The New Preppy – Five Data Drivers And Key Trends
These are the top data drivers and leading trends you should have on your radar to help you frame your assortments around New Preppy stories.
Knitted polos continue to trend in menswear, backing the Quiet Luxury theme with new stock +57% YoY. The item is critical to relevant preppy stories and was backed by Amiri and Dolce & Gabbana for Spring 2024.
Womenswear retailers should push pleated skirts, both mini and midi, to play into the newest iteration of the aesthetic. Pricing for pleated skirts is up 23% YoY in the US, and Revolve recently pushed a pinstripe pleated mini skirt in an email, combining preppy with the latest subculture, Corpcore.
Varsity jackets are the defining trend of preppy stories in childrenswear. Unlike adult jackets with traditional varsity lettering, kids' styles should feature playful licenses ranging from Minnie Mouse to Spongebob for a unique offering.

An antidote to the typical fitted silhouettes of past preppy stories, oversized styles will replace these in Fall 2023 and Spring 2024. The term "oversized" was frequently used for women's shirting and men's loose-pleated suit trousers are a key item for menswear.

Footwear and accessories will be just as important across genders. For adults, invest in dad caps, preppy headbands and loafers. In kidswear, berets for girls and bow ties for boys are adorable add-on accessories and Mary Janes complete the look for girls.
Five Data Drivers for Fall 2023
1. New-in Men's Knit Polos Skyrocketed 57% Over Last Year
Exuding Quiet Luxury, mass retailers invested in knit polo shirts this season. The silhouette has come to define new preppy looks in menswear. Black observed the most significant jump in newness this season, accounting for 17% of the total vs. 12% last year. Key updates on bestsellers so far include retro patterns, neutral palettes and button-up fronts. Retailers traded out of zip fronts this season, with the design detail declining 34% in arrivals YoY.
2. Men's Blazer Sell Outs are +11% From Fall 2022
Menswear has seen a lift in demand for blazers, with a double-digit increase in first majority sell outs. boohoo noted the highest number of sell outs, indicating that the trend is resonating with the retailer's traditionally younger consumers. Mango and River Island rounded out the top three. The prevalence of jersey and cotton fabrics among bestsellers indicates a casualization of the trend.
3. The Number of New-in Pleated Skirts Increased 26% YoY
Pleated skirts are a uniform-inspired staple contributing to the new preppy aesthetic. The influx in arrivals is provided by Free People, Reserved and Mango. Consider micro mini lengths, skorts and pinstripe designs for your range. Prices for pleated skirts this fall have swelled 23% in the US, rising to an average full price of $128.
4. "Oversized" was Used to Describe 14% of Women's Shirts
While preppy stories are historically synonymous with impeccable tailoring, the baggier the better drives the new preppy. "Oversized" was the top descriptor used in the name of new-in women's shirts this fall. White shirts reigned supreme at 22% of arrivals, a significant jump from 10% in 2022. Last fall, blue shades dominated, but fell to number three this season.
5. Kids' Varsity Jacket Arrivals are +109% YoY
While men's and women's wear may be moving on from the trend, kidswear is still very much embracing the varsity jacket. Newness has ballooned triple digits, backed heavily by River Island, Fashion Nova and Gap. Pricing for the trend sits at a median price of £29 in the UK and $32.99 in the US.
Menswear Trend Checklist
Preppy meets Dadcore in the latest update for menswear, moving away from loud graphics and colorful products toward year-round staples like knit polos and neutral bomber jackets that will transcend future seasons. Swap out varsity jackets for rugby shirts to play into collegiate themes, and style blazers already in your tailoring assortment for an Ivy League-inspired story. Traditional slim-fit chinos should be traded in for loose-fitting trousers and plain or checked dad caps will complete the head-to-toe look. Retro gym wear and Grandpa dressing were offered as an alternative approach to preppy in our Fall 2023 Newness report.
Suede bombers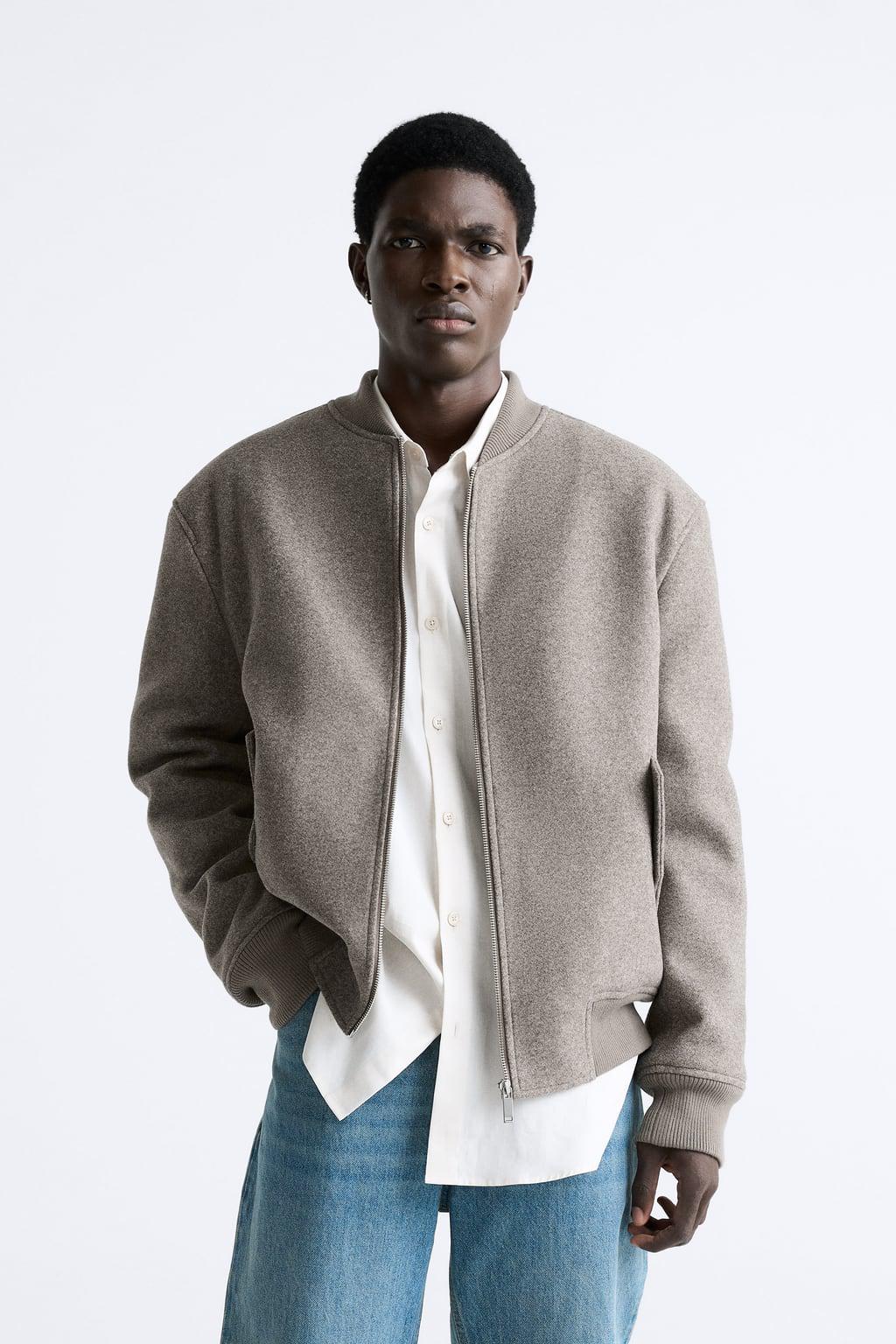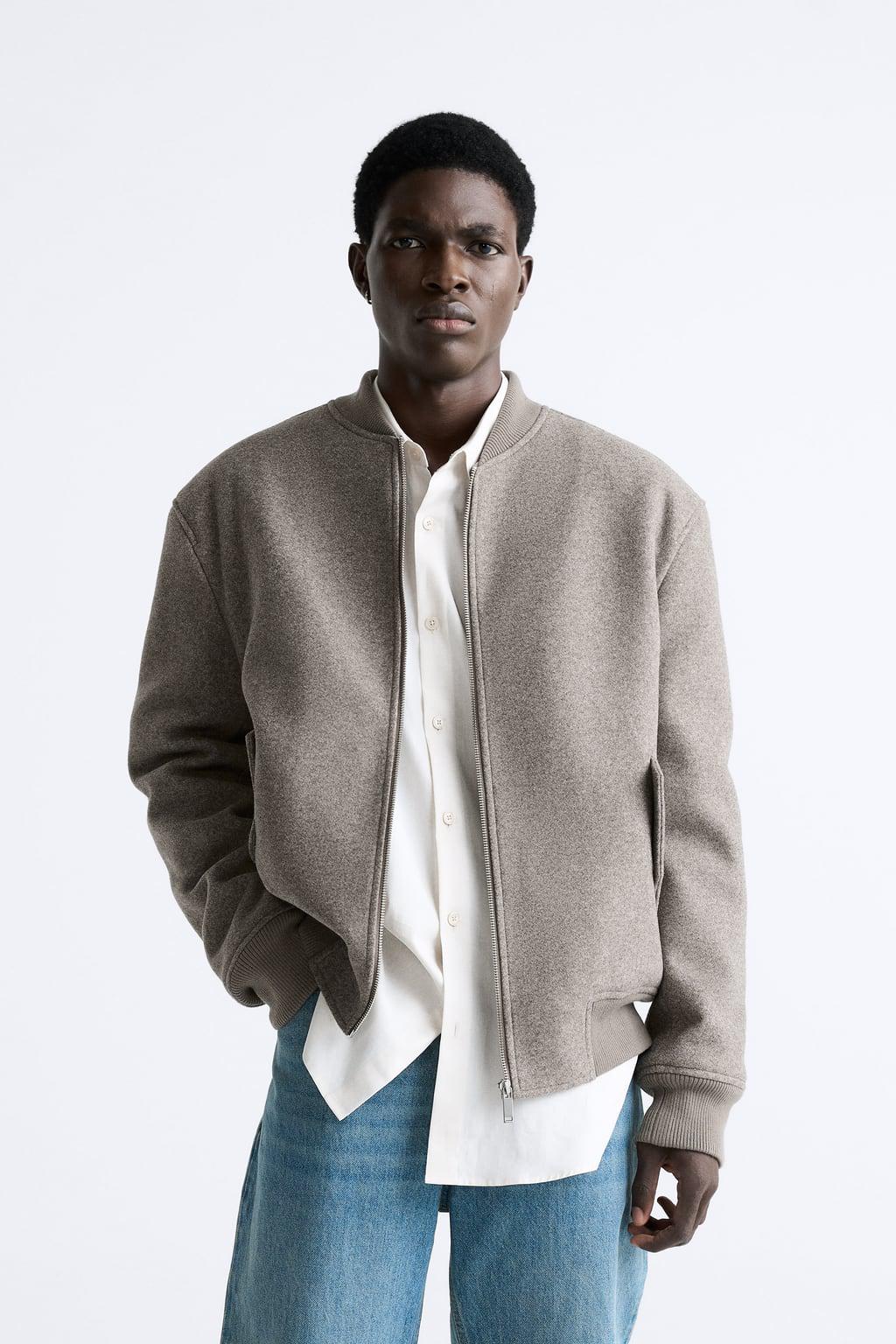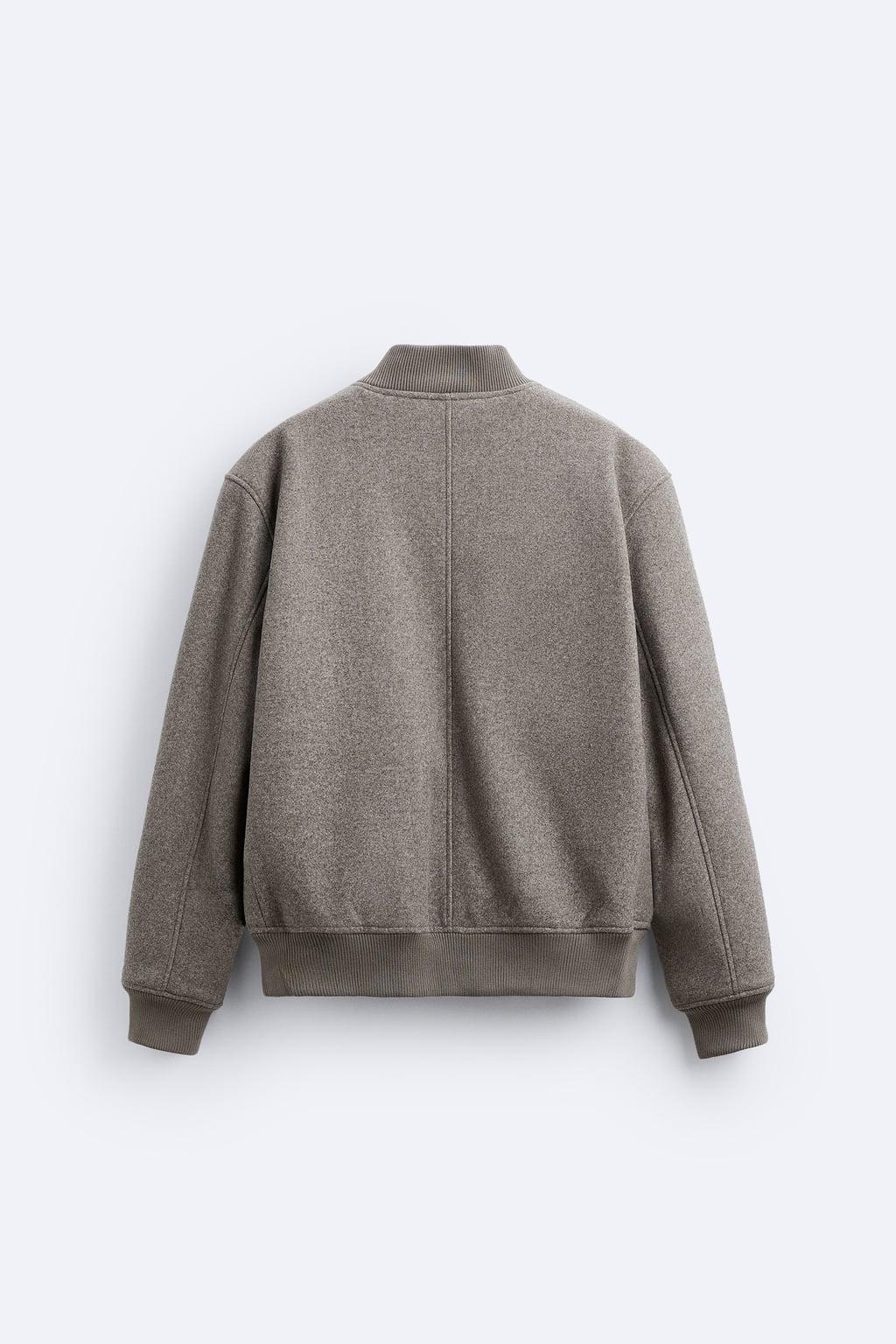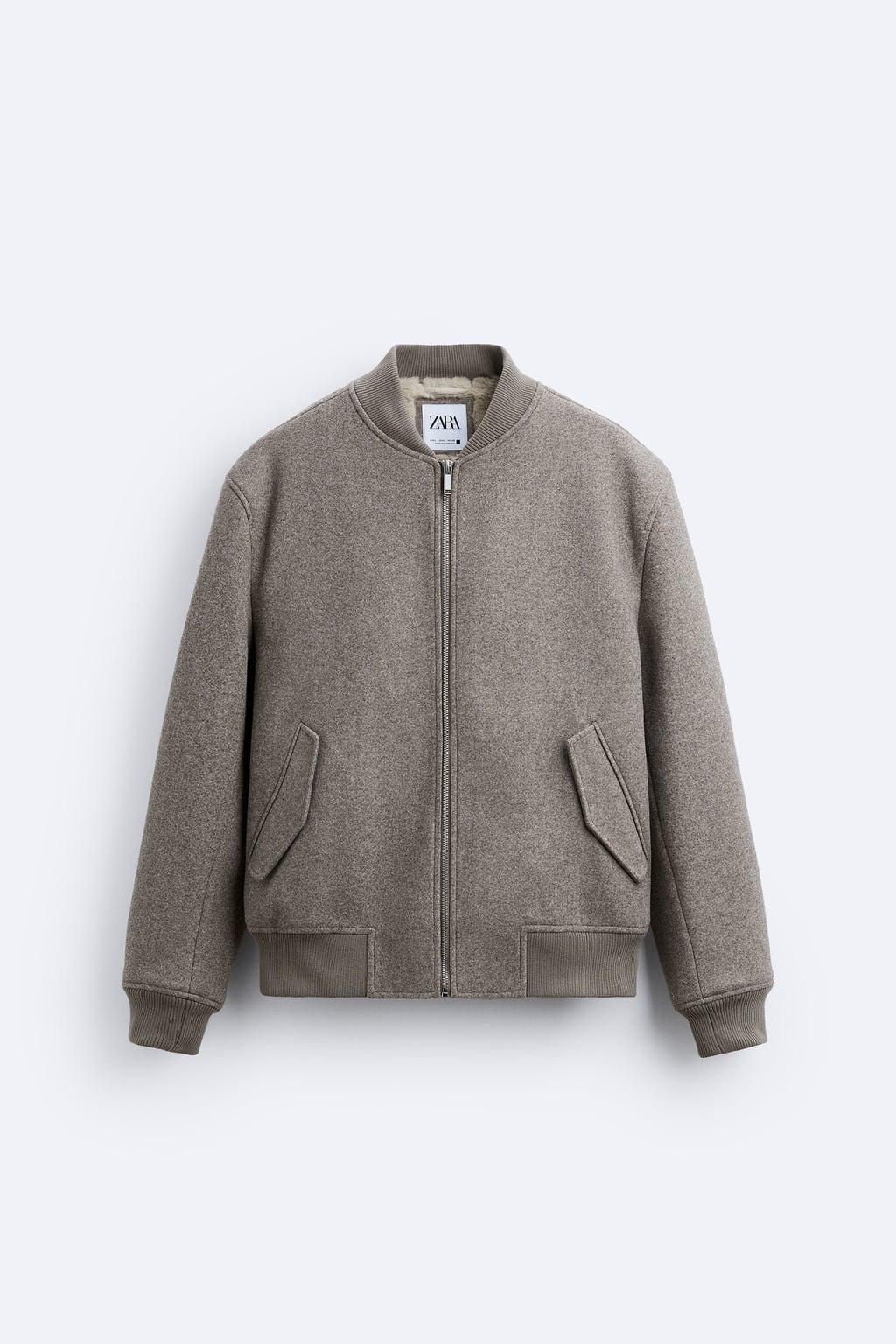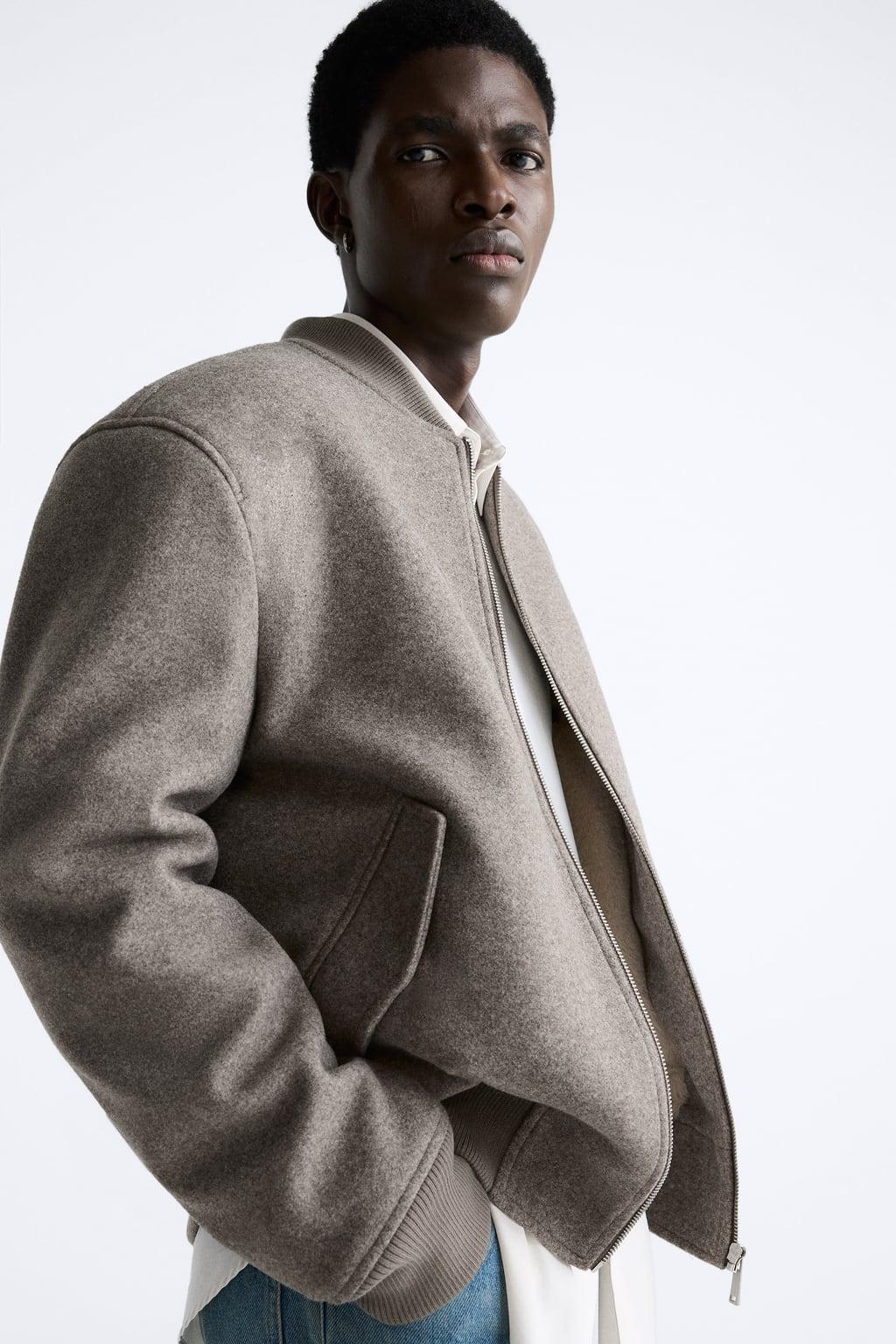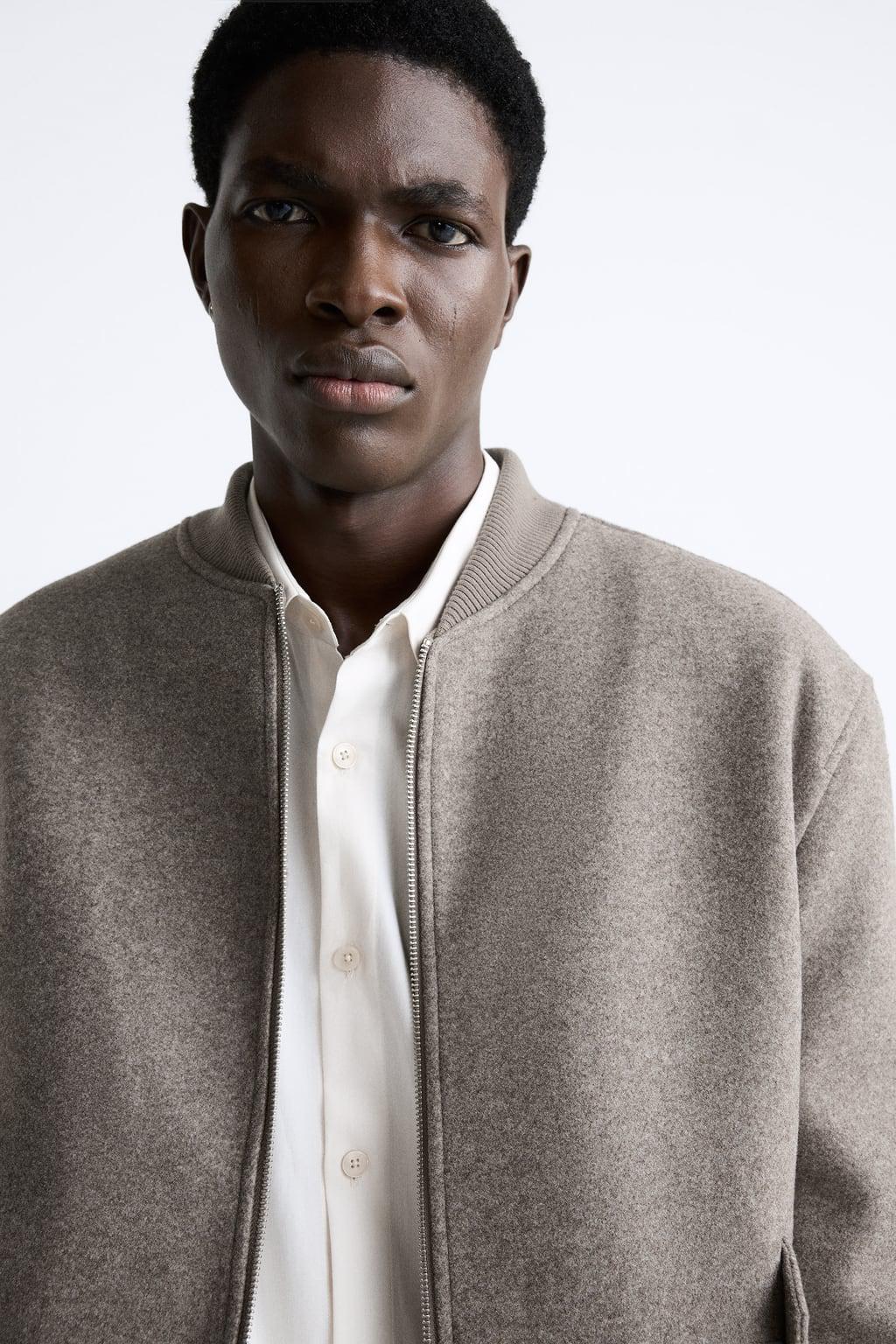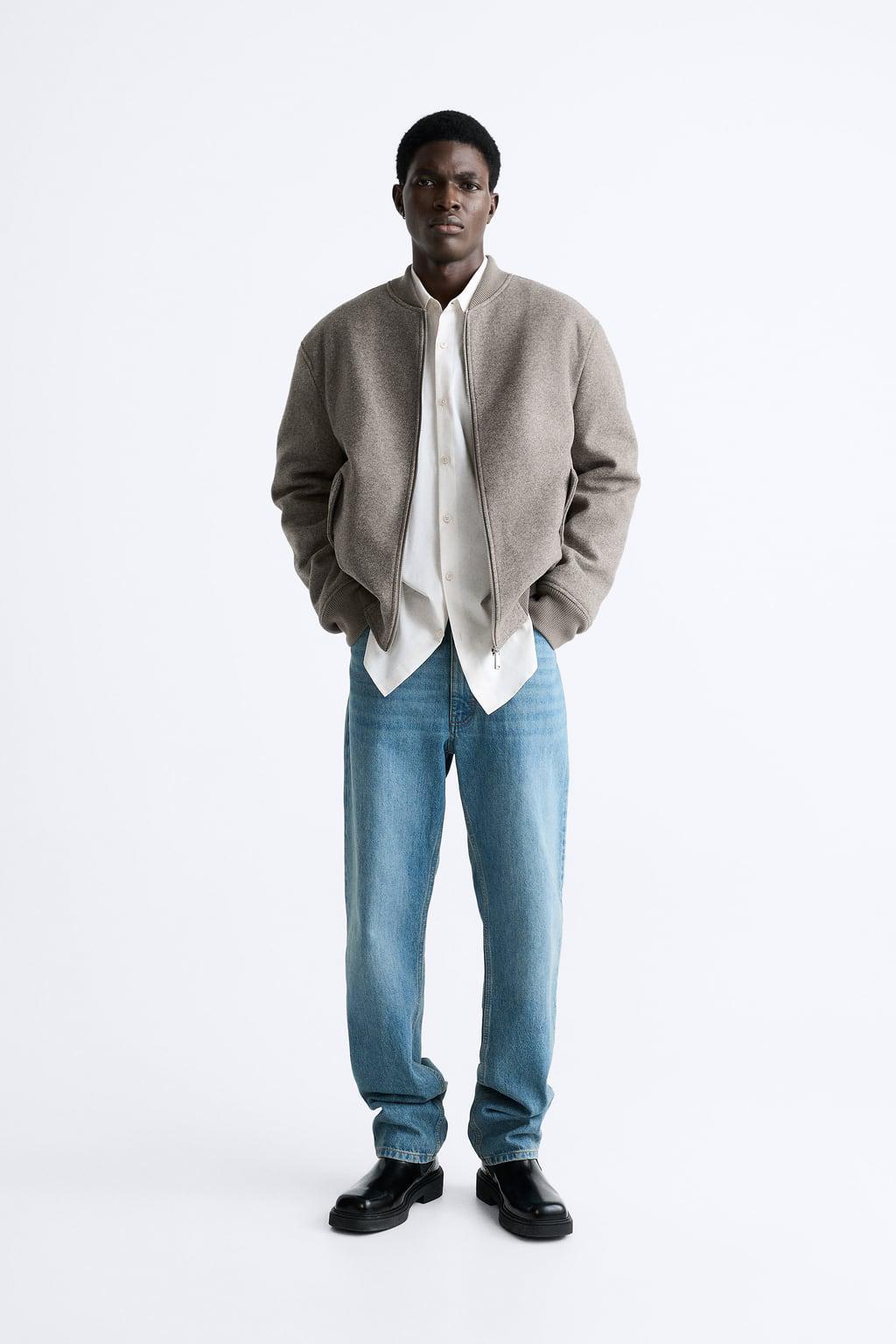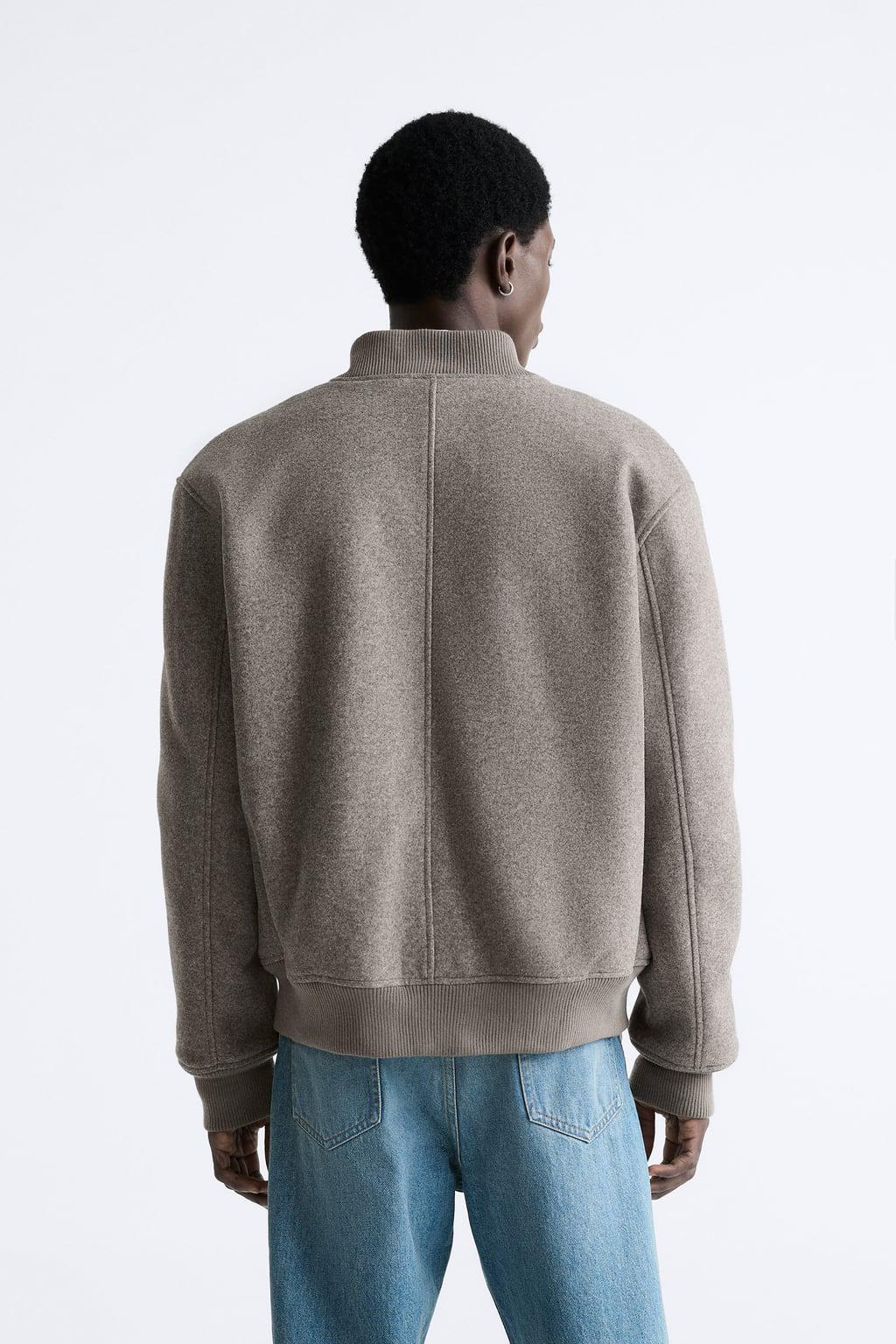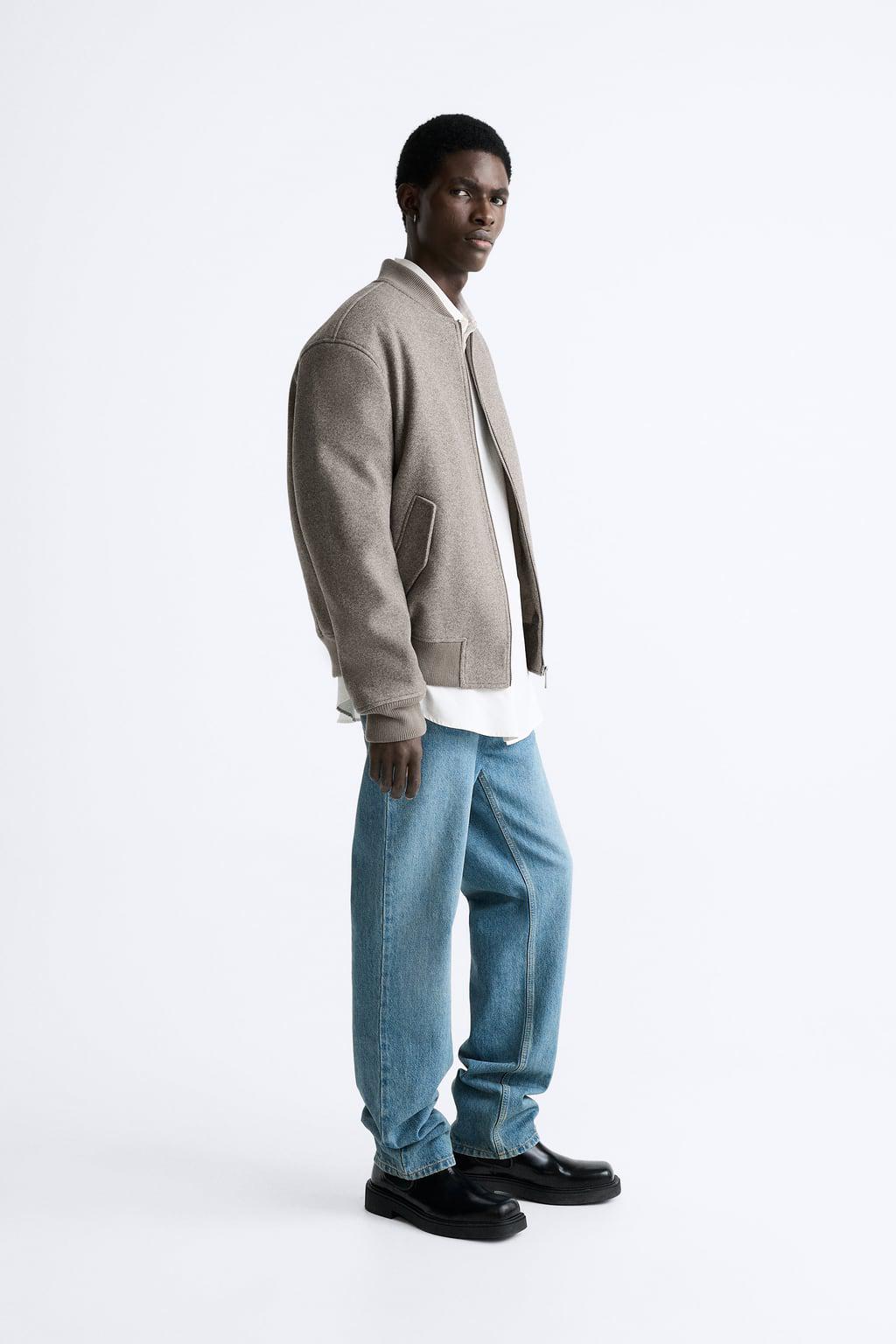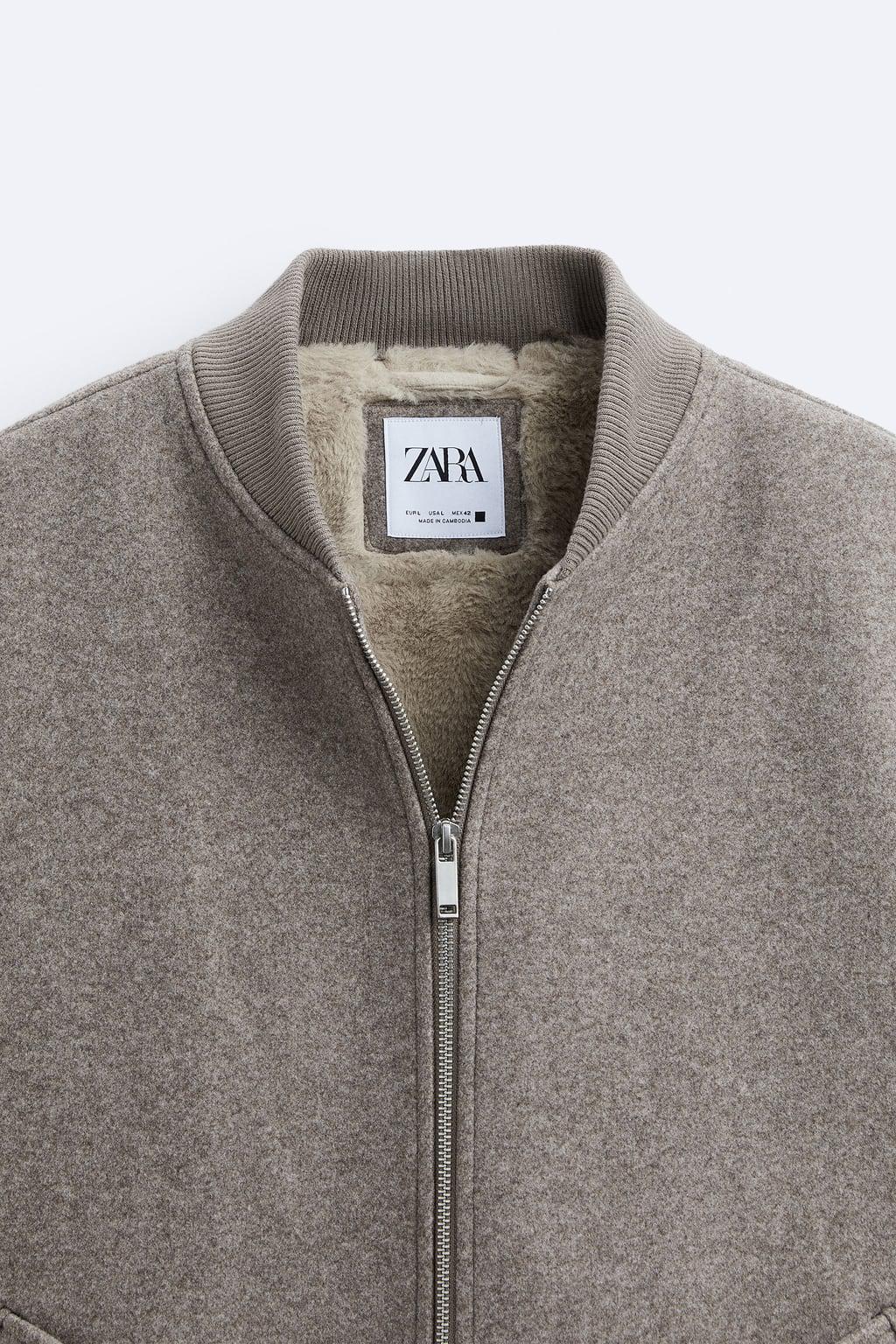 CONTRAST BOMBER JACKET
SKU name as stated on retailer's website may not match colour displayed in image.
Zara at Zara (UK)
Knit polos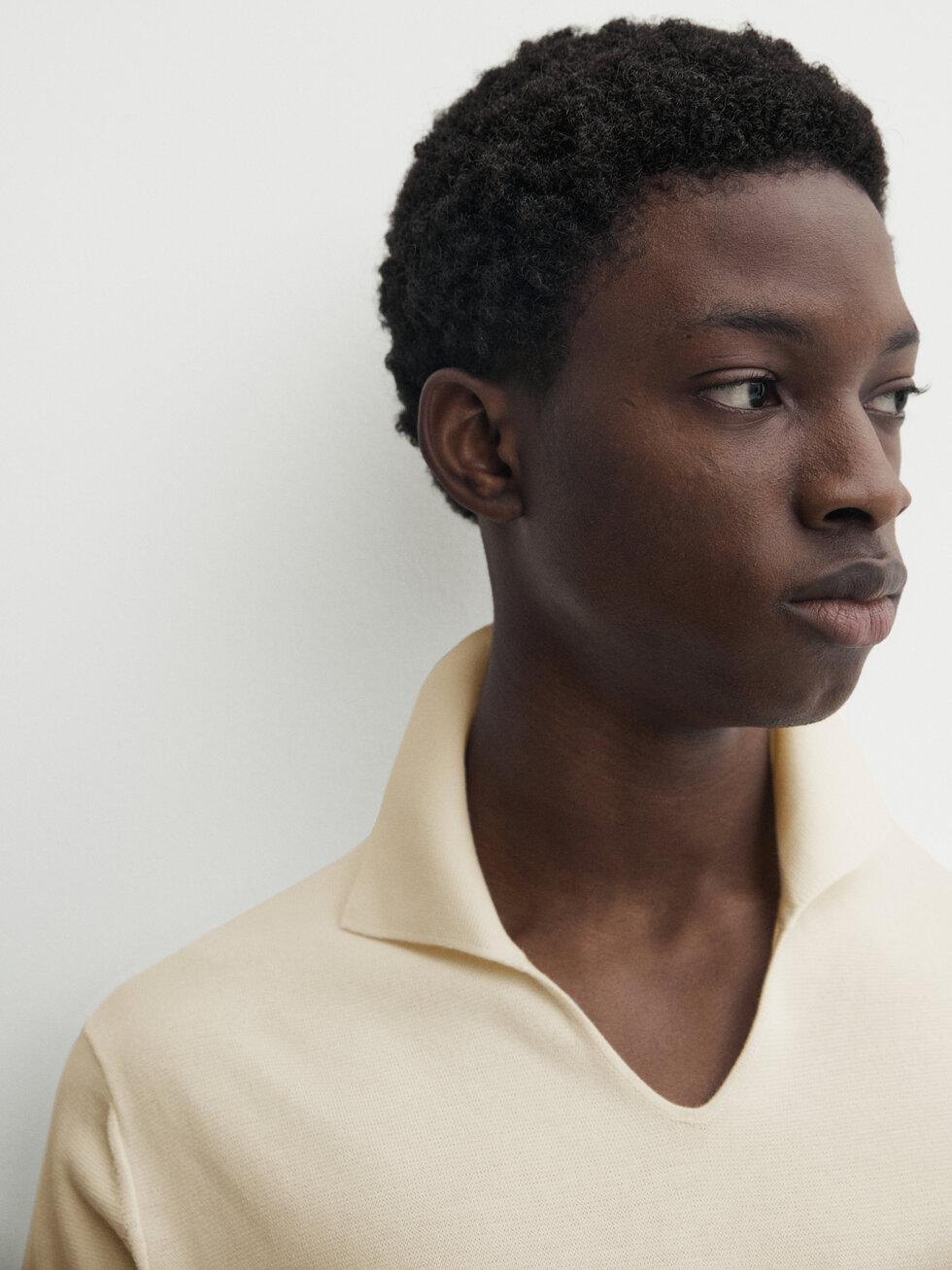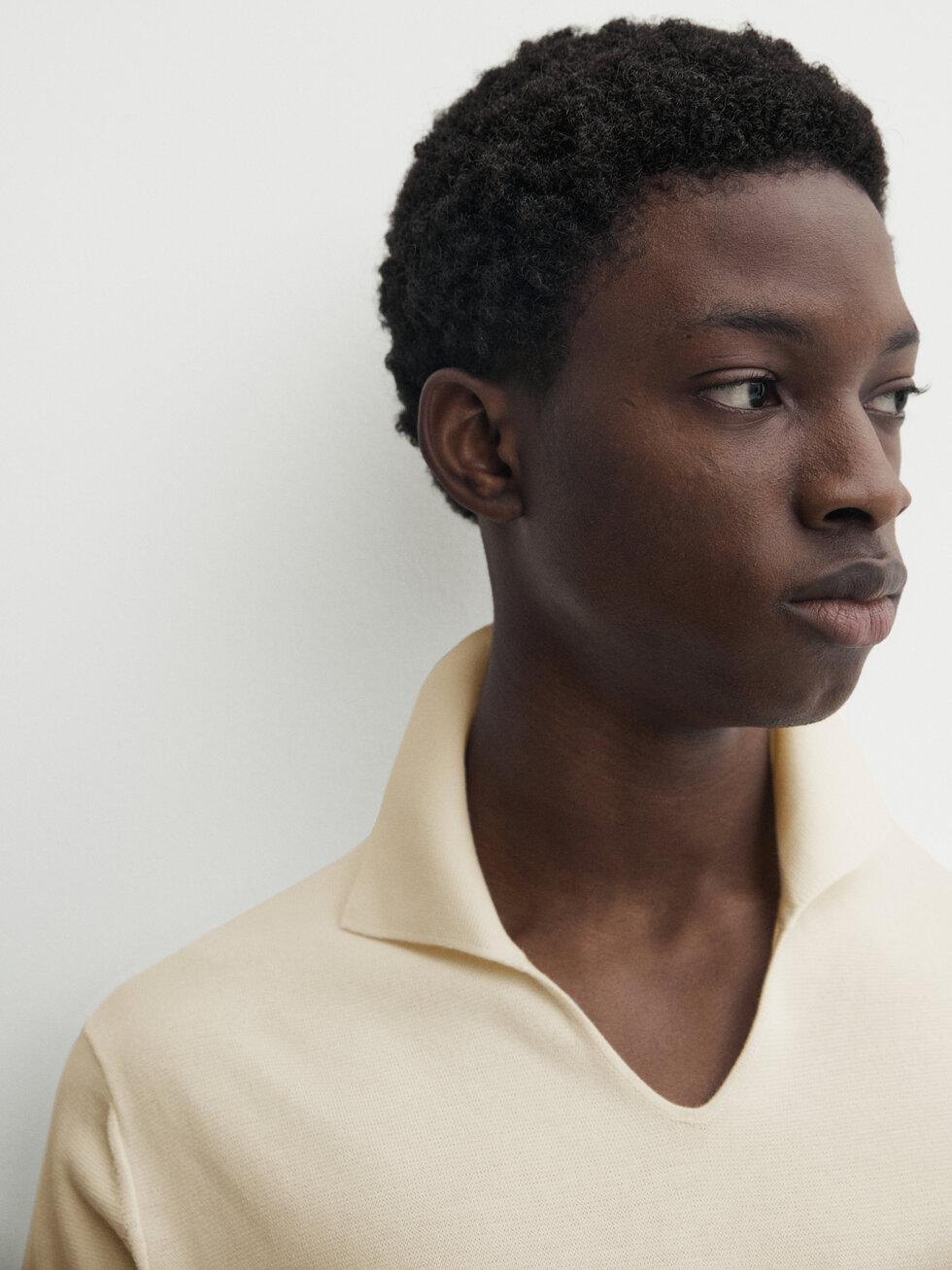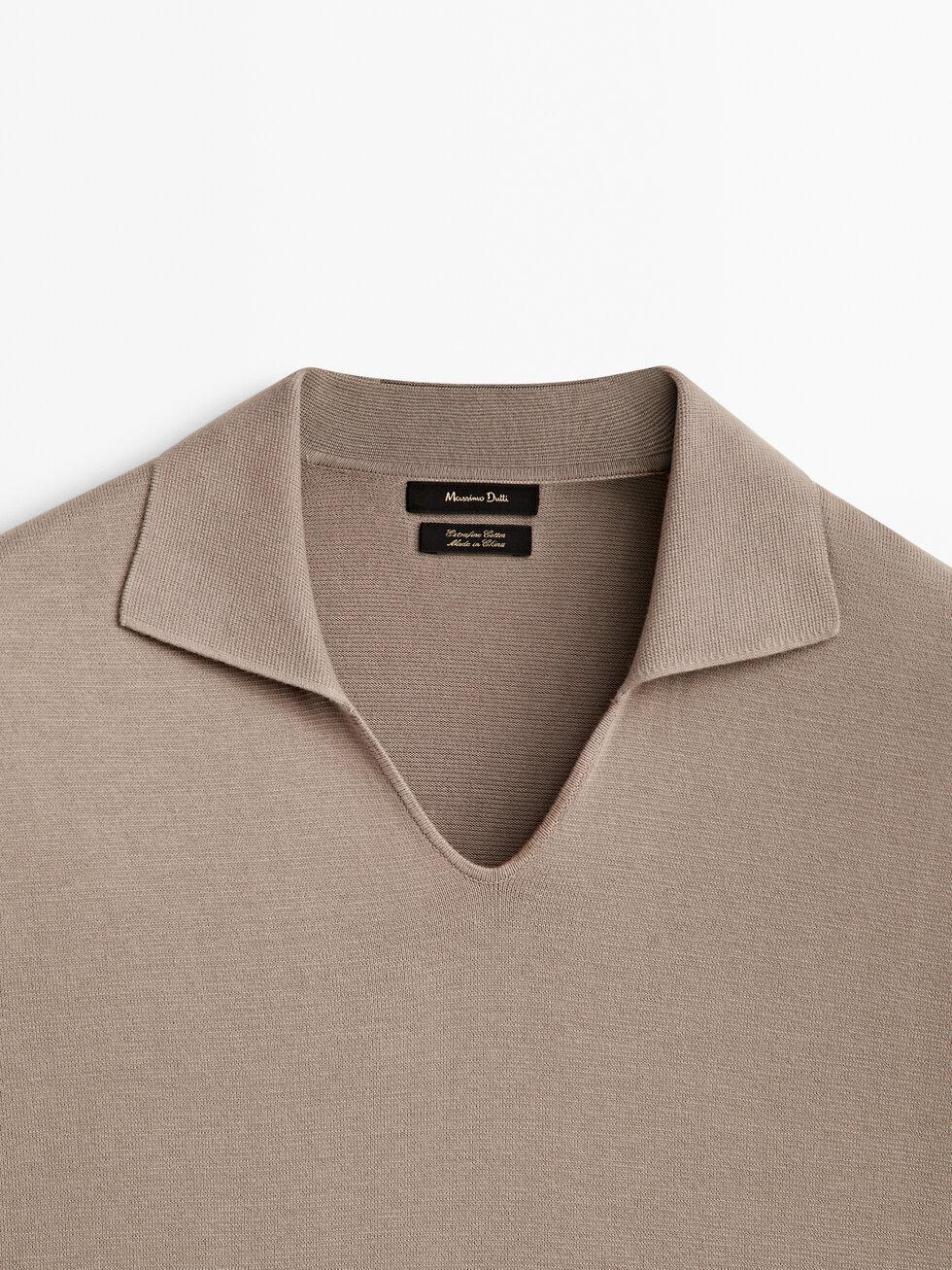 Milano knit short sleeve polo sweater
Massimo Dutti at Massimo Dutti (US)
Rugby shirts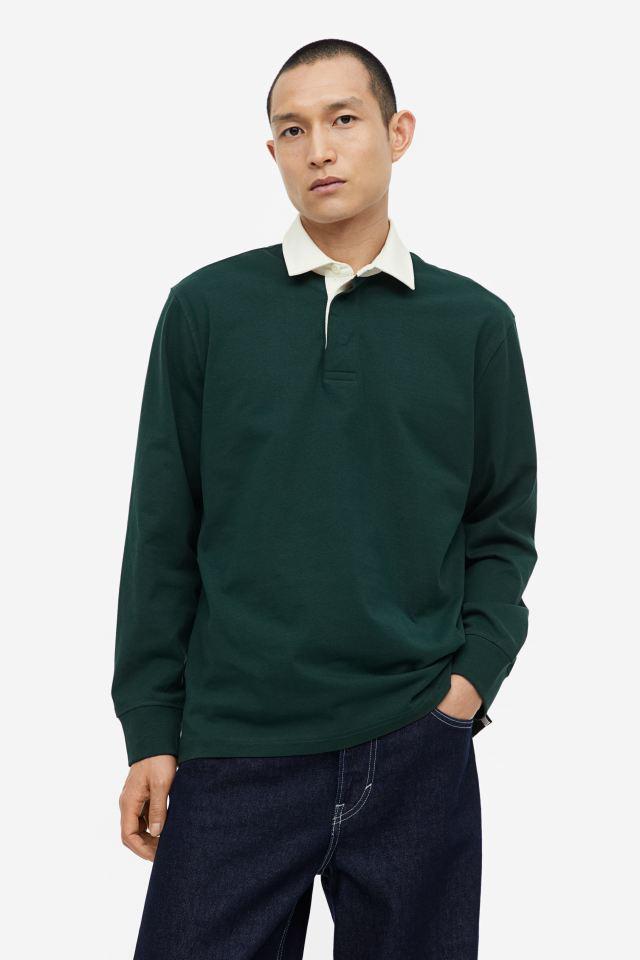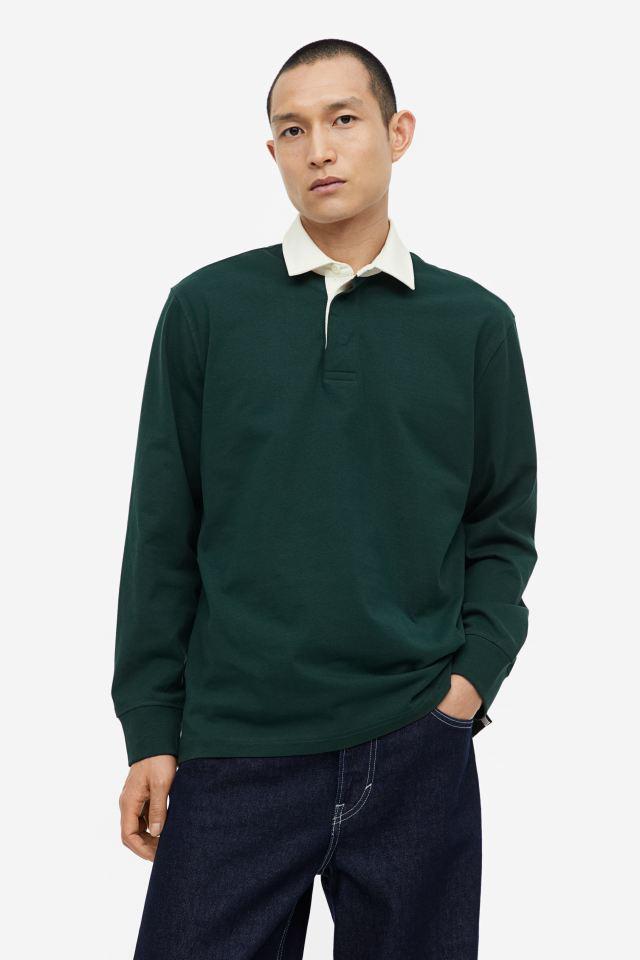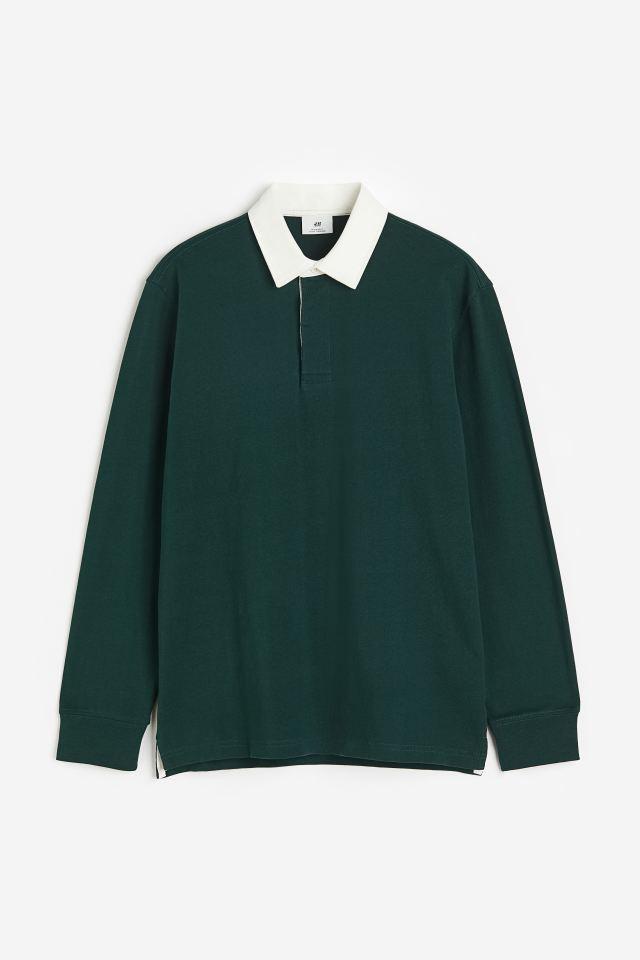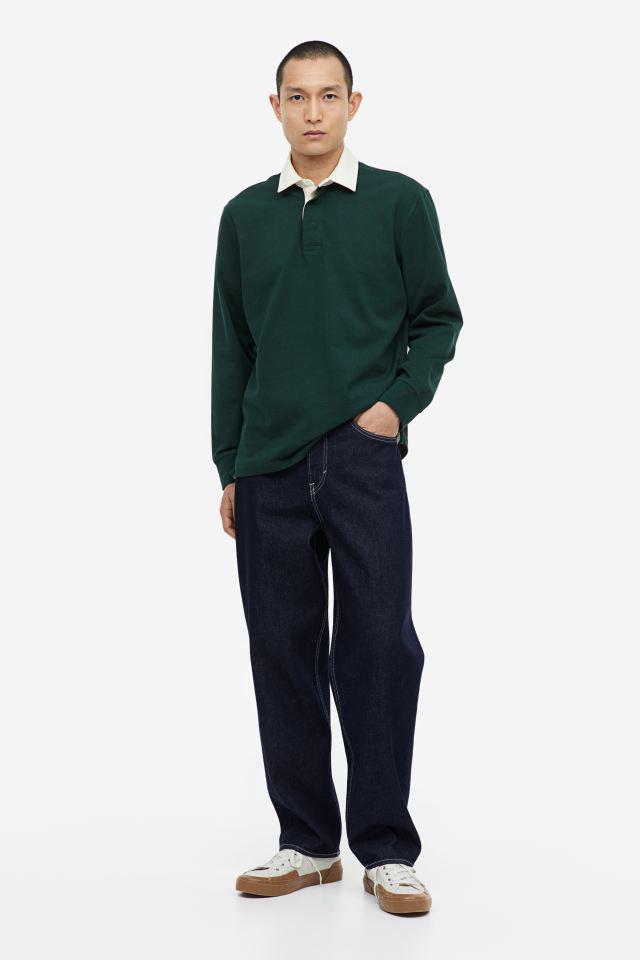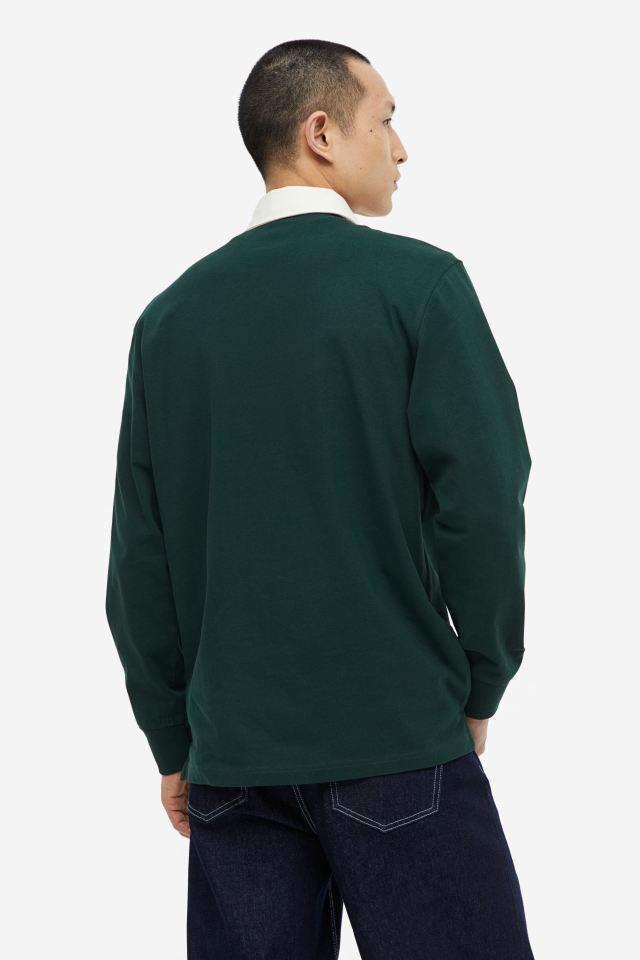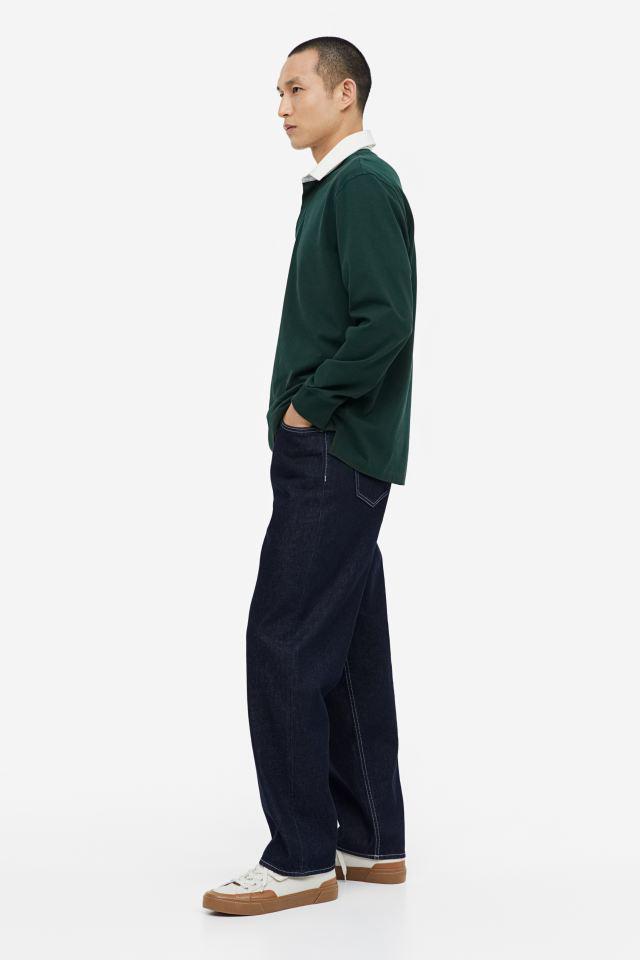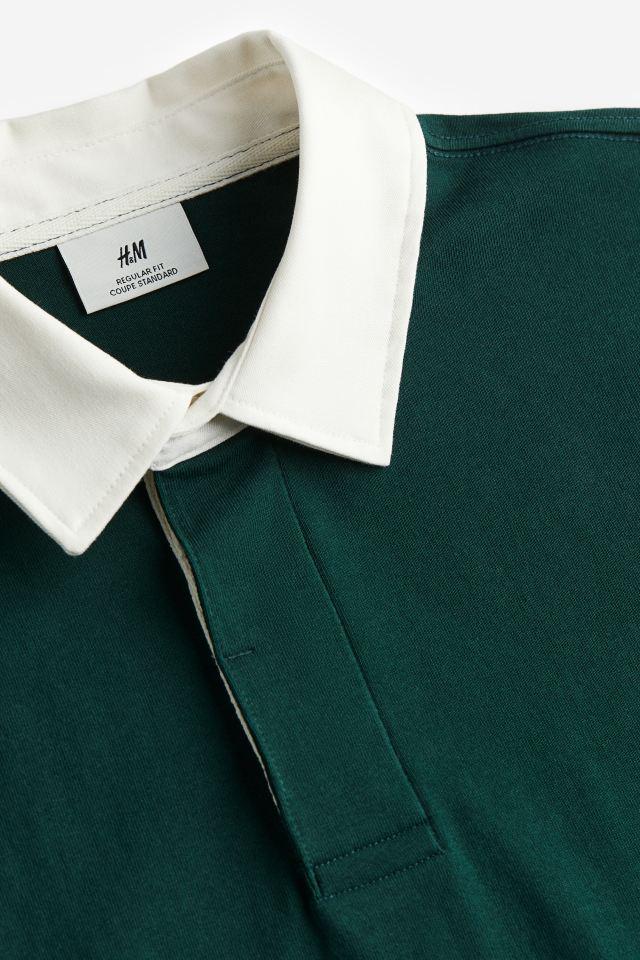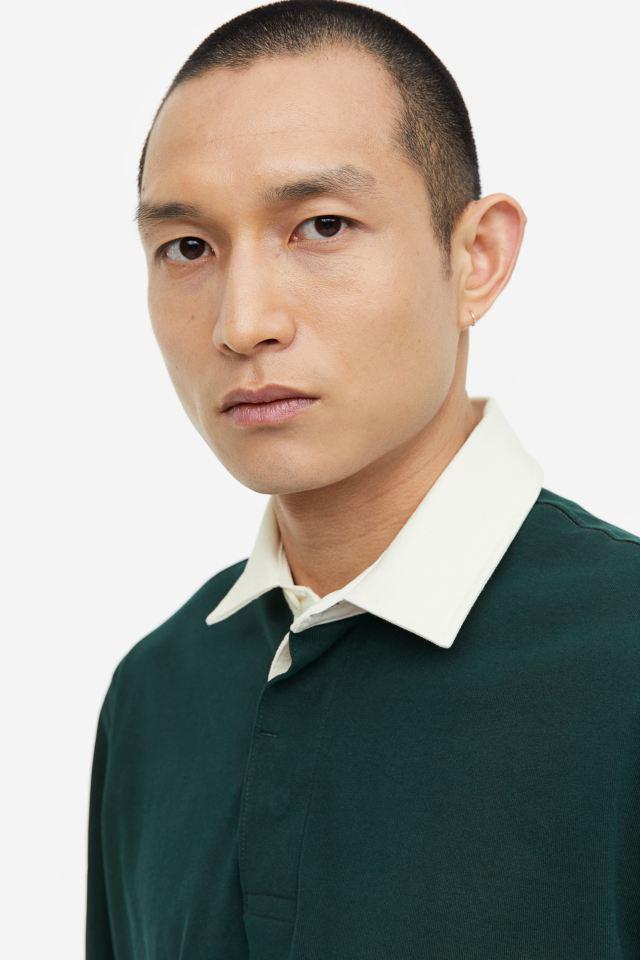 Regular Fit Cotton Rugby Shirt
H&M at H&M (UK)
Pleated trousers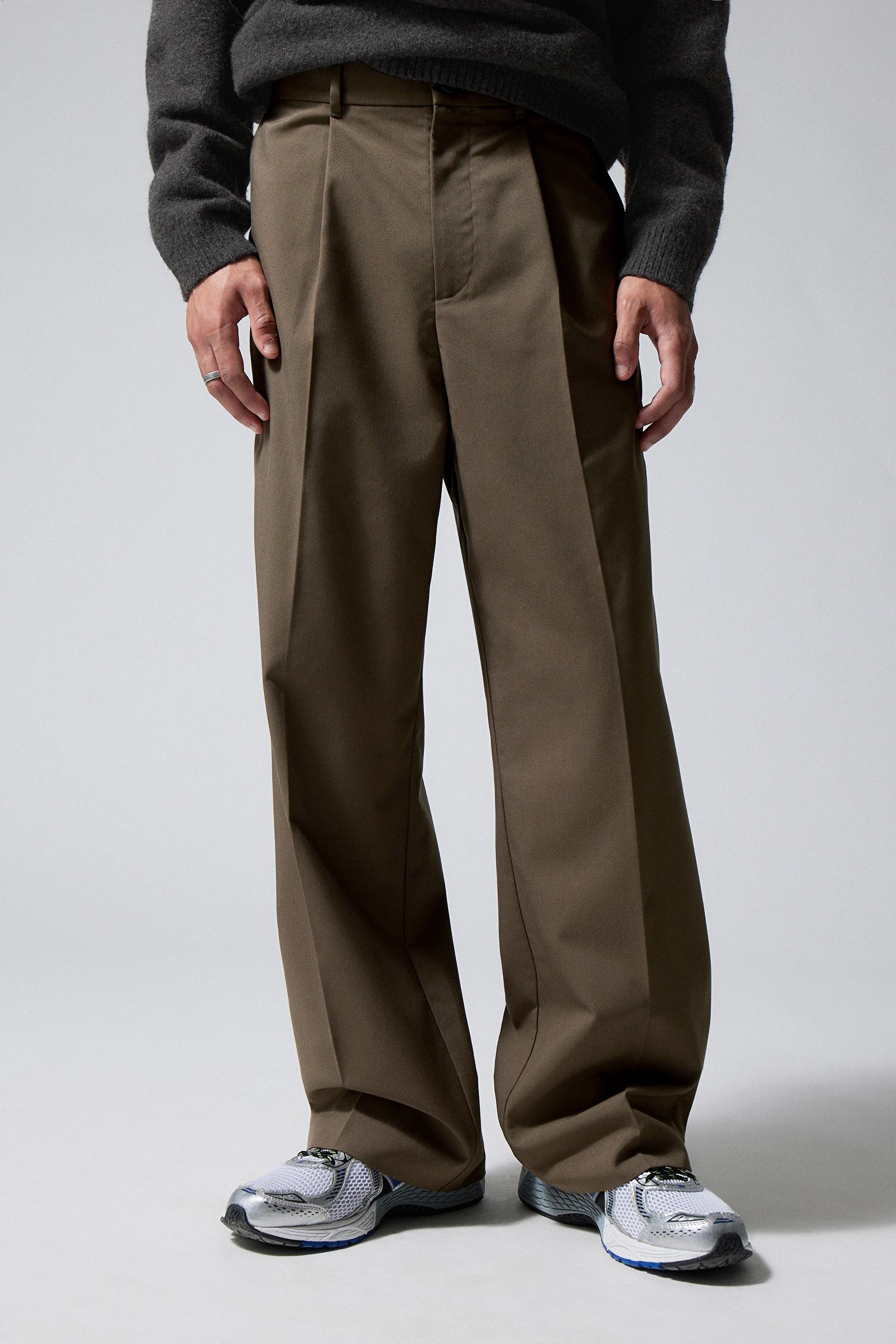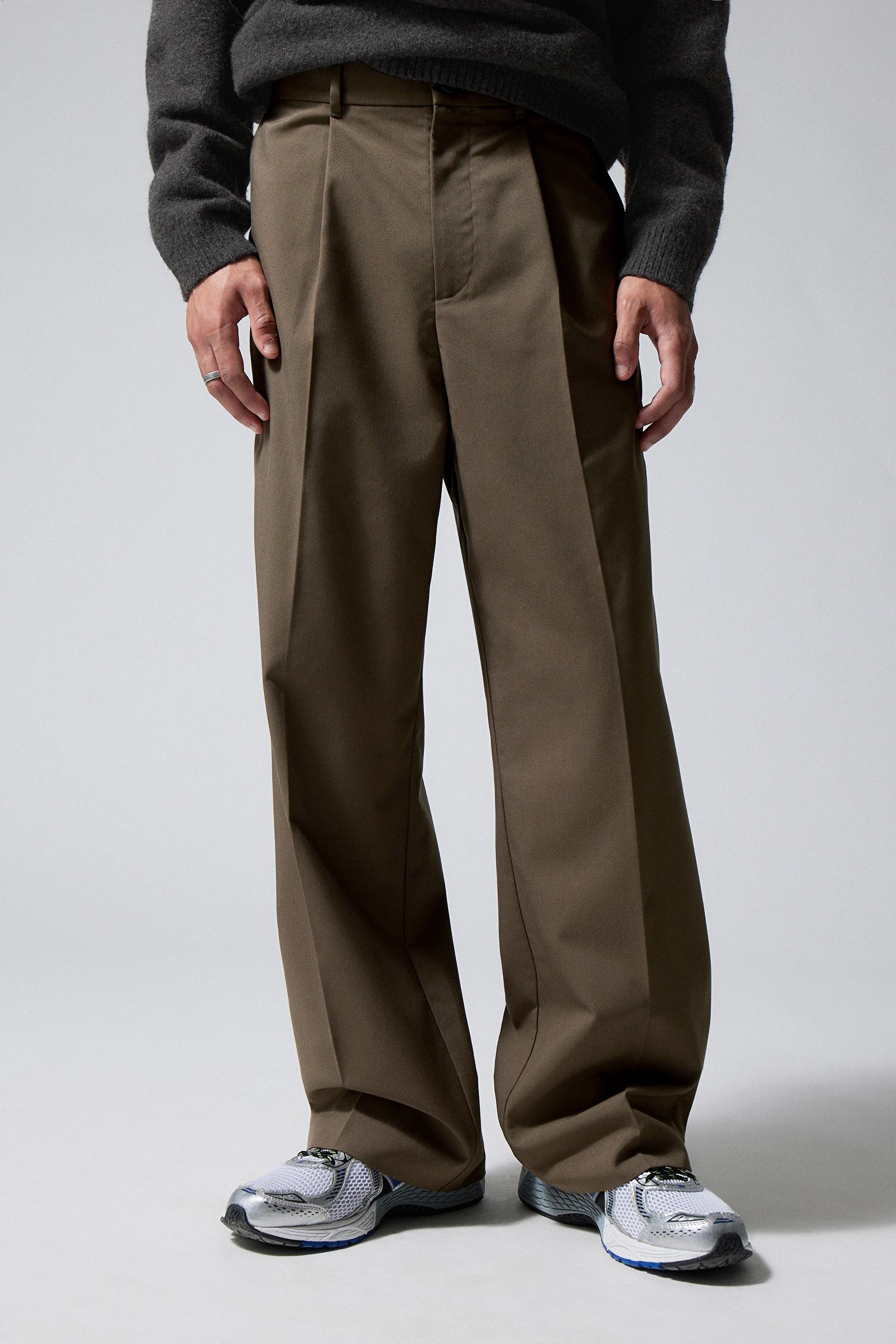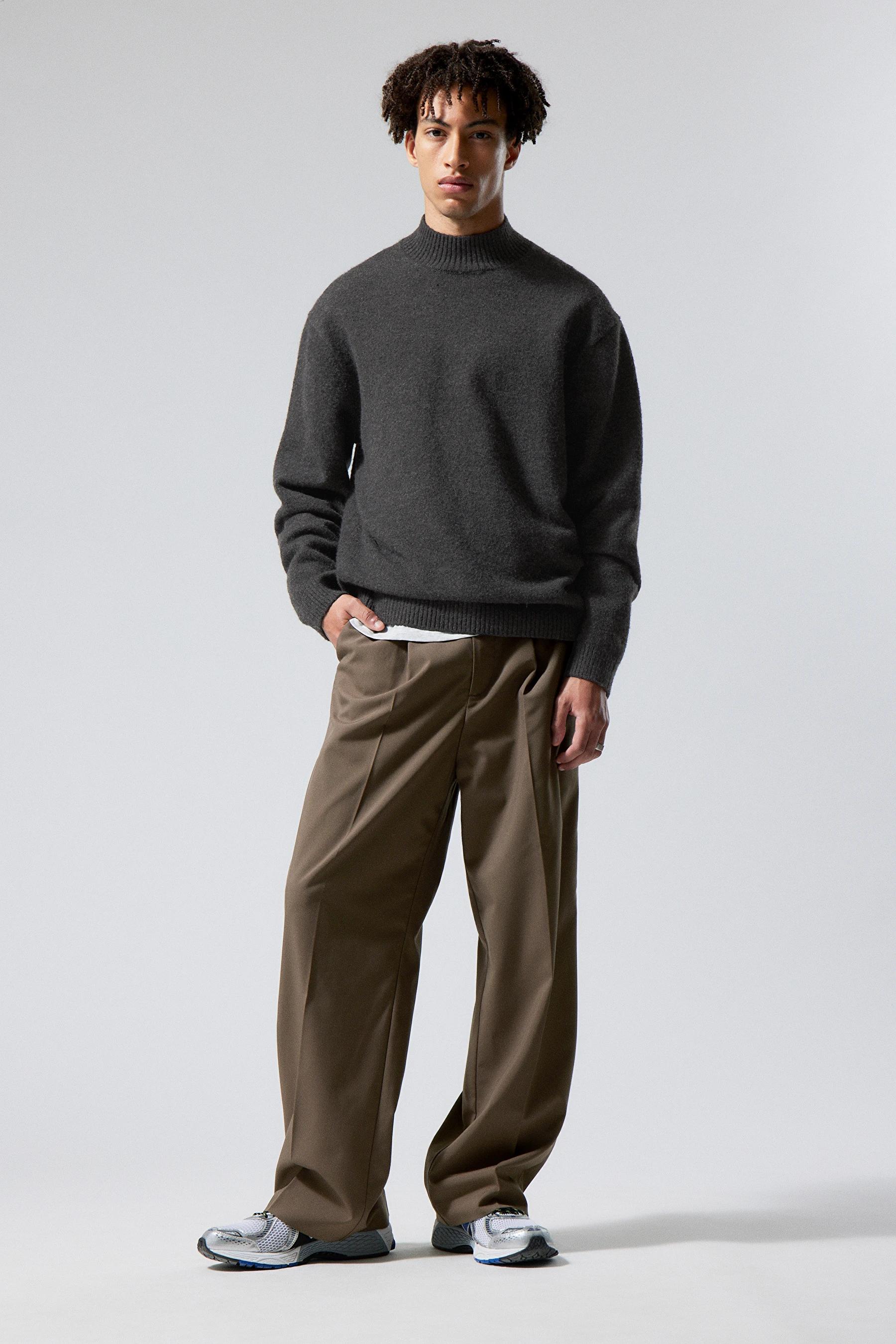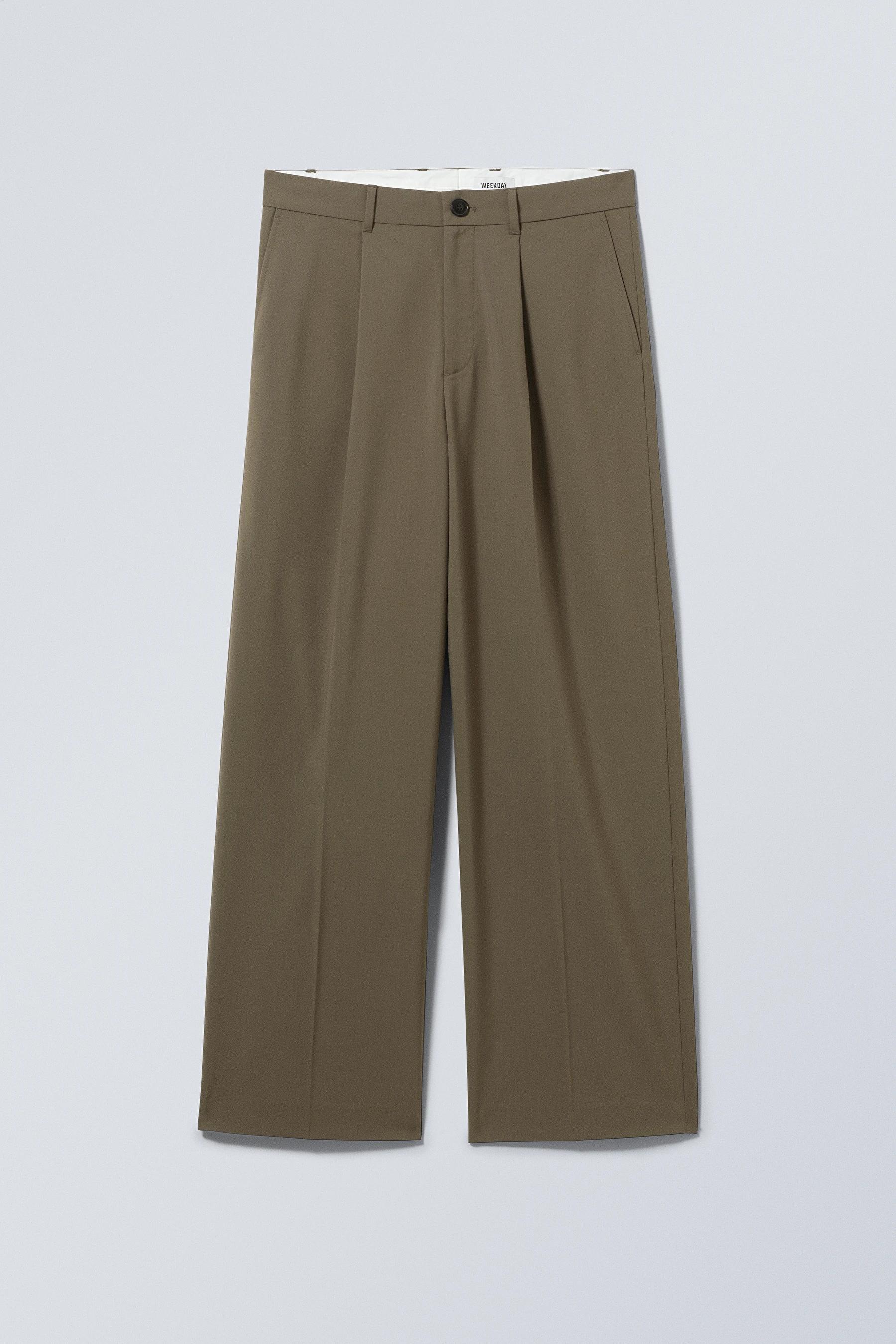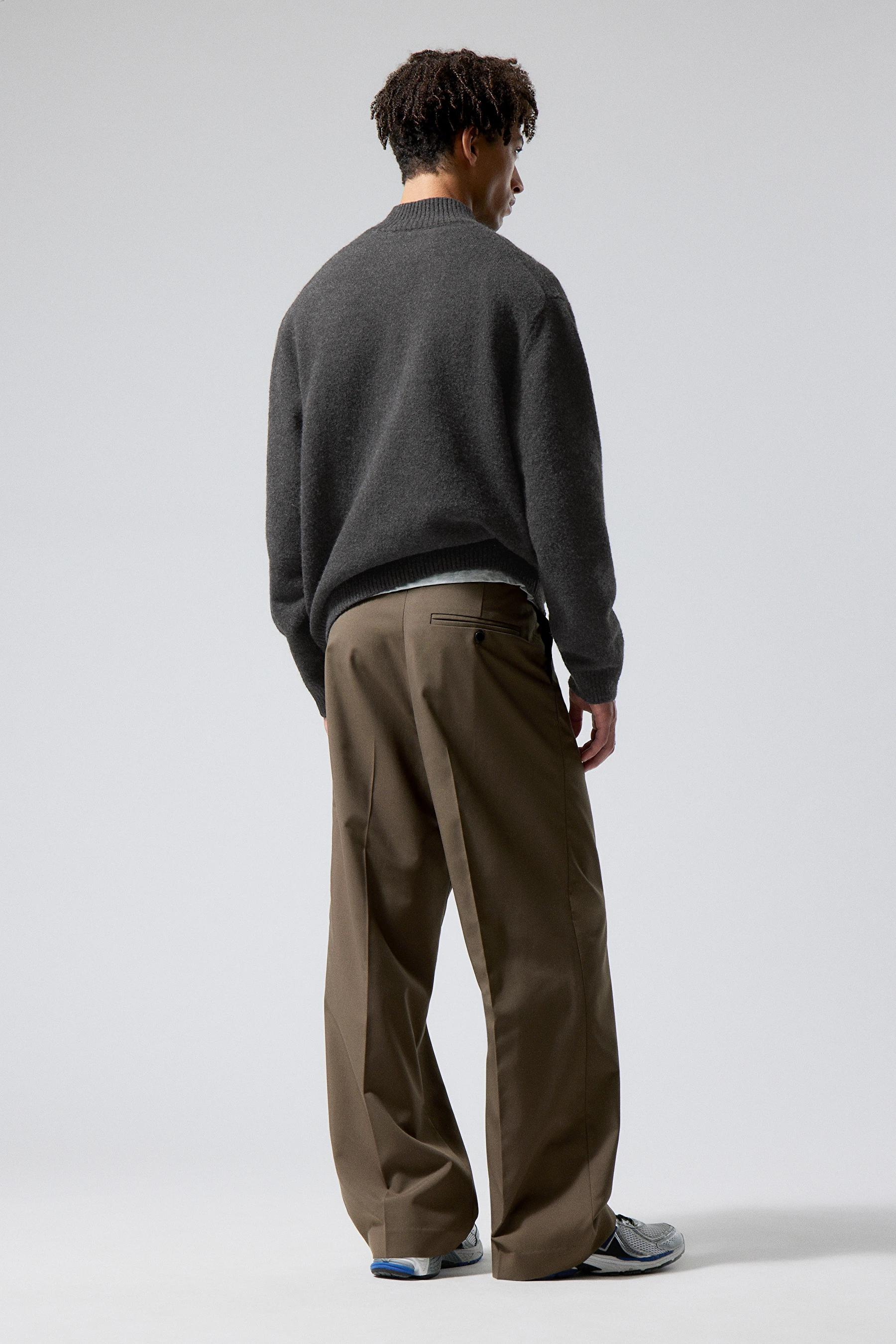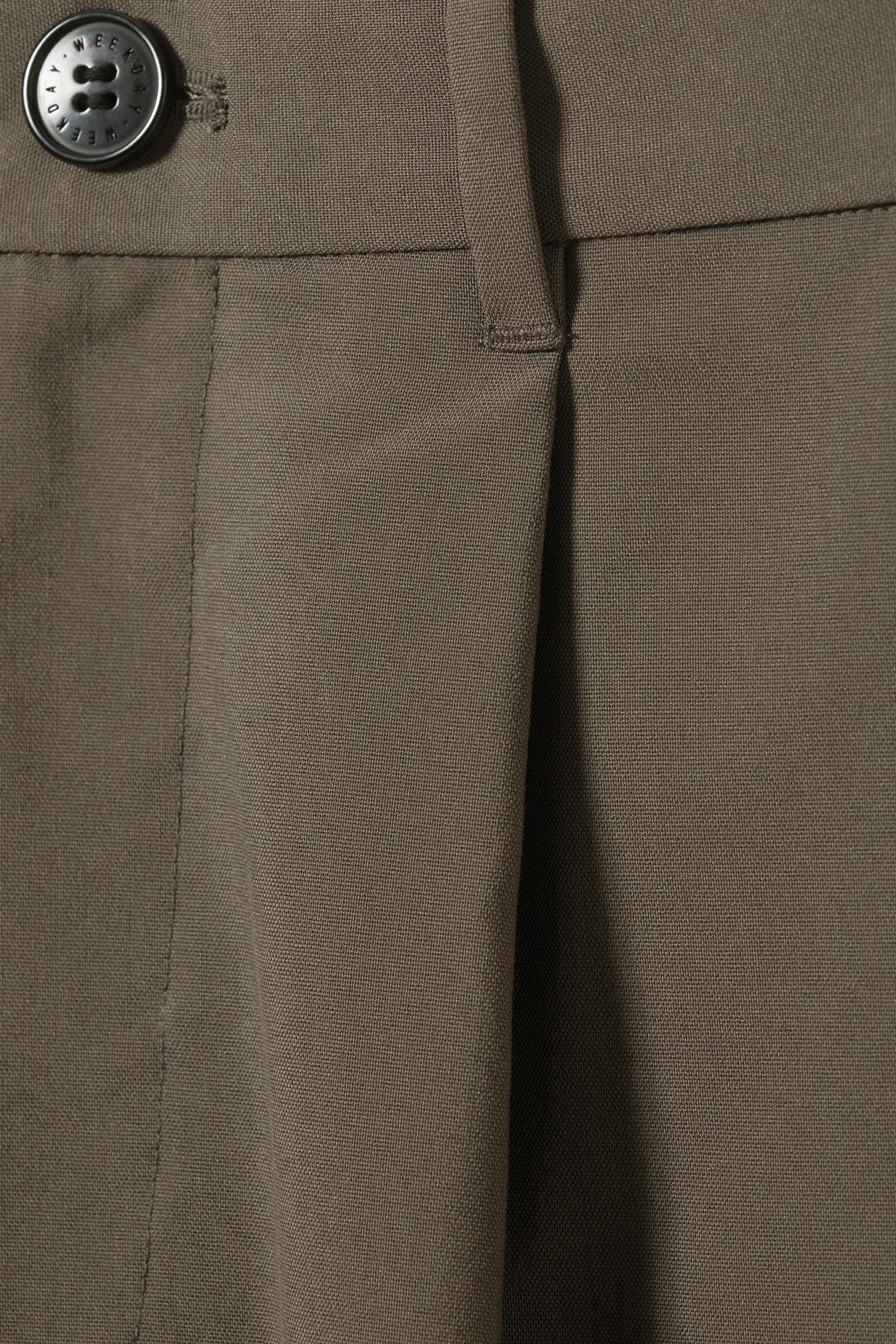 Uno Loose Suit Trousers
Weekday at Weekday (UK)
Blazers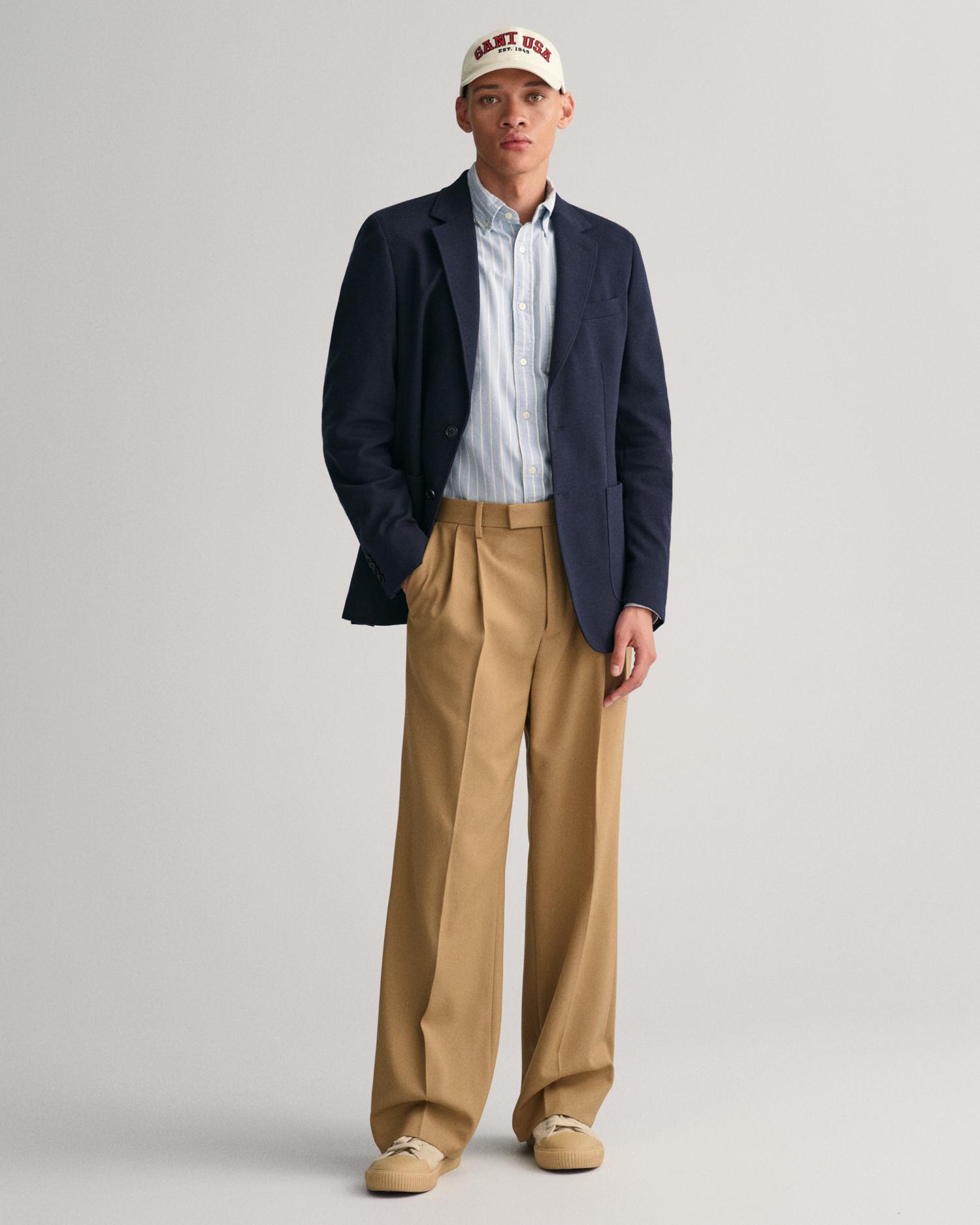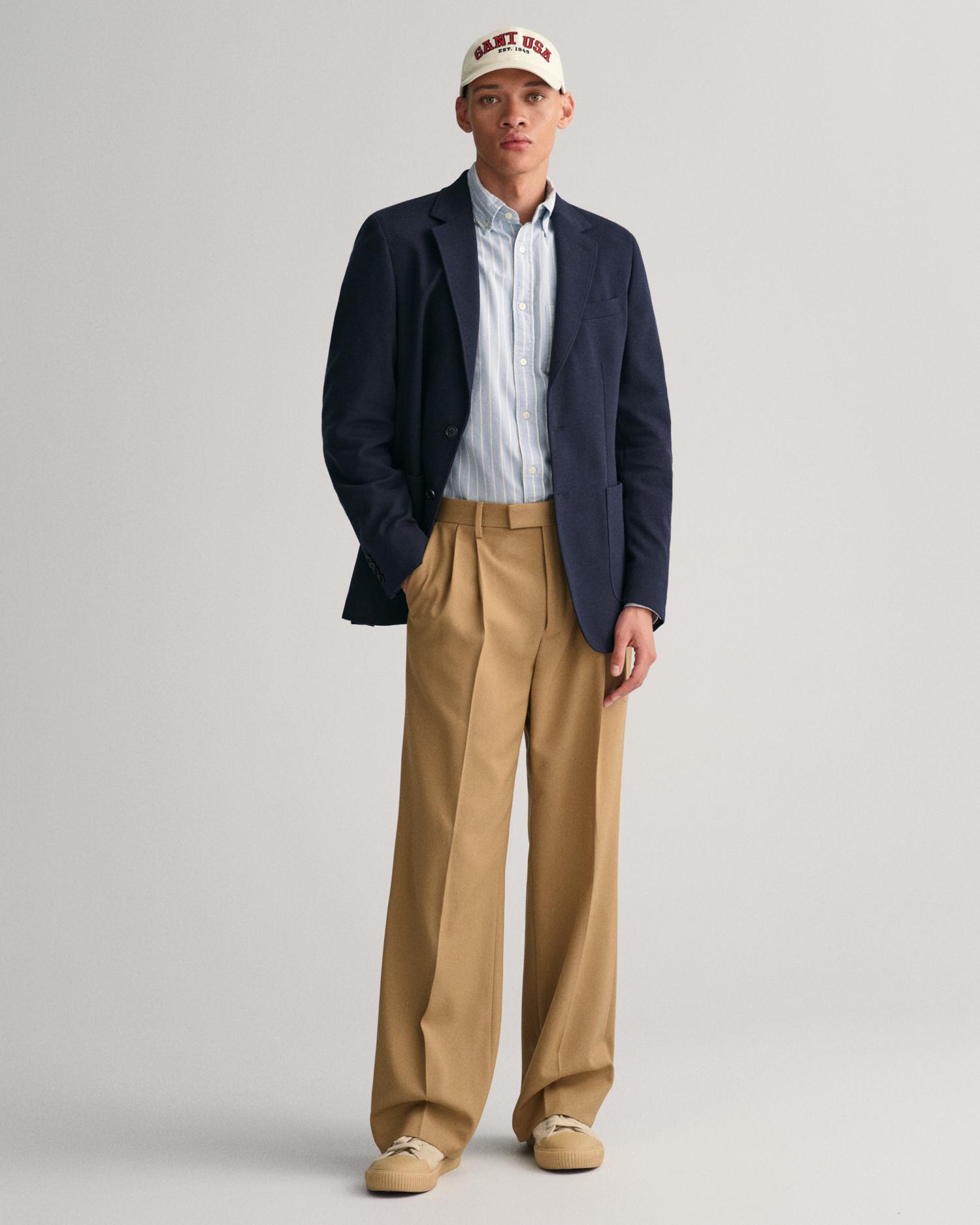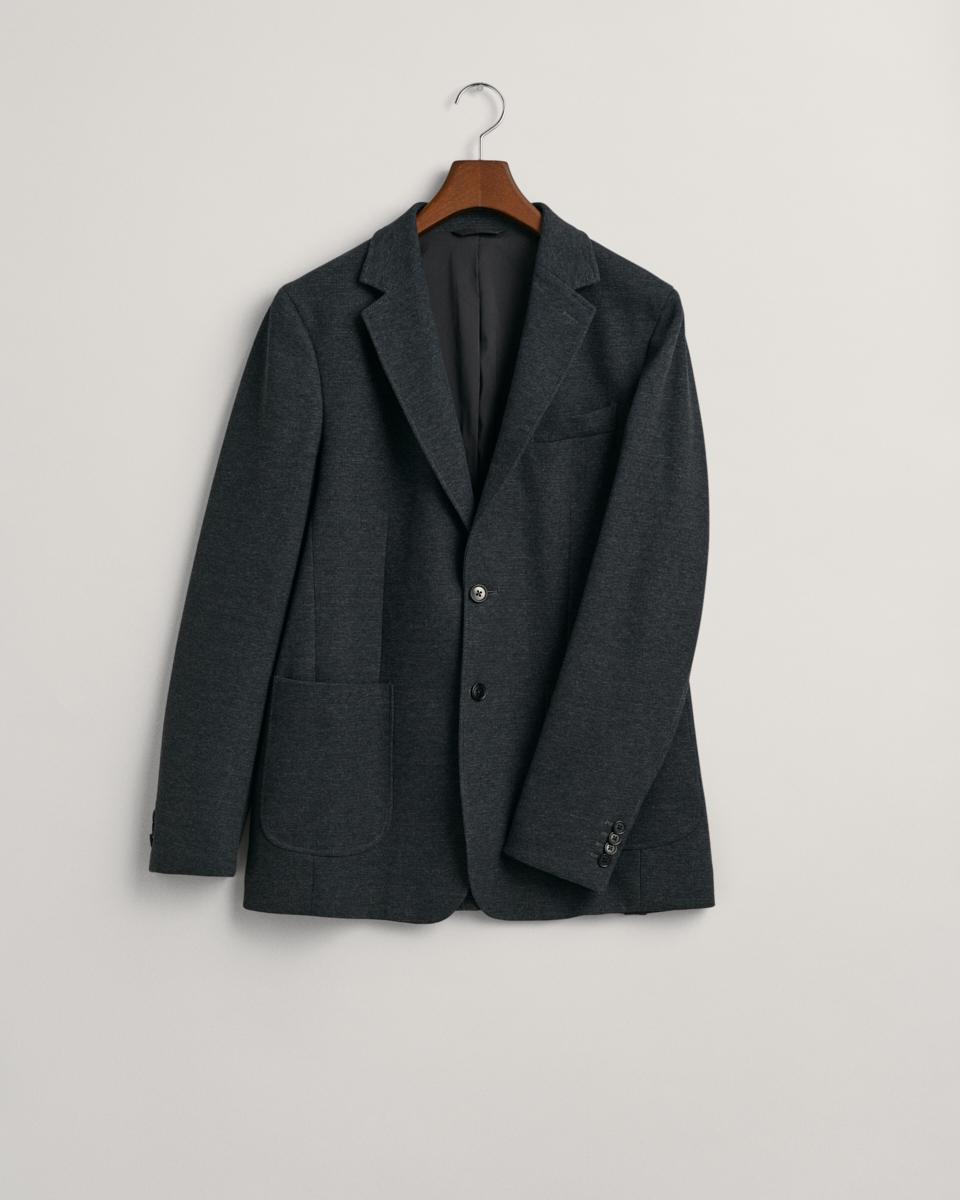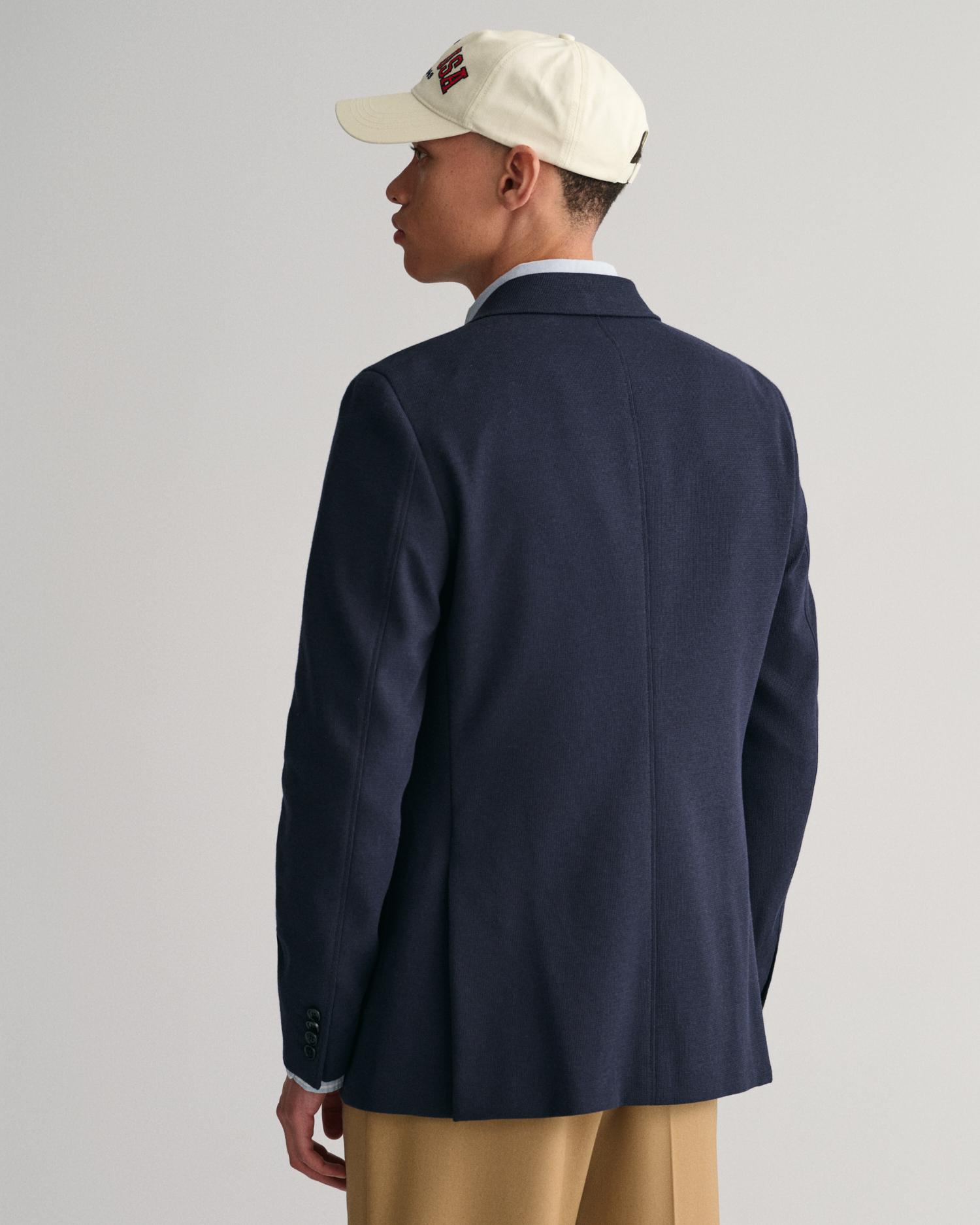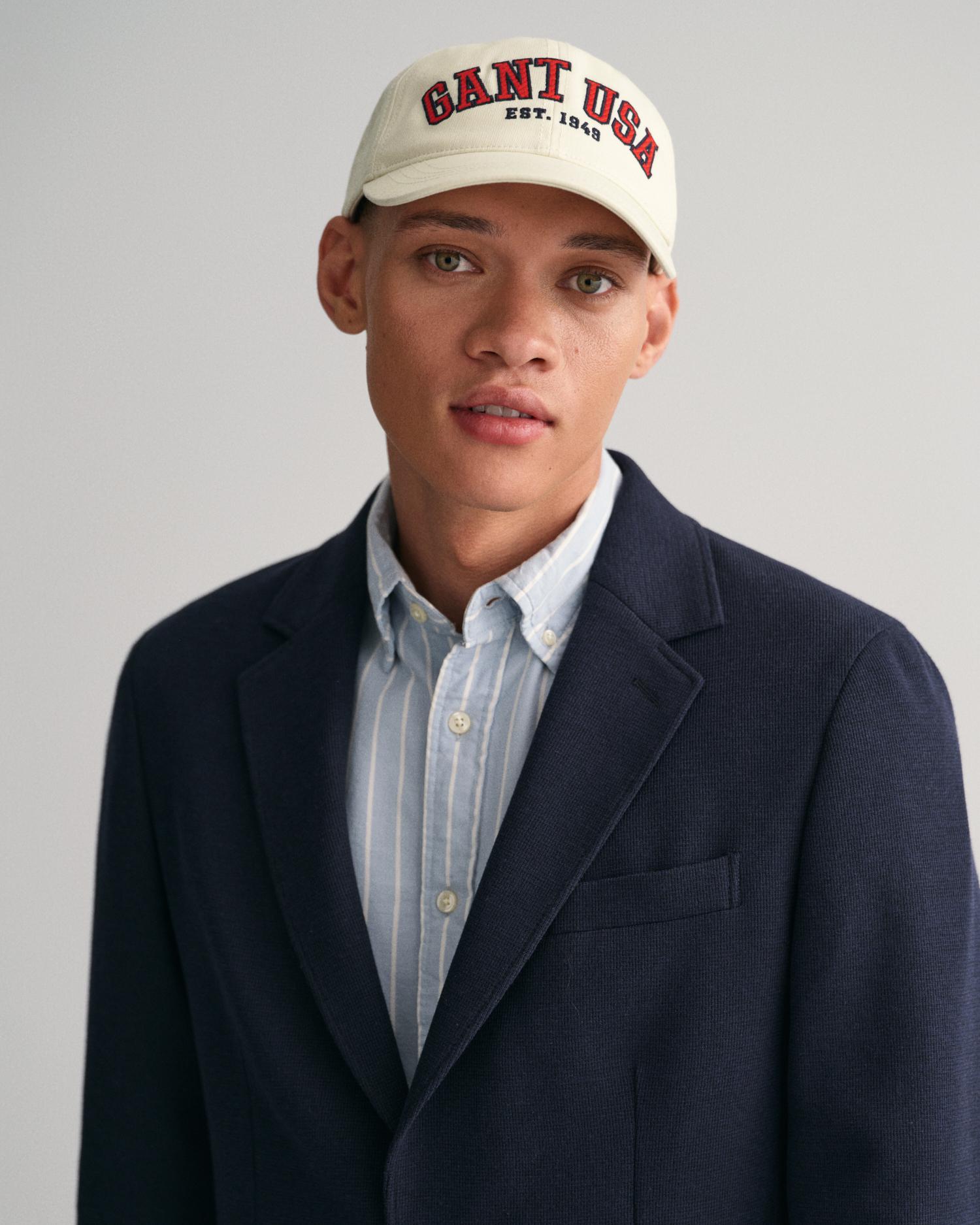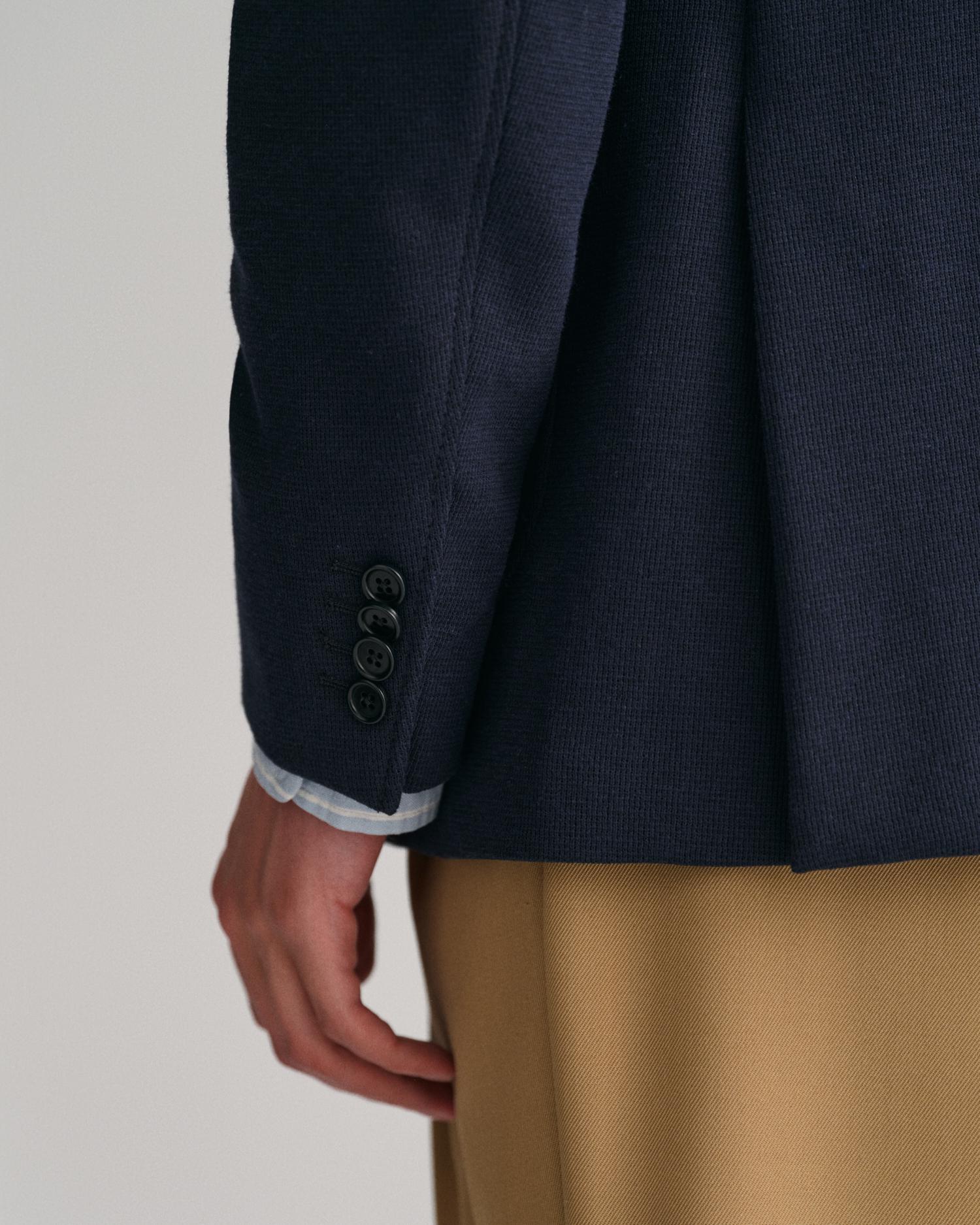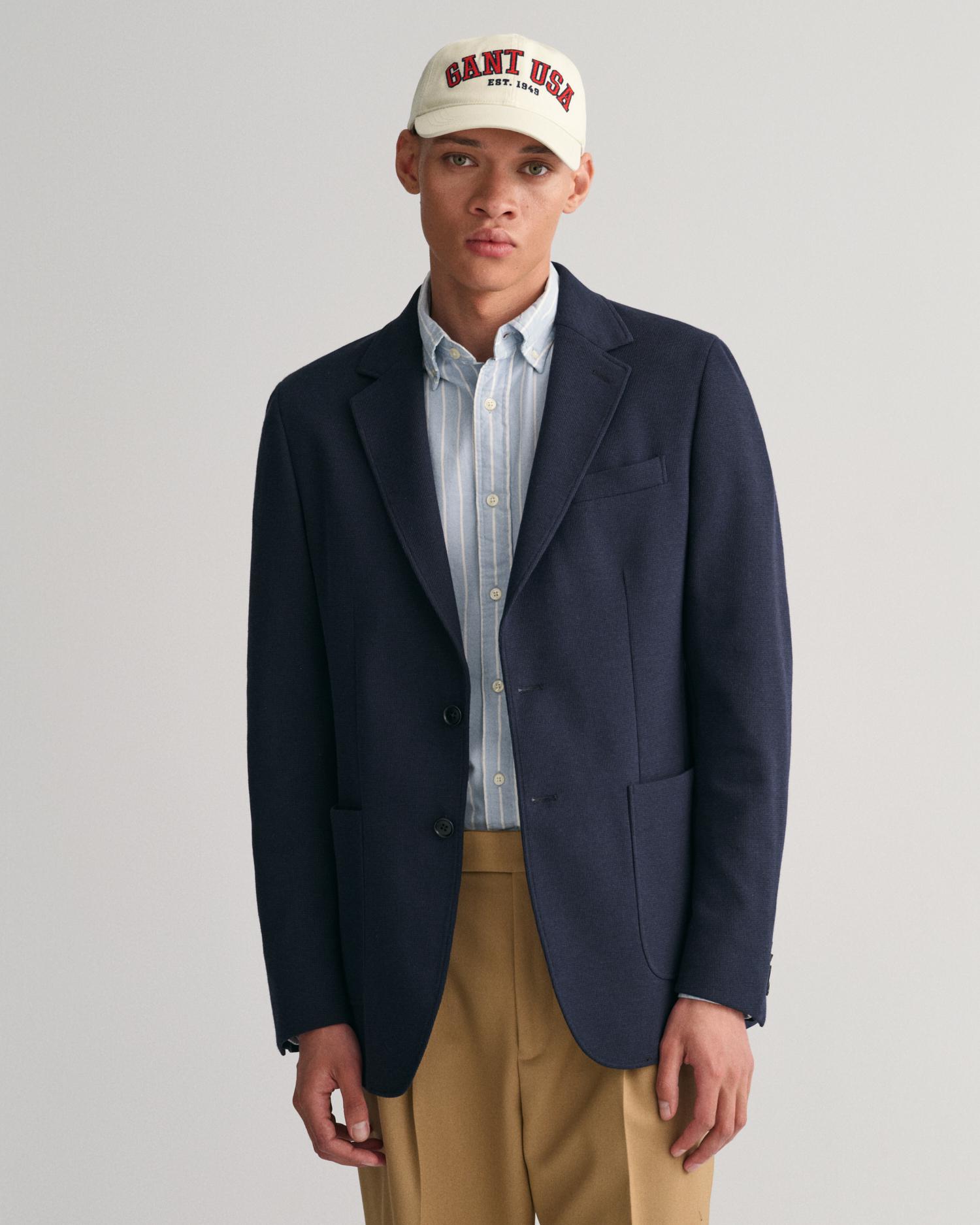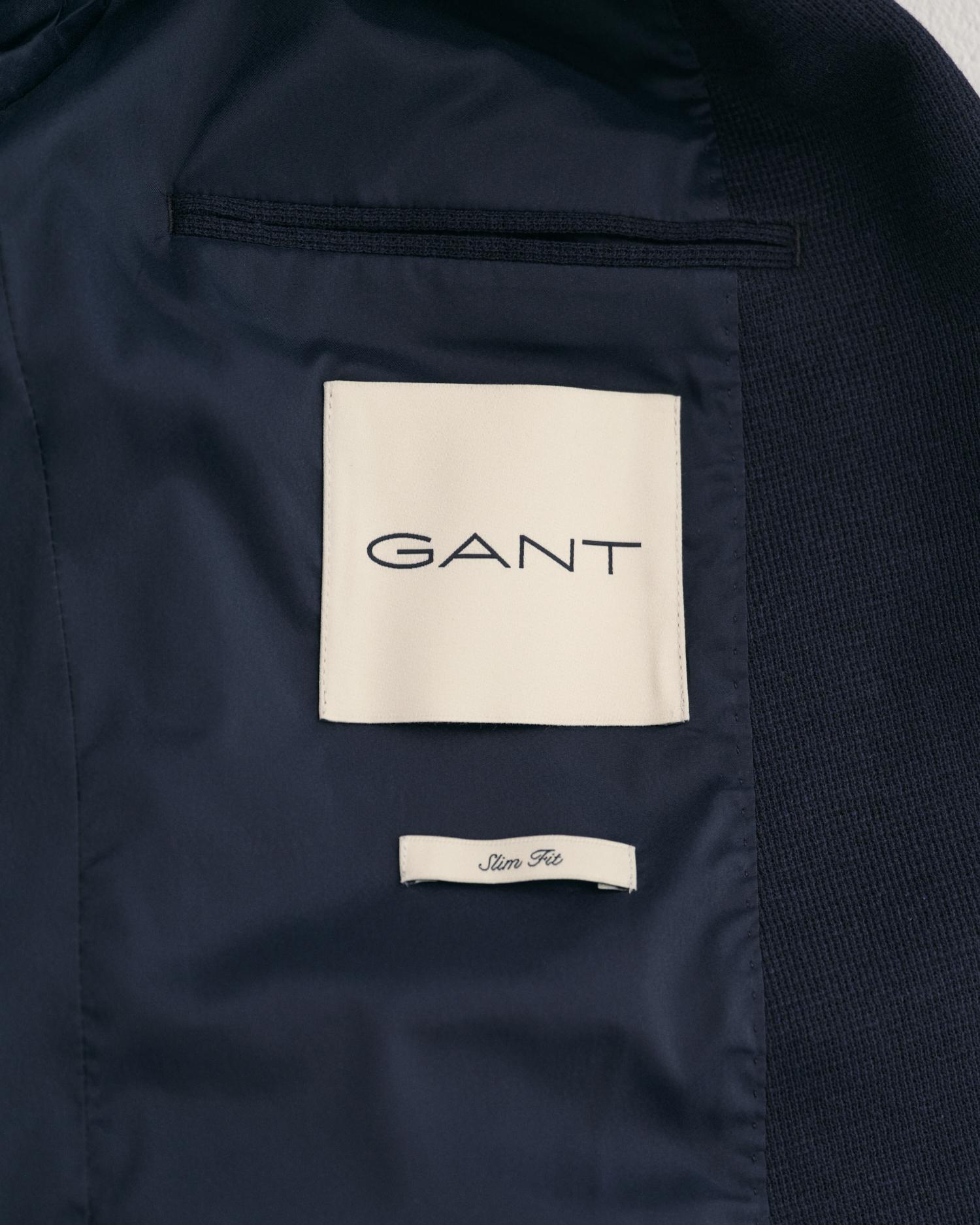 Jersey Blazer
SKU name as stated on retailer's website may not match colour displayed in image.
Gant at Gant (UK)
Dad caps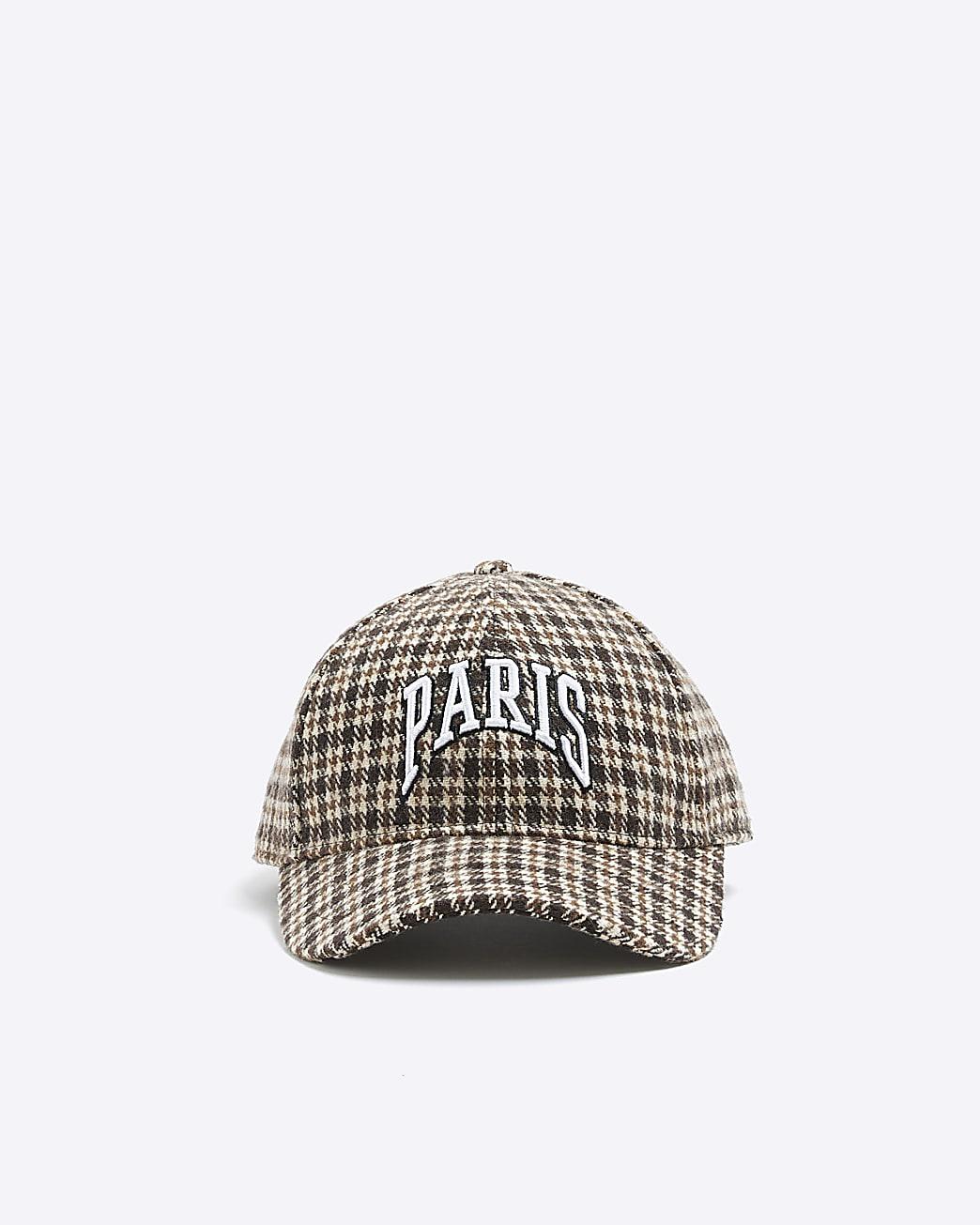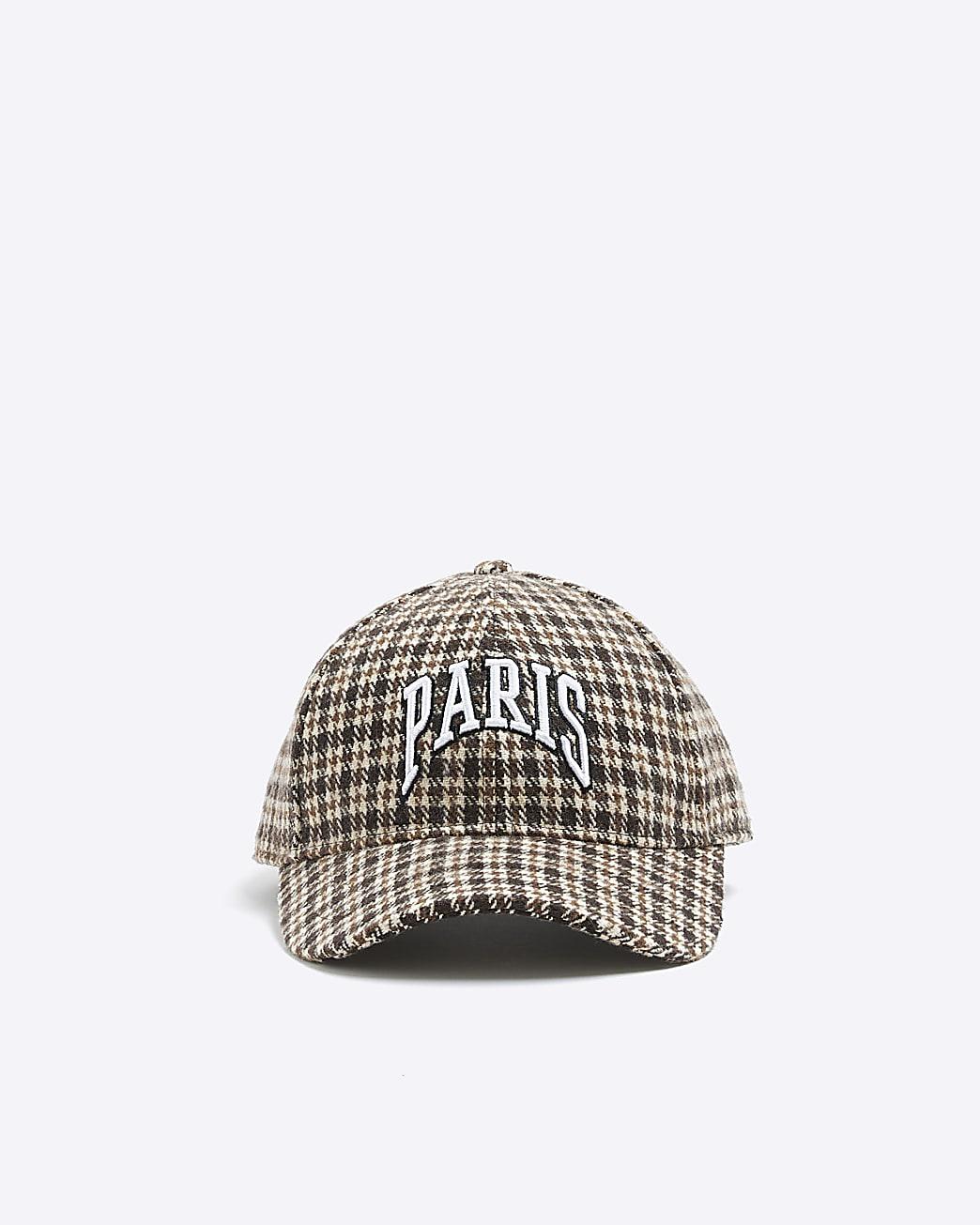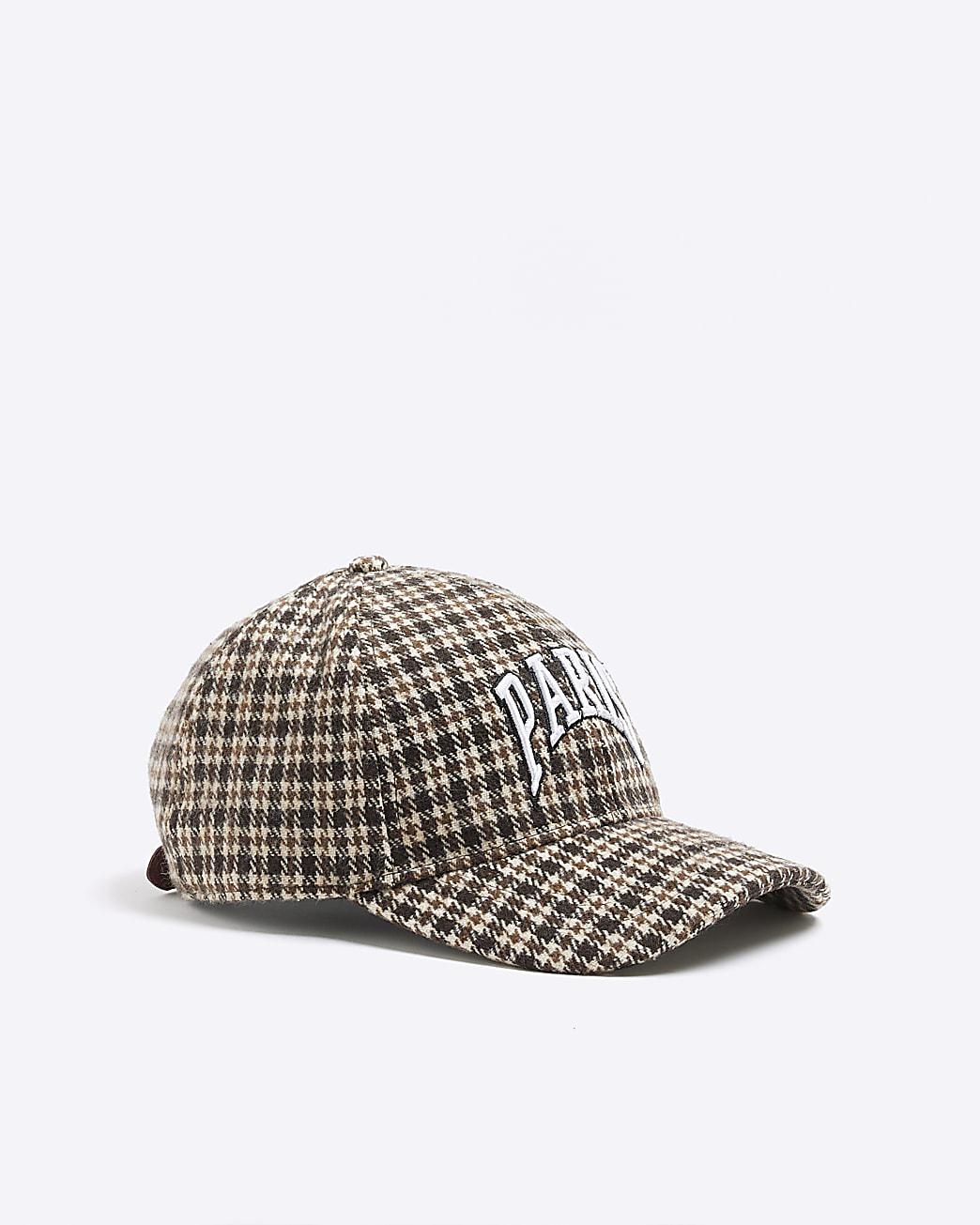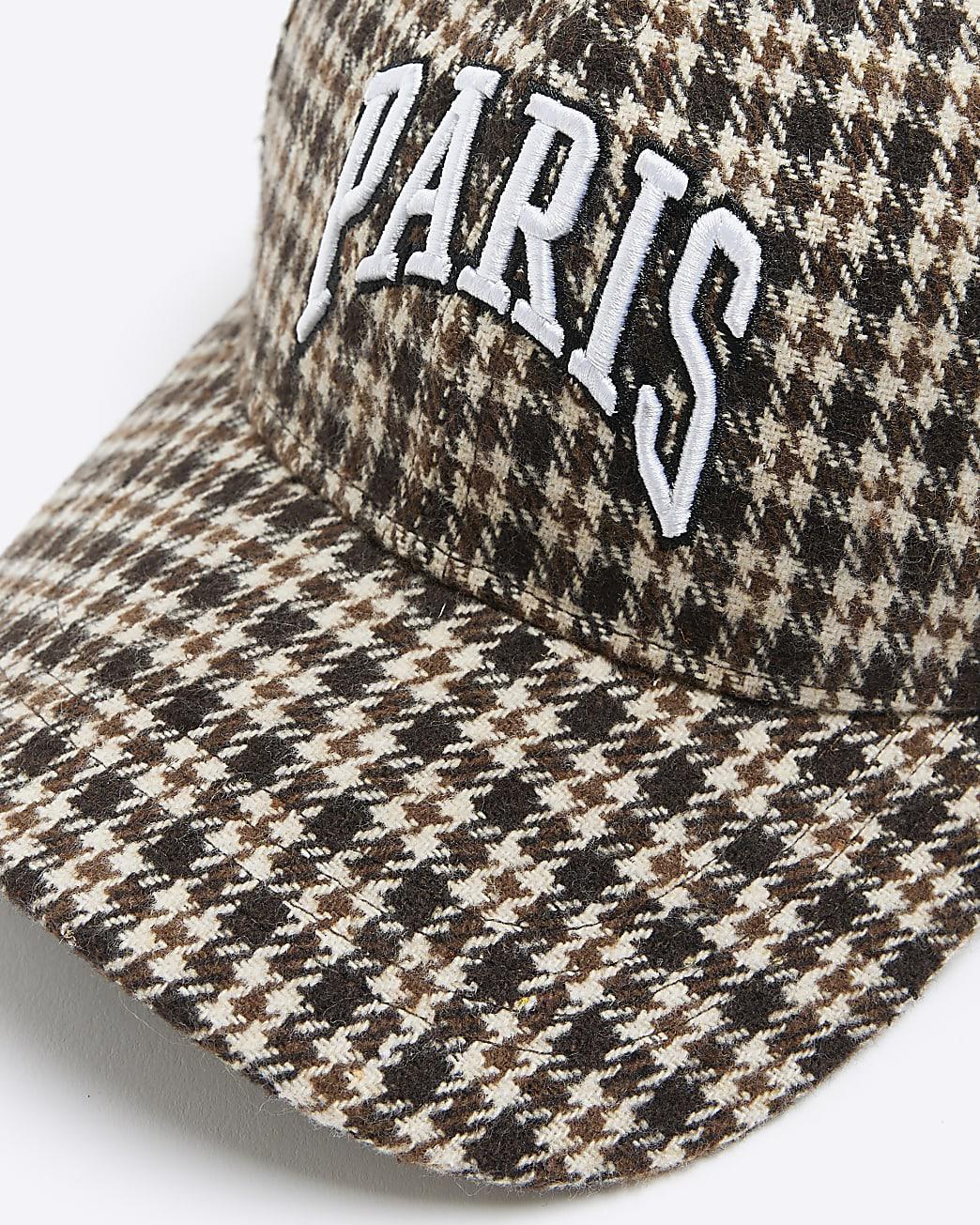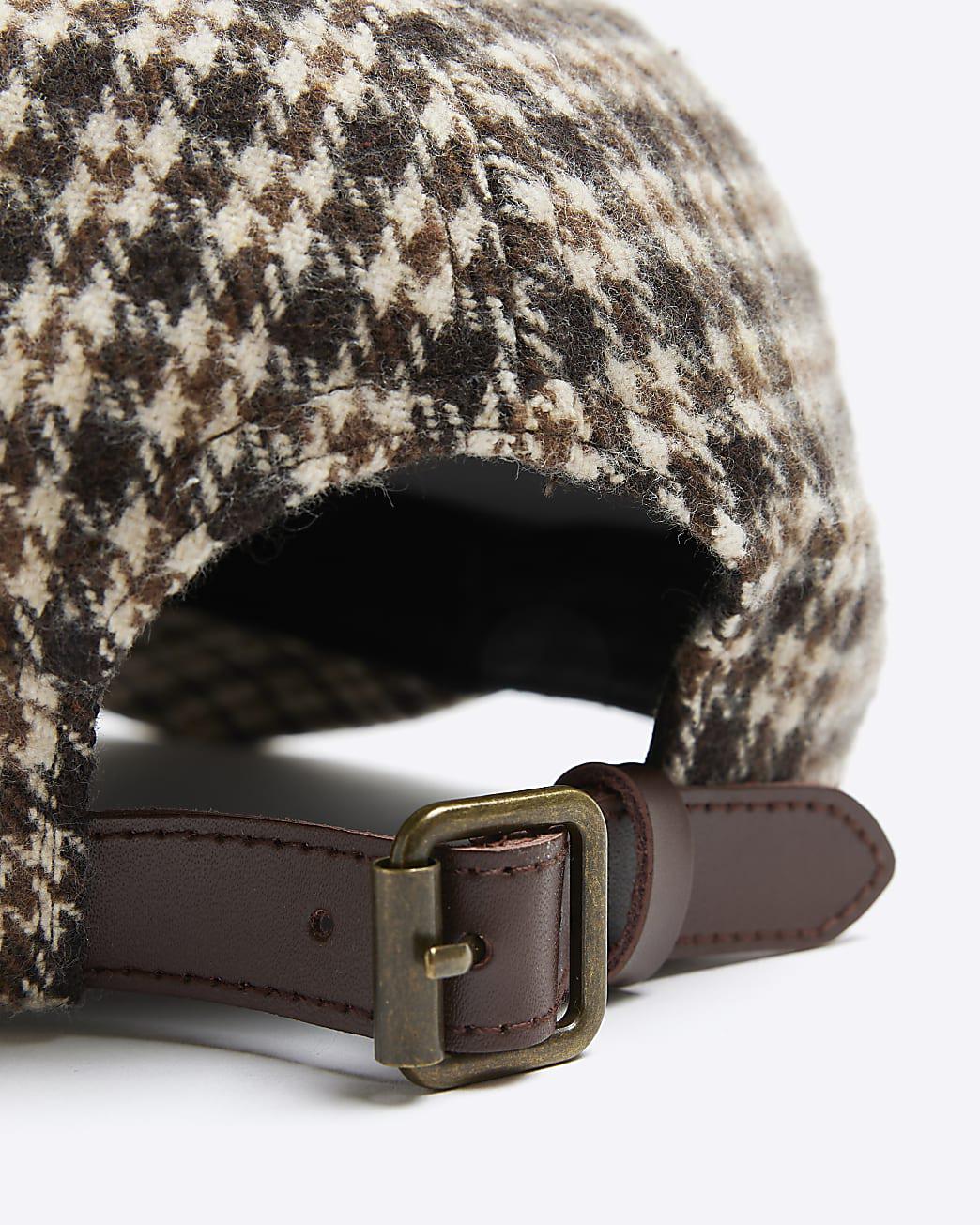 Brown check Paris cap
River Island at River Island (UK)
Womenswear Trend Checklist
Updated preppy aesthetics in womenswear align closely with Corpcore aesthetics. From school girl to girl boss, the look is achieved through a combination of nine-to-five staples and varsity prep. Oversized white button-downs pair with mini skirts and tailored trousers or can be layered beneath a collegiate crewneck sweatshirt. Style cardigans as a transitional layering piece through fall or tied over the shoulders for a prep school story.
Take cues from Revolve, whose email on September 23rd spelled out five key items to achieve the look, including cardigans, button-ups and loafers. Other important products include head-to-toe grey looks, crest graphics for T-shirts and sweatshirts and tweed fabric sets. Footwear and accessories are equally as important, including Blair Waldorf-inspired headbands, neckties and socks styled with chunky loafers – another key item for Fall 2023.
White button-downs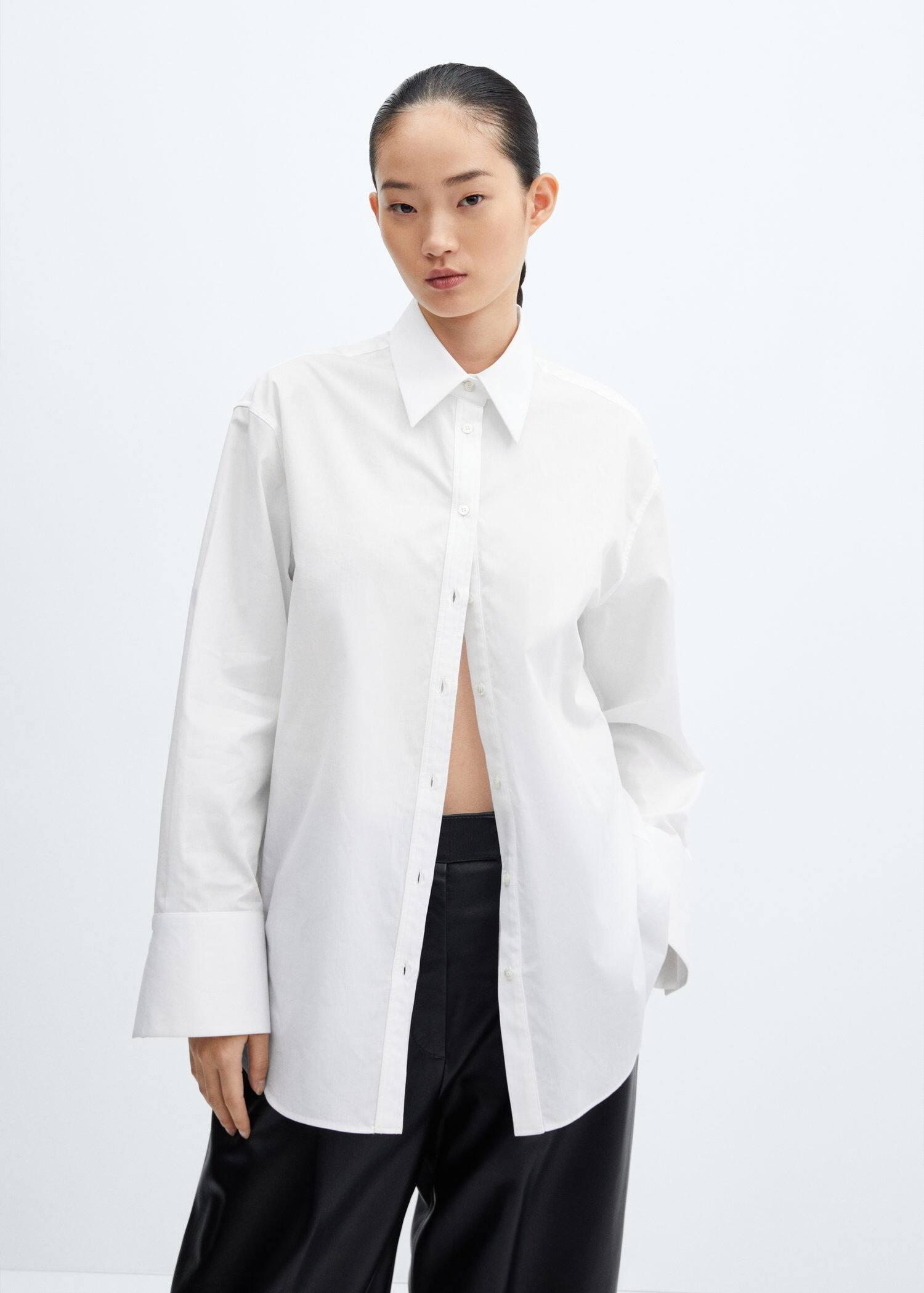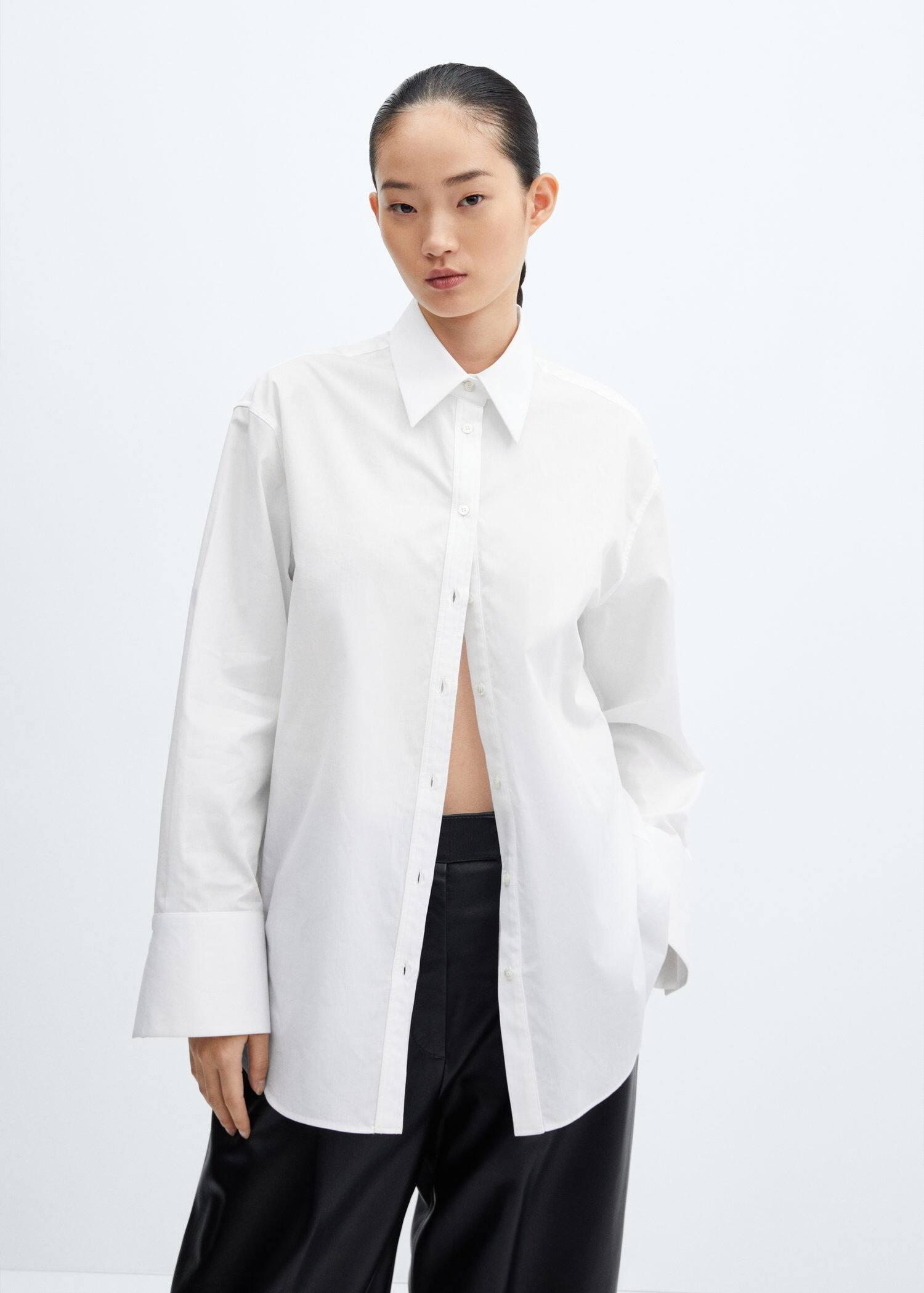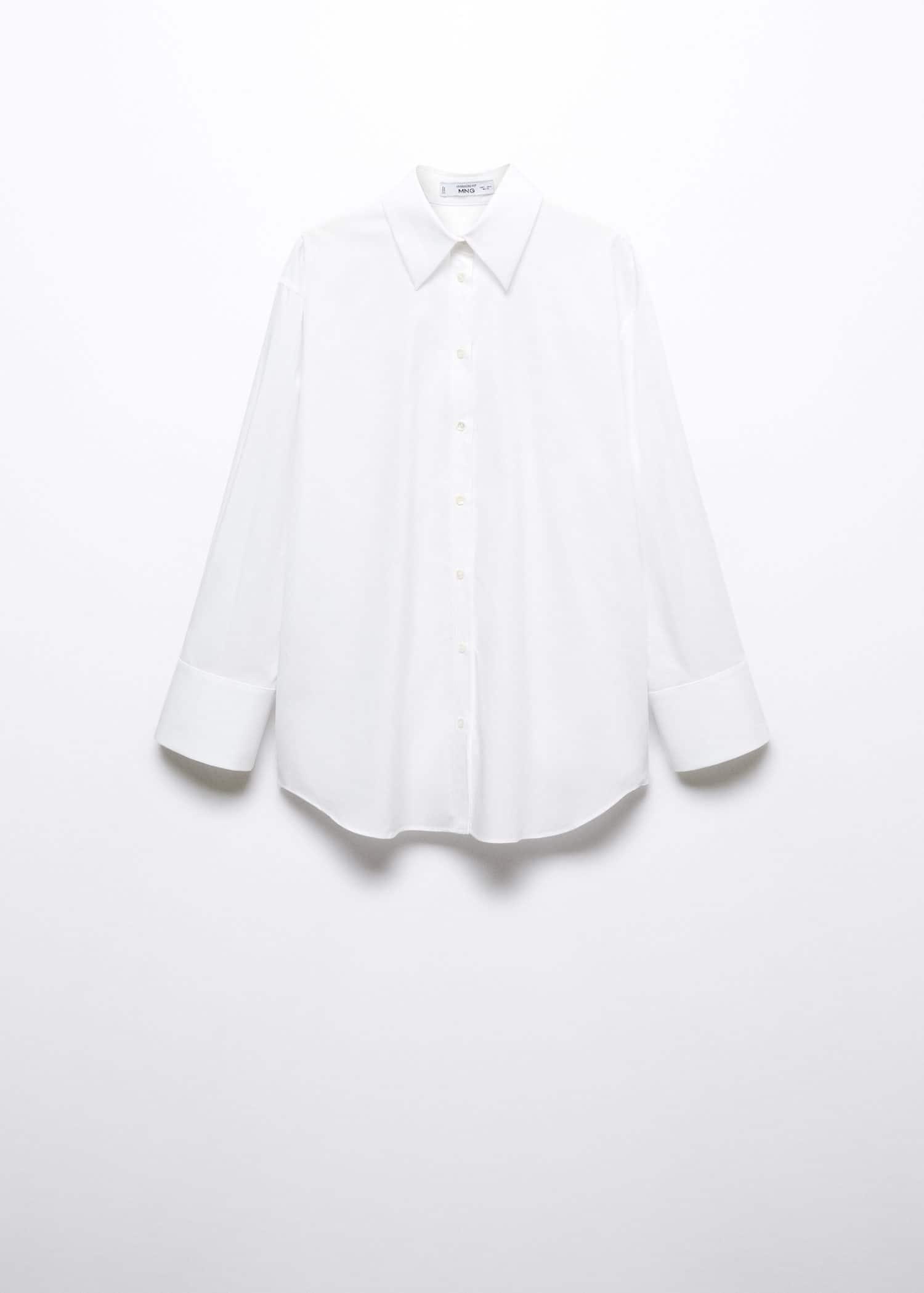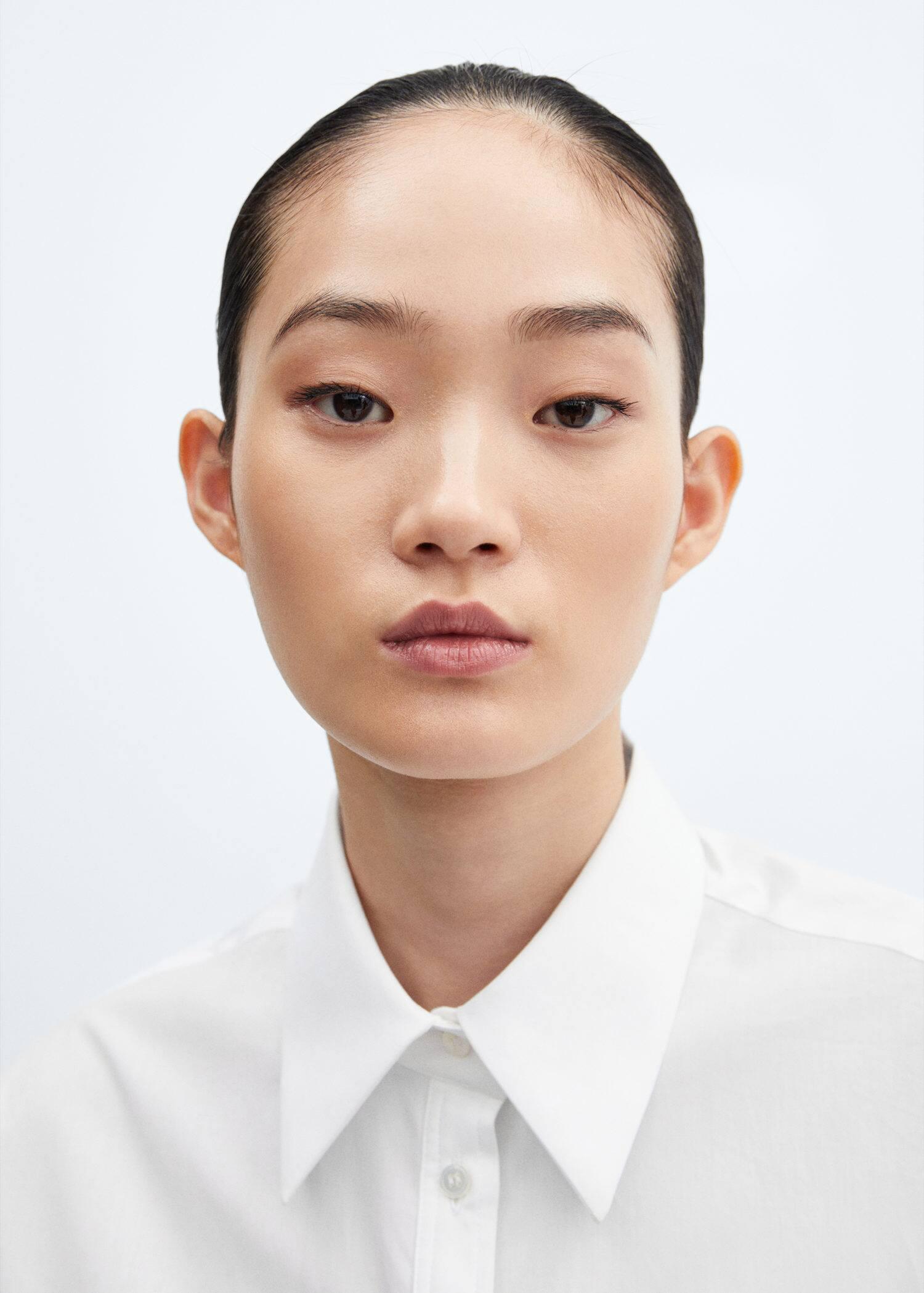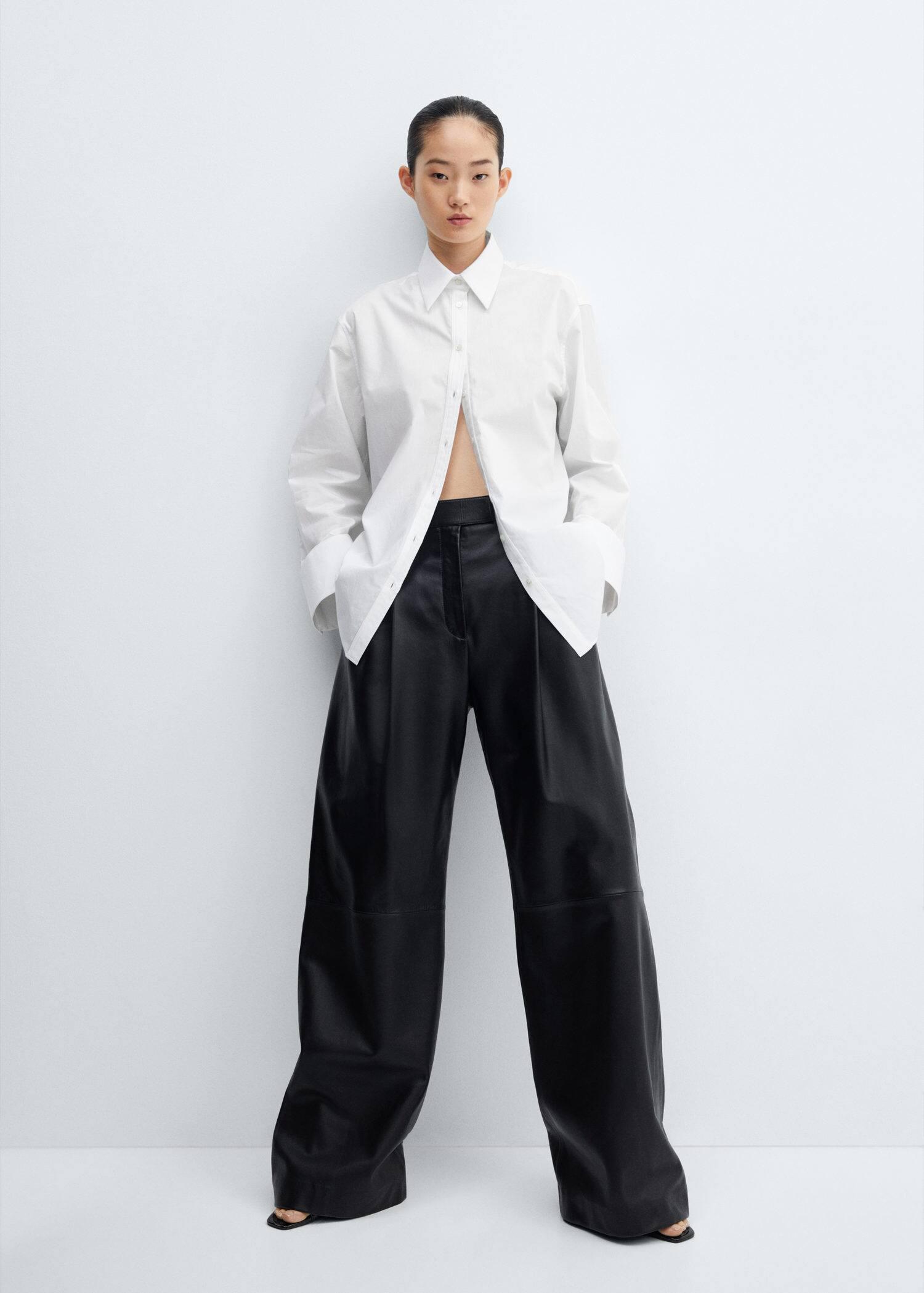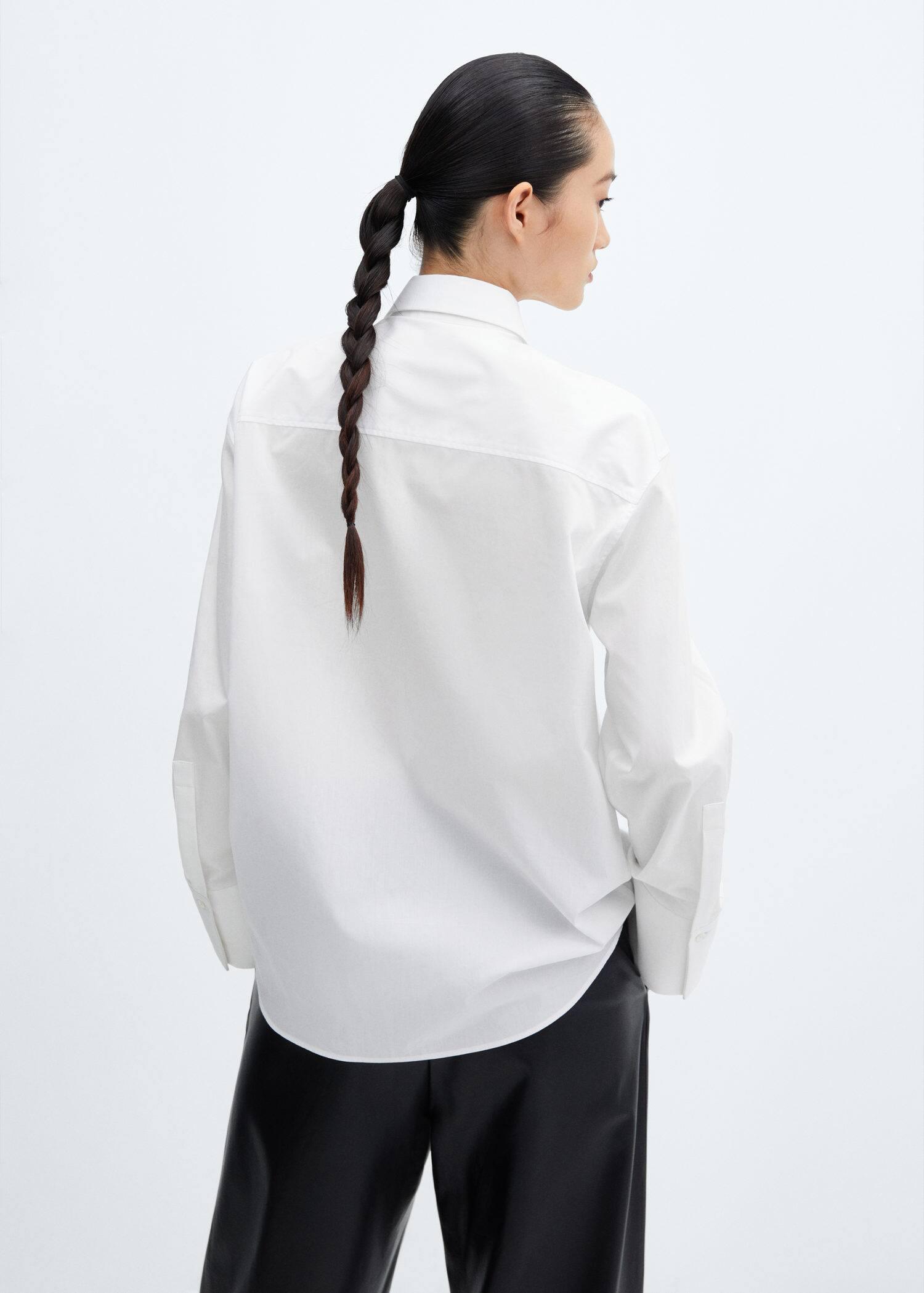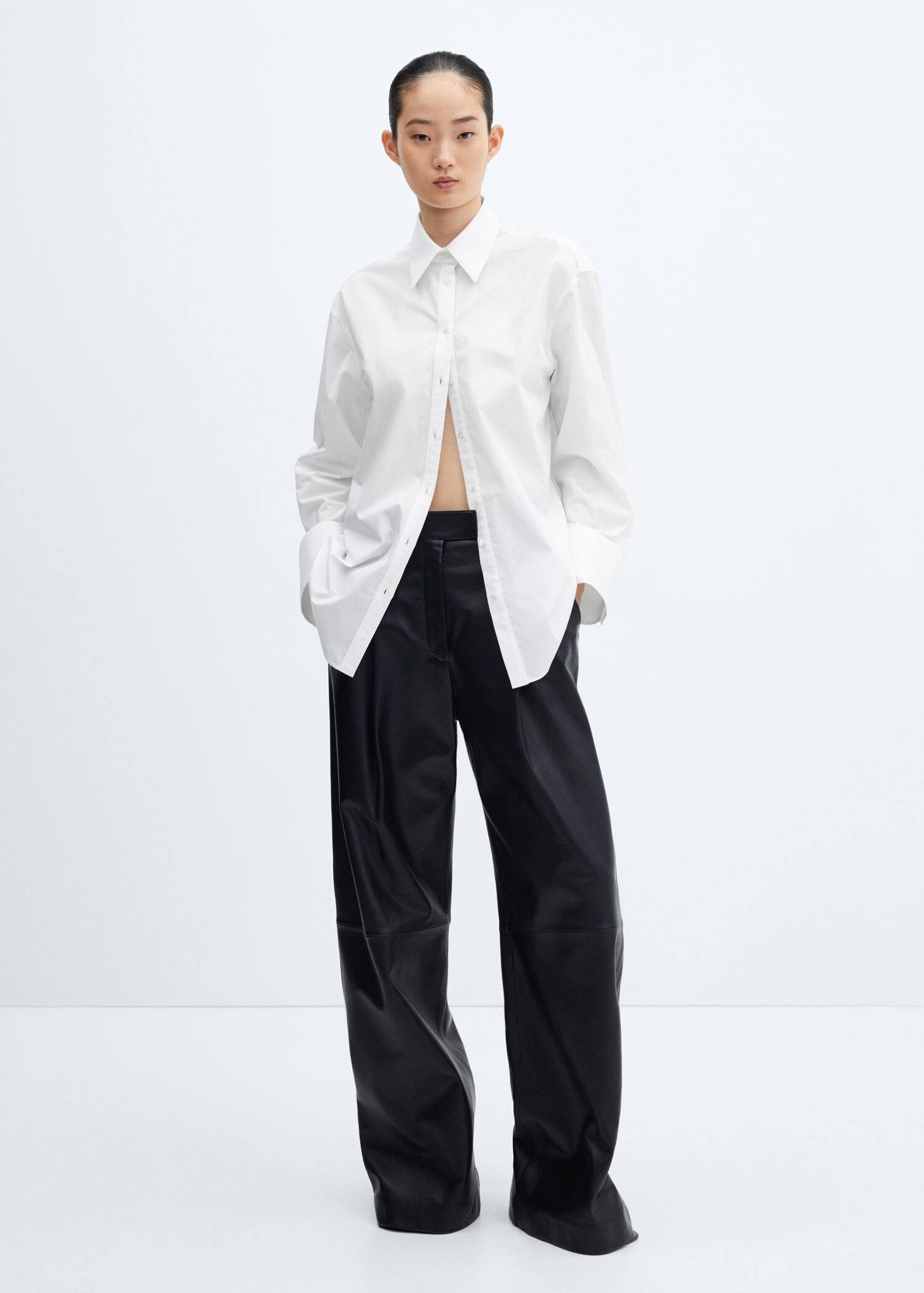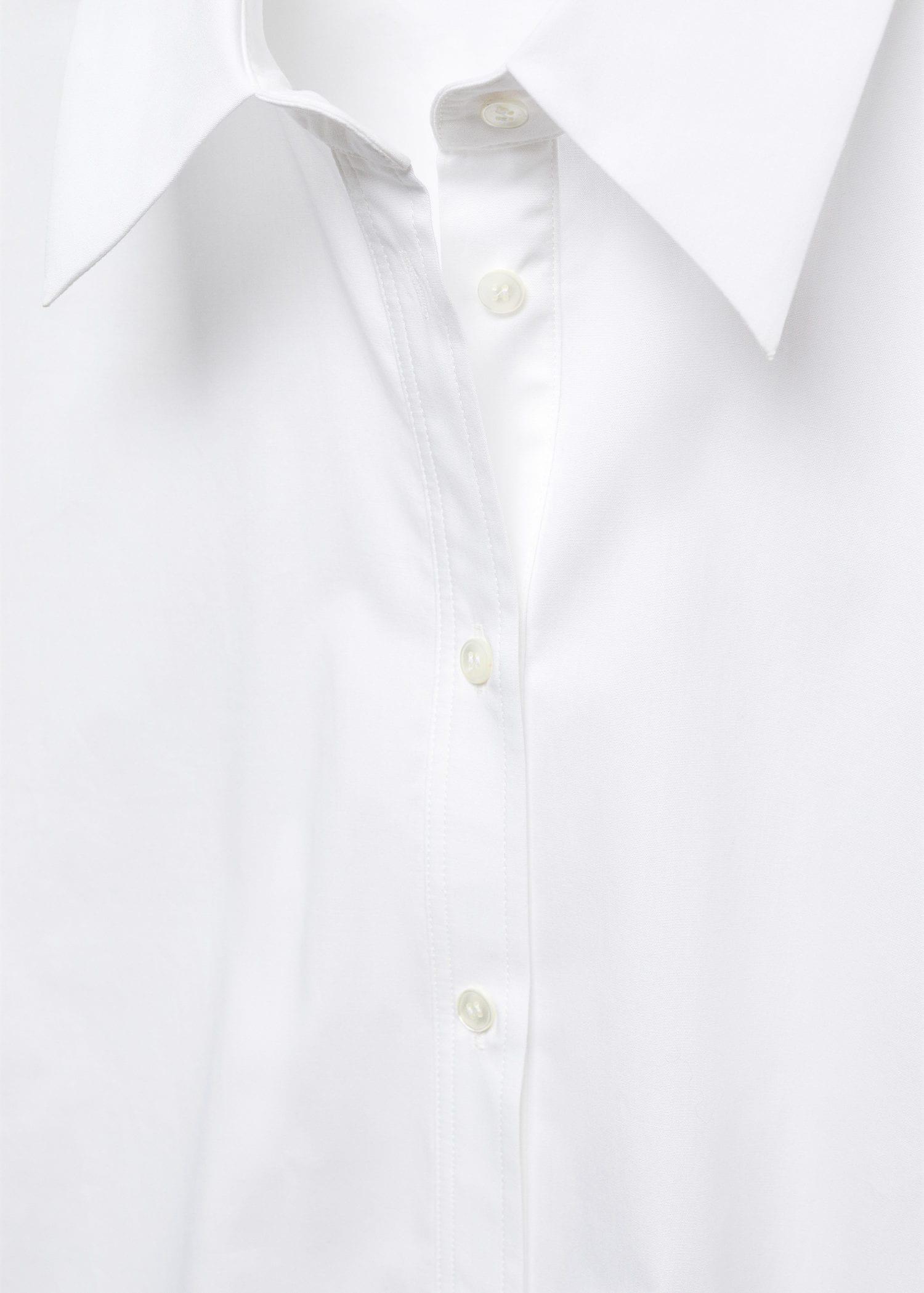 Oversize cotton shirt
Mango at Mango (US)
Pleated skirts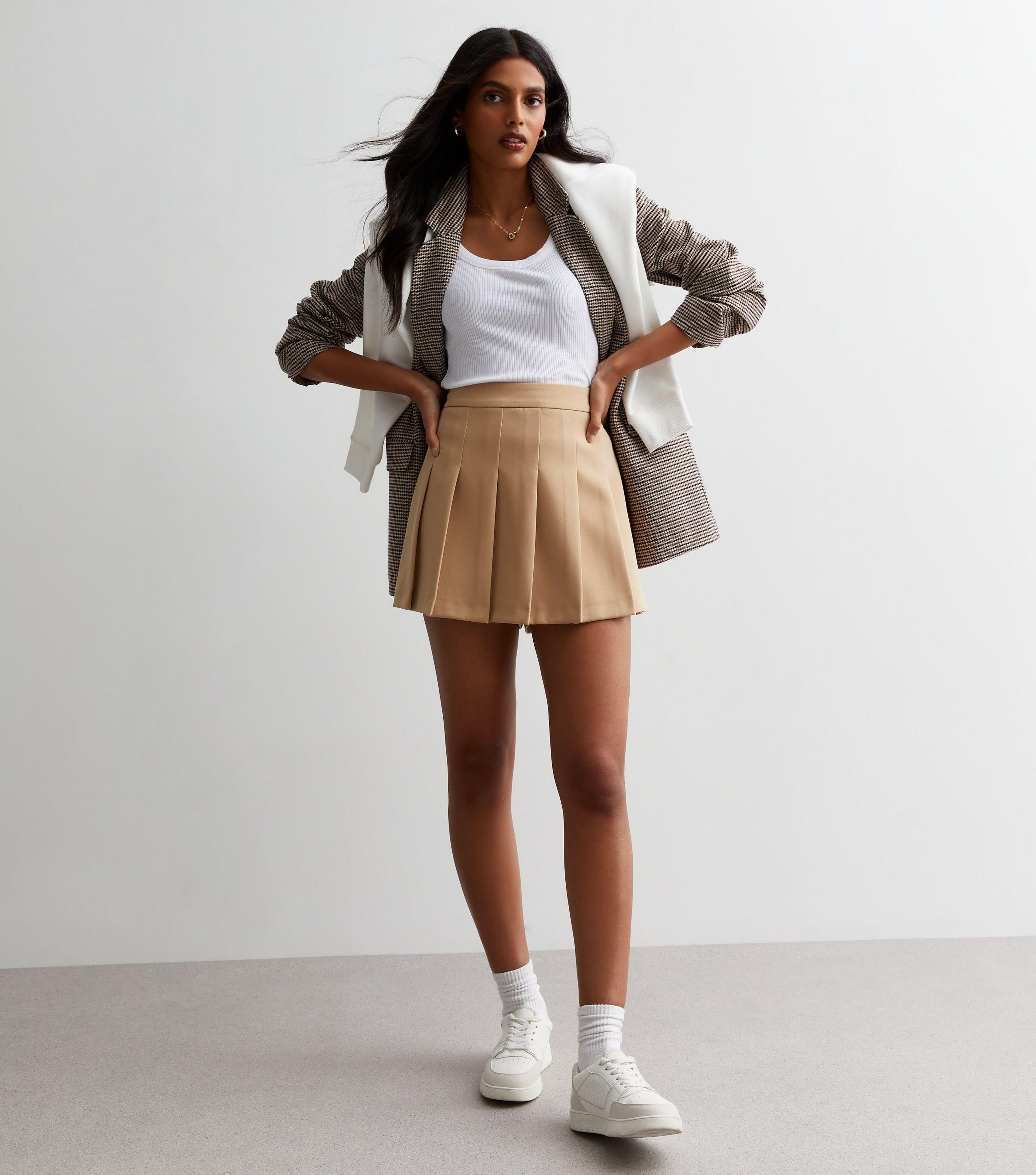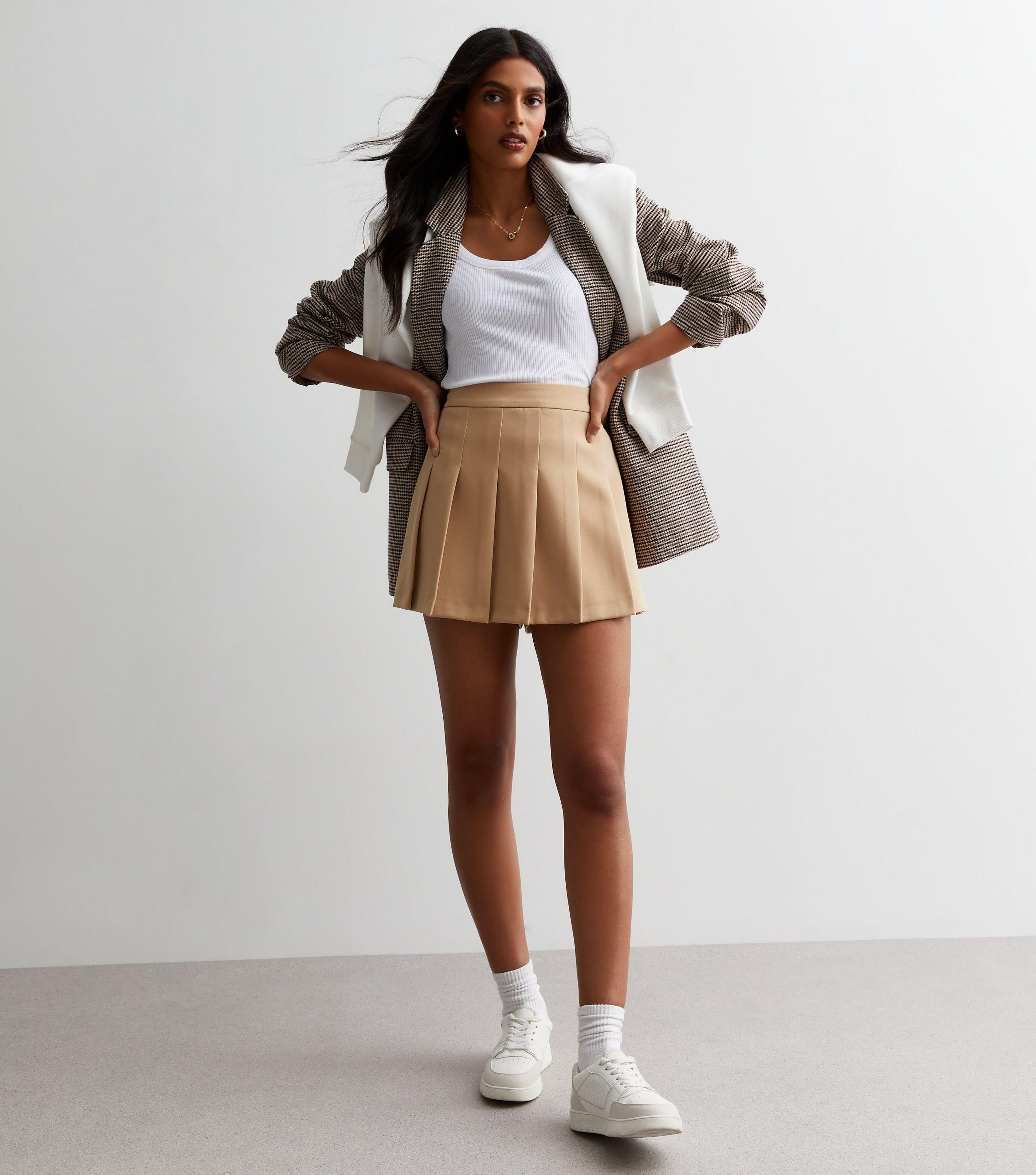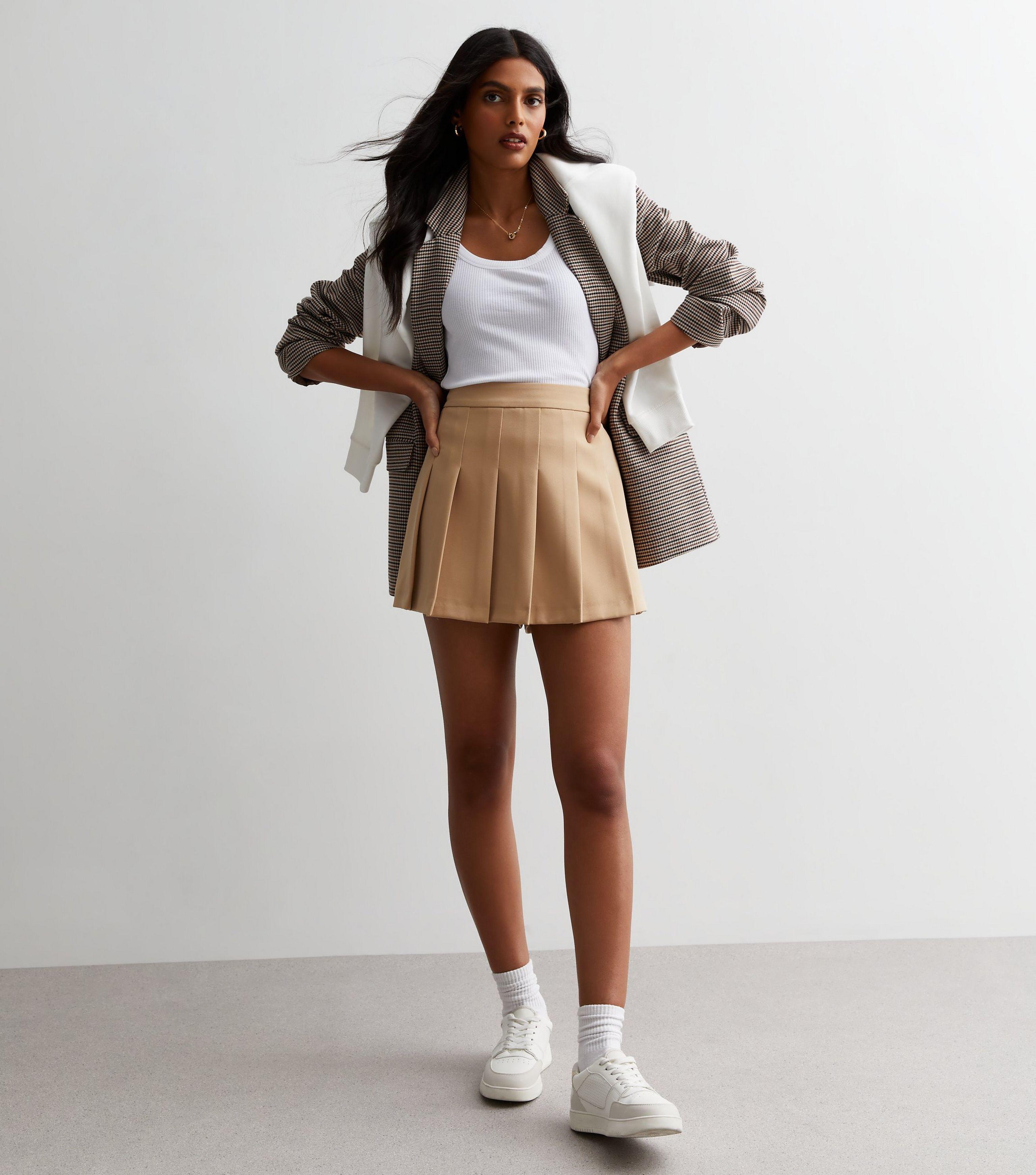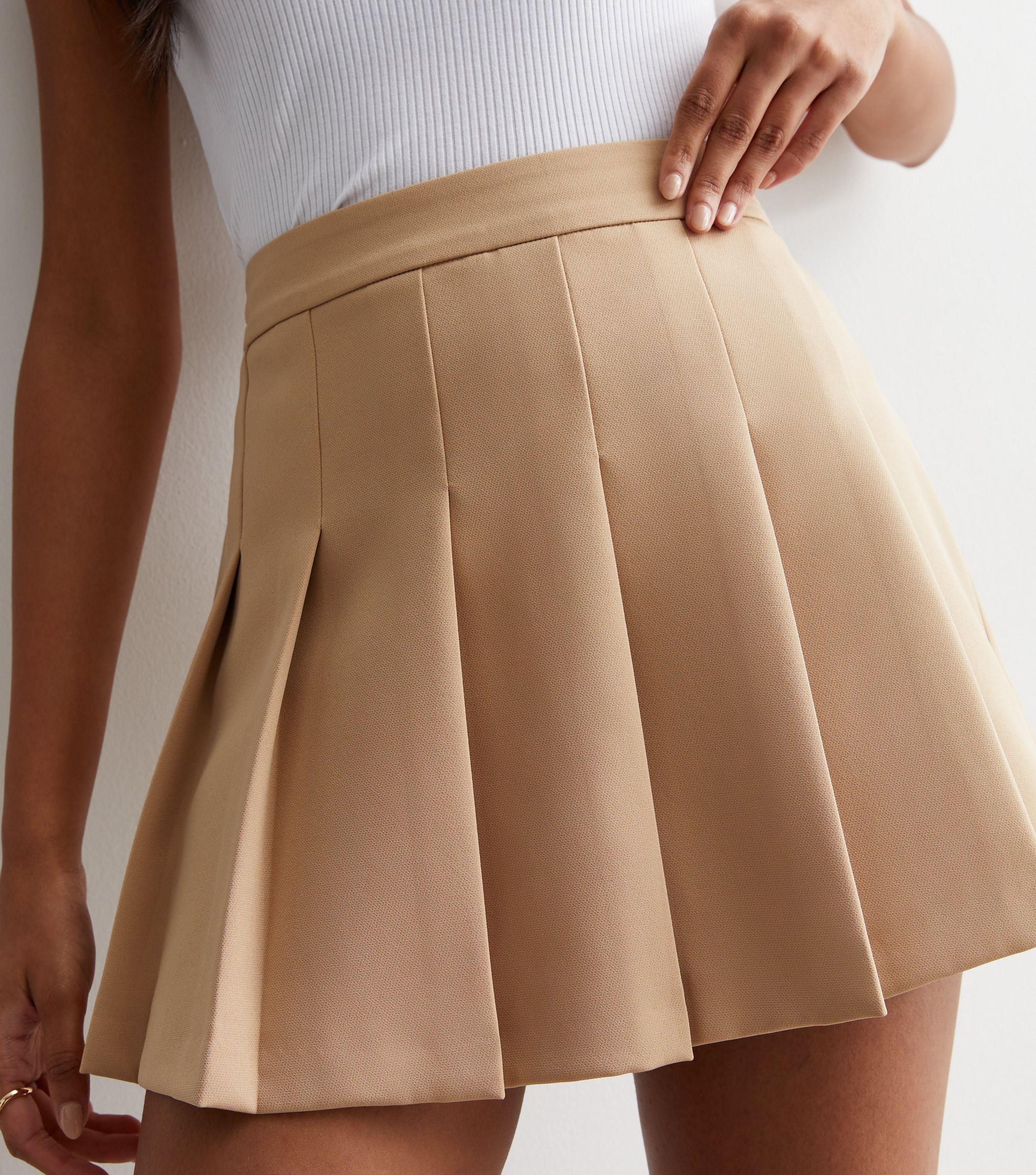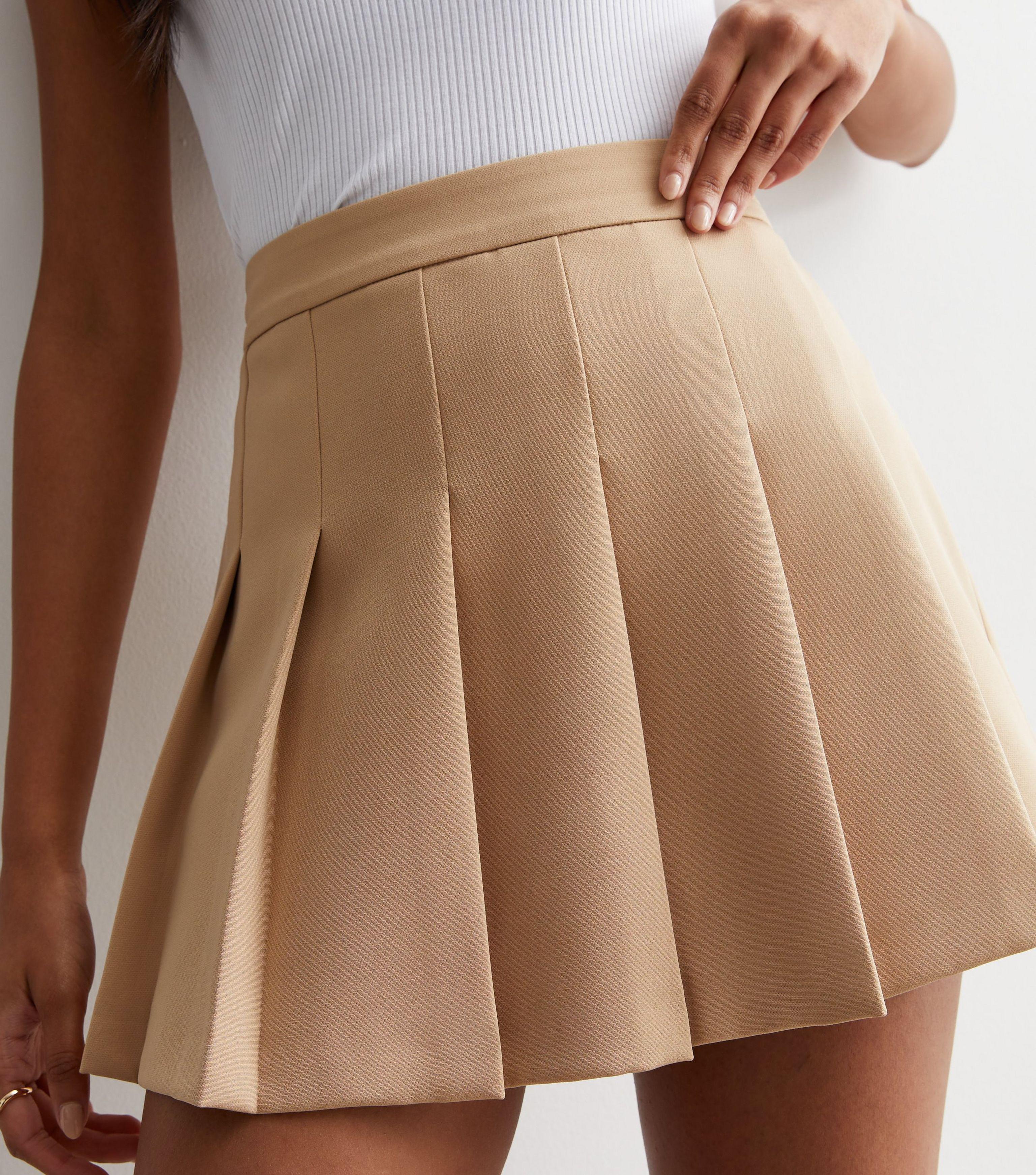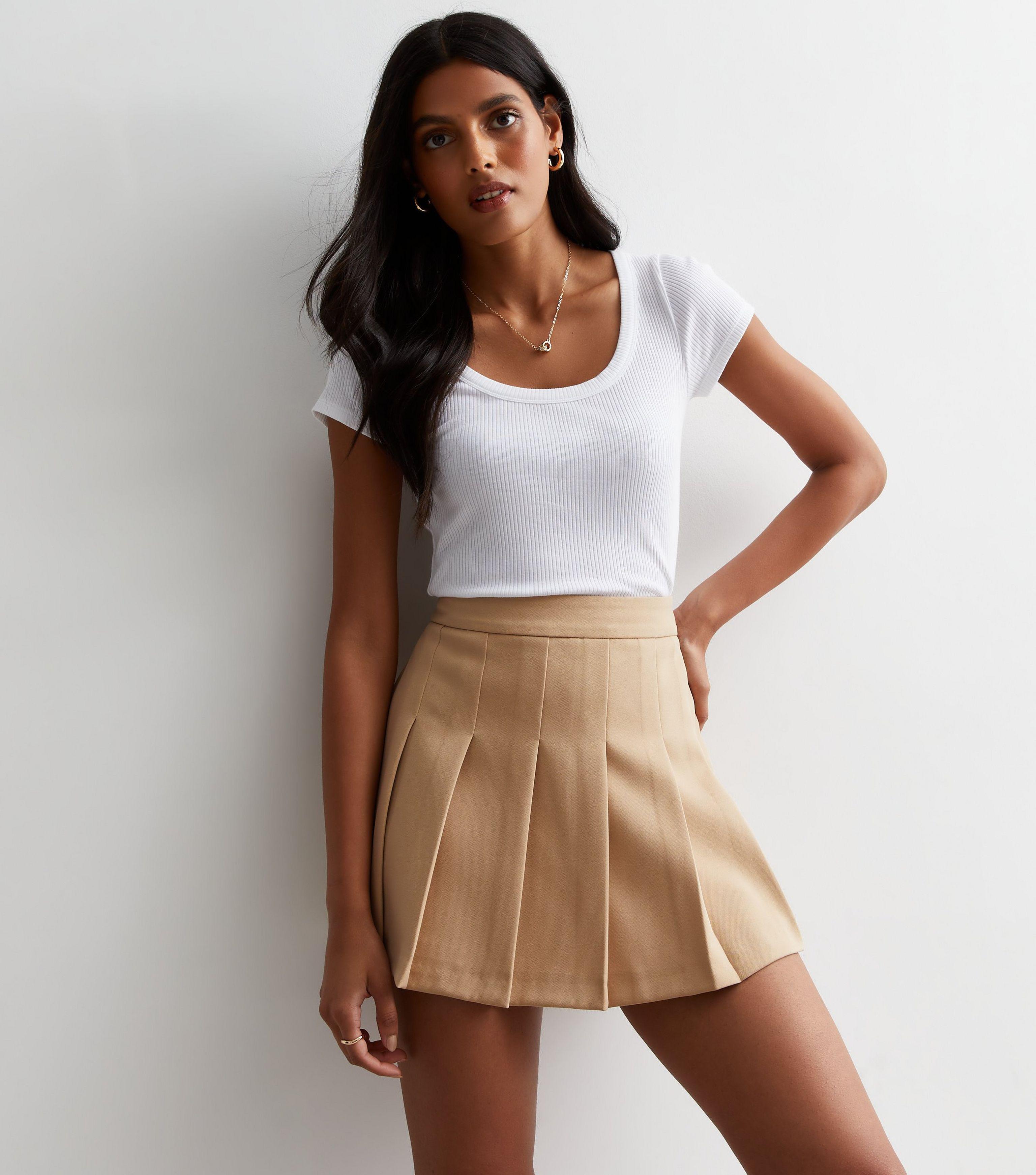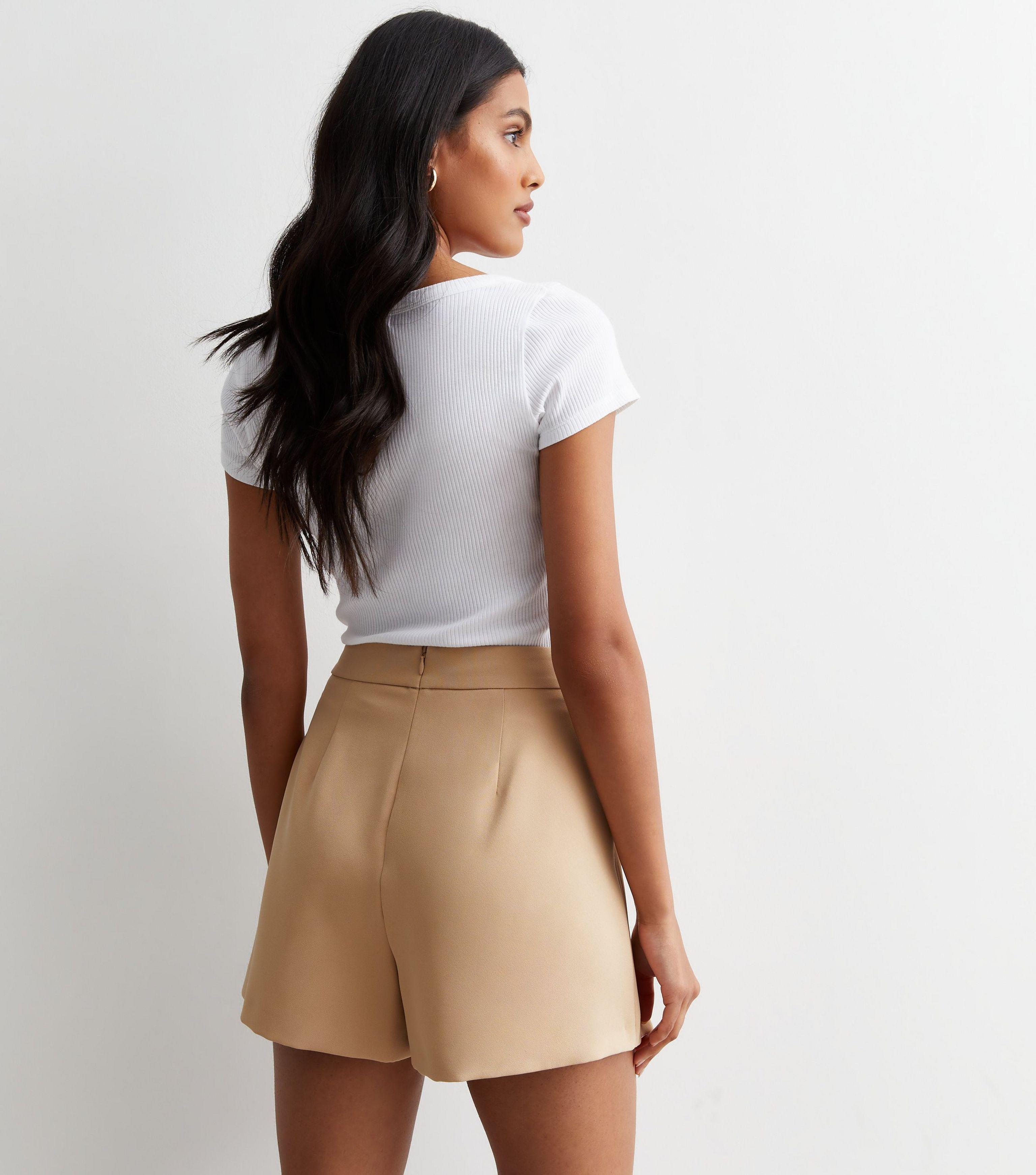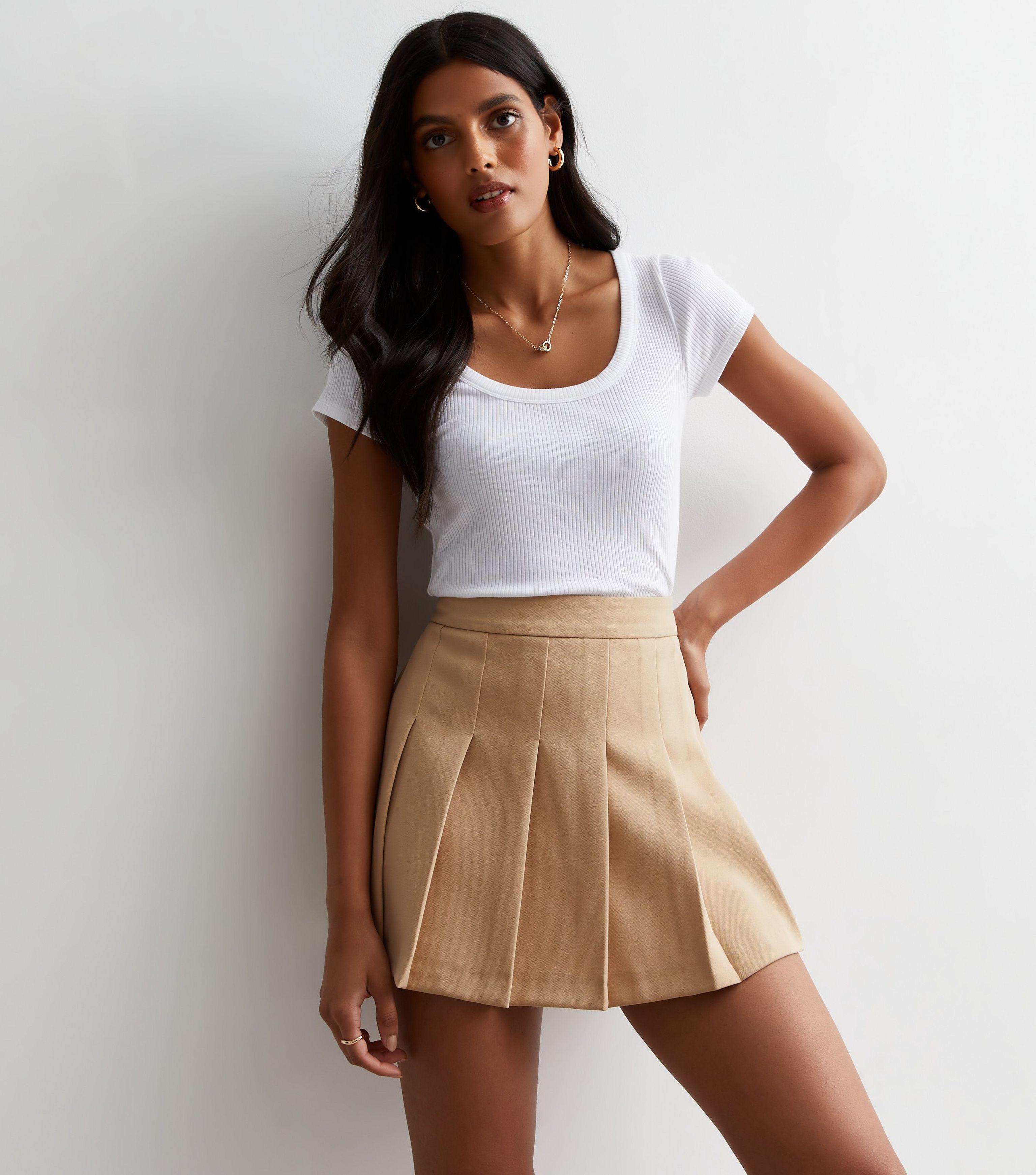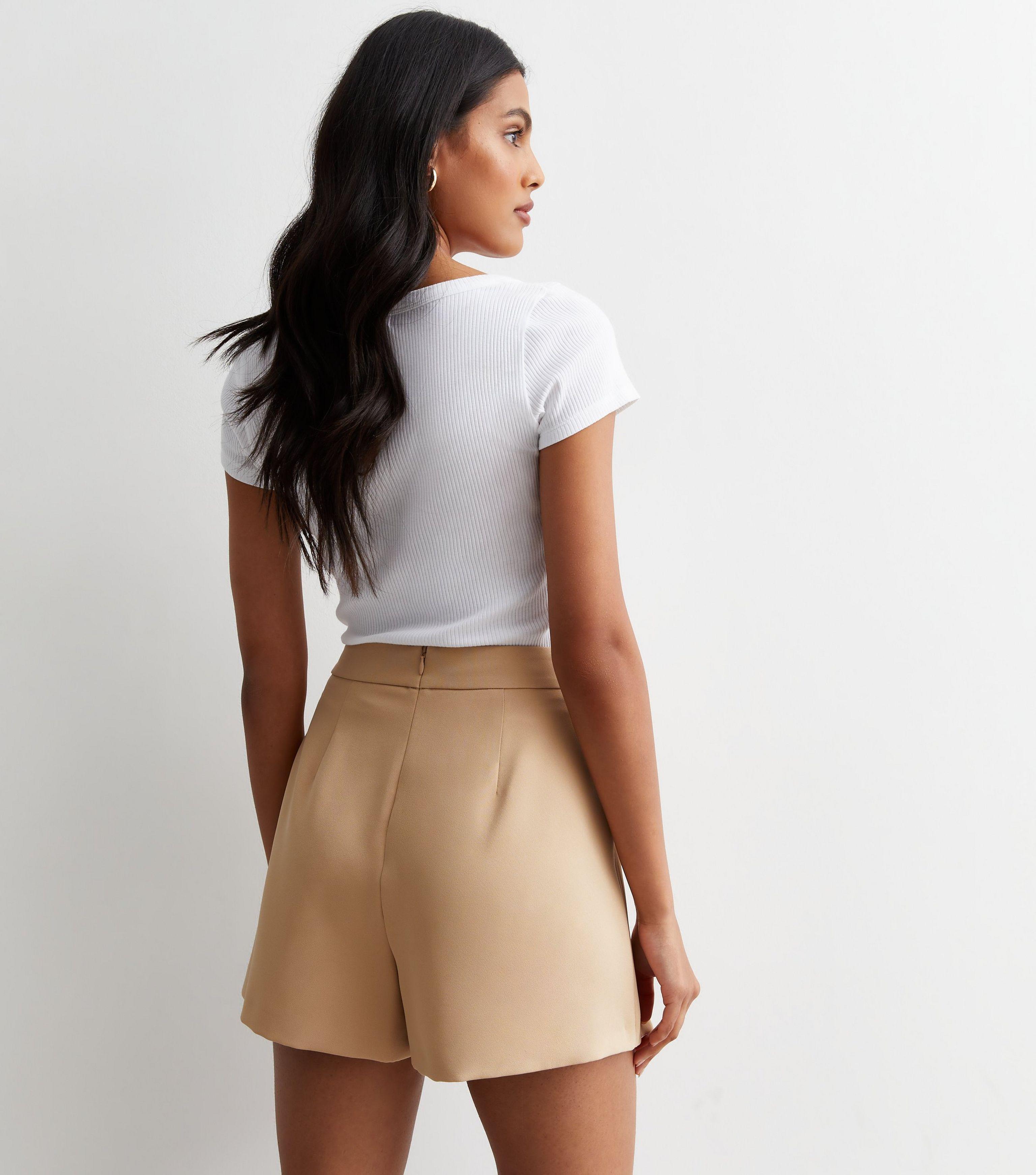 Camel Pleated Tailored Skort
New Look at New Look (UK)
Cardigans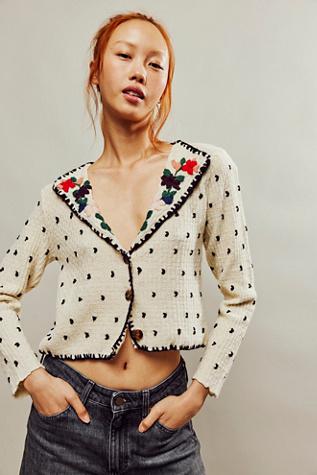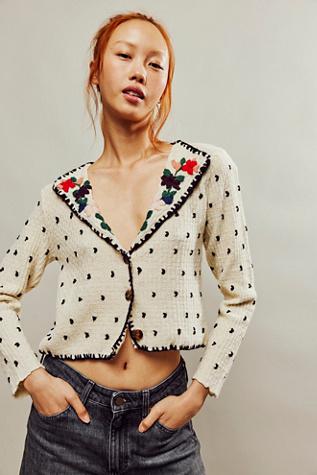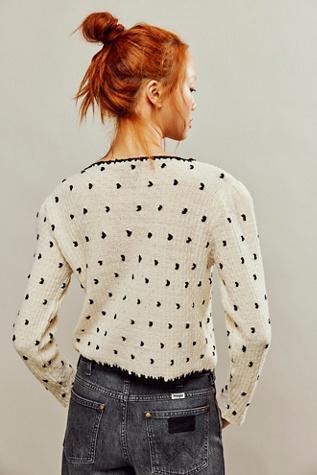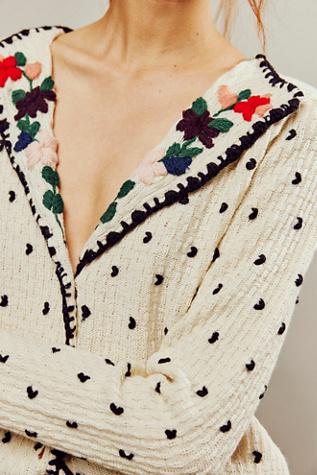 Tach Farah Hand-Knitted Wool Cardigan
SKU name as stated on retailer's website may not match colour displayed in image.
Tach Clothing at Free People (US)
Tweed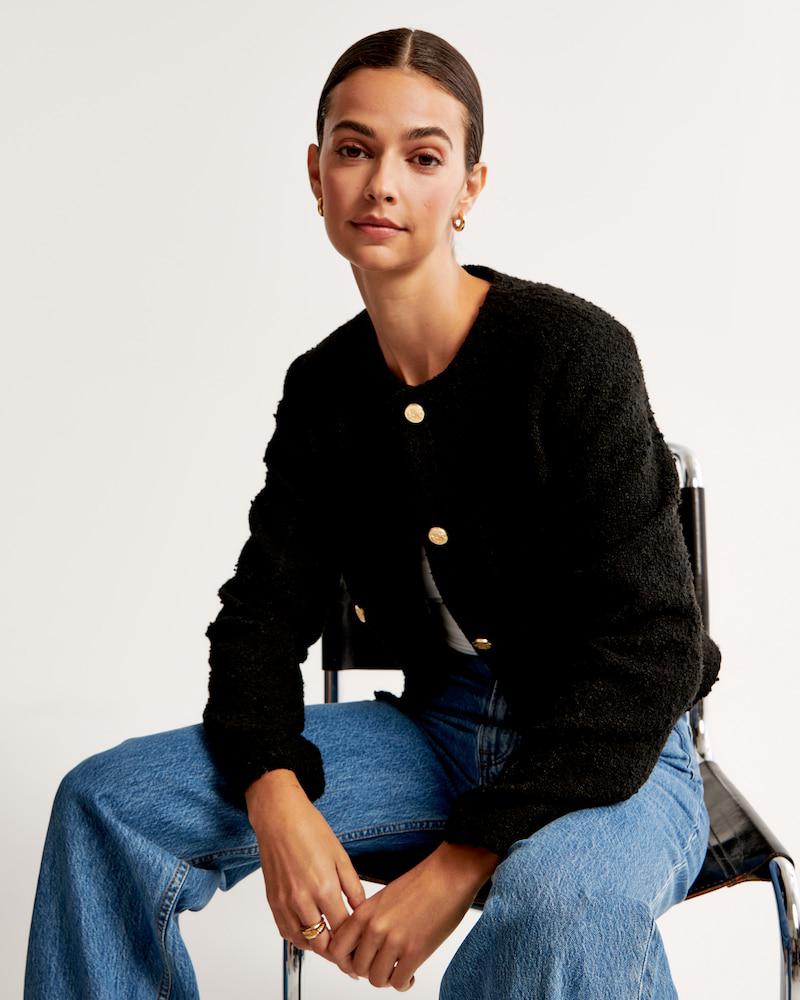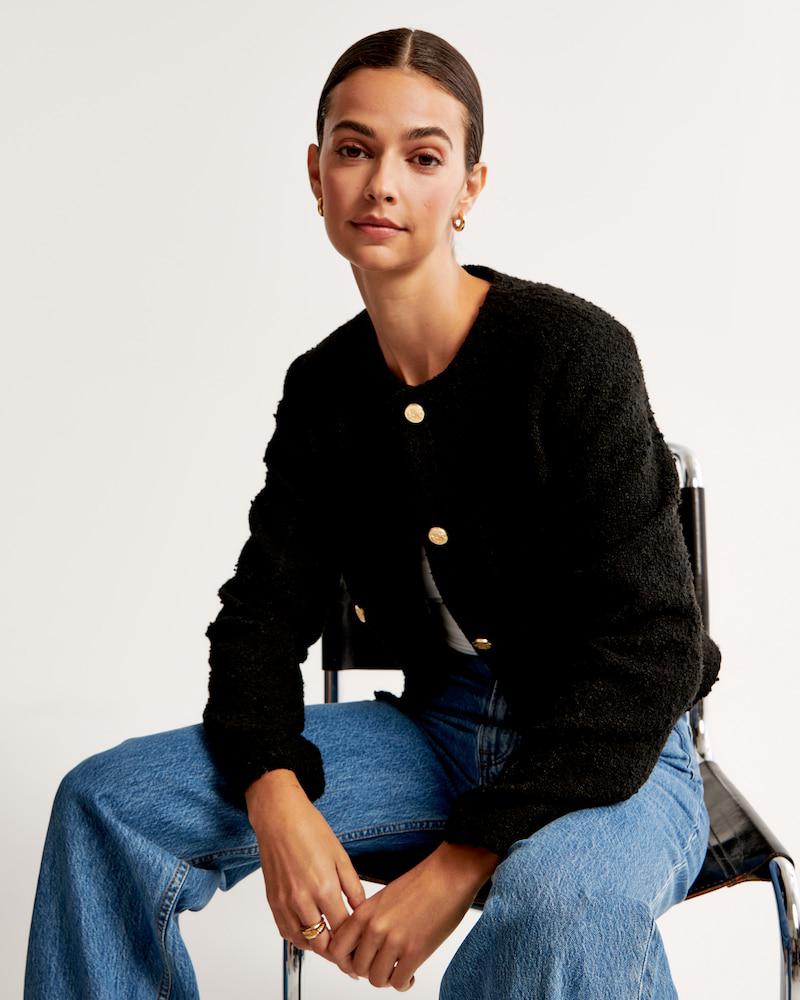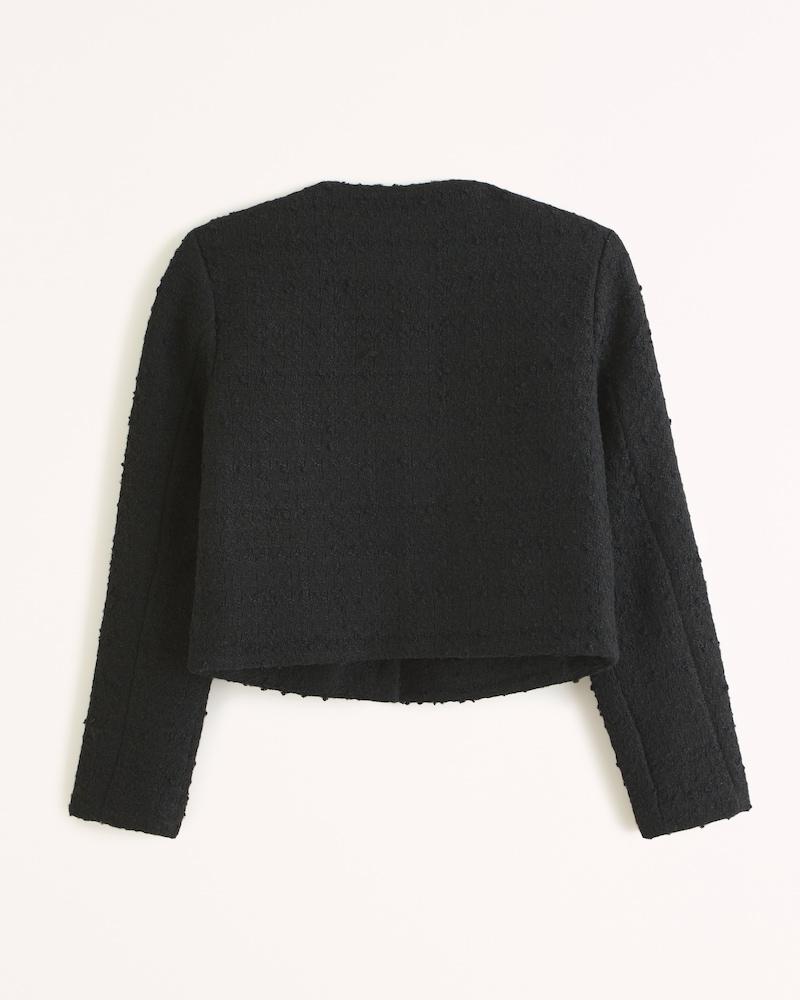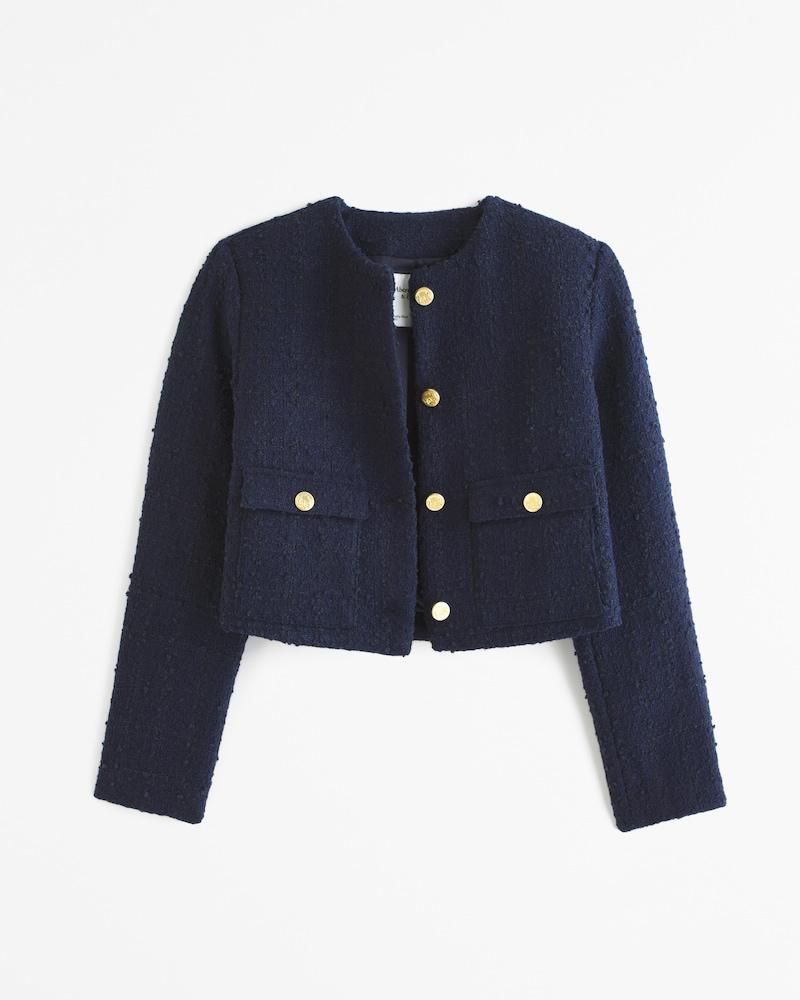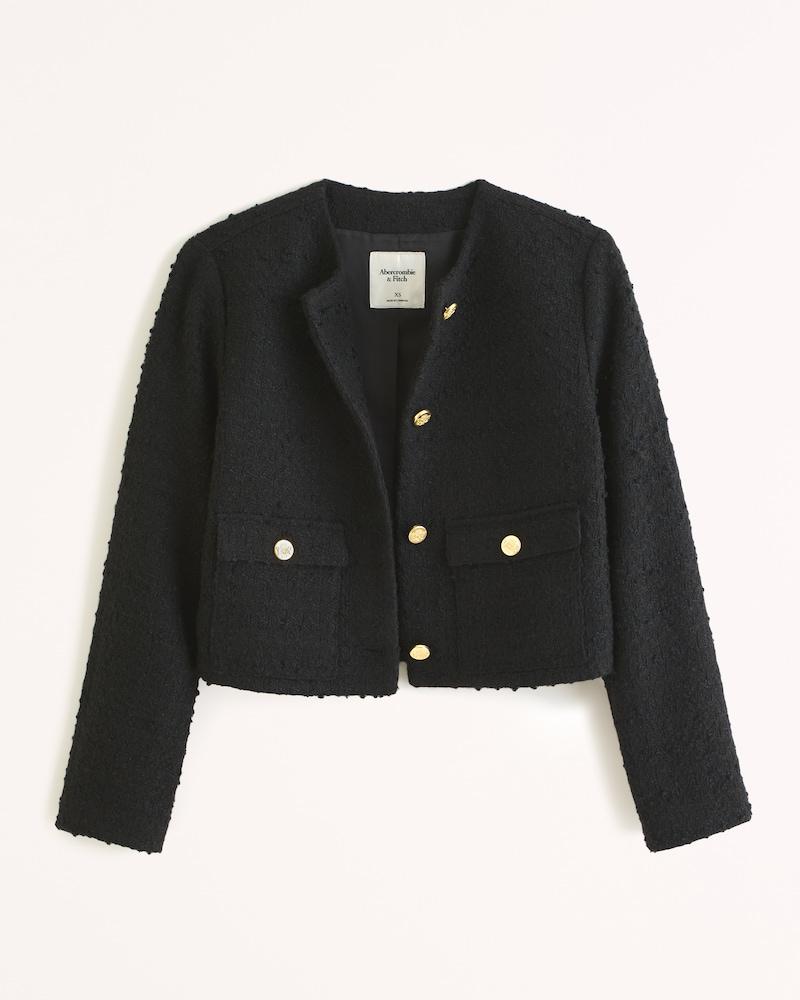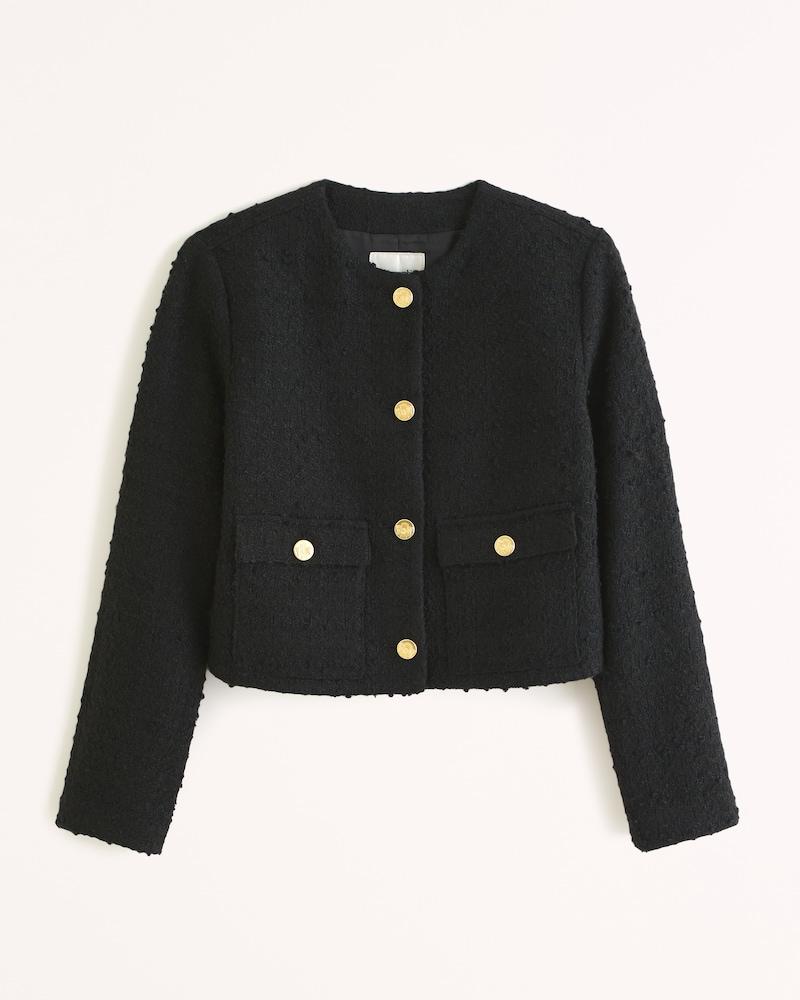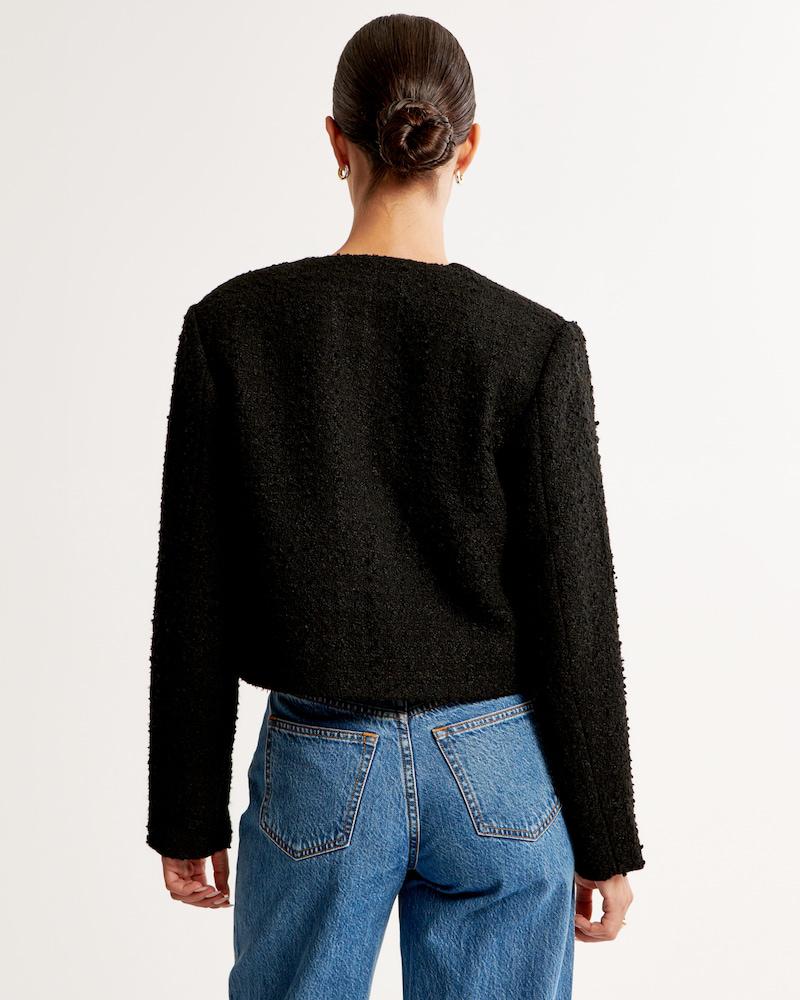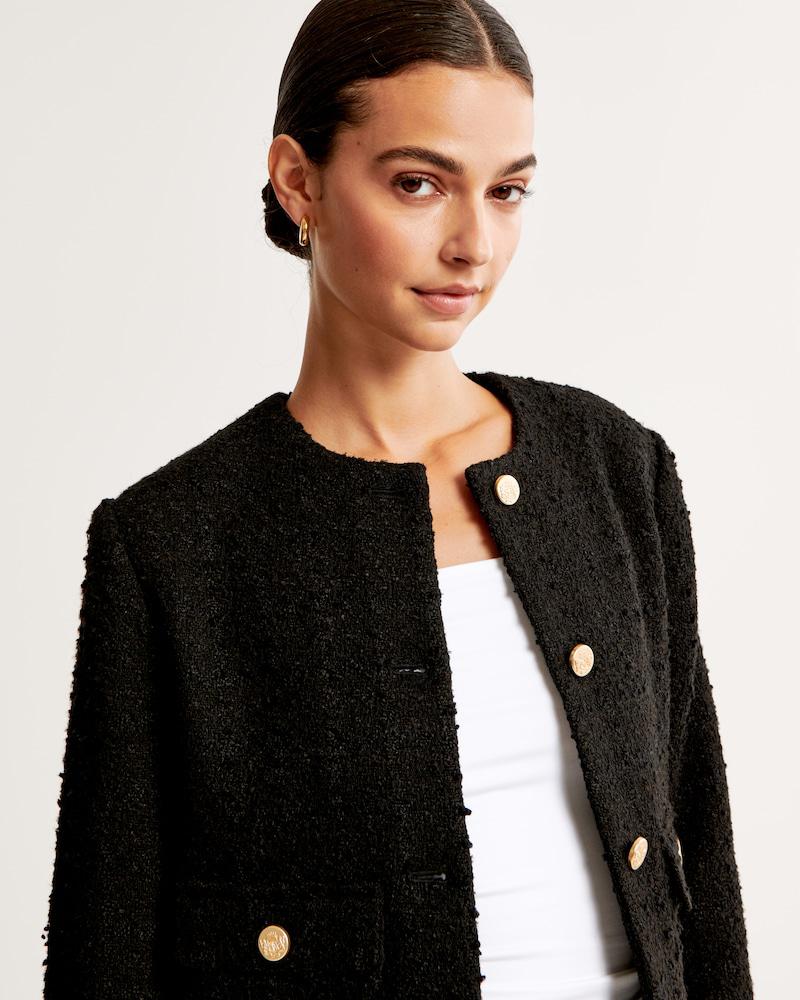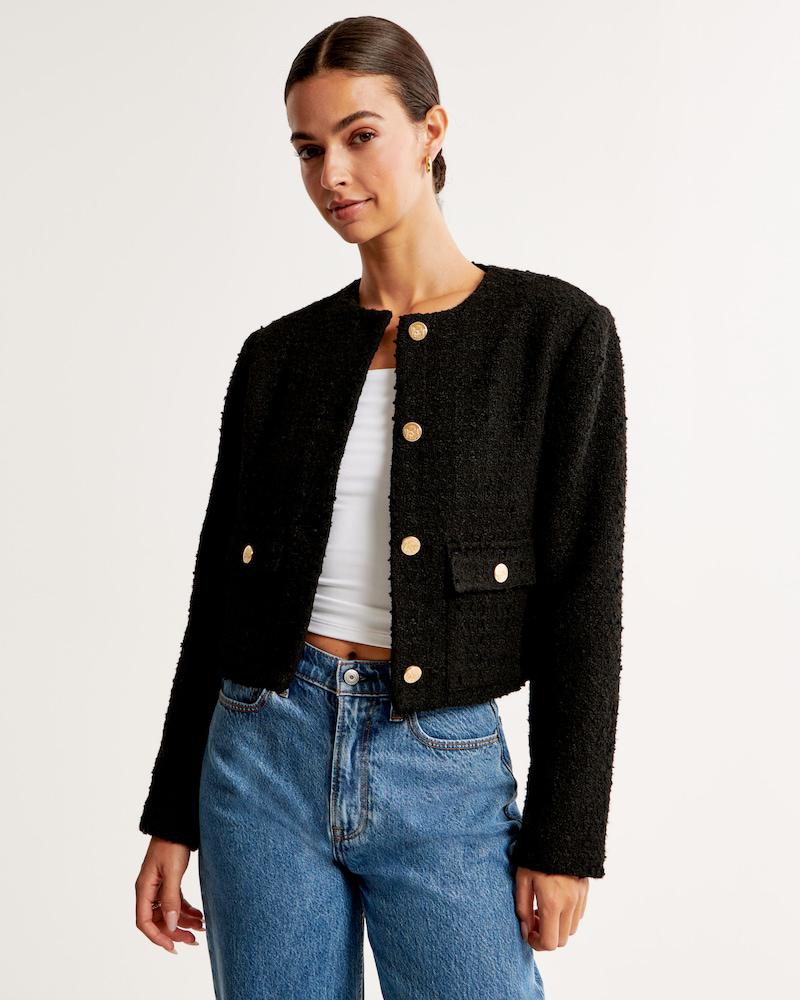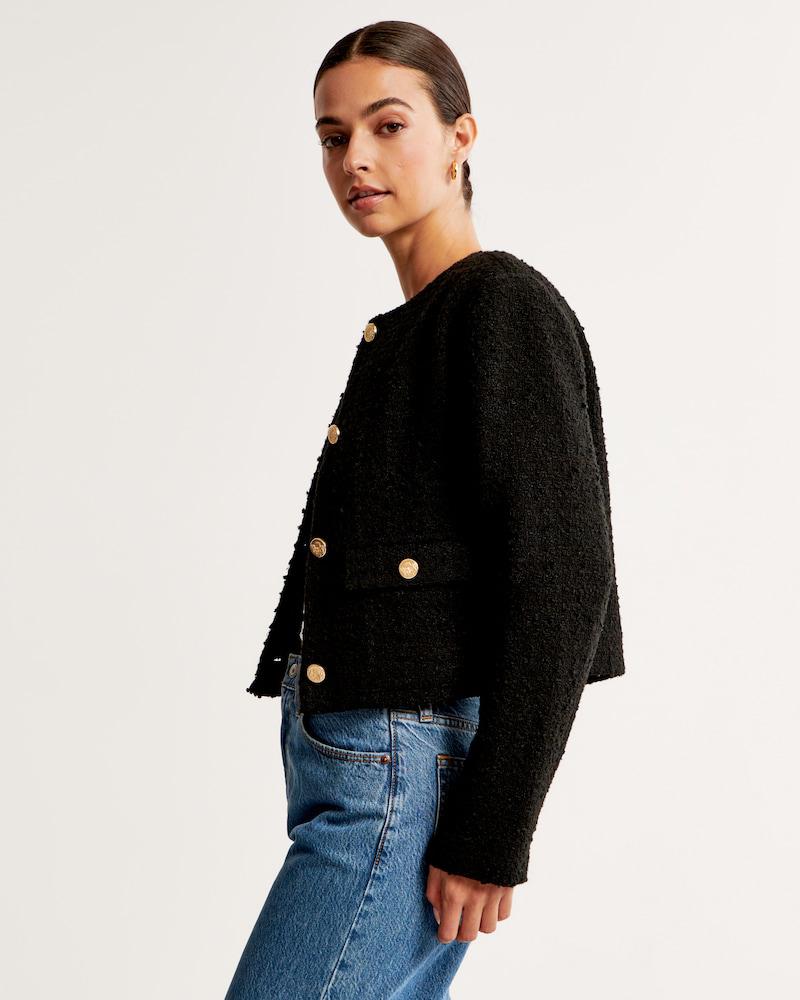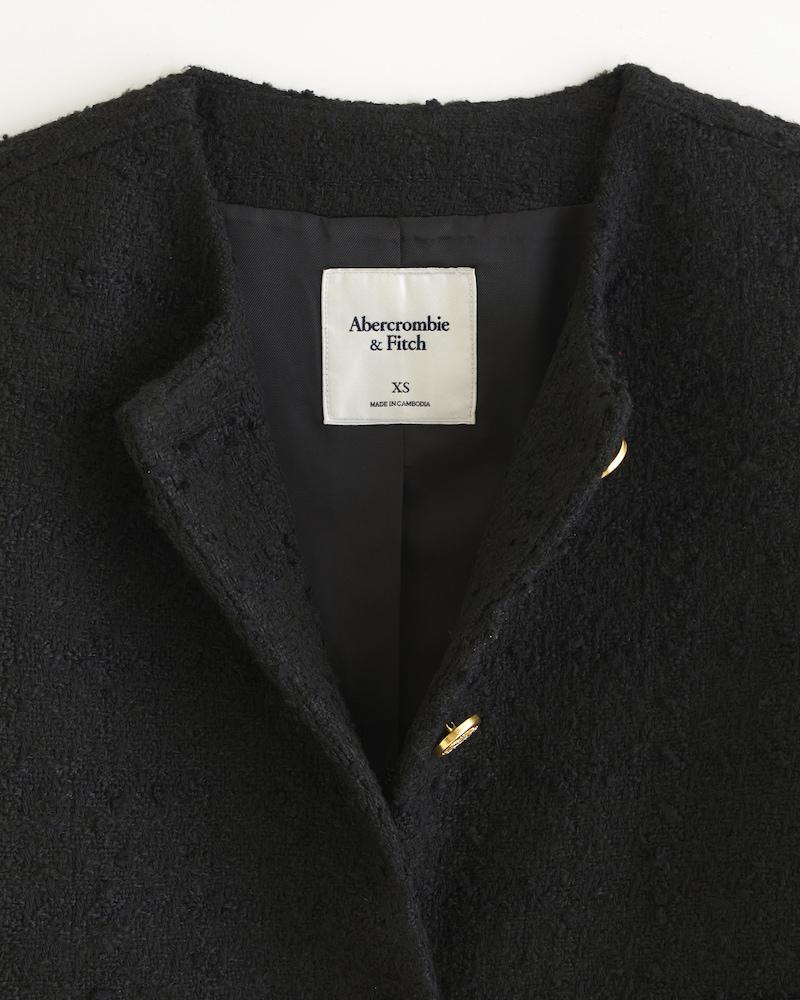 Collarless Tweed Jacket
Abercrombie & Fitch at Abercrombie & Fitch (US)
Crest graphics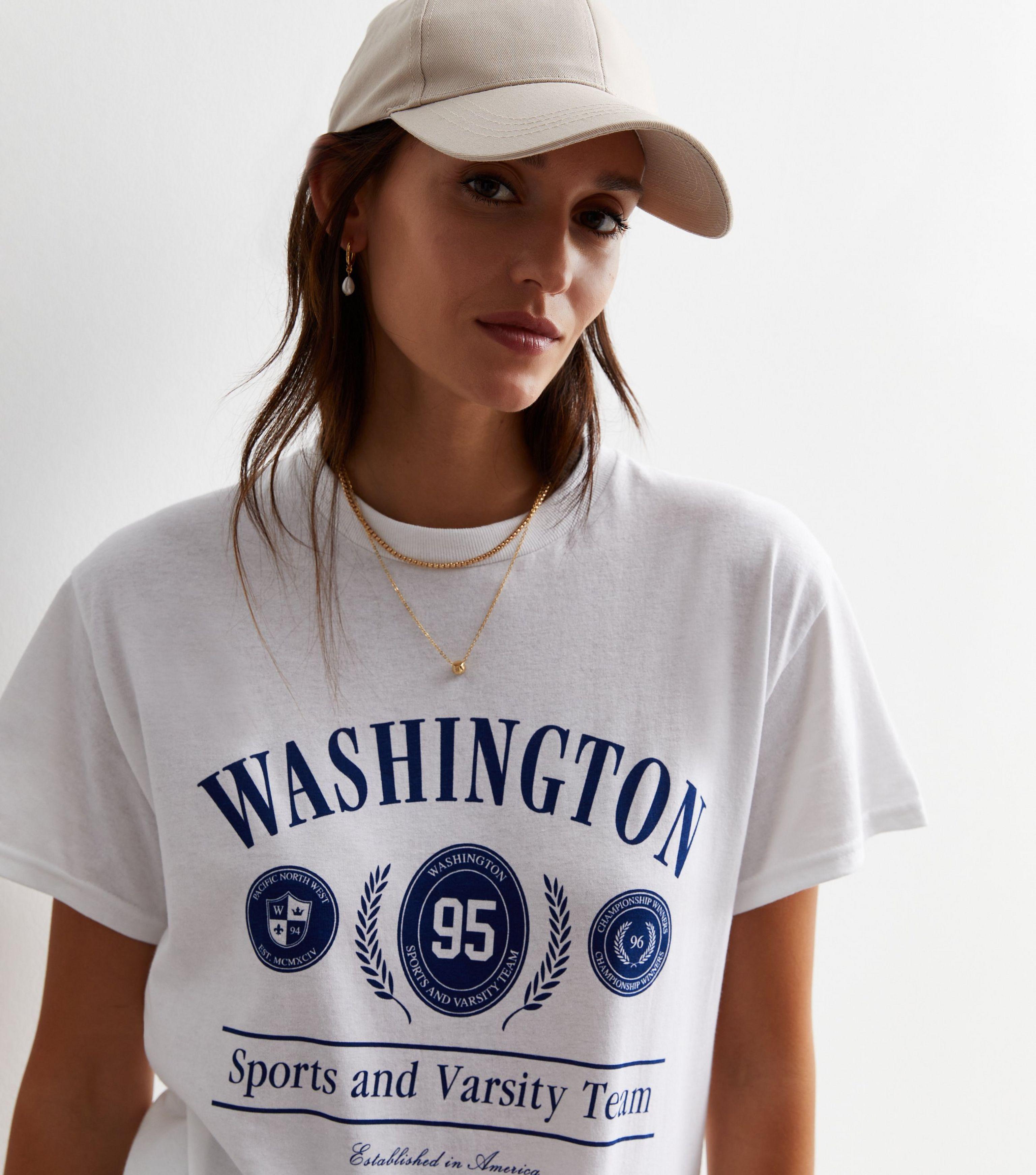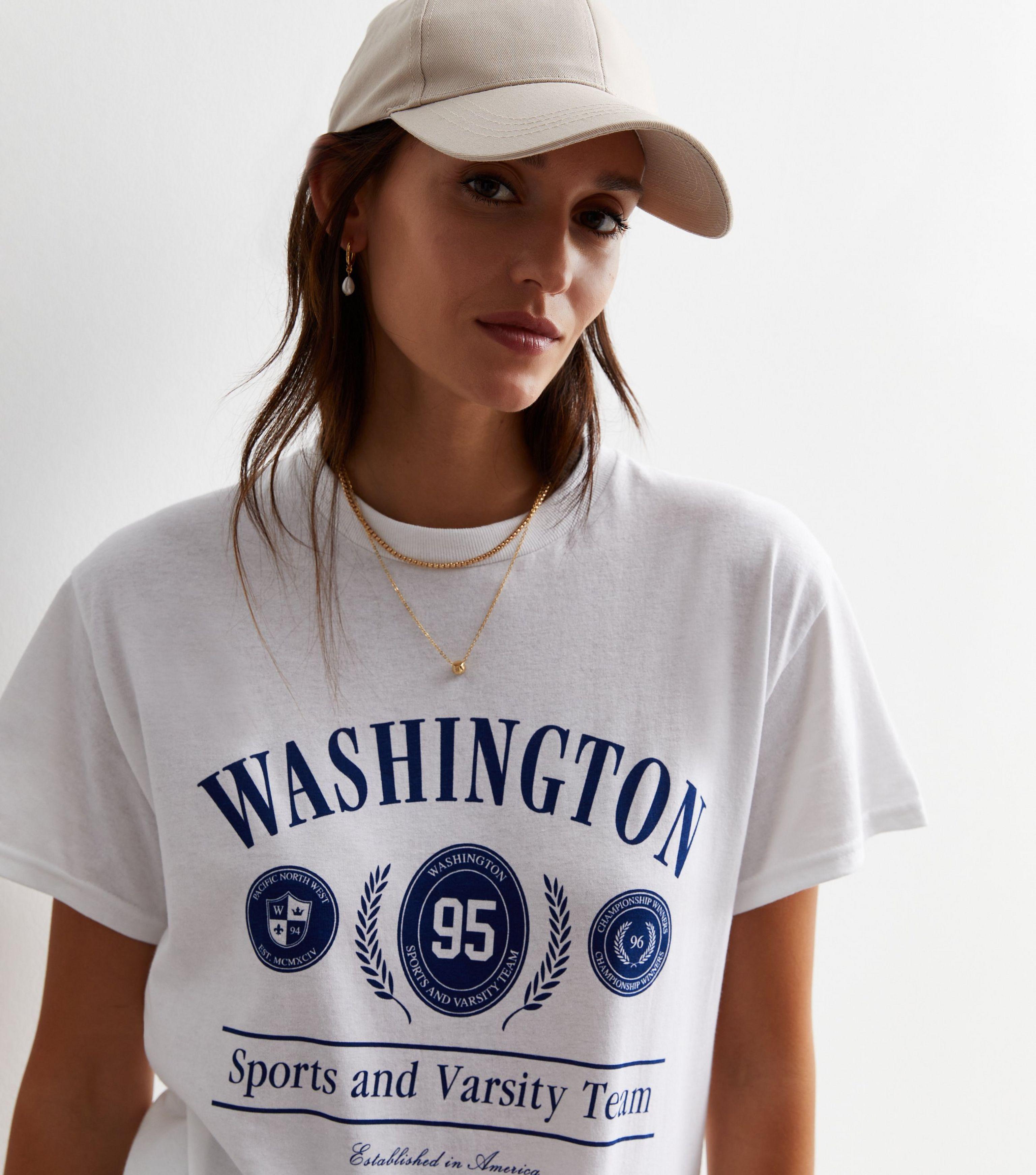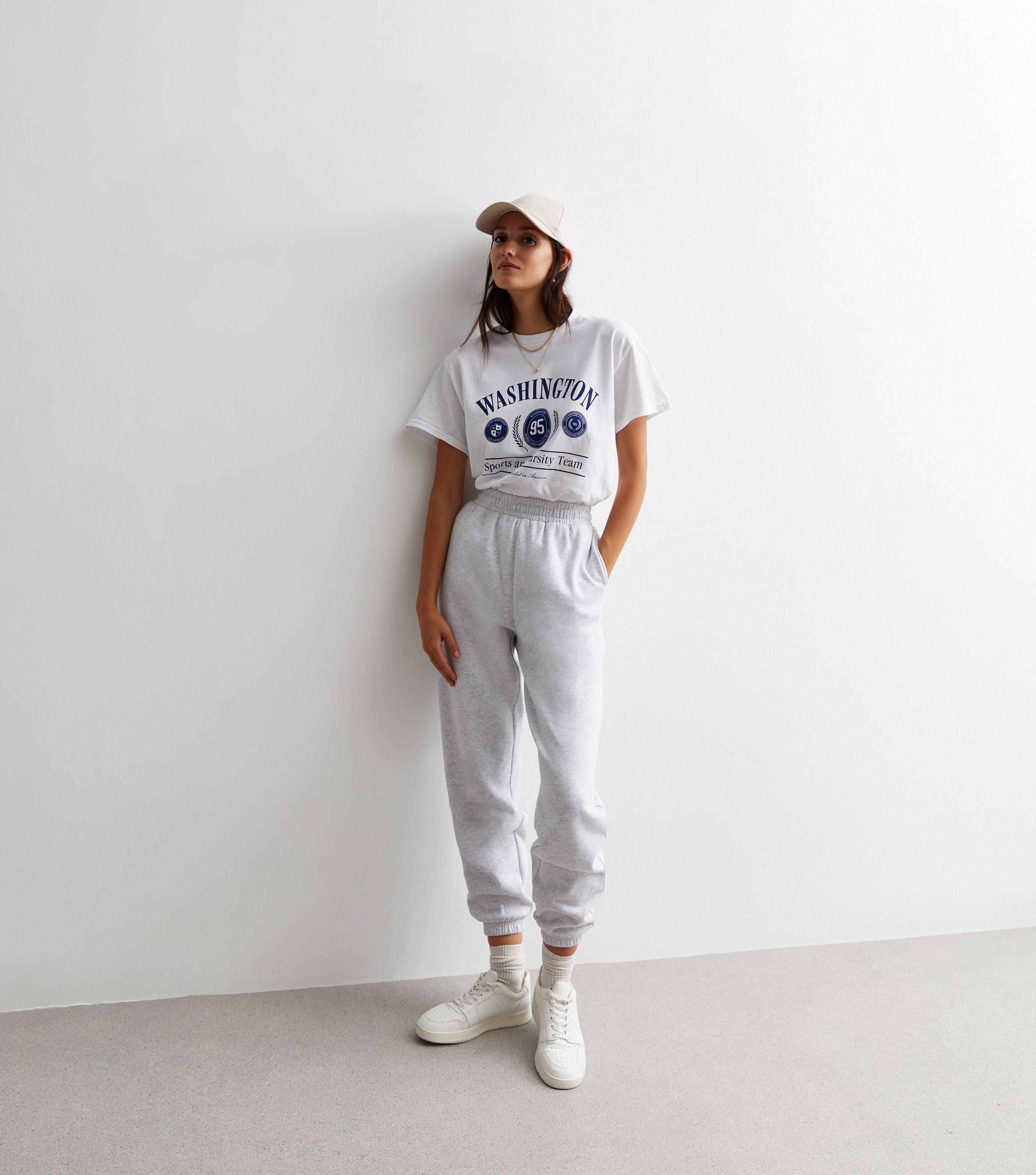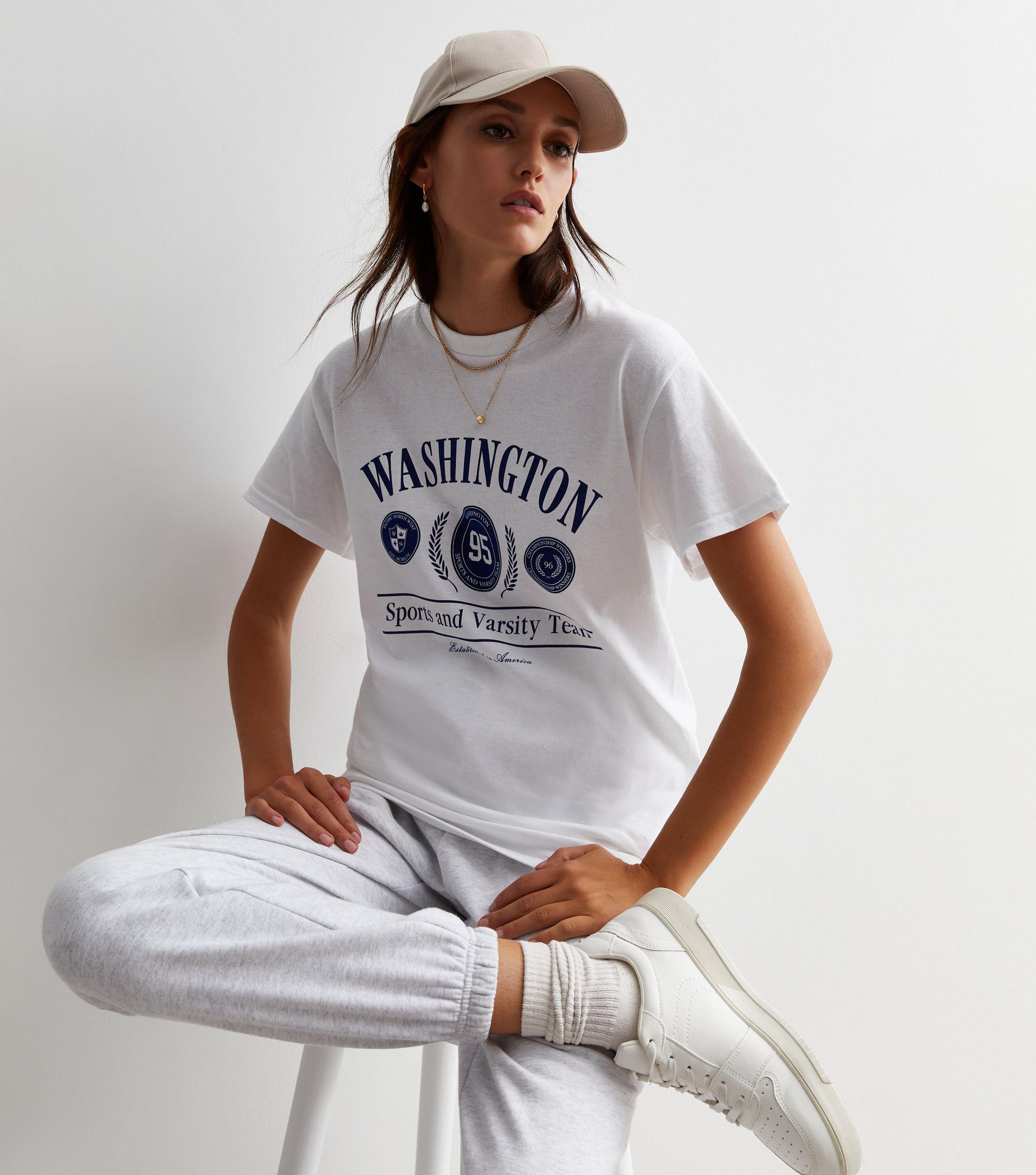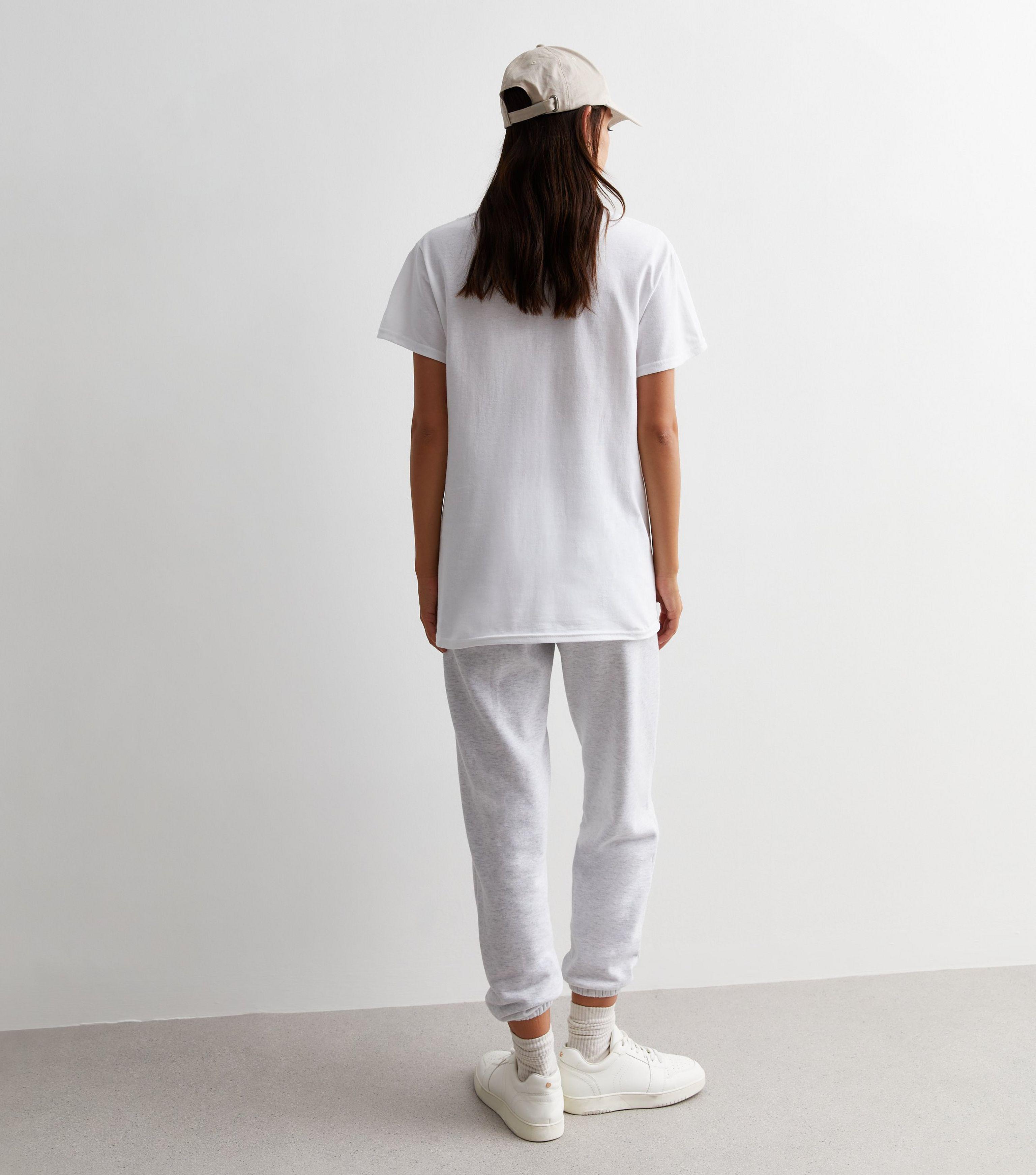 White Cotton Washington Crest Oversized Logo T-Shirt
New Look at New Look (UK)
Preppy headbands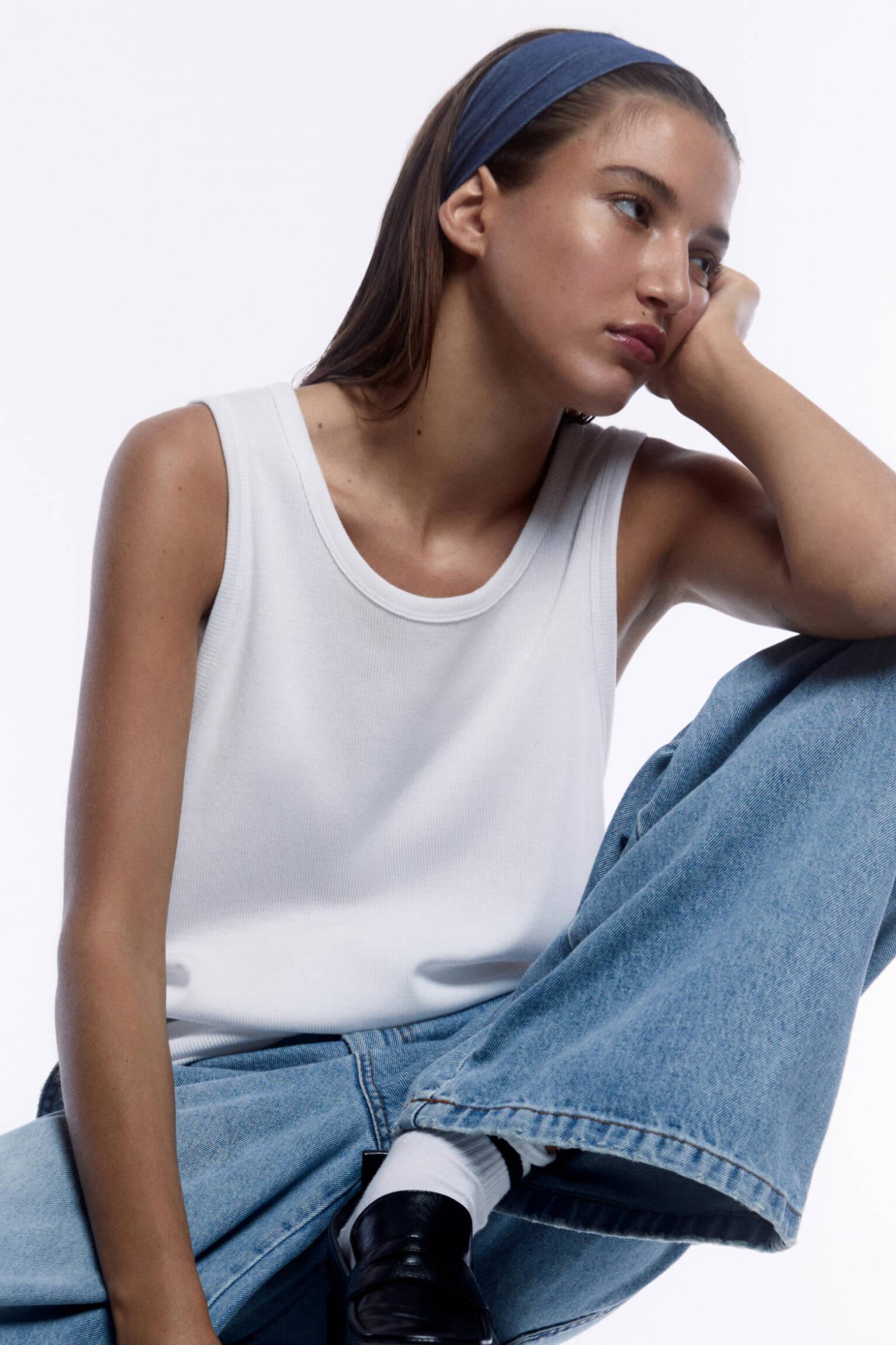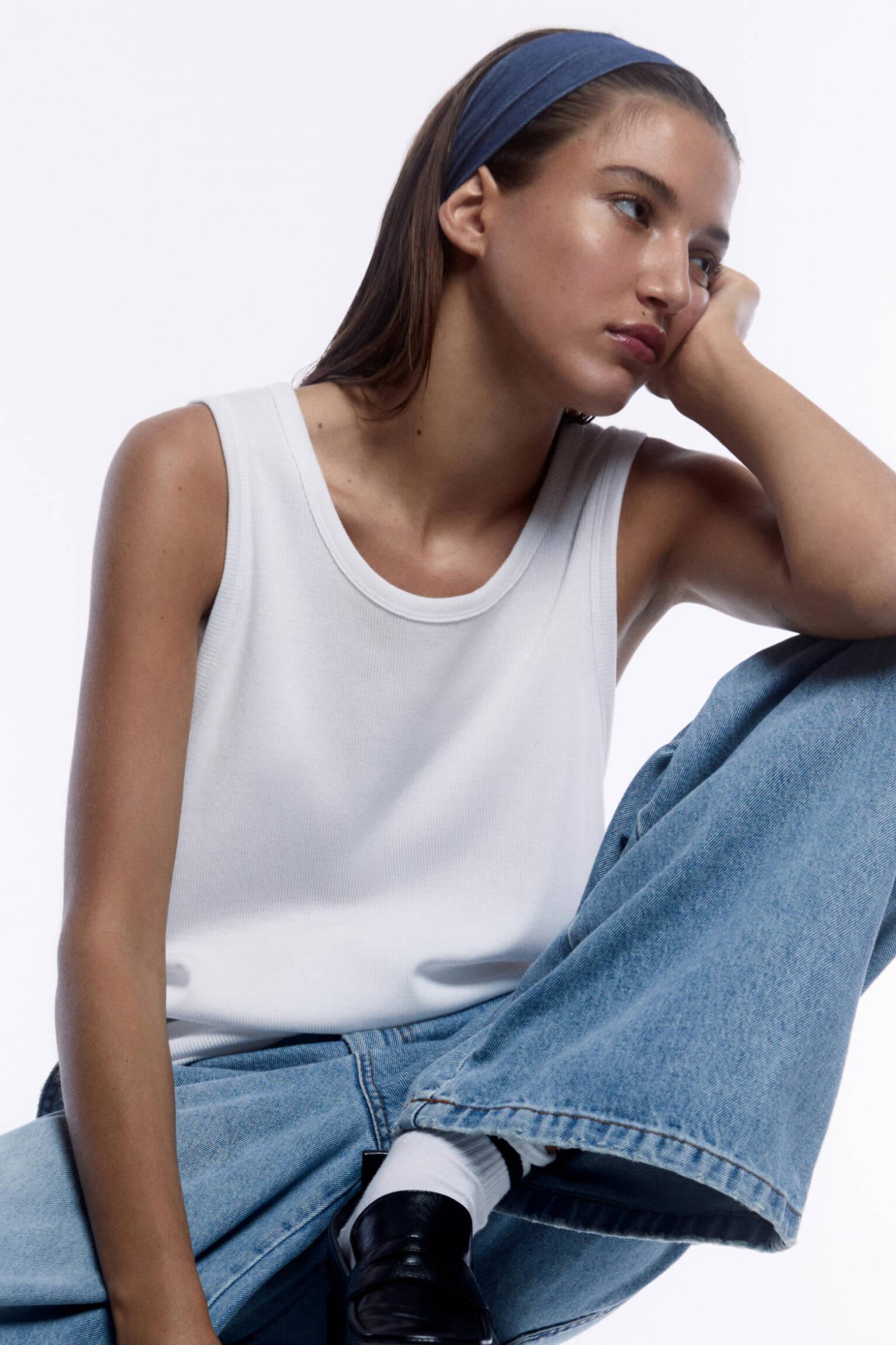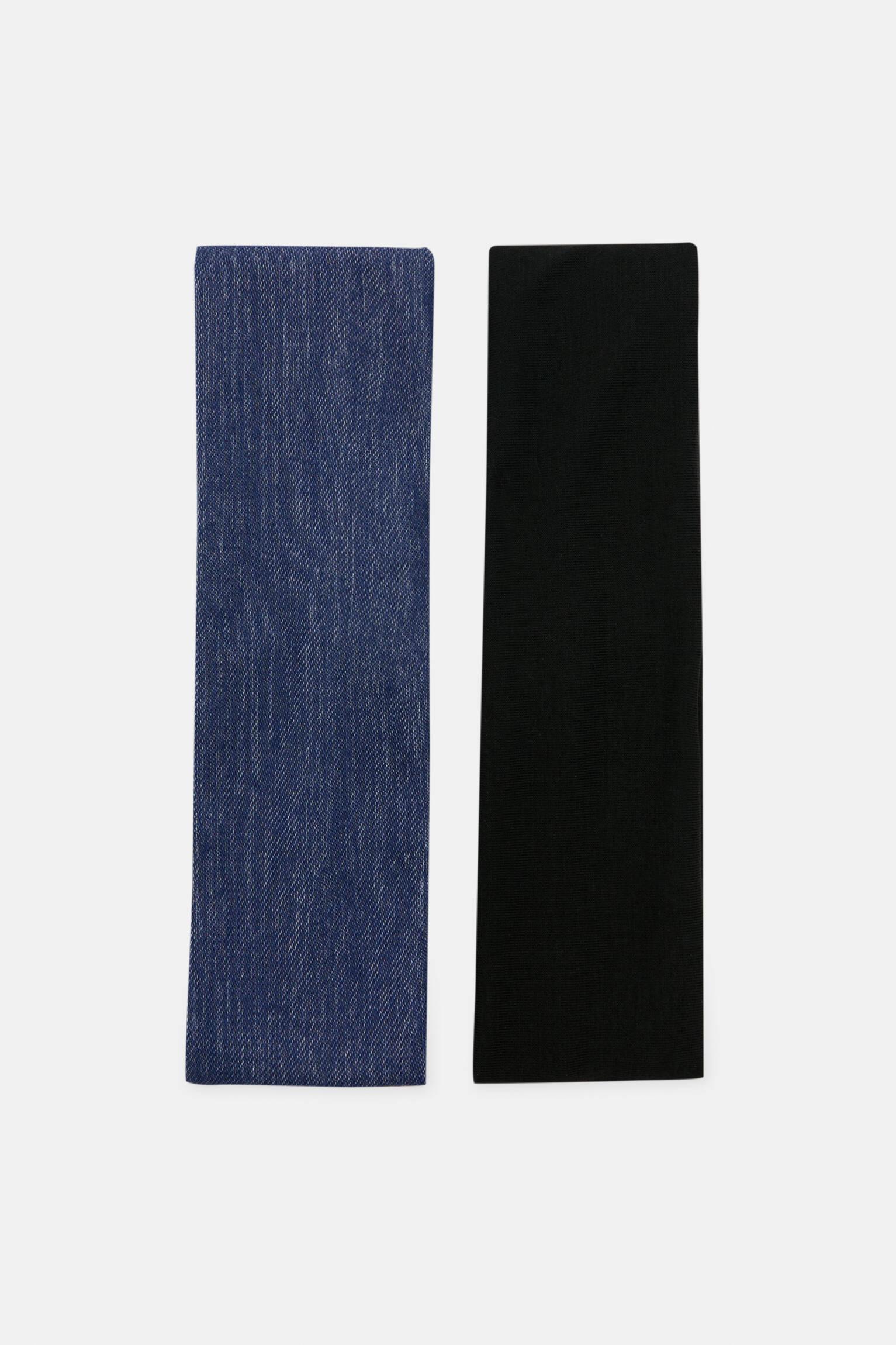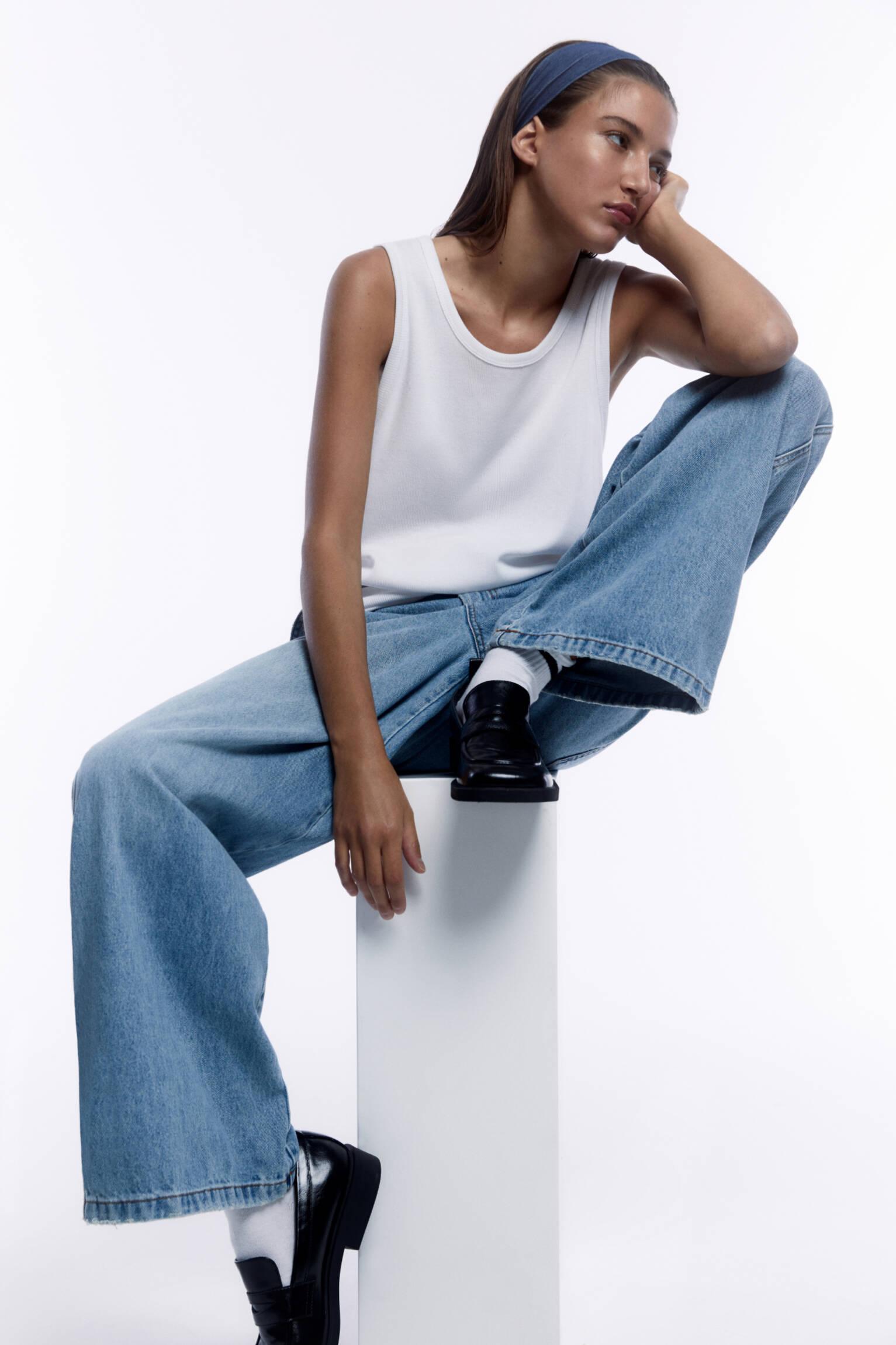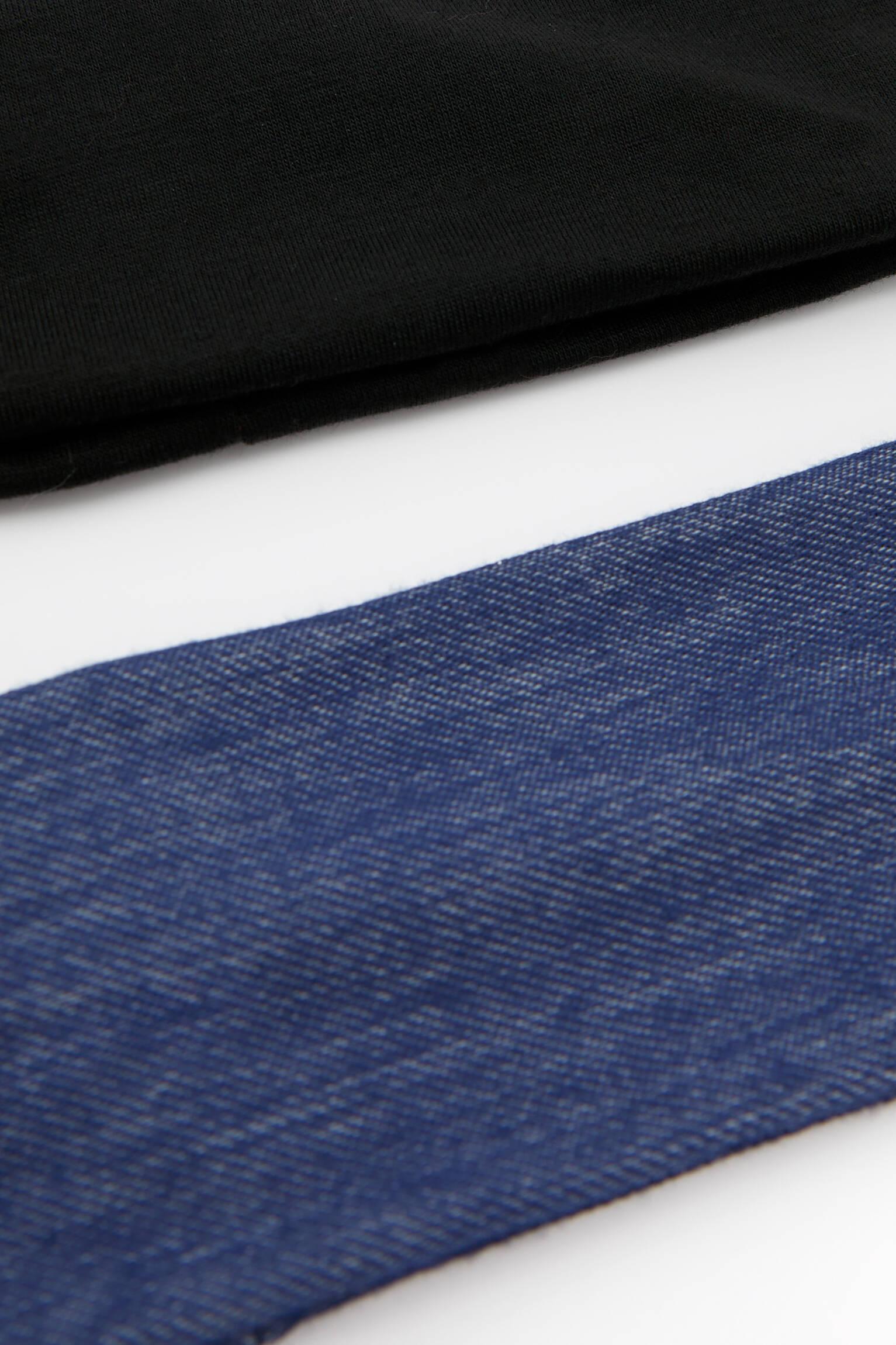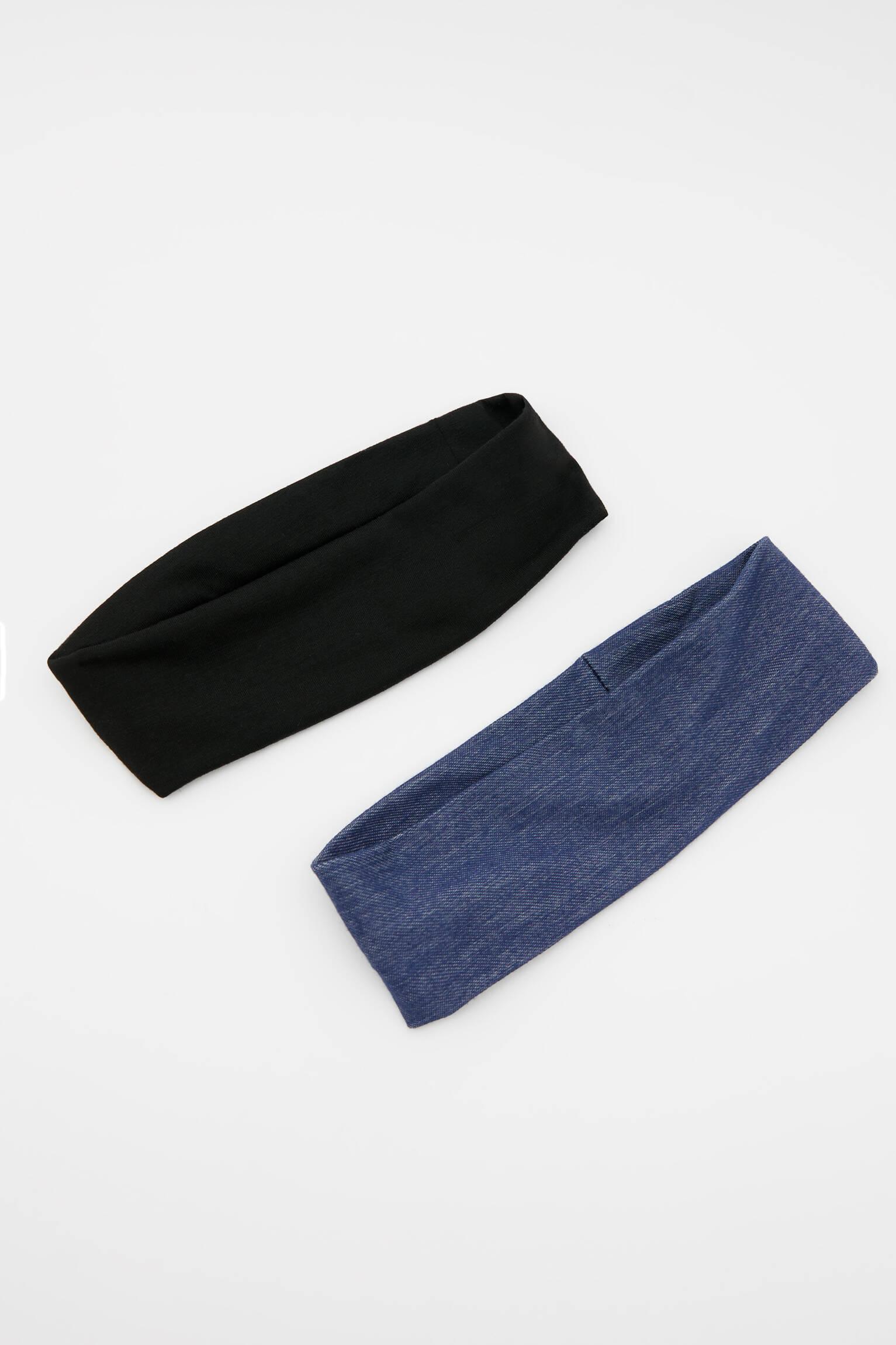 2-pack of headbands
Pull&Bear at Pull&Bear (UK)
Childrenswear Trend Checklist
Fresh off the back-to-school season, childrenswear is embracing preppy looks as well, characterized by neutral cable knit sweaters and floral or ruffled dresses. Unlike menswear, varsity jackets are still very much a key item in kids' assortments. Retailers should refresh past iterations with new licenses, as demonstrated by Spongebob at Fashion Nova and Power Puff Girls at Justice. In footwear, traditional Mary Jane styles should be stocked for girls, while tassel loafers work best for boyswear. Look to berets, headbands and bow ties as optimal accessories to round out the story.
Ruffled dresses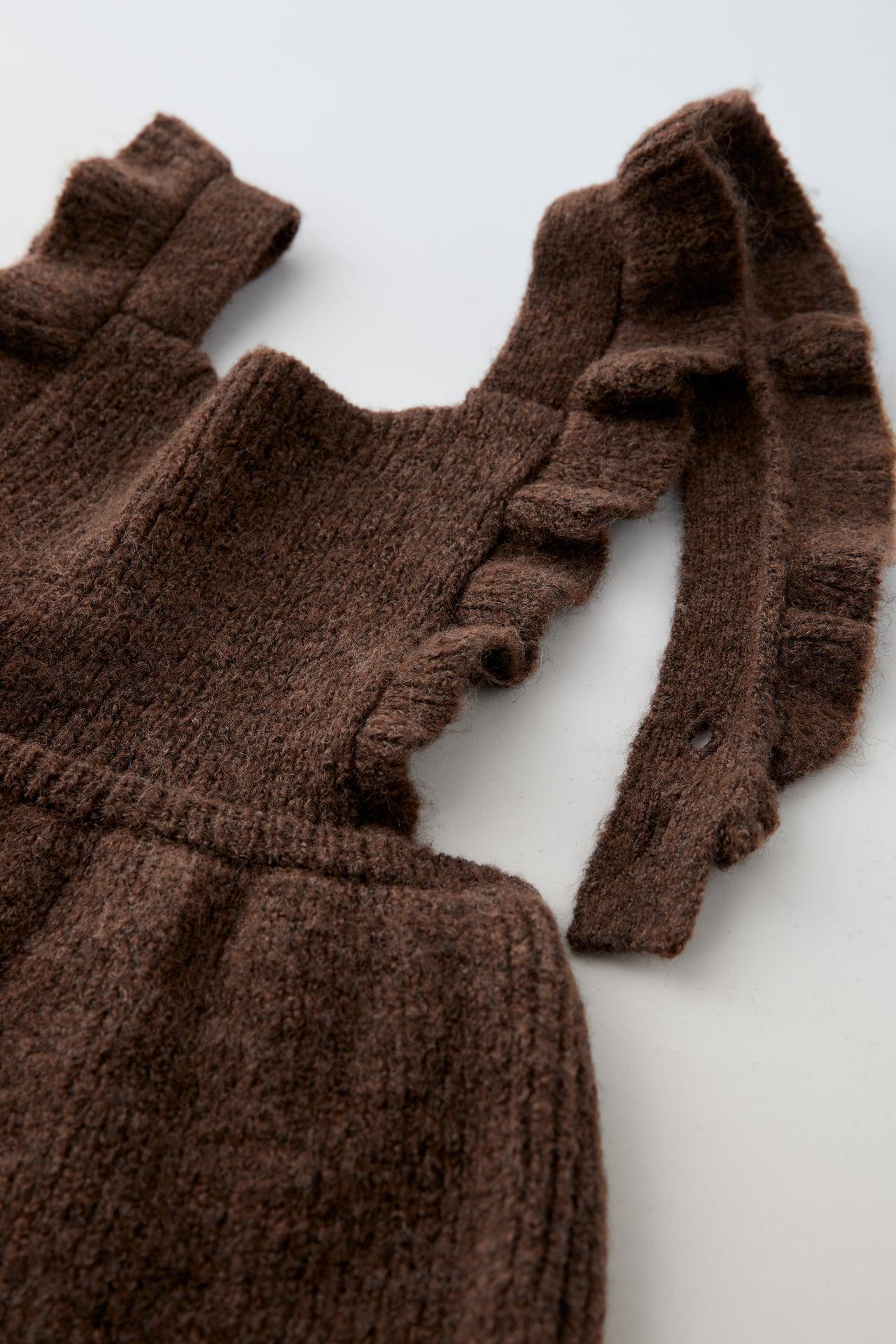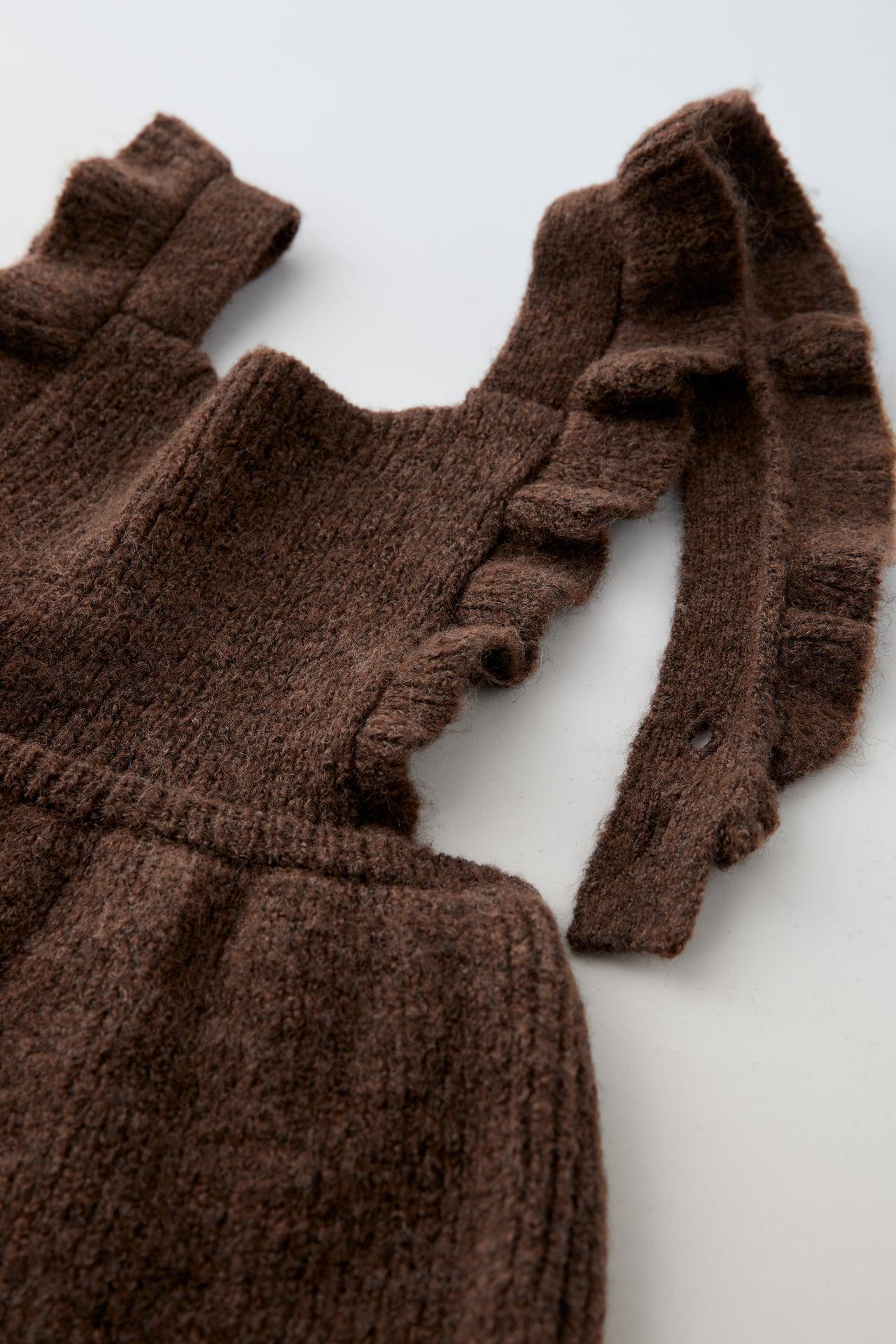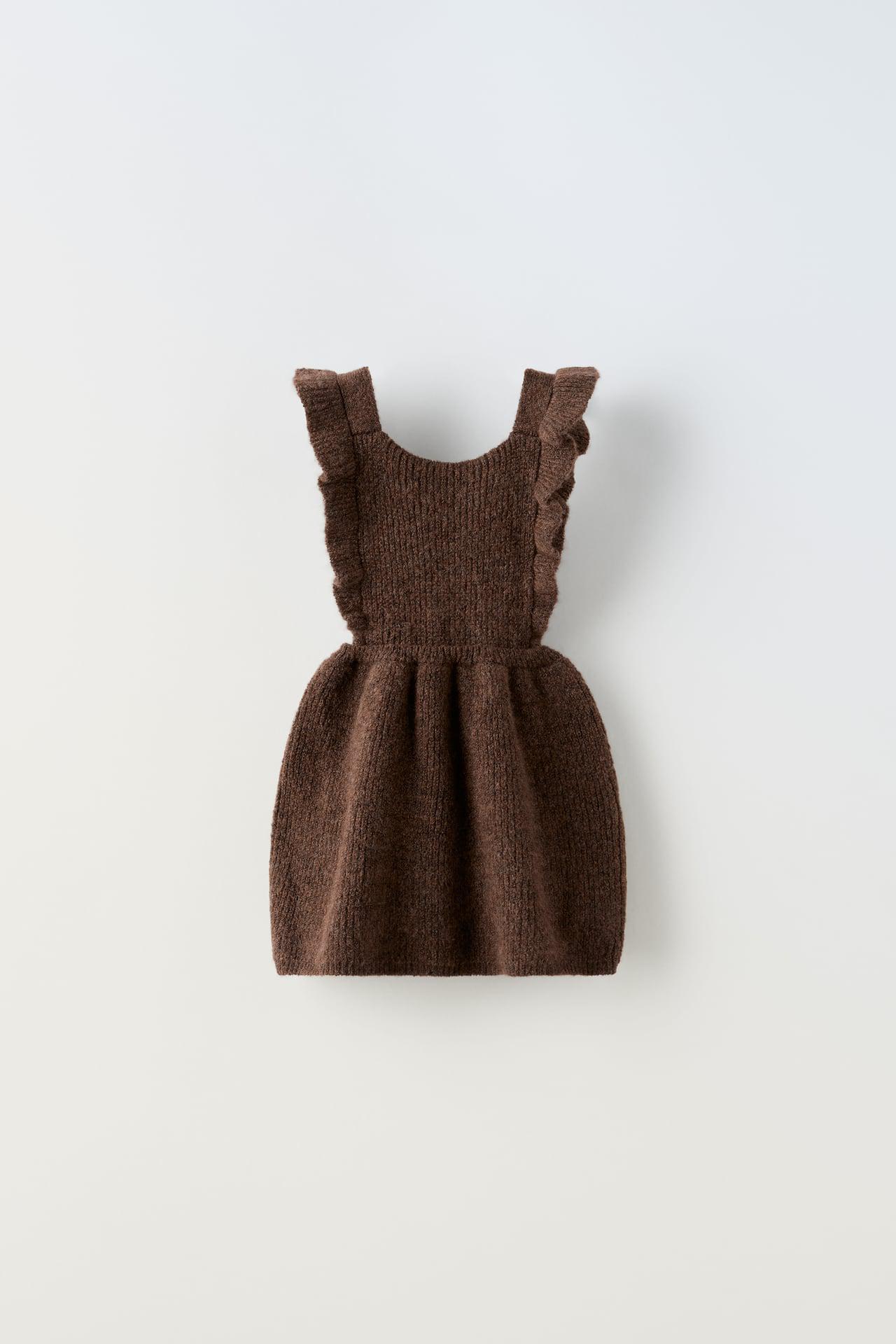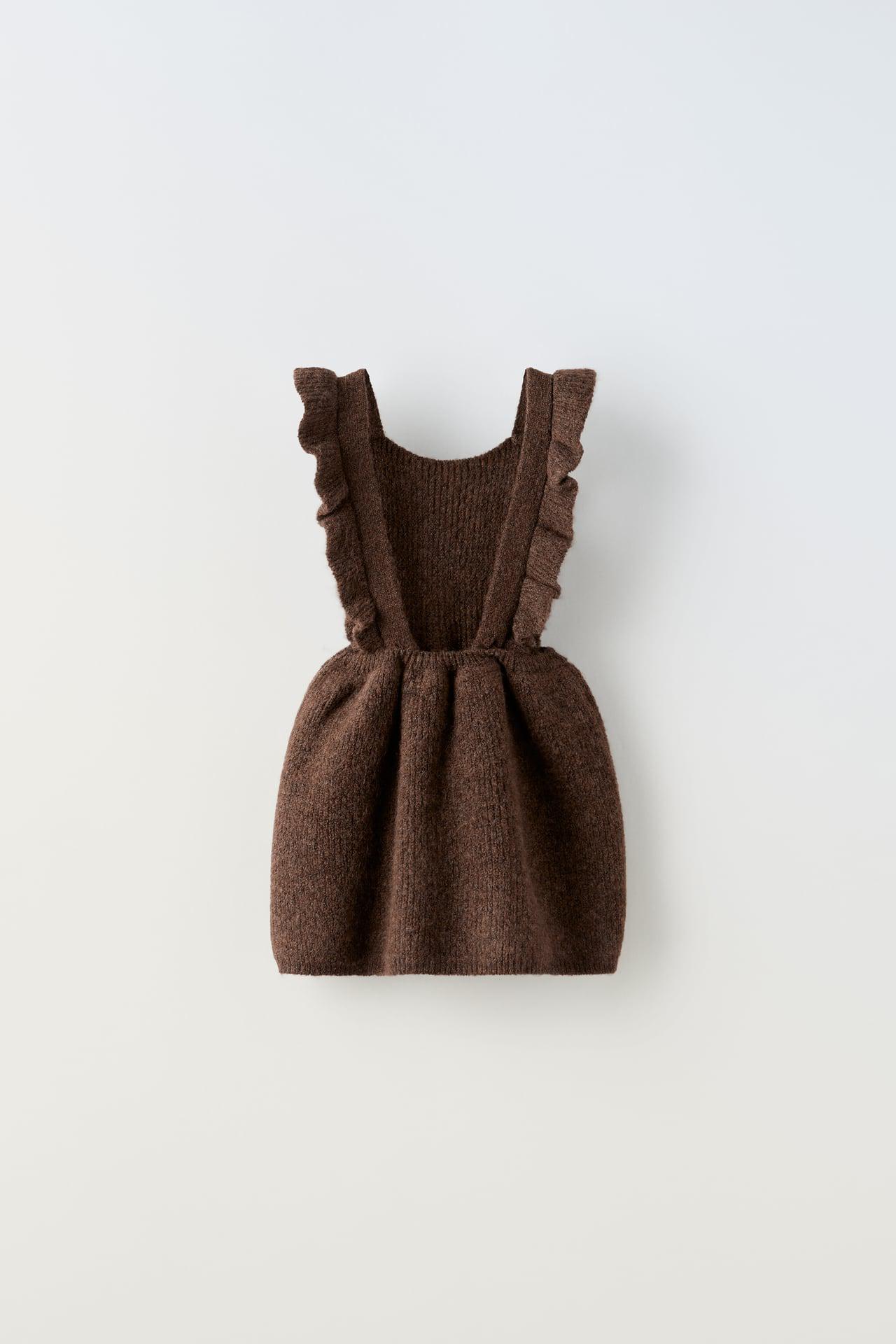 RUFFLED KNITWEAR PINAFORE DRESS
Zara at Zara (US)
Stripes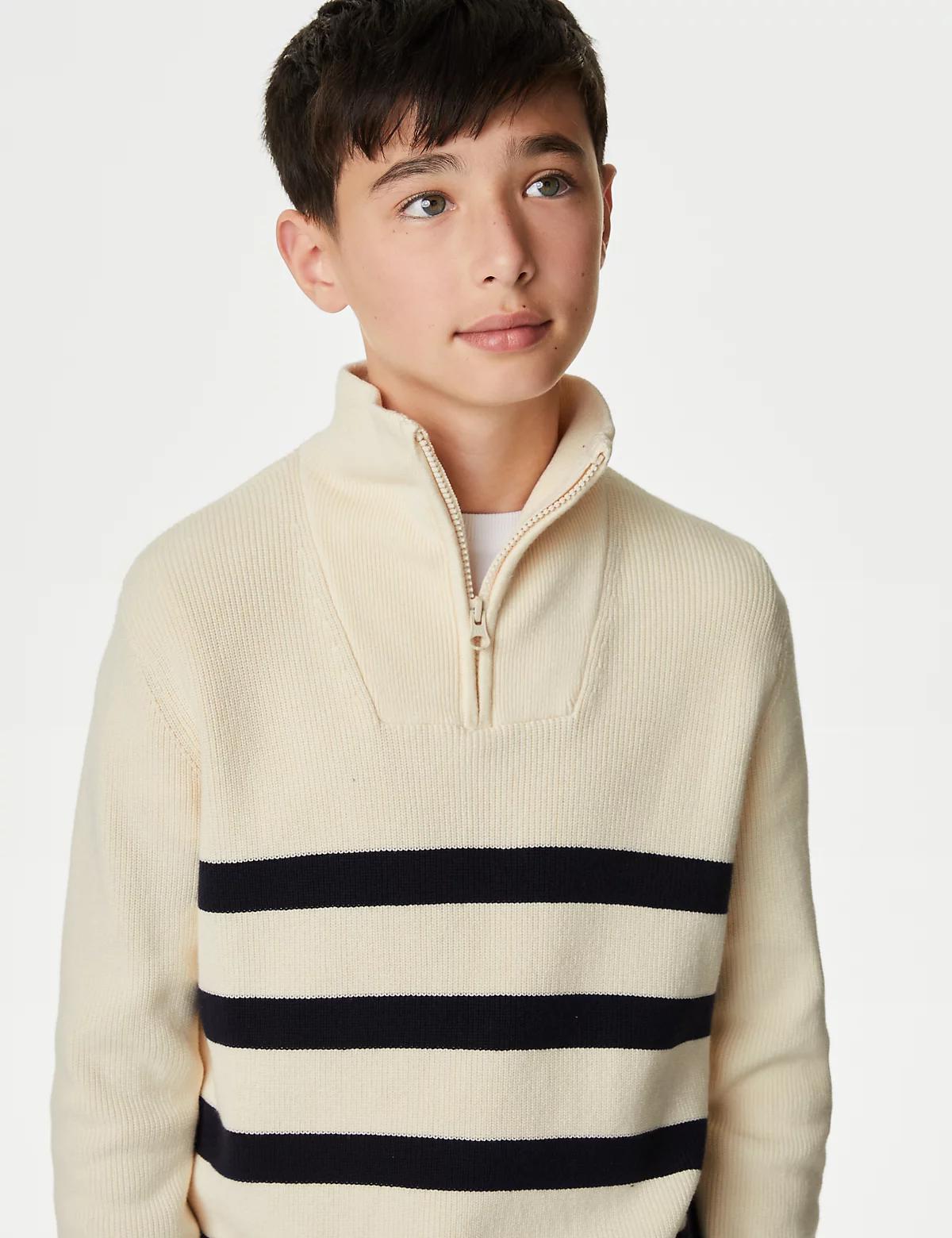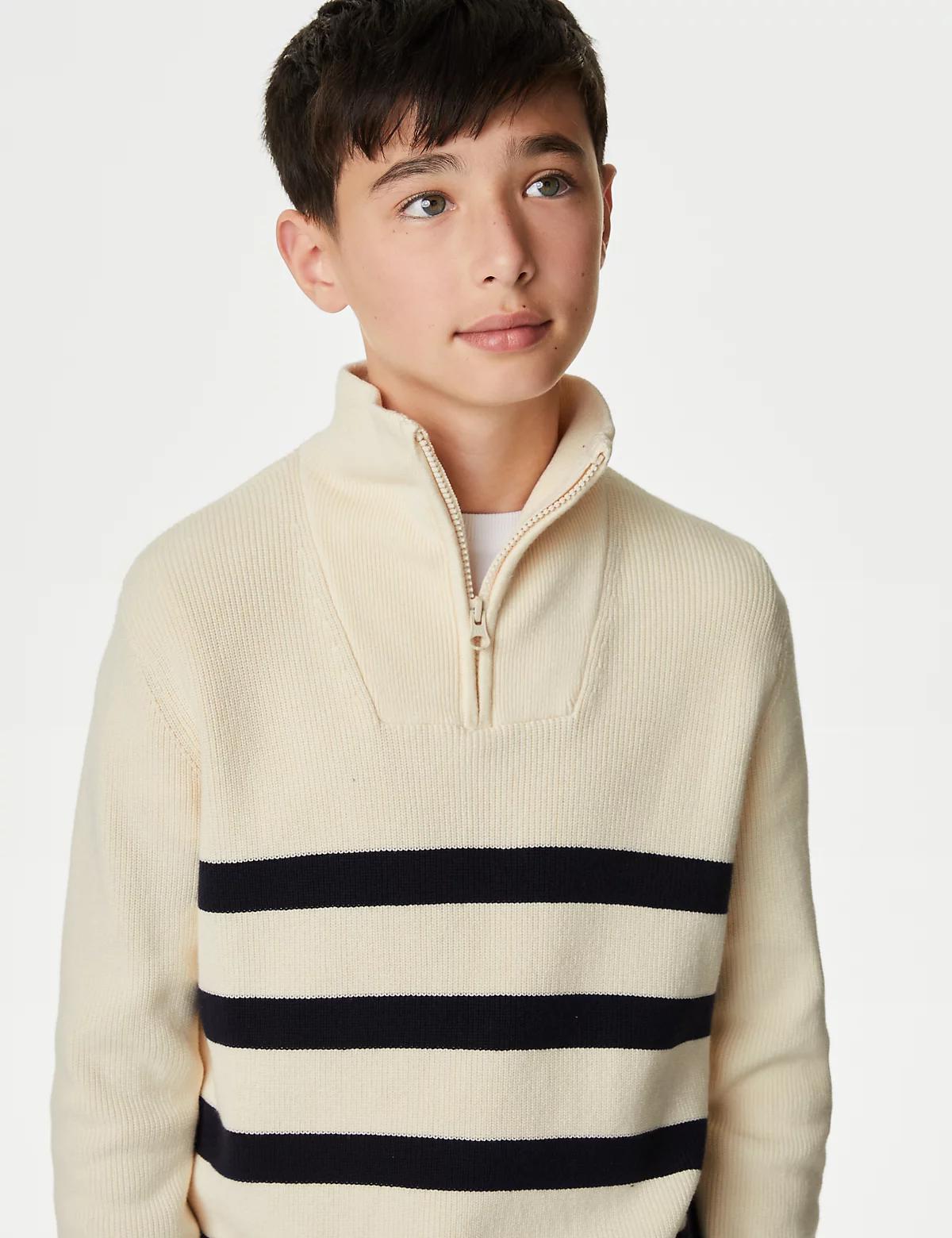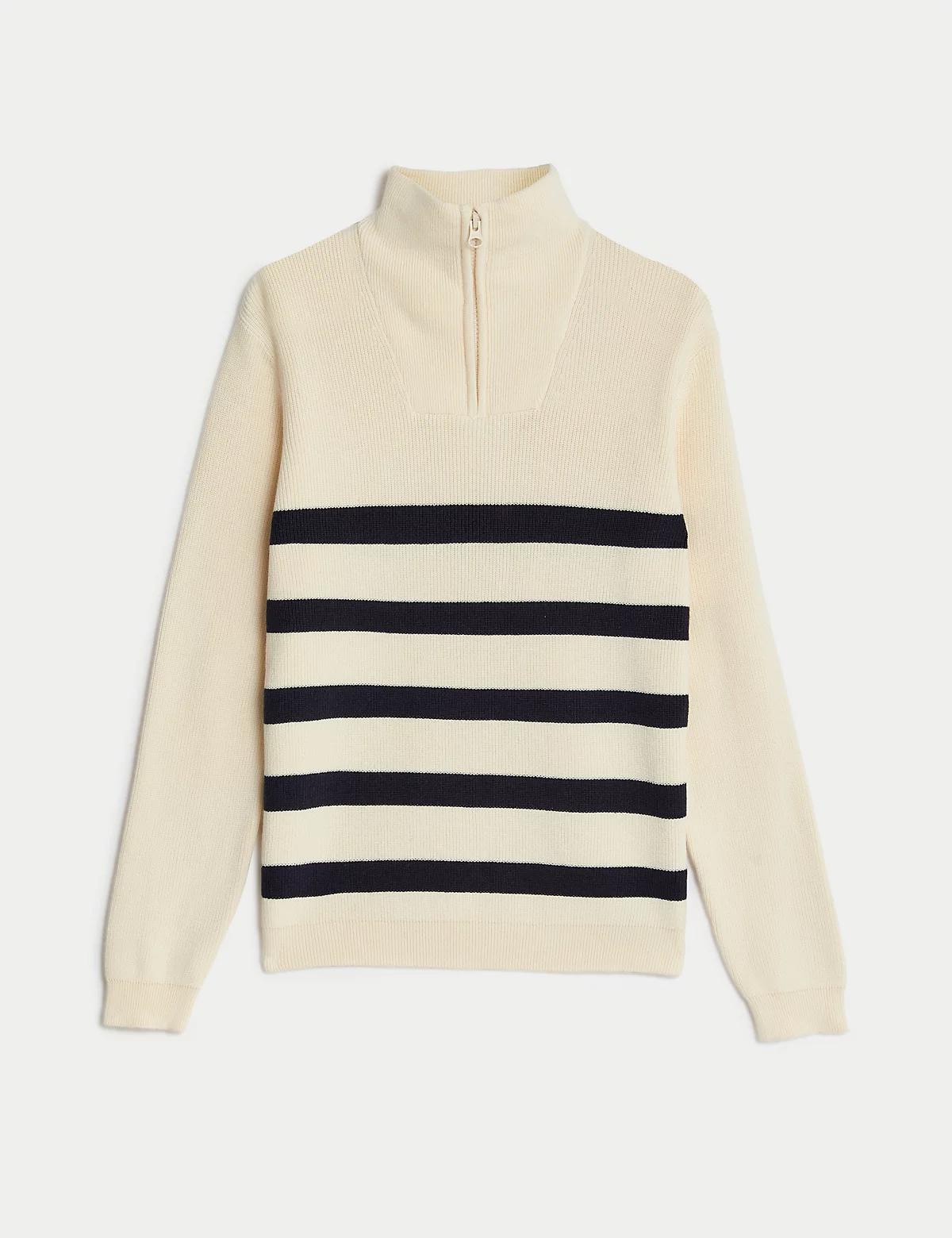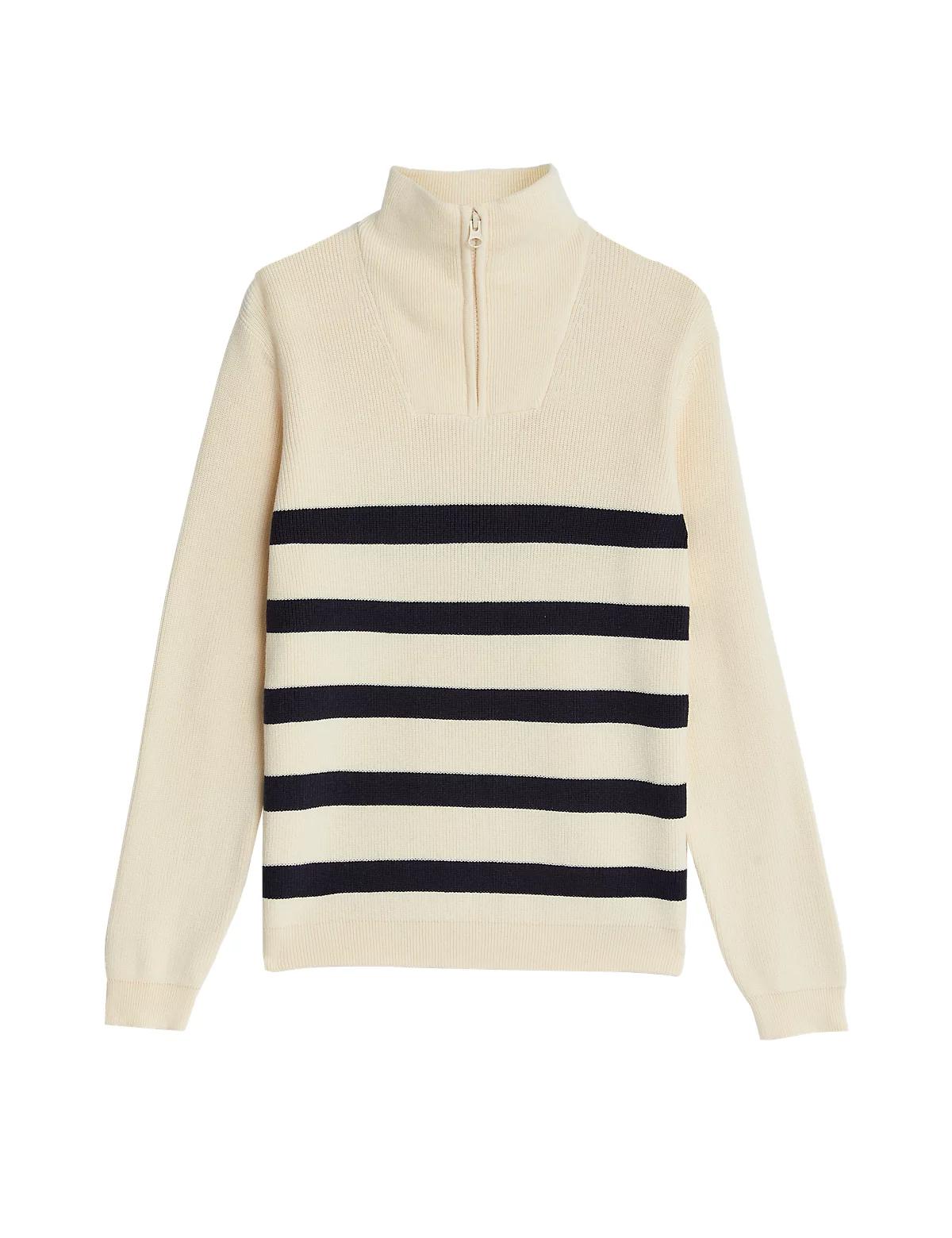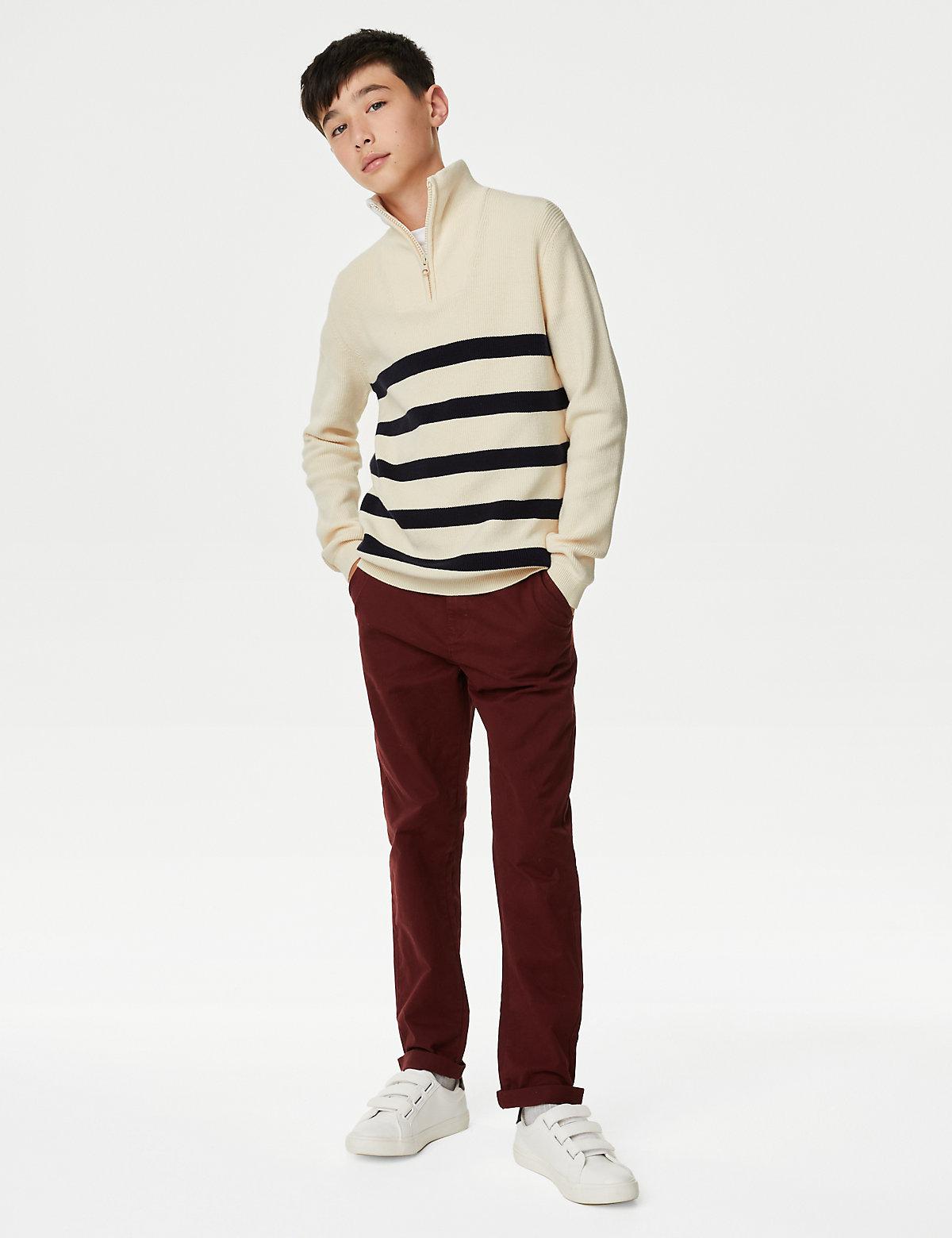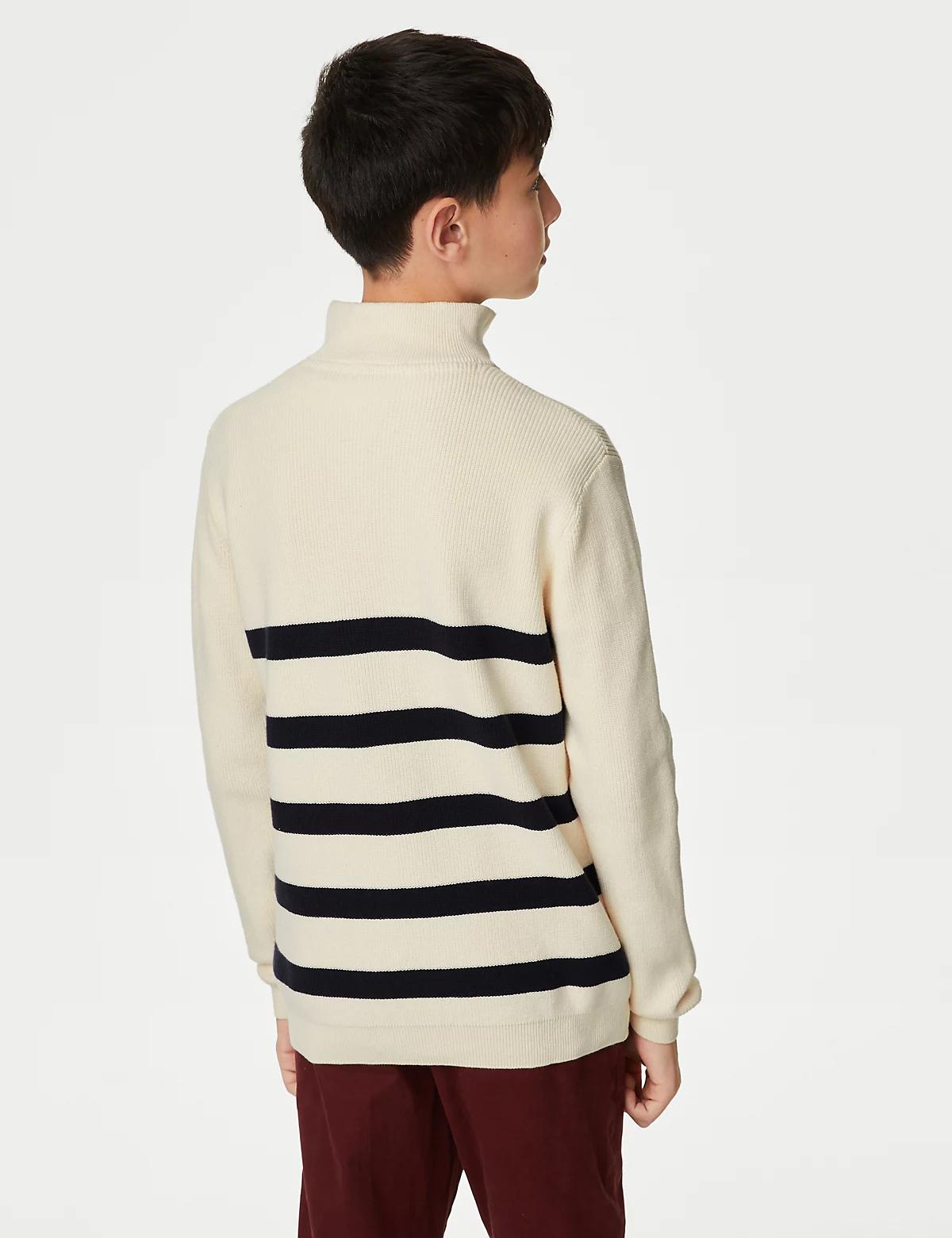 Cotton Rich Striped Half Zip Jumper (6-16 Yrs)
M&S Collection at Marks & Spencer (UK)
Cable knits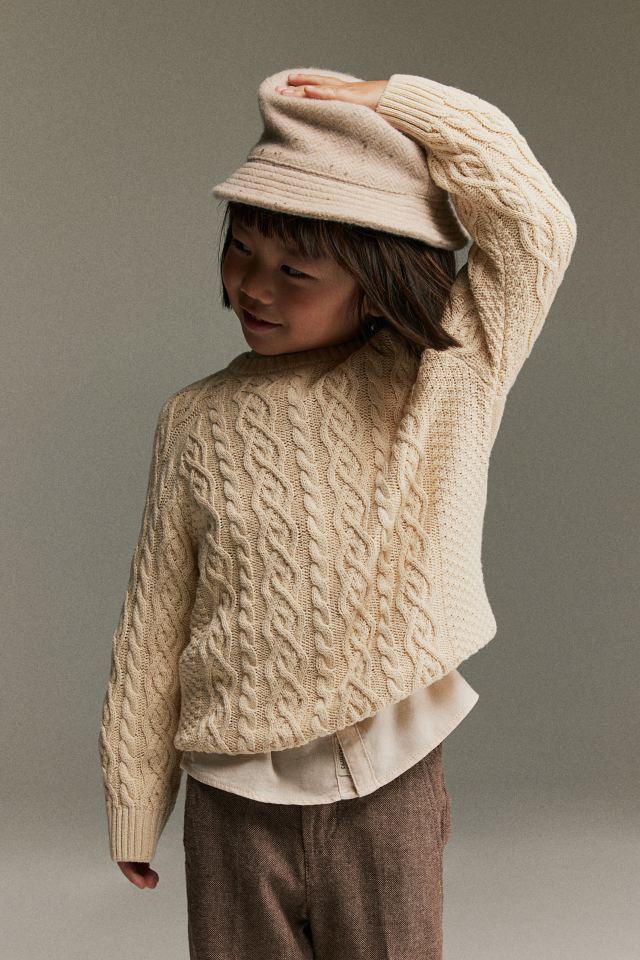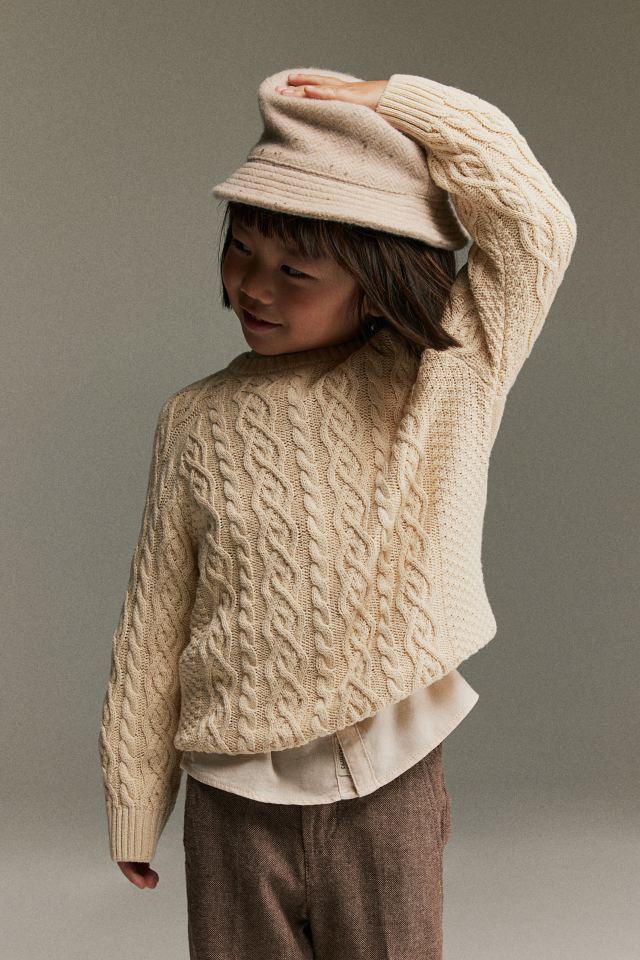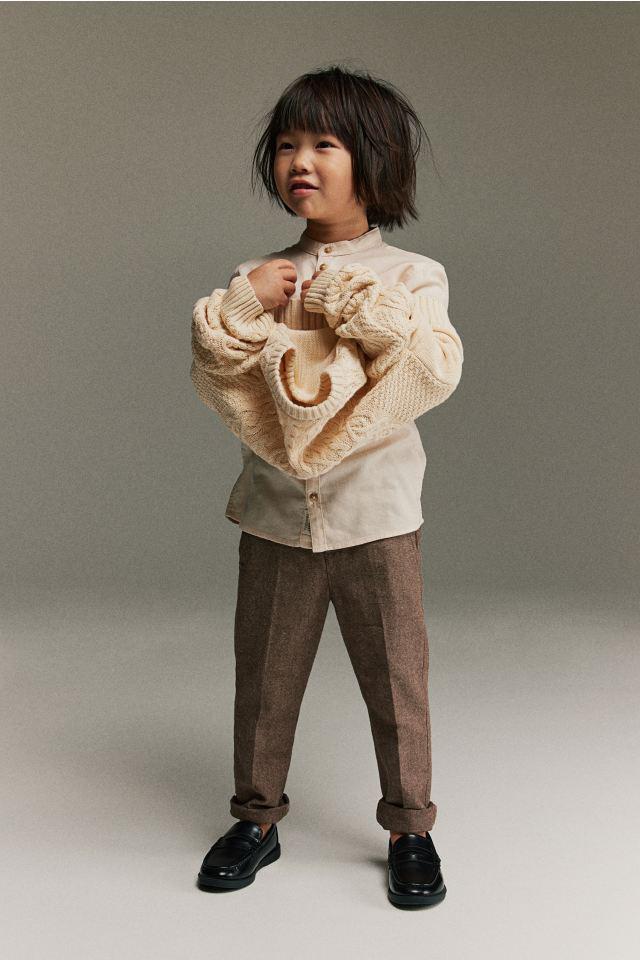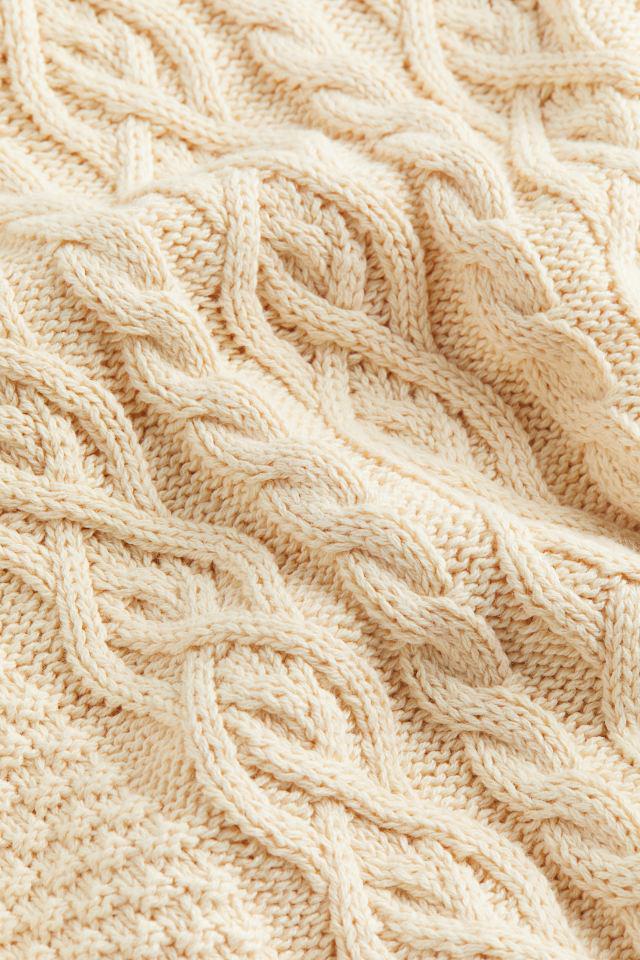 Cable-Knit Cotton Jumper
H&M at H&M (UK)
Varsity jackets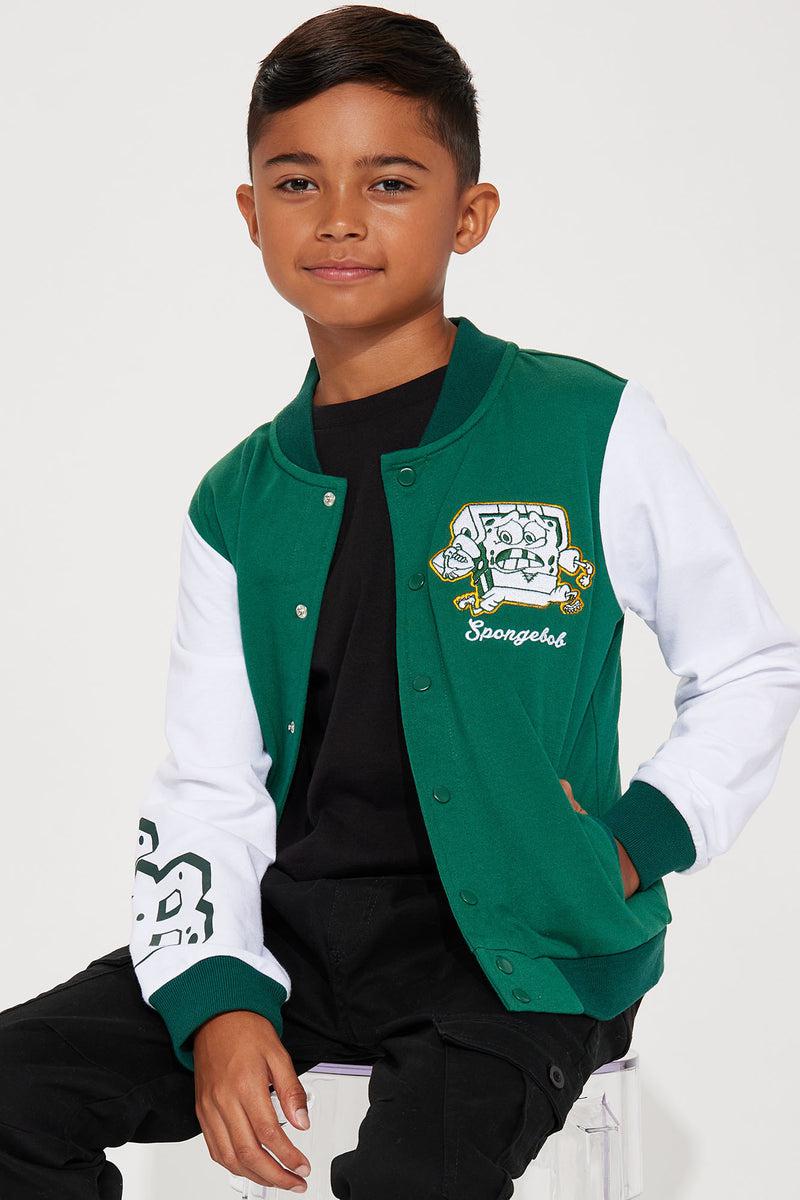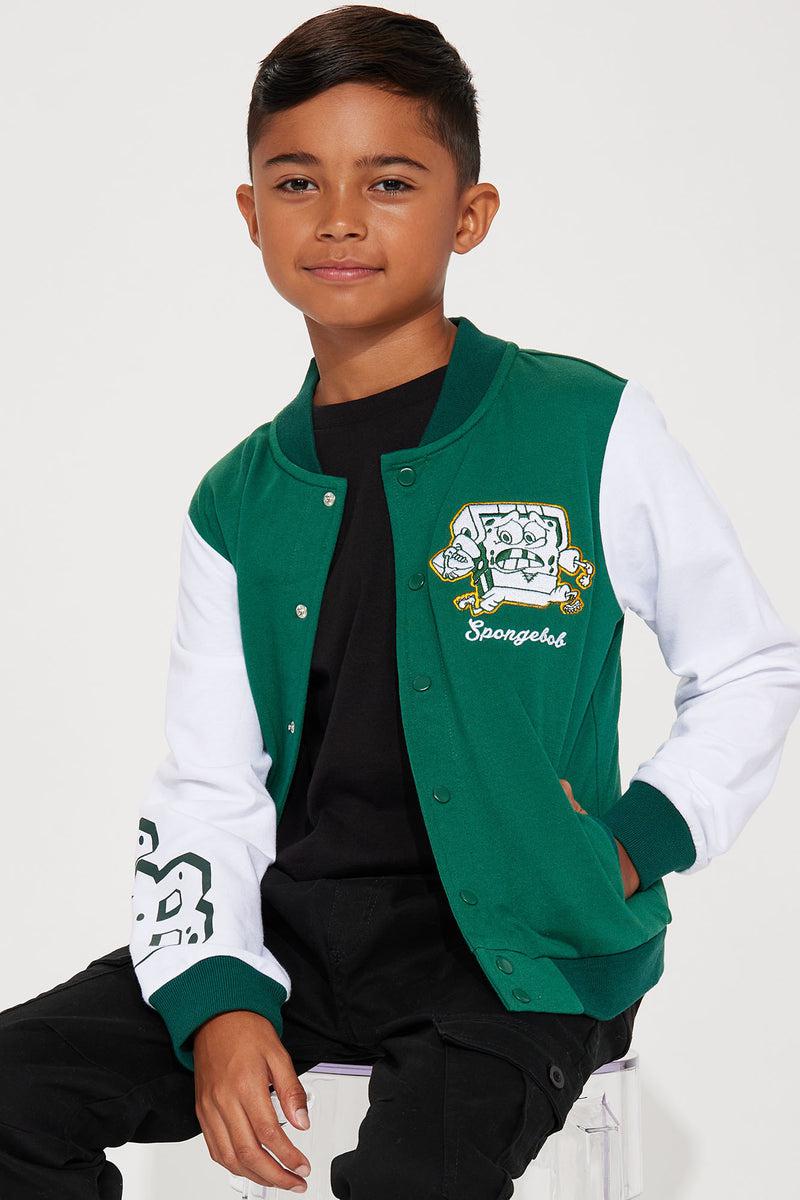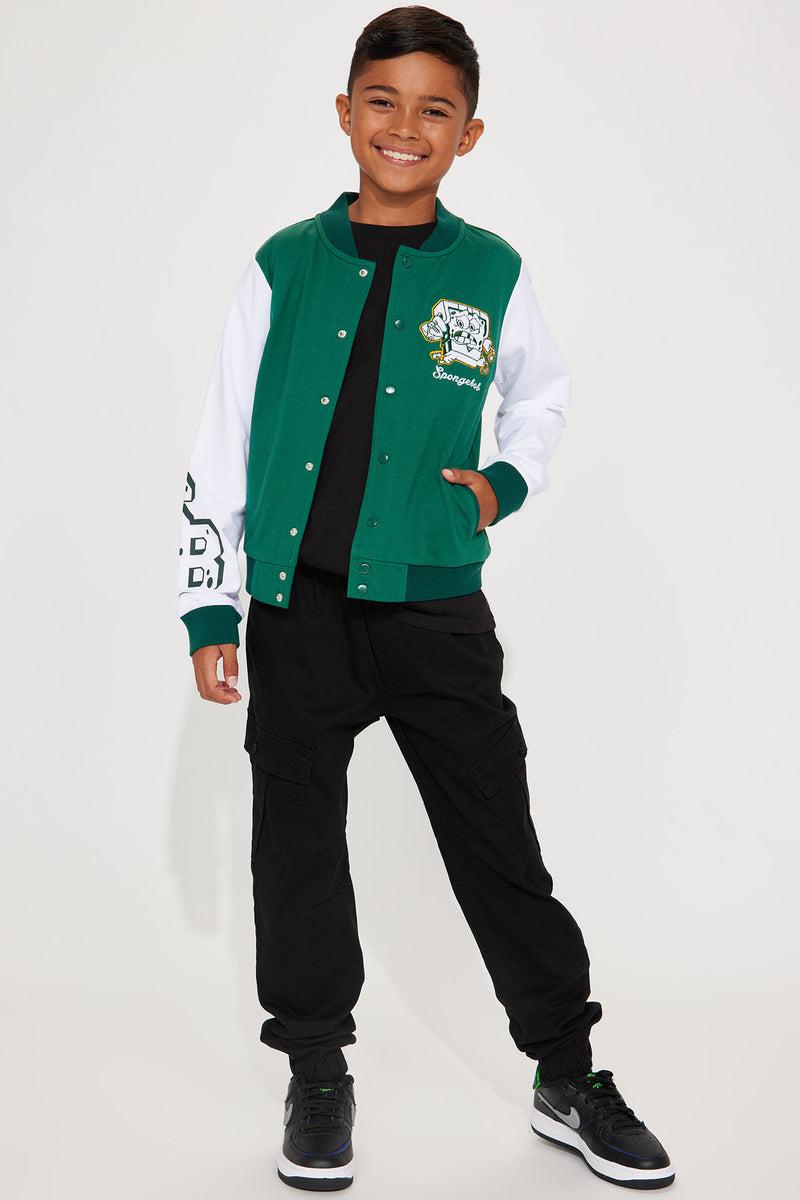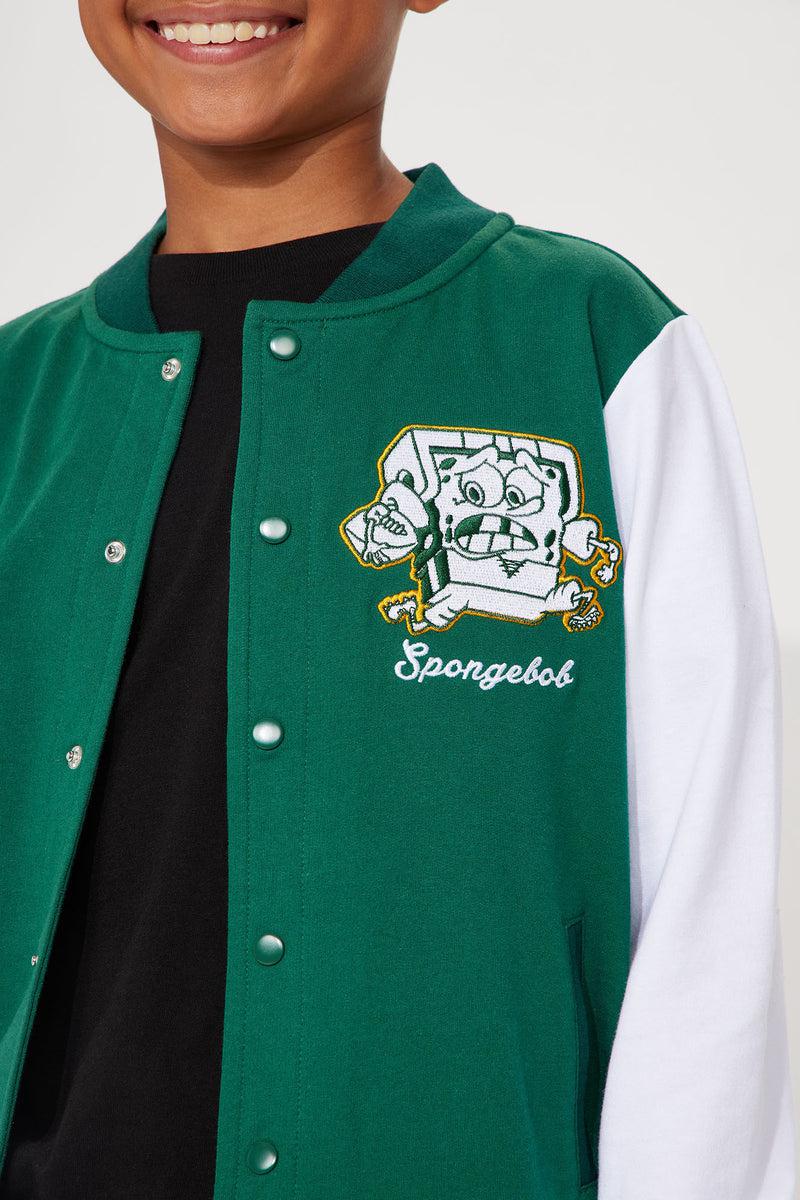 Mini Spongebob Embroidery And Chenille French Terry Varsity Jacket
Fashion Nova at Fashion Nova (US)
Berets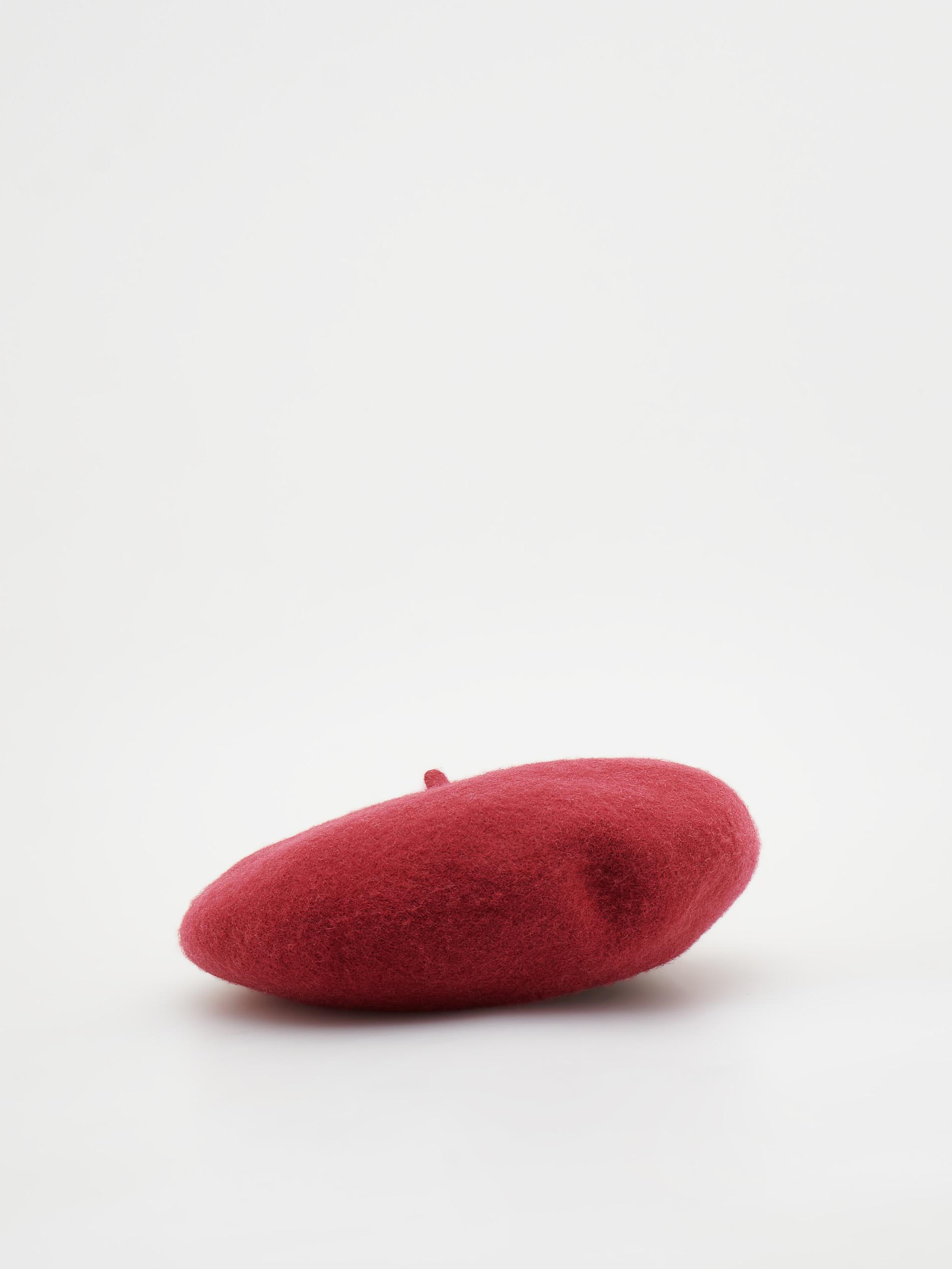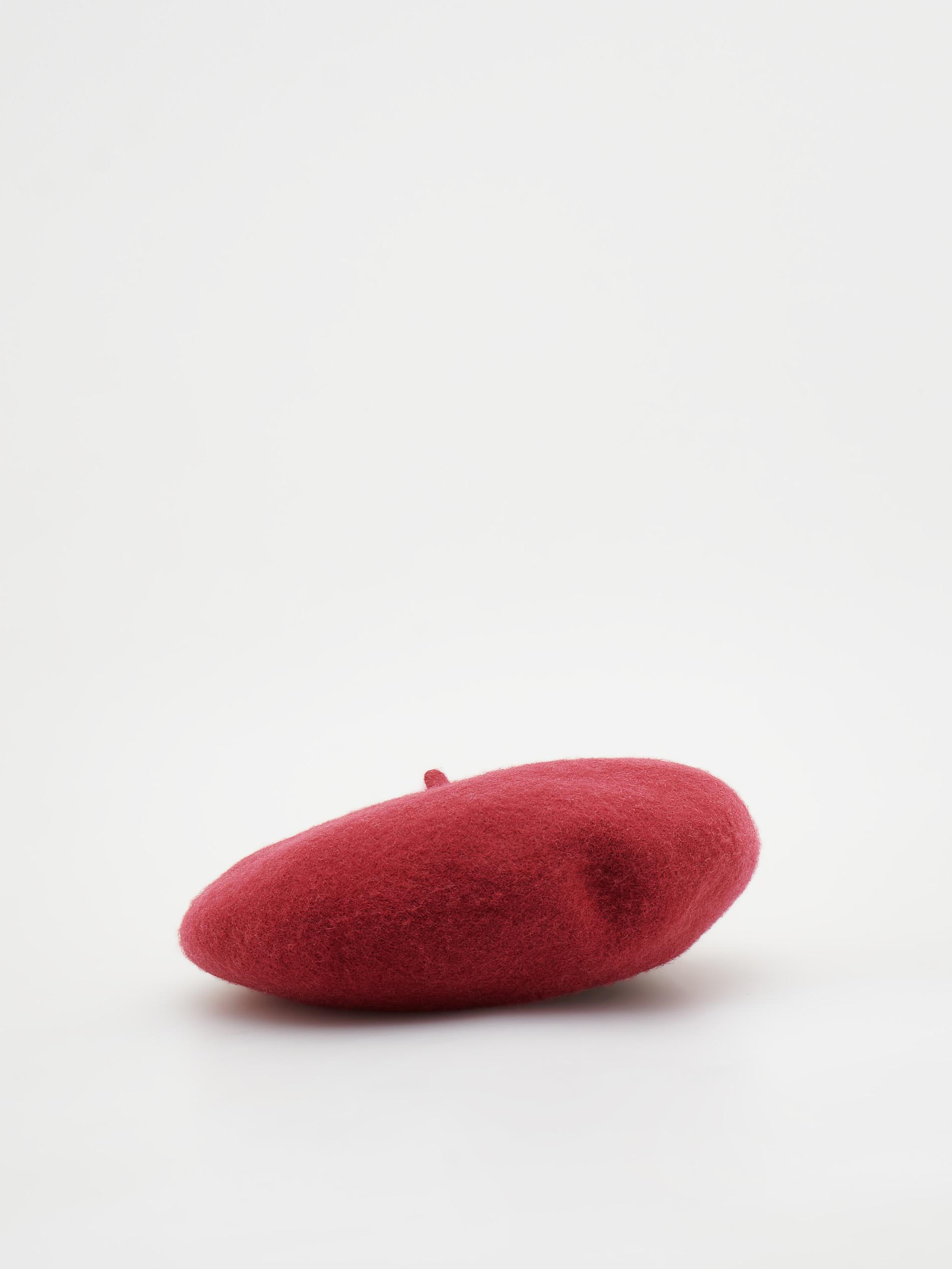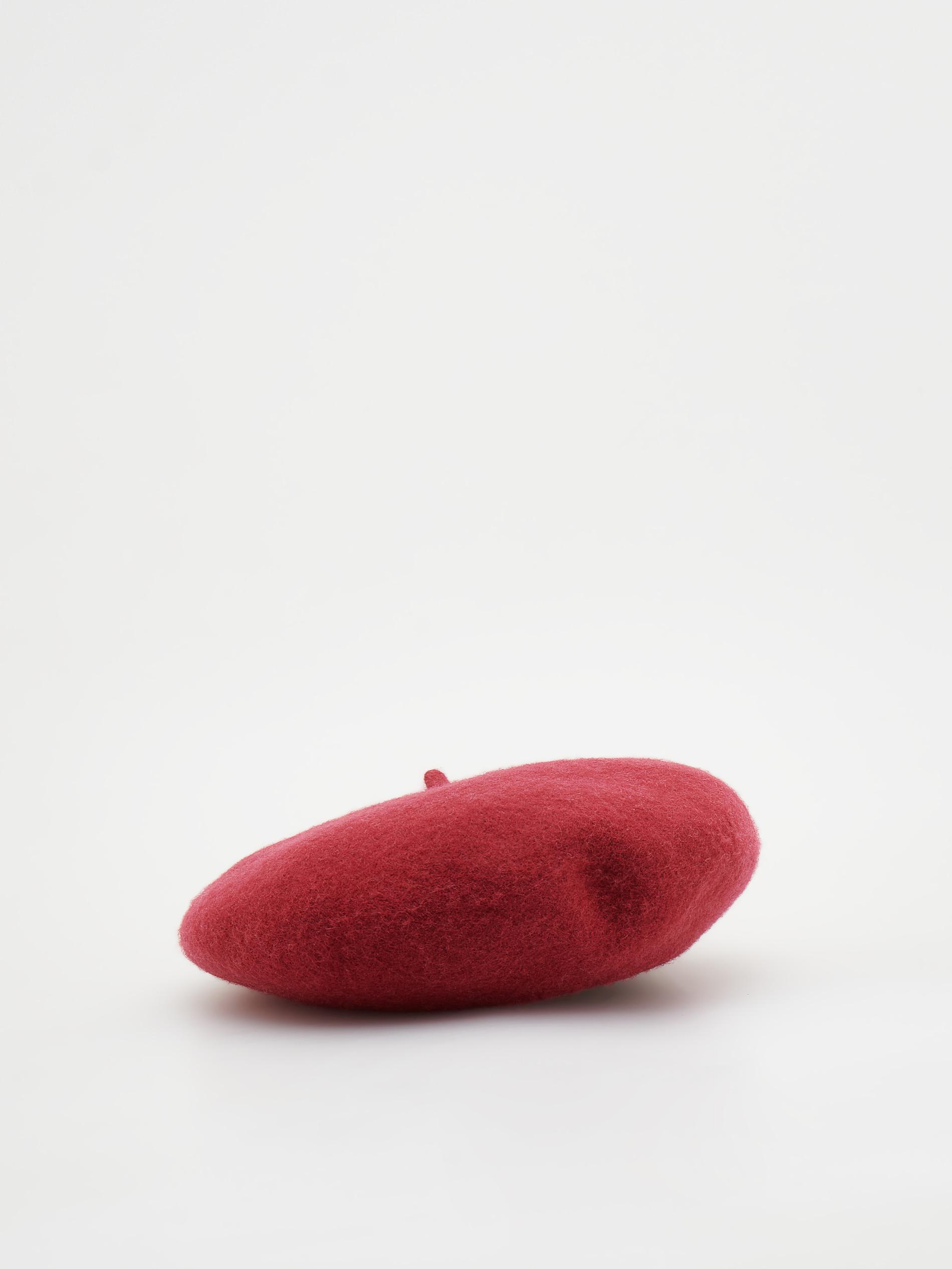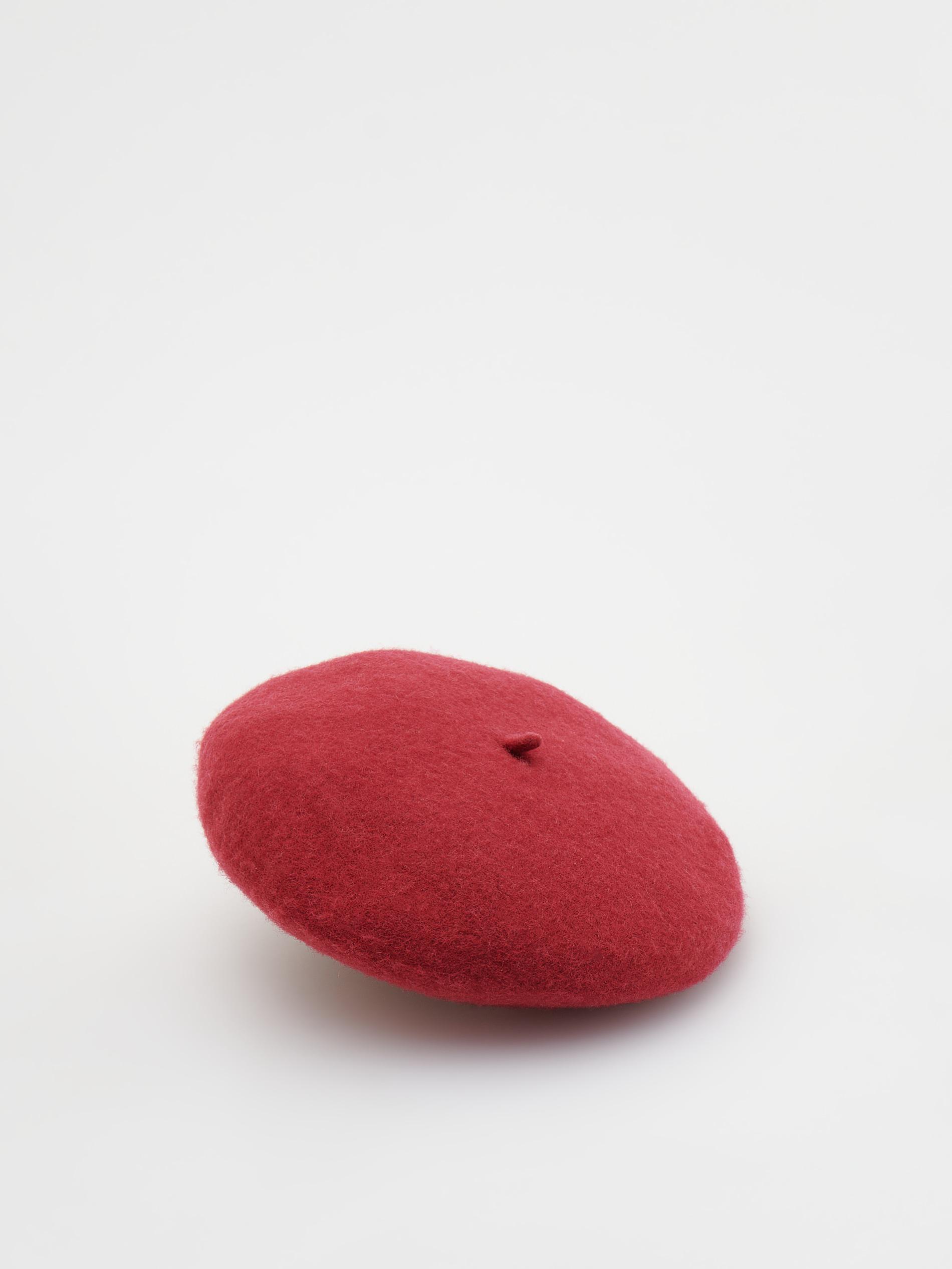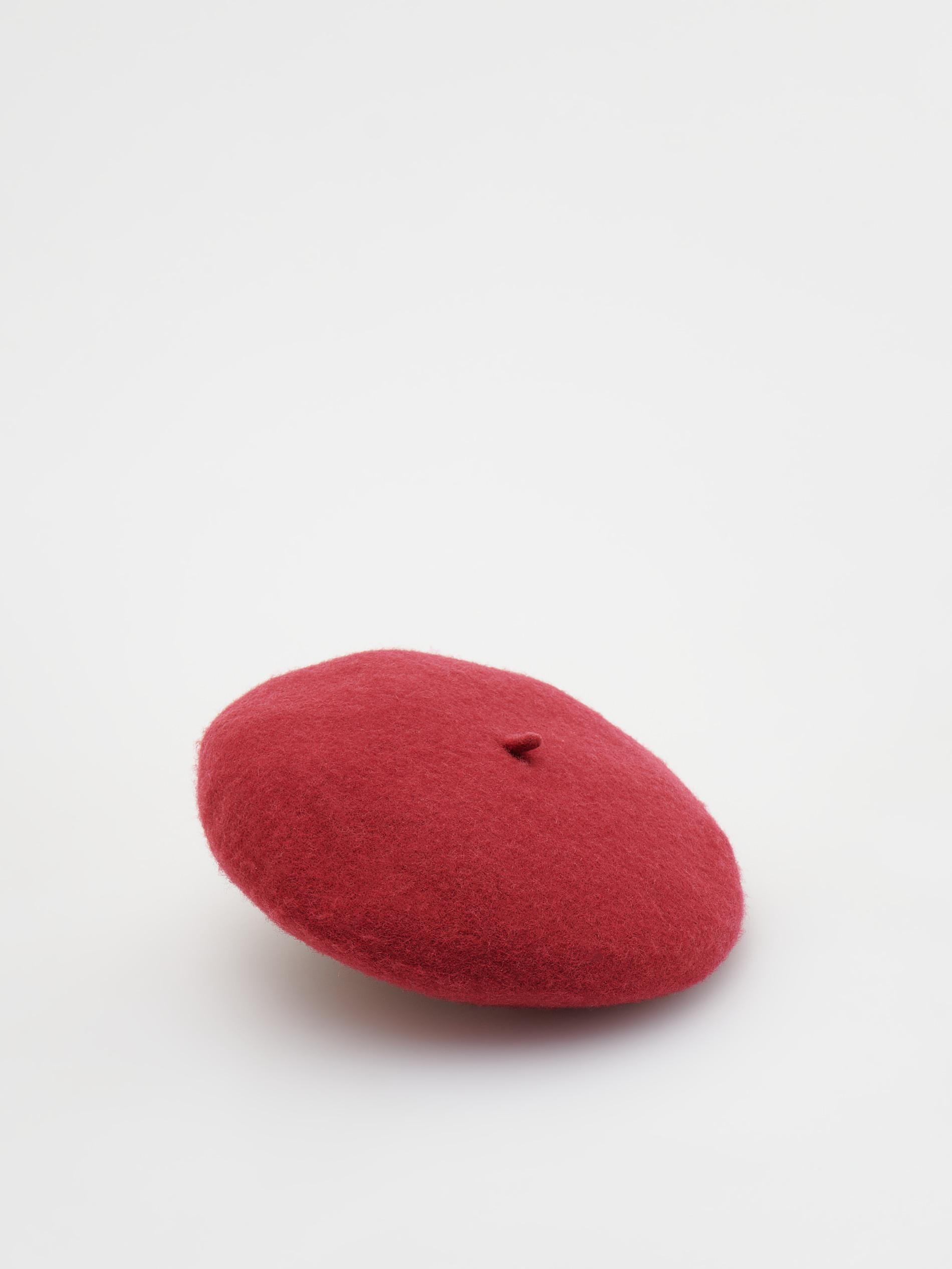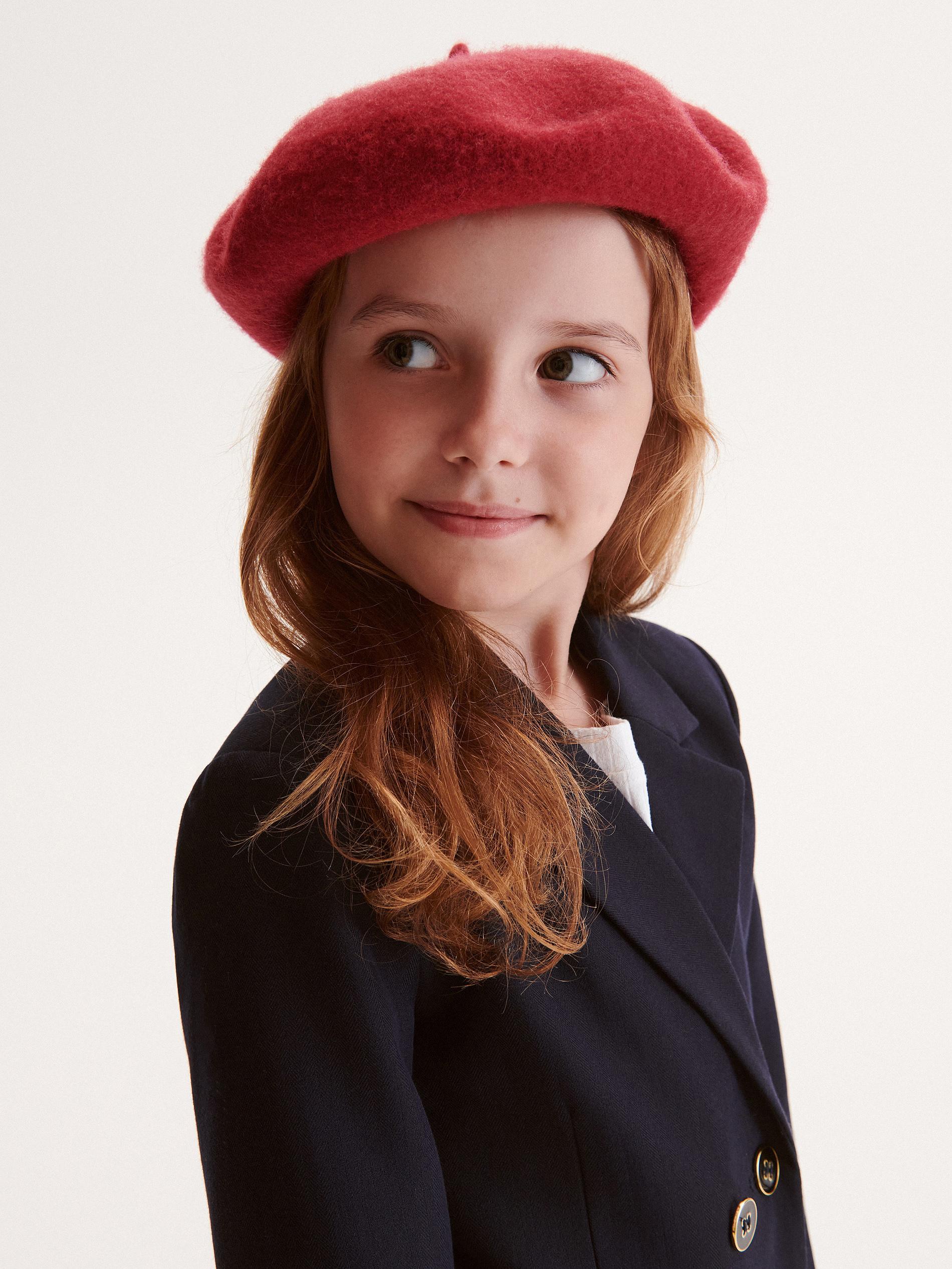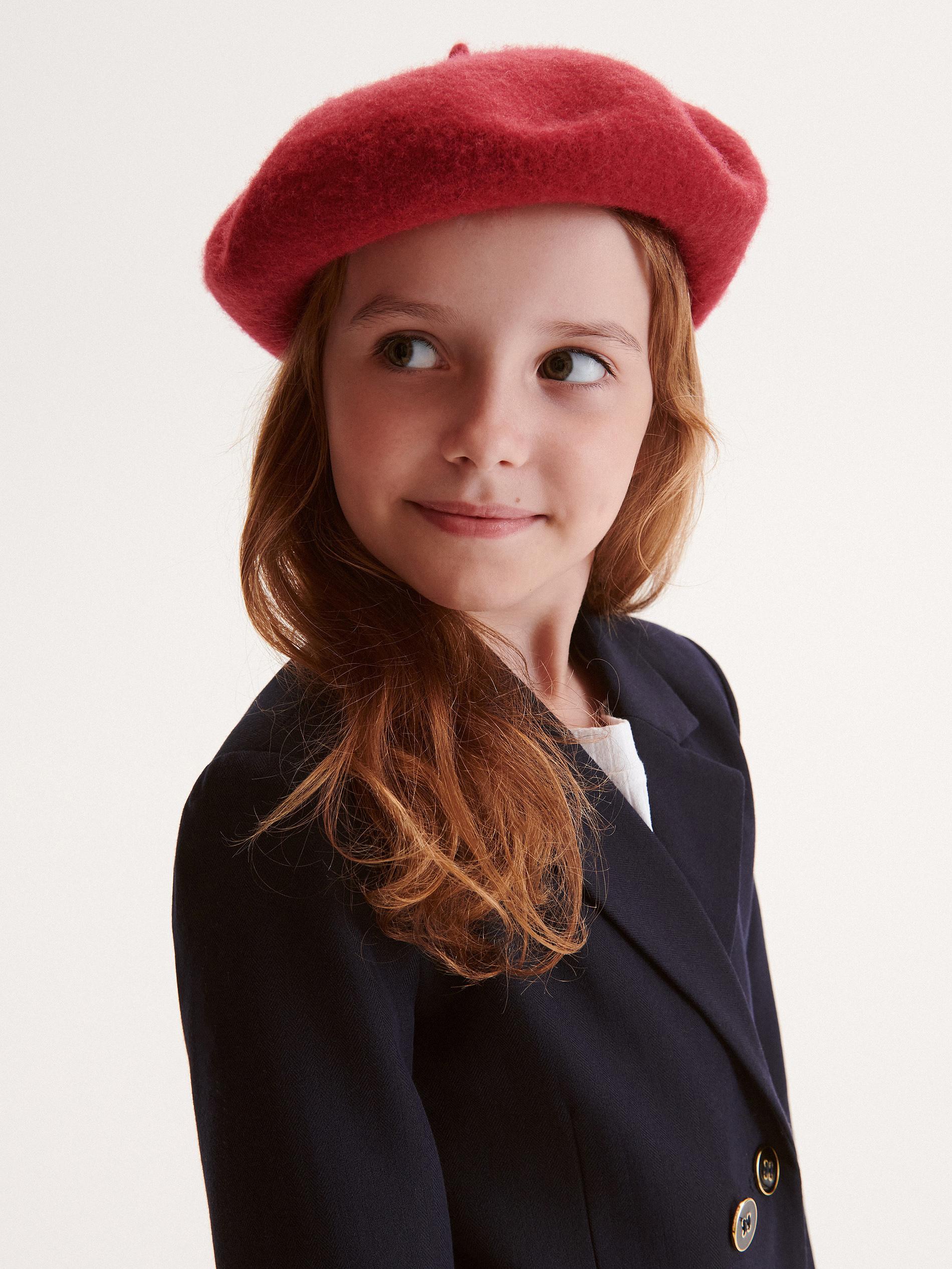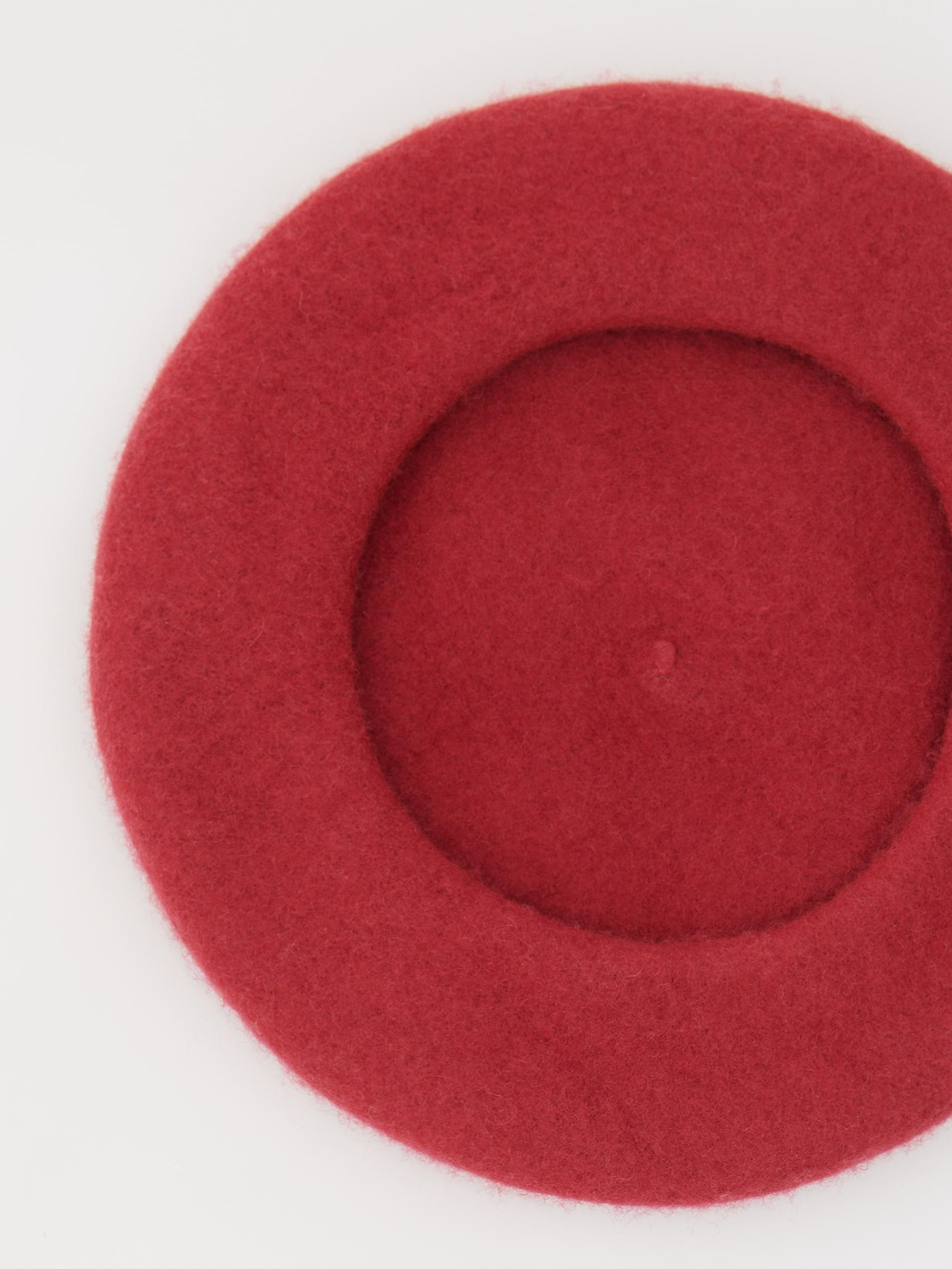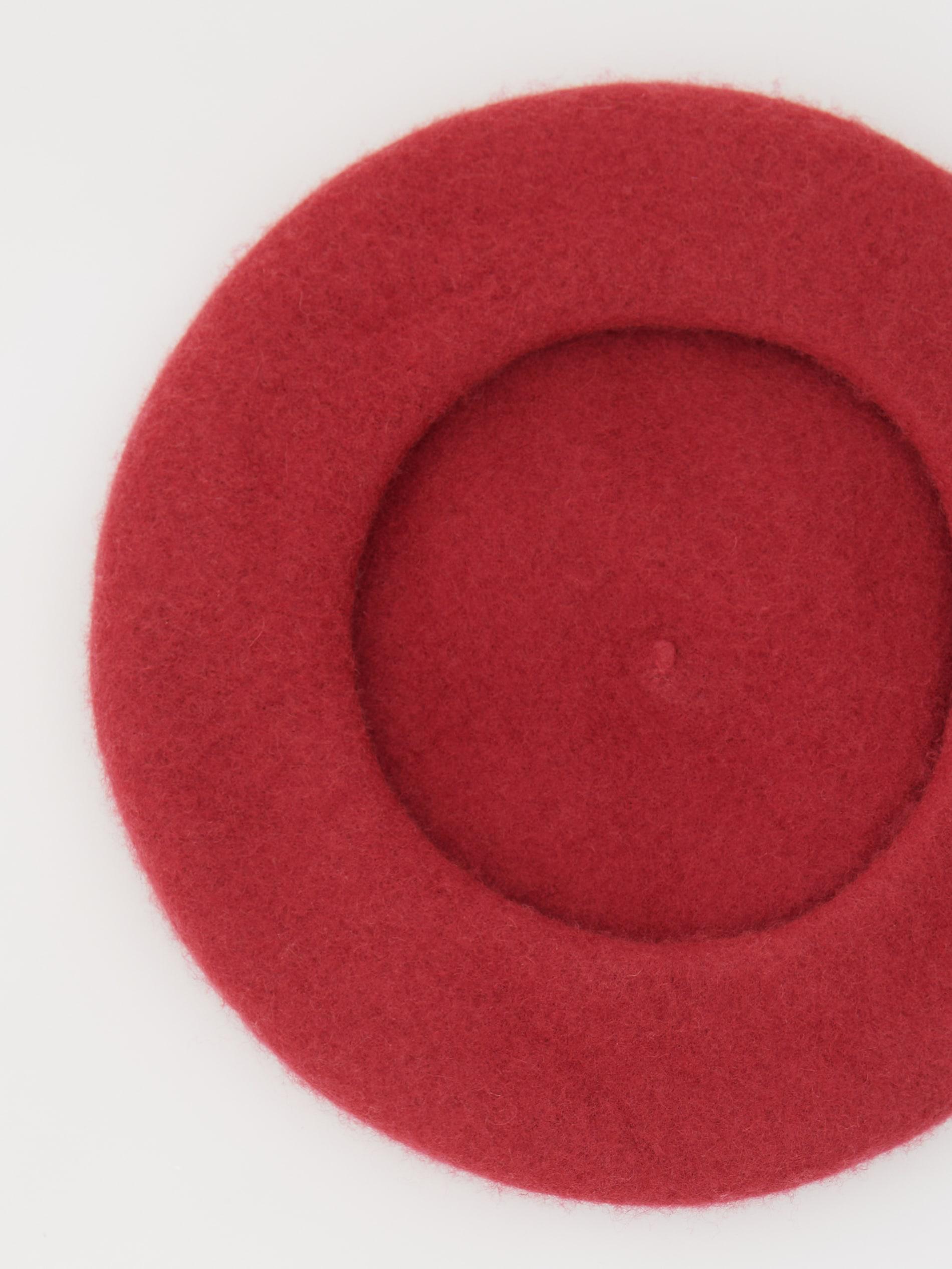 Wool beret
Reserved at Reserved (UK)
Mary Janes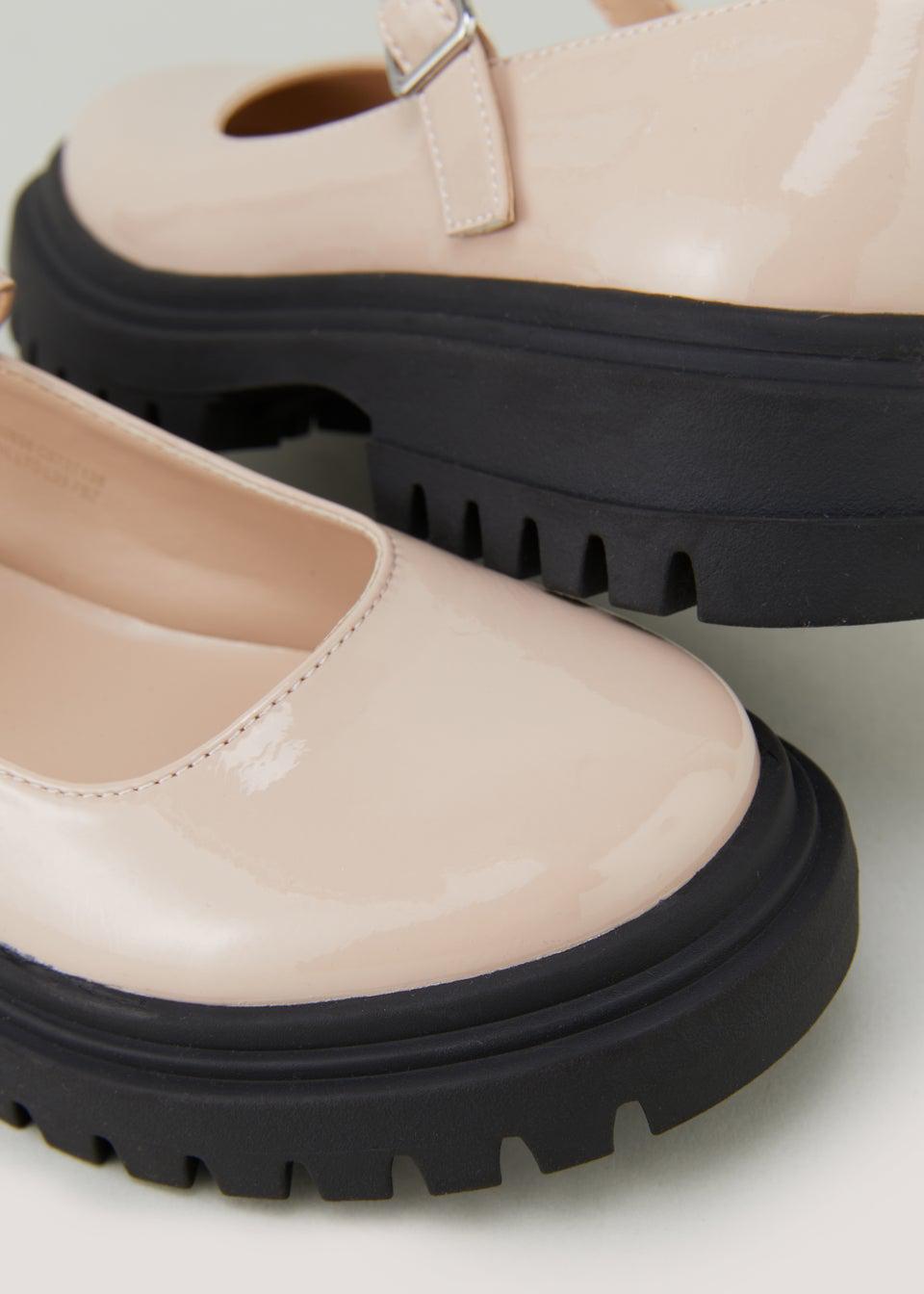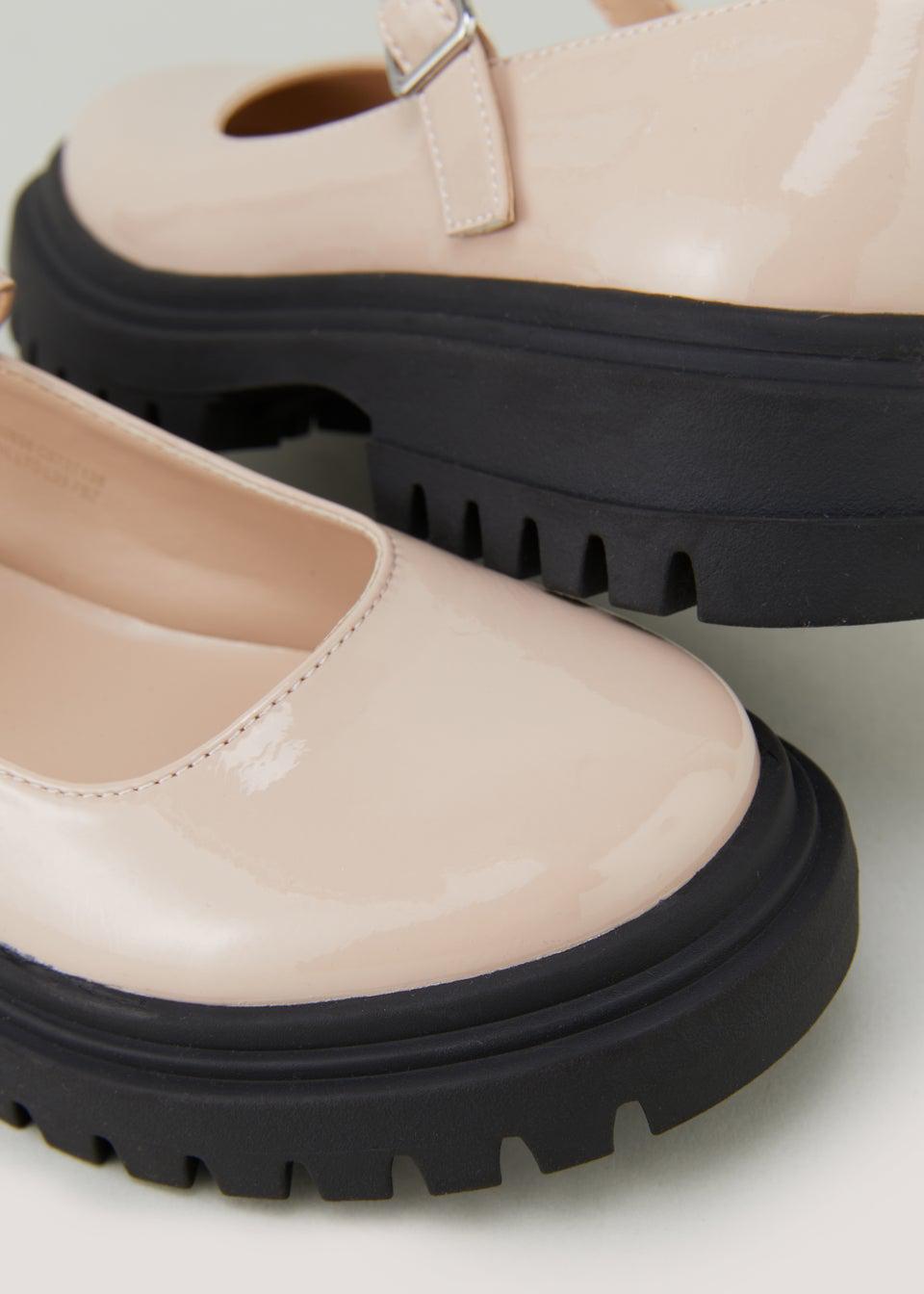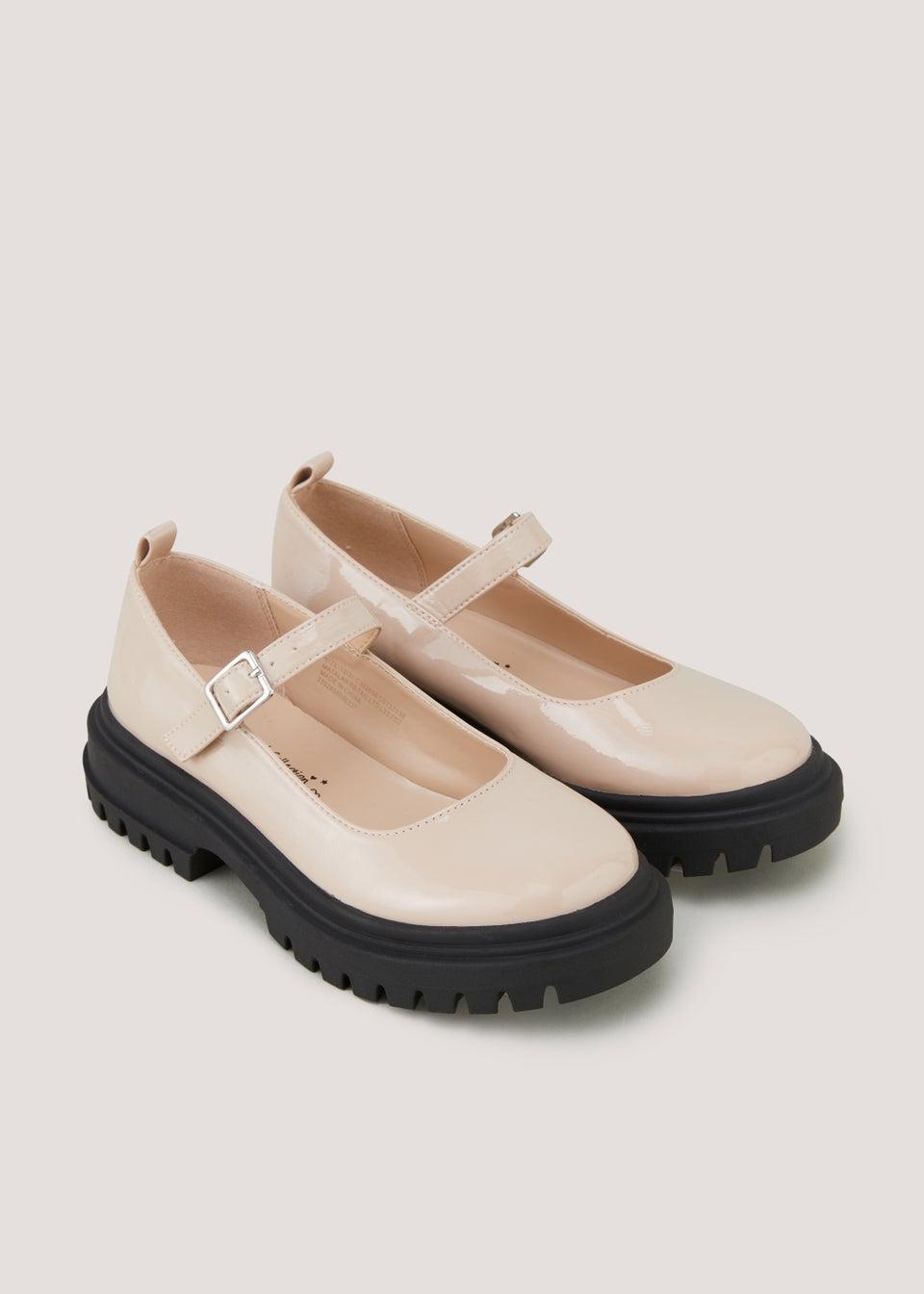 Girls Pink Patent Chunky Mary Jane Shoes
SKU name as stated on retailer's website may not match colour displayed in image.
Matalan at Matalan (UK)
2024 Runway Inspiration
A host of designers continued to infuse preppy into their collections for Spring 2024, ensuring a safe investment move for retailers. From tweed sets at Versace and Dior Homme to knit polos at Amiri, luxury labels offered a host of options for mass brands to play into fresh prep themes. For our complete runway coverage, visit our runway research section in the EDITED tool.
Knit polos & baggy trousers
Tweed sets
Fitted polos & skorts
Pleated skirts & cropped shirts
Appendix
Date analysis
Products new in or in stock Jul 1 – Sep 27 2023 vs. 2022, unless otherwise stated.
Sell outs look at first majority sellouts Jul 1 – Sep 27, 2023
Retailers analyzed
Menswear: Abercrombie & Fitch, American Eagle, ARKET, Banana Republic, Bershka, Bonobos, boohooMAN, COS, Express, Forever 21, Gant, Gap, H&M, J.Crew, Jacamo, Mango, Massimo Dutti, Matalan, Pull&Bear, Reiss, River Island, Ted Baker, UNIQLO, Weekday, Zara
Womenswear: & Other Stories, Abercrombie & Fitch, ARKET, Banana Republic, Bershka, COS, Free People, Gap, H&M, J.Crew, Mango, Massimo Dutti, Matalan, Monki, Motel, NA-KD, New Look, Pull&Bear, Reserved, River Island, Stradivarius, UNIQLO, Weekday, Zara
Childrenswear: Abercrombie & Fitch, ARKET, Boden, Fashion Nova, Gap, Gymboree, H&M, Hanna Andersson, J.Crew, Janie and Jack, Jojo Maman Bebe, Justice, Lindex, Mango, Marks & Spencer, Matalan, Monsoon, Peacocks, Reserved, River Island, The Children's Place, Tu at Sainsbury's, UNIQLO, Zara