The Data Behind Tailoring
With the rise of Quiet Luxury and a heightened focus during the back-to-work season, we dive into retailers' arrival and stock data, trends bubbling up and how prices are shifting from last year.
Overall, men's tailoring levels in the UK have eclipsed last year as consumers return to the office and embrace a smarter aesthetic.
In Fall 2023 so far, blazer newness is down by 12% YoY. Brands are landing fall trends, such as oversized tweed at Gant and dogtooth fabrics at Reiss, early in the season.
Trousers hold the biggest opportunity in pricing, with entry, average and exit price points having all inflated YoY. H&M marked up its entry price from $24.99 to $29.99 this year.
Dress shirts will serve as standalone pieces moving into fall – no jacket required. Oversized shirts and tab collars are making shirts more casual, as are utility jackets and deconstructed blazers, which were seen on the Spring 2024 runway.
EDITED's Market Intelligence dashboards enable users to stay on top of their own analysis with custom charts to visualize data and product cards to track bestsellers.
Current State of Tailoring
In the UK market, in stock levels of men's tailored apparel remain well above that of 2022 for mass market brands, with the most significant gap observed in the first week of July when options were +22% YoY. The gap shrunk as sell outs picked up mid-month, leaving stock just 9% higher than the year prior. However, availability is rising again as brands increasingly invest in new items ahead of fall. Despite a decline of 34% in July arrivals, new blazers, Oxford shirts and suit trousers are already +15% YoY as of August 22nd.
EDITED's Market Intelligence Dashboards
Market Intelligence dashboards make it easy to track high-level market behavior. Users can summarize data stories with customizable widgets and create narratives within their analysis. Add custom charts, product cards and text boxes to paint a picture around specific categories or trends. Creators can also share saved dashboards with colleagues or partner with their dedicated Retail Strategist to create a dashboard template.
The Blazer
Overall Arrivals & In Stock Levels YoY
In the period analyzed, Fall 2023 is, to date, seeing a 12% increase in stock levels of blazers compared to 2022. On July 1st, retailers had 14% more blazer options in stock and, as a result, pulled back on new arrivals, which were down 12% in the UK and 10% in the US.
Summer 2023 was all about linen for formal tailoring. However, fall textures are beginning to permeate the market. Marks & Spencer landed a corduroy blazer in late July, Reiss has invested in a dogtooth option, an oversized tweed jacket has arrived at Gant – priced at £450 – and similar styles have been spotted at J.Crew. Banana Republic's cashmere blazer ($900) is recommended by the brand for "layering easily through all seasons" and is being billed as a year-round investment.
Blazers Arrivals YoY
*Hover over charts for additional data
What New Trends are Brands Backing?
Tweed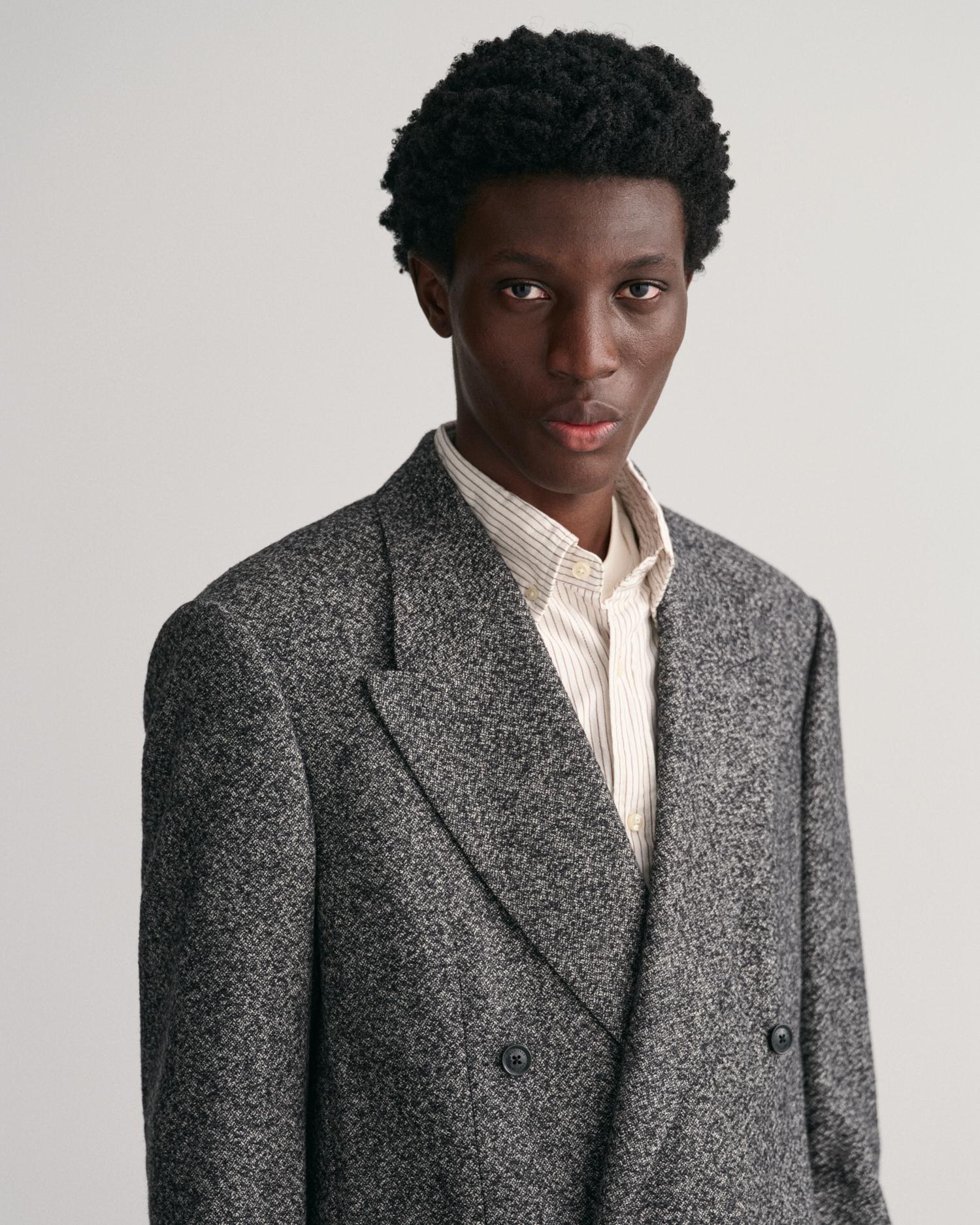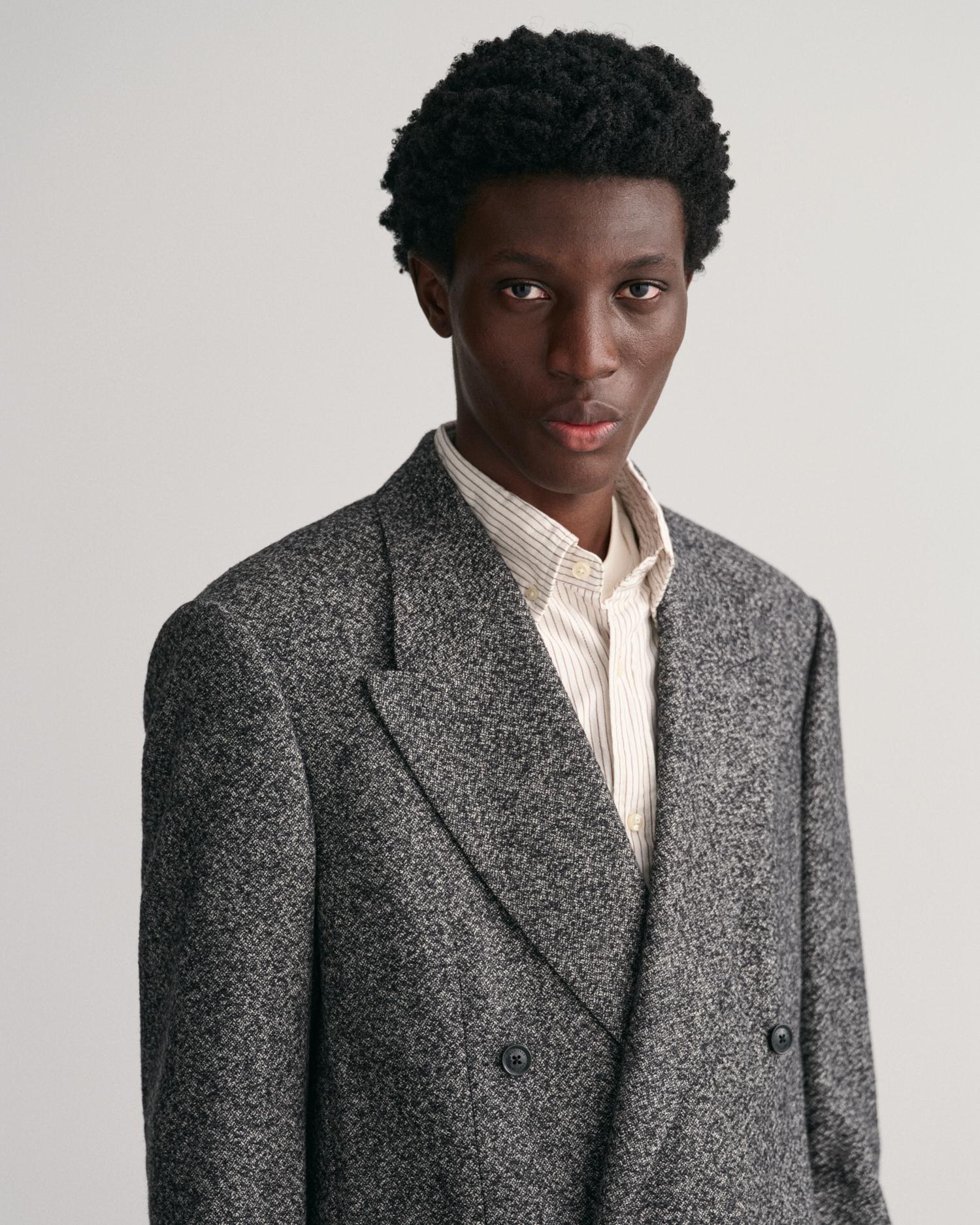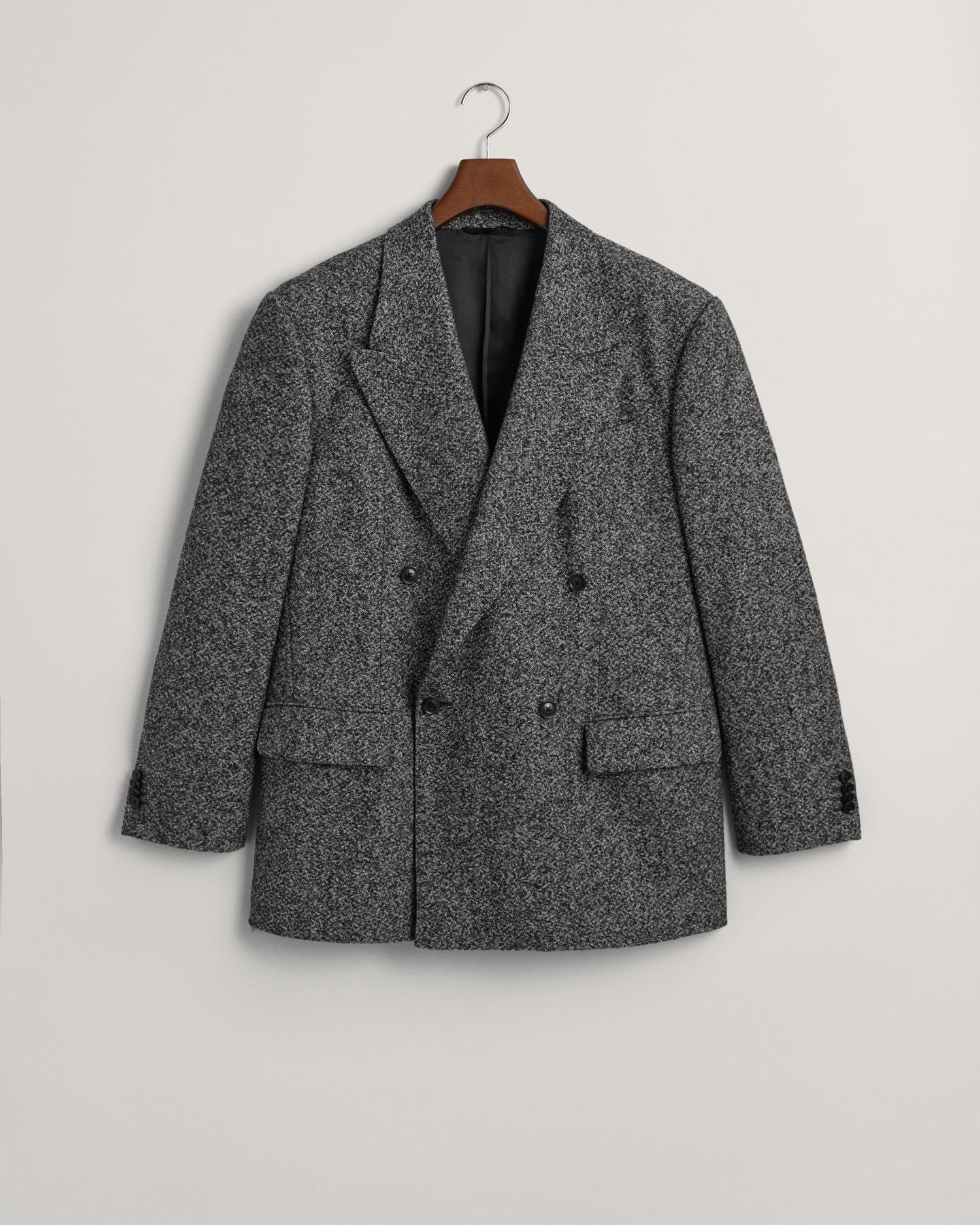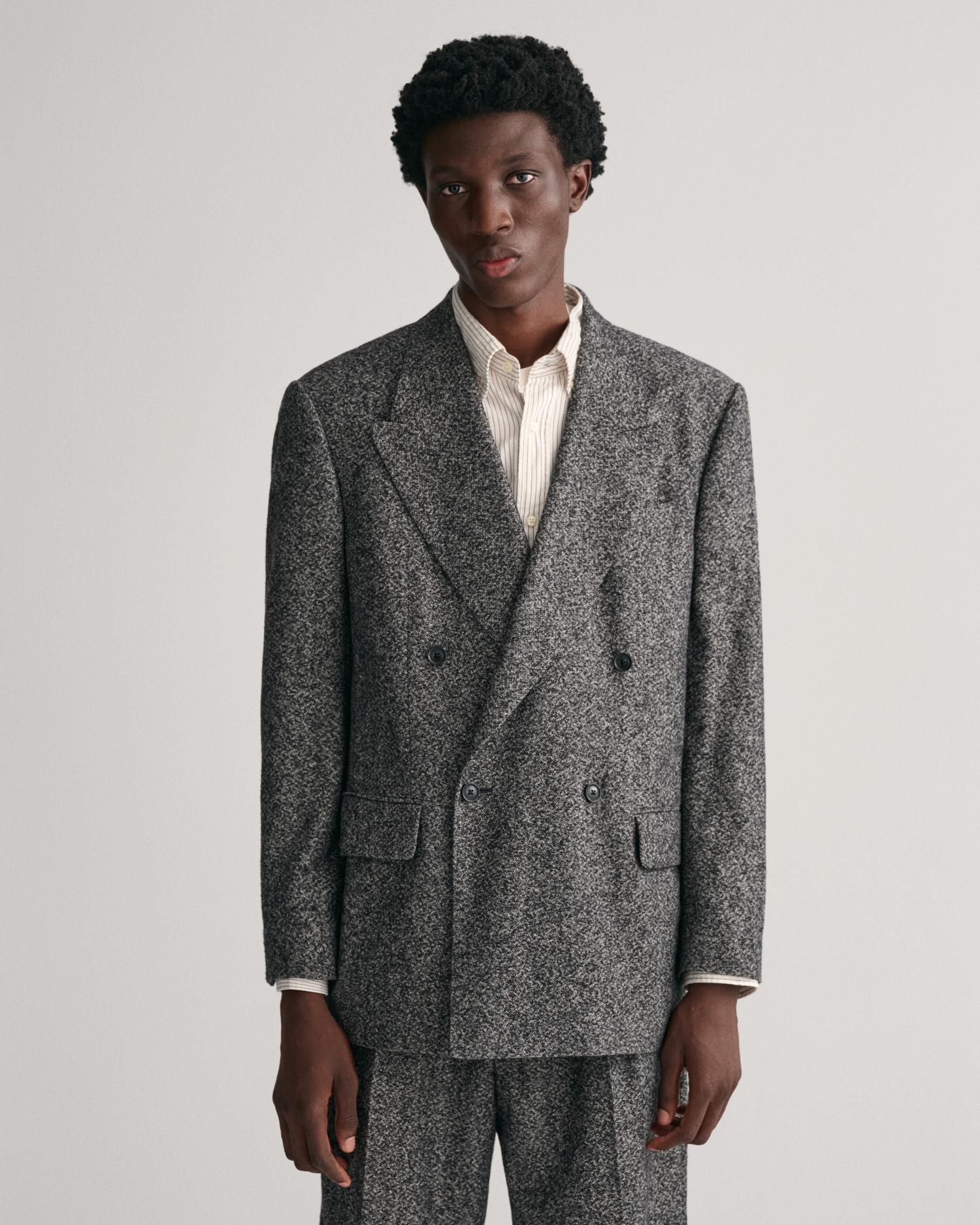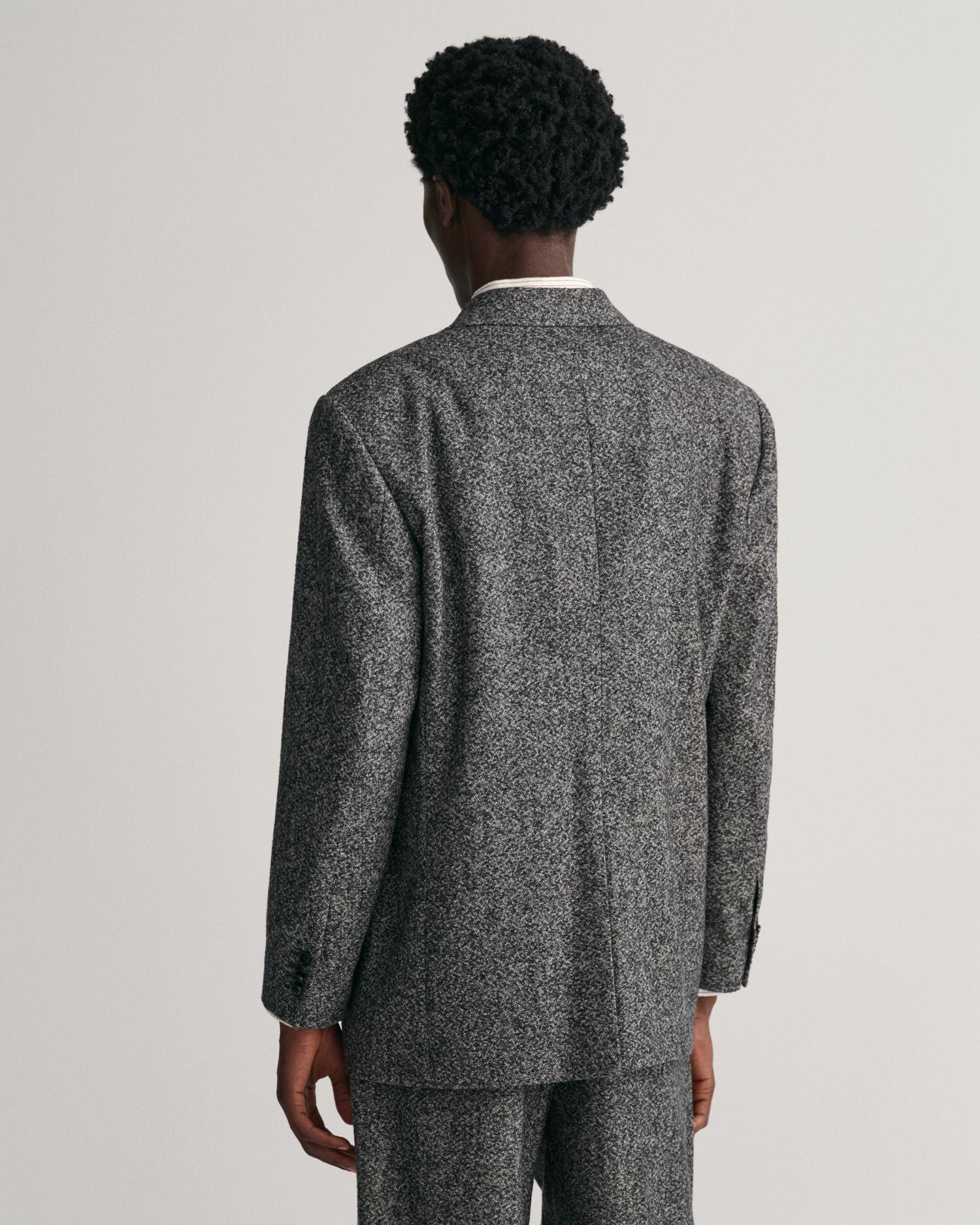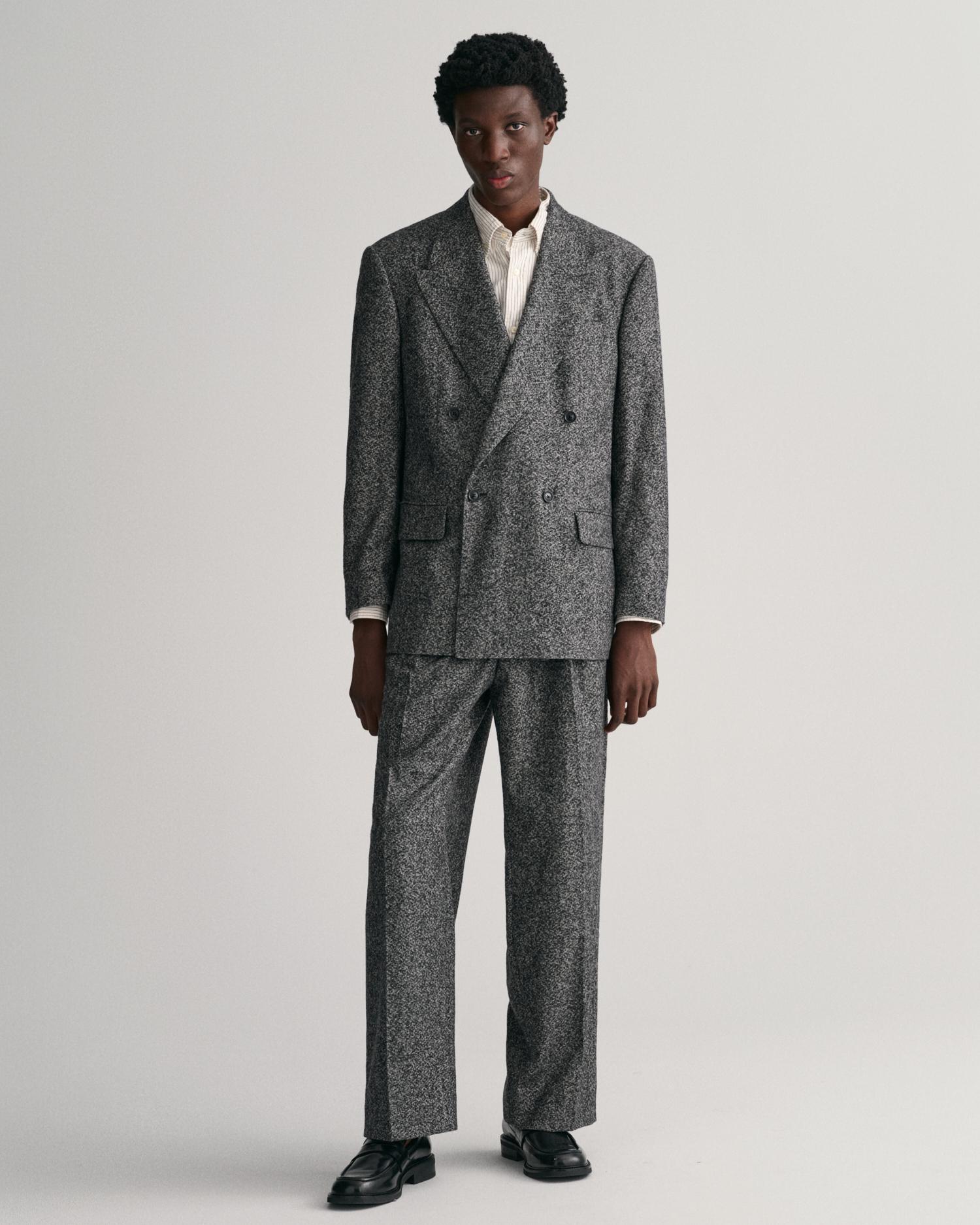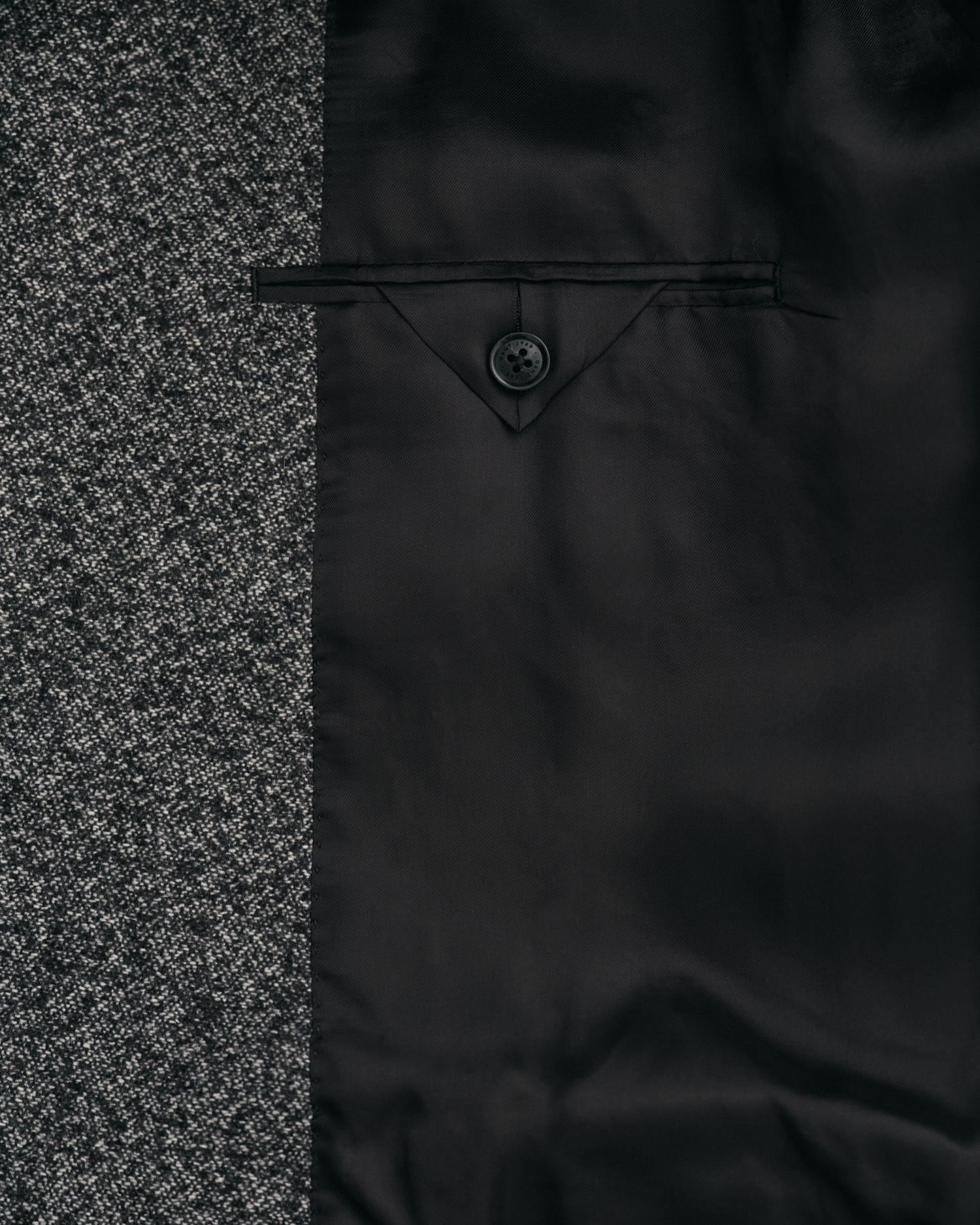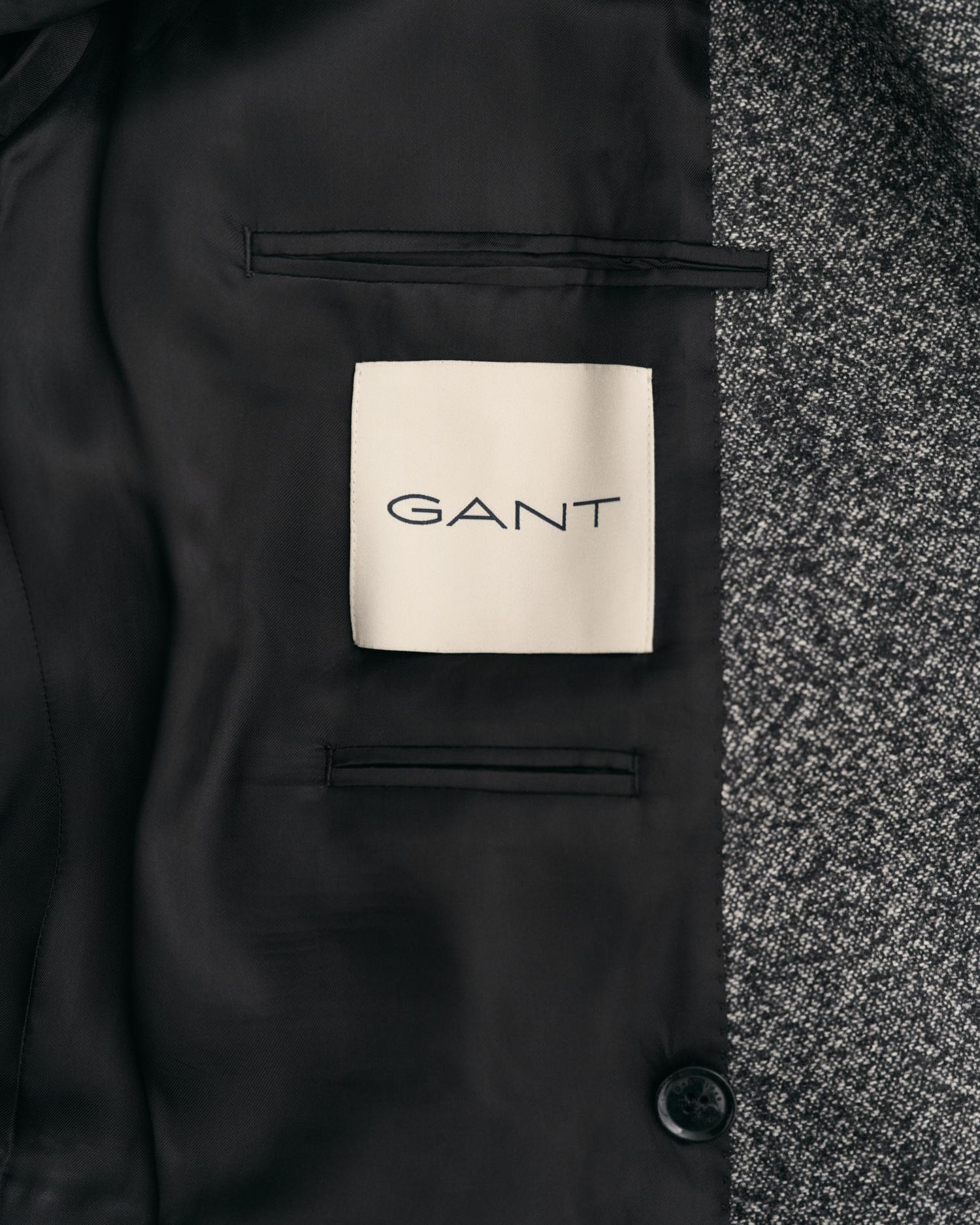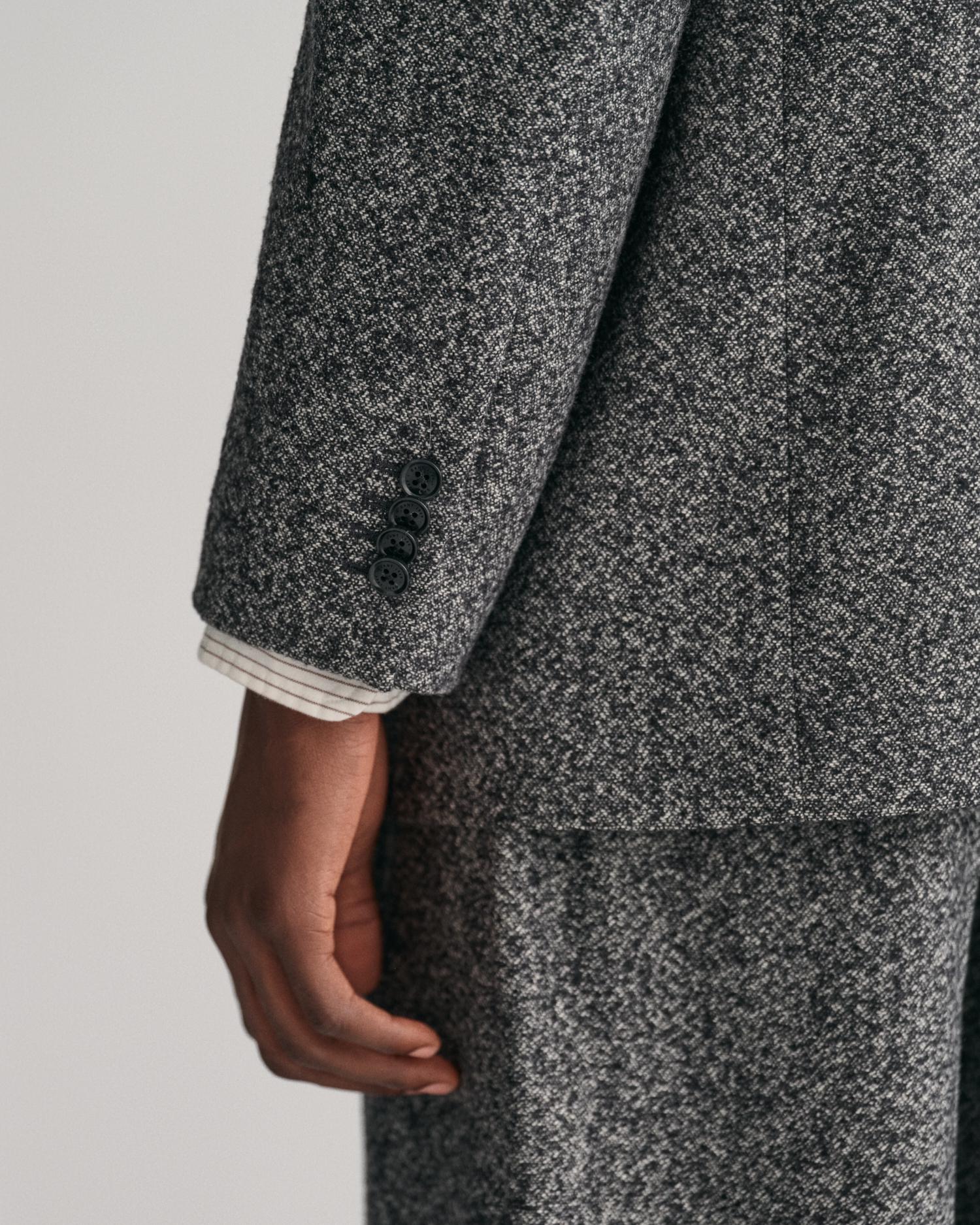 Oversized Tweed Blazer
Gant at Gant (UK)
Removable lining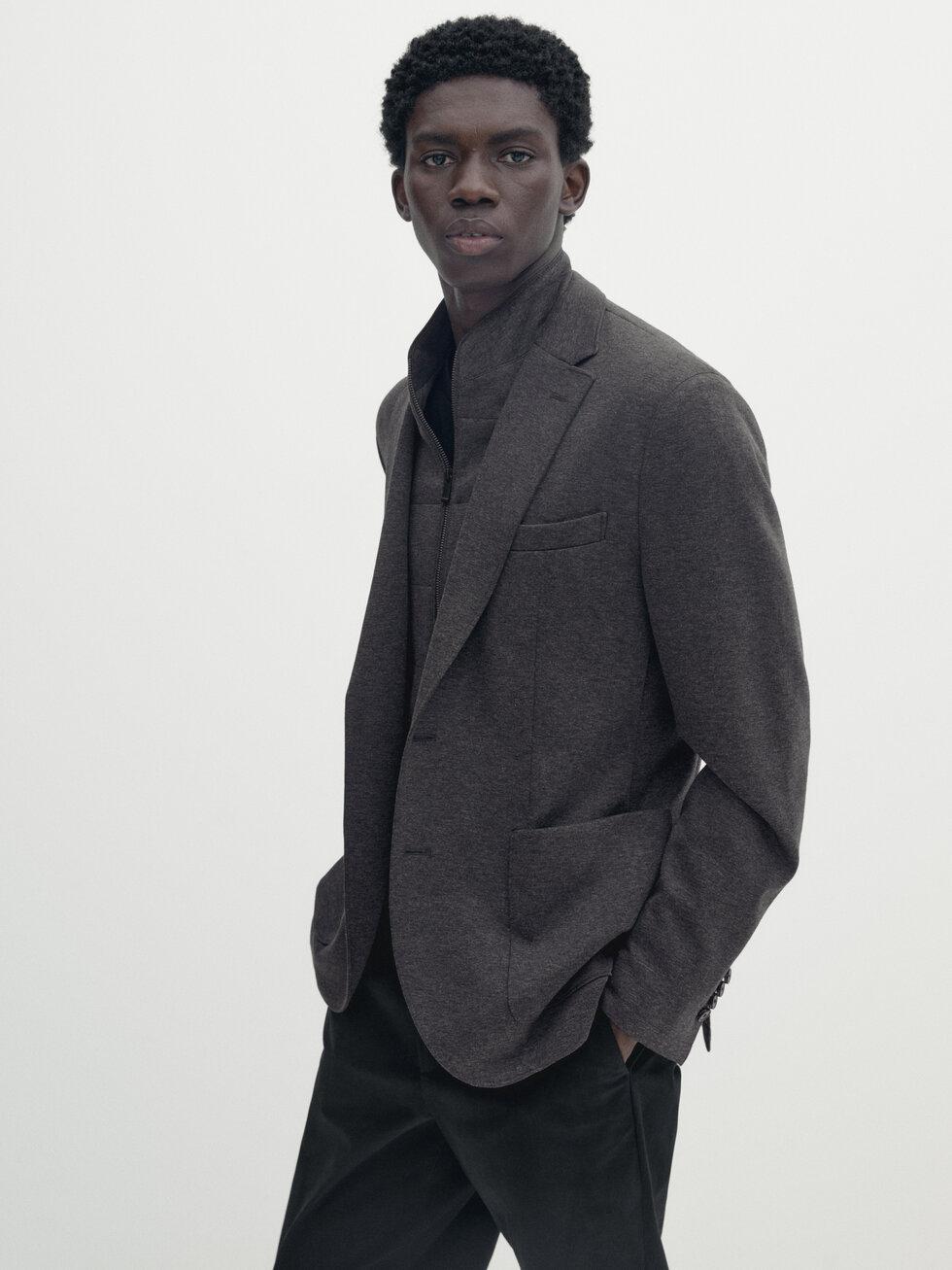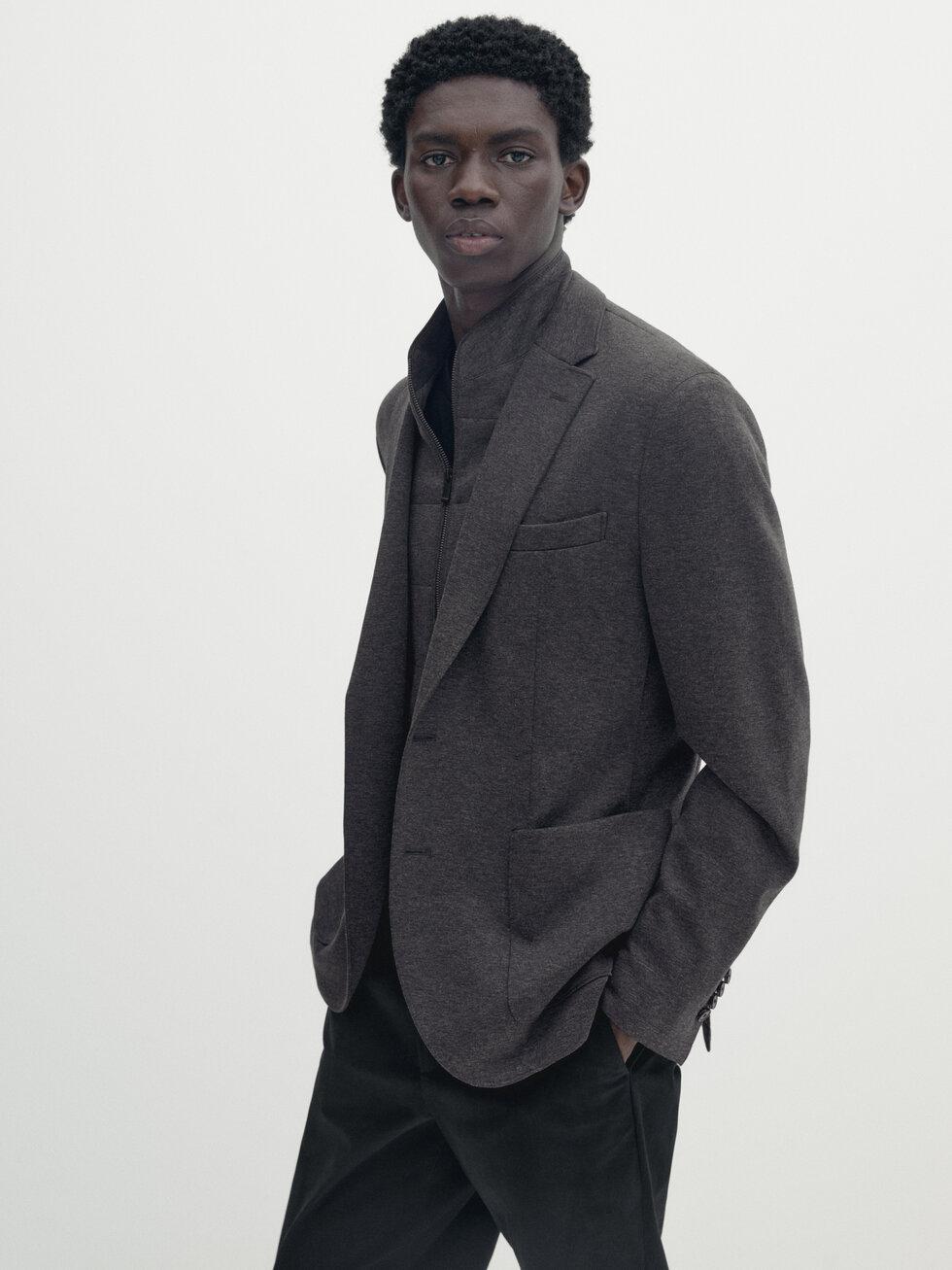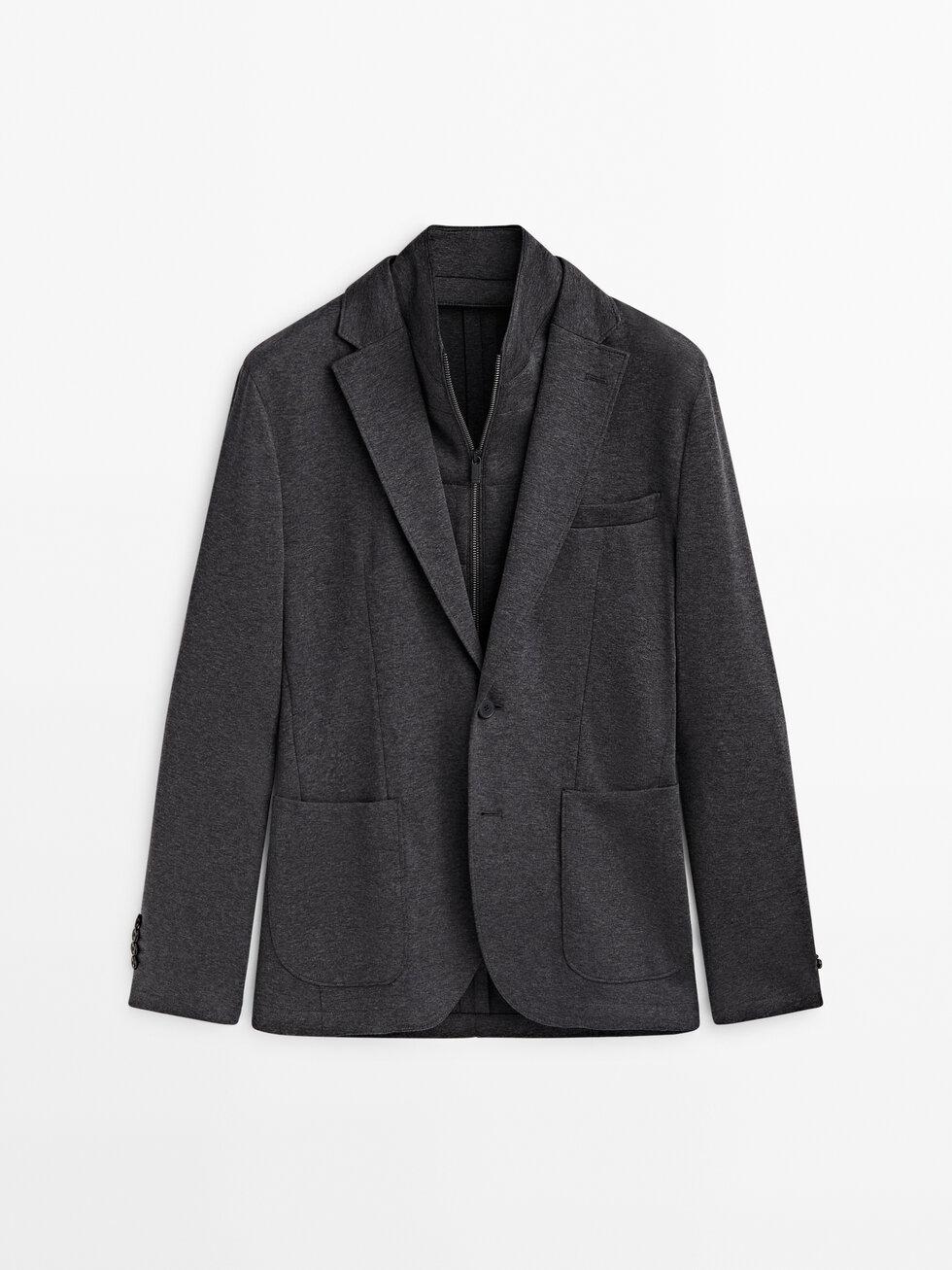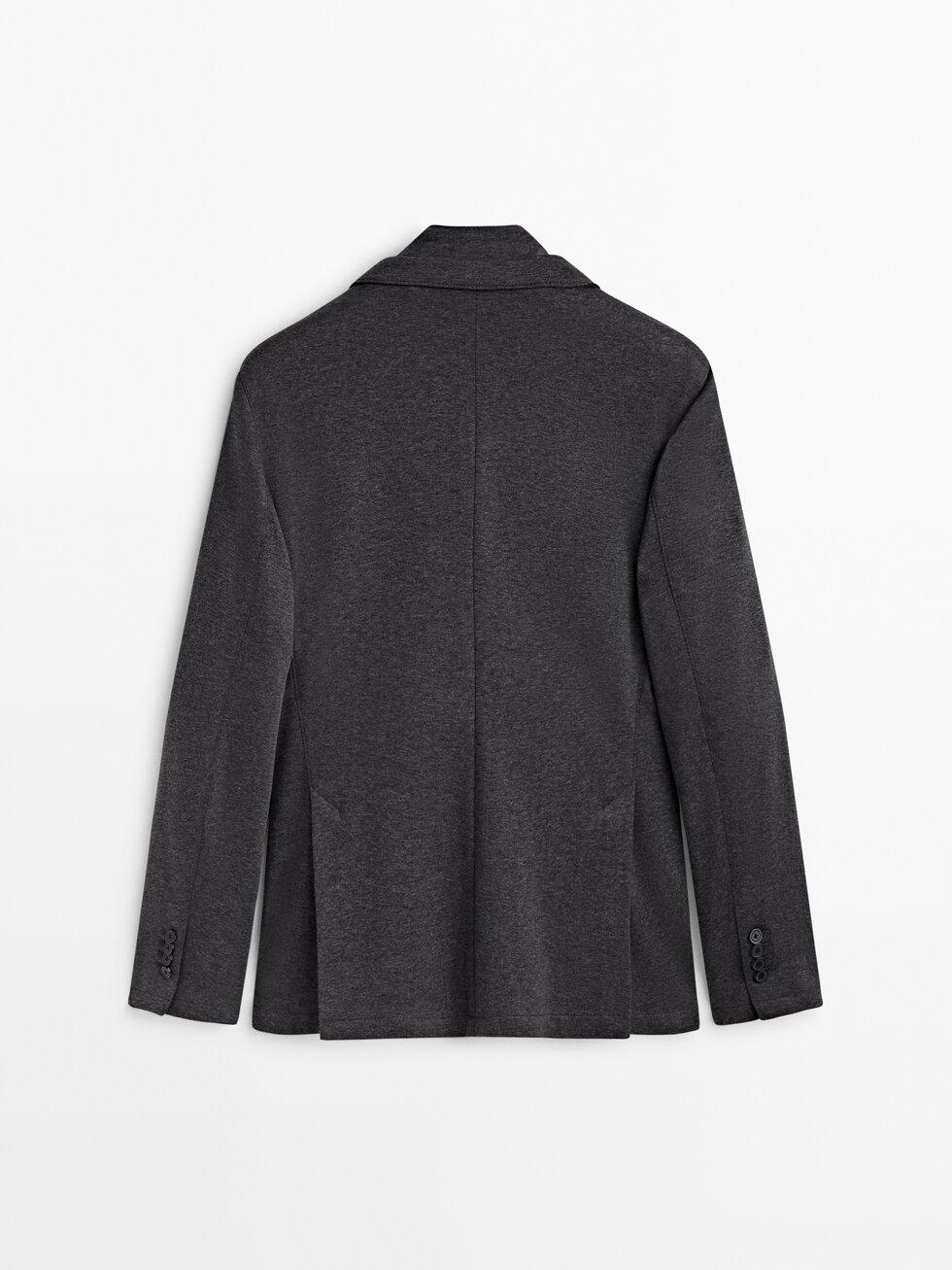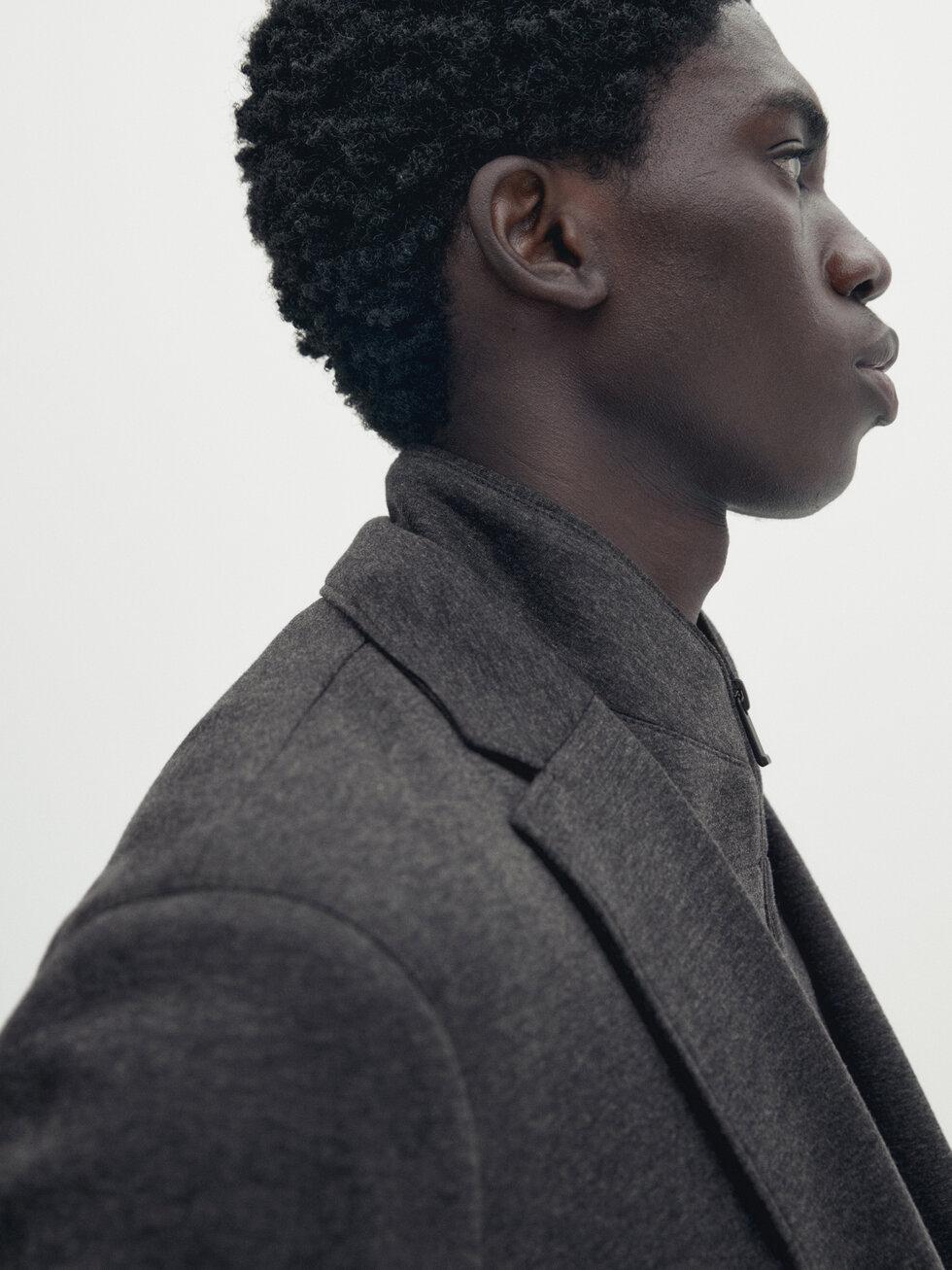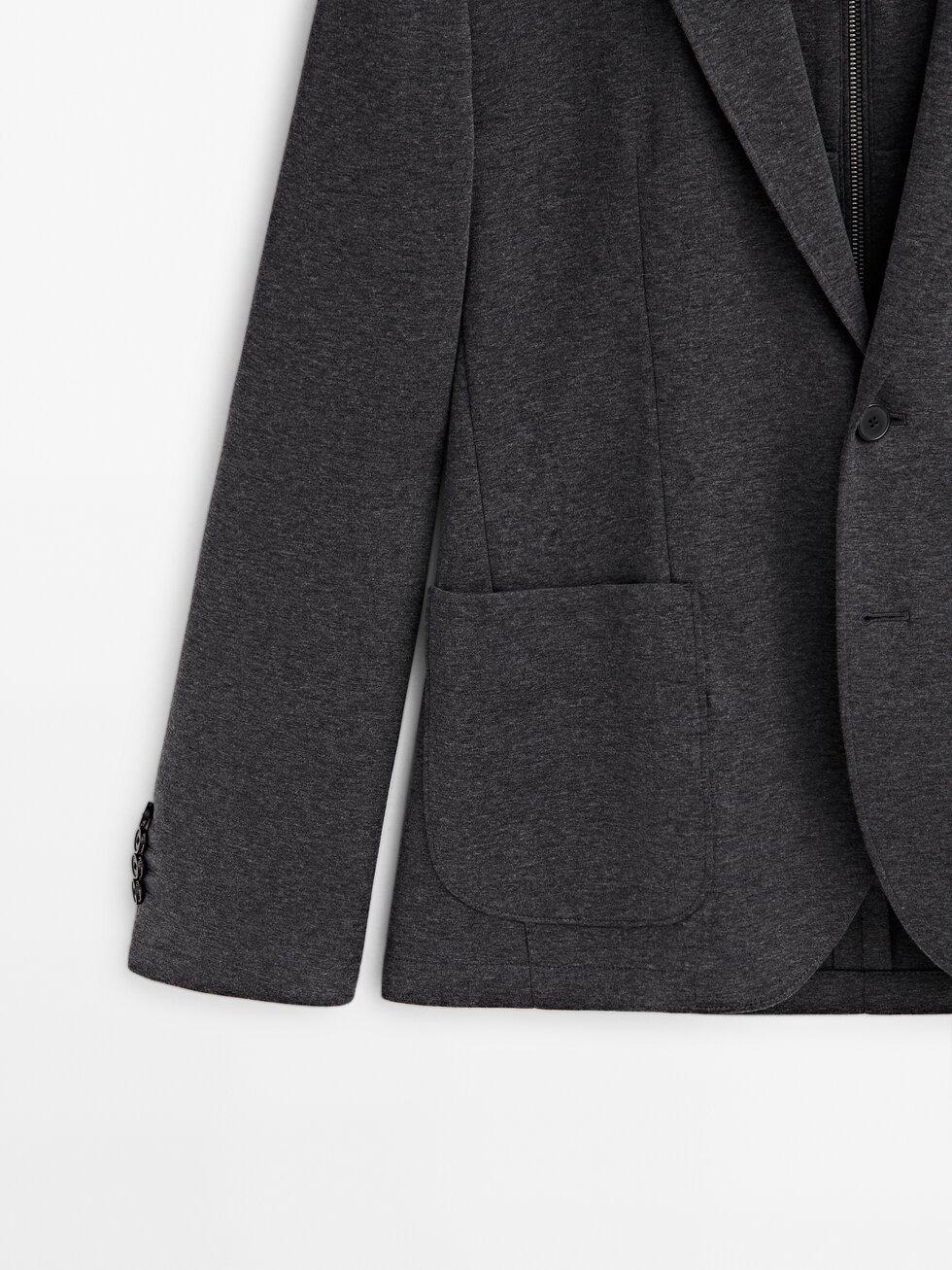 Cotton blend blazer with removable lining
Massimo Dutti at Massimo Dutti (US)
Boxy fits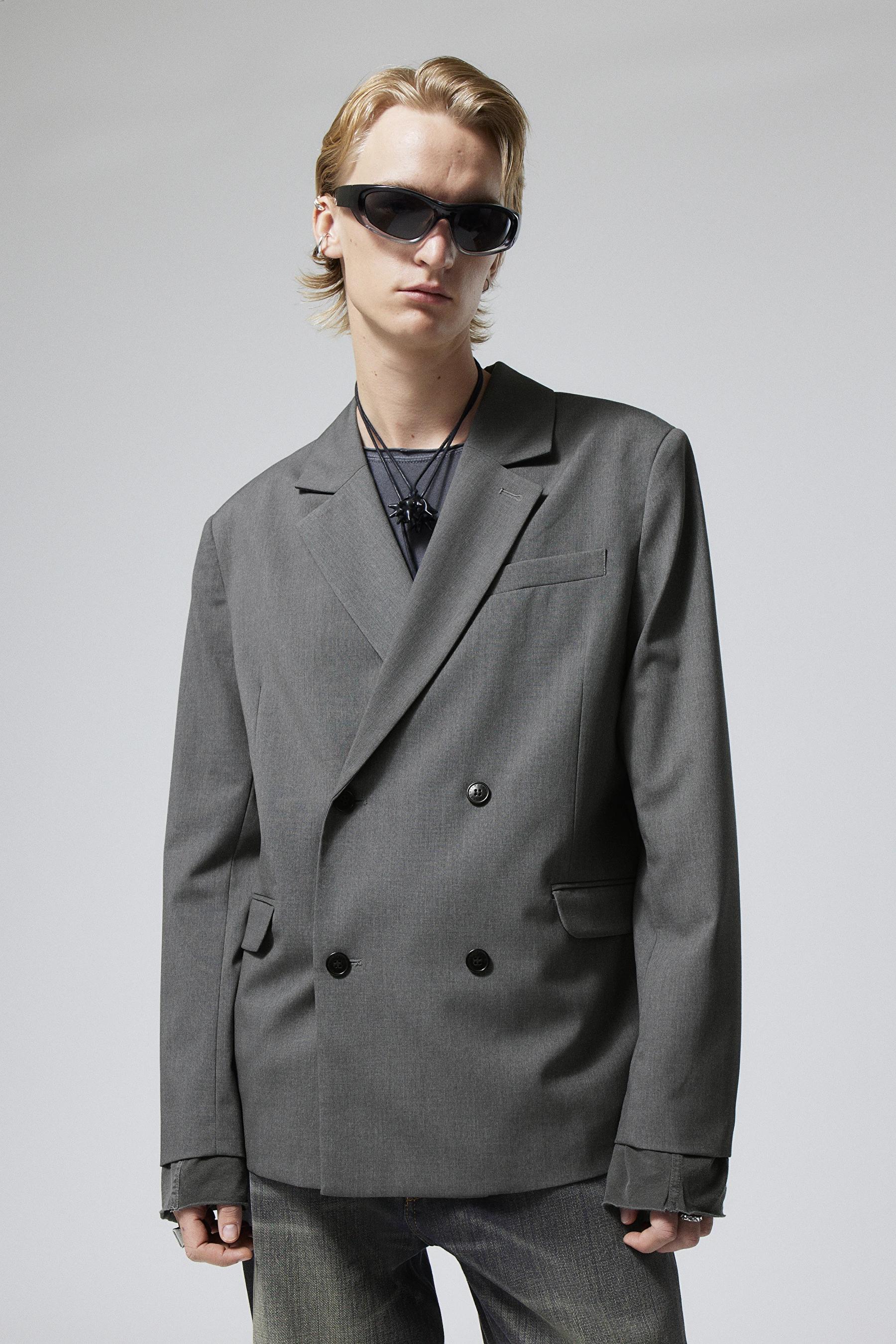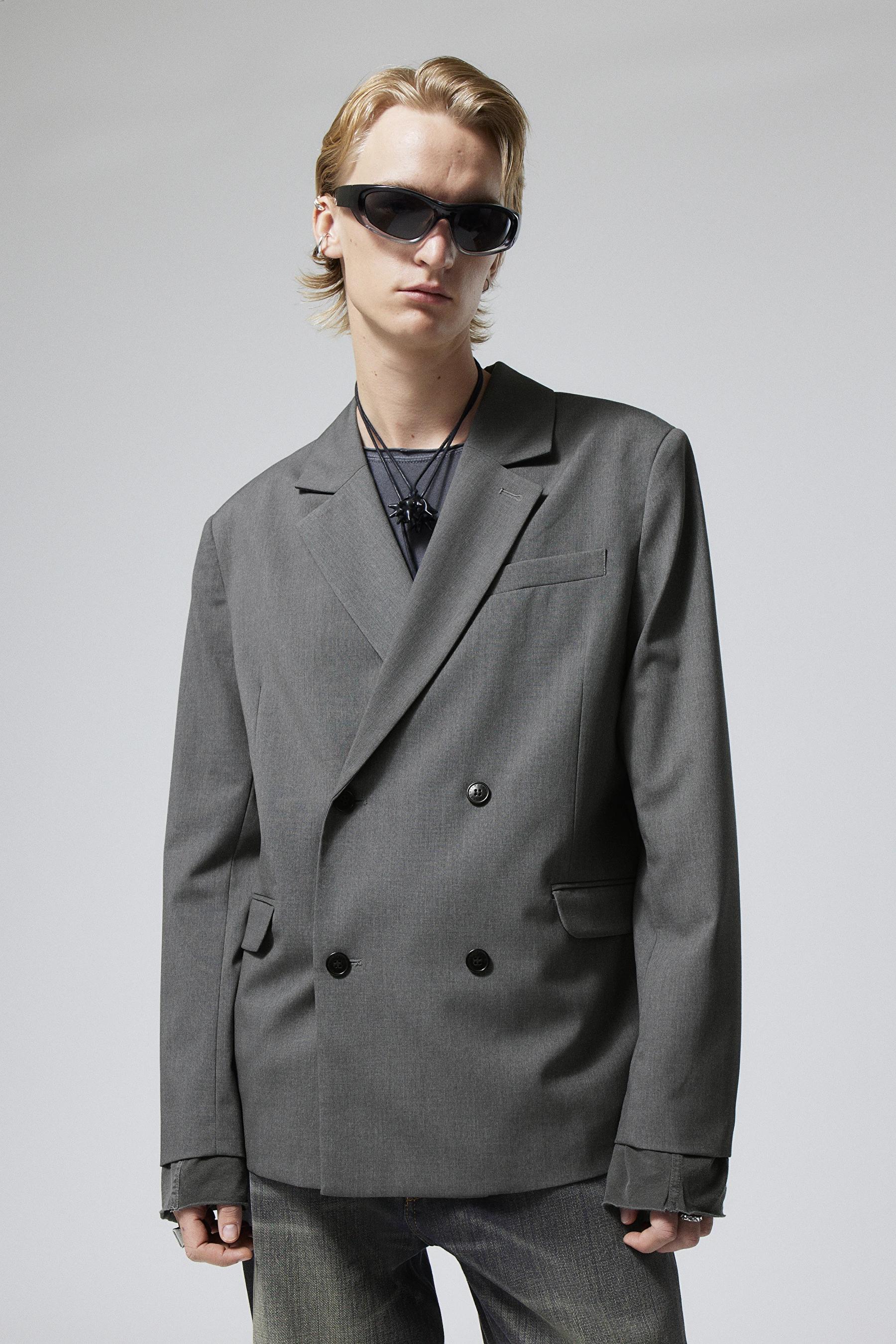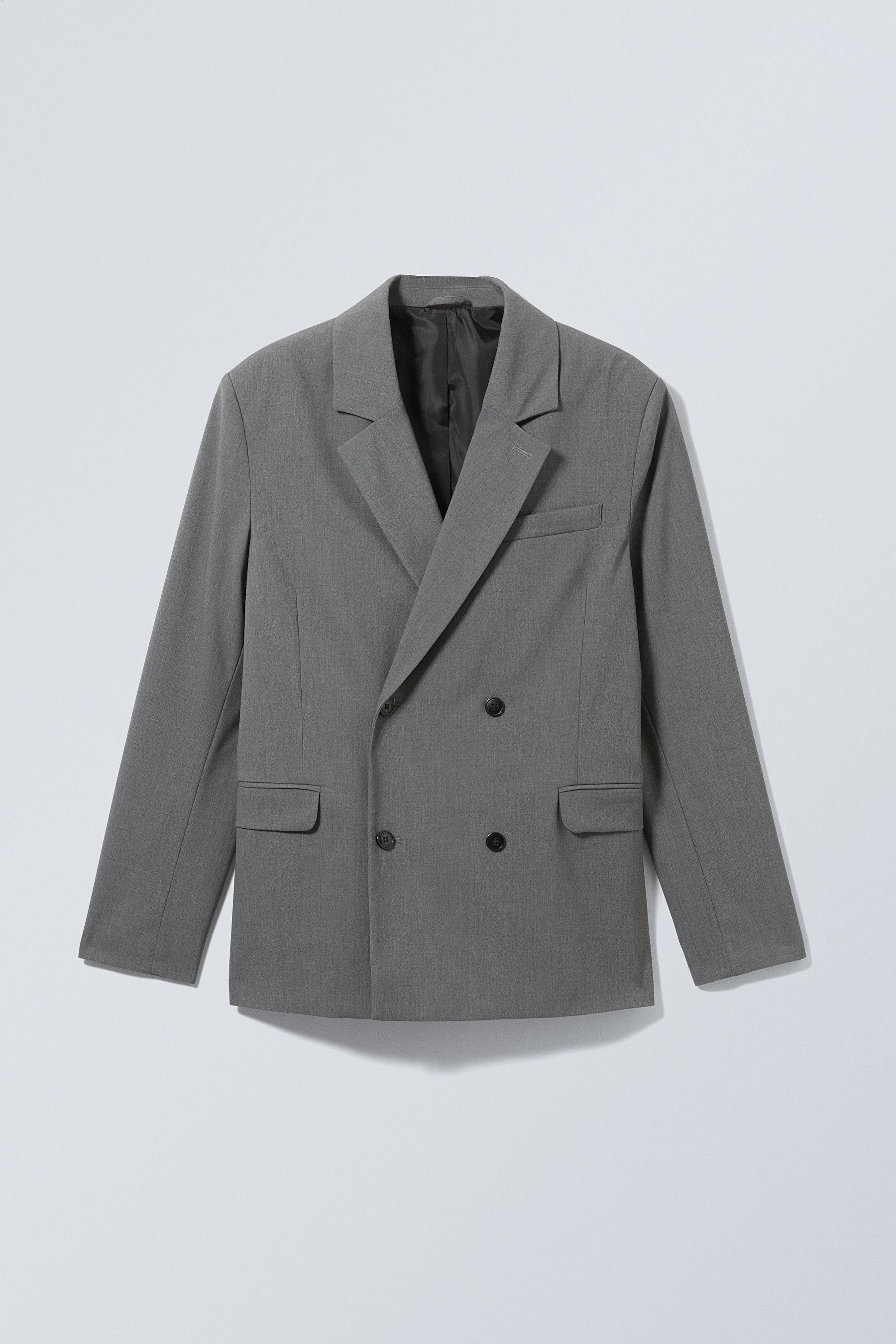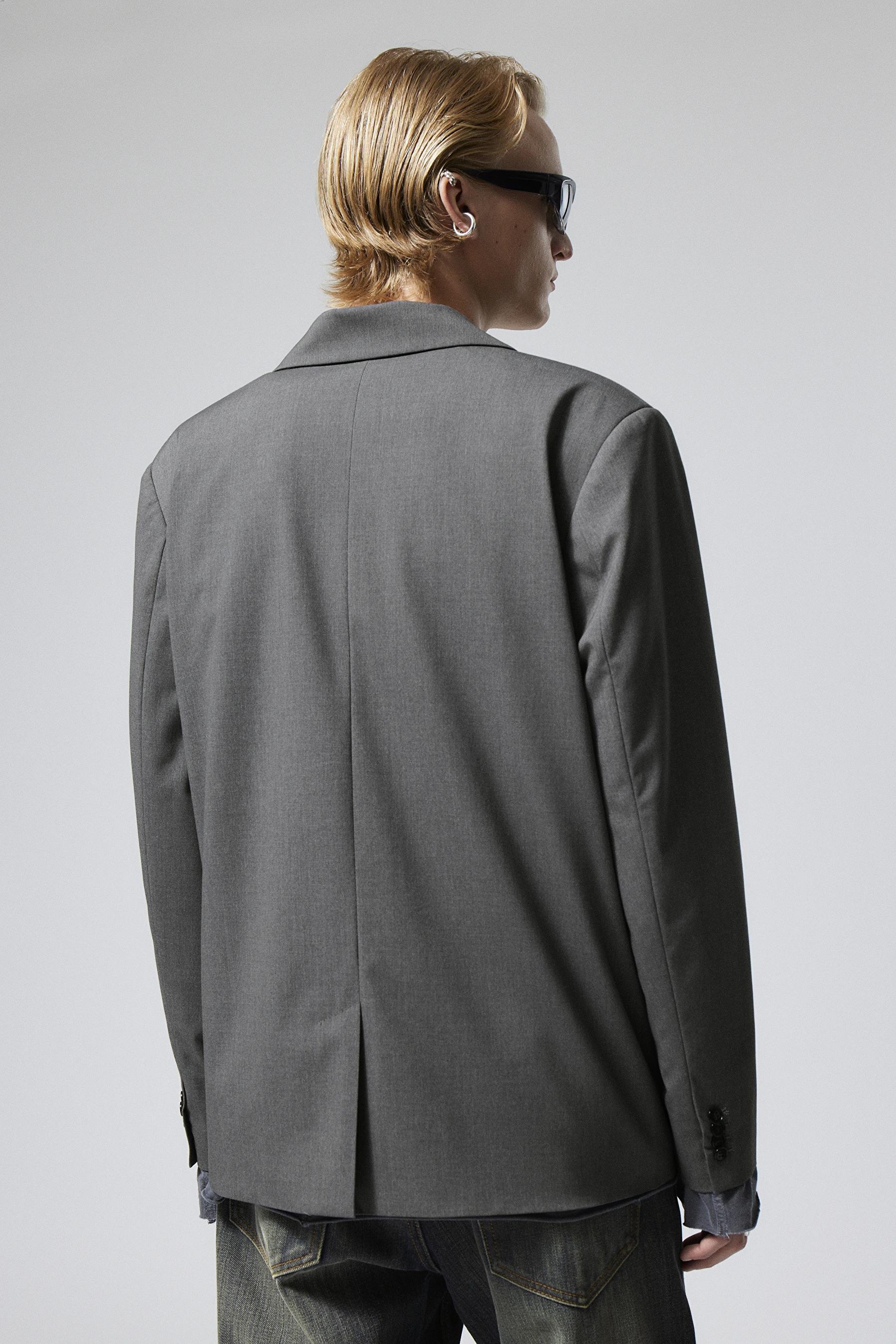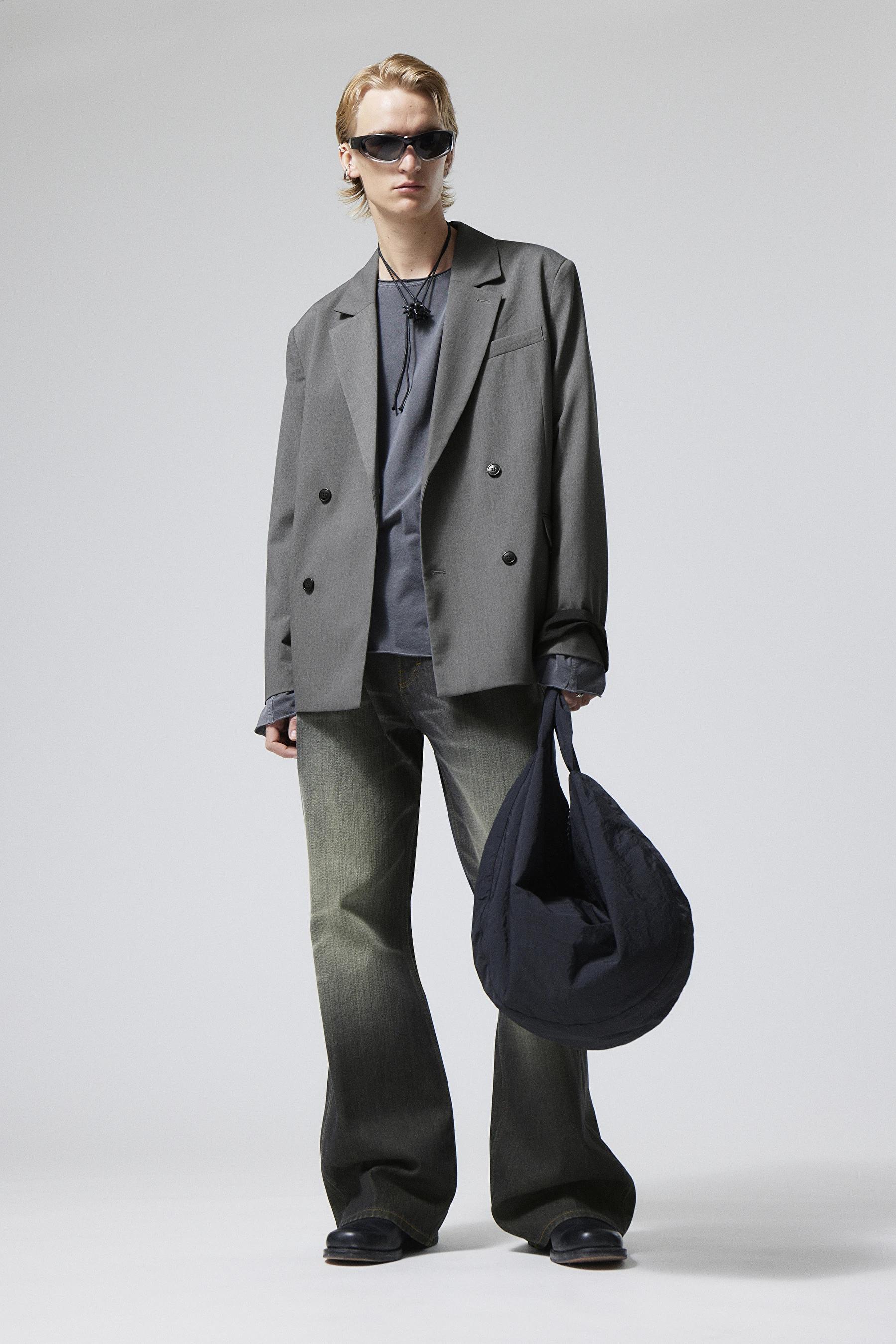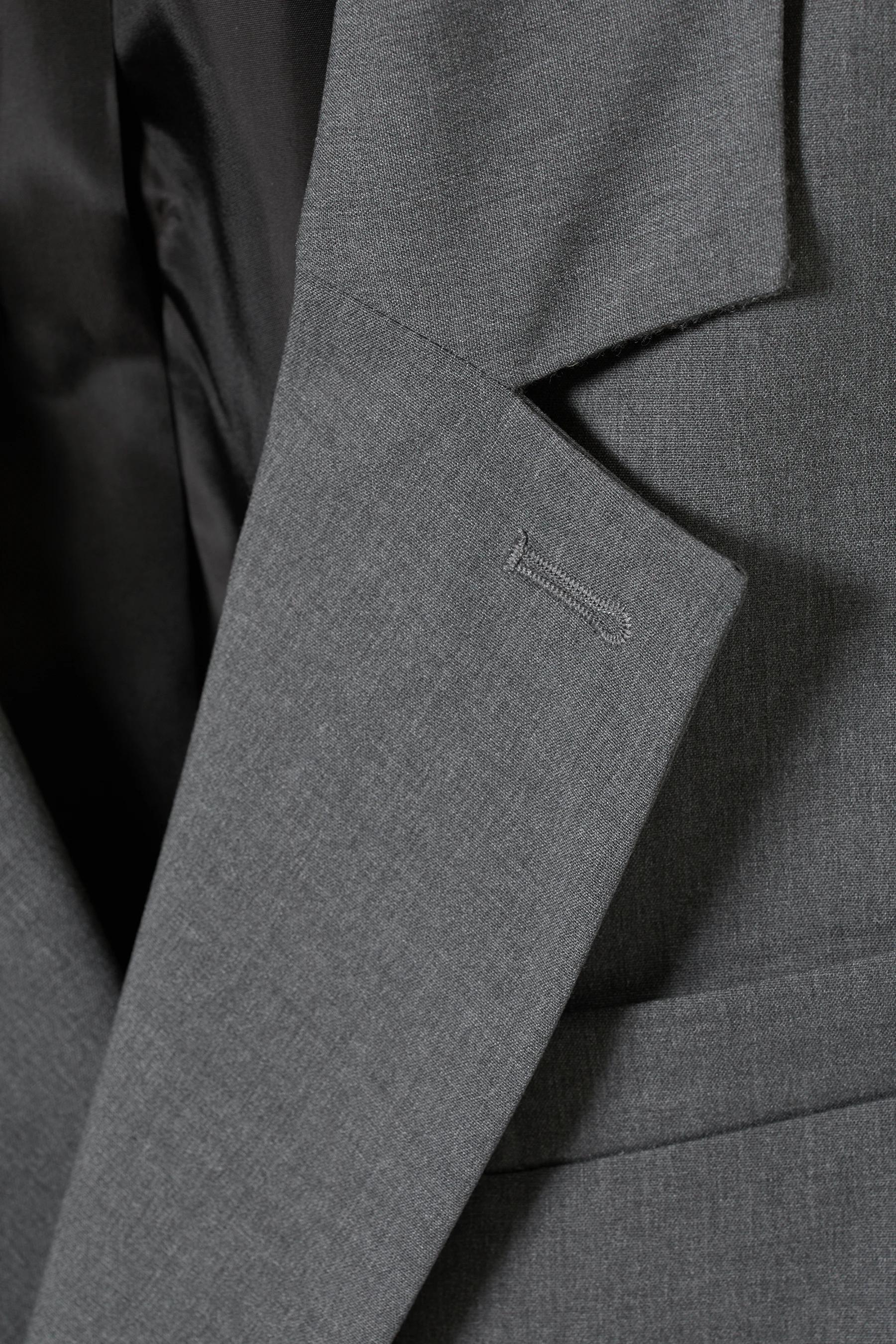 Leo Blazer
Weekday at Weekday (UK)
How has Pricing Shifted?
In 2022, Reiss initially offered a 100% cashmere blazer for £698, but ended up marking it down to £495, a price that's more in line with 2023's exit prices. While the average full price sits at £137.99 in the UK, the average current price is £99.10, signaling that brands are landing styles at high retail prices, but are then slashing them to spur sales. Both the average and exit prices are down YoY.
In the US mass market, premium priced options from Banana Republic, J.Crew and Ted Baker resulted in a high overall average price in the region compared to the UK. The entry price option remained consistent at $59.99 – a corduroy jacket at H&M. Currently, 91% of blazers analyzed sit above $60, offering an opportunity for brands to introduce more affordable options.
Men's Blazer Pricing FW22 vs. FW23
| | UK FW22 | UK FW23 | YoY | US FW22 | US FW23 | YoY |
| --- | --- | --- | --- | --- | --- | --- |
| Entry | £30.00 | £35.00 | 17% | $59.99 | $59.99 | – |
| Average | £149.34 | £137.99 | -8% | $296.93 | $309.74 | 4% |
| Exit | £698.00 | £499.95 | -28% | $1,000.00 | $900.00 | -10% |
The Trousers
Overall Arrivals & In Stock Levels YoY
Smart trousers are growing in demand this year, causing retailers in both regions to offer more options this fall compared to 2022. Stock is up 5% and 17% in the UK and US, respectively. Meanwhile, the number of sweatpants options was down 30% in the same time period.
Newness overall was down slightly by 4% versus 2022, as retailers entered the season with 14% more trousers in stock. Marks & Spencer have invested in the highest number of new options this season, followed by Jack & Jones and Gant. While straight and wide styles continue to see investment, slim fits are picking up, accounting for 38% of newness this year compared to 21% last year.
Trousers Arrivals YoY
*Hover over charts for additional data
What New Trends are Brands Backing?
Pleats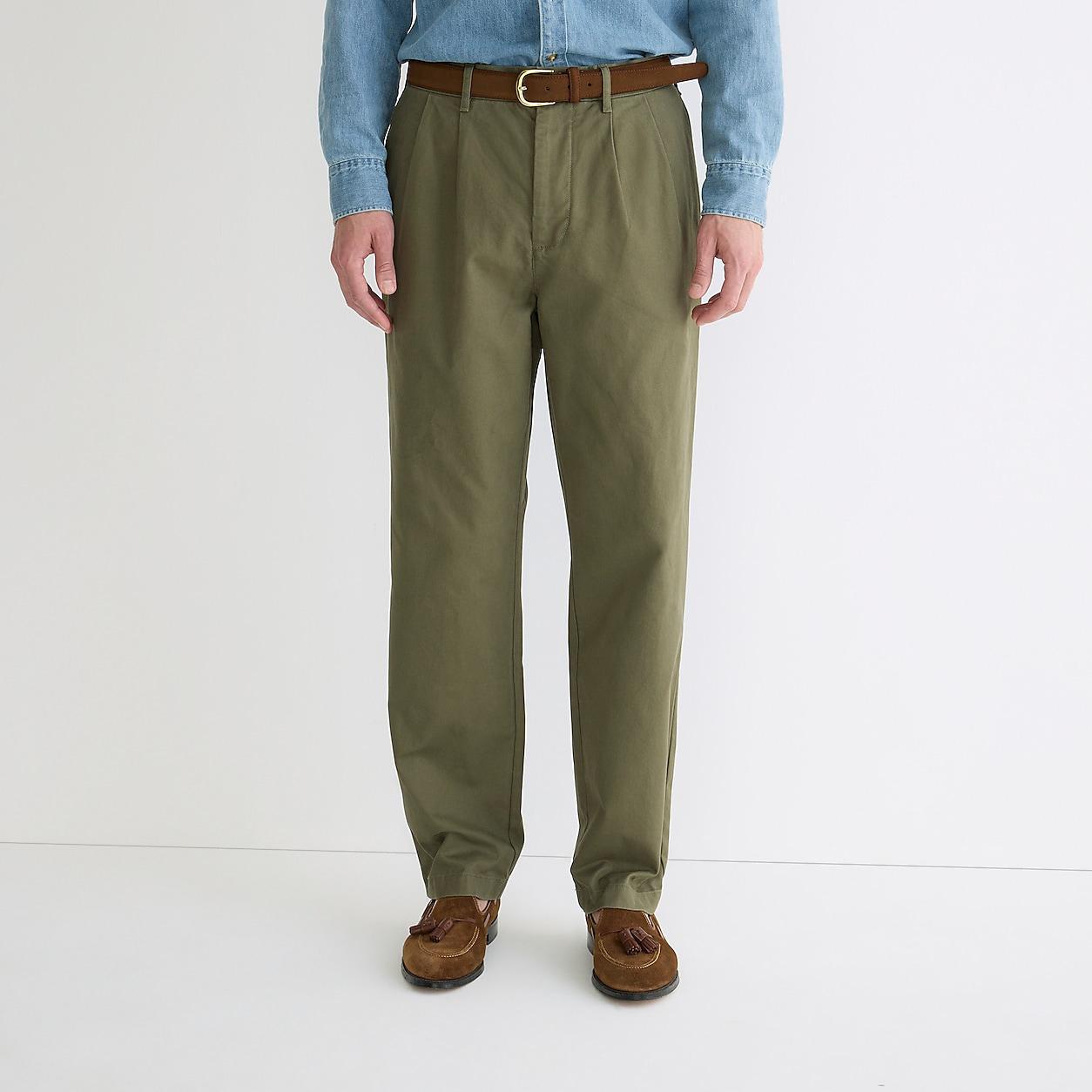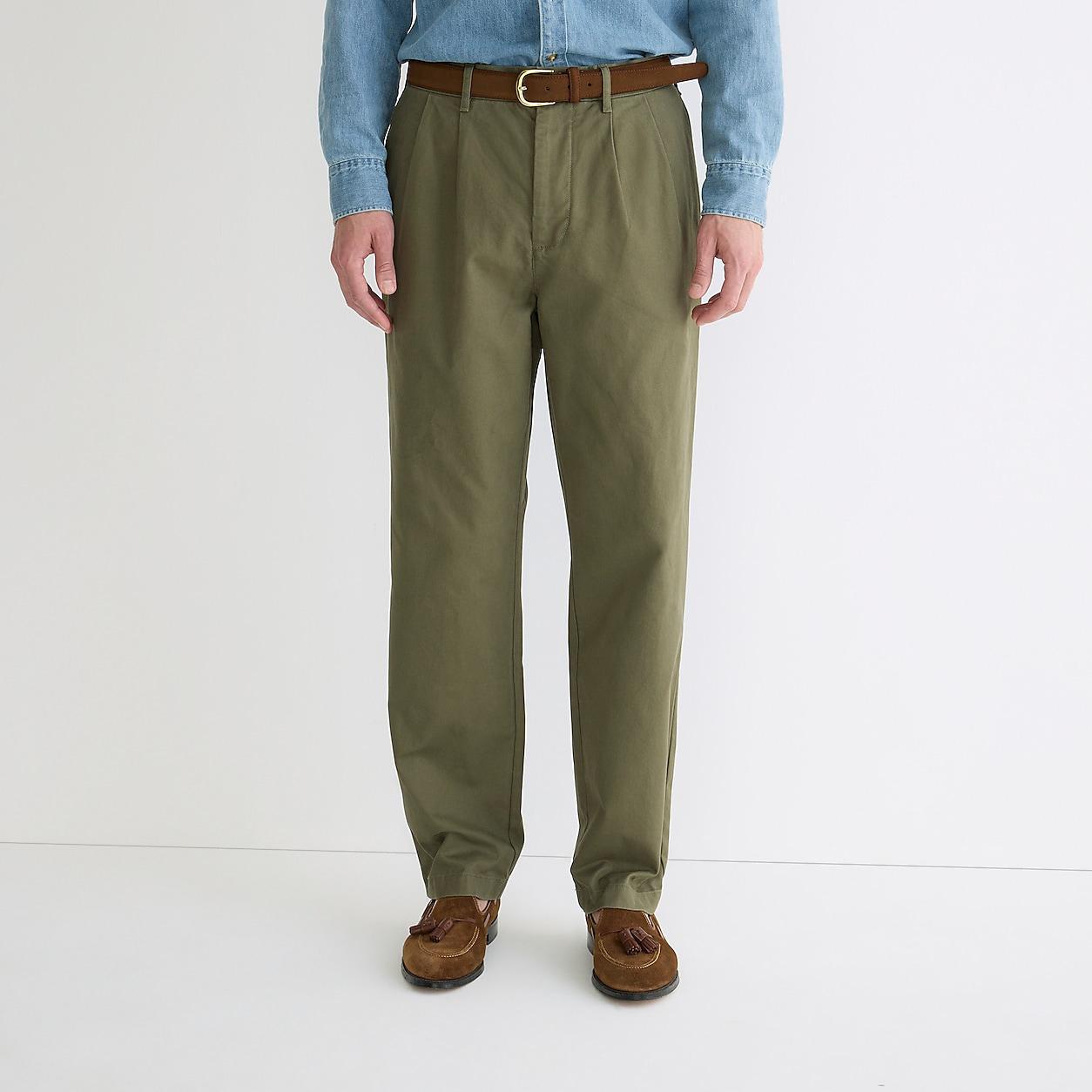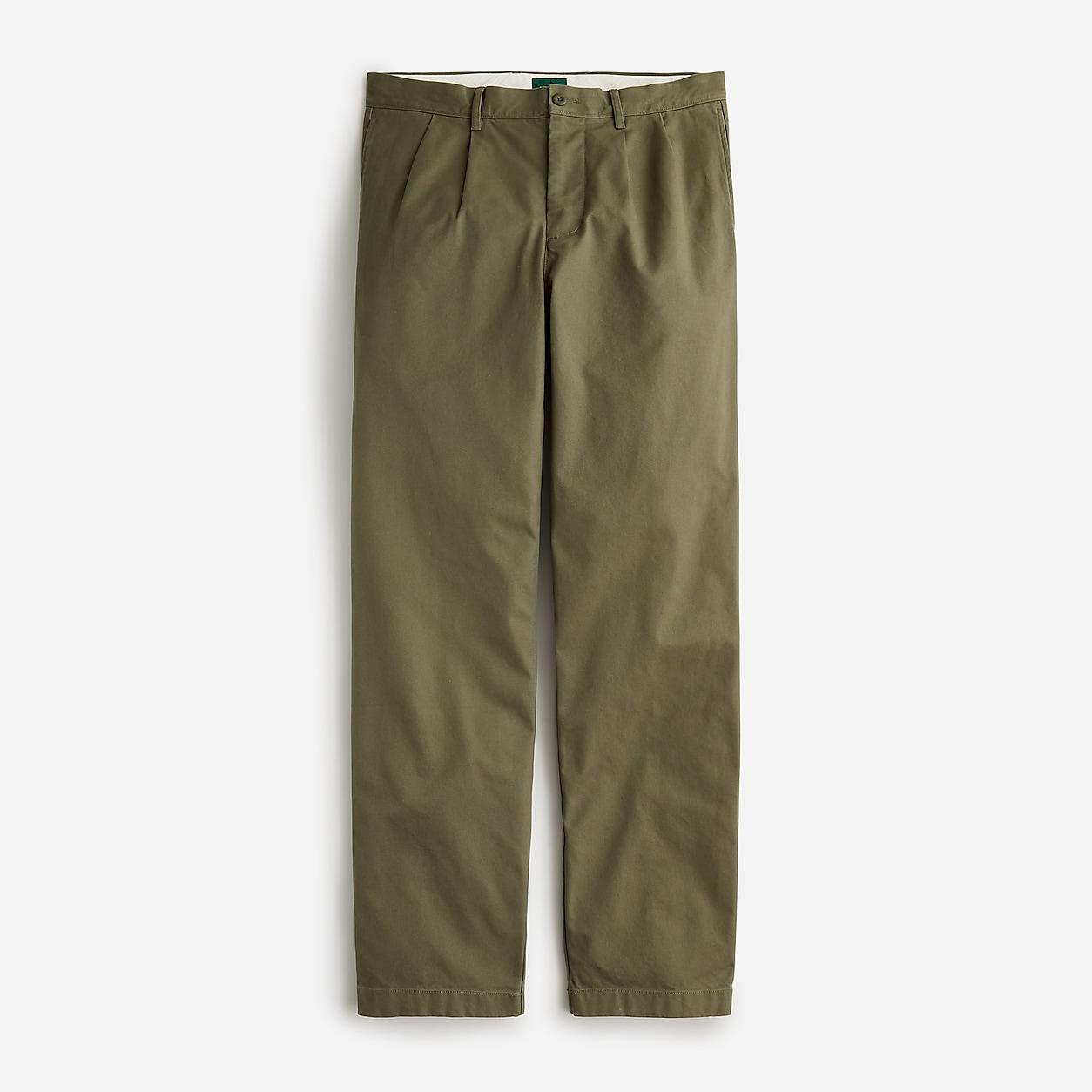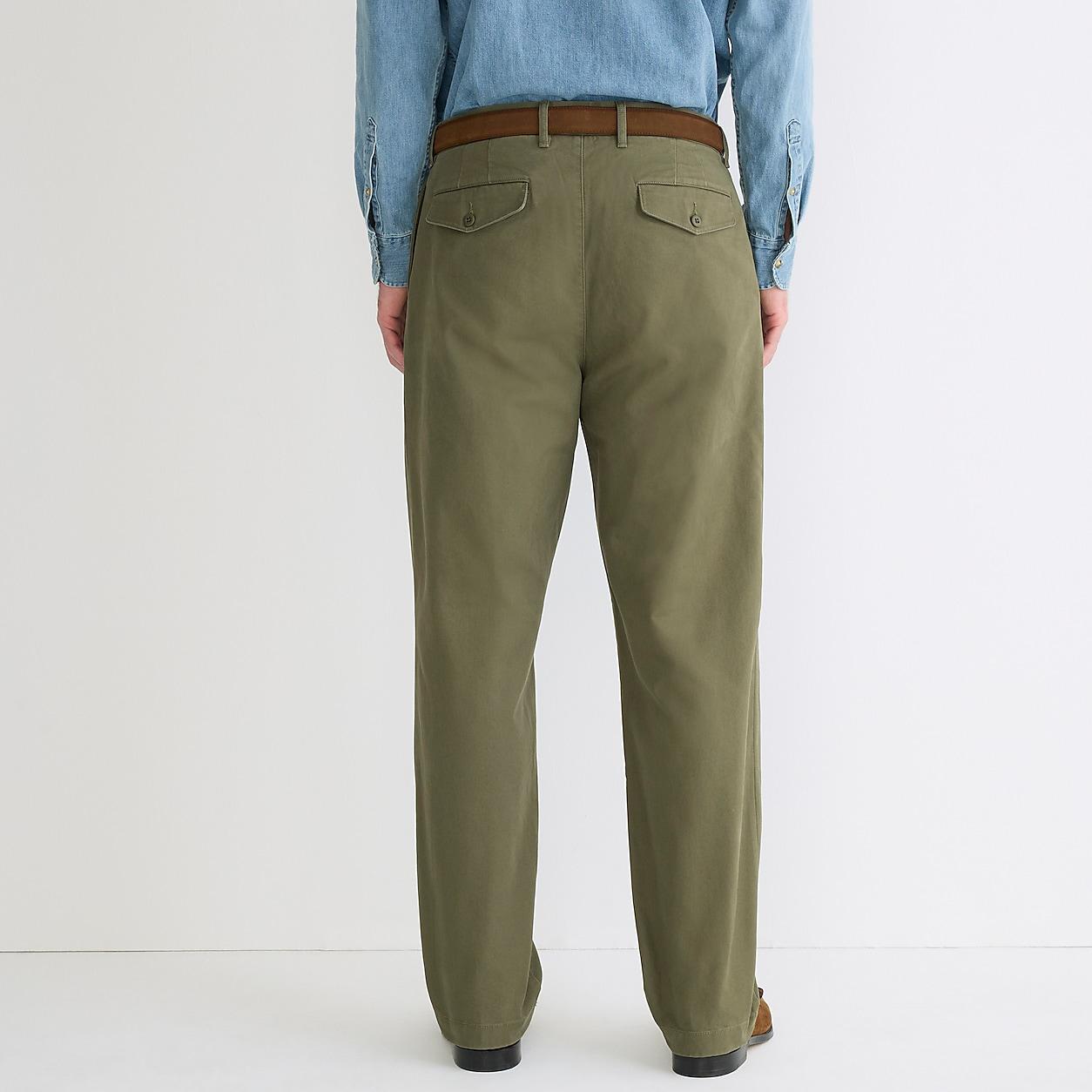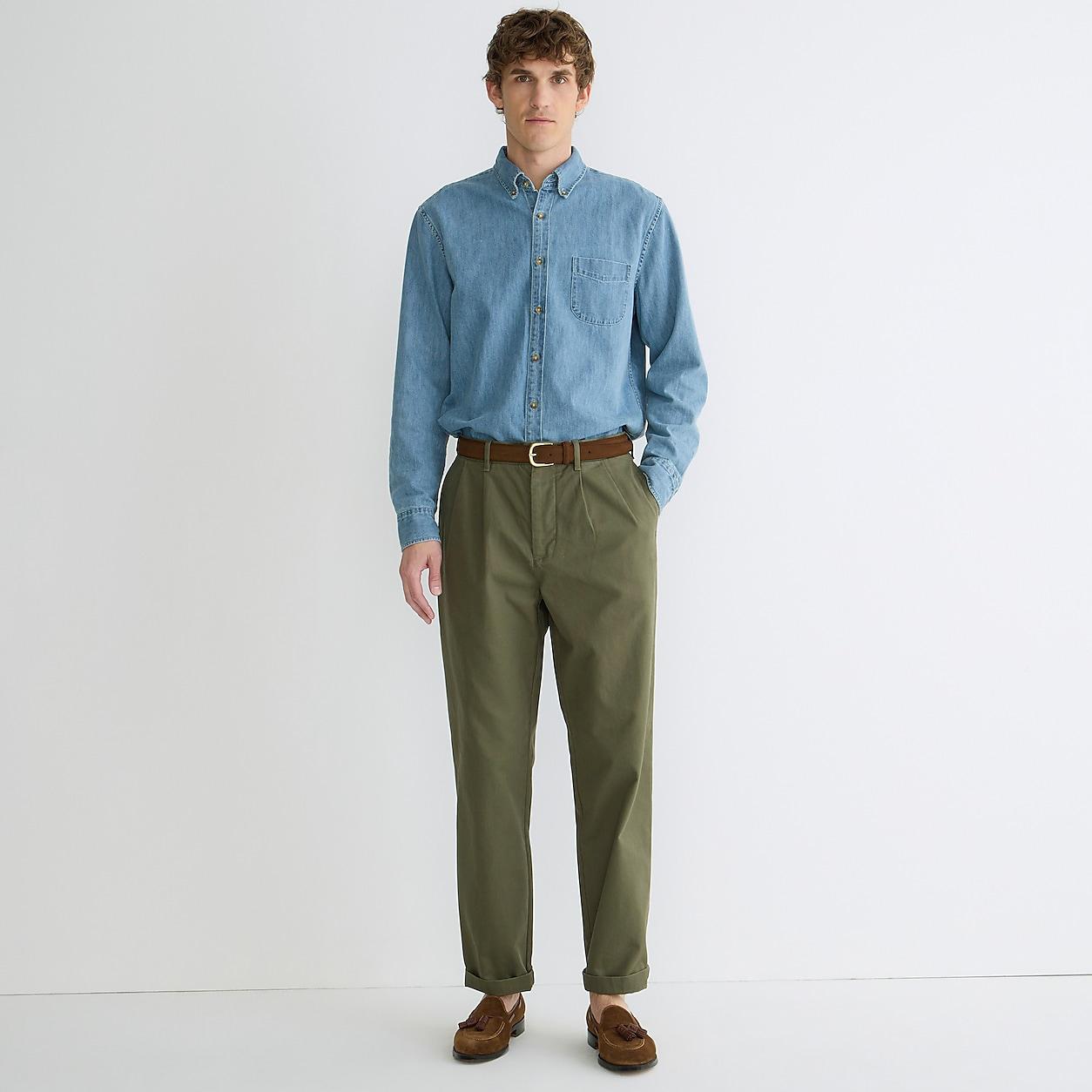 Classic Double-Pleated Chino Pant
J.Crew at J.Crew (US)
Twill fabrics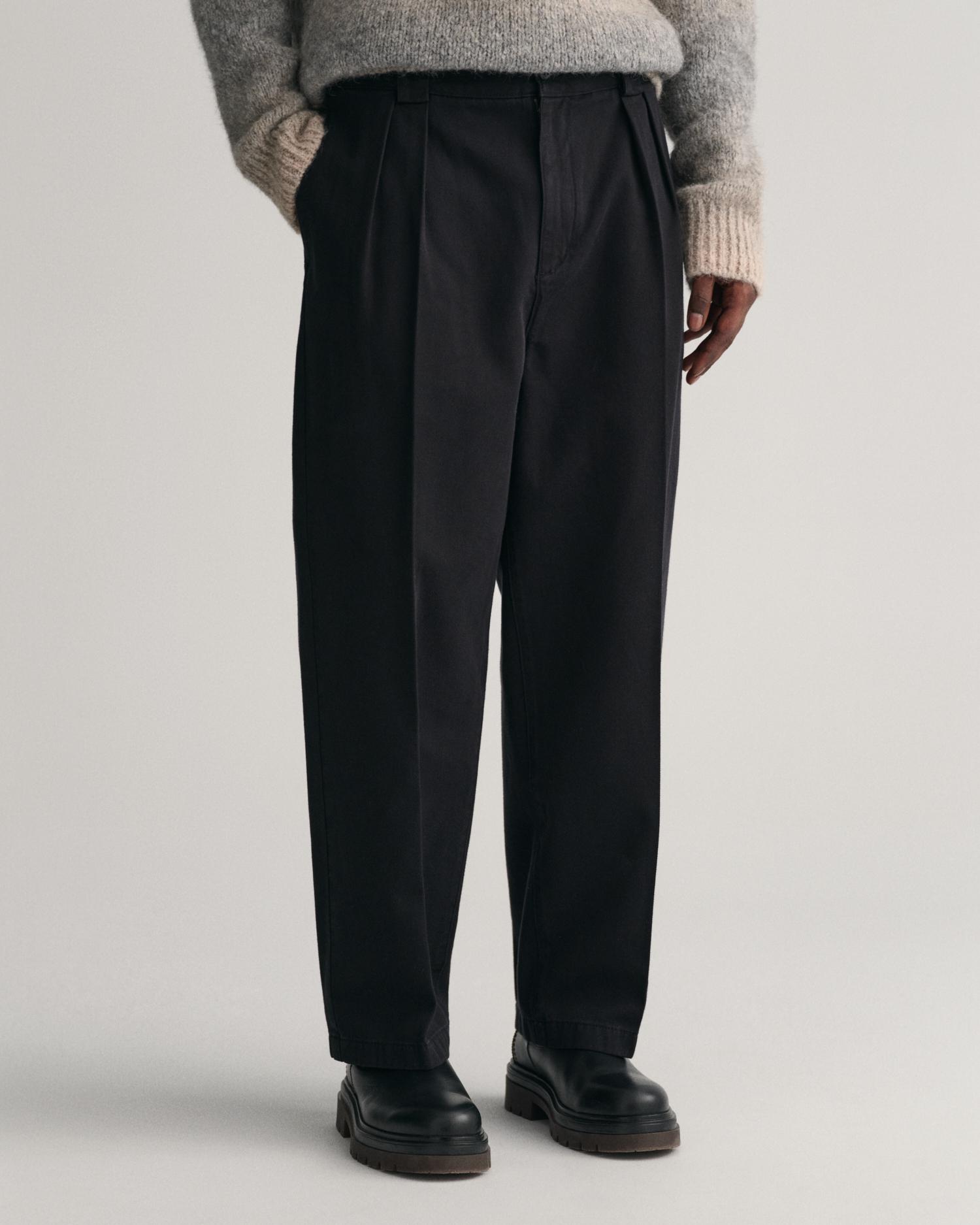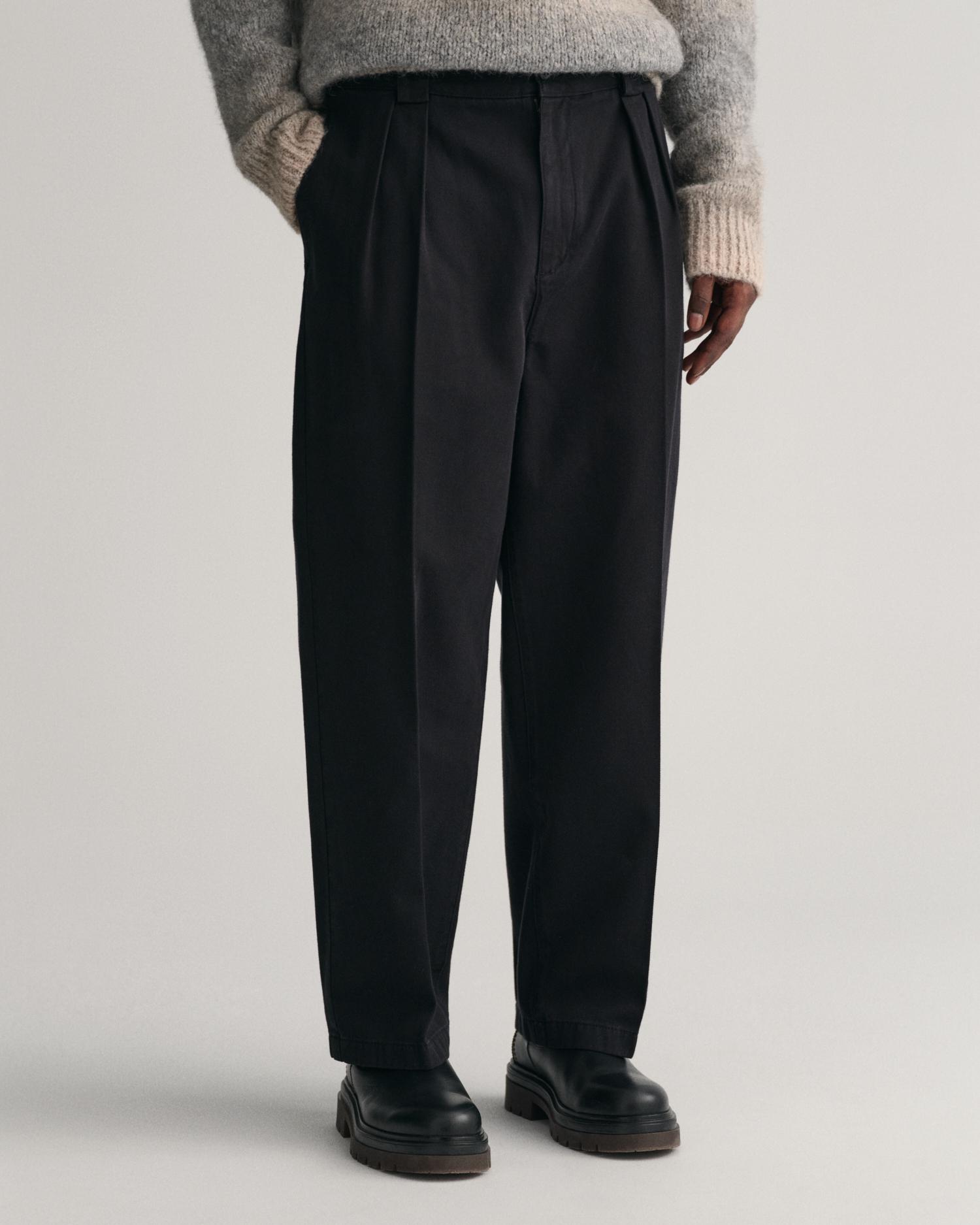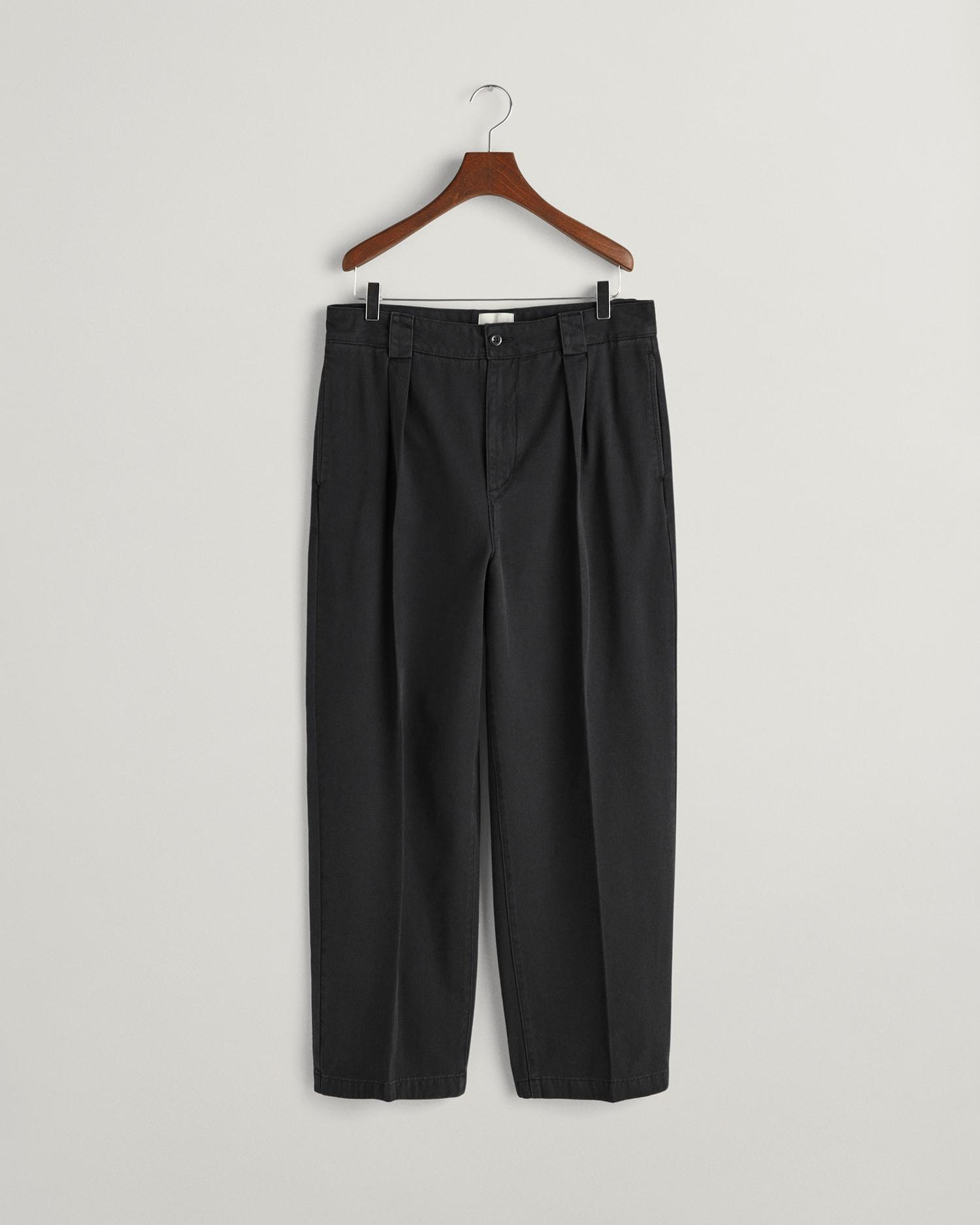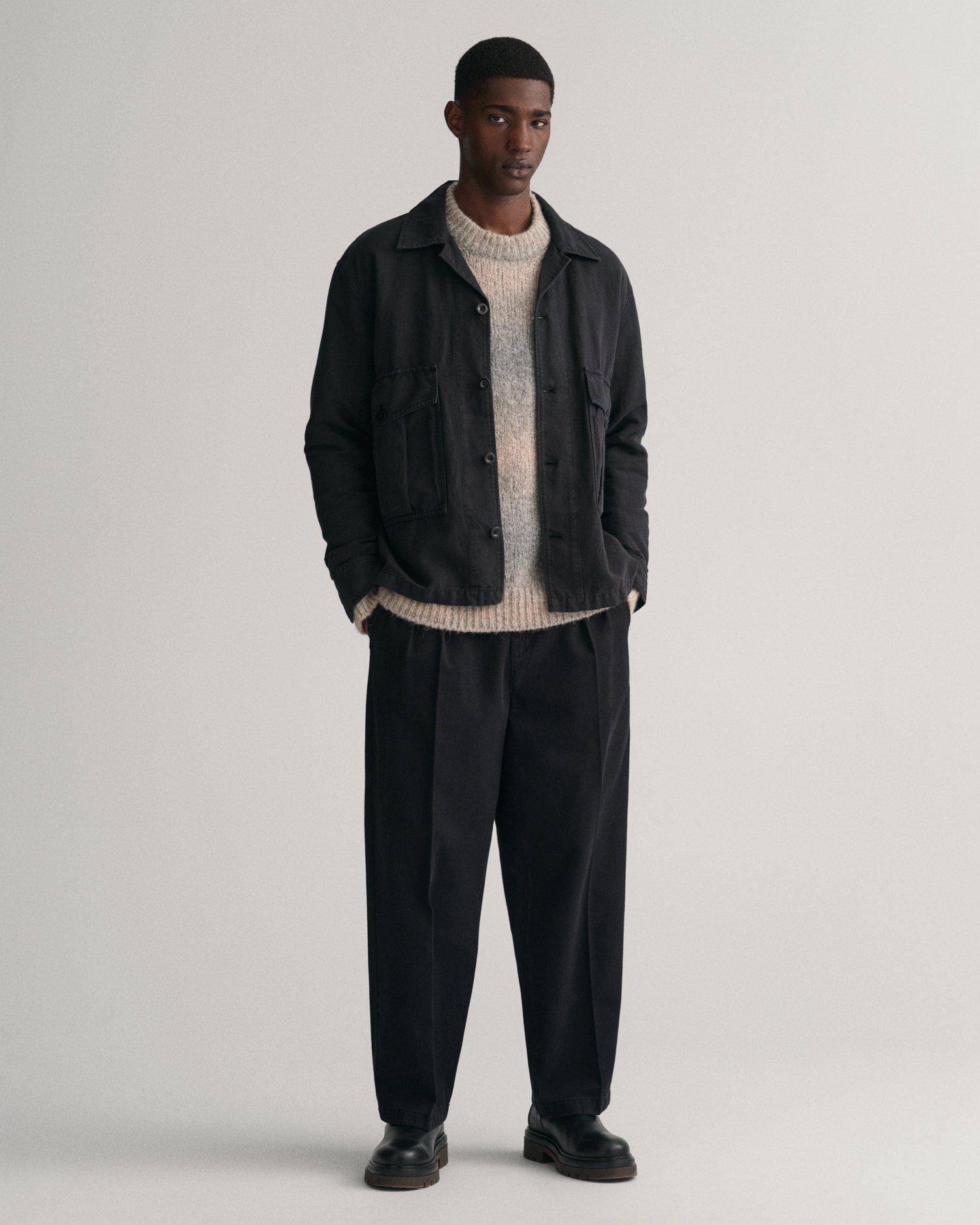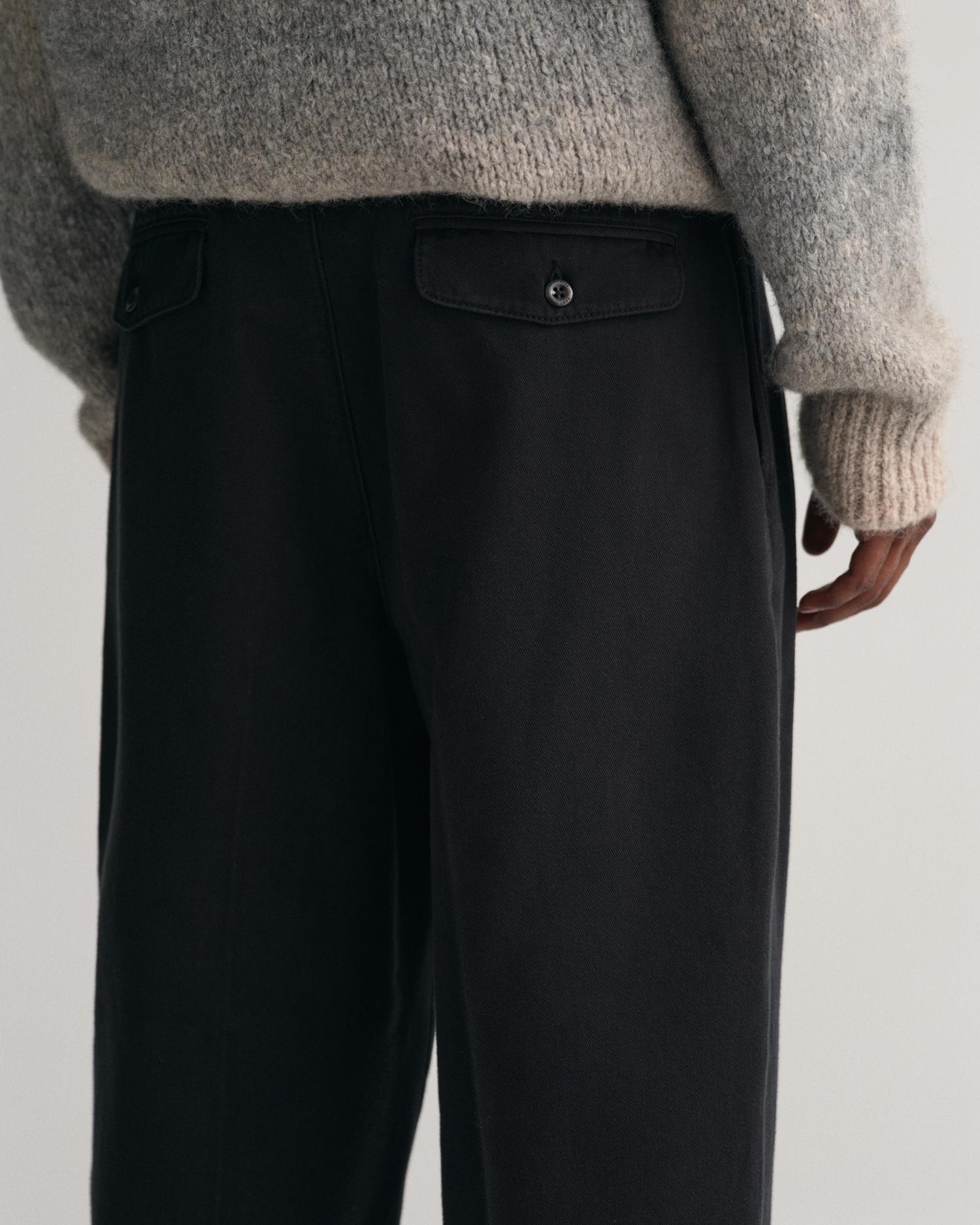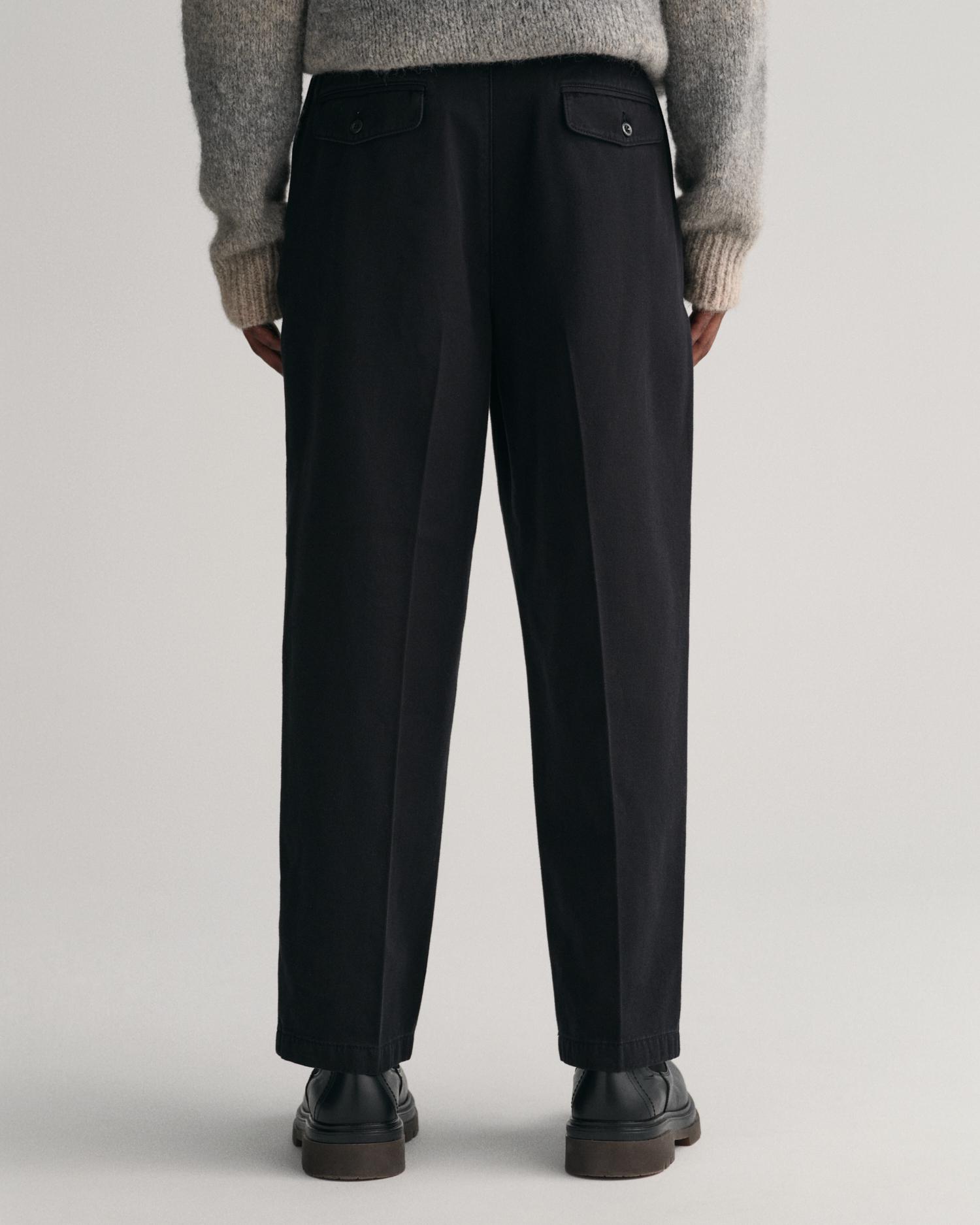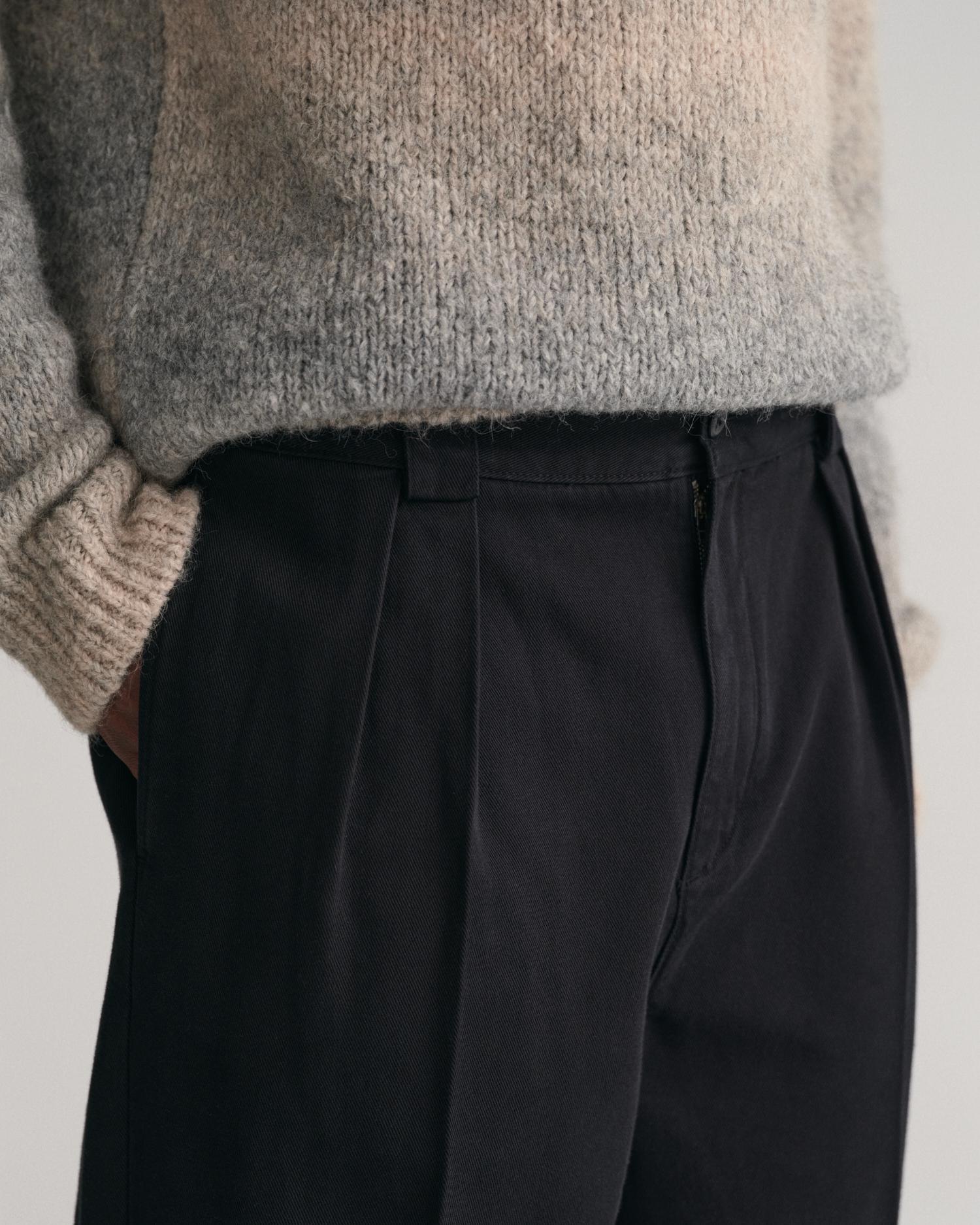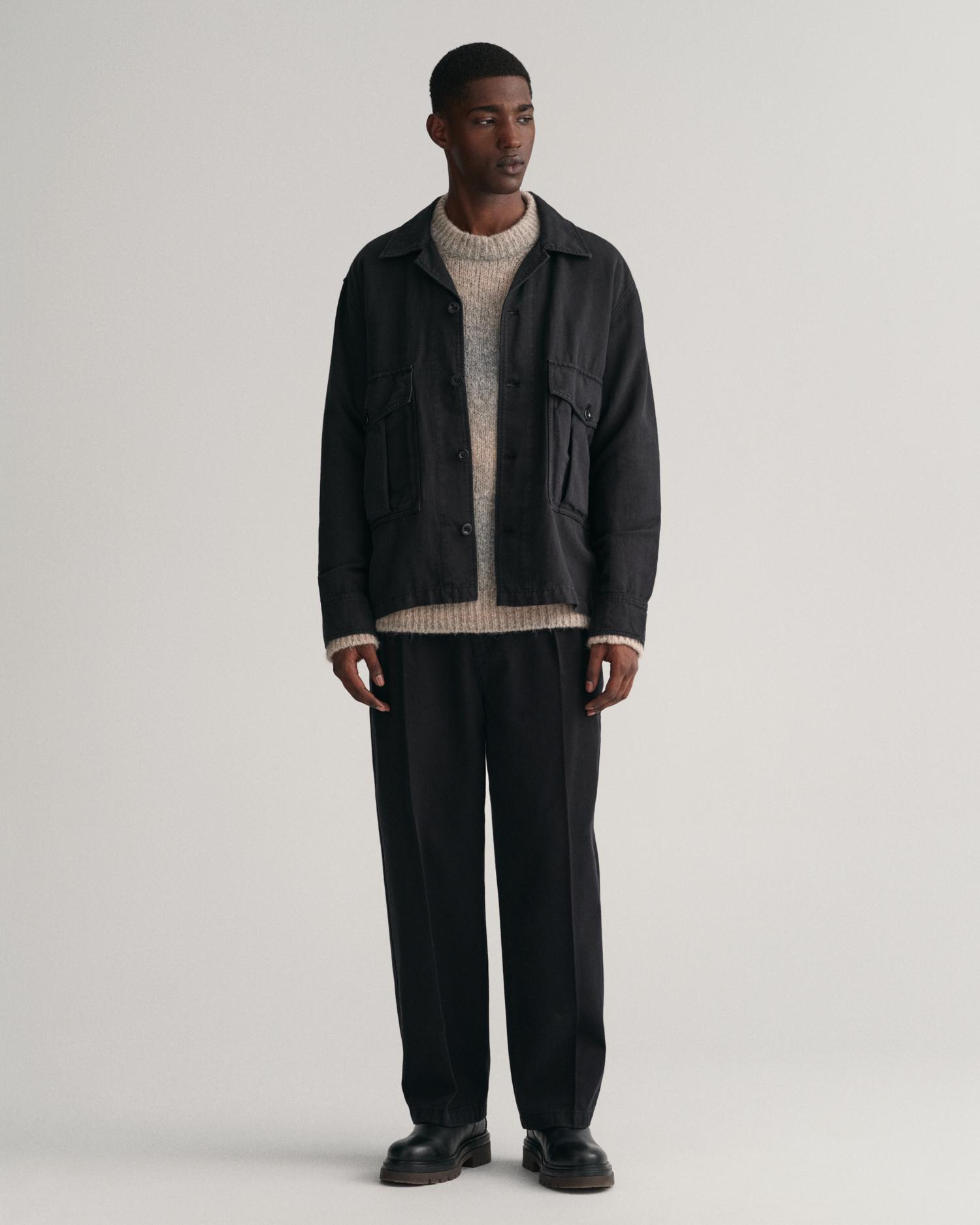 Pleated Twill Chinos
Gant at Gant (UK)
Drawstrings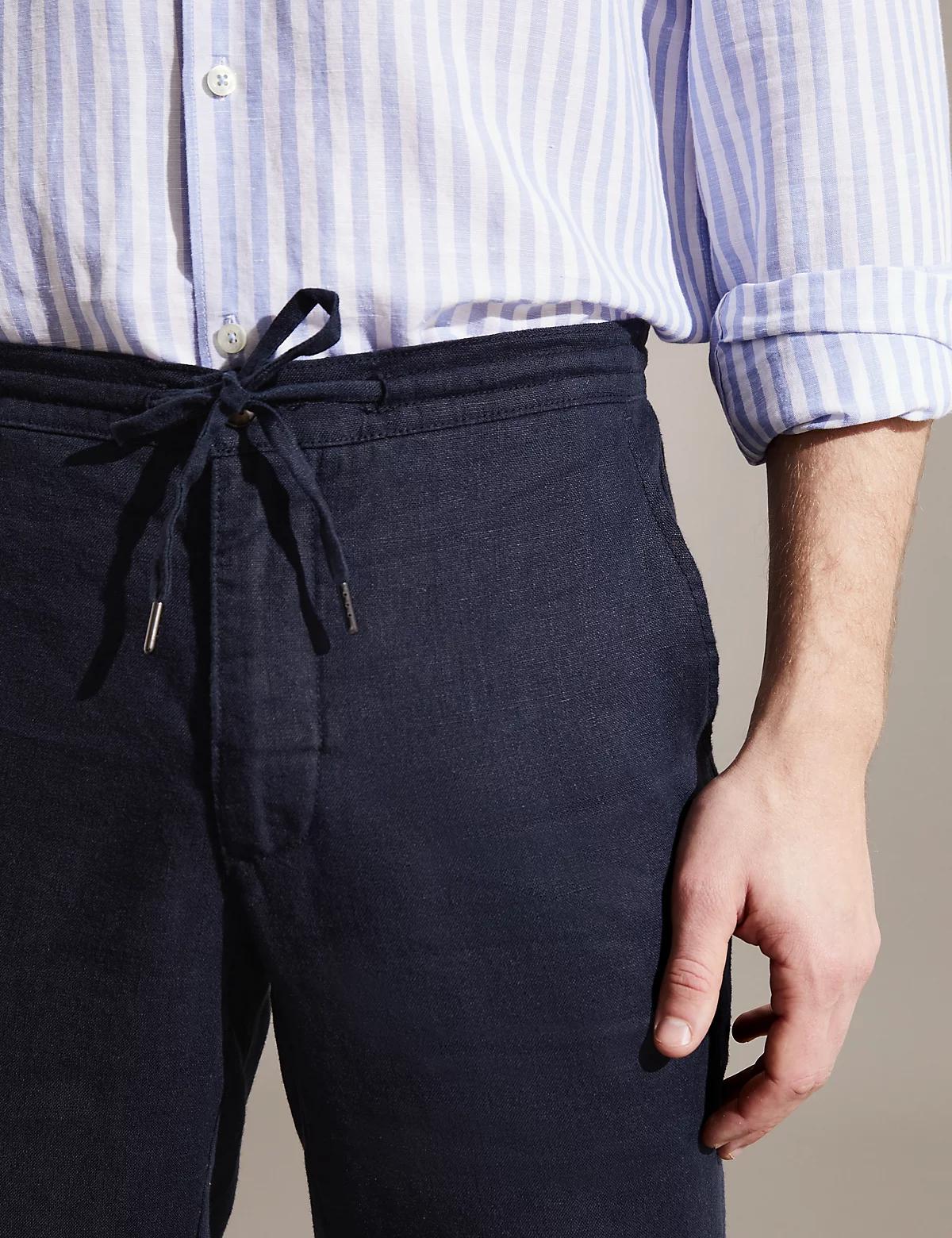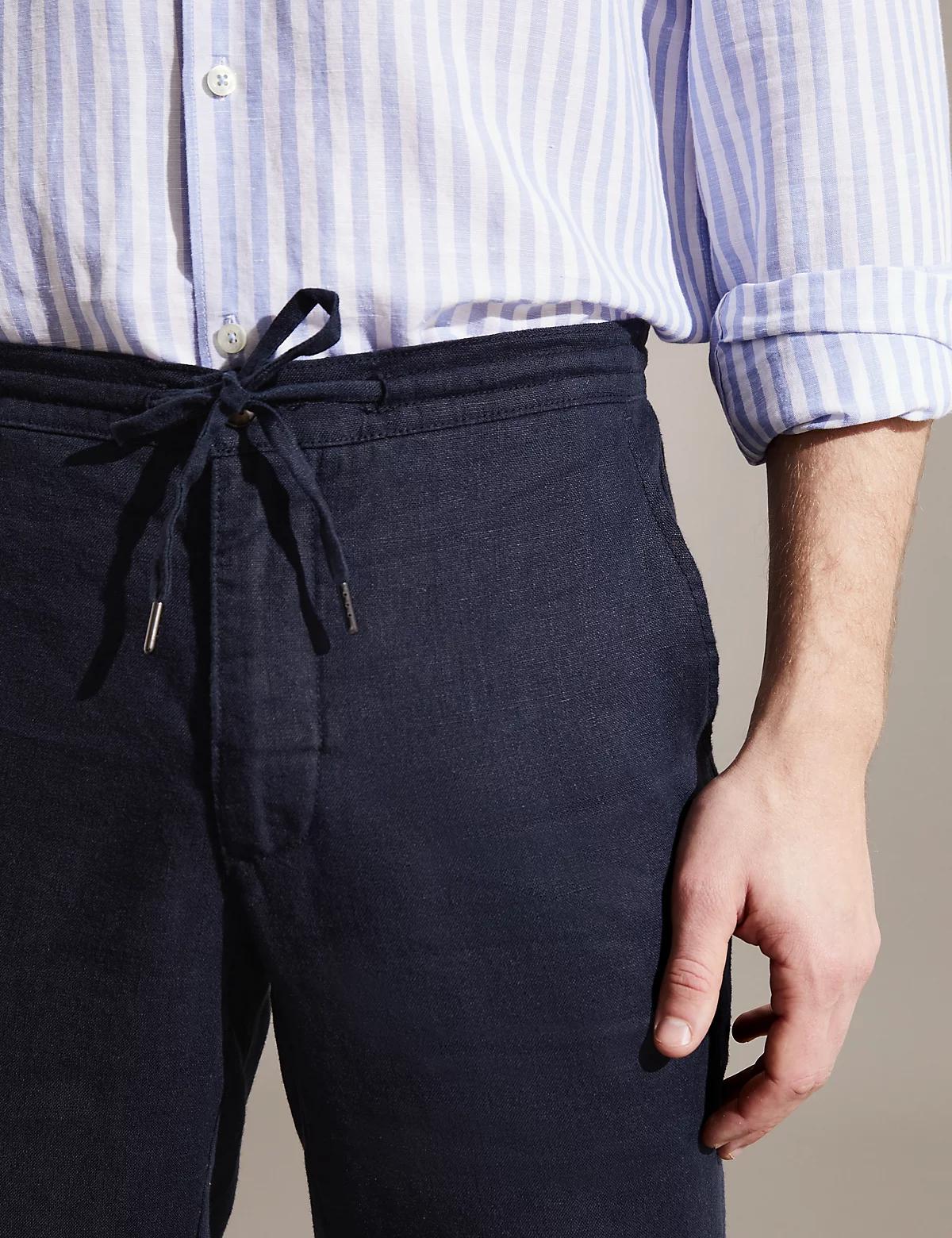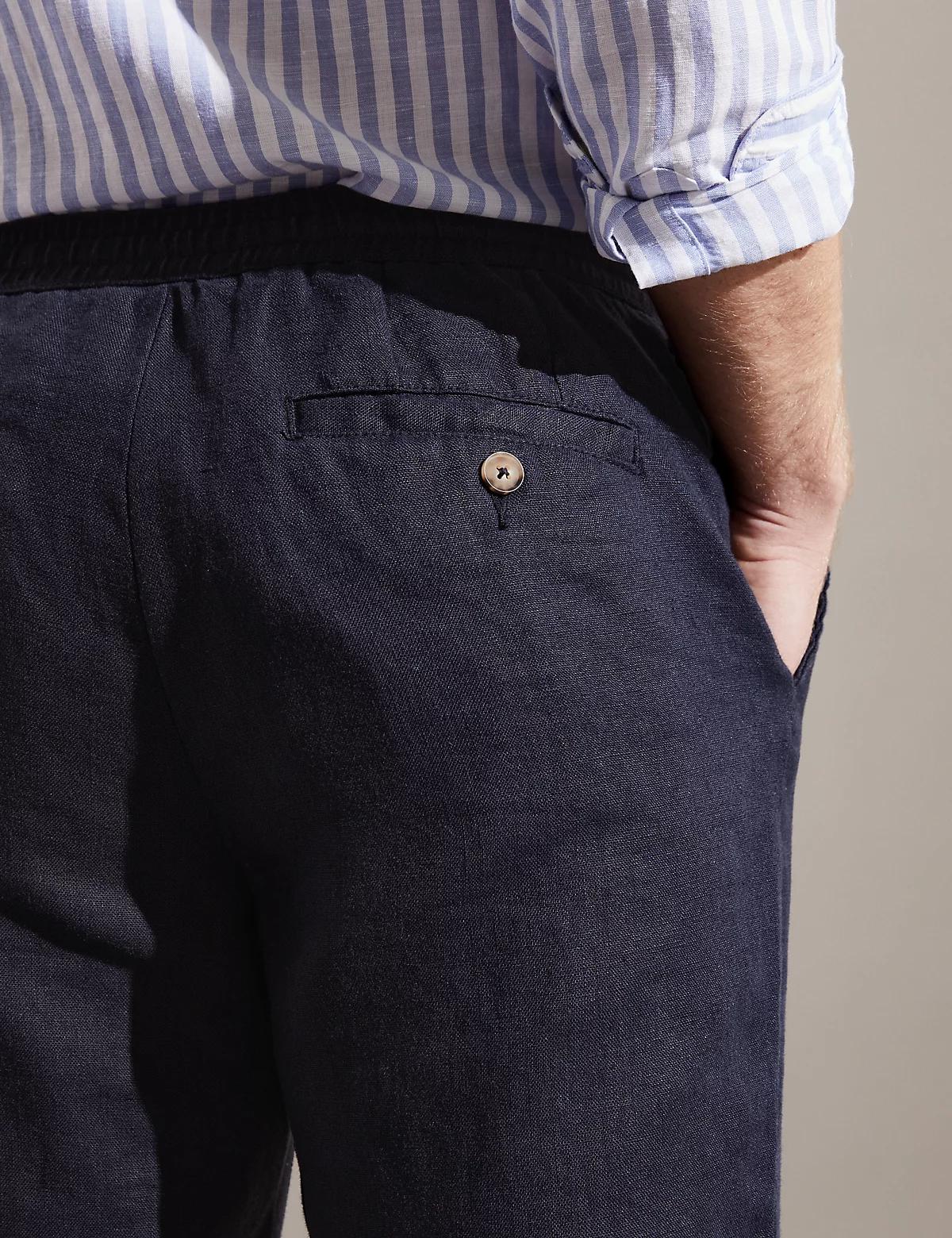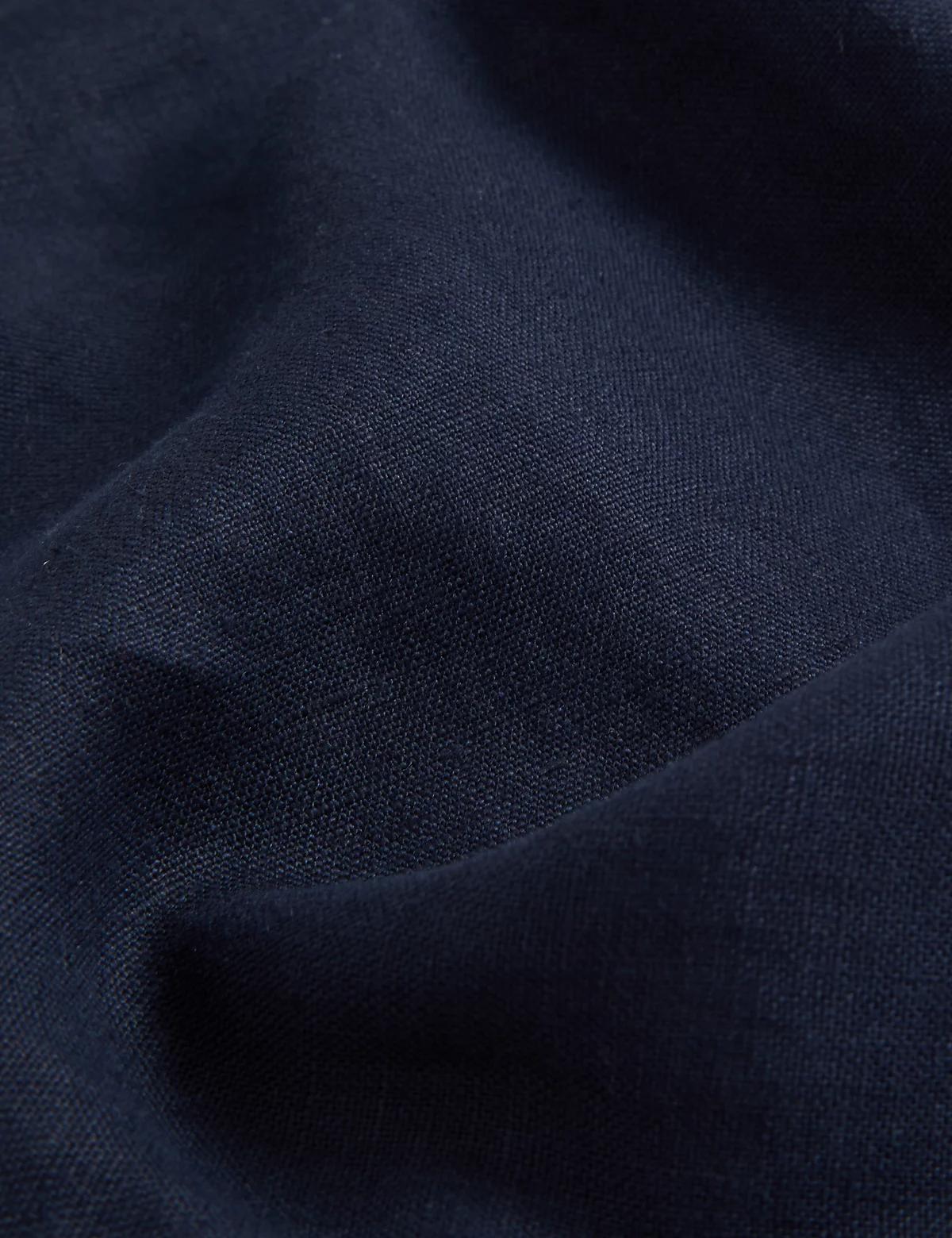 Tapered Fit Pure Linen Drawstring Trousers
Jaeger London at Marks & Spencer (UK)
How has Pricing Shifted?
Matalan supplies a pair of slim-fit formal trousers priced at just £12. The style is a top mover for the retailer, available in 21 different size combinations and experiencing a majority sellout less than three months after landing. Charles Tyrwhitt carries options priced on the higher end of the spectrum, such as its £499.95 trouser, which is currently discounted at 80%. The average price for formal trousers in the UK is up double digits, just under £60.
Prices are up overall in the US, with the entry price swelling 20% YoY and the exit price inflating 17% YoY. H&M stocks suit pants for $29.99, a great value designed in a cotton-polyester blend. The brand has stocked the silhouette since February 2021 and has raised its price from $24.99 last year. It also stocks the pants in grey plaid, navy blue and dark grey. Exit prices can be found at Bonobos, such as its wool performance tuxedo pant for $350.
Men's Trousers Pricing FW22 vs. FW23
| | UK FW22 | UK FW23 | YoY | US FW22 | US FW23 | YoY |
| --- | --- | --- | --- | --- | --- | --- |
| Entry | £30.00 | £35.00 | 17% | $59.99 | $59.99 | – |
| Average | £149.34 | £137.99 | -8% | $296.93 | $309.74 | 4% |
| Exit | £698.00 | £499.95 | -28% | $1,000.00 | $900.00 | -10% |
The Dress Shirt
Overall Arrival & Stock Levels YoY
Both newness and in stock numbers have grown year-on-year for shirting. Wrinkle-resistant technology and easy care descriptors were frequently incorporated into product names. Brands from Massimo Dutti to Express call out these selling points very clearly and are critical for customers on the go.
Textured shirting with knits and corduroy are bubbling up as standalone options to dress down a work look or dress up a casual weekend ensemble. Ted Baker designed a luxurious wool blend shirt for $165, while Massimo Dutti's was 100% cotton, retailing for $69.90.
Dress Shirt Arrivals YoY
*Hover over charts for additional data
What New Trends are Brands Backing?
Oversized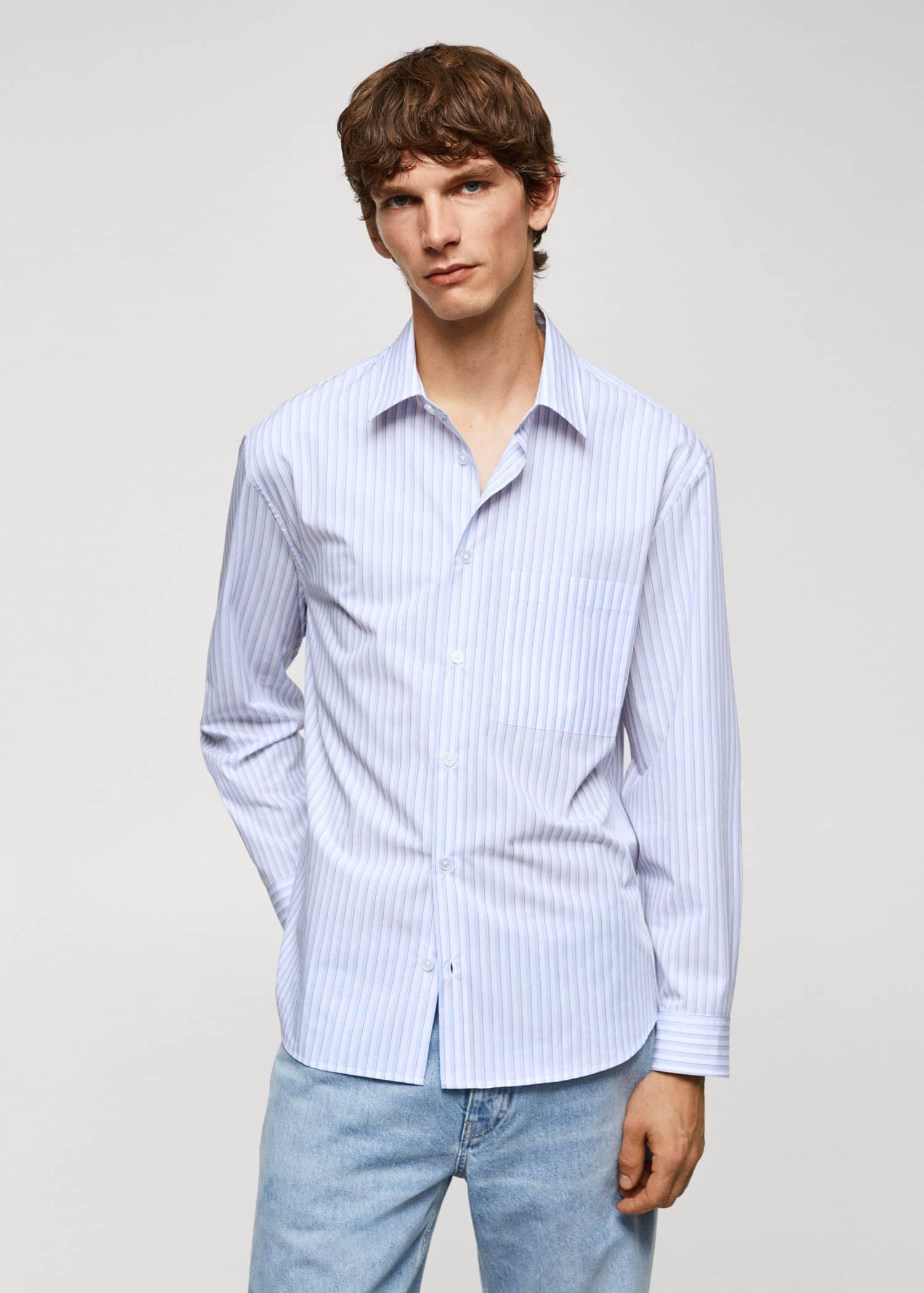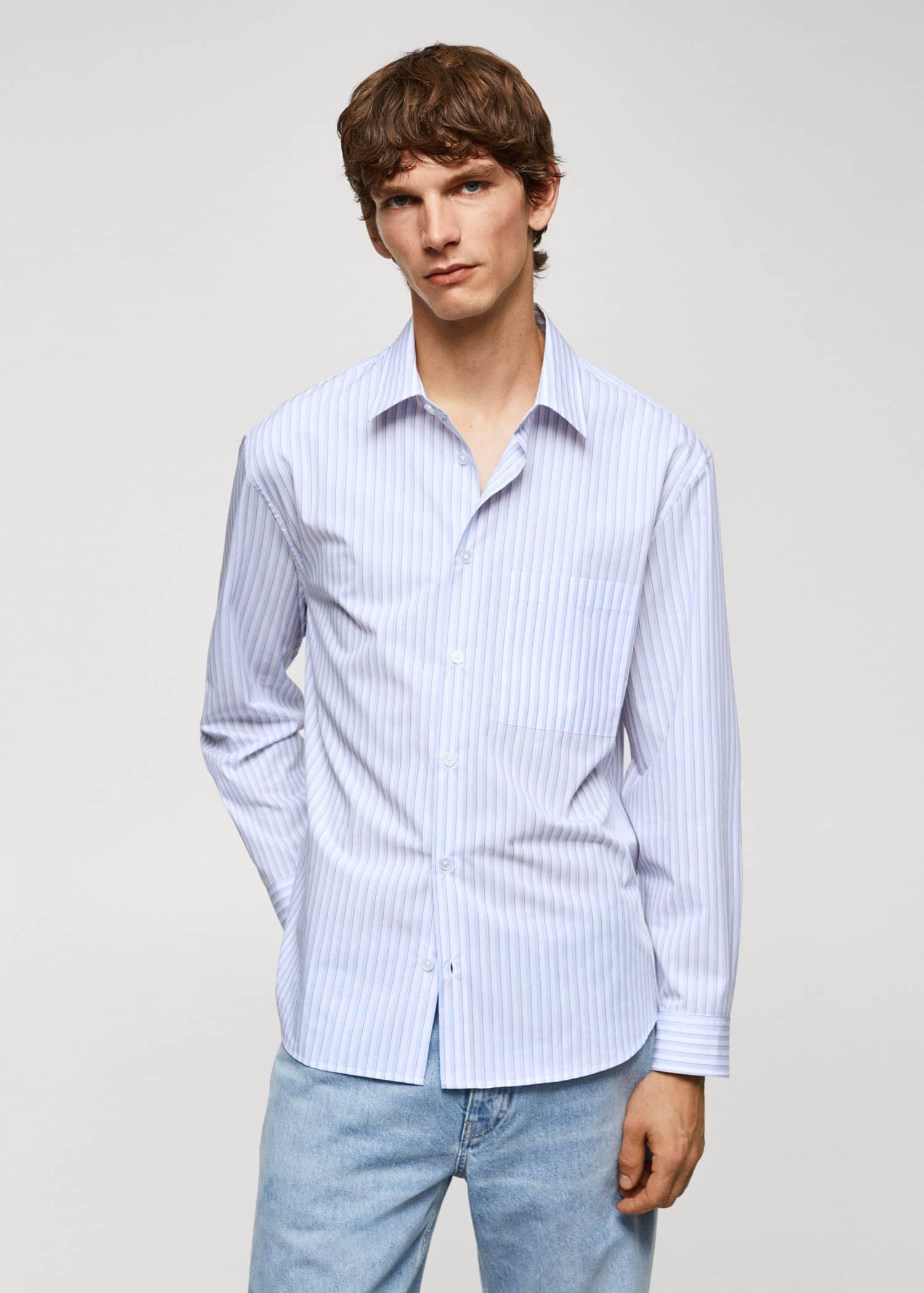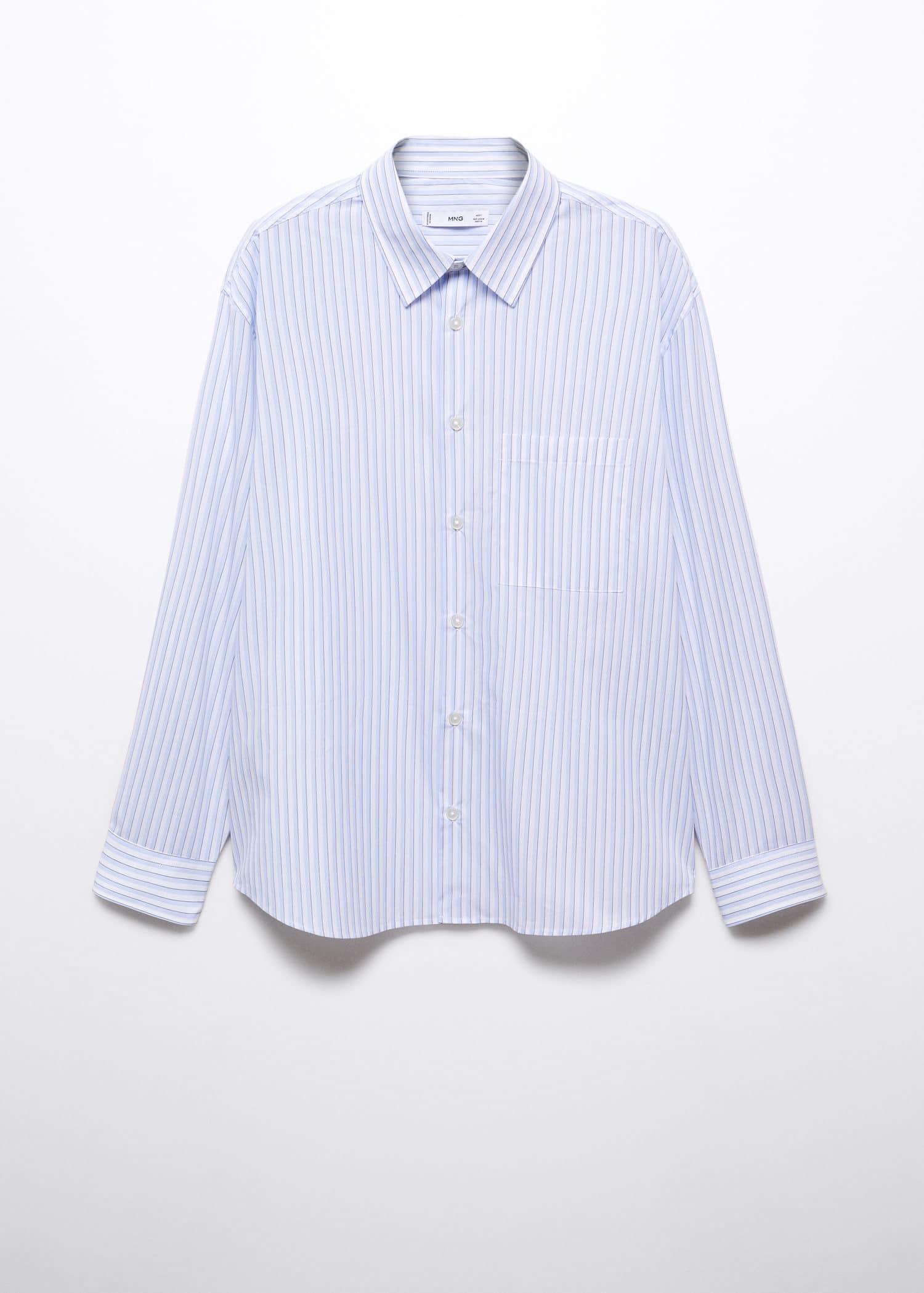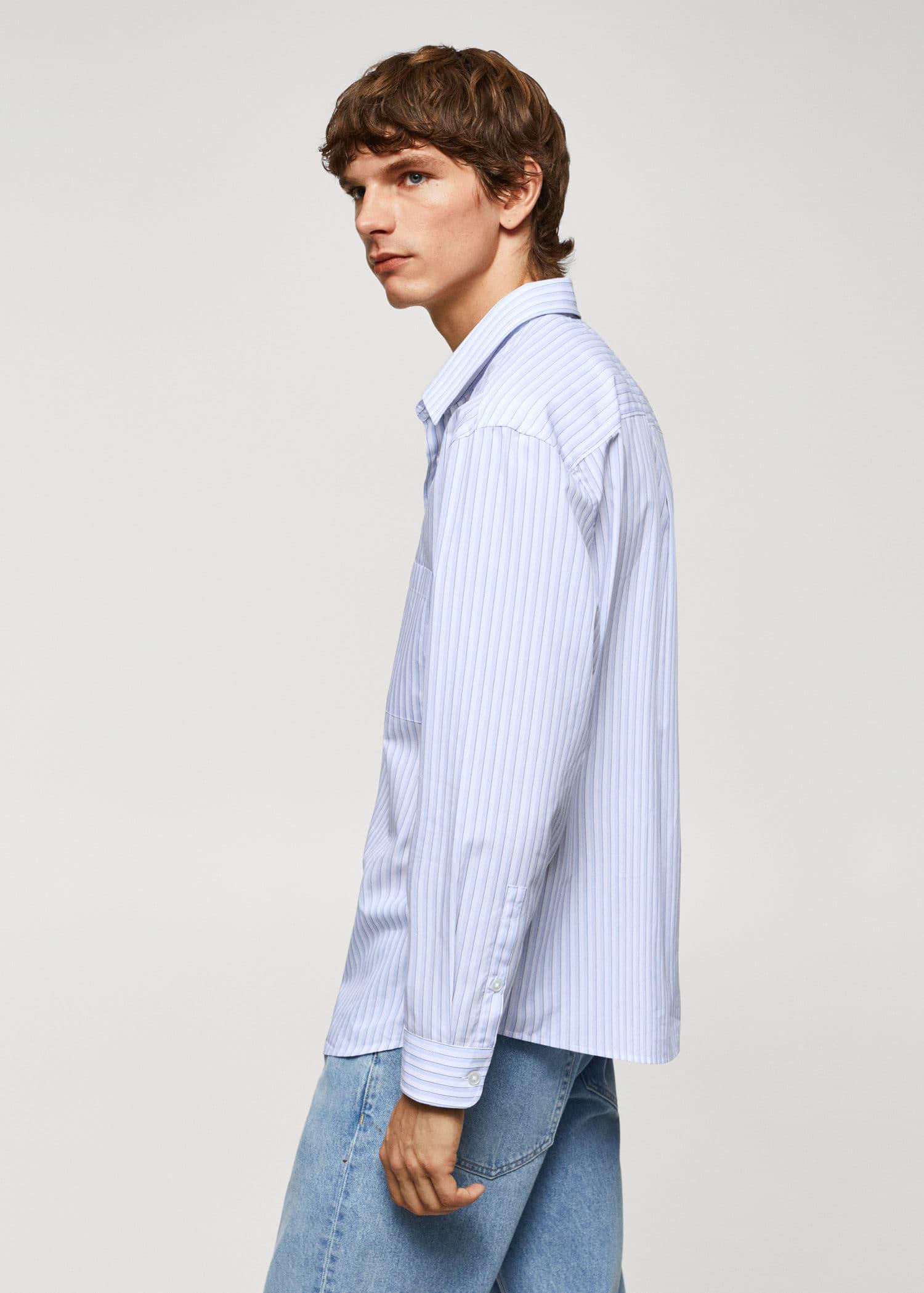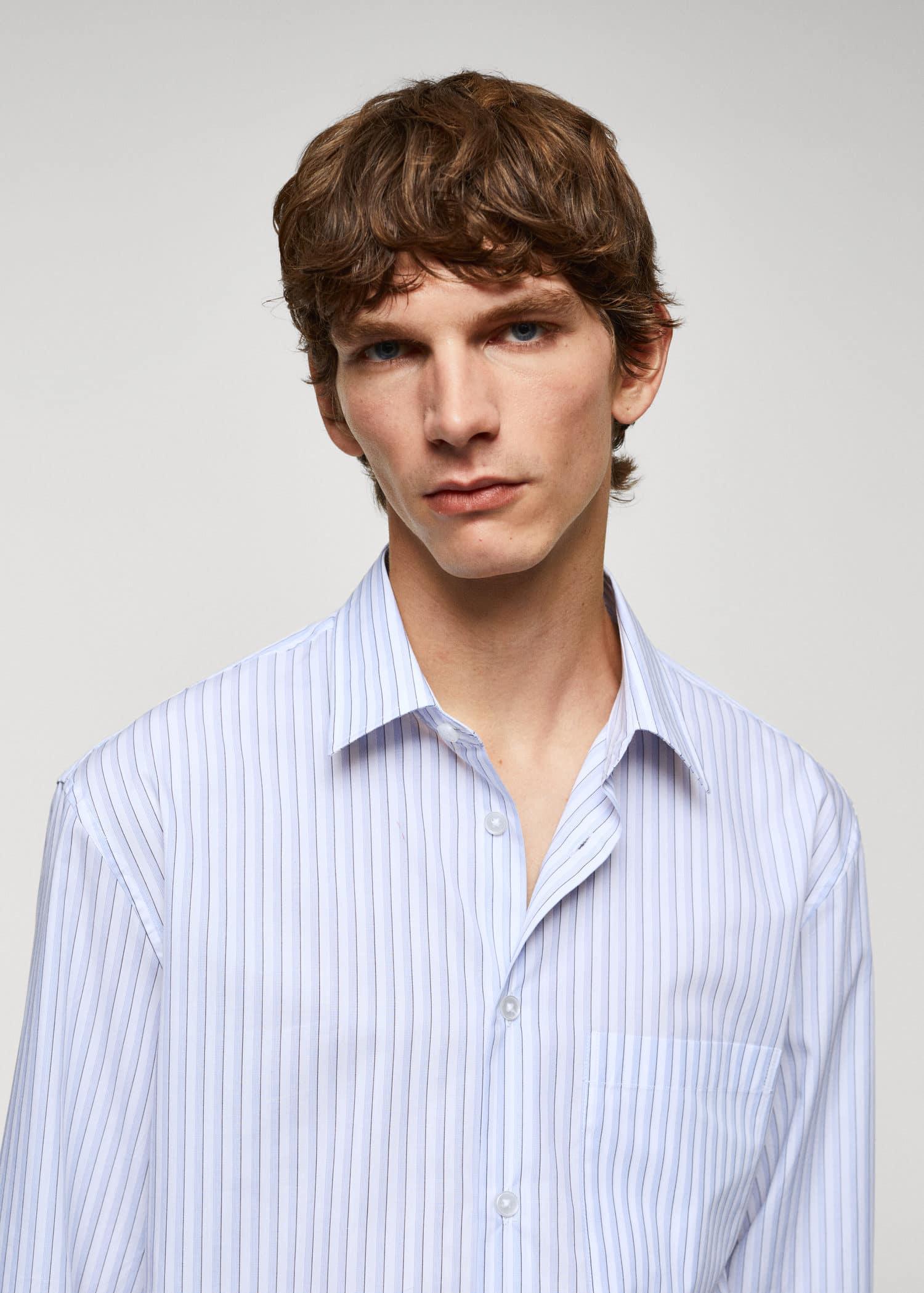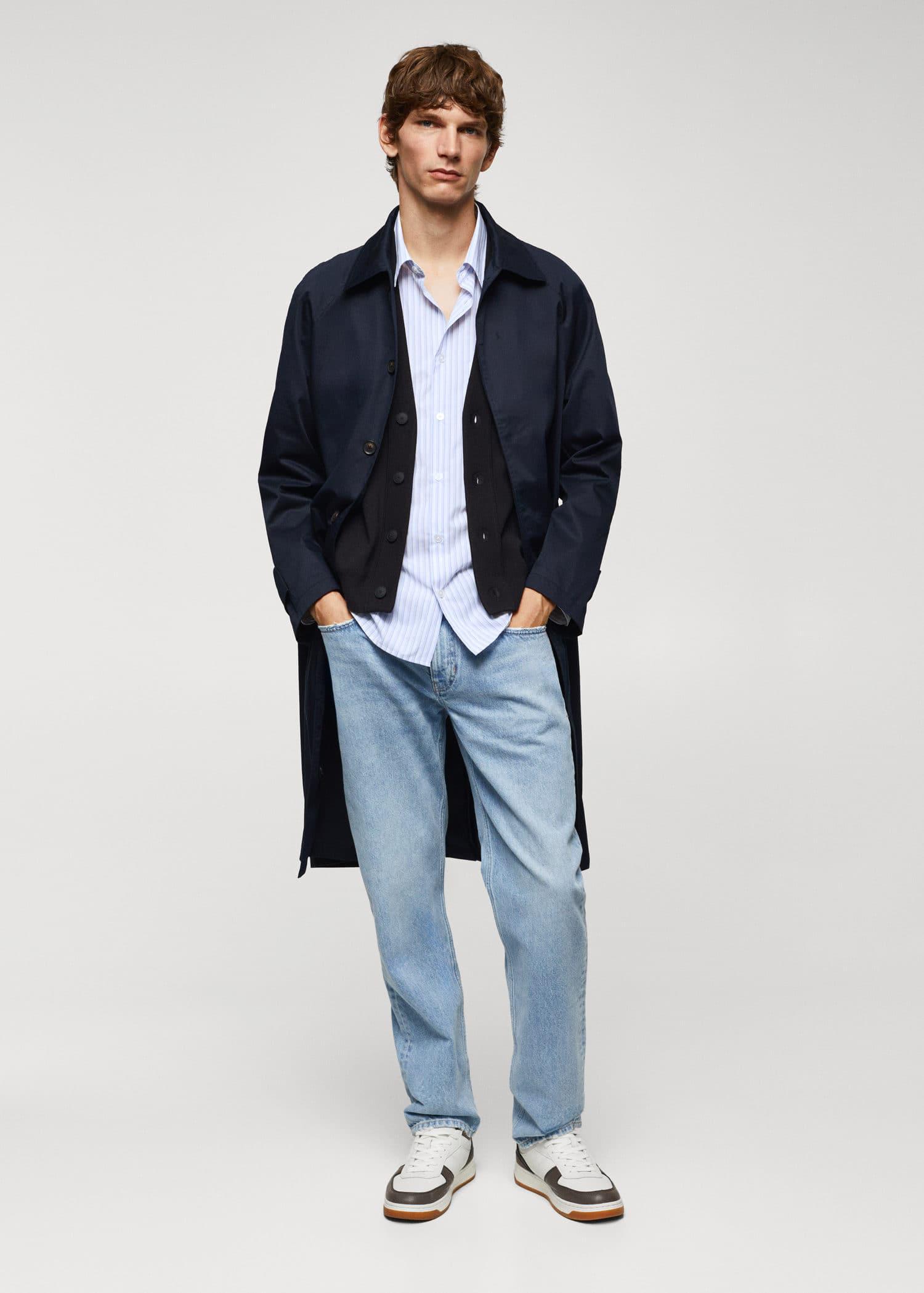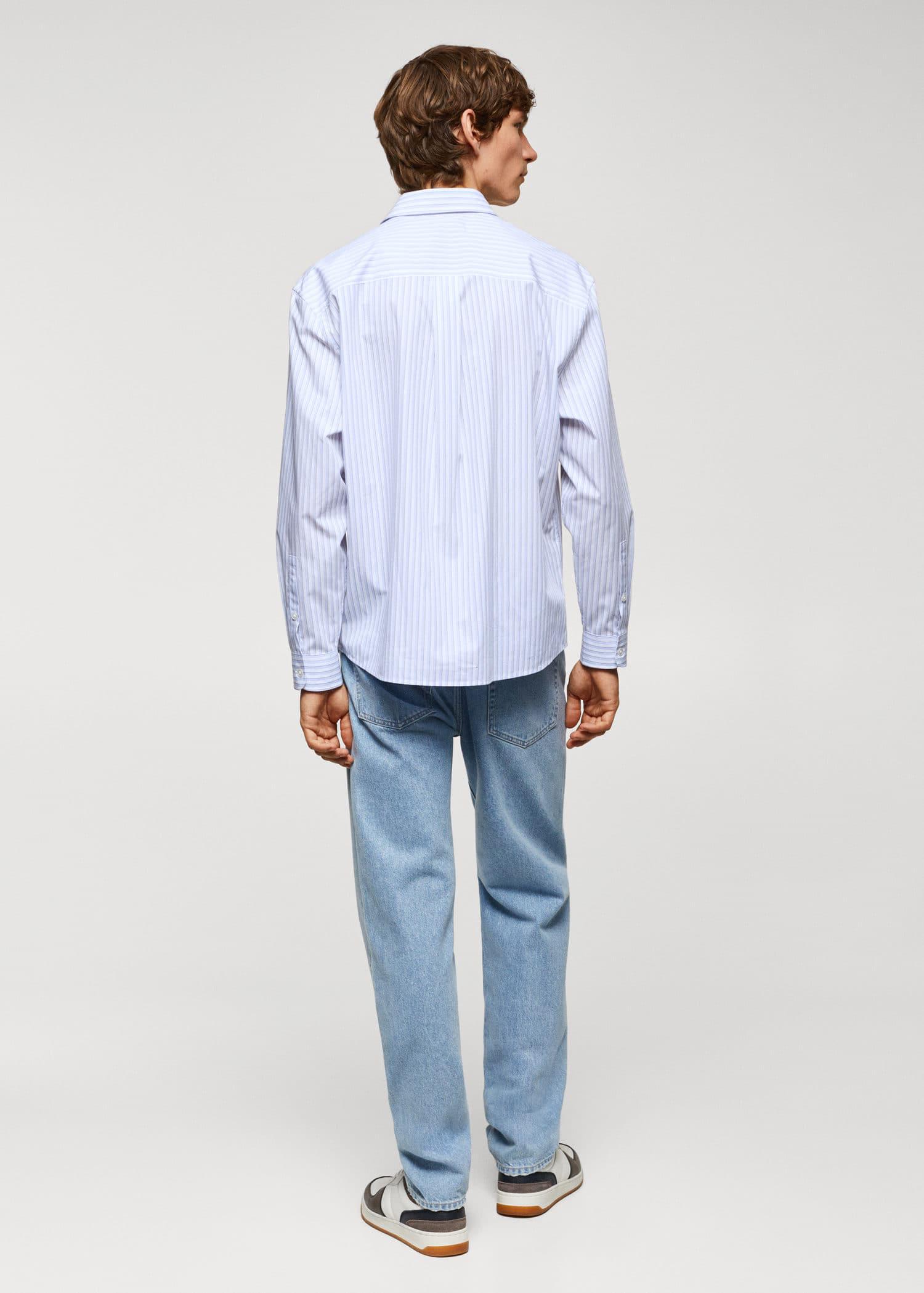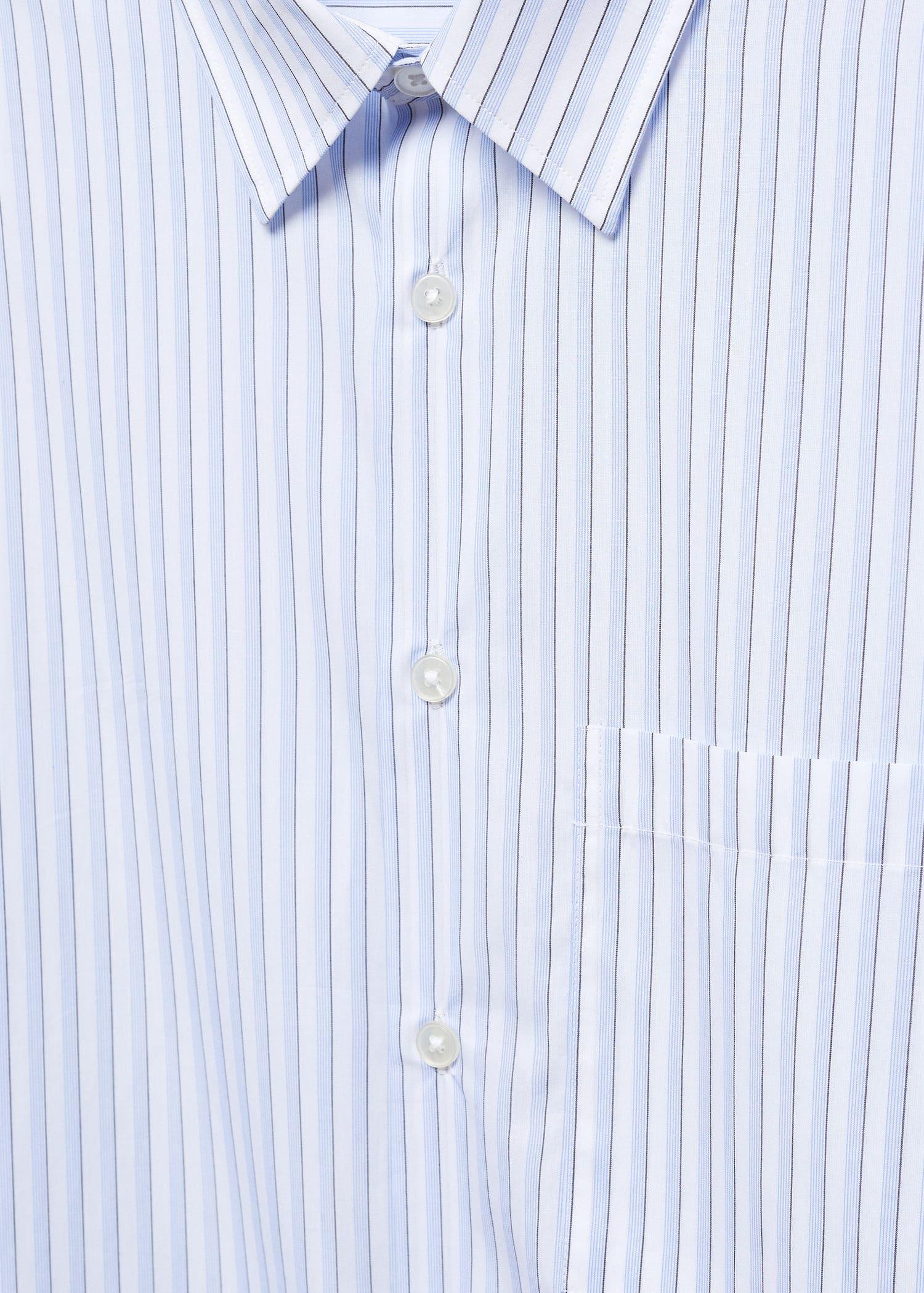 Striped cotton oversized shirt
Mango at Mango (US)
Textures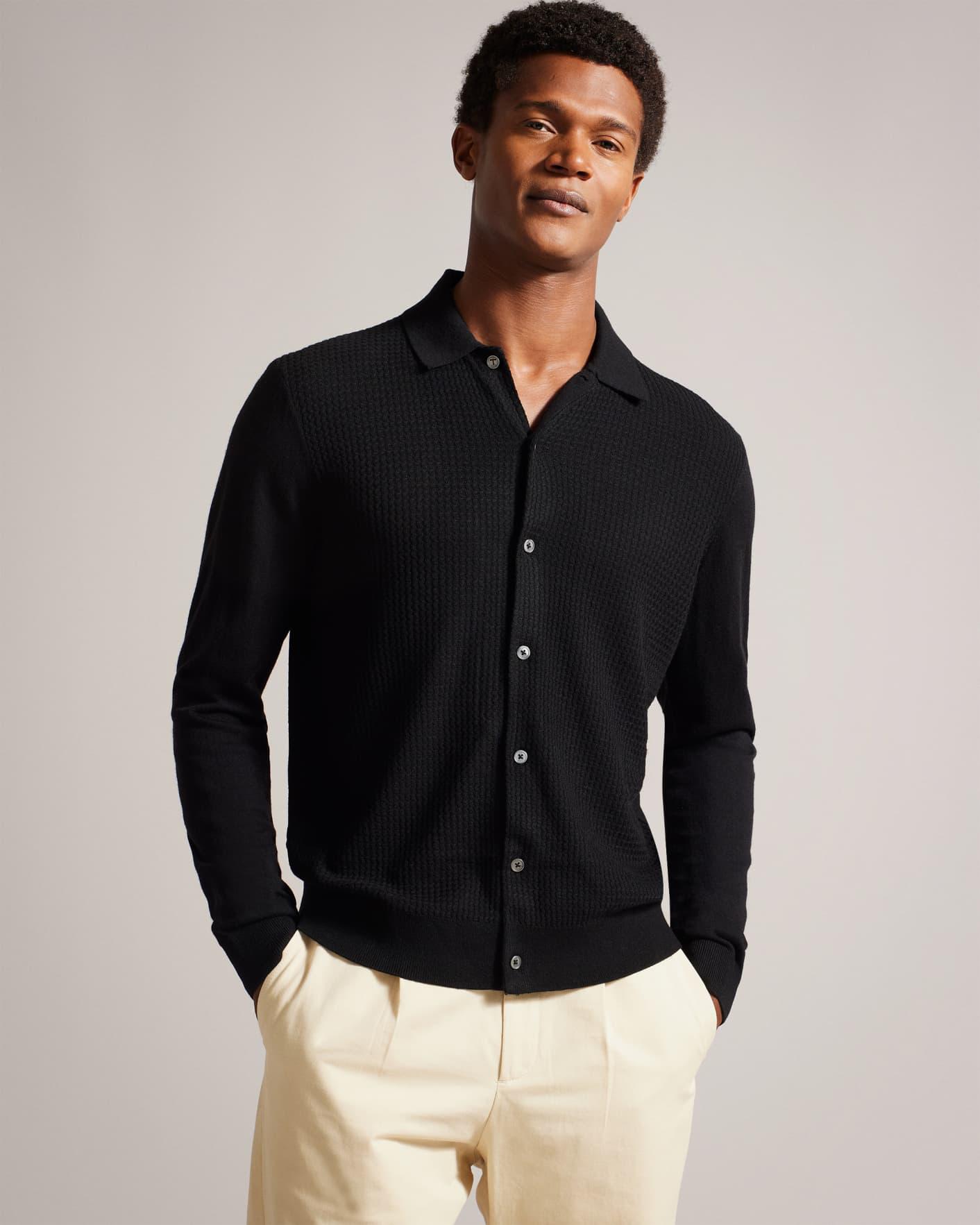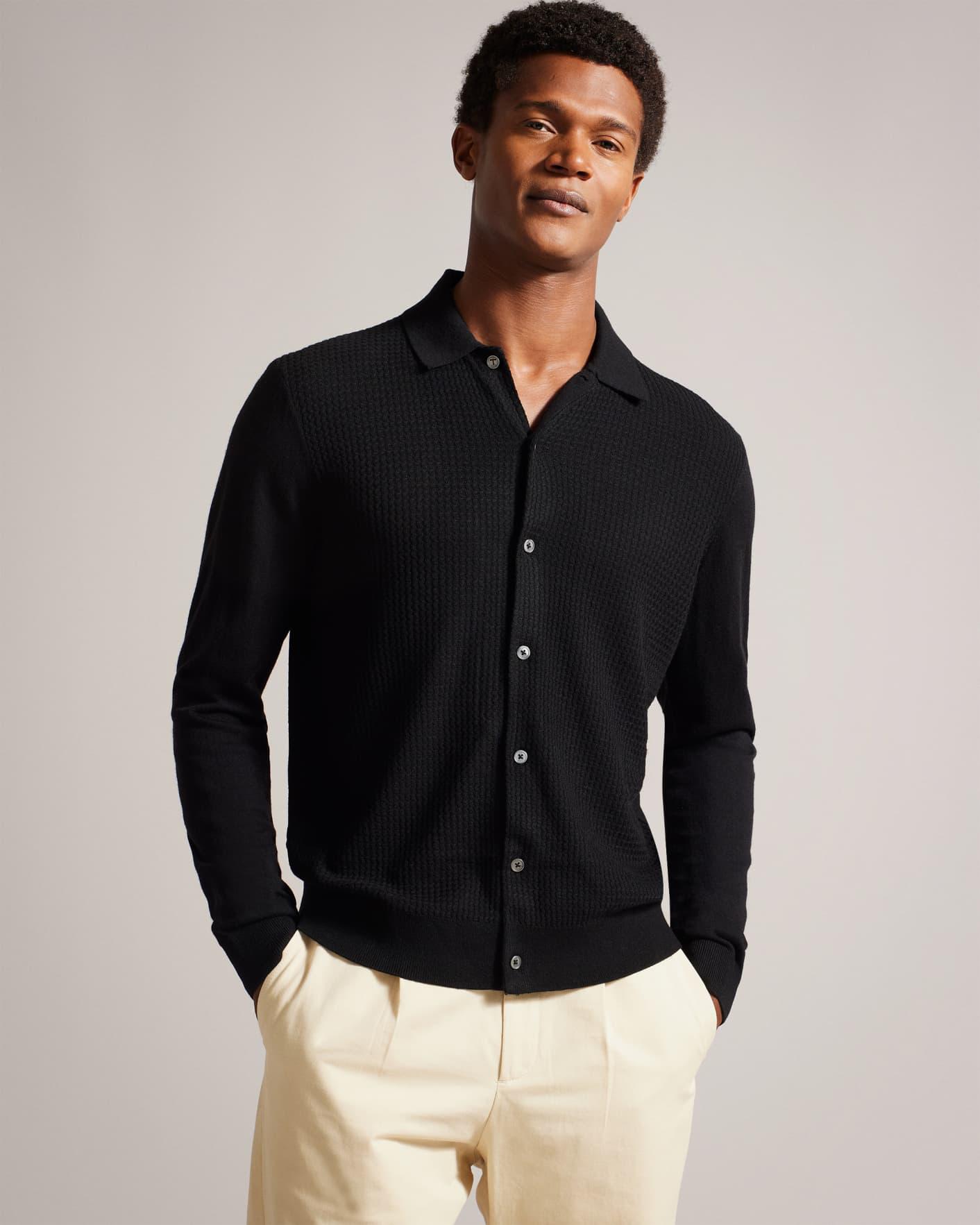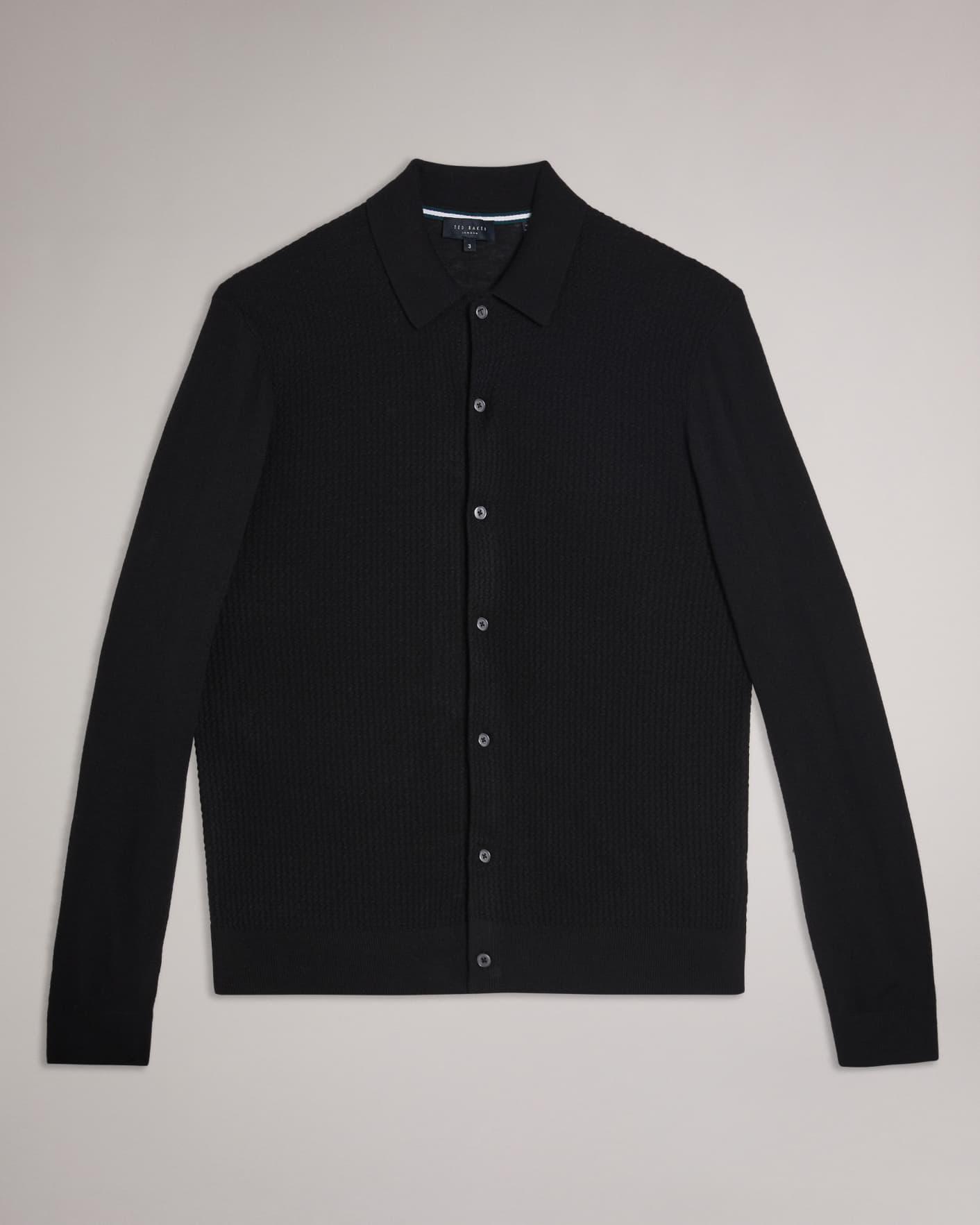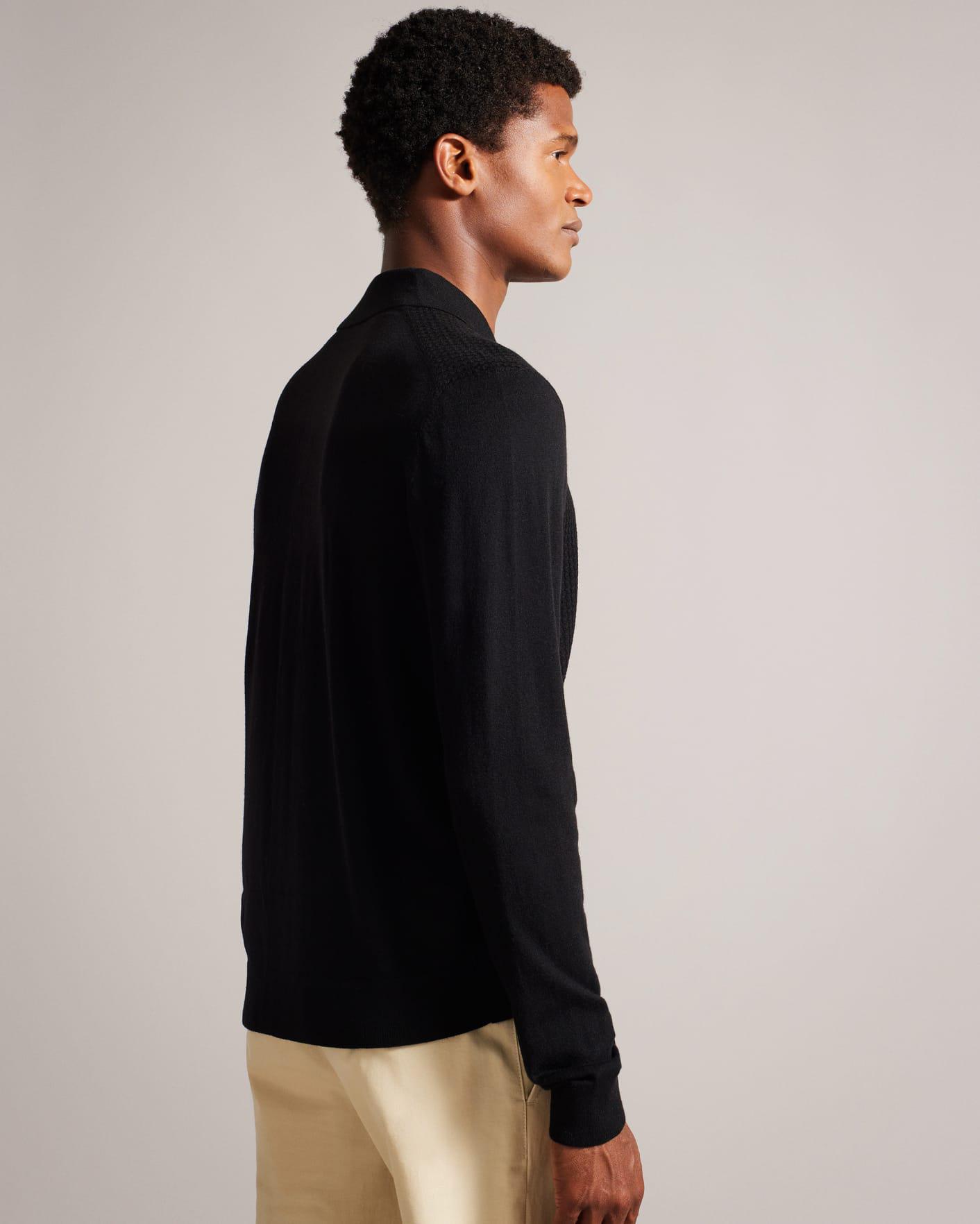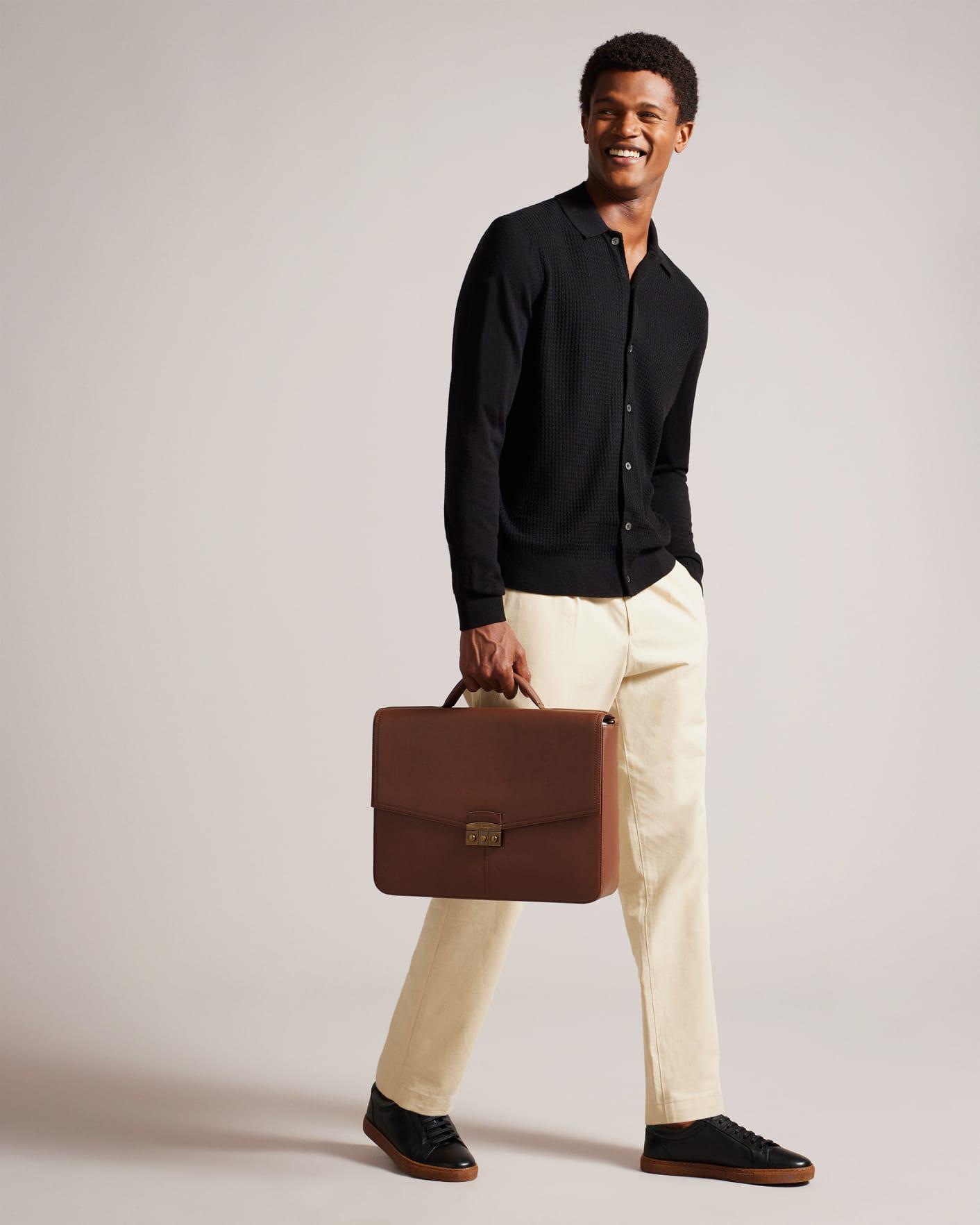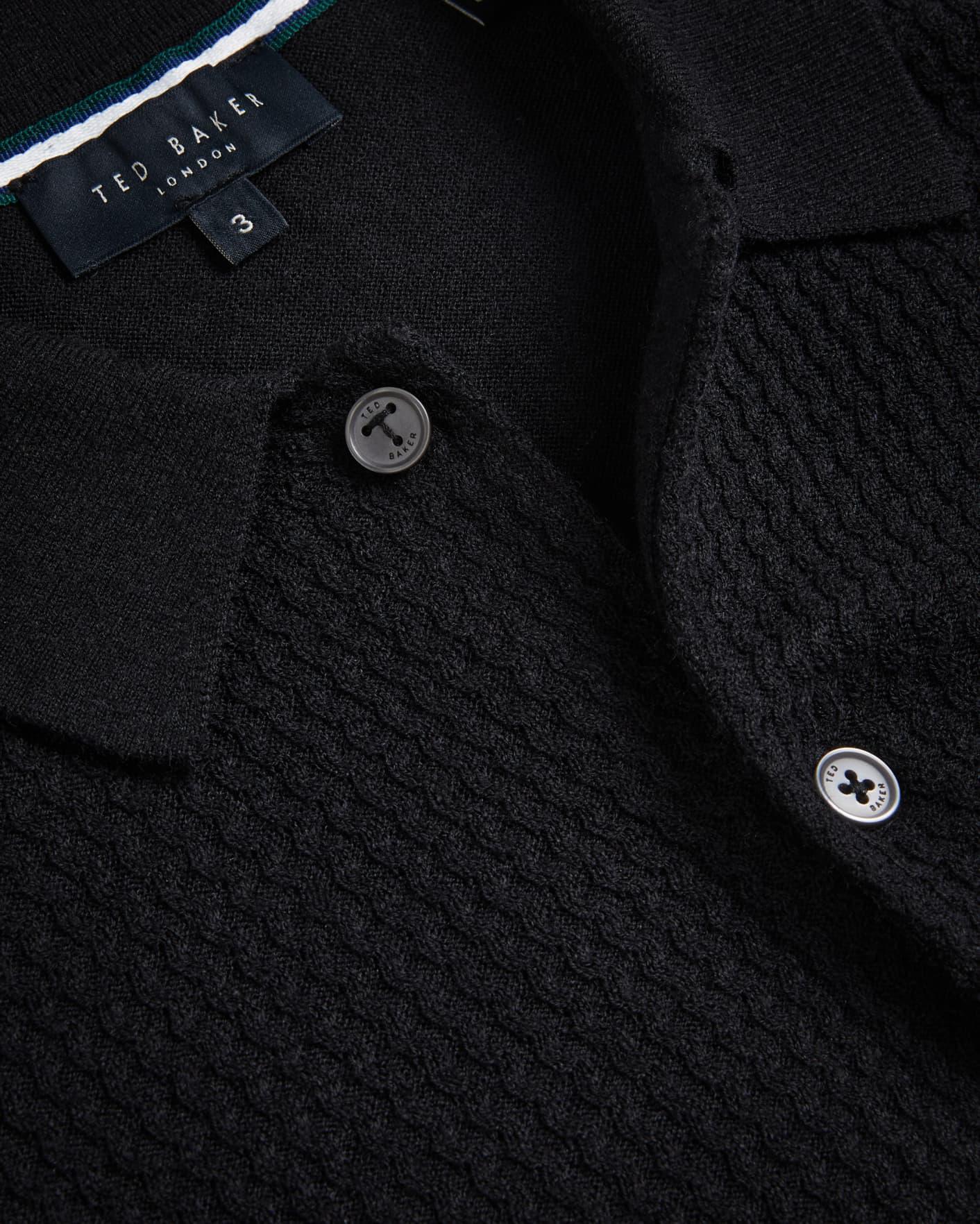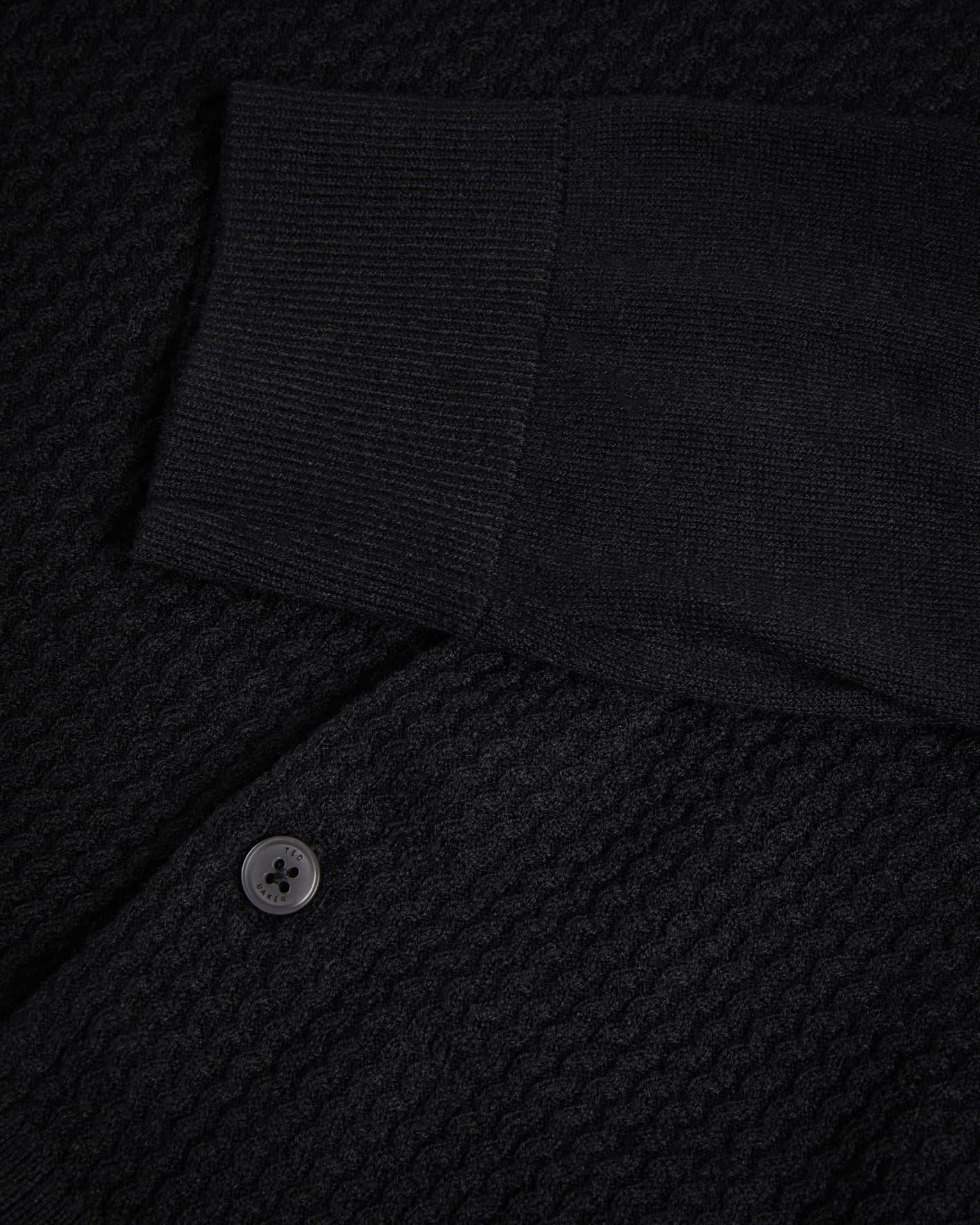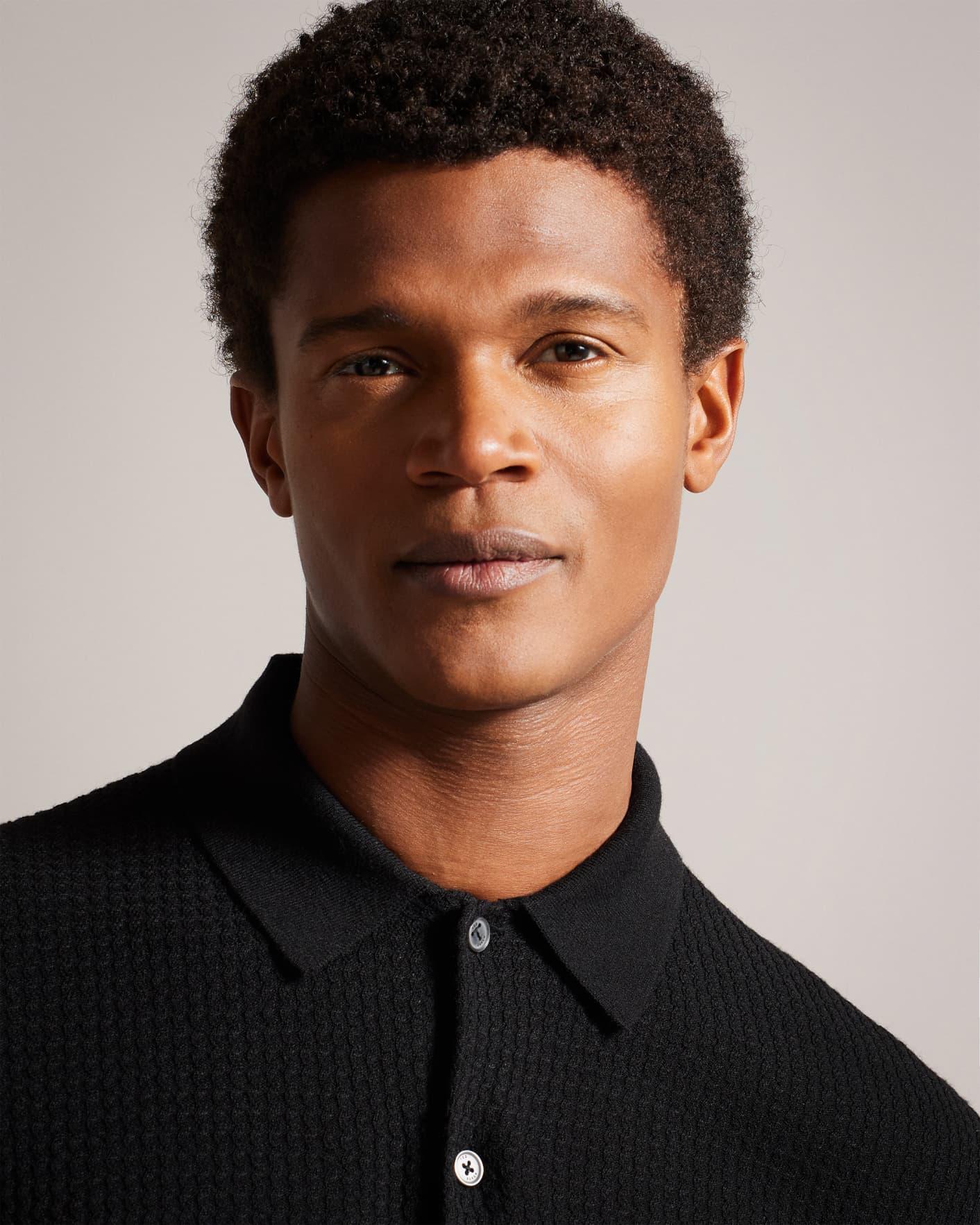 Oidar Long Sleeve Textured Shirt
Ted Baker at Ted Baker (US)
Tab collars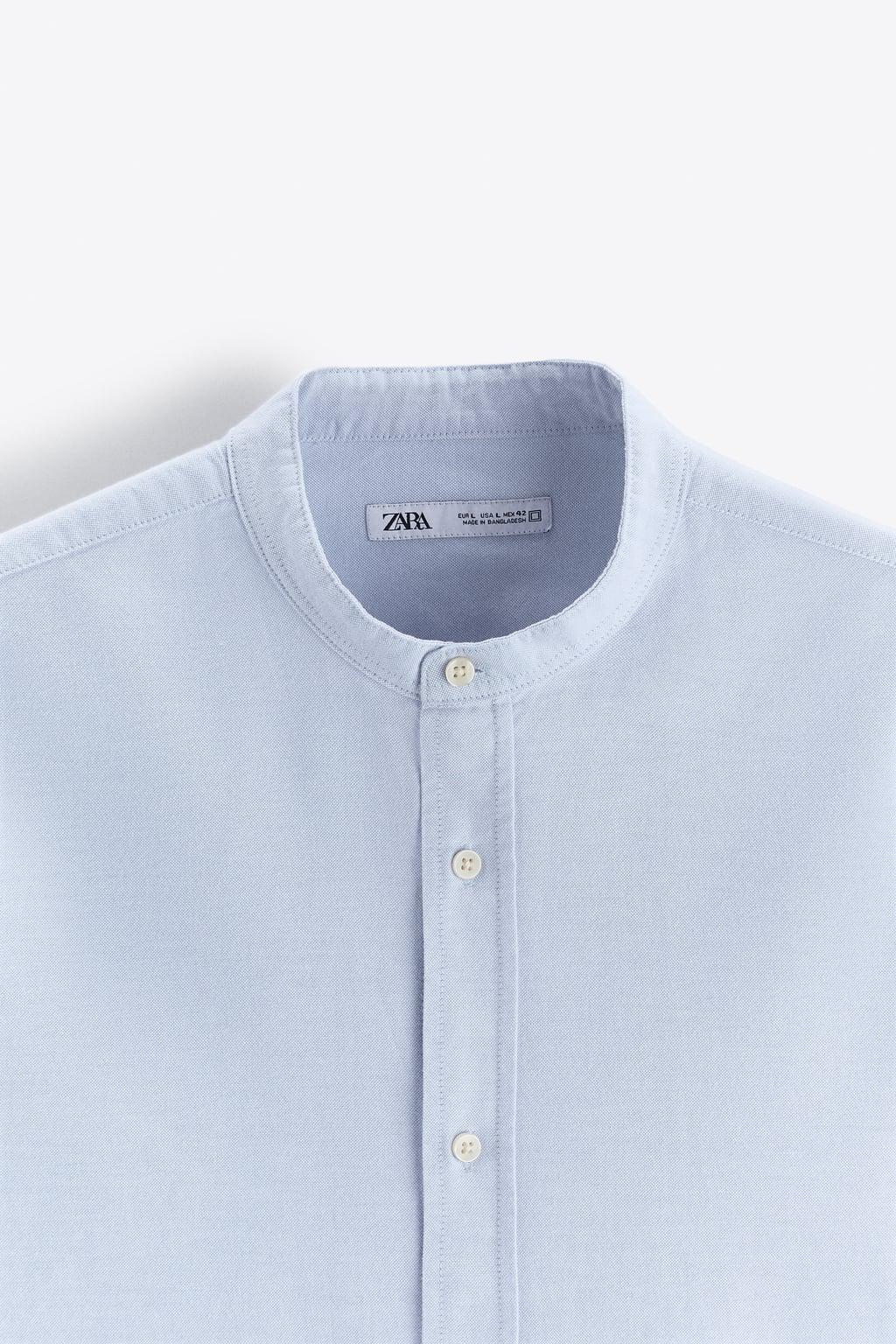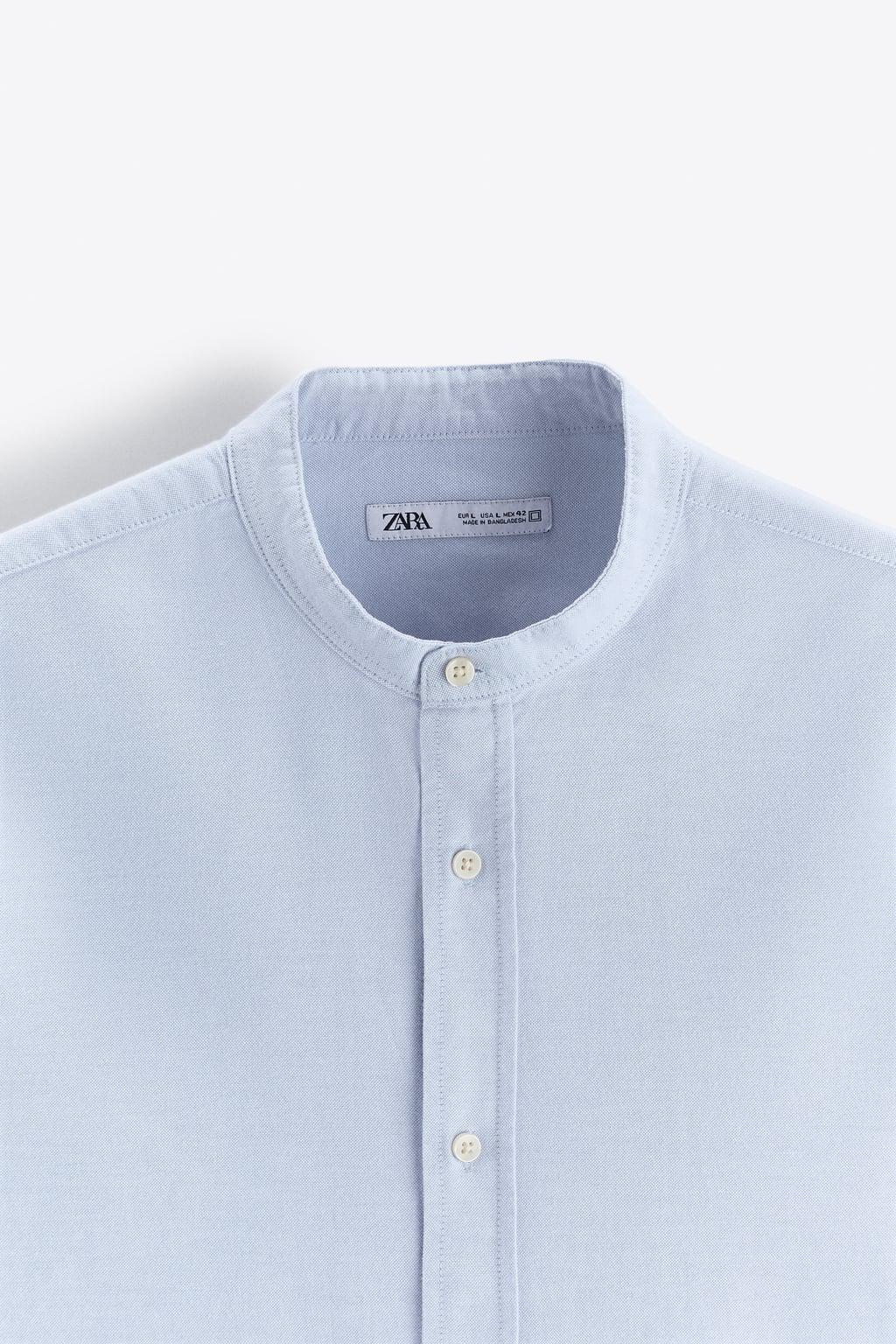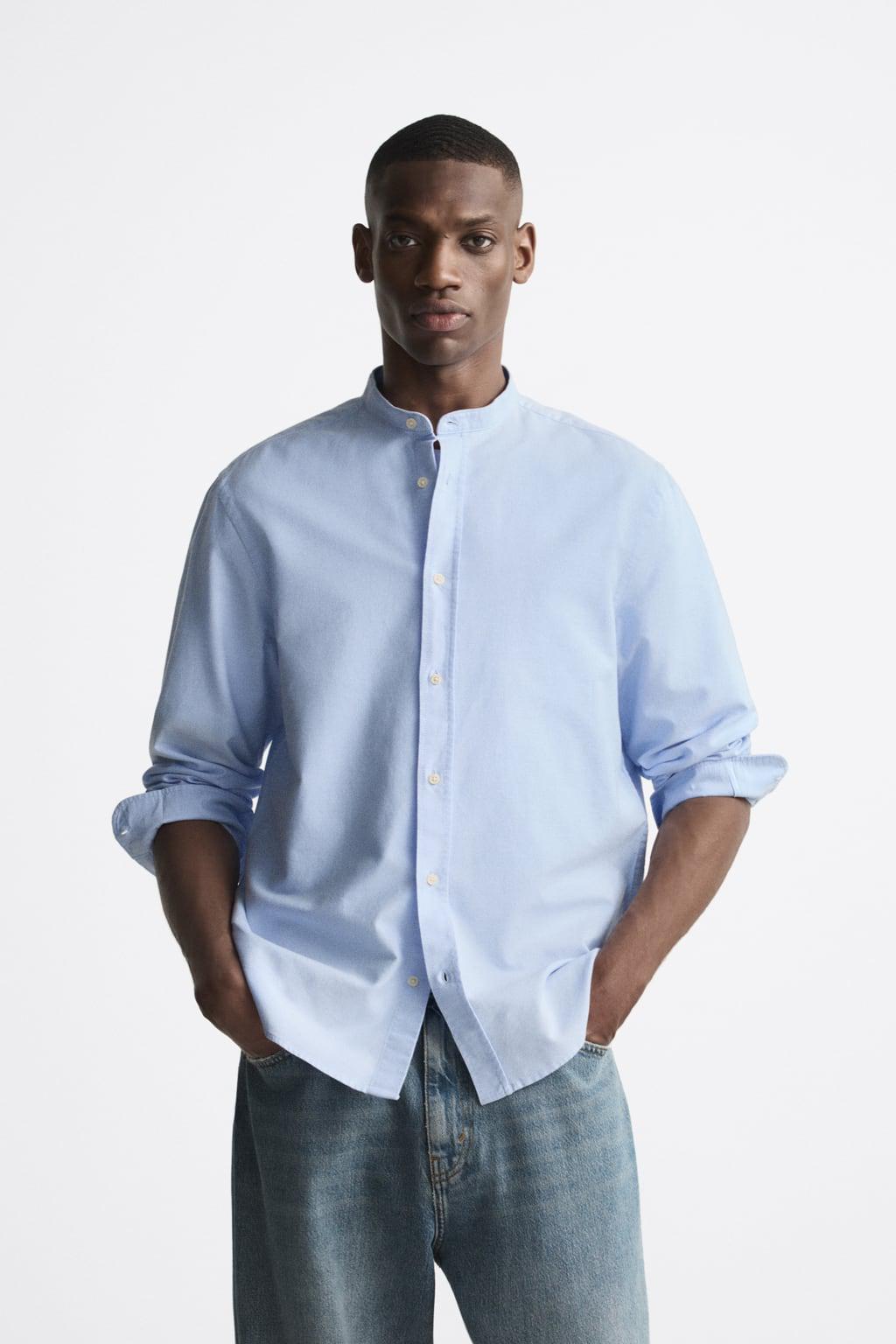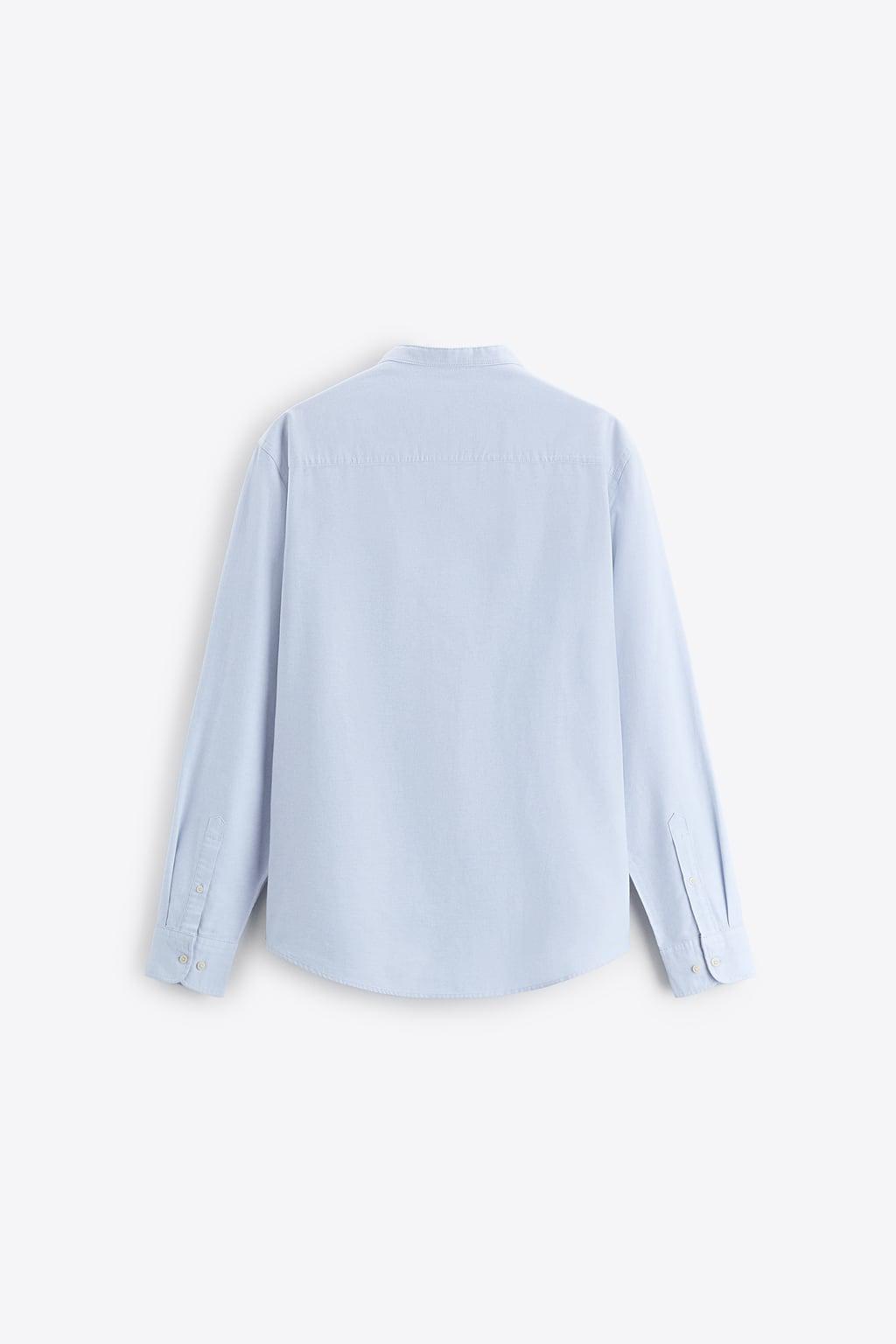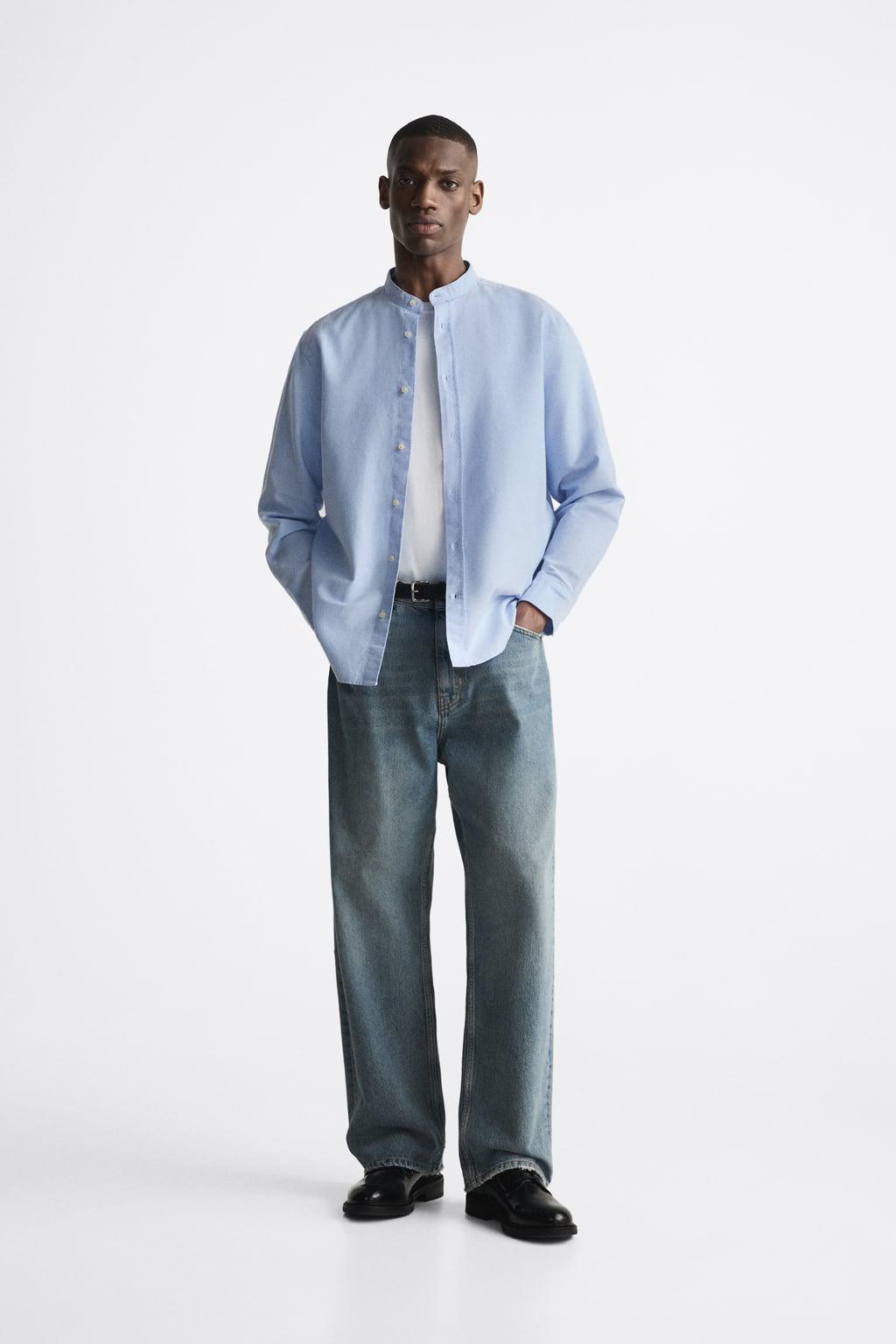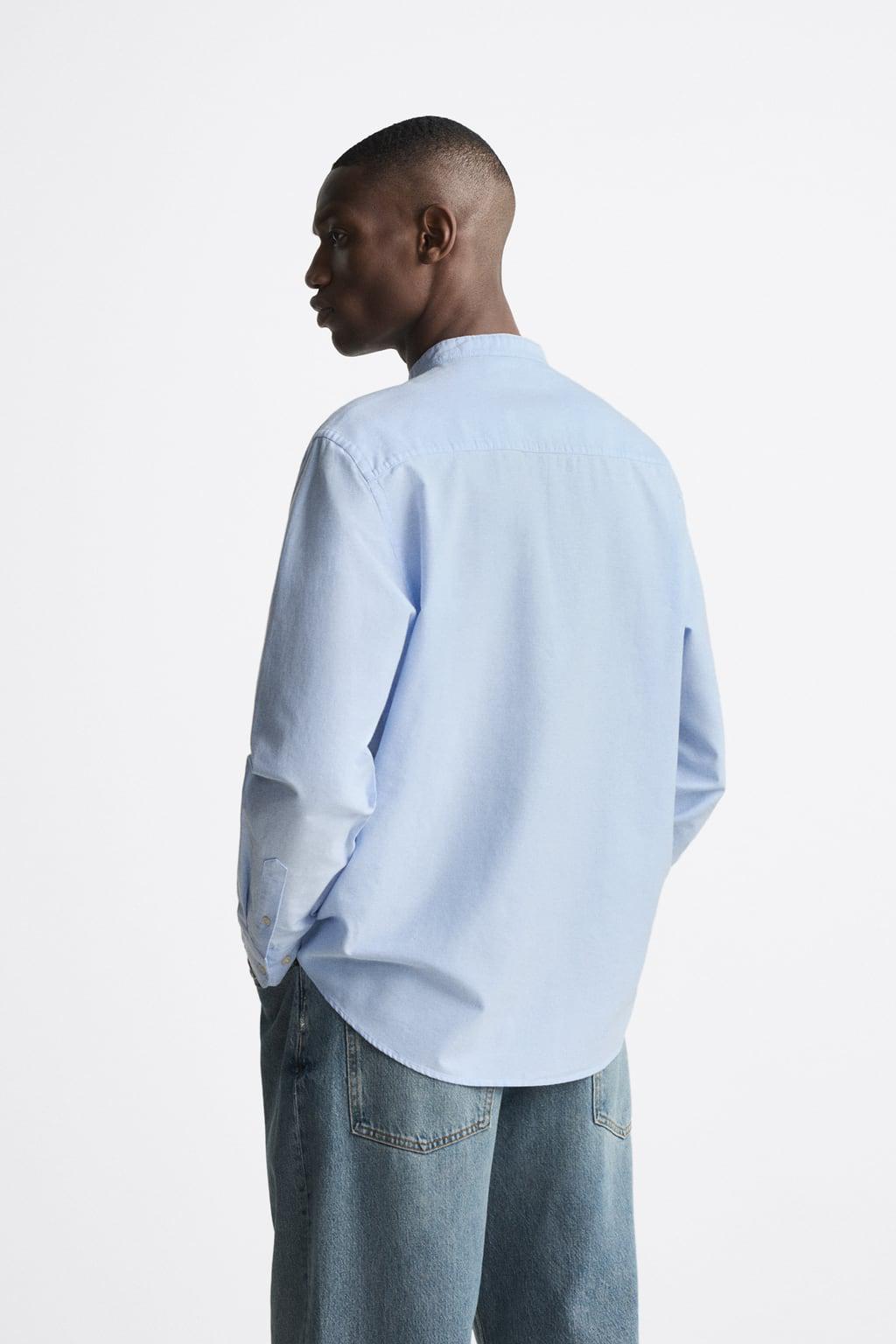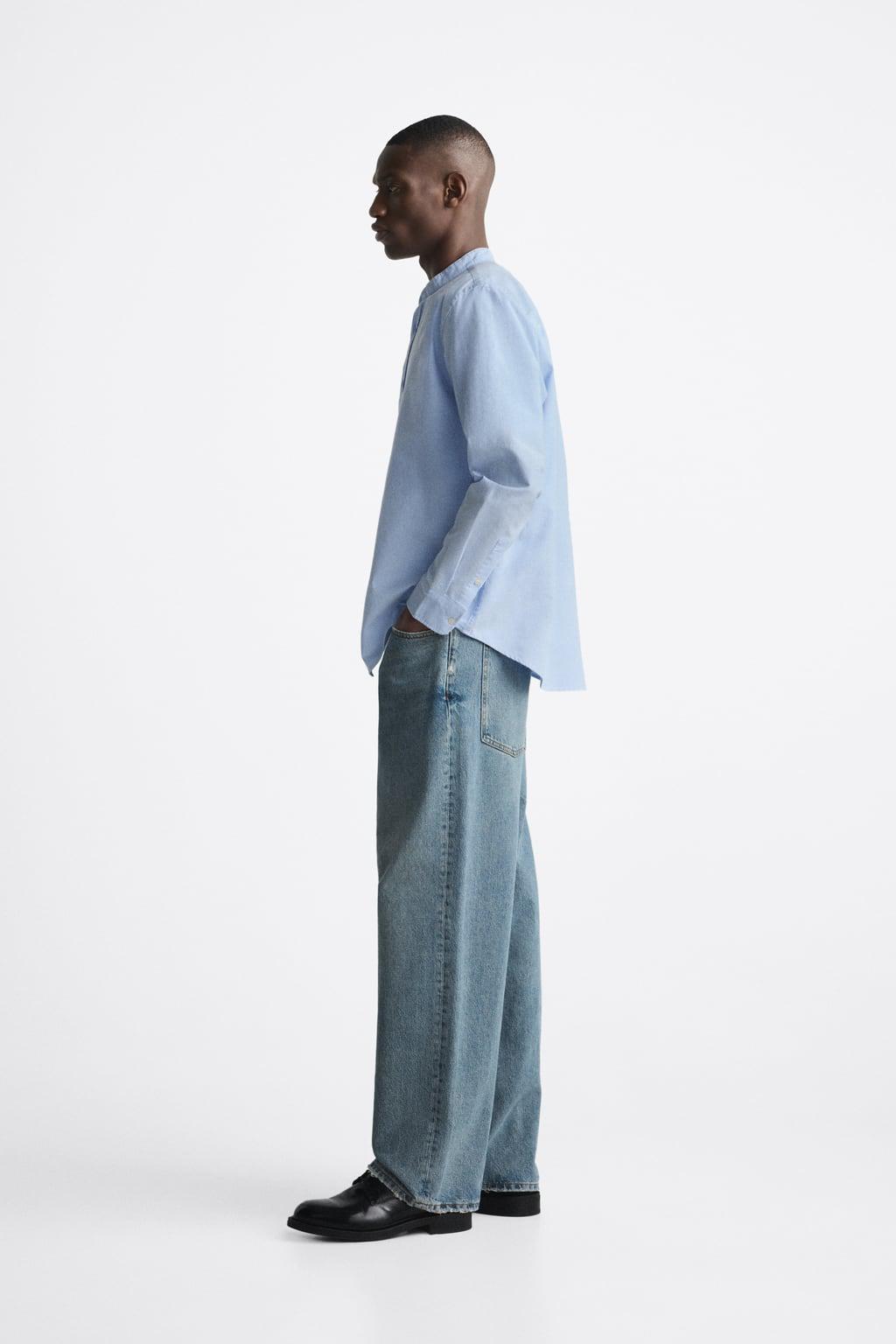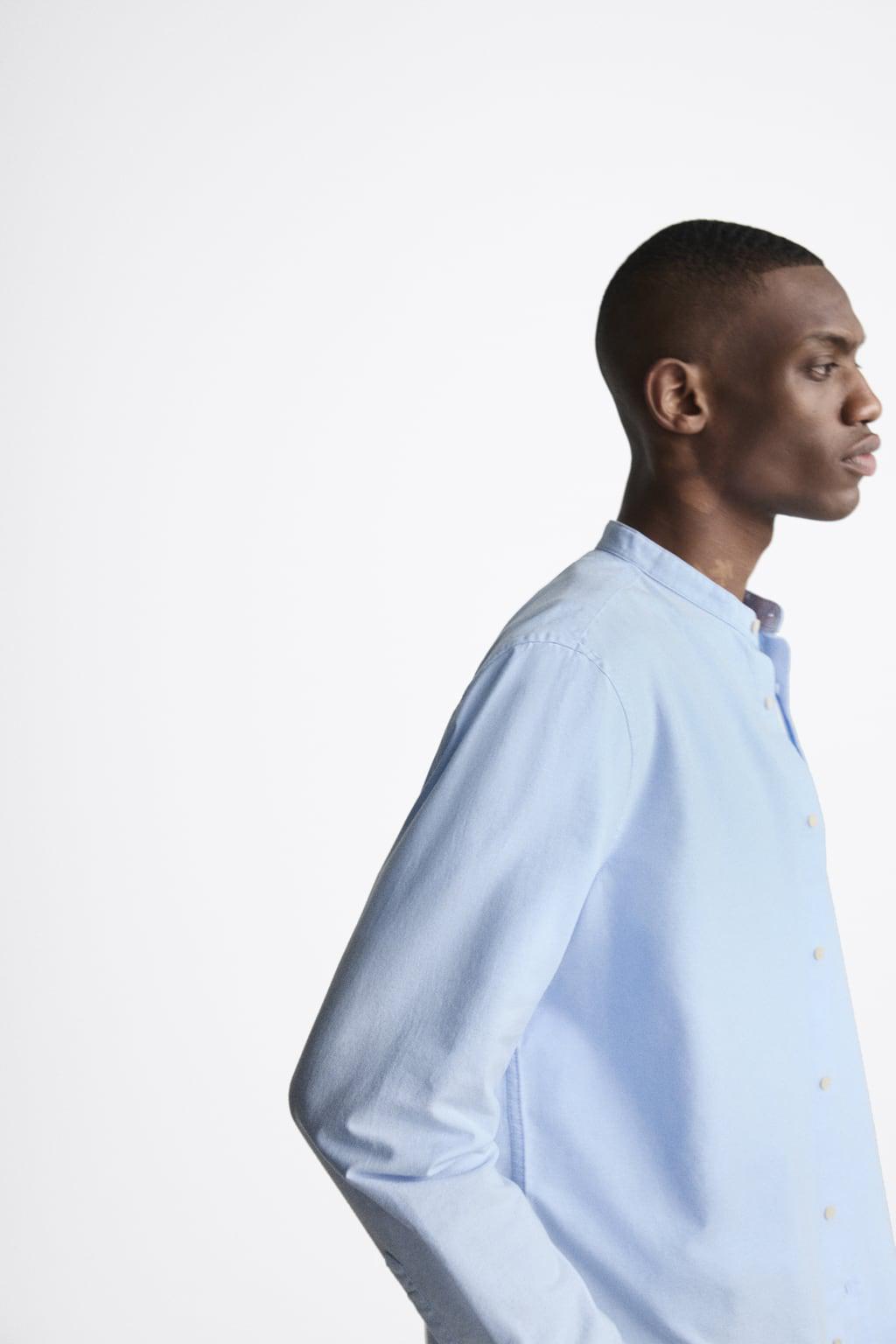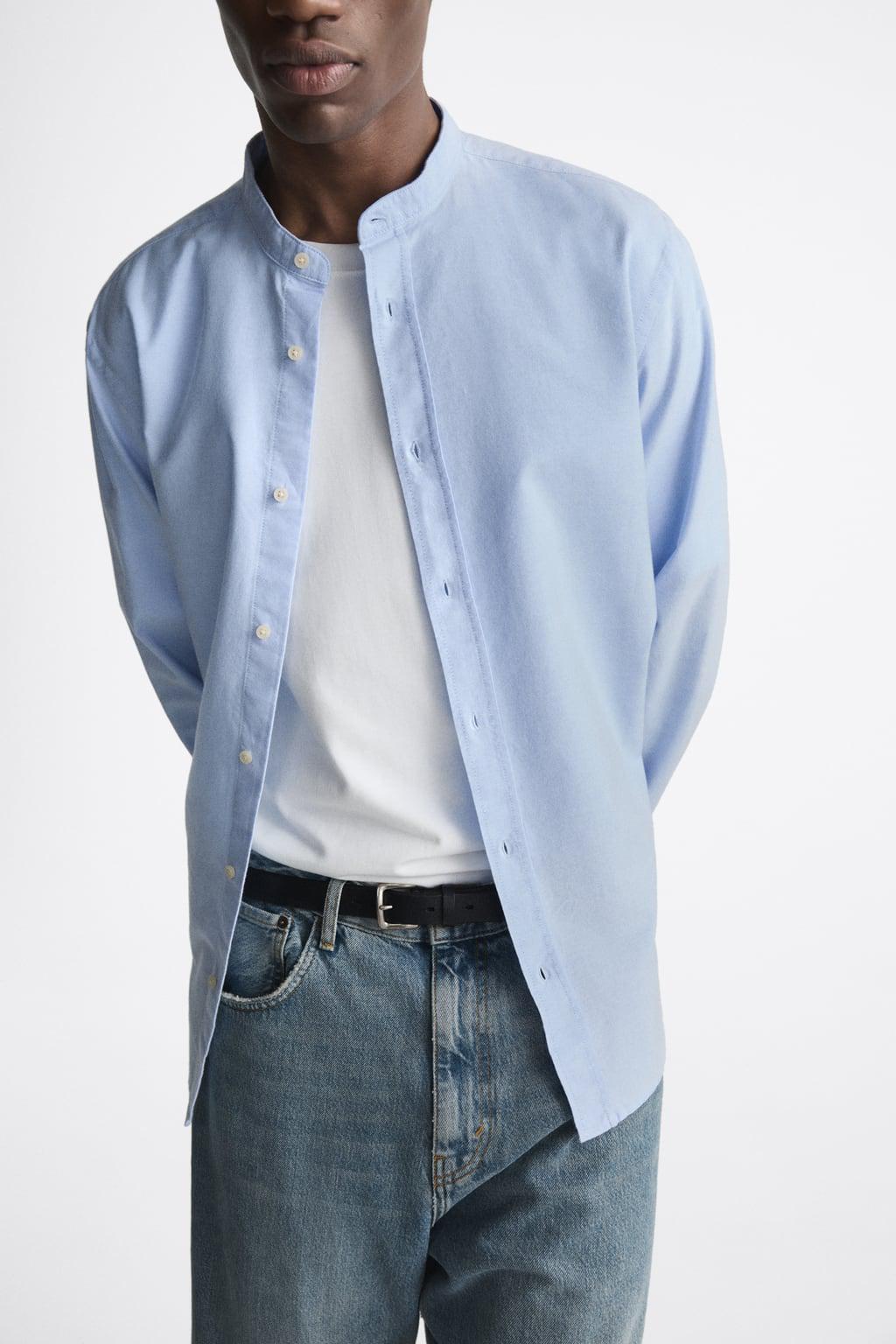 OXFORD SHIRT WITH A TAB COLLAR
Zara at Zara (UK)
How has Pricing Shifted?
The UK has experienced a double-digit increase in prices across entry, average and exit options over the last year. The exit price increased the most thanks to a 100% silk option at Gant. The retailer also held the exit price from the previous season for a cotton patchwork button-down. The entry price is at Matalan, which has marked up the price by £2 for an easy care regular fit shirt.
The opening price point retailing in the US has remained flat at $17.99, seen on a slim fit button-down shirt at H&M. While the average has increased slightly, the exit price contracted YoY. In 2023, the style retailing for the highest price was tracked at Madewell for its patchwork long-sleeve shirt.
Men's Dress Shirt Pricing FW22 vs. FW23
| | UK FW22 | UK FW23 | YoY | US FW22 | US FW23 | YoY |
| --- | --- | --- | --- | --- | --- | --- |
| Entry | £8.00 | £10.00 | 25% | $17.99 | $17.99 | – |
| Average | £47.88 | £54.56 | 14% | $76.99 | $79.38 | 3% |
| Exit | £175.00 | £270.00 | 54% | $295.00 | $265.00 | -10% |
Planning Ahead for SS24
Brands looking to start with low-risk investments for Spring 2024 should stick to tried-and-true core styles. Major comfort themes dominated the runway through relaxed trousers and oversized double-breasted blazers. Modern anti-blazer shapes were noted at Officine Générale, and linen was a crucial fabric in collections from Bruno Cucinelli and Canali. Utilitarian themes held firm for spring, from cargo jackets at Songzio to deconstructed, technical styles at White Mountaineering. Tailored looks complete with shorts, collarless blazers and tweed offer more directional options for brands daring to be bold. Read below for our full runway breakdown ahead of next season.
Deconstructed blazers
White linens
Utilitarian
Appendix
Date analysis
Products new in and first majority sell outs Jul 1 – Aug 22, 2023 vs. 2022.
Products in stock Jul 1 – Aug 22, 2023 vs. 2022
Keyword Analysis
Trousers include chinos, suit, tuxedo wide leg and tapered styles

UK retailers considered
Arket, Banana Republic, Bonobos, COS, Charles Tyrwhitt, Express, Gant, Gap, H&M, J.Crew, Jack & Jones, Madewell, Mango, Marks & Spencer, Massimo Dutti, Matalan, Pull&Bear, Reiss, River Island, Ted Baker, UNIQLO, Weekday, Zara