Since you're here, you might know a little about what EDITED is. You perhaps know who some of our customers are. Heck, you might have even read up on the company and how we got started (going strong since '09)! But how much do you actually know about who EDITED is?

We are 44* insanely driven, customer obsessed, brilliantly bright (and a little bit quirky), product people. Say it four times quickly, we dare you.
I joined the team a year and a half ago. First as a Product Specialist working directly with our customers, like Topshop and Gap, and now as a Product Manager managing the output of our retail and catwalk reports.
One of the best things about EDITED is the people. We value things like communication, honesty, strong peer-to-peer relationships and listening to everyone's opinions. Those values underpin everything we do.
Lots of companies say that, but here, it's the real deal. We're a world class team, built on simple foundations.
*Want to take us to 45? Check out our jobs page
Values
We're growing at a serious speed. We have offices in London, New York and Melbourne, so getting to know the newbies and ingrain values can be a challenge.
So, how do we do it?

A smaller EDITED would have individual team days out, or do activities together off-site (rock climbing, anyone?). A bigger EDITED set its sights higher. Cue the annual company retreat.
When "company retreat" was initially thrown our way, the first thing that came to mind was that scene from Wolf of Wall Street. You know, the one where everyone gets tipsy on a yacht.
As it turned out, we did have a few 'cheeky vinos' on a boat. But it was a nicer, wooden boat in Slovenia. And what we lacked in the illegal stock trading department, we made up for in team bonding.
Apart from the obvious benefits of hanging out with each other, the trip really enforced the key values that we all hold. For me, it put into perspective what makes working at EDITED different than other companies.
Excellence
We have a culture of excellence at EDITED and we never compromise on quality. Ever.
We'll hold back a product release if it's not quite there on deadline day. We're not afraid to throw away work which doesn't meet our standards. We do this because we want everyone who comes into contact with our company to have a first class experience.
I was reminded of the importance of excellence in Slovenia. At Gostilna Skaručna we devoured enjoyed a seven hour slow food dinner. It was like being in a totally different world from ours. Low tech and completely face to face – but some aspects were very similar.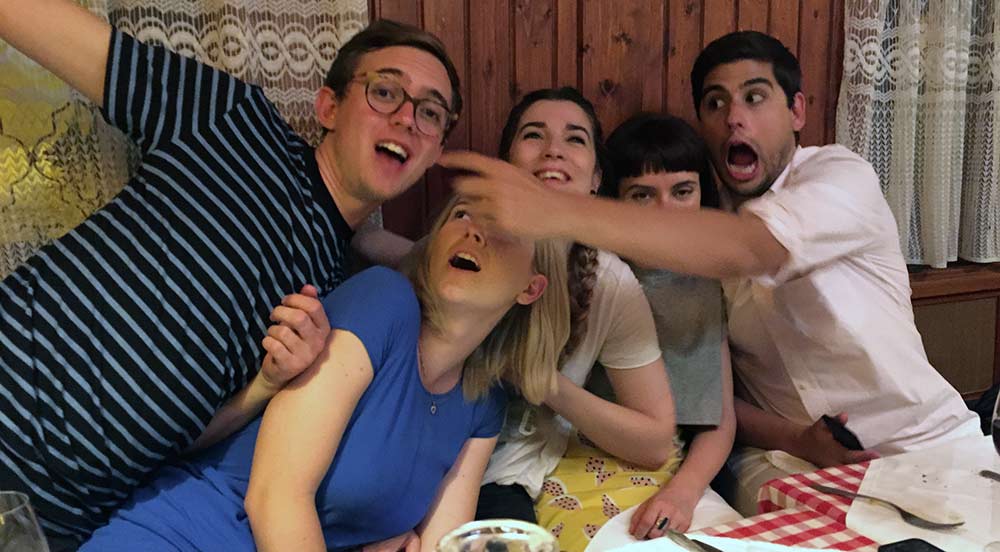 There was no room for compromise on quality of produce or service. The whole focus was on the experience. And, even though it felt 100% different from dinner at the Ritz, everything about it was perfectly executed. The basics were essential; simplicity and authenticity.
Collaboration
One of the things I value most here at EDITED is that my opinions matter. The whole team wants in on what everyone has to say. From small things, like which drinks get stocked in the fridge, to much larger things, like who we hire, our branding and which reports we write. I can really make a difference, not just to the trajectory of the company, but to the retail industry as a whole.
When multiple teams solve problems together, great things happen. And we're super passionate about collaboration.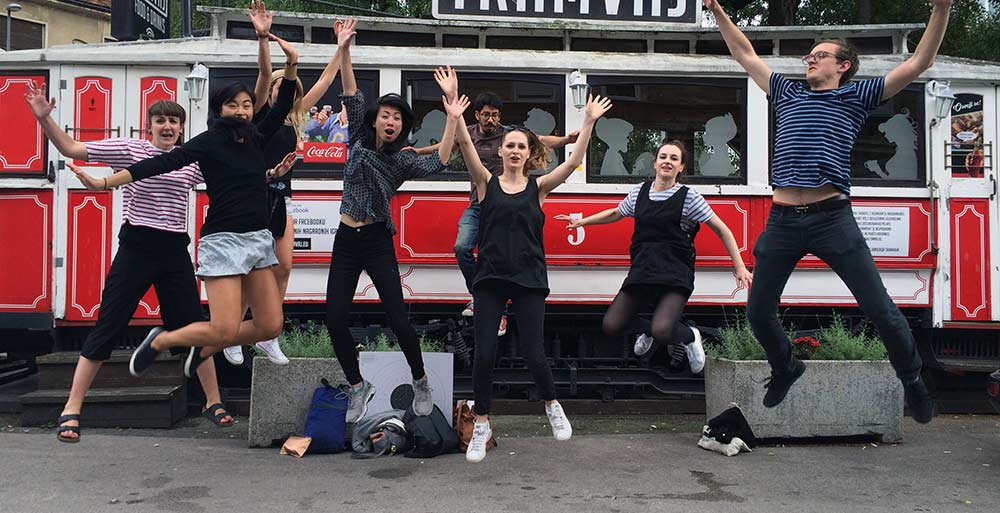 Just how do EDITED get different people working together, I hear you ask? Good question.
In Slovenia, we broke off into teams and wandered the city of Ljubljana completing hysterical tasks. Ever tried to get a bartender to boil an egg for you, or taken a selfie with 10+ strangers? Neither had the winners. The losers still haven't.
Seriously though, together, we're changing the way retailers work. Globally. And it feels f**king awesome.
The company retreat taught me that the best problem solving often happens when you're not sitting at your desk. I'm really grateful that, as a company, we recognize the importance of having time and space to think.
Communication
The most important qualities when building a successful team are open communication and honesty. It sounds obvious, but you really can work much more efficiently when everyone is on the same page!
Here, everyone is given a lot of responsibility from day one. It's important everyone knows why things happen and understands the big picture so they can make the best decisions. It's especially important when you're building something groundbreaking that's never been done before.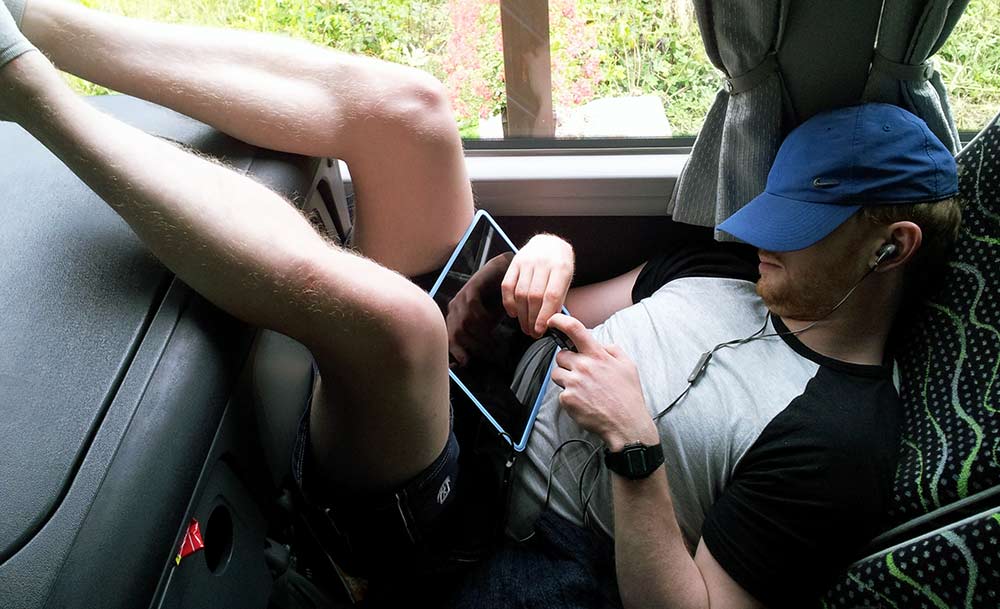 During the retreat, we spent a morning sharing company presentations. Teams like Customer Success, Engineering, and Product laid out their visions for the next 12 months. Understanding how decisions are made in each team is HUGE. Now, when I'm planning our report strategy, I can be sure to tie it into the company's big picture.
EDITED grew over those five days in Slovenia. And I don't just mean our bellies (SO. MUCH. FOOD.) All the time we spent working together, either through steering a dinghy through rapids, or cheering each other on as we delivered presentations, helped us to grow stronger as a team. Which, ultimately, helps us to build an immensely cool product.
So, here's to that goal and to a seriously awesome trip. It's been an incredible six years and I'm bursting with excitement over the ones to come!