The humble white shirt: on the one hand, a garment charged with symbolism, on the other, totally banal. An androgyny statement, an exercise in chic or a workday staple – it's a universal item with a cinematic career more notable than even the hardest working IMDb star. Our favorites from the big screen? Uma Thurman's gory but chic overdose as Mia in Pulp Fiction or Audrey Hepburn's dress shirt in Breakfast at Tiffany's. Styled with sleeping mask and a martini, it'll take you from bed to bar.
With a back-to-school feel in the air (even for those of who haven't worn uniform in years, or perhaps never did) there's no better time than September to check in on the retail progress of this classic.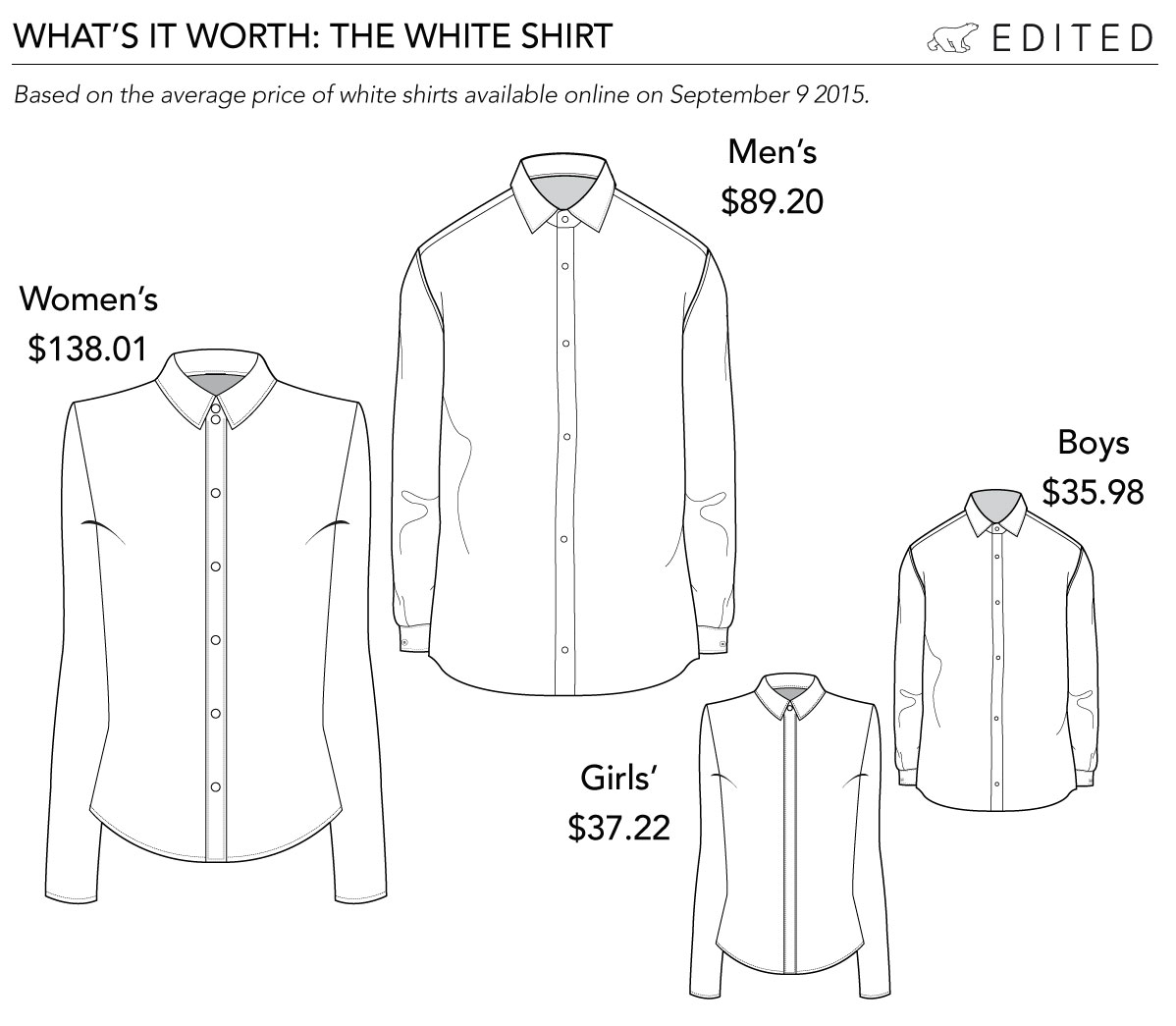 Things you should know about white shirts:
Women's white shirts on average are priced highest, at $138.01.
35% of white women's shirts are on the premium market and 34% in luxury. Just 3% are in the value market. This one's fancy.
33% of white shirts are currently on discount, but 24% of products have had their price increased.
The most stocked women's brands are: Equipment, ASOS, DSquared2, Forever 21 and Tommy Hilfiger.
The most stocked men's brands are: ASOS, Polo Ralph Lauren, Brooks Brothers, Next and Dolce & Gabbana.
July is busy for the white shirt, with the highest rate of new womenswear arrivals, with an increase of 46% from the previous month.
White shirts plateau in February, March and April. Numbers of new arrivals totally flatline – school is out for the white shirt, if not for its wearers.
The highest number of discounts happen in June, the highest number of arrivals in July and the highest rate of sell outs in August. Hell, it's almost like retail runs to some kind of formula(!). Hey, that's why we love data for this industry!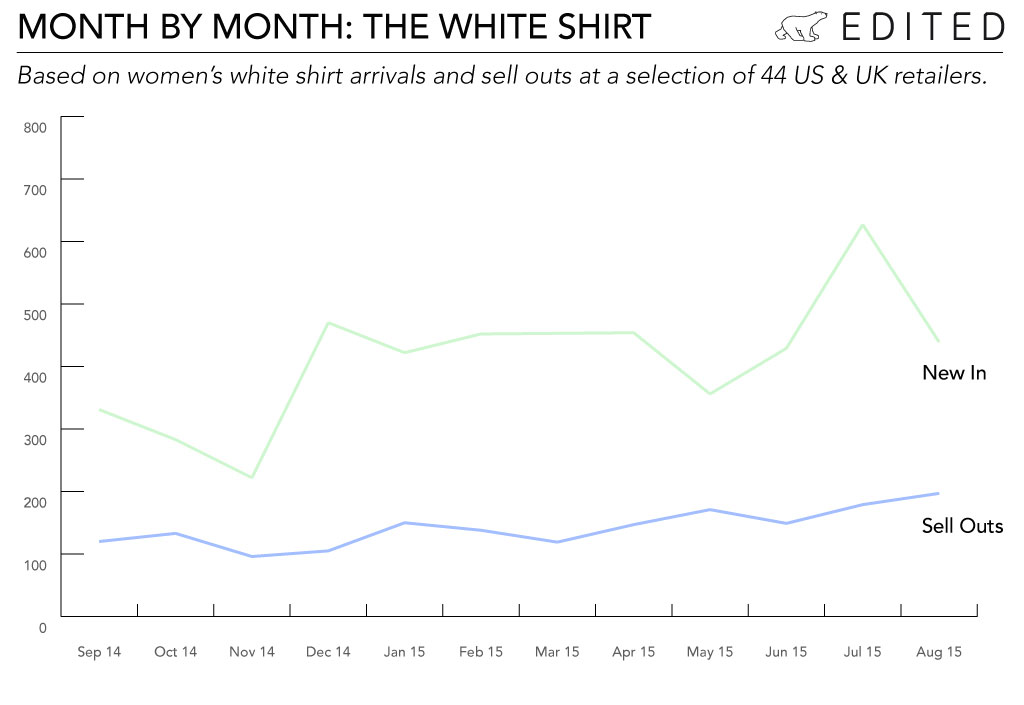 Selling like hotcakes:
Boyfriend shirts are going great guns in womenswear at Old Navy ($19.99), Gap ($29.99) and Boden ($88.00). A boxy, cropped shape ($59.99) sold out across four sizes within a month at Banana Republic in July. A longline shape ($23.08) has been restocked twice at H&M since the start of July, a utility shape ($38.50) has sold out across seven sizes for River Island since its arrival at end of July and dipped hem in sheer fabric has already been restocked at New Look ($27.70) since its July arrival. Meanwhile, over in luxury, J.W.Anderson's $377.28 gold buttoned affair is popular.
Well now you know: every day is a school day. Good luck in the new term!
Examples of white shirts in retailers' recent newsletters: