"There's always healthy debate."
As a group of invited retail experts brought their experience to bear on retail's most pressing issues at Monday's EDITIONS LDN, nothing so perfectly captured the spirit of the evening as that one short statement.
As it goes with any conversation worth having, what began as a discussion about one thing, the influence (or lack thereof) of the runway on retail, quickly expanded to include a series of peripheral topics that could just as well be called fashion retail's Top 40 contemporary hits.
As the designers and buyers and heads of buying departments moved through topics like the evolution of brick and mortar stores, the allure of trend pieces vs. timeless ones and the erosion of the traditional fashion calendar among others, two constants emerged: the need for balance and consideration in all things.
Dear key-takeaway lovers, this one's for you: at the crossroads of a changing industry, the rational yields nothing to the rash.
That and never forgetting the one great truth of retail: customer first, everything else second. Even if that means turning a deaf ear (or two) to the media's seasonal pageant of definite "must-haves."
"If a [runway] trend is appropriate and the fit is really flattering, we'll go for it, but we're not focused on them too much," said panelist and Director of Buying at Boden, Cathy Newnes-Smith. "If you're going to spend upwards of £200 on a jacket, you're not going to want to wear it for 2 to 3 months, you're going to want to wear it for 2 or 3 years."
Newnes-Smith, who said she understood the appeal of fast fashion retailers like Primark among young, fashion-aware, trend-hungry consumers with limited (read: teenage) means, told the audience at London's The Hoxton, Holborn that for Boden its first commitment was to quality, not trends. Adding that a chief consideration within that was a dedication to ethical practice.
"Is it going to be landfill in a year?" she asked rhetorically. "We make sure our products are going to be good for 7, 8 or more years. Every decision we make, we ask ourselves if we're doing the right thing."
Joined onstage by fellow panelists Chris Bonich, Director of Buying and Merchandising at Reiss, and Ben Andrew, Senior Menswear Buyer at Liberty, Newnes-Smith's opinions couldn't have been in better company.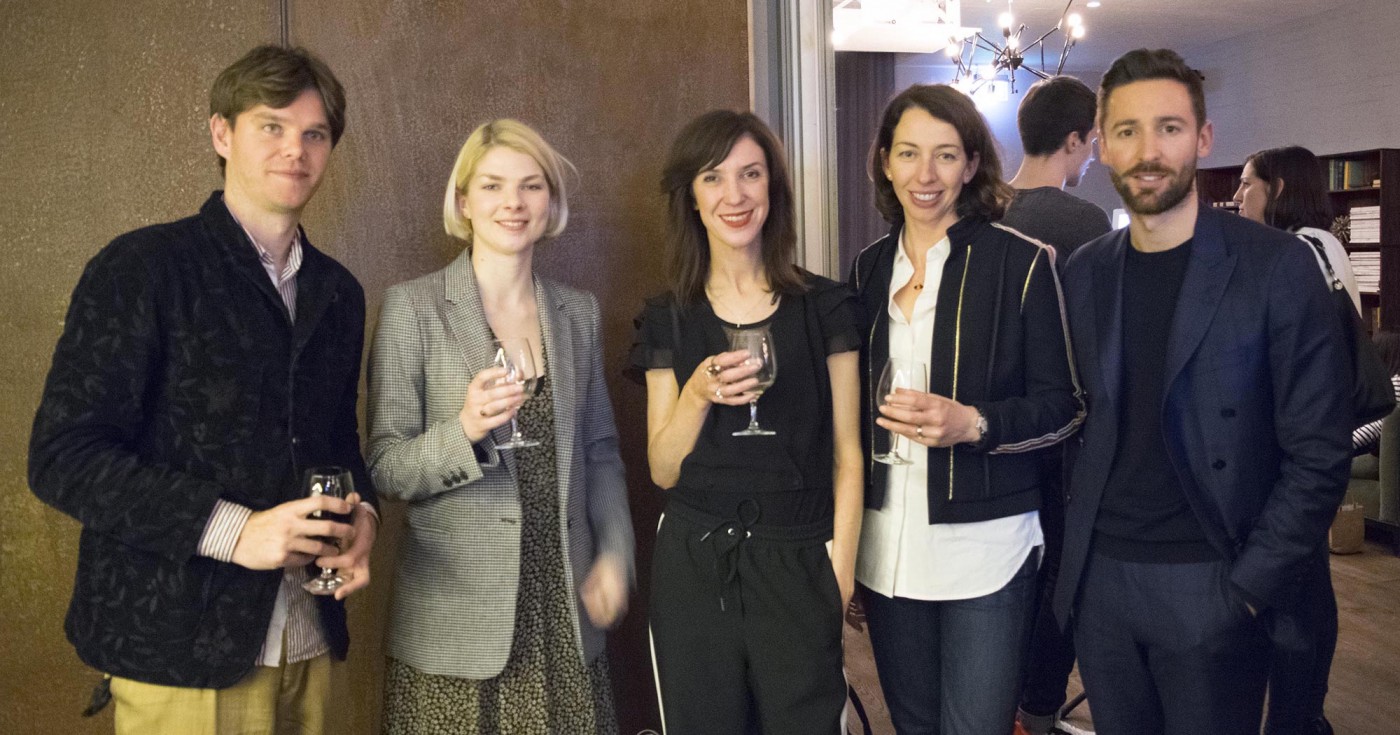 Bonich, who explained that Reiss' designers draw inspiration from their own tastes in literature, art and vintage long before they do the runway, said that building an assortment of timeless and unique investment pieces wasn't an exercise in "playing the safe game," but rather one that should merge the creative and commercial interests by encouraging collaboration between buying and design teams from the beginning.
"We tell our buyers to understand the concept from the beginning," said Bonich. "Then by the time the sample comes through, everyone is so completely bought into it."
And though Reiss' success internally has been good to the company, Bonich clearly wasn't interested in building walls. After all, staying relevant requires being part of outside world too, but on your own terms.
As that relates to the prevalent 'buy now, wear now' movement introduced by fast-fashion and gaining converts in some of fashion's highest offices, Bonich explained Reiss has adopted a 'hybrid' approach to the model, with quicker pieces supporting the timeless ones.
"If you don't tackle it, you'll get left behind," he said.
Fellow panelist Ben Andrew, a Senior Menswear buyer for the London-based luxury department store Liberty, a major stockist of top-tier design houses, said that as the new model applied to luxury brands, he wasn't sure how the brands would be able to pacify wholesale partners while "pushing their own agenda" in the long term.
"It's definitely got some legs, but it's still very niche," he said. "It's going to be a difficult balance."
After all, as our entire panel agreed, the brick and mortar store is far from in decline in the age of online shopping. And Liberty has the experience and reputation to push customer experience forward and use stores as a place to celebrate the passion for great design.
"We're going to bring more pop-up stores on the floor and offer more theatre in our store," Andrew said.
Speaking with Telegraph editor and moderator, Bethan Holt, earlier in the the evening Rebecca Vann Reicher, Head of Design at Evans offered a different perspective of the runway/retail relationship, one observed in the other direction.
Having directed the first ever 'curve' catwalk show during London Fashion Week September 2015 on behalf of Evans, she said that bringing the high street retailer to life on the runway gave it a chance to showcase a more elegant dimension and gave customers the chance to own something special and unique.
"I hope [plus size] women become more comfortable breaking the rules," she said.
All in all it was a great night. Thanks so much to all of our speakers and the audience that came out to listen, question and exchange ideas. If you want to hear everything that gets said at EDITIONS, there's only one way to do it: come join us! We'll be in NYC on April 27th and back in London on May 25th. So look out for more information coming soon. (Not to plug, but we might drop the invite on social media…)
As always, if you're interested in speaking at EDITIONS, get in touch! We've got a long list of great topics to discuss and are always looking for experienced buyers, merchandisers and designers to invite up on stage.