Today's beauty industry landscape is a far different place than it was ten years ago. The growth of direct-to-consumer beauty brands, enabled by social channels, email marketing and shoppable apps, has seen them bypass the beauty corporations.
D2C brands are owning the customer experience and cutting out the middleman, while the rise of influencer marketing has seen many brands do away with budgets for traditional advertising and instead employ hundreds of follower-heavy ambassadors do the work for them.
The rise of beauty and targeted price points
Brands are realizing that when tapped properly, the beauty sector can be a lucrative one. Using EDITED's retail data platform we found that UK H&M's offering of beauty products increased by an enormous 94.8% from 2018 to 2019, while Net-a-Porter's grew by 26%. Also, 'beauty' mentions in email newsletter and homepage communications by both beauty and non-beauty brands in the US increased by 58% from 2017 and 2018, while they rose by 24% in the UK.
The beauty industry is becoming increasingly dominated by millennials who are willing to spend on good quality products and this knowledge is utilized with targeted price points. For example, H&M, with its 15 to 30-year-old female target audience, sees cosmetic products enter at $1.90 for wet wipes and exit at $44.57 for a leather makeup bag. However, over at Net-a-Porter, the luxury fashion retailer with its 38-year-old average customer spending $27,700 annually on fashion, the outlook is different. The humble Charlotte Tilbury pencil sharpener makes up the entry price at $6.35 and Net-a-Porter luxury bag makes the exit price at a whopping $2,544.42. In it beholds Oribe gold lust shampoo and conditioner, Artis brushes and a variety of super creams and serums.
Transparency in pricing and distribution
Start-ups are getting ahead in a world that was once dominated by the big names. Better connectivity gives us access to small brands that create products catering to our niche needs–and better.
Transparency in pricing, distribution, manufacturing and ingredients has a lot to do with this and is proving a hit with millennial buyers.
Beauty Pie, the luxury makeup and skincare buyers club, is an example of a brand doing it differently. With a subscription, customers get a pricing breakdown for every product they sell, saving them money on luxury, science-backed ingredients. For example, the brand's Ultimate Anti-Aging Cream would cost $125 (£100), but by cutting out middlemen, celebrity marketing and retailer markups, members get it for $14 (£11.15).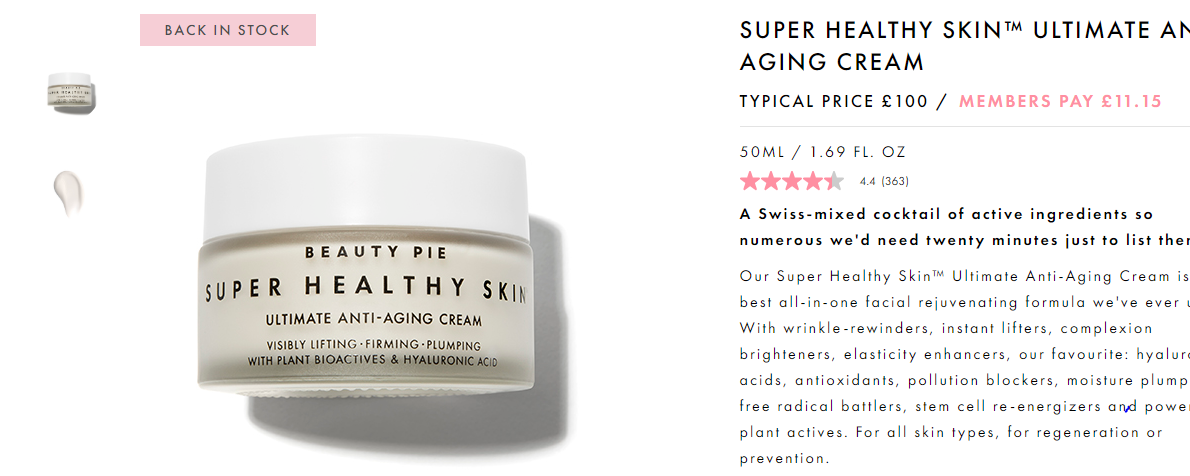 Cultural trends and a changing consumer mindset
Cultural trends have seen a shift in the way consumers shop, too. Transparency-minded consumers are far more savvy about what's going into our products: the shorter the ingredient list the better; vegan, non-toxic and cruelty-free products rule. While if the packaging isn't recyclable, they don't want to know. The result? No longer do consumers makeup bags look like something out of an Estée Lauder commercial, instead they're stuffed with Onomie, Make, and that Thai lip balm brand they discovered on Insta last month.
Sustainability in beauty
What goes on to our skin is one thing, how it's made is another. Sustainability is becoming increasingly important to transparency-minded customers who want to know where our products come from and how they are made. No longer can beauty giants get away with wheeling unsubstantiated claims as they once did, and brands are properly doing their research in respect for their wised-up customers.
The plastic-free movement has seen tangible changes already: Holland & Barrett recently stopped selling wet wipes in their stores. And the UK government banned the use of microbeads in products in 2018 and has banned cotton buds from 2020. Furthermore, customers are increasingly concerned about whether their beauty packaging is recyclable. Naturally, brands are tapping into their new, environmentally-aware customer. Liberty London recently sent out a 'Conscious beauty' edit in their newsletter featuring all-natural Herbivore and certified-organic Austin Austin products. It's a move that mimics dozens of other big beauty retailers.
Finally, with more vegans in the world than before, beauty brands are capitalising on the way of life, ridding their products of animal-derived products and ensuring cruelty-free methods. Cult Beauty recently shared their 'Vegan beauty' edit, and countless brands have been following suit.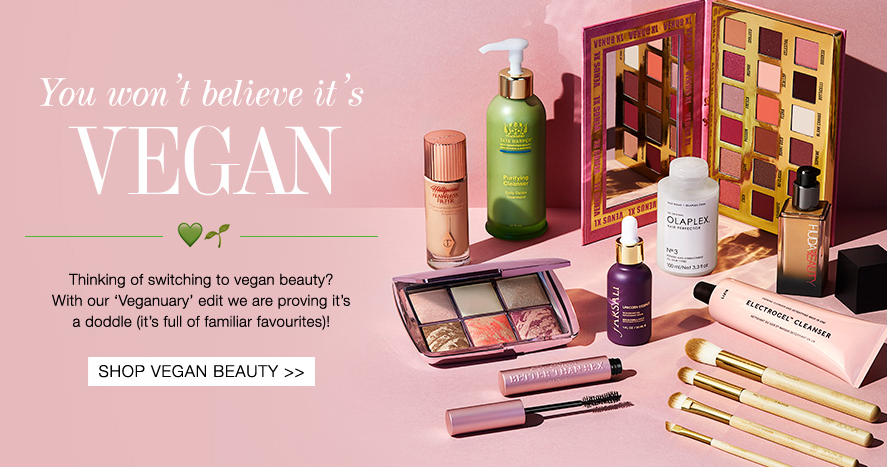 So, what's next?
There's a great consumer desire for transparency when it comes to beauty products. And so, the beauty industry is seeing a greater regulatory crackdown amidst increased "greenwashing" across the sector, this is where brands claim their products are natural or organic when in fact, they are not. The Personal Care Product Safety Act was introduced in May 2017 to give the FDA more power to regulate ingredients and ban toxins in cosmetics and personal care products. Having these regulations in place will force beauty brands to rethink their approach to 'natural' cosmetic formulations.
Like this beauty analysis article? Sign up to our weekly Insider Briefing to receive the latest industry news and exclusive market analysis.
* Beauty industry valued at $532bn as per Reuters
Ciara Sheppard, contributor
Want to know more about how EDITED can help your business?
Request a live demo with one of our product specialists.
GET A DEMO →