This is our first post in a series on new features that have been released in Q1 2015 on EDITD.
Keeping on top of how products are dropping in the market and going on discount over time is tough, and it's really hard to be precise.
Our customers have been asking us how they can overlay their discounting cycles, new product cycles and sell-through rates over their competitors'. We thought a couple of great ways to show this over time would be on a calendar, or to chart it – just like you'd see a stock chart on a finance website.
So, we did both. And I'm excited to introduce you to our new History view.
History view – a way to analyze the fashion market over time
For over 60,000 brands, dating right back to 2012, we have coverage of every product they've dropped, discounted or sold out of – all visible on an easy to use calendar or chart. It's super simple to compare retailers, as well as compare different activities (like new drops versus discounts) inside one retailer or brand.
When you open history view, we show you the calendar first: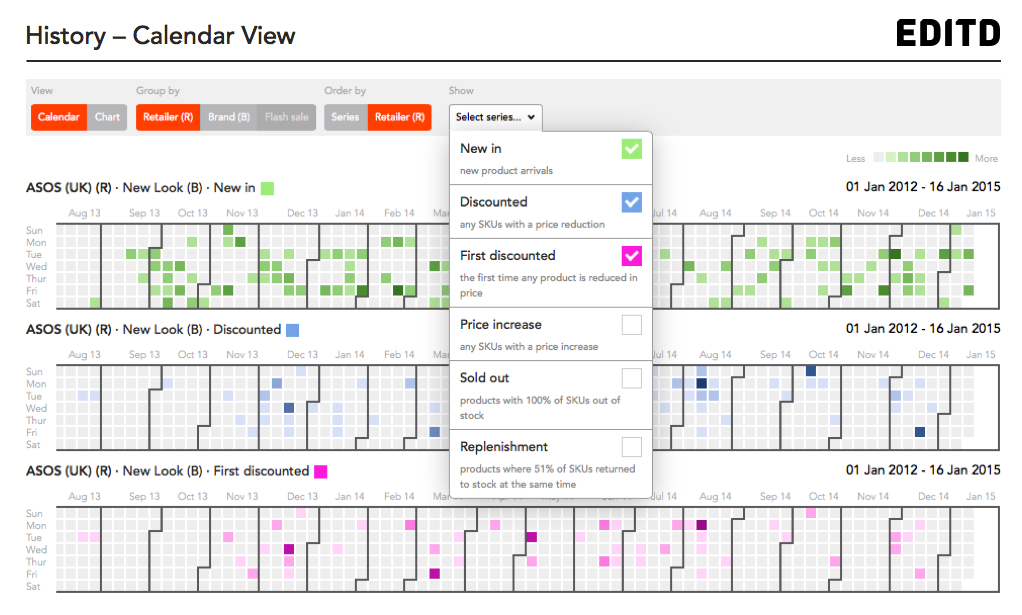 And then there's the chart view
When you click on 'Chart', you get a line chart with a zoom feature instead of the calendar. You can overlay charts, and you can zoom into different parts of the chart just by dragging. And when you hover, you can see what the exact product counts are on each day.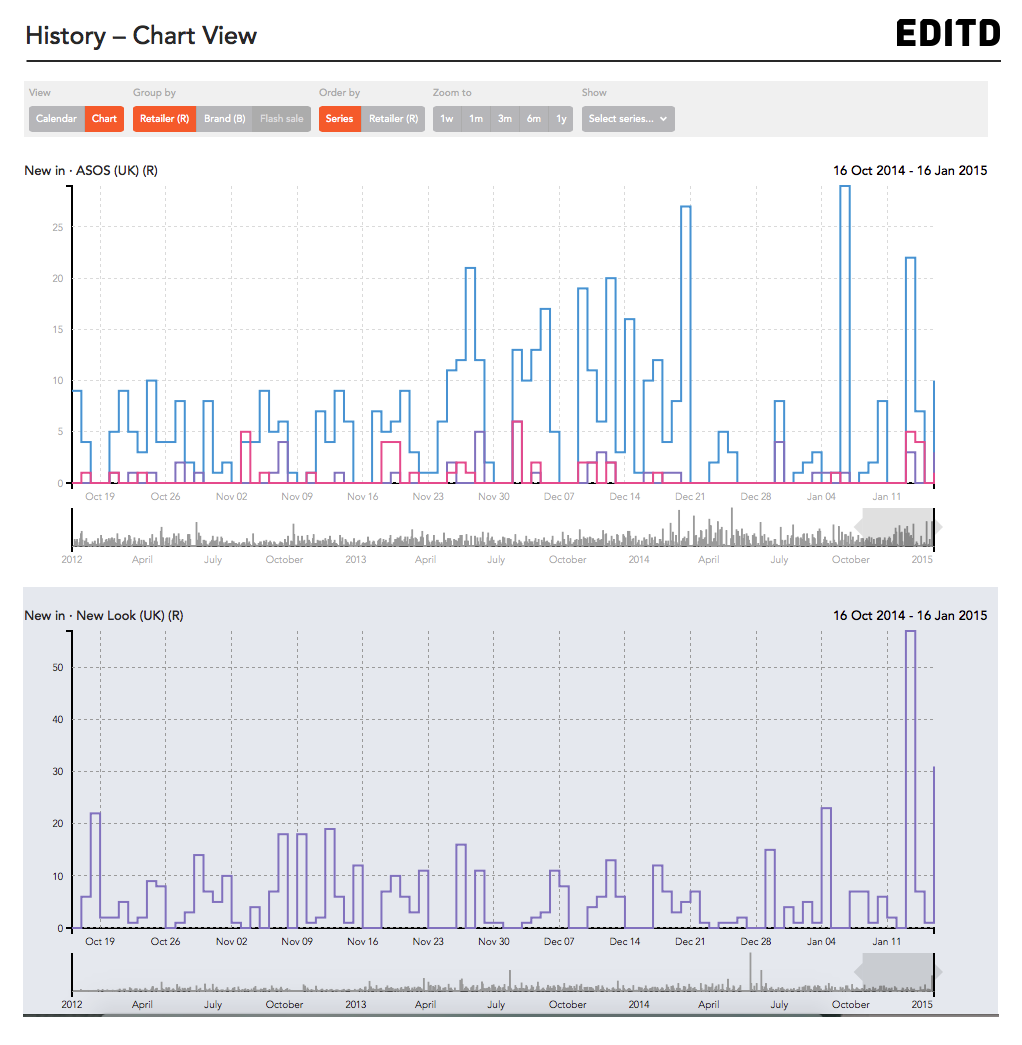 Why History view helps
History view means you can consider your position over time. It's easy to see how pricing, new products or discounting has changed the market for your company, or your competitors. You can even see peak cycles in different markets, different product categories, different brands, or even for different tiers or colors of products.
This new feature is huge. It's invaluable, and already making a difference at our customers, from the smallest to the largest. And it's also a lot of fun!
There's even more updates to be explored, so if you're an EDITD customer, log in and check out all of the new features!
[editd-banner image="https://edited.com//wp-content/uploads/2022/09/History_calendar-view.png" header="Want to know more about how History view can help your business?"]Request a live demo with one of our product specialists.[/editd-banner]