This week we've been celebrating assortment planners – the industry's unsung heroes. Their complex work is made all the more effective with a data-led approach.
So we made tools to help every assortment planner be more data-minded, regardless of whether you have access to our software. Make sure to check out the first and second parts in this series if you haven't already.
At the end of part two we'd discussed how to identify growth areas in your current assortment and how to benchmark your product lines.
We then outlined a fact-based approach to selecting trends and delved into price strategy. Next, we need to talk about timing.
Looking back to plan the future
When working out the timing of next season's assortment, historic data comes in in a couple of really valuable ways.
Firstly, you can discover when your market introduces specific product or increases the newness within categories. Can you introduce new outerwear lines a week earlier than the timing of your competitor each season, or avoid launching in the week when the biggest player drops 3,000 knitwear styles?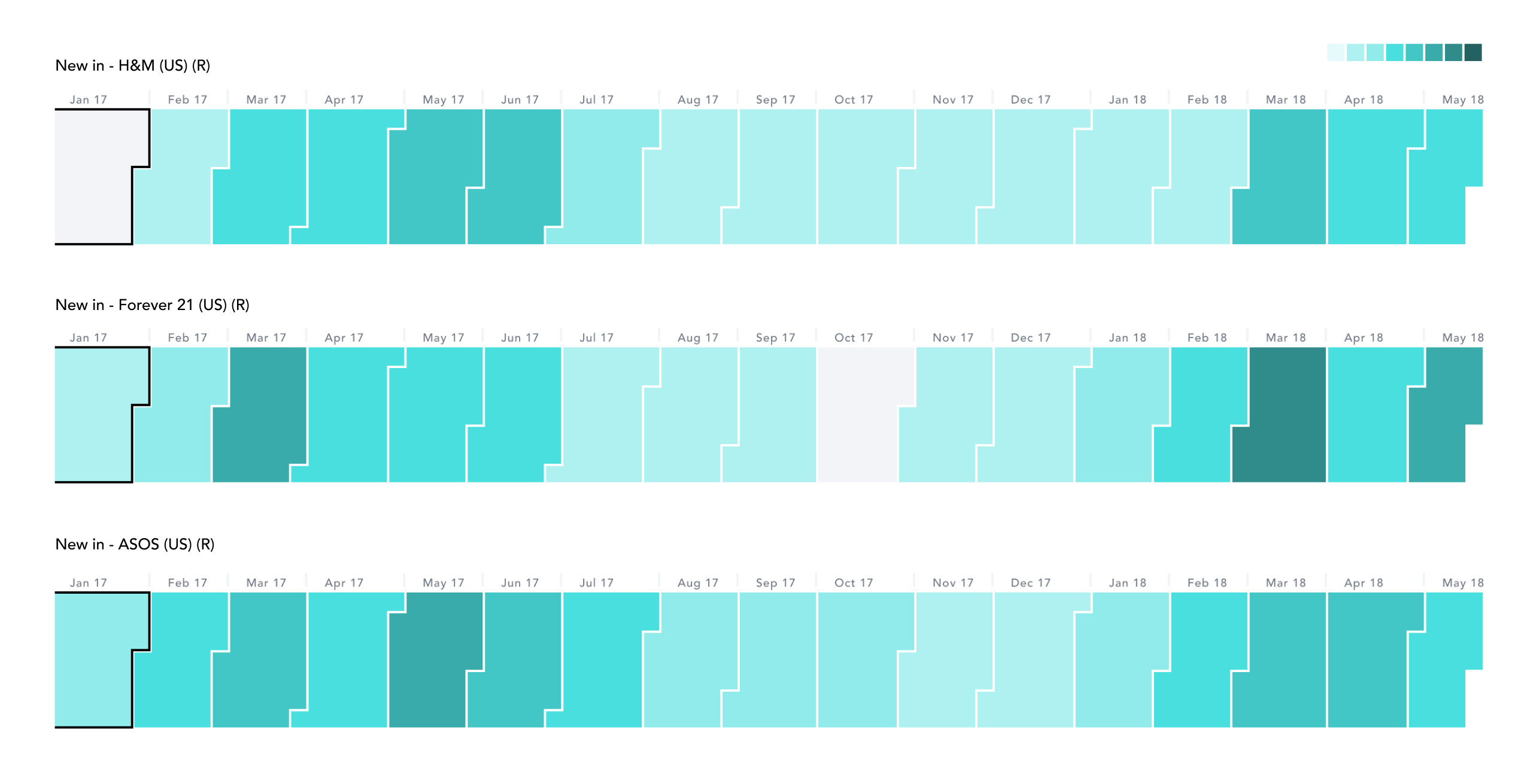 Next you'll be figuring out product arrivals around key events in the calendar, like vacation shop, Valentine's or back-to-school.
This is when you can dip into the archive of visual merchandising to understand when other retailers launch their event offering. Compare when and how the season kicks off in retailers newsletters, or when certain categories feature on their homepages.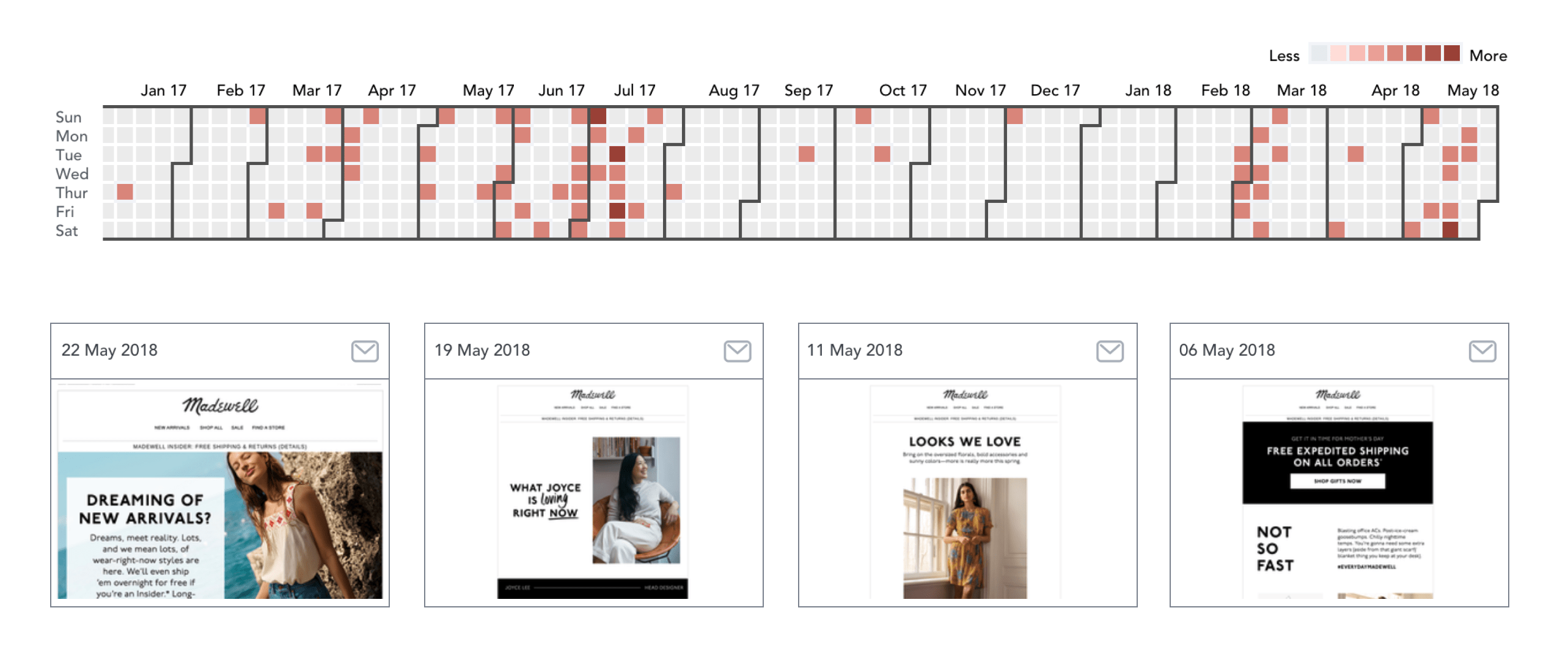 What shifts can you make to your own timing that are going to put you in a stronger position?
We made a downloadable checklist to get you through your next assortment planning phase. And, we're betting that if you have any of those assortment planner traits you're crazy about checking things off a list!

Congratulations, now that product, price and timing are figured out, you can sit back and relax…
…For about four minutes, before you have to get on with allocation and segmentation! There's no rest for the planner.
Traits of a great assortment planner
Maybe you found this series as you're considering becoming an assortment planner. Or maybe you're honing your skills to become the best assortment planner in the business. Either way, it's likely that you're a rather valuable combination of the following characteristics.
You're highly adaptable – you'll have everything planned out perfectly and then your director will decide last minute that you're dropping a brand.
You're decisive – you're good at making fast decisions because dithering means you risk missing a trend. That includes choosing from the dessert menu.
You're detail orientated – not afraid to get granular, you're able to sift through the nitty gritty while keeping the bigger picture in mind.
You're good at juggling relationships – buyers, vendors, multiple Bumble dates…
Talking of dates, you're a human calendar – time travel is very real for you, as you seamless shift between last season, last year and next season, while keeping one eye on this week.
You're more curious than the cat – when something doesn't work you'll go to any ends to find out why. You're a lifetime learner!
How to be data-forward when you don't (yet!) have EDITED access
Maybe you work at a retailer that doesn't have EDITED. Look, we aren't going to hold that against you. But you probably still want to take a more data-led approach to planning, without being able to use our software.
Good news is that our team of retail strategists, many of whom have been planners before joining us, have a few ideas!
EDITED account manager Meghan Waltimire says when she was a planner at Macy's, she got kudos for using Google Trends to check brand demand in specific regions. "I used spikes in search terms to help plan which stores to send higher quantities of my brands to. It's such an easy, and free, metric to play with – people just don't think to check it out!"
Before Ashmita Taneja, one of our retail strategists, had access to EDITED in her role as Senior Business Analyst at Target, she would perform online counts to understand how competitors broke out their categories.
Ashmita says she'd "go into site categories and see how many SKUs were available at that point in time, versus what we were doing. It's not a perfect metric, but easier than trying to gauge assortment breakdown in store."
Thankfully now EDITED automates that entire process, archiving all data historically and updating in real-time without the risk of human error.
Julia Cancro, one of our business development managers, tested out her data-savvy on social media metrics when she was a merchant at Victoria's Secret.
"I kept a spreadsheet with a bunch of brands' social followings in." Using Instagram, Julia would "update it at the start of each new season to see how much their influence had grown and to understand where we may be losing business."
See, data is pretty cool! It ensures research is meaningful, past performance is understood thoroughly and pricing is strategic. We think it's vital to successful retail today – and so do our customers.

Originally written by katie, edited by kayla.
Want to know more about how EDITED can help your business?
Request a live demo with one of our product specialists.