The first week of Fall 2015's shows came to a close in New York last night, and so did our analysis. We've just published our New York Fashion Week Fall 2015 round-up report, free to download right here. In it, you'll discover the biggest shapes, themes, colors, prints and details for next season, based upon commercial and consumer data. Find out which designers were the week's most talked about, and how designers have responded to the frozen New York streets.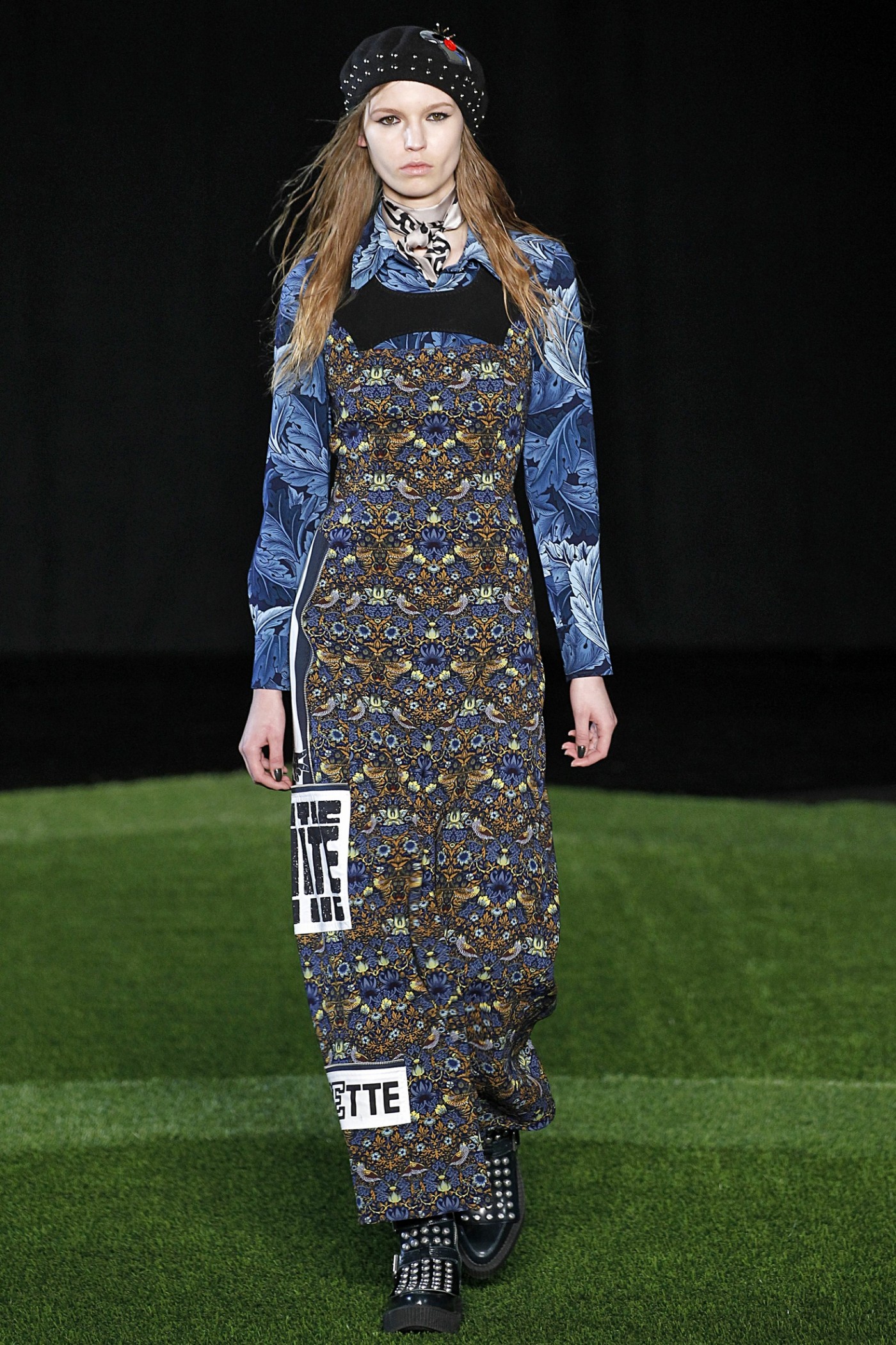 So let's take a look at the New York Fashion Week's key trends and takeaways, more of which you'll discover in the report.
1. Designer Wars
Discover whose brand of androgynous sports-military landed him the week's most talked-about designer. It's pretty Yeezy to guess. And who came in the second spot, with their potentially more deserving collection of tweed, furs and shimmering sequins.
2. The Palette Grows Up
Fall 2015's color palette made a dramatic turnaround from the last two seasons, where brights had become commonplace regardless of the winter. This week New York has presented a more measured palette of earthy shades in khaki, taupe and camel, with the occasional hit of bold red or deep burgundy and lashings of gray and black. In the report, our colorwheel shows the exact weighting designers gave each color across the week – using technology to visualise the key color trends for the new season.
3. 70s Salute
It's back to the 1970s for Fall, with New York designers referencing Patti Smith, Diane Keaton, Ali McGraw, and even Joanna Lumley. There was elegant, but louche workwear, with tailored flared pants and turtleneck knits, as well as shimmering dresses and maxis ready for the disco dance floor. In the New York Fashion Week Fall 2015 report, we pinpoint the best routes to lead the 70s from their SS15 success, and forward into a new season.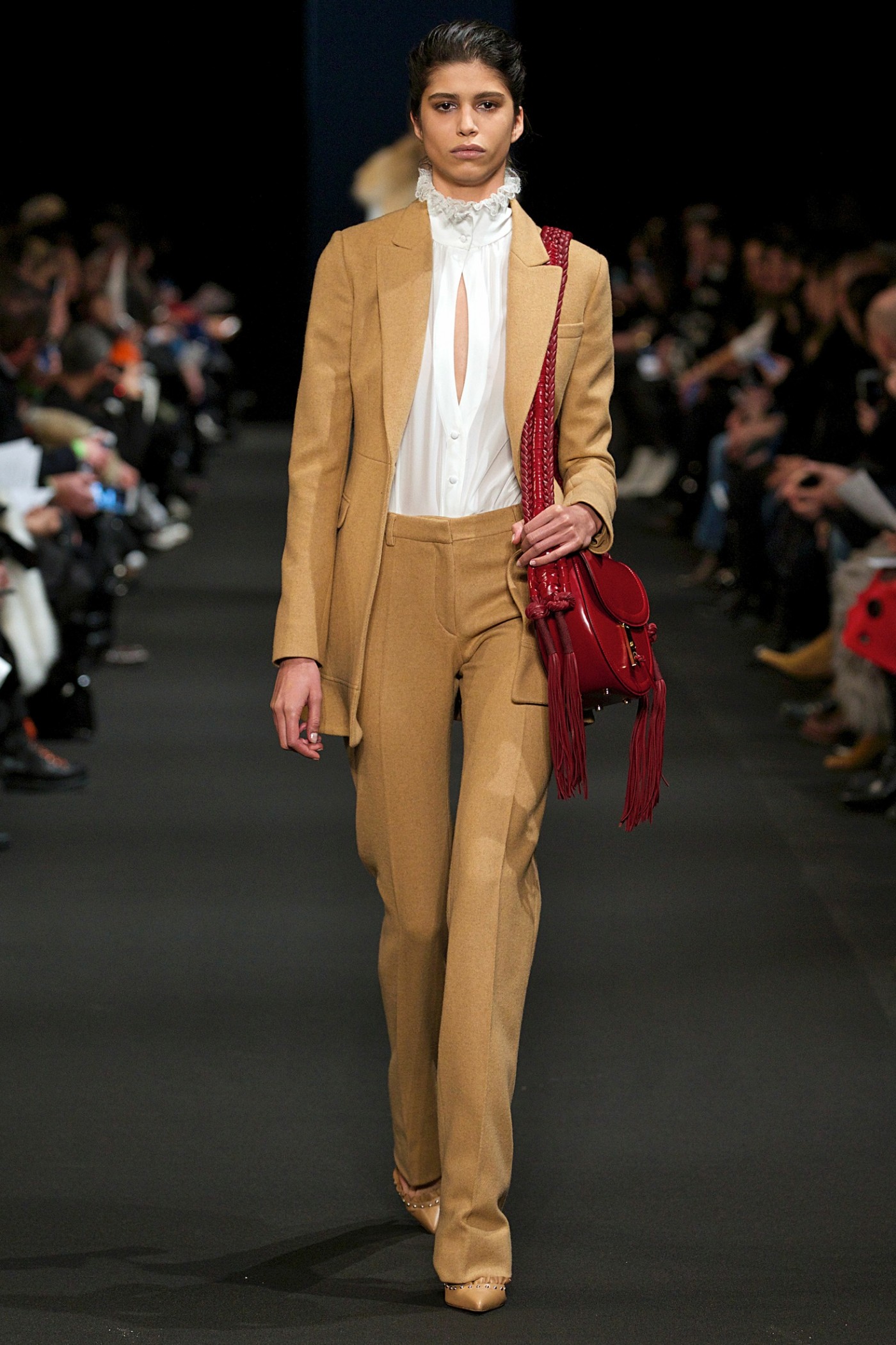 4. Caped Crusaders
New York's designers brought the Arctic conditions of Manhattan's streets onto the runway, with collection after collection offering sumptuous-looking winter coats, woolies and other warmers. There were endless furs, used in coats, jackets and stoles, but the real newness to refresh retailers' assortments comes from the cape. In tweeds, shearling, wool and leather, capes were seen at Tommy Hilfiger, Ralph Lauren and Lacoste to name just a few. These will be key items for styling and work brilliantly with the season trend of layering.
5. Fringing
It's almost as if designers anticipated how well their tasselled, fringed and shaggy collections would perform on the iPhone 6's new slow mo videos – which were passionately uploaded by devoted show attendees. Fringing was seen trimming boots at Rebecca Minkoff, forming skirts at BCBG and on bags and shawls at Ralph Lauren. Fringing is also a great way to get products to stand out online, plus it offers fantastic movement when tried on – a double win regardless of shopper!
Read much more from New York's show, with your free download!
[editd-banner type="no-shadow" image="https://edited.com/blog/wp-content/uploads/2015/02/nyfw-fall2015.png" header="Free Report: The top trends from New York Fashion Week — Fall 2015″ btn_link="https://edited.com/lp/fall15-nyfw-report/" btn_text="Download your free copy today →"]Learn about key colors, fabrics and shapes with the biggest potential for retailers in the coming season.[/editd-banner]