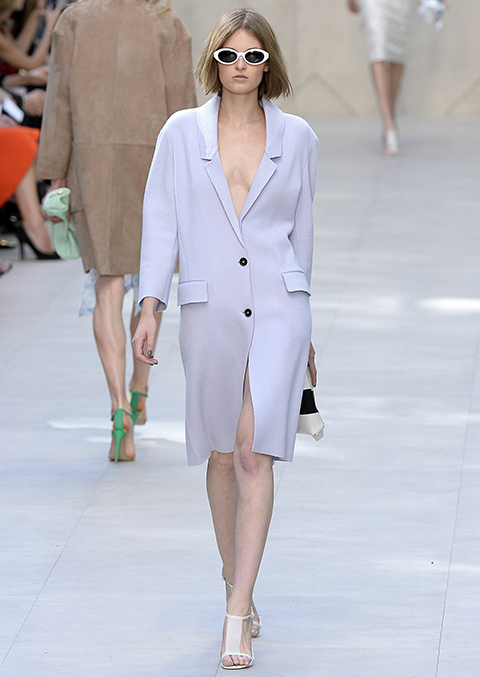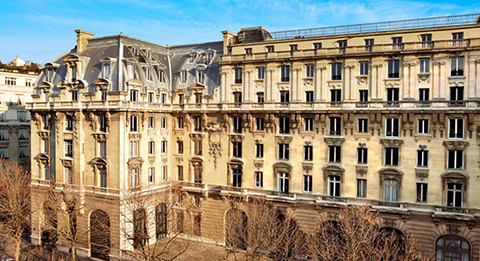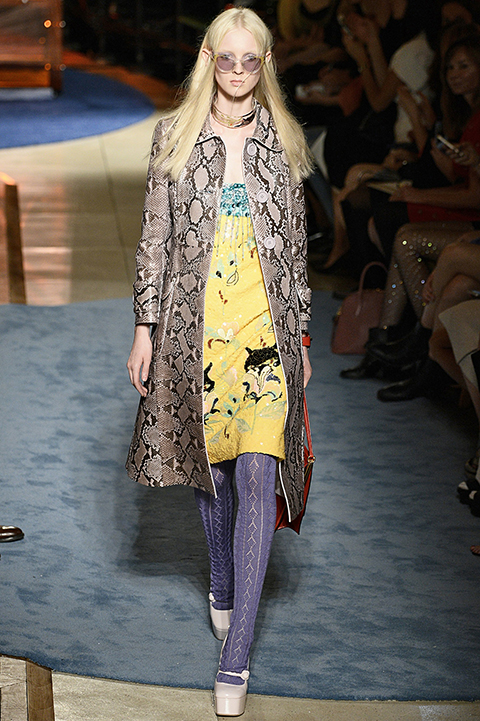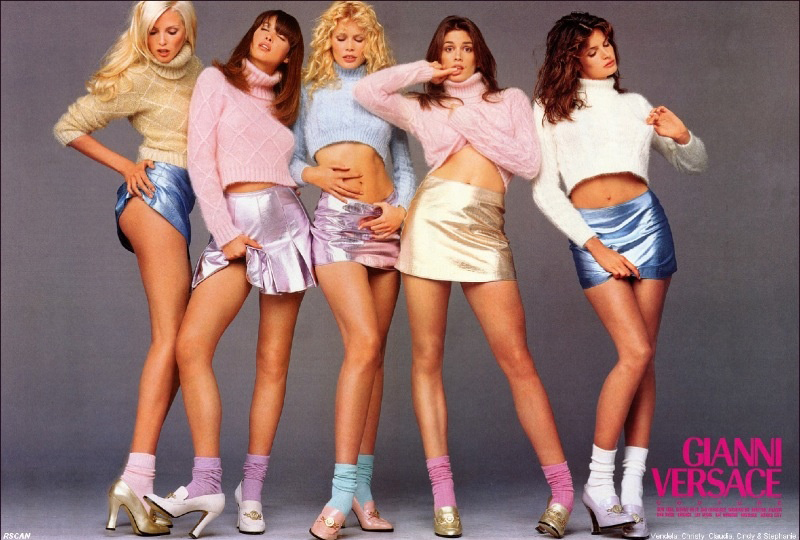 As we head into another fast-paced year in the apparel industry, we give you a head start with our top 10 insights for the 12 months ahead. Here are the ten things shaping the fashion landscape in 2014, bound for commercial success and soon to be taking up column inches.
1. 2014′s colour palette speaks pastels
We were surprised when the Pantone Colour Institute announced their colour of the year to be 'Radiant Orchid'. It wasn't something we'd seen on the catwalks and it's a shade that sees widespread discounting. Instead, pitched for real, measurable commercial success are the colours we've seen in force on the SS14 runways, from globally influential designers: the pastels at Christopher Kane, Burberry and Miu Miu. Be it spearmint from DKNY and Zac Posen, powder pinks at Dior and Antonio Marras, lemon sherbet at Balmain and Jil Sander or soft lavender at Burberry and Chanel: the software that powers our colourwheels agrees that pastels are hits for 2014.
2. Competitive sales
An increasing e-commerce landscape means the drive to get consumers in front of sales stock is more competitive than ever before. Flash sales, once reserved for high end stock or electrical goods, are this year on the verge of sweeping the breadth of the apparel industry. While there are retailers who make timed sales the core of their business model (Gilt Groupe, Groupon), mainstream retailers are getting in on the act. Neiman Marcus lead the pack in timed sales, with their "Midday Dash" promotions every one or two days. Nasty Gal, Missguided and Topshop are all now using the tactic to create an element of panic – a valuable tool in a crowded market.
3. Destination: Paris
Not only is Paris Lonely Planet's city of 2014, it also ranks as QS's top student city of the year. With more eyeballs on Paris over the next 12 months, The Peninsula Paris have timed their August 2014 opening on Avenue Kléber well. Doing luxury fashion better than any other city, the world will be watching when Nicolas Ghesquière makes his Louis Vuitton debut in February and J W Anderson makes a start at Loewe. We might expect North American brands will be added to those eyeing up a flagship on the city of love's streets.
4. Power of prints
Retailers are no longer simply using online to market their existing products, they're designing with online in mind. Prints are a critical merchandising tool in e-tail – visually engaging and can be used to add interest to tried and tested products which the retailer knows fit. We expect to see retailers take greater confidence in their prints during 2014, with snakeskin coming to the fore for SS14. It was backed by Michael Kors and Prada on the SS14 runway, sold well in the build up to Christmas 2013 and has continued to arrive into store at full price since the holidays.
5. World Cup
The World Cup will be an unavoidable influence on the apparel industry in 2014. Hosted by Brazil, the event kicks off in June, meaning not only a good summer of sales for the sports industry, but adding yet more momentum to the sports luxe theme which is now a staple. Sweatshirts and slogan tees will retain their popularity through the year, becoming increasingly decorative in a bid to stand out. The South American influence of the event will drive a bright sportswear palette and a carnival theme. Menswear will take a looser and longer line sports fit – noticed by our analysts in new arrivals of shorts.
6. Wearable technology
The potential in the wearable tech industry will explode in 2014. Burberry's Angela Ahrendts move to Apple sent out a signal to the technology, apparel and accessories industries that things are about to get real. Sure, Fleetwood Mac may have been using a wearable drum kit nearly 30 years ago, but things are on the cusp of getting a whole lot more useful.
While the focus will initially be on accessories – taking the lead from Google Glass and Apple's rumoured watch – the increased acceptance of tech in fashion will see retailers strive towards developments in technological fabrics and lifestyle appropriate clothing. Expect to see even value retailers getting in on the act, taking Uniqlo as their exemplary role model.
7. Fashion and art world collision
In an act of rebellion against the mass of 'celeb' collaborations, savvy brands and retailers will pair up with the art world in order to differentiate credibly. It's a trend being set by the likes of & Other Stories and COS on the high street and some of the biggest players in the luxury industry got involved for SS14, with Jil Sander, Chanel and Prada all pairing with artists or getting painterly in their prints. The V&A's Italian Fashion exhibition will open this year, further ramping the profile of the fashion and art collision.
8. Fantastical films
The list of 2014 film releases reads like a 8 year old boy's wishlist: Godzilla, Teenage Mutant Ninja Turtles, Transformers: Age of Distinction, The Lego Movie, Planet of the Apes, Captain America – all released in the next 12 months. Add in the much-anticipated return of Game of Thrones and the year is jam-packed with action, fantasy and superheros. This will have a big impact on childrenswear, and not just licensed product, but we expect it to also influence men's and women's wear prints and styling as we seek some escape from the norm.
9. Blurring of seasons
For many in the Northern Hemisphere, winter weather has barely begun, and yet spring collections are already being peddled by retailers. It's a confusing landscape for the consumer, and we expect 2014 to tackle this head-on, with increased blurring of seasonal divides and greater influence on hardworking, trans-seasonal pieces. The SS14 collections were noted for being wintery in tone, but this is just the beginning of the ditching of the season-bound rules.
10. Decade: 90s
Rather than dwindling, the 90s influence will grow in 2014. With the high street becoming increasingly skilled in luxe-looking prints and textures, the luxury market flaunt their difference through well-cut simplicity. The 90s is the decade they will pillage for inspiration – but it's a light-hearted, clean and bright Millennial take rather than the moody grunge we've seen in recent seasons. Wide trouser shapes, loose cuts, lustrous surfaces, metallics, cami straps and velvet will all pair with the year's pastel palette, creating commercial hits.
We'll be with you throughout the year, providing insight and analysis on every move the apparel industry makes. Never miss a story by signing up to our Insider Briefing newsletter now.
Want to know more about how EDITD can help your business?
Request a live demo with one of our product specialists.