There's no disputing that active is still a thing. Just take a look around you right now – even though you're unlikely to be reading this at a gym, there's a high chance you're close to a pair of leggings or sneakers.
However, if retail wants to continue to benefit from this lifestyle shift, there are some things it's got to address. Here they are in five simple charts.
1. Timing needs an iron
Activewear new arrivals need to land seamlessly year-round. Currently there are peaks around Back-to-School and January's resolutions and troughs between. If the active market wants customers to shop the category like normal apparel, these dips need ironing out.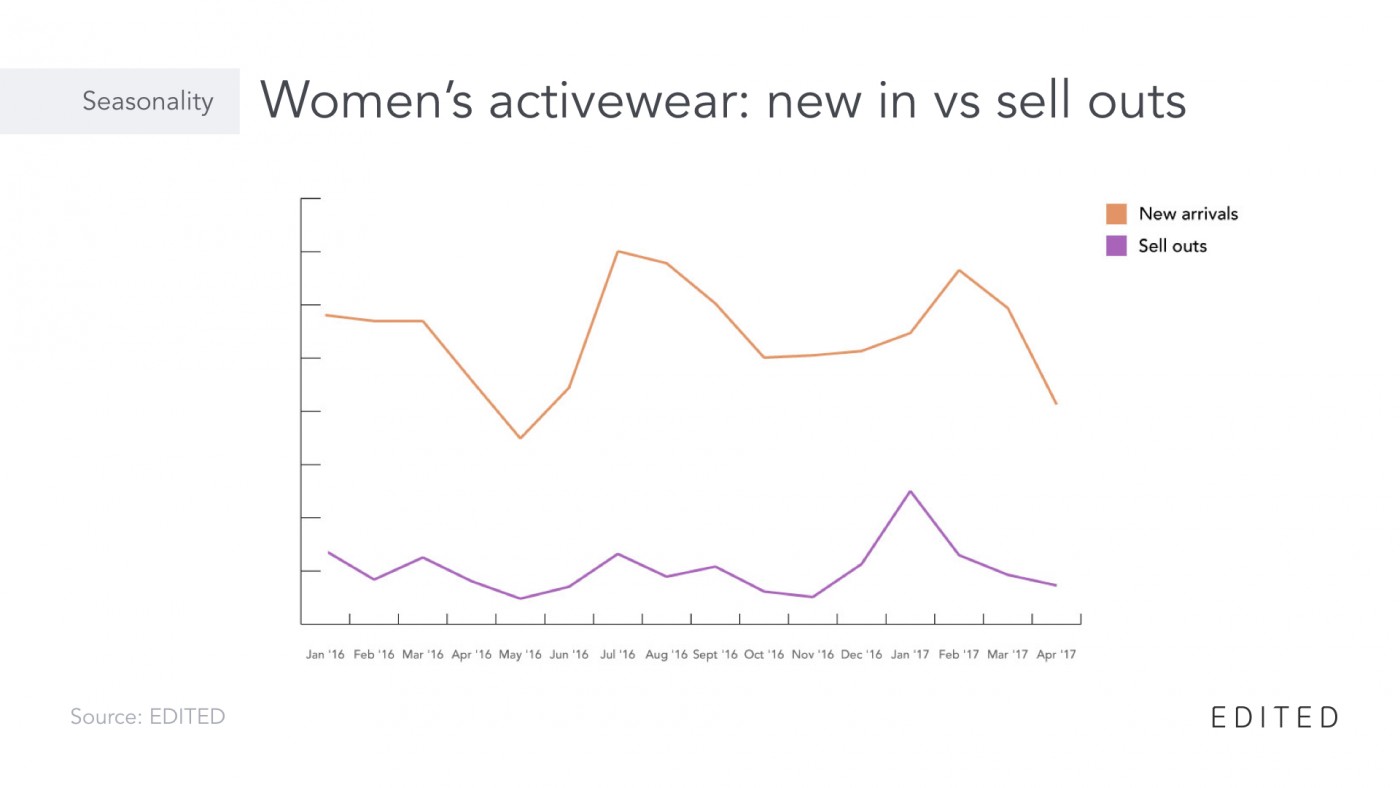 2. Product needs to align with fashion
In order to serve new product year-round, and to entice consumers to add to their super durable activewear wardrobe, the industry needs more trend.
It needs to sit alongside fashion apparel without such a clear divide. Active can be limited in trend scope by the long lead times of the manufacture of technical fabrics.
However, print trends move a little more slowly, so this would be a great way for the market to imbue an active offering with a touch of fashion. The chart below shows the current disconnect between active and non-active print balance.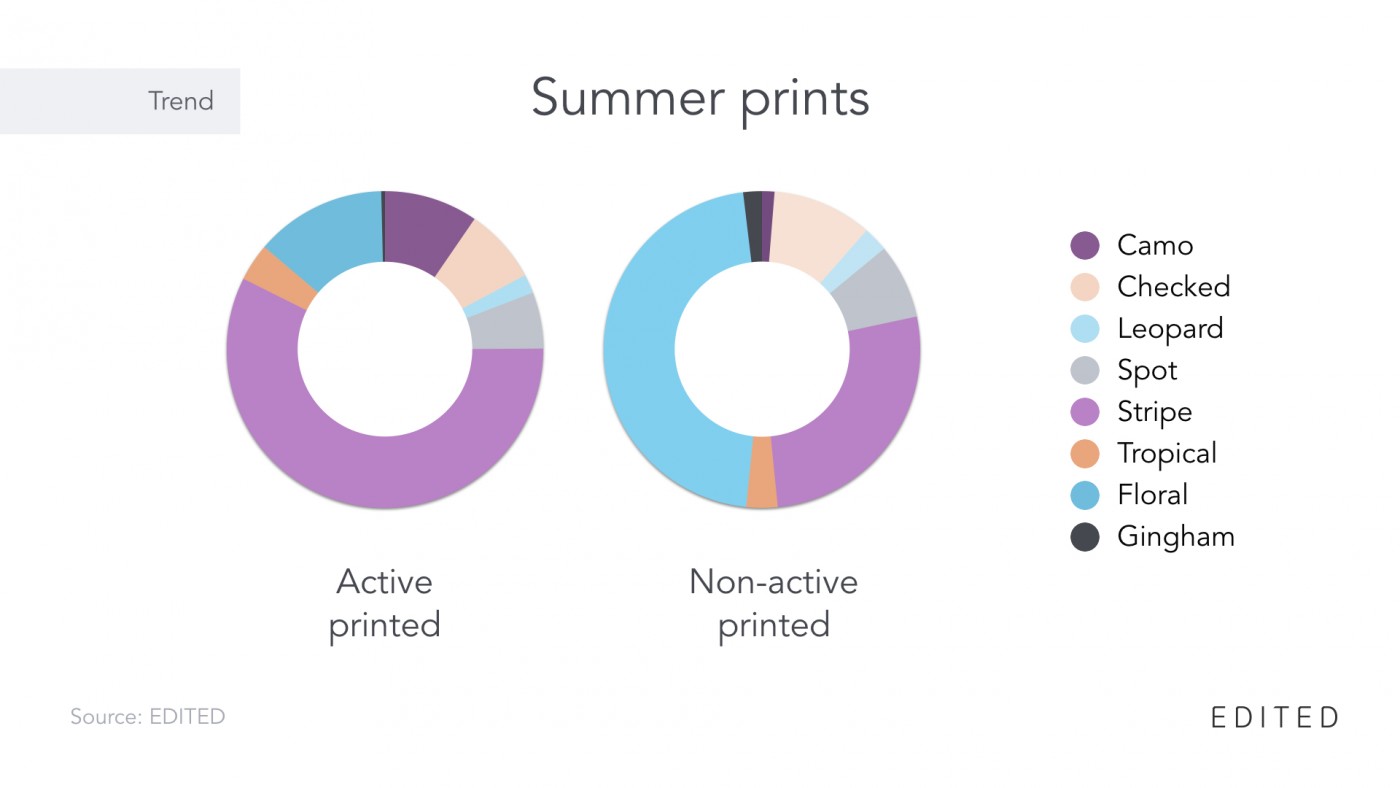 3. We need more color!
Please, activewear retailers, stop forcing women to wear odd shades of purple and pink that they never normally wear! Instead, introduce more colors that play into seasonality.
You can see below the lack of difference between summer and winter activewear. That needs addressing – we have different demands from our activewear in winter – color should distinguish this.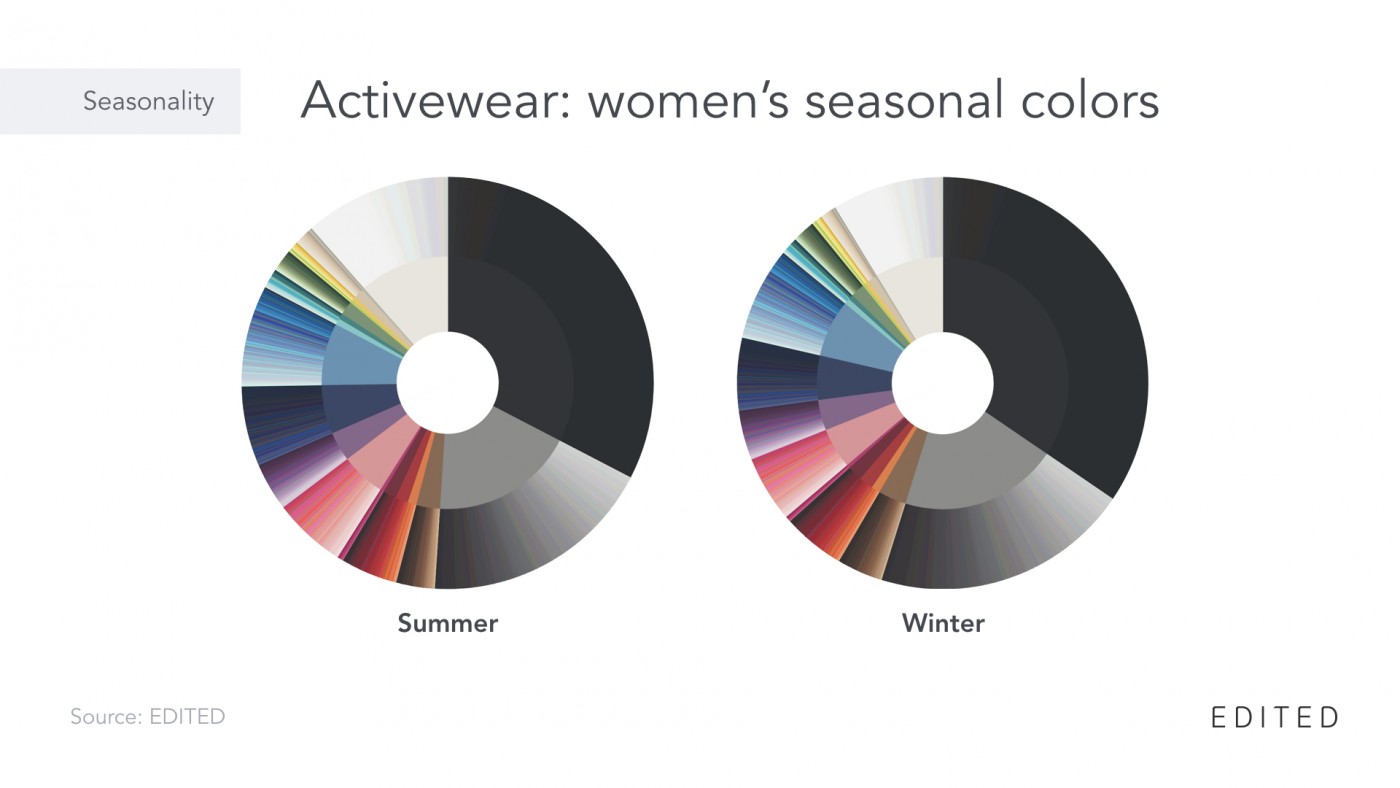 4. Active needs a wider assortment
In order to really harness the fact that consumers are becoming more active across all facets of their lives, the market needs a broader range of products.
The chart below highlights the areas that activewear needs to mature. In apparel, activewear brands tend to only offer up 20-30% of their assortment to categories outside of tops, bottoms and footwear.
There's a huge opportunity to further develop the technical properties of outerwear, underwear, sleep and swim.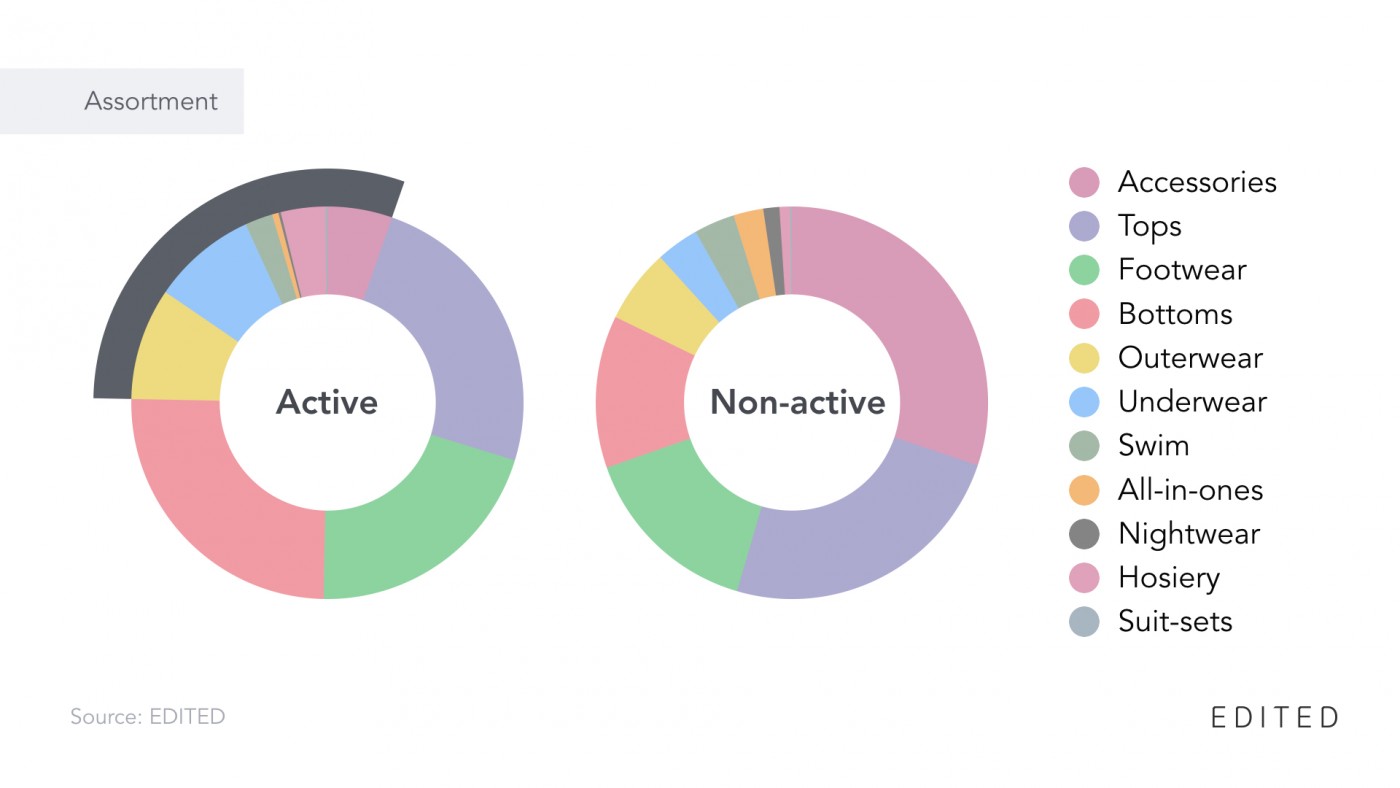 5. Activewear needs to grow out its price architecture
When activewear breaks out of its core categories, it will fix the problem highlighted in the chart below – that 82% of women's activewear currently on the market is priced beneath $100.
That compares to 53% of non-active apparel. With function being prioritized across a huge range of shoppers, activewear needs to reflect the range of budgets out there. There's real potential to access a premium area of the consumers' mind (and budget), reflecting the current social positivity around being active.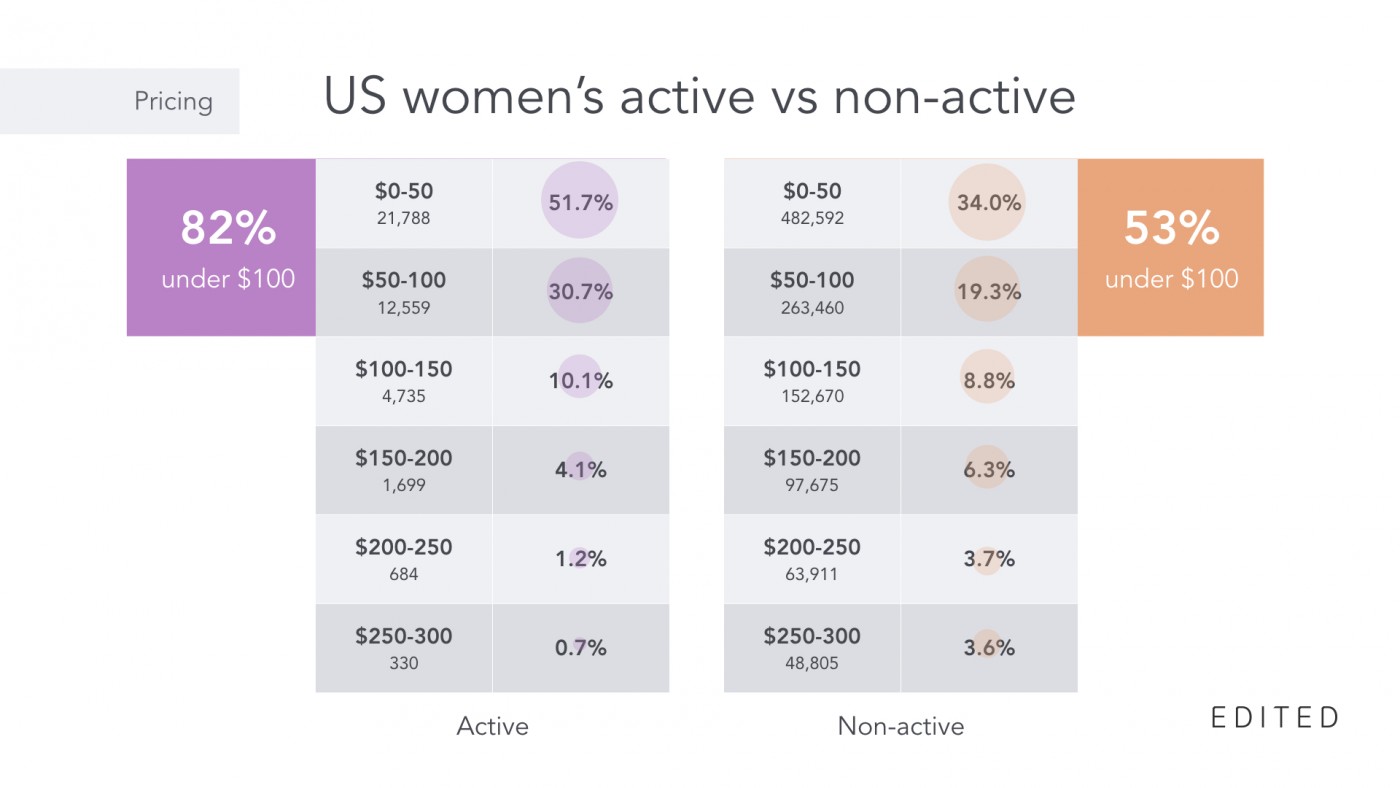 Want to know more about activewear and its opportunities? Drop us a line!
This data in this research comes from the full product assortment at 81 US retailers, across more than 2,700 brands.