As the Alexander Wang for H&M collection launched, we were asked by CNBC to comment on high street designer collaborations.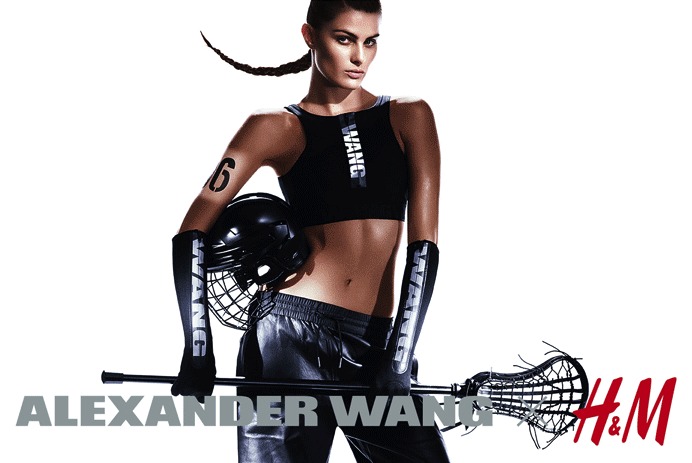 For retailers, collaborations are an excellent tool for driving frenzied shopping and creating cult following; both are powerful tools in retail. It's a great opportunity for retailers to lift price point, generate healthy margins and increase footfall. For brands, collaborations are a good opportunity to get more eyeballs on their brand and approach new geographical regions. It's also a cash injection for a design house. Proenza Schouler reported a 7-figure sum for their Target collaboration – a cashflow which helps designers create and promote their mainline brand.
However, collaborations don't come without risks for a brand though – designers have no control of the customer experience once the product goes to store. Collaborations also have a notoriously high return rate: customer fit and quality expectations can fall short.
The success of high street collaborations depends on what the retailer is looking to achieve – there have been collaborations which have resulted in fast sell outs, but the retailer is unable to replenish stock, so the hype is over swiftly and not maintained. (With much of the Alexander Wang collaboration having sold out on day one, we'll be watching to see if H&M are able to replenish). On the other hand, there are longer lasting collaborations, such as Debenhams and Matthew Williamson's 12 year relationship and Jil Sander for Uniqlo, with J+. These collaborations have very different strategies – offering their consumers improved design and quality at familiar price points.
H&M's most successful designer collaboration
Isabel Marant for H&M, which launched mid-November 2013, had a 100% sell out rate and saw zero discounting. With the average sell through occurring within 7 days, this collaboration, though not restocked, was a big success for H&M. It had an average price point 118% higher than H&M's mainline average price point and there was a 46% lift in number of products selling out that month, compared to November 2013.
That contrasts with the Maison Martin Margiela collaboration at the Swedish retailer. Within three weeks of arriving into stores, 75 products from the 98 piece collection were reduced, 22 by more than 50%.
Topshop's much publicized collaboration with Kate Moss returned to stores at the end of April. The following month saw the number of sell outs at Topshop lifted by nearly 15% compared to the month before. However, the items that didn't sell out swiftly later saw very high discounting – 52.5% was the average discount applied to Kate Moss for Topshop items.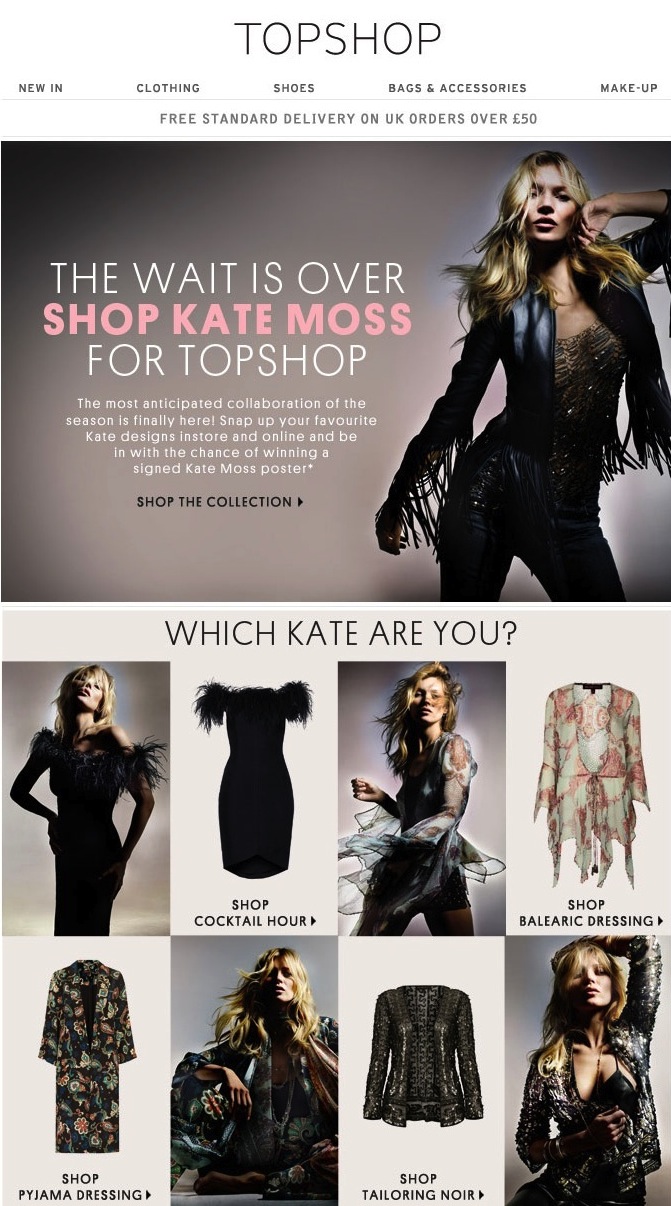 Generally, collaborations have an higher average price point than the mainline, and a faster sell out, but see much lower replenishment and higher levels of discounting than mainline collections. Lasting effect will only truly be felt for a retailer if they're able to maintain demand by replenishing successful lines or build a longer lasting relationship from the collaborations, which resonated with consumers.
The future of collaborations
There's still much scope for the menswear market to explore collaborations. With an increasingly aware male consumer, retailers can use collaborations to inform male shoppers about young designers and to lure them towards a higher price point.
With the activewear market booming, the Alexander Wang collaboration is well timed. Topshop's announcement that Beyoncé will collaborate with them on a line is pure retail gold too. Yet there's more room to explore here – lines such as Stella McCartney for adidas have paved the way for a greater overlap between function and form.
We're also increasingly seeing the luxury world collaborate with the art world, as brands strive to differentiate in a crowded market place. Using associations with art will justify the luxury price point amongst a sea of mimicry – we're seeing brands like Louis Vuitton, Channel and Prada use their collaborations to great effect.
Of course, a collaboration isn't destined for success just because it's got a powerful name attached to it. The retail principles of right product, at right price and right time ring true and need careful analysis to avoid those Maison Martin Margiela for H&M discounts.