Designers in Milan are loyal to their heritage, exude kitsch and aren't shy of ornamentation. Many of the old houses can be relied upon to rework their house classics season after season – what the city lacks in innovation, it makes up for in character.
However, this season there was a ruffling of the Milan plumage: drama at Gucci! And not of the plunging neckline variety. Fall 2015 saw Alessandro Michele take to the helm, after the premature departure of Frida Giannini in January. Michele dared to put an entirely reworked Gucci onto the runway, but how did it go down? In our just-published Milan round-up, we reveal the week's most talked-about brand, as well as the key trends.
You can now download the 9-page report, which is driven by EDITD commercial data, right here. Retailers, brands and fashion businesses use this information to pre-empt the commercial successes ahead of the season. Here are three of Milan Fashion Week trends, included in the report.
1. Geometric prints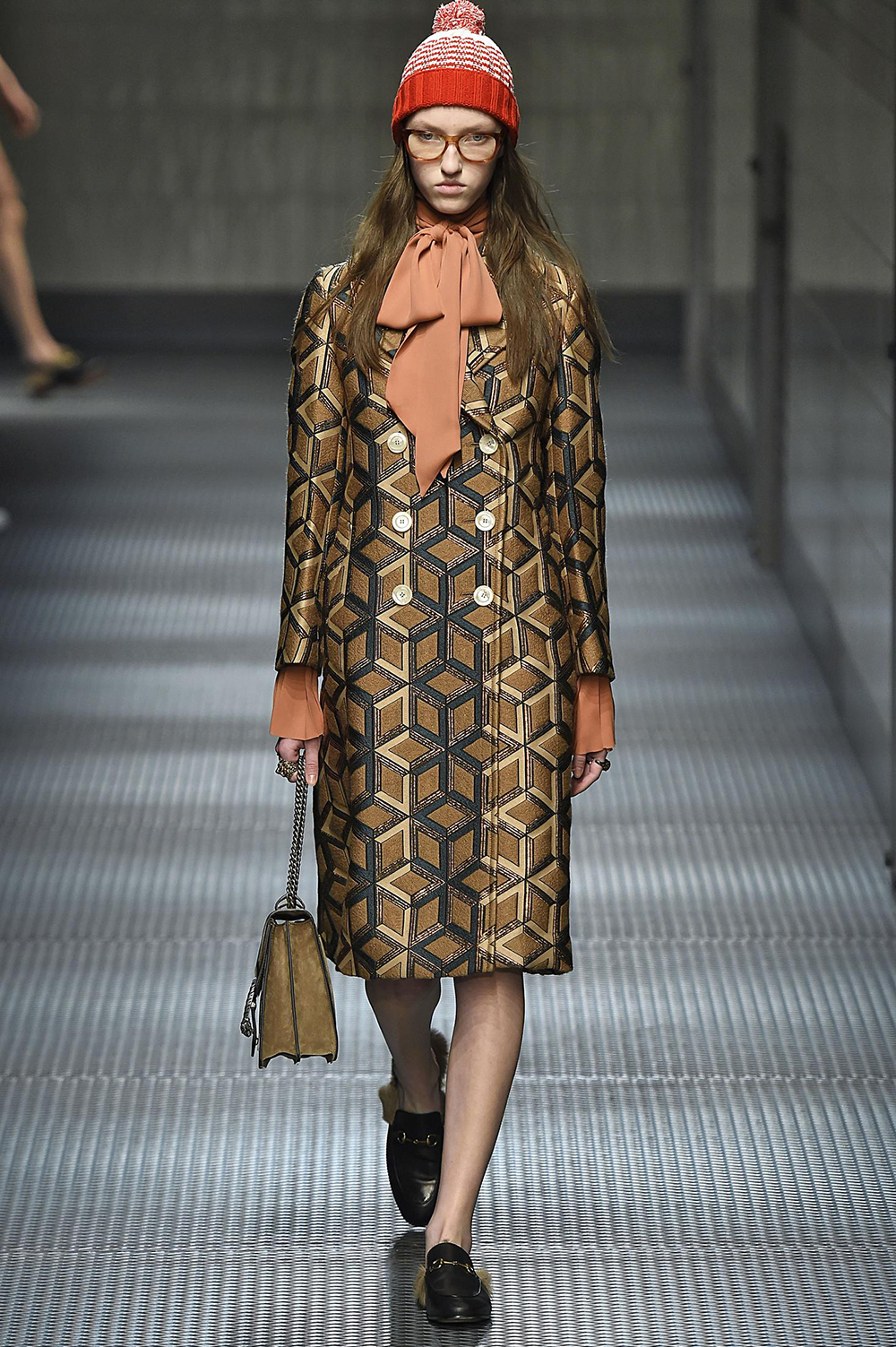 Geometrics came through as one of the three key print trends in Milan – seen in the brocades at Gucci, in a pink and metallic trouser suit at Tod's and in large diamond repeat at Les Copains. Playing into the prevalent Seventies theme, but in a graphic way rather than fussy psychedelia, the print worked its way across dresses, A-line mini skirts, pants and outerwear.
2. The pussy bow blouse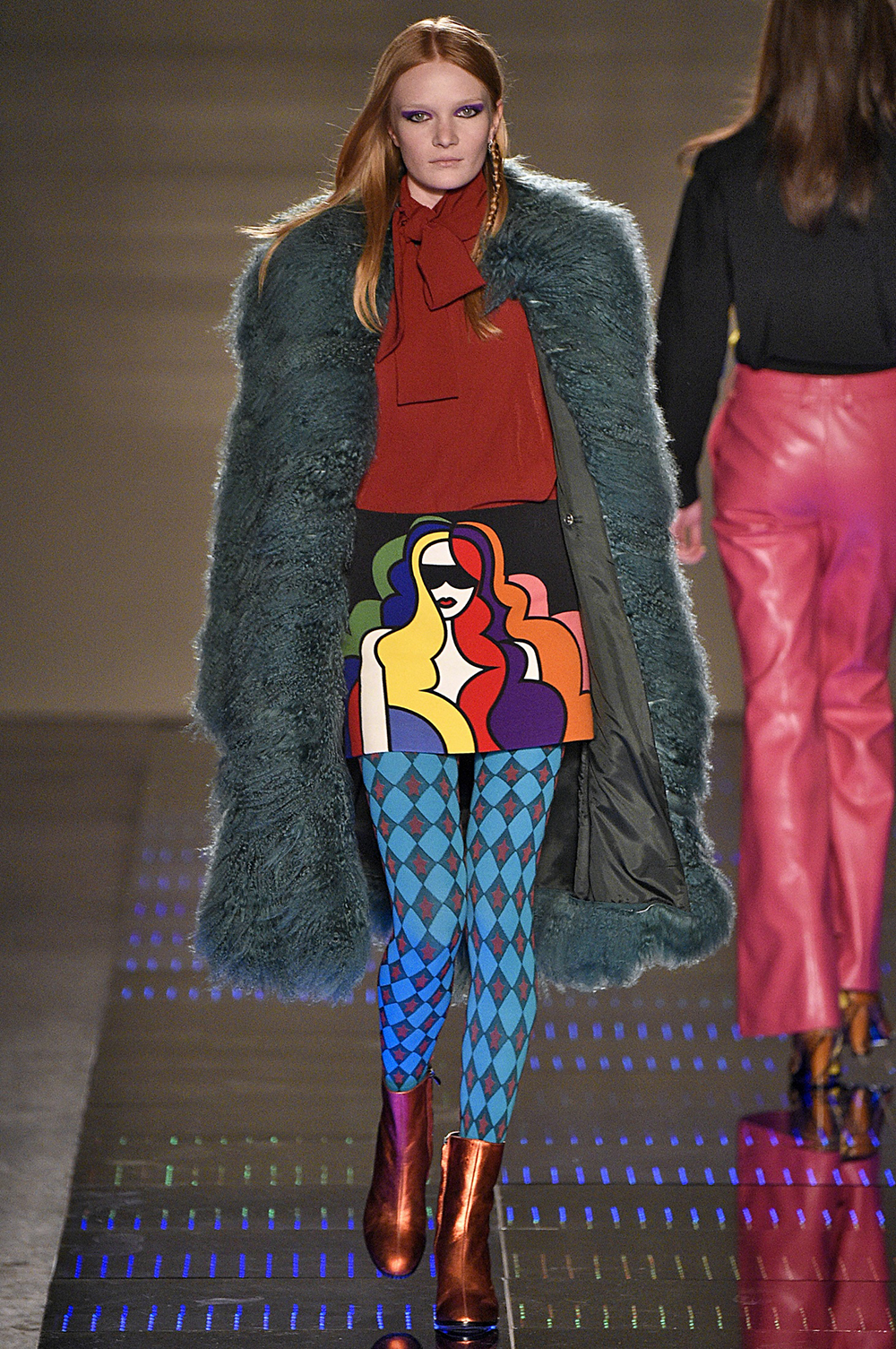 Gone are its Margret Thatcher connotations, instead the pussy bow blouse is more about 70s flare than conservatism for Fall 2015. Backed by Gucci, Roberto Cavalli, Emilio Pucci and MSGM, this garment will pair well with Fall's flares, capes and A-line skirts. Be it dramatic silk bow, or neater black ribbon, we're estimating this trend to be a hit with young trend-led retailers.
3. Androgyny
Retail is upping its stocking of genderless or unisex fashion, knowing that savvy shoppers pick and choose from collections to arrive at their own styling. This has been reflected on Milan's runways via relaxed tailoring and a muted palette at Costume National, Fay, Bottega Veneta and Aquilano.Rimondi. Key pieces include generously-cut suit pants, luxe turtleneck knits and square blazers.
[editd-banner type="no-shadow" image="https://edited.com/blog/wp-content/uploads/2015/03/mfw2015.png" header="Free Report: The top trends from Milan Fashion Week — Fall 2015″ btn_link="https://edited.com/lp/fw1516-mfw-report/" btn_text="Download your free copy today →"]Learn about key colors, fabrics and shapes with the biggest potential for retailers in the coming season.[/editd-banner]