A hoodie that costs more than $500? Welcome to retail 2016. Fashion is flooded with directional denim, slogan bearing jerseys and skate-park-ready outerwear.
Where has this high-price attitude come from?
This September New York streetwear label Kith opened a concession in Bergdorf Goodman's Fifth Avenue flagship. It's an almost textbook hi-lo pairing (were the gasps from Bergdorf's high-end clientele real or imagined as the sneakerheads breezed on through?). That should have sent a strong message to the industry.
What's With Streetwear?
Streetwear has unique characteristics: it sells fast, has an obsessive core shopper, is rife with in-jokes (which also move fast) and has a huge online culture.
It's redundant to say streetwear is a 'hot new trend'. It's of course always been there, doing its own thing on the street. Riffs on its current incarnation have been going since the early 90s.
More accurate is that streetwear's influence on fashion is up – and that's true across the breadth of the industry. Net-a-Porter stock streetwear label Off-White. Bombers and long-sleeve metal tees are readily available at Uniqlo and H&M. Supreme jackets, Carhartt pants and Vans make up the work wardrobe of male ad execs and designers globally. What's going on?
Well, activewear. By now we all know that trends have shifted towards more functional and comfortable clothing. Consumers are working out more and buying more sportswear than ever before. Activewear as a trend was a direct reflection of that shift and boomed because of it.
Activewear hit the mass market big time – and continues to make waves there. At saturation point, consumers went looking for the 'new cool' and turned to the street. It's something that has a similar casual aesthetic, but with a wider and less sporty silhouette.
Streetwear is also opinionated. At a time when global politics are taking a hard turn to the right, it gives its wearers – through bold slogans and statements – a chance to vent. Even without the words, its wearers can associate with a tribe and express a collective point of view in an uncertain political and economic chapter.
When global politics are taking a hard turn to the right, streetwear gives wearers a chance to vent.
Want to know more about the hottest streetwear brands right now? We've just covered that, here.
Collaborative Success
Just like we saw with activewear before it, non-traditional retailers will find a way into activewear via collaboration. And that's perfect, because streetwear's roots are in collaboration.
Supreme excels at it, it's North Face partnership being a stand out this year. Showing the breadth of their collabs was the pairing with Aquascutum which launched 8 pieces in mid-October. All has sold out.
It's a great way for characteristically obsessive streetwear lovers to be introduced to new labels and helps the brand secure higher price points and better quality.
Levis are great at spotting the next wave in streetwear, having recently collaborated with Supreme, Off-White, Gosha Rubchinskiy and Opening Ceremony. In 2017, more retailers will be pairing with emerging streetwear labels as well as street artists in order to tap into the moment.
The Drop
So streetwear is hot, but why is there such hype surrounding product? It's all down to scarcity, something that would give traditional retailers night terrors. Because product runs are limited, customers treat items like collectibles. It's menswear's version of stamp collecting or train spotting – activities which typically skew male.
Supreme launches new product every Thursday, at all of its global stores, at 11am local time. They call it The Drop and it's a pivotal hype machine. That's integral to their strategy, but social media offers brands ways they can emulate this timeliness.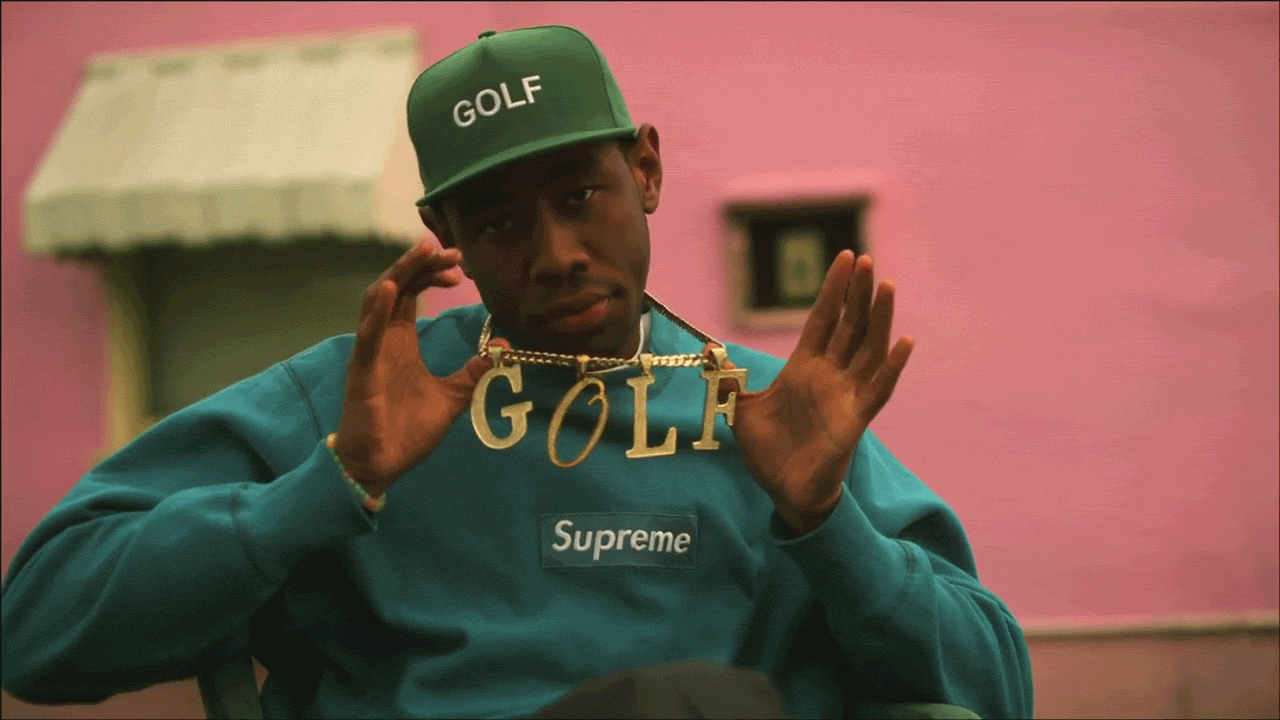 Hypebeasts' relationship with retail
It's high time retailers got into bed with hypebeasts. Hypebeast-mode, if you will, can be good for business, tapping into that critical need for newness to lure today's customers.
Stocking super hot brands, or having the ability to collaborate with them – even if product offering is very limited – helps creates great content and drive online conversation. With tiny runs, it's unlikely you'll end up with discounted product.
But that doesn't come without a price. Stock outs are retail's nightmare second only to markdowns. We're talking high level of investment for items which will likely be gone within days of launch. It could also open your doors to resellers – the chancers who swoop in, buy in bulk and then pass on through the super popular street 're-commerce' sites.
The best way to cope with hypebeast behaviour is to plan lines which drop at a similar line which reflect the collaboration – whether that's through a shared palette, or thinking about which items would be missing from the streetwear brand's offering. You'll be able to keep these pieces in store longer than a hot streetwear label and there's also opportunity to offer a broader range of price points.