We've all seen it. That widening of the eyes when you tell someone you work in fashion (because who really wants to say 'I work in apparel'?), as they imagine the behind-the-scenes glamour. Cue: "What's going to be the next big thing?" from friends or, "Please do more things with sleeves" from friends of your mother. Really we know there's little sparkle in this gritty job, but we love it anyway.
Here's what people think we do and the reality of it.
1. Fashion Weeks
They think:

Reality: You haven't had time to go to a fashion show since your graduate show. Besides that, you aren't invited. Fashion weeks are something you scan on the commute to work. Plus there's the dread of a non-industry friend asking you what you thought of the new Lanvin collection. Have you had time to look at it? Probably not.
2. Comp Shopping Trips
They think: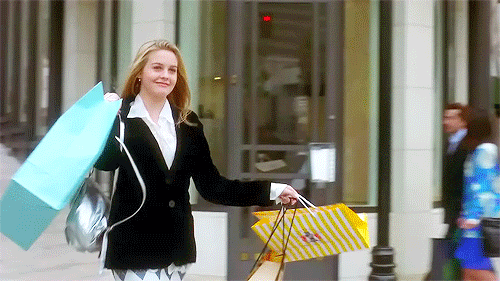 Reality: Three days of sheer hell on the world's busiest shopping streets, trying to look like a real shopper, while simultaneously making 1,000 mental notes a minute. You then have to return to the office and display your purchases, hoping no one will notice you made them on two hours sleep with zero patience.
3. Your Fashion Colleagues
They think:

Reality: Your team are your lifeblood when things get tough. They have better Spotify playlists than you, don't tell anyone you've lost the new trims folder and respond to your all-emoji text messages appropriately.
4. Coloring Up
They think:

Reality: Several tedious days chained to your desktop recoloring CADs. By the end you're viewing the world in a 1 pixel zoom. Then begins the merry dance with the printer, as you try and color-match what's on your screen with what's heading to the supplier.
5. Pattern Cutting
They think: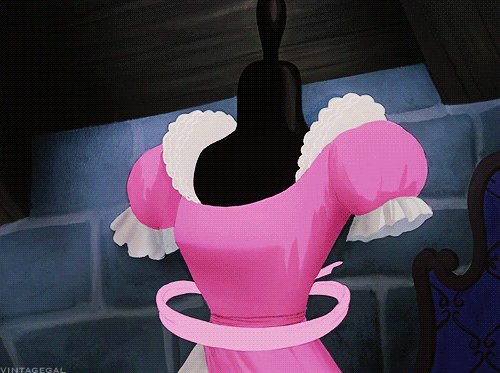 Reality: A whole lot of paper, some serious calculations and a brain that views everything 3D in flat lay. Unfathomably, this is always done in the coldest, most subterranean part of the building. And you don't know knuckle ache until you've speed-cut for 9 hours.
6. Fashion Parties
They think: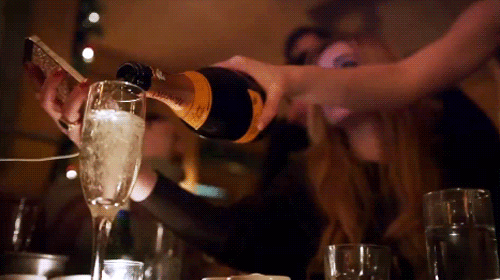 Reality: What parties? You're more likely to race the delivery guy home than head out on a weeknight. Those 8 a.m. trade meetings aren't the place for a hangover. The only chance of fashion glamour is the Christmas party, when your pent-up enthusiasm will make sure you've ruined your new Whistles dress by 9 p.m. It will be another 12 months before you can consume alcohol with your colleagues.
7. Mood Boards
They think: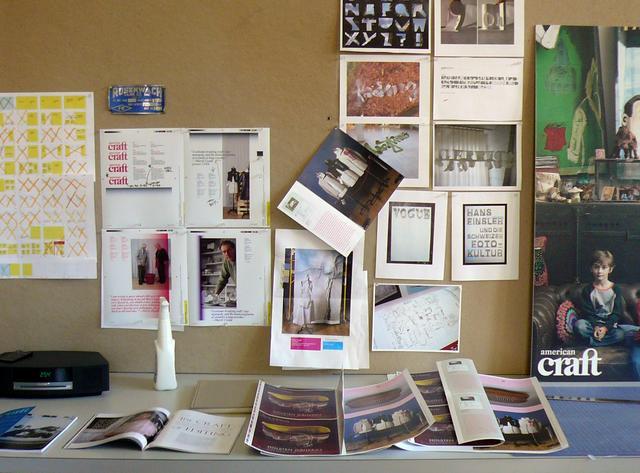 Reality: You did used to have an 'inspiration wall', but that featured pictures of Kit Harrington and dream holiday destinations. Now it's been taken up with yet another clothes rail. These days, any mood boards are digital, and you get about half a morning to create them.
8. People In Fashion Don't Eat
They think:

Reality: Hell. No. You talk and think about food all day, every day. You want to know what people had for breakfast, lunch and dinner and if they've tried the new fusion pastry at the coffee shop. The company is big and it's always someone's birthday, which means a continuous drip feed of sugar. Delivery food fuels late-night deadline sprints and when you do manage to get out on time, you'll bring in home baked cookies for the team.
9. The Seasonal Sample Sale
They think:

Reality: Oh wait, that one's correct.