Here we are with mere days left, wondering where did 2017 go?
If you're feeling a little dazed at year-end, well, same. Defined by speed and change, ours is an industry that waits for no one.
We've taken a minute to reflect on all that we've learned across the last twelve months, and what that tells us about where next year is heading. Time to get familiar with these five industry trends of 2018.
Retail Trends of 2018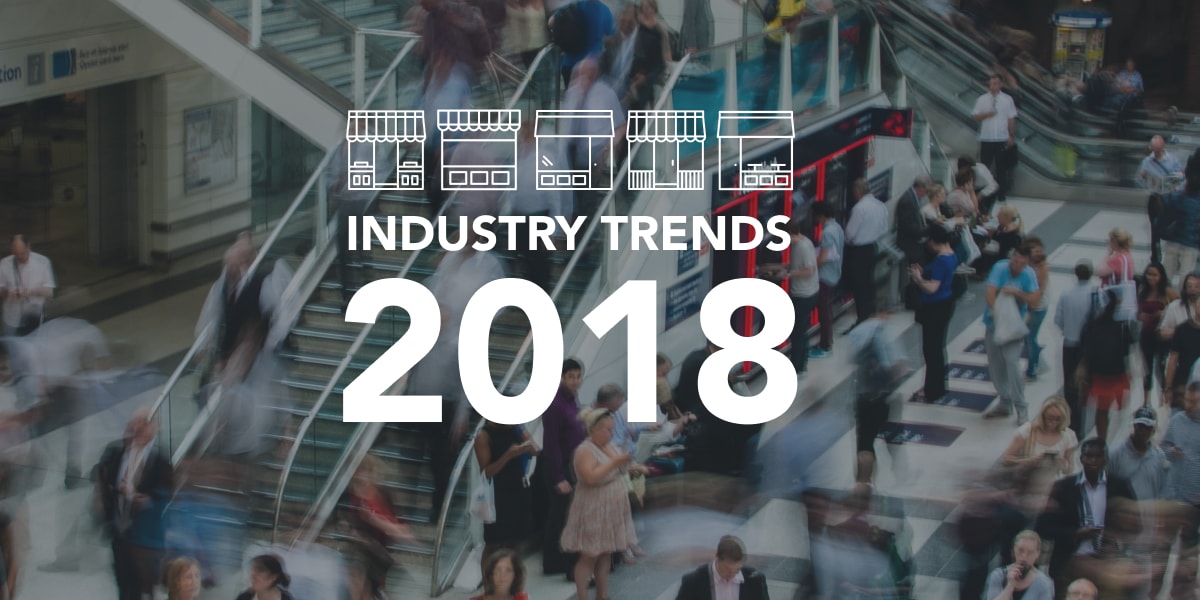 1. Taking price transparency seriously
All of us know that some discounting is healthy and necessary, but in recent years too many retailers have placed a long-term dependence on markdowns. It's a tactic aimed at securing deal-savvy customers, but ultimately it's one that dilutes brand value and erodes confidence.
In 2018, we expect to see more brands and retailers experimenting with innovative price strategies in a bid to attract customers without the need for dramatic markdown banners. Tactics will include offering customers a discount if they remove the "free returns" option or buy multiple items, or are transparent about supply chain costs, like Everlane, to align with consumer values.
Of course, to do this well, retailers need to have better insights into the competitive landscape than ever before – ensuring that their first price is the right price. That's where AI comes in….
They're here: the top retail trends of 2018 including price transparency and an AI avalanche.
2. Look out for the AI avalanche!
The continued expansion of Amazon into groceries, apparel and other consumer goods mean that AI will be absolutely essential for retailers' survival. In 2018, new AI applications – including more chatbots, voice activated devices, real-time analytics and systems to detect payment fraud – will flood the industry.
Smart retailers will recognize which apps demonstrate longevity over buzz and will use them for greater personalization, customer service and inventory management. And of course, we at EDITED will continue to release new AI tools helping the world's best retailers make the right products, for the right price, and at the right time.
3. Experience-driven retail will win
In a year punctuated by a record-breaking number of bankruptcies and store closures, selling products is no longer "good enough." In 2018, it's vital that retailers educate shoppers on the value they deliver beyond their wares, helping to build an emotional connection and that vital sense of community today's consumers crave.
These strategies are already demonstrated by early adopters, like Story's thematic retail concept store and Snowe's magazine. In narrating brand ethos, there's a greater opportunity to spark conversations and affiliate shoppers.
4. Luxury is the one to watch
From the growing middle class in China to millennials spending their disposable income on experiences, the average cost of luxury items is up 15.4% compared to three years ago – and this growth rate will continue in 2018.
In 2017 we've seen how well Gucci has connected with millennial shoppers, thanks to considered marketing and a product revamp. With the burgeoning Gen Z consumer having more diverse make-up and preferences than any other generation before, luxury retail will continue to fragment into new niches over the next decade.
5. Convenience defines business strategies
Retail's stage has shifted – taking the spotlight off in-store retail and its staff. Instead the lead role goes to delivery and convenience. In 2018 quick (even same day) delivery becomes the norm. Shoppers will demand greater flexibility in scheduling delivery time, and easy returns processes – things retailers will need to support without sacrificing margins.
Stay tuned for the first week of January, when we'll be back with the product trends that will shape the year ahead.