Get a step ahead of competitors for Halloween 2019. Here are patterns from last year and signals on what people will be looking to for costume inspiration when the holiday comes round.
In 2018, trick or treat was a common theme amongst marketing communications. A handful of retailers opted for a different take utilizing the message, "no tricks, just treats" to promote discounts and products. Retailers also promoted the idea of outfits that can be worn again, after Halloween – which allowed for non-costume product lines to be promoted.
What Will People Be Dressing Up As For 2019?
This year look to these broader themes to take cues for where inspiration will be coming from ahead of Halloween. The British Royal family have been in the headlines for a variety of reasons in recent months. Princess Diana has provided inspiration to the VSCO Girl trend of the moment, which in itself is costume inspiration. Politics will be a particularly hot topic with the deadline for the UK to leave the EU October 31st. For 'sexier' costumers, there's Fleabag's hot priest, Kim Kardashian's SKIMs and, of course, the revival of J.Lo's Grammy look.
When Did Fast Fashion Products Begin to Arrive?
Product arrivals across womenswear fast fashion were more aligned across regions, the peak weak for the US and UK were 16-23 September.
It was this week in 2018 that most products entered the market, followed by a steady decline in both regions after this.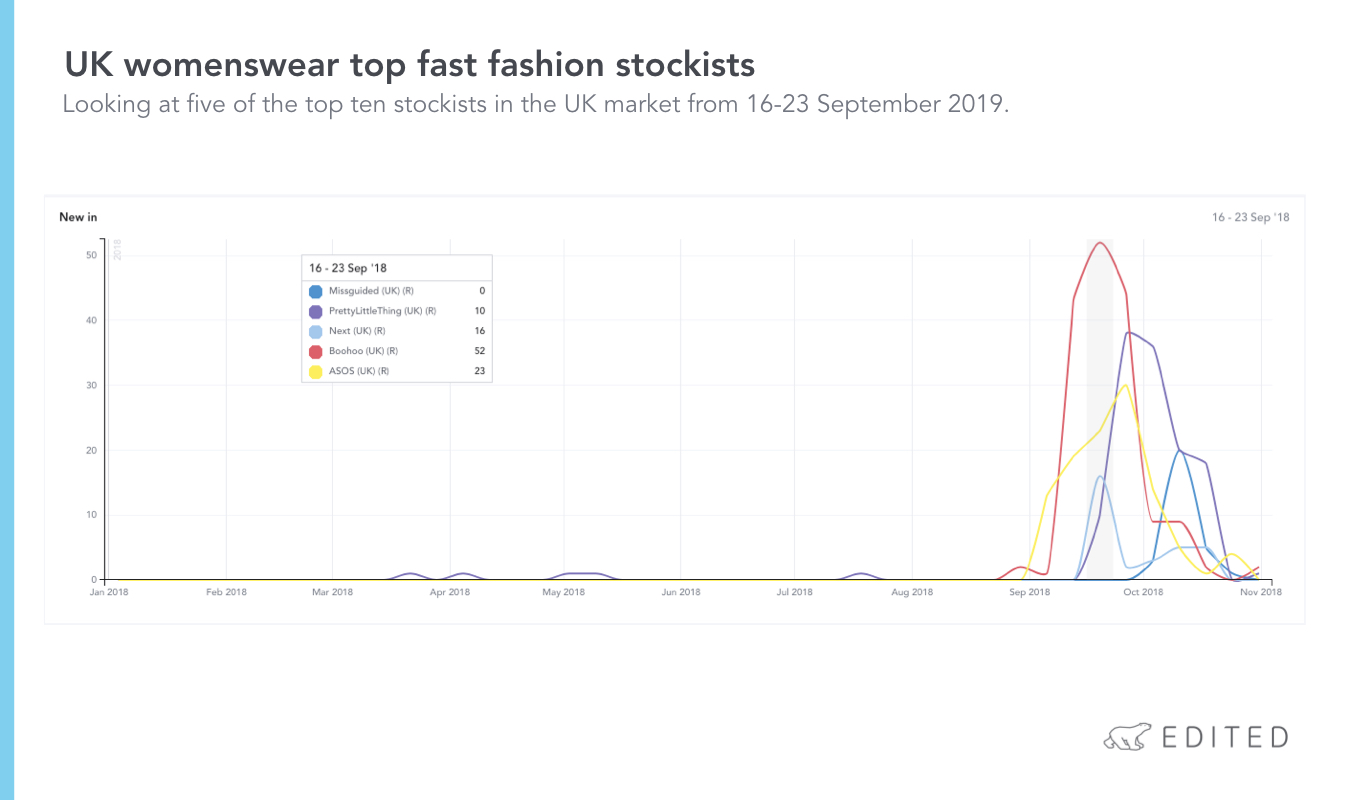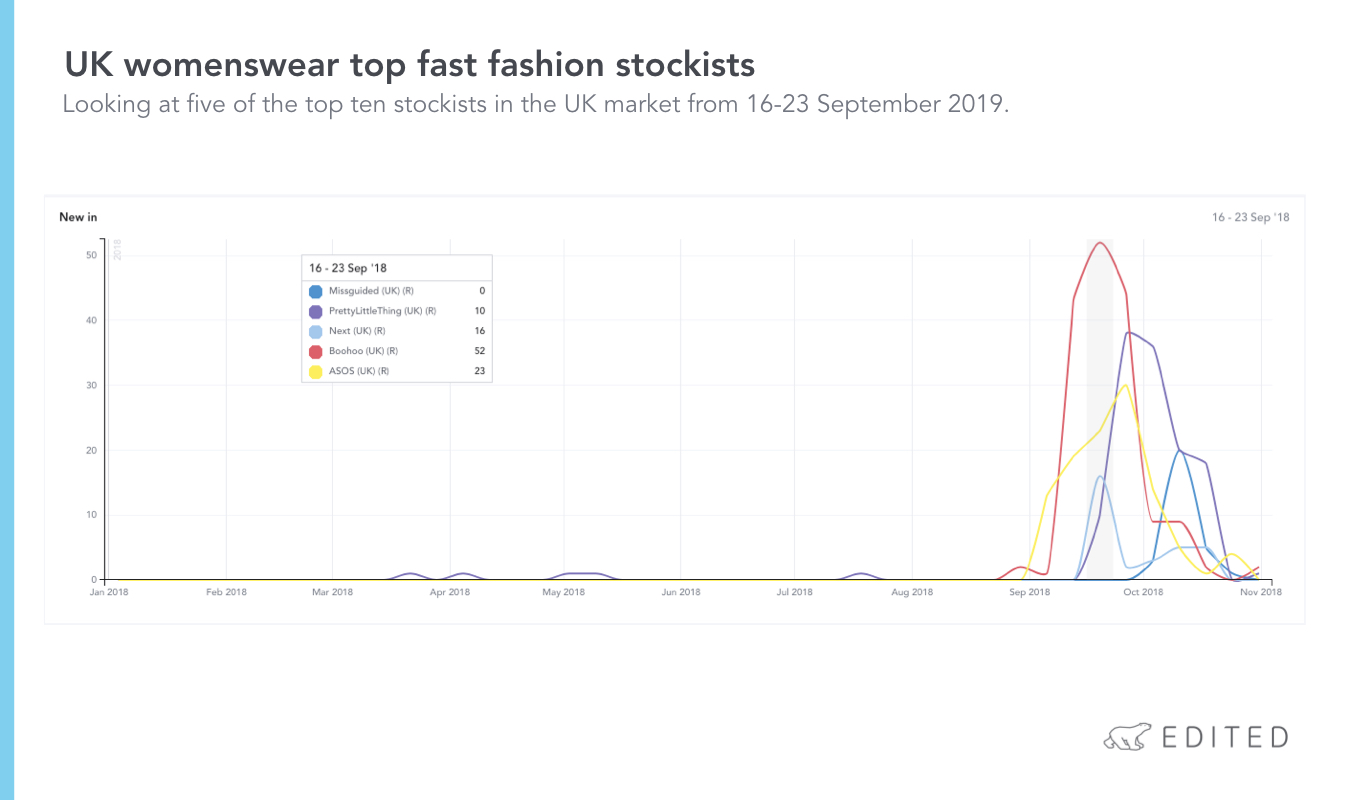 Costume Arrivals

What to see how your competitors are preparing for Halloween 2019? Get in touch here.
Want to know more about how EDITED can help your business?
Request a live demo with one of our product specialists.
GET A DEMO →