This month sustainability took center stage at EDITIONS London. Here's a little bit of what we learned.
From the very first minute of this month's EDITIONS, the conversation felt like two things at once. A focused discussion on the challenges of moving the fashion industry towards a sustainable future and a hopeful reminder that no matter how big the task may seem, it can always be beat.
Touching on many of the challenges that lie in the path to sustainability in fashion – from guaranteeing living wages, to creating new materials made from eucalyptus or bamboo – moderator and CEO of Soleberry Advisory Gabrielle Hase lead our panelists through a discussion that felt urgent, insightful and, at times, very personal.
The overall message that emerged was clear: sustainability is win/win for the people, the planet and the business of fashion retail. The fight however belongs to everyone.
Here are some of our favorite quotes from the evening's discussion on stage at the Hospital Club in London.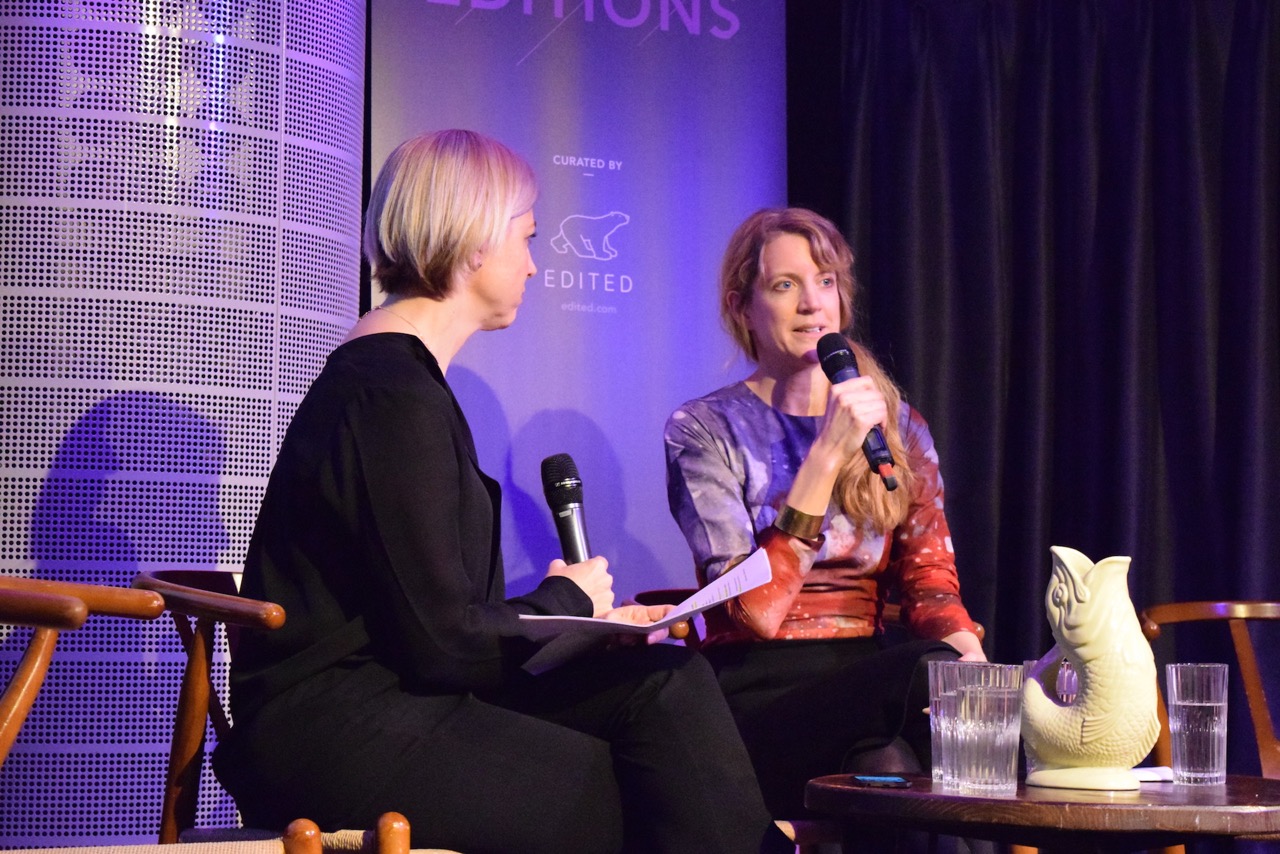 Tamsin Lejeune, CEO of the Ethical Fashion Forum and MySource
"The risks of not working sustainably are increasing. There's an increasingly knowledgeable and aware group of consumers who are disillusioned with the way the fashion industry works. We're seeing examples of real commercial success amongst business models that make sustainability their mission openly and publicly through everything they do."
On the perceived higher cost of sustainable garments:
"Our industry is exploitative. It's been demonstrated that there are some well known UK retailers who aren't paying living wages to all their workers; that needs to change.
As long as we, as an industry, don't pay fair wages garments will be priced lower than they should be. So it's regulation and industry collaboration that need to change that.
Having said that, as an individual business you can succeed. Things have changed over the last five years in relation to overcoming the challenges of sustainable sourcing. There's a much wider range of sustainable fabrics available at better price points.
Actually some of the products we're seeing coming out of research into sustainable development are better than what's already out there. So you can be the best and be sustainable."
"Our vision is to make sustainability the norm. That's what we're doing now." says @EthicalFashionF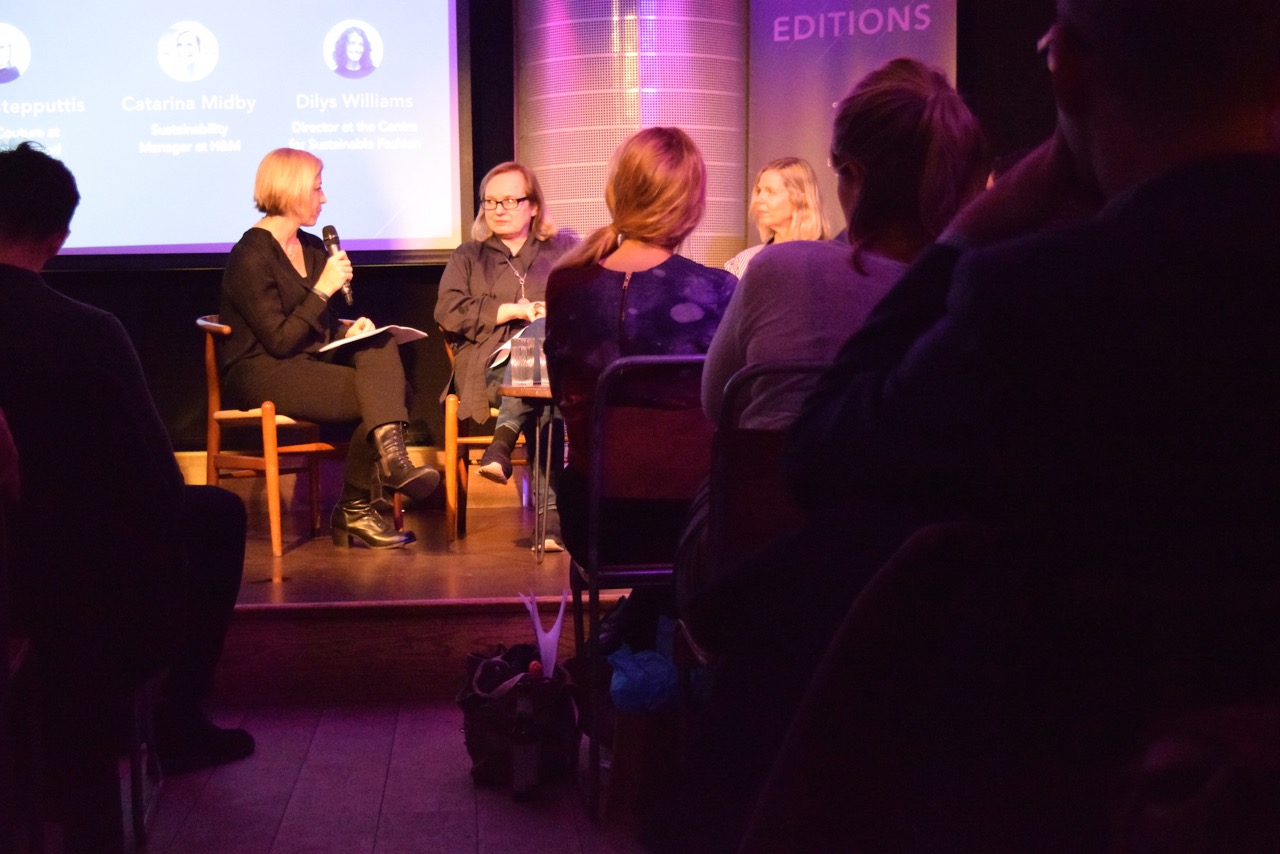 Catarina Midby, Sustainability Manager at H&M
"We're a big company that sells a huge amount of garments. We also have a huge amount of production so obviously we have a big impact in the industry, especially in production countries like Bangladesh and Cambodia where we've made enormous progress with living wages and safer factories.
Salaries go up, security goes up generally the factory owners and the workers are happier so everything works much better. Yes, it does sound sound contradictory when you sell as many garments as we do, but at the same time we can really drive change."
On the path towards sustainability:
"We started looking at our processes and understanding where we could have the greatest impact. What we learned, of course, is that the design process has a lot to do with the kind of fibers and the materials you use, but it's also about the user face at the end of it.
So we began to work on our materials and innovated and worked with our suppliers to develop new materials and lead this change within the industry that we're really proud of. Since then we've been really happy to see other brands and designers start using the materials as well. Obviously the more the industry uses them, the more available and affordable they'll become.
"At H&M we don't charge more for the sustainable materials although they cost far more to produce."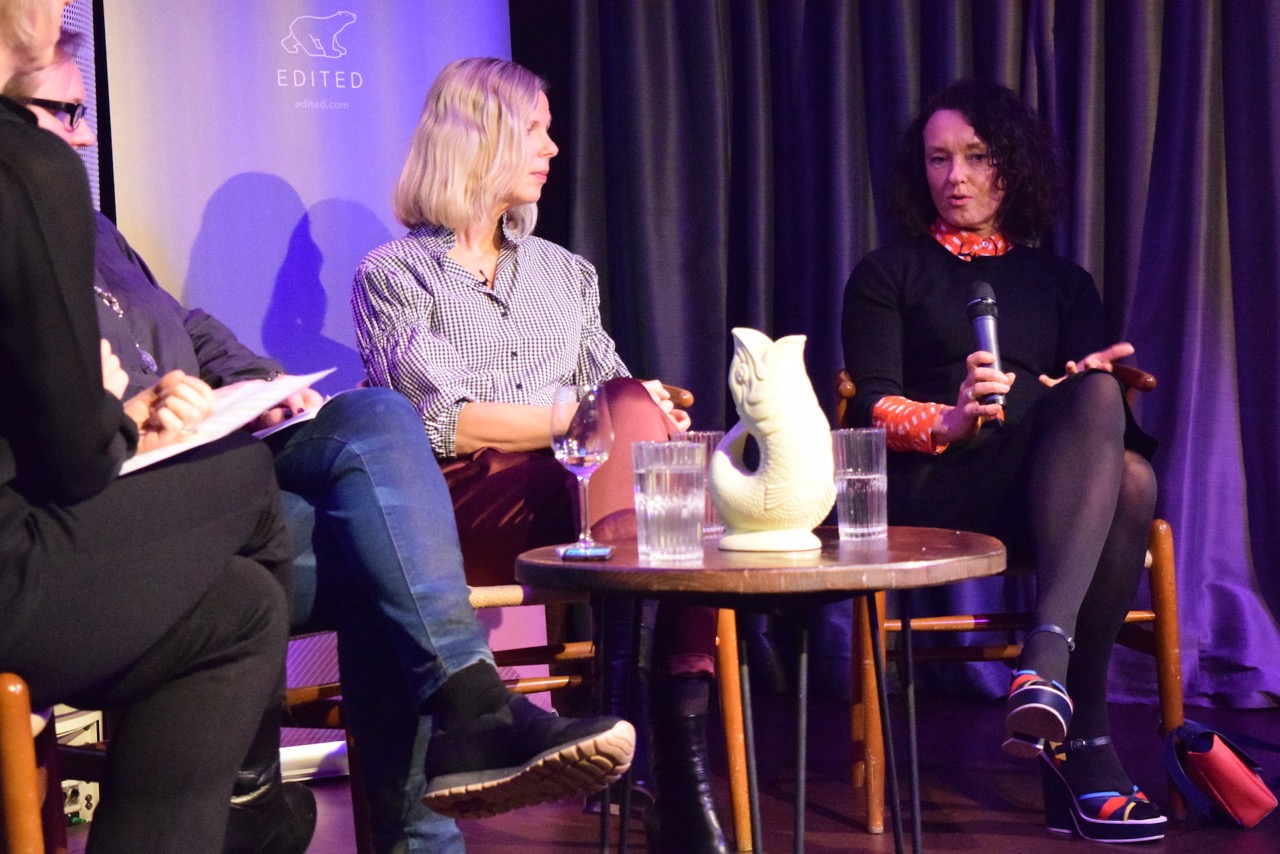 Dilys Williams, Director at the Centre of Sustainable Fashion
"Today's students are way more informed; they're having discussions about disciplines that fashion never used to cover – social science, biology or oceanography. The discipline of fashion has become far more broad, more interesting and more inter-disciplinary."
"Designers set out to create something that's relevant and interested in the trends that are going forward. So they want to know what's going on in the world – that's to do with everything, from their politics to what makes them feel good."
"I don't know any designer that wants to create crap. No designer wants to design for a landfill."
"It's your right as a designer to stand up for something that you are proud of but it's also understanding that when you're part of a bigger system it can't change overnight. If you're with a company that is a mass production model you can't change everything. But you can change some things and sometimes little things can create a big wave. It's working out what you're best placed to change — and everybody can change something. Nobody that does fashion wants to do it poorly.
Now we have the double imperative, you can think about something you actually care about but also it's crazy not to. It makes good design sense and it makes good business sense as well."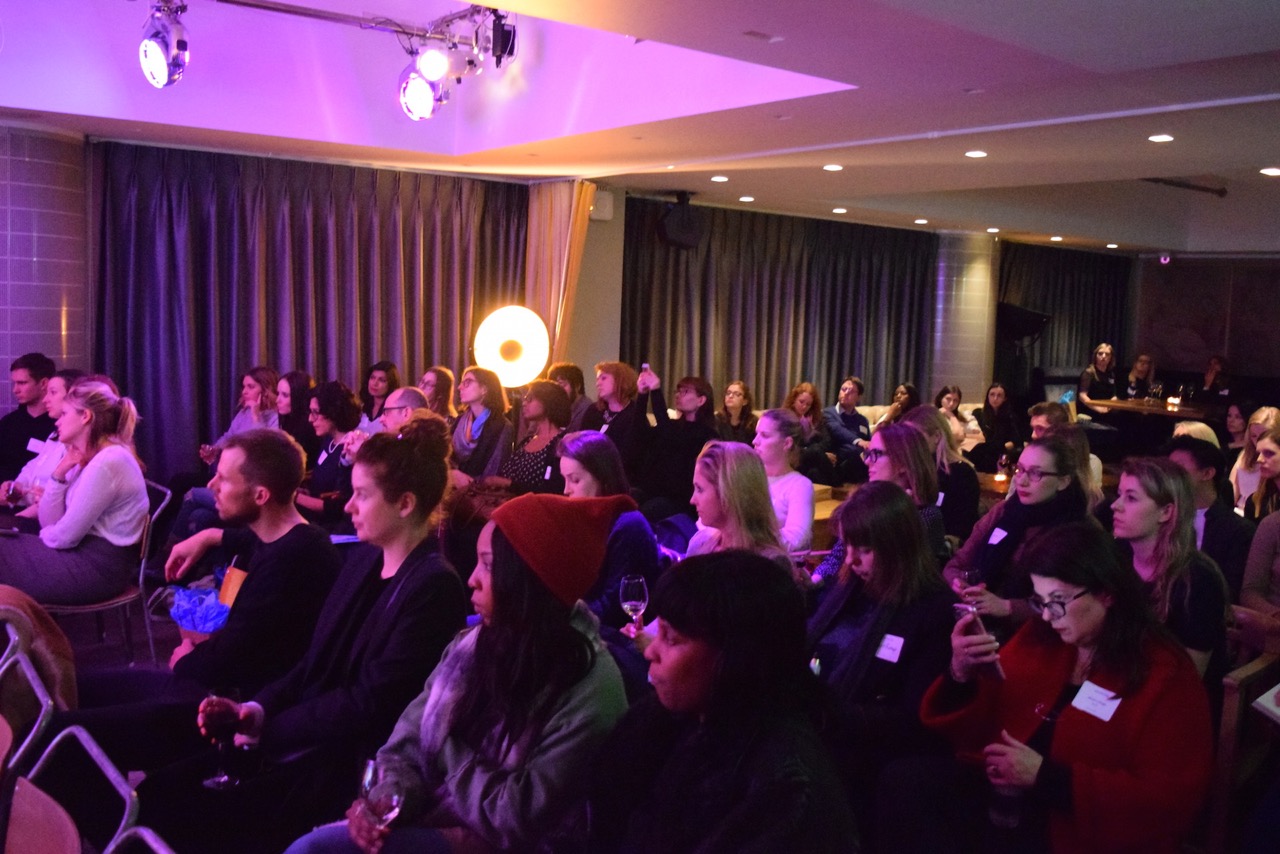 Brigitte Stepputtis, Head of Couture at Vivienne Westwood
"For me sustainability means looking at the world and keeping alive the ability to produce, the ability of crafts and the ability to have access to material. That is why we've always used local wools, tweeds and tartans; to keep the culture alive and keep small production facilities alive.
We're now making all t-shirts from organic cotton and it's going more in that direction little by little. We're exploring hemp, or hemp and organic cotton mixes, because it's durable and lasts a lifetime. There's always this contradiction with fashion about that. If it lasts for a lifetime it gets passed down."
"At Westwood the cars are electric, everything is recycled and we don't use plastic water bottles."
"At one point I just took on the role of sustainability. Westwood hasn't historically put out a lot of messages, apart from certain projects like the African Bags, but inside the company itself we're quite green.
It starts with little things like, "where does the electricity come from?" Then switching to ecotricity, which is something Vivienne is heavily campaigning for right now because she thinks it's the one thing everyone can do as a political act and it will change a balance if we all do it. So everybody, change your energy supplier." (Brigitte asked us to include this link with that point www.ecotricity.co.uk.)
Thanks again to all the speakers and to our moderator (and CEO of Soleberry Advisory) Gabrielle Hase! We'll be back soon, so keep us in your minds and we'll keep our invites in your inboxes.
Want to speak at EDITIONS in London or New York? Let's make it happen using [email protected]
For more info on sustainable fashion, have a look at the links below (h/t Tamsin Lejeune).
The Ethical Fashion Forum are running a Sustainable Sourcing Series online, including a wealth of free resources and links for anyone in the fashion industry who is interested in learning more about sustainability and implementing ethical best practice, including sustainable fabrics and production for fashion brands of all sizes.
See all the current resources here and sign up to receive all upcoming reports and resources to your mail box here