Yesterday marked the last day of London Fashion Week, where the weather wasn't as comment-worthy as New York's had been, but the clothes certainly were. Our full analysis of London's Fall 2015 trends has just gone live, and is available to download for free, here. The 9-page show review outlines the key trends in shape, theme, color, print, fabric and detail – spotting market opportunities, which retailers and fashion businesses should grab for commercial success this winter. Discover if the 1970s survived the transatlantic journey and find out who was London's most talked-about designer.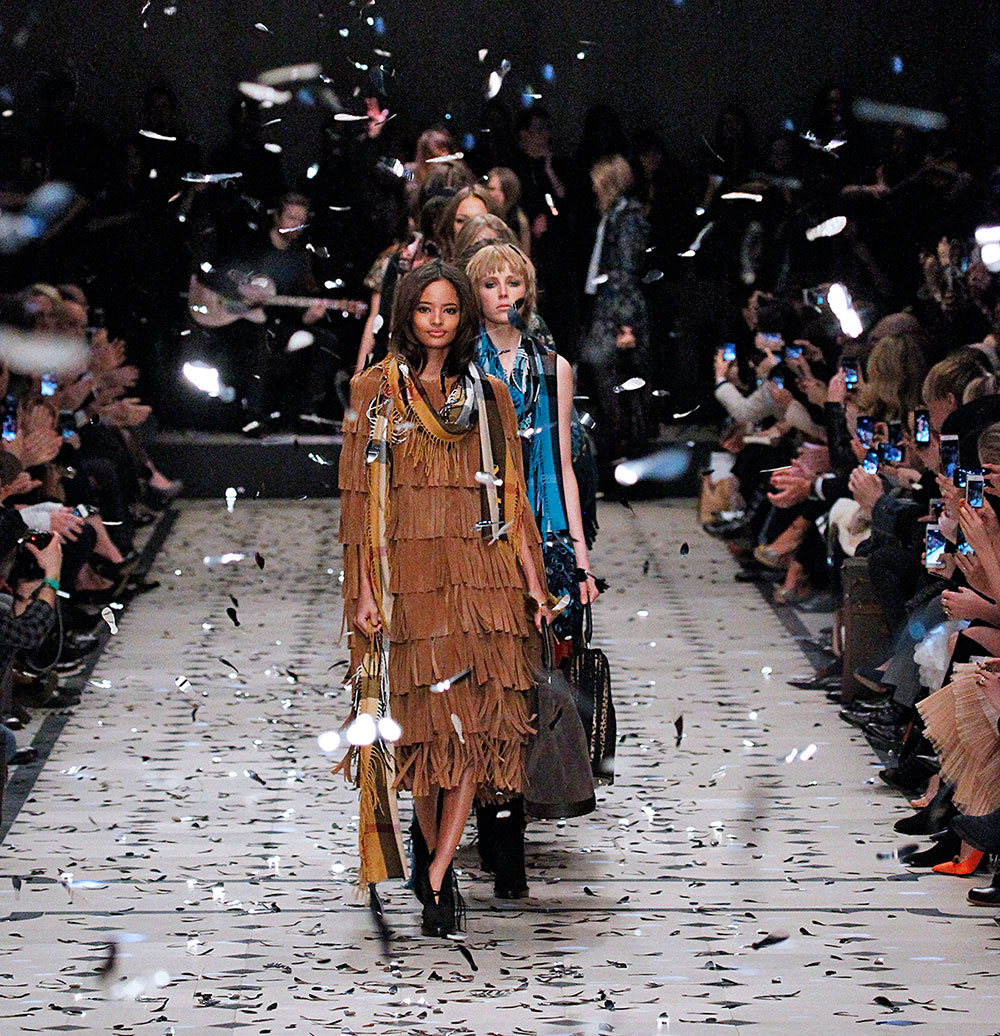 Our London's Fall 2015 trends report is packed with every commercial trend seen on the runways. But here, we'll outline the trends which were unique to London:
1. Embellishment
Frippery wasn't a big deal in New York, where warmth and comfort was the order of the day. London's designers, perhaps thanks to the milder climate, shunted embellishment higher in their list of priorities. From the zodiac-inspired sparklies at Matthew Williamson, to the ornate raincoats at Mary Katrantzou, surface ornamentation is a big trend from London. Topshop Unique adorned velvet mini skirts and blazers with jewelled dandelion motifs, sequins were dotted through Peter Pilotto's shrub-like embroideries and of course, Burberry Prorsum's mirrored discs and Moroccan-themed embroideries will be scrutinised by eyeballs around the globe.
2. Flounce
New York did show exaggerated silhouettes, but the forms were the ovoid shapes of oversized outerwear. That existed in London too, but designers also used flares and flounces around the body to create unnatural silhouettes. Circle-cut panels were stitched into the hem of skirts, jackets were given flounced edges and blouse fronts saw bias cut slices added to their seams. Christopher Kane, Mary Katrantzou, Roksanda and Jean-Pierre Braganza were all champions of this trend. It will be popular in luxury because a successful flounce takes a refined eye, and won't easily be mimicked at retail.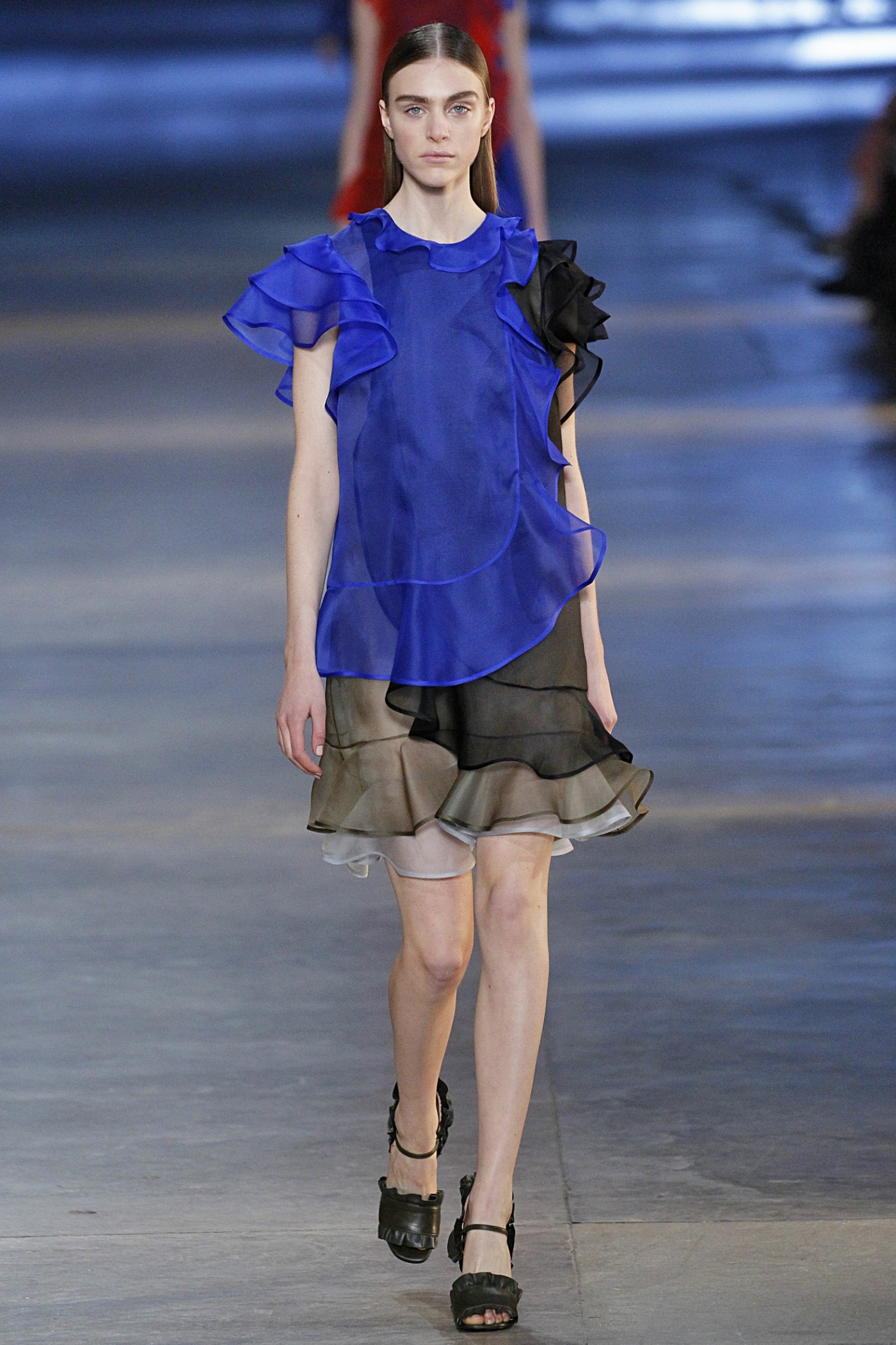 3. 60s Pop
New York's designers unanimously decided the 1970s was the decade for Fall 2015, but London's designers weren't so convinced, with the 60s coming through. Mini skirts, pinafore shapes worn with turtlenecks, Harrington jackets, knee high boots and color blocking all spoke more of the 60s than 70s at Daks, David Koma, Osman and Topshop Unique. Read the report now to find out if the 1970s even got a look in at London for Fall 2015!
[editd-banner type="no-shadow" image="https://edited.com/blog/wp-content/uploads/2015/02/lfw2015.png" header="Free Report: The top trends from London Fashion Week — Fall 2015″ btn_link="https://edited.com/lp/fw1516-lfw-report/" btn_text="Download your free copy today →"]Learn about key colors, fabrics and shapes with the biggest potential for retailers in the coming season.[/editd-banner]