If you've not given the hoodie much thought, we understand. Traditionally it's been an unremarkable piece of clothing suited far more to function than form. A billboard shell for displaying slogans, affiliations and associations. It's the thing you wear when you don't care for dressing up. Or just don't care at all really.
And yet, today that doesn't quite cover it. The hoodie is universal, a social leveller and one which has enjoyed the athleisure boom enormously. On the recent Fall 2016 runways the garment was shown by luxury houses like Stella McCartney, Chalayan and Each X Other.
There's no denying the hoodie is having a renaissance, or just a naissance in general. In part thanks to cool-kids Vetements, the French brand whose hoodies go for an average of $696 and sell out in just 10 days. Certainly that's bought the basic garment some glossy column inches. But the brand has just astutely tapped into a mood and moment and put a serious price tag on it.
So what's the deal with the hoodie? Let's unleash the data.
1. There are a lot of them
The market is big. More than 83,000 big. An 8.5 on the apparel Richter. There are more hoodies than floral dresses or flip flops, but not as many as skinny jeans or sneakers. In the last three months more than 63,000 hoodies have arrived online around the world. That kind of newness tells you one thing: the product moves.
And its about as 'available' as a garment gets: 79% of hoodies retail on the mass market with 8% over in the value market.
2. Big brand business
Unsurprisingly, Nike and adidas are the world's most stocked hoodie brands (they're the world's most-stocked brands full stop). Superdry comes in third, with Indian brand Campus Sutra finishing a close fourth. Nike and Superdry are the brands which see most replenishment.
In the past three months, 102 brands have mentioned hoodies in their email newsletters and 91 retailers have pushed them to their homepage.
3. Price
The average price on a hoodie is currently $47.96, which is considerably more affordable than the most expensive hoodie – a $3,675 silk-cotton 'lounge hoodie' by Stefan Ricci at Harrods. You could get 525 of the cheapest hoodie online ($7) for that for that. Or, you know, pay rent until July.
Thankfully, 41% of the hoodie market is priced below $40. That previously mentioned $7 hoodie is from Australian retailer Cotton On. Somewhat ironically, it bears the slogan 'Spend, Spend, Spend"…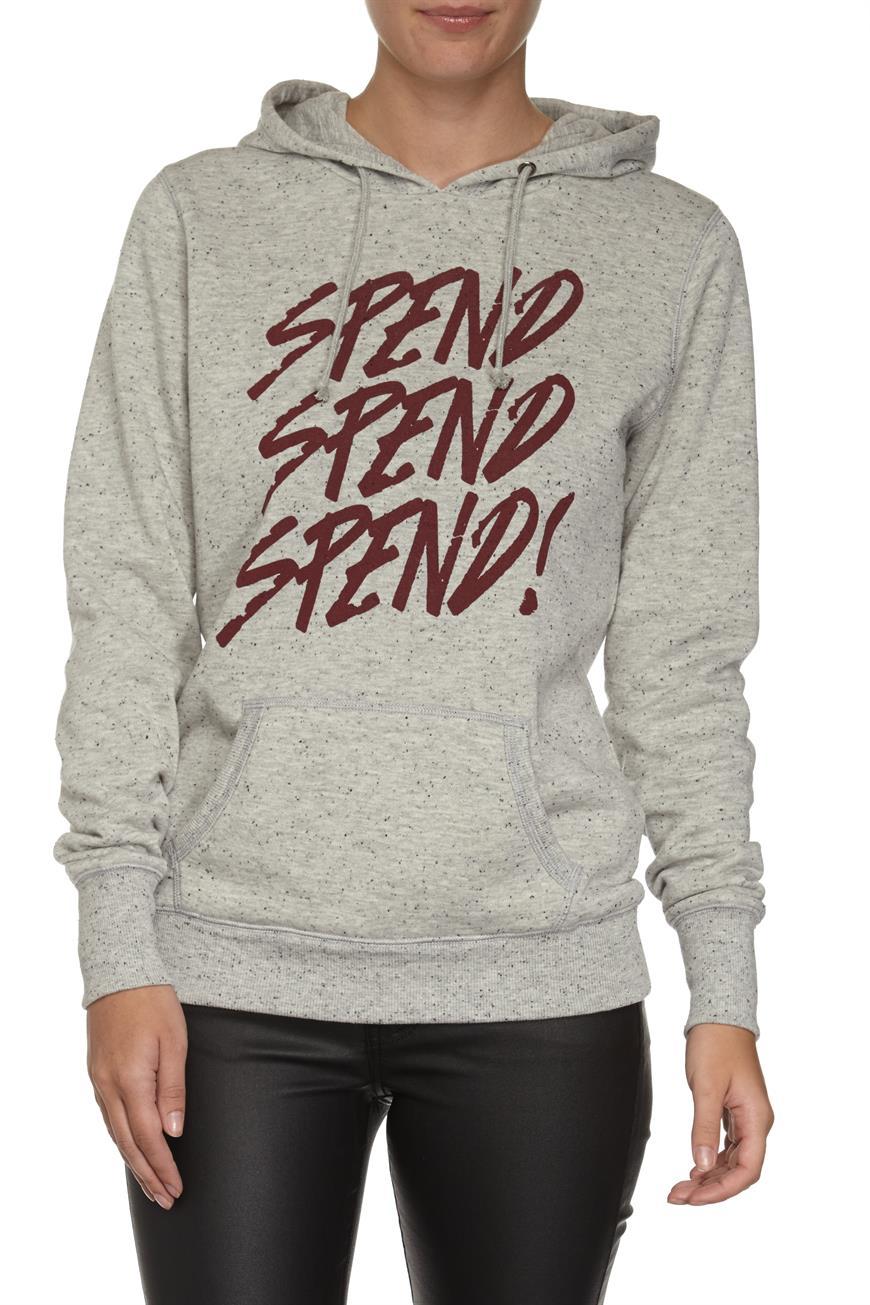 41% of hoodies on the market are priced below $40. The cheapest is just $7. The most expensive? $3675
4. Color
Basics rule the roost. Today, 27% of hoodies on the market are black and 23% grey.
When you compare full-price sell outs with what's on the market, there's potential that navy is understocked. It's the third bestselling color, but only the fourth most stocked. Trend colors fall behind on this garment.

5. Bestsellers
Now let's meet the best performing hoodies out there. These five bestsellers range from the technical finesse at Lululemon, a softer touch with J.Crew's cashmere blend, or straight up good value at H&M. Notice something about the color palette?