While Rihanna hasn't released a solo album since 2016, her net worth is reported at $260 million. She's kept busy (and wealthy) catering to the diverse sizes and skin tones left out by the fashion and beauty industry.
Her hotly-anticipated Savage X Fenty collection first dropped nearly a year ago. The brand initially consisted of 90 pieces that sold out online within a month. Now, it's expanded to over 800 styles currently retailing on the US site. With the women's lingerie market expected to be valued at $19.8 billion by 2024, it looks like we will be seeing Savage X Fenty (and competitors) continue to grow.
So what can retailers learn from Rihanna to prepare for this growth? Here's the product, promotional and pricing strategies behind the Bad Gal's label that's disrupting the lingerie market.
Size inclusivity
Savage X Fenty hasn't even had its first birthday; yet, its presence has been a wake-up call to underwear retailers worldwide. Unsurprisingly "one size fits most" is a complete myth, and those that still subscribe to this outdated ideal could risk damage to their business and brand image.
The average US size sits between 16 and 18 and two-thirds of US women categorize themselves as a 'special size' (plus, petite, tall, etc.).

Brands not catering to this market are missing out on a significant opportunity. The solution, as Savage X Fenty demonstrates, is not always segregating these sizes into diffusion lines. At the essence of all Rihanna's businesses is the notion of inclusion and her lingerie encompasses this with extended sizing so women of all shapes can shop the same or similar product on one site. Yup, those tiger print panties are available in XS and 3XL!
Though still a niche category, since Savage X Fenty burst into the scene, there has been a 34% increase in the number of size-inclusive lingerie styles across the UK & US combined. Retailers are finally understanding that there needs to be a greater representation of sizes across products and in advertising.
Last year, there was a clear uptick in the number of lingerie styles after September, coinciding with the celebrated Savage X Fenty runway. Rihanna favored baby bumps over angel wings and was praised for the diverse casting of models she sent down the catwalk. Now THIS is how you put on a show.
New neutrals
"All I wanna see you in is just skin" Rih Rih sung. And she means every shade of skin. Savage X Fenty lingerie offers many flesh-colored hues providing options for women of all skin tones. Nudes and skin colors currently make up 19% of the Savage X Fenty range retailing on the US site, including some recent additions. A new Instagram-promoted campaign, New Neutrals, has been launched adding the tones 'honey' and 'brown sugar' to several products.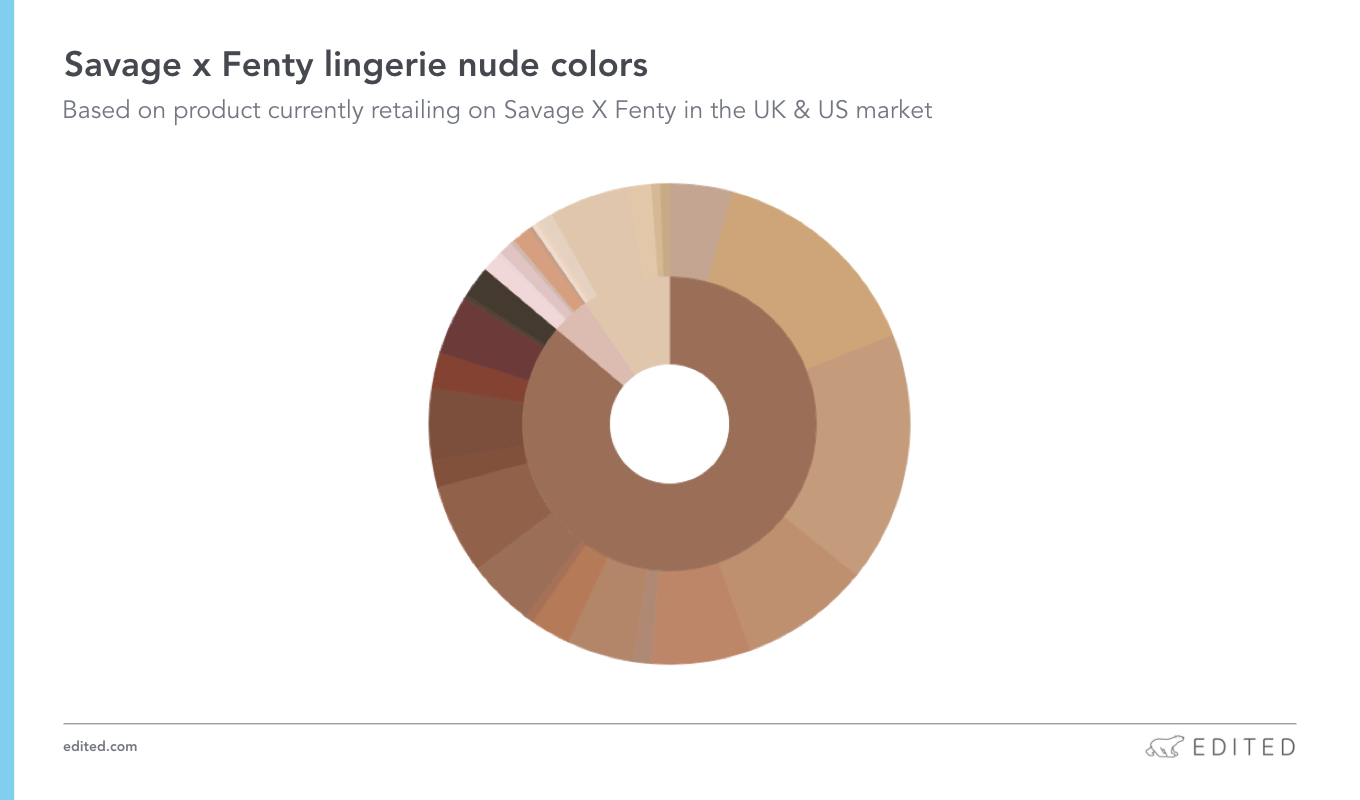 EDITED Tip: Save time scrolling. Click here to see what other lingerie campaigns and products have been trending on the 'gram.
Turning the Navy into VIPs
Unlike most new brands starting out, Rihanna hasn't had to build up a customer base. She already has one: the Navy. That's the collective name given to her fanbase for those of you playing at home. Rihanna adds a personalized touch to her brand marketing to ensure her fans are engaged. She appears among the cast of diverse models in her campaigns, communicates to followers about new products via Instagram stories. And also offers a shoppable range of her favorite products on the website. Following the rapid growth of subscription services in retail, Savage X Fenty also promotes a VIP program, giving members access to free shipping, special discounts and packages of exclusive styles curated by the singer.
Targeted price points
Rihanna's music and aesthetic resonates with a younger audience, and Savage X Fenty's pricing won't break Millennials' banks. The majority of the range sits between the $20-40 price bracket with 32% priced under $20. Wearing the same panties as Rih Rih for under $20? Bargain.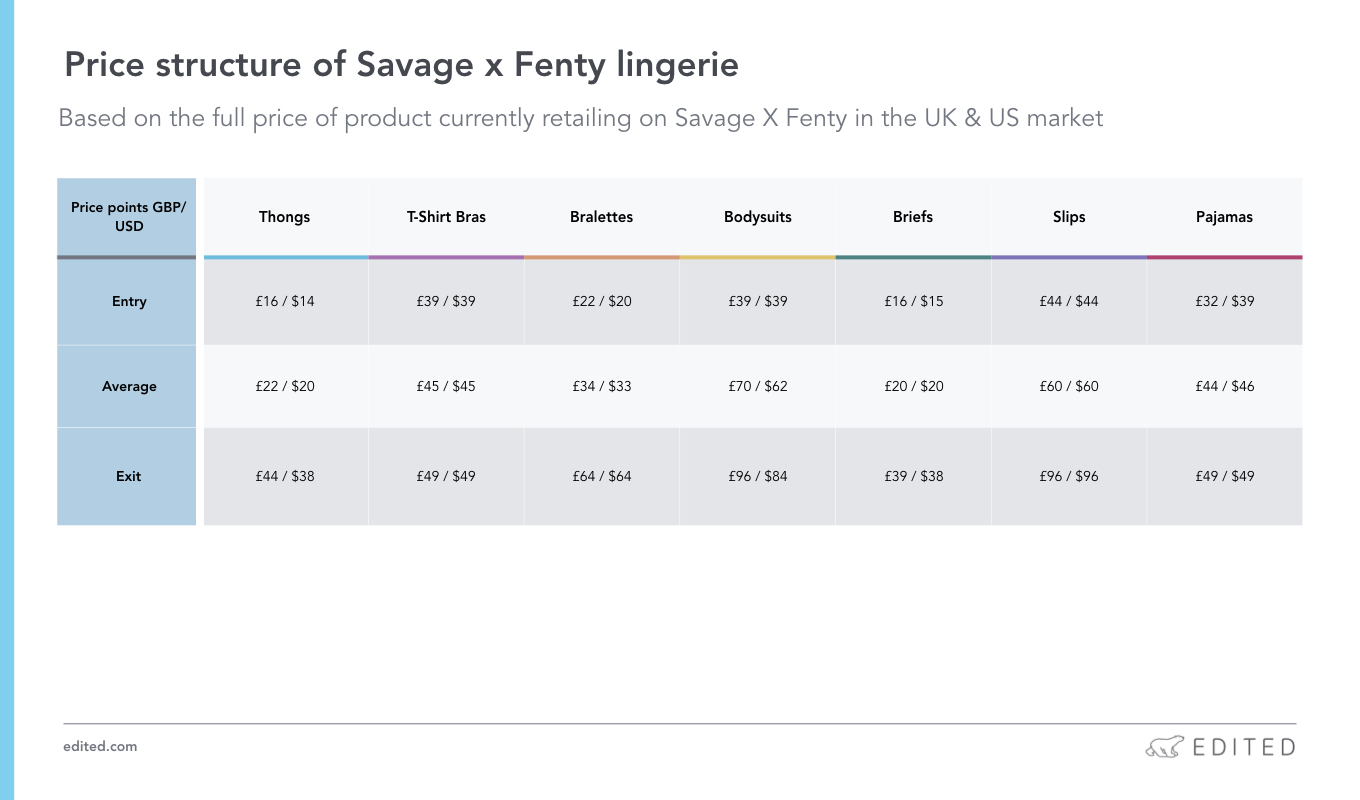 The average price of underwear categories across the US market reveals Savage X Fenty competitive pricing strategy for core items. In the mass market, thongs are sitting at $23 for briefs, $24, t-shirt bras $45 and bralettes at $36. This prices Savage X Fenty lower than the market average for these classic shapes.
EDITED Tip: Want to see the pricing chart in action? Talk to us here.
The Savage X Fenty discounting strategy involves site-wide offers with deeper discount percentages for VIP members. VIP members are also emailed exclusive deals, most recently "2 for £29" bras and bralettes. Majority of discounts offered to non-VIP members are between 20-30% on the UK & US site.
So, what's next?
The Savage X Fenty site ticks the boxes for global reach shipping to 210 countries; however, it is continuing to build its wholesale presence to reach an even broader audience. In the UK, the brand has an increasing presence on Zalando, which in the last three months grew the lingerie investment by 43% compared to 3 months prior. As of January, ASOS in the UK and US started stocking the label, with the majority of SKUs selling out within a month on average. While Savage X Fenty hosted several pop-ups last year, it is yet to be confirmed whether a permanent space is on the cards. Watch this space.
For Rihanna's next business venture, it's been reported she is in talks with LVMH on creating a luxury fashion line. Though we don't know if this collection will also be size-inclusive (an opportunity – plus size only makes up 0.6% of luxury product in the UK & US), with Rihanna at the helm, it's sure to shake up the market.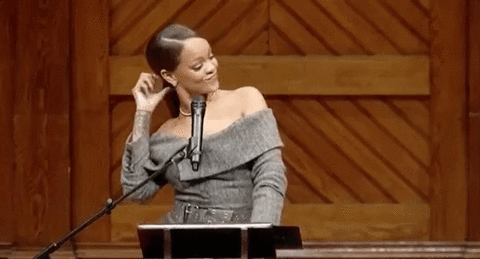 EDITED Tip: As we approach the one year anniversary of Savage X Fenty, we look into recent changes across the underwear market and how Rihanna's label squares up against major lingerie players.
Log in to read the full report here.
Want to know more about how EDITED can help your business?
Request a live demo with one of our product specialists.
GET A DEMO →