It's no secret that Abercrombie & Fitch is going through a period of turmoil – so too is the teenage apparel sector in which the brand operates.
The brand's L.A. flagship will close by the end of February and net income for fiscal year 2014 was down to $54 million from $237 million in 2013.
In an attempt to reposition, the brand has breached some of its own rules – the color black, previously banned, is now stocked, bohemian styles have been introduced and those in store male models are finally putting their shirts on.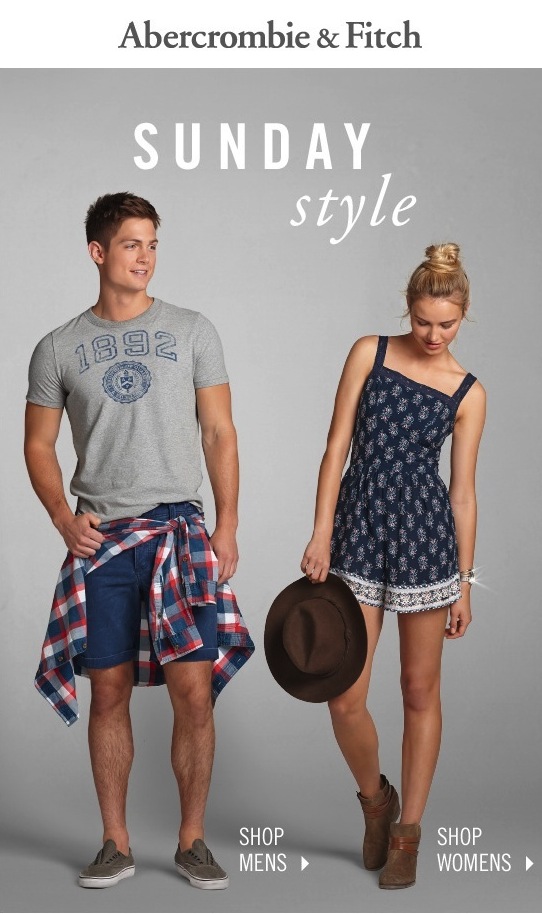 But why aren't these reinventions bringing the desired results for the struggling brand? In finding out the root cause of Abercrombie's problem, we've discovered some major issues in its product, price and positioning.
Is the teen market really a problem?
It has been argued that the brand's consumer profile of collegiate, wealthy American is passé: some say this consumer is now too well informed and more diverse. Other American teen retailers catering to this market segment have struggled too – namely American Eagle and Aeropostale.
However, there are parallel premium brands in the UK, like Jack Wills and Superdry, who cater to a preppy customer and aren't in decline. To define the differences, we've compared brands' assortments and discounting strategies.
Abercrombie & Fitch has a huge assortment, with currently close to 3,500 product styles online. Put that into context: Superdry have 1,663 product styles (with colorways bulking out their options count) and Jack Wills have 972 items currently online.
Abercrombie's product count puts their assortment breadth more on a par with Topshop, who have 4,300 products online in the US, or American Apparel, also at 3,500. Certainly a big part of the problem lies in these figures – simply making more products will not make the brand more money.
For a brand to deliver on messaging and justify price point across such a broad assortment is risky. 52% of Abercrombie's current offering arrived in the last three months – a high level of newness symptomatic of a brand in flux.
Womenswear represents 57% of the mix at A&F. In womenswear, the biggest categories are tops (at 43% of the offering), bottoms (31%), dresses (7%) and accessories (6%). In menswear, the biggest categories are tops (at 58% of the offering), bottoms (24%), outerwear (7%) and accessories (4%).
Immediately it strikes that A&F are overly focused on their bottoms category compared to other premium retailers – bottoms make up 15% of both Jack Wills' and Superdry's offering.
Most alarming about the commercial data surrounding Abercrombie & Fitch is the high rate and level of discounting. 76.5% of A&F's current offering is reduced, by an average of 45%.
Compare that to Jack Wills, where 59% of the offering is currently discounted by 32.5%, or Superdry where only 1.5% of the offering is reduced. A&F has a higher rate of discounting than fast fashion retailers H&M or Forever 21. This is troubling.
Product – Why the fast fashion formula doesn't work
The high level discounting suggests product is going wrong somewhere. A&F's most discounted categories are tops and, not surprisingly given the high emphasis, bottoms.
High replenishment rates at A&F (27%) show that when they get it right, they have nimble ability to restock. Recently A&F has stripped back on the slogan-bearing garments and have started stocking distinctively grungier items, particularly within womenswear. Suede fringed bags, ditsy floral jumpsuits, boho maxi skirts, tasseled ponchos and peasant tops are all part of their current mix. In menswear, there's an increase in photo-print tees, licensed prints (Batman and Coca-Cola) and New York references.
These trends, silhouettes and styles are familiar – you could find versions at H&M, Zara, Forever 21 and Urban Outfitters. At cheaper prices.
Abercrombie are simply emulating fast fashion in an attempt to appeal to more customers. Big mistake.
There is hope though. The items that have sold best for Abercrombie in the last three months do subscribe to the preppy style from which the brand is formed – crew neck men's sweaters, well made quilted parkas and vests, classic denim shapes with light wear and plaid shirts for both genders.
These items selling at full price bears testament for the consumer demand around high quality, classic shapes. That customer still exists – Superdry and Jack Wills do well creating product within the borders of branded sports preppiness. Abercrombie has lost track – it's become too big and to sustain that are trying to appeal to every teen with a fast fashion formula. J.Crew made similar mistakes, which hurt its profits too.
Missed Opportunity
Abercrombie is really missing a trick with activewear. The activewear market, worth $35 billion in 2014, has infiltrated daily dressing for teens, adults, everyone. Denim has lost out to leggings and more casual bottoms.
Abercrombie does stock ladies leggings, and they've promoted 'Tops made for leggings' in email newsletters, but it's missing out on the sporty styling, which makes these items successful.
Instead, Abercrombie has plain and floral print leggings, to go with their floral cotton peasant tops. Printed floral cotton is readily available at bargain basement prices – Abercrombie, with its higher price point and access to great manufacturing processes should be lifting their game with high quality, functional sportswear. This could improve every category – look to swim, where currently bikinis are floral or made for posing, or tops which would benefit from some yoga-appropriate shapes.
Abercrombie's Price
A look at the data around pricing confirms Abercrombie's internal confusion about where it sits in the competitive marketplace. The brand has a bottom-heavy price architecture, with large volume of product concentrated at under $20 and $20-40 price points – a structure, which is similar to H&M and Urban Outfitters. Other brands, including Fat Face and Superdry, tend to lift their most invested price point higher among their price spread.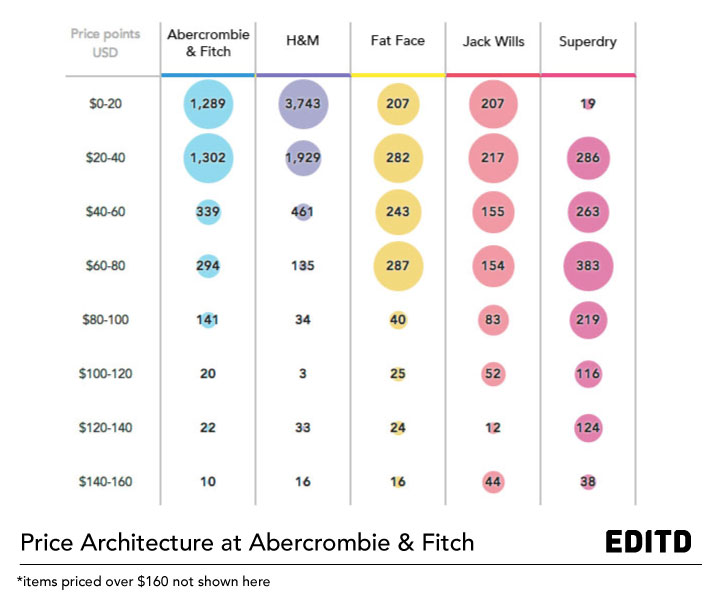 As a result, Abecrombie's median price point is too low for a premium brand – it sits at $23.87 currently. Far closer to H&M's $17.01 than Superdry's $72.64 or Jack Will's $46.82.
In order to recapture value, Abercrombie must cut back on discounting and focus on quality garments.
Old Positioning
Put bluntly, Abercrombie's positioning is a mess. Its product and price have skewed the premium foundation on which they've built the brand.
The brand has sought new trend-led direction, but look to the most recent campaigns and you can see the brand is still stuck in the past: its look books are shot on campuses, with models clutching folders and books, walking in groups across quadrangles, sat reading in cloisters…in their crop tops and Nirvana-inspired plaid. It's a jarring message – these images look more like a college prospectus than a brand aiming to appeal to teens.
Jack Wills excel with J.Crew-like styling for a more youthful market – Abercrombie definitely could learn from this.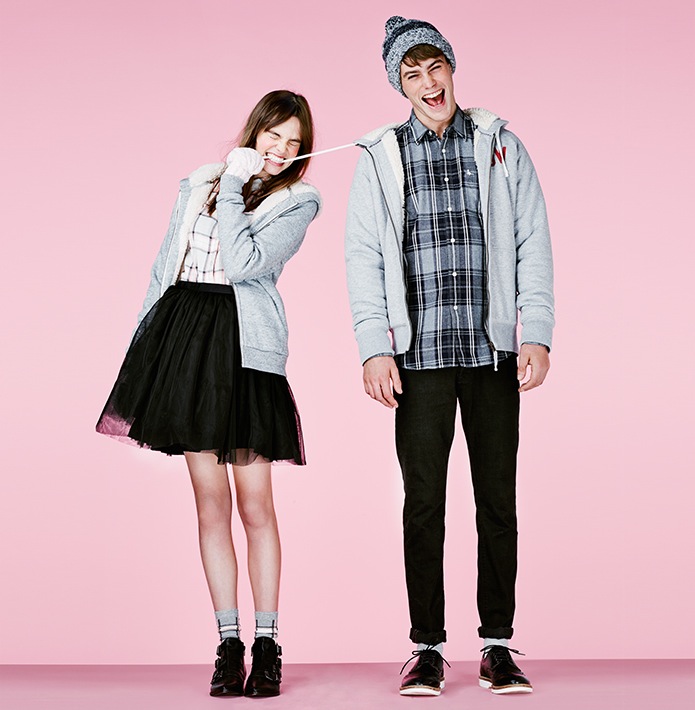 Abercrombie, like its digitally connected customers, needs to broaden its inspiration. College kids may be their core customer, but that doesn't tie them to campus and study. College kids party, they go to festivals, they camp, they celebrate Halloween, they date, they go to sports events…Abercrombie must broaden its field of vision beyond the parent-pleasing campuses.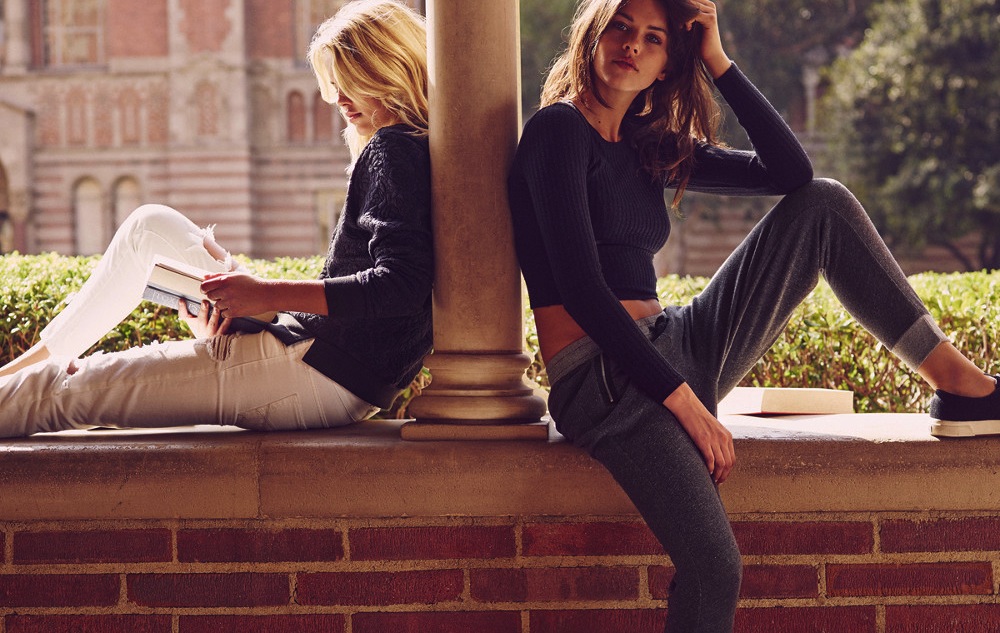 The verdict
Jack Wills has Australian-born, Brit-based designer Richard Nicoll as its secret weapon – since early 2014 he's been creative director of the brand and that's already reflected in the sharp color palette, retro inspired sportswear pieces and quirky styling.
To Abercrombie's credit, it's had some great collaborations lately – Woolrich especially, but if Abercrombie want to lift and retain their premium credentials, perhaps it too could enlist the help of a young designer – someone like Jason Wu, Peter Som or Prabal Gurung, who can underpin the sporty and preppy version of American life.
Alternatively, Abercrombie must scale back on its ambitions. There is a strong customer base out there to support the preppy, 'all-American' look – albeit a more connected, inspired and global version of their consumer than 10 years ago. Fewer product misses on fast fashion lines would mean more chance to get the well-made, premium products right.
Love our brand analysis? Scroll down and learn about 3 major challenges that brands face when bringing a product to market.