At this point, it's no great industry secret that activewear is too big to ignore. And after three years of explosive growth it's gone fully mainstream, but one thing is clear: there are still a ton of opportunities out there.
To take a deeper look, we went 'all things activewear' for this month's installment of EDITIONS at the Century Club in London. Guided by moderator Bethan Holt, Digital Fashion Editor at Telegraph, our varied and extensively credentialed experts gave us some great insights from their unique perspectives. It was an absolutely perfect evening. Thanks so much to each of our speakers and everyone who came to hear what they had to say. Here are a few of our favorite excerpts…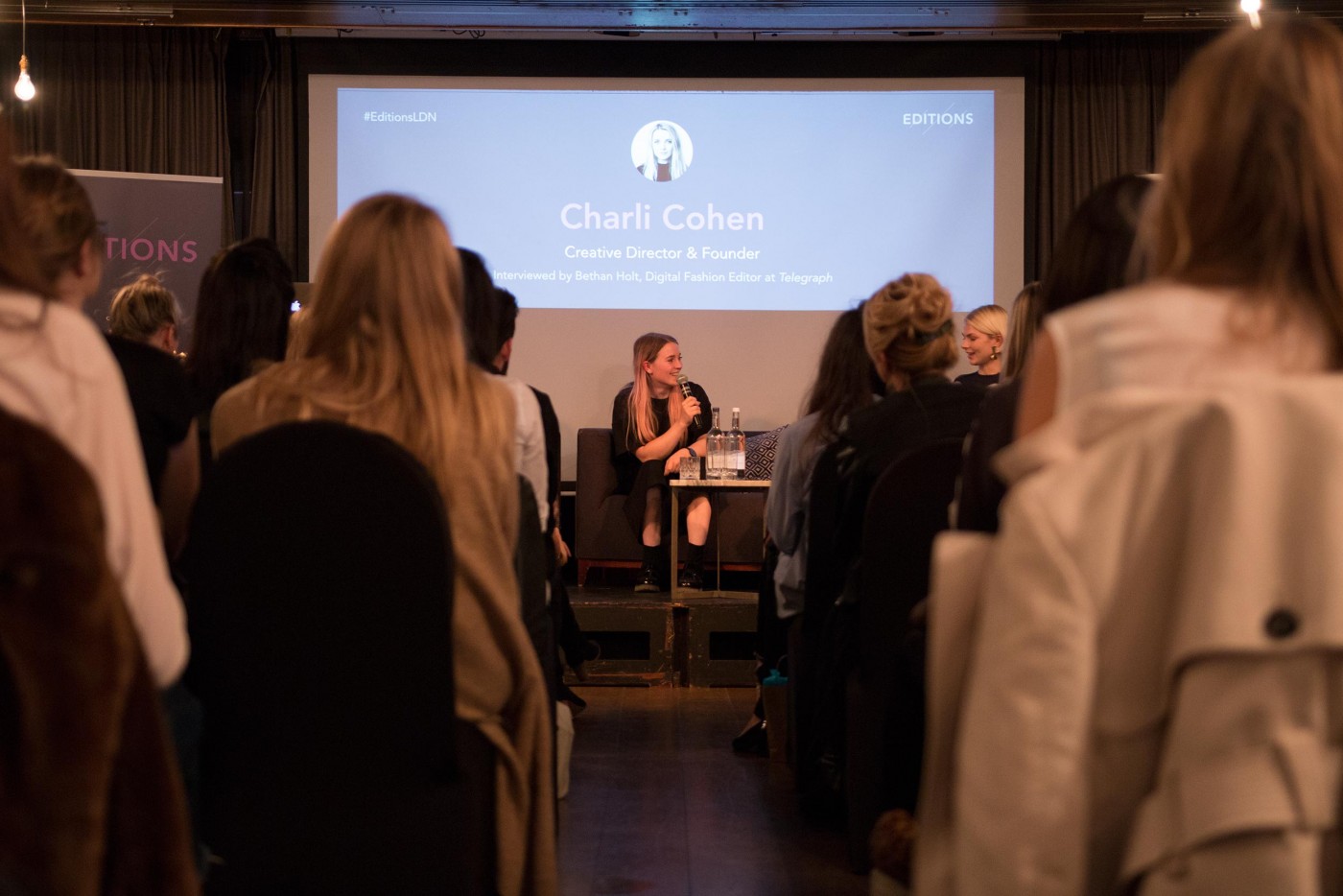 Charli Cohen
Creative Director and Founder of technical fashion label Charli Cohen
On the athleisure trend: "I guess my definition of athleisure is that it's styling. You're taking traditional gym wear silhouettes like leggings and sports bras and you're styling it like daily wear. I think that's very much a trend and it will at some point come to an end. So the next bit is how you can have that comfort and that technical element in clothes that don't necessarily read as gym wear.
I think that there is a general movement within womenswear towards the comfort and functionality that menswear has always had. I think it's empowering for womenswear to be able to do whatever, to be comfortable — even to the point of having pockets you can even fit your phone in. That's not exactly conventional in womenswear."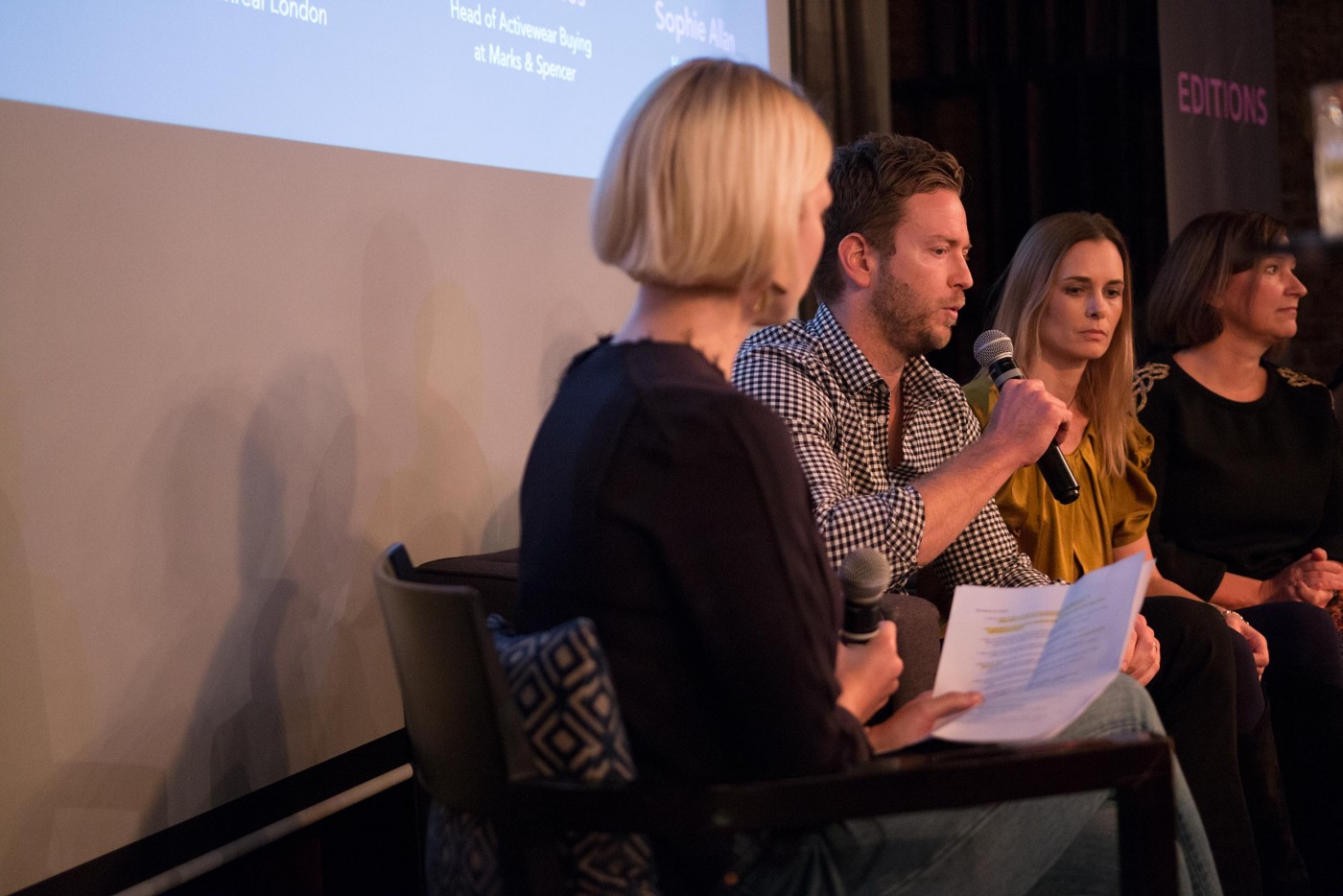 Andrew Manteit
Director and Co-founder of multi-brand retailer Active in Style
On the rising price of activewear: "We don't focus on the luxury end, but I think people are willing to invest more into that piece of clothing because they're not buying a piece of clothing, they're buying a lifestyle. If you have a good brand, people will buy into that, not just a pair of Lycra leggings."
"The price point is definitely getting higher and higher but consumers, based on our stock and what we sell, are definitely willing to pay more for the products. If you work out five times a week and are wearing a product every other day, as quickly as you can wash it you'll wear it again. In terms of other fashionable pieces, you might pay £200 for a pair of jeans you wear once or twice a month."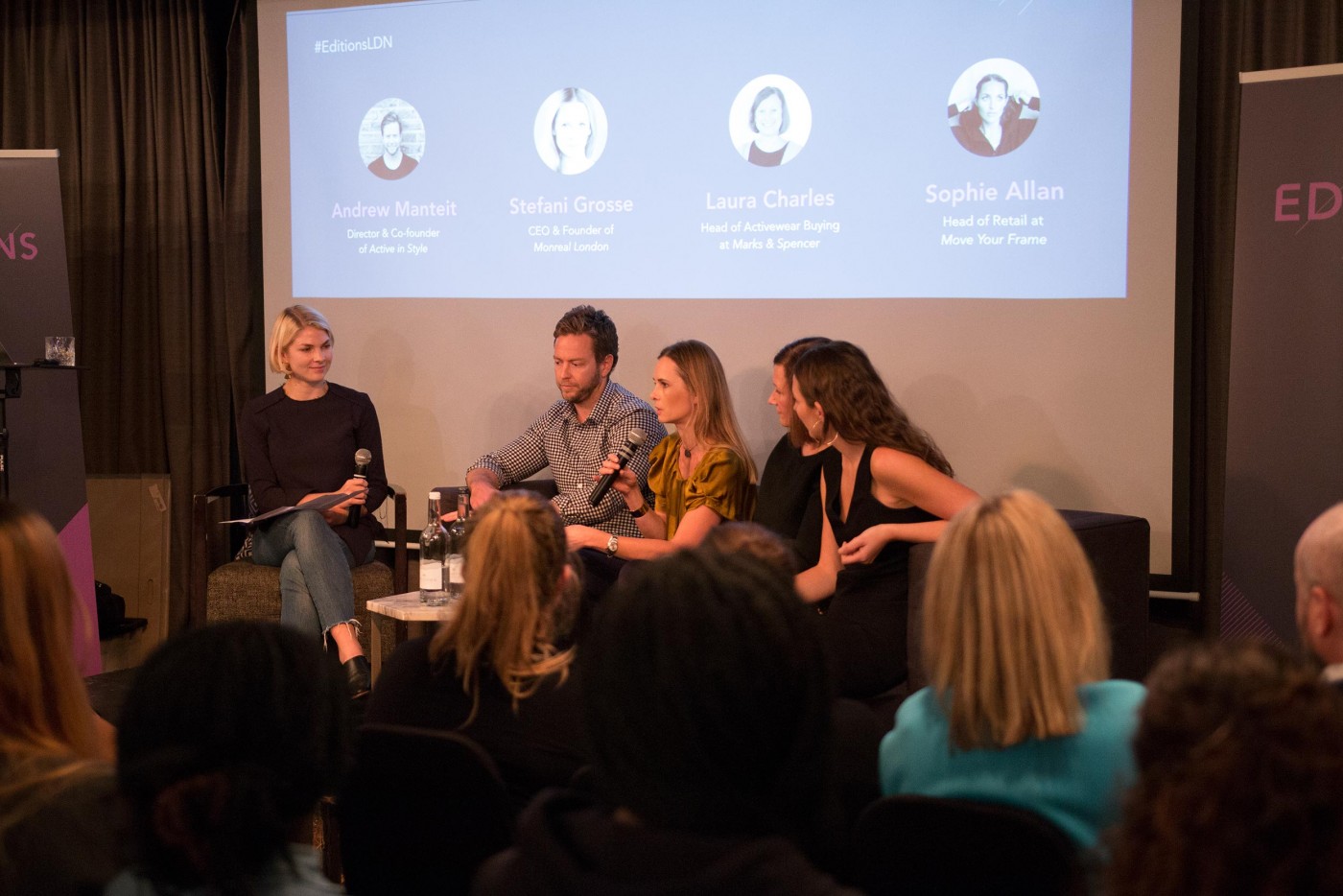 Stefani Grosse
CEO and Co-founder of luxury sportswear brand Monreal London
On creating your own space in the market: "So much has changed in the last three years. So many brands have come into the market at every different level. Some are more performance oriented and more technical, usually they're a little more elevated in price point. Athleisure or the lifestyle aspect which sits in the mid-range or lower-range is really saturated. It's going crazy at the moment.
I think that you've got to stay true to yourself, to your style and what you stand for. And obviously watch the market as well. Retail stockists are very demanding. They'll ask you to go into to different areas and expand very quickly, which can be very dangerous."
On getting the word out: "Instagram is the best social platform for us because we're a very visual brand and that's how we communicate our imagery. I think activewear in general is a younger market and of course young people are more into social media. A lot of young activewear brands don't have the money to advertise and I think advertising in big glossy magazines is sort of over for the new generation of brands."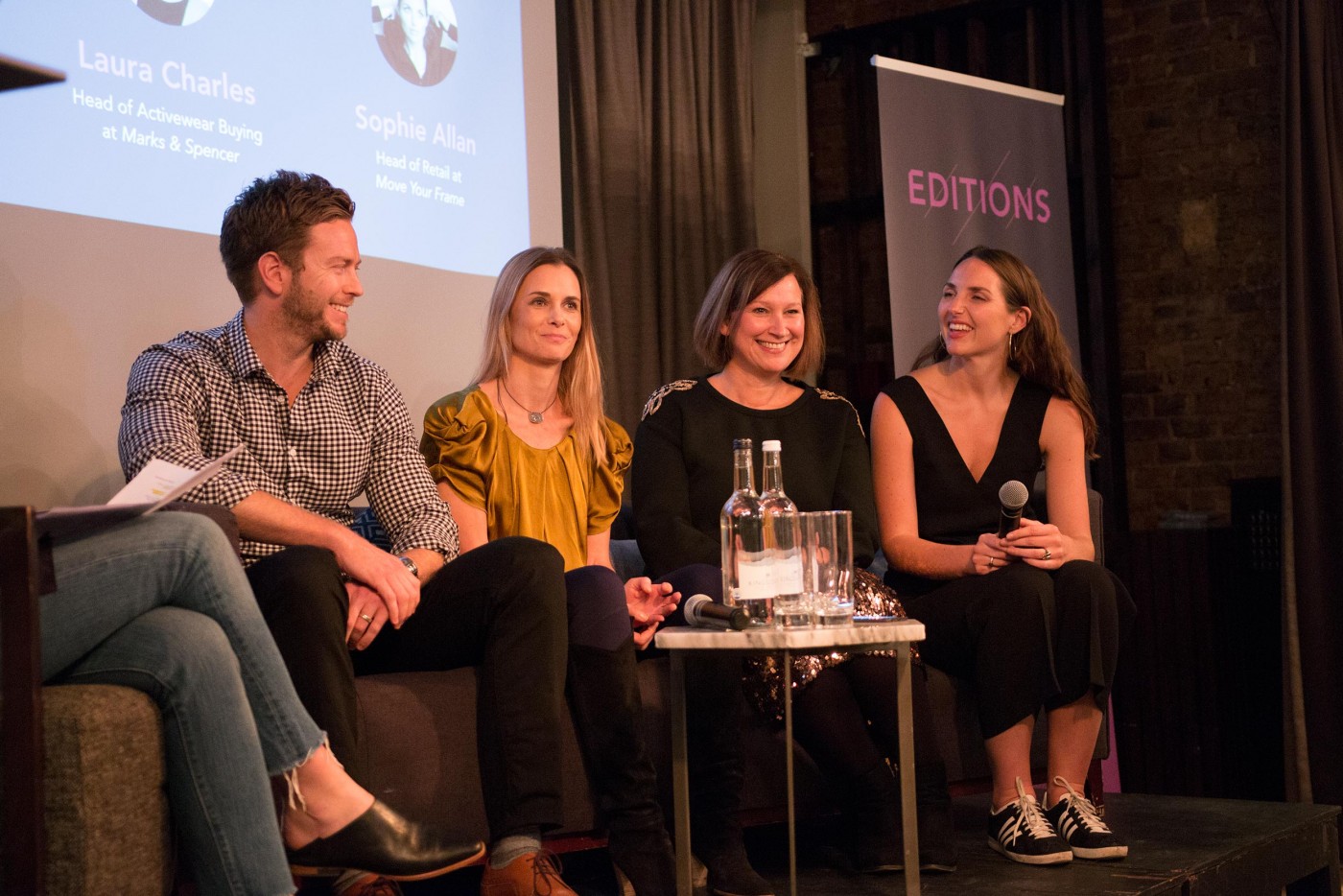 Laura Charles
Head of Activewear Buying at Marks & Spencer
On putting the customer at the center of everything: "At Marks & Spencer we put the customer first. It's all about what they want. The customer loves talking to us – a lot. And they're very clear about what they like and what they don't like. So we have to make them a part of every meeting and every collection we put together to make sure it's tailored to what they want.
Quality and innovation is what Marks & Spencer needs to set itself apart from our competitors. Because we've got such a broad customer base, we have a large arena to play in and our range is built to reflect what she wants."
"The thing for us is making sure the customer can see the value. They will not pay for things that don't work for them in terms of innovation or fabric. Ultimately we have a big customer base and we need to be affordable, but that doesn't mean we're the lowest price point. That isn't what Marks & Spencer is about."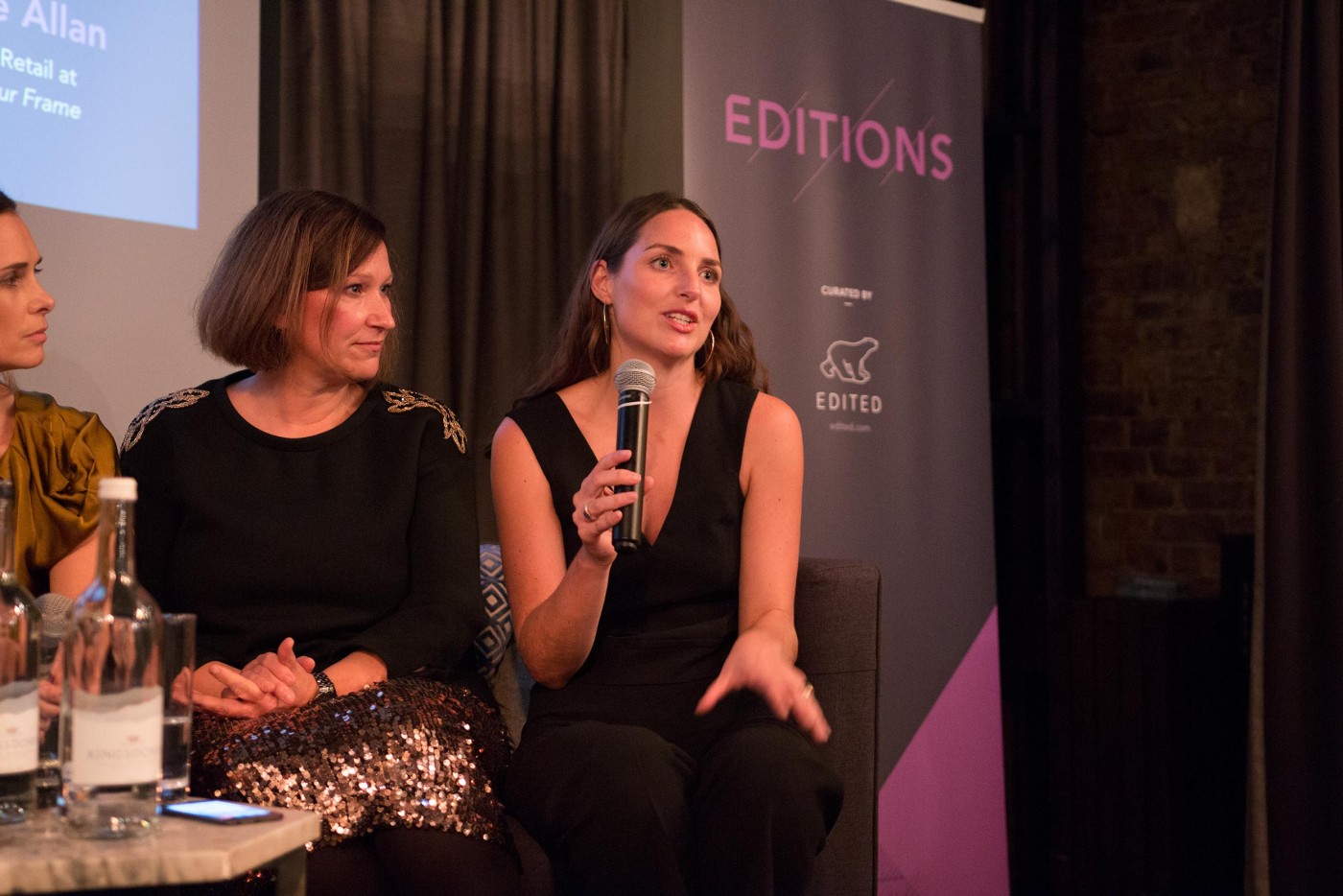 Sophie Allan
Head of Retail at sportswear retailer and fitness studio Move Your Frame
On social media: "Social is a great way of showing a brand's personality and an incredible way of really getting into a brand – maybe not so idealistically; it's a little more real. You can see behind the scenes a little.
For us, social is great because we haven't just got our consumers as our brand ambassadors. We've got our instructors too, and suddenly it's not just our followers that are seeing it, it's all of their followers. We've got hundreds of instructors that work for us and it's not only the consumers that are swinging Move your Frame tote bags, the instructors are endorsing our brand as well, which is quite amazing."
We'd like to say one last thank you to all of our speakers and to everyone who came, asked questions and had some drinks with us afterwards. We can't wait to see you all next time.
For those of you in New York, we'll be bringing EDITIONS your way on November 8 so look out for more information on that soon.
Interested in speaking at EDITIONS in the future? Let's make it happen! Just drop us a note using [email protected] and let us know what you'd be interested in speaking about.