This month sustainability took center stage at EDITIONS NYC. From circular fashion and beyond, here are some of our favorite quotes.
If our panelists from Tuesday night's EDITIONS NYC have their way, in ten years time "sustainable fashion" and "fashion" will mean the same thing. And the clothes you're wearing might be made from the fabric of the clothes you're wearing right now.
Considering the rate at which they're advancing those causes, they might not be far off. And for the sake of everyone, we hope they aren't.
Here are some of the our favorite moments from the conversation moderated by Jenna Blaha, Tech and Fashion Editor at Marie Claire.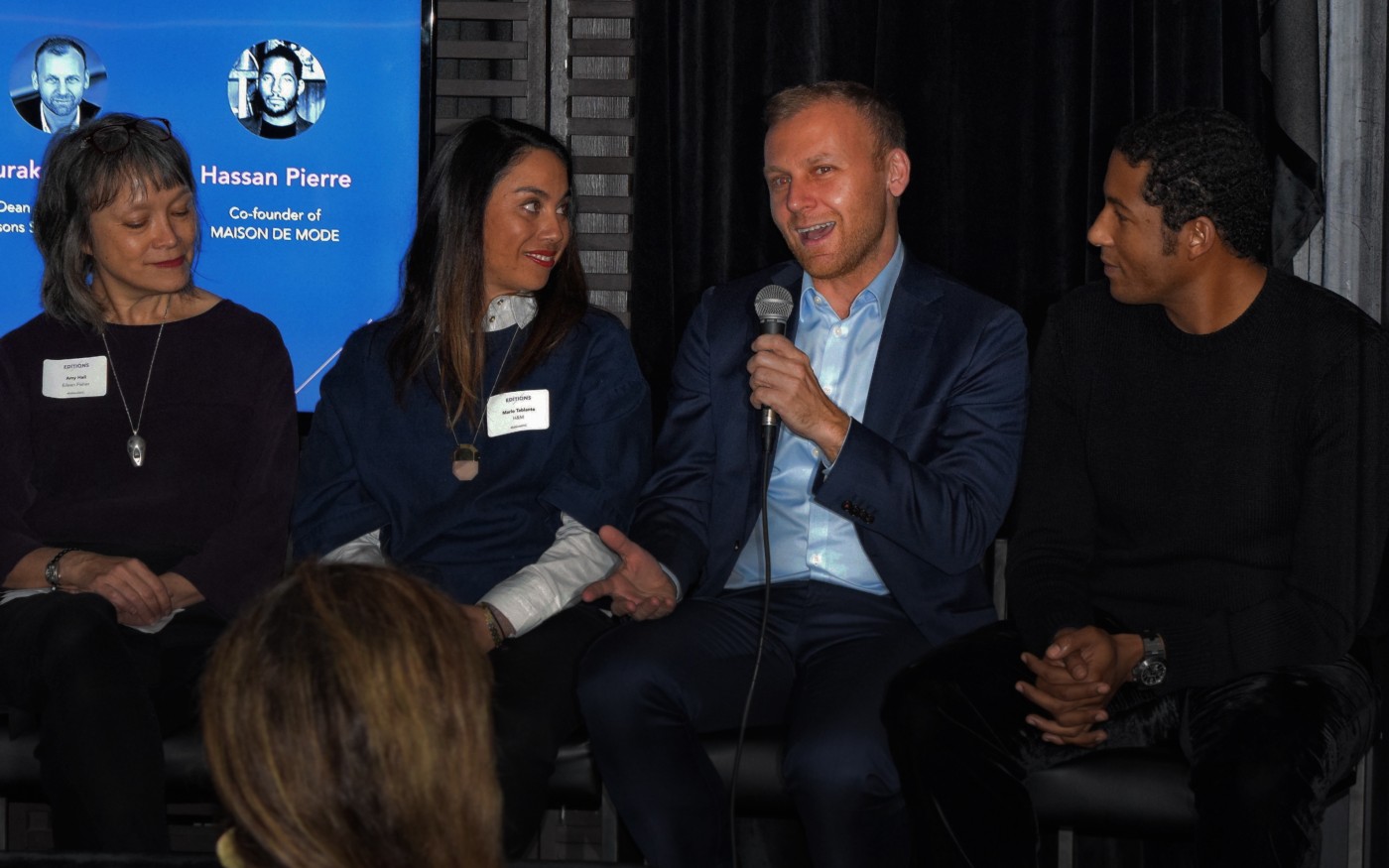 Amy Hall
Director of Social Consciousness at Eileen Fisher
Give us an overview of the sustainability initiatives at Eileen Fisher.
There's a lot happening in the world and we need to be more responsible. The world is not waiting for us. [Eileen Fisher] has become a certified B corporation, which means we are now a triple bottom line company officially. We have made commitments that we call Vision 2020 – they're very robust commitments in environmental and human rights.
We've also made a commitment to circular product. Since 2009 we've collected over 700,000 previously worn pieces and we're remaking product from that. We've also partnered very closely with H&M on a few initiatives. There can't be enough brands working together in the goal towards circular.
Let's talk about Fabric. How does Eileen Fisher balance the cost of sustainable fabrics that can be more expensive?
As we started to get more and more into the commitment, we decided that for a couple of years we'd create an eco-bank. We set aside about a million dollars specifically to help pay for the conversion of conventional fibre into organic or some other kind of sustainable attribute.
Nowadays we don't use that because the commitment is there. We've already almost achieved all of our 2020 goals. What we do in order to afford the difference in price, is we look at the whole landscape of what we're offering in a season. It's not just one fabric compared to another fabric – conventional vs. sustainable. It's looking at each sustainable fabric and figuring out how we can make it fit into the whole landscape of what we're offering. We look at the margins collectively and see if we can borrow a little bit from a larger-margin fabric to pay for the difference in the sustainable fabric. That's how we do it.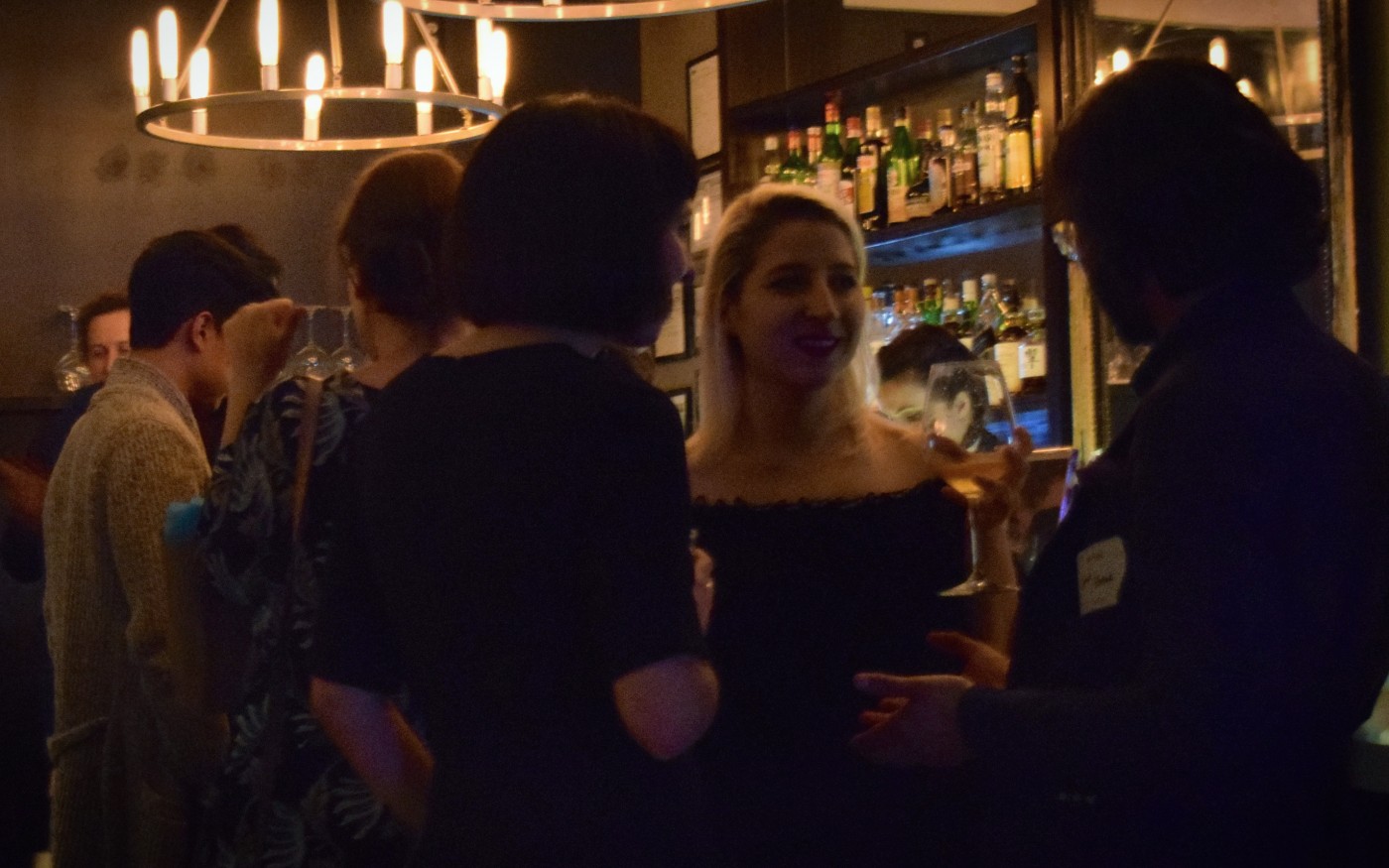 Marlo Tablante
Sustainability Manager at H&M
How has H&M achieved sustainability while keeping its fast fashion cycle?
At H&M we recognize our scale and our size and we want to use that for good. We know that there is an impact on people and the environment through our business operations, so we want to do the best thing possible for them. Our business statement is now, "fashion and quality at the best price in a sustainable way." So we're literally committing to sustainability in our business statement. With that we all have our marching orders and that makes my job a little bit easier. It's truly woven into everything we do.
One of the key solutions that we think works industry wide, not just for H&M, is going circular. Our commitment is to go 100% circular in terms of our use of materials and how we're designing our products for longevity.
We also have a garment recycle program, the success of which we measure in terms of how many pounds of clothing are coming back into our stores. In 2016 alone we collected more than two-million pounds of clothing. We see that as converting customer behavior which we all know is really tricky.
"Our goal by 2020 is to have all sustainable cottons in our products." -H&M Sustainability Manager #EDITIONSNYC
What's the goal of 100% circular?
For us, 100% circular means closing the loop on fashion. We look at it throughout the value chain, from a material or design perspective using the right materials so that they can be separated later and created into new fashion. Our ideal is that all of our clothing is made from either sustainable materials or recycled materials or renewed materials. That's our future vision.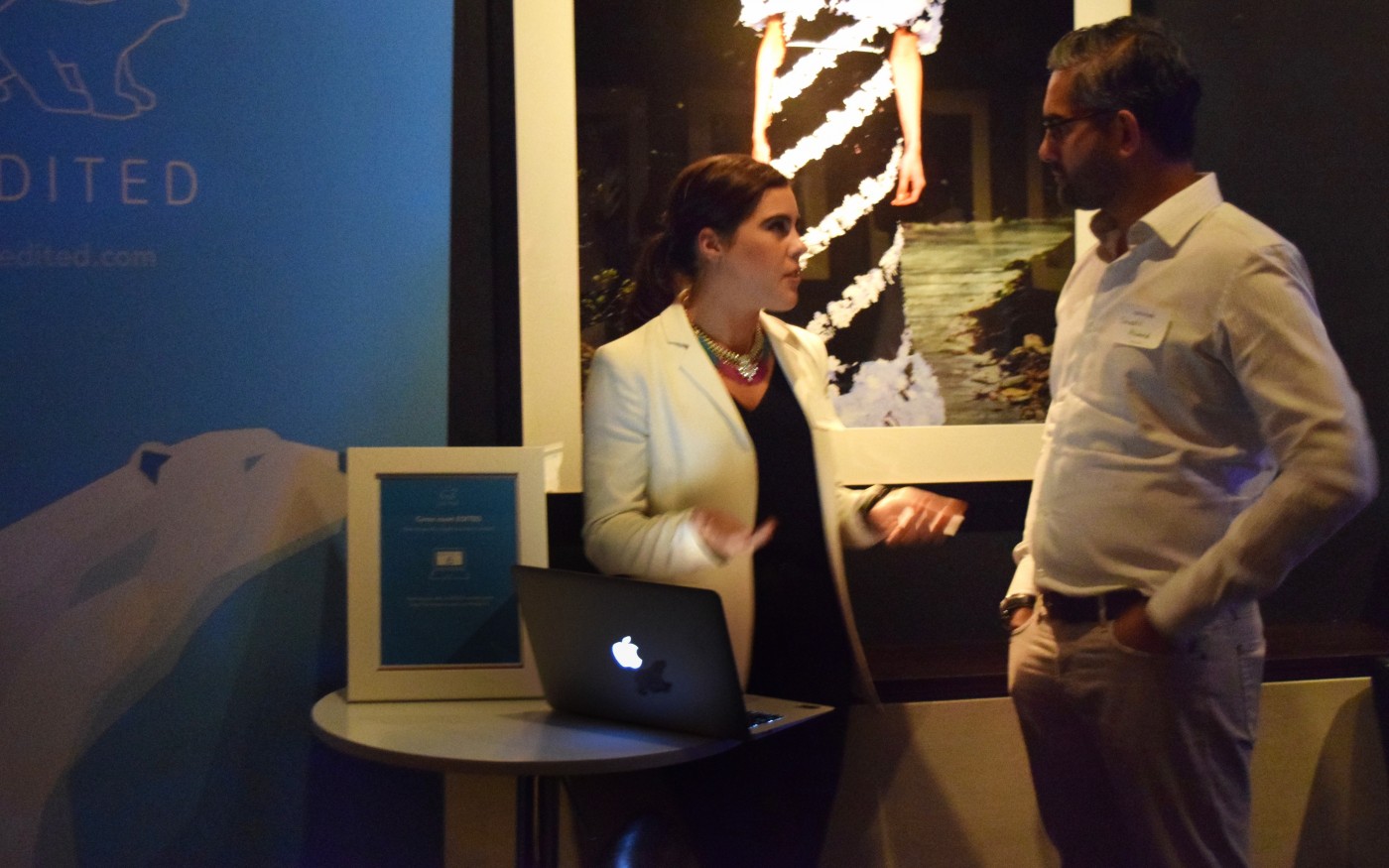 Burak Cakmak
Dean of Fashion at Parsons School of Design
You're working with the designers of the future and consulting with a lot of brands that want to get into the space as well. If I came to you and wanted to make some sustainable changes, what would you say to me?
I think what we're seeing is that the value chain is a well travelled road but the behavioral aspect is new and every brand is trying to define it in their own way. That's the element that's going to be unique for everybody going forward.
For example, compared to a decade ago there's a much more complete understanding of what it means to go through a value chain and assess the individual impacts throughout that value chain from material, sourcing, production and sales.
But more importantly, we are trying to emphasize among young designers that you also want to bring who you are into the conversation and make sure that you use your voice and influence with the consumer to actually change their minds. It's not just about how you create the product, but also how you help change their behavior as well.
Have are you approaching the topic of sustainability in the classroom?
I want to make sure we don't narrowly define what sustainable fashion is. We don't necessarily want to make it a different category. We push for transparency and new values with the young talent and make sure that they understand that this is the new standard in terms of how you create products.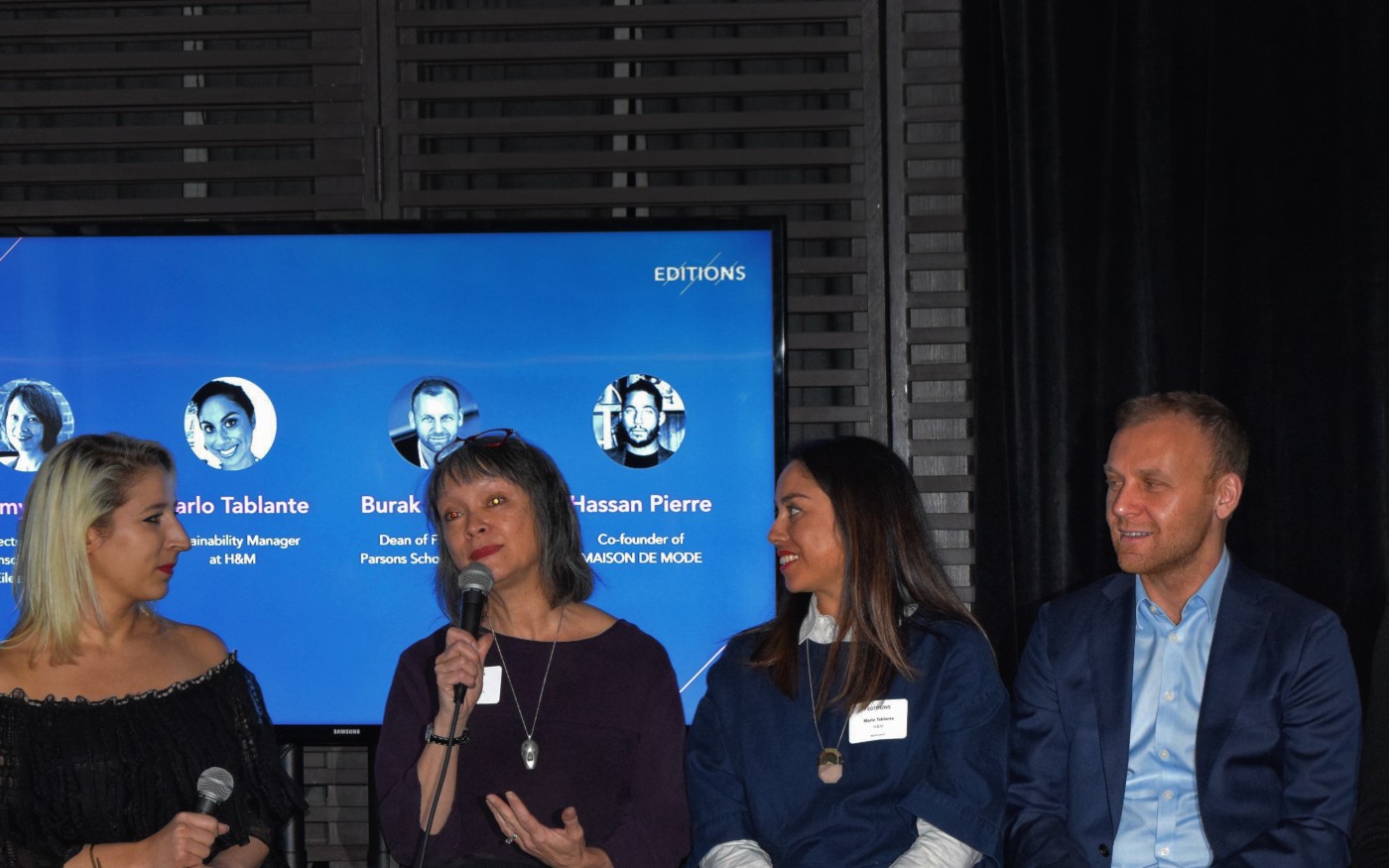 Hassan Pierre
Co-Founder of MAISON DE MODE. (New Yorkers, look out for their upcoming shop-in-shop opening in Bloomingdales for Earth Month, April 10-May 10.)
As a retailer, do you think consumers are starting to catch on to sustainability because we've elevated the aesthetics of what we call sustainable or is what's happening politically or some popular awareness?
Fashion is an aesthetic based industry, so I think first and foremost that's what's important. Whether a shirt is going to save 1,000 trees or 1,000 lives – if it doesn't feel good and look good, you're not going to buy into it. I do think aesthetics are the most important thing.
But then there is the secondary component where consumers are now more interested and educated in fashion and the ethics of fashion. So brands now also have to think about how they're going to create a beautiful product that also fits into the ethical and sustainable world.
What do you think this is headed in the next five or ten years?
I'd like to not be having this conversation in ten years. For us, what we've tried to do as a retailer is take the word sustainability out of fashion and not make it a secondary category, but make it the category.
I think as consumers go and as designers or brands go, this will just be a fashion conversation instead of a "sustainable" conversation.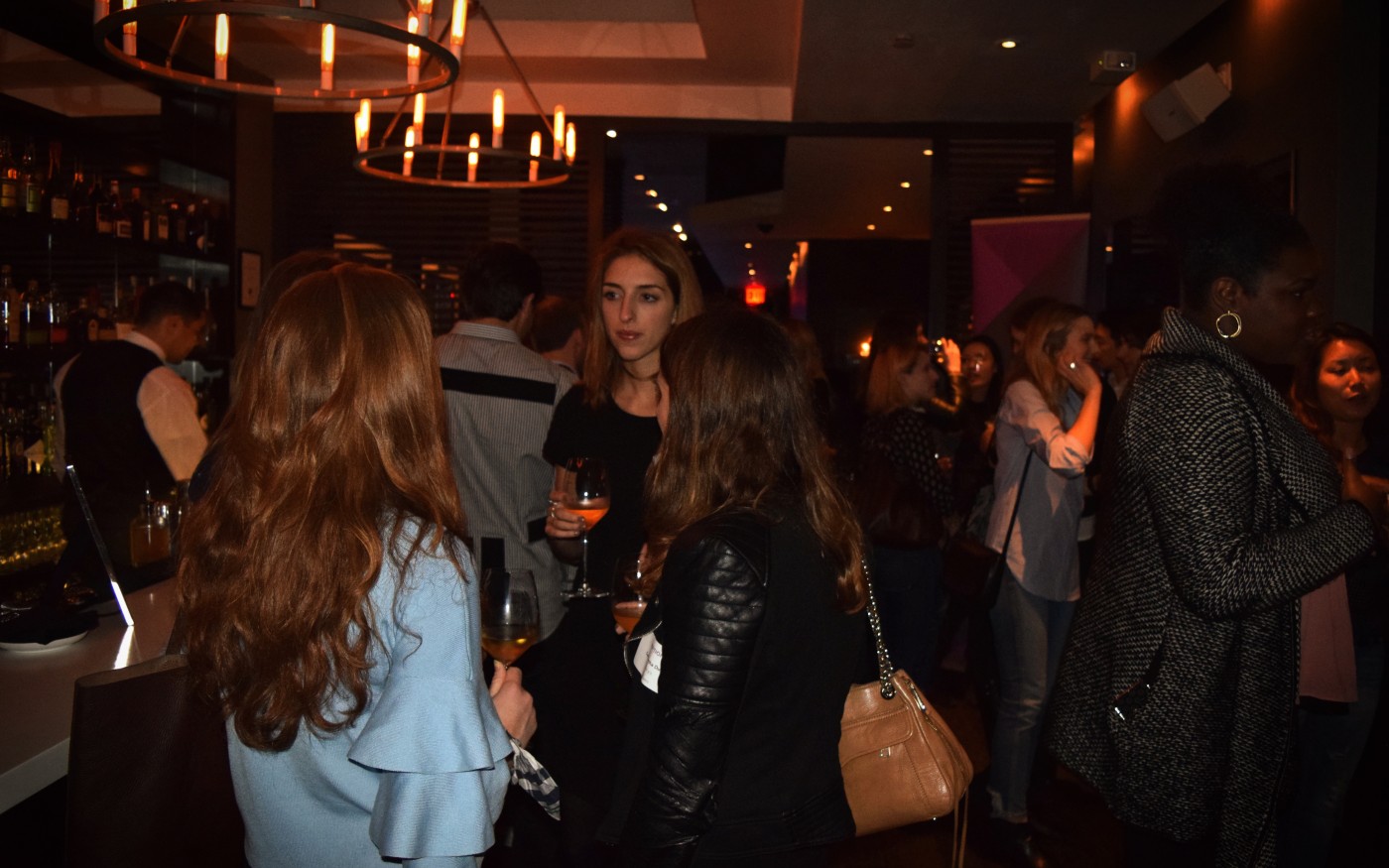 Thanks again to all our speakers and everyone who came out and listened, asked questions and had a drink with us after. See you all next time! We'll be back soon.
Want to speak at EDITIONS in London or New York? Let's make it happen. Let us know you're interested using [email protected].