anjhemules, Founder and Creative Director of London-based performance apparel brand Lucas Hugh, shares insight on how she envisions 'The Future of Activewear', a topic that will be covered at our upcoming EDITIONS event on September 21st at the Hospital Club in London. RSVP now to reserve your seat.
Activewear's future according to anjhemules, Lucas Hugh
Over the past decade, women's activewear has been playing catch-up. The athletic market was predominately focused on men and marketing function over fashion.
As a designer and an active person, I saw a clear gap in the market for women's activewear which inspired me to launch my business. Women were embracing a more active lifestyle but lacked products that both performed at the highest standard and considered style.
It was clear that there was a cultural shift occurring – people were incorporating more fitness into their lives and becoming aware of the benefits of wellness.
When I launched Lucas Hugh in 2010, my intention was to create a women's activewear brand that would fill the gap by meeting the performance needs of women's athletic pursuits and providing styles that a woman would feel confident wearing to and from the gym.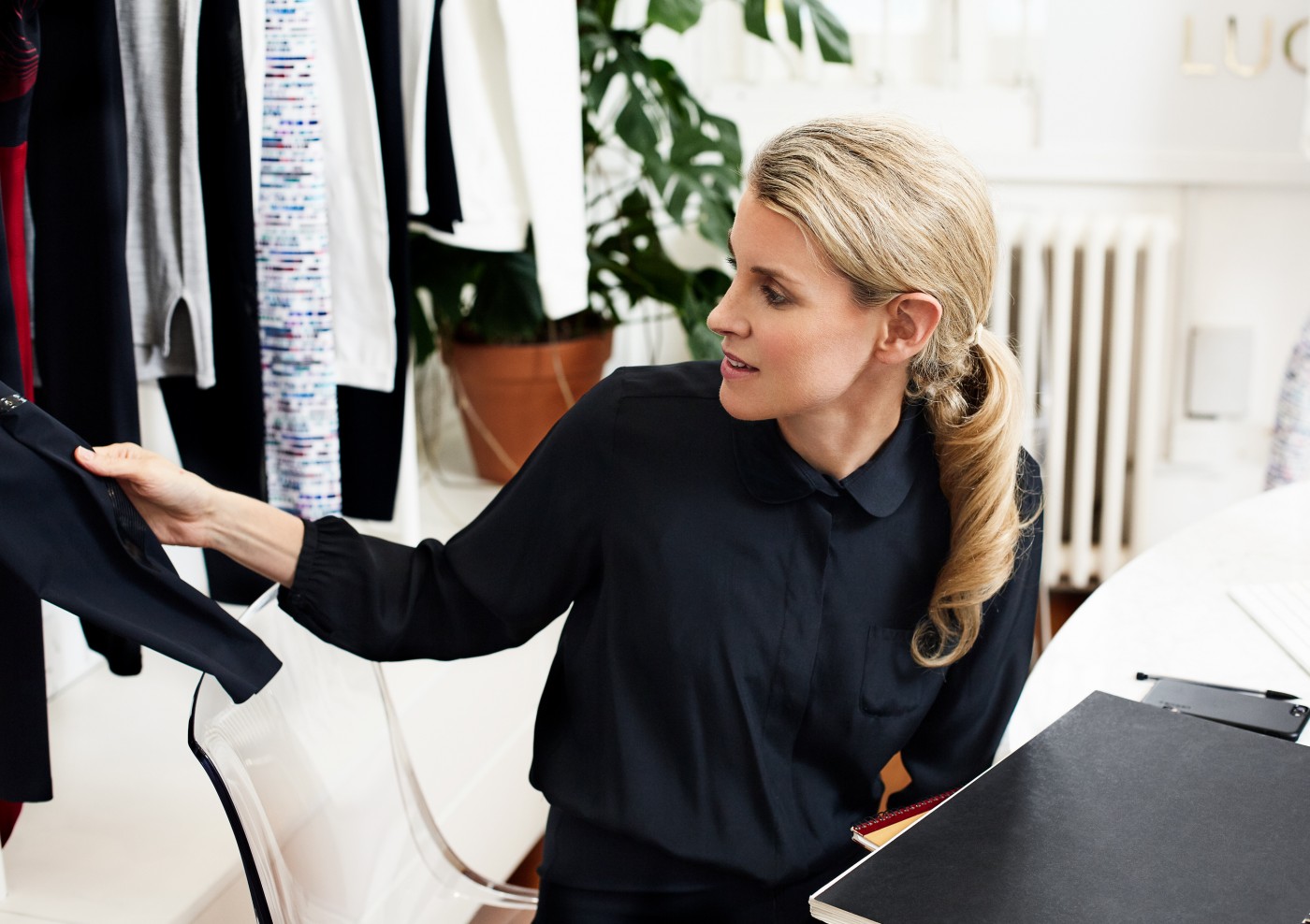 From our inaugural collection launch, I felt it important to establish Lucas Hugh as an activewear brand that considered style, rather than a fashion brand inspired by activewear. Performance has always been our priority.
The term 'athleisure' grew popular as it encapsulated the growing trend of activewear influencing fashion. I feel it is important to distinguish activewear from athleisure, particularly as a designer, as the intended use of garments for these two categories differs.
By 2010, women's activewear had become an increasingly popular product category, and women began to incorporate activewear and sneakers into their daily style – the sneaker was being worn in place of a heel.
Simultaneously, women were beginning to see the benefits of investing in activewear and performance sneakers for their fitness needs. In 2016, Drapers reported that between 2010 and 2015 the women's activewear market grew by 26.1% against 22.6% for men's activewear.
Both fashion and activewear brands recognised the opportunity to draw inspiration from each other. In response to the activewear trend and growth of the activewear category, fashion labels began to develop casual athletic inspired lines (athleisure) as a way to capitalise on market demand.
Activewear brands saw the opportunity to introduce seasonality (colourways and prints) into their product lines to improve sell-through across the year.
Nike, Adidas and Puma have had great success through partnering with celebrities and fashion designers to build anticipation around seasonal launches. I see the collaboration trend to continuing over the coming years, mirroring the role of the designer to a larger fashion label.
Core + Fashion is the key
At Lucas Hugh, our two-line approach – core and fashion – has been instrumental to our success to-date. We have always centered our marketing strategy around our product as we wanted to contribute to the evolution of the health and activewear industries and their impact on the daily lives of women.
Standing out in what is today – and will become increasingly more so – a saturated market, will be a challenge for all activewear brands. Lucas Hugh continues to focus on unique and futuristic designs that are timeless and provide our customer with collectible products that will continue to perform.
To stay competitive, we feel it is instrumental to our business that we work closely with our manufacturing partners to ensure we are incorporating industry leading construction techniques and fabrics.
I anticipate that athletic-wear will remain a separate category from fashion, and the influence of athletic wear on fashion will come in-and-out of style. Remember the 80's?
Where I do anticipate the market to shift is toward more casual codes of dress. It is important that both fashion and activewear brands stay attuned to cultural shifts. My advice to other activewear brands is to continue to focus on performance rather than trying to appease trends and continue to adopt seasonality into the product-flow strategy to align with seasonal consumption habits of fashion consumers.
Once you have worn a pair of moisture-wicking compression leggings that encourage good-posture and incorporate strategically placed graphics that provide additional support – it's hard to ignore! Activewear isn't going anywhere.
Interested in hearing more of Anjhe's insights on the current and future state of activewear? Join us at this Thursday at the Hospital Club, for an evening of drinks and discussion. We'll have speakers from John Lewis, Move Your Frame, FitFlop and of course, Lucas Hugh. Claim your spot and RSVP now.
EDITIONS, curated by EDITED, is a retail speaker series that takes place in London, New York and soon to be LA. Previous speakers have joined from the management ranks of DVF, Valentino, Paul Smith, H&M, Vivienne Westwood, and LK Bennett.