It's high time we celebrated the creativity and skill of luxury designers. And there's no better time to do it than right after Paris Fashion Week. As we all know, fashion week reporting often focuses on commercial trends; those points where so many designers converged that retailers have no choice but to try and emulate. The trends ready to be commercially re-interpreted and rushed out by the fast fashion sector.
Of course, that type of reporting needs to exist. There's a multi-trillion dollar retail industry watching the shows carefully, sniffing for hints of Big Money product. But by design, it fails to celebrate the brands that are doing incredible things that could never work on the mass market, and aren't trying to. The items that aren't intended to shift as many units as a Zara bomber jacket, but still go fast. Let's not forget that, like every market, luxury has a unique proposition and consumer.
Retailers, we'll have your backs covered next week with our full Fall 2016 trend round-up (yes, there were hoodies, slip dresses, leopard print and puffer jackets aplenty). But 'til then, let's revel in a little finery. Here are five things we loved in Paris simply because they're the things best left to the luxury experts.
Things Luxury Does Best
Volume
Volume makes a statement, and there's no better place for it than the runway. When it comes to retail, extreme volume is tough to pull off. The cost of fabric can't be justified in the price point and the sculptural silhouettes are the work of master pattern cutters. And when it comes to voluminous ballgowns, well, they're simply not suited to the lifestyle of most mass market shoppers.
Evening wear took a back seat for Fall 2016, even at the most luxe houses. Valentino saved the day with their ballet-themed collection in theatrical proportions. Exaggerated and oversized outerwear ruled the day, in forms the mass market would never want to replicate. Note Chloé's floor-length rug cape and the playfully exaggerated details at Jacquemus and Balenciaga.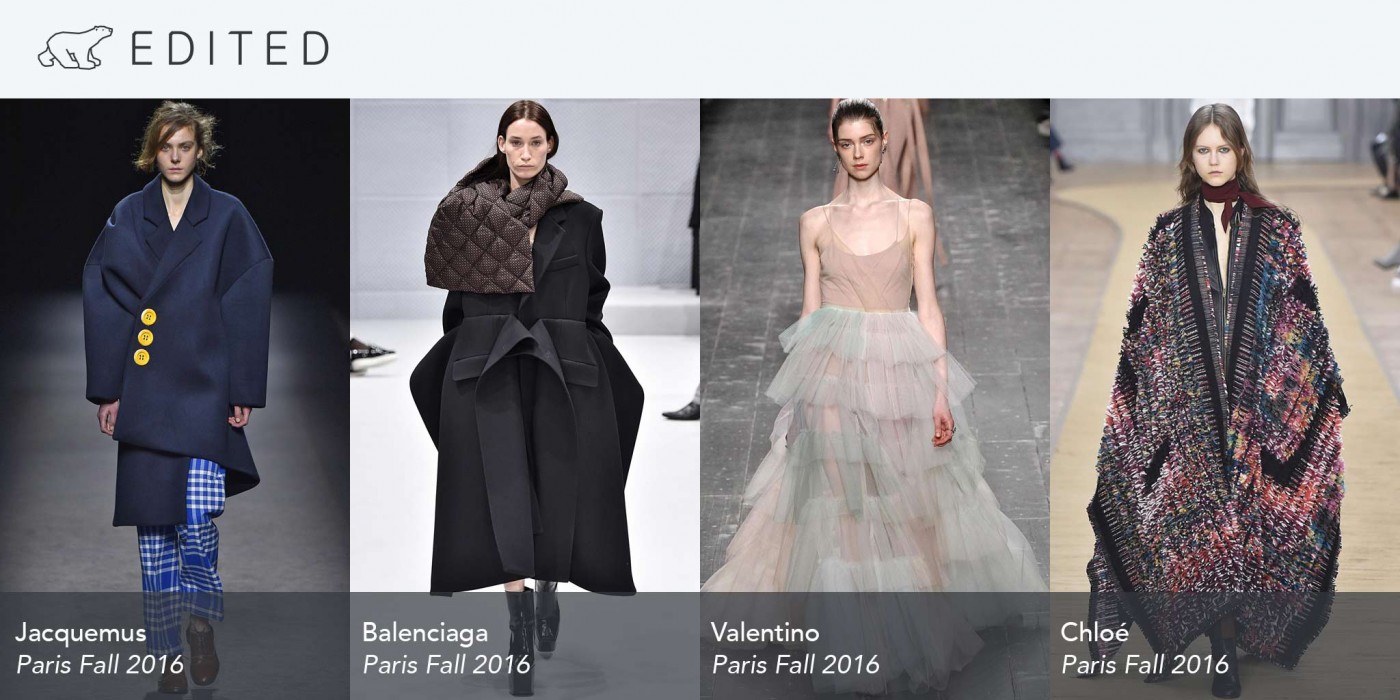 Embellishment
Overblown ornamentation comes with a hefty price tag. Try as it might, there's just no way the mass market can emulate the skilful embellishment techniques of luxury houses. Mugler's shiny leopard print dress on first glance may look achievable, but close up you'll see the leopard spots are made from tiny threads of silver chain. Balmain's opulent collection is about as glitzy as it gets. And that scallop edge to jacquard dresses at Balenciaga? Complete with beaded trompe l'oeil pleats, if you please.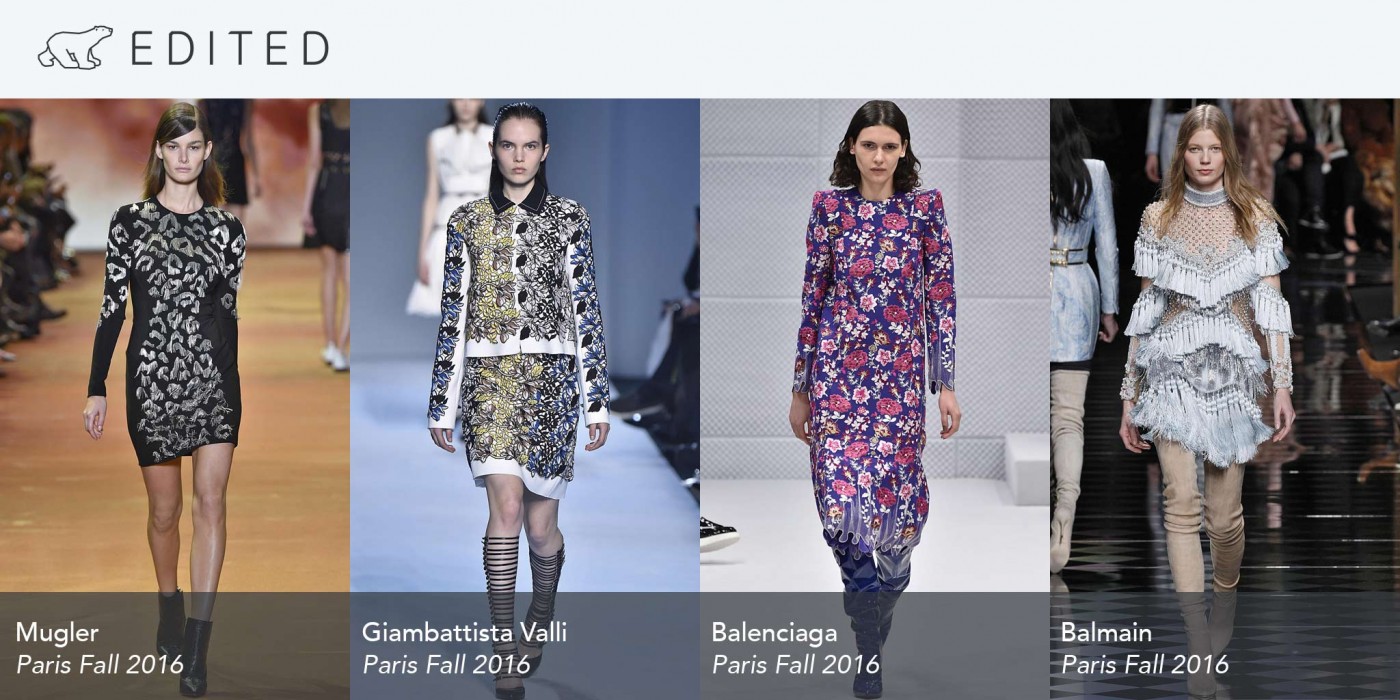 Concept
Then there are fashion's deep thinkers who, season after season, turn out cerebral, left field collections. Often, we're not even sure what these guys are on. You have to be an insider to get this kind of design. Which is exactly why it works: a small core of uber-dedicated customers/collectors.
This season was all about form-defying structure from Paris's most architectural fashion designers.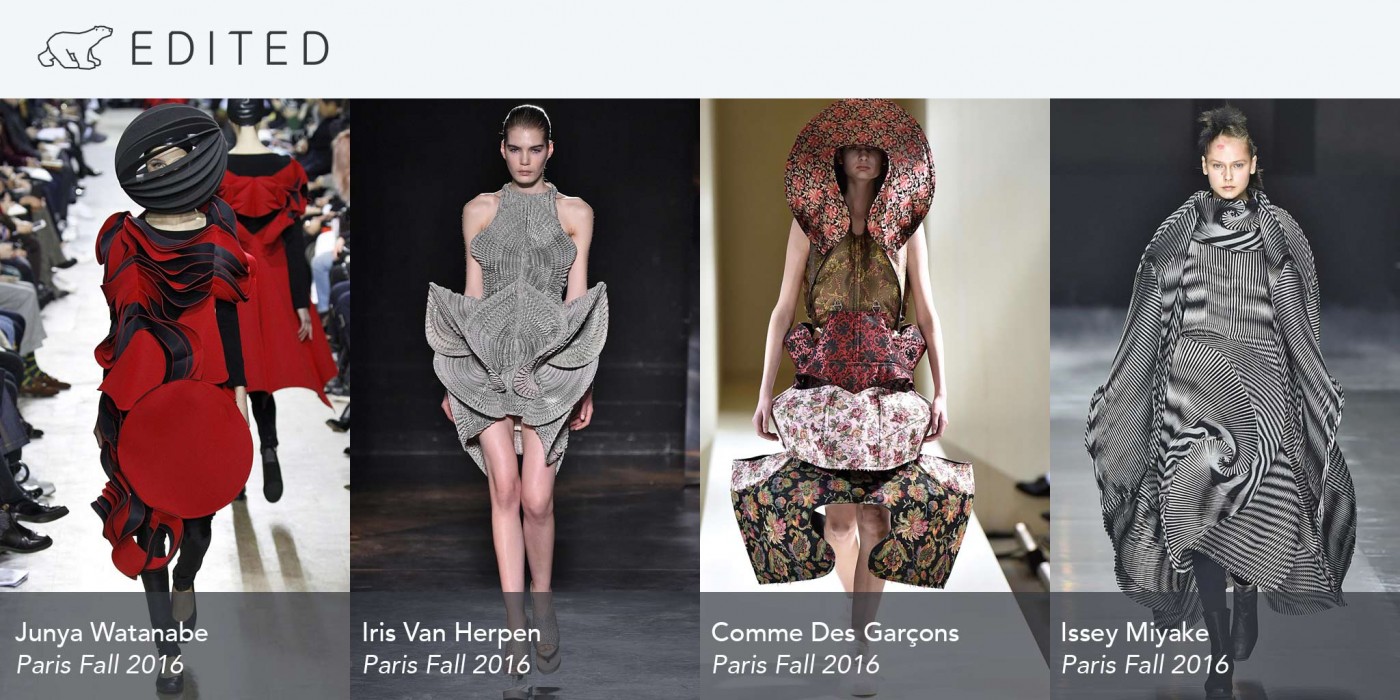 Fabrication
Be it exquisite furs, the softest leathers or spider-web laces, you've got to hand it to luxury for fabric play. Luxury has access to, and budget for, the finest fabrics in the world. The kinds of fabrics you feel like a million dollars (lighter) wearing. Fabrics that drape like honey. But the skill isn't only in sourcing incredible fabrics. It's the way they're used that matters too – an innate understanding of form and fit. Take Roland Mouret's incredible splicing of different fabrics and weights, including lace and velvet. Each has a different amount of stretch and cling, yet the finished patchworked garment is far from thrift store.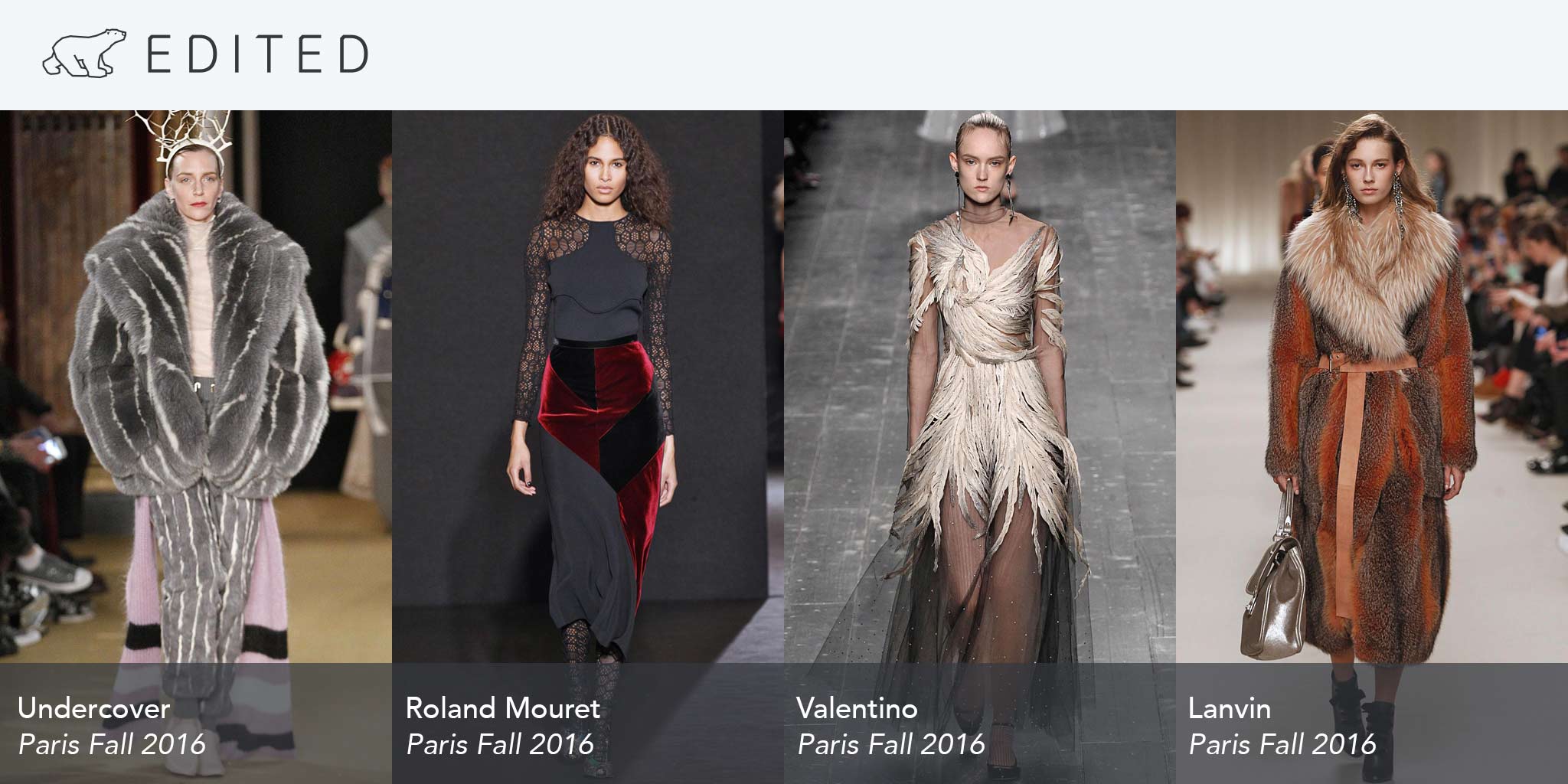 Simplicity
After all of that luxe pomp and circumstance, we'll leave you with the real specialty of the luxury market: simplicity. The simplest of forms, cleverly cut to immaculate fit. They ooze timelessness – something which safeguards the accompanying price tag. Barely noticeable darts, concealed panels, laser-fine pintucking or an expert drape transform basic shapes in luxury. These can take just as many hours to achieve as a gown decked out in sequins.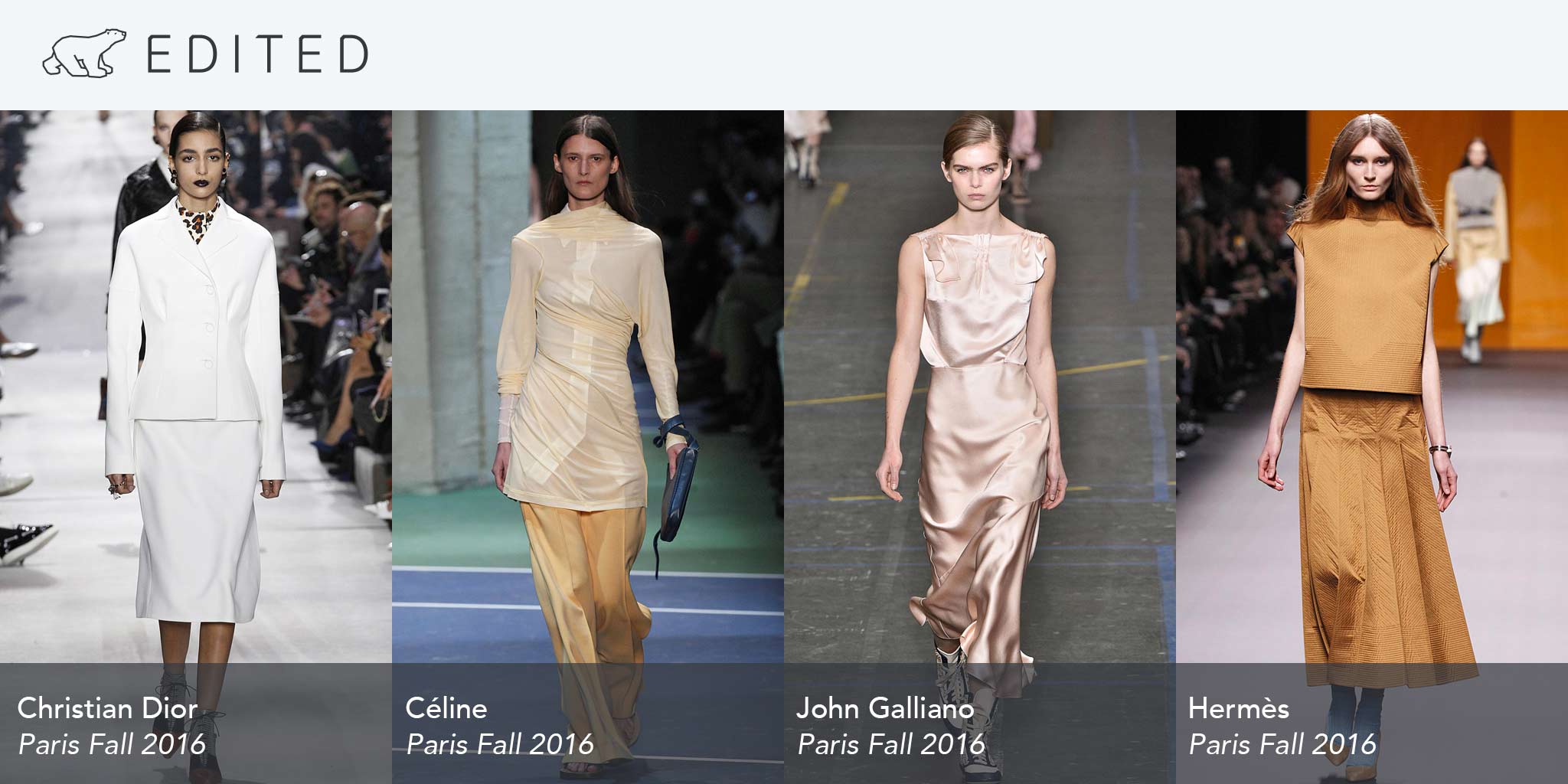 The proof of the pudding is in the eating. Here we have successful luxury products from 2015 which tap into each of the above components.
Luxury bestsellers:
The above products all sold out between January 1, 2015 and March 8, 2016, at full price since.