Bread, milk, eggs, mascara – picking up beauty products at the same time as groceries is the norm. Supermarkets are battlegrounds for price wars which makes for fertile turf in which affordable beauty can thrive.
Industry headlines may be dominated by Instagramable cult brands and luxury labels expanding their categories to become more accessible, but there's a corner that's thriving on the change in your purse.
Divas in drugstores
'The *insert single denomination $* product that *insert celebrity* swears by!' – the curiosity of most has surely fallen for clickbait headlines like this at some point. Celebrities share their cheap beauty hacks off almost like a badge of honour in interviews. Meghan Markle reportedly is a fan of a simple Nivea moisturizer, while Gigi Hadid famously swears by a $3 St. Ives apricot face scrub. It makes them feel relatable, makes mere mortals feel assured they needn't be spending an arm and a leg on beauty and skincare.
But setting aside the household brands and drugstores, there's a more interesting story unfolding in an unlikely place – the supermarket aisles and dollar stores.
Keeping up appearances
For the selfie generation who share images of their faces online most days via Instagram, Snapchat, TikTok – trends move quick. Further fuelled by social media culture, they are more experimental, they want to purchase bright eyeshadows and bold lipsticks without breaking the bank. Through influencers and their peers on these platforms, this is how they learn about trends and about brands.
53% of young women use YouTube to learn new techniques according to Mintel.
The nature of content on platforms like YouTube makes for a community that shares tips and finds – these naturally often will steer towards highlighting how to save money – enter the budget brands. YouTuber Safiya Nygaard's post titled 'Trying $1 Makeup from Wish' has almost 18 million views – and beauty isn't even her specialism. These types of videos and online communities are validating cheap products amongst each other and for each other online; a very modern word of mouth marketing.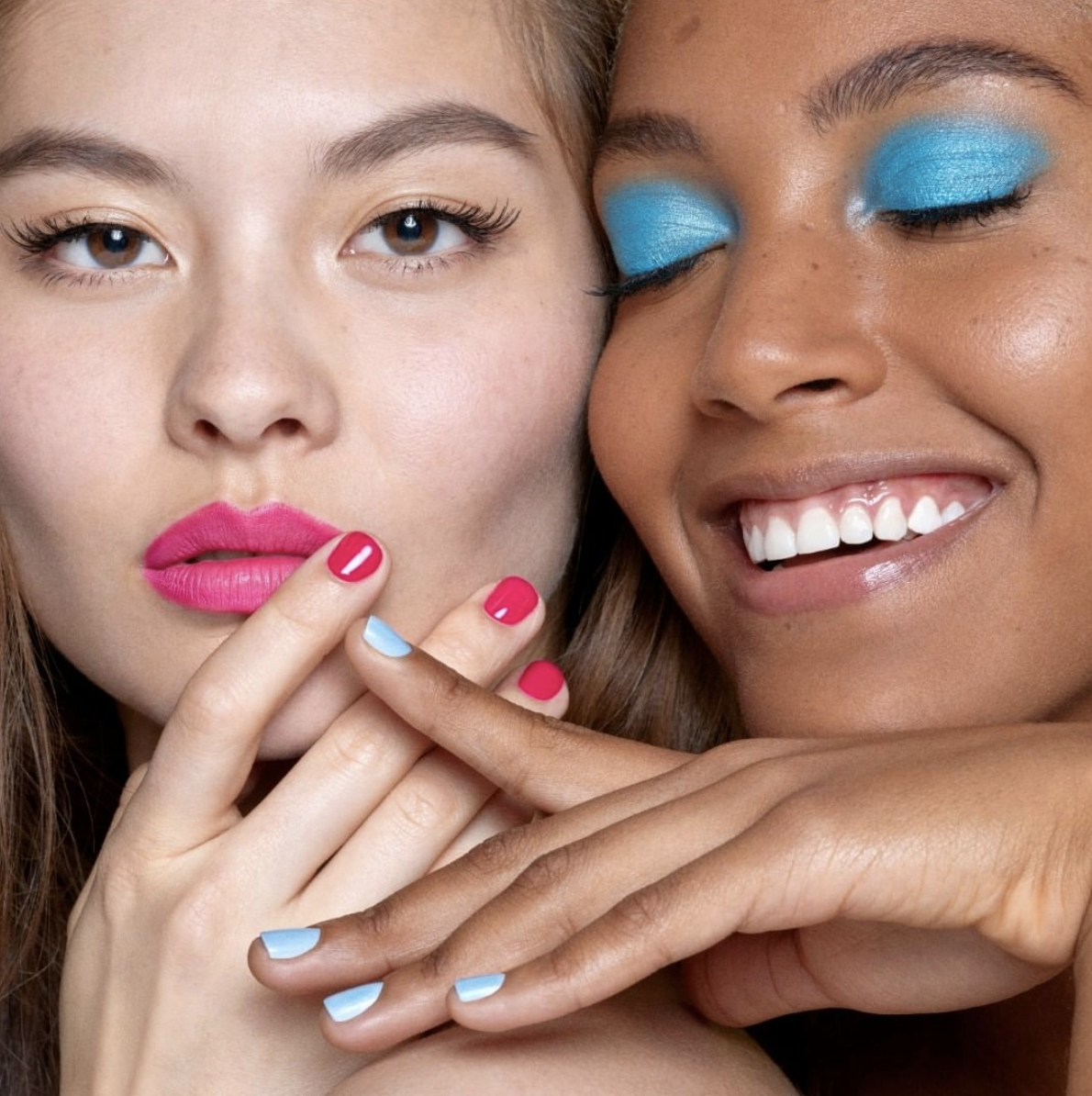 Copy cat chat
Across other social platforms with an older demographic, Facebook or Mumsnet forums, there's a really rich practise of sharing life hacks and thrifty tips. There's one particular trend in beauty that's been a large part conversation here recently – beauty dupes.
Chanel's £22 Rouge Noir nail polish was pitted against a Poundland version by the Huffington Post earlier this year with the cheaper version coming out on top. This is a common outcome in these comparisons – whether it's in the press, through influencers or peer to peer conversations – the money that's saved simply outweighs the marginal differences in quality.
Aldi's Lacura line
There's one brand in particular who are outperforming their competition here; Aldi, with their Lacura line. Through mimicking well-known brands' products and packaging at purse-friendly prices, they've scored press attention and won a legion of fans.
In November Aldi gave their biggest push on beauty to date, which correlated with a spike in Google Trends searches for 'Aldi Make-up'. Although branded as Lacura, all the items look suspiciously similar to a series of other brands. They've launched a £2.99 version of Yves Saint Laurent Touch Eclat (albeit in just three skin tones vs. 15 at Yves Saint Laurent). Likewise, a Benefit inspired mascara retailing at £5.99 vs. the £22 original (both mascaras hold 4 1/2 stars out of 5 in reviews on their respective sites).
The power of press
The focus on beauty has generated press and hype for Aldi. This has attributed a 14% growth in their beauty business to the inhouse brand. Despite holding just 1.5% of market share, they're outperforming brands who traditionally own the space, with Boots and Superdrug down 0.6% and up just 0.5% respectively.
Another new opportunity is on the horizon for Aldi, with their entrance into the Chinese market. Furthermore, China is the second biggest beauty market in the world, accounting for 27.7% of the total beauty market. Aldi's positioning is targeting a more middle class customer. And with the lure of quality imported goods, they're in a strong position to capture the market there under the appeal being a Western brand.
Primark are also noteworthy here, standing out with their packaging and product design that taps into the trend for nostalgia. Disney licensed products at the retailer spans categories including beauty, most recently with The Lion King and a £7 eye shadow palette vs. a $44 that launched on Luminess.
What's next for budget beauty?
Consumers are looking to budget brands and genuinely integrating these items into their daily routines. The way in which the K-beauty (Korean beauty) trend was embraced supports this. Perhaps you could go so far to say it paved the way, with the mainstream adoption of the idea of a fuss-free, low priced but high-quality beauty regime.
The social and environmental challenges in production that the beauty industry faces are less convoluted than those the fashion industry are posed with. But it does face its own challenges. While fast fashion faces higher scrutiny, retailers should look to beauty as an opportunity to deliver out trend-driven, accessible products that inherently invite fewer questions and concerns.
To receive our weekly Insider Briefing newsletter, sign up here.

Want to know more about how EDITED can help your business?
Request a live demo with one of our product specialists.
GET A DEMO →