The defining urban and streetwear trade event, does Bread & Butter still need an introduction? There was a big shake up disclosed mid-show at this season's event: founder Karl-Heinz Müller and crew are moving the tradeshow to Barcelona for the Winter edition and an Asian edition will launch next September as the show spreads its wings and opens on a truly international stage.
Global acknowledgment and commitment to Bread & Butter is already clear, reflected in the exhibitors in Spring 2015's edition; we see exhibitors' from all corners of the globe making impact. From Northampton to Shanghai, here are our Top 5 brands from BBB SS15:
Kerber
Marching to a very different beat from the majority of womenswear at Bread & Butter, we find Kerber. The Swedish womenswear brand's understated femininity is a burst of freshness, channelling a contemporary feel in timeless pieces. On the surface, it doesn't immediately strike as an "ethical" brand, but their list of social and environmental credits is long, with these values at the heart of the brand's inspiration. With their own production site in Vietnam, and materials responsibly sourced as locally as possible, it's been a labour of love for designer Marielle Kerber. Kerber herself trained tailors to work with the delicate fabrics, and the craftsmanship is impeccable, making for aspirational but attainable garments. Key pieces for Spring 2015 are in organza and chiffon silks, lending themselves to dresses that become almost ornate, creating a range of clothing that is simply dreamlike.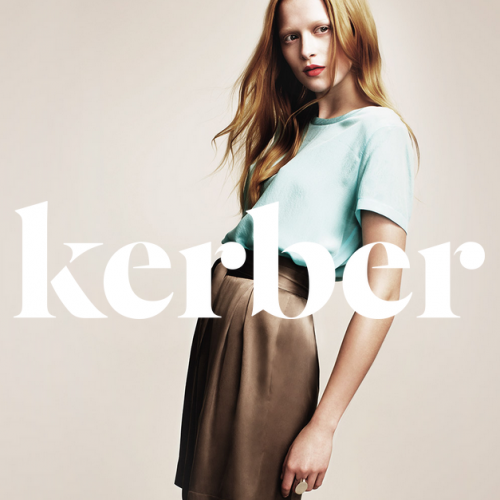 Batabasta
Shanghai prostitutes, star consolations, sharks and sign language: there is an amalgamation of influences for the Batabasta duo who split their time between Spain and China. For the moment, it is exclusively shirts, characterized by prints. These designs are quirky without being too brash or wacky – there is subtlety to them. Of all menswear patterned shirts which have dropped online in the past 3 months, only 10% have been discounted: this product type is essential to building a relevant range right now and has a good shelf life. Created as a side project in late 2012, they've stepped up a gear recently, working with the likes of London based Moshi Moshi records and count dreamy electronic collective Metronomy amongst their fans. Their gif-loaded webpage gets a thumbs up from us. Next up, we'd like to seem them tackle e-commerce.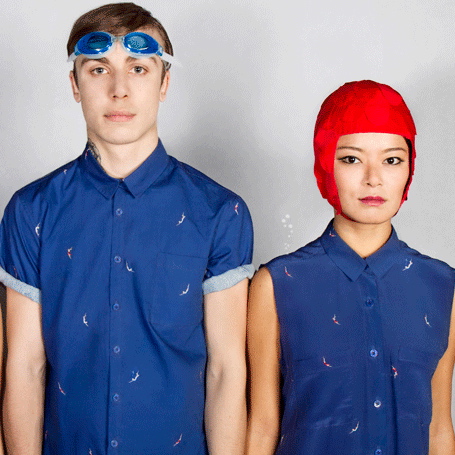 Wrenchmonkees
These Danish grease monkeys have been building motorbikes since the late 90s but, frustrated by the lack of variety in workwear, have ventured into the world of apparel. Wrenchmonkees aim to bridge the gap between casual clothes and garage gear. Firstly teaming up with KANAS, a supplier of workwear since the 50s, these 'monkees' built a brand that projects pure quality, with a strong product line you can trust. They've grown their range into simpler casual items like sweatshirts and t-shirts. With slick branding, guys who don't even ride bikes will sit up and take note of their clothing. It's fuss free, replacing the brash colorways traditionally associated with workwear and instead building an understated palette with rich navy blues and stone grays. "Simple but functional. Just like our bikes", we see a lot of milage in the Wrenchmonkees.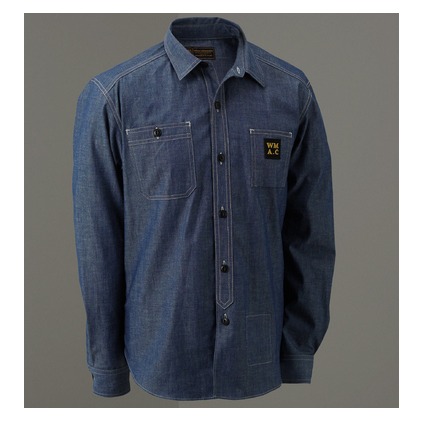 H.A.M
H.A.M was born as a homage (or maybe a hamage) to the song of the same name by Kanye West & Jay-Z. The chorus opens with "I'm about to go HAM" – the deciphered acronym too rude to translate here! Cheeky t-shirt brands are hardly few in number, particularly at Bread & Butter, but what sets H.A.M apart from the rest is their attention to shape and cut. It's not any simple tee they print their graphics on, it's a refreshing attention to fit, steering clear of generic repeats. Keeping abreast of pop culture and zeitgeist is essential for a brand like H.A.M, and their take on World Cup inspired tee's is noteworthy – a card well played from these Germans. For such a young brand they have a solid Facebook following with their page looking like a well edited Tumblr: great imagery with bold typography, projecting playful messages – they know their customer and their solid social presence bears testament to that.

JuJu
Northampton, England is renowned for its rich roots in the age old craft of shoemaking. One brand that doesn't quite follow suit of other Midlands-based footwear folk, like Churches, is JuJu. The brand have, quite literally, broken the mould, creating the original jelly shoe. Materials are sourced and the products are made in England by this family run business, whose story began back in the 80s. It was in the succeeding decade that the jelly shoe really came in to prominence – they go hand in hand with the 90s theme that there has been a renewed love affair with for the past few seasons, becoming a staple on the festival circuit. Our data shows the love of the jelly is growing year-on-year. With 6 weeks left of the Summer season, we've seen a 31% rise in jelly sandals dropping compared with the same period in 2013. JuJu are currently stocked by the likes of Topshop and ASOS – their KIGU collaboration is a particular stand out. Not reserved for girls, the brand recently announced on Facebook that the men's line is finally ready too.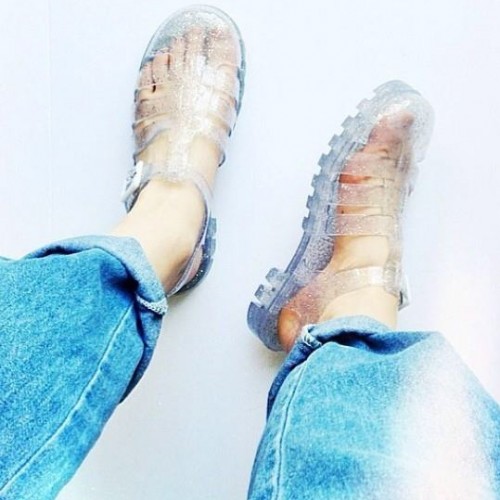 With Spain and South Korea on the to do list for next year, Bread & Butter will undoubtably be attracting a host of new gems for us to unearth in 2015. Our eyes will be on Barcelona come January.
Missed our top brands from AW 14/15's Bread & Butter? You can find it here.