Black Friday reporting is in, with total spend declining by 11% according to the National Retail Federation. With discounting and promotions kicking in earlier than ever, there's more retail activity in the week building up to Thanksgiving. The holiday is also generating more attention among the UK retailers, who were including Black Friday discounting into their marketing calendars. We laid out our expectations for apparel industry discounting in our free to download Black Friday 2014 Market Report.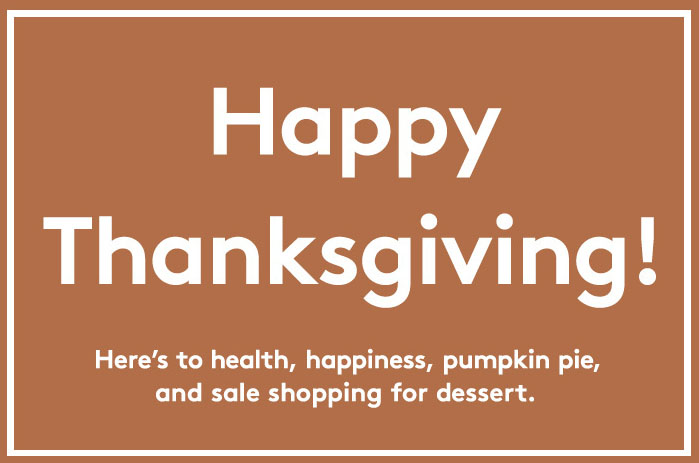 Here we've reported on how the discounting went with: 10 Key Findings from Thanksgiving sales 2014
1. This year, US discounting peaked on Black Friday, as did sell outs. This is different from 2013, when sell outs peaked on Cyber Monday. Retailers are discounting earlier and customers are buying sooner in a panic-response.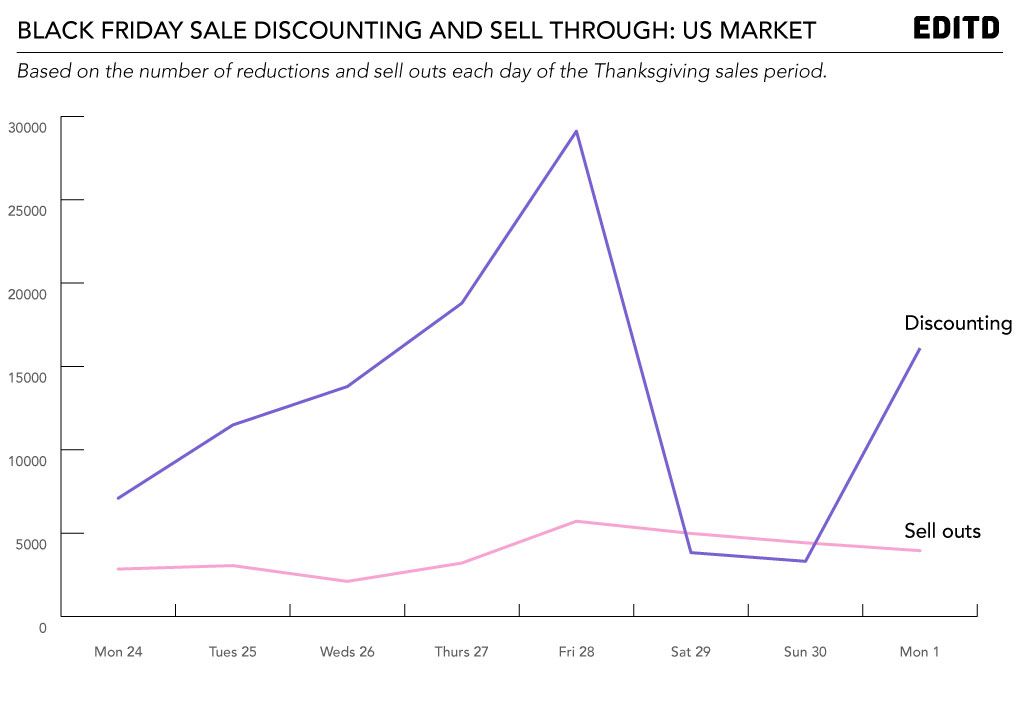 2. On Black Friday, 37.6% of the US market was discounted, with an average discount of 13% applied.
3. In contrast, 38.3% of the UK market was discounted, but average discounting was lower, at 10.3%.
4. The top five US discounters over the holiday were: Zara, Saks Fifth Avenue, Neiman Marcus, Nordstrom and Shopbop. The top five UK discounters over the holiday were: House of Fraser, John Lewis, The Corner, Farfetch and Marks & Spencer.

5. The three most discounted categories on Black Friday were (1) Tops (ASOS the biggest discounter), (2) Accessories (Kohl's the biggest discounter) and (3)Footwear (Nordstrom the biggest discounter).
6. Accessories had the highest level of products reduced by 70% and over. Accessories had also the highest number of product sell-outs across the Thanksgiving holiday (28% of sell outs in the US have been accessories). That's followed by tops (20%) and footwear (14%).
7. Data suggests ASOS have changed their strategy – with 93% fewer product reductions on Black Friday, instead discounting heavily on the 24th. They then returned those products to original price on Black Friday, opting for coupon checkout discounting of 30% Black Friday – Cyber Monday.
8. UK discounting peaked on Thursday this year and sell outs peaked on Saturday. In 2013, discounts peaked on the Sunday, which was the 1st Dec. This backs up a trend in more UK retailers promoting the sale period.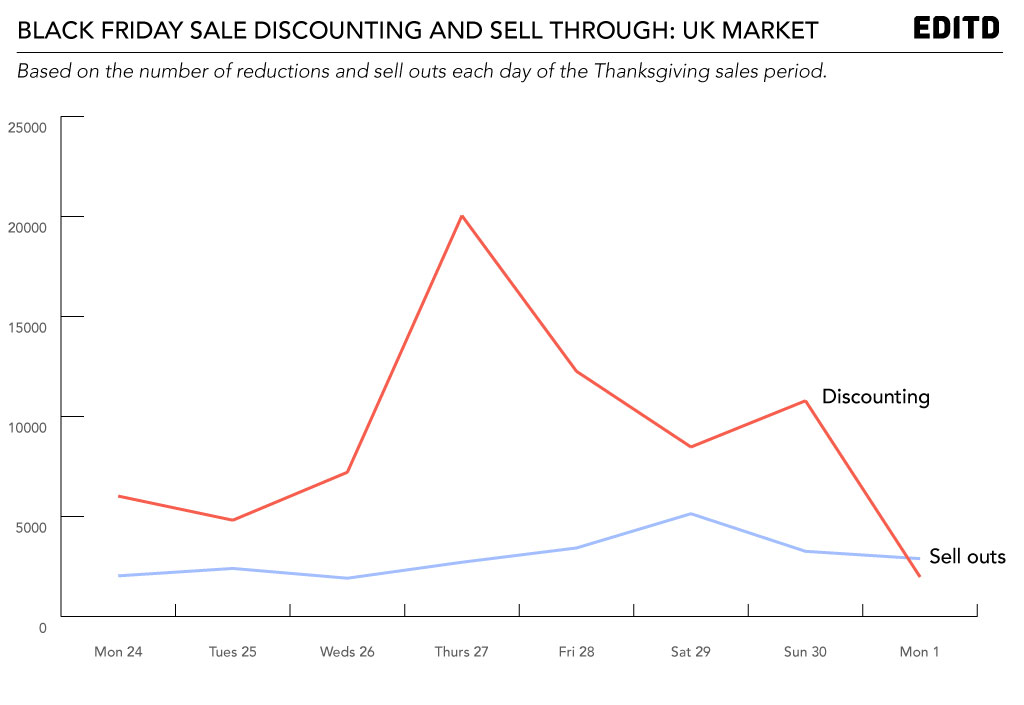 9. More UK retailers are marketing their Thanksgiving weekend discounts inline with the US. House of Fraser, the UK's biggest holiday discounter, used the term "Black Friday" and "Cyber Monday" in their email newsletters, where previously they're referred to "Brand Events". This is part of a wider trend we're seeing – global retail calendars are becoming synced as online shopping lifts geographical borders and allows brands to appeal to more consumers.
10. Not only are UK retailers getting more vocal about holiday discounters, US retailers are too. Zappos, Kohl's, Barney's, Express and Nordstrom all increased the number of email newsletters they sent out in November 2014 compared to November 2013. Nordstrom more than doubled the number they sent out.
How does this compare with your own holiday period?
There's a lot more data behind the sales extravaganza, so if you're an EDITD customer, log in and check out what your competitors are doing here.
If you'd like to learn more, request a live EDITD demo now.