Will Pink Prevail Post-Barbiecore?
The hype and success of the Barbie movie have catapulted pink's status in fashion, but is the obsession with the hue here to stay? EDITED investigates it will remain relevant after the film frenzy fades or if pink has peaked and is destined for discounting.
Fashion has hit peak Barbiecore with 2023 pink arrivals culminating in May before dropping off ahead of end of season sales. The FW23 runways have poised winter collections to be unseasonably pink and we can expect newness to outpace FW22, though it's unlikely products in this shade will reach pre-film release heights.
While sell outs for pink products spiked in line with Barbie's release, the hue has been infiltrating fashion for over a year. The entire year saw sell outs only increase by 3% YoY, with mass and value brands reporting the highest uptick of pink sales, indicating customers have become desensitized and fatigue will set in soon.
Though pink is the top-selling dopamine hue, new arrivals across all colors have experienced similar markdown levels for mid-year sales, with discount depths averaging between 45%-47%. Branded Barbie styles have a shorter lifespan than plain pink products, with collaborations already discounted at boohoo, Fashion Nova and F21.
SS24 runways confirmed pink as a top hue for next year. However, retailers should avoid over-investing and instead inject new colors to keep ranges fresh and consumers engaged. The Barbie craze has paved the way for other live-action Mattel movies, with Polly Pocket poised as the successor, identifying opportunities in softer pastel hues.
Pink by Numbers
Arrivals have Peaked
Hype for the Barbie movie began bubbling up in 2022, extending pink's selling period and allowing the doll's signature shade to saturate consumers' consciousness before the film was even released. This has alluded to the idea that pink is more prominent than ever. However, market-wide arrivals between January and July have contracted 2% YoY, with EDITED noting retailers pulling back on newness post-May ahead of summer sales. Pink has trickled down to value retailers, which have boasted the most significant uptick in arrivals +42% YoY, driven by investment at H&M, Forever21 and boohooMAN. Luxury newness is -4% YoY, further implying pink's peak. A shade synonymous with Valentino, the brand has the most significant backing of the hue, accounting for 20% of luxury arrivals. Barbie's influence will have a long-standing effect on assortments, with pink a standout color on the menswear and womenswear Fall 2023 runways. This is a hint that pink for FW23 will surpass FW22 though investment is unlikely to return to pre-film release levels.
Barbie's Influence on Sales
Earlier this year, EDITED found pink sell outs had dipped YoY, hypothesizing Barbie would trigger an uptick. This was proven true, as majority SKU sell outs jumped 33% between May and June, coinciding with brands capitalizing on the film's eye-popping marketing efforts and press tour. July ushered in stronger results, bringing total sales of the shade for 2023 up 3% YoY. Pink mainly resonated with mass market and value consumers, driving sell outs +5% YoY at adjacent brands. In the luxury space, sell outs are down 10% YoY, suggesting that high-income shoppers are investing in more muted shades in line with the Quiet Luxury movement and shifting away from algorithm-driven trends. Despite the hyper-femininity associated, overall pink sell outs rose 4% YoY in menswear as "Kenergy" entered fashion's lexicon.
Pink Arrivals vs. Sell Outs
The Barbenheimer Buzz
Instead of presenting clear patterns of rising and falling, modern trends have the ability to fragment and influence juxtaposing aesthetics. This has been evident with the dual release of Barbie and Oppenheimer becoming a cultural phenomenon. Socials were flooded with people dressing in dark and bright hues to view the films back-to-back, while retailers, including Cider and boohoo, got in on the hype promoting Barbenheimer outfit suggestions. While black was and will remain the eternally popular hue, responding to pop cultural moments adds layers to trends, helping them evolve and remain relevant.
Pink is not Immune to Discounts
Barbiecore has thrown the waning Dopamine Dressing trend a lifeline, with pink experiencing the highest YoY % increase in sales of bright hues. As fashion underwent a return to minimalism, subtler shades proved more lucrative than pink in terms of majority SKU sell outs, with neutral hues quietly becoming a summer favorite and grey being touted as the new black. Yet, despite the Barbie marketing machine and the wearability of seasonless shades, no color was spared from end of season discounts, with all tones experiencing similar markdown levels regardless of success.
Economic challenges are mostly to blame for competitive price cuts across markets. However, breaking down the discounted pink products can provide insight into underperforming categories that require a promotional push to sell through. Outerwear and tops were the main categories targeted for reductions, housing 54%-57% of pink arrivals discounted, with an average reduction rate of 45%-47%. Blazers, denim jackets, blouses and hoodies were the main styles on sale. Pink footwear experienced the deepest average discount depth at 48%. However, it had the lowest reduction proportion, indicating more surgical markdowns taken for slow moving styles instead of blanket category discounts.
Mass Market Color Stats
Majority SKU sell outs between Jan 1 – Jul 30, 2022 vs. 2023 and current advertised discounts of products arriving Jan 1 – Jul 30, 2023
| | Maj SKU Sell Outs YoY | Avg Discount Proportions | Avg Discount Depth |
| --- | --- | --- | --- |
| Pinks | 5% | 45% | 46% |
| Greens | 2% | 49% | 45% |
| Blues | -3% | 45% | 44% |
| Reds | -3% | 44% | 46% |
| Neutrals | 8% | 49% | 47% |
| Yellows | -10% | 46% | 47% |
| Purples | -5% | 52% | 46% |
| Oranges | -14% | 48% | 47% |
| Greys | 12% | 46% | 45% |
Blue excludes denim products
The Success of Collabs
Mattel locked in over 100 Barbie partnerships across categories1How long can the Barbiecore craze last? – Vogue Business to tie in with the movie launch, saturating the market with pink and Barbie-branded products. How successful have these been? Forever 21 stated its fourth collaboration with the doll's creator sold out almost 40% on its mobile app before the website launch. EDITED found 94% of the new styles landing on its site are currently out of stock. Zara released one of the most expansive Barbie collections, consisting of womenswear, kidswear, menswear and accessories, with over half of styles already sold out, 40% replenished and only one child's T-shirt experiencing a discount.
The greatest proportion of markdowns for Barbie products was found at Fashion Nova, with over half of styles reduced at an average discount depth of 37%. While it has been reported2Why So Many Barbie Beauty Collabs Are Falling Flat – The Business of Fashion that Barbie beauty and skincare collaborations missed the mark as natural makeup was spotlighted in the film, letting fashion steal the focus, NYX's Barbie collection at Ulta Beauty appeared to resonate with consumers, with all products marked as out of stock shortly after launching.
boohoo
New Arrivals: 57
Out of Stock: 47%
Replenishment: 56%
Discount Prop: 23%
Discount Ave: 30%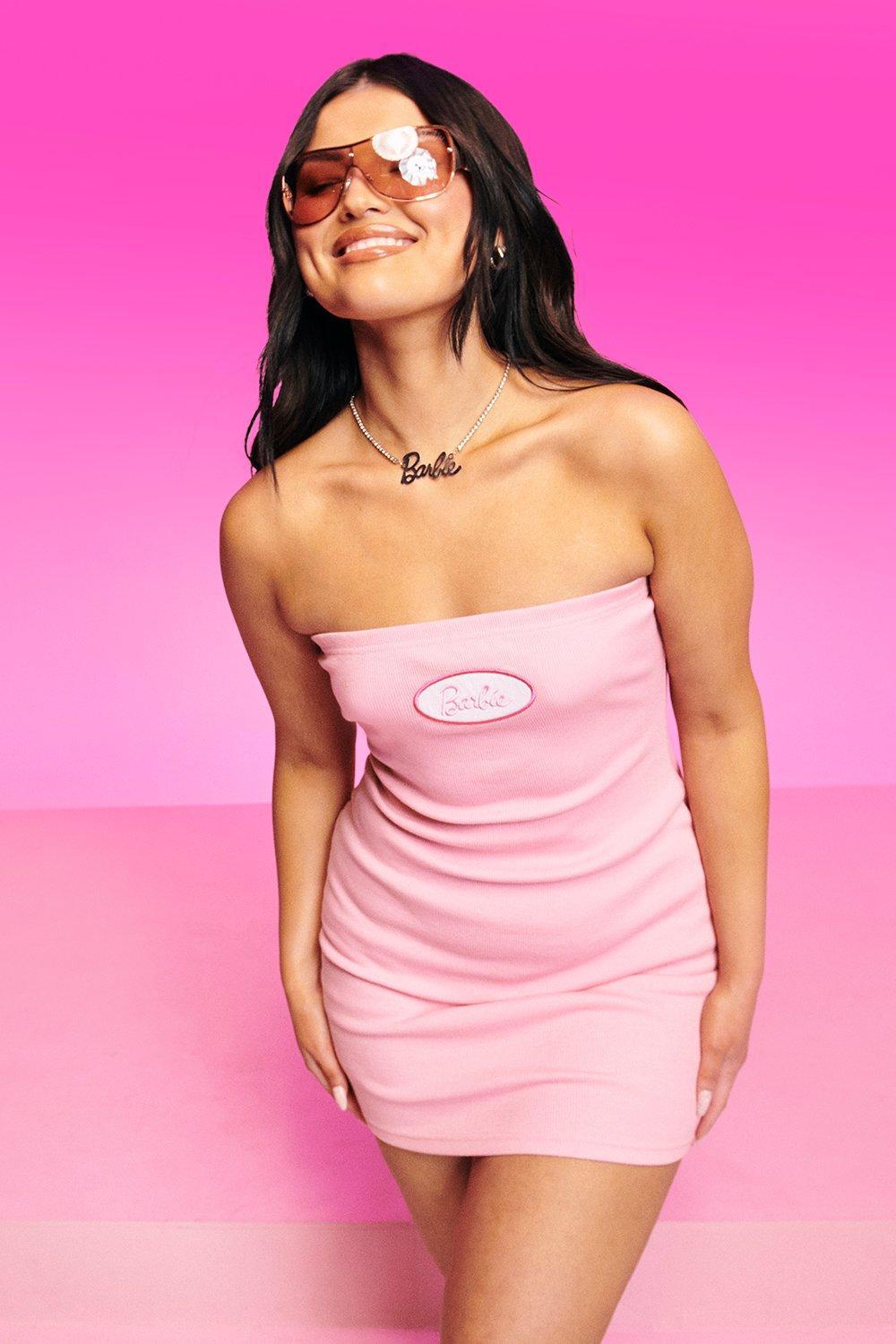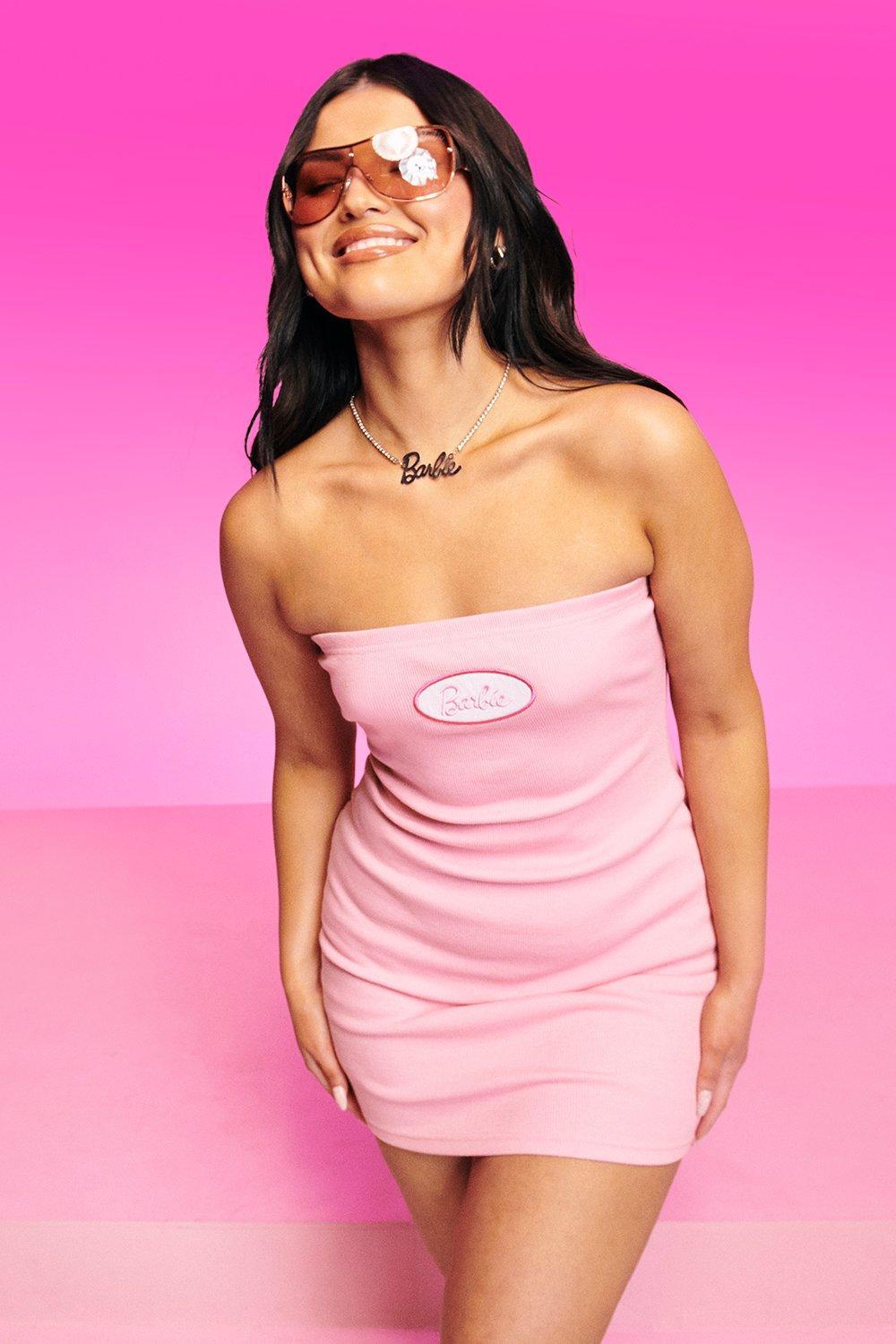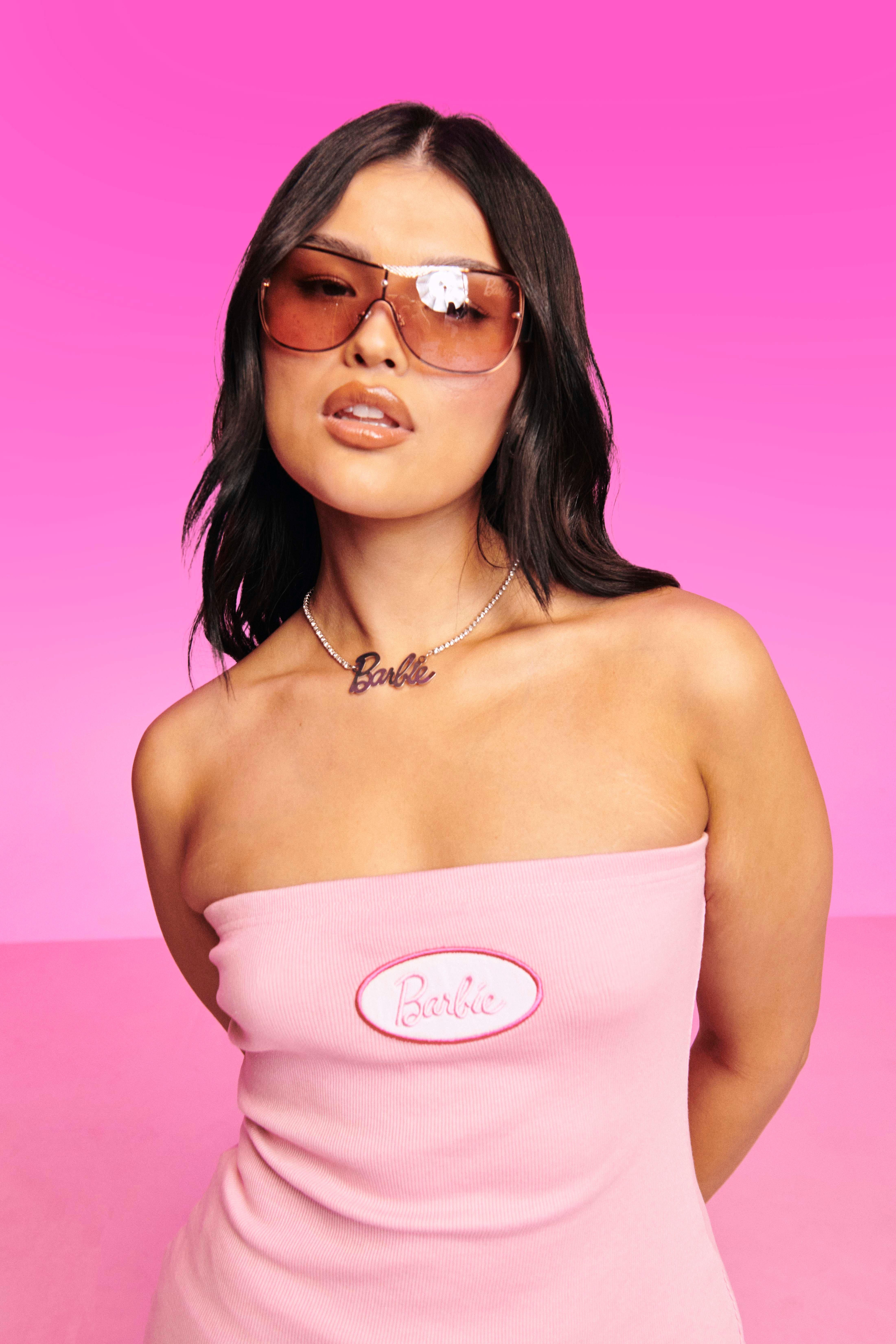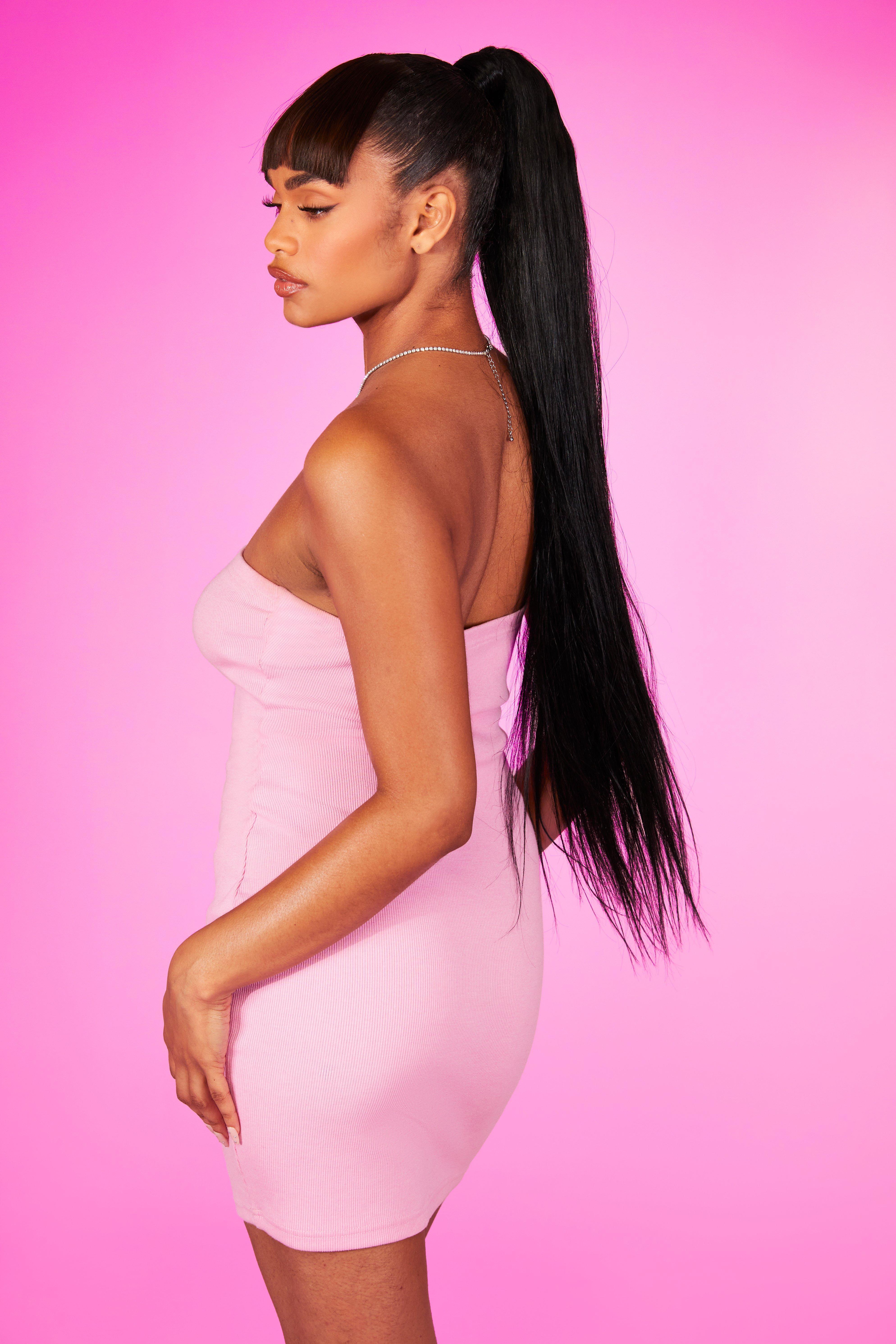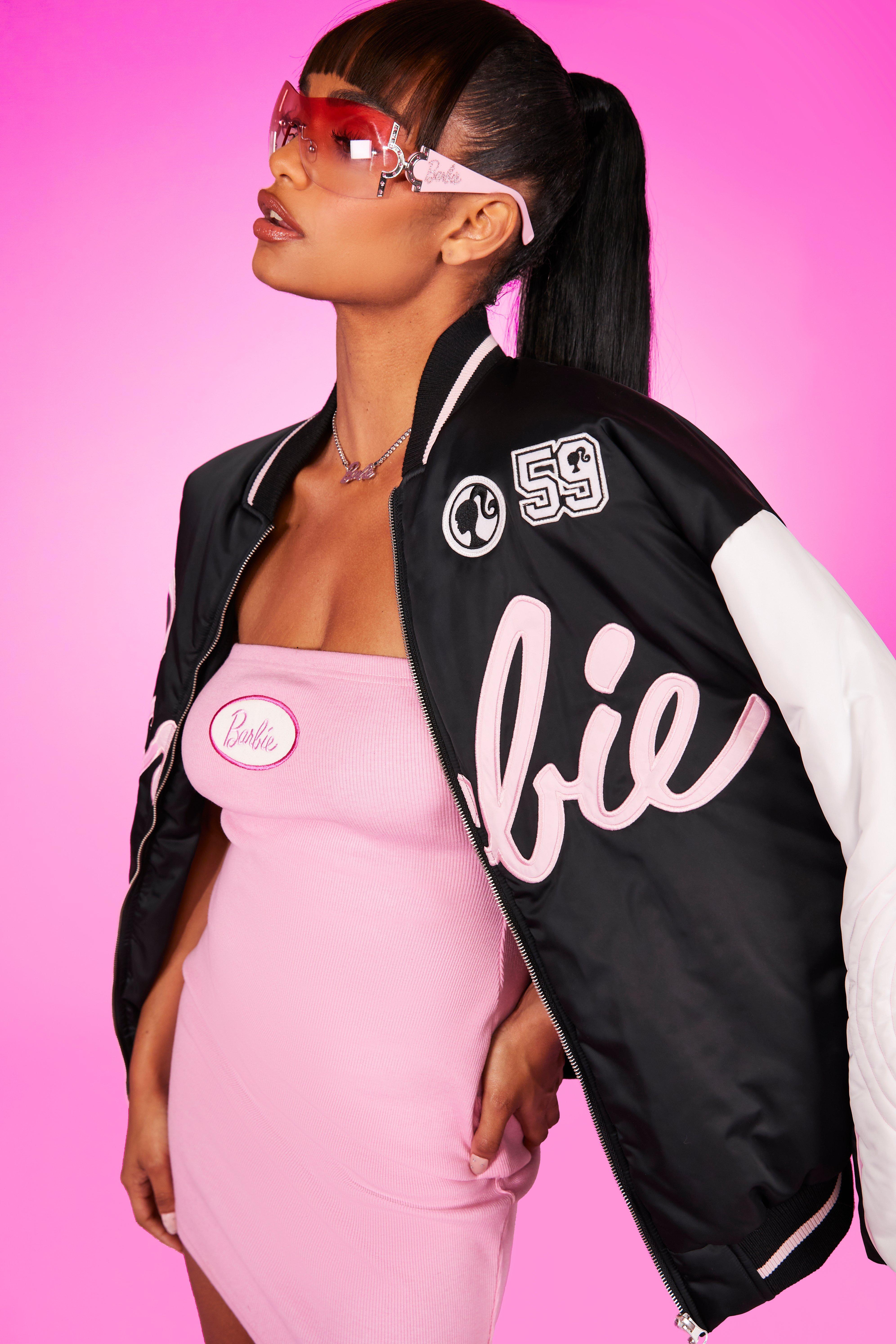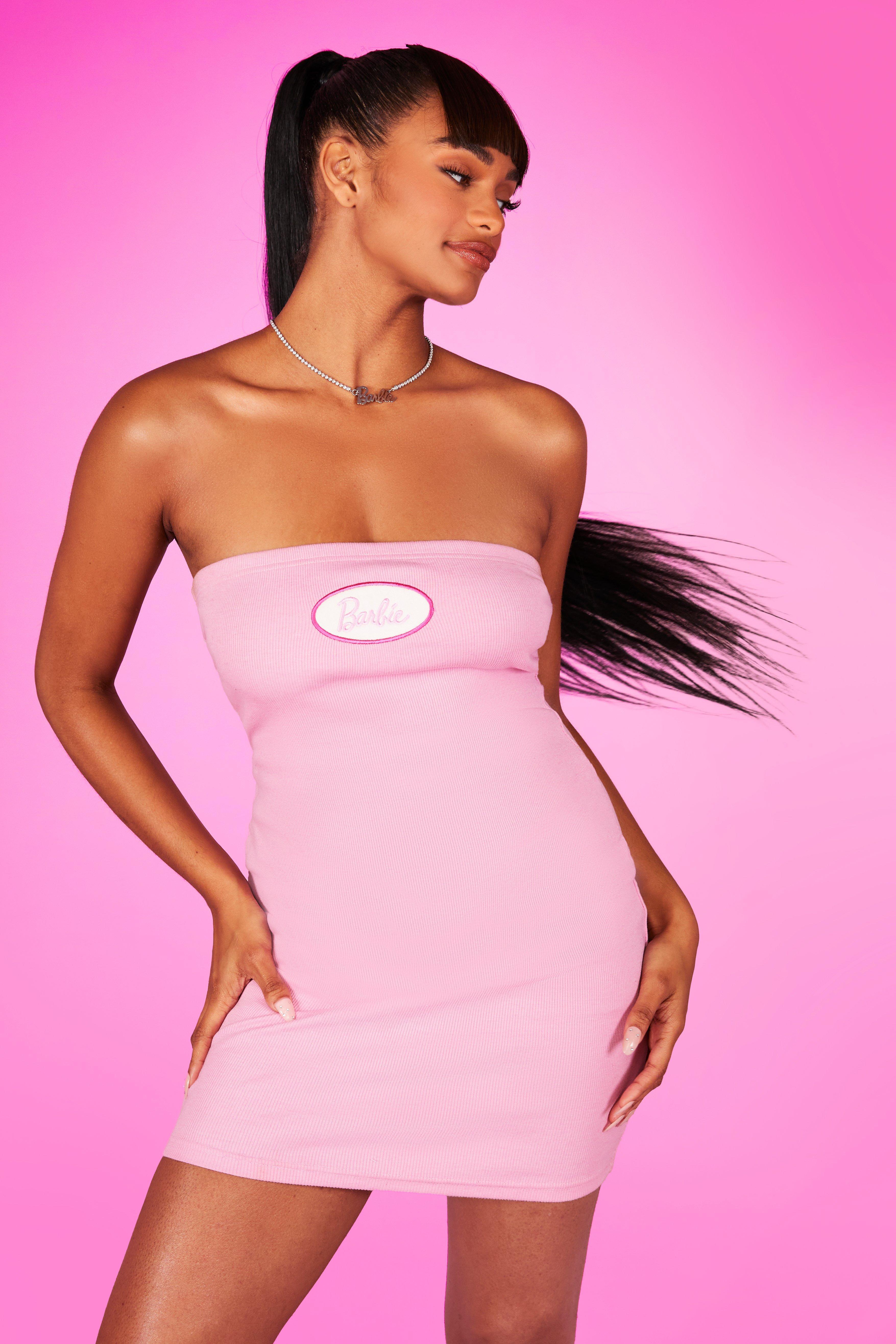 Barbie Badge Rib Bandeau Mini Dress
Boohoo at Boohoo (UK)
Zara (UK)
New Arrivals: 104
Out of Stock: 55%
Replenishment: 40%
Discount Prop: 1%
Discount Ave: 50%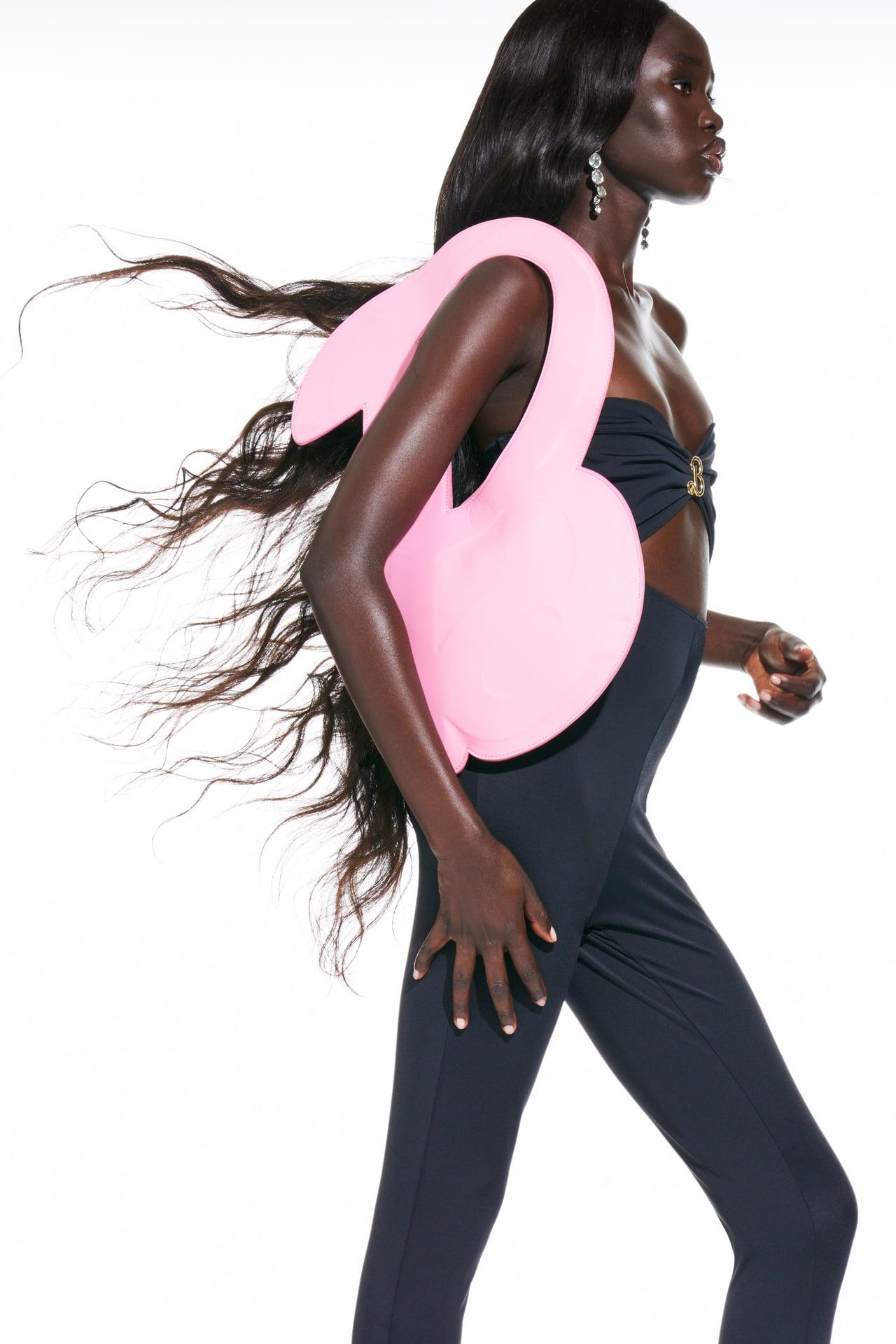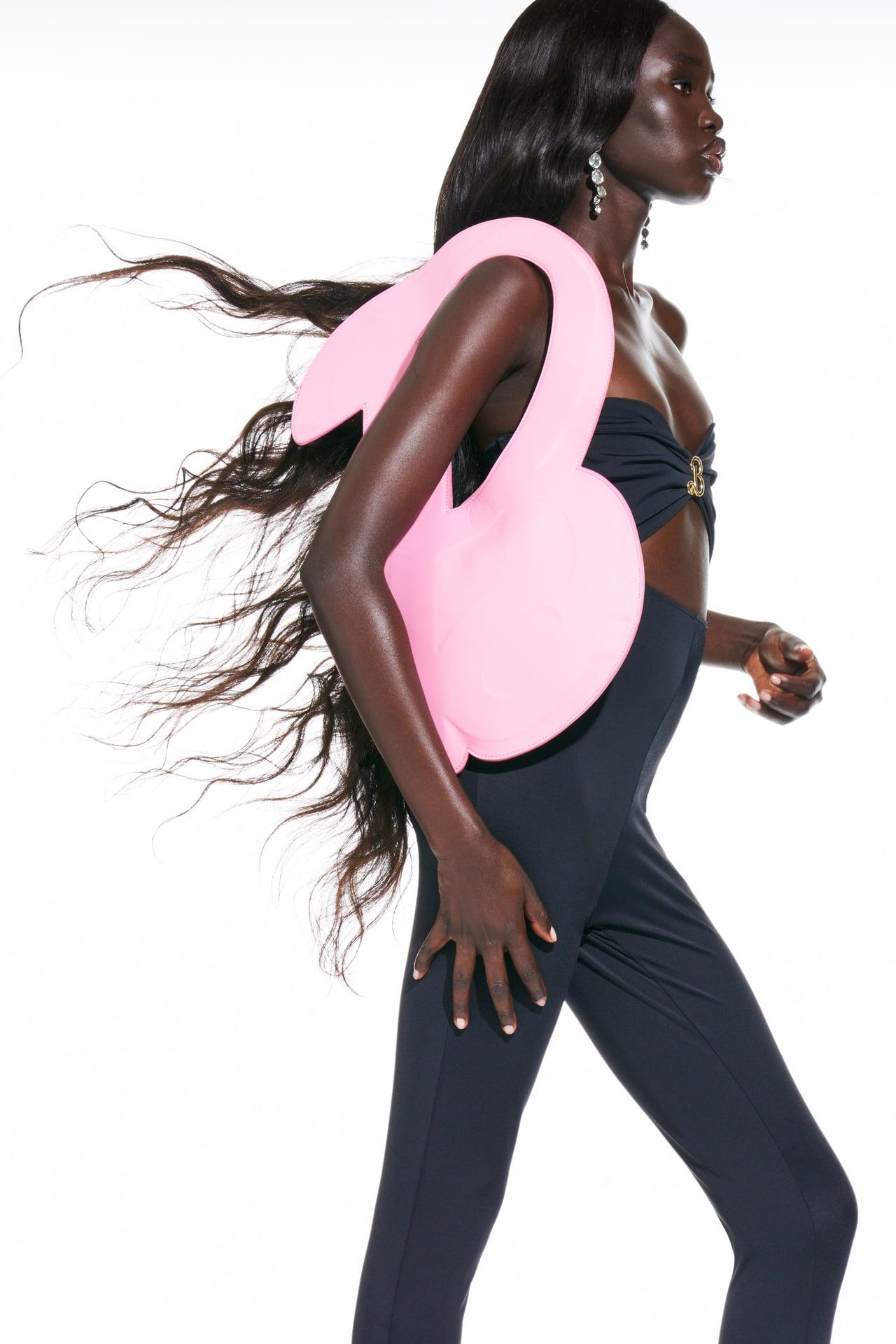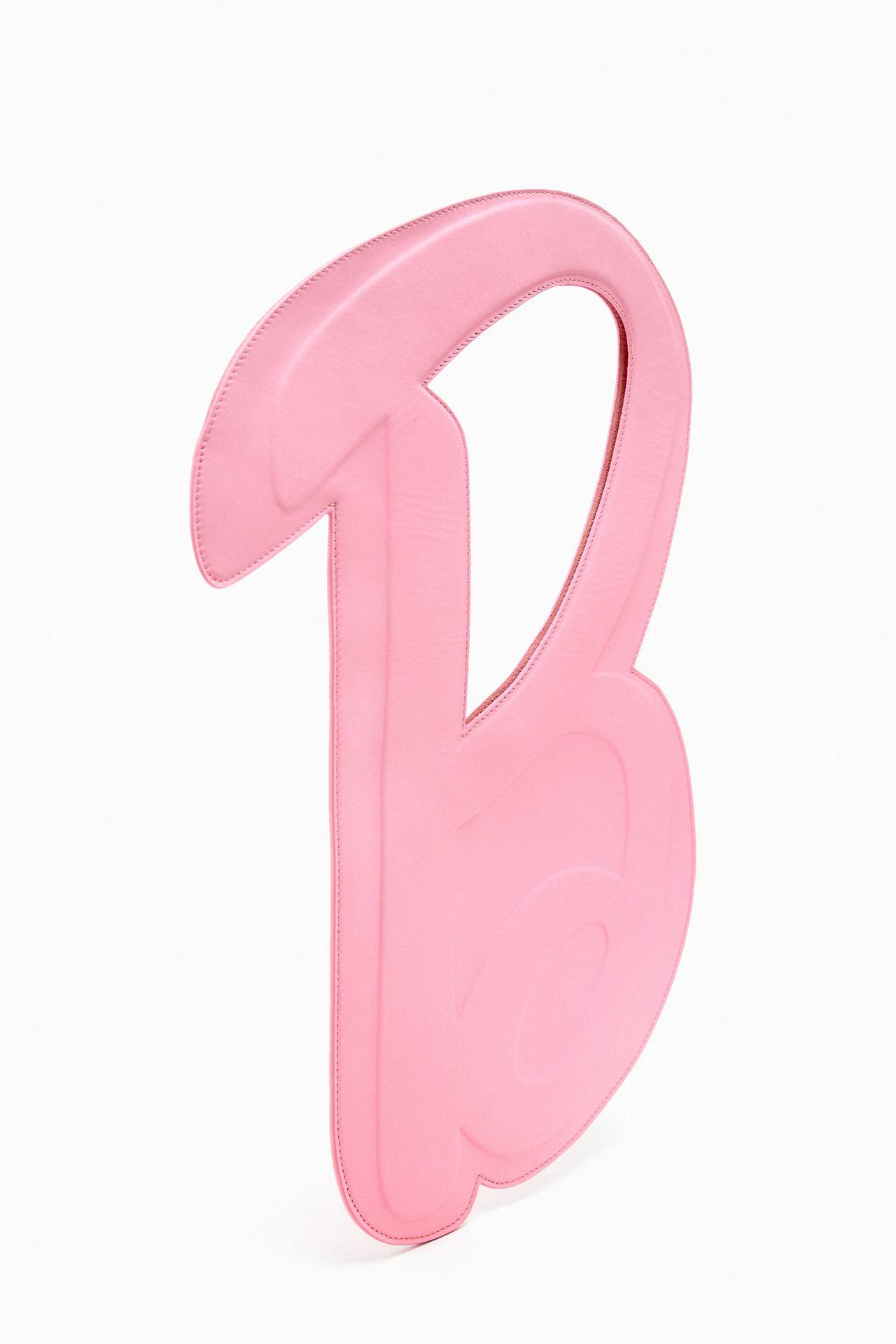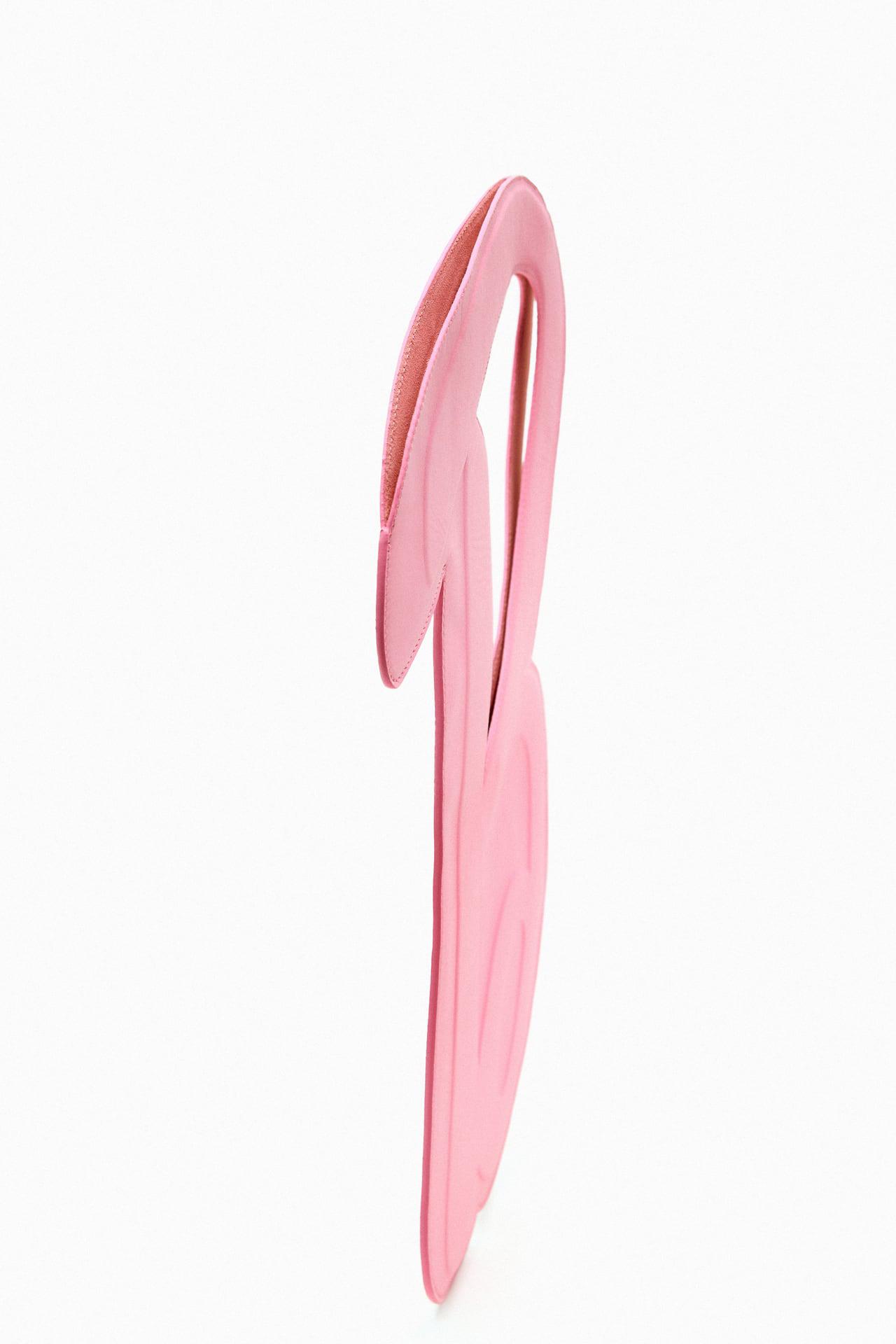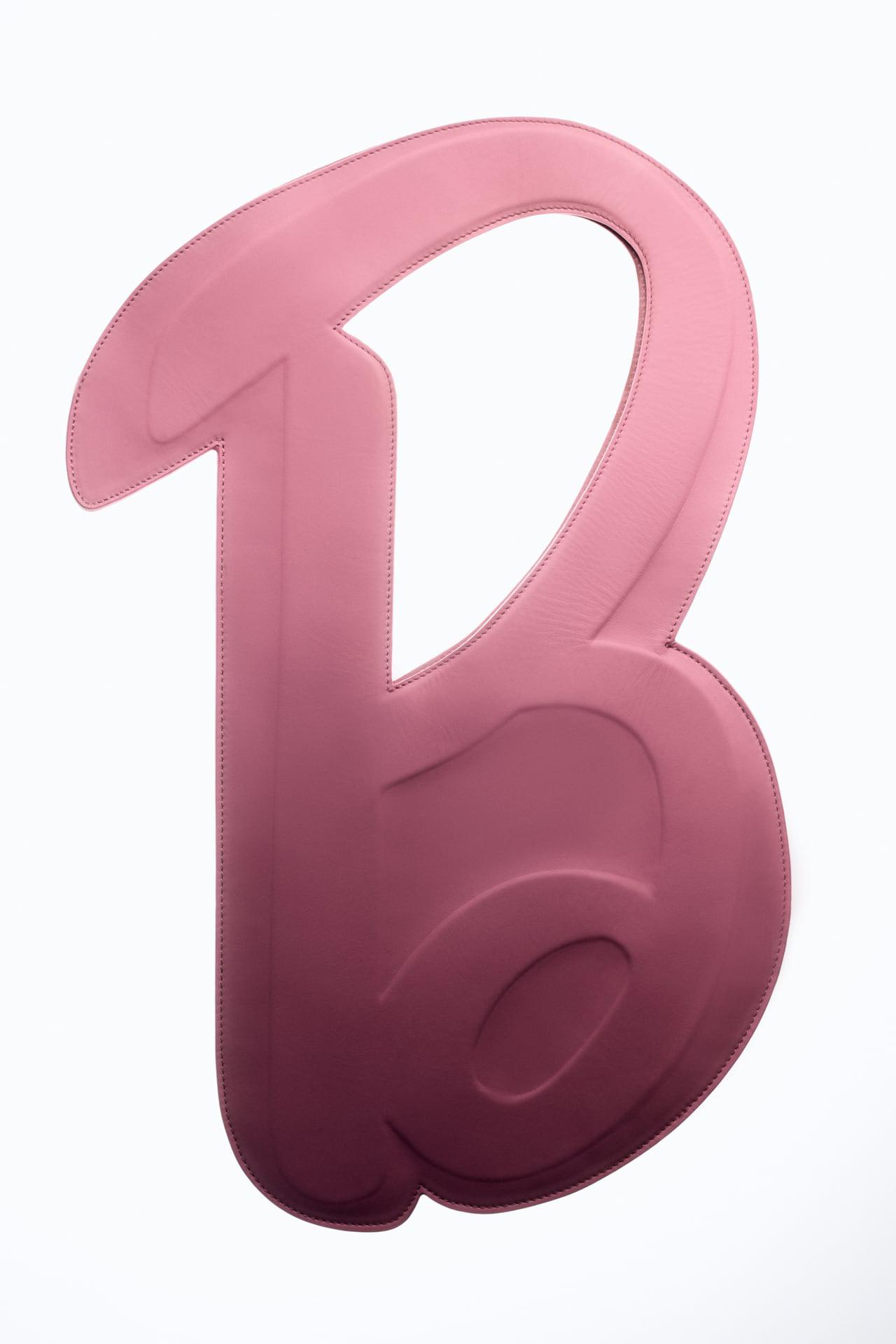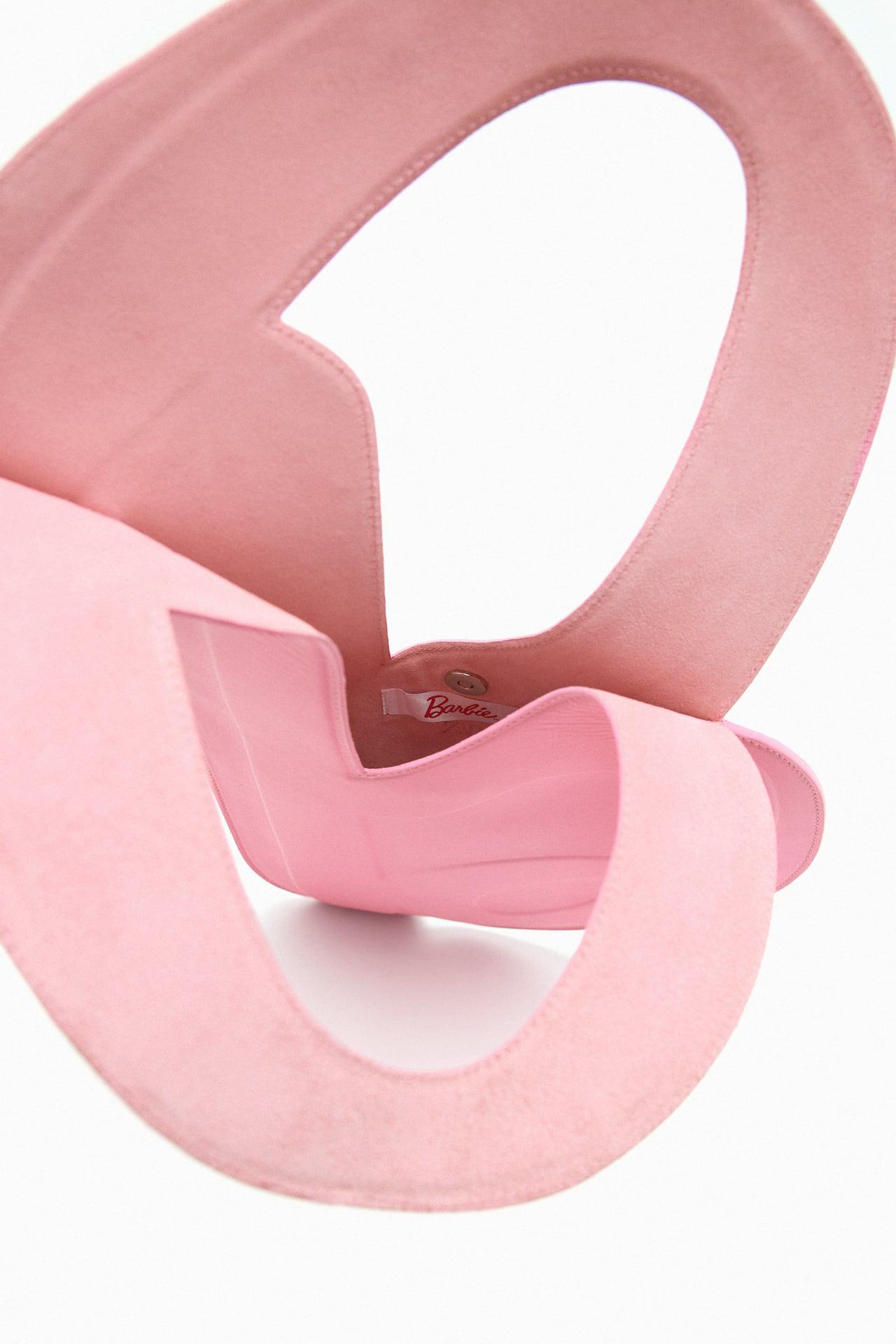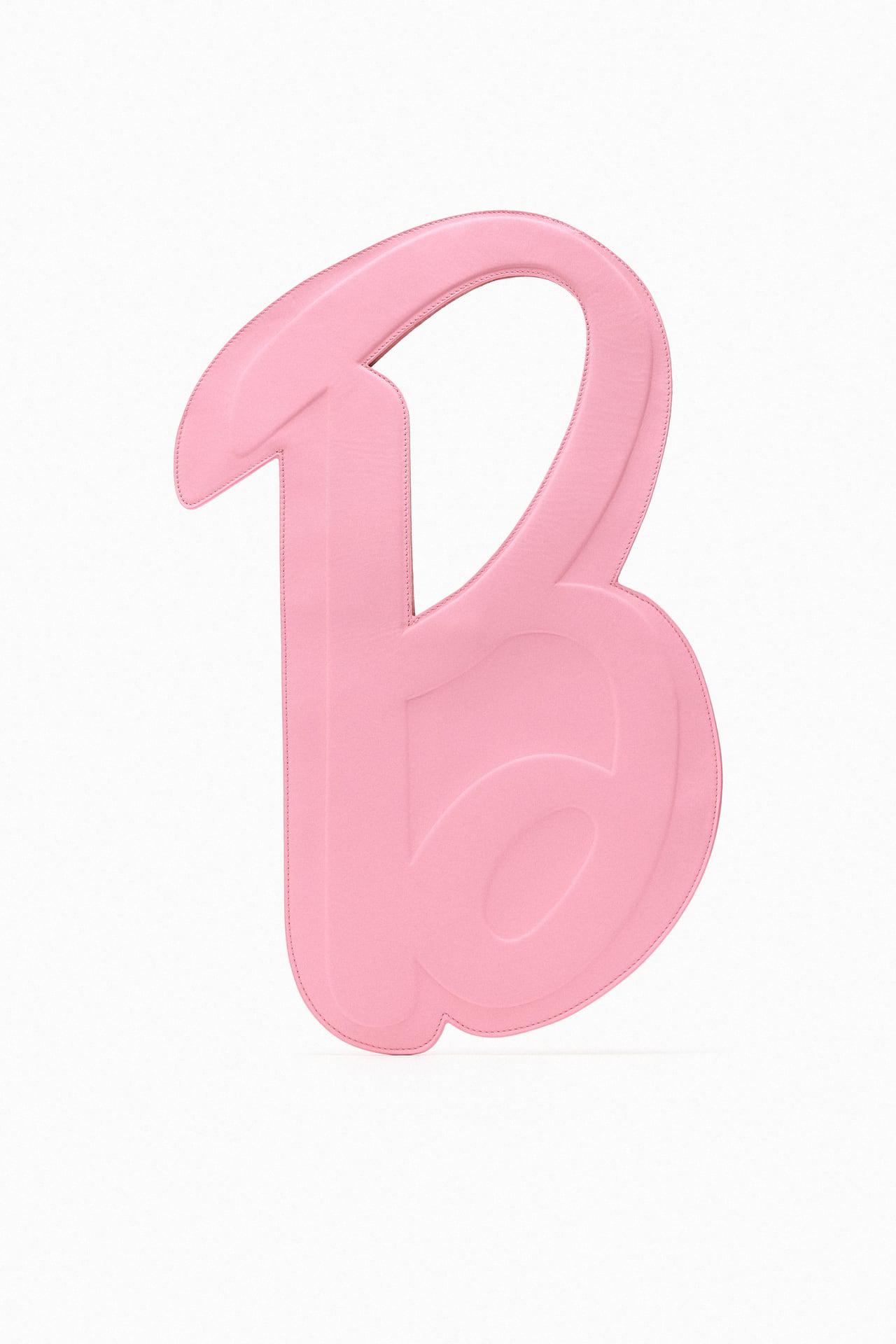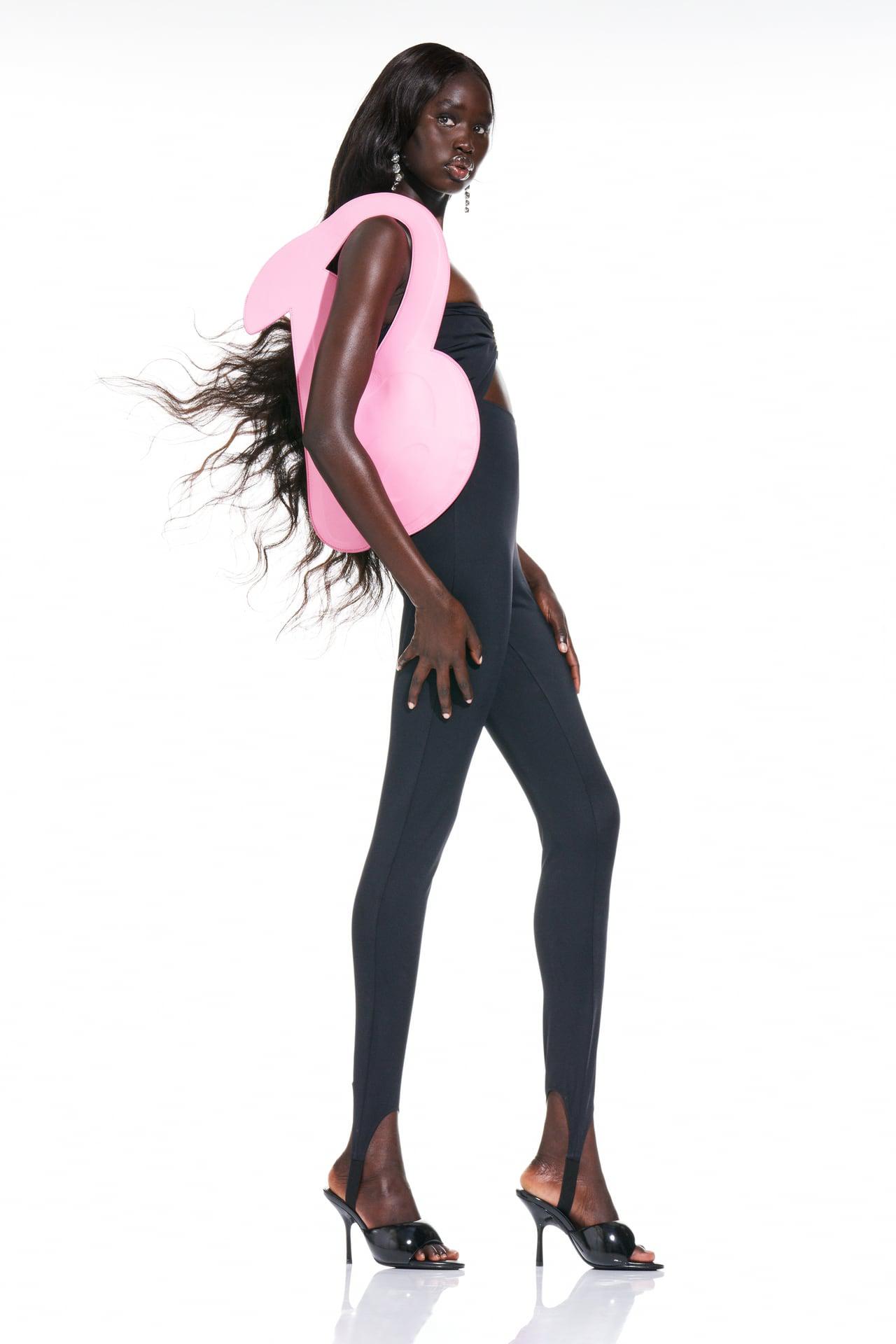 BARBIE™ LEATHER TOTE BAG
Zara at Zara (US)
Gap (US)
New Arrivals: 27
Out of Stock: 26%
Replenishment: 7%
Discount Prop: 11%
Discount Ave: 48%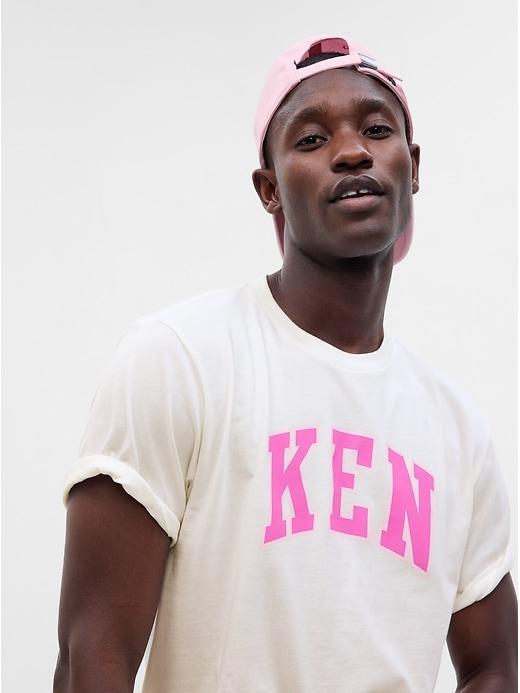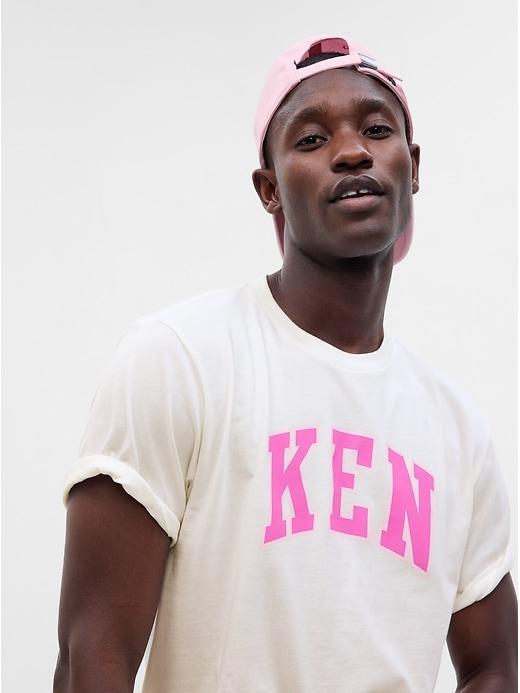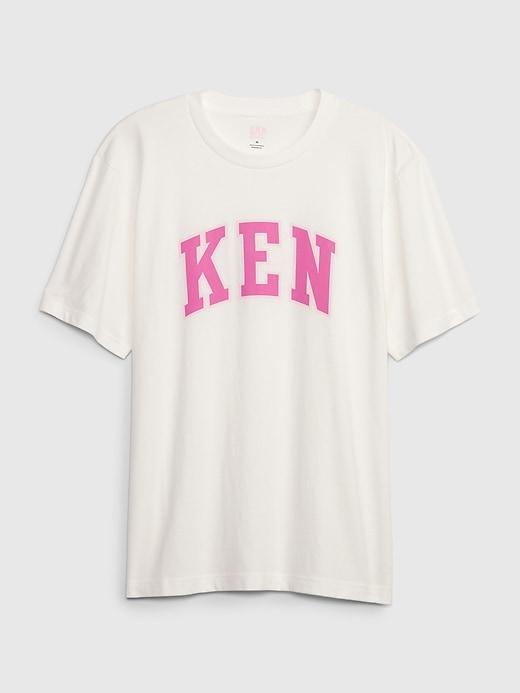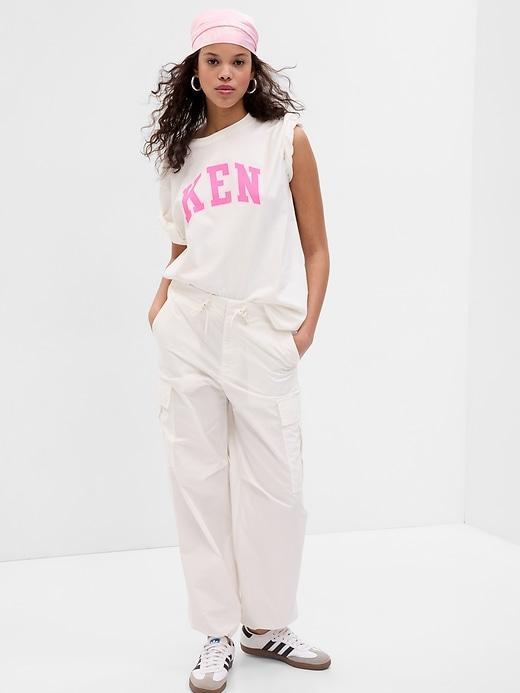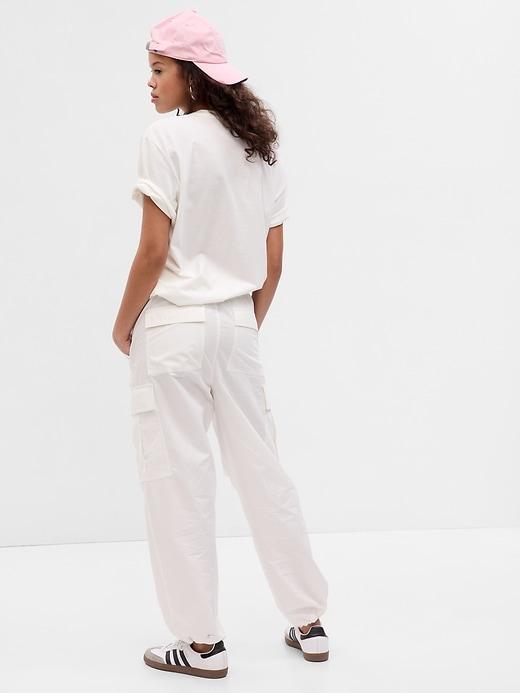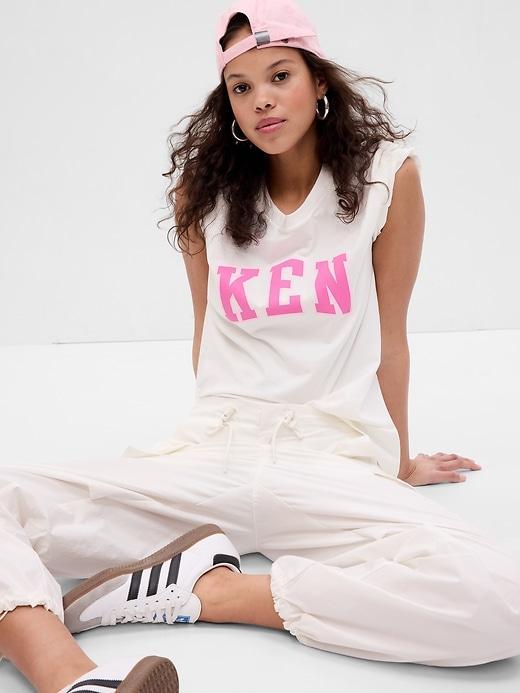 Gap × Barbie™ Adult Arch Logo T-Shirt
Gap at Gap (US)
Fashion Nova (US)
New Arrivals: 90
Out of Stock: 22%
Replenishment: 23%
Discount Prop: 53%
Discount Ave: 37%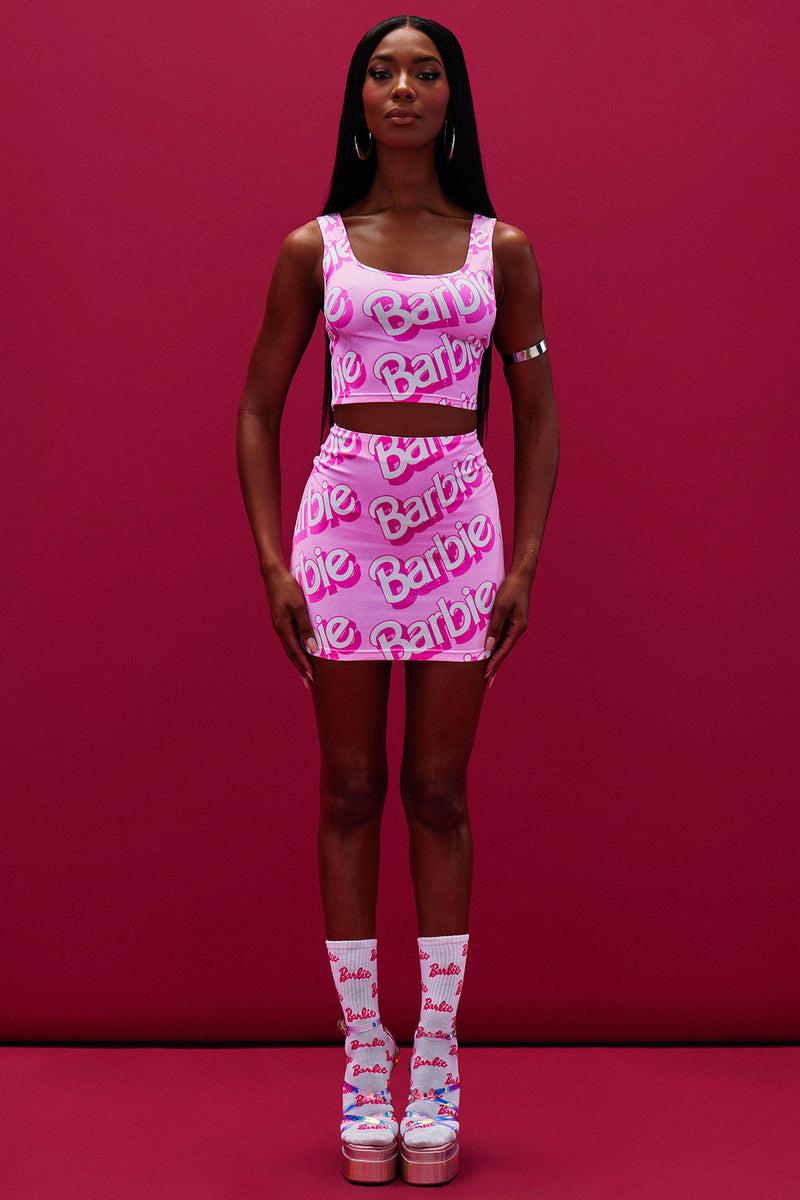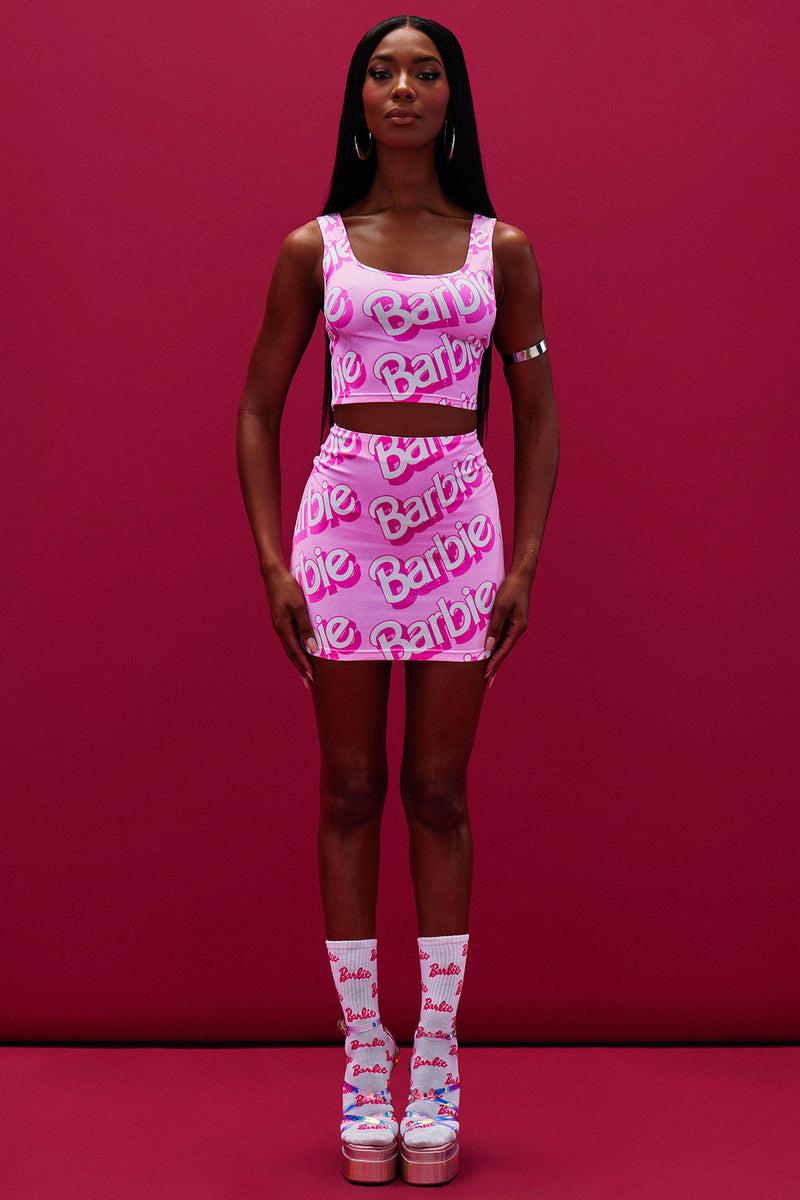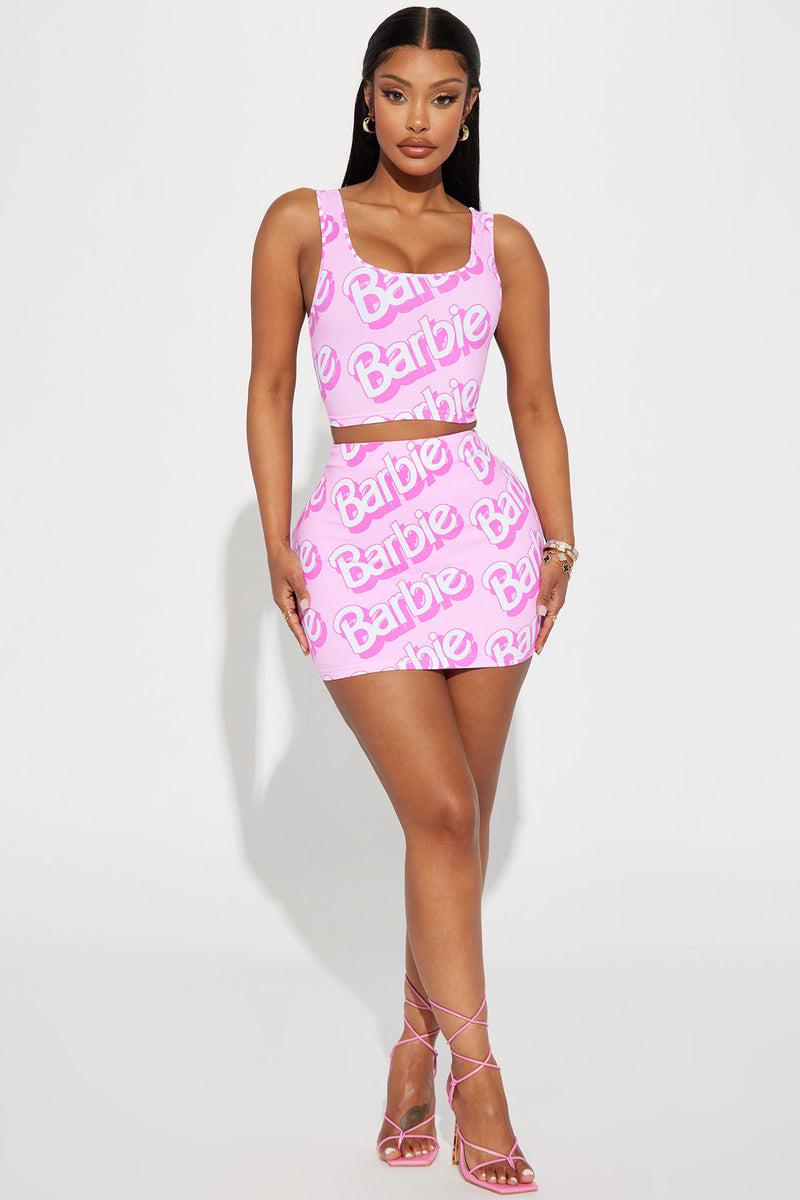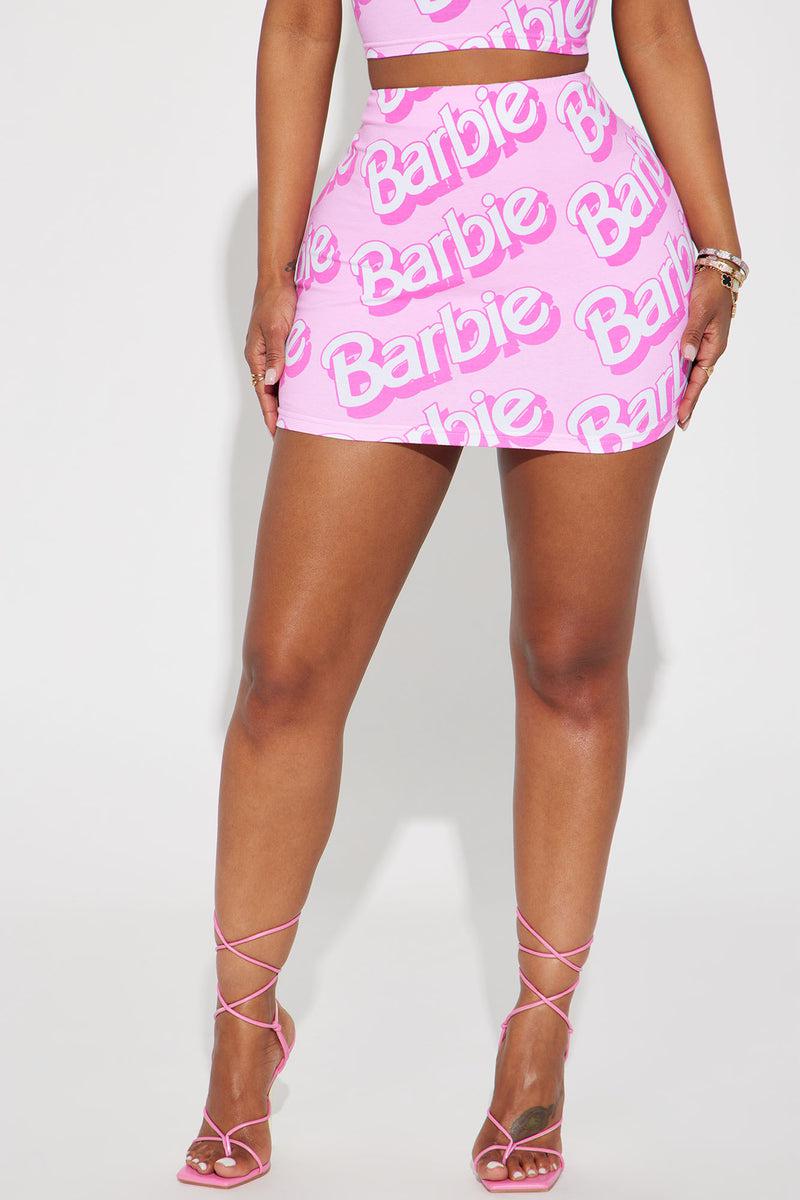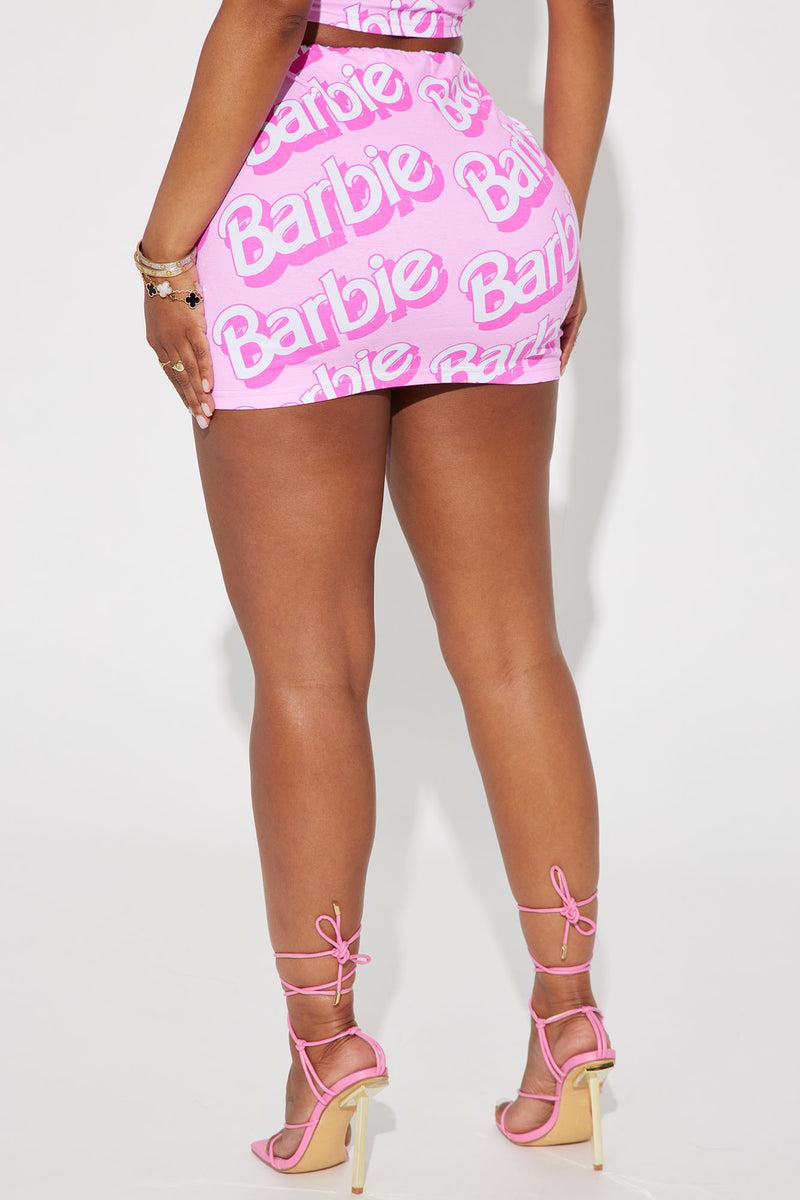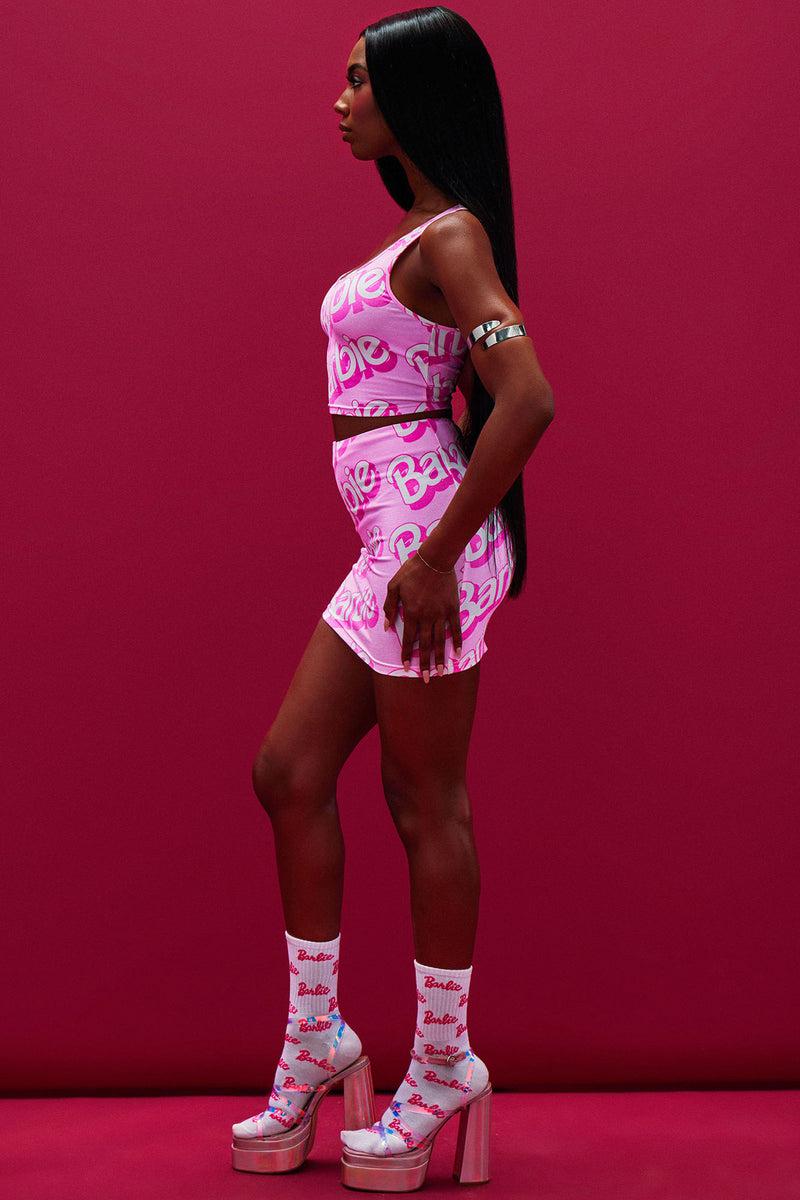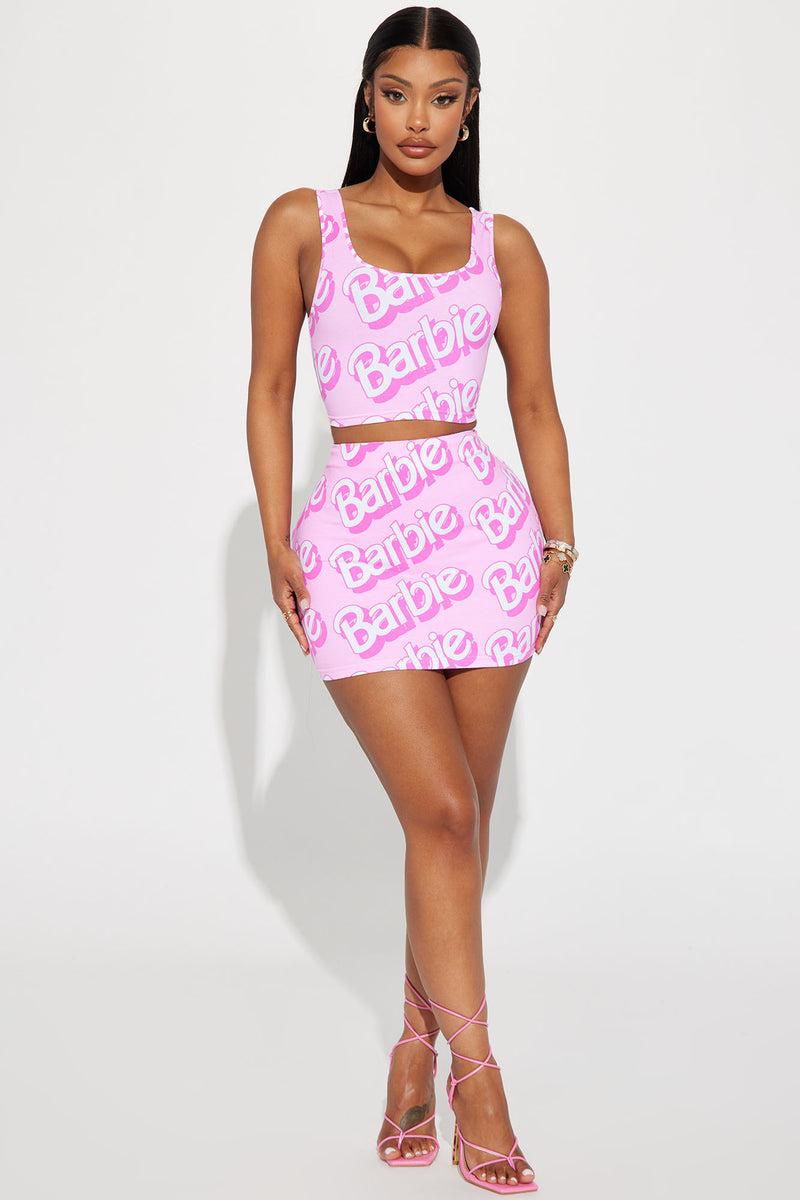 Barbie Logo Mini Skirt
Fashion Nova at Fashion Nova (US)
NYX at Ulta (US)
New Arrivals: 11
Out of Stock: 100%
Replenishment: 0%
Discount Prop: 0%
Discount Ave: 0%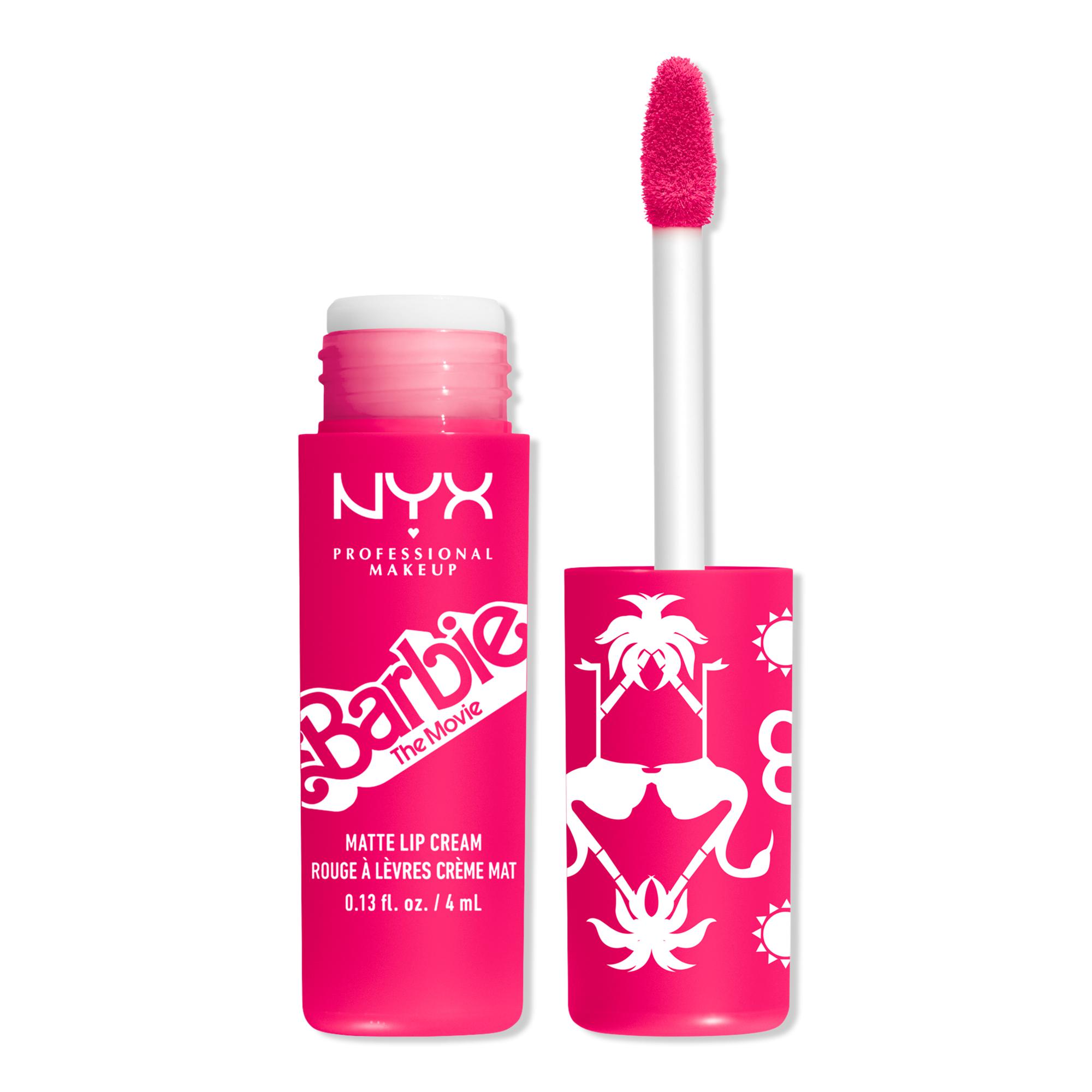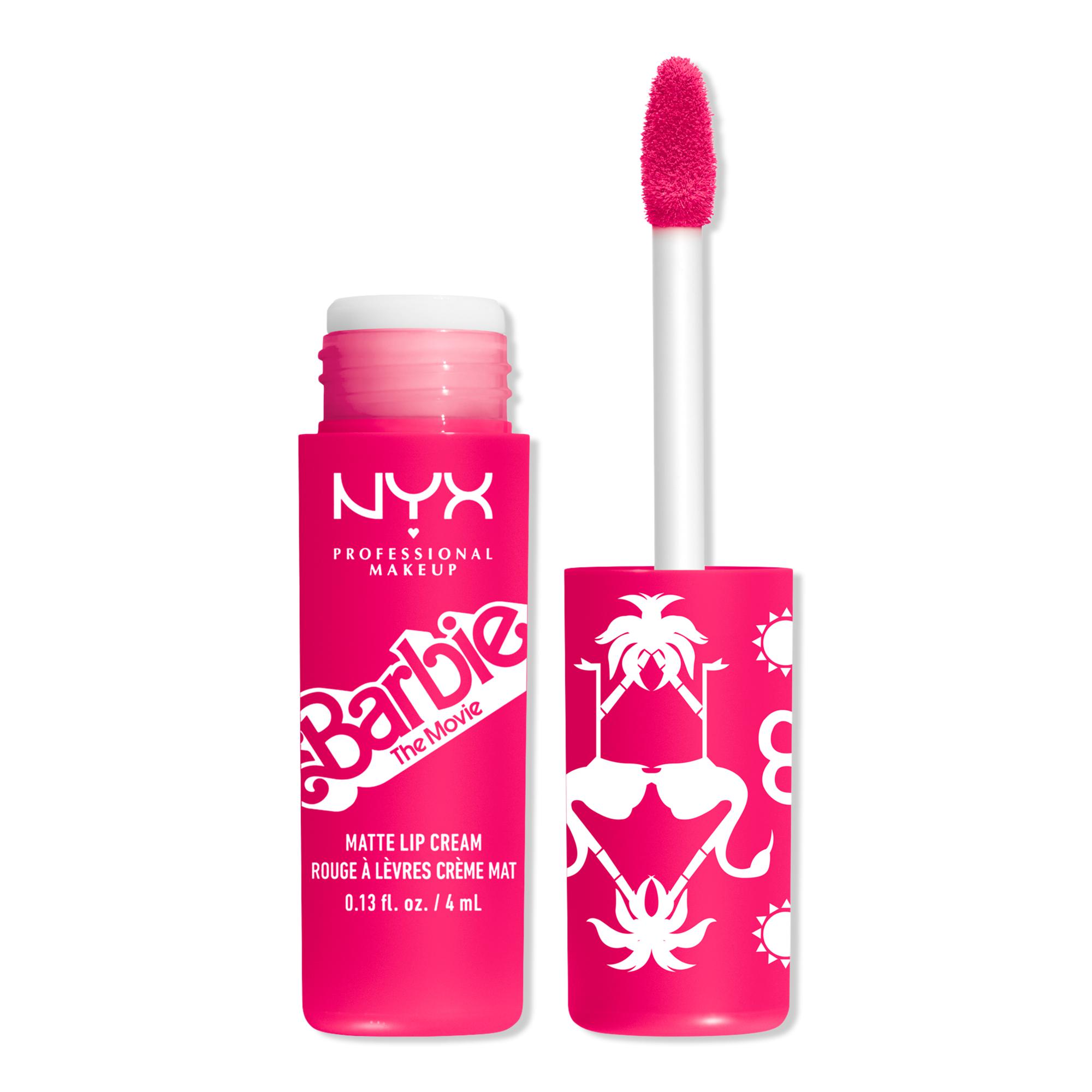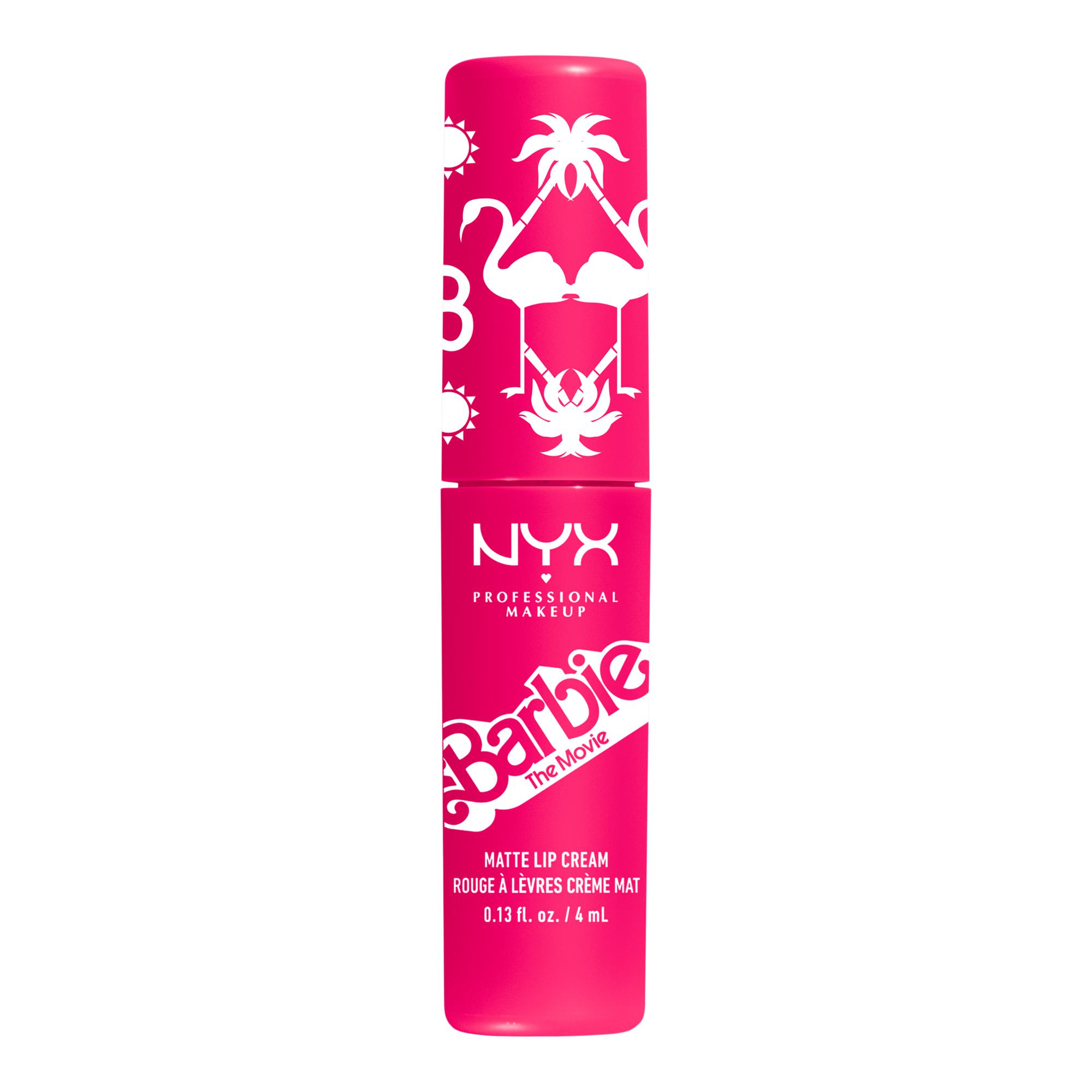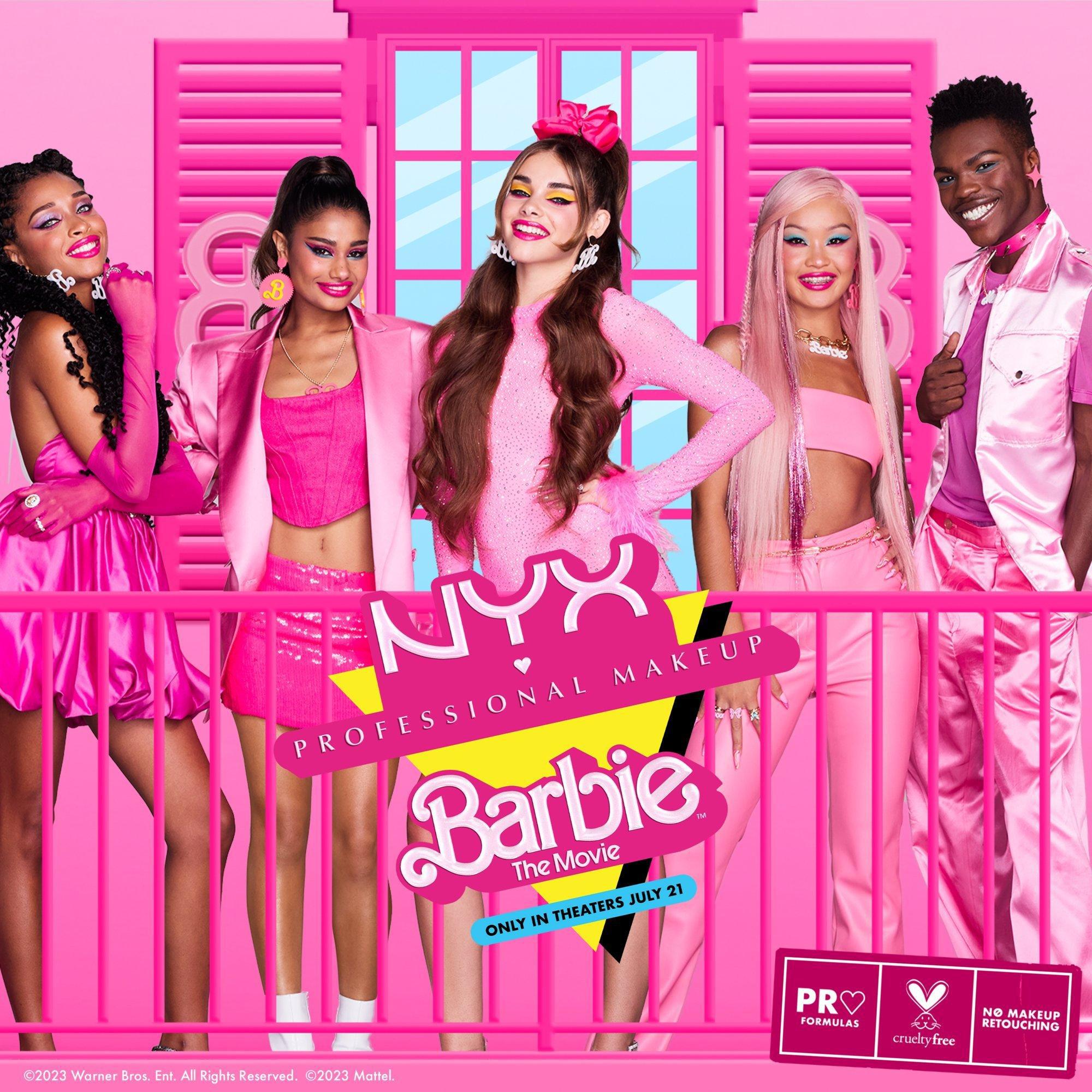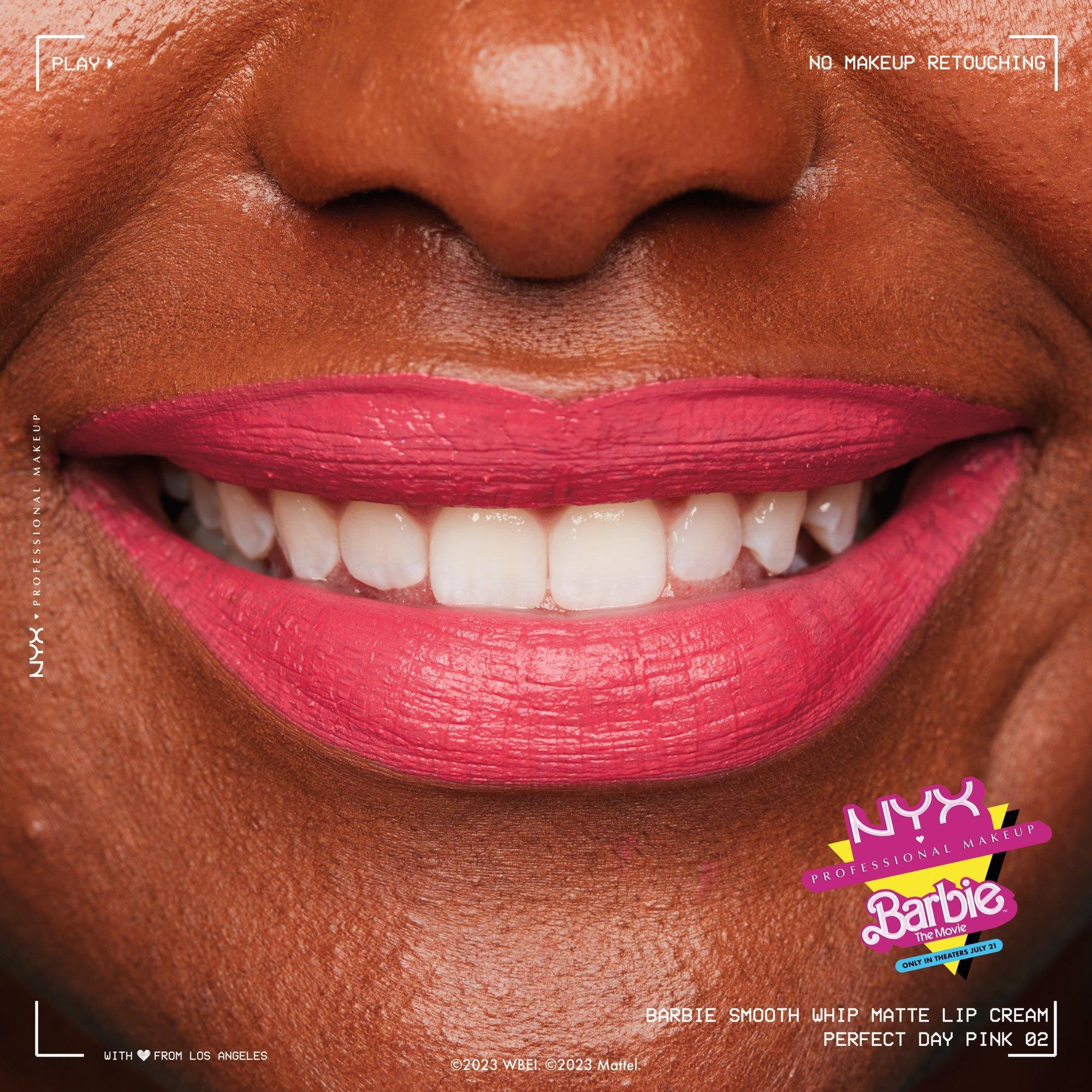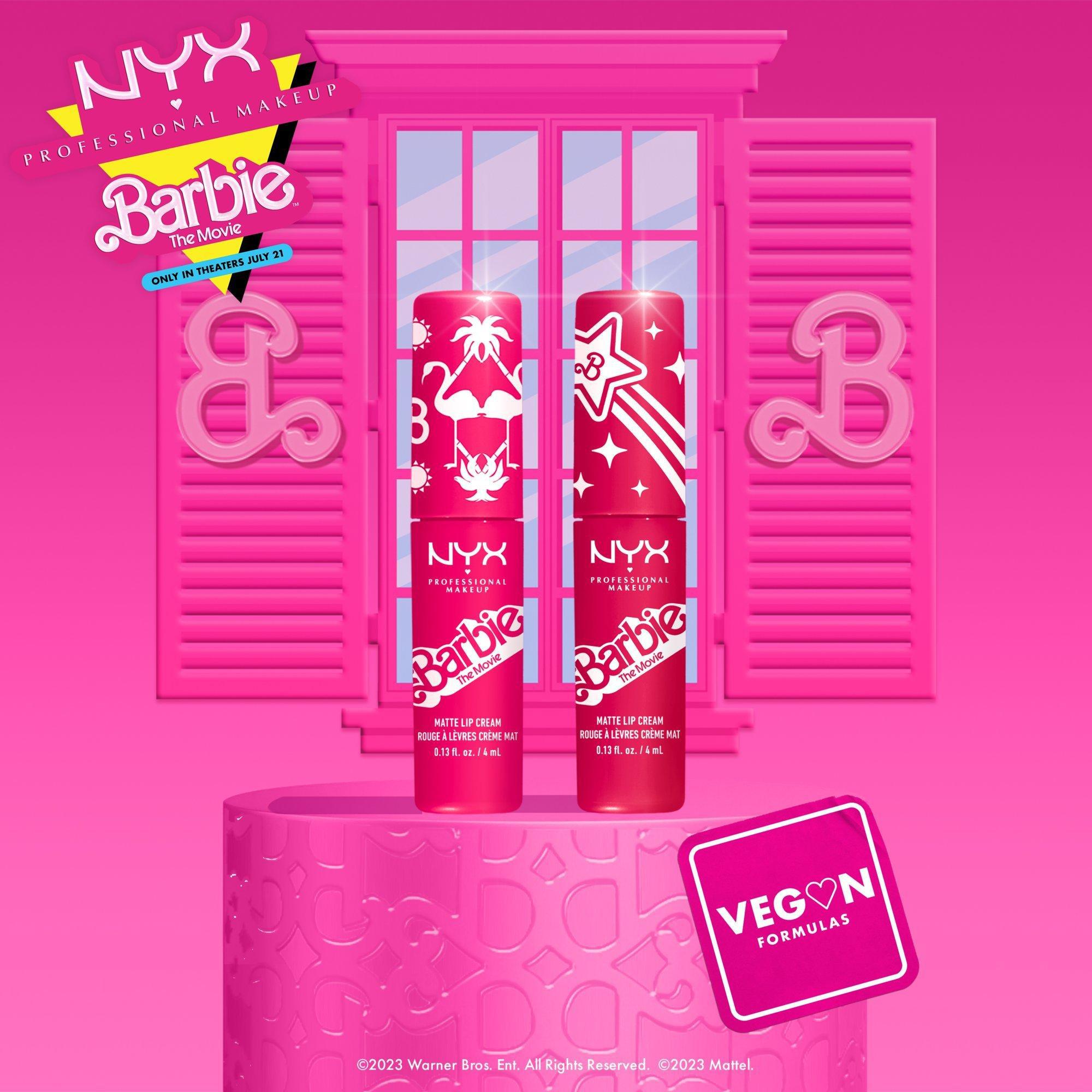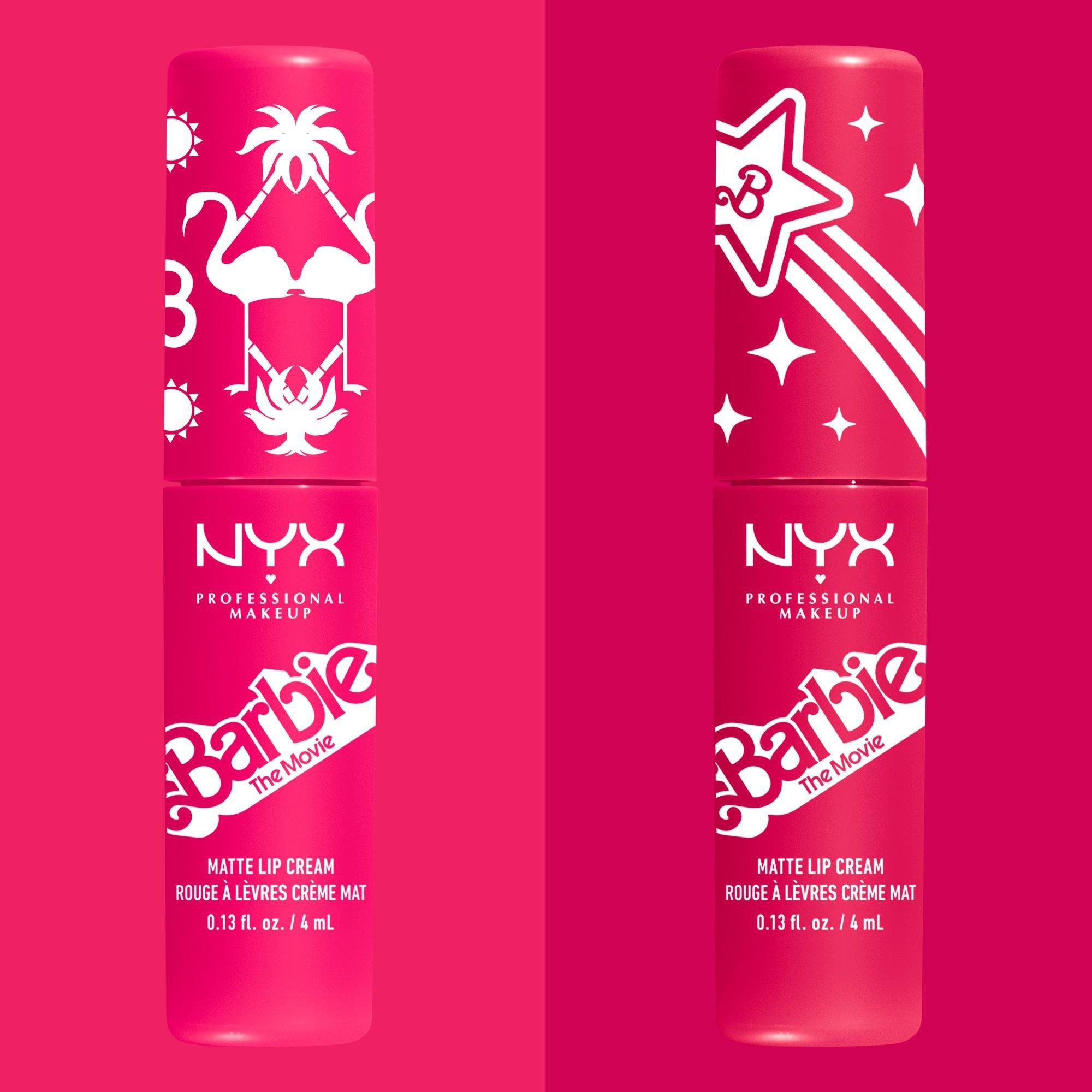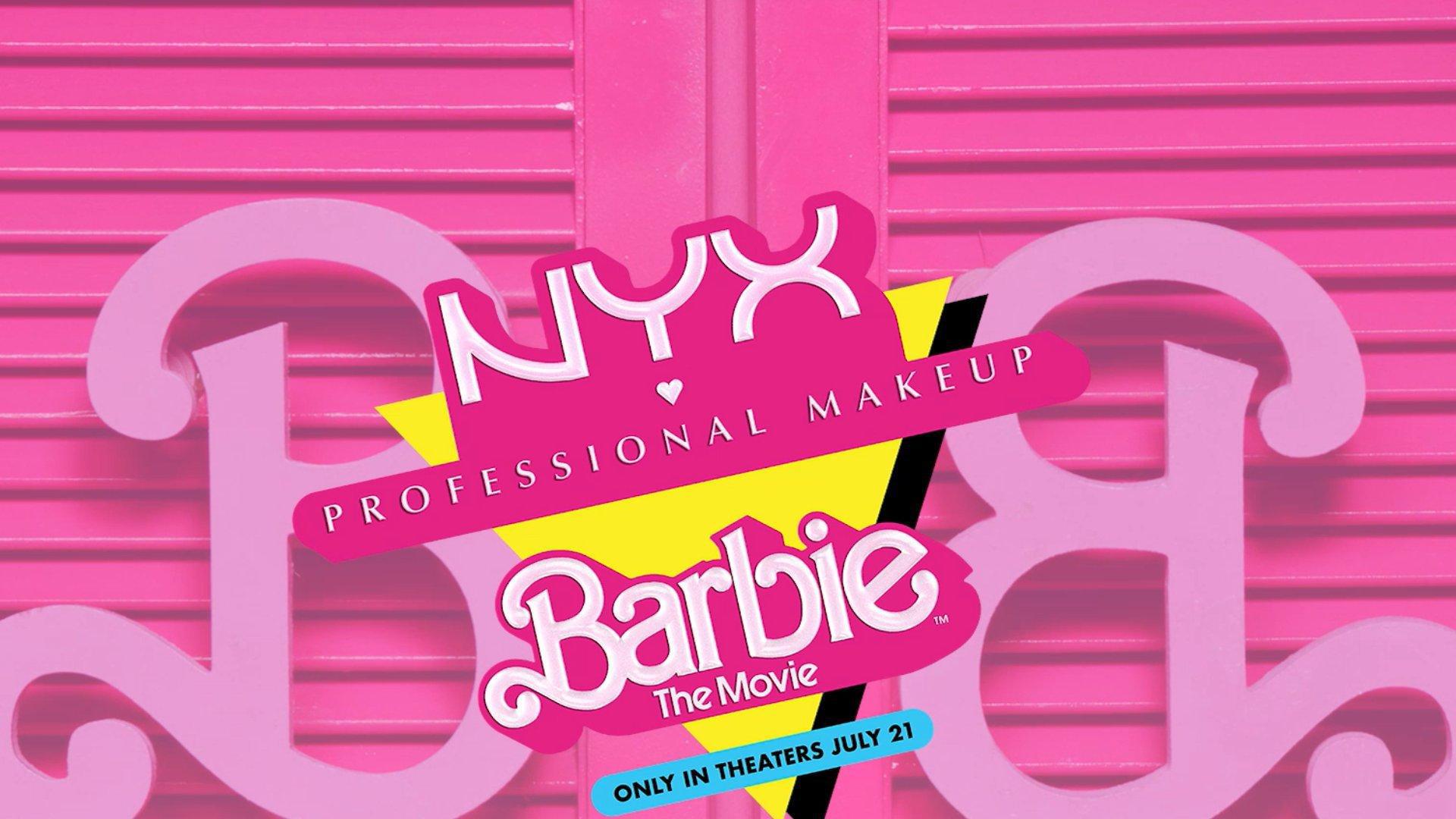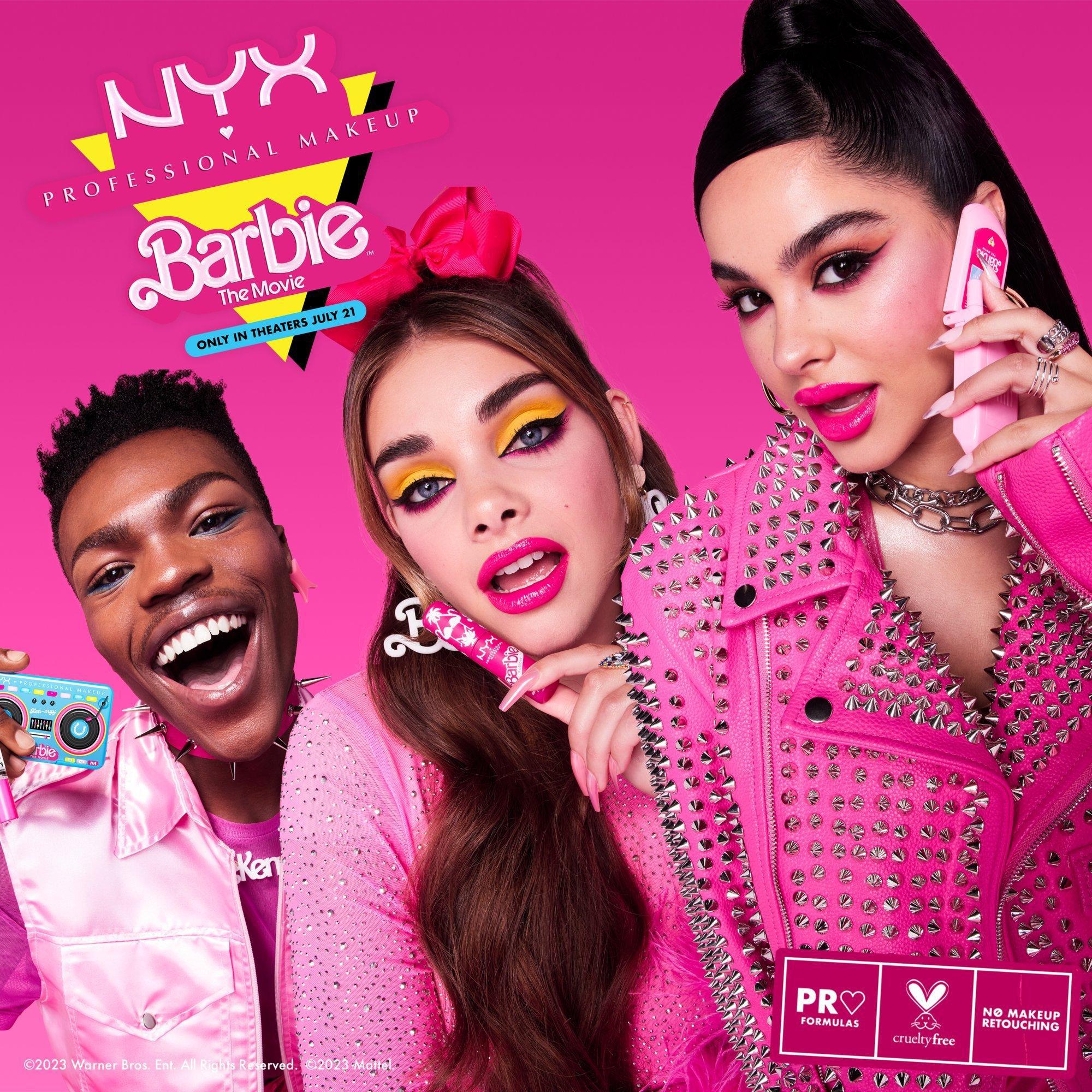 Limited Edition Barbie Smooth Whip Lip Cream
NYX Professional Makeup at Ulta Beauty (US)
Forever21 (US)
New Arrivals: 93
Out of Stock: 94%
Replenishment: 0%
Discount Prop: 38%
Discount Ave: 49%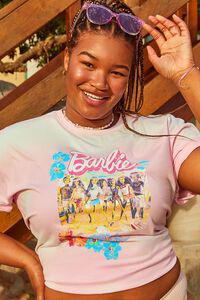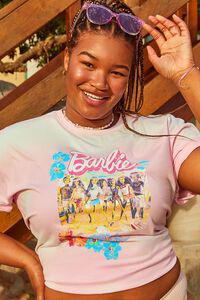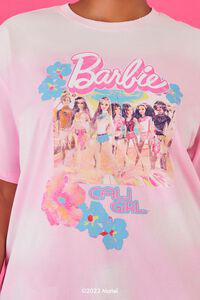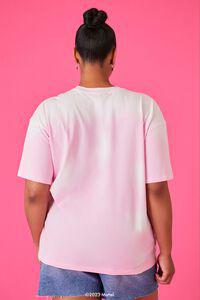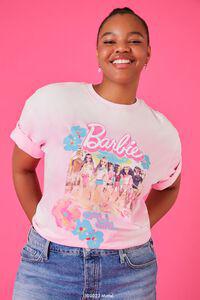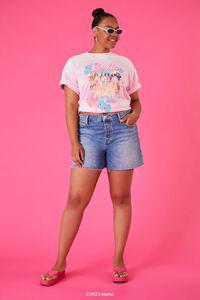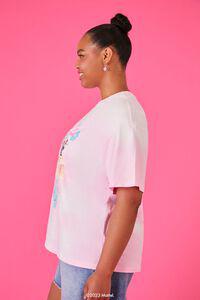 Plus Size Barbie Graphic Tee
Forever 21+ at Forever 21 (US)
The Sustainability Question
The Barbie movie's release amid Plastic-Free July hasn't gone unnoticed. Sustainable influencers have warned viewers of the ethical implications of internet trends fueling fast fashion and throwaway culture. They have called for consumers to avoid buying a new wardrobe to see films or purely for socials, stating first charity shops and then markets in the Global South will soon be inundated with pink.
Sook London, which offers temporary spaces with 3D fixtures spoke to the dark side of popups, showcasing Barbie window dressings and fit outs being taken down and dumped in a waste truck on Oxford street. While the doll's nostalgia and pink's prominence in fashion aids Barbiecore's lifespan, consumers will lose interest in heavily branded merchandise after the film's hype dies down. This highlights that retailers taking part in collaborations need to strategize how to encapsulate pop cultural events without making them disposable. Use Barbie as a lesson on how your consumer responds to consider future levels of investment.
What's Next?
Spring/Summer 2024
The power of pink was felt across women's resort collections, with bubblegum shades favored at Blumarine, Diesel and Chanel, setting up SS24 for another season of Barbiecore. Gender fluidity in men's collections saw softer rose and lavender shades at MSGM and Ludovic De Saint Sernin, playing into the directional Femmecore of tight-fitting shapes, tank tops, sheer fabrics and florals. Contrasting aesthetics will challenge the future of pink, with minimalism, utilitarian and sports luxe themes making black, sandy neutrals, earthy greens and pops of sunflower yellow and azure blue hard for retailers to ignore.
Will Polly Pocket Be Barbie's Successor?
Barbie made history grossing US$356mn worldwide in its opening weekend, making it the biggest debut ever for a film directed by a woman. Its success has opened the door for bringing toybox movies to life, introducing a new MCU – the Mattel Cinematic Universe. A Lena Dunham-directed adaption of a Polly Pocket movie starring Lily Collins is speculated to be the frontrunner, creating fashion opportunities for pastel pinks, purples, blues and greens. Other proposed Mattel movies include upcoming live-action releases of Hot Wheels, Barney, American Girl, View Master, Masters of the Universe, Magic 8 Ball and Uno – a space for all retailers to watch!
EDITED's Verdict
Pink has been described as "fashion's most controversial color," with the hue attached to contradictory meanings from innocence and femininity to protest and power. These nuances and customers' emotional attachment to pink mean that while Barbie-branded products have a limited lifespan, the shade won't fully fall out of fashion – it's even slated as a top trend for SS24. However, retailers should avoid over-investing. The year-long parade of pink products has desensitized its impact, with sell outs only increasing 3% YoY and mass and value brands driving the highest upticks. The sentiment of Barbie-fatigue has been echoed by Pierpaolo Piccioli of Valentino, who stated that while he popularized hot pink during FW22 and designed a polka-dot halter mini dress for Margot Robbie on her press tour, he "preferred to stay away" from the movie's frenzy.3All Pinked Out – The New York Times Overall, customers' attention spans to trends are getting shorter and saturation often triggers a pendulum swing in the opposite direction. This underscores why EDITED data is crucial to gauge when demand is heating up or cooling off to adjust discounting, design and product phasing strategies to meet evolving consumer tastes.
References