Why The Shirt Is 2024's Hero Item
This core item has emerged into the spotlight as one of next year's most lucrative investments, thanks to subcultures, such as Quiet Luxury, and their celebrity following. Here, we dive into its commerciality, what consumers are buying now and how to invest next year.
This report was produced utilizing several of EDITED's Retail Intelligence Platform products, including:
EDITED Market: Top Words – popular words used across products.
EDITED Market: Colors – the mix of colors and tones across product assortments.
EDITED Market: Monitoring majority SKU sells outs.
EDITED Research: Trend information from our extensive Runway coverage.
Book a demo to discover more about how EDITED can help you and your business.
A wave of subcultures that emerged in 2023, including Quiet Luxury, Corpcore and Pajama Dressing, has fueled the shirt's popularity. We expect these to remain important trends in 2024, providing a treasure box of promotional backdrops for the shirt.
In the mass market, core white and blue arrivals have increased 9pp YoY in womenswear alongside growth in blue and neutrals in menswear. In 2024, keep the color width of your shirt range low, and instead invest in shape and fabric.
In menswear, prints saw their assortment mix shrink in 2023 in favor of linen, while womenswear saw growth in linen and stripes vs. 2022. Top-selling styles this year include oversized, white, linen and revere collars, which should all form the base of ranges next year.
On the runway, new pastel hues such as lilac offered alternative interest. In womenswear, dress shapes and coordinating sets were key, while menswear saw newness through boxy and pullover styles. Oversized remains an essential shirt block.
For added interest, stripes ranged from classic to pajama styles and fabrics included crisp cotton, linen and sheer.
Trend Accelerators
Quiet Luxury
Minimalism has been catapulted back into the spotlight in 2023. Initially fueled by shows like Succession, the aesthetic has been the biggest trend to come from the runway season as an anti-movement to logo mania and is set to continue into next year.
Pajama Dressing
Cult brand Tekla has single-handedly blurred the lines between nightwear and daywear, seeing boxer shorts, coordinating shirts and trousers and striped boyfriend shirts become some of the year's biggest trends.
Corpcore
A new generation of workers is reinventing the wheel of office attire with a comfort-driven approach. Think traditional workwear with youthful tweaks, including oversized tailoring, waistcoats, and shirting paired with sneakers and denim.

Men's Dressing
Thanks to The Row, the term has been coined based on women adopting 'boyfriend' styles, including its Sisca oversized shirt, which saw a majority sell out at Mytheresa after being spotted on Taylor Swift this summer.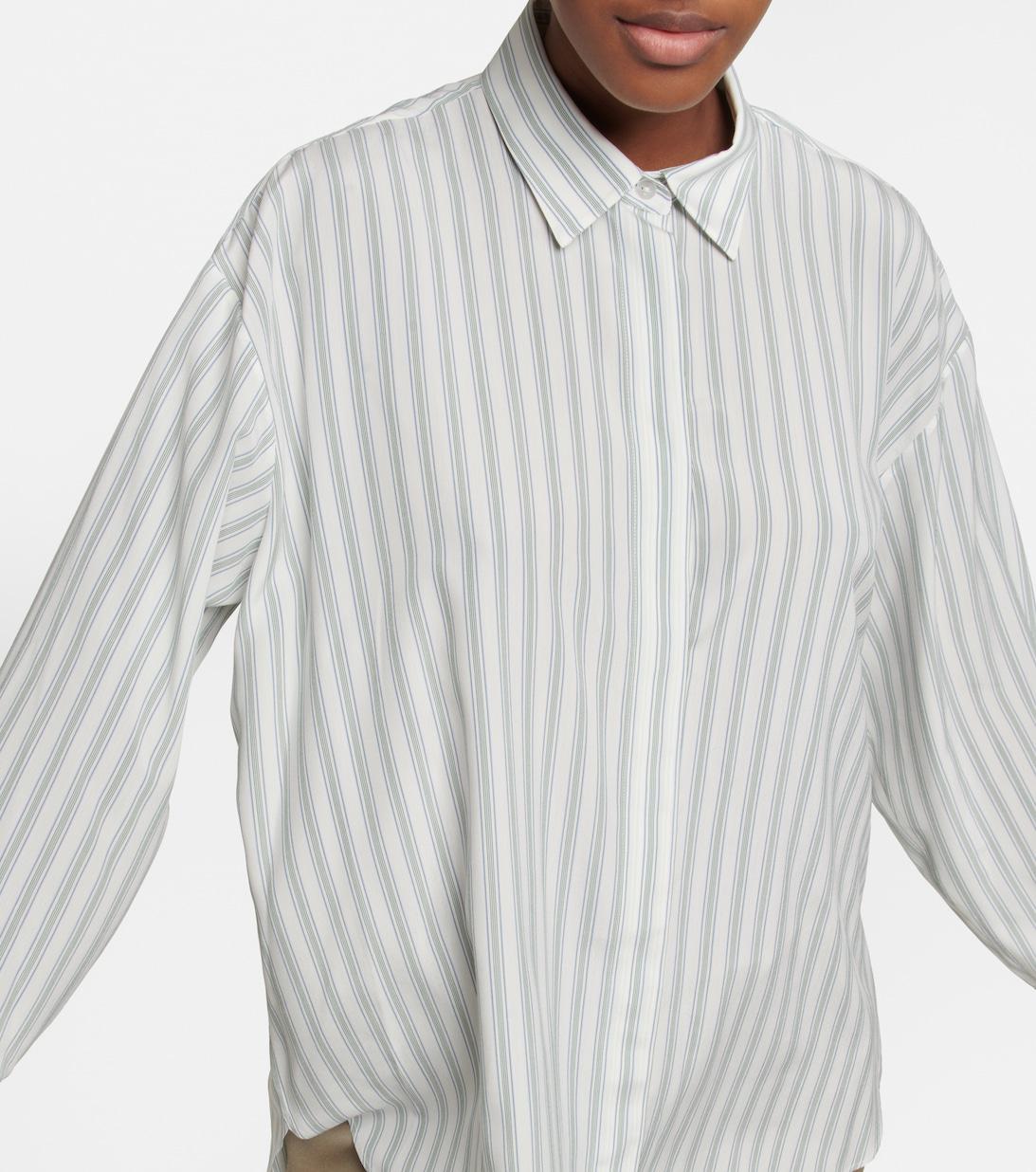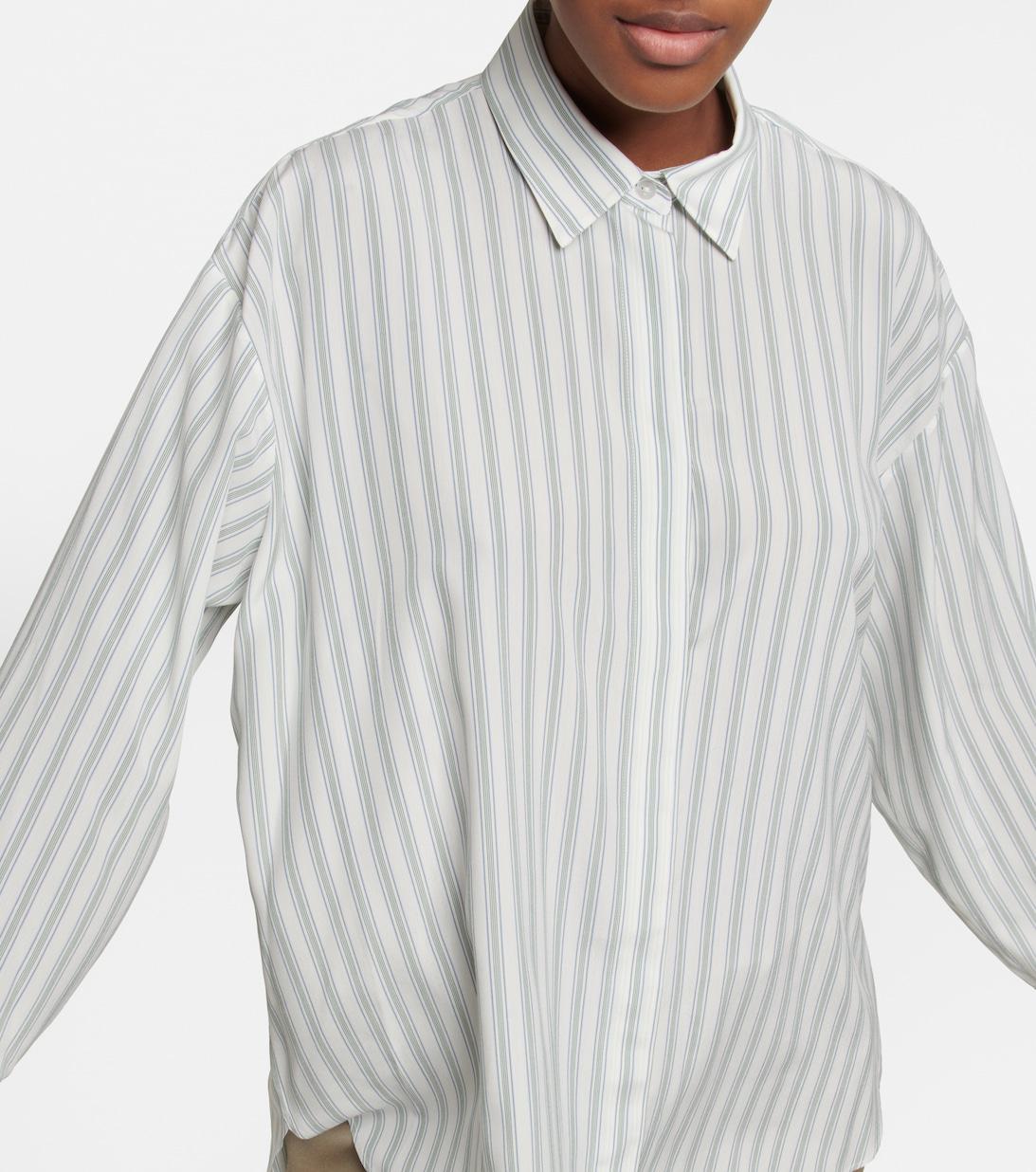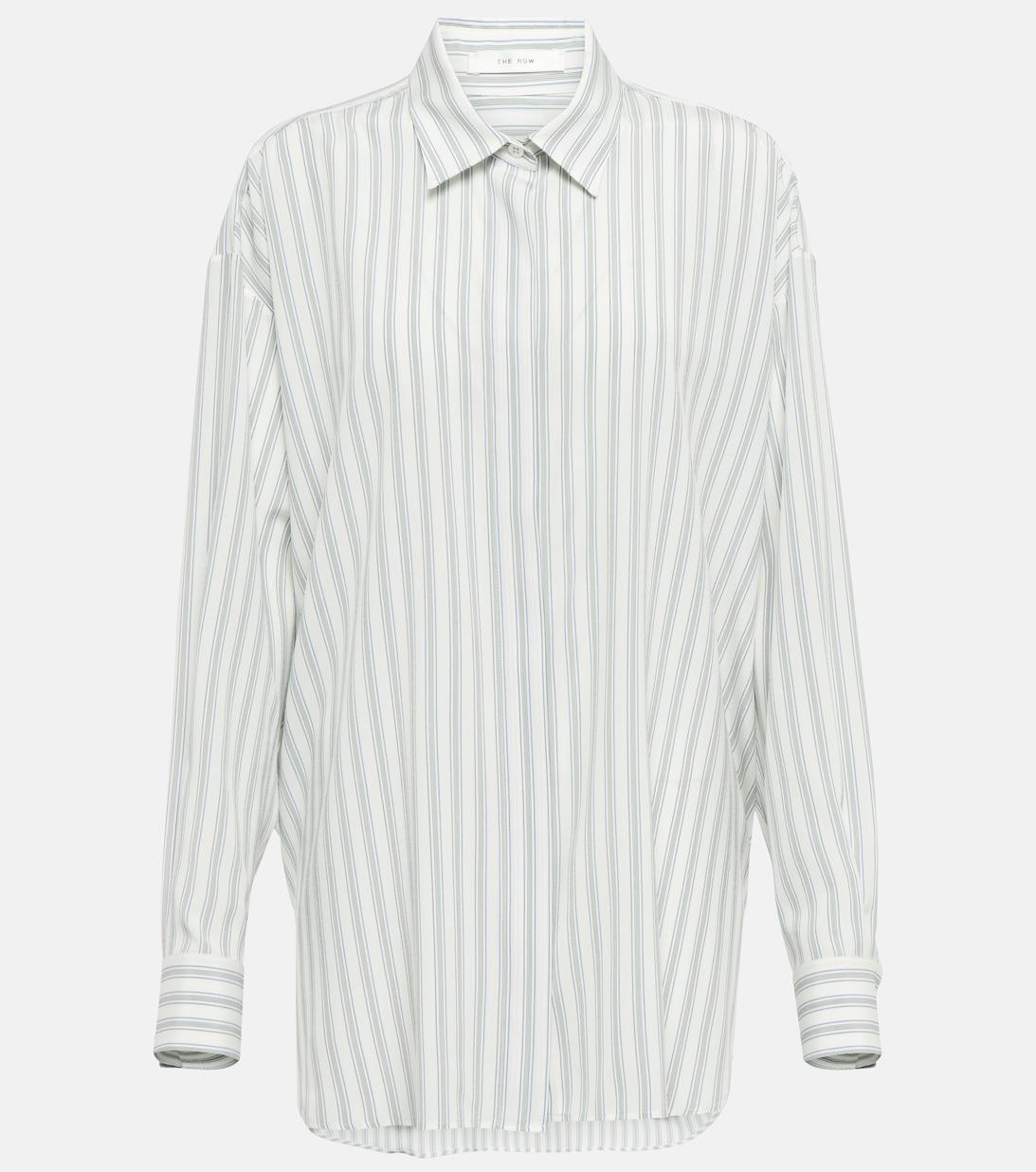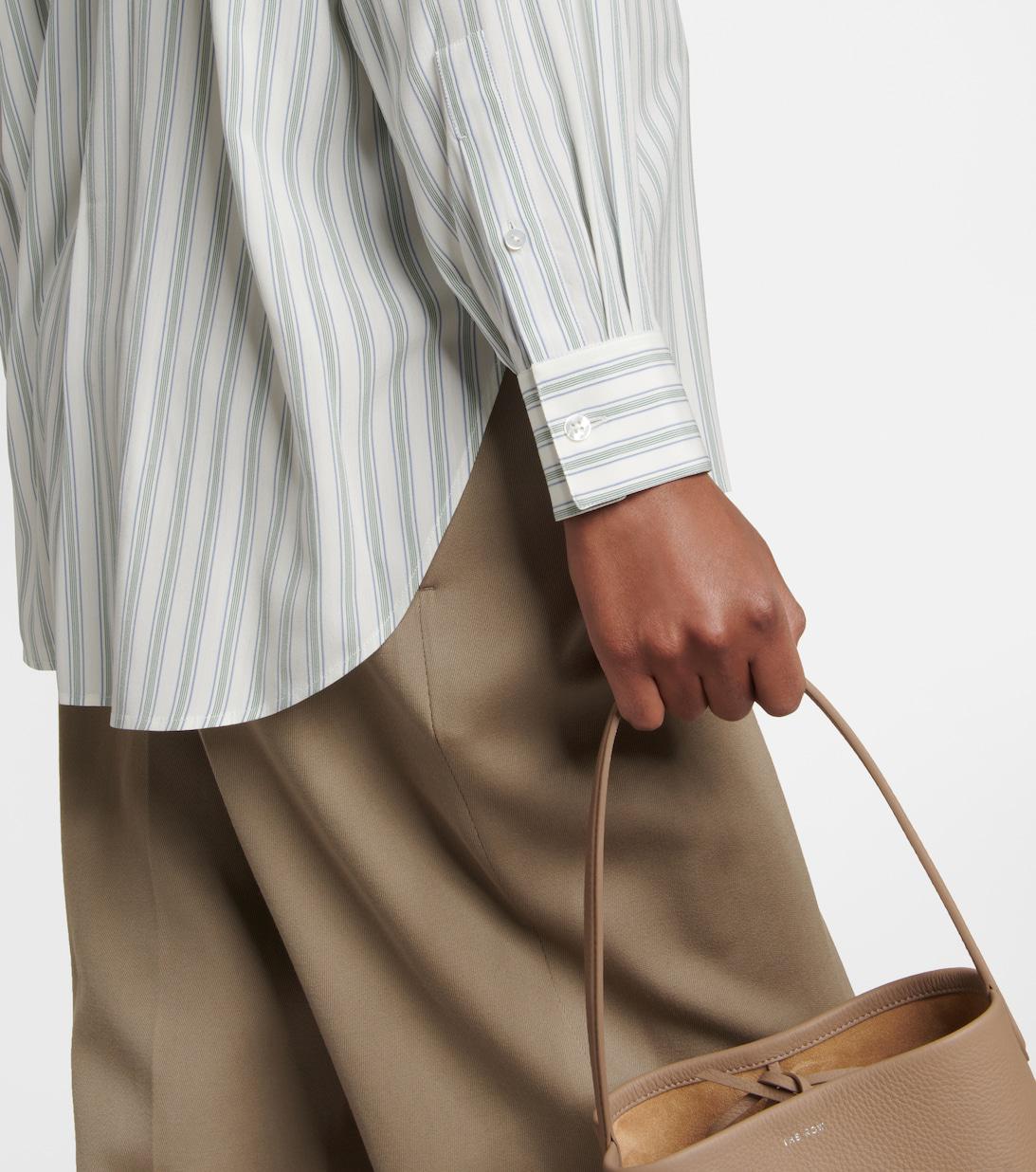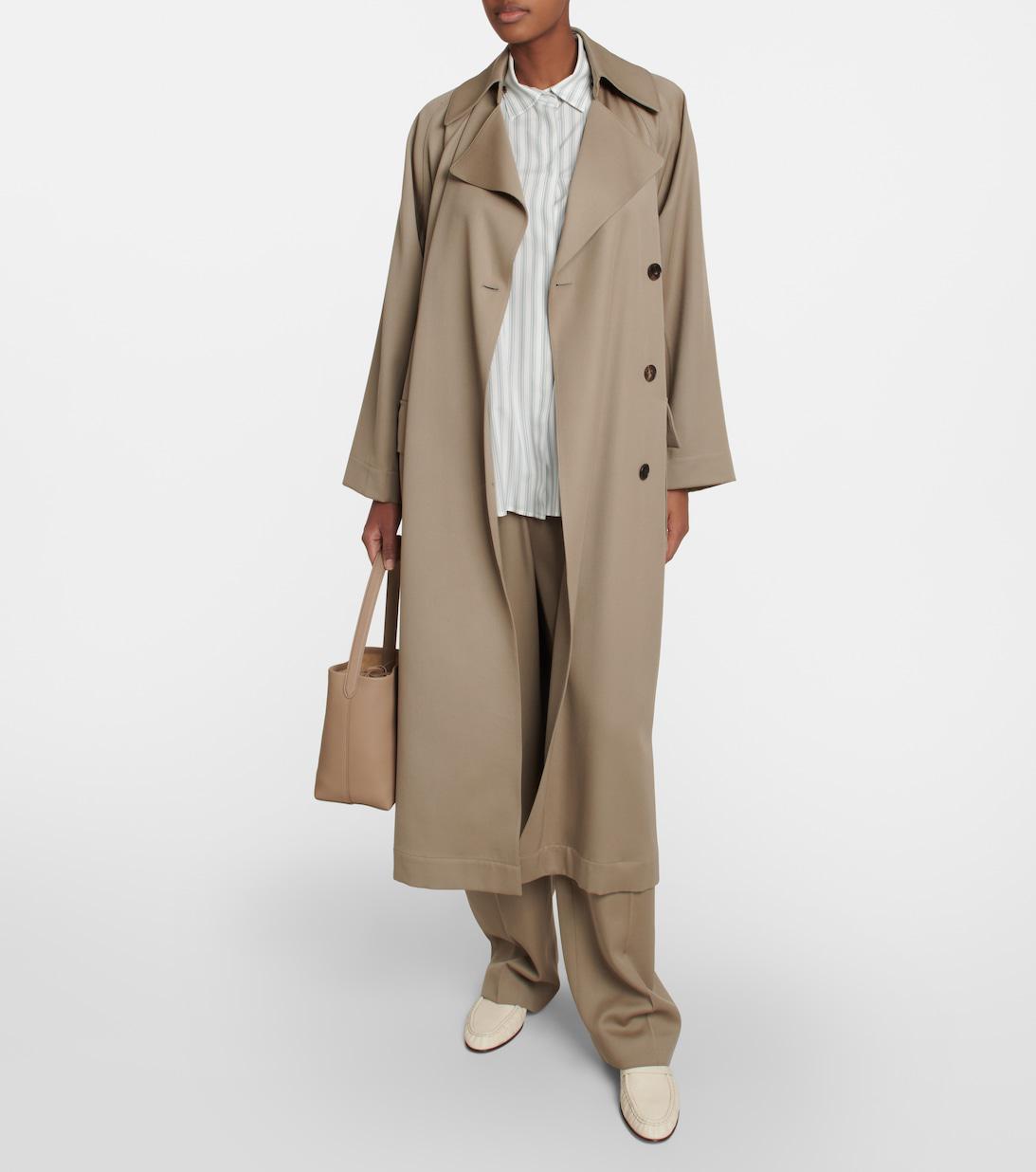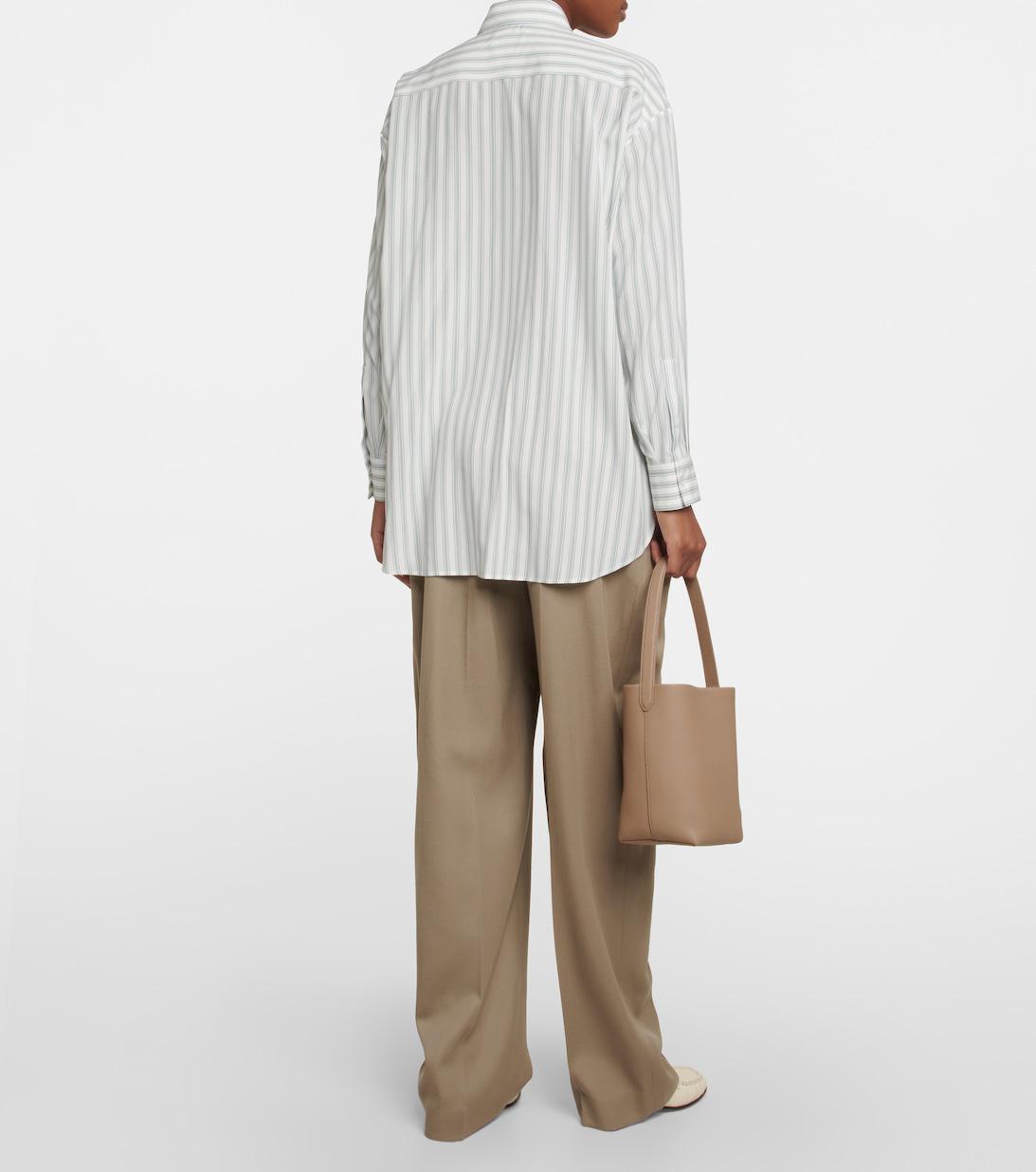 Sisca striped silk shirt
SKU name as stated on retailer's website may not match colour displayed in image.
The Row at Mytheresa (US)
Mass Market Snapshot
Core Colors Increase YoY
In womenswear, whites and blues made up almost 40% of intake, noting a 9pp increase versus 2022, as plain basic shirts continue to trend. In menswear, it was blues that saw the biggest gains within arrivals, but neutrals were the top hue in majority sell outs. As the style feeds into minimalist themes, keep color width low, instead invest in shape and fabric. This commercial trend can drive volume across demographics with a low risk of markdown.
Women's Shirt Color Assortment
Products new in Jun 19 – Sep 19, 2023
Men's Shirt Color Assortment
Products new in Jun 19 – Sep 19, 2023
Linen Prospers Over Prints
Across genders, linen has seen a significant increase in both arrivals and sell outs. Making up 8% for womenswear and 9% for menswear of new shirt styles, majority sell outs have outpaced investment at 16% and 19%, respectively. For menswear, prints dropped from the top-ranked word at 16% in 2022 to 10% this year, while stripes saw investment grow in womenswear, up 3pp YoY.
Oversized shapes in womenswear have been a clear bestseller, accounting for 25% of first majority sell outs, alongside linen at 16% and plain white designs at 9%. For menswear, reveres remain a top seller, making up 18% of majority sell outs, with stripes remaining the most popular print.
Women's Majority Sell Outs
Oversized: 25%
Linen: 16%
White: 9%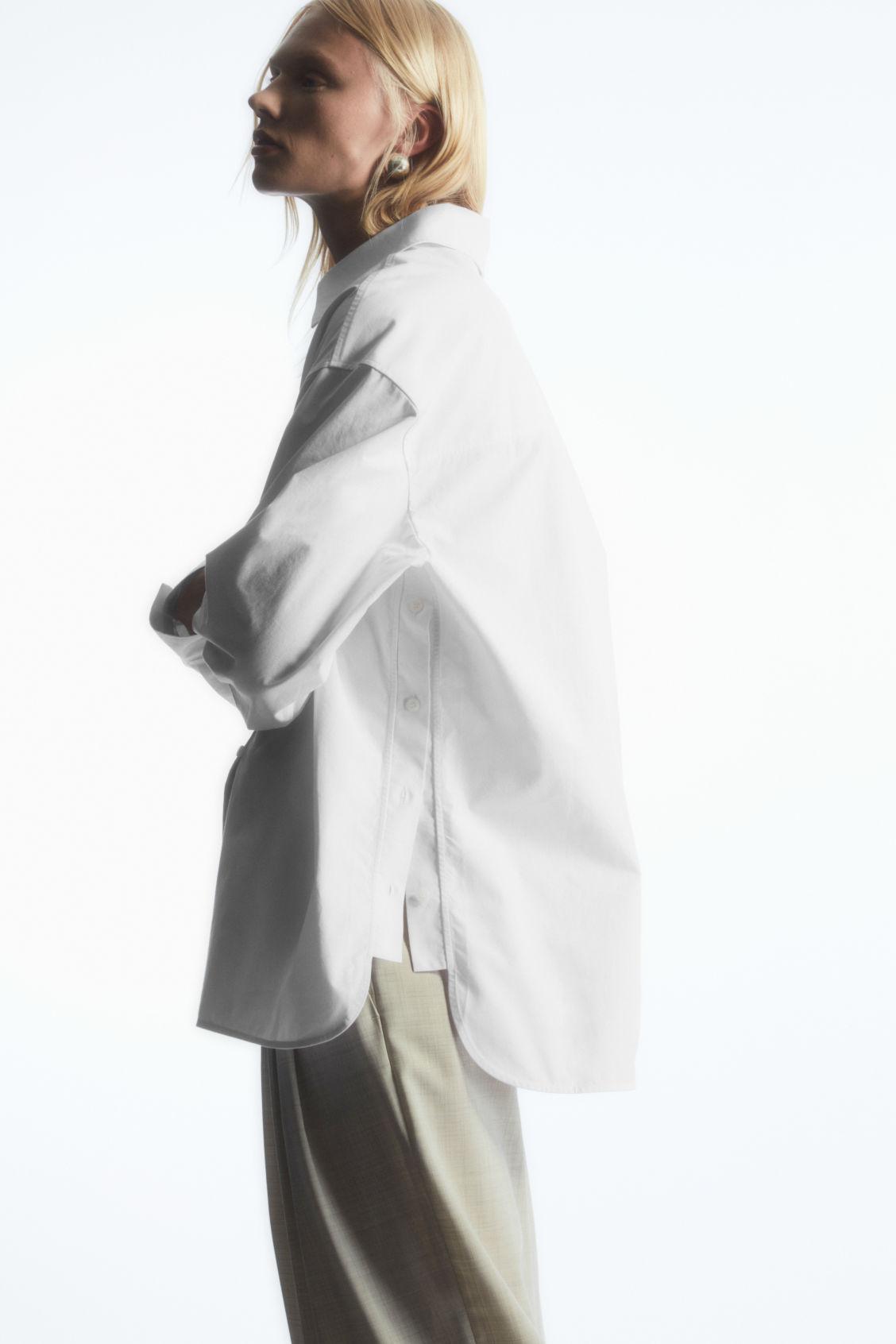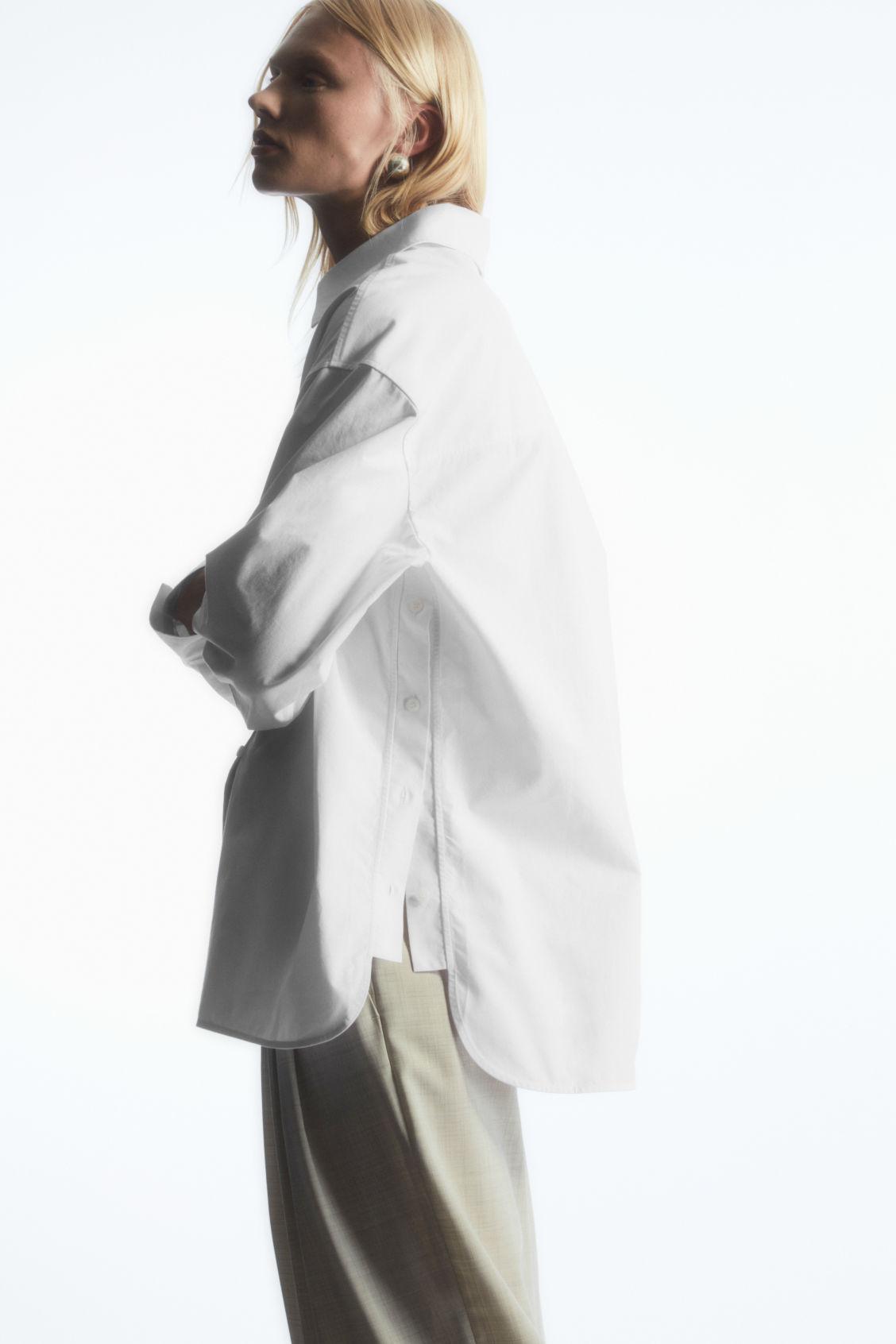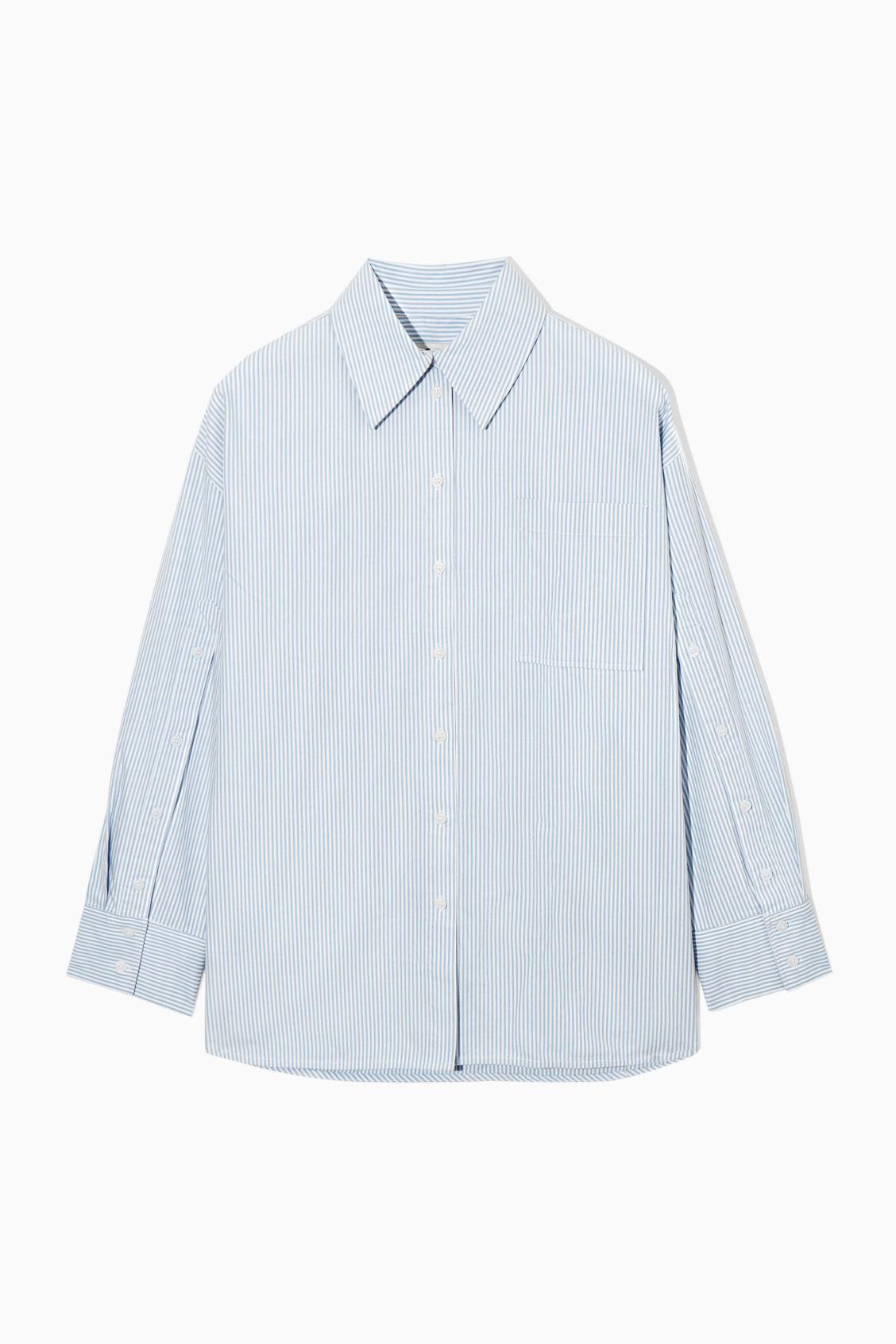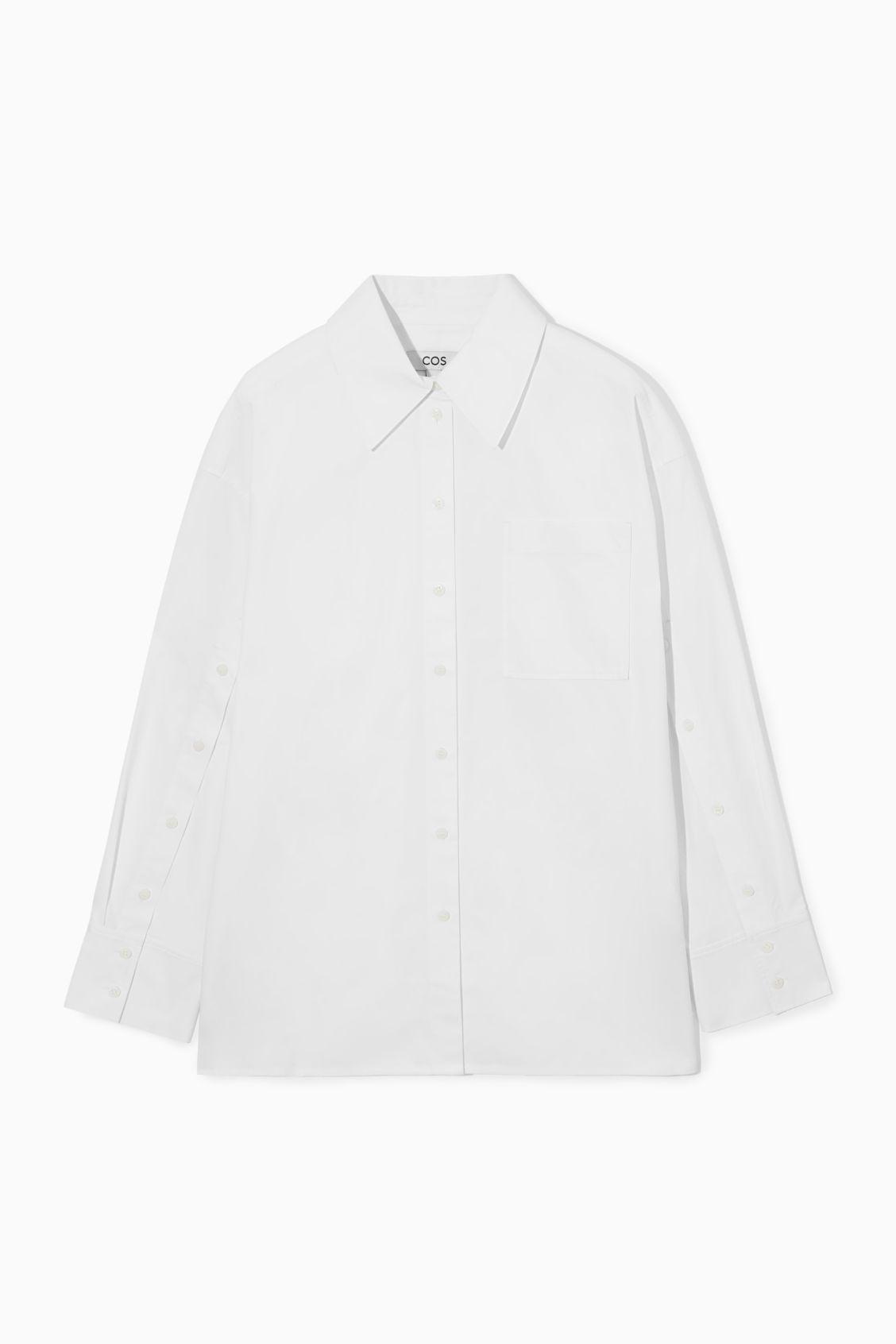 OVERSIZED DECONSTRUCTED SHIRT
COS at COS (UK)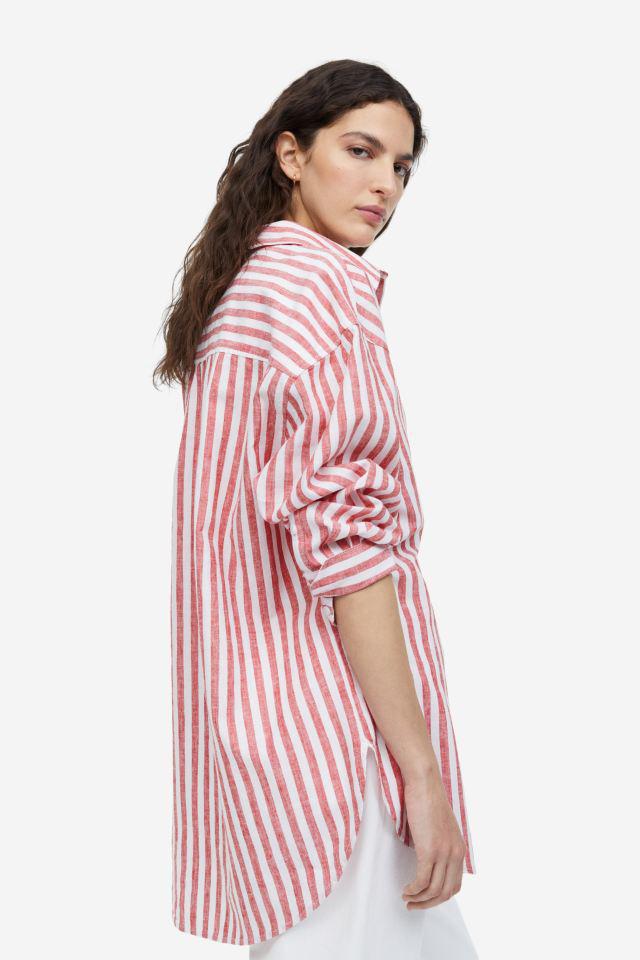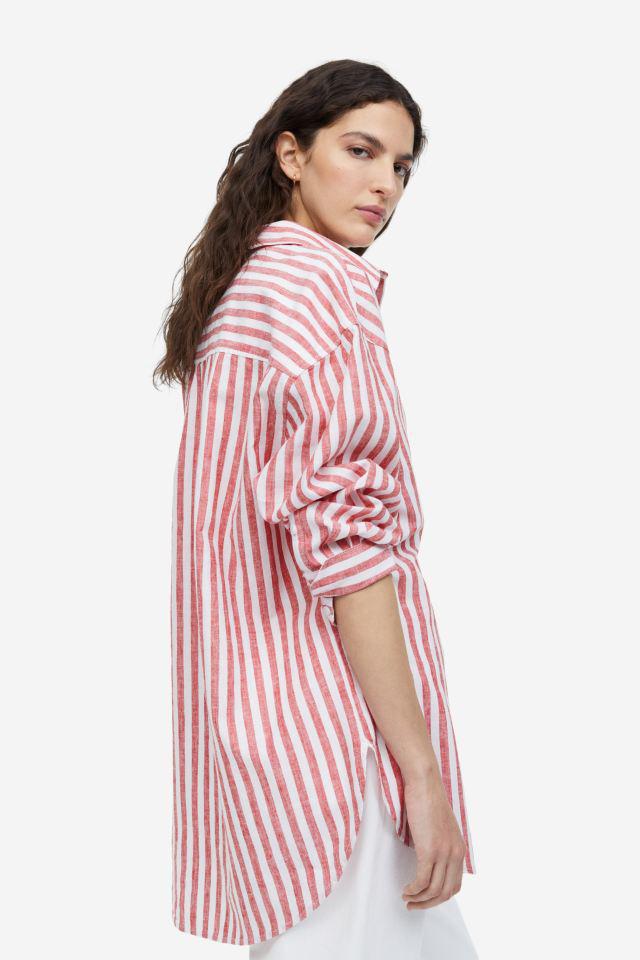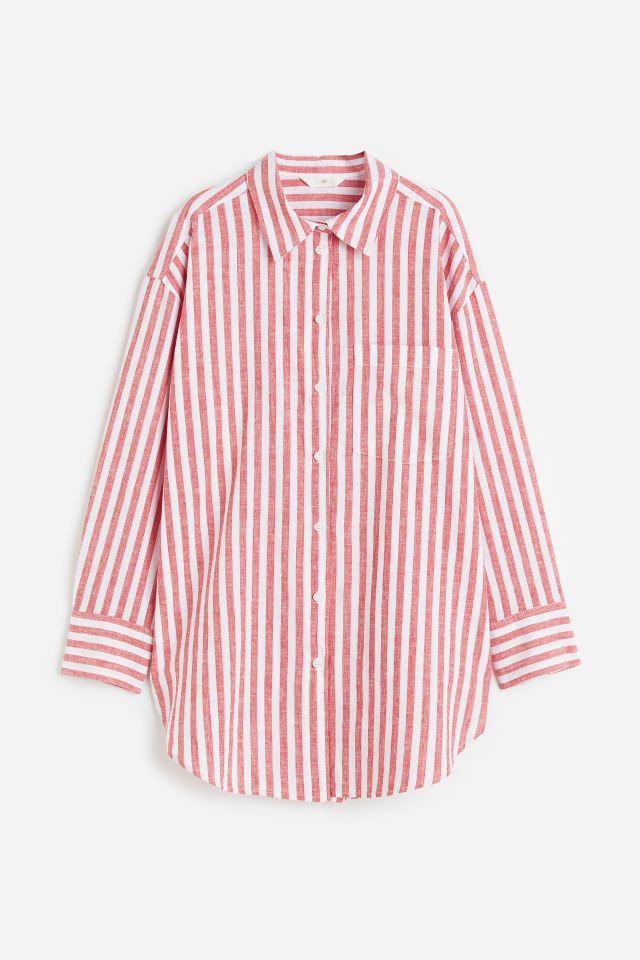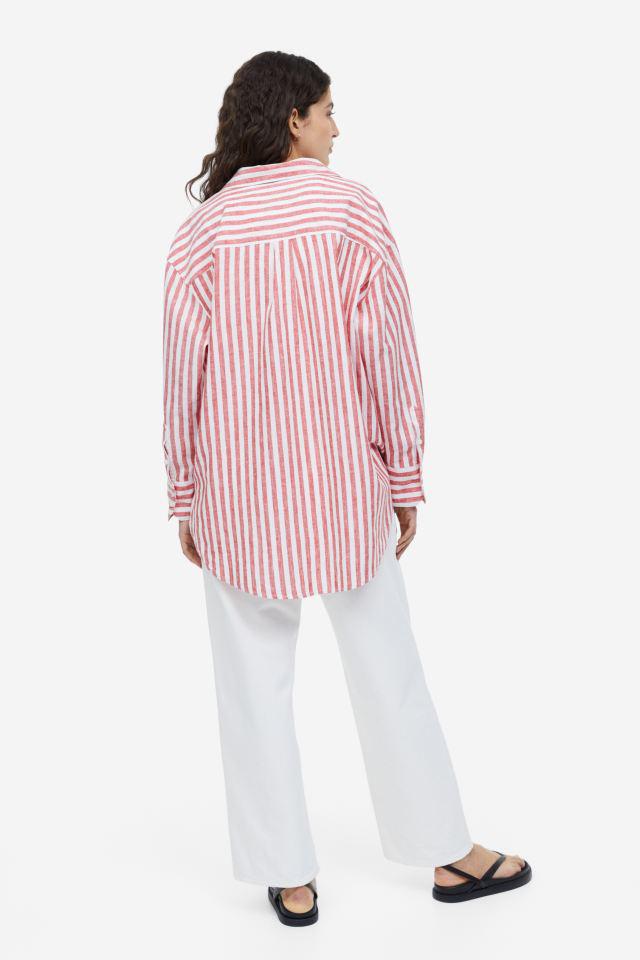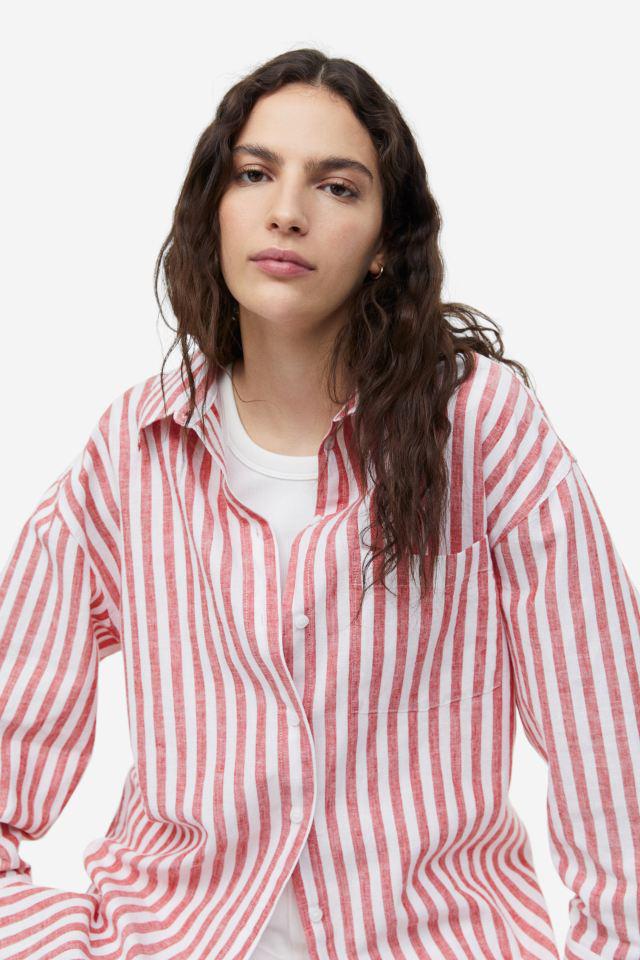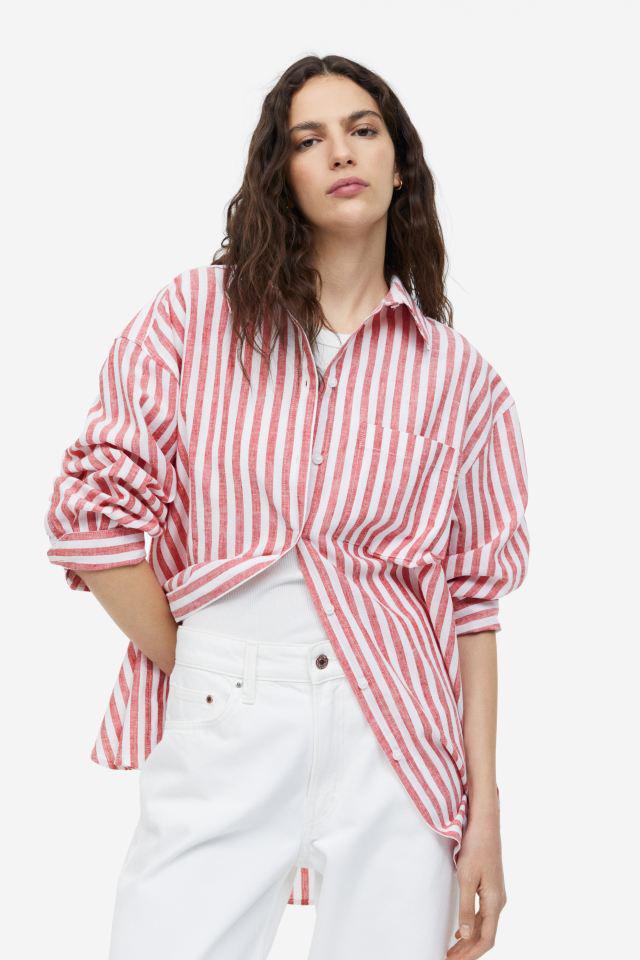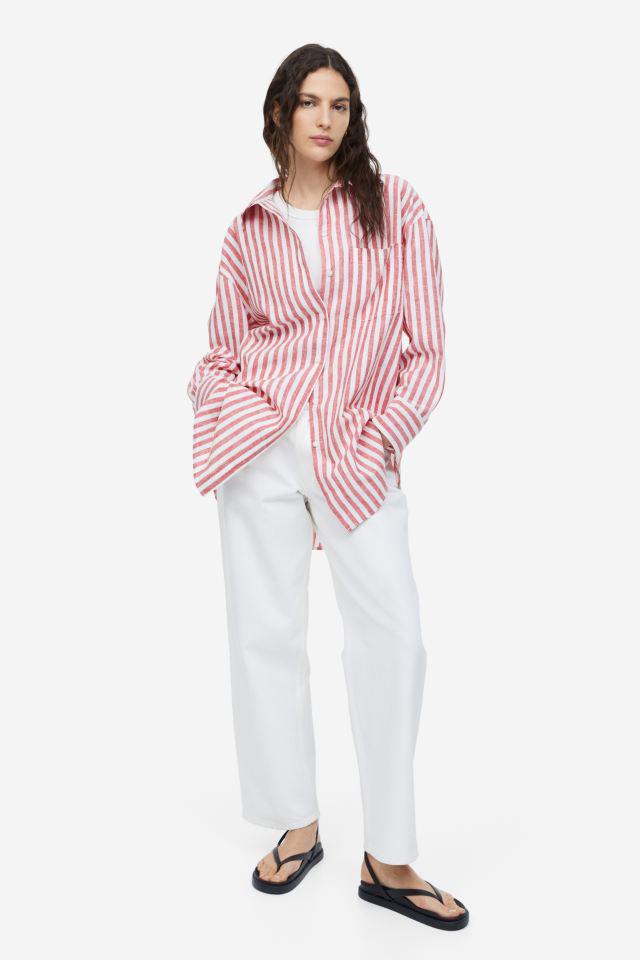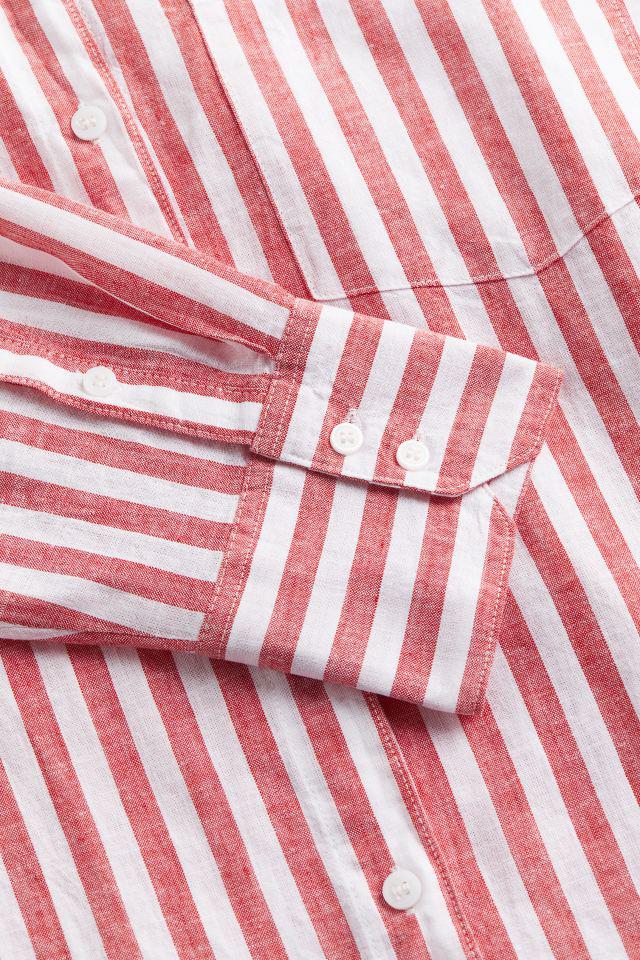 Linen-Blend Shirt
SKU name as stated on retailer's website may not match colour displayed in image.
H&M at H&M (US)
Men's Majority Sell Outs
Linen: 19%
Revere: 18%
Stripes: 10%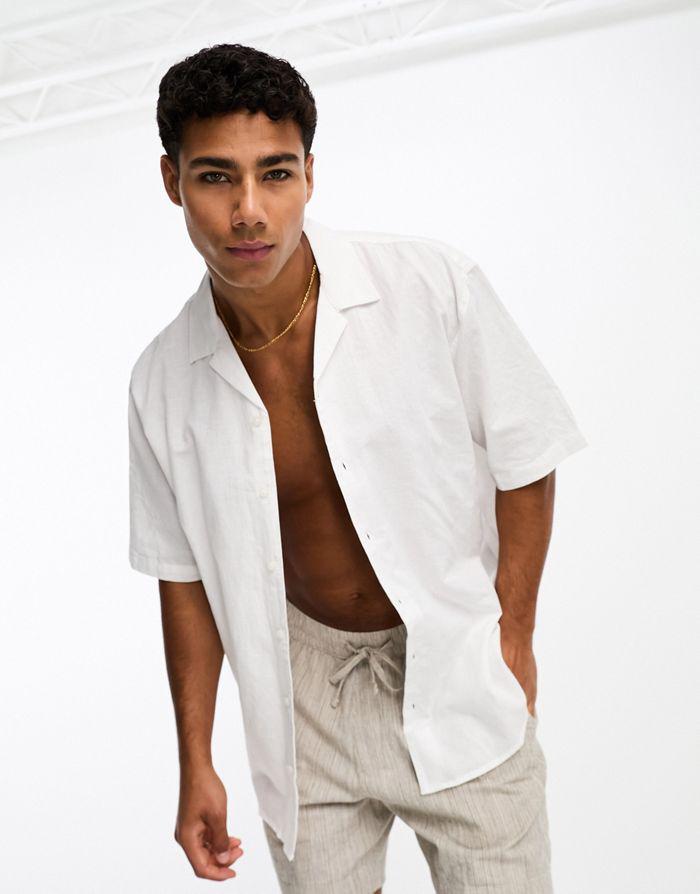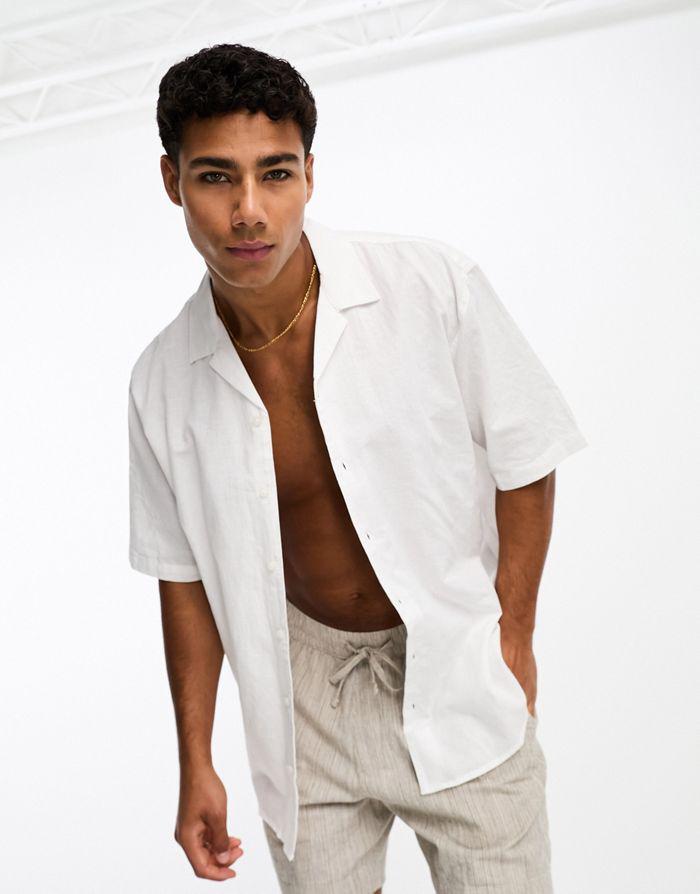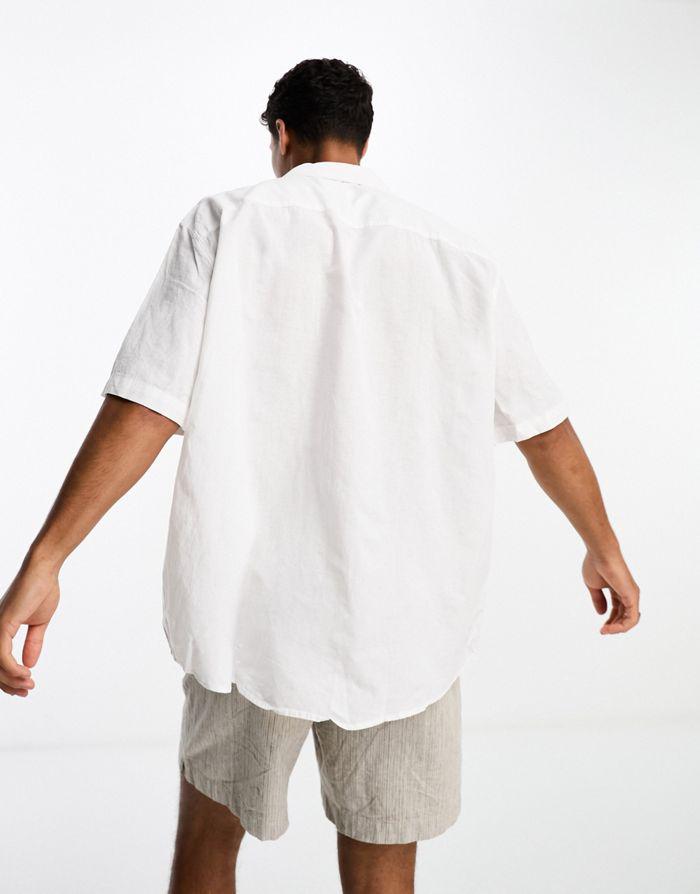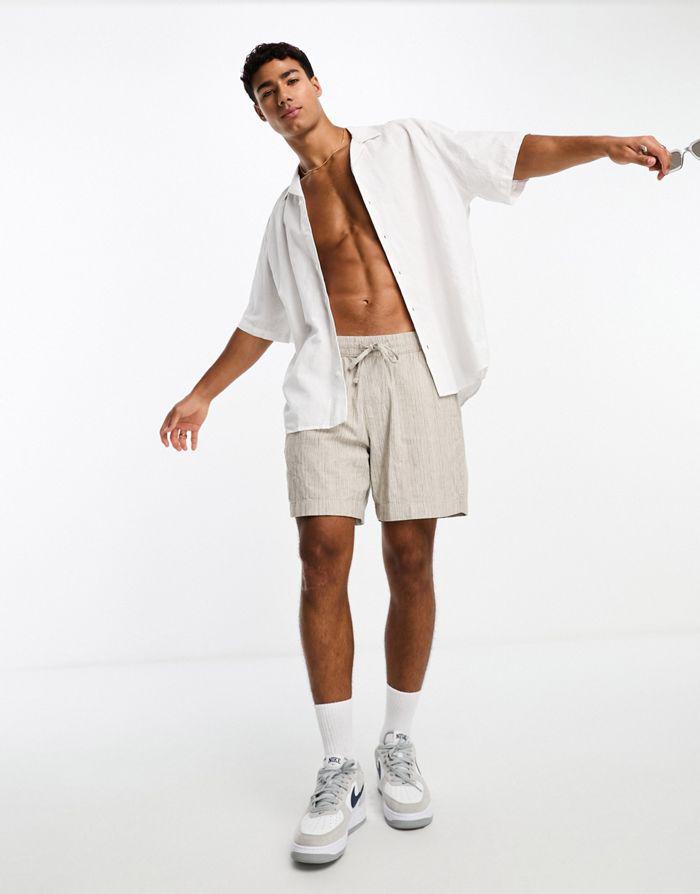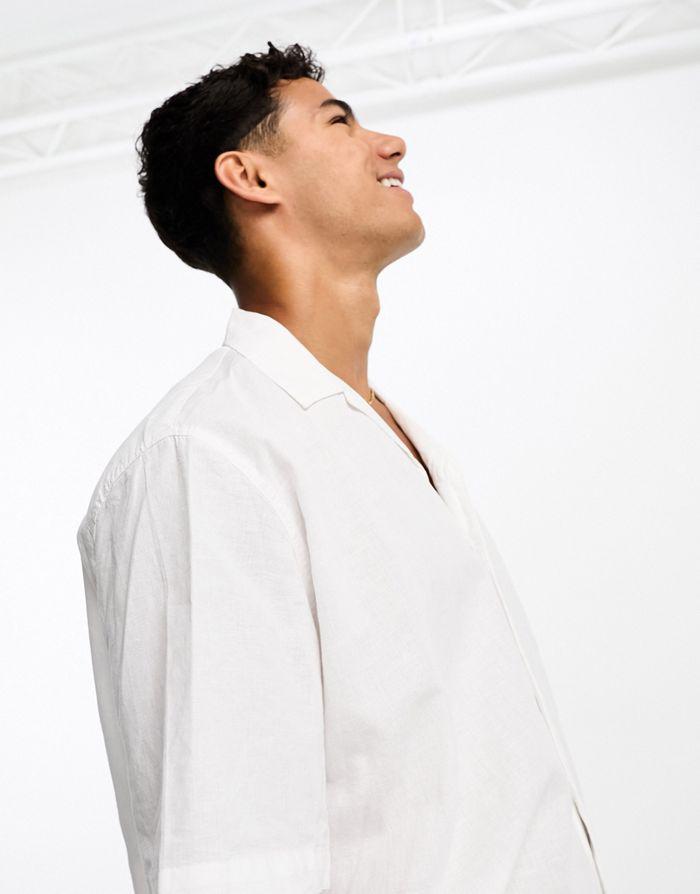 short sleeve revere collar linen shirt in white
Selected Homme at ASOS (UK)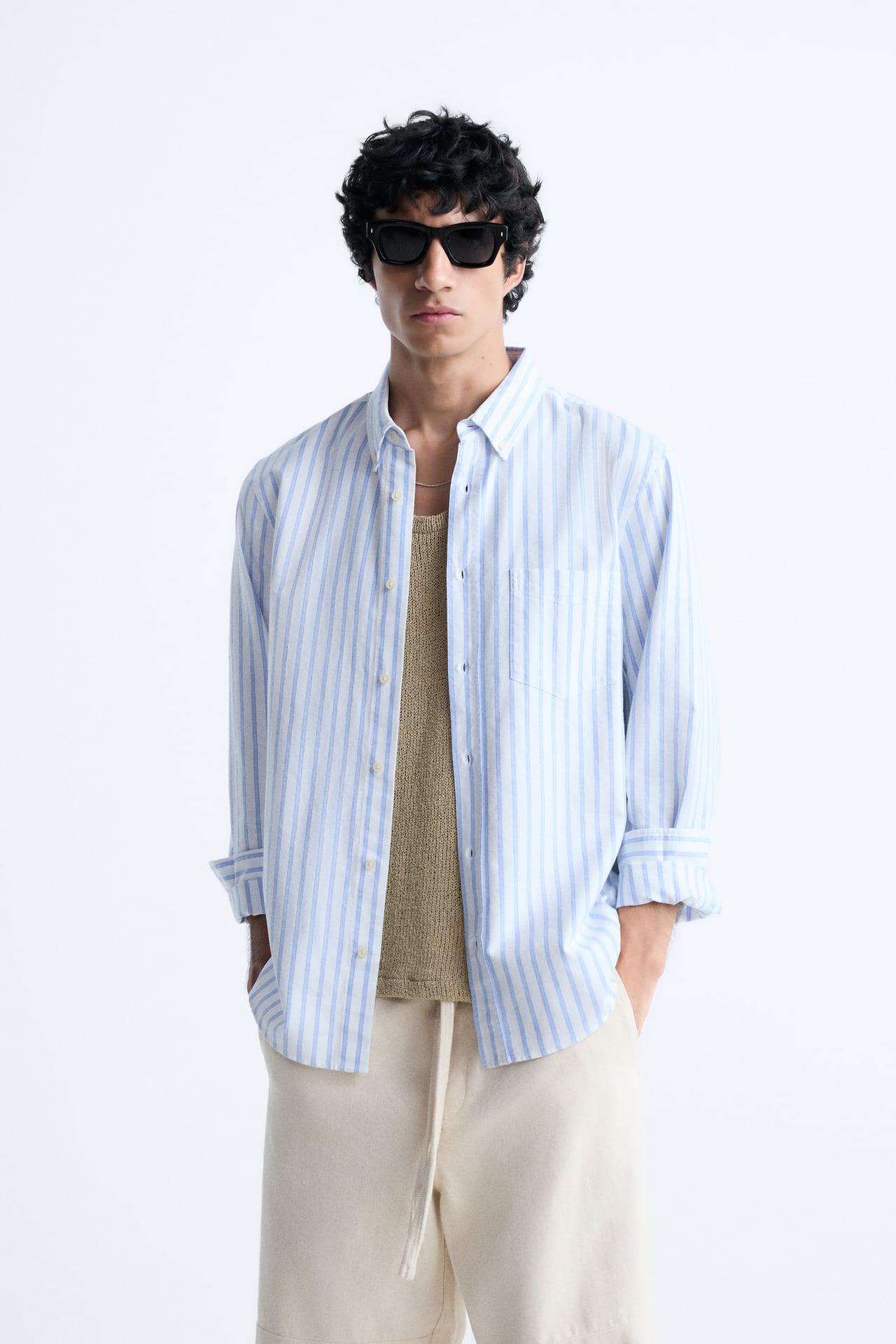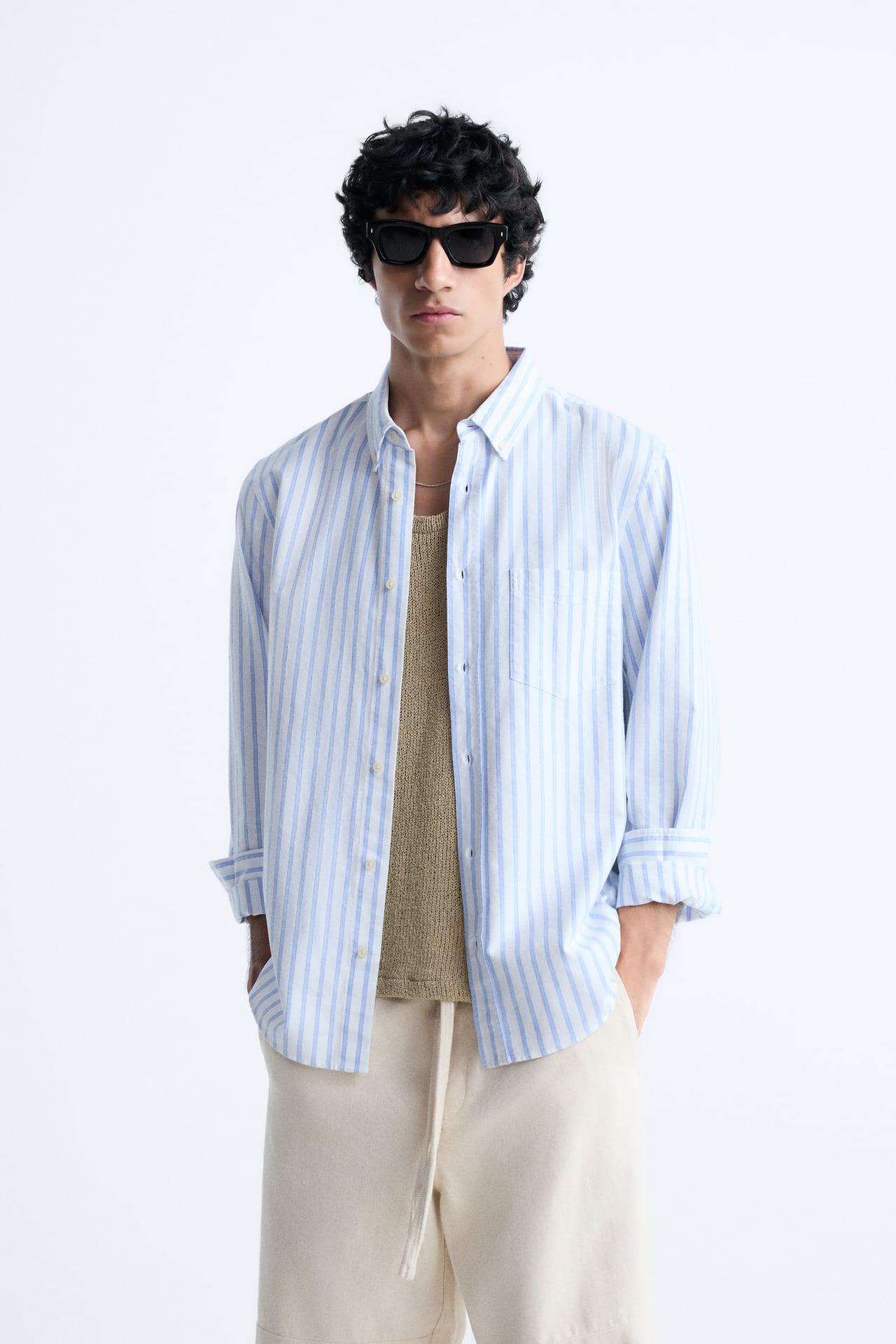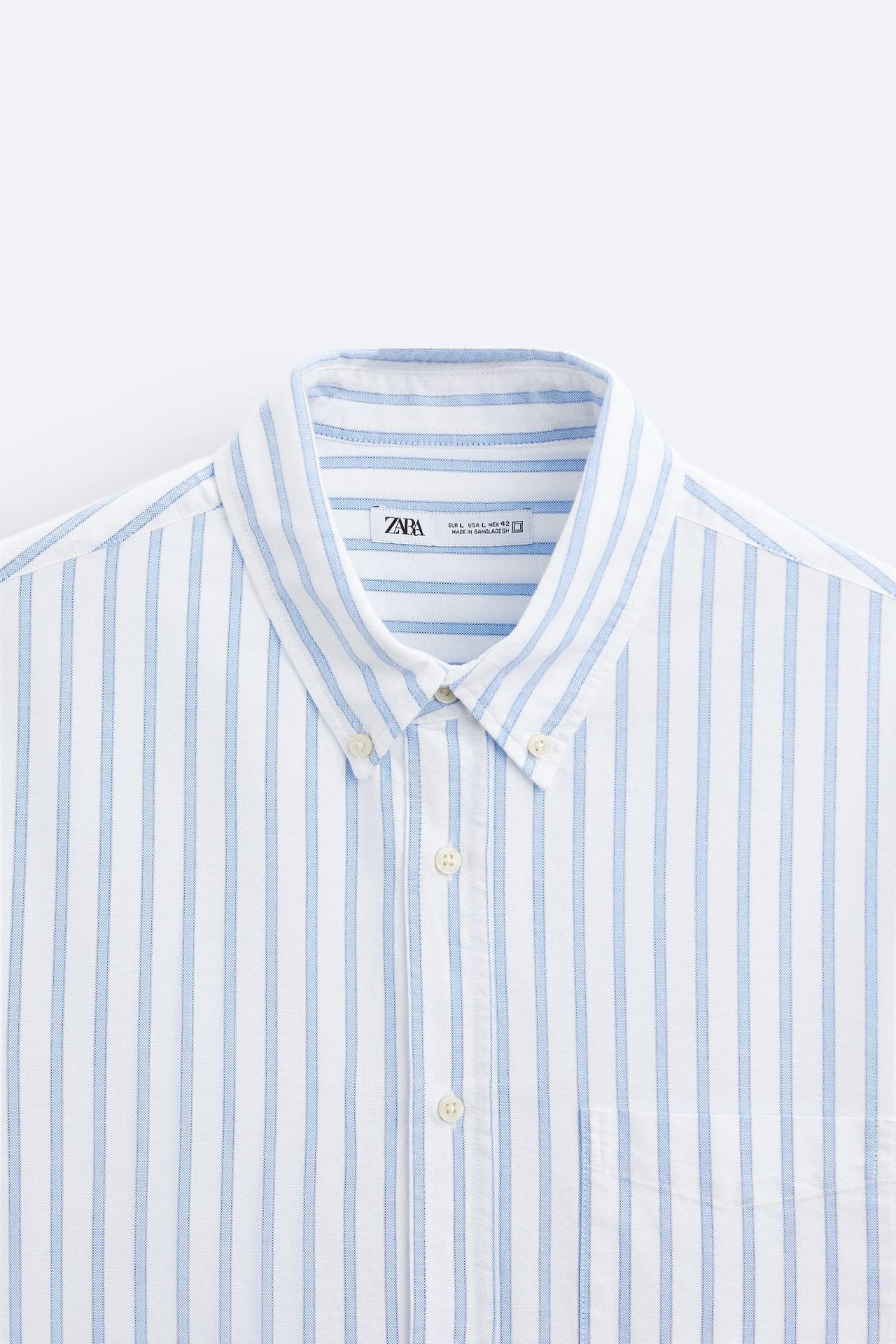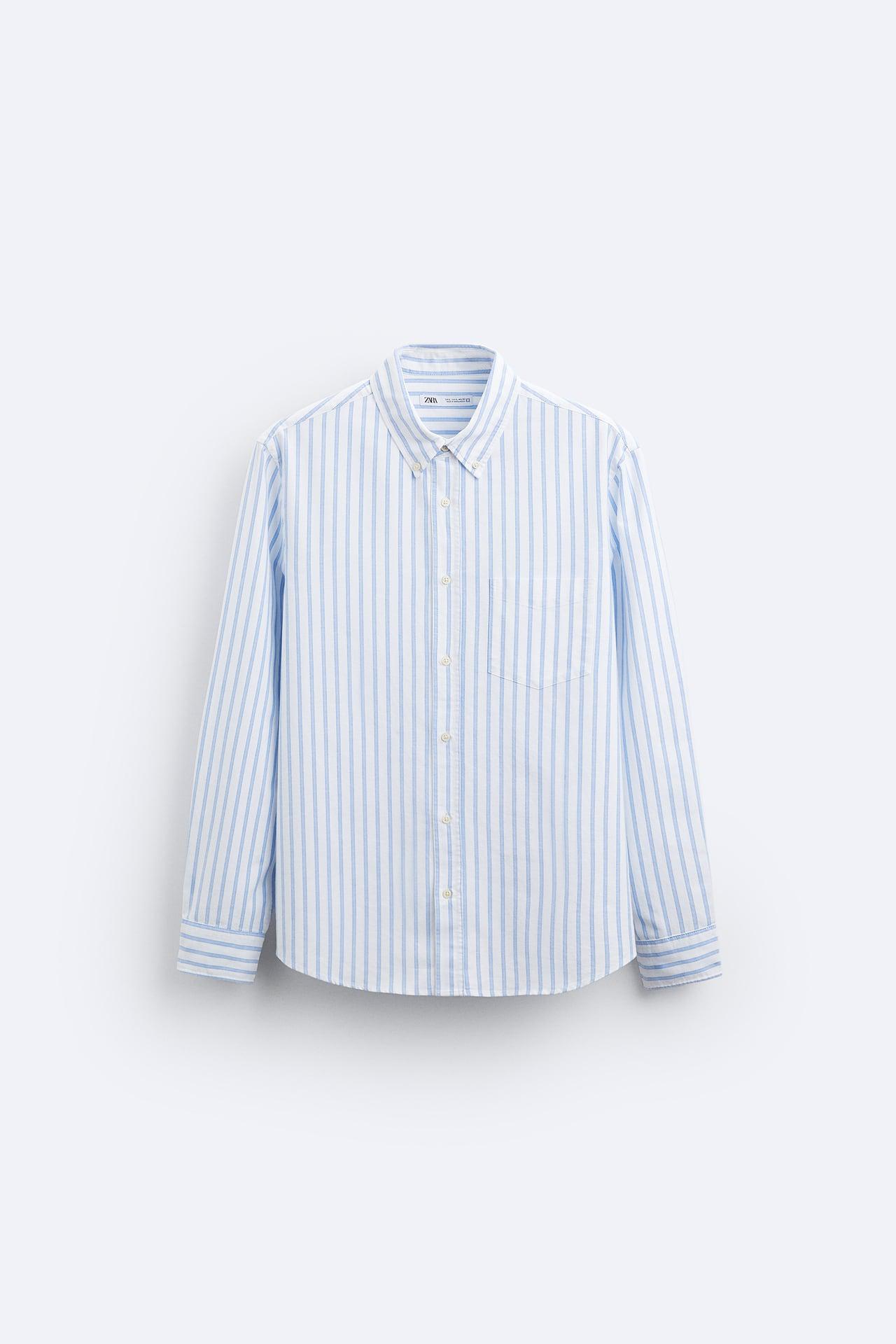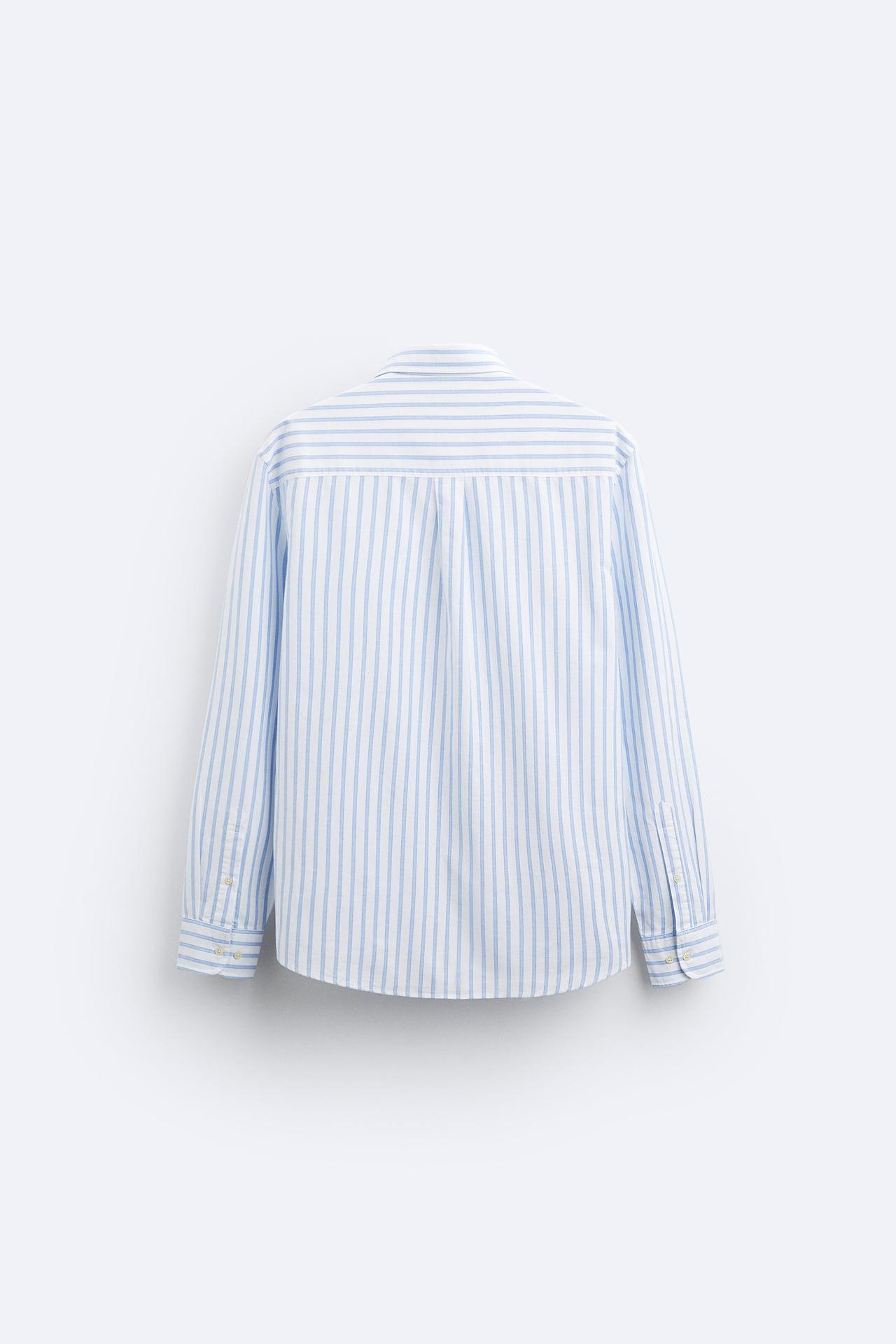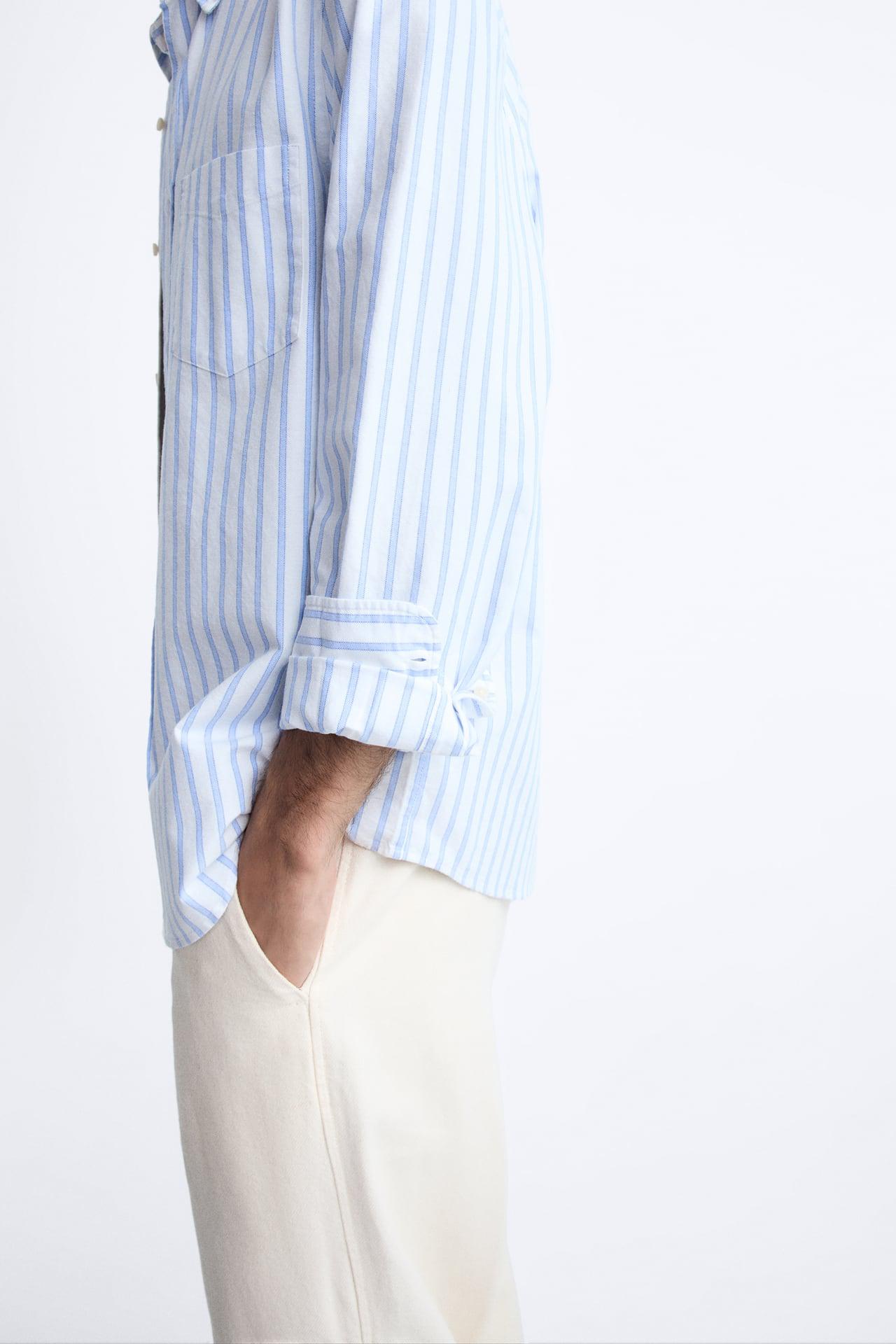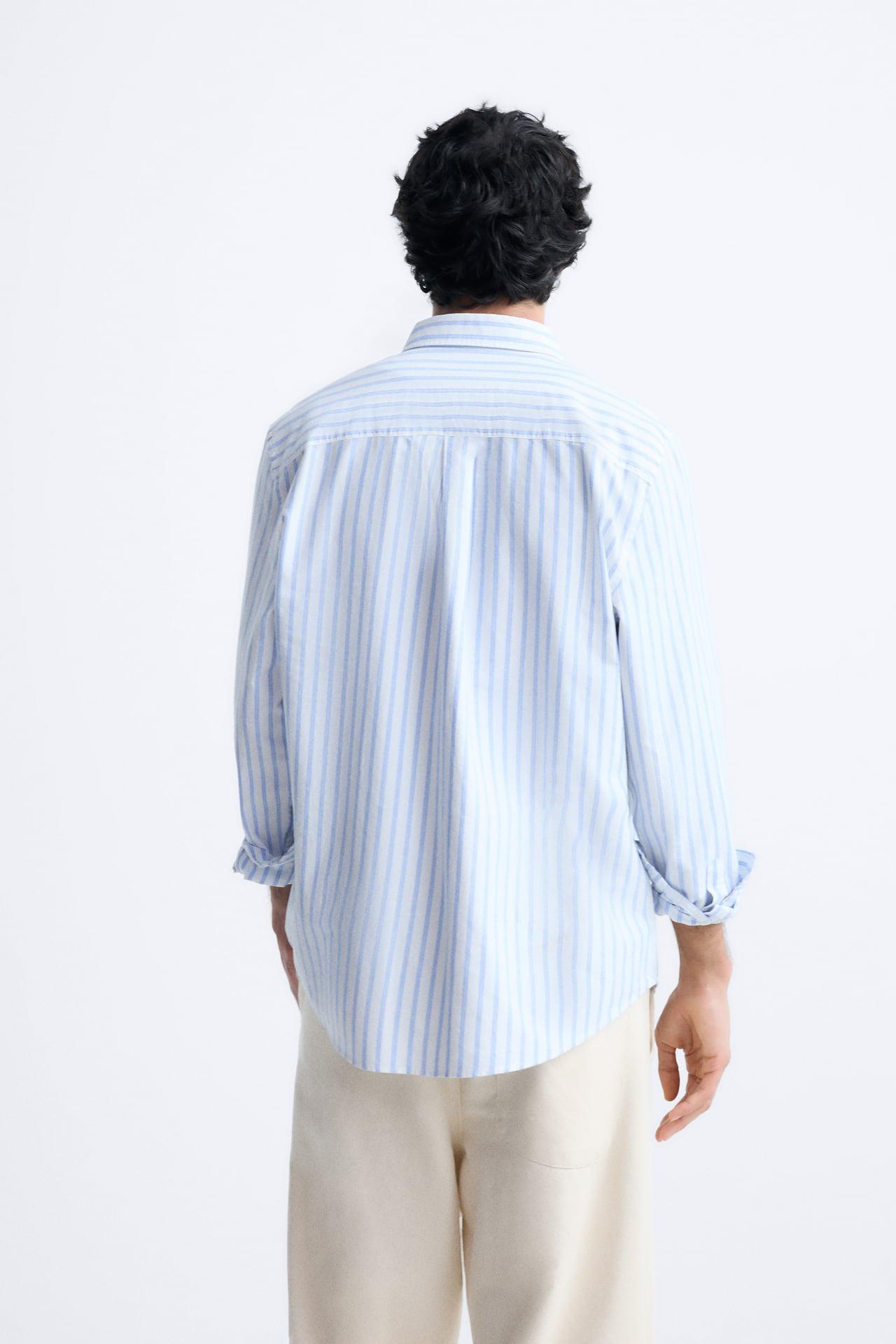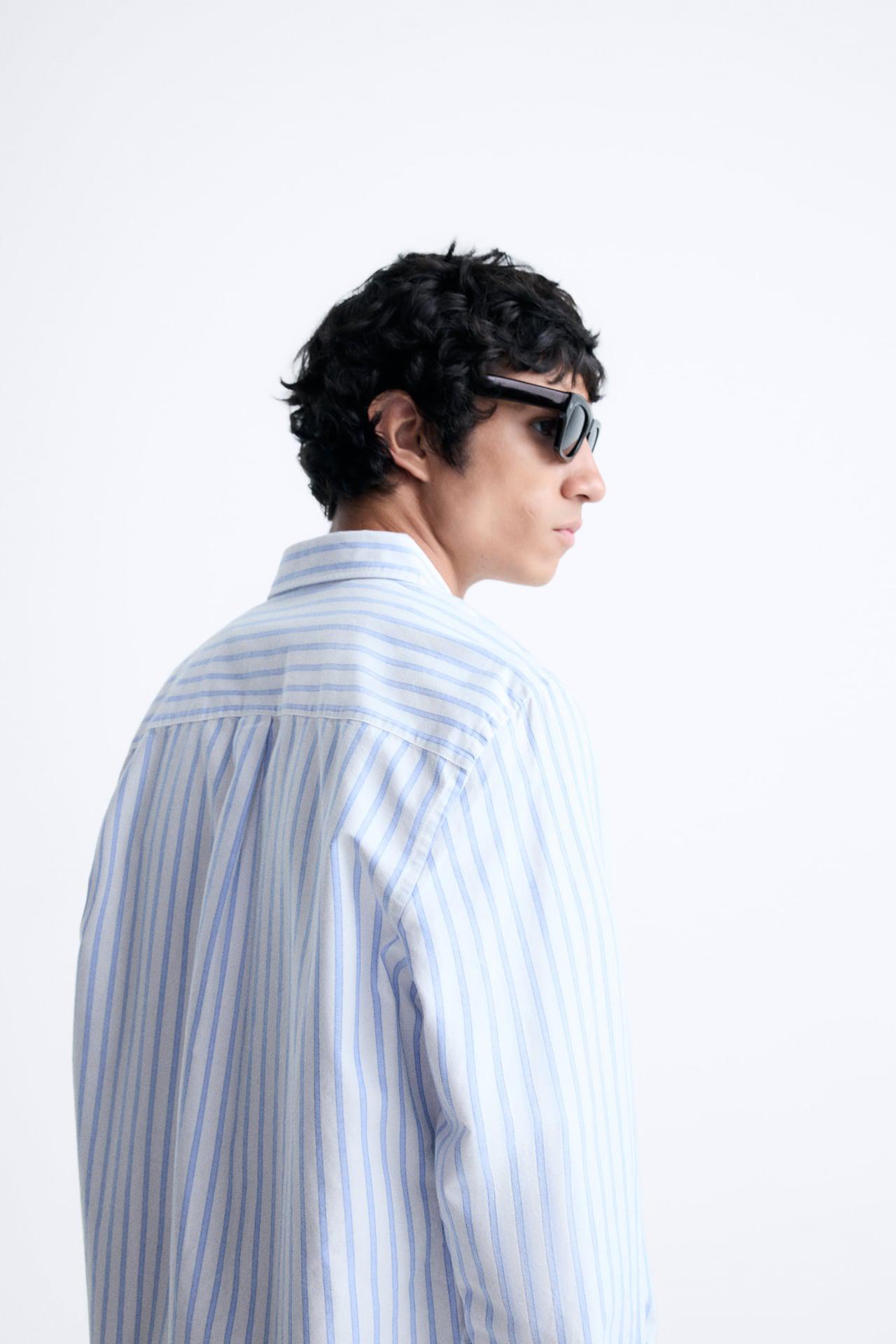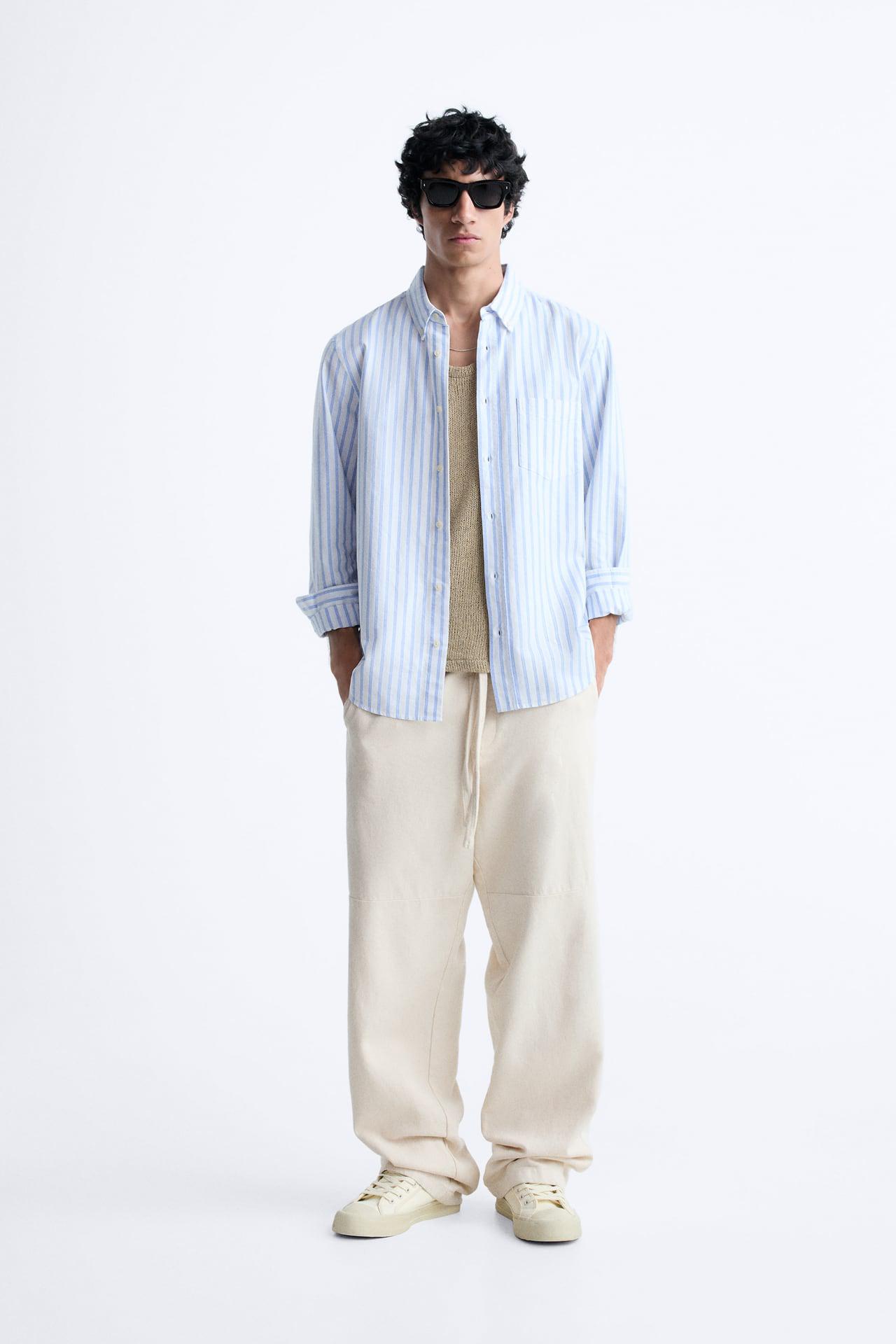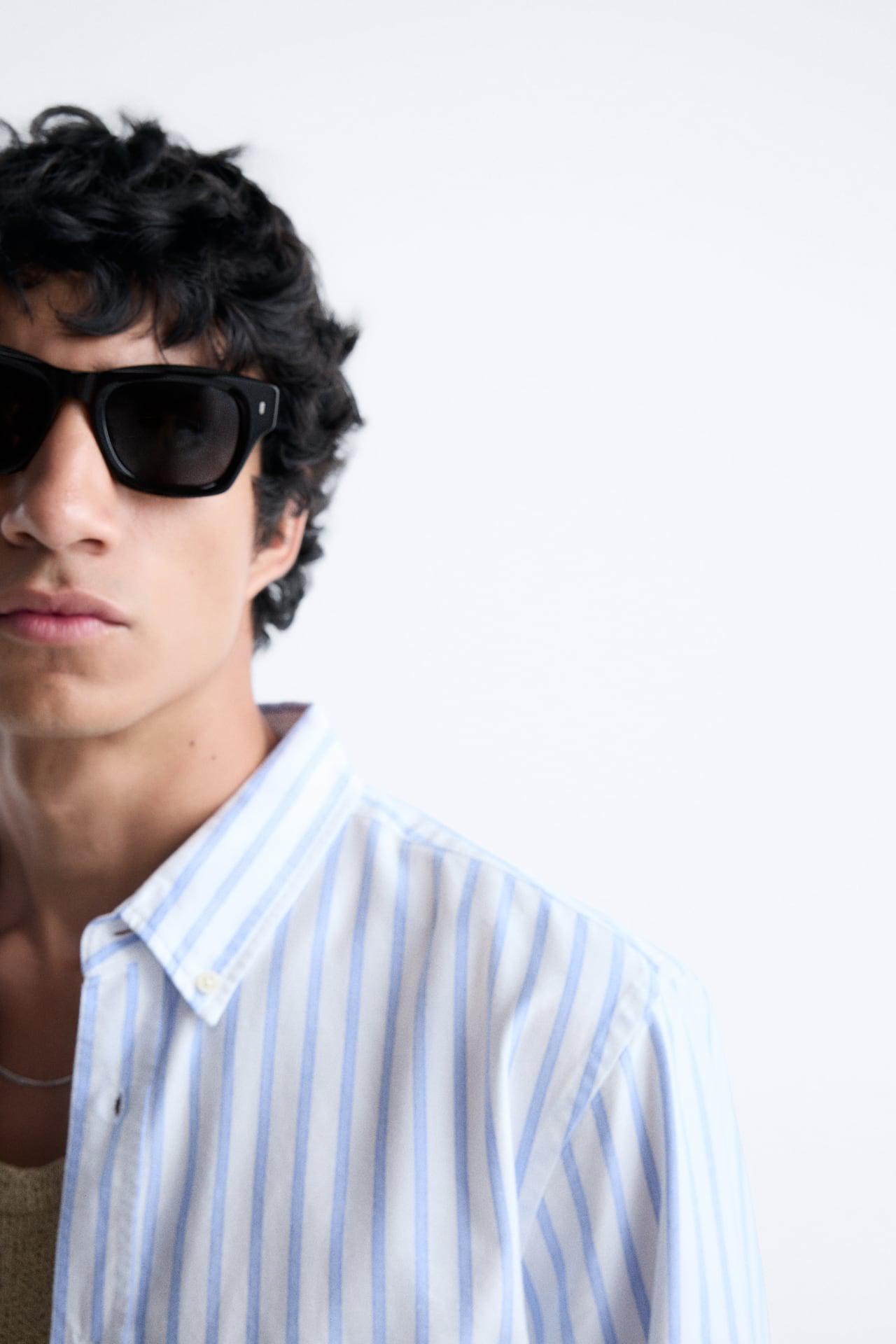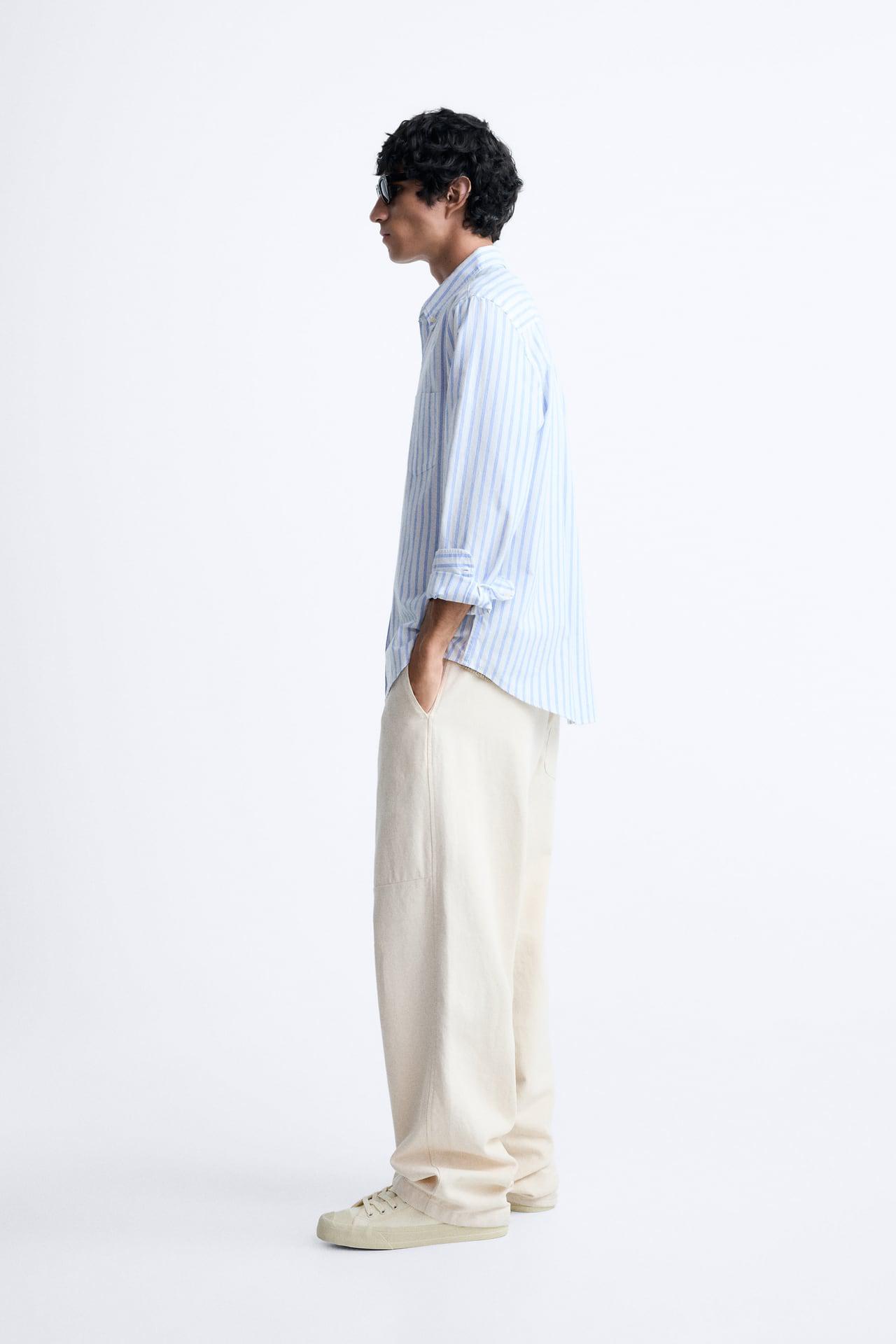 OXFORD SHIRT
Zara at Zara (US)
Range Planning 2024
Men's Shapes
Men's Details
Utility pocketing
Zipped
Collarless
Women's Shapes
Oversized
Dress
Coordinating sets
Women's Details
Embellishment
Big cuffs
Cropped
Stripe Settings
Classic Oxford • pajama • pinstripes • preppy
Fabrics
Crisp cottons • silk/satin • sheer • linen
Ways to Promote
Minimalism • vacation edits • stripe focus • pajama dressing • preppy • linen
• clean girl • skater • core color palette • men's dressing • Oxfords
Appendix
Date analysis
Products new in and first majority sell outs Jun 19 – Sep 19, 2023 vs. 2022

US & UK retailers considered
Womenswear & Menswear: & Other Stories, Abercrombie & Fitch, Aritzia, Arket, ASOS, Bershka, boohooMAN, COS, Free People, H&M, J.Crew, Mango, Massimo Dutti, Monki, Motel, NA-KD, Pull&Bear, River Island, Stradivarius, UNIQLO, Weekday, Zara