What's Next For Cowgirl Fashion?
In this report, we unearth the key drivers for the trend and retailers investment for 2023. Along with the four key tends to nail the theme across apparel, footwear and accessories, plus, how to ride the aesthetic into Fall 2023 and beyond.
A host of major pop culture moments in 2023, which saw consumers in disco cowgirl looks at the Renaissance and Eras tours, alongside Barbie wearing a hot pink look in the recent blockbuster hit, propelled the Western trend into the spotlight,
Cowboy boots are a hero piece for the look that can be worn year-round. Options in stock on September 4th, 2023 increased by 19% YoY. Denim fabrications saw strong SKU movement at Bershka across the summer, while silver metallics will continue to be sought after for partywear looks in the fall.
Many retailers, including Good American, have used the denim boom to create Western-inspired campaigns. With demand growing, retailers have expanded their denim assortments outside of just rodeo-ready jeans, resulting in options of denim tops and dresses in stock on September 4th, 2023 growing by 23% and 13%, respectively.
Progressing summer's Coastal Cowgirl aesthetic, retailers are combining feminine charm with a Western edge for fall, pairing ditzy floral prints and puff-sleeve prairie dresses with cowgirl boots and accessories. Halloween also provides an opportunity to promote any leftover festival stock for cowgirl-inspired looks.
The Copenhagen Spring 2024 and Pre-Spring 2024 shows have confirmed the Wild West is here to stay, as seen at Dsquared2 and Ganni. Designs were updated with opulent details such as all-over sequins and embellished fringing for partywear styles.
Concert Fashion
Two major artists on world tours have propelled Cowgirl and Western narratives into the spotlight – namely Beyoncé and Taylor Swift. Disco Cowboy is a huge trend for the Renaissance tour, with concert attendees wearing silver sequinned cowboy hats and western boots with denim and metallic outfits. Despite Taylor Swift not wearing any western-inspired looks for her tour outfits, the Eras tour is an homage to all her past albums, including those in her western era, resulting in attendees also wearing cowboy boots and hats to concerts, paired with feminine dresses.
Beyoncé's Renaissance Tour
Taylor Swift's Eras Tour
SS23 & FW23 Campaigns
Both luxury and mass market retailers have leaned into horse girl fashion for their latest campaigns. Most recently, Stella McCartney enlisted Kendall Jenner, who has her own ranch, as the face of its Fall 2023 collection, which features horses and denim within its imagery.
In June, Good American starred Lori Harvey, who has equestrian roots and a love of horses, in its summer denim campaign. The collection was shot on a ranch in Los Angeles and features denim dresses and ripped jeans styled with cowboy boots, hats and bohemian silver accessories.
Stella McCartney's FW23 Campaign
Good American SS23 Denim Campaign
Four Key Trends
Denim
The Canadian tuxedo is a staple in a western wardrobe and consumer demand for denim has exploded in 2023 thanks to the casualization of fashion and Gen Z's penchant for all things Y2K. With demand growing, retailers have expanded their denim assortments outside of traditional jeans to include other categories. Options of denim bottoms in stock on September 4th shrunk by 4% YoY, while tops and dresses grew by 23% and 13%, respectively. In May, PrettyLittleThing dropped a range of denim pieces styled editorially as part of a western theme, with descriptions advising customers to pair them with Western boots.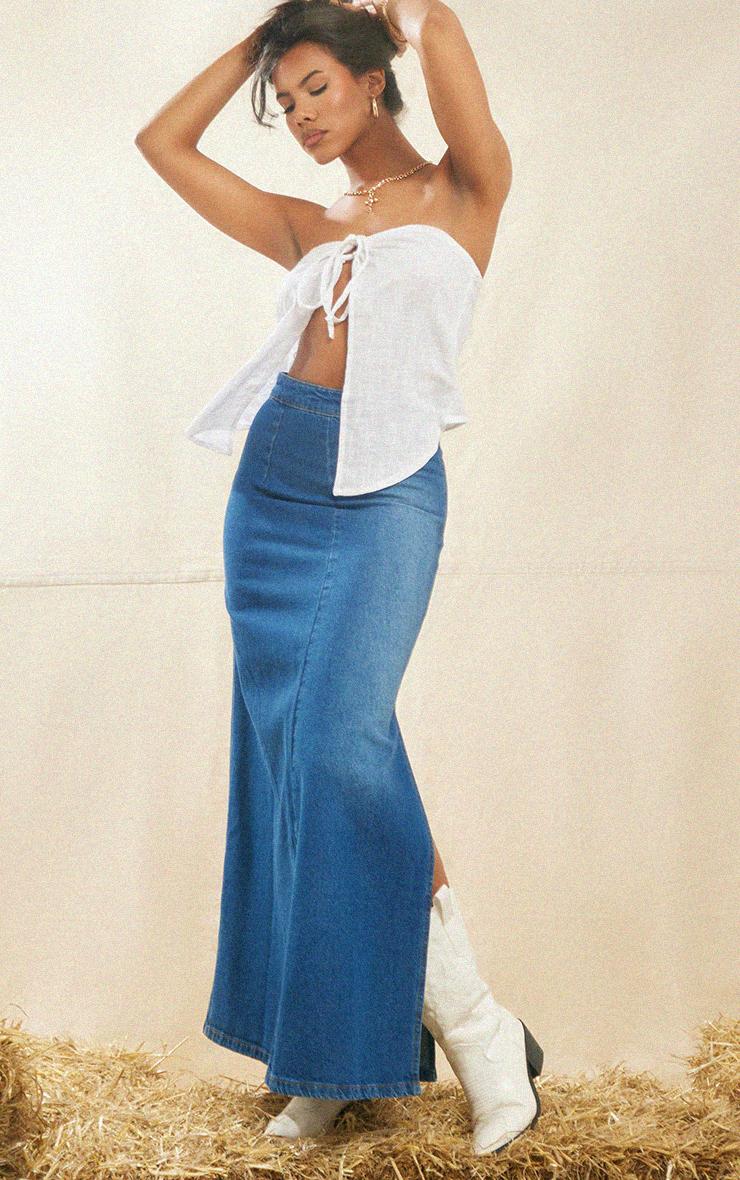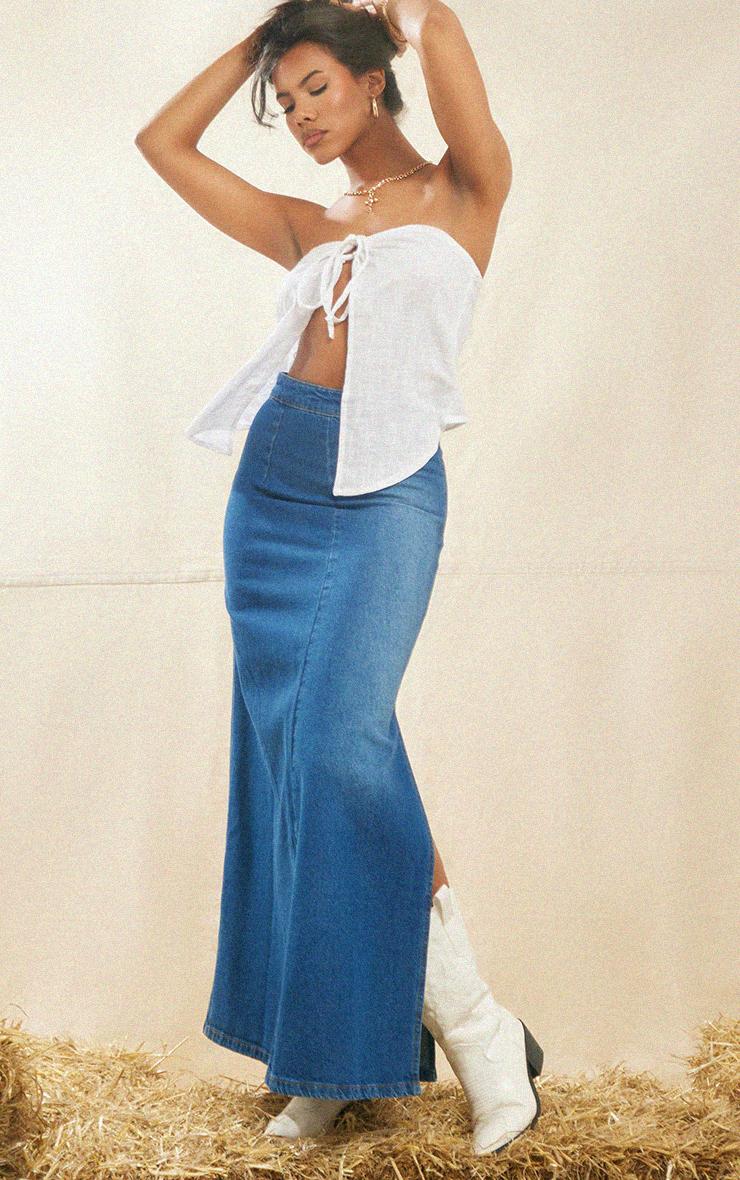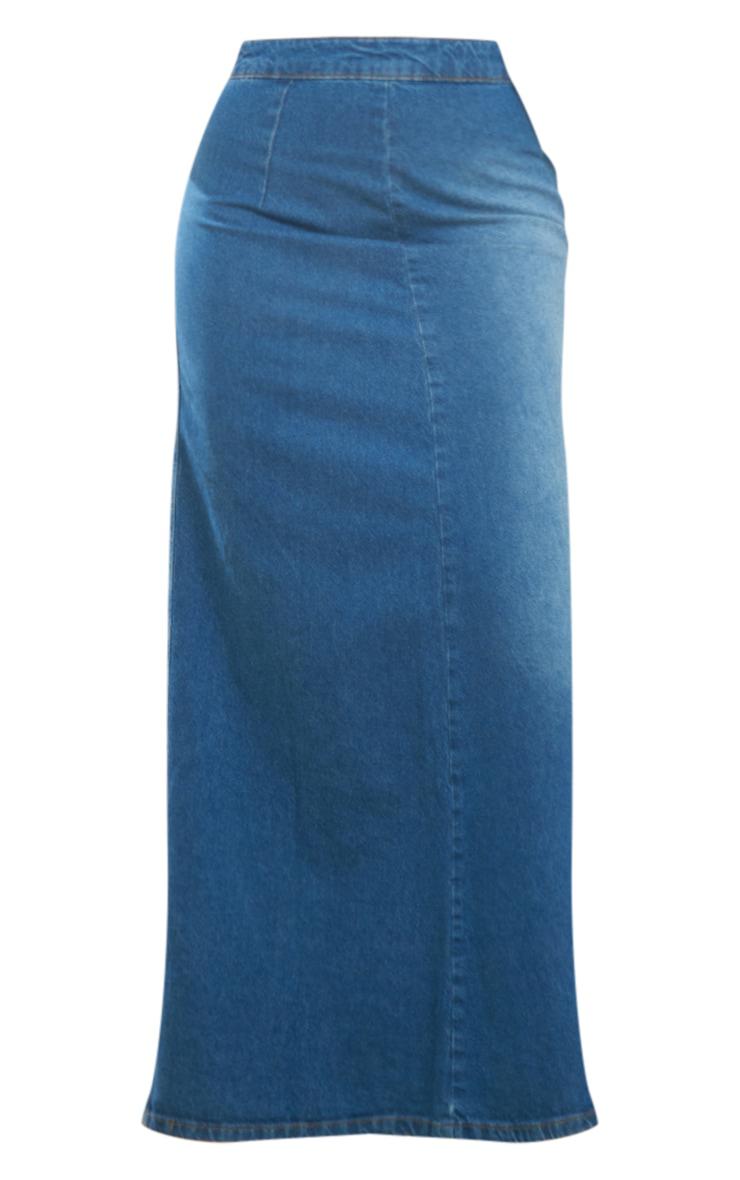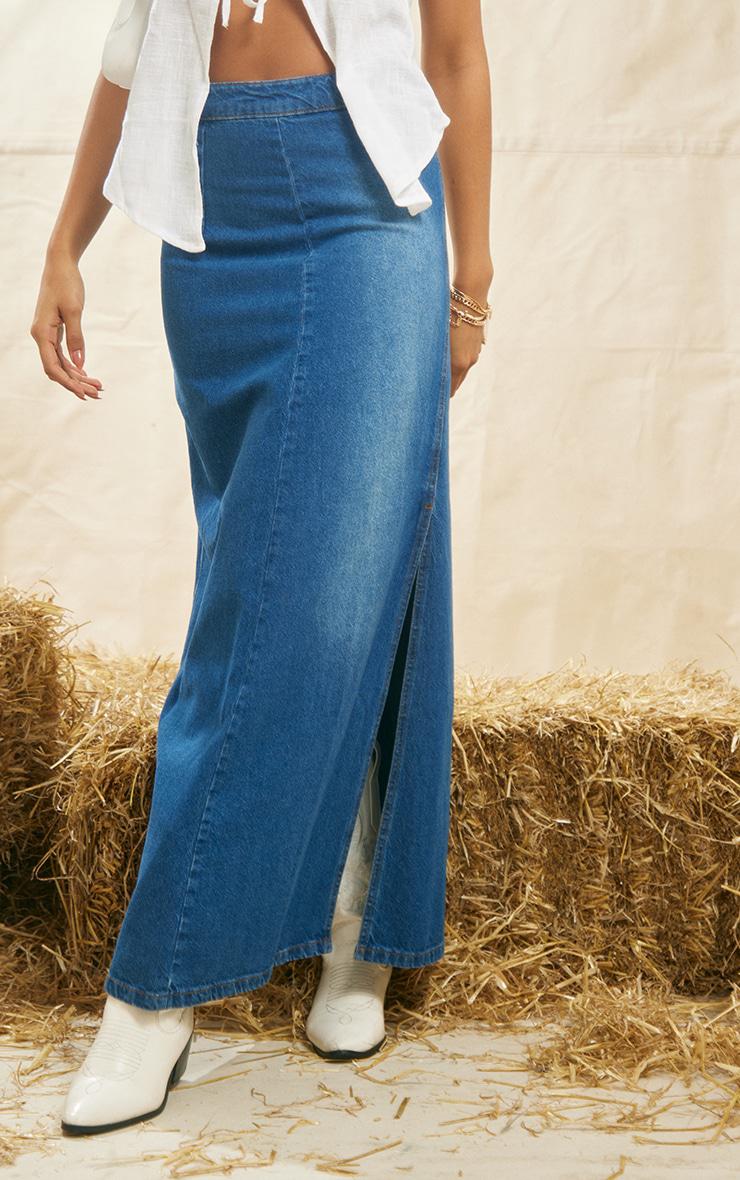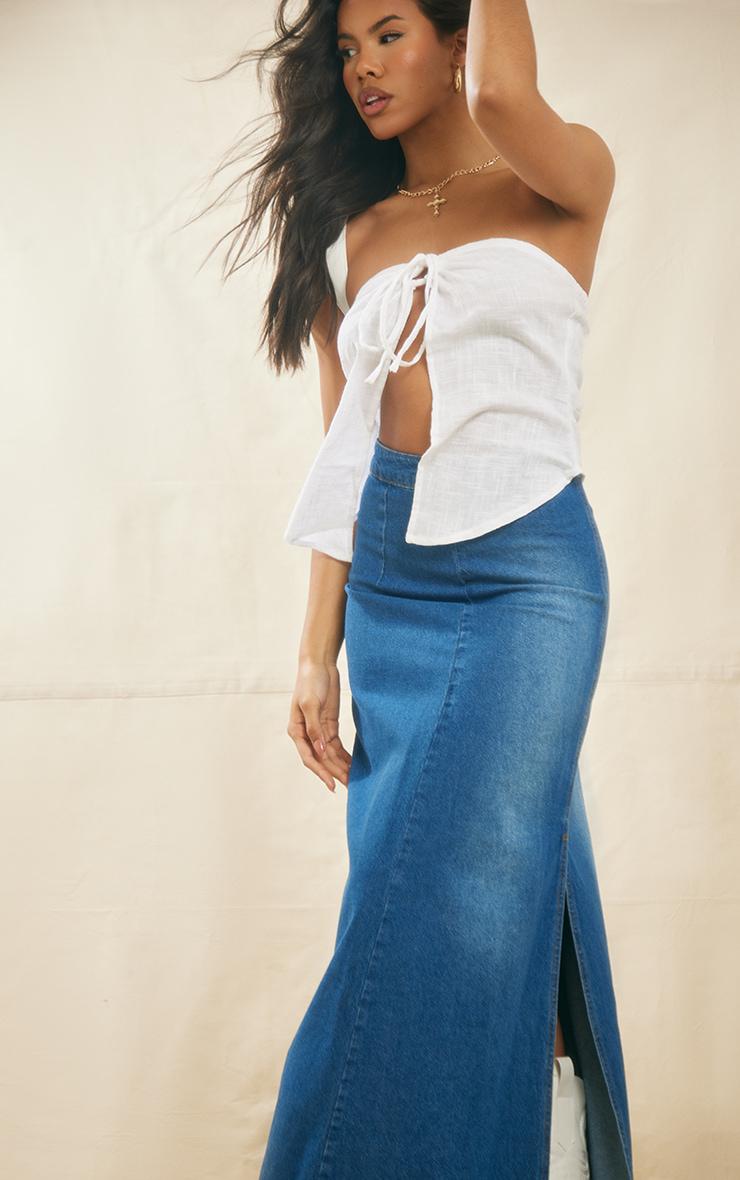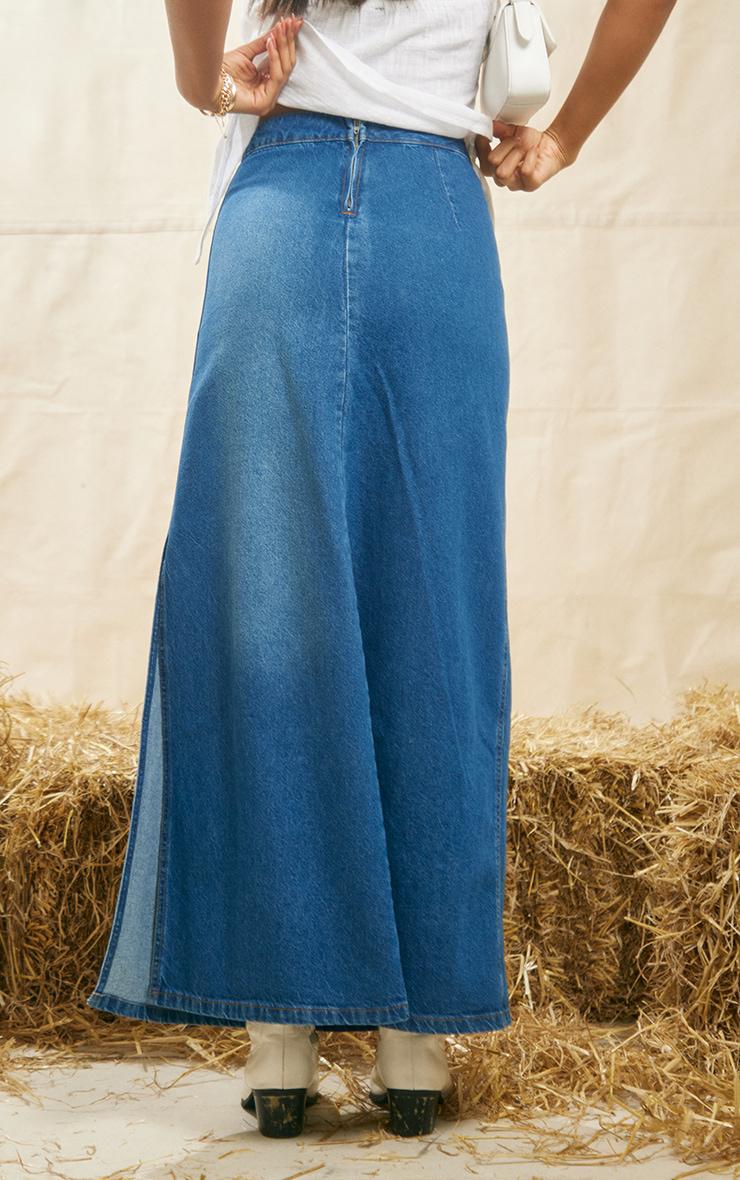 Mid Blue Wash A Line Denim Maxi Skirt
PrettyLittleThing at PrettyLittleThing (UK)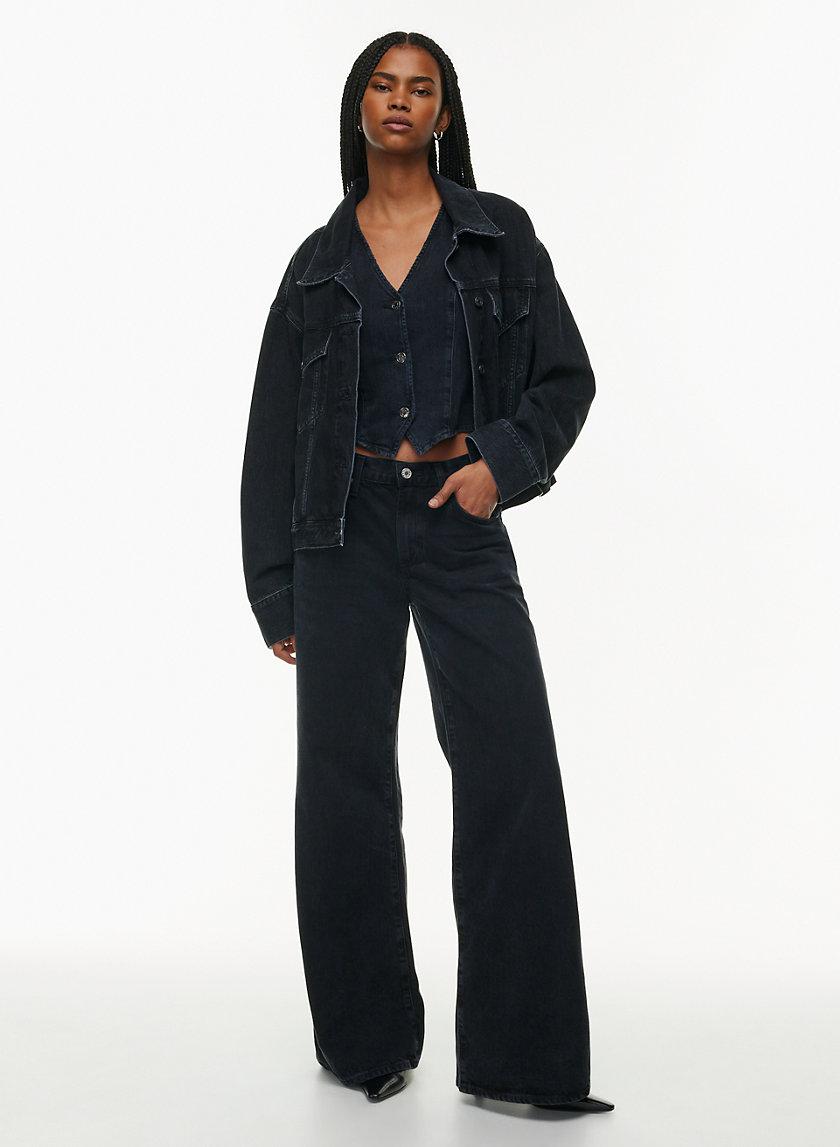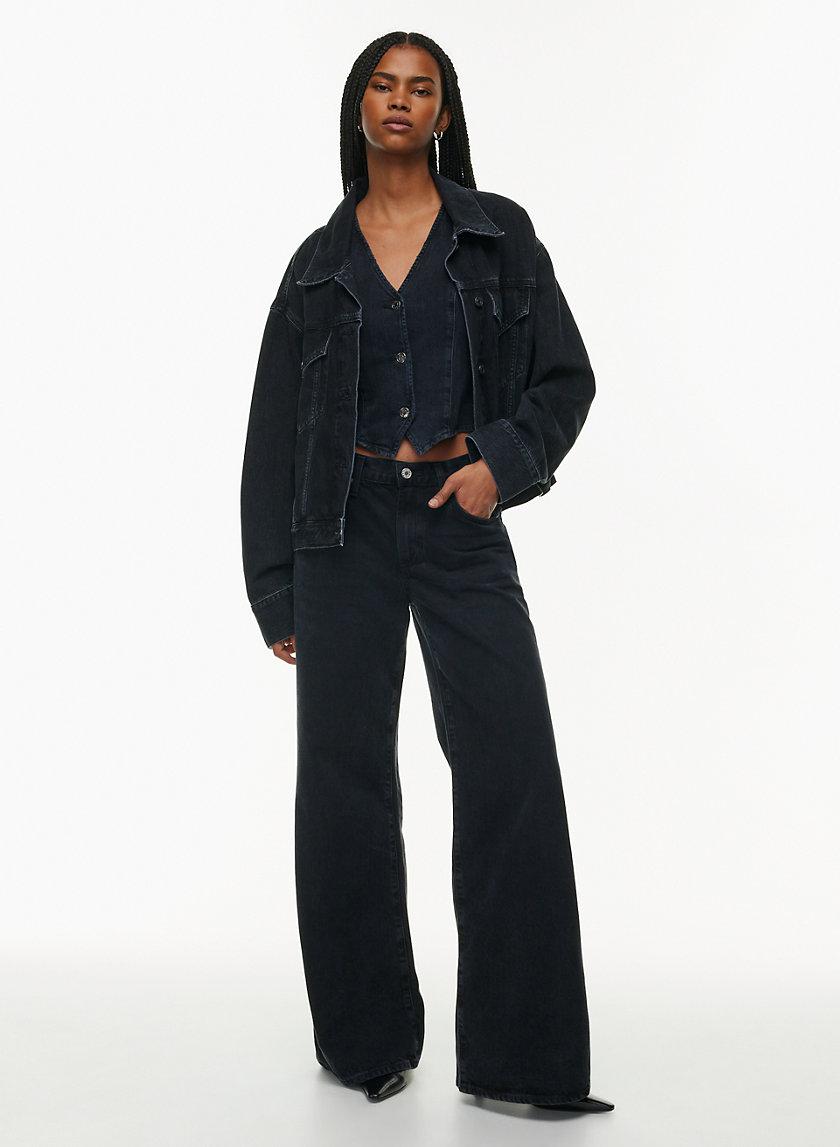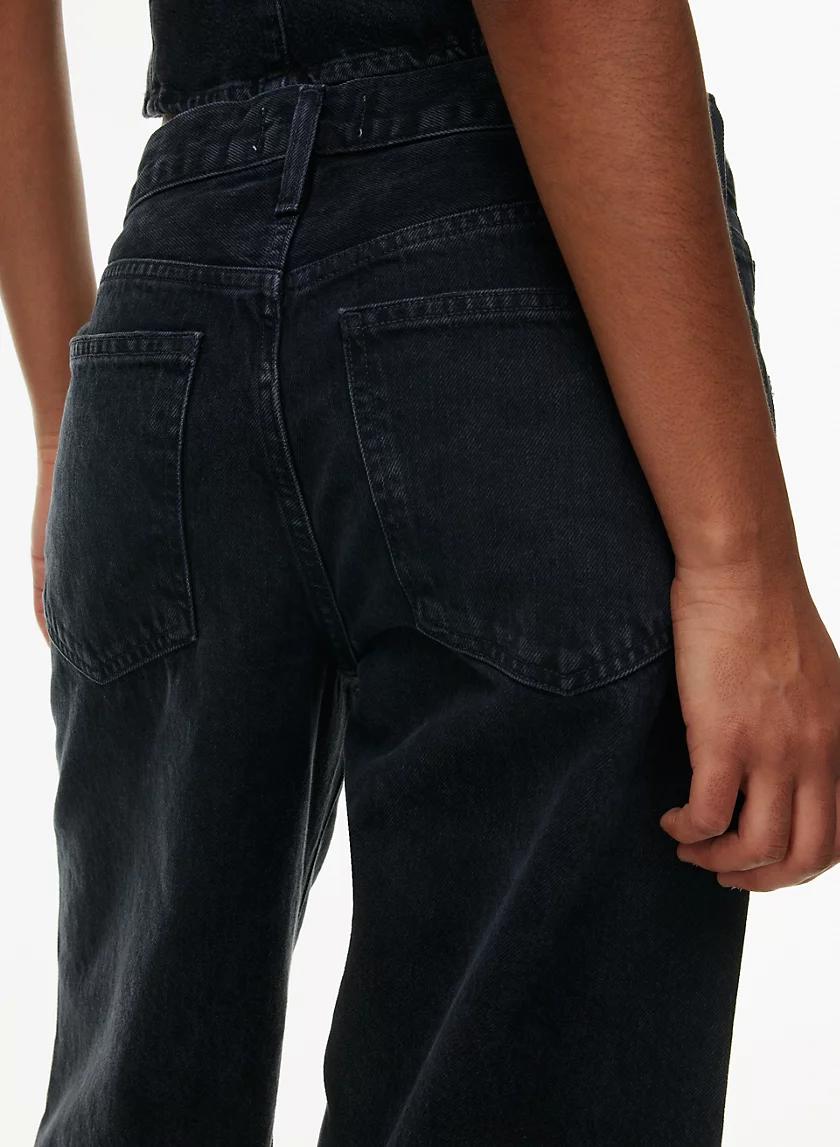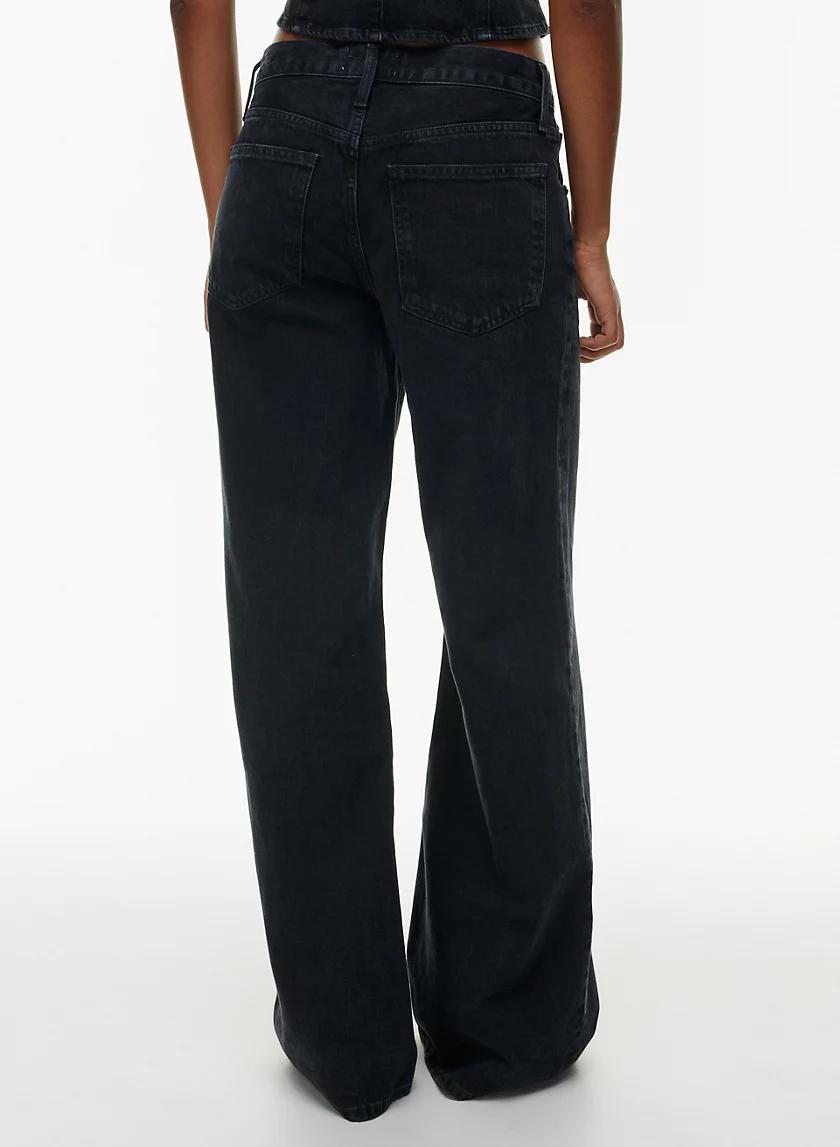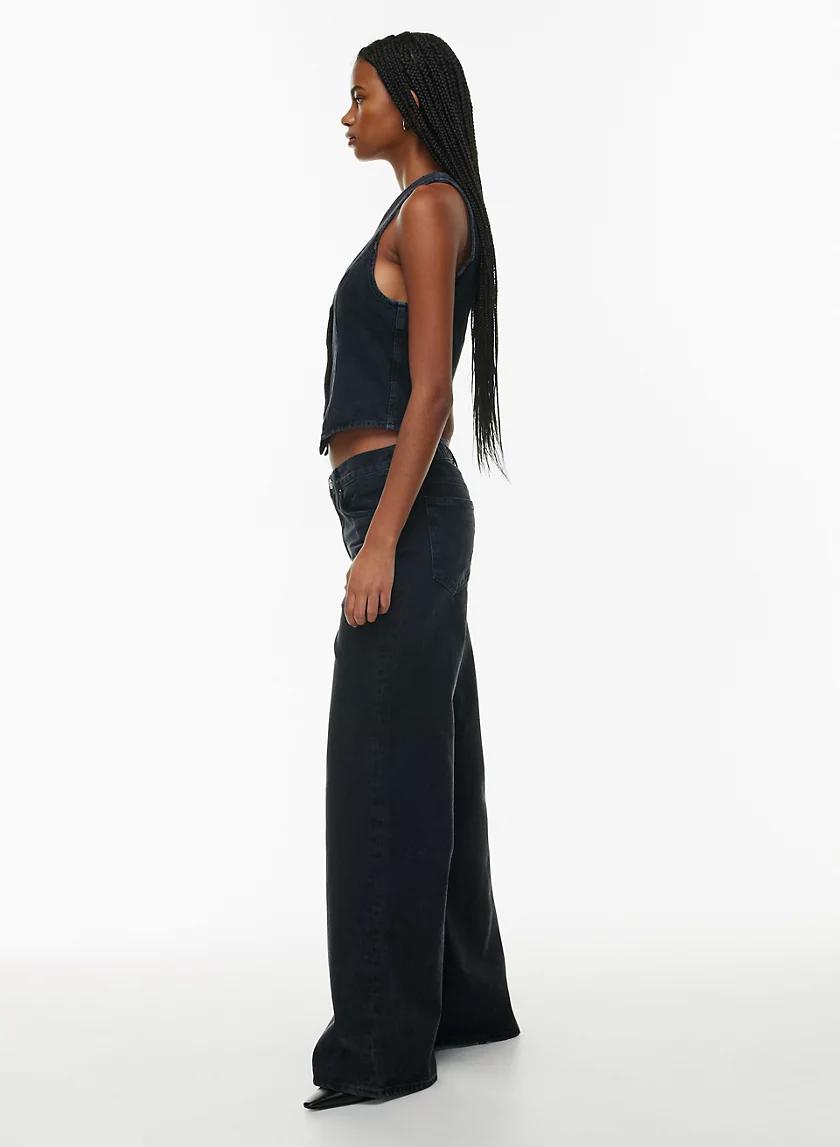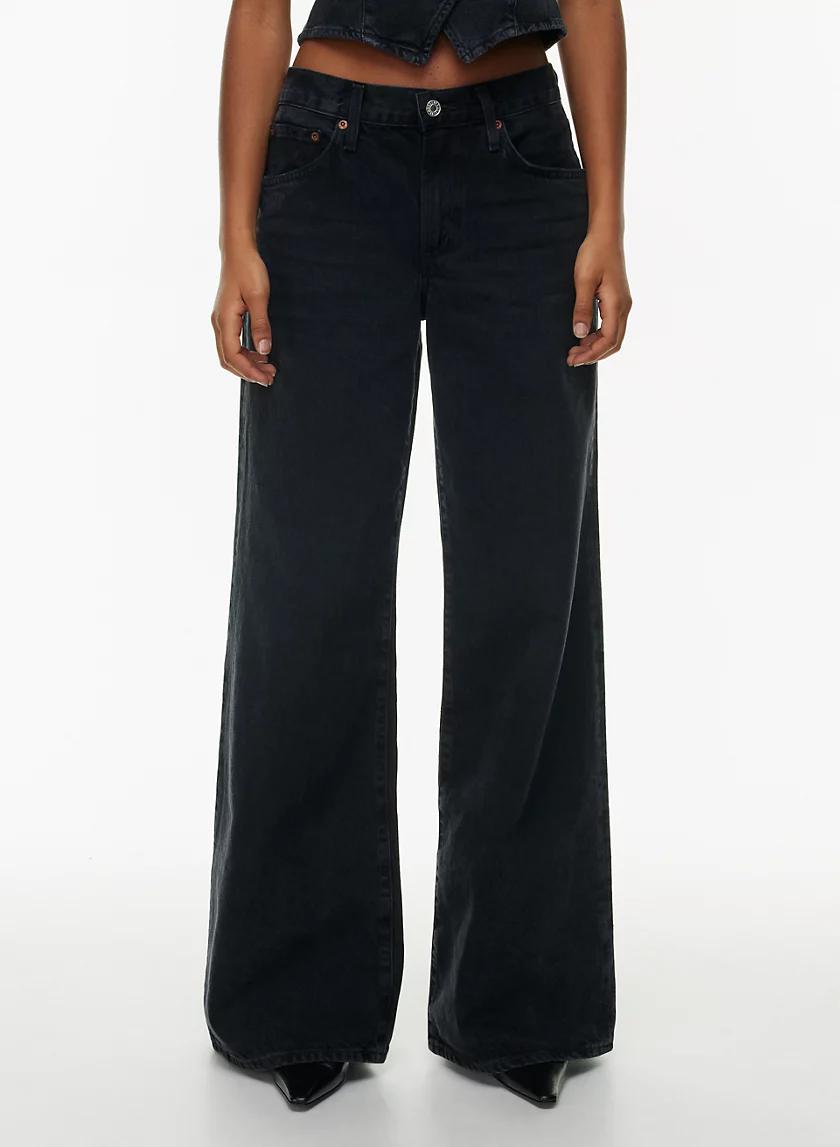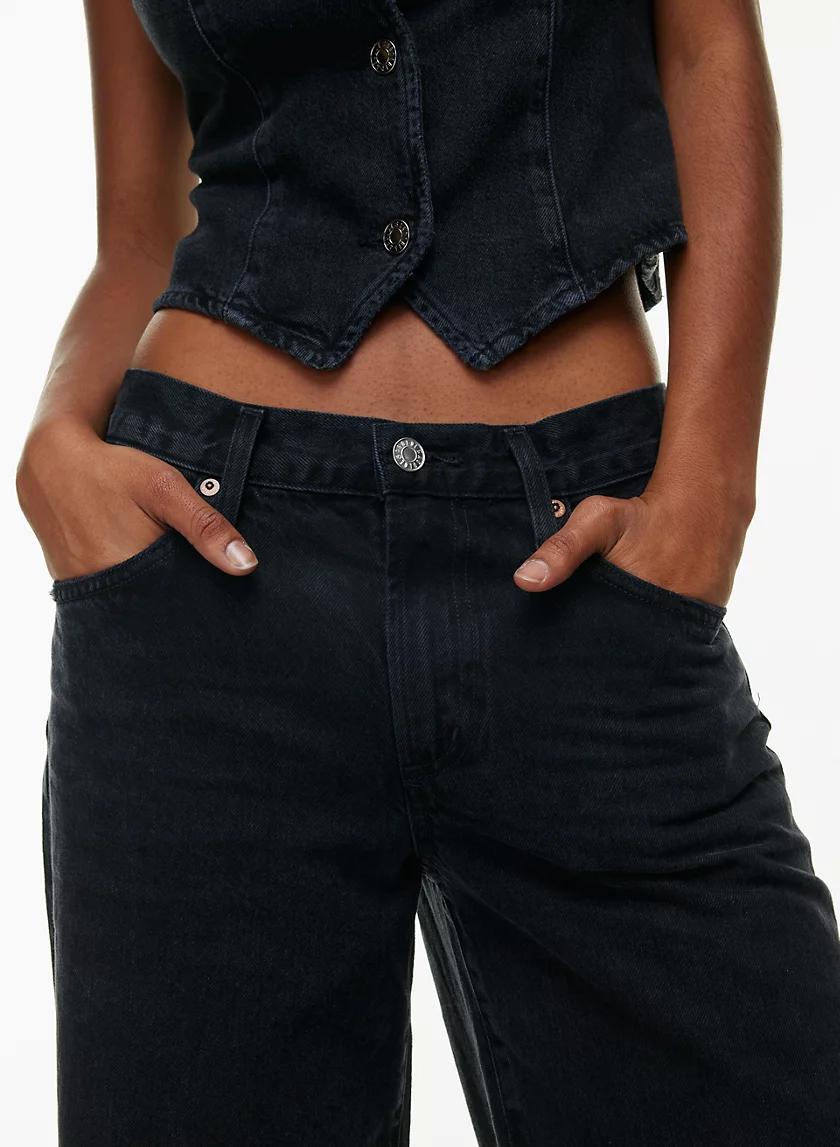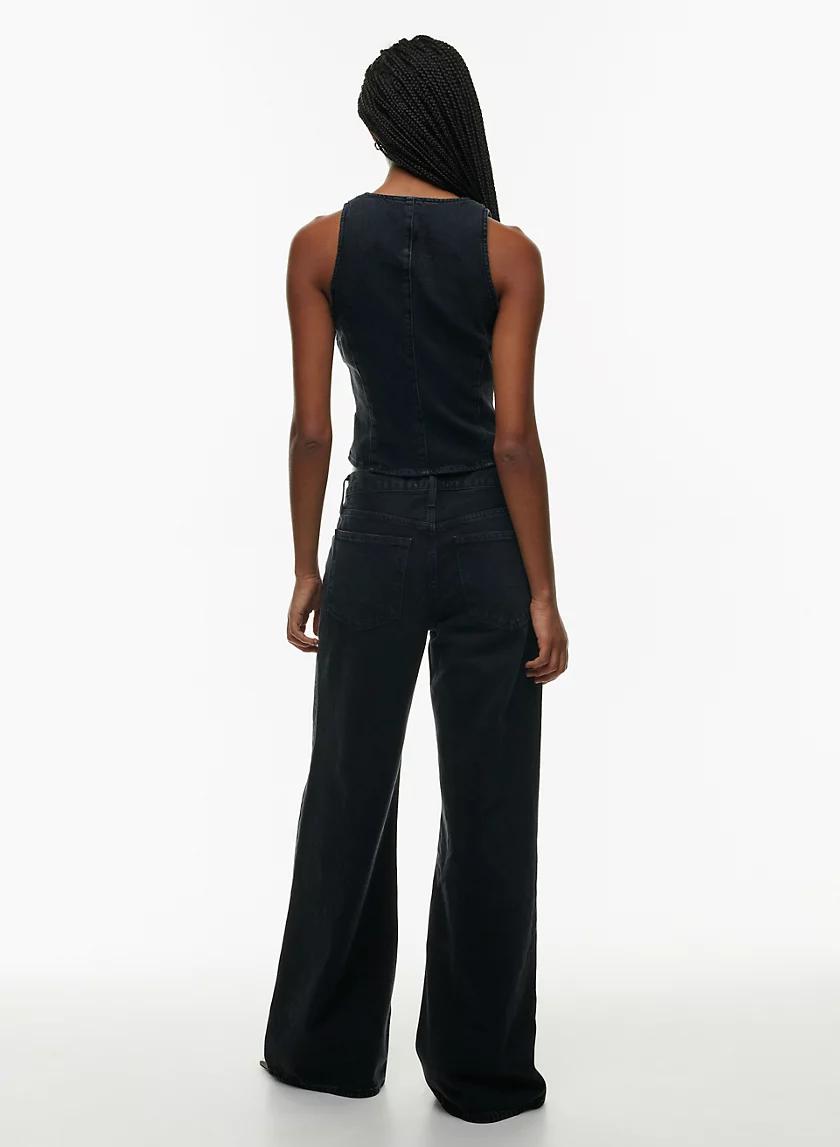 Clara Jean
Agolde at Aritzia (US)
Cowboy Boots
The hero piece of the Cowgirl trend, western boots have gone from strength to strength. The number of options in stock on September 4th increased by 19% YoY, with Bershka, Fashion Nova and Forever 21 among retailers who upped their investment. Denim fabrications performed well at Bershka over the summer, with a pair of fold-over knee-high boots seeing a full set out just nine days after arriving online on February 19th. As for fall, browns and neutrals in suede and leather fabrications offer safe investments, making up 15% and 10% of all options in stock on September 4th.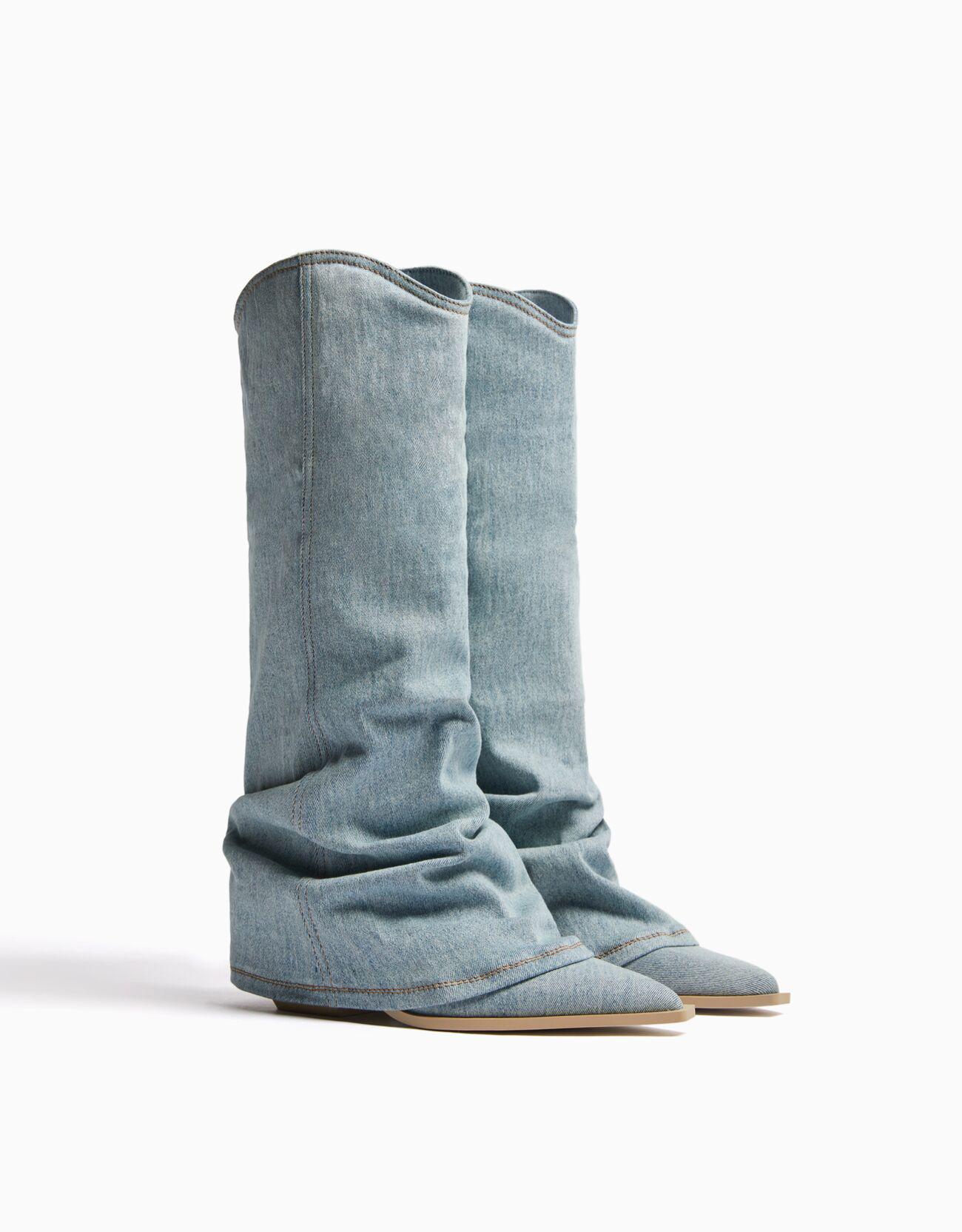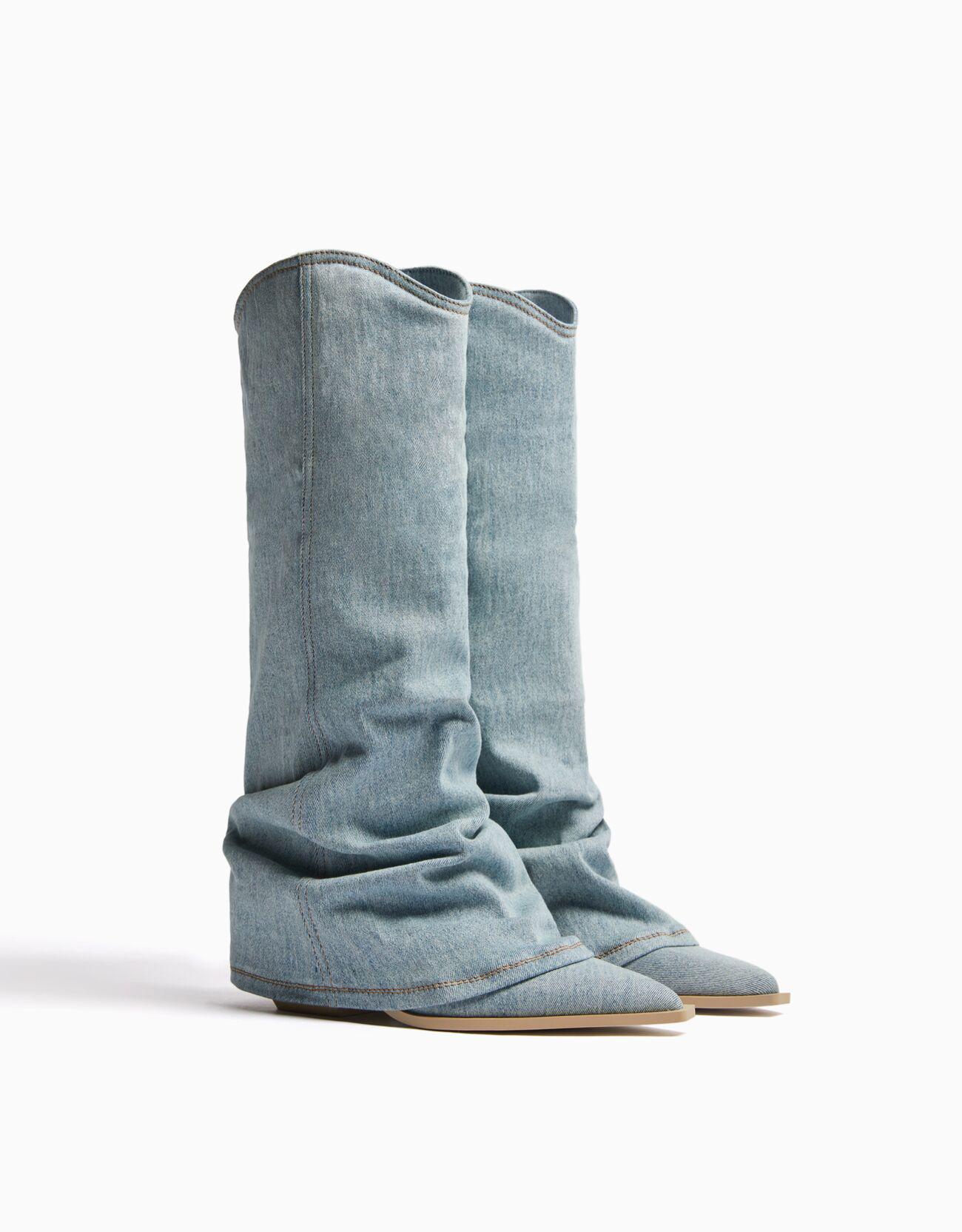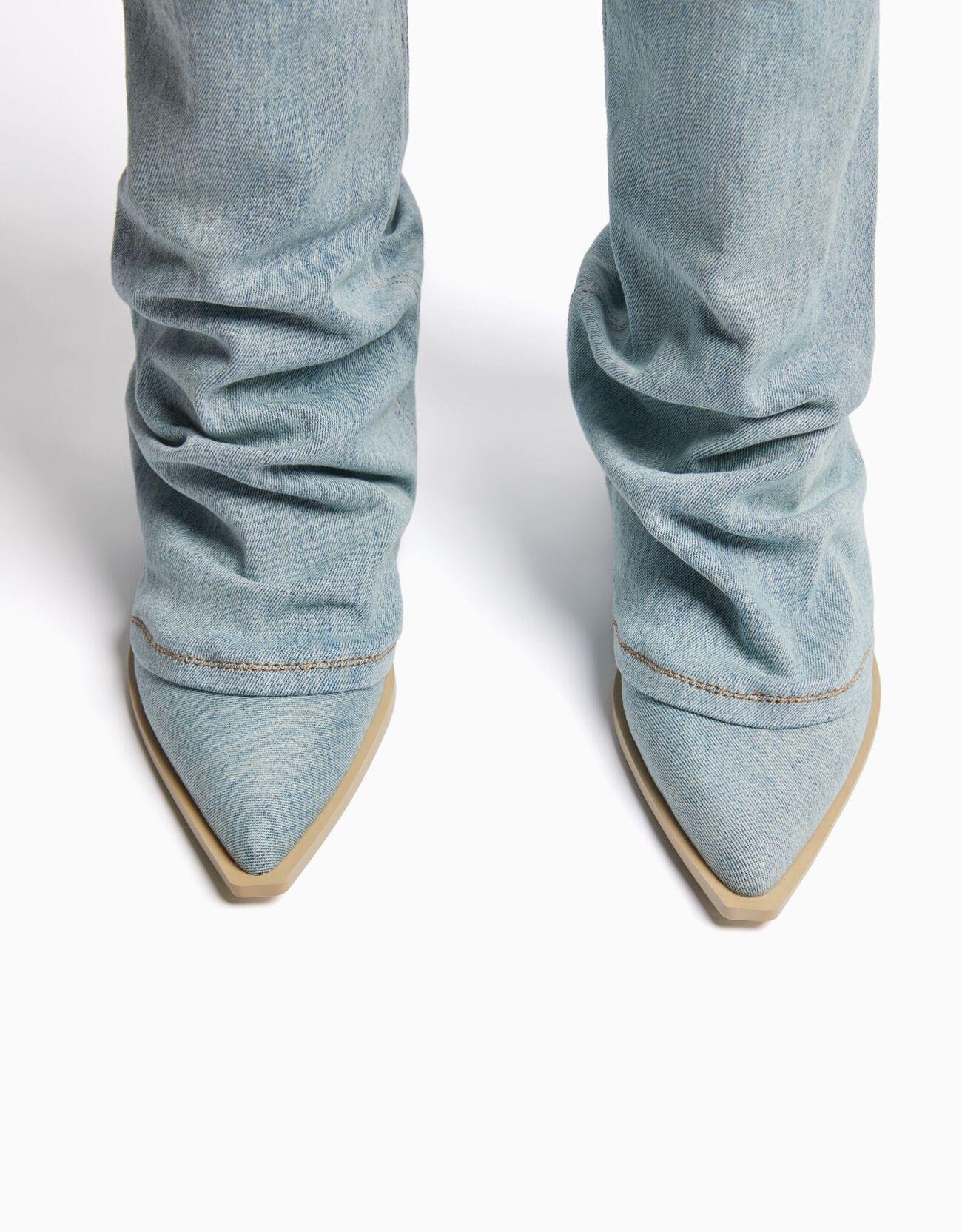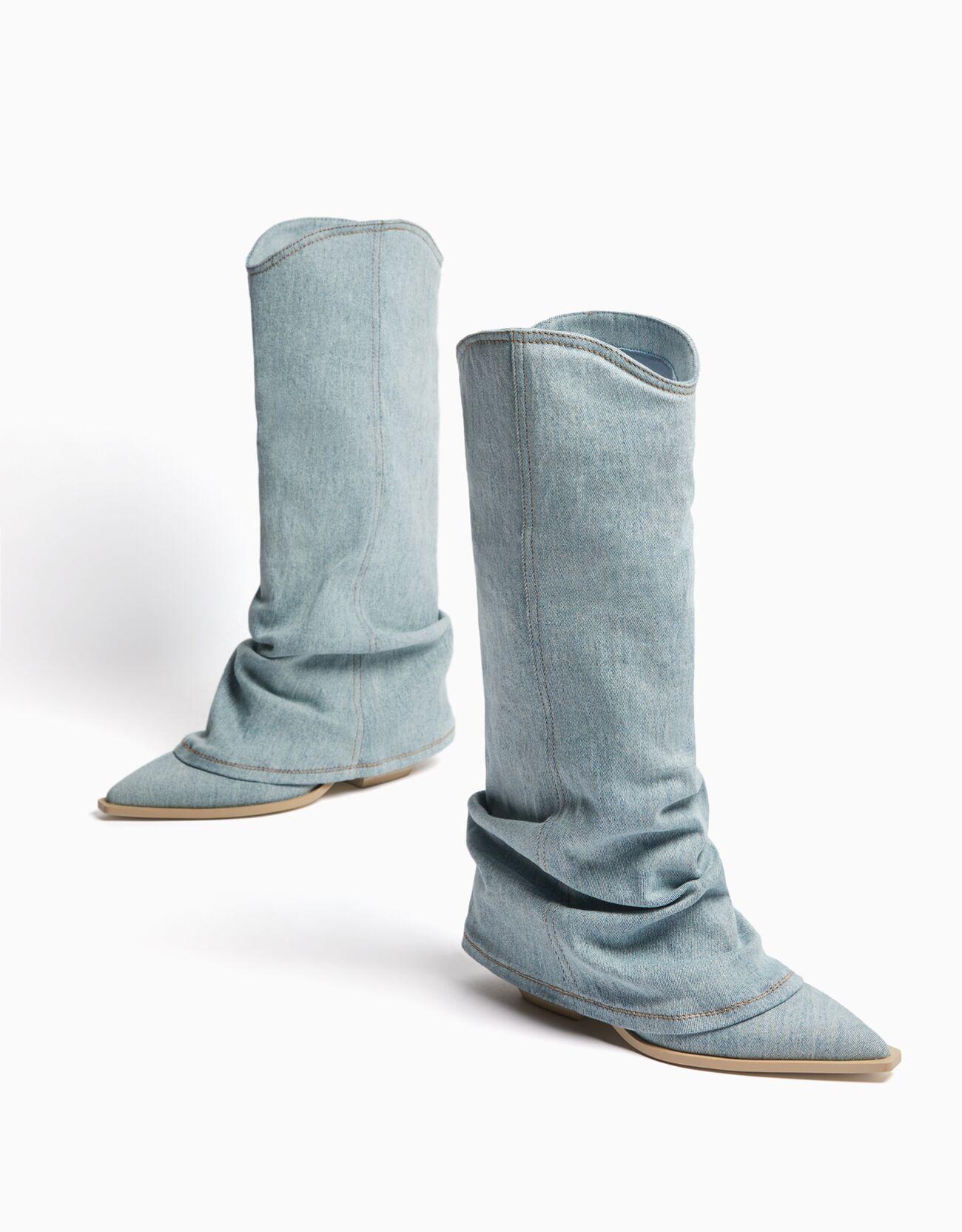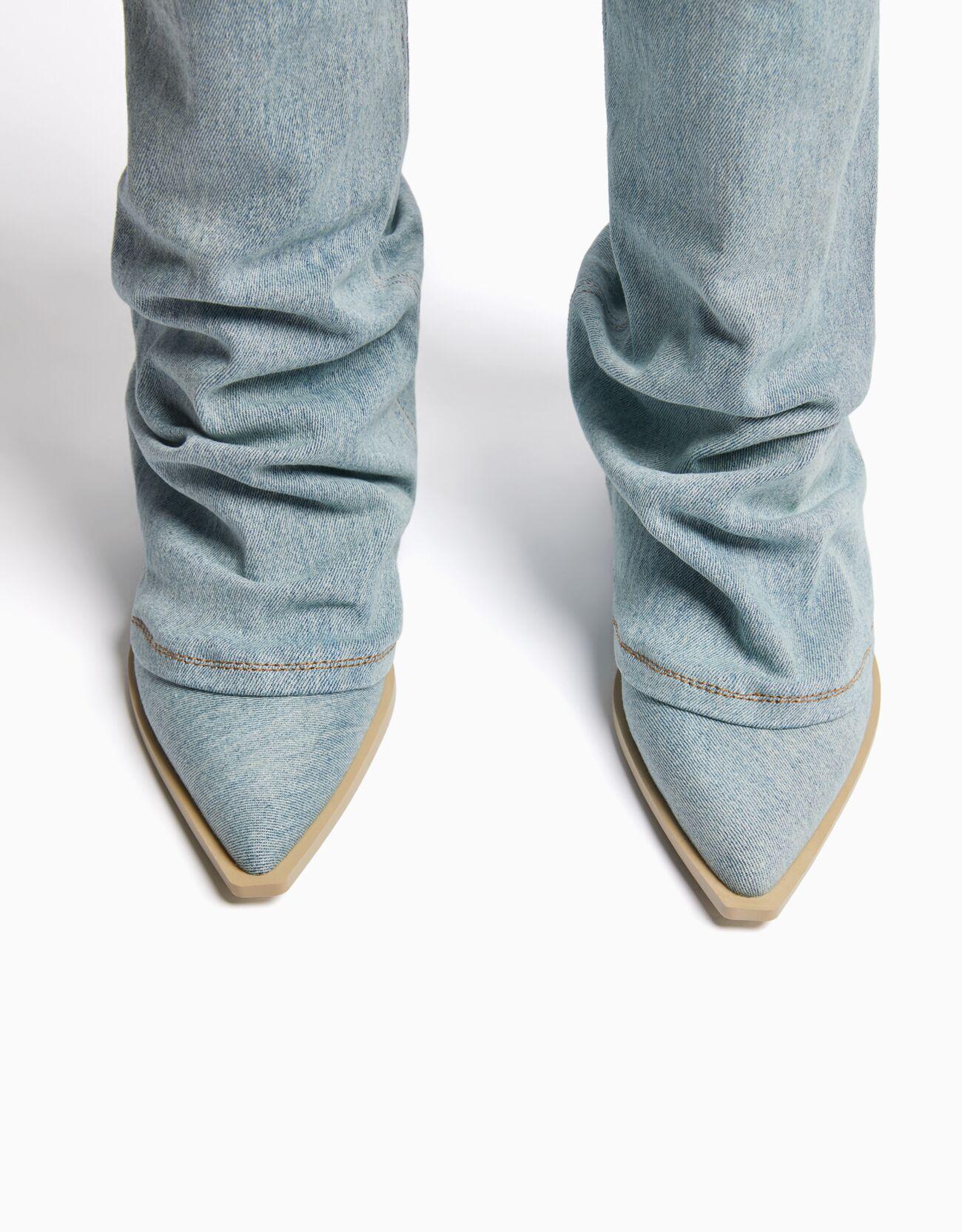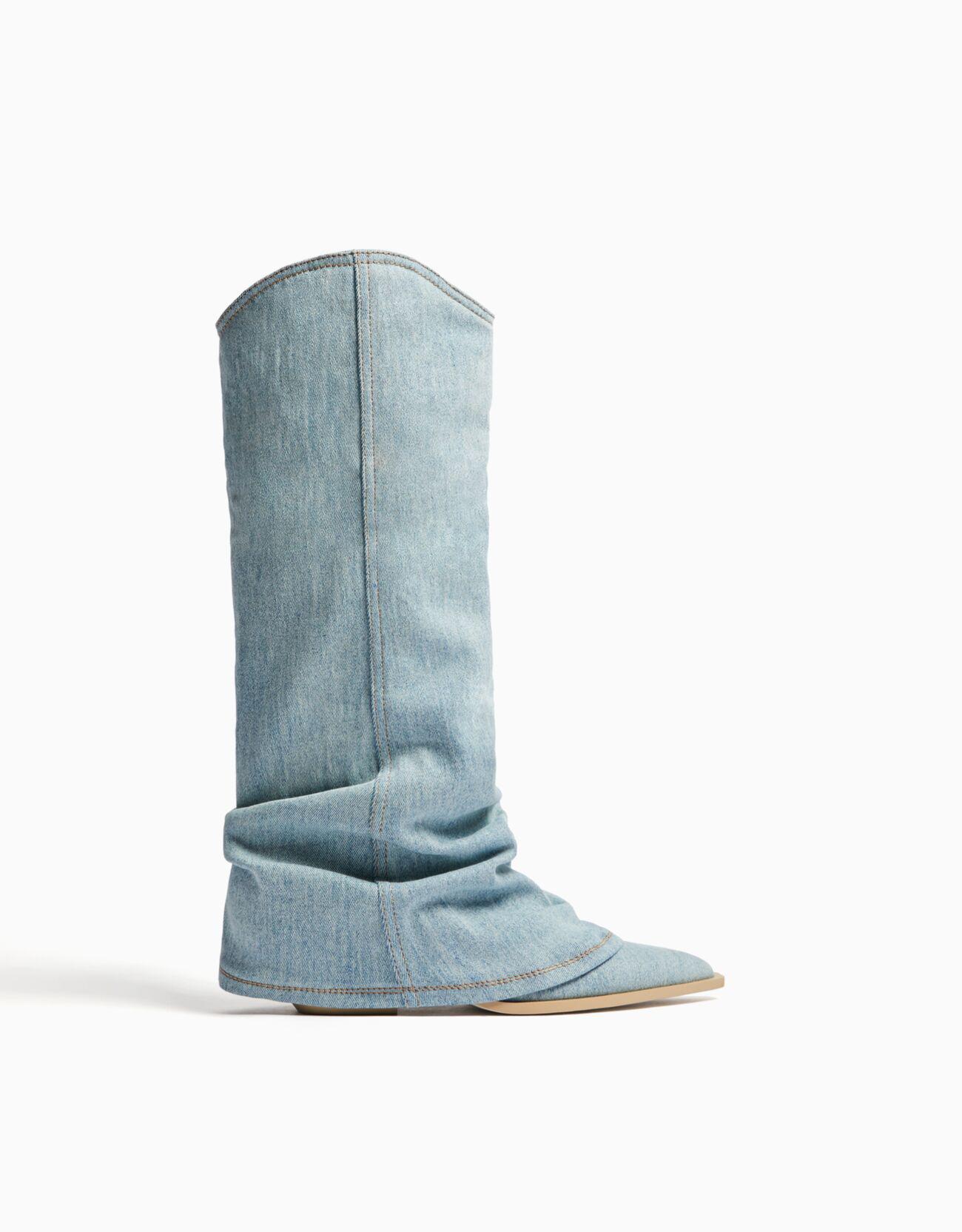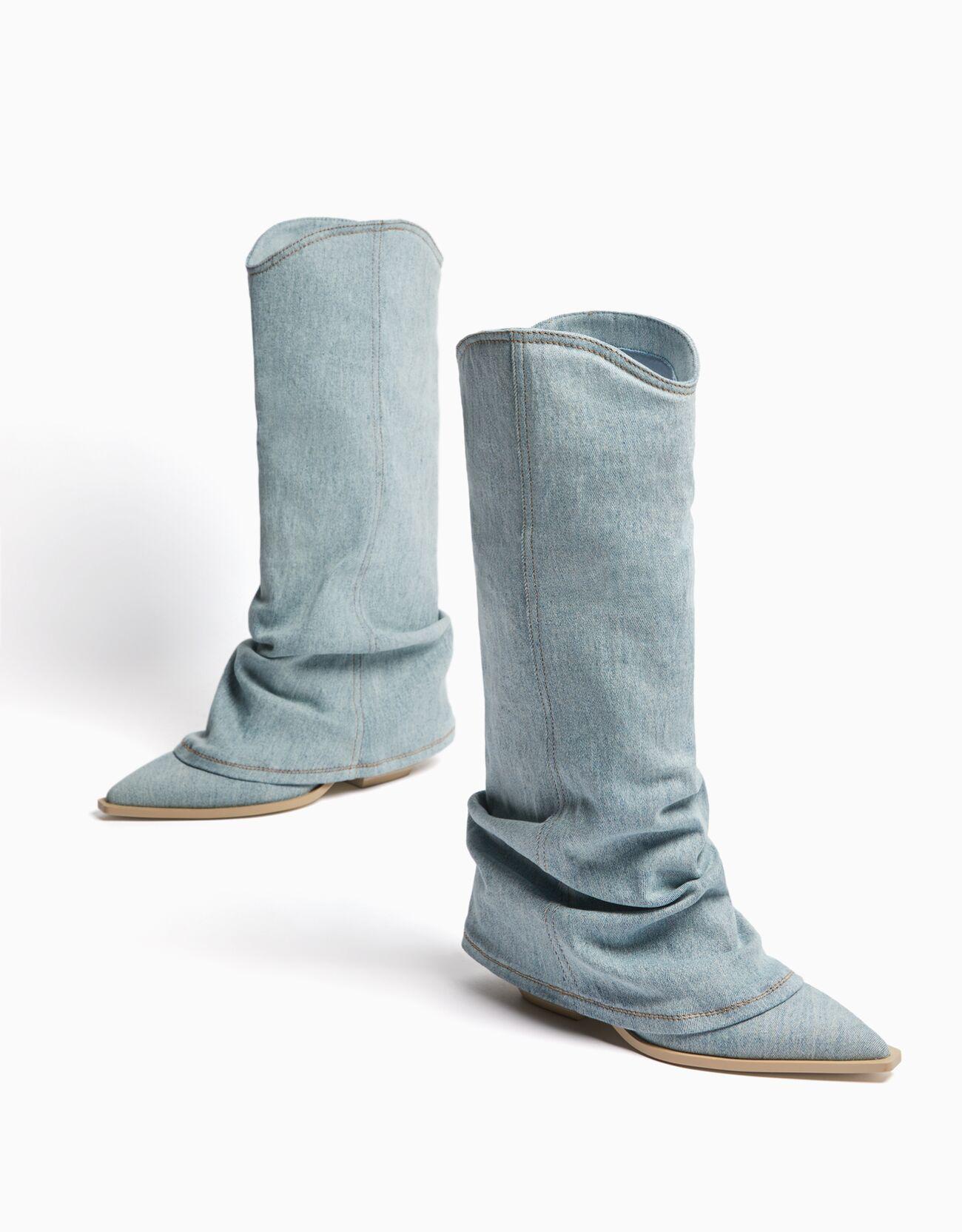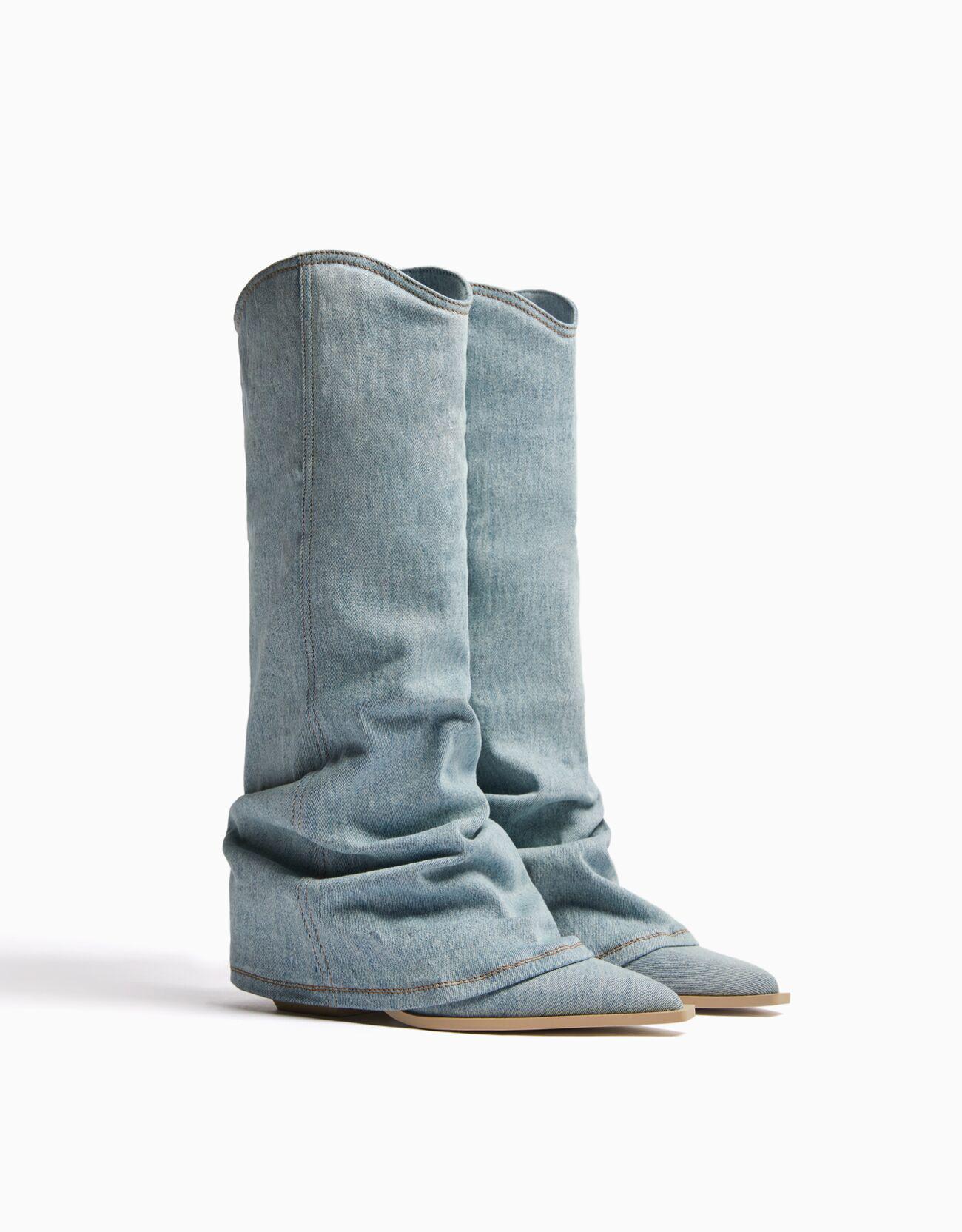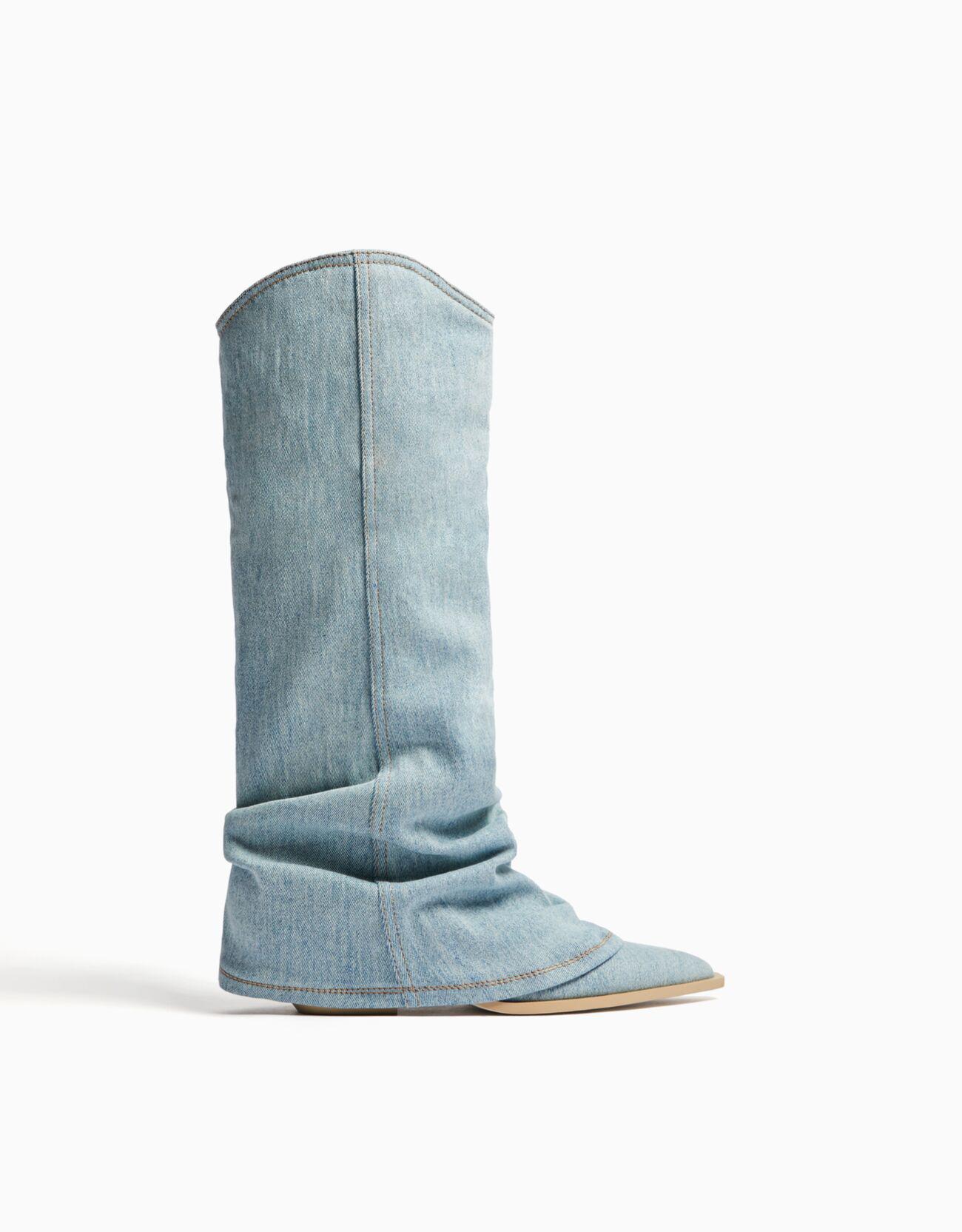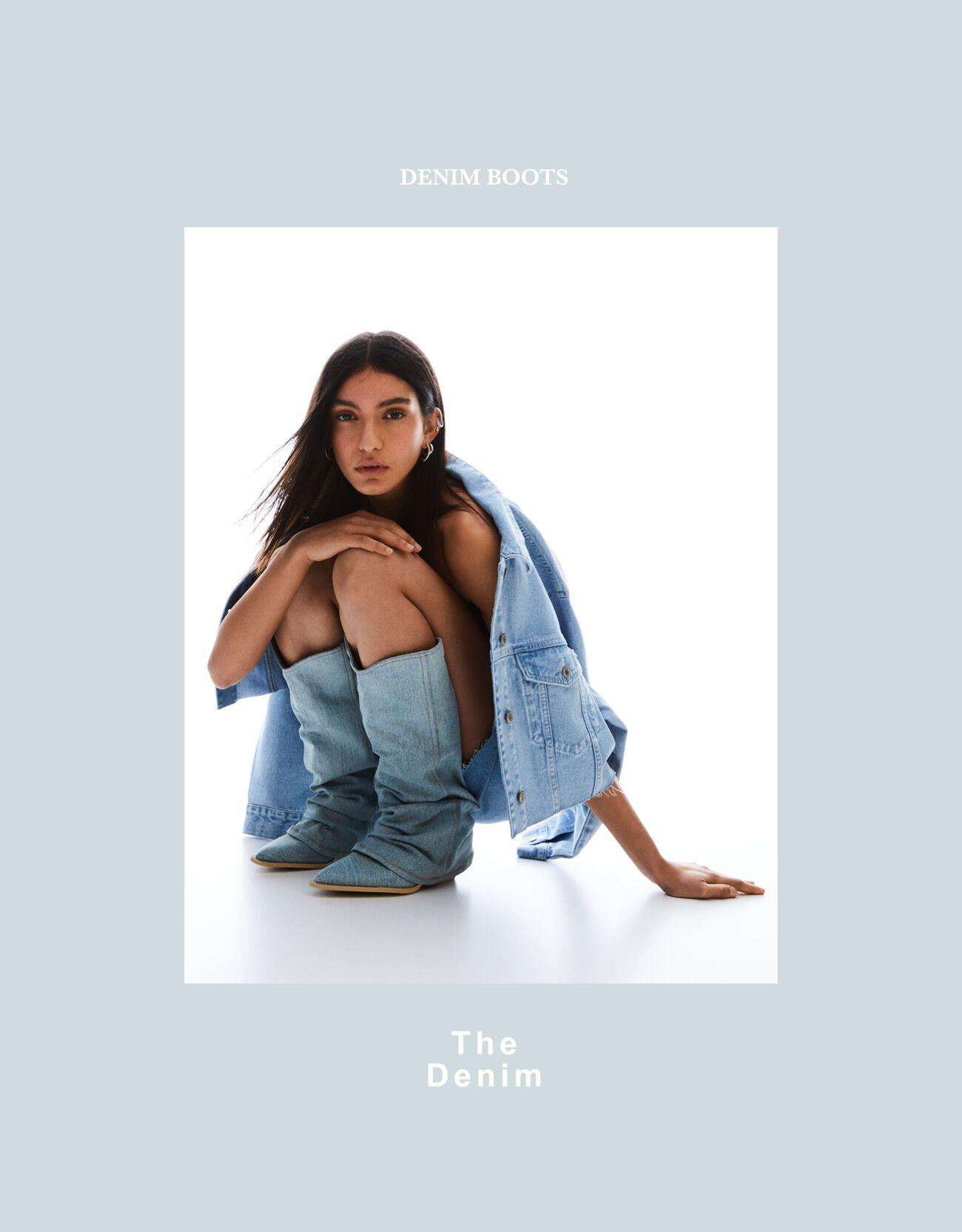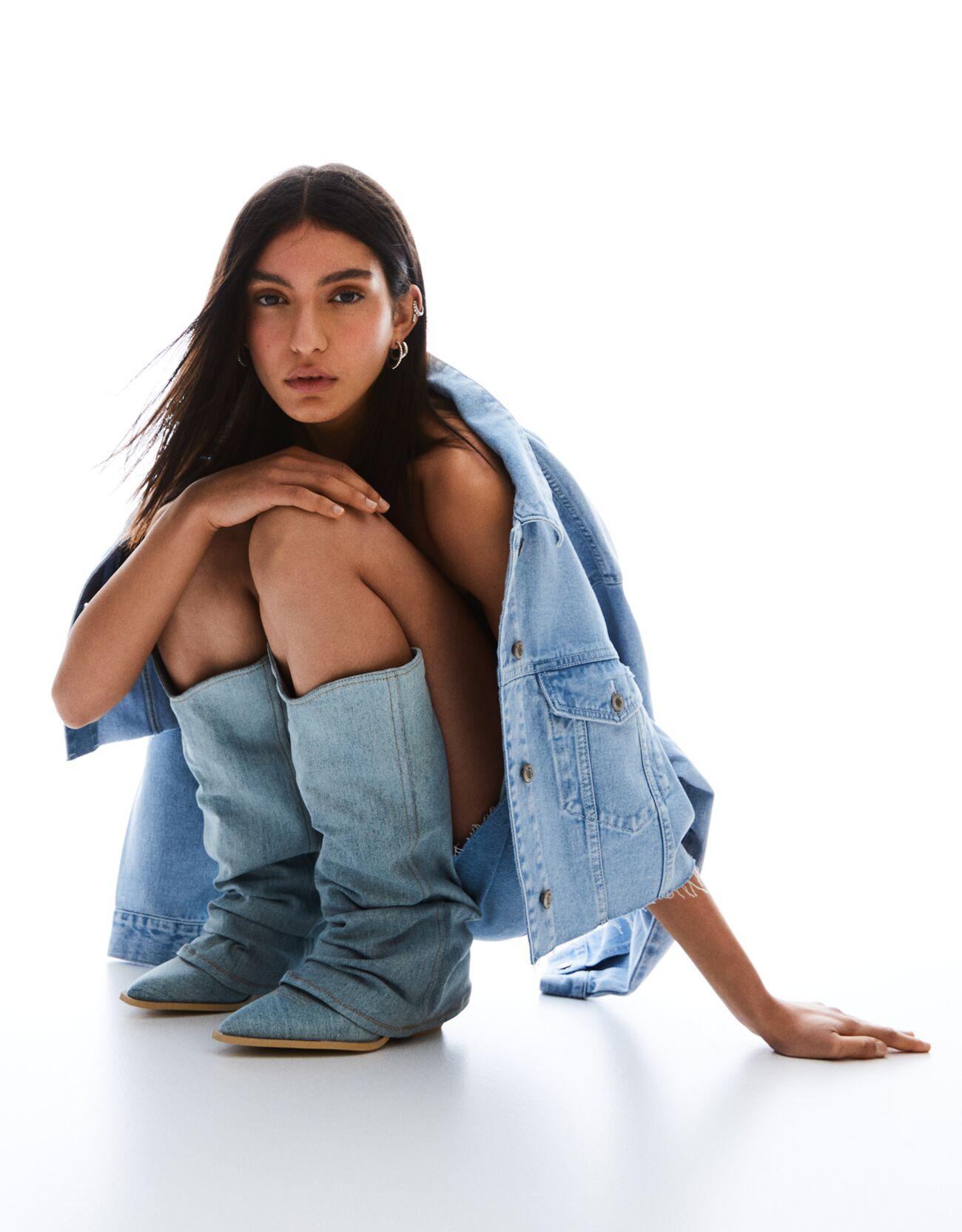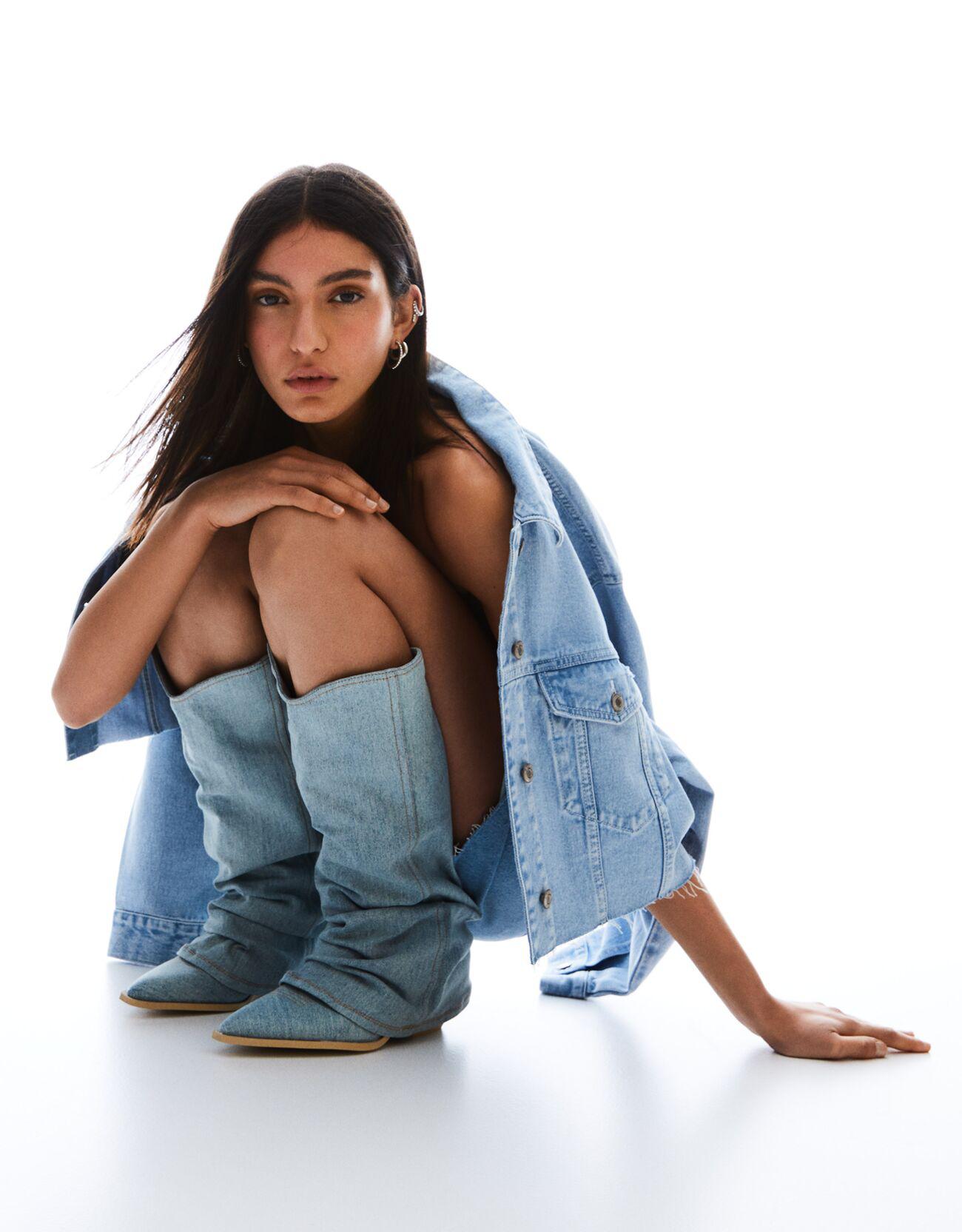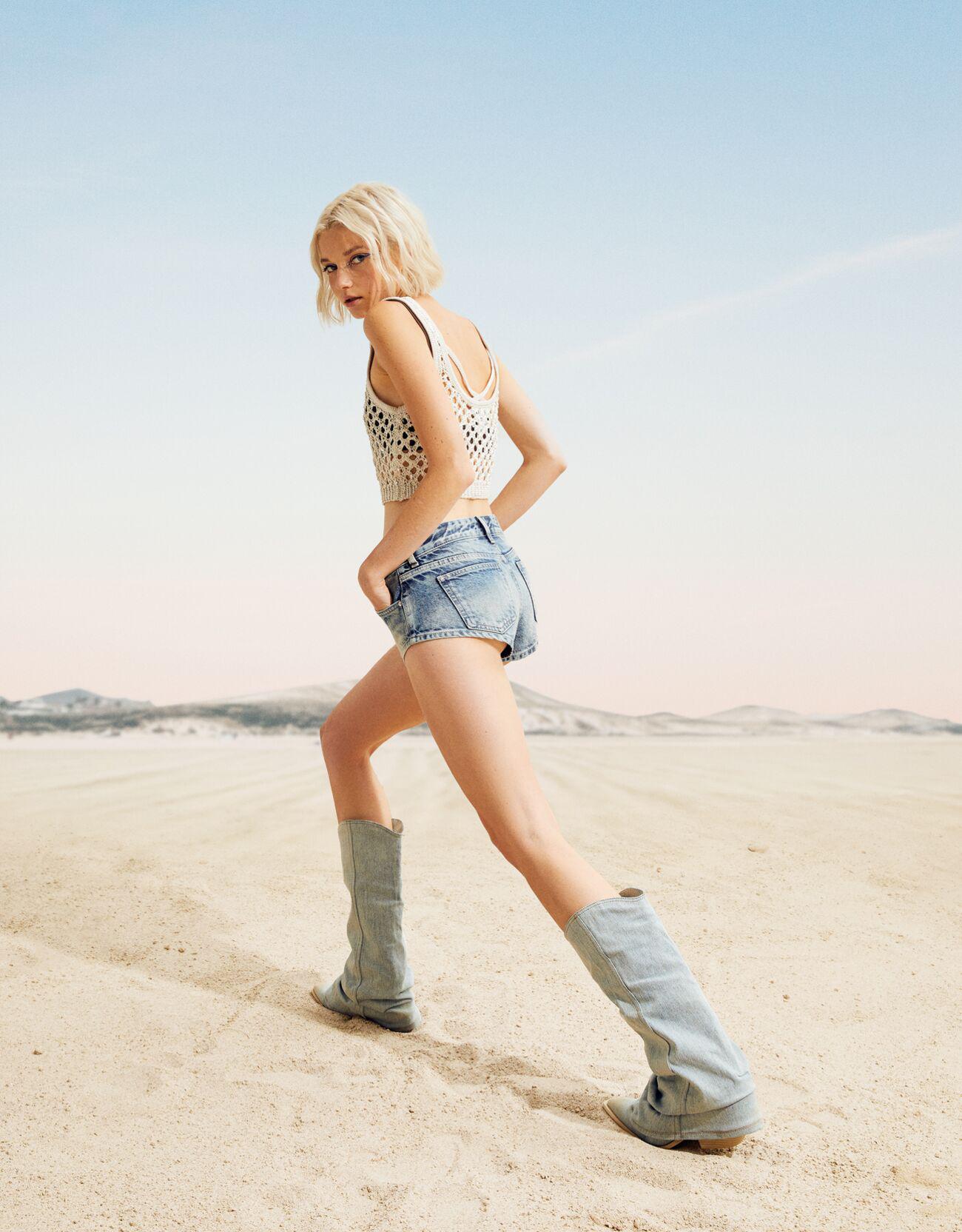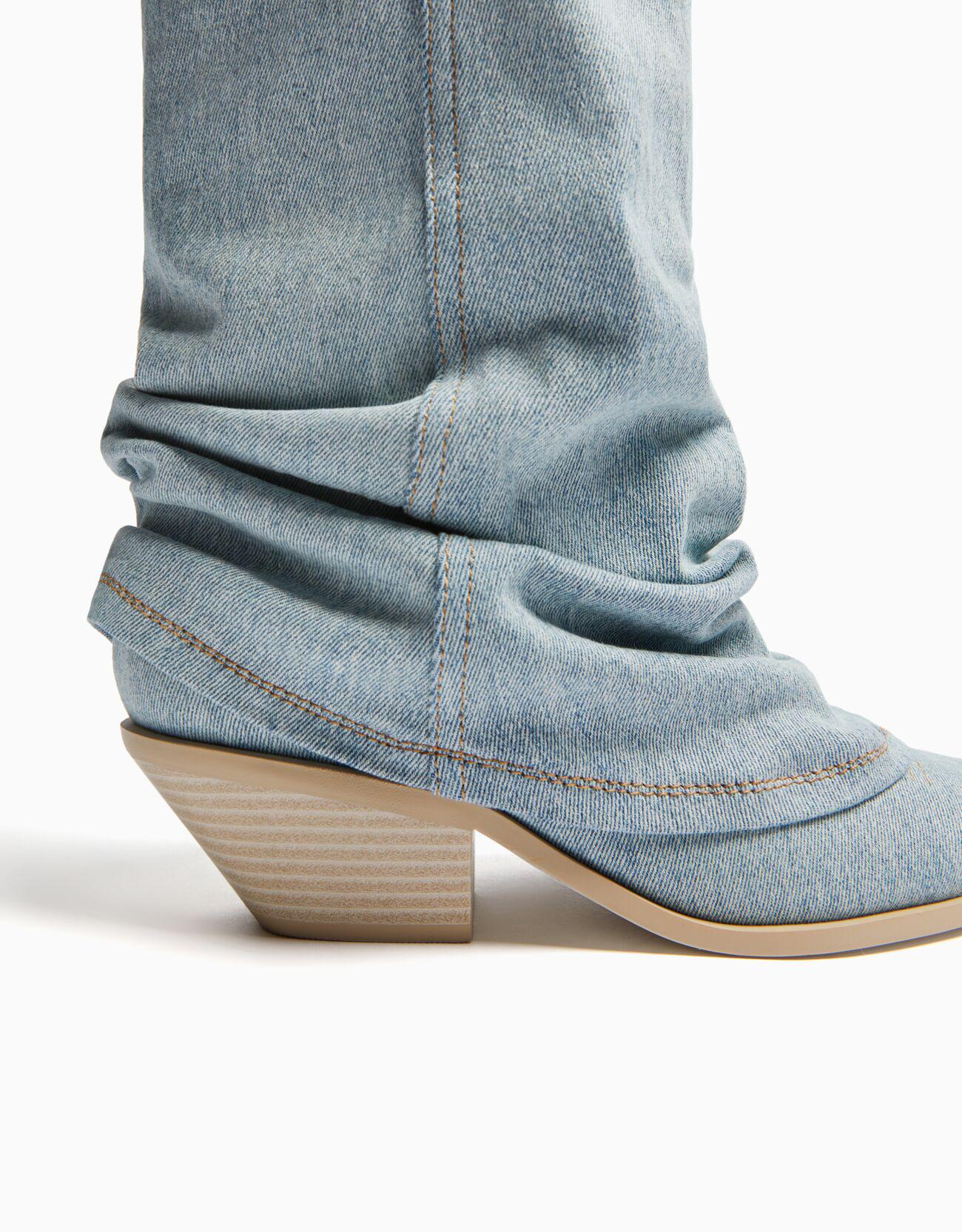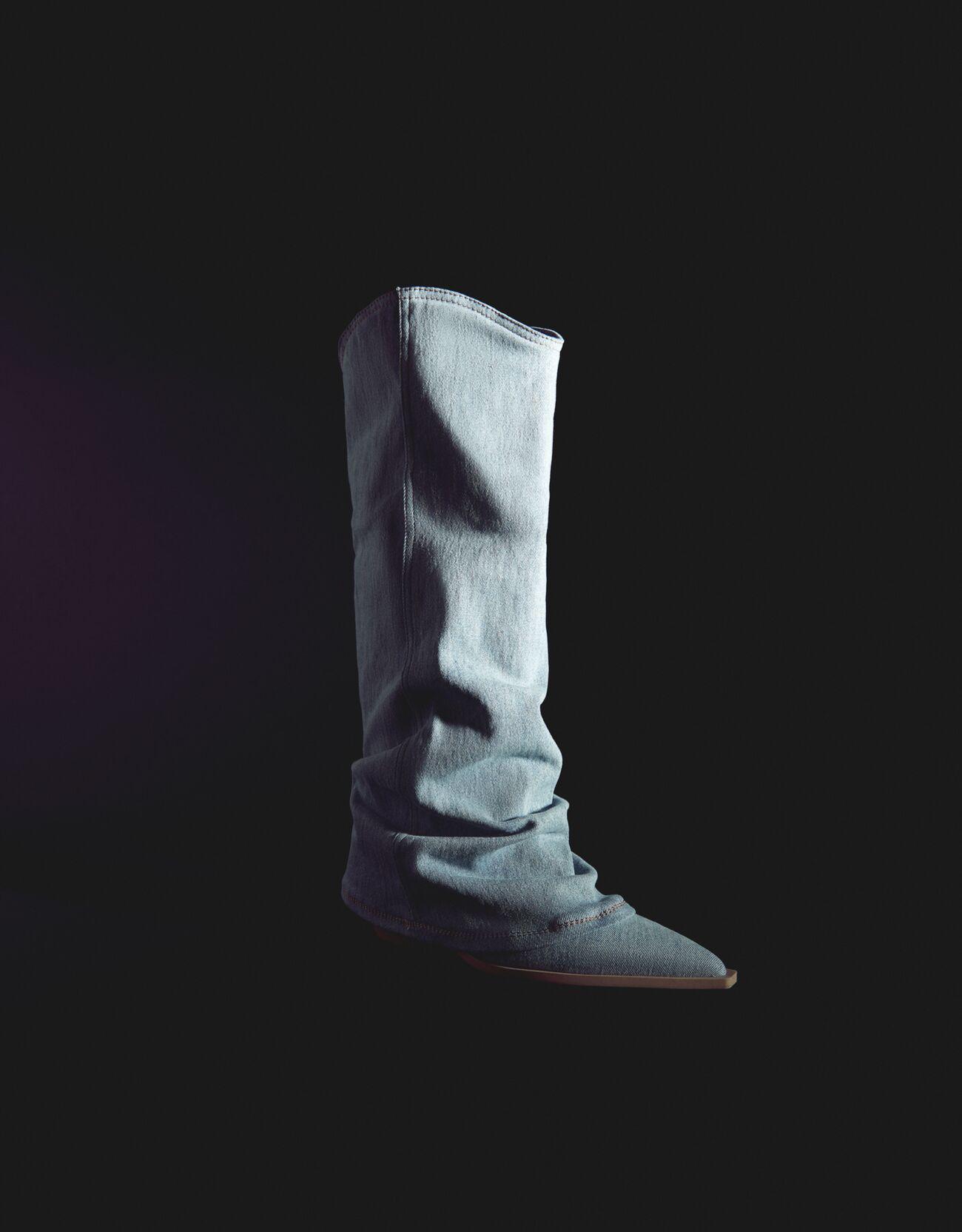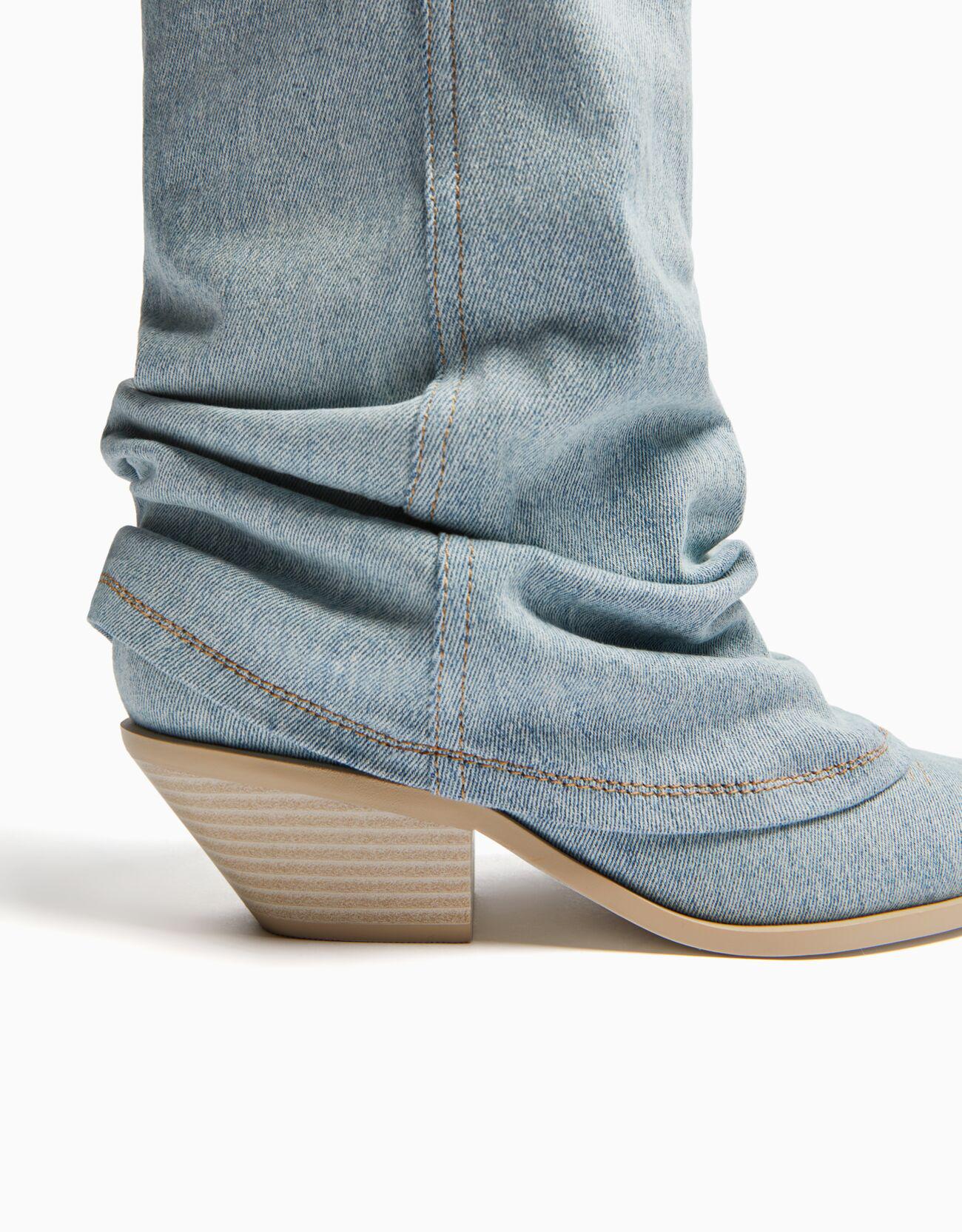 Cowboy heeled denim boots
Bershka at Bershka (UK)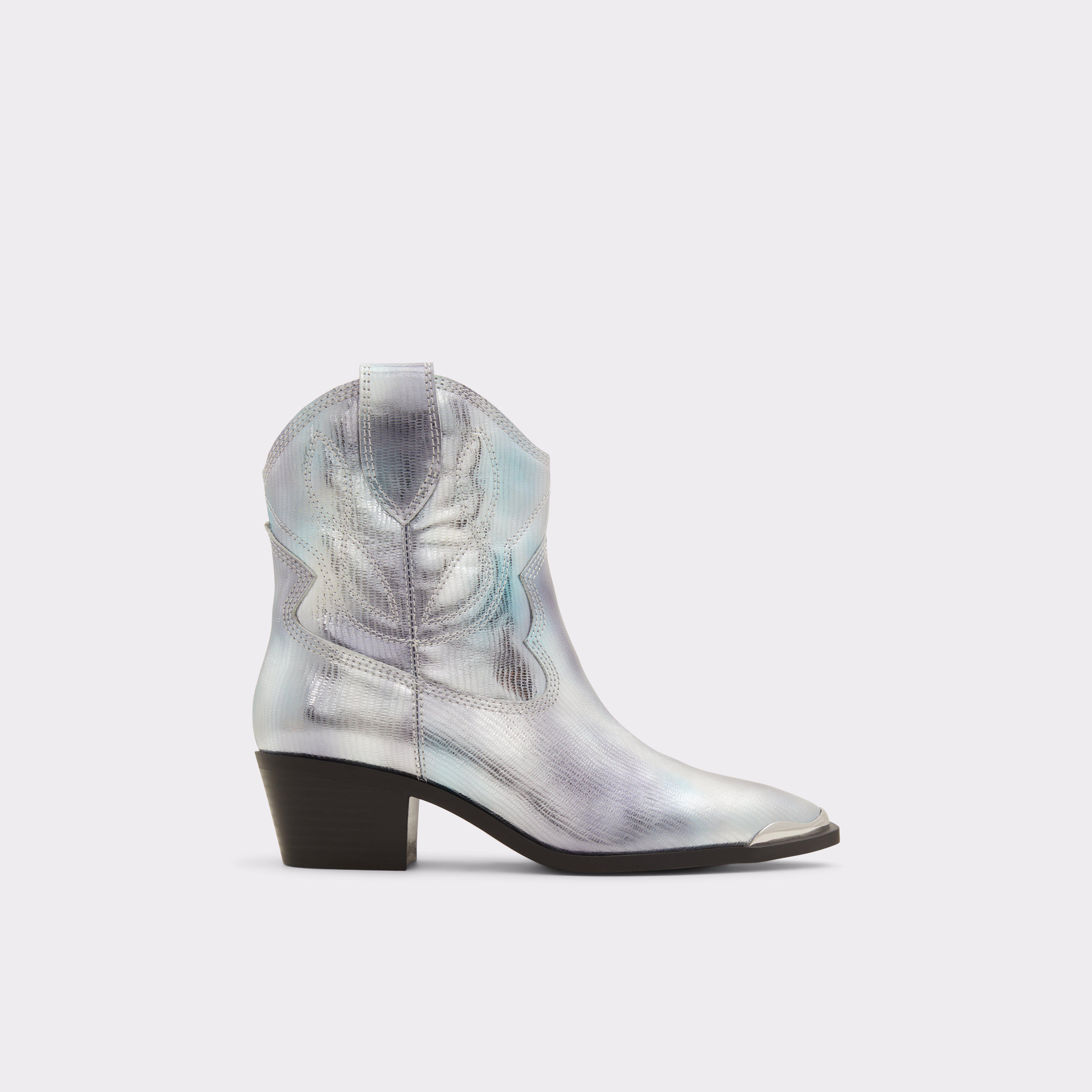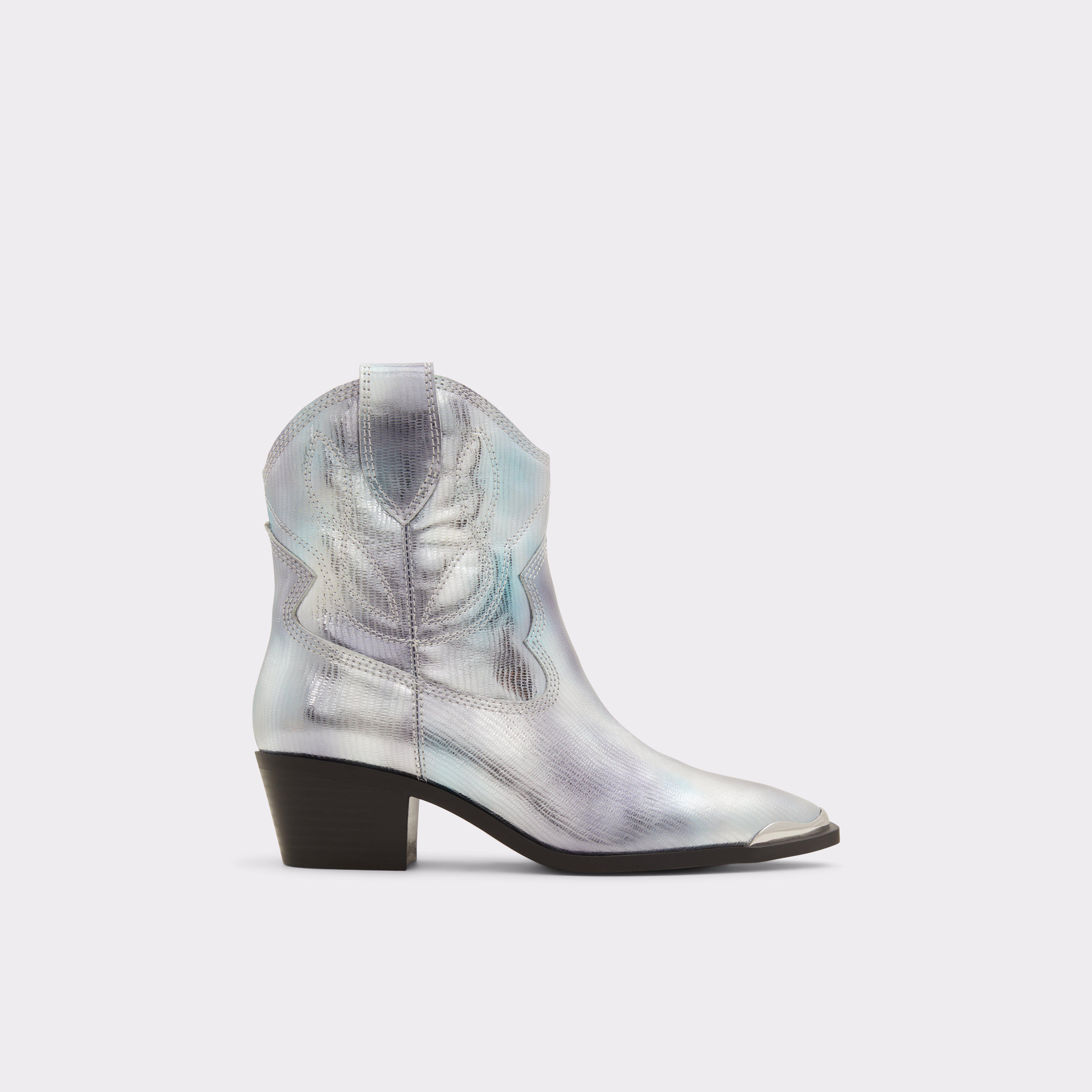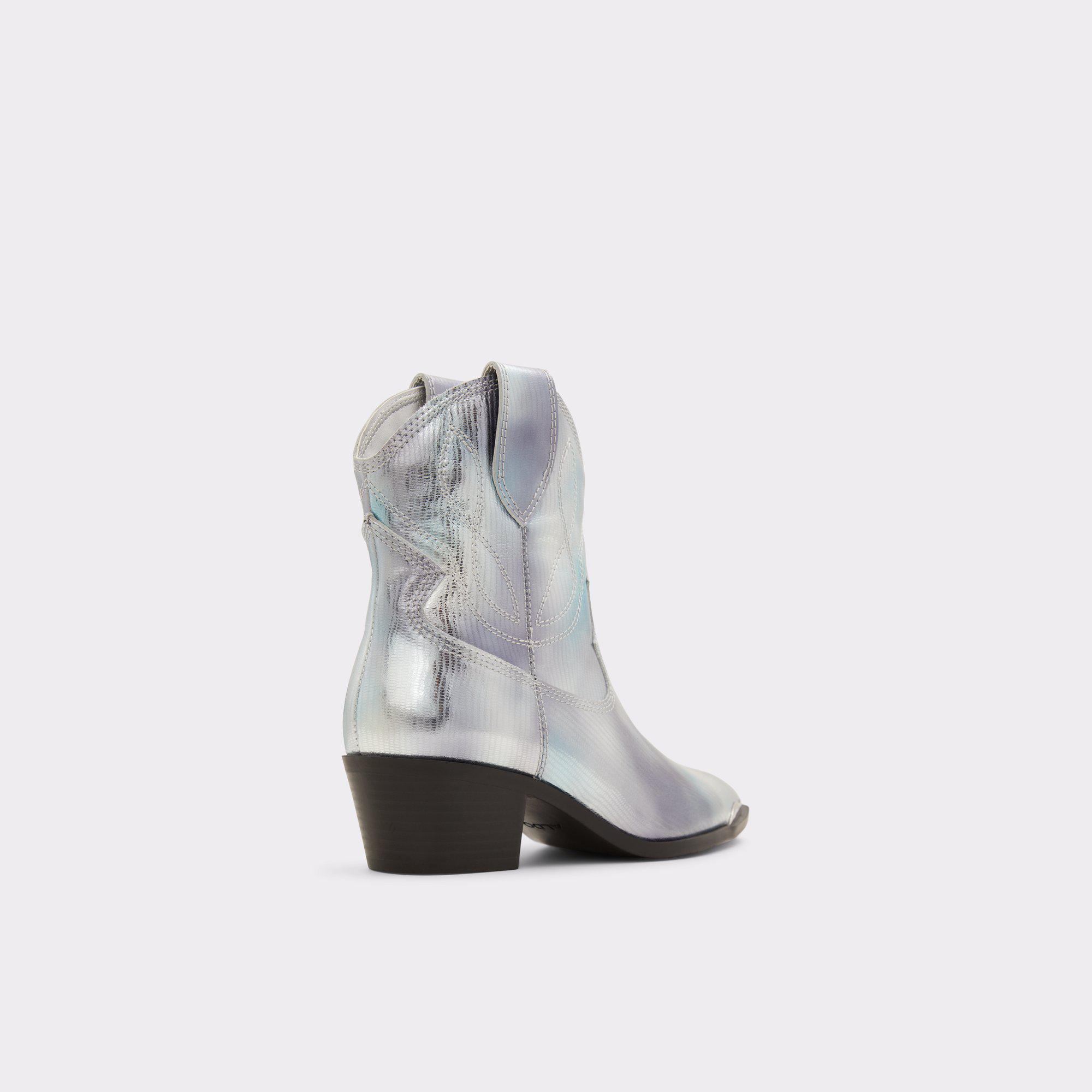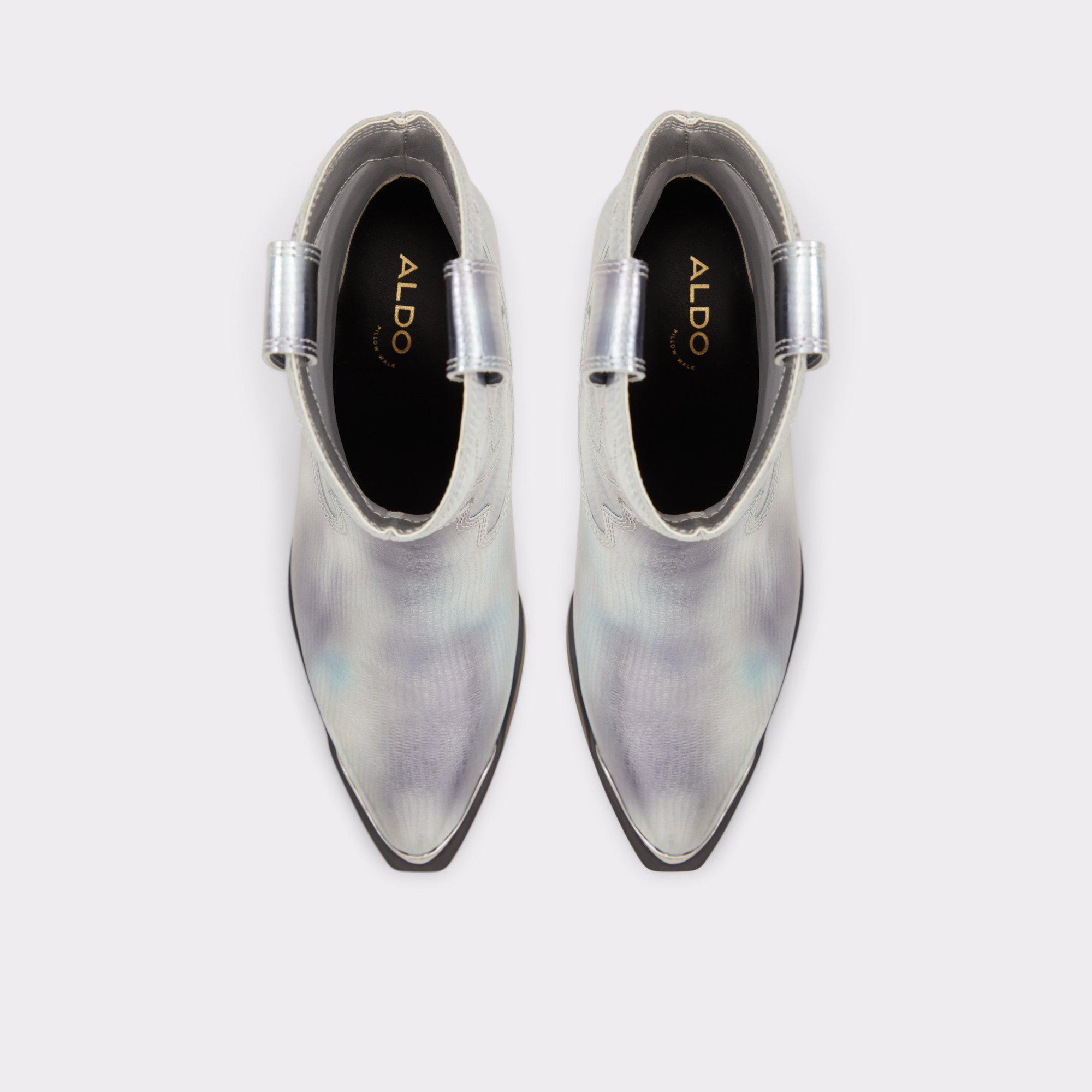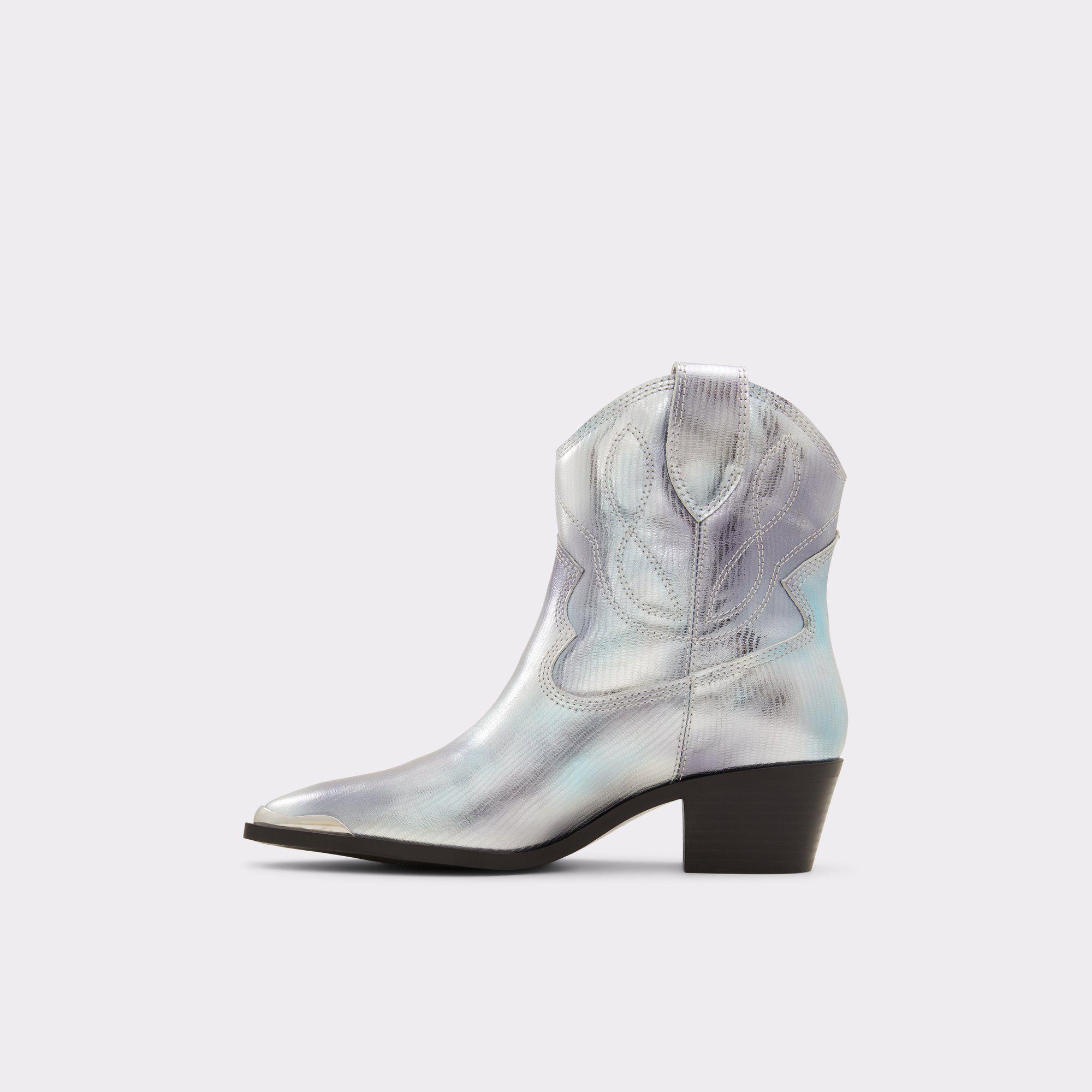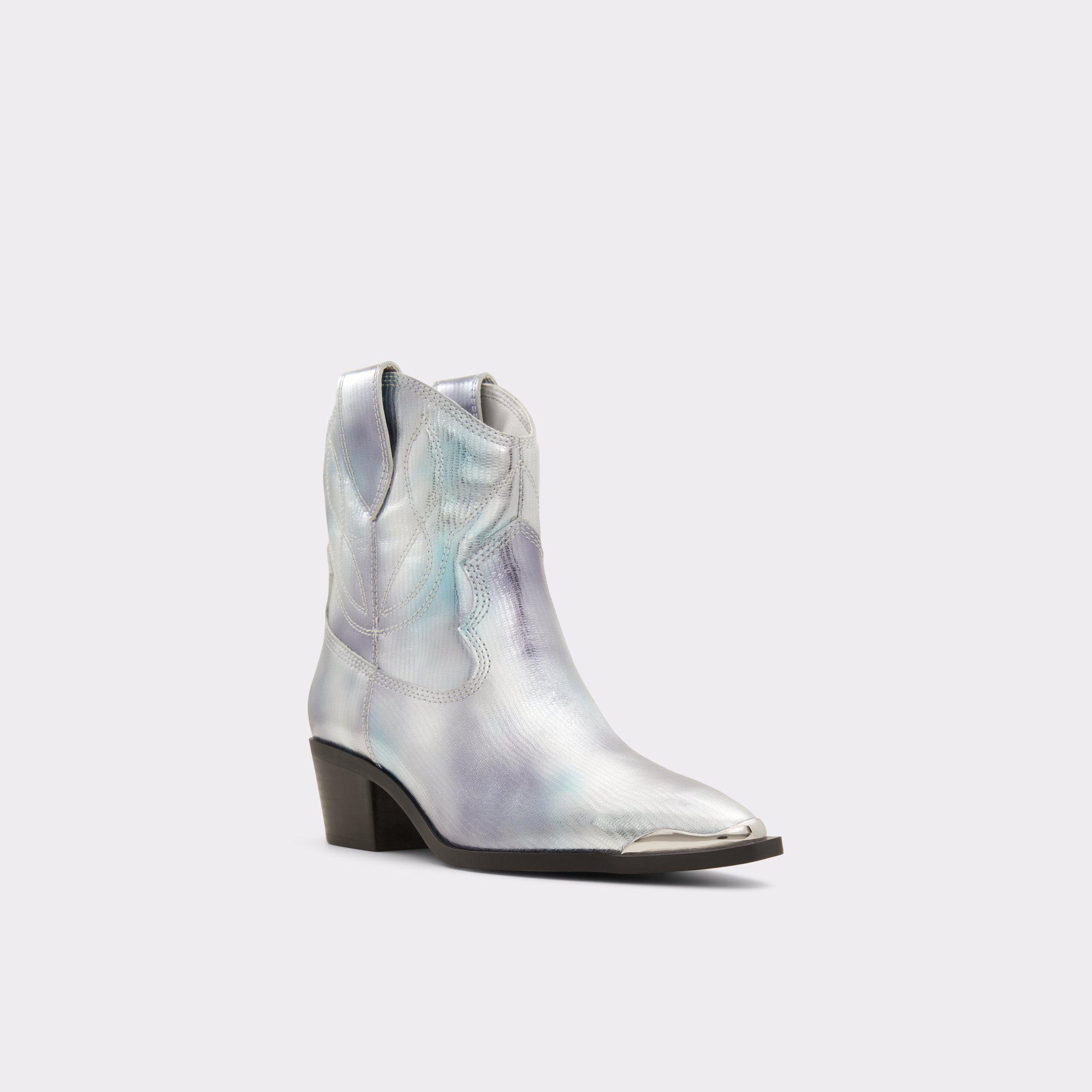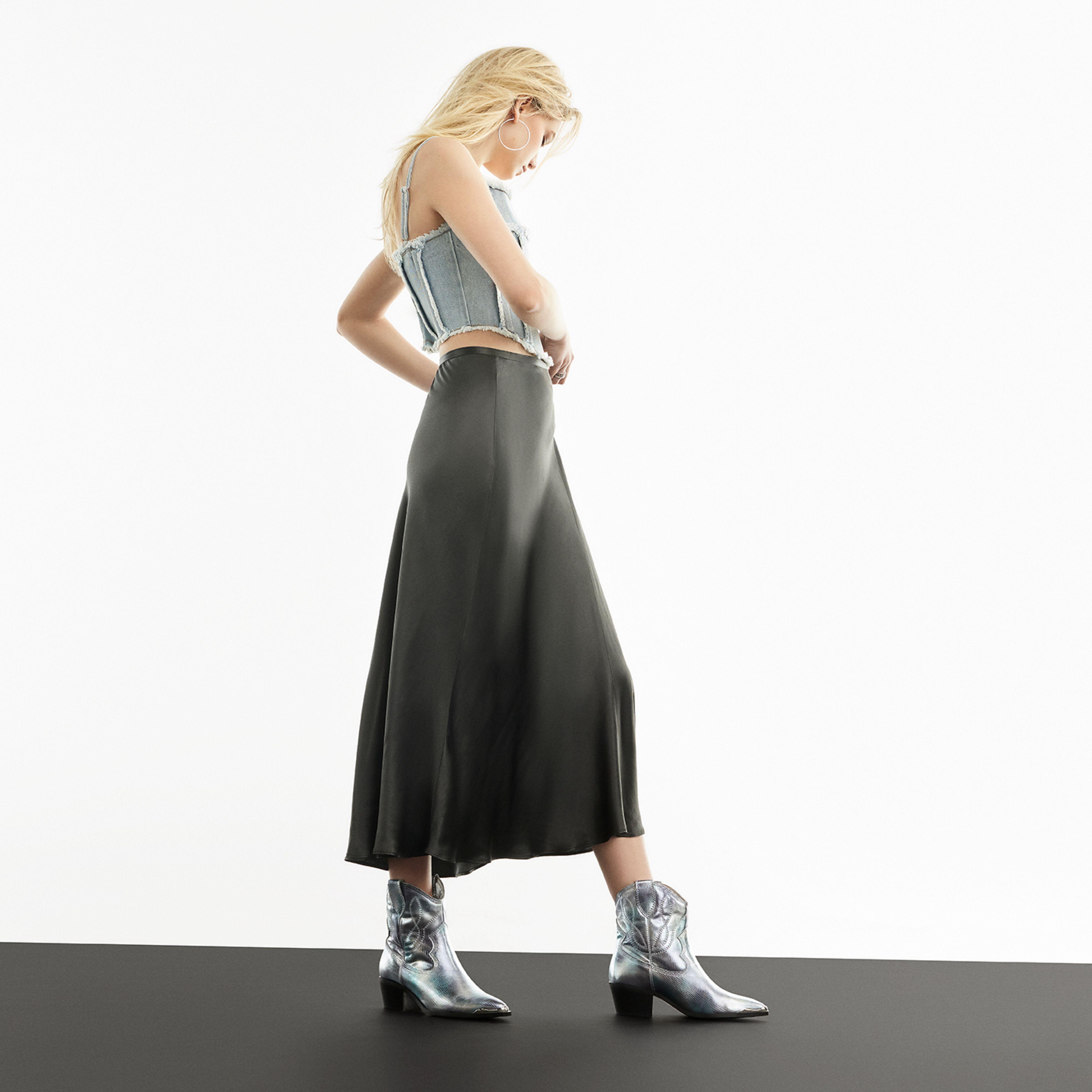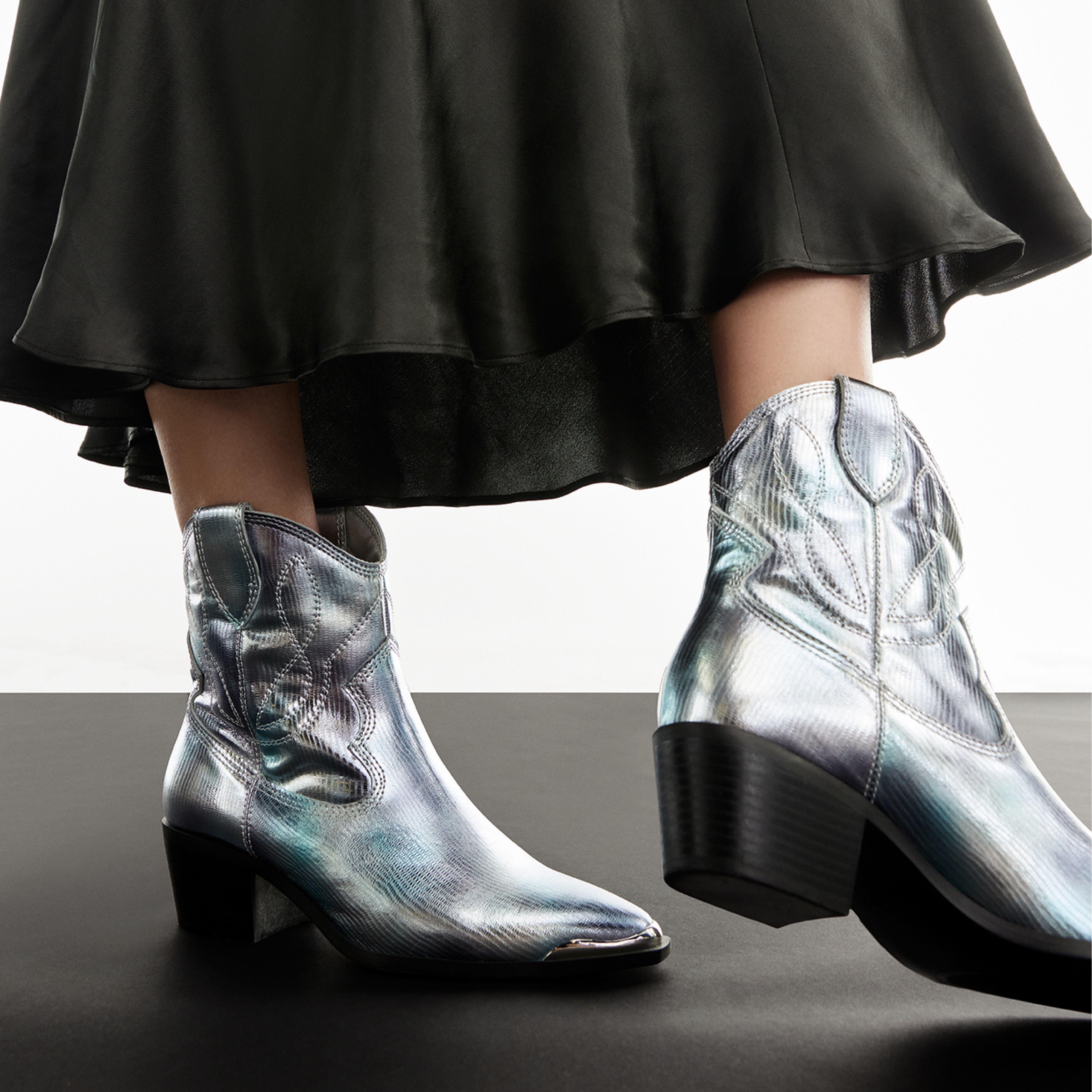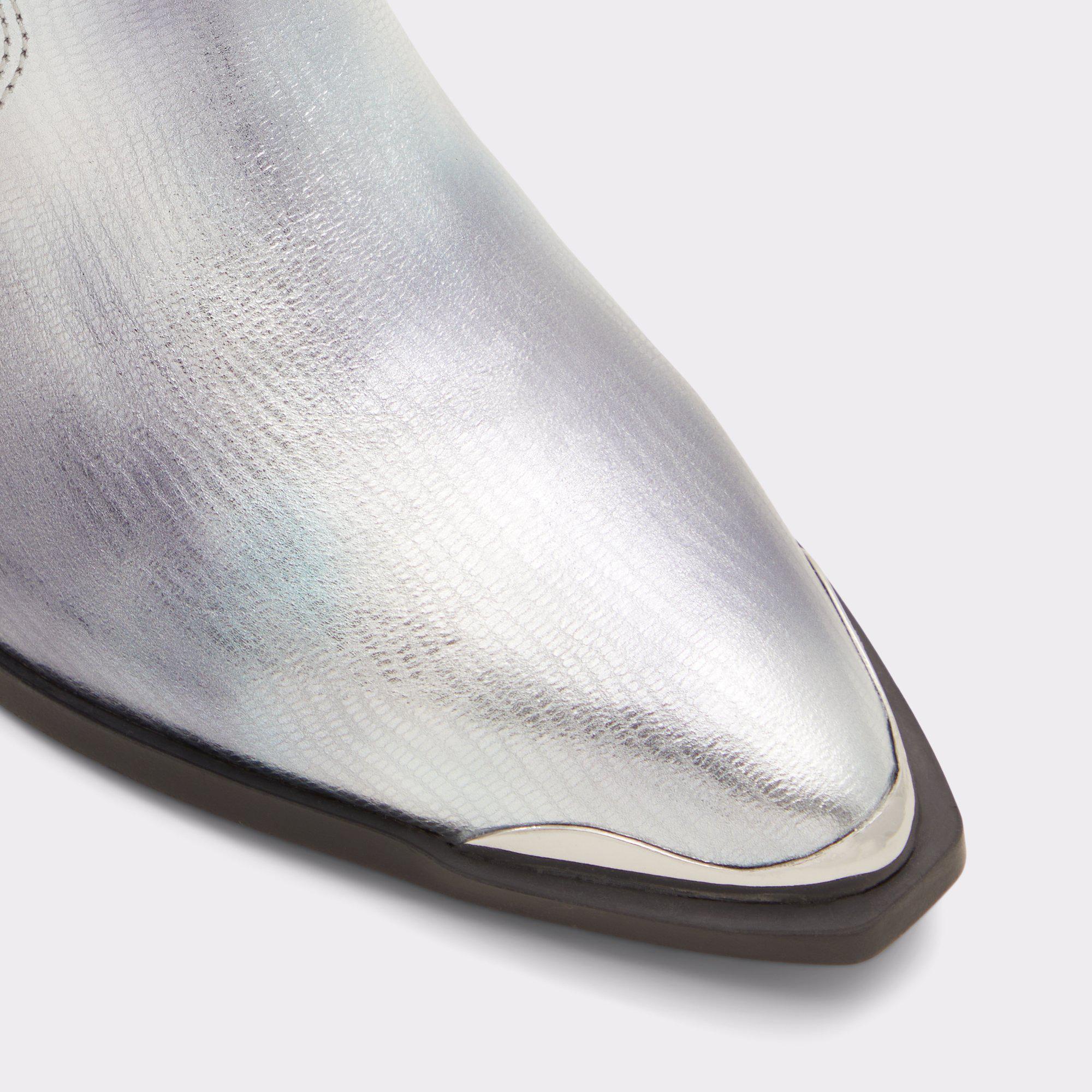 Prarie Dresses
Combining feminine charm with a western edge, retailers have been pairing voluminous sleeves and billowing dresses with western boots in email communications and ecommerce imagery off the back of summer's Coastal Cowgirl aesthetic. Options of 'puff' dresses in stock on September 4th increased by 48% YoY across all analyzed retailers, with white styles performing particularly well throughout summer into fall at Abercrombie & Fitch.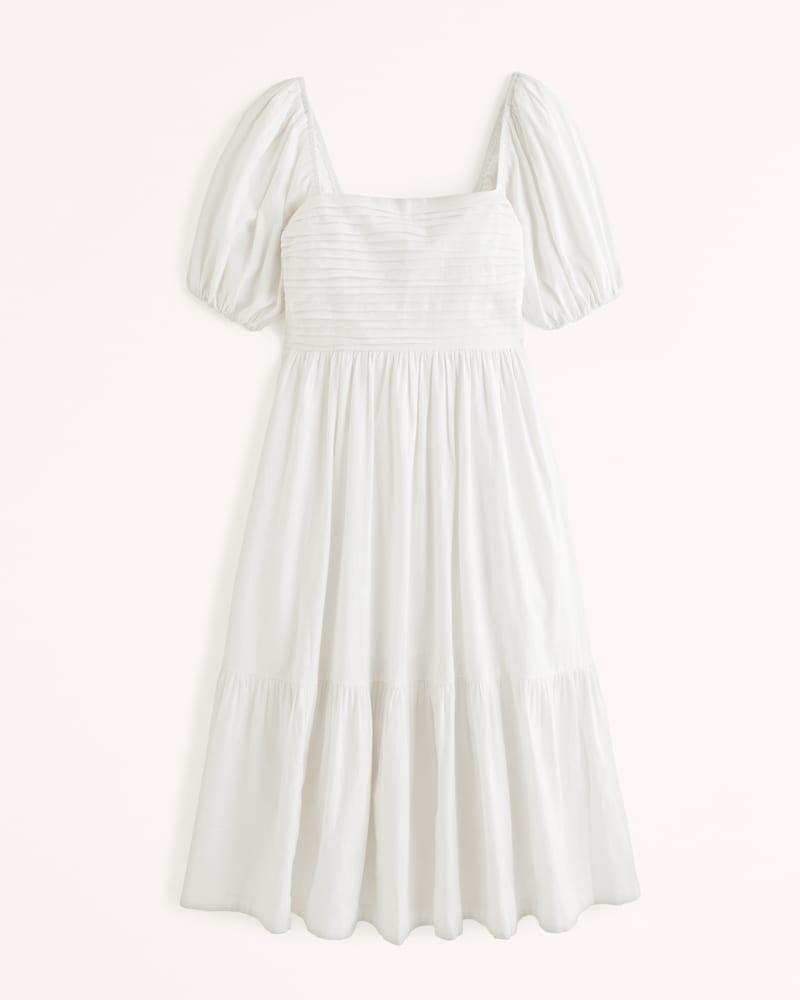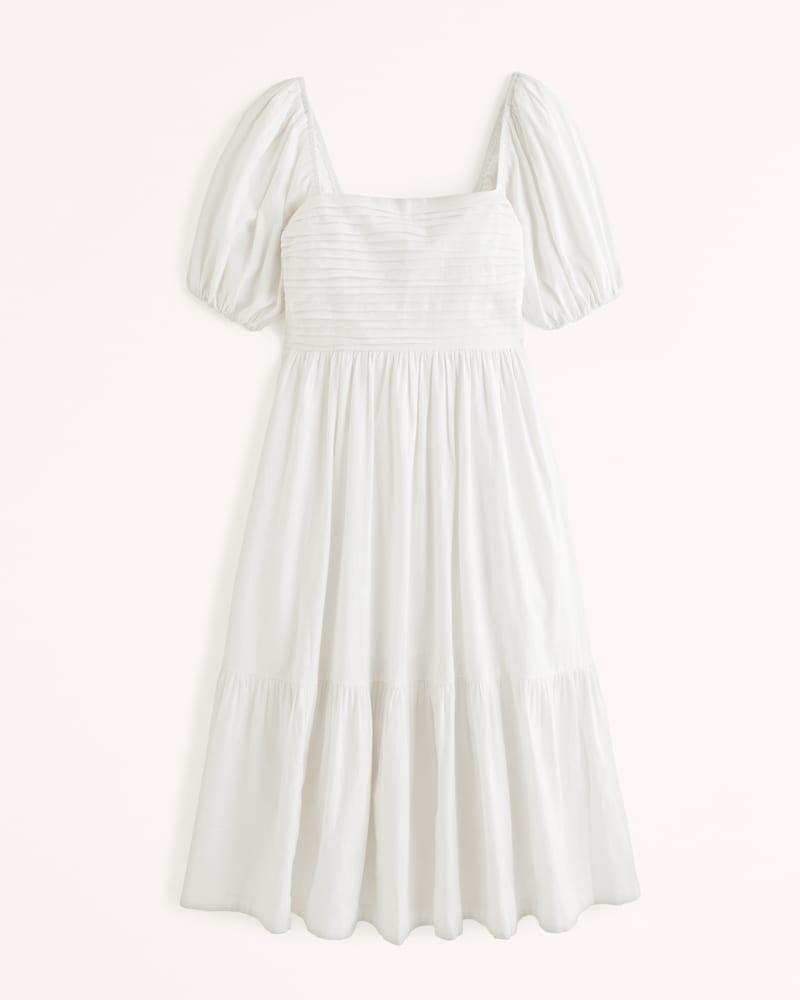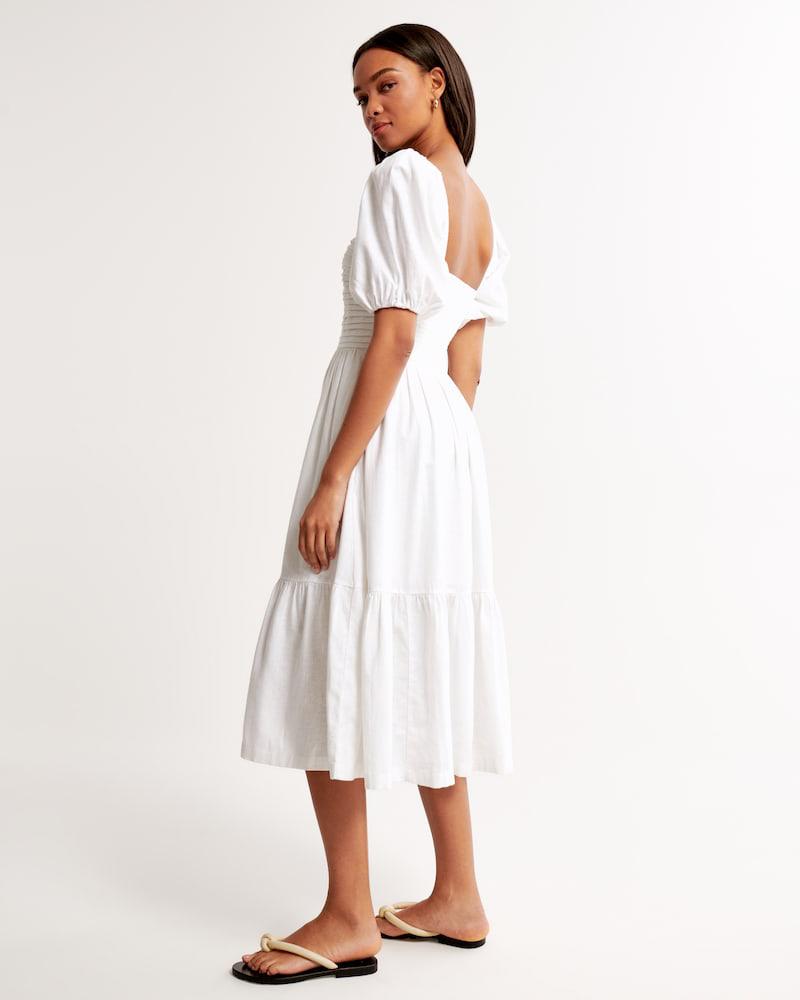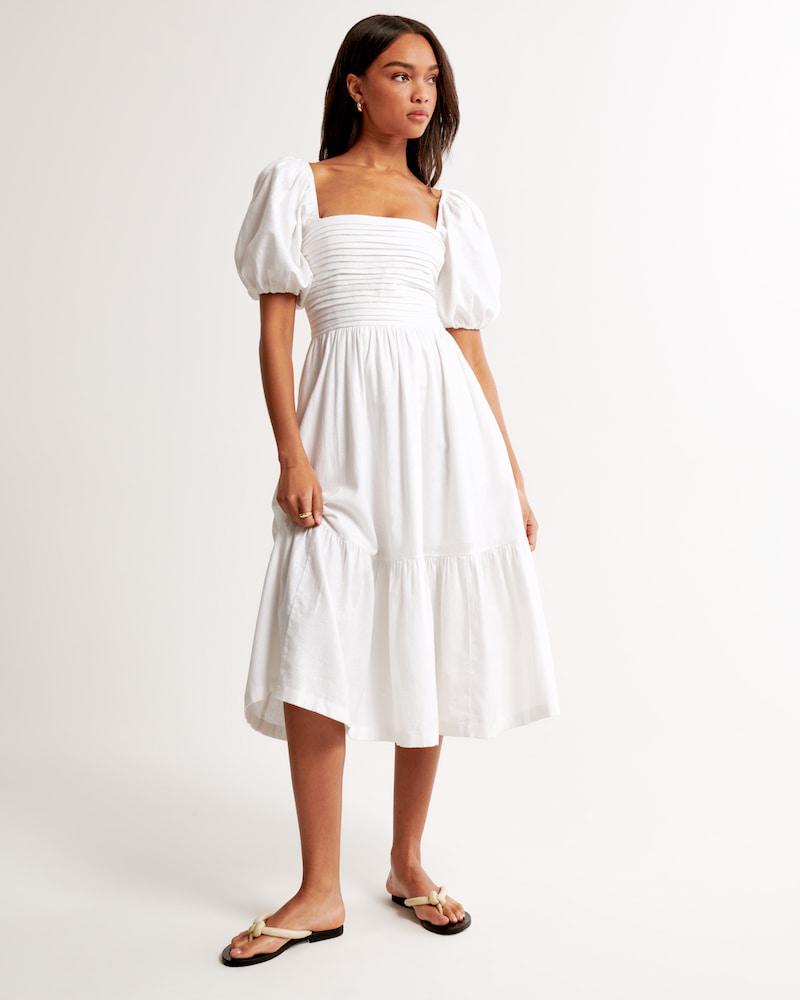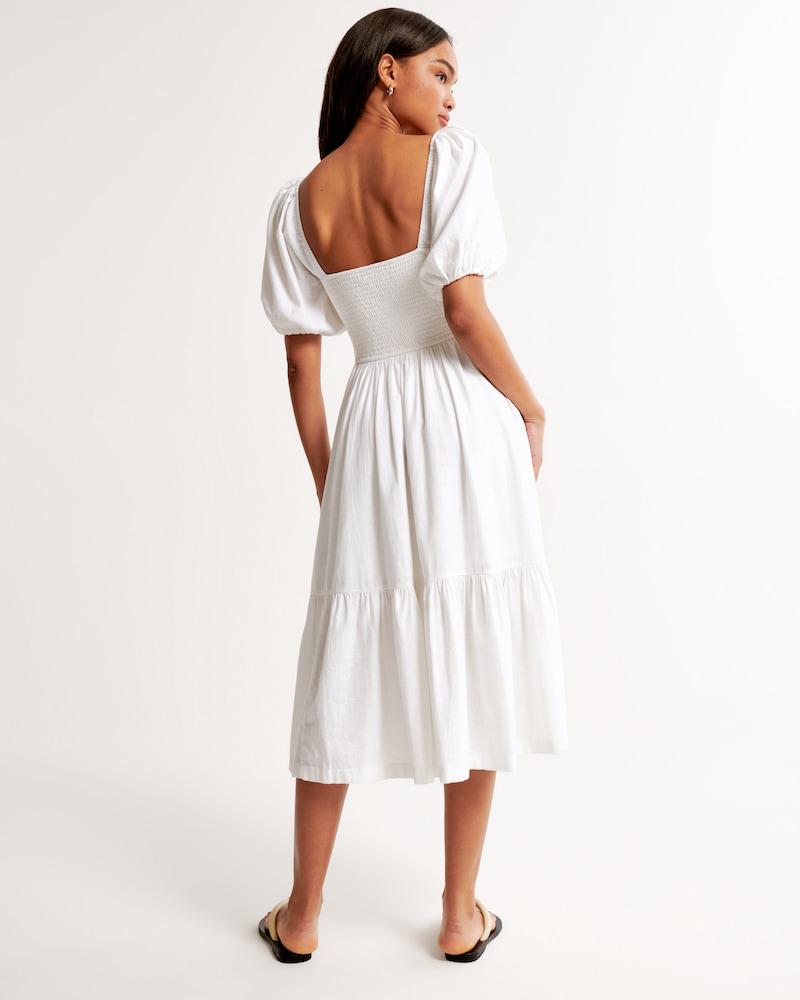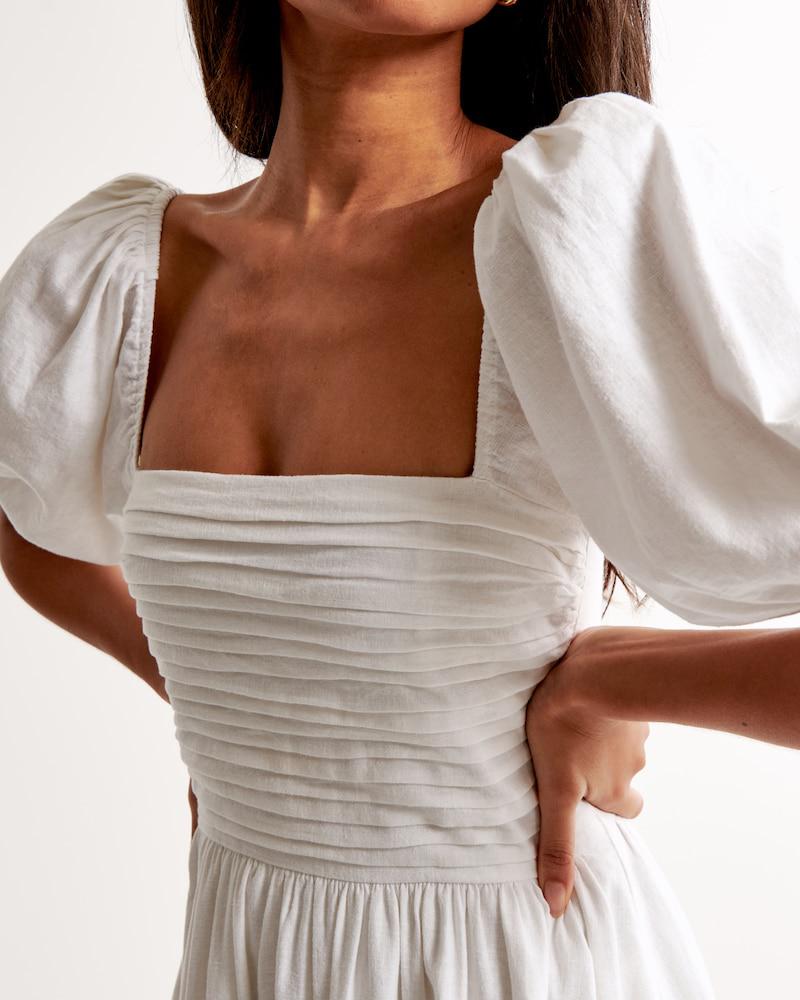 Emerson Linen-Blend Puff Sleeve Midi Dress
Abercrombie & Fitch at Abercrombie & Fitch (US)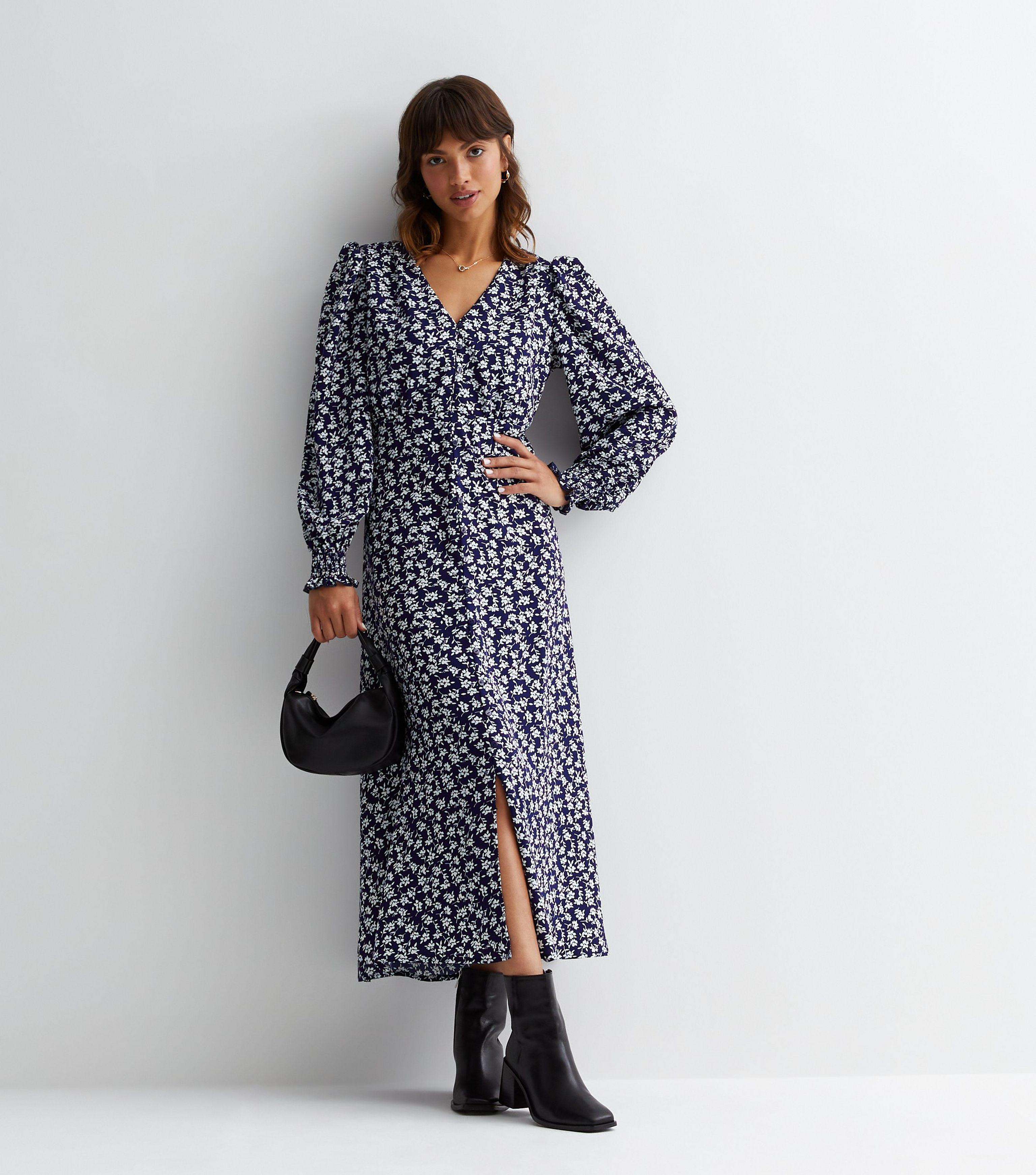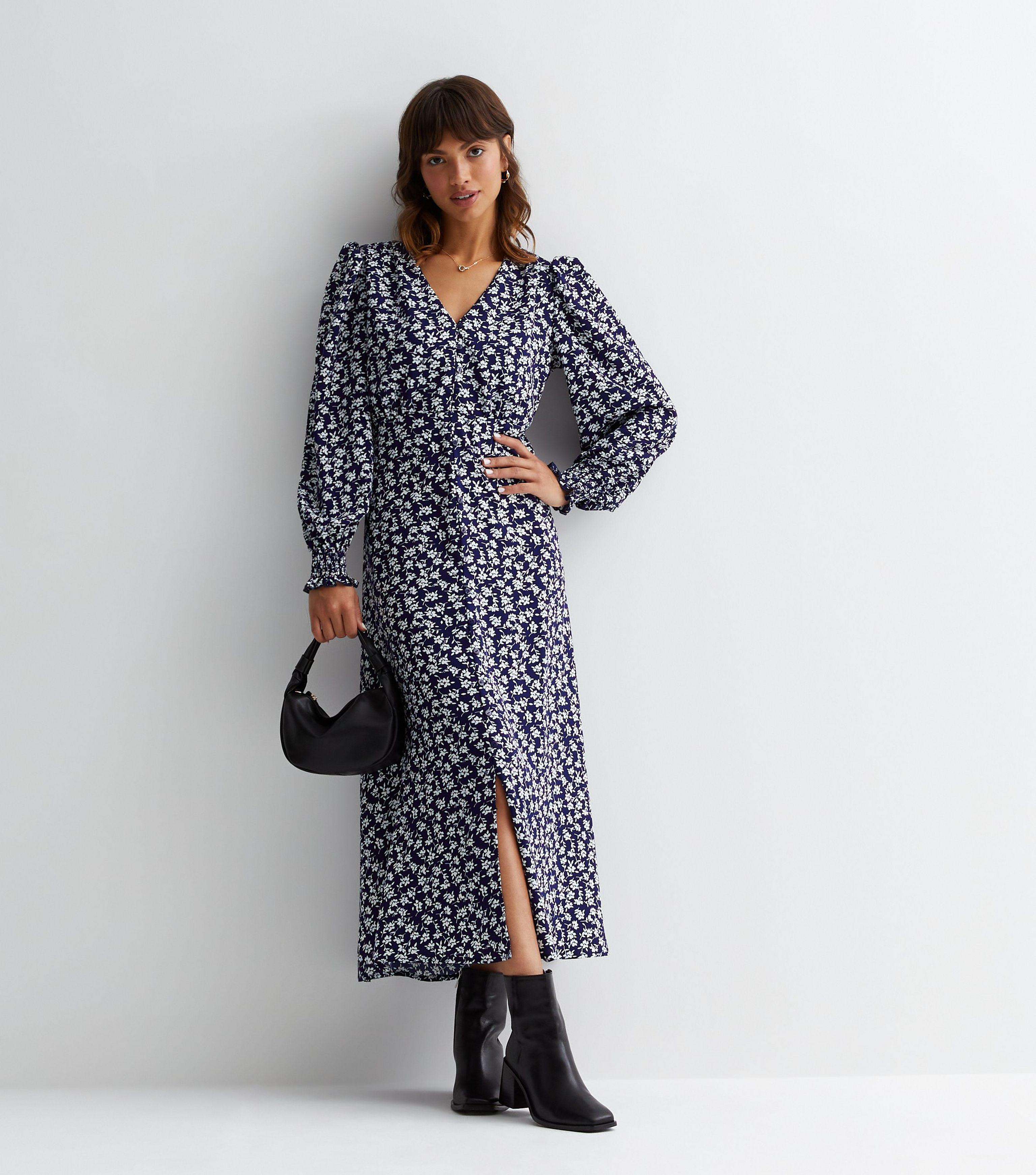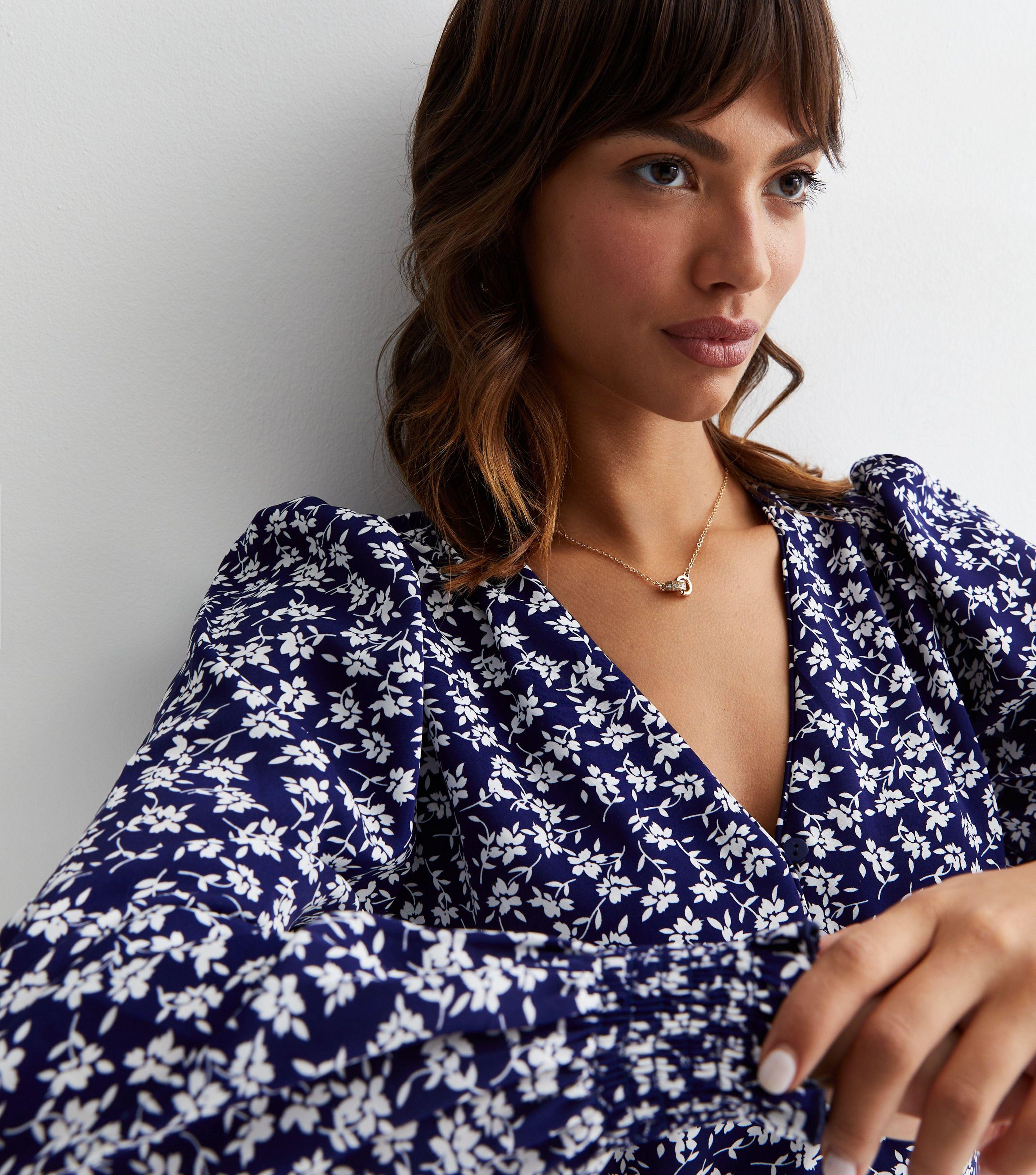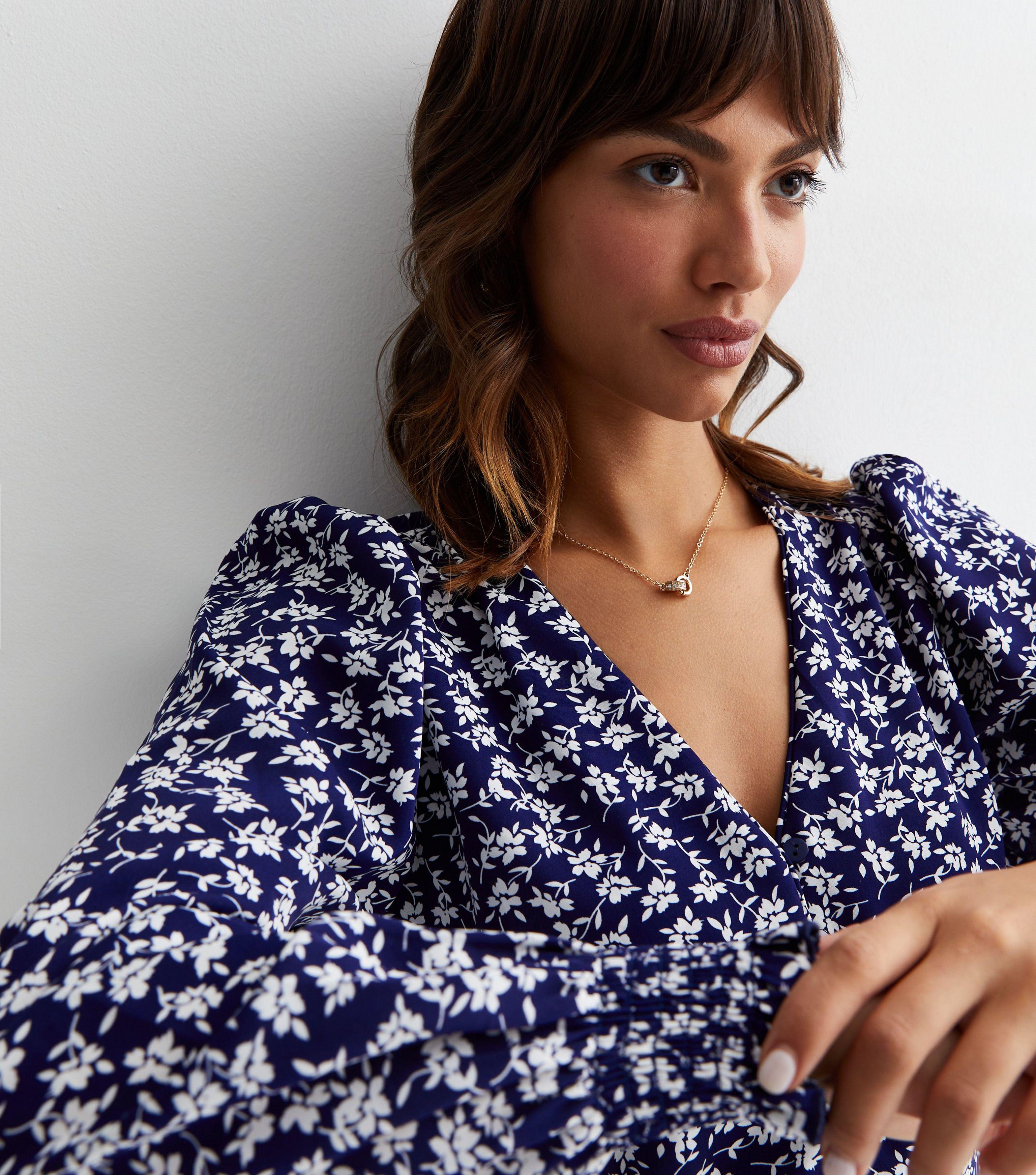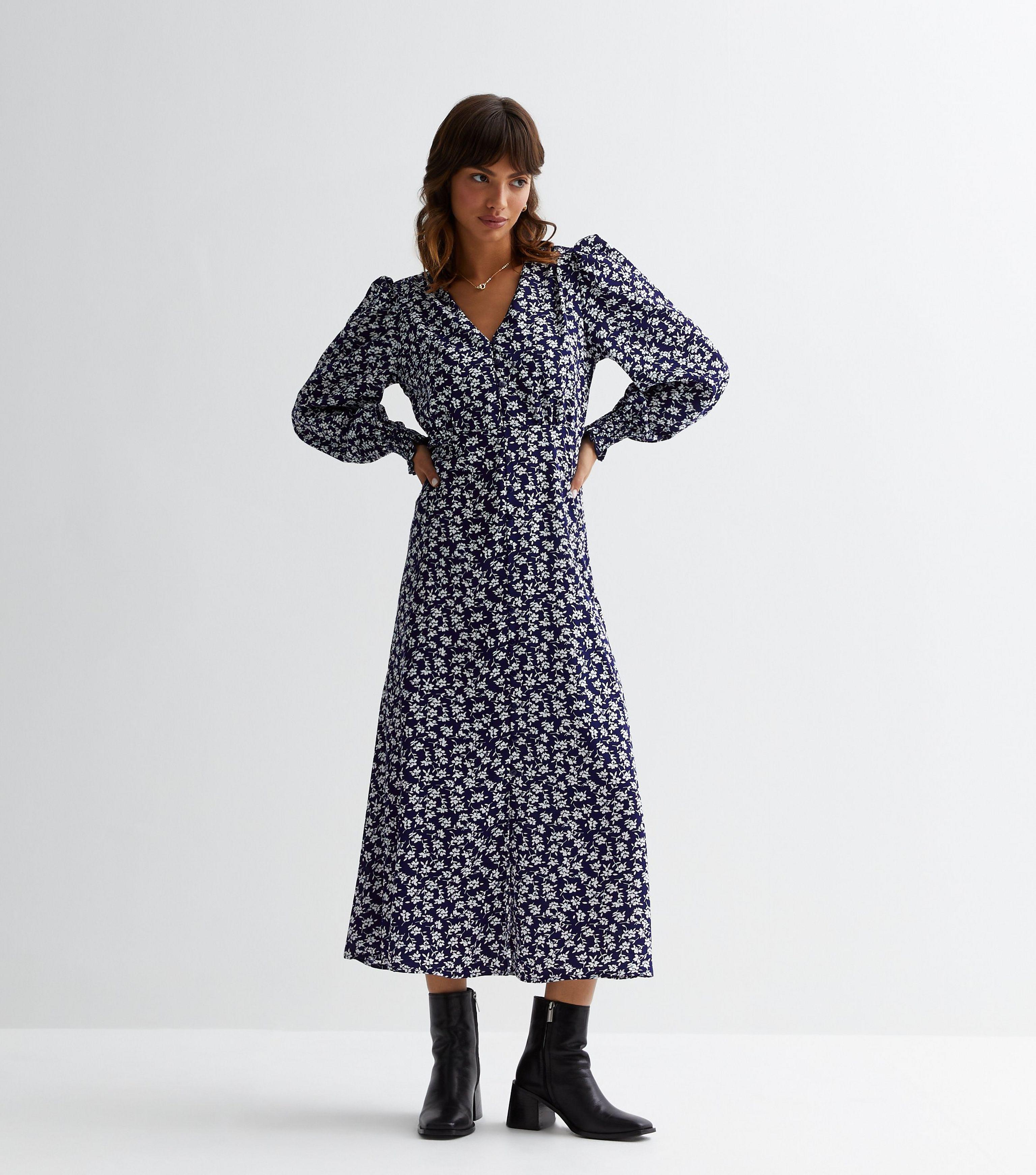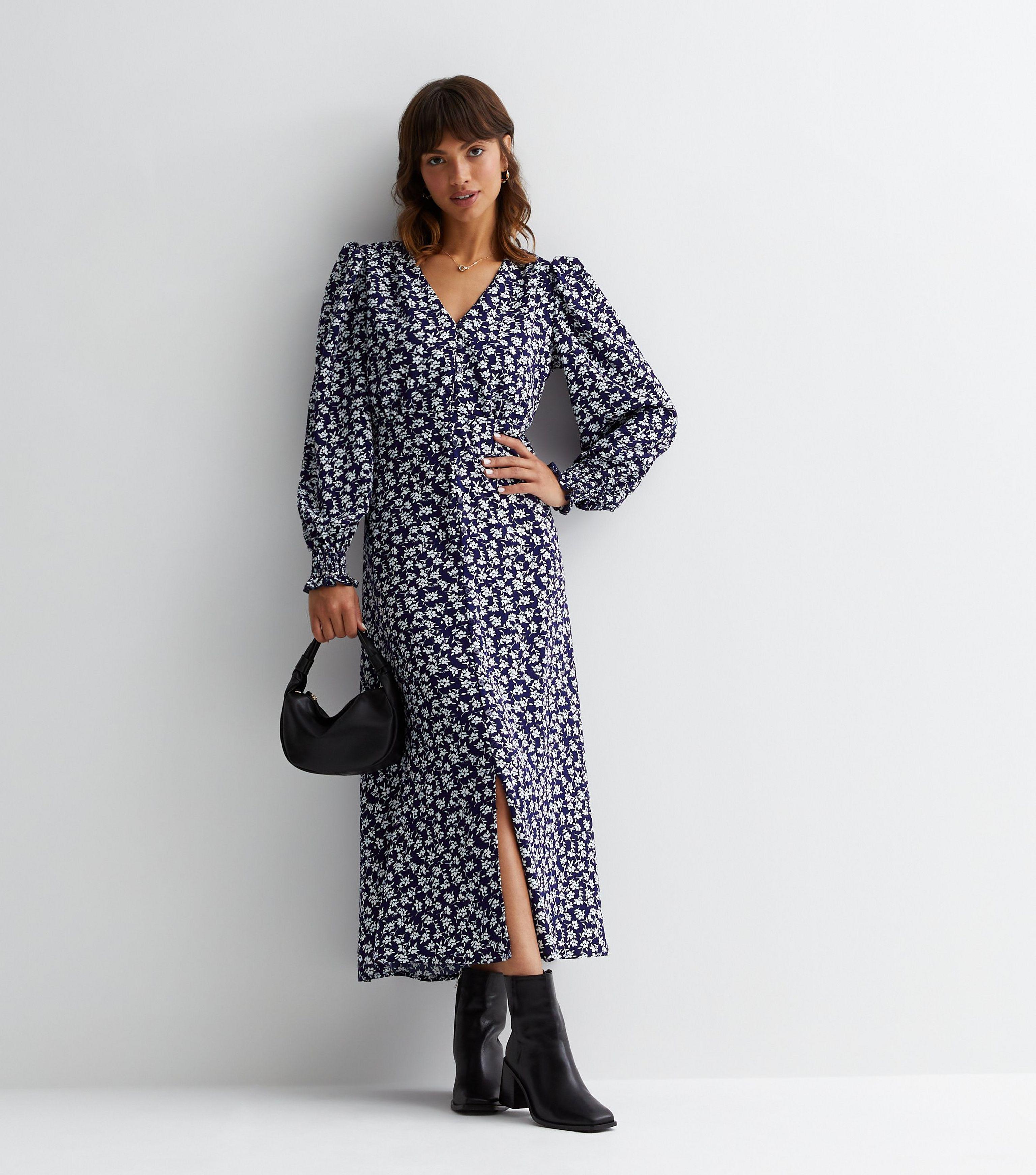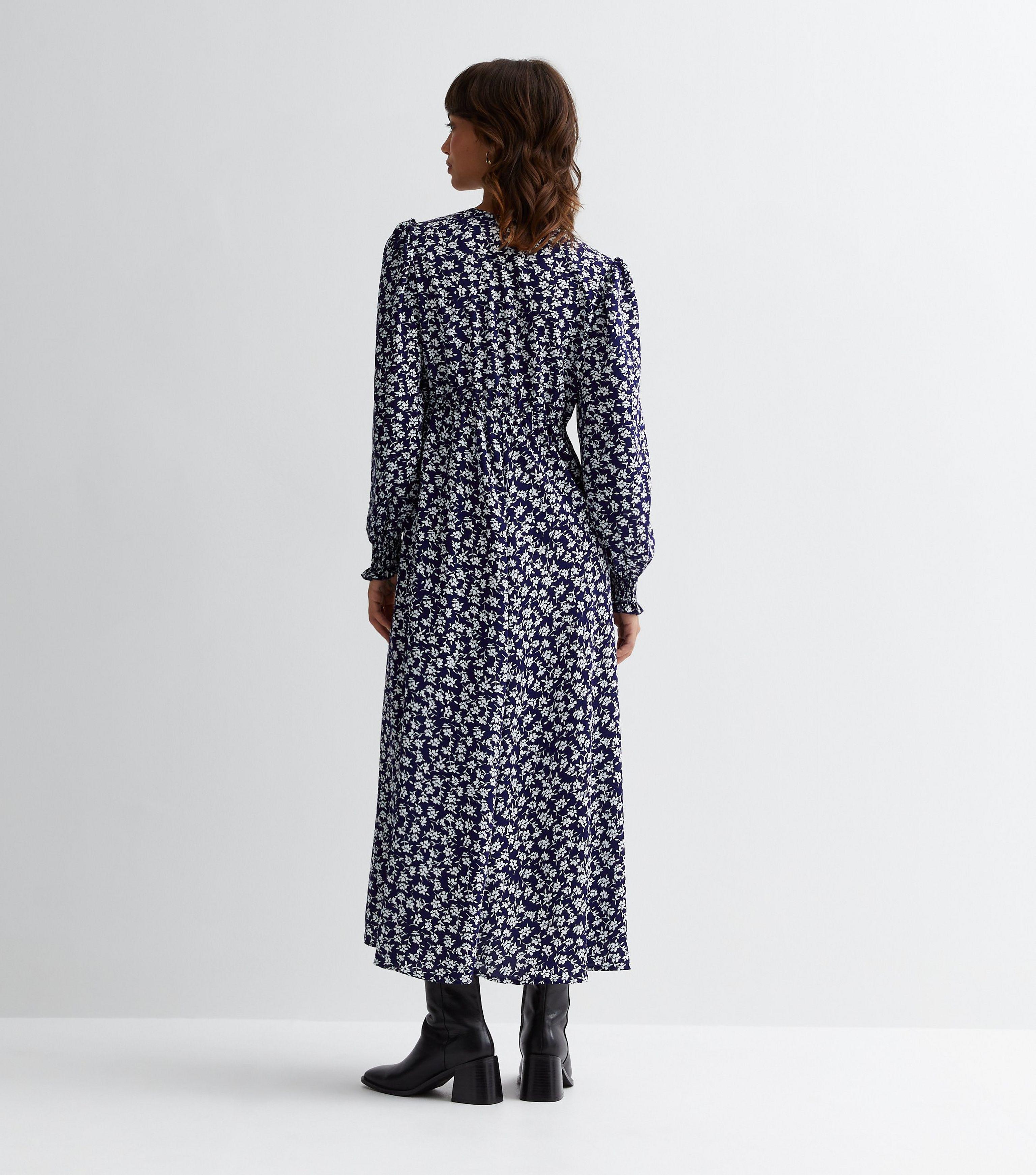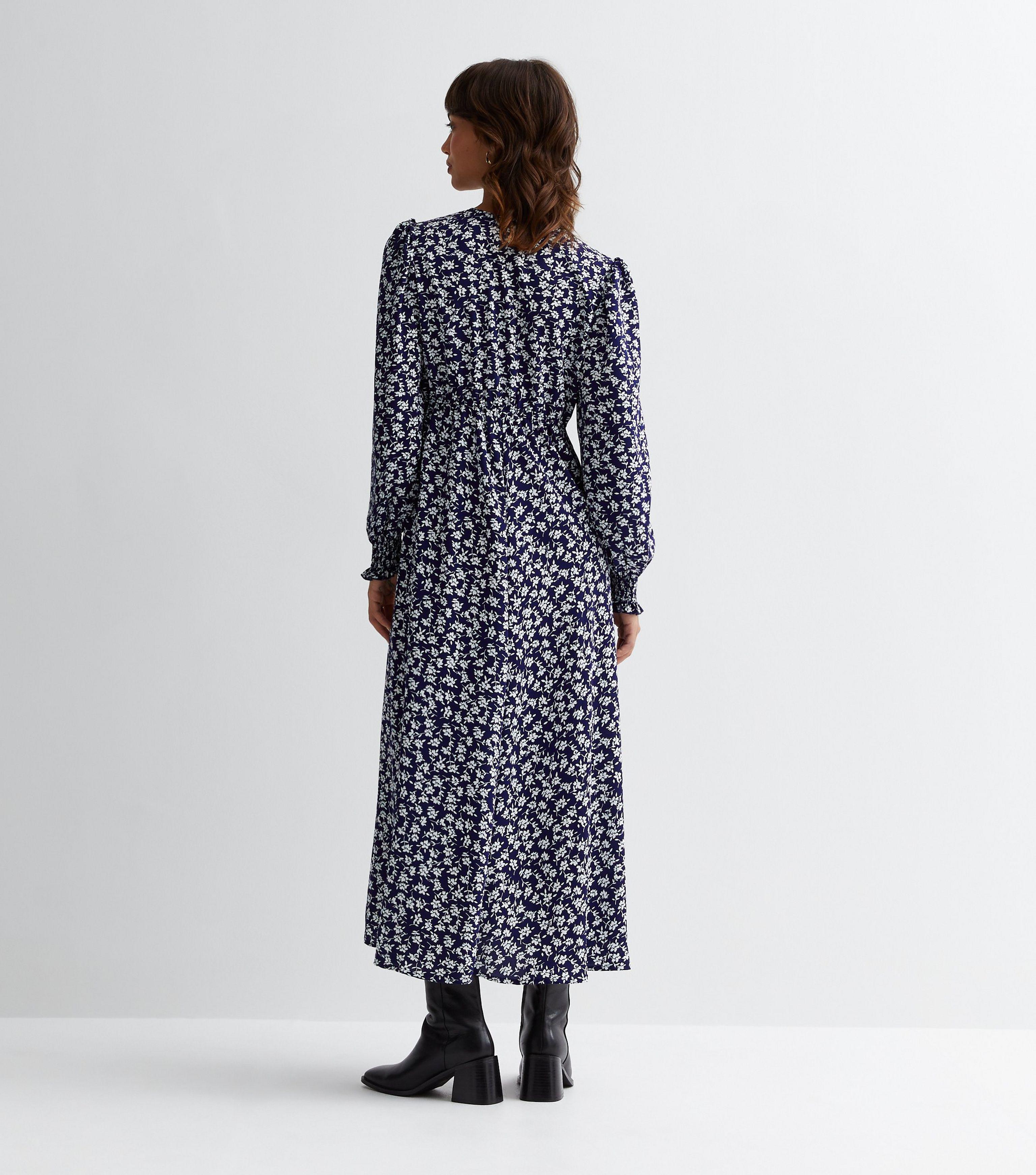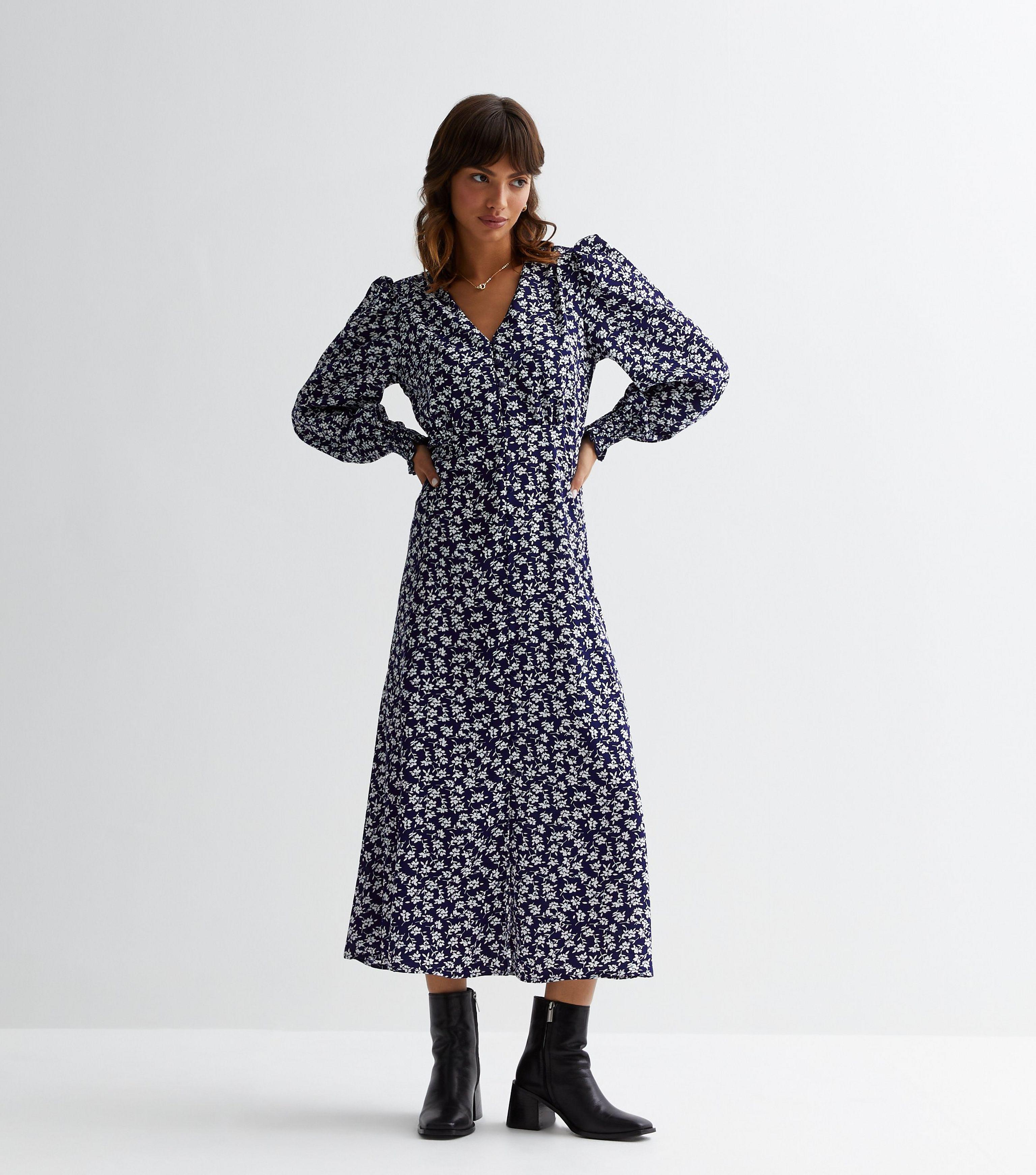 Cameo Rose Navy Floral Split Hem Midaxi Dress
Cameo Rose at New Look (UK)
Cowboy Hats
The ultimate western accessory, cowboy hats were a popular choice for festivals and concert attendees. Natural fabrications like raffia and straw performed well across the summer at Aritzia and PrettyLittleThing, with the latter also dropping new options in August. Diamante and embellished options were also spearheaded by Beyoncé's Renaissance tour, with Nasty Gal's near-identical Beyoncé diamanté-studded style seeing a full sell out in under a month.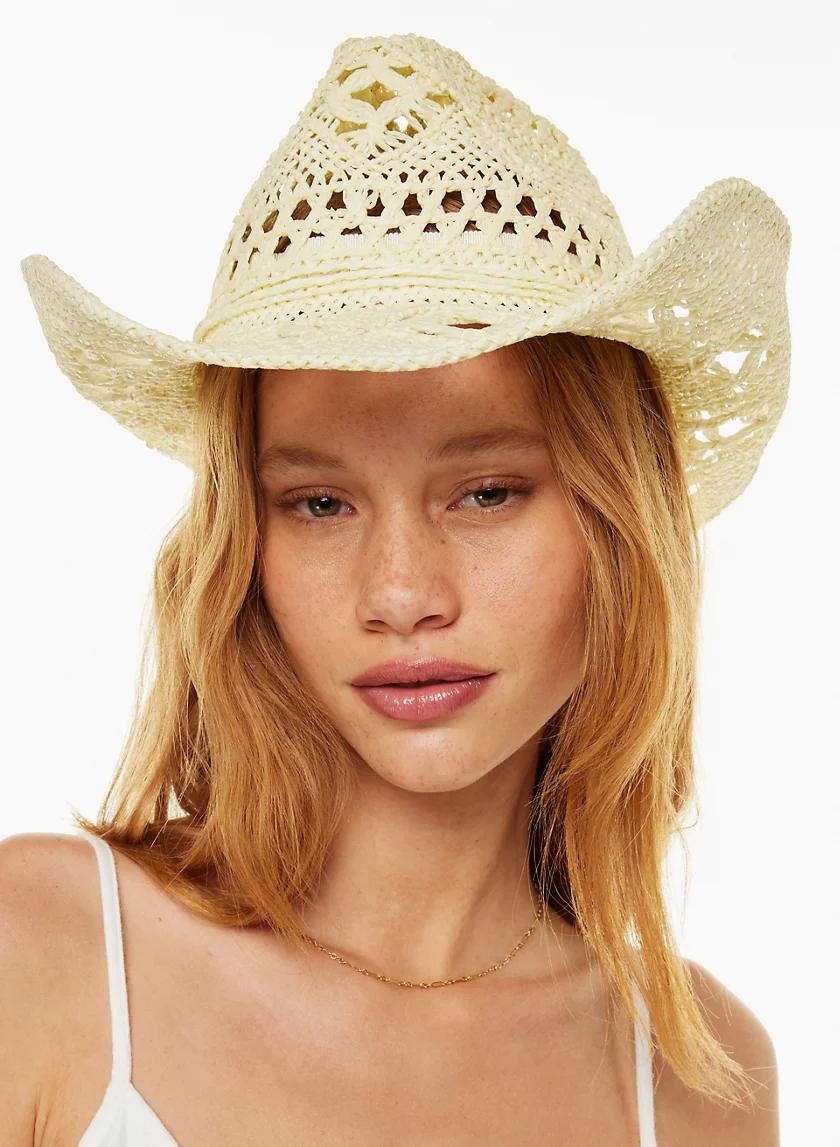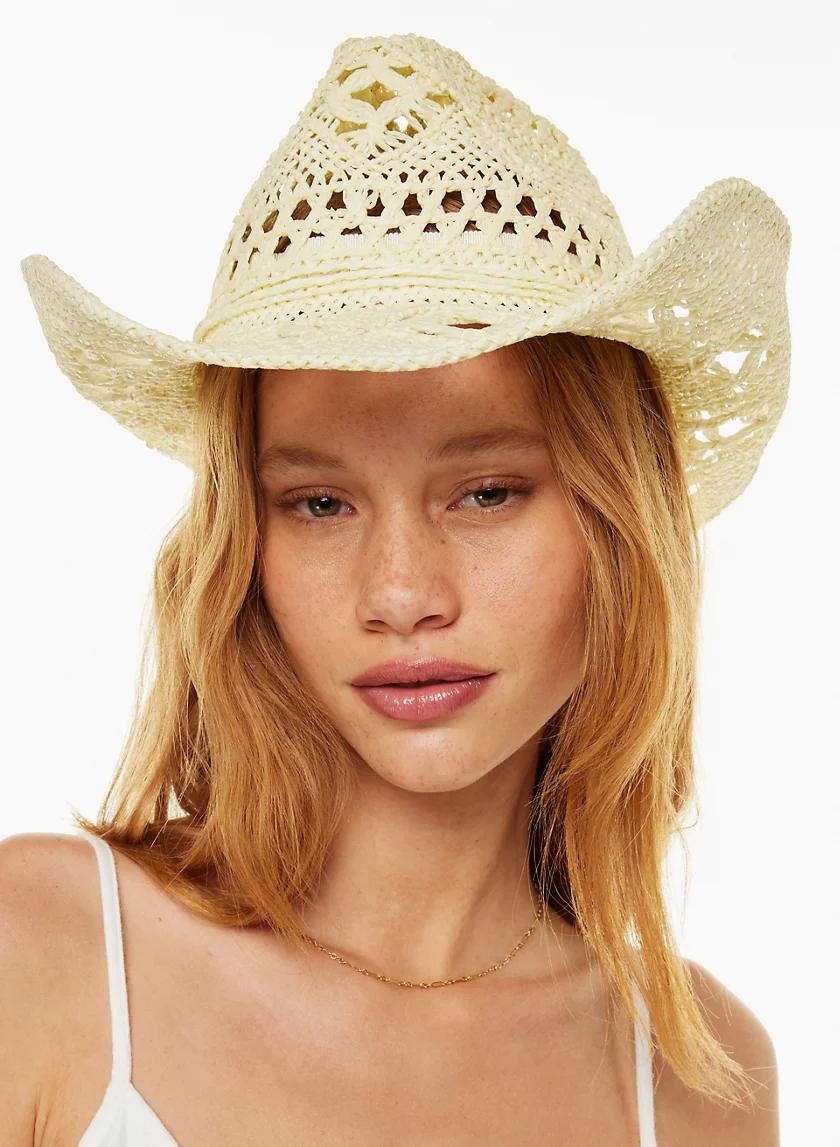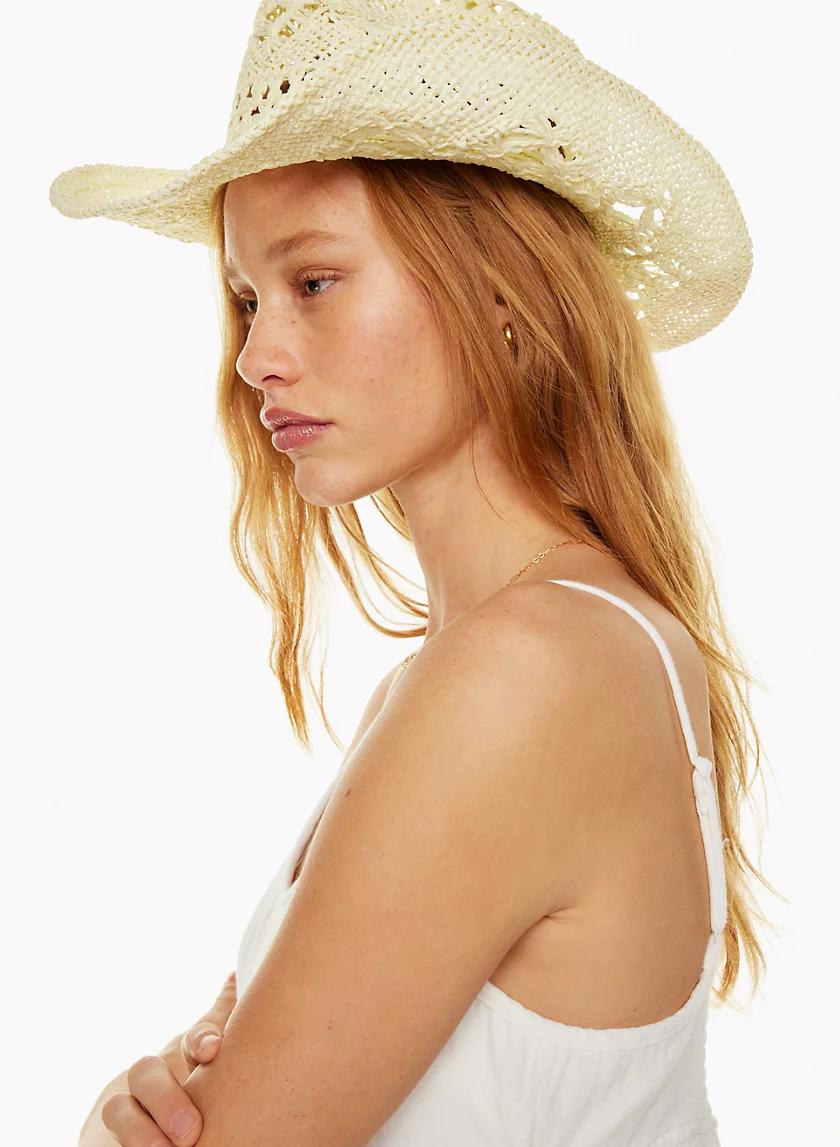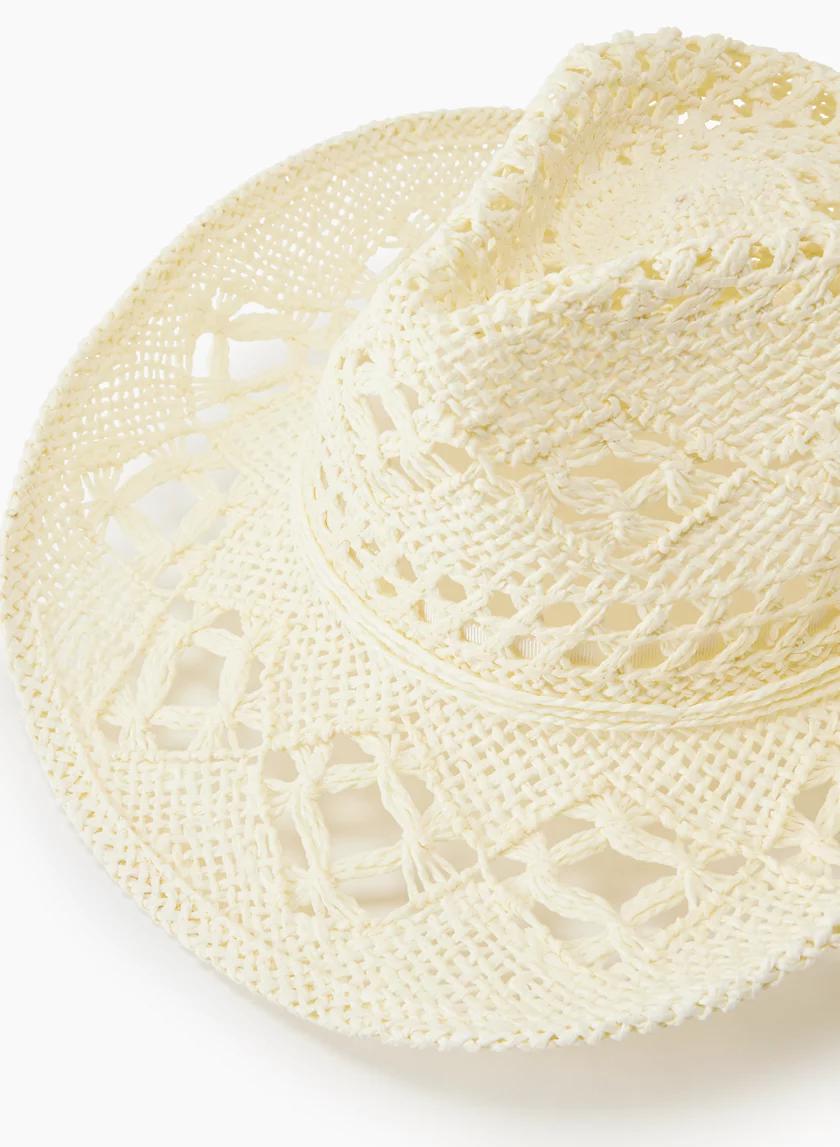 Giddy Hat
Sunday Best at Aritzia (US)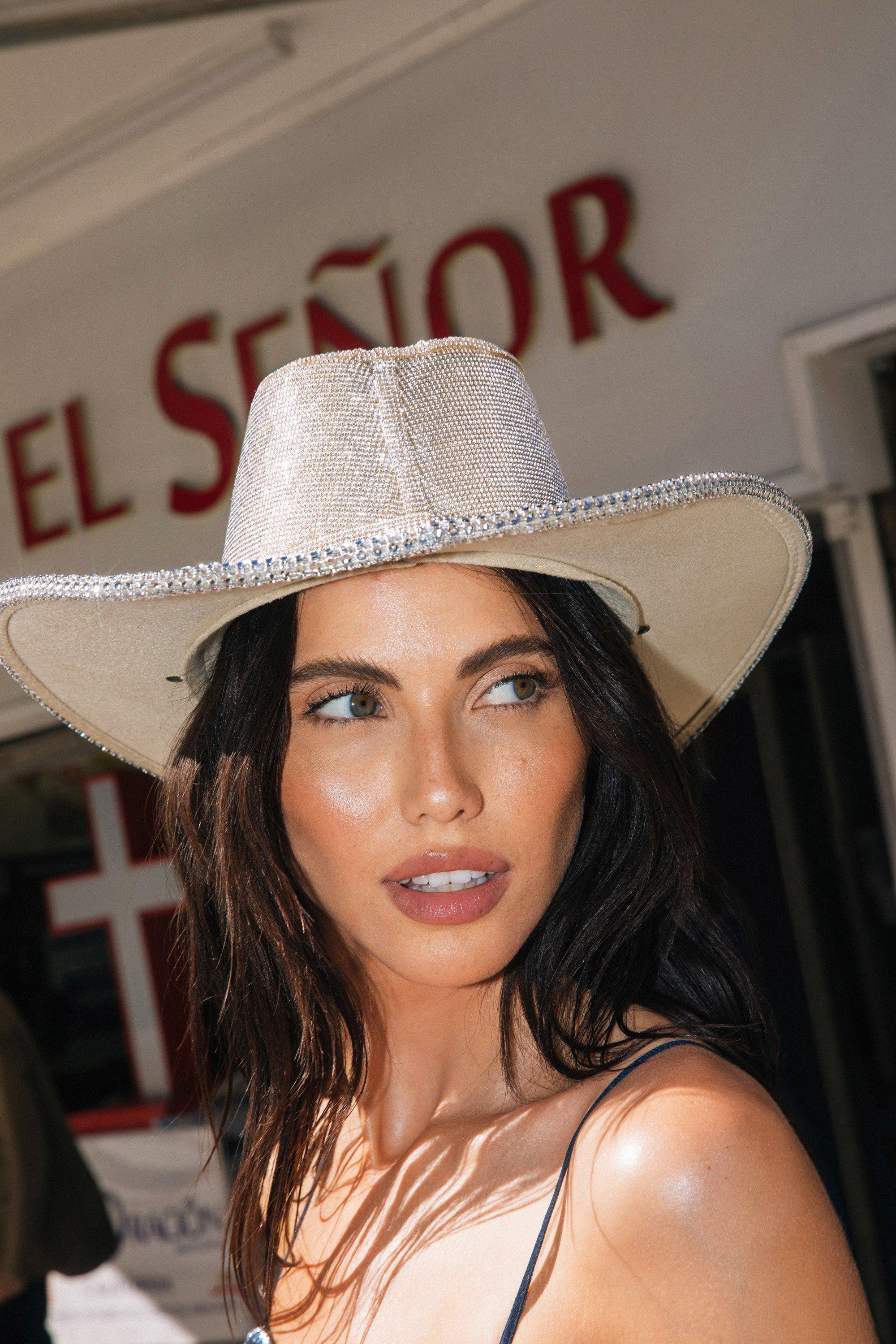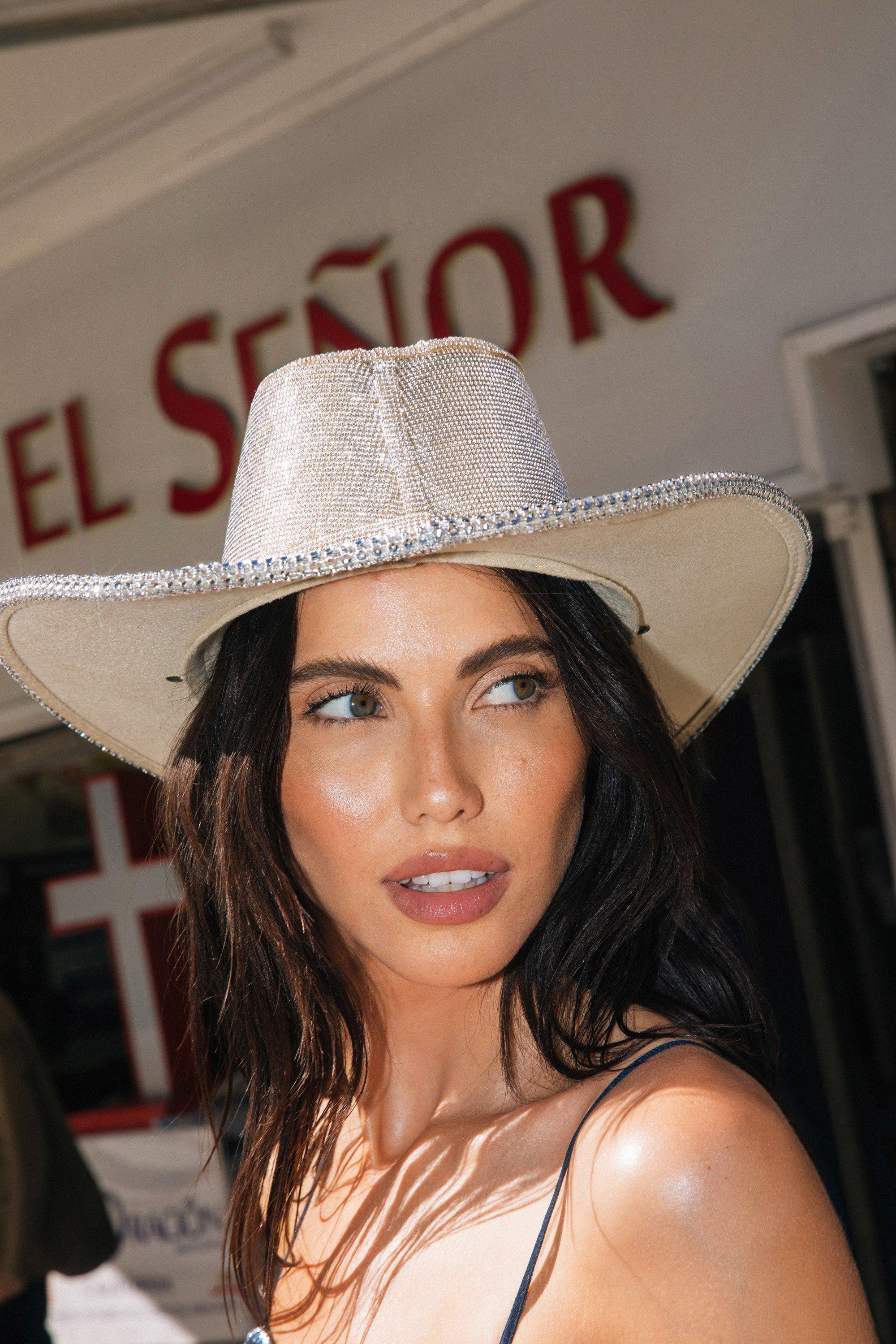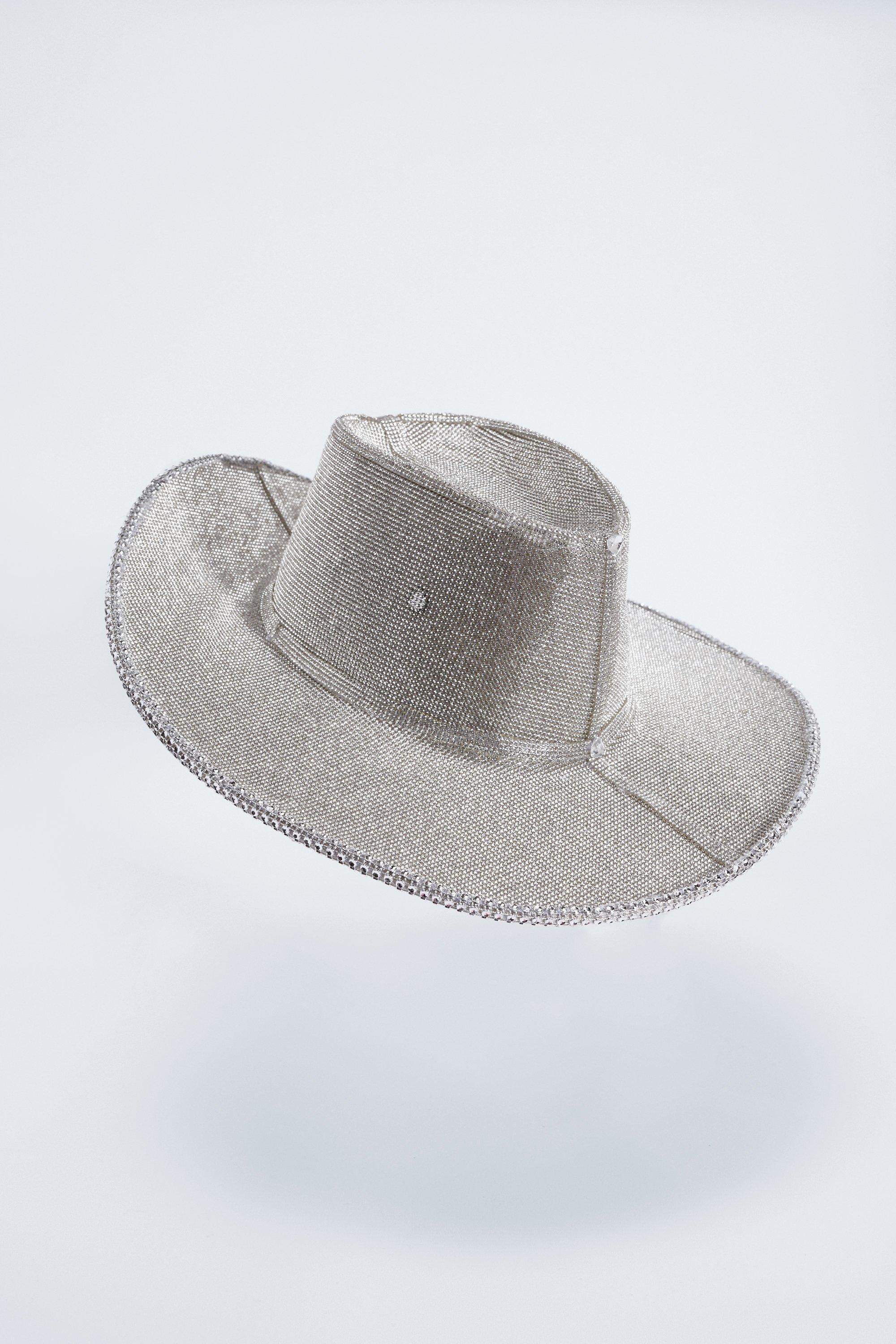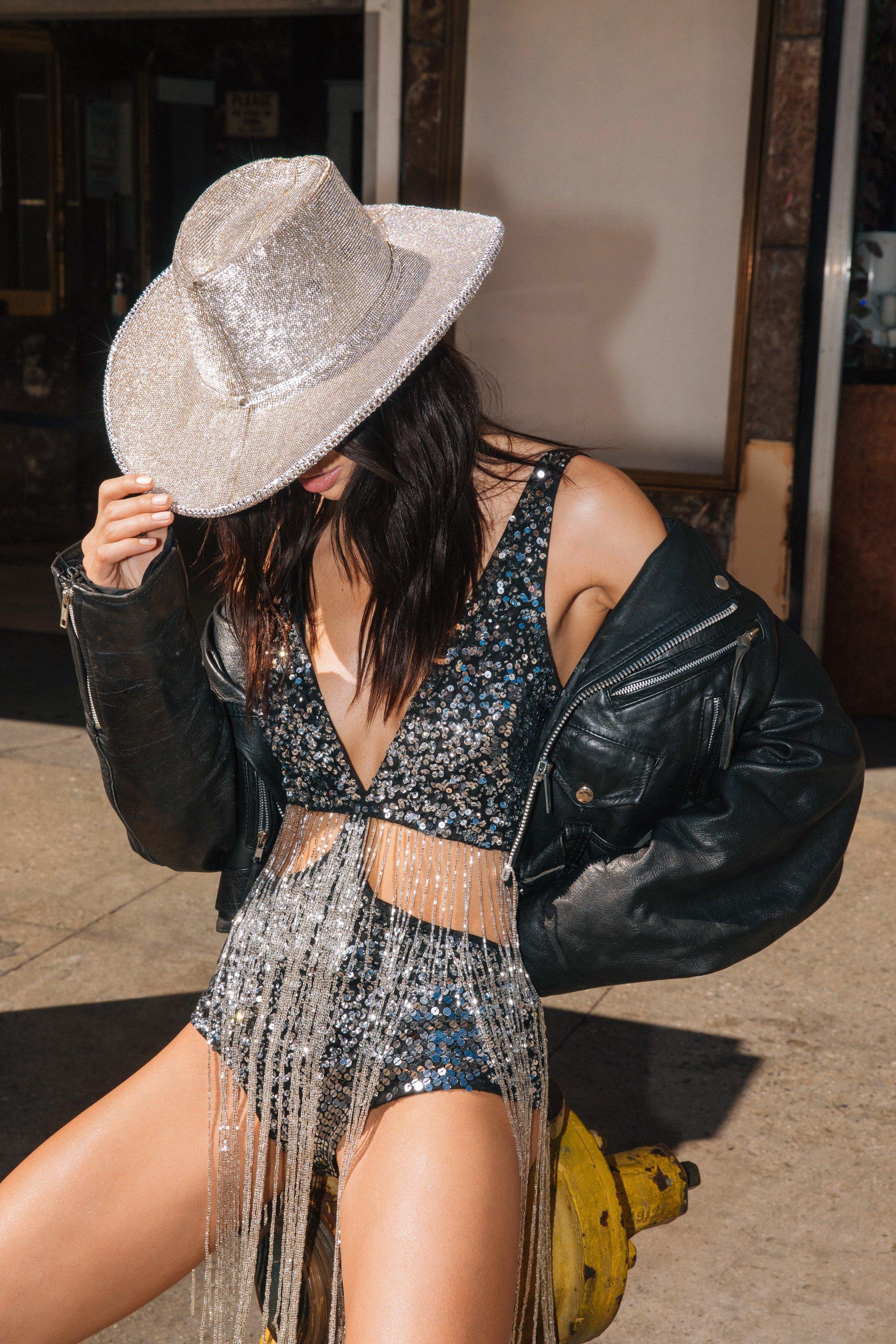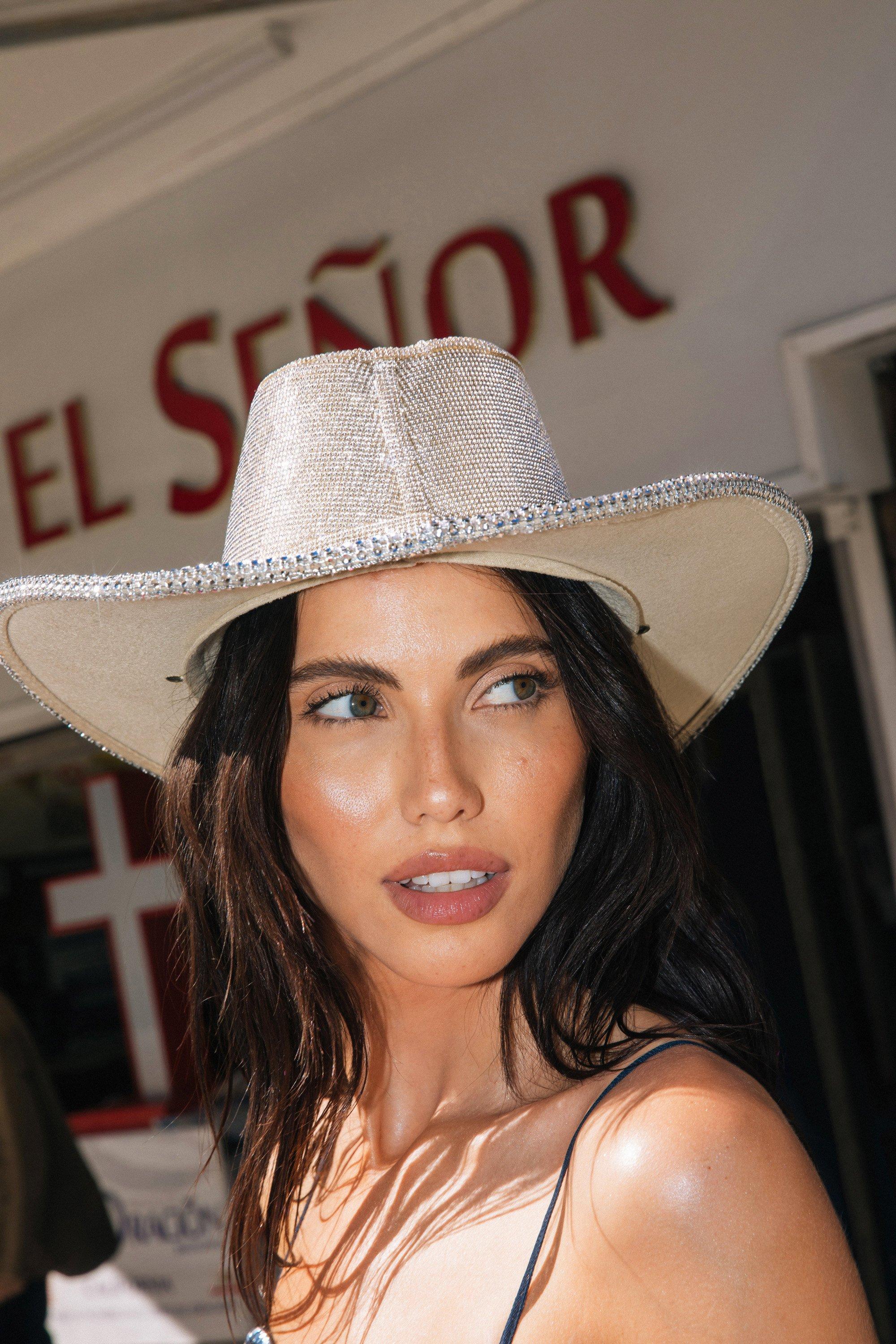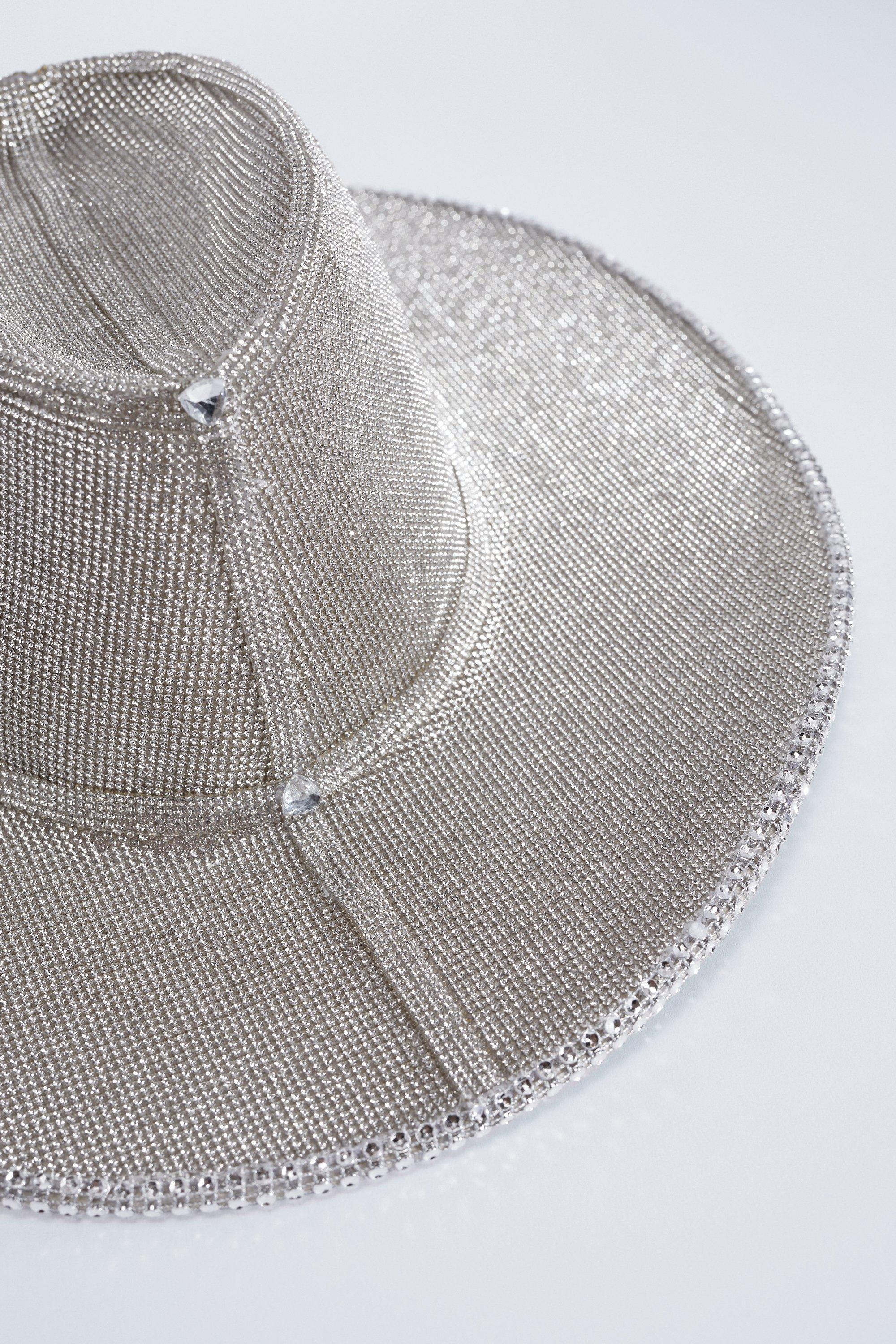 All Over Diamante Embellished Cowboy Hat
NastyGal at Nasty Gal (US)
How to Promote for Fall 2023
Partywear
Despite Beyoncé's tour wrapping up at the end of September, silvers and metallics will continue to trend and will play a vital role in partywear stories, with Philipp Plein leaning into the Western Party theme in its Fall 2023 collection, styling silver boots and hats with all denim looks.
FW23 Arrival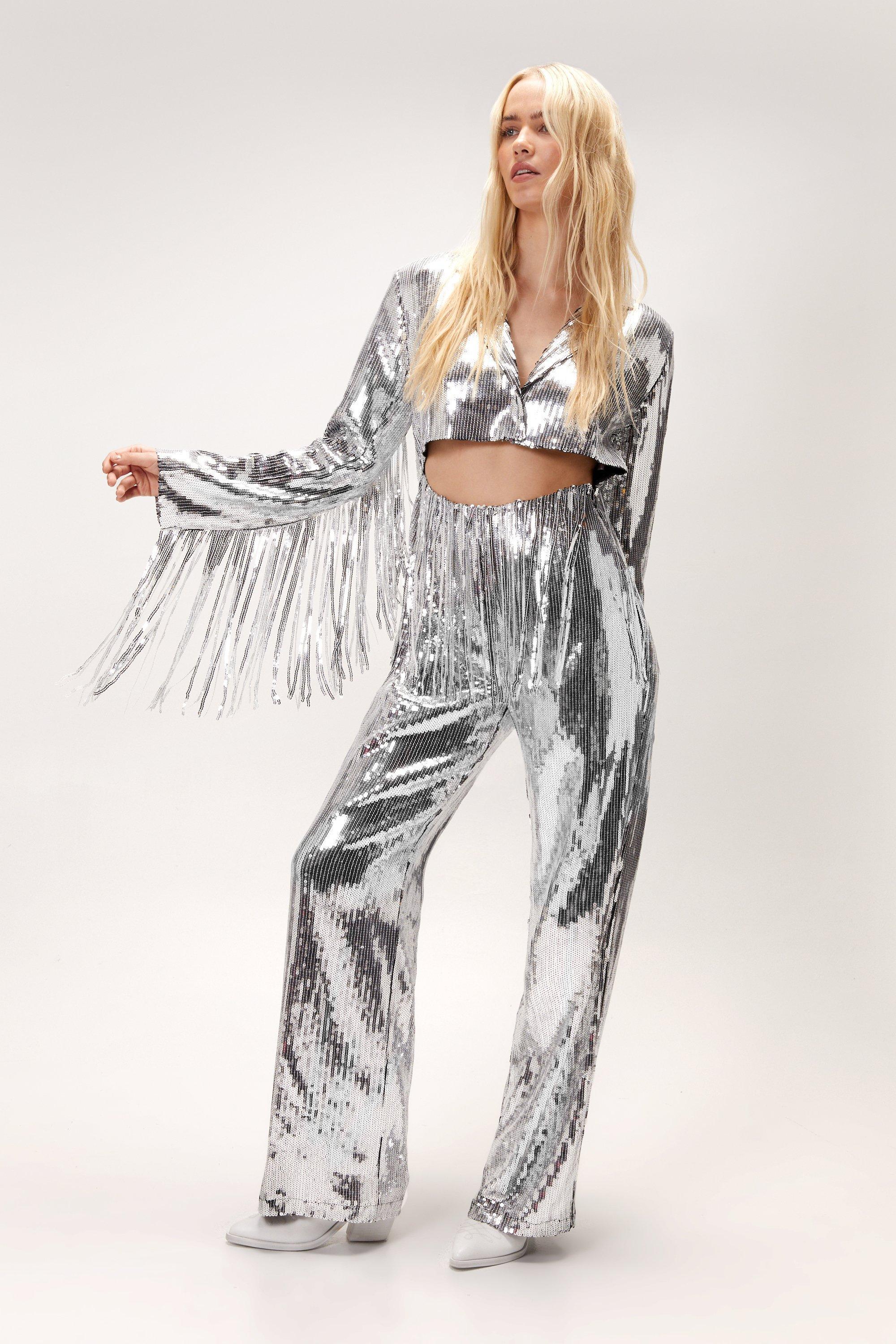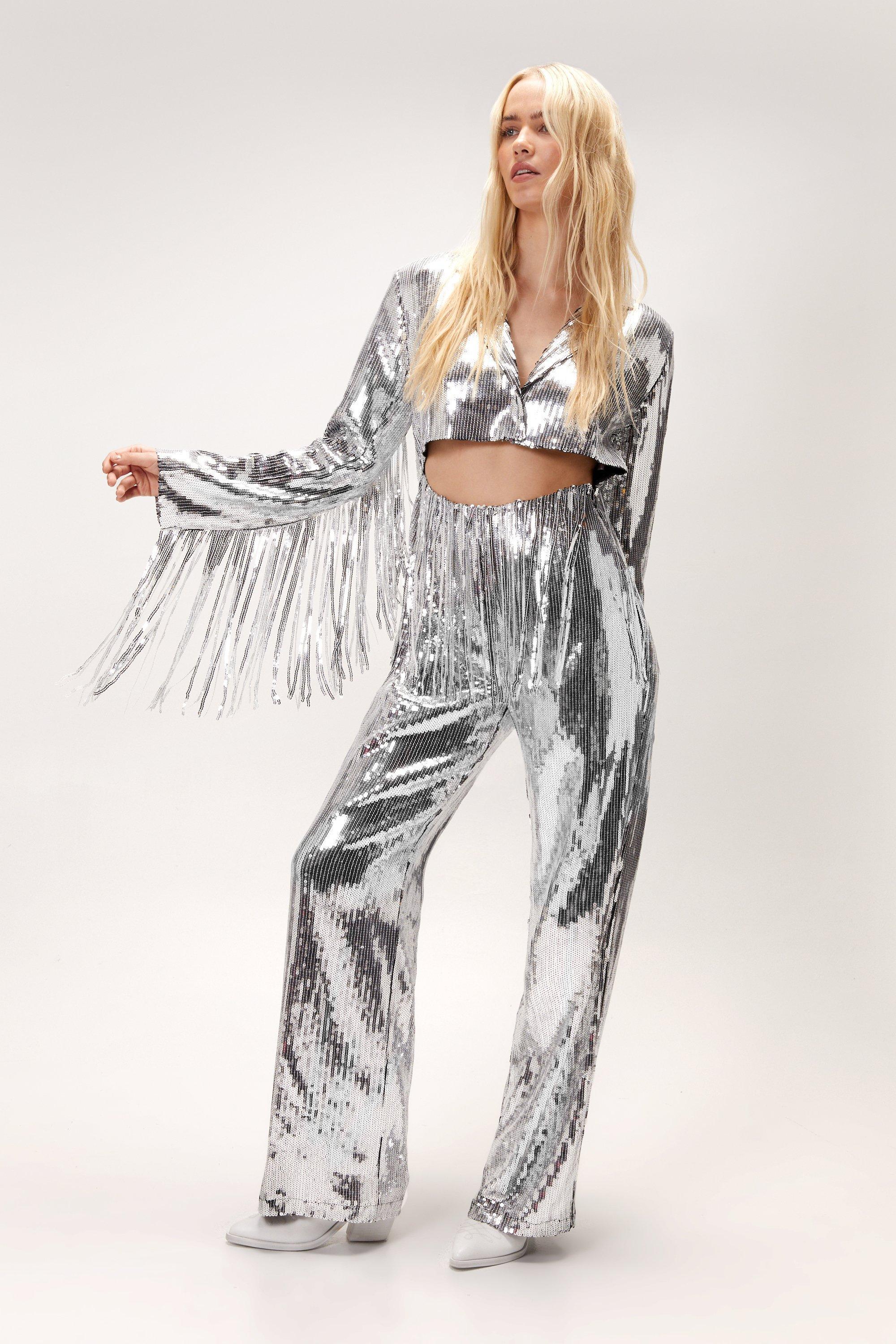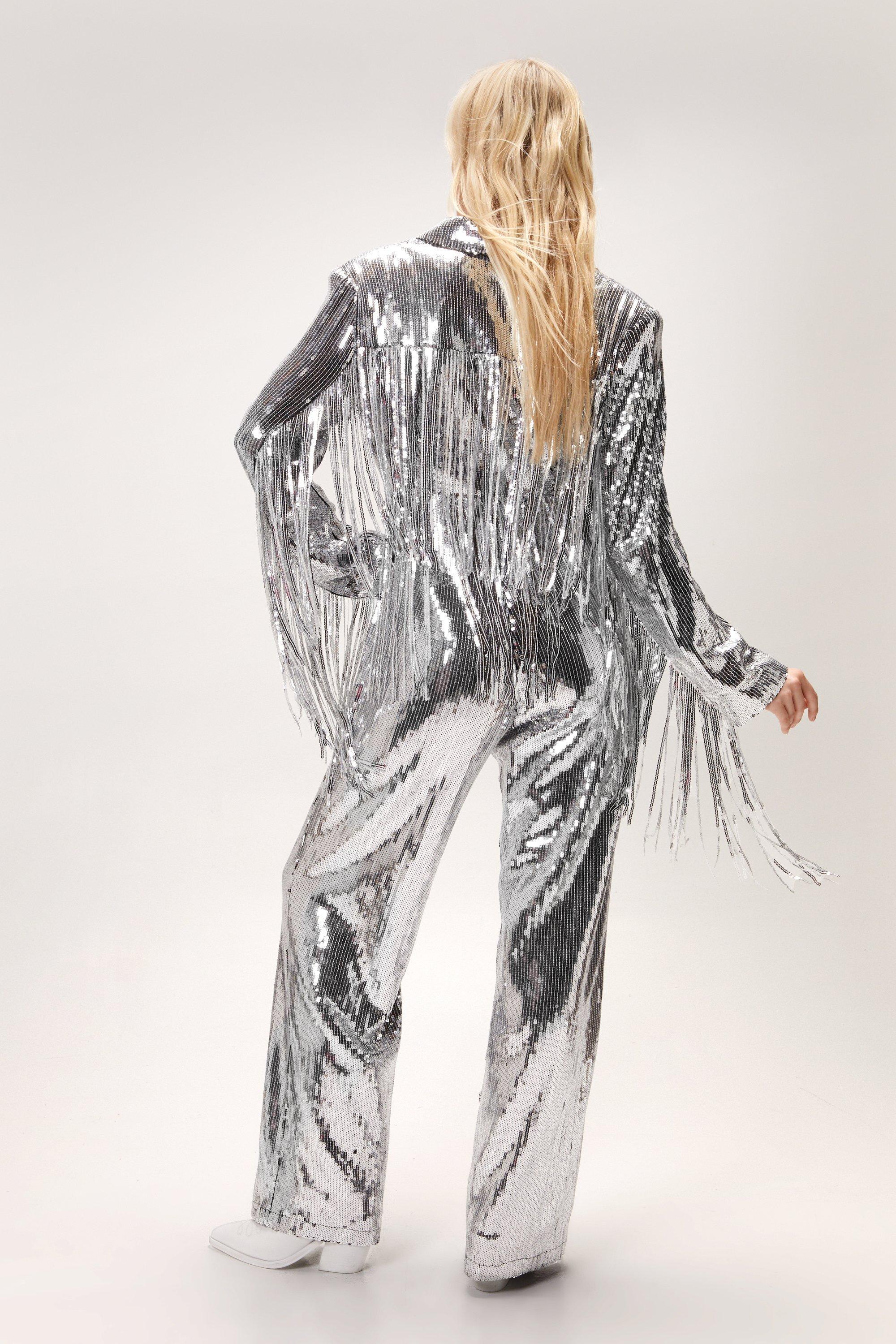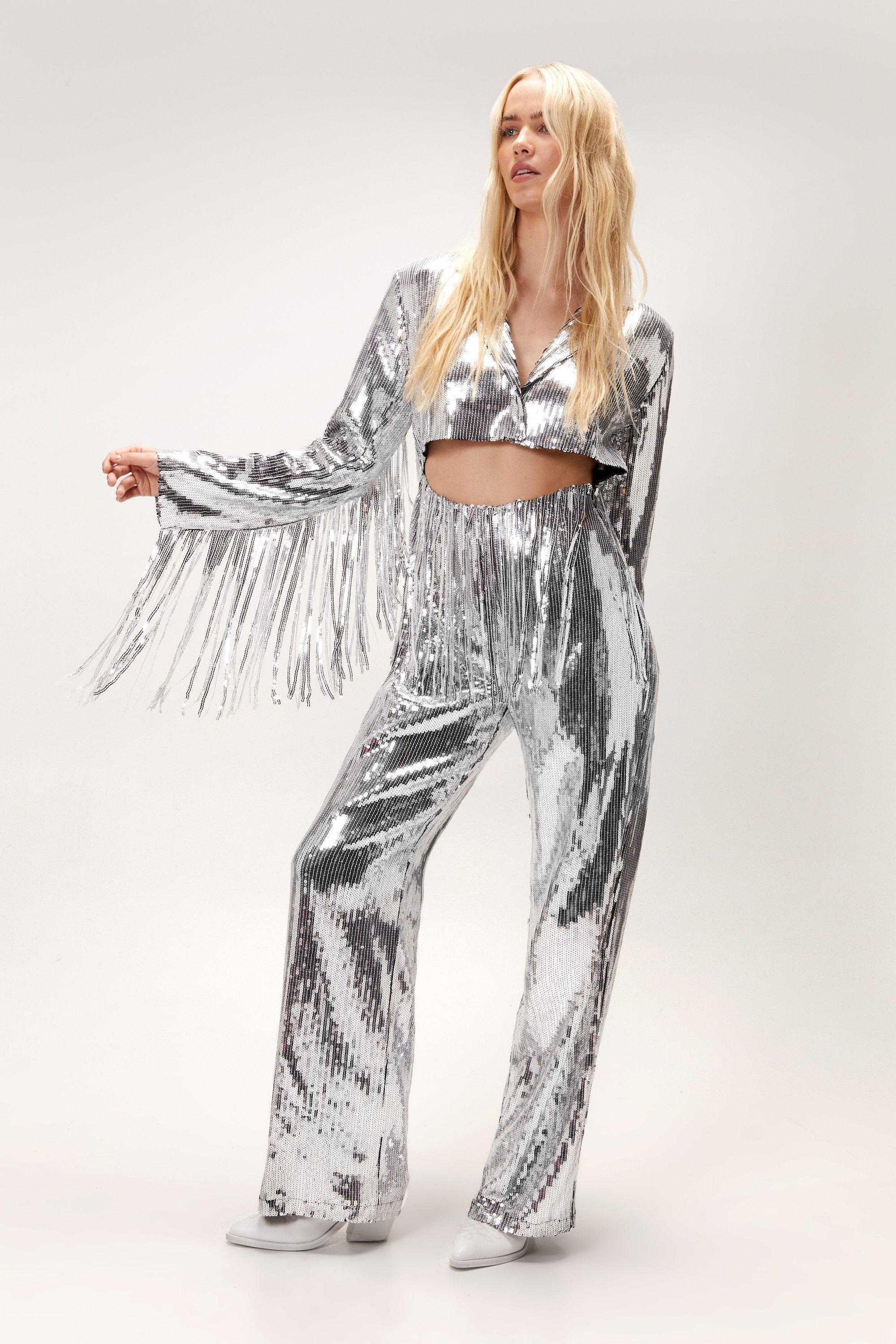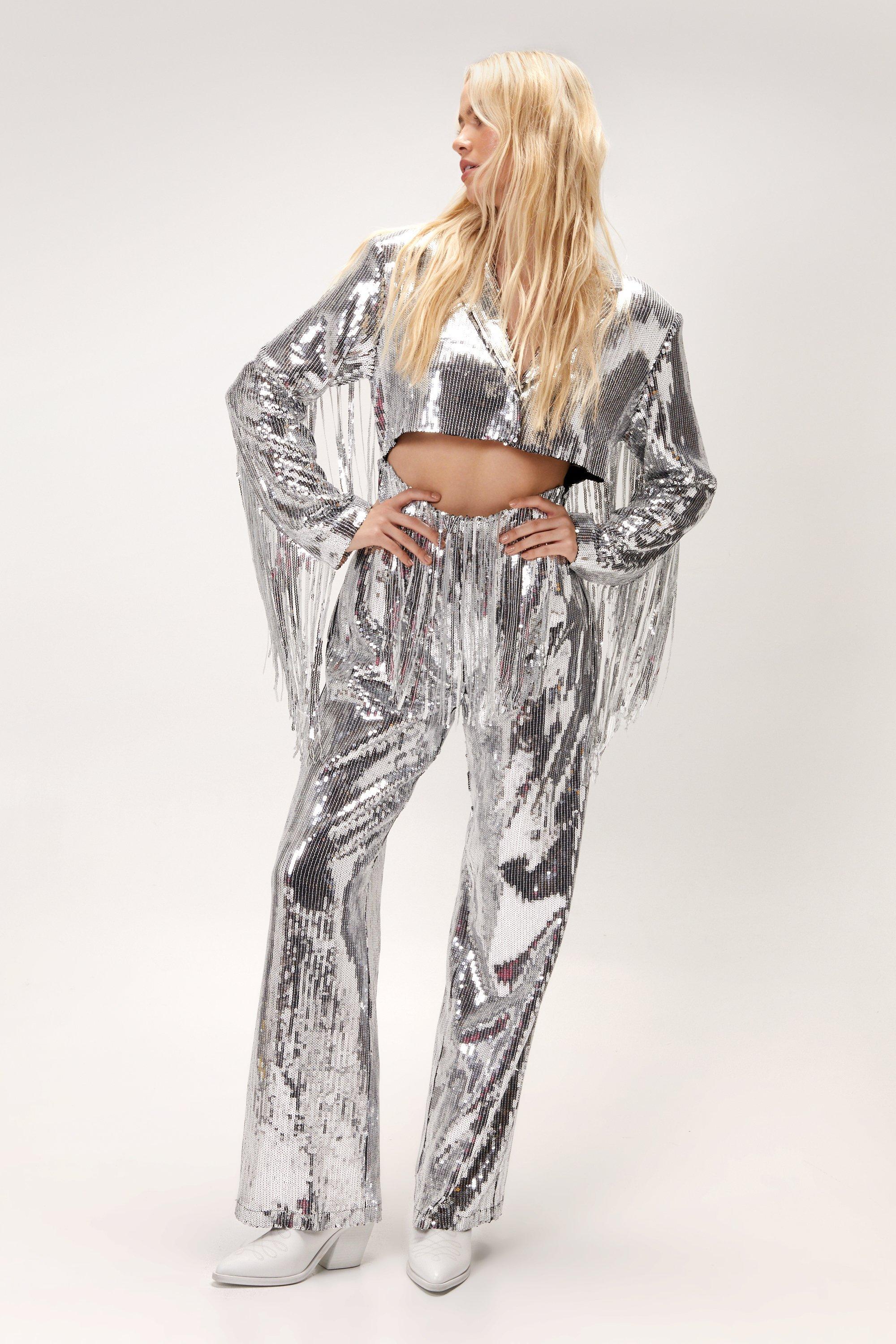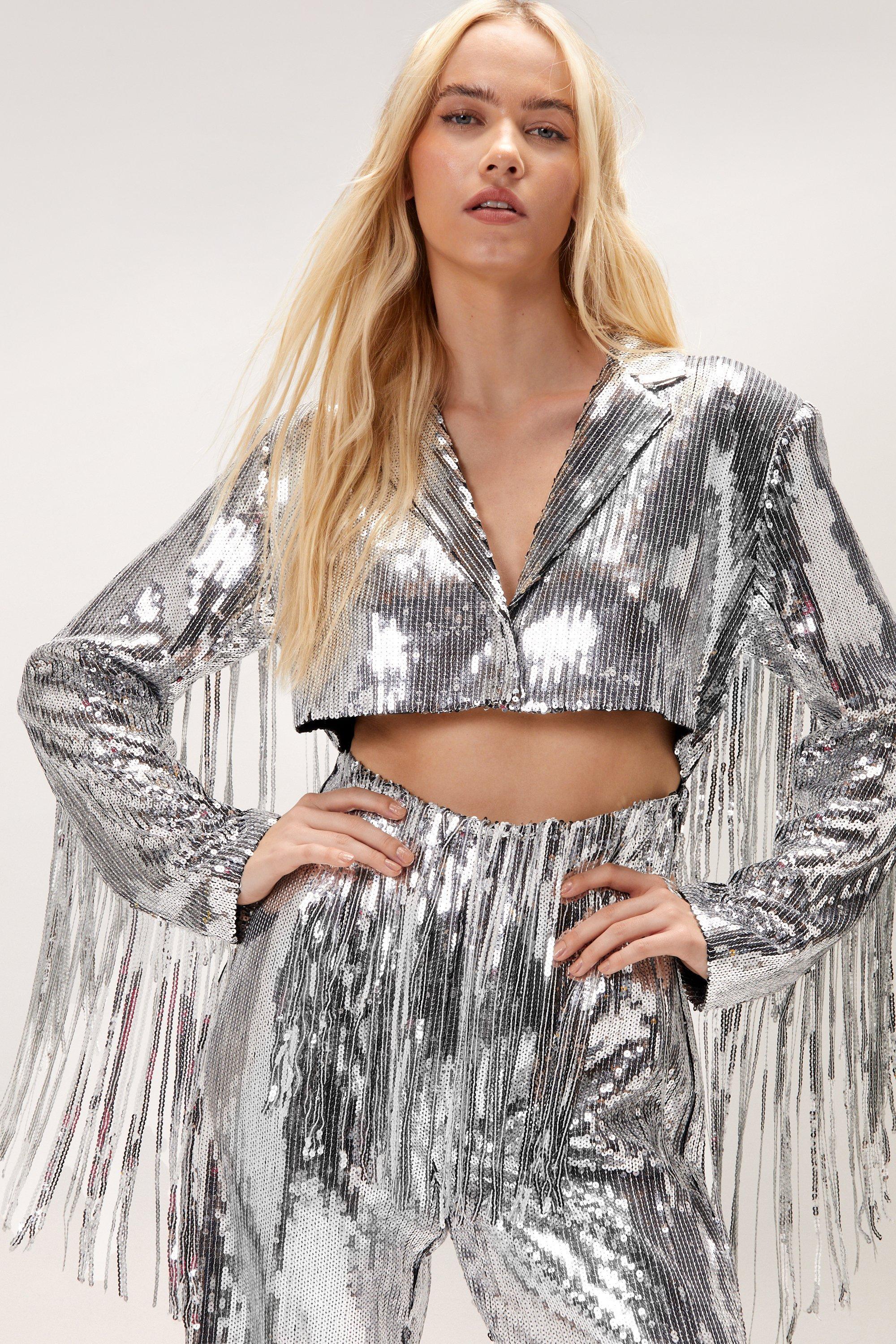 Premium Fringe Sequin Jumpsuit
NastyGal at Nasty Gal (US)
Halloween
Cowgirl dressing is a popular Halloween outfit choice each year. This year, Barbie's Western look will be a popular choice among consumers, with Fashion Nova already offering a pink 3-piece costume set that draws many similarities to the movie. Retailers who don't offer costumes can find inspiration from Ego, who styled a crop top and mini skirt from its fall 2022 collection with cowboy boots and a hat last year, offering an easy way for customers to get the look.
FW23 Arrival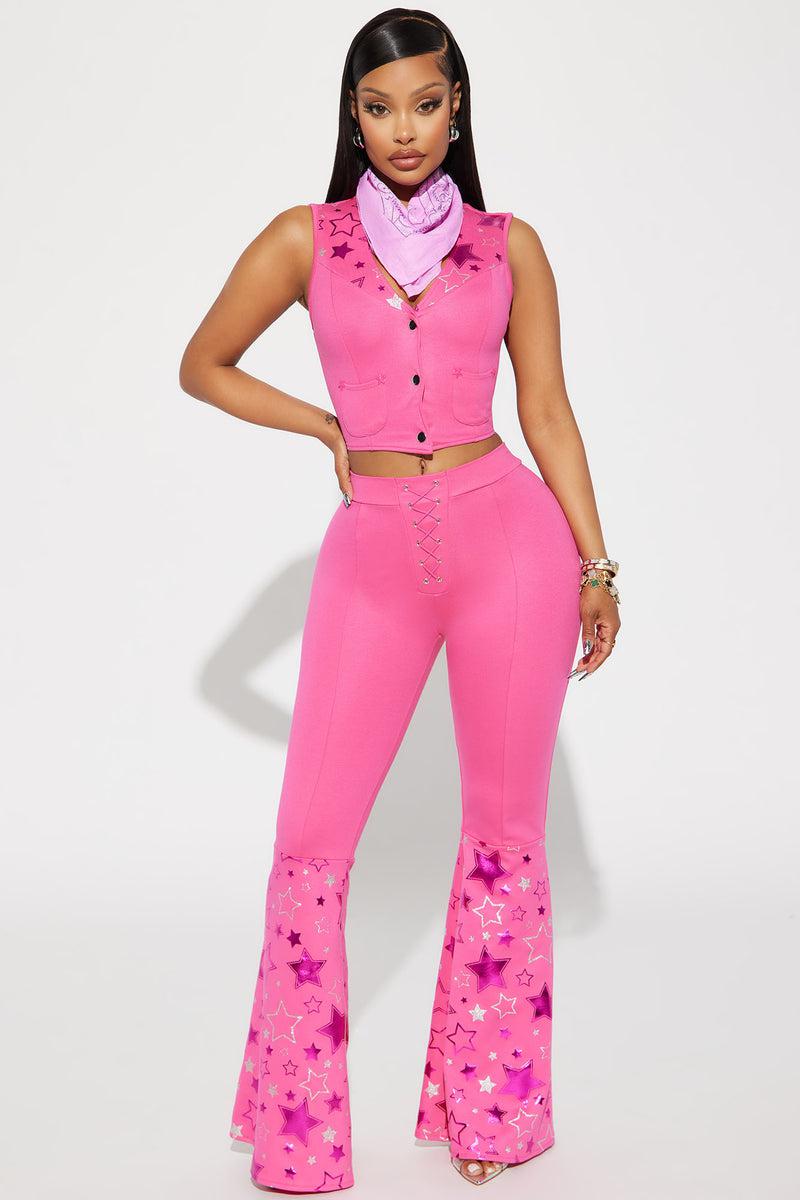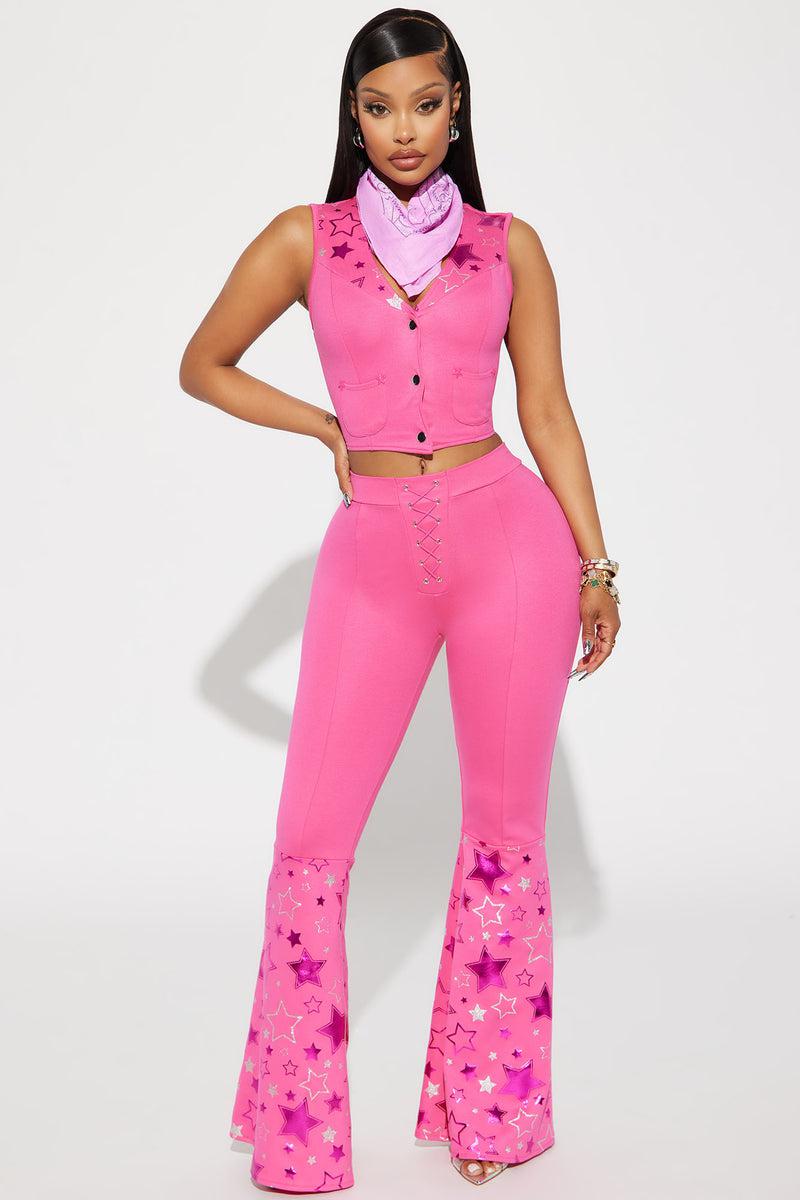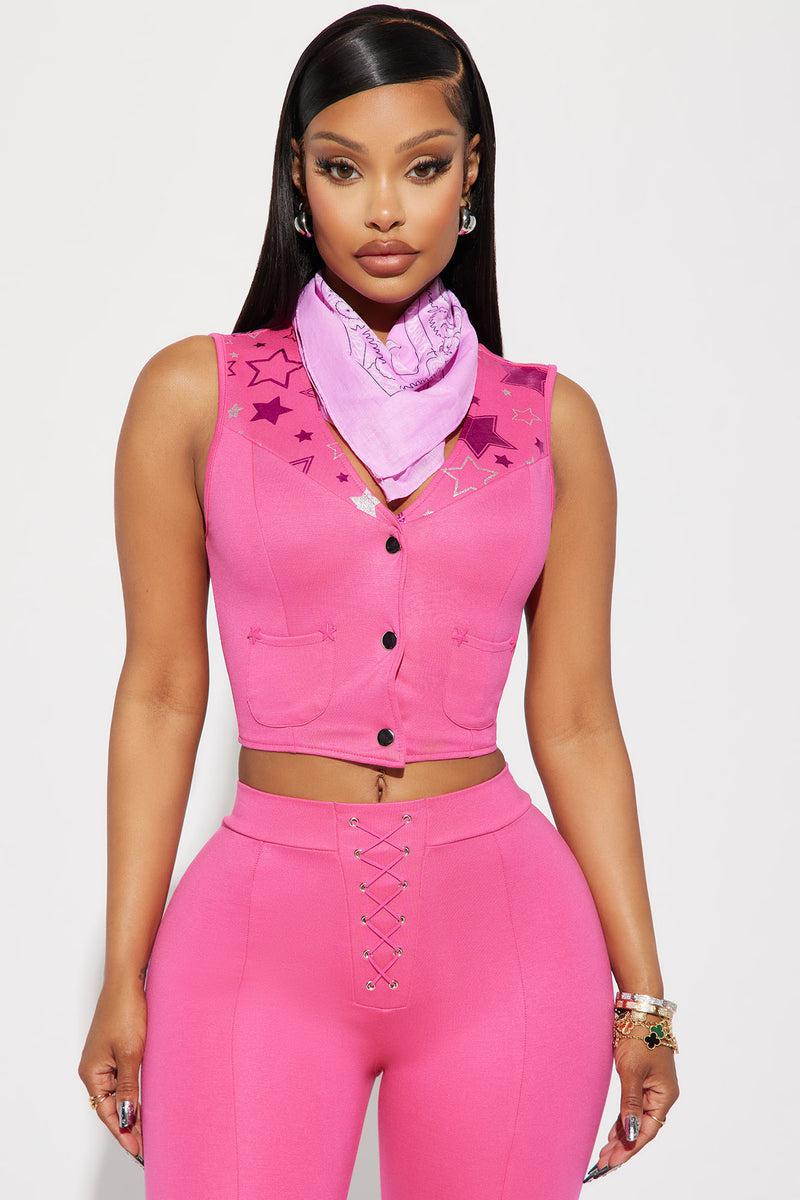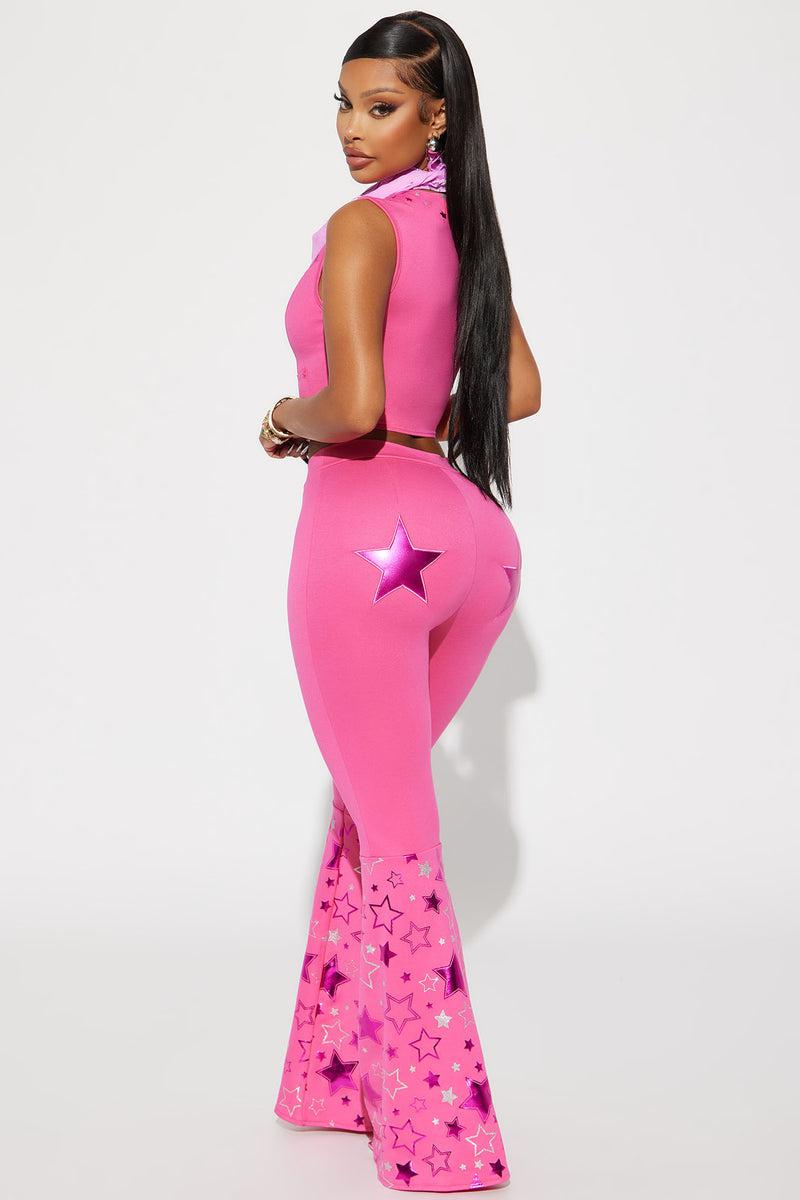 Western Star Girl 3 Piece Costume Set
Fashion Nova at Fashion Nova (US)
Cozy
Cowboy boots are already a popular footwear choice amongst consumers for fall. Last year, footwear retailer DSW encouraged customers to style the boot "with leggings and something cozy" to nail the Wild-West vibe. Tassel ponchos and flannel shirts can also be promoted within Western edits in warm neutrals and earthy browns, also spotted on the Fall 2023 runways.
FW23 Arrival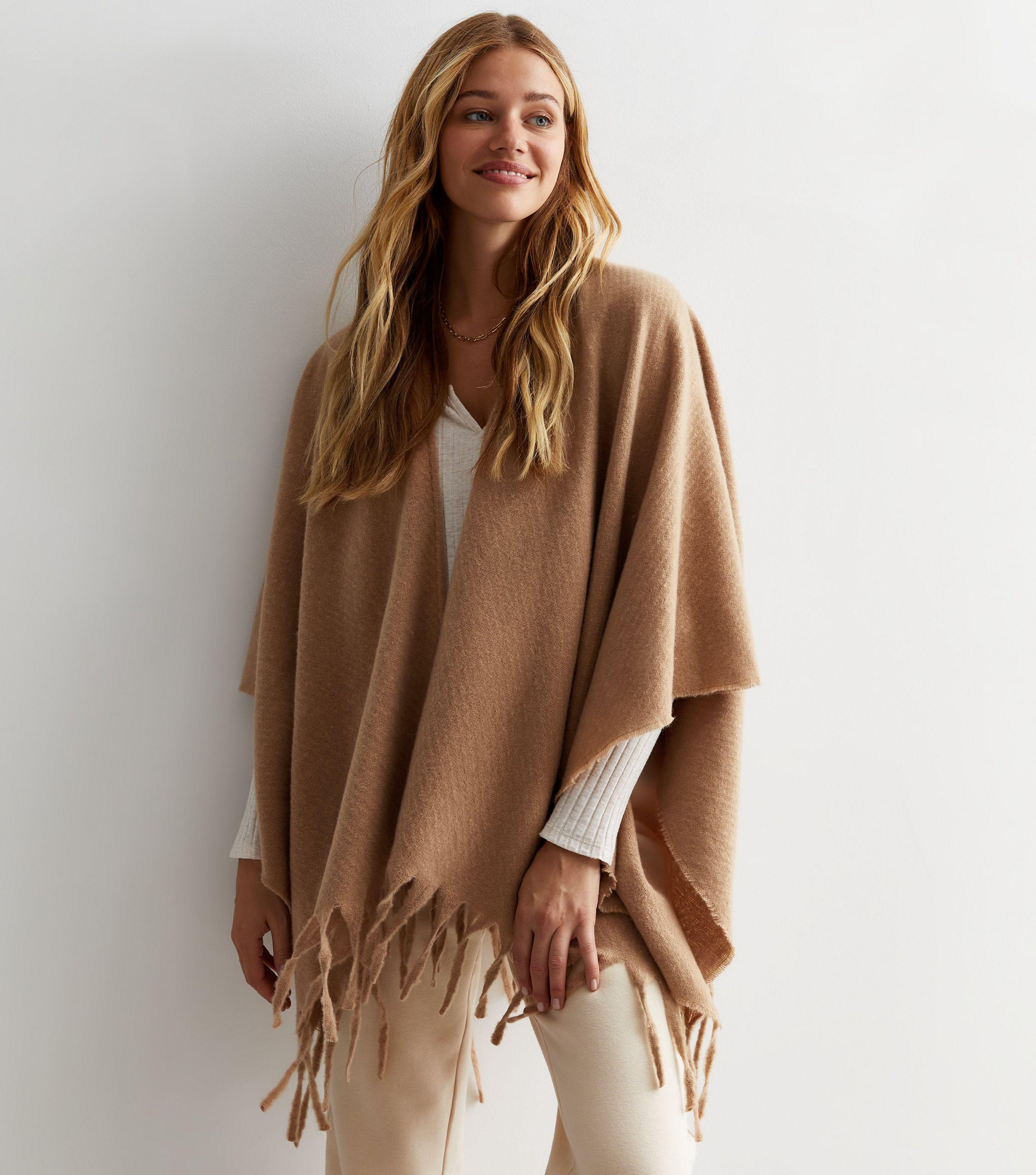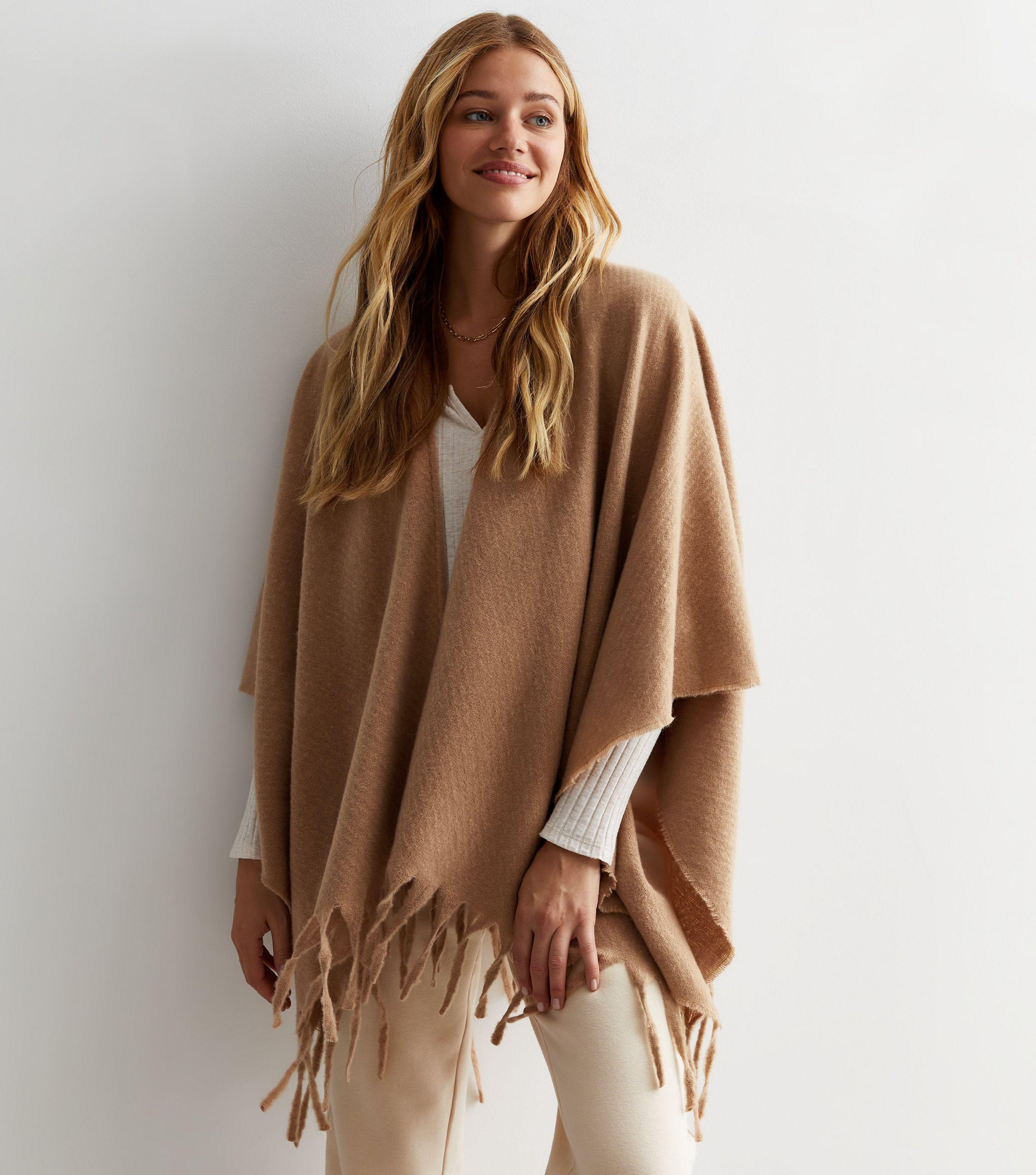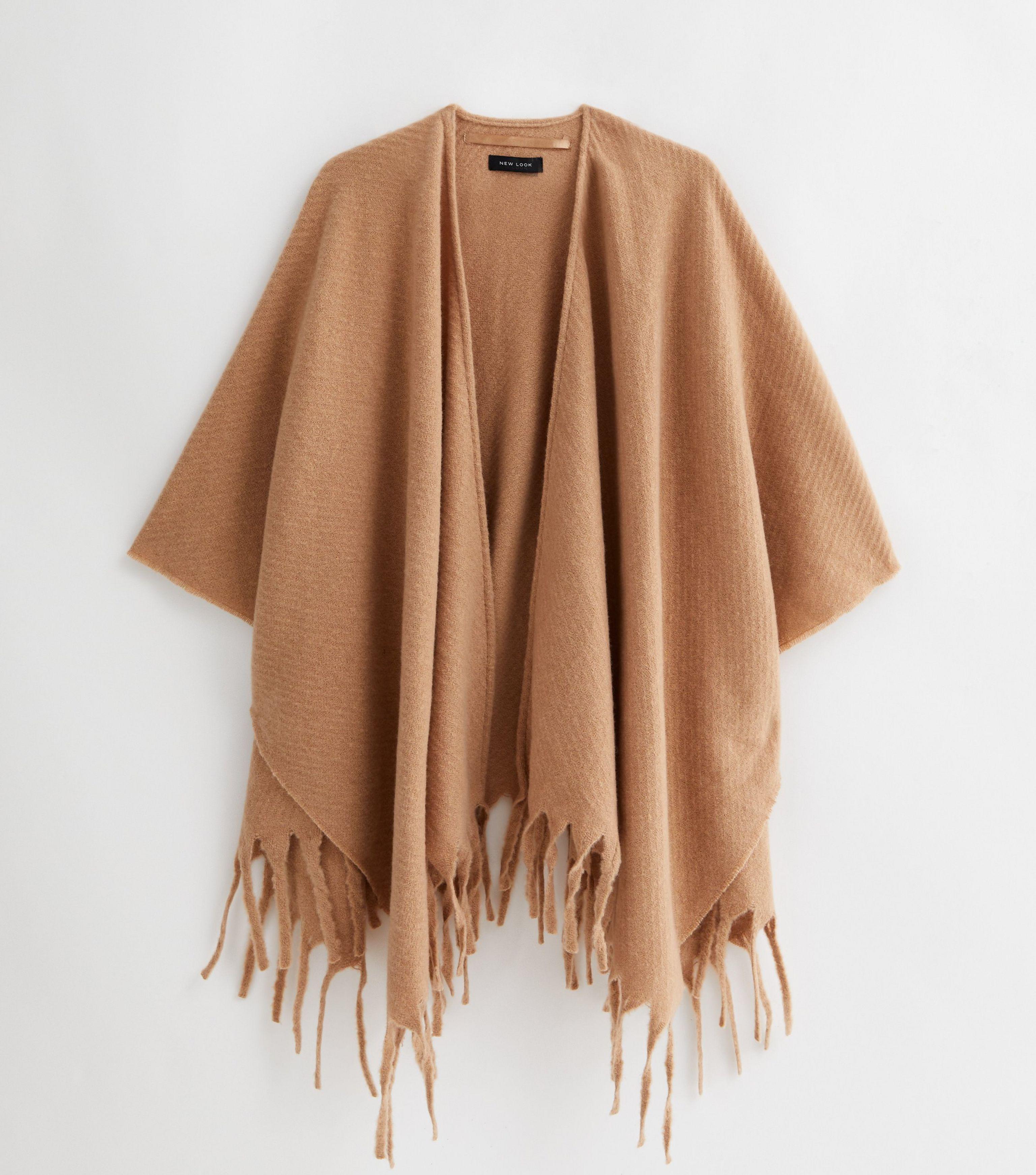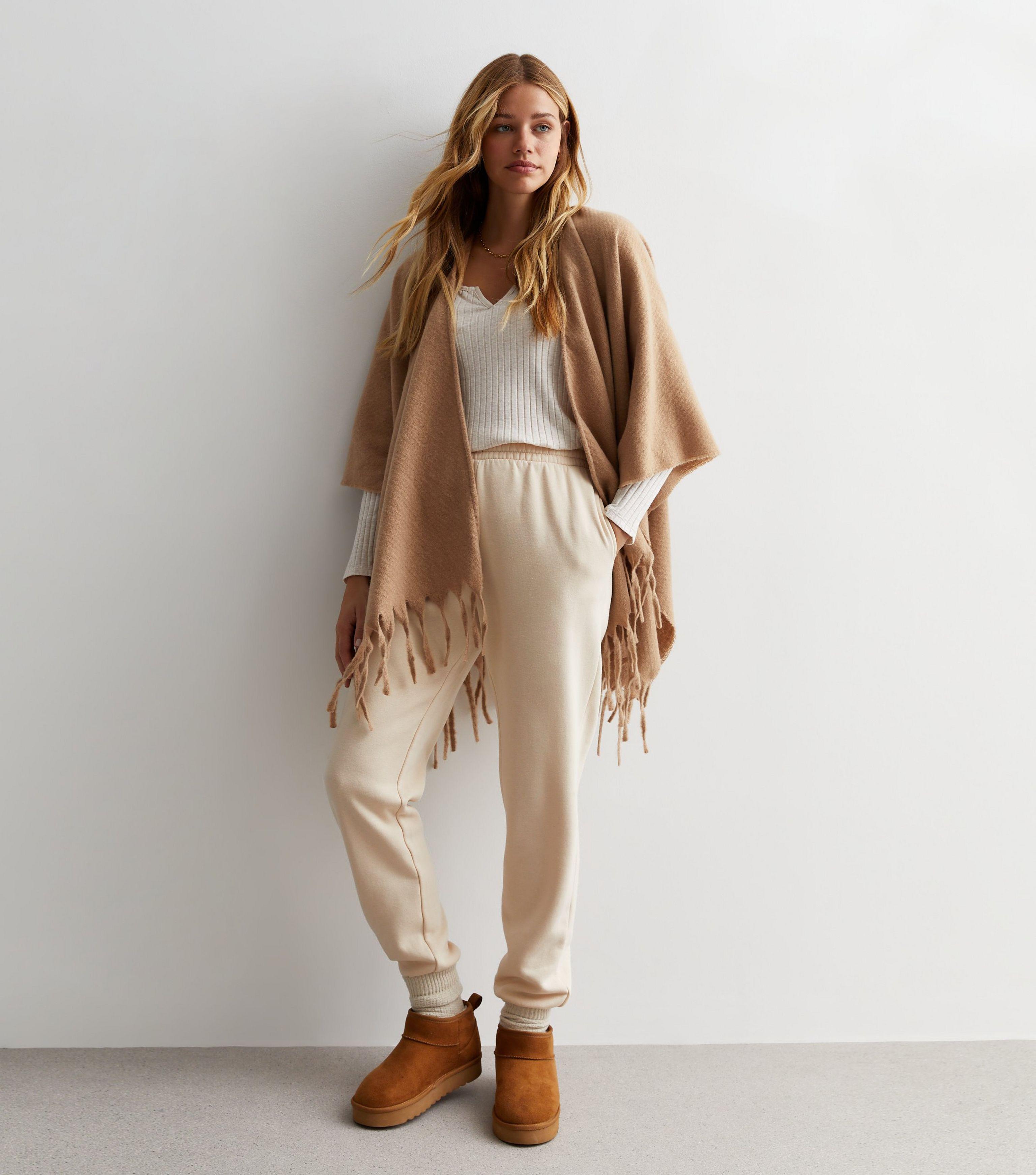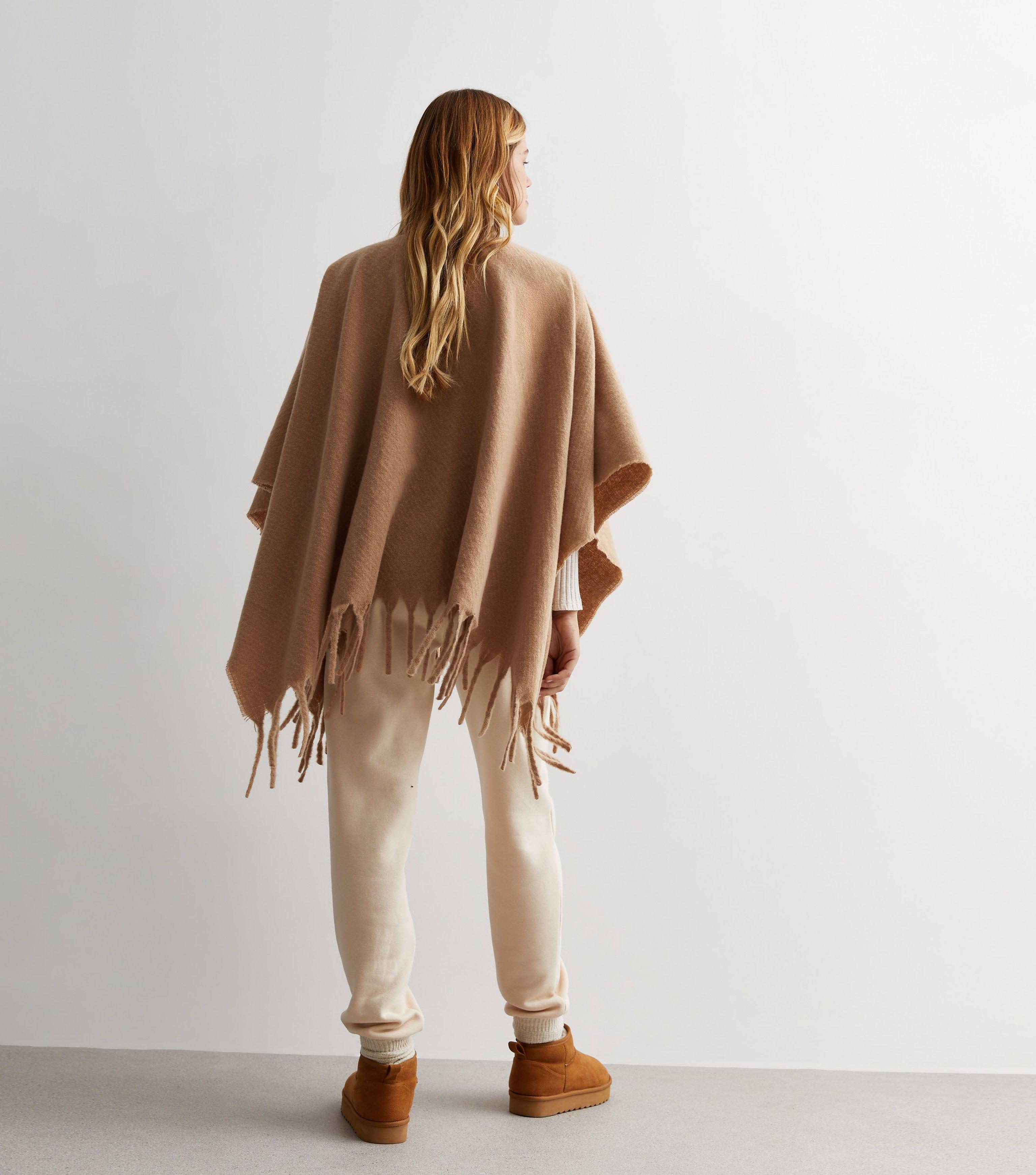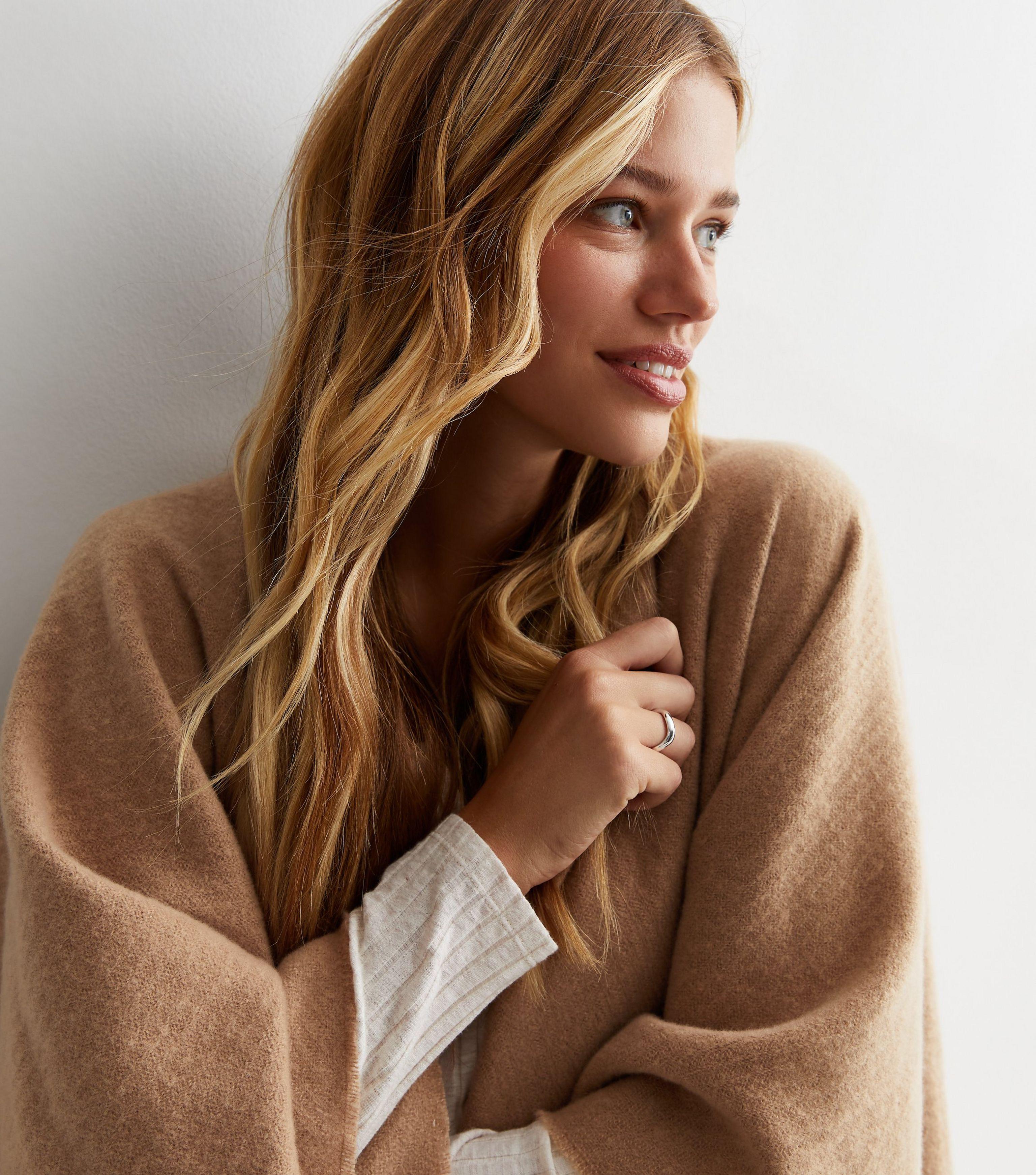 Camel Knit Tassel Poncho
New Look at New Look (UK)
Romantic
Kylie Jenner and Khloe Kardashian have recently dipped their toes into the Cottagecore aesthetic, with Kylie causing DOÊN's Stanza dress to sell out. Style floral midi dresses and puff-sleeve dresses with cowboy boots in editorial imagery for a Country/Western-inspired theme, taking the Coastal Cowgirl aesthetic into the fall.
FW23 Arrival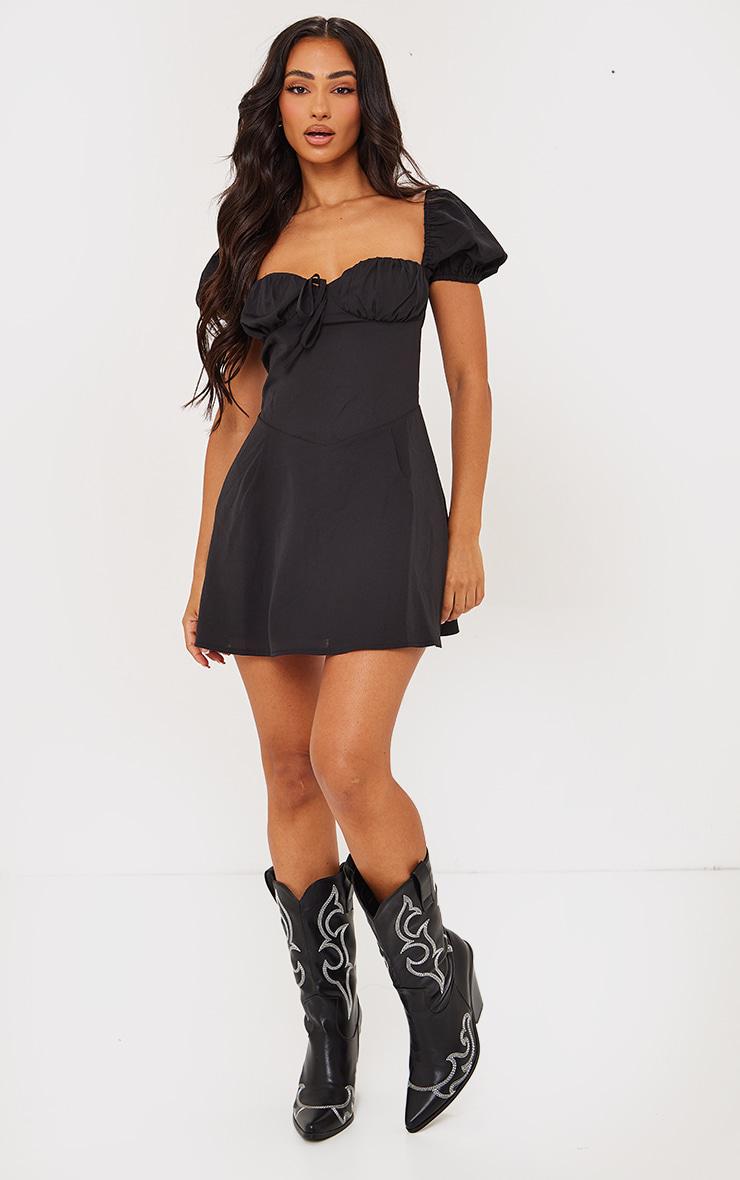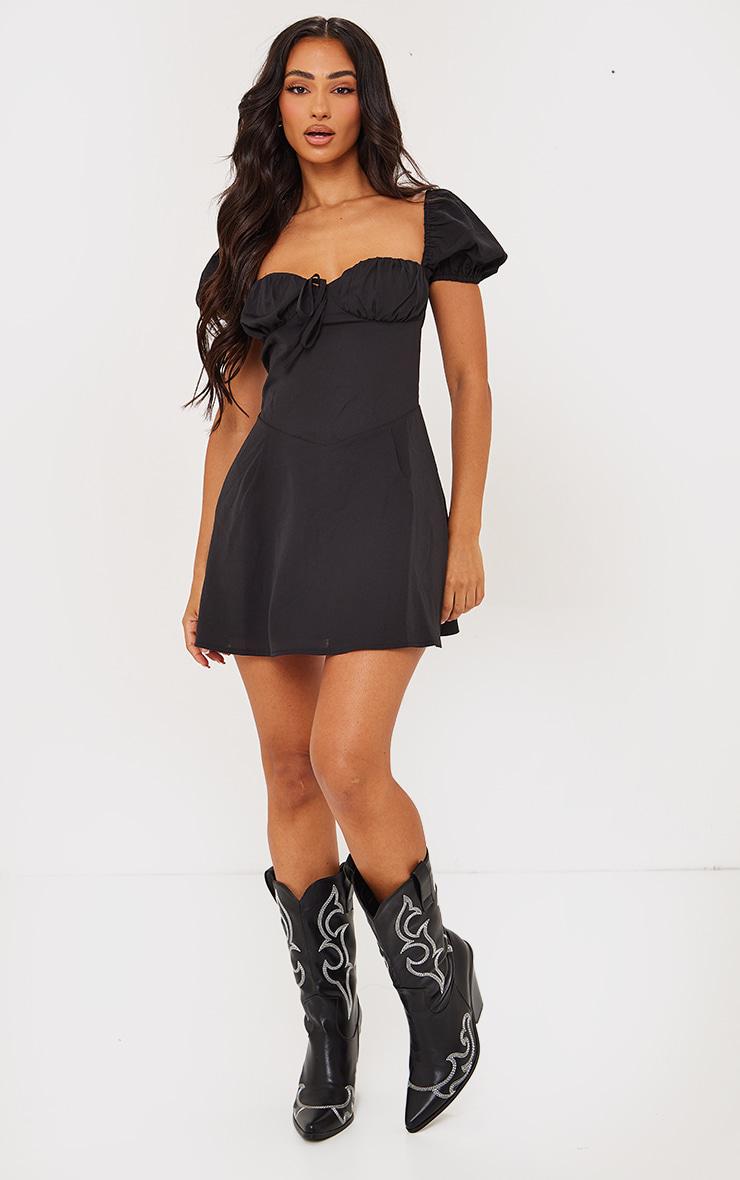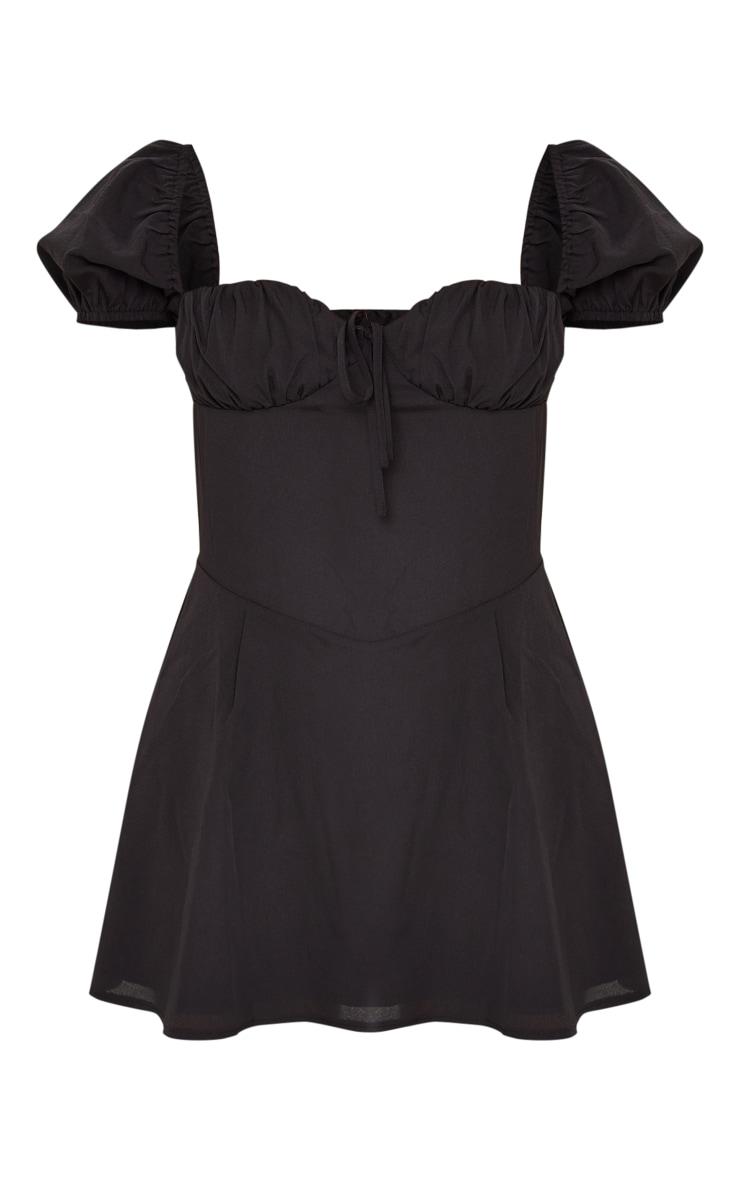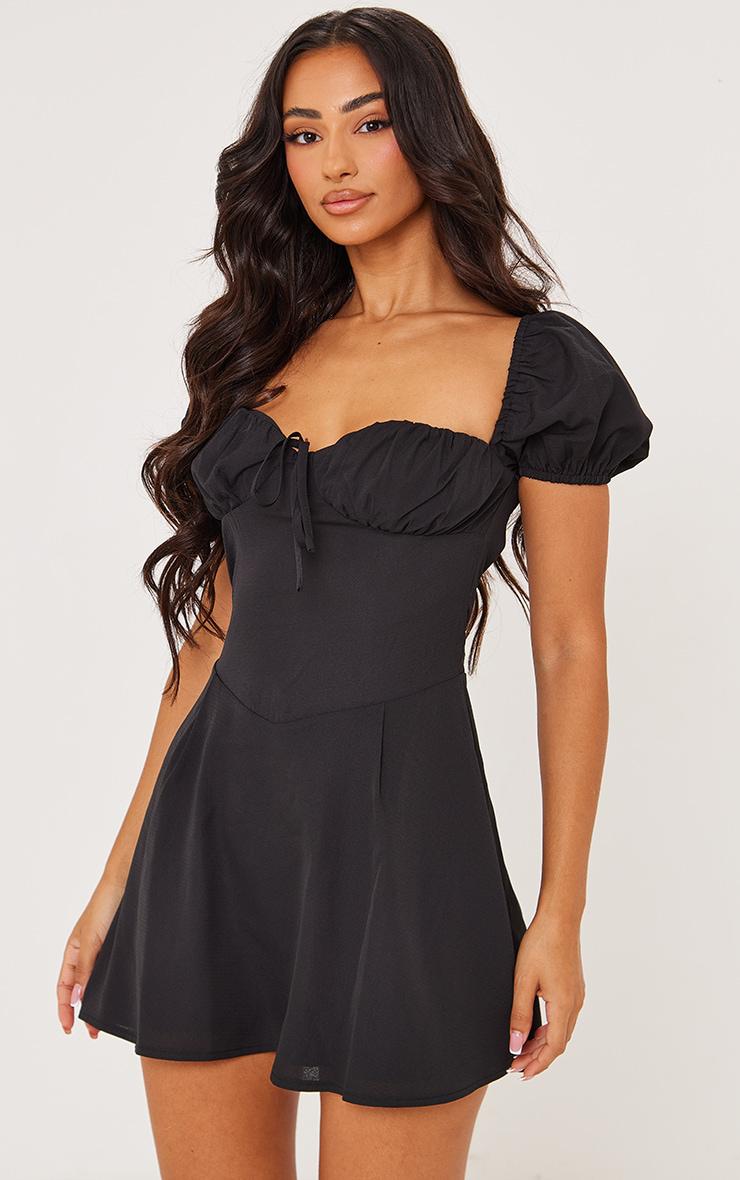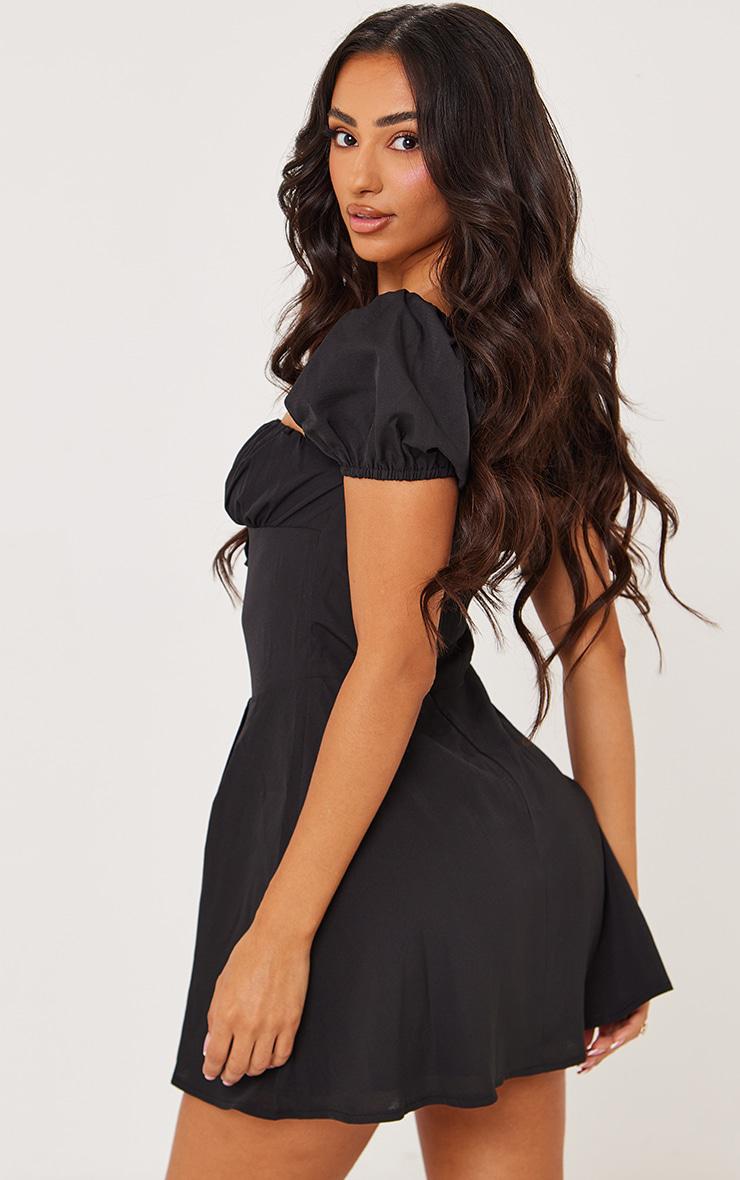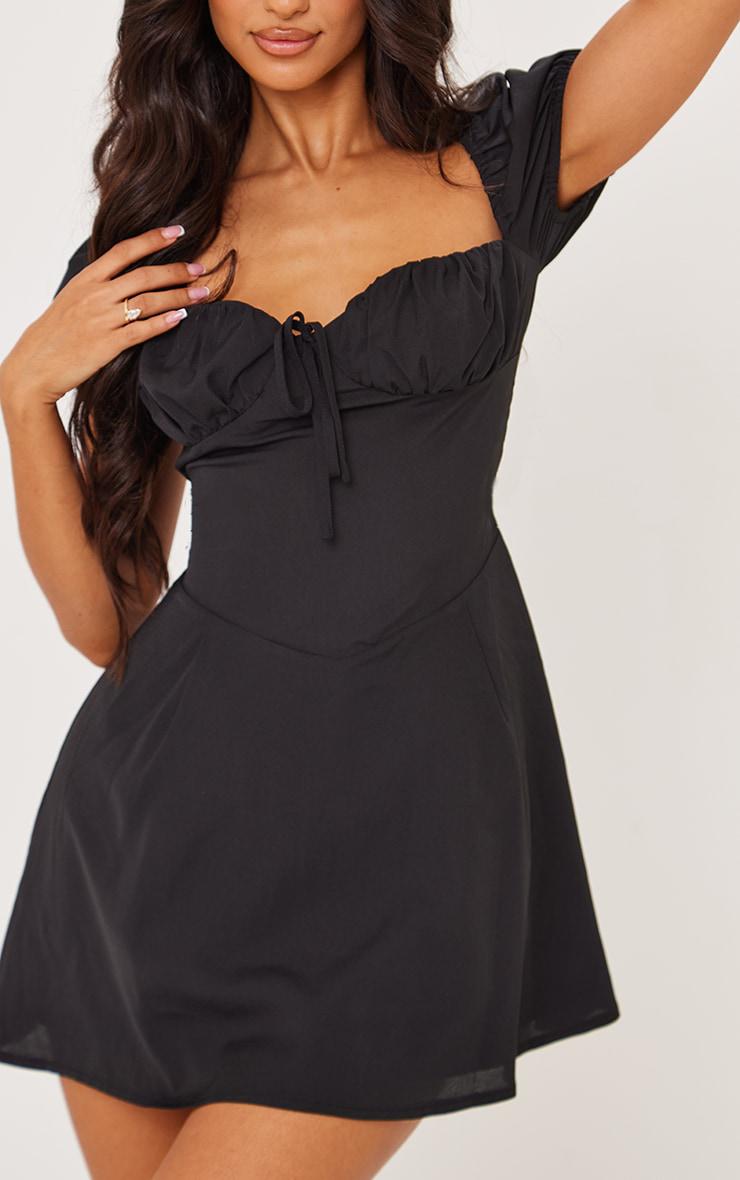 Petite Black Short Sleeve Mini Dress
PrettyLittleThing Petite at PrettyLittleThing (UK)
Looking Ahead to 2024
Runway Inspiration
Cowboy boots were ubiquitous across the Copenhagen Spring 2024 and Pre-Spring 2024 runways. Western-inspired apparel had a more opulent look this season. Ganni presented silver boots with a sequinned head-to-toe denim look, Dsquared2 showed a denim mini skirt with embellished fringing, and Balmain melded Far West inspirations with the house's heritage 'Jolie Madame' style.
Festival Fashion
Western continued to be a major theme within festival assortments this year, with many Coachella attendees and celebrities donning the look. For SS24 assortments, expect a refreshed aesthetic led by the cult brands Casablanca and Heaven by Marc Jacobs, featuring trucker caps, logo belts and crop tops.