What's Driving The Loungewear Revolution?
The capsule approach is finding its way into loungewear, with core colors making up two-thirds of fall arrivals and brands backing more premium styles. Read on to discover 2024 trends and how the Summer Olympics are already having a significant impact.
Customers are favoring pared-down tones of black, grey and brown in Fall 2023, with core colors accounting for 7pp more of the color mix this year. The departure from dopamine shades has elevated grey to the top of the Top Mover's list.
Quiet Luxury has become a prominent theme in lounge collections, dominating the comfort dressing category. Alo Yoga's Luxe Lounge collection is promoted in its sub-navigation menu and several high-end brands from Fear of God to Loro Piana are stocking premium quality pieces with a matching price tag to boot.
An affinity for all things Parisian has permeated into loungewear, influenced by the upcoming Summer Olympic games, which has thrust the city into the spotlight. Destination graphics are performing well at mass retailers, including H&M and Abercrombie & Fitch.
Lean into stealth wealth and pajama-dressing merchandising stories heading into 2024, as told by cornerstone designers, such as Gucci, Zegna and Michael Kors. Three-piece knit sets complement lounge assortments, offering transitional appeal between seasons.
More Core
Customers and retailers alike are swapping dopamine brights for neutrals as softer shades make a triumphant return. Toned-down palettes give loungewear an evergreen appeal, extending the shelf life of a collection. Arrivals have been favoring core colors and account for a larger proportion of overall newness. This fall, blacks, greys, neutrals, browns, whites and navies made up 66% of new-in loungewear in 2023 vs. 59% in 2022 from July 1st to October 25th.
The Fall 23 runway proved grey is the new black, as more designers embraced modern minimalism and tonal dressing. Grey loungewear newness noted a 3pp uptick in color mix proportion so far this fall. As a result, blues and greens paid the price, each contracting 1pp YoY. Successful womenswear products leaned into darker greys and faded effects influenced by both preppy and grunge stories. Meanwhile, men's styles favored classic layering pieces like quarter-zips and fitted hoodies to wear beneath blazers and bulkier outerwear.
Wide-leg joggers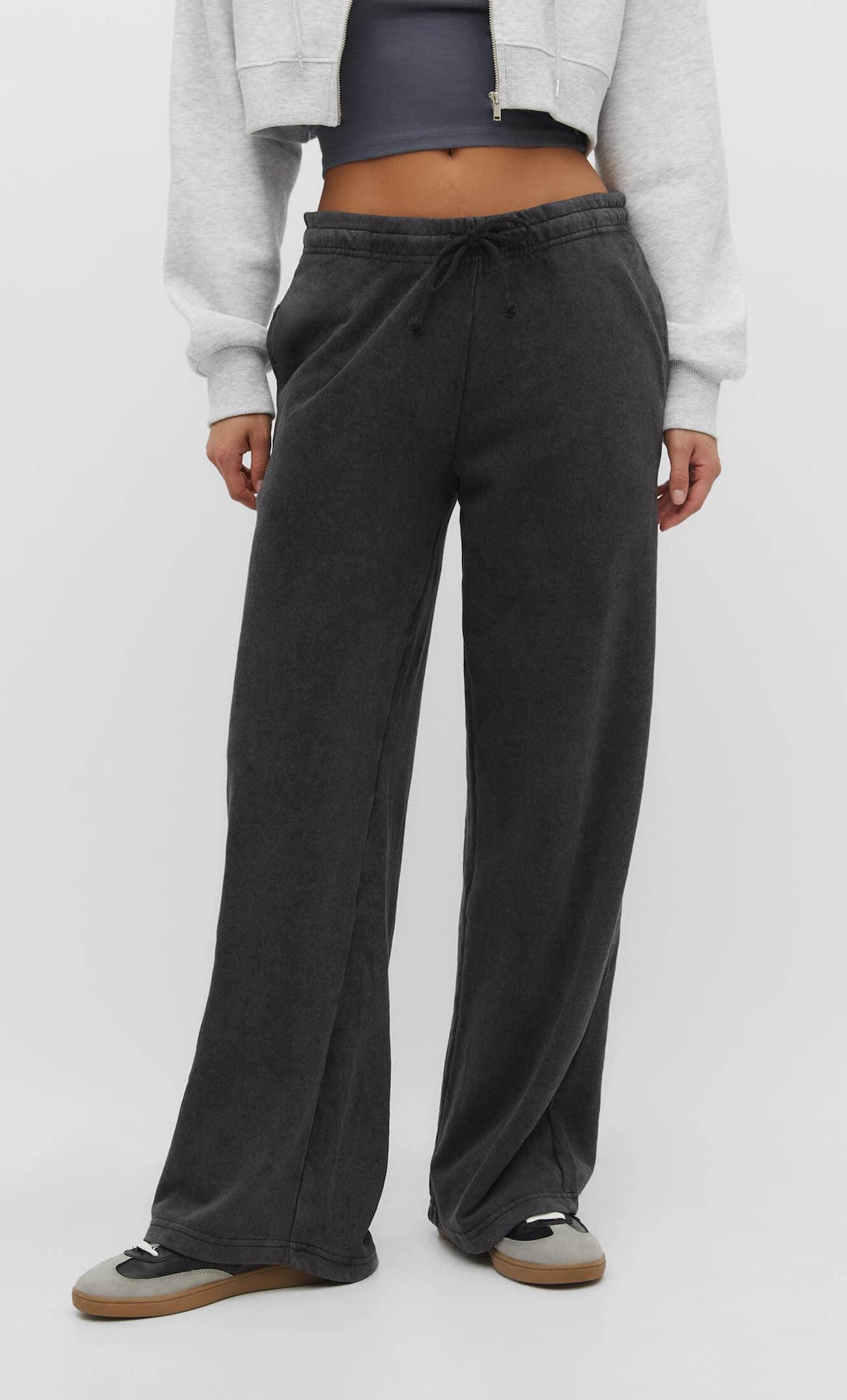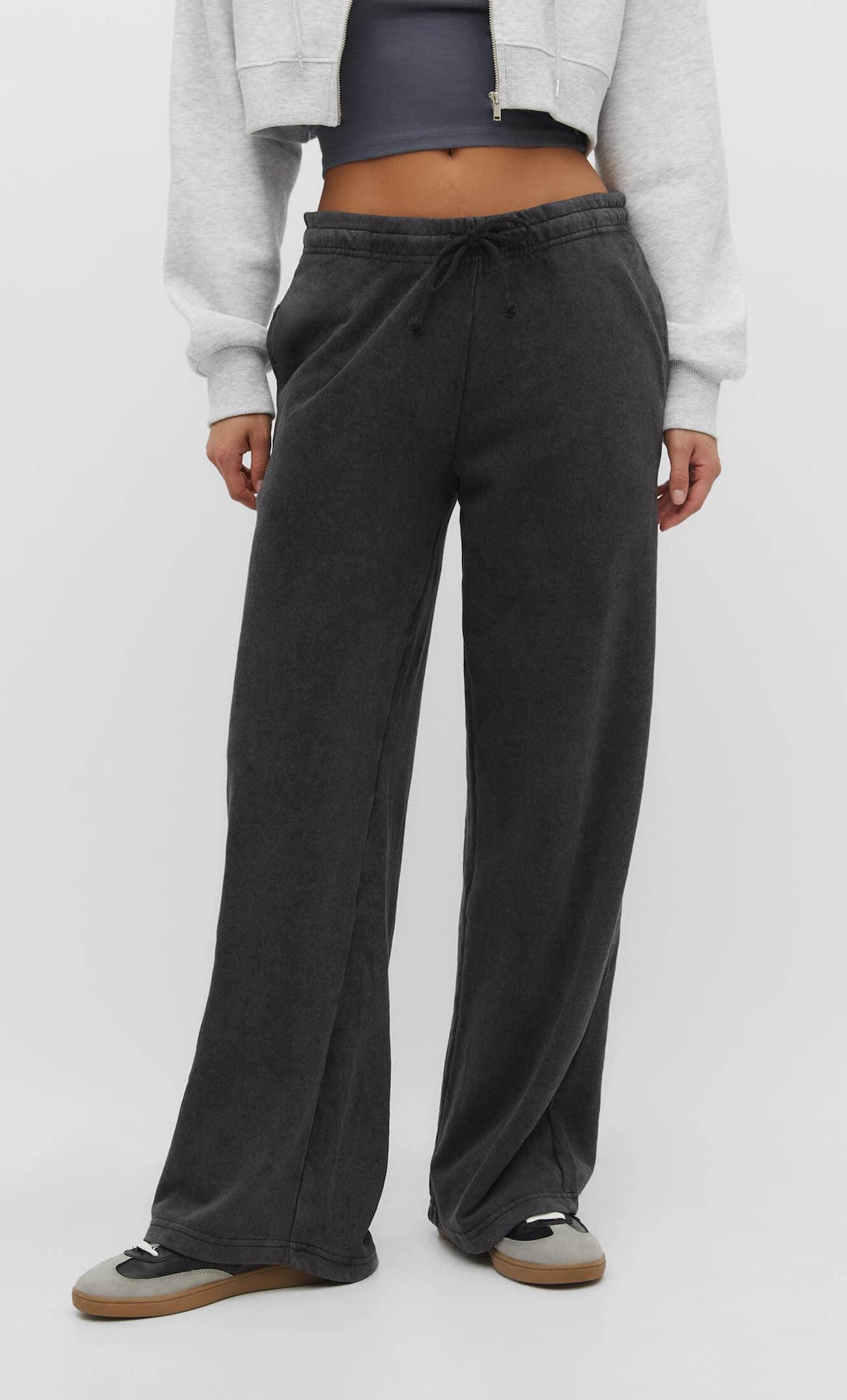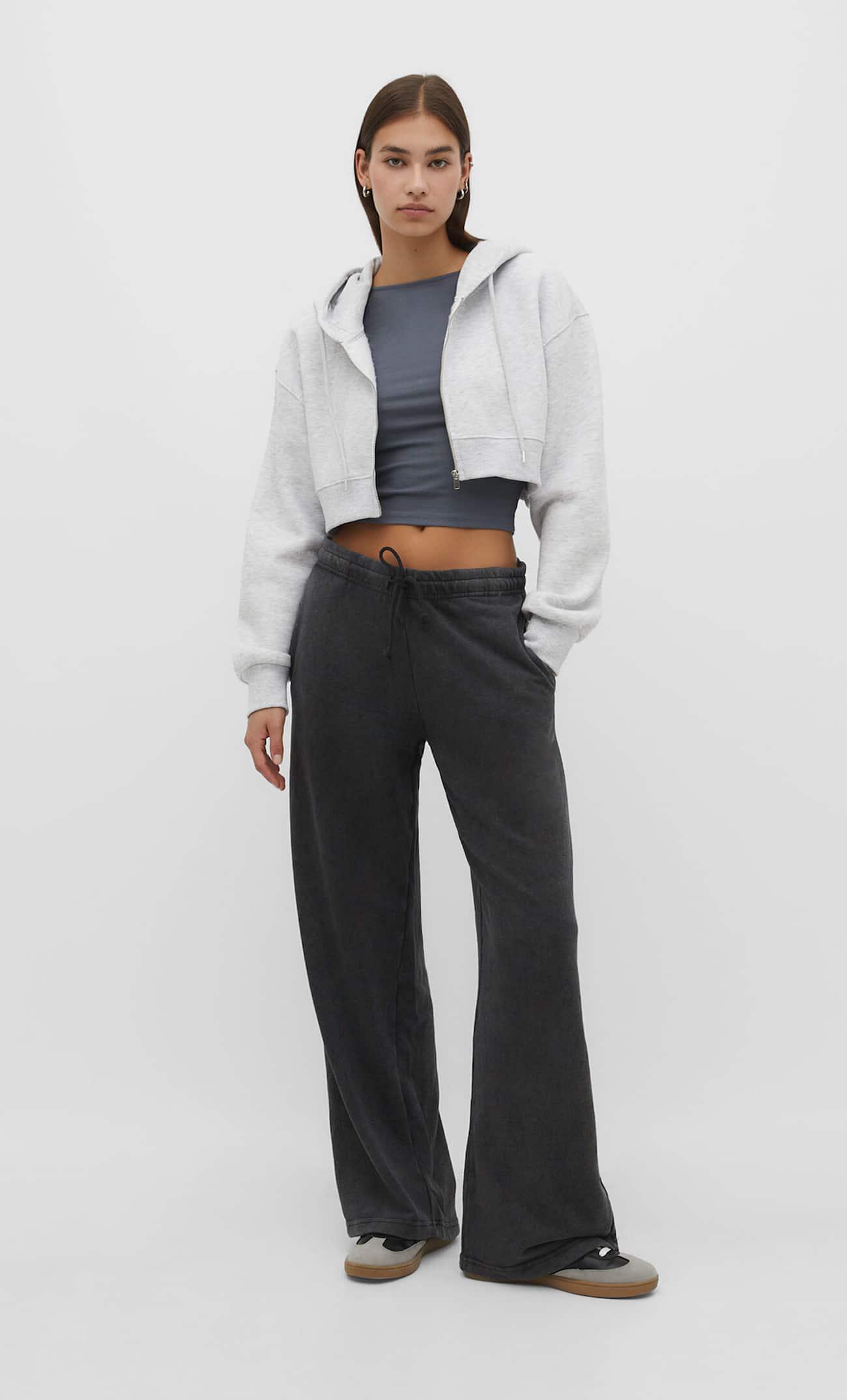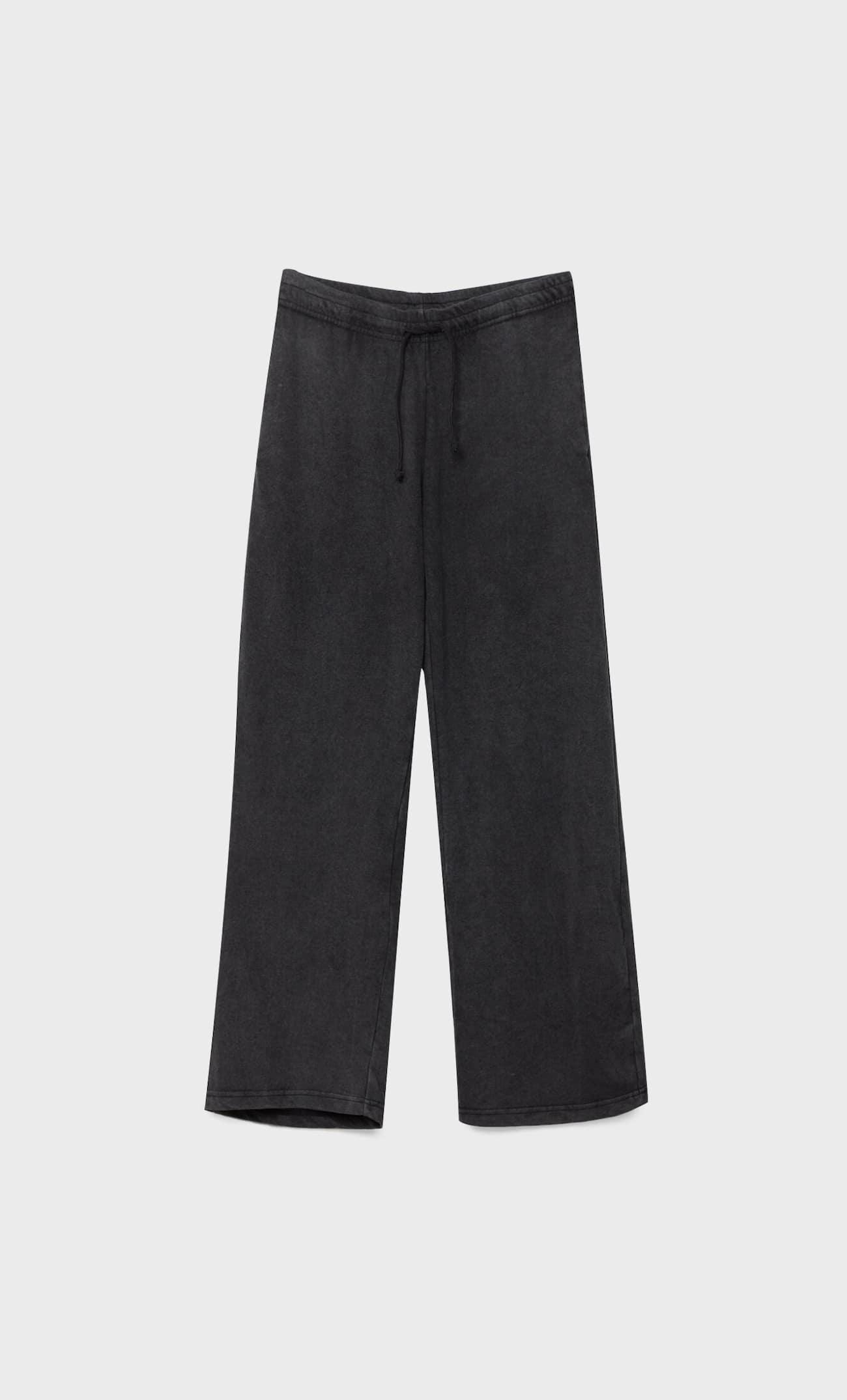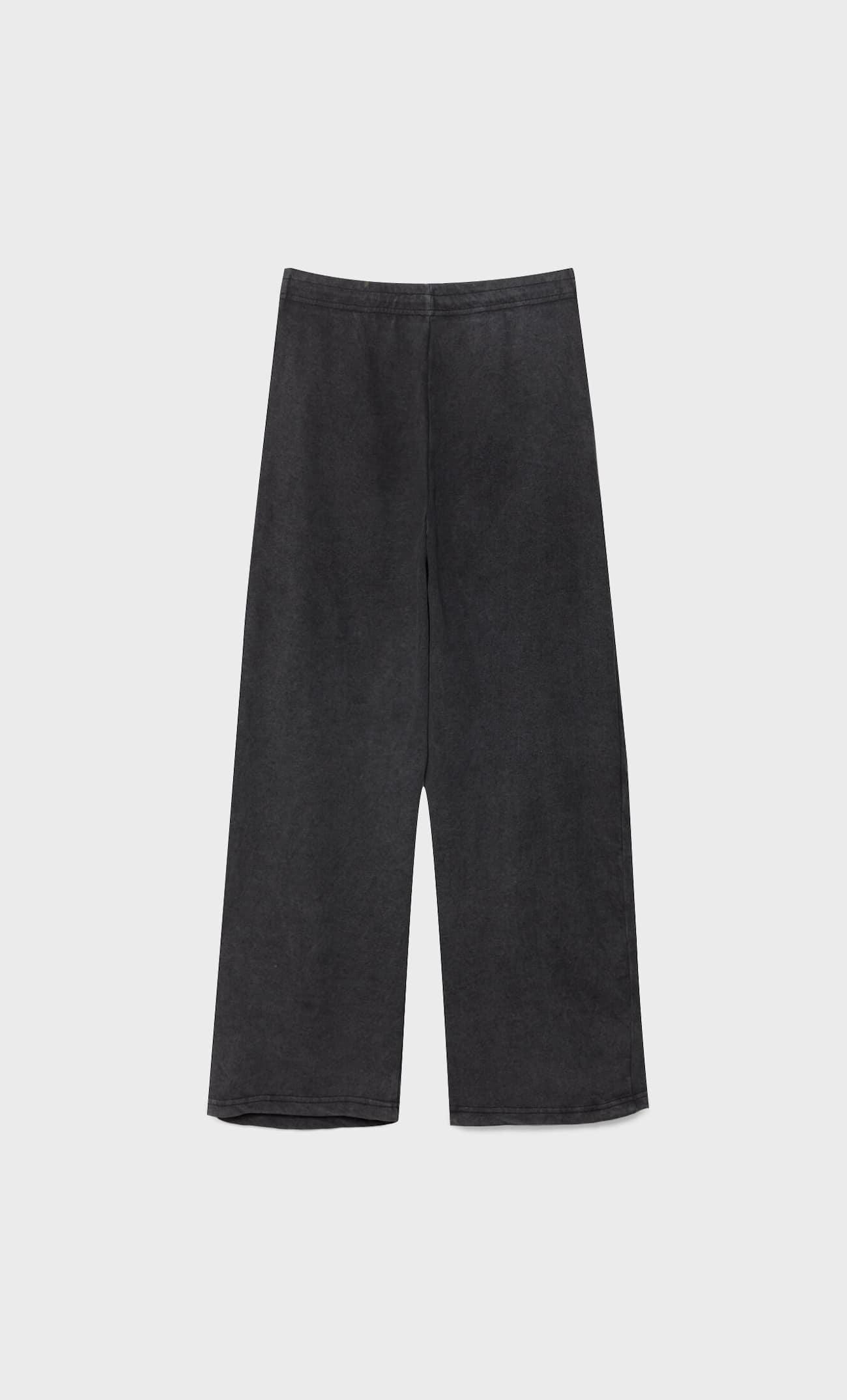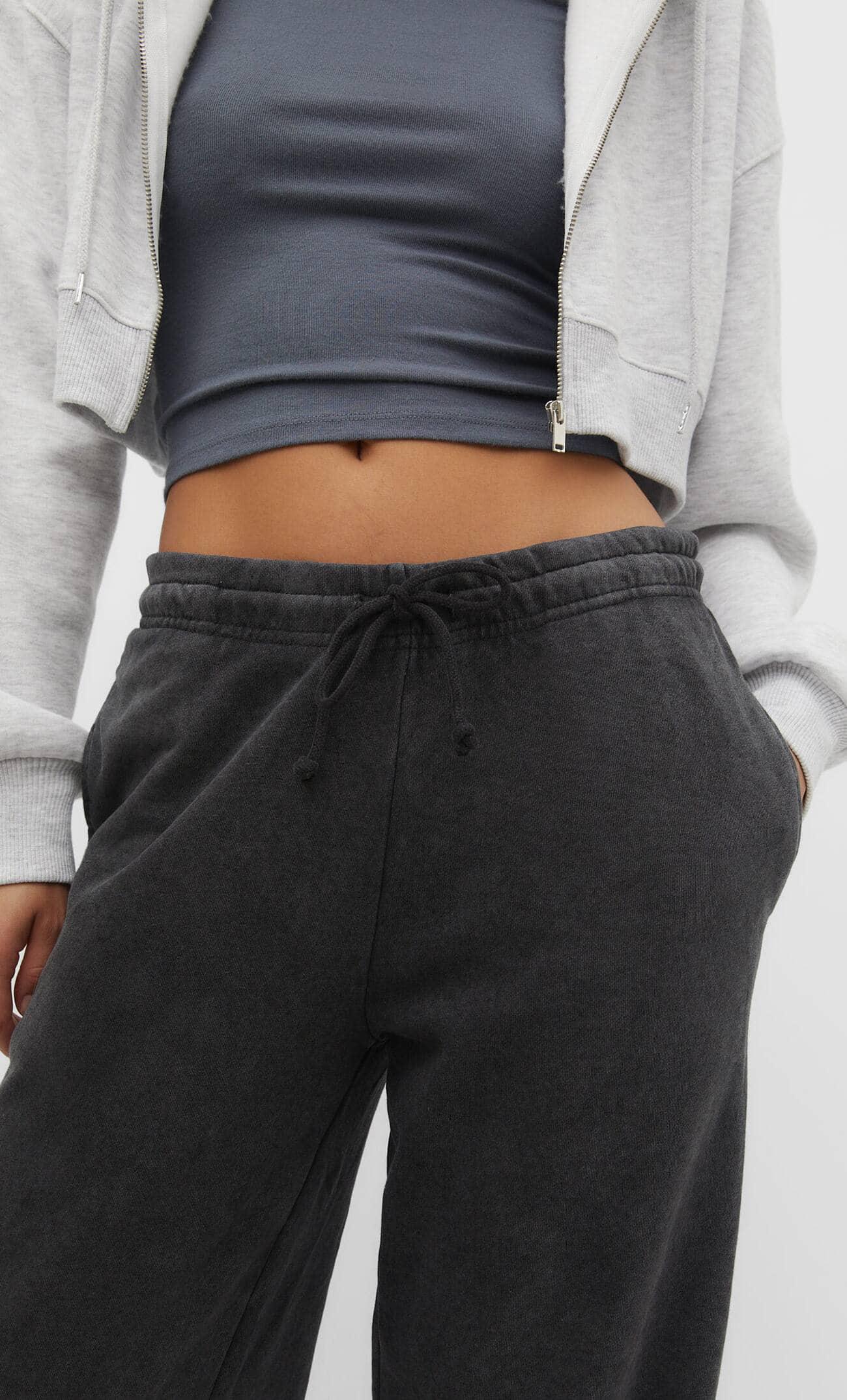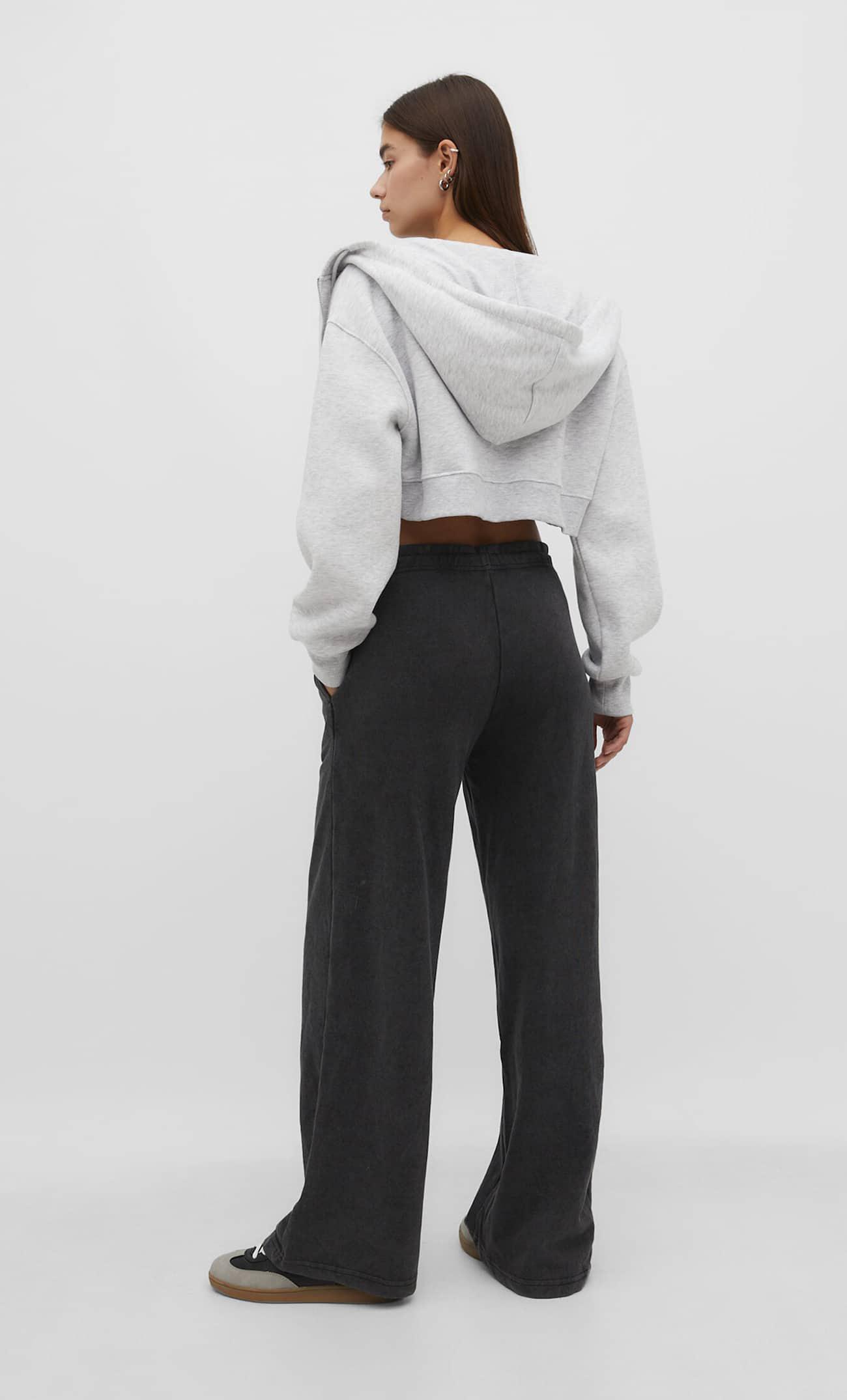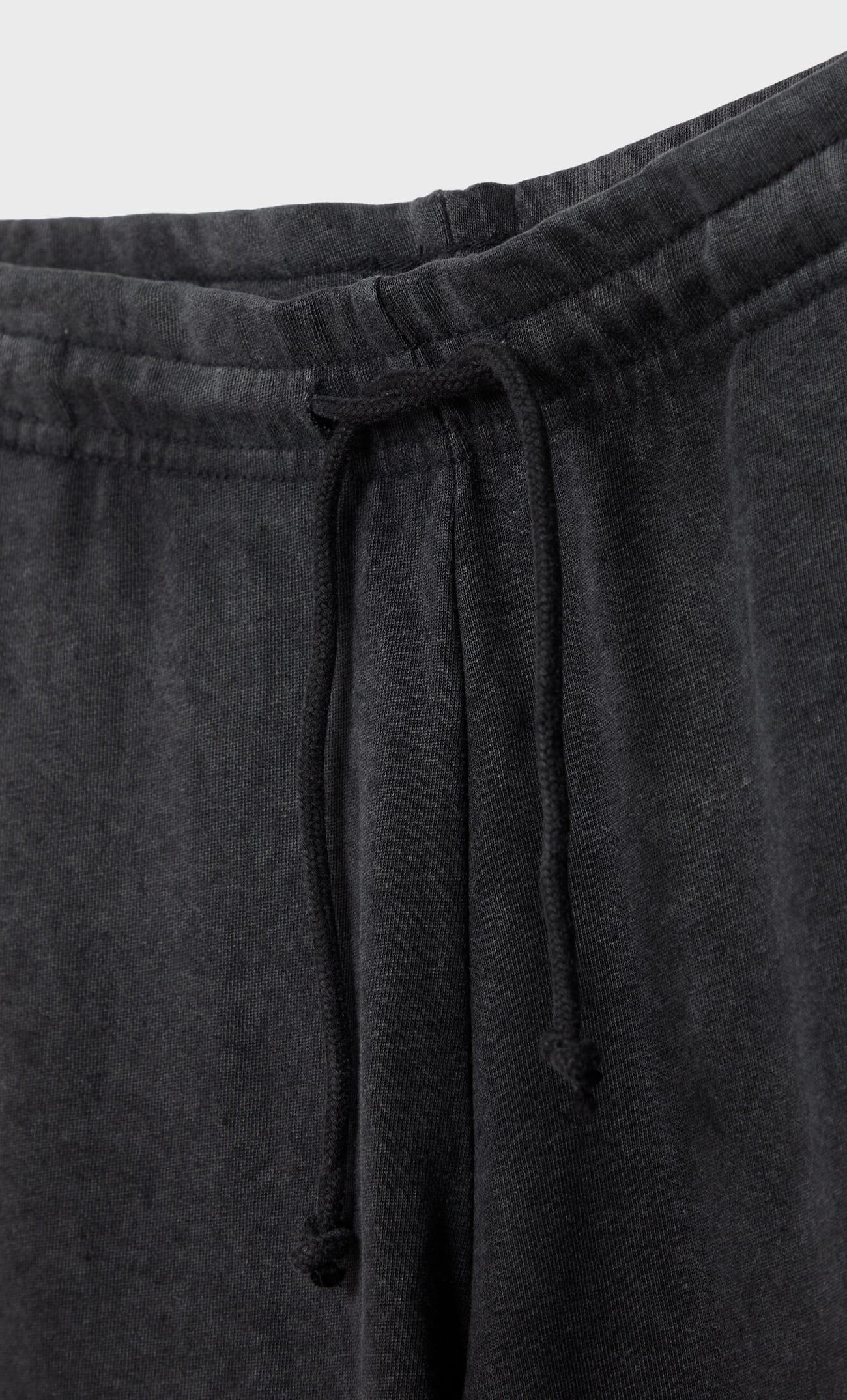 Wide-leg jogger trousers
Stradivarius at Stradivarius (UK)
Quarter-zips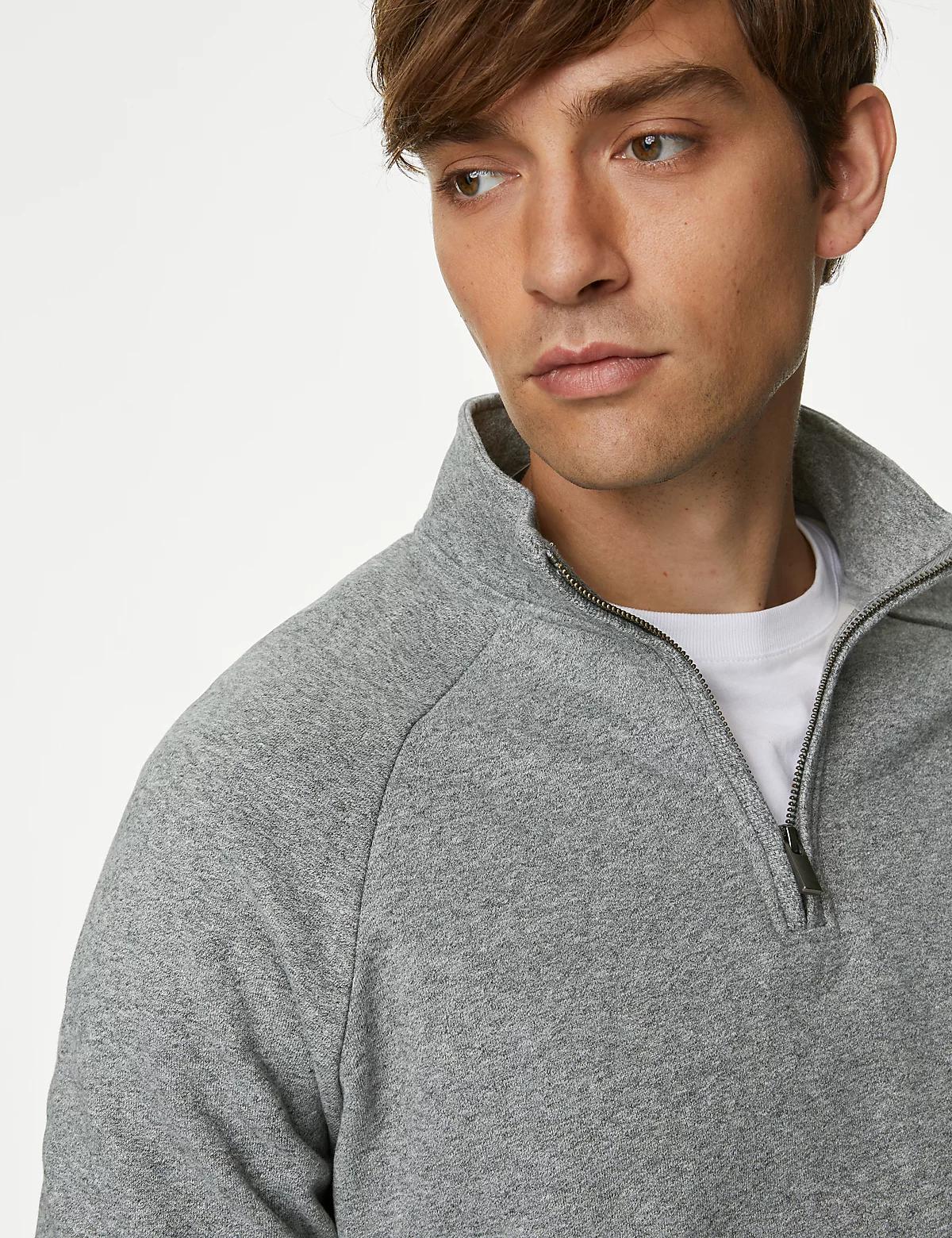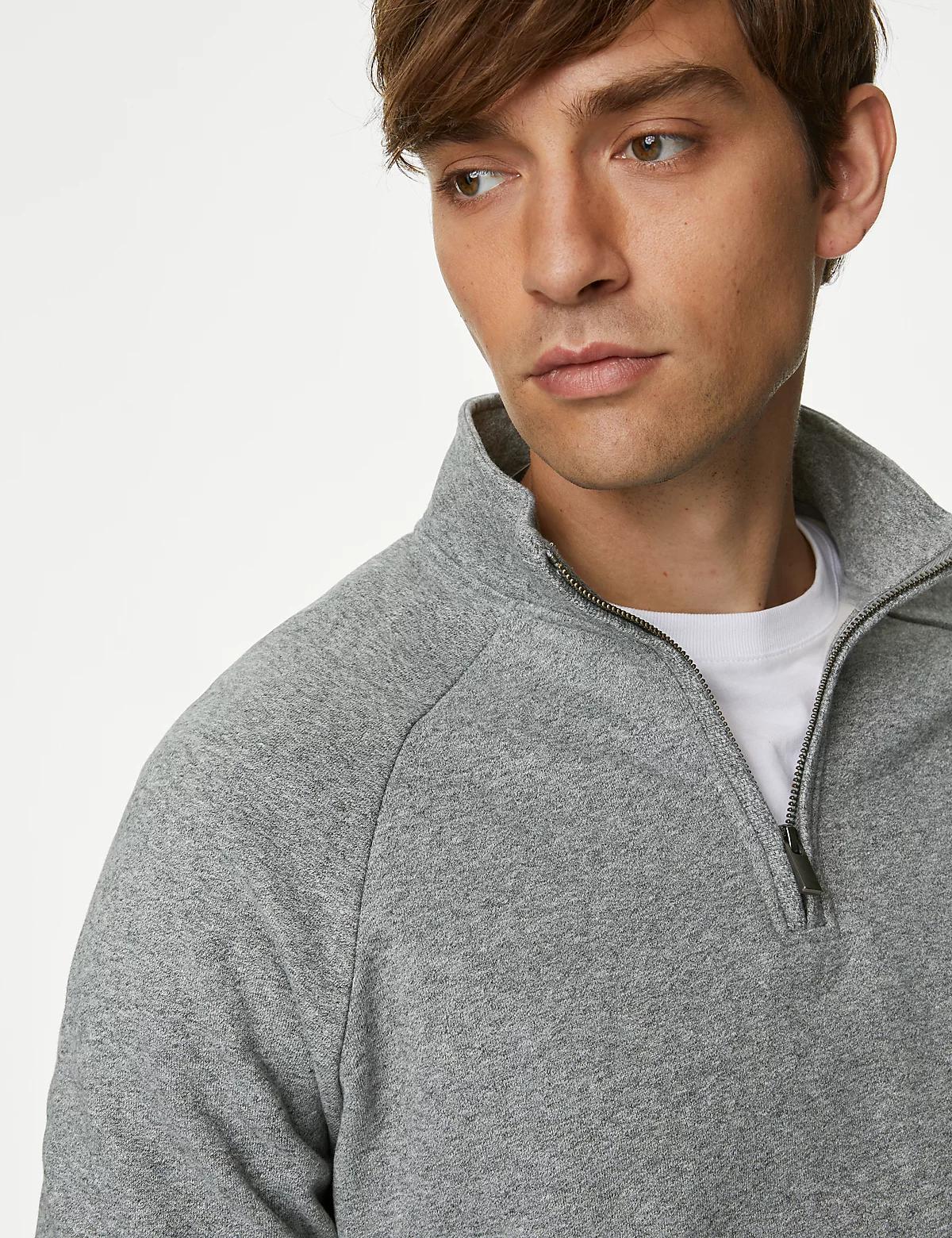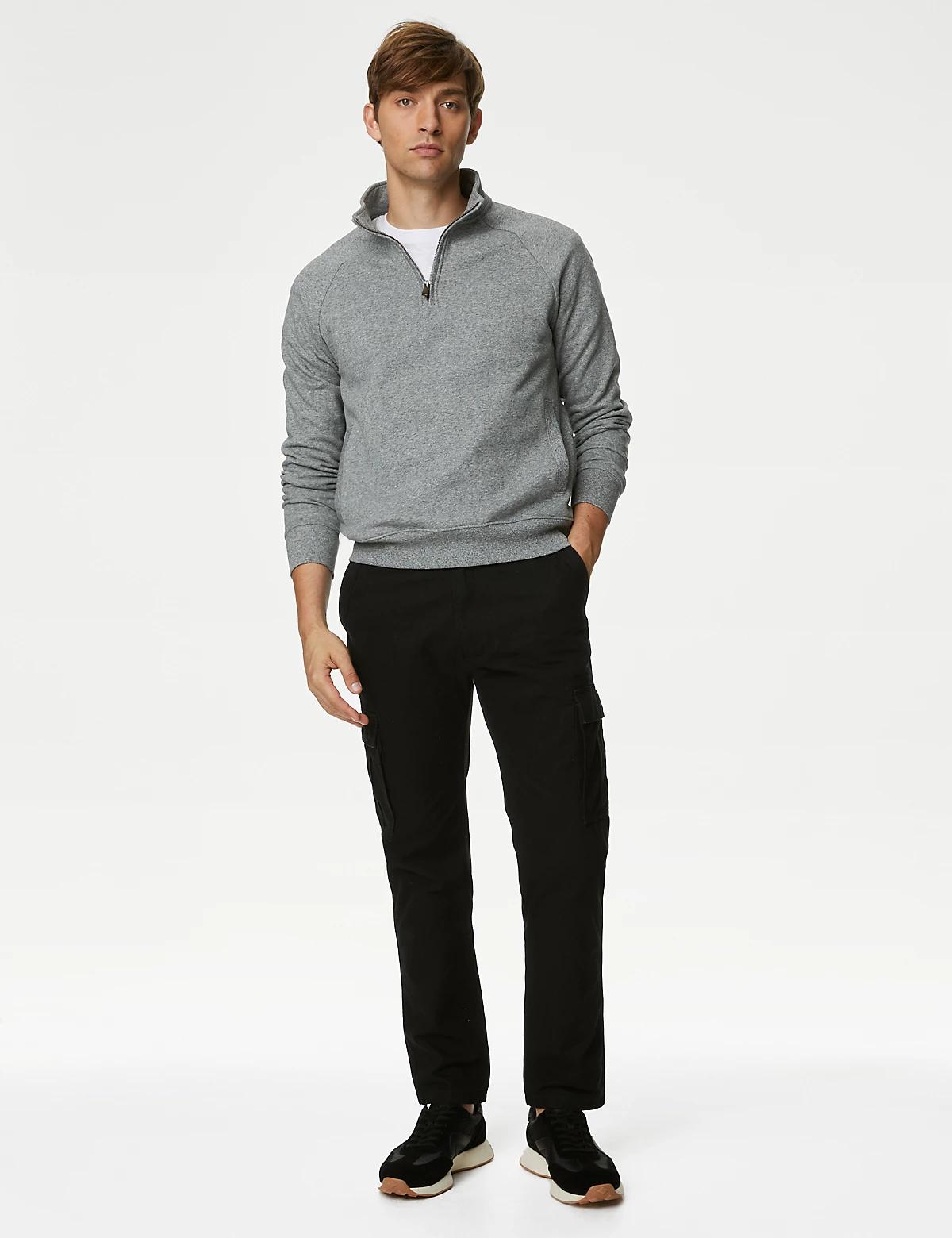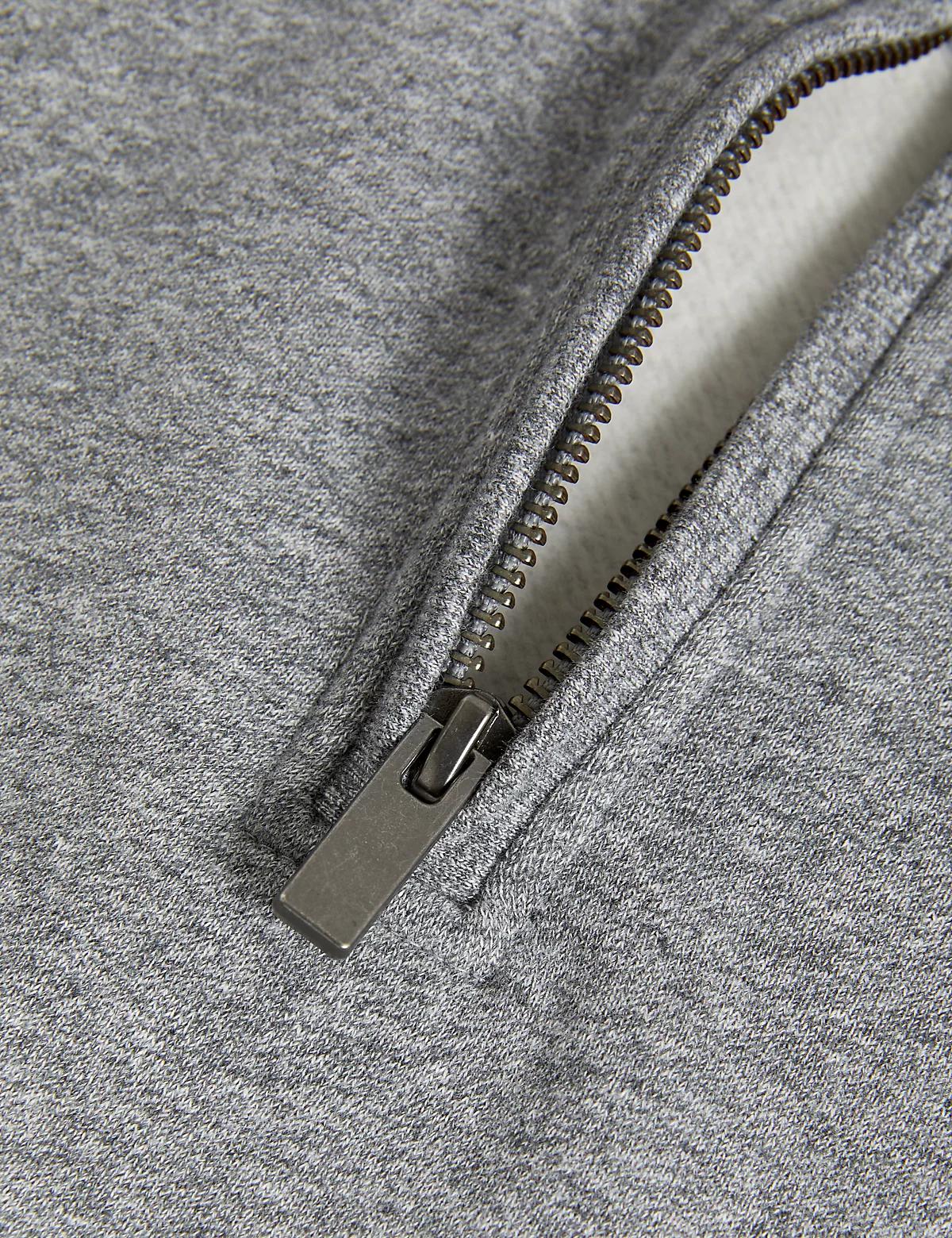 Pure Cotton Half Zip Sweatshirt
M&S Collection at Marks & Spencer (UK)
Grunge effects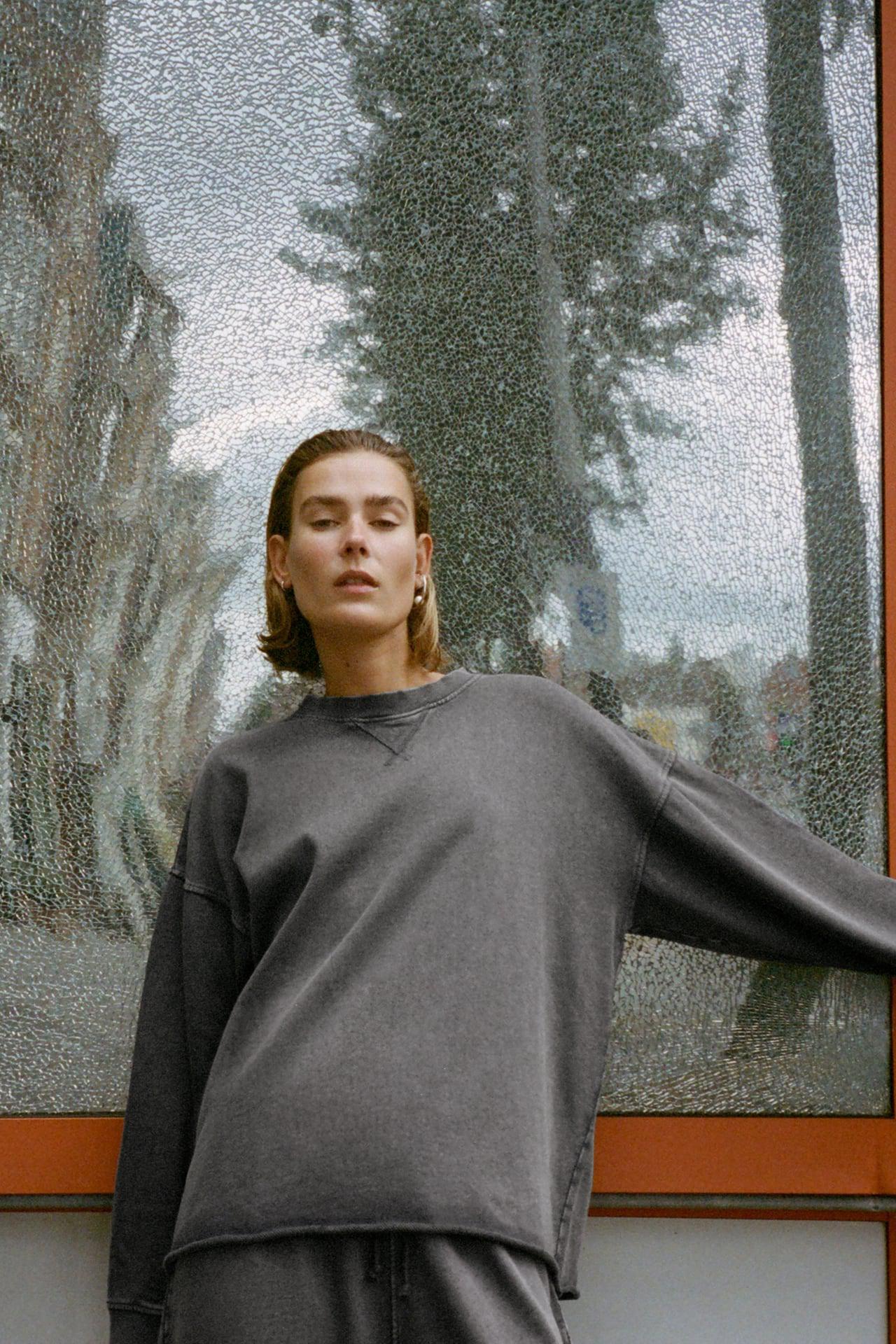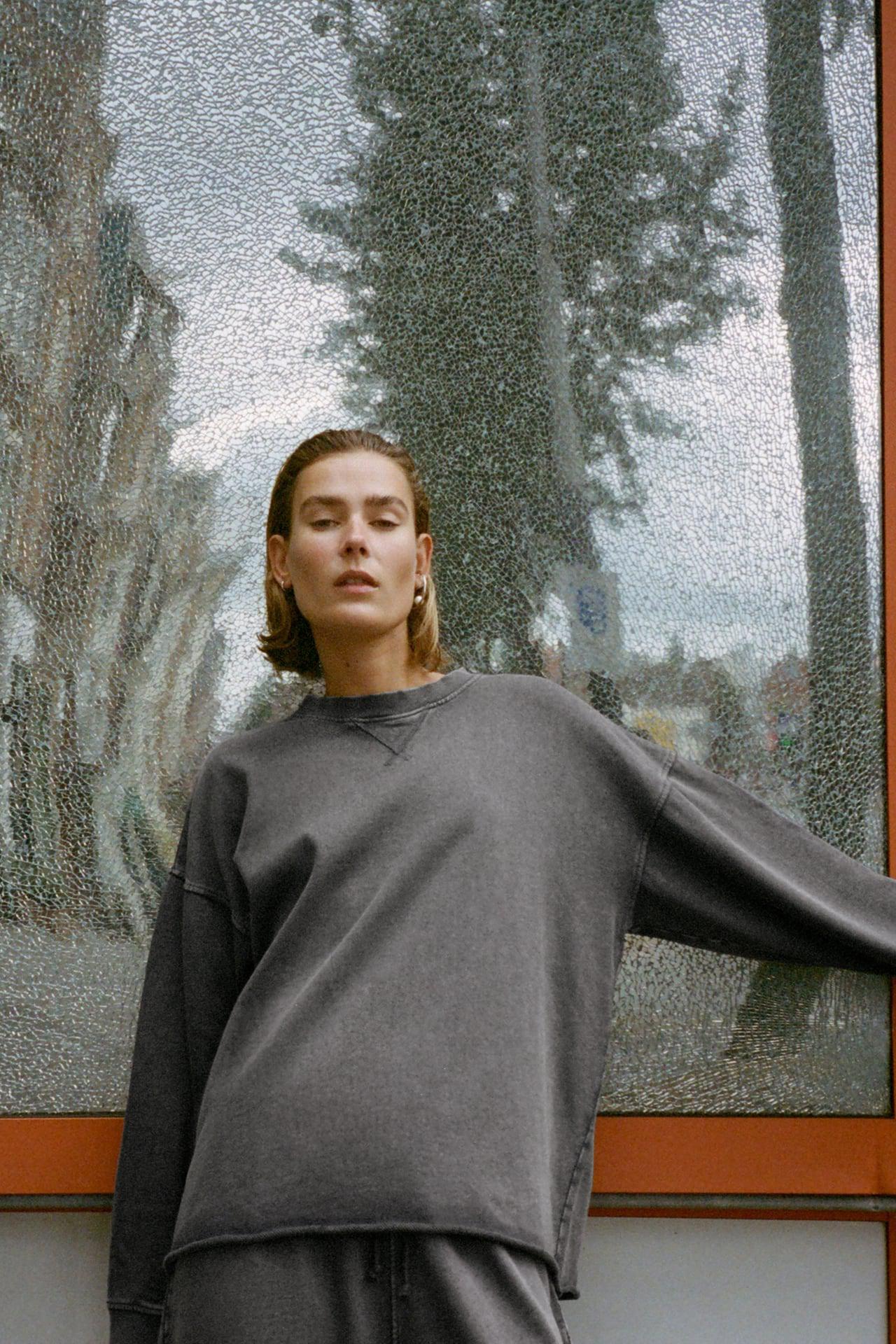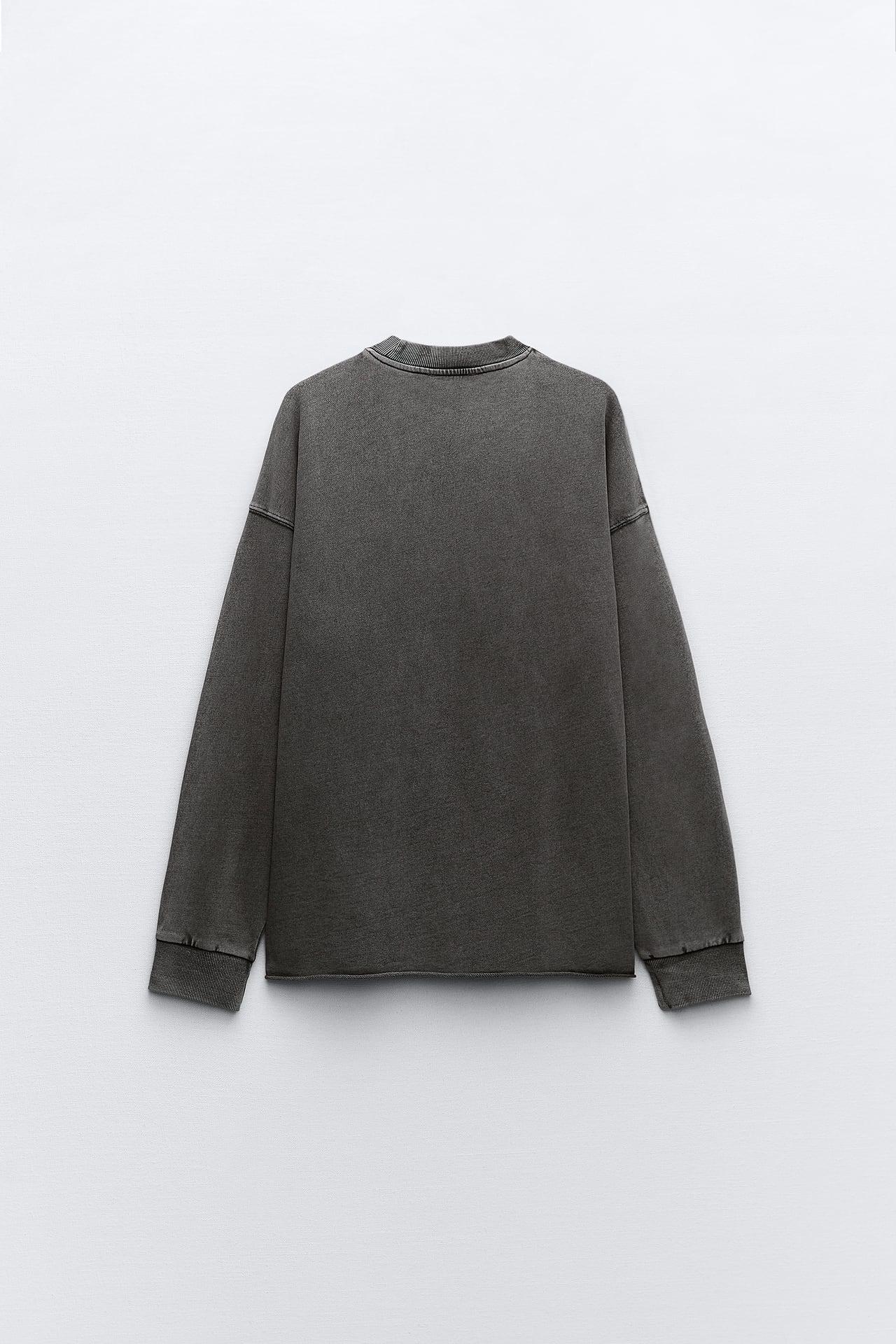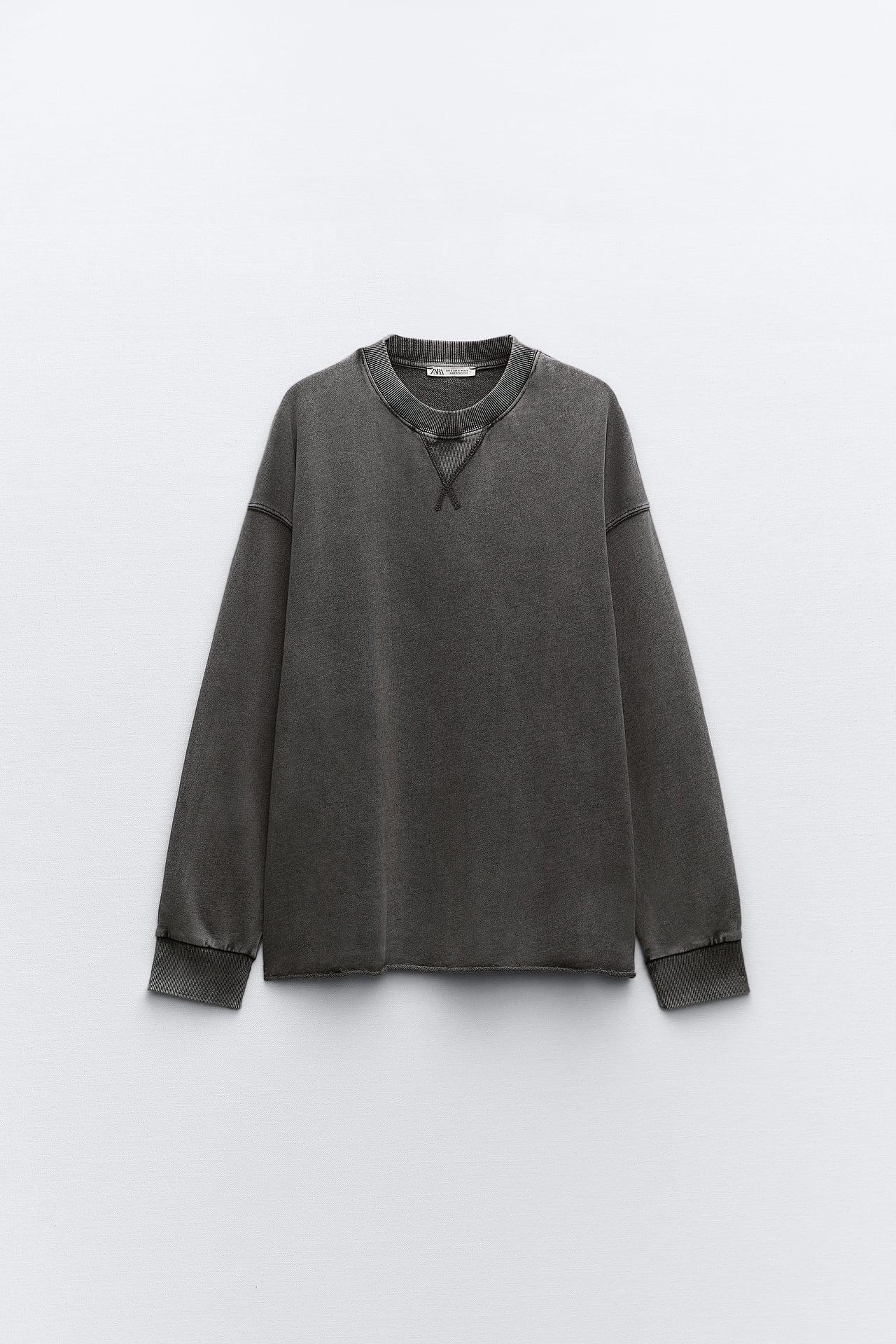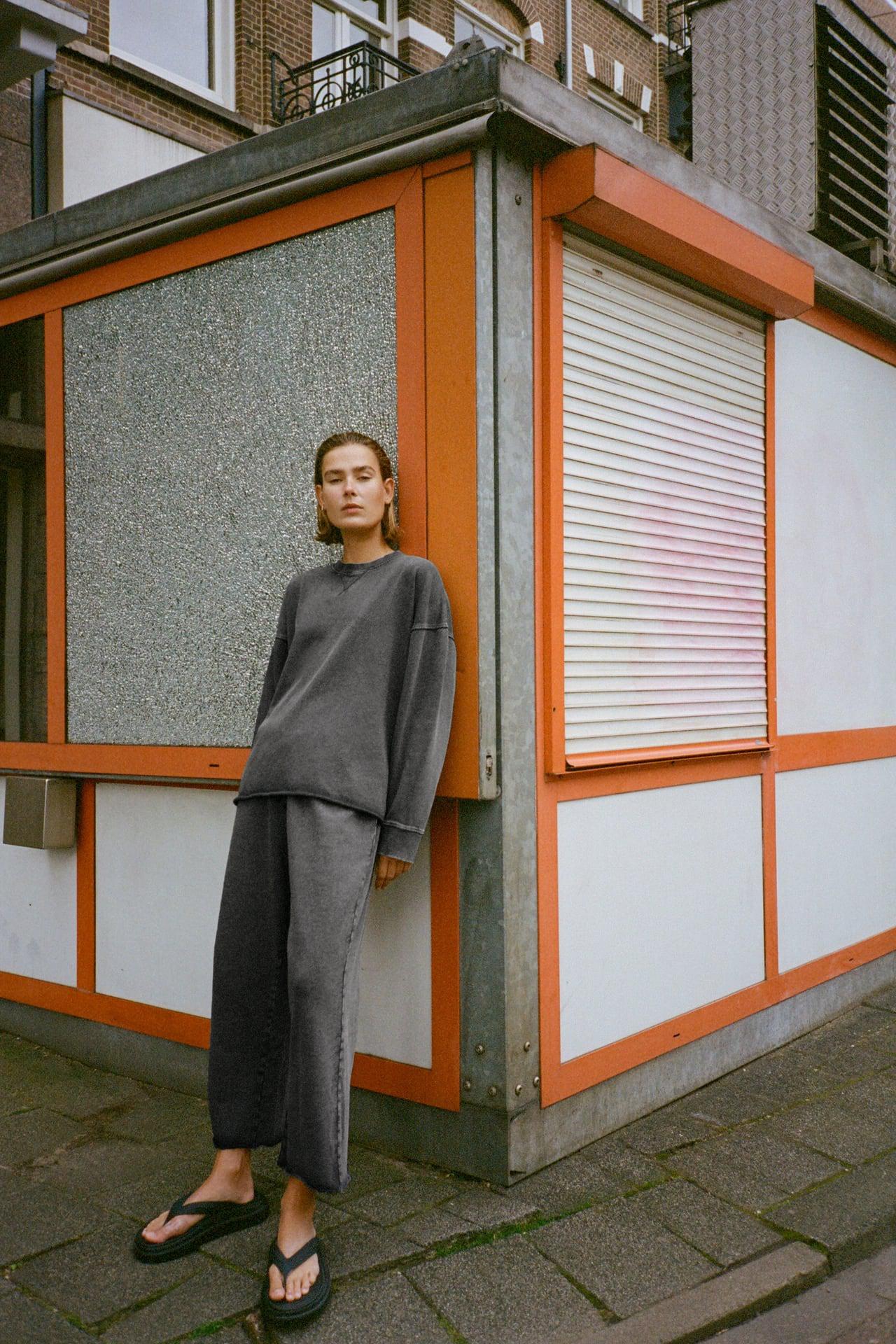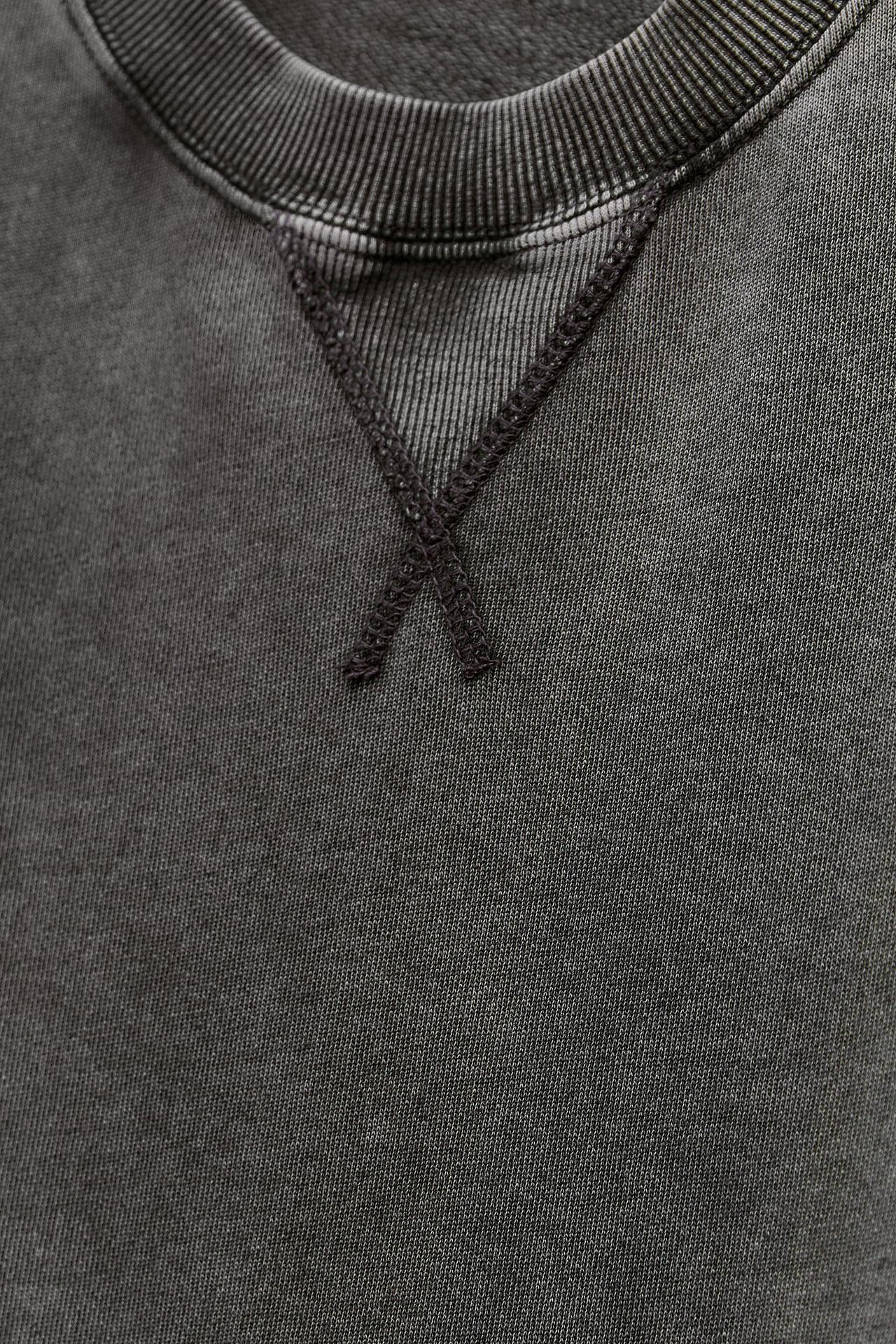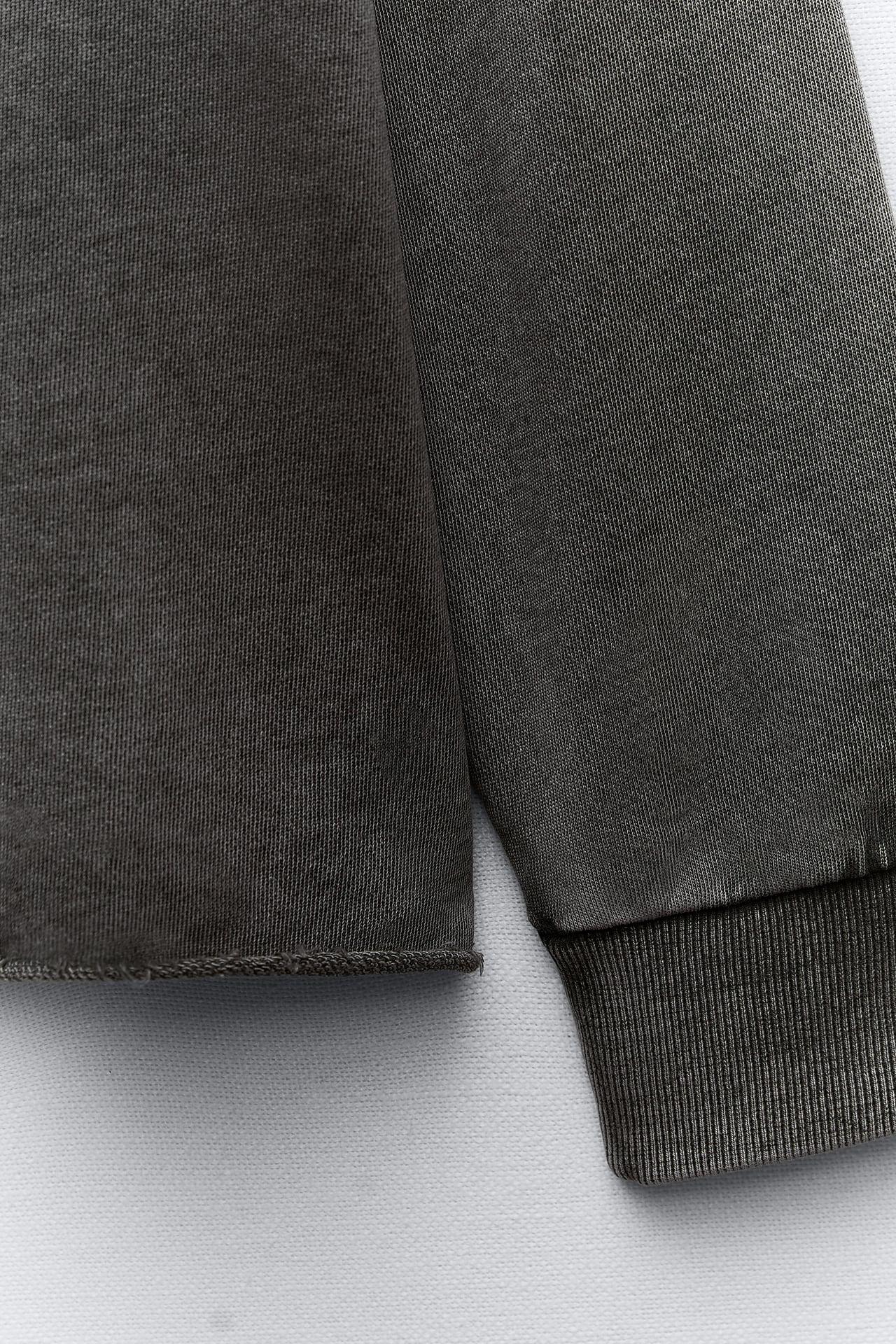 FADED-EFFECT PLUSH SWEATSHIRT
Zara at Zara (UK)
Lounge in Luxe
Loungewear has evolved from old college sweatshirts and worn-out tees to high-quality pieces that tick the box of comfort and style. The term "luxe" is frequently leveraged when communicating lounge collections and was promoted as a tagline in recent emails from House of CB, Reiss and Alo Yoga. Additional terms, such as "cozy," "sweater weather" and "chic" are used in tandem to highlight retailers' elevated basics assortments.
The swing toward minimalism continues to define the category and is set to guide Spring 2024 basics. Several collections released this fall have become the epitome of Quiet Luxury and serve as a guide to brands aspiring to design into the viral aesthetic. See below for price point guidelines and material details.
Fear of God Loungewear
Silhouettes: tees, tanks, pants, boxer shorts, robes and socks
Prices: $125 – $1,795
Materials: cotton jersey, cotton poplin, Egyptian cotton, cashmere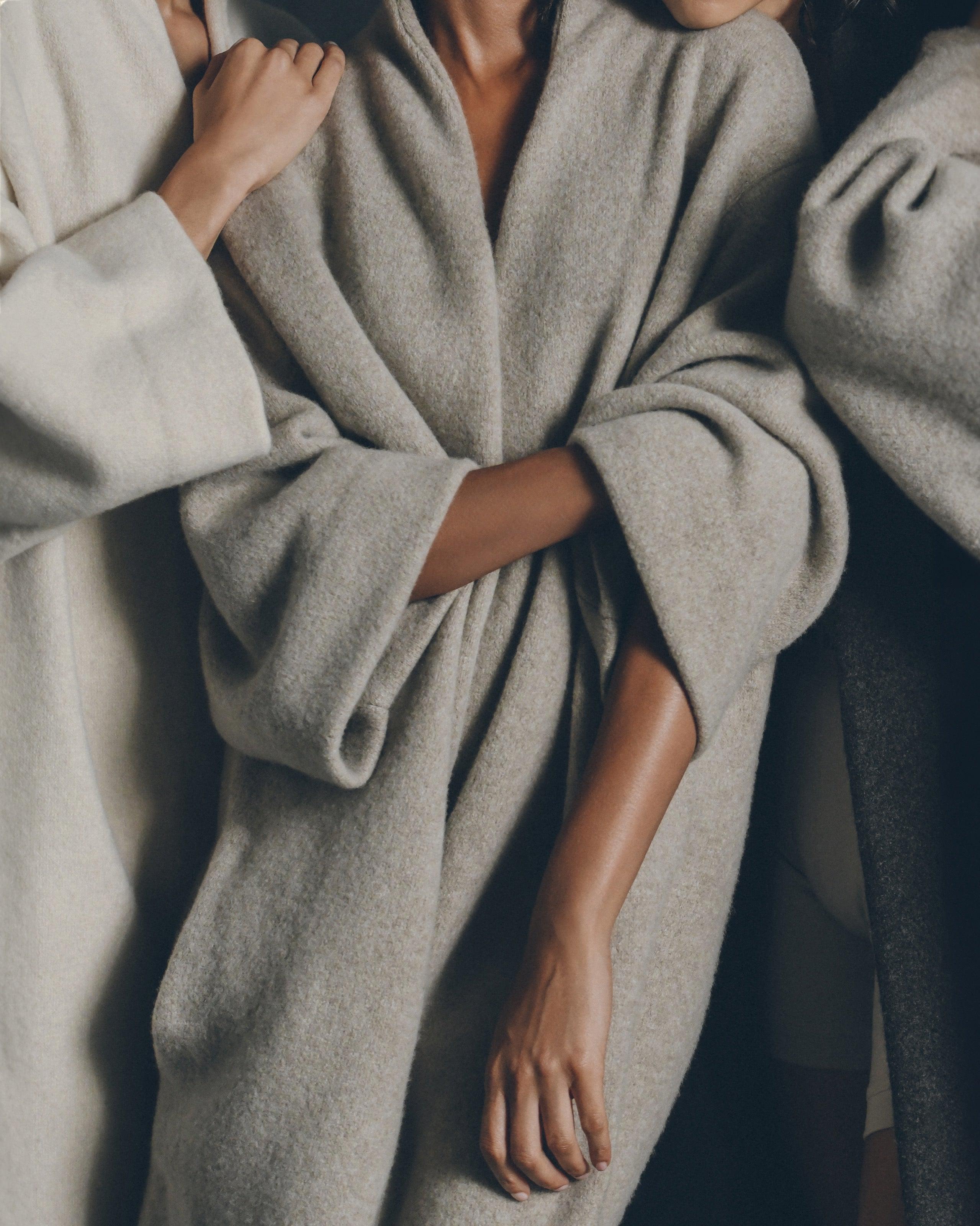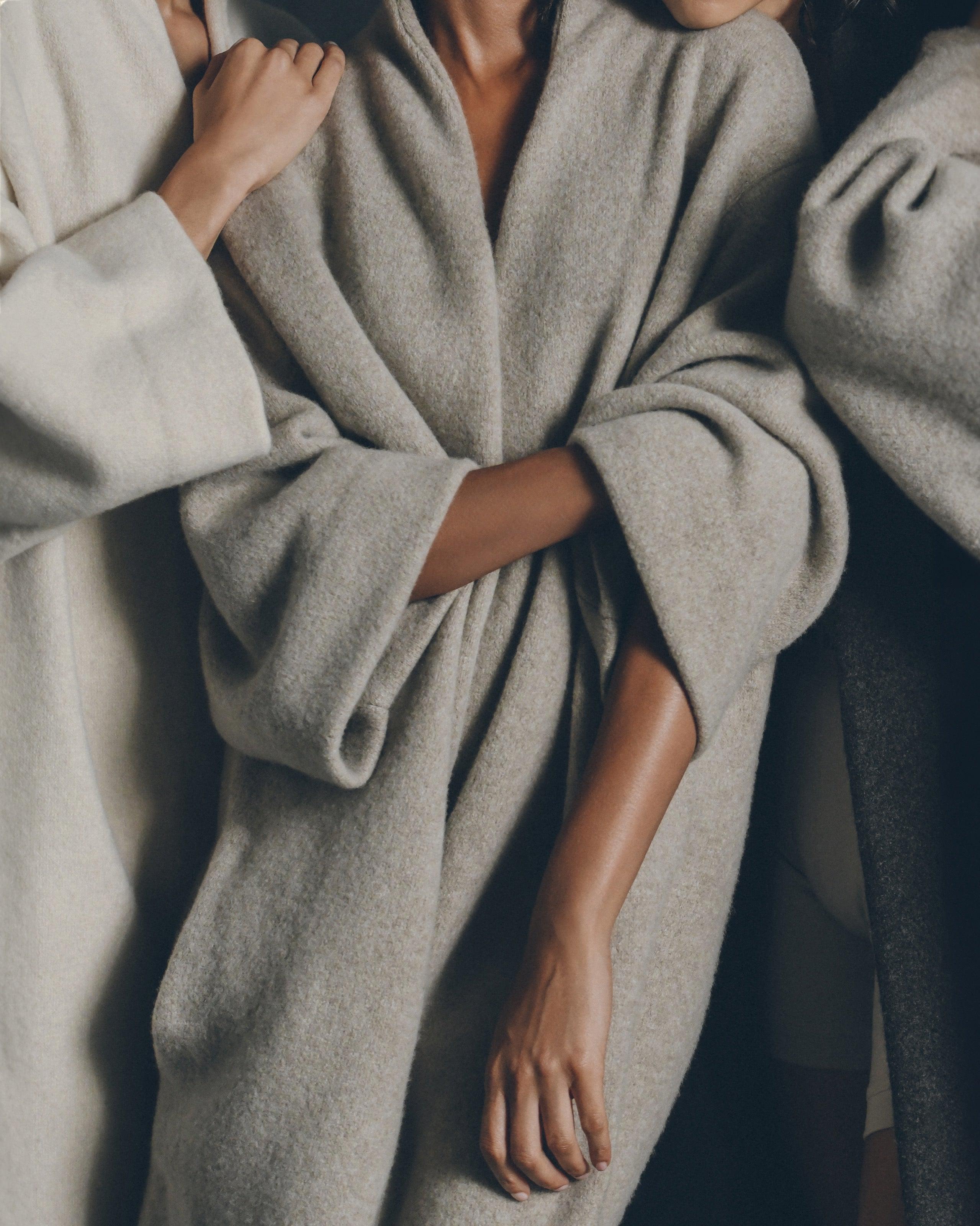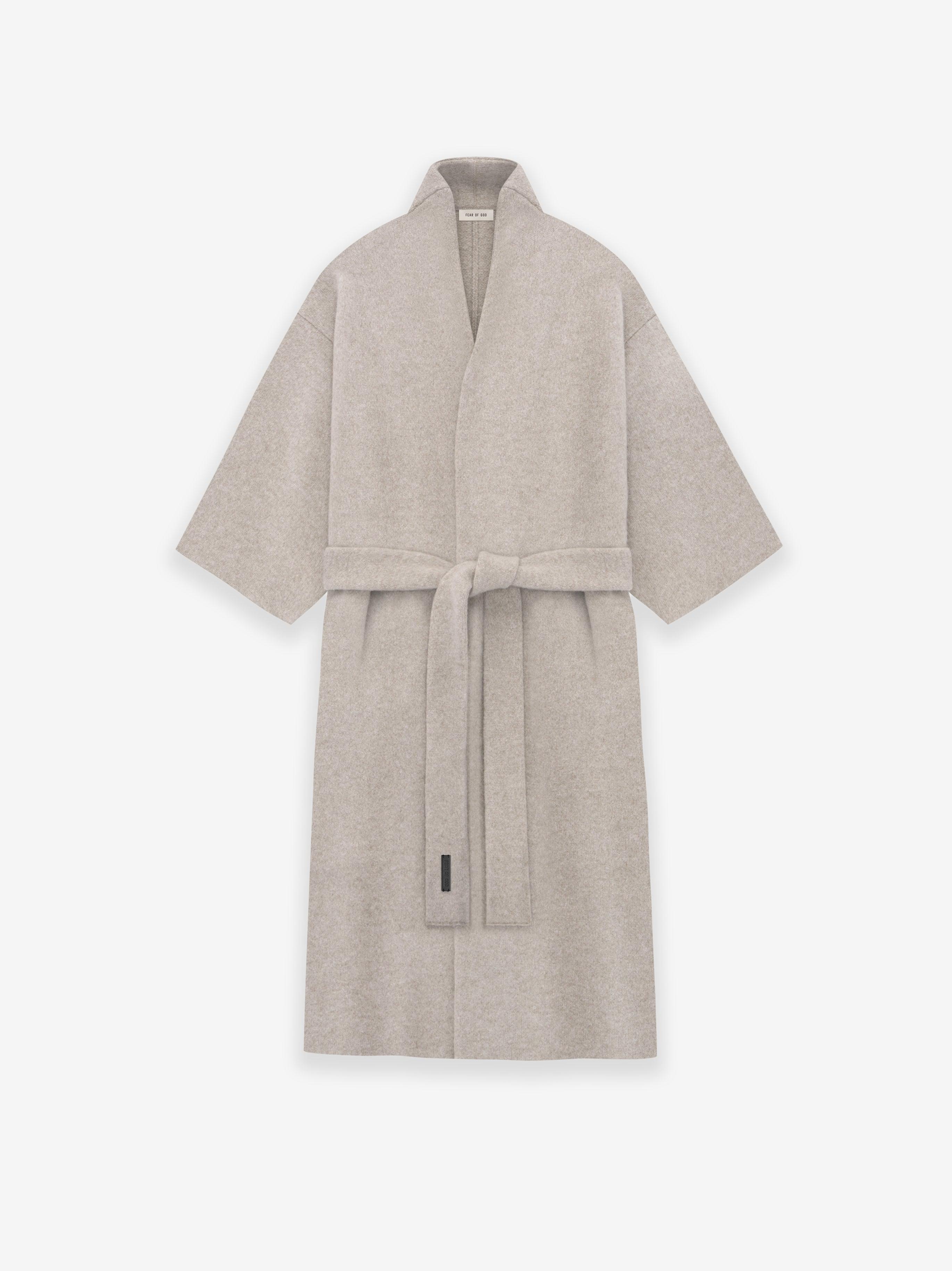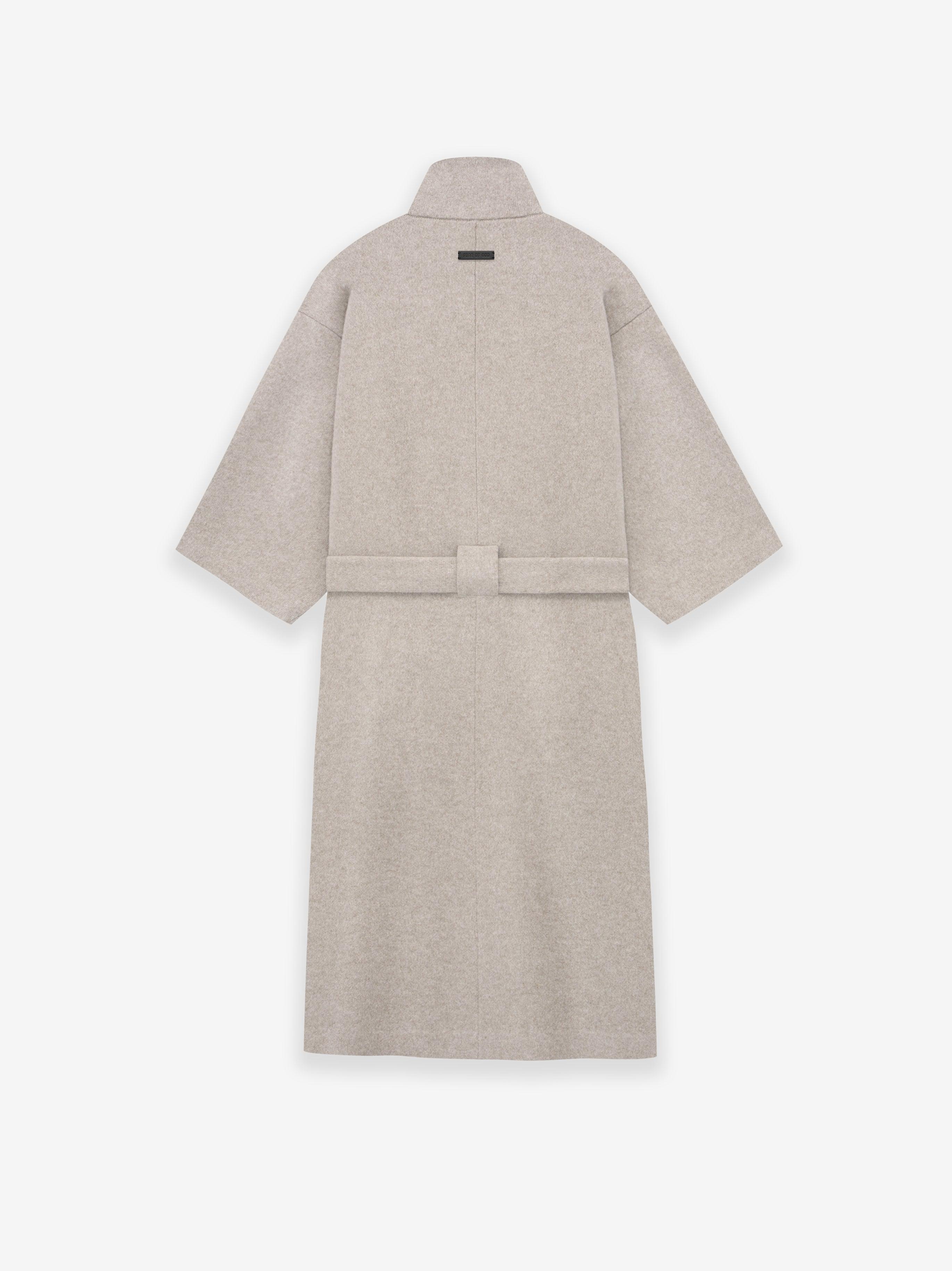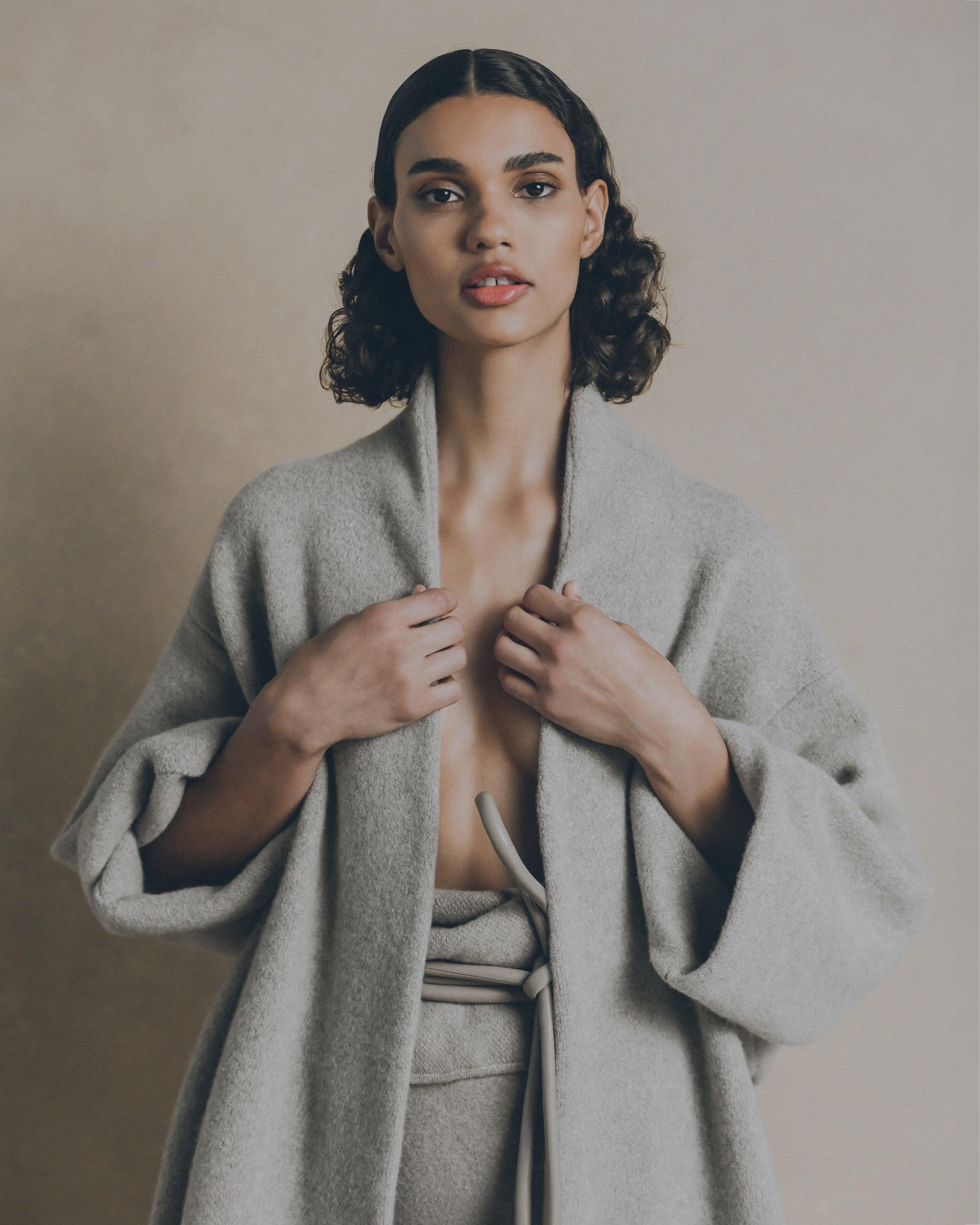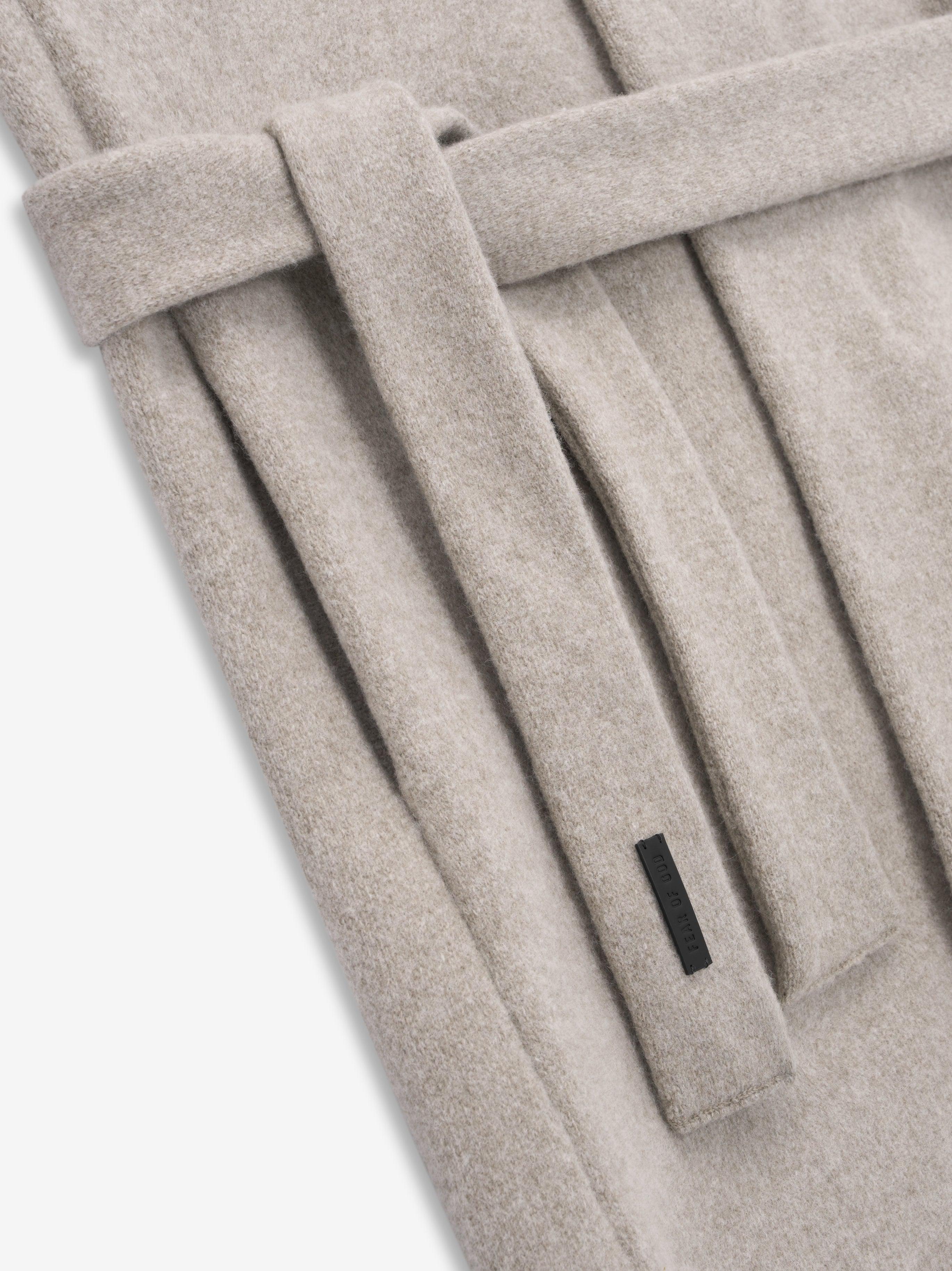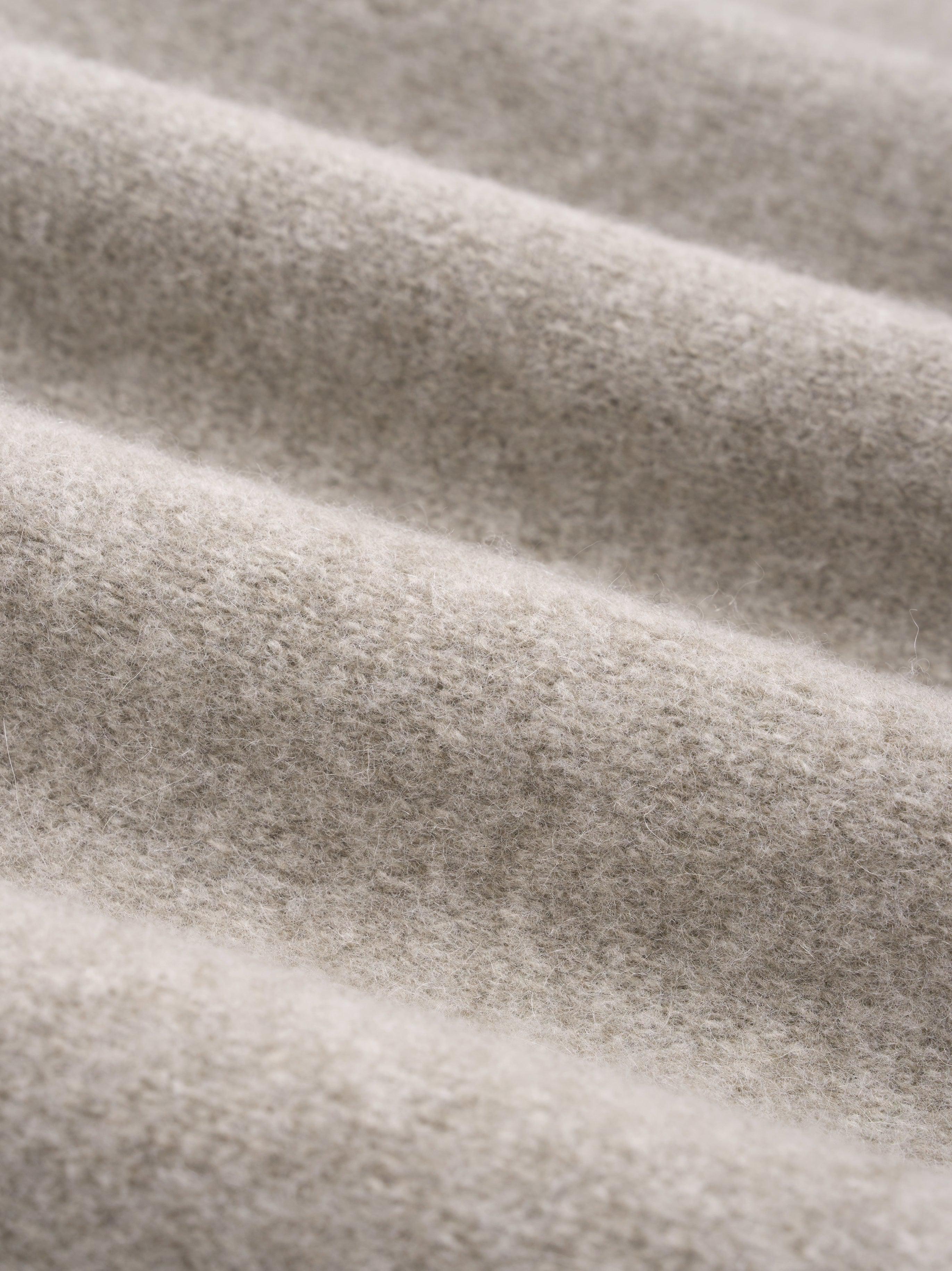 The Cashmere Robe
Fear of God Loungewear at Fear of God (US)
UNIQLO U Loungewear
Silhouettes: tees, mock neck tops, turtlenecks, hoodies, trousers
Prices: £14.90 – £39.90
Materials: AIRism cotton, 100% cotton, brushed jersey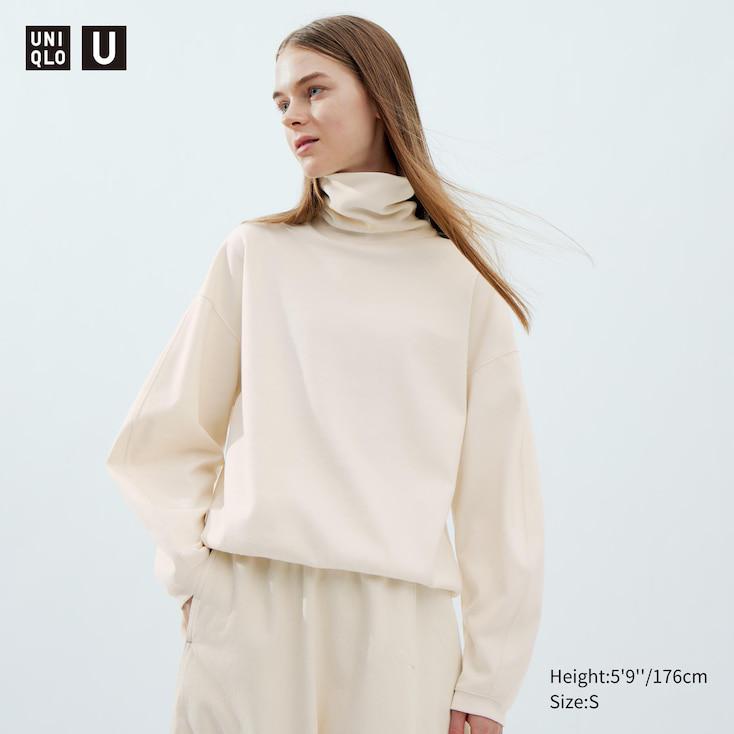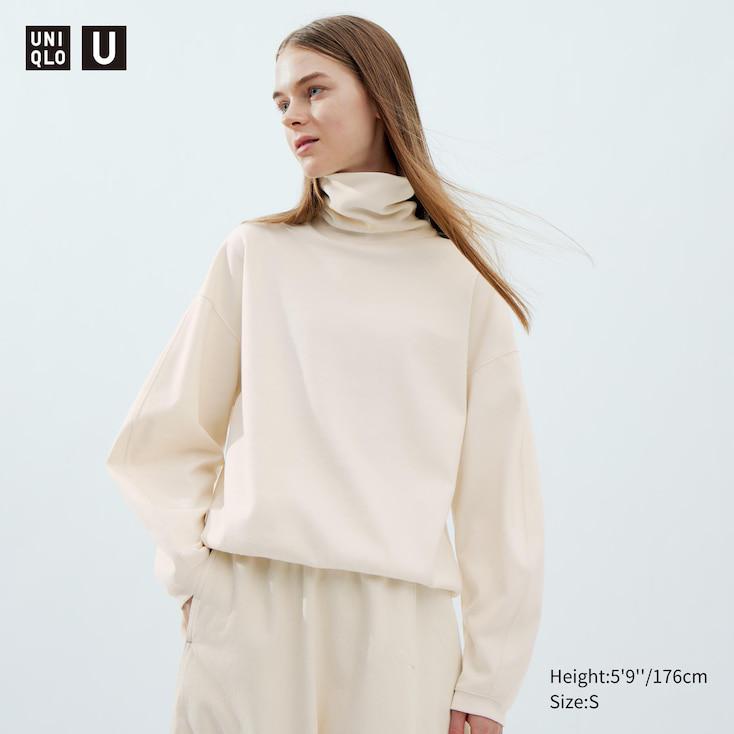 Brushed Jersey Turtleneck Long Sleeved T-Shirt
Uniqlo at Uniqlo (UK)
Loro Piana's Cocooning Collection
Silhouettes: tees, trousers, dresses, sweatshirts, shrugs, scrunchies
Prices: £210 – £2,700
Materials: pure cashmere, jersey, cotton, wool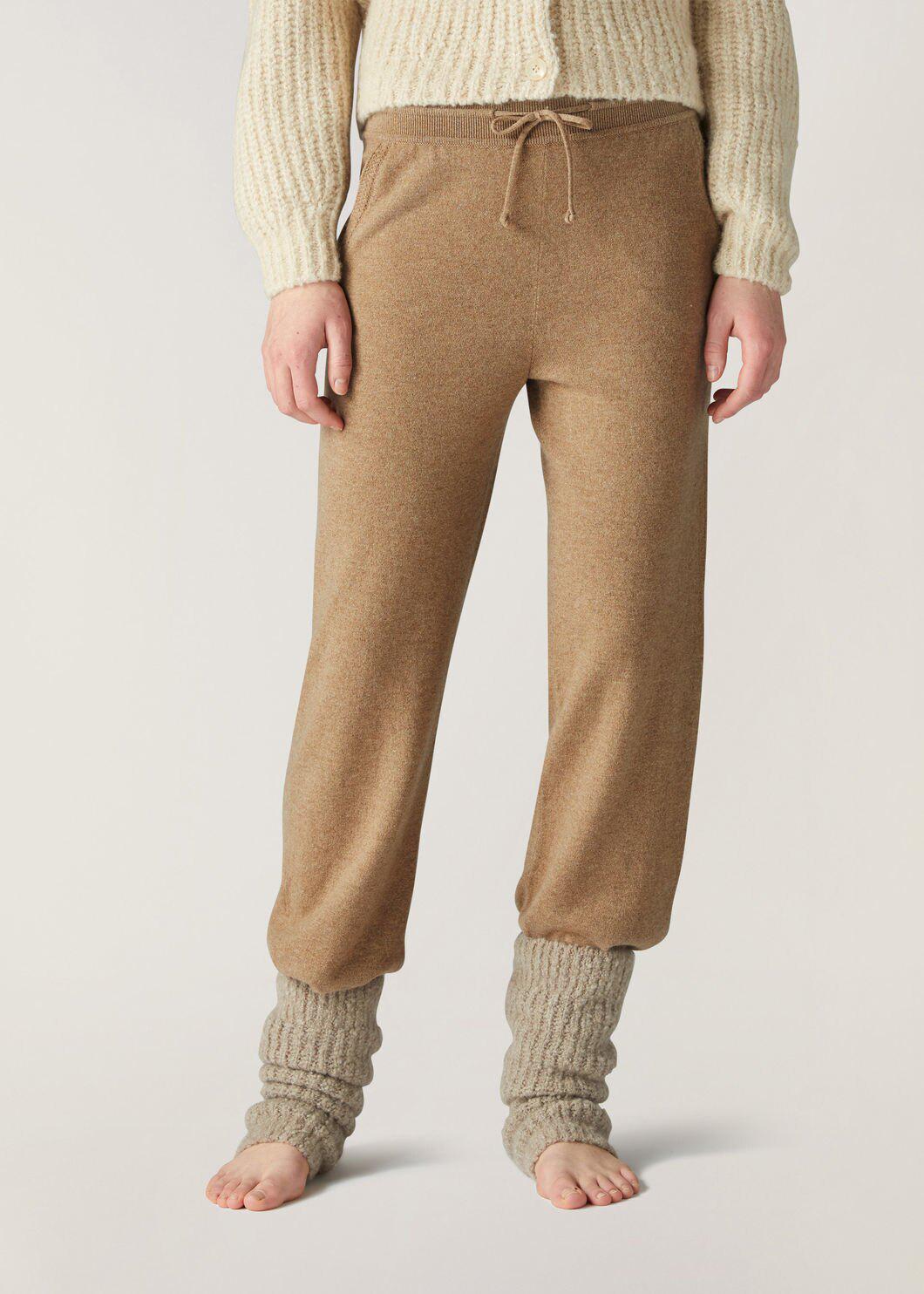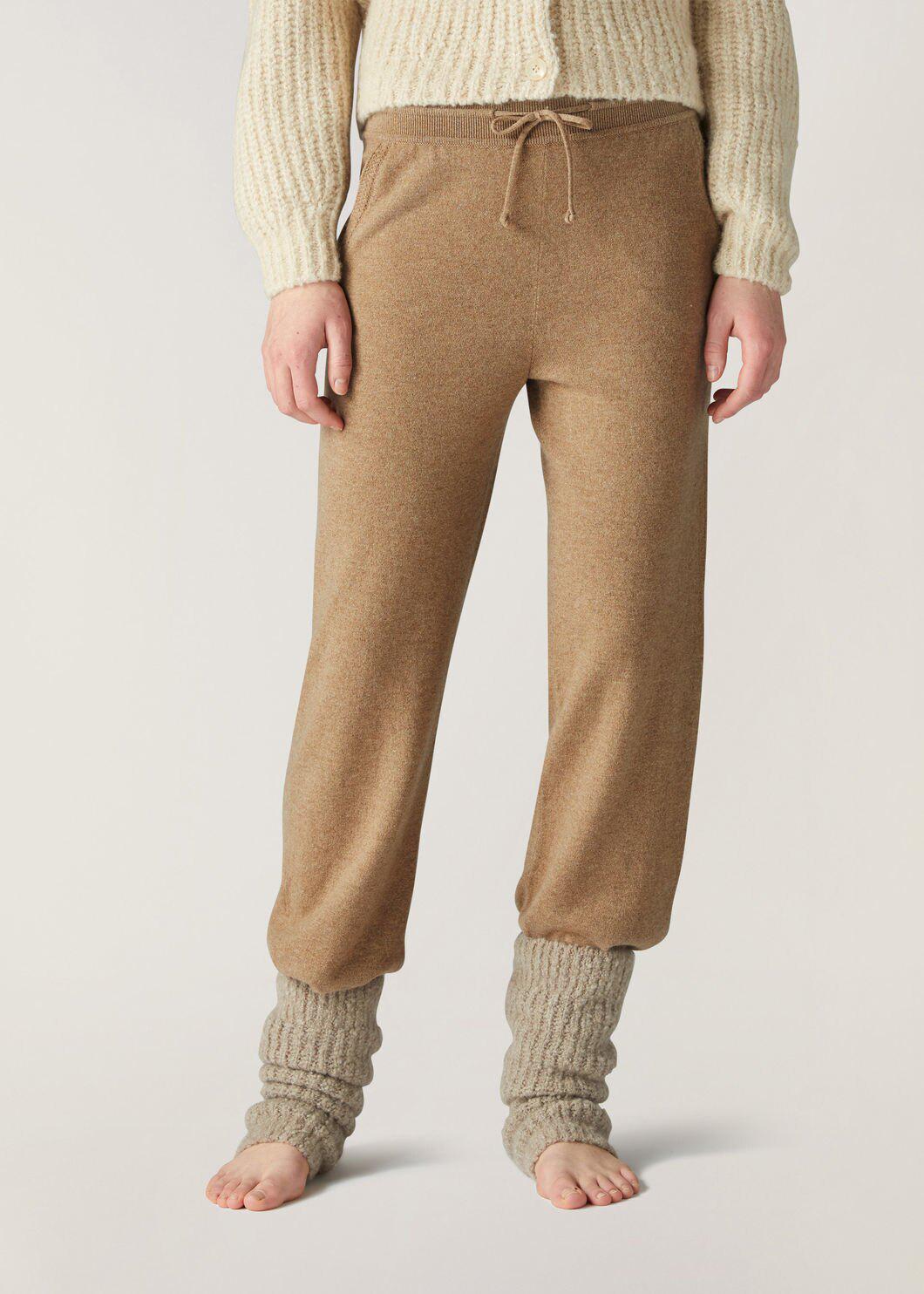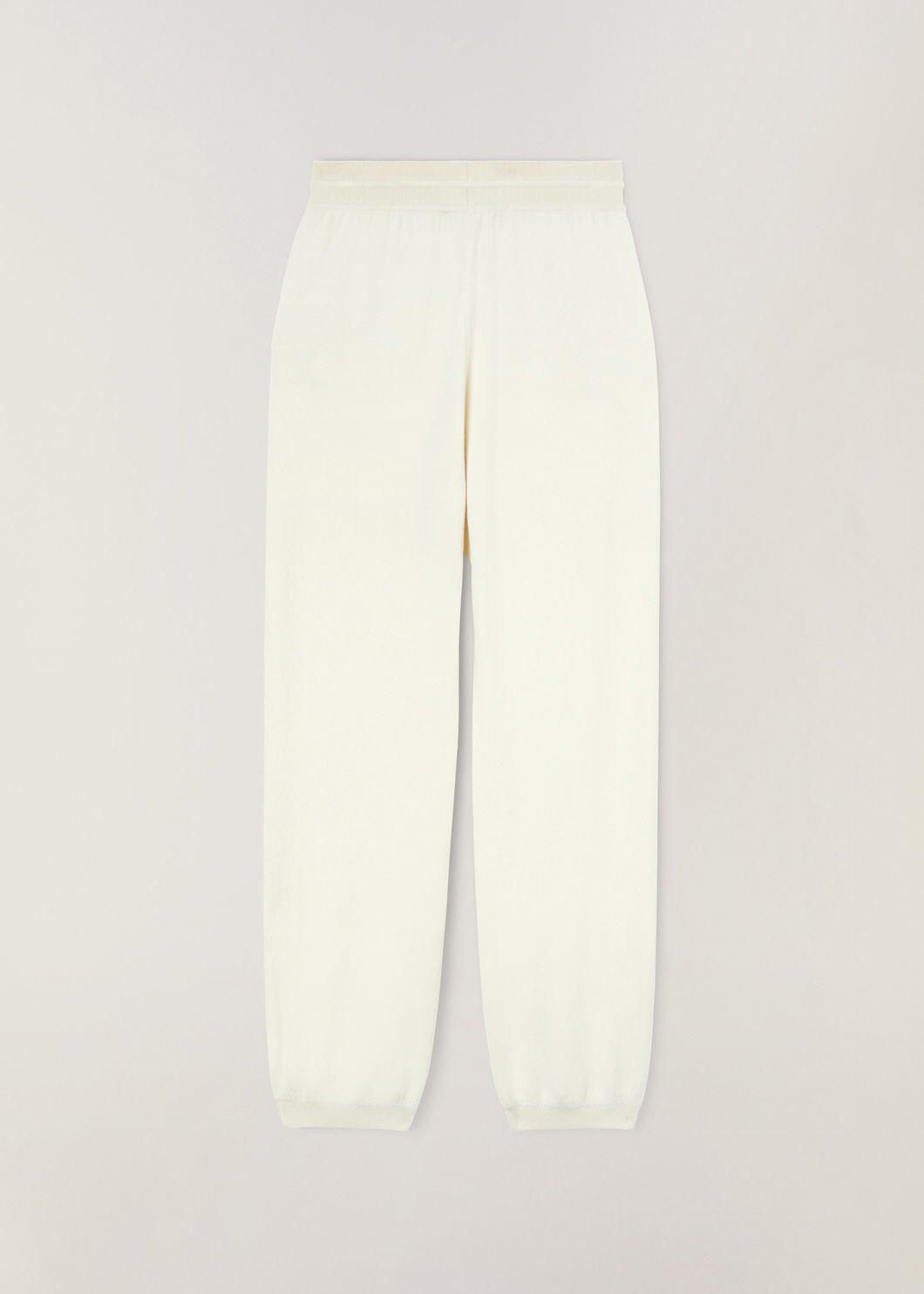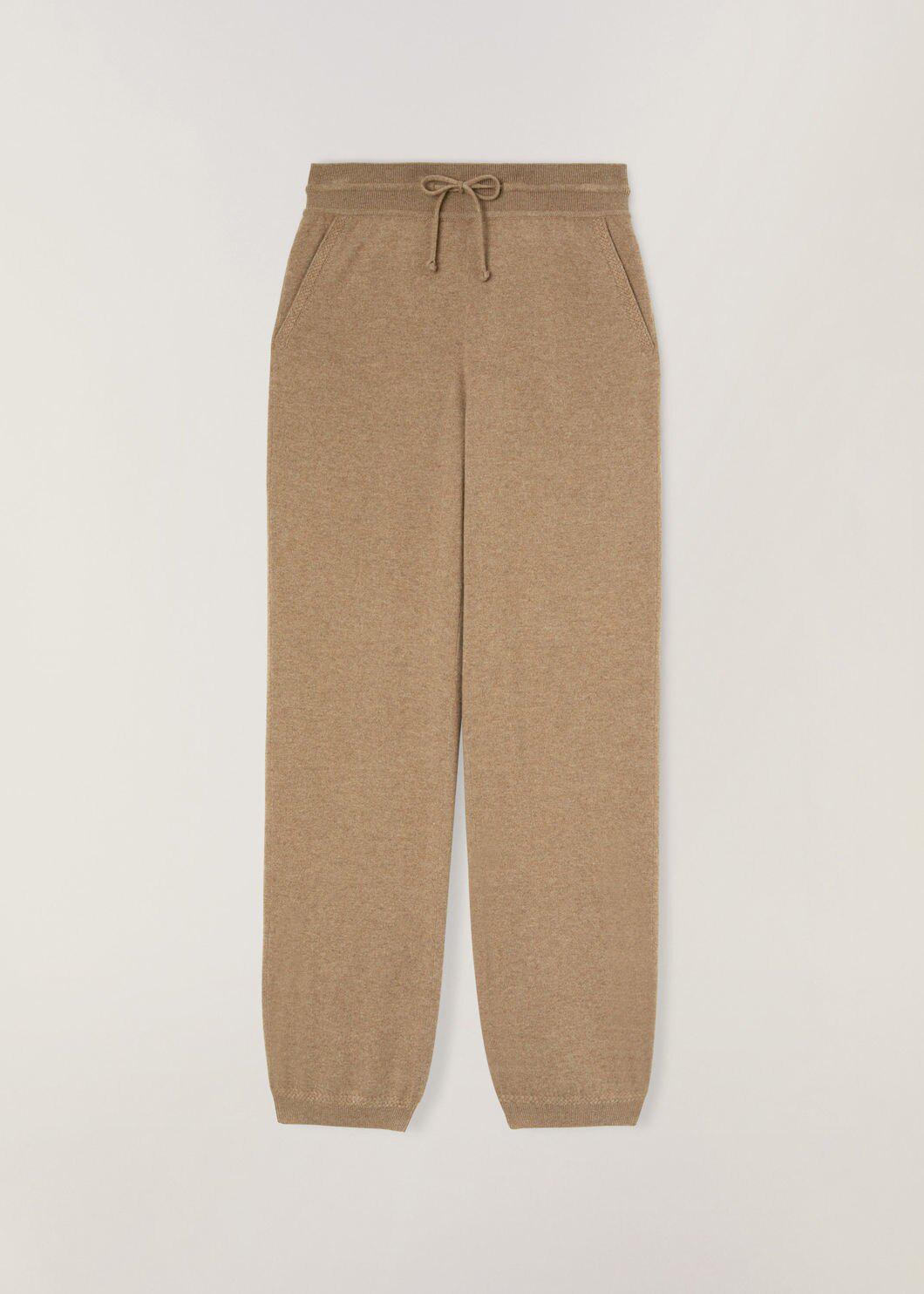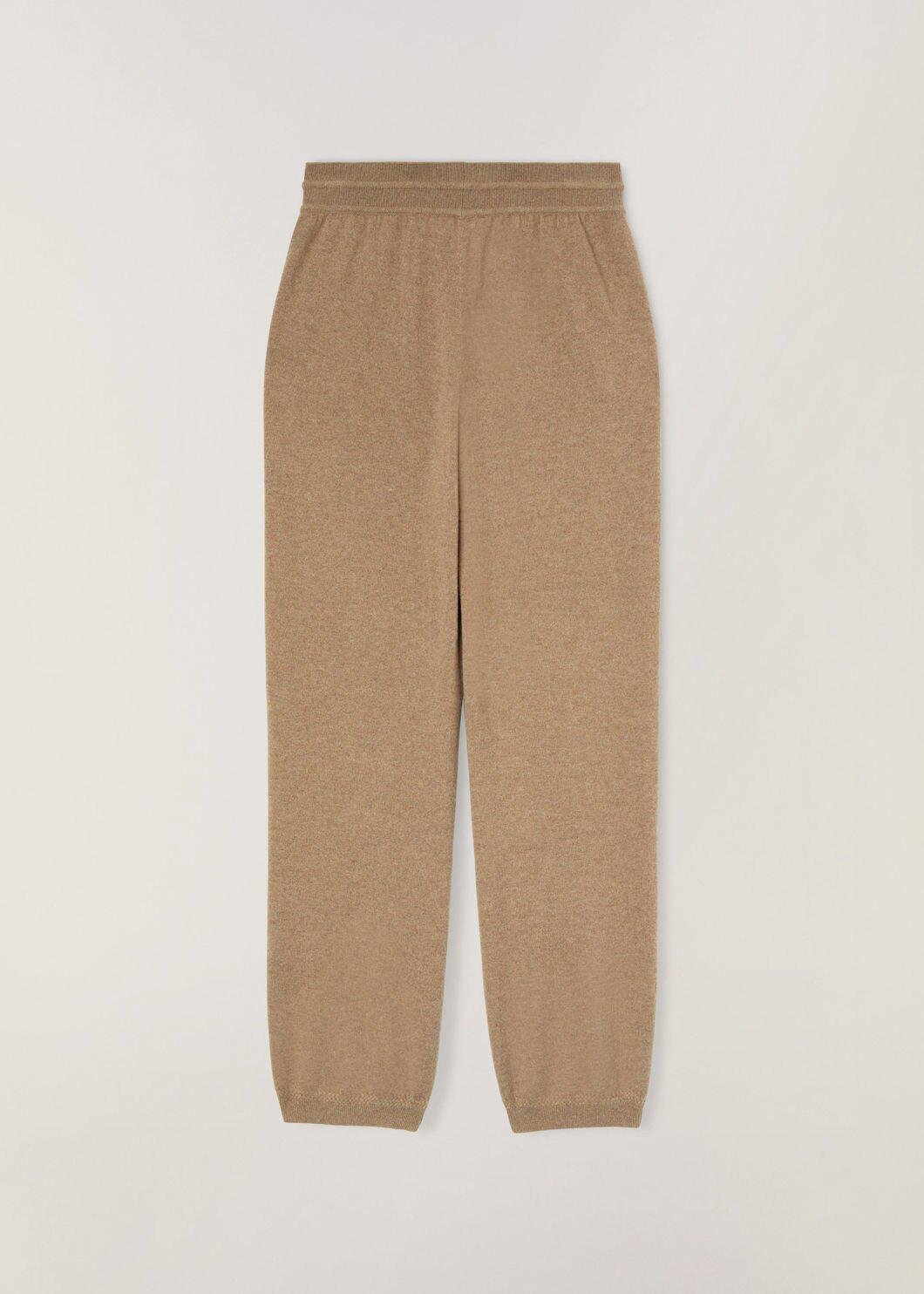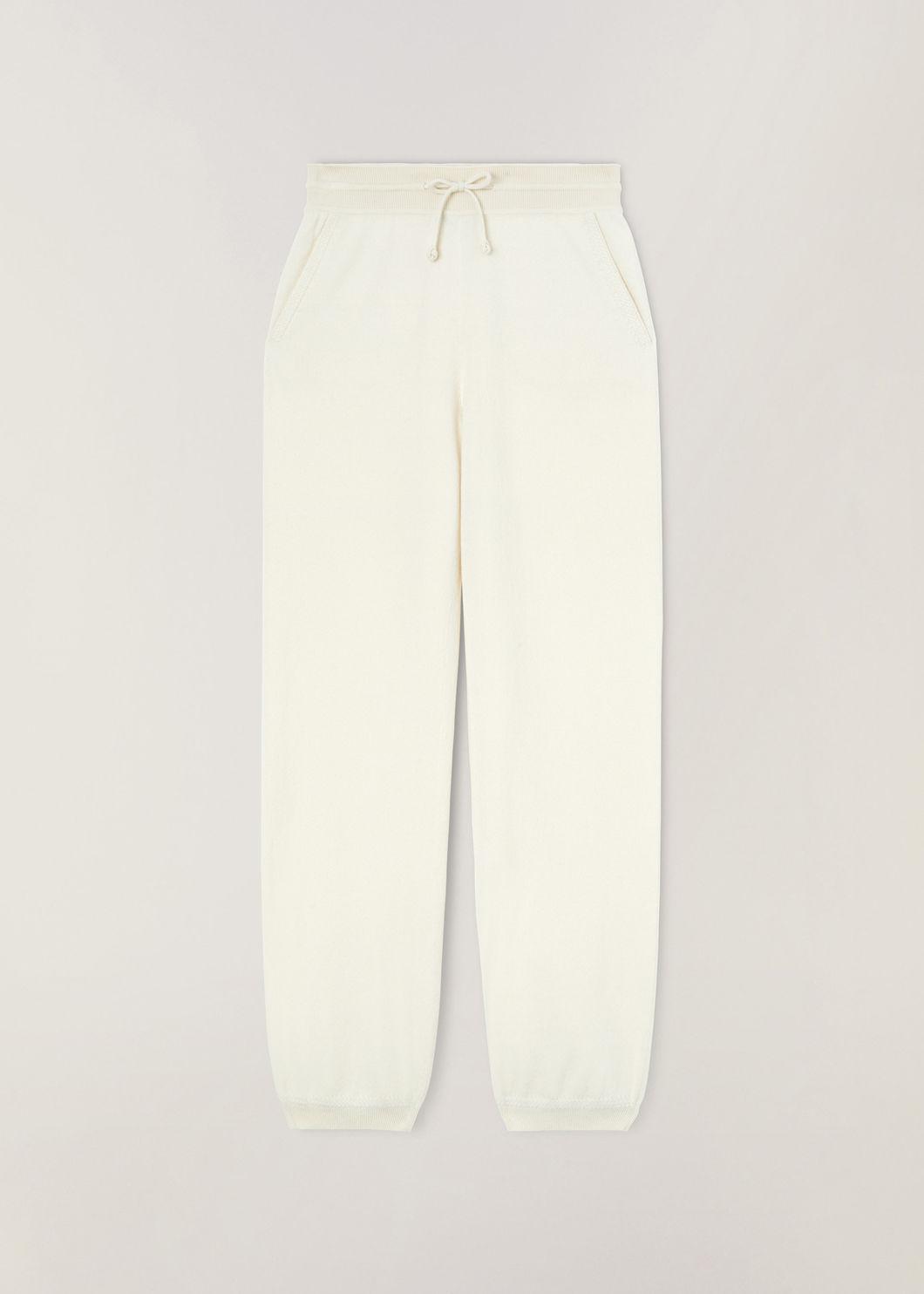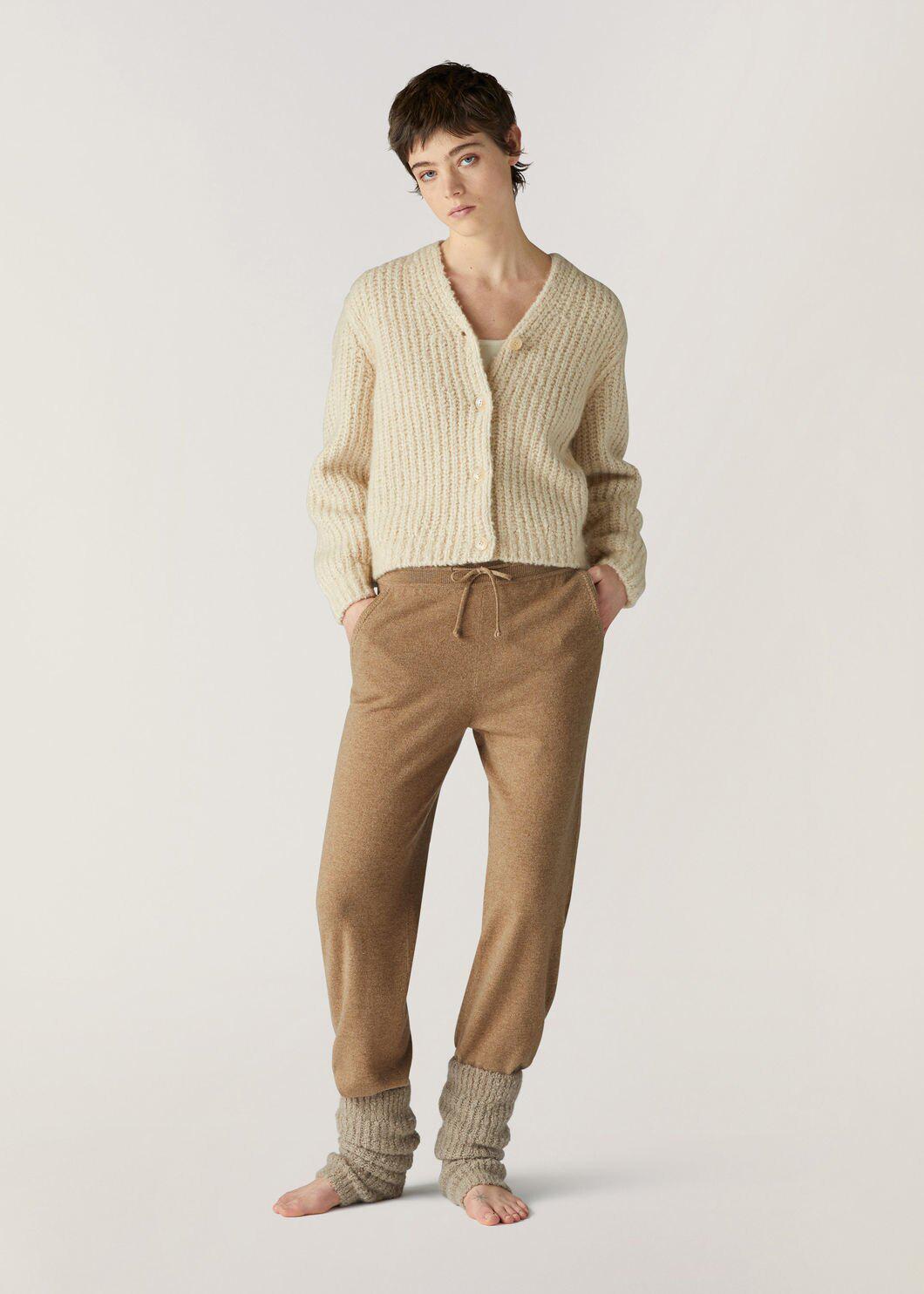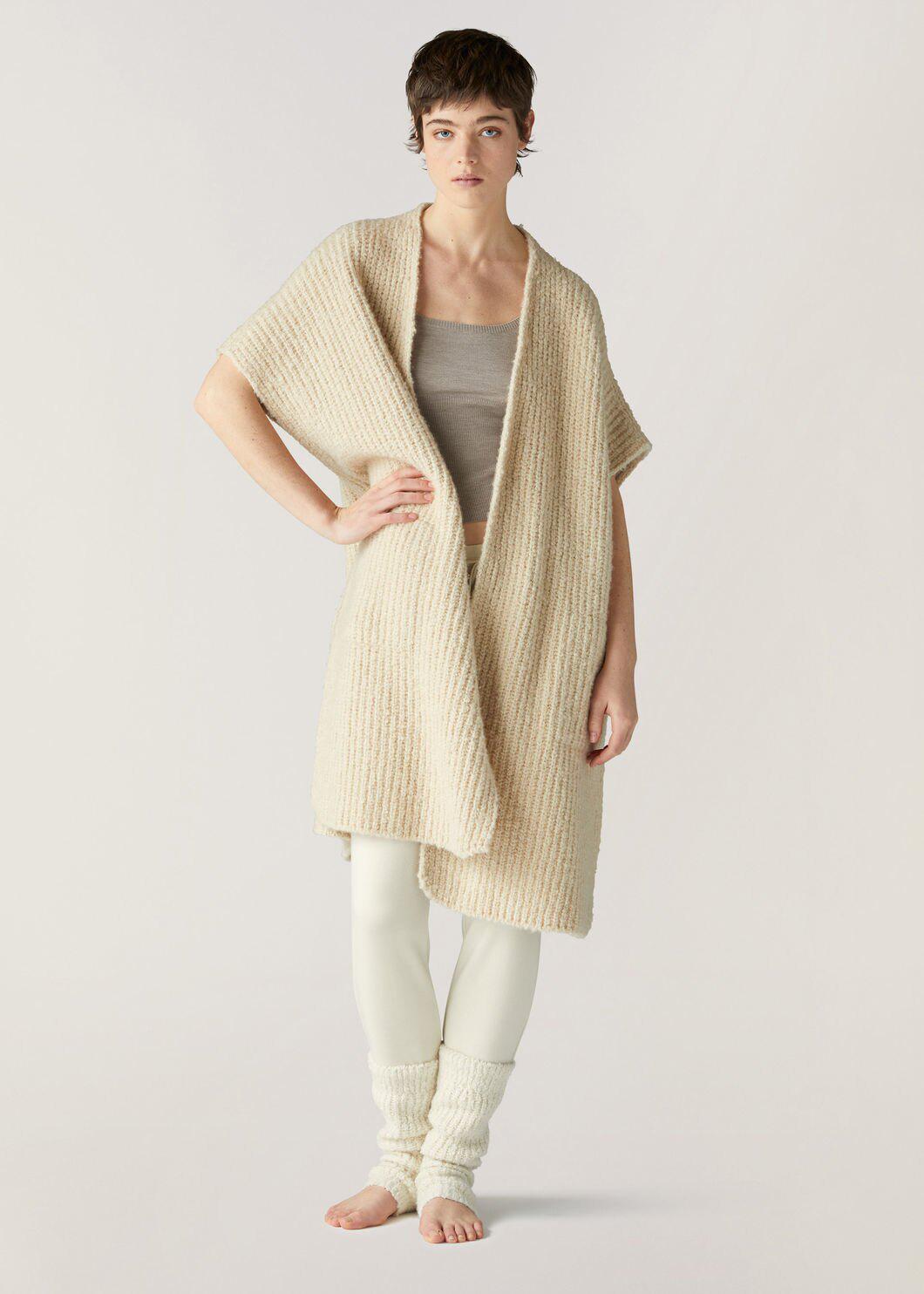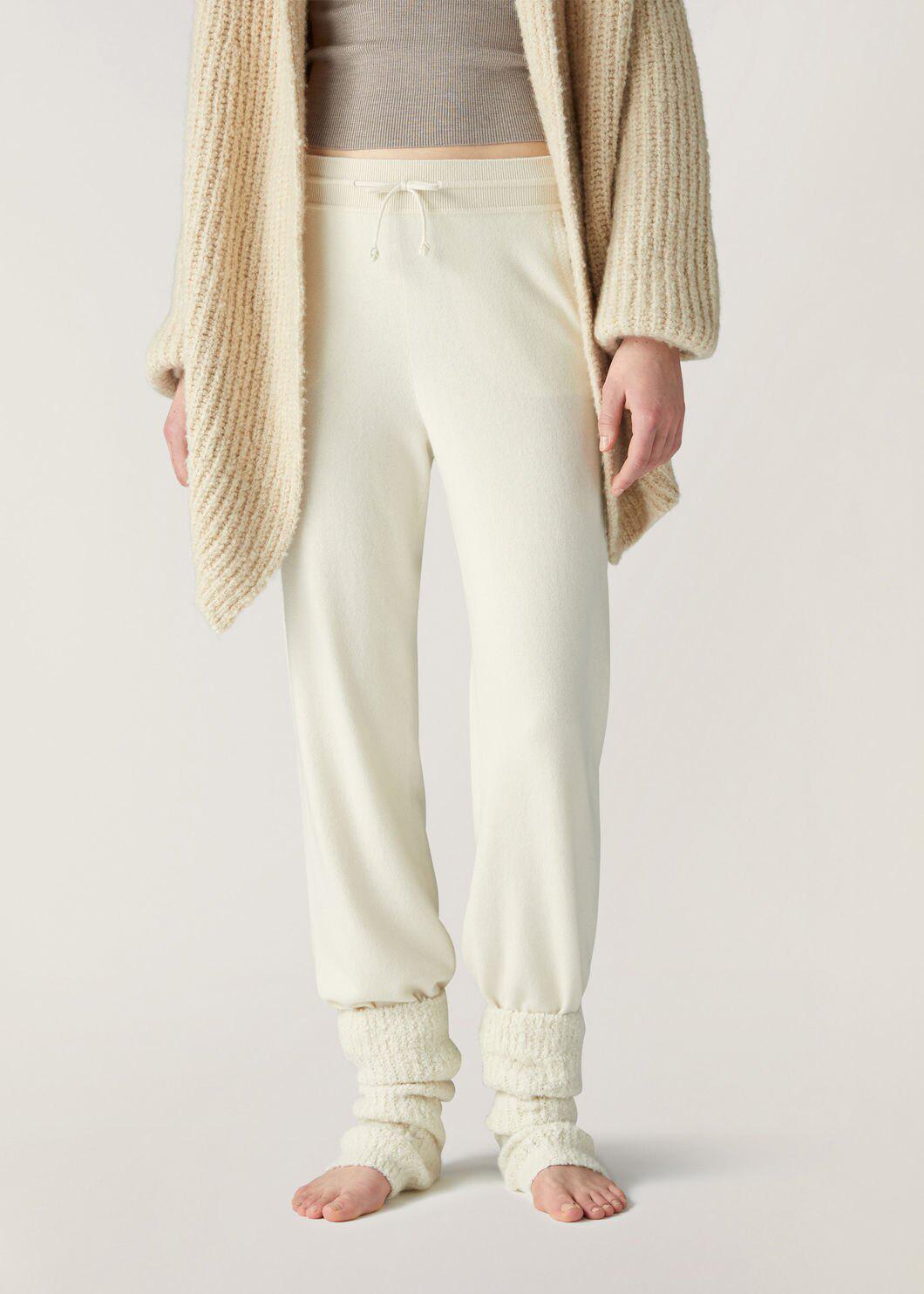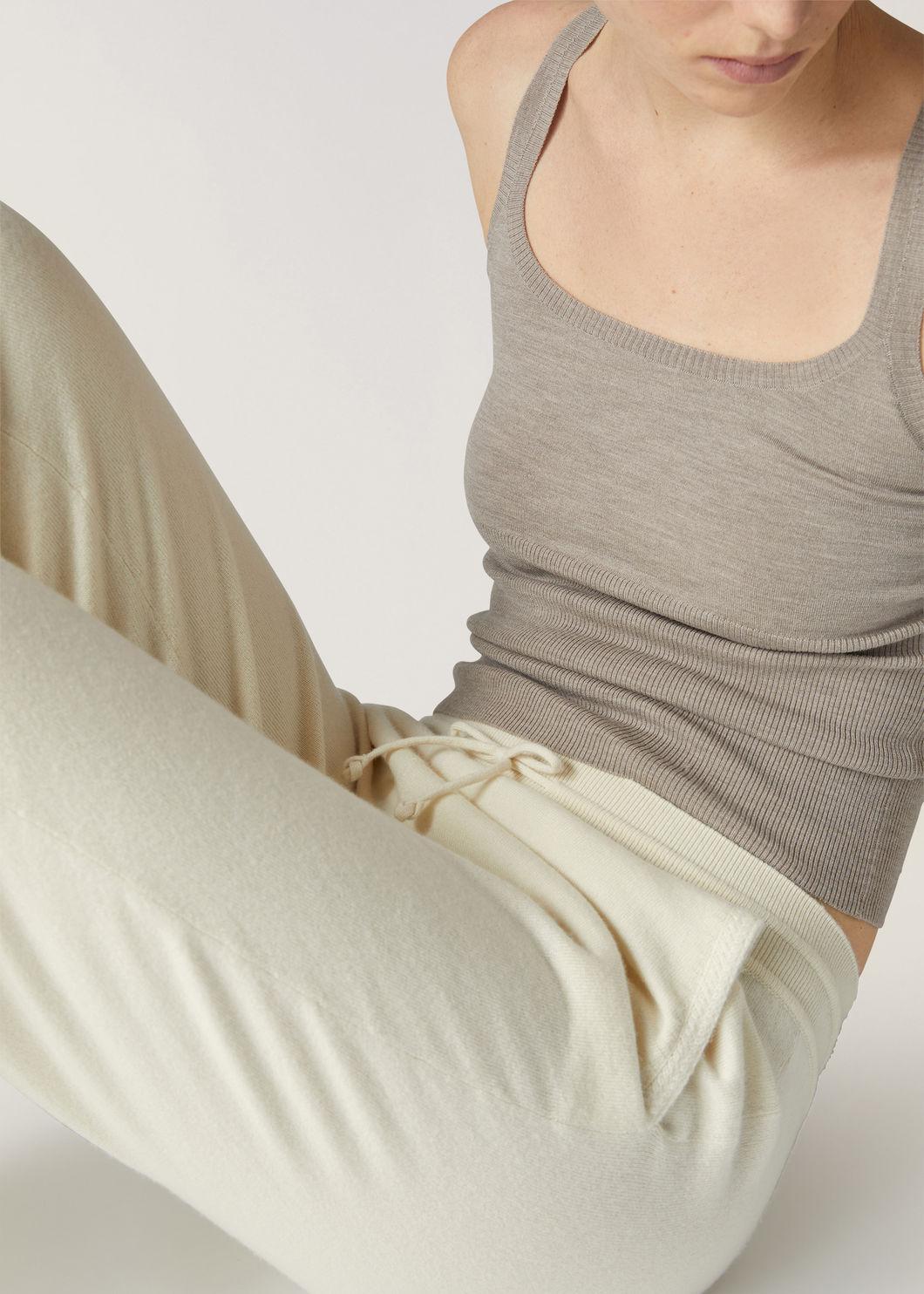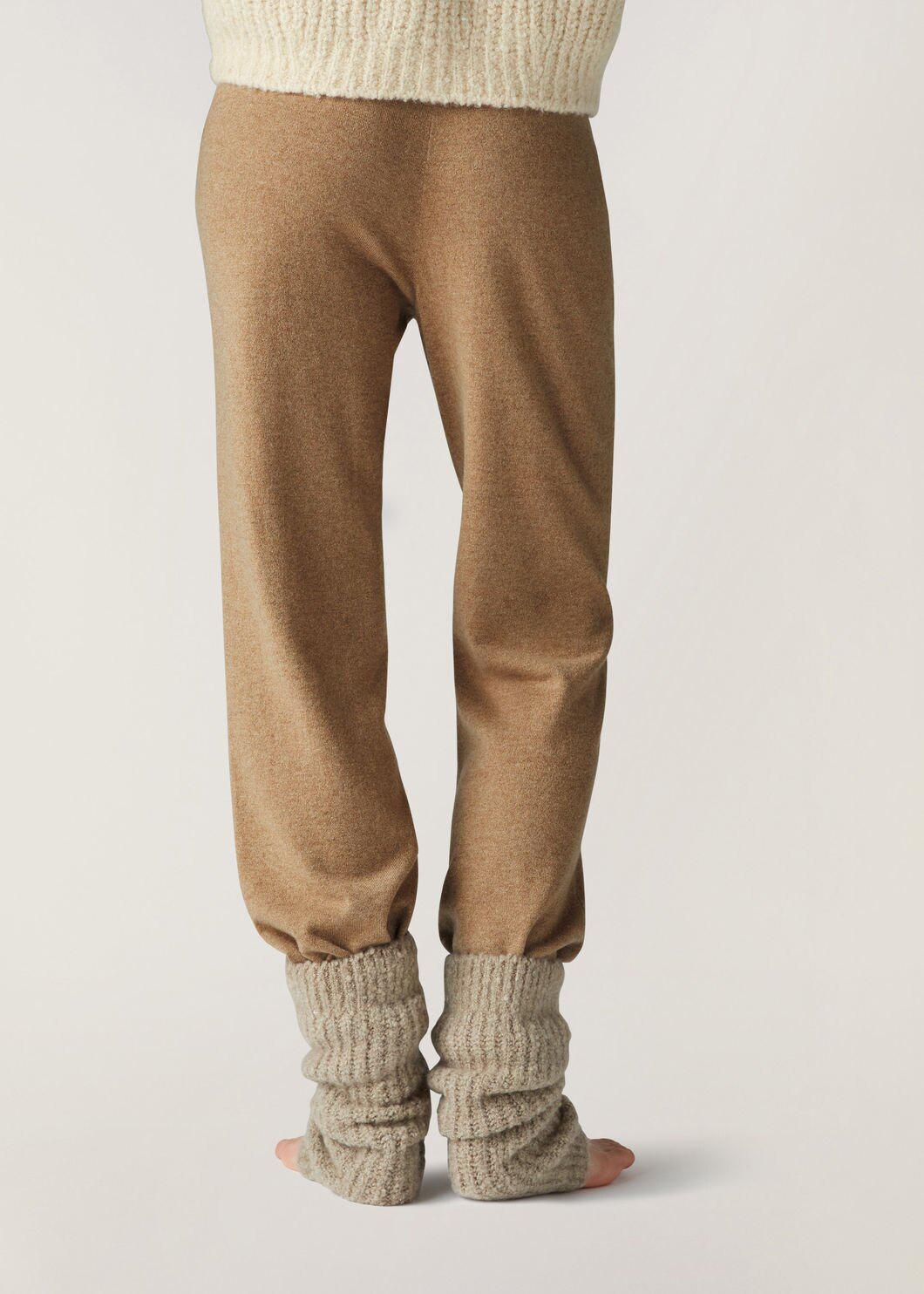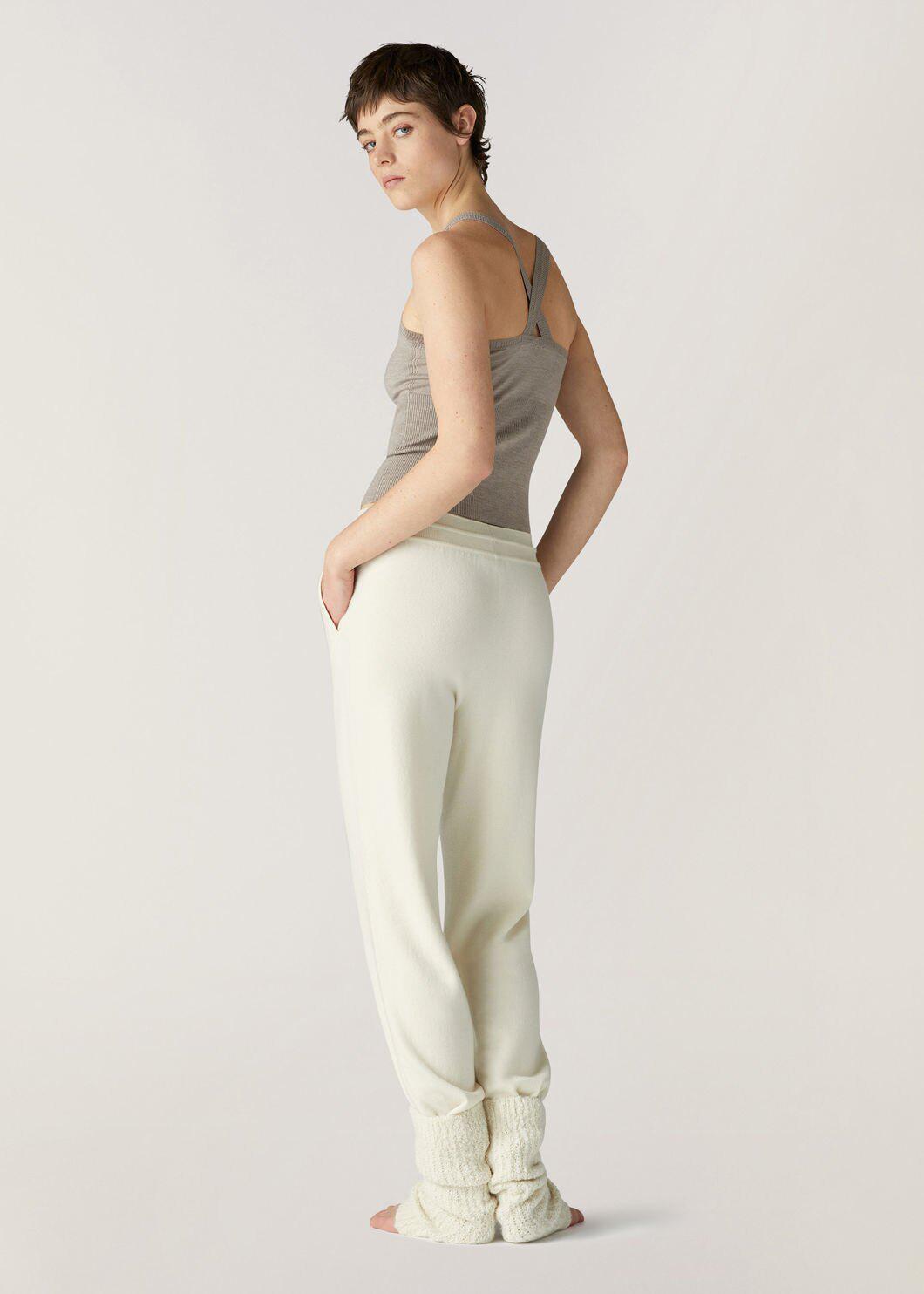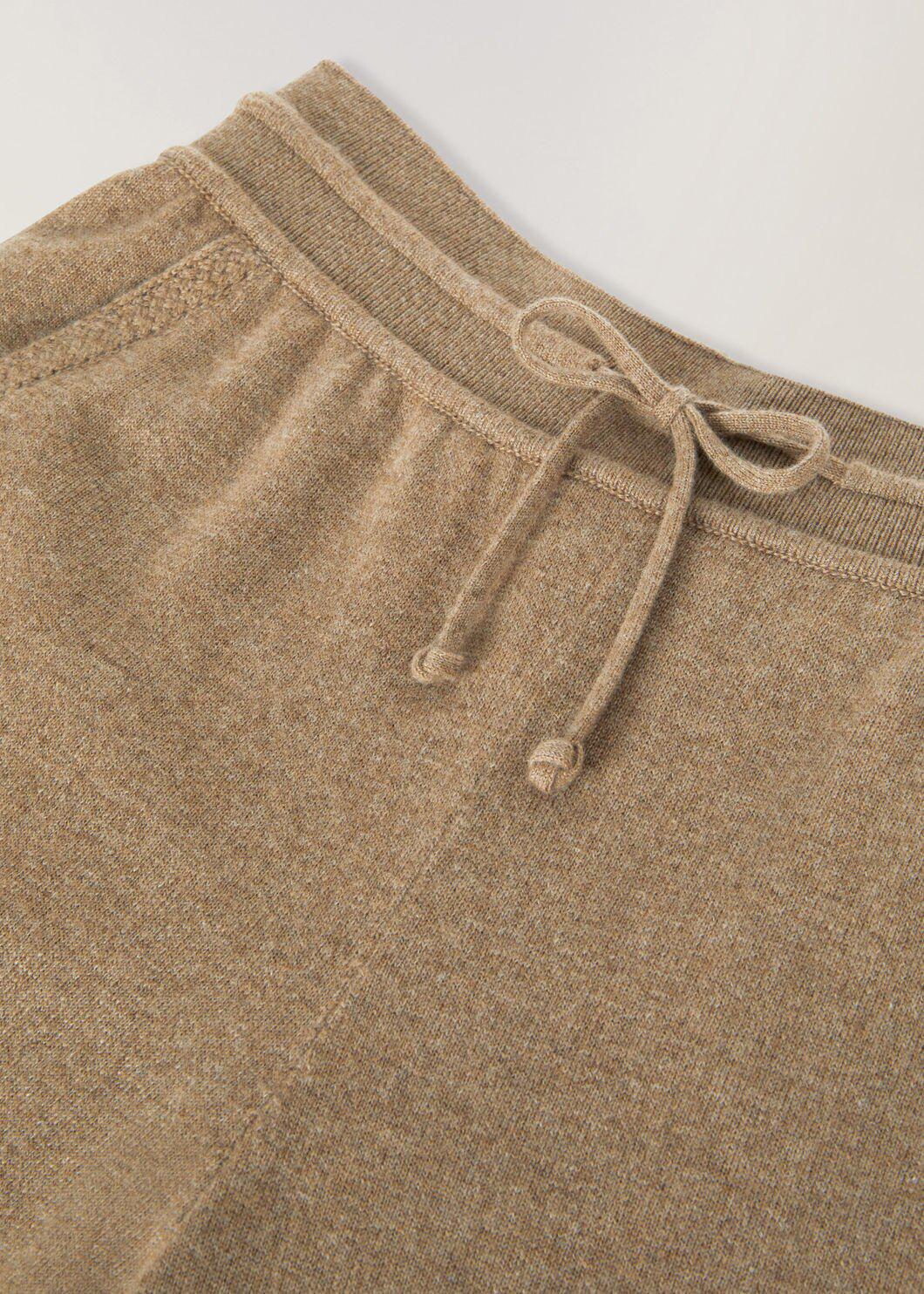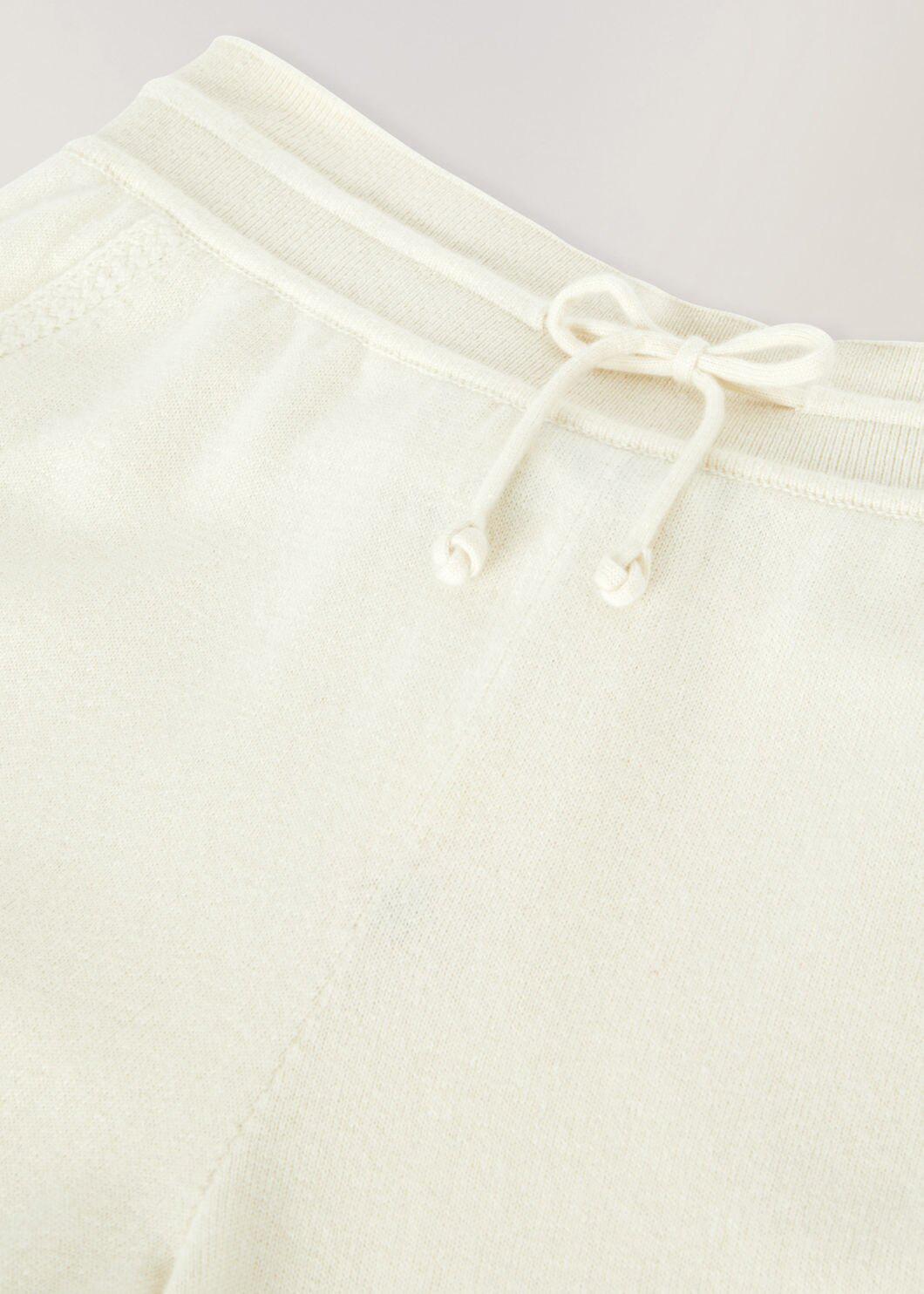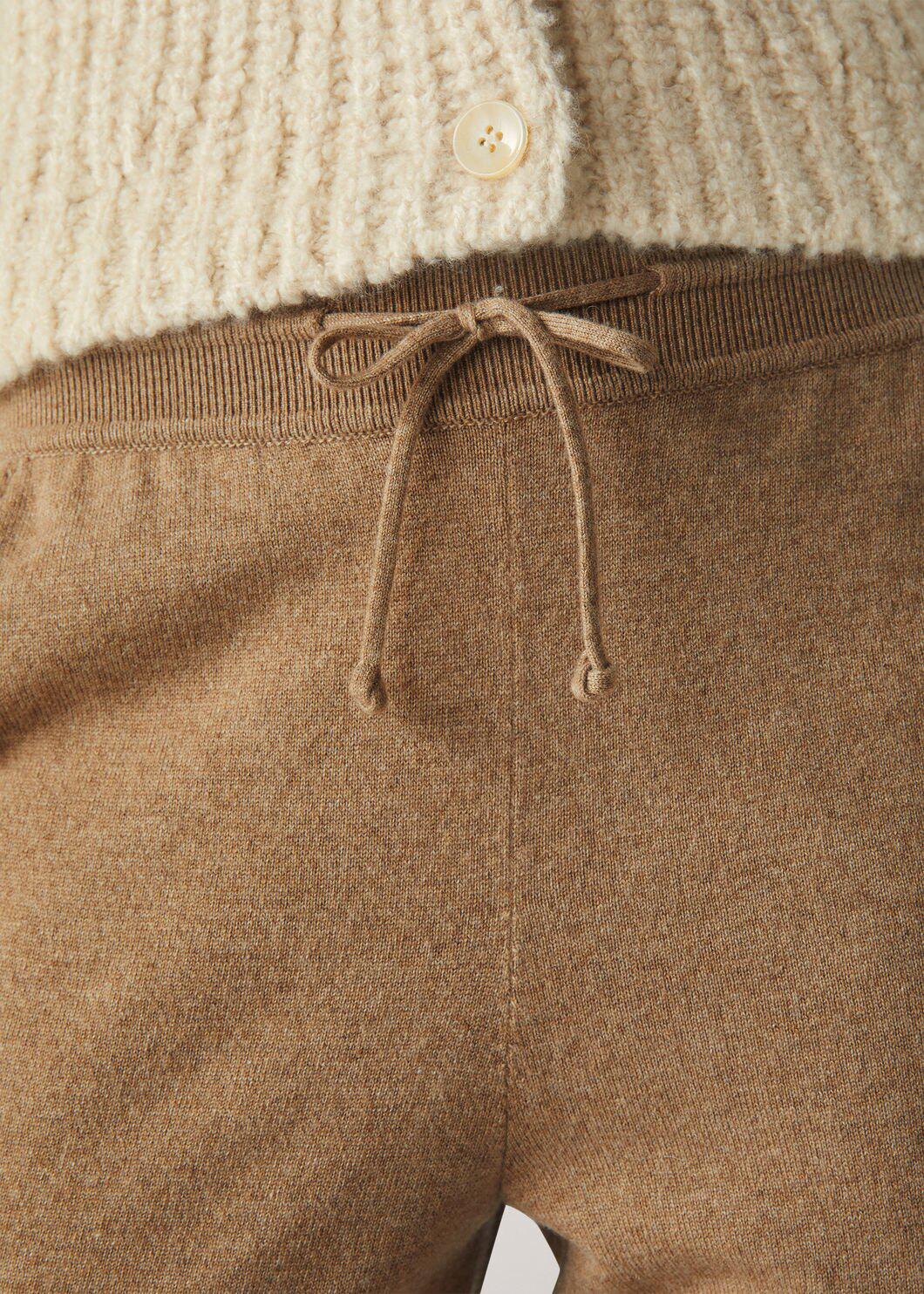 Cocooning Trousers
SKU name as stated on retailer's website may not match colour displayed in image.
Loro Piana at Loro Piana (UK)
Bandier's Wesley Collection
Silhouettes: tanks, tees, fleece joggers, crewnecks, cardigans
Prices: $68 – $475
Materials: Pima cotton, modal, Tencel, organic cotton, cashmere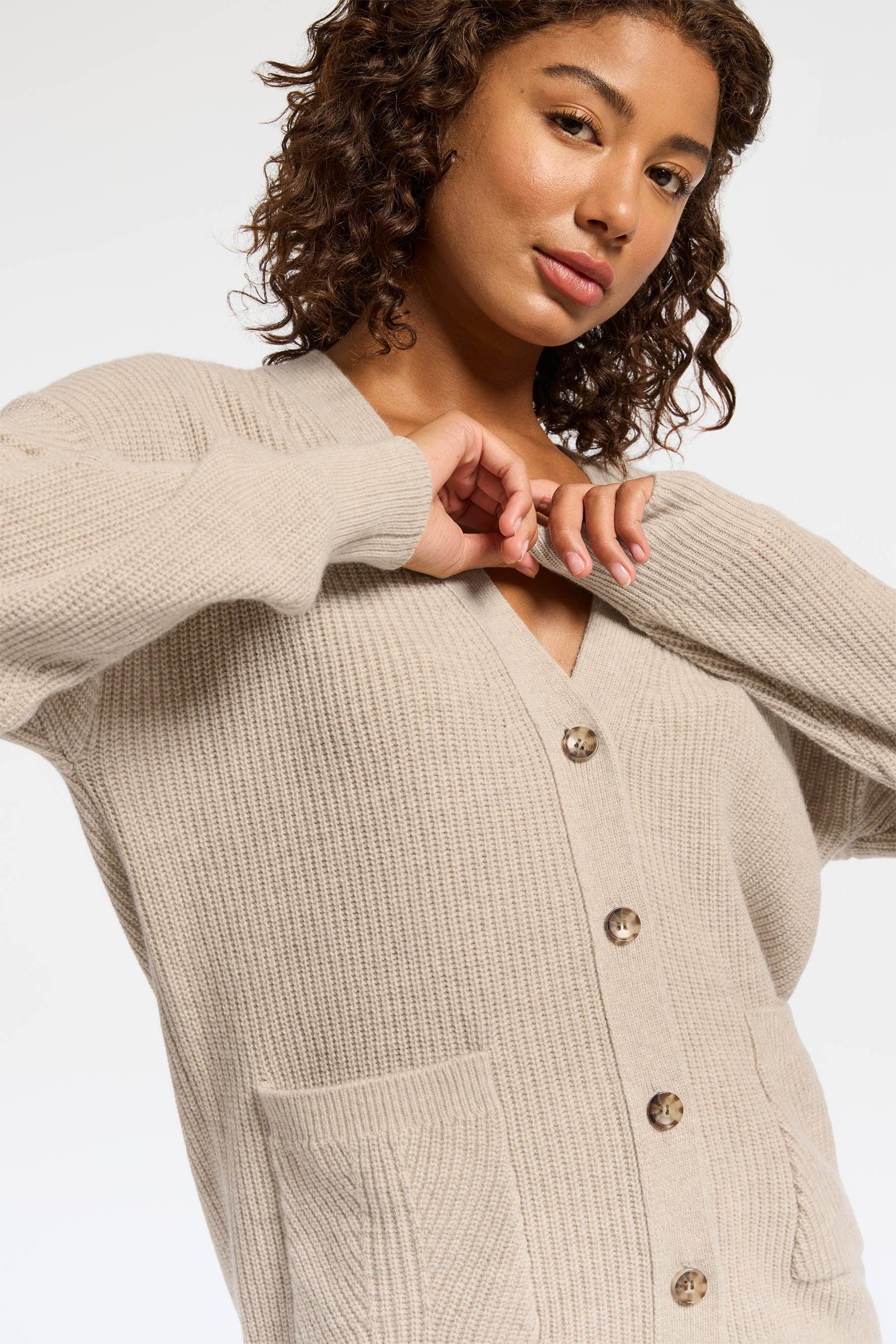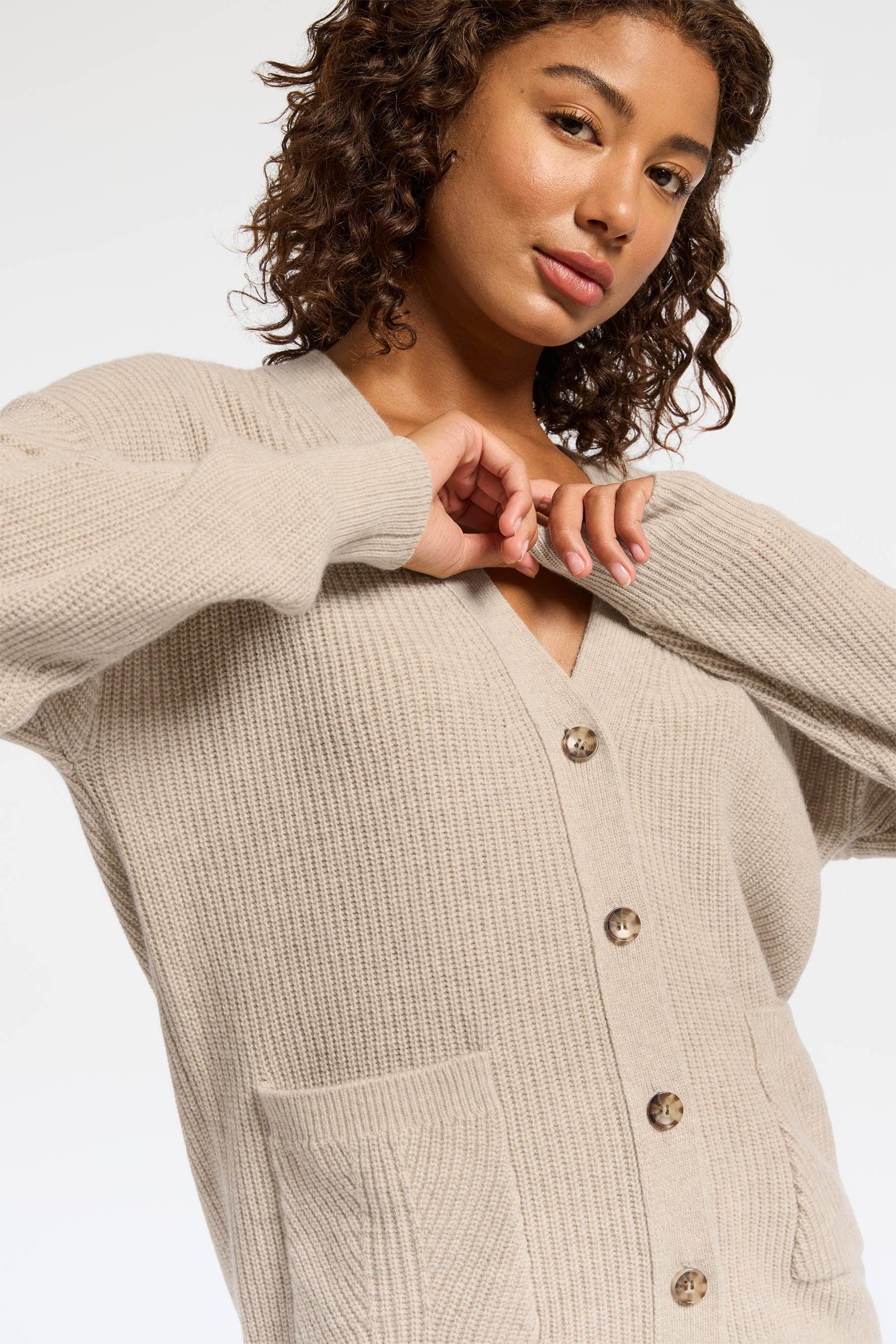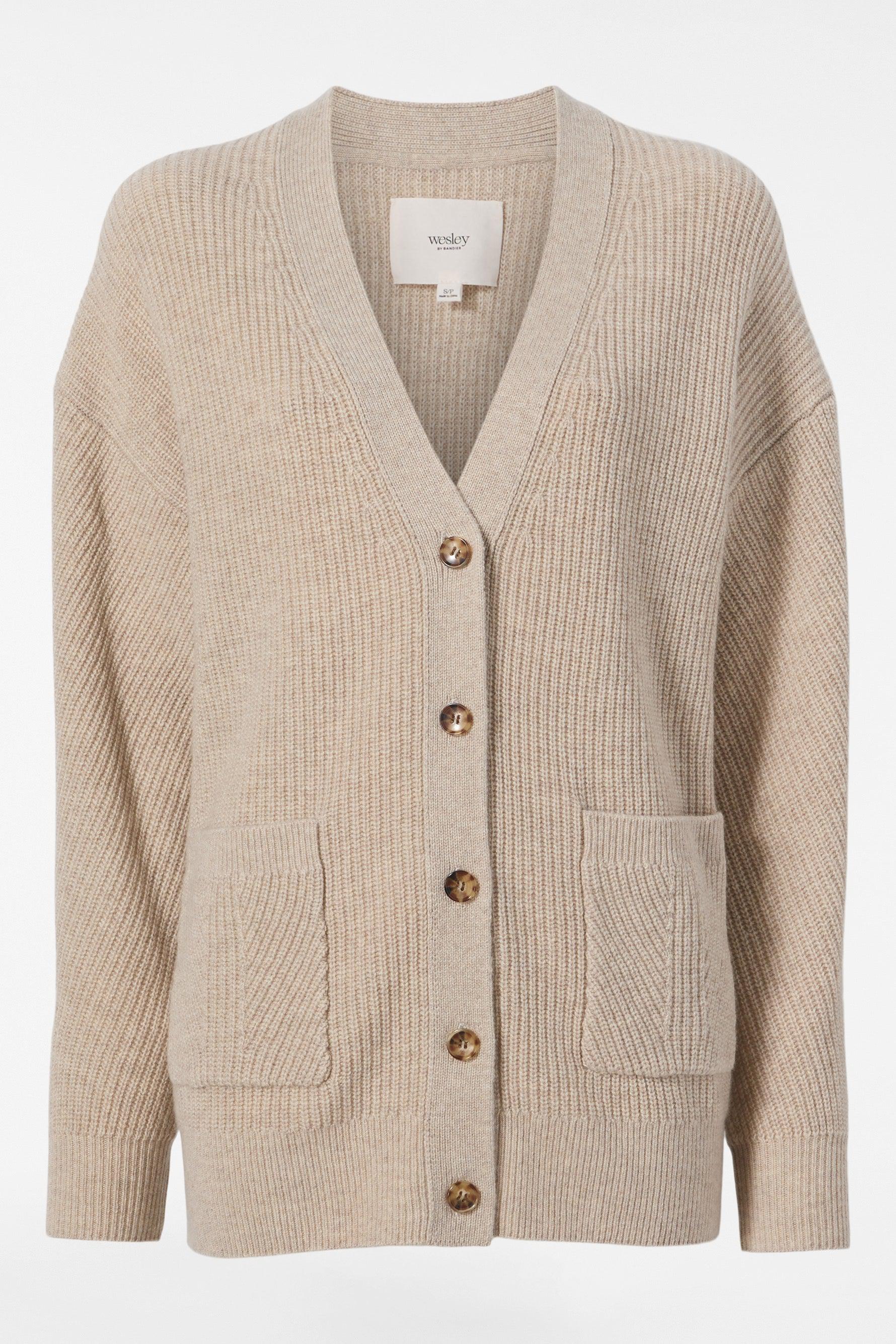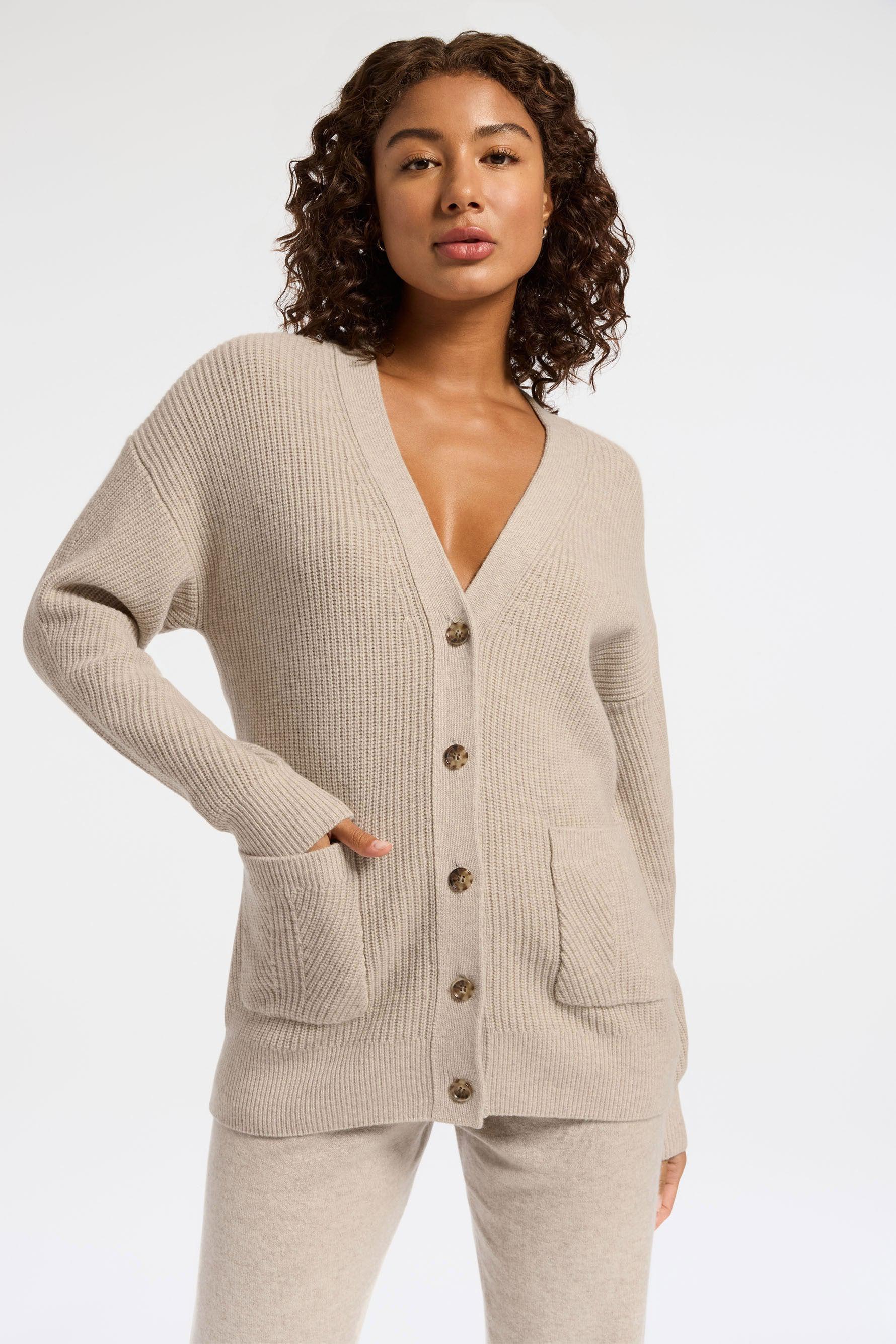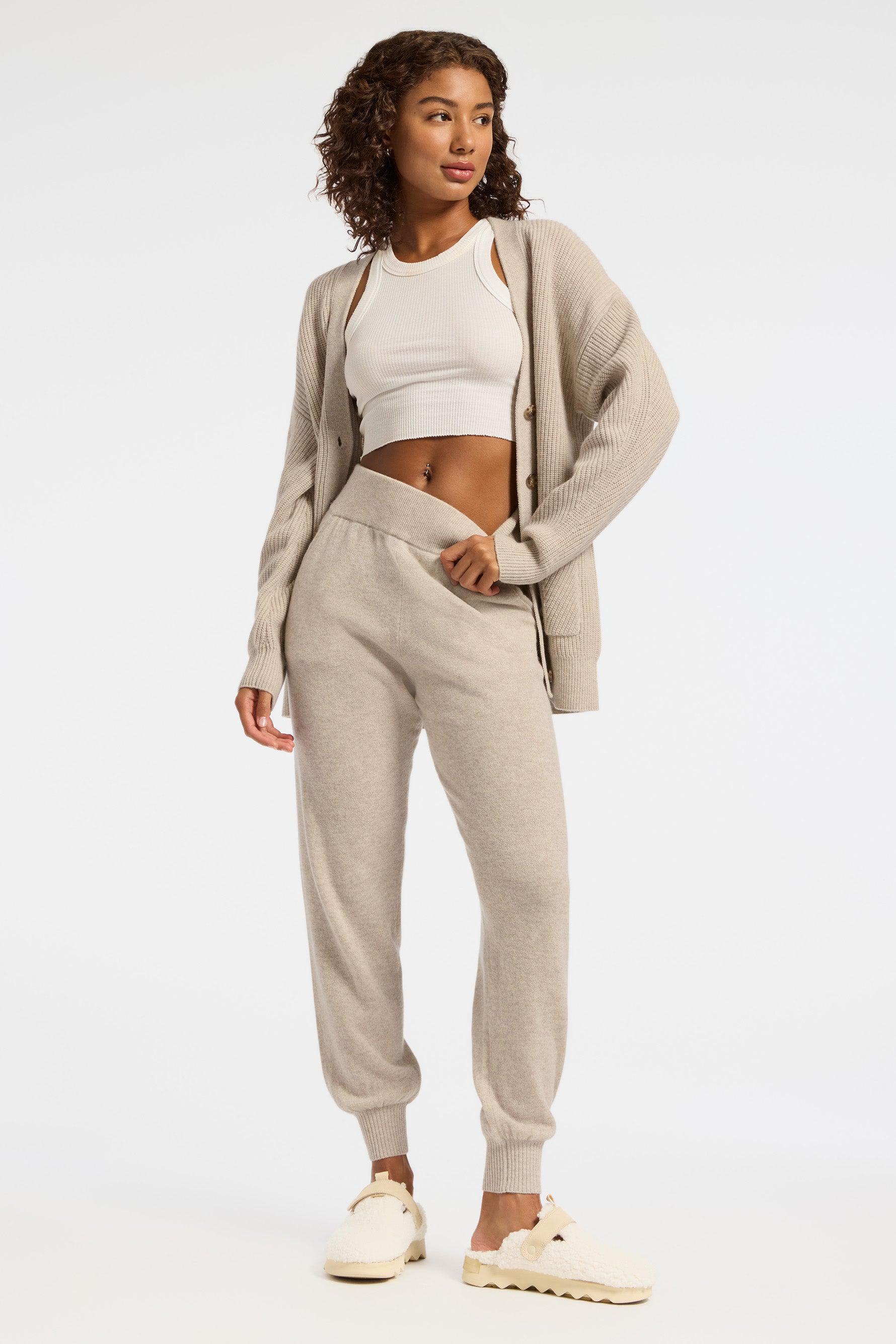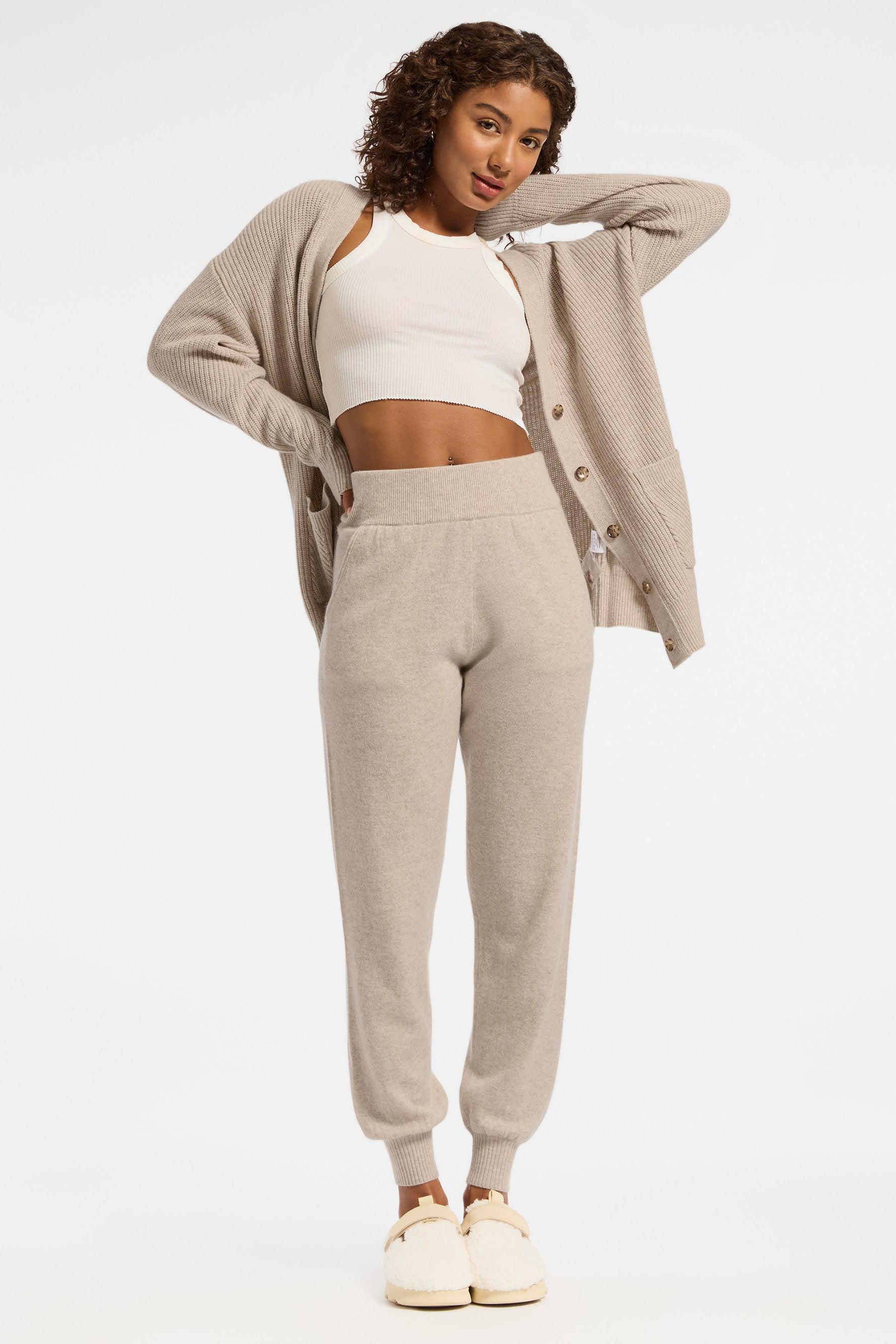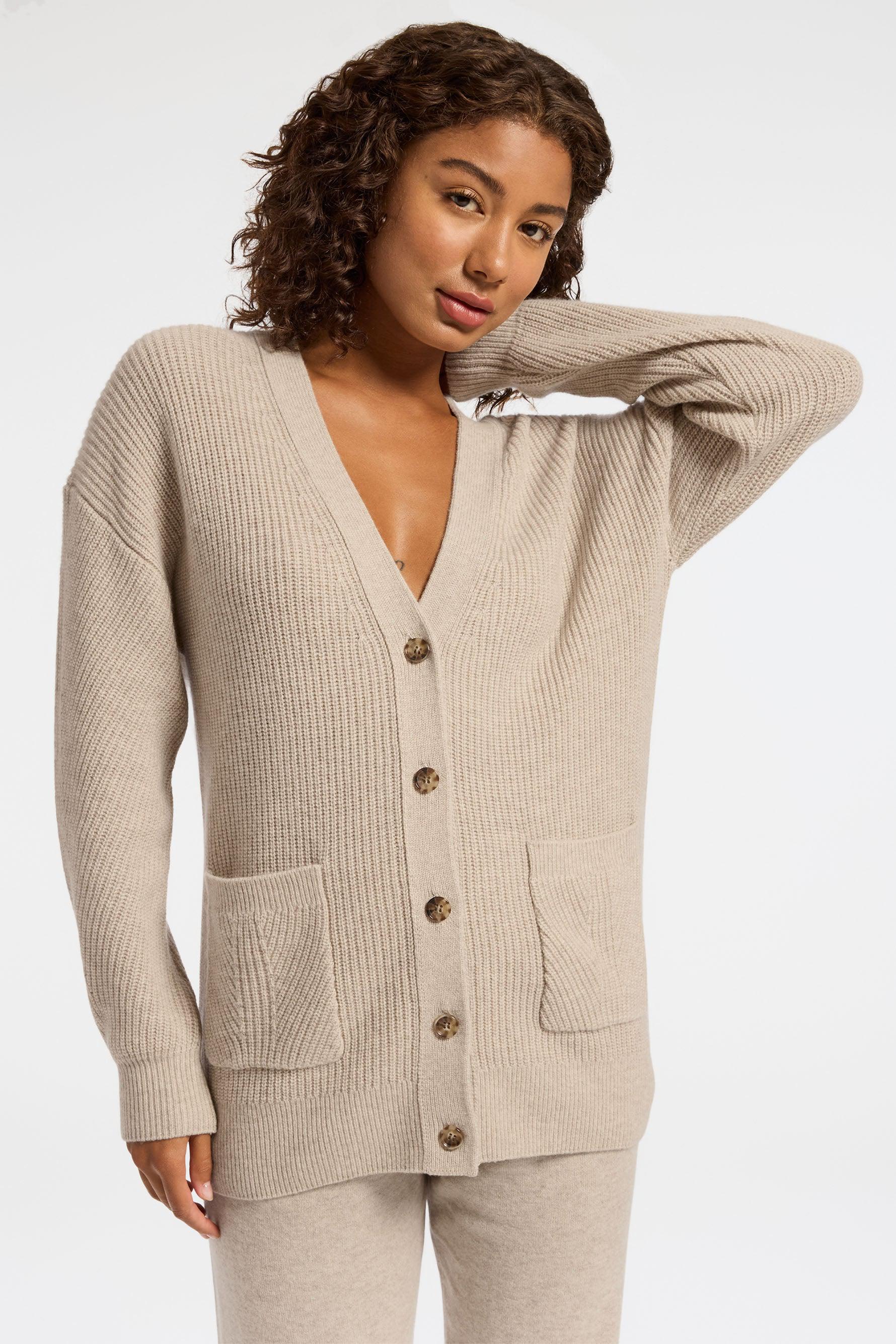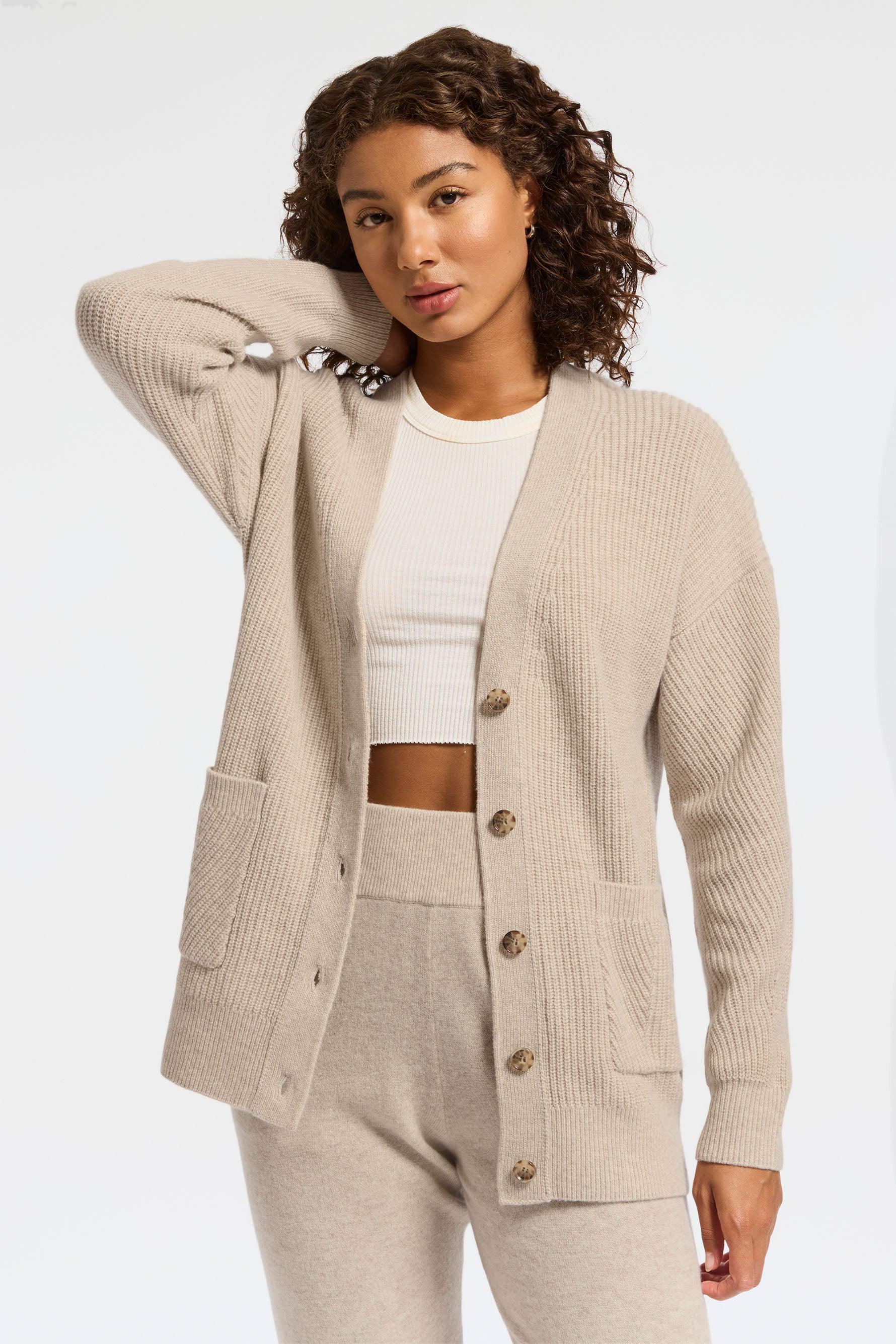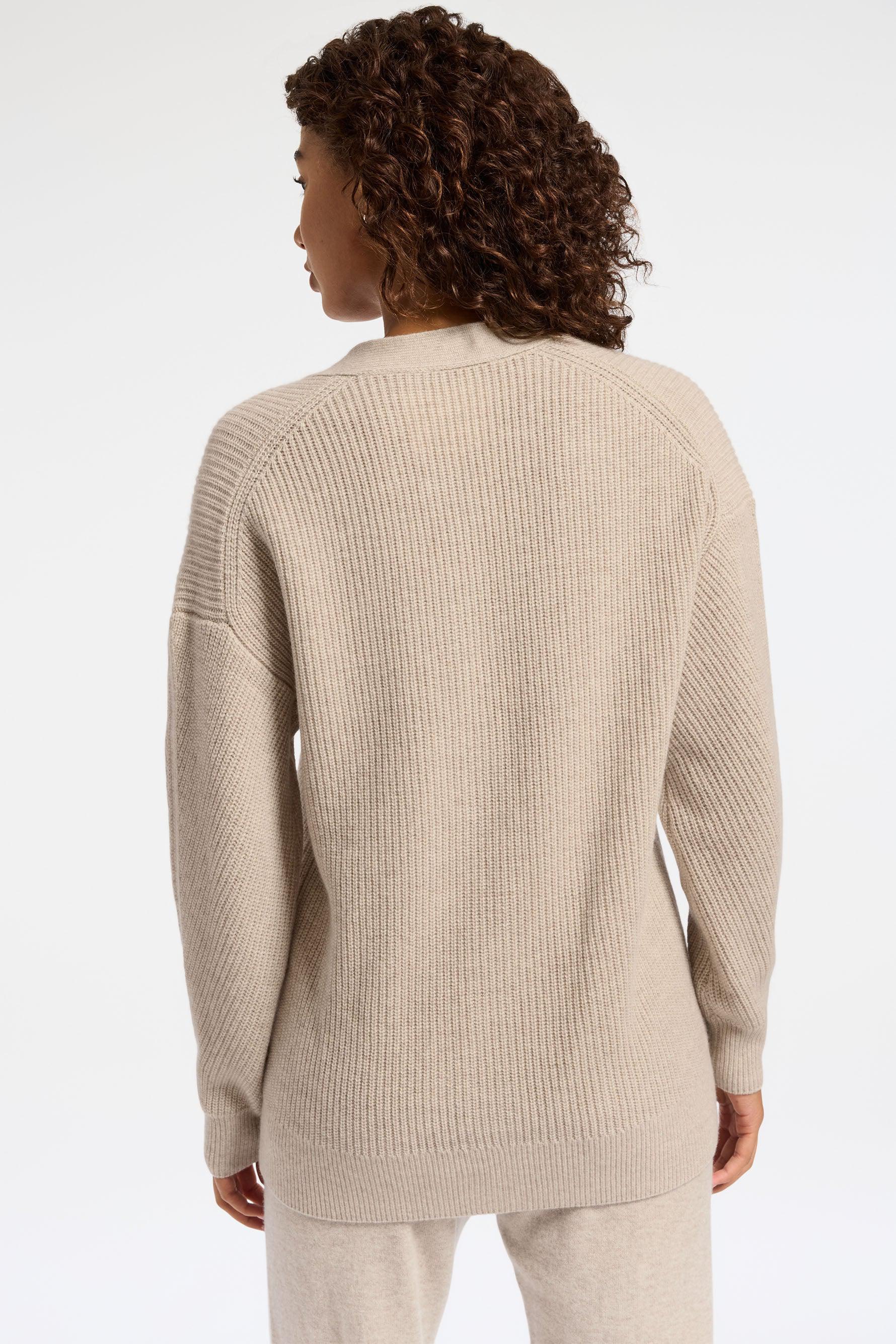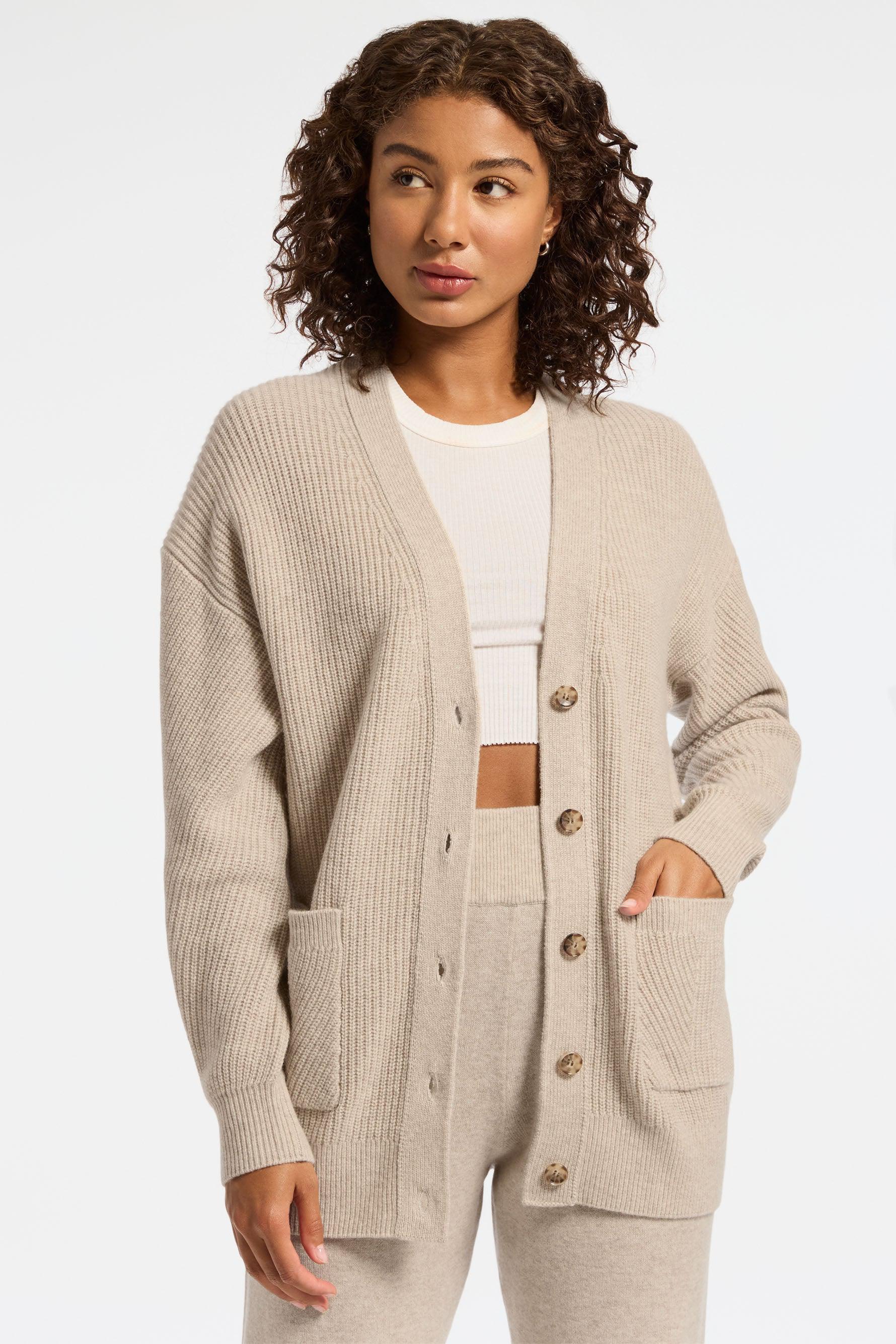 Crosby Cashmere Boyfriend Cardigan
SKU name as stated on retailer's website may not match colour displayed in image.
Wesley at Bandier (US)
The Parisian Effect
Ahead of the 2024 Summer Olympics and Paralympics, Paris is shaping up to be a global hotspot when it comes to style. LVMH will sponsor the games in one of the biggest fashion and sports crossovers ever, placing the conglomerate and its brands on a pedestal in a space typically dominated by athleisure brands like Nike and adidas. Known for its timeless aesthetic and ability to be effortlessly chic, French Girl Fashion also caters to those building a capsule wardrobe. Paris has been the subject of destination-inspired loungewear that shoppers can't get enough of.
H&M's grey option for $24.99 had a majority sell out two weeks after landing online in August and is completely sold out.
Stradivarius also sold out through a majority of SKUs on its boxy off-white style for $19.99.
On the pricier end, Abercrombie & Fitch's $60 crewneck has moved at a slower rate, arriving on September 21st, and only selling through in one size.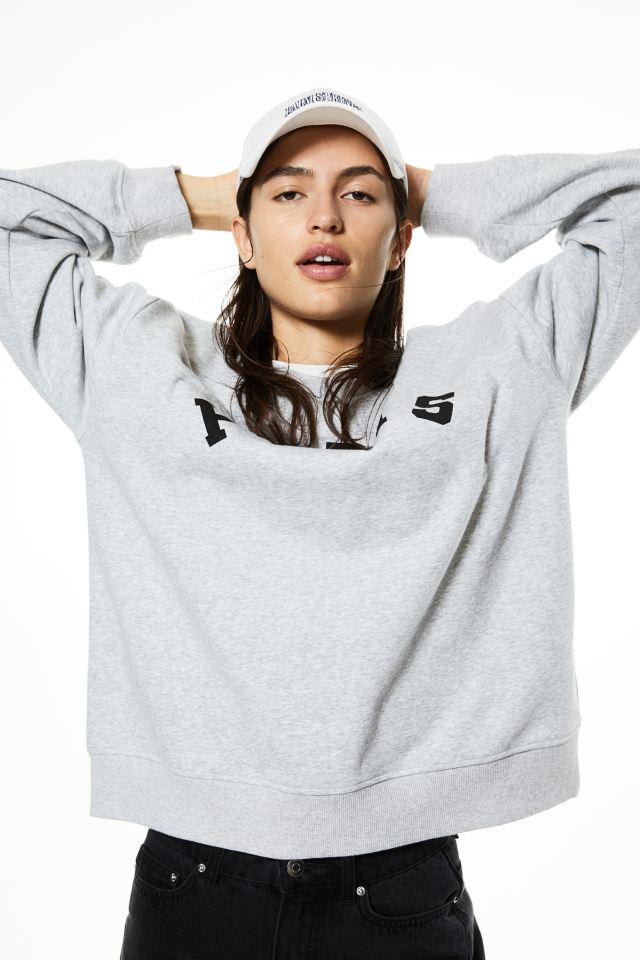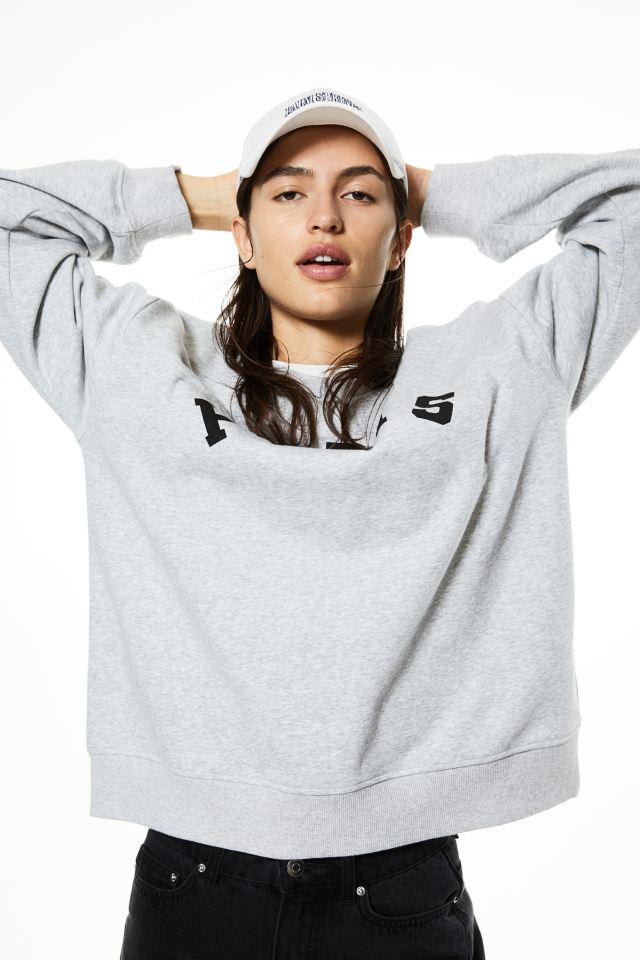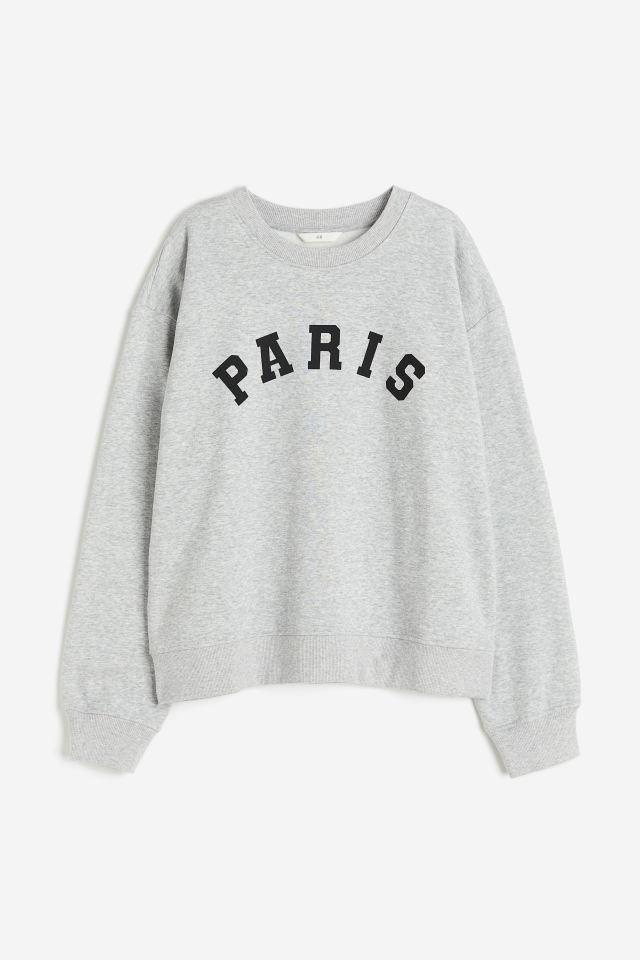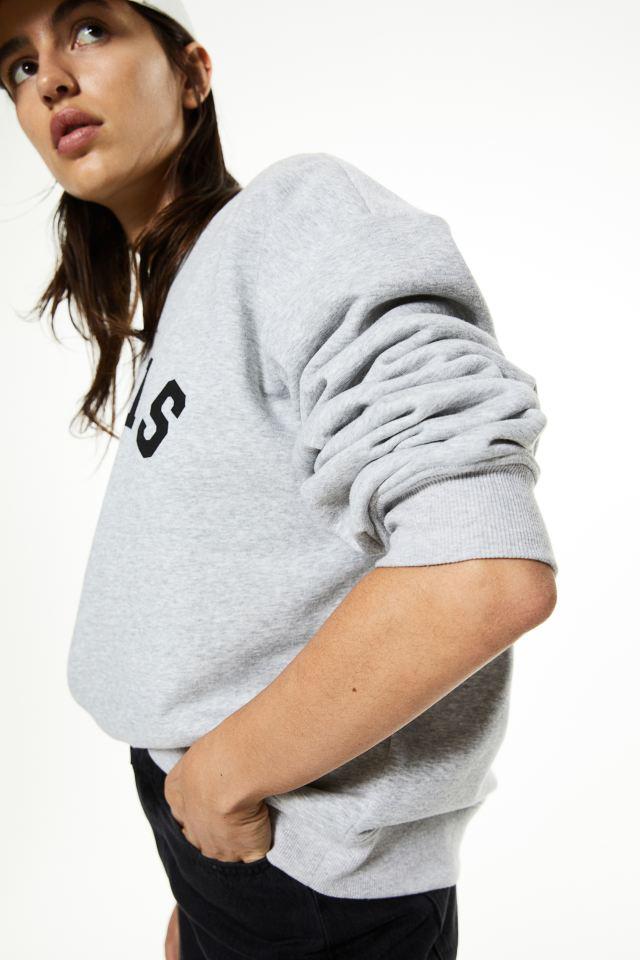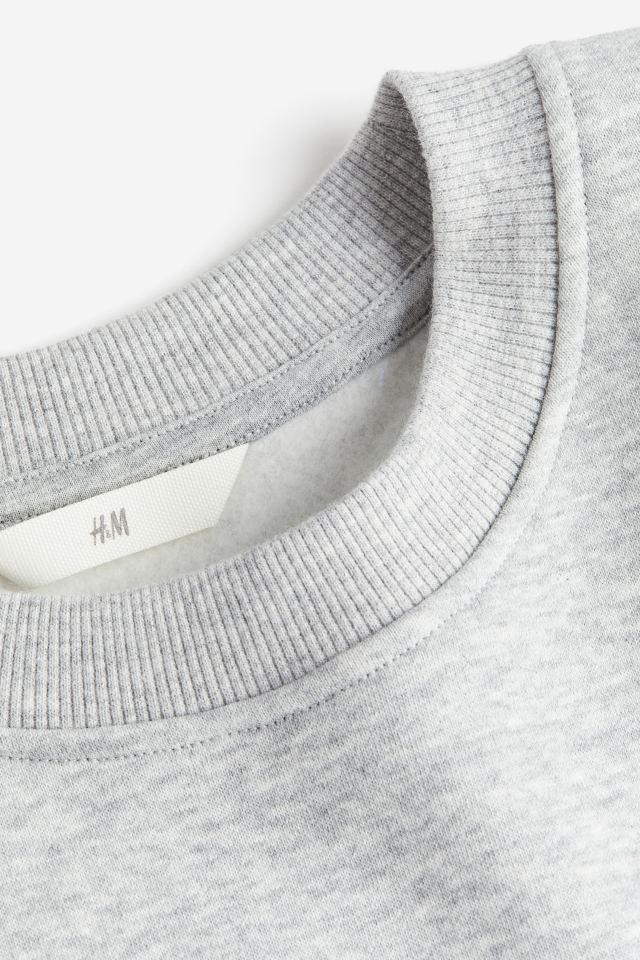 Crew-Neck Sweatshirt
H&M at H&M (US)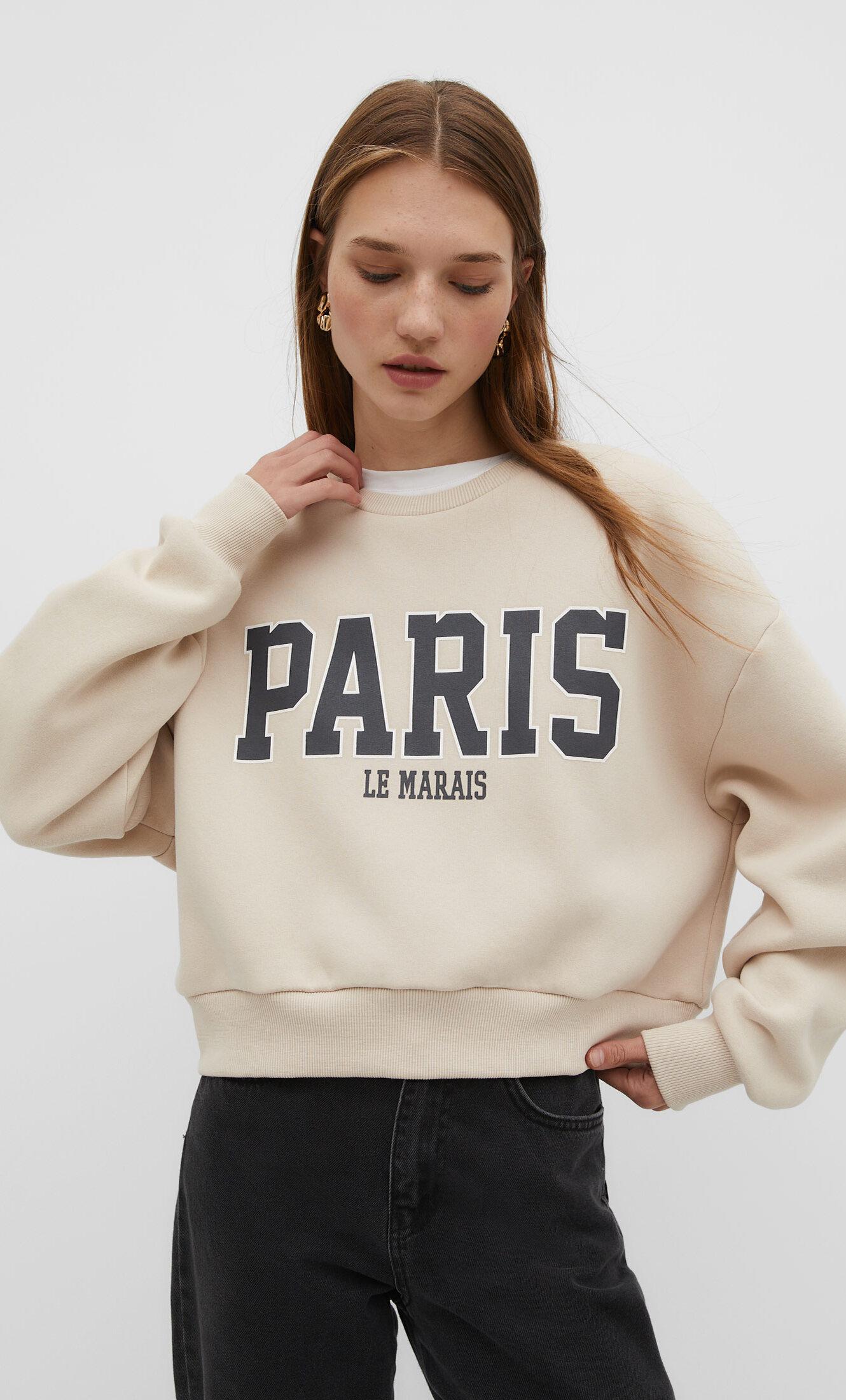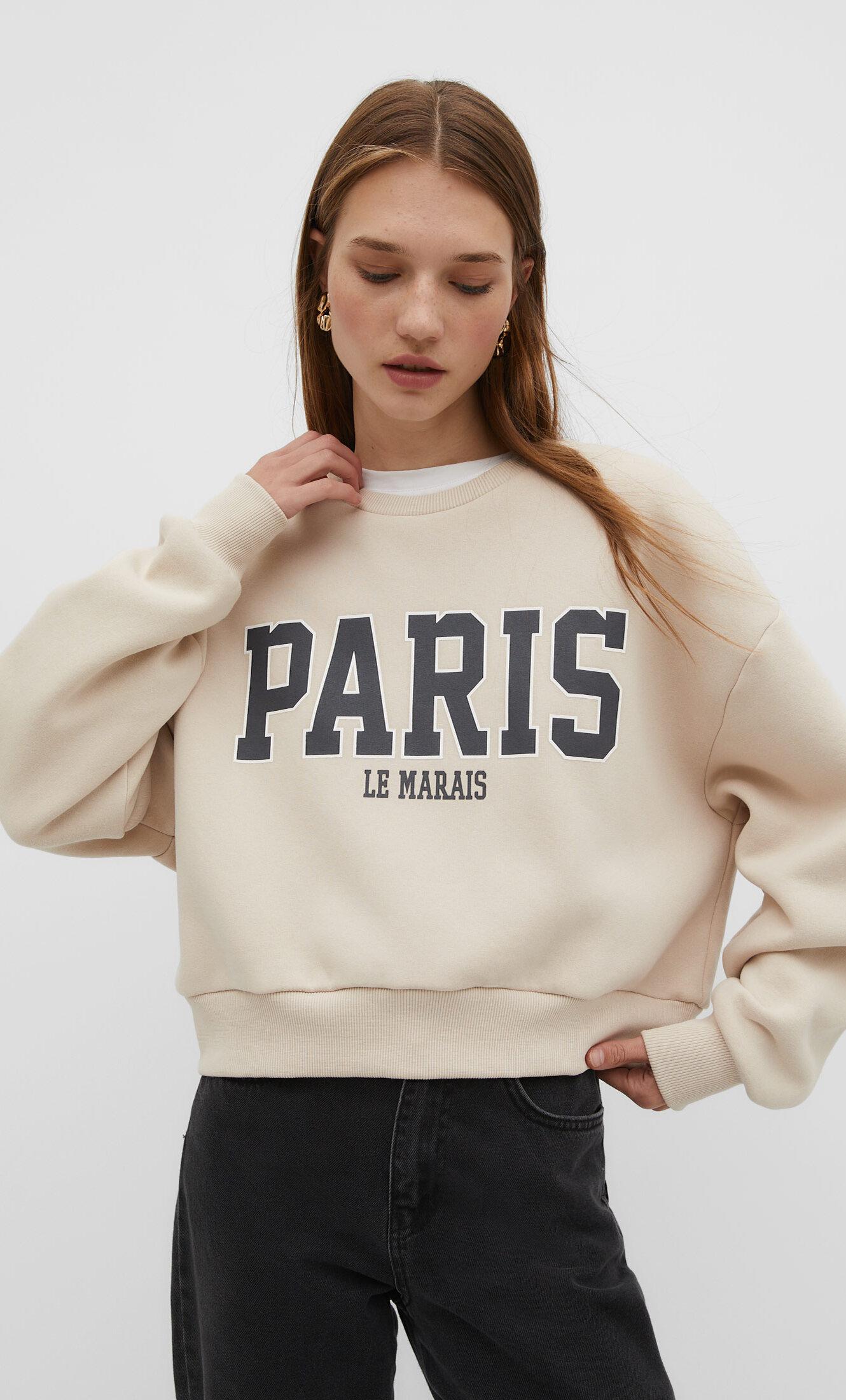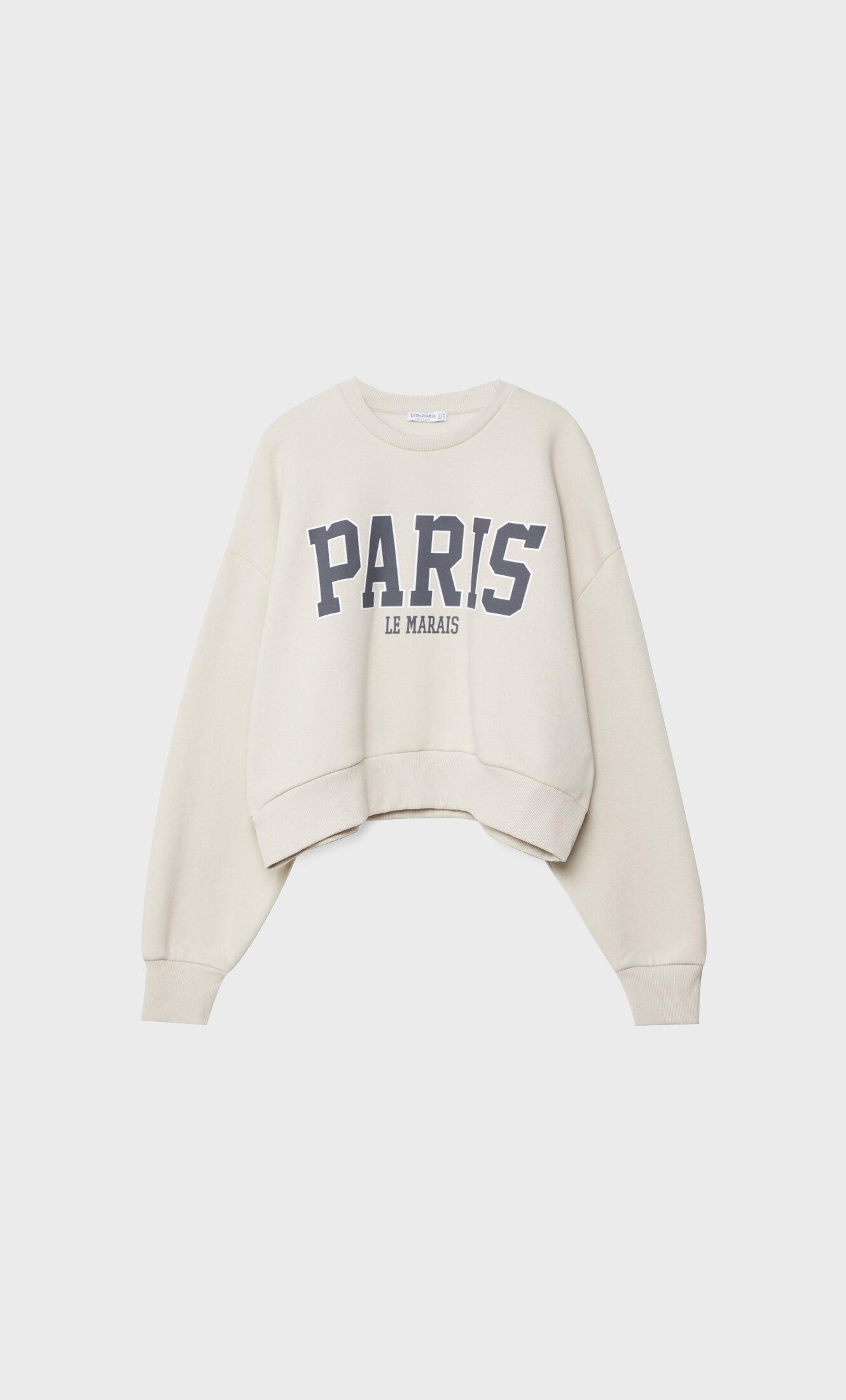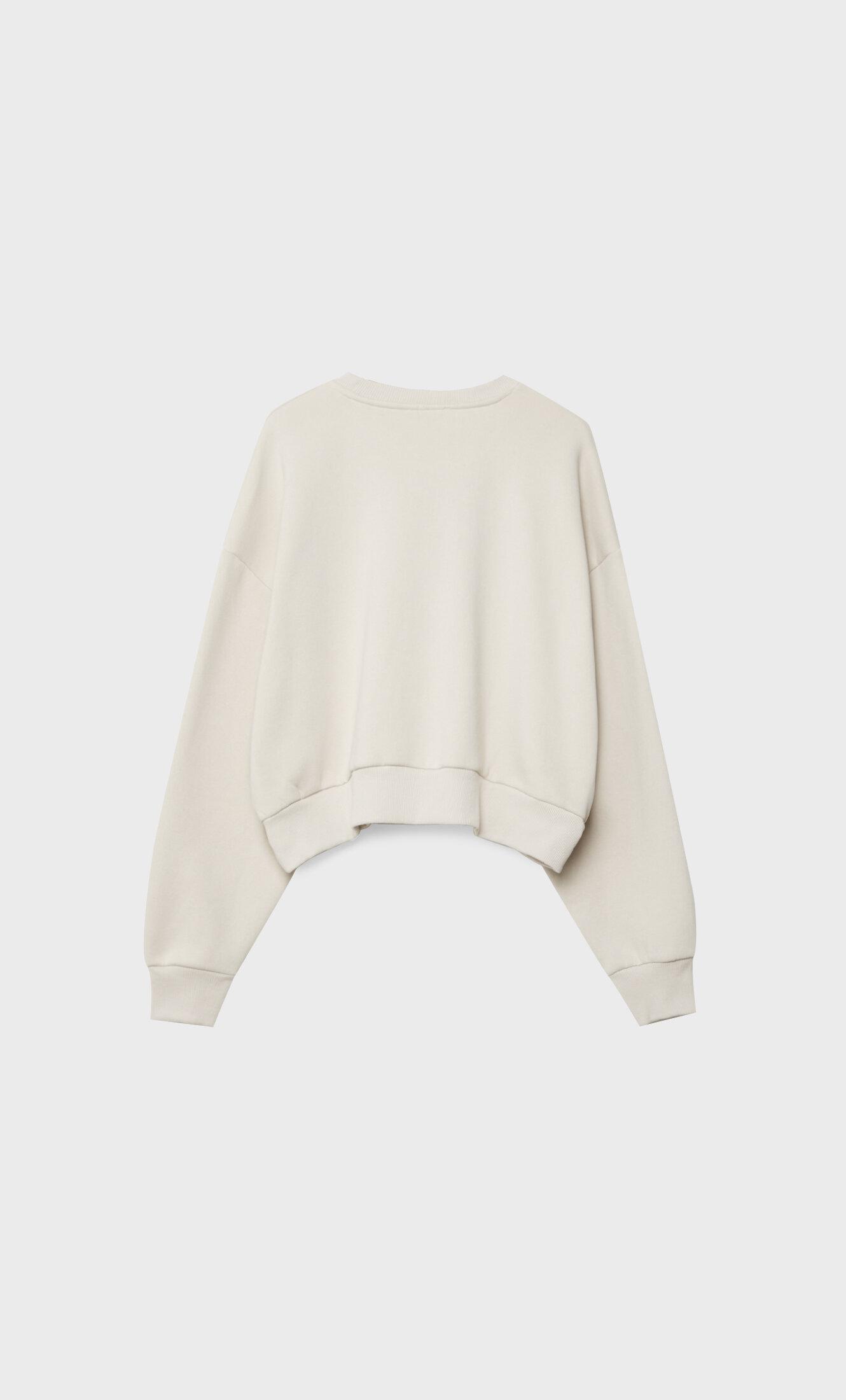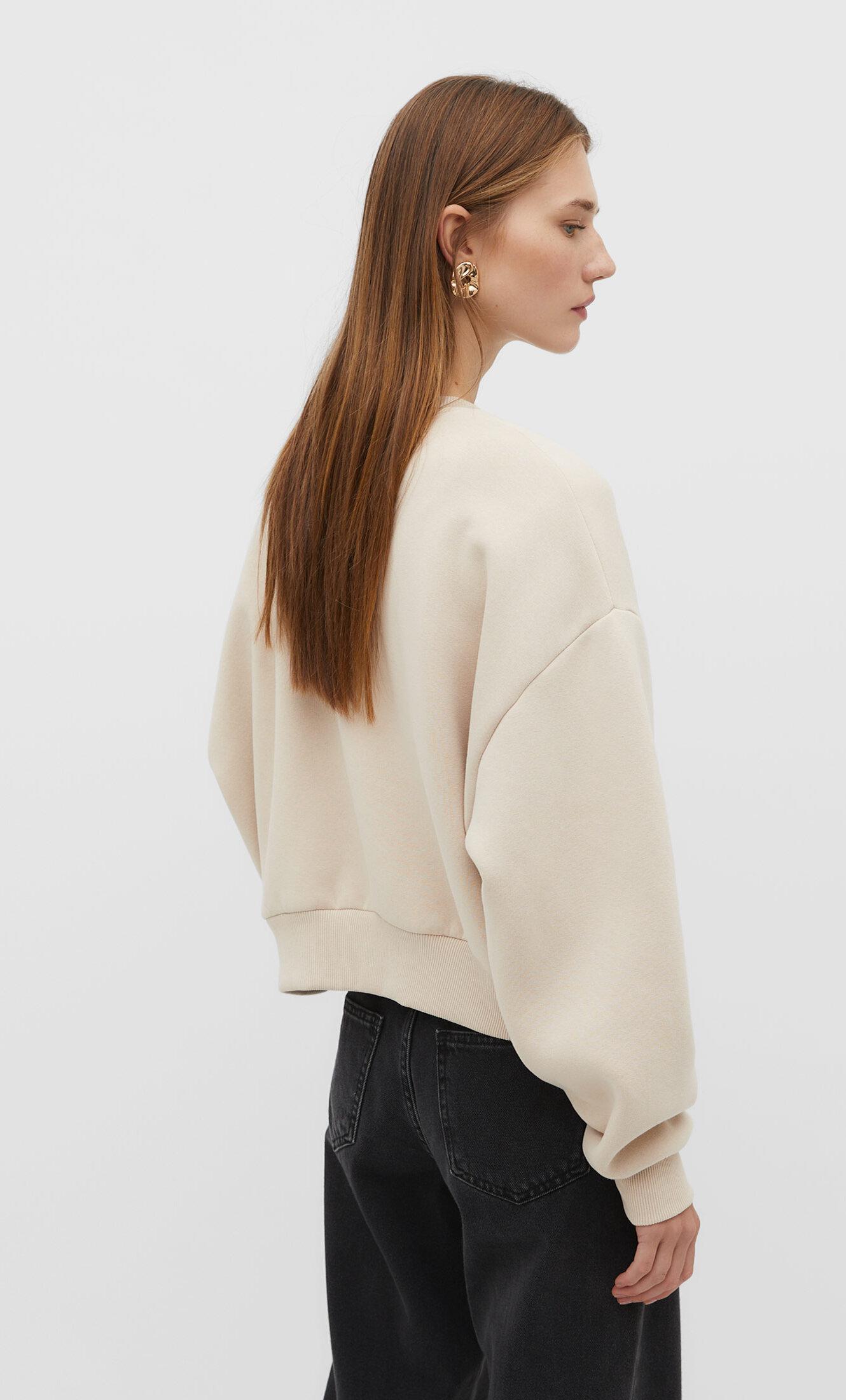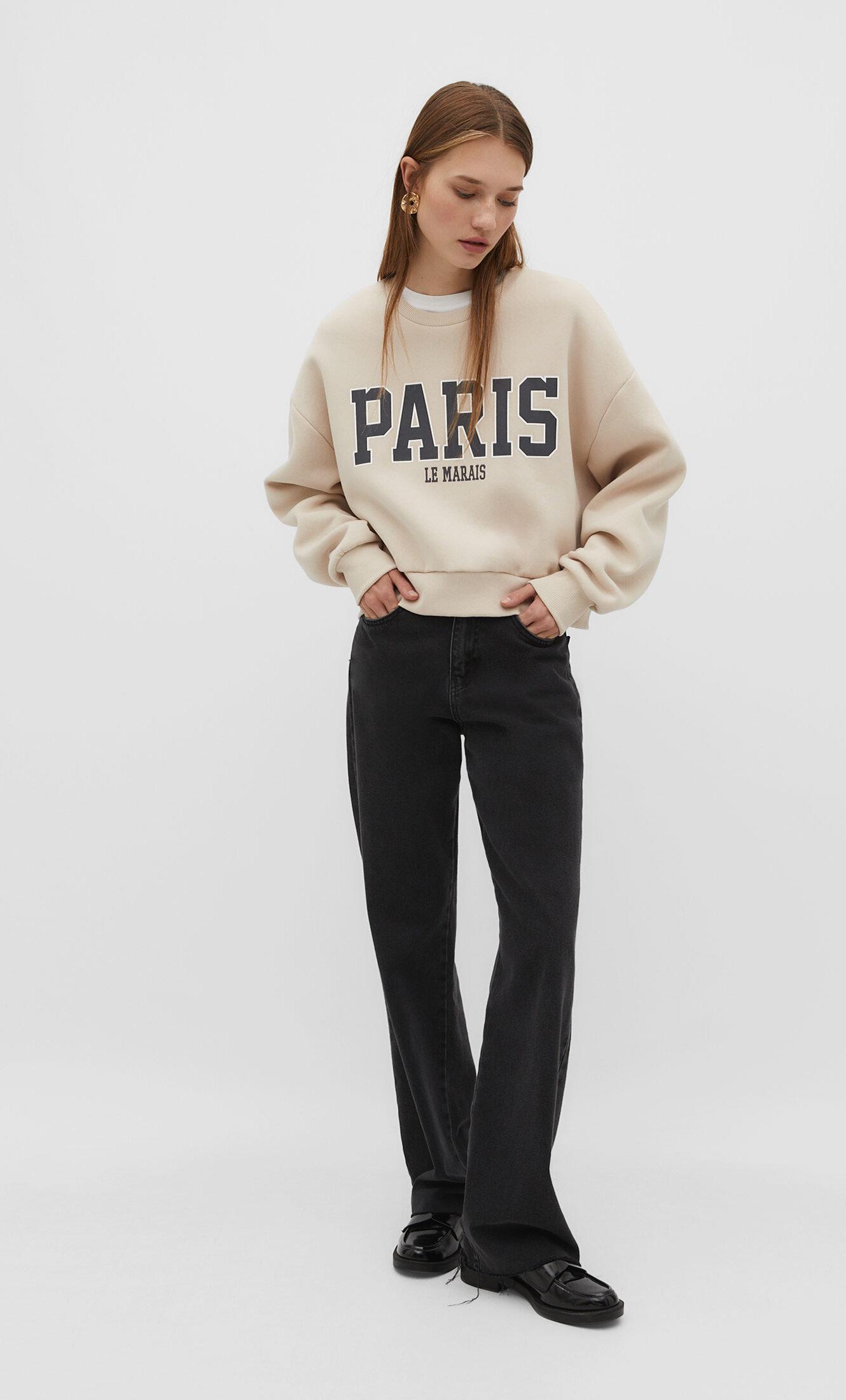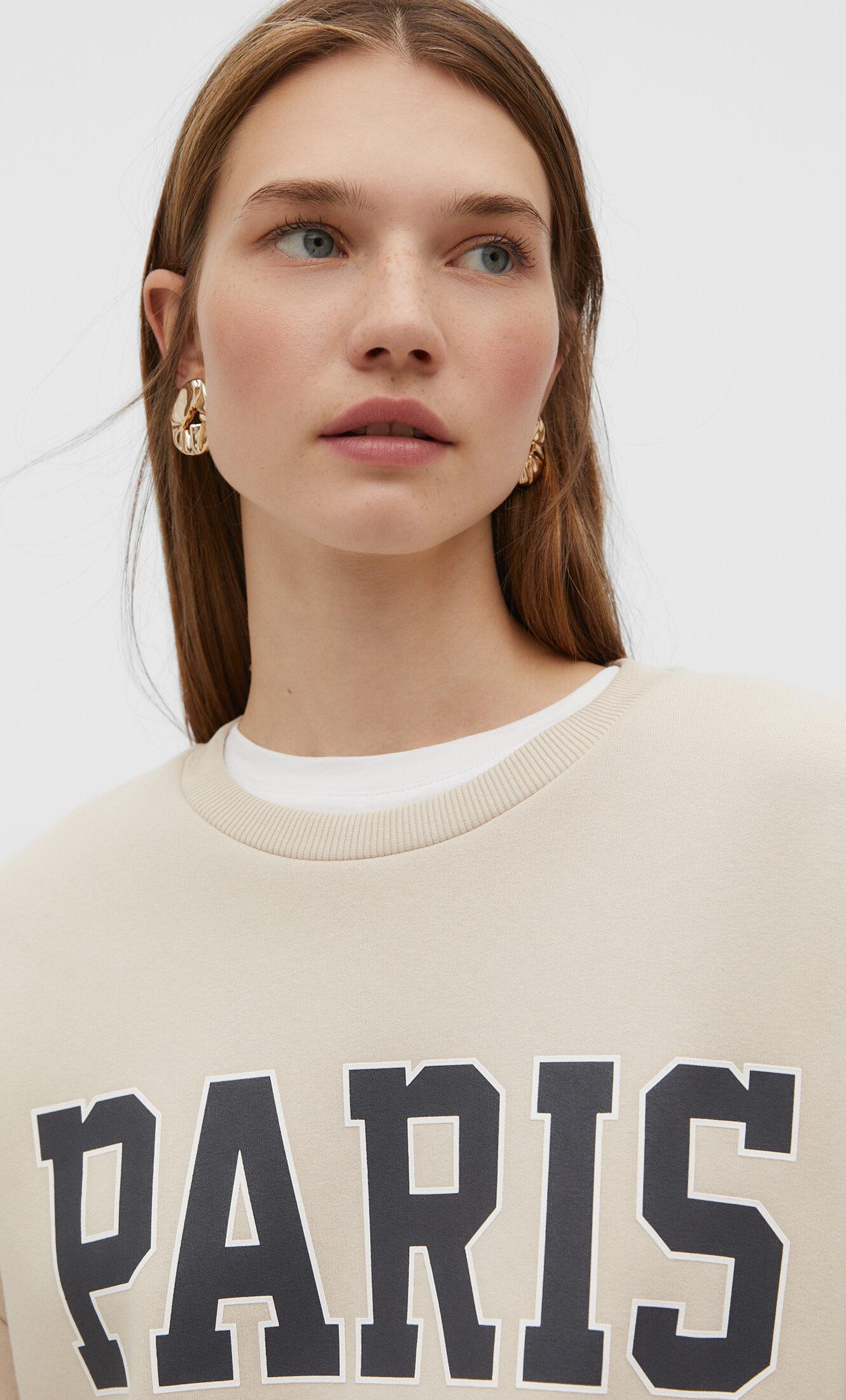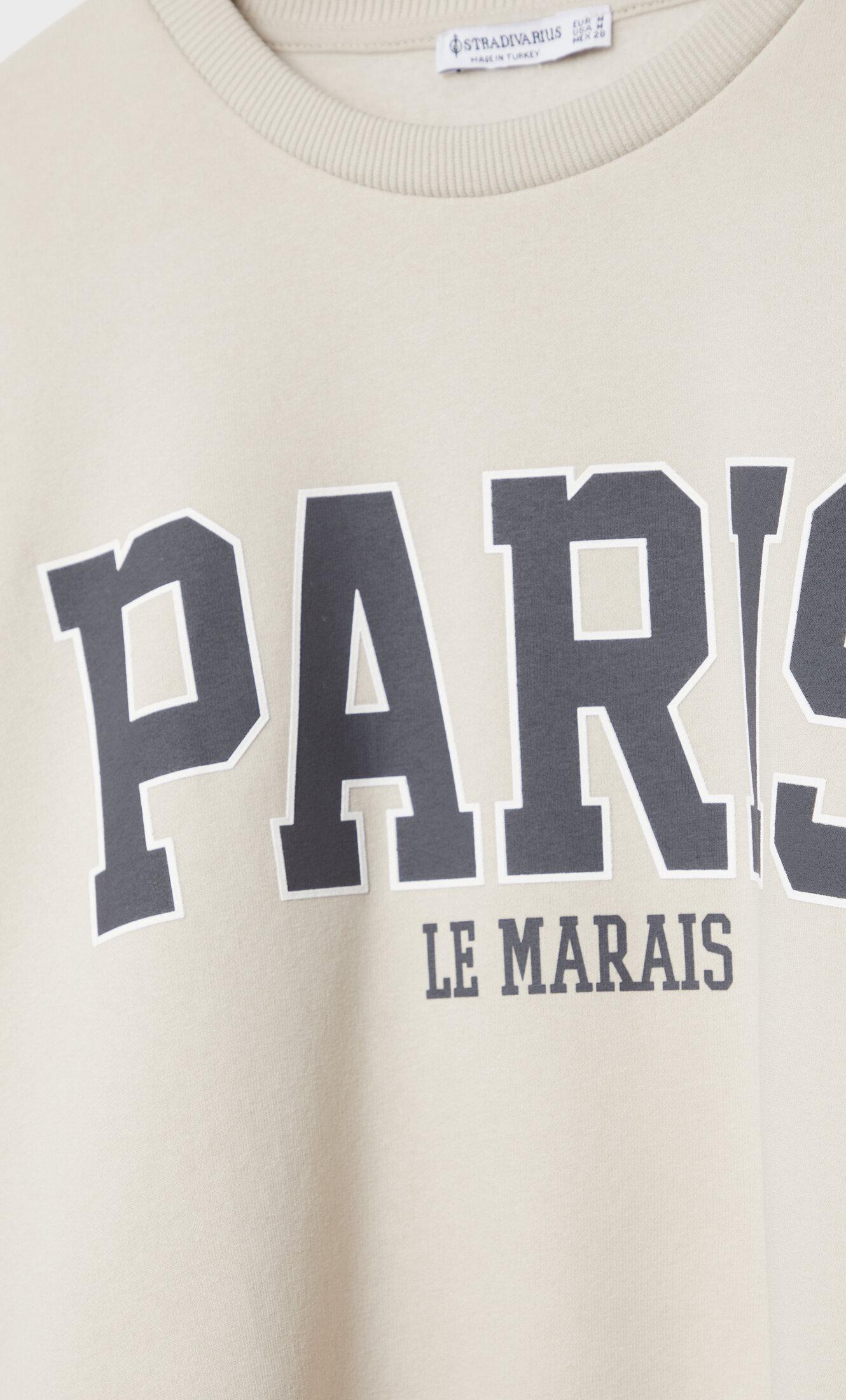 Printed boxy sweatshirt
Stradivarius at Stradivarius (UK)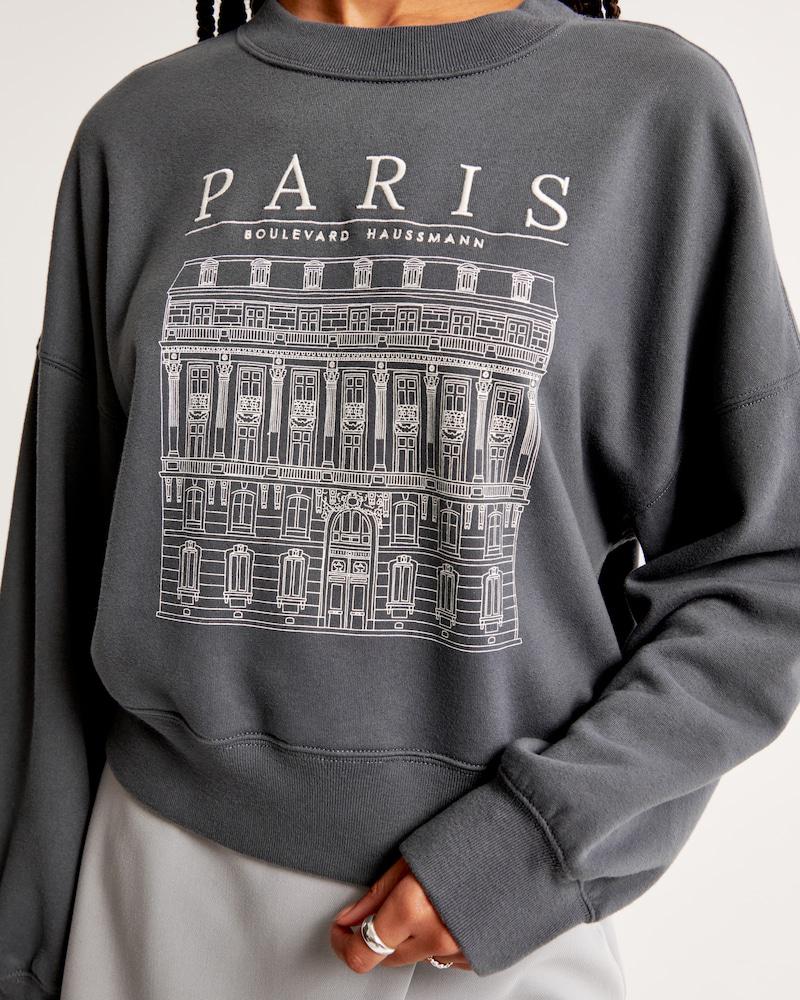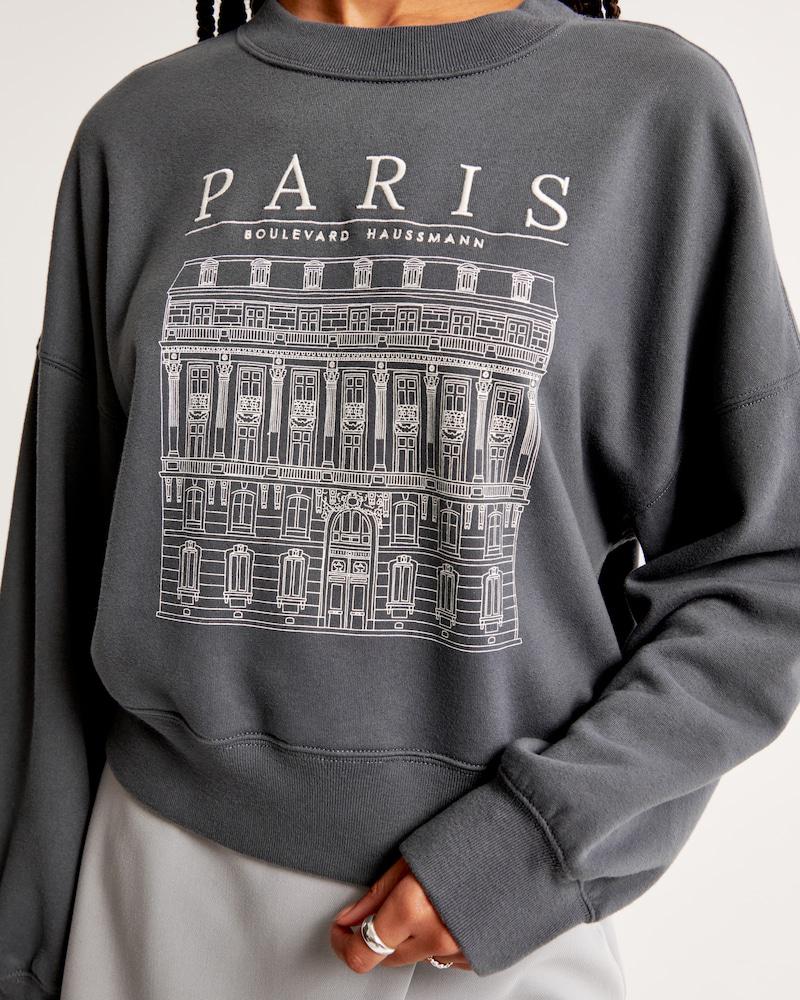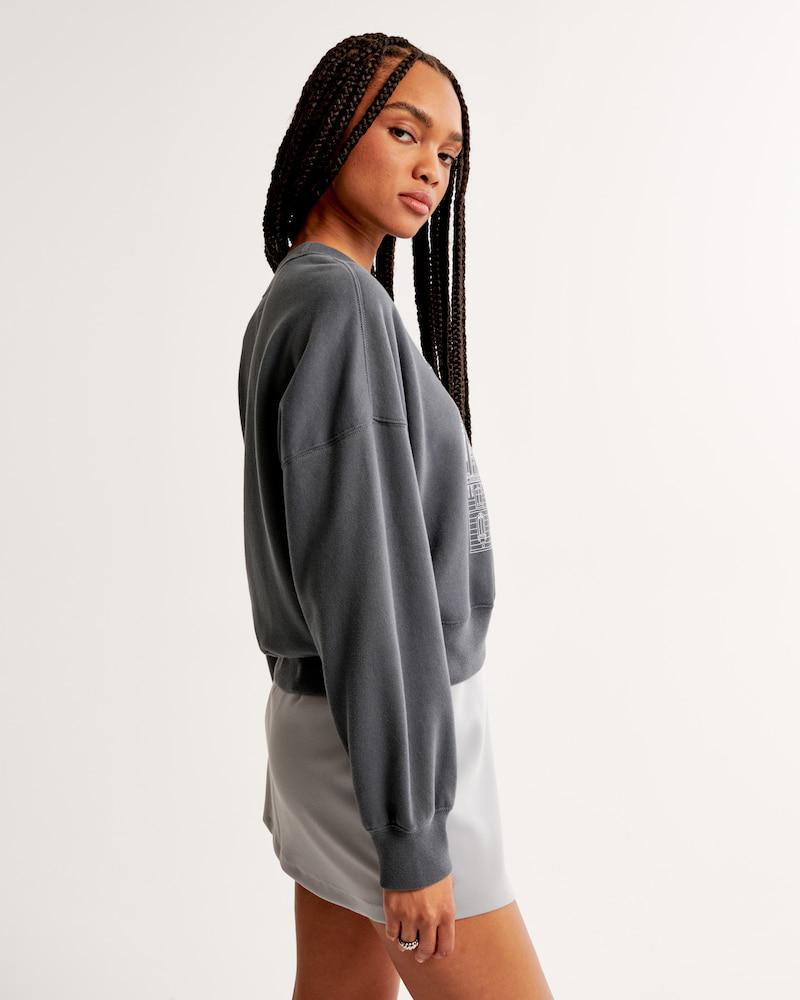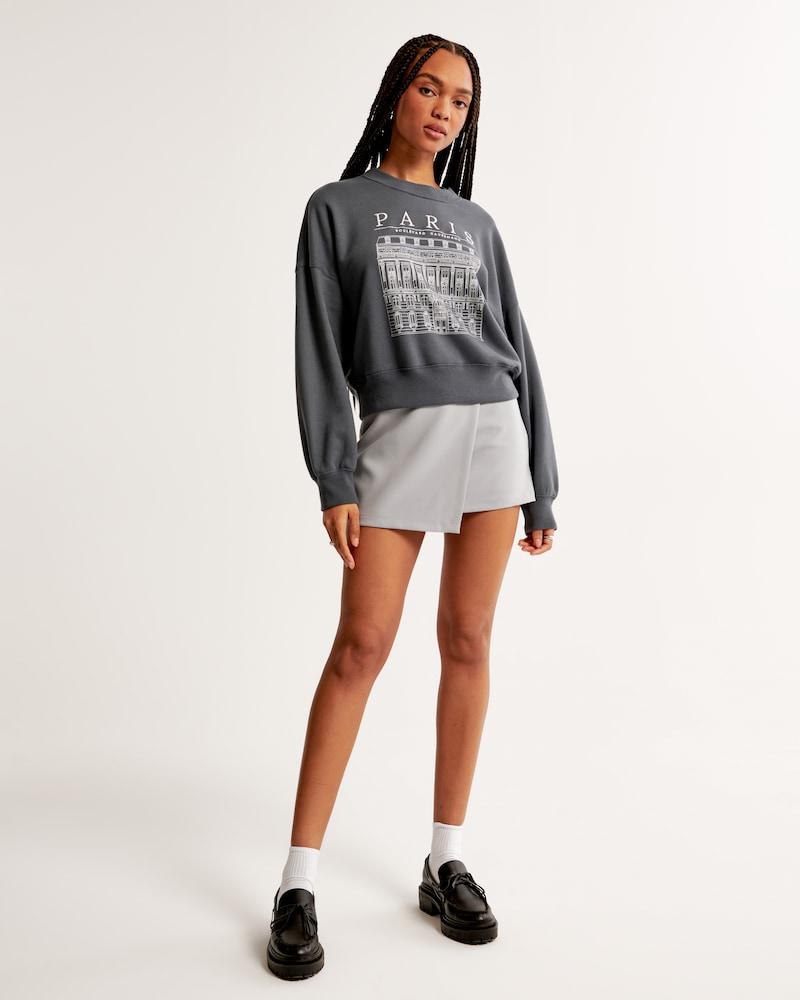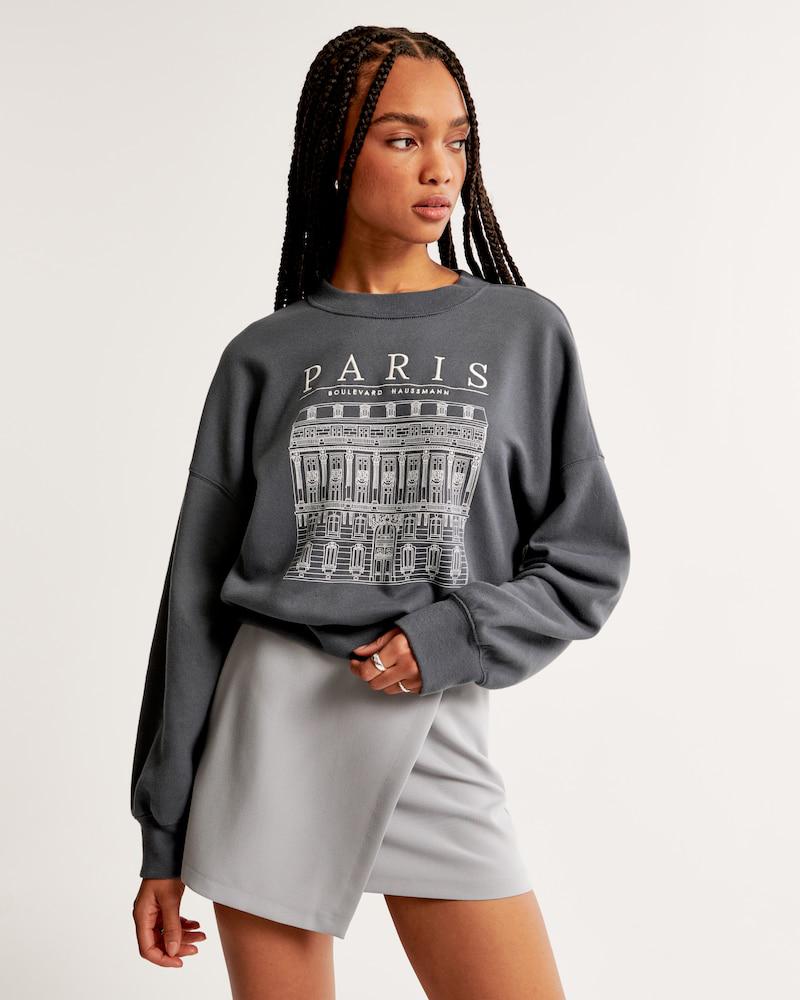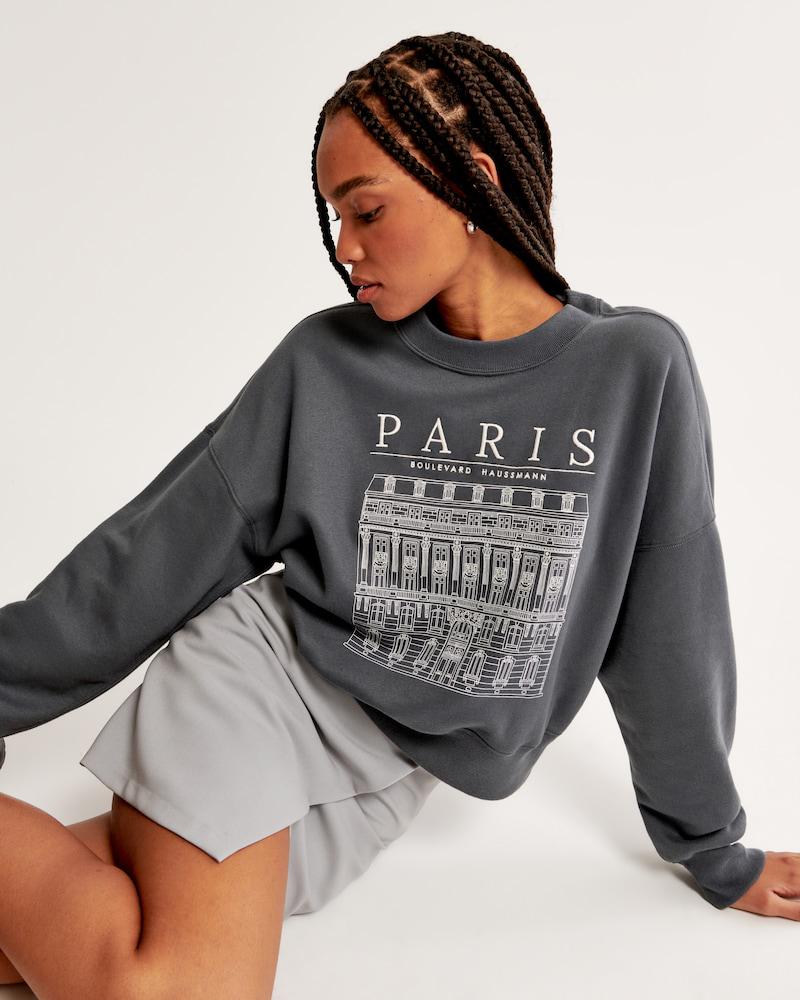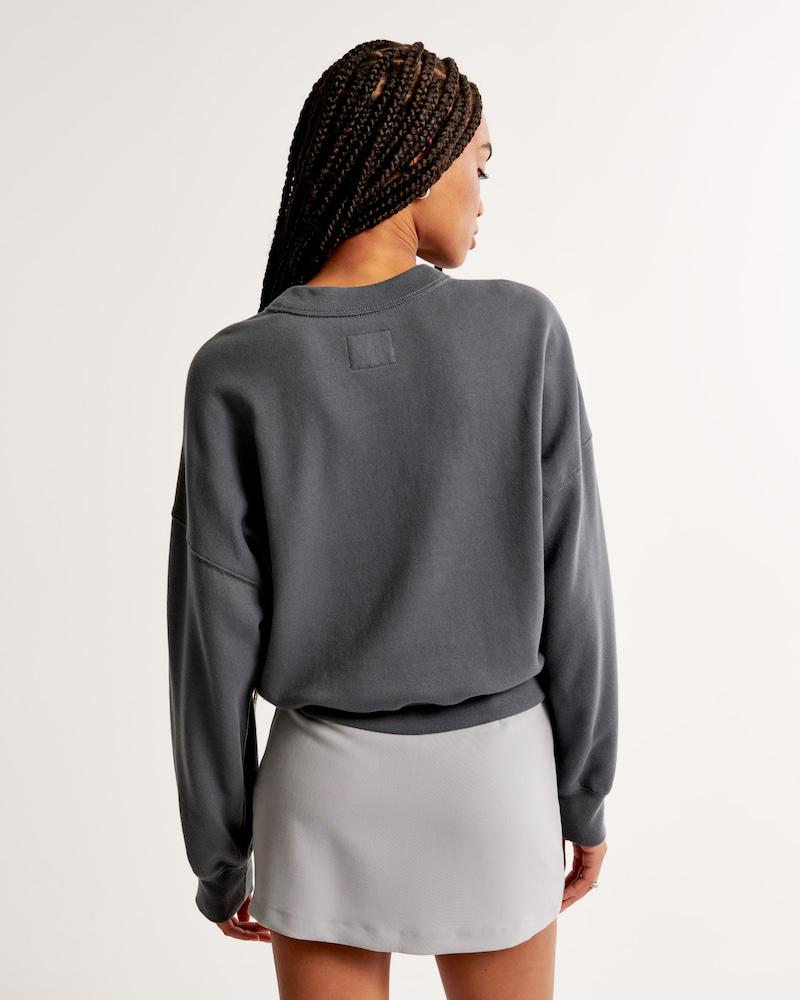 Destination Sunday Crew
Abercrombie & Fitch at Abercrombie & Fitch (US)
2024's Loungewear Forecast
Three-Piece Knitted Sets
Comfort stories wrapped in sophistication will remain relevant next year. Investment in co-ord knitted sets in a range of tonal shades will appeal to homebodies, particularly during transitional weather periods. Promote your knitted sets by highlighting premium yarns such as cashmere or wool. Dress up the look with accessories or play into its cozy appeal.
Pajama Dressing
The nightwear movement, from boxer shorts to button-down shirts, continues into 2024. Pastel shades will be a major trend next year and lend perfectly to preppy striped pajama sets. Bedrotting merchandising stories will be a key theme in womenswear, backed by Des Phemmes and Alberta Ferretti.
Stealth Wealth
Showcasing premium fabrications will benefit shoppers in the long run as they gravitate toward elevated basics. Frame these commercial pieces as versatile investments to carry the consumer through their day-to-day. Monochromatic neutrals resonate best with the Quiet Luxury aesthetic and more structured fabrics give the look of high-quality craftsmanship.
Book a demo to discover more about how EDITED can help you and your business.
Appendix
Date analysis
Arrivals analyze products new in Jul 1 – Oct 25, 2023 vs. 2022, unless stated otherwise
Discounts analyze products first discounted Jul 1 – Aug 15, 2022, 2021, 2020
Loungewear is defined as hoodies, sweatshirts and sweatpants in color anaysis
US & UK retailers considered for chart & data analysis
& Other Stories, Abercrombie & Fitch, Arket, Banana Republic, Bershka, COS, Cider, Forever 21, Free People, H&M, J.Crew, Madewell, Mango, Marks & Spencer, New Look, Old Navy, Revolve, River Island, Stradivarius, UNIQLO, Zara