Unpacking The Comfort Bra Market
Comfort underwear and wireless bras have sustained their dominance in retailers' assortments and consumers' baskets since their boom throughout the COVID era. EDITED analyzes the latest in this sector, looking into price increases, what's selling and communication themes.
Consider increasing the price of basic bra multi-packs to manage inflation, while maintaining value perception with shopper

s – H&M and Marks & Spencer have increased prices for sets by £1 to £4.

Successful styles across the wireless bra market include plunge silhouettes, seamless fabrics, core hues of blacks, whites, neutrals and soft pinks. Look to nursing bras as an area of opportunity – several top movers reflected the demand for H&M's two-packs.
Break consumer preconceptions of wireless bras within communications. Recently retailers have called out new fit technology improvements as well as designs that achieve the look of a push-up bra without the wire.
1. Are Prices Increasing?
Of our analyzed retailers, Marks & Spencer has the highest proportion of comfort bras in stock that have seen a price increase, at 45%. The comfort category also accounts for 43% of total bra styles with a price rise. Of particular note are its post-surgery bras, which have been a best-selling style since 2020 – prices have risen by £2.
Although just 3% of in-stock products have had a price increase at H&M, multi-packs make up the bulk of options. This includes its two-pack padded cotton bras, which retail for £18.99. Prices for these have jumped by £4 from 2019 and by £1 for newer options that landed in 2021. Marks & Spencer has also increased the price of its three-pack sets by £2-£3 since 2021.
Marking one of its oldest products in stock, just SKIMS' Fits Everybody scoop bralette has had a price increase from $32 to $34 – only the Fits Everybody bandeau style is priced lower at $28.
Meanwhile, LIVELY's CEO sent an email to customers highlighting a new pricing structure "to better align with how our community wears seasonal, trending styles versus core bra-drobe pieces." As a result, prices of bralettes decreased from April 4th, while prices now differ across styles to "better reflect the complexity of components and materials along with rising supply chain costs.
| Retailer | In Stock | Av. Full Price | % Price Increase |
| --- | --- | --- | --- |
| Marks & Spencer UK* | 44 | £20.17 | 45% |
| ARKET UK | 17 | £22.76 | 29% |
| H&M UK* | 229 | £15.36 | 3% |
| Intimissimi US | 140 | $61.57 | 38% |
| SKIMS US | 168 | $41.13 | 5% |
Marks & Spencer
Arrived: Sep 2020
Current: £22
First: £20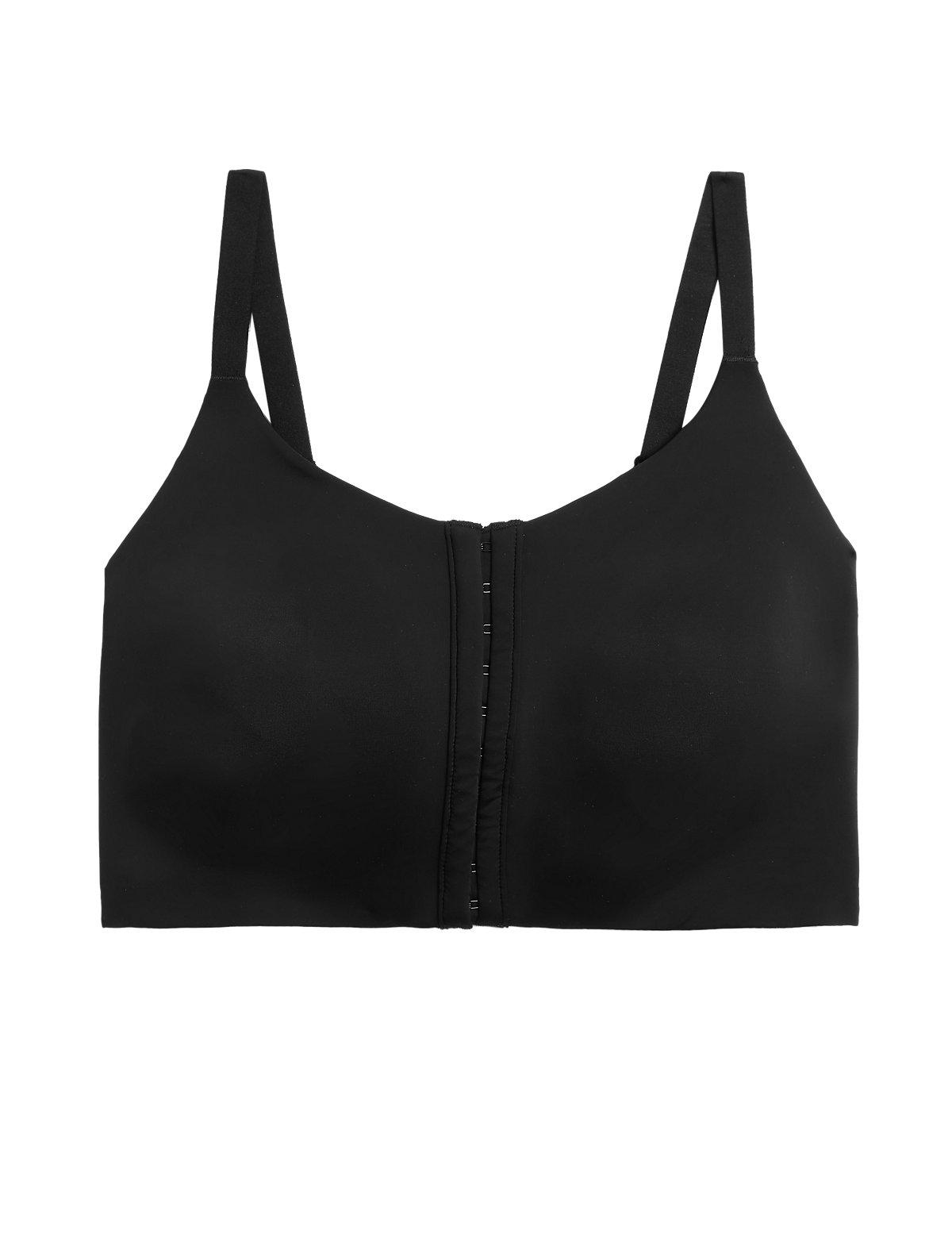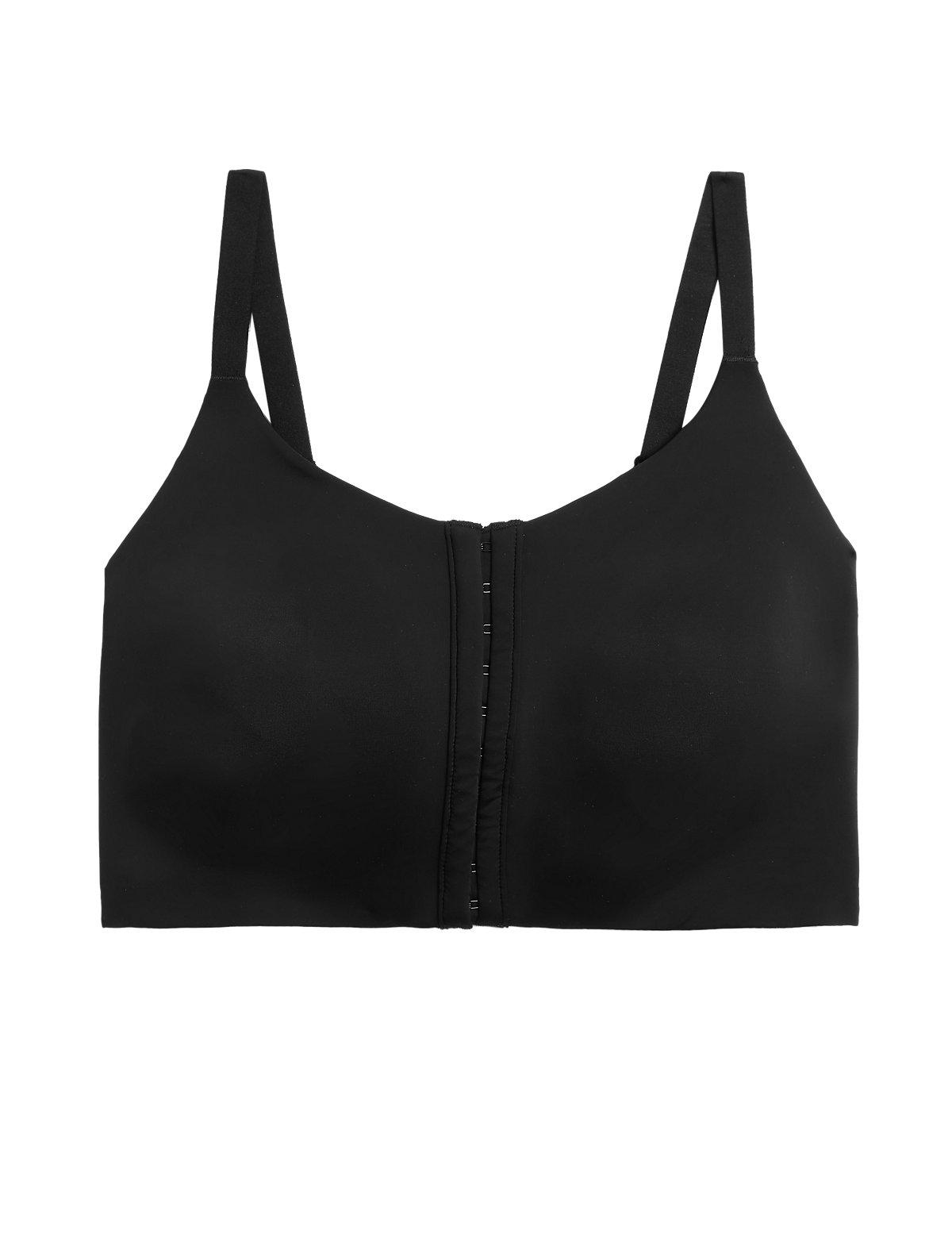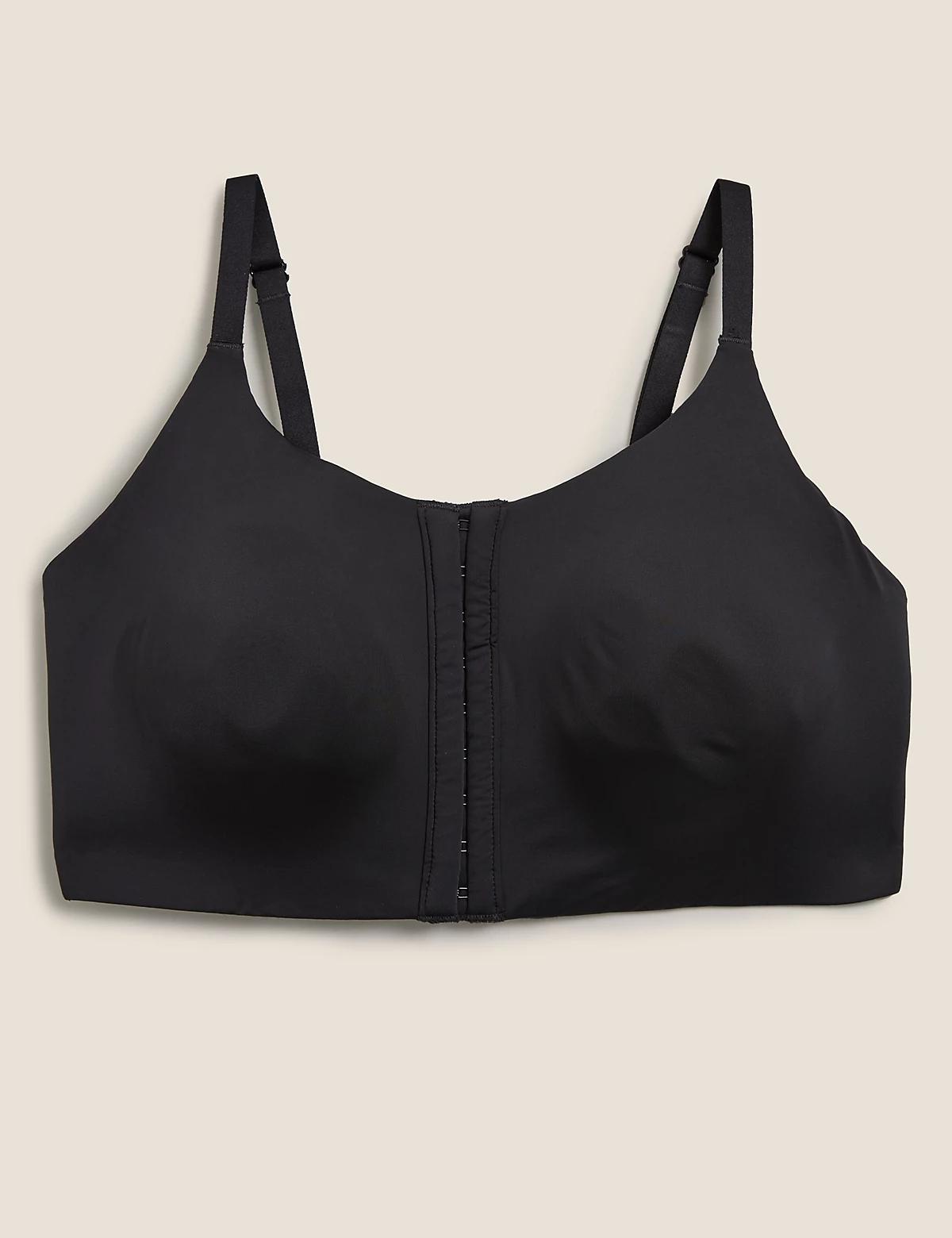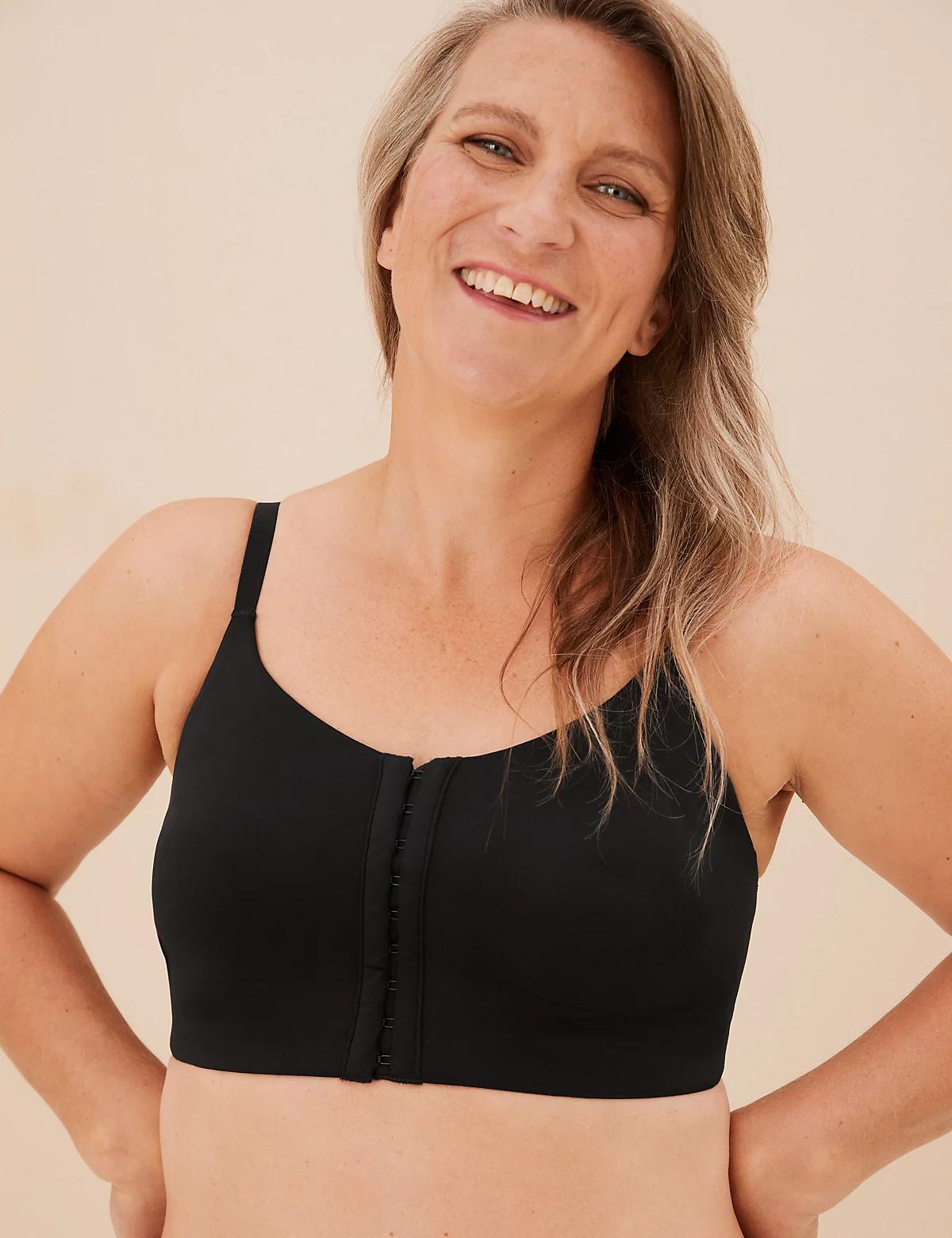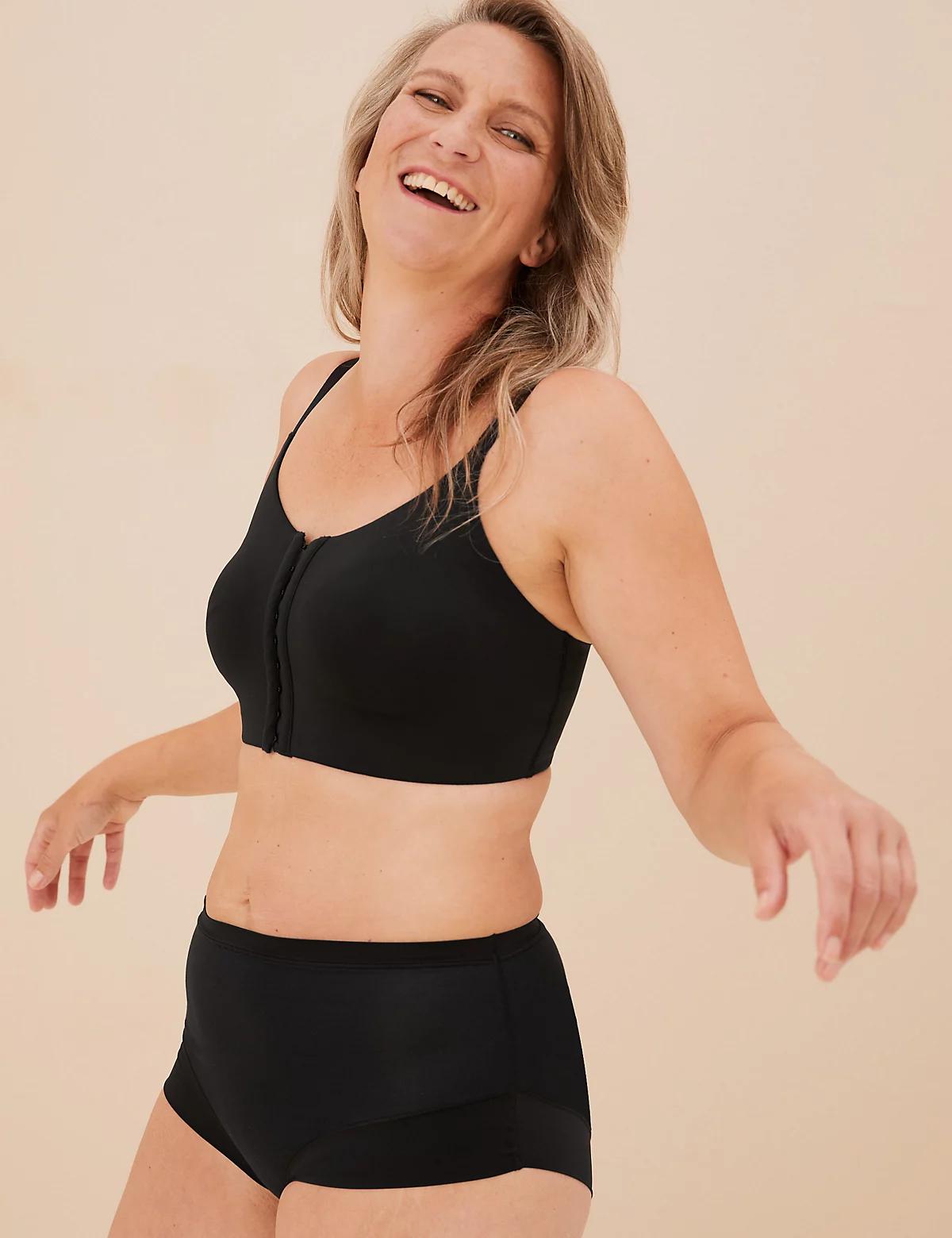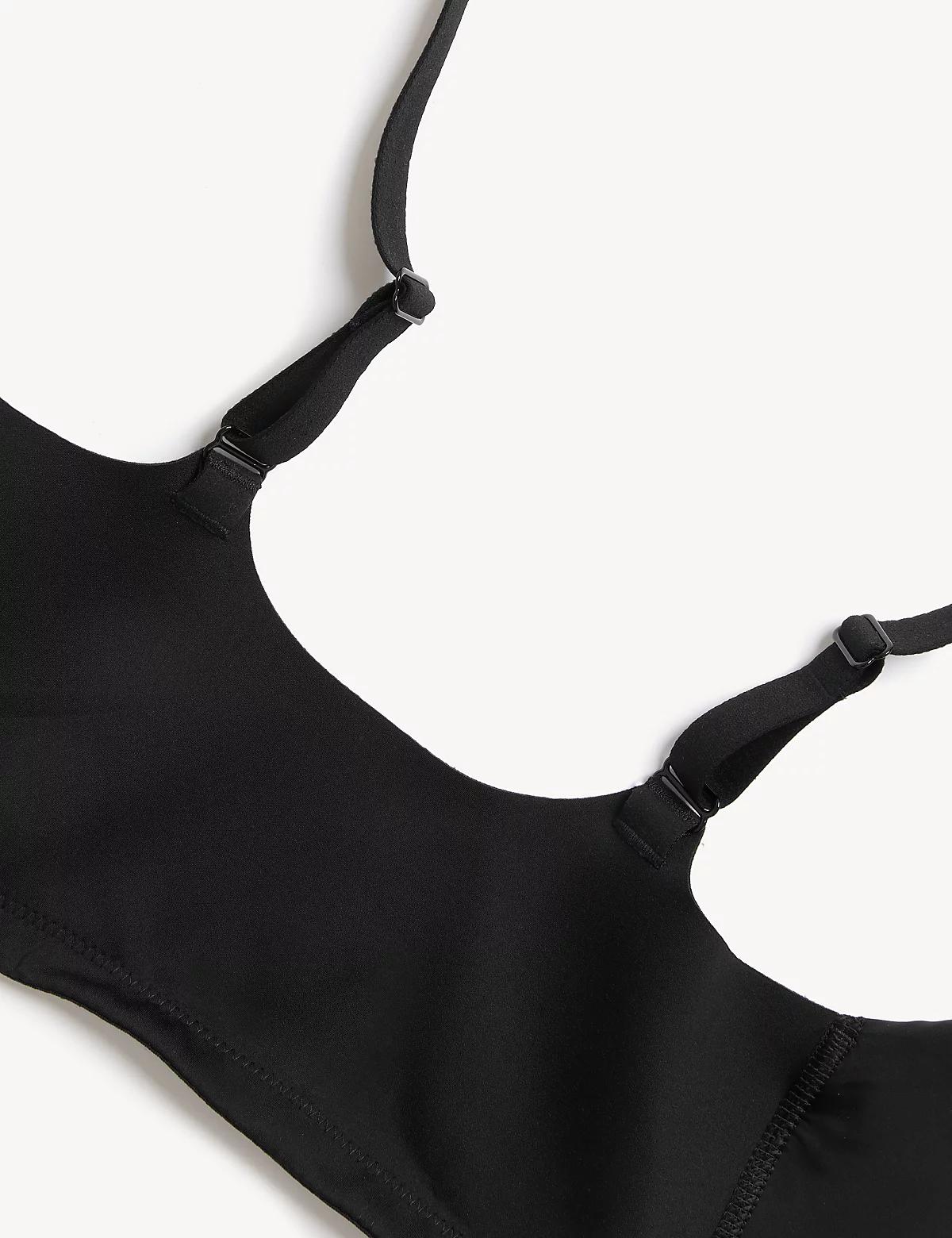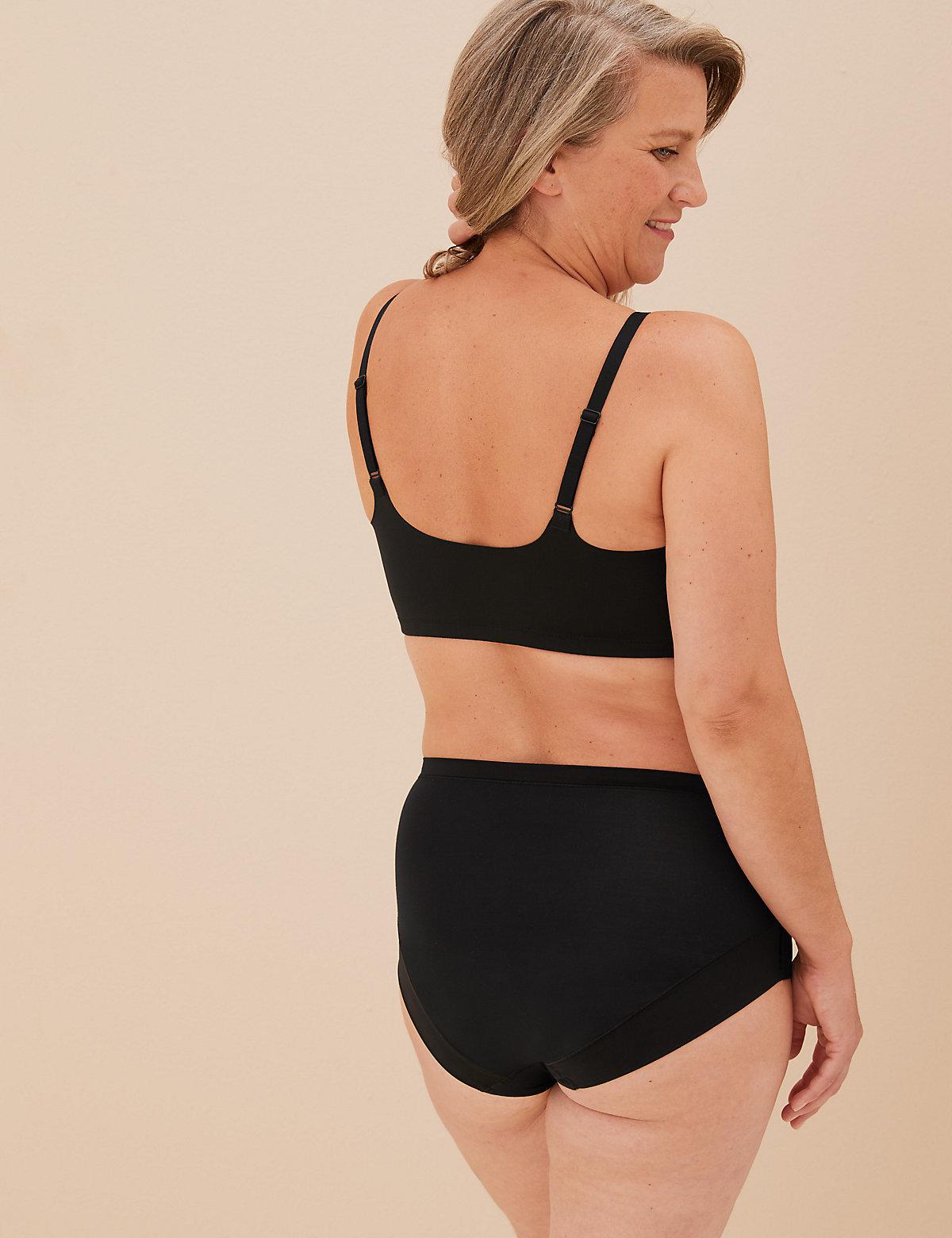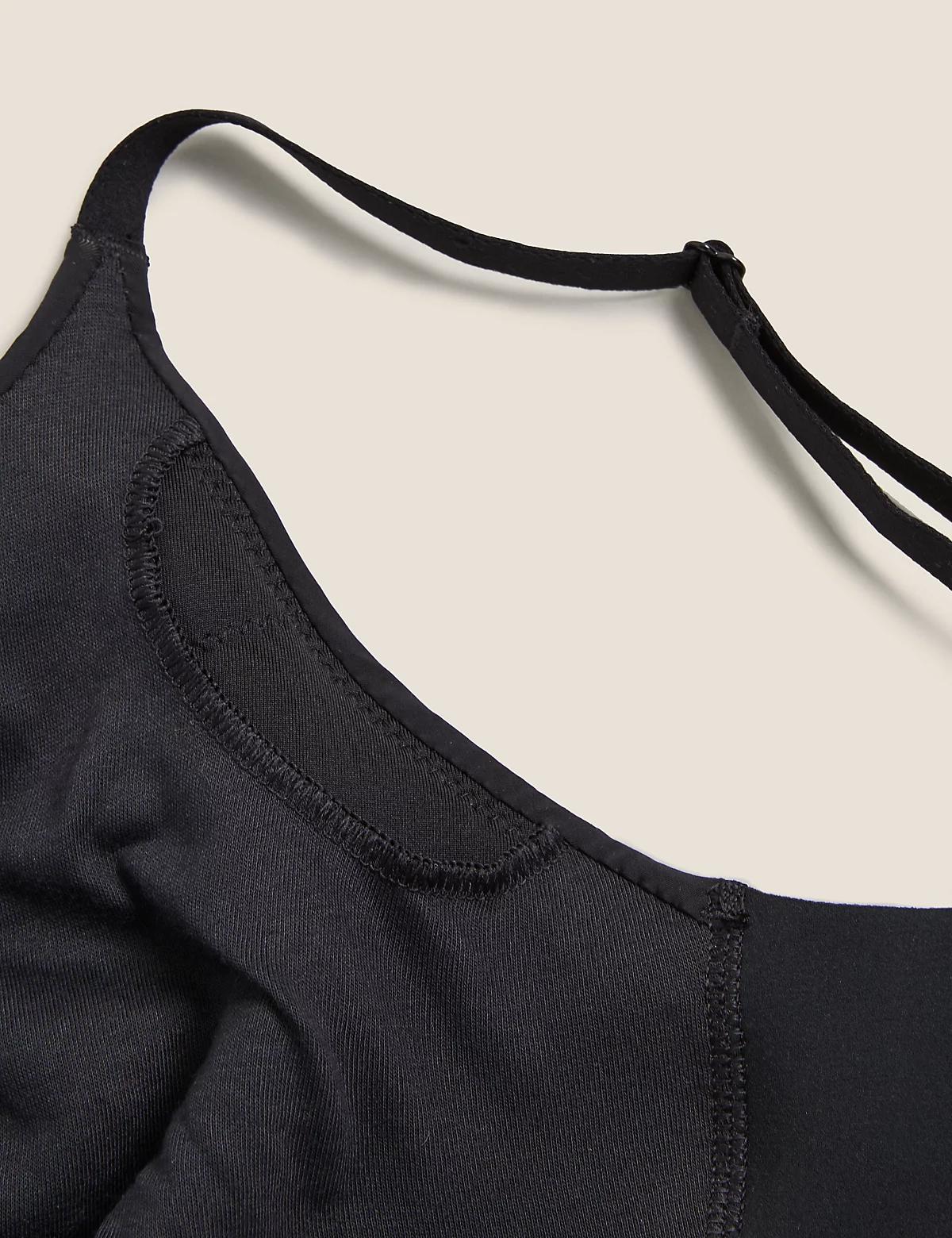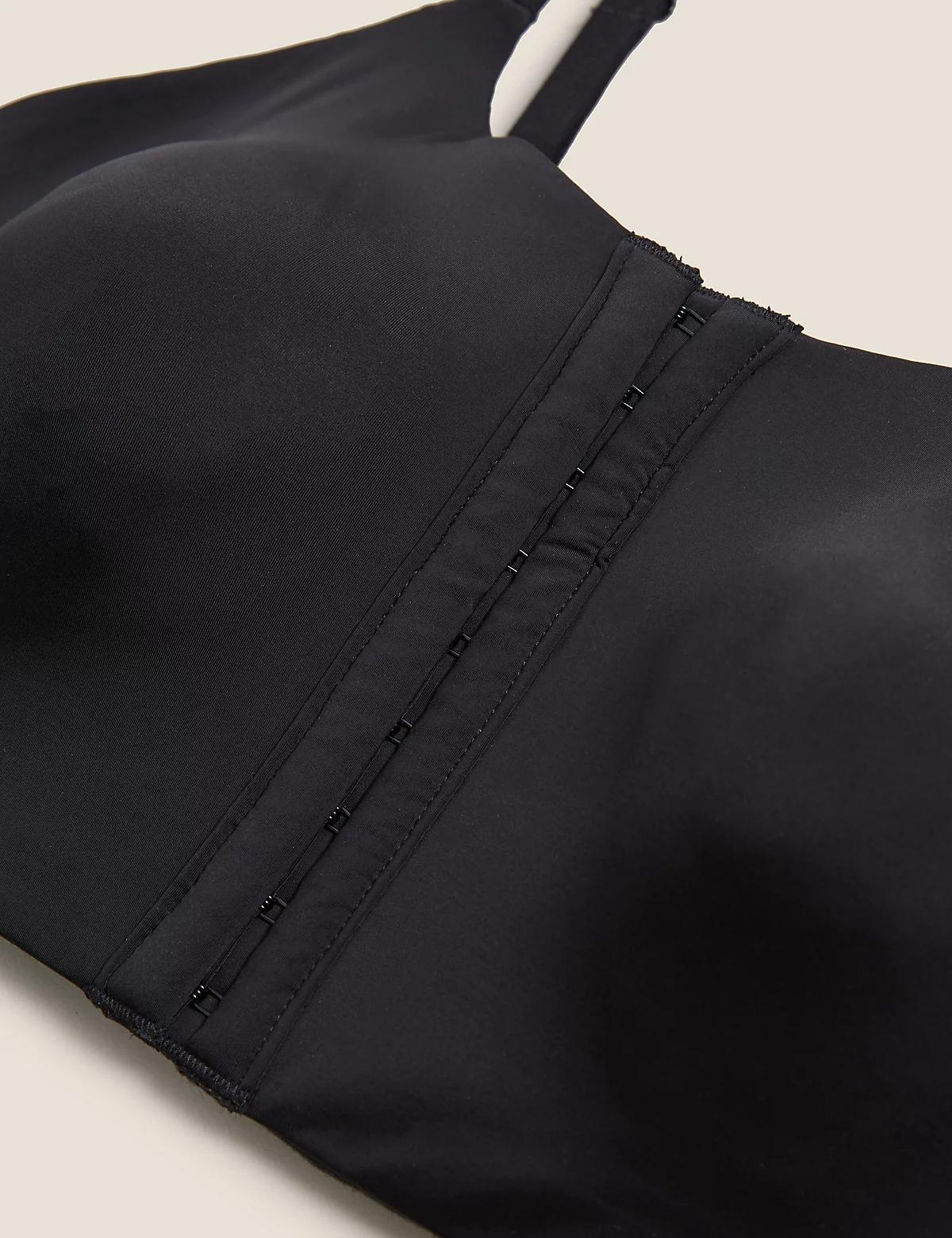 Flexifit™ Post Surgery Full Cup Bra A-H VAT off Post Surgery products
M&S Collection at Marks & Spencer (UK)
ARKET
Arrived: Jan 2022
Current: £25
First: £19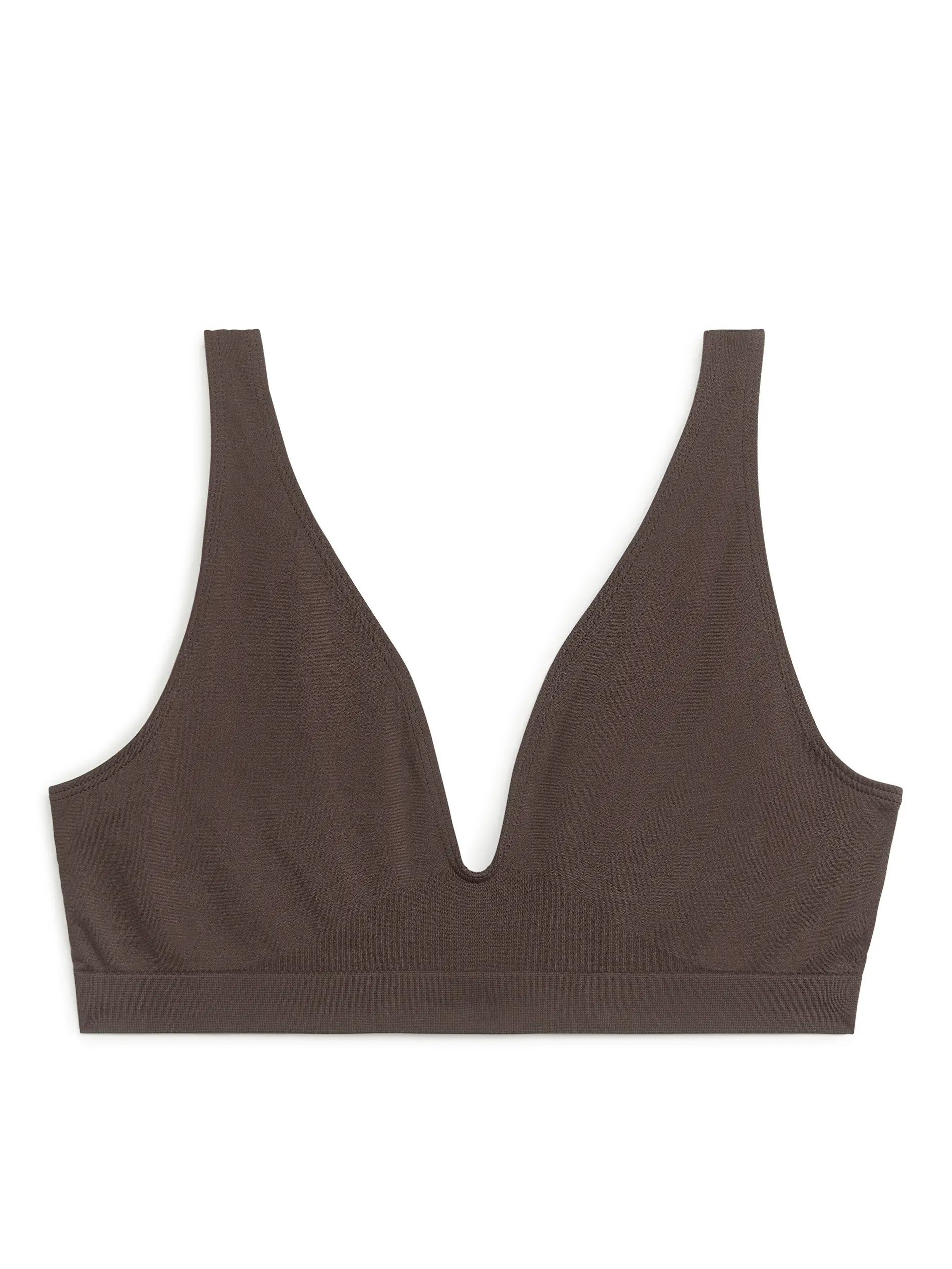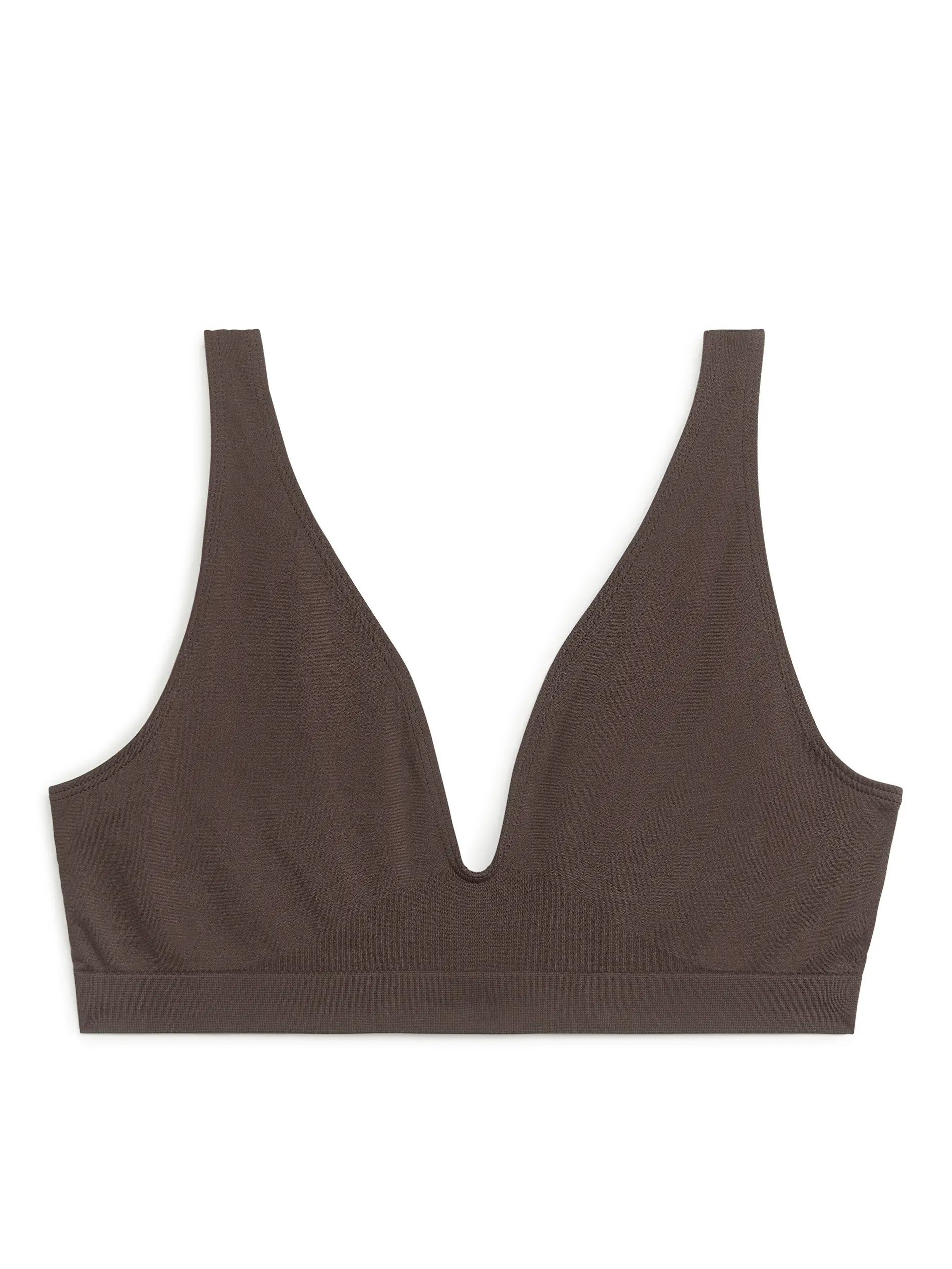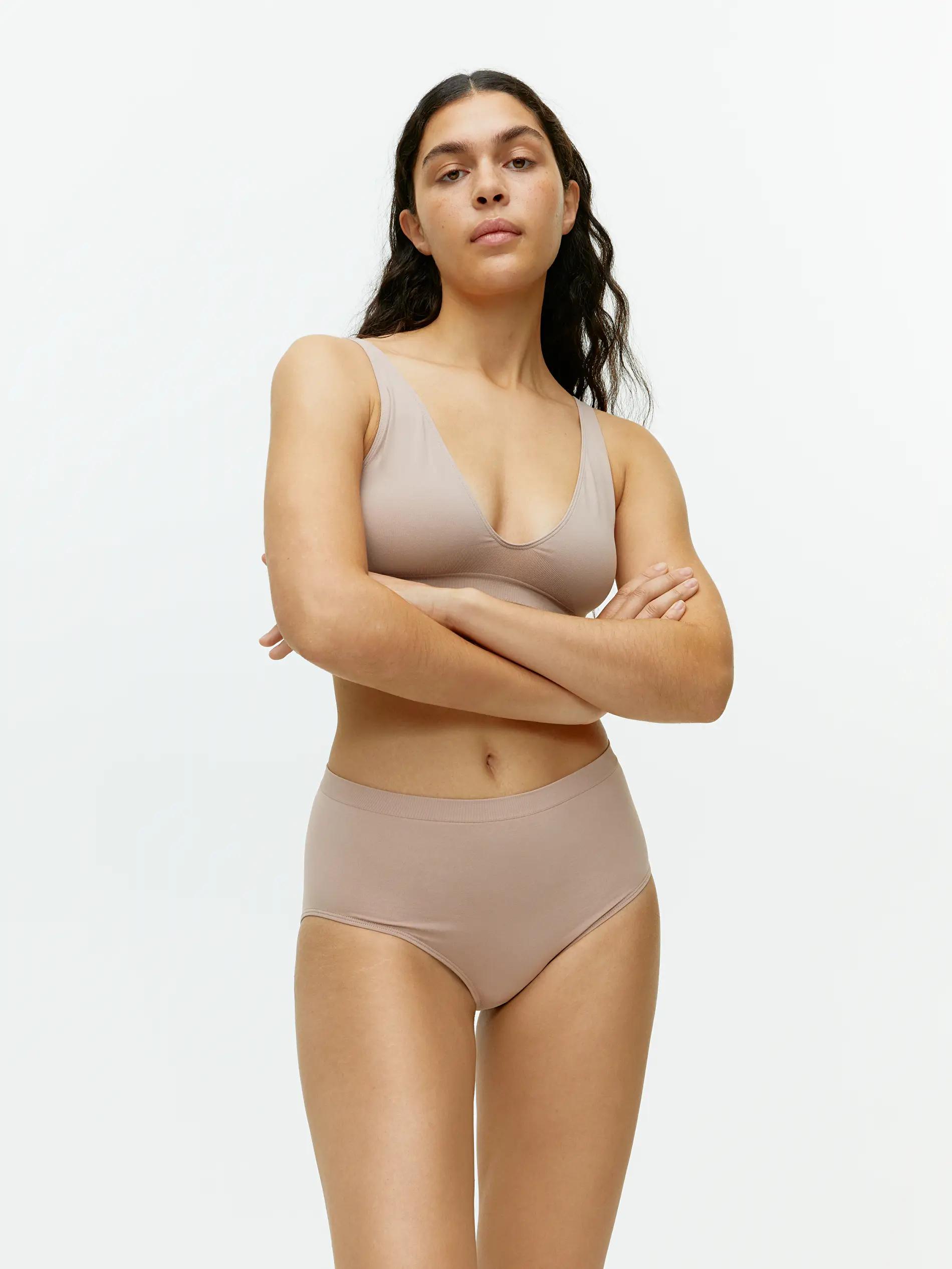 Seamless Soft Bra
Arket at Arket (UK)
H&M
Arrived: Dec 2019
Current: £18.99
First: £14.99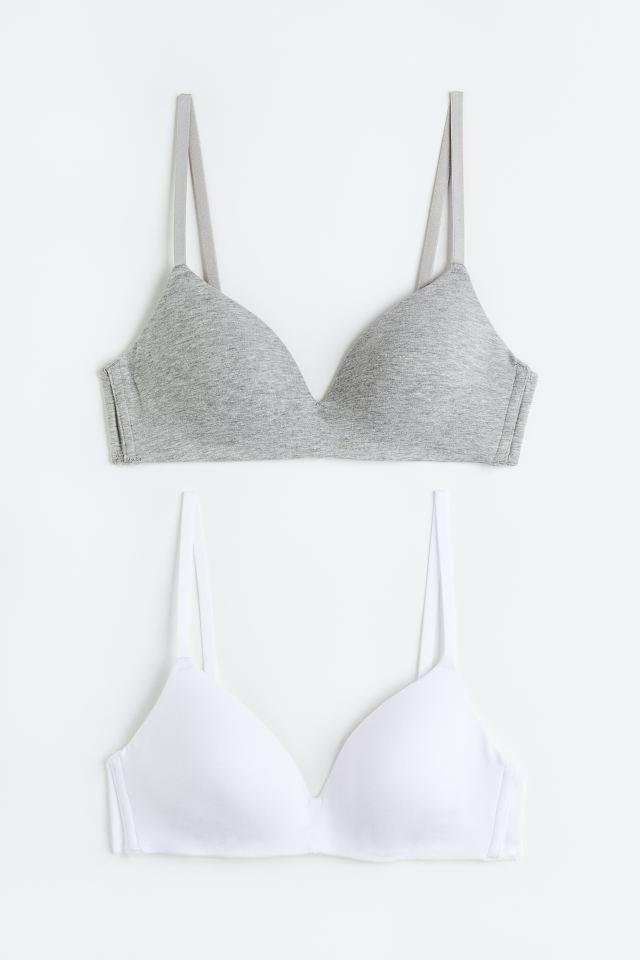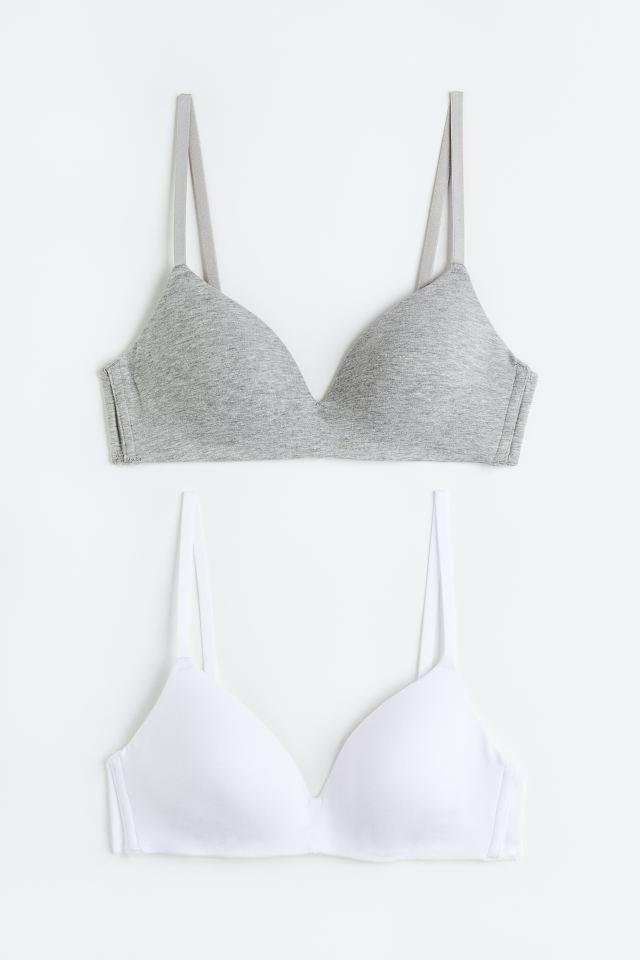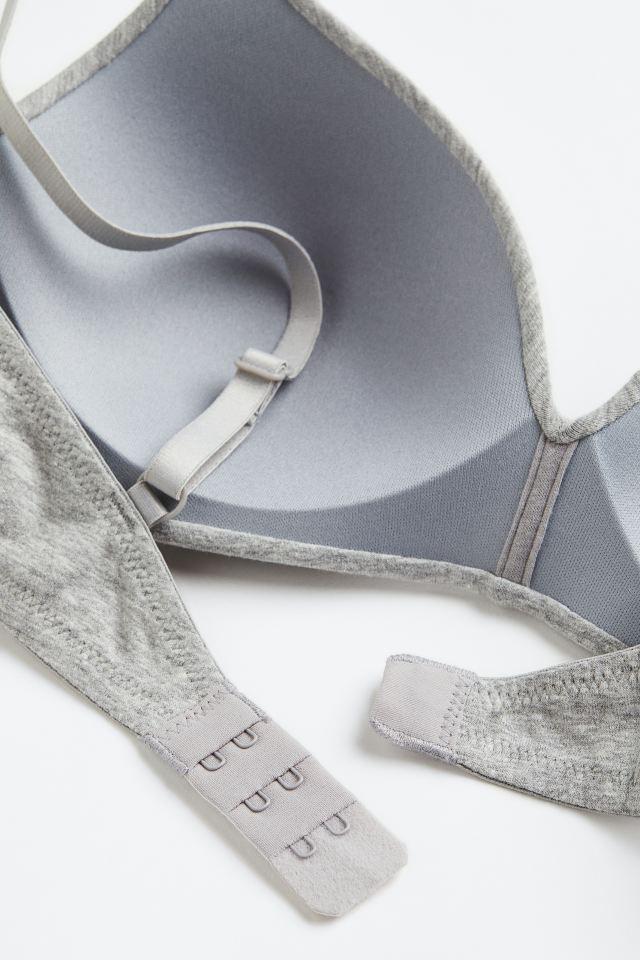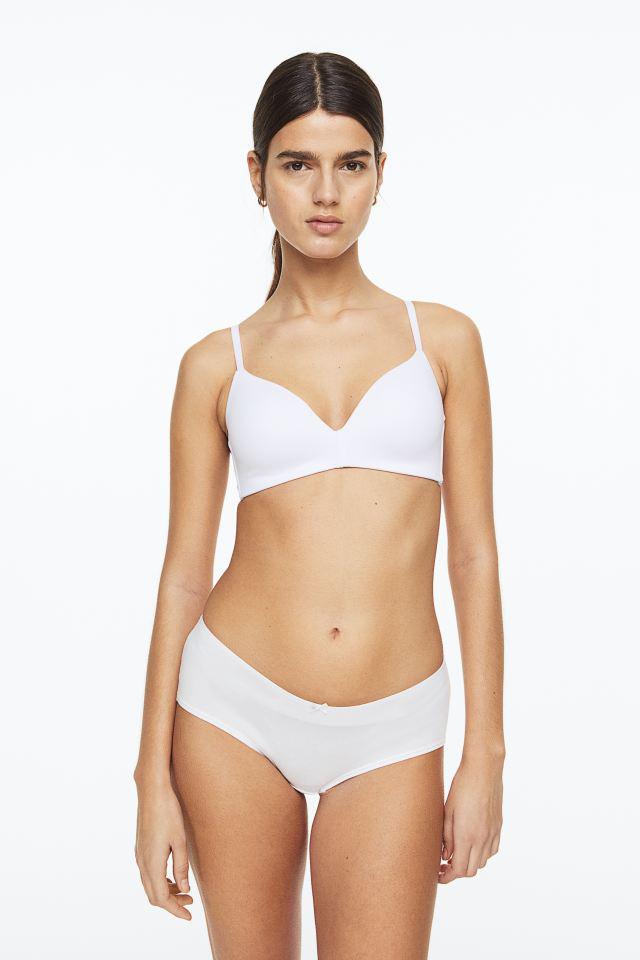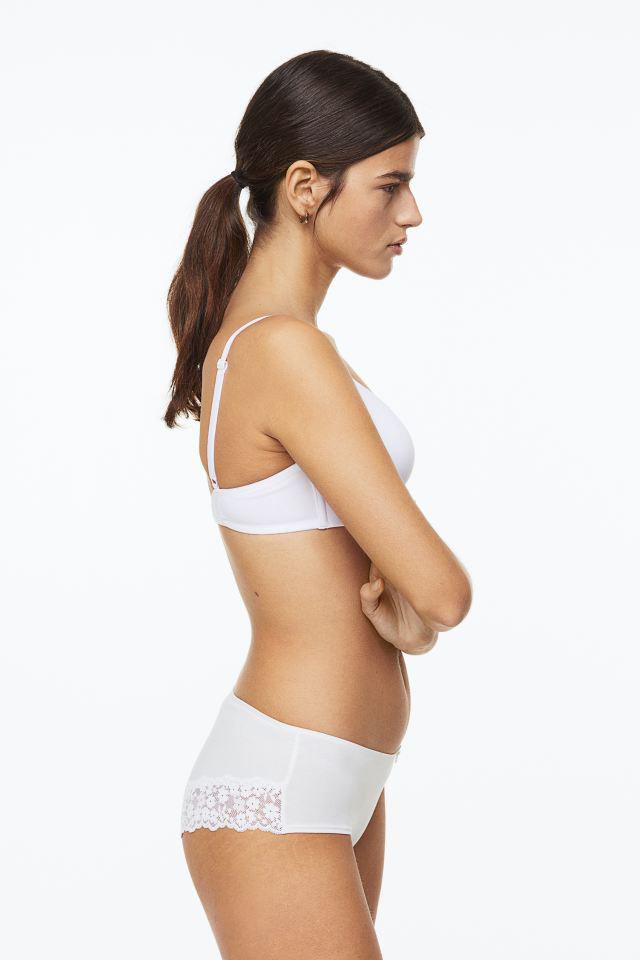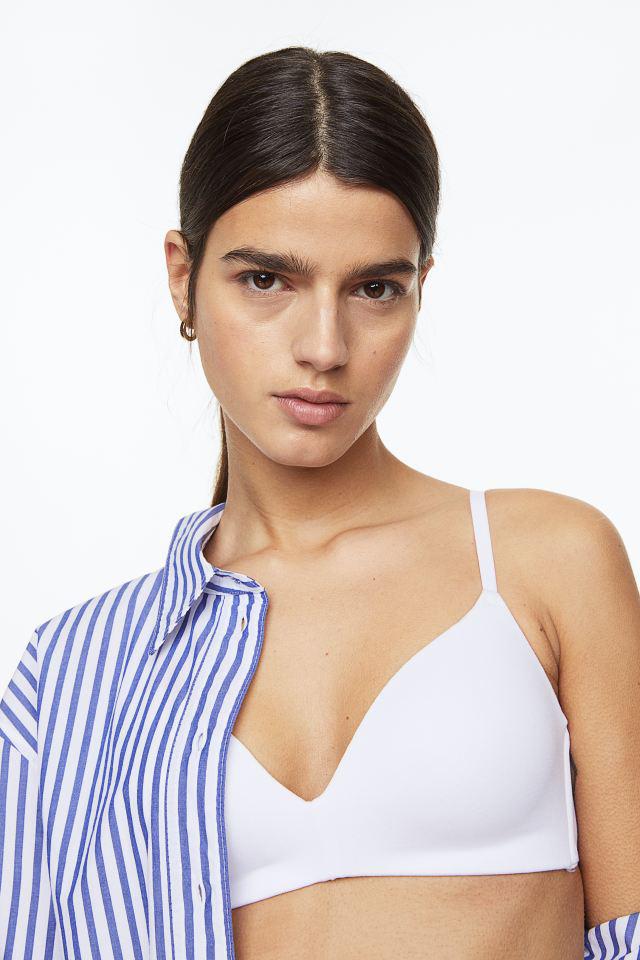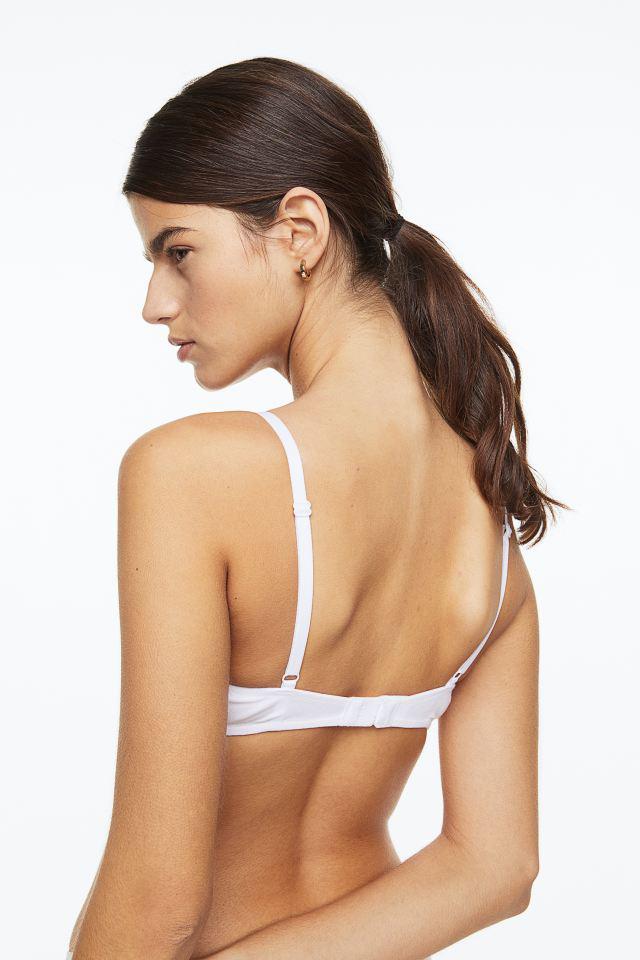 2-Pack Padded Cotton Bras
White/light grey marl_003
H&M at H&M (UK)
Intimissimi
Arrived: Jan 2020
Current: $59
First: $49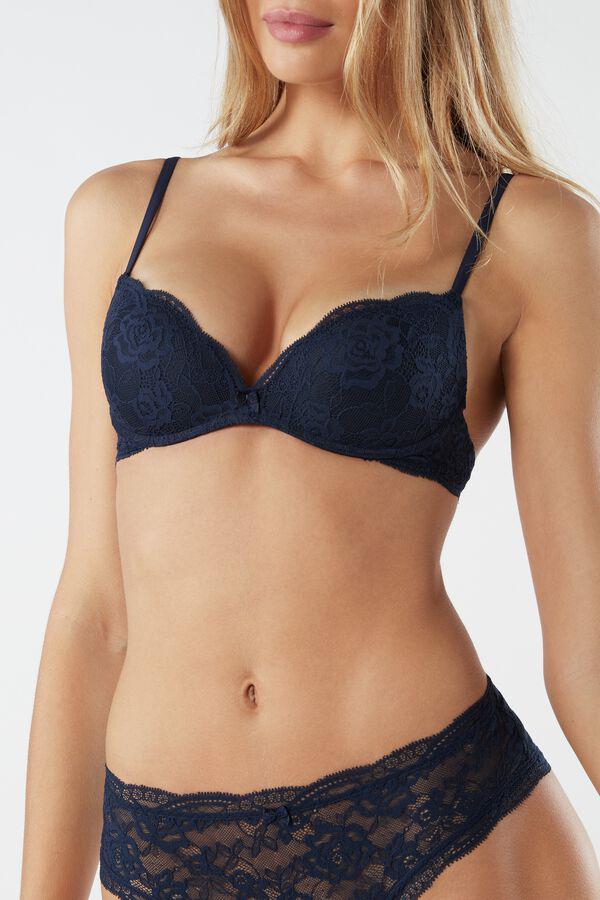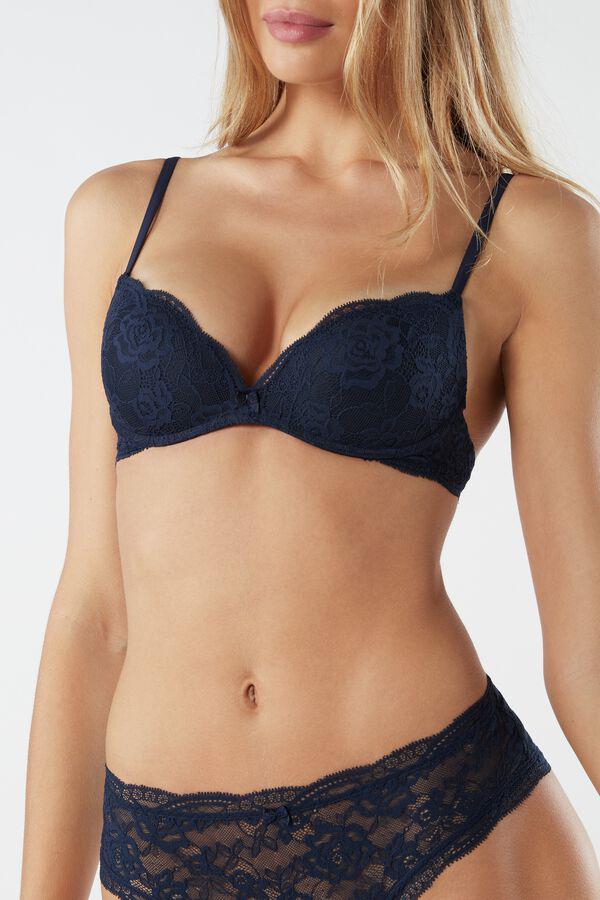 Gioia Lace Super Push-Up Bra
Intimissimi at Intimissimi (US)
SKIMS
Arrived: Apr 2020
Current: $34
First: $32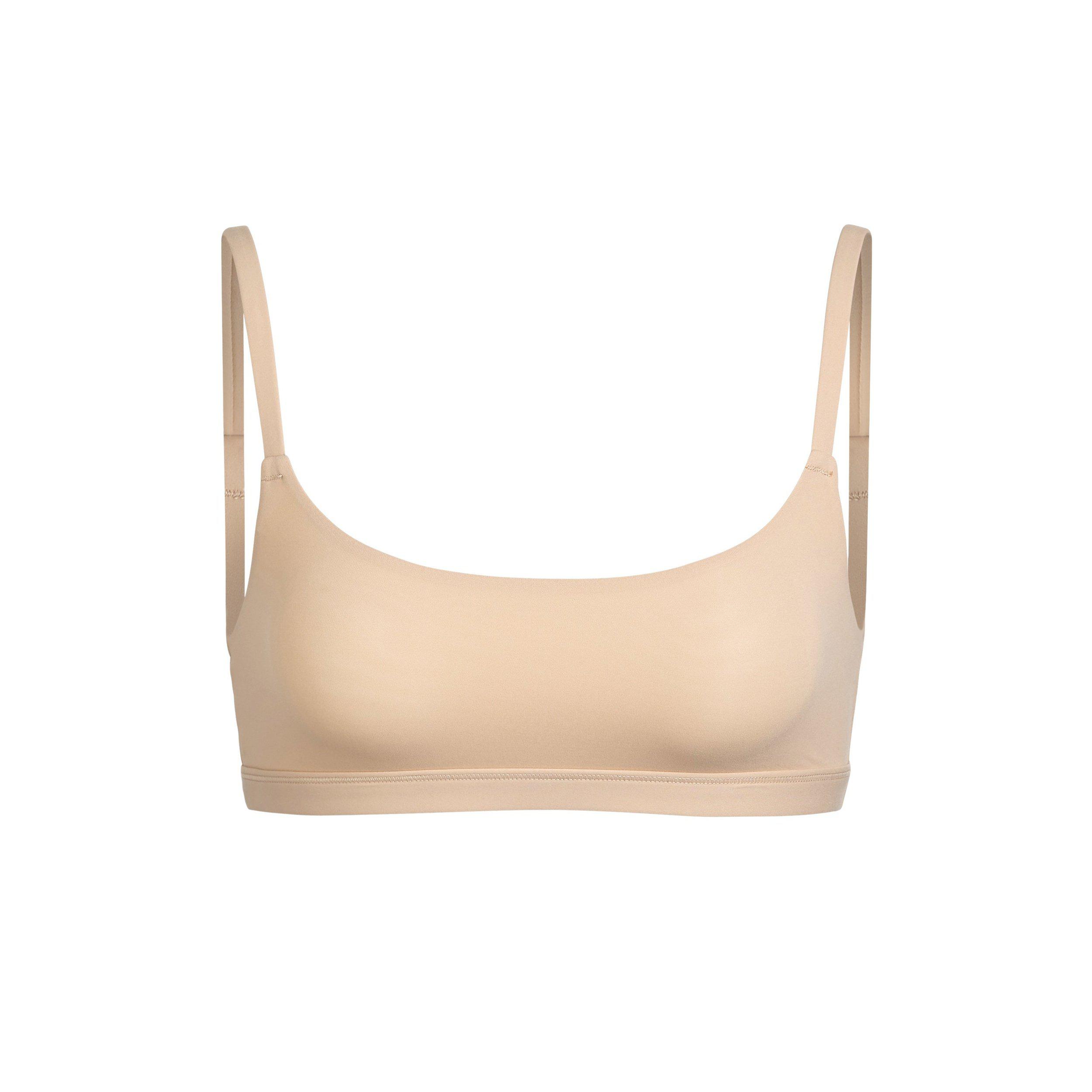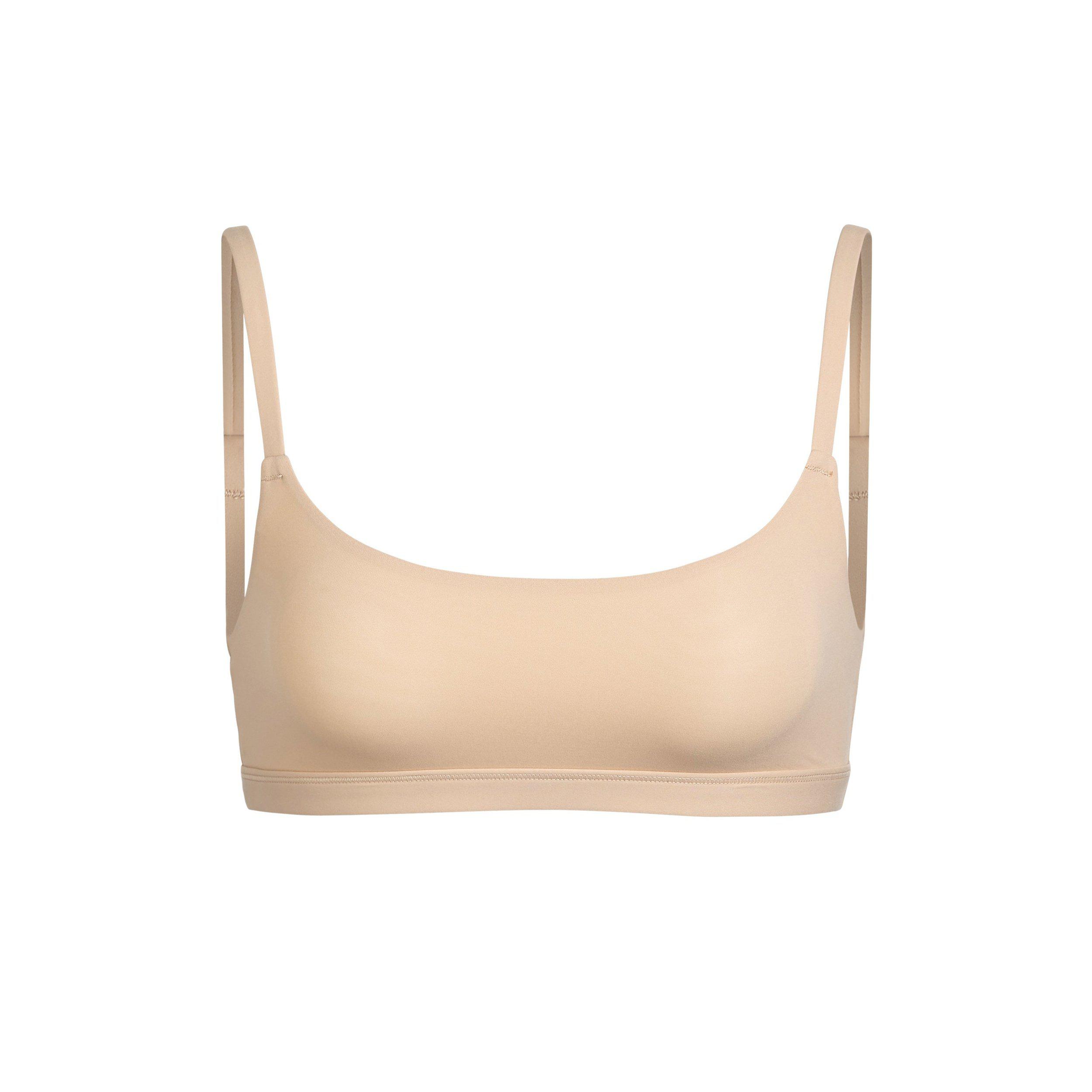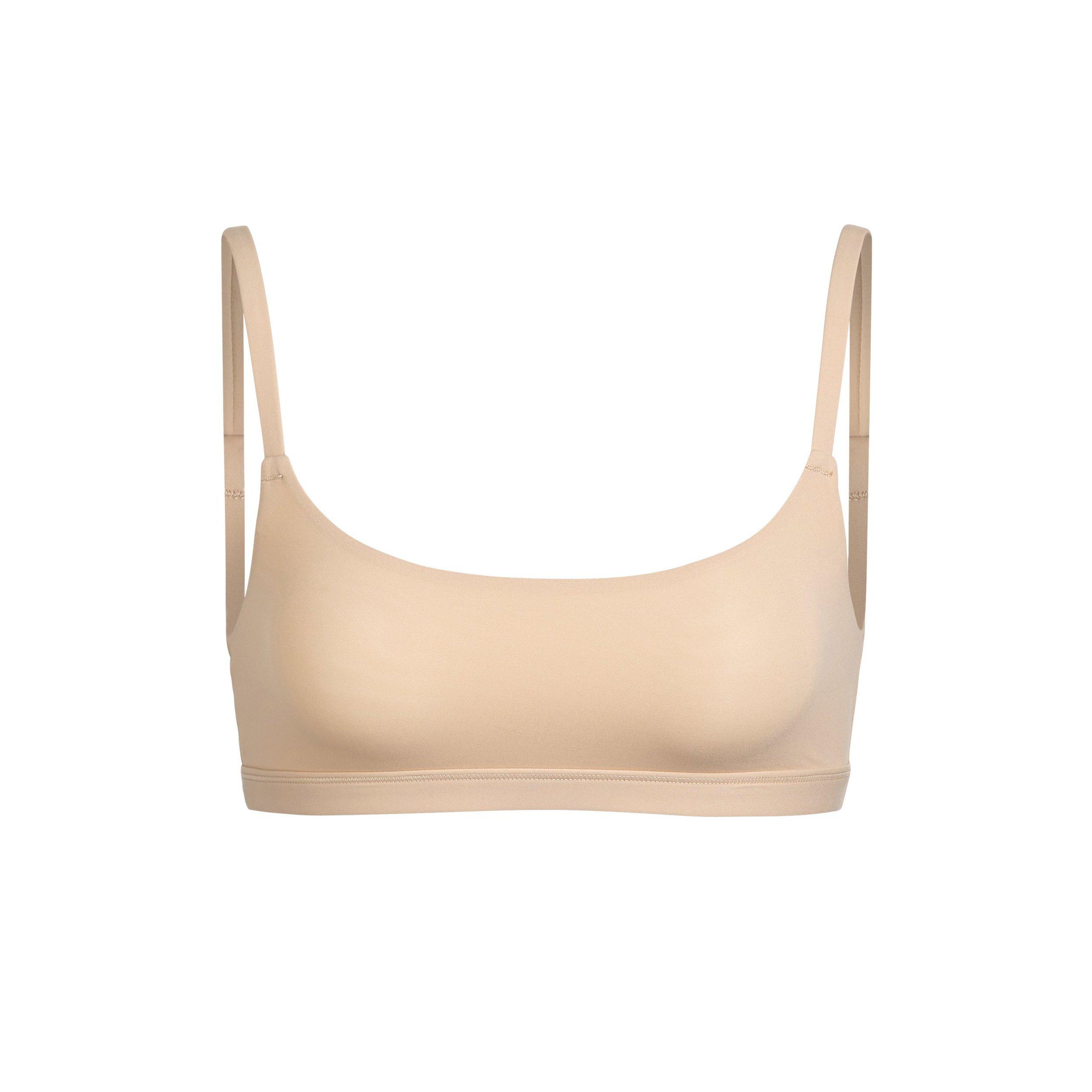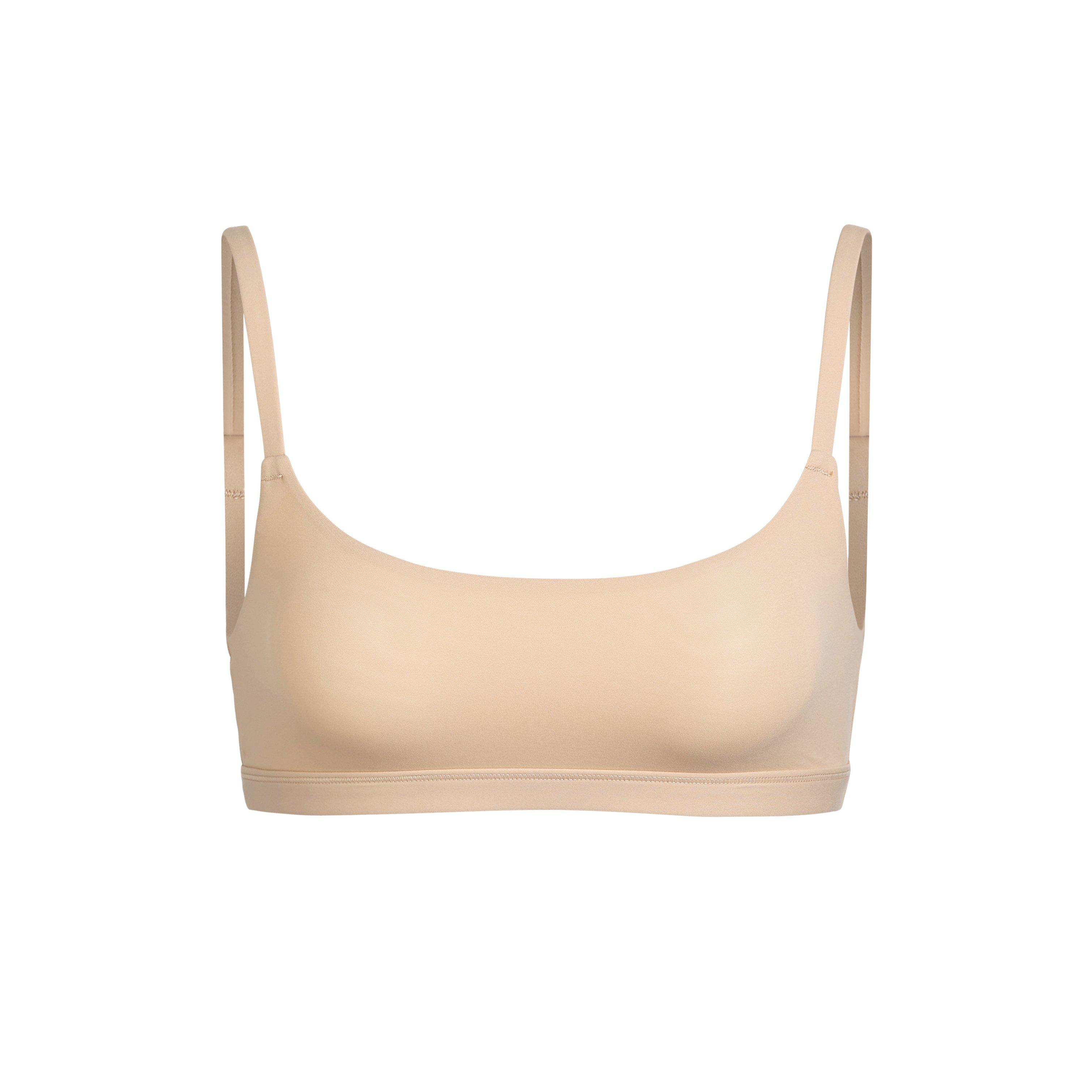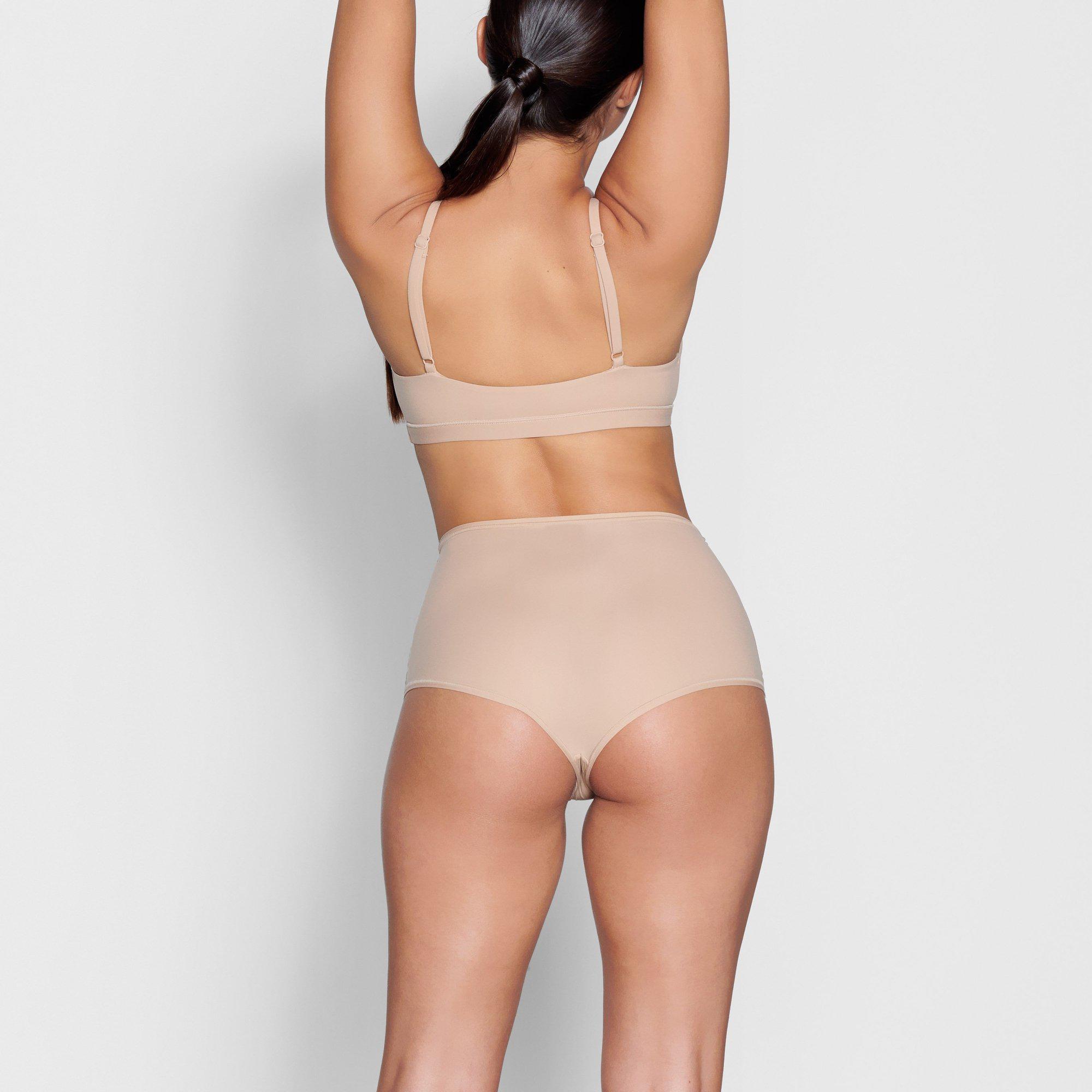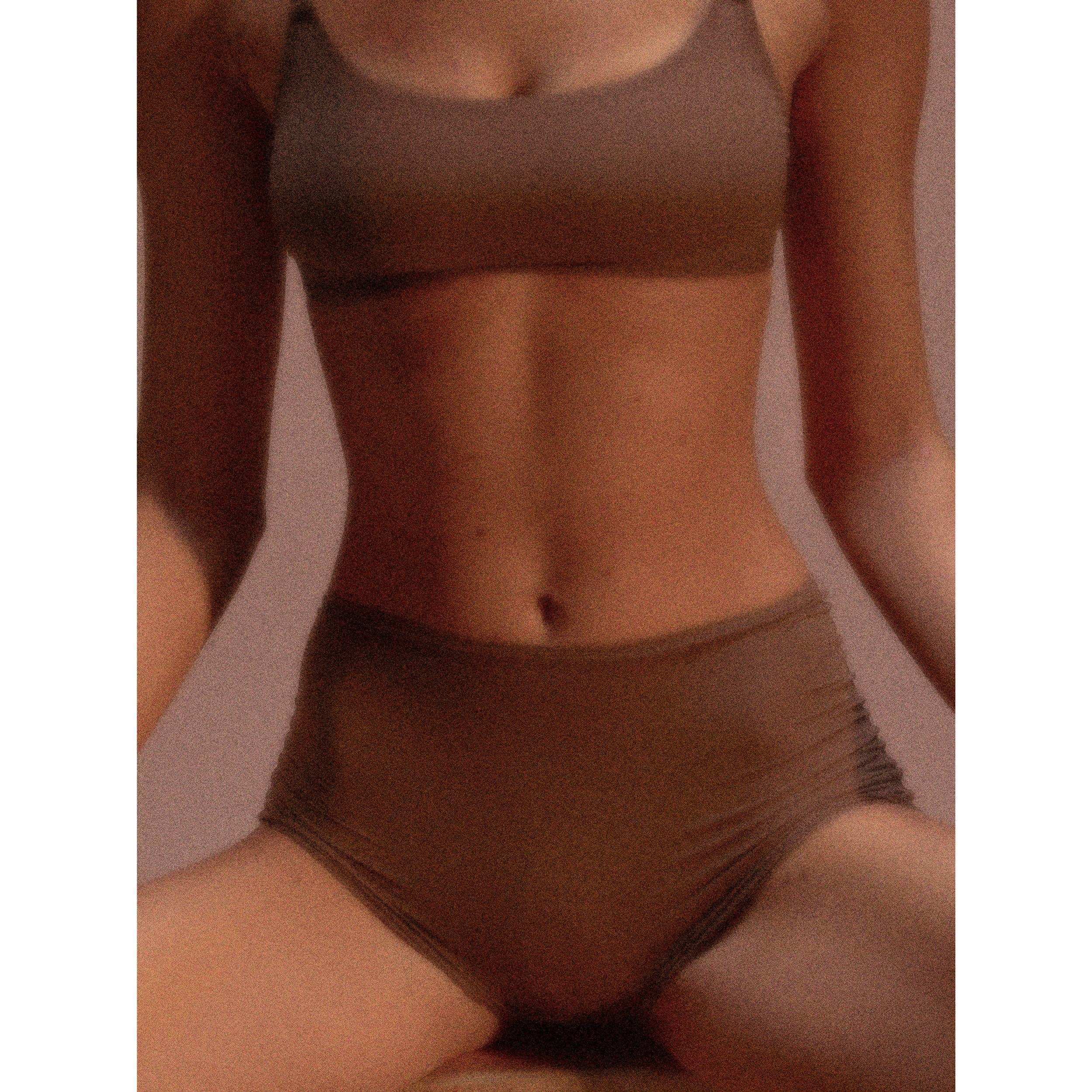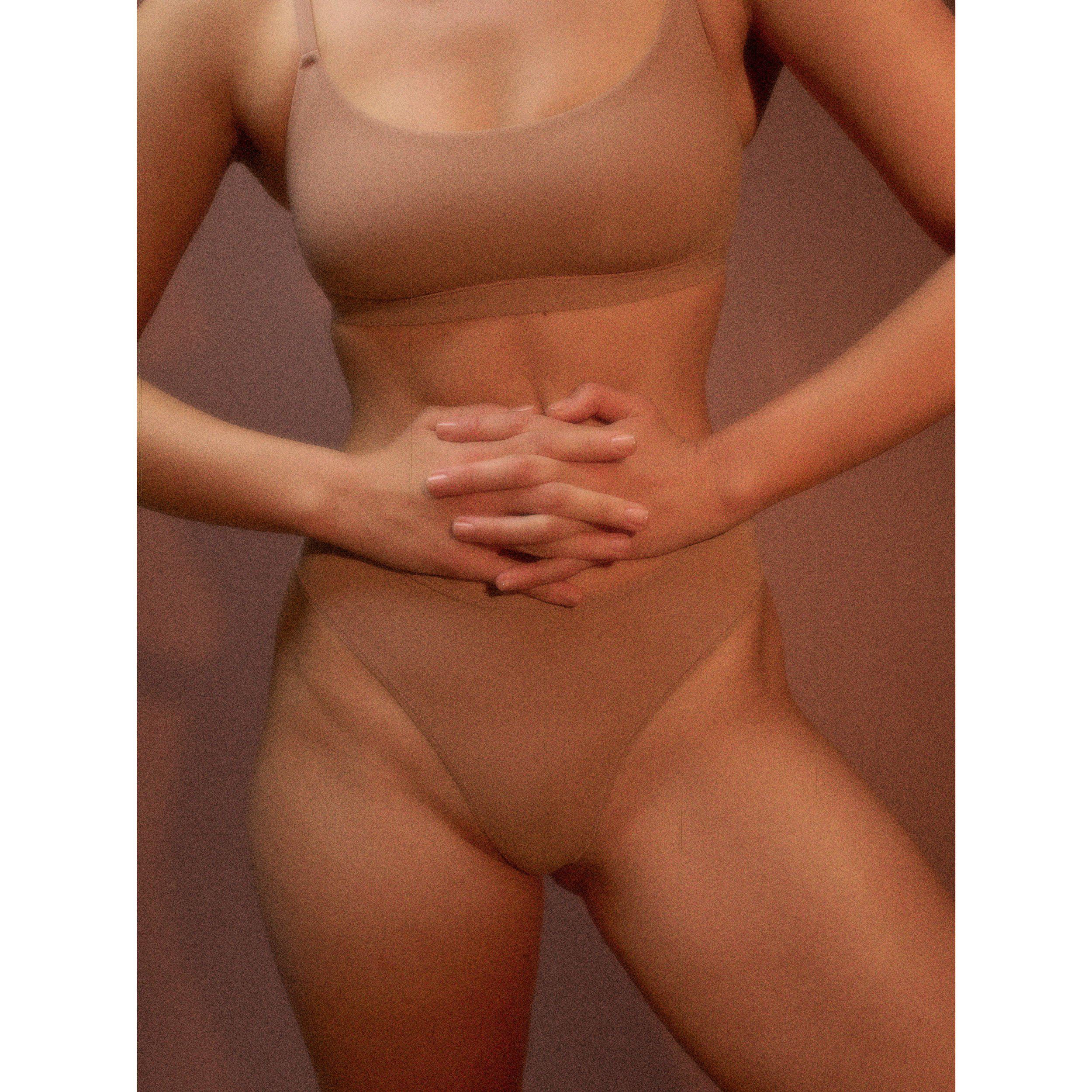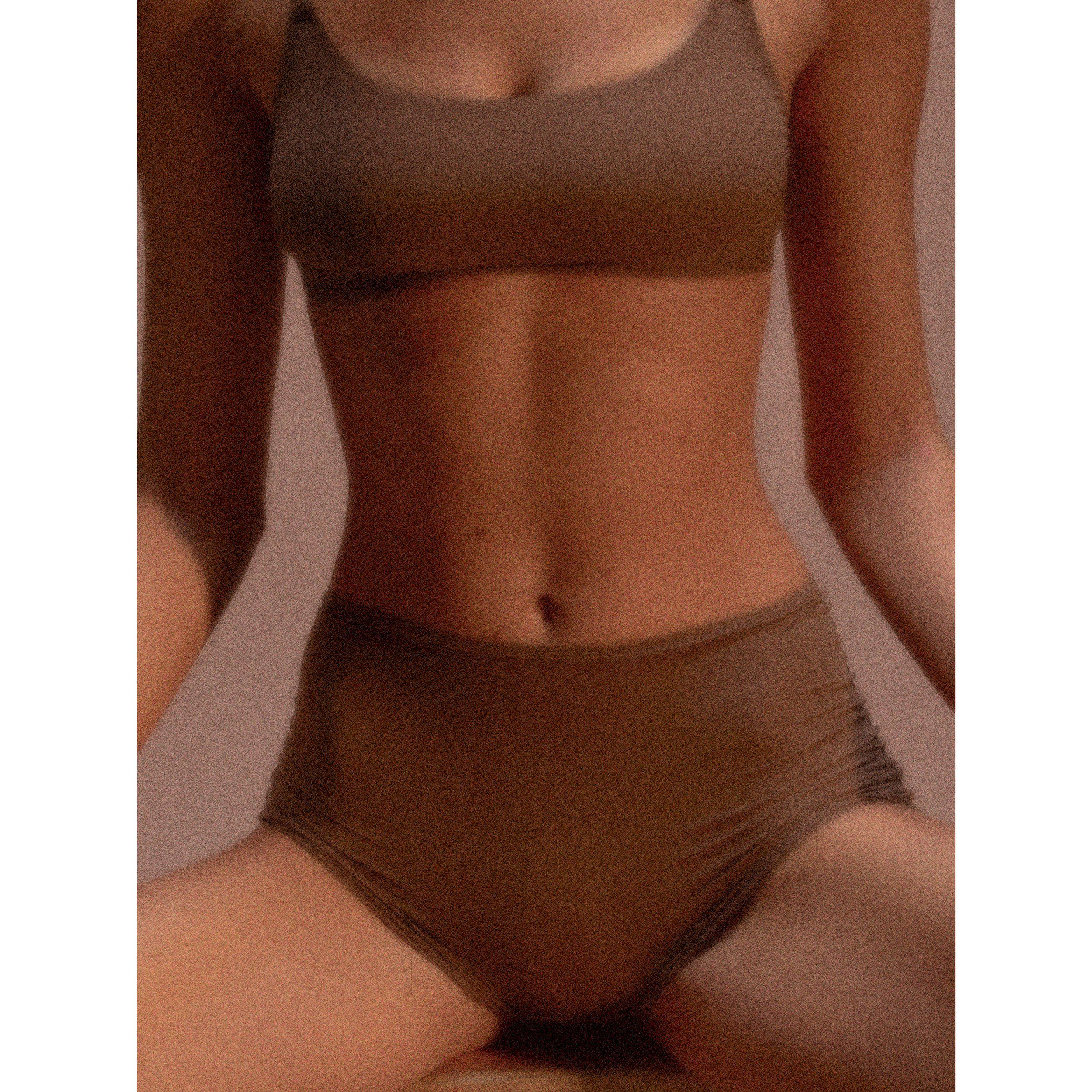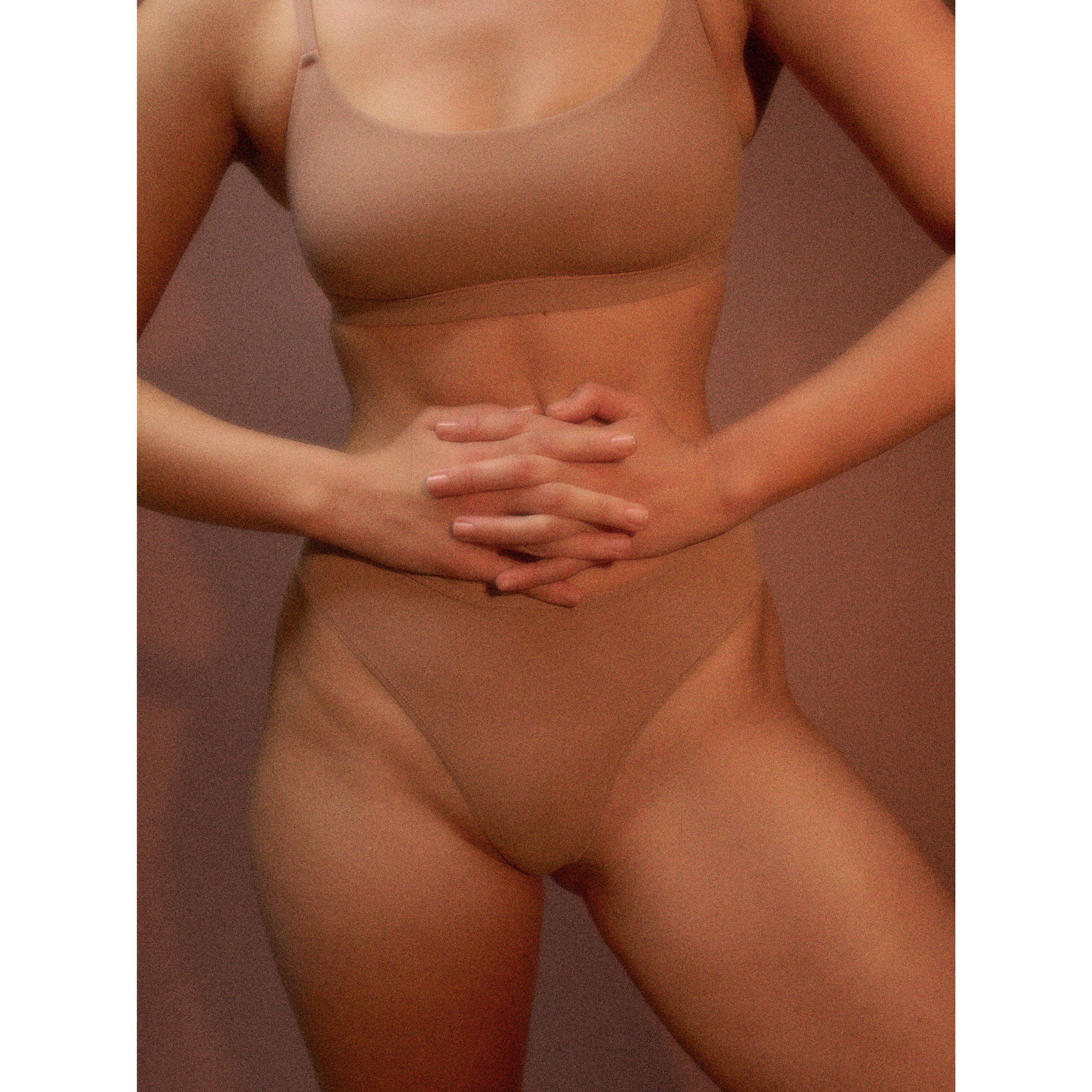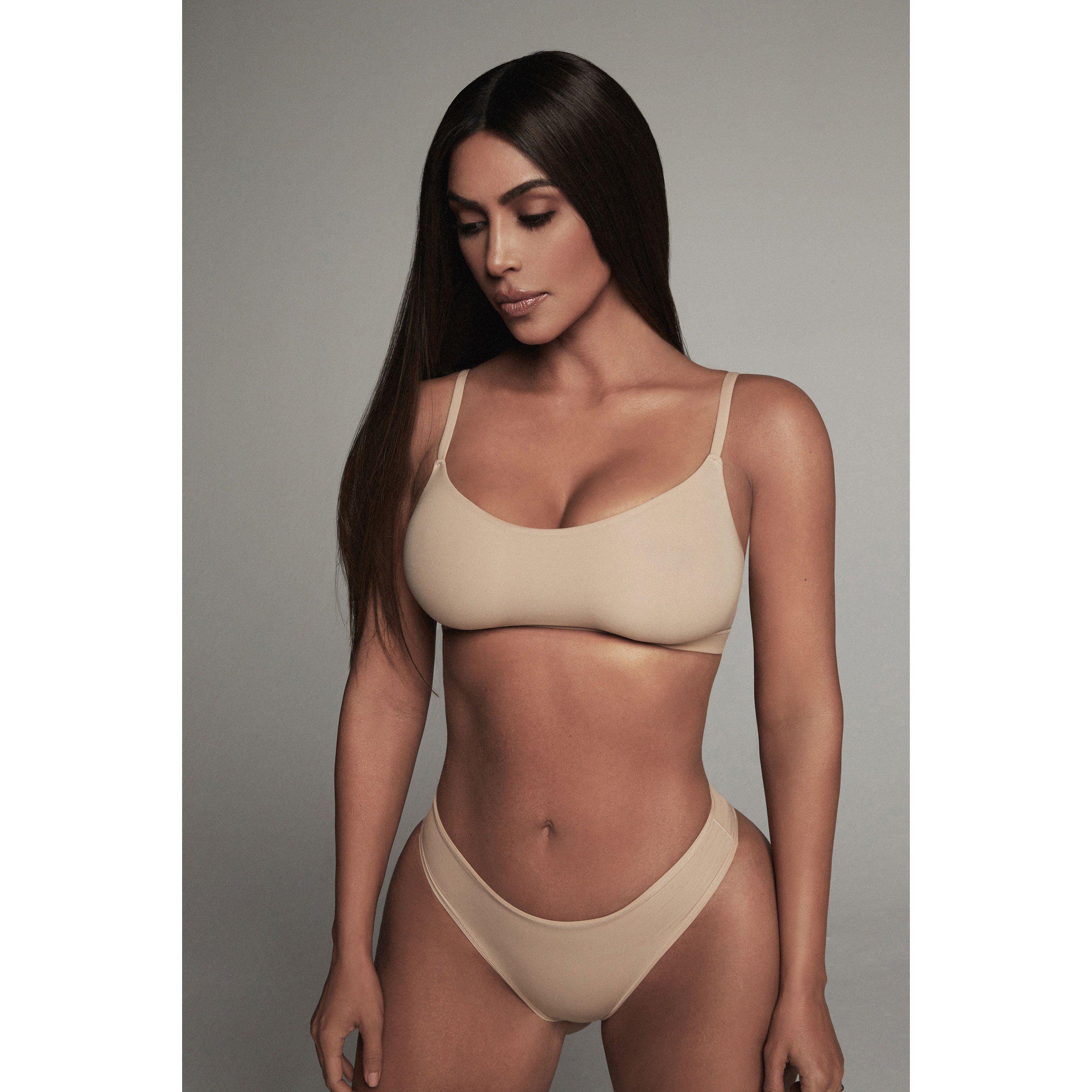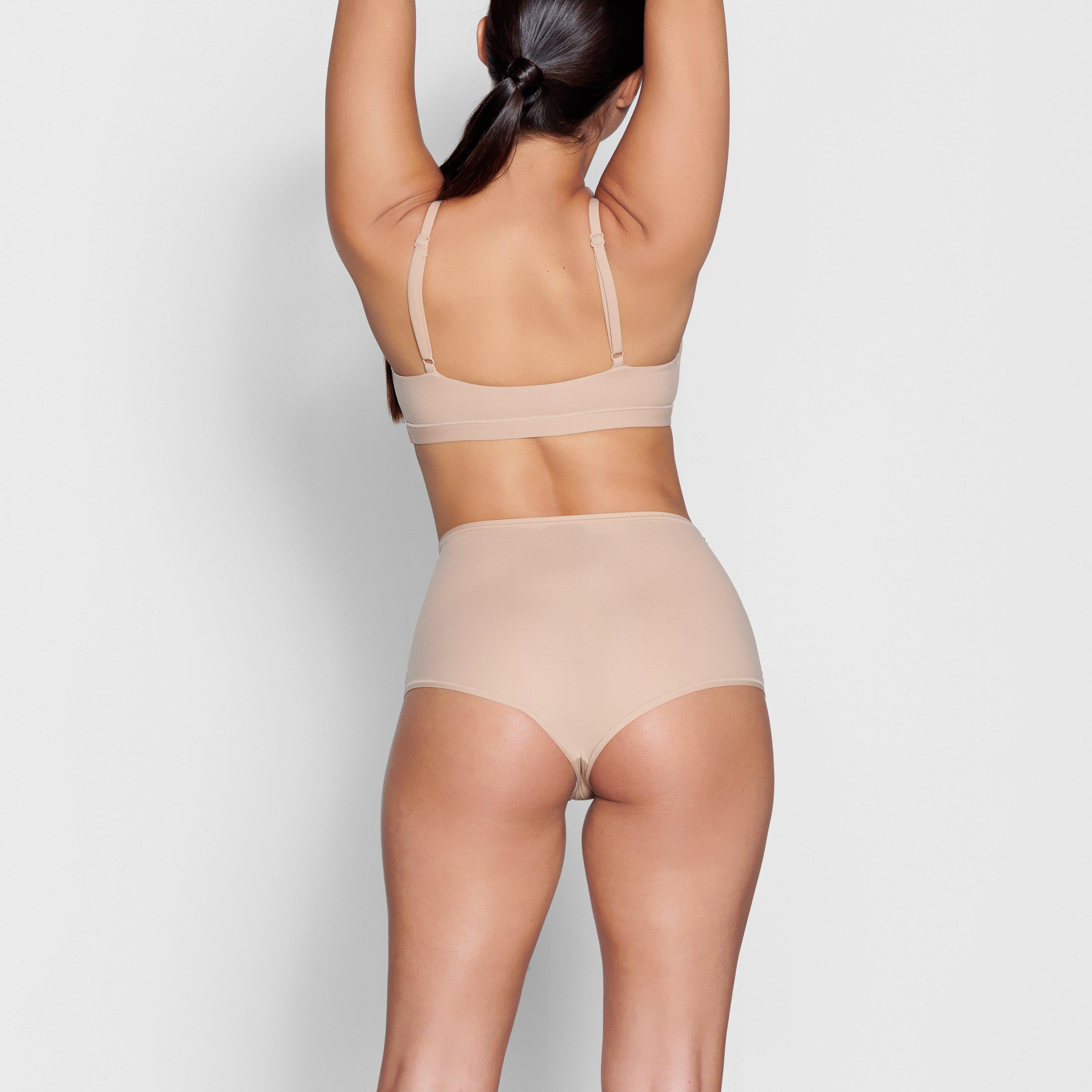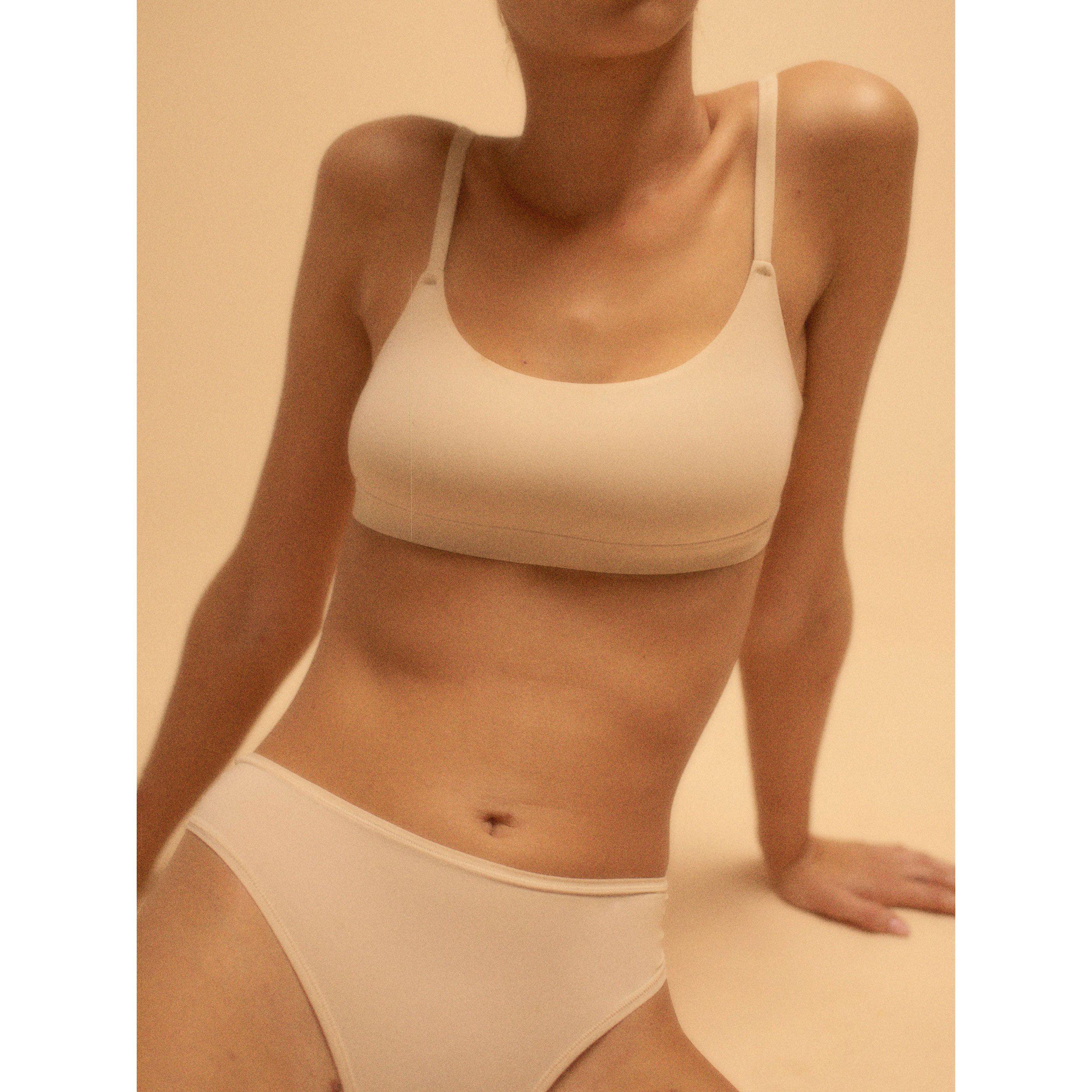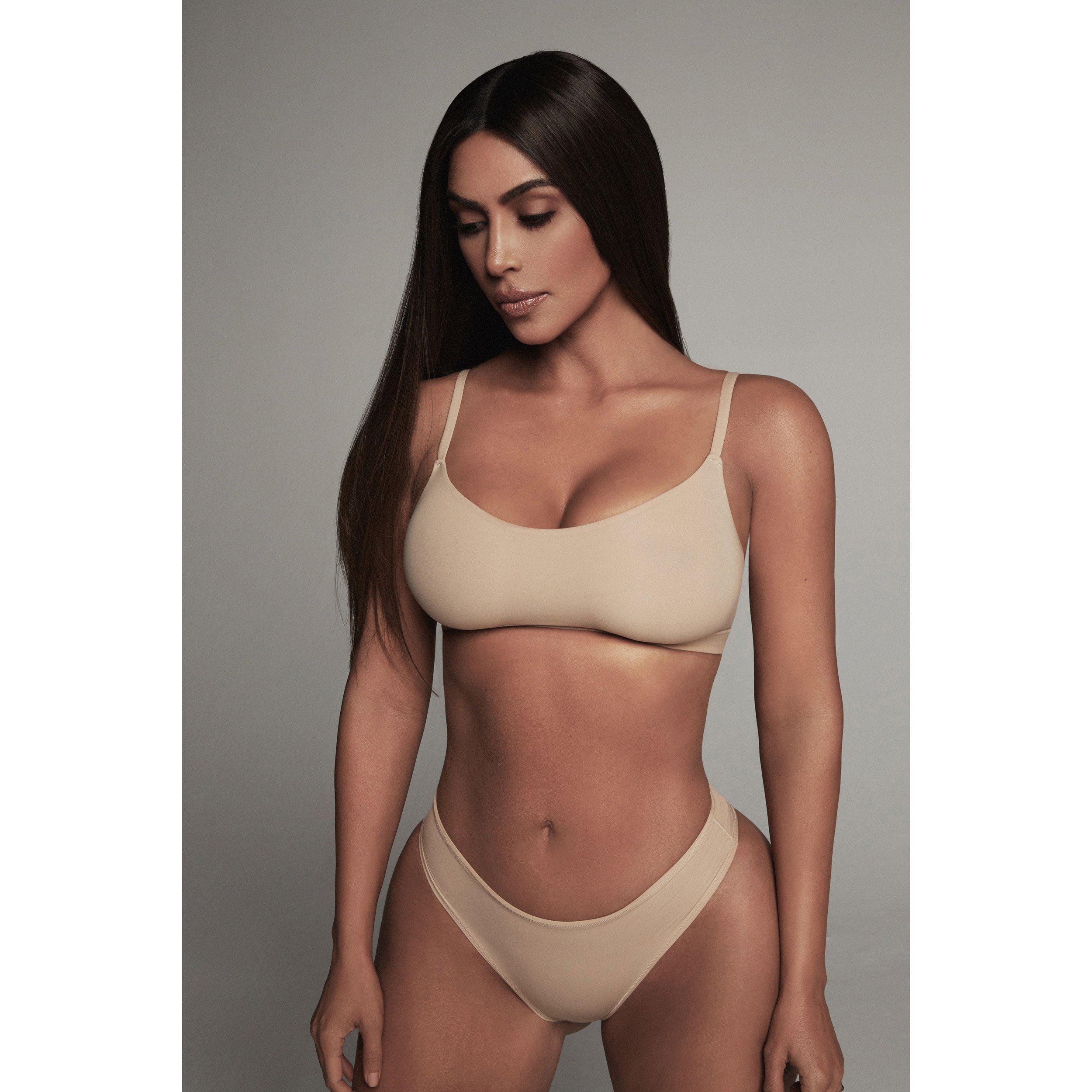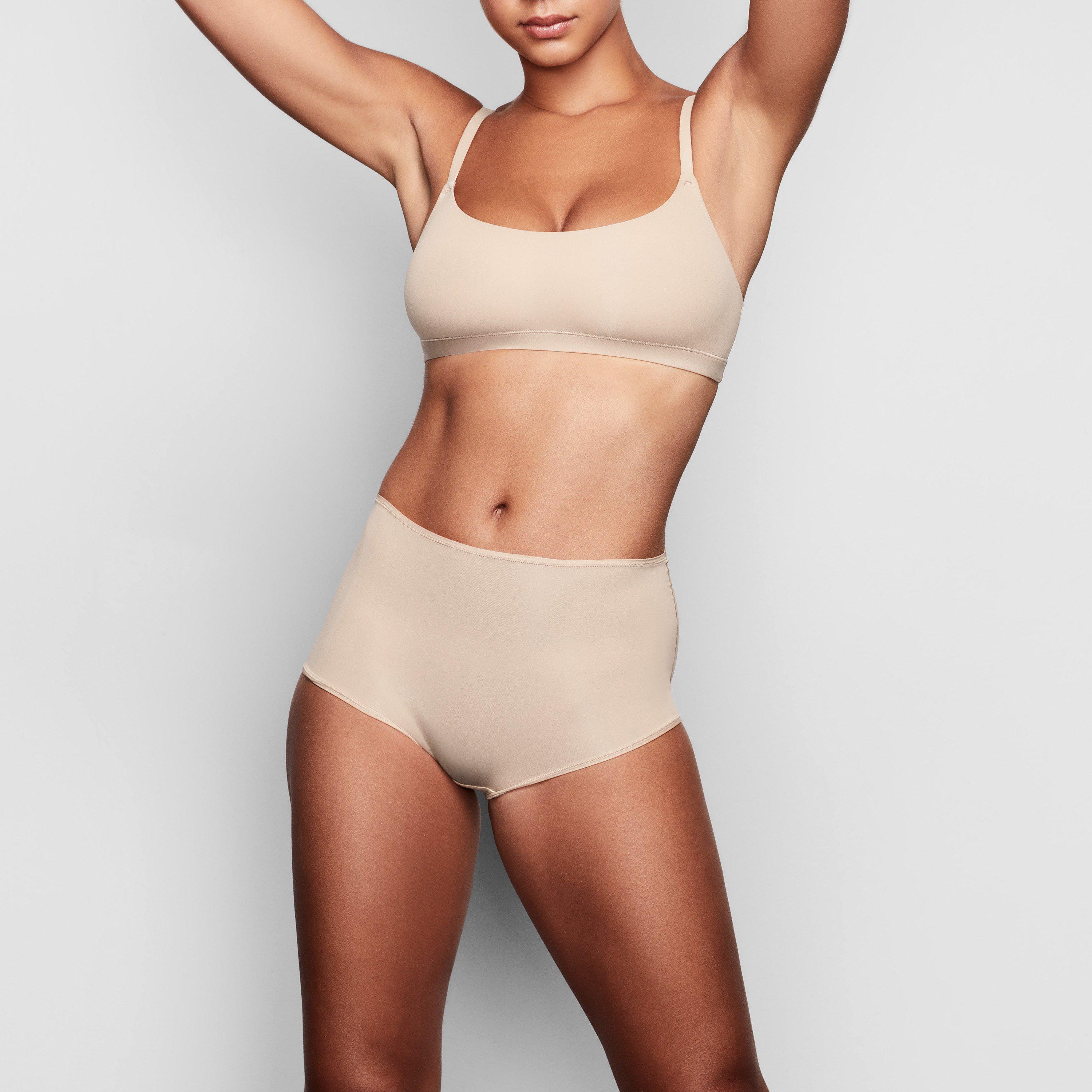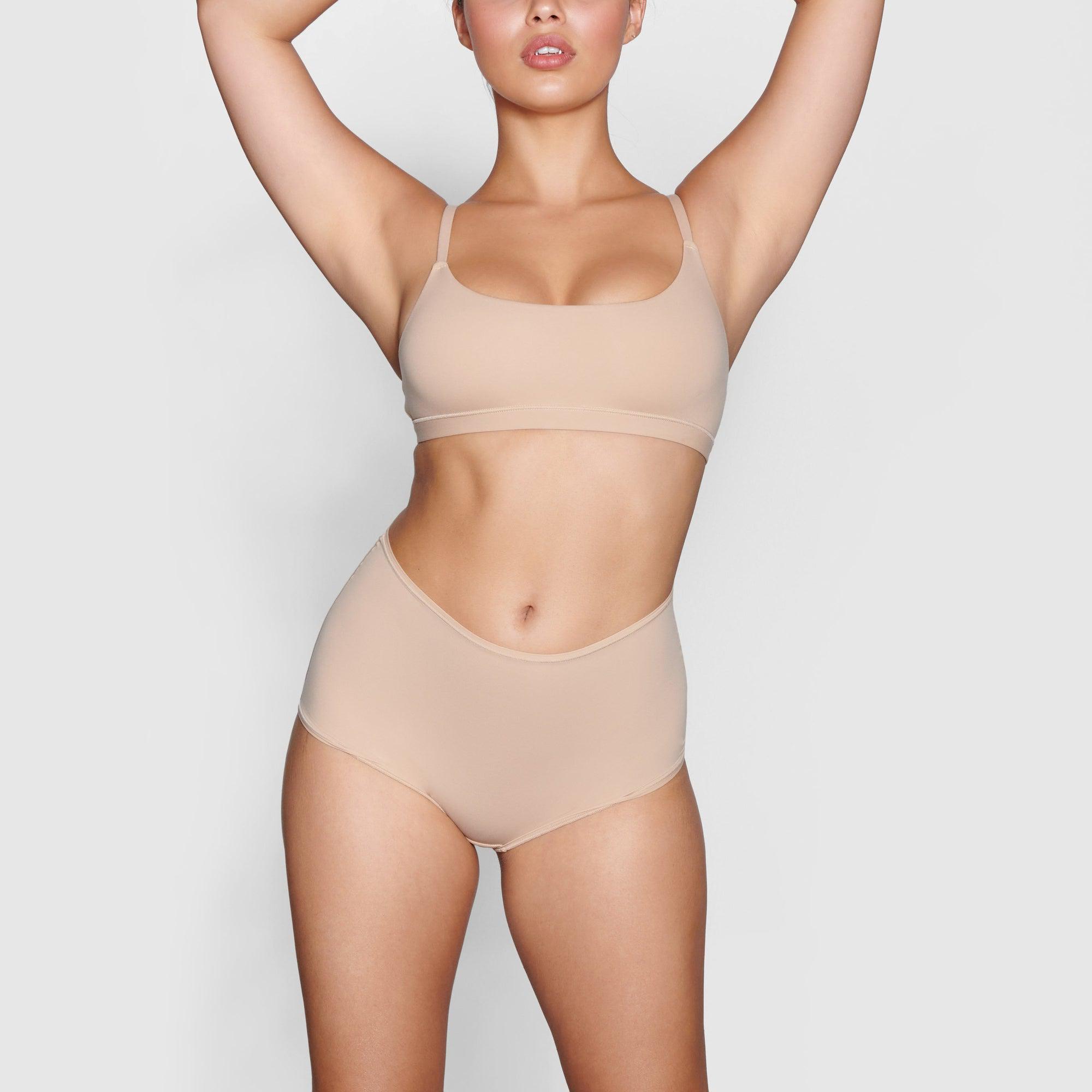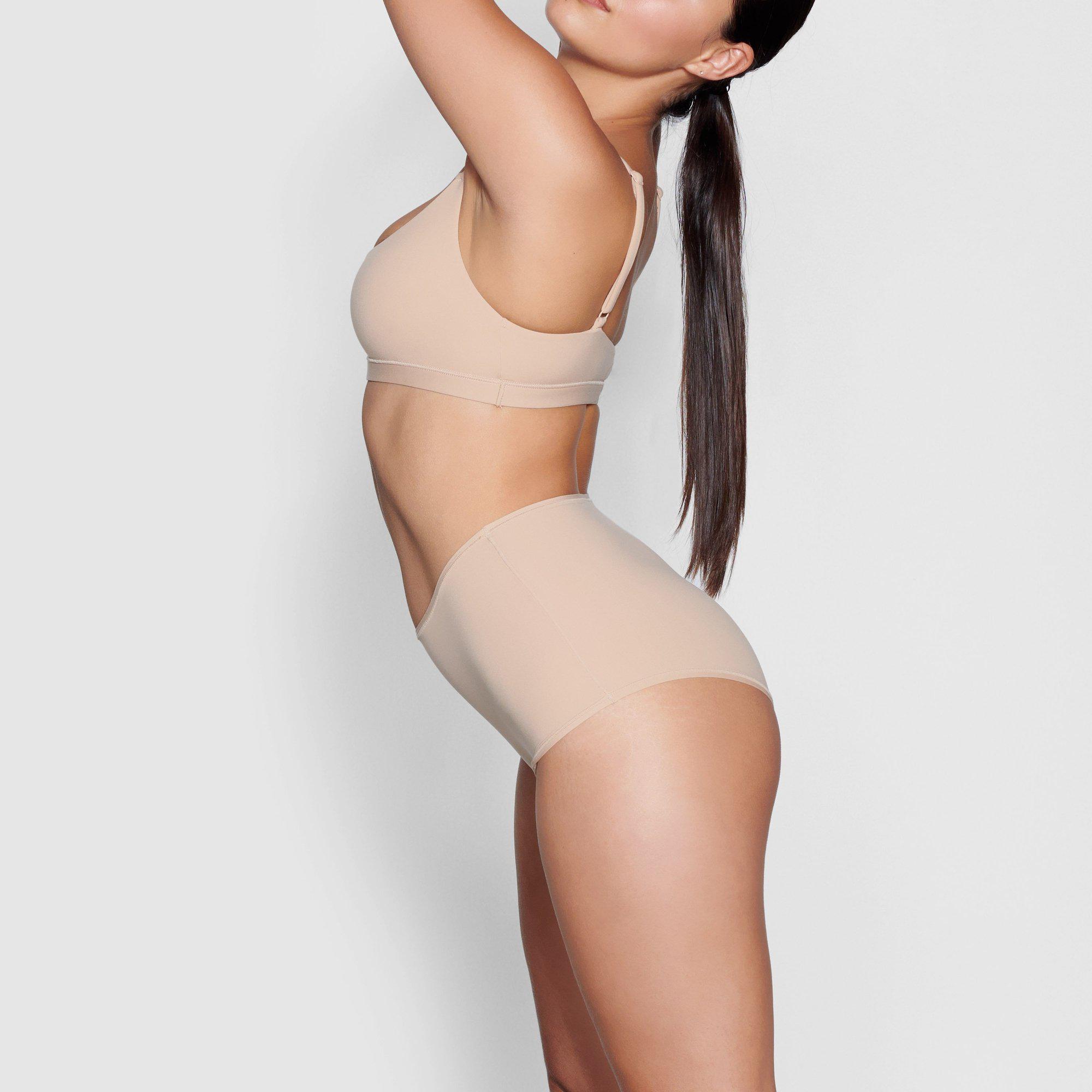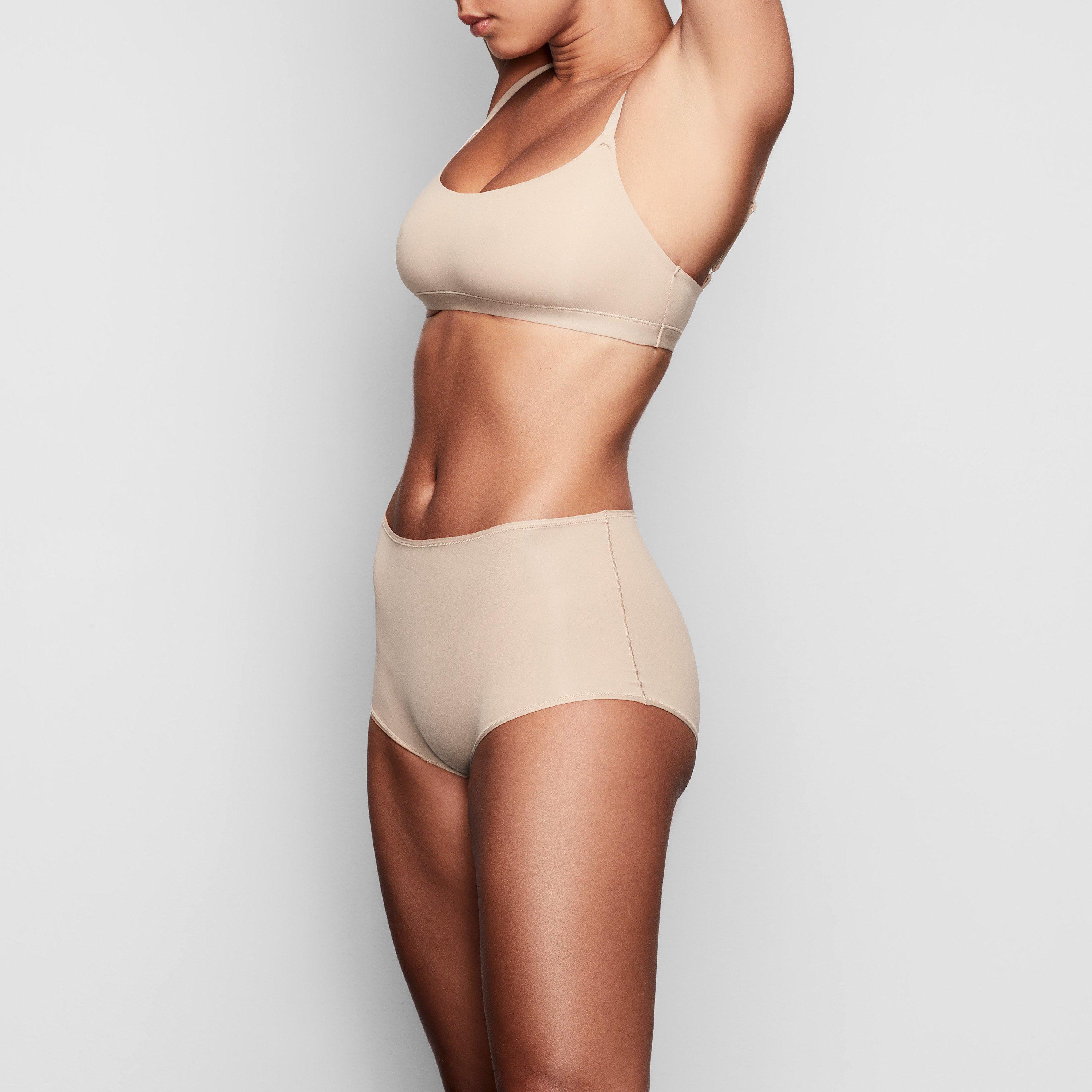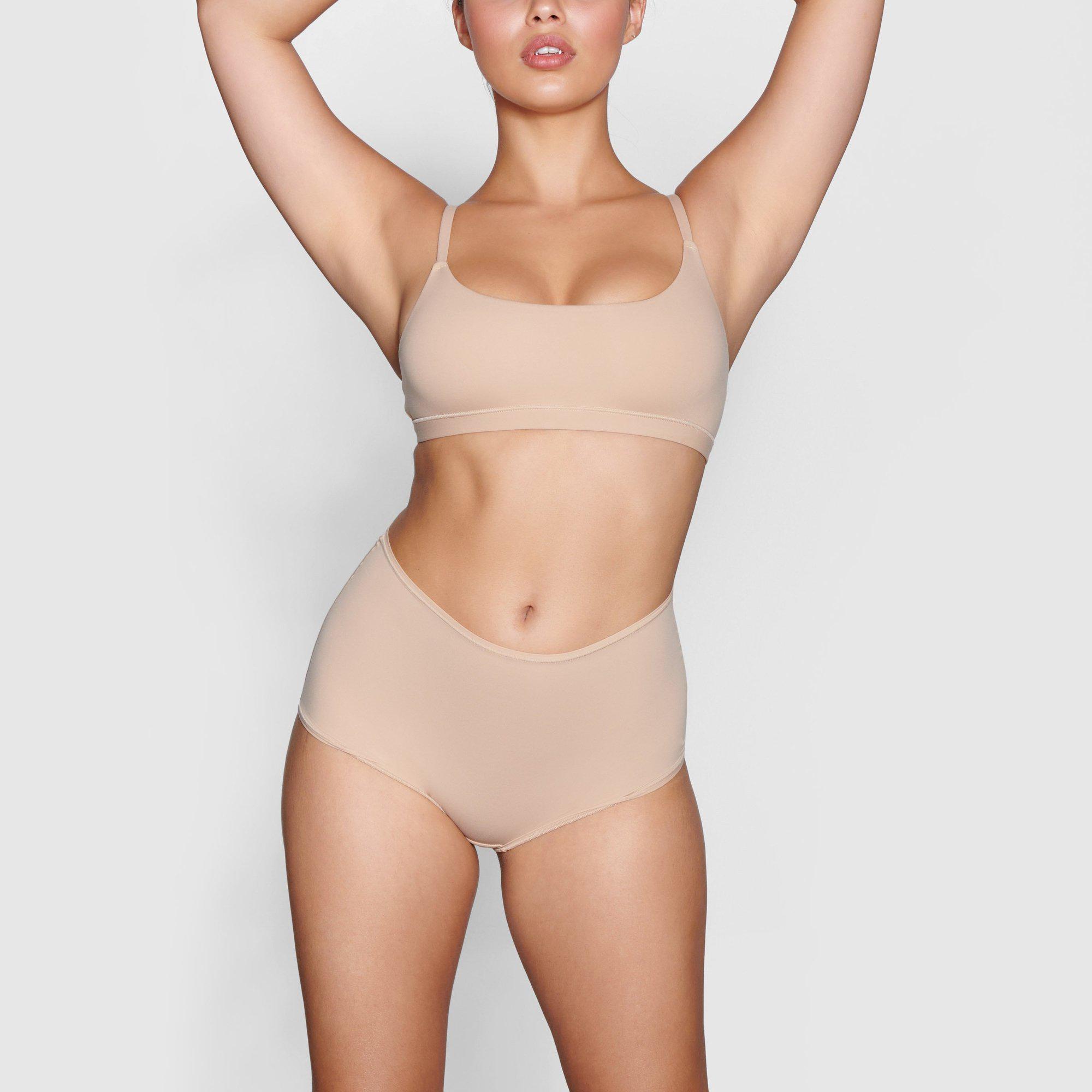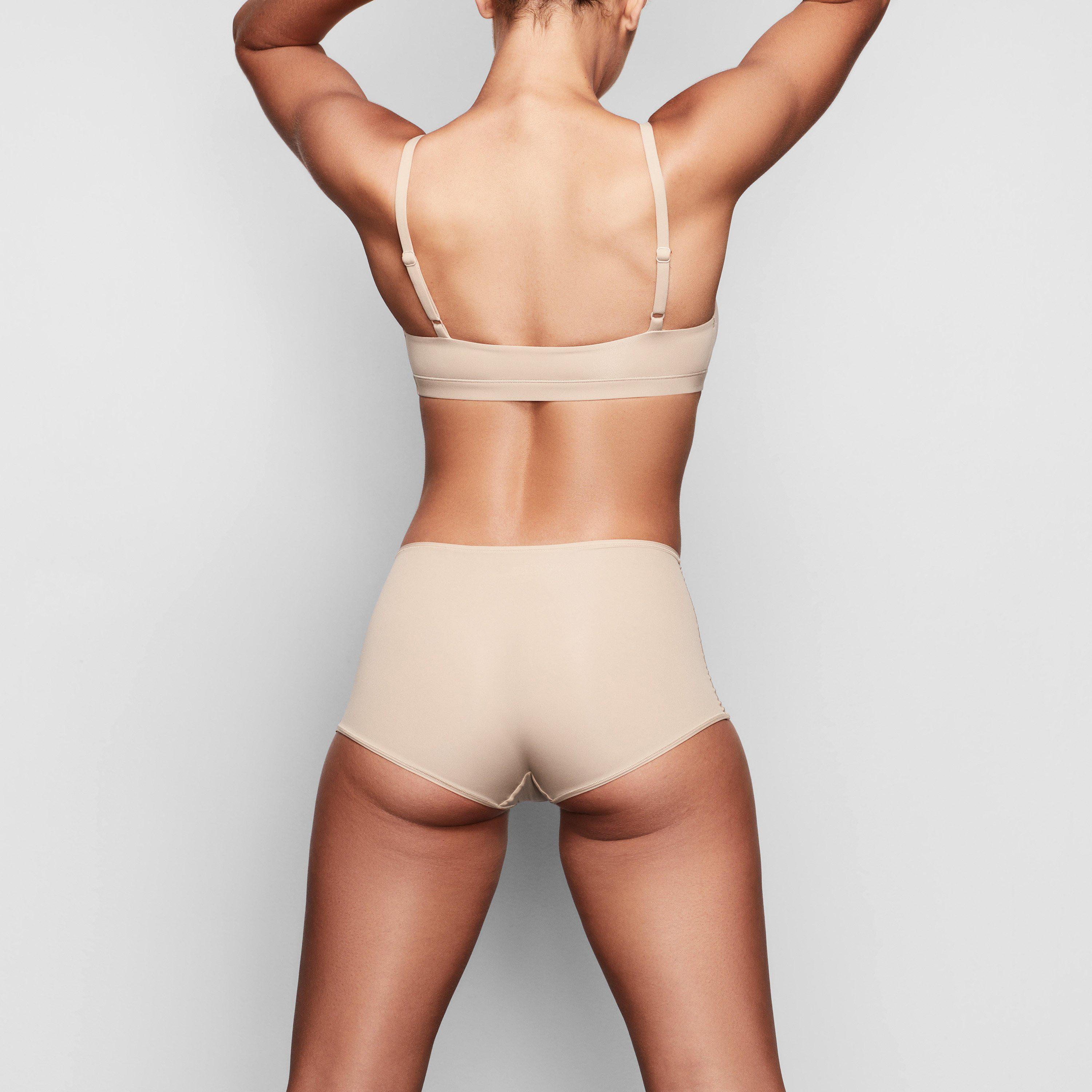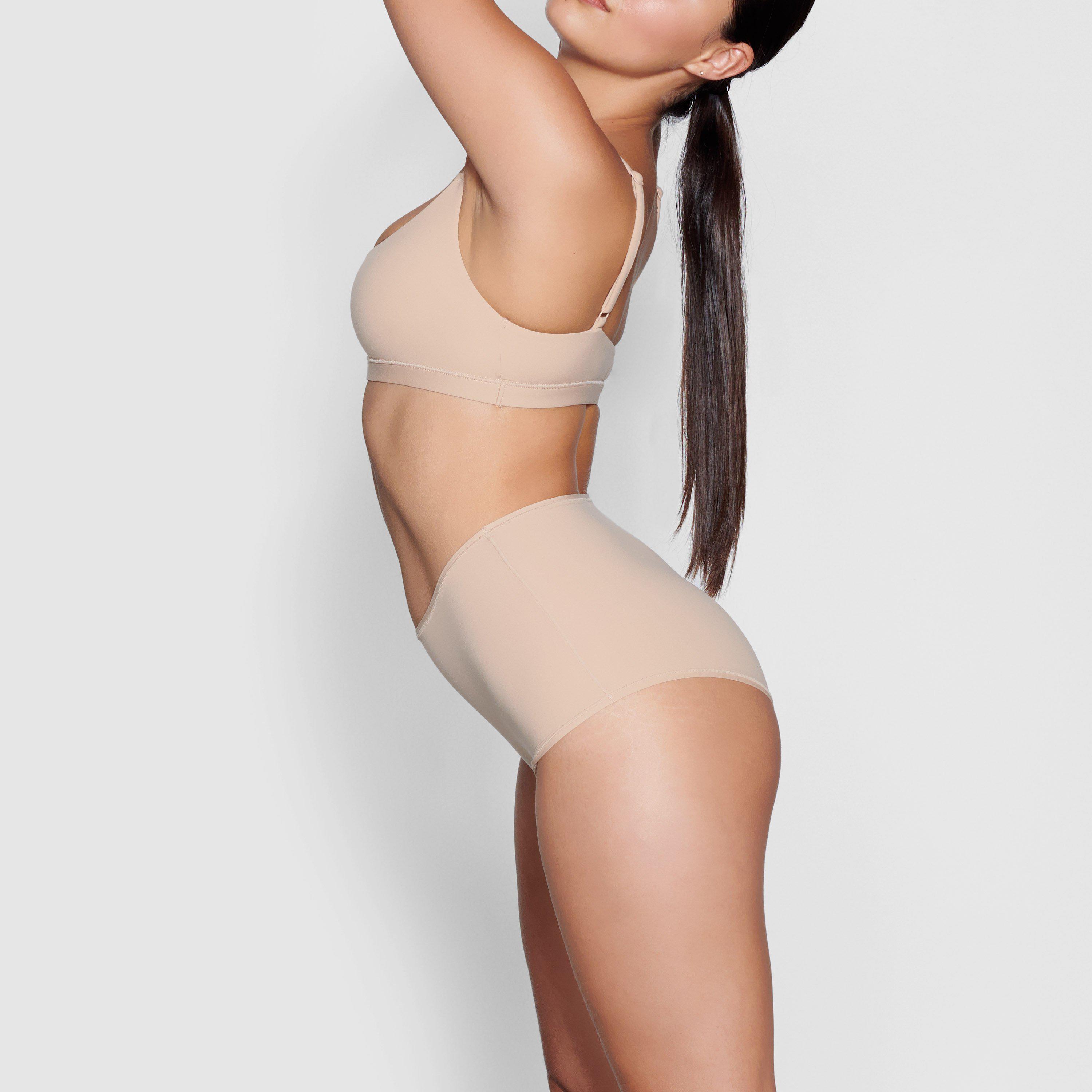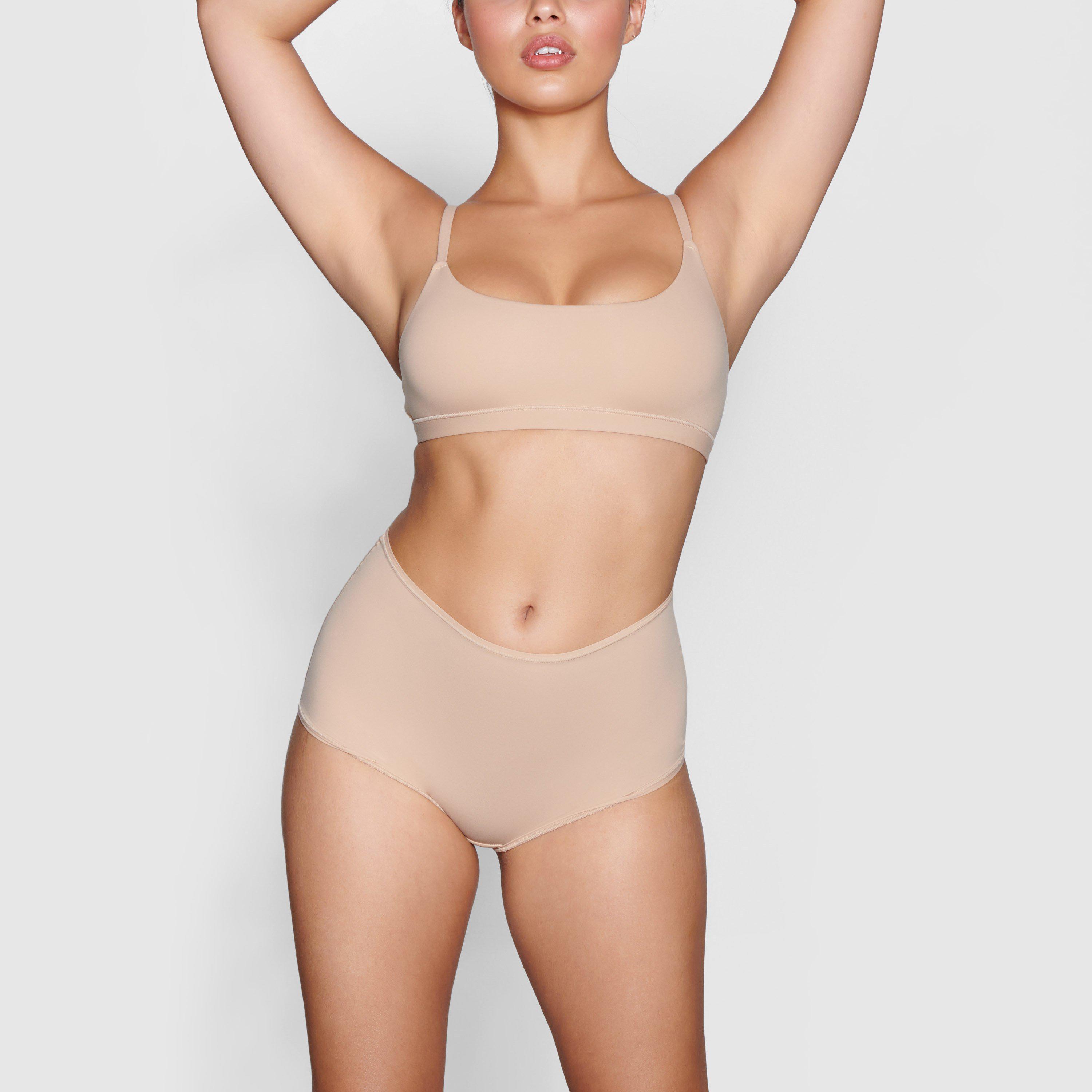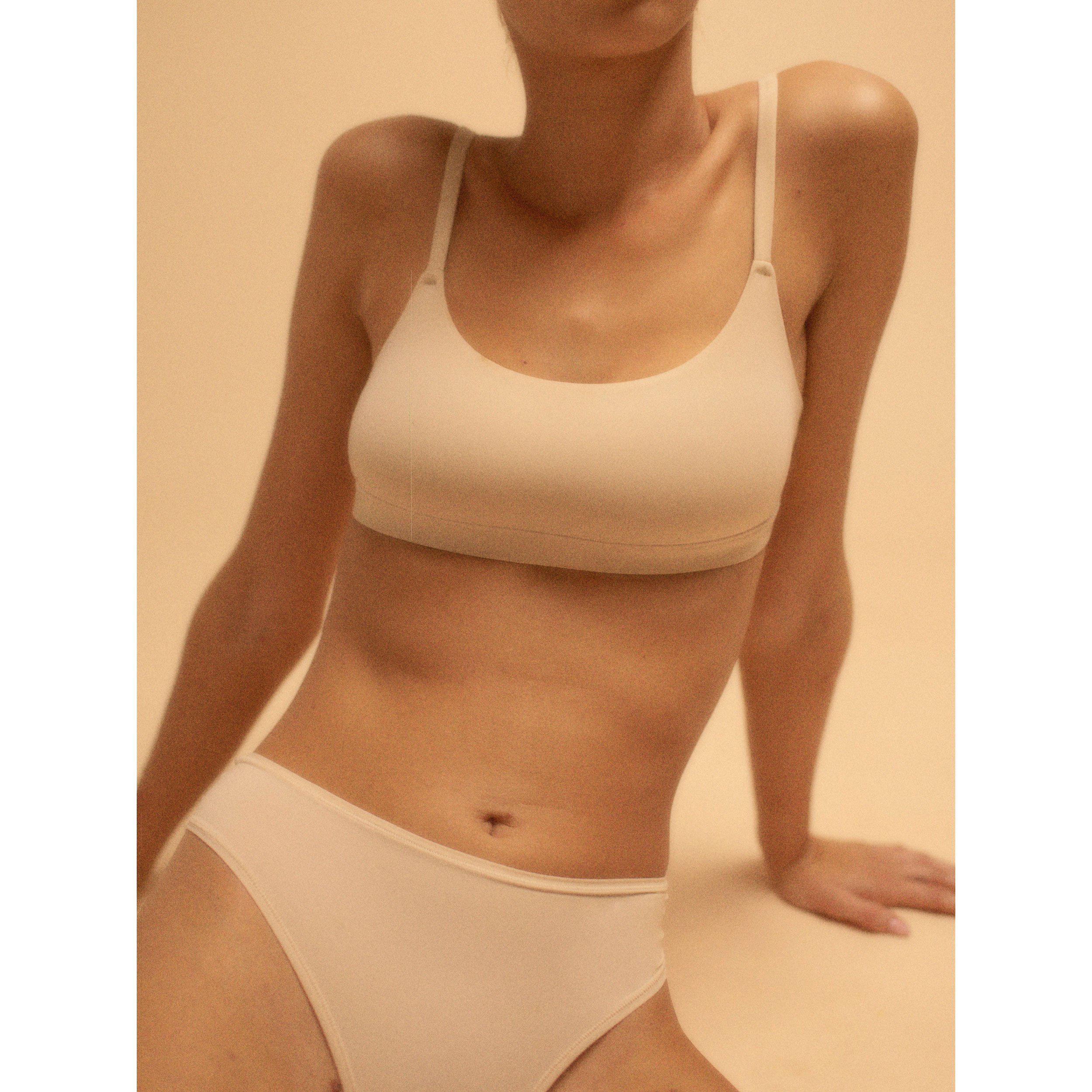 FITS EVERYBODY SCOOP BRALETTE | CLAY
SKIMS at Skims (US)
LIVELY US Pricing Email
Subject line: "An Important Note To Our Crew"
2. What are Consumers Buying?
Push-up silhouettes have moved well at the likes of SKIMS and ARKET, offering consumers a plunging neckline without an underwire. George at ASDA's ribbed style marketed as "two sizes bigger" in its product title has had multiple replenishments. The success of nursing bras reflects the consumer demand for this market, particularly at OYSHO and H&M. Providing value, the latter has had success with its range of two-pack sets priced from £19.99 to £29.99.
After their dominance throughout the COVID era, seamless fabrics have seen reinvestment for SS23 at Monki, ARKET and UNIQLO across bralettes and sports bras. Straddling intimates and daywear, seam-free crop tops have resonated with consumers at Tu at Sainsbury's and Free People.
Blacks and neutral-hued options have fared best, with soft pink shades also notable within top moving styles. While dopamine hues have performed well in apparel and swimwear, brighter neon tones have typically had less success across comfort bras. Designs featuring heavy lace trims and embellishments have received steep markdowns at Marks & Spencer and Tu at Sainsbury's.
Bestsellers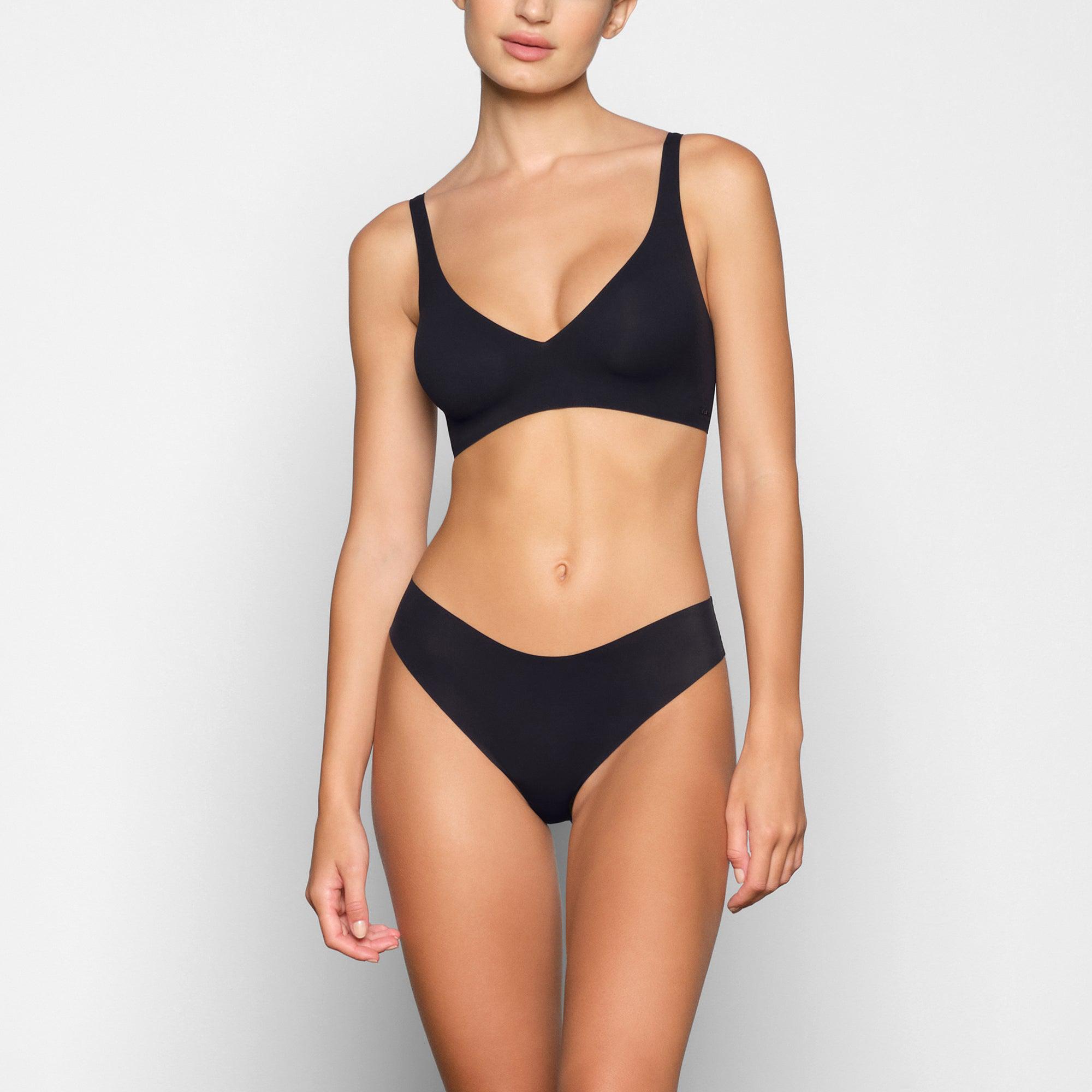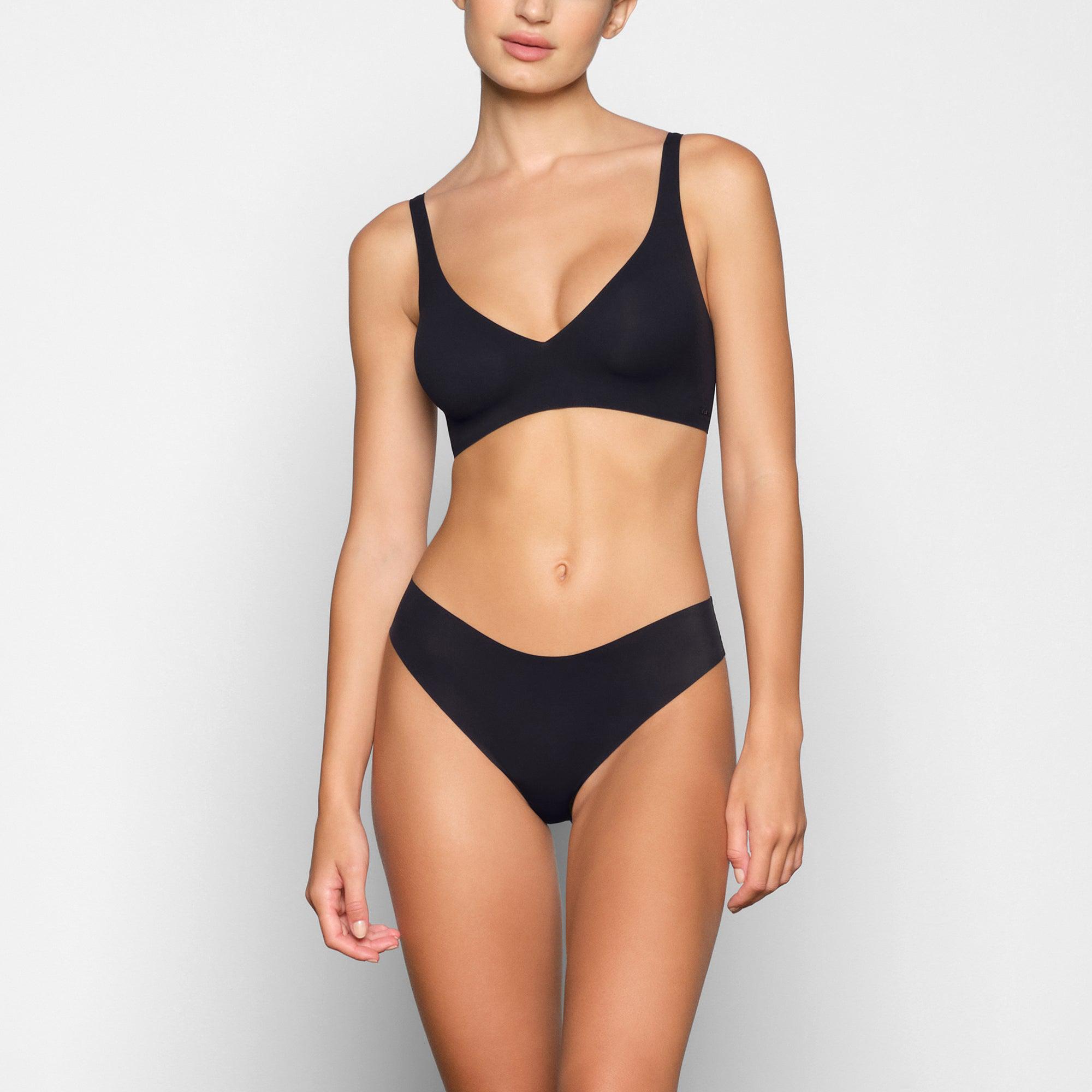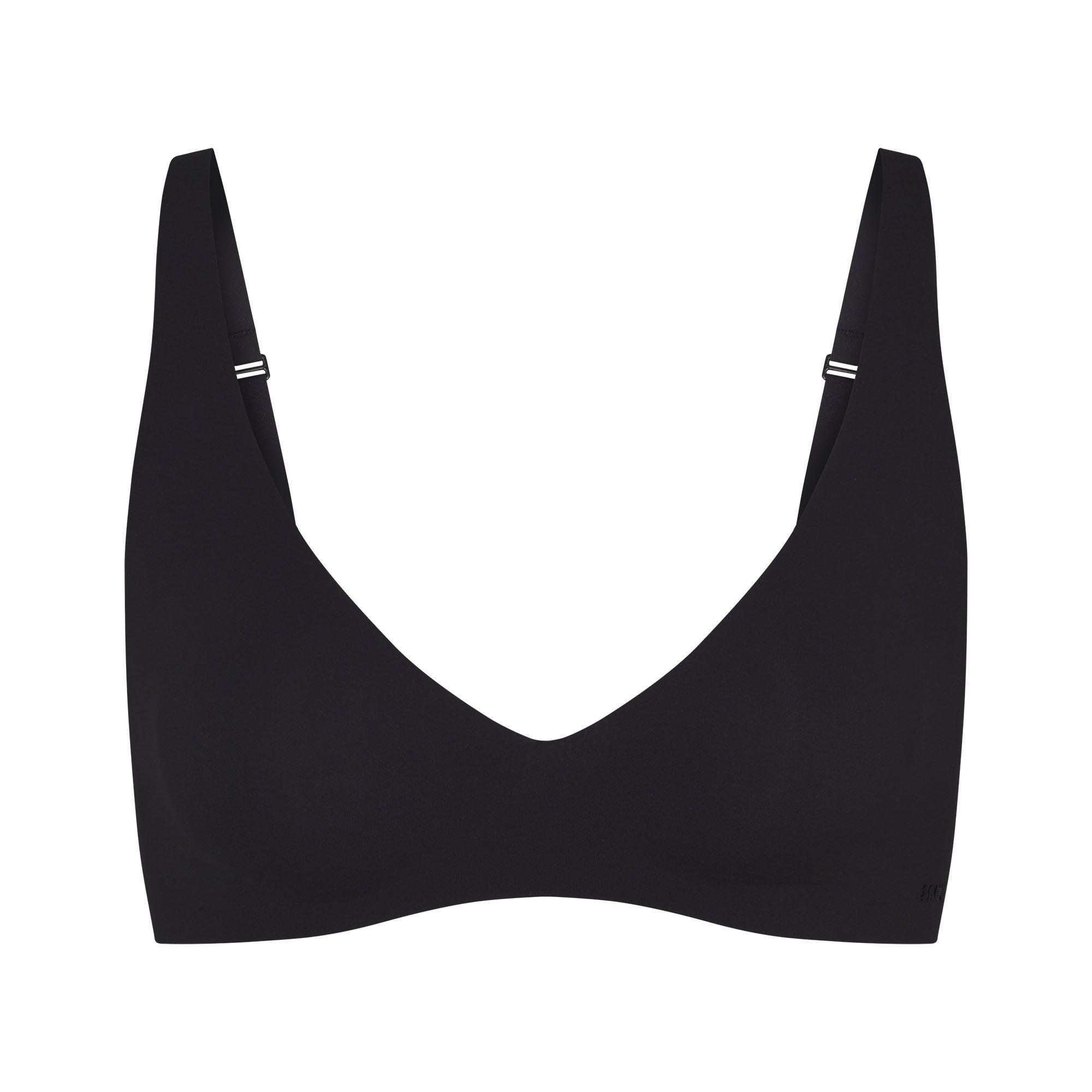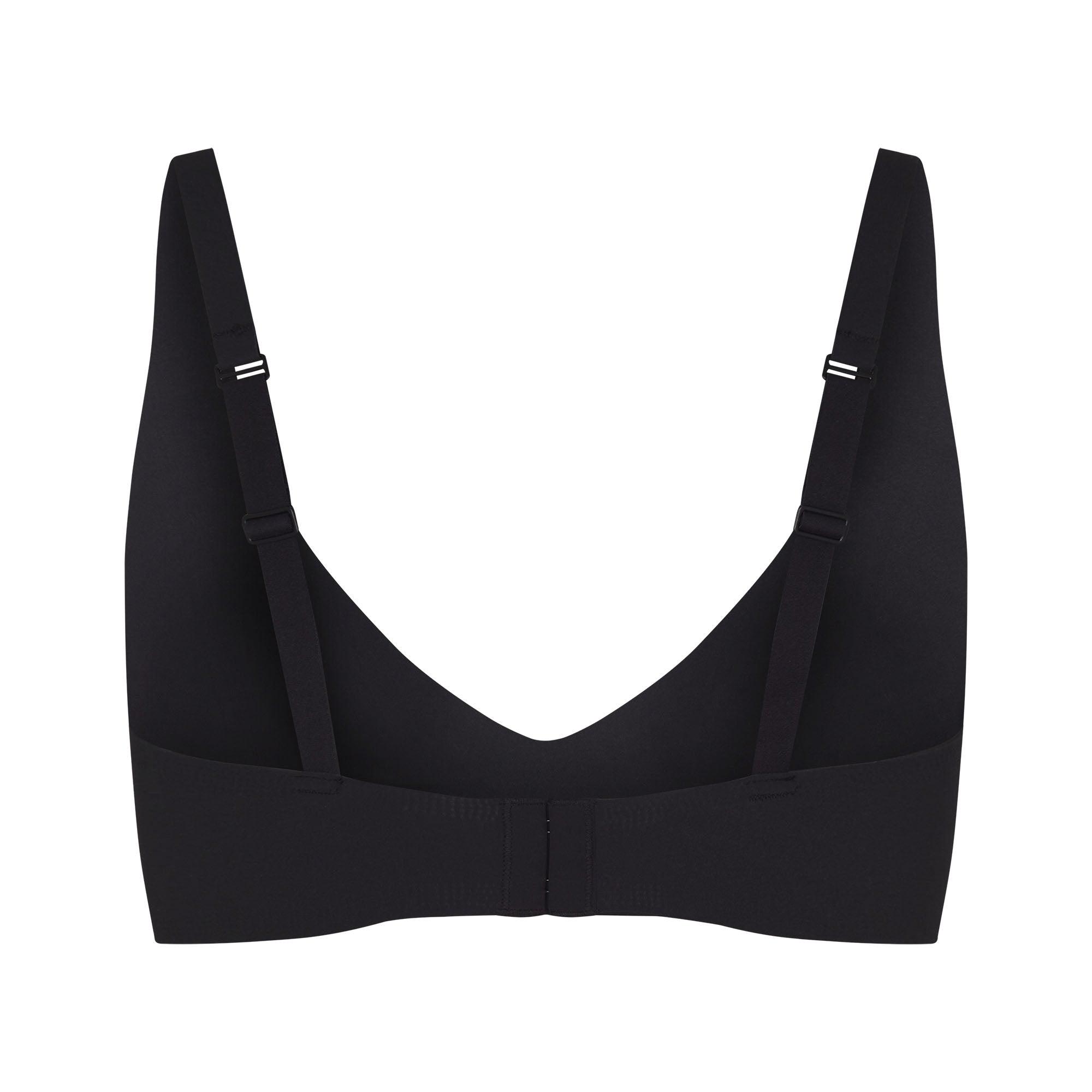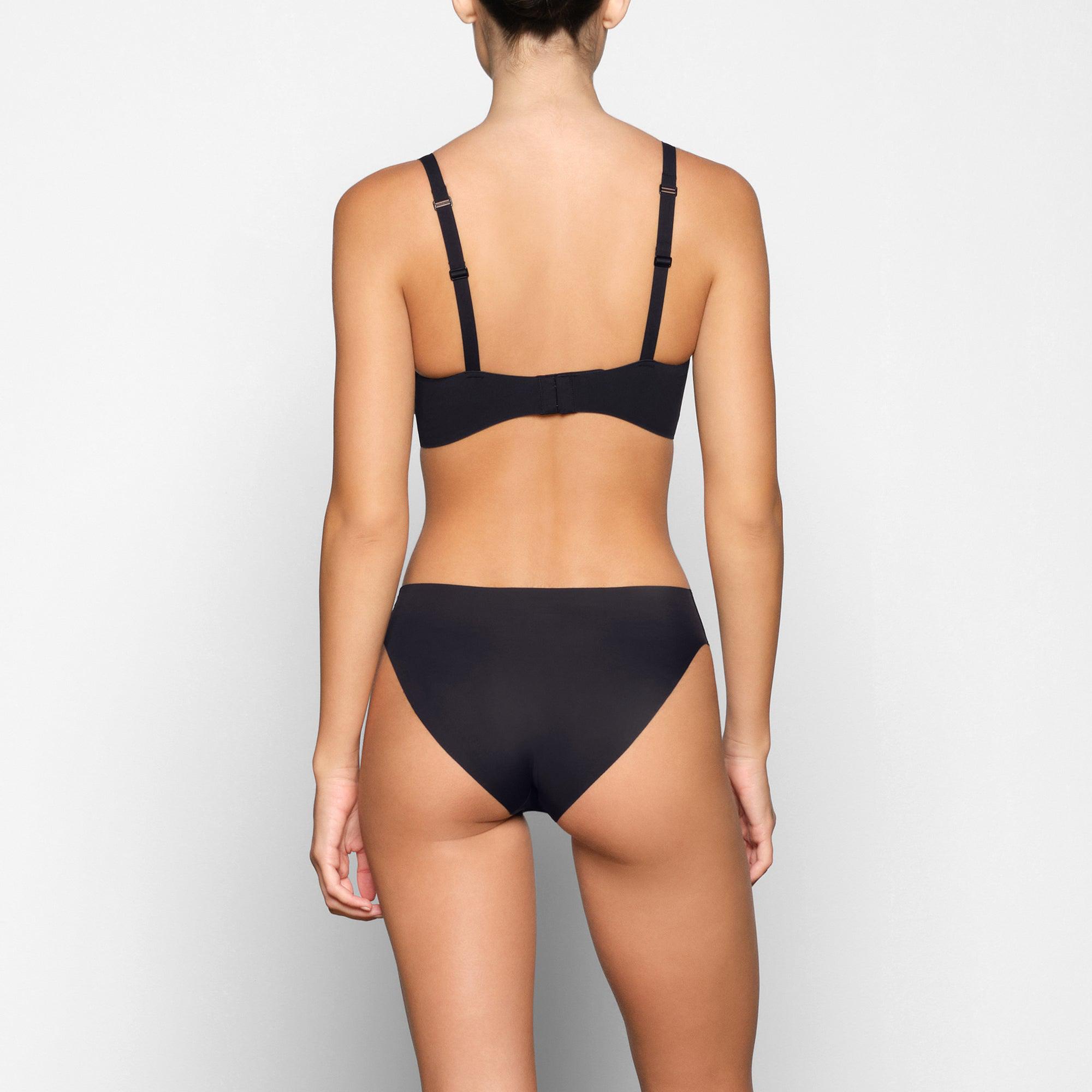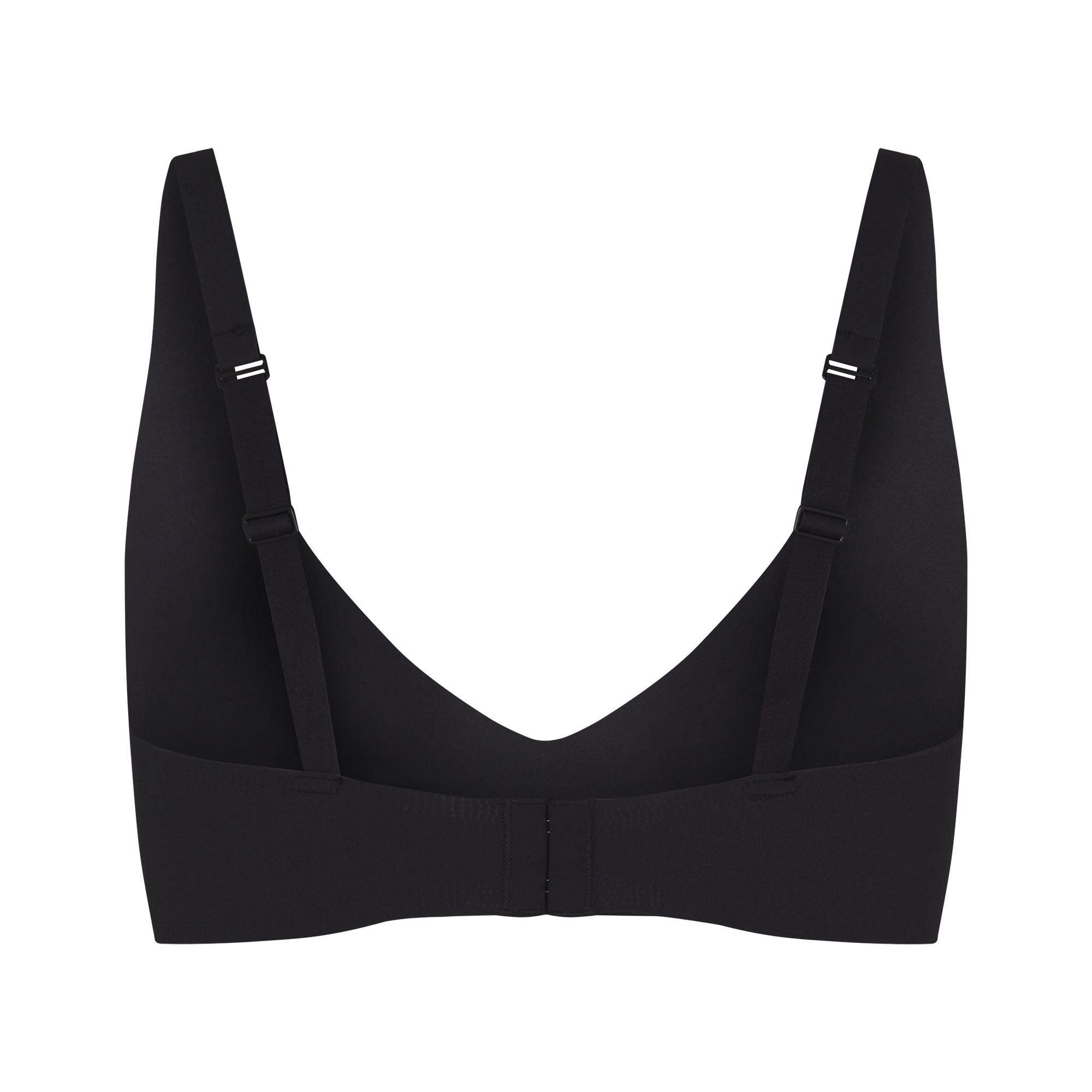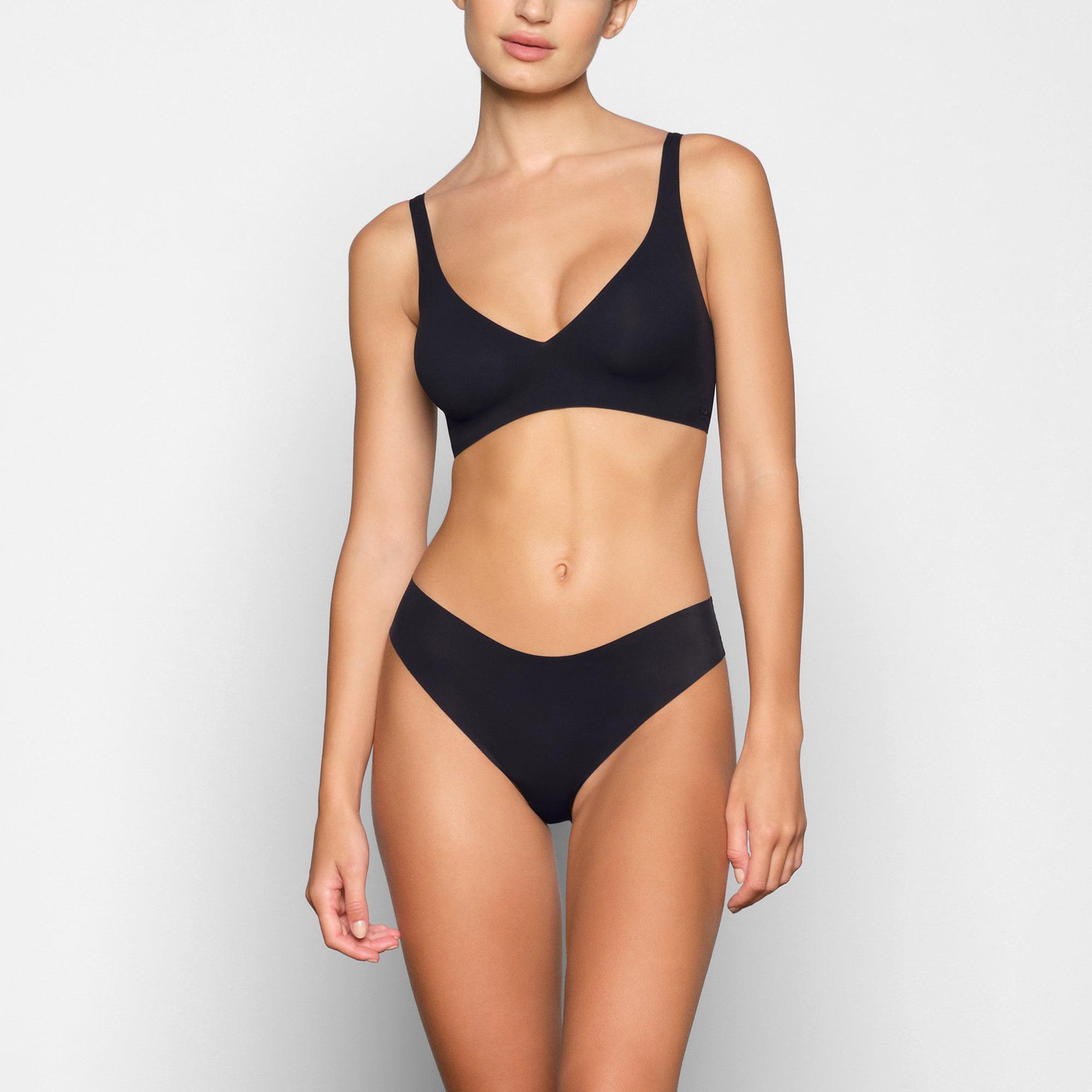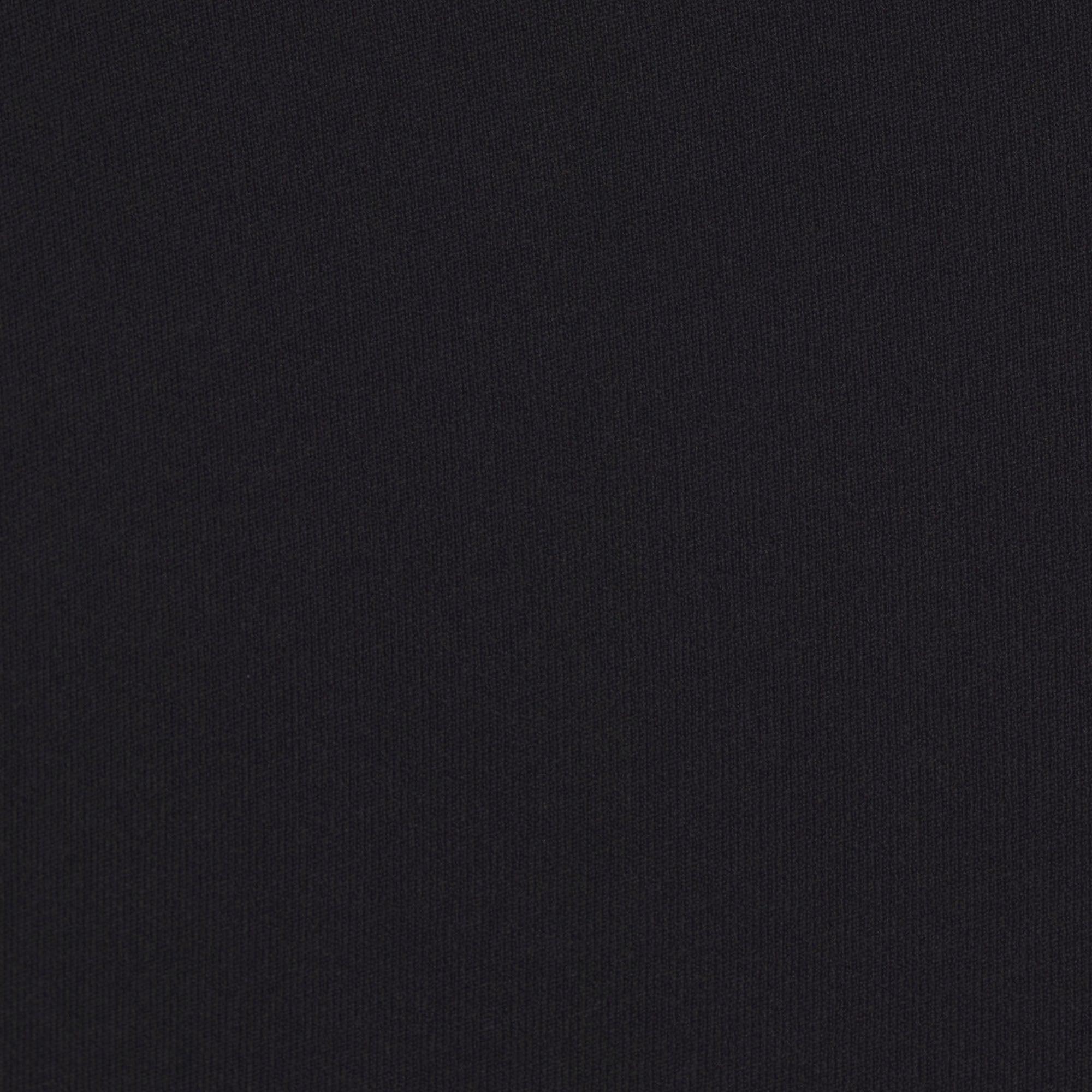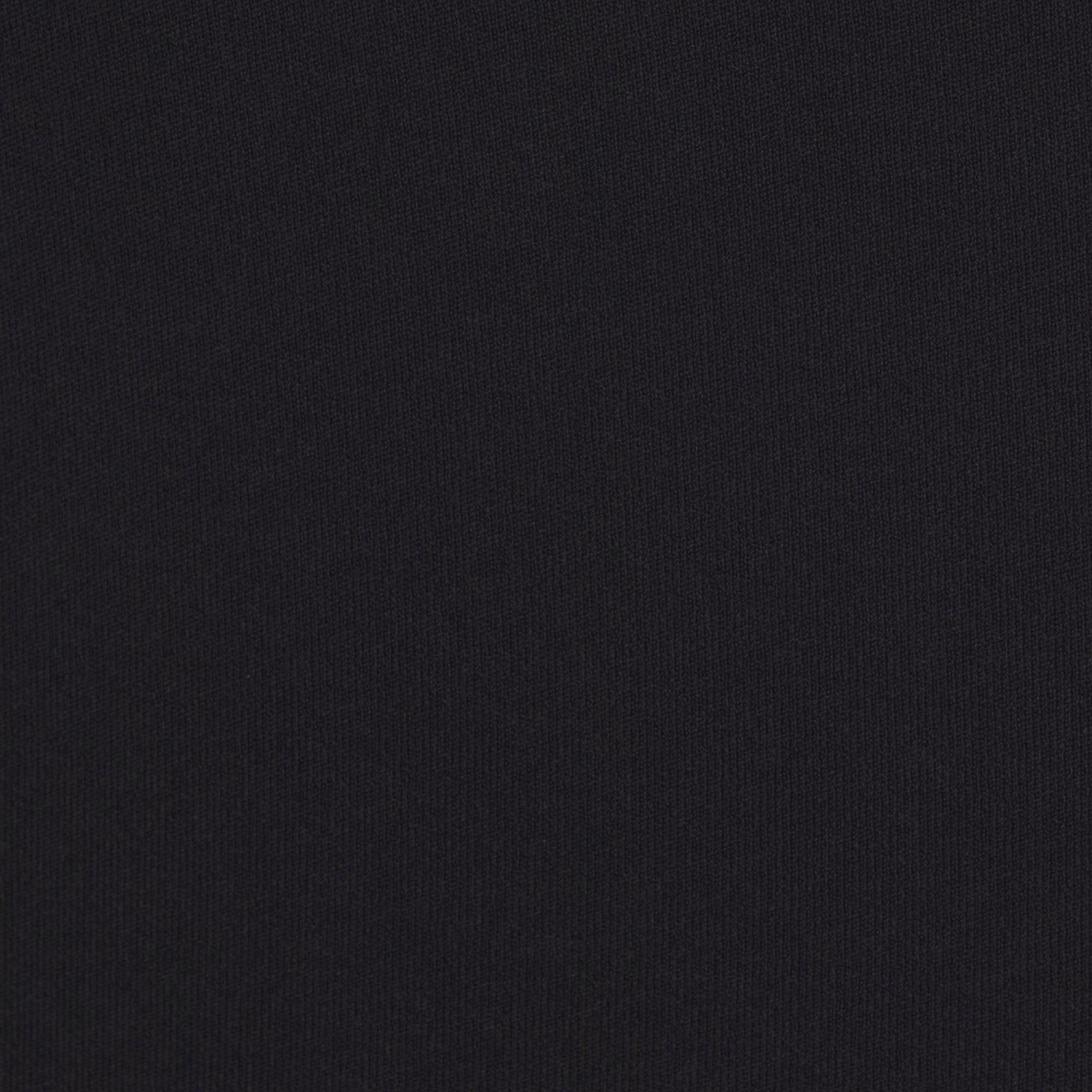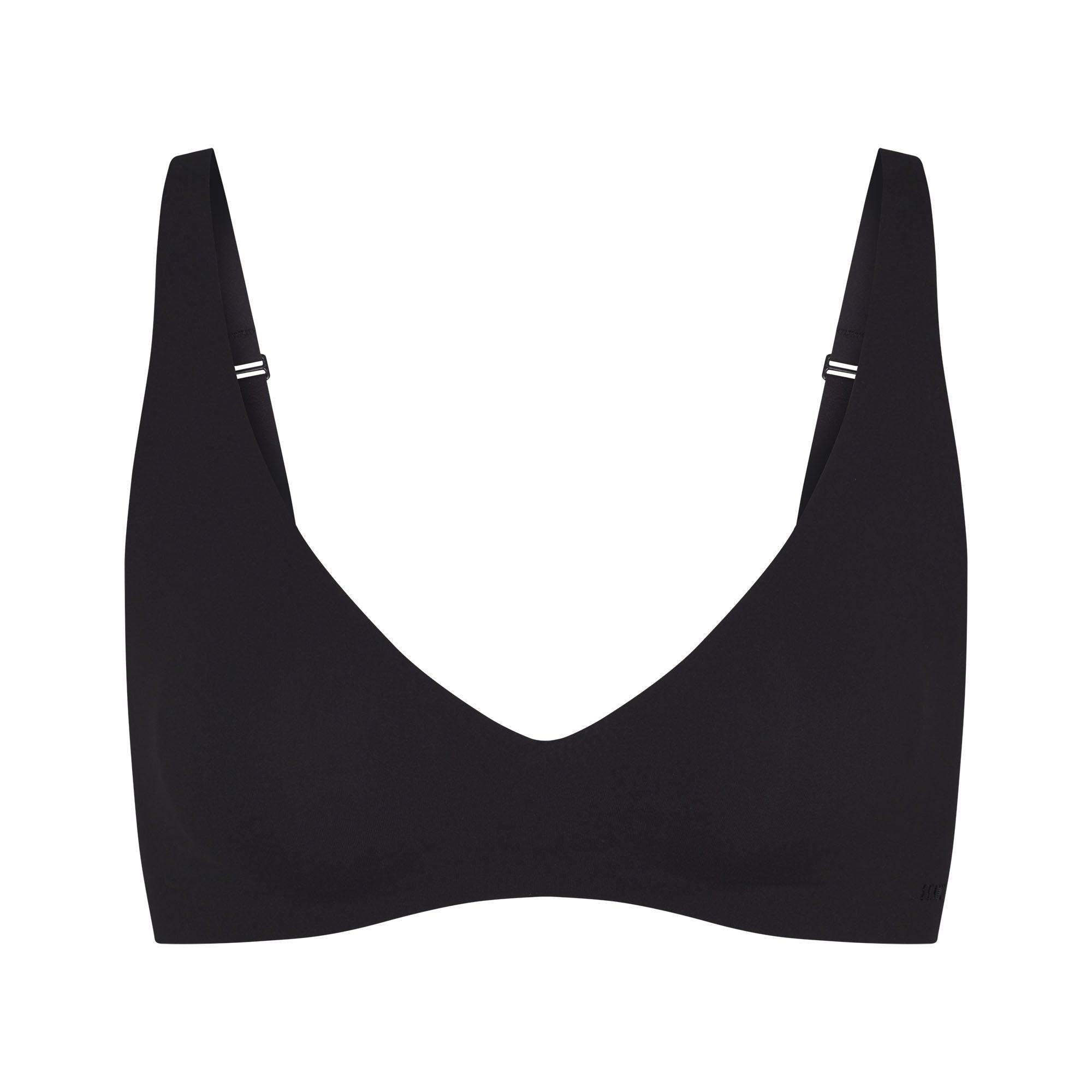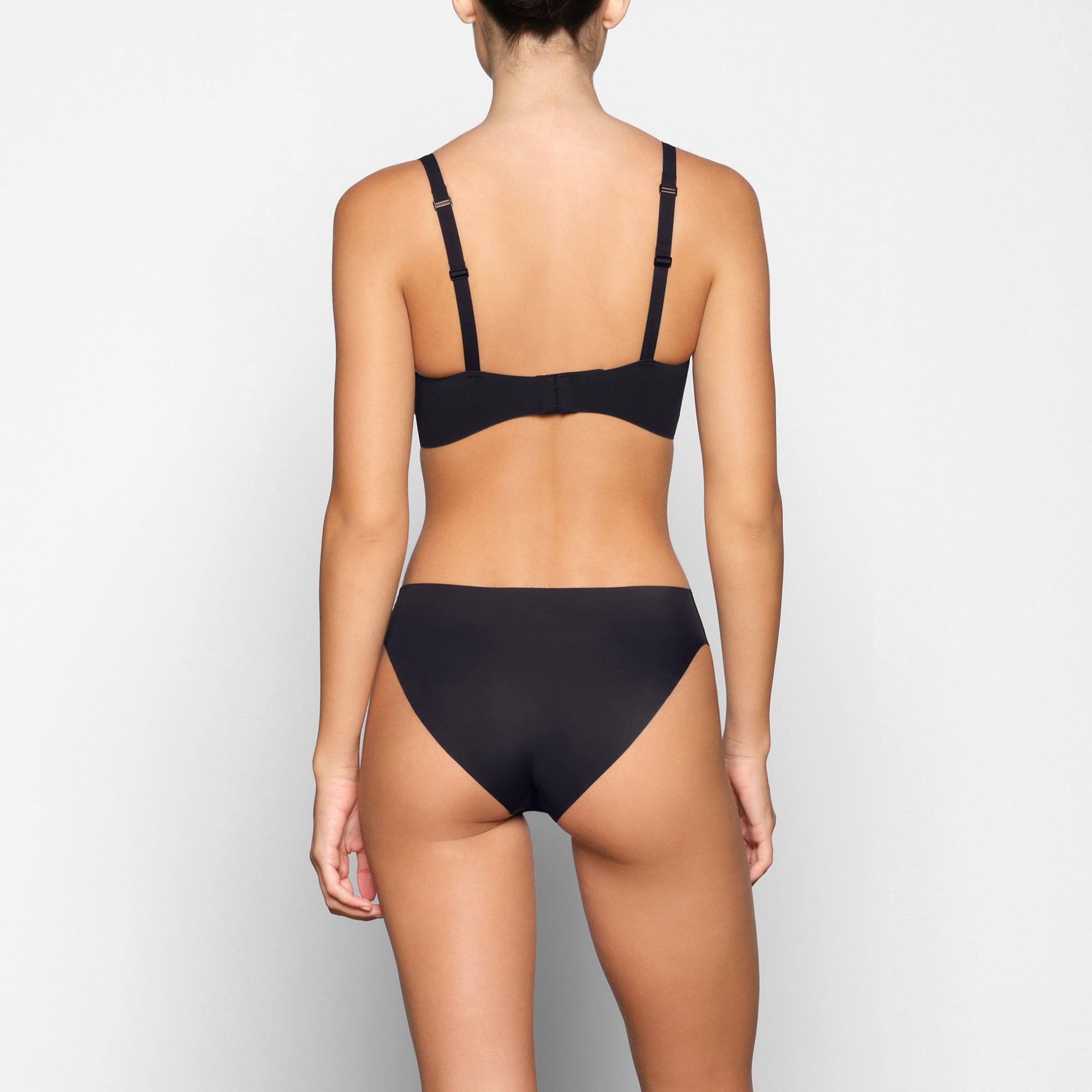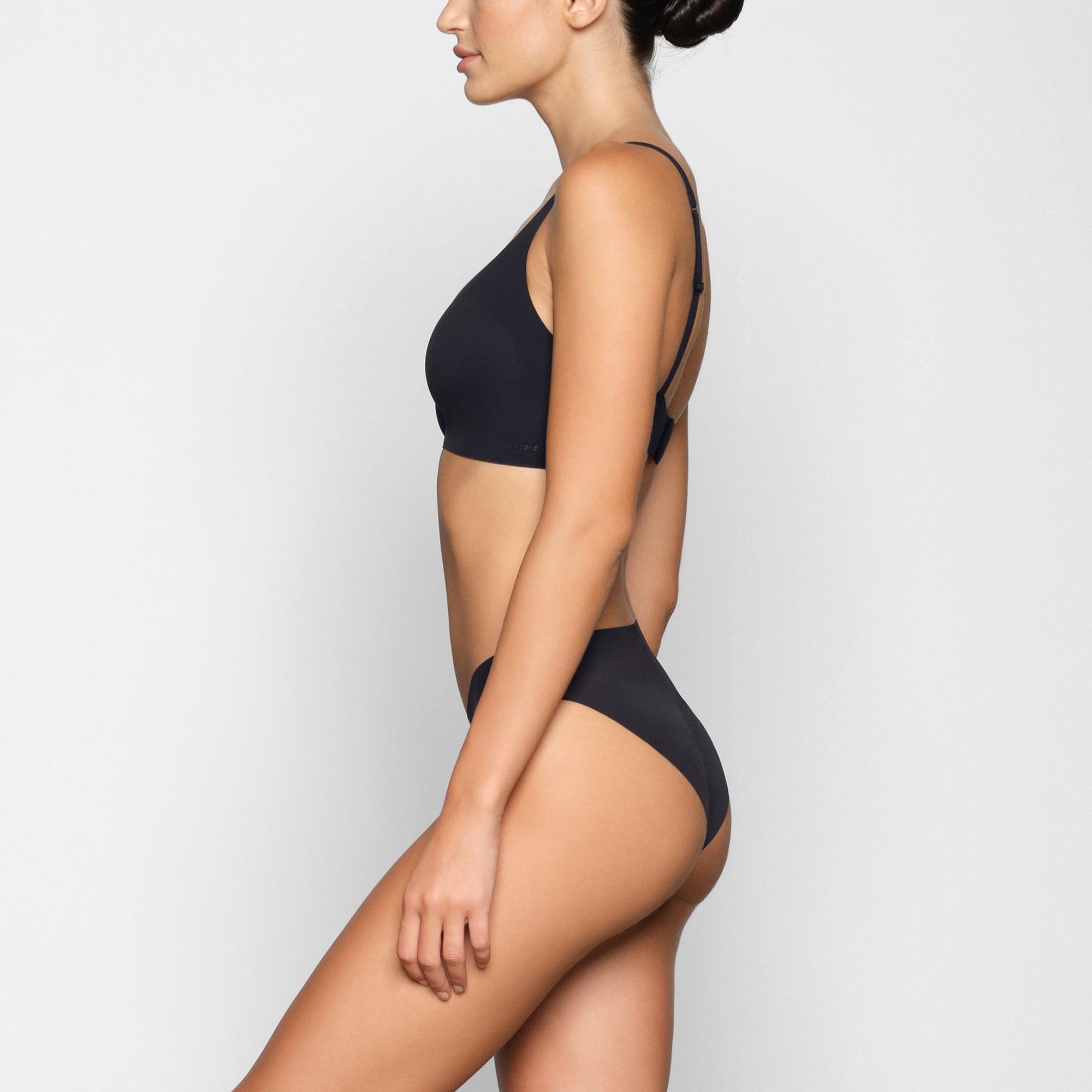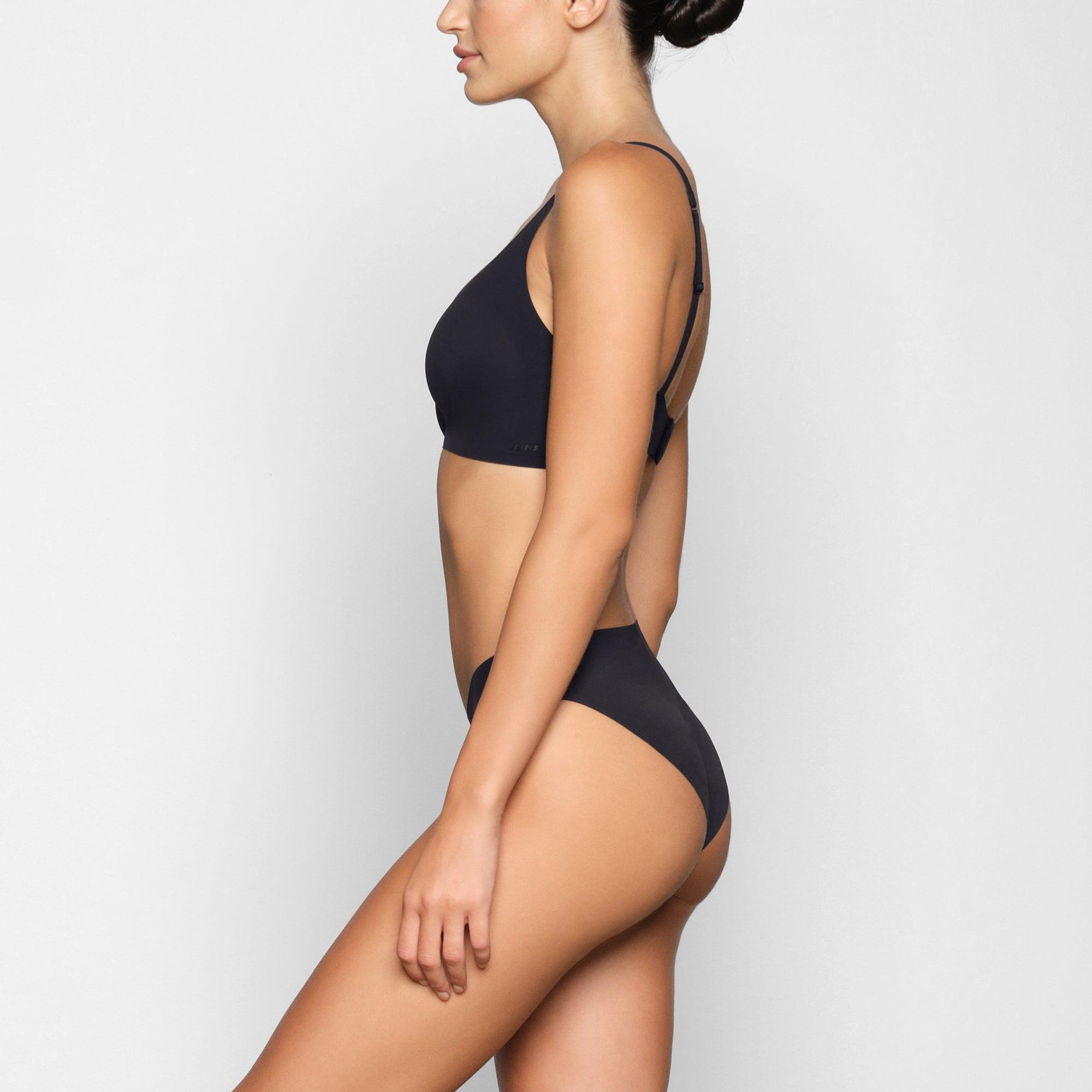 NAKED PLUNGE BRA | ONYX
SKIMS at Skims (US)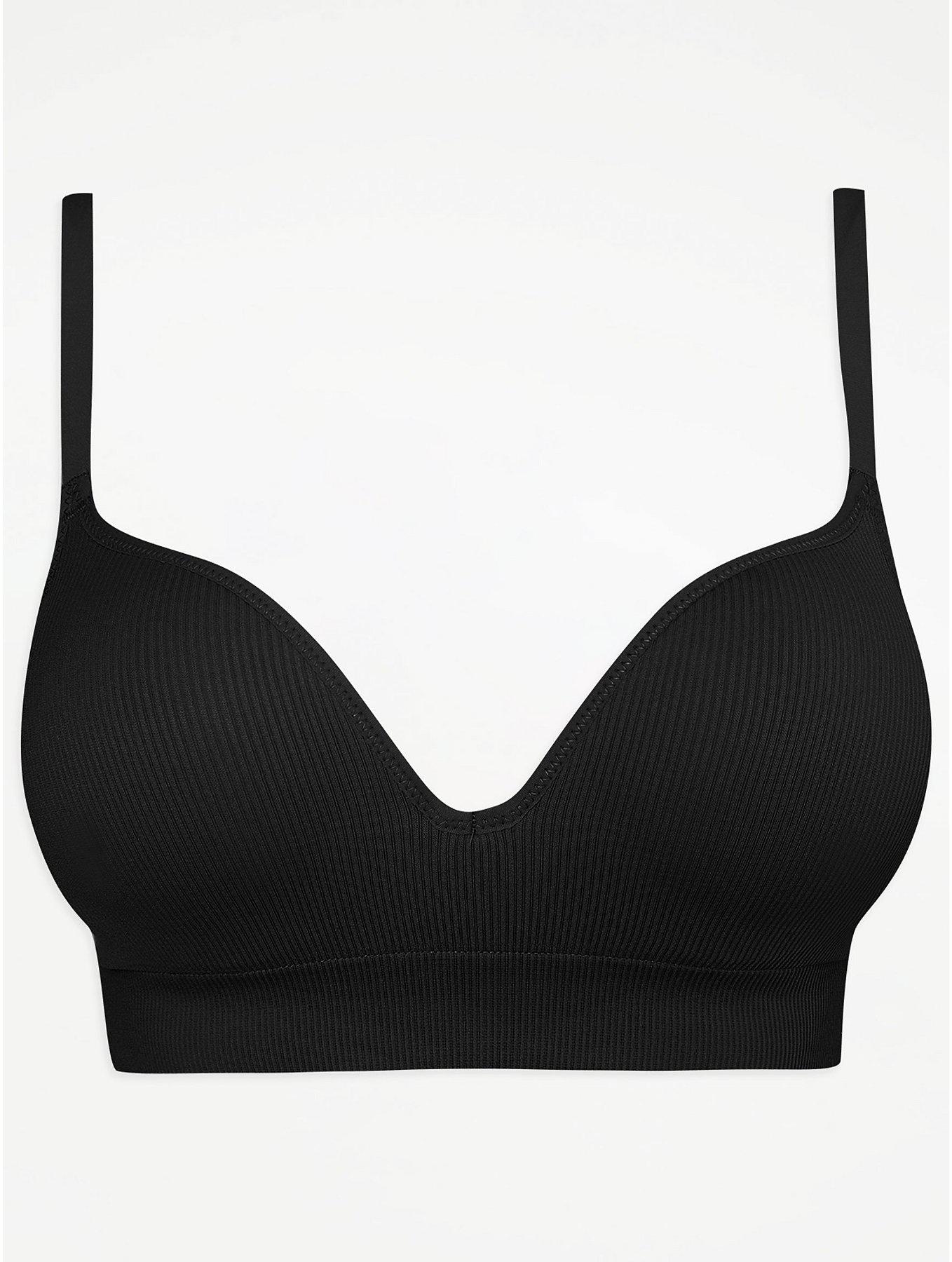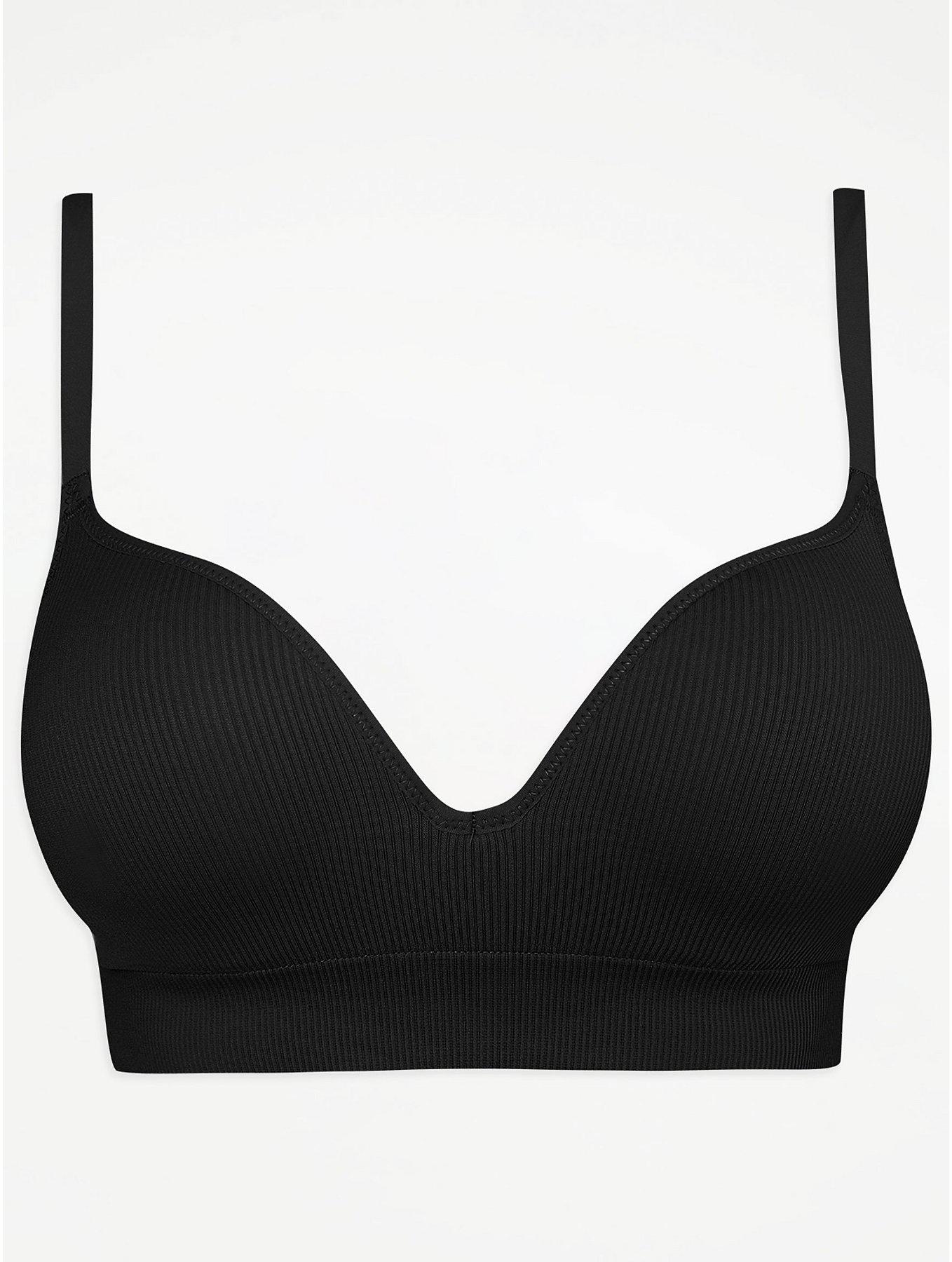 2 sizes bigger plunge bra
George at George at ASDA (UK)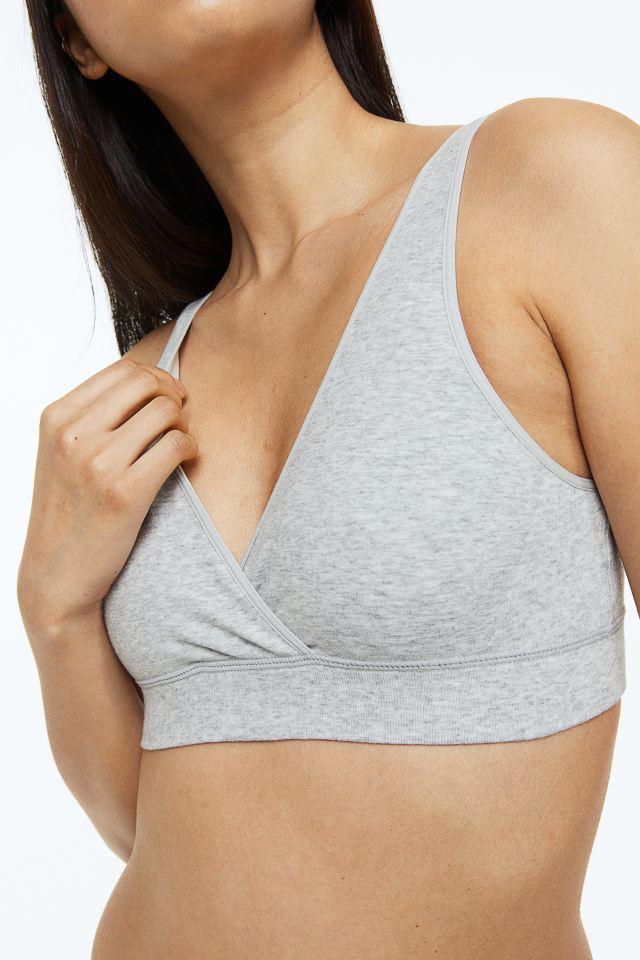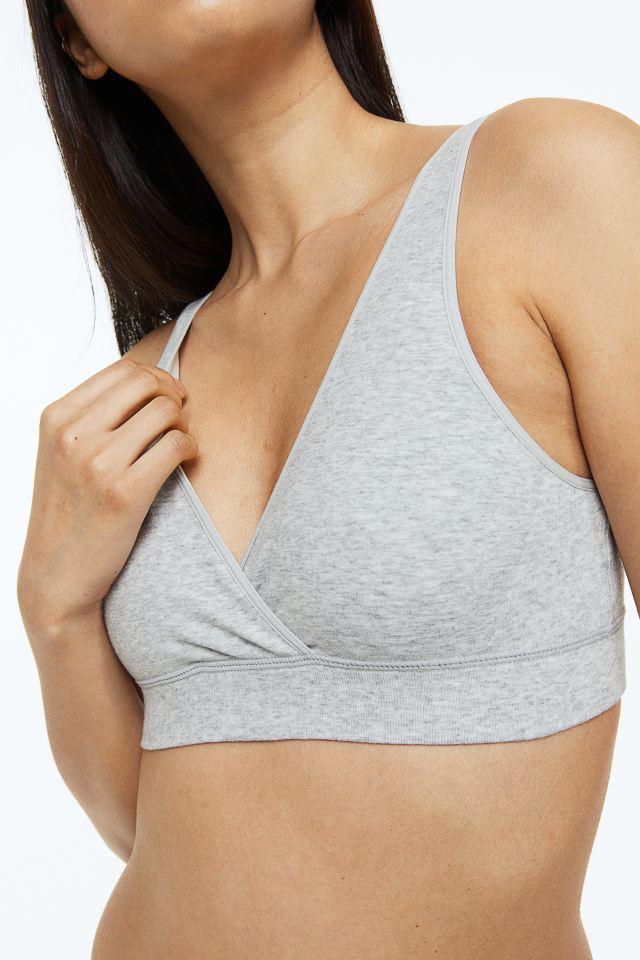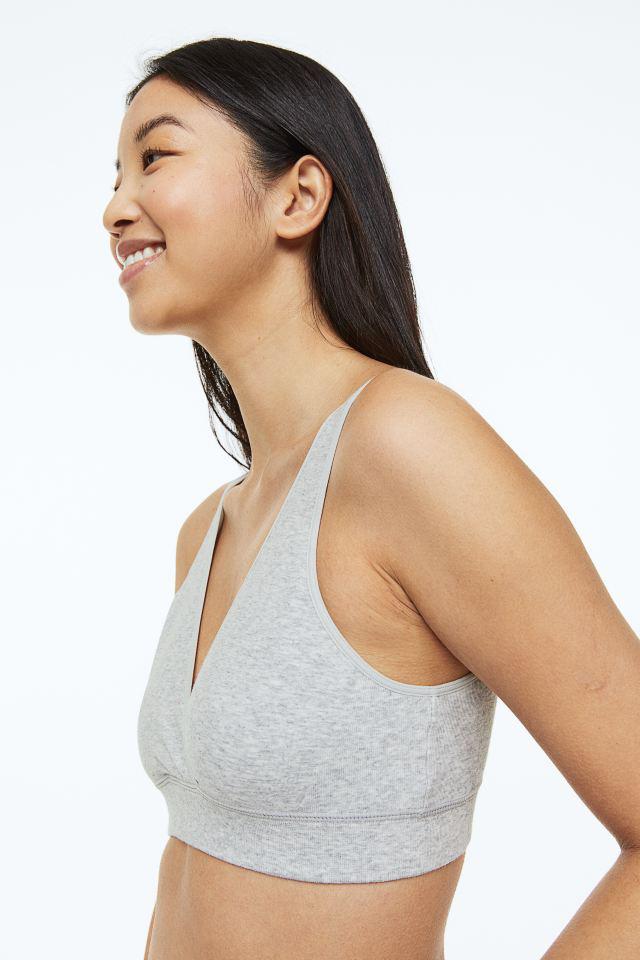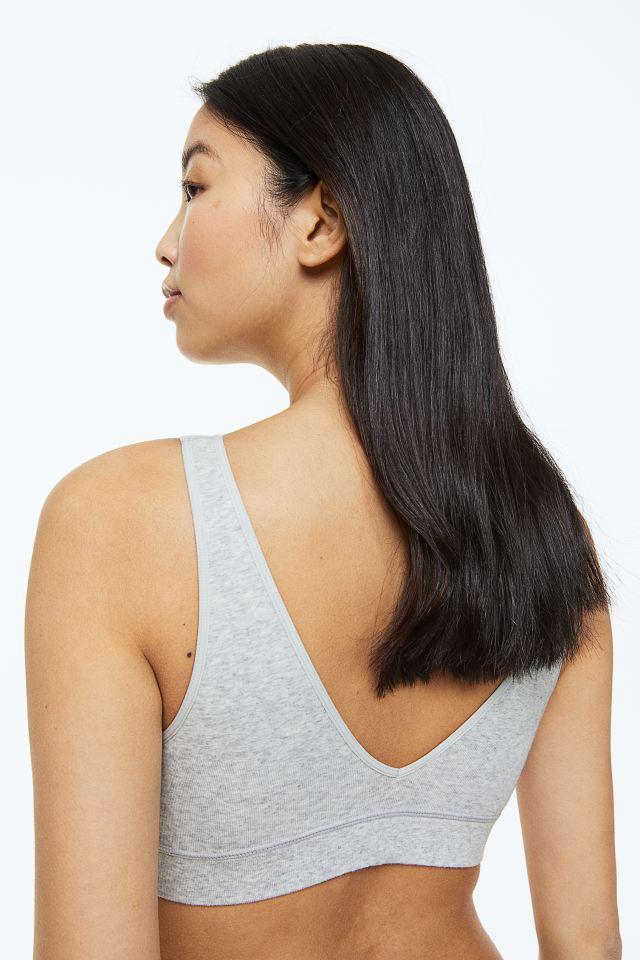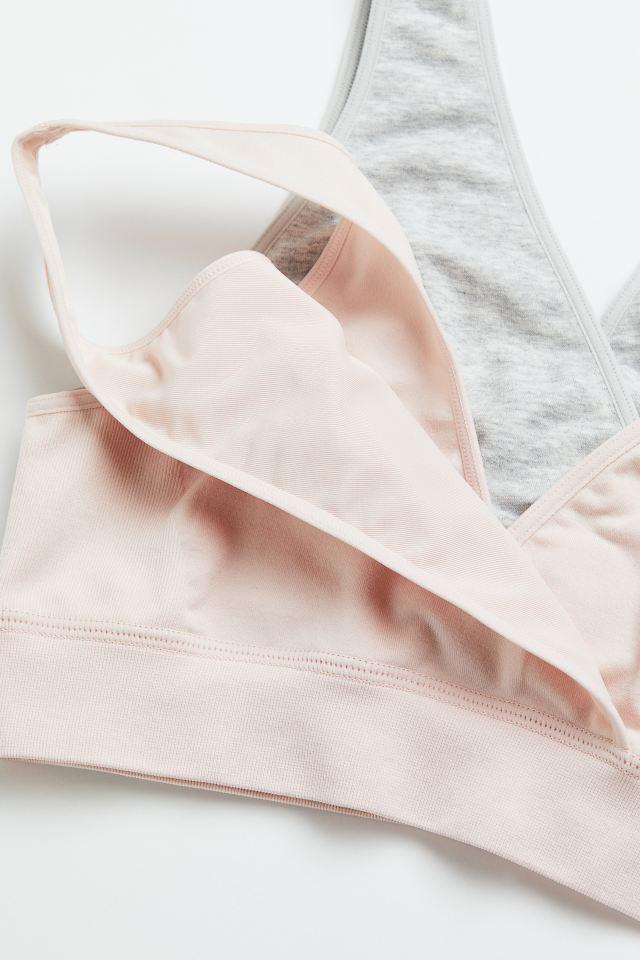 2-Pack Seamless Nursing Bras
H&M at H&M (UK)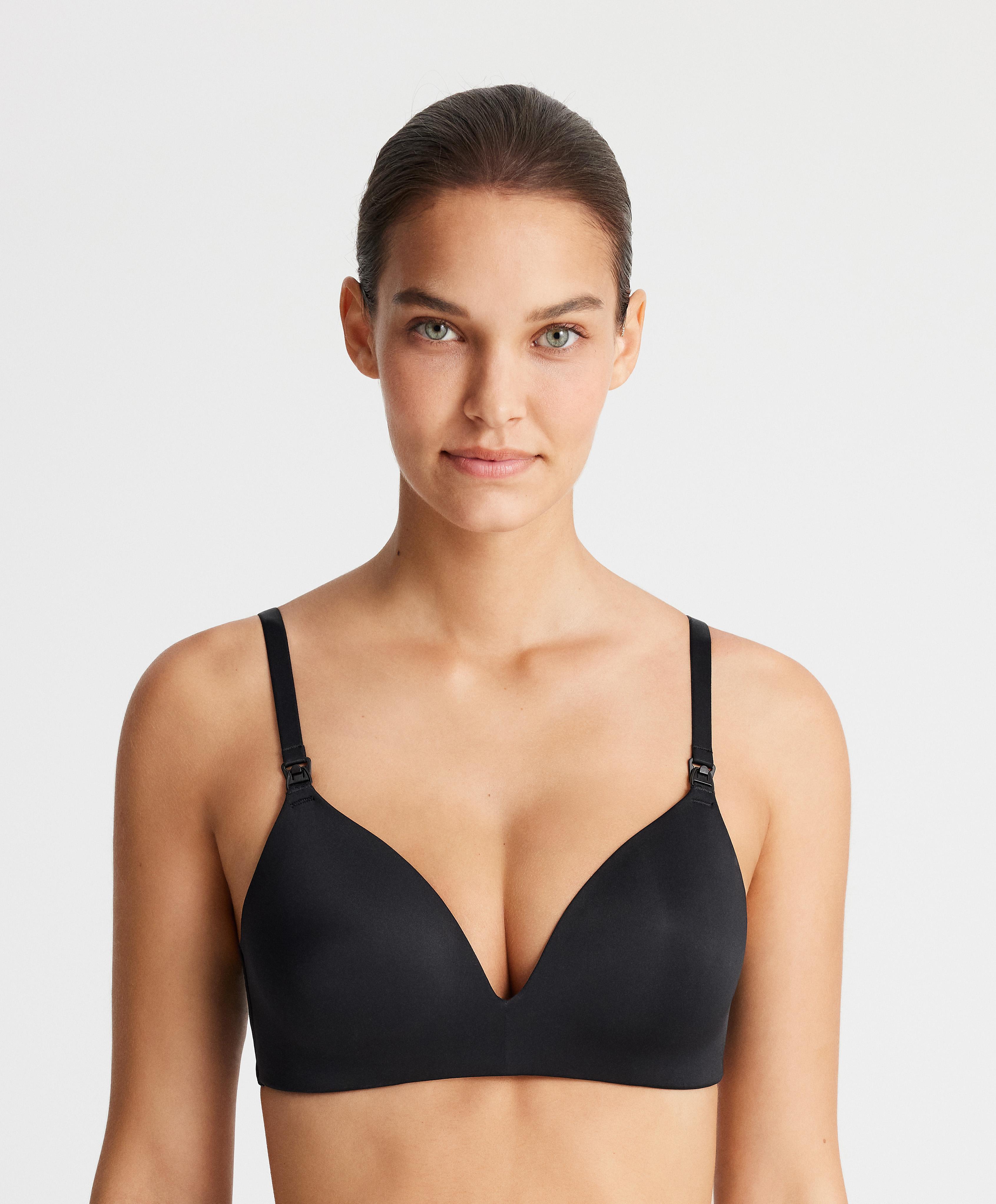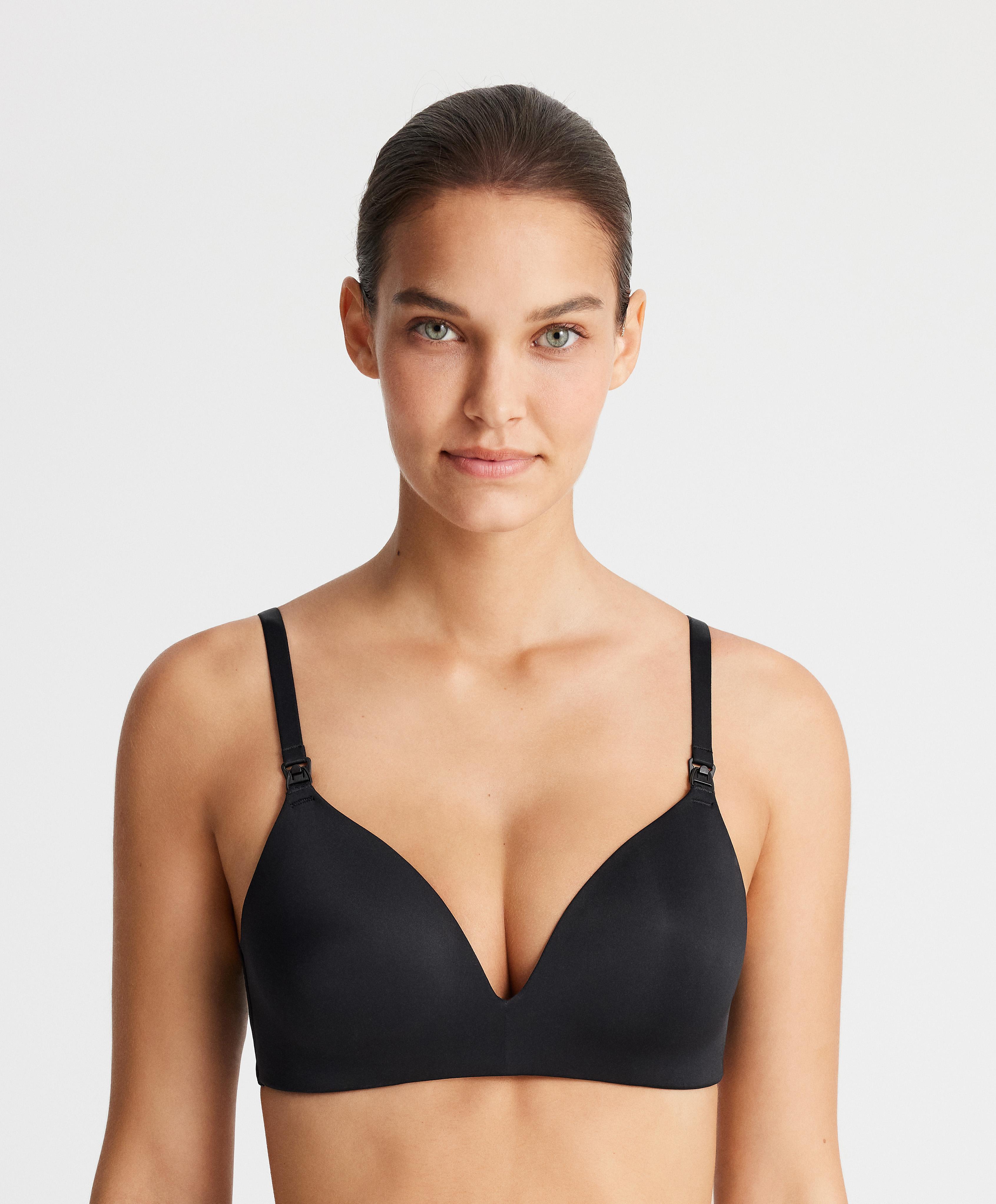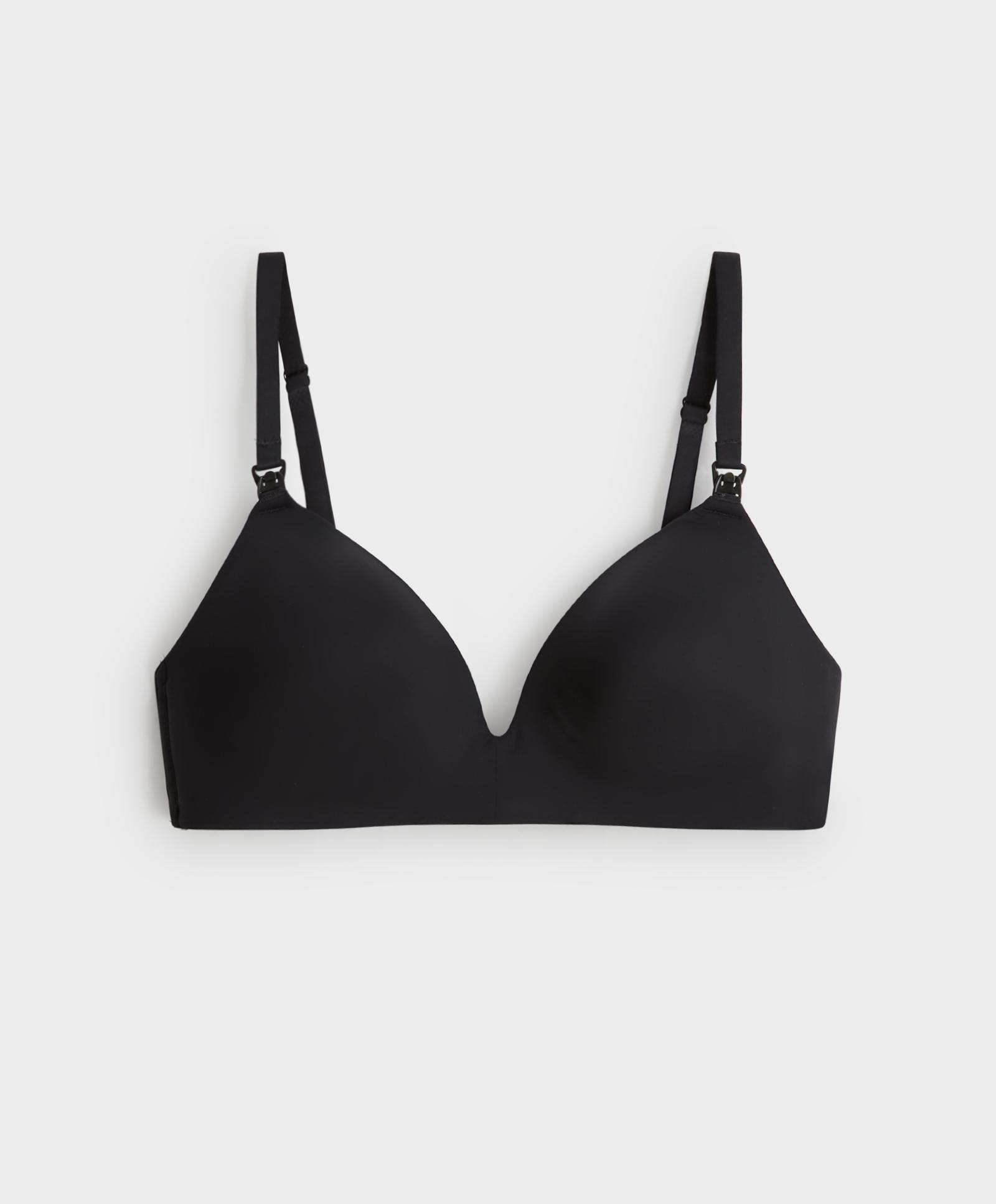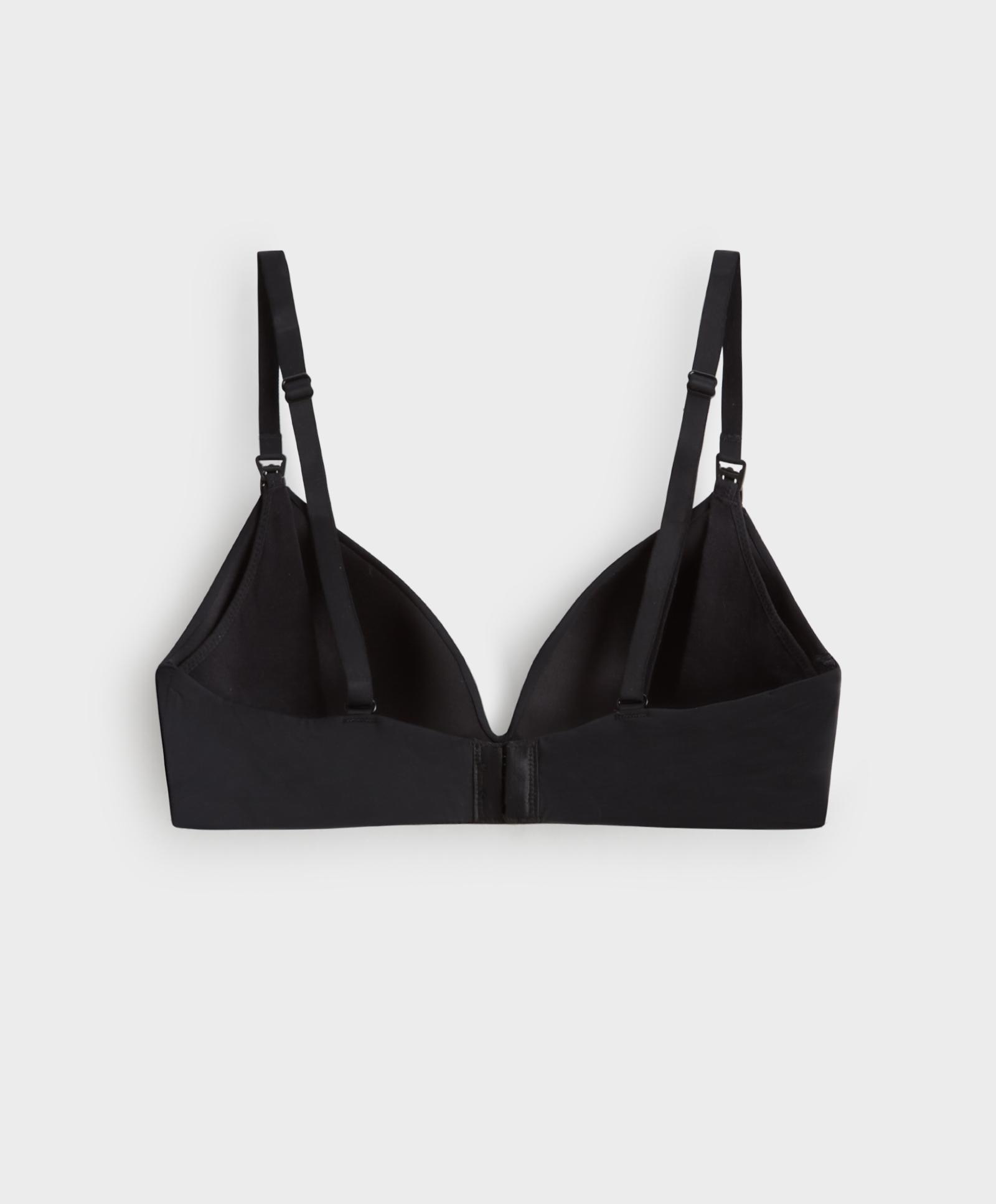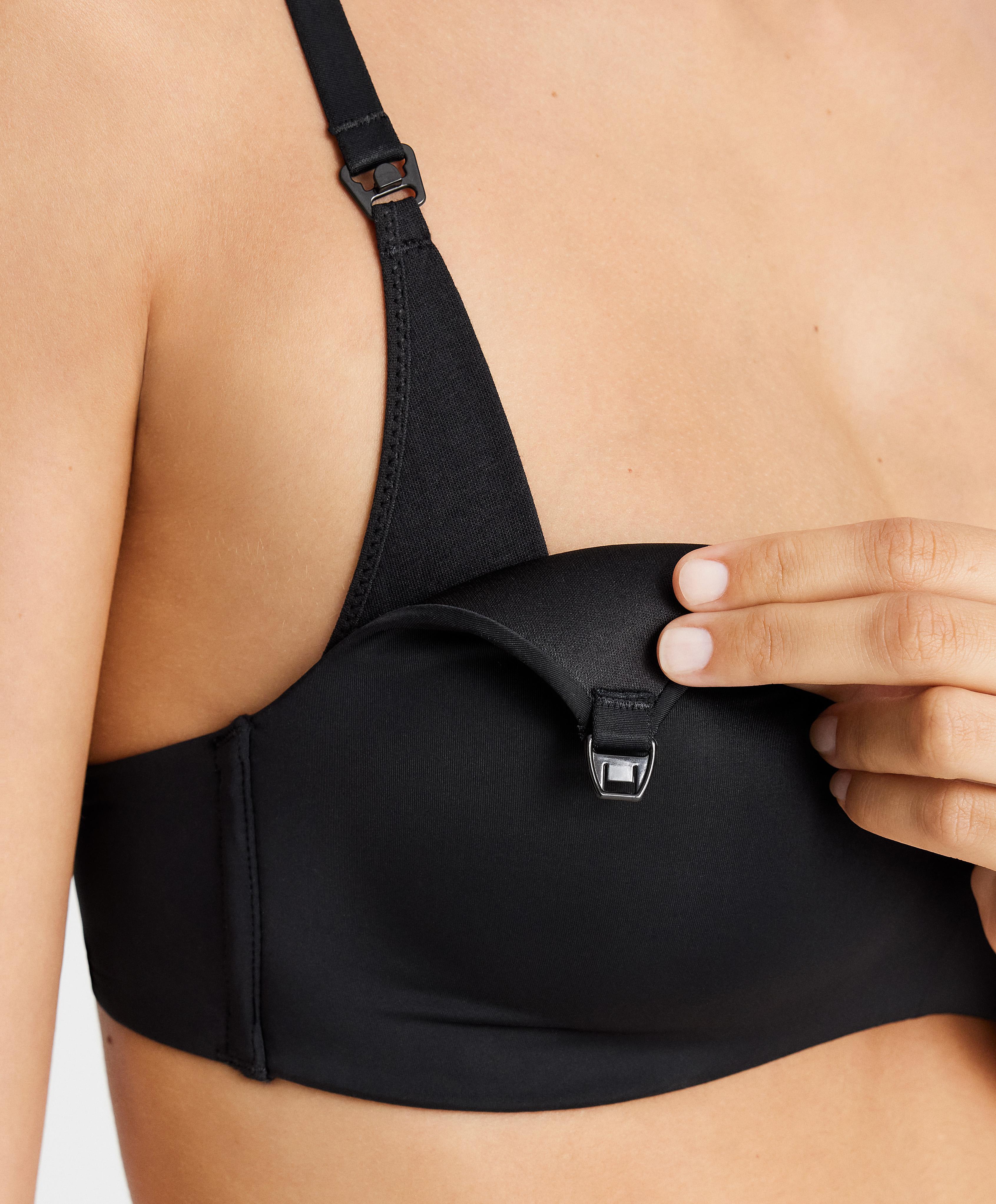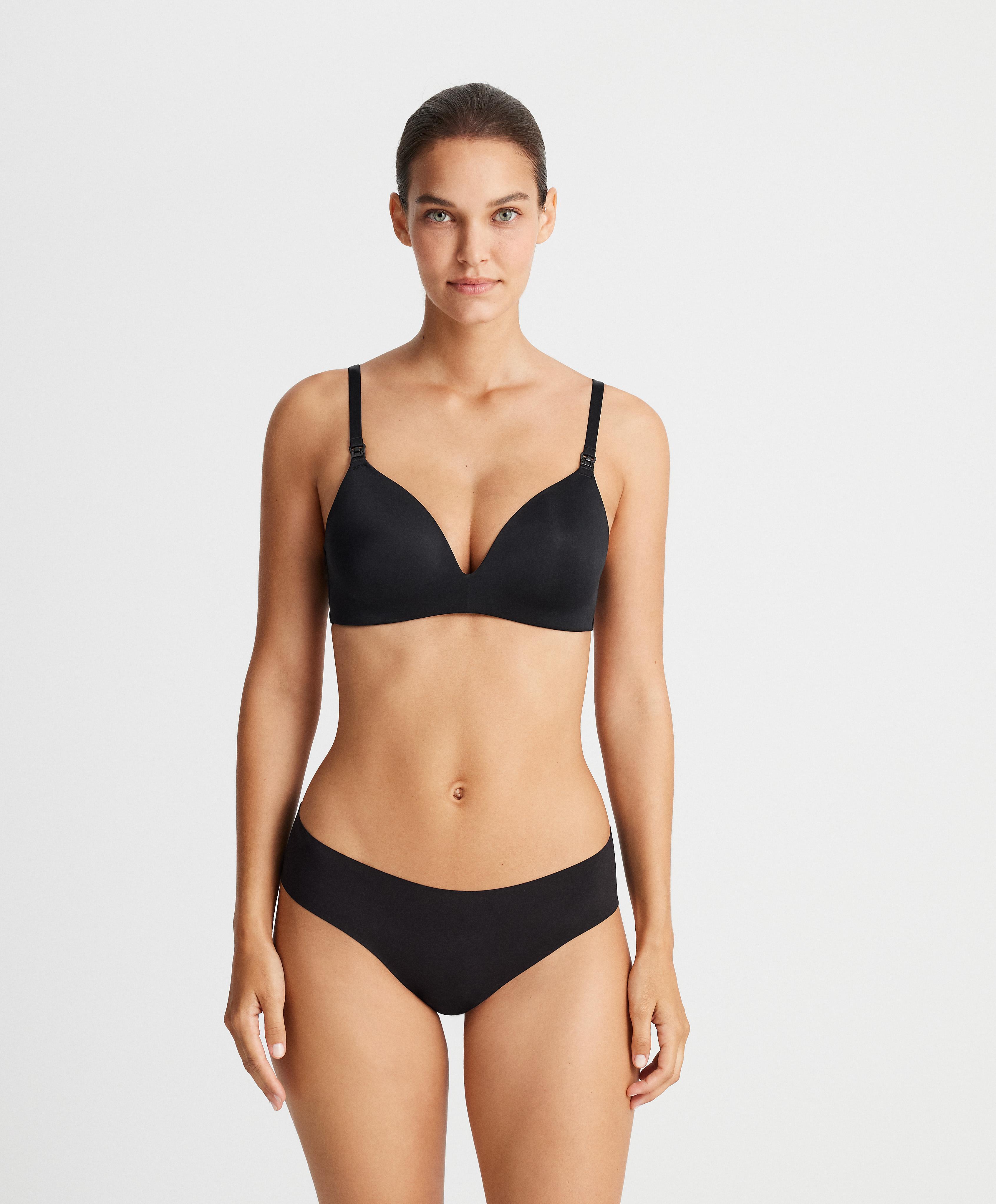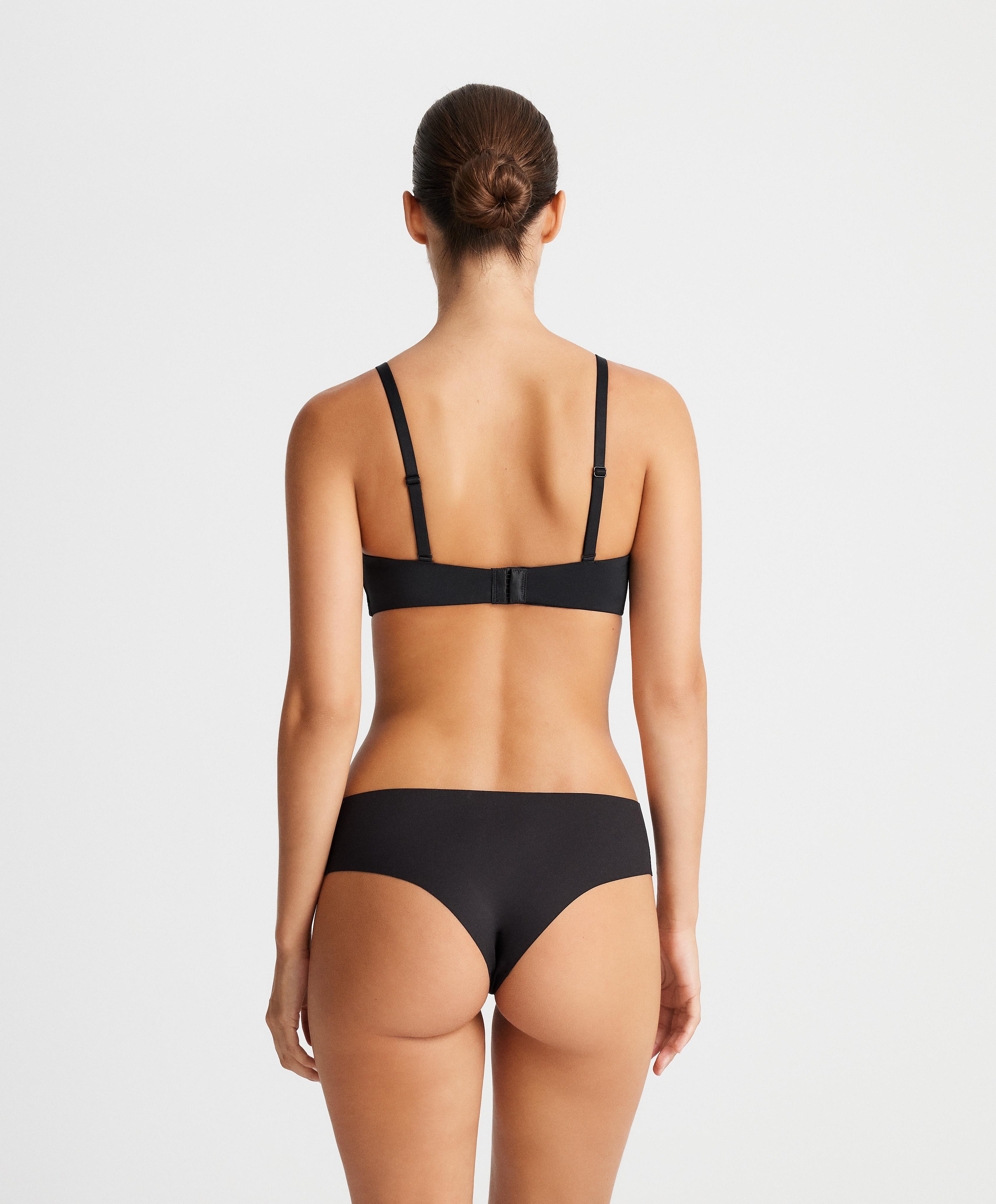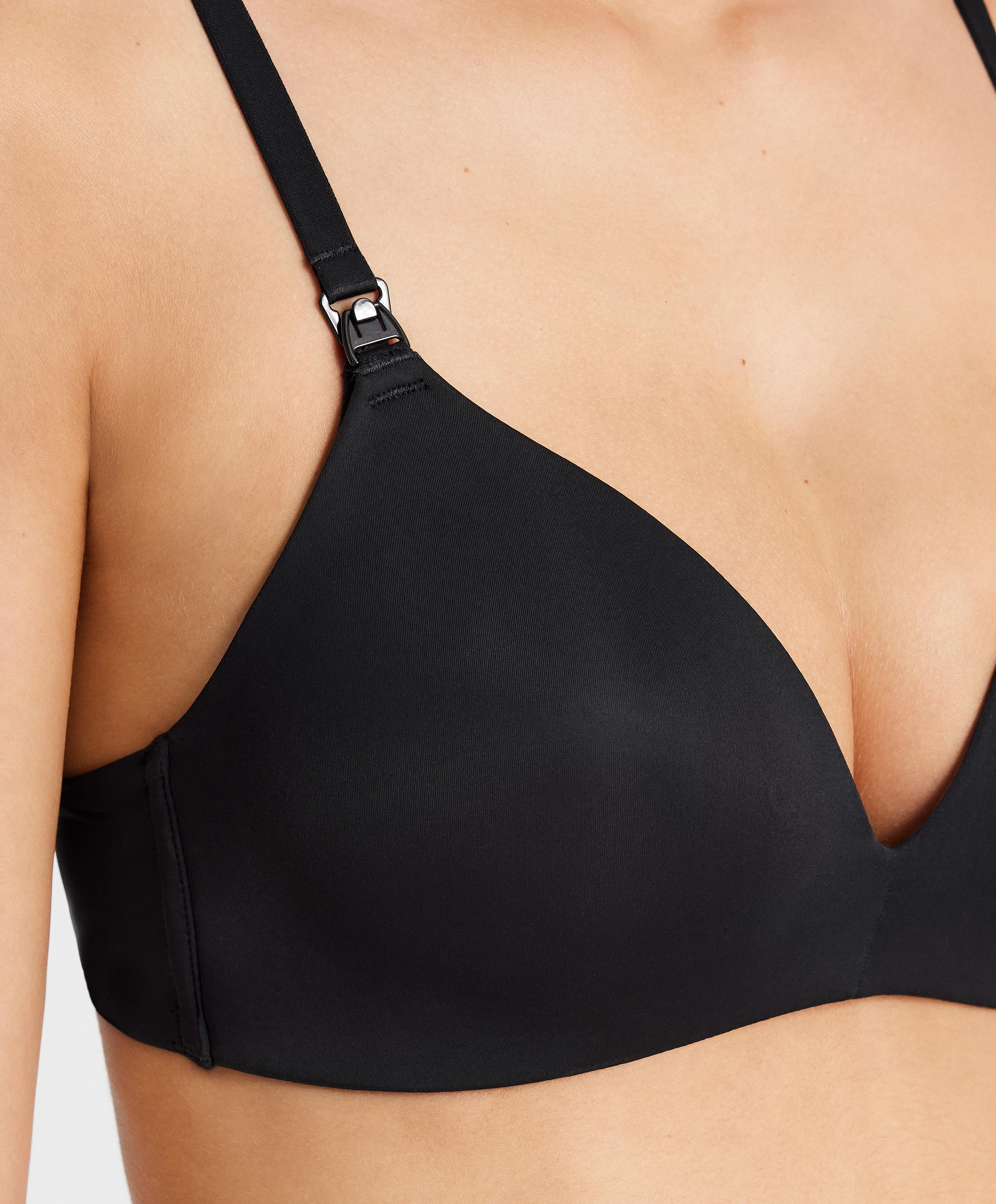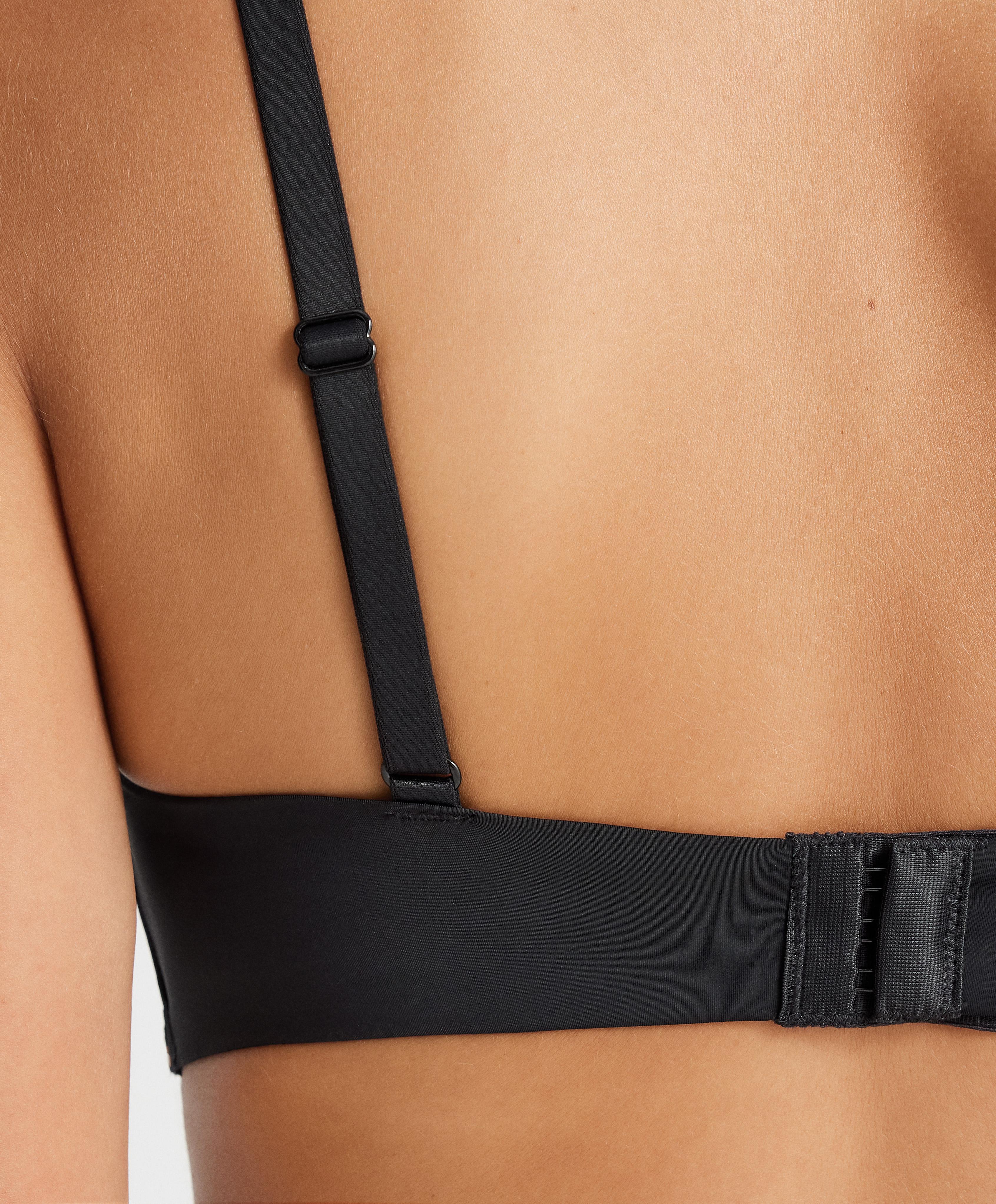 Triangle nursing bra
Oysho at Oysho (UK)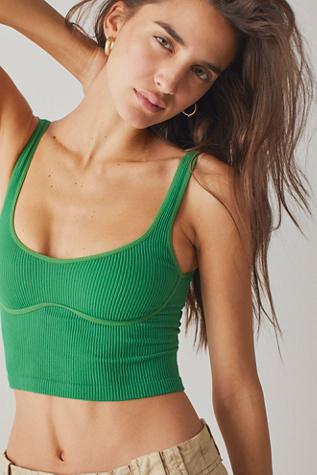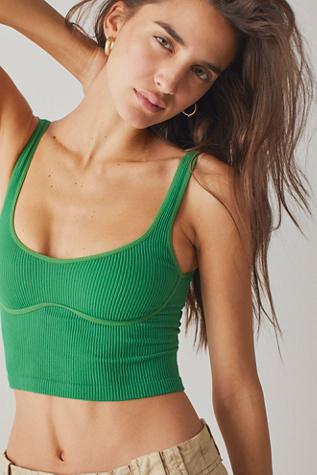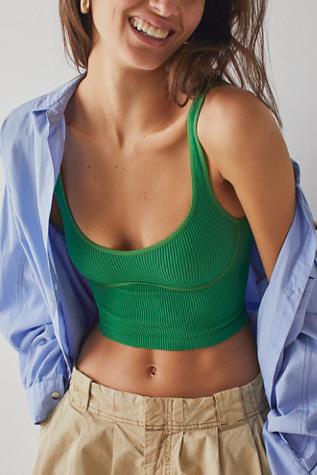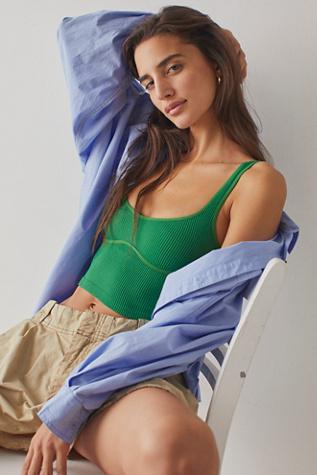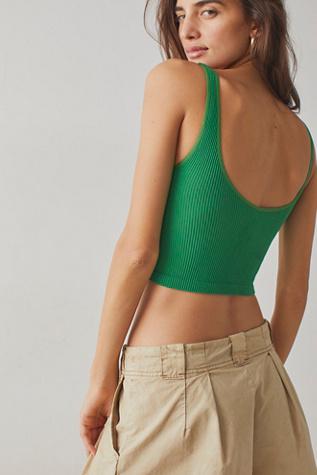 Meg Seamless Crop
Intimately at Free People (US)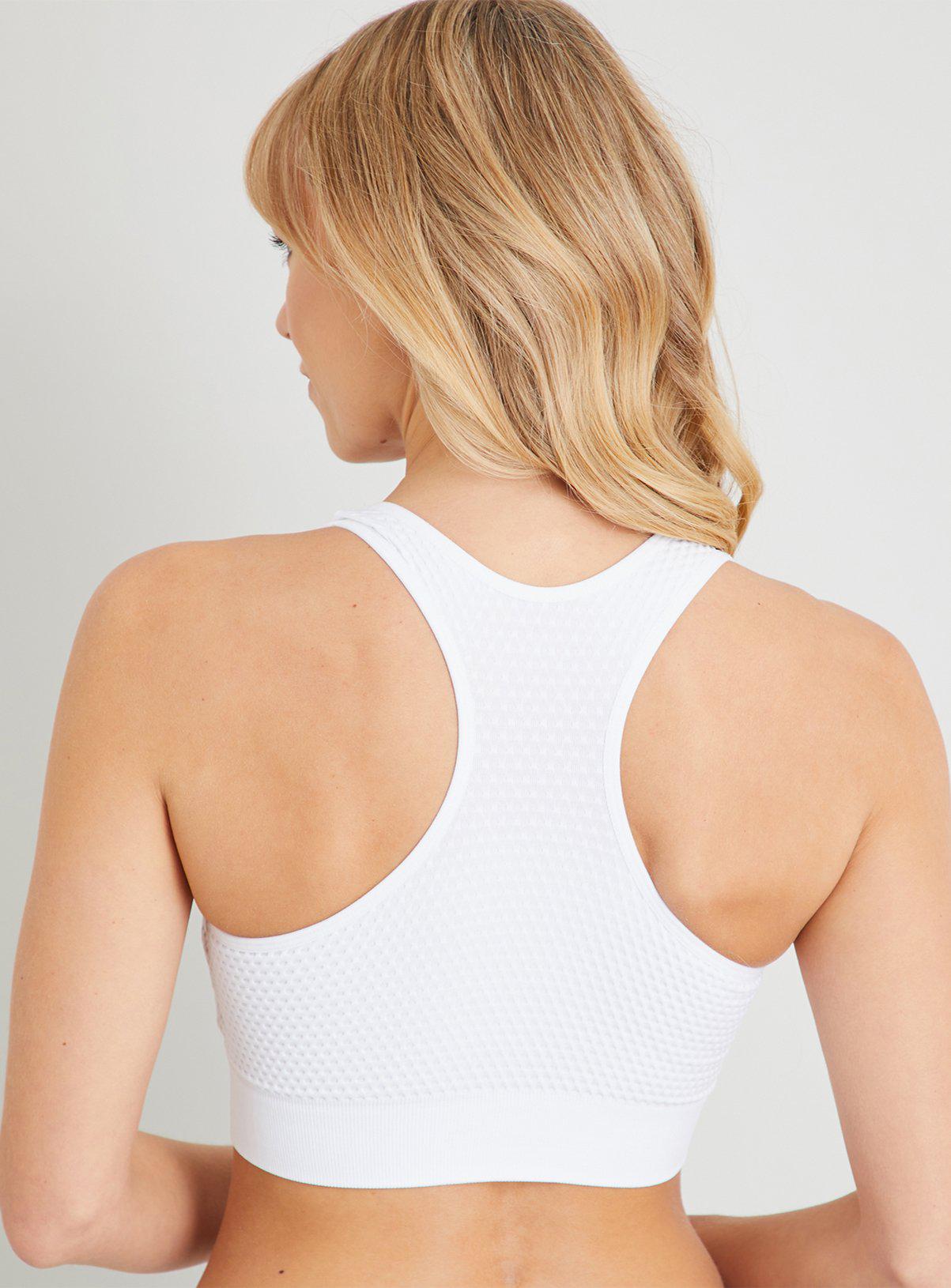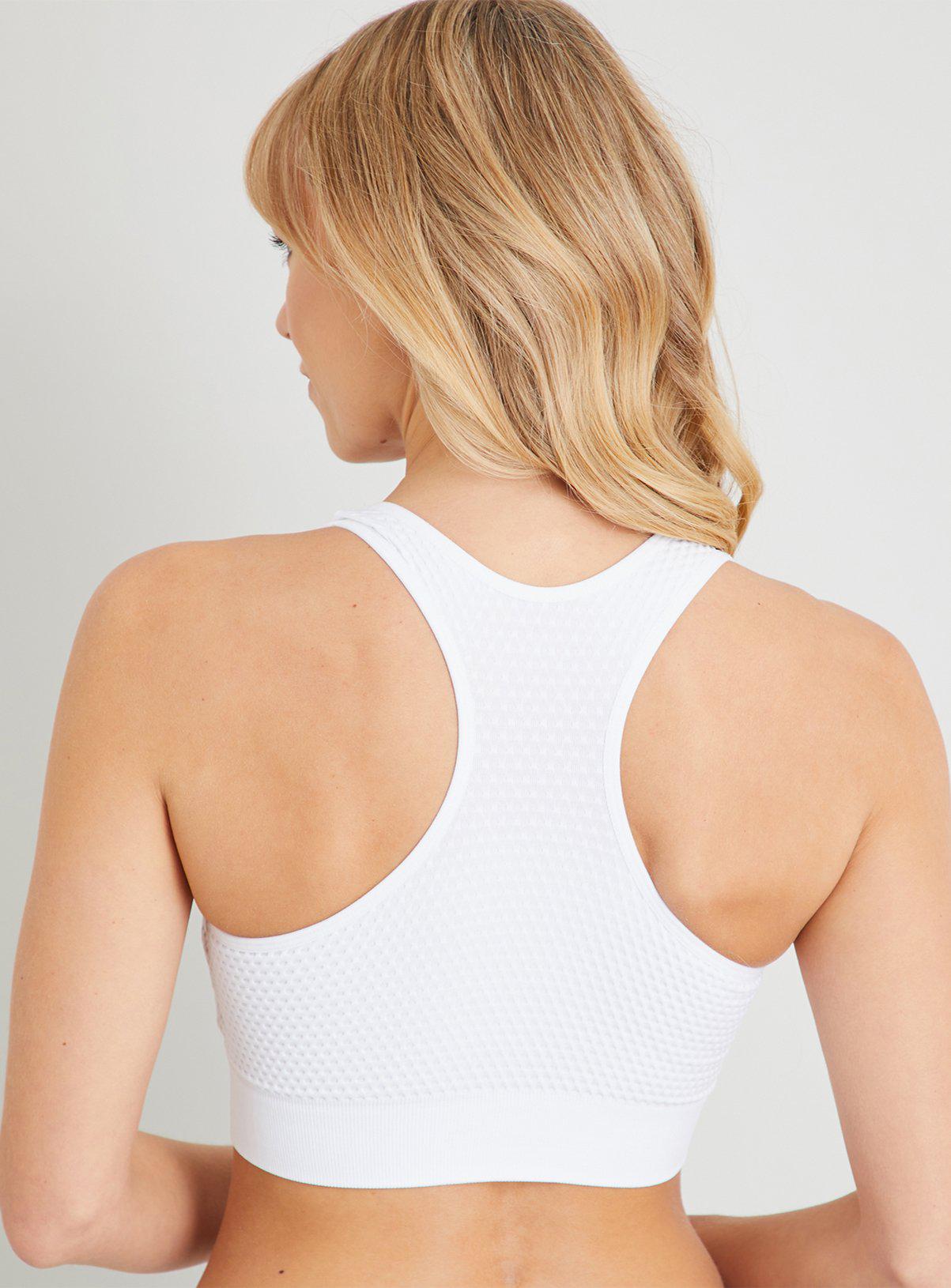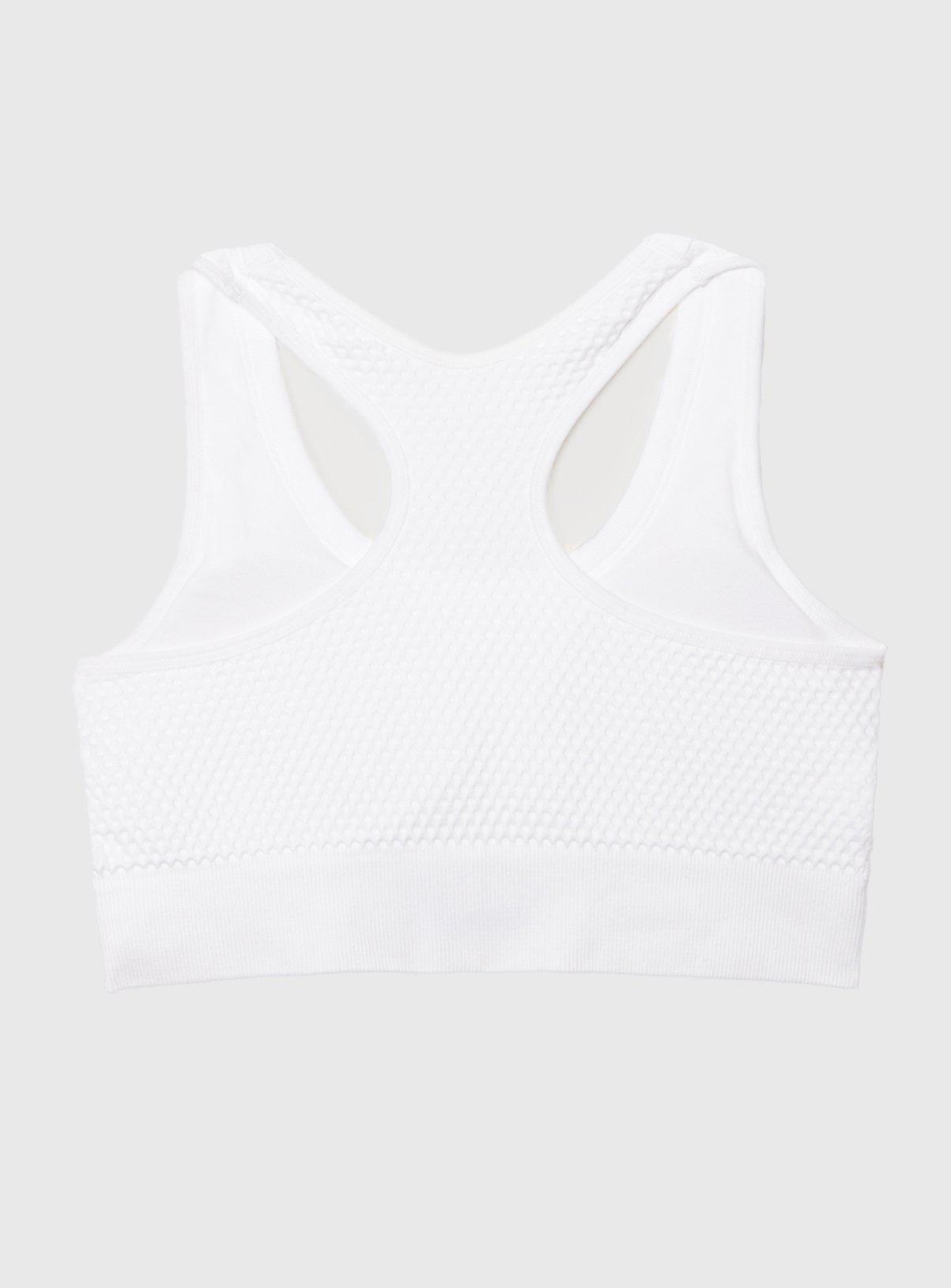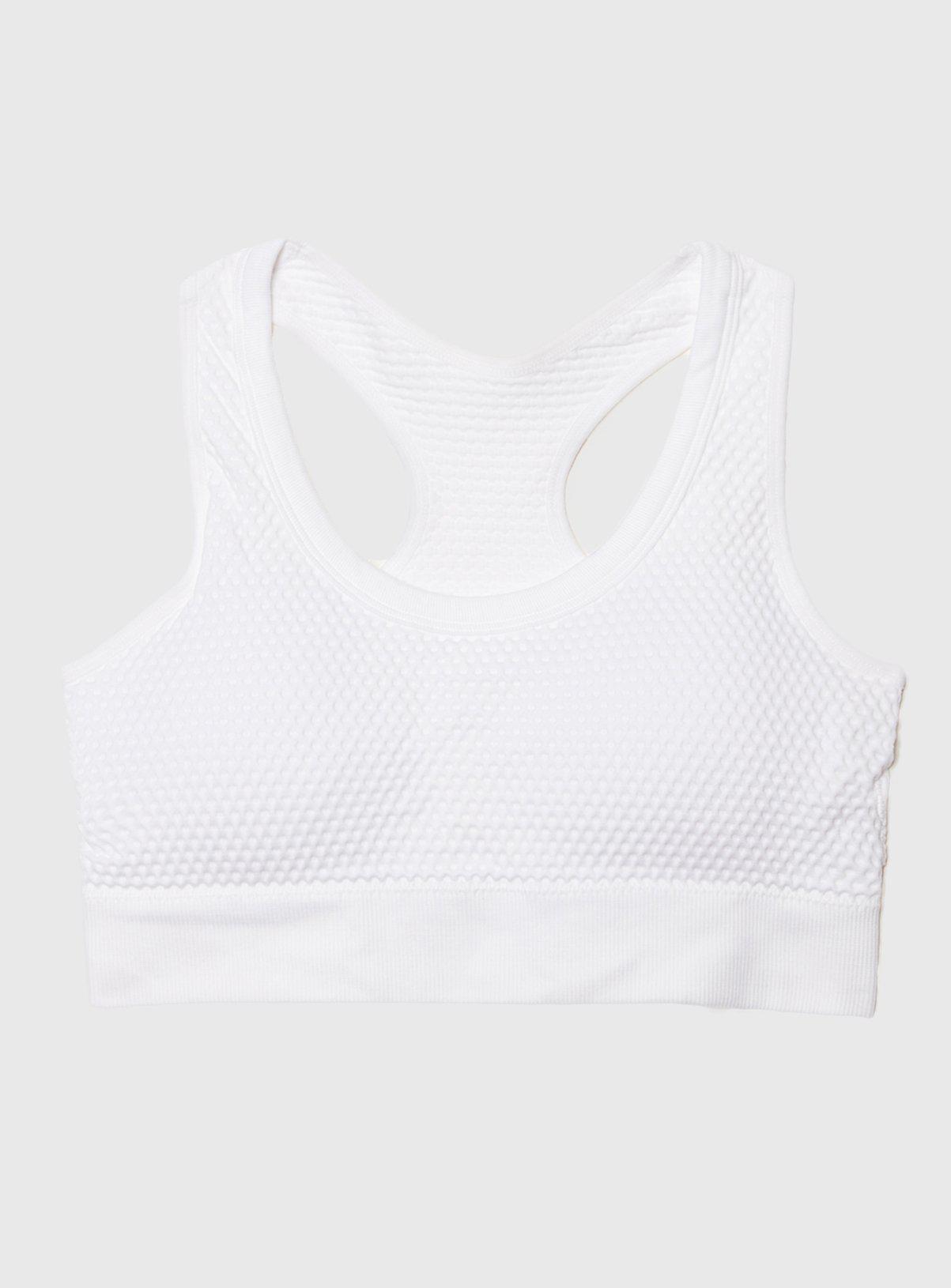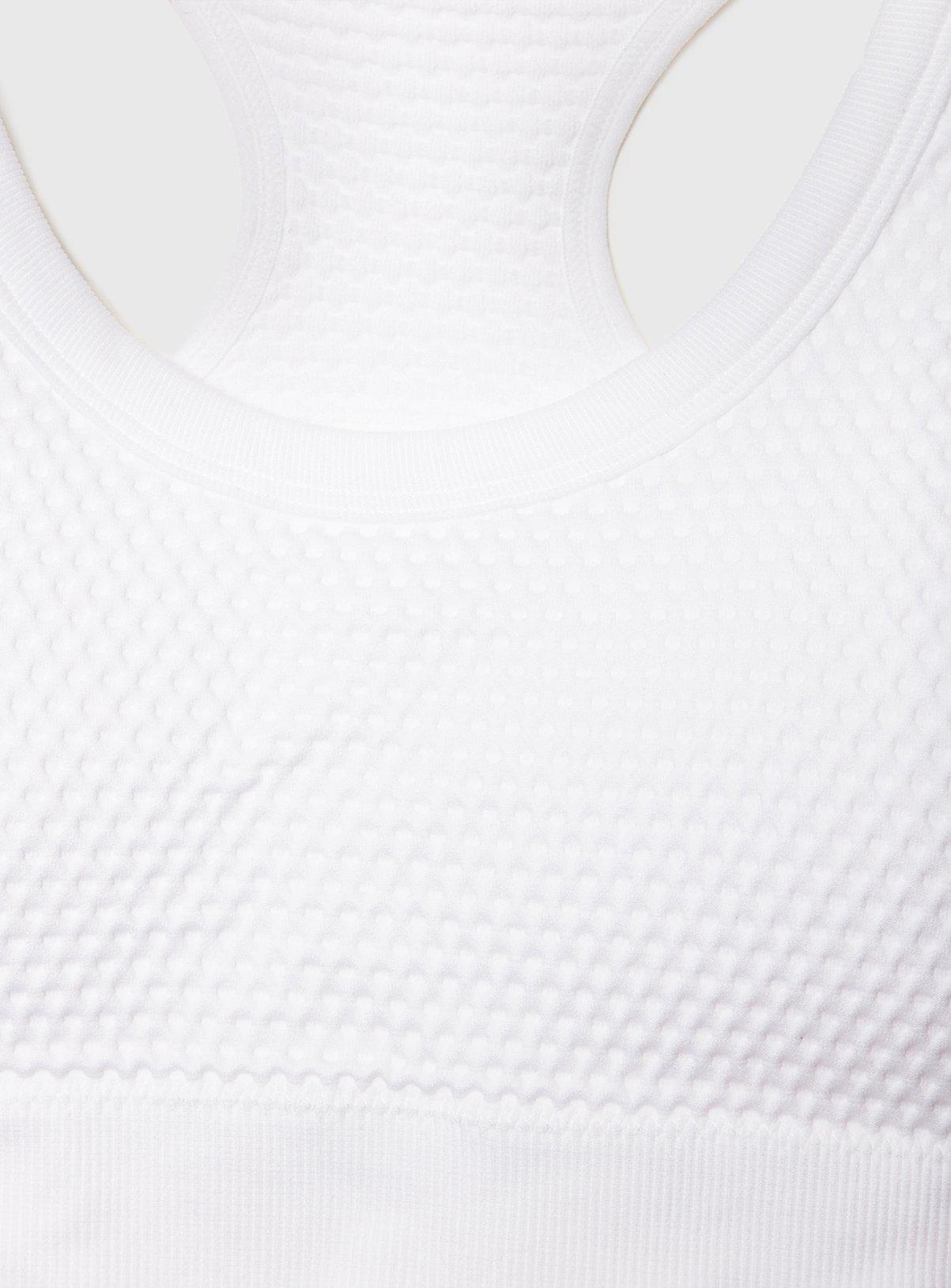 Waffle Seamless Stretch Crop Top
Tu at Tu at Sainsbury's (UK)
3. What's Being Communicated?
Intimates brands are spotlighting wireless designs that achieve the desired lift and look of a push-up bra without the wire. LIVELY highlighted details such as "extra foam padding" and "plunge neckline," while Soma utilized customer reviews to reinforce its popularity.
Aware that wireless bras have the potential for design flaws, retailers are doubling down on technology to push their ranges. ThirdLove referenced this with its recent email copy, "Most wireless bras suck…We made a better one," and promoted its Form360 Fit and Precise Sizing technologies because "XS-XL isn't good enough." Meanwhile, Soma featured its Bodify bra "that changes with you," including Flexicup technology in 43 sizes.
Journelle and Marks & Spencer both drew attention to their bra-fitting services to help consumers purchase the correct size bra.
Wireless Lift
Fit Technology
Also of Note
Love Your Boobs
Personalization
Experts Recommend