Trend Alert – The Tween Girl Aesthetic
From Barbie mania to Taylor Swift's Eras tour and Y2K's ongoing dominance, 2023 has been dubbed the summer of the tween girl, with cute and playful trends bringing out consumers' kidult sides. This report highlights the main drivers behind its rise, the top trends to capitalize on and how to progress it for fall and into 2024.
Claire's comeback, coupled with the recent success of Barbie and Taylor Swift's Eras tour, has given rise to the Tween Girl aesthetic as consumers embrace Y2K-inspired, playful and sparkly trends reminiscent of our tweenage years.
Pink forms the backbone of this story, meaning the aesthetic provides a prime opportunity for retailers looking to reframe any unsold Barbiecore stock. Promote alongside sequins, charm jewelry and cute bags to round-out style edits.
Swifties will be seeking out tween-inspired trends such as craft beads for friendship bracelets and sparkles to complete their Eras-inspired outfits in 2024. Key UK tour dates include June 21st-22nd and August 16th-17th, 2024.
Coming-of-age movies Mean Girls and 13 Going On 30 celebrate their 20th anniversaries in April, 2024, presenting a prime opportunity for retailers to push Tween Girl-inspired character edits. Meanwhile, Polly Pocket is one to watch as Lily Collins is set to star in the upcoming movie.
Y2K's influence continues to be felt for Pre-Spring and Spring 2024, proving Tween Girl-inspired trends will hold longevity for next year. Consider stretchy headbands for an easy accessories update, as seen during Copenhagen Fashion Week.
Trend Accelerators
The Year of Barbie
A childhood icon, Barbie has painted the town pink with the highly-anticipated film having broken several box office records this summer. Retailers have jumped on the hype and nostalgia with dreamhouse store experiences and themed merchandise in the run-up to its release. Will Pink Prevail Post-Barbiecore?
Taylor Swift's Eras Tour
2023 has become the year of the "tourdrobe" as big artists kicked off world tours, including Taylor Swift. From Fearless to Lover, fans are eager to dress up as one of her iconic eras, reliving their youth, trading friendship bracelets with other Swifties and sharing outfit inspiration and experiences on TikTok.
Y2K Continues to Dominate
From butterfly motifs to love hearts and rhinestones, Y2K trends are showing no sign of slowing in the market and form the backbone of the Tween Girl aesthetic. Iconic label Blumarine has also returned to the spotlight thanks to its Y2K aesthetic, and it recently partnered with Heaven by March Jacobs on a hyped noughties-inspired collection.
The Claire's Revival
Once a tween girl's paradise thanks to its cute jewelry, accessories and piercing service, the mall favorite is making a comeback this year, having recently rebranded in a bid to "inspire self-expression in Gen Zalpha." It is also expanding its Roblox presence, partnering with Super League to launch more immersive experiences and products.
Trend Checklist
While retailers need to be careful not to overinvest in pink as the Barbiecore train slows down, the hue is the basis of the Tween Girl color palette. Retailers should reframe Barbie pink promotions here for unsold stock to maximize full-price sales.
Sequins have been selling well thanks to the concert dressing trend and momentum will continue as we head into the party season. Accessories are a great way to round out the aesthetic with cute bags and pendant heart necklaces. Also, friendship bracelets are slim in the market, presenting an opportunity for retailer investment – or consider craft beads for DIY designs.
Tap into the nostalgia of the iconic 'jeans and a nice top' look with products already in stock. Baby tees are also a quick win here, while the aesthetic offers a fresh merchandising story for mini skirts amid the midi's current dominance.
Key Products
Head-to-toe pink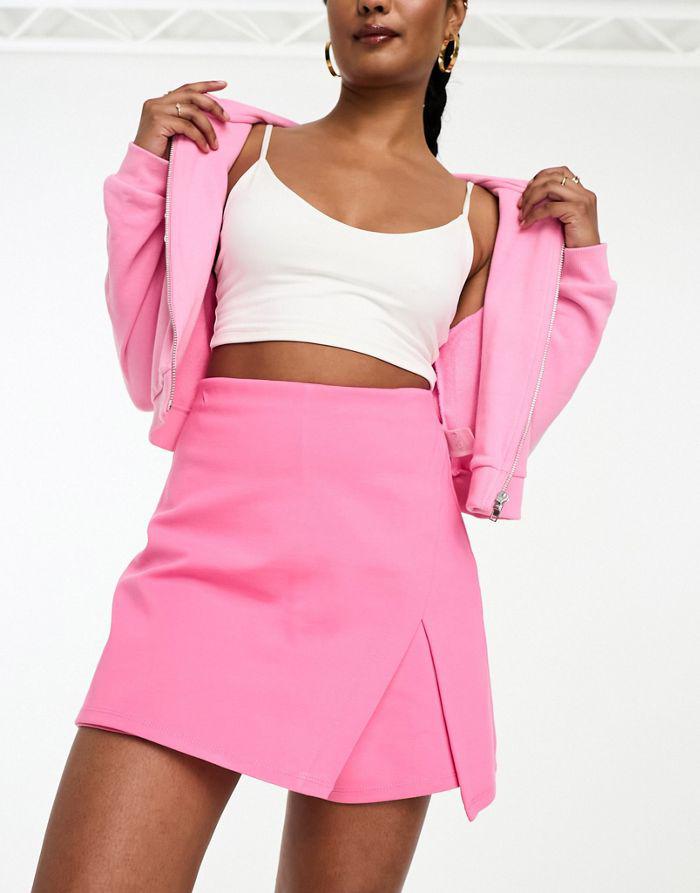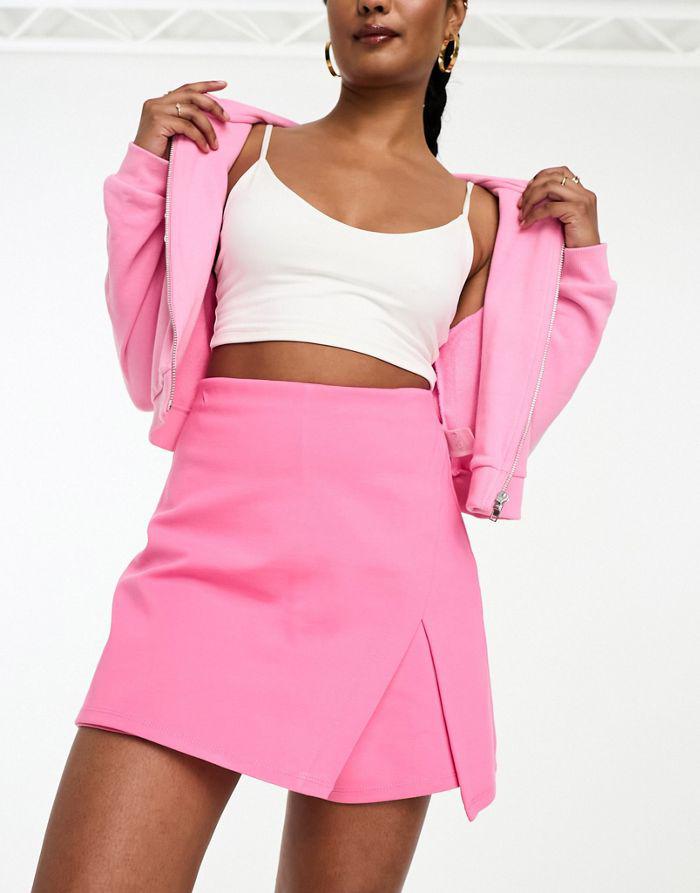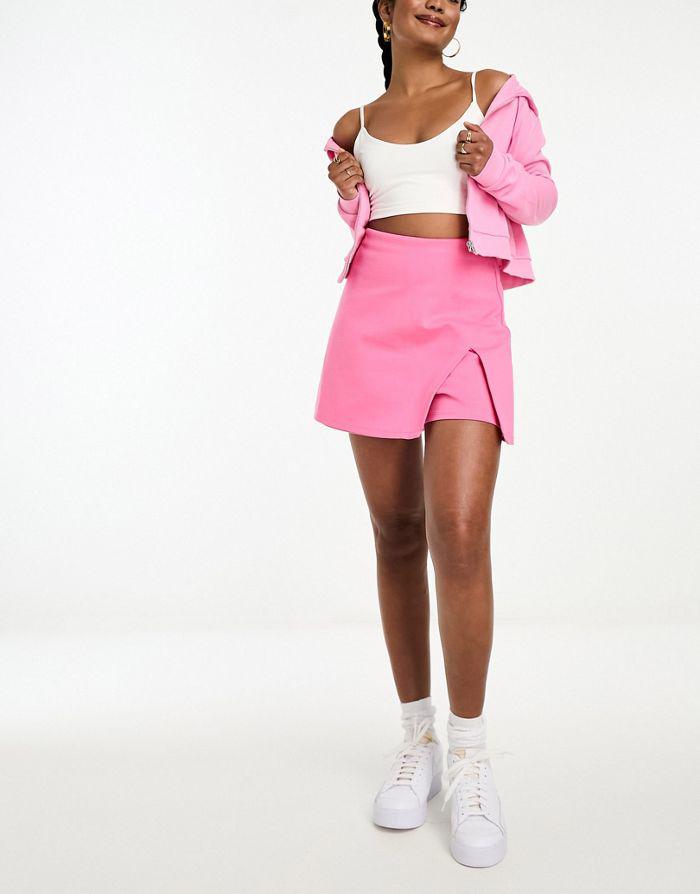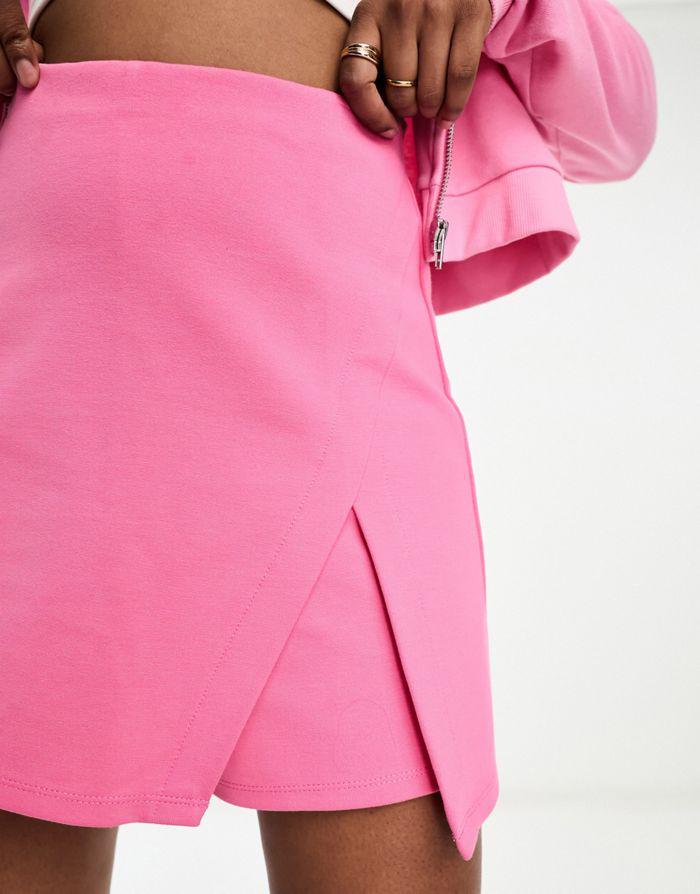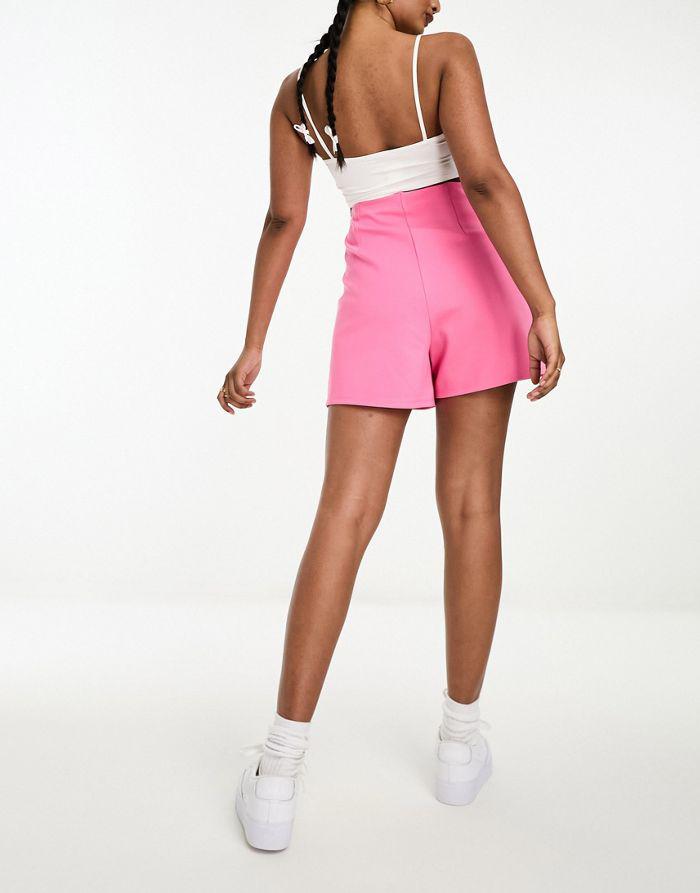 split front skort in pink
ASOS DESIGN at ASOS (UK)
Baby tees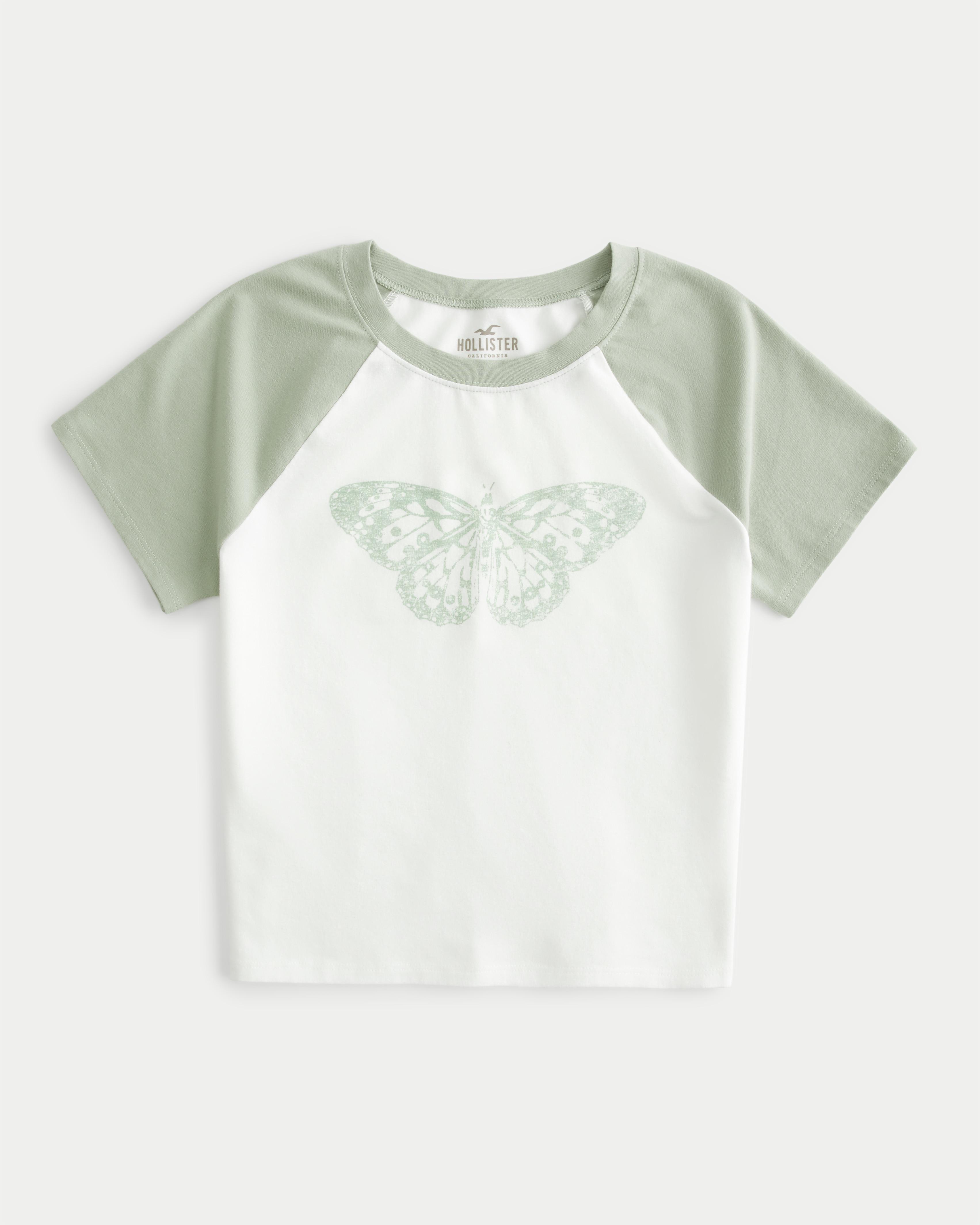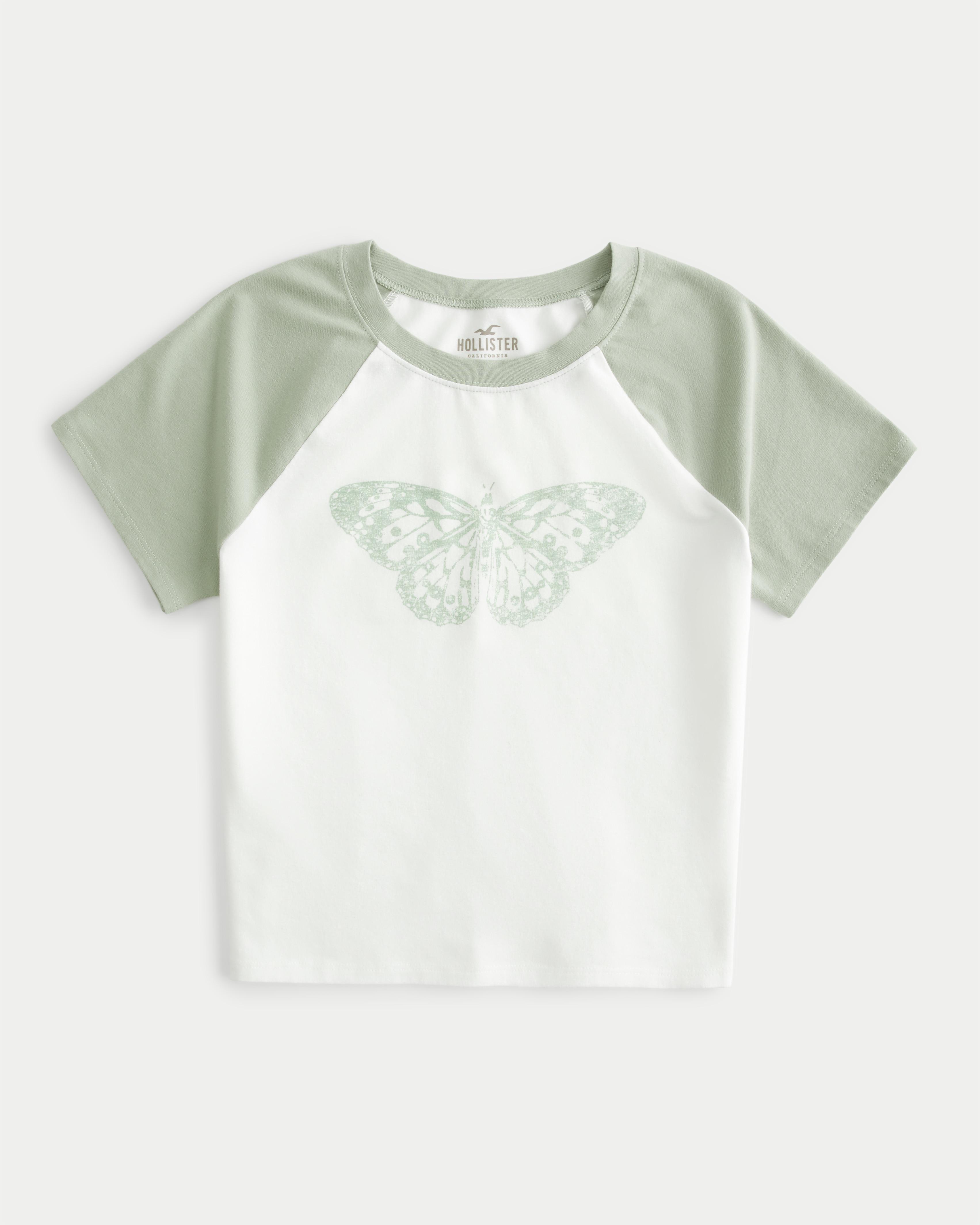 Butterfly Graphic Crop Baby Tee
Hollister at Hollister Co (US)
Pendant necklaces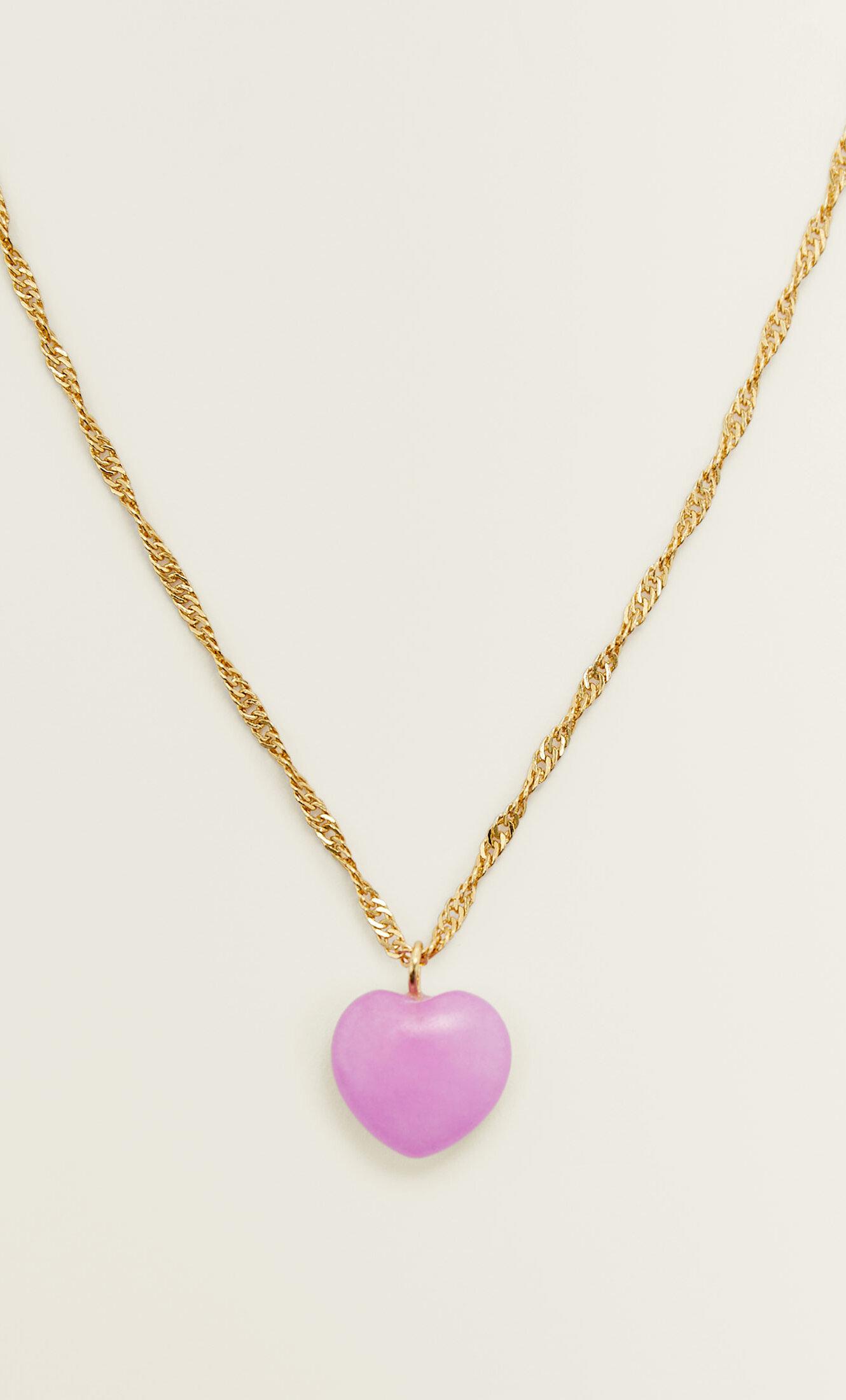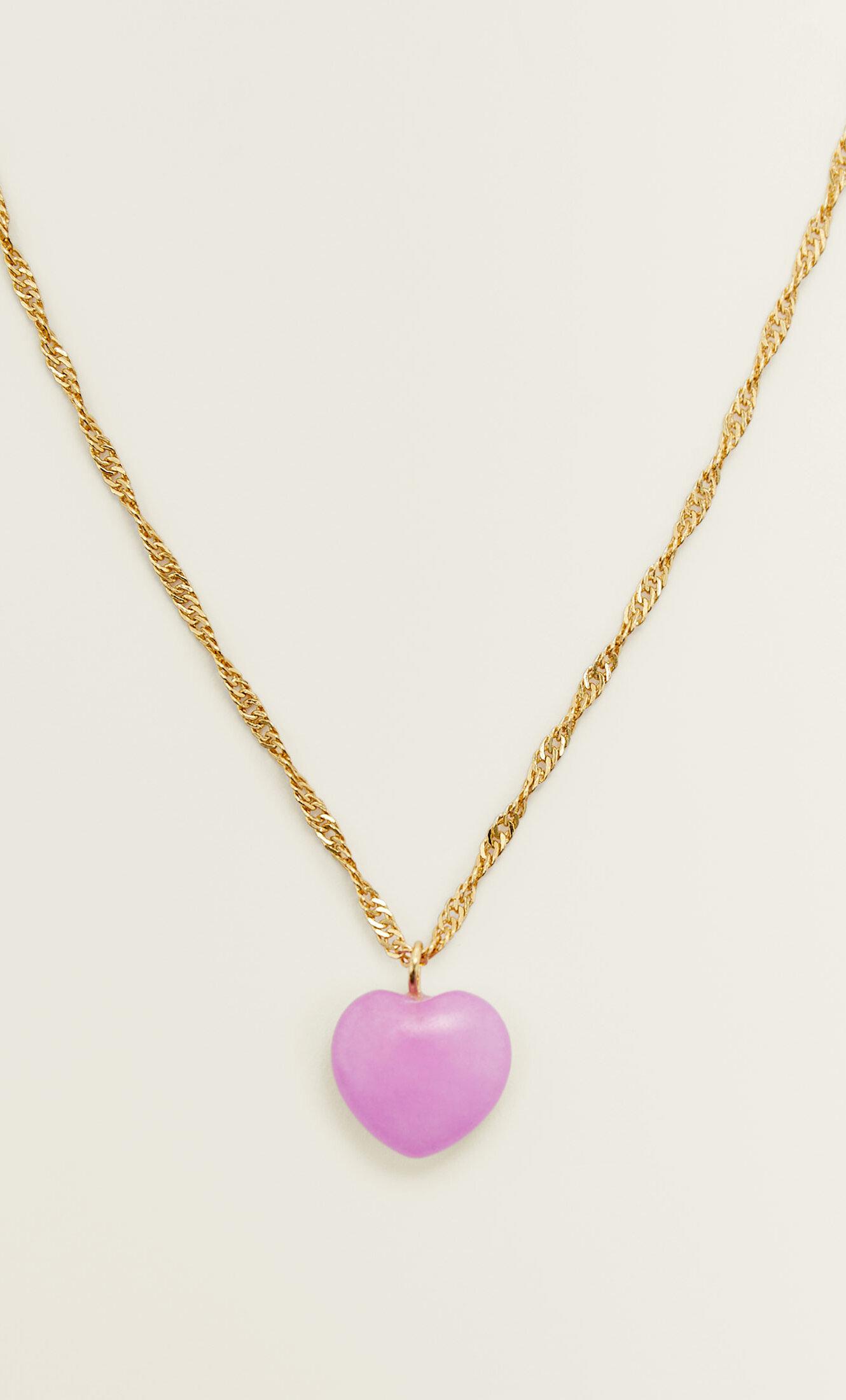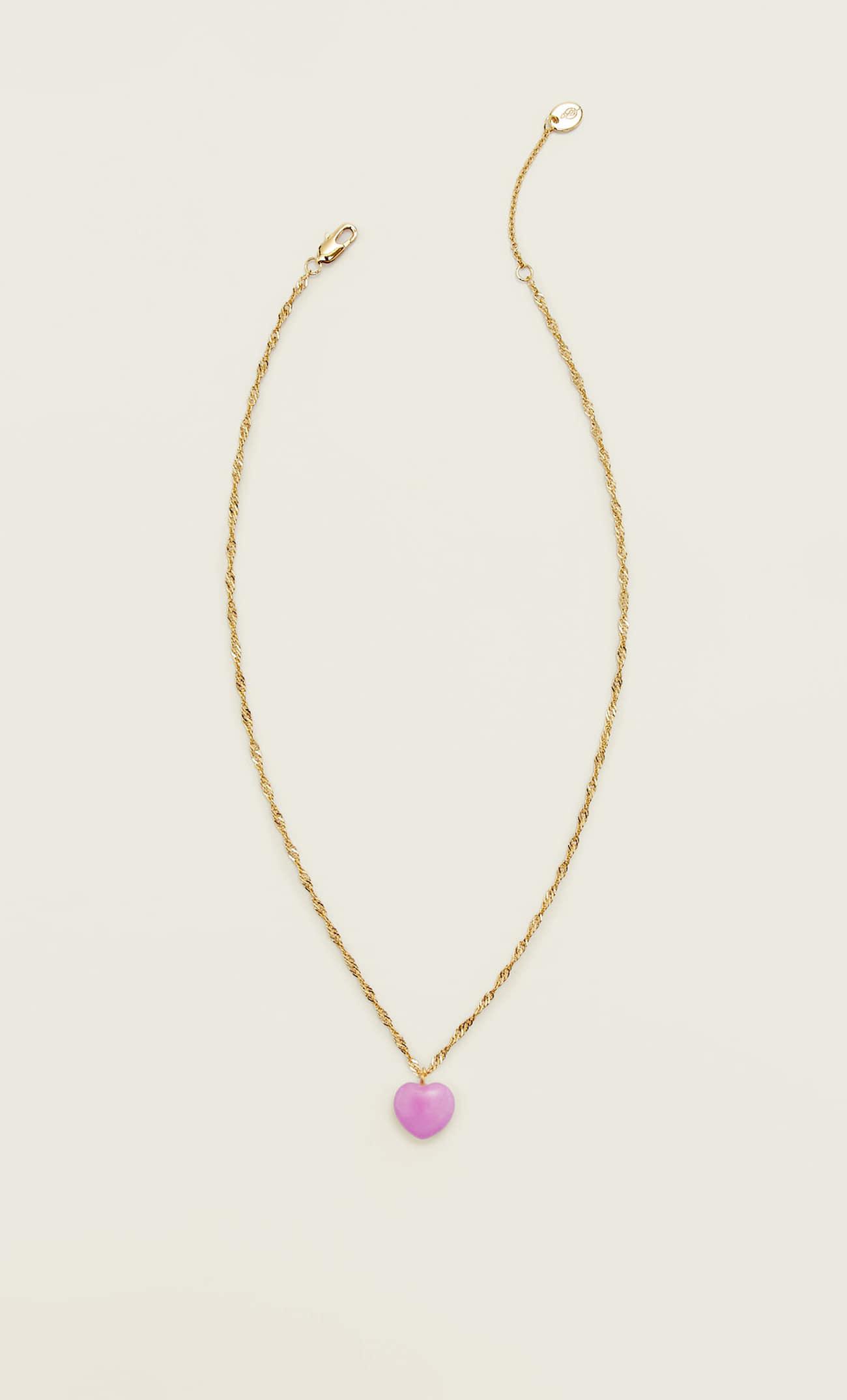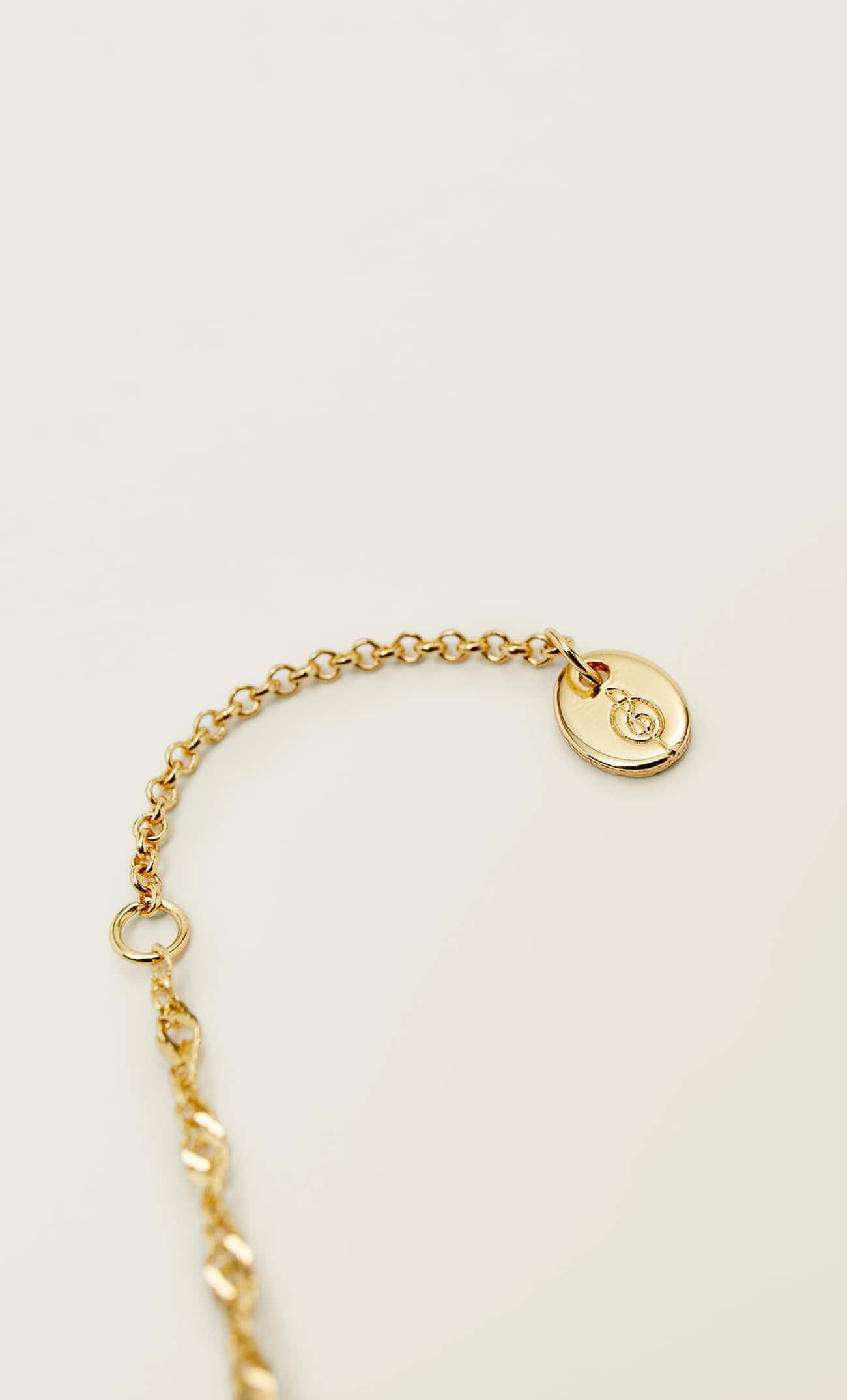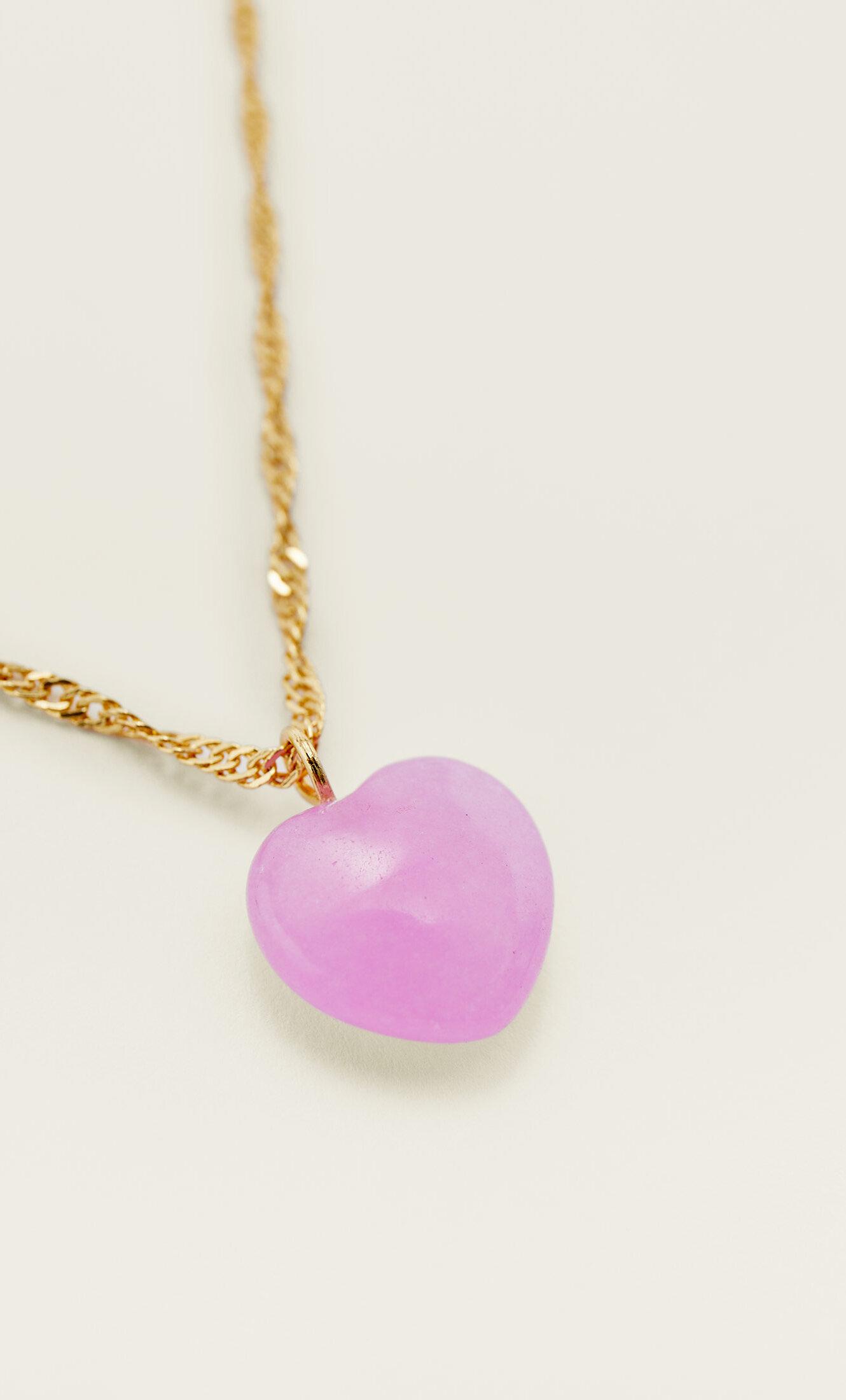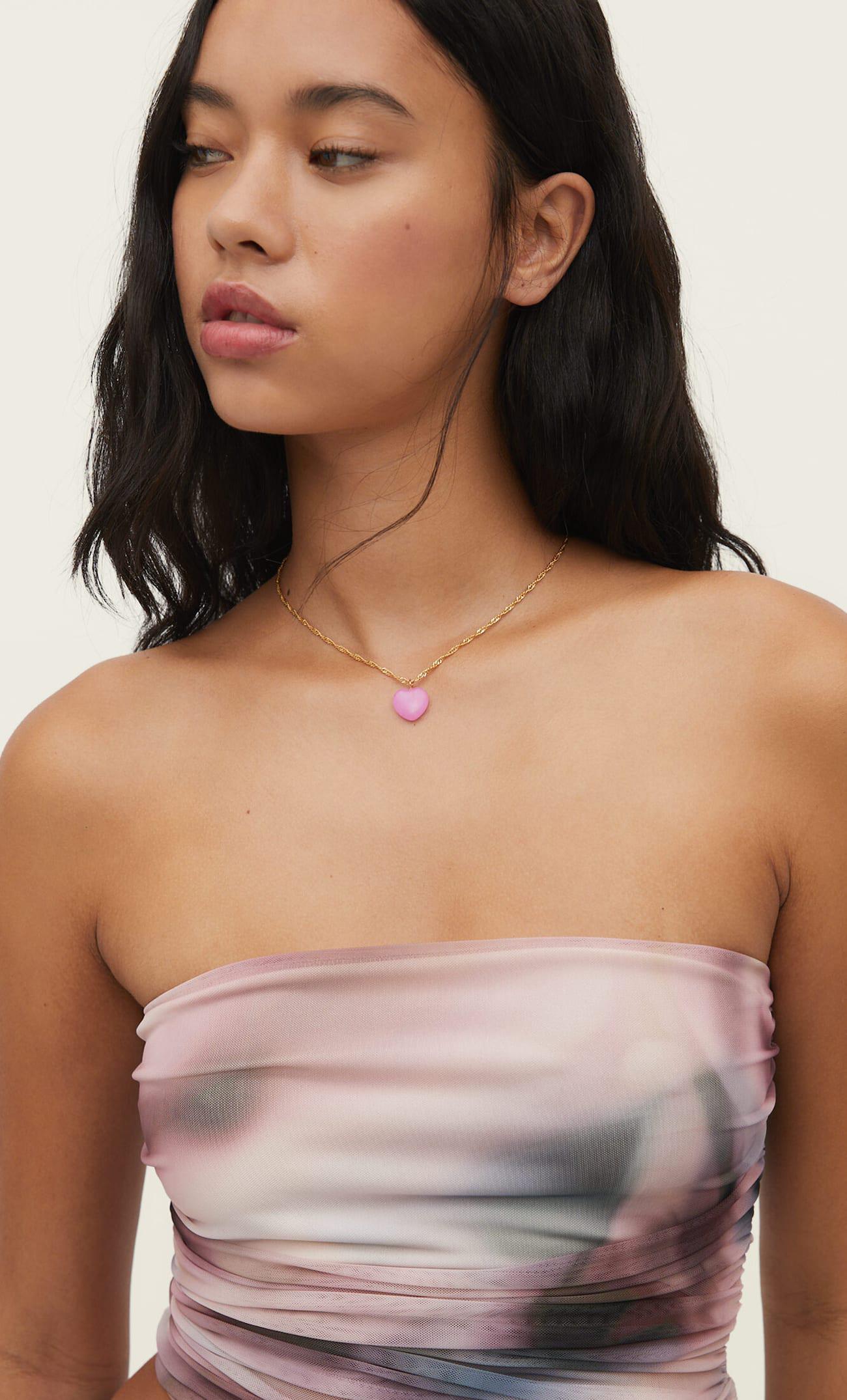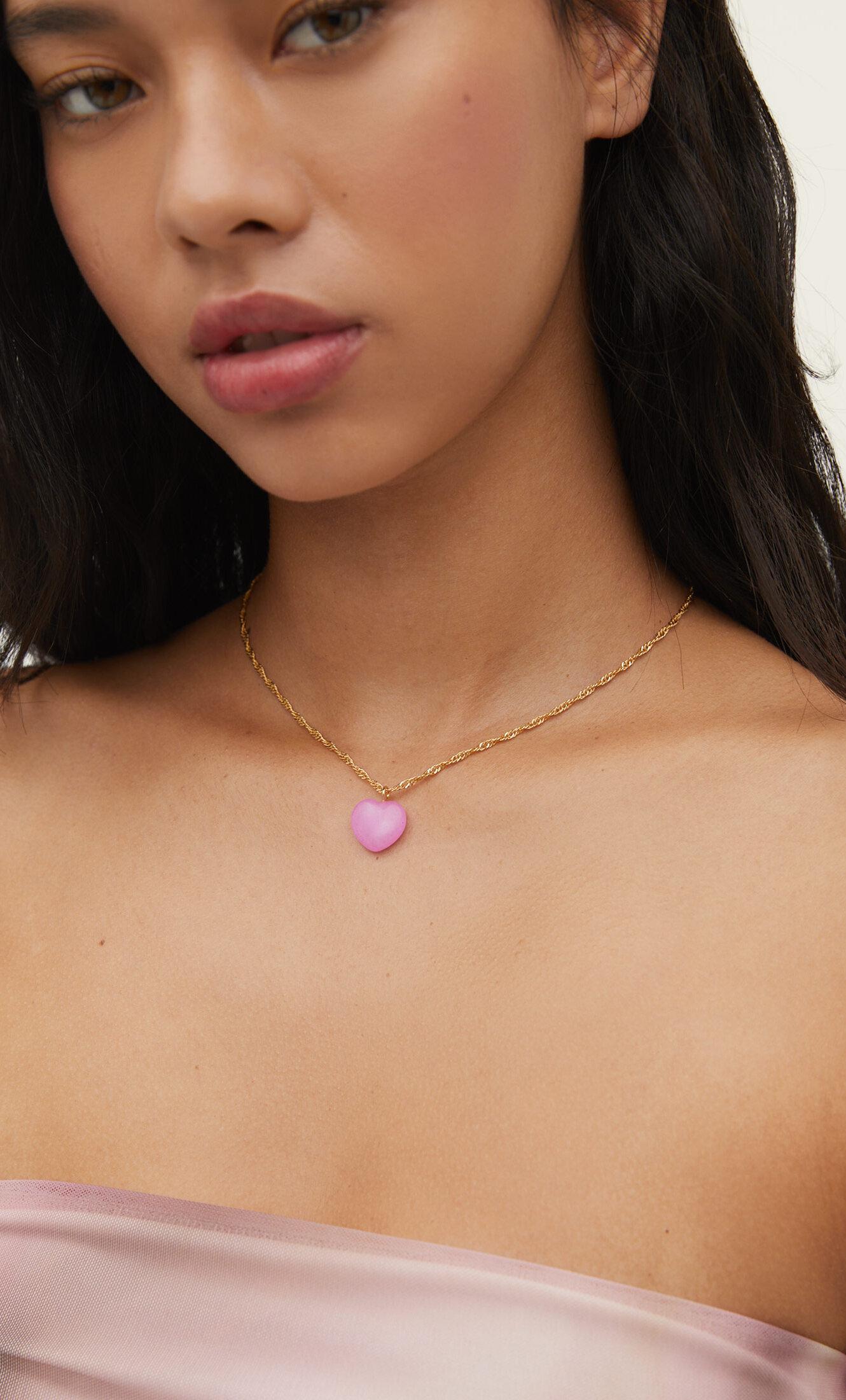 Heart stone necklace. Gold plated.
Stradivarius at Stradivarius (UK)
Sequins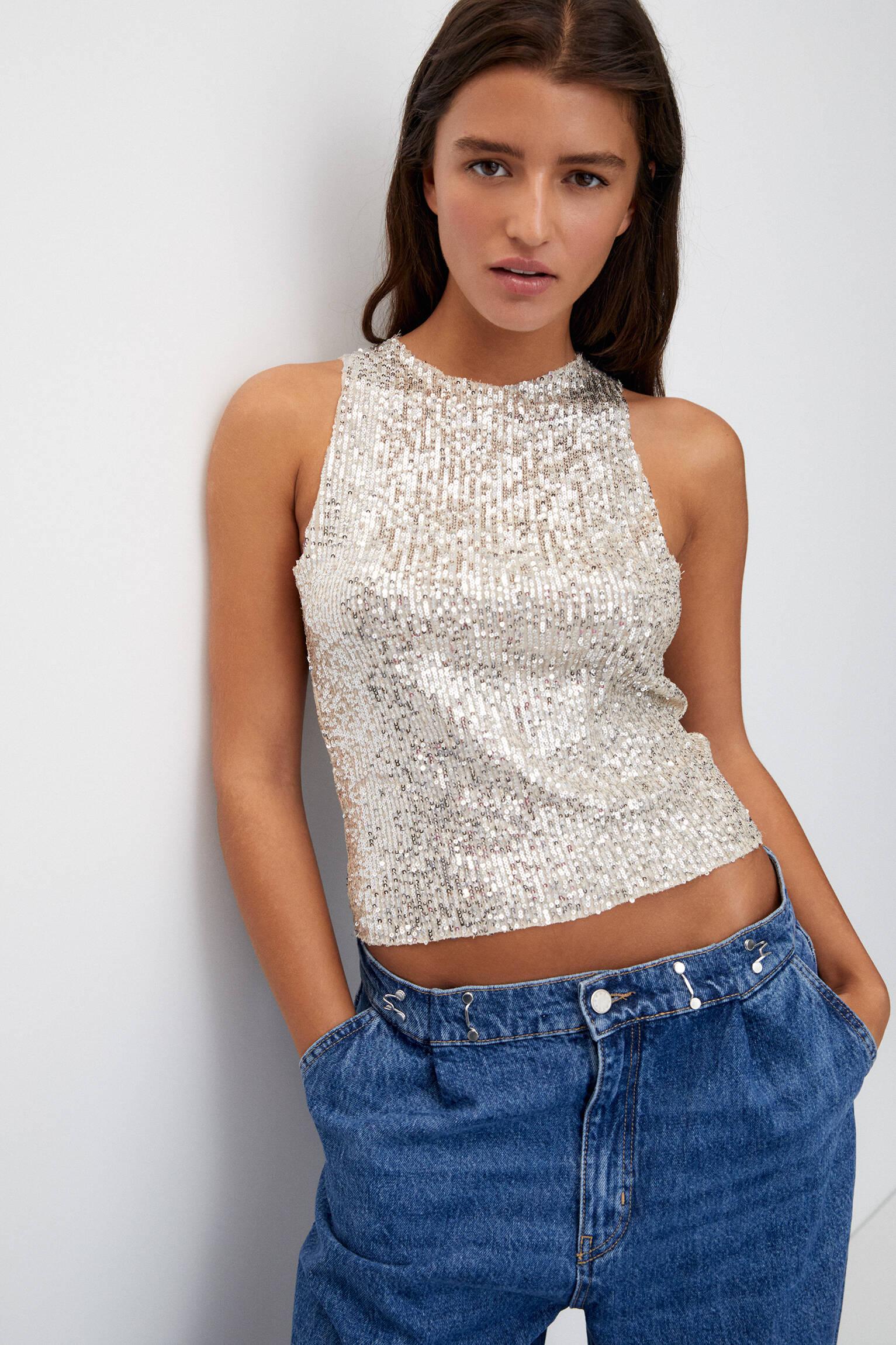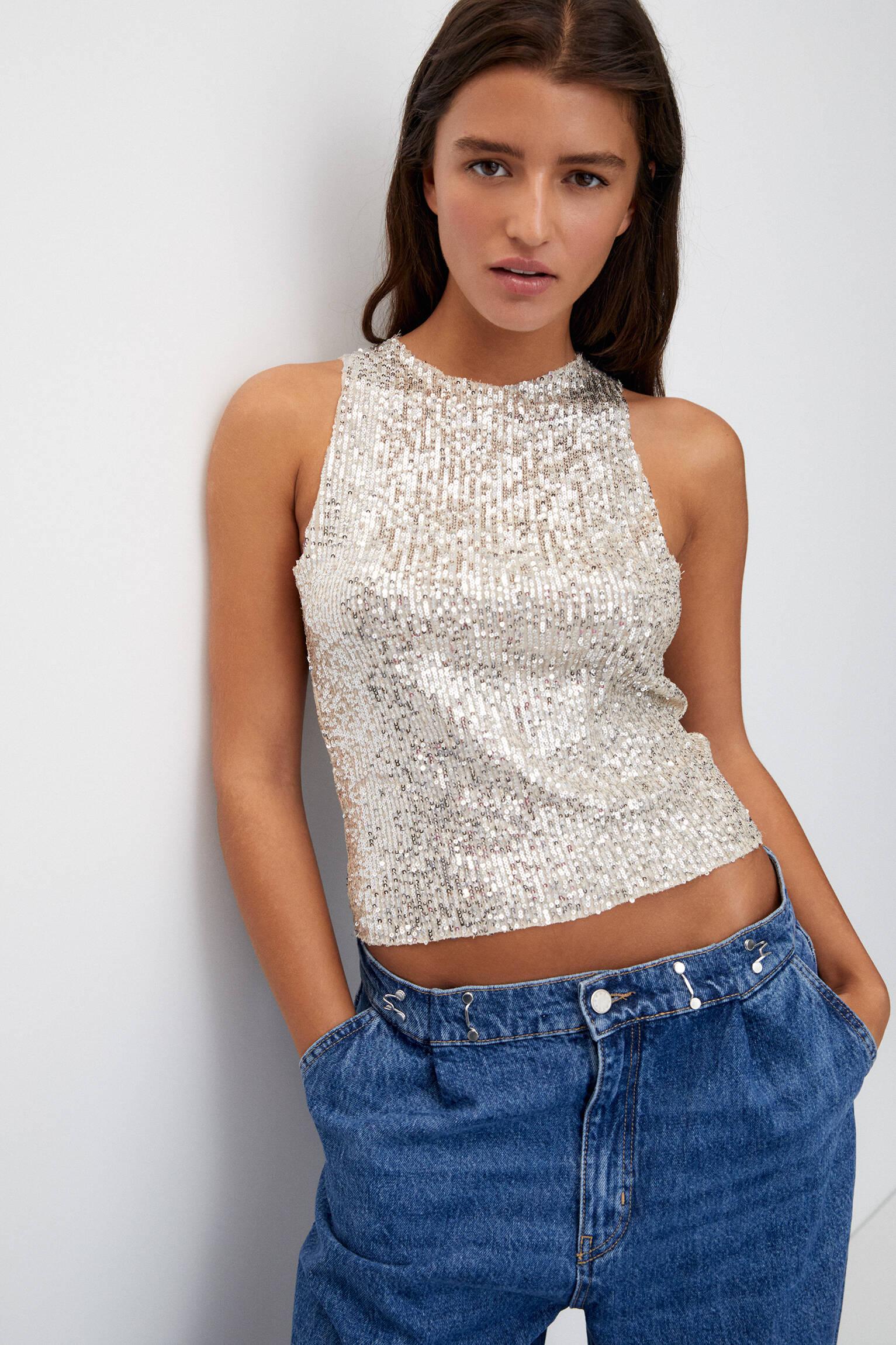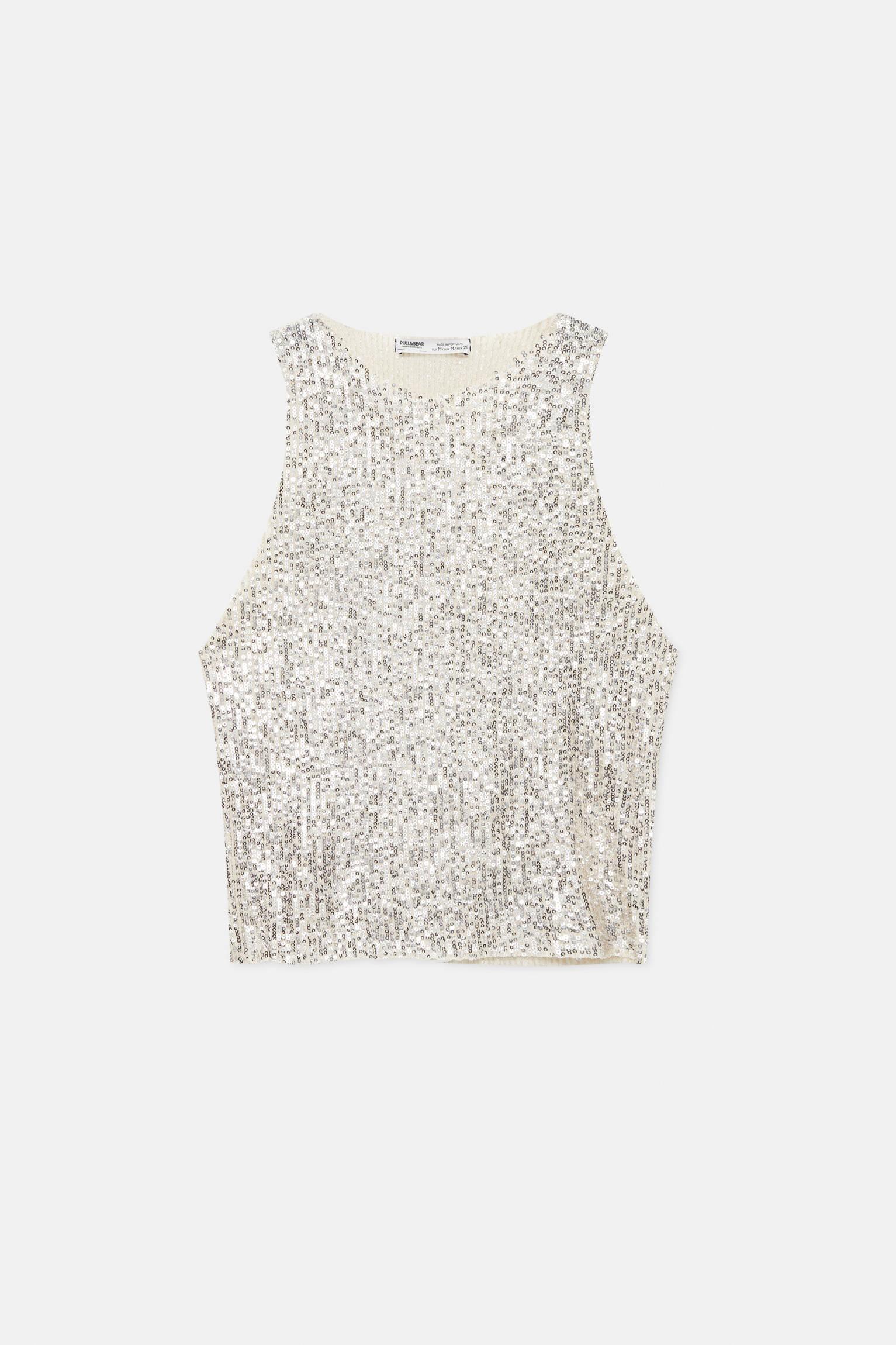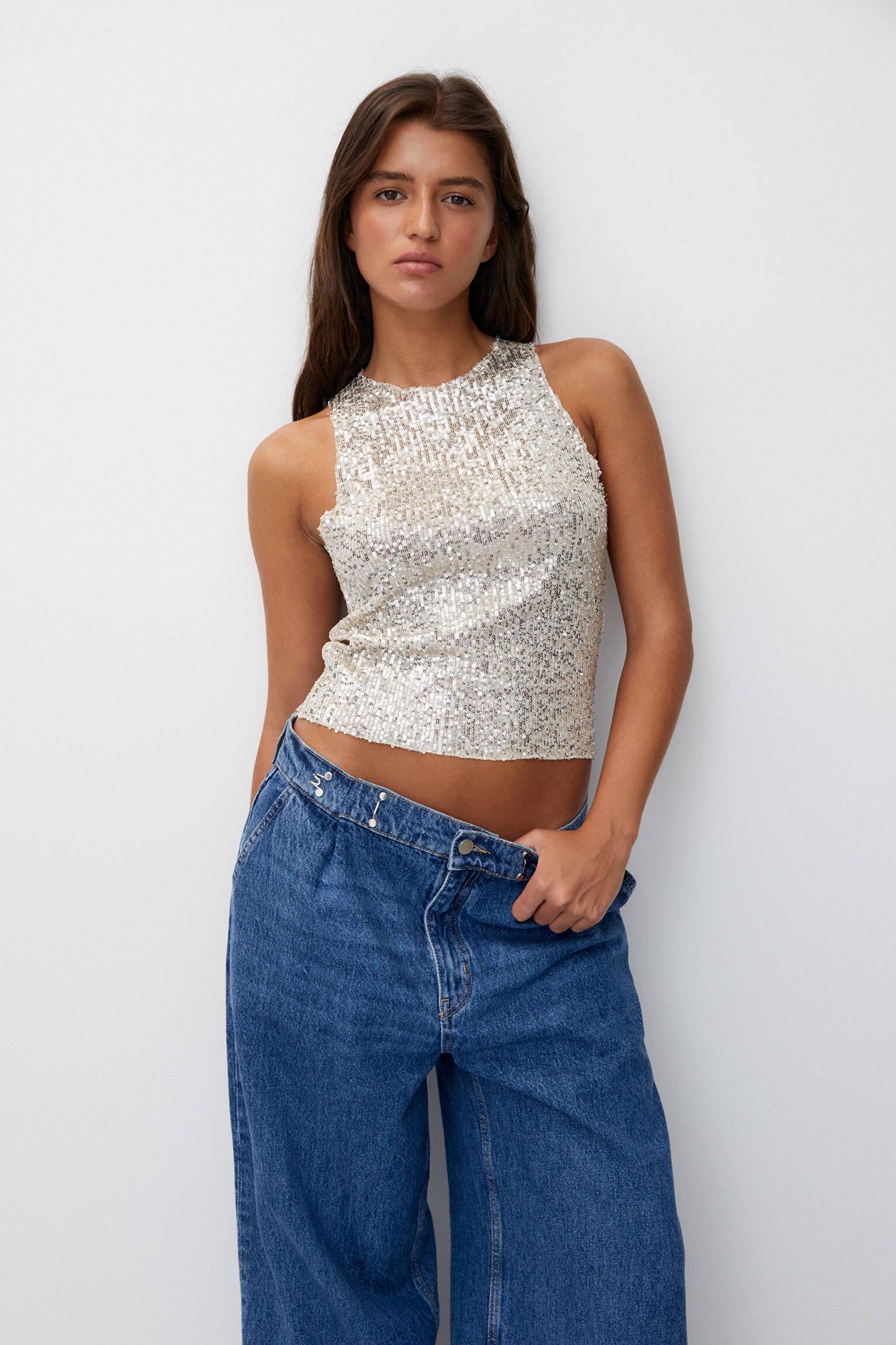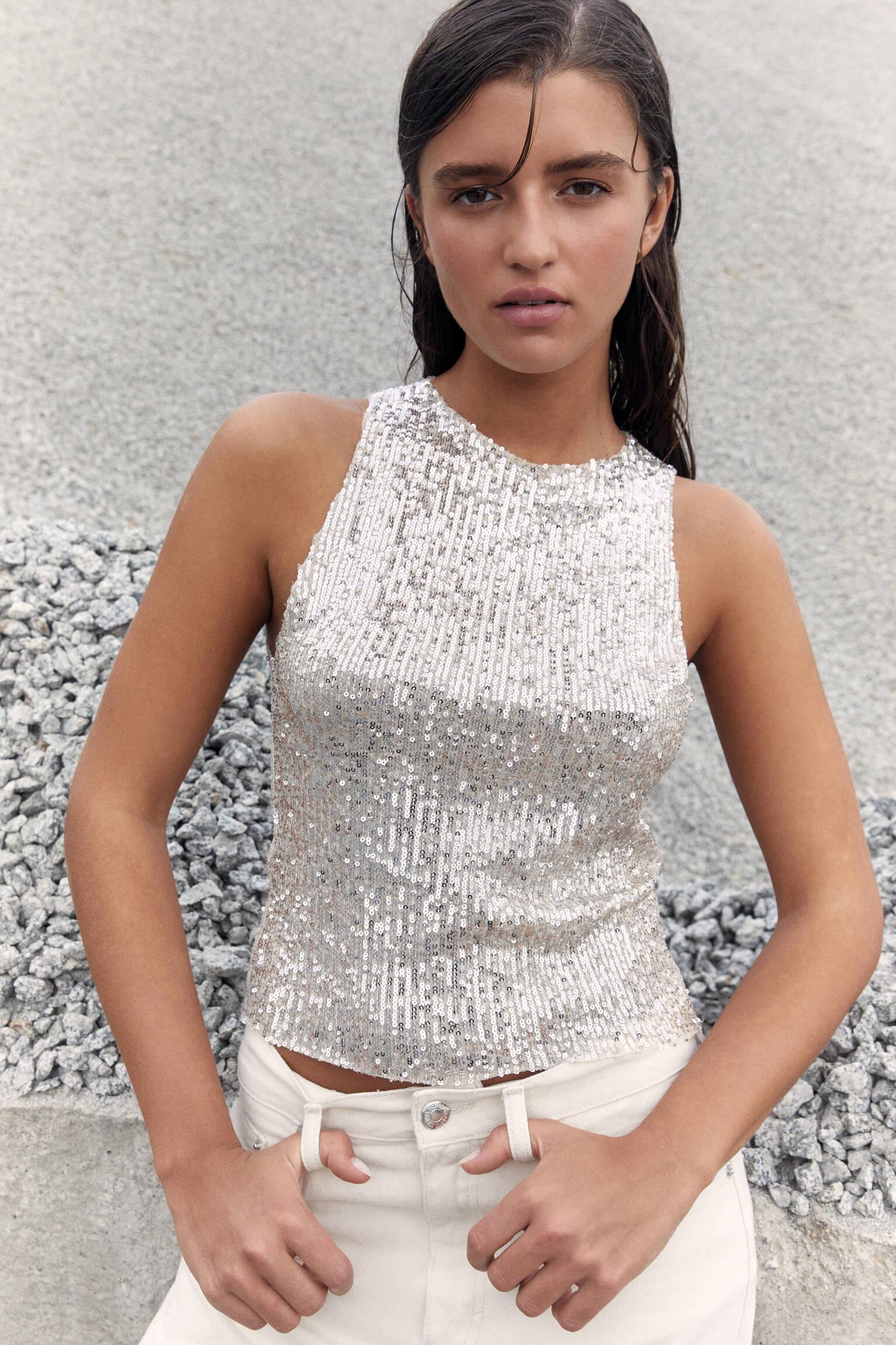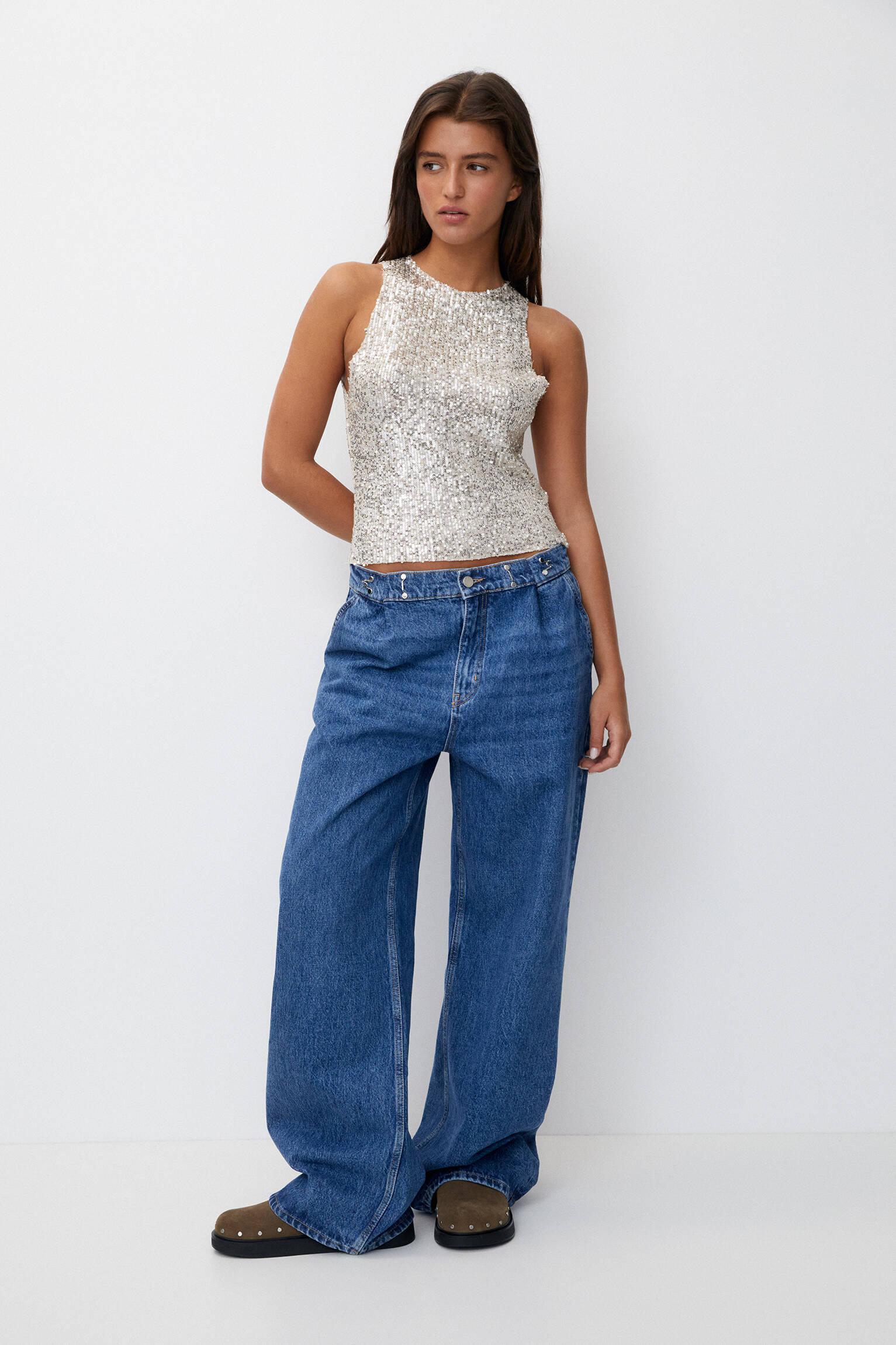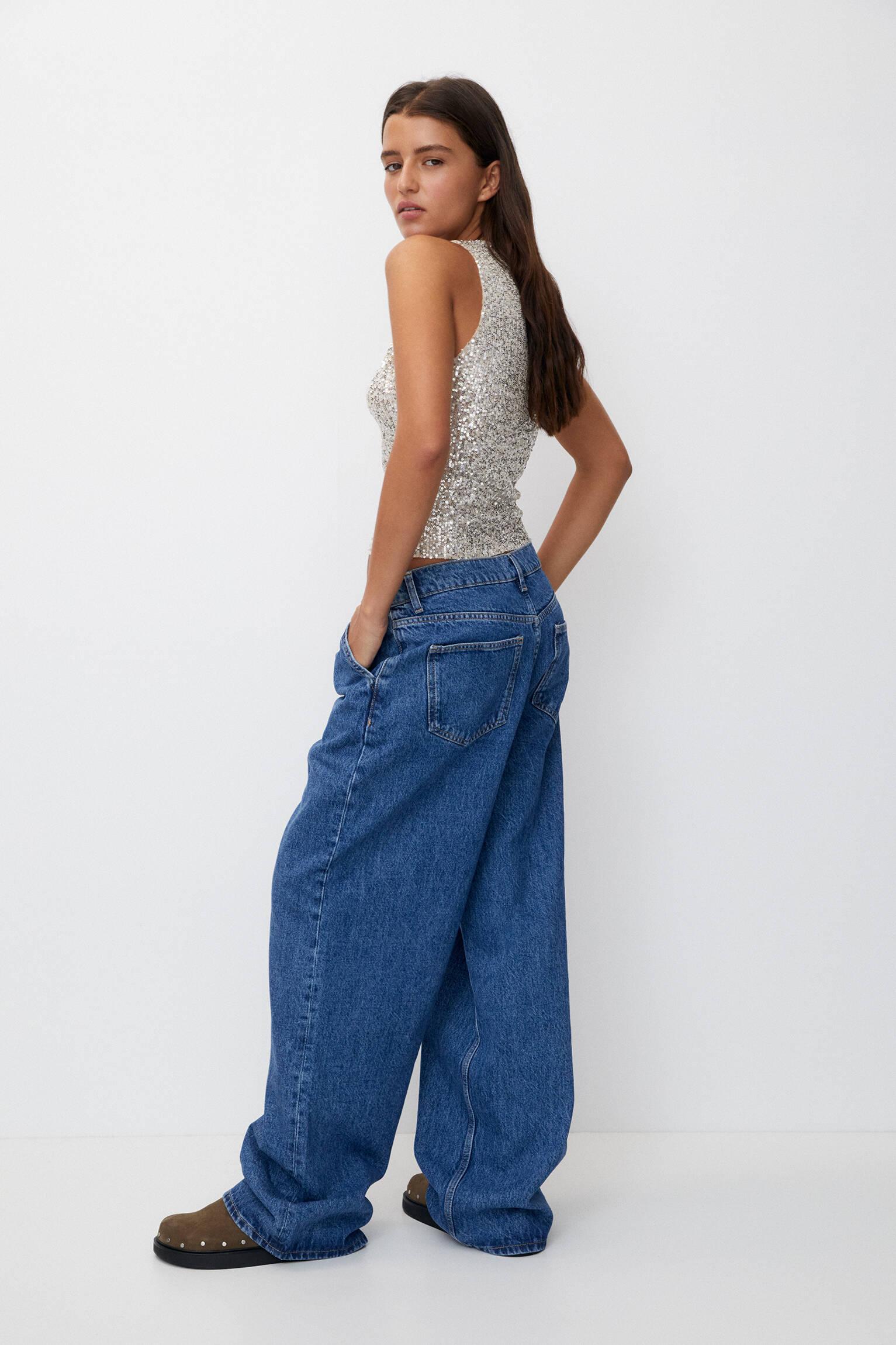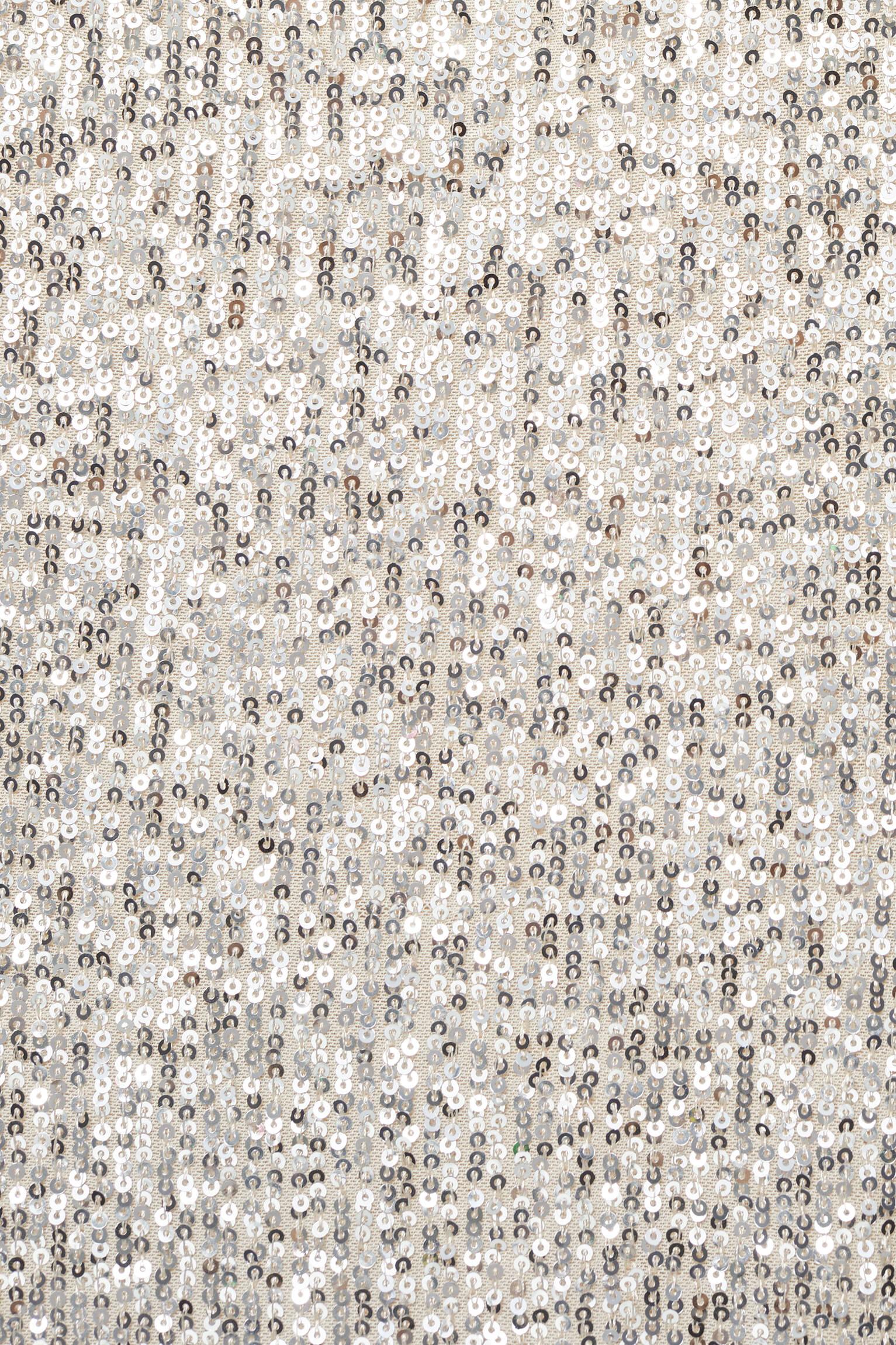 Sequin top
Pull&Bear at Pull&Bear (UK)
Slogans & graphics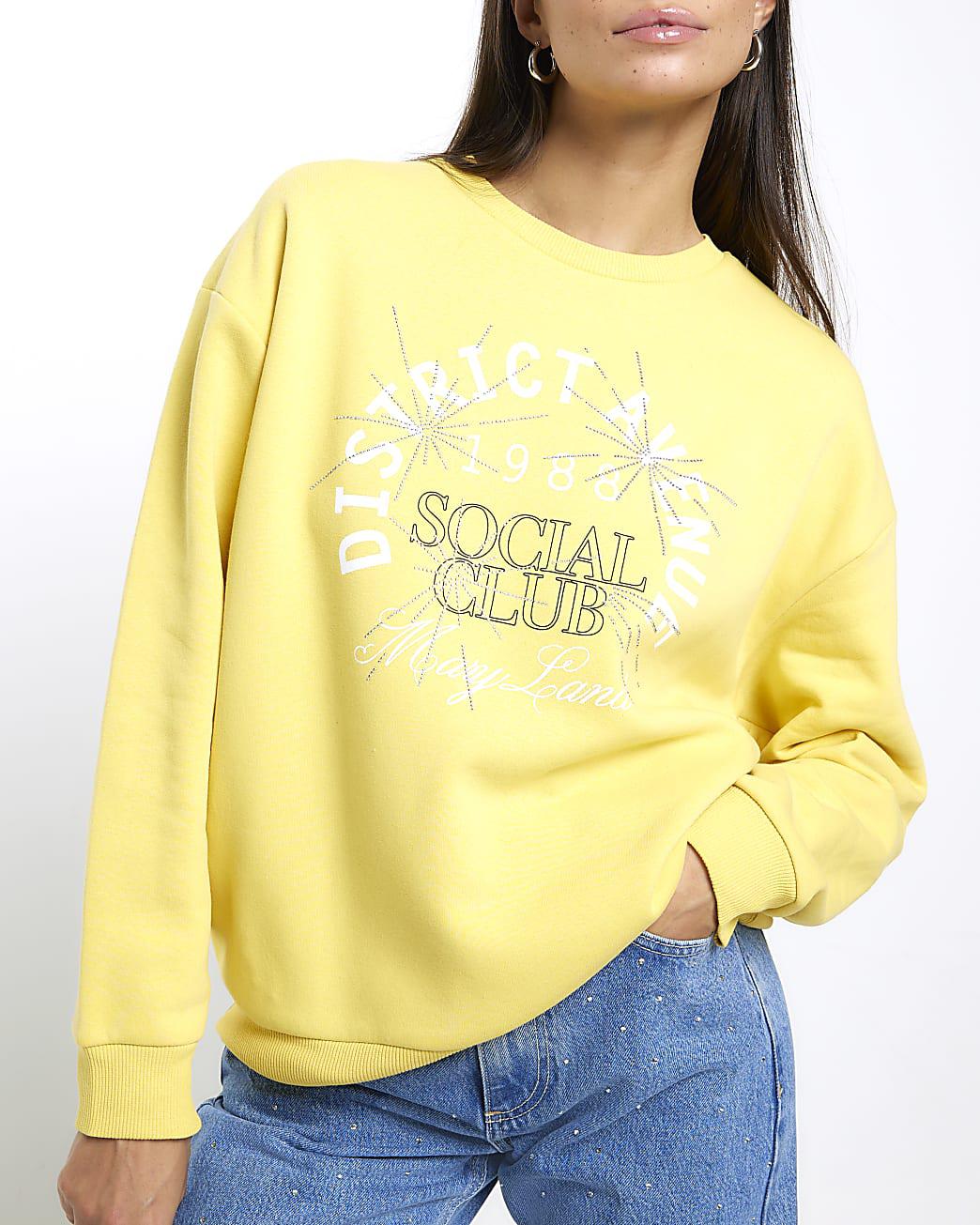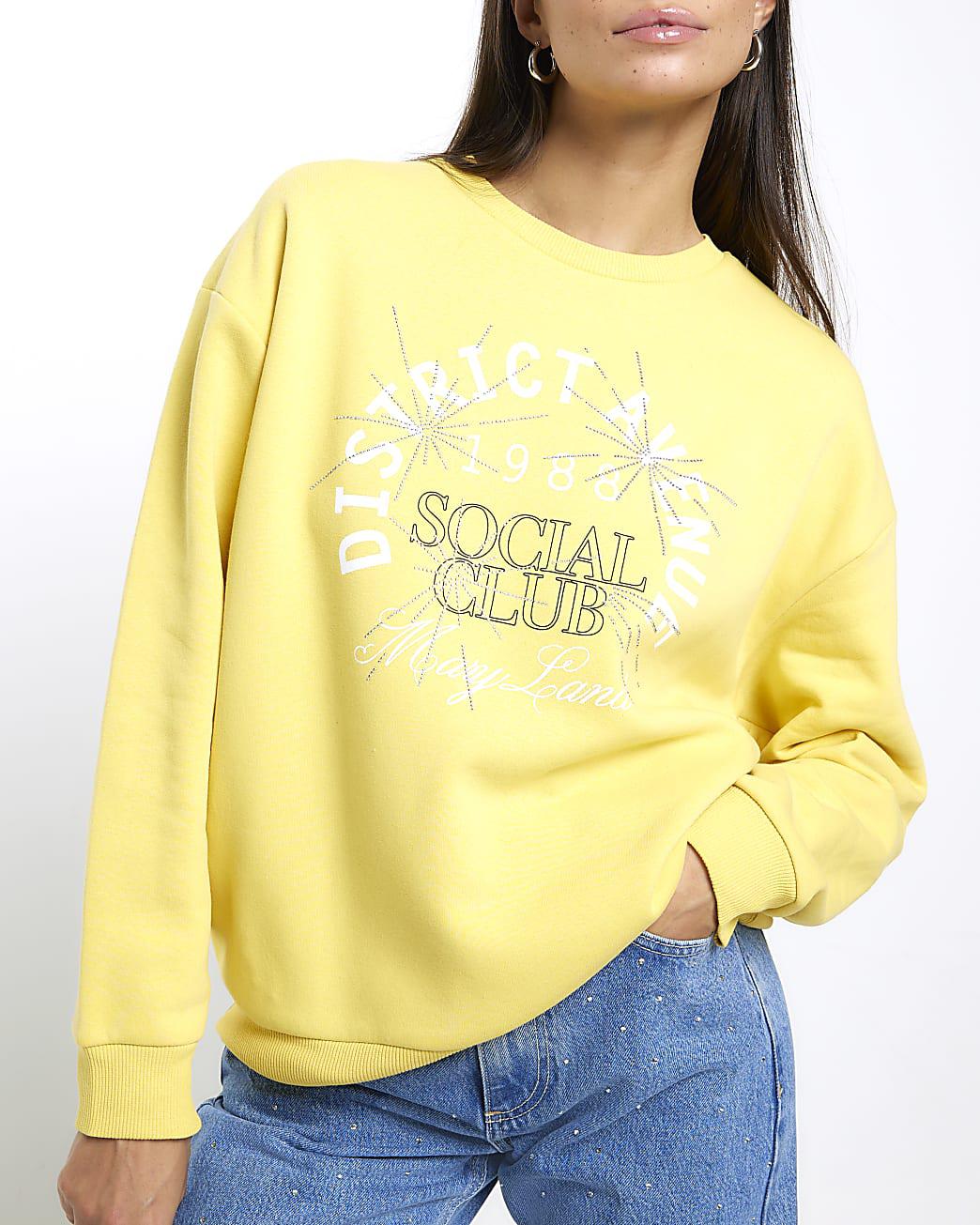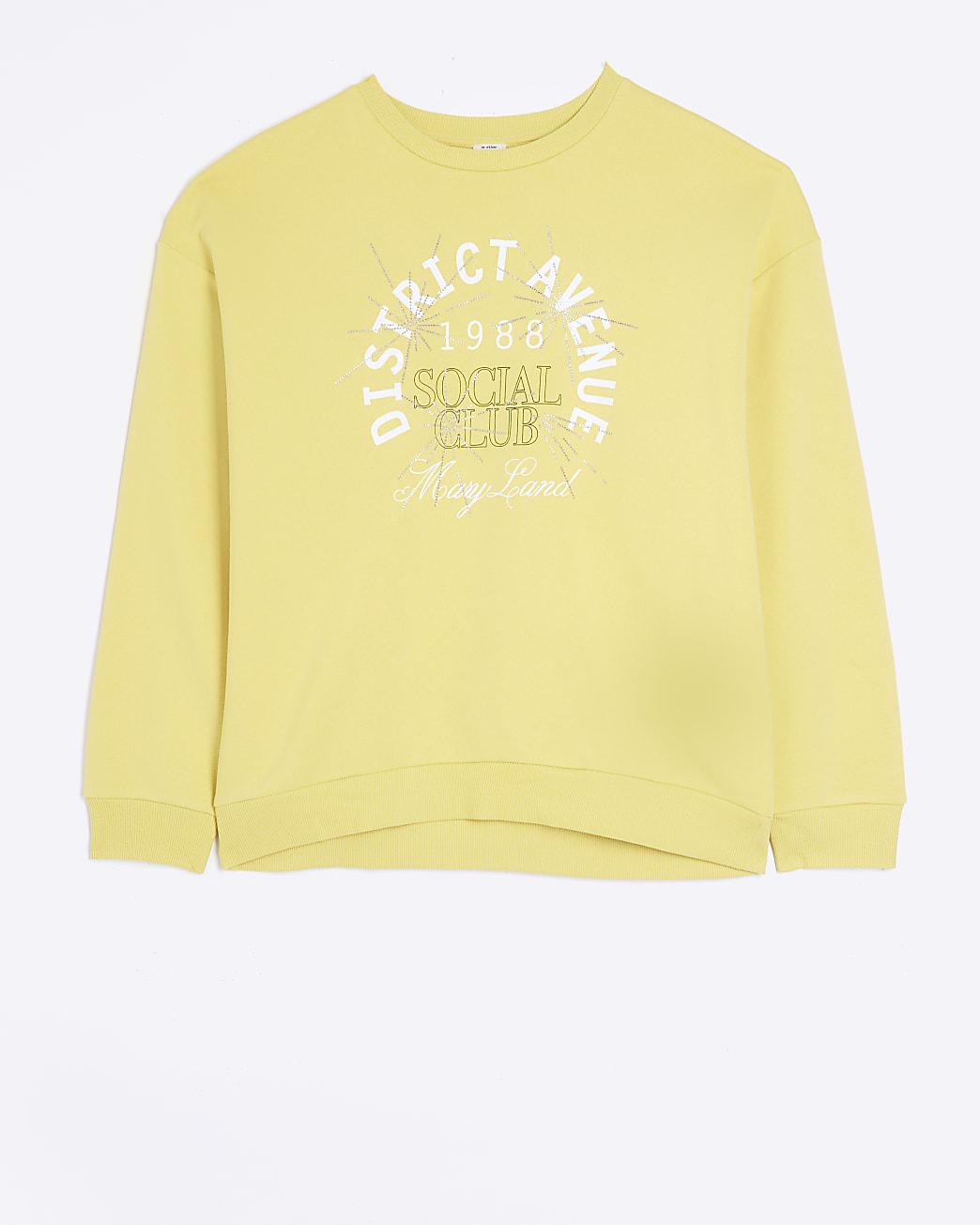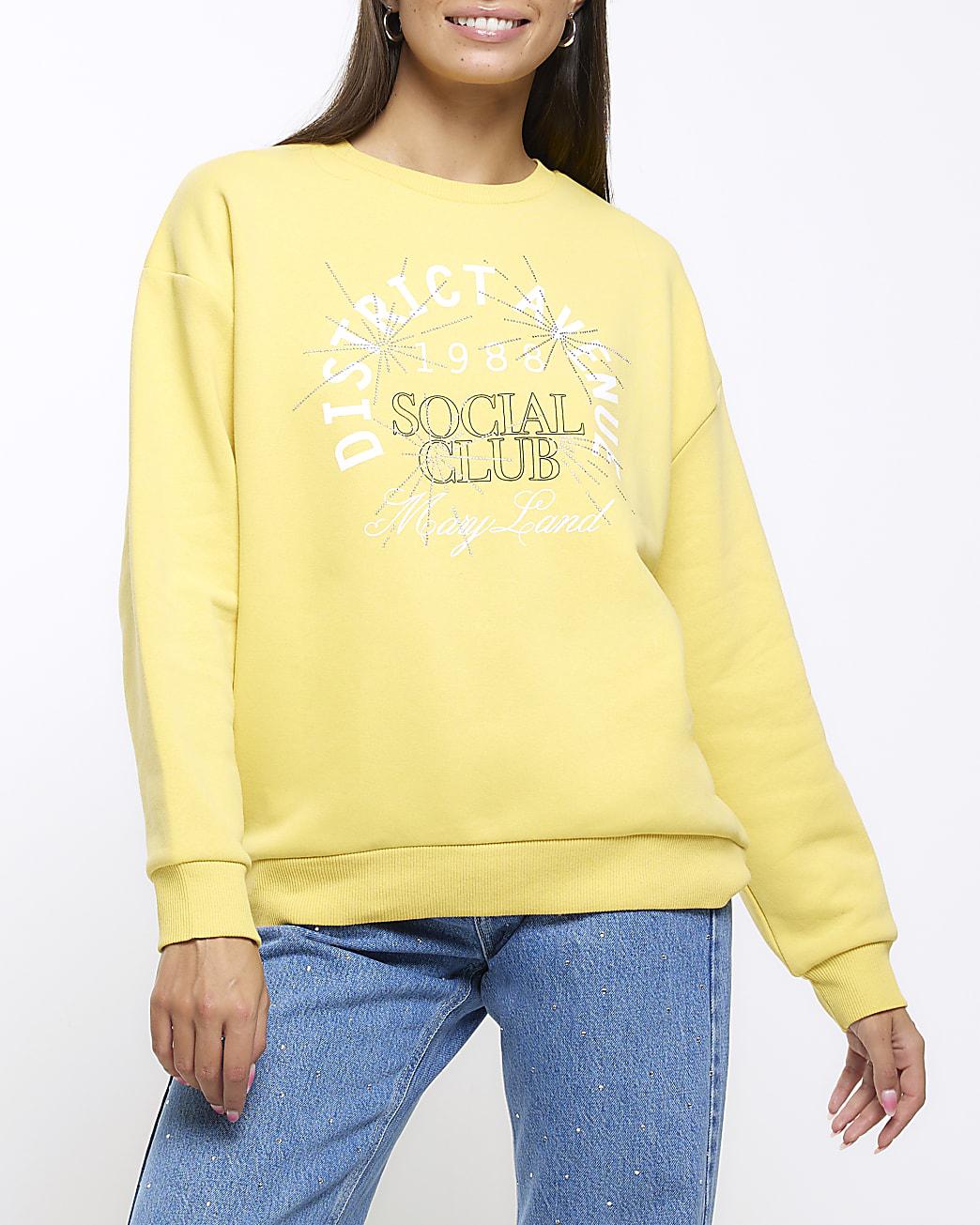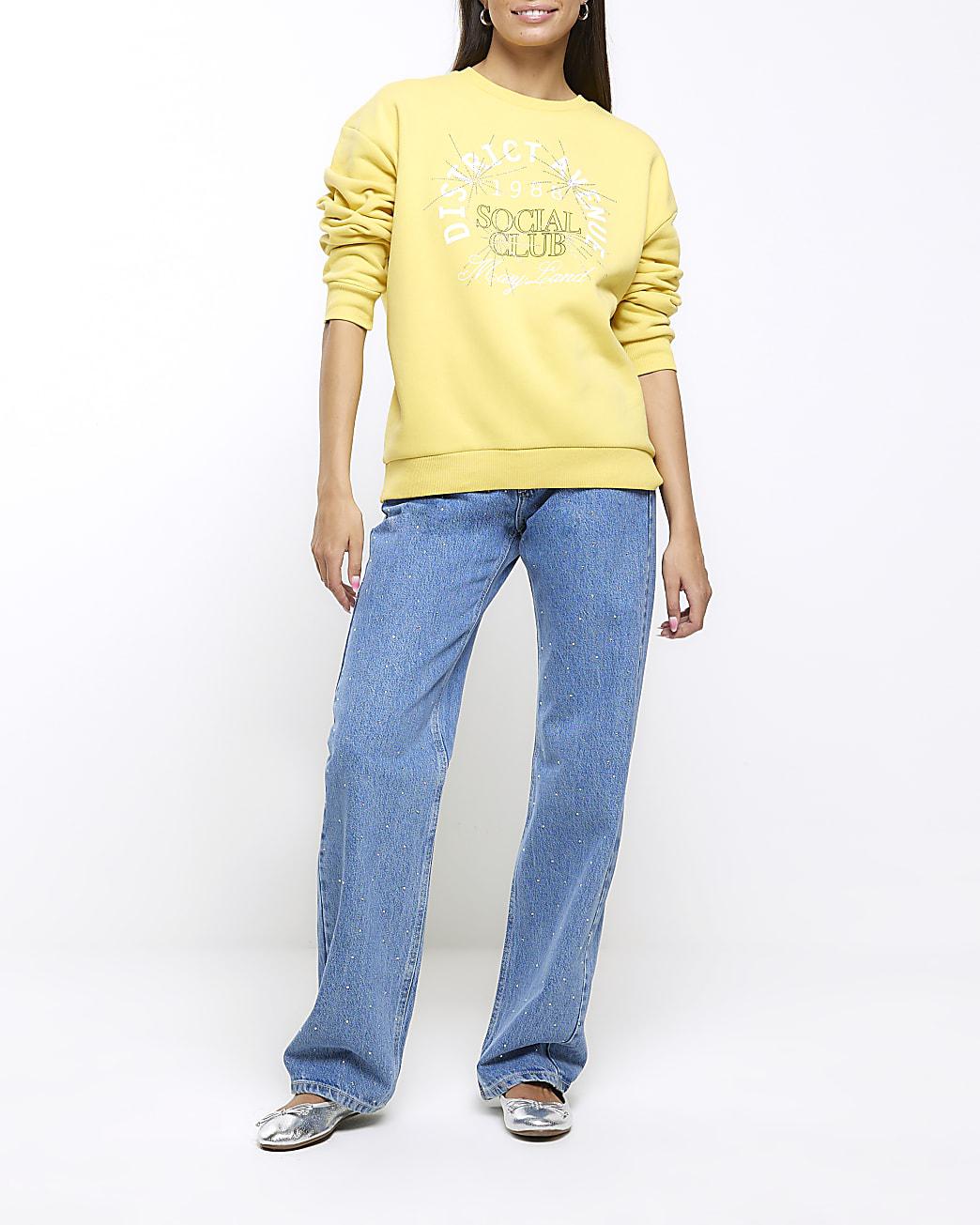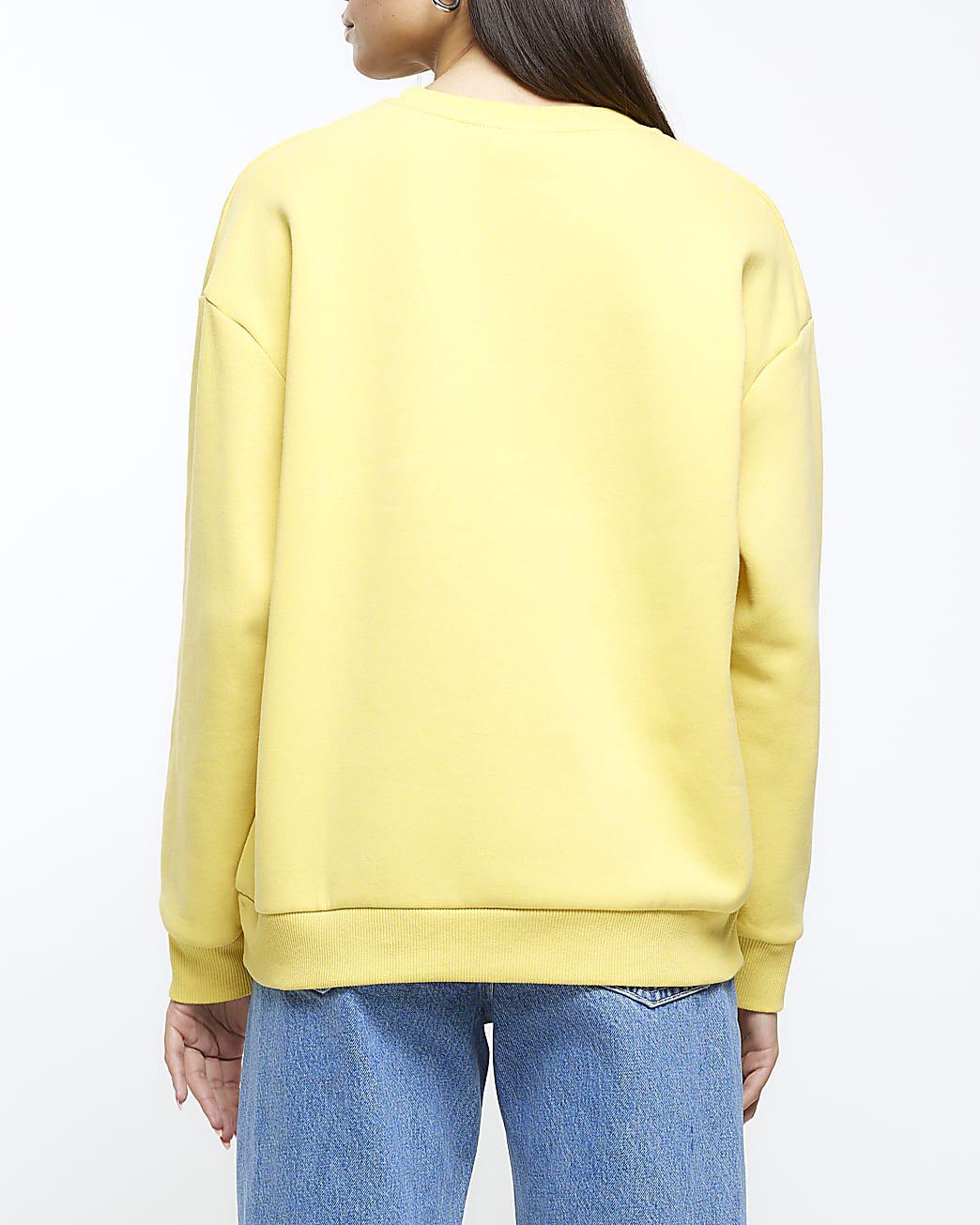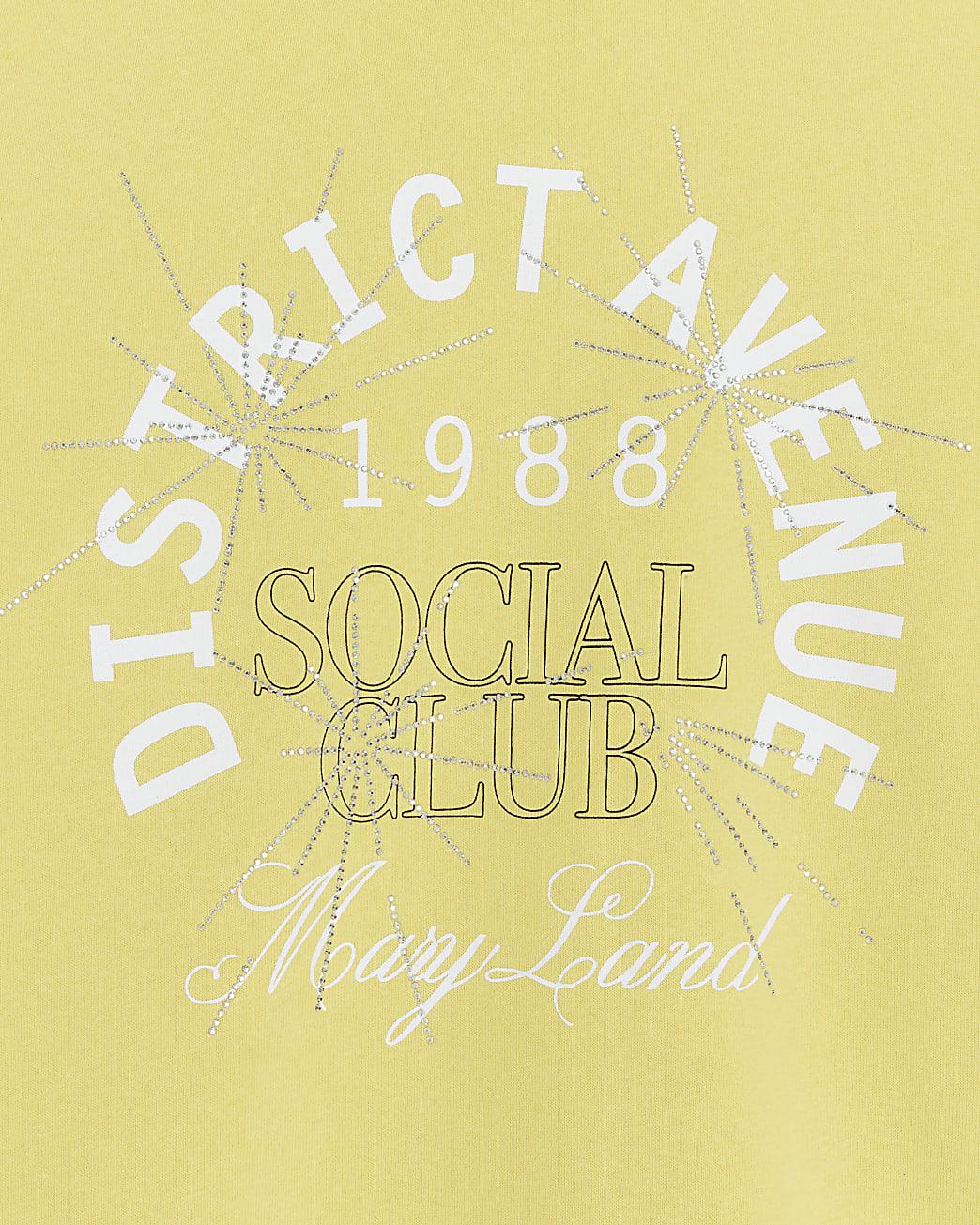 Yellow graphic embellished sweatshirt
River Island at River Island (UK)
Mini skirts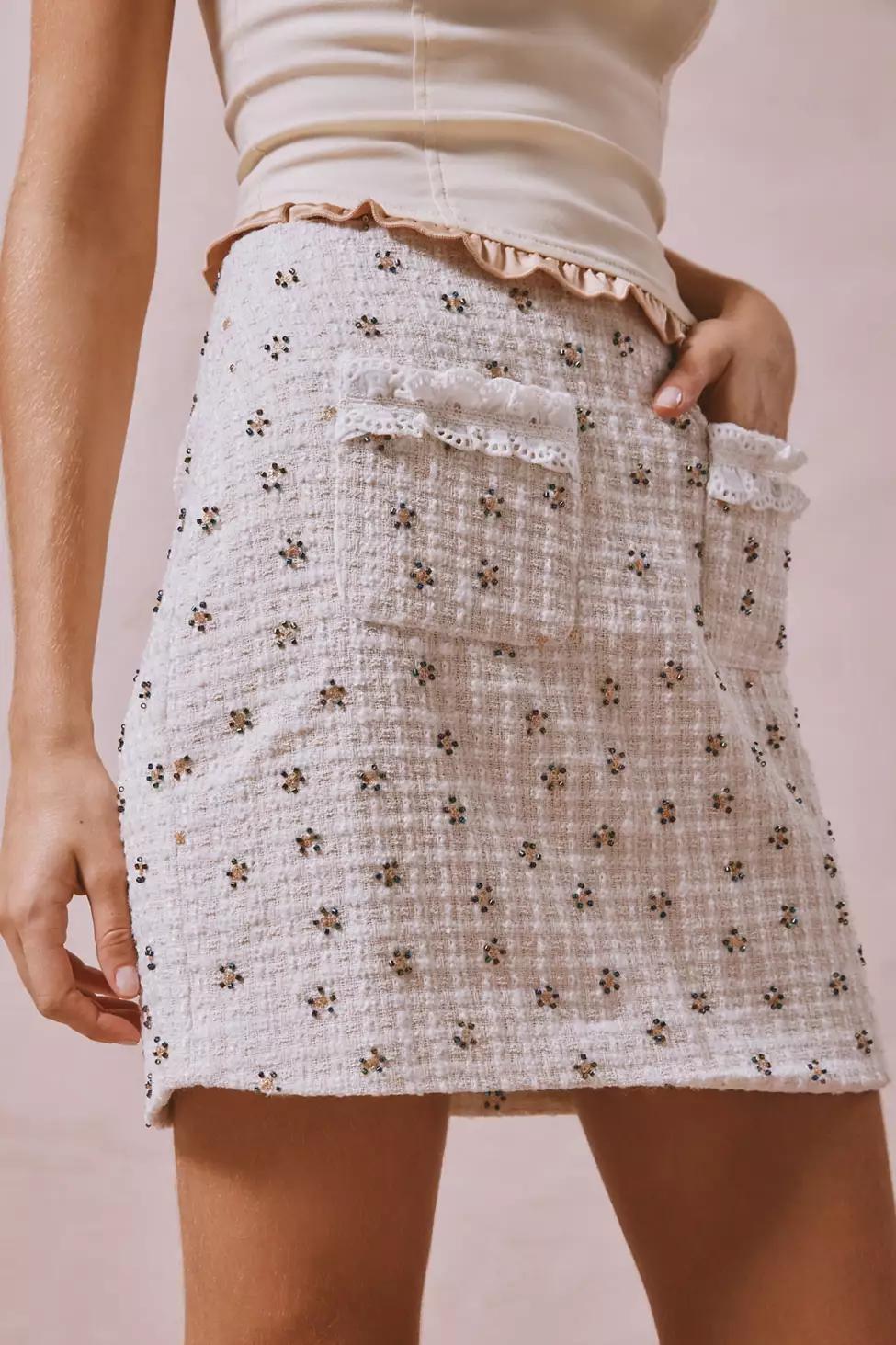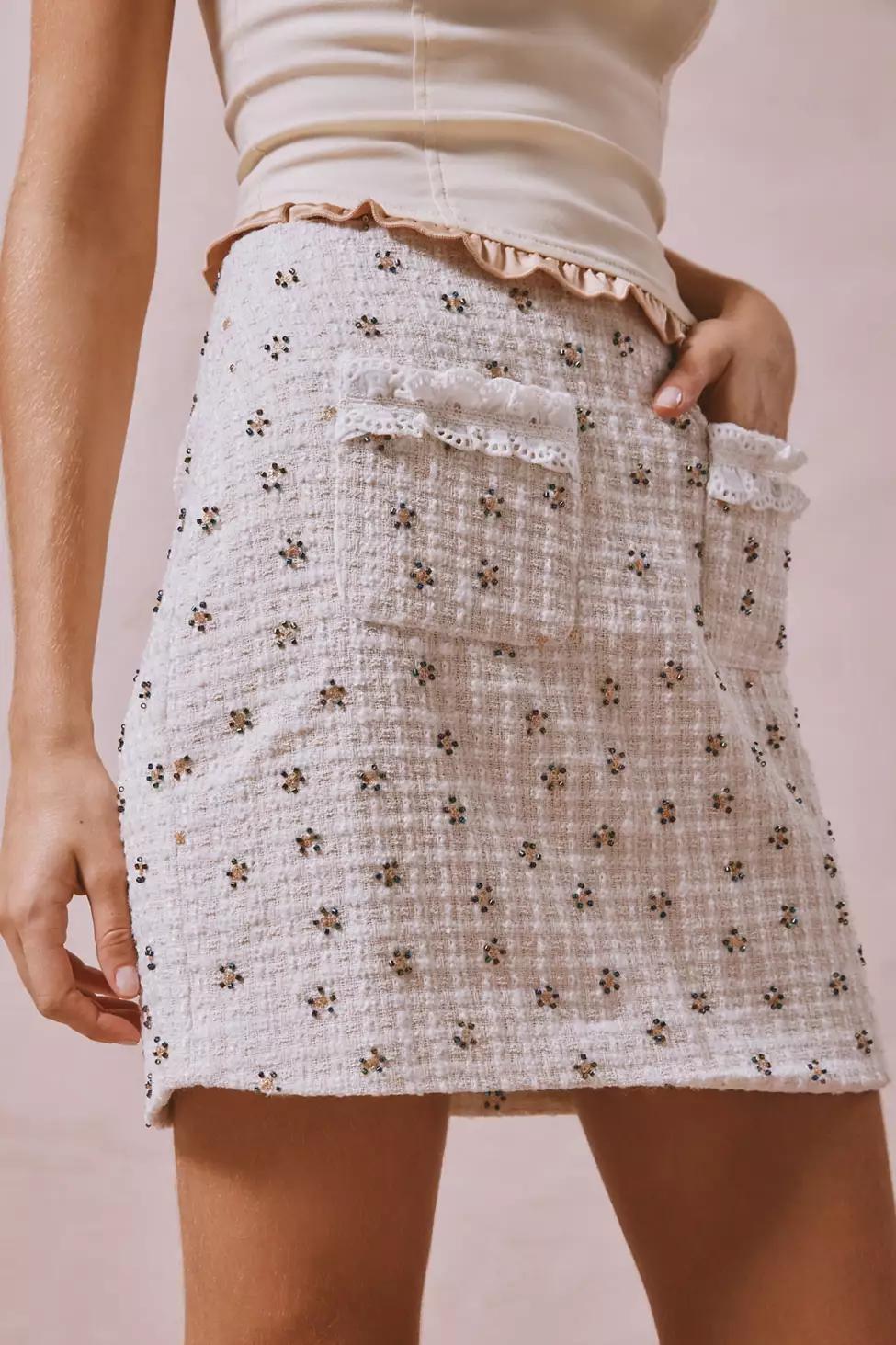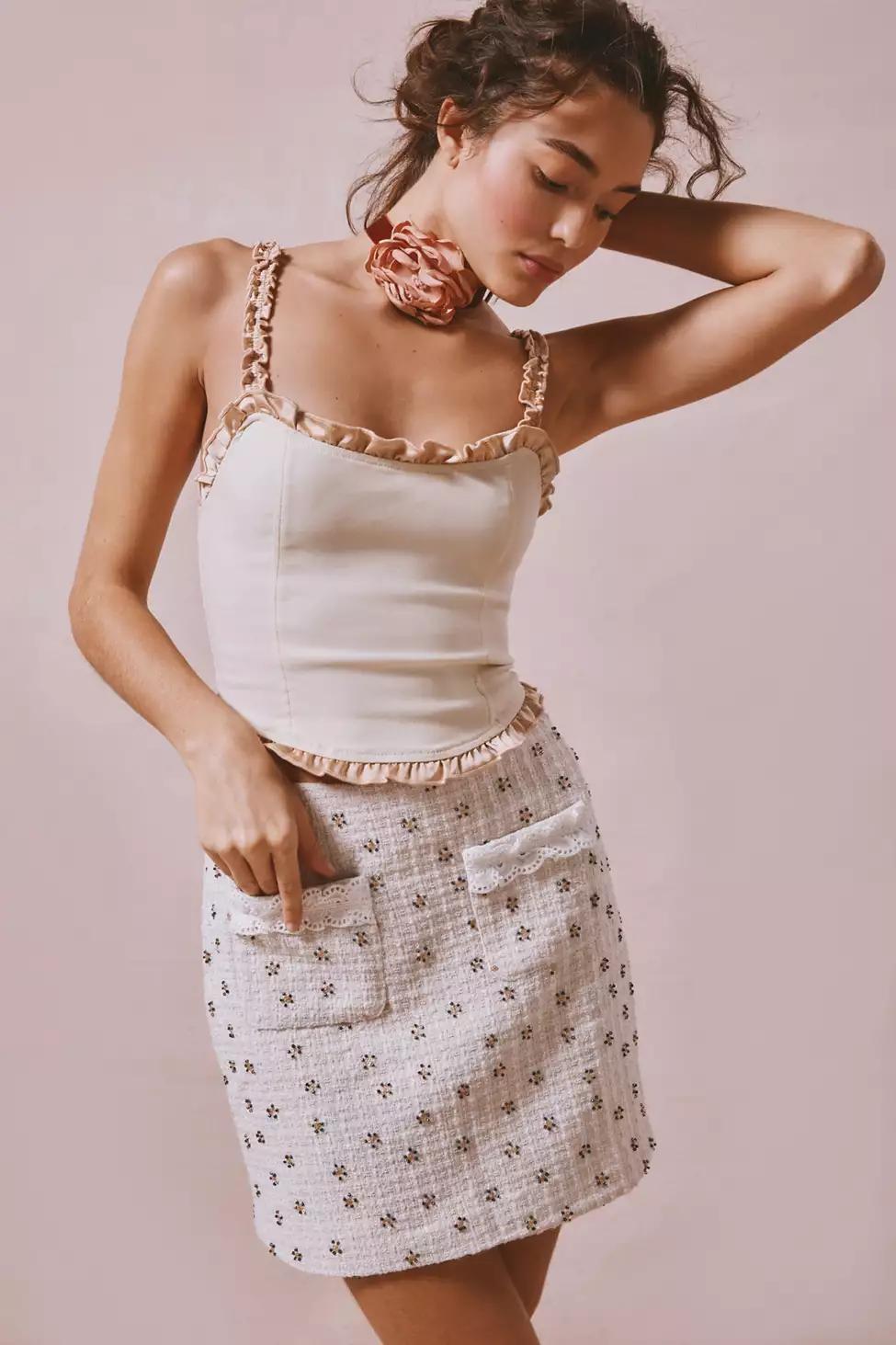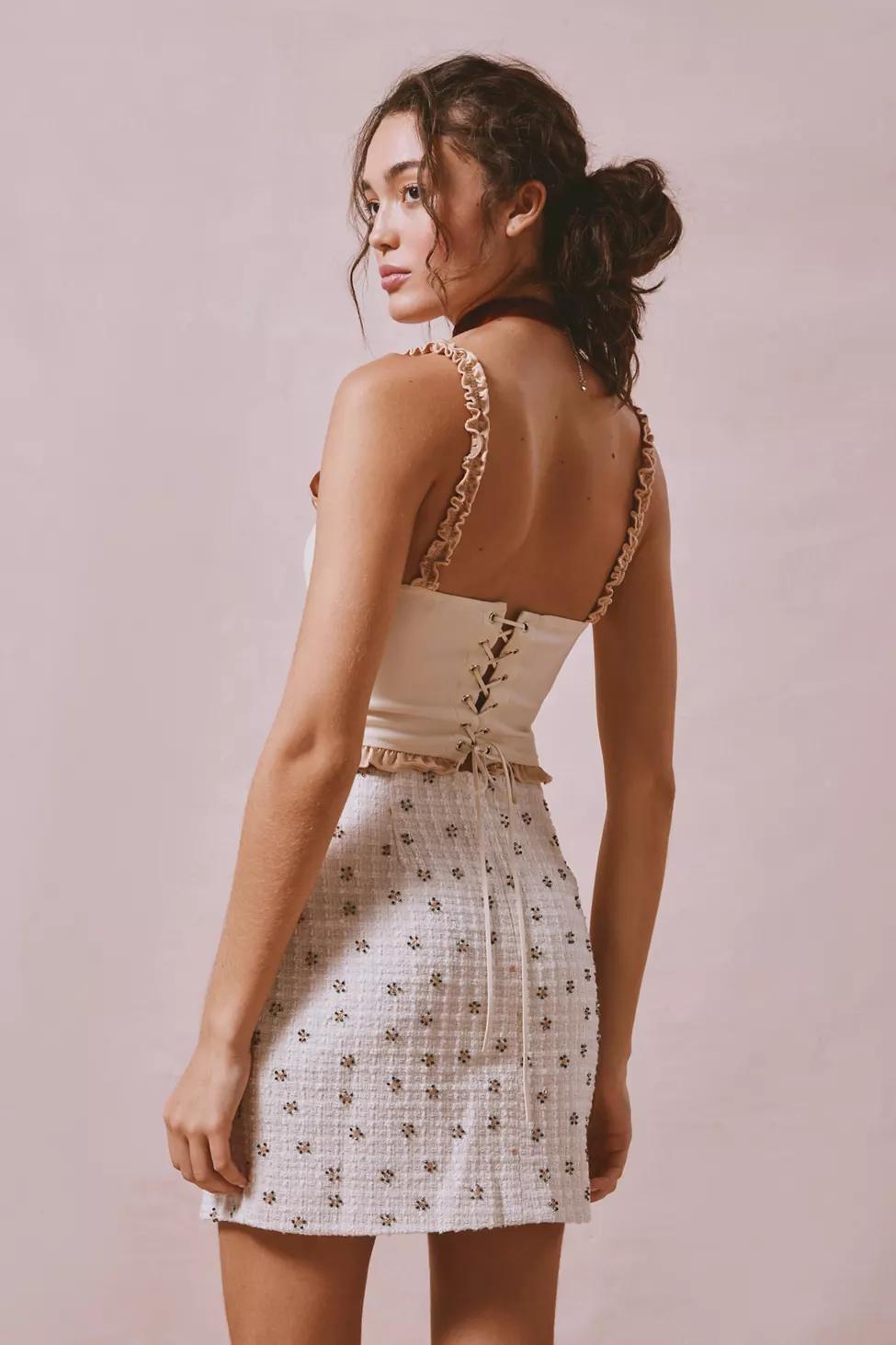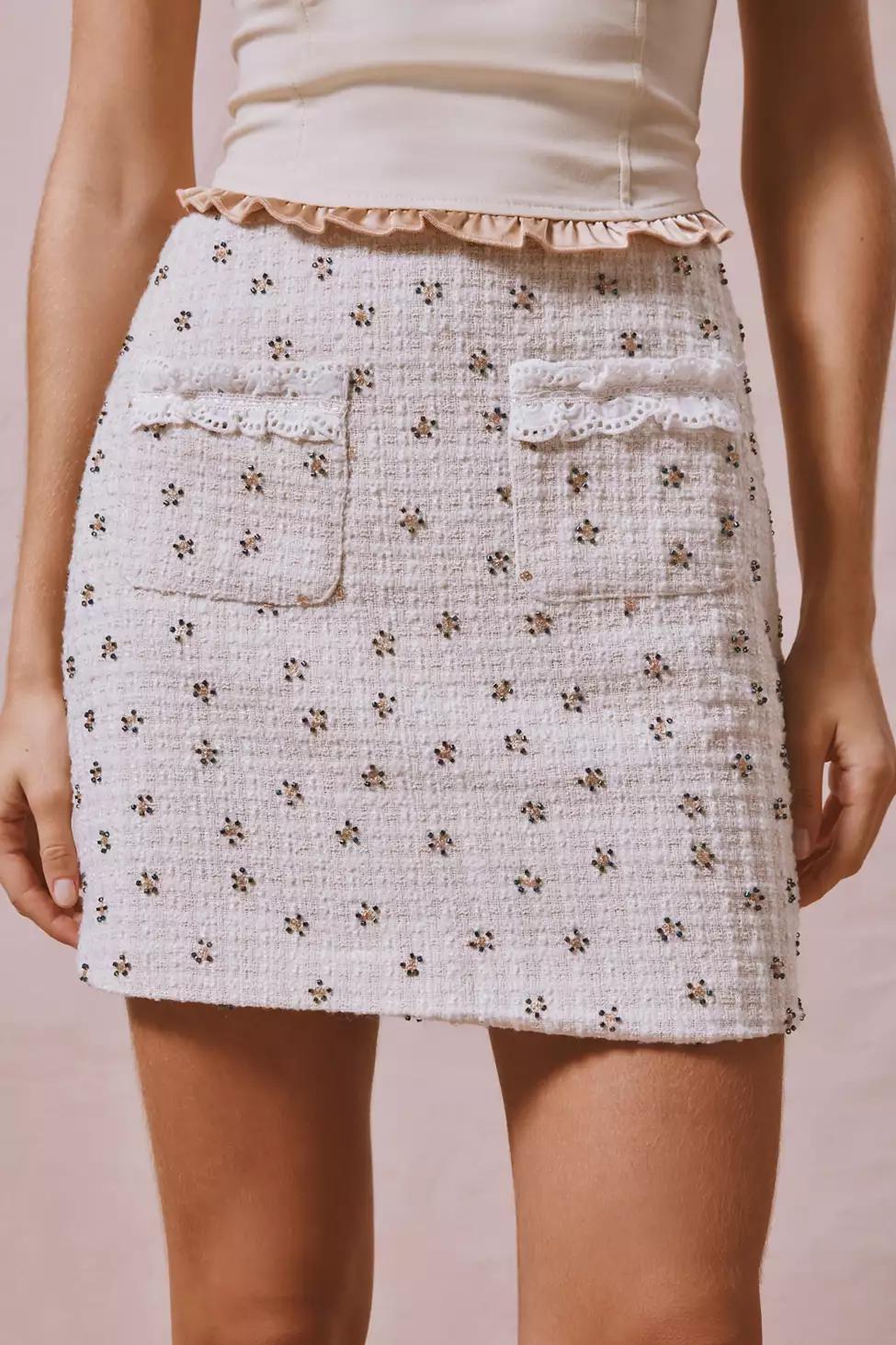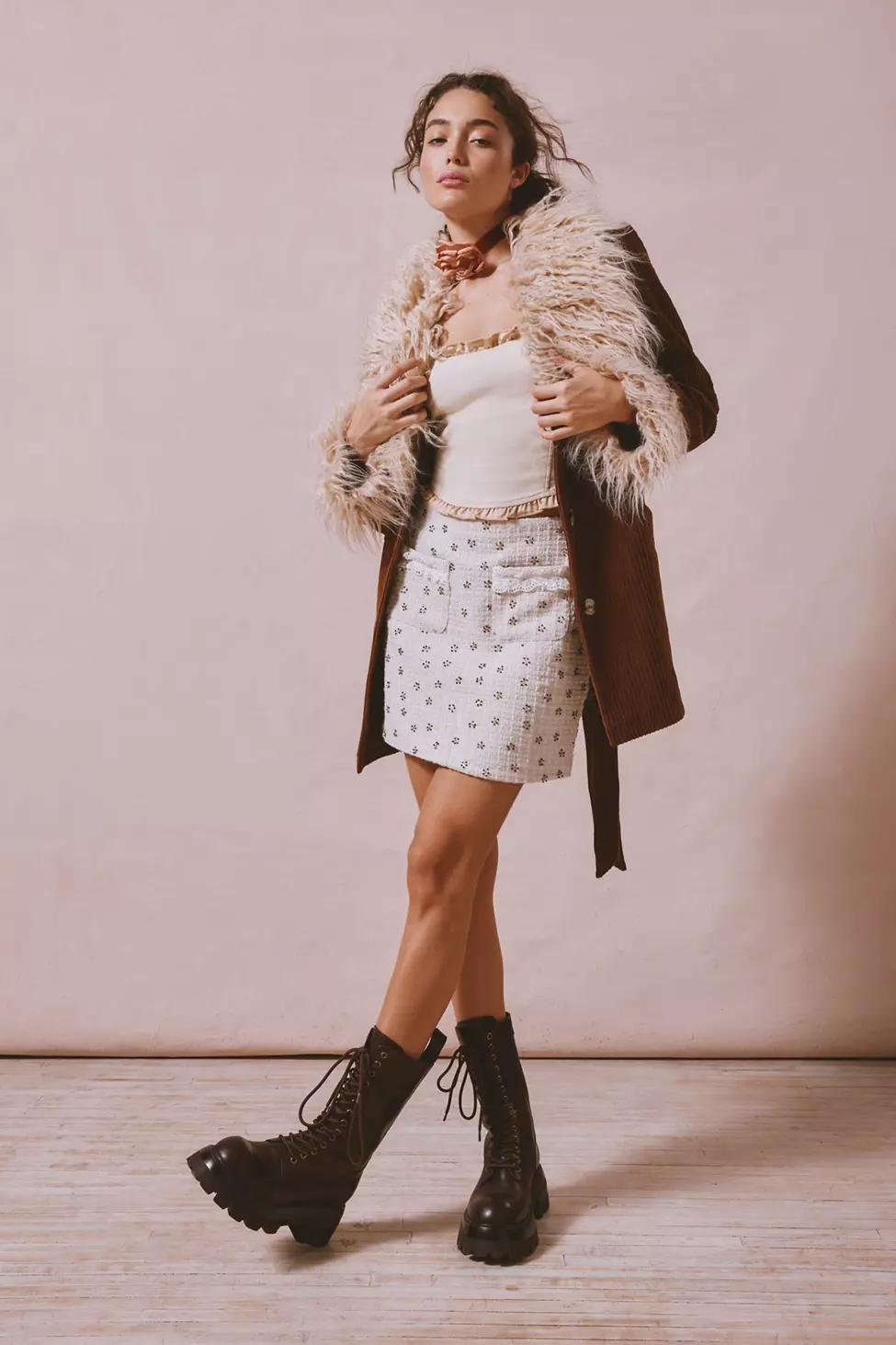 Reine Tweed Embellished Mini Skirt
Sister Jane at Urban Outfitters (US)
'Jeans and a nice top'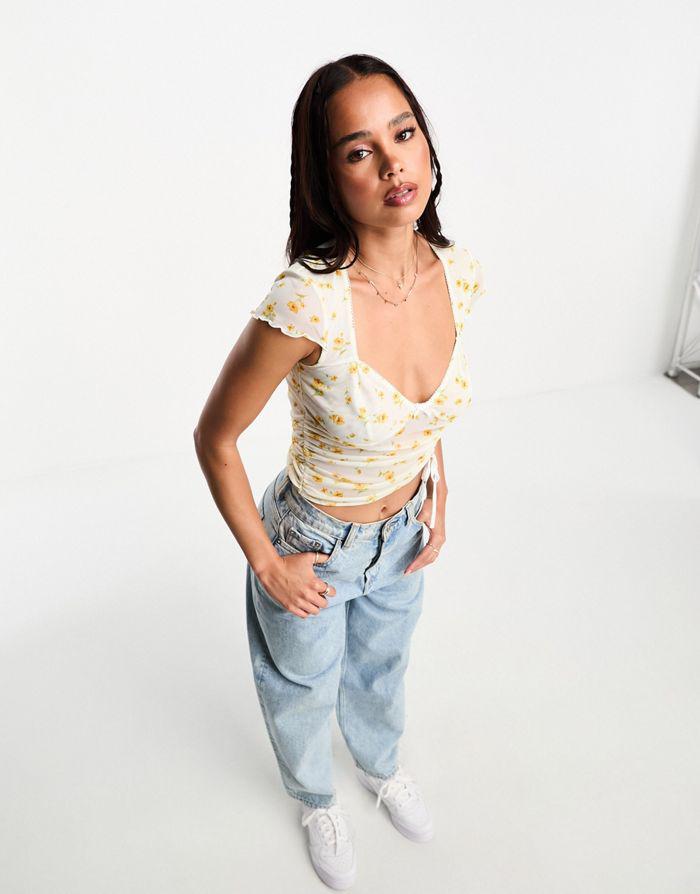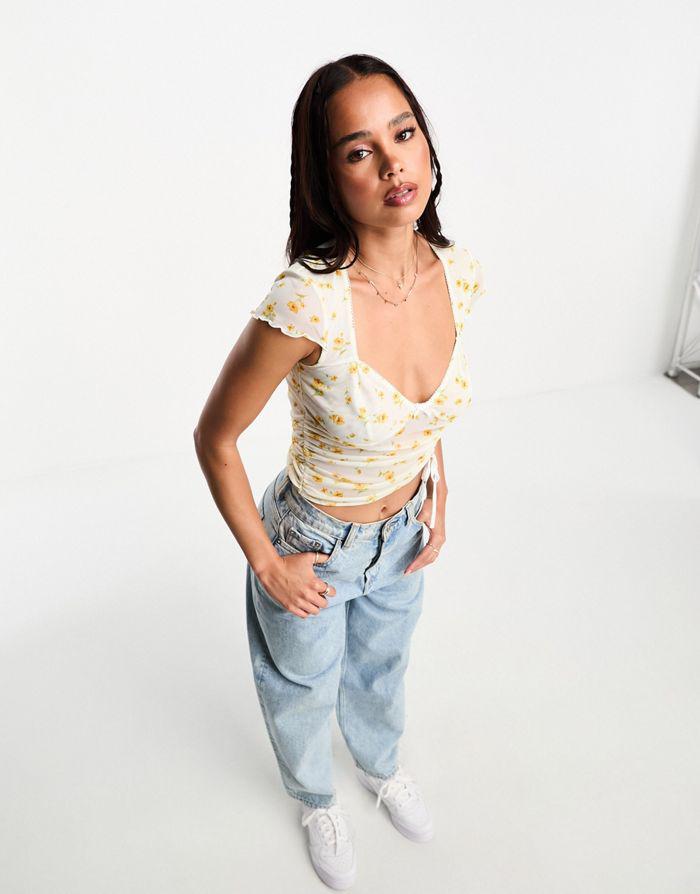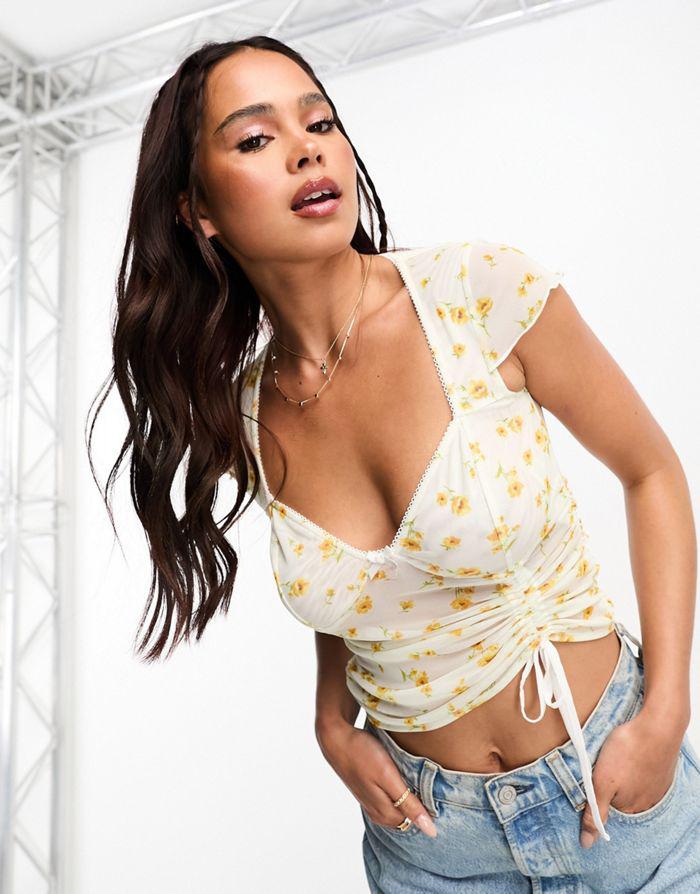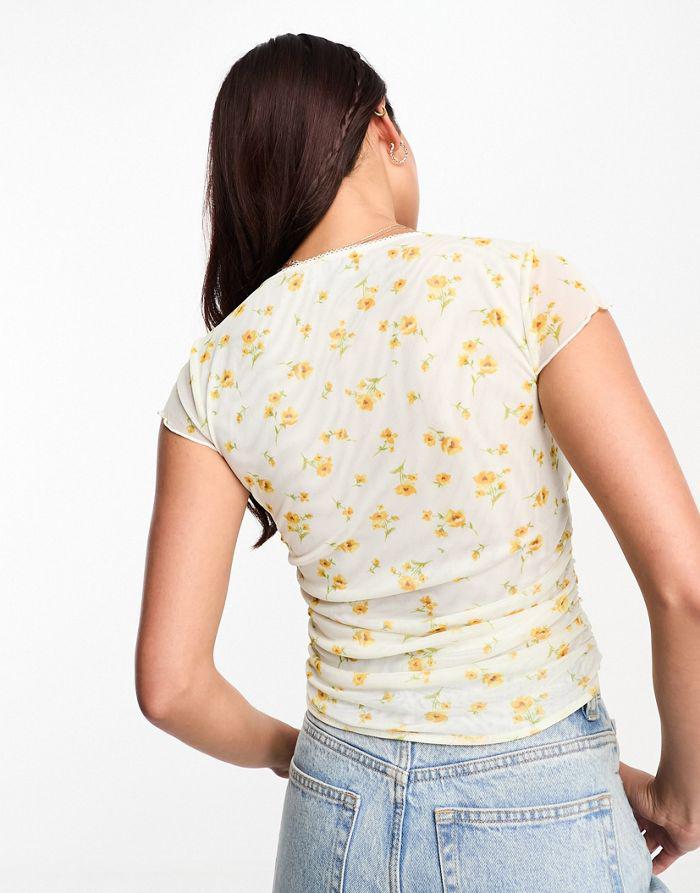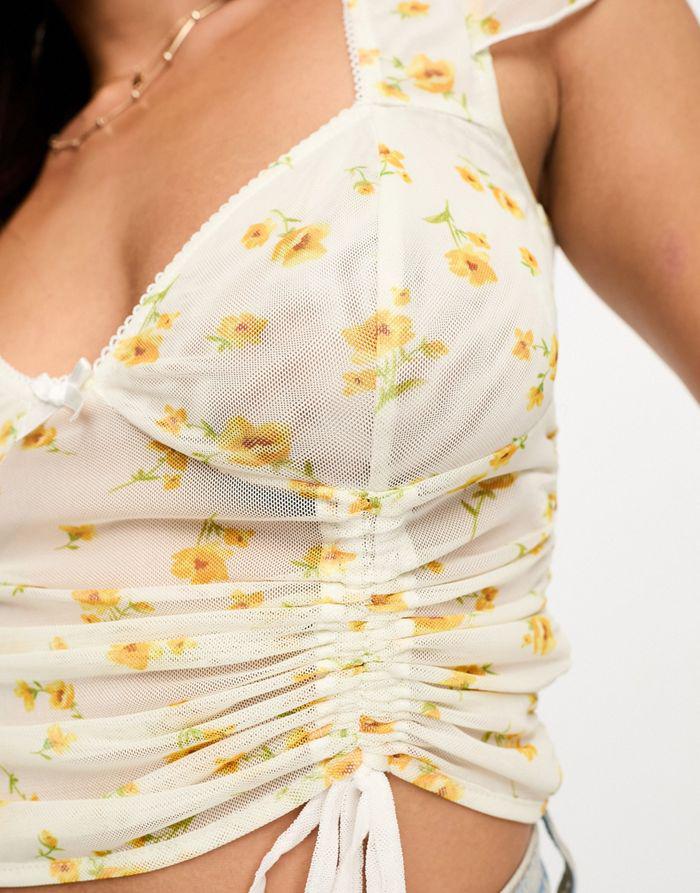 mesh mix short sleeve top with ruching in light based floral
ASOS DESIGN at ASOS (UK)
Friendship bracelets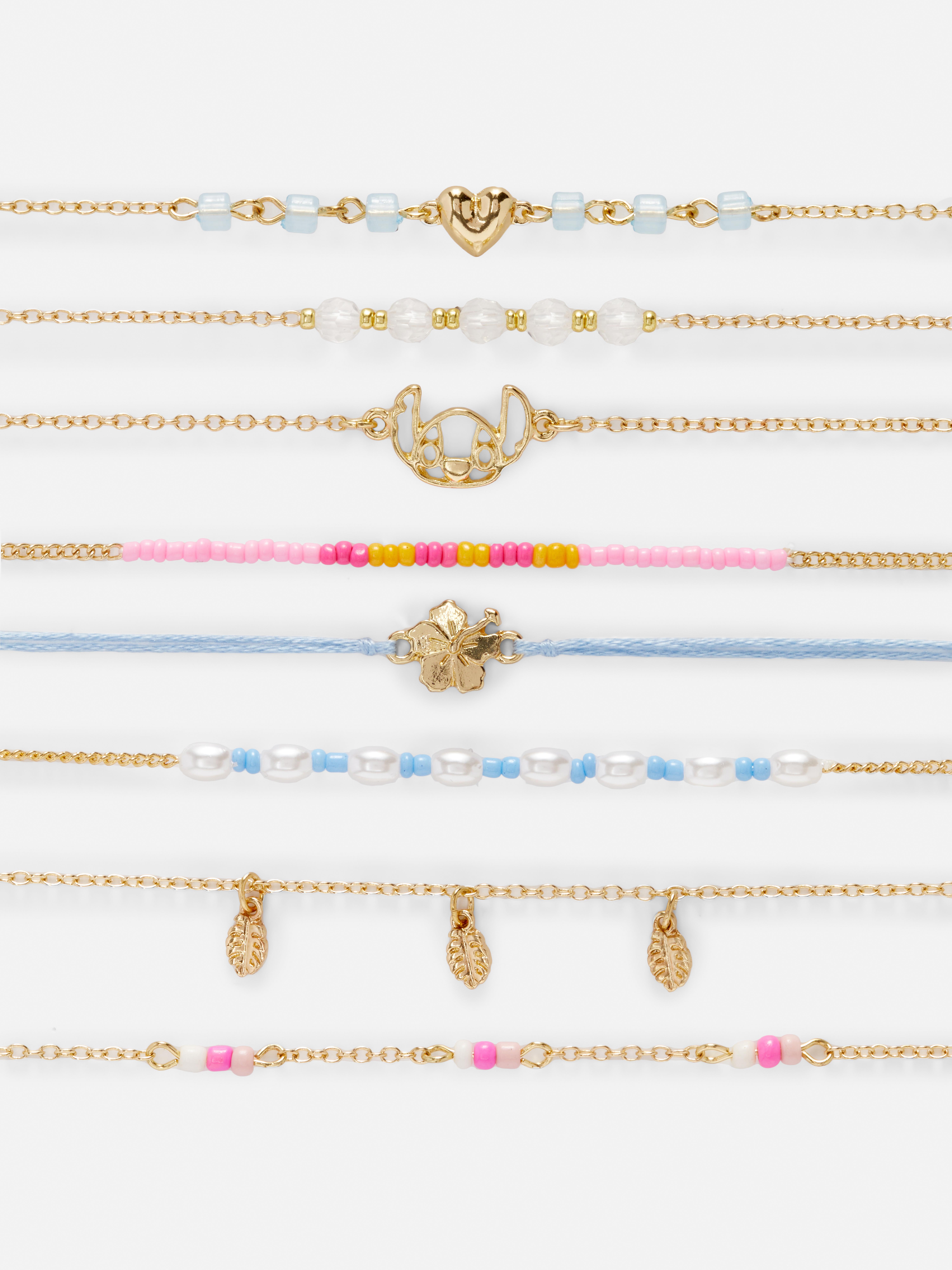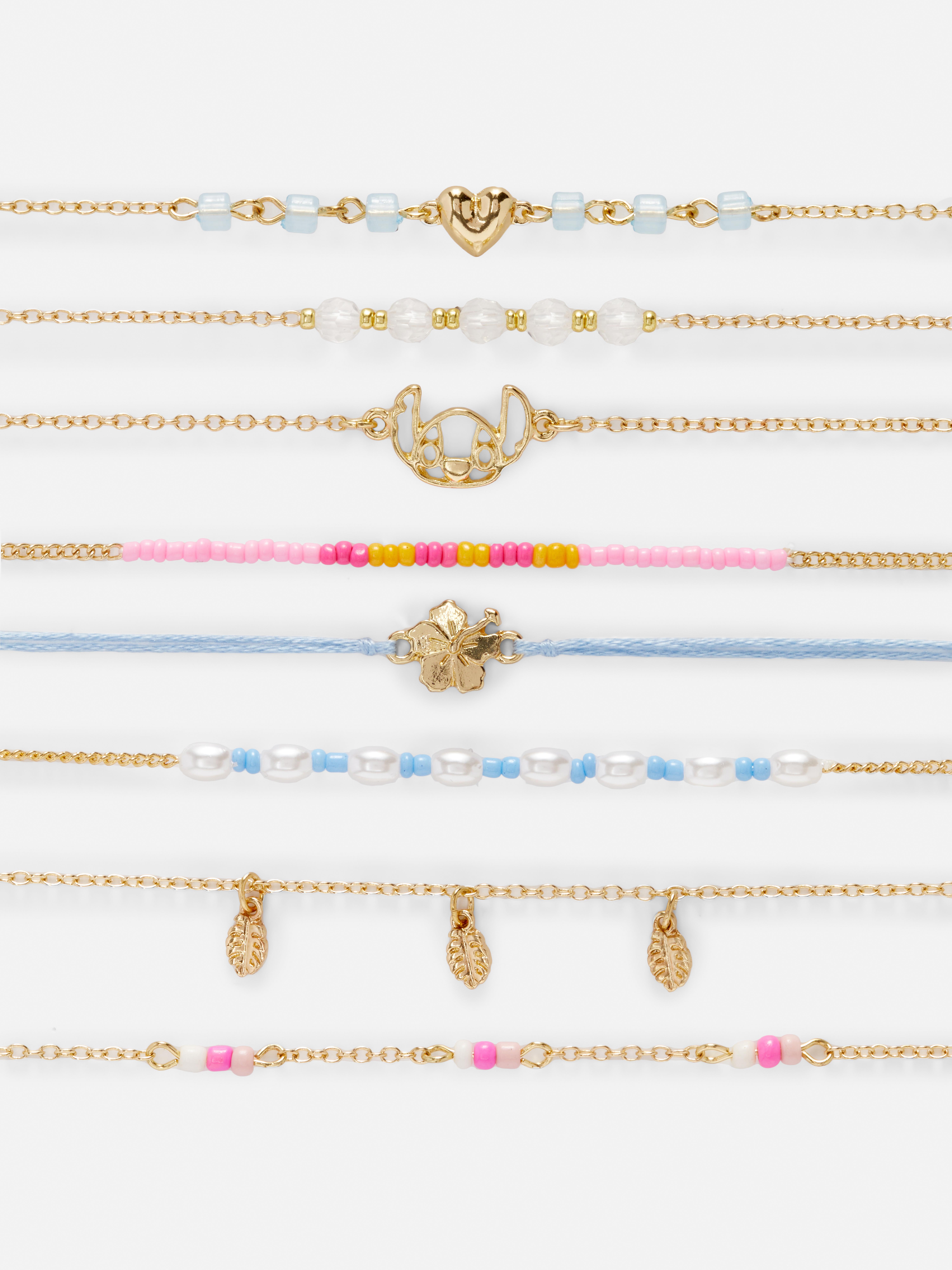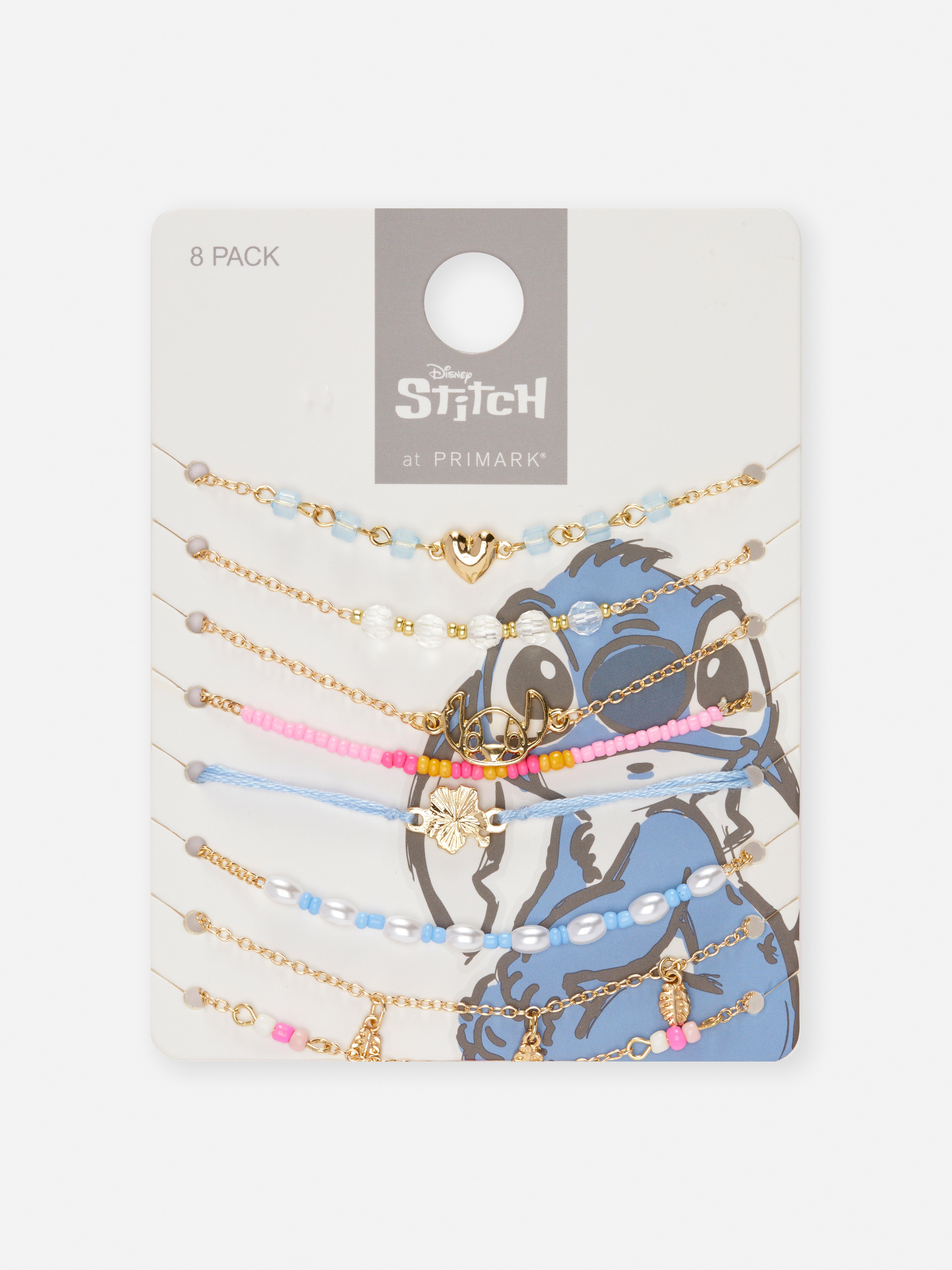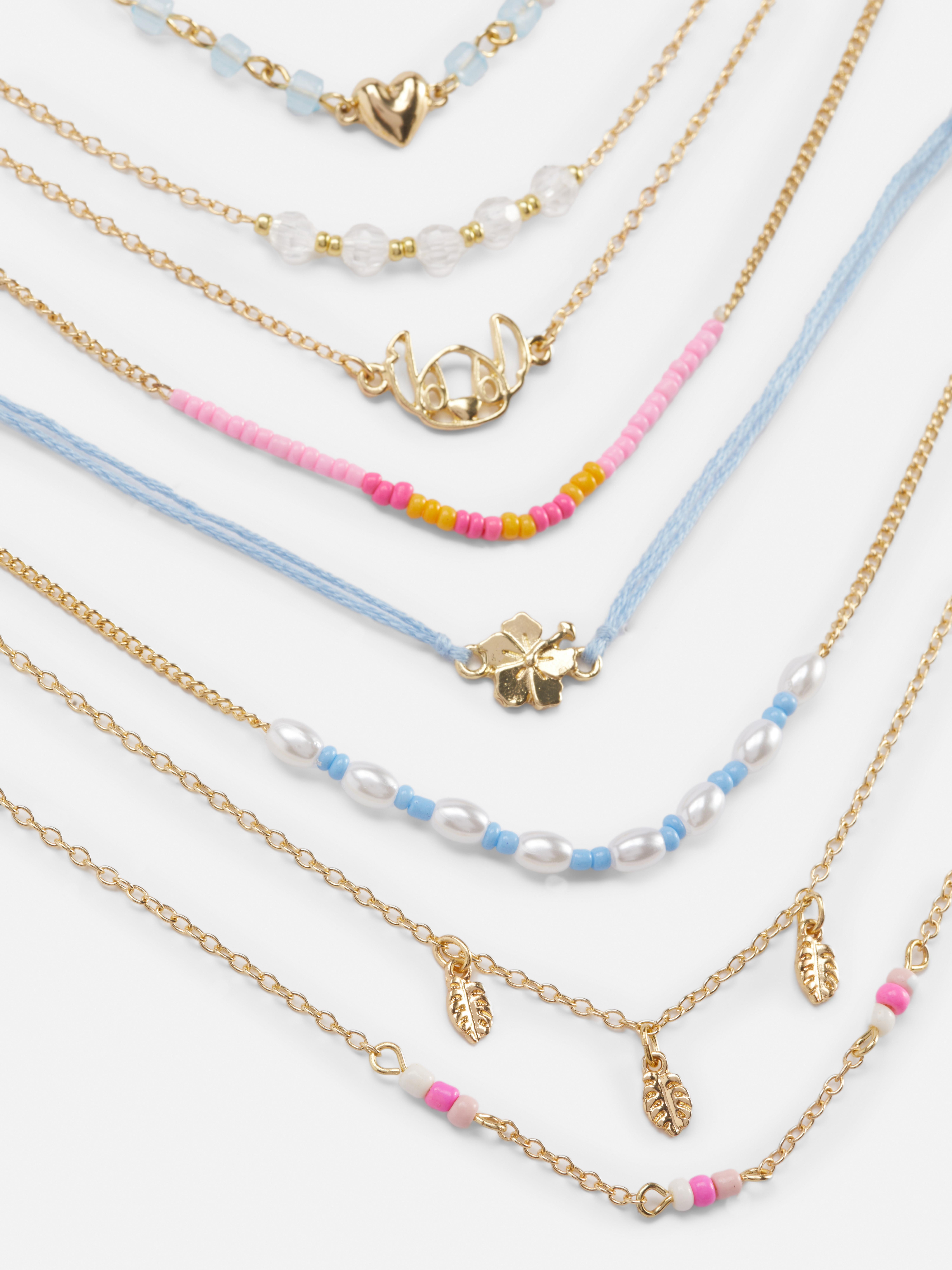 8pk Disney's Lilo & Stitch Friendship Bracelets
SKU name as stated on retailer's website may not match colour displayed in image.
Primark at Primark – non-transactional site (UK)
Cute bags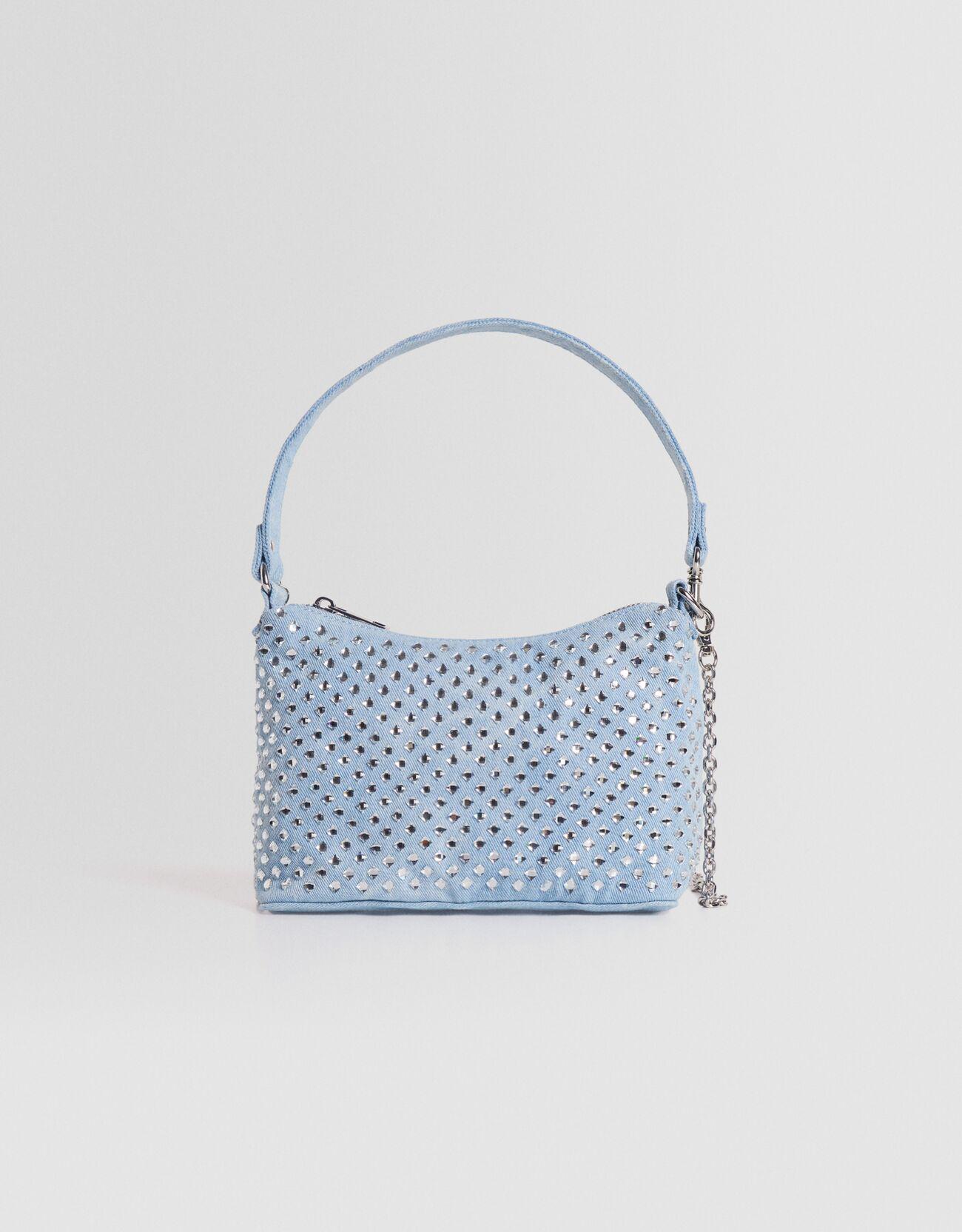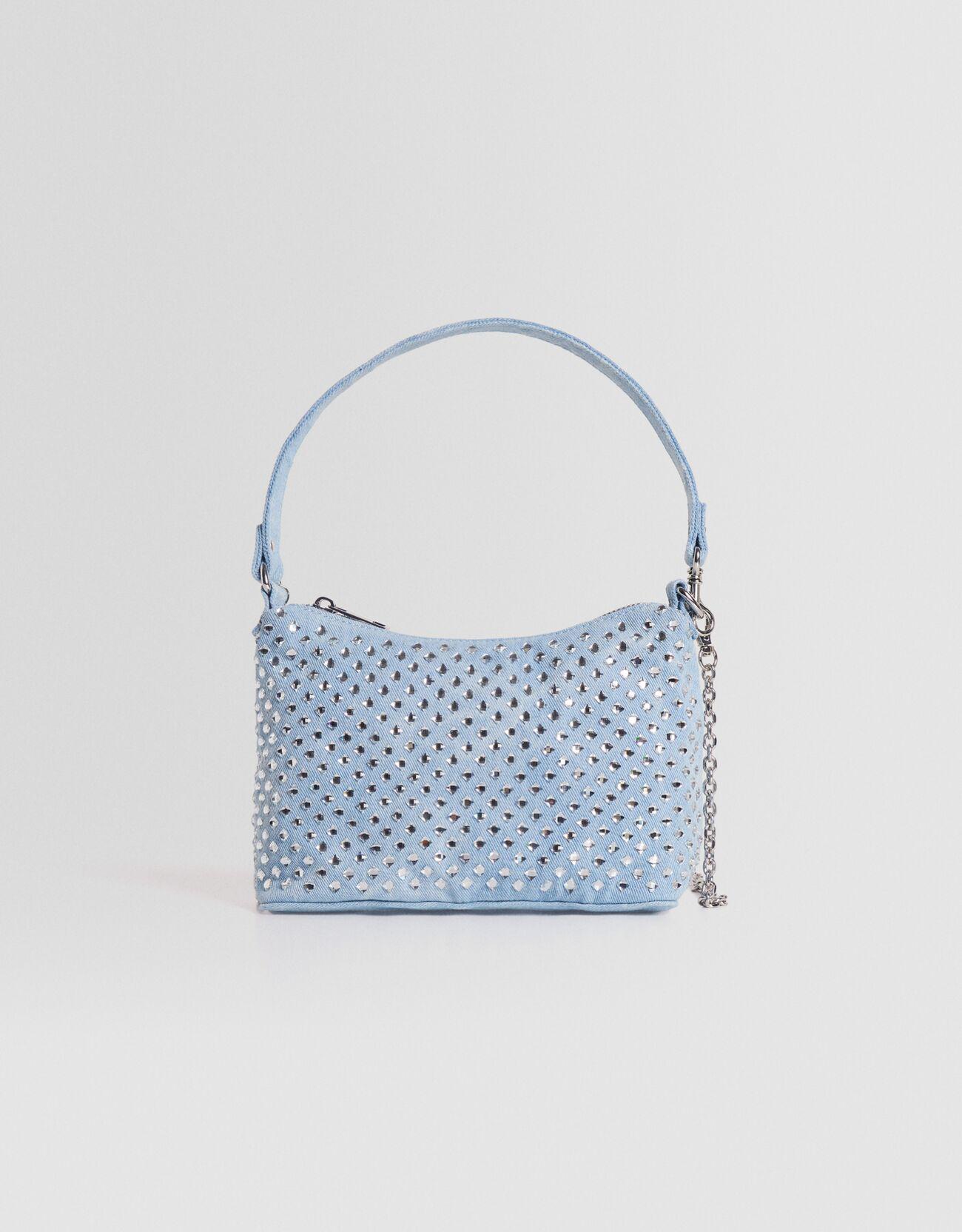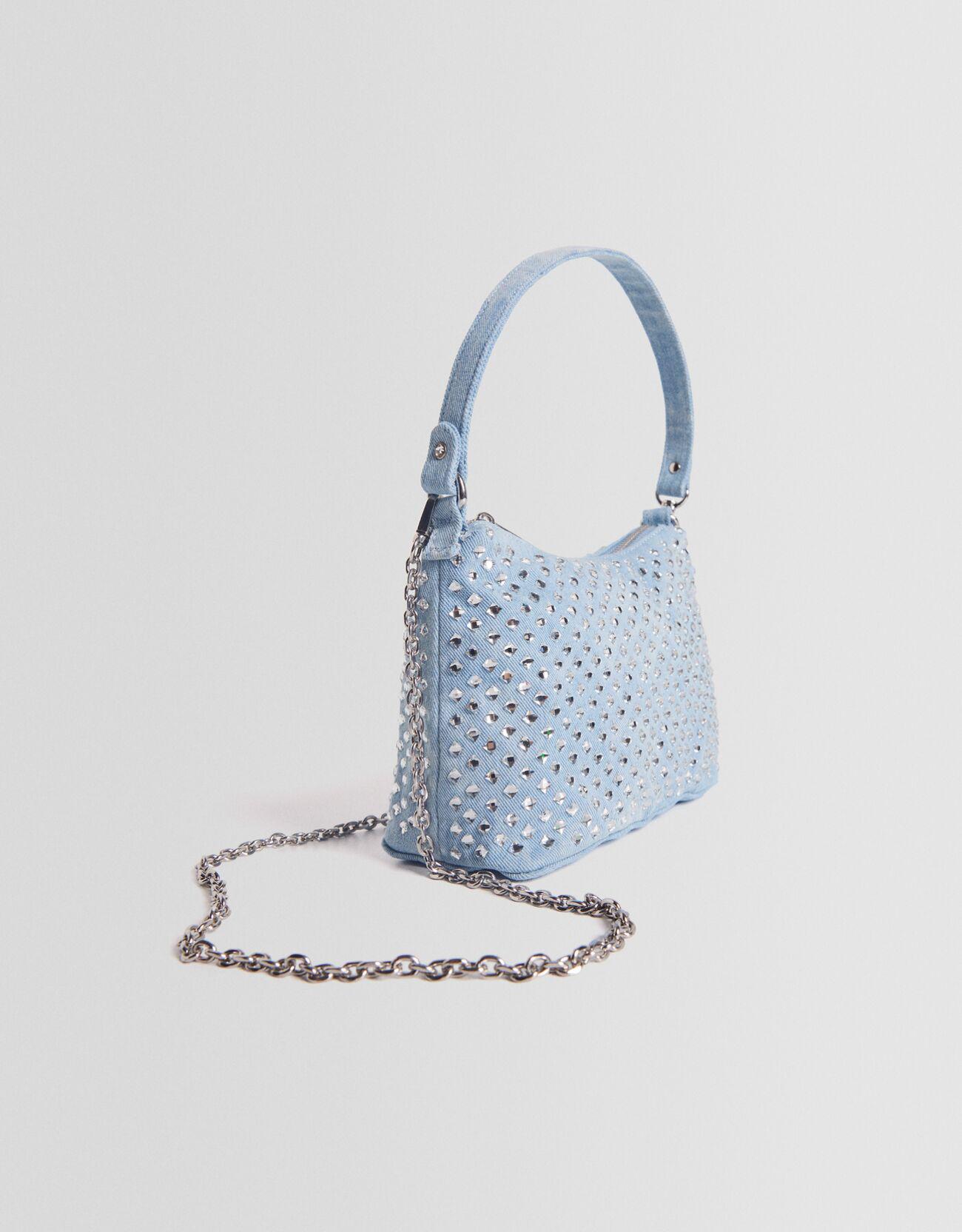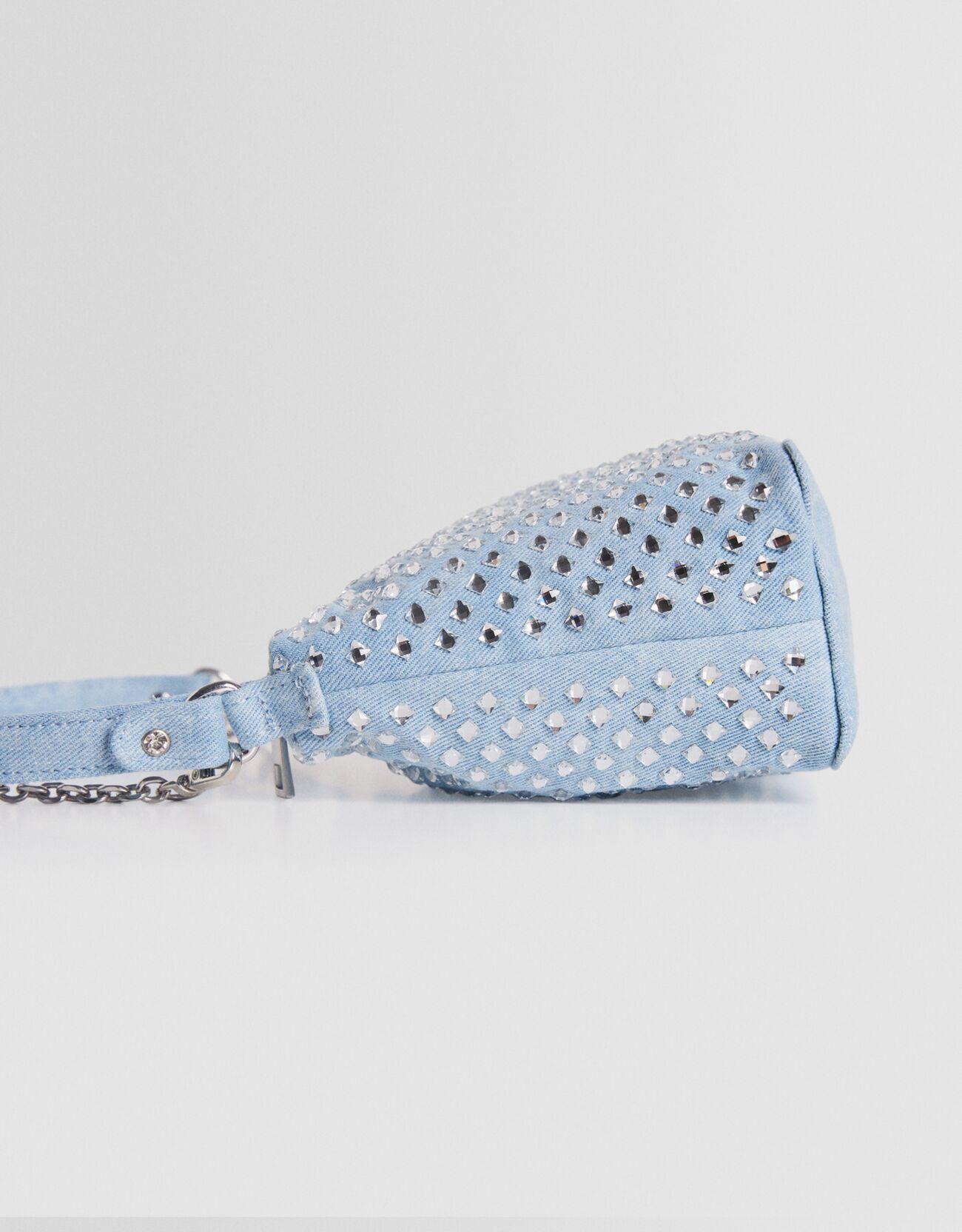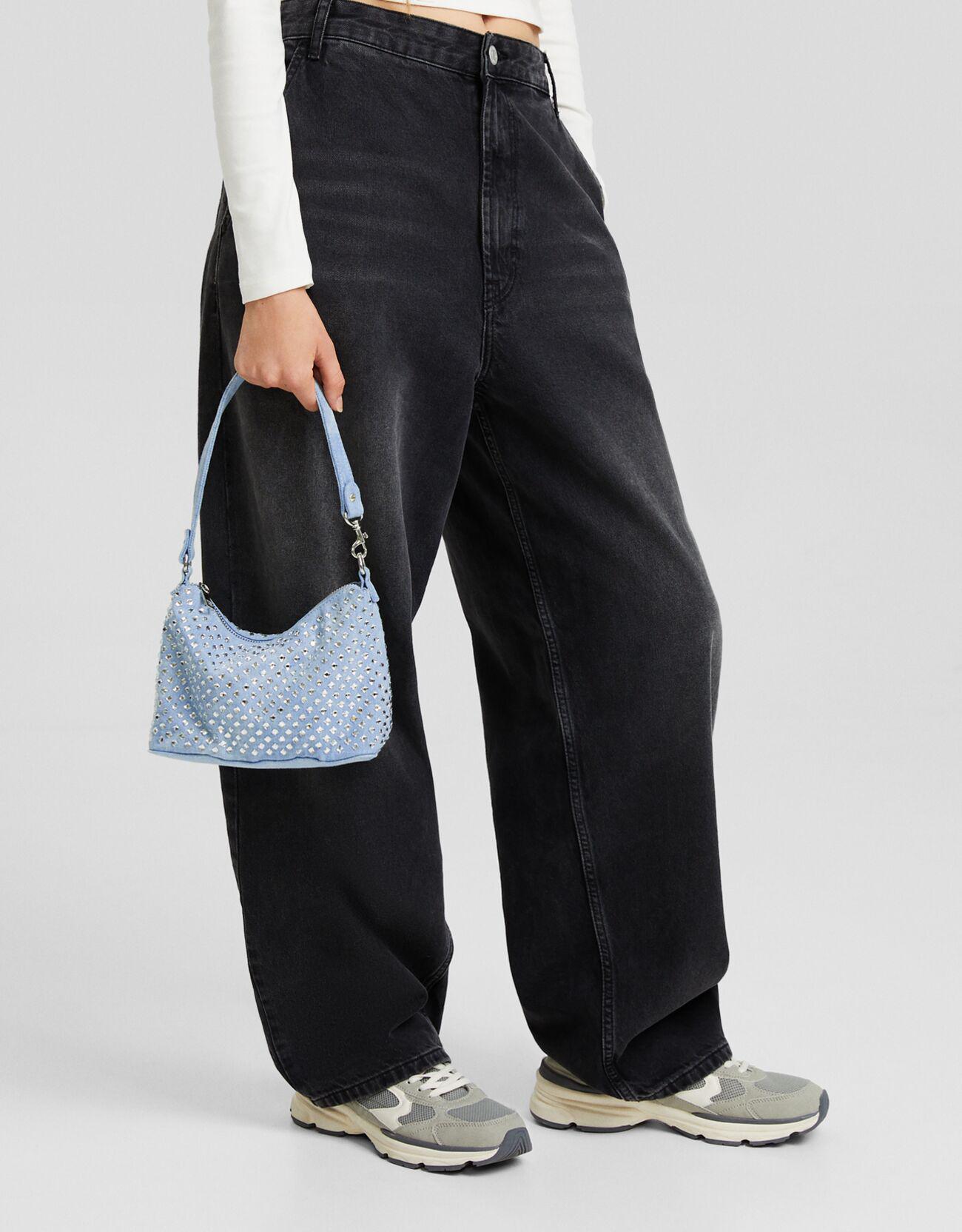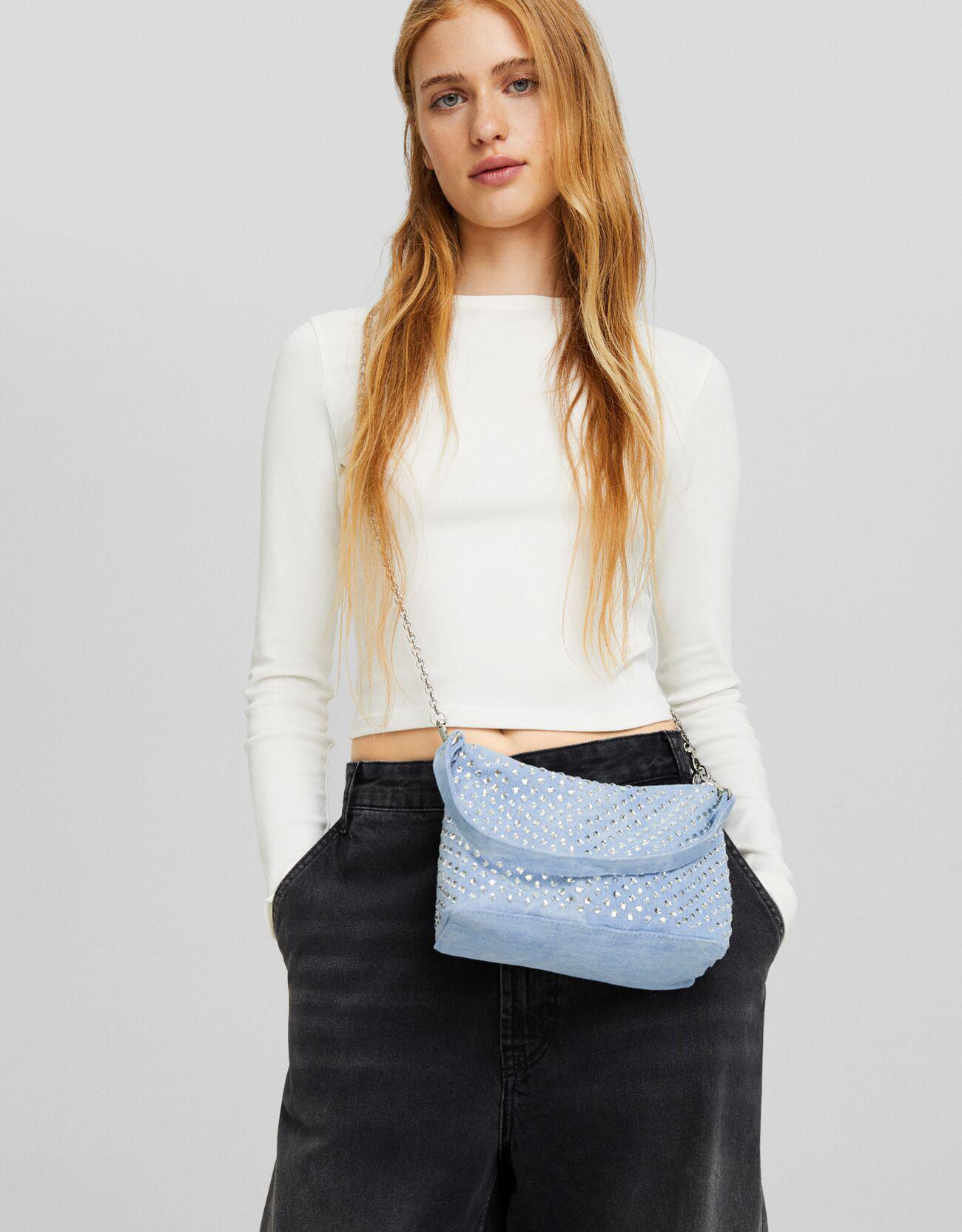 Multi-way denim crossbody bag with rhinestones
Bershka at Bershka (UK)
Key Colors
How to Promote for Fall & Beyond
Capitalize on the Eras Tour
As mentioned, Taylor's Swifties have been a major driver behind the aesthetic's rise this summer and retailers should capitalize on the tour's hype as dates continue into 2024 – key London dates include June 21st-22nd and August 16th-17th, 2024. The nostalgia of Taylor's older eras, such as Fearless, Speak Now and Red, will resonate with the country-inspired tween girl, while Lover offers plenty of opportunity for playful looks, including sequins and bright colors. Also, be sure to center upcoming gifting edits around the gig-goer for those seeking gifts for 2024 attendees.
Lean into Wider Subcultures
Mermaidcore continues to make waves in the market and its shimmery and sparkly trends ignite whimsical memories from the tween years. Meanwhile, the Strawberry Girl has gone viral in recent weeks, thanks to Hailey Bieber's dewy make-up look, and has childhood connotations with its strawberry motifs and soft color palette. A playful and fashion-forward aesthetic, also consider spreading the risk of the Tween Girl trend and work in product trends from other tried-and-tested themes, such as Preppy – Francesca's recent plaid-focused email achieves this balance.
Reference the New It-Doll
While Barbie was the It-doll of 2023, Bratz dolls are emerging as the next to get behind, having had a revival thanks to backing from Kylie Jenner, who recently launched three exclusive dolls, including her iconic 2019 Met Gala look. Dolls Kill capitalized on this with its Bratz collaboration in June, featuring tween-approved butterfly motifs, denim and Y2K-inspired bags. Meanwhile, Polly Pocket is another hallmark of the tween years and Mattel has bet on it to be the next big thing, having confirmed a new film project starring Lily Collins.
Include Movie & TV References
The success of Barbie has proven how movies and TV can be big business for retailers. Film anniversaries are a great way to engage with followers on your socials and drum up a sense of nostalgia with character-style edits. Mark your calendars – Mean Girls and 13 Going On 30 are classic movies for the Tween Girl aesthetic and are both celebrating their 20th anniversaries in April 2024.
10 Things I Hate About You – 25 years – Mar 2024 • Mean Girls – 20 years – Apr 2024 • 13 Going On 30 – 20 years – Apr 2024 • The Notebook – 20 years – Jun 2024
SS24 Runway Inspiration
Y2K's influence continues to be felt across Pre-Spring and early Spring 2024 collections, giving weight to the Tween Girl aesthetic's ongoing relevance in the market next year. Bubblegum pink shades remain popular for another season, as backed by Blumarine, while Chanel's Pre-Spring 2024 collection featured a host of tween-inspired trends, including novelty charm jewelry, sequins and leg warmers. Meanwhile, headbands emerged as a noteworthy accessory trend at Copenhagen Fashion Week, with Baum und Pferdgarten working it into a 'jeans and a nice top' ensemble, complete with a mermaid-inspired charm belt.