Trend Alert – The Taylor Swift Effect: Are We Entering Our NFL Era?
Taylor Swift has spoken – NFL is on trend. As one of the most influential people in pop culture, her potential relationship with Chiefs player Travis Kelce, has caused a new wave of fans taking interest in the sport. The NFL are seeing this as a big opportunity. Read on to find out why retail should too.
Taylor Swift's attendance at an NFL game, and link to Chiefs player Travis Kelce, has seen sales of his jersey spike by 400%, female viewership increase by 63% and TikTok interest grow by 104%, highlighting opportunities for brands to capitalize on its virality.
Retailers should consider their short- and long-term strategies for the trend, which is set to get even bigger. Capitalize on the buzz by interacting with fans on social platforms – as seen at ASOS. Pivot trending red color communications to Taylor/Chiefs narratives to promote products.
Longer-term strategies should include licensing investment, already successful at Kith, whose NFL collaboration has seen 71% of products sell out in the past month. Luxury brands recognize the opportunity – BOSS released a capsule NFL range this year.
Successful sports subcultures, such as Blokette, give legs to this trend in 2024, as the lines blur between sportswear and fashion. The football jersey received cult status this year, thanks to its streetwear and designer backing from labels such as Martine Rose, while boohooMAN's Instagram has continued to promote its genderless appeal.
The SS24 runway saw a small activewear presence, with minimalist sports themes the key takeaway, but note Louis Vuitton's sports bomber styled with heels and a flowing skirt, updating the narrative with a hi/low femme approach.
The Swiftie Stats
Travis Kelce Jersey Sales +400%
According to Fanatics, Kelce was one of the top five selling players after his game with The Bears, seeing a 400% spike in sales of his jersey.1Chiefs TE Travis Kelce jersey sales jump nearly 400% following Taylor Swift appearance at Arrowhead – NFL This follows a sell out of the Chiefs windbreaker Swift wore to the match just 30 minutes after it was released.2Taylor Swift Chiefs jacket sold out moments after release – Mass Live
+63% of Female Viewers Watching
Not only was the Chiefs vs. Bears match the most watched game of the week, totaling almost 24 million viewers, but Roku TV highlighted a 63% jump in viewership of females aged between 19-49 versus the Chiefs' previous game.3Taylor Swift is upgrading Travis Kelce's fame – and the NFL loves it – The Guardian
TikTok hashtag #kansascity +104% after Taylor's Game Appearance
Hashtags tracked across TikTok in the US saw a 104% spike in #kansascity after Swift's appearance at the game. Interest was also 33% more than its previous peak during the team's first game of the season.
Short-Term Strategy for Retail
1. Act Quickly and Post on Socials
Even retailers who have not invested in NFL licensing or football products can still capitalize on its current buzz. Social media posts are the quickest way to react to its virality, such as those seen at PrettyLittleThing and ASOS, who uploaded clickbait videos of Taylor at the game as well as a 'buy her look' influencer style post.
2. Red Edits
As red emerges as one of the biggest color trends of fall, already noting email communications from retailers including For Love & Lemons and Theory over the past month, pivot red edits this season towards a Taylor-/Chiefs-inspired narrative to help promote products.
Long-Term Strategy for Retail
1. Invest in Licensing
Licensing will be a big opportunity across genders for 2024 as the sport notes that its female audience is growing. Currently, Kith is a top stockist after the release of its collaboration with the NFL ahead of the 2023/24 season. Currently tracking 72% of products as being sold out, note the width of categories within the range, designing into more than just T-shirts, it offers technical jackets, caps bombers and shirts.
| Retailer | In Stock NFL Options |
| --- | --- |
| Kith | 50 |
| boohoo | 21 |
| ASOS | 20 |
| A&F | 8 |
| PacSun | 7 |
| George at ASDA | 2 |
Products in stock Oct 2, 2023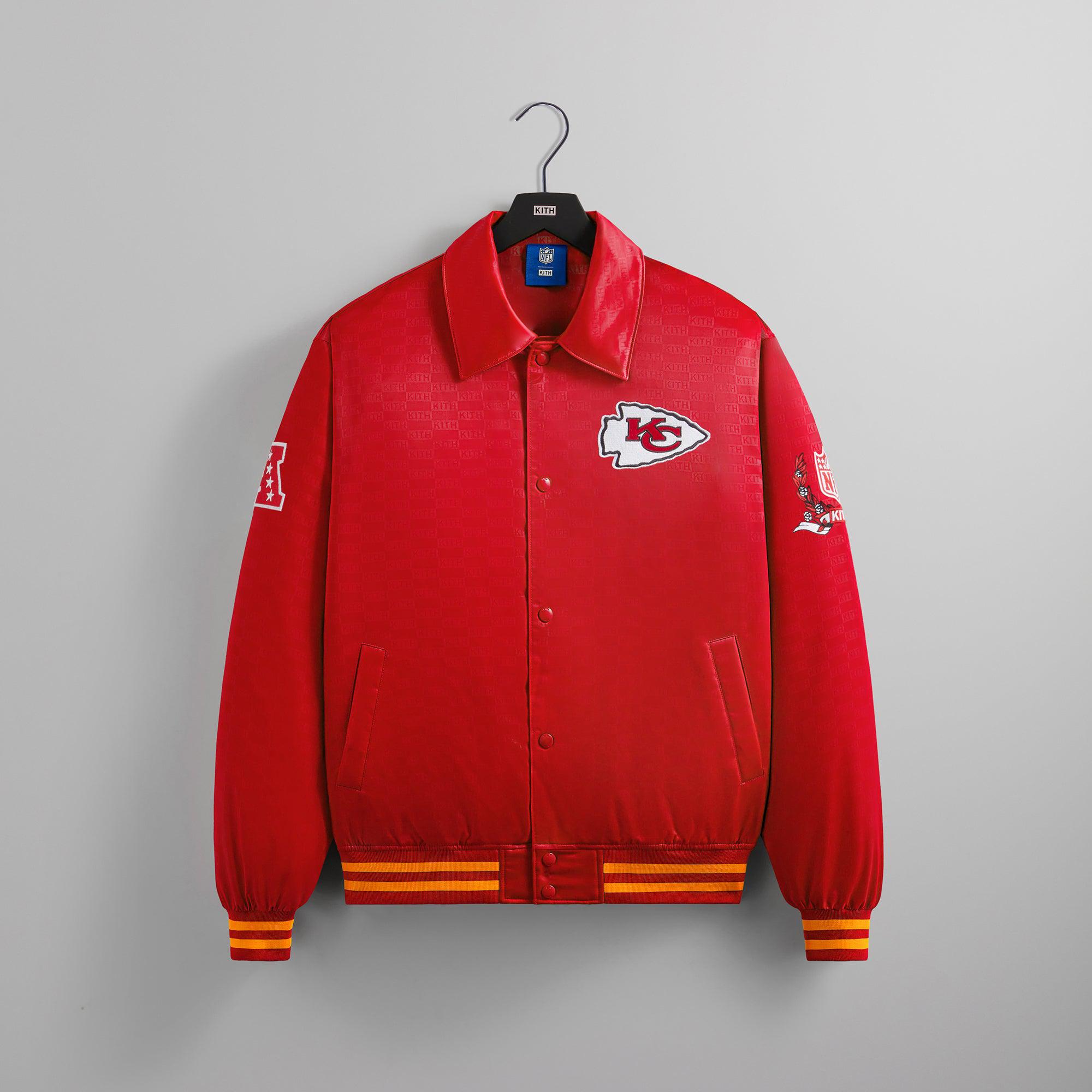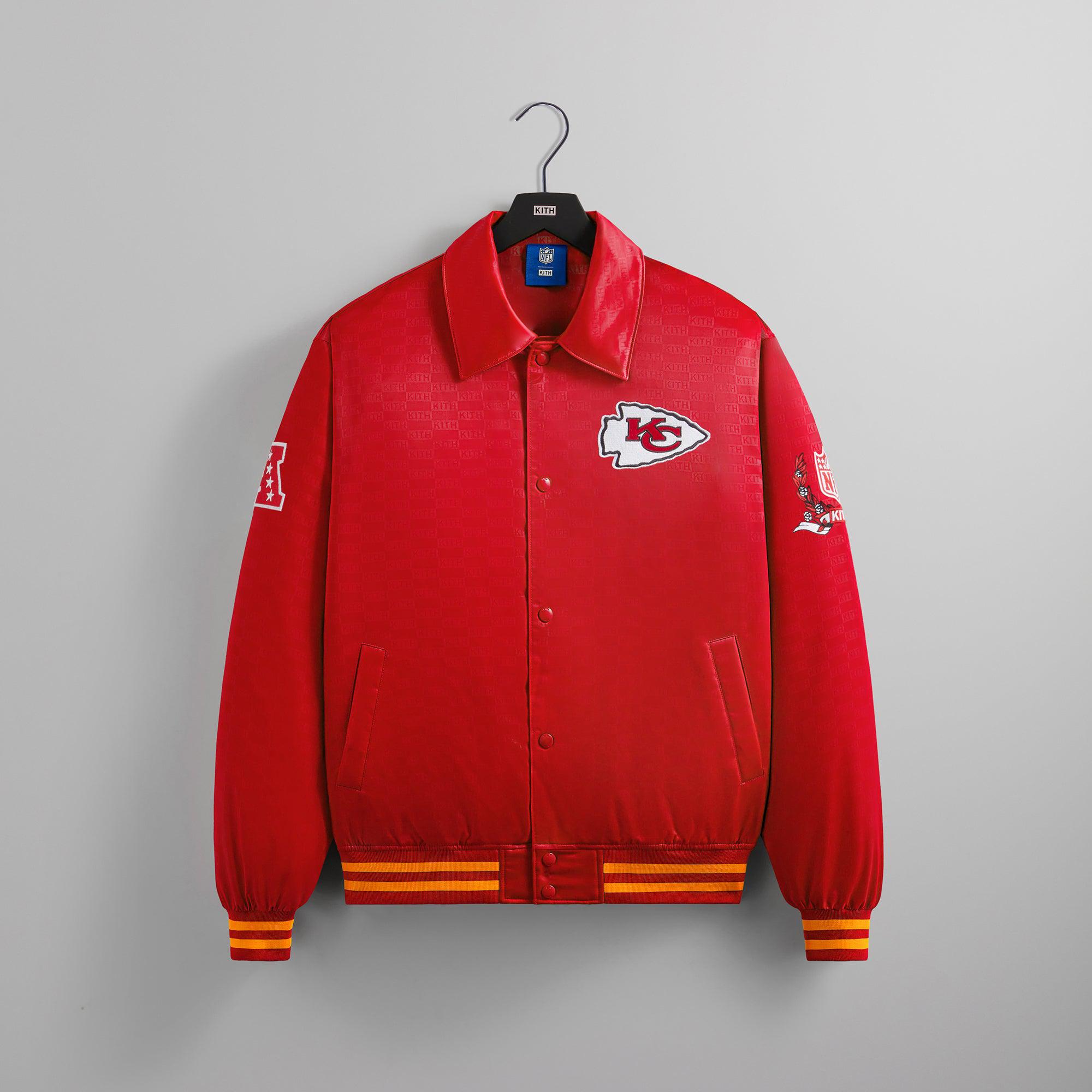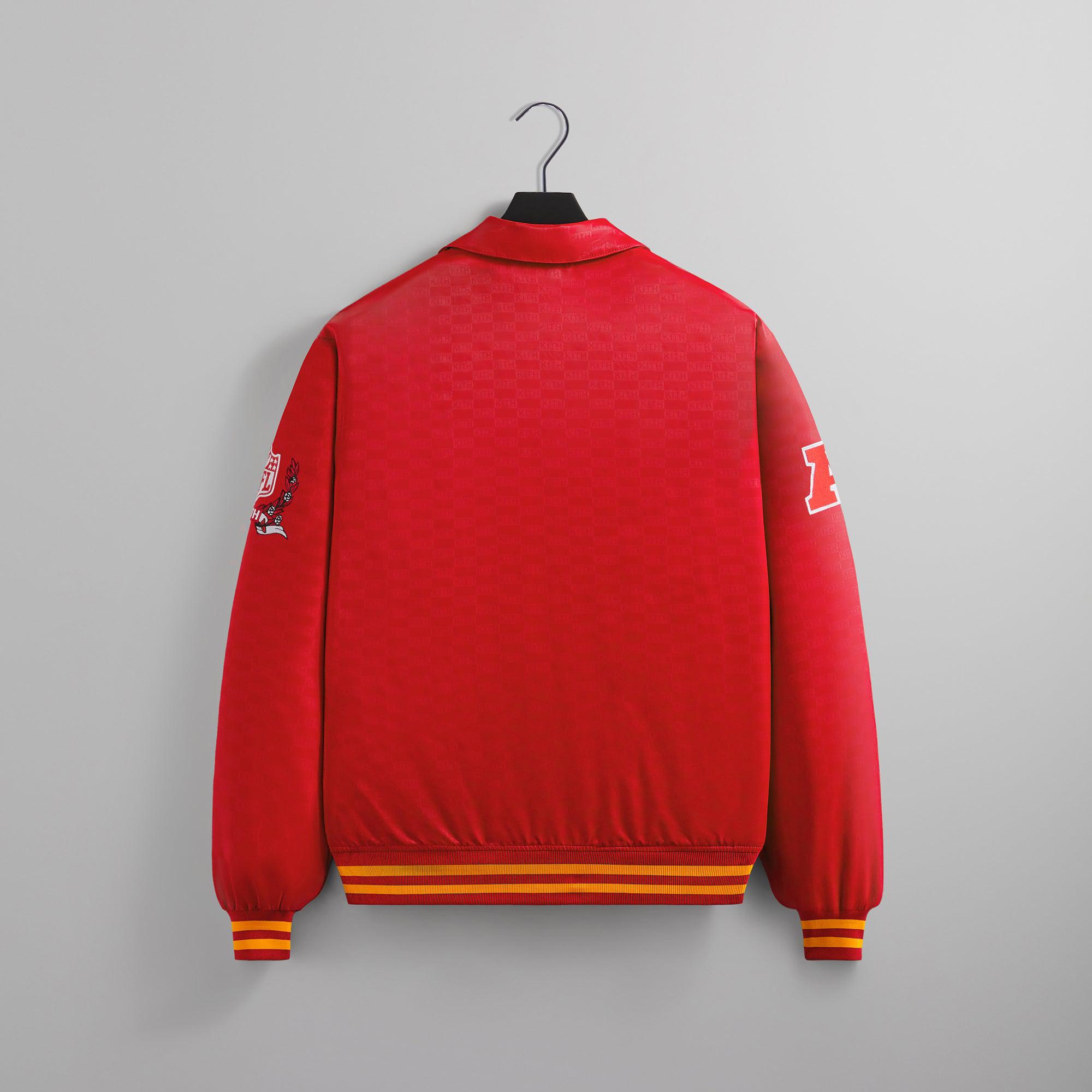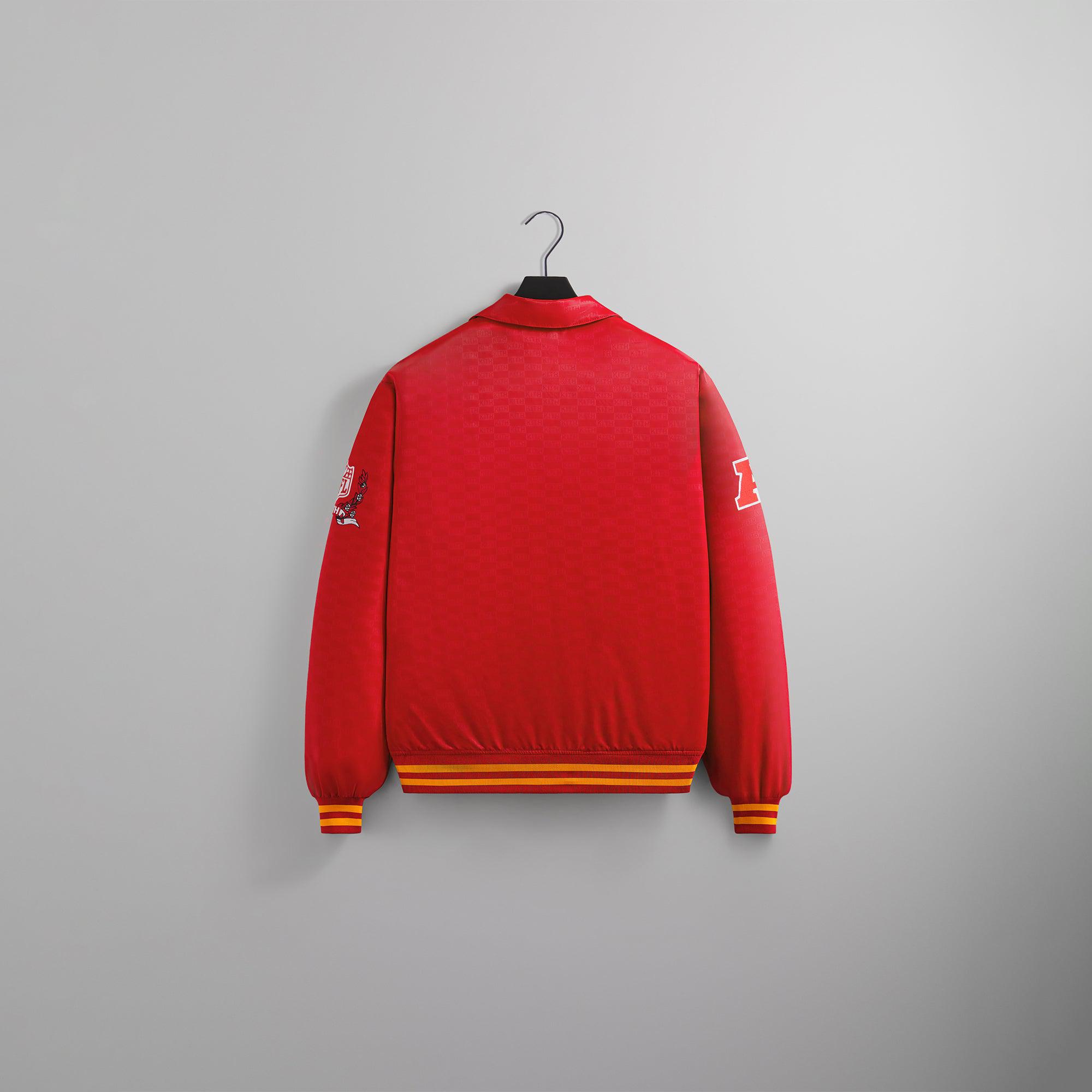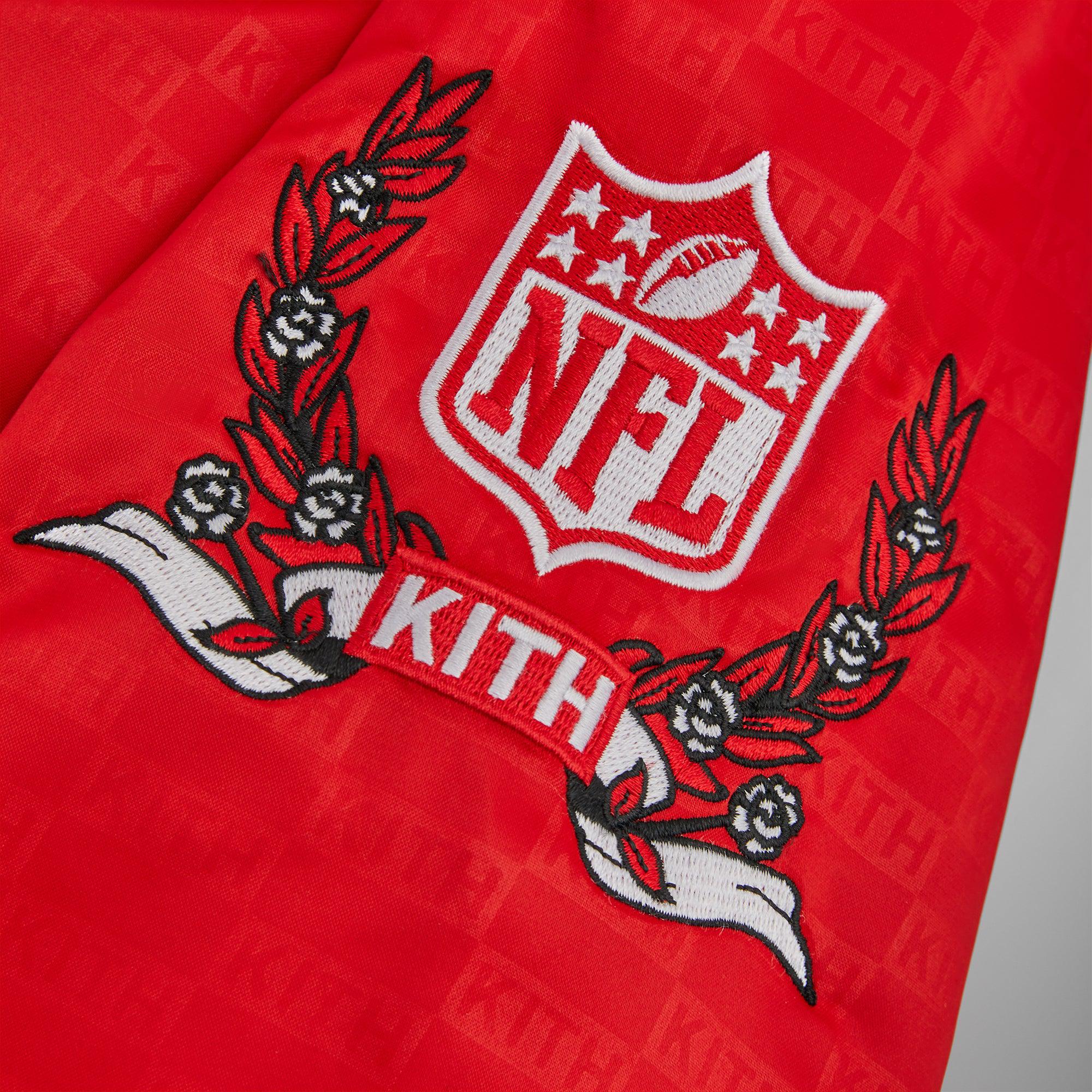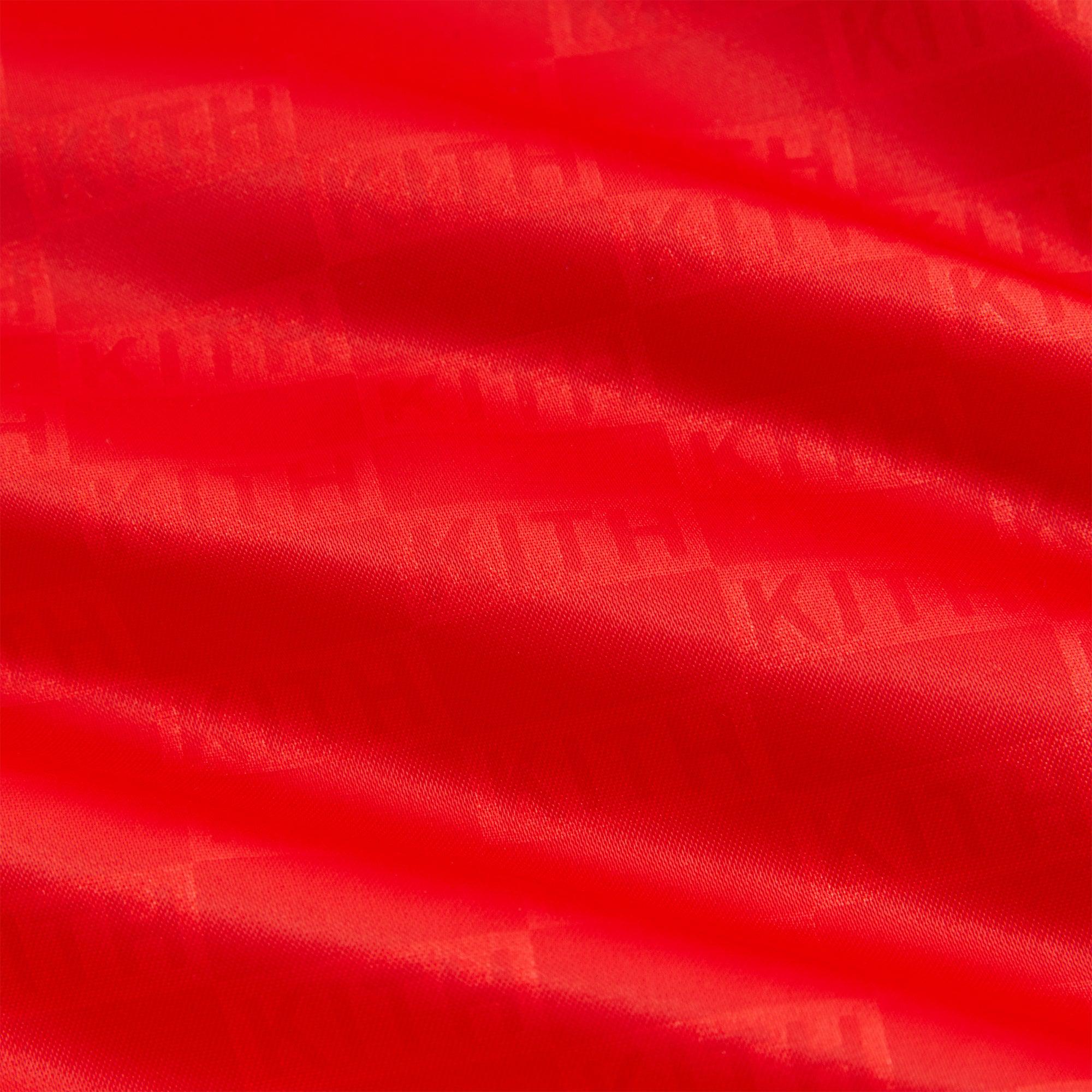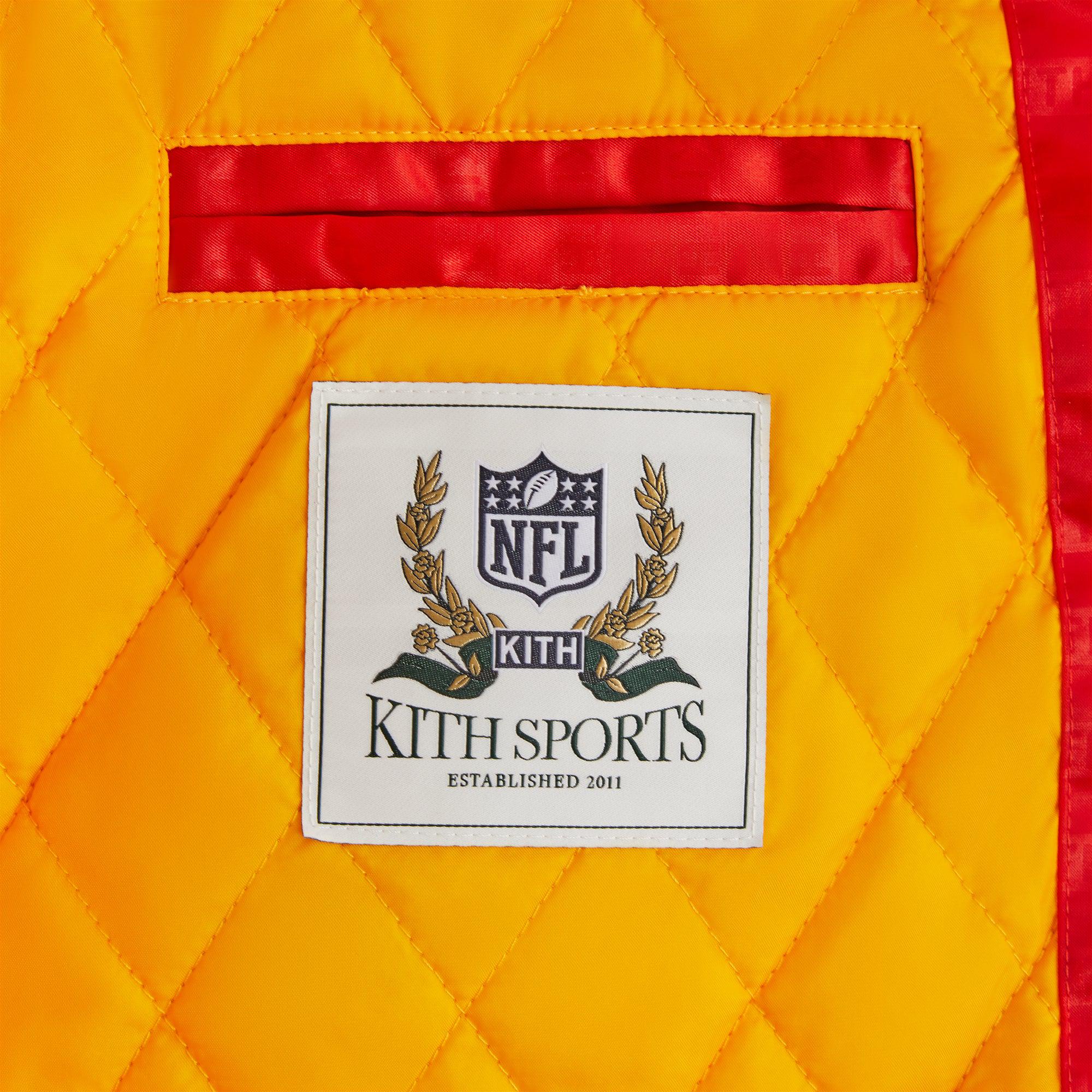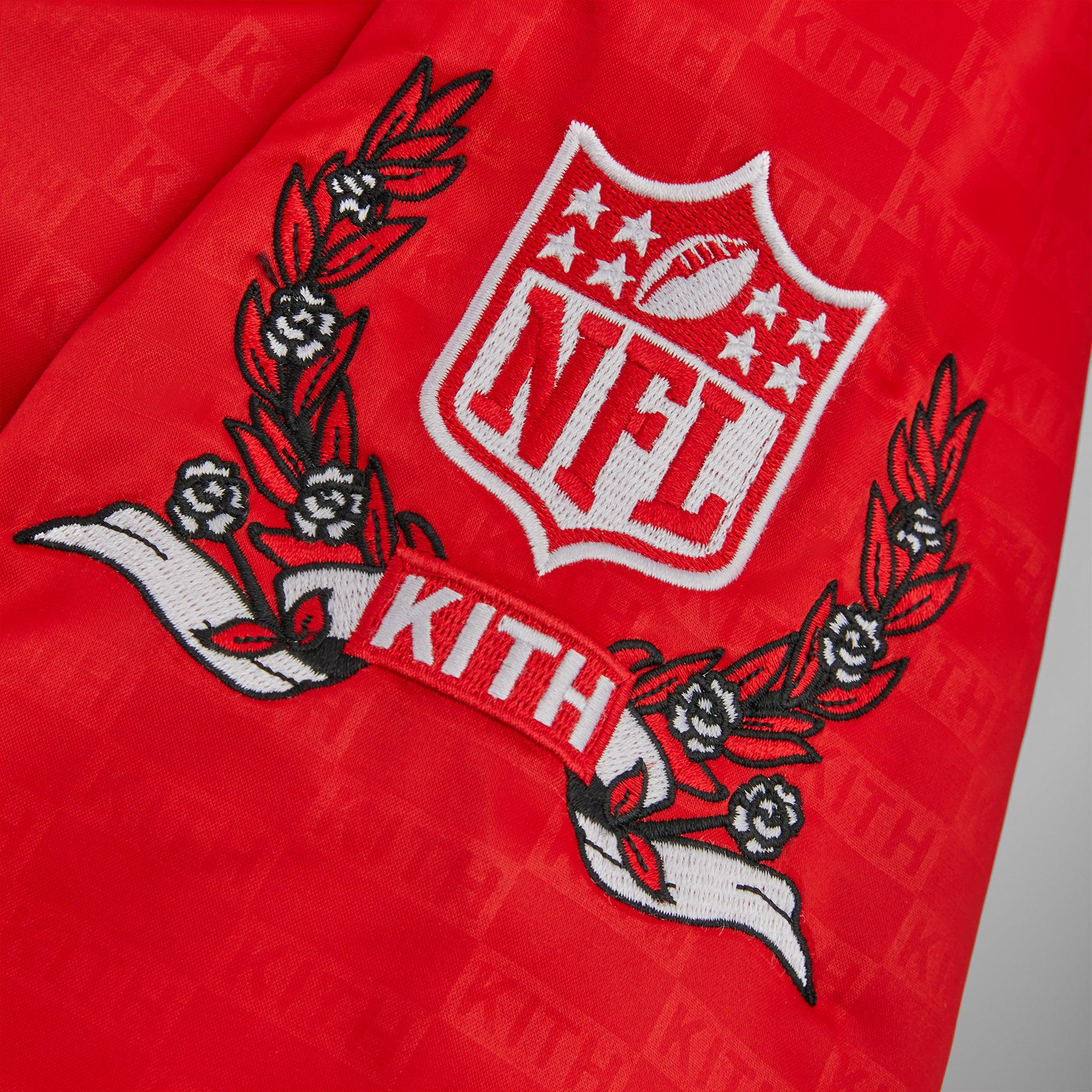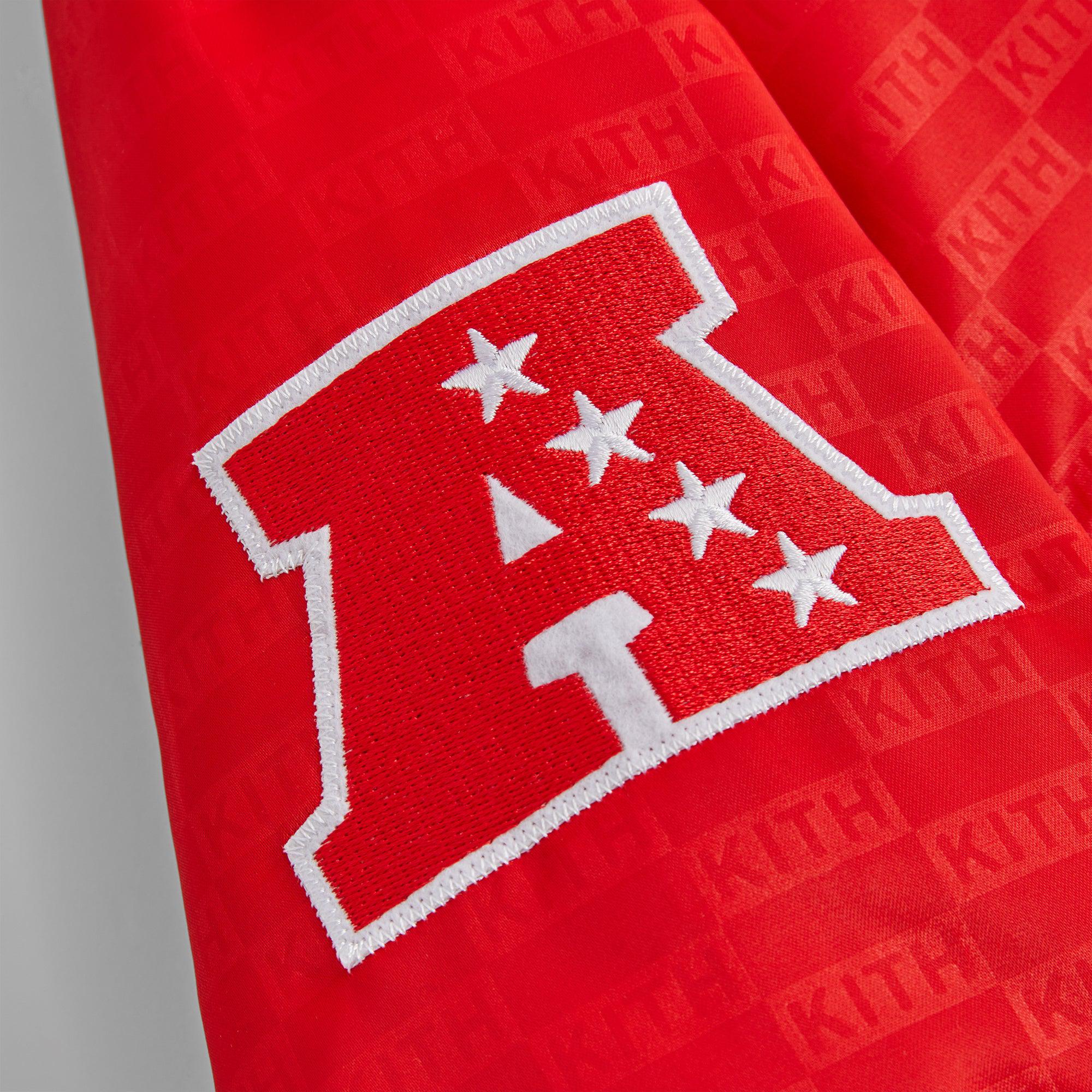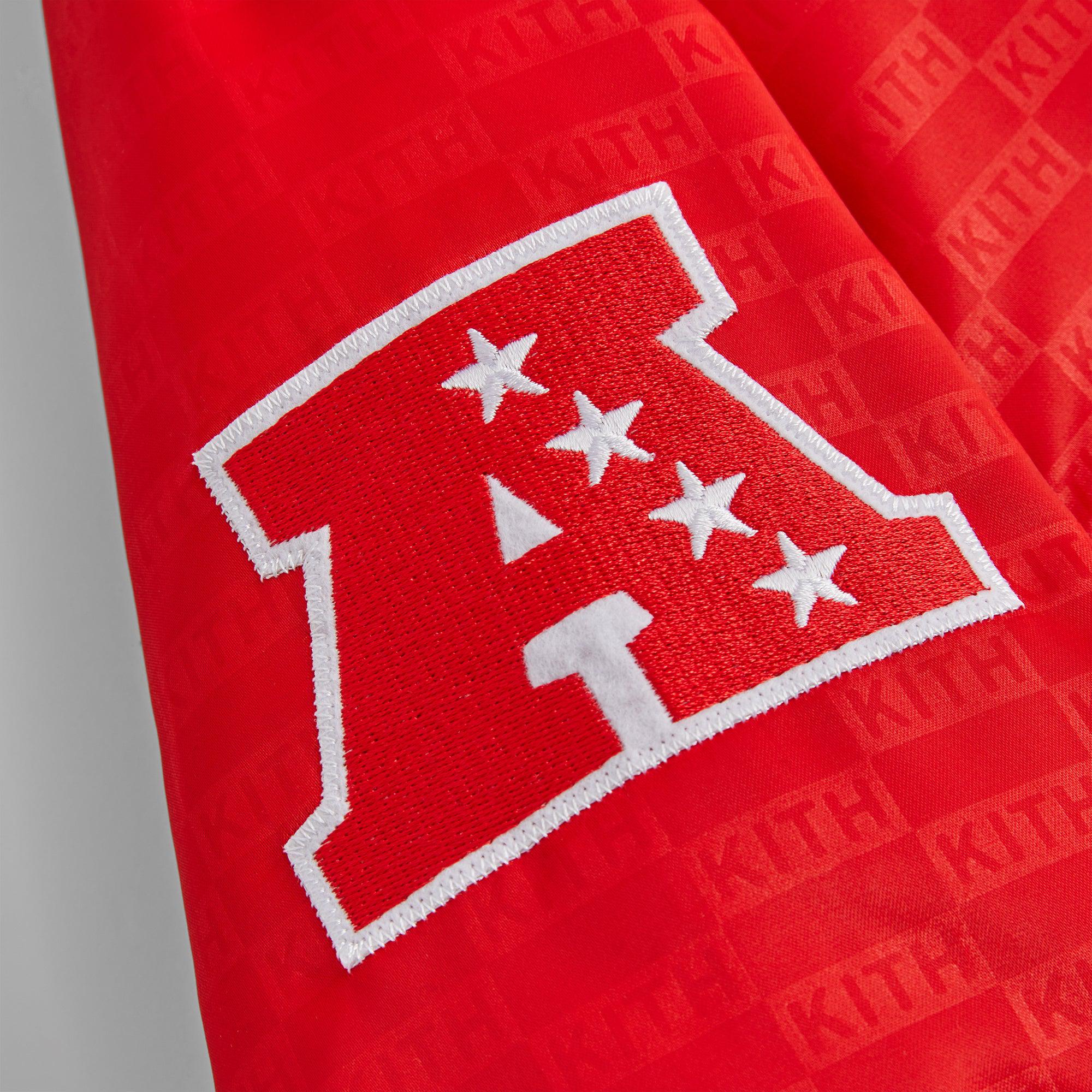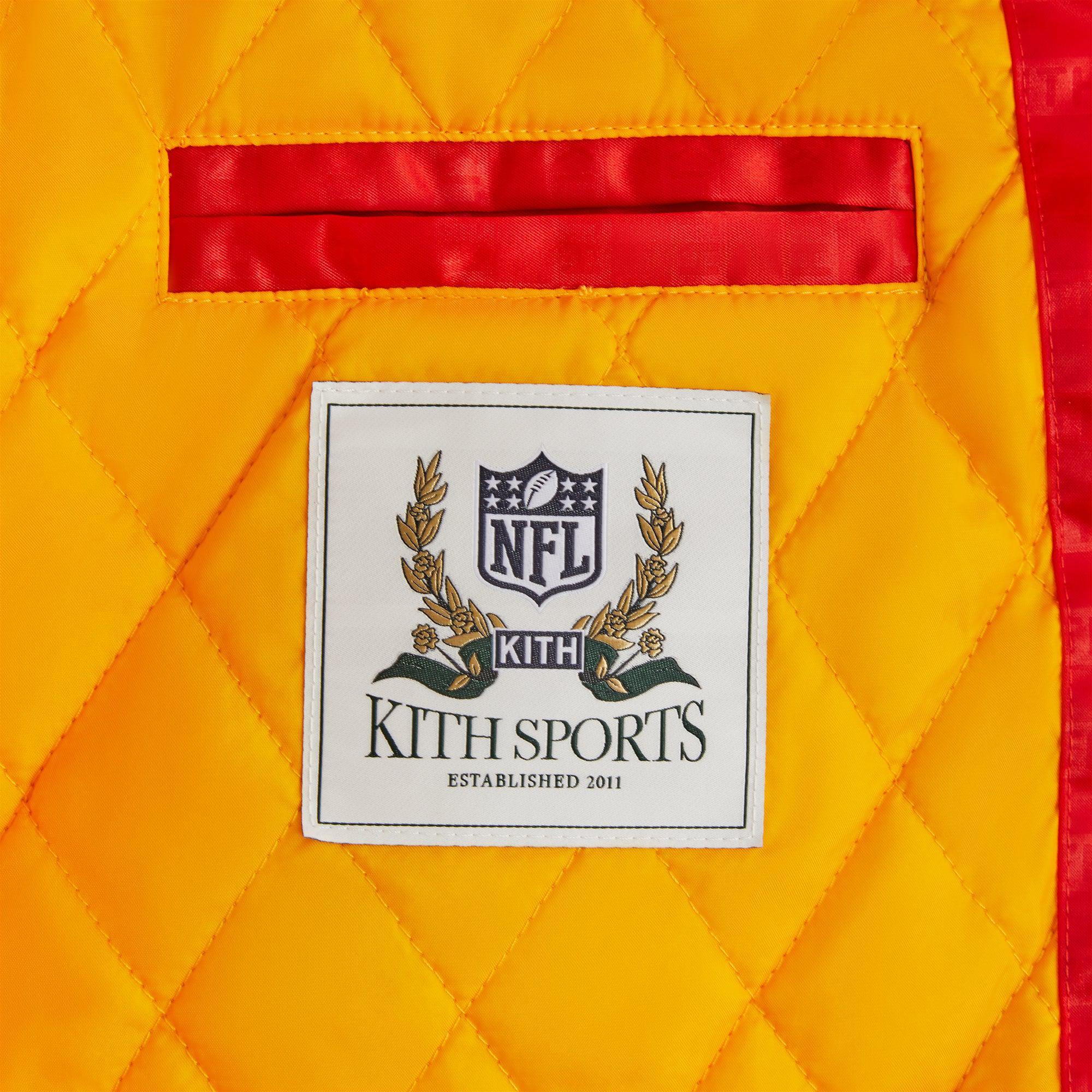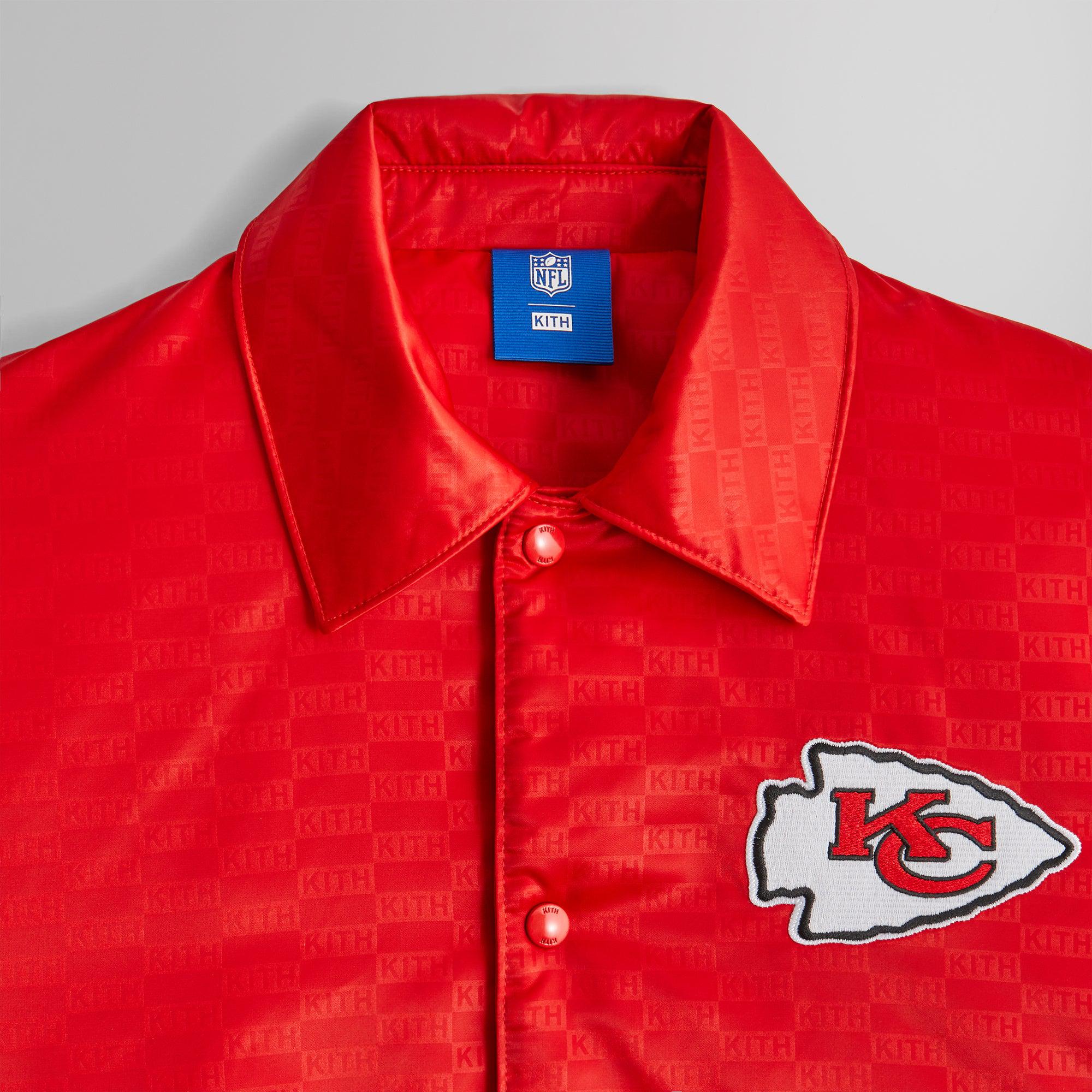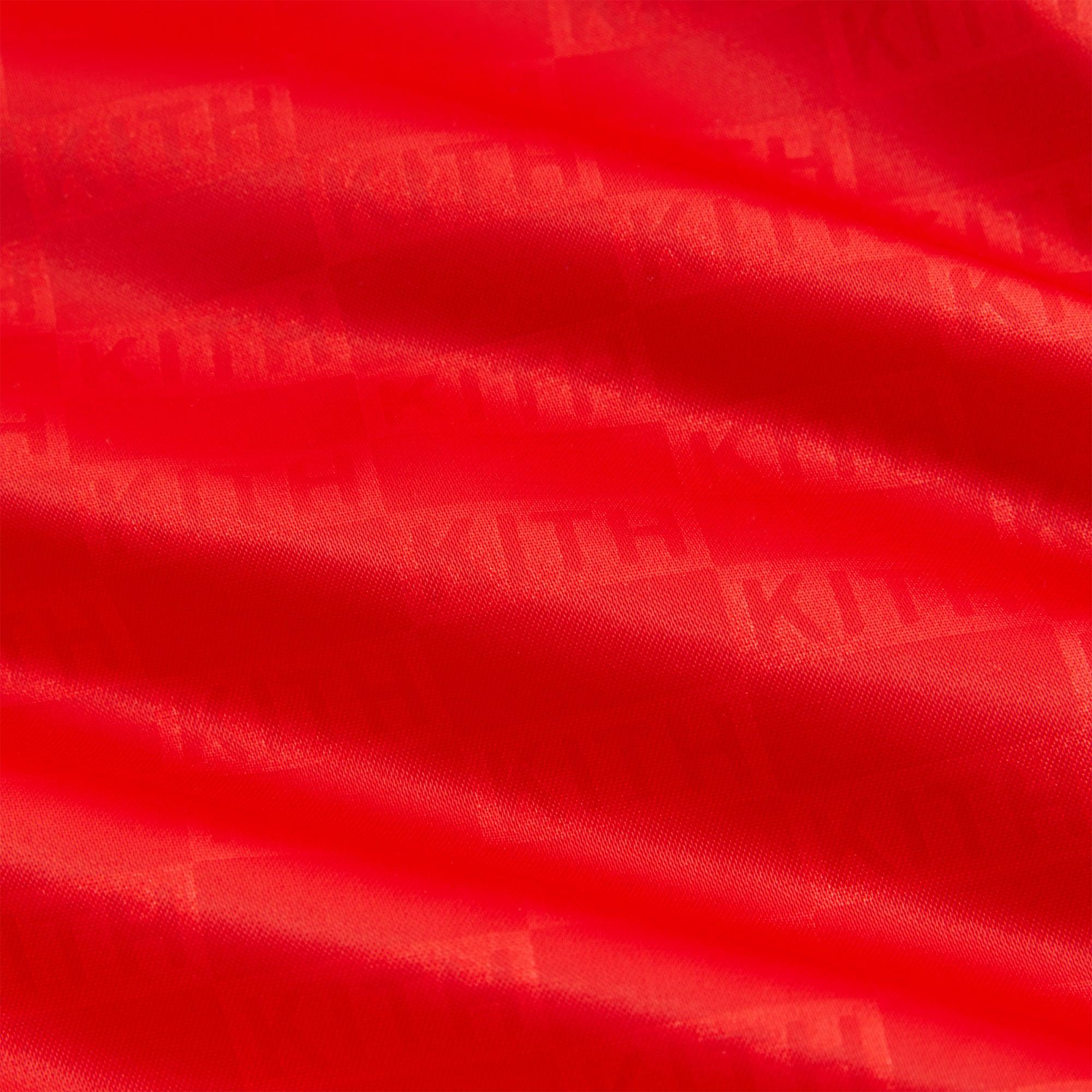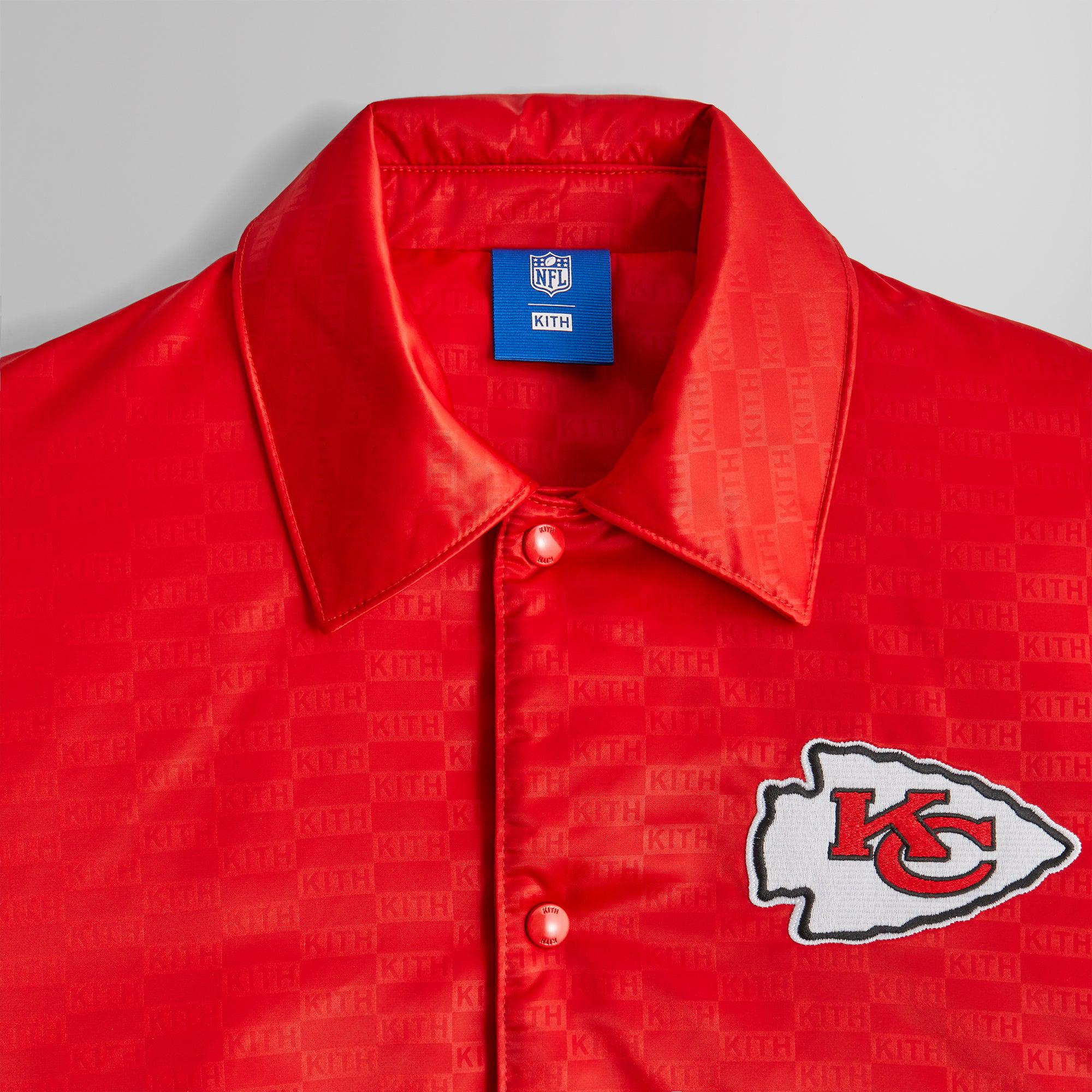 for the NFL: Chiefs Satin Bomber Jacket
KITH at KITH (US)
2. Tap into the Rise of Sport Subcultures
For womenswear and menswear, the trend poses an opportunity to expand into the success of sports subcultures, such as Blokette, which propelled the football jersey to cult status in 2023, thanks to designer and streetwear brands, including Martine Rose, ARIES and Wales Bonner, who all released sportswear collaborations.
Martine Rose x Nike
Genderless football jerseys
3. The Power of Luxury
Luxury brands have already started to turn to sports stars to tap into new markets and audiences. Tua Tagovailoa signed with Perry Ellis this year and we expect to see the portfolio of NFL players grow in the luxury space. This also includes collaborations, noting the Boss x NFL range as being significant for the sport looking to break into this market.
BOSS x NFL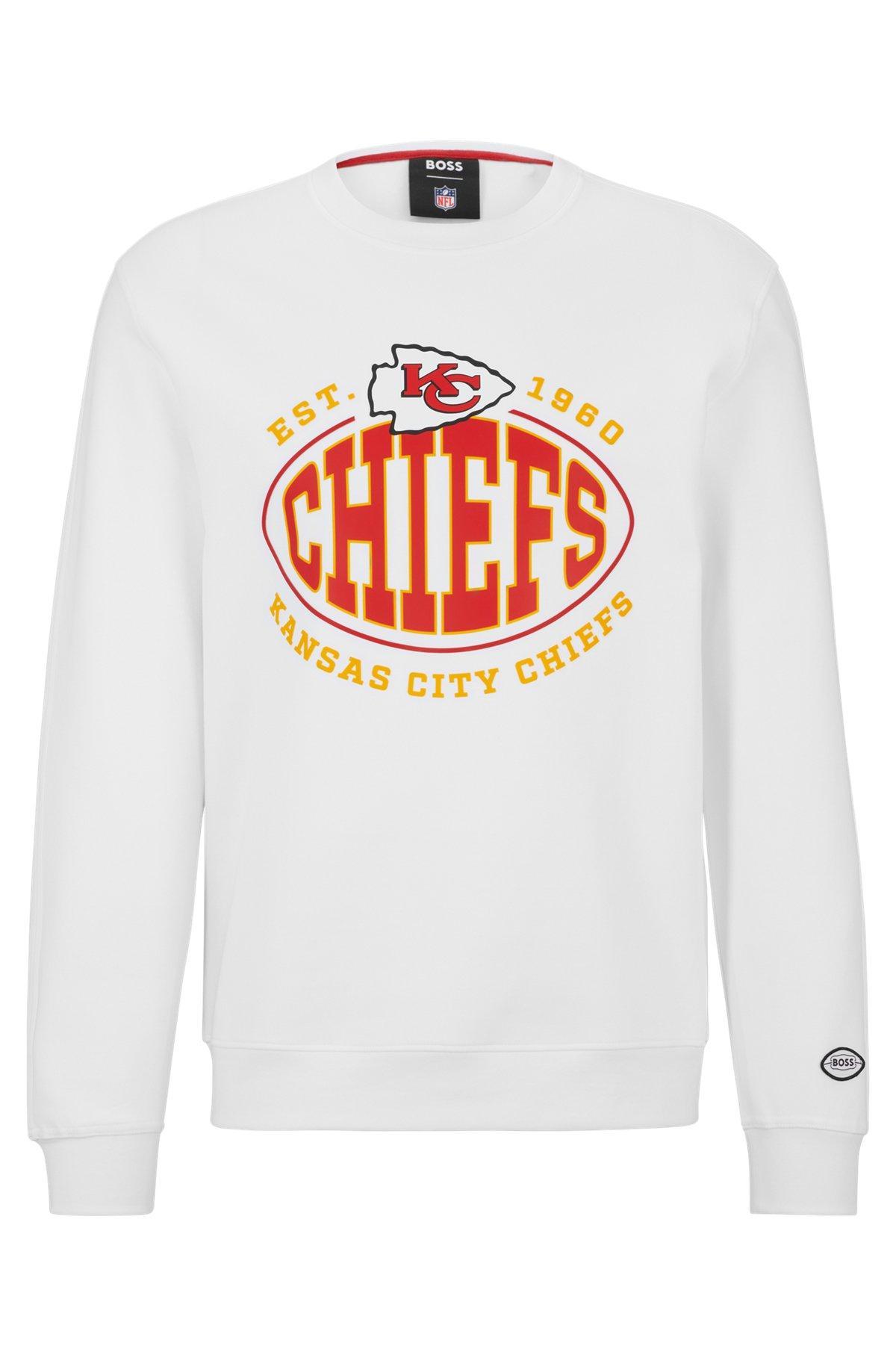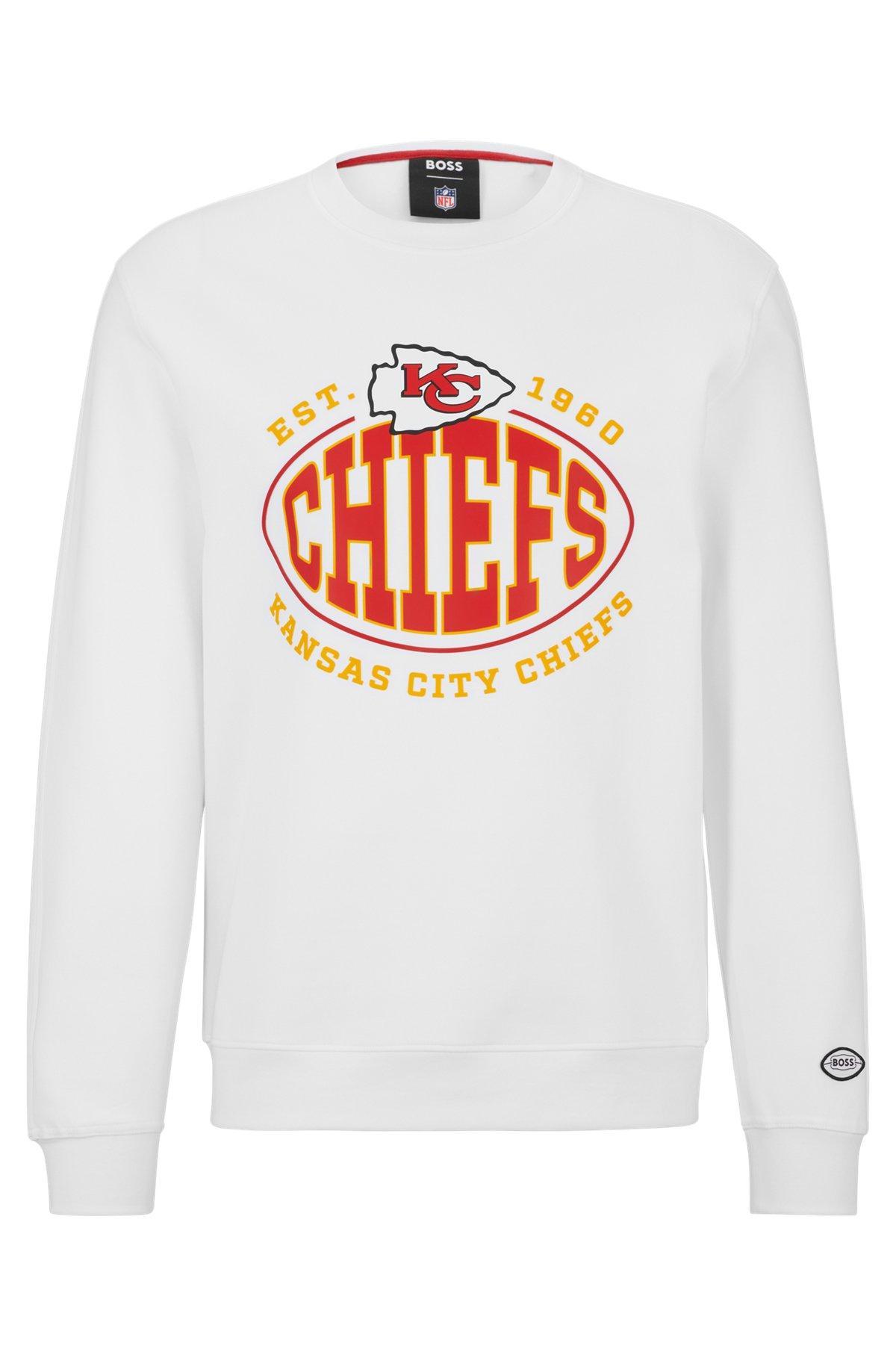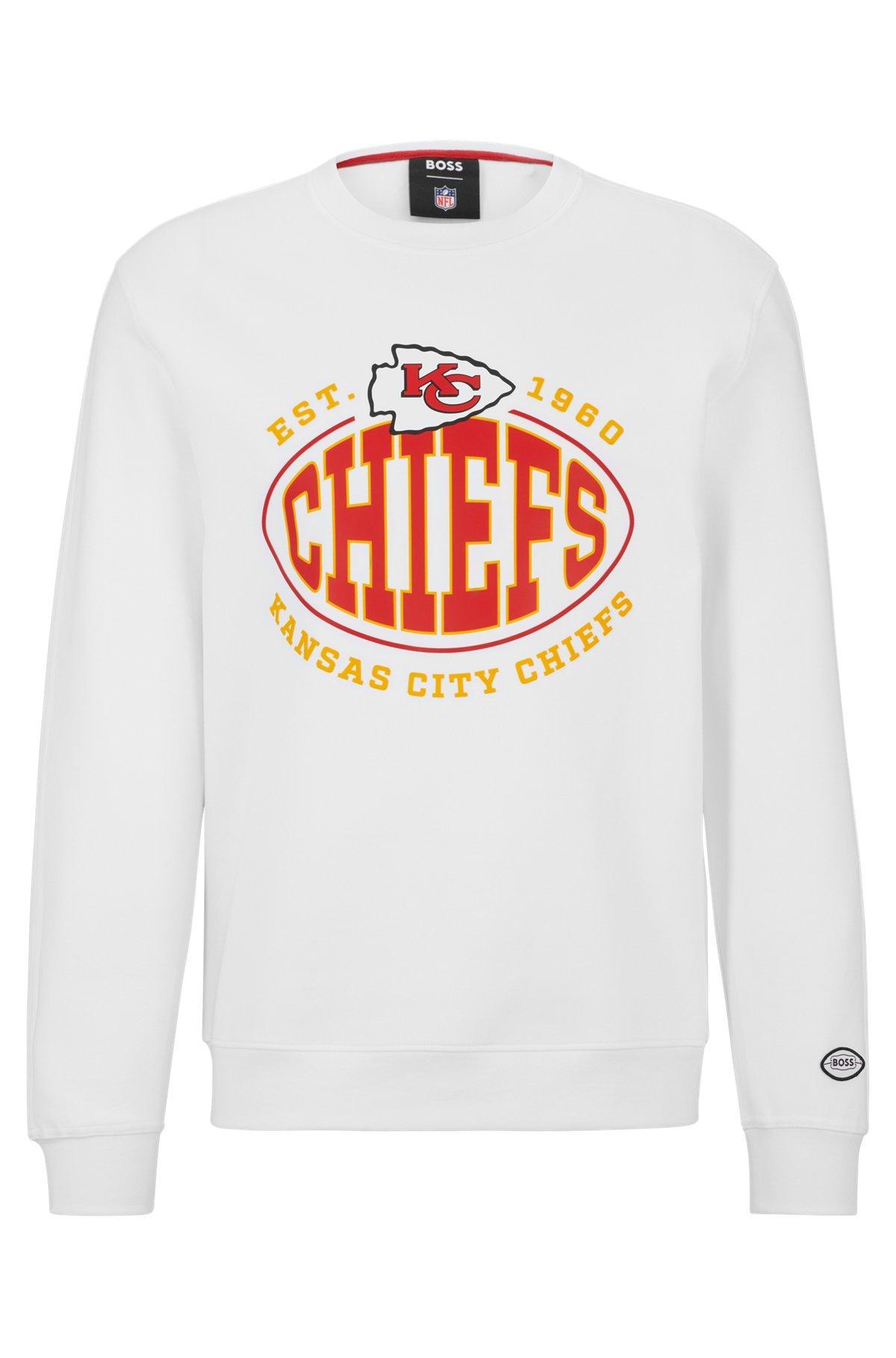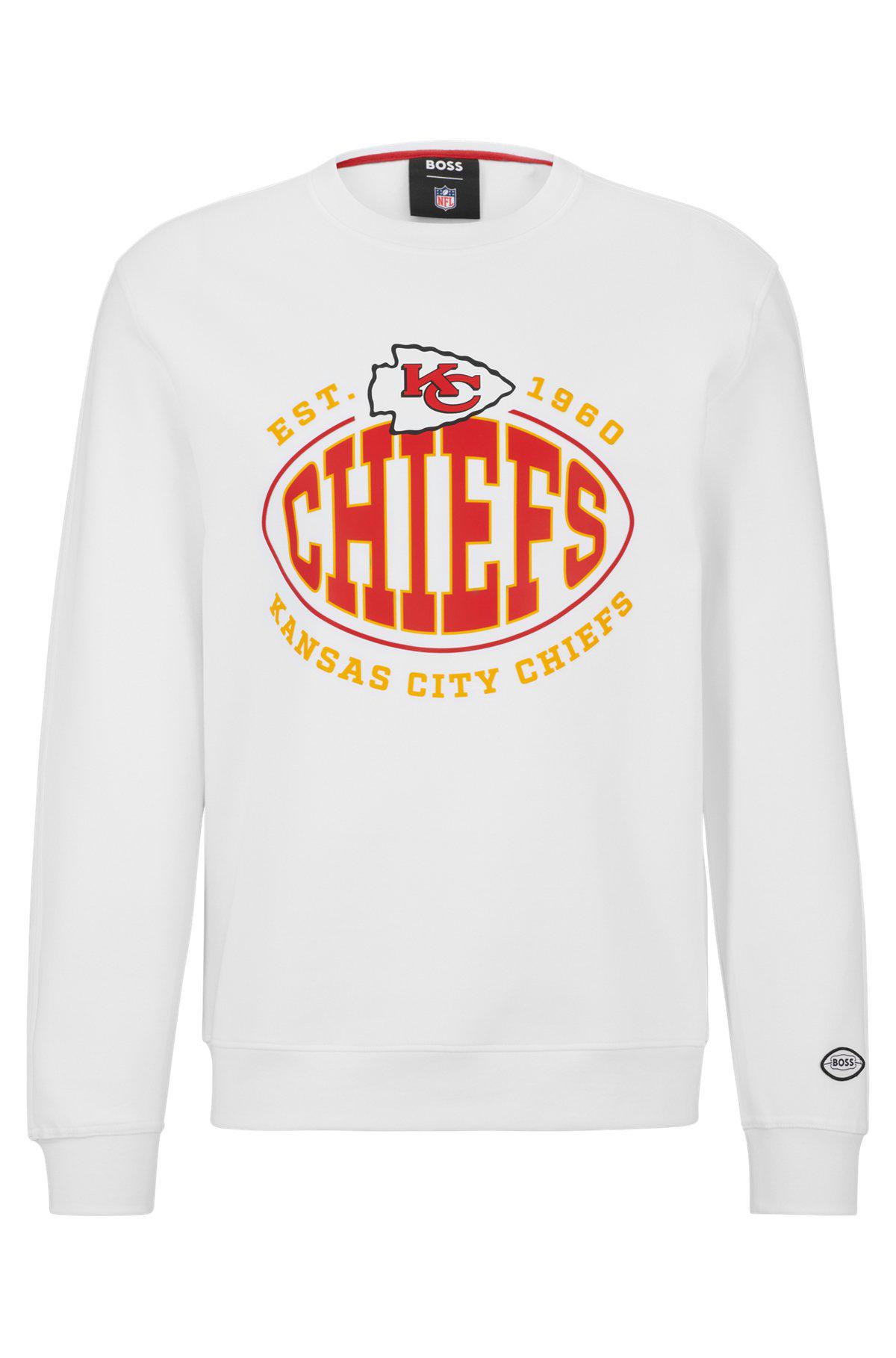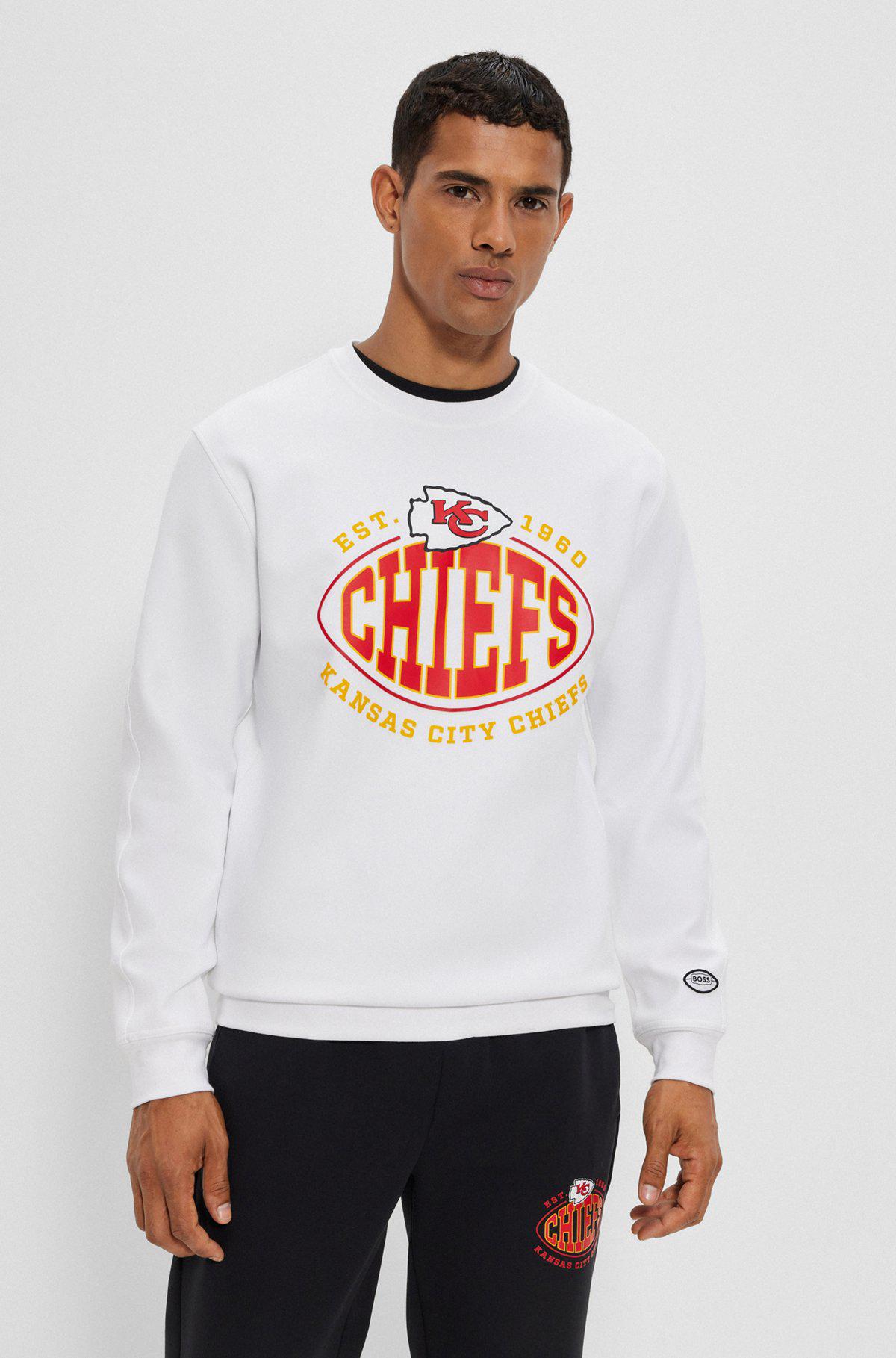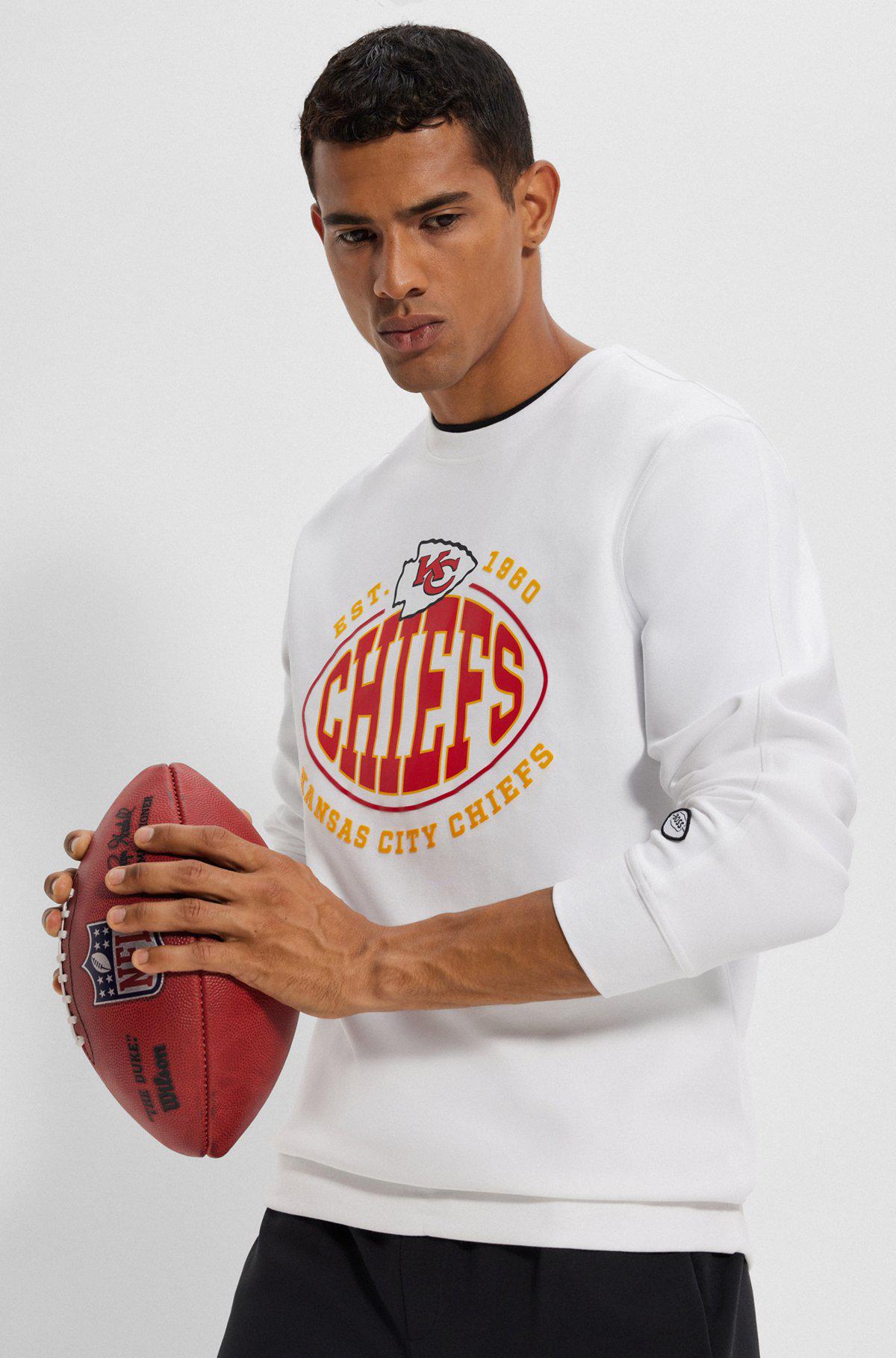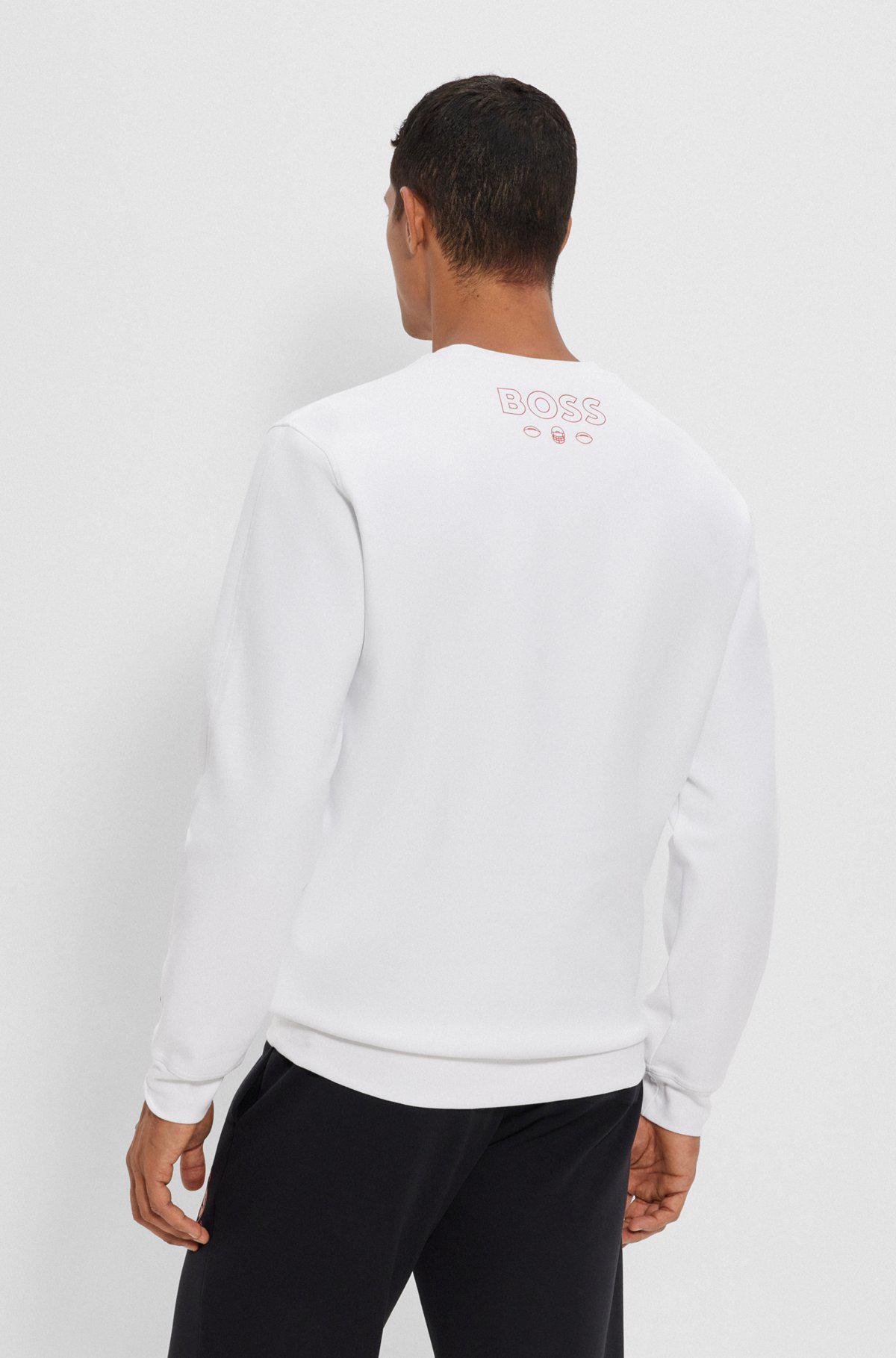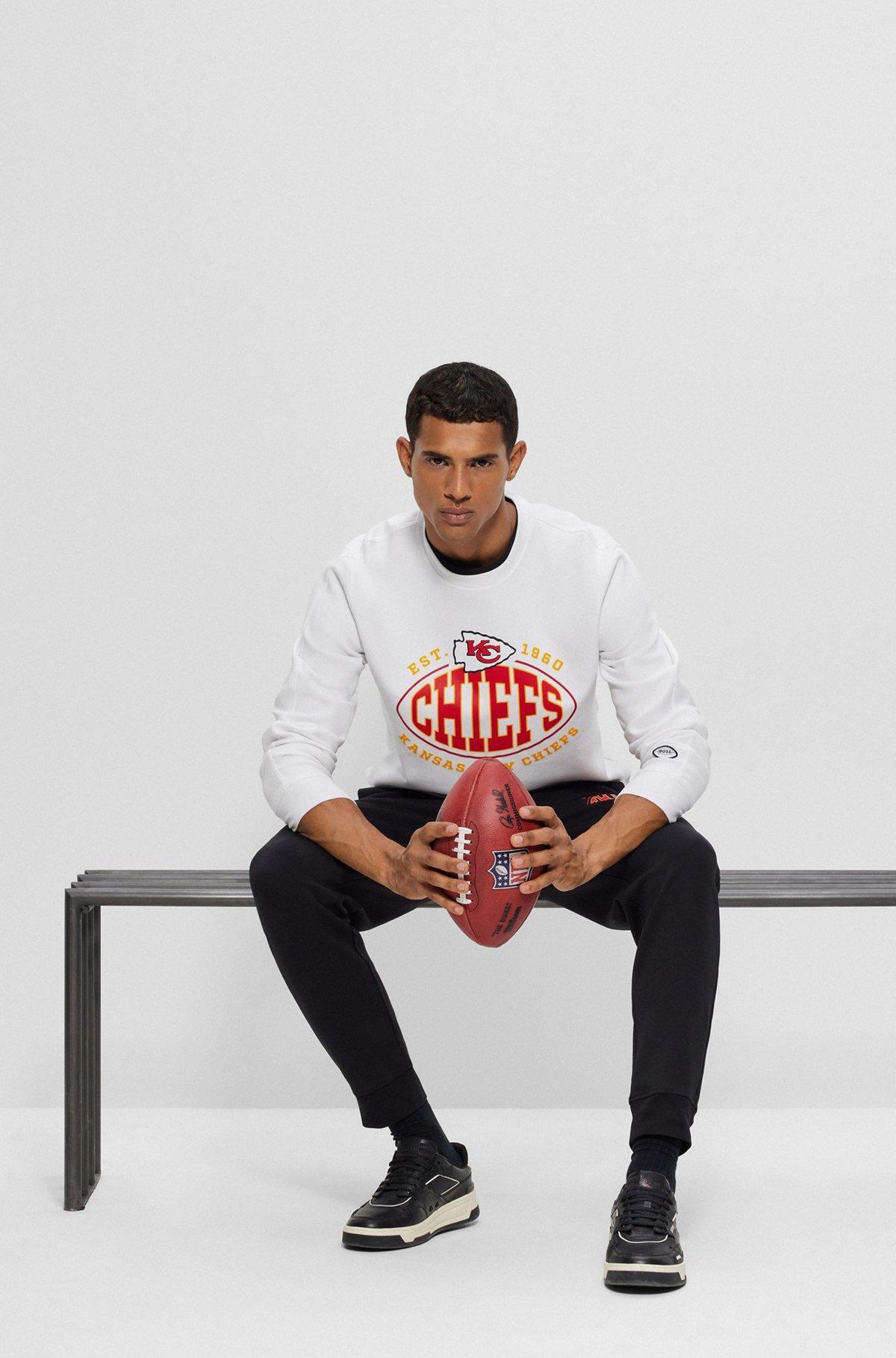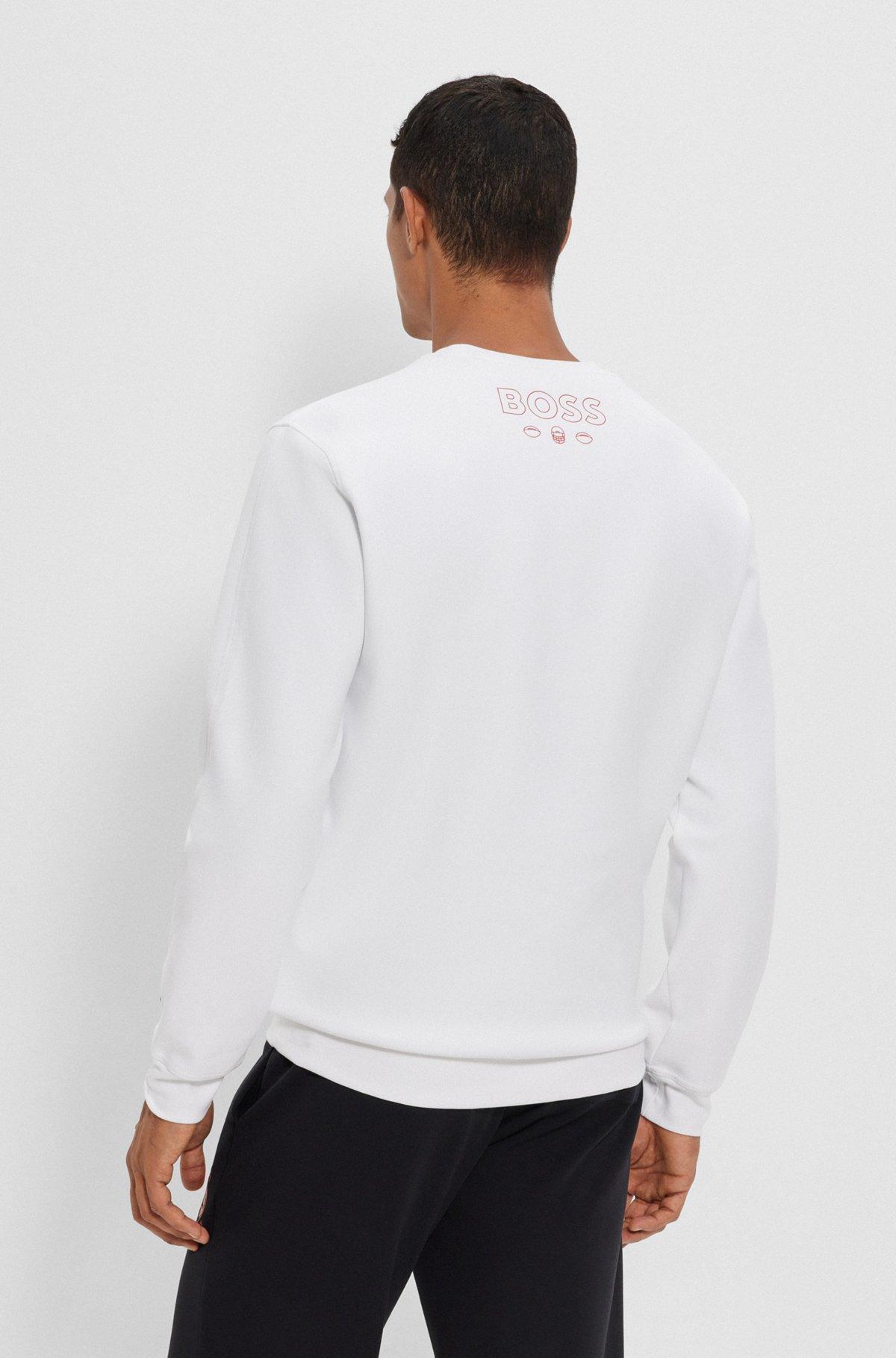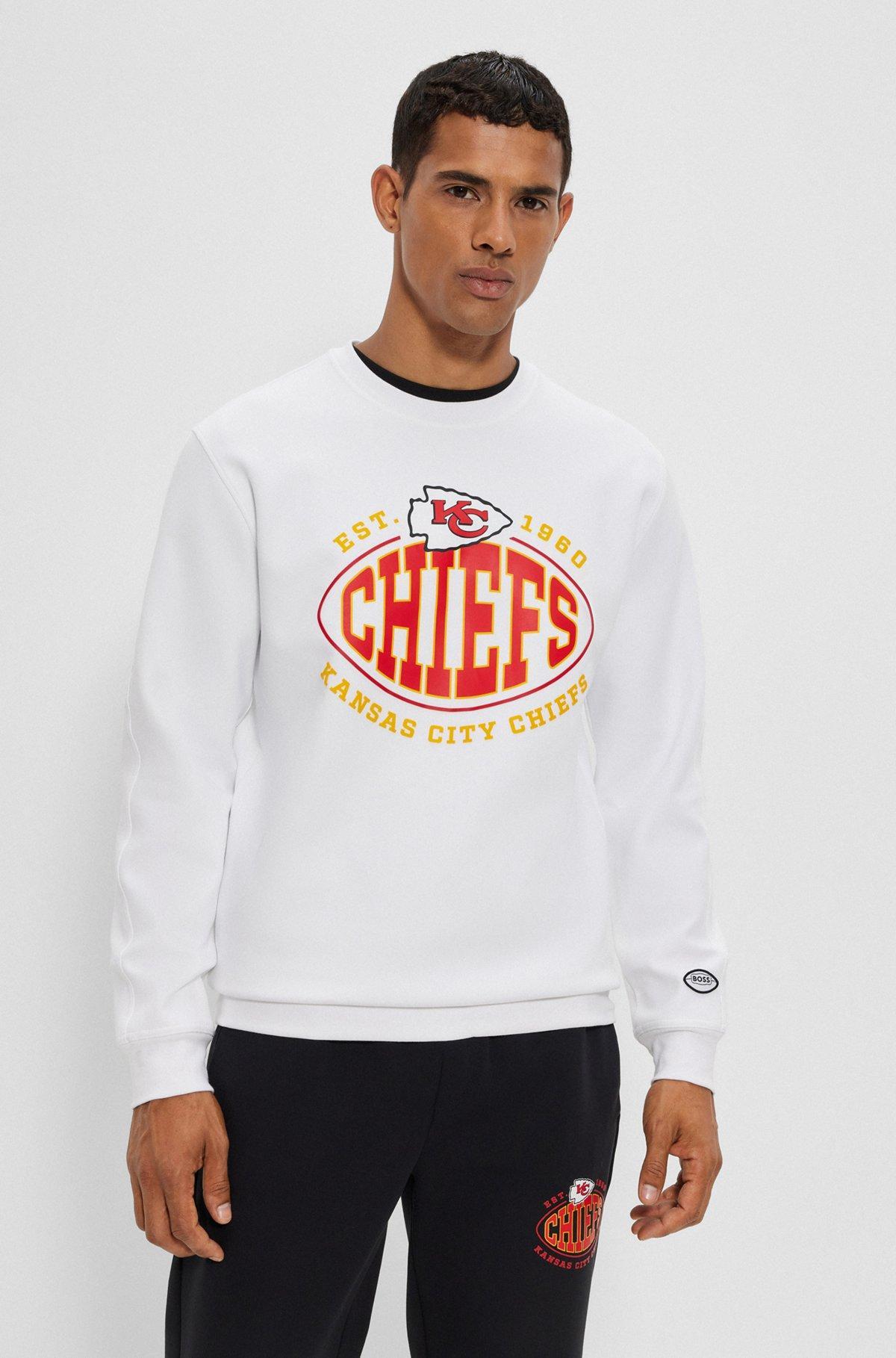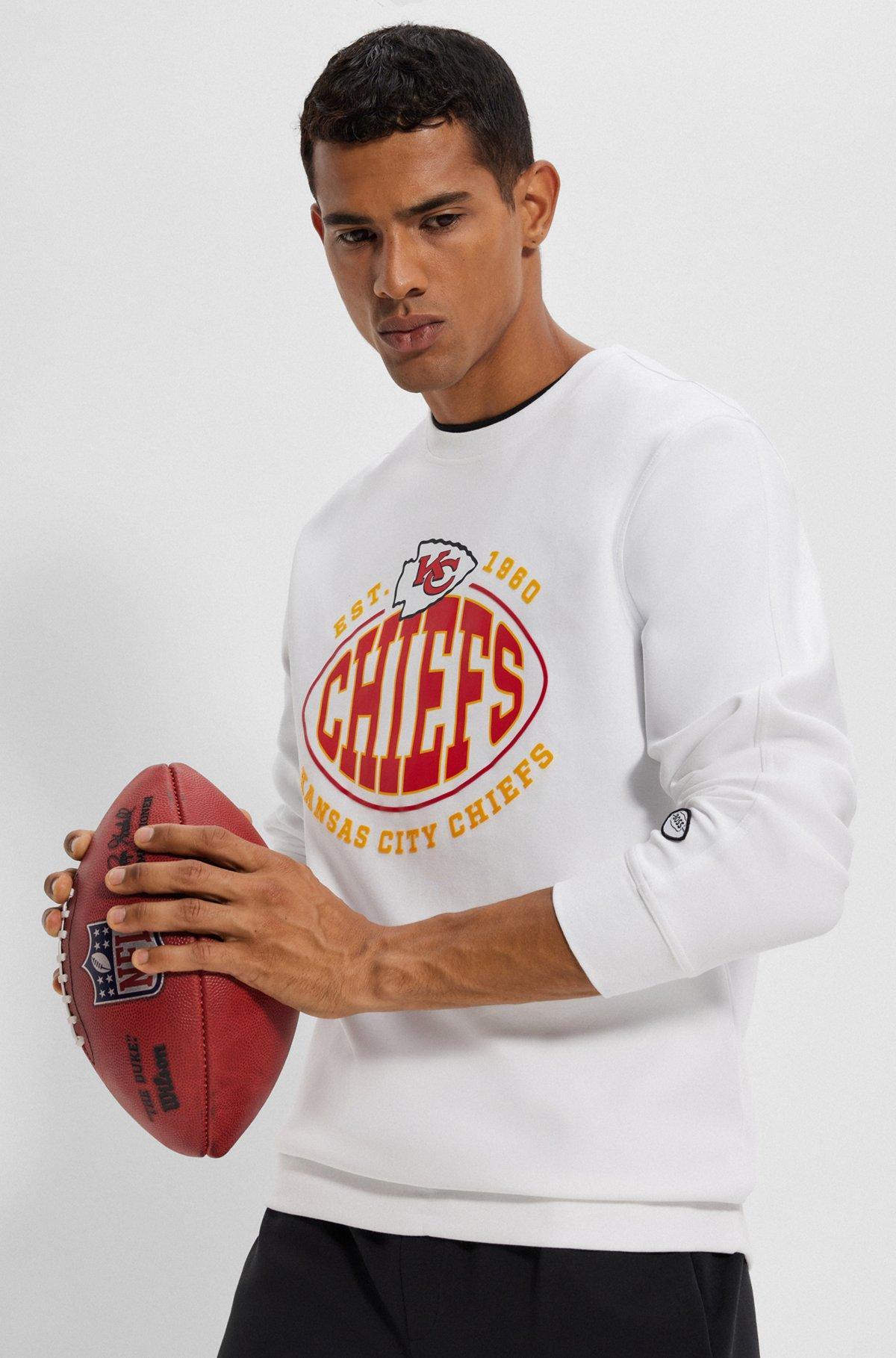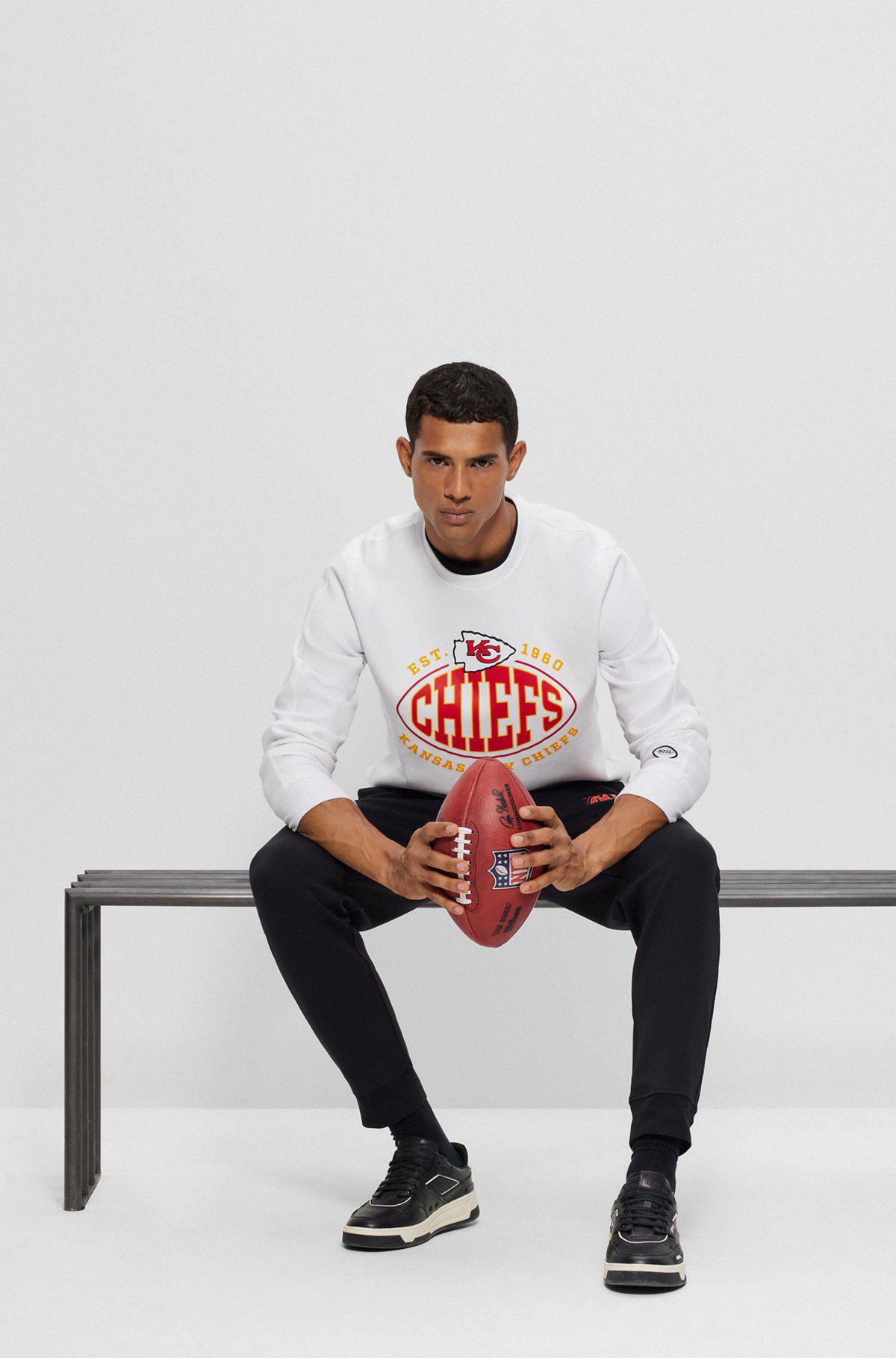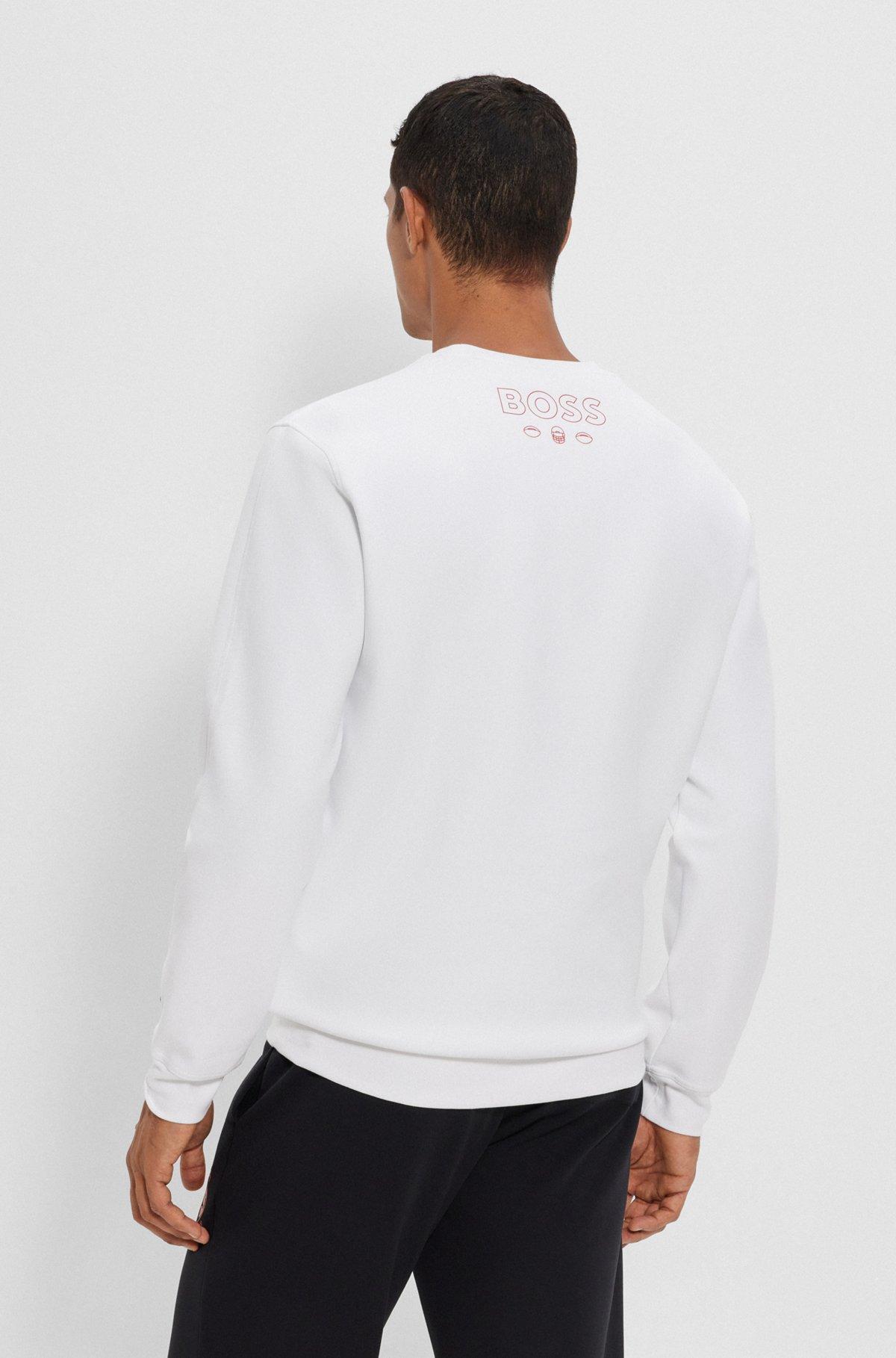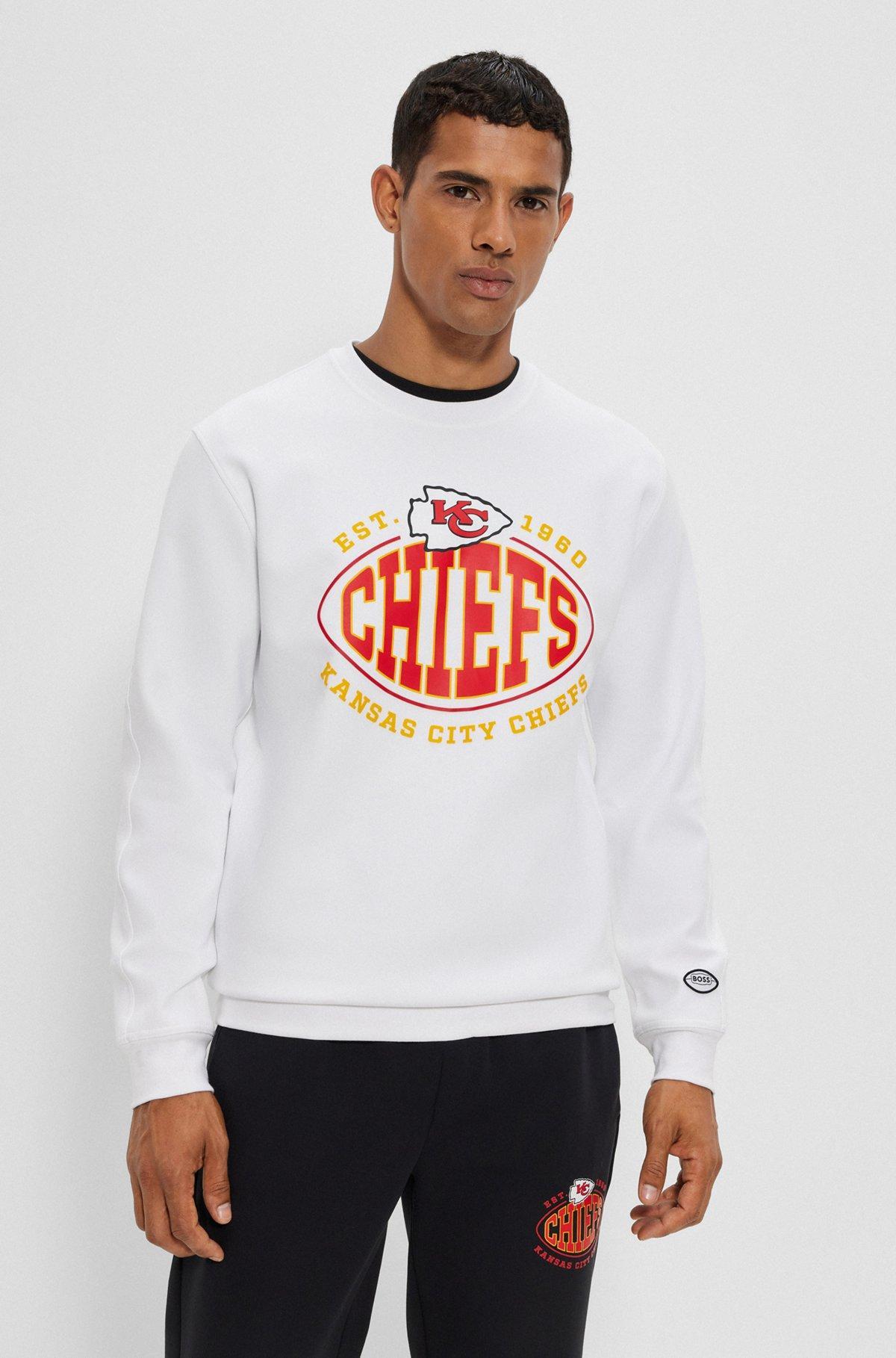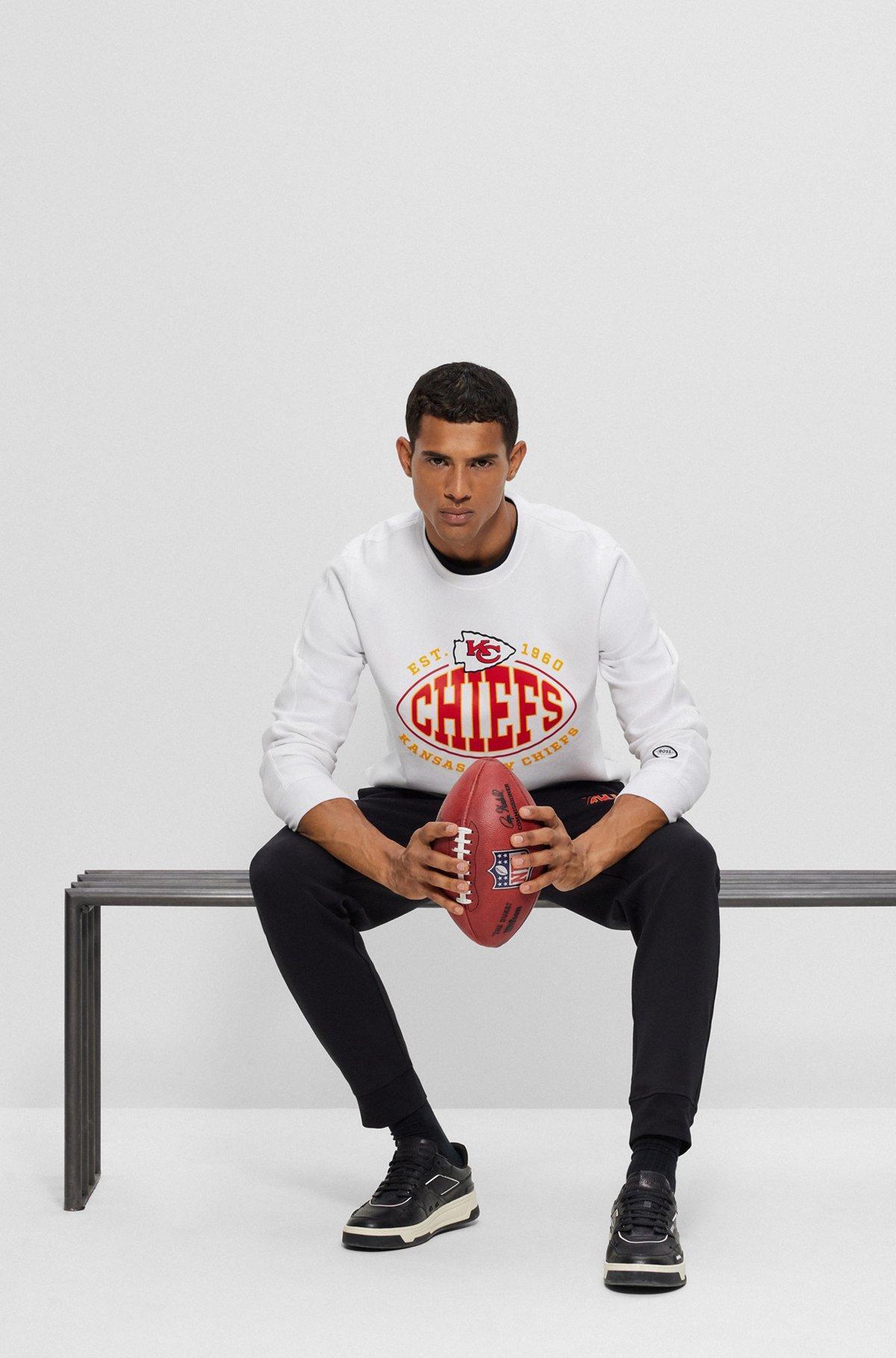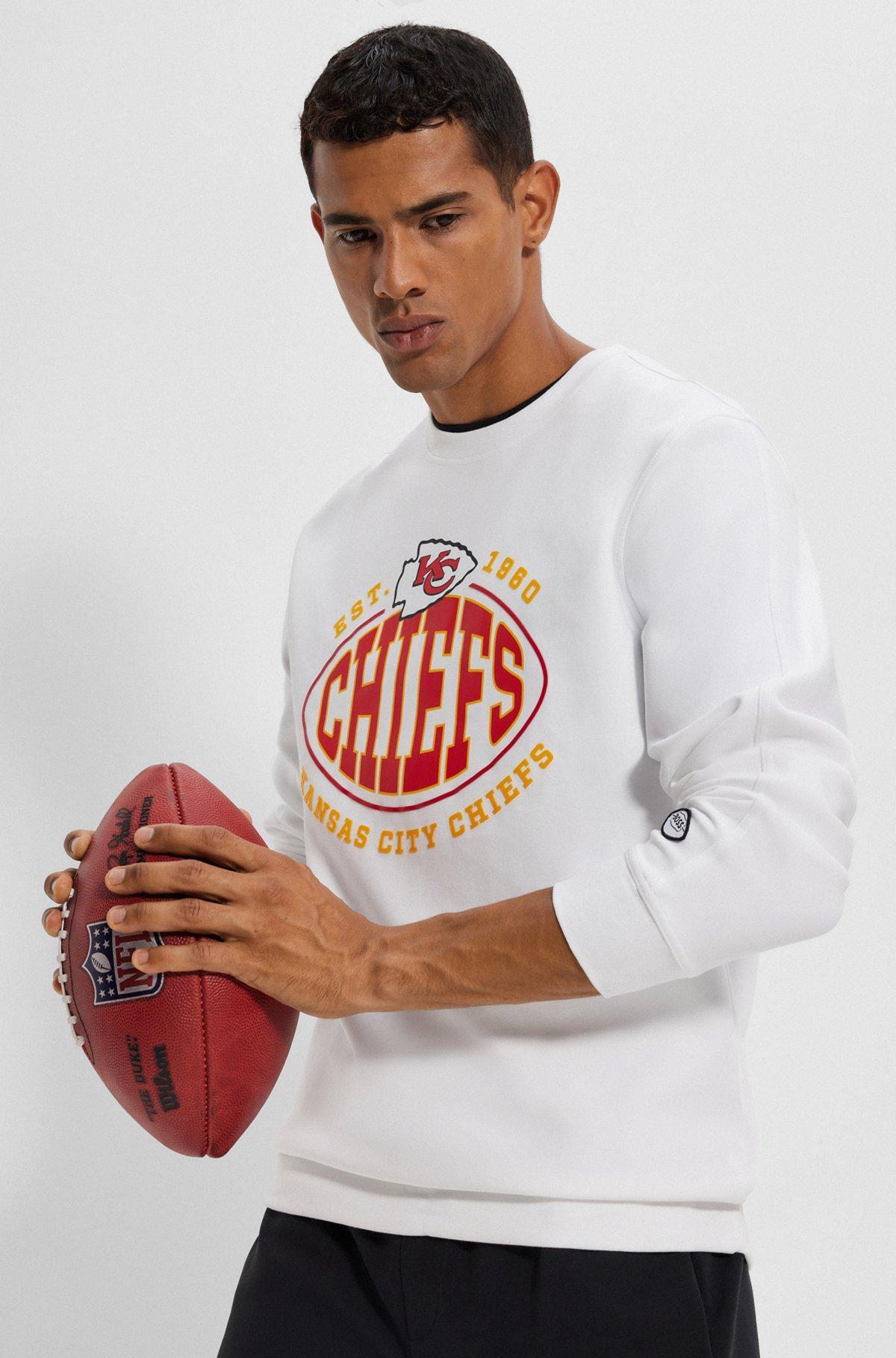 x NFL cottonblend sweatshirt with collaborative branding
Boss at Hugo Boss (US)
Sportswear on the SS24 Runway
Femme
Minimalist
Techy fabrics
Appendix
Date analysis
Products in stock Oct 2, 2023 or new in over the past month.
Keyword Analysis
NFL
US & UK retailers considered
Womenswear & Menswear: ASOS, Abercrombie & Fitch, American Eagle Outfitters, Bershka, boohoo, boohooMAN, Forever 21, George at ASDA, Kith, New Look, PacSun, Pull&Bear, Urban Outfitters