Thermals – A Cost Of Living Essential
The sector has seen a 105% and 68% YoY increase of in-stock options in womenswear and menswear, respectively. While tops (mainly T-shirts) dominate options, new areas are beginning to bubble up – noting that both hoodies in menswear, and bodysuits in womenswear, have grown in options in FW22.
Acrylic, viscose and polyester have remained the top synthetic fibers for thermal base layers while elastane featured in 28% more products versus 2021. 'Flexible' and 'stress-free' mentions were noted in descriptions.
Market leaders UNIQLO and Marks & Spencer both price T-shirts between £15-£25 with proven success, tracking just 0%-5% of styles in markdown of in-stock options this year.
As thermal assortments swell, ranges have begun to include more elevated styles outside of basics, noting merino and Pointelle fabrics at Marks & Spencer, and turtlenecks and sparkly T-shirts at Tu at Sainsbury's.
Non-technical thermal areas have burgeoned amid the demand with both YoY option growth and first majority sells out noted for onesies, hooded blankets and bathrobes.
Product Assortment
Both the womenswear and menswear markets have seen a spike of in stock options this year, increasing 105% and 68% YoY, respectively. Within this, there are no substantial changes to the category mix, just heavier investment in the sector. In menswear, tops dominate options accounting for almost three-quarters of styles and having seen the category grow 93% YoY. Although T-shirts remain the focus, Old Navy introduced eight new thermal hoodie options this year, indicating an opportunity for thermals to grow outside of base layers.
In womenswear, a swing in sleepwear options saw the subcategory grow from 10% to 25% of the mix, all driven by Old Navy, which increased its in stock options from 23 sleepwear styles in 2021 to 105 this year. Outside of these new product areas, Marks and Spencer applied its Heatgen to four all-in-one bodysuits, and both Zara and H&M added thermal insulating properties to puffer jackets.
US & UK Men's Thermal Assortment Split
*Hover over the charts for additional data
US & UK Women's Thermal Assortment Split
Fabric Construction
Thermal clothing typically favors synthetic fabrics and wool for their insulating properties. In contrast, cotton is unsuitable as it "soaks up moisture and draws heat away from the body leaving the wearer cold and uncomfortable."1How to Choose Base Layer Clothing – Mountain Warehouse Retailers should therefore be cautious when promoting cotton products for technical use and instead focus more on winter warmer or cozy at-home stories.
When comparing in-stock options YoY, acrylic, viscose and polyester remained the top invested in synthetic fibers, but interestingly, it was elastane that grew in options this year. While spandex was mentioned in 49% of products in 2021 at Old Navy and UNIQLO, this year, elastane entered the top words within care instructions, featuring in over half of products versus 30% last year. Significant investment in this area was seen at Mark & Spencer, which included stretch in more of its Heatgen T-shirts for a "flexible feel," and UNIQLO's HEATTECH, which now features stretch for "stress-free versatility."
Cotton has seen a surprising uptick YoY, driven by Old Navy and UNIQLO. Although Old Navy's range features "thermal-knit" product descriptions, there are no mentions of technical properties, which could be misleading. UNIQLO's extra-warm HEATTECH technology boasts being "1.5x warmer than regular HEATTECH." Be cautious when promoting thermal clothing and stick to at-home edits if products do not have the required specification for outdoor activities.
T-shirts US & UK Fabric Top Words
*Hover over the charts for additional data
T-shirts US & UK Fabric Top Words
UNIQLO vs. Marks & Spencer
With their HEATTECH and Heatgen technologies, both market leaders offer a substantial choice of thermals. Each retailer noted minimal markdowns, with no advertised discounts tracked on in-stock options at Marks & Spencer this year and only 5% at UNIQLO. In menswear, both retailers offer a three-tiered range, selling light, medium and maximum insulation. Points of difference see Marks & Spencer offer two-packs as well as exit price point merino styles. In contrast, UNIQLO has expanded its range to include eight turtlenecks.
Short-sleeved T-shirts are mainly covered in menswear, with only two options at M&S for women. Where UNIQLO has swelled its offer in terms of colors, featuring 14 different hues, Marks & Spencer has differentiated styles with printed and sparkly options as well as fabric interest that sees two Pointelle options. Both retailers have stayed competitive with entry and exit price points, however, Marks & Spencer offers value-saving two-packs at £25, giving a broader range of price points.
UK Thermal T-shirts Comparison
In stock Oct 11, 2022
| | | |
| --- | --- | --- |
| Men's | UNIQLO | M&S |
| Options | 45 | 24 |
| Entry pp. | £14.90 | £15.00 |
| Exit pp. | £24.90 | £25.00 |
| Avg. pp. | £19.00 | £21.00 |
| Fabric | Acrylic | Viscose |
*Avg. pp. = Average advertised full price
| | | |
| --- | --- | --- |
| Women's | UNIQLO | M&S |
| Options | 95 | 26 |
| Entry pp. | £14.90 | £16.00 |
| Exit pp. | £24.90 | £25.00 |
| Avg. pp. | £19.00 | £20.00 |
| Fabric | Acrylic | Viscose |
*Avg. pp. = Average advertised full price
Top Movers
Base Layers
John Lewis announced in October that it was already seeing growth in thermal sales. Winter thermals had climbed 117% WoW in womenswear and had become three times bigger than last year's sales in menswear.2Onesie sales rise at John Lewis as customers keep warm – Drapers Across the market, EDITED found that new options alone have risen by 51% YoY and 33% of new styles have seen a first majority sell out over the period. Points of interest have seen good SKU movement on turtlenecks at UNIQLO and George at ASDA, as well as designs at Tu at Sainsbury's, whose sparkly T-shirt sold out.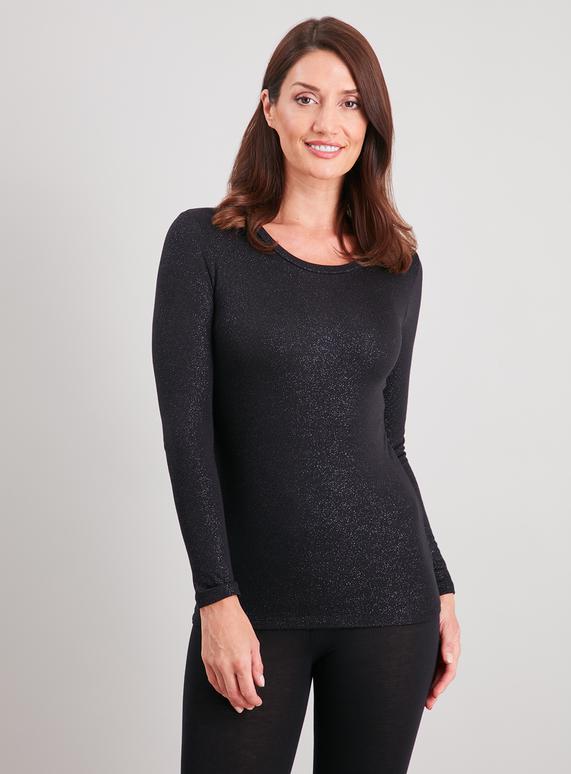 Heat Active Sparkly Maximum Warmth Thermal Top
Tu Clothing at Tu at Sainsbury's (UK)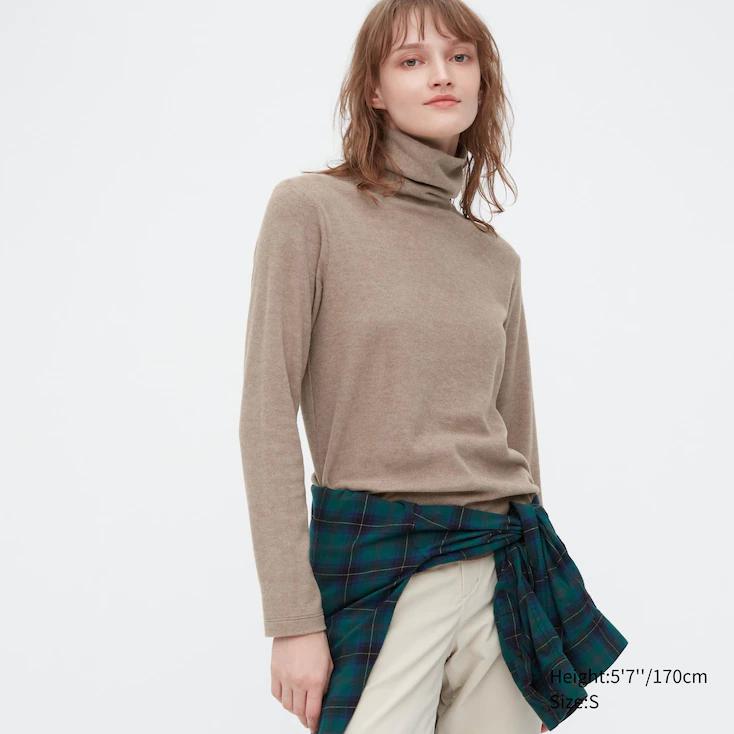 HEATTECH Fleece Turtleneck Long Sleeved Thermal Top
Uniqlo at Uniqlo (UK)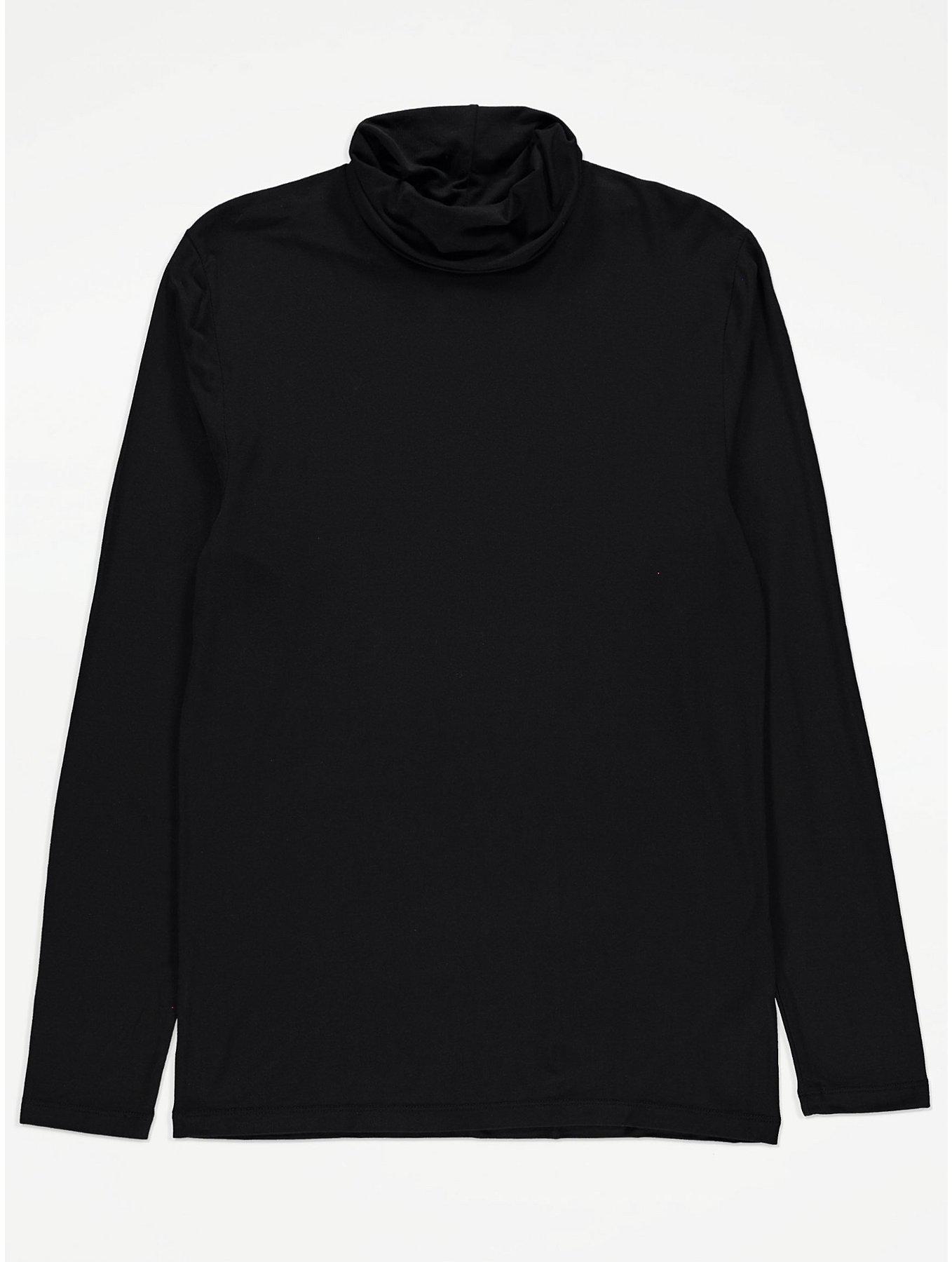 roll neck thermal top
George at George at ASDA (UK)
Long Johns/Leggings
Although thermal leggings are stocked at five retailers, including H&M and Marks & Spencer, UNIQLO dominated intake with 69% of options. Three of its options have already seen first majority sell outs featuring grey and navy hues. While long johns only had five new styles this season across all retailers, John Lewis sold out of their two-pack style, while good SKU movement was noted at Tu at Sainsbury's and George at ASDA.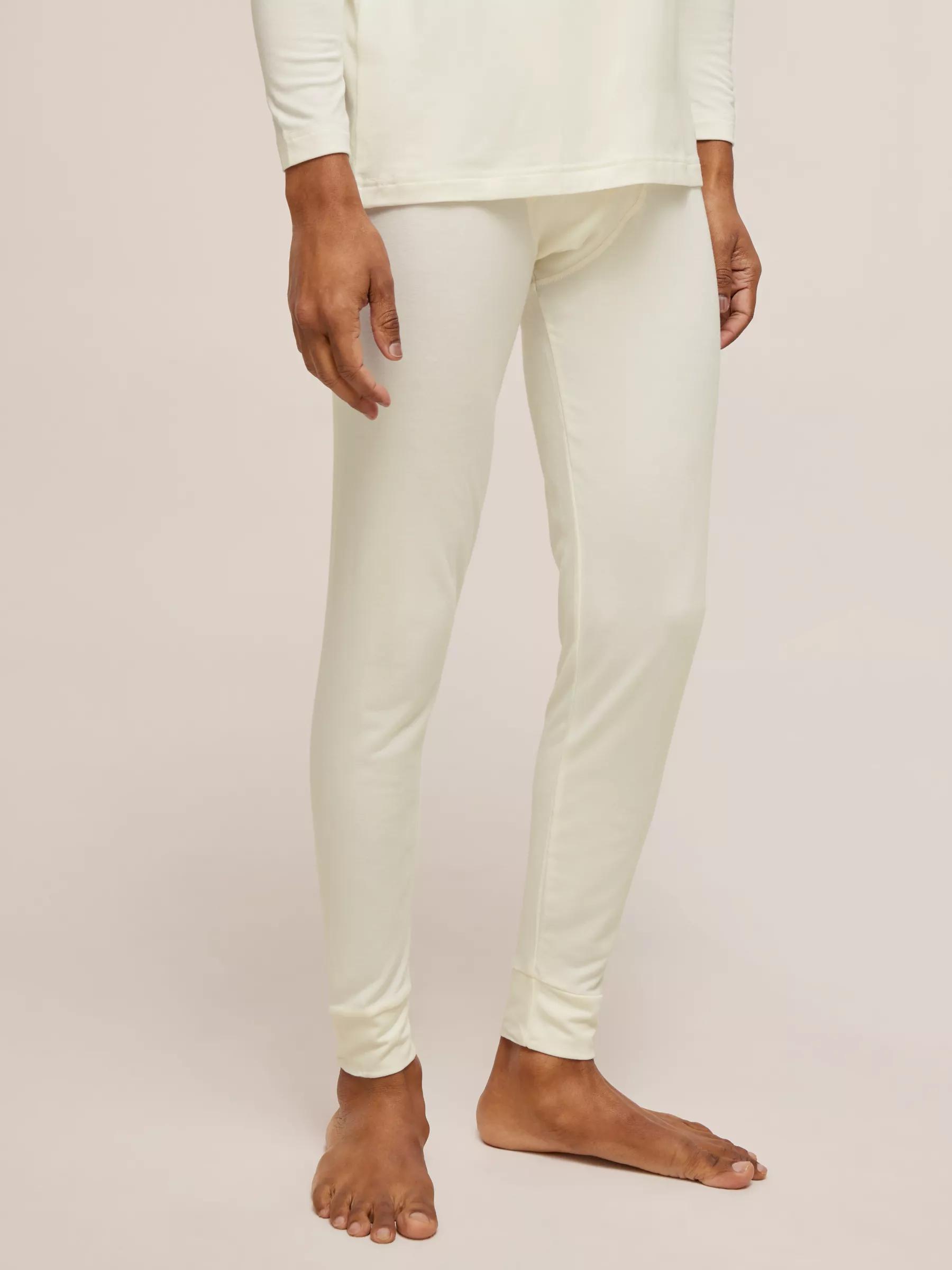 Base Layer Long Johns, Pack Of 2
John Lewis at John Lewis & Partners (UK)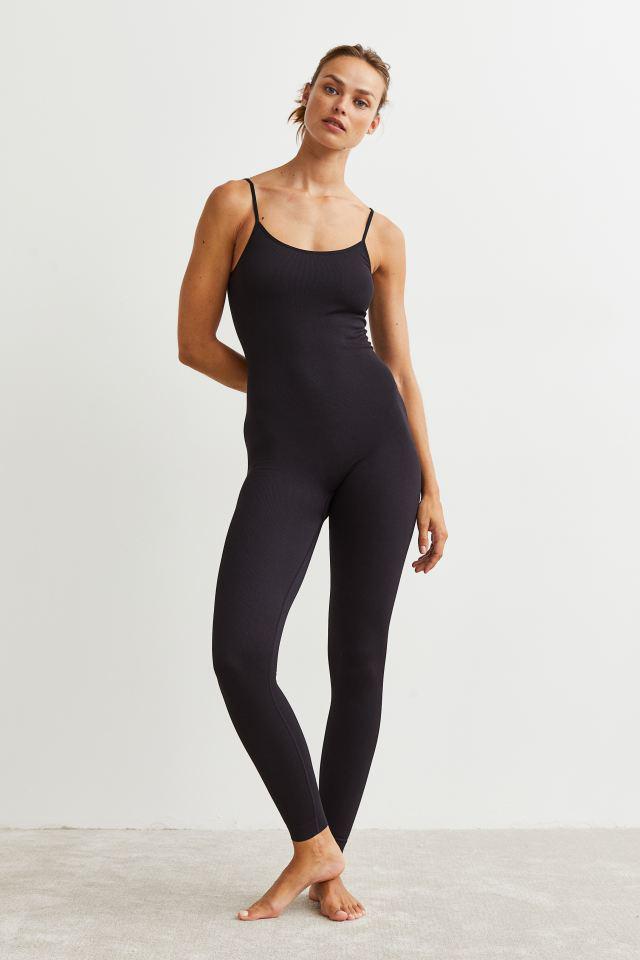 THERMOLITE® Ribbed Jumpsuit
H&M at H&M (US)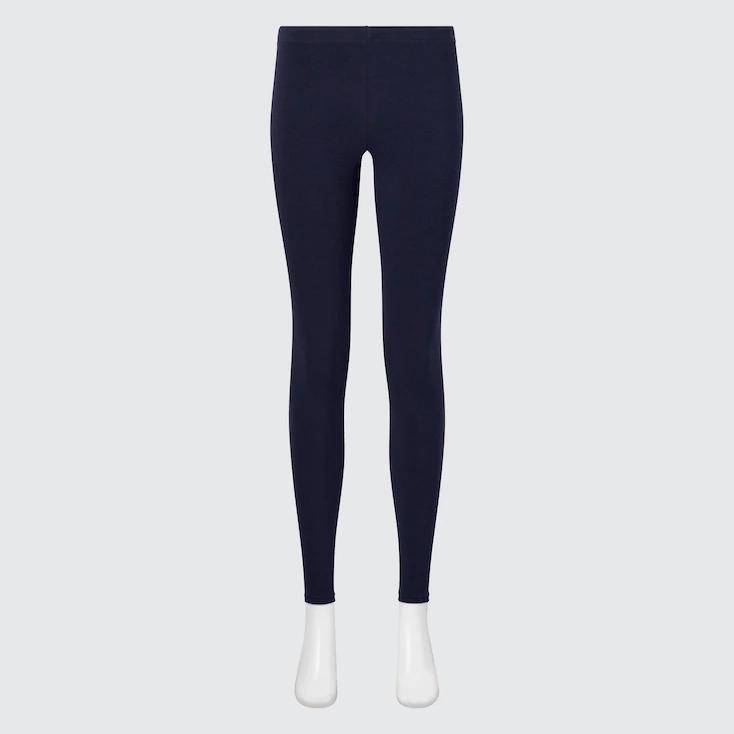 HEATTECH Ultra Warm Thermal Leggings
Uniqlo at Uniqlo (UK)
Other Styles to Note
Non-technical thermal products have also entered the mix as essentials within fall assortments to promote in winter warmer stories – a great way for retailers to jump on the trend if they do not stock technical thermal-specific product areas. Onesies have seen in stock options grow across genders from just three in 2021 to 12 this year, with majority sell outs at Matalan and George at ASDA. Hooded blankets have also begun to gain momentum, having seen in-stock options grow by 70% YoY at Marks & Spencer, which currently retails 17 styles priced between £19.50-£39.50. Tu at Sainsbury's has also landed five options this season, seeing a first majority sell out in 12 days on its grey star print womenswear line. New options within bathrobes have also climbed 37% YoY as retailers invest in cozier fabrics for the fall season.
Onesies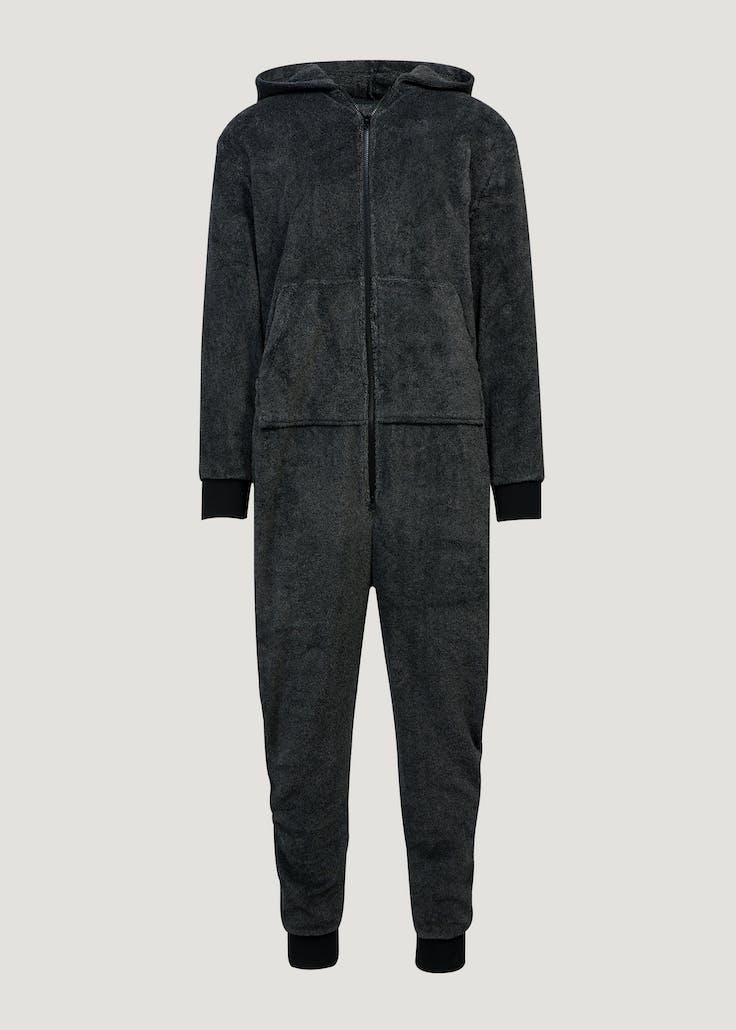 Charcoal Fleece Onesie
Matalan at Matalan (UK)
Hooded blankets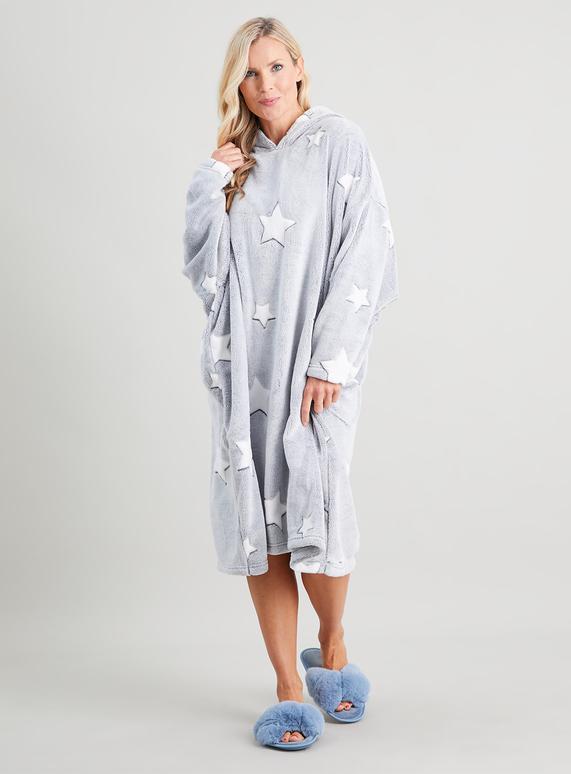 Grey Star Print Hooded Blanket
Tu Clothing at Tu at Sainsbury's (UK)
Bathrobes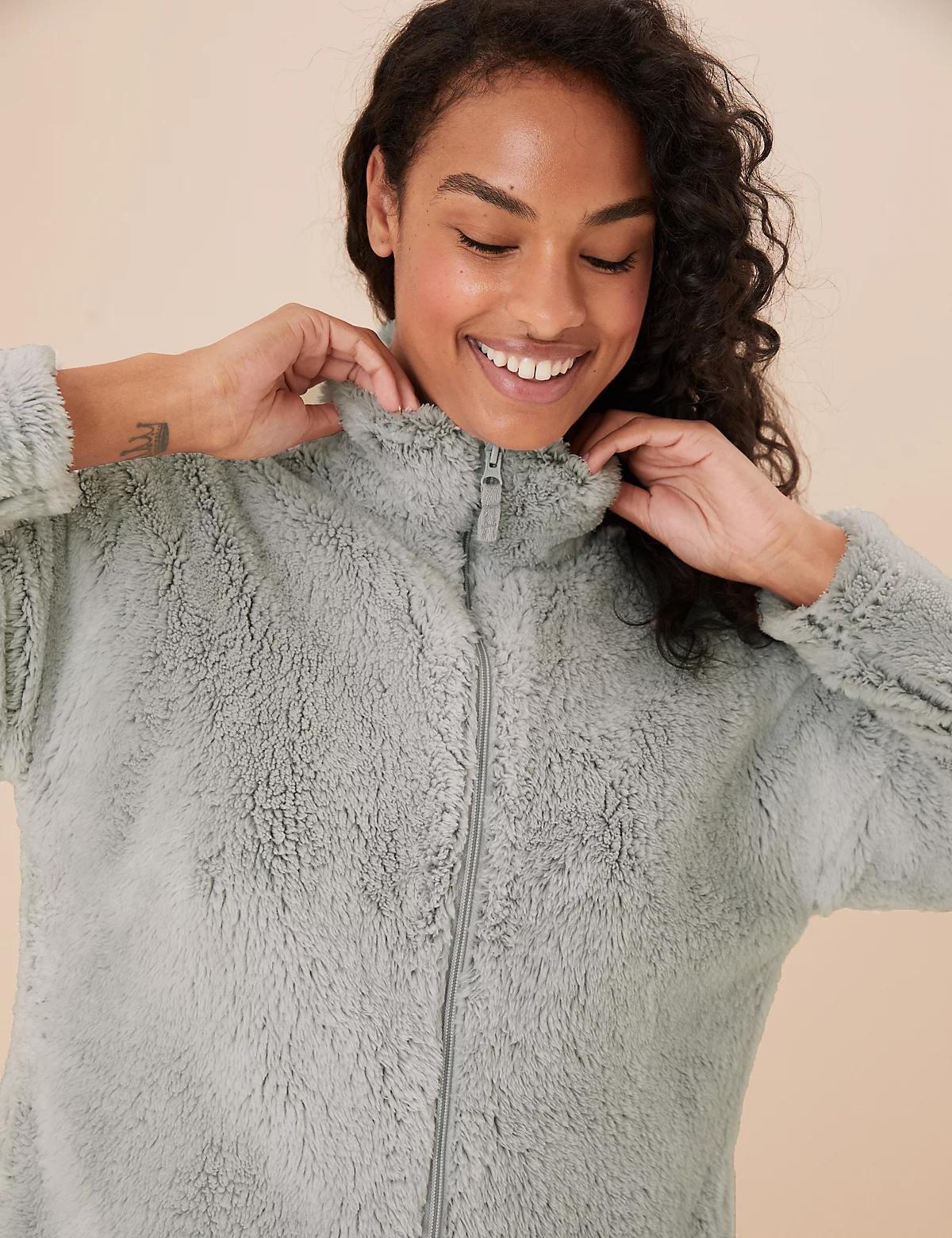 Fleece Zip Long Dressing Gown
M&S Collection at Marks & Spencer (UK)
Email Communications
Homeware retailers have already begun to capitalize on the demand for money-saving investments this fall. Read our full report, Cost Of Living – Retailer Support & Communications, for a round-up of the main themes. While mentions are slower in apparel, homepage navigations have already shifted to spotlight the ongoing demand.
Layer Up!


Back Away From That Thermostat
It's HERE: Thermal Season
NEW Cozy Restore Thermal
It's Officially Layering Season
5 NEW Henley Hues
Homepage & Navigation
Trending: thermals
Layering
Winter warmers
HEATTECH: thermals
Appendix
Date analysis
Products new in Jul 11 – Oct 11, 2022 vs. 2021 and in stock Oct 11, 2022 vs. 2021 unless stated otherwise

US & UK retailers considered
Womenswear & Menswear: Express, George at ASDA, H&M, John Lewis & Partners., Marks & Spencer, Matalan, Old Navy, Tu at Sainsbury's, UNIQLO, Zara