The Value Of Ecomm As Brick-And-Mortar Rebounds
While the brick-and-mortar channel is experiencing a post-pandemic comeback, rising shop rents, the cost of living crisis and increasing demand for the metaverse will bring about a new set of challenges in 2023. More tha

n

half of sales in 2023 will be influenced by digital platforms, securing the longevity of ecommerce.
The expansion of third-party websites complicates monitoring the presence and prices of a brand's assortments stocked online. The EDITED Product Matching feature uses AI to compare information on the same, or similar items, supporting price consistency at global wholesale partners.
With retailers amplifying the number of products on their ecomm sites (a 29% increase for Q3 vs. Q2 in the US alone), analyzing the data from the items you care about within the billions of SKUs can be a time-consuming and costly exercise. The EDITED Dashboards allow retailers to customize Market Intelligence data into easy-to-understand charts that can be instantly shared company-wide.
Why Ecomm Remains Important
Rents are Rising
Despite more stores reopening than closing in 2022, bucking the pandemic-induced trend we've seen over the past few years,1Why the Retail Renaissance Can't Last Forever – The Business of Fashion it comes at a cost. The return of tourists and office workers has given confidence to retail landlords, which has resulted in the asking rental price increasing by 2.2% to $607 per square foot in Manhattan.2Manhattan Retail Rents Rise for First Time in 18 Quarters – CBRE via ConnectCRE H&M's largest New York store is 57,000sq feet, meaning the brand pays $34.5mn per year in rent – not accounting for business taxes and operating costs, adding to the already exorbitant price of premium real estate. Meanwhile, Marks & Spencer shut 67 stores in the UK to save £309mn in rental costs.
The Cost of Living Crisis
Alongside inflated shop rents, living costs for US and UK consumers continue to rise. High gas rates and increasing public transport fares will see consumers staying in more – shaping the decline in footfall predicted over the holiday period by Springboard3Cost-of-living to cause Christmas footfall to drop – Springboard via FashionUnited – and making them more reliant on ecommerce purchases.
The Future is Digital Shopping
By next year, 58% of retail sales will be influenced by digital,458% of retail sales will be influenced by digital by 2023 – RetailDive with the adoption of social and live shopping in western markets adding another layer to ecommerce. Combined with the growth of the metaverse – particularly popular with Gen Z – seamless retail experiences connecting the physical and digital worlds will be crucial for 2023 and beyond.
How EDITED can Elevate Ecomm Strategies
Product Matching
The expansion of ecommerce has meant traditional retail partnerships have moved online, and third-party websites are stocking more brands than ever. Brands with a wholesale presence are battling for visibility on partners' sites. Plus, it is critical that prices are competitive compared to similar products, and that their own assortment, wherever it is being sold, is priced consistently. Currently, this process is incredibly time-consuming for a business and is virtually impossible to scale. And that's where EDITED Product Matching comes in.
If you're a luxury merchant wanting to compare the pricing structure of your signature handbags across the third-party retailers that stock your brand, you can do so by building an AI-powered workbook, revealing insights automatically. For example, Balenciaga's croc-embossed Le Cagole Mini bag is 13.61% more affordable on average at other luxury sites compared to its home sites. Having this kind of information at your fingertips is golden if you're experiencing pushback from a wholesale partner suggesting your product is priced too high or too low for its site.
Discover more about Product Matching.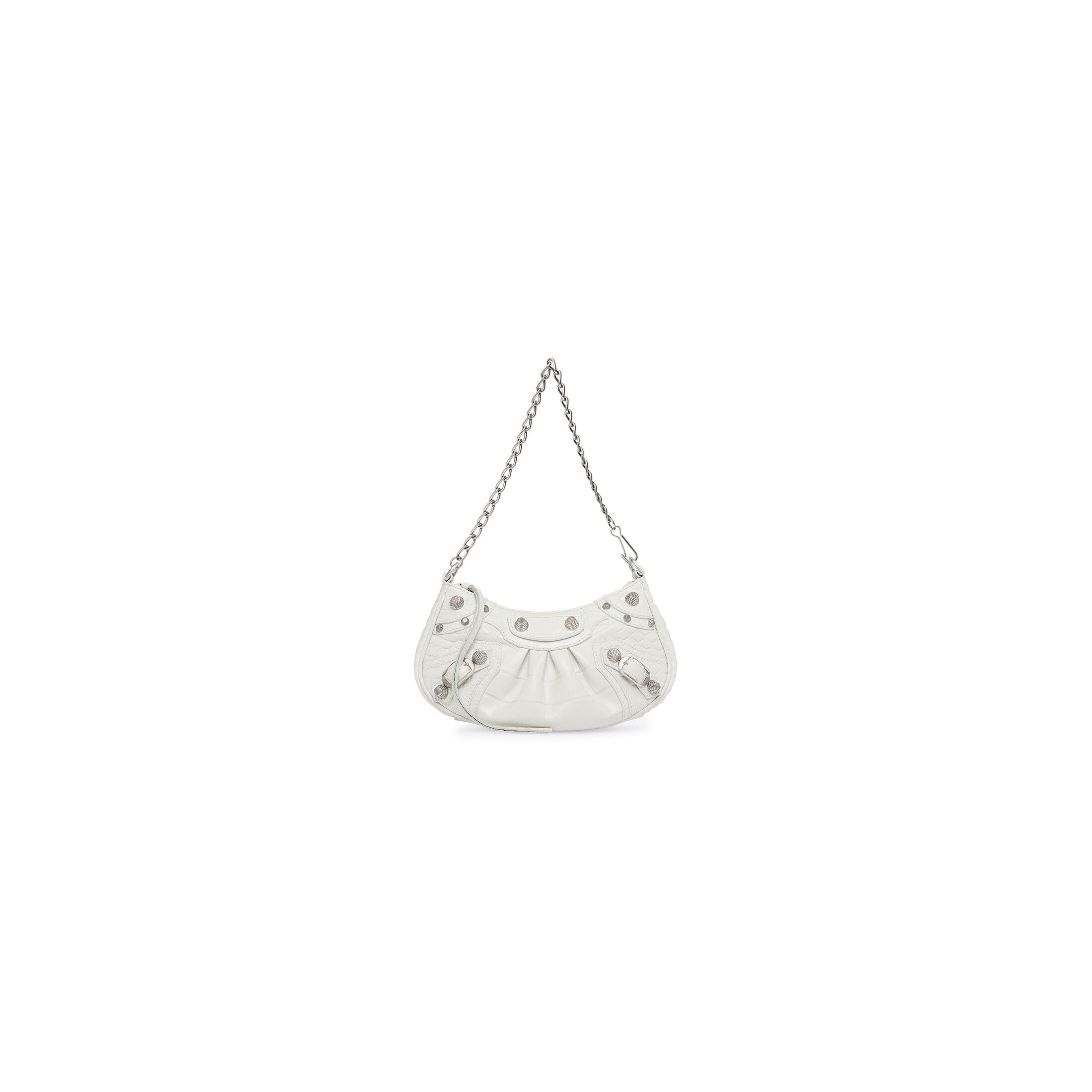 Women's Le Cagole Mini Bag With Chain Crocodile Embossed in White
Balenciaga at Balenciaga (US)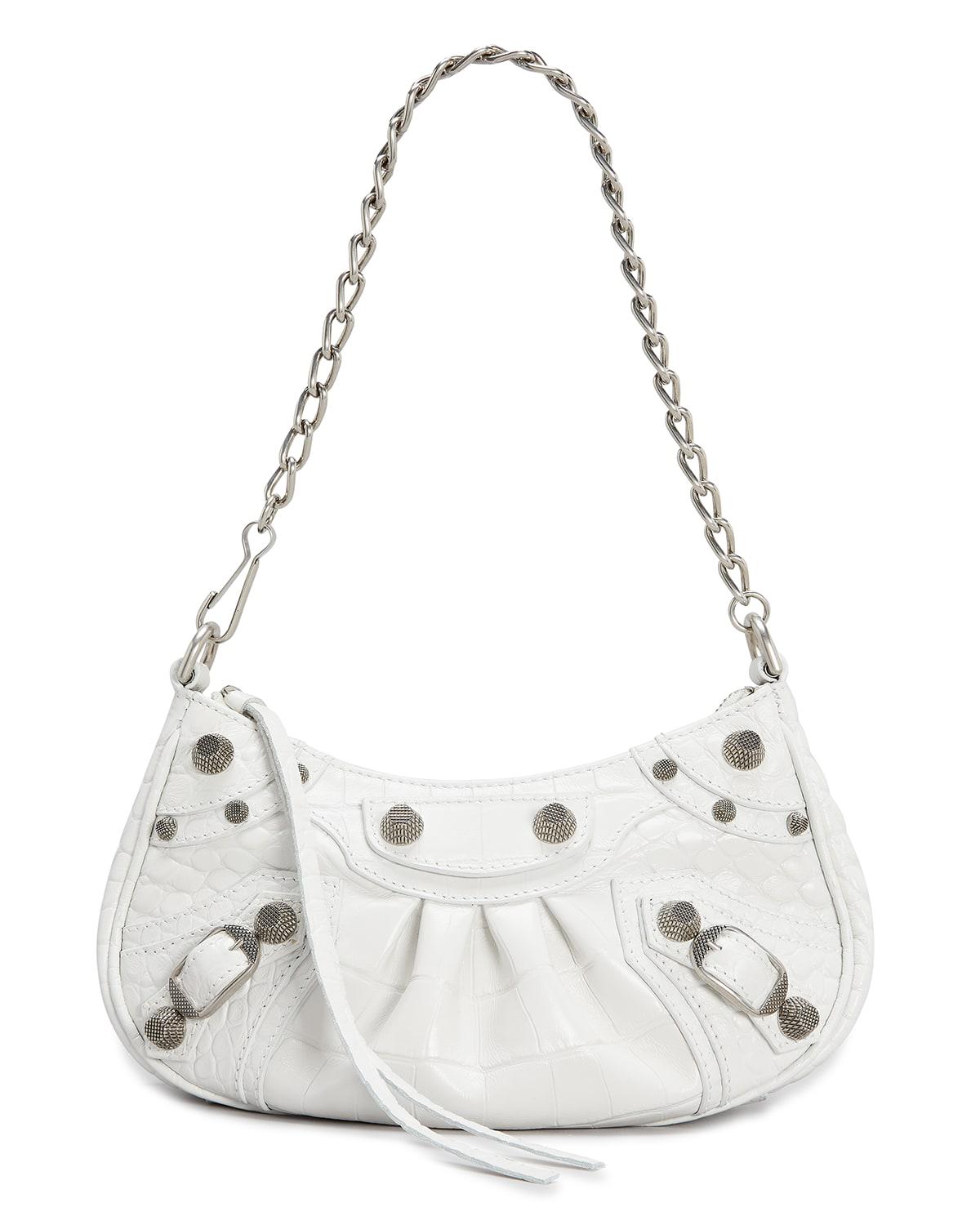 Le Cagole Mini Croc-Embossed Crossbody Bag
Balenciaga at Neiman Marcus (US)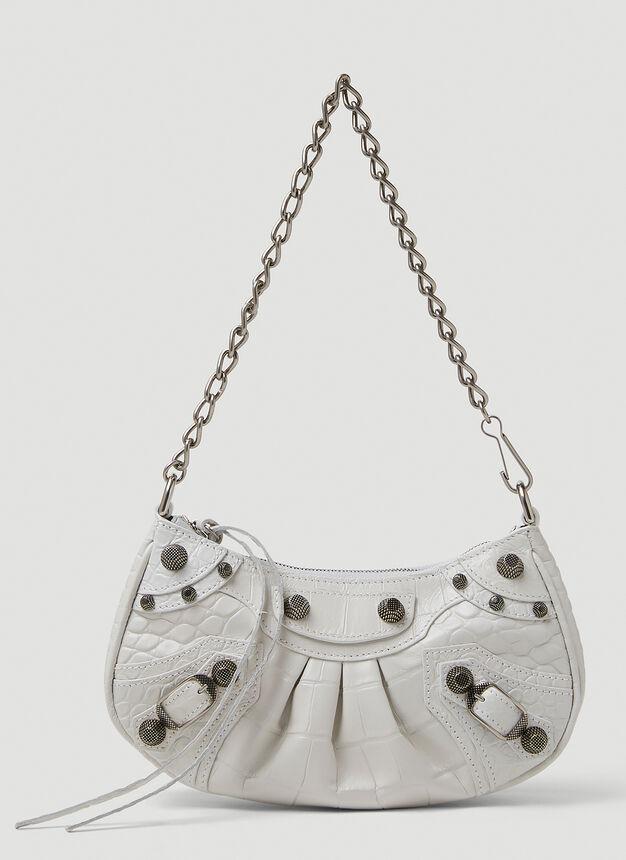 Le Cagole Mini Shoulder Bag in White
Balenciaga at LN-CC (US)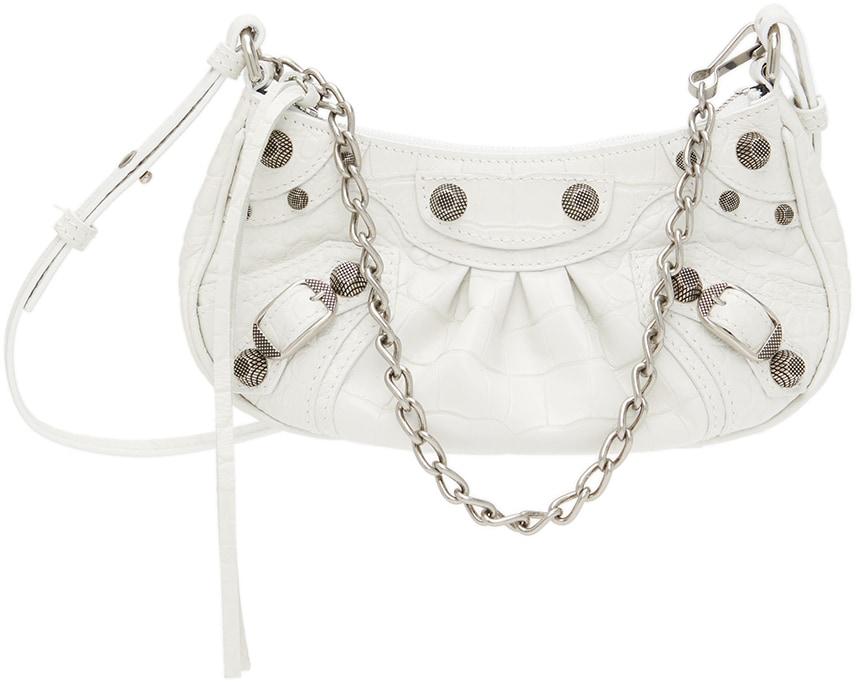 Off-White Mini 'Le Cagole' Shoulder Bag
Balenciaga at SSENSE (US)
Dashboards
EDITED Dashboards can help summarize your data stories with customizable widgets and create narratives within your analysis using Market Intelligence. This function can assist with online trade by creating bespoke charts comparing product counts, average percentages of SKU sell outs and pricing, and discounting information for a retailer's category or competitor set to rapidly visualize performance across the digital landscape. A retailer could look at the chart example below and easily see that over the past few weeks in October, straight-leg jeans are selling out a higher amount of SKUs compared to the same time last year and have performed well at other retailers. This information may influence upcoming decisions around their stock position and product phasing of its denim range.
Retailers can also add notes and product cards to highlight successful or unsuccessful styles, pinpoint emerging or declining trends, and link EDITED Retail and Runway articles. These Dashboards can be shared within your team, helping phase out archaic printed reports that are still commonplace in retail processes.
Discover more about Dashboards.
For access to any of these features, please contact your account manager.
Appendix
Retailers Considered for Product Matching: Balenciaga, Bergdorf Goodman, Farfetch, Matches, Neiman Marcus, LM-CC
Retailers Considered for Dashboards: 7 for all mankind, Abercrombie & Fitch, American Eagle Outfitters, Banana Republic, COS, Diesel, Everlane, Frame, G-Star RAW, Gap, Guess, H&M, Hollister Co, Lee, Levi's, Mango, Marks & Spencer, New Look, Nudie Jeans, ONLY, PacSun, Pepe Jeans, Rag & Bone, River Island, UNIQLO, Vero Moda, Weekday, Wrangler, Zara