The Return Of Neutrals

A cleansed palette is defining the FW23 season as retailers return to pared-back neutrals take over from the dopamine brights of recent seasons. Discover the most important neutral shades to have in your color mix now and in 2024.
Kendall Jenner and Jordan Dunn have contributed to the rise of buttermilk yellow in womenswear, with Everlane and COS key investors for FW23. Take cues from Skall Studio and ROTATE Birger Christensen and utilize for SS24 vacation and occasion lines.
Opt for luxe white within upcoming premium collections, like Reiss Atelier, and consider reframing current white denim options into partywear edits – a trend spotted in Mango's upcoming party collaboration with Jen Ceballos.
Capitalize on "coffee order" dressing with latte-inspired palettes and style stories within emails – FRAME spotlighted "Café Au Lait" in August. Trench coats and knits remain key year-round buys, while MUNTHE has introduced buttery brown leather for SS24.
Choose rich chocolatey browns in line with the Quiet Luxury aesthetic. Browns accounted for 12% of FW23 majority SKU sell outs at River Island, with slinky dresses of note. Silk and sheer fabrics will also be a key trend for the shade in SS24 assortments.
Stone is a color to watch amid the resurgence of grey in the market. Corpcore is an important aesthetic for womenswear, while menswear retailers should promote the shade within earth-inspired palettes and Gorpcore stories for a quick win.
Buttermilk Yellow
A fresh alternative to creamy neutrals in womenswear, both COS and Everlane have backed yellows as "the new neutral" within FW23 promotions, landing nine and 11 apparel items, respectively. The latter has referenced the shade as "raffia," while COS referred to it as "banana milk" in a recent email. Celebrities have also favored the color in recent months – Jordan Dunn sported a head-to-toe look at Wimbledon in July, while Kendall Jenner recently stepped out in a lemon trench coat, highlighting its position within fall wardrobes.
Despite this, yellow only accounts for 1% of recent womenswear apparel arrivals, highlighting a gap in the market for retailer investment. Buttermilk yellow was also a major SS24 color trend during Copenhagen Fashion Week, reinforcing its versatility across seasons. Look to Skall Studio's crochet designs for vacation inspiration, or ROTATE Birger Christensen for partywear.
New Arrivals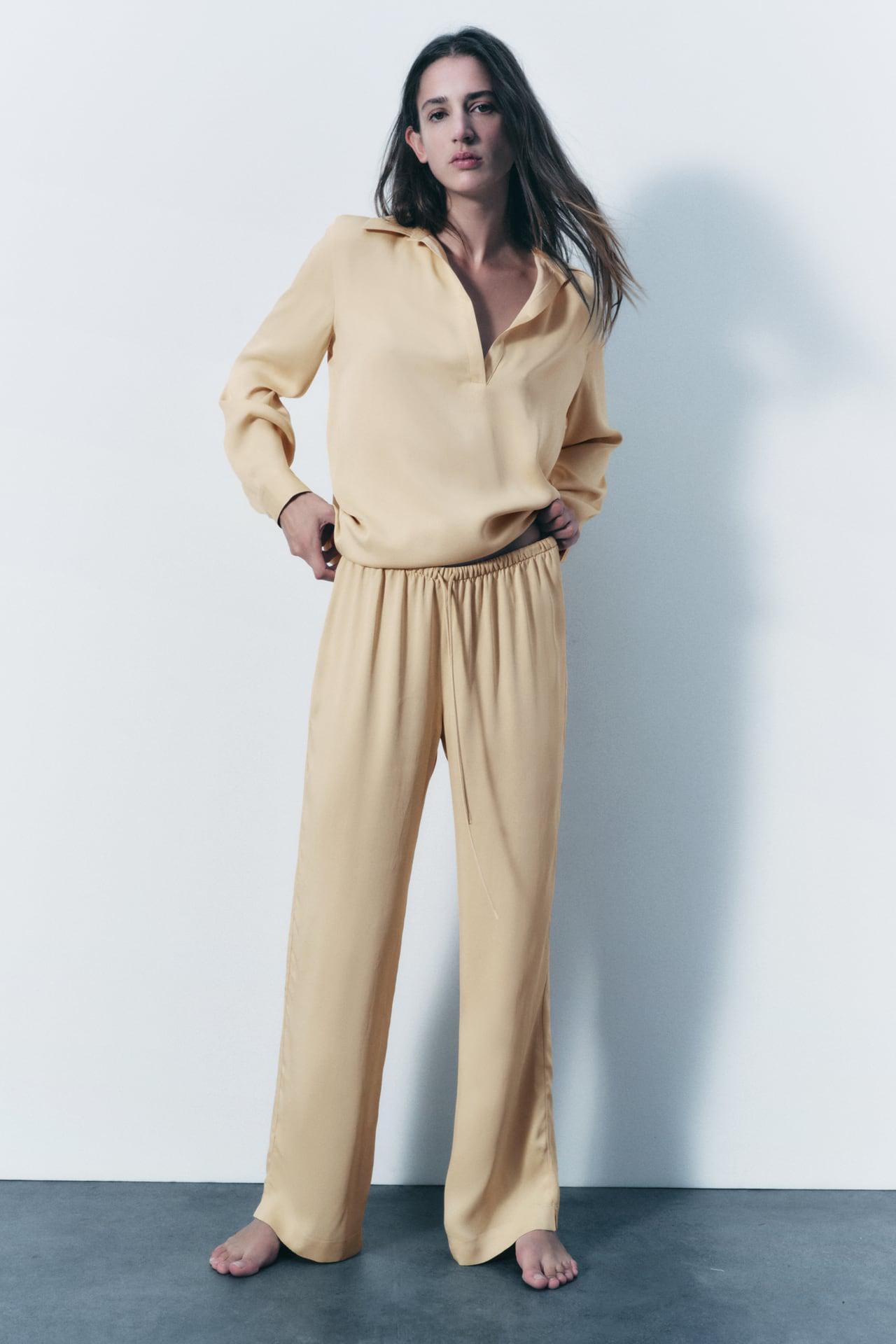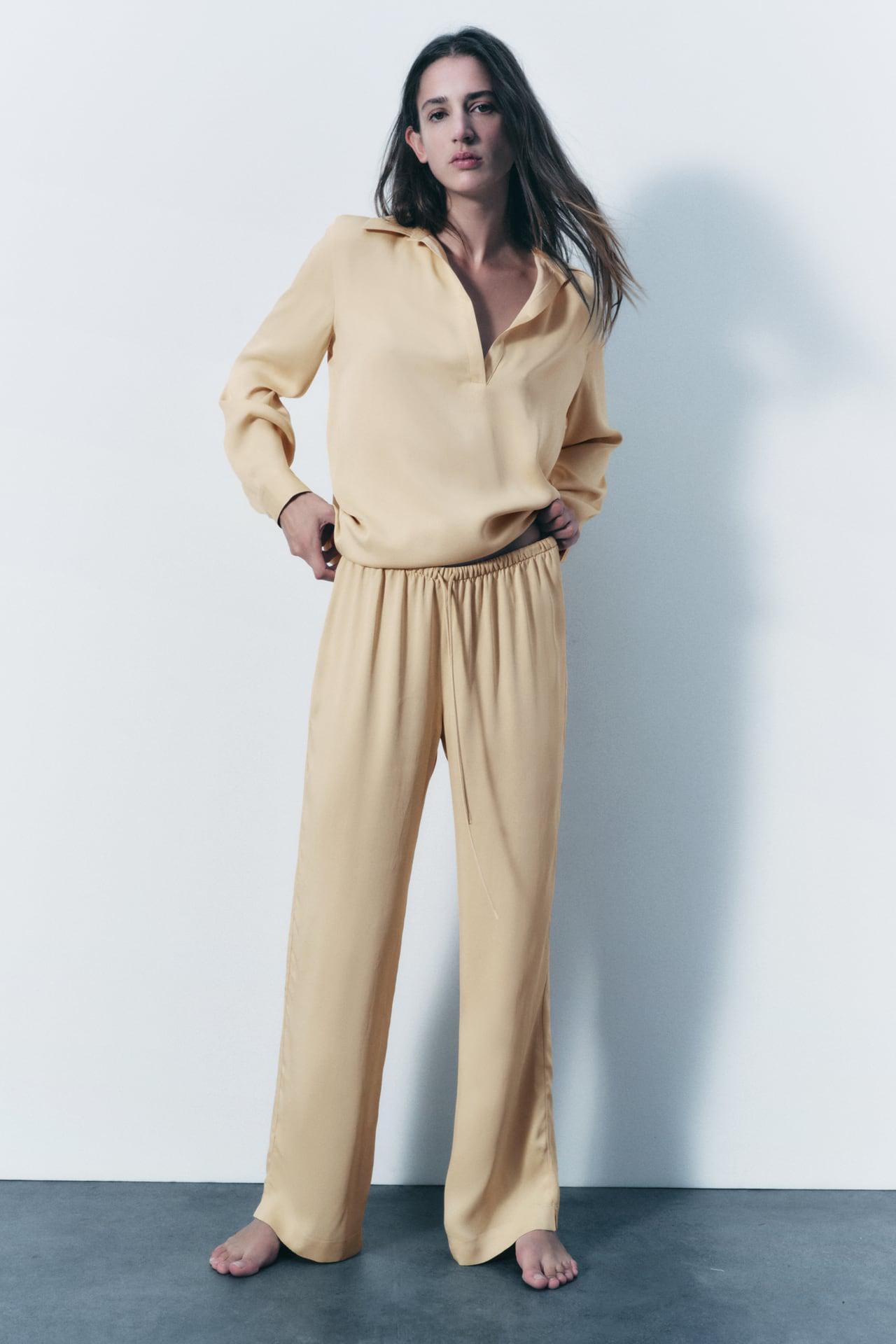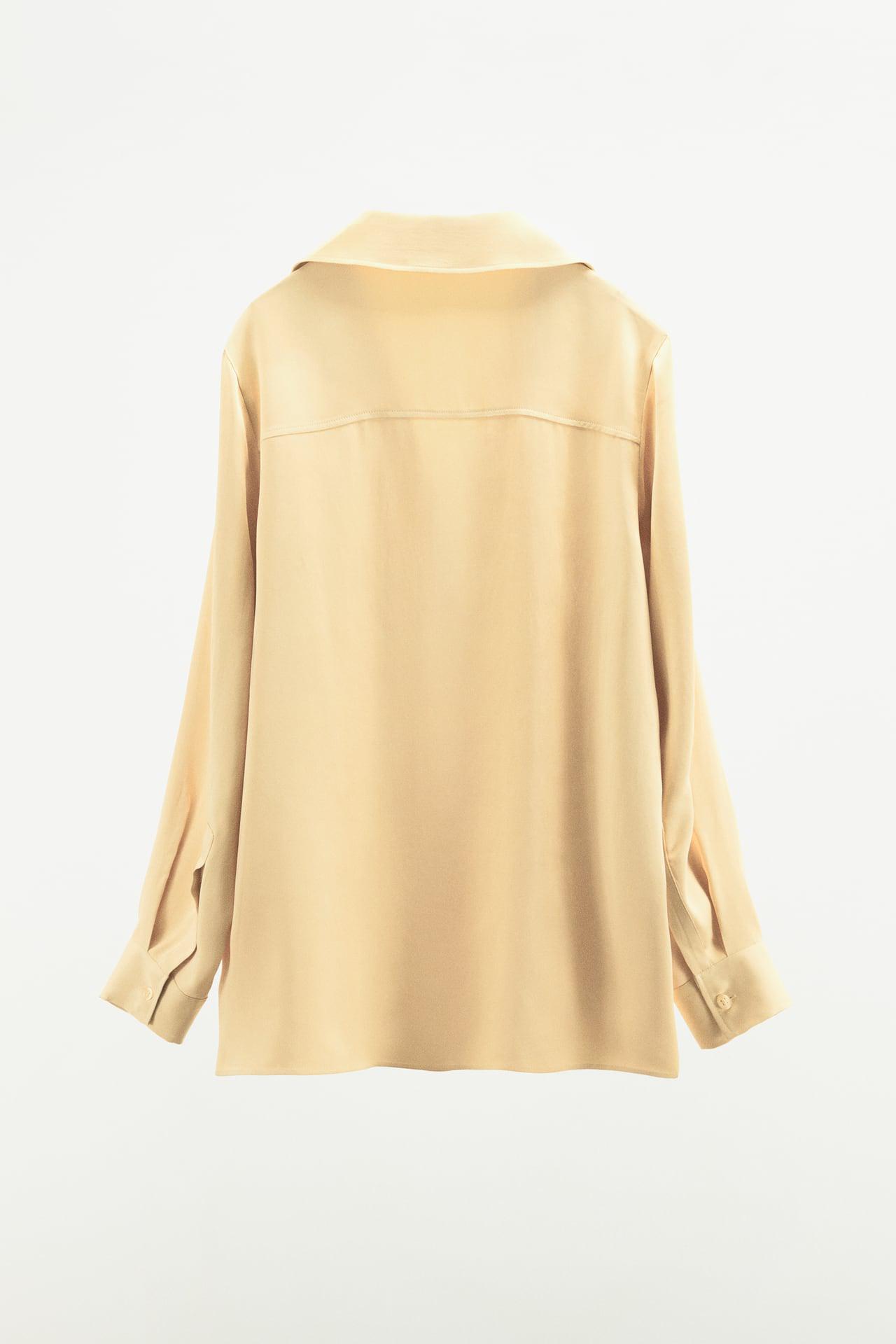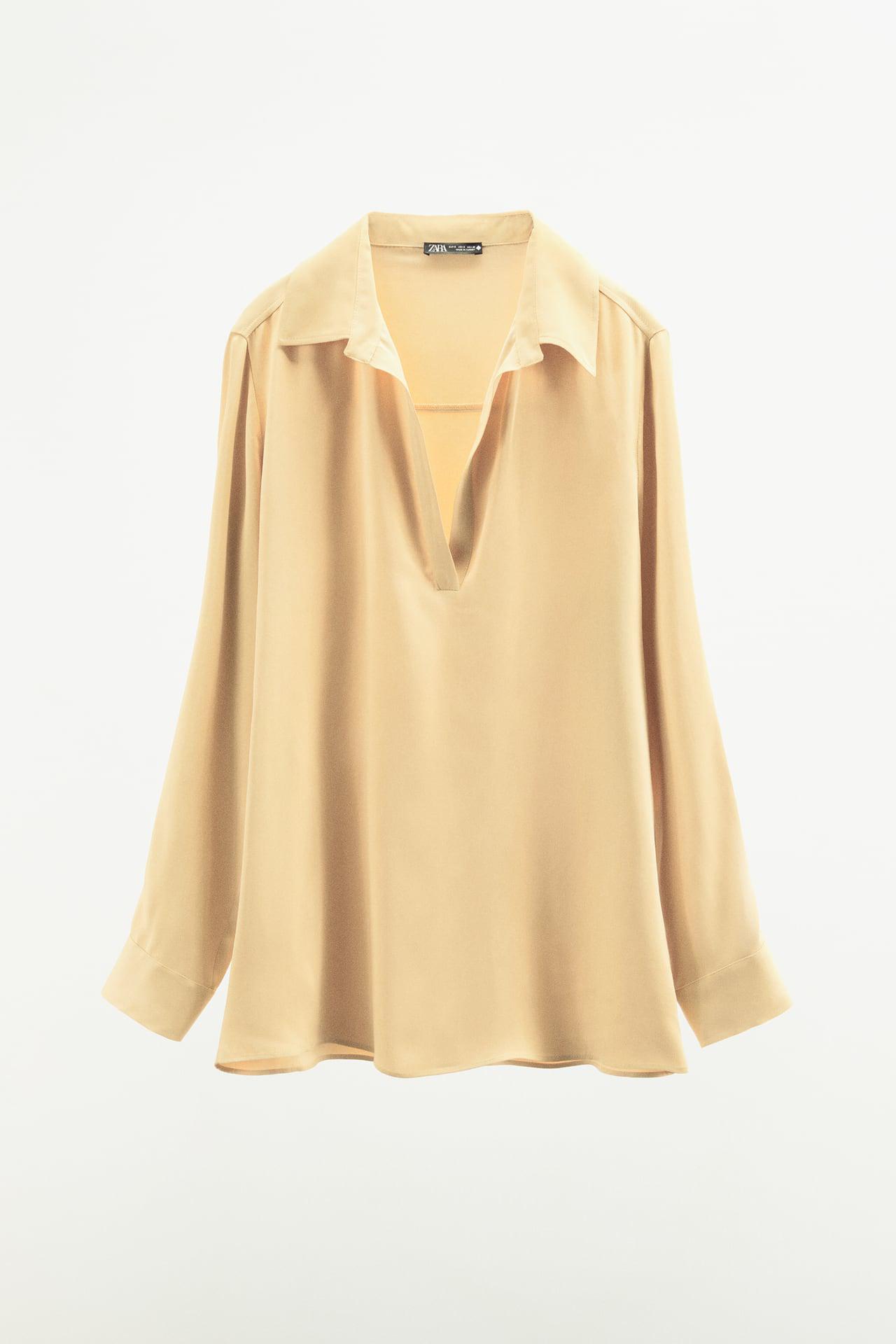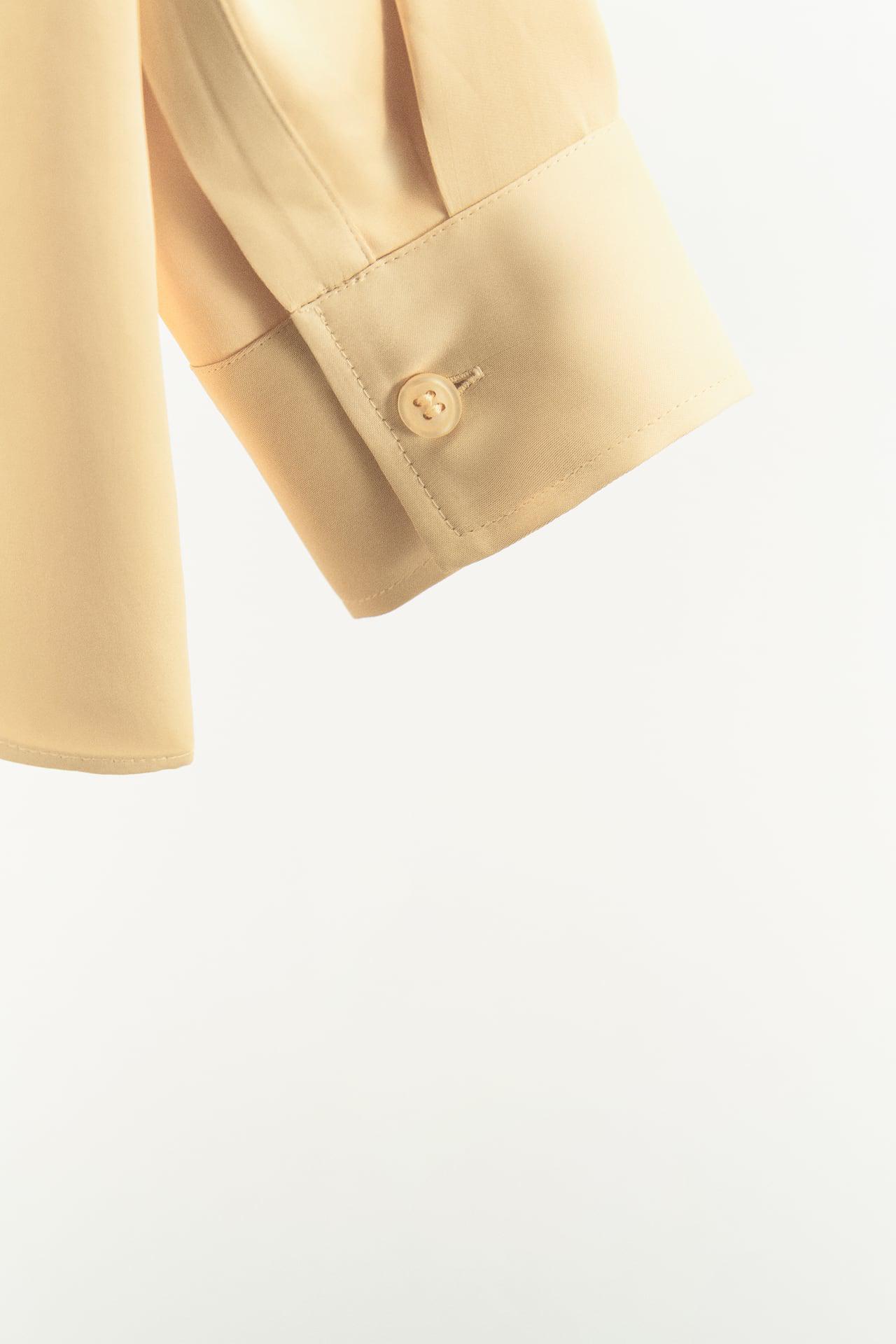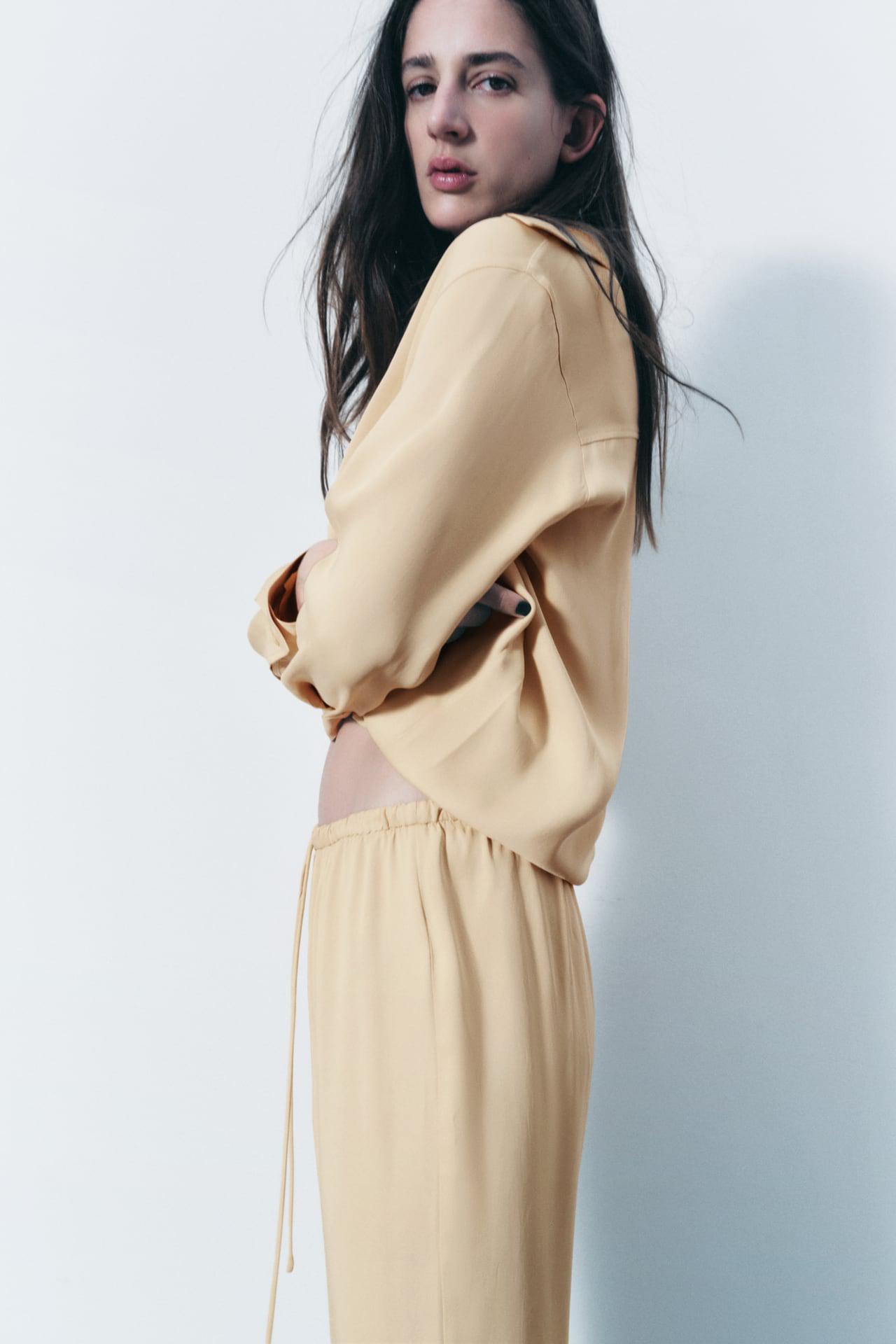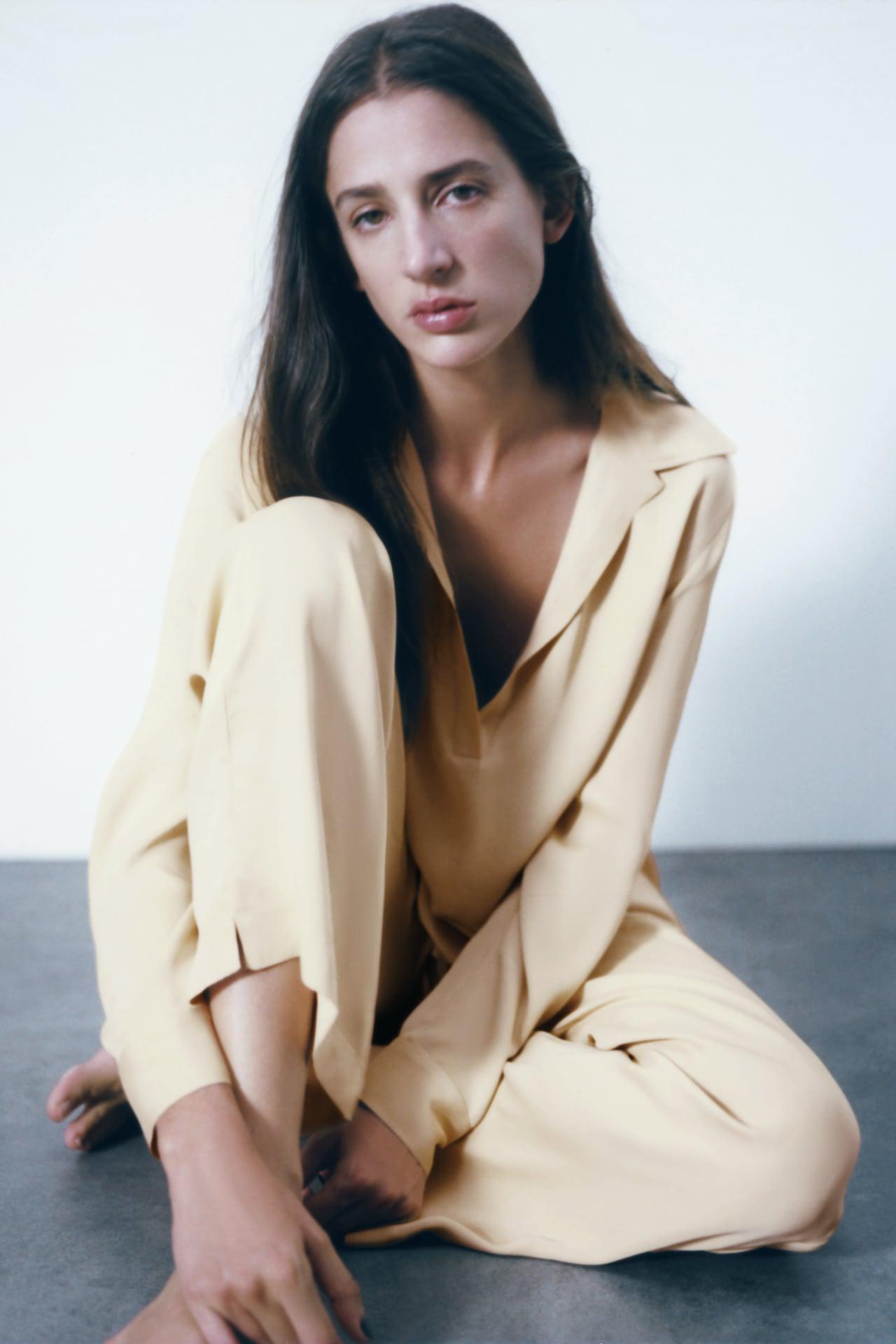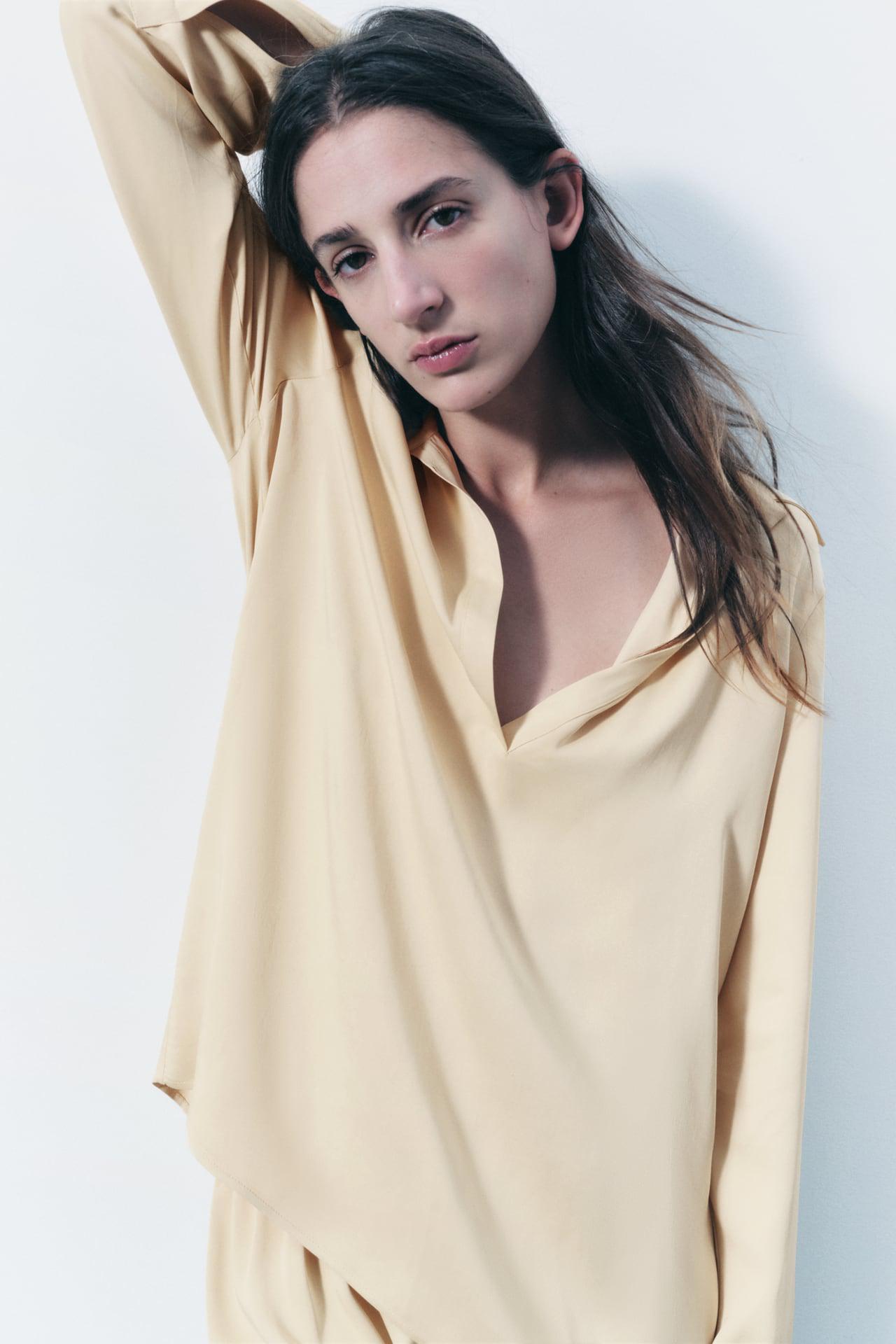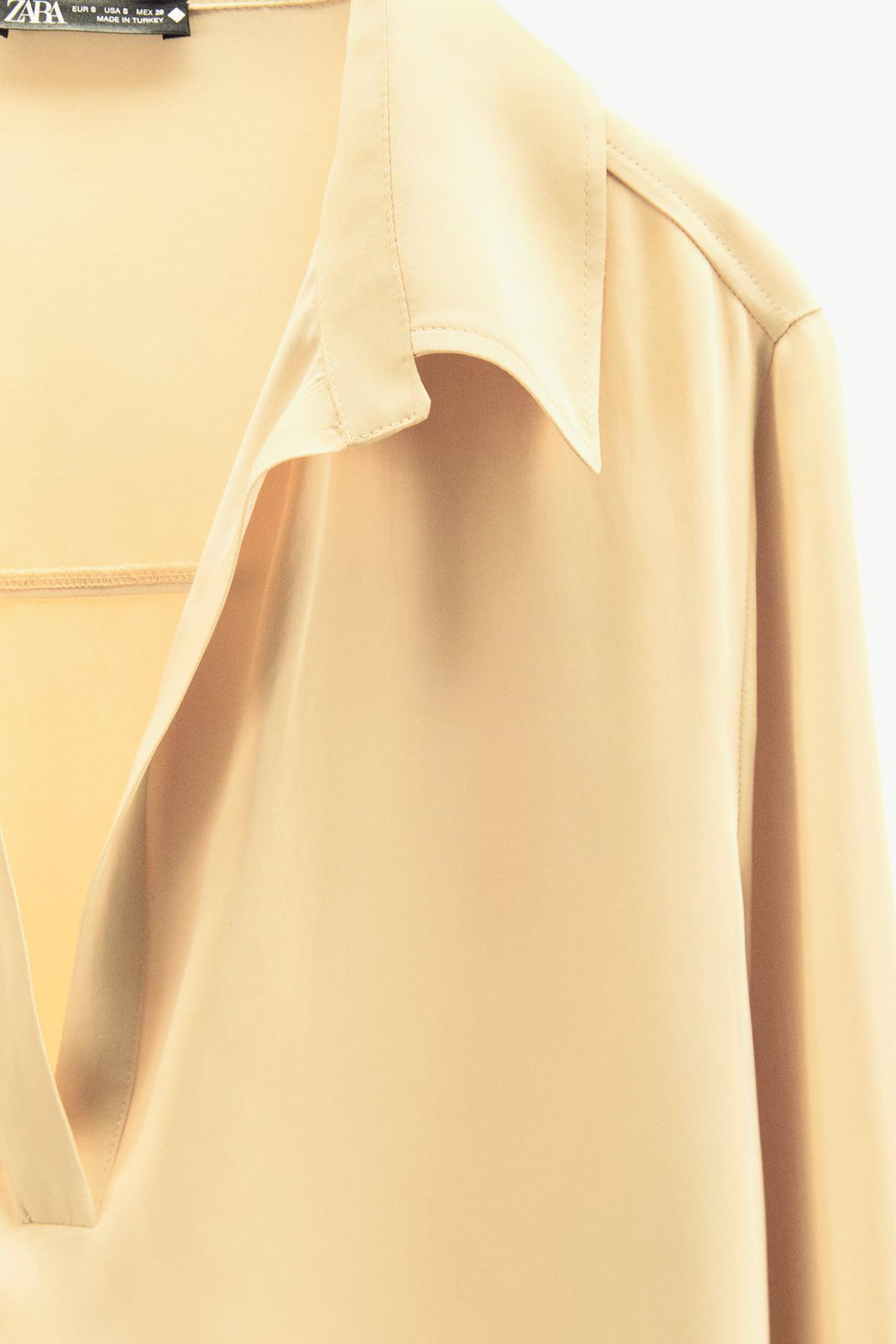 SATIN EFFECT POLO COLLAR SHIRT
Zara at Zara (US)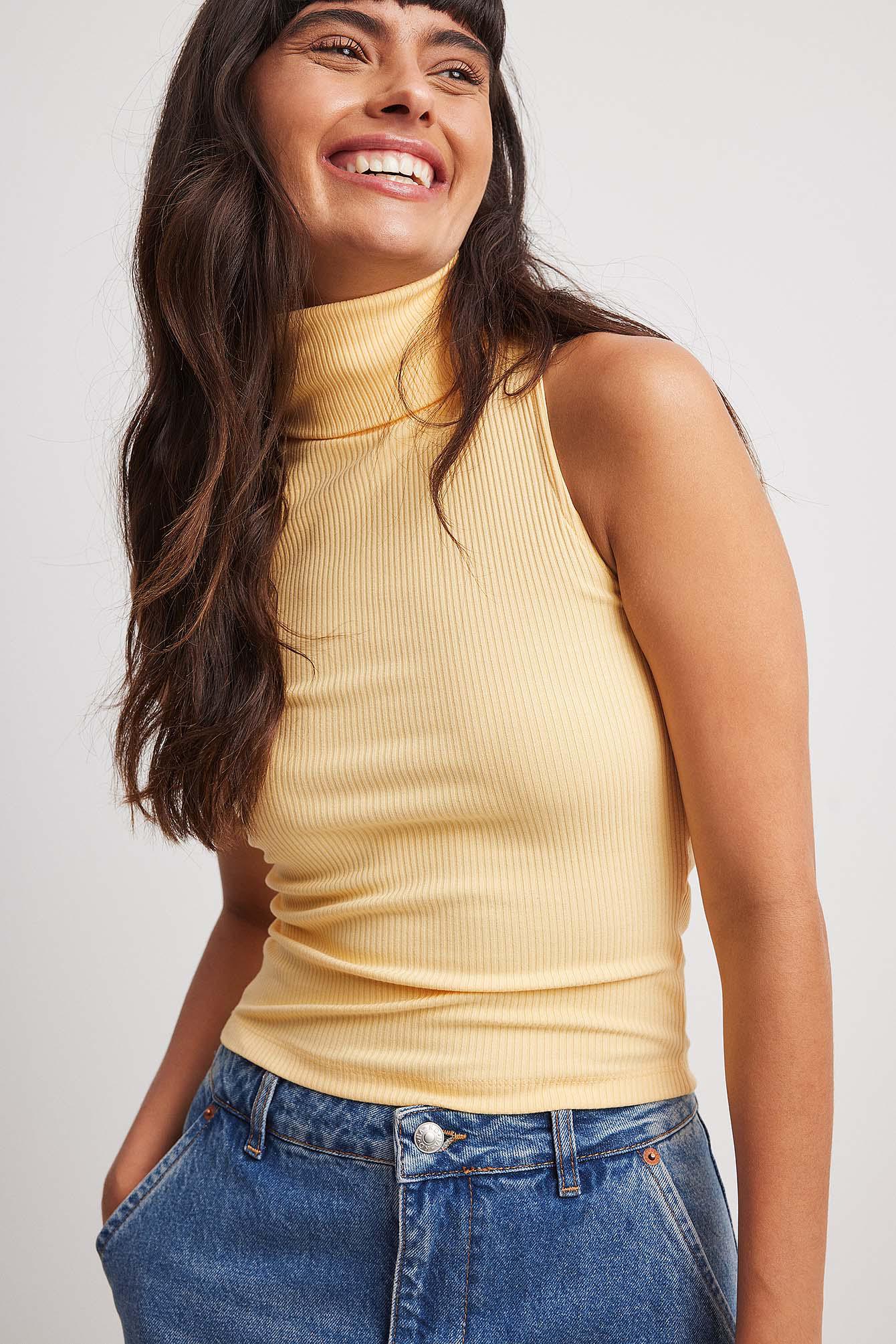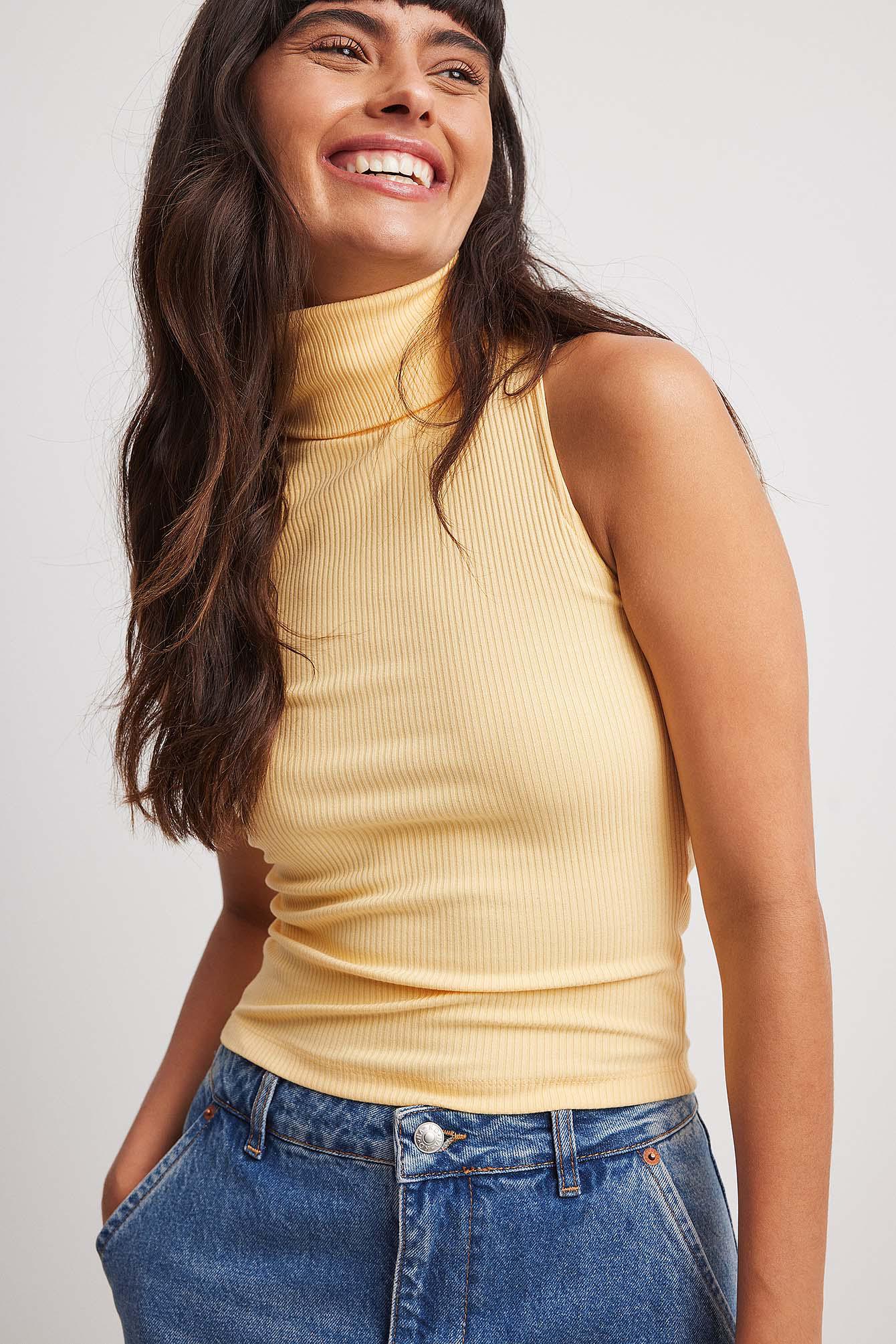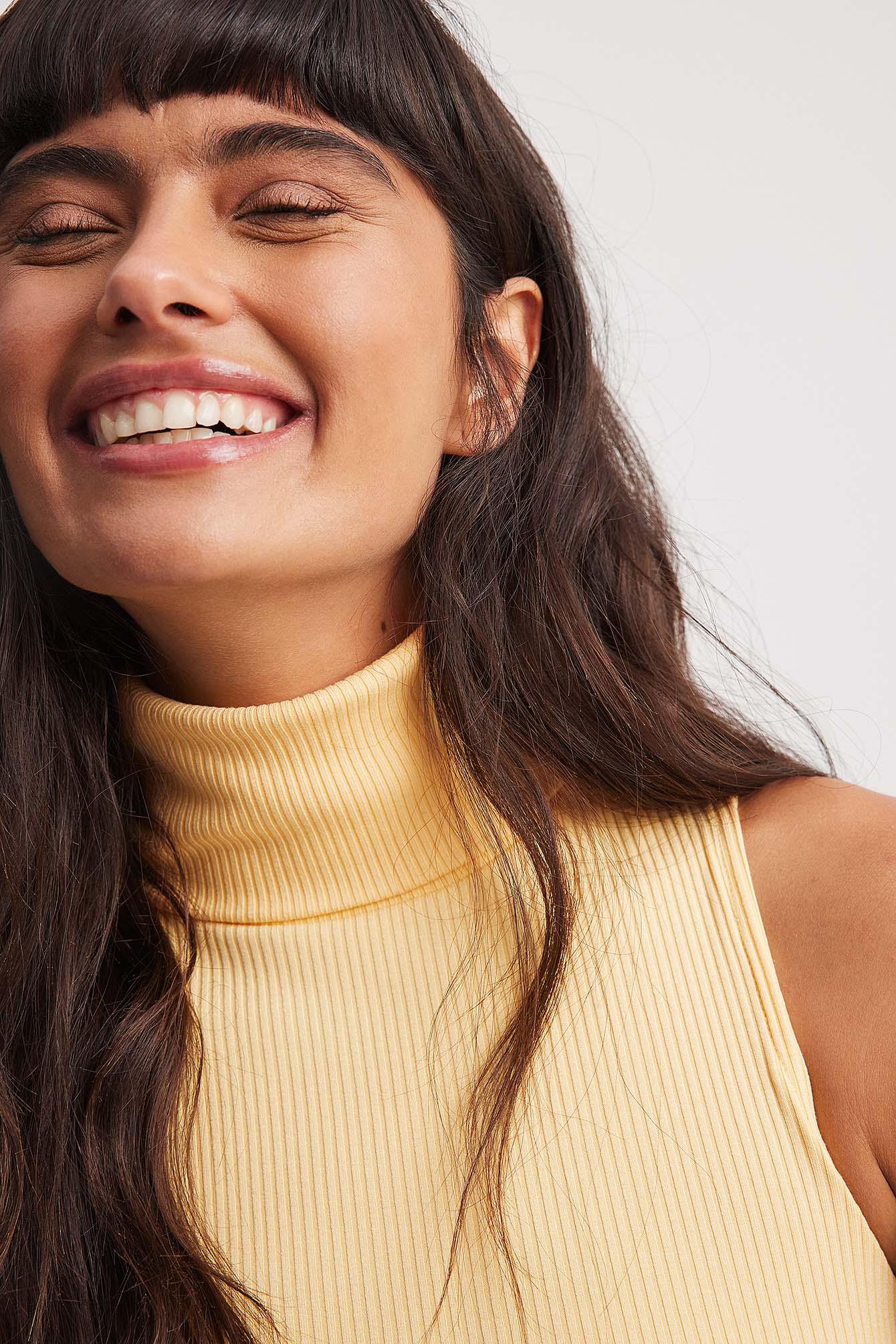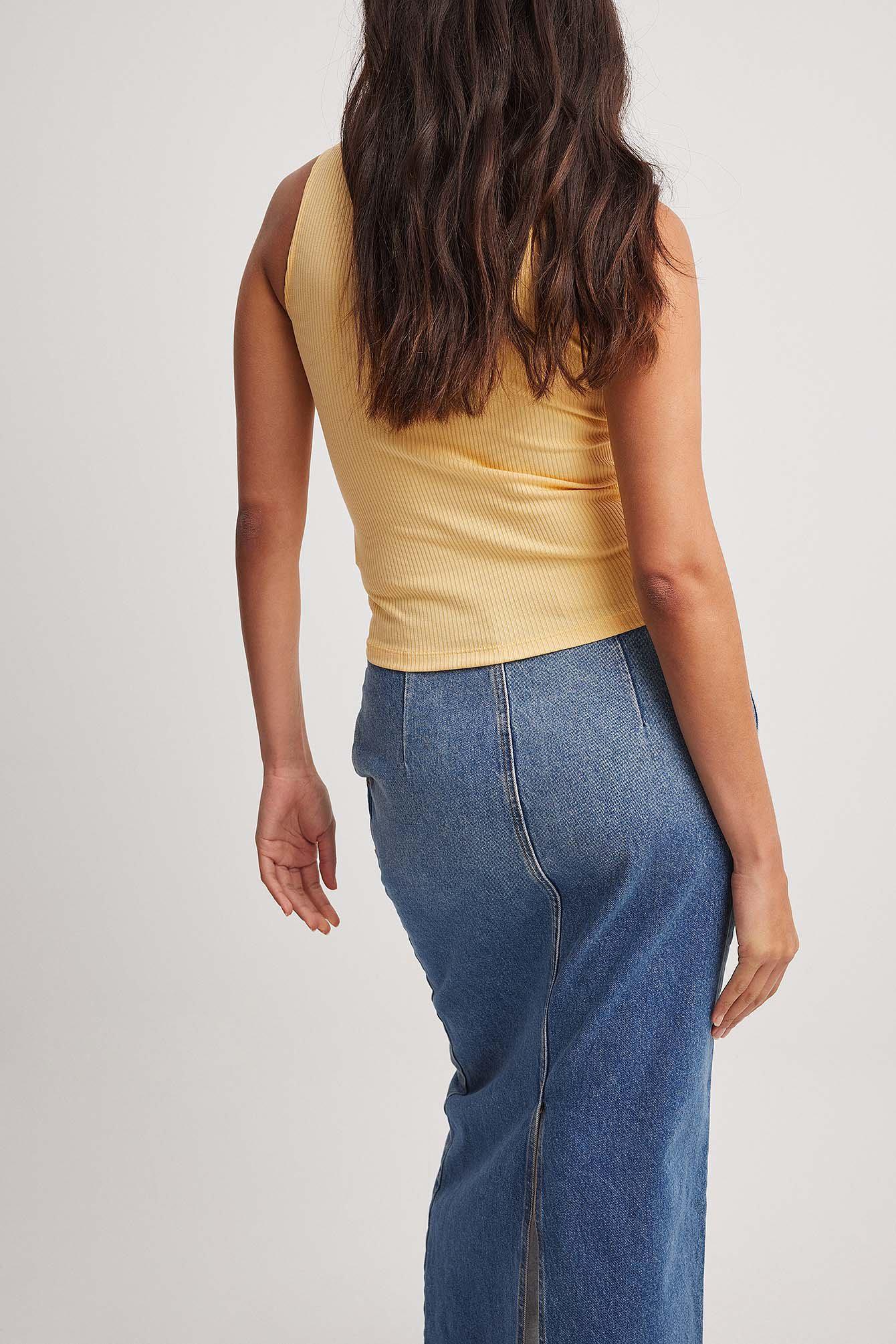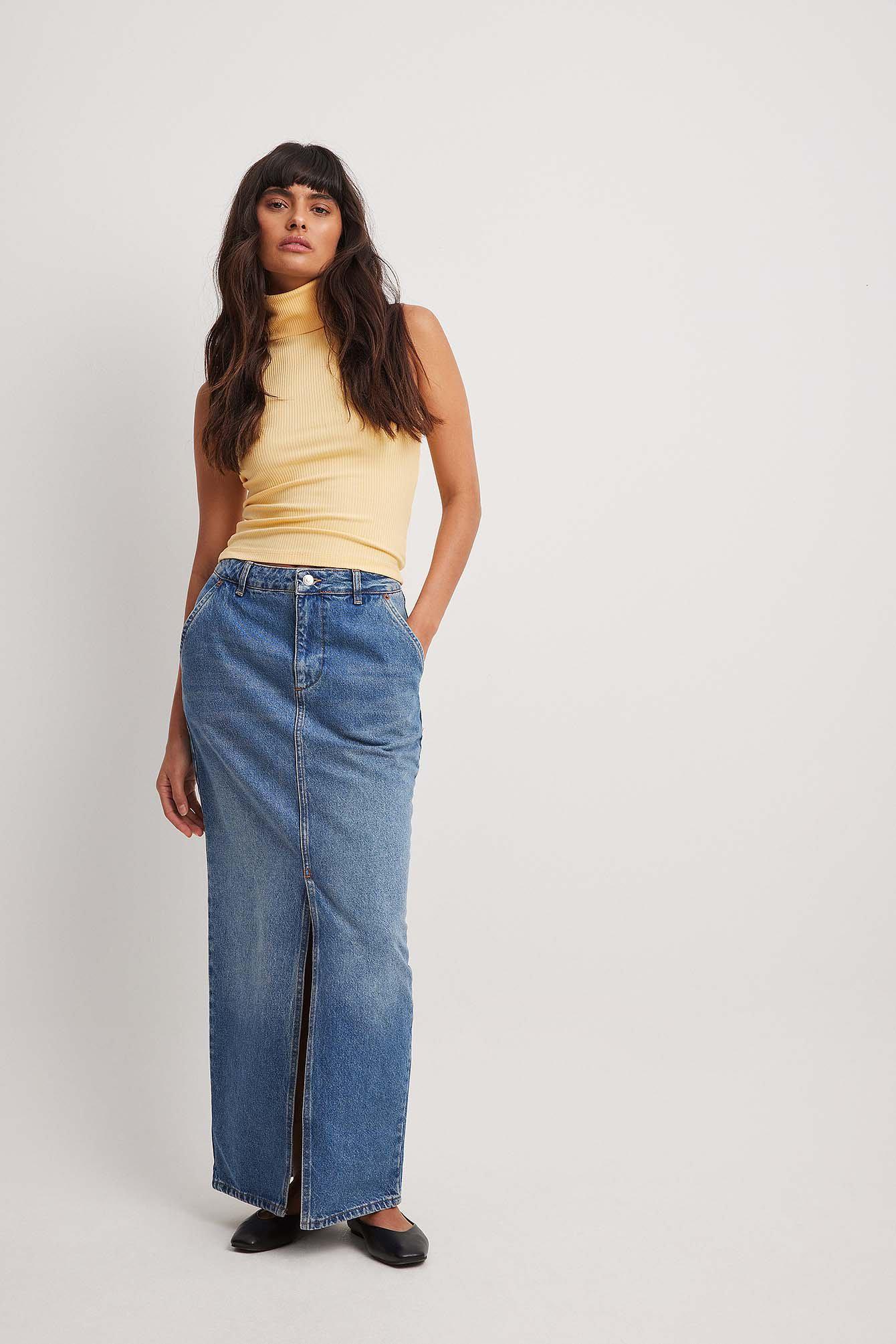 Roll Neck Sleeveless Top
NA-KD Basic at NA-KD (UK)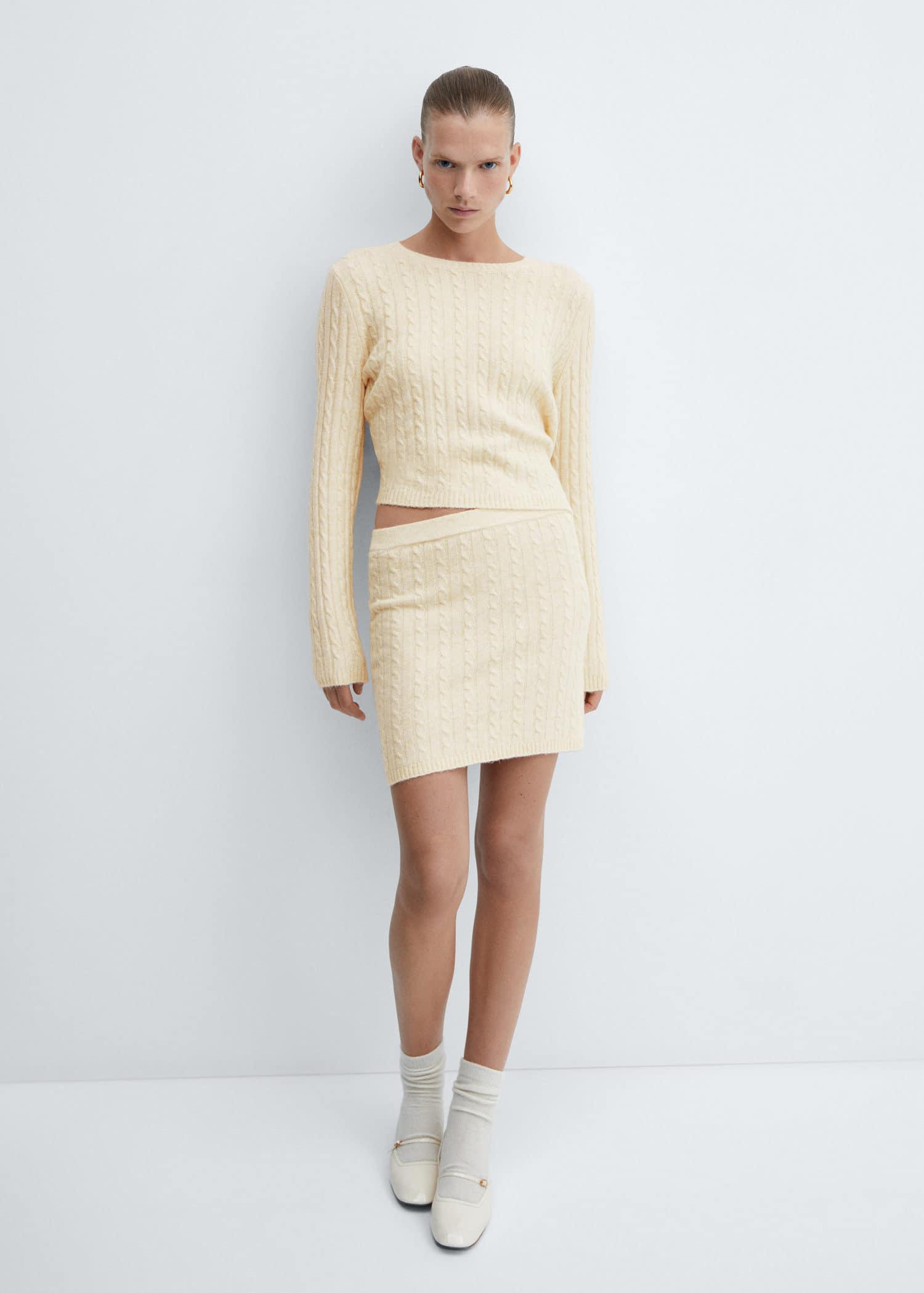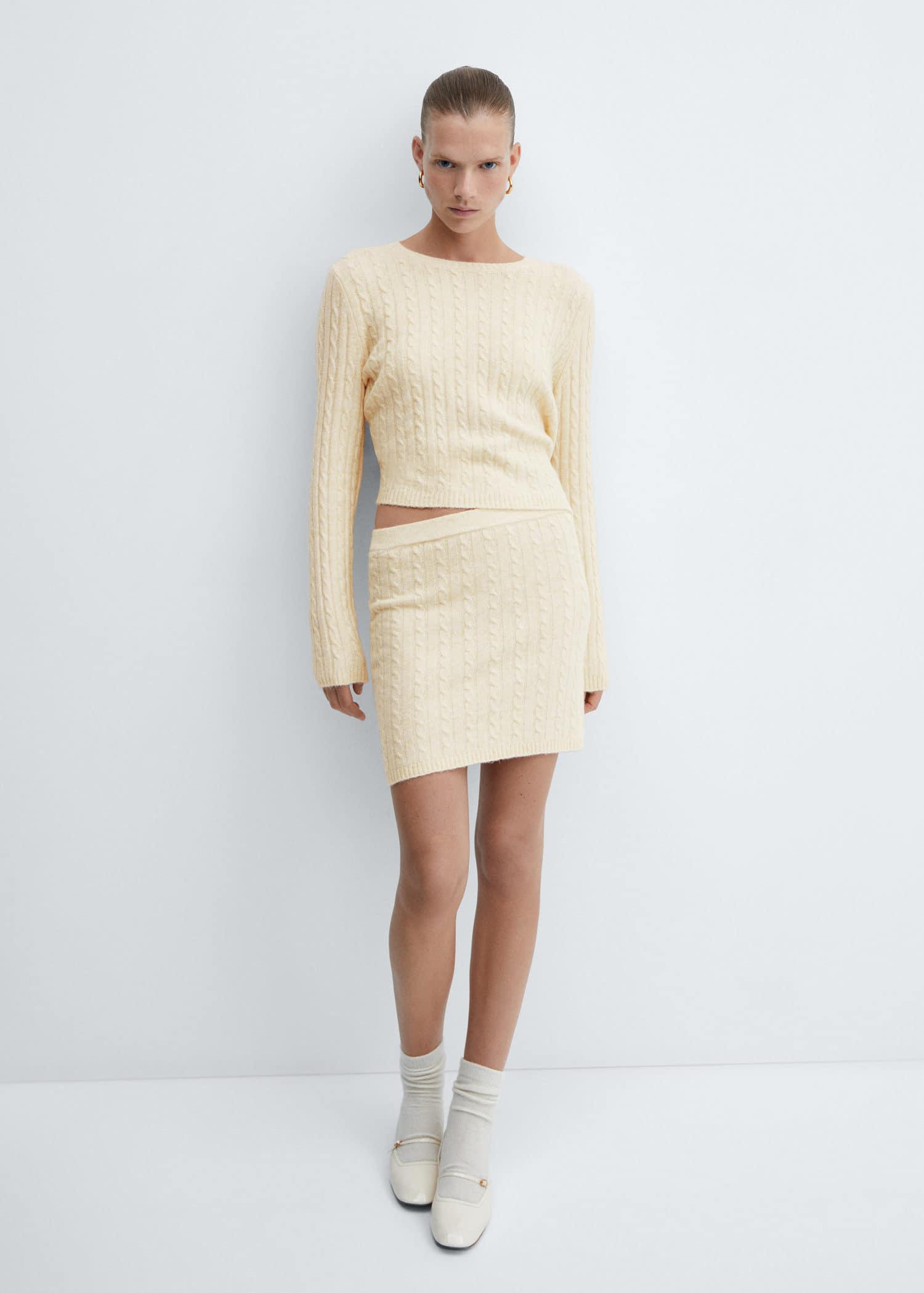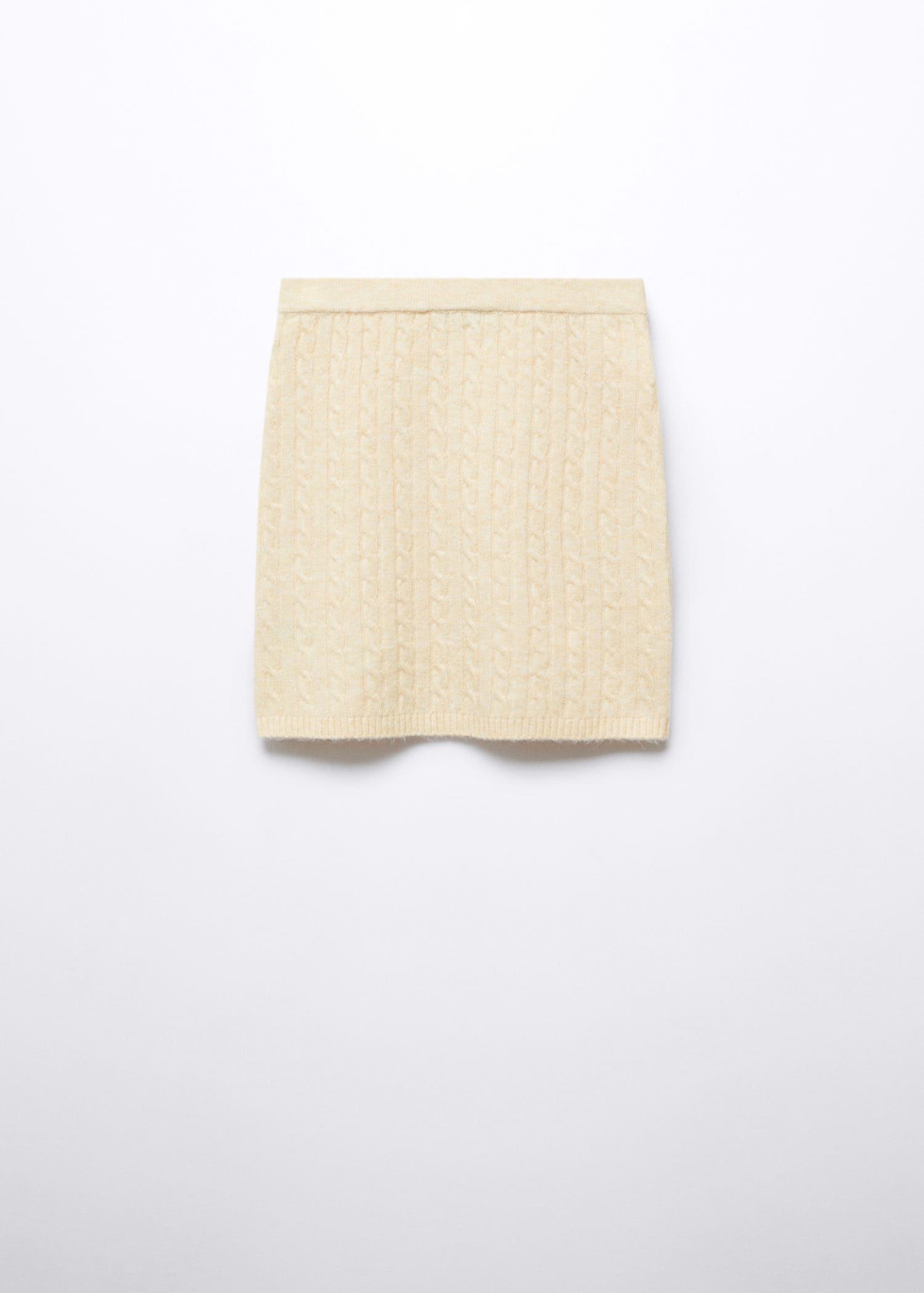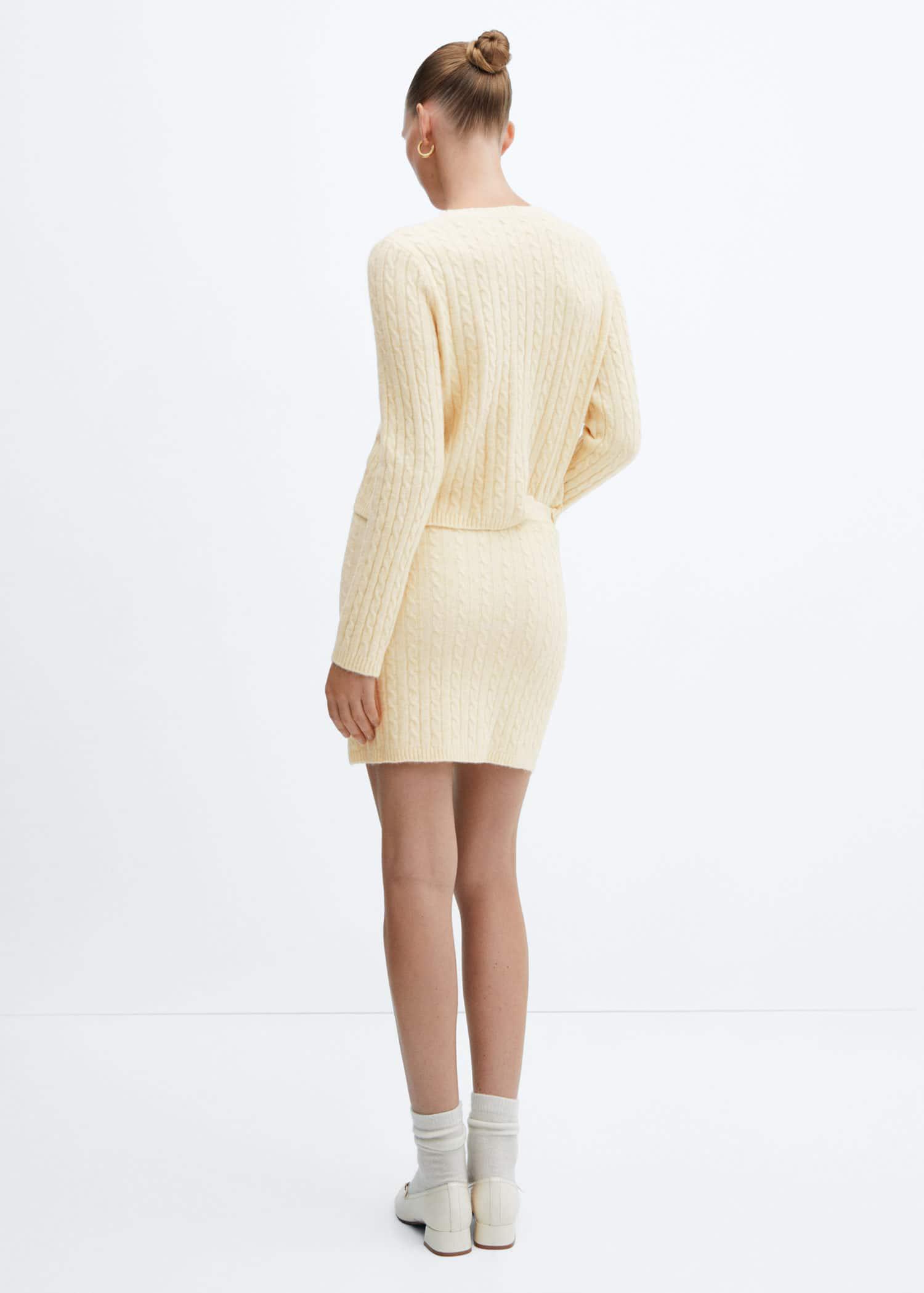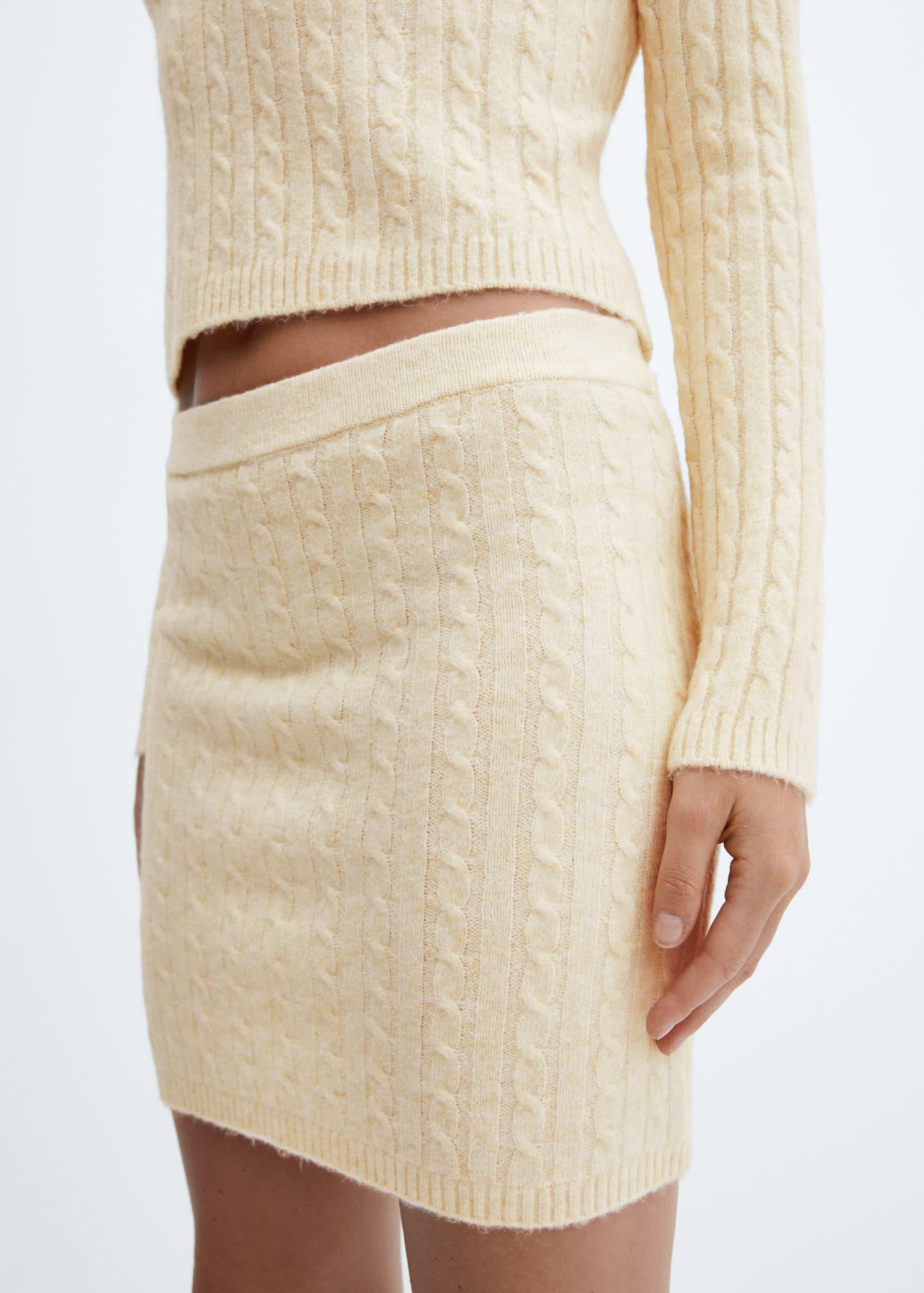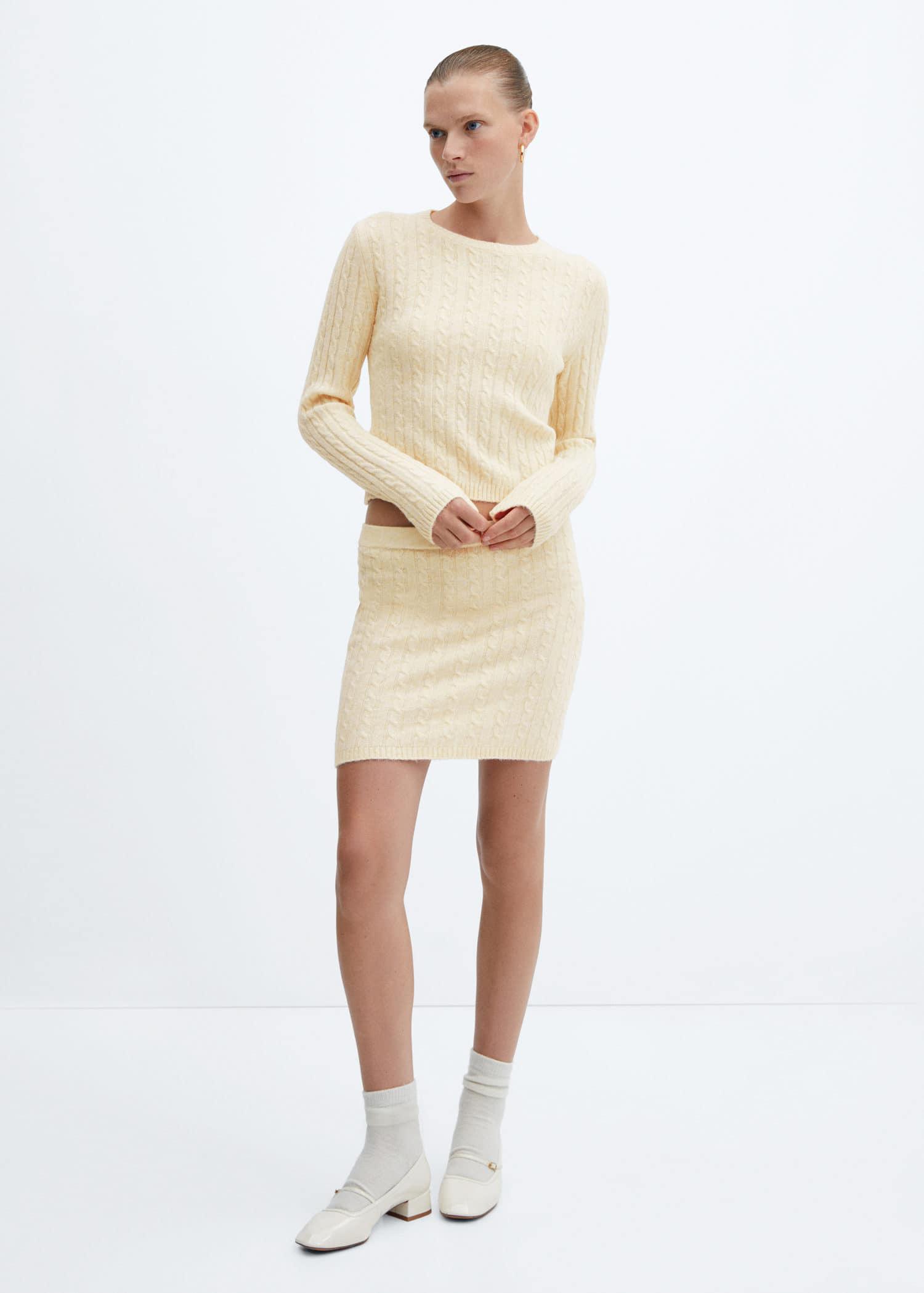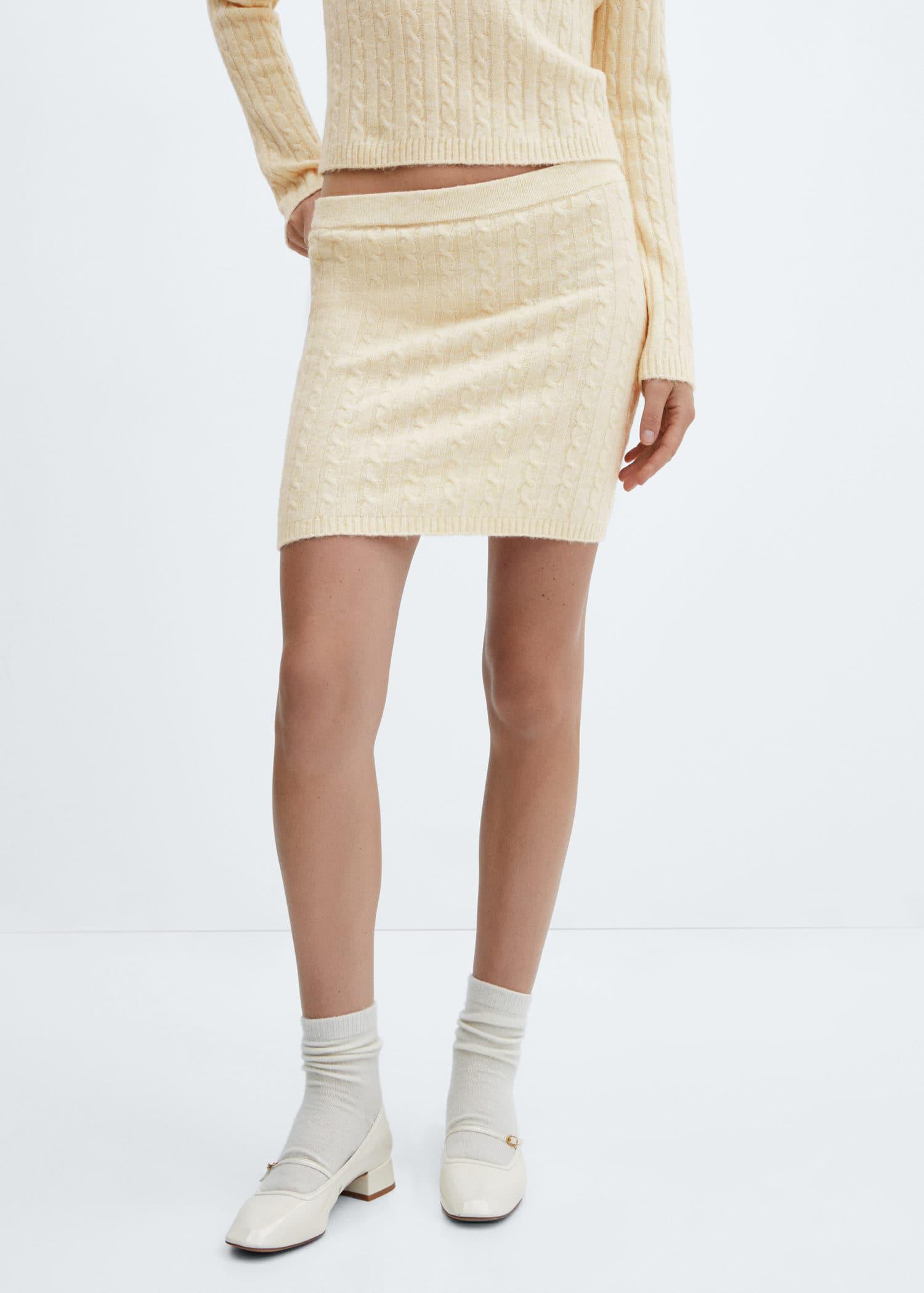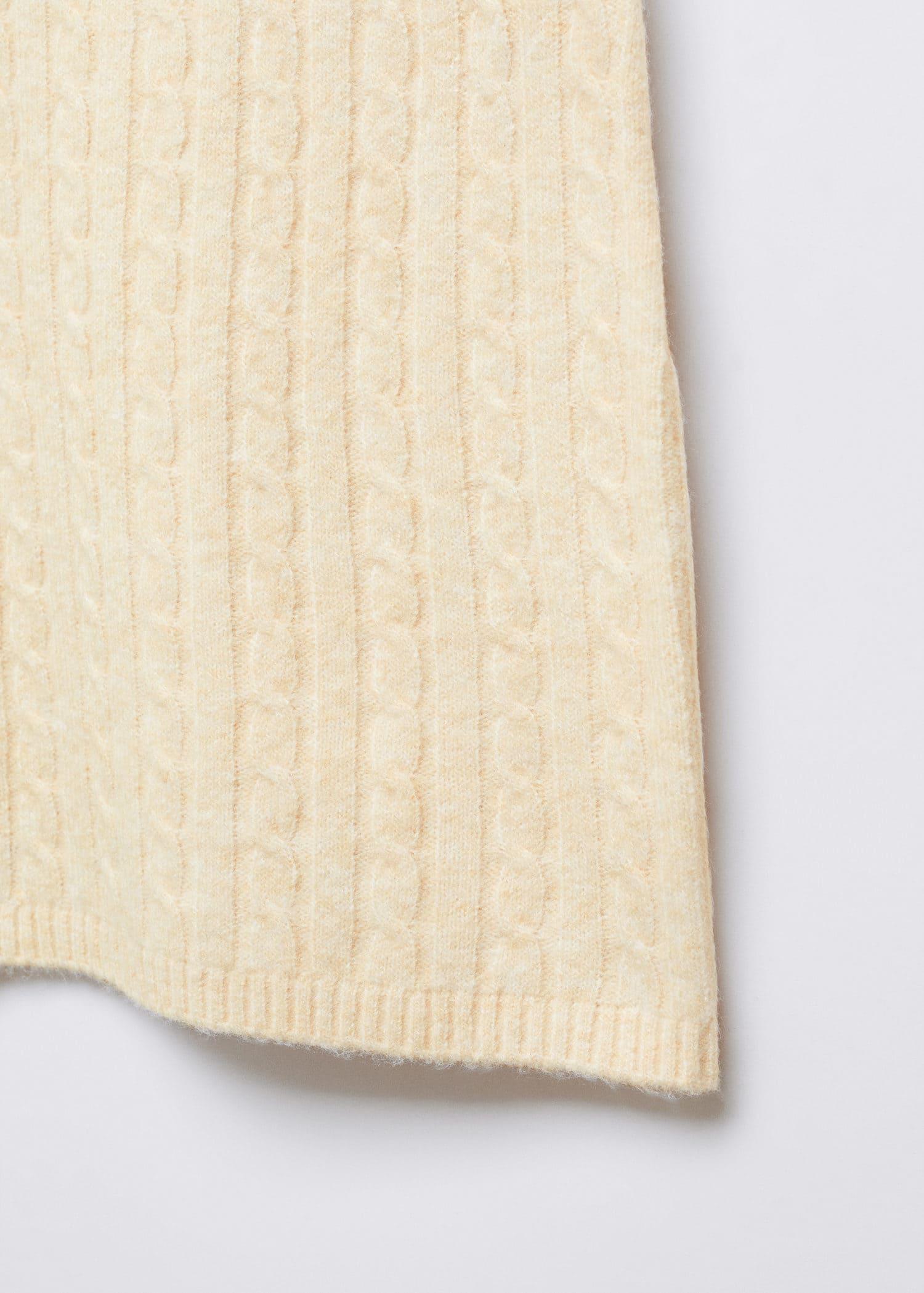 Cable knit miniskirt
SKU name as stated on retailer's website may not match colour displayed in image.
Mango at Mango (UK)
Transparent Yellow
11-0617
Spring 2024 Inspiration
Luxe White
Despite being an evergreen shade, head-to-toe styling feeds into a more luxurious take on the "winter white" trend this fall – sweaters layered on shoulders provided a sophisticated look at T.M.Lewin. Reiss also recently debuted its new premium "Atelier" womenswear collection, with creamy whites accounting for 30% of the color mix. Mango proved that white denim is not only for summer, featuring a white denim co-ord in its recent teaser post for its upcoming partywear collaboration with Jen Ceballos. Retailers should use this as a prompt to reframe leftover SS23 styles within upcoming partywear edits.
In addition, New York Fashion Week signaled bright white to be the must-have color for SS24, with Proenza Schouler backing white tailoring and Michael Kors favoring lacey dresses and co-ords – lace is also proving a key fabric choice for fall newness as reveal & conceal themes continue to thrive. For menswear, look to Zegna for inspiration, with its knitted neck scarves elevating outfits.
Recent Communications
New Arrivals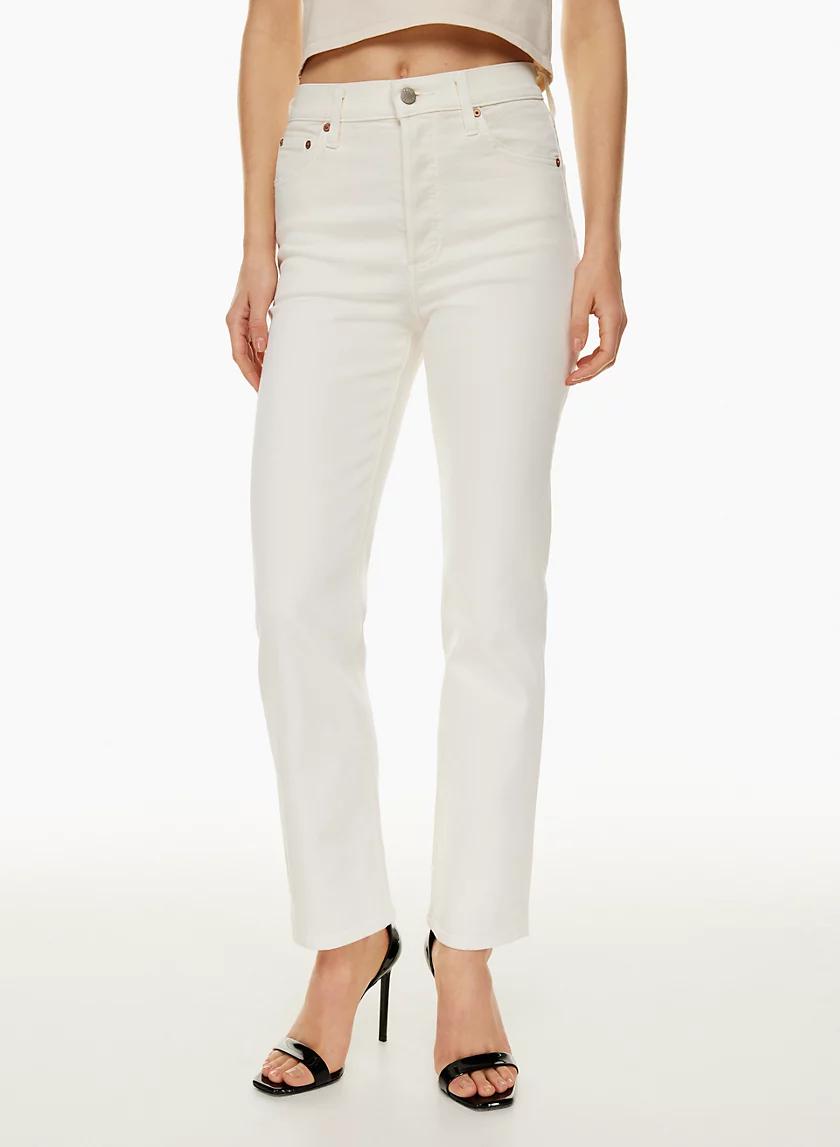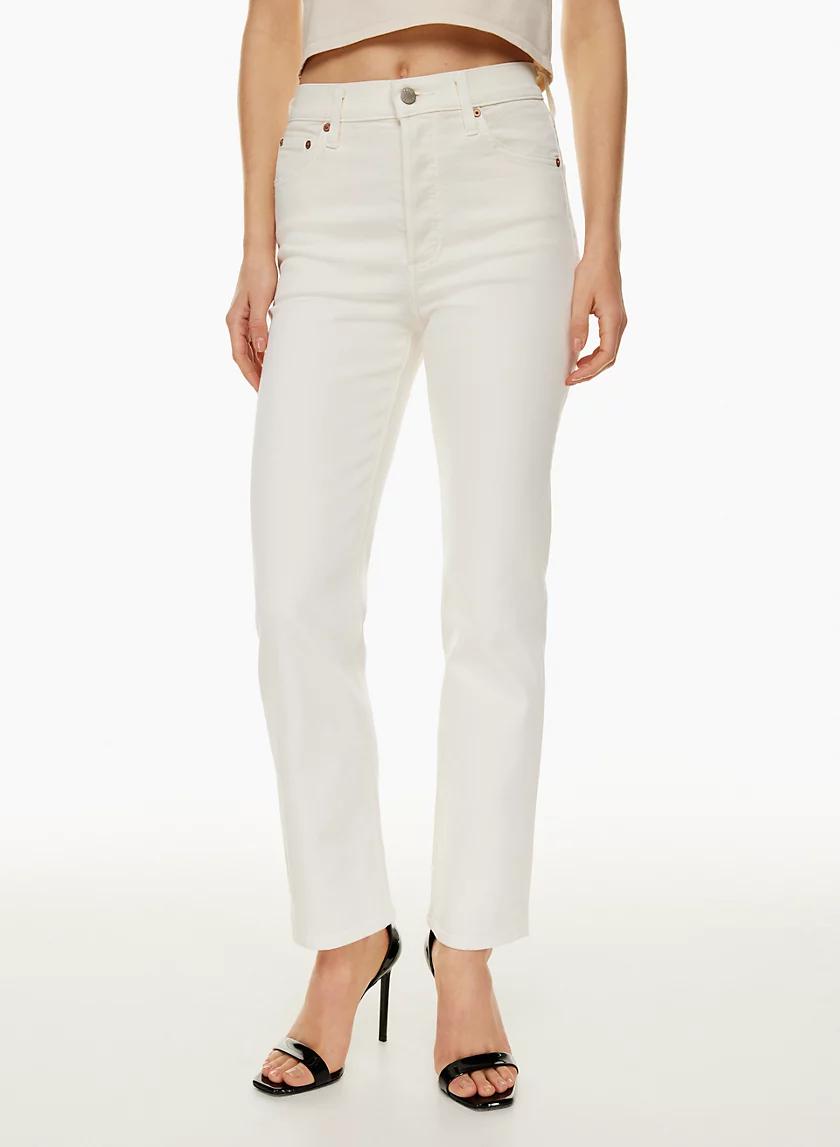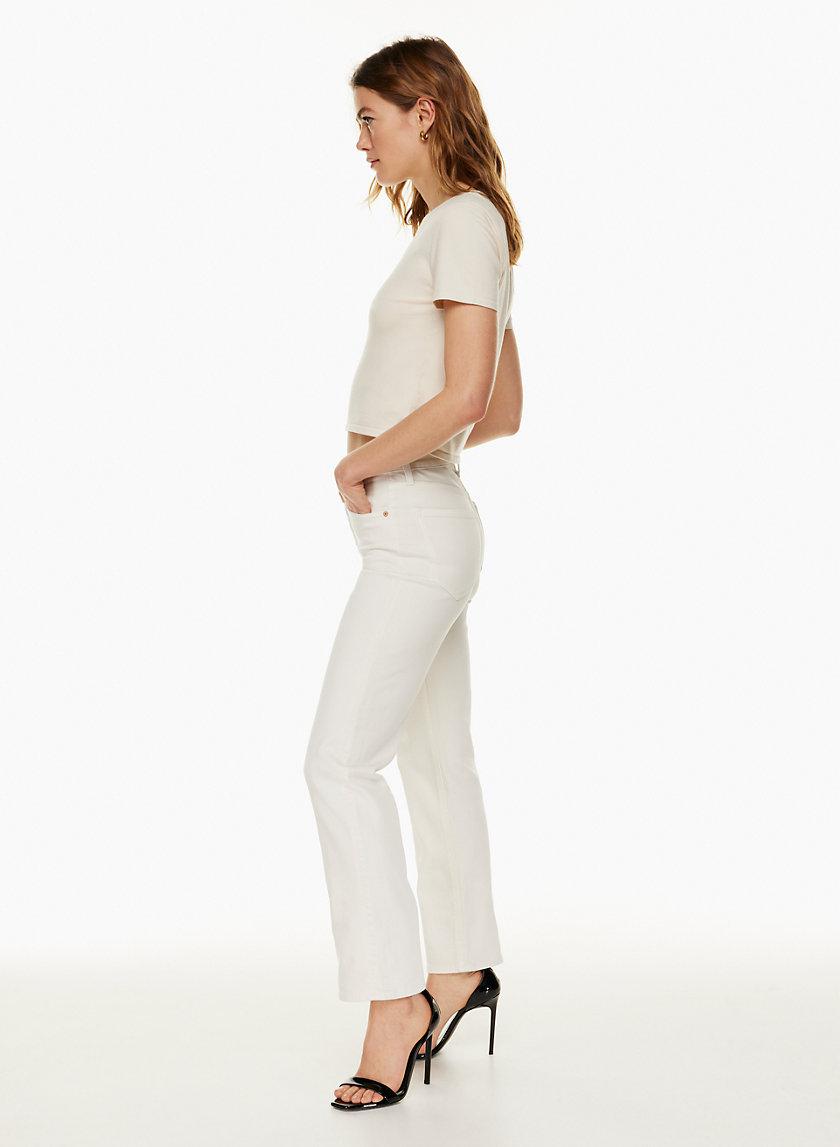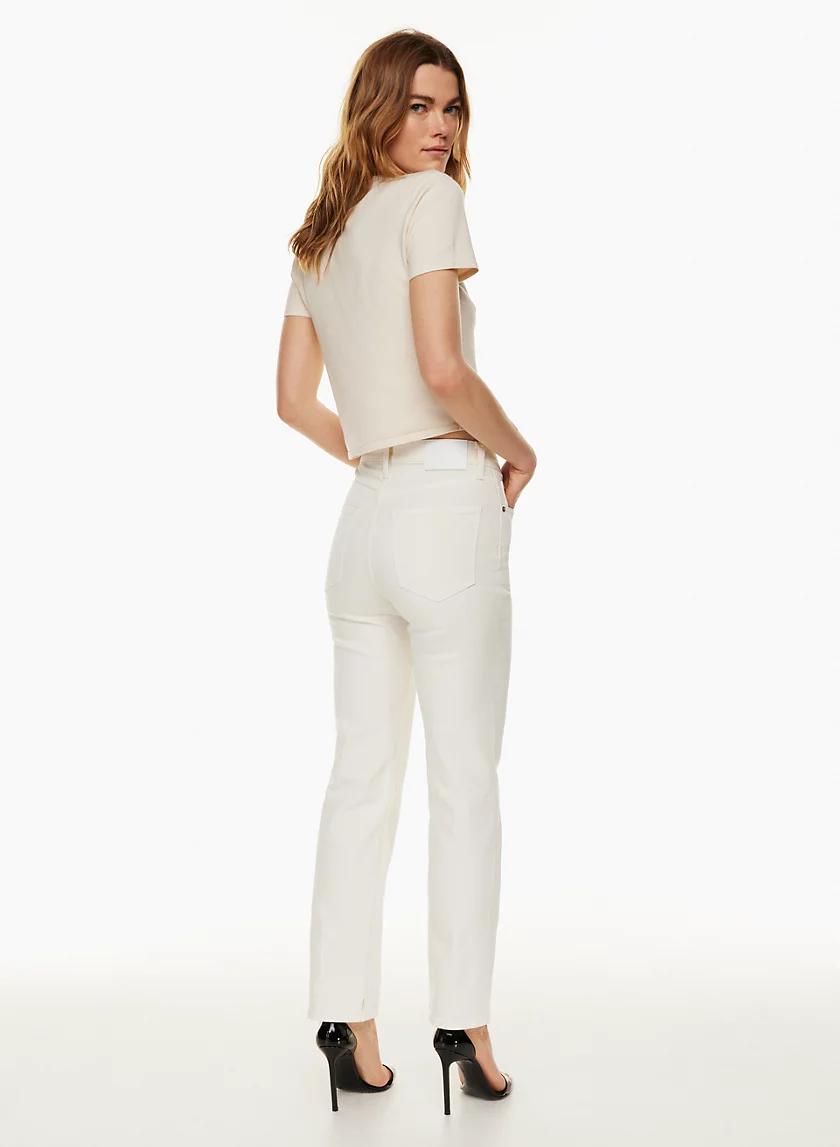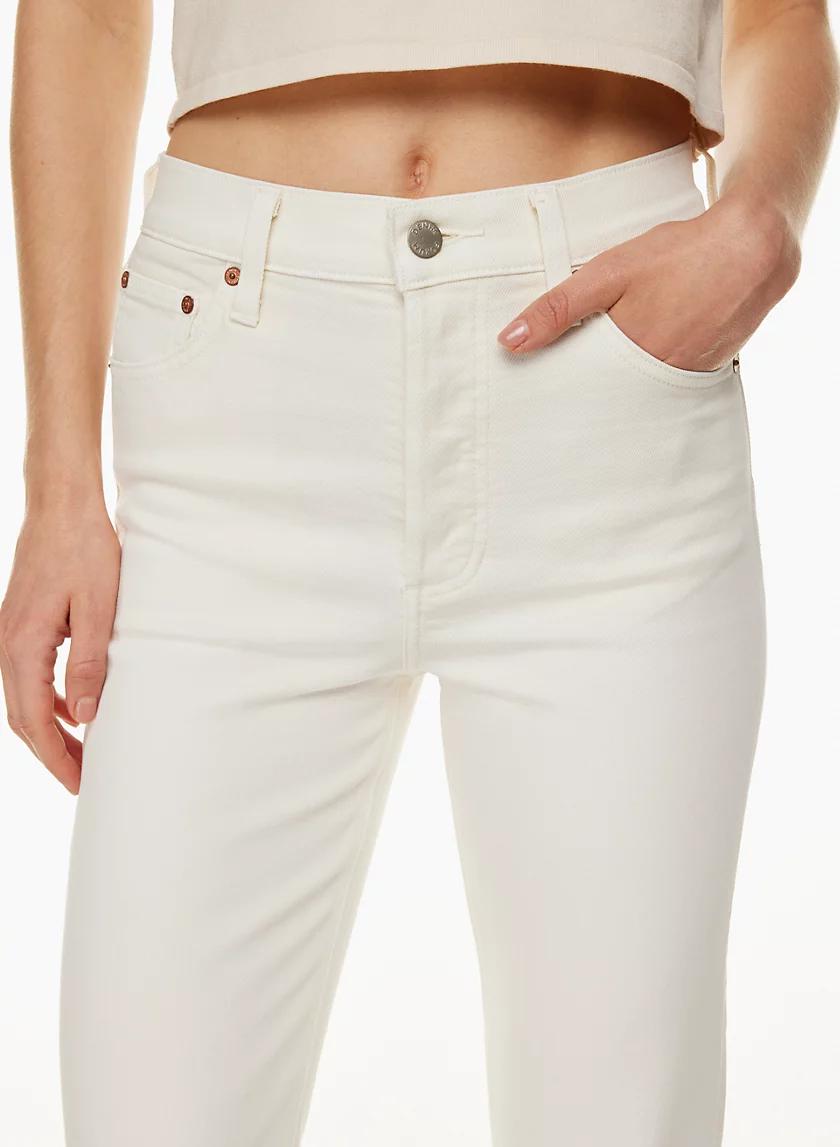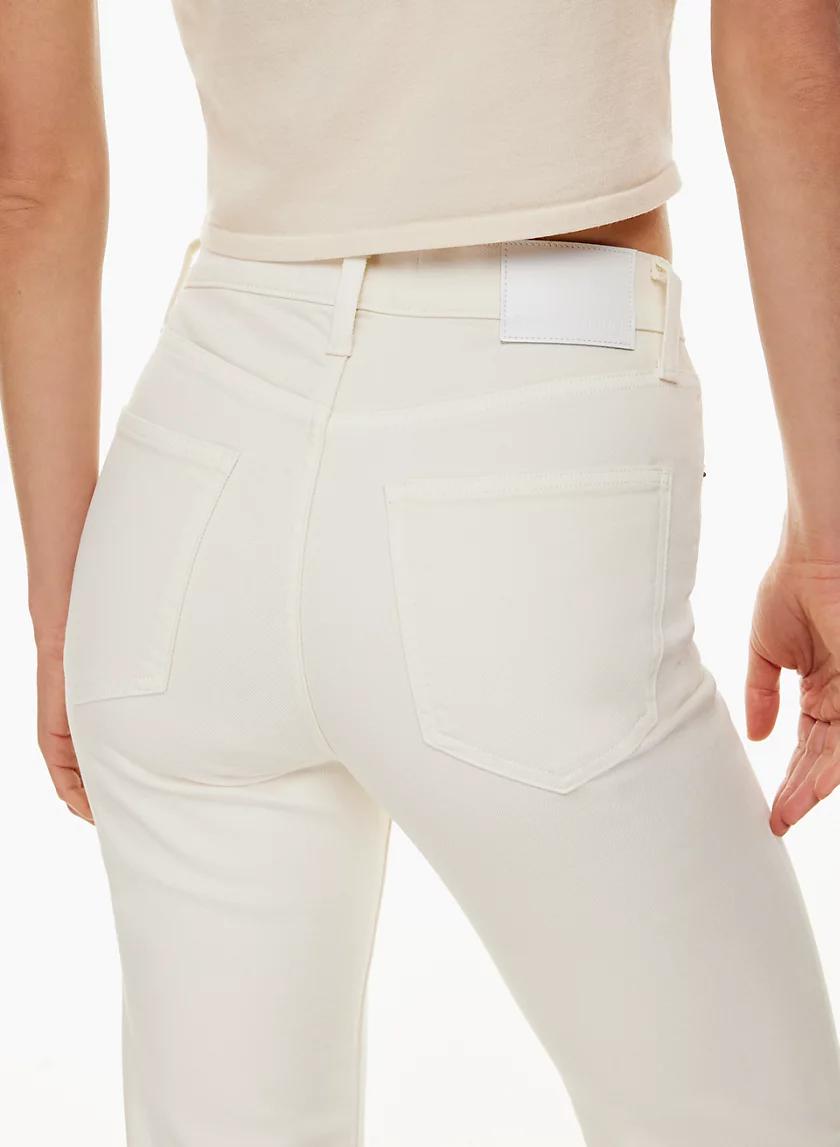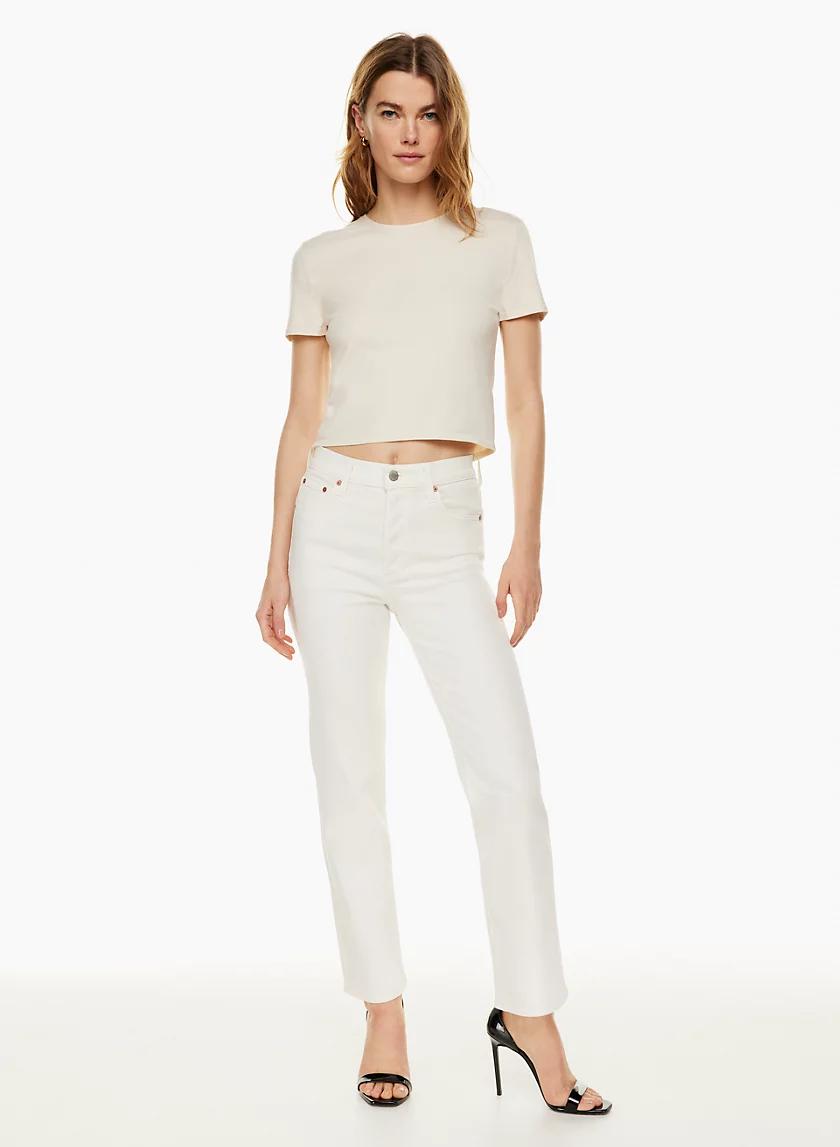 The Arlo Hi-Rise Straight Jean
Denim Forum at Aritzia (US)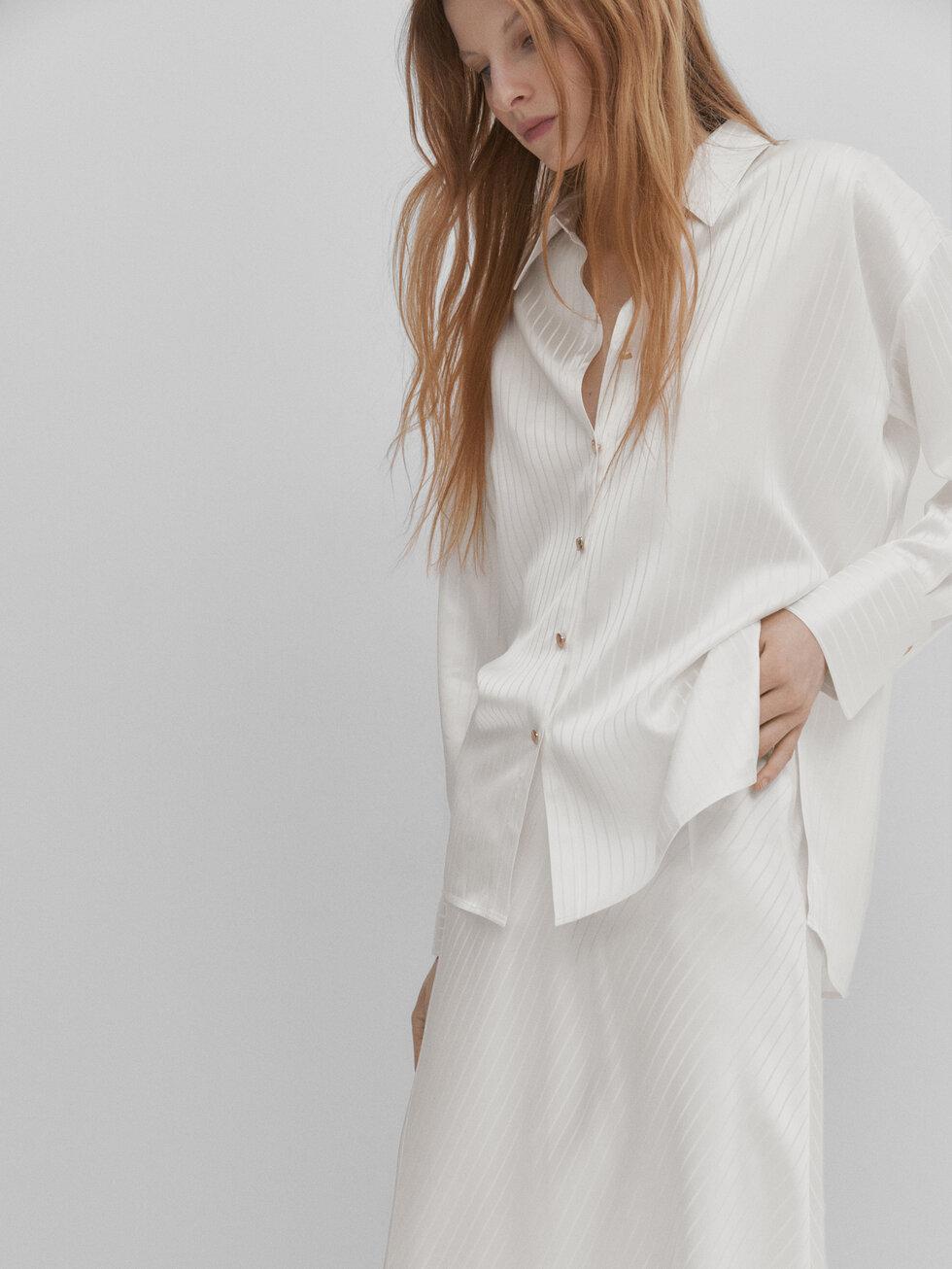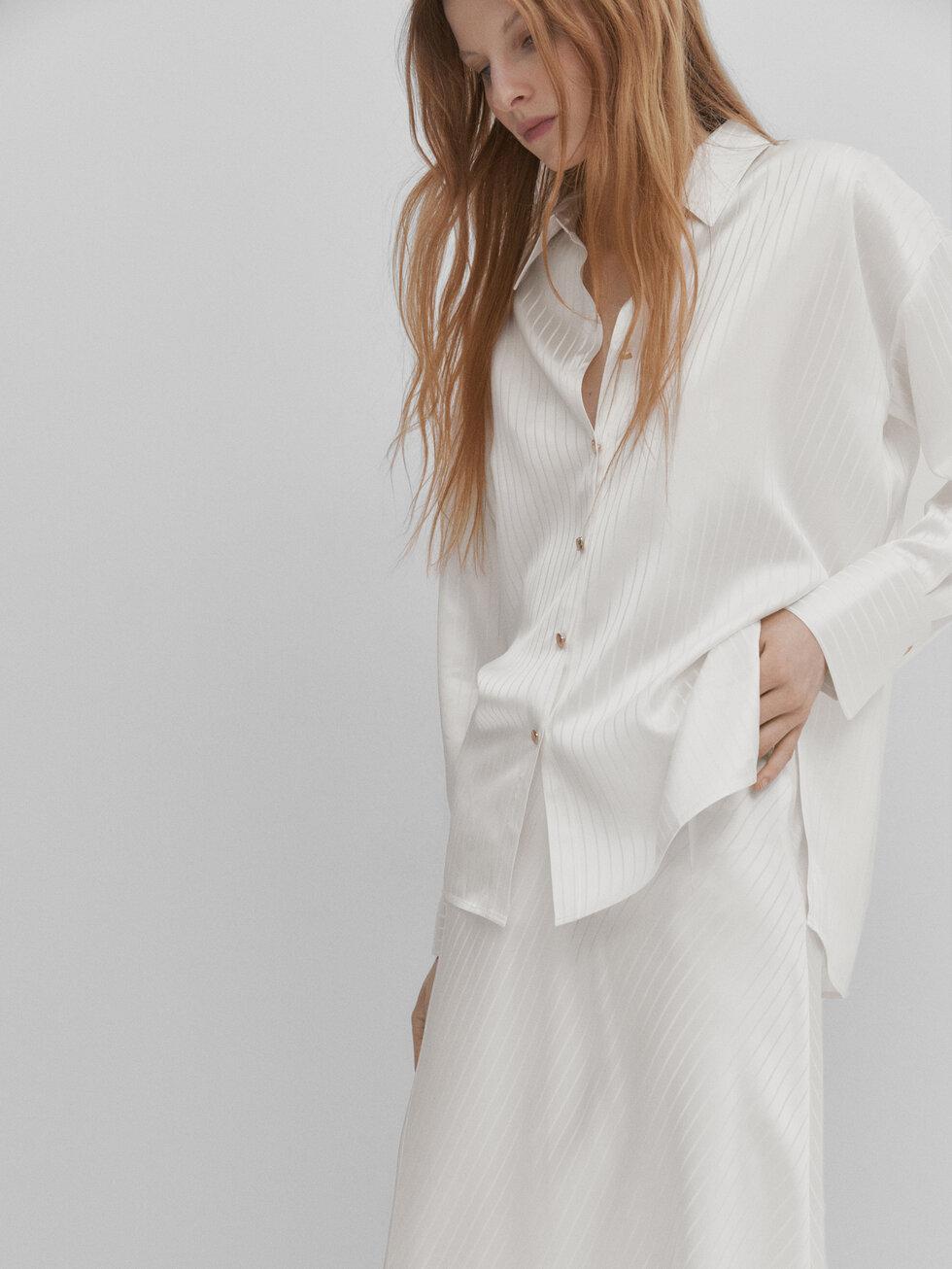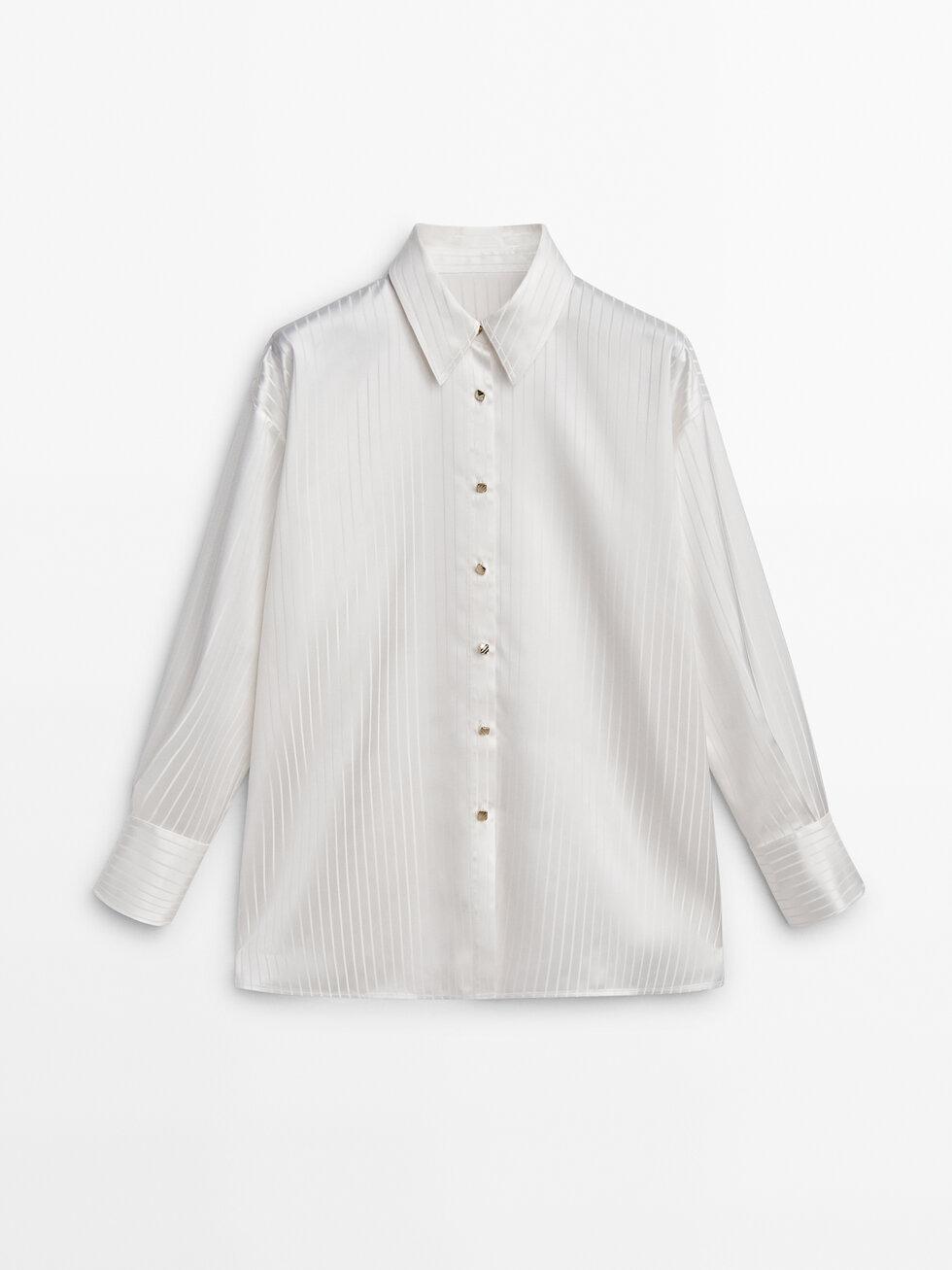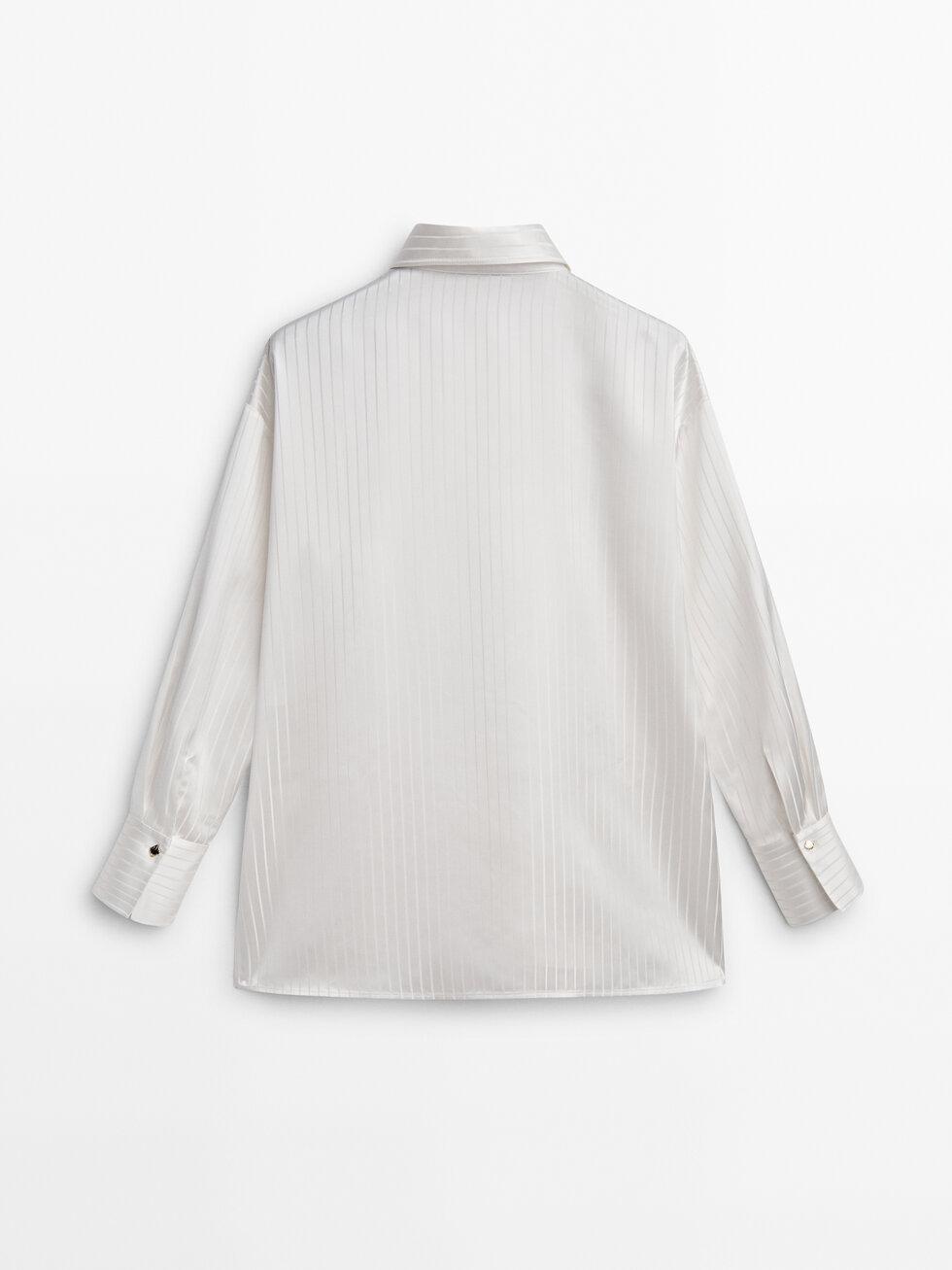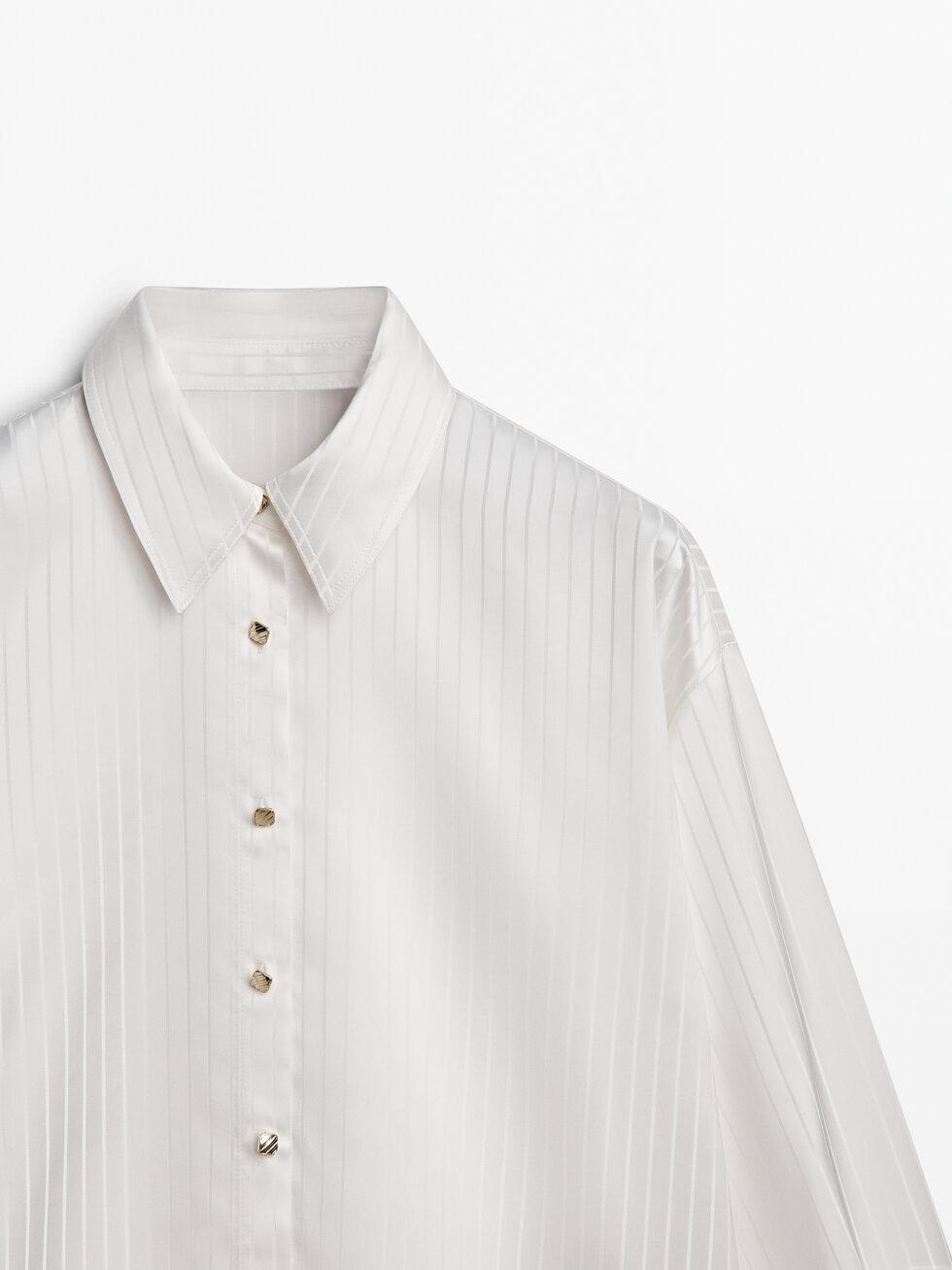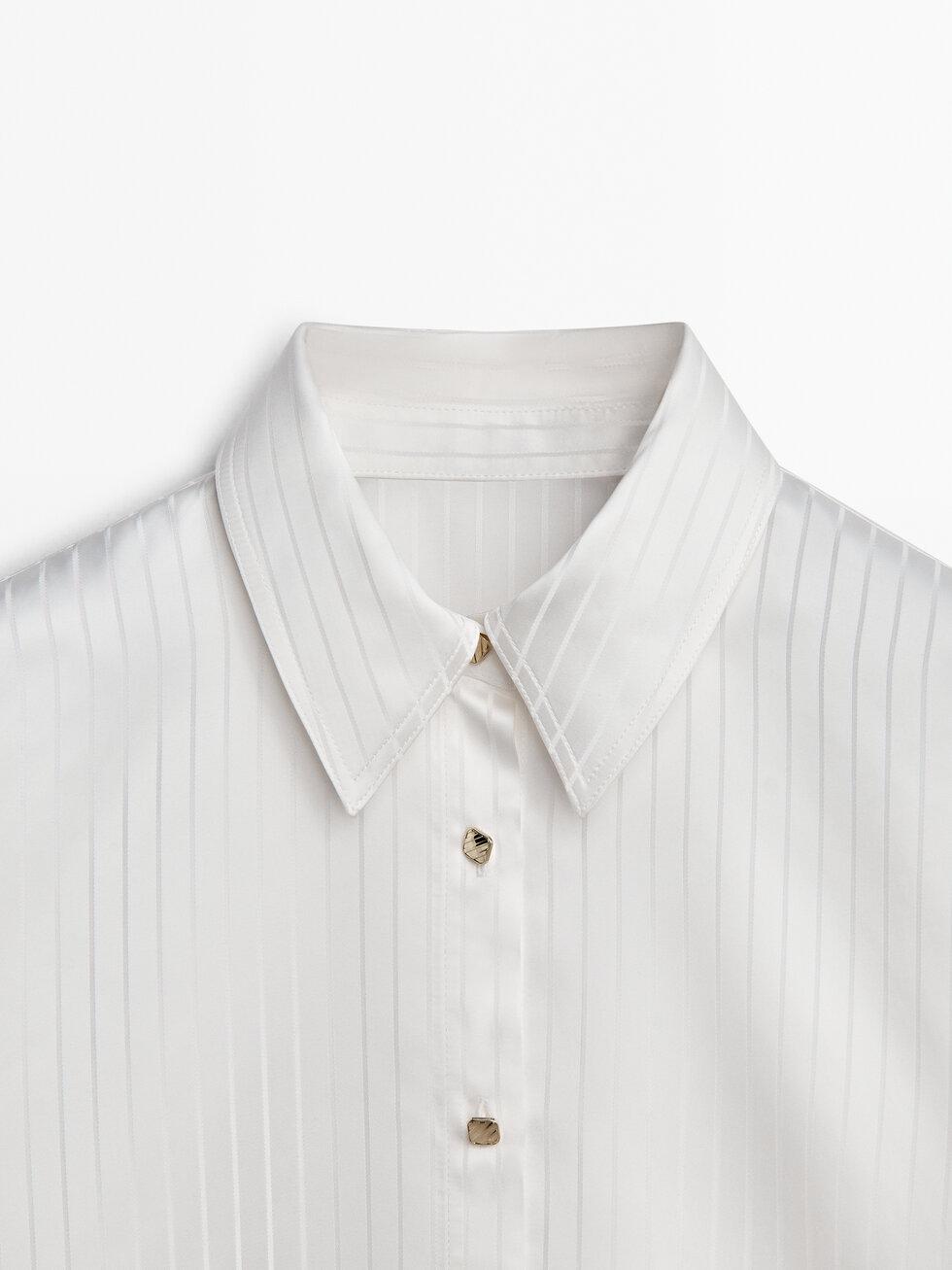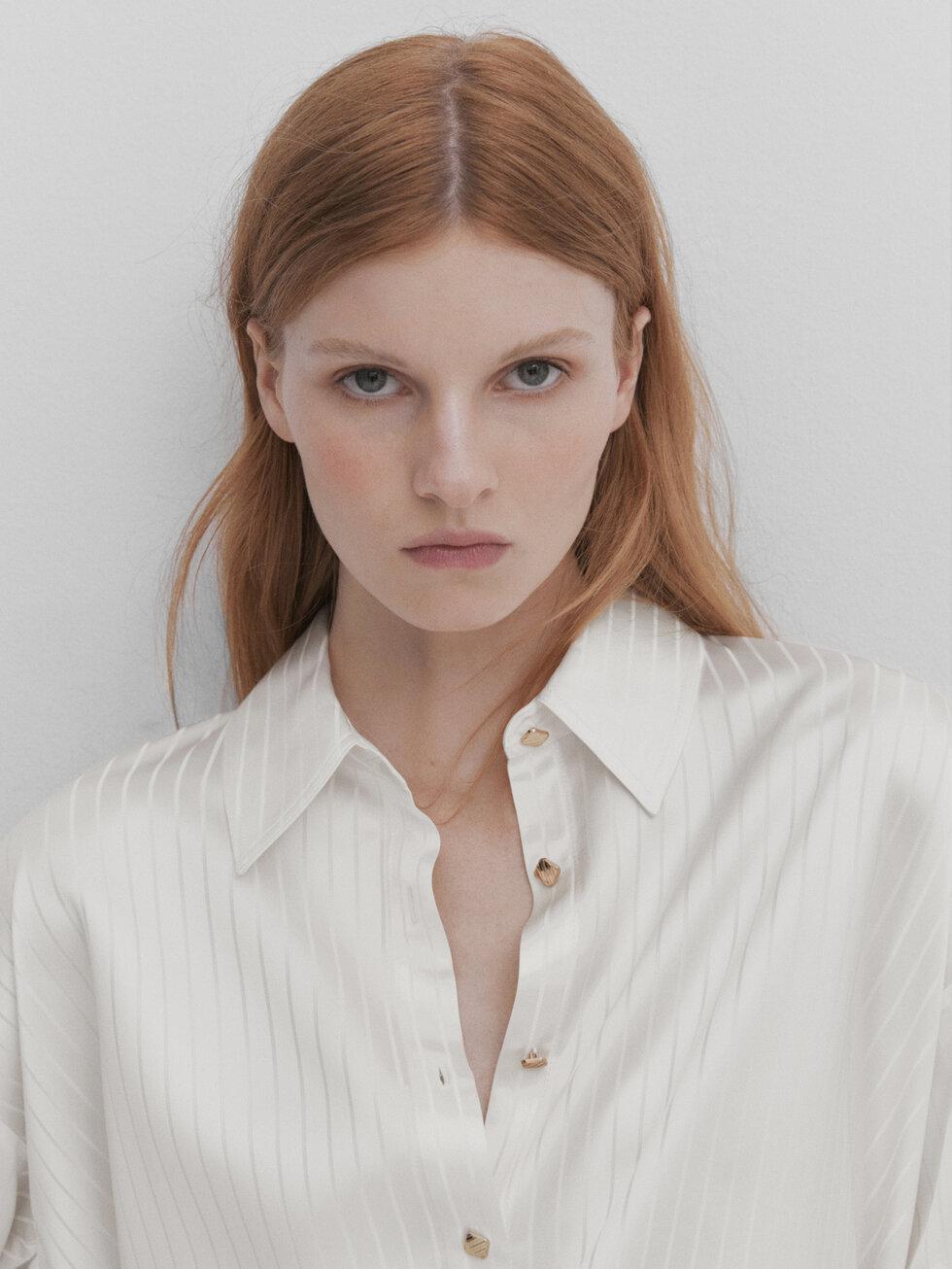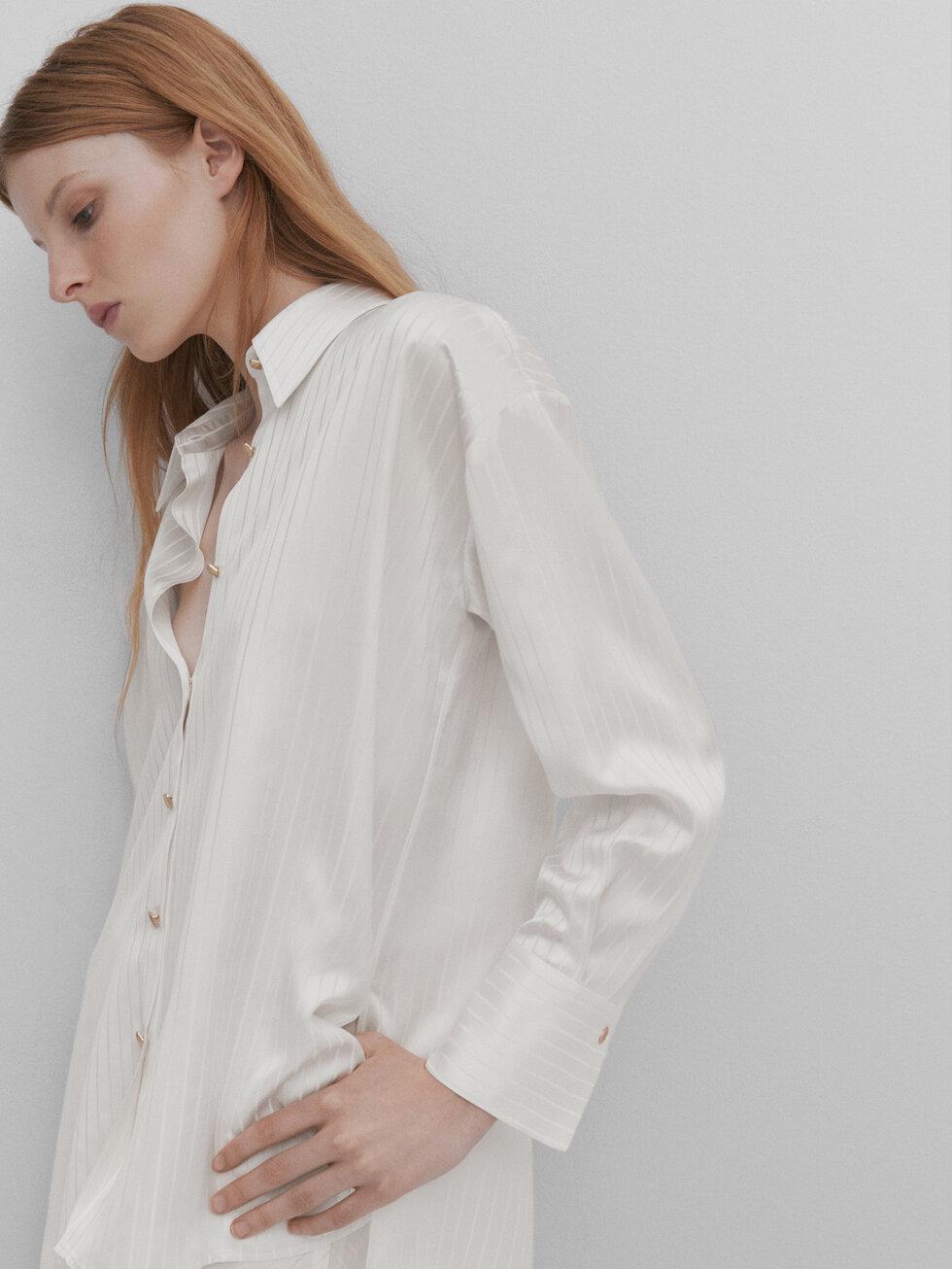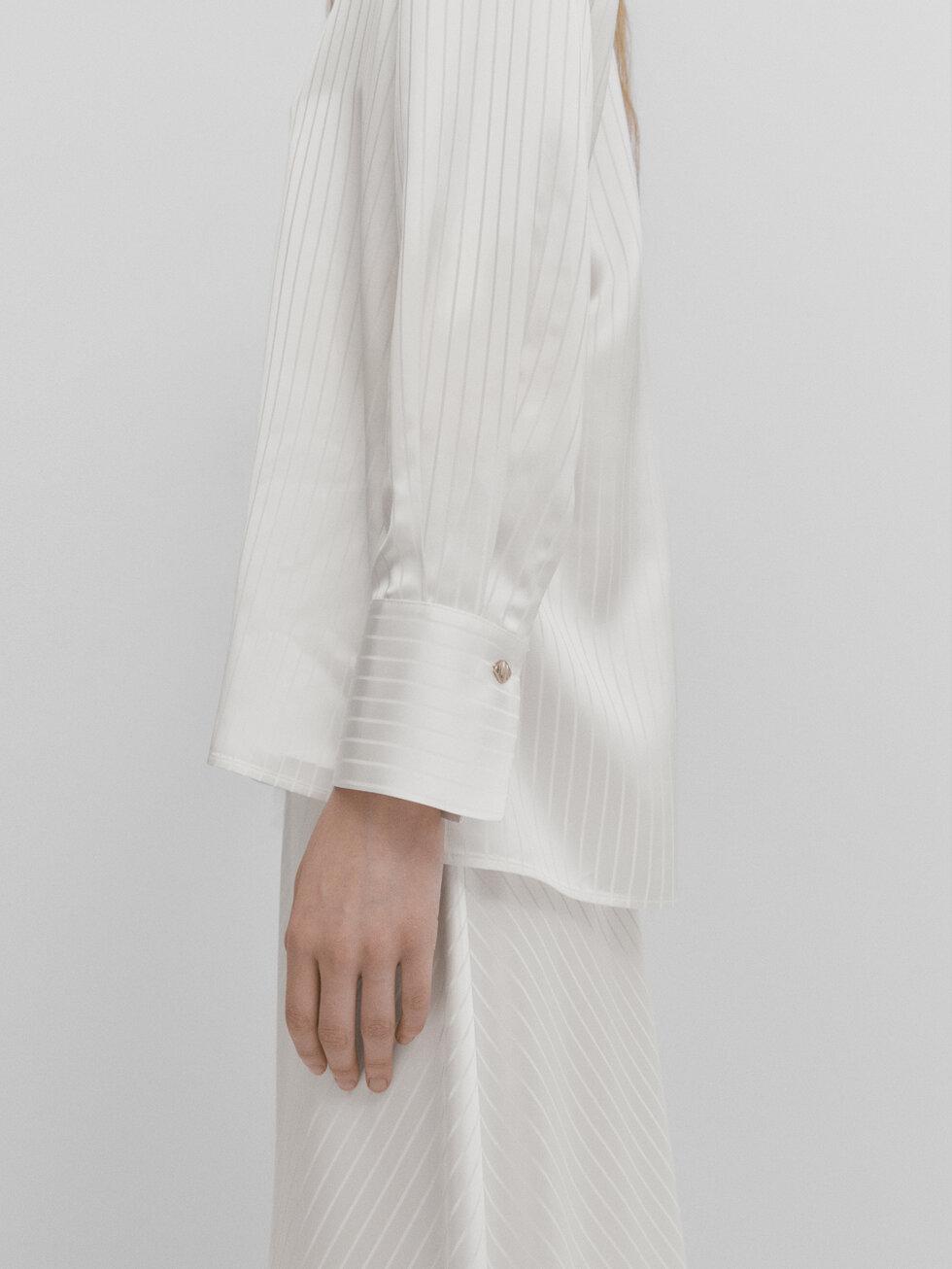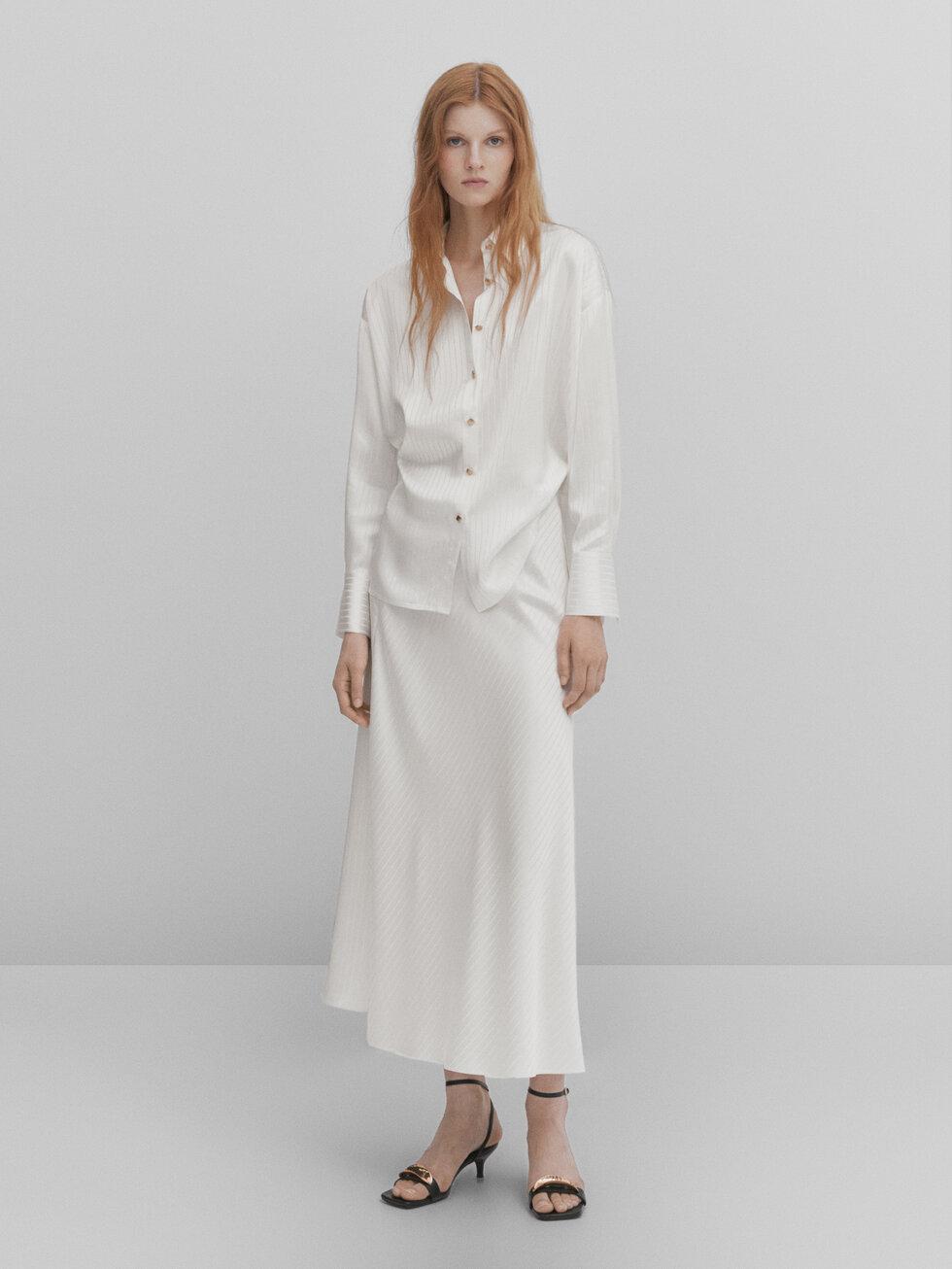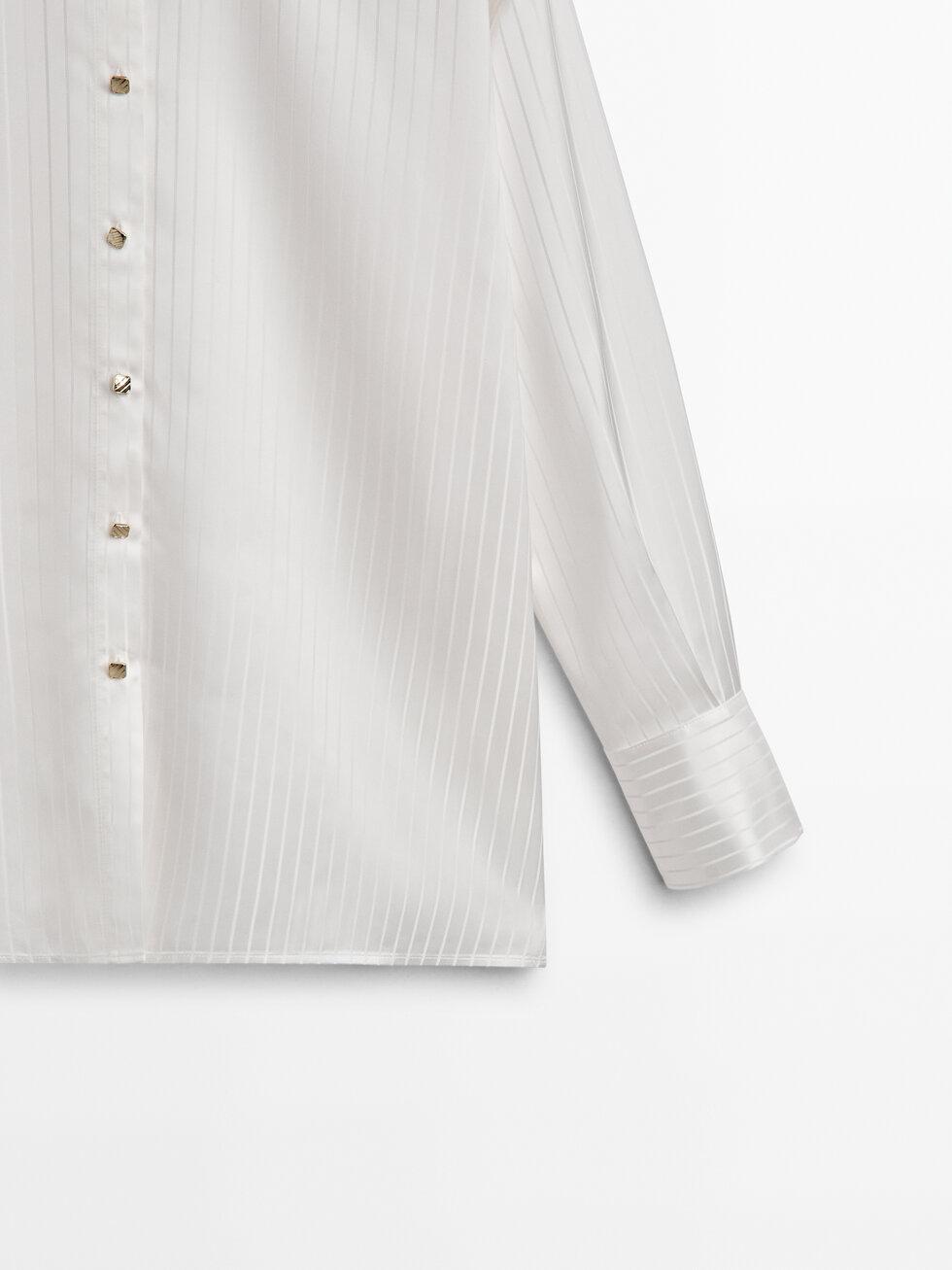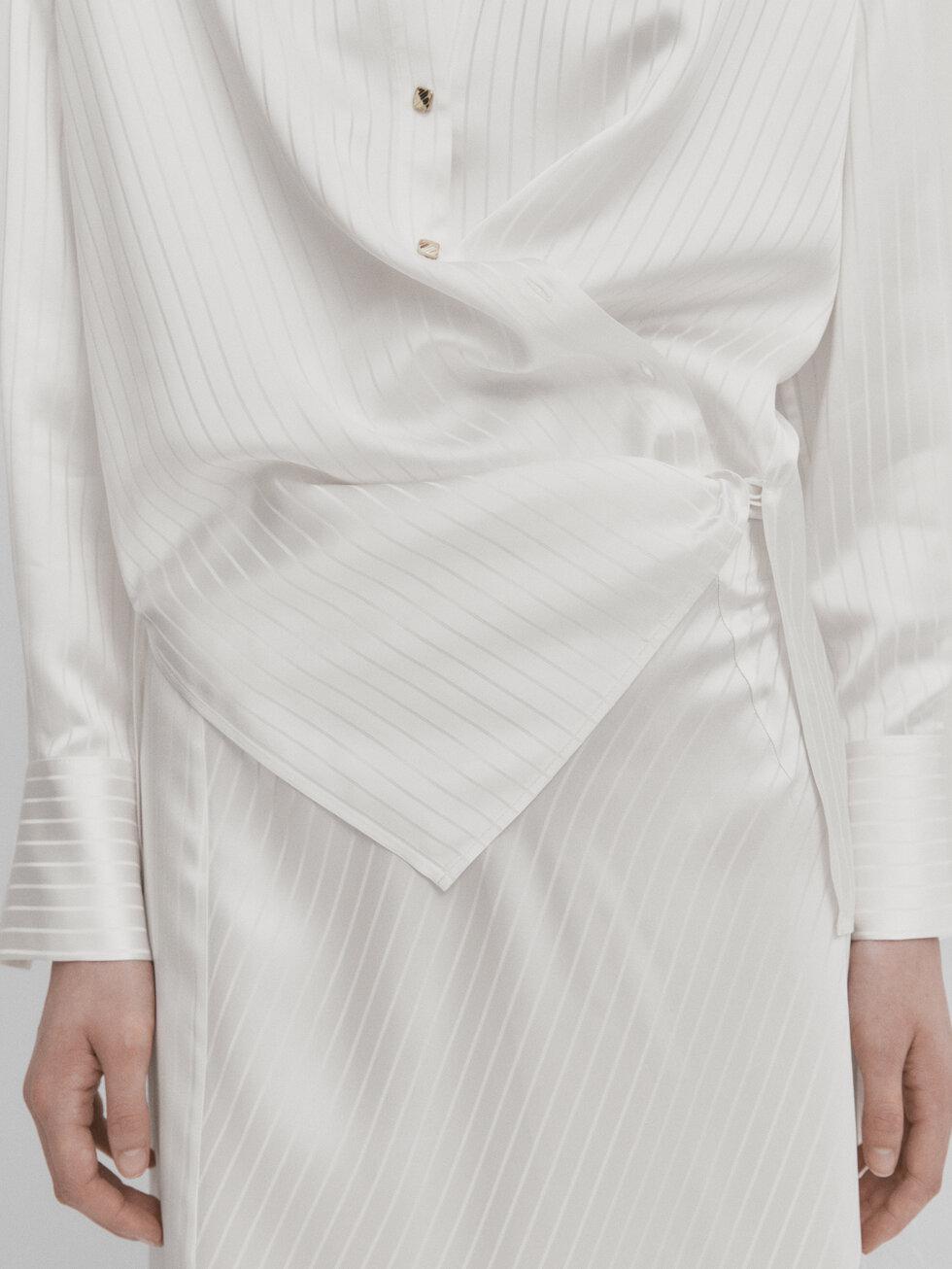 Oversize striped satin shirt -Studio
Massimo Dutti at Massimo Dutti (UK)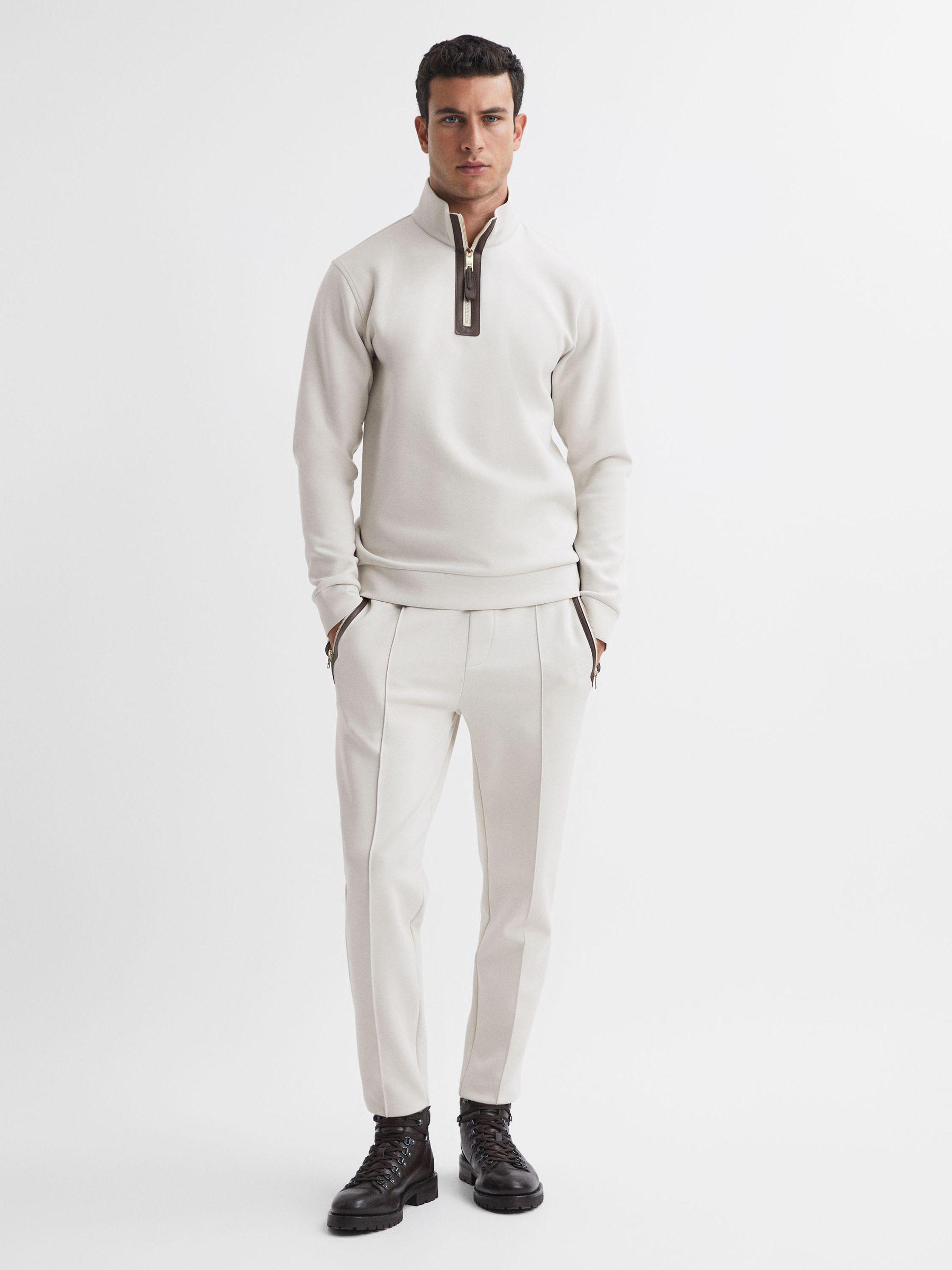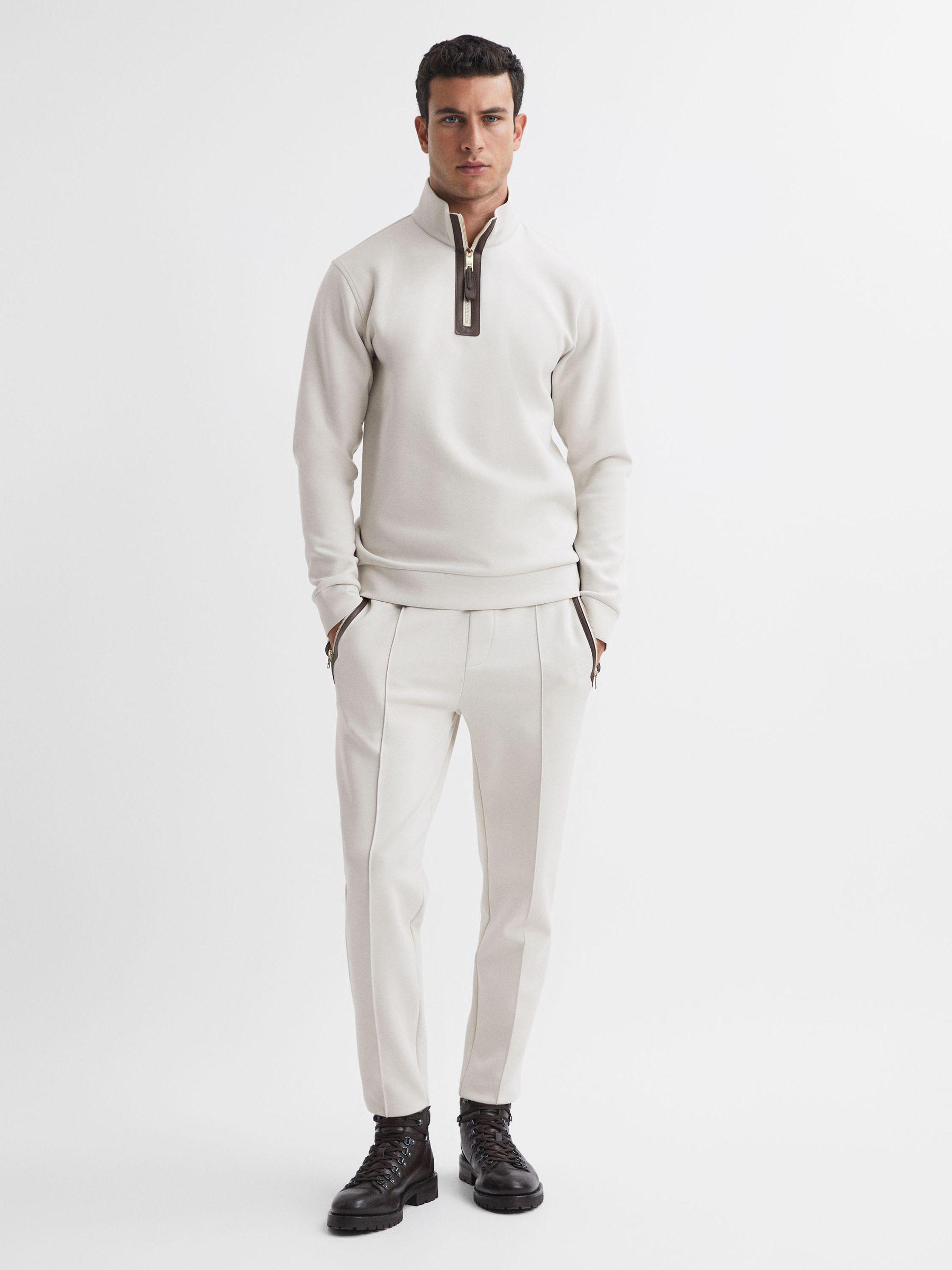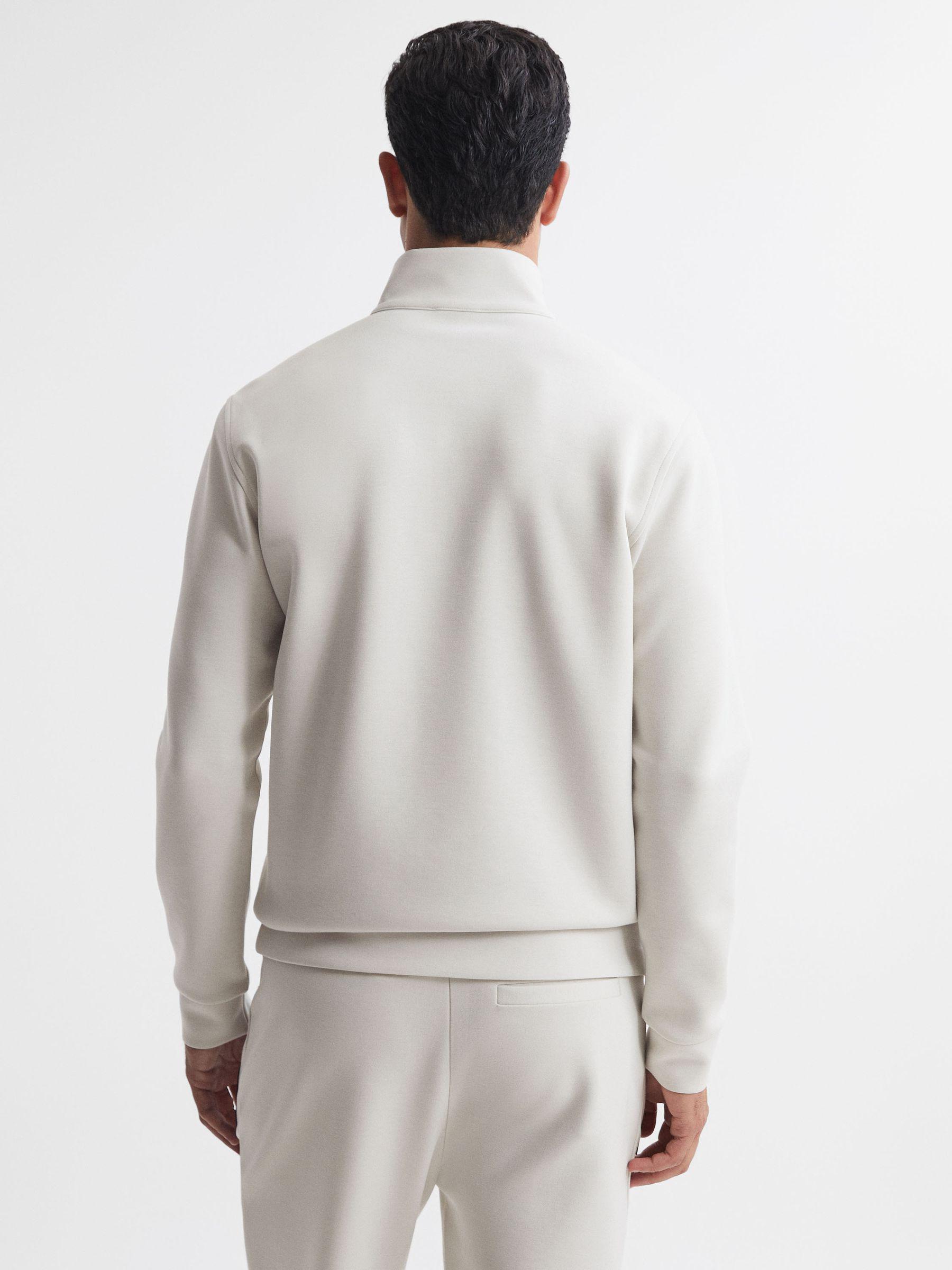 Contrast Half-Zip Funnel Neck Jumper
Reiss at Reiss (UK)
Spring 2024 Inspiration
Latte
From fast food collaborations to popular TikTok aesthetics, such as Tomato Girl and Strawberry Girl, food and drink have become a major source of inspiration in the market, and "coffee order" dressing is proving the latest trend within recent fall communications. For example, FRAME spotlighted "Café Au Lait" in a recent email, while Altar'd State leaned into the popularity of the Pumpkin Spice Latte. #lattemakeup has become a frontrunner for beauty, clocking up over 151 million global views on TikTok and spotted on the likes of Hailey Bieber. Everlane has heavily invested in browns so far this season, with the shade accounting for 25% of recent arrivals – lighter latte-inspired shades make up the bulk of the palette, with "tiger's eye" and "toasted coconut" noteworthy color names. Meanwhile, Banana Republic's "costa coffee brown" cashmere sweater has had a majority SKU sell out.
Classic outerwear, including trench coats and soft knits, remains an easy way to tap into this color story and offers all-year-round appeal for both genders. For a trend-led update for SS24, look to MUNTHE's buttery brown leather for womenswear, or Dries Van Noten's tailored blazers and trousers.
Recent Communications
New Arrivals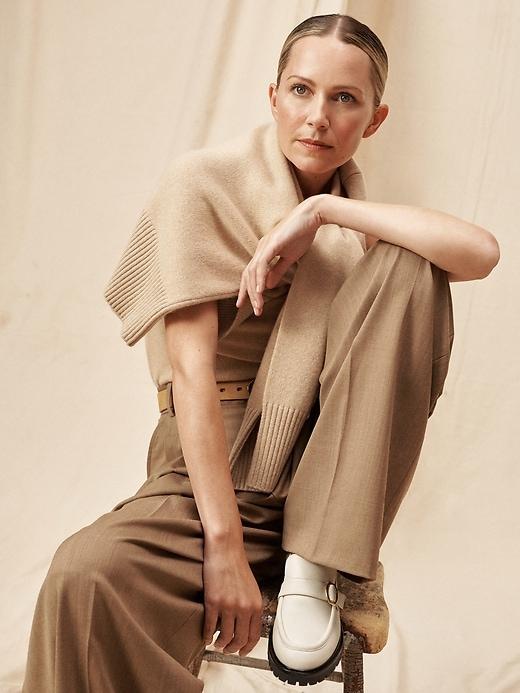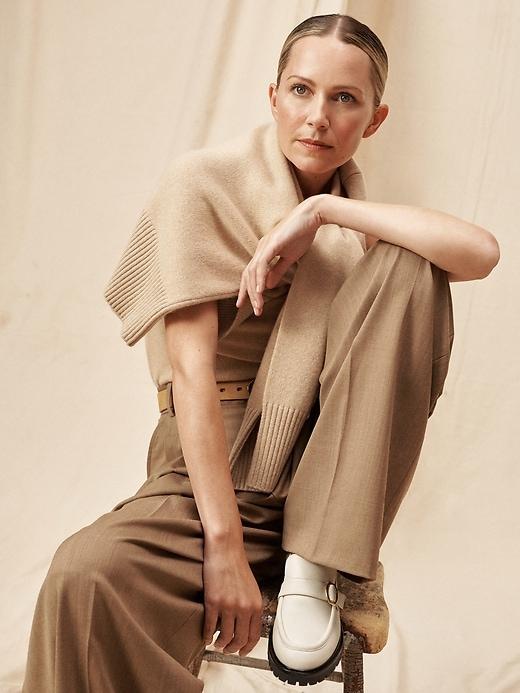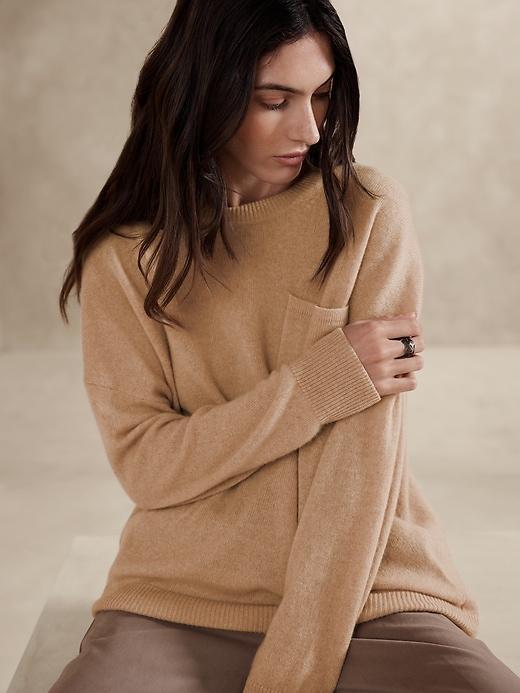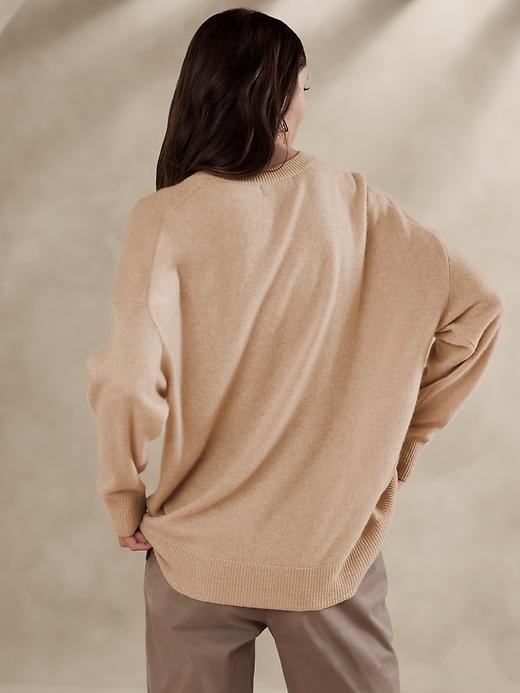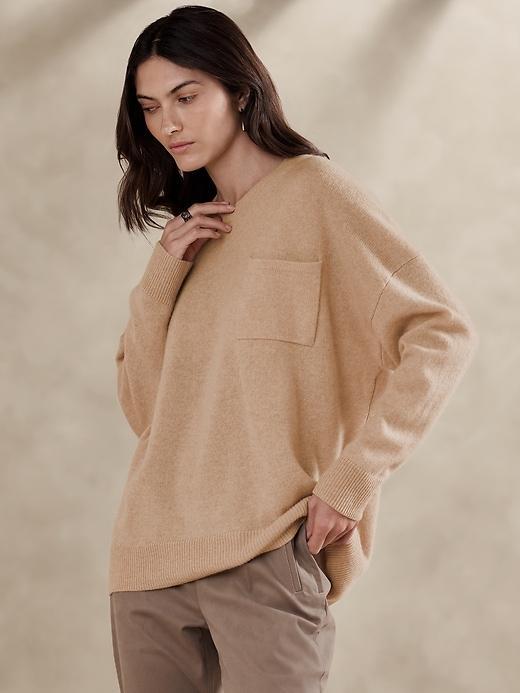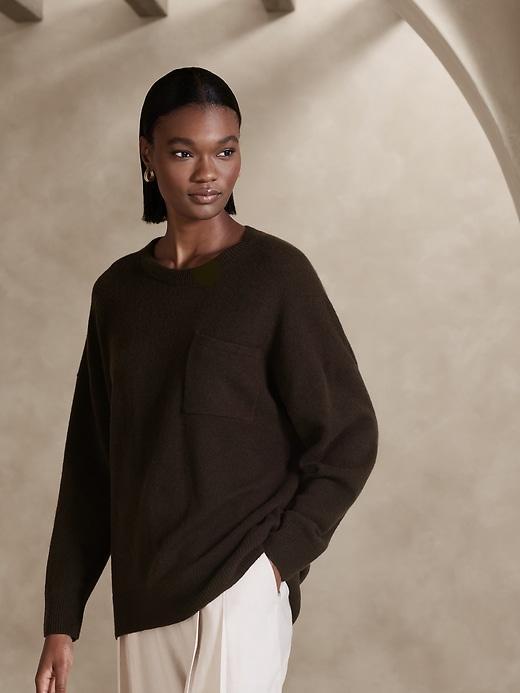 Hayden Oversized Lightweight Cashmere Sweater
Banana Republic at Banana Republic (US)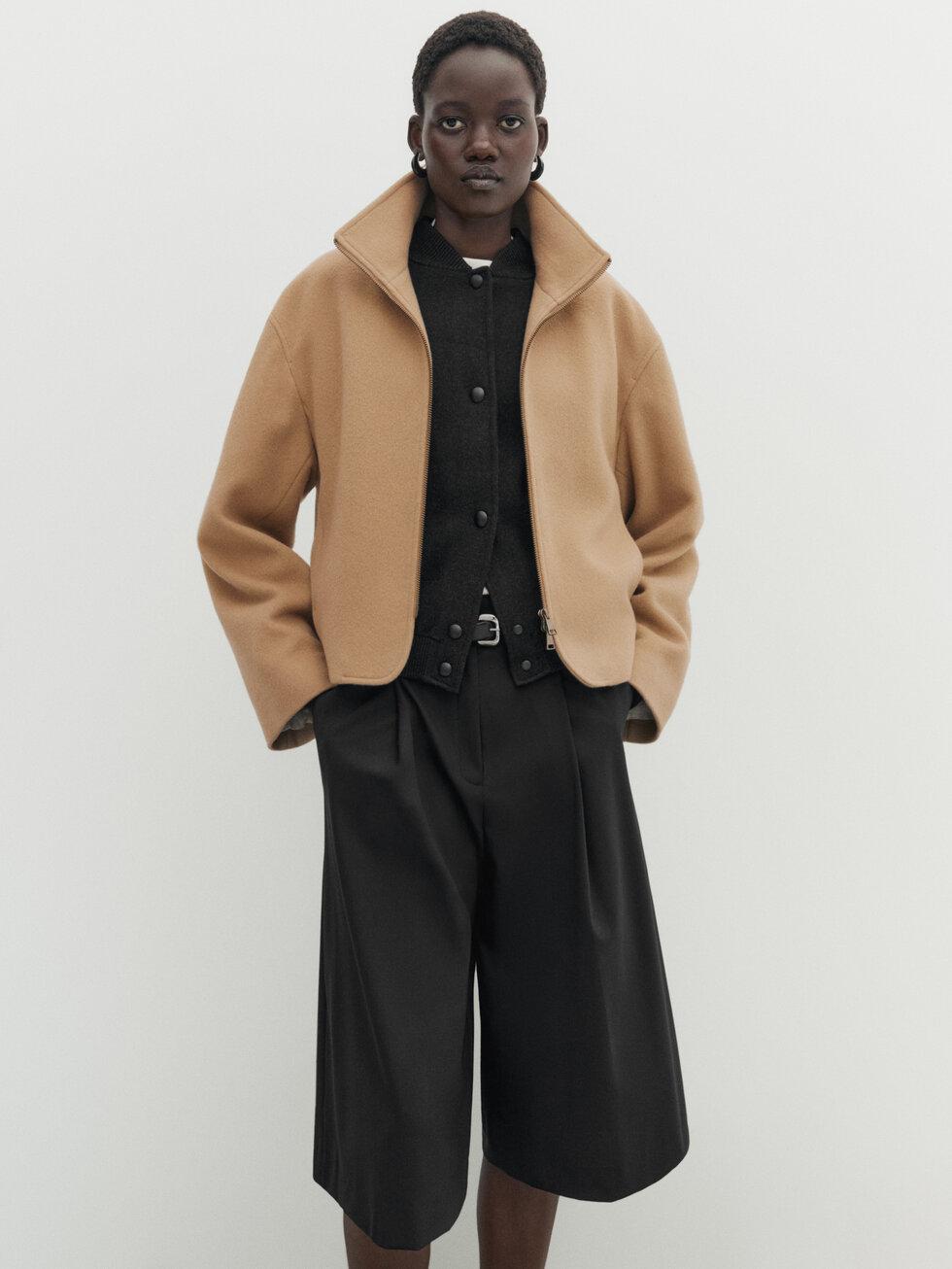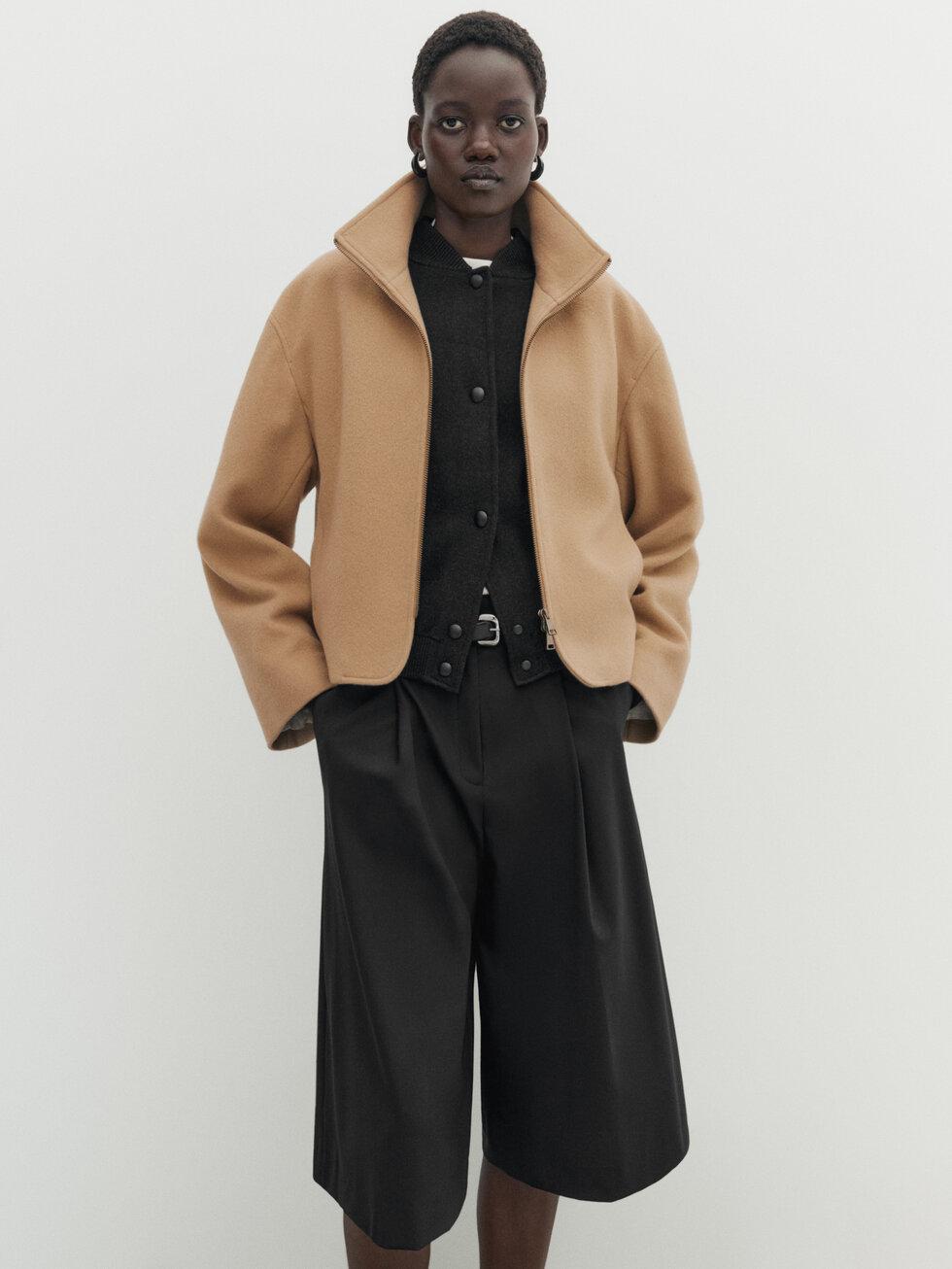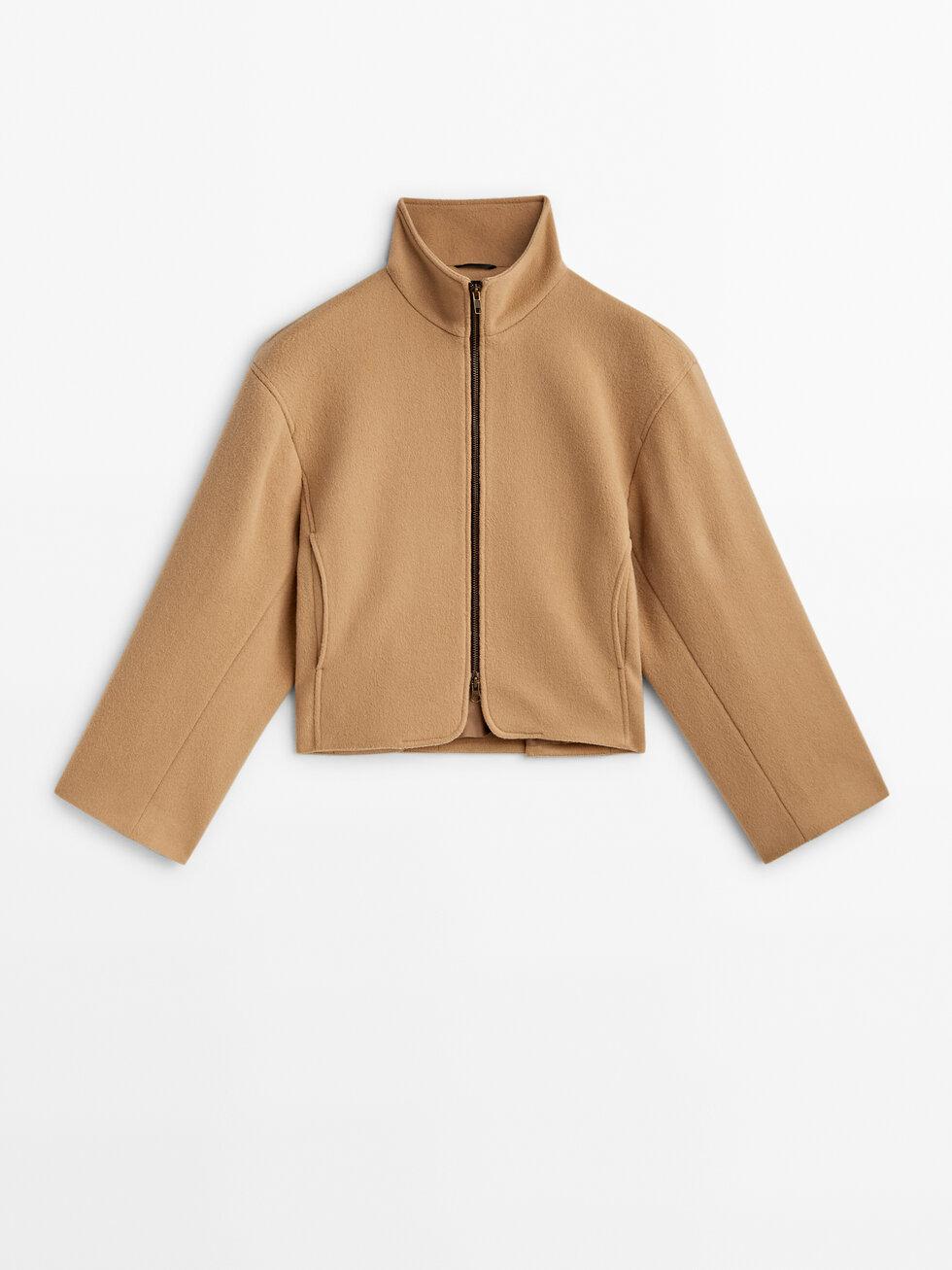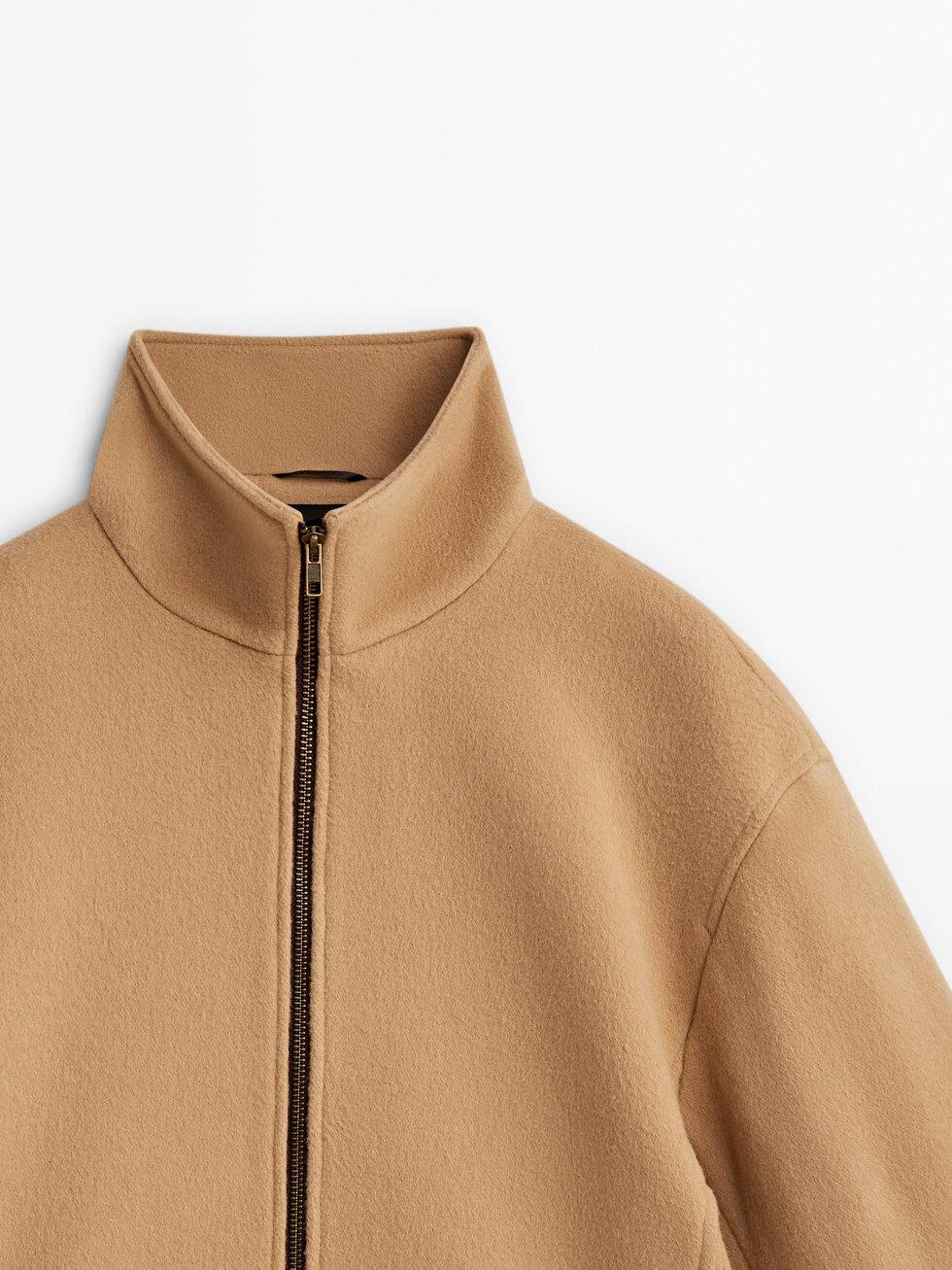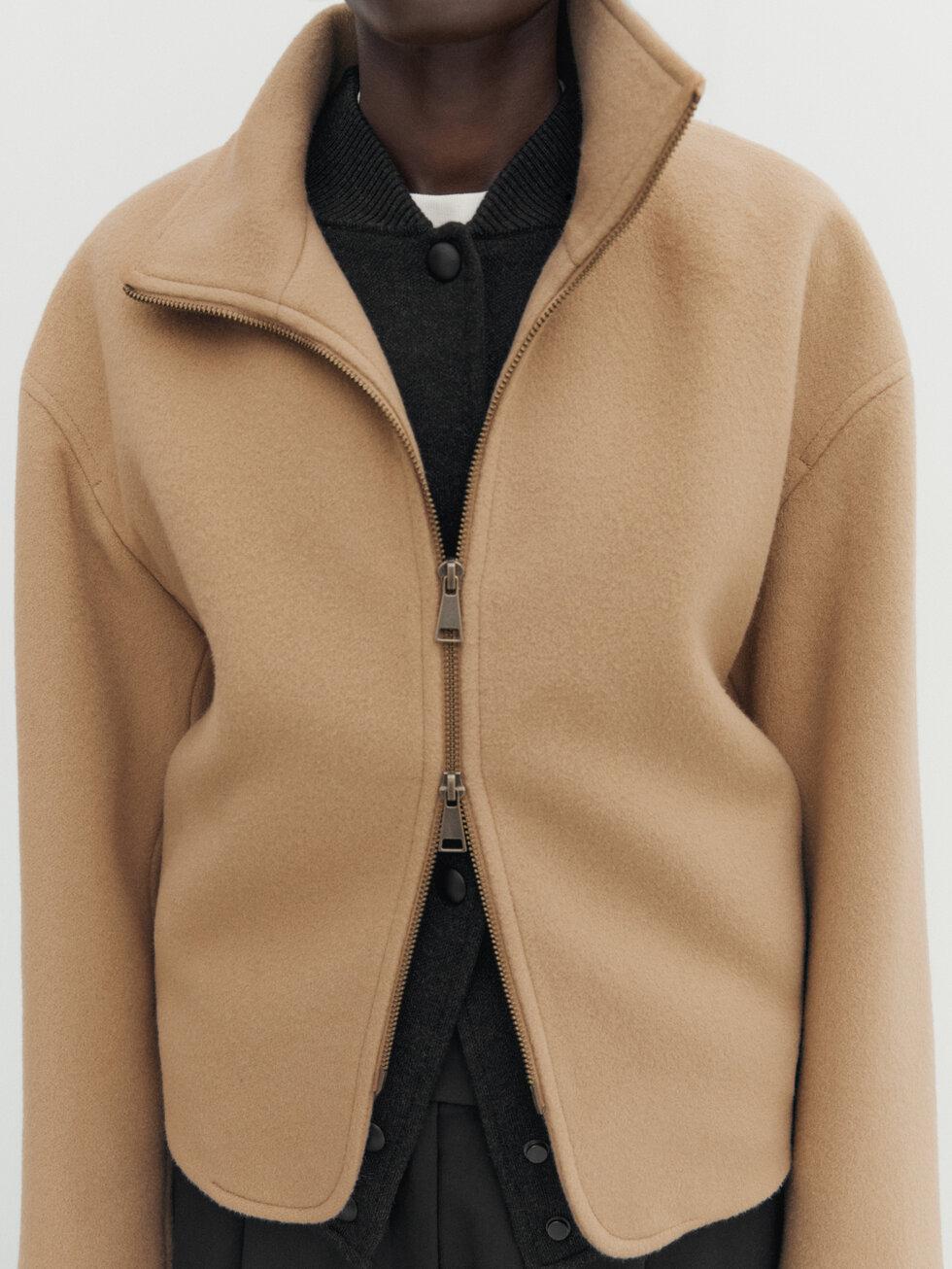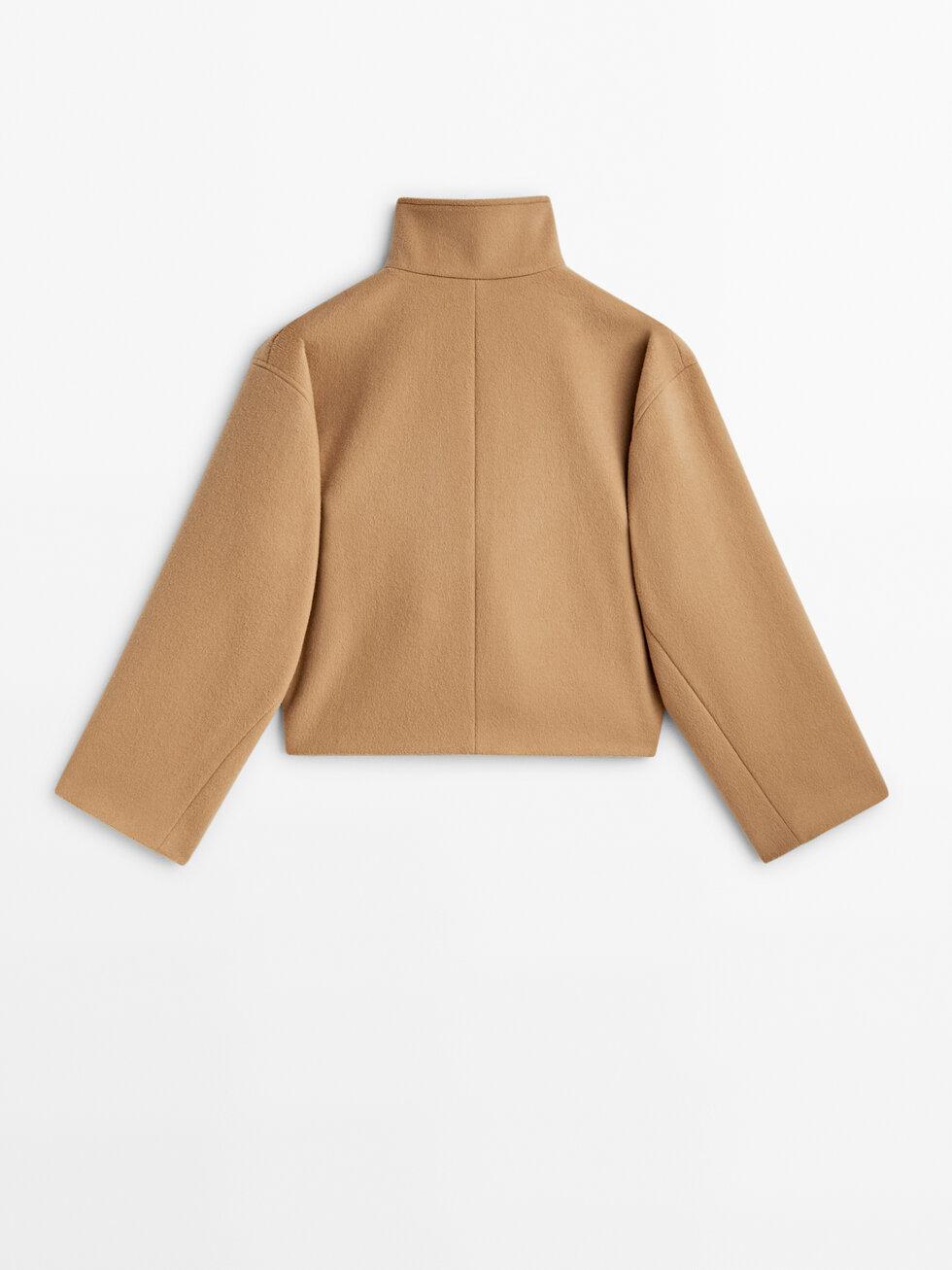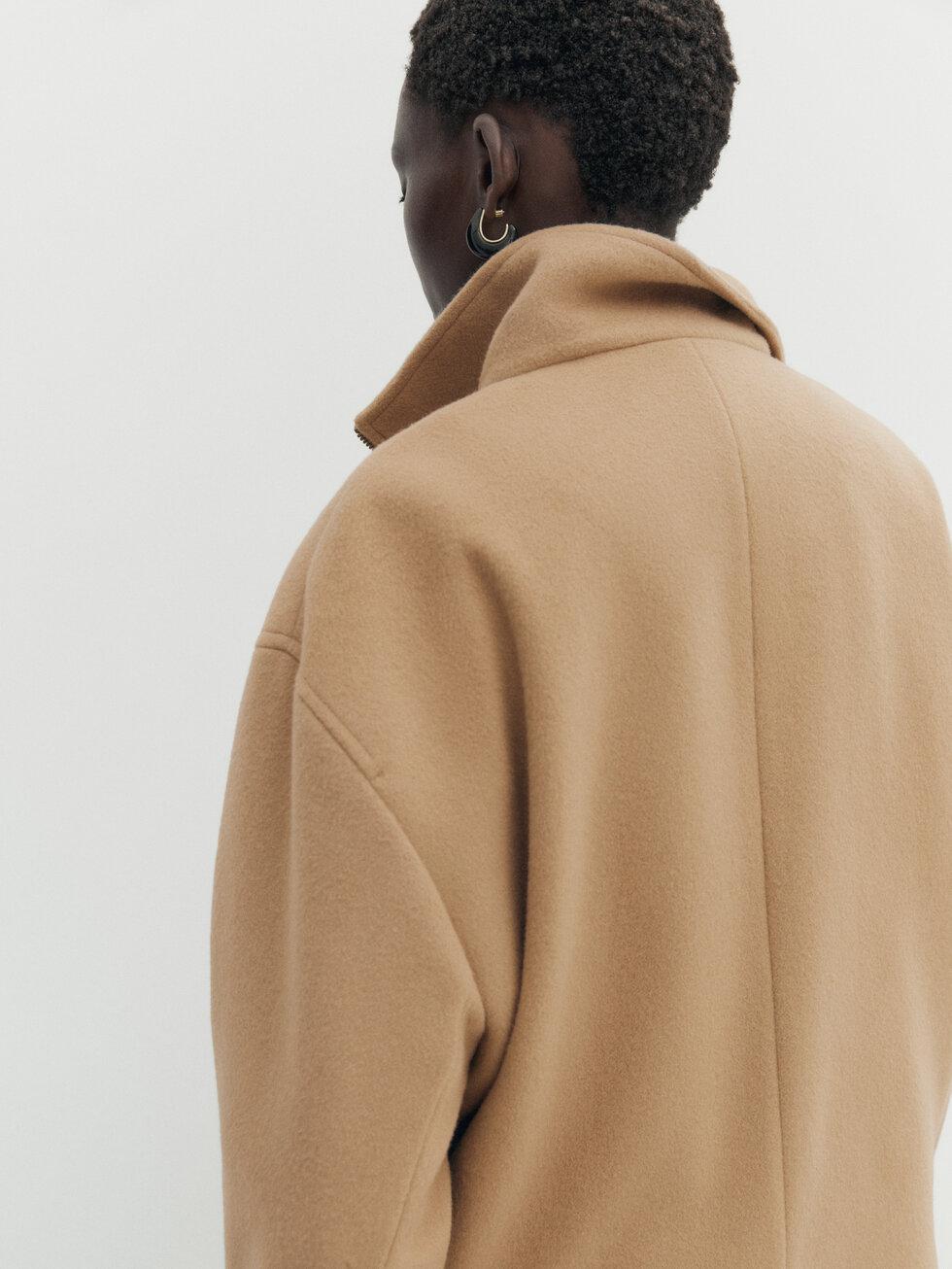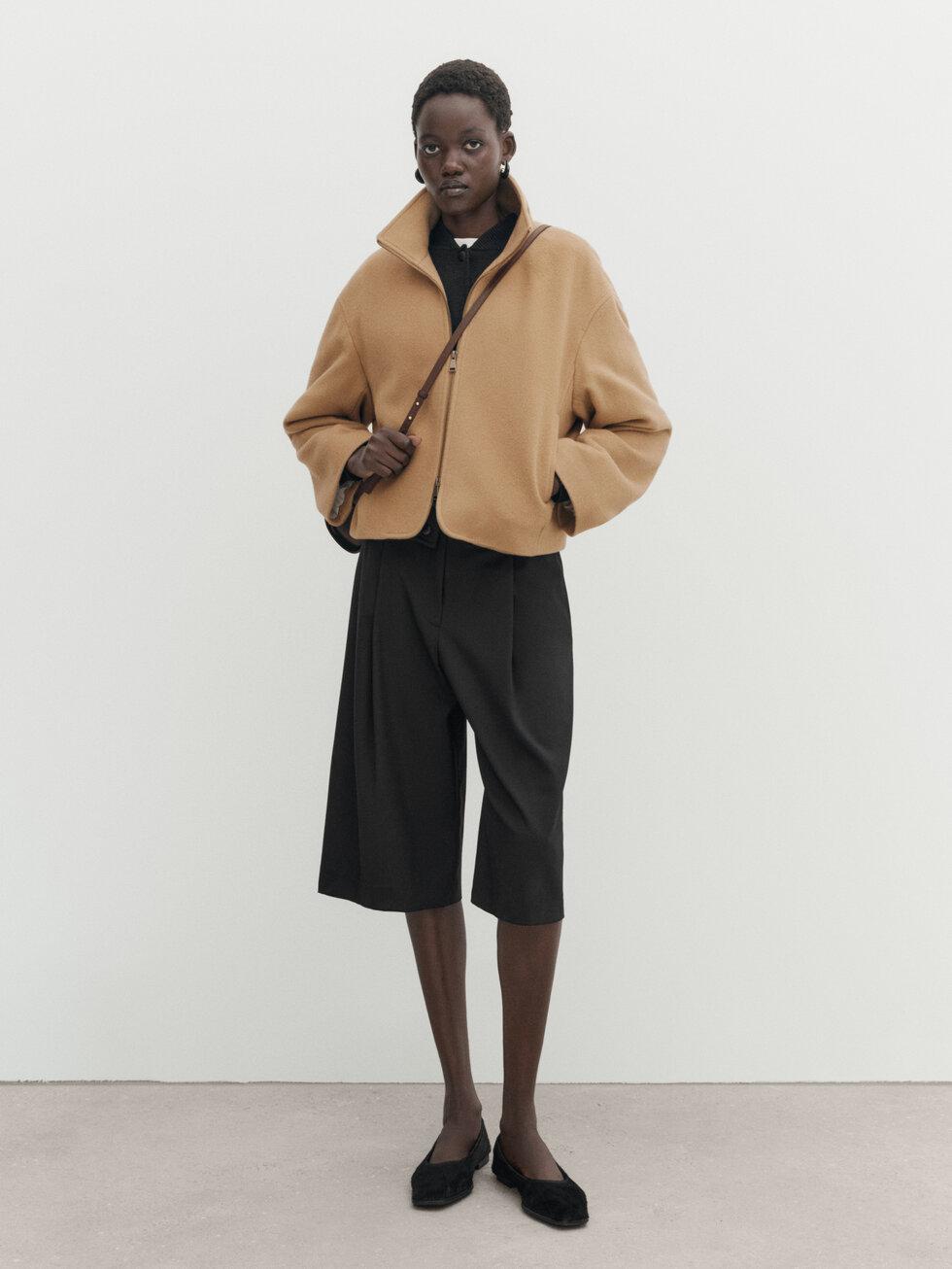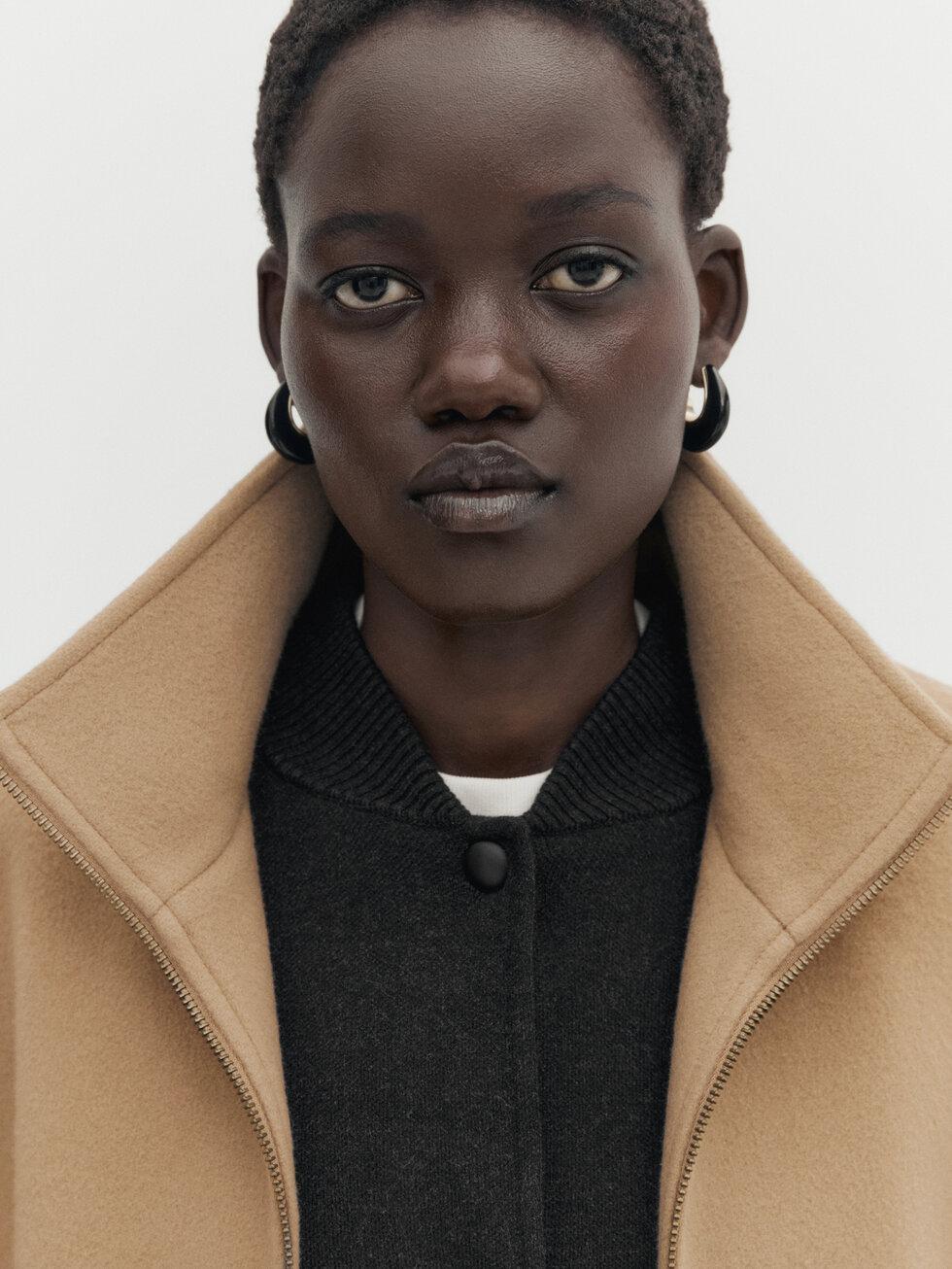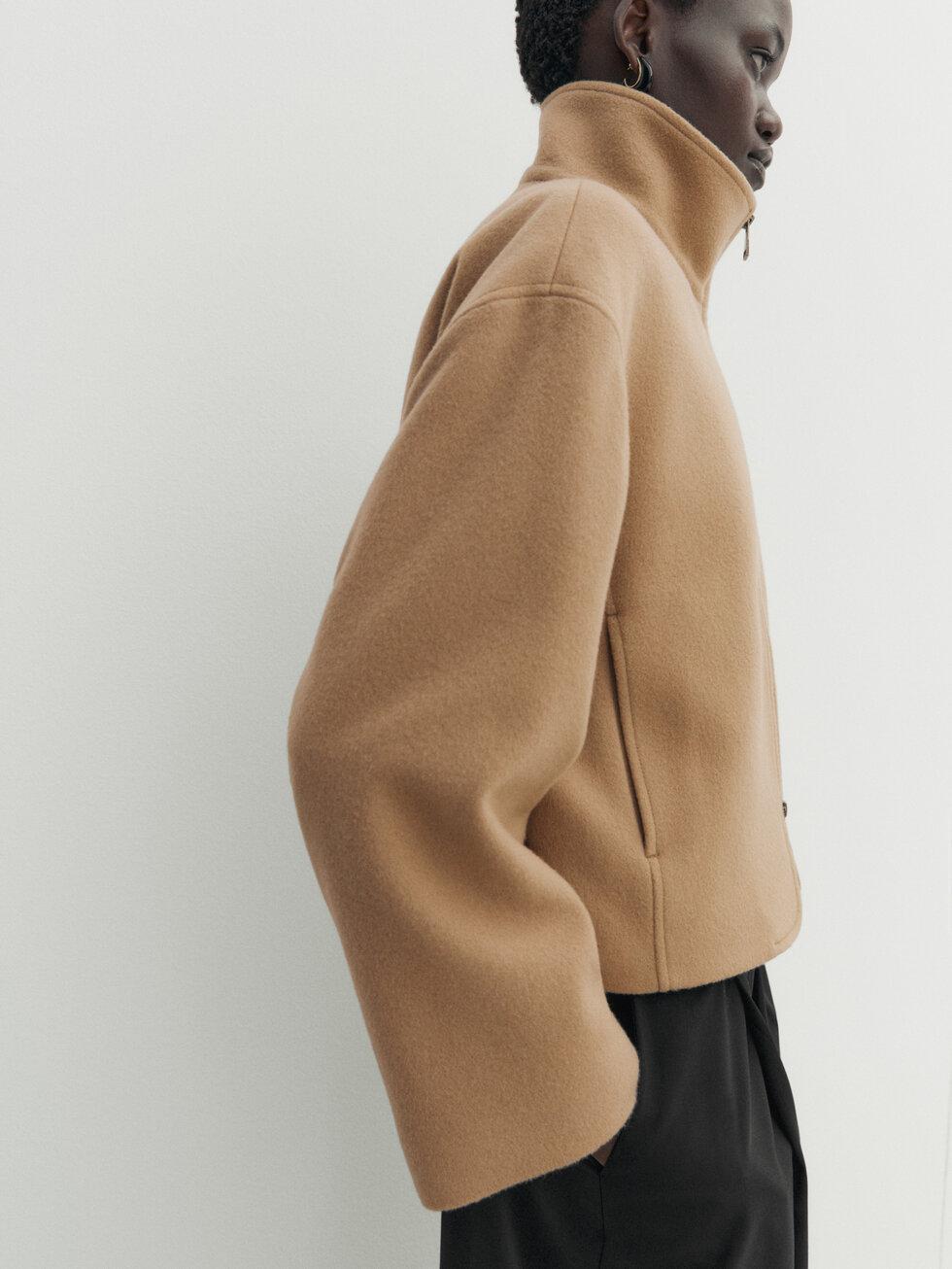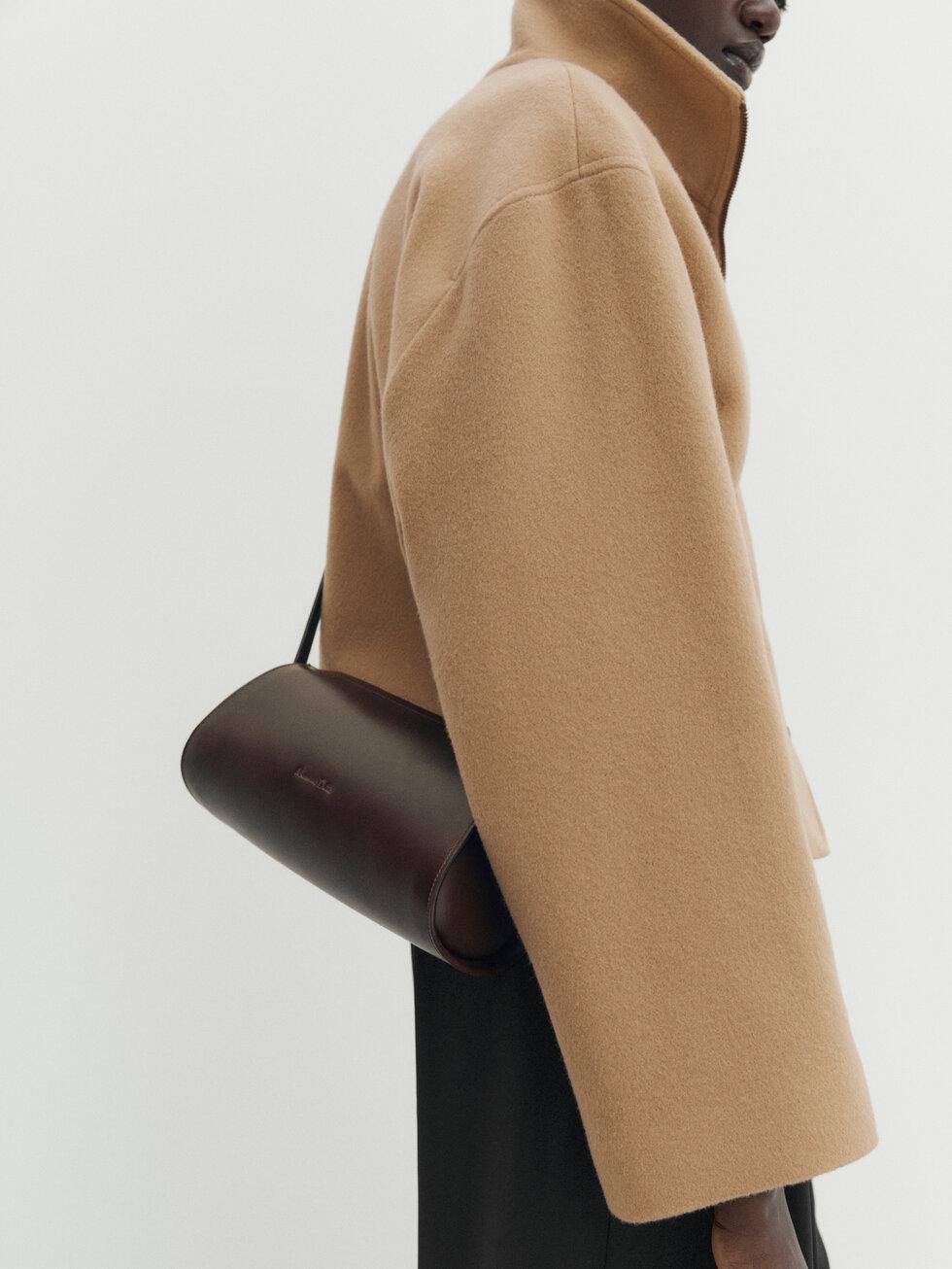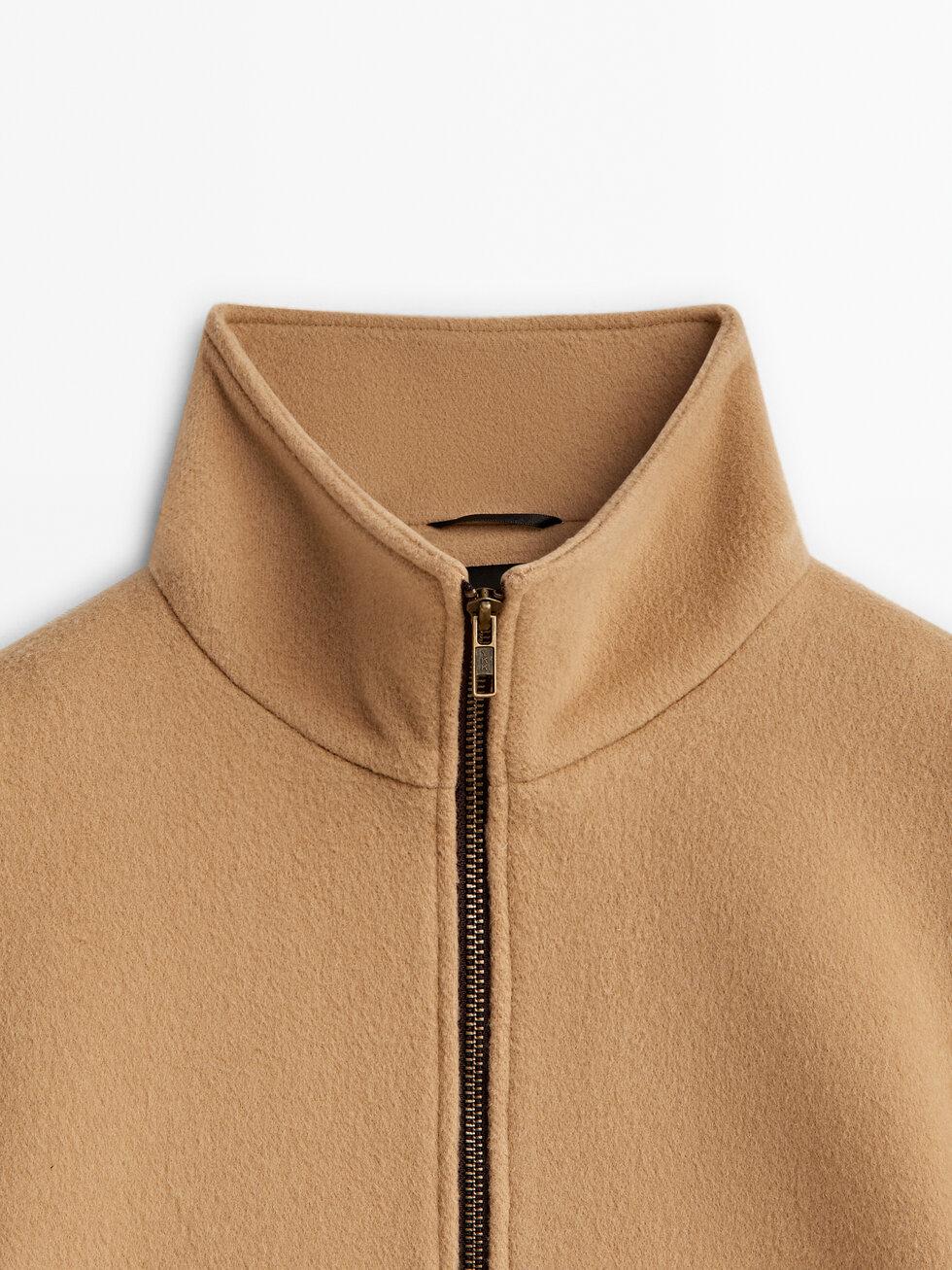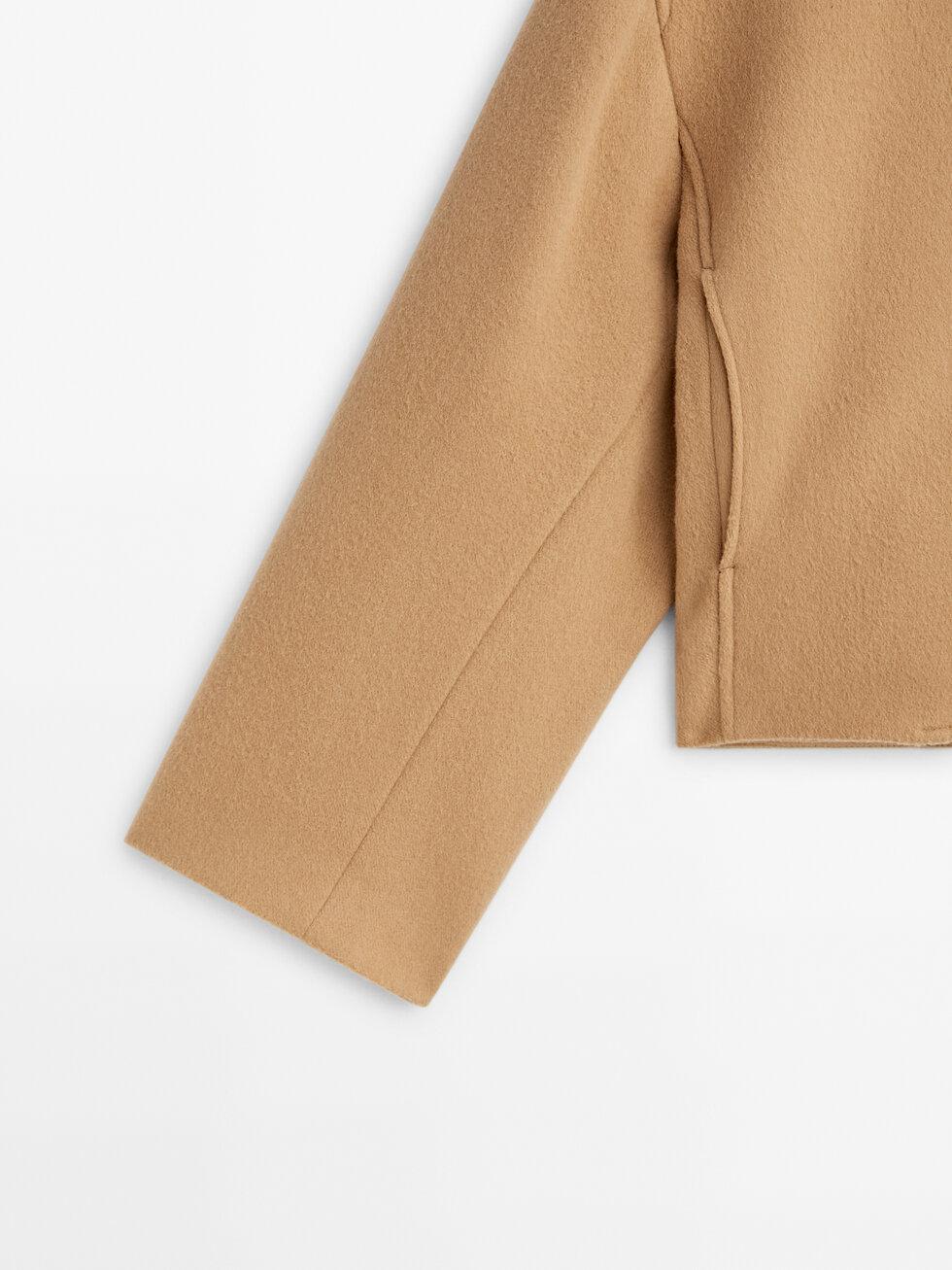 Comfort wool blend zipper jacket
Massimo Dutti at Massimo Dutti (UK)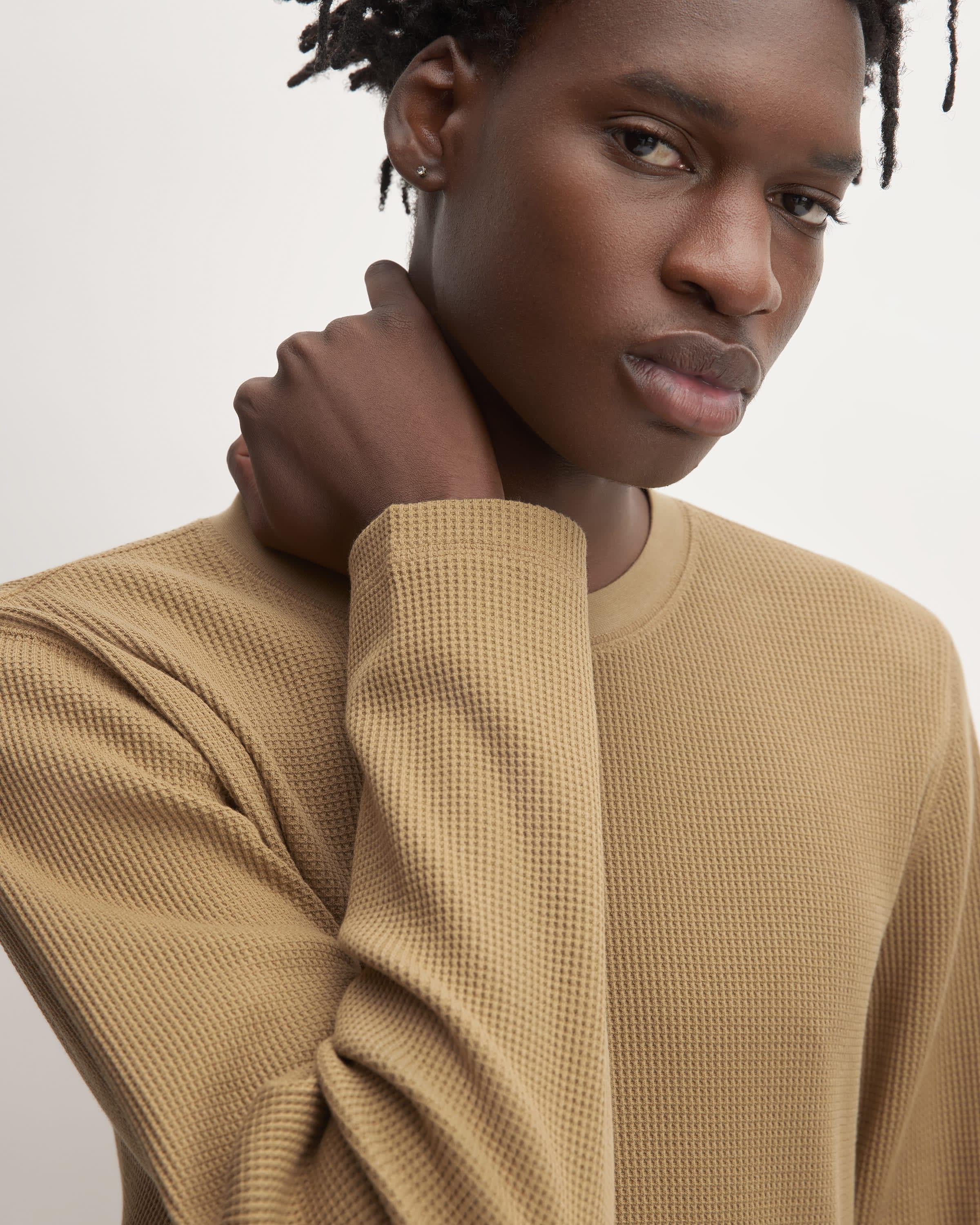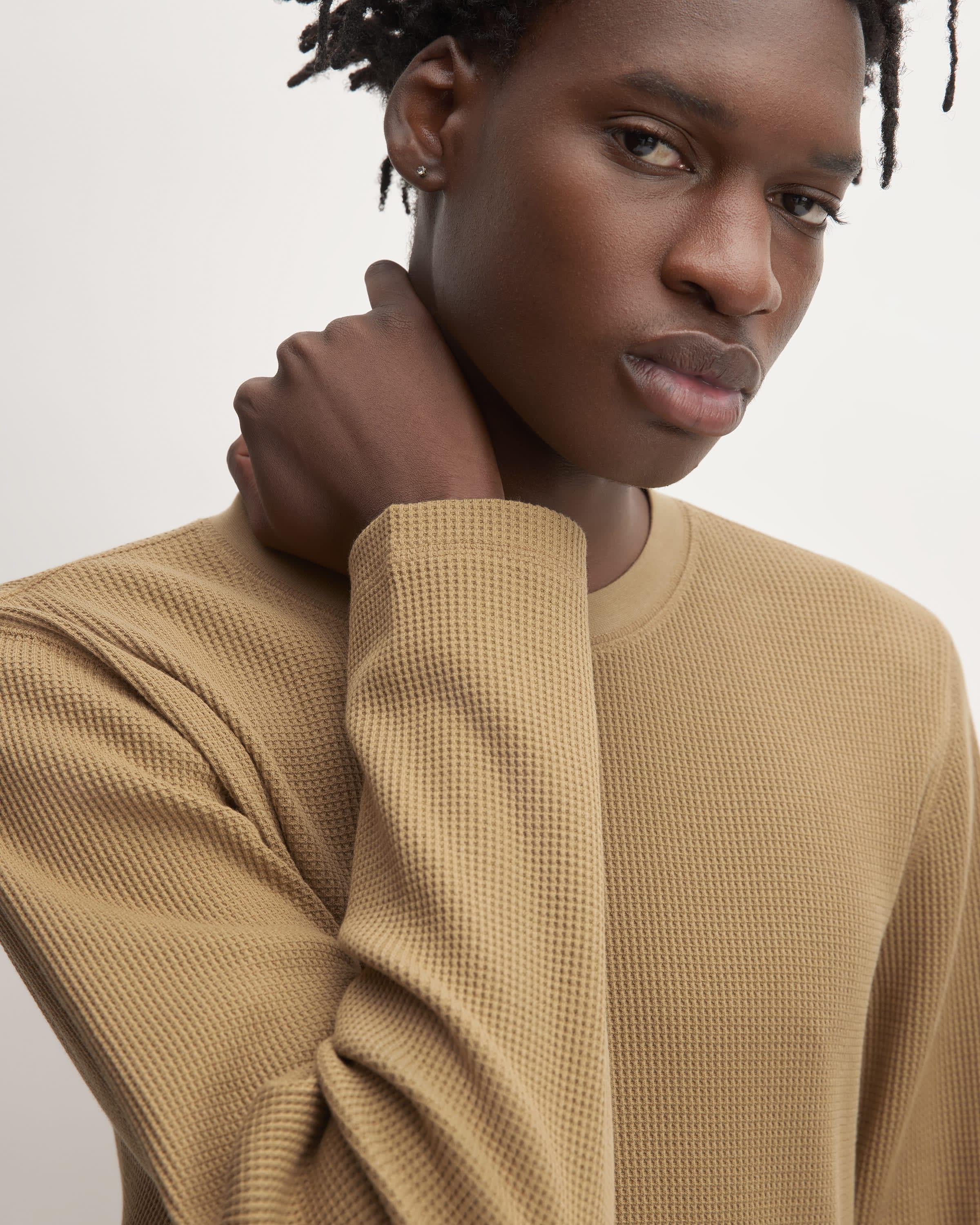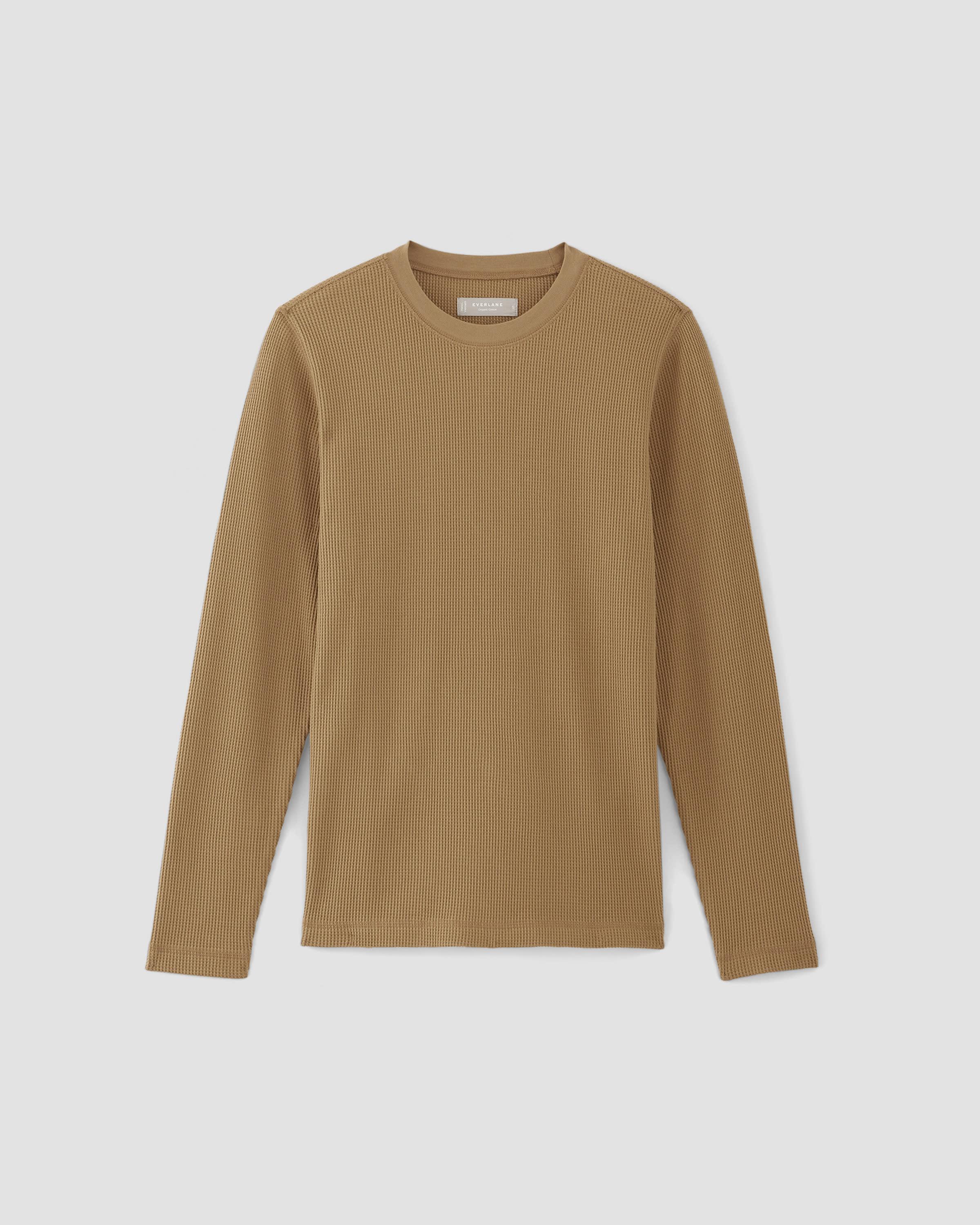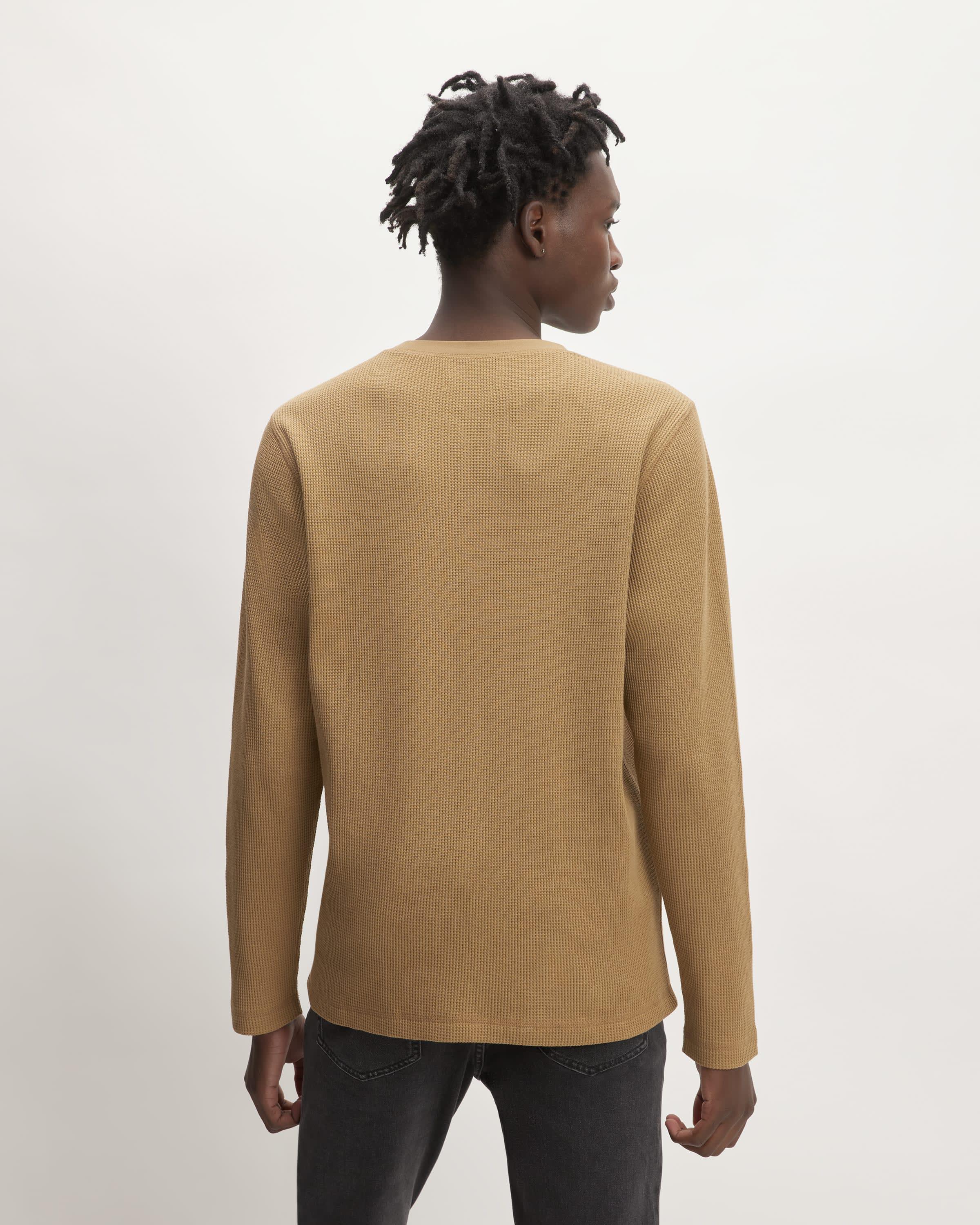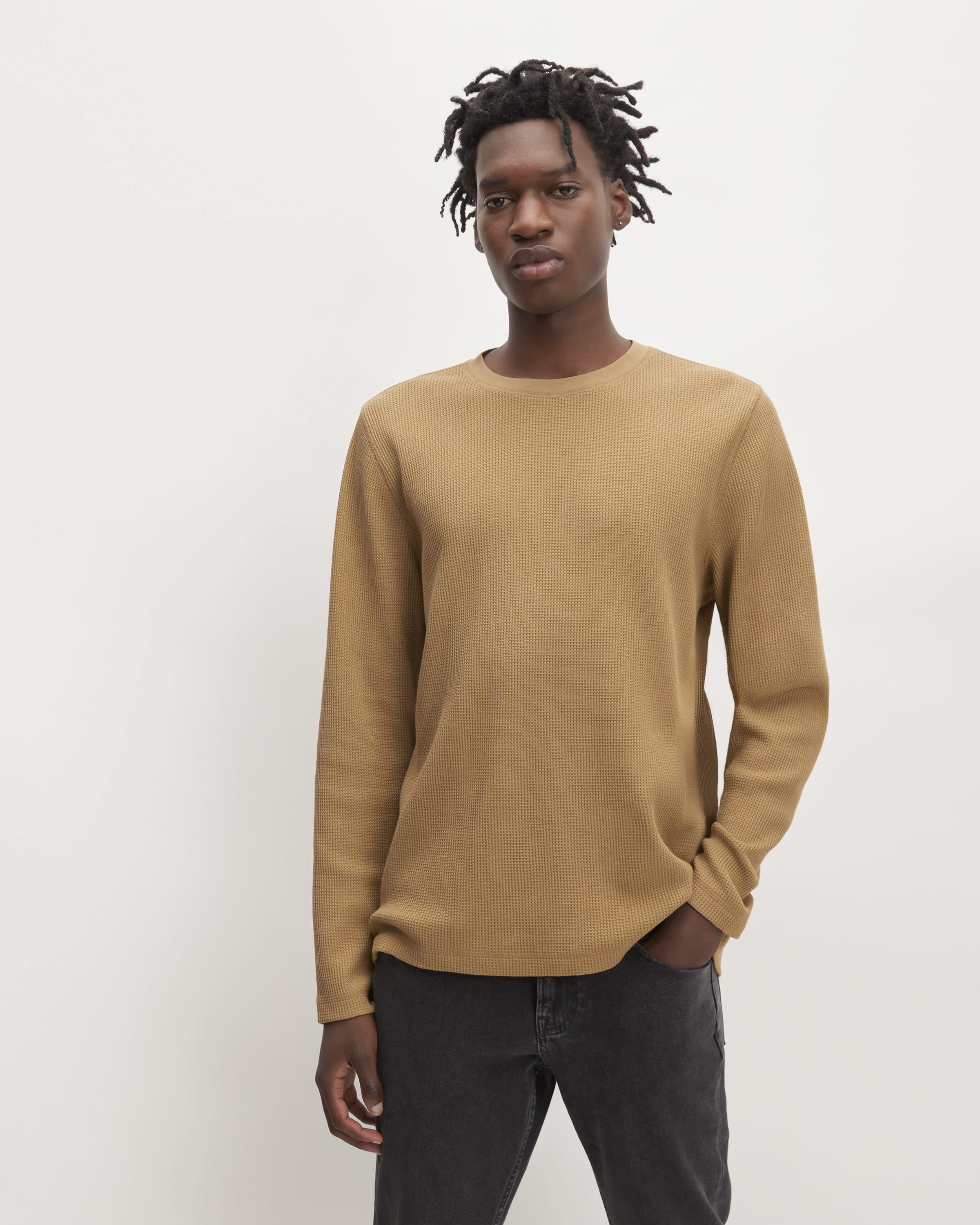 The Waffle Long-Sleeve Crew
Everlane at Everlane (US)
Spring 2024 Inspiration
Chocolate Brown
A softer and cozy alternative to black, rich browns have gained popularity in recent seasons, fueled by the rising Old Money and Quiet Luxury aesthetics epitomized by Sofia Richie Grainge. Showing no signs of slowing for FW23, River Island called it "the new neutral" and pushed its "shop chocolate" edit in August. Brown also accounted for 12% of majority SKU sell outs of new FW23 stock at the retailer, including four chocolate brown dresses. Our recent menswear Trending Digest also called out browns as a successful investment area in mid-September, particularly for trousers – Mango, Zara and Pull&Bear have all landed dark options in recent weeks.
Chocolate brown continued Quiet Luxury's dominance at Copenhagen Fashion Week, reinforcing it as a major trend story heading into 2024. Meanwhile, silk & satin and sheer looks stood out at Gestuz and Stine Goya for womenswear and Dolce & Gabbana for menswear, spotlighting them as directional fabric choices for this palette next season.
Recent Communications
New Arrivals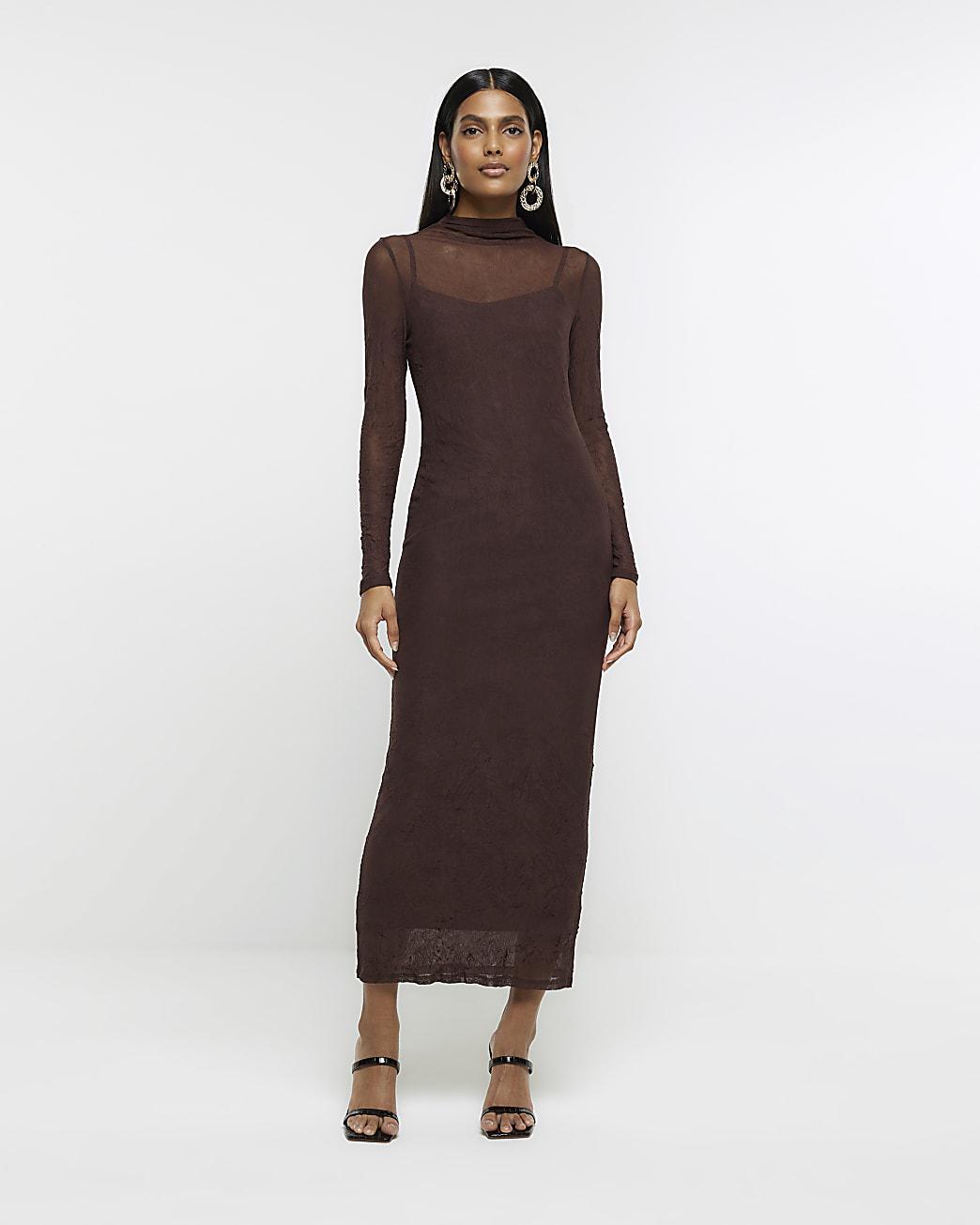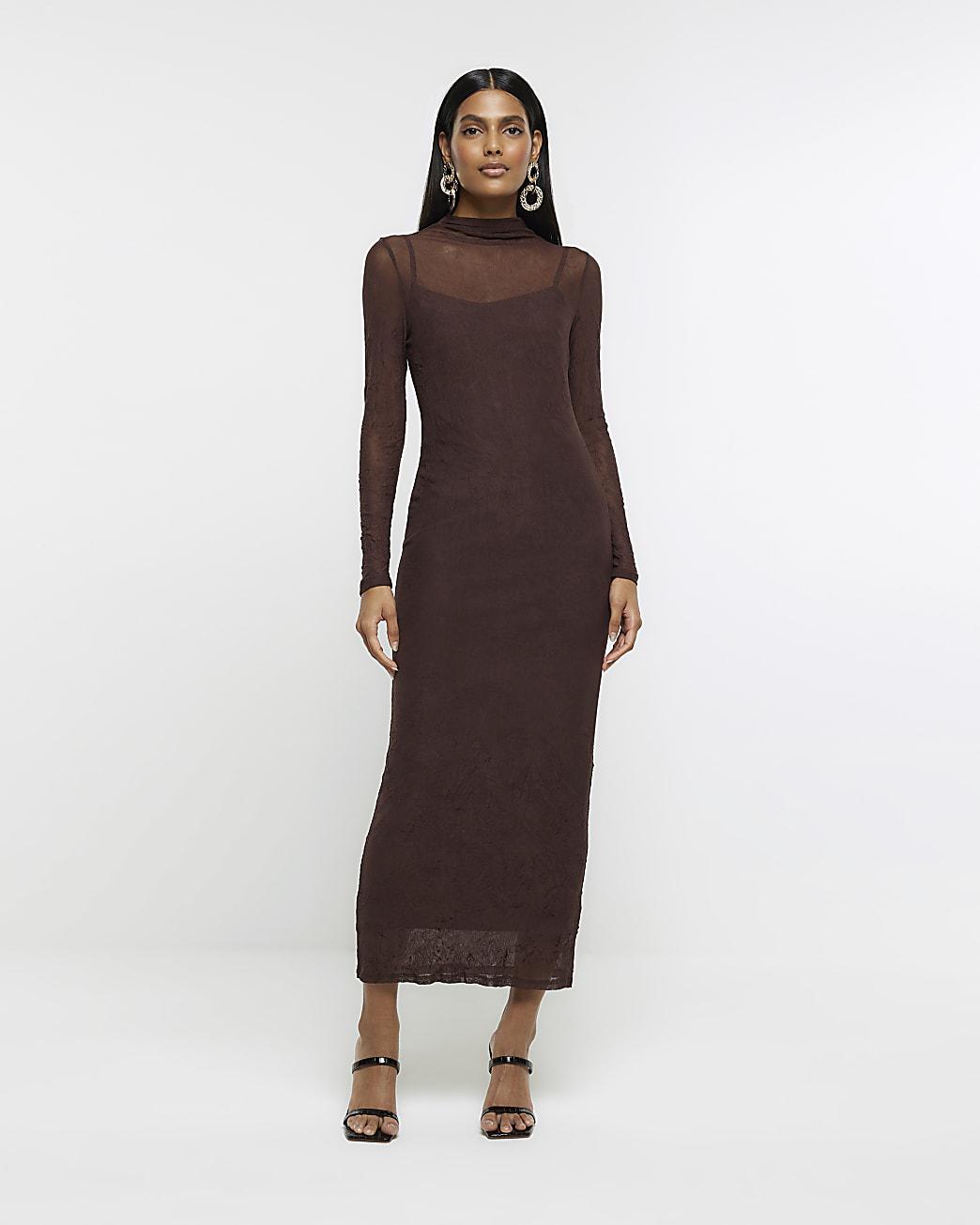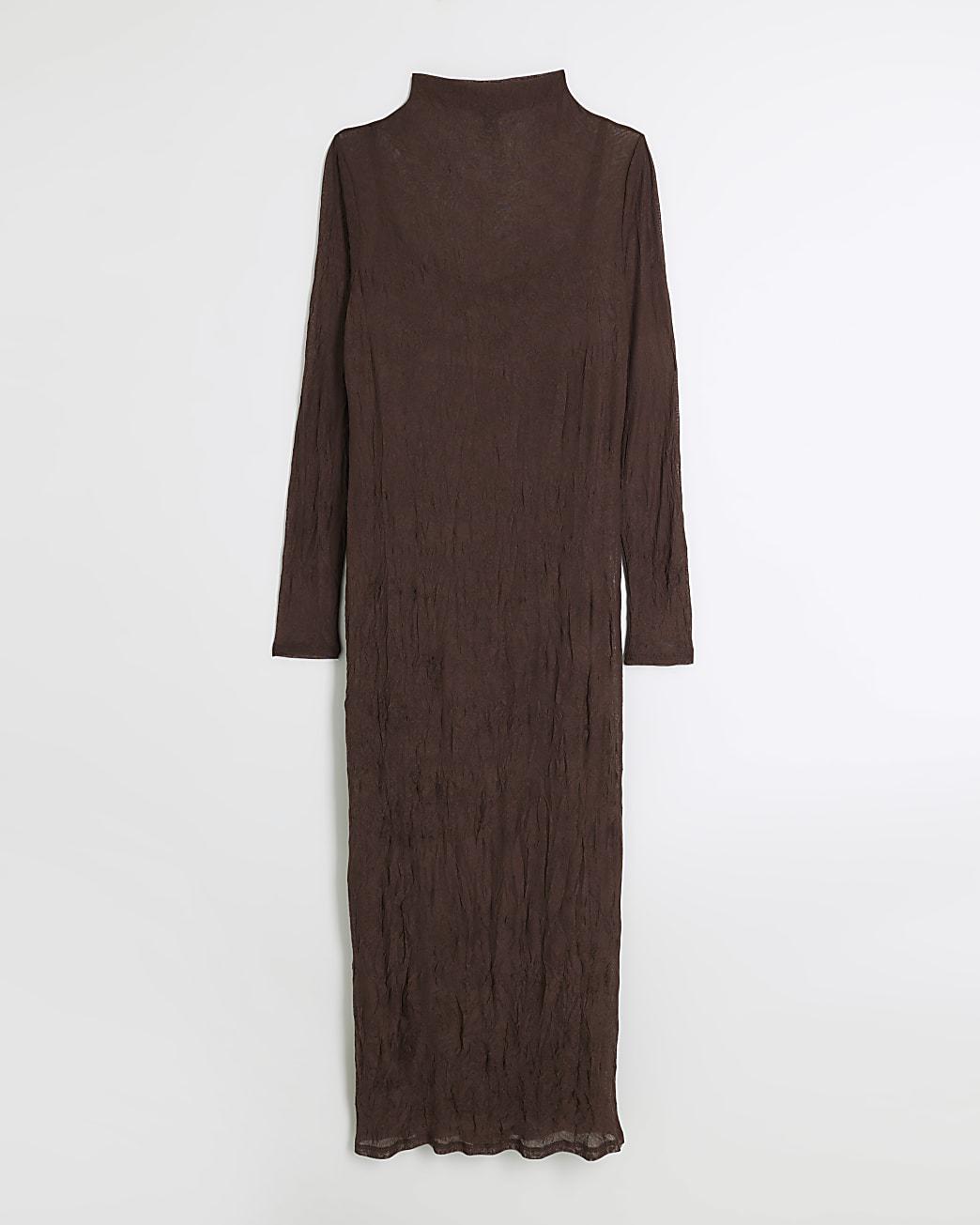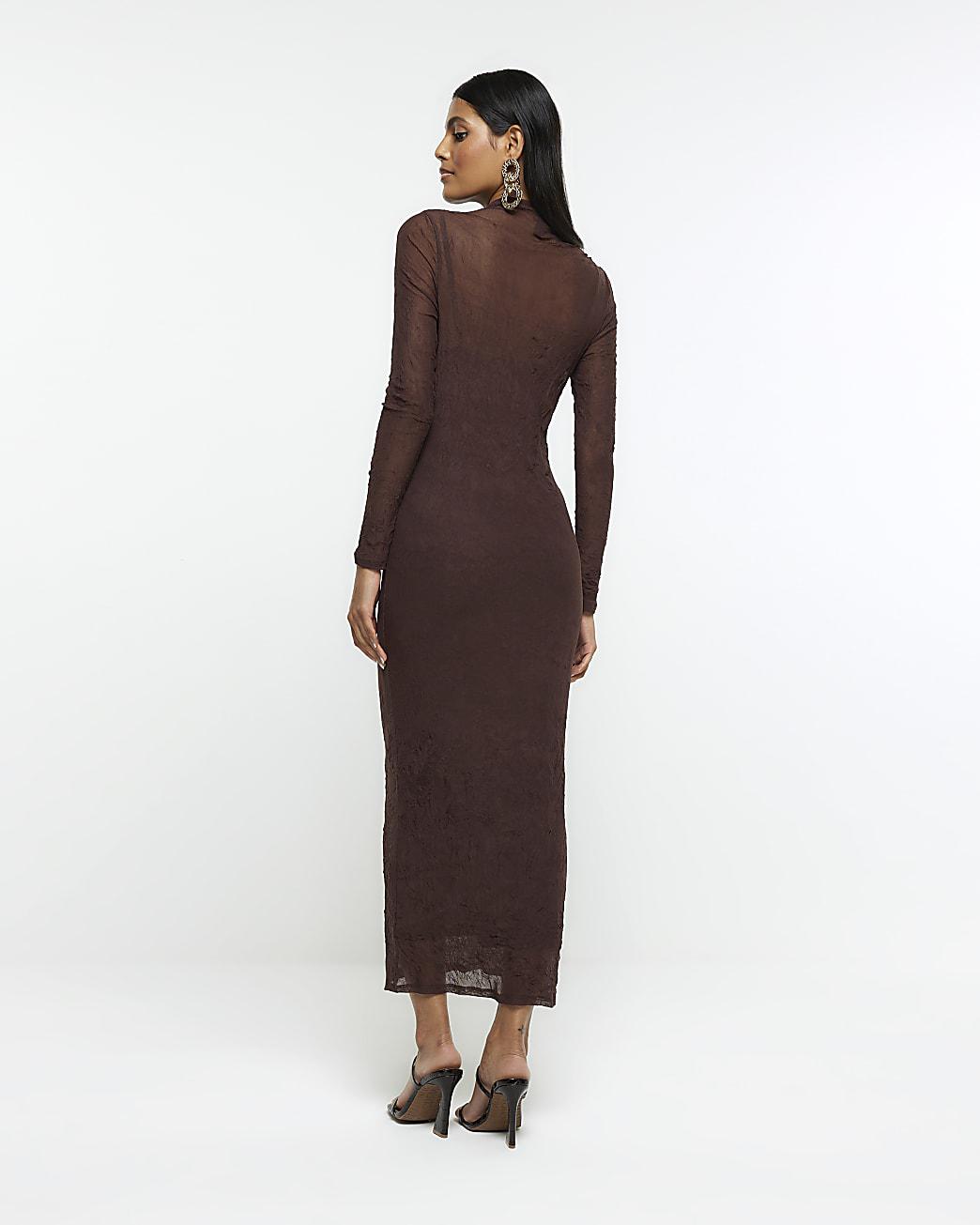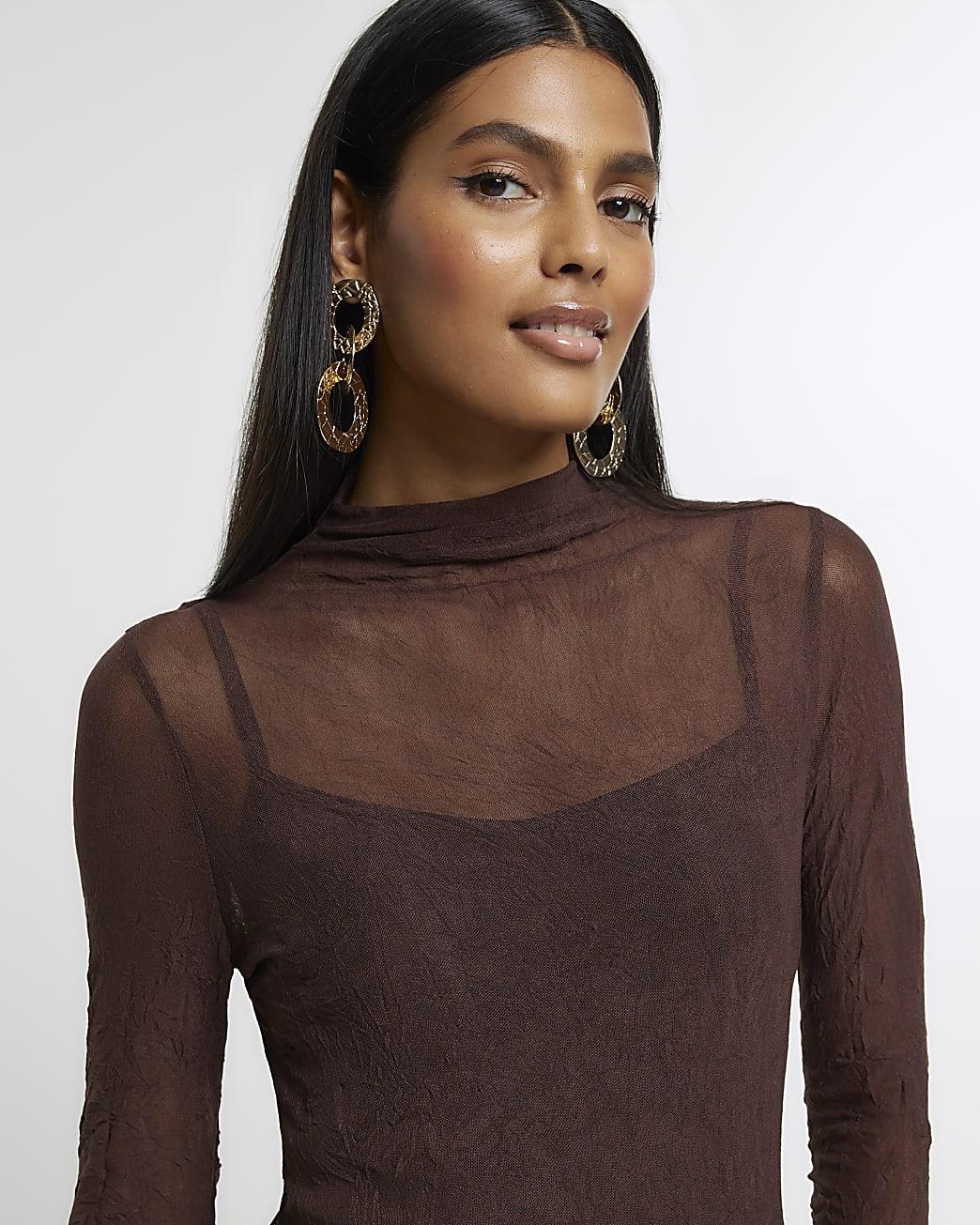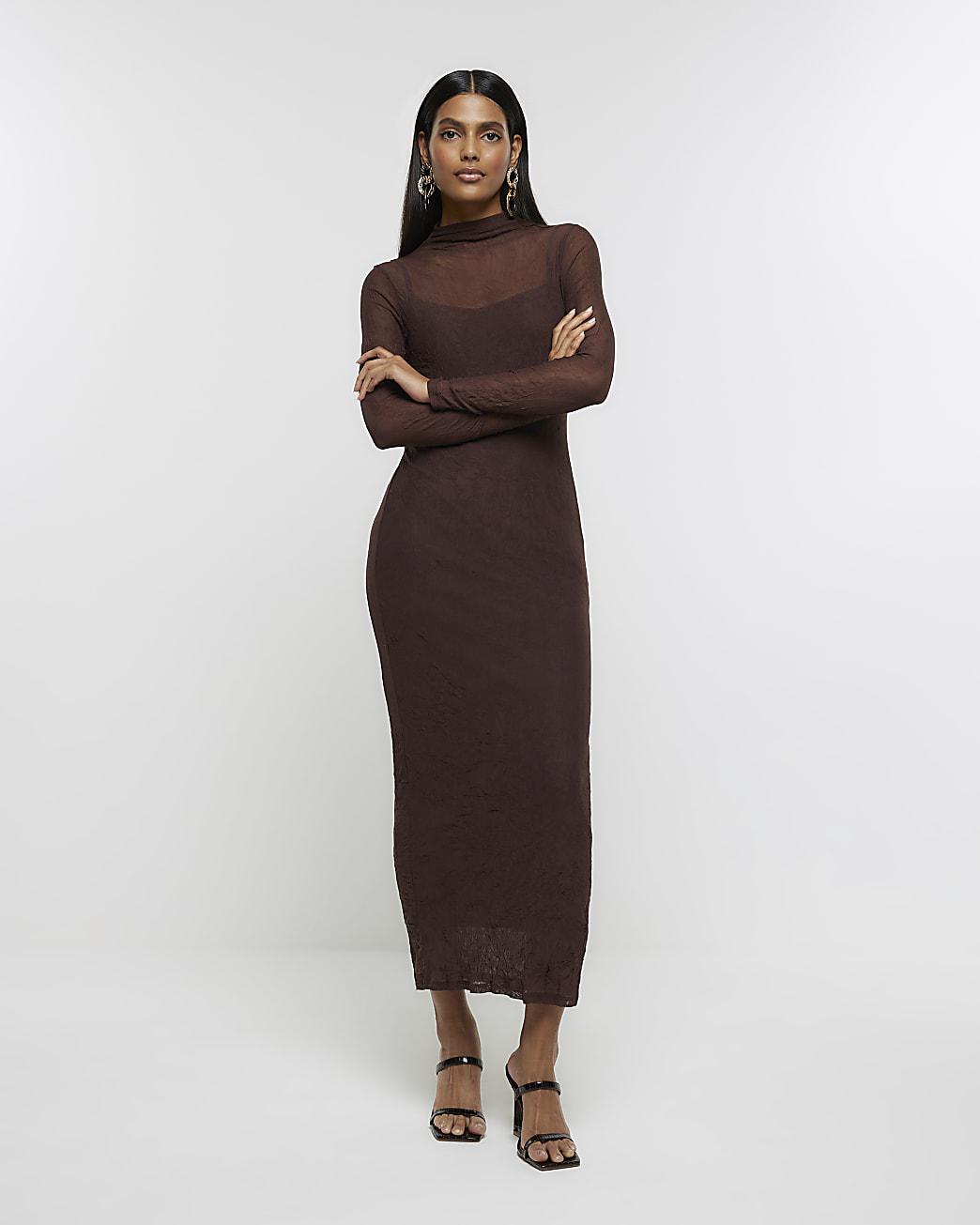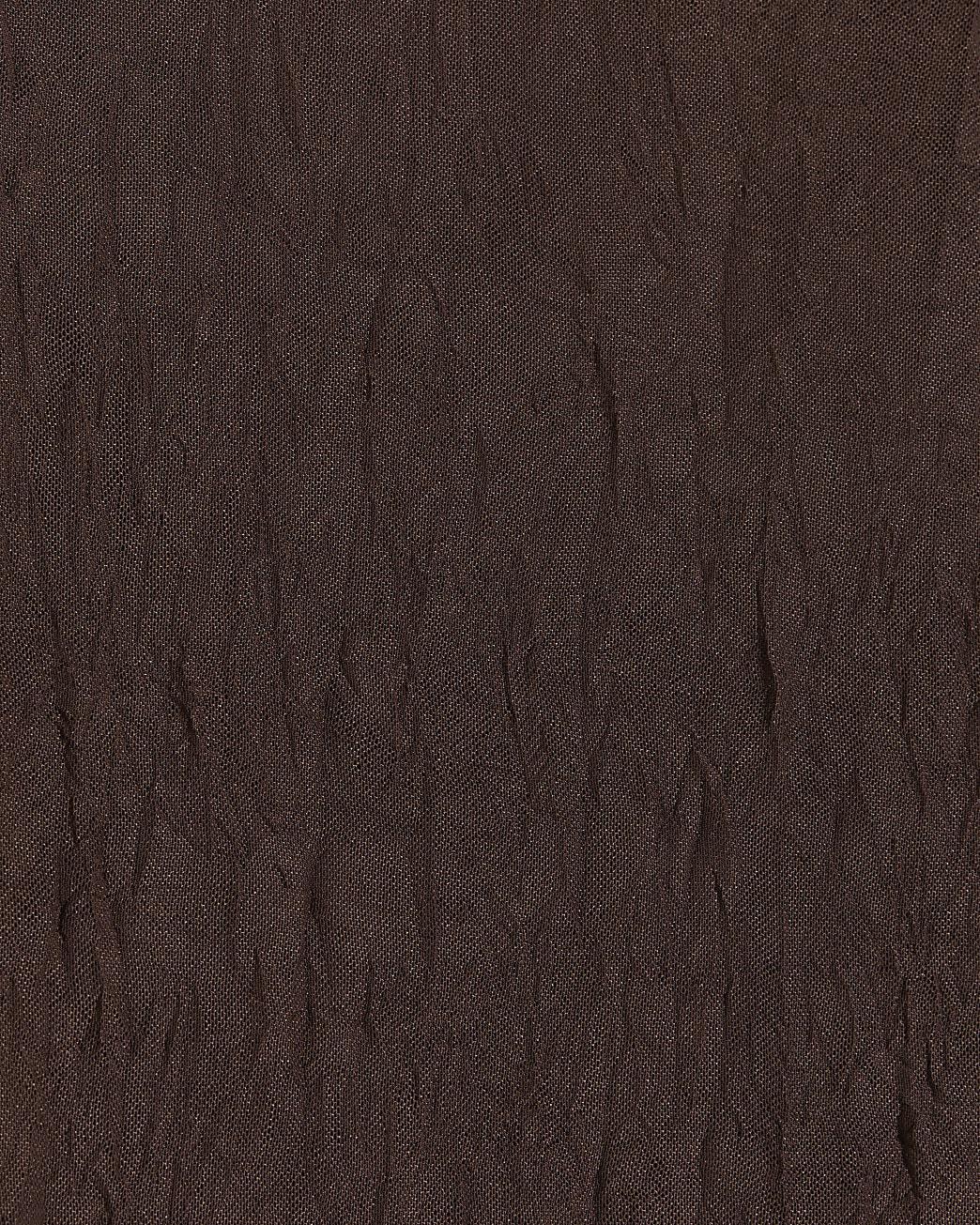 Brown mesh bodycon maxi dress
River Island at River Island (UK)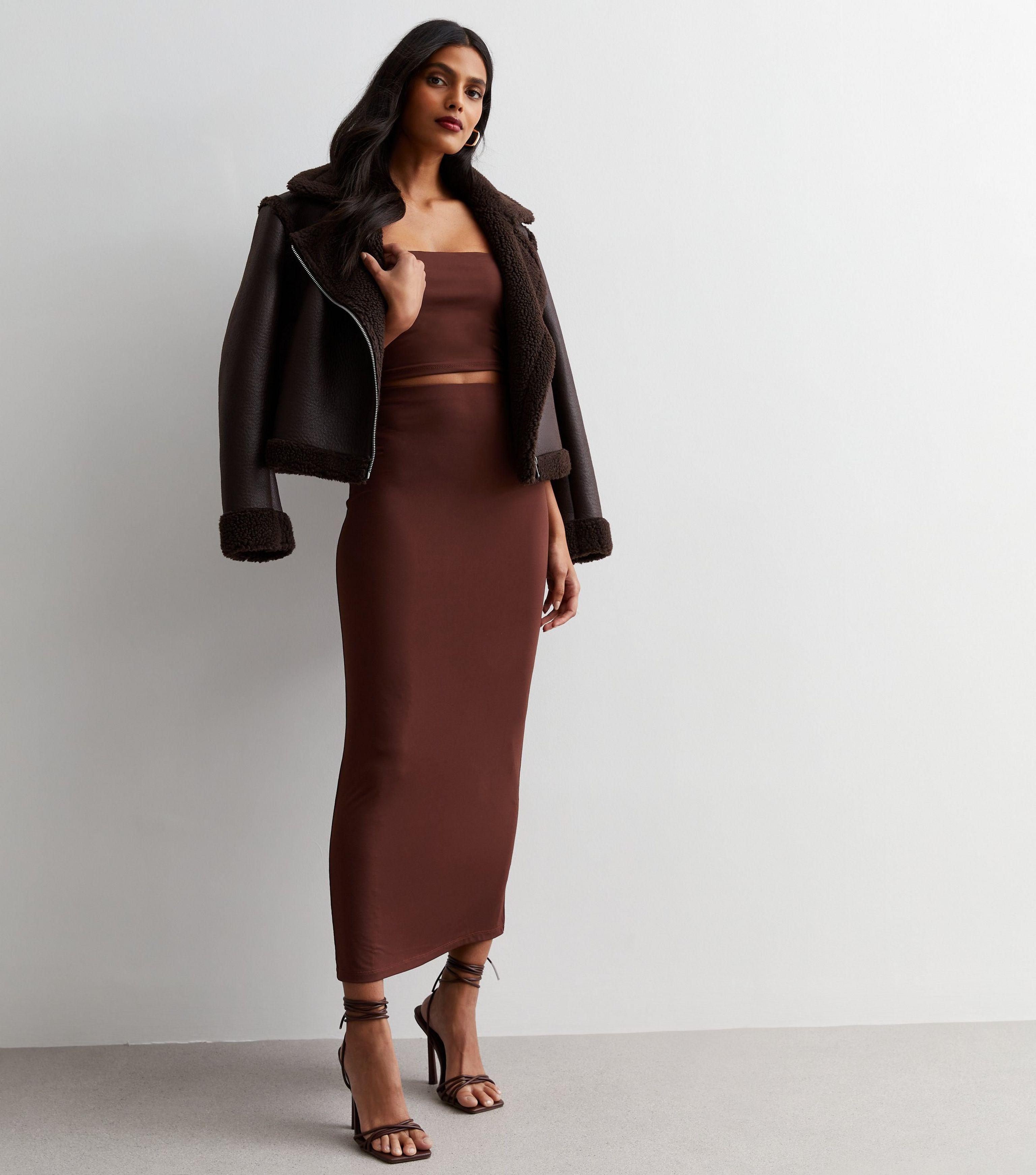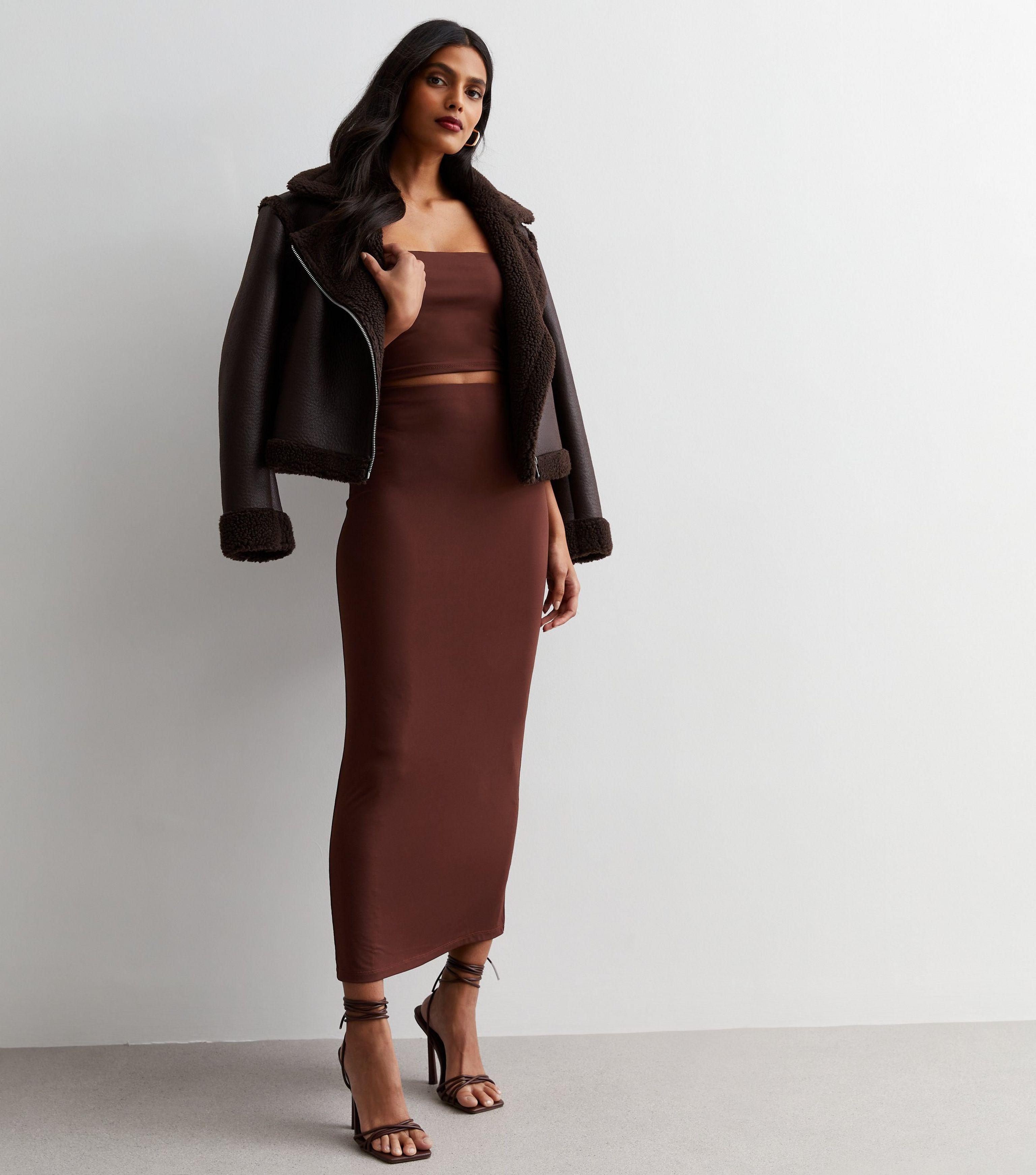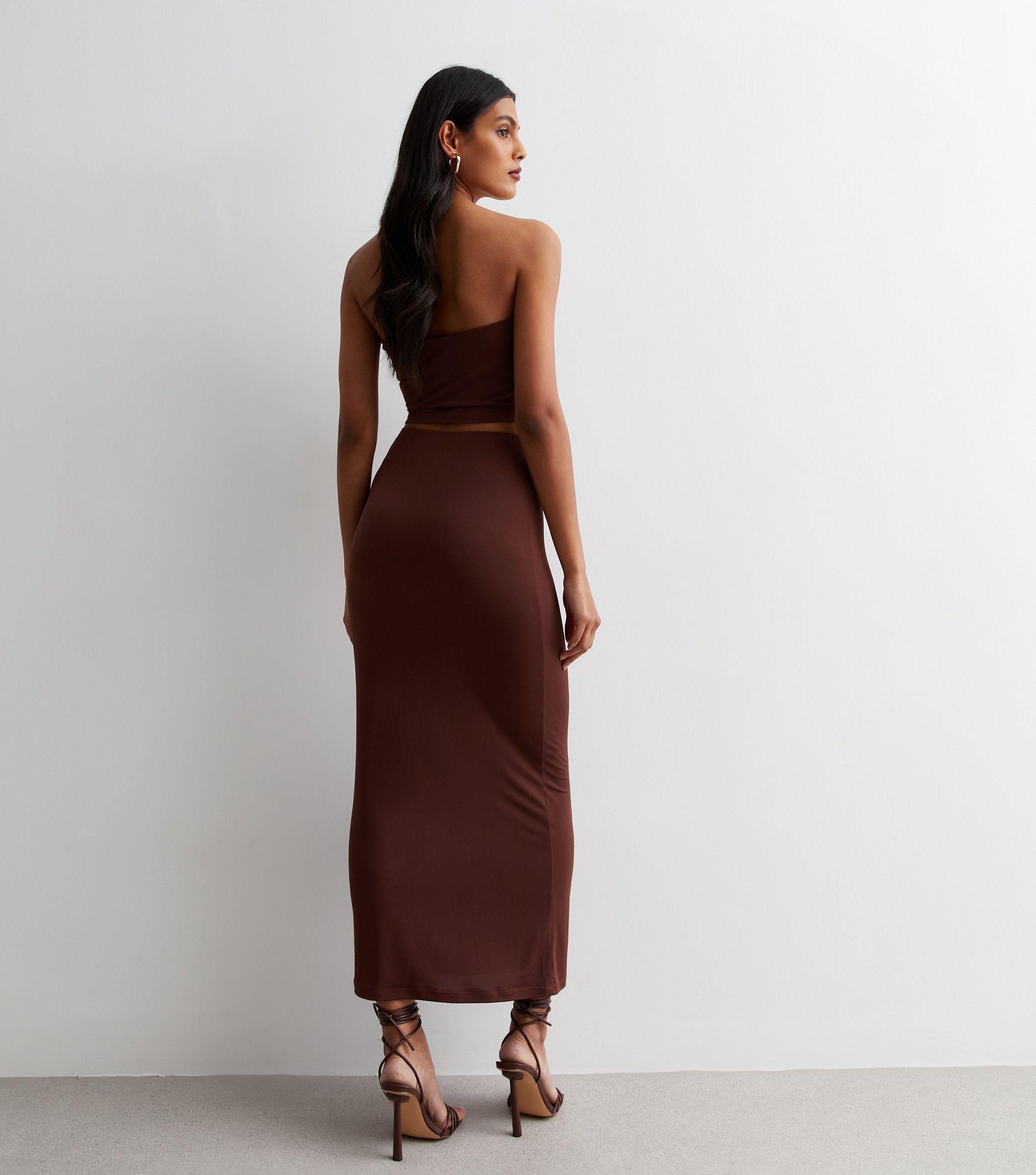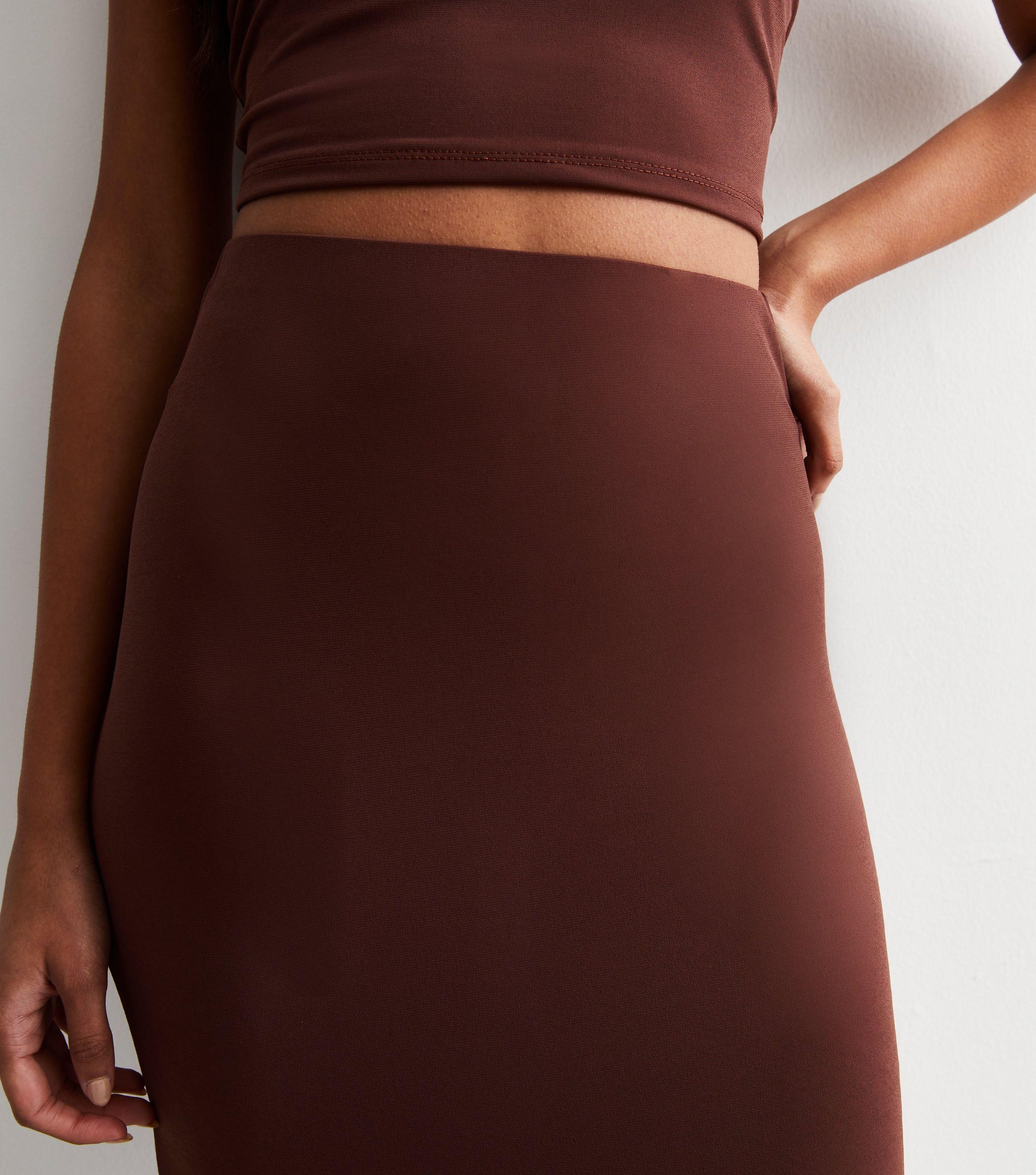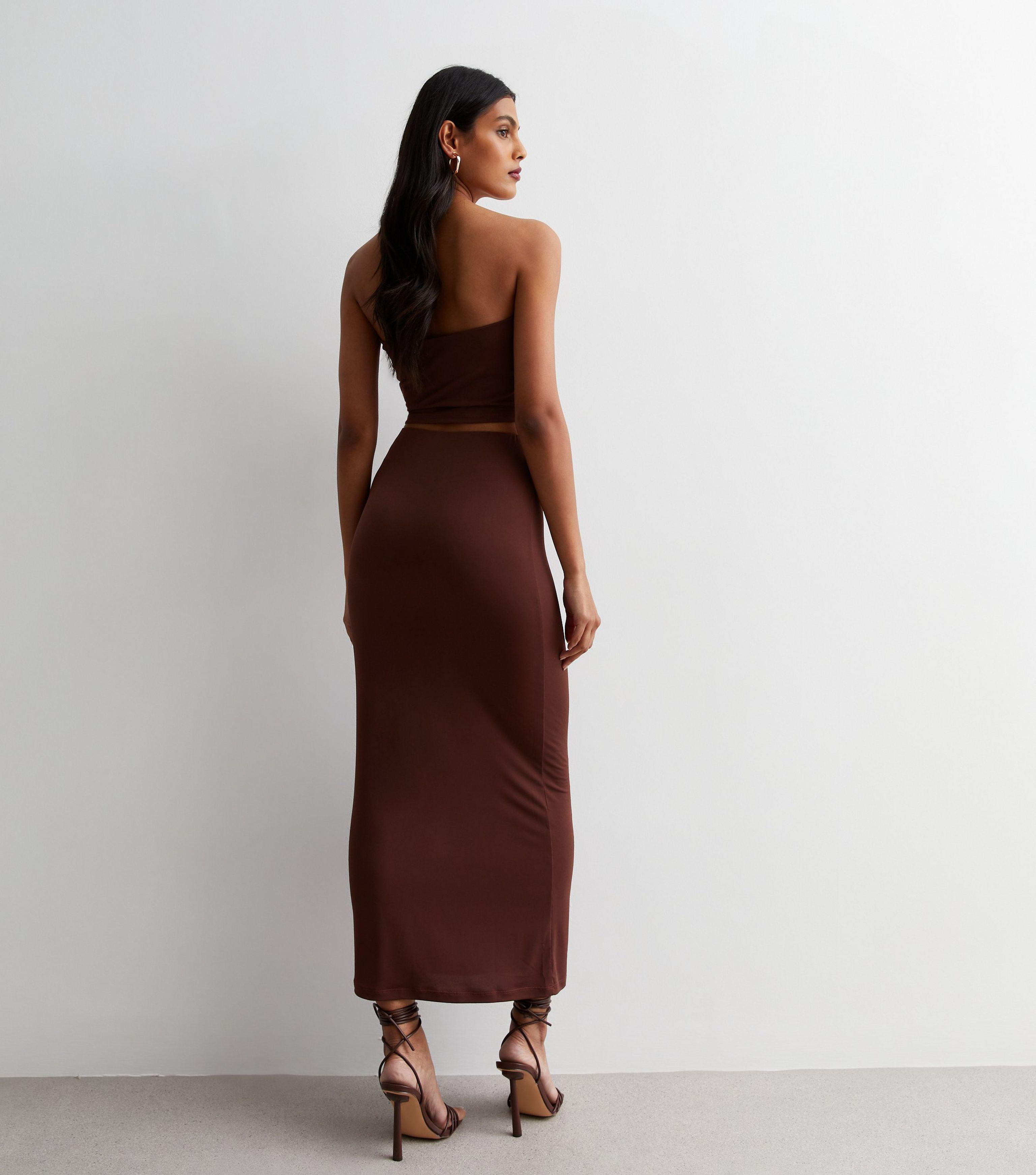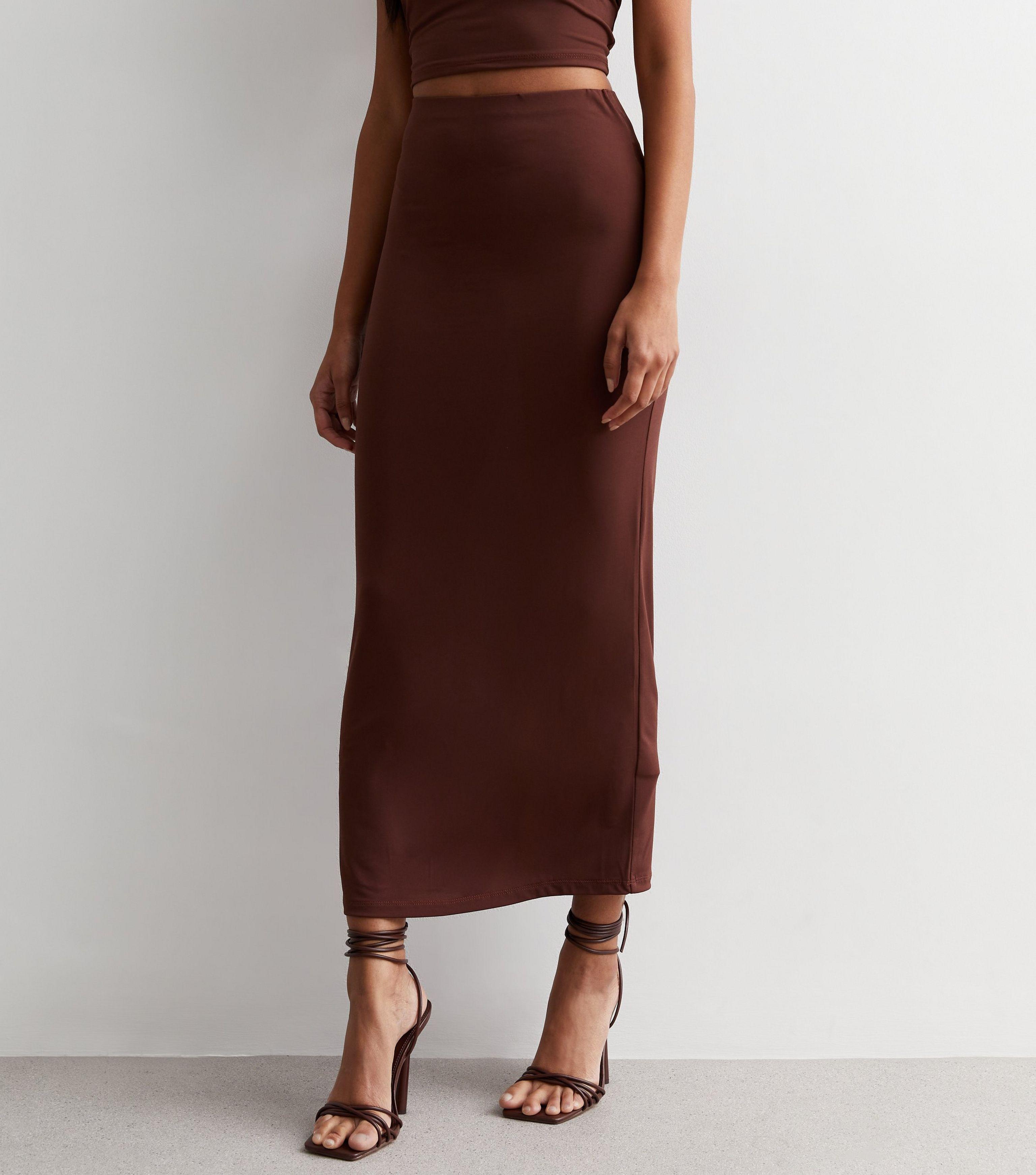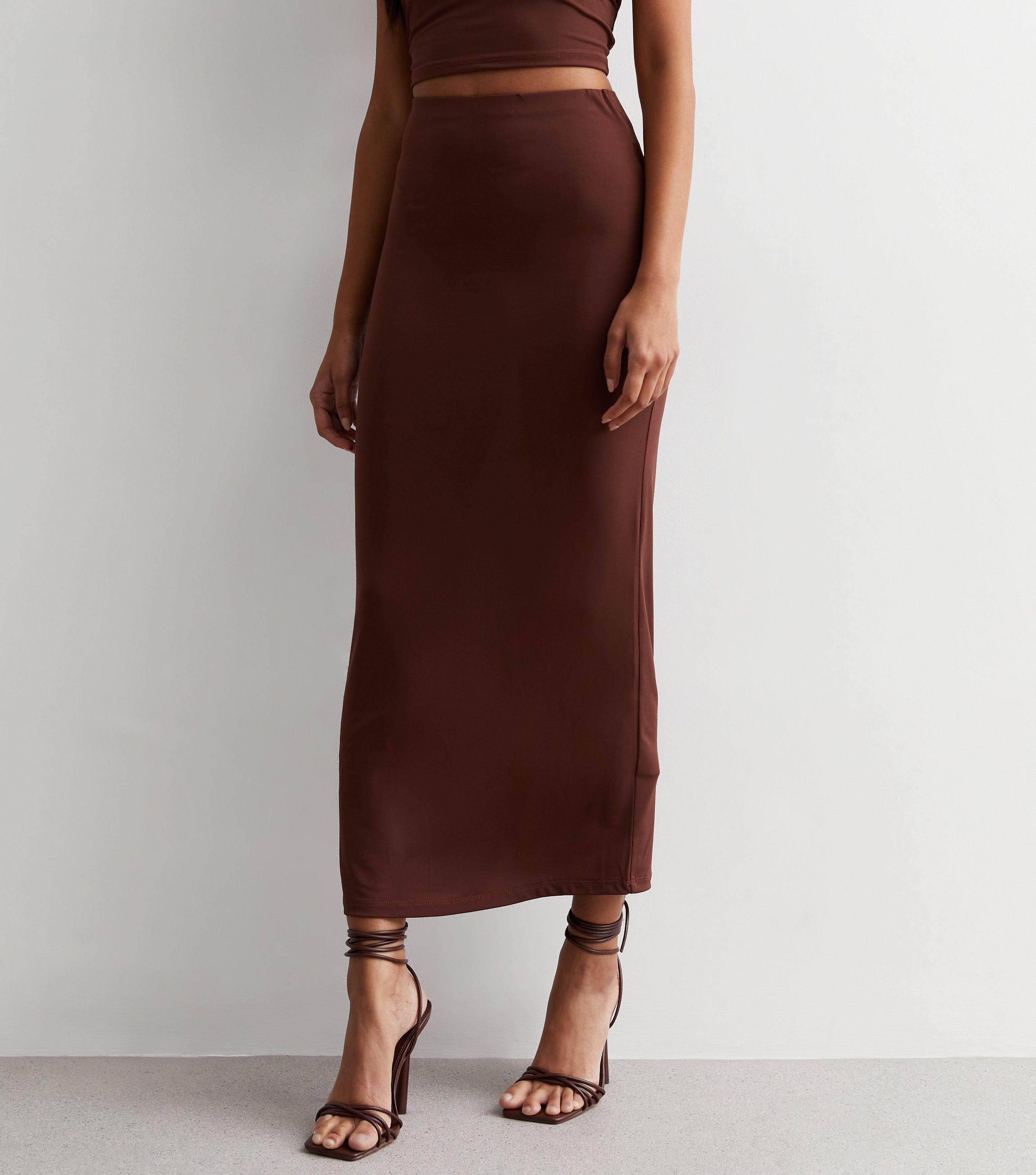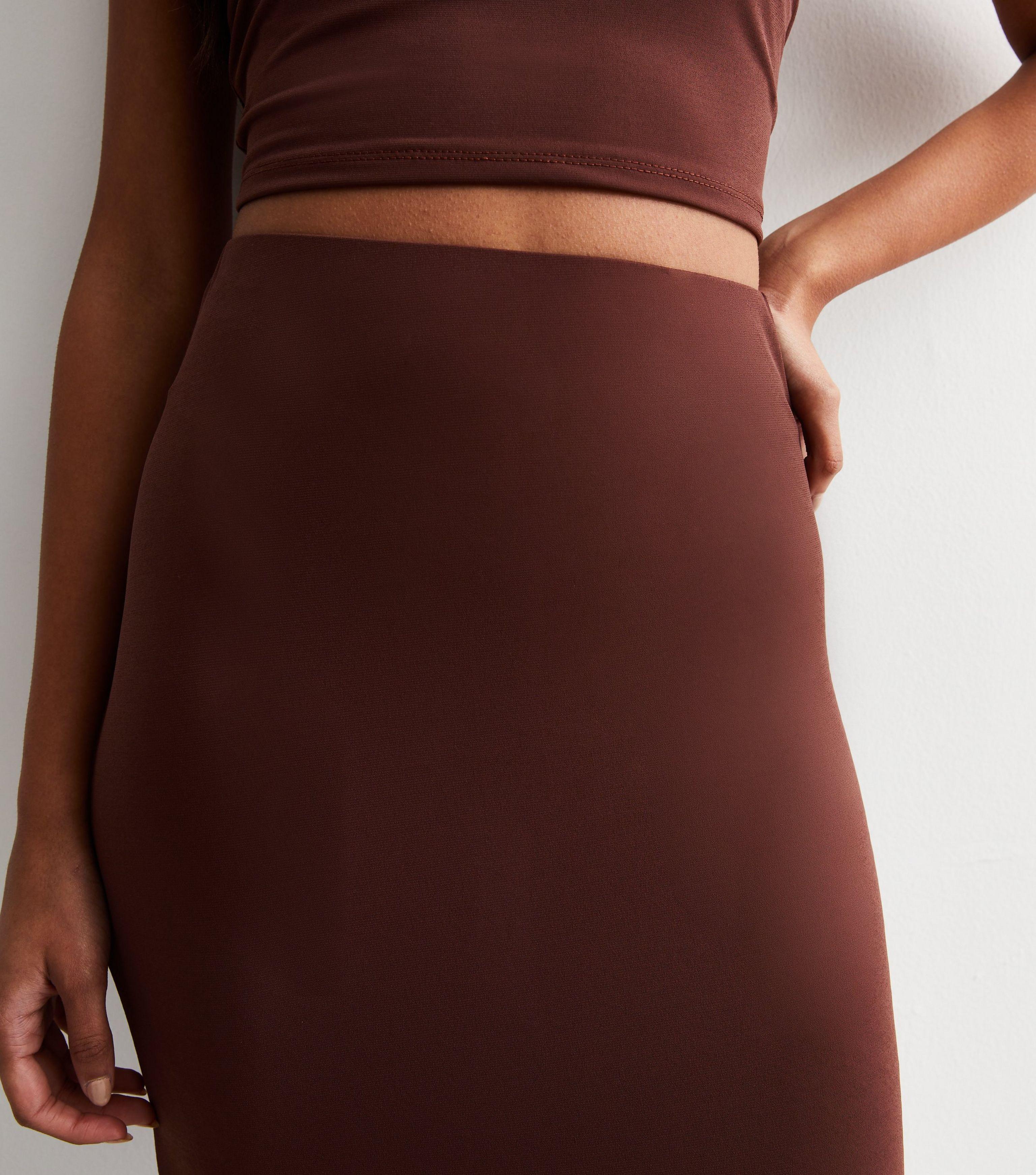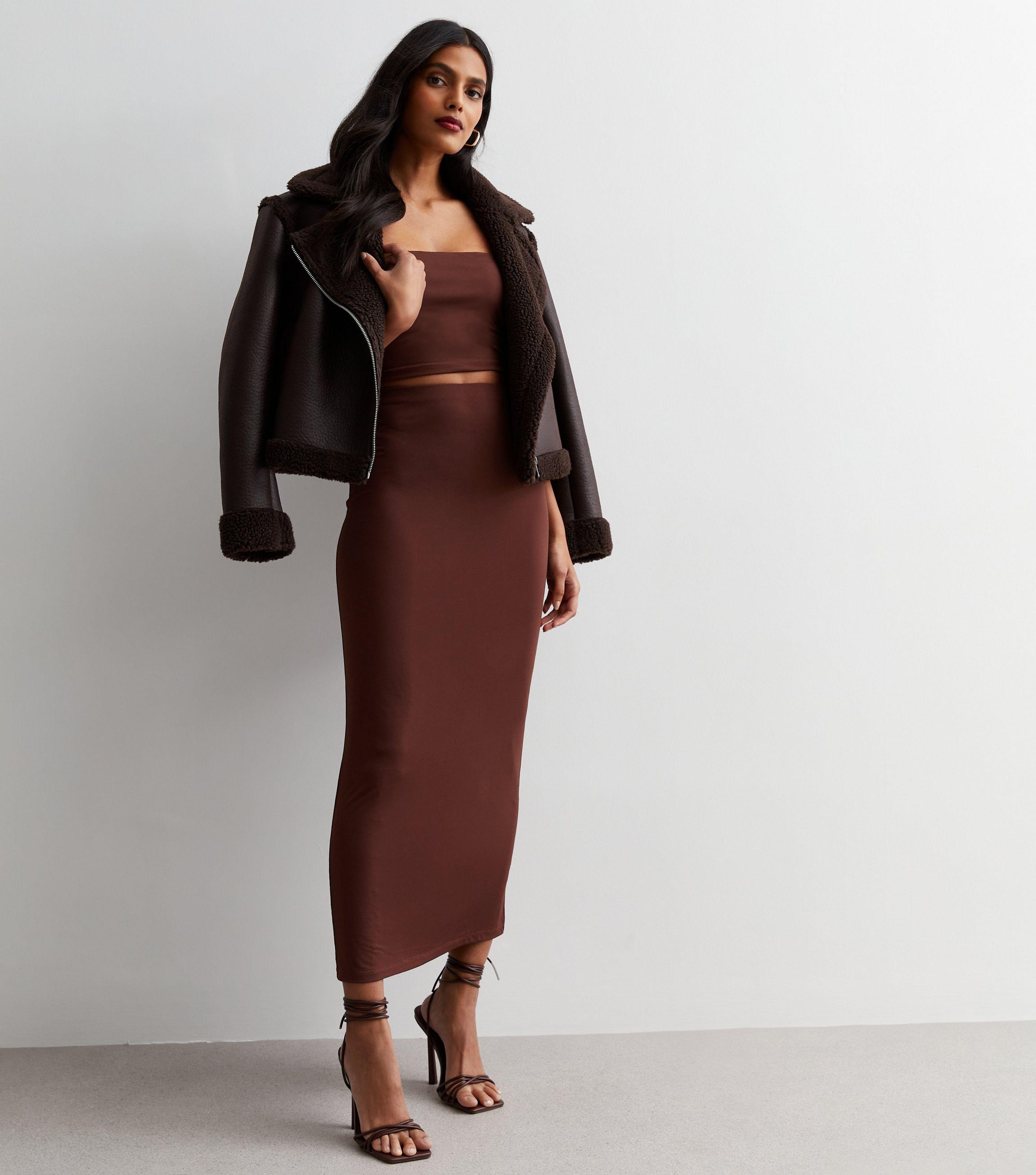 Rust Slinky Midaxi Skirt
New Look at New Look (UK)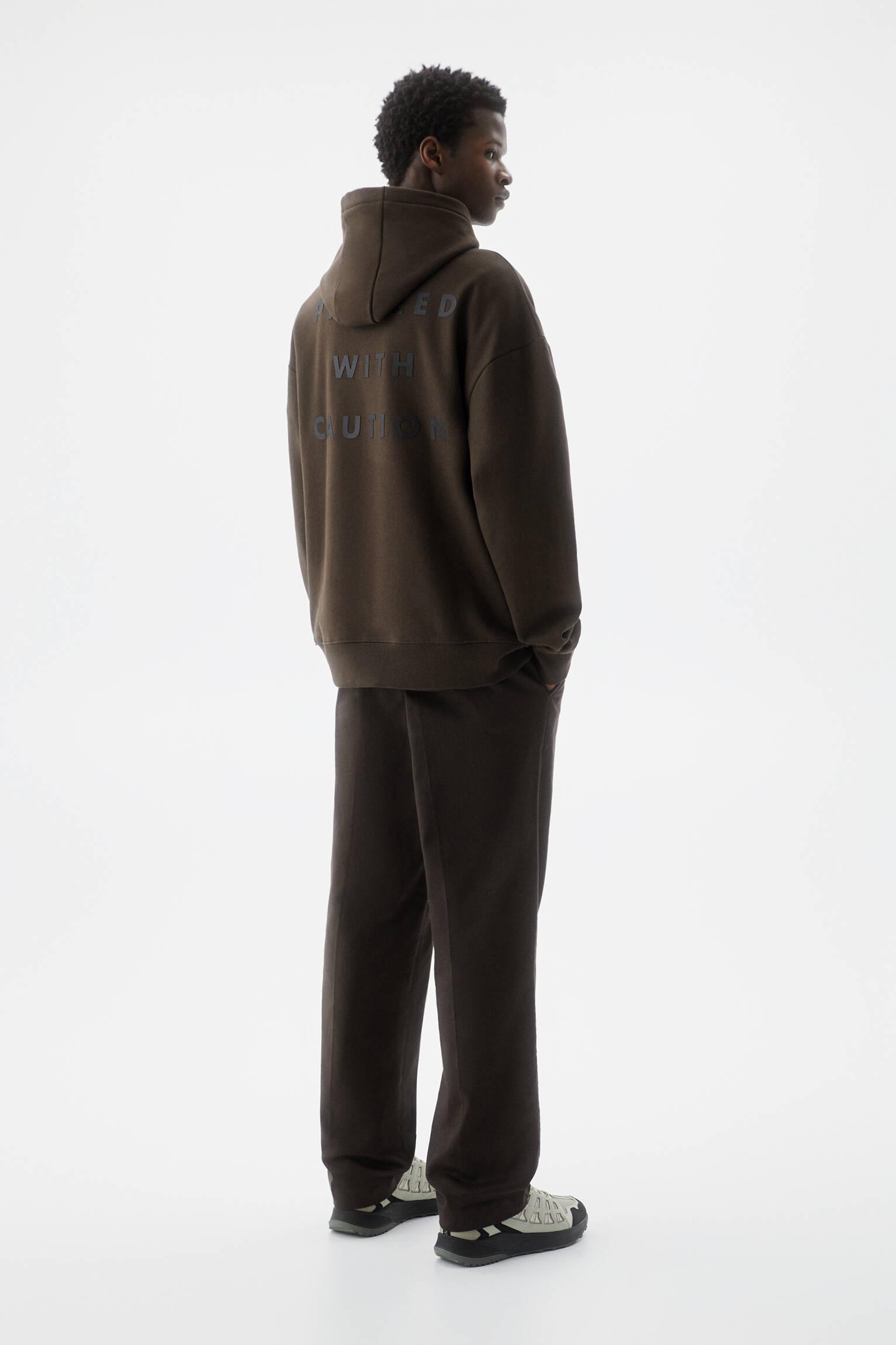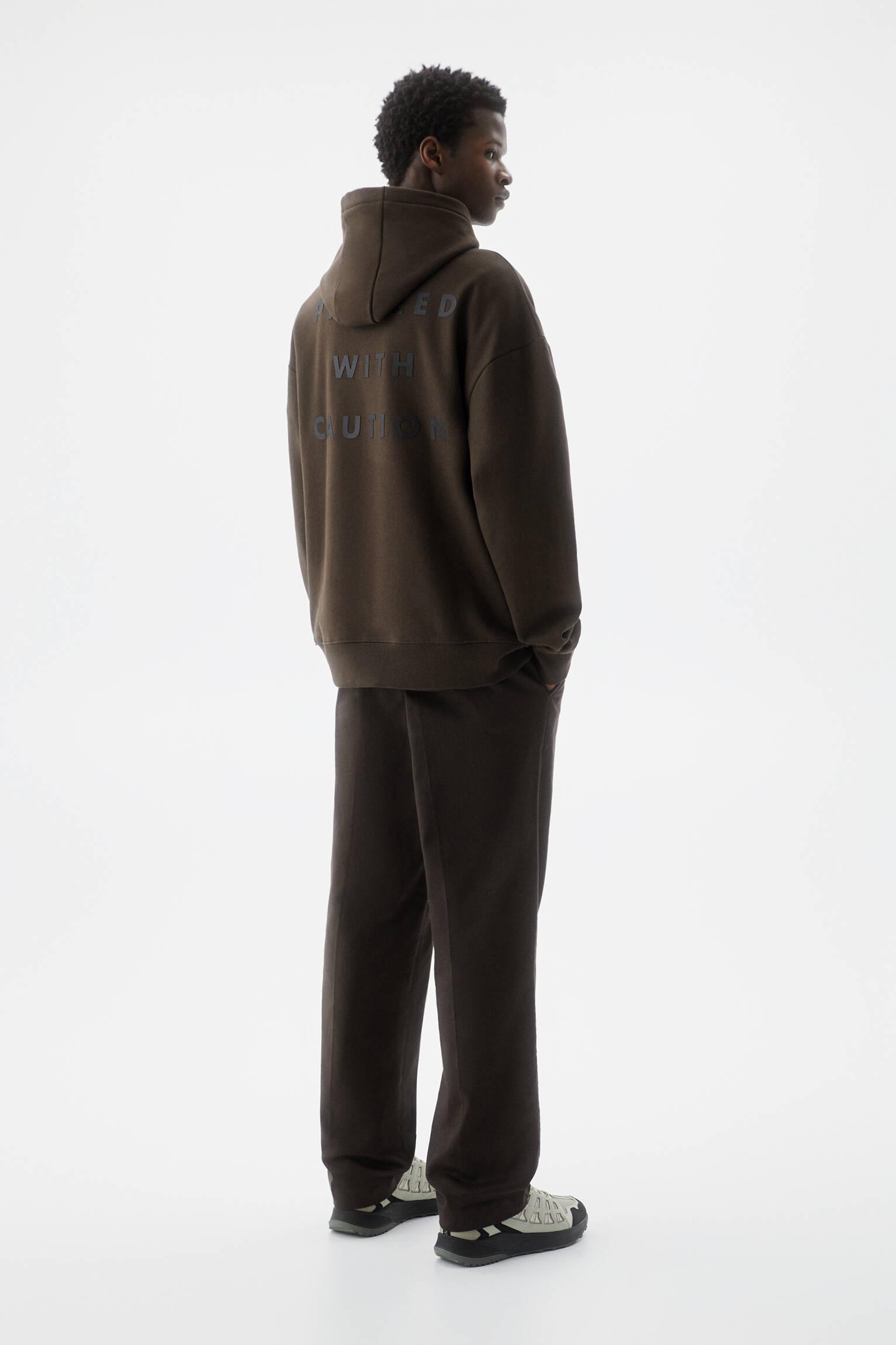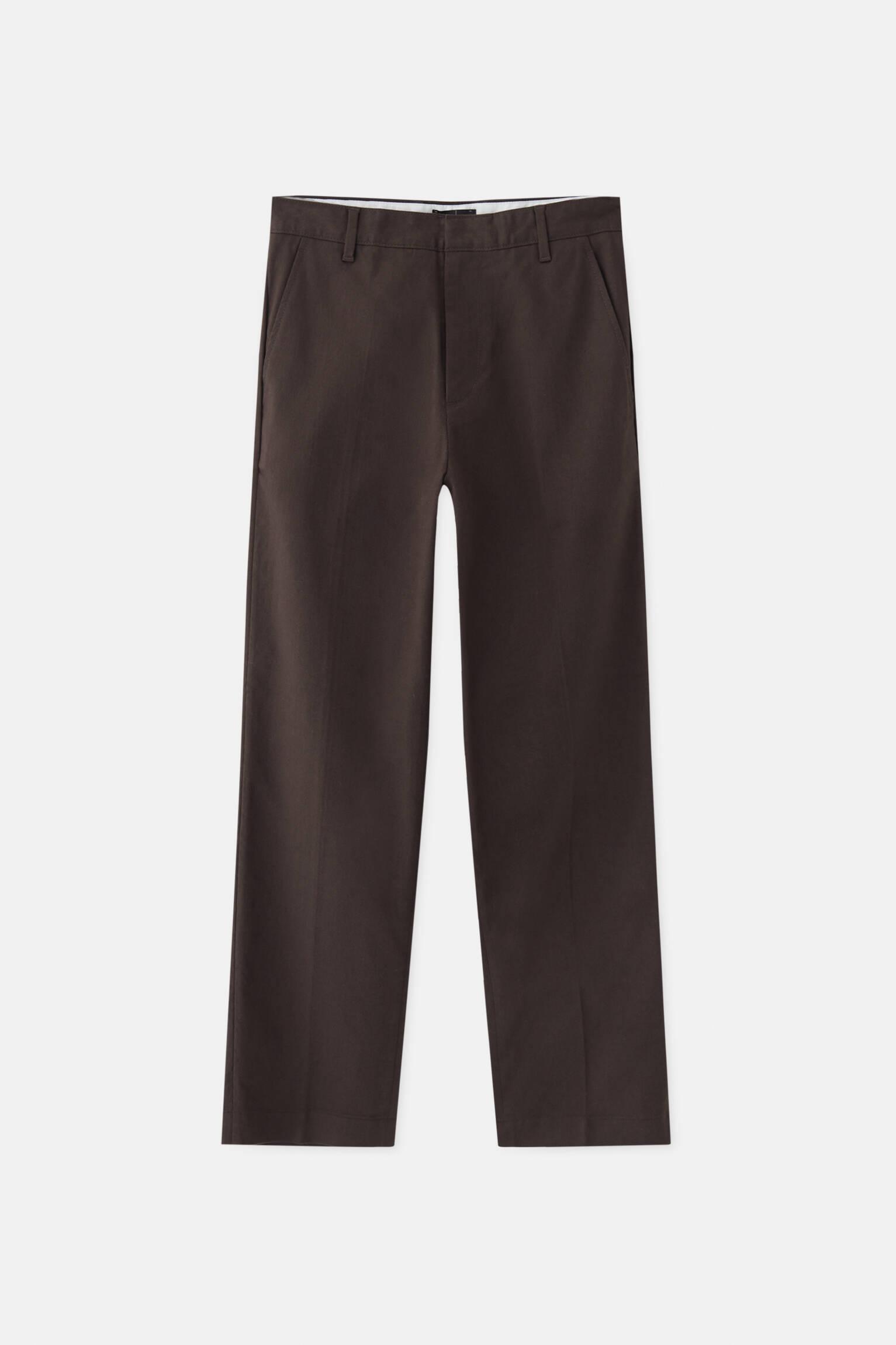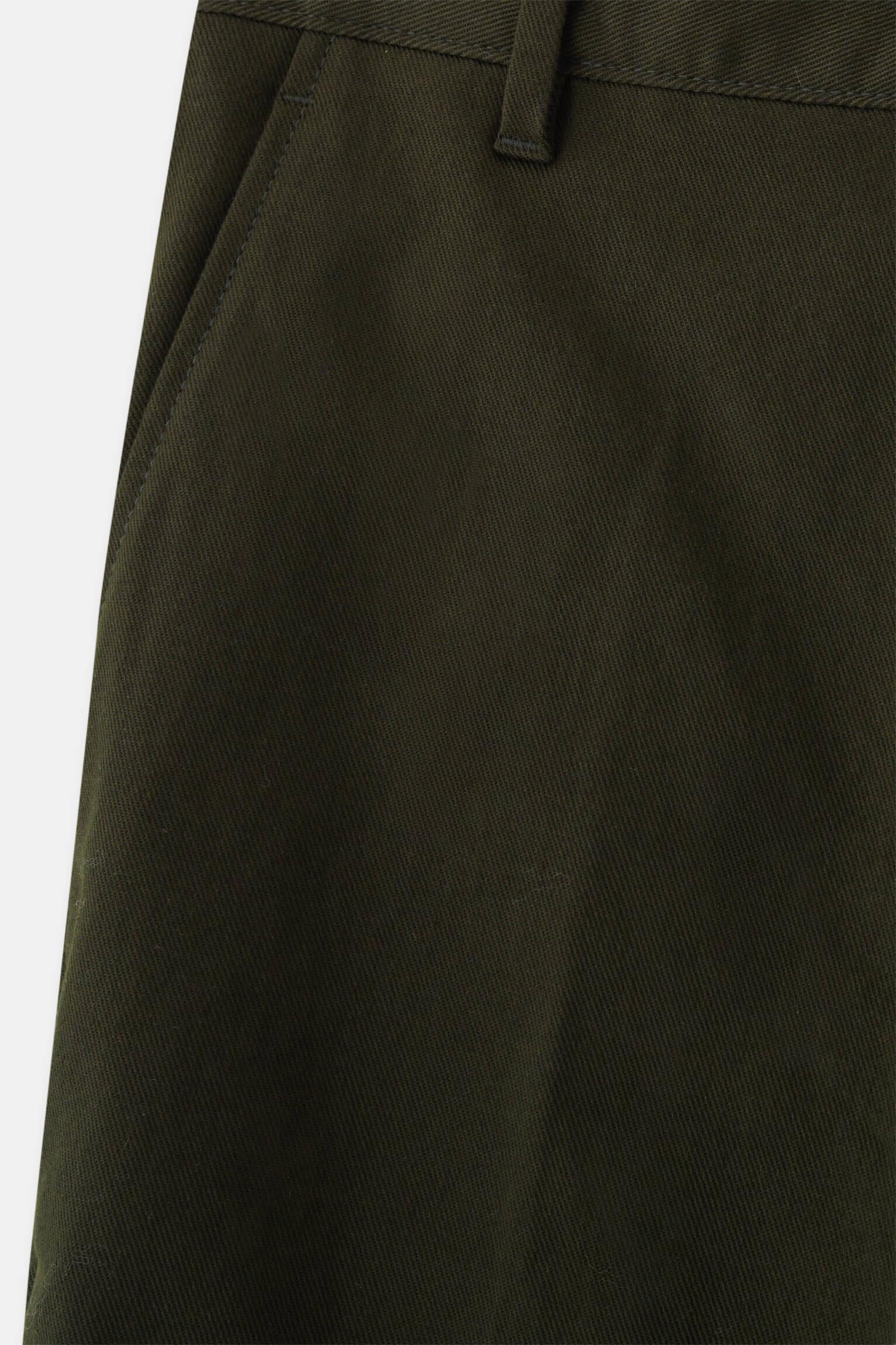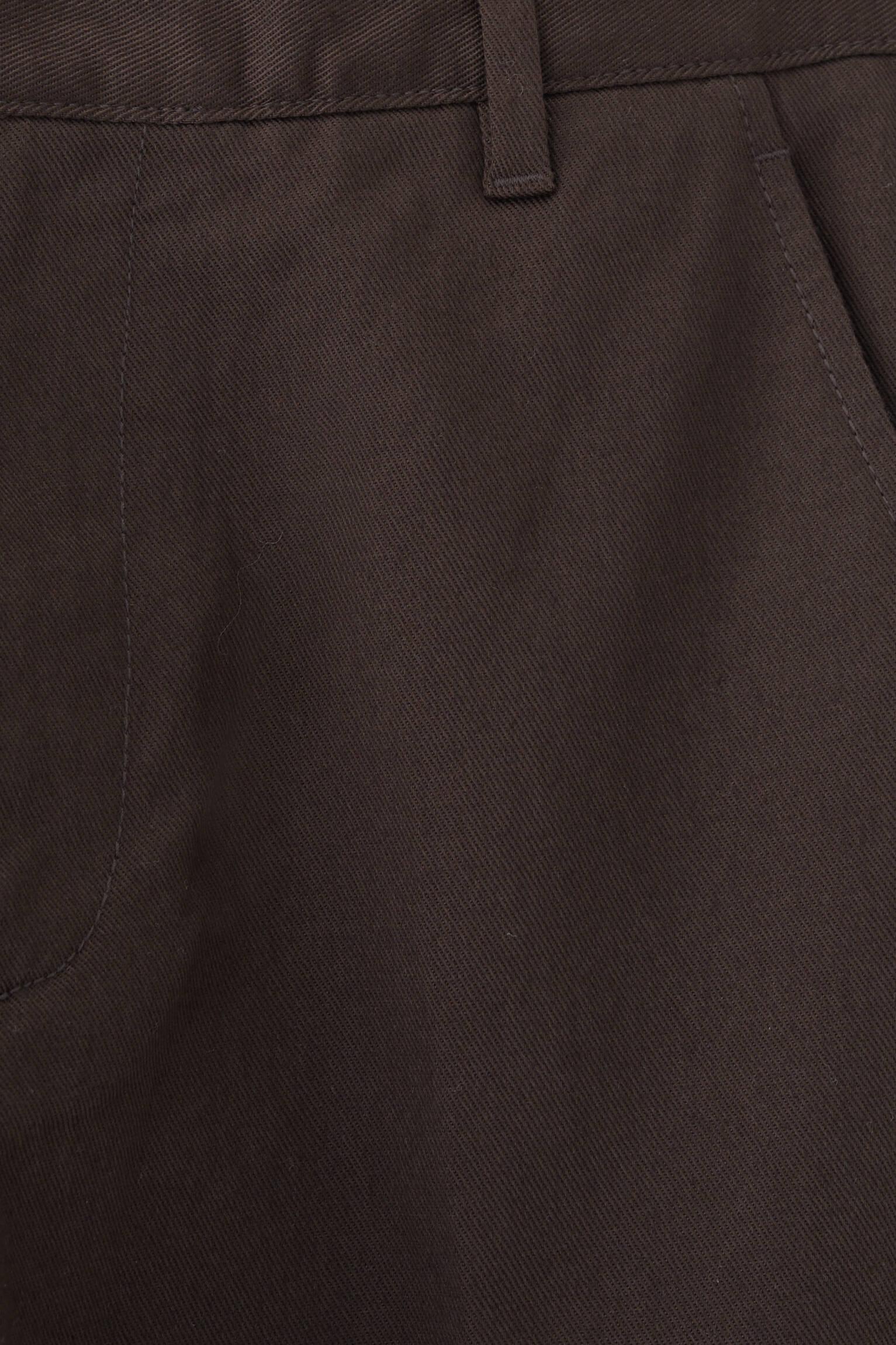 P&B Black Label regular fit twill chinos
Pull&Bear at Pull&Bear (US)
Spring 2024 Inspiration
Stone
Despite being a more micro color story, the broader resurgence of grey within the market reinforces its case as a neutral to watch for 2024. Birkenstock recently promoted its hero Boston and Arizona footwear styles in stone, calling it "the neutral of all neutrals." Additionally, "stone" appeared as a top arriving apparel color option name across neutrals at our analyzed retailers for FW23. River Island, Zara and Bershka are top stockists, with basic tees and sweaters/sweatshirts selling well. Menswear retailers should push the color within earth-inspired color stories for a quick win, or promote more functional styles within the ever popular outdoors and Gorpcore-inspired style stories.
Also, take note of Jennifer Lawrence, who recently epitomized the rising Corpcore aesthetic with her all-grey outfit from The Row, dubbed The Groutfit. This trend will likely continue for Spring 2024, with Tory Burch presenting head-to-toe grey and REMAIN's tailoring-inspired stone bandeau dress.
Recent Communications
New Arrivals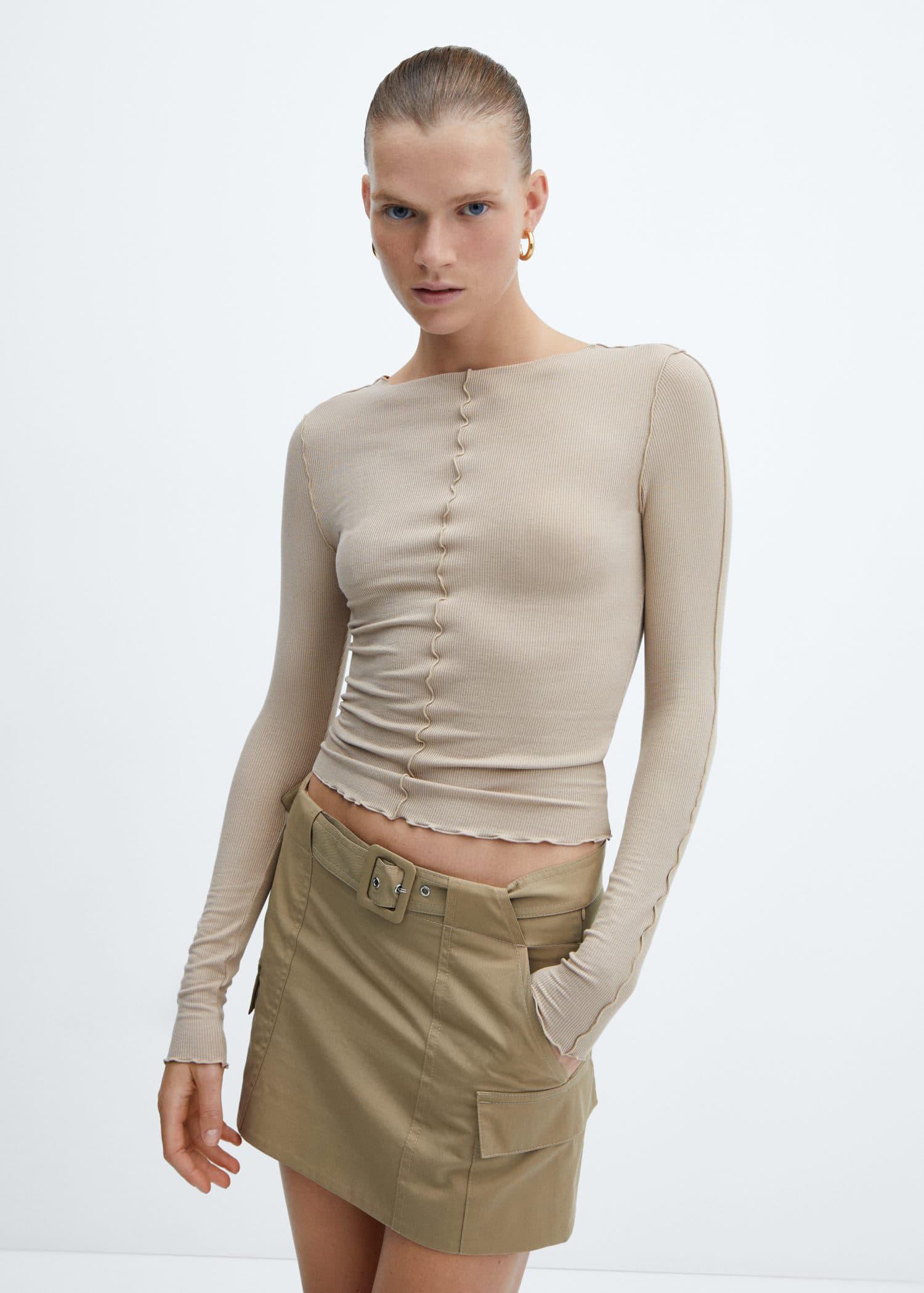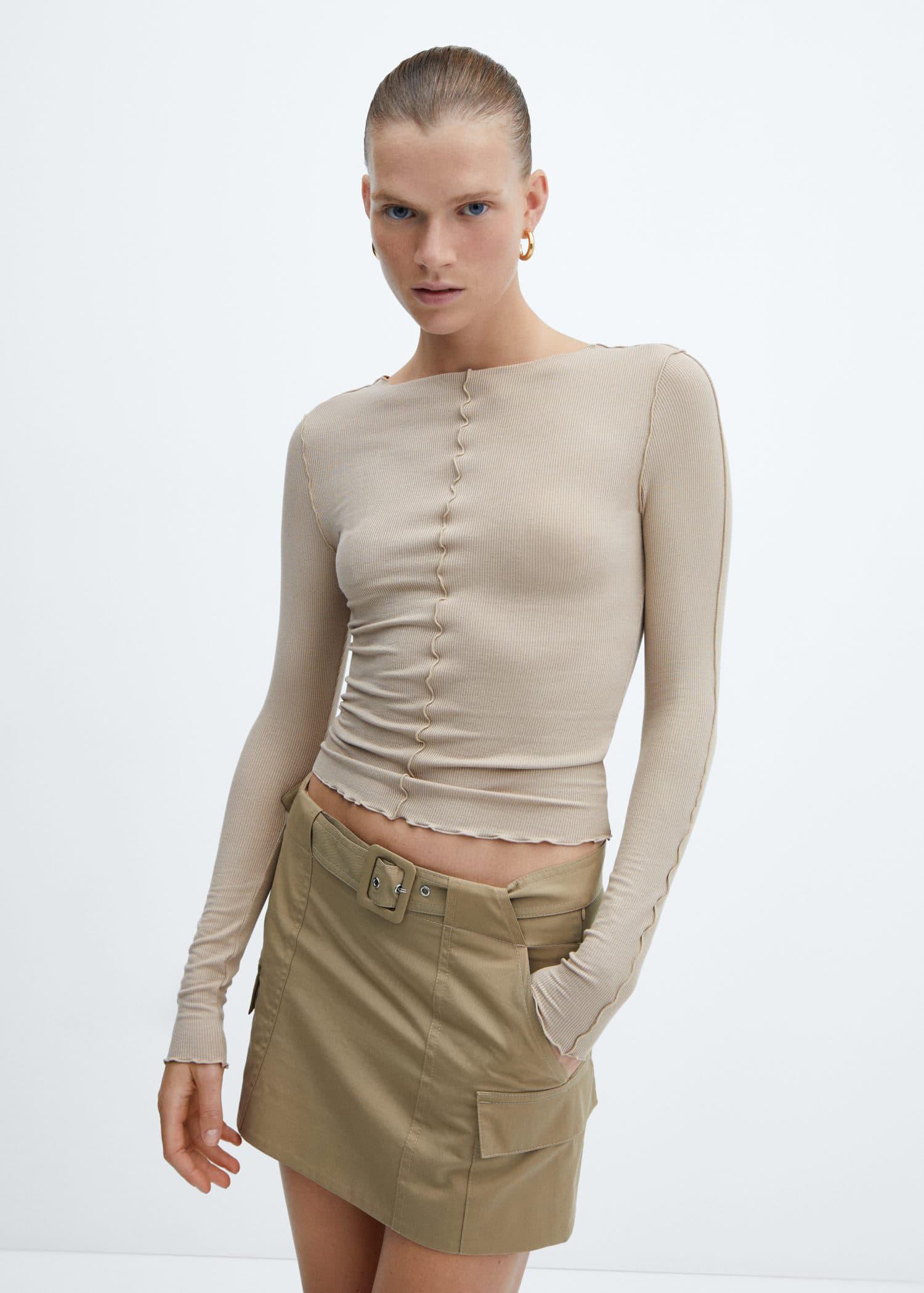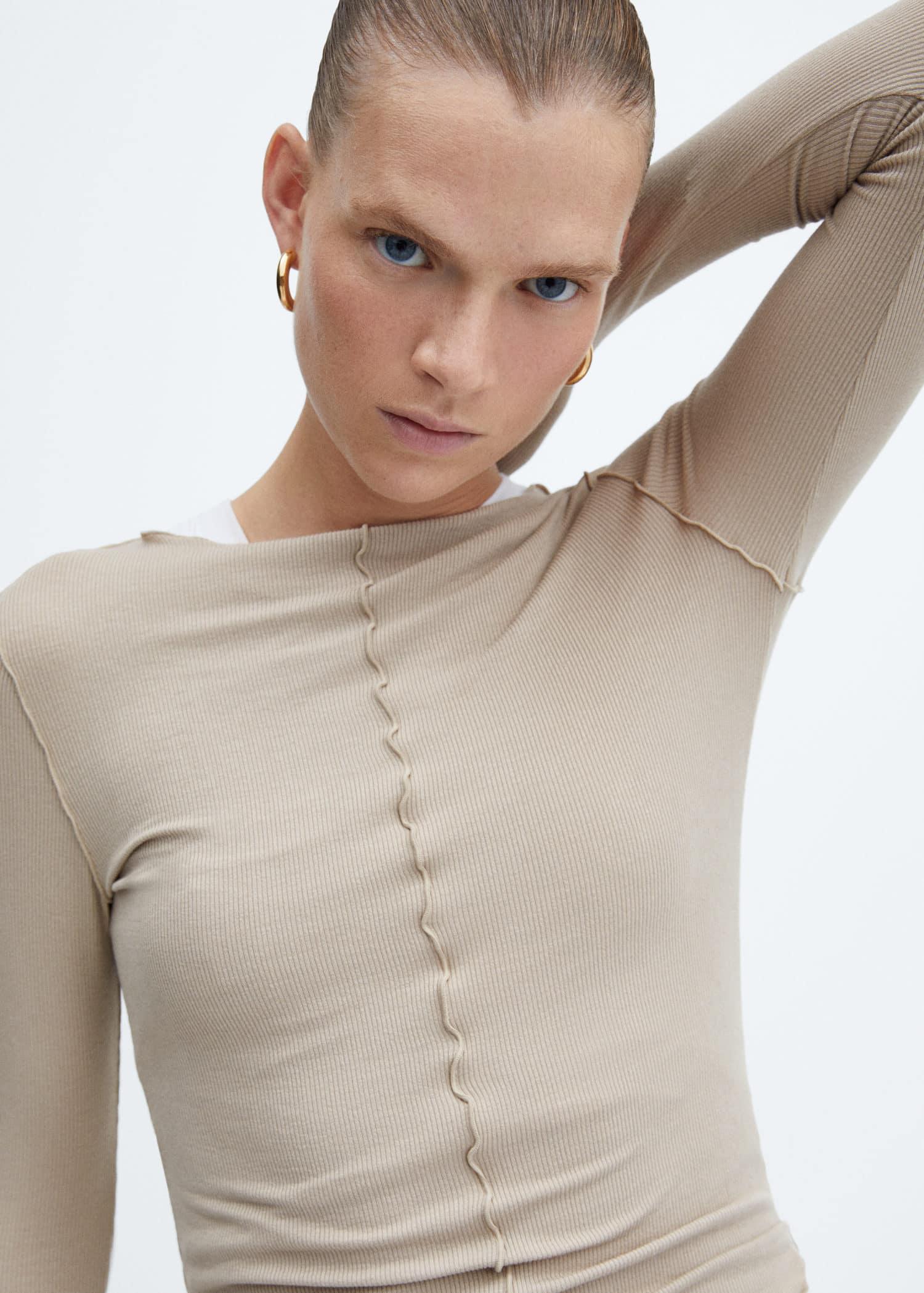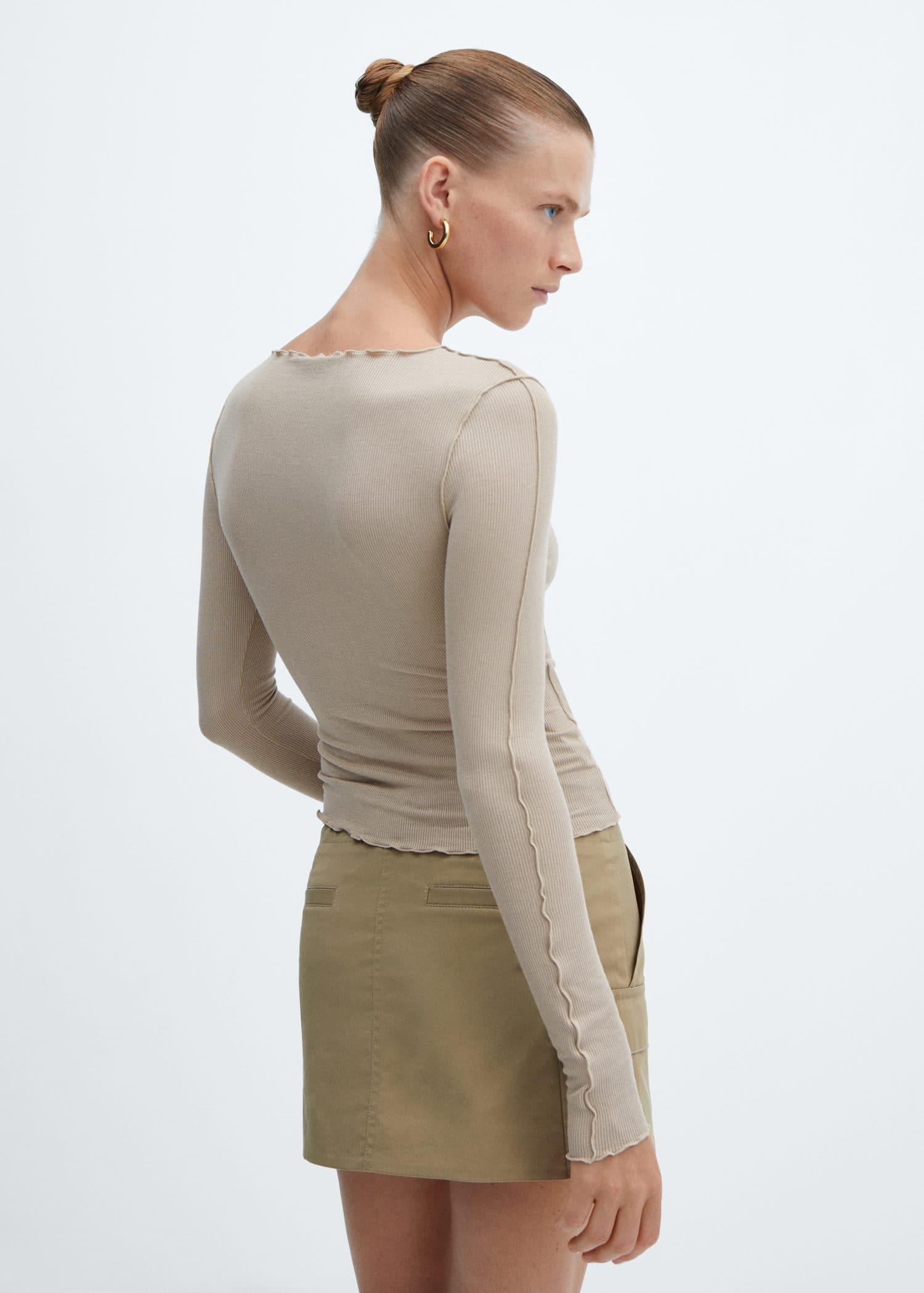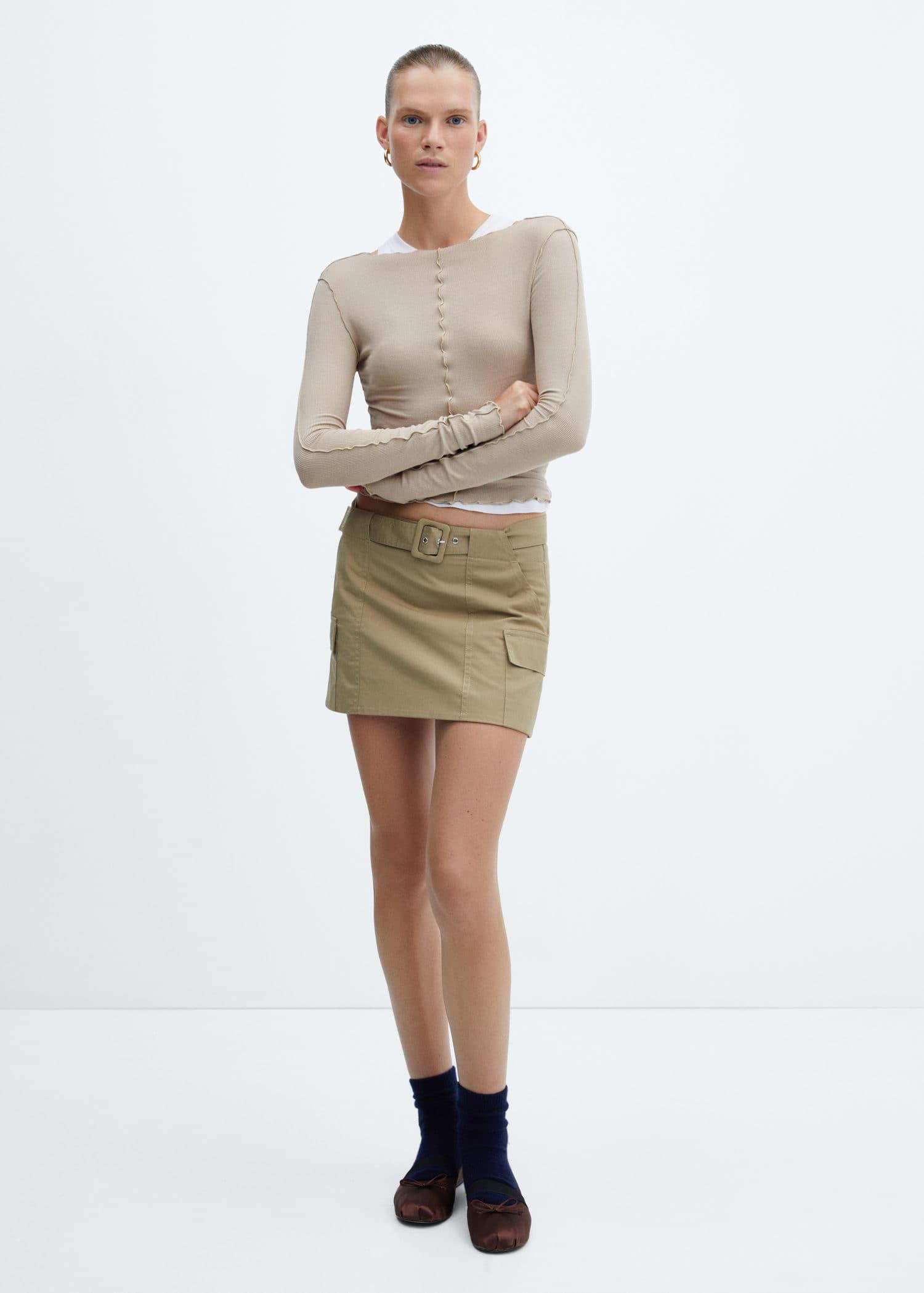 Ribbed T-shirt with decorative seams
Mango at Mango (UK)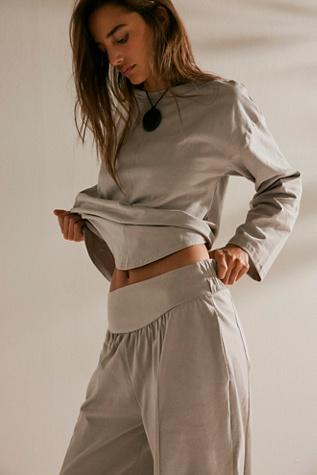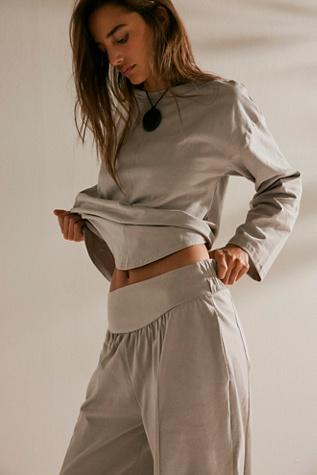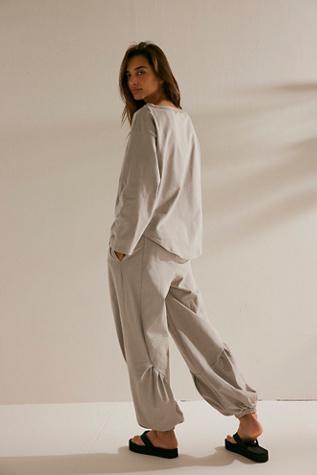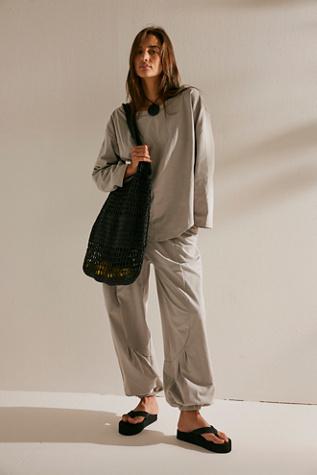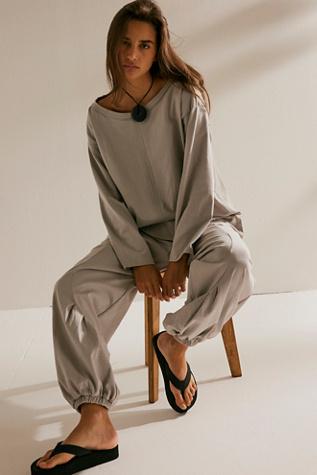 Parker Set
Free-Est at Free People (US)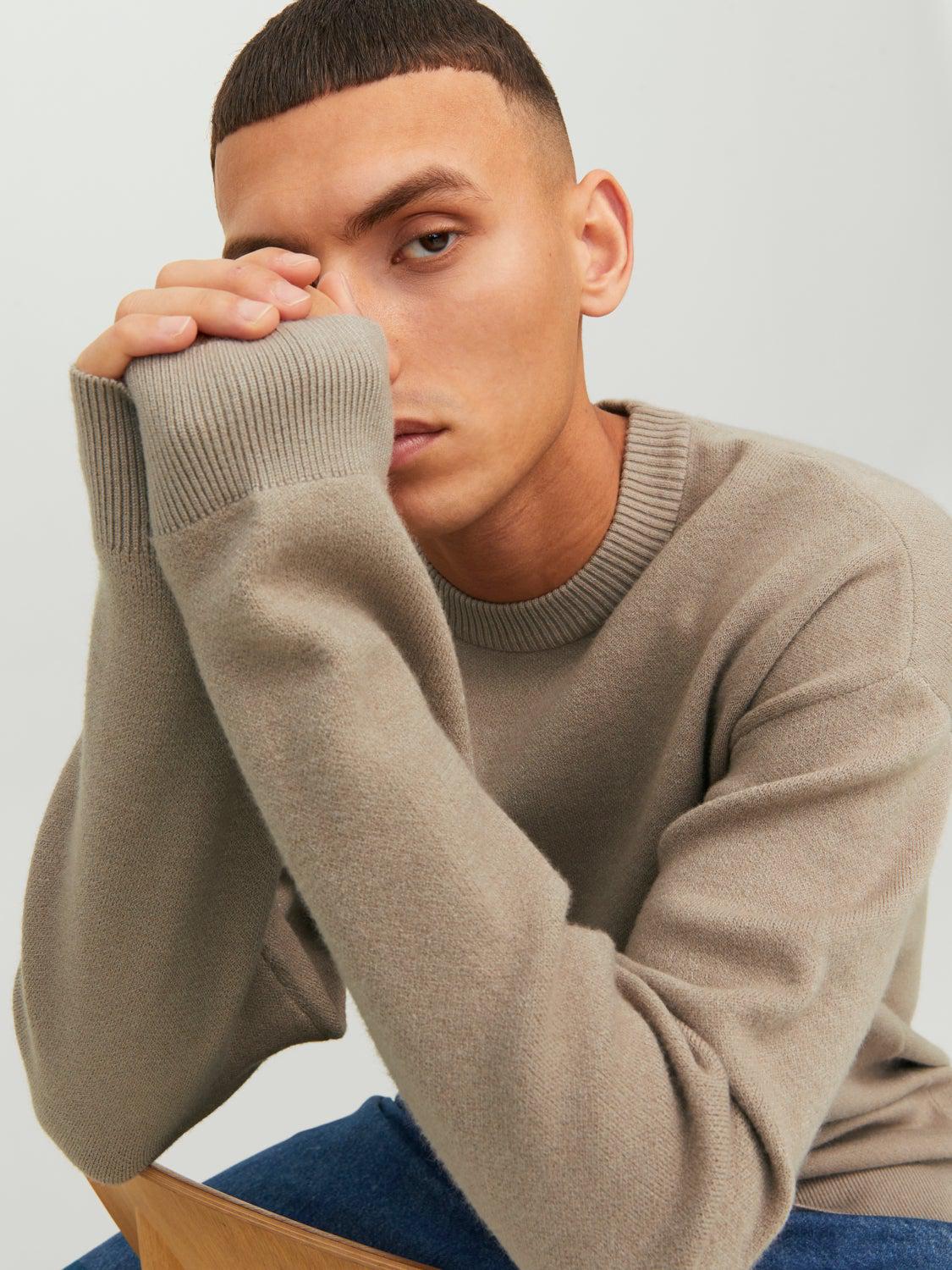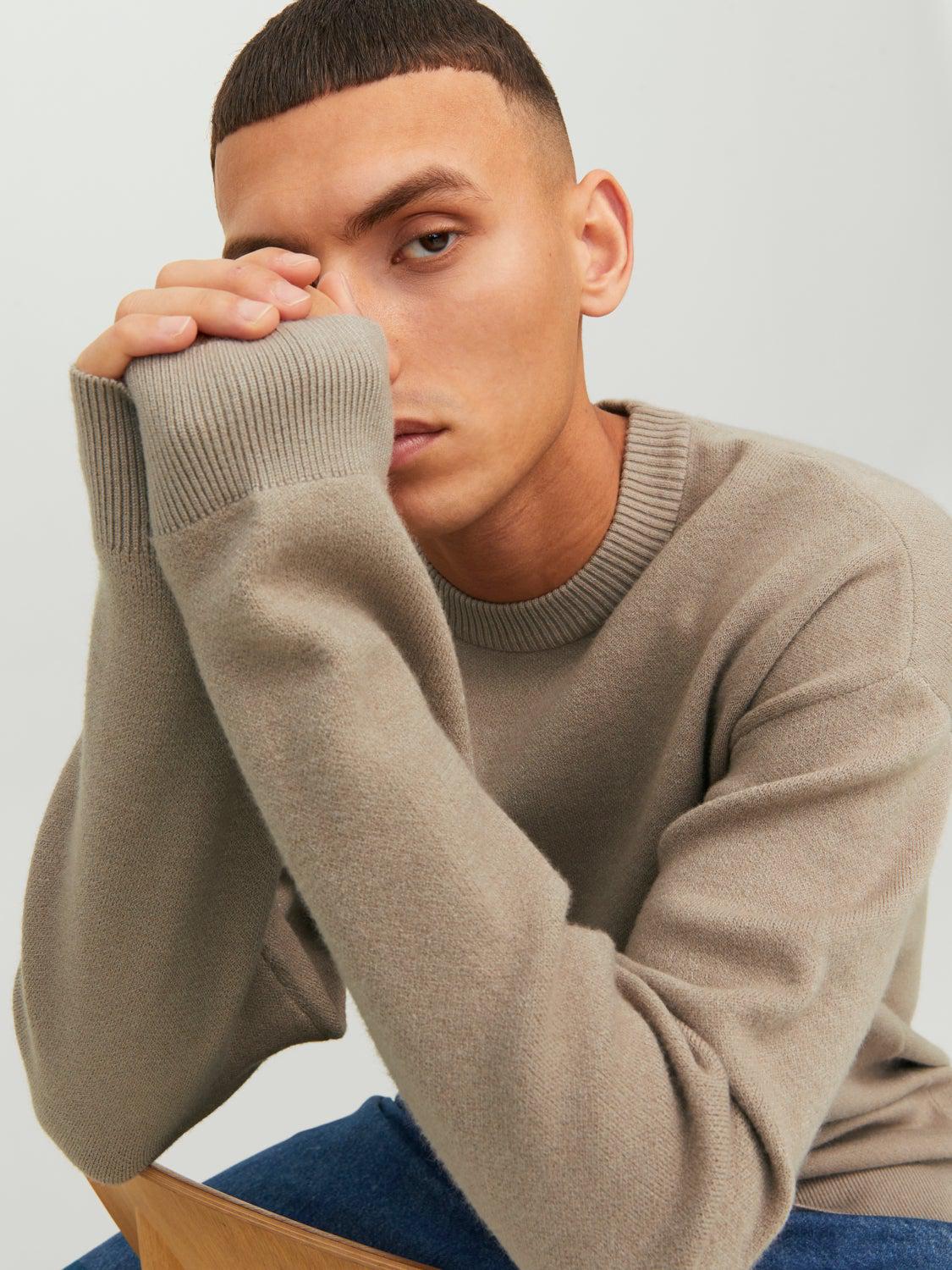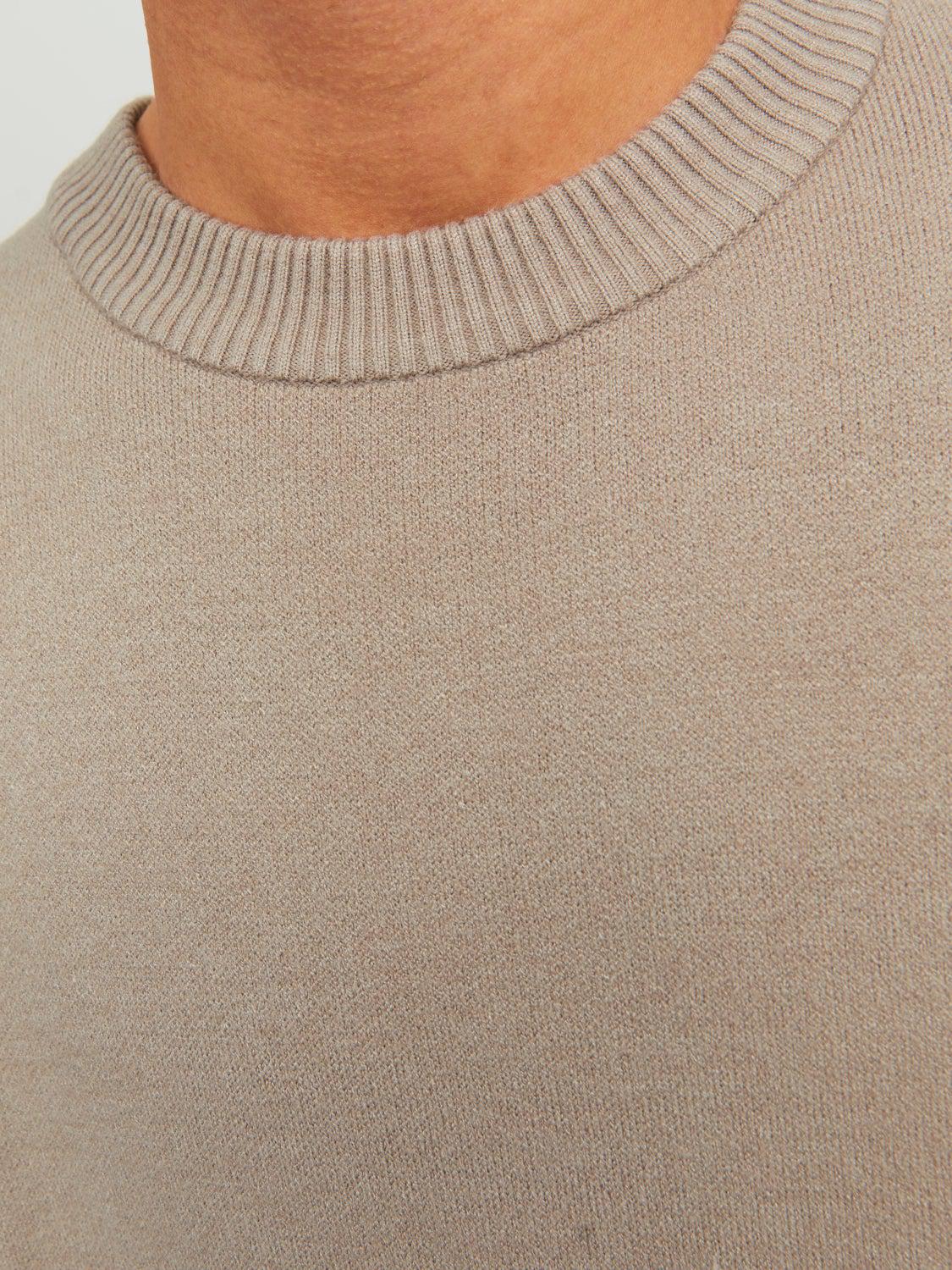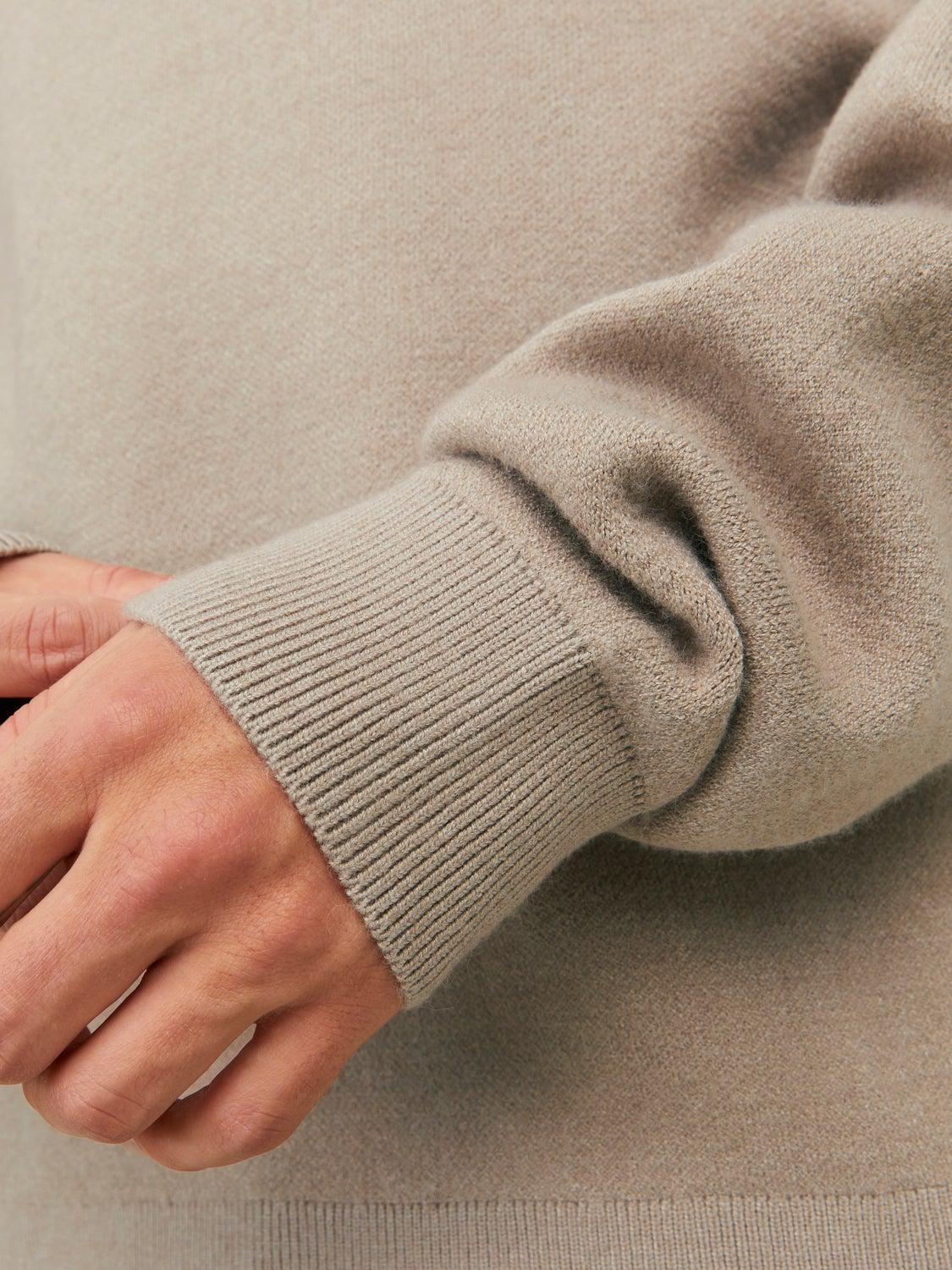 Crew Neck Knitted pullover
Jack & Jones at Jack & Jones (UK)
Spring 2024 Inspiration
Date analysis
Men's & women's apparel products new in Jul 1 – Sep 18, 2023 unless otherwise stated.
Sell outs
Products that arrived and had a majority SKU sell out Jul 1 – Sep 18, 2023
US & UK retailers considered
Abercrombie & Fitch, ARKET, Banana Republic, Bershka, EXPRESS, Everlane, Gap, H&M, J.Crew, Mango, Massimo Dutti, Pull&Bear, Reserved, River Island, UNIQLO, Zara