The Glam Grunge Starter Pack
Celebrities, including Lizzo and Vanessa Hudgens, have been sporting glam grunge looks at recent red carpet events, showcasing shimmering smoky eyes and dark lipsticks with all-black Wednesday Addams-inspired outfits.
Google searches for goth and grunge makeup looks peaked in November 2022, when Netflix released its popular series, Wednesday, sparking a goth revival craze.
On Pinterest, searches for 'goth grunge makeup' overtook that of 'clean makeup look' in Fall 2022. Promote products for this aesthetic on blog posts and social media ahead of Halloween to grab consumers searching for products to get the look.
Long-lasting formulas are key for this nighttime aesthetic. 13% of eyeliners that arrived between January 1st and March 22nd had 'waterproof' in their name descriptors, while 22% of lip products were in matte formulas.
Avril Lavigne's cultural resurgence has further thrust grunge themes into the mainstream spotlight and her upcoming European tour, which kicks off in April, is a prime opportunity to hook glam grunge stories on for the upcoming festival season.
Trend Accelerators
Red Carpet Looks
A host of celebrities have been endorsing grunge glamour looks on the red carpet. At the 2022 VMAs in August 2022, Lizzo and Dixie D'Amelio were among the attendees wearing dark lipsticks and smoky eyes, while at the 2023 Vanity Fair awards, Emma Chamberlain and Vanessa Hudgens also leaned into grunge-inspired looks.


Wednesdaycore
While grunge trends were already bubbling up, Netflix's release of Wednesday in November sparked the goth revival and thrust soft goth trends into the spotlight, seeing crossovers with the grunge aesthetic. Since it's release, Wednesday makeup tutorials have over 159 million views on TikTok and searches for 'Wednesday Addams lipstick' are up by 904%.How to get the Wednesday Addams make-up look – LookFantastic via Dazed
Trend Status
Google searches for goth and grunge makeup looks peaked in November 2022 when Wednesday was released on Netflix. Pinterest searches for 'goth grunge makeup' have also been on the rise since October 2022, peaking in the week ending February 23rd, 2023 after the New York and London FW23 fashion shows confirmed that gothic and Y2K grunge themes are here to stay.
In November 2022, goth grunge makeup looks also began to overtake searches for the popular clean girl makeup looks on Pinterest. This suggests that a preference for the natural, barely-there makeup looks that dominated beauty trends at the start of the pandemic has been replaced by desire for a bolder and edgier aesthetic.
On TikTok, 'rockstar girlfriend' also leans into similar rebellious punk themes, with Kourtney Kardashian and Avril Lavigne among its main muses. Videos of the aesthetic currently have over 209 million views on TikTok.
Product Checklist
The glam grunge aesthetic combines glamorous going-out looks with an edgy sultry aesthetic, with smoky eyes, shimmering lids and dark lip shades all central components to this aesthetic.
For eyeshadow makeup palettes, greens are a must-have color, paired with complimentary glitters from decadent golds to glimmering and matte blacks. In December 2022, Zara dropped an eyeshadow palette called Reign of Green that featured matte, metallic and glitter finishes in golds, greens and blacks.
Eyeliners must be included in edits for this trend. While liquid liners can be used for exaggerated wings and creative graphic looks, kohl liners can be used on both the upper and lower waterlines and smudged across the lid for a more rock 'n' roll aesthetic. Eyeliner was the top product arrival within the eyes category for products arriving between January 1st and March 22nd, 2023. 47% of eyeliner arrivals were liquid and 13% were waterproof, offering long-lasting results that will stay put for the whole night.
Long-lasting formulas are also important for the lips. 22% of lip products that arrived over the same time period were matte and 18% were cream. The latter included NYX's lip creams at boohoo and HALF MAGIC's soft matte creams that arrived at BEAUTY BAY, both of which are offered in a variety of colors including browns and purples.

Products Currently Retailing
Kohl eyeliner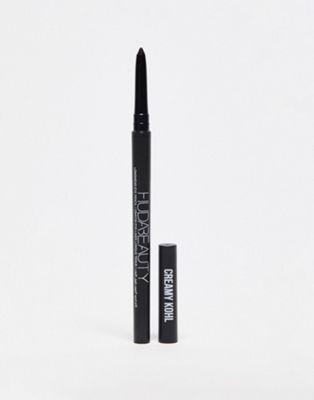 Huda Beauty Creamy Kohl Longwear Eye Pencil – Very Vanta
Huda Beauty at ASOS (UK)
Metallic eyeshadows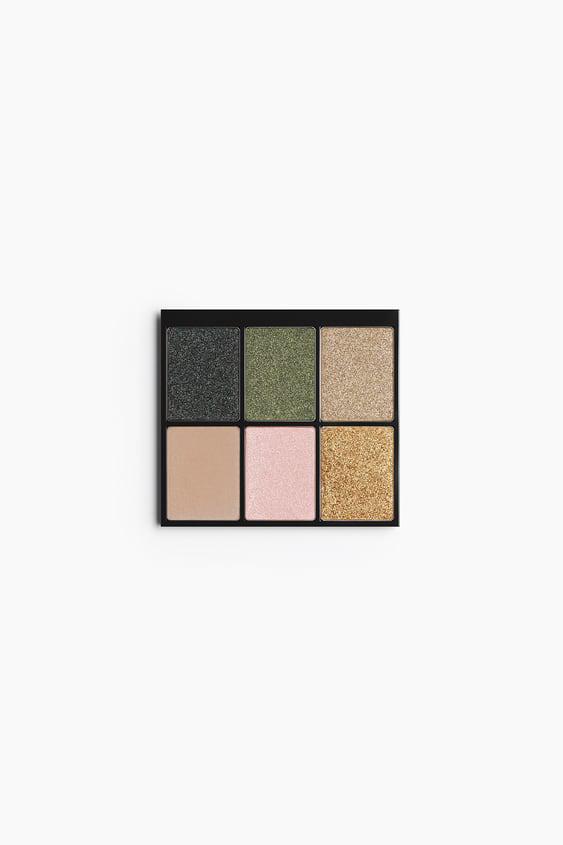 EYE SHADOW PALETTE
Zara at Zara (UK)
Dark lipstick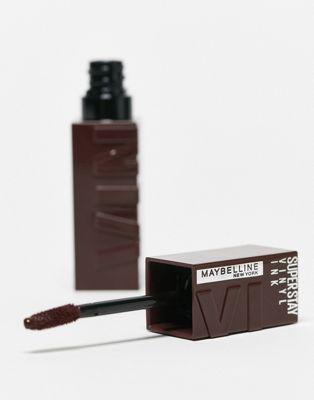 Maybelline SuperStay Vinyl Ink Long Lasting Liquid Lipstick – 135 Fearless
Maybelline at ASOS (UK)
Freckle pen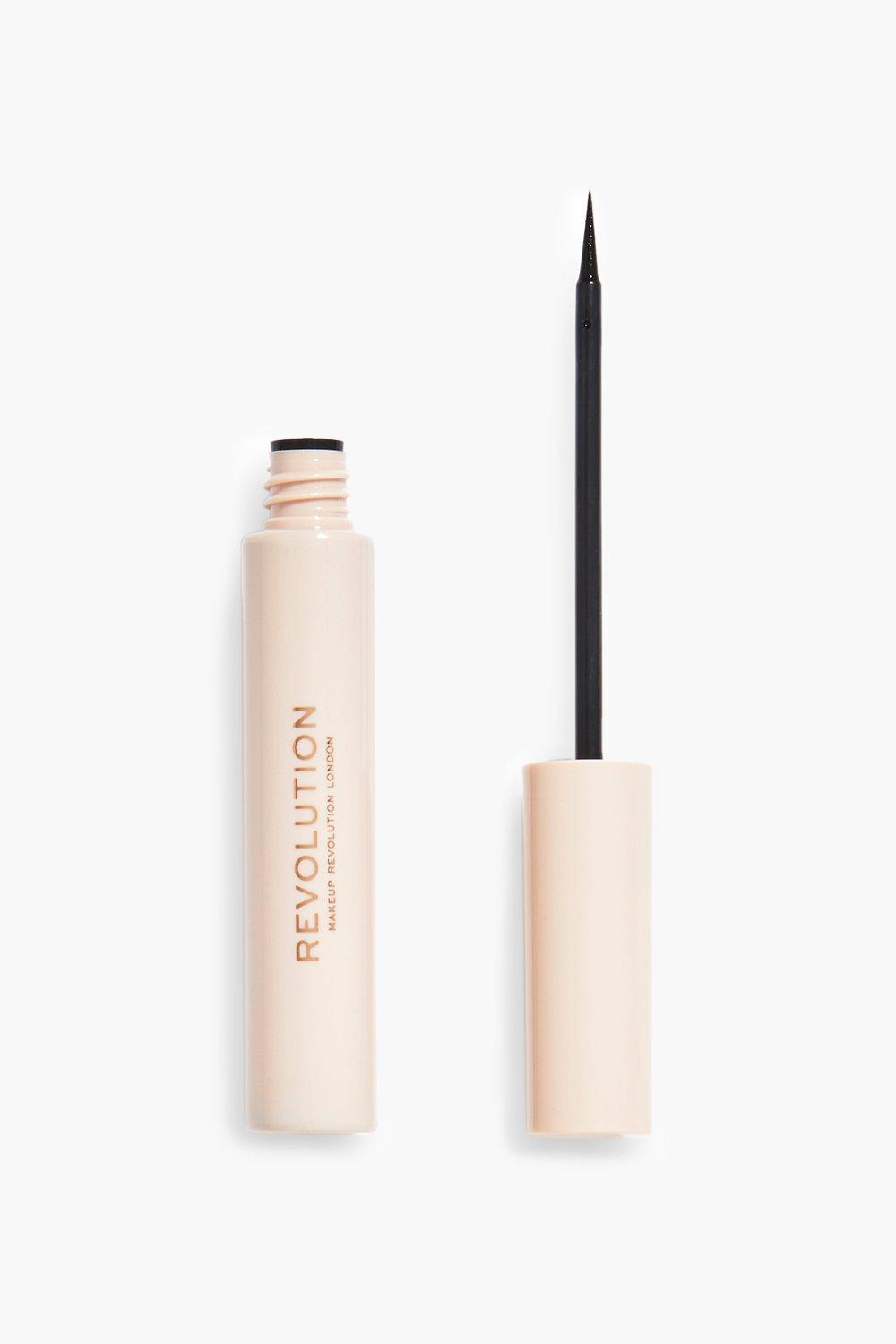 Revolution Freckle Me
SKU name as stated on retailer's website may not match colour displayed in image.
Makeup Revolution at Boohoo (UK)
Black mascara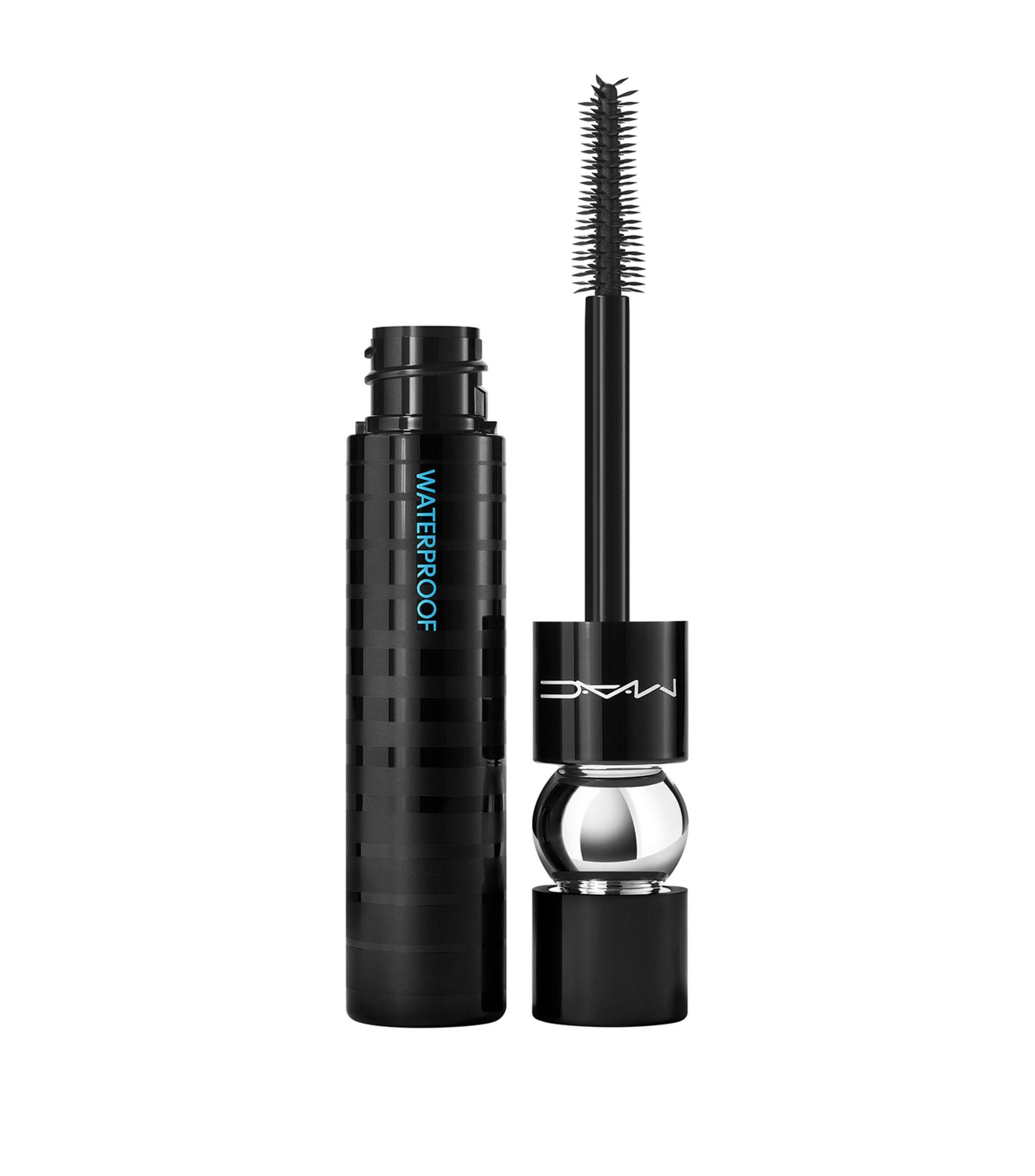 M·A·CStack Waterproof Mascara (12ml)
MAC at Harrods (UK)
Black nails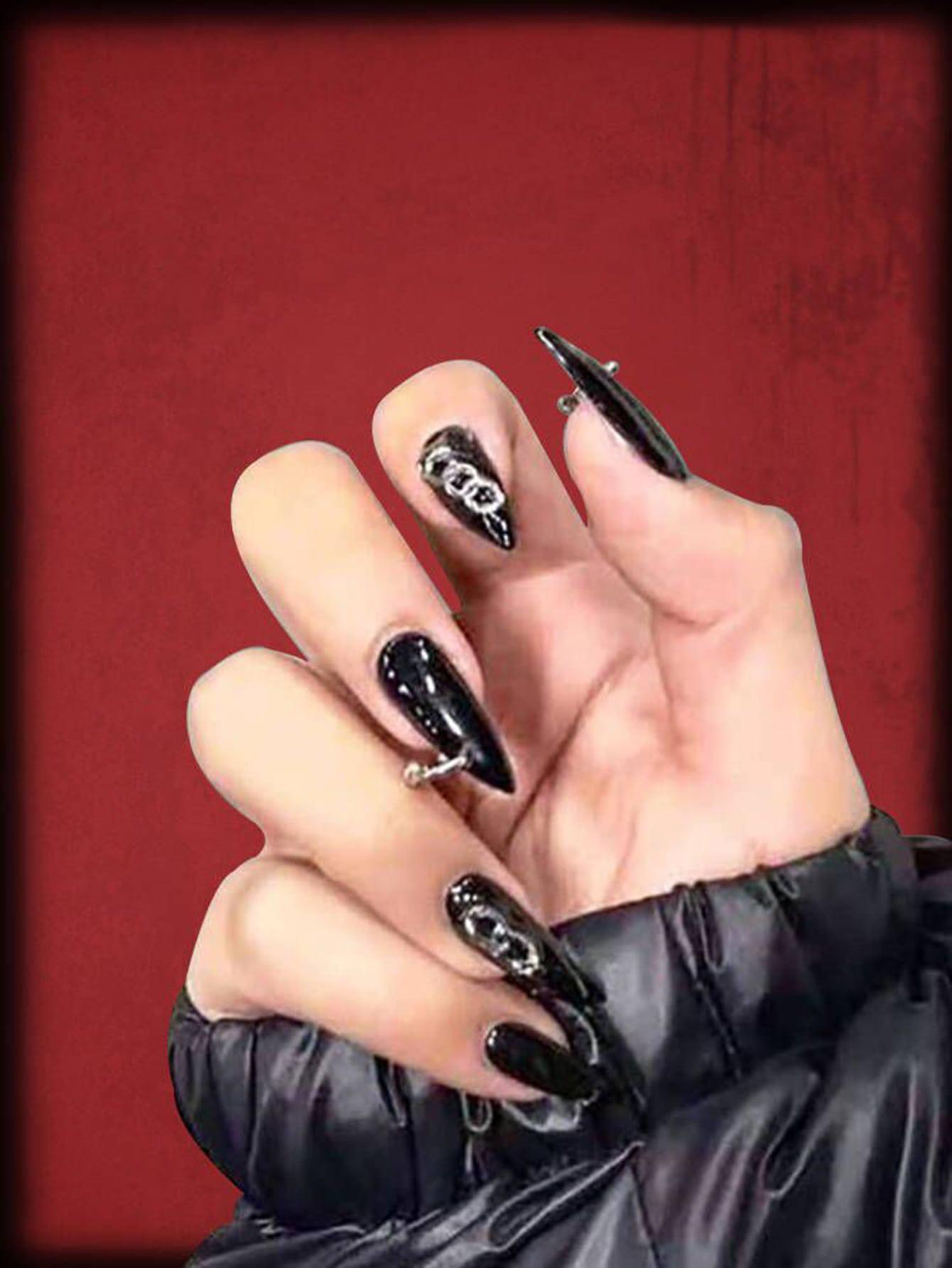 ROMWE Grunge Punk 24pcs Long Almond 3D Chain Decor Fake Nail & 1sheet Tape
Romwe at Shein (US)
Runway Inspiration
Taking influence from Y2K's reign, grunge looks were intensified on the FW23 runways, continuing on from SS23, with dagger eyeliners, dark plum lipsticks and smoky eye looks all feeding into the narrative. For more commercial looks, lean into the more glamorous side of the trend and pair heavily smoked-out eyes with nude lips like Tia Adeola.
Discover more Fall 2023 Beauty trends from the runway.
Spring 2023
Fall 2023
Promotional Pointers
For Socials & Websites
Create blog posts surrounding glam grunge trends that will appear in search results for consumers seeking to recreate this aesthetic. In March alone, Flannels, BEAUTY BAY and Huda Beauty have all taken advantage of the increase in online searches for this aesthetic by creating blog posts that highlight the products on their websites that enable their customers to "get the look." Consider using either user-generated content from social media to target younger consumers, like BEAUTY BAY, or create your own editorial imagery if you are promoting luxury brand products. Don't forget to repurpose this content for your socials and in email communications.
Party Season
While this aesthetic can be promoted throughout the year in going-out edits, the dark and sultry aesthetic naturally lends itself to occasionwear and Halloween looks in the fall. This is also in line with the time consumers were searching for 'goth grunge makeup' on Pinterest in 2022. Wednesday Addams will be a huge source of inspiration for Halloween costumes, and dark sultry makeup looks will accompany black lace and sheer dresses that will be ripe among fall assortments.
Pop Culture Moments
Avril Lavigne's cultural resurgence has further thrust grunge themes into the mainstream spotlight. The singer will soon be heading on her postponed Love Sux European tour, which kicks off in Paris on April 12th. There have also been rumors of a Disney+ documentary in the works. The upcoming festival season, which sees BLACKPINK headlining Coachella, will undoubtedly see glam grunge themes come to life on the main stage.


Appendix
Date analysis
Products new in Jan 1 – Mar 22, 2023 unless stated otherwise

US & UK retailers considered
BEAUTY BAY, boohoo, H&M, Nasty Gal, Very, Zara