The Changing Face of Men's Skincare
For decades, the beauty industry has strongly been associated with women, but that tide is turning. We analyze the growth of men's skincare and how indie brands are disrupting the space.
The global market for men's skincare products is projected to reach $23bn by 2023, growing at a CAGR of 5.6% over the period 2022-2030. Global Men's Skincare Products Industry – Report Linker The rise of #GWRM content on social media platforms has accelerated this category's growth, with #menskincareroutine amassing 69 million views on US TikTok in the past 12 months, along with the celebrity beauty brand boom.
While the men's beauty aisle was predominately filled with major brands that offered 'For Him' lines, indie brands are disrupting the space, offering more sophisticated products and organic ingredients. Earlier this year, both Boots and Superdrug rebuilt their offering, bringing onboard brands like Anthony and Shakeup Cosmetics.
LOOKFANTASTIC has a dedicated page for men's skincare, with moisturizer by far the most popular product, making up 18% of its assortment in stock on August 14th, 2023. "Natural" also features within 36% of all skincare product descriptions in stock on the same date as more men seek out clean ingredients.
Packaging and marketing have moved away from the previous barber shop style aesthetic to more sleek and minimal packaging, mimicking that of women-targeted brands and making skincare an aspirational part of a man's everyday lifestyle.
Men are famously more loyal to brands than women, so getting your product directly in their hands is crucial. Skincare sets are a great way to introduce new customers to your brand, through either starter pack kits or curated Father's Day boxes. Many brands also opt for a subscription-based model to encourage brand loyalty.
The Rise of #GRWM Content
Due to the rise of video content on social media, more men are being exposed to content they might not previously have seen through suggested posts and the For You page on TikTok. In particular, TikTok has seen real growth in male grooming content, with many men adopting the popular 'Get Ready With Me' content style to share their skincare routines. In the past 12 months, there have been 69 million views for #menskincareroutine in the US. Thanks to the globalizing influence of social media, younger men are more interested in this content, with 89% of hashtag viewers between 18-24 years old. Popular creators creating this content include @carlosdharrisjr, who regularly speaks about the importance of self-care routines for men, and @rasikkaiser, whose skincare routine video received over 1.6 million views.
Rebuilding the Men's Skincare Aisle
Retailers are also beginning to shake up their menswear offerings. Earlier this year, major UK beauty retailer Boots launched its biggest men's category rebuild in years. Where once the men's beauty aisle was filled with a handful of major brands, mostly by multinational conglomerates including L'Oréal and Nivea, indie brands have also been added to the lineup. At Boots, the retailer now provides its first-ever premium men's offering, stocking brands such as Anthony and Shakeup Cosmetics.
Los Angeles-based premium skincare brand Lumin is also on the rise, currently stocked at Verishop and H-E-B in the US, which aims to normalize anti-wrinkle creams, face masks and exfoliating scrubs for younger consumers – common for women but novel for lots of men. Just three years since its launch, its investors include Google's Gradient Ventures and Unilever's Ventures.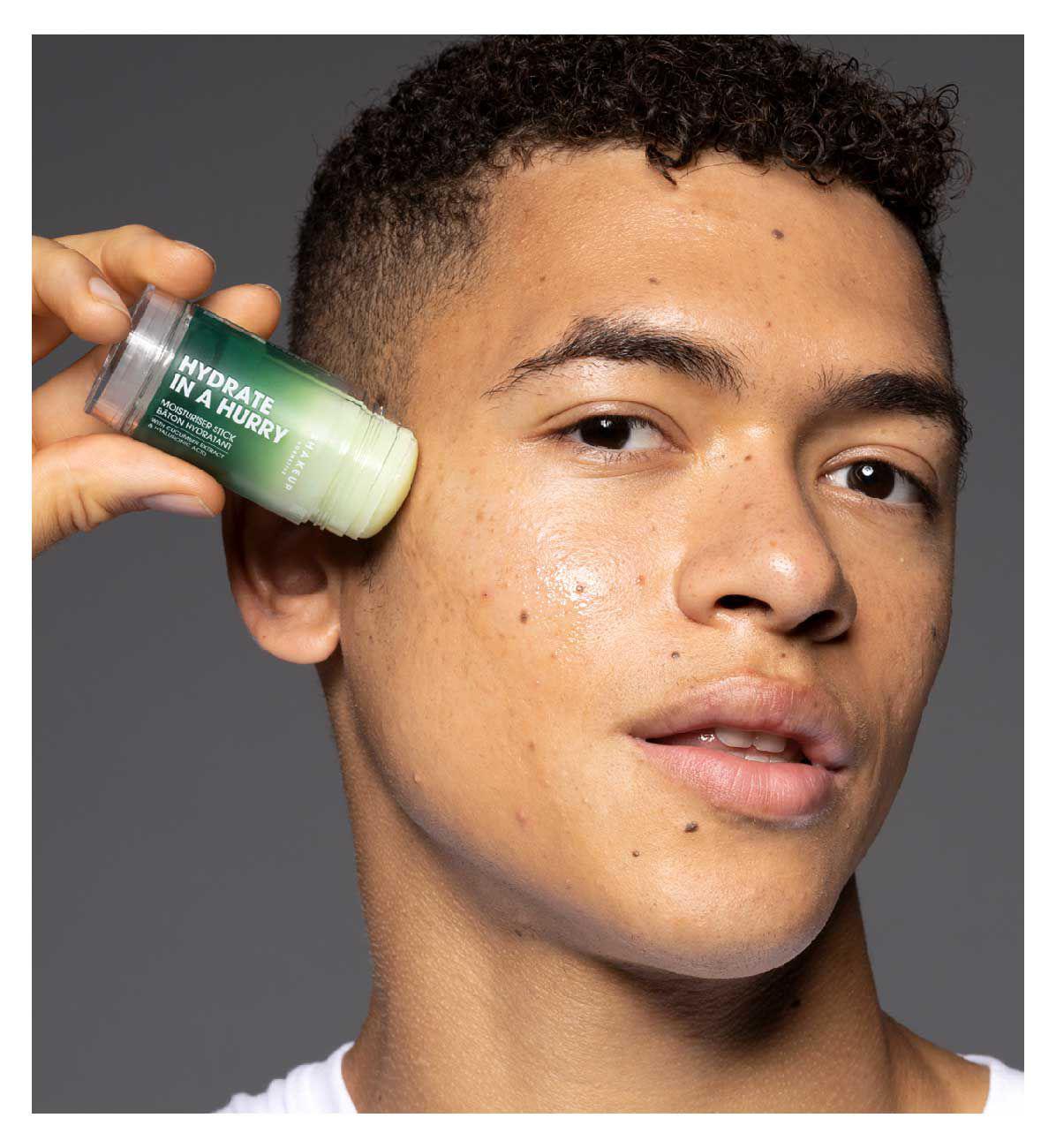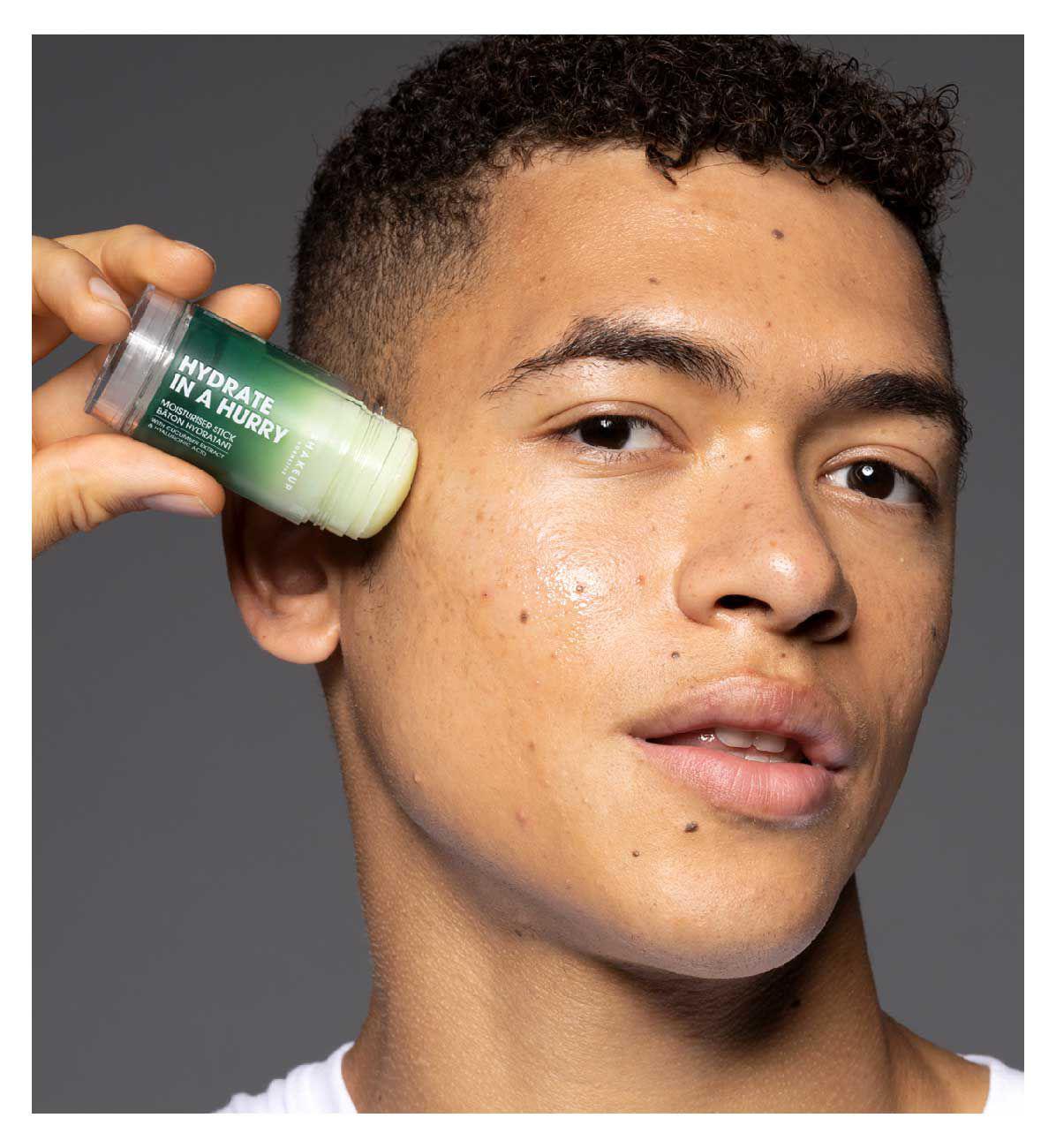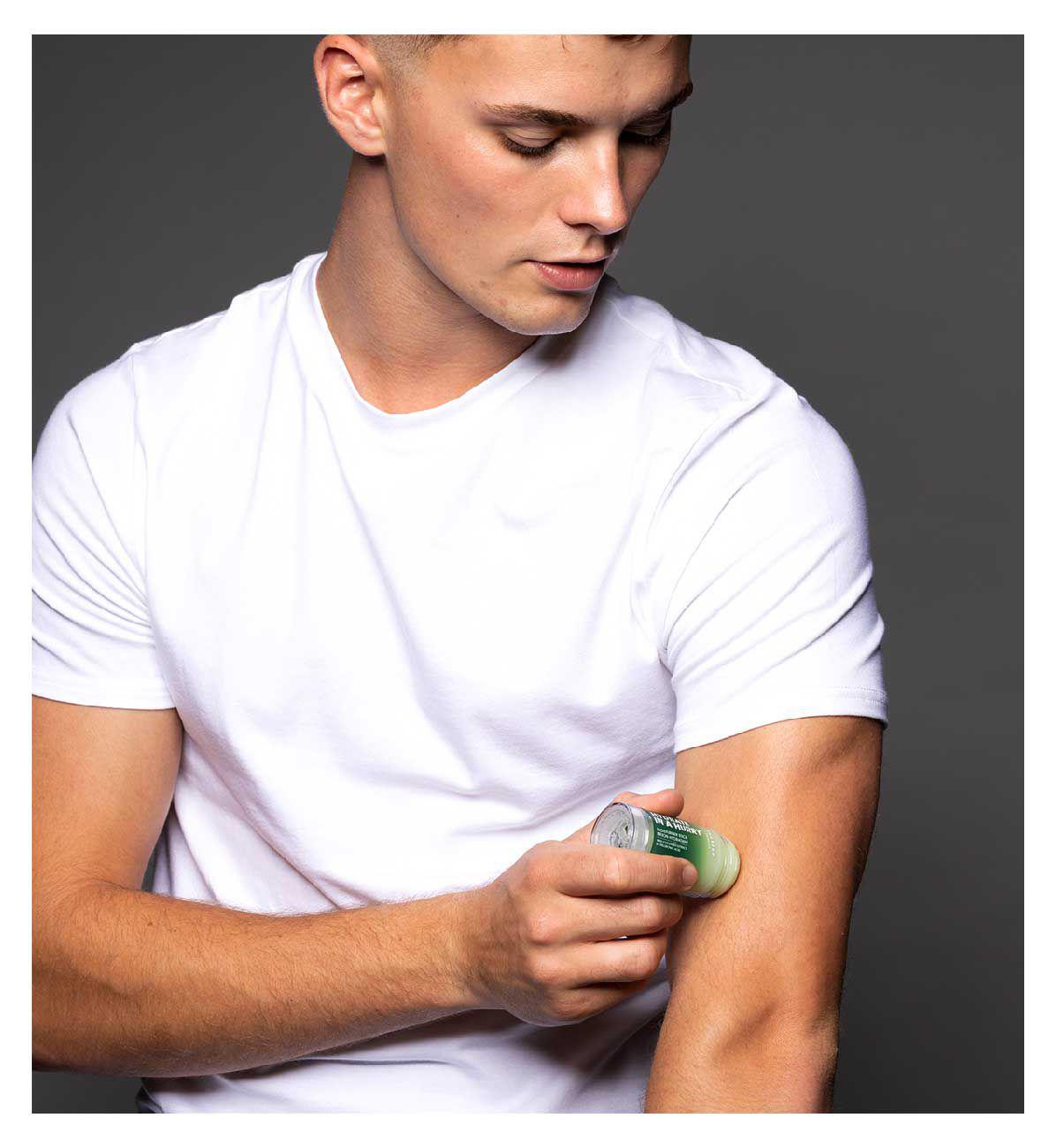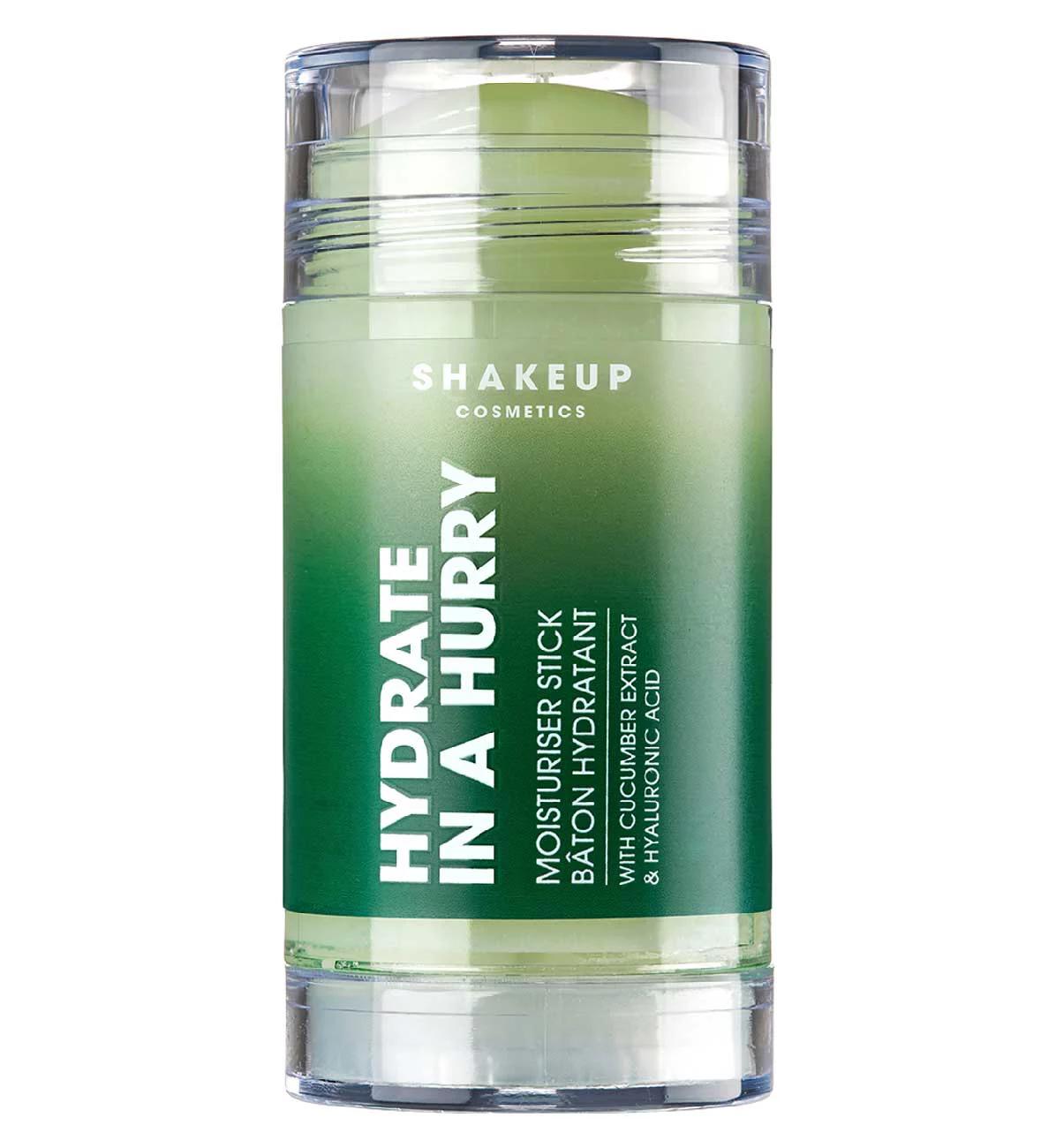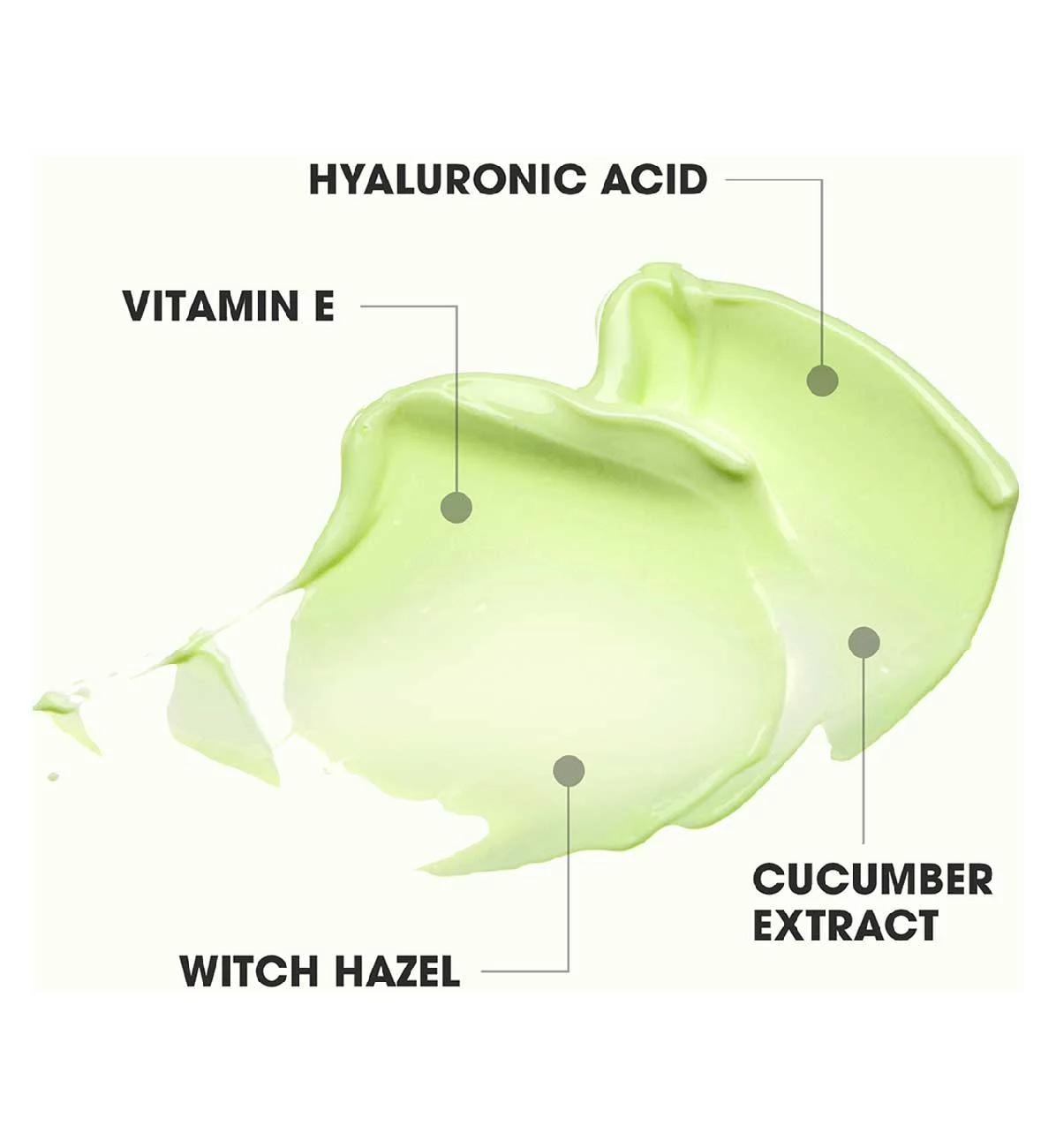 Hydrate In A Hurry Moisturiser Stick 35g
Shakeup Cosmetics at Boots (UK)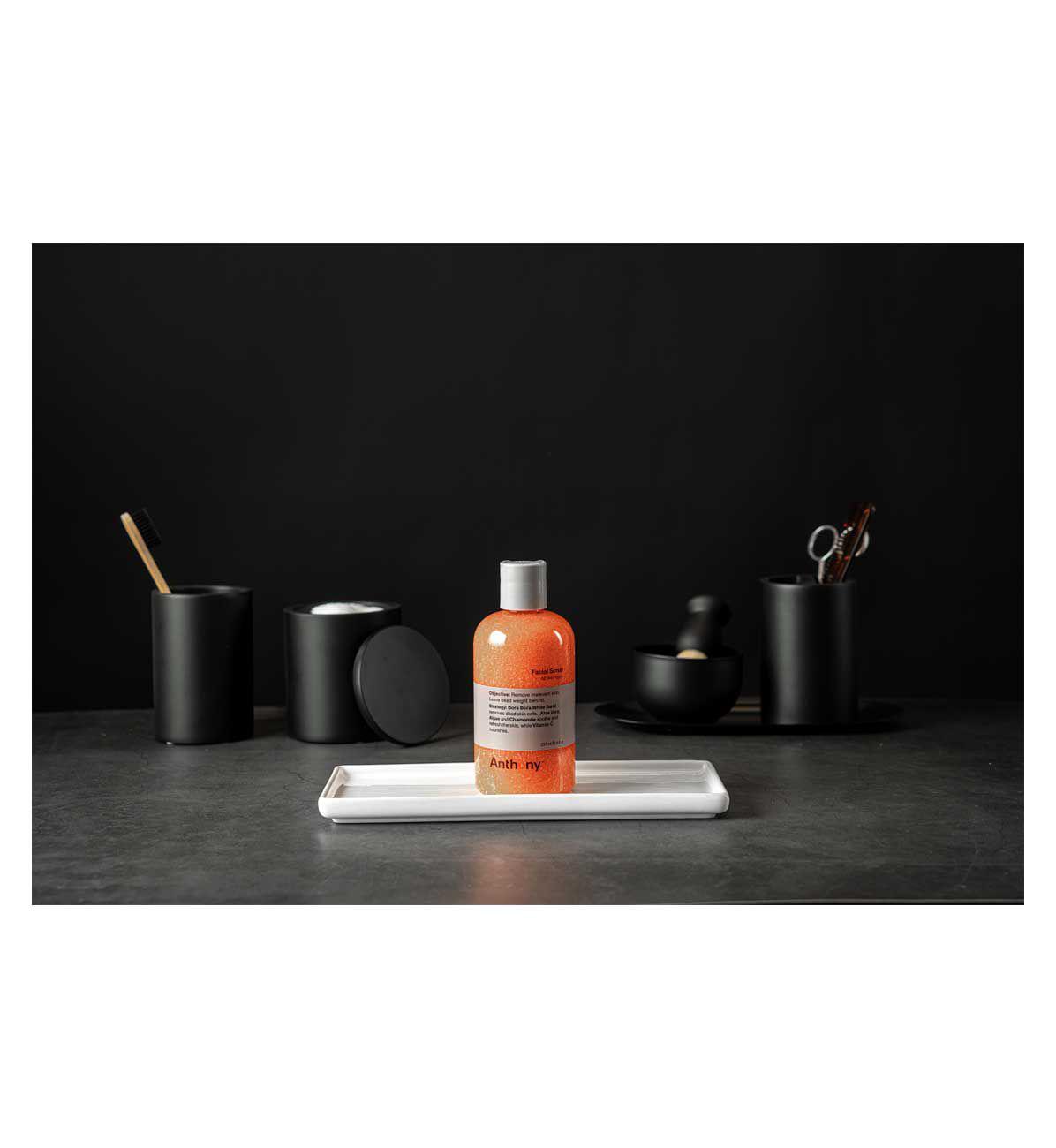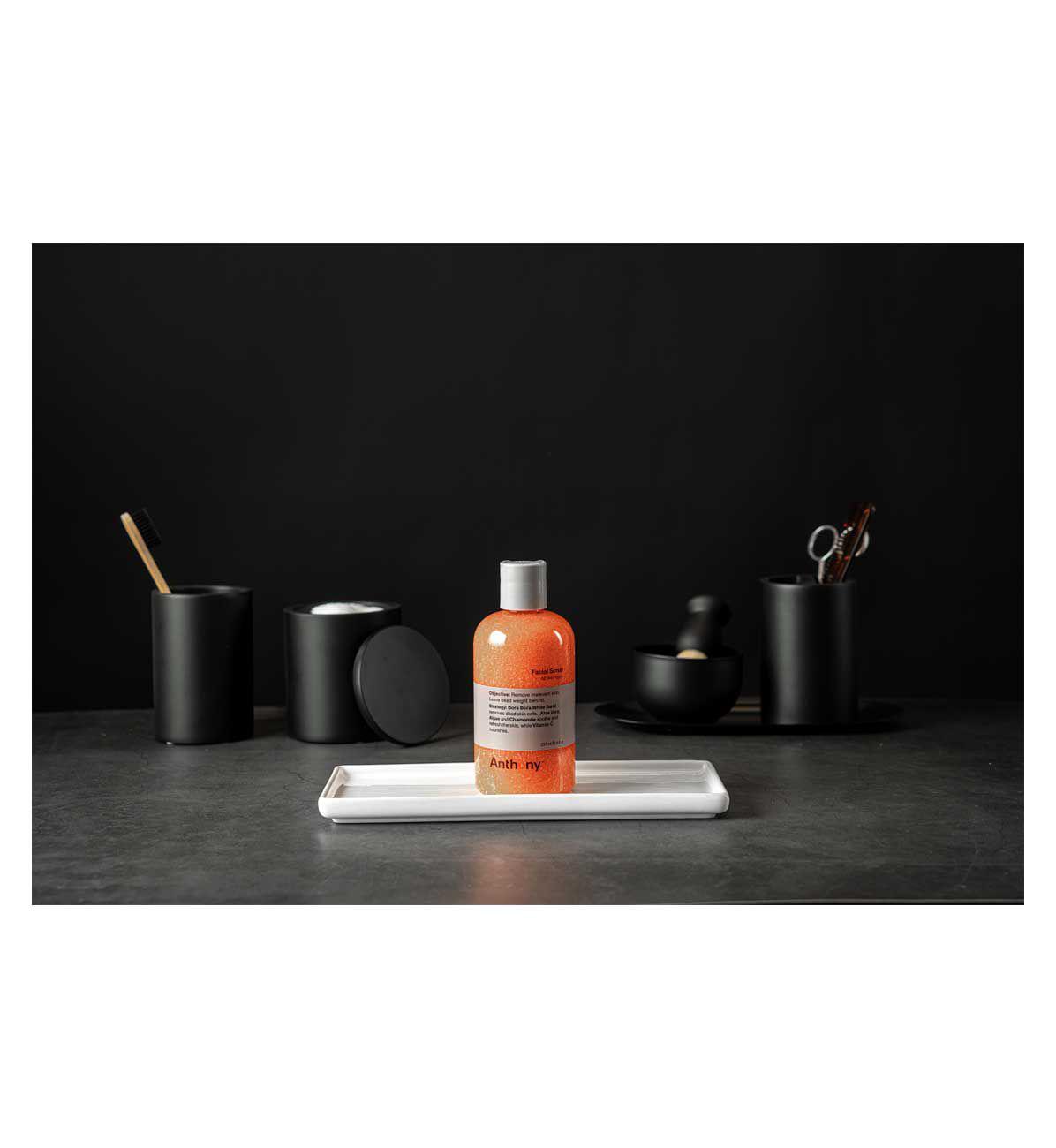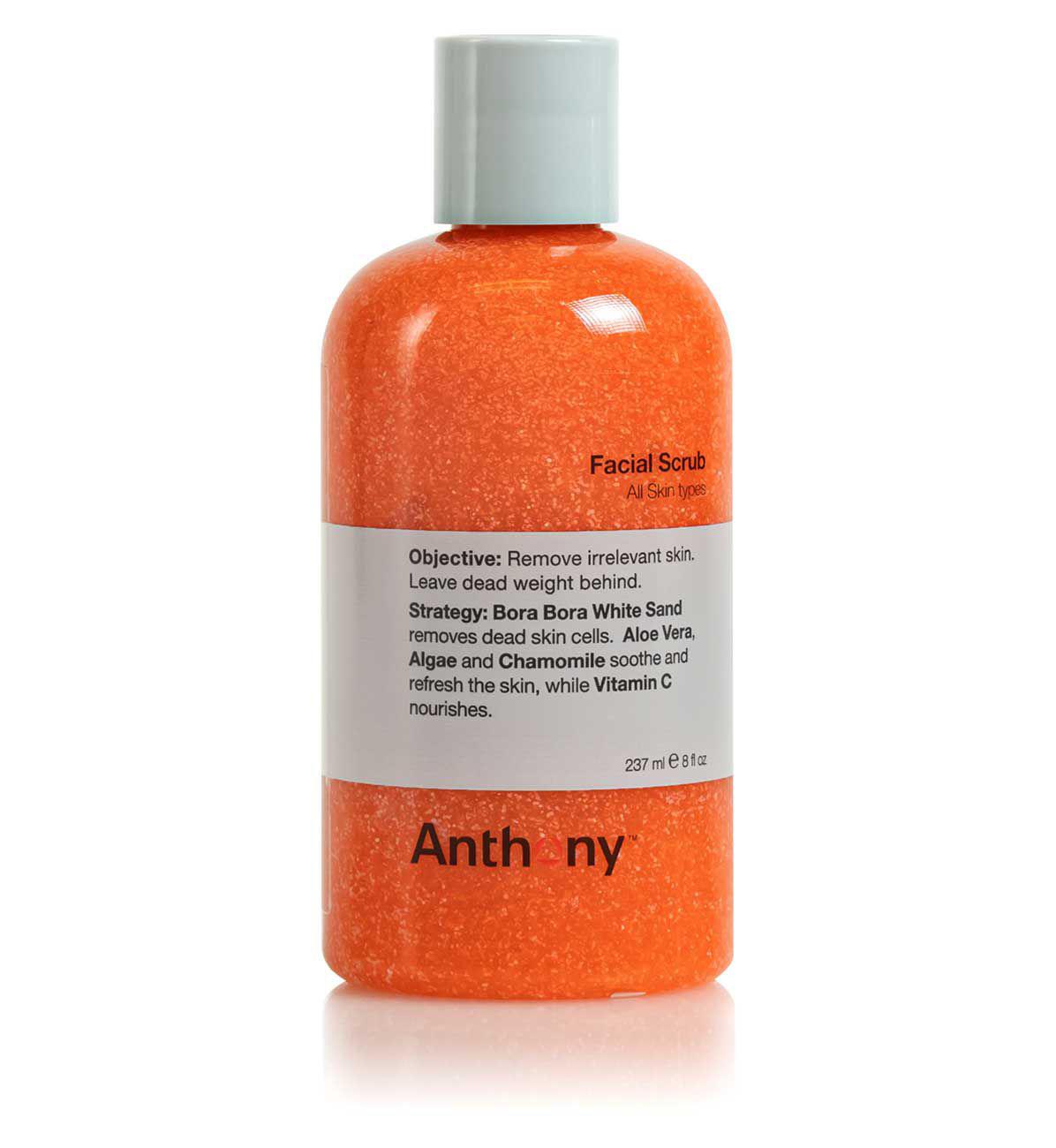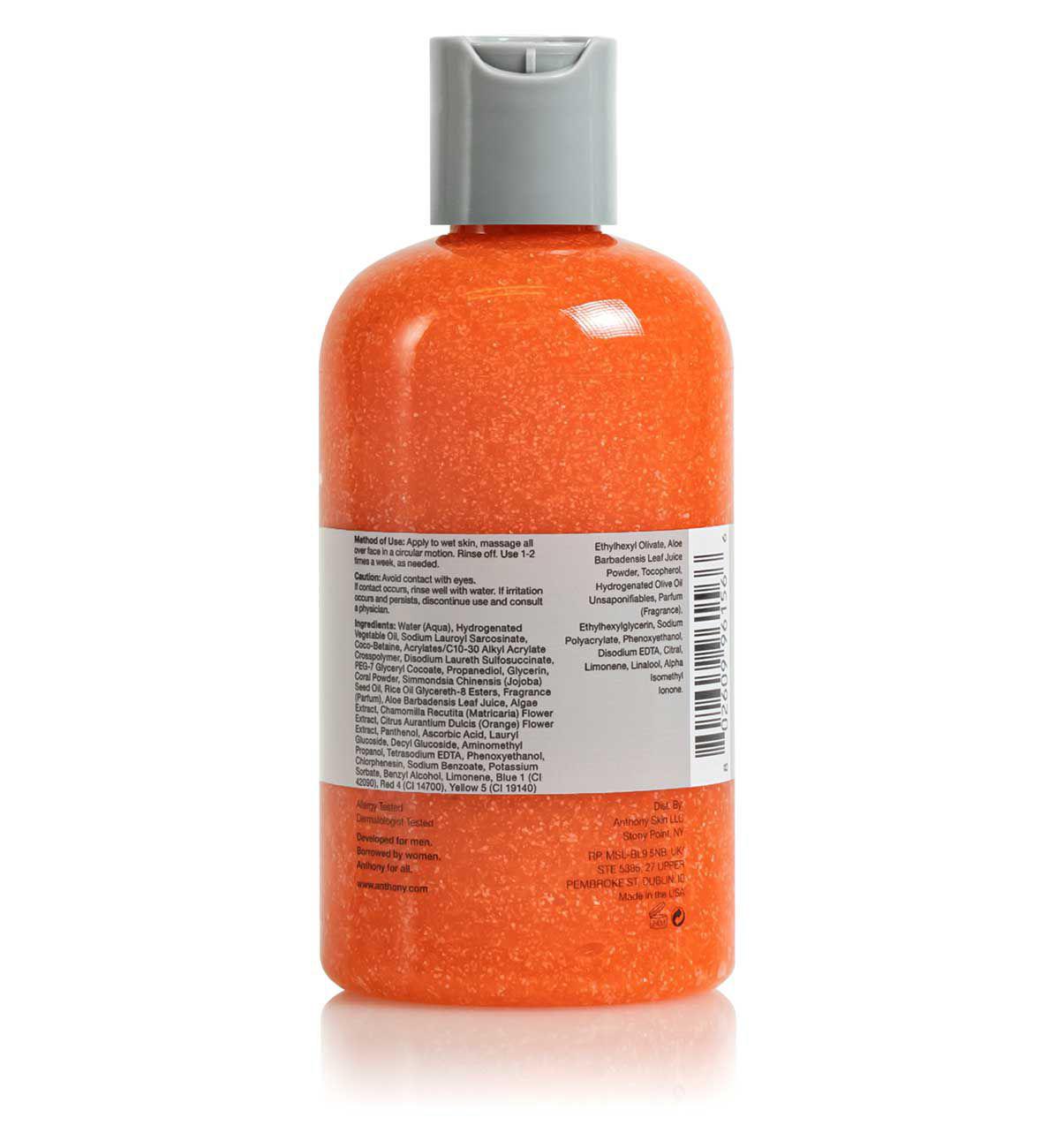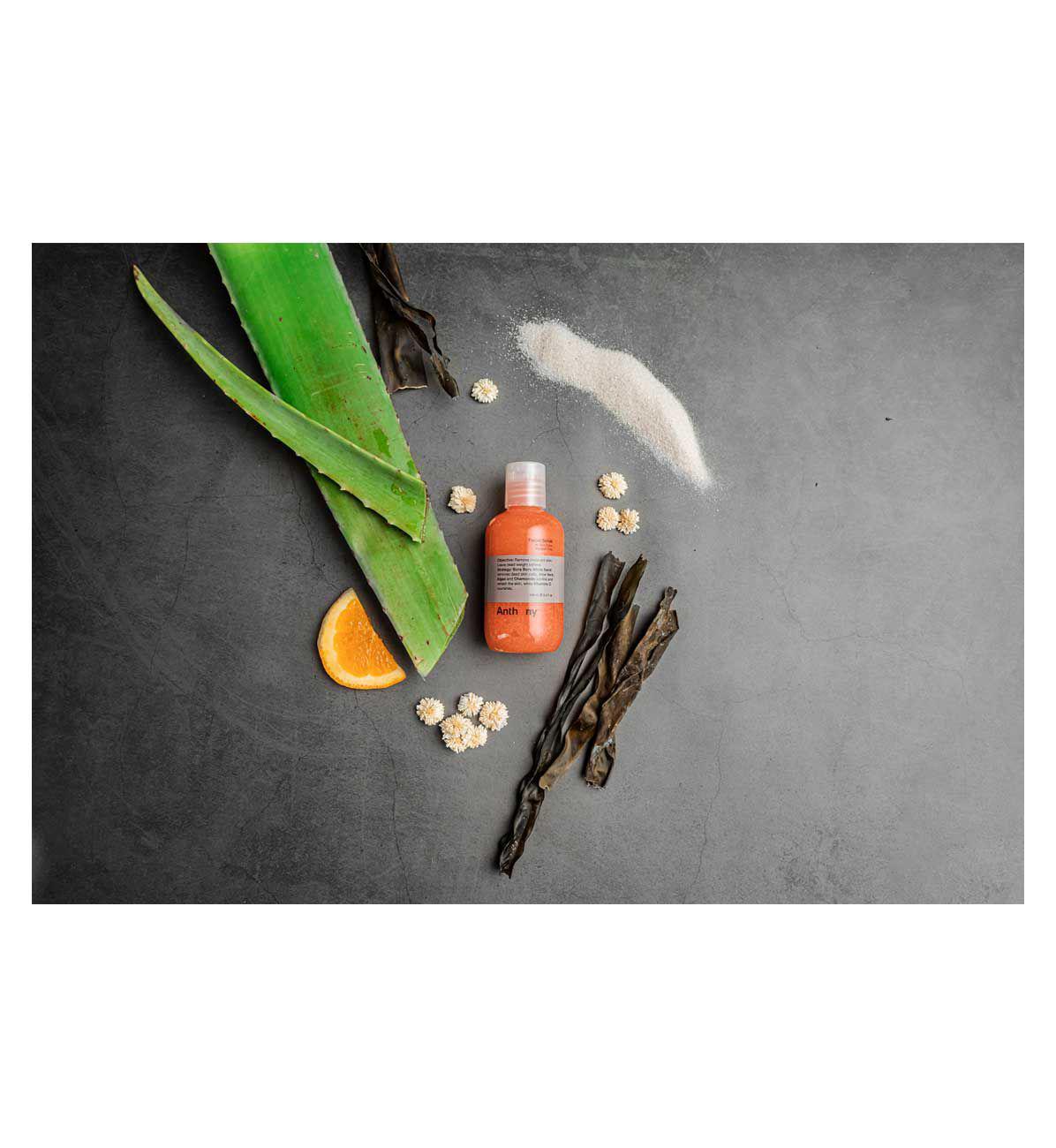 Facial Scrub 237ml
Anthony at Boots (UK)
LOOKFANTASTIC Analysis
The UK retailer has a tab for men's products on its homepage and a dedicated page for men's skincare. In the page description, the retailer suggests "a cleanser, toner and moisturizer are essential" for beginners and also acknowledges that it can be overwhelming to choose from a wide selection of brands, encouraging shoppers to instead "choose the ingredients that are best suited to your skin."
From analyzing a selection of men's skincare brands at LOOKFANTASTIC in stock on August 14th, 2023, moisturizers are by far the most stocked product, making up 18% of its skincare assortment. The clean beauty trend is also evident in men's skincare, with "natural" featuring in 36% of product descriptions, alongside other similar words including "aloe" and "leaf." Brands looking to elevate their offering should use organic ingredients that tend to command higher price points, placing their brand in the premium category.
The entry price for men's skincare products starts at £4.50, fulfilled by a facial moisturizer from Men-u, while more advanced and highly concentrated formulas sit at the exit price of £139. Products also tend to be slightly cheaper for men. The median advertised price of a men's moisturizer from Clinique For Men is £36 compared to £40 from its main Clinique line.
Marketing to the Modern Man
New Role Models
Celebrity beauty brands have boomed in the past few years, and more recently, male celebrities, including Pharrell William's Humanrace, Jared Leto's Twentynine Palms and Brad Pitt's La Domaine, have been entering the market with premium skincare lines, bringing new role models into the spotlight. Brands targeting male consumers should seek to enlist male celebrities to be the face of their brand to reach a wider audience, alongside collaborating with popular skin influencers on social platforms to promote products.
Making Skincare Aspirational
While previously, shades of navy, black and khaki dominated men's skincare branding with a barbershop-style aesthetic, typically seen on global brands 'for men' lines, the new wave of indie brands use more sleek and minimal packaging, mimicking that of women-targeted brands. For Australian-based brand Patricks, it intentionally avoids showing men in the brand's imagery and instead, showcases products alongside luxury accessories, such as sneakers and watches, making skincare aspirational. Humanrace has done two collaborations with adidas to release its own Humanrace Samba colorways, further cementing skincare within the streetwear community.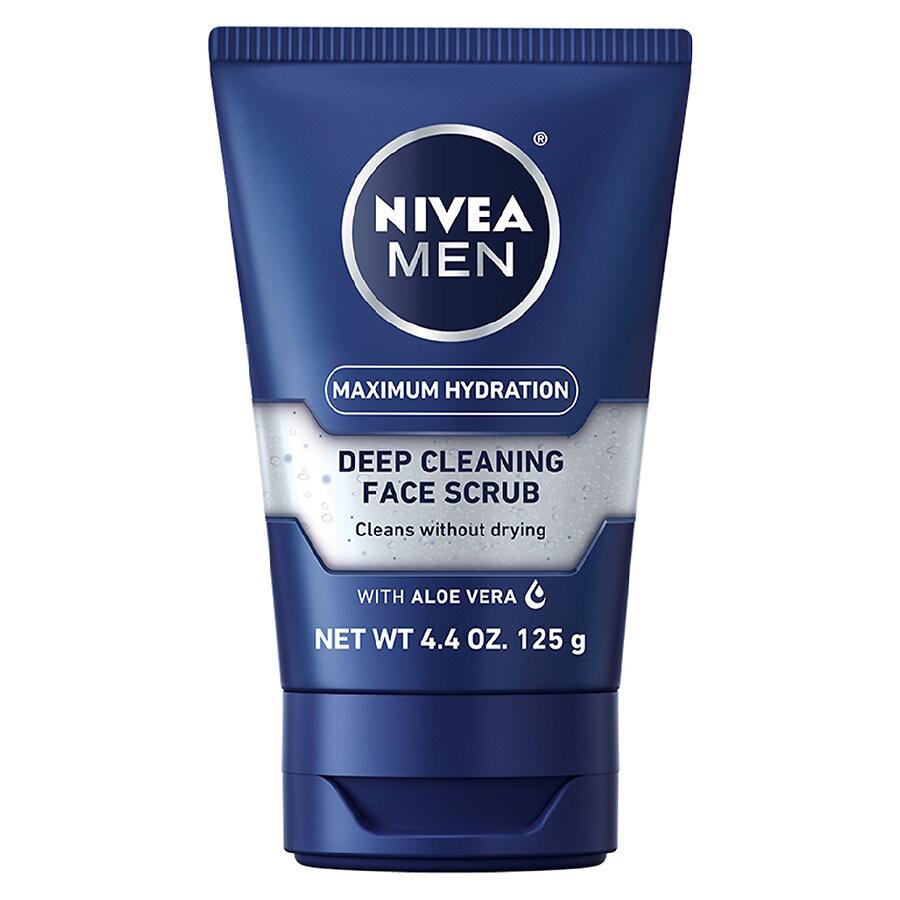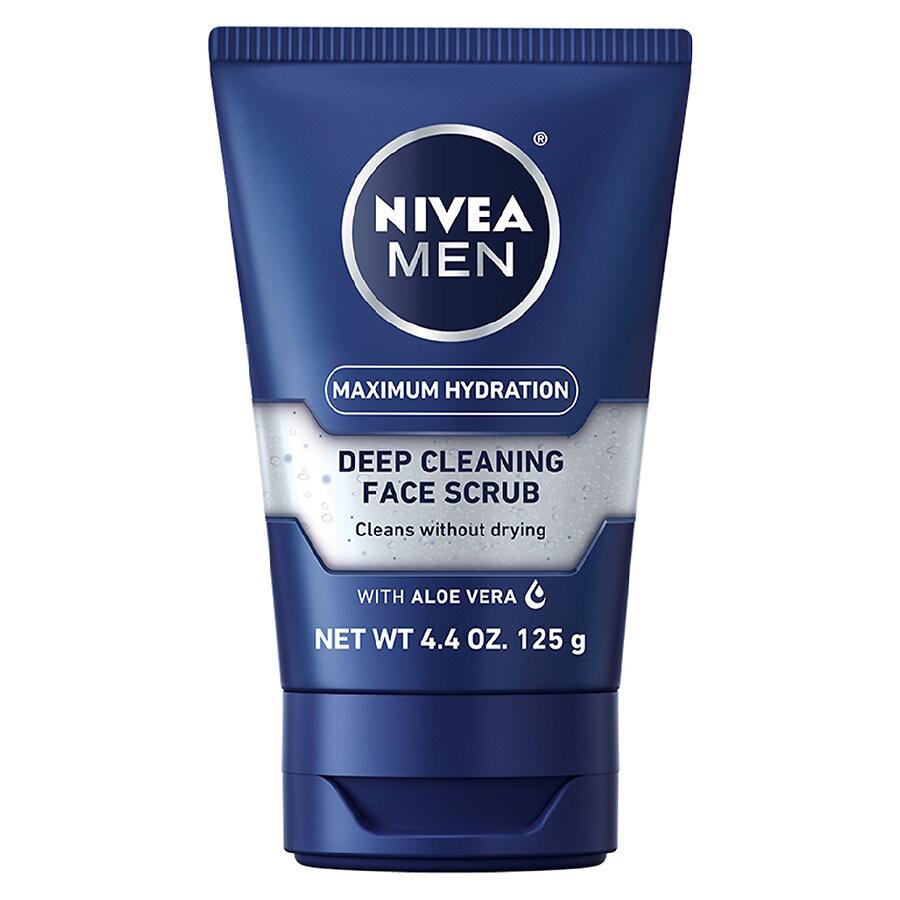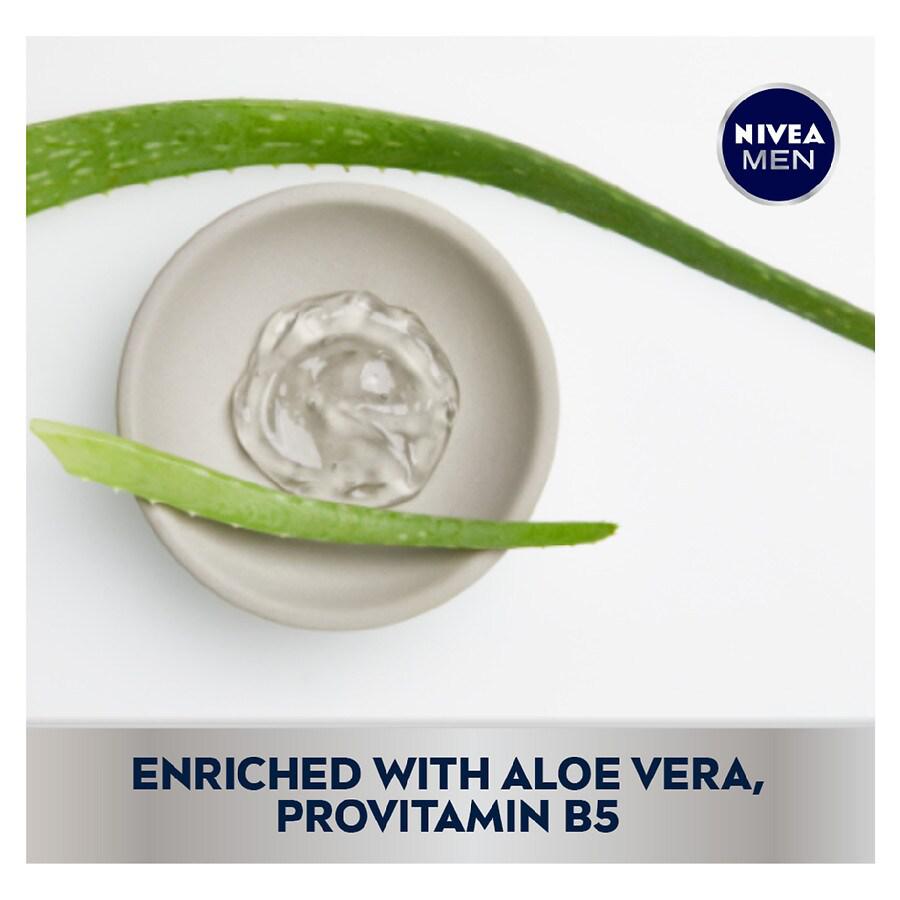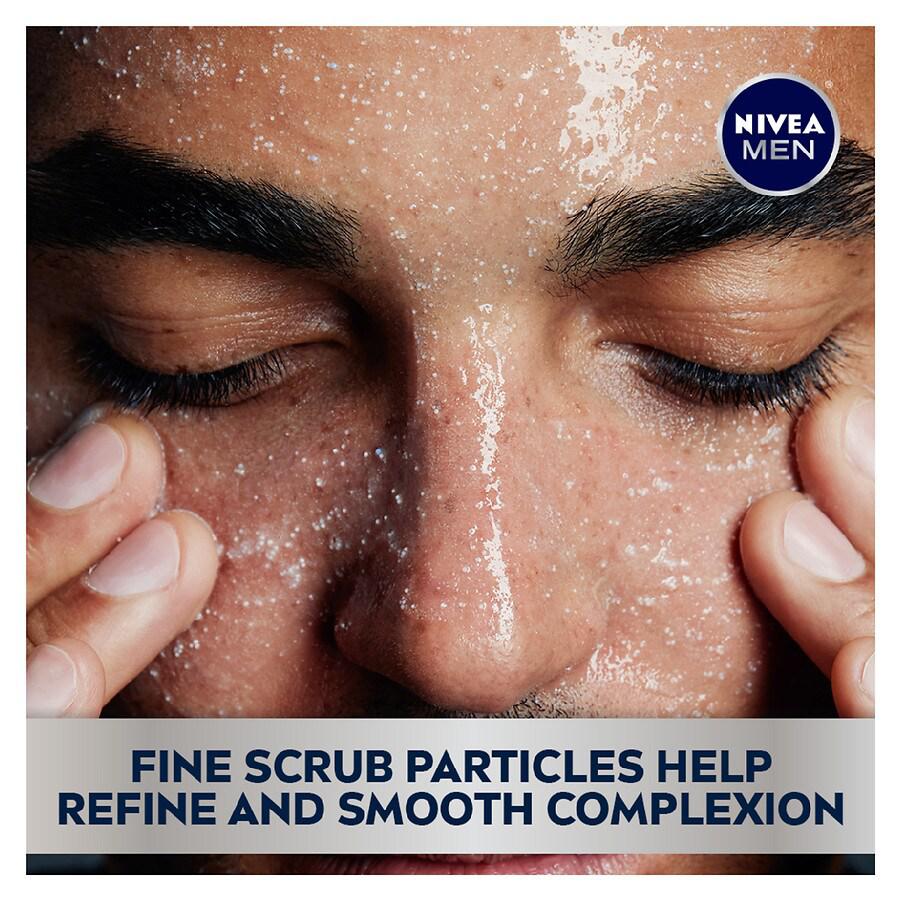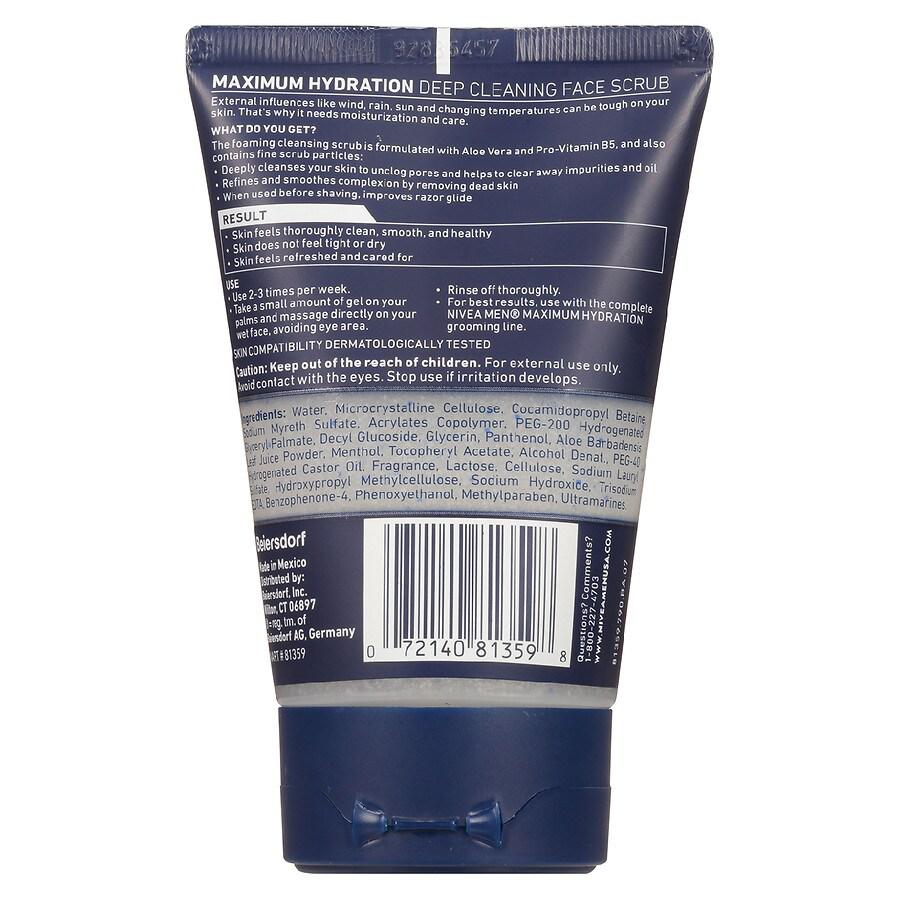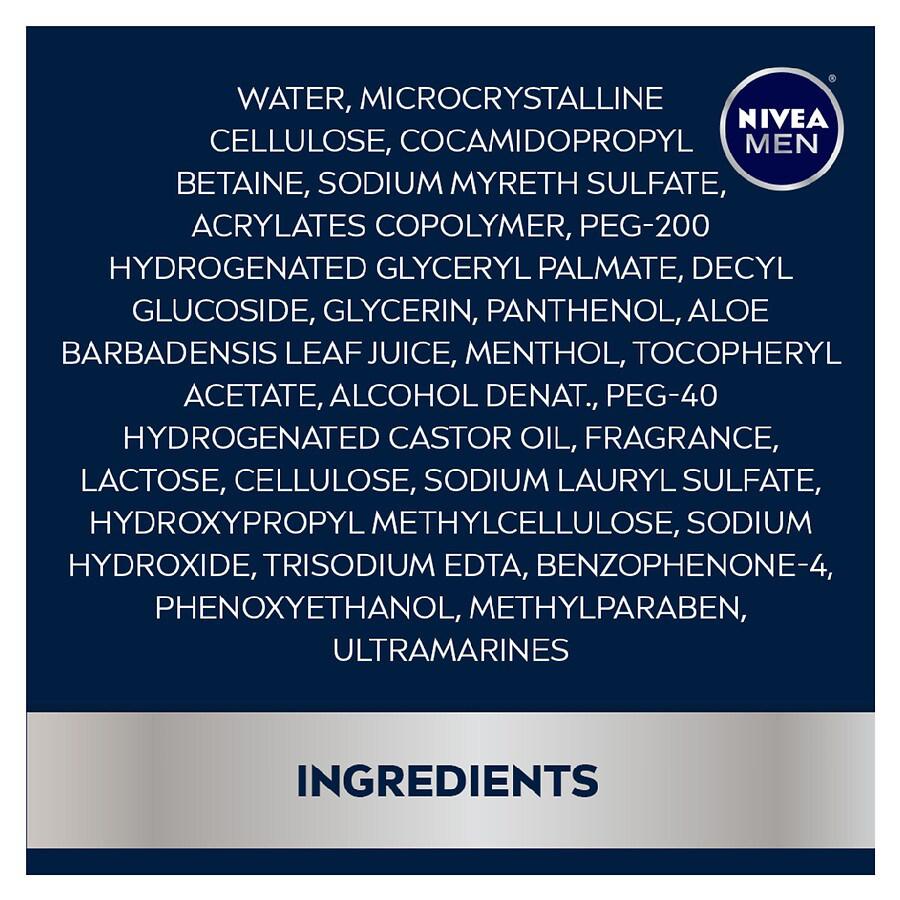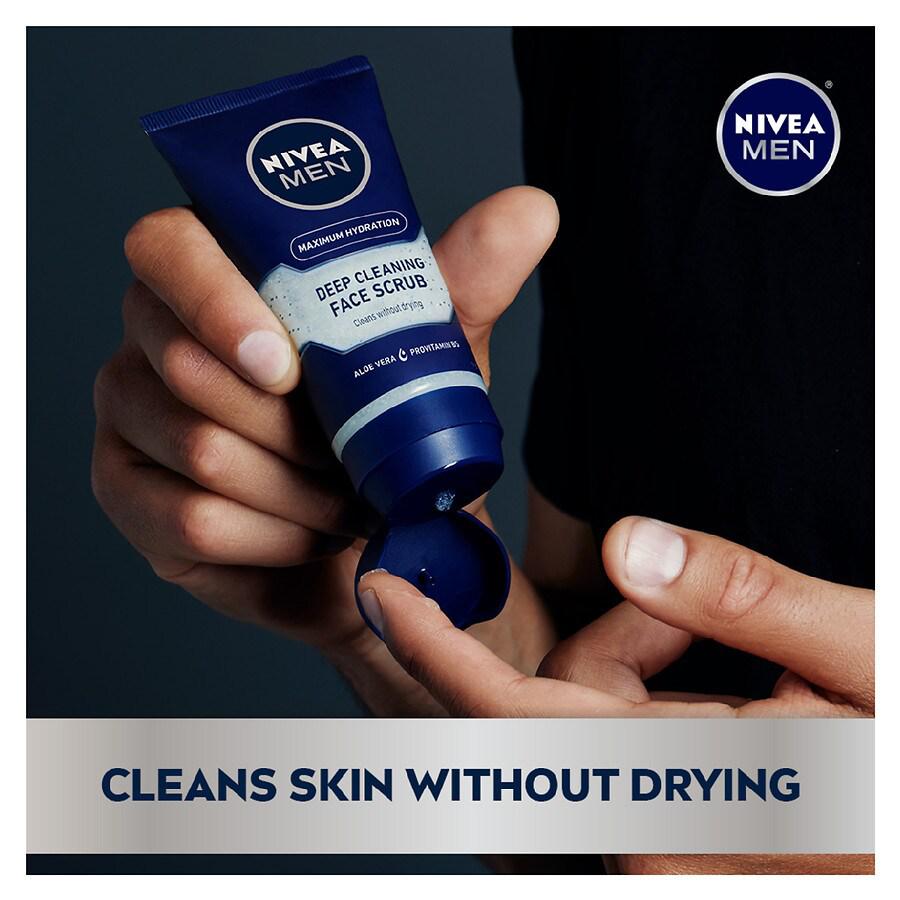 Maximum Hydration Deep Cleaning Face Scrub
Nivea Men at Walgreens (US)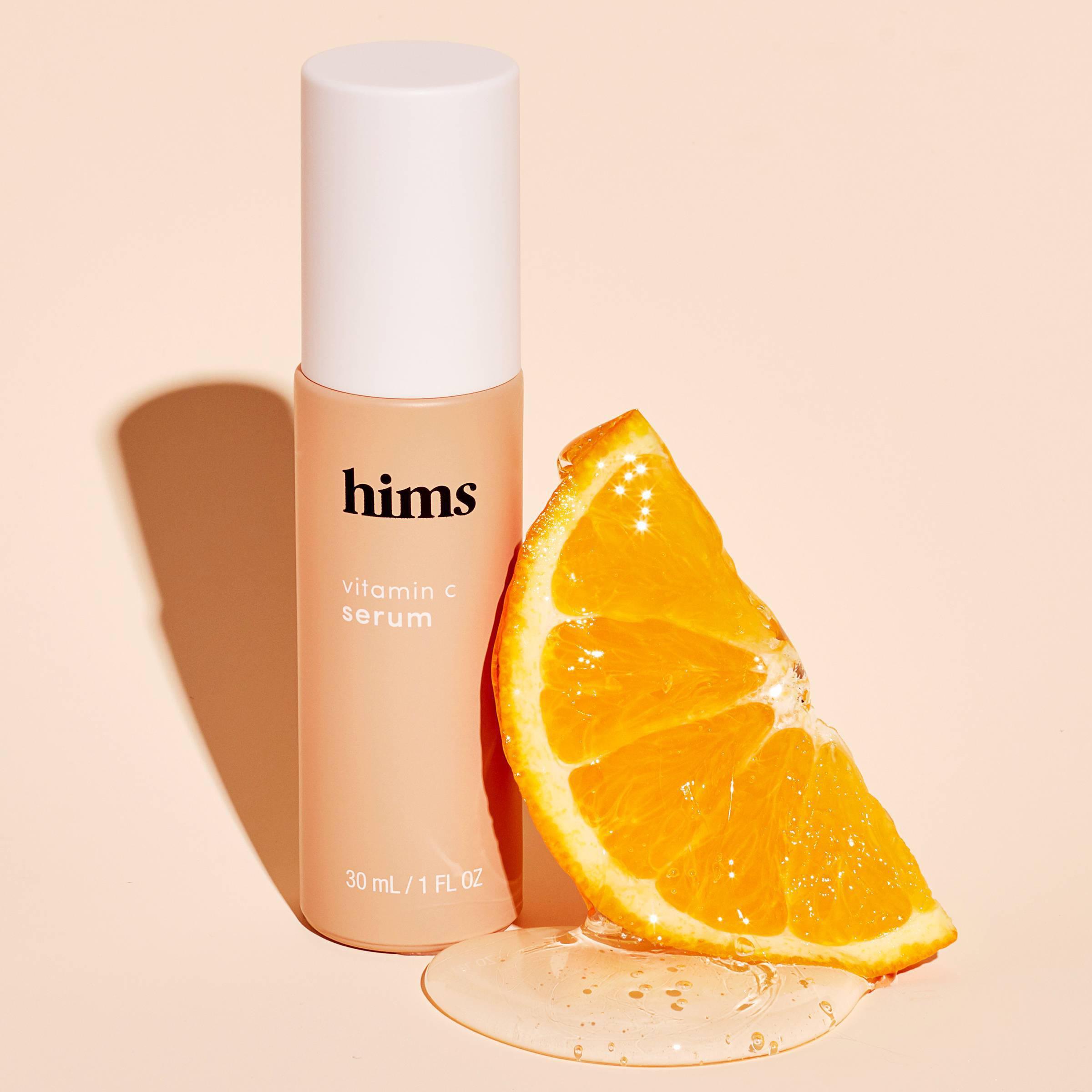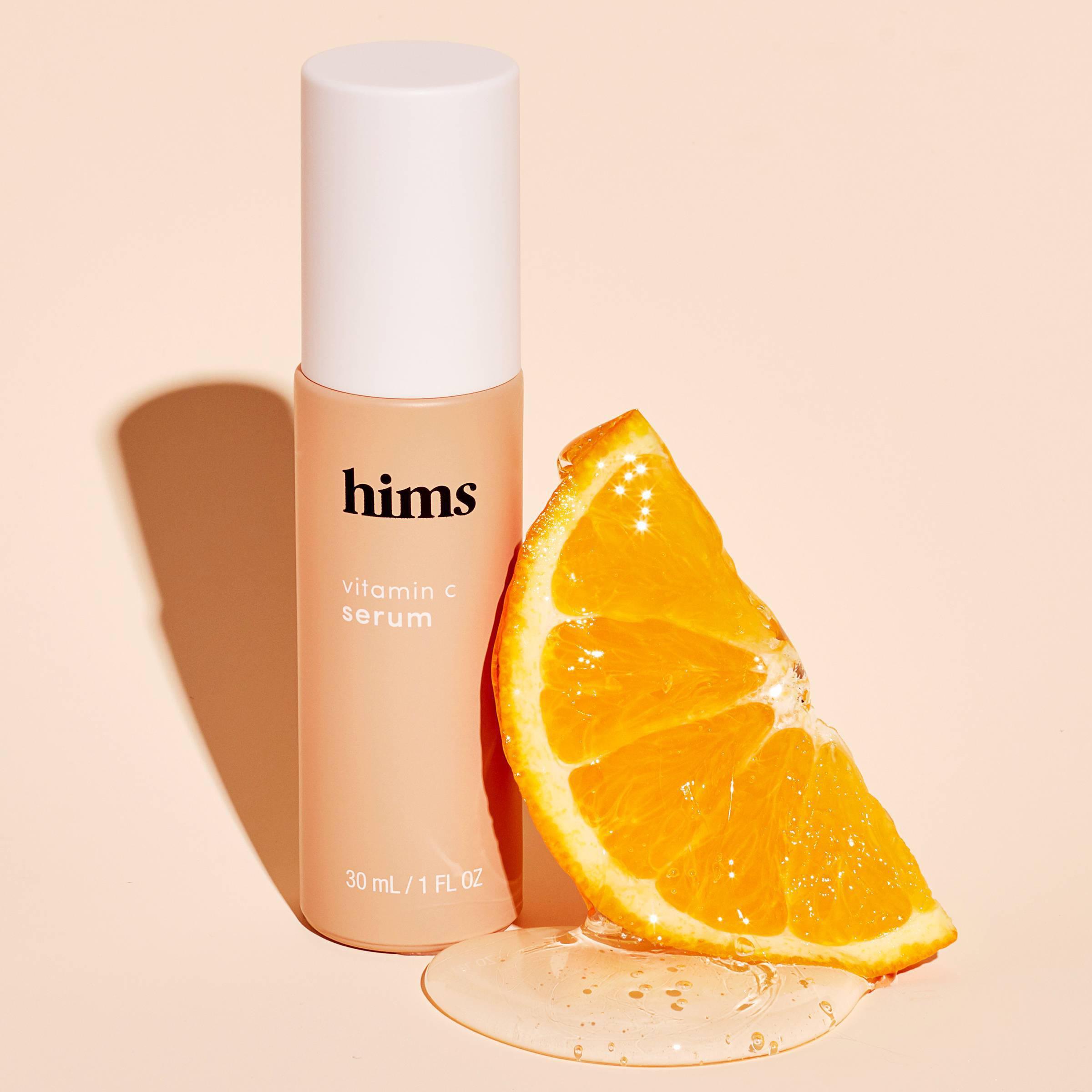 Vitamin C Serum – Complexion Balance with Antioxidants – 1 fl oz
hims at Target (US)
Building Brand Loyalty
Subscription-Based Models
Men are famously more loyal to brands than women, which explains the success of subscriptions in this area. Some brands, such as London's Saunders & Long, are also developing replenishment services, so customers only receive products when they need them. Brands can leverage loyalty schemes and subscription services to encourage men to stick with their brand, while also communicating value for money through long-term discounts.
Gift Sets/Father's Day
Sets are a popular offering within the male skincare space as a way to introduce consumers to new products and brands. Father's Day is a prime opportunity to encourage shoppers to gift the men in their life with skincare sets. This year, Boots launched its first premium Father's Day skincare box priced at £38 with a value of over £120 and featuring eight products from brands including Liz Earle, Elemis and Grown Alchemist. Outside of key holidays, brands such as Clinique For Men offer multiple starter packs, each targeted at common skincare concerns for men, from oil control to hydration.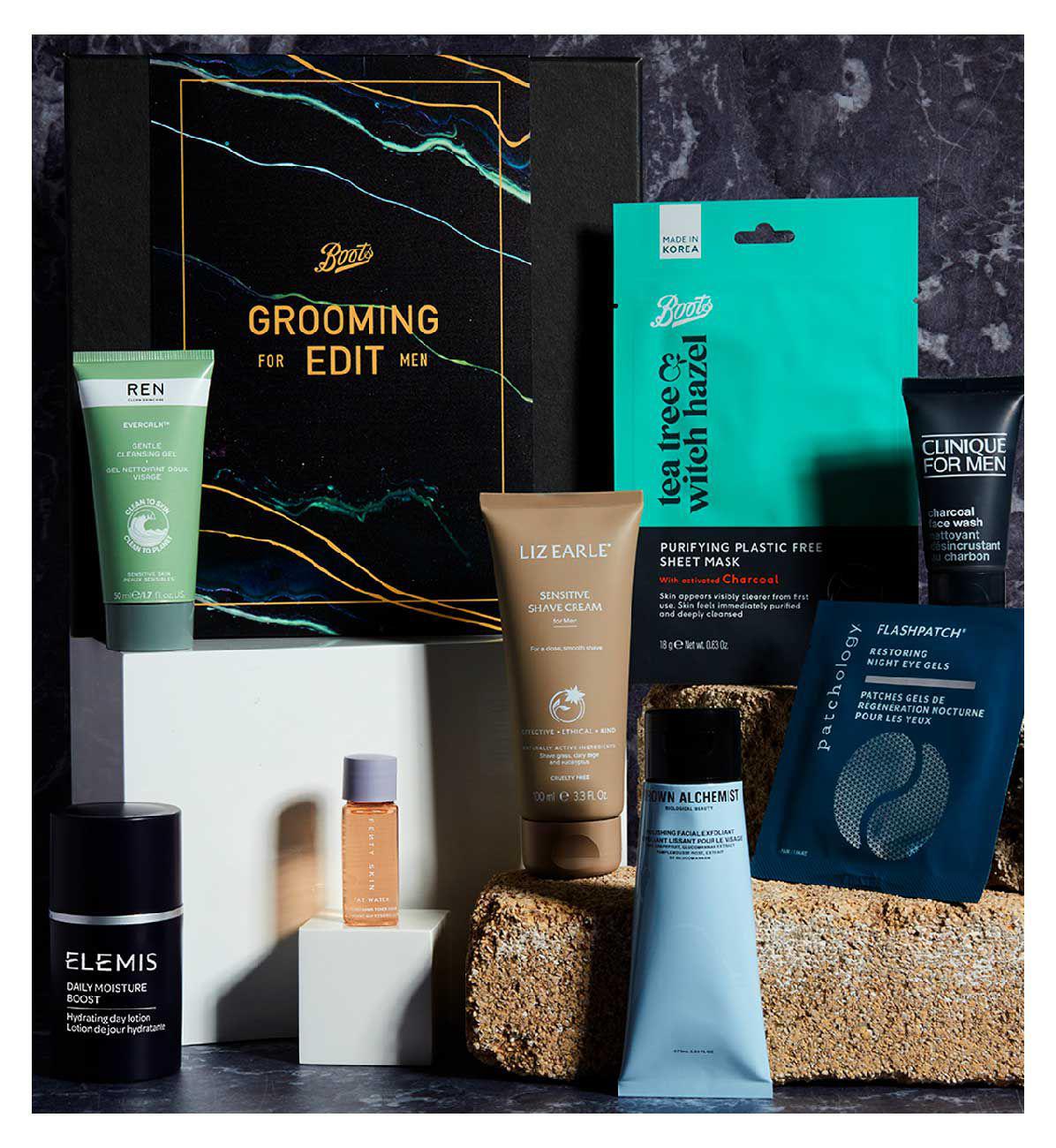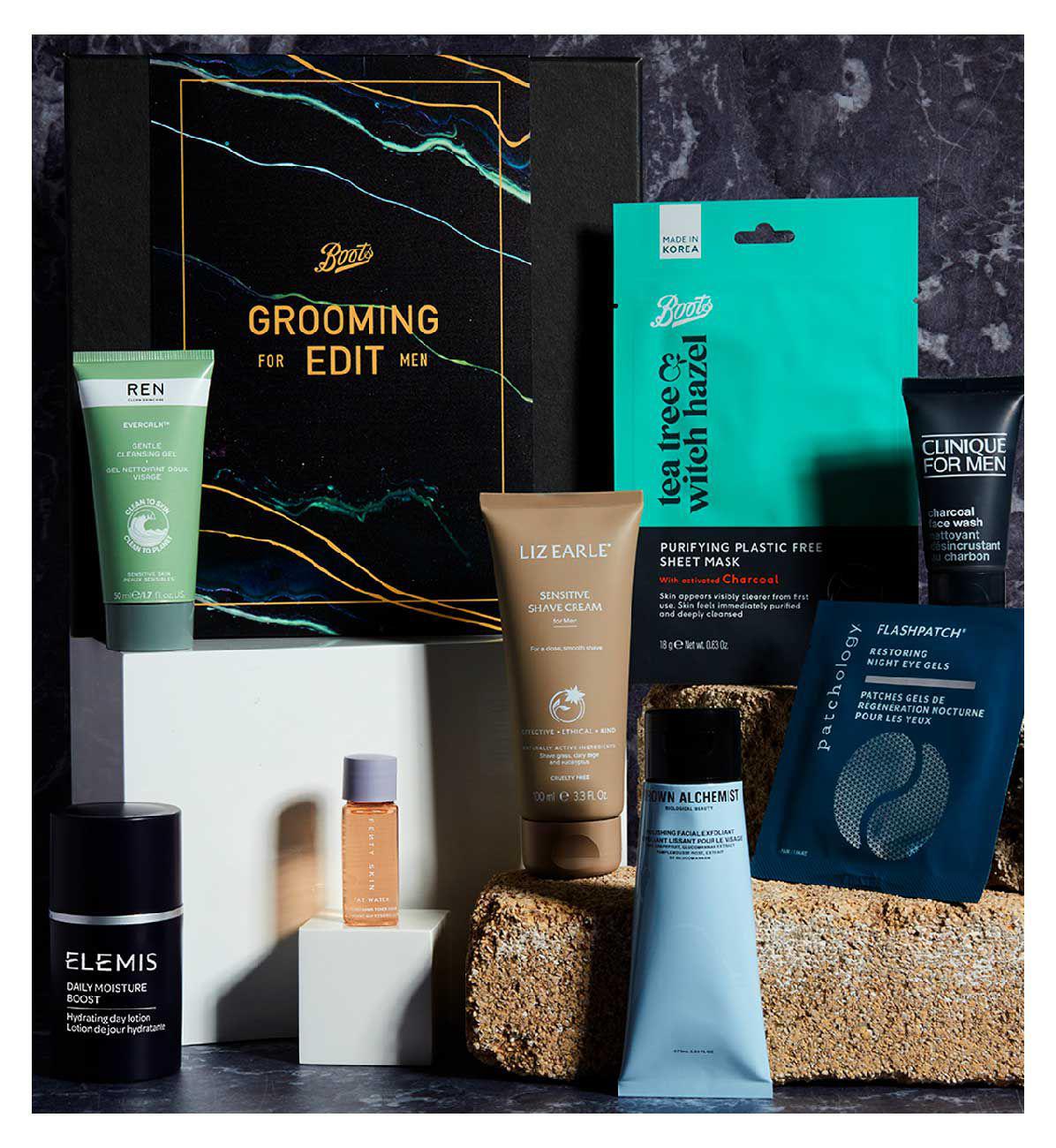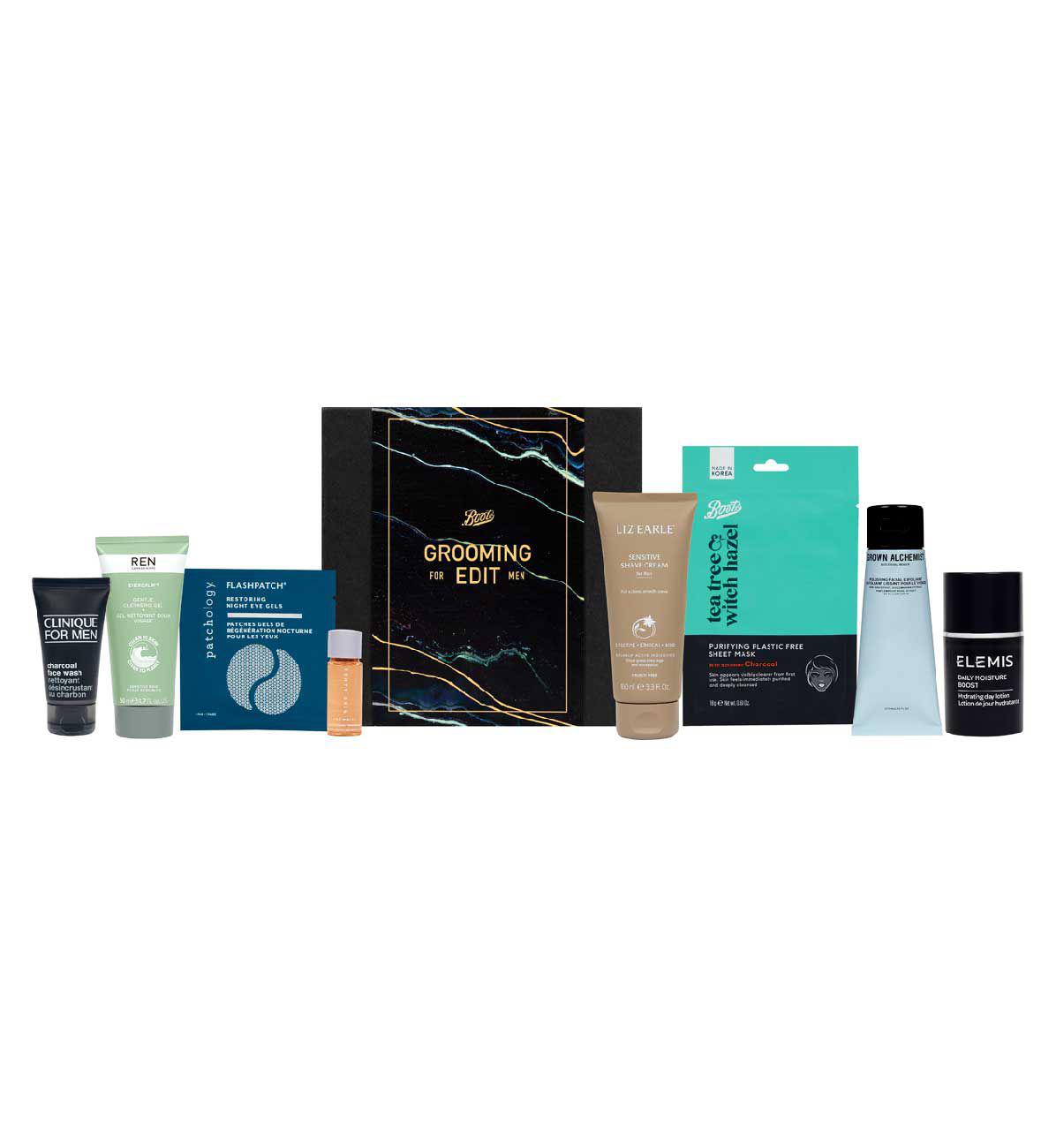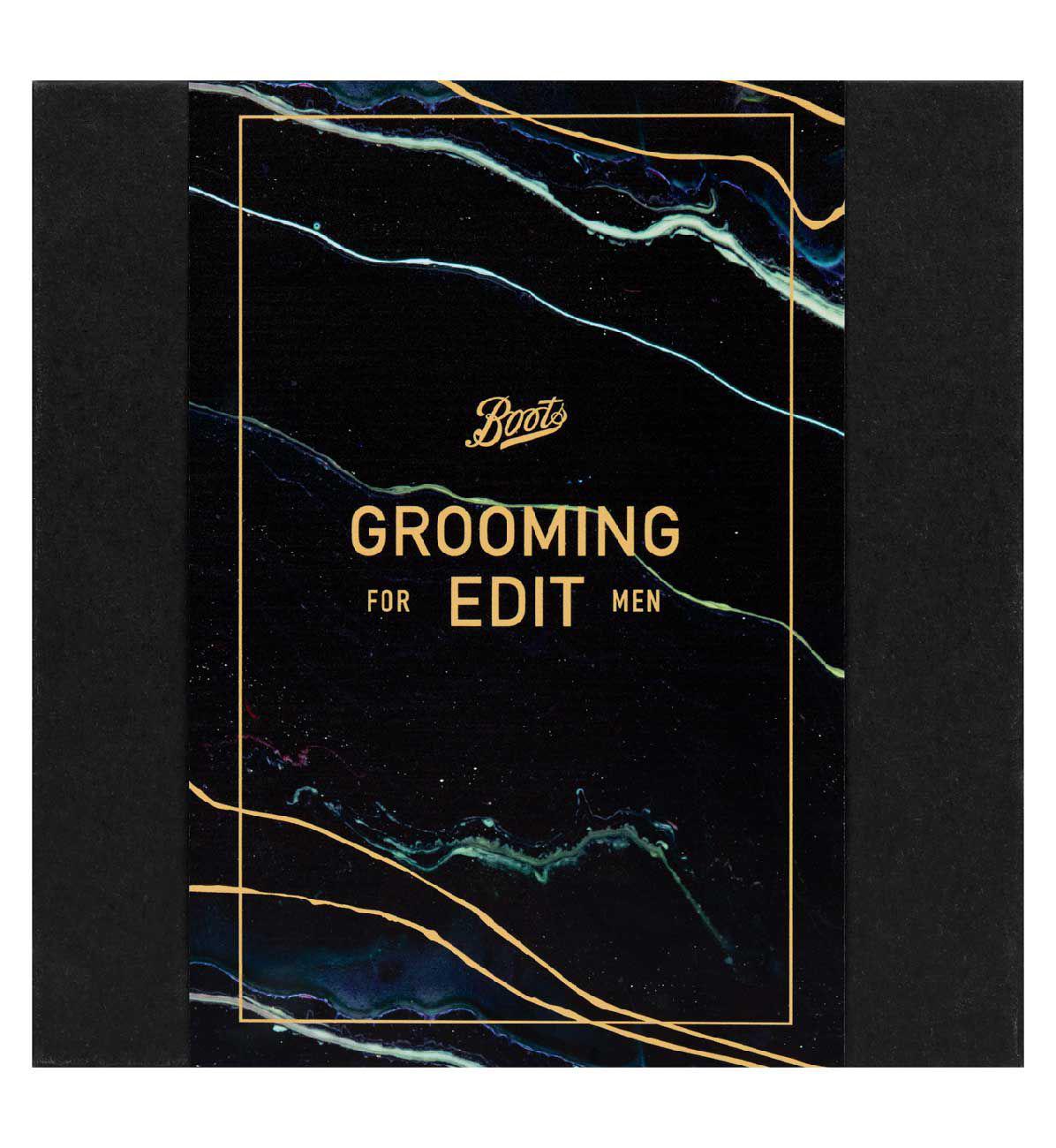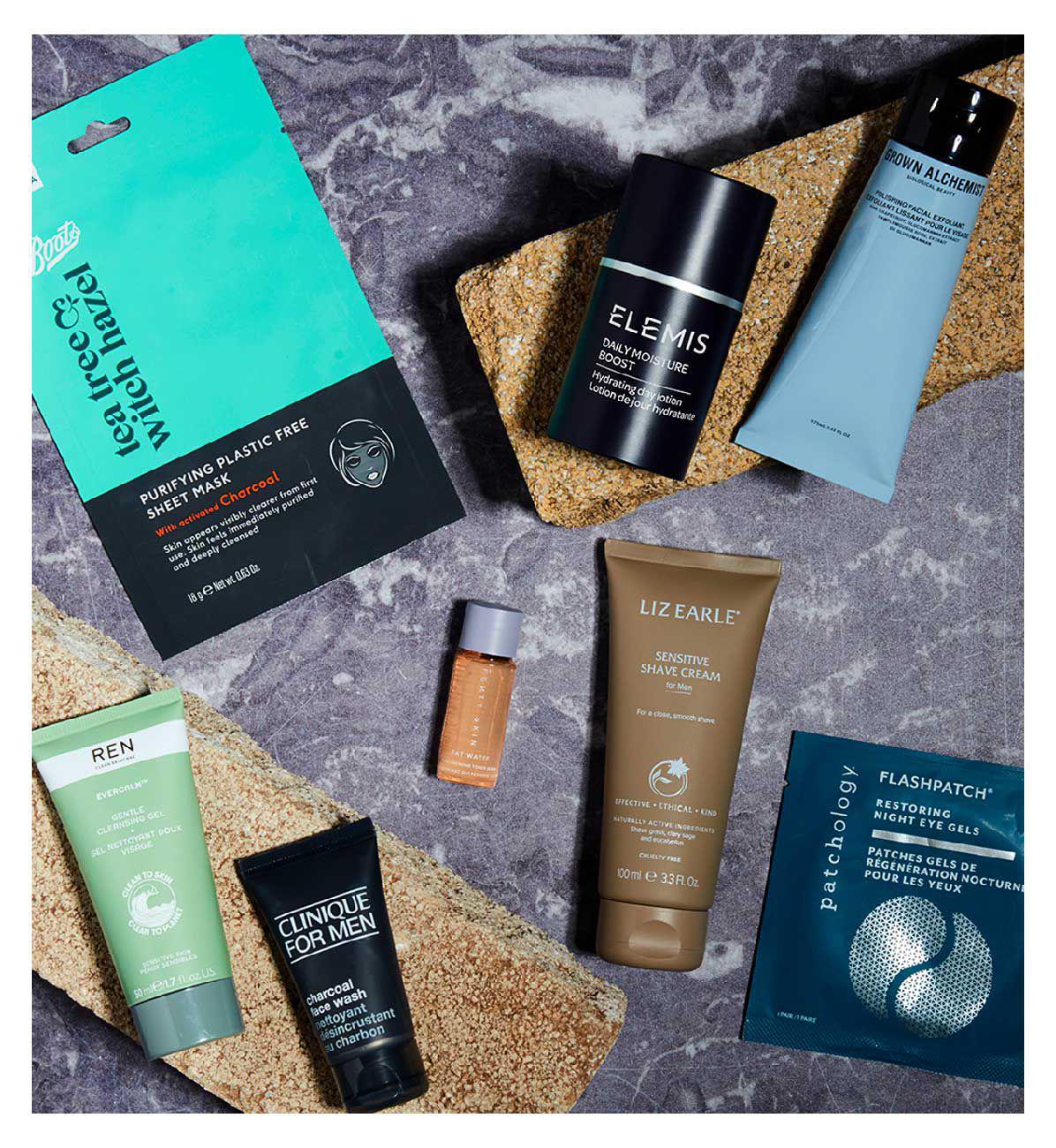 Premium Father's Day Skincare Box
Boots at Boots (UK)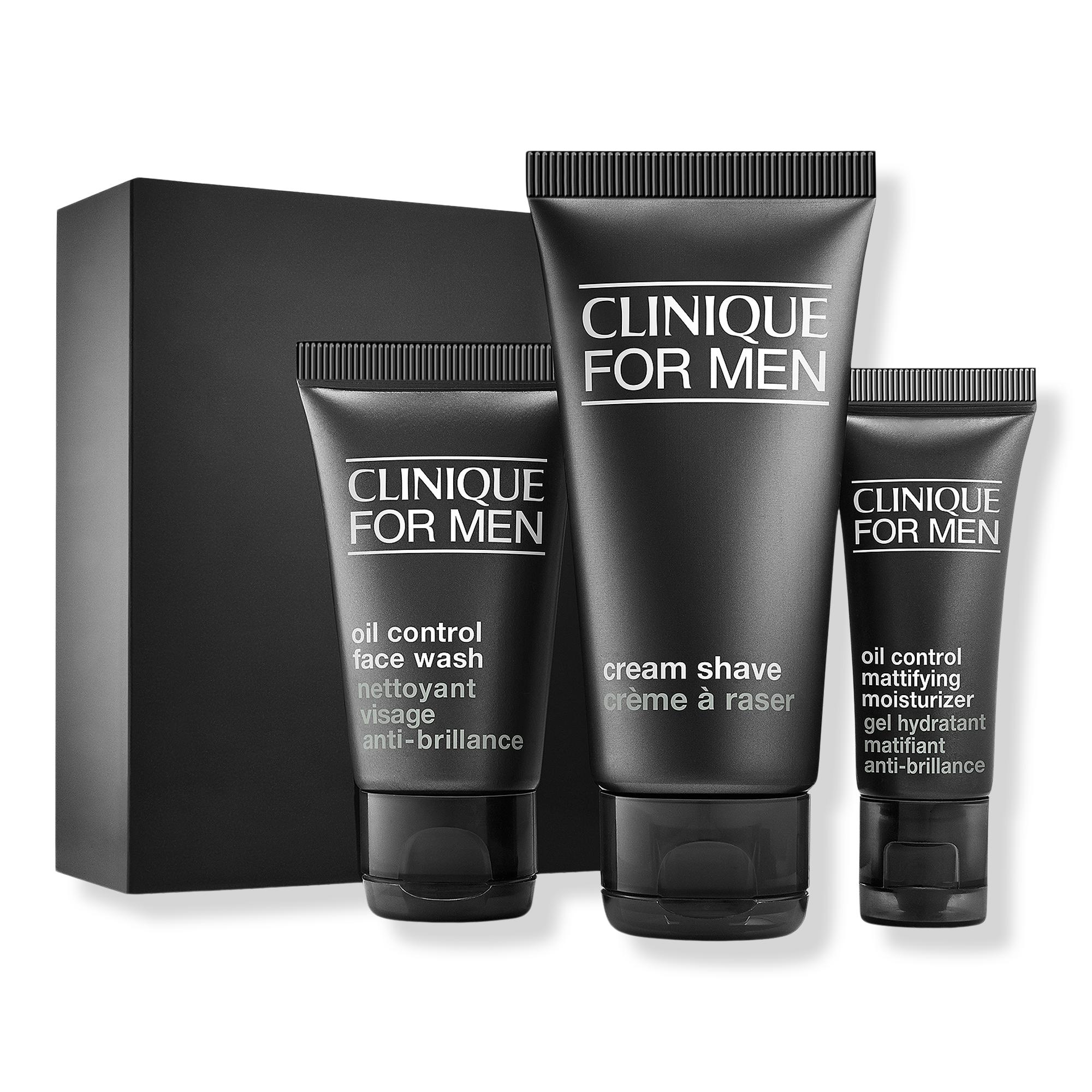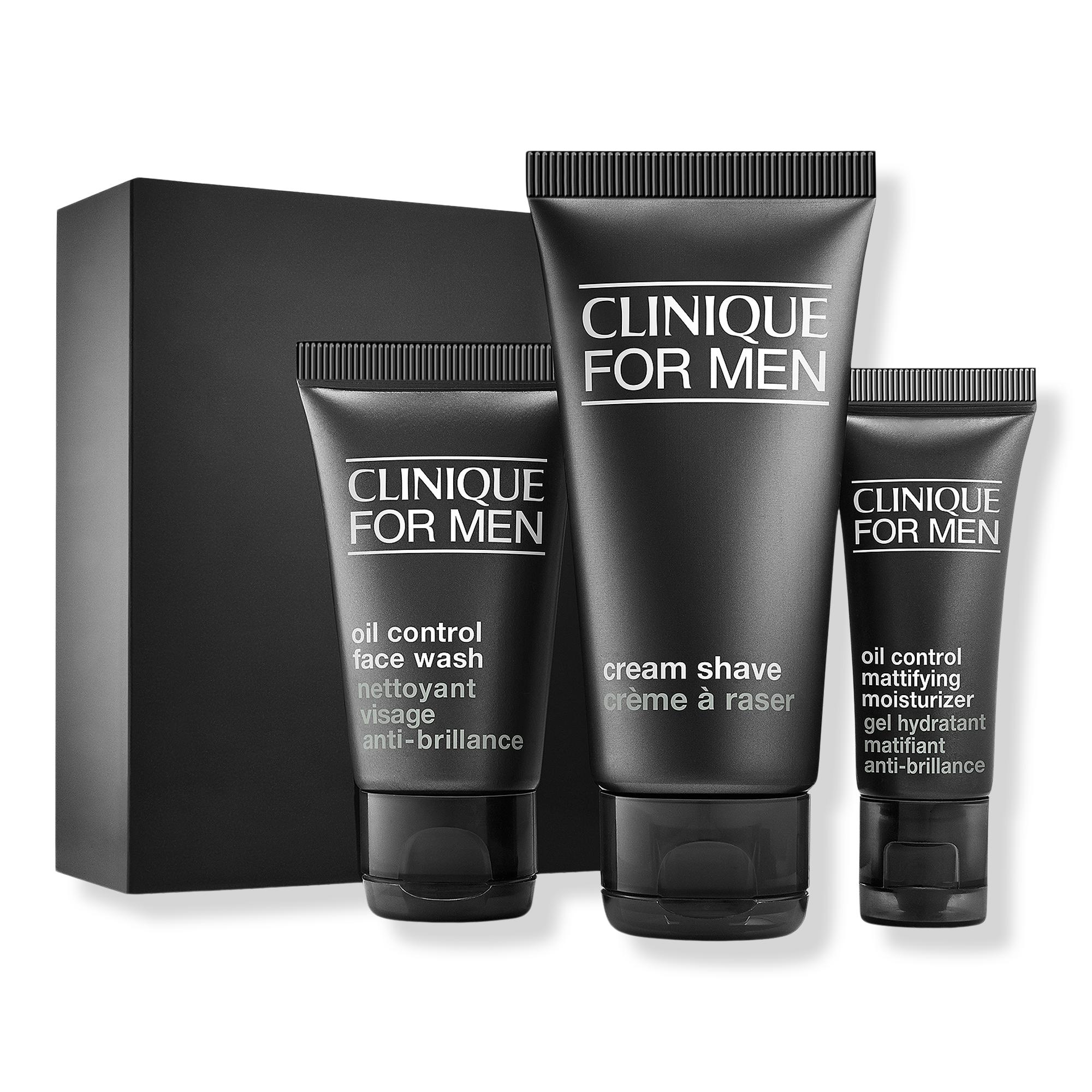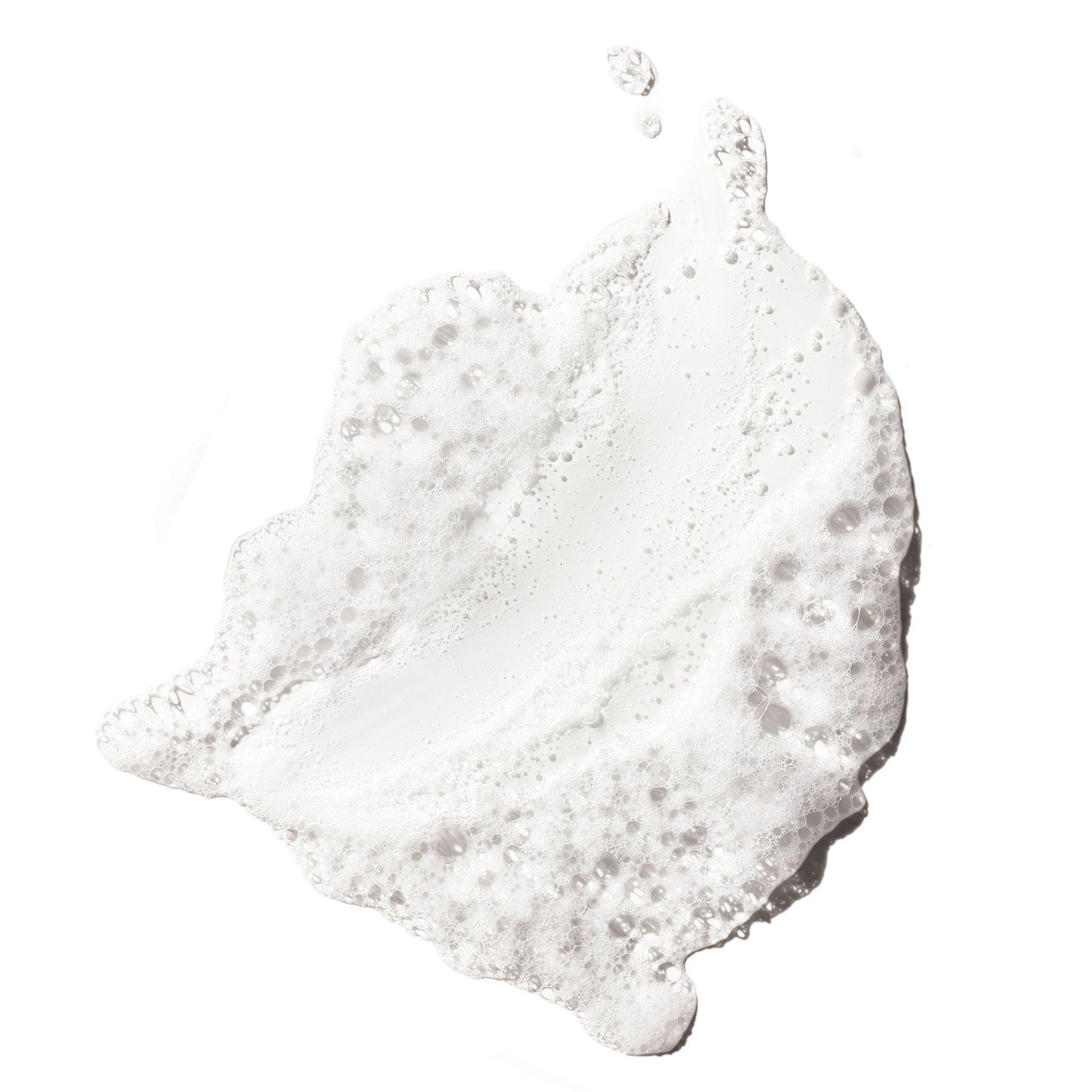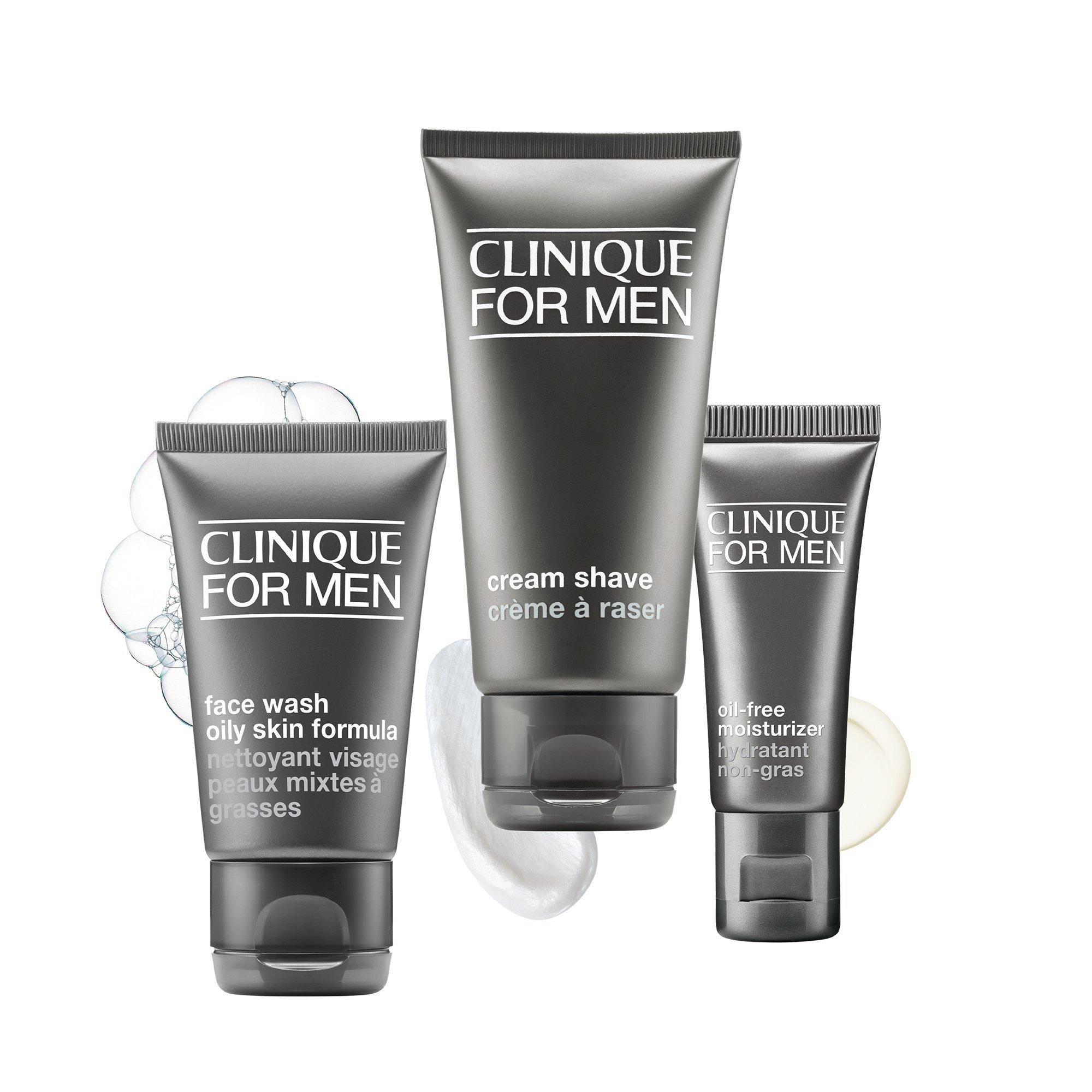 Clinique For Men Starter Kit – Daily Oil Control
Clinique at Ulta Beauty (US)