Taylor Swift – Breaking Down The Eras
In celebration of her ten studio albums, Taylor Swift's hotly-anticipated Eras tour kicked off in the US in March 2023, marking her first stadium tour in five years. With new dates announced for 2024 there is still time to capitalize on the hype – discover the key eras and trends to promote below.
Mark your promotional calendars with the recently announced dates for 2024, and jump on the noise surrounding opening night to maximize engagement. Key London dates include June 21st-22nd and August 16th-17th, 2024.
Capitalize on the Western trend's long-term popularity and pair cowboy boots with sequins or sweetheart dresses to tap into Taylor's early country-inspired era.
The pop era spans some of Taylor's biggest albums and provides plenty of opportunity to push bright colors, including of-the-moment pink. Lean into the growing Gothic trend with black and sheer apparel to reference her edgier Reputation album.
The Cottagecore comeback provides an easy way to tap into the indie-inspired era with whimsical dresses, romantic details and earthy tones – a perfect transition to fall.
Take inspiration from Midnights' night-inspired color palette of deep purples and blues, while silver metallics and embellished detailing round out this aesthetic.
The Eras Tour 2023
The Tourdrobe
Featuring 44 songs and 13 outfit changes, Taylor Swift's Eras tour is not short of designer looks, ranging from a custom Versace sequin bodysuit and sparkly knee-high Louboutin boots to an ethereal gown by Elie Saab. With Harry Styles and Beyoncé also in the midst of world tours, the "tourdrobe" has become the latest catwalk to keep tabs on.
The Friendship Bracelets
Referencing lyrics from the song You're On Your Own, Kid from her Midnights album, Swifties are making homemade friendship bracelets to trade with others during the show. The craze has taken off on social media, with several fans showing off their newly acquired bracelets and some even giving designs to celebrities, including Nicole Kidman and Jennifer Lawrence. Consider referencing the craze within promotions on social media to engage fans.
The Country Era
The Albums
Taylor Swift (2006) • Fearless (2008) • Speak Now (2010) • Red (2012)
How to Promote
Western influences continue to hold strong in the market and further backing by Beyoncé during her world tour only adds weight to its long-term status. Retailers should capitalize on this and tap into Taylor's iconic country-inspired years, referencing her debut self-titled and Fearless albums. Cowboy boots and hats are a quick win here – consider pairing them with gold metallics and sequin or tasseled dresses for a concert-worthy outfit, or opt for romantic and soft dresses to play into the girl-next-door aesthetic. Shifting gears, color edits are also an easy way to reference her following music releases, with purple and red epitomizing her Speak Now and Red albums.
Cowboy Boots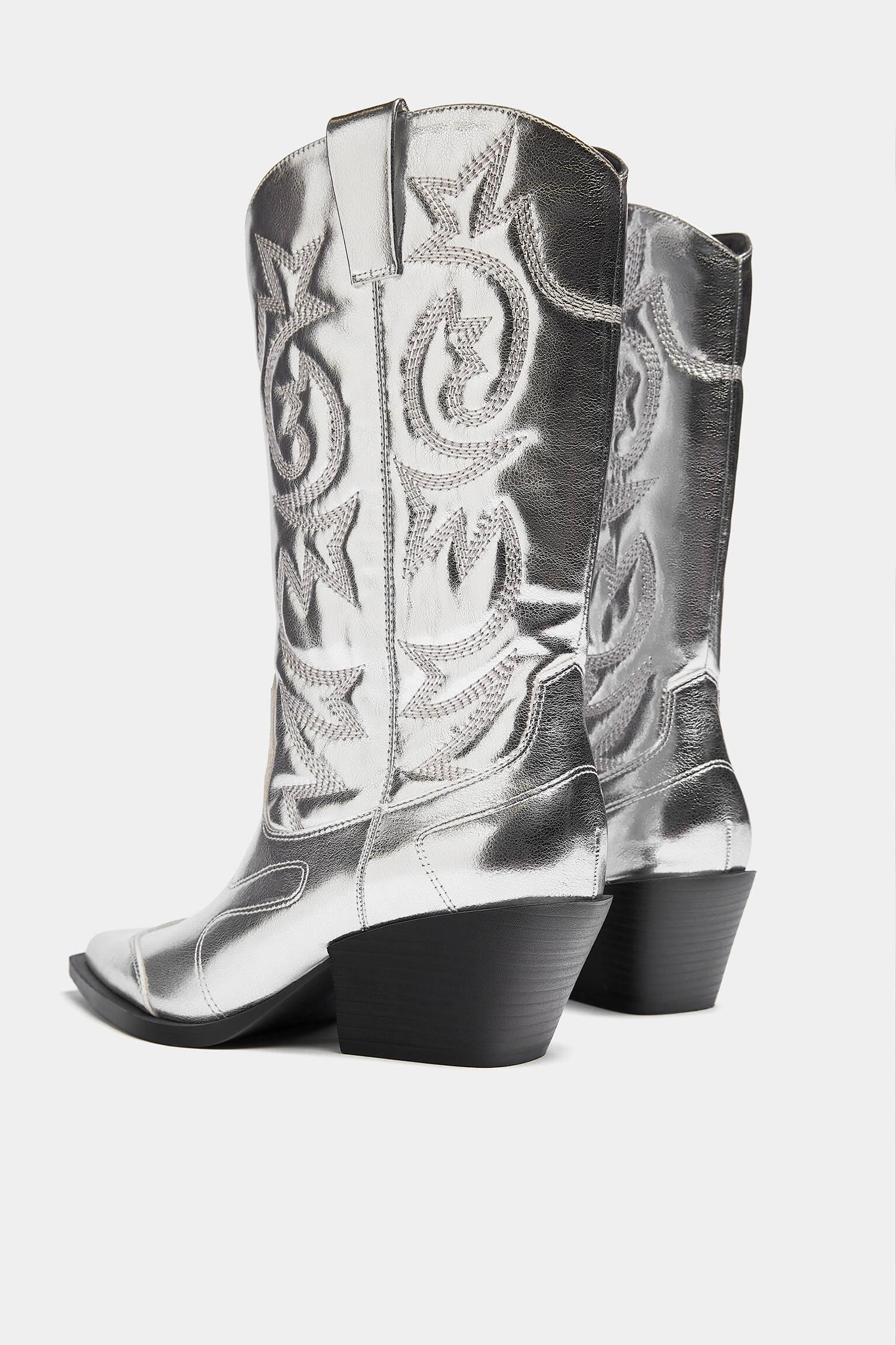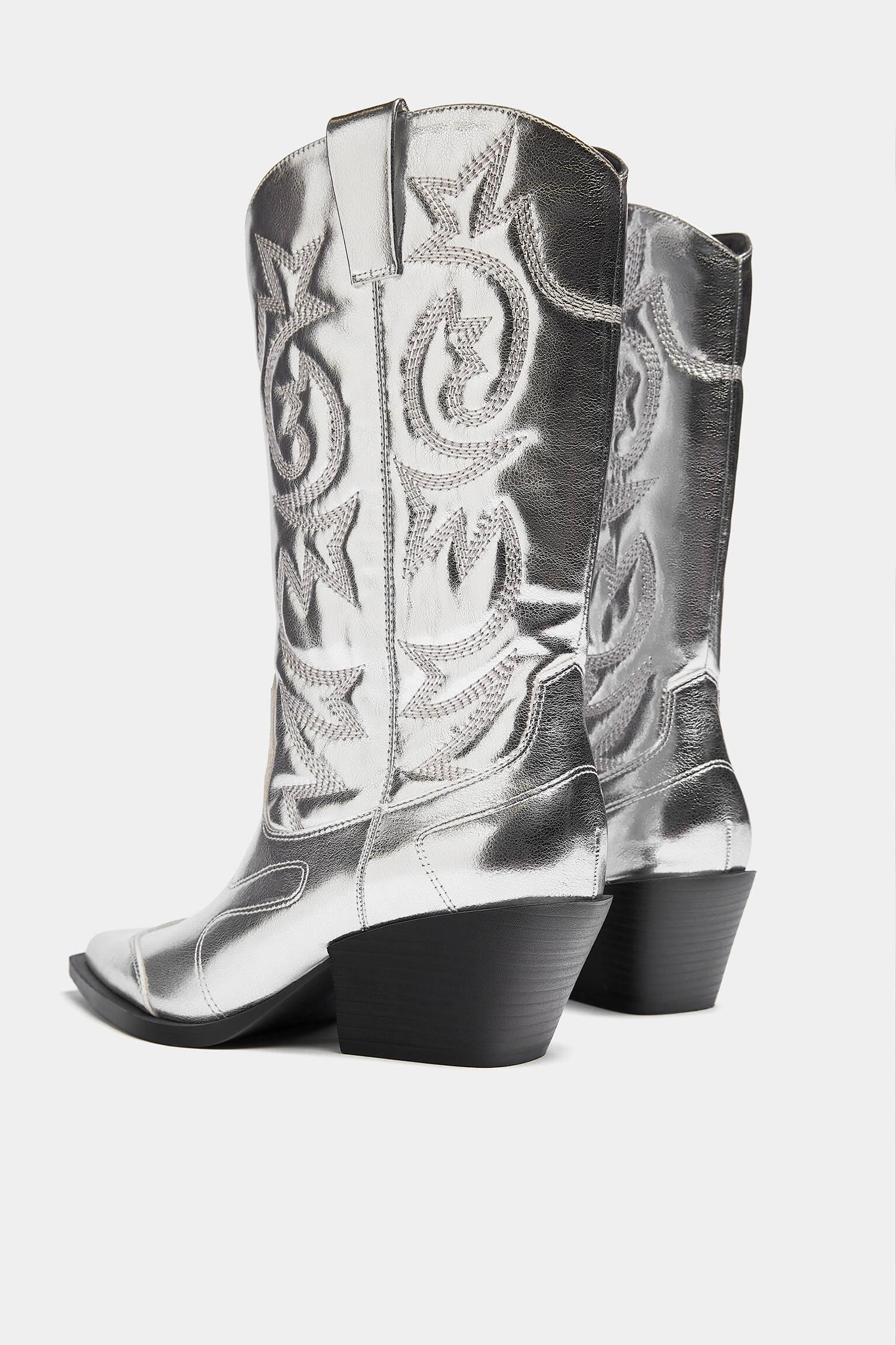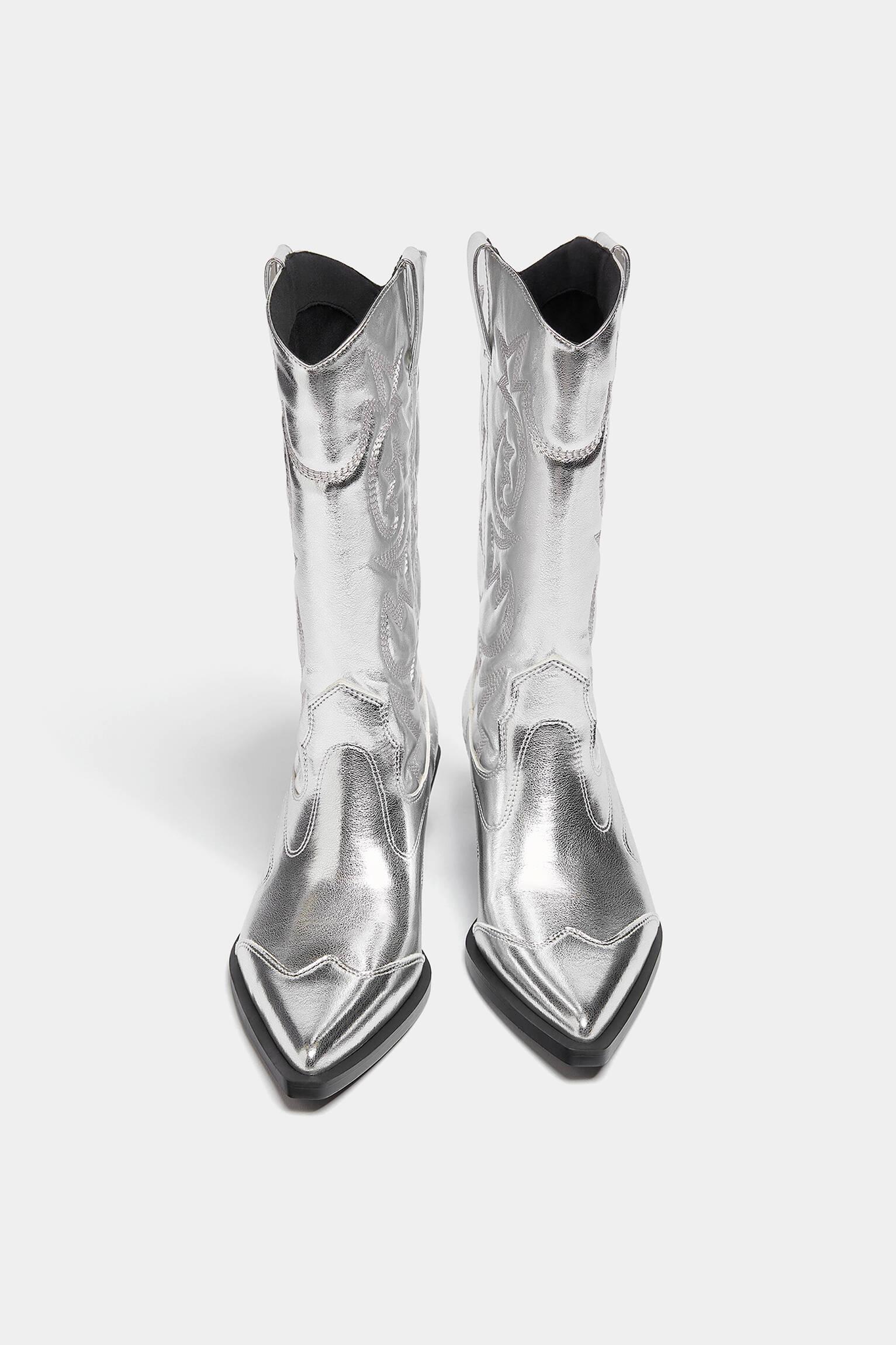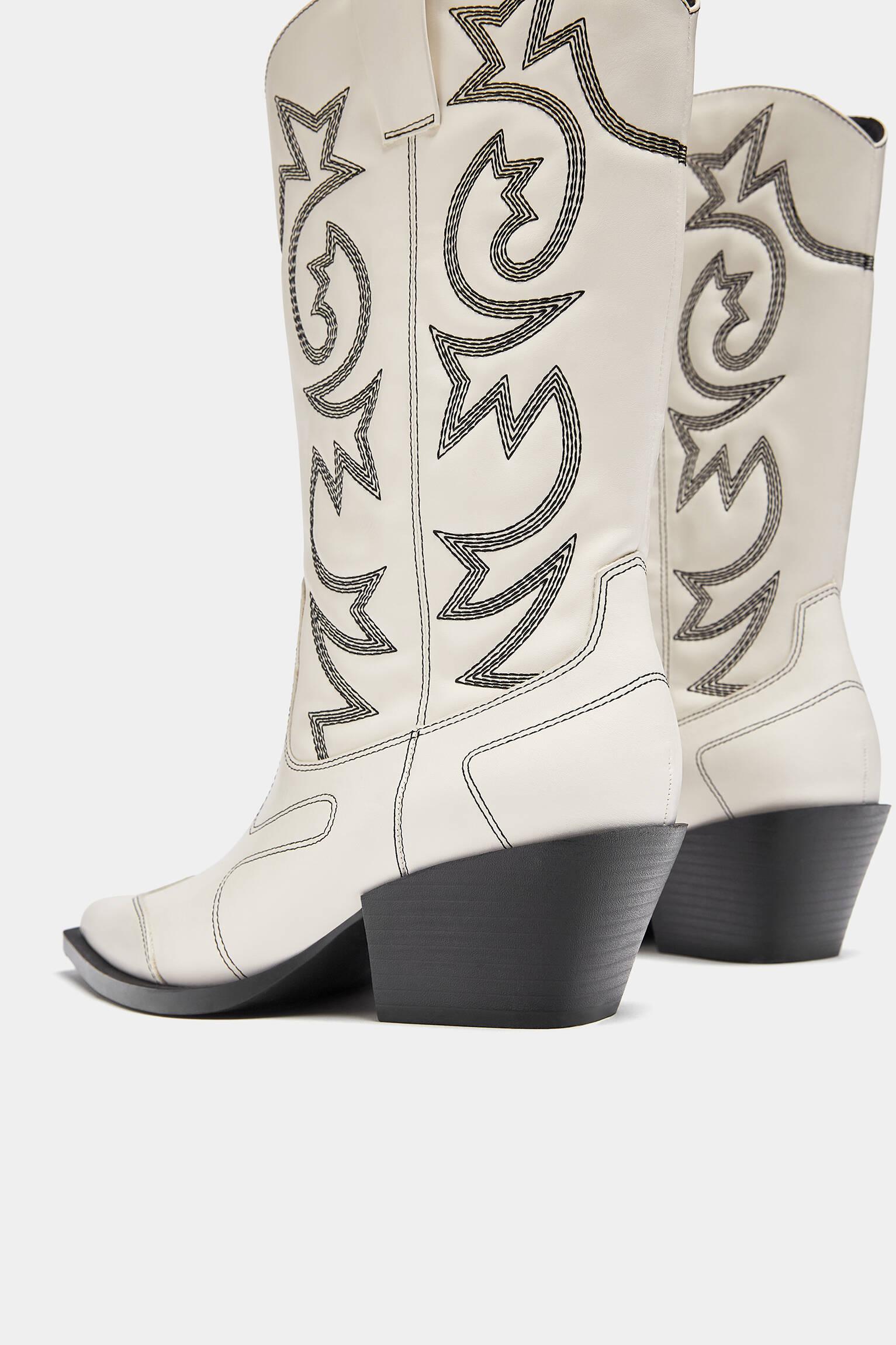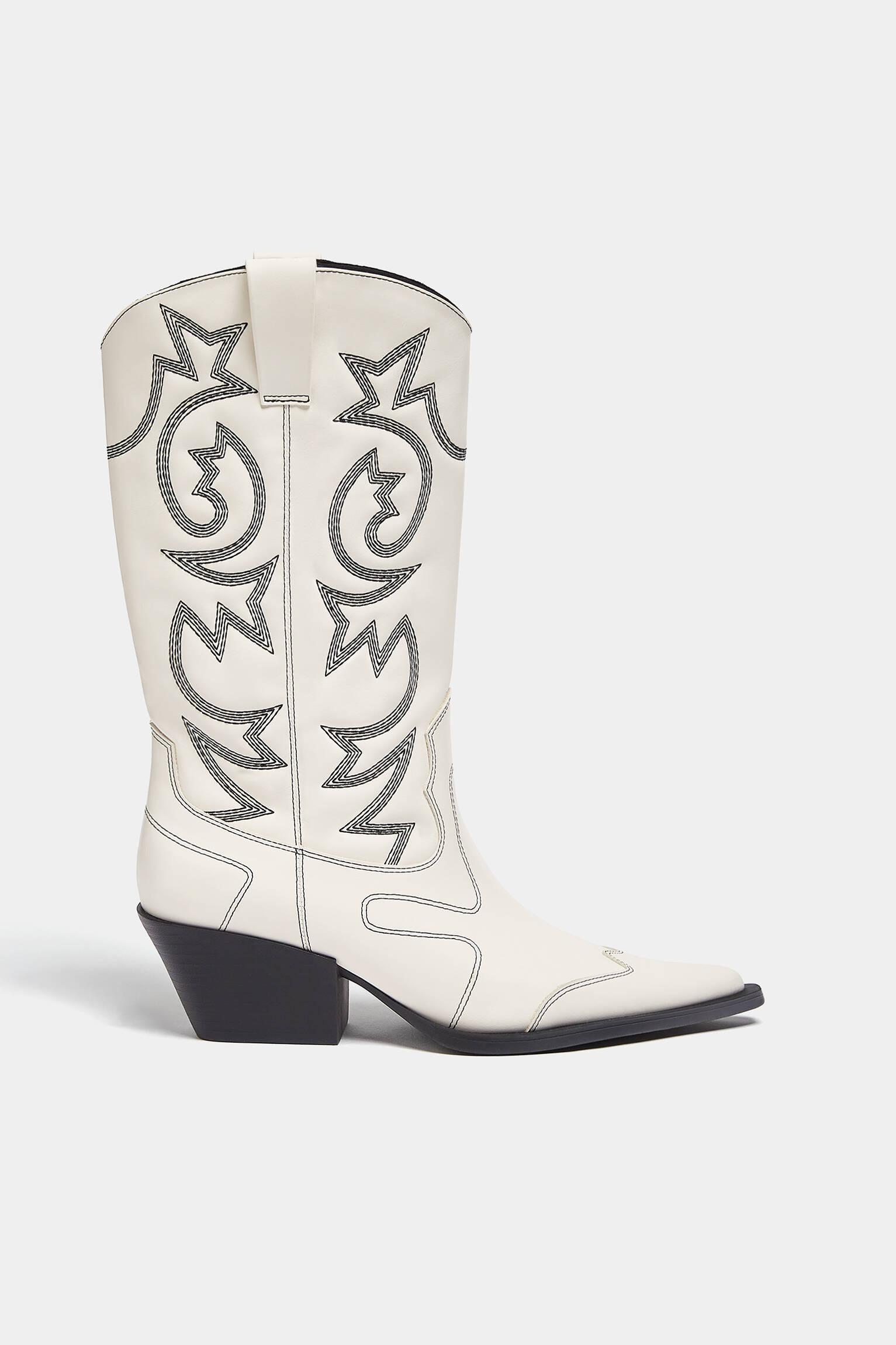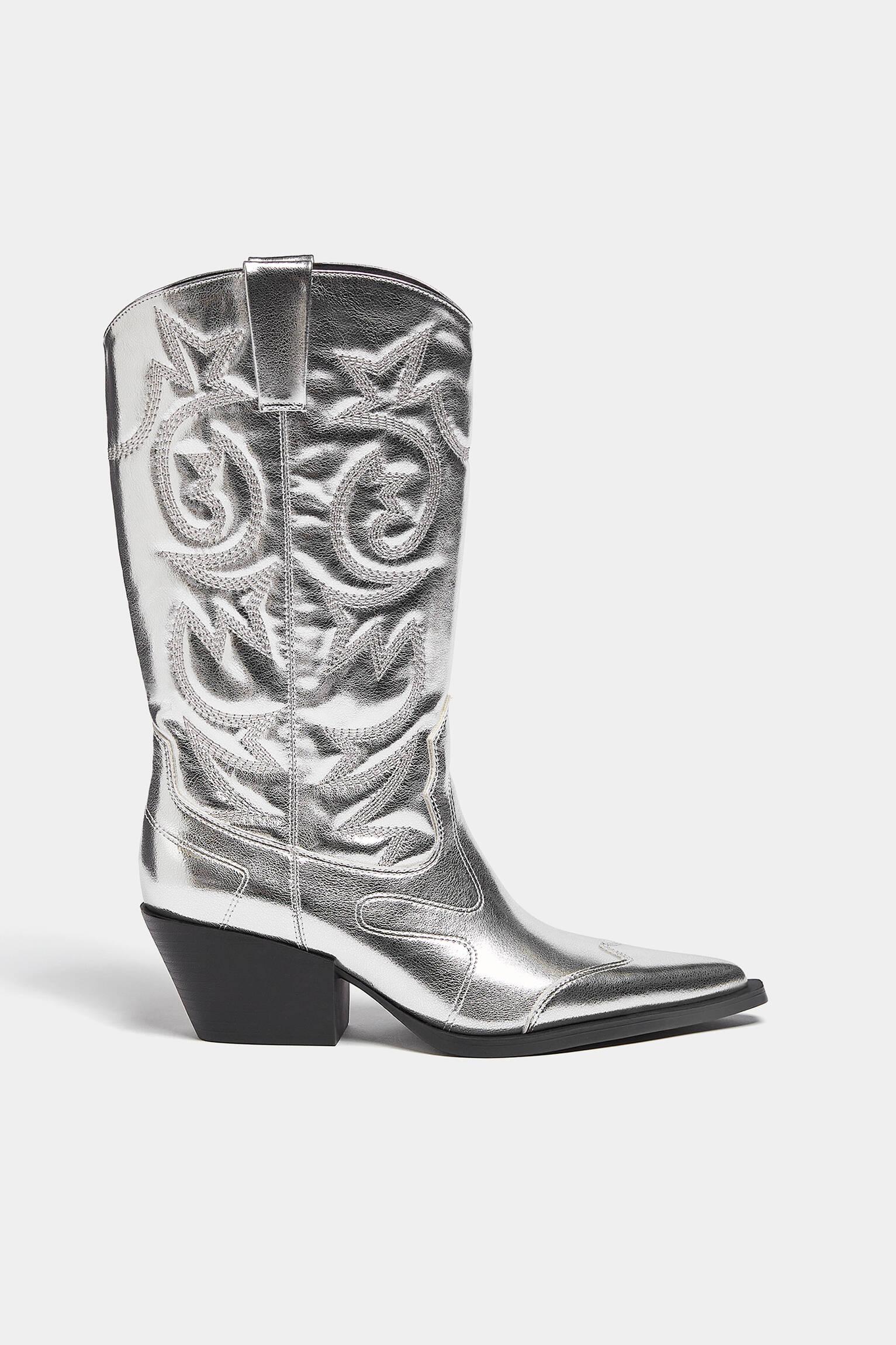 Embroidered cowboy boots
Pull&Bear at Pull&Bear (UK)
Sweetheart Dresses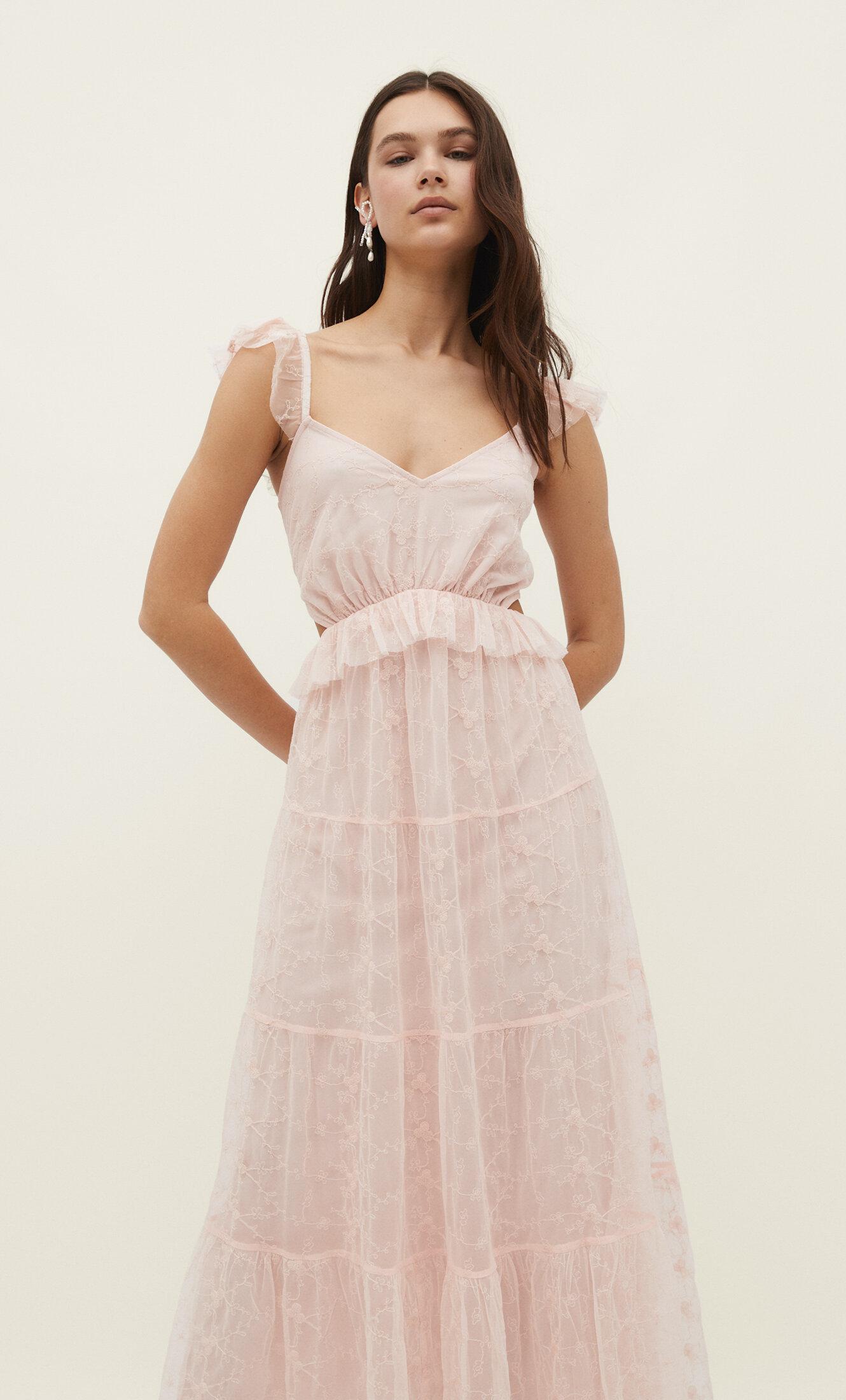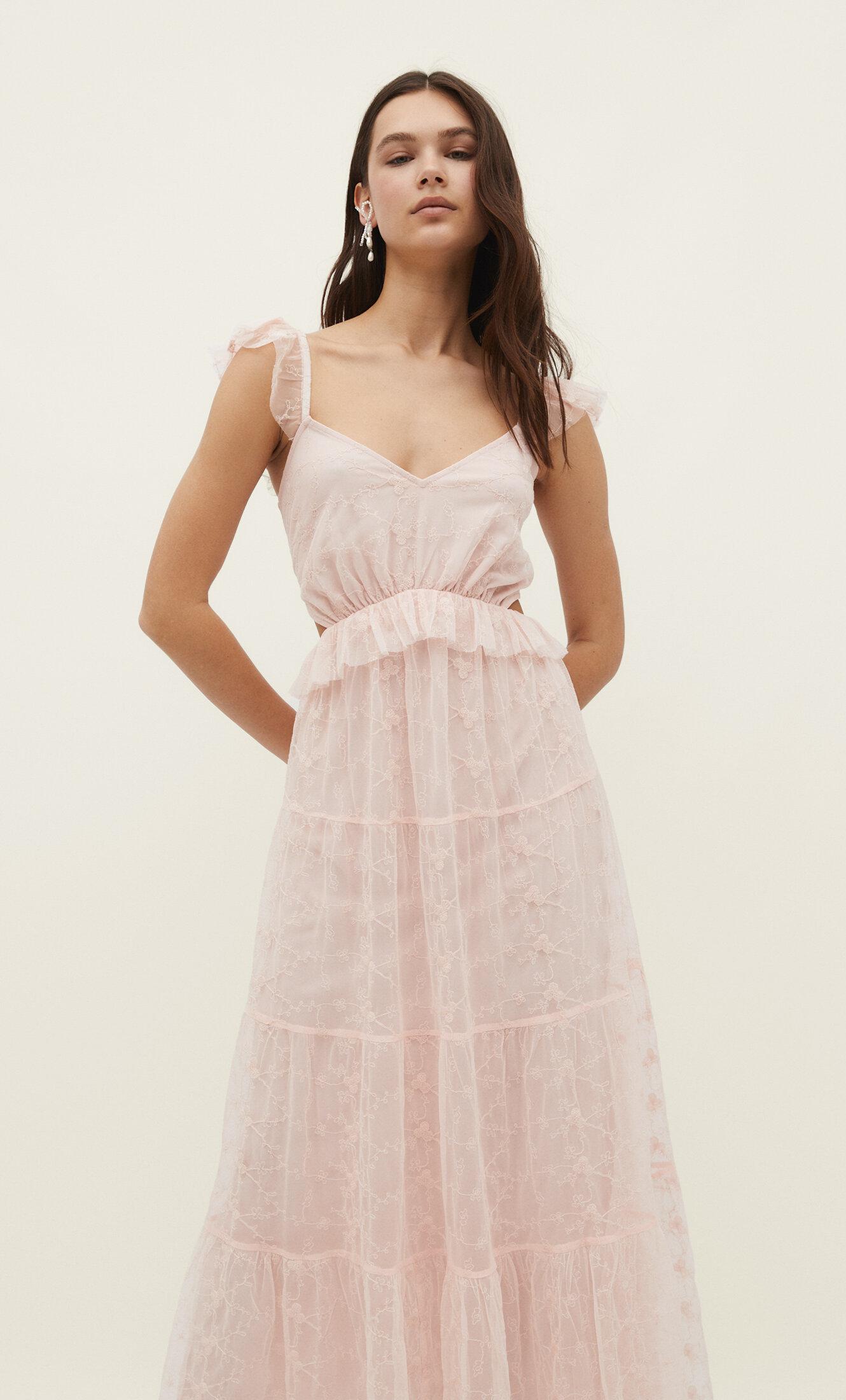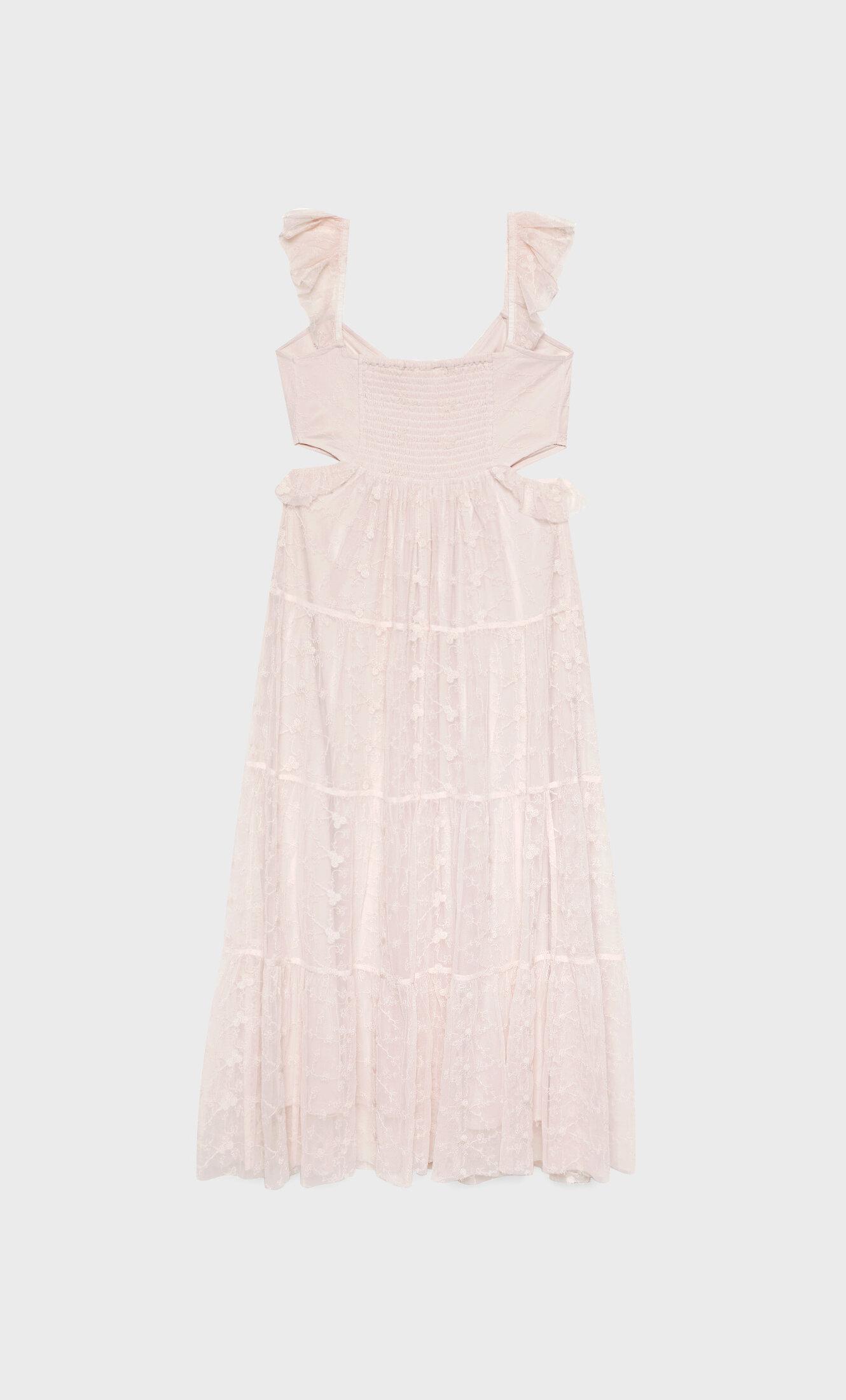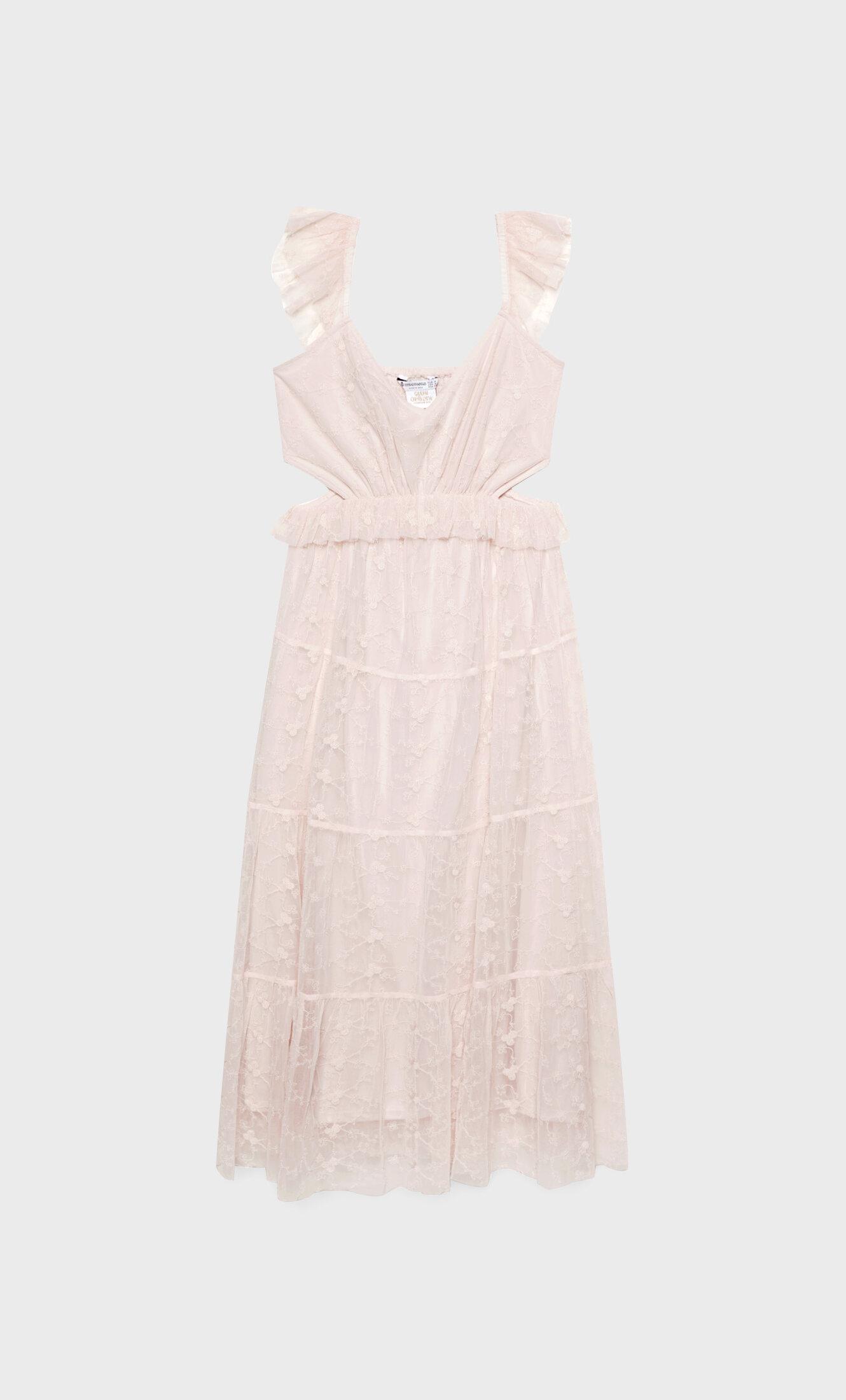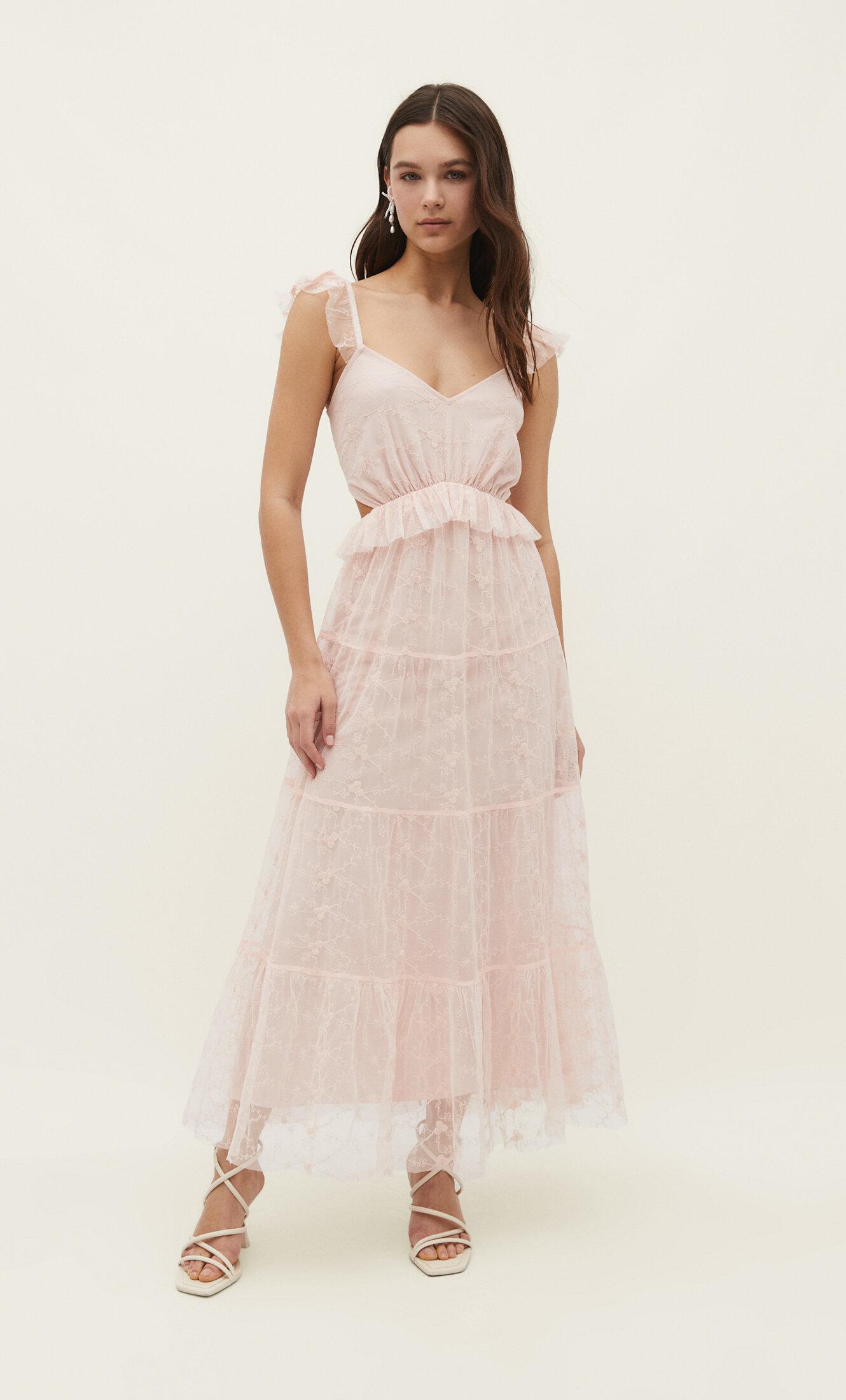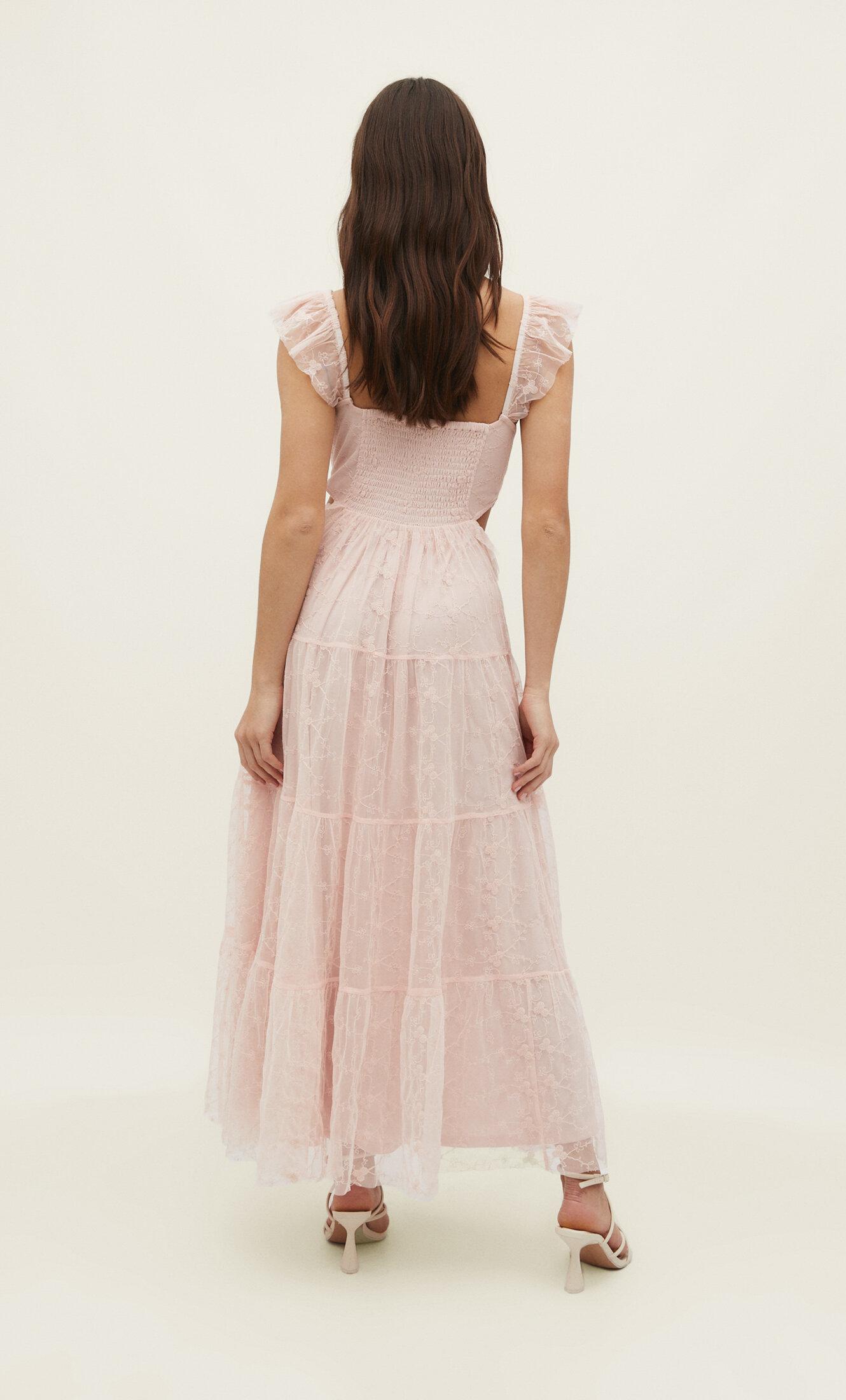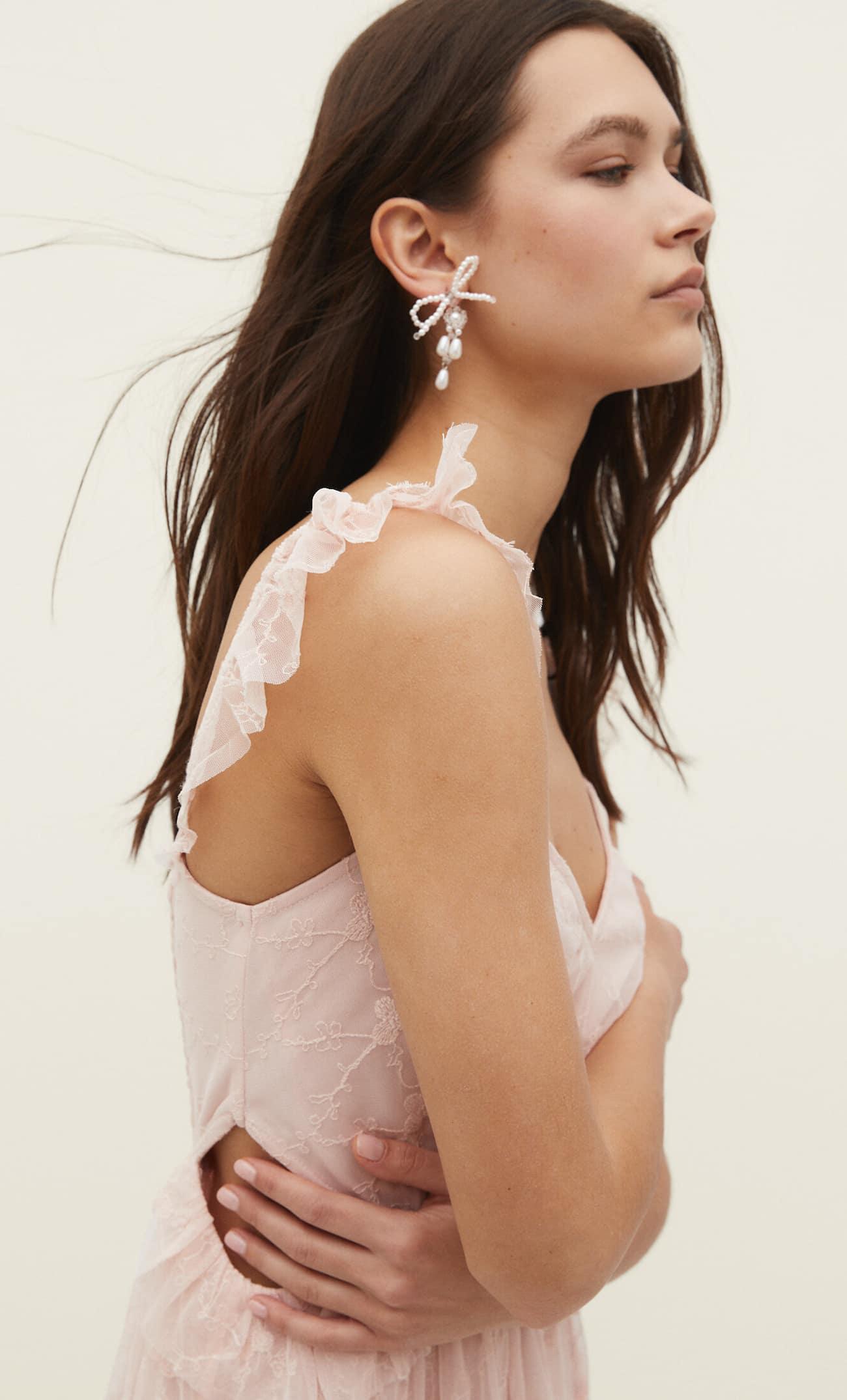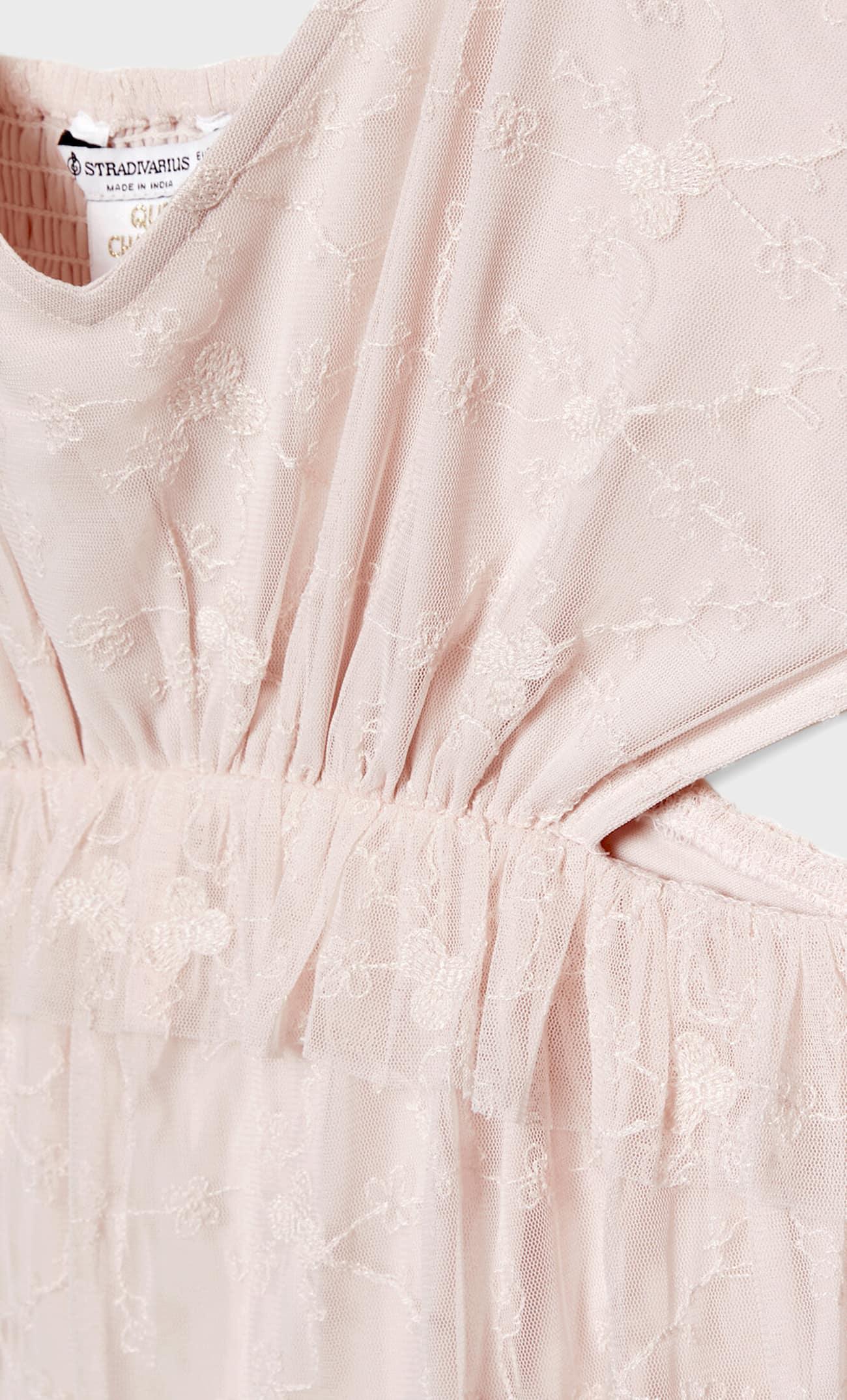 Queen Charlotte embroidered tulle midi dress
Stradivarius at Stradivarius (UK)
Gold Metallics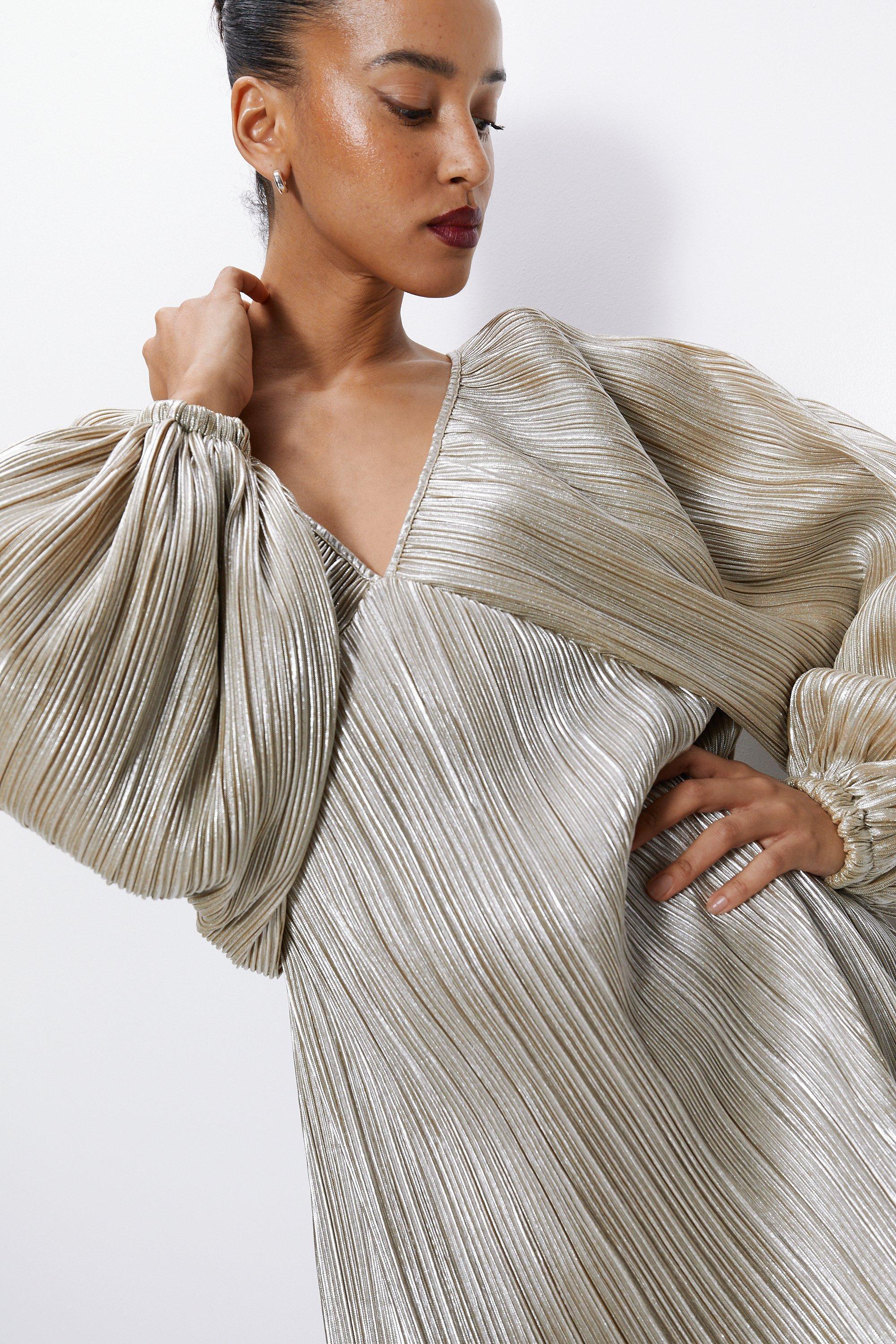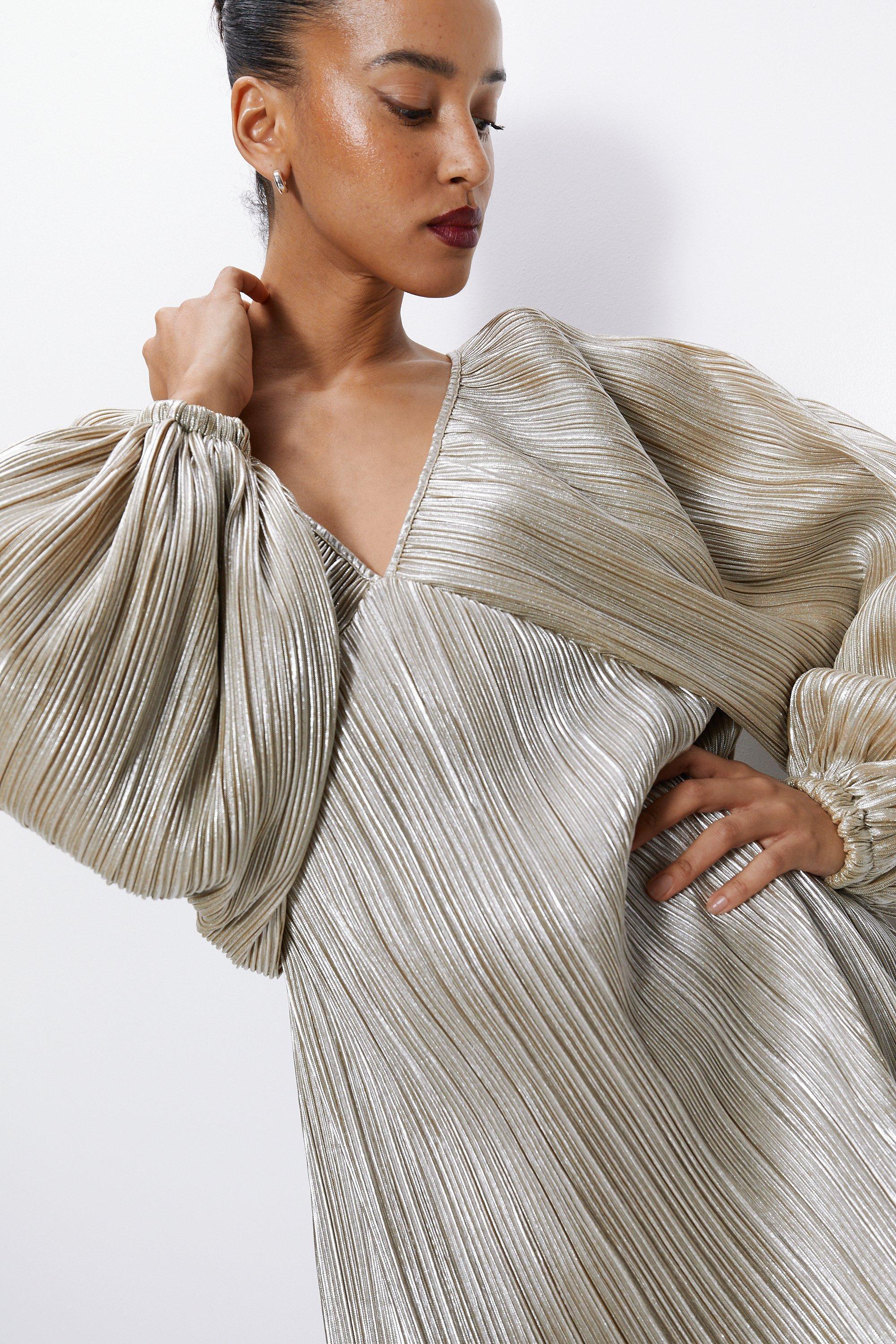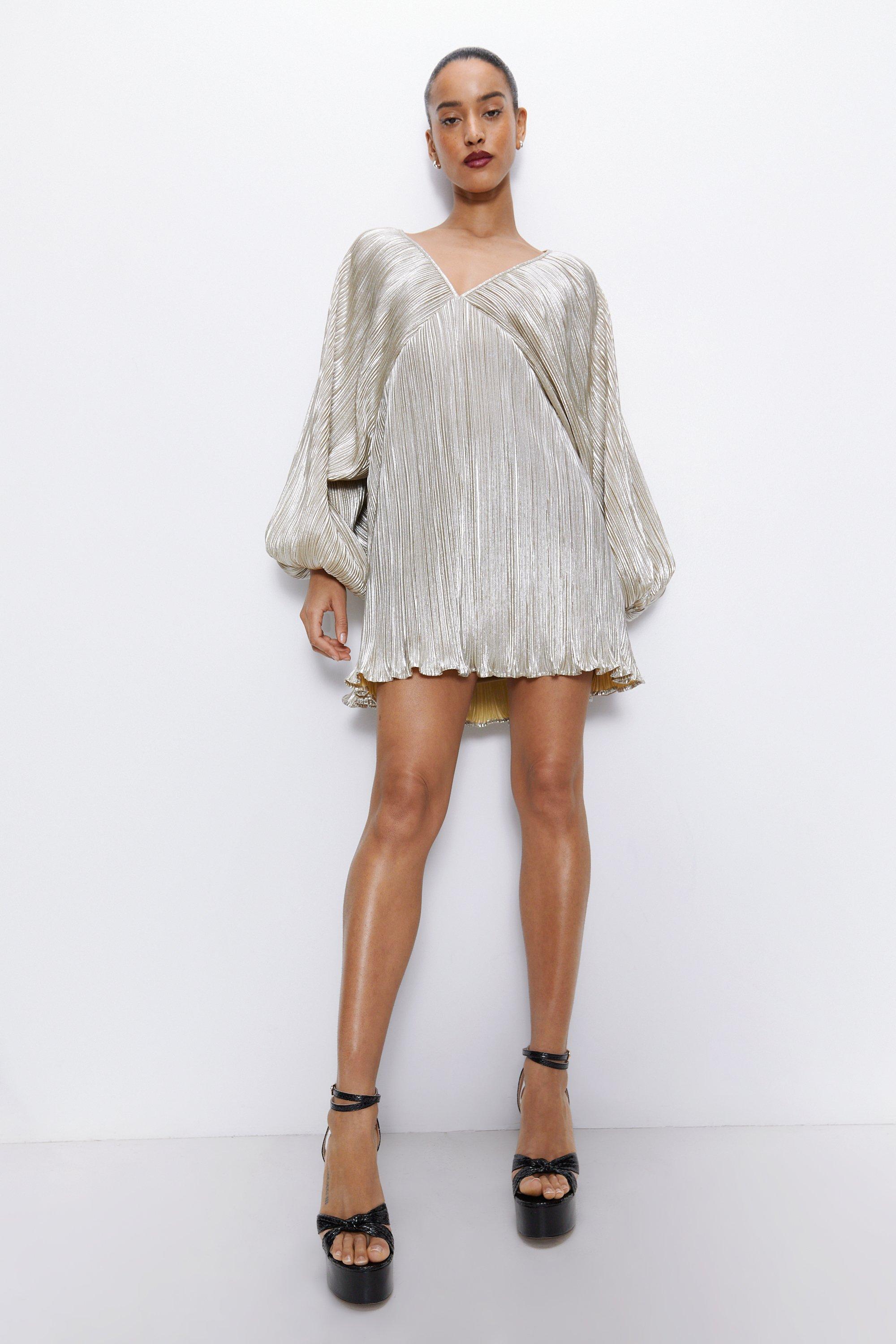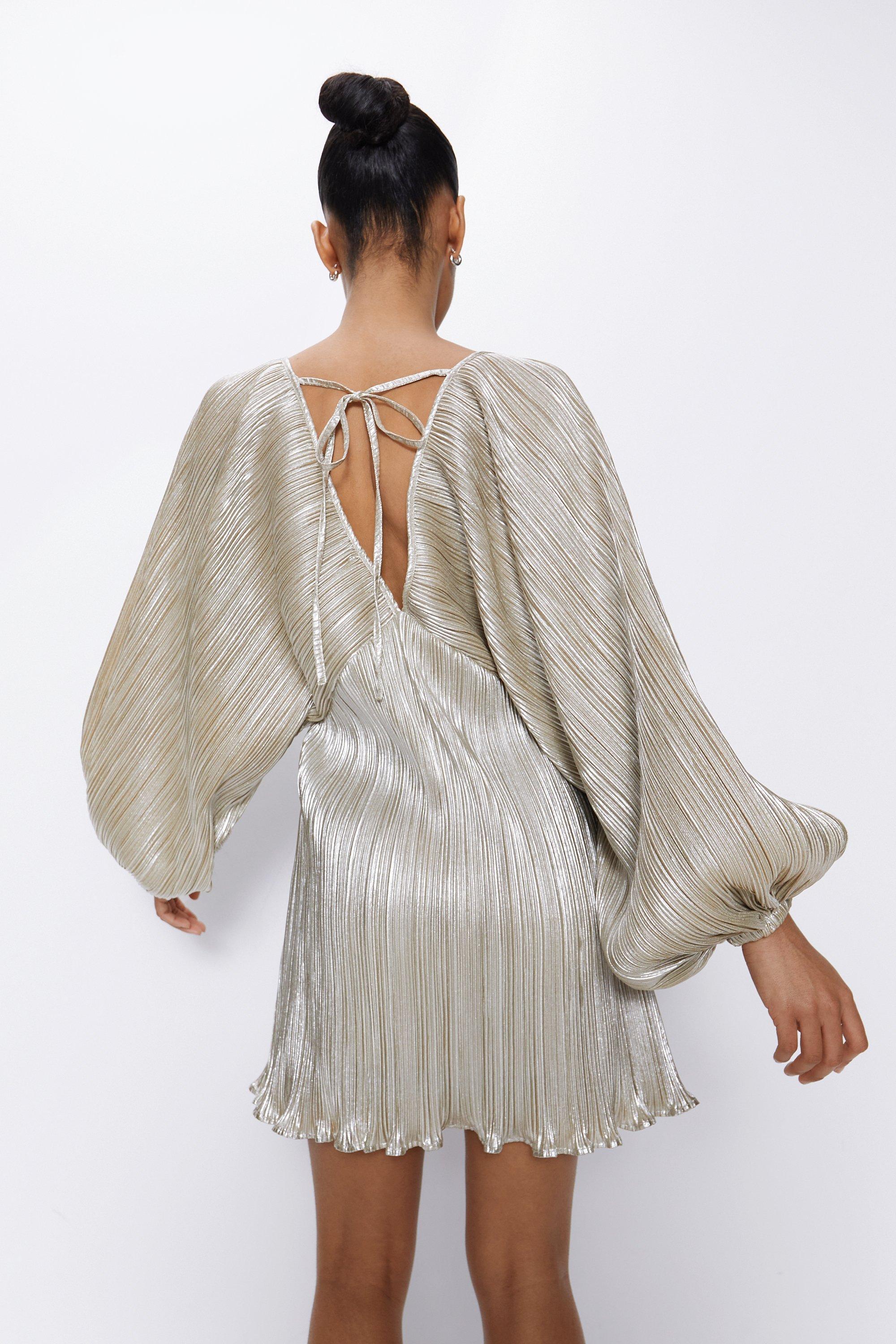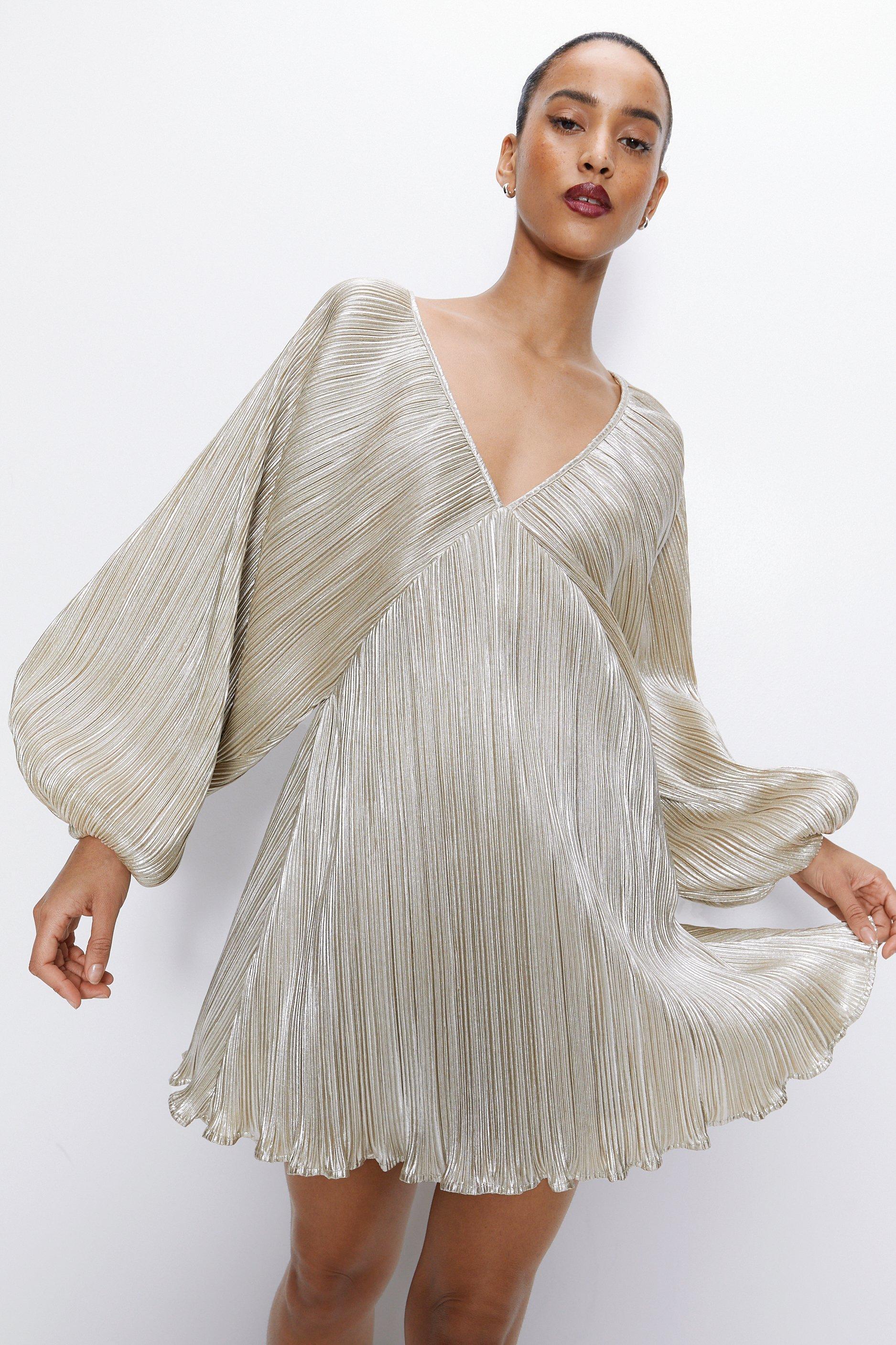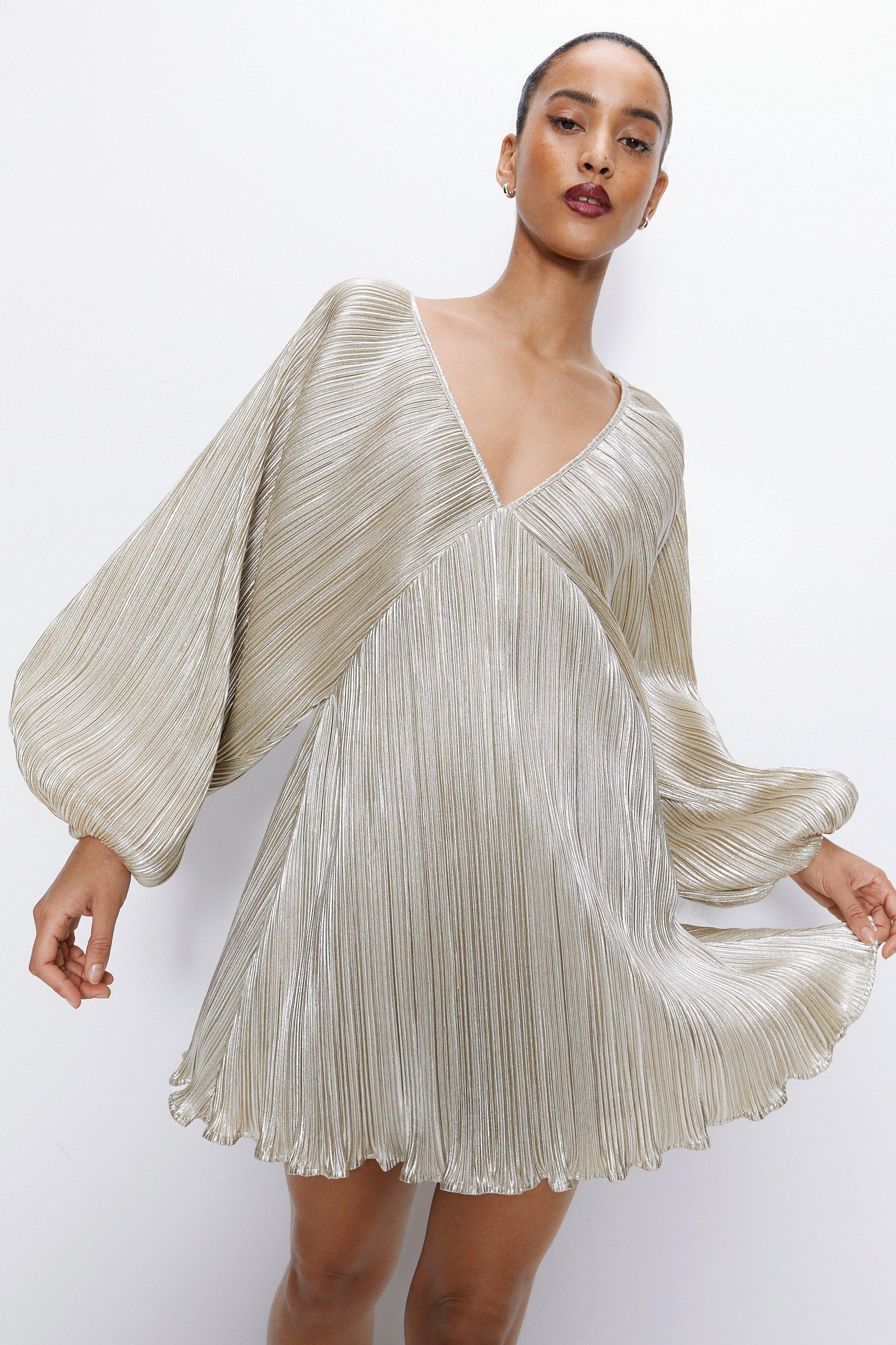 Metallic Pleated Balloon Sleeve Mini Dress
SKU name as stated on retailer's website may not match colour displayed in image.
NastyGal at Nasty Gal (US)
The Pop Era
The Albums
1989 (2014) • Reputation (2017) • Lover (2019)
How to Promote
Transitioning from her country roots, 1989 cemented Taylor as a global pop sensation, accompanied by several bold and playful outfits. Bright colors are an easy way to reflect this pop stardom – opt for pink, which continues to be a must-have color in the market. Meanwhile, love heart jewelry, pastels and sequins will reflect the optimistic nature of her Lover album. For those after an edgier aesthetic, take cues from her Reputation album and promote gothic-inspired looks such as head-to-toe black and mesh fabrics, and include snake motifs where applicable. Take note – Gothic is set to be a major trend for Fall 2023, adding further weight to this style story.
Dopamine Brights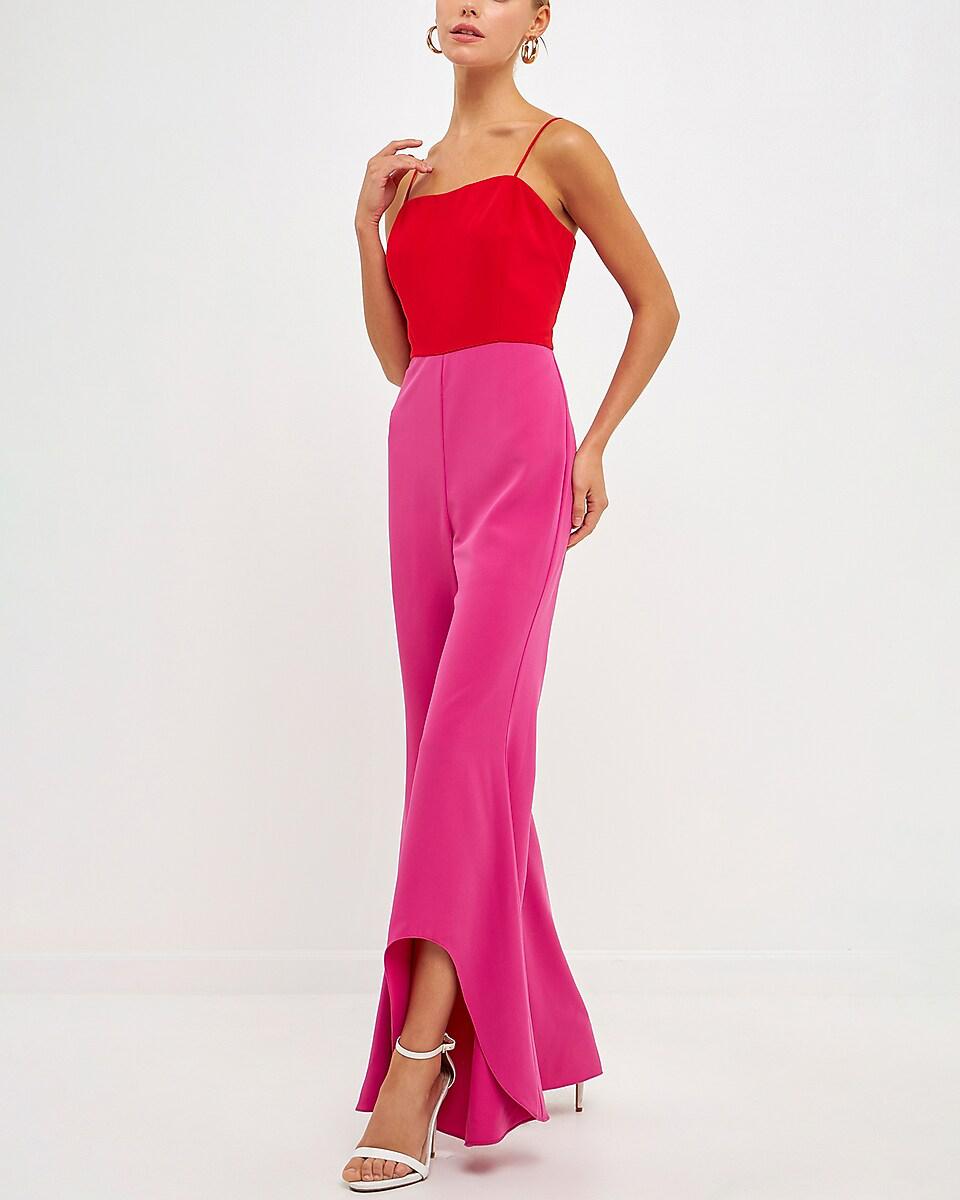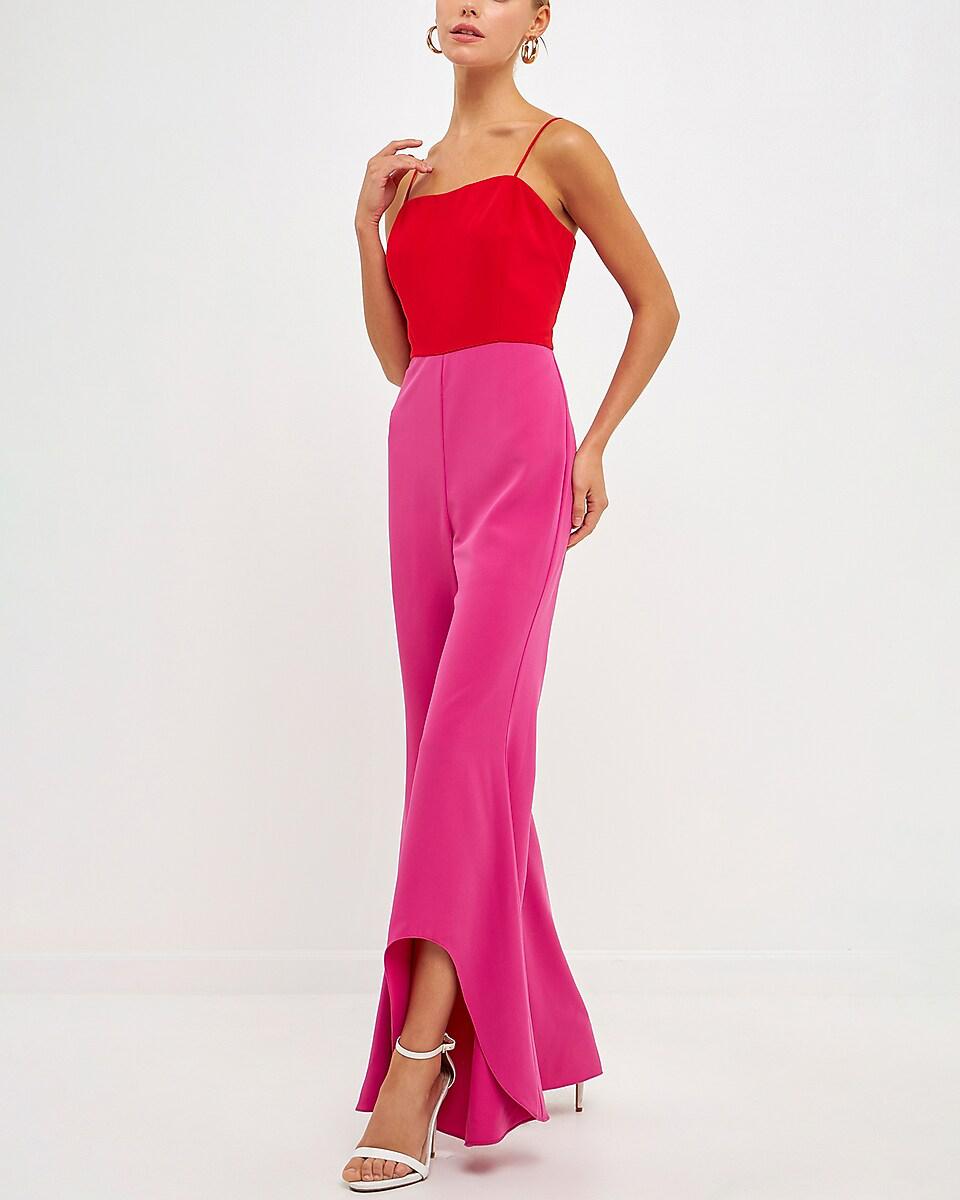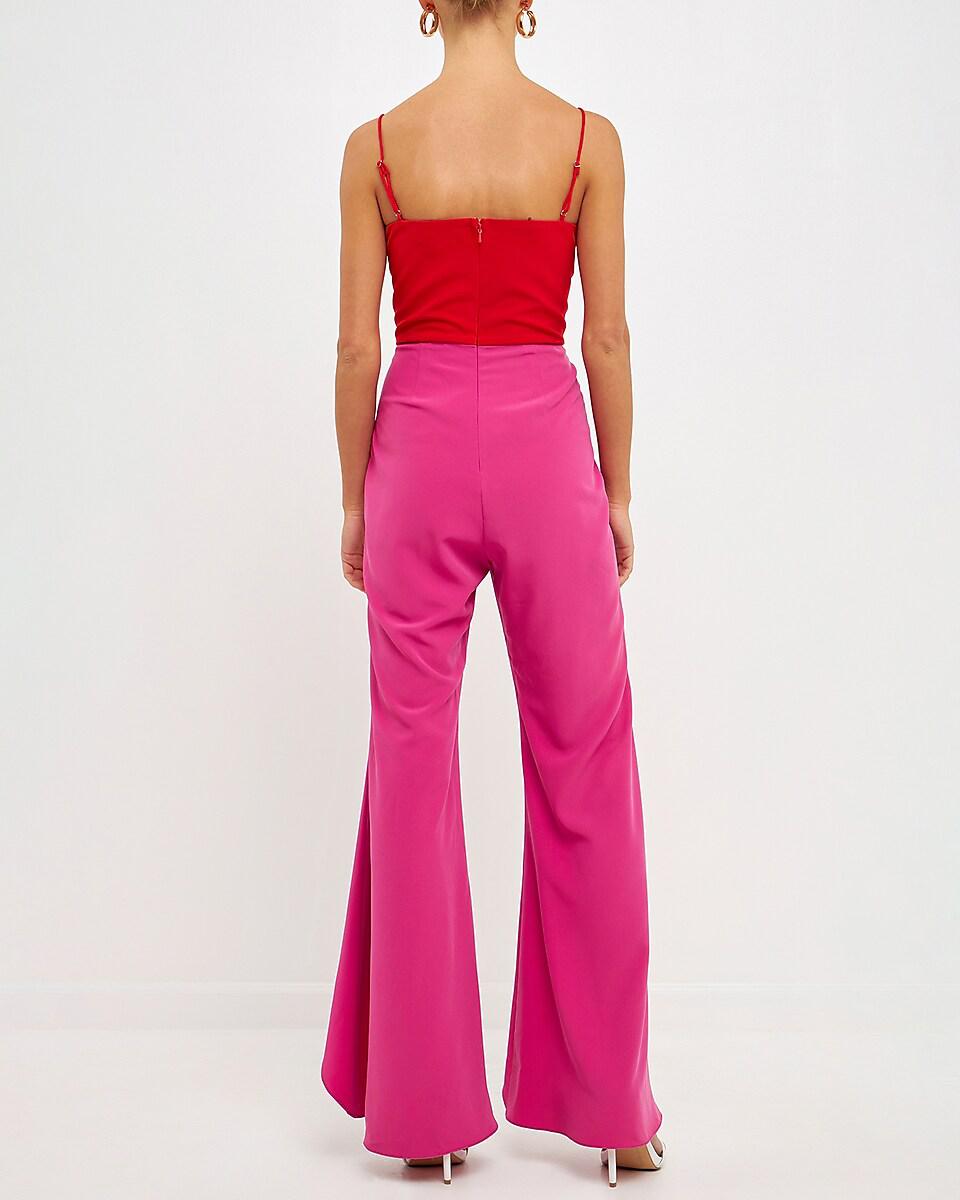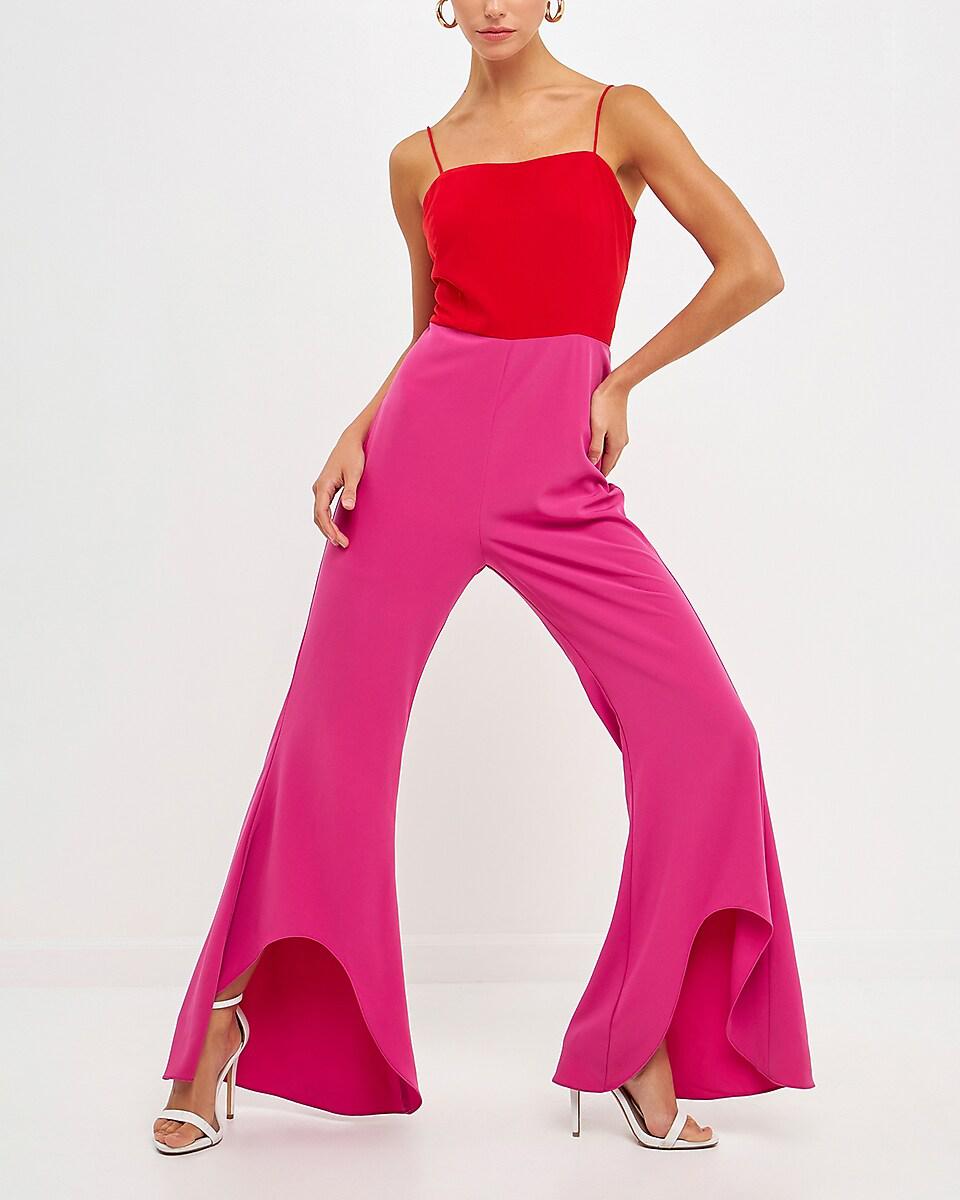 Endless Rose Square Neck Colorblock Jumpsuit
Endless Rose at EXPRESS (US)
Sequin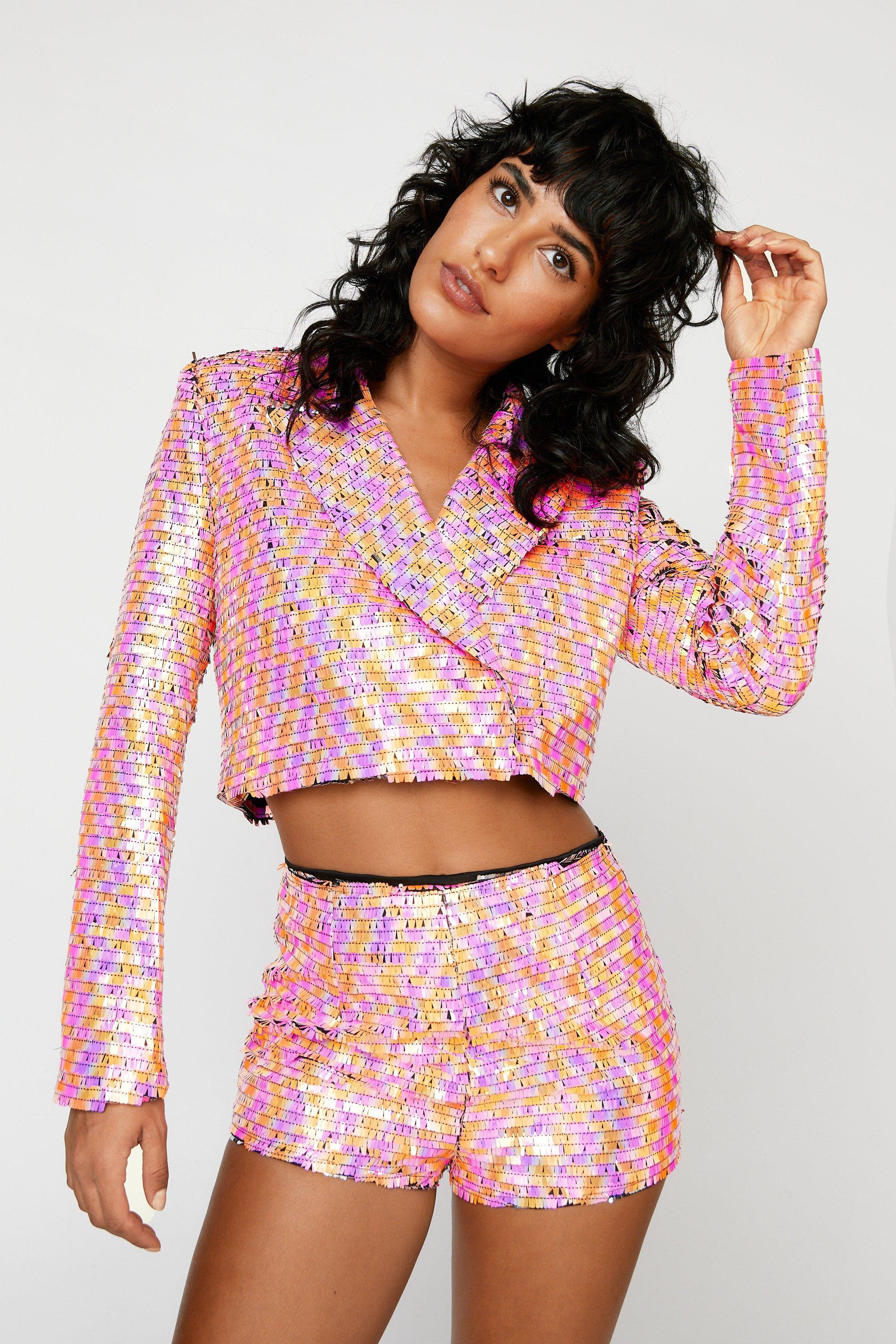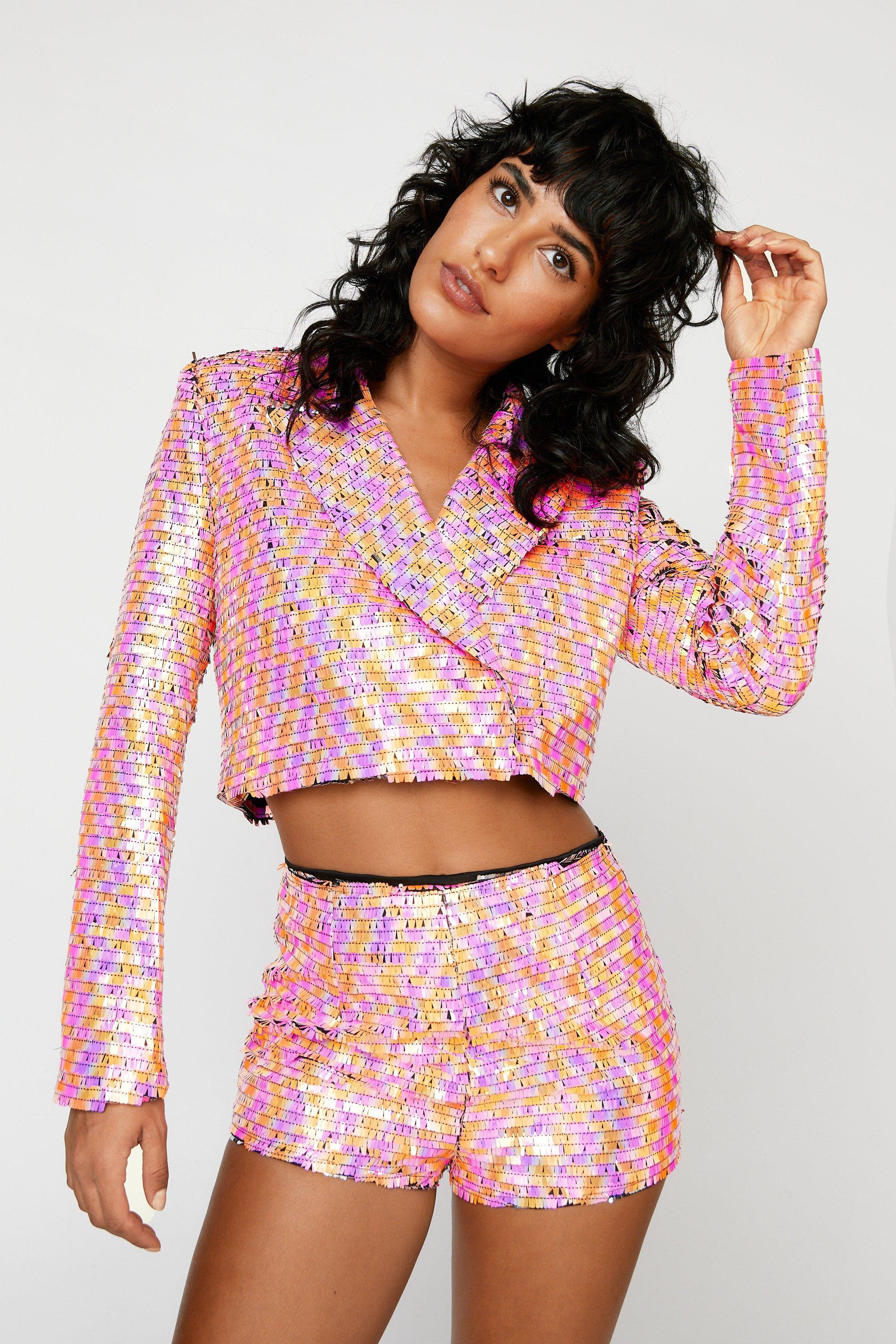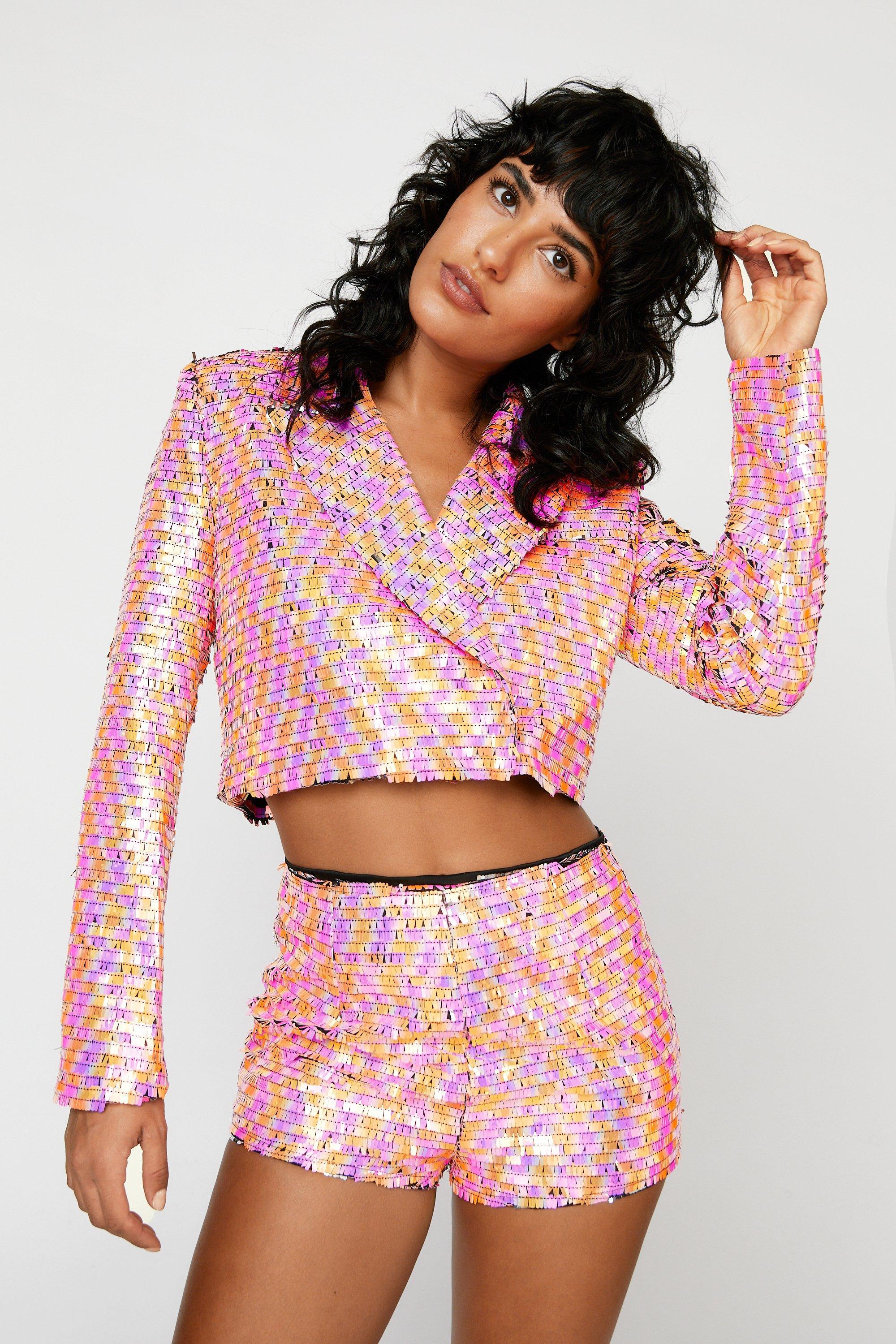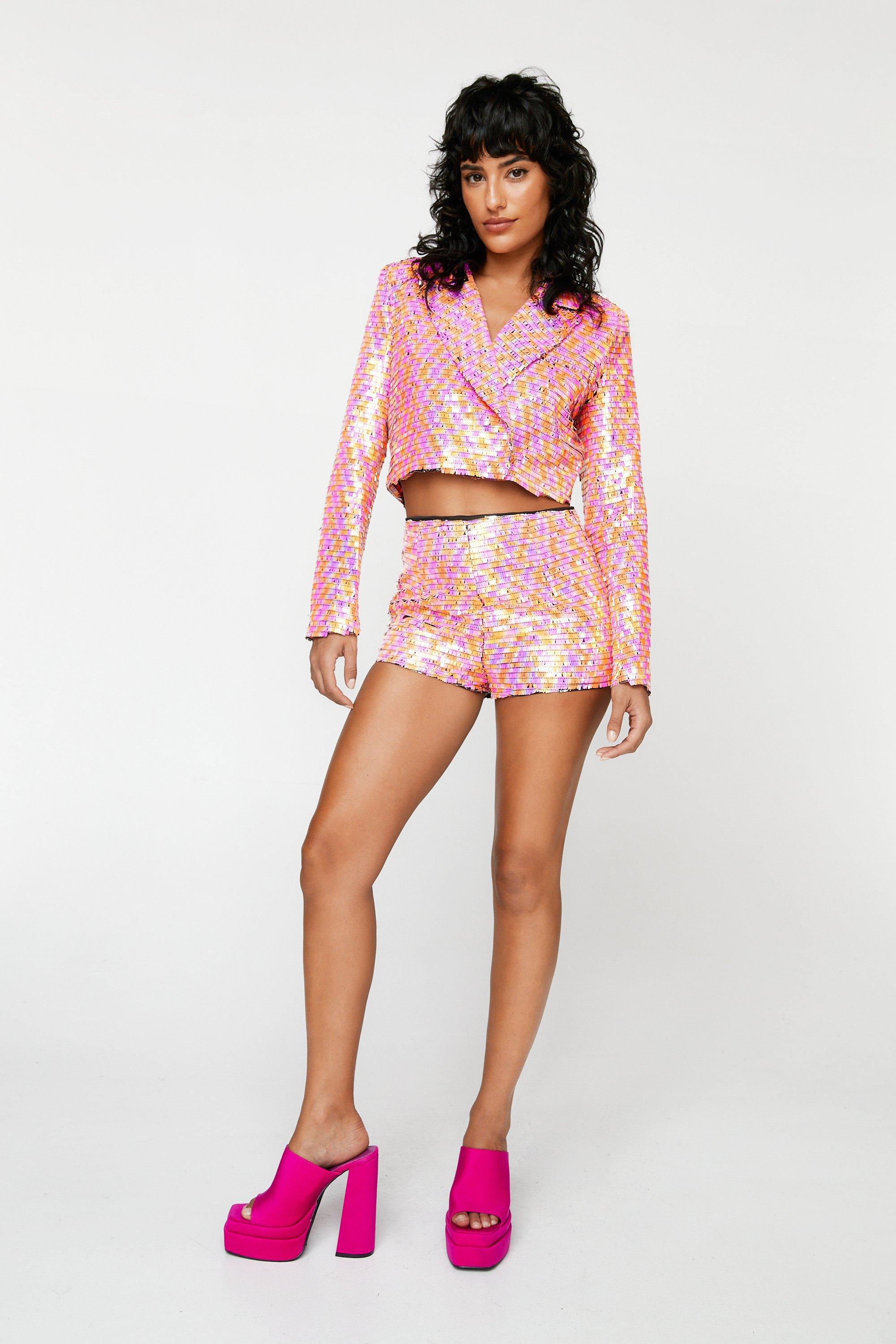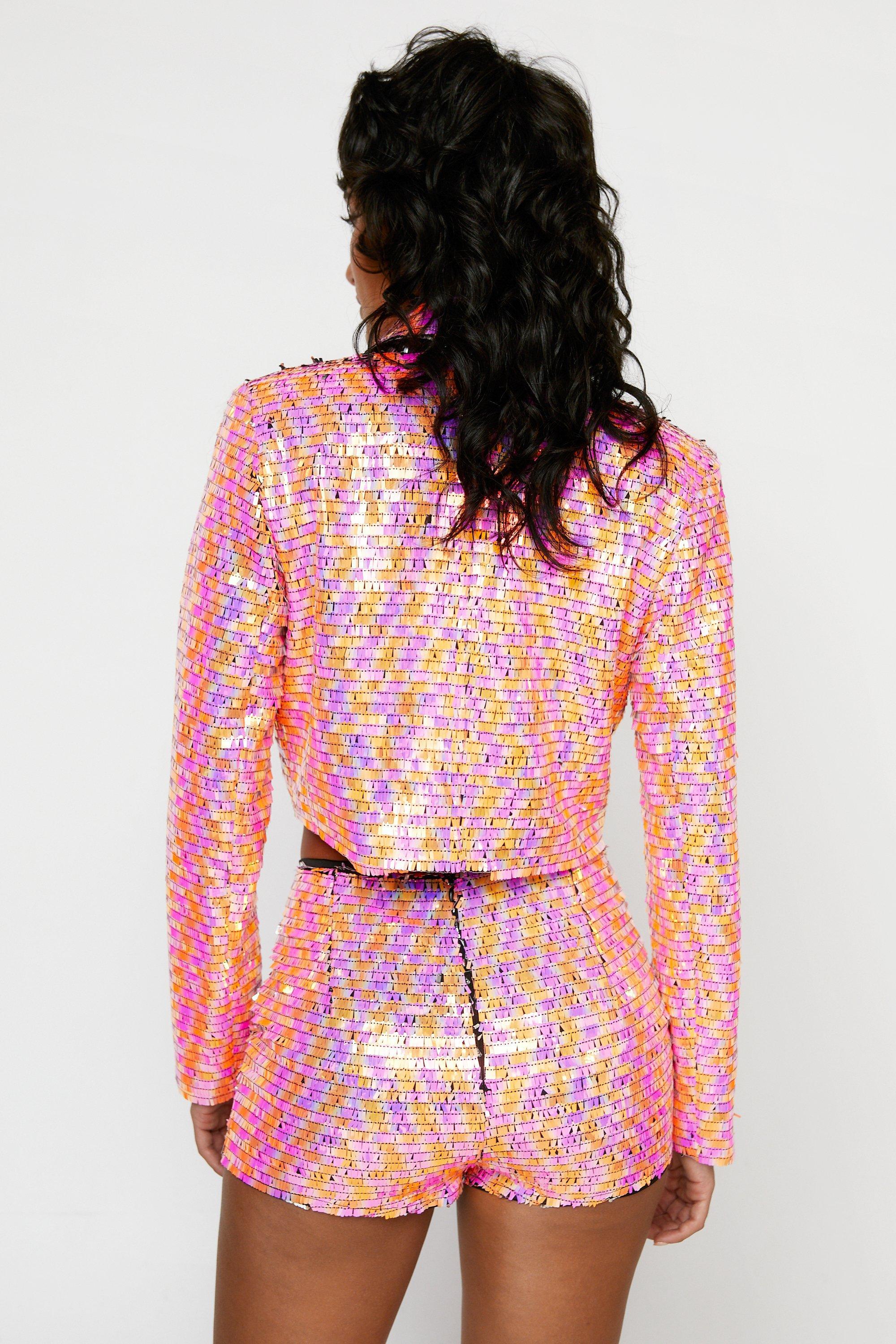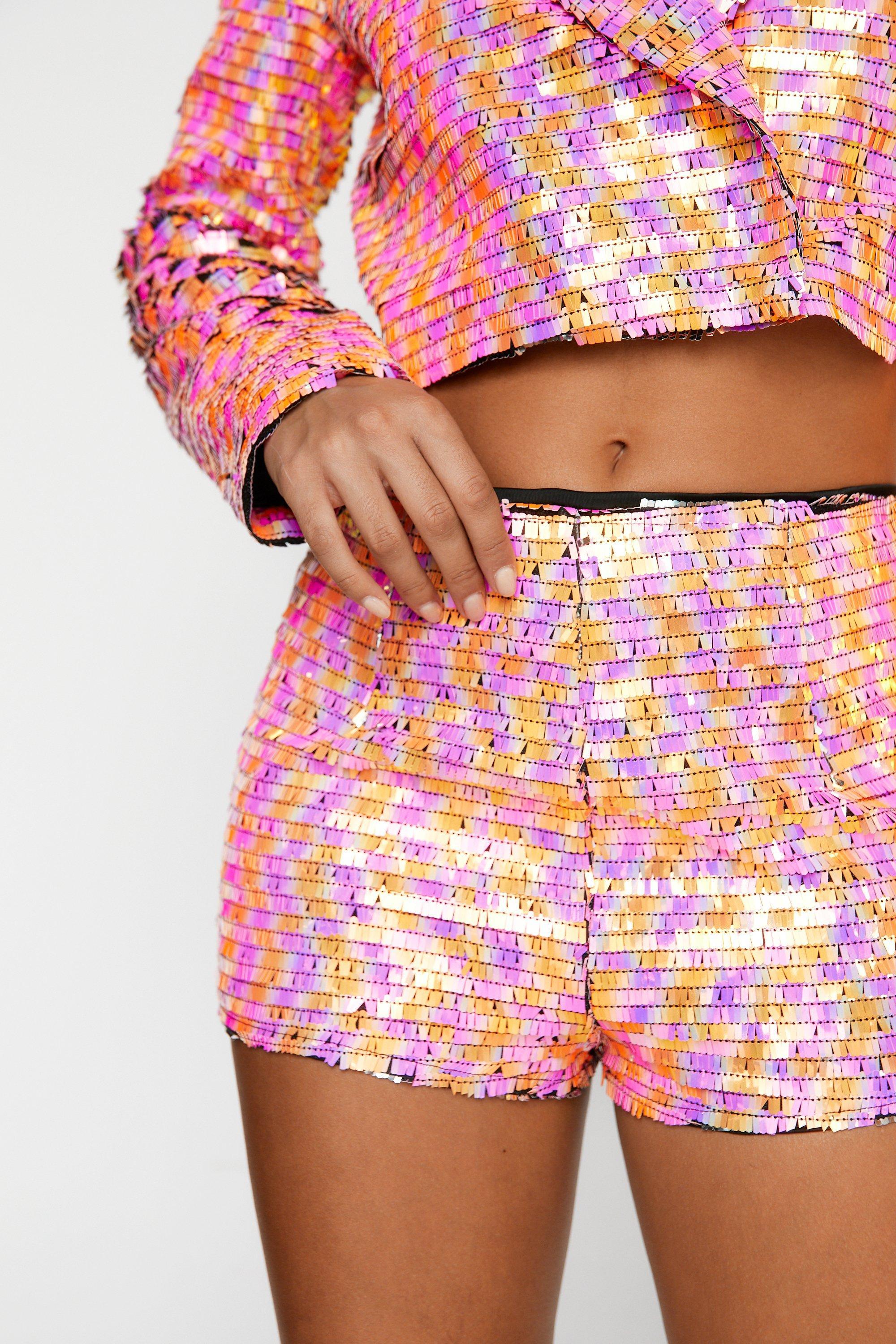 Premium Sequin Two Piece Hotpants
SKU name as stated on retailer's website may not match colour displayed in image.
NastyGal at Nasty Gal (US)
Sheer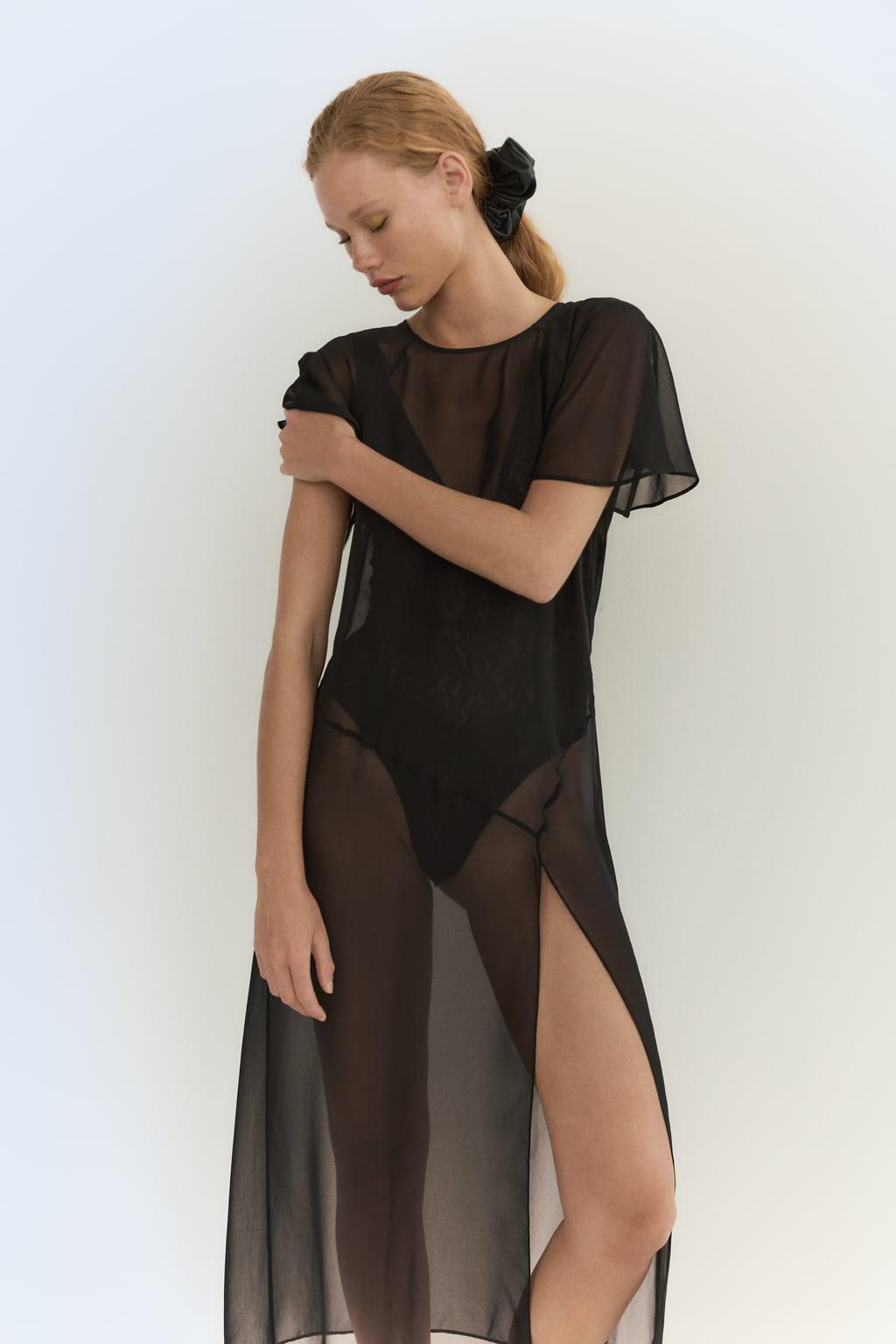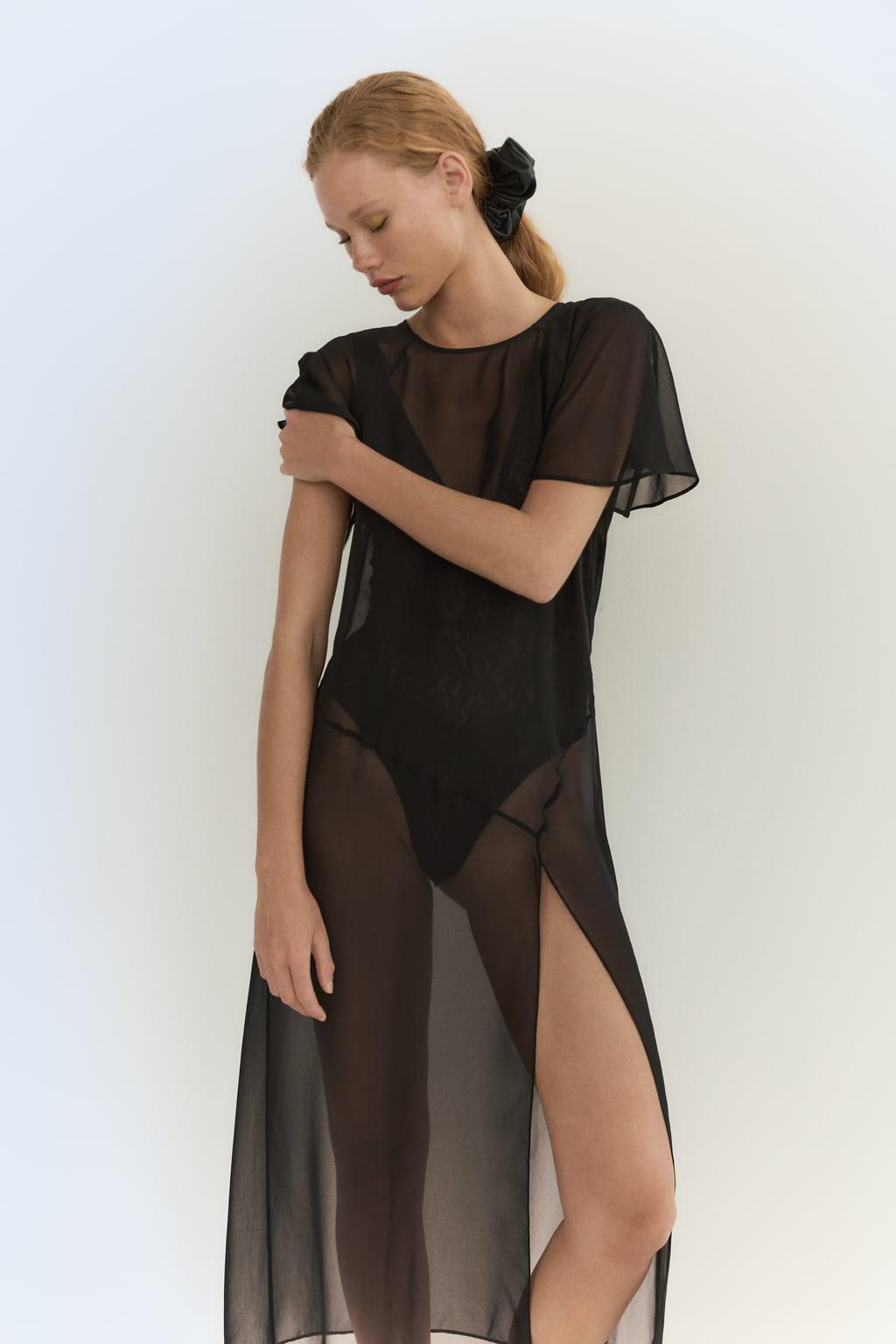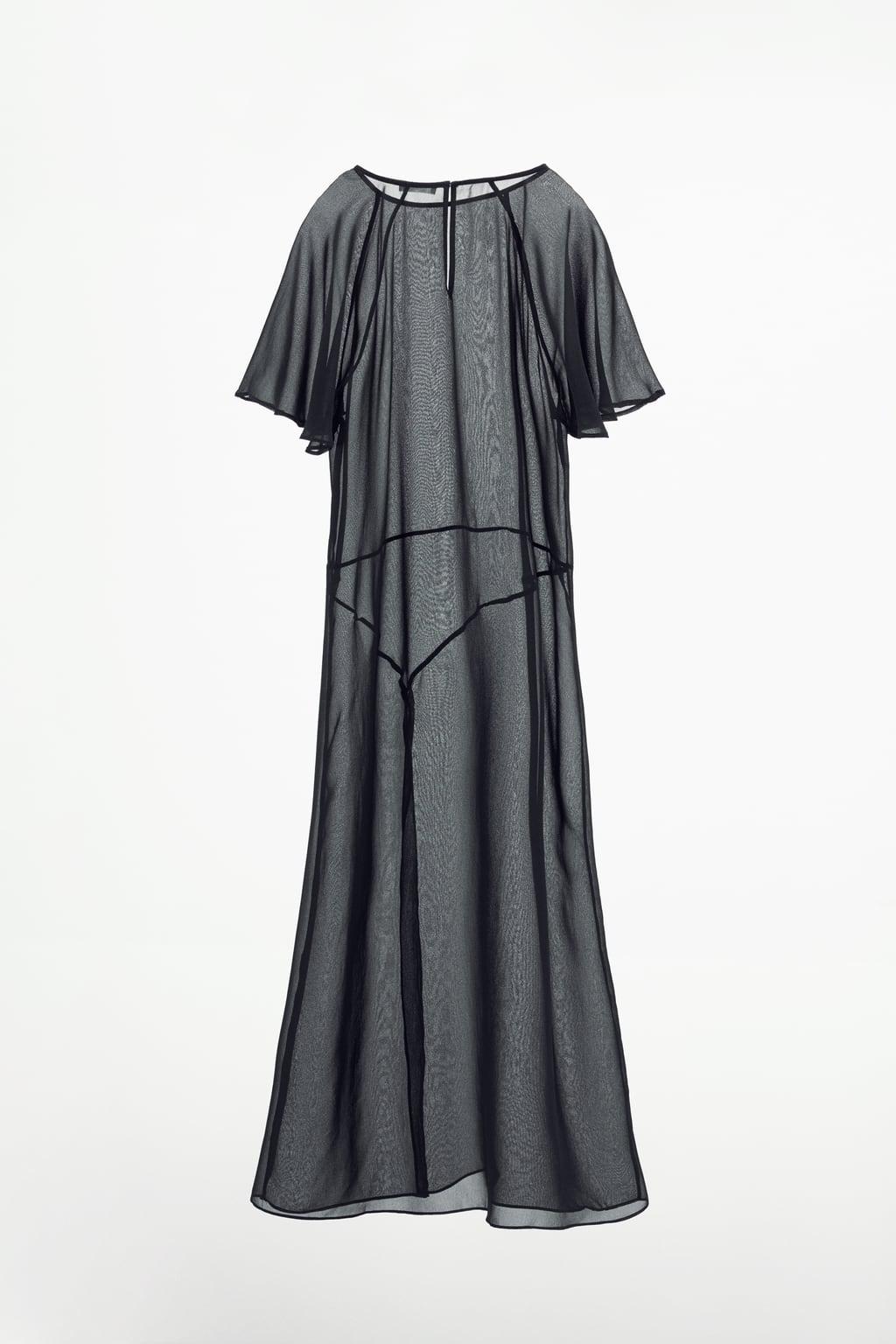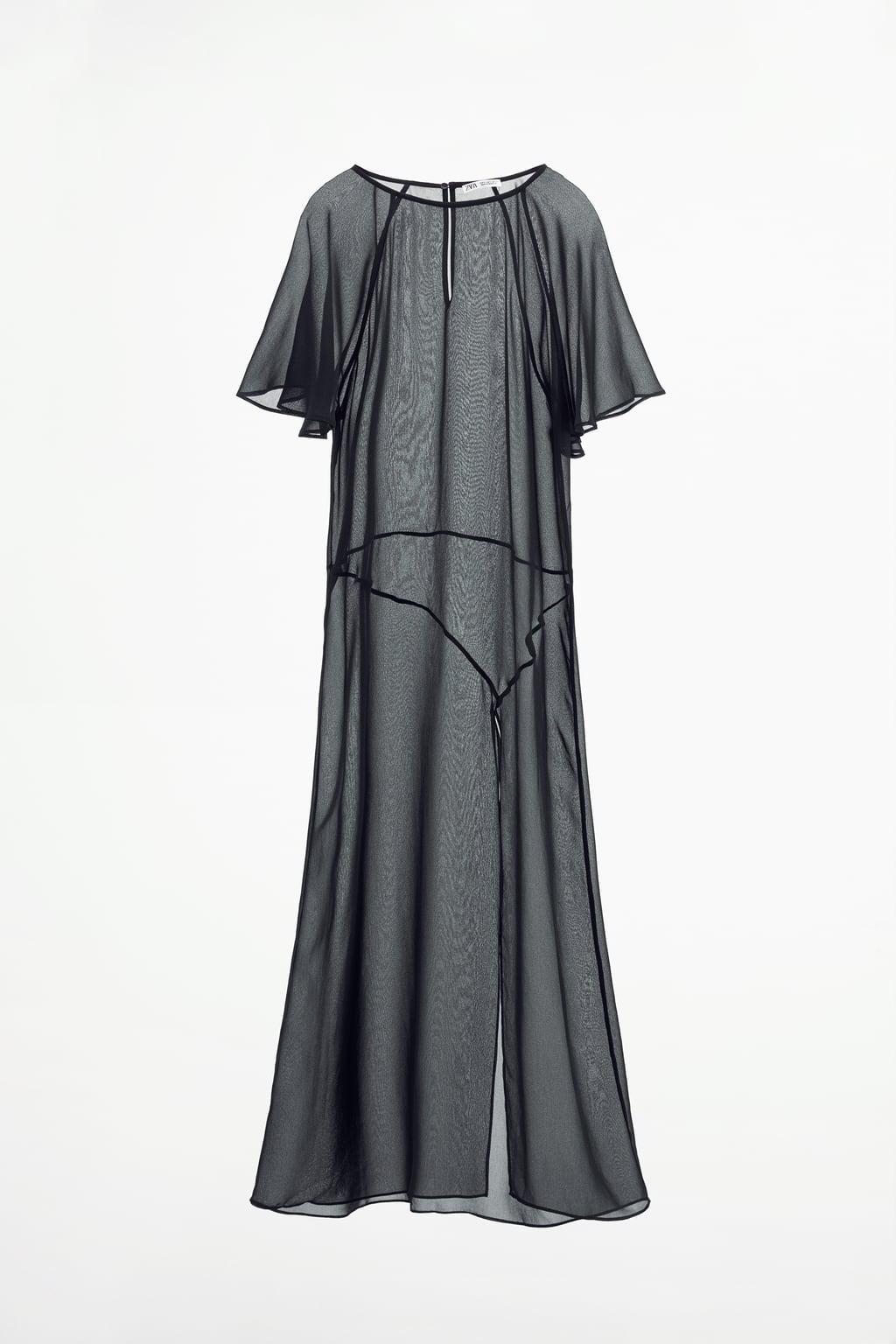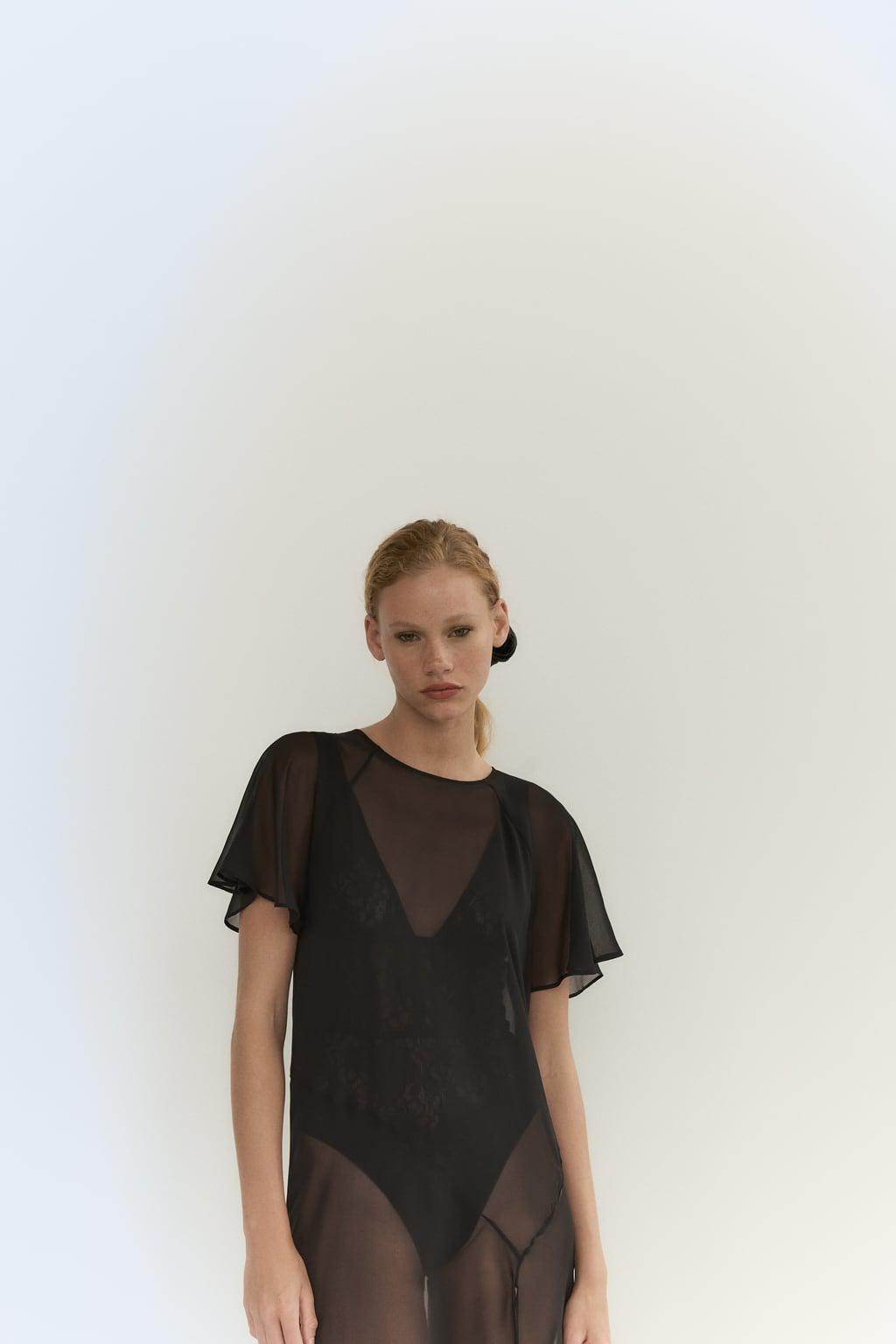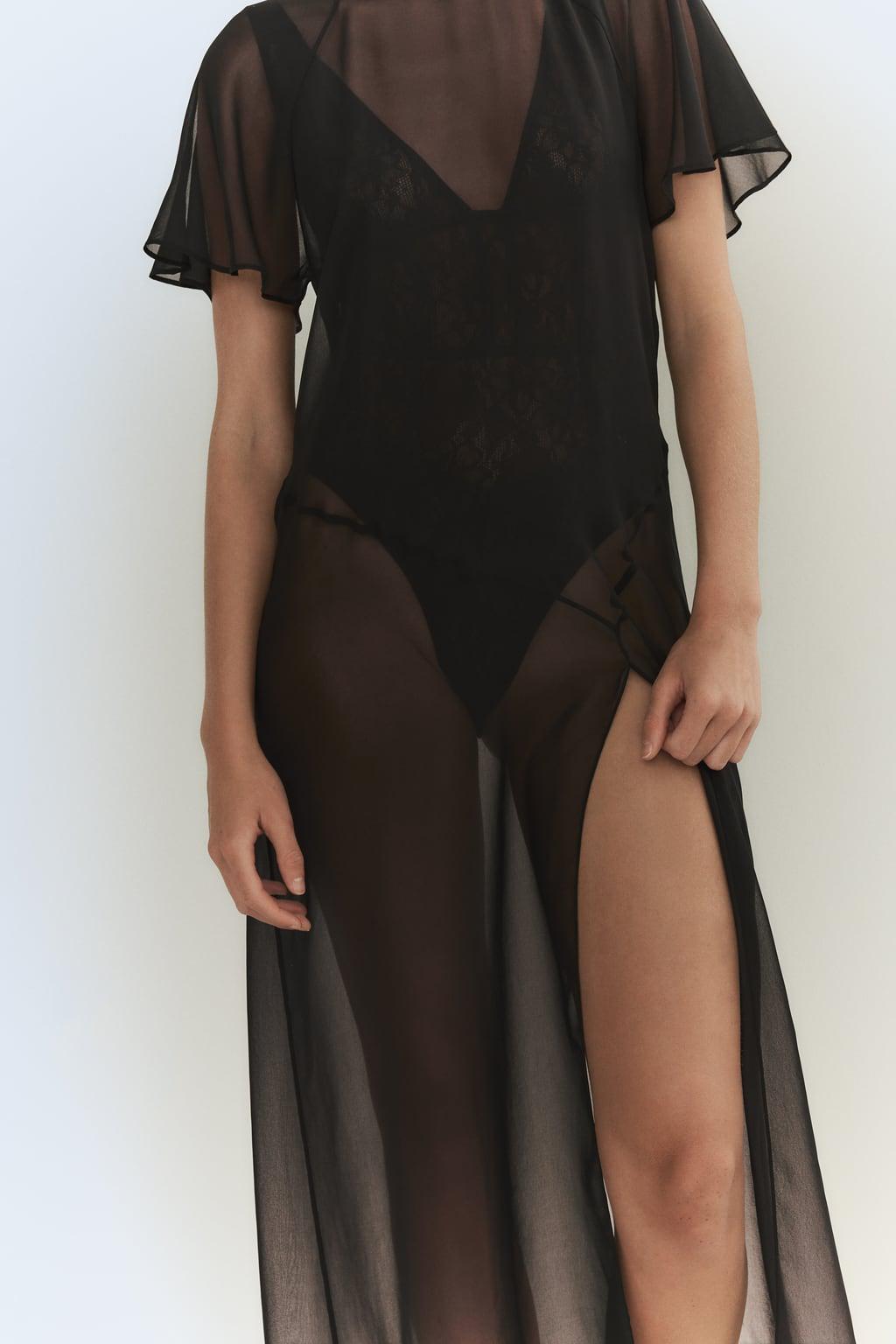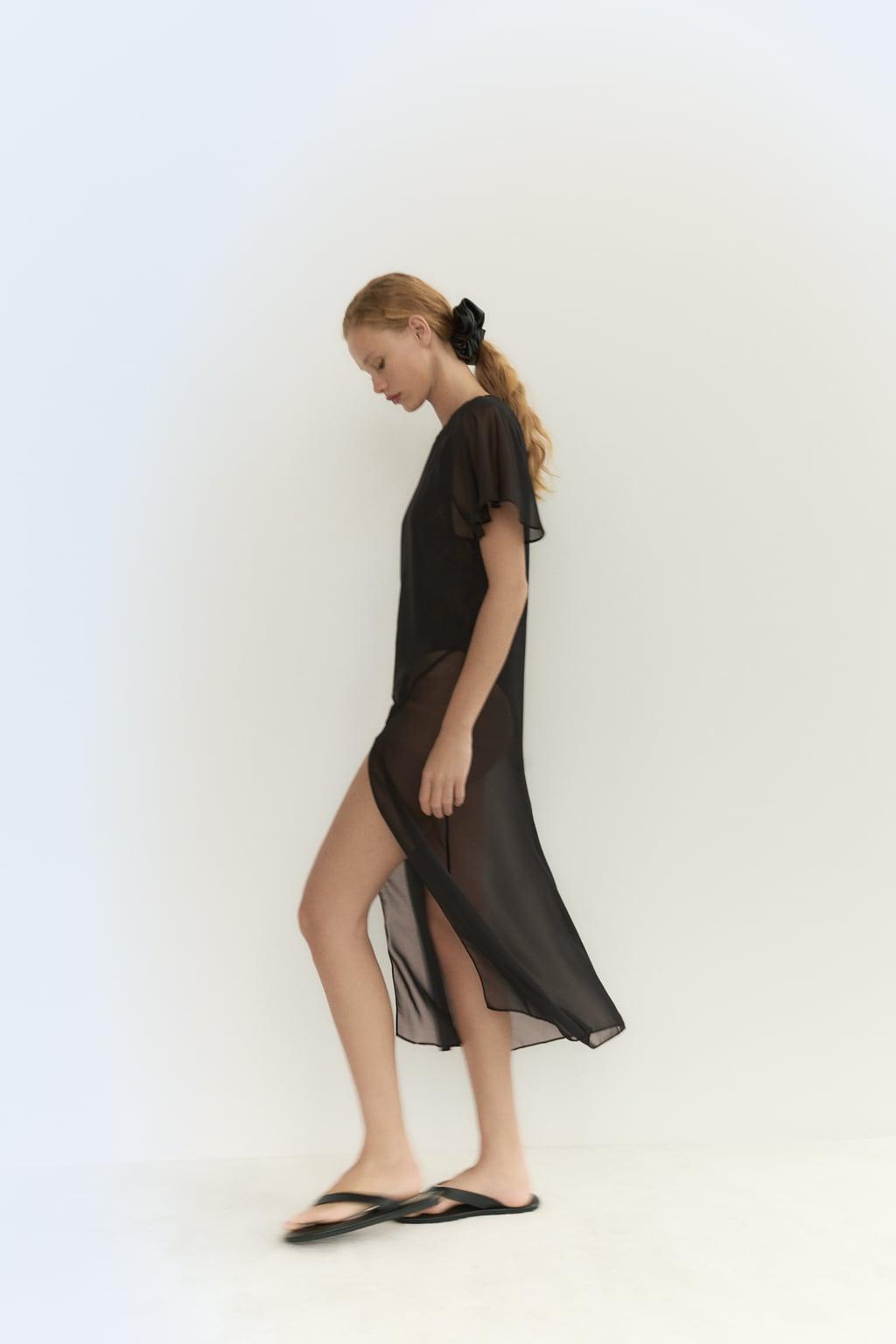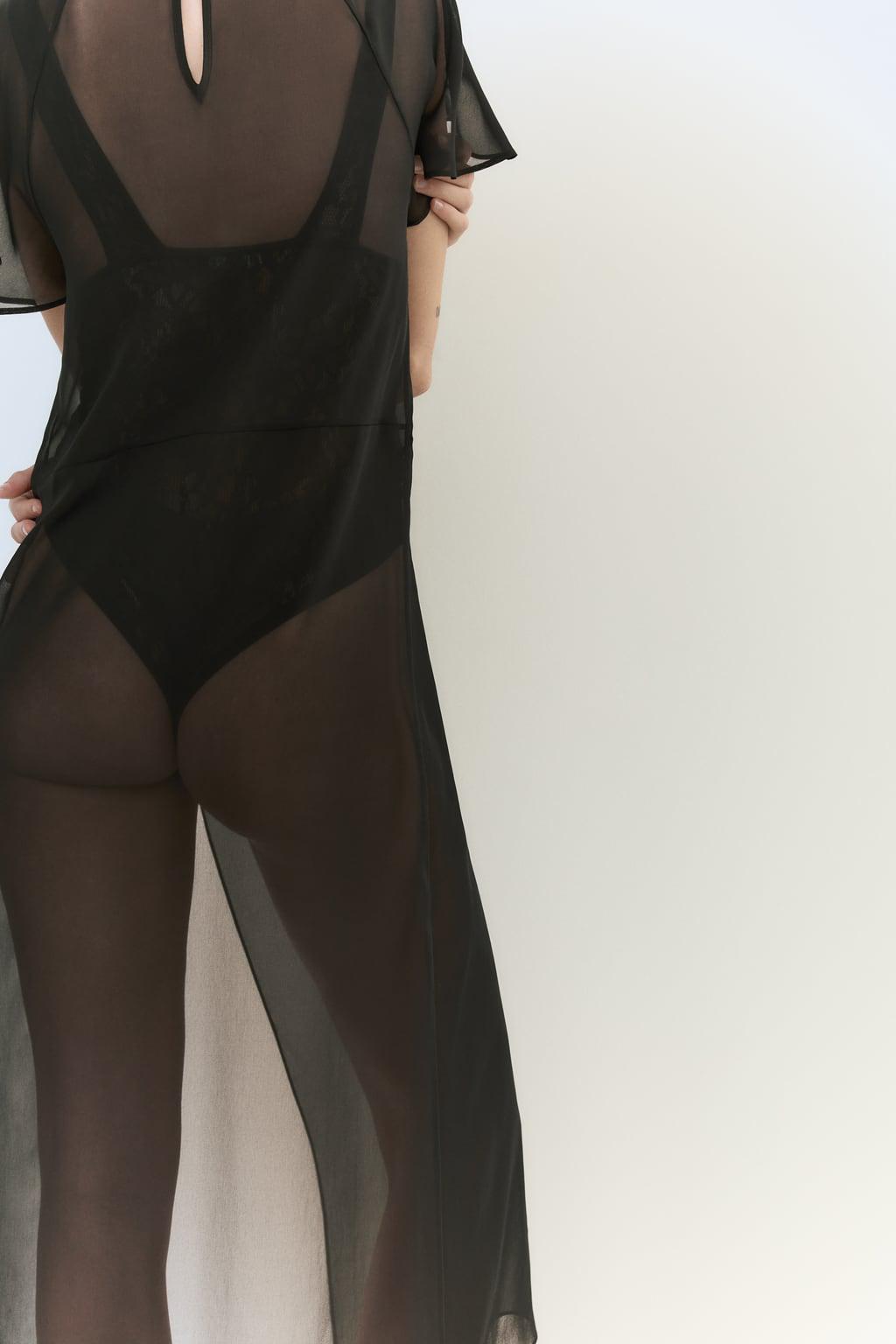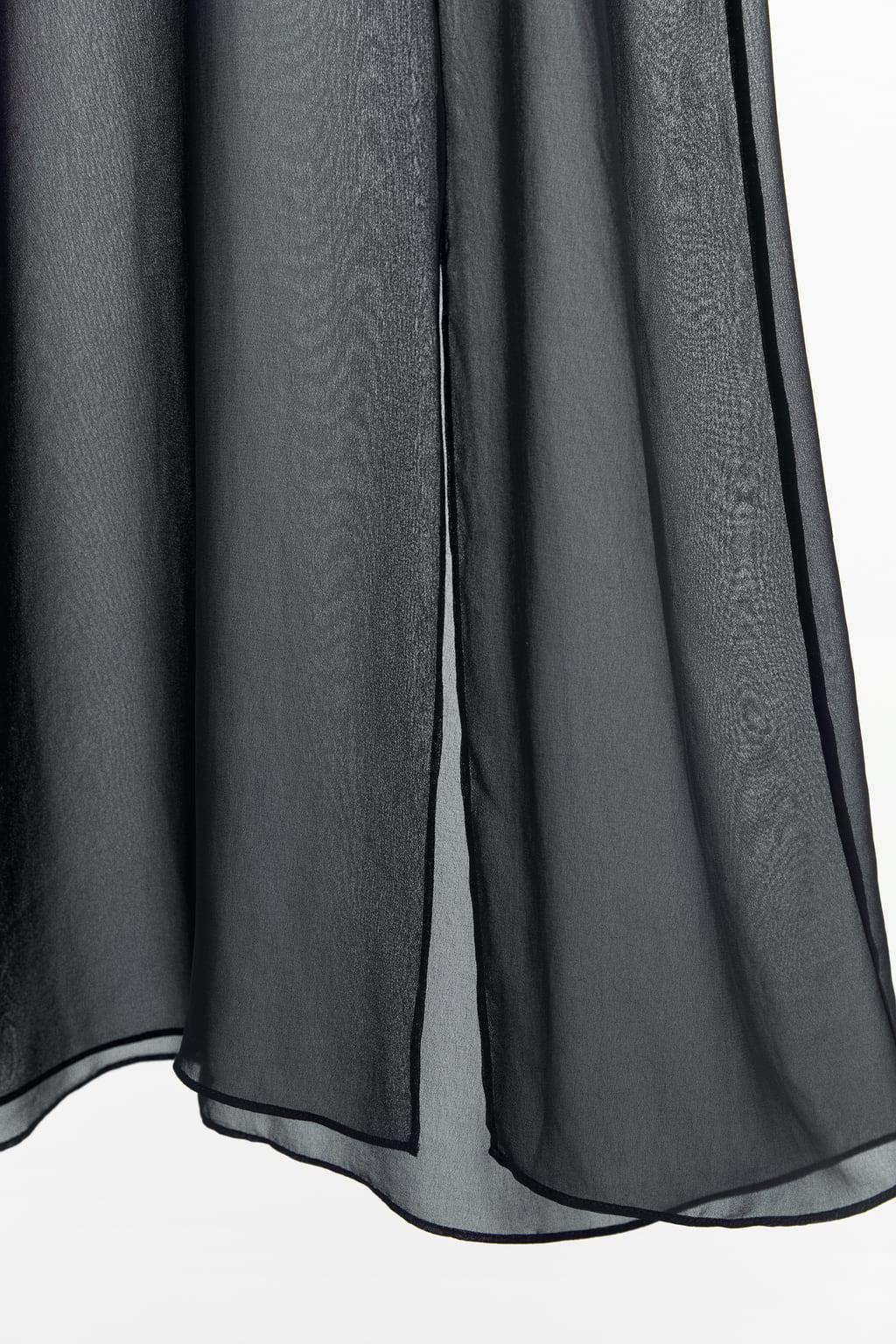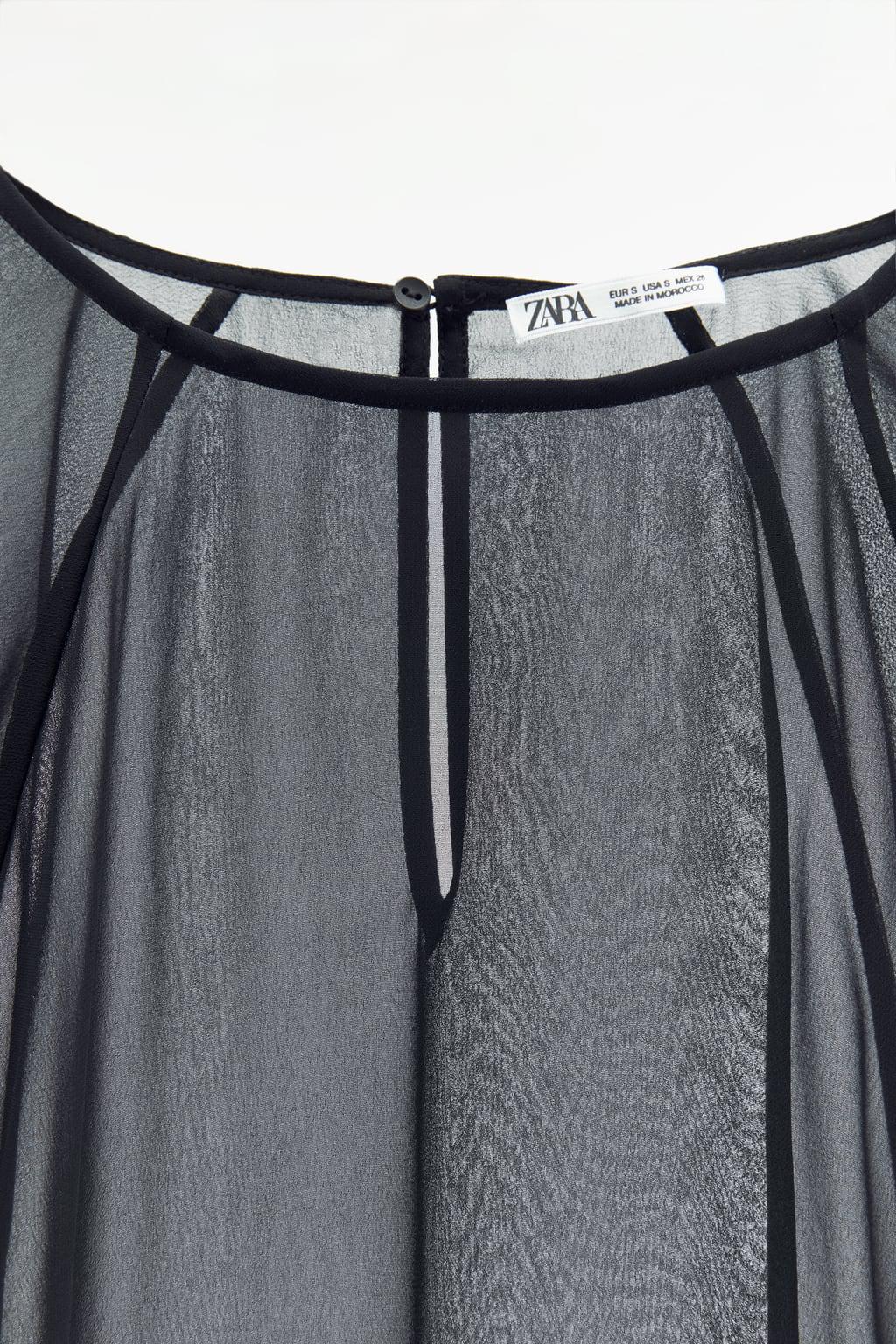 LONG DRESS WITH OPENING
Zara at Zara (UK)
The Indie Era
The Albums
Folklore (2020) • Evermore (2020)
How to Promote
Written during the peak of the coronavirus pandemic, 2020 saw the release of her eighth and ninth studio albums and paved the way for her alternative indie-inspired era. While the Cottagecore aesthetic also emerged in 2020, the trend is making a comeback in 2023 and is the perfect way to tap into this whimsical era. Opt for bohemian maxi dresses, as seen on Taylor during the tour, with rich earth-inspired tones, romantic ruffles and puff-sleeved apparel completing edits and working as the perfect transition into fall.
Boho Dresses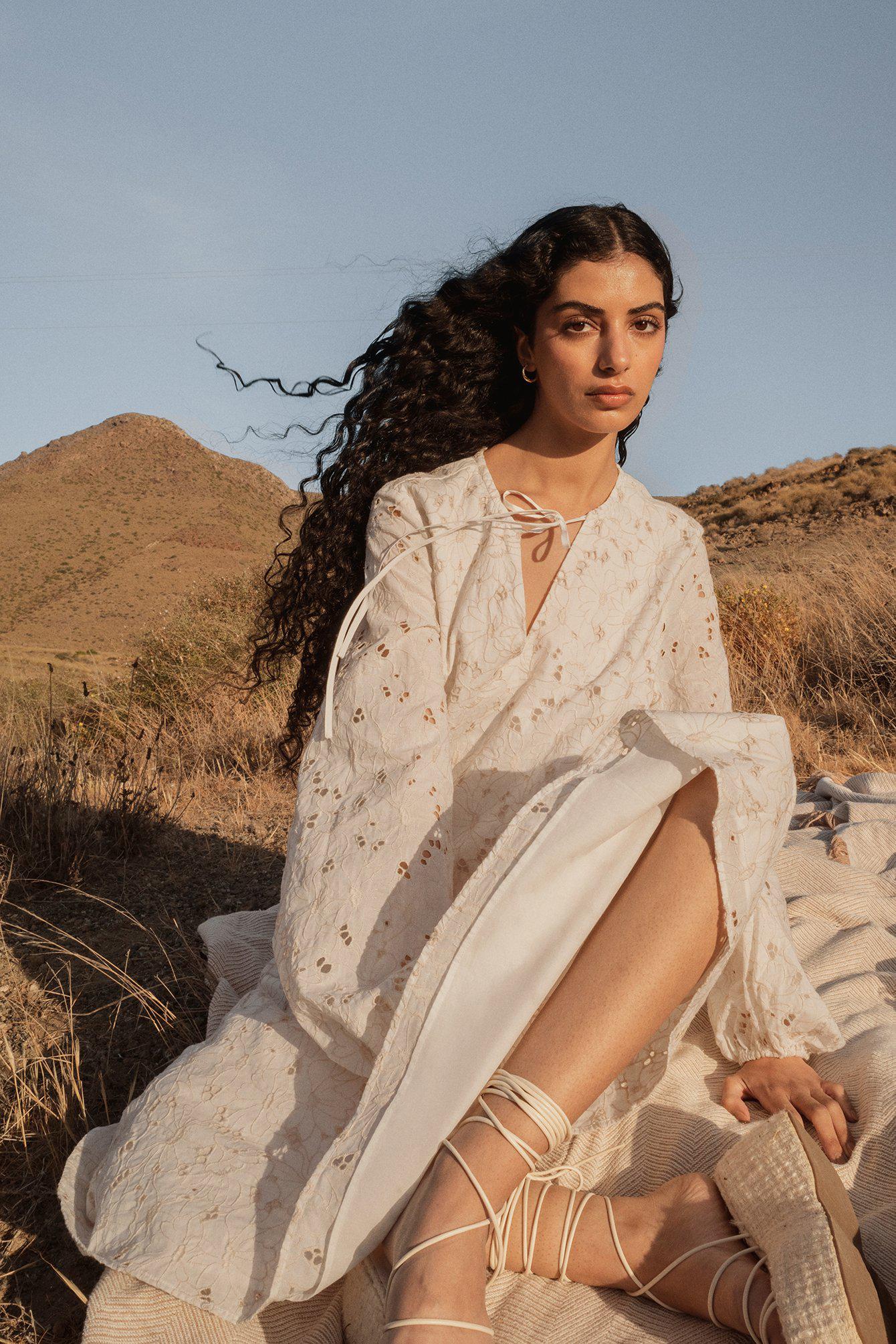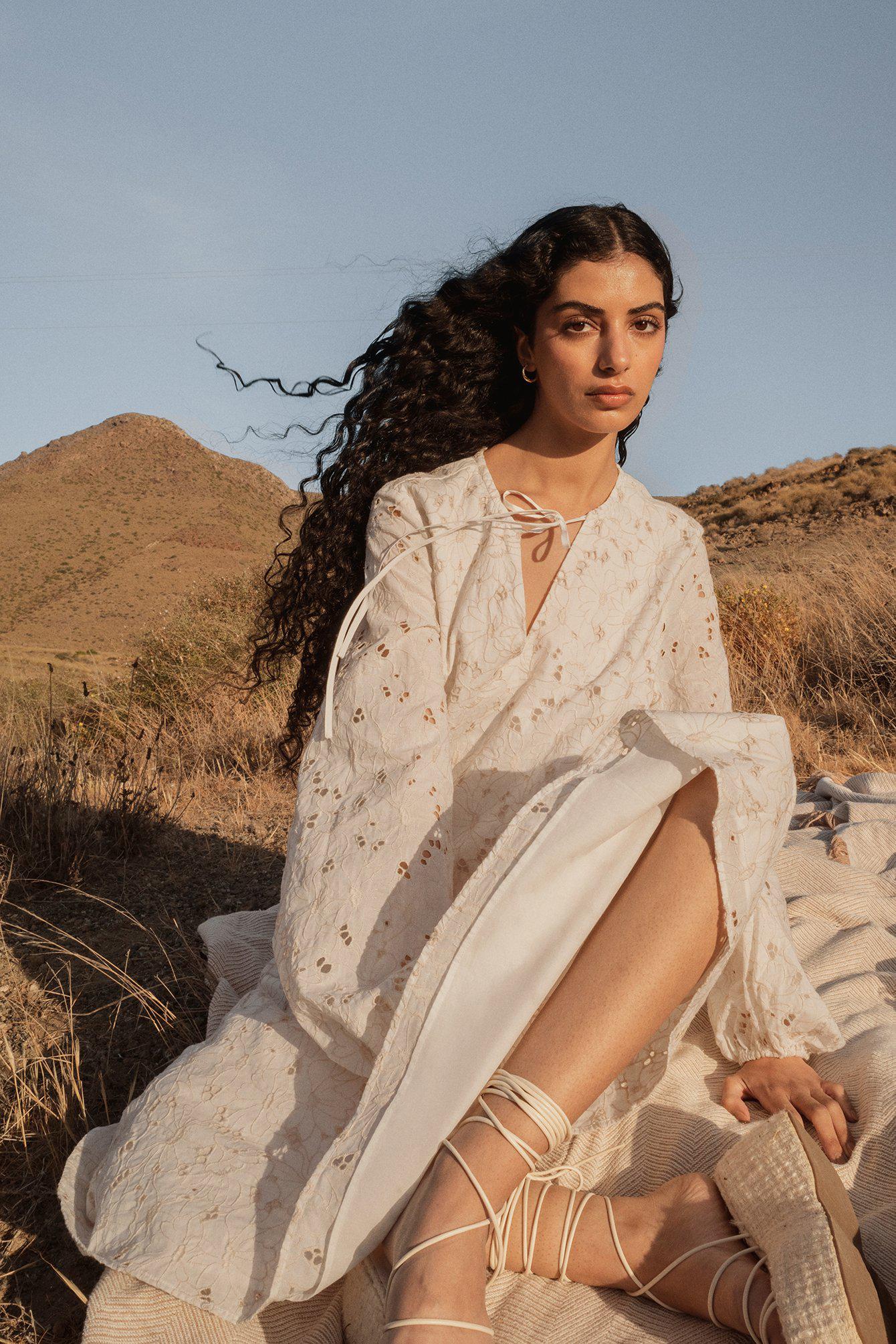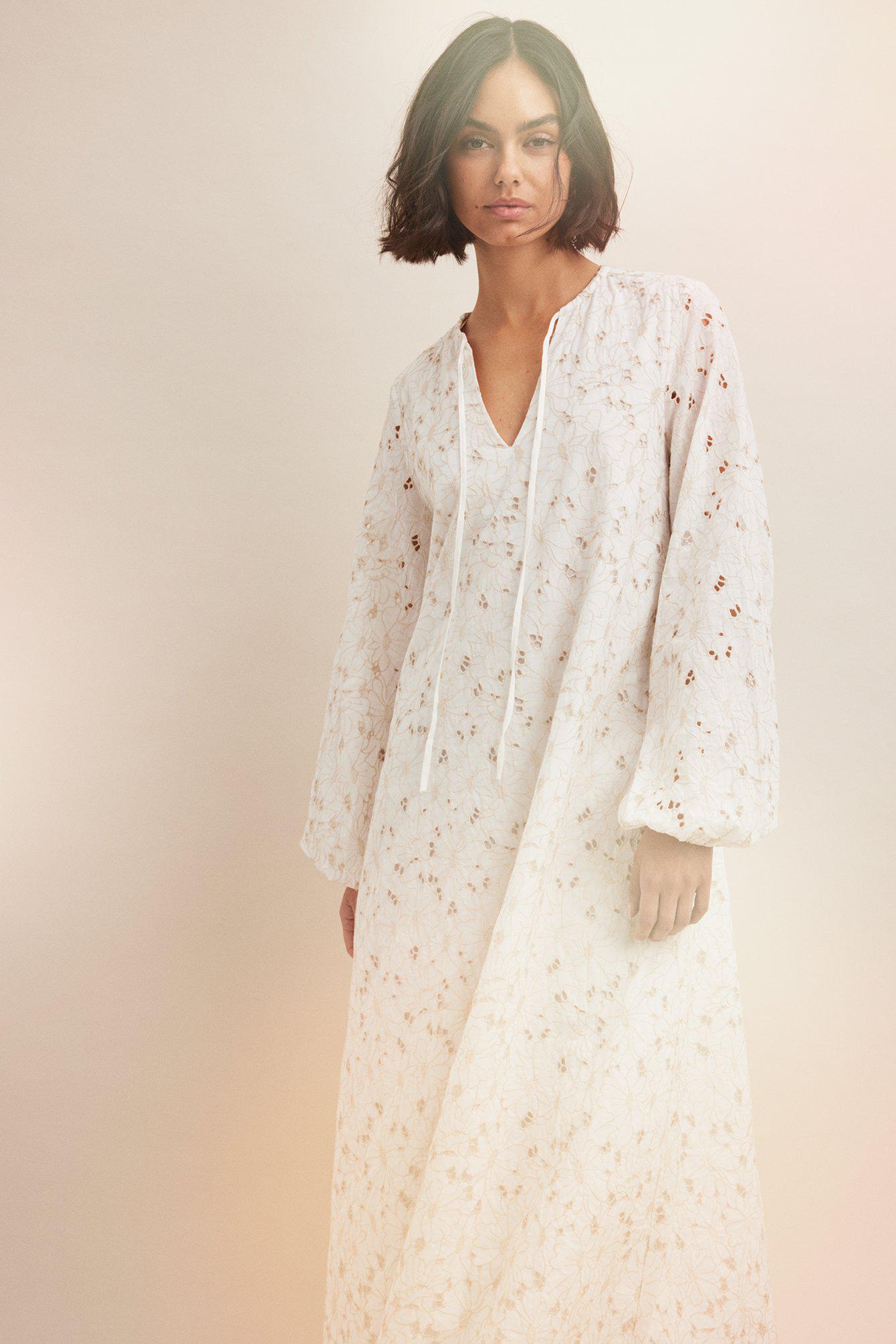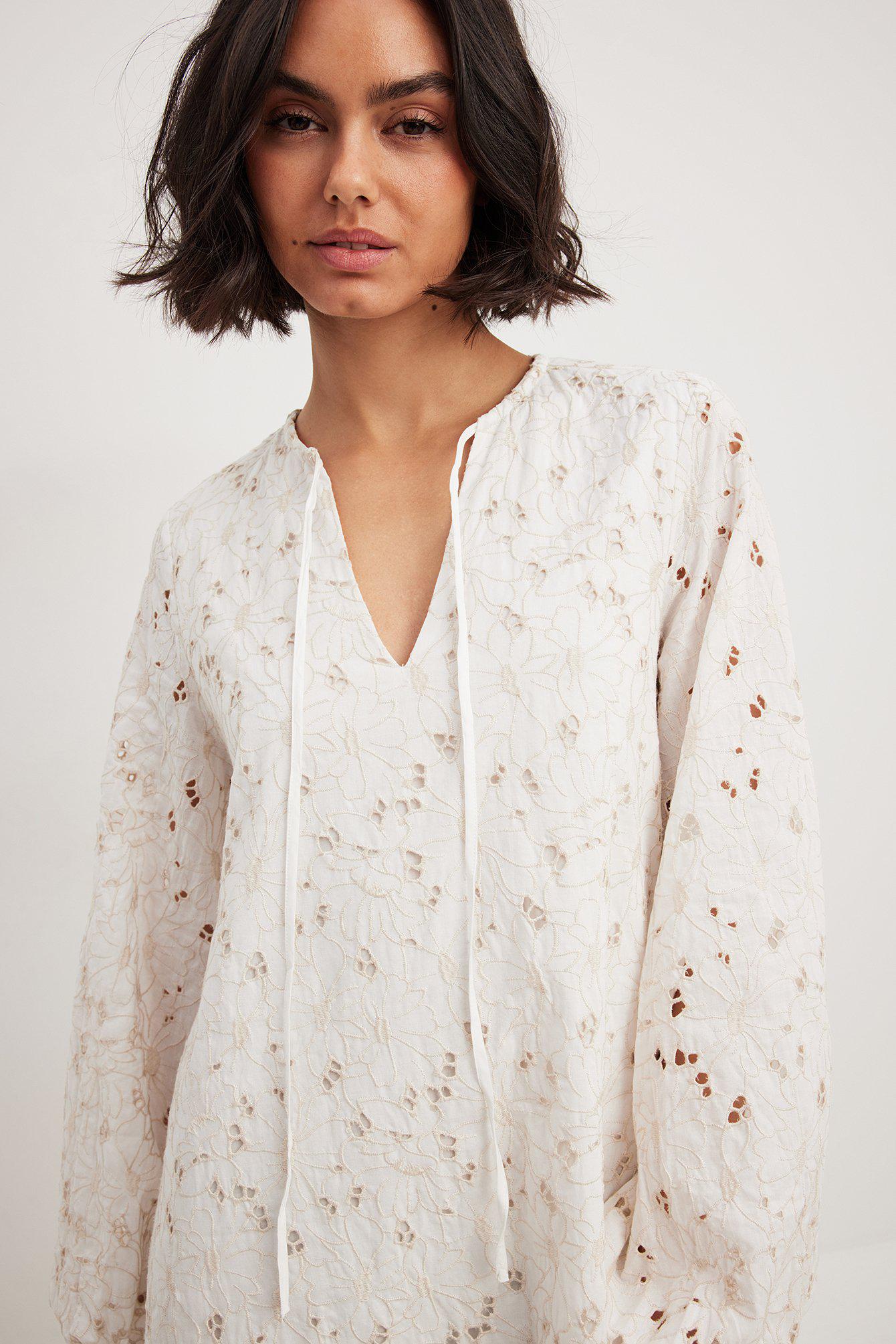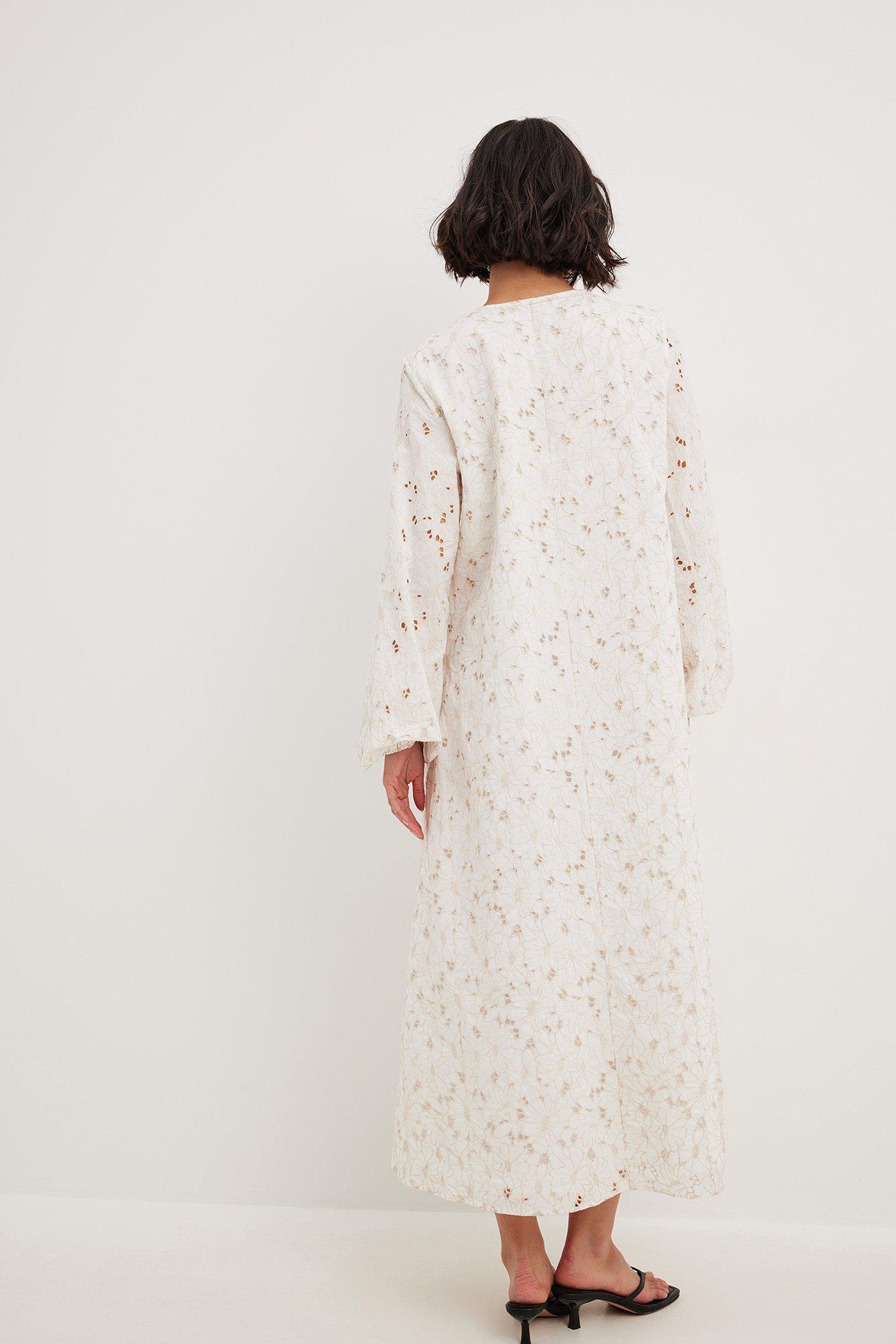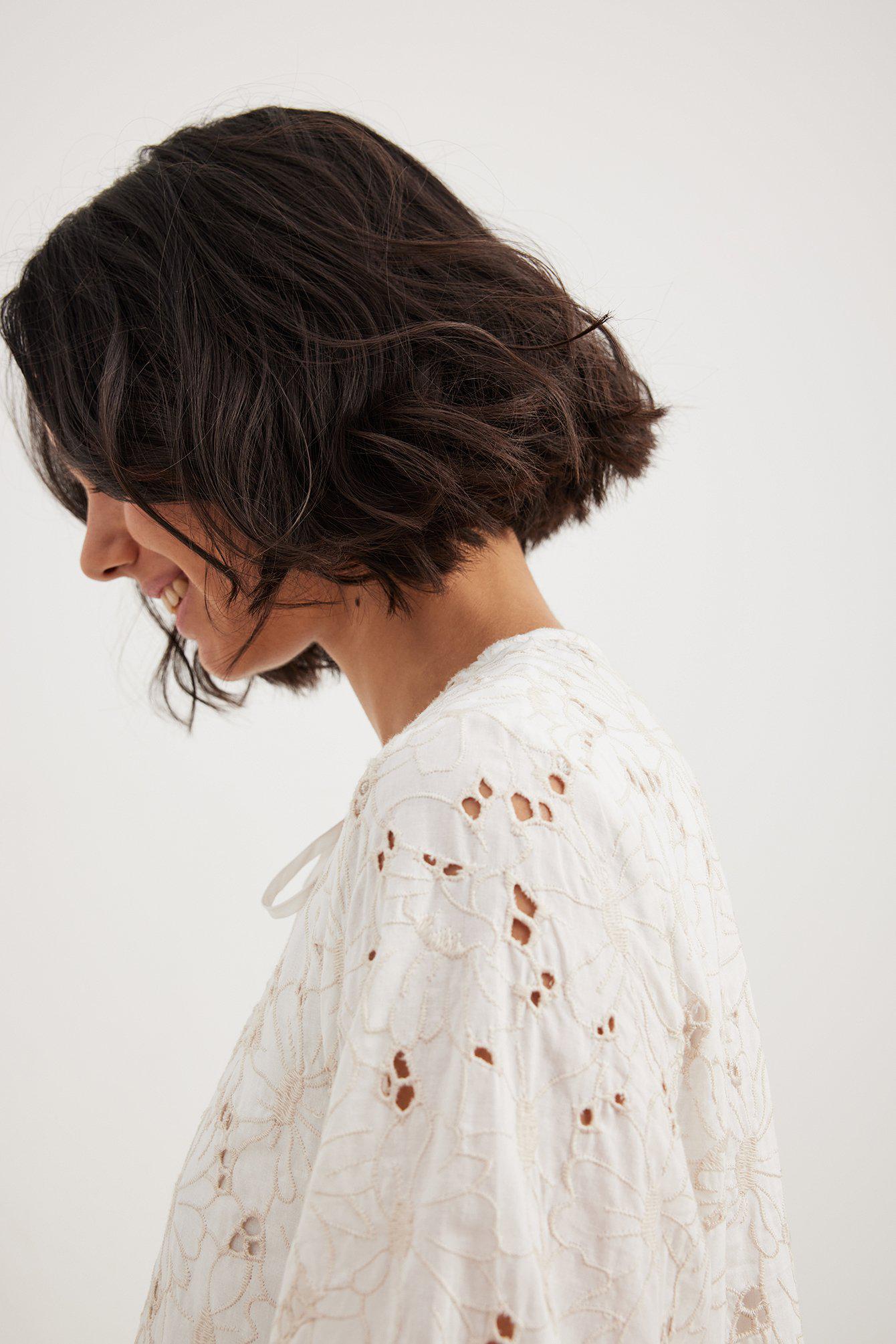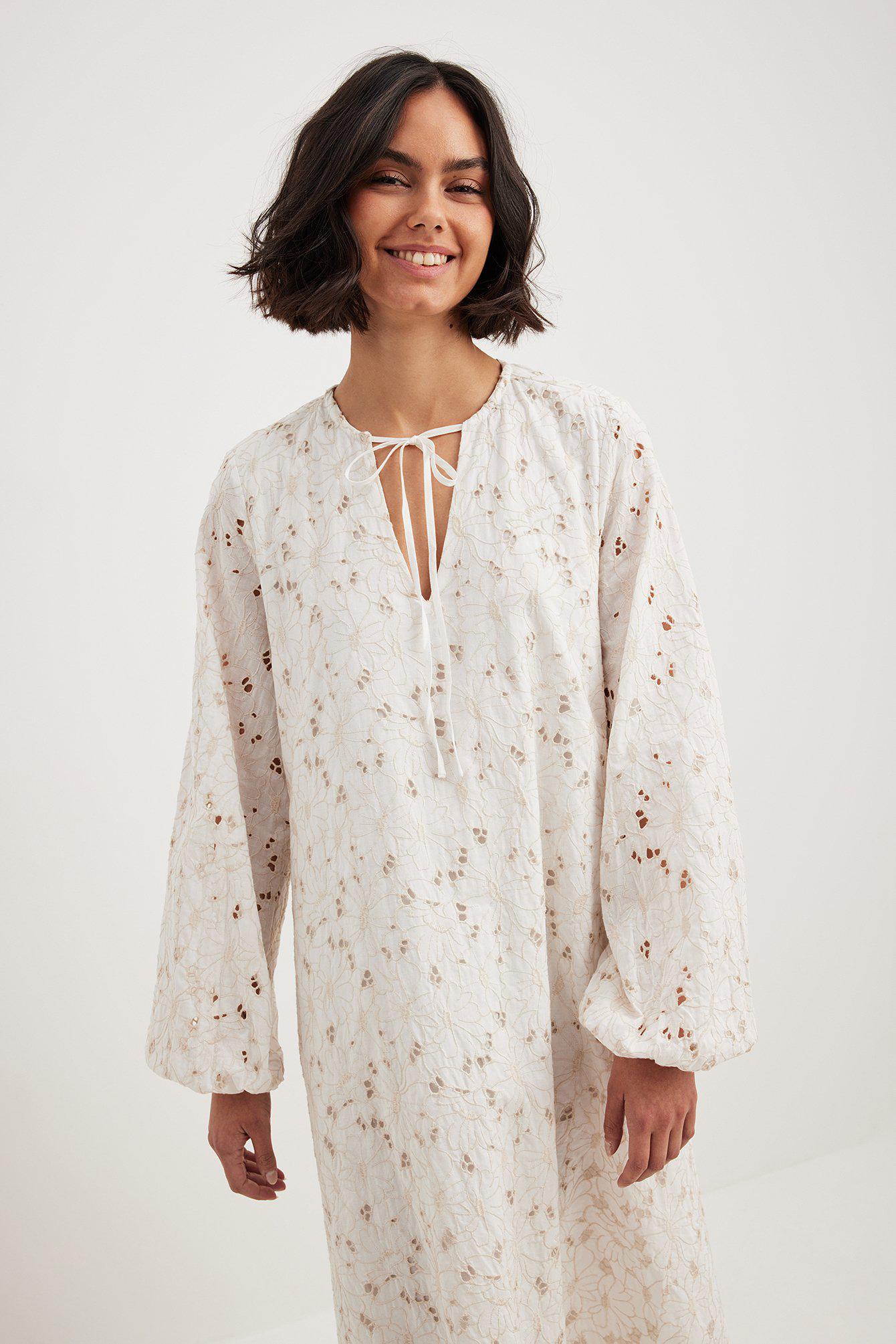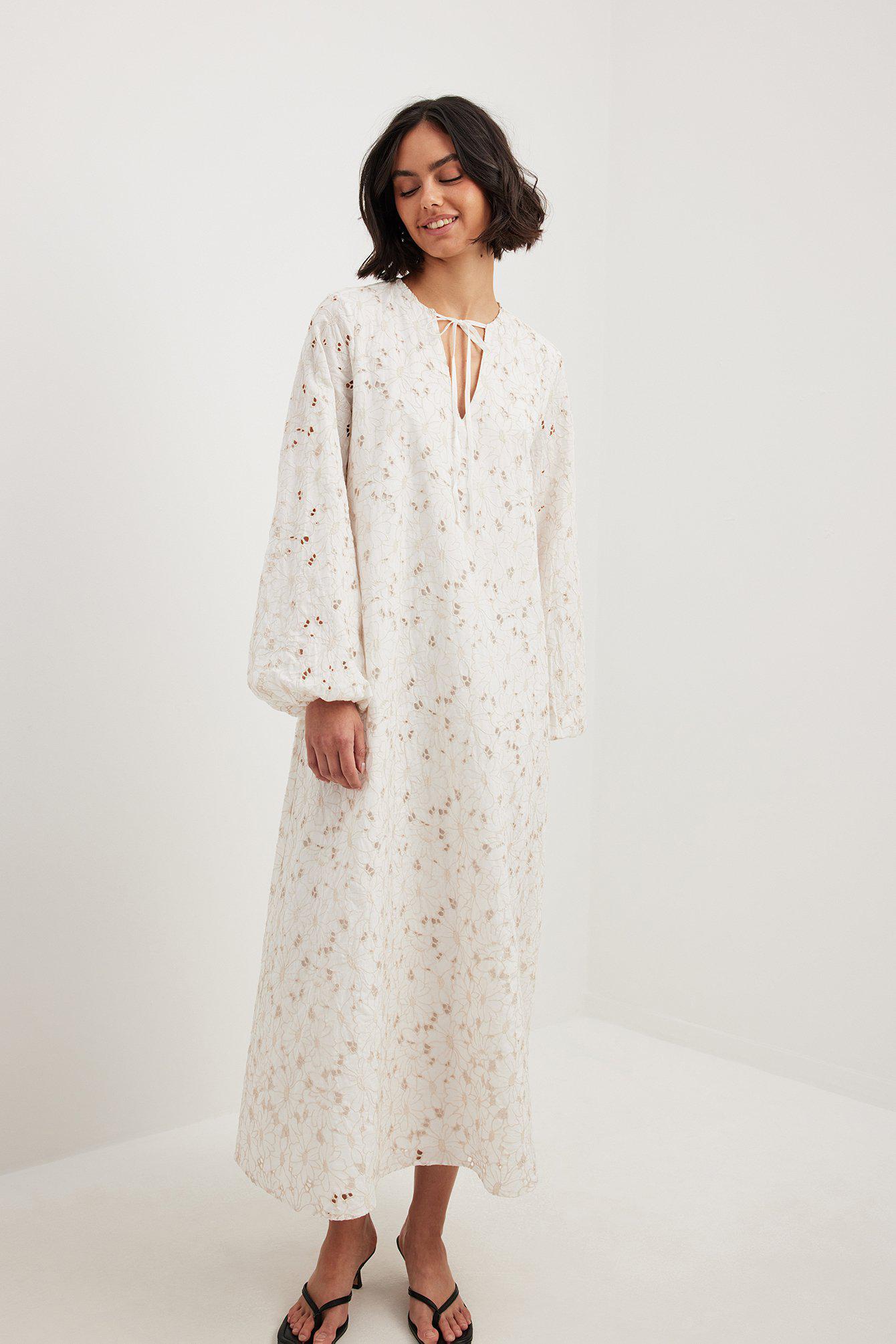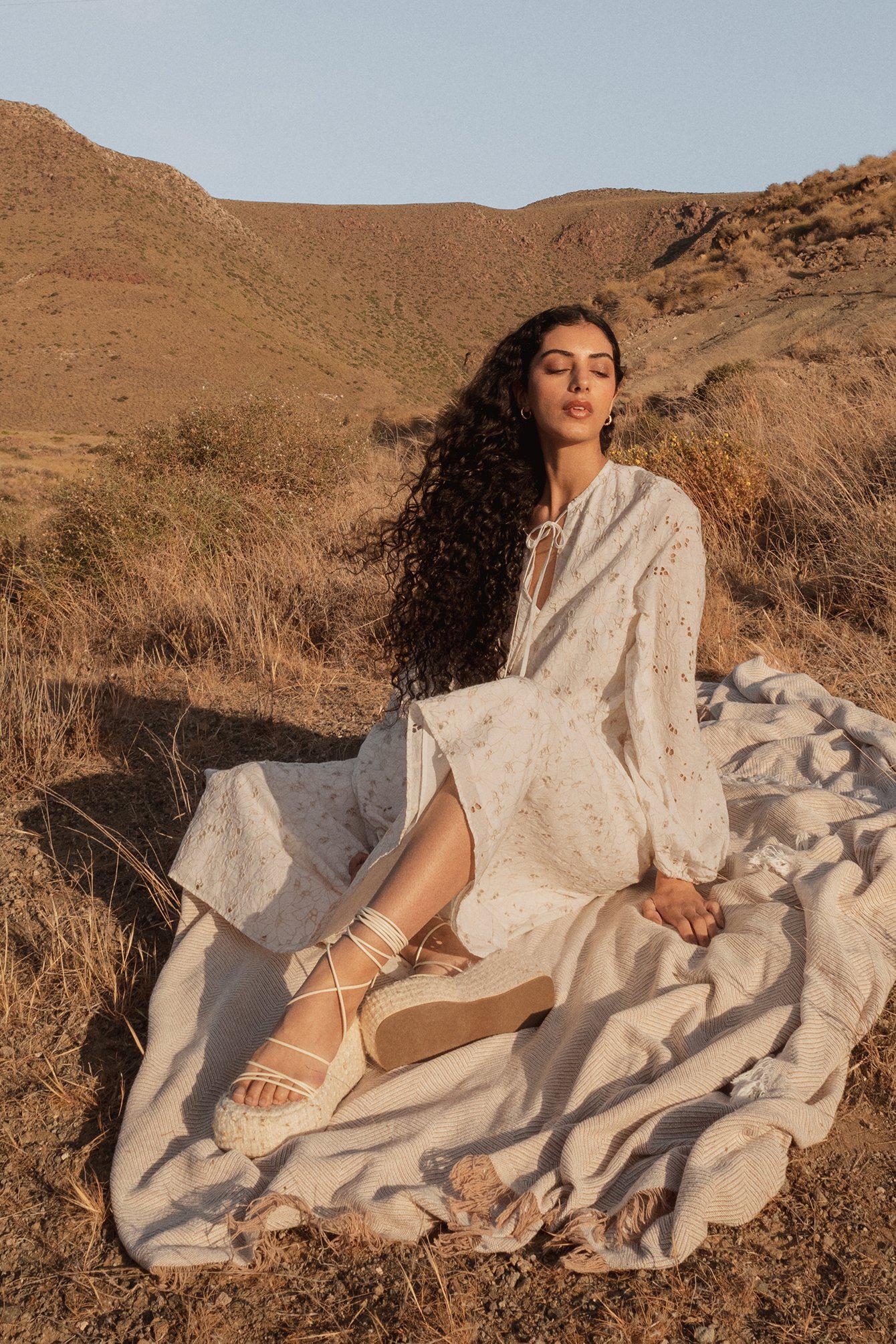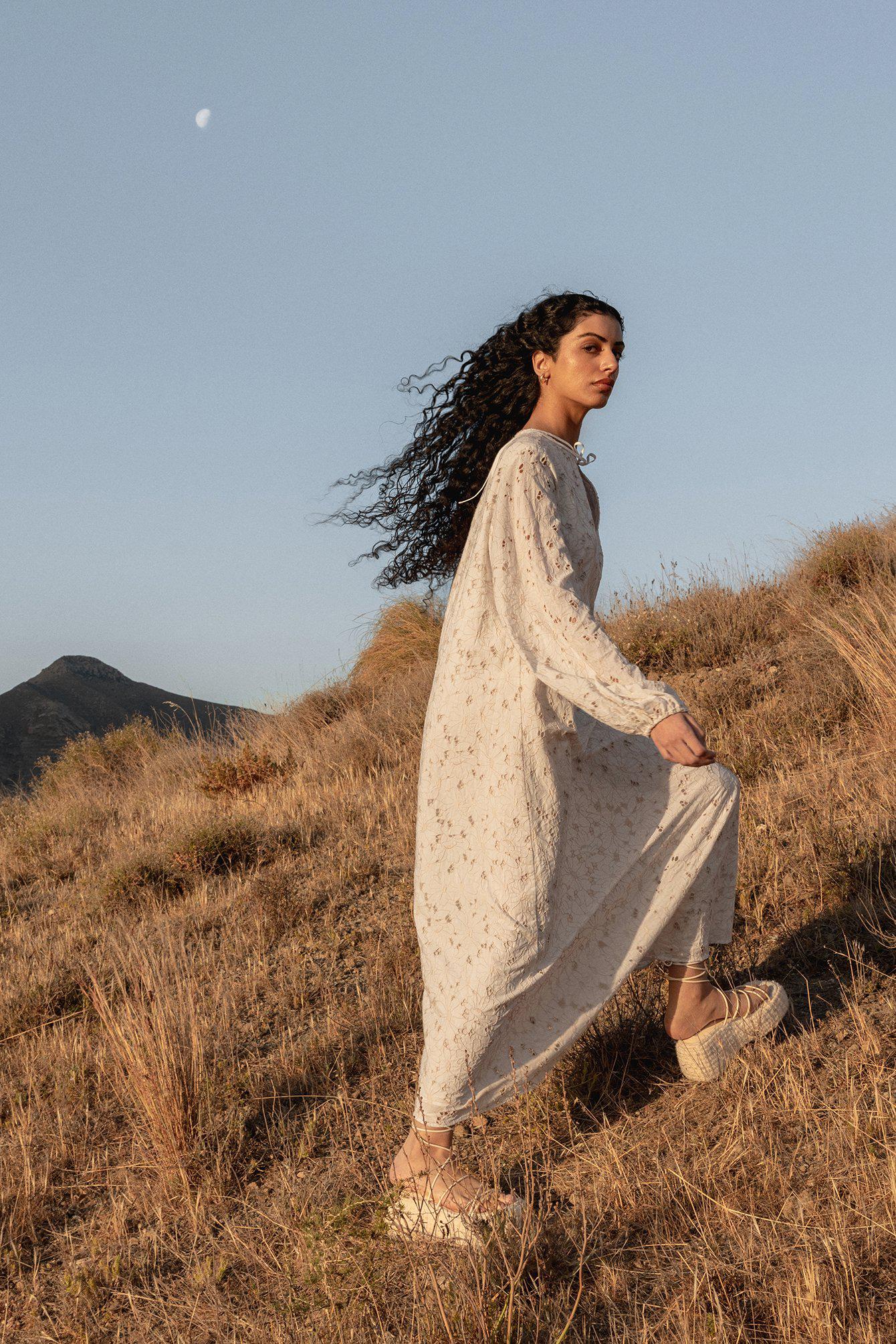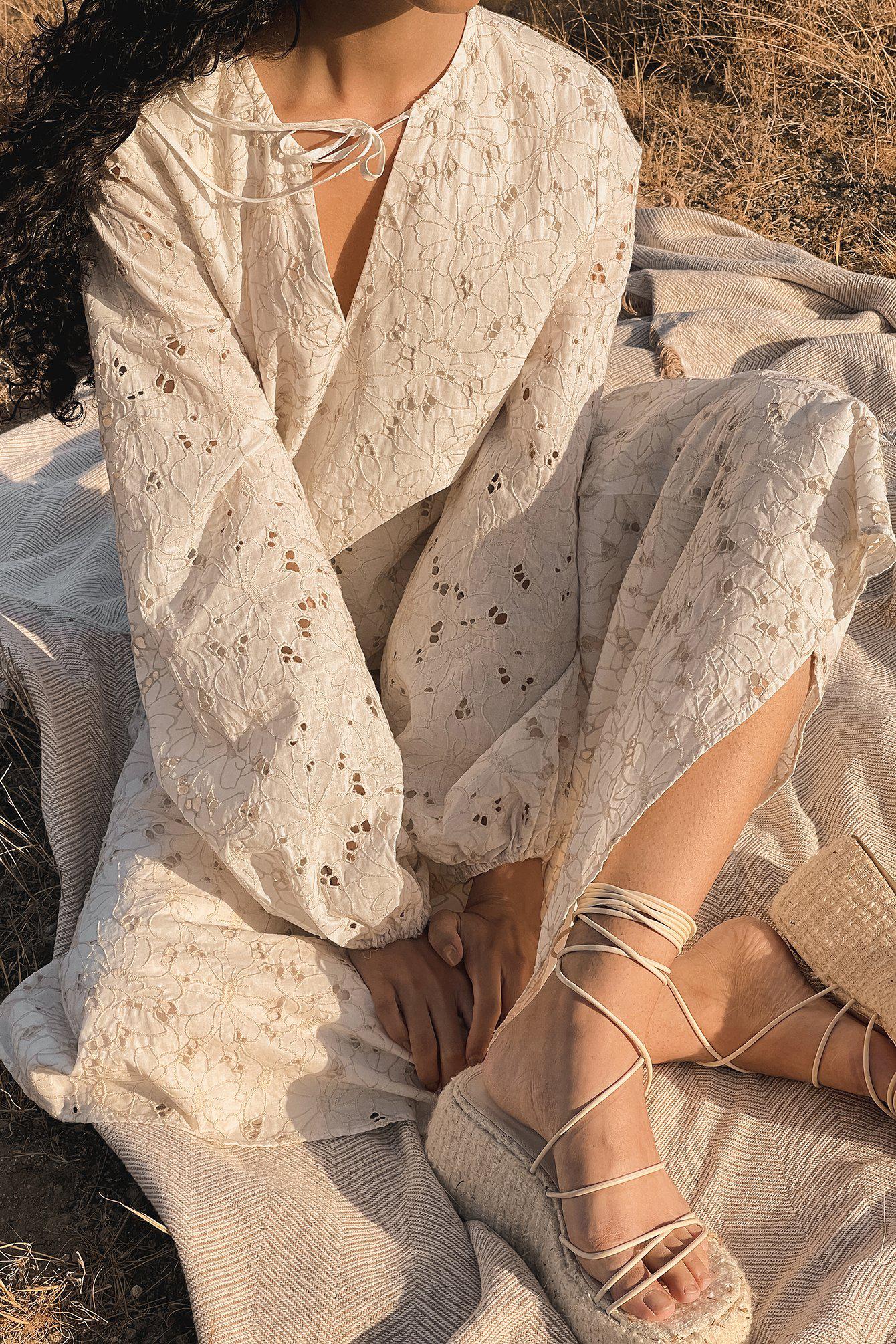 Crochet Flowy Maxi Dress Offwhite
NA-KD Boho at NA-KD (UK)
Cottagecore Details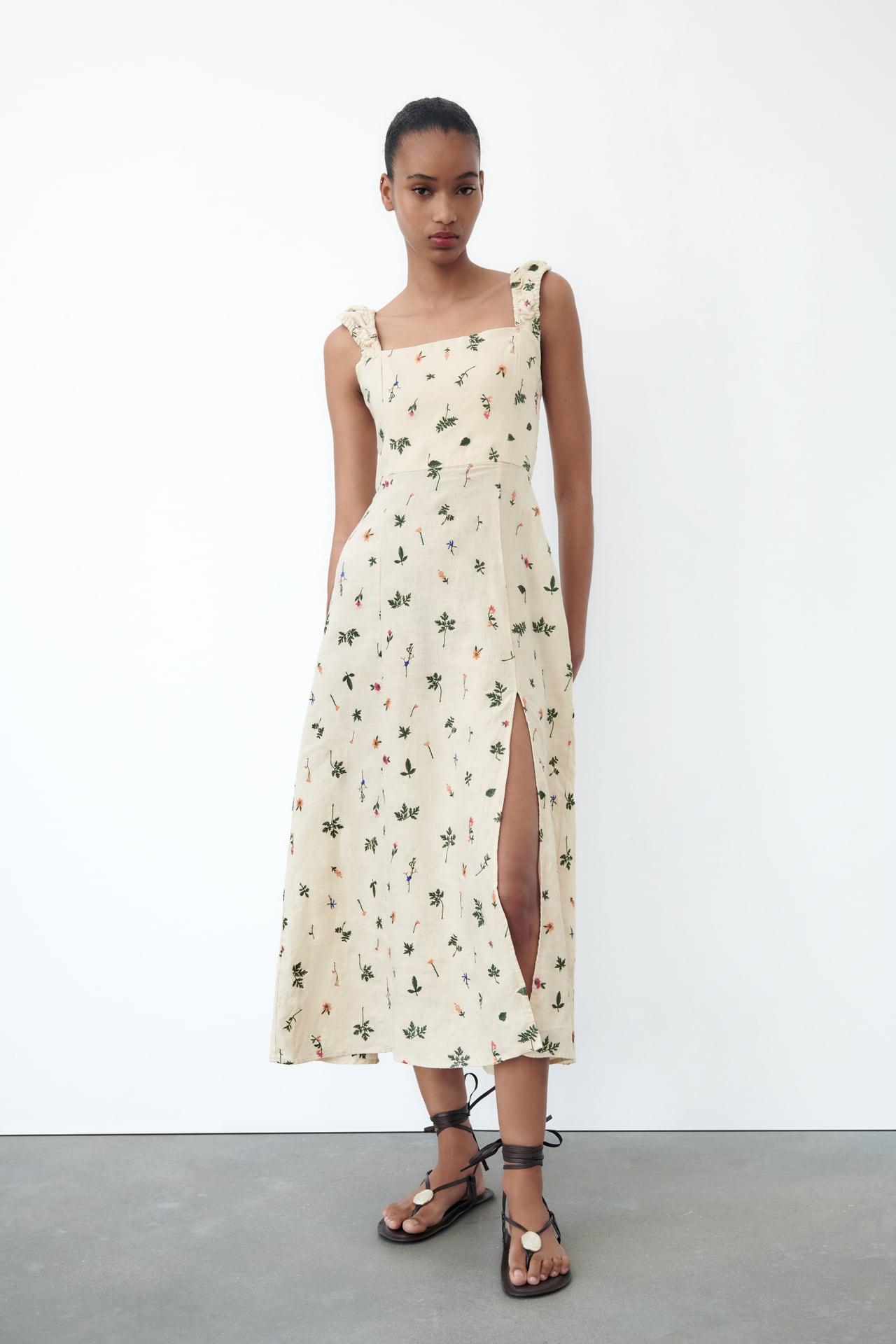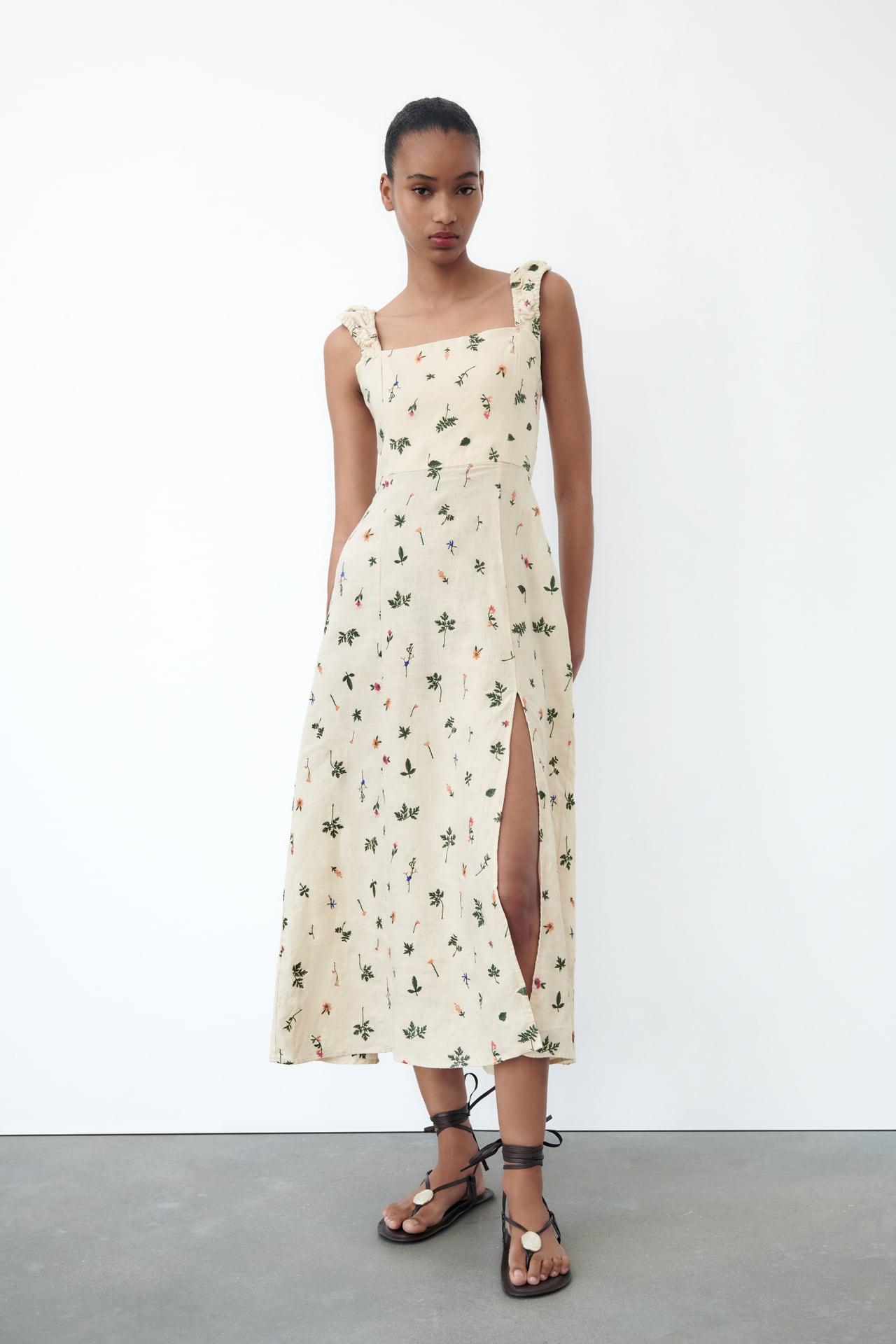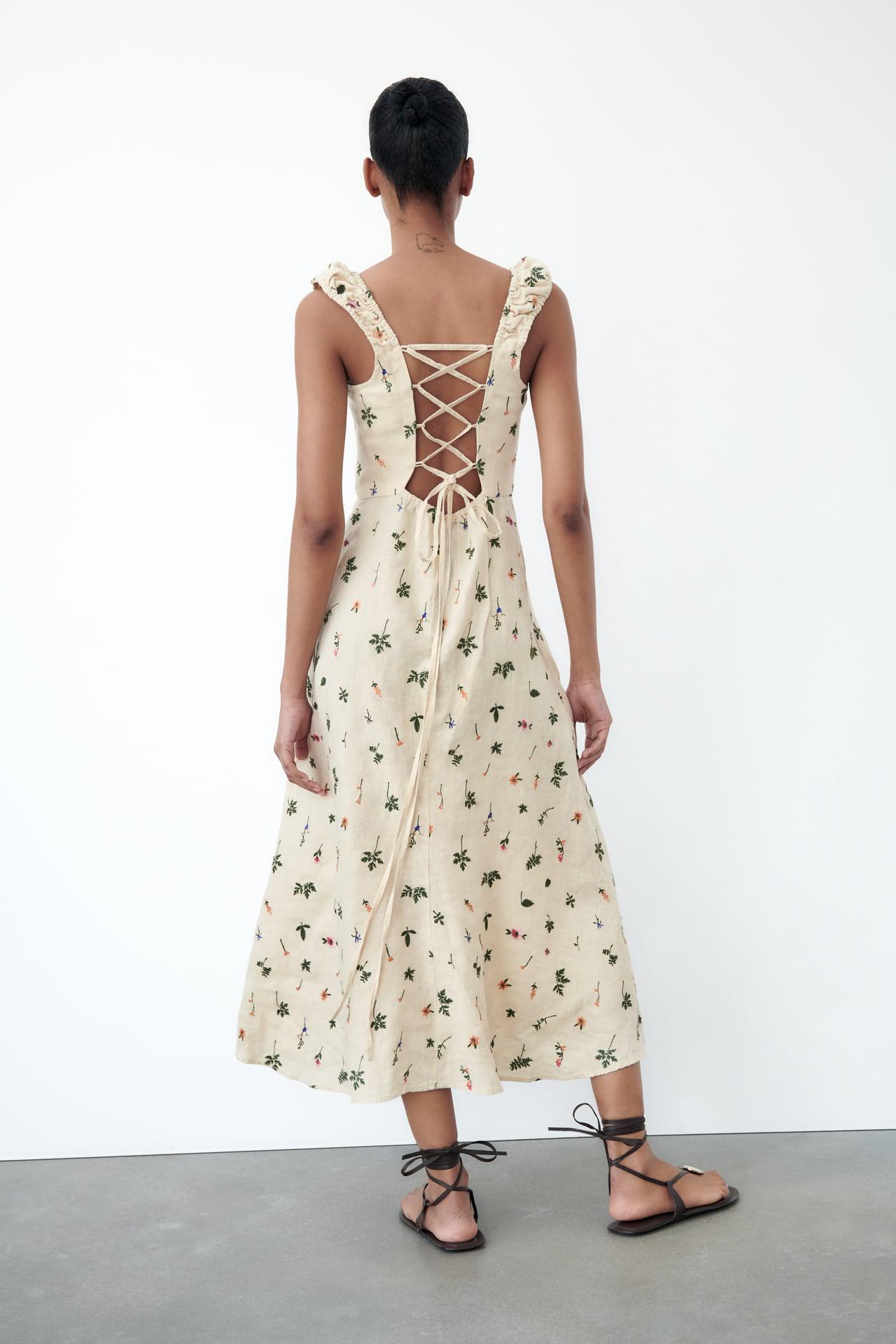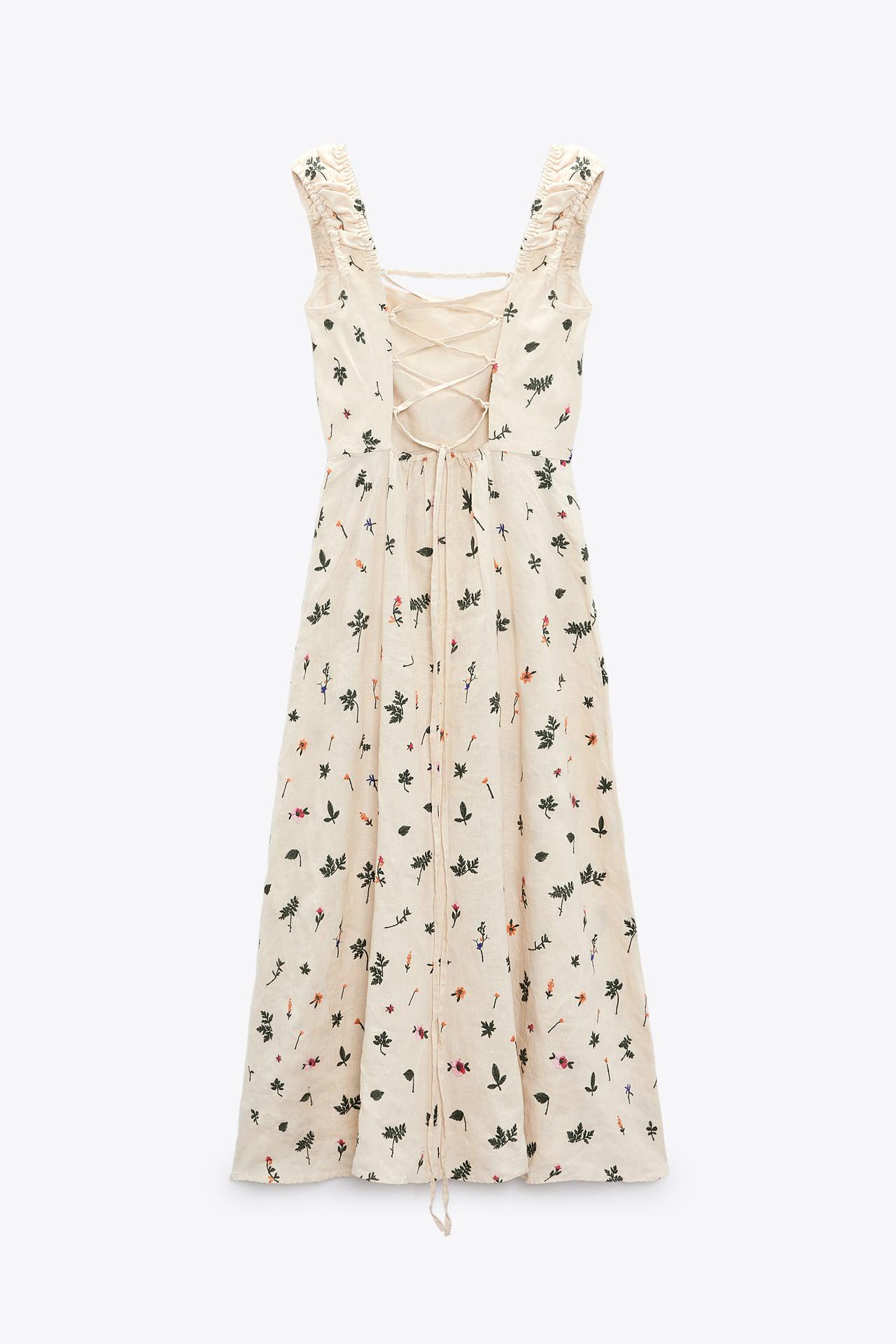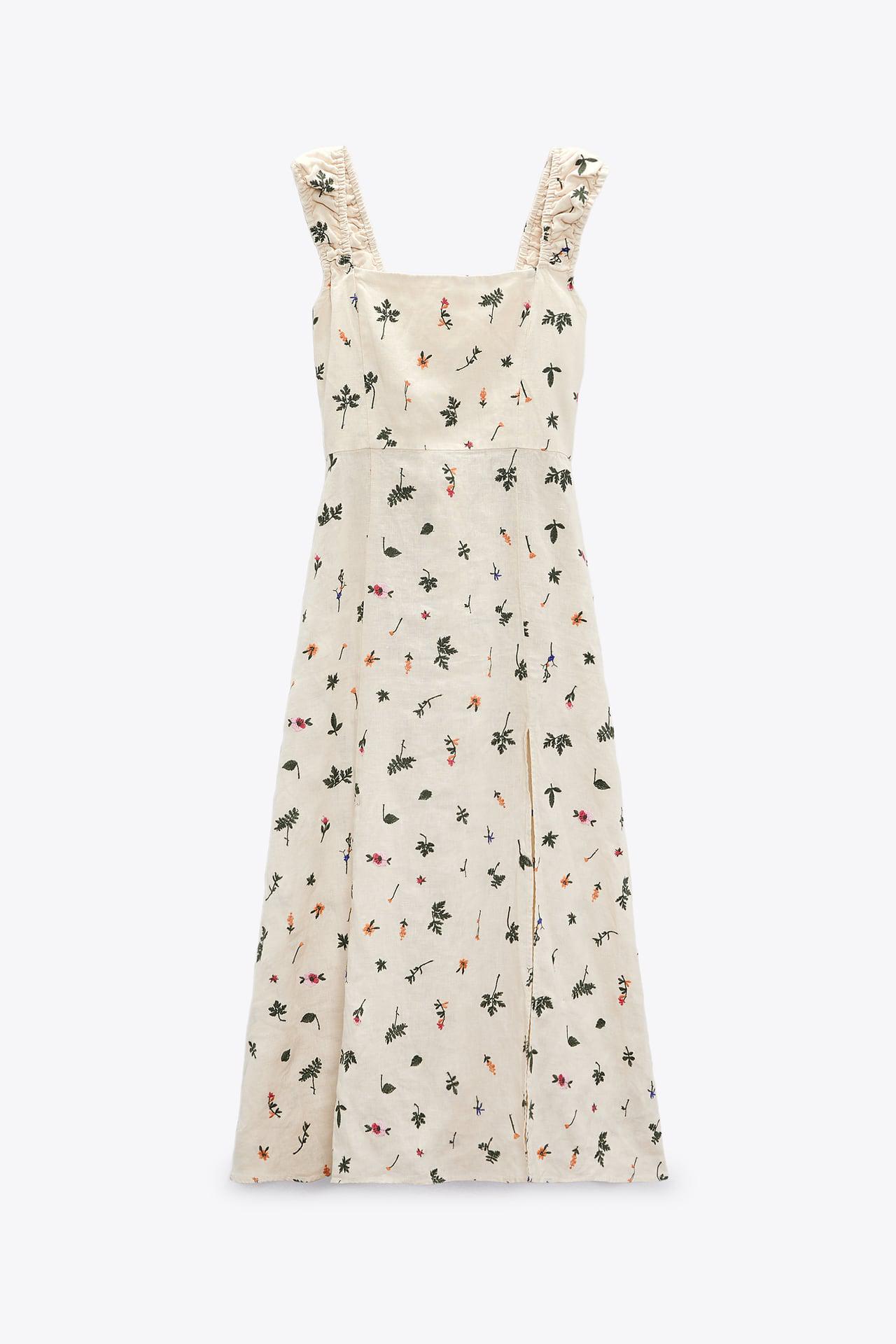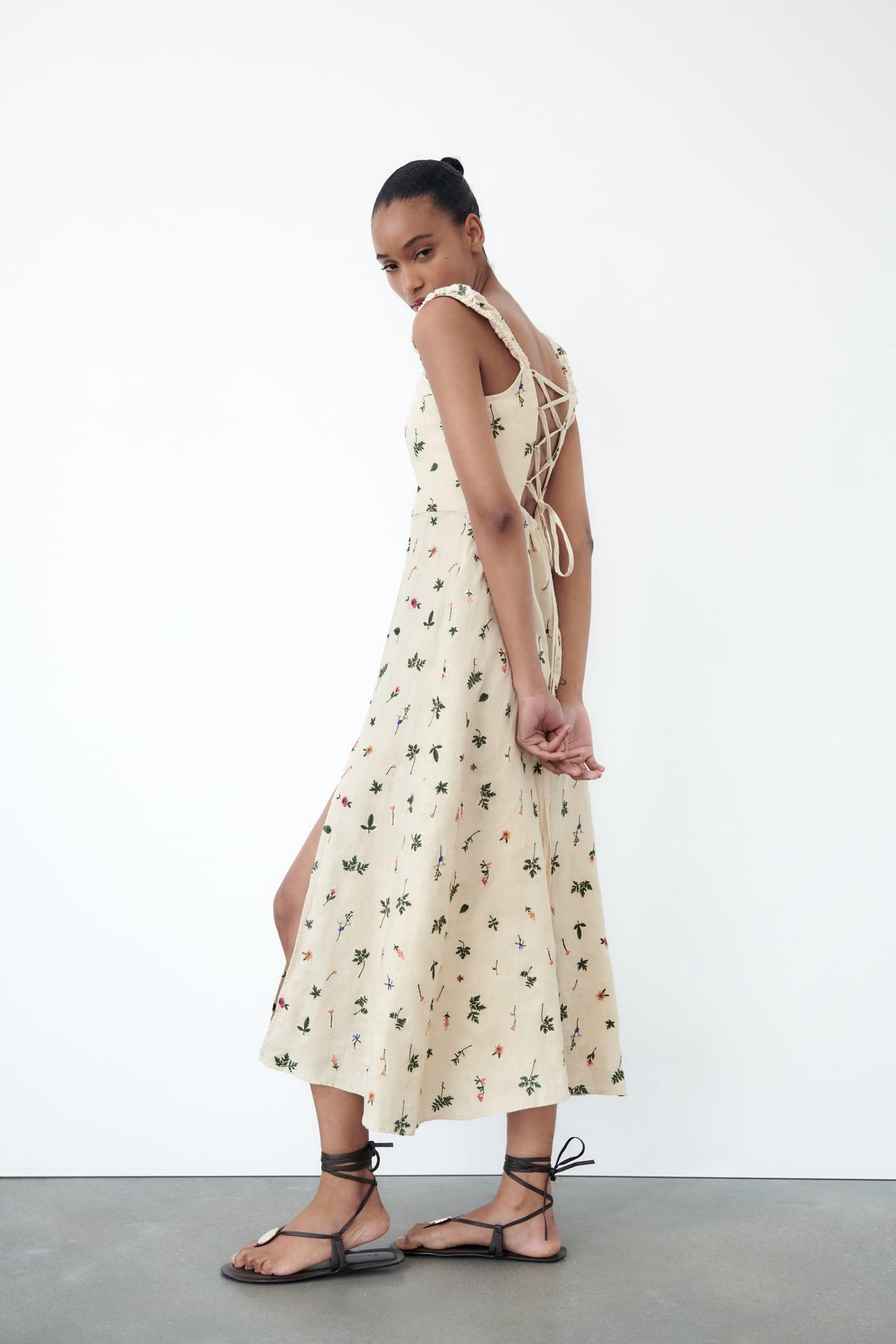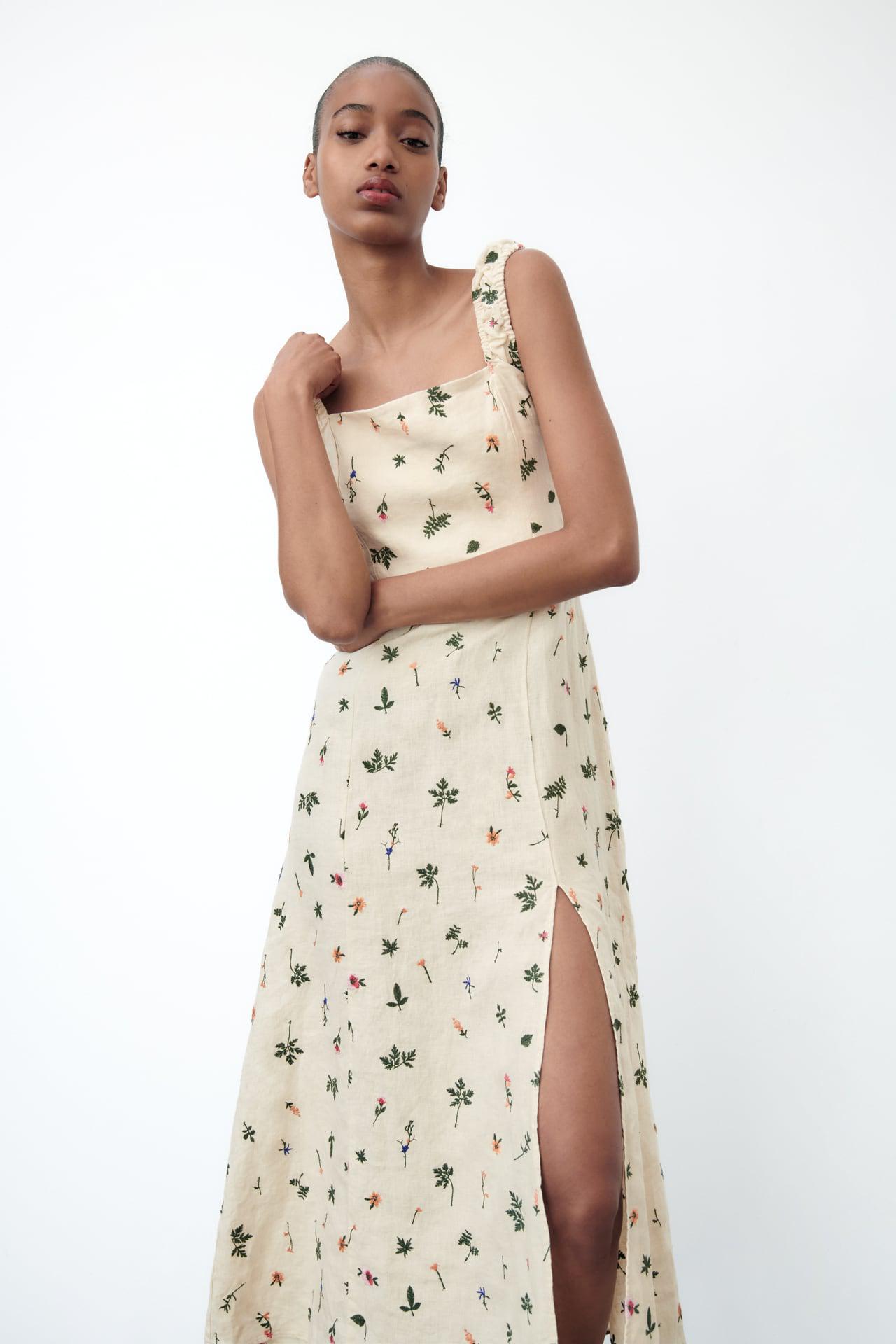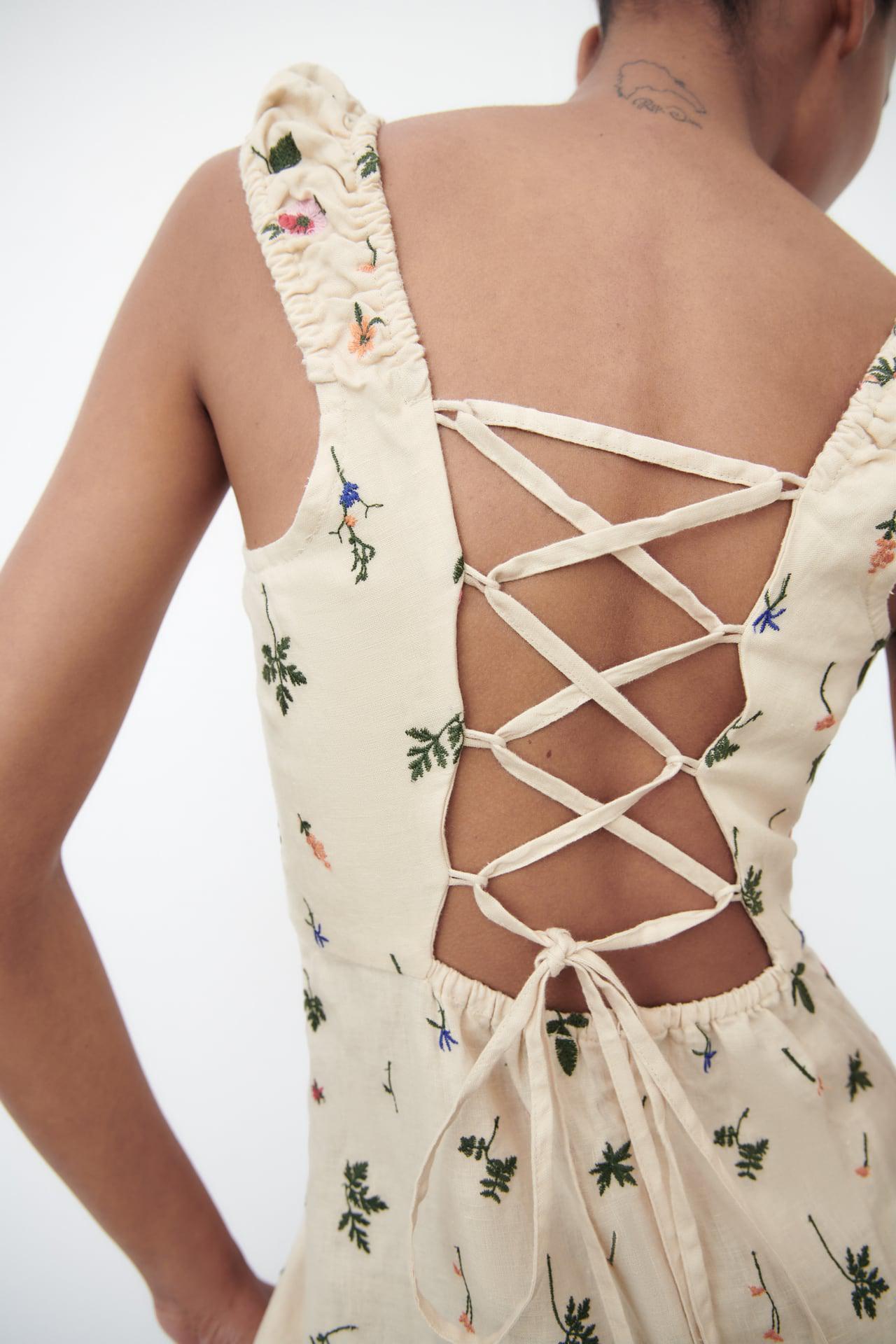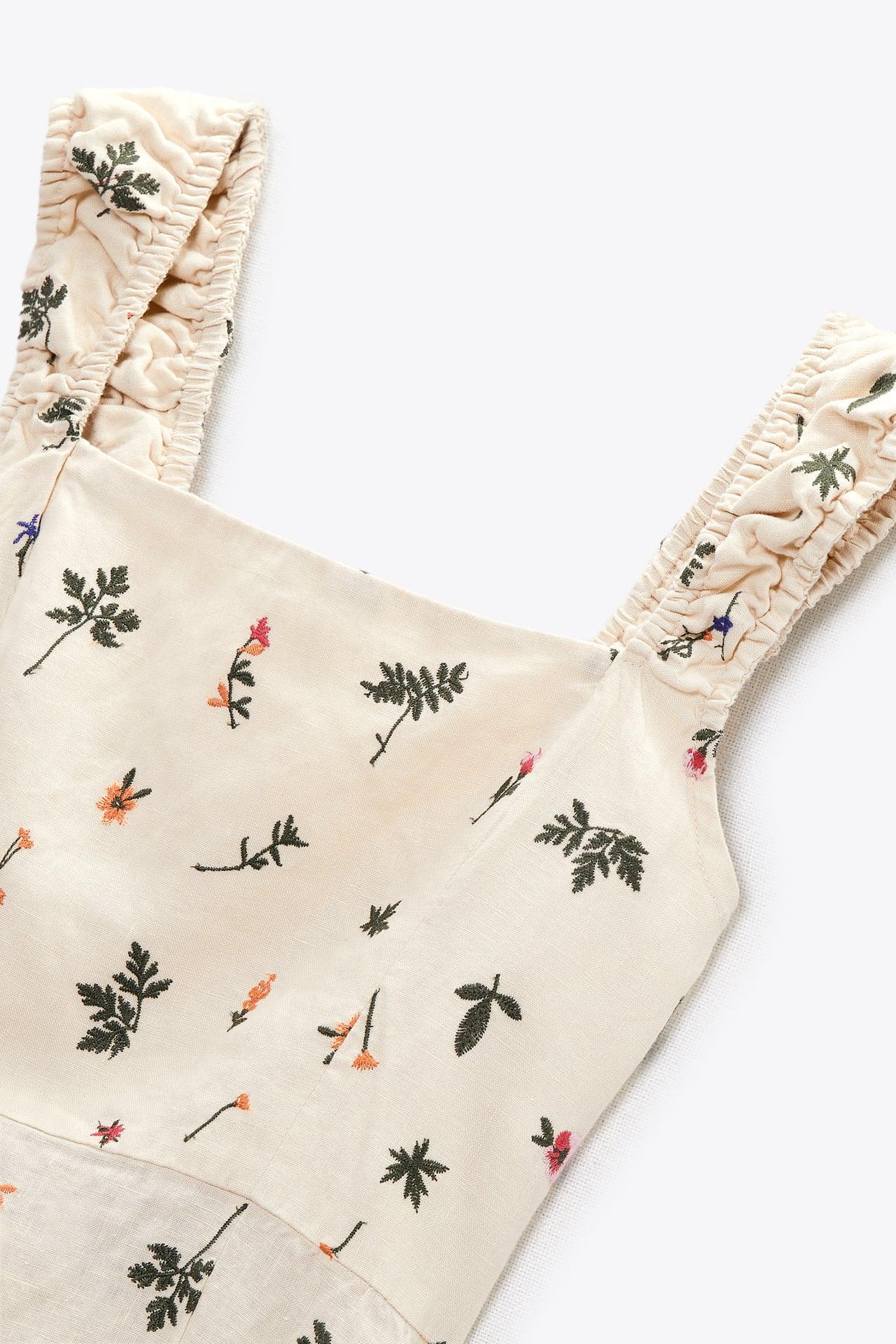 EMBROIDERED LINEN DRESS
Zara at Zara (US)
Earthy Tones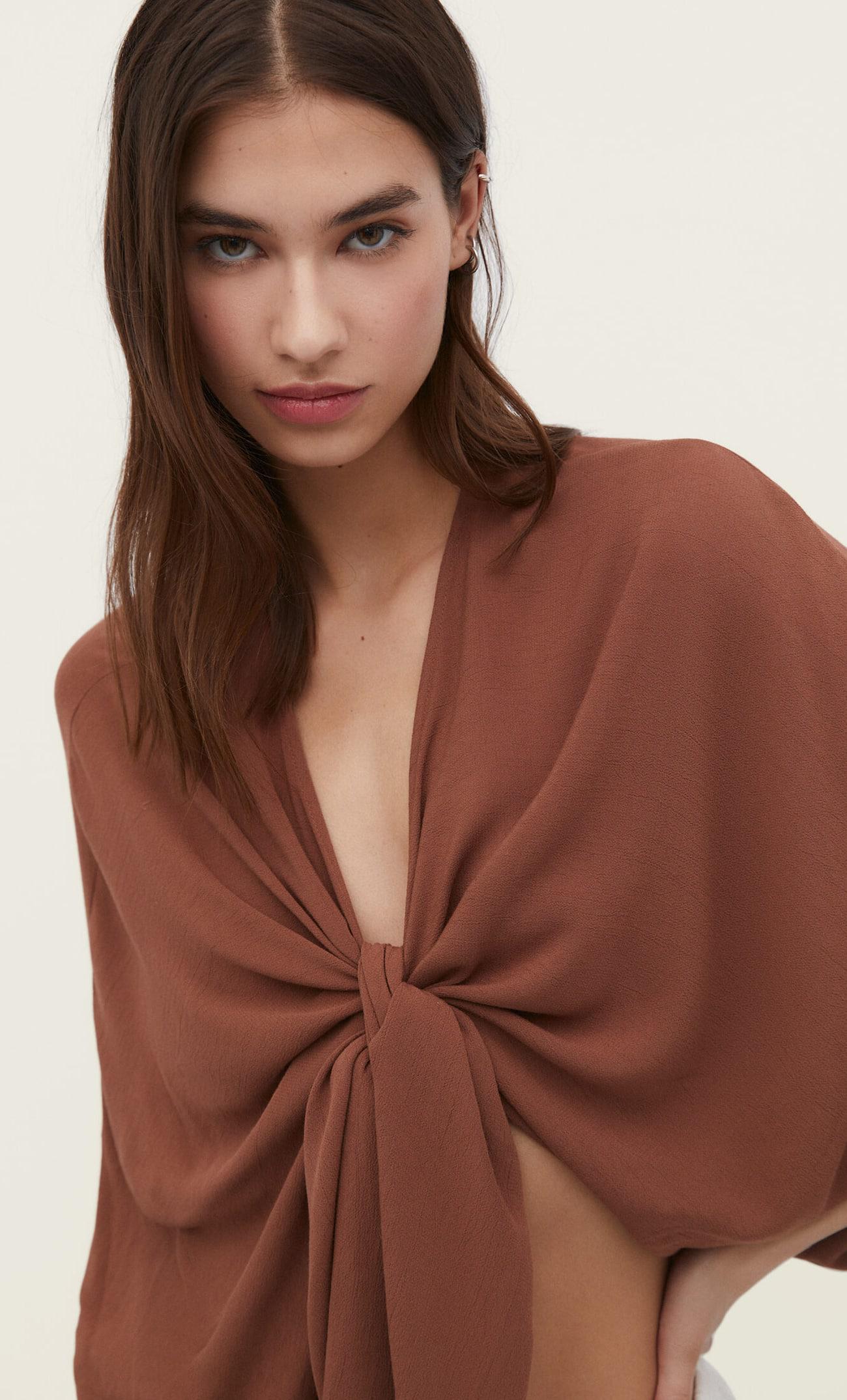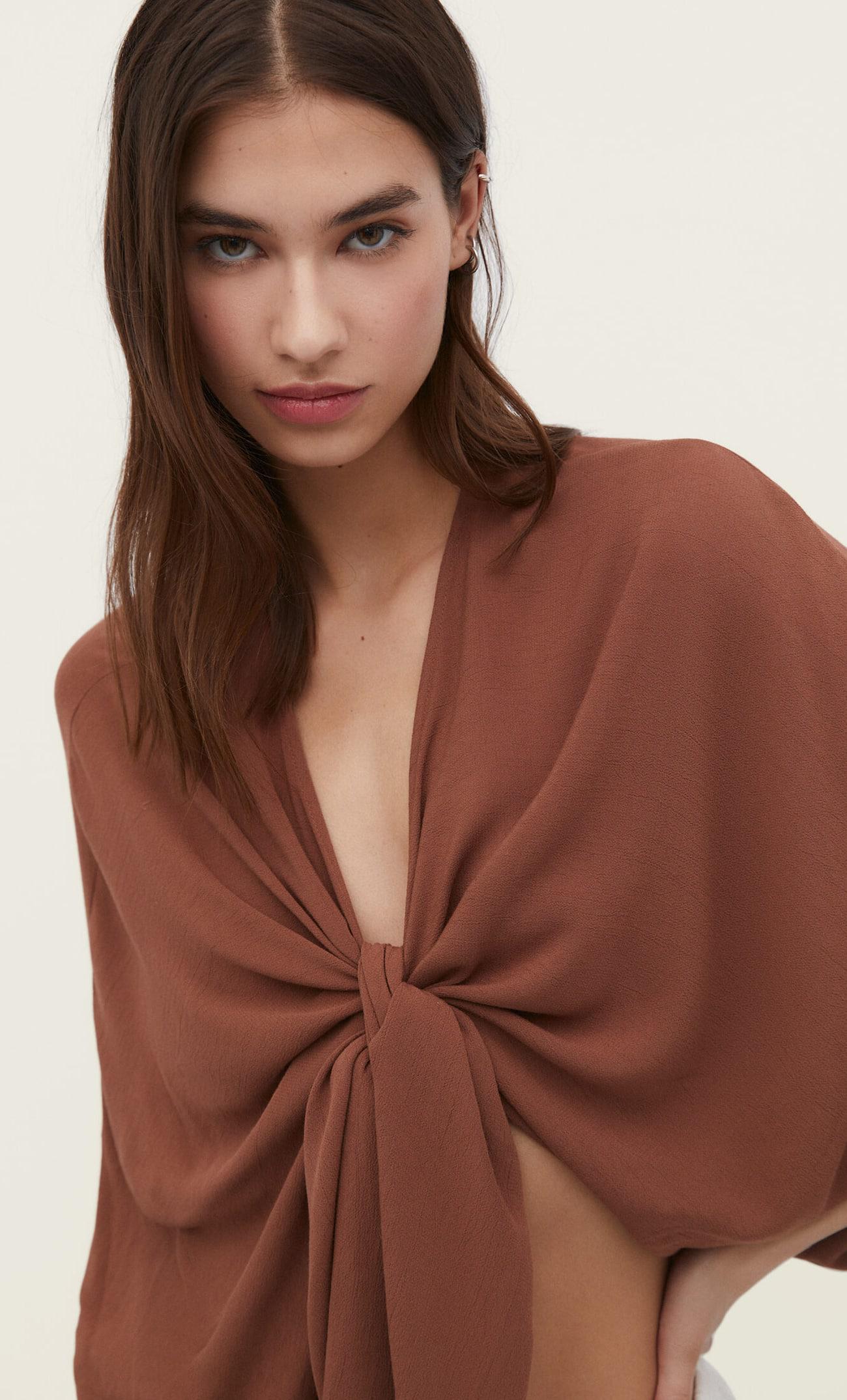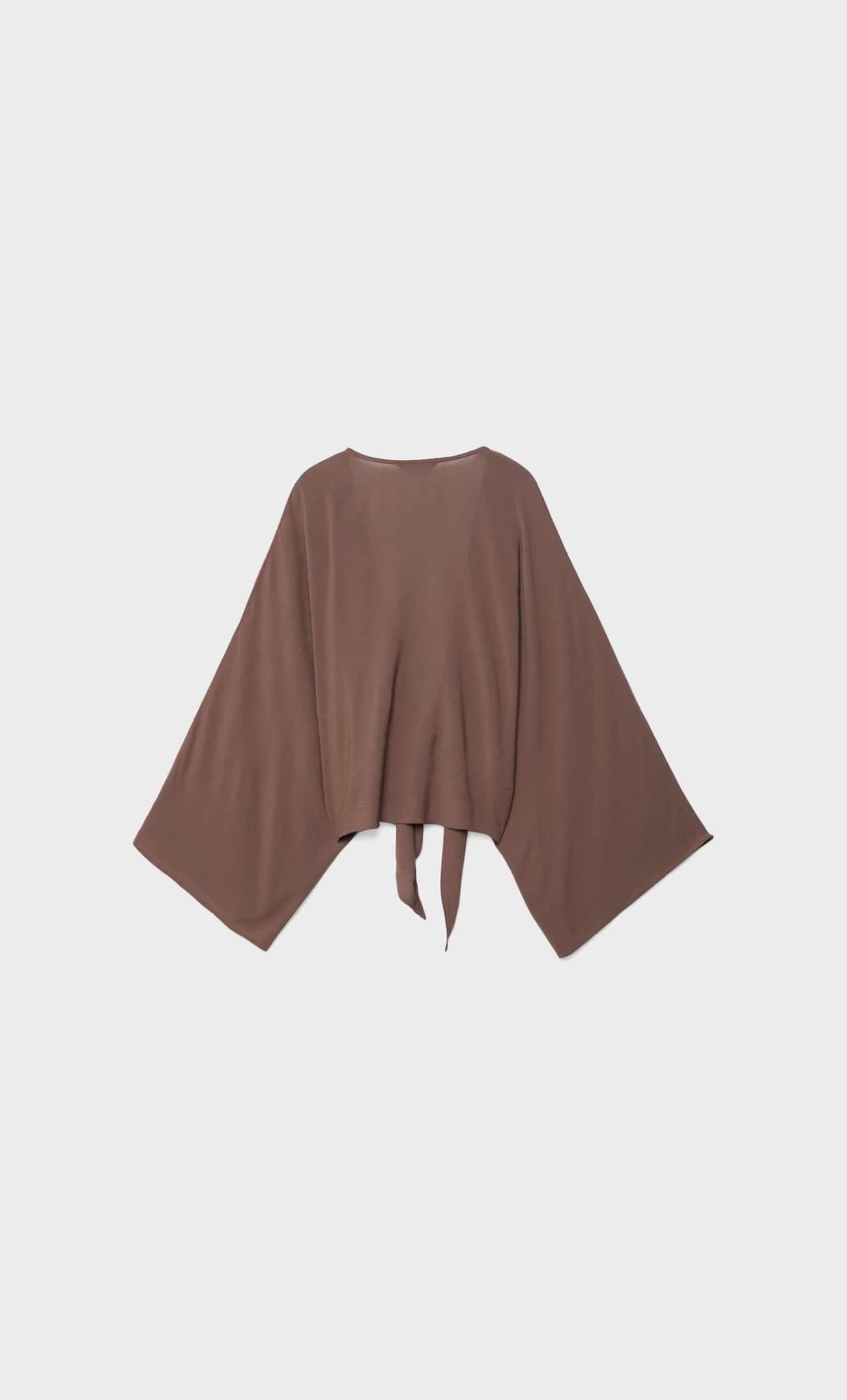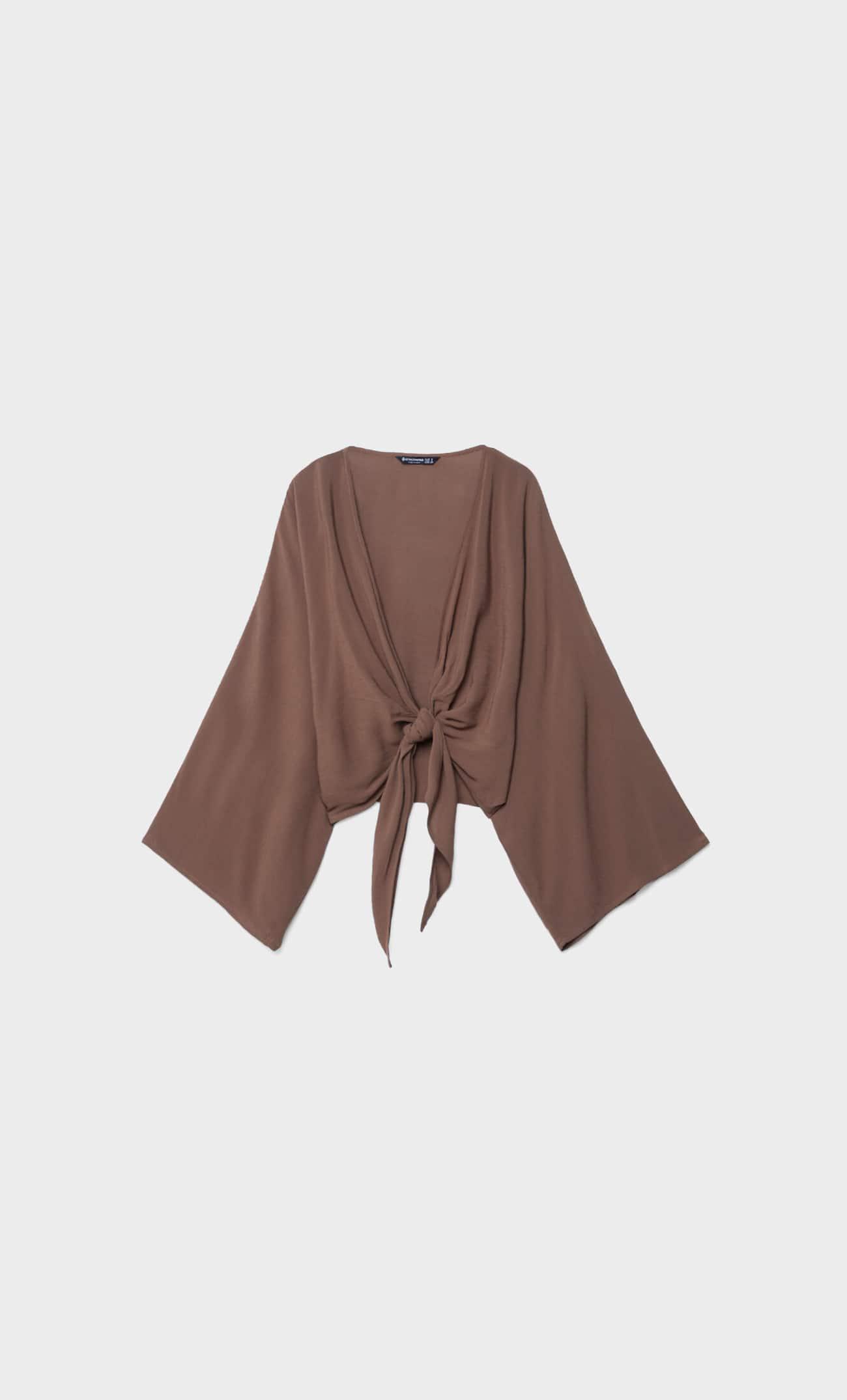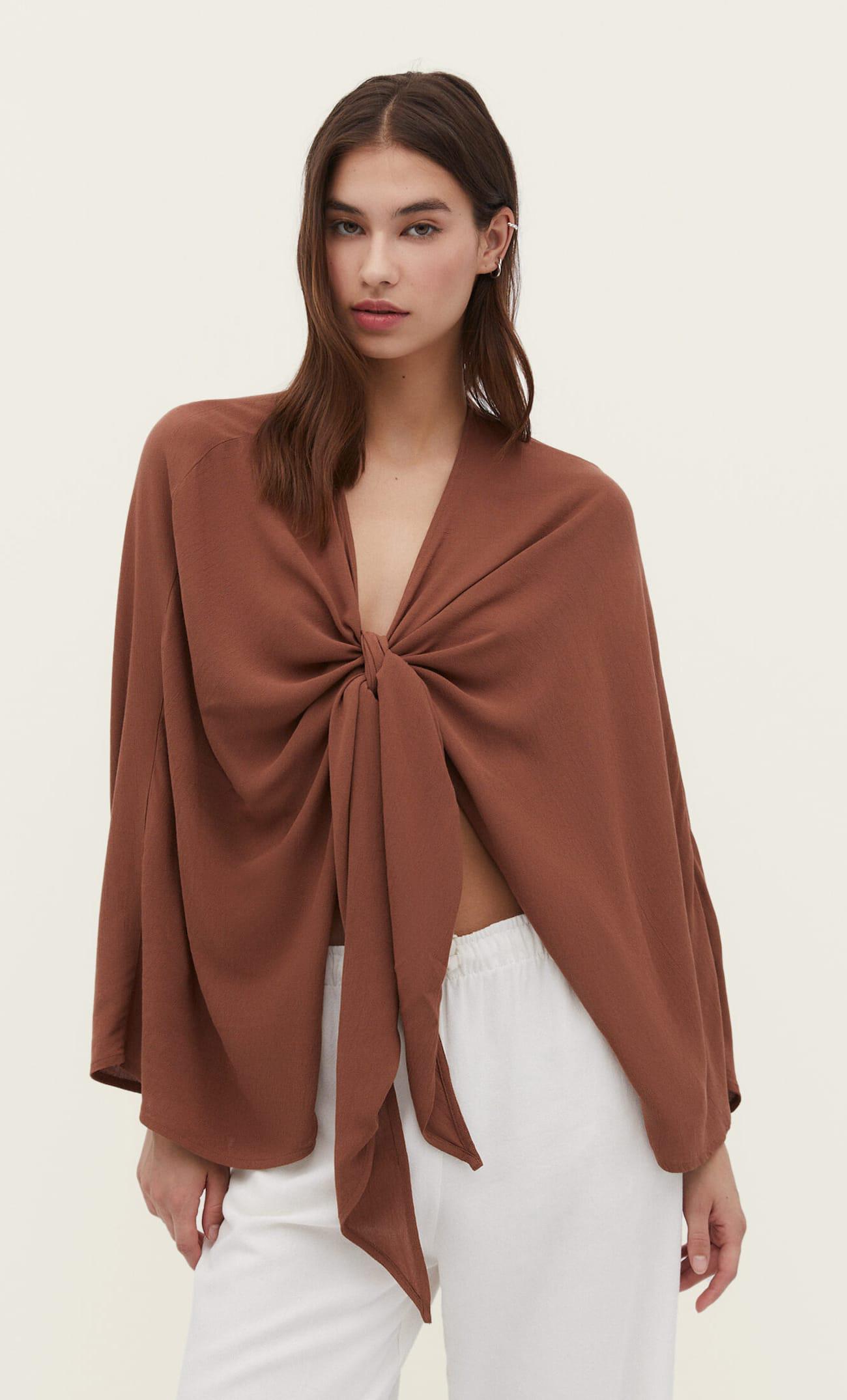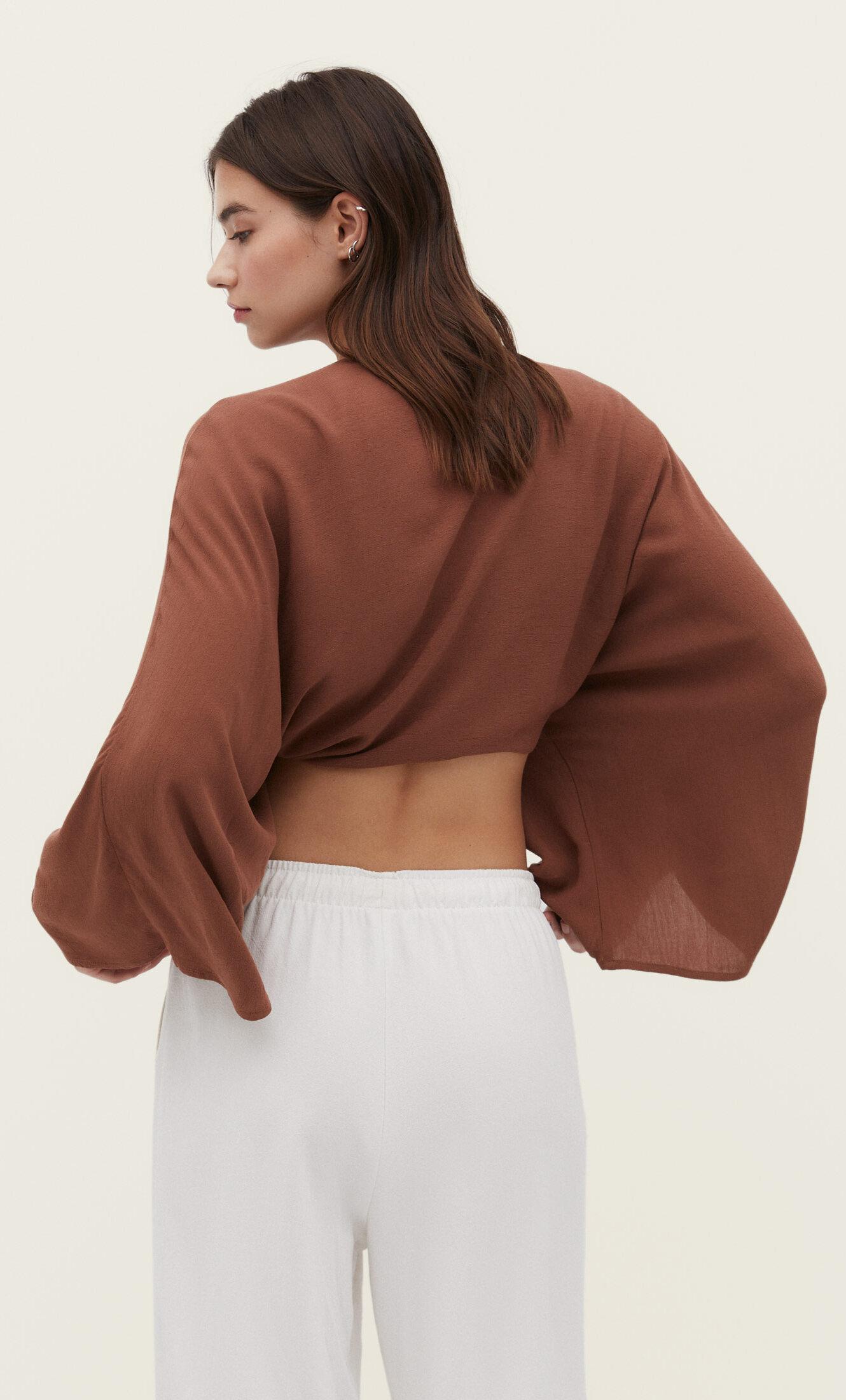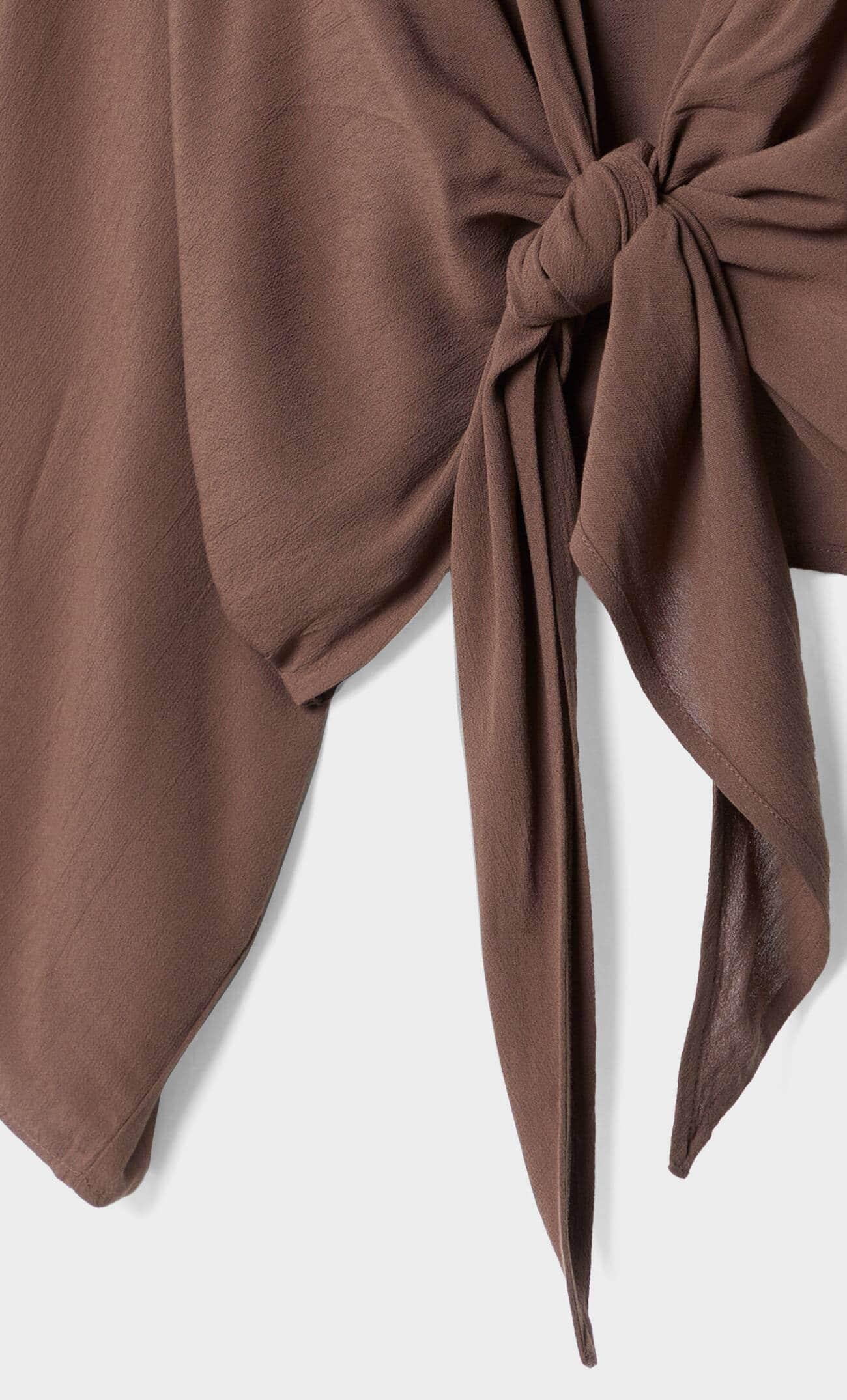 Flowing open blouse
Stradivarius at Stradivarius (UK)
The Midnights Era
The Album
Midnights (2022)
How to Promote
Taylor's most recent album in 2022 marked a welcome return to pop and is "a collection of music written in the middle of the night, a journey through terrors and sweet dreams." Rich night-inspired hues of deep purple and navy are ingrained within this era. Take note of Taylor's recent looks during awards season, which included a sparkly navy crop top and skirt by Roberto Cavalli at the Grammys 2023. Bejeweled and rhinestone detailing adds a touch of glamor to this story, while silver metallics add interest to the color palette and are already proving popular in the market.
Embellishment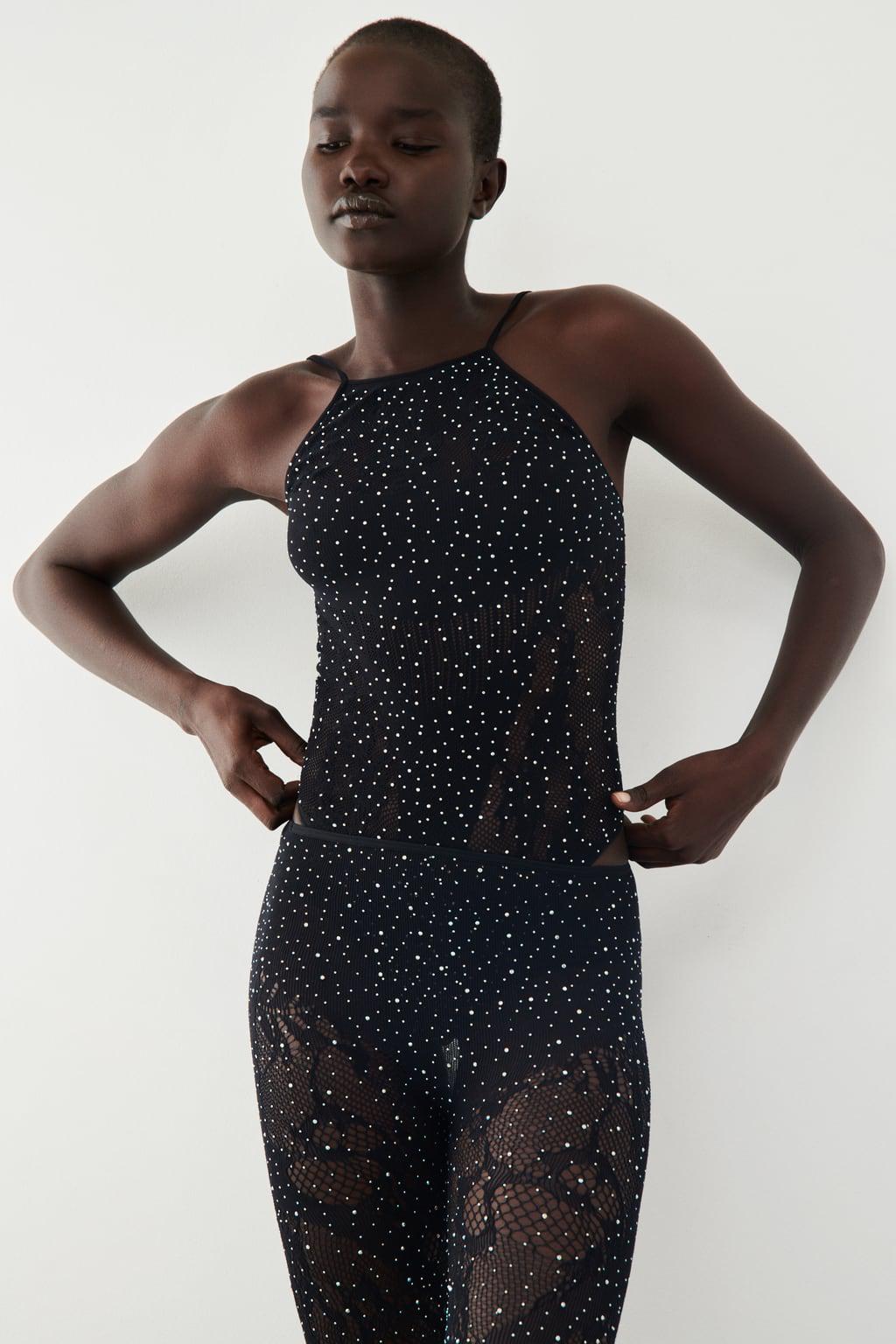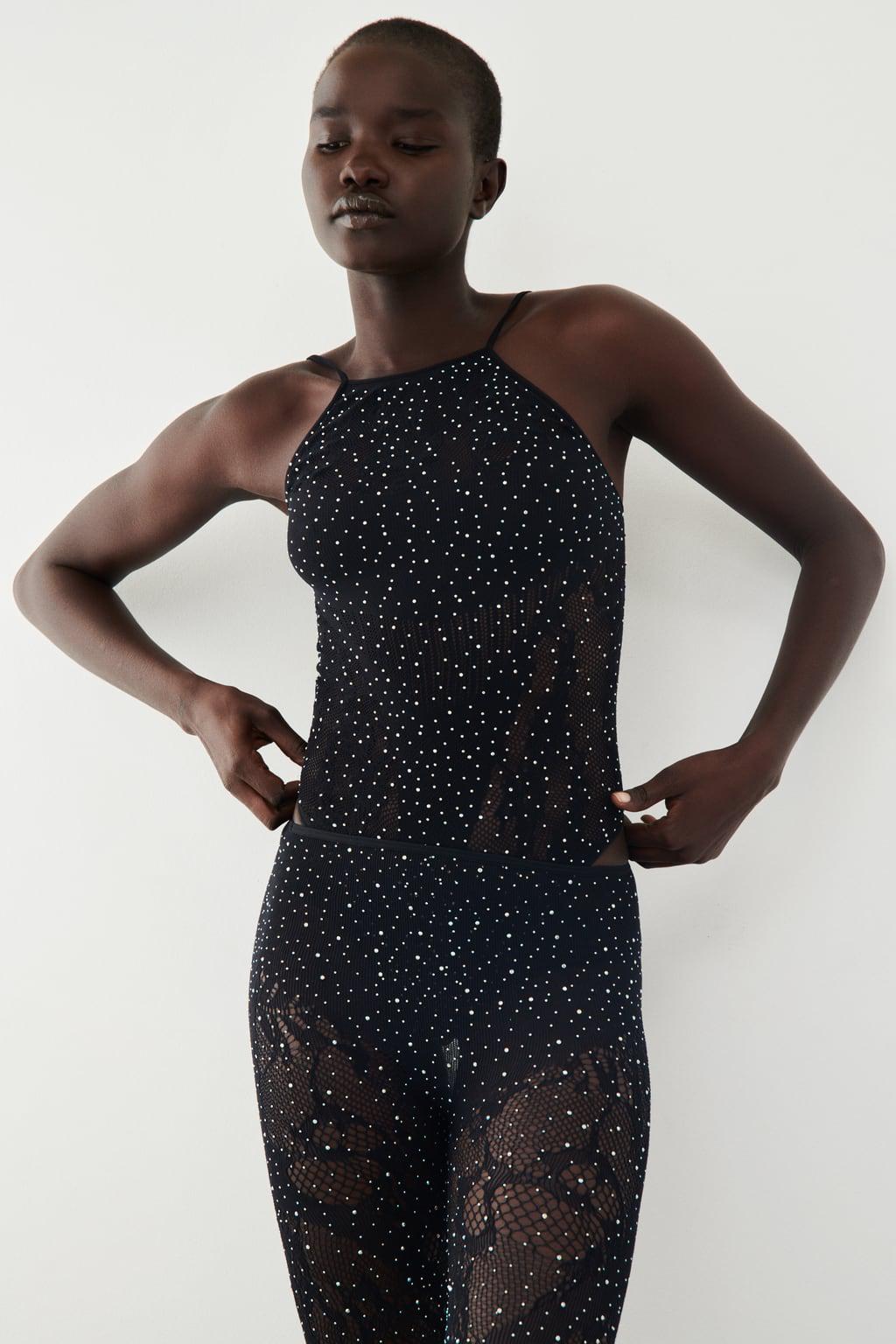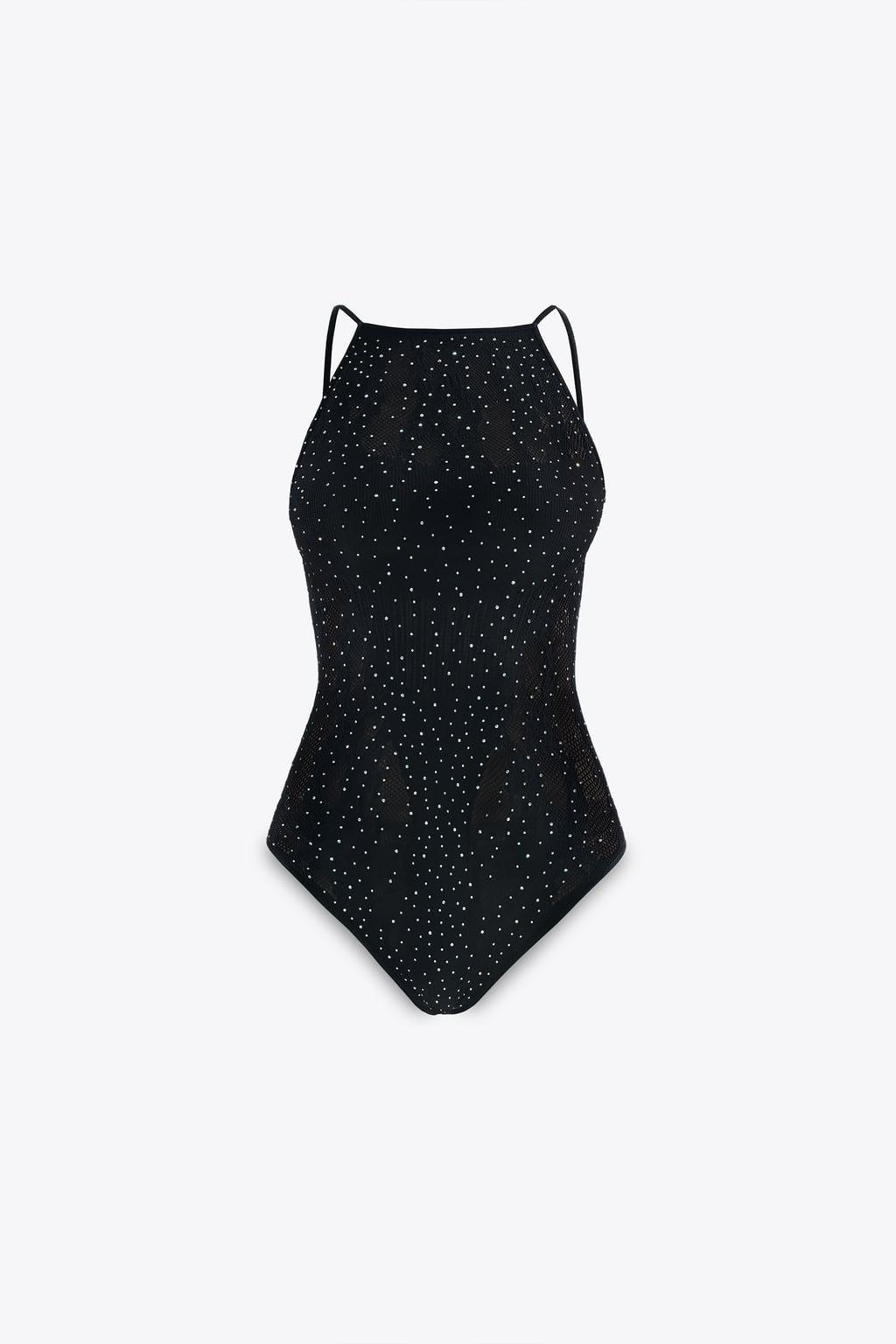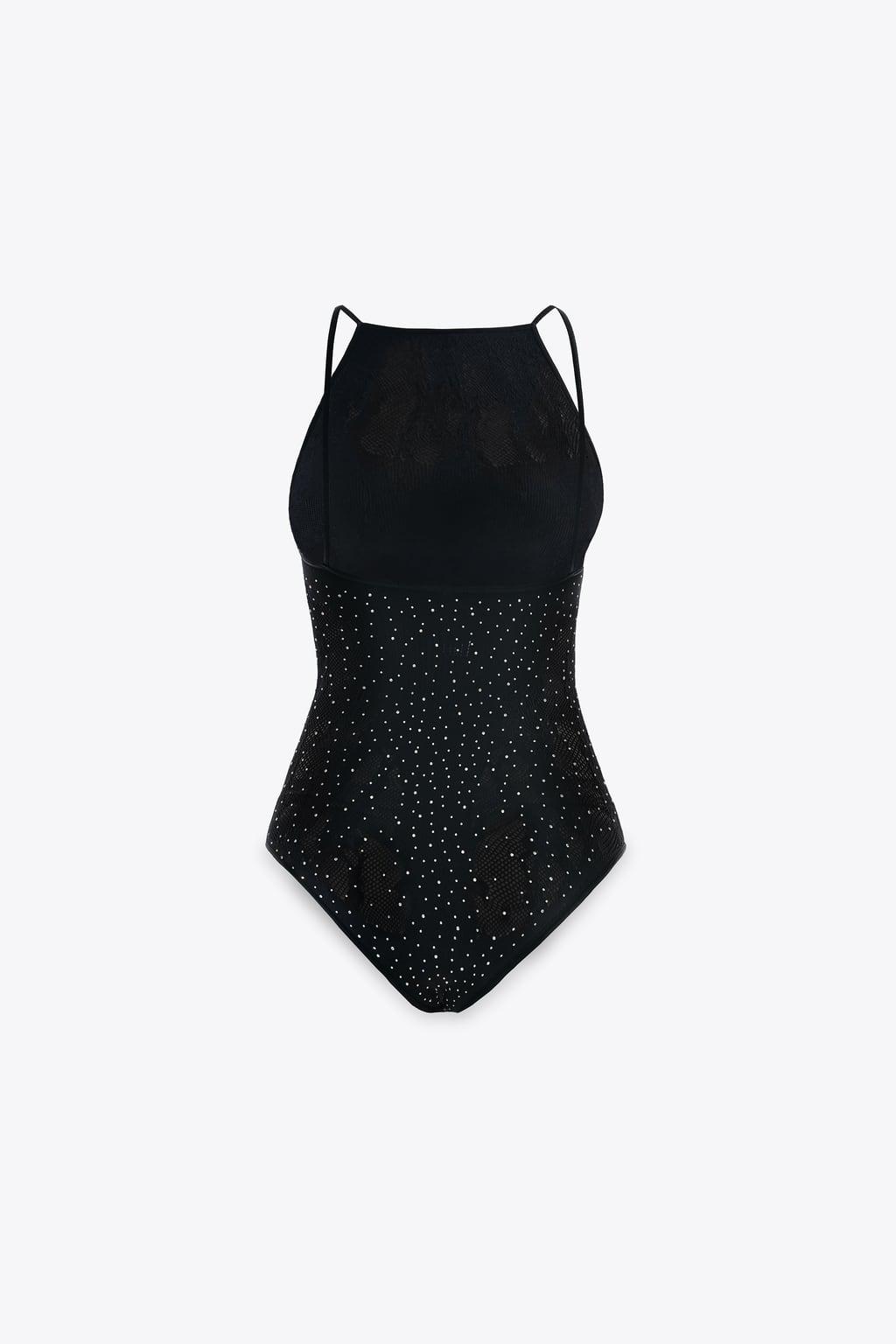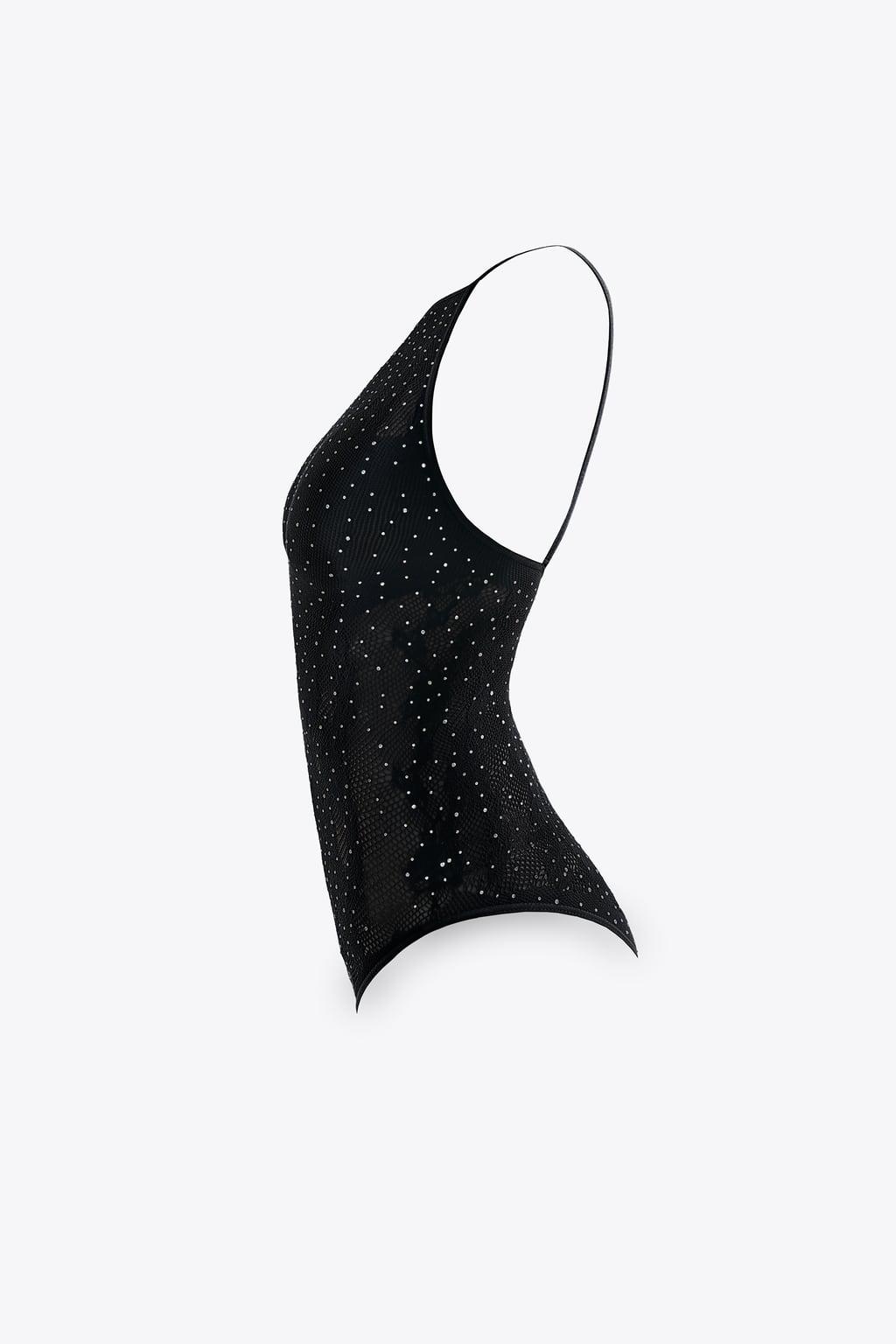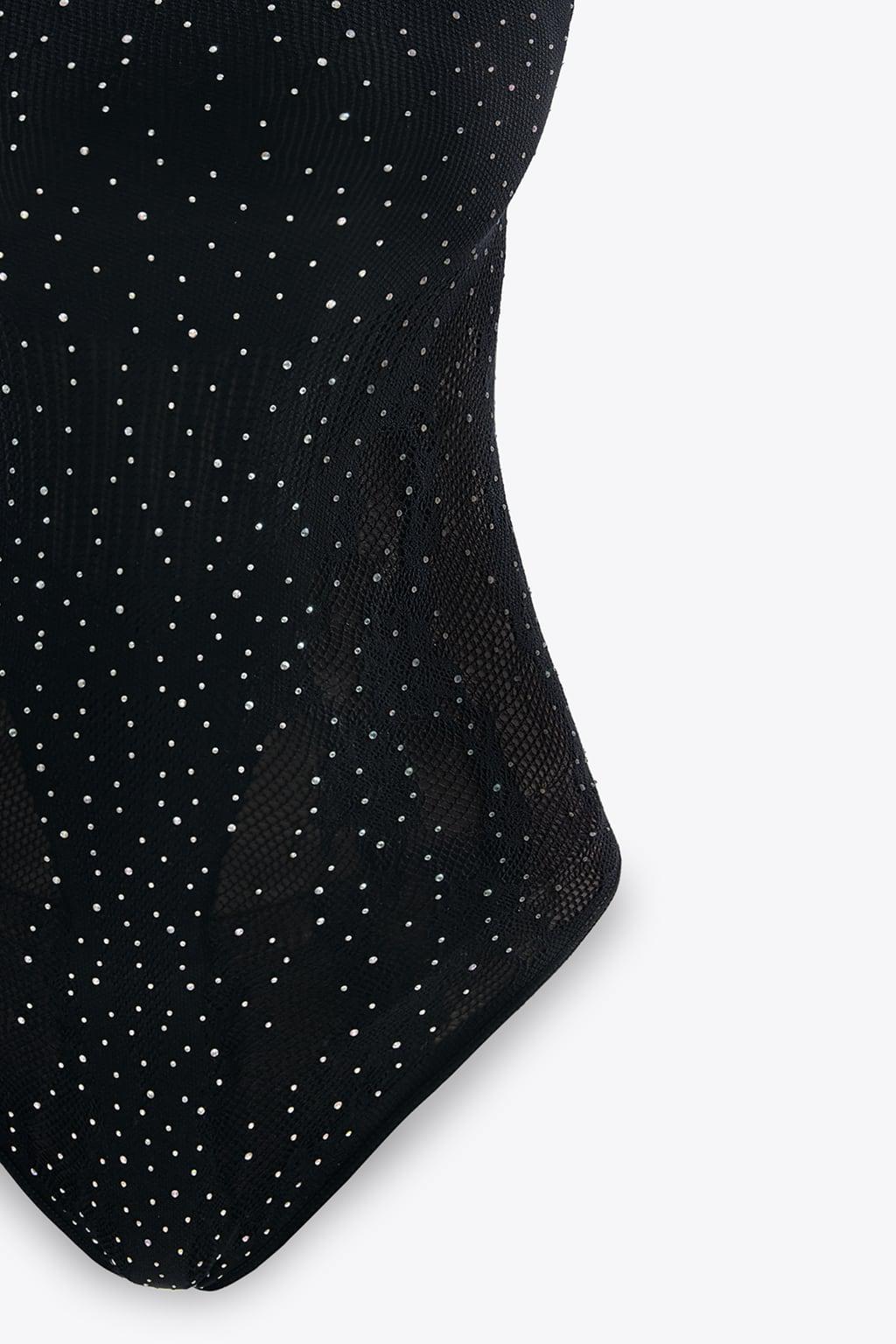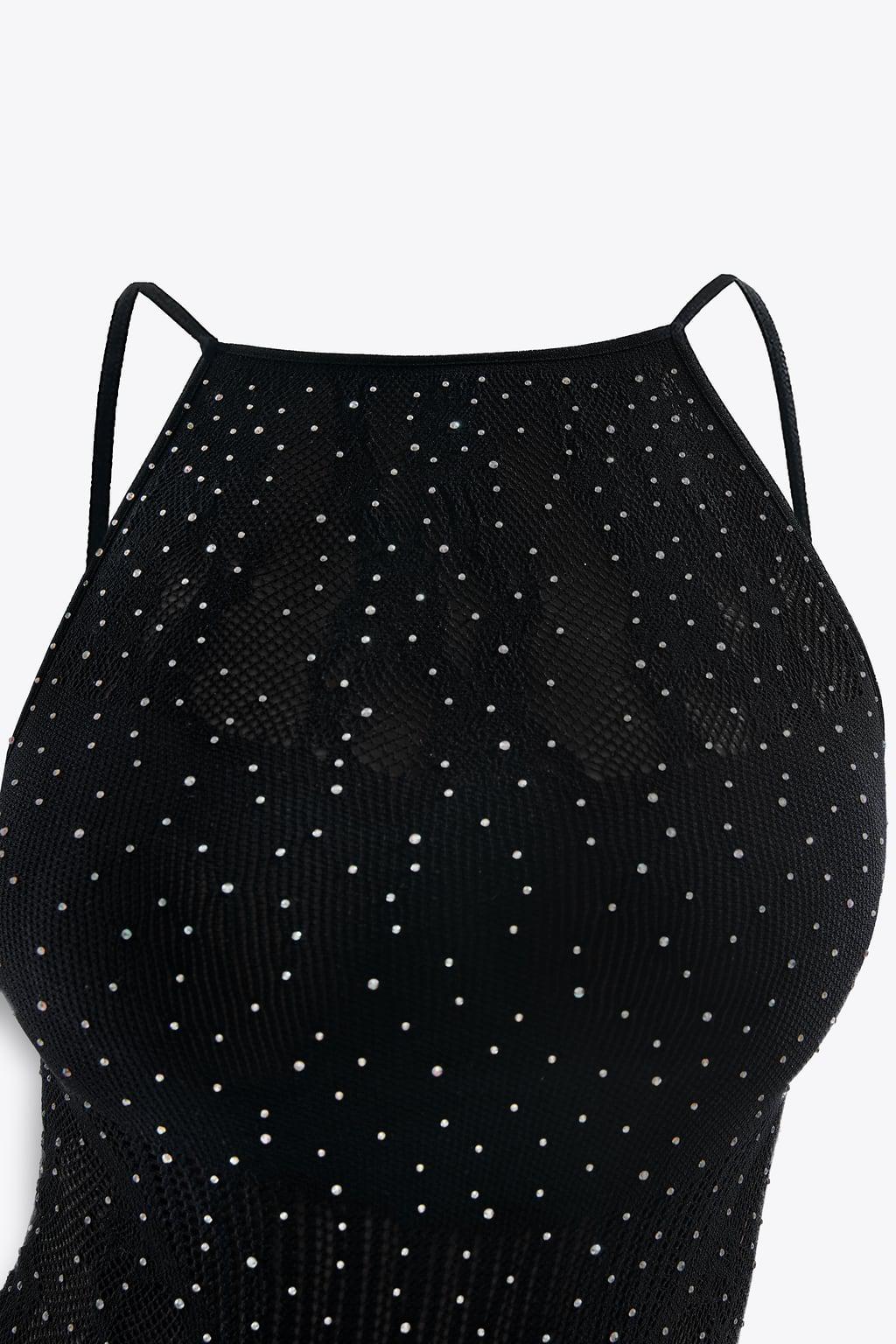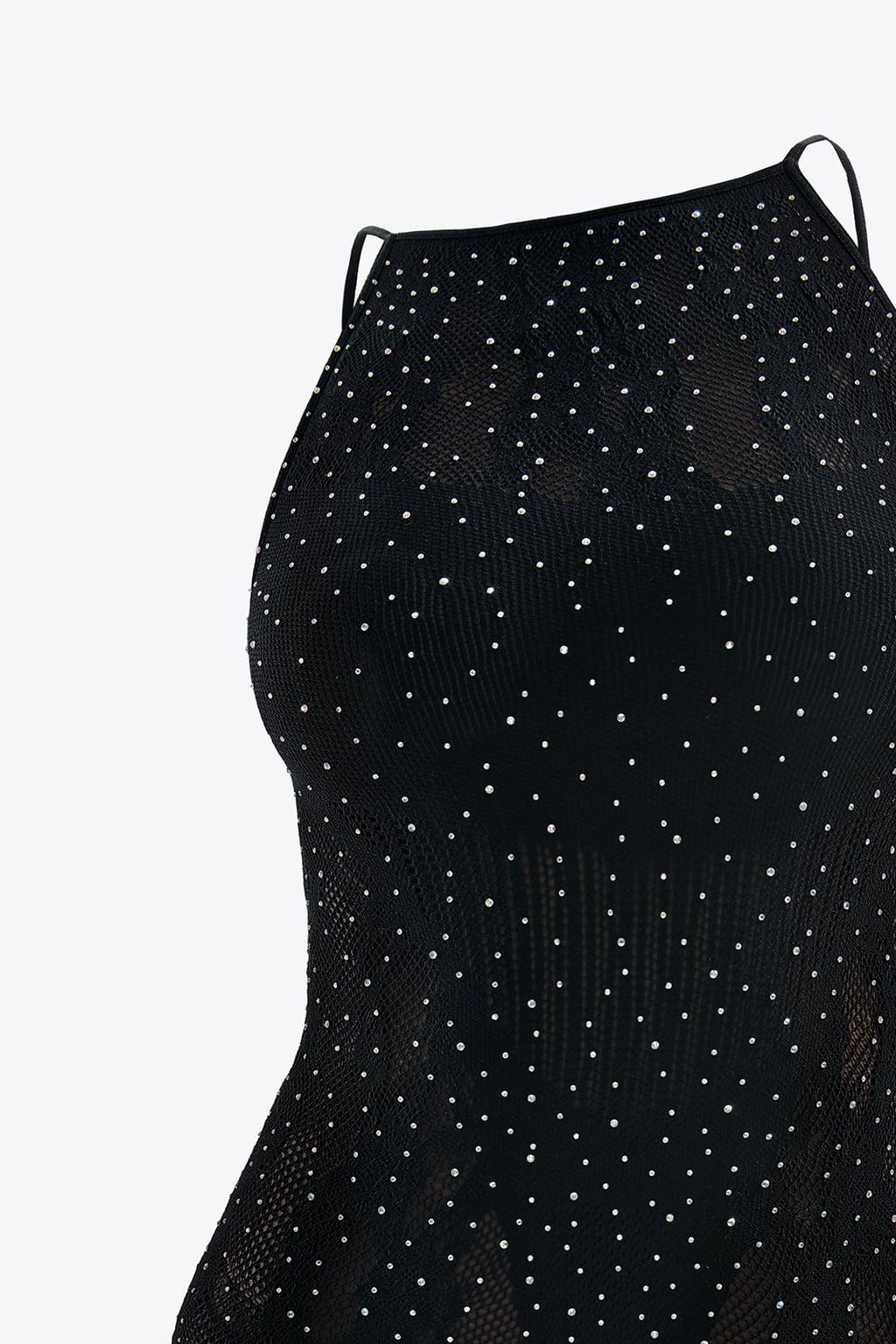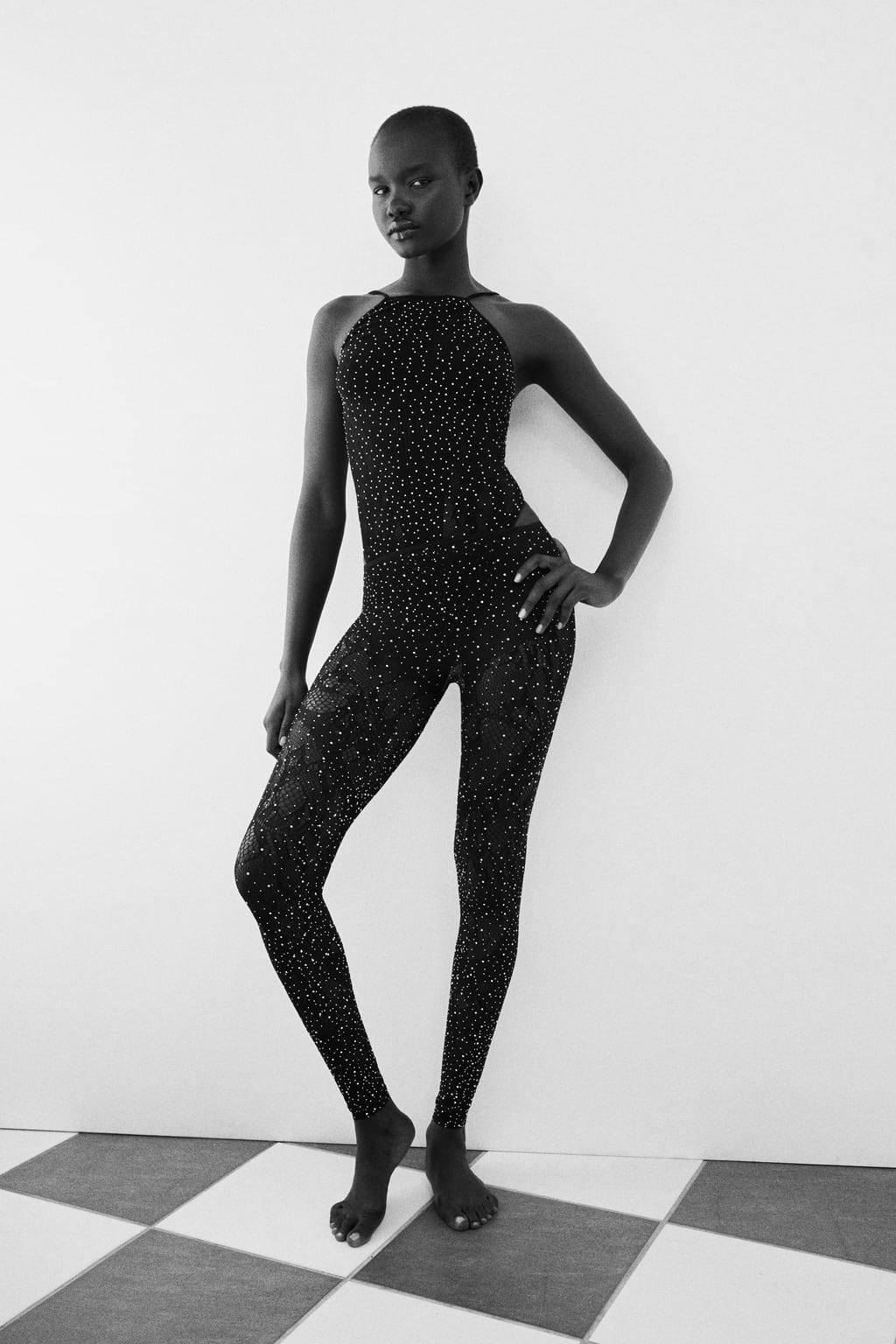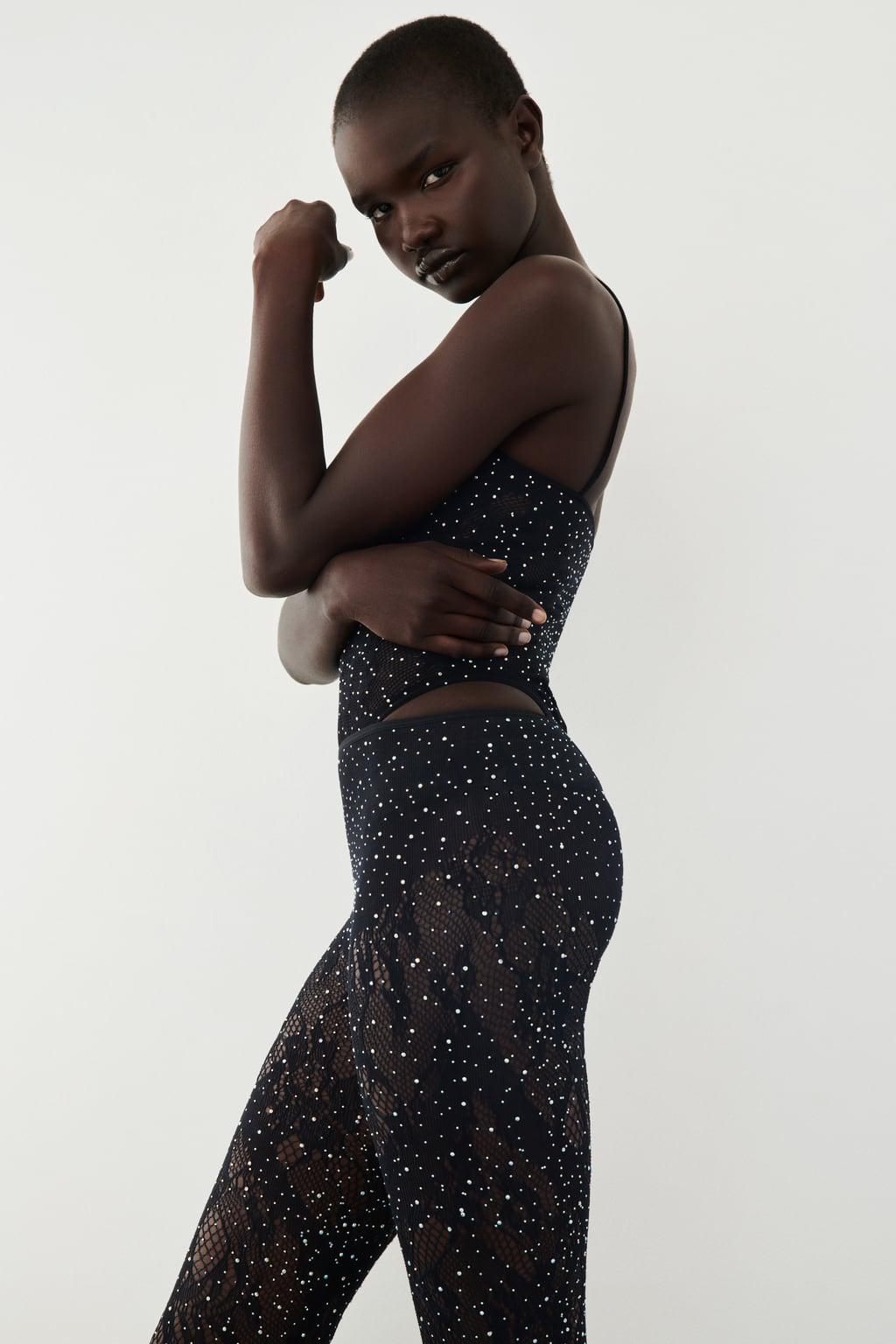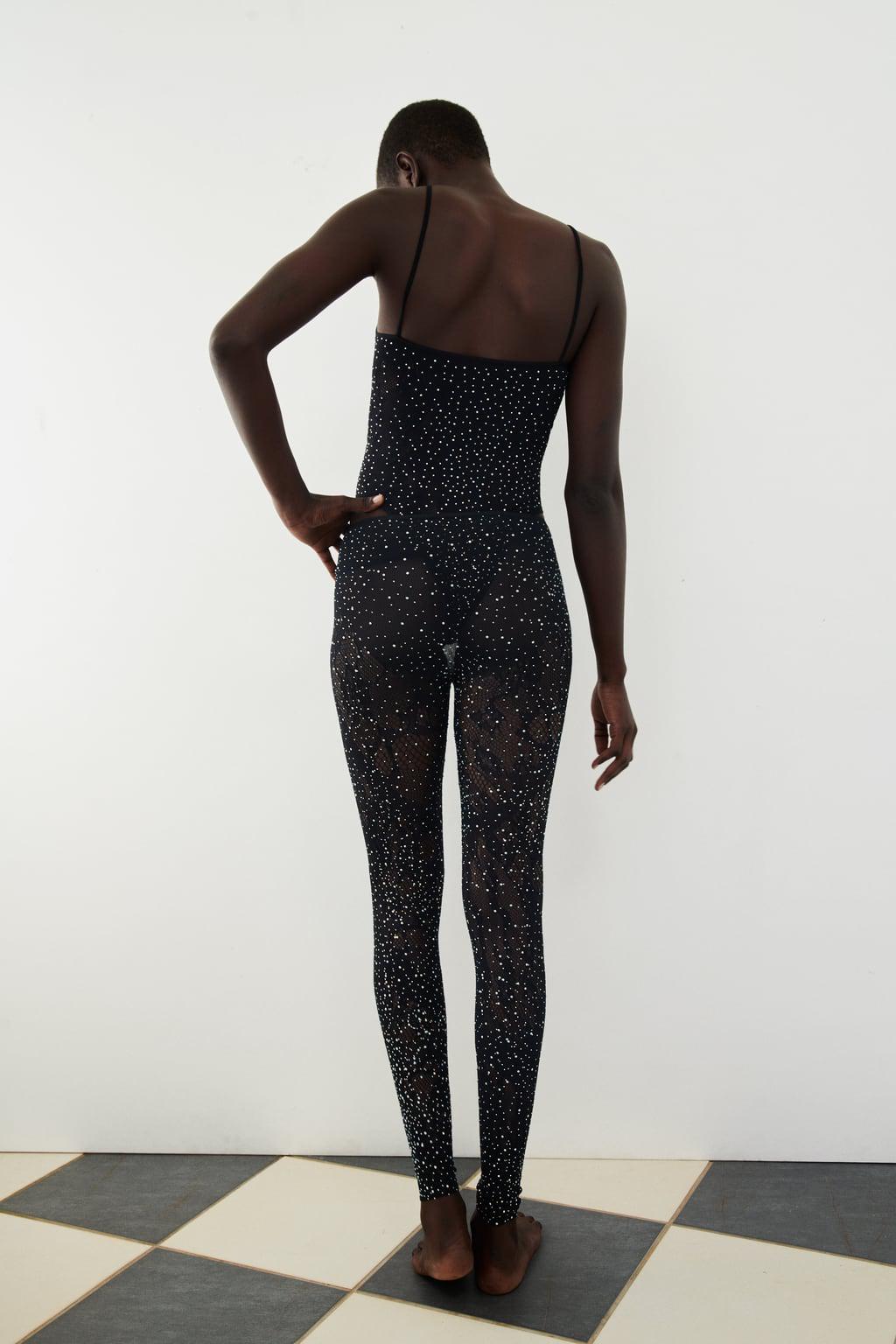 SEAMLESS RHINESTONES BODYSUIT
Zara at Zara (UK)
Starry Night Hues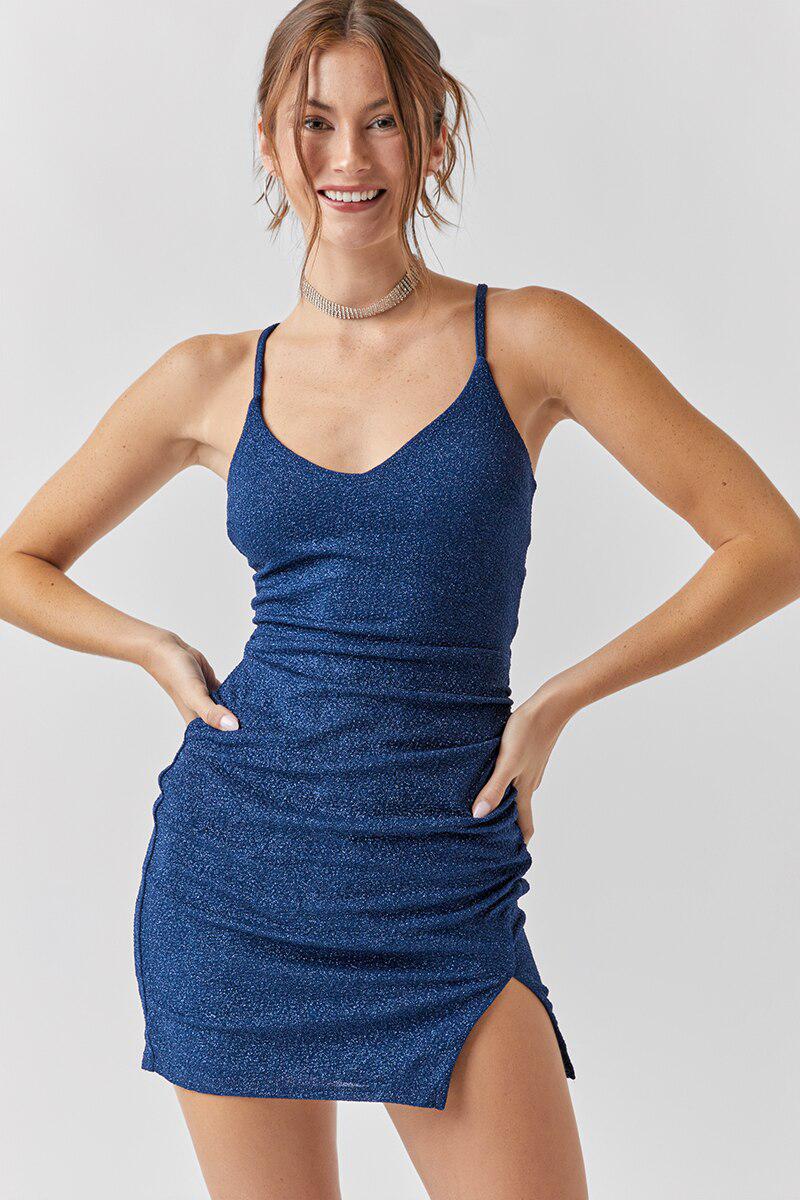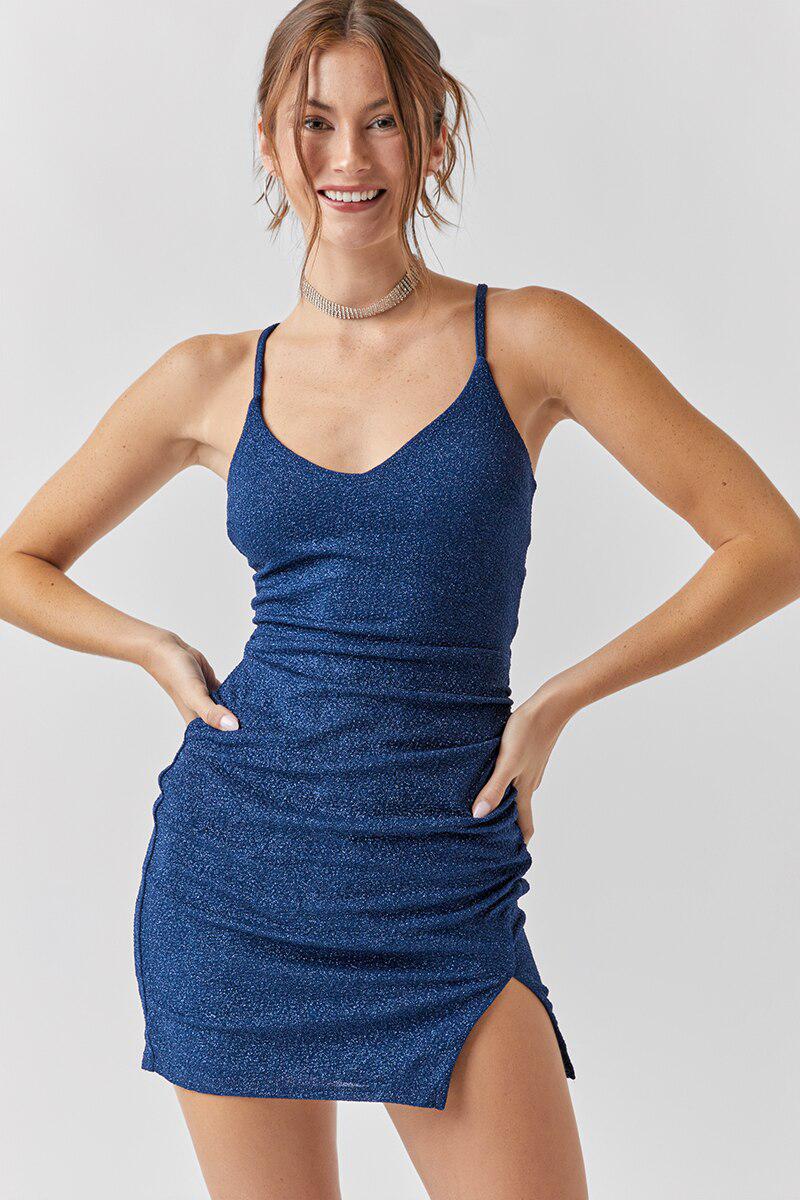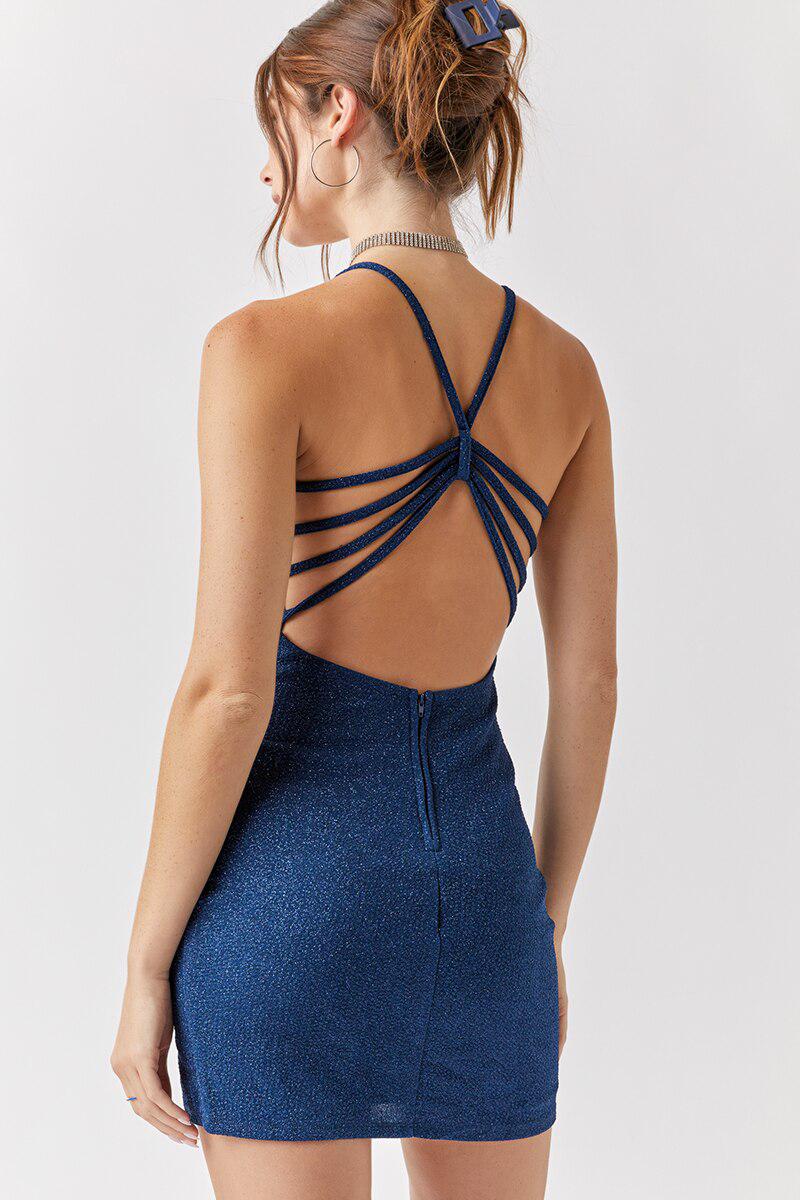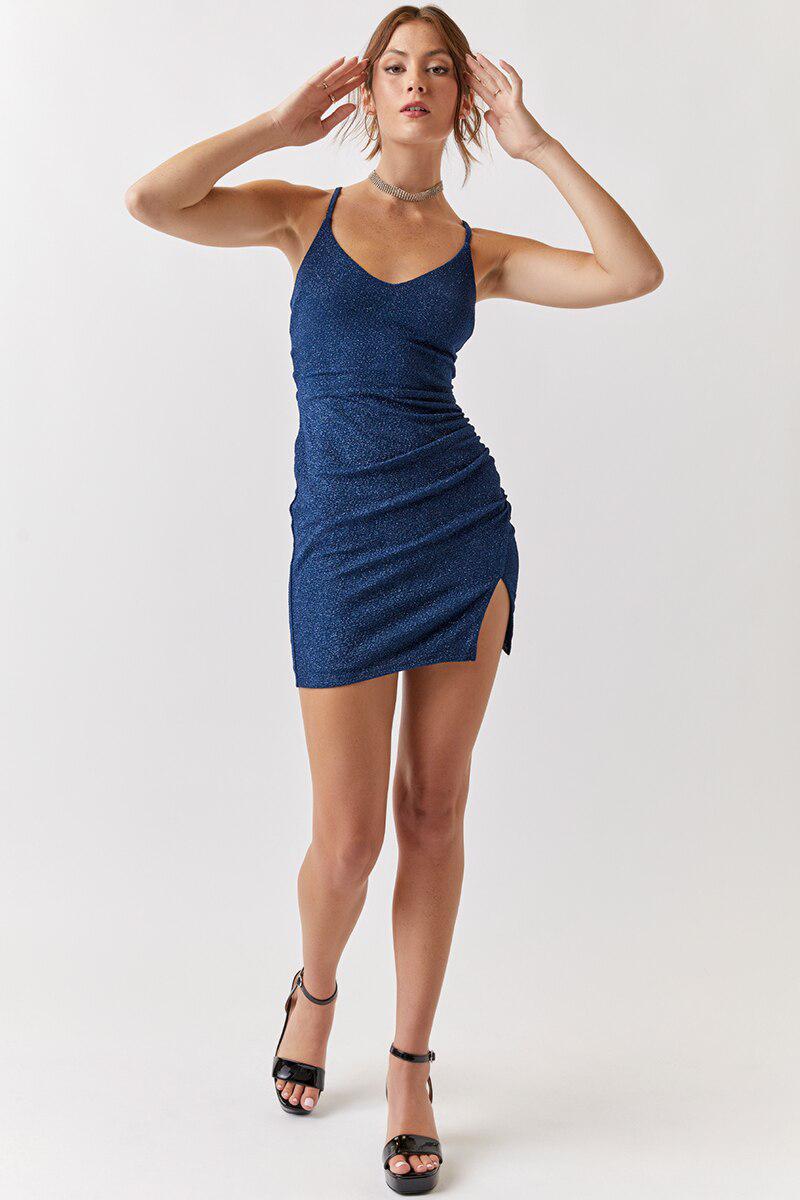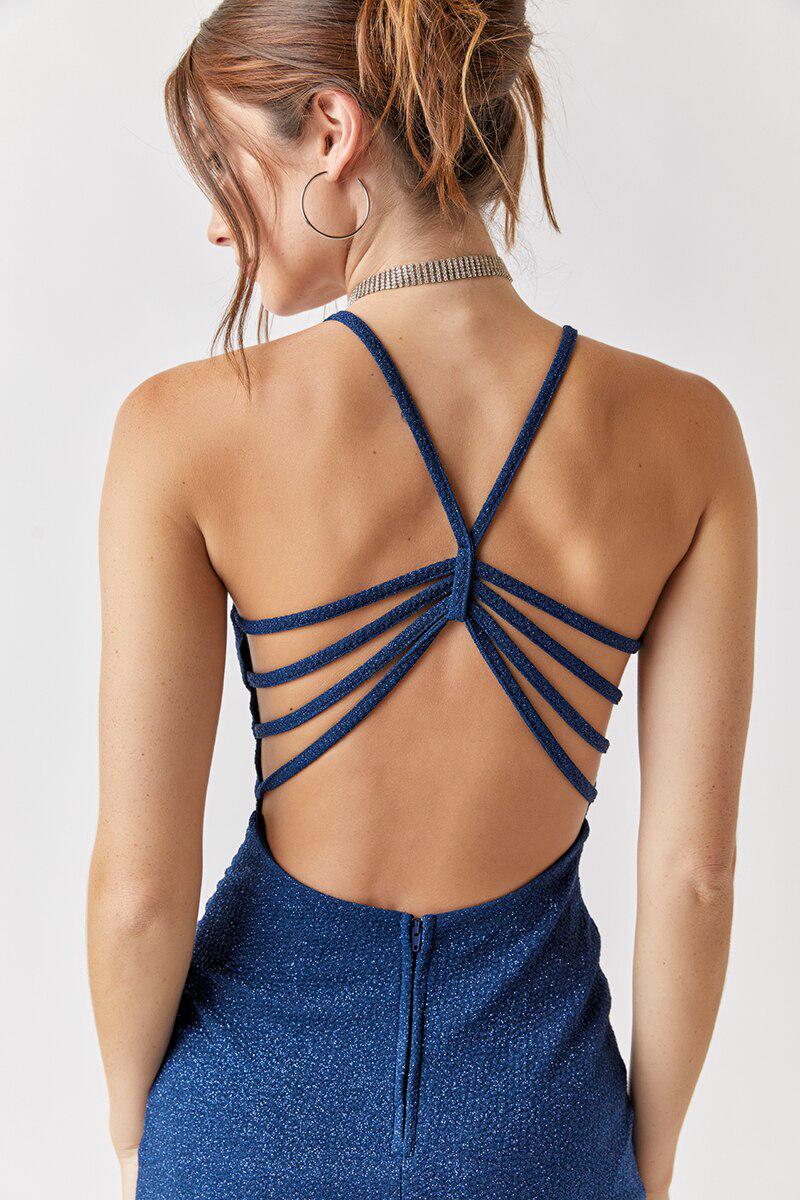 Arya Strappy Back Mini Dress
Francesca's at Francesca's (US)
Silver Metallics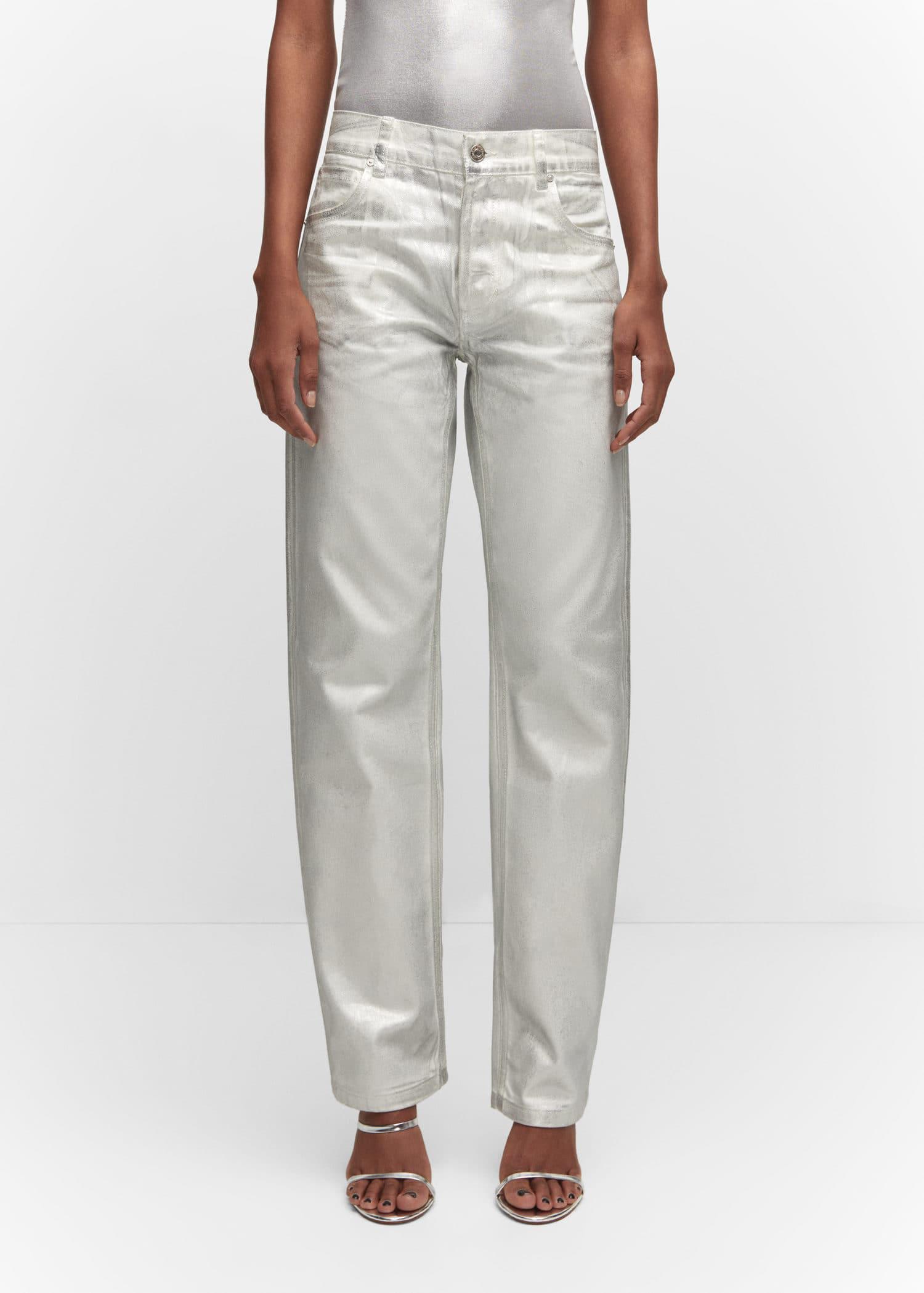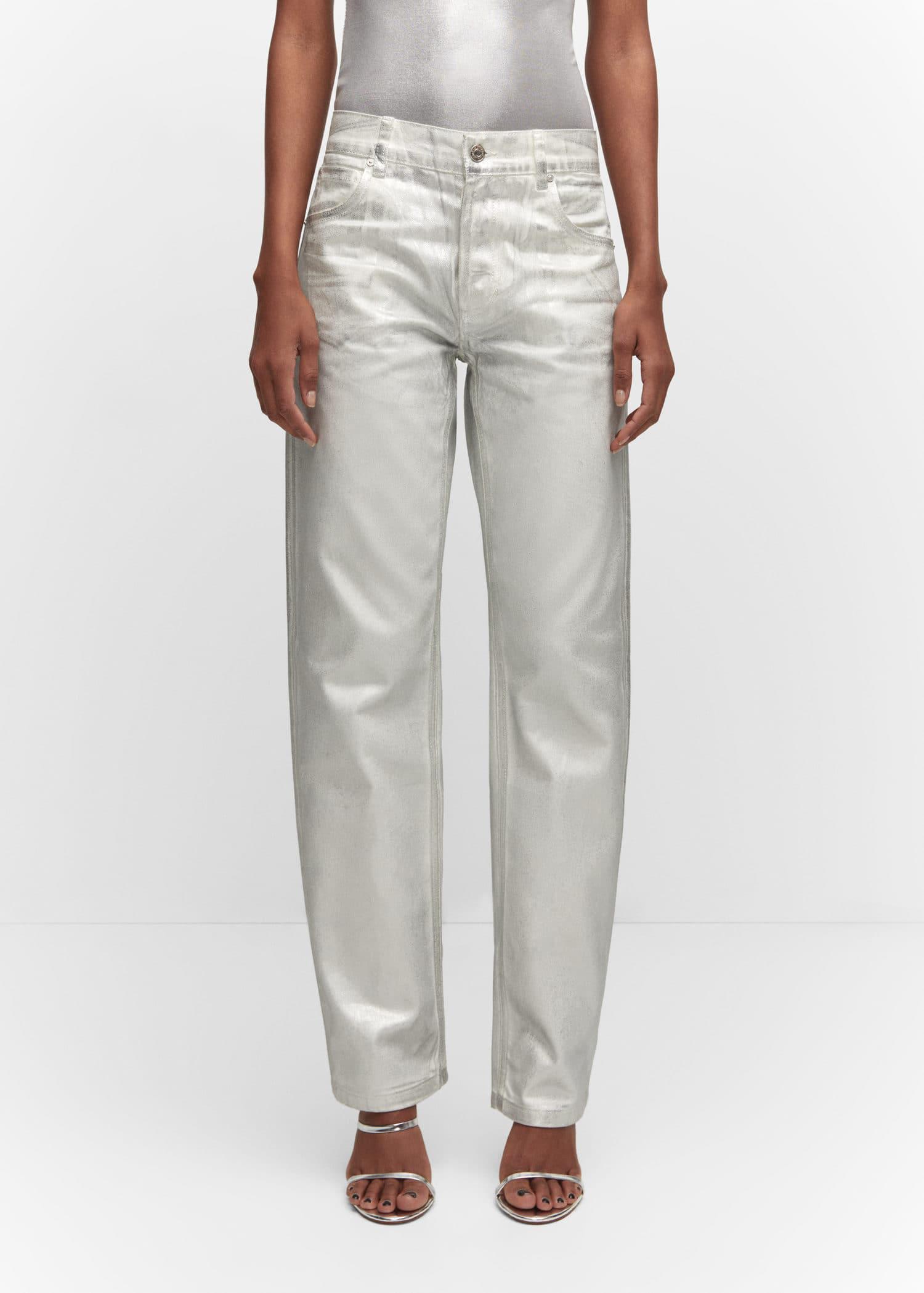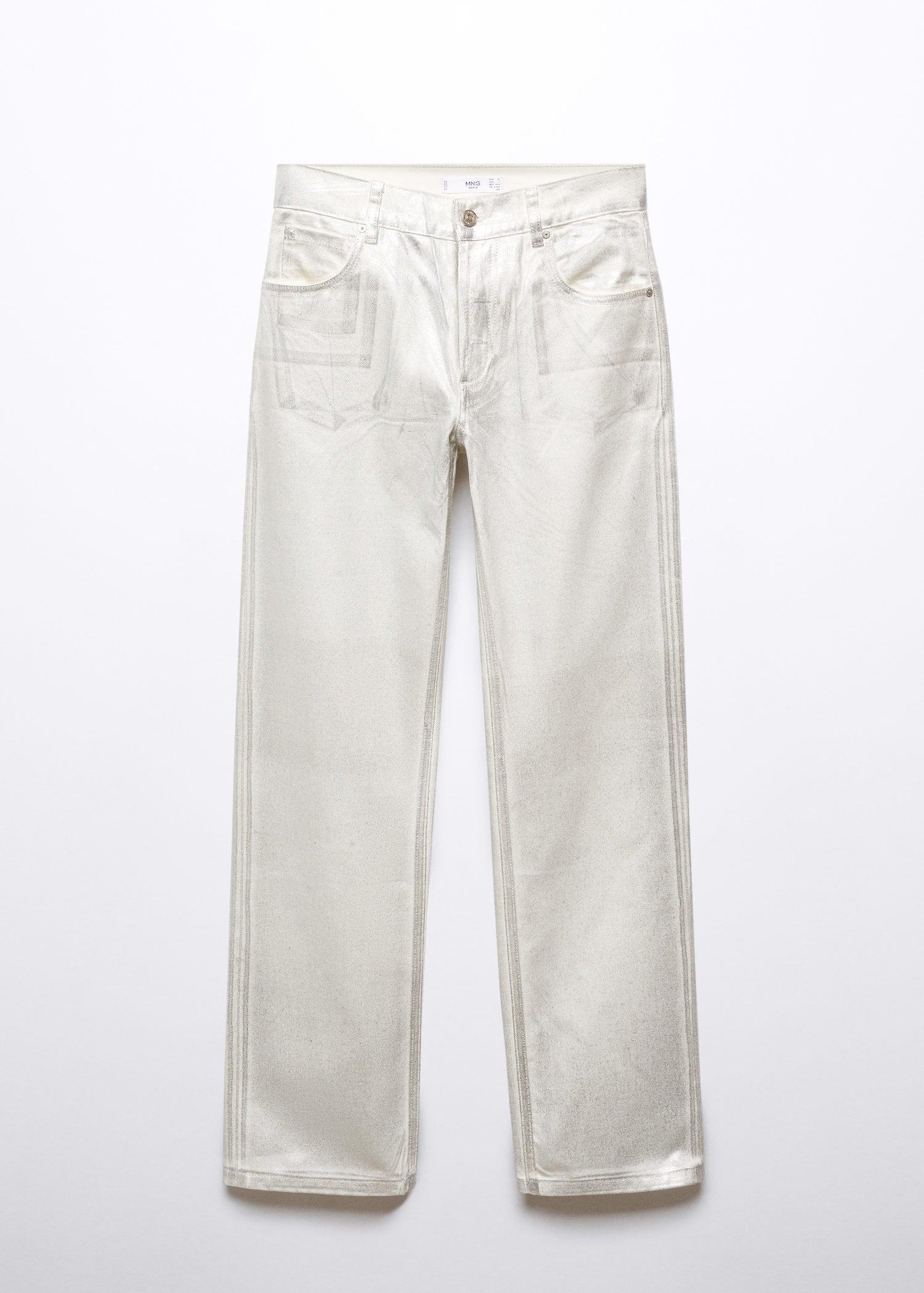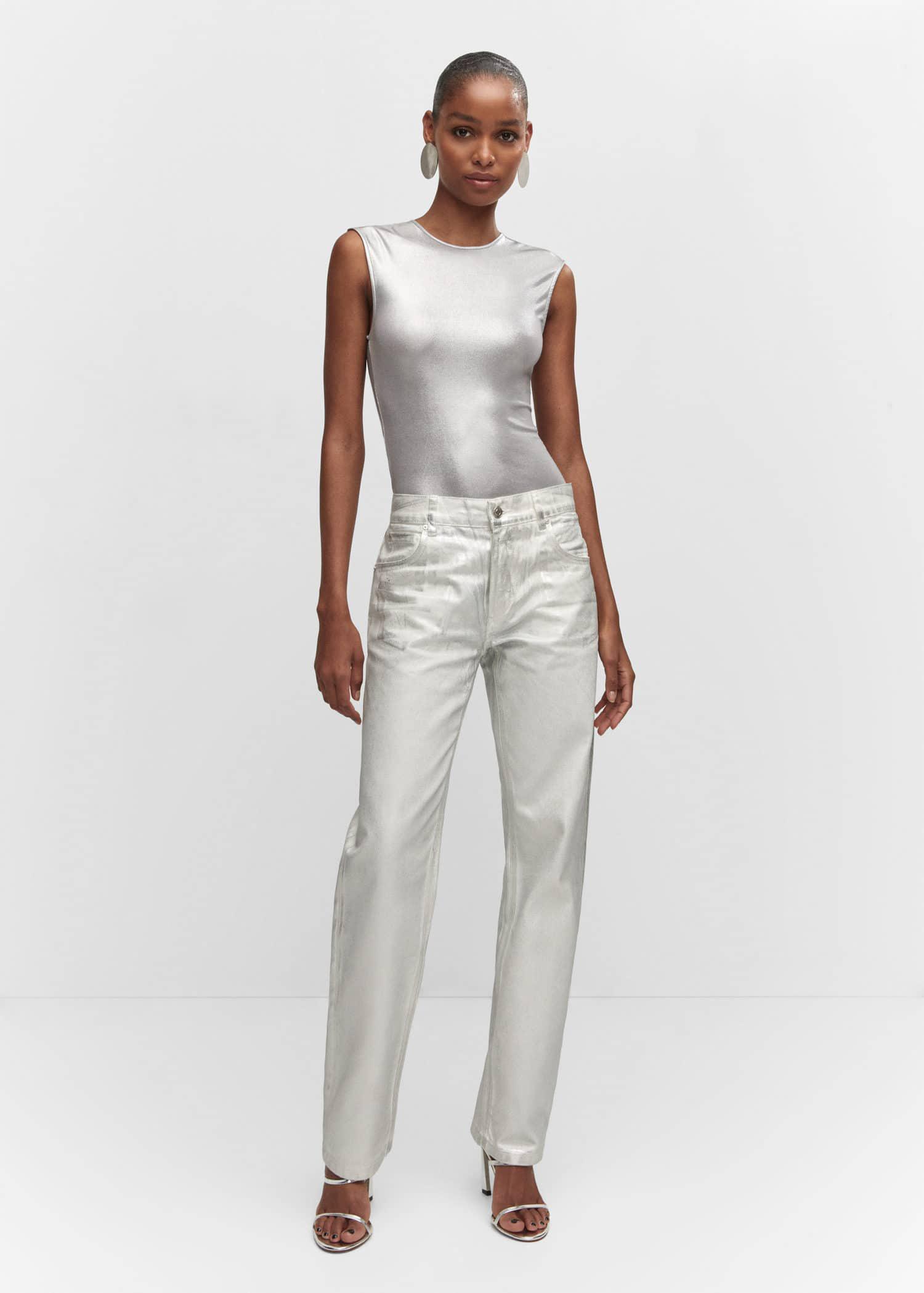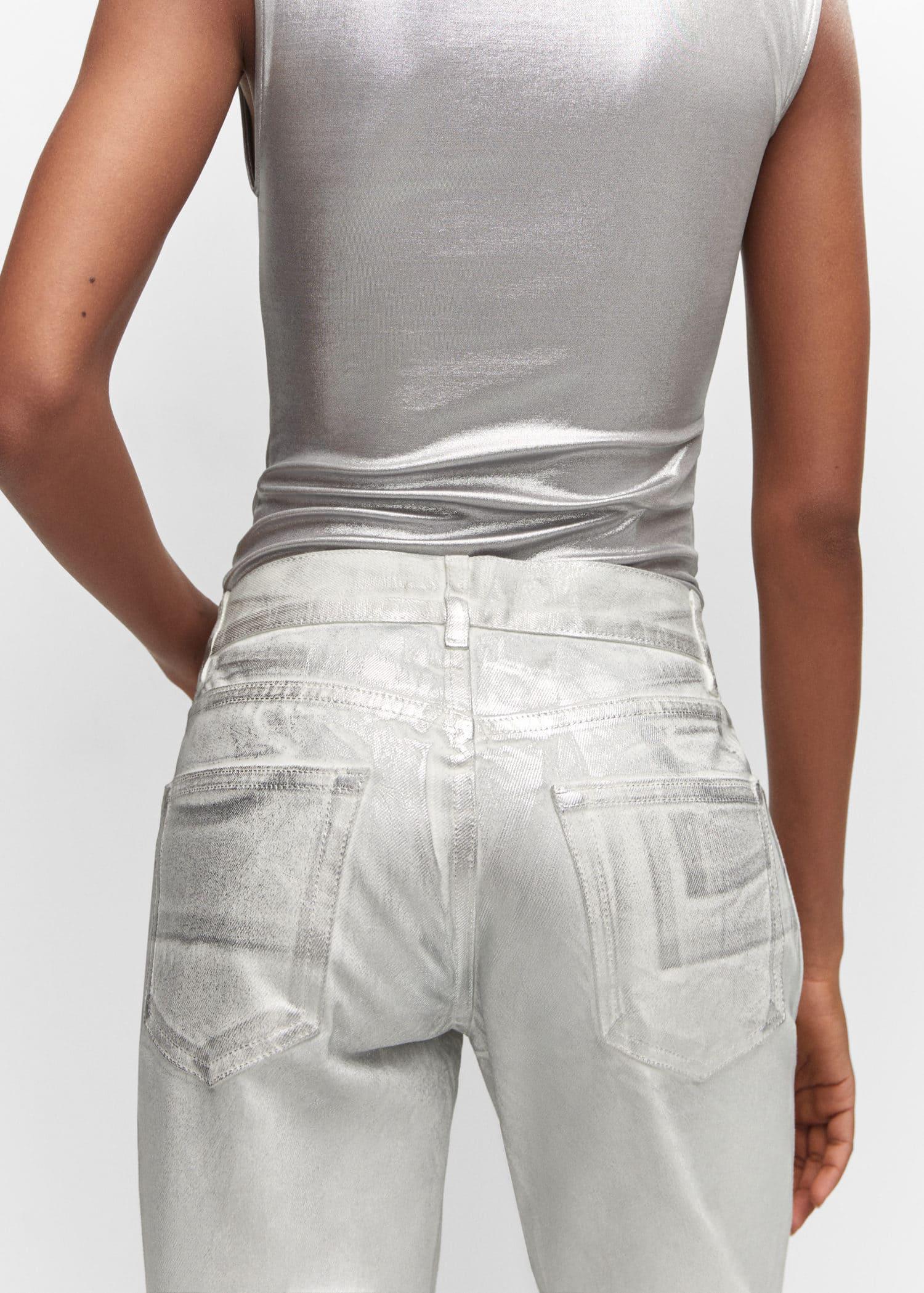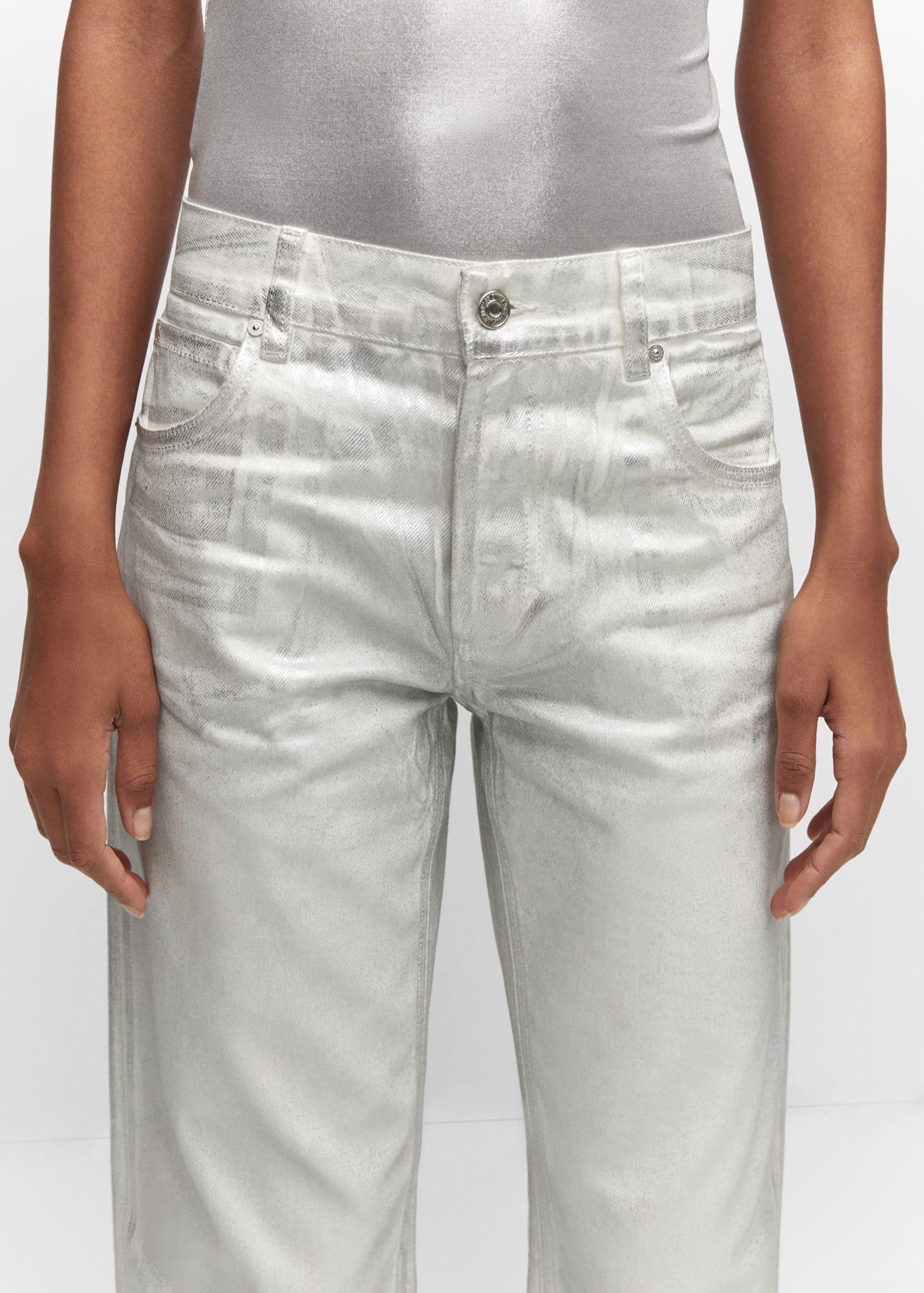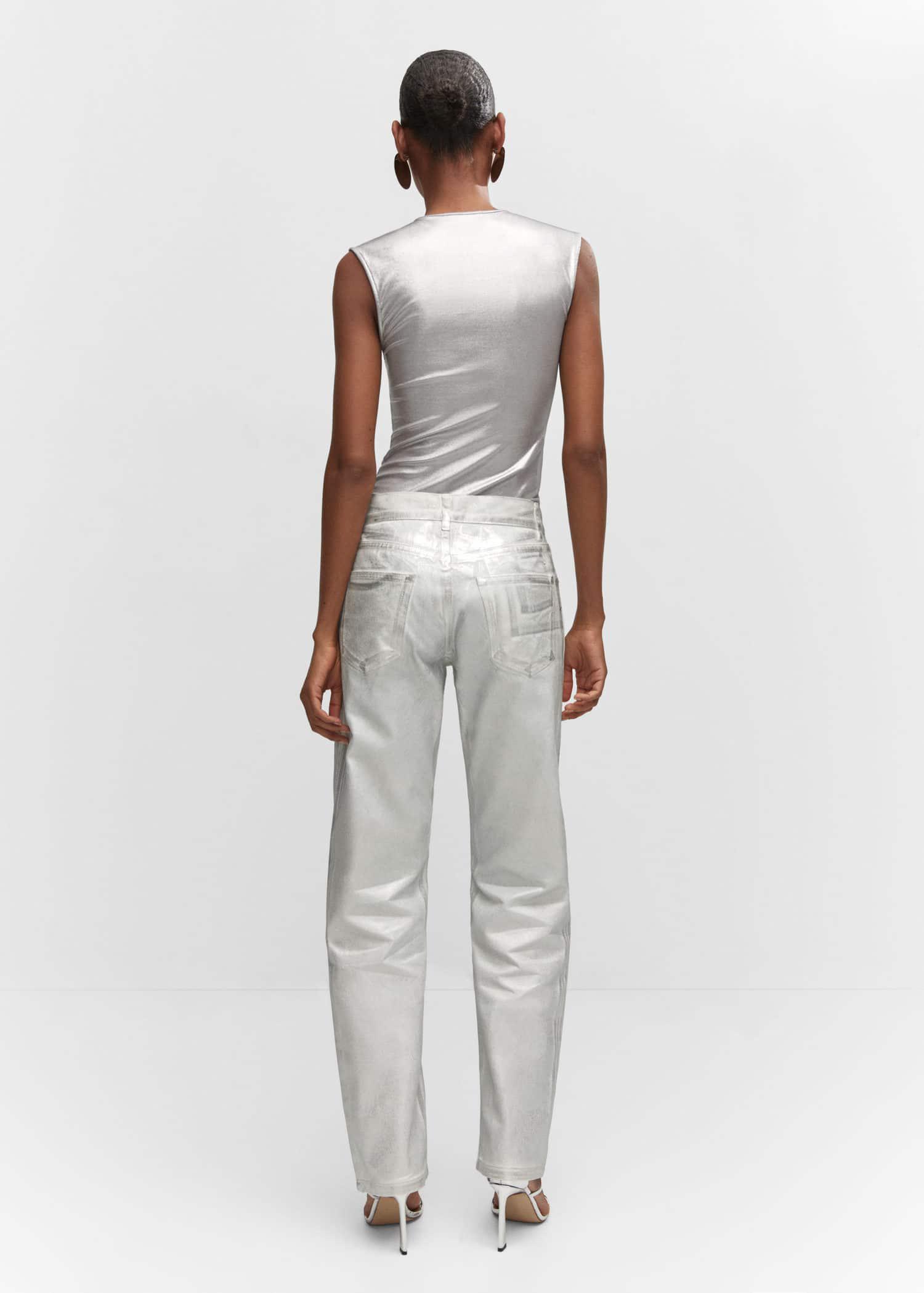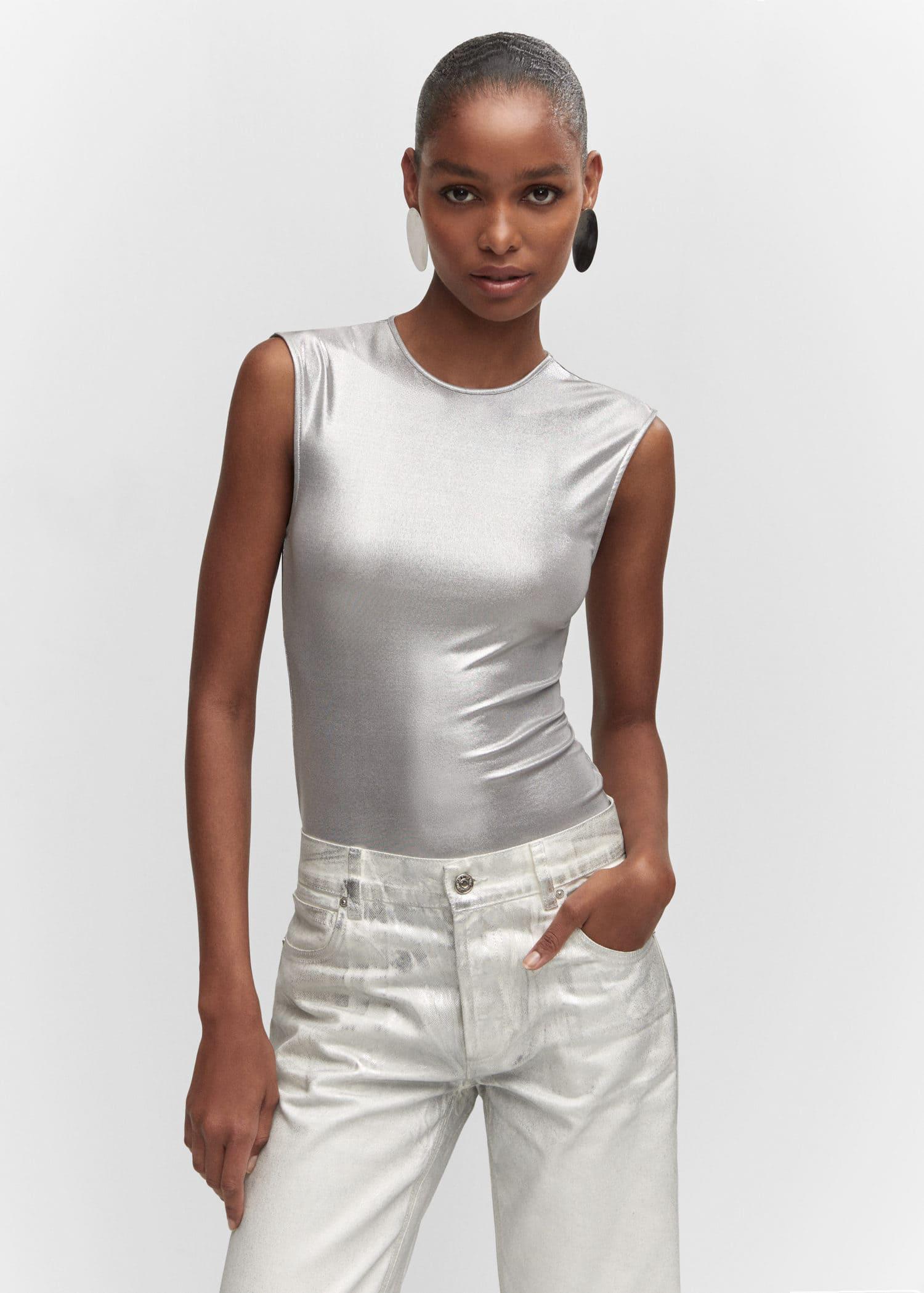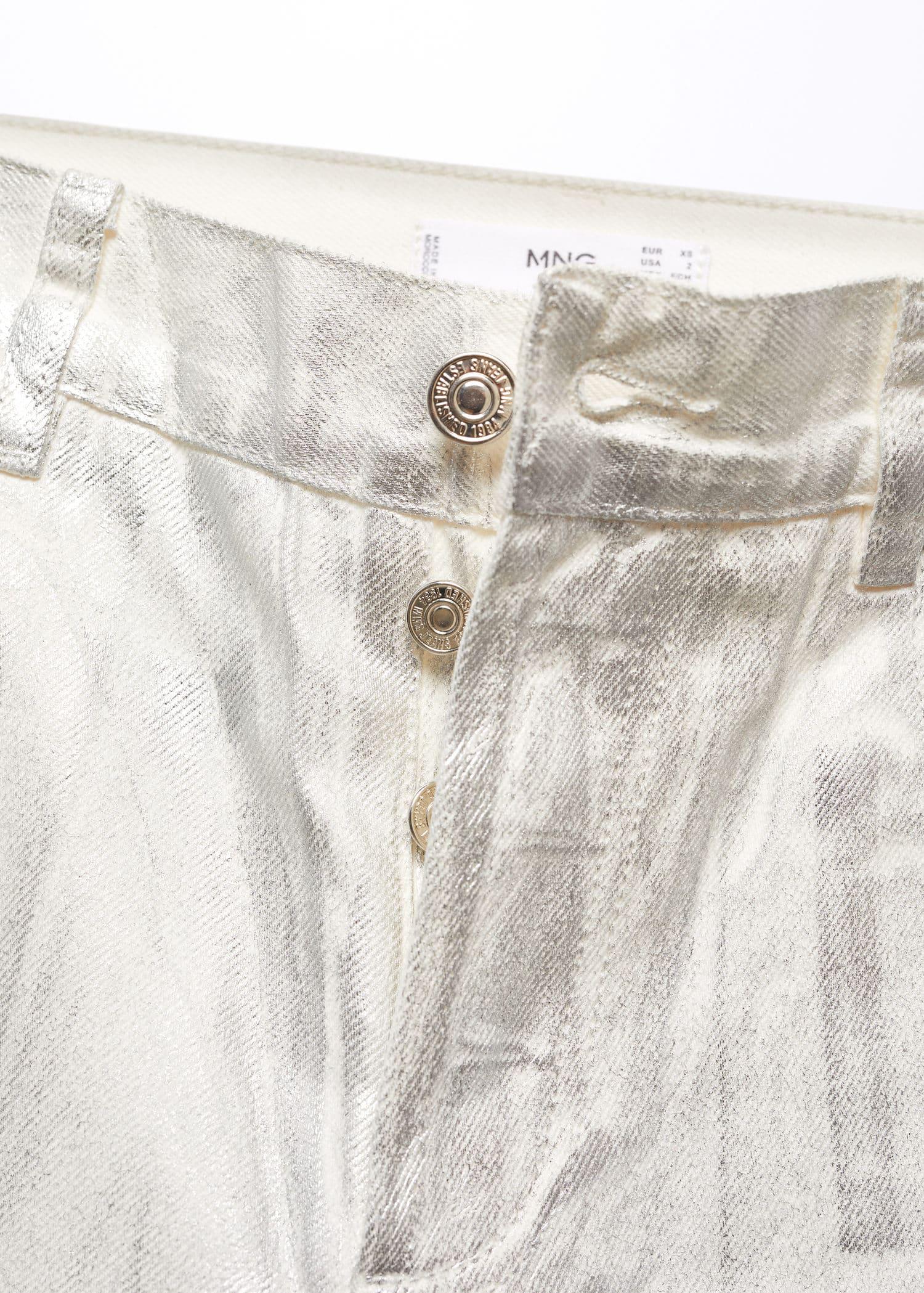 Metallic straight leg jeans
Mango at Mango (UK)
When To Promote & Tour Dates 2023/2024
US searches for the #erastouroutfits on TikTok rose slightly in November 2022 when the tour was announced, followed by an explosion in interest as it kicked off in March 2023, before tailing off in the following weeks. This suggests the prime time for retailers to capitalize on the hype is around opening night in each country.
Mark your promotional calendars with the new international dates, which have just been released. UK retailers should prepare to promote SS24 arrivals in line with the tour kicking off in Edinburgh on June 7th, 2024, as well as key London dates of June 21st-22nd and August 16th-17th.
See here for outstanding tour dates across regions continuing late in 2024.