Succession And The Rise Of Quiet Luxury
Are we finally growing tired of logomania? What actually is Quiet Luxury? And can the mass market really tap into this trend? We set out to solve all your questions in our run-down on this season's most talked-about trend.
The premiere of Succession has undoubtedly had a role to play in its popularity, but as luxury brands tire from logomania, and tough economic times are reflected in the rise of minimalism, this trend has scope to continue well beyond 2023.
The mass market can easily emulate this trend by ensuring assortments keep to a clean aesthetic, utilizing a muted color palette with no statement details.
Copycat versions of The Row's Bufus trousers in the mass market have already seen replenishments this season in womenswear, as tailoring is the key building block for this trend. The bomber jacket taps into the smart-casual aesthetic for menswear, noting sell outs are up 80% YoY.
The mass market has begun to respond to its growing appeal, with premium yarn arrivals up 32% YoY. Leather is emerging as a key investment area in womenswear, while Merino wool and wool provide more accessible price points to premium items on the high street.
Consider repackaging communications around wardrobe essentials and minimalist stories to quiet luxury narratives that tap into seasonless, premium and trend color stories.
What is It?
Quiet Luxury
Also referred to as 'Old Money' and 'Stealth Wealth,' Quiet Luxury is "clothing of the highest quality, but also clothing that has timelessness, is sophisticated and understated."'Quiet luxury' is back for the first time since the Great Recession. Here's what it is and what brands stand to benefit. – Business Insider
Why is it Growing in Popularity?
Logo Fatigue
Birthed as a rejection of logomania, the overproduction of branded emblazoned products appears to be slowing down, having noted logo fans such as Miu Miu, Saint Laurent and Loewe, present more pared-down basics in its Fall 2023 presentations.
The Current Economic Climate
Just as post-lockdown freedom brought us Dopamine Dressing, hard economic times, a recession and less disposable income have instigated a stripped-back aesthetic where consumers are not obviously showing off their wealth.
Succession
With the show returning for its final season, the clothing has propelled the current hysteria of quiet luxury into the spotlight after reports of Kendall's plain Lora Piana baseball cap retailing for $625, and his Tom Ford suede bomber for $6,490.
Mindful Shopping
As shoppers become more aware of the consumption of trends and their wasteful implications, quiet luxury provides investment pieces with a year-round appeal that offers consumers a good cost-per-wear return.
The Cult Items Checklist
Despite the sizeable price tag of items in the luxury market, by utilizing basic silhouettes in a muted palette, the aesthetic can be easily emulated by all sectors.
Womenswear
The Row's Bufus trousers at $1,250 have earned cult status and have been a disrupter in the bottoms market. Copy cat pairs at & Other Stories and at Abercrombie and Fitch have already seen replenishments this season. Across the mass market, wide-leg and tailored styles have seen sell outs climb 45% and 103% YoY, respectively.
The power suit has become the power blazer on Shiv Roy in the latest series of Succession, who has favored sharp shoulder silhouettes from designers including Alexander McQueen and Tom Ford. In the mass market sell outs on blazers are up 45% versus 2022, as the piece transitions to a year-round trend. While wool styles have seen good SKU movement so far, feature linen and deconstructed silhouettes for a softer feel in summer edits.
For footwear and accessories, take inspiration from the show's Naomi Pierce whose jewelry and sunglasses choices are subtle statement pieces. Pointed slingbacks are fast becoming this season's standout silhouette, with sell outs already tracked at Zara and Marks & Spencer.
Blazers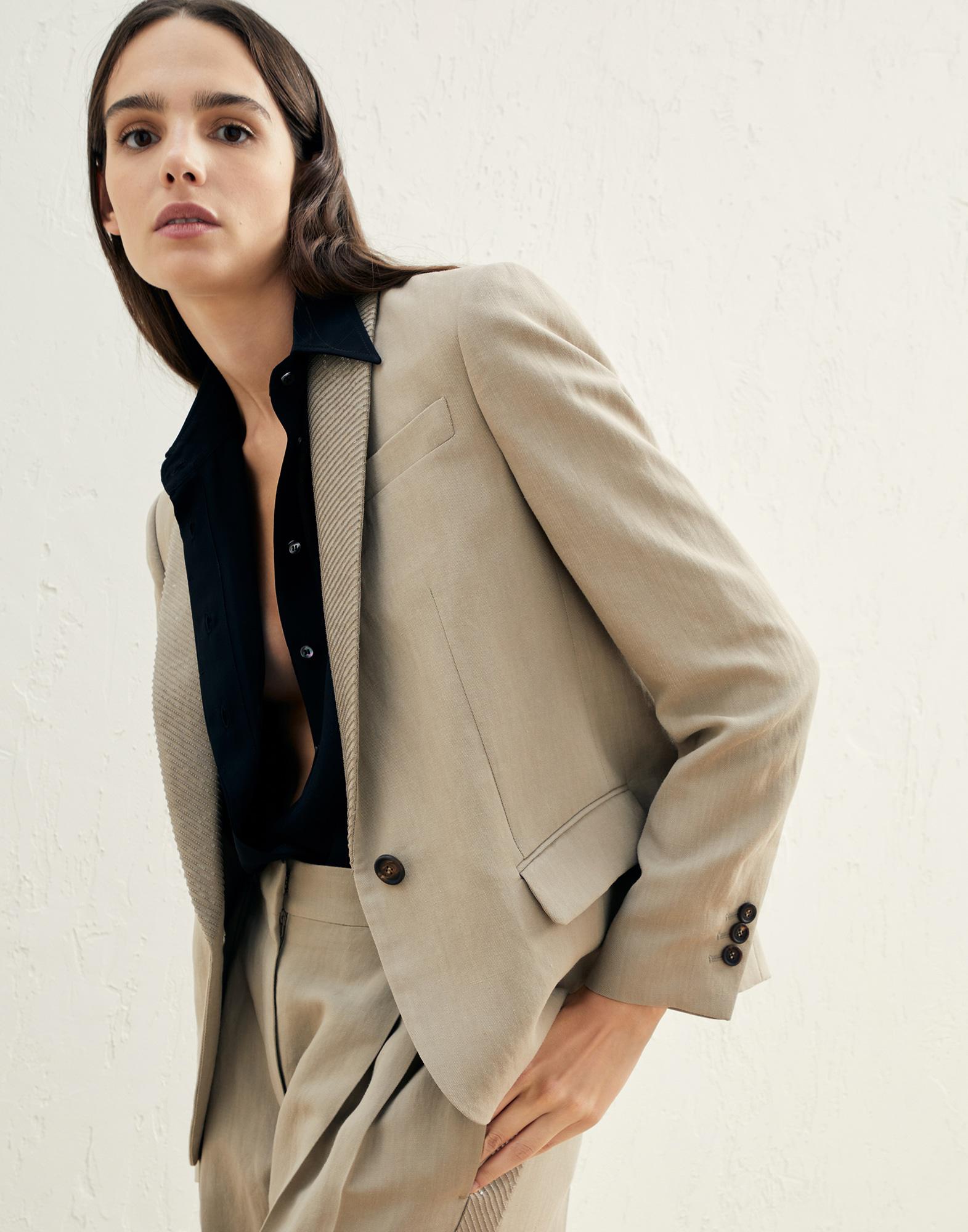 Viscose and linen fluid twill blazer with dazzling lapels
Brunello Cucinelli at Brunello Cucinelli (UK)
Button-down shirts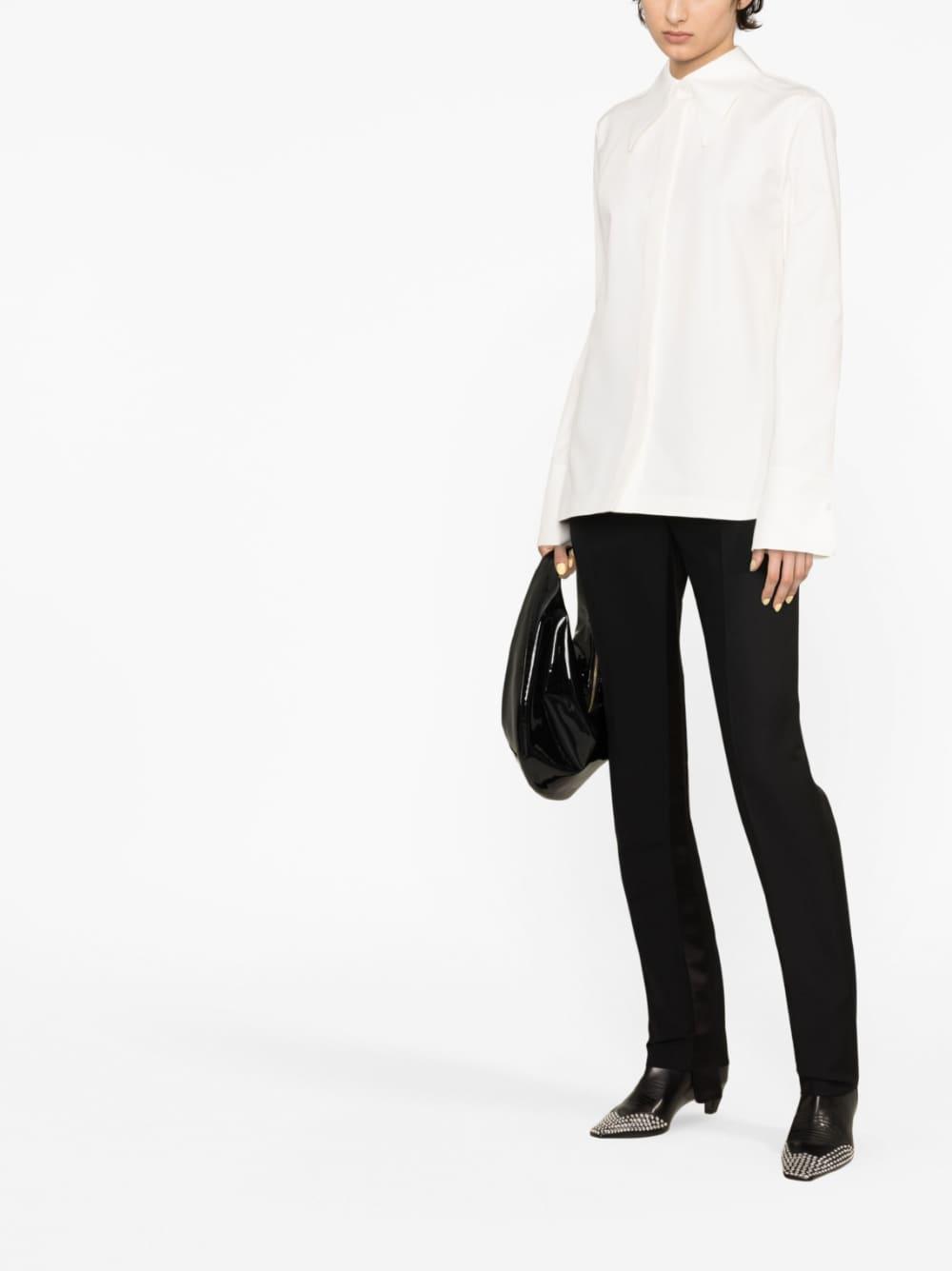 pointed-collar long-sleeve shirt
Jil Sander at Farfetch (US)
Tailored trousers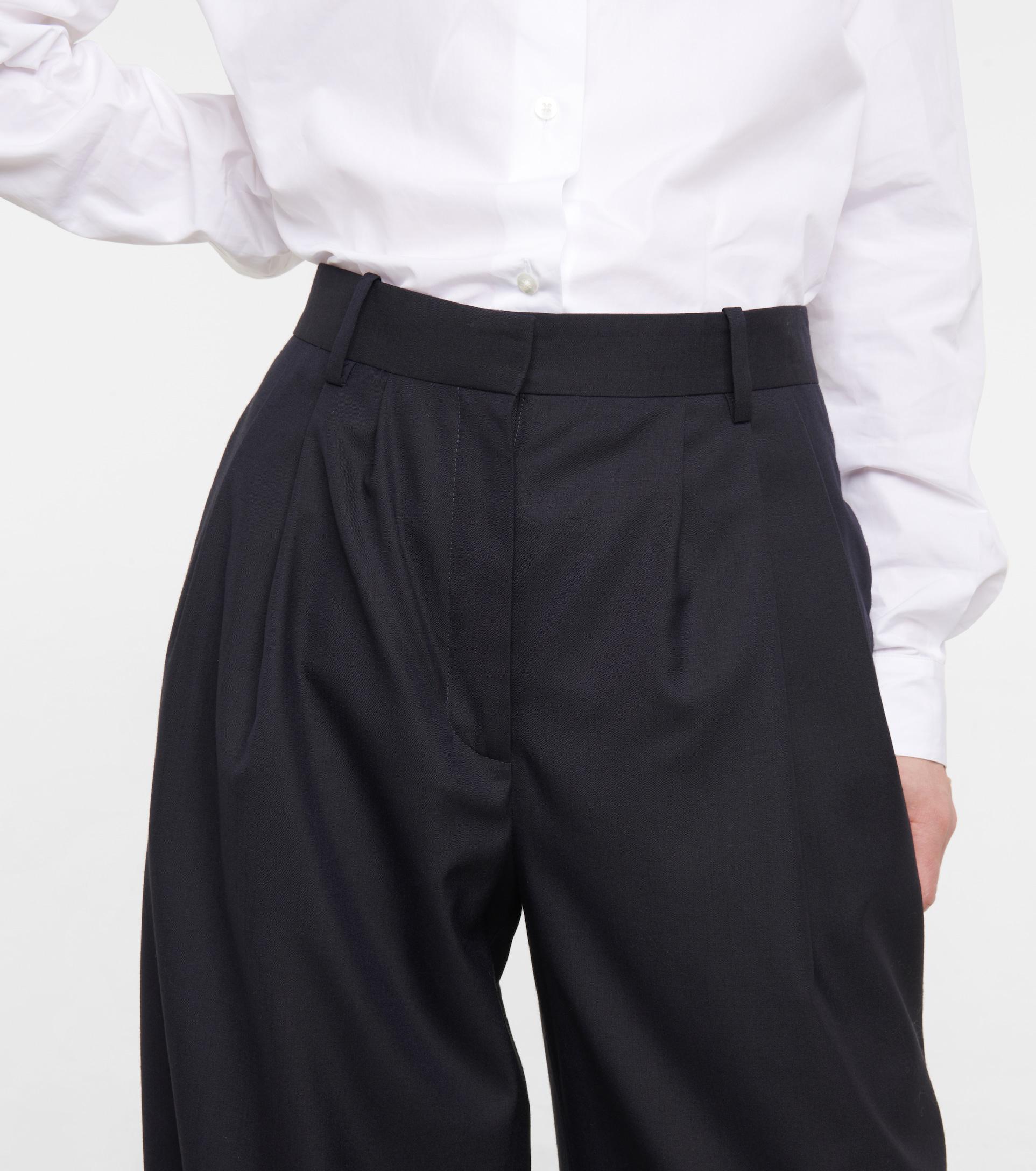 Bufus High-Rise Wool Pants
SKU name as stated on retailer's website may not match colour displayed in image.
The Row at Mytheresa (US)
Slip dresses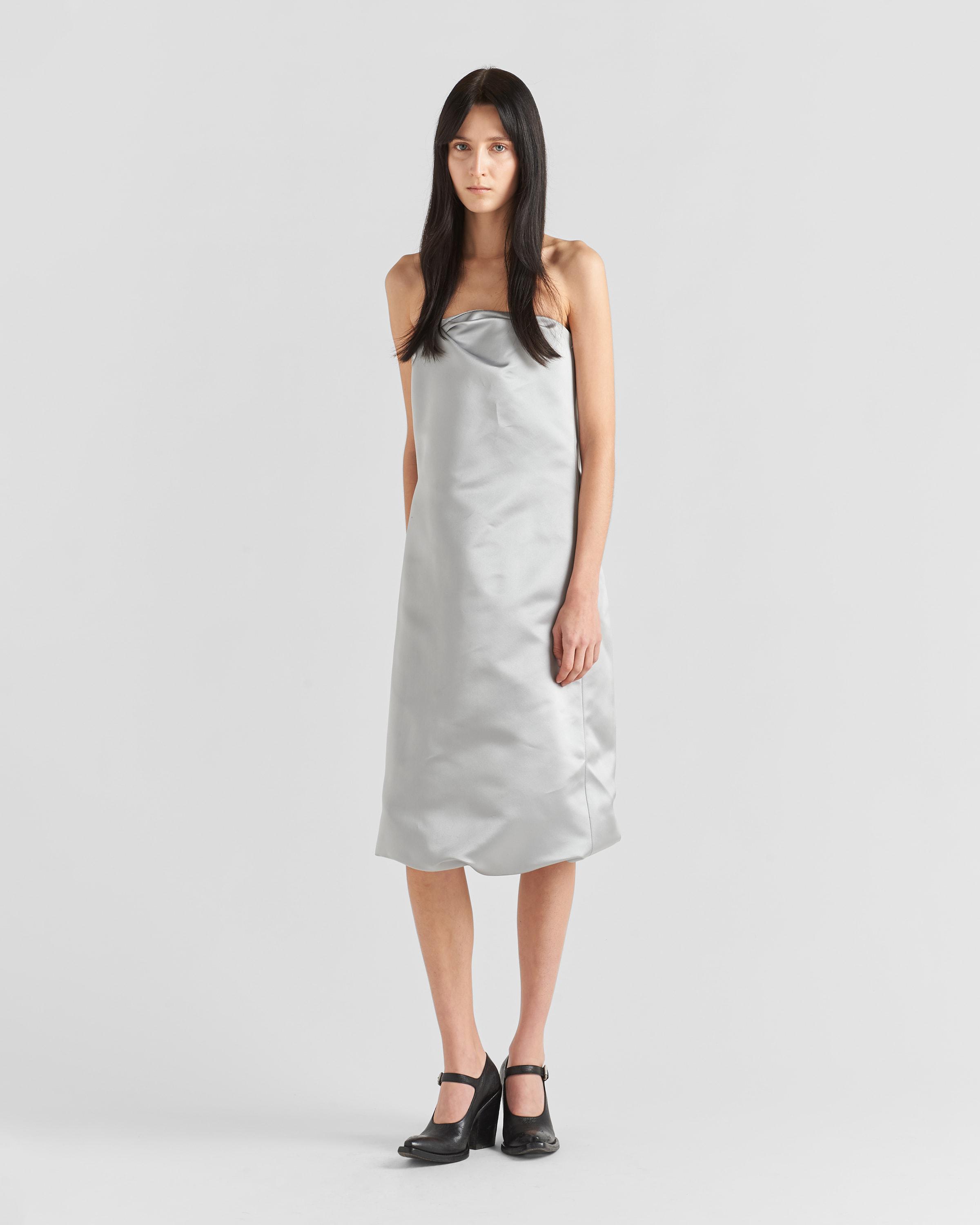 Strapless satin and pongé dress
Prada at Prada (UK)
Leather totes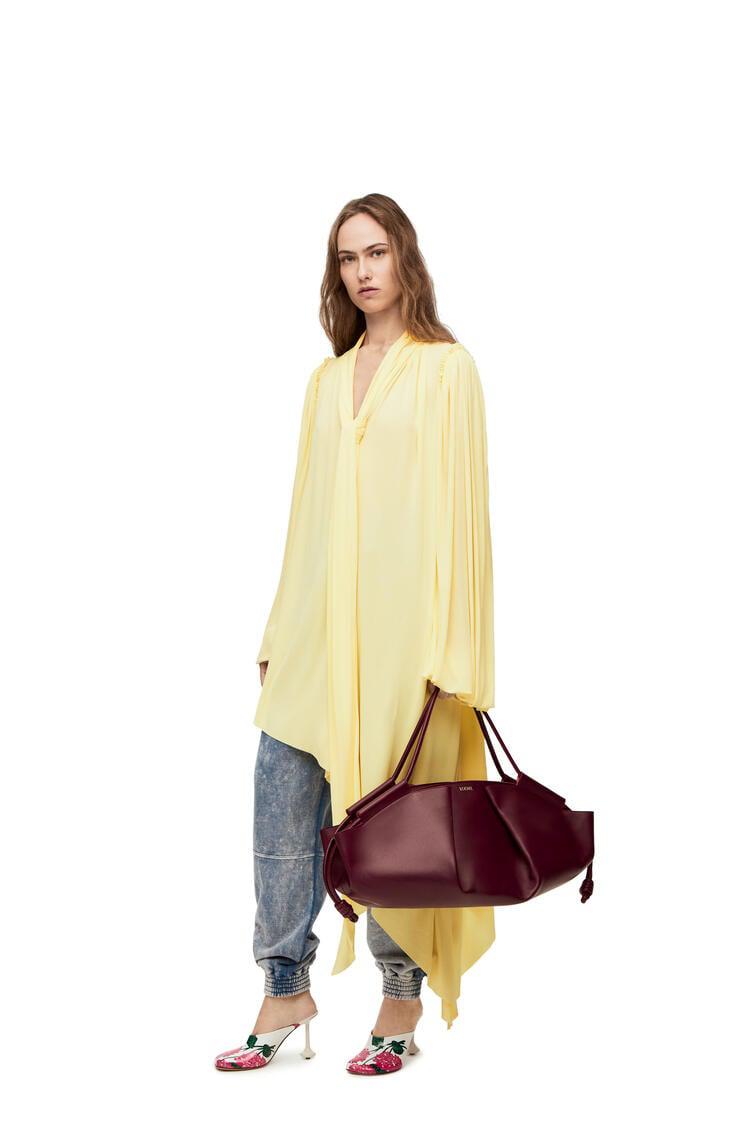 XL Paseo bag in shiny nappa calfskin
Loewe at Loewe (UK)
Slingbacks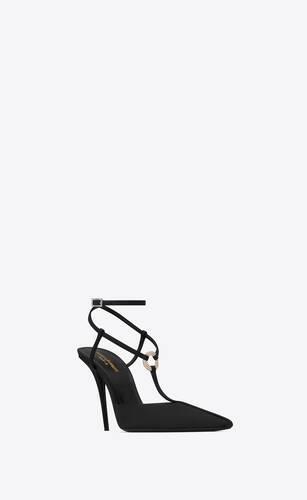 luna slingback pumps in crepe satin
Saint Laurent at Saint Laurent (UK)
Menswear
Kendall Roy has become the poster boy for Tom Ford in the latest season of Succession, epitomizing the quiet in quiet luxury with $1,300 hoodies and $600 baseball caps. His Tom Ford bomber jacket emerged as a key item in the smart-casual aesthetic for menswear. Current sell outs in the market on bomber jackets have swelled 80% YoY, noting a significant swing away from varsity styles to smarter plain and suede designs.
Alternatively, the tailored suit, seen on the show in primarily dark hues from designers including Canali, Boss and Brioni offers a more formal, classic look. In the market, summer arrivals have seen lighter shades grow in investment, with neutrals and browns climbing 3pp each in assortments, while grey dropped back 10pp YoY.
Suiting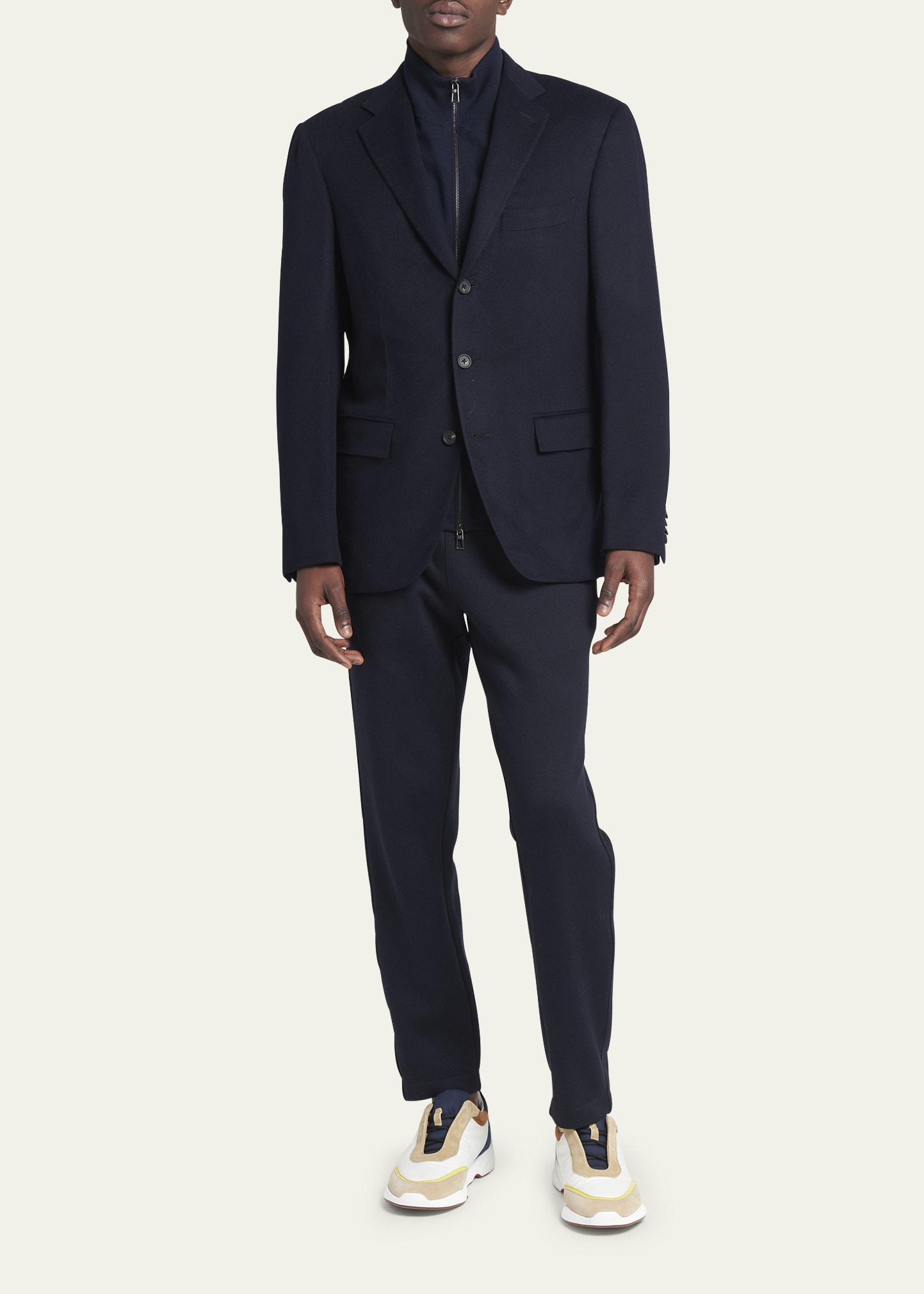 Men's New Order Jacket
Loro Piana at Bergdorf Goodman (US)
Polo shirts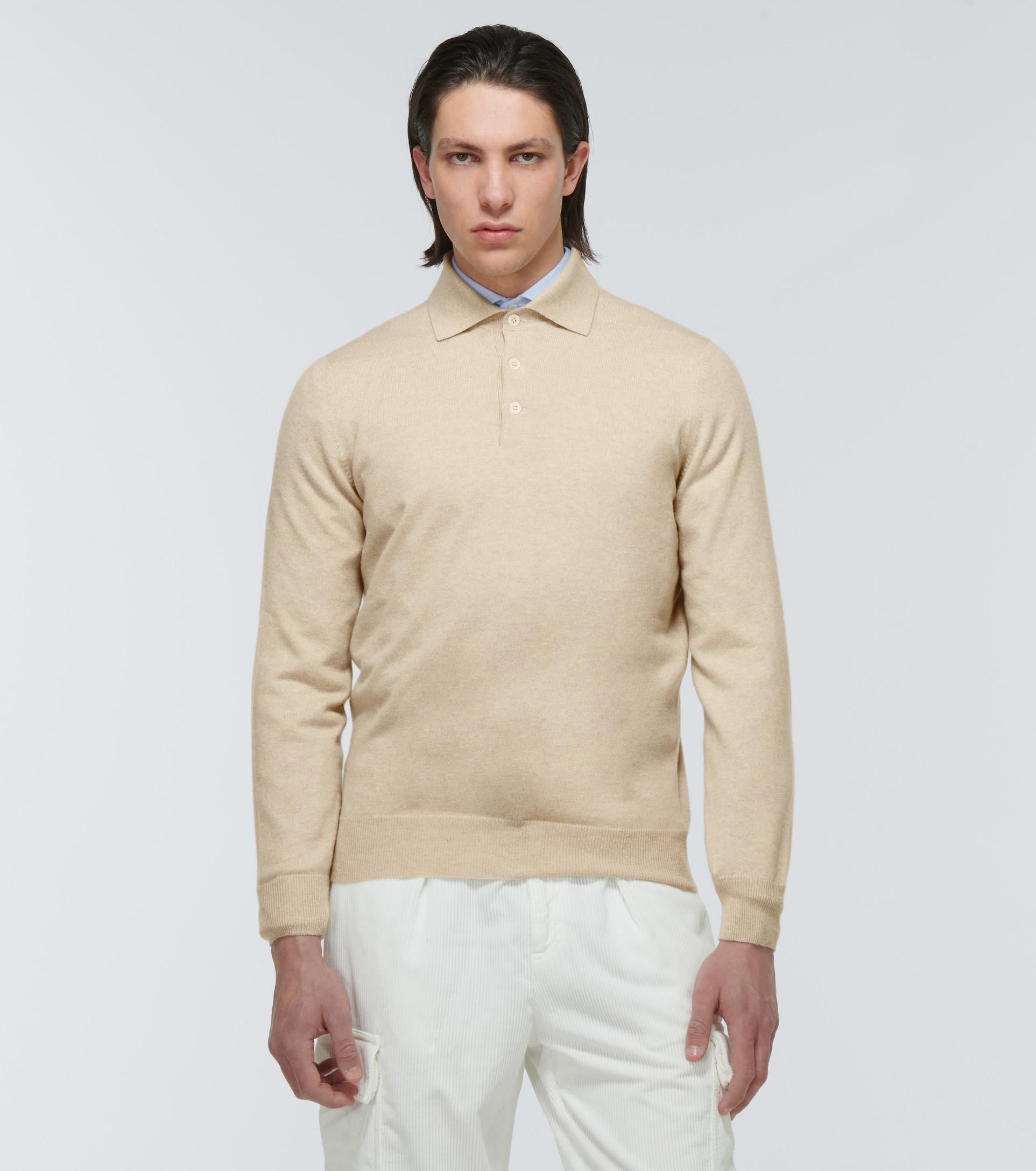 Cashmere Polo Sweater
Brunello Cucinelli at Mytheresa (US)
Bomber jackets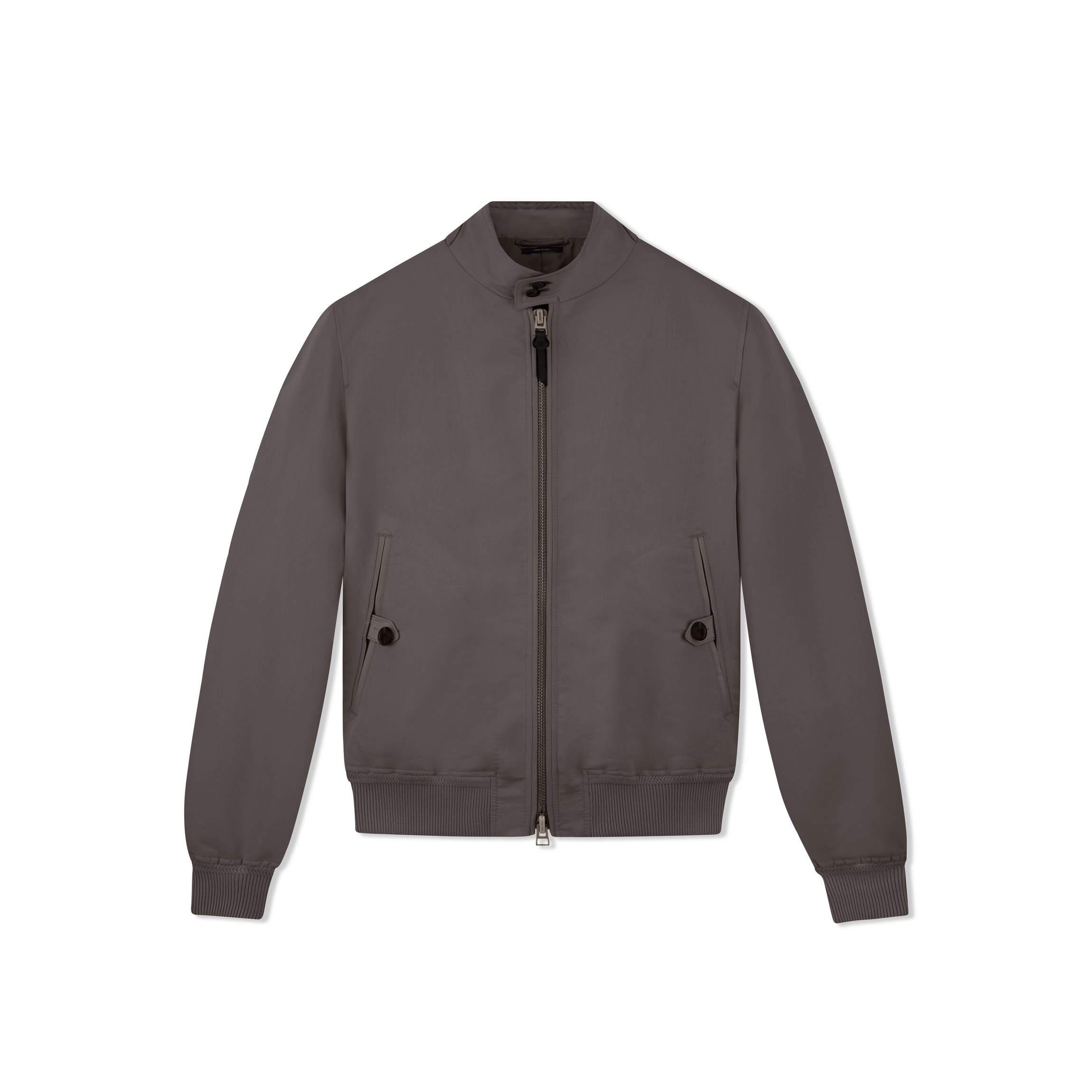 FINE POPLIN HARRINGTON BLOUSON
Tom Ford at Tom Ford (US)
Premium hoodies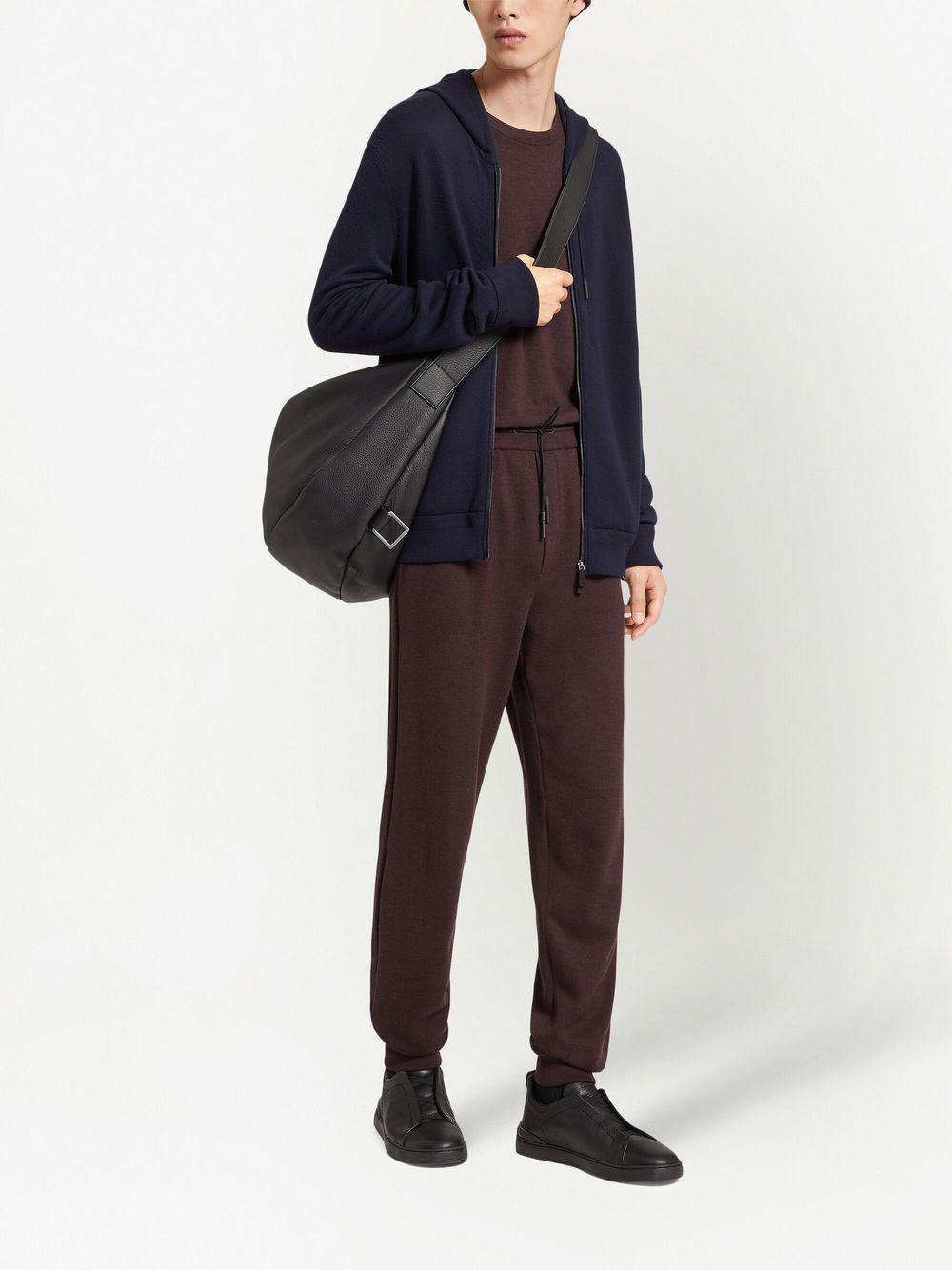 fine-knit zipped hoodie
Zegna at Farfetch (UK)
Baseball caps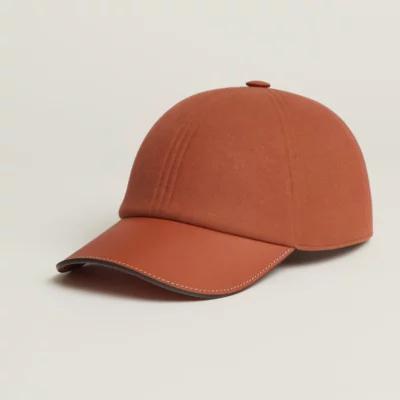 David cap
Palladium at Hermès (UK)
Sneakers
CT-07 CELINE TRAINER LOW LACE-UP in CALFSKIN
SKU name as stated on retailer's website may not match colour displayed in image.
Céline at Celine (UK)
Updates for Fall 2023
For fall, refreshing the narrative will simply be layering on seasonal categories to the already-invested in foundation pieces from this season. Outerwear and knitwear will be major areas to both replace lighter-weight jackets such as linen blazers or layer over suits and jersey tops. The grey suit will be the focal narrative for menswear, while leather coats add texture to womenswear.
Maxi dresses
Wool coats
Leather
Overcoats
Grey suits
Premium knits
Is the Mass Market Already Responding?
Premium fabrications are the gateway into quiet luxury for lower-priced retailers, offering consumers quality through elevated materials at more affordable prices versus luxury brands. With retailers preparing for consumers to have less spending power this year, tapping into their need for 'investment pieces' and 'quality products' is where profit can be generated in a tough economic climate.
Already in SS23, premium materials across genders are up 32% YoY in arrivals. In womenswear, leather emerged as a growing area, with blazers, bombers and cropped jackets dominating sell outs. For menswear, silk saw a small climb noted on polo shirts but it was Pima Cotton, used to elevate T-shirt ranges, who saw the most significant investment at Express and H&M, jumping 469% YoY. Across genders, there has been a noticeable swing from cashmere into Merino wool products, with wool the top invested area, providing the mass market with accessible price points into premium items, starting at £29.50.
Women's Premium Fabric Arrivals
*Hover over charts for additional data
Men's Premium Fabric Arrivals
Top Movers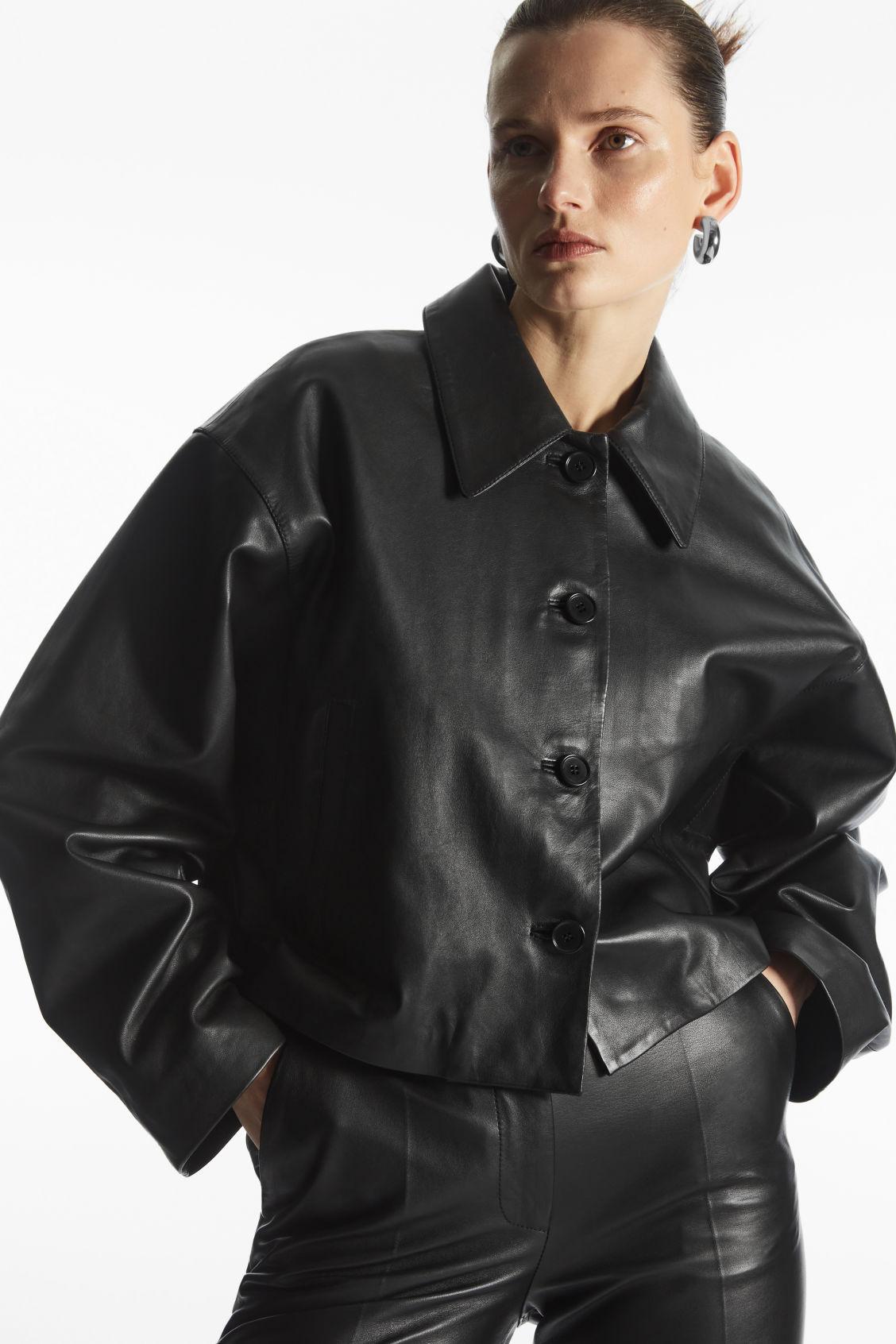 OVERSIZED CROPPED LEATHER BLOUSON JACKET
COS at COS (US)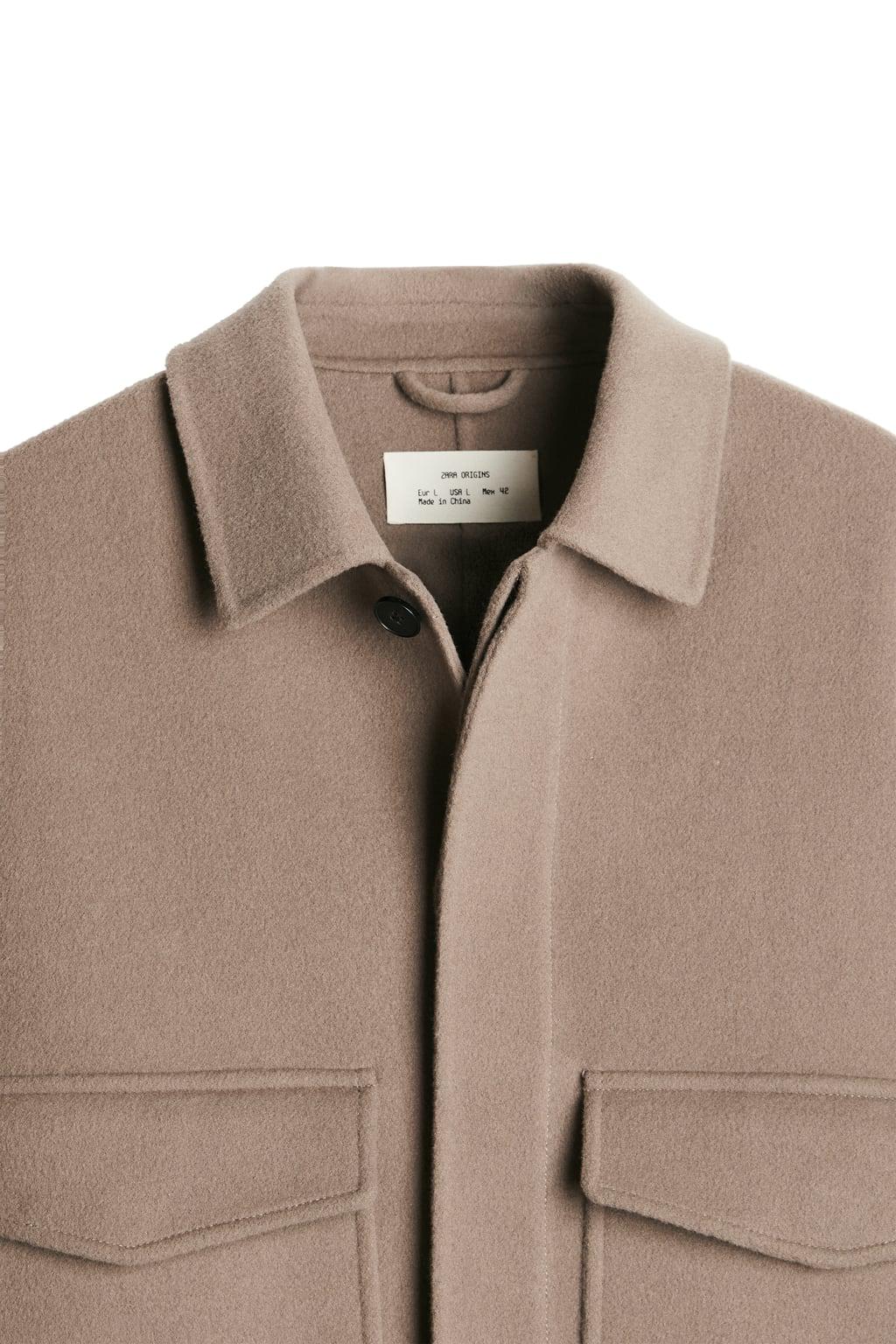 DOUBLE-FACED 100% WOOL JACKET
Zara at Zara (UK)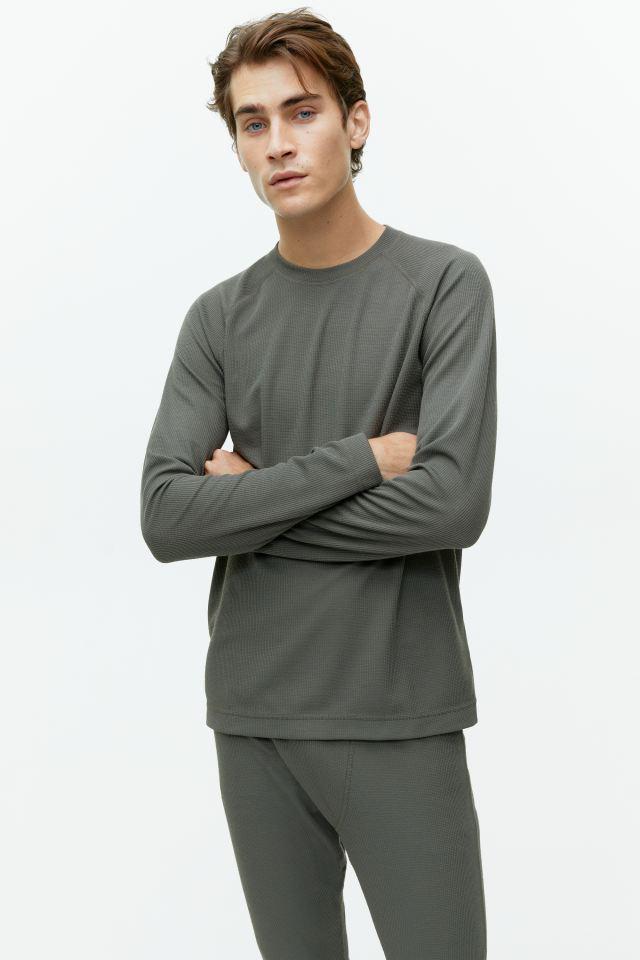 Active Base-Layer Merino Top
ARKET at H&M (UK)
The Influencers to Follow
For Her
For Him
Promotional Stories to Act on Now
Pick one of these to repackage your wardrobe essentials or minimalist promotional stories to capitalize on the trend's current buzz.
Create the Look for Less
For mass retailers looking to tap into the trend, but unable to showcase the premium side of the aesthetic, consider molding communications around imitation pieces, using Succession characters as inspiration or cult celebrity icons such as Mary-Kate and Ashley Olsen, Rosie Huntington-Whiteley or Gwyneth Paltrow.
Premium Capsules
For those that have invested in premium yarns this season, build out capsule edits showcasing the luxurious properties of garments, with a focus on fabrics and the quality of products.
Seasonless Style
Repackaging core lines into seasonless investment pieces will aid in pushing volume on these high-margin lines and refresh the narrative, so it does not have to follow its usual 'basics' story.
Neutral Color Stories
Neutral and brown shades made up almost a quarter of premium styles in the mass market and offer a great color story for communications outside of monochromatic core hues that fall well into warm summer color palettes.
Appendix
Date analysis
Products new in Jan 1 – Apr 20, 2023 vs. 2022

Categories Analyzed
Tops, Dresses, Bottoms, Outerwear

US & UK retailers considered
Womenswear & Menswear: Abercrombie & Fitch, Aritzia, Banana Republic, Bonobos, COS, Express, H&M, Mango, Marks & Spencer, Massinno Dutti, River Island, Ted Baker, Zara