Protect Your Assortment With UPF Clothing
With extreme weather patterns on the rise and consumers becoming increasingly aware of the sun's harmful effects, UPF protective apparel is big business. Discover where the mass market opportunities lie in terms of product, pricing and promotion.
Currently, UPF clothing in the mass market is largely limited to activewear and swimwear – the latter accounts for 44% and 78% of adult's and children's wear assortments, respectively – highlighting a market opportunity for lifestyle UPF clothing.
Consider incorporating the fabric into summer lines, including dresses, T-shirts and low-cost accessories, such as hats, and combine it with other fabric enhancements, such as moisture-wicking, to warrant higher price points.
Take into account customer nuances across regions. Outerwear dominates UNIQLO's UK and US UPF assortments, while tops and accessories stand out in China and Australia.
Current UPF messaging across email communications is largely limited to outdoor retailers, swimwear promotions and fabric composition call-outs. Work ranges into wider trend stories, such as festival packing lists, or of-the-moment aesthetics such as the Granola Girl.

Be aware that interest and demand for UPF clothing will likely vary among age demographics. Use your socials to engage and educate customers on its importance and how to stay safe in the sun.
Why Invest?
It's a Billion Dollar Market
With UV rays getting stronger and the effects of climate change deepening, sun protective clothing is becoming increasingly important for consumers, presenting a huge opportunity for brands. The US UPF sun protective clothing market is expected to be worth $1.27bn by 2030, with a CAGR of 8.2% between 2022 and 2030.1U.S. UPF Sun Protective Clothing Market Size, Share & Trends Analysis Report – Grand View Research Inc.
There are New Market Players
While consumers typically associate UPF clothing with swimwear, rash guards and the outdoors, brands are increasingly looking for innovative ways to include UPF technologies within everyday assortments – UNIQLO and Chico's have launched UV protective lines in recent years. Also, one to watch is the new brand Claudent, which launched in June 2023. Its aim is to produce more fashionable protective clothing for the wearer "to indulge themselves outside, free of worry about the negative impacts of UV exposure." Prices of its first collection range from $65 for gloves to $385 for a tennis skirt.
Where's the Whitespace?
Looking at the adult's and children's wear mass markets, swimwear forms the bulk of in stock UPF clothing, accounting for 44% and 78% of assortments, respectively. Beyond this, activewear also stands outs across adult assortments, highlighting a gap in the UPF market for more lifestyle clothing.
Despite only accounting for 3% of the womenswear UPF category mix, dresses have seen an uptick in investment YoY. Chico's has increased its range from three to 12 options, while Madewell opted for 20 vs. 13 styles in 2022. For menswear, J.Crew and Bonobos are stocking a range of polo shirts and T-shirts, bridging the gap between casual and performance wear. Designed and labeled as "performance" within product names, the latter also stocks a range of chinos, shorts and golf attire with UPF. "Moisture wicking" and "quick dry" are also complimentary fabric details noted across products, adding further value for customers. However, be careful not to compromise on the look and feel of products as this will ultimately influence purchase decisions the most.
For childrenswear, swimwear and swim hats form the overwhelming majority of products across our analyzed retailers, highlighting the huge potential for expansion into other categories. Sun hats are a must-have and offer a lower cost offering for consumers. Meanwhile, UNIQLO is stocking UV-protective hoodies and Old Navy has invested in the technology for cargo pants. Currently, no kids' outerwear options are available at our selected retailers, highlighting a gap in the market, particularly for transitional ranges.
Fashion-led Products in Stock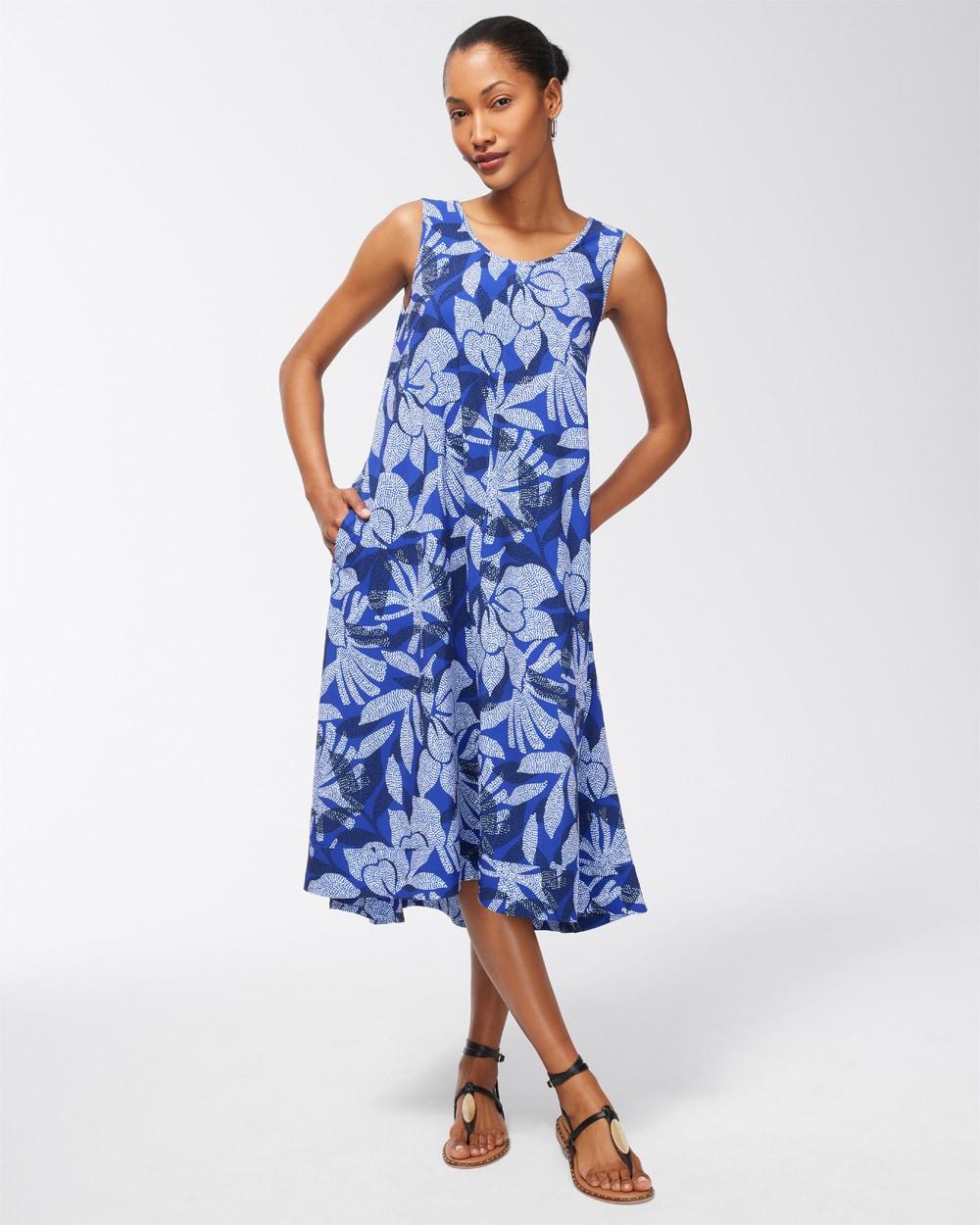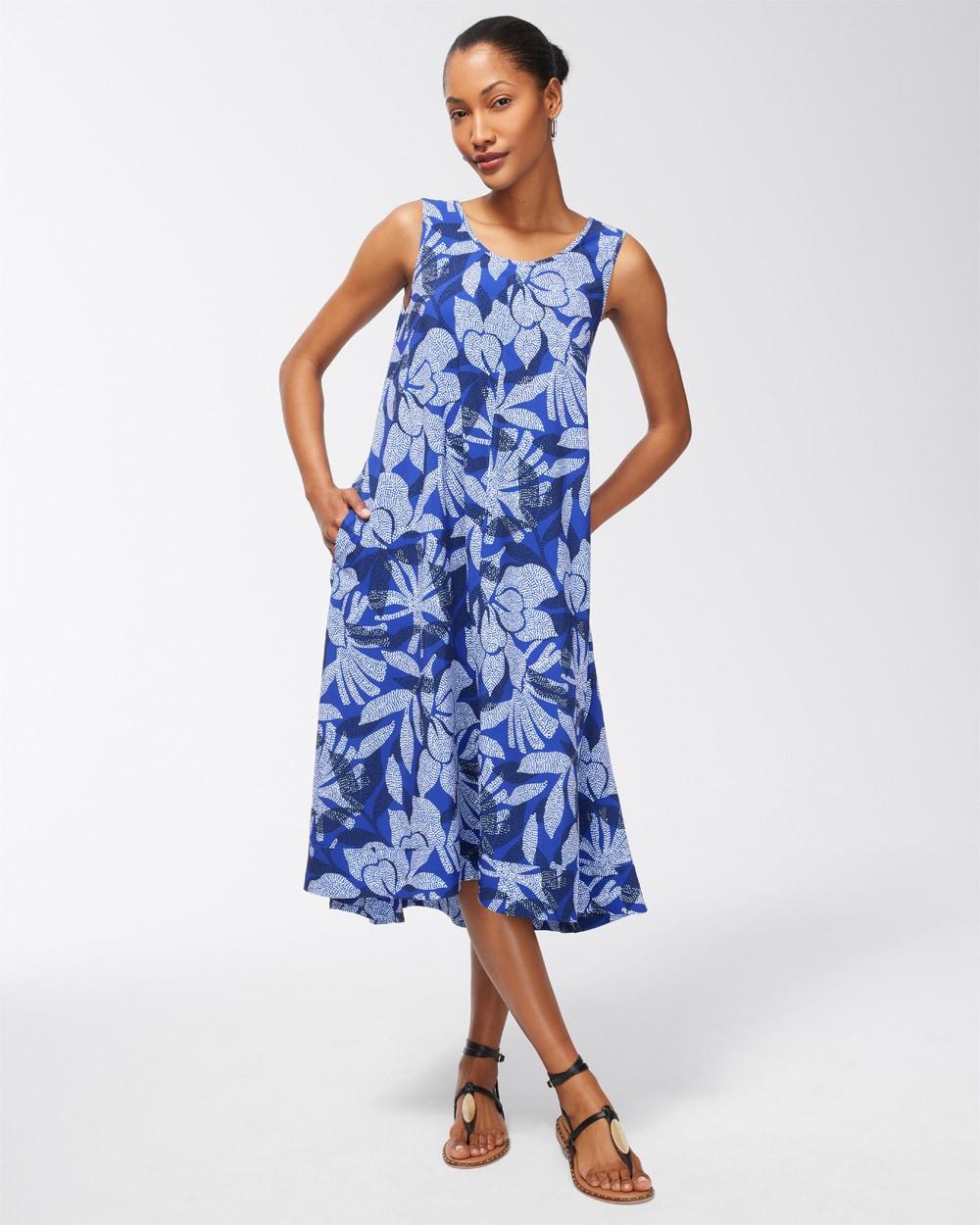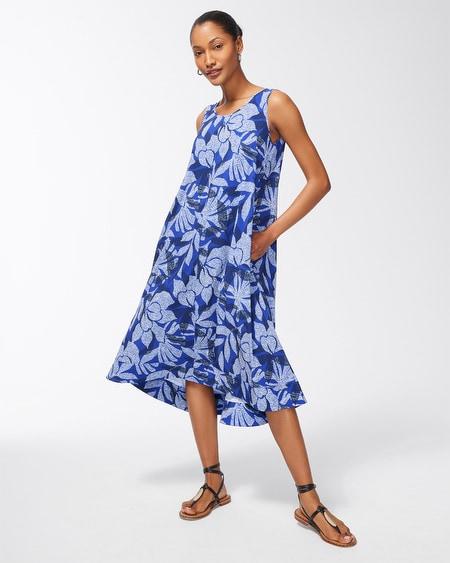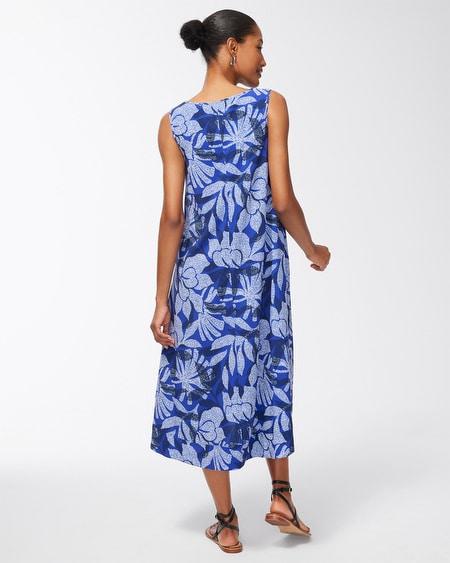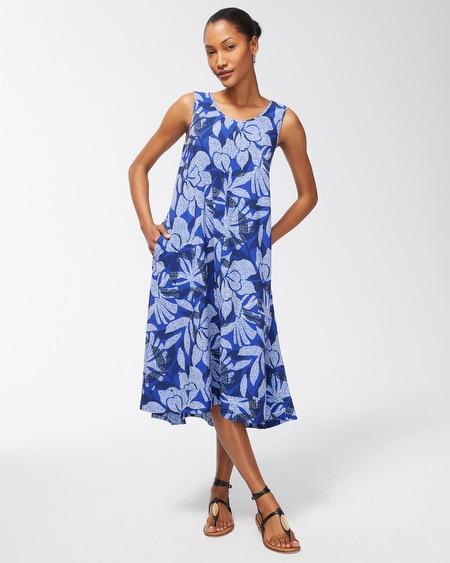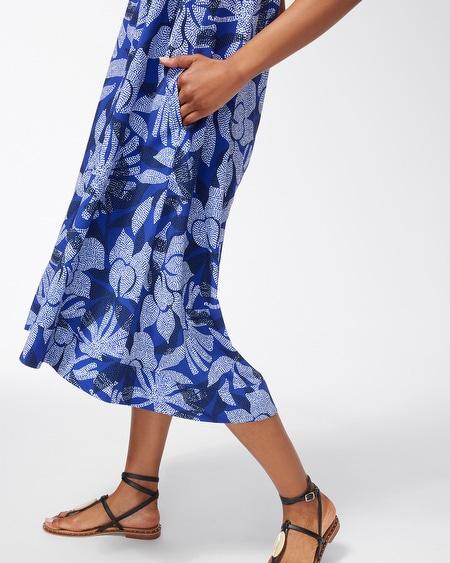 Zenergy UPF Neema Floral Dress
Chico's at Chicos (US)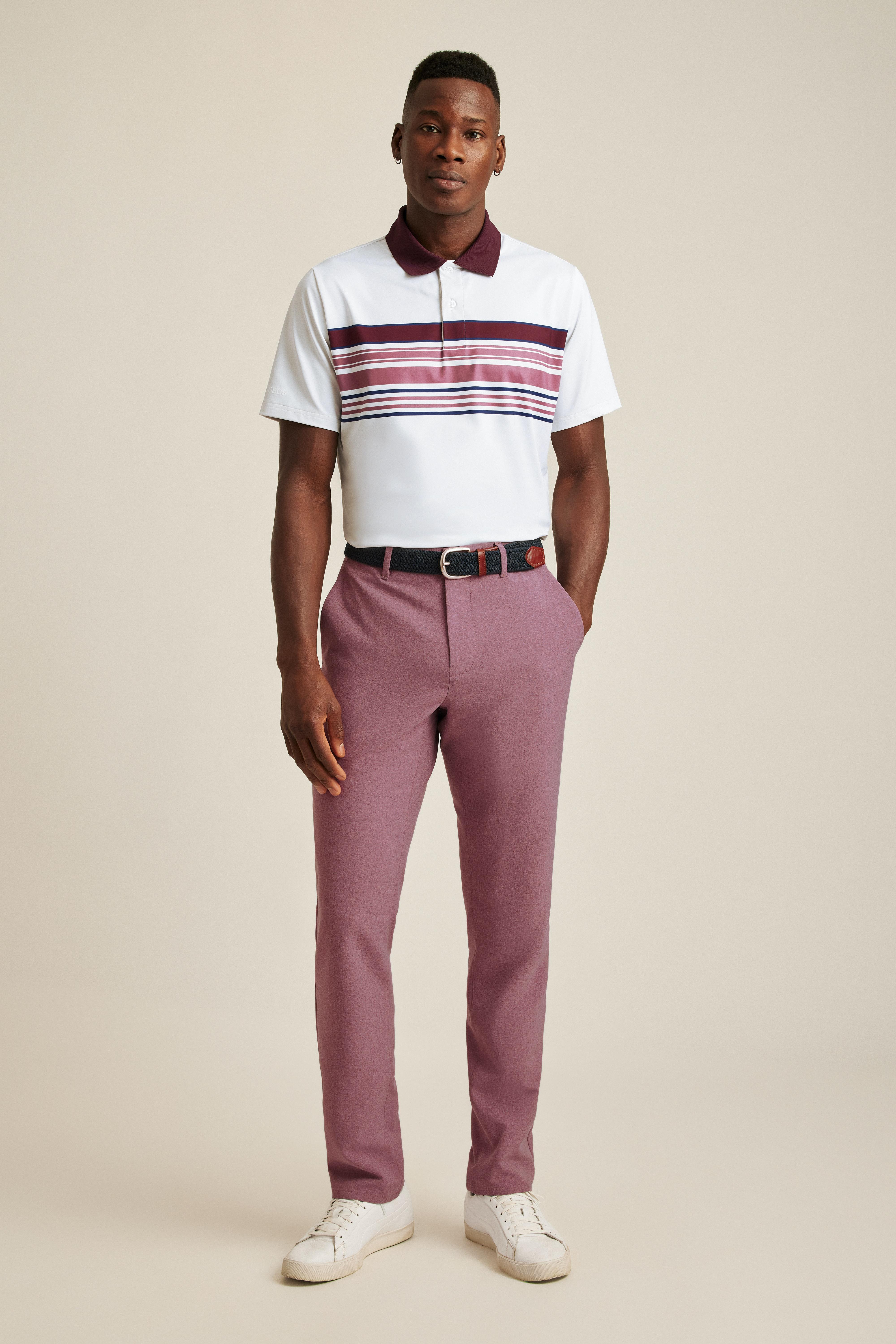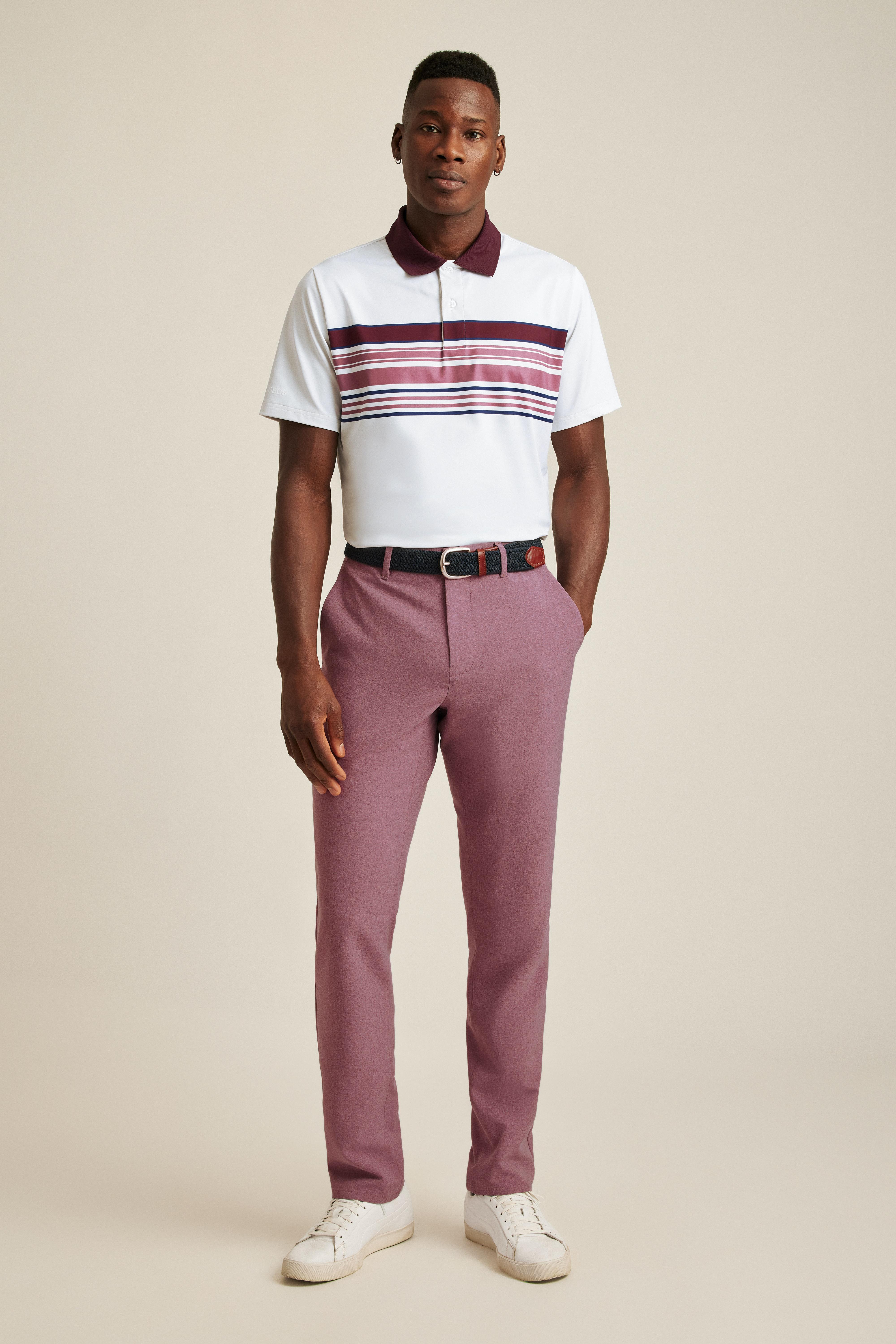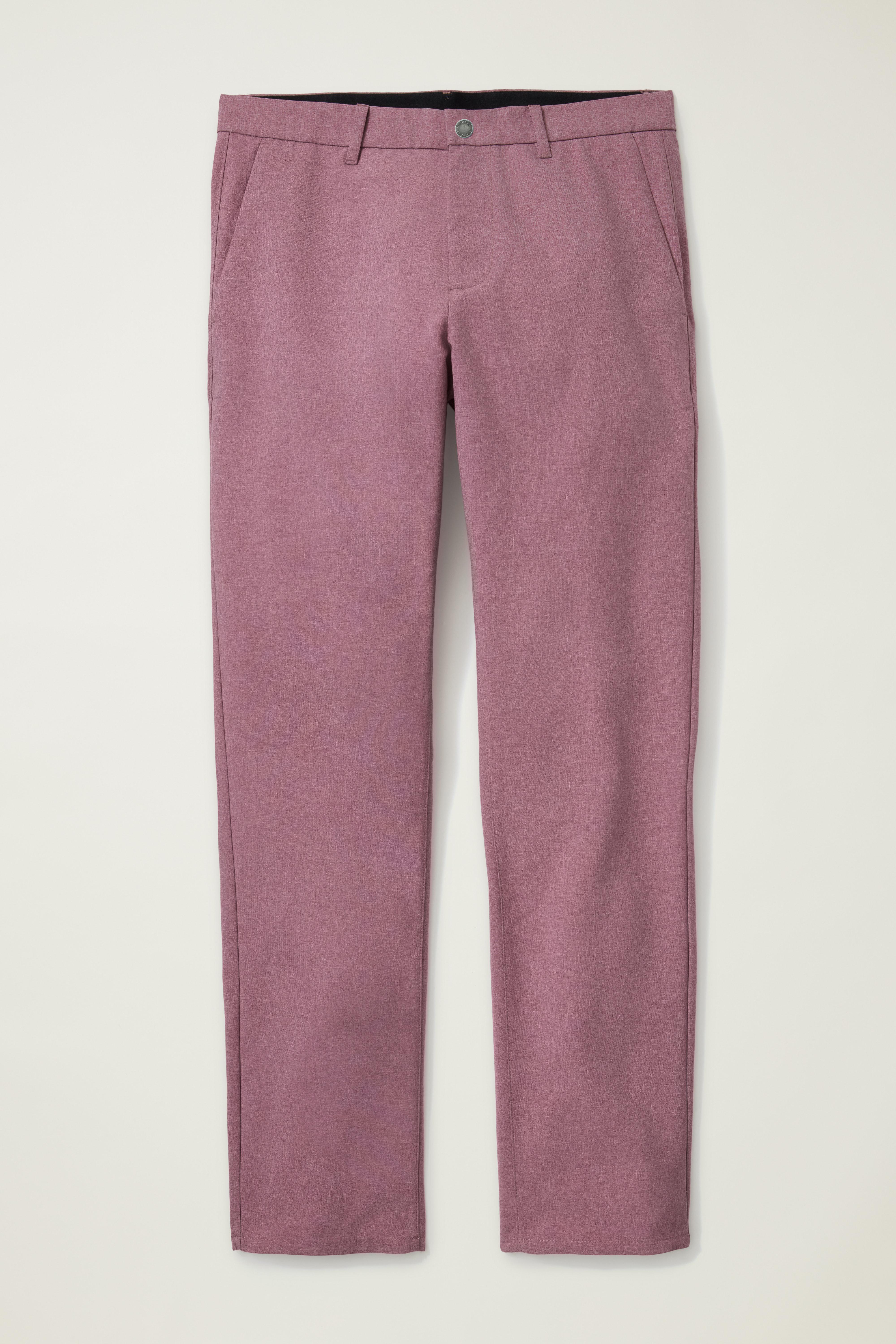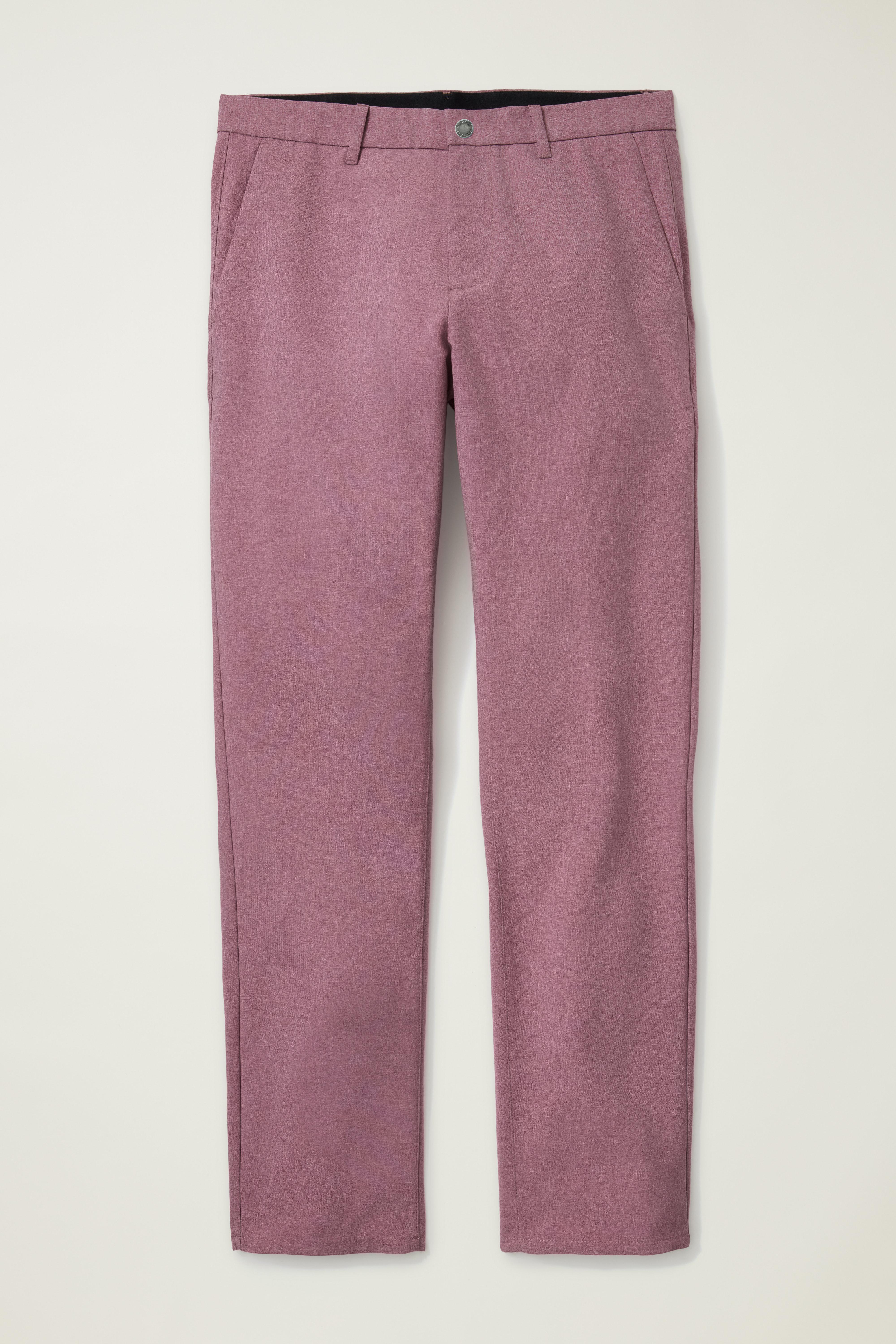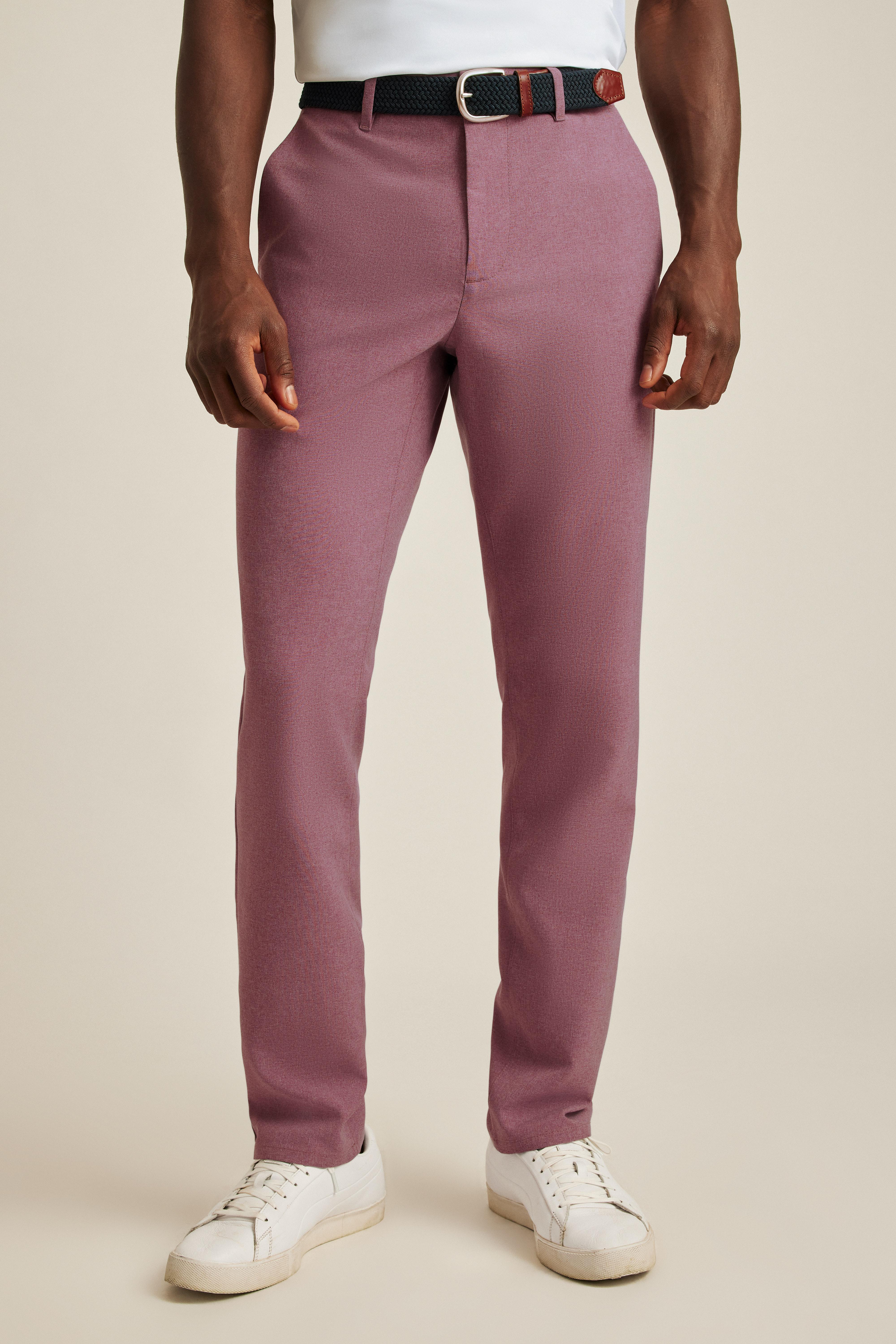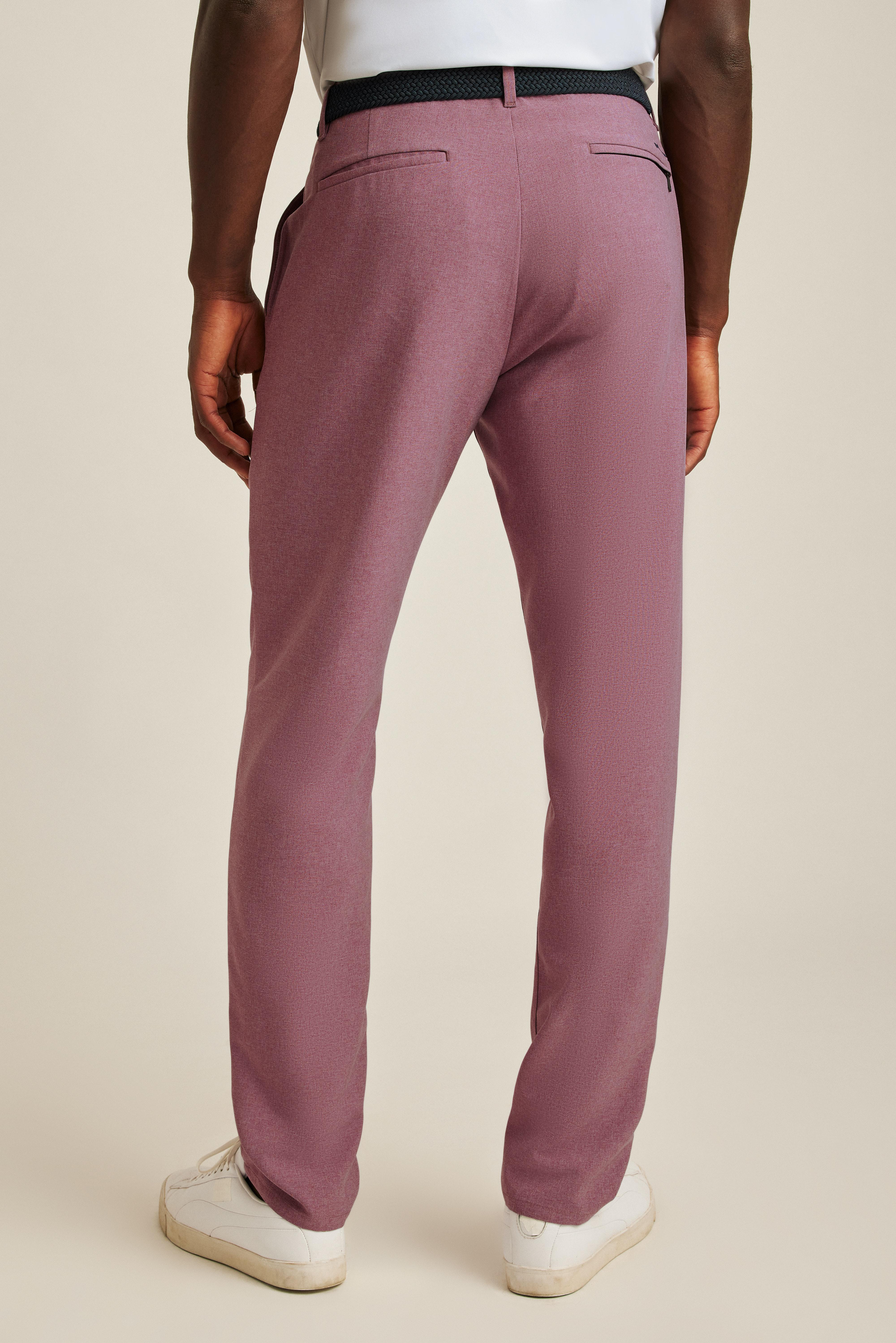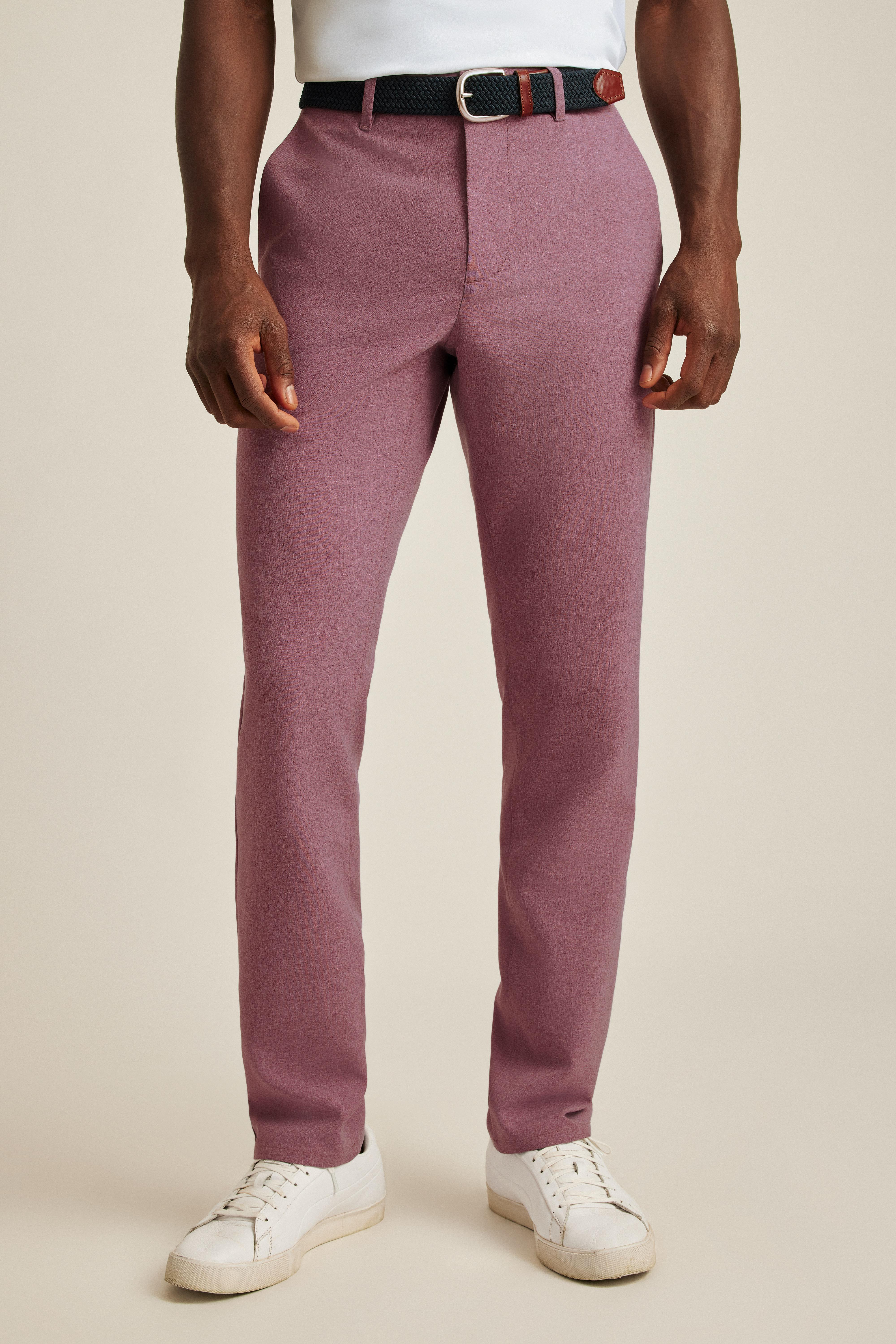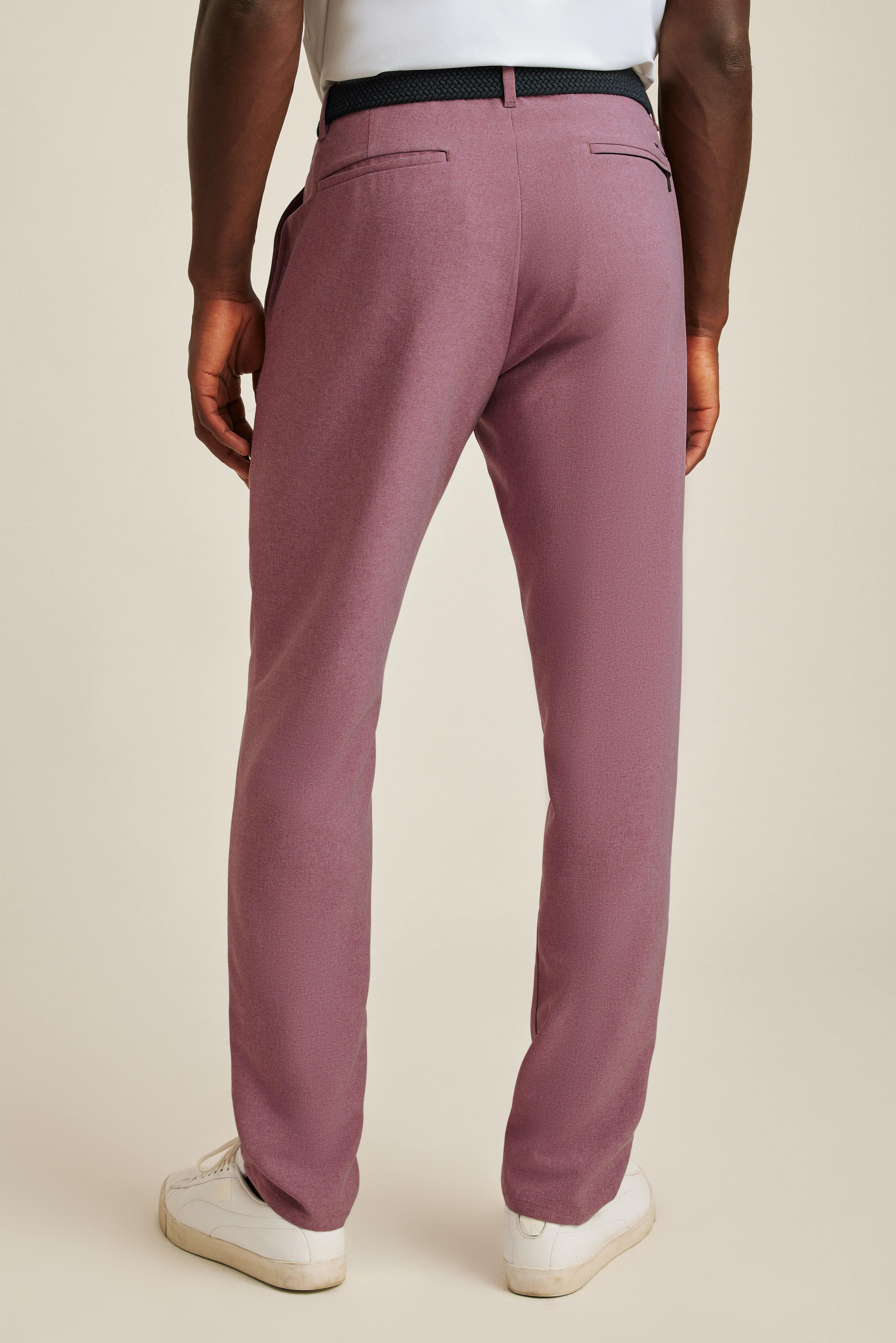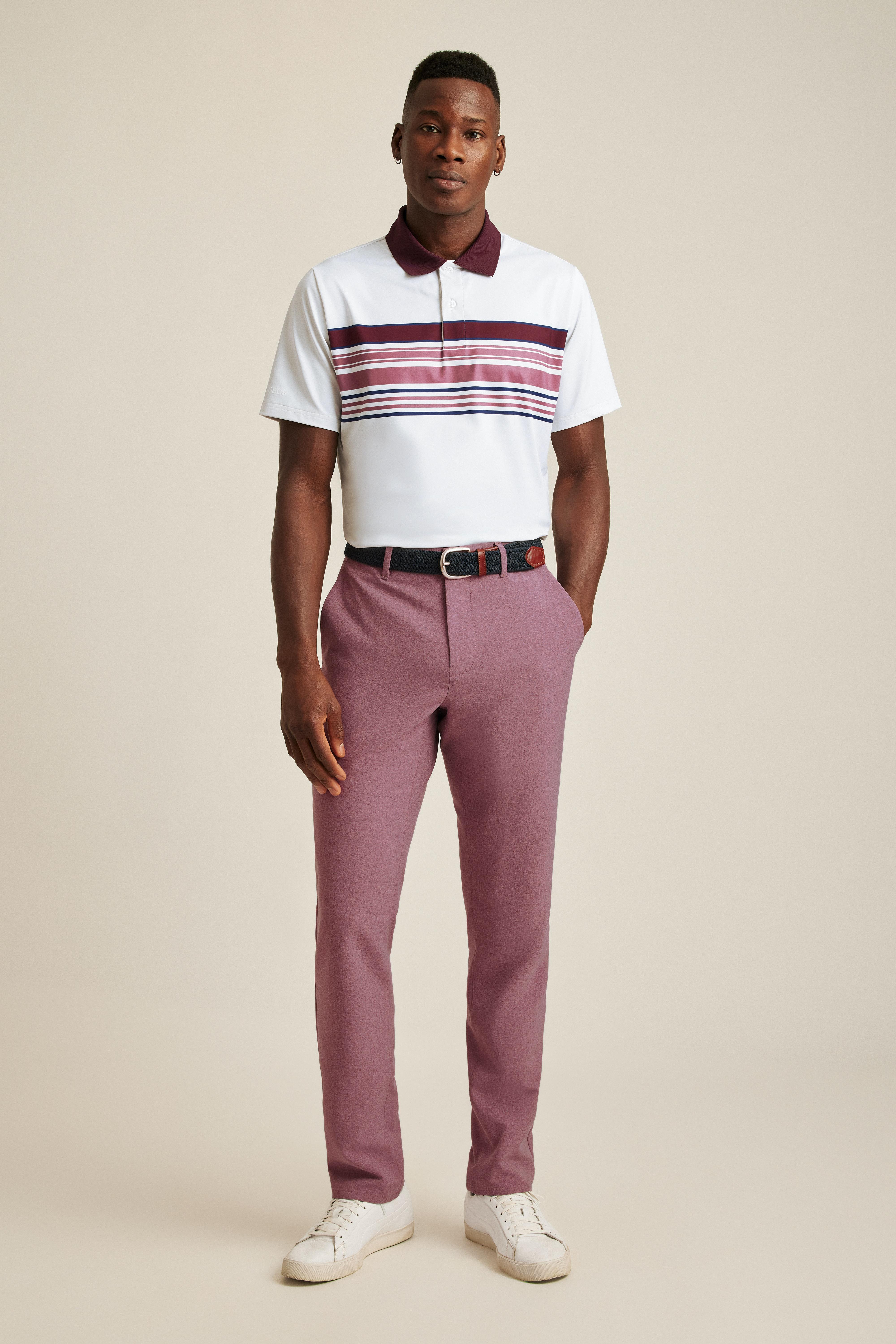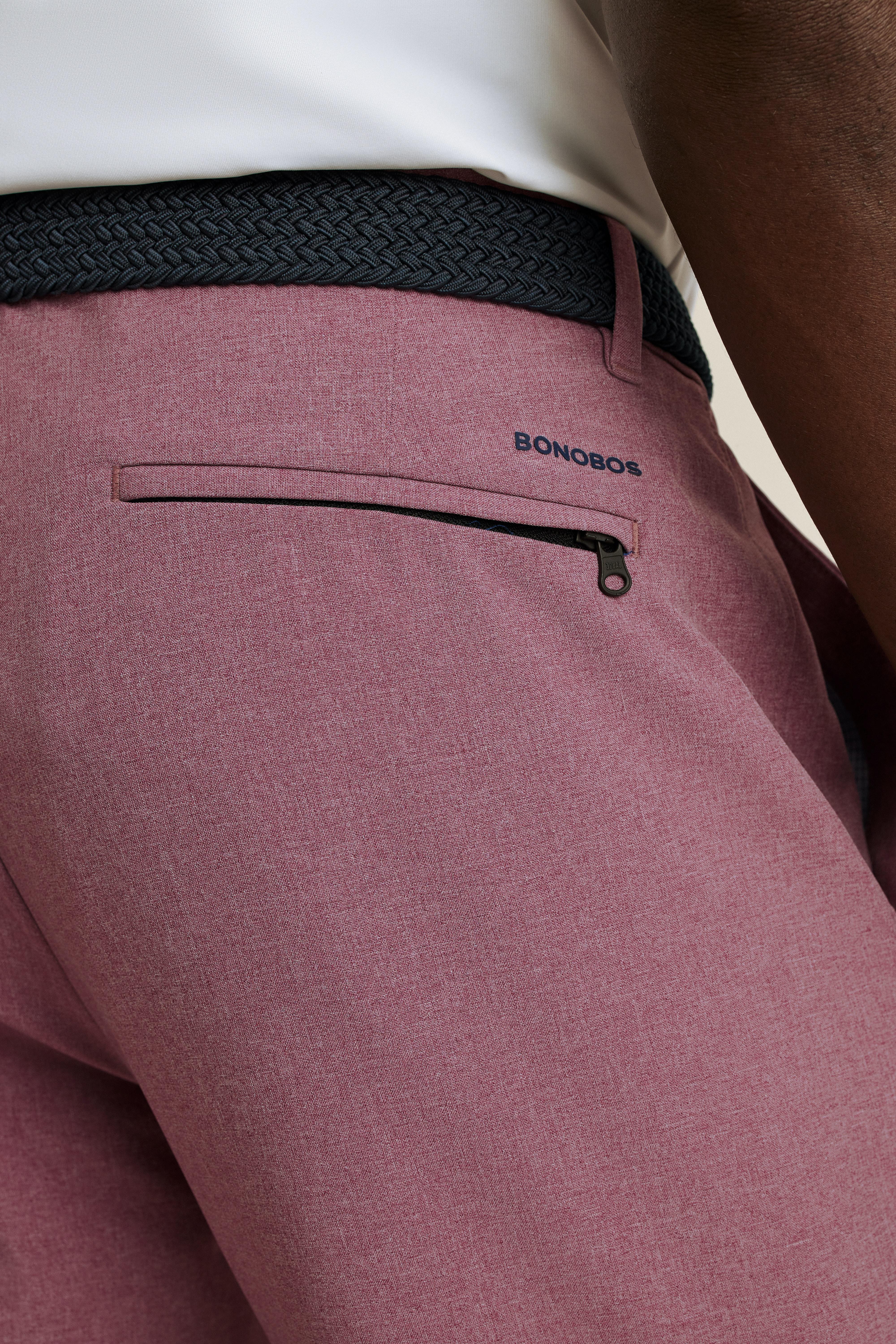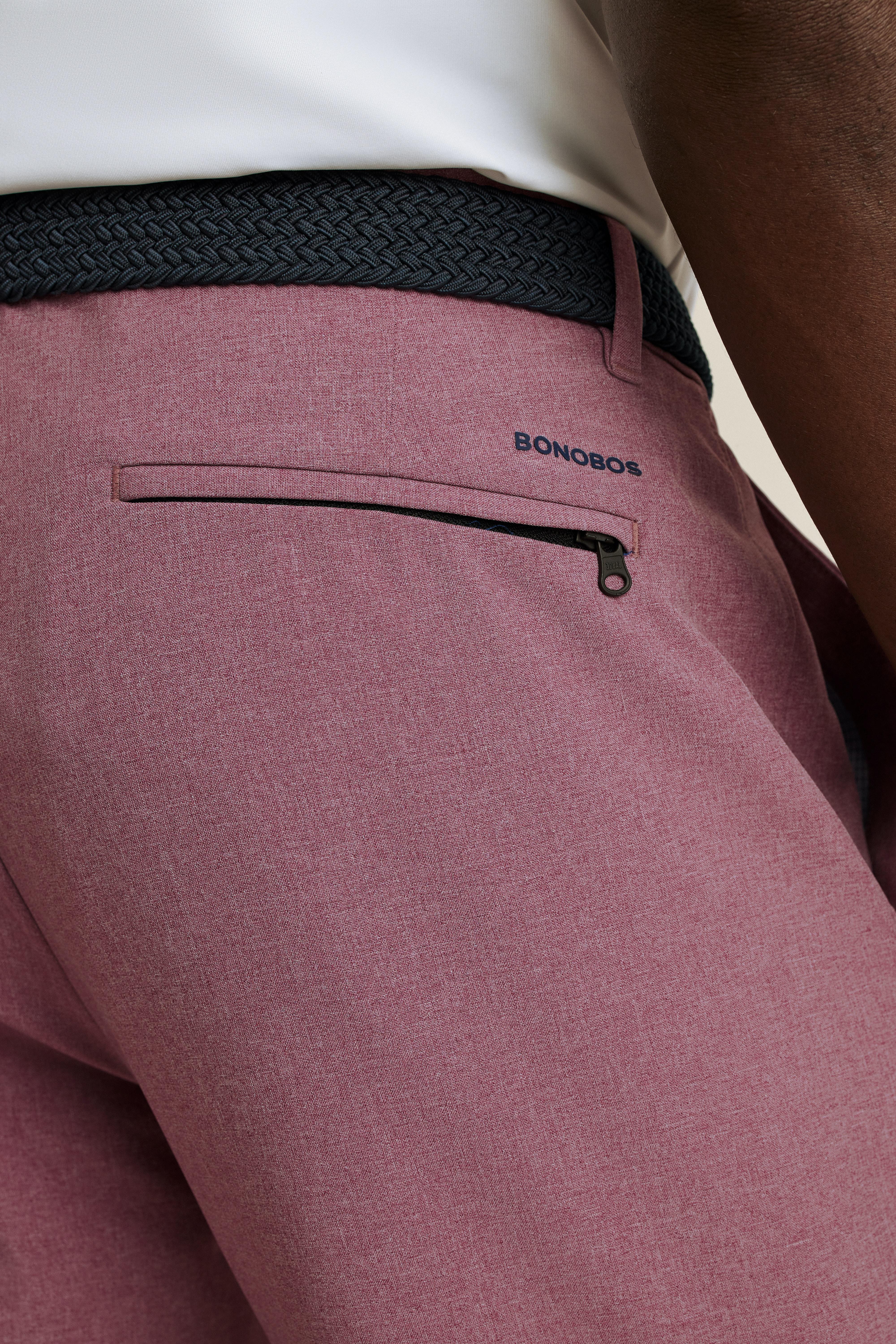 Performance Link Pants
Bonobos at Bonobos (US)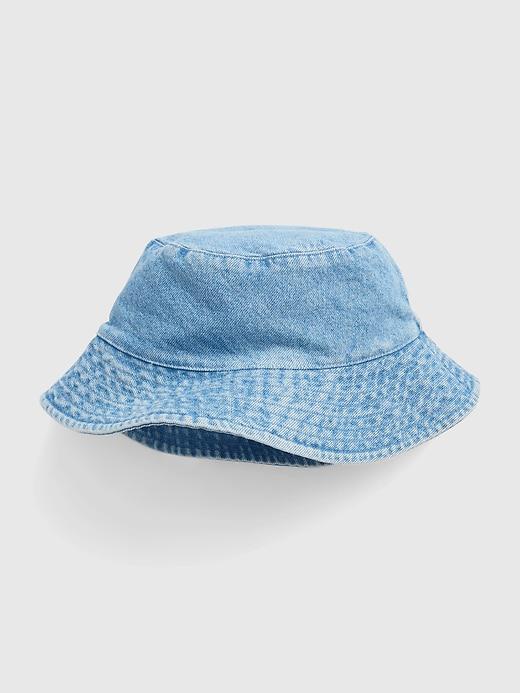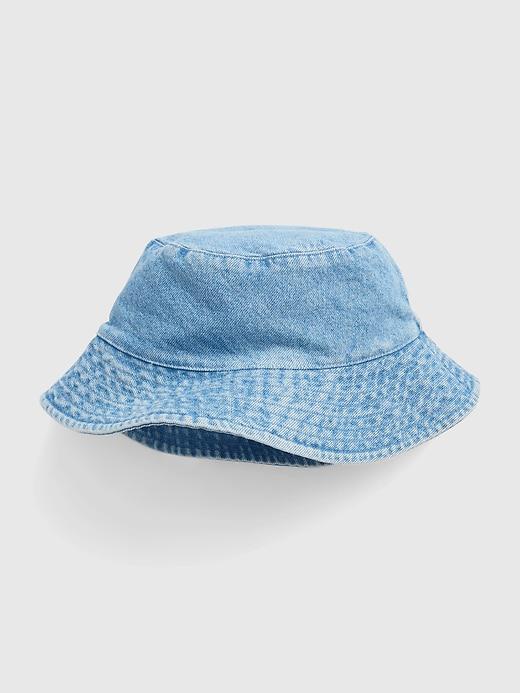 Kids Denim Bucket Hat
Gap at Gap (US)
A Global Outlook
Retailers with an international customer base should consider the extreme weather patterns happening worldwide and the varying demand for UPF clothing when assortment planning. Countries, including China and those in Europe, are facing record-breaking heatwaves this summer. Data from Alibaba Group's Tmall shopping platform showed a 180% YoY increase in sun protection apparel sales in China during its 618 shopping festival in June, with customers buying two to three times more pieces than previously.2From "facekinis" to arm sleeves, sun protection gear sells out in China heatwave – Alibaba Group via Reuters
Analyzing UNIQLO's investment across regions, it currently has the most products in stock in China at 133, followed by the UK and Australia at 119 and 103, respectively. Japan has a much smaller UPF range, with just 31 items available. The category mix also differs between countries. For example, while outerwear dominates its UK and US assortments, tops and accessories have the most extensive breadth of products in Australia and China. Meanwhile, smart tapered pants with UPF 50+ have sold well in Japan, while arm covers sold out in Australia in January/February.
UNIQLO Global UPF Assortments
Products of Interest
Arm covers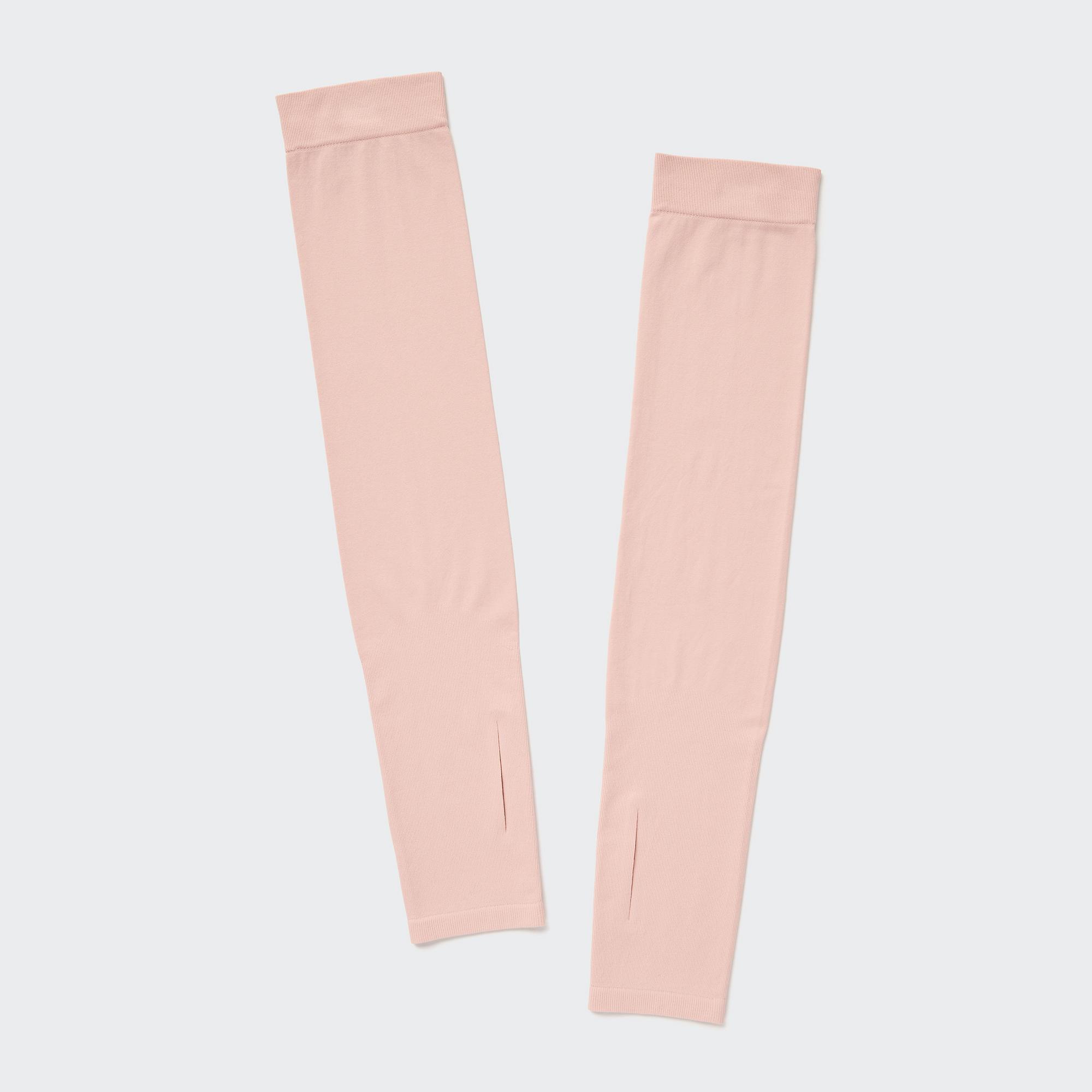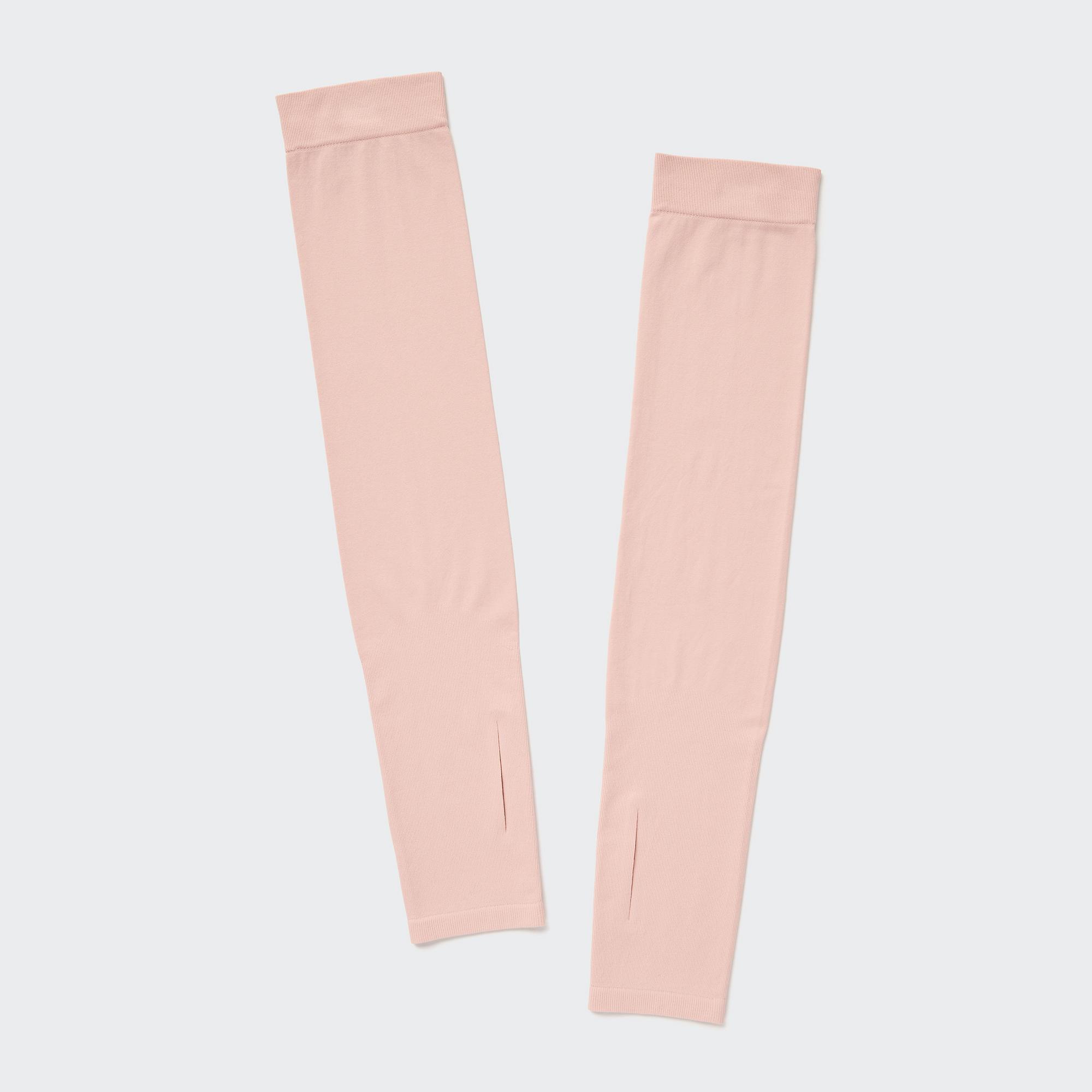 AIRism UV Protection Arm Cover
SKU name as stated on retailer's website may not match colour displayed in image.
Uniqlo at uniqlo (AU)
Hooded cardigans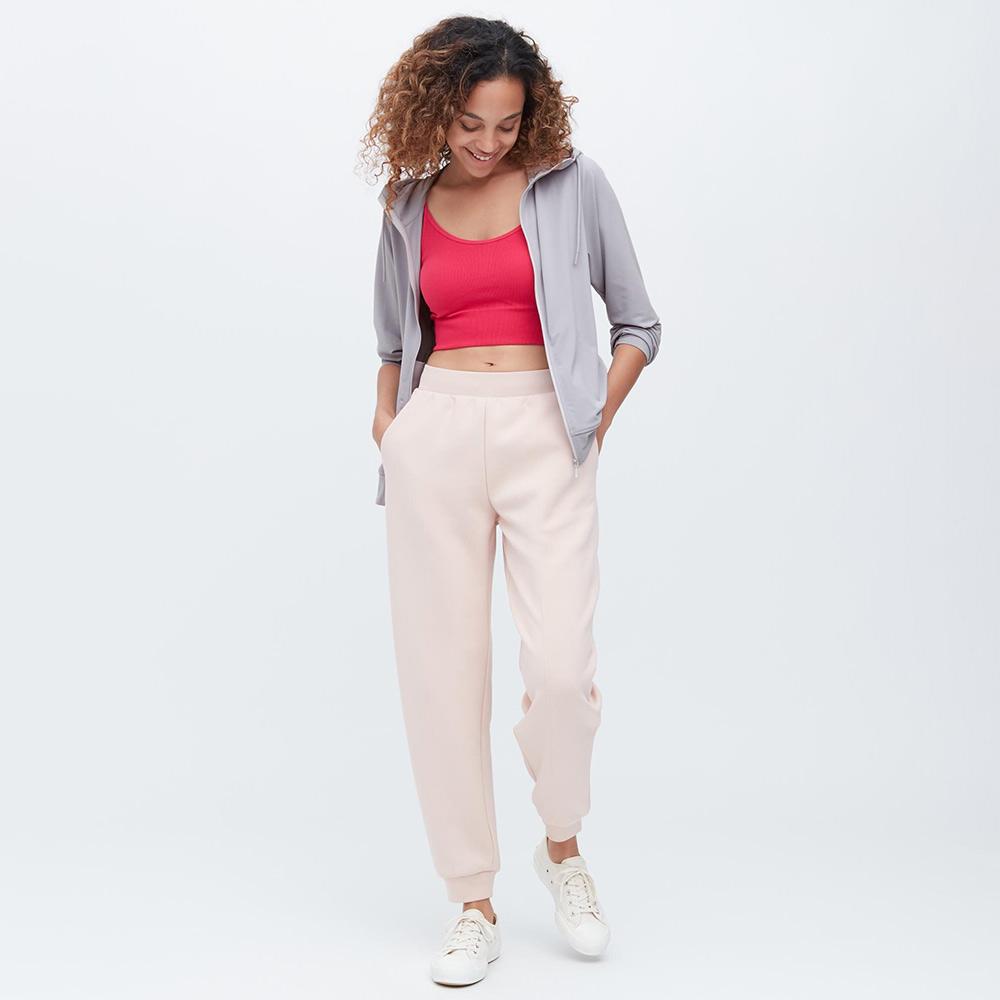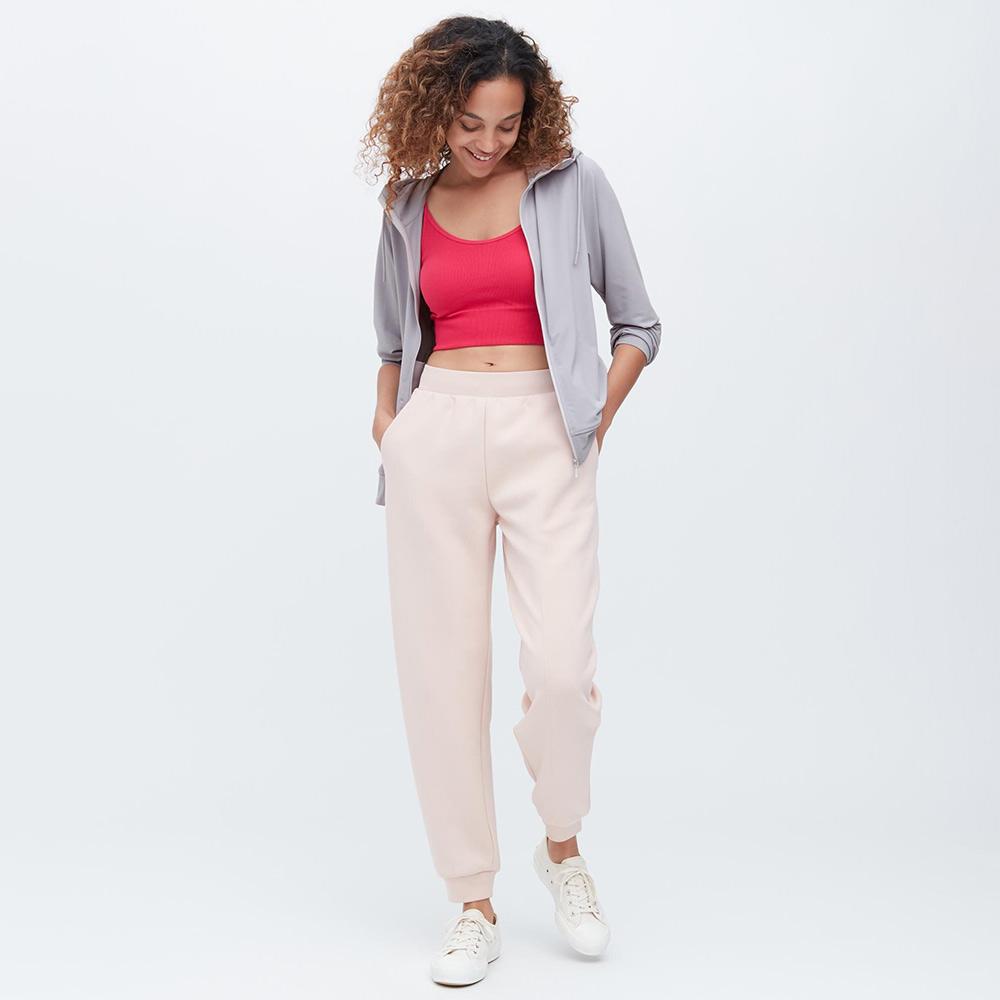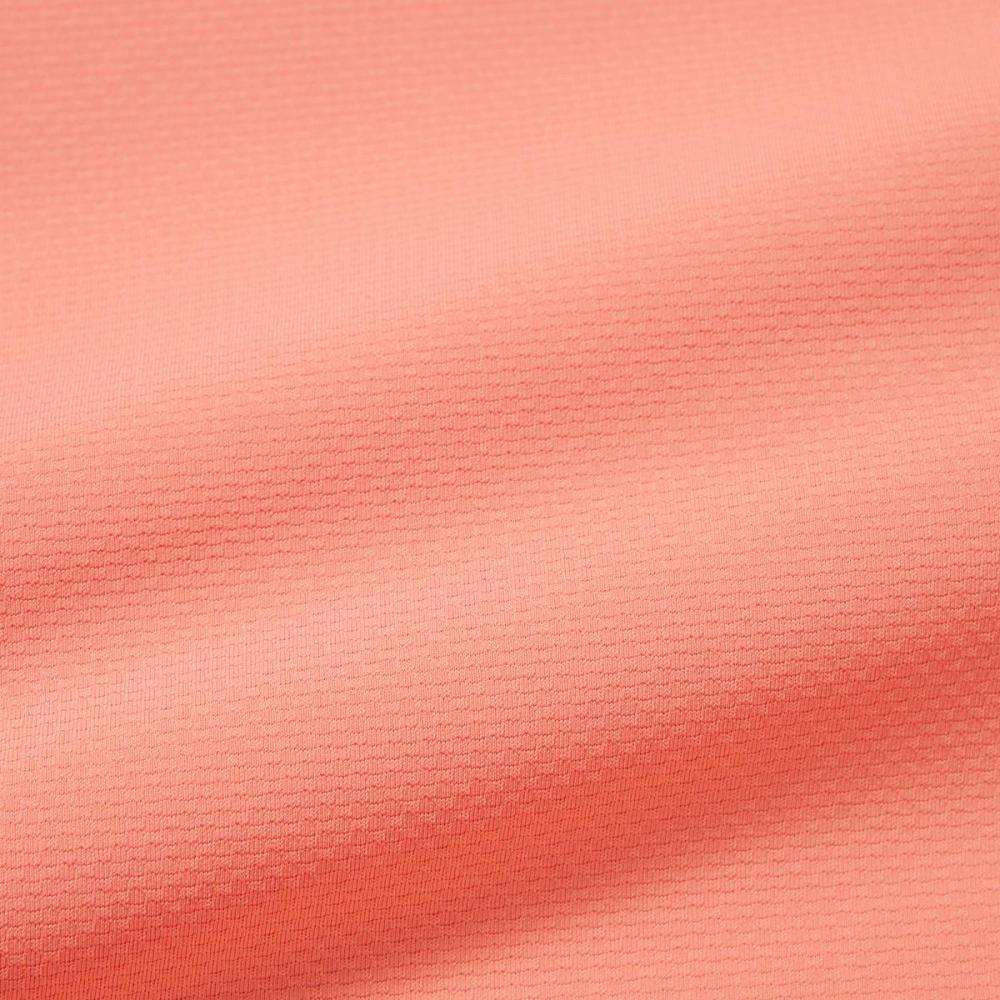 AIRism UV protection cardigan breathable cool 462665
456261/10 grapefruit powder
Uniqlo at Uniqlo (CN)
Stretch pants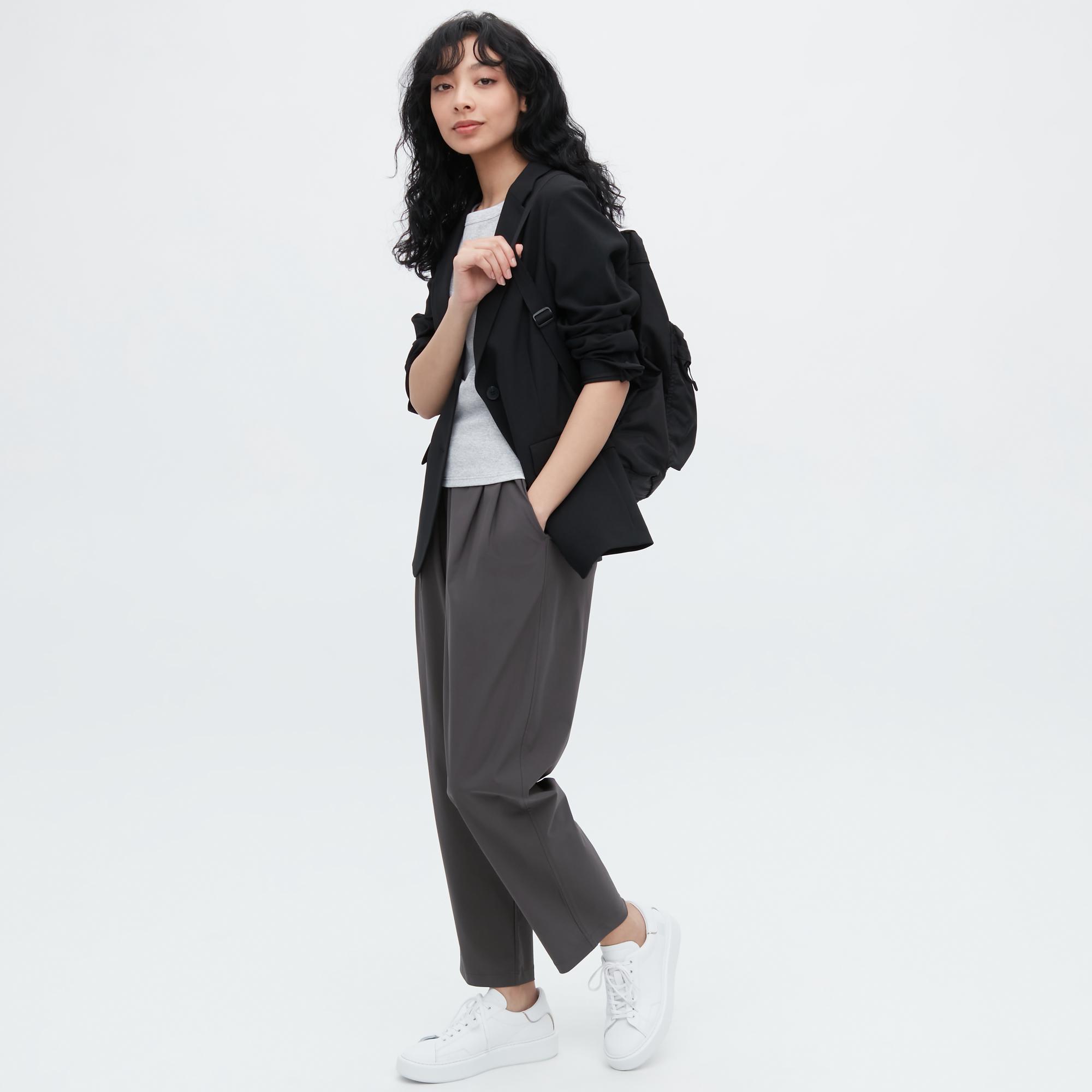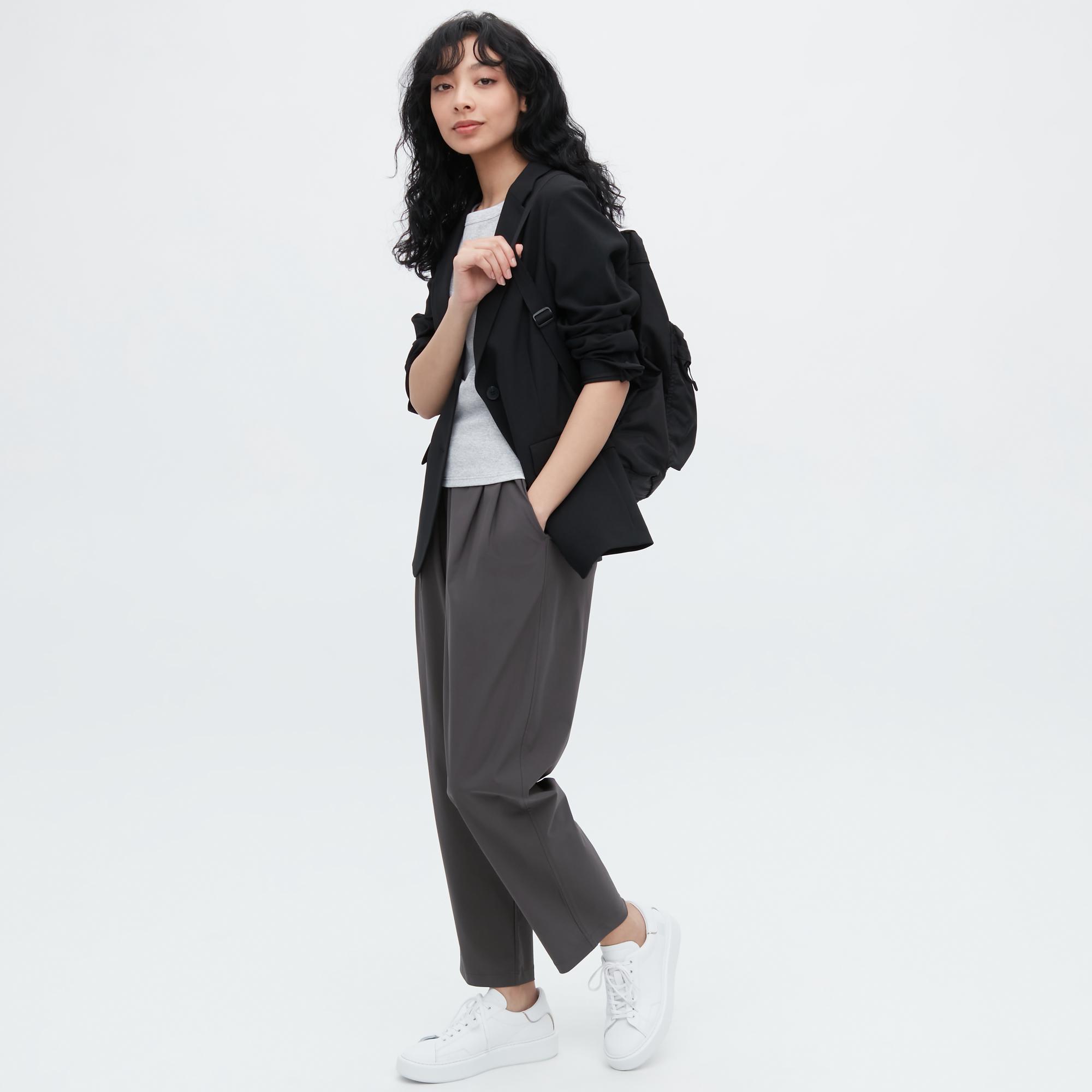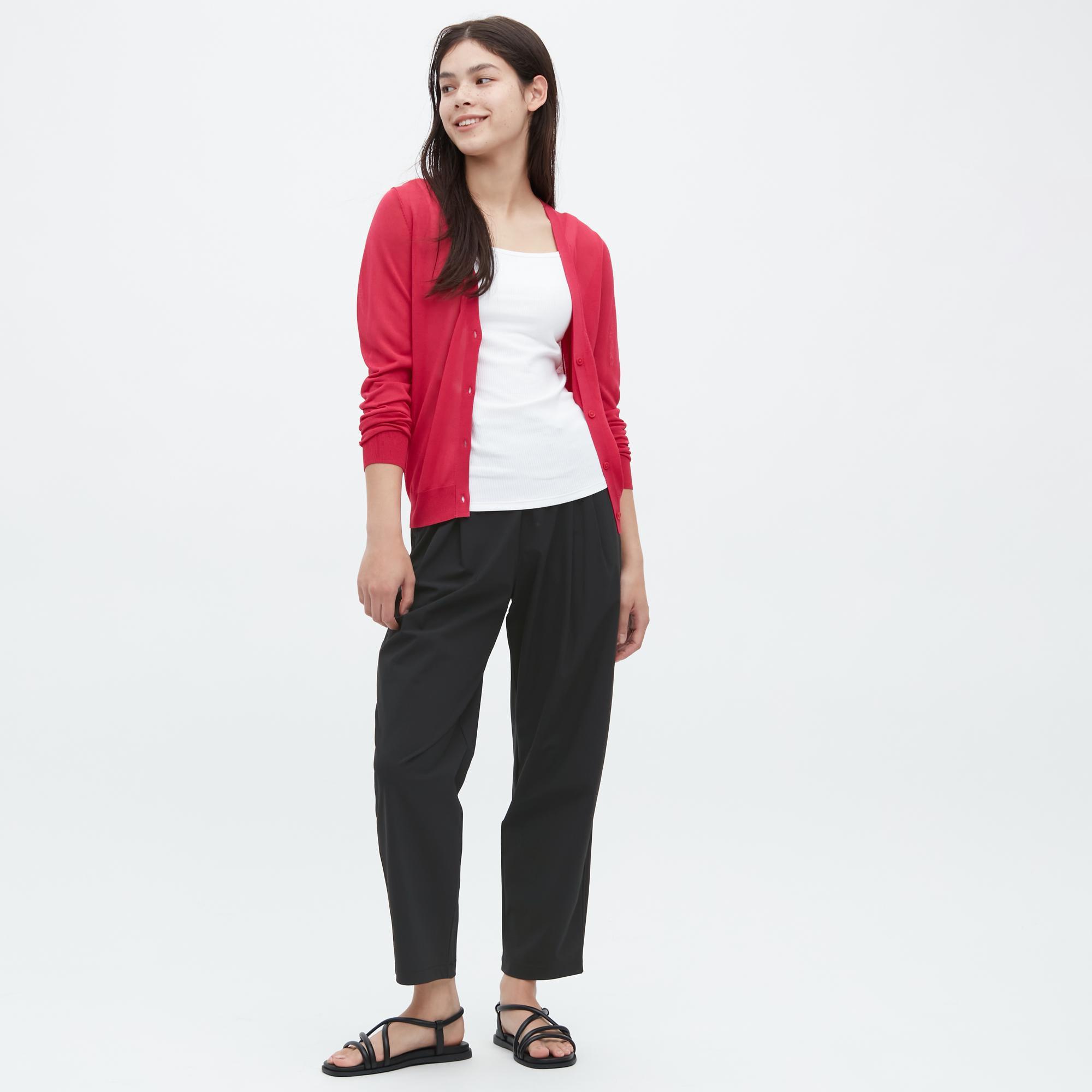 Nylon Ultra Stretch Tapered Pants (Length Standard 65. 5 to 67. 5cm)
Uniqlo at Uniqlo (JP)
Pricing for Success
With UPF fabrics more expensive to produce, hitting the sweet spot in your price offering will be crucial for success, particularly as inflation continues to impact spending. Combining UPF benefits with other enhancements, such as sweat-wicking and breathability, can add to its perceived value for money among customers and justify higher price points. Looking at men's basic short-sleeved T-shirts at J.Crew, the retailer has priced its UPF range 36% higher than its core line. The price difference is due to its COOLMAX technology, which provides not only UPF 50+ sun protection, but also moisture-wicking and stretch benefits. A similar price increase is noted at Bonobos, with its Jetsetter Performance Tee retailing for $55 compared to its Everyday Tee sitting at $35. Its performance style boasts DRYTEX, which includes "wicking, sweat management, UV protection (UPF 35), and breathability" in its product description.
In contrast, UNIQLO's Pocketable UV Protection Parka has sold extremely well this season across multiple color options for both genders. Retailing at £39.90, the design sits below its womenswear average outerwear price of £77.51, presenting a lower-cost option that's perfect for the transitional period's unpredictable weather. Its similar BLOCKTECH Parka retails for £69.90, however, this features three more advanced "high-performance layers" to keep the wind and rain out.
J.Crew men's UPF – $49.50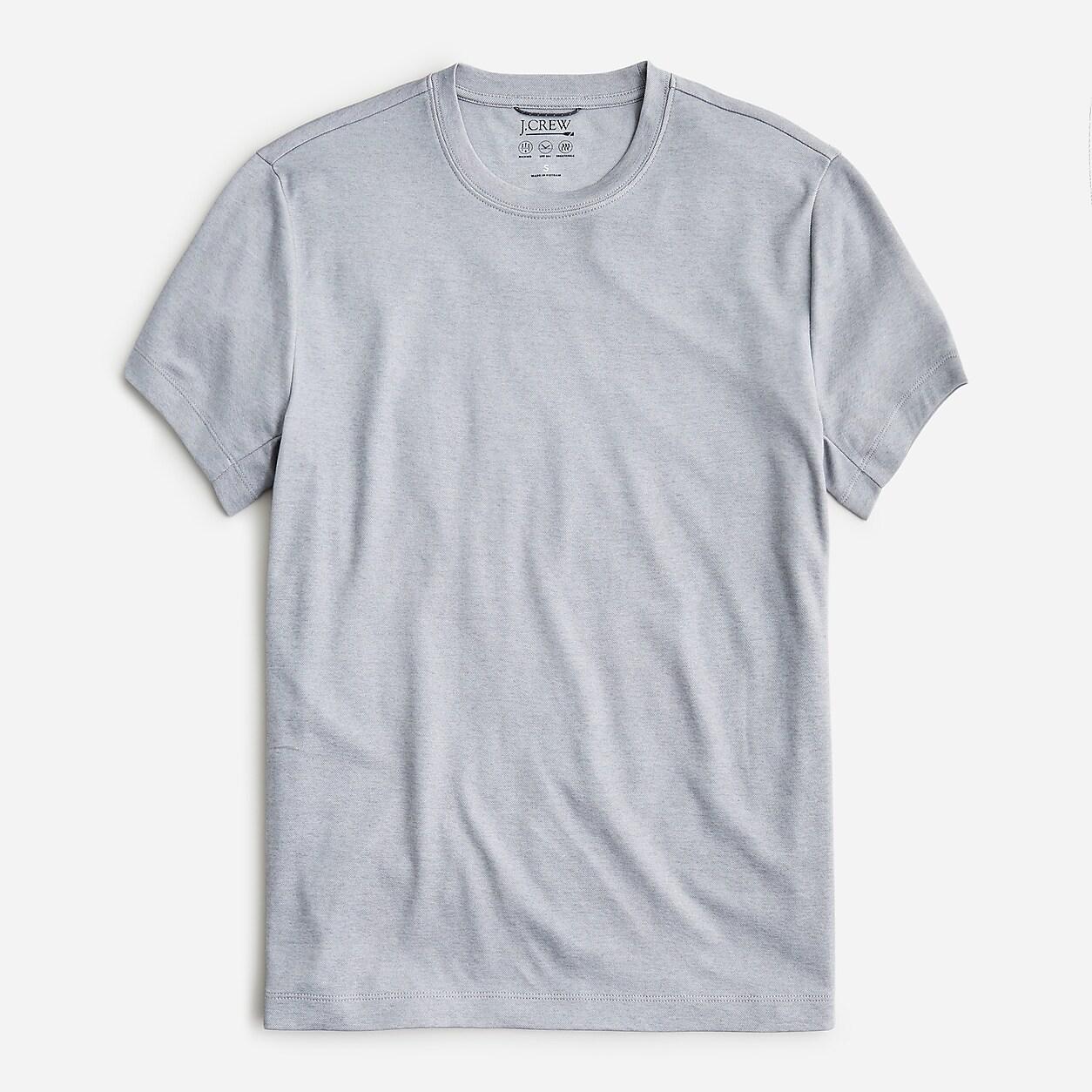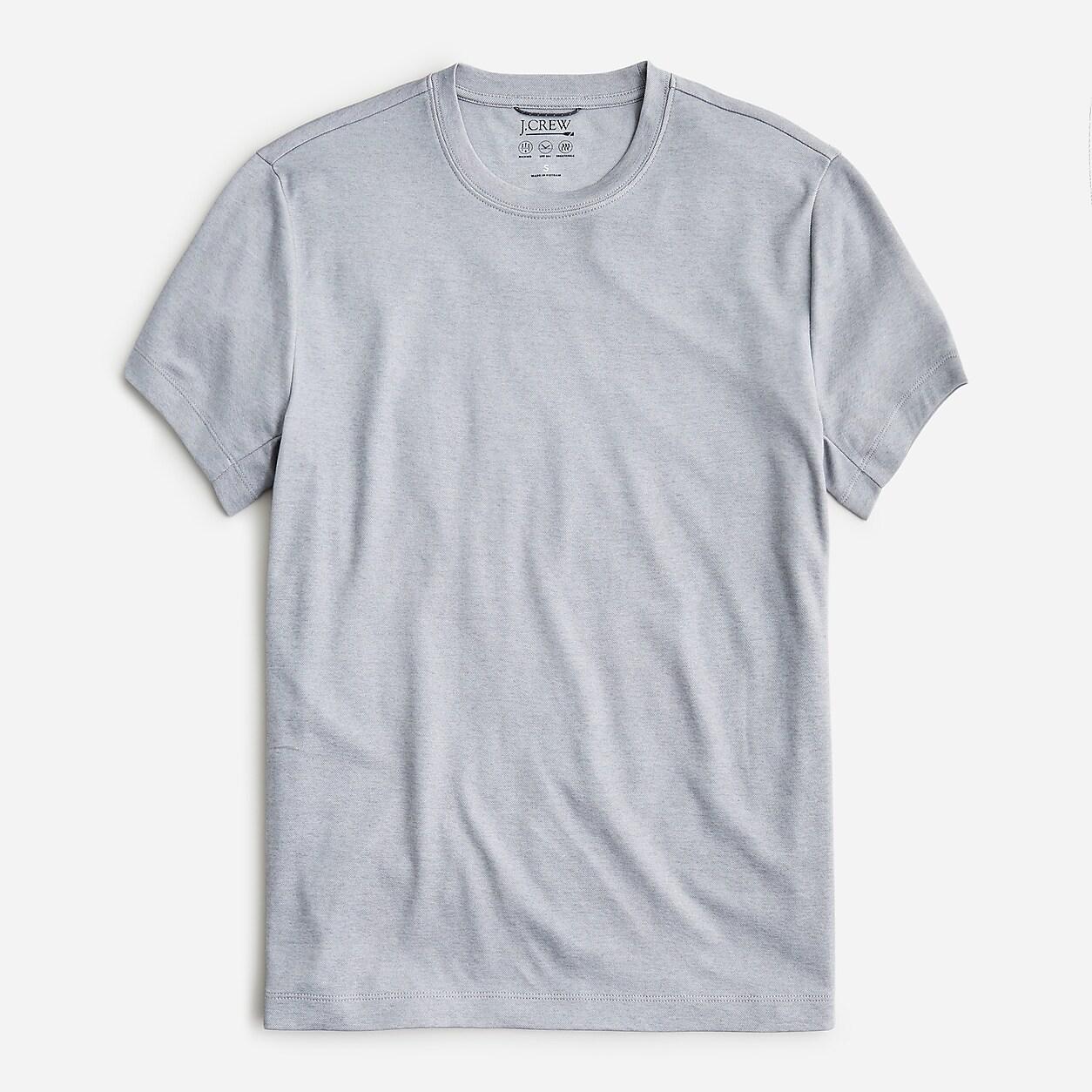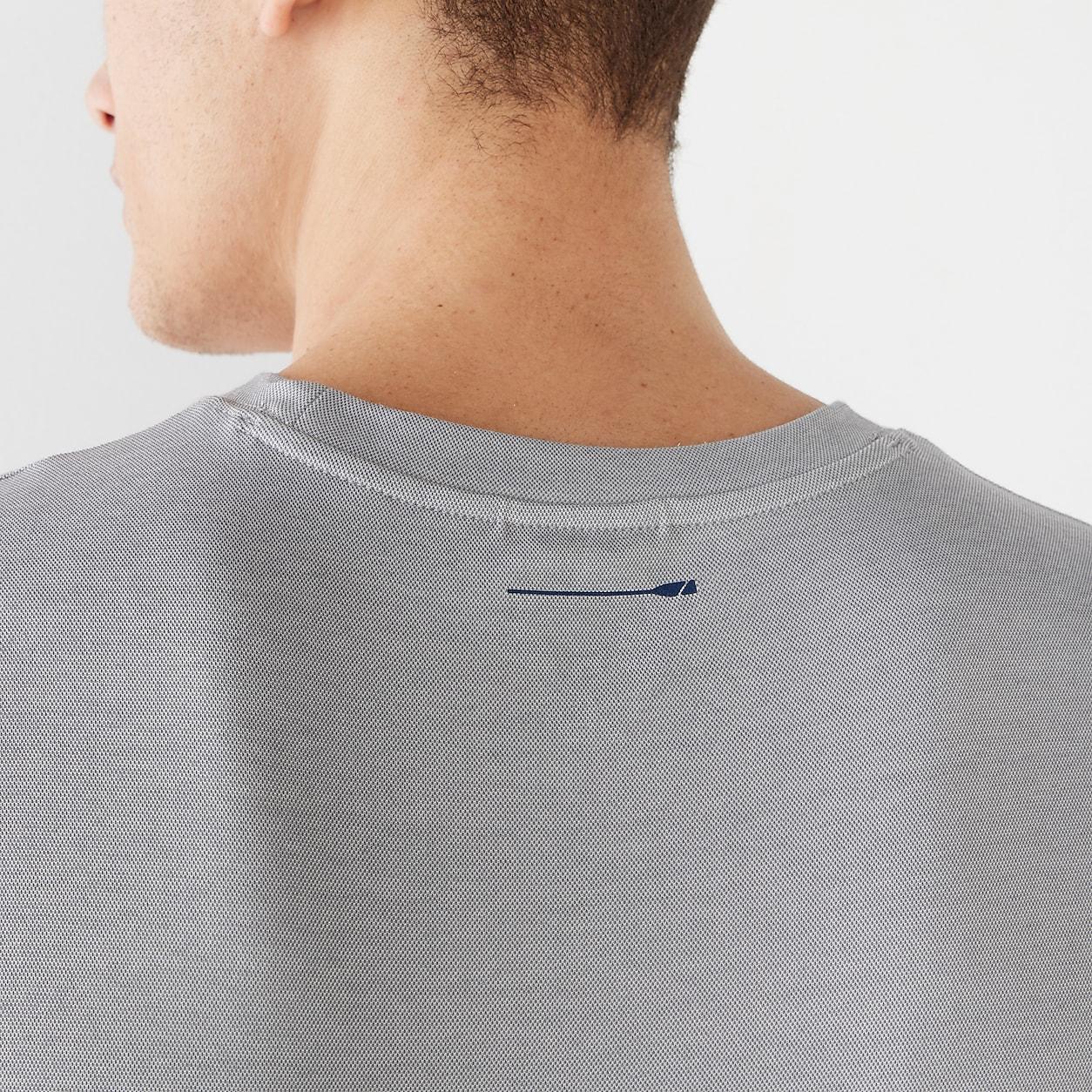 Slim Performance T-Shirt With Coolmax
J.Crew at J.Crew (US)
J.Crew men's core – $36.50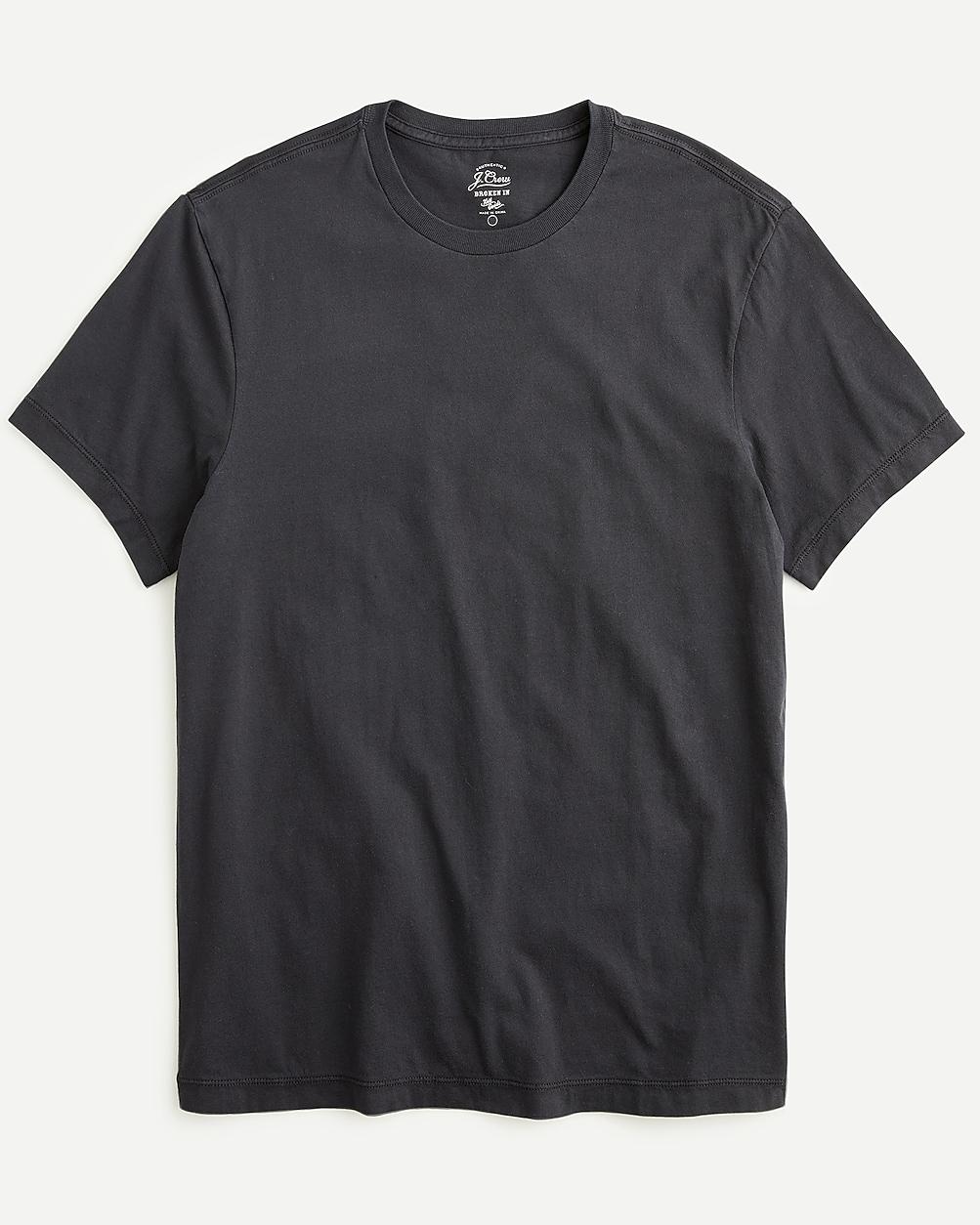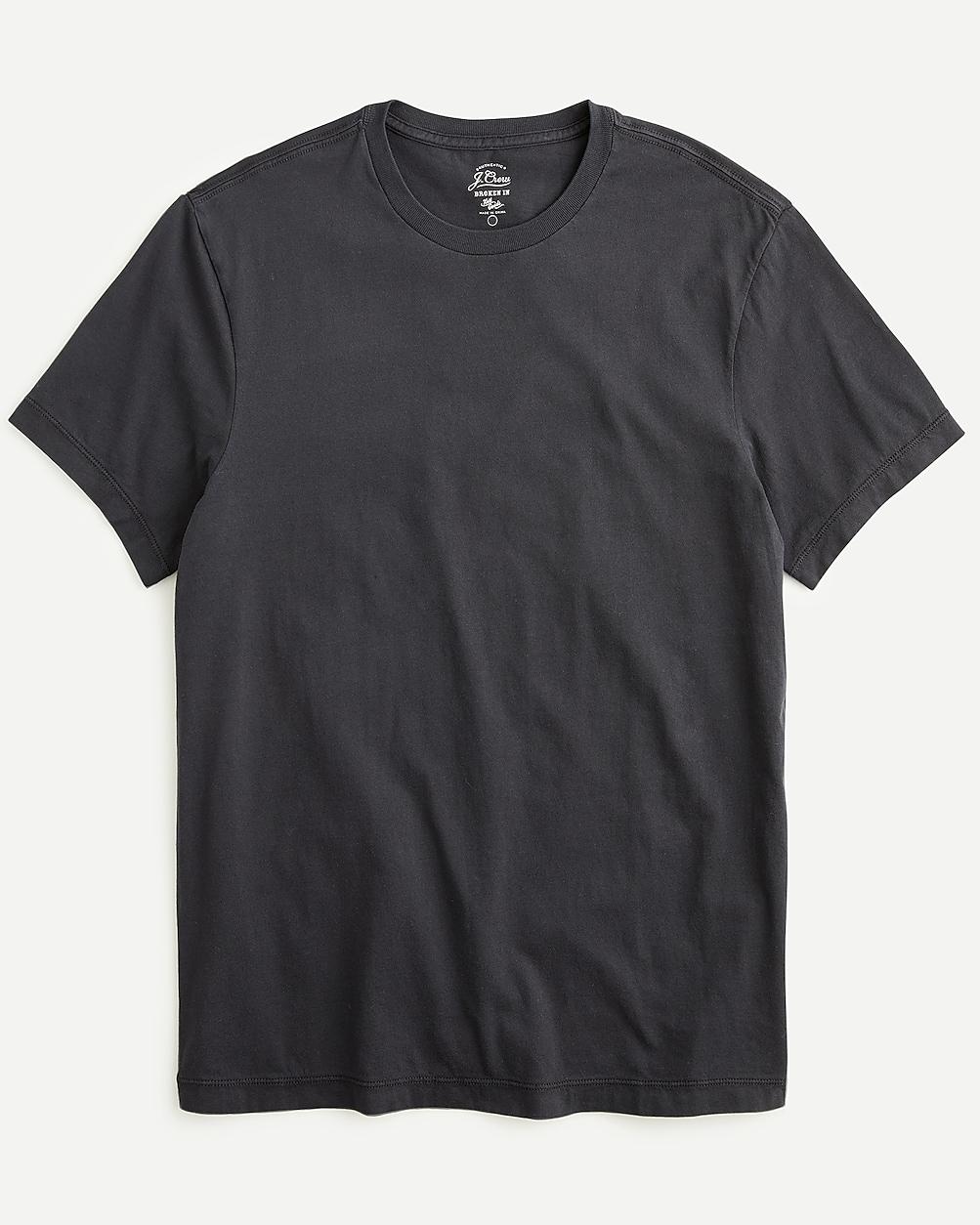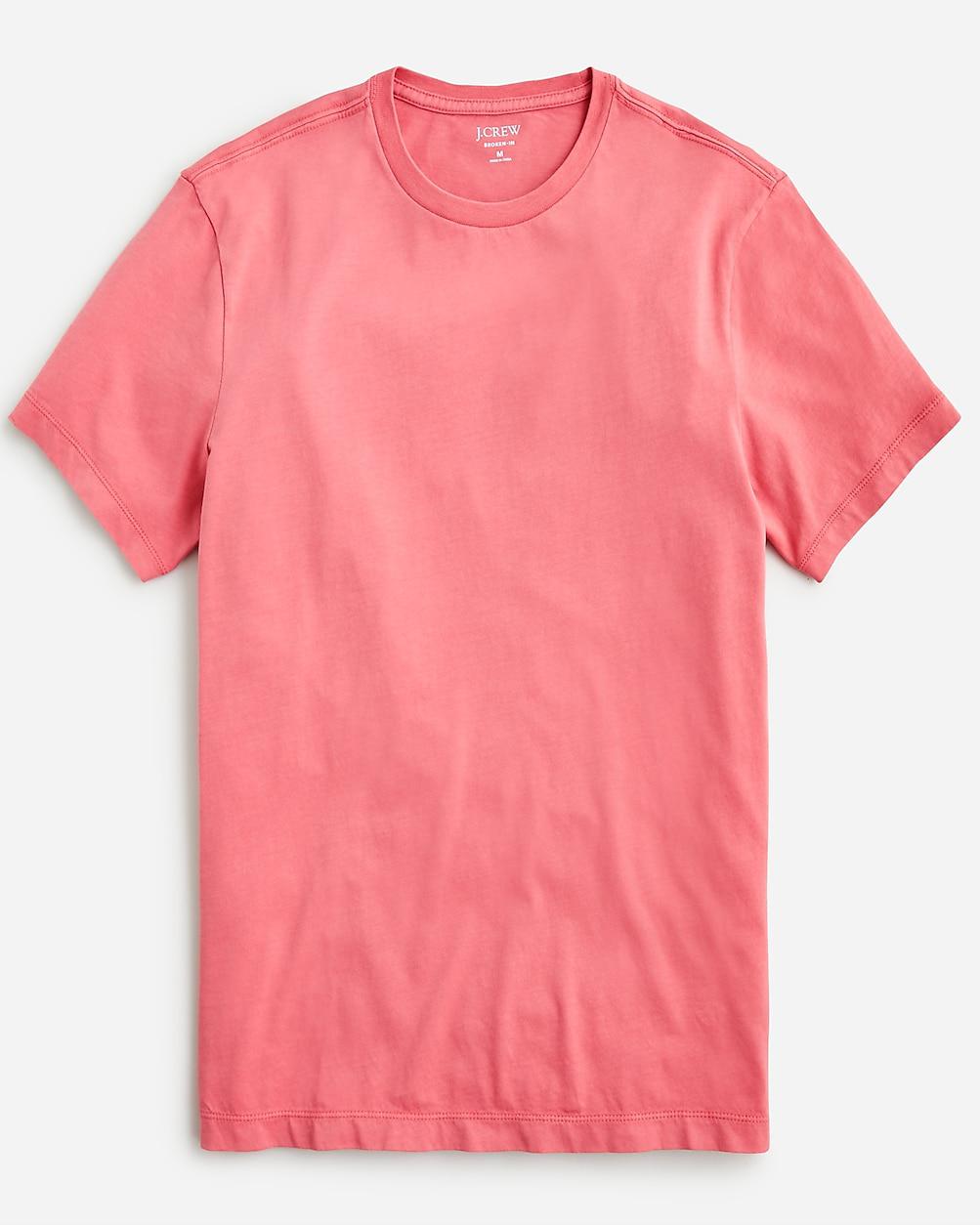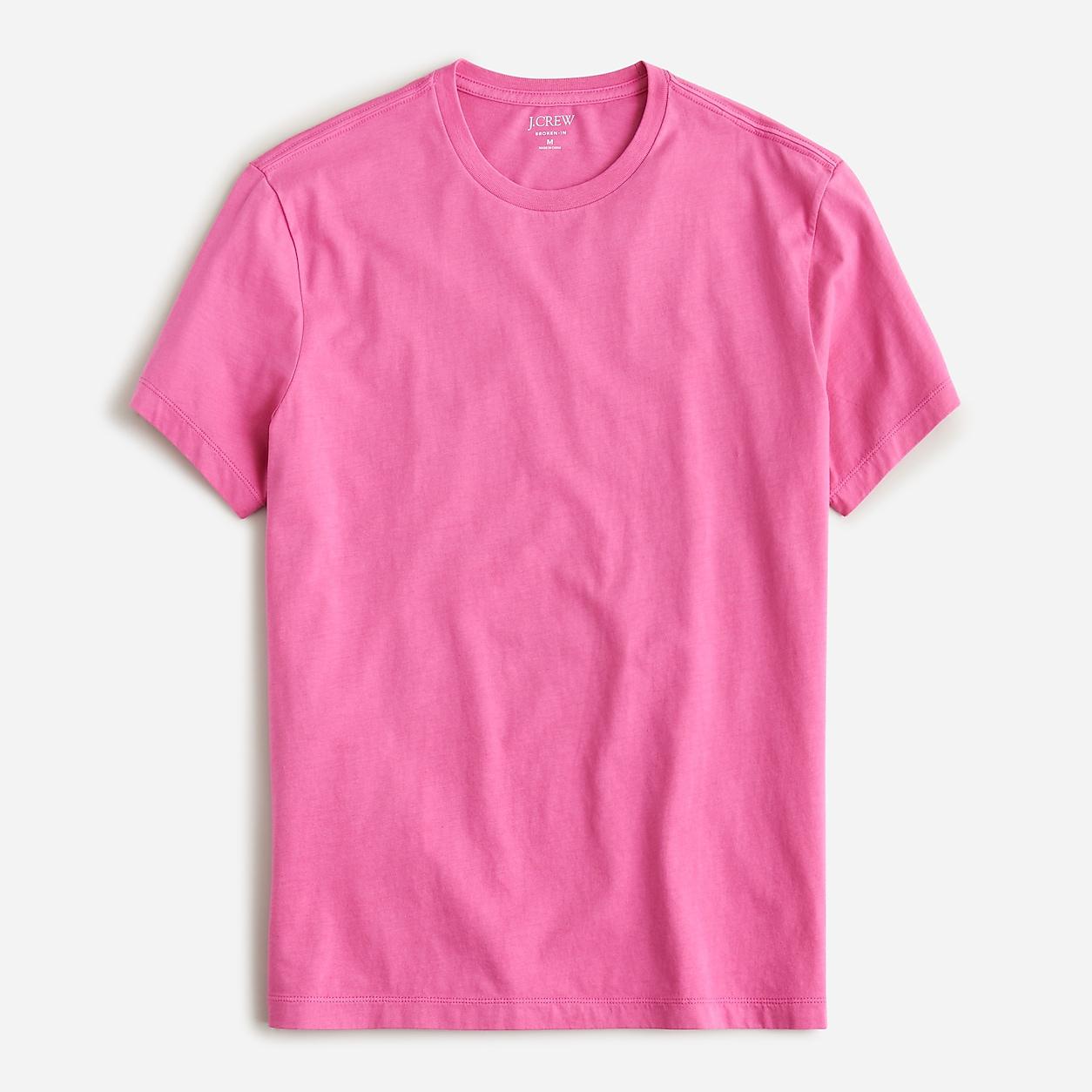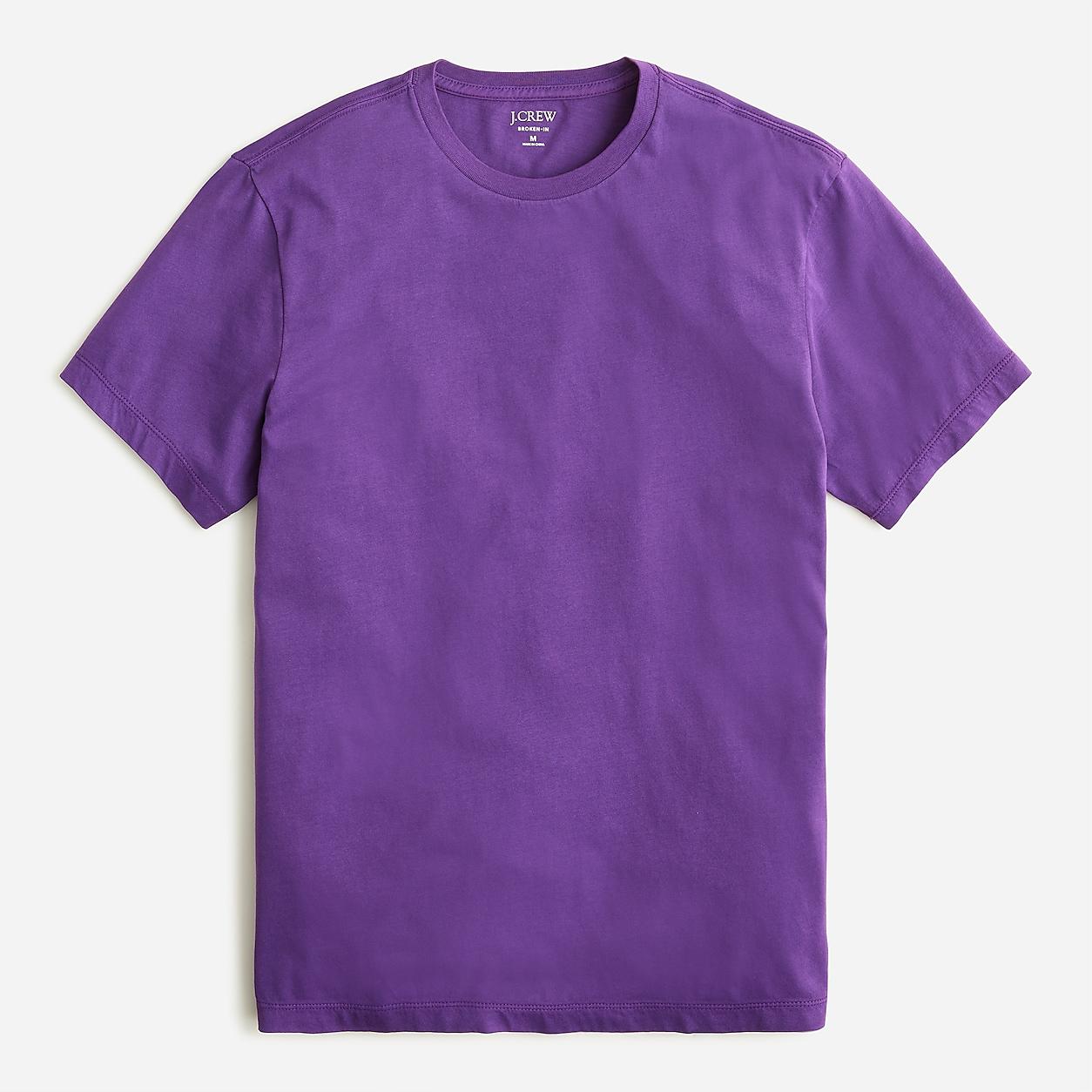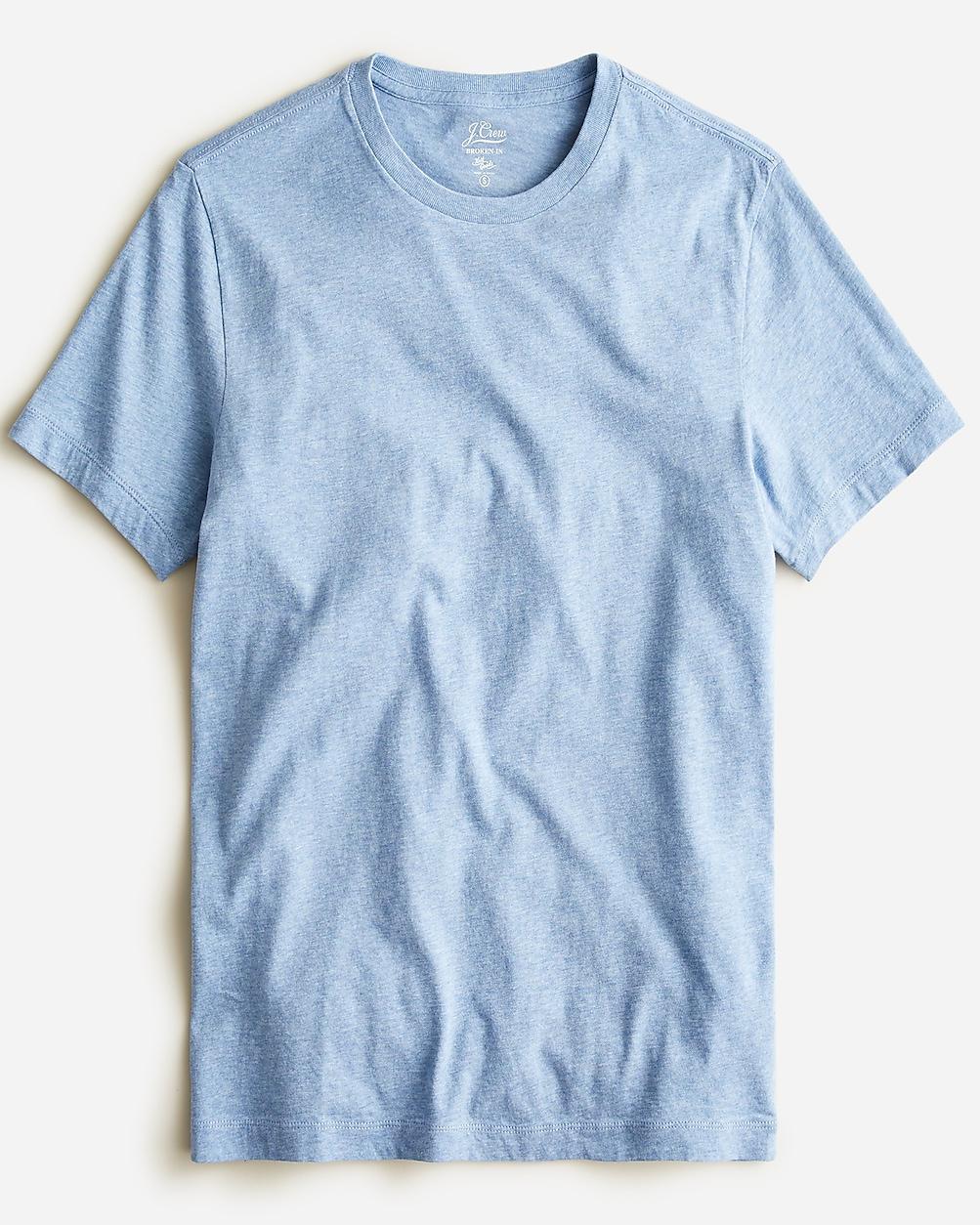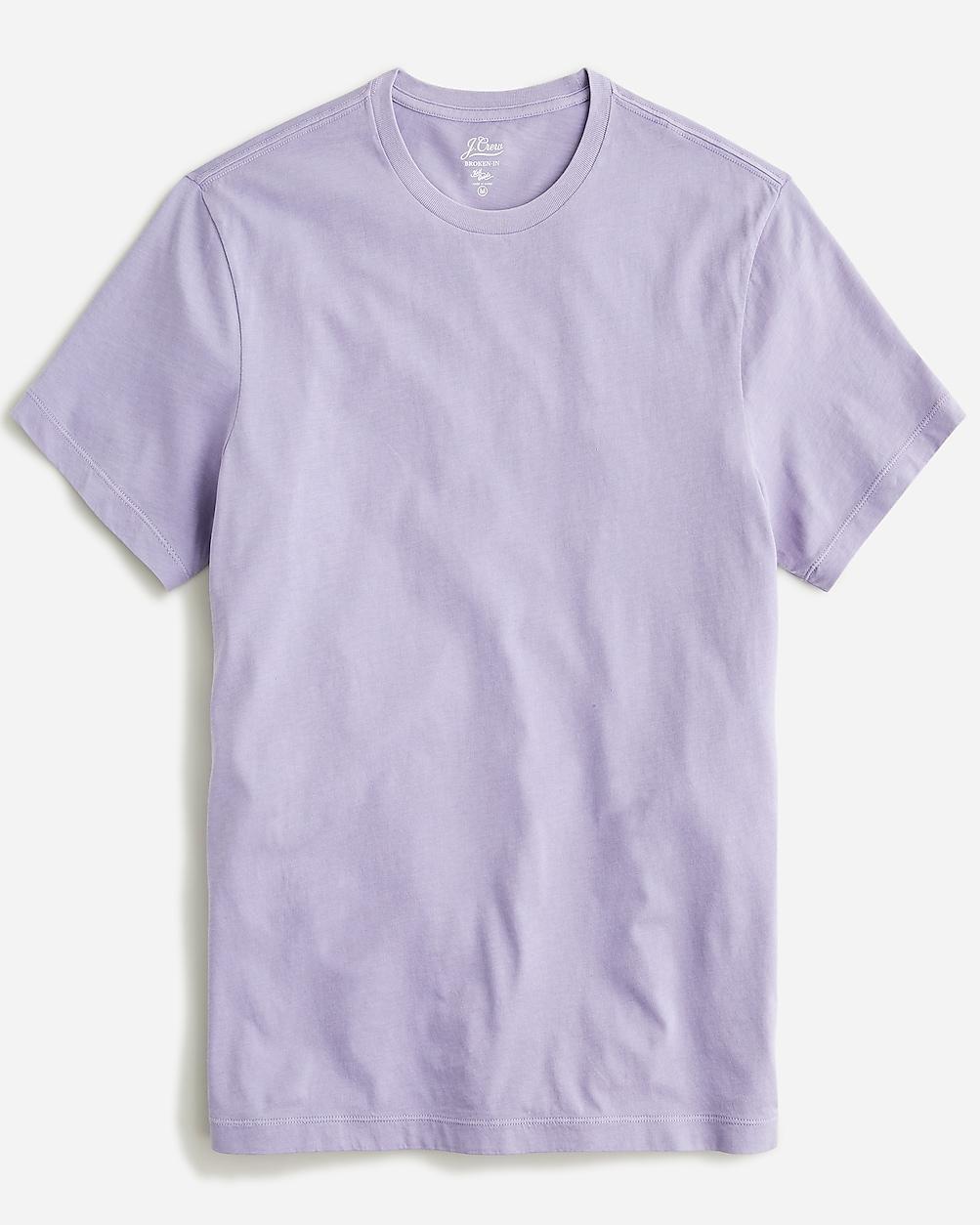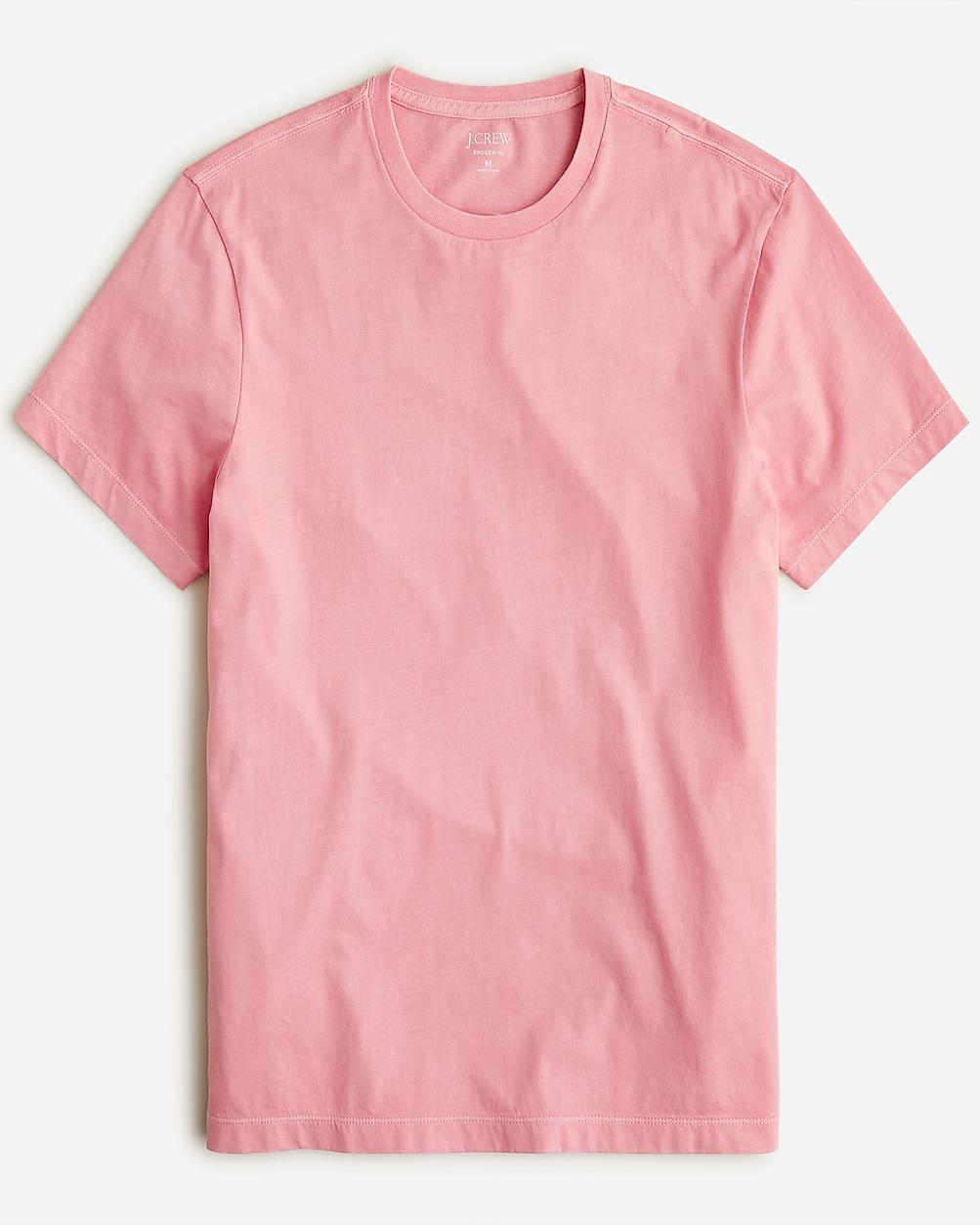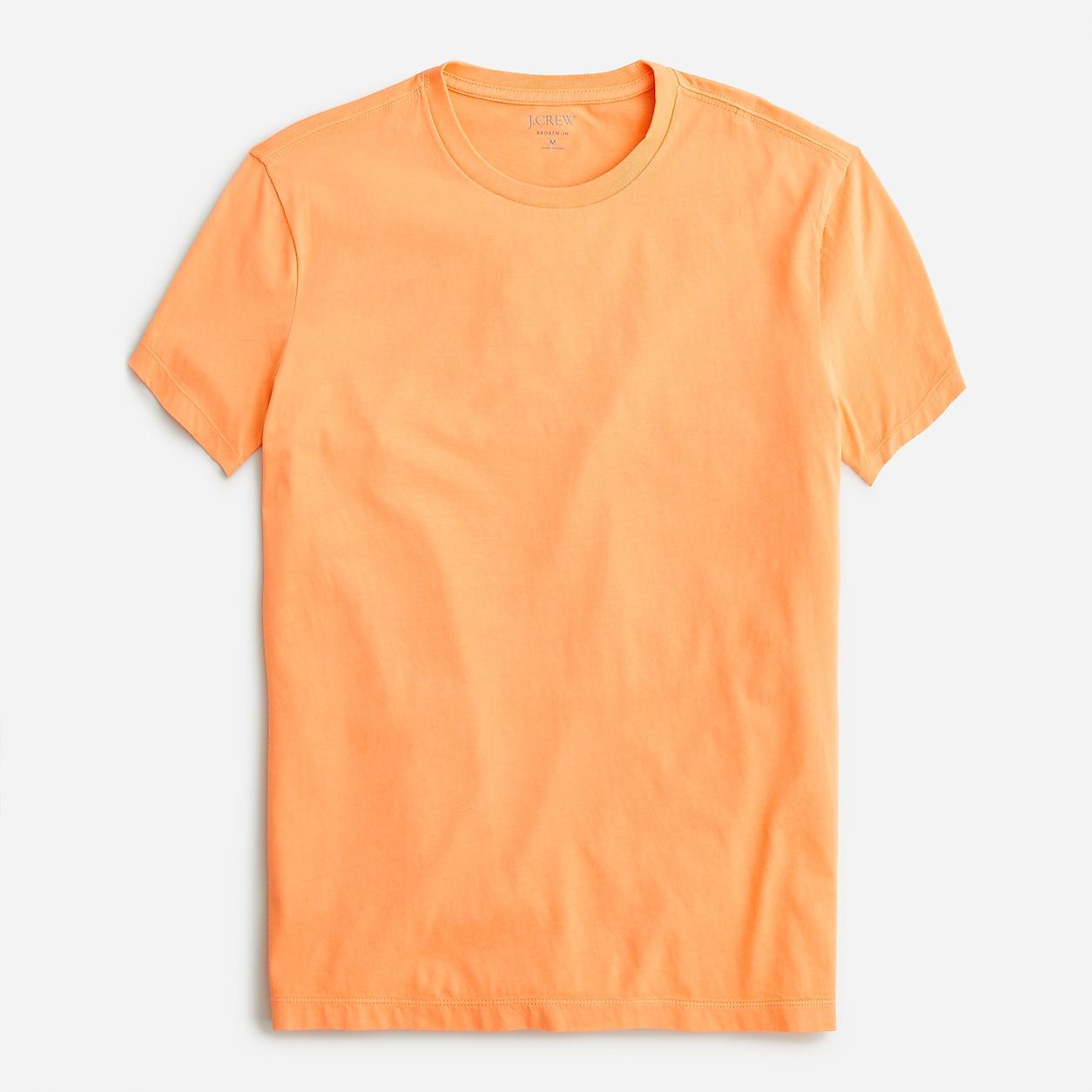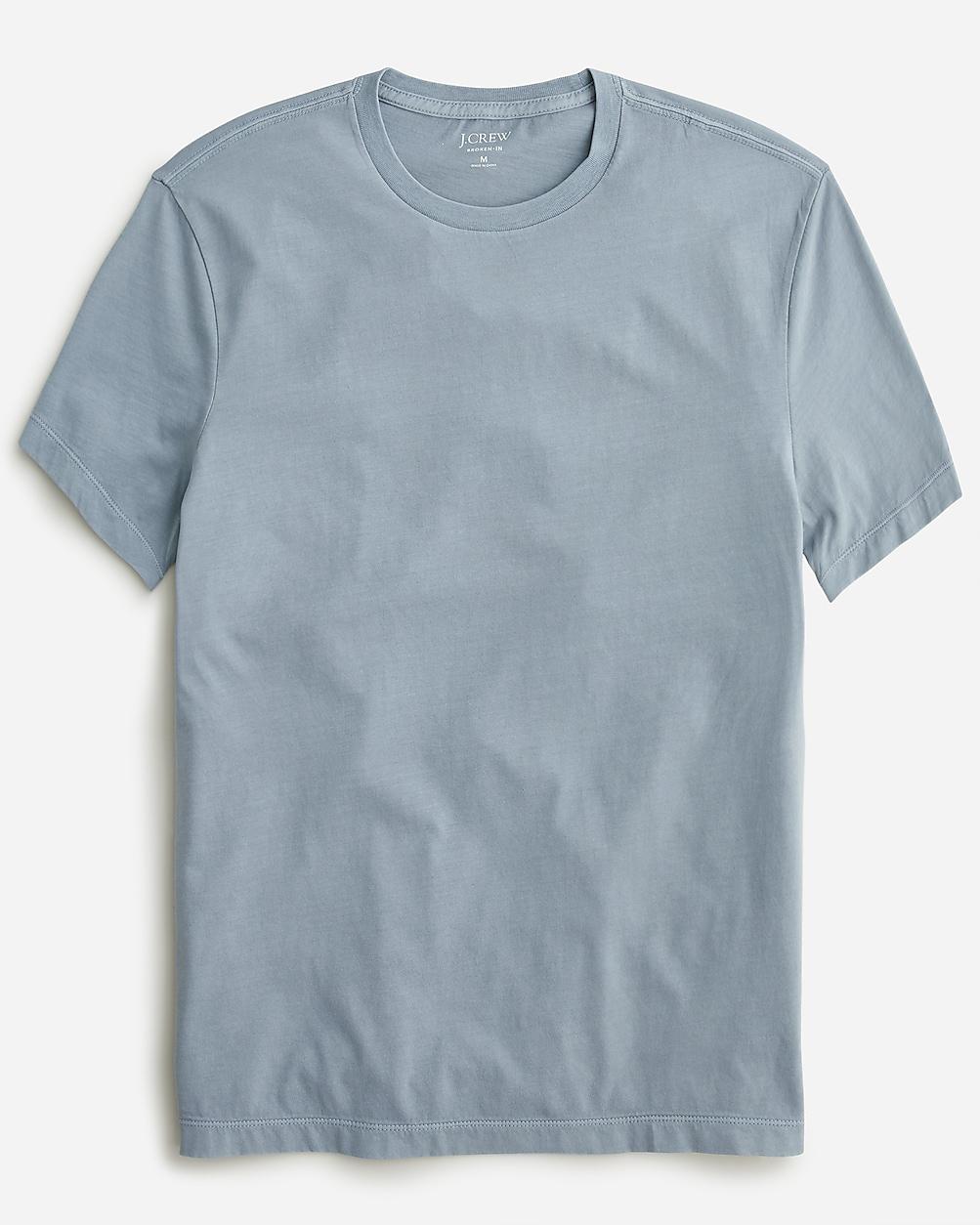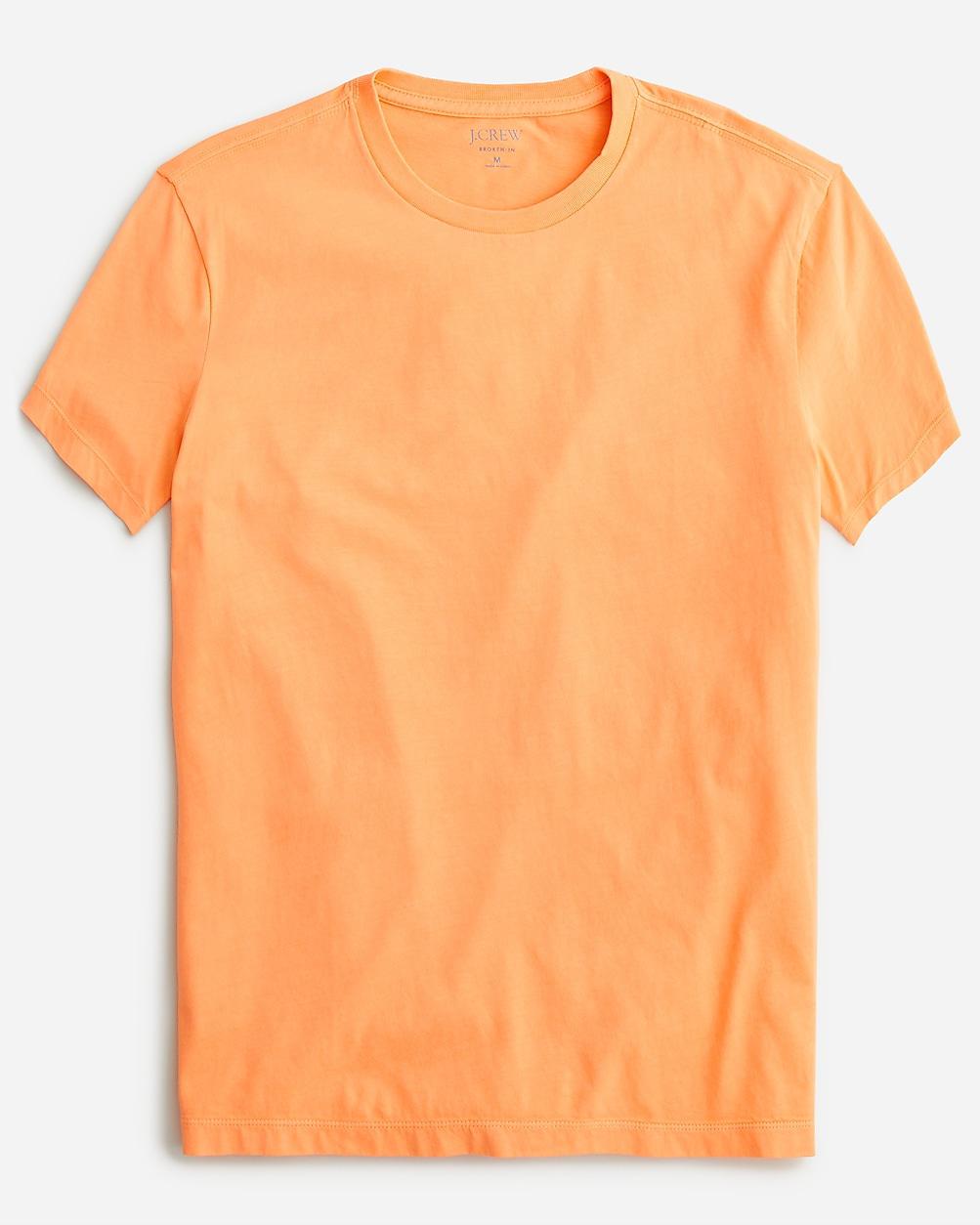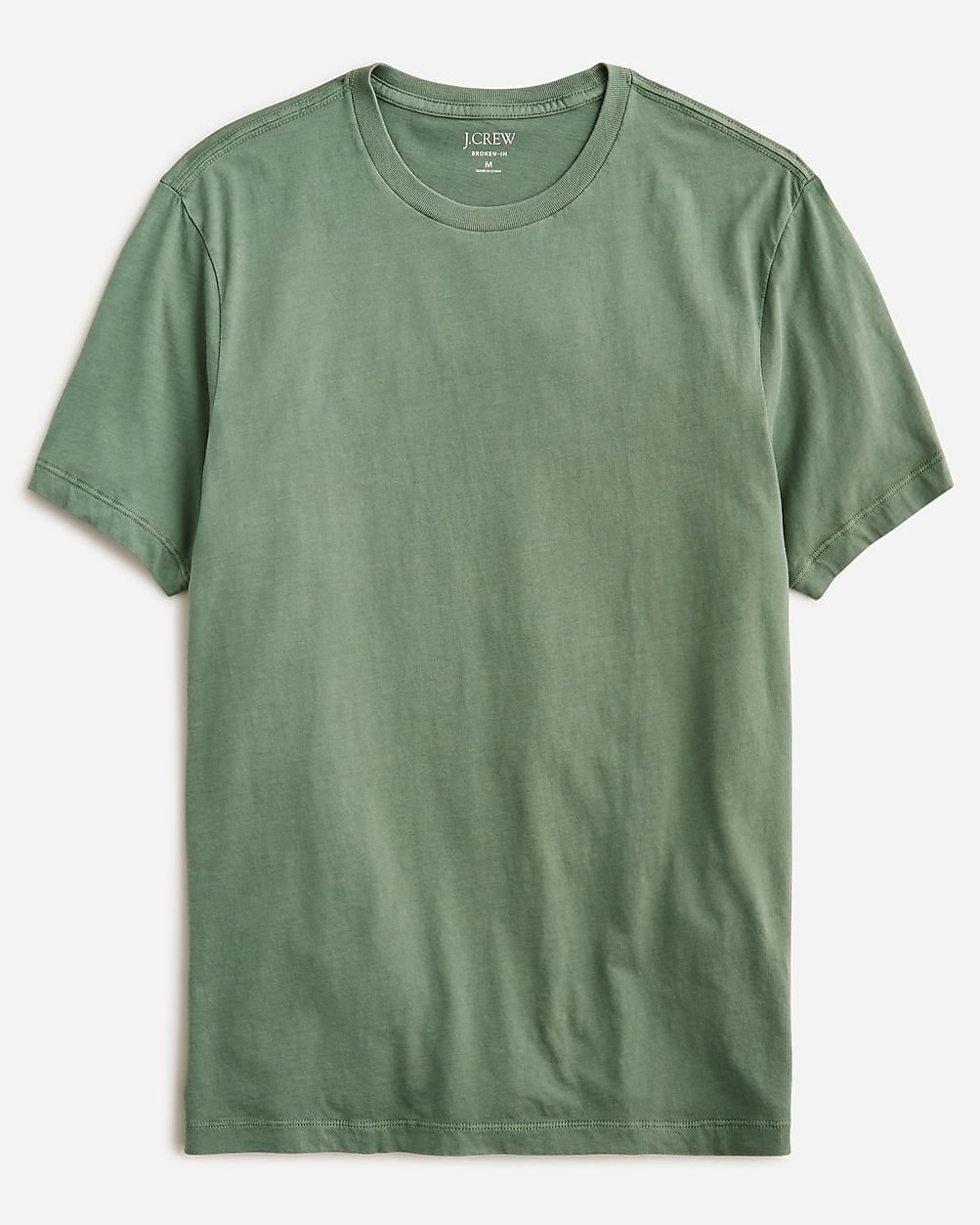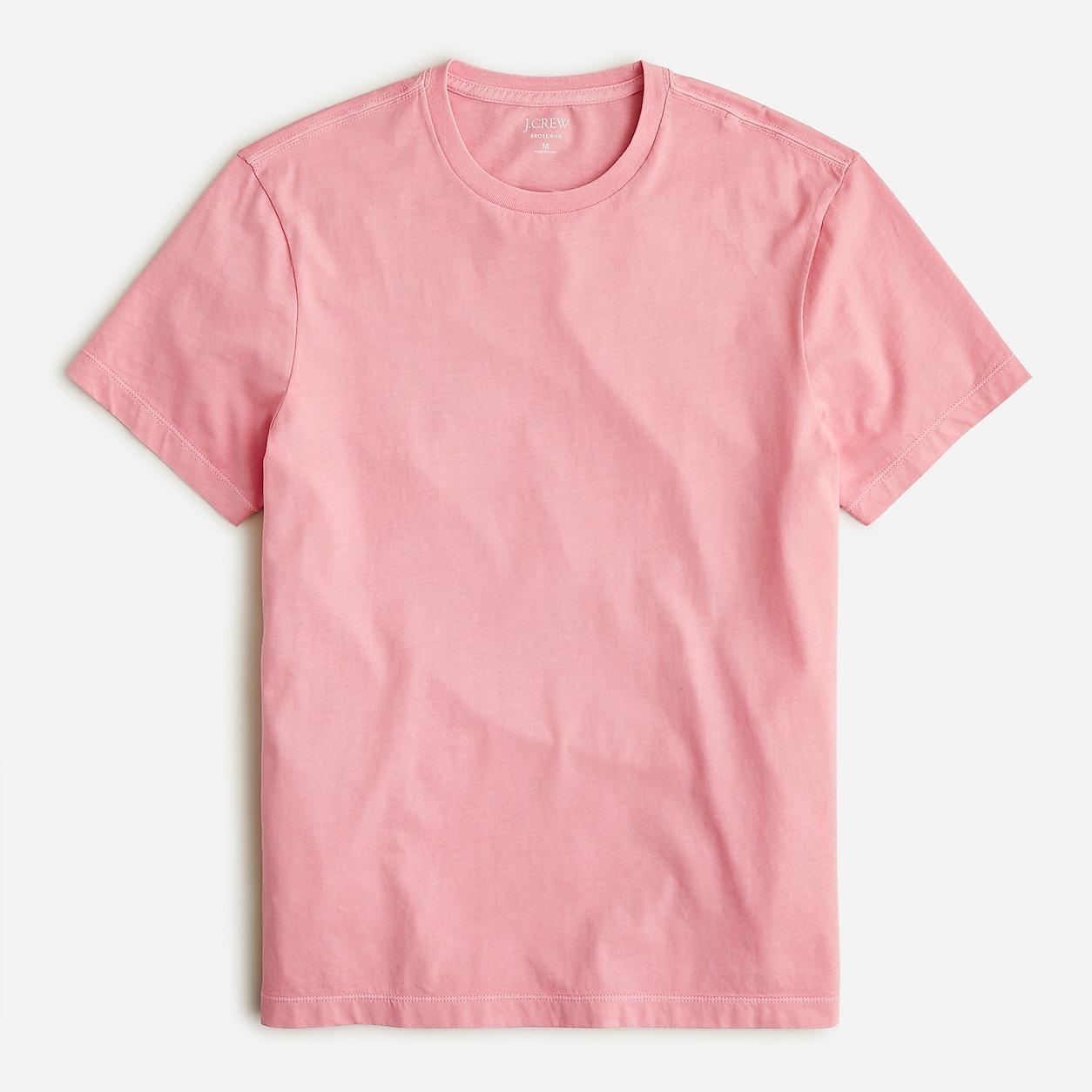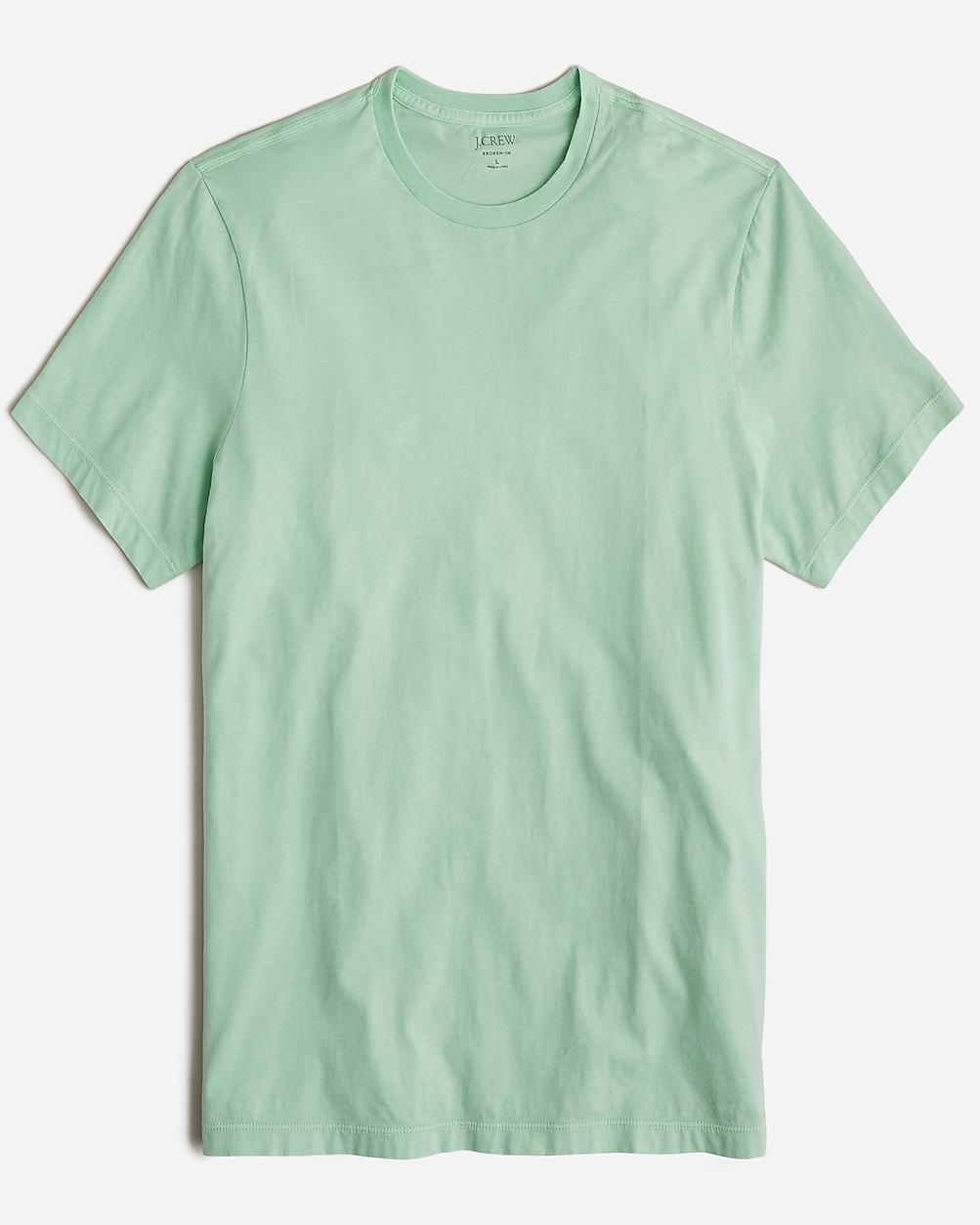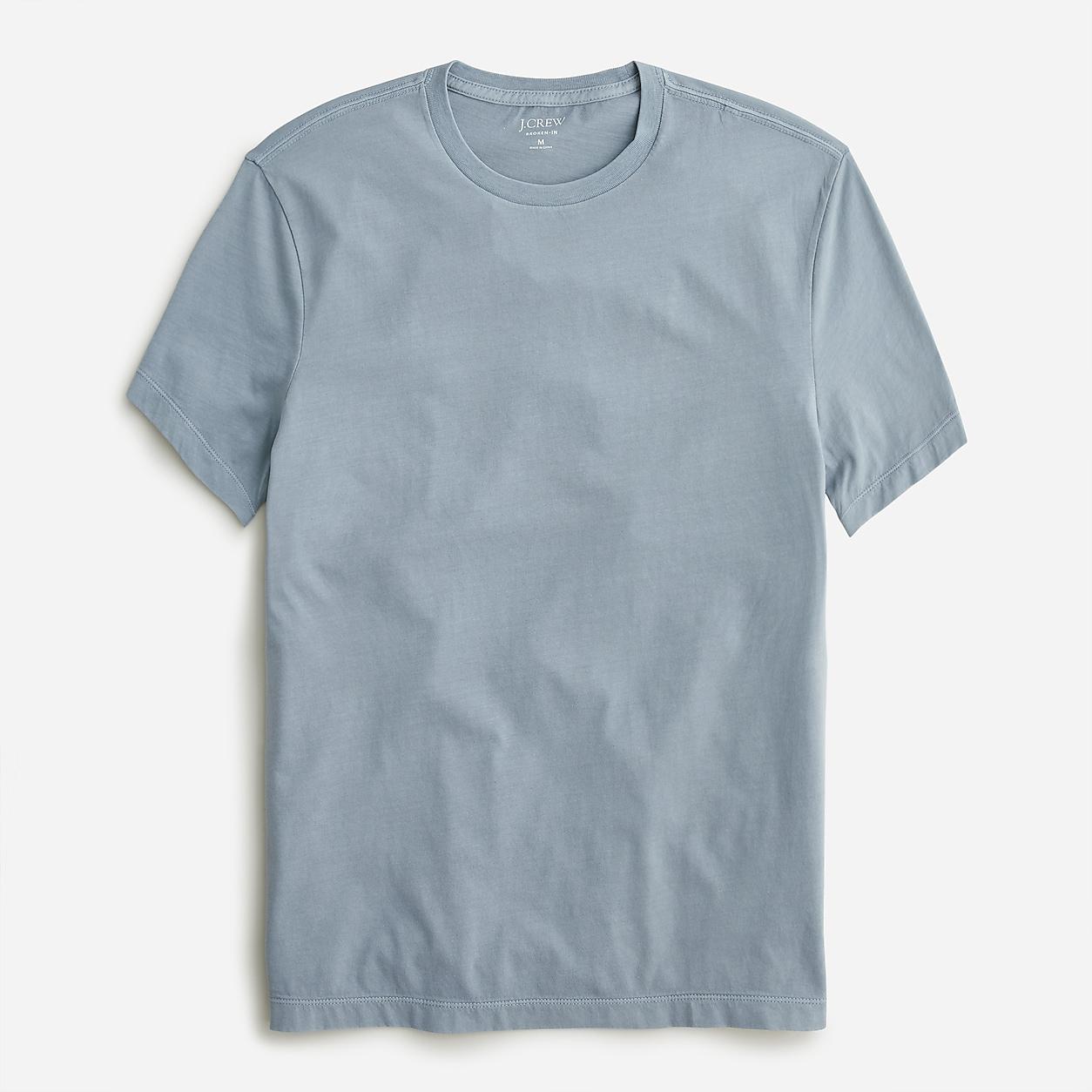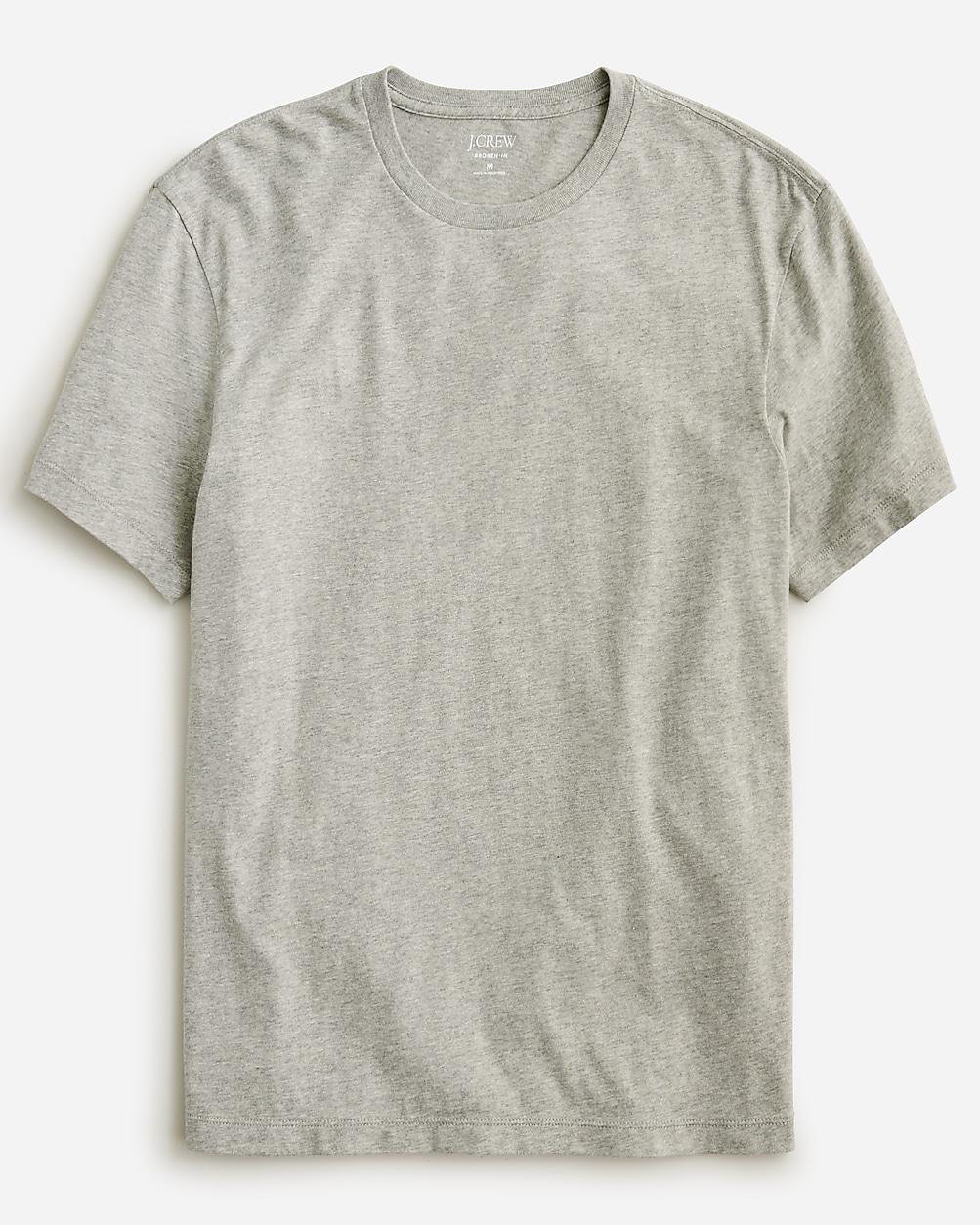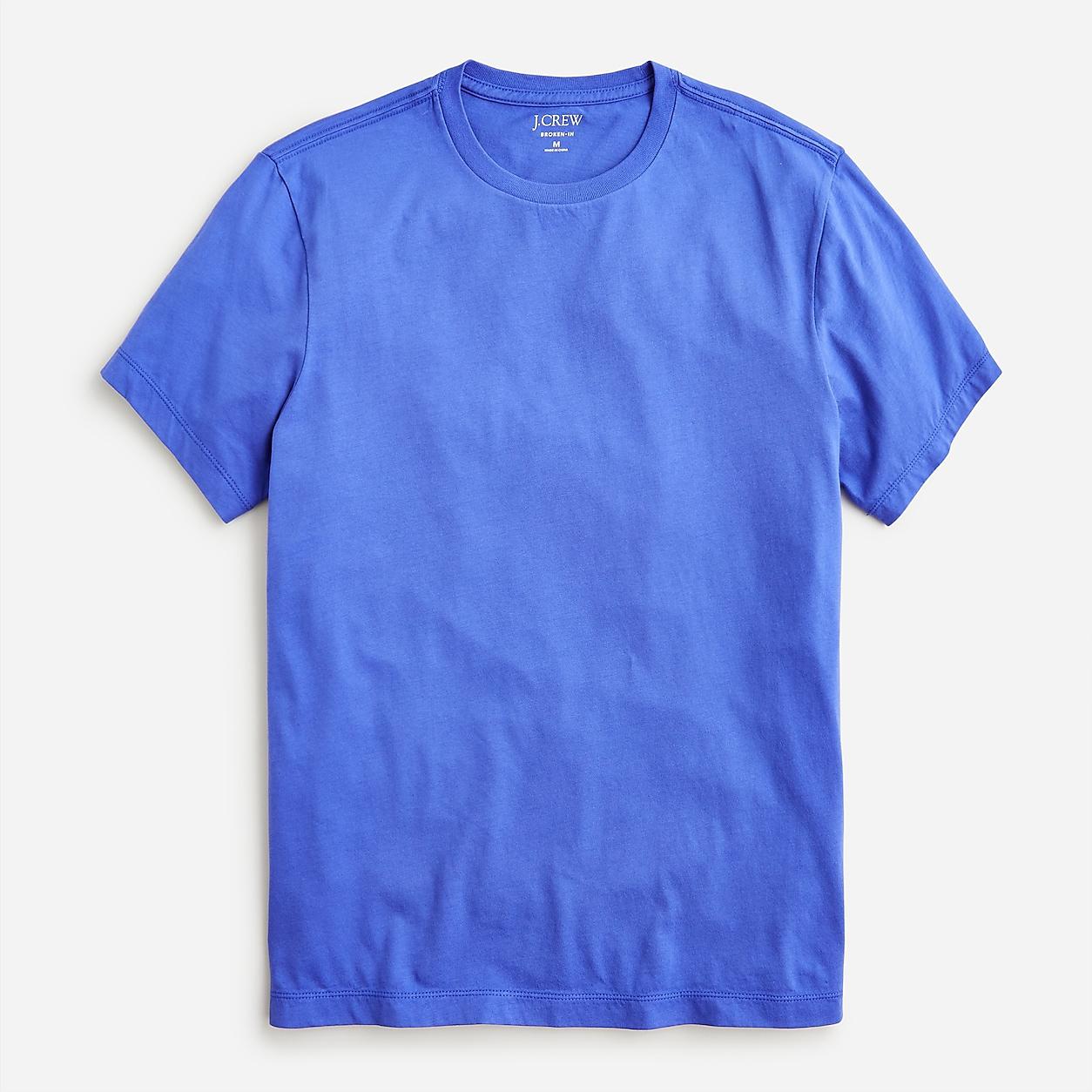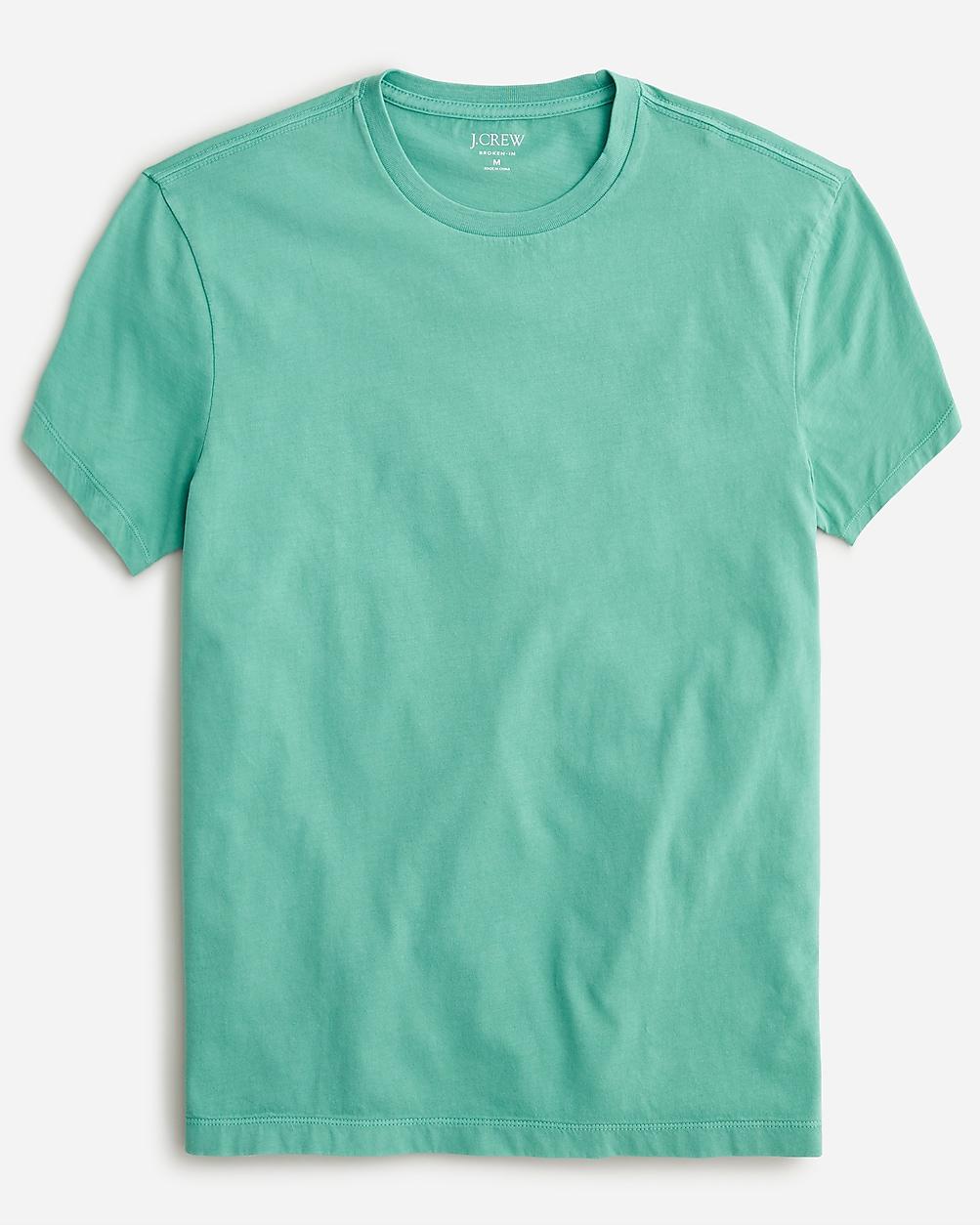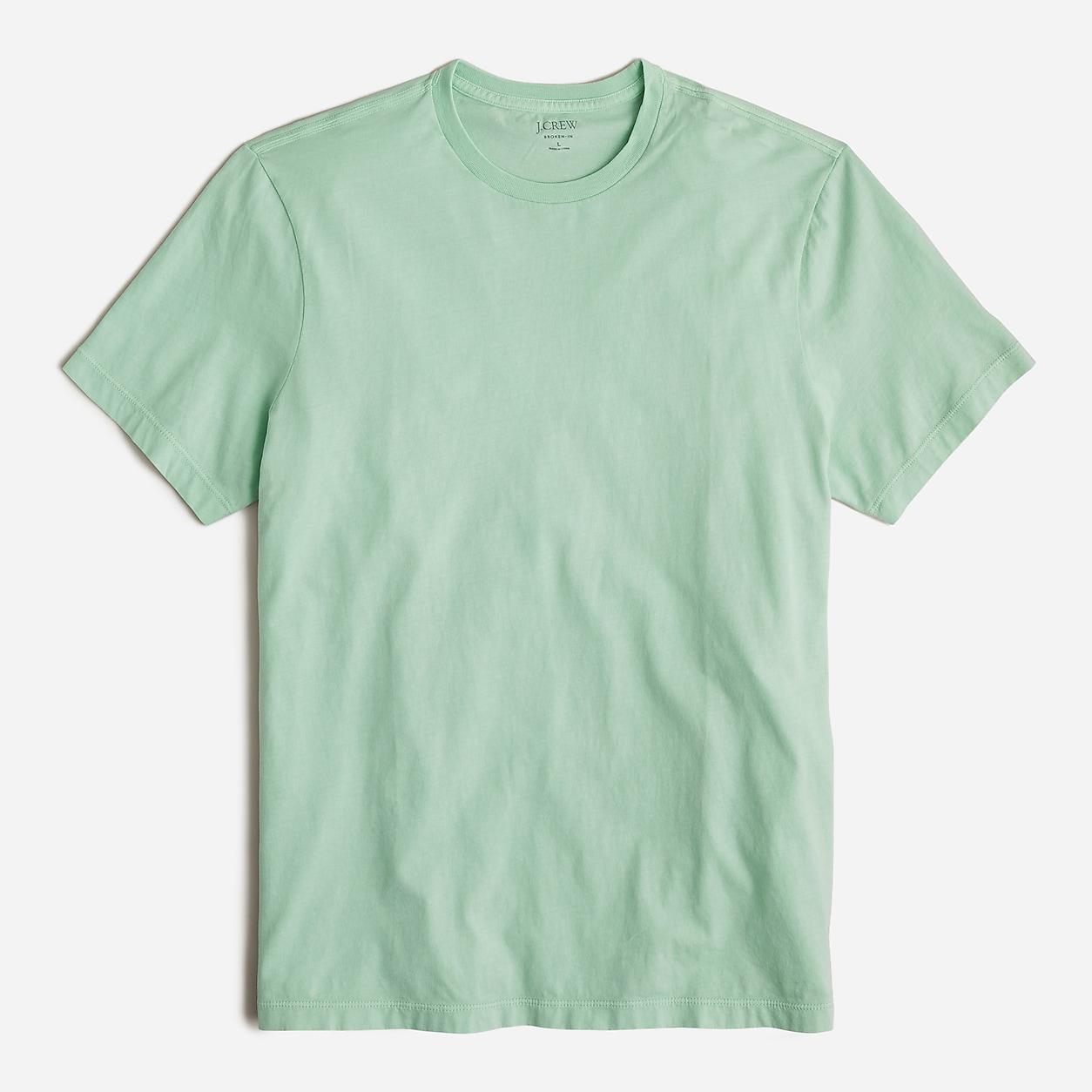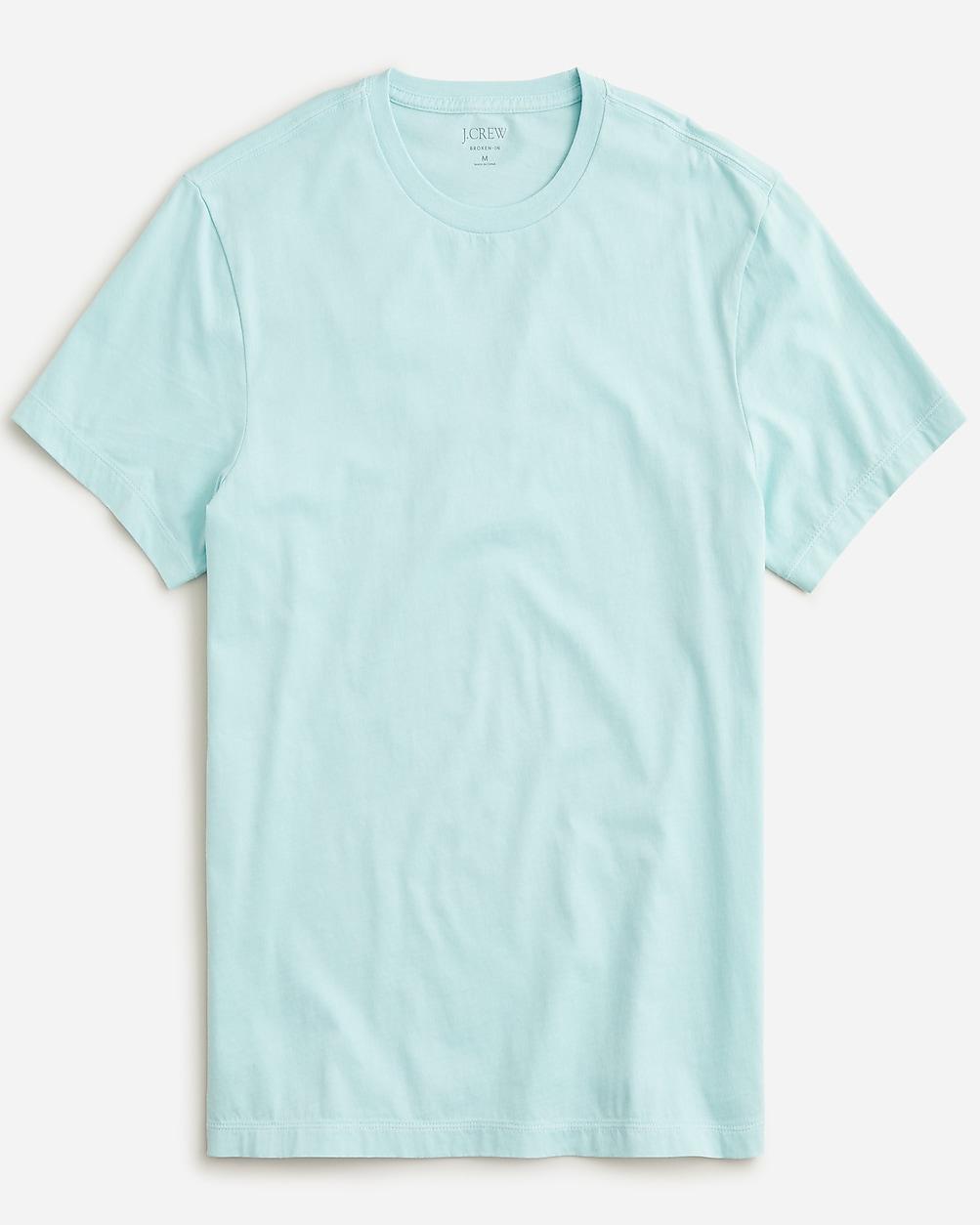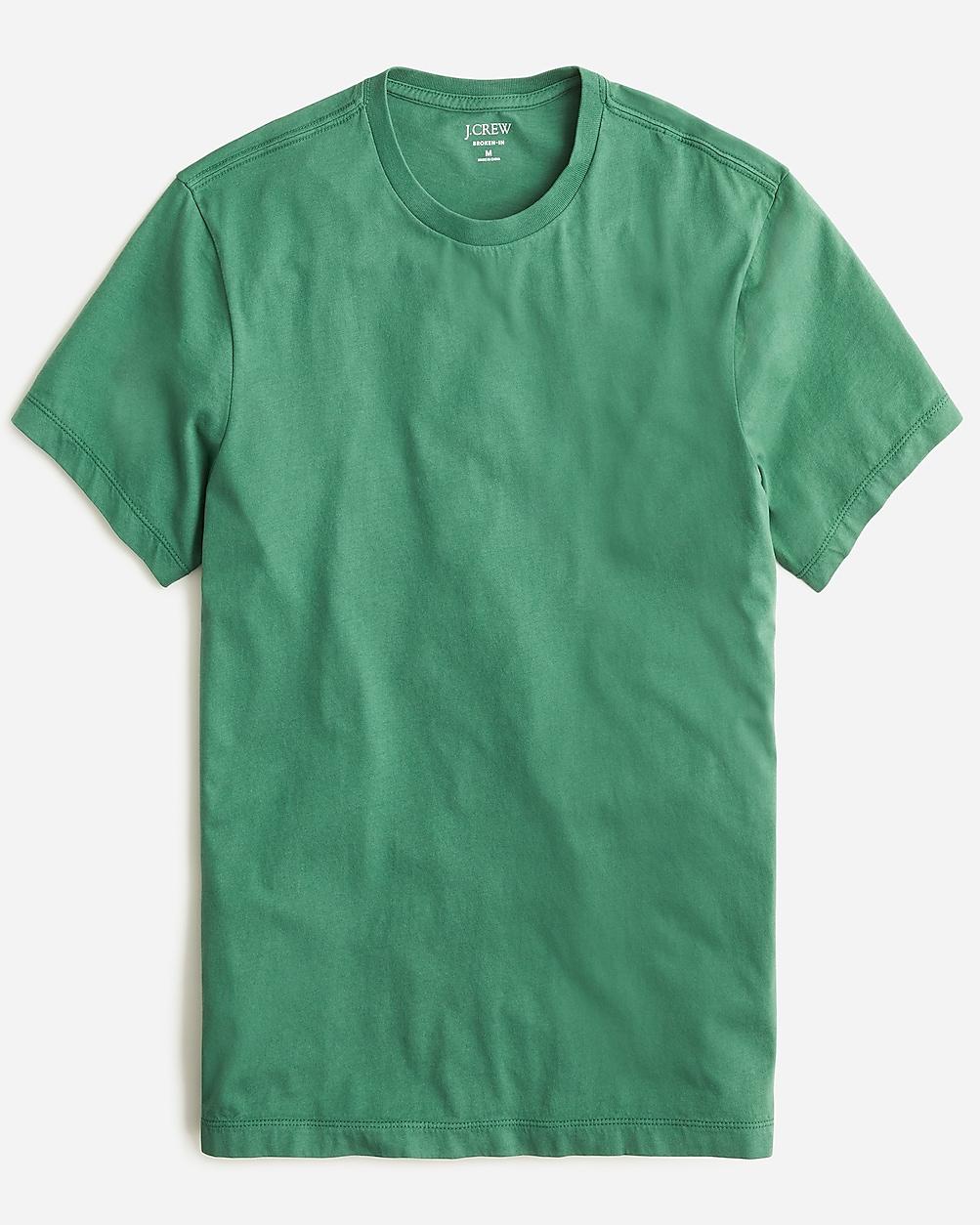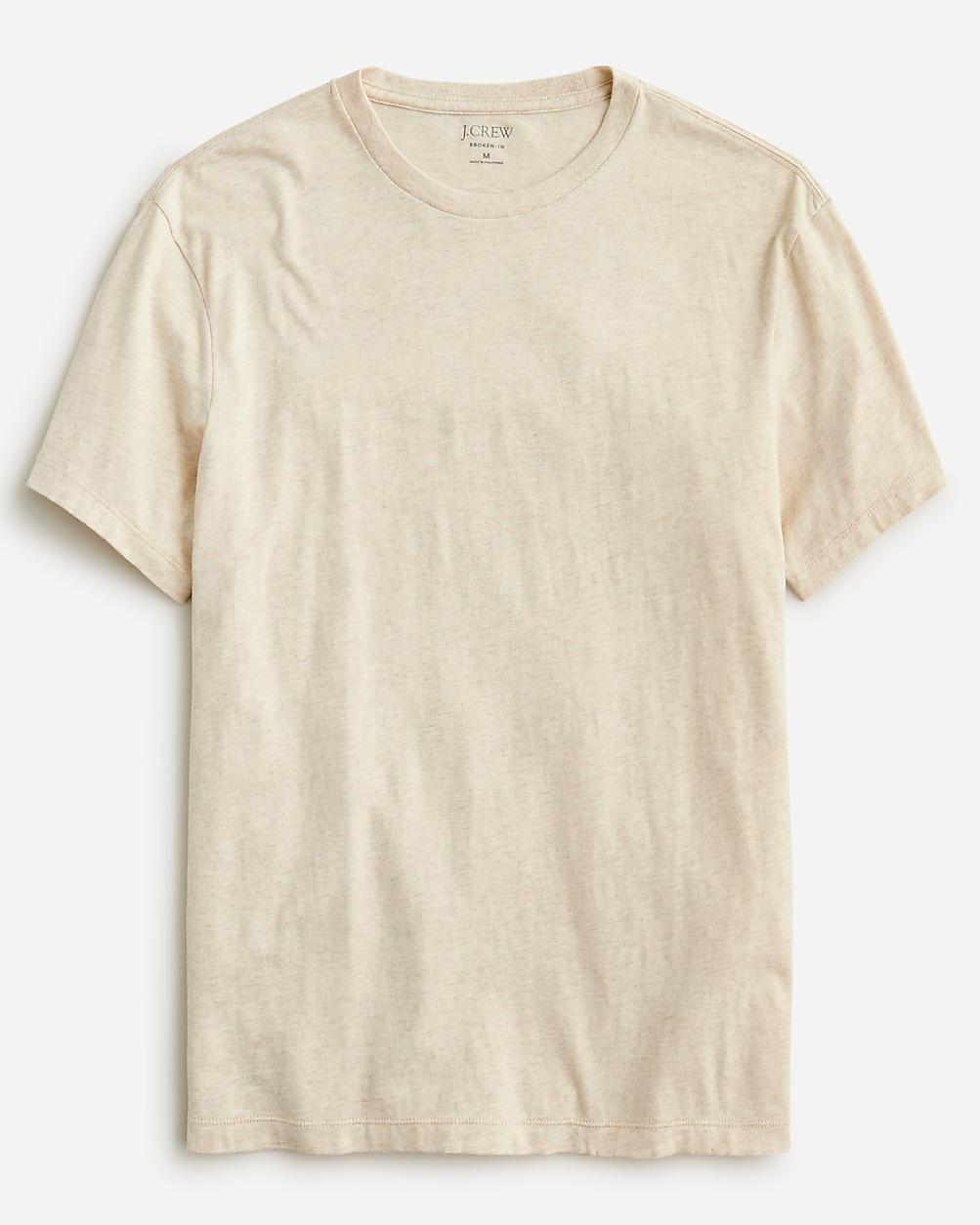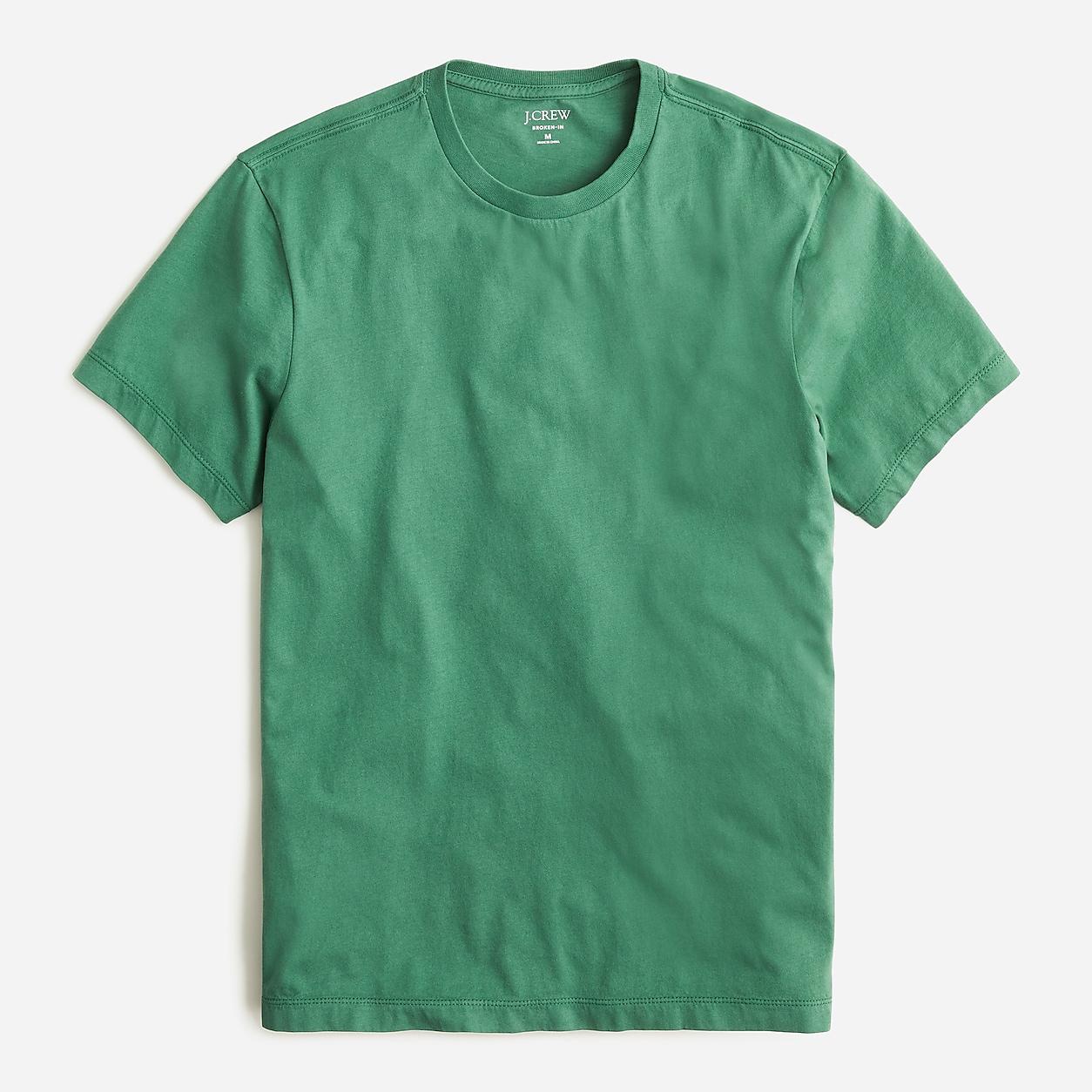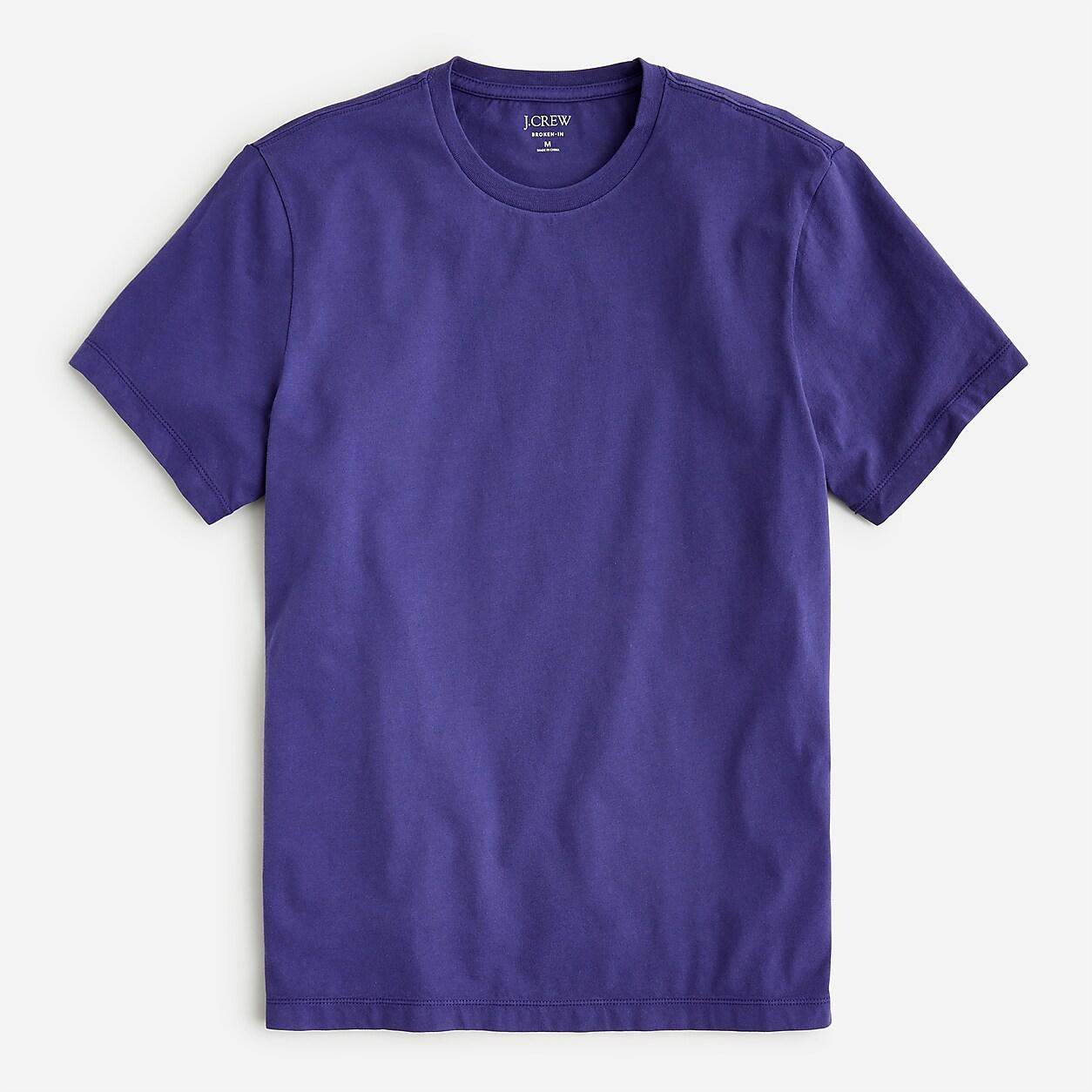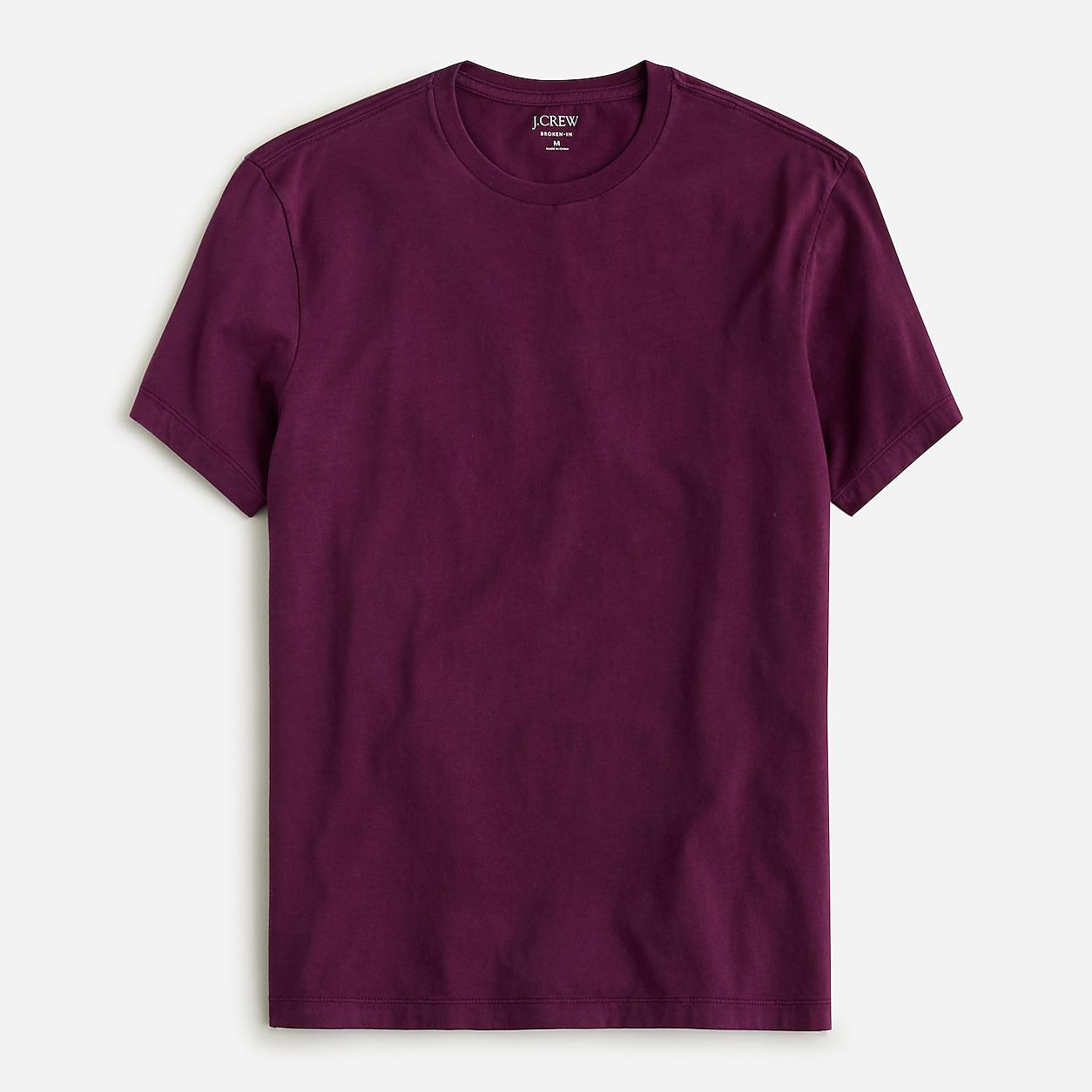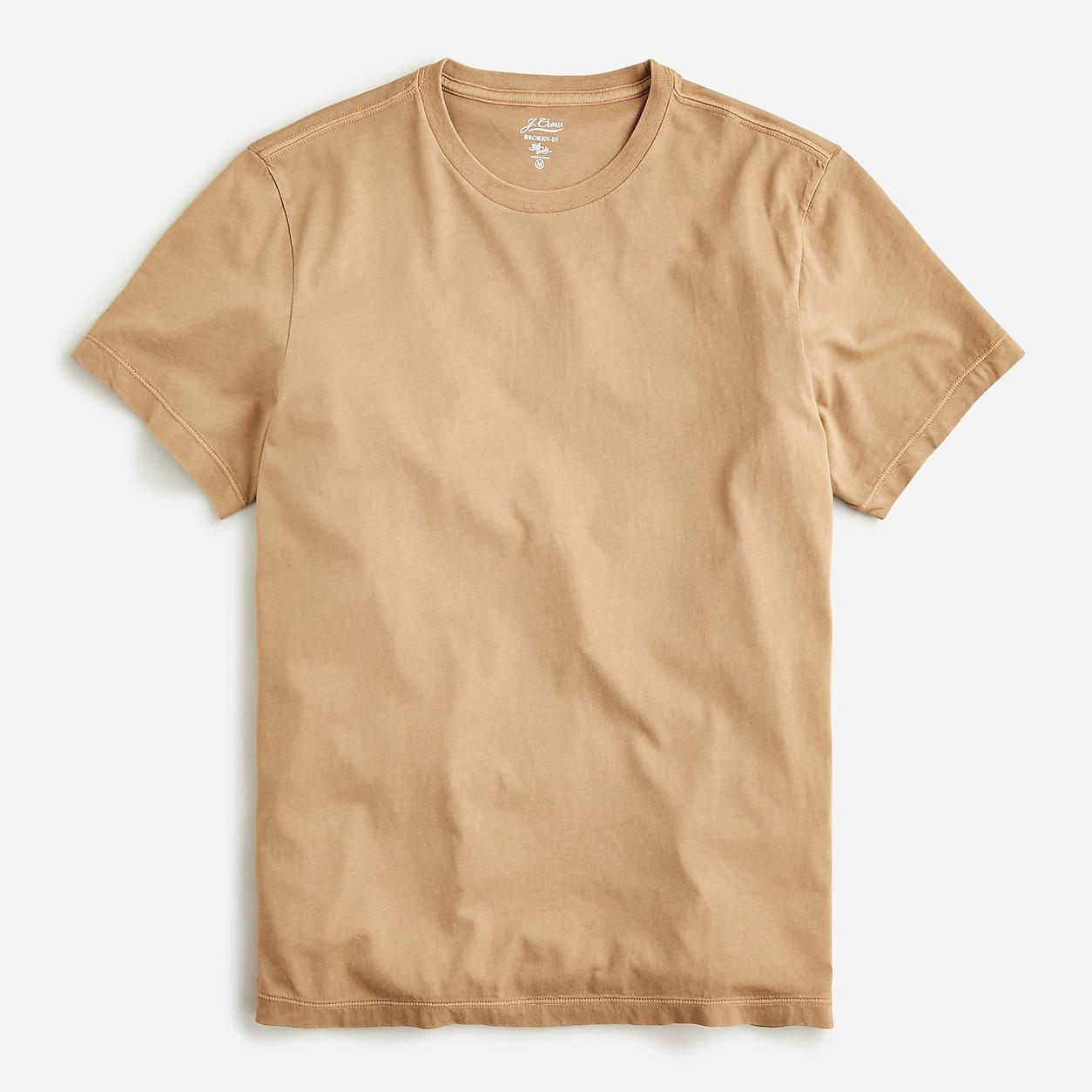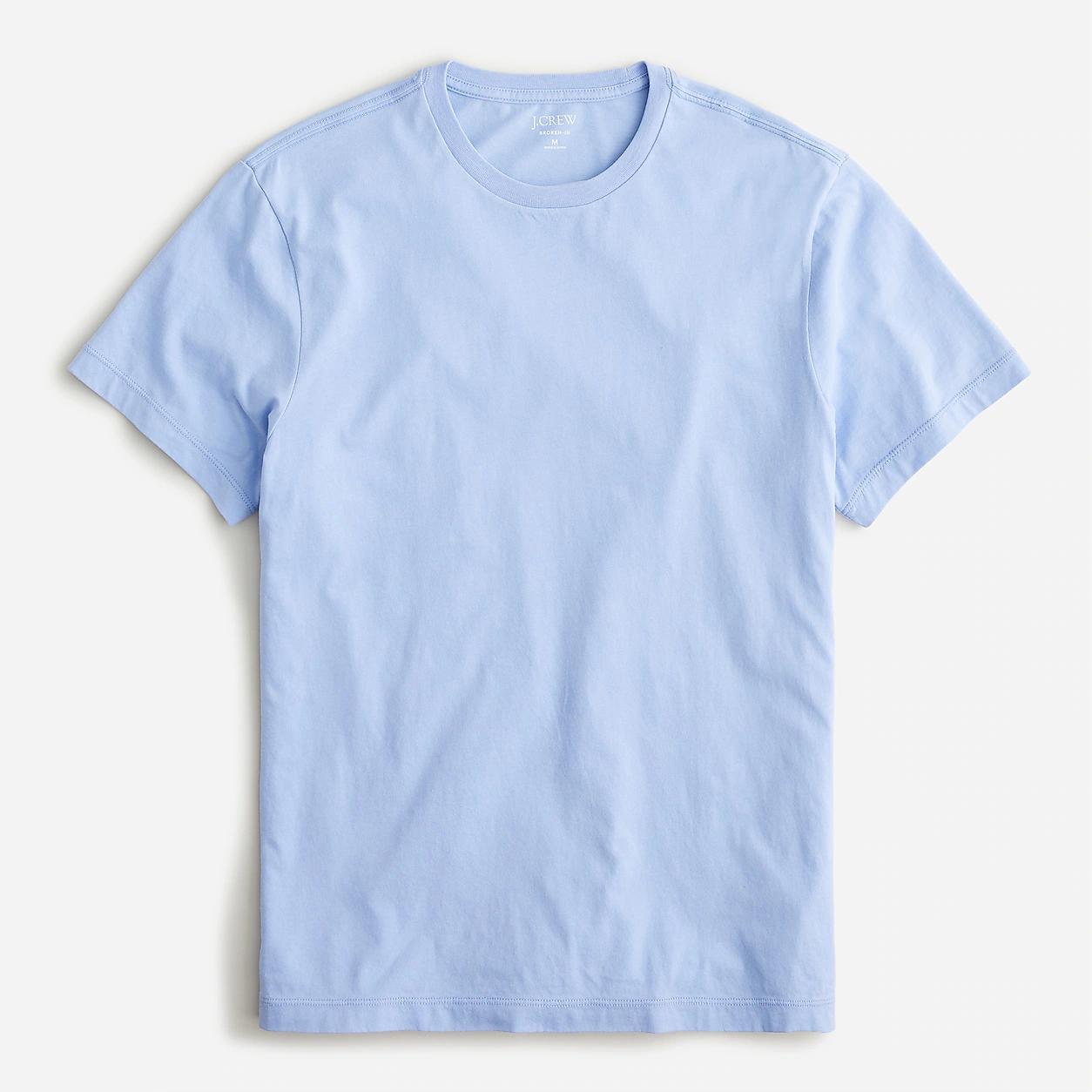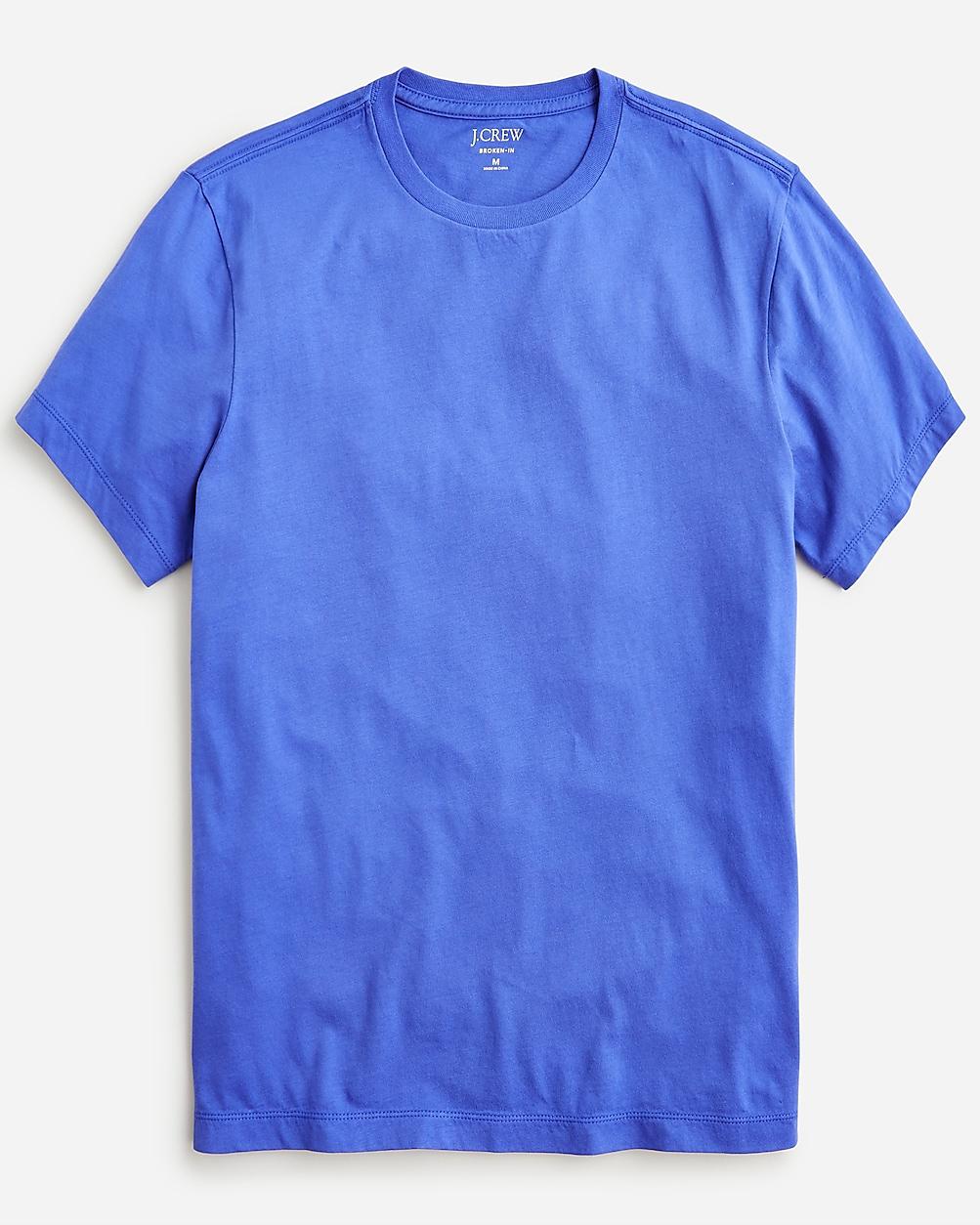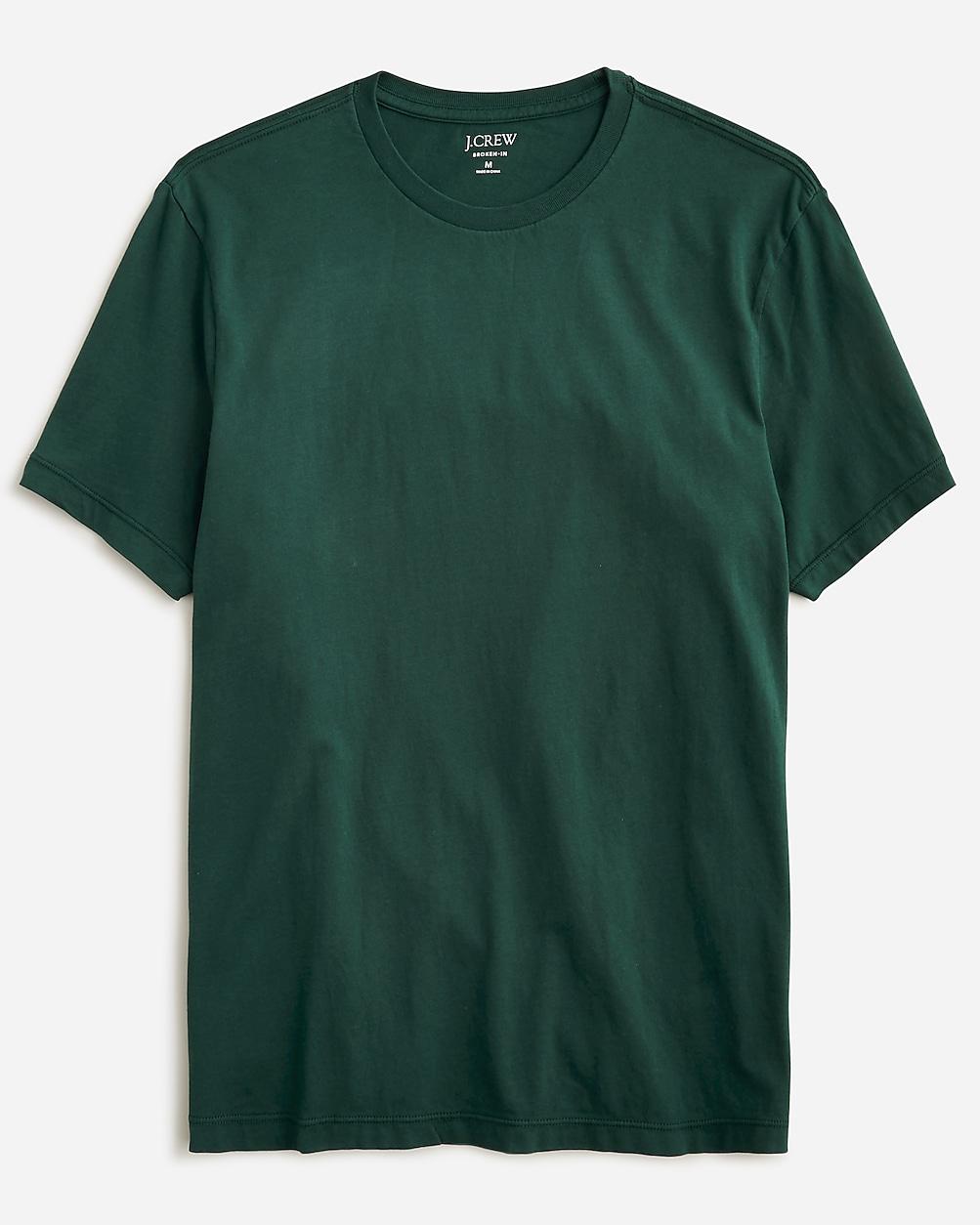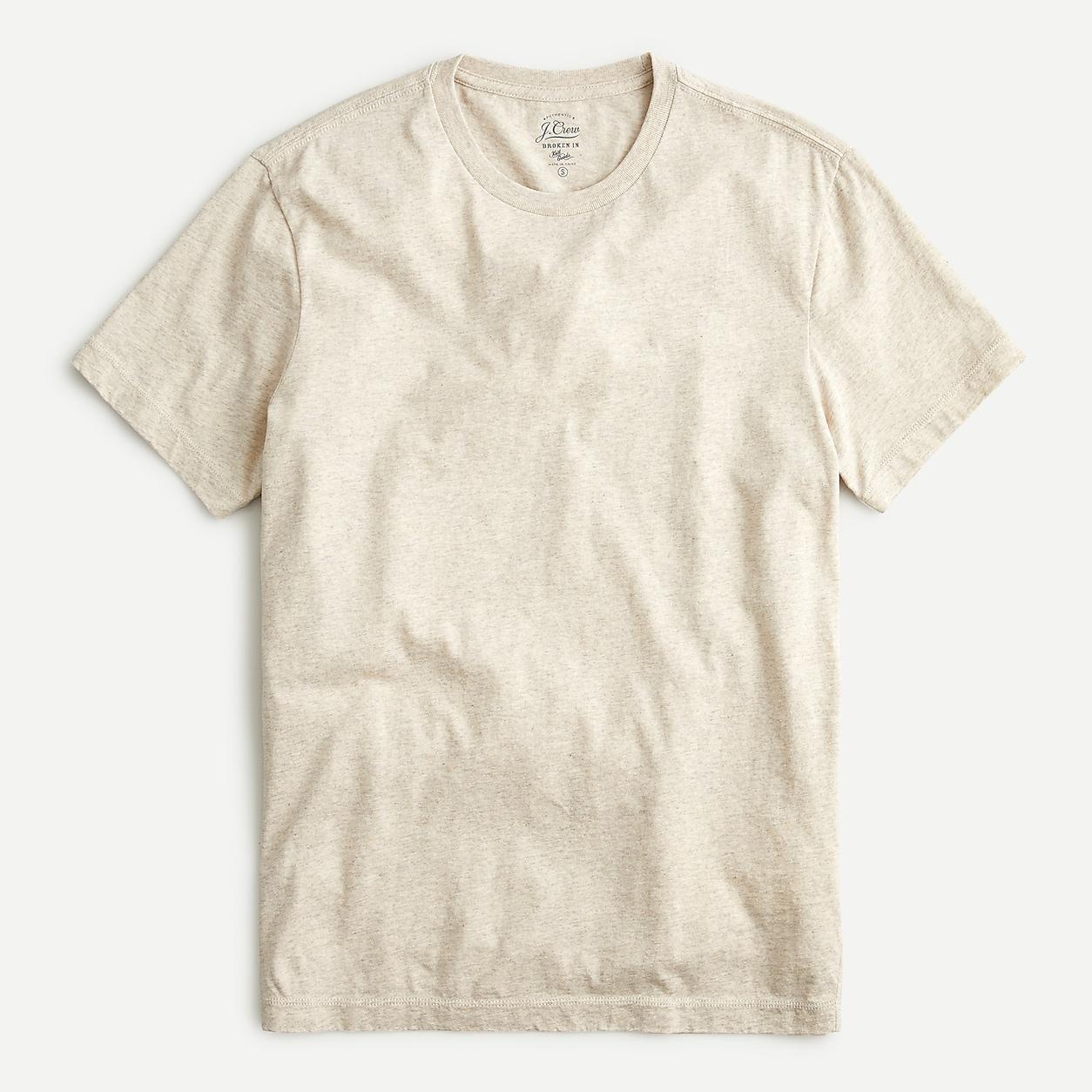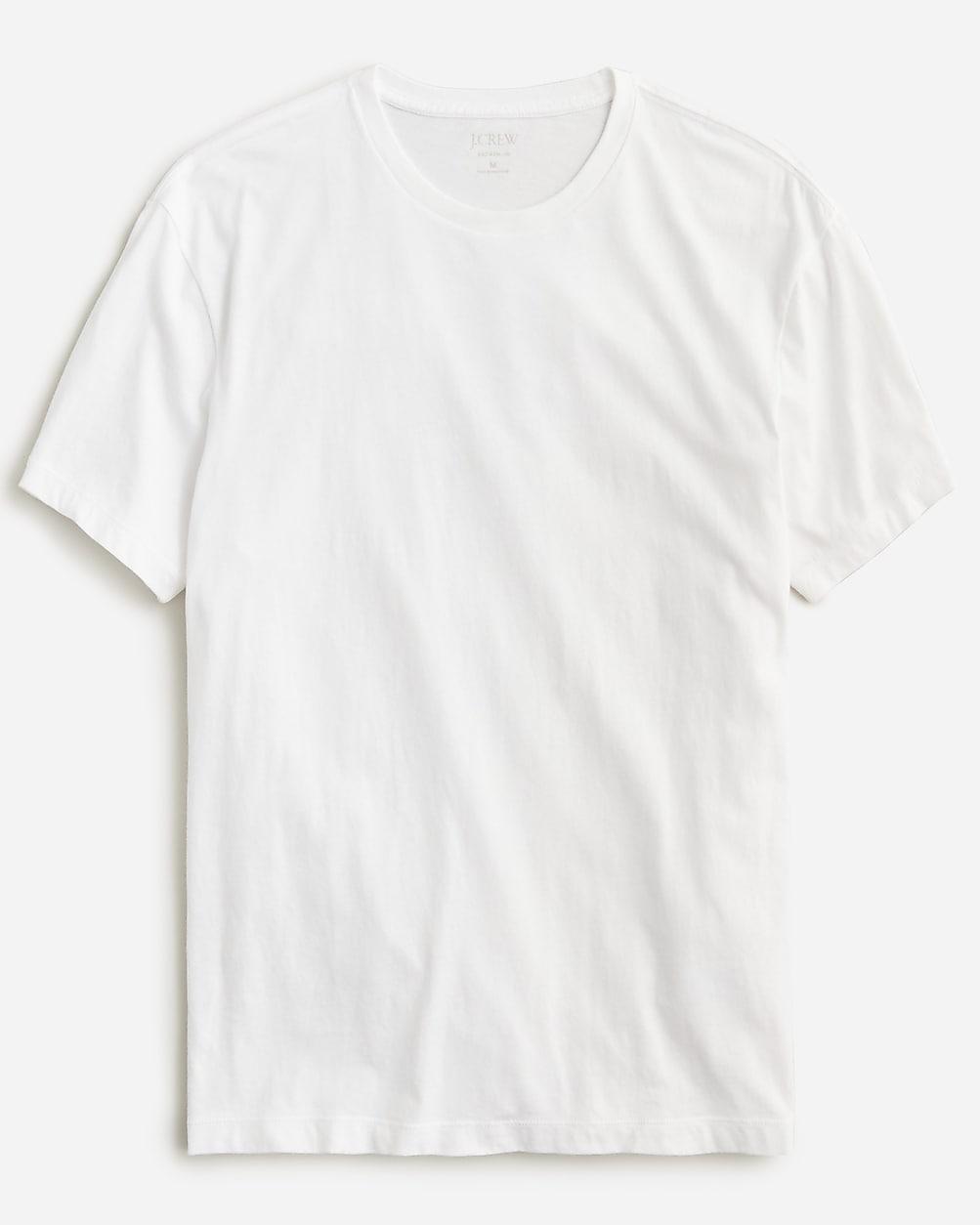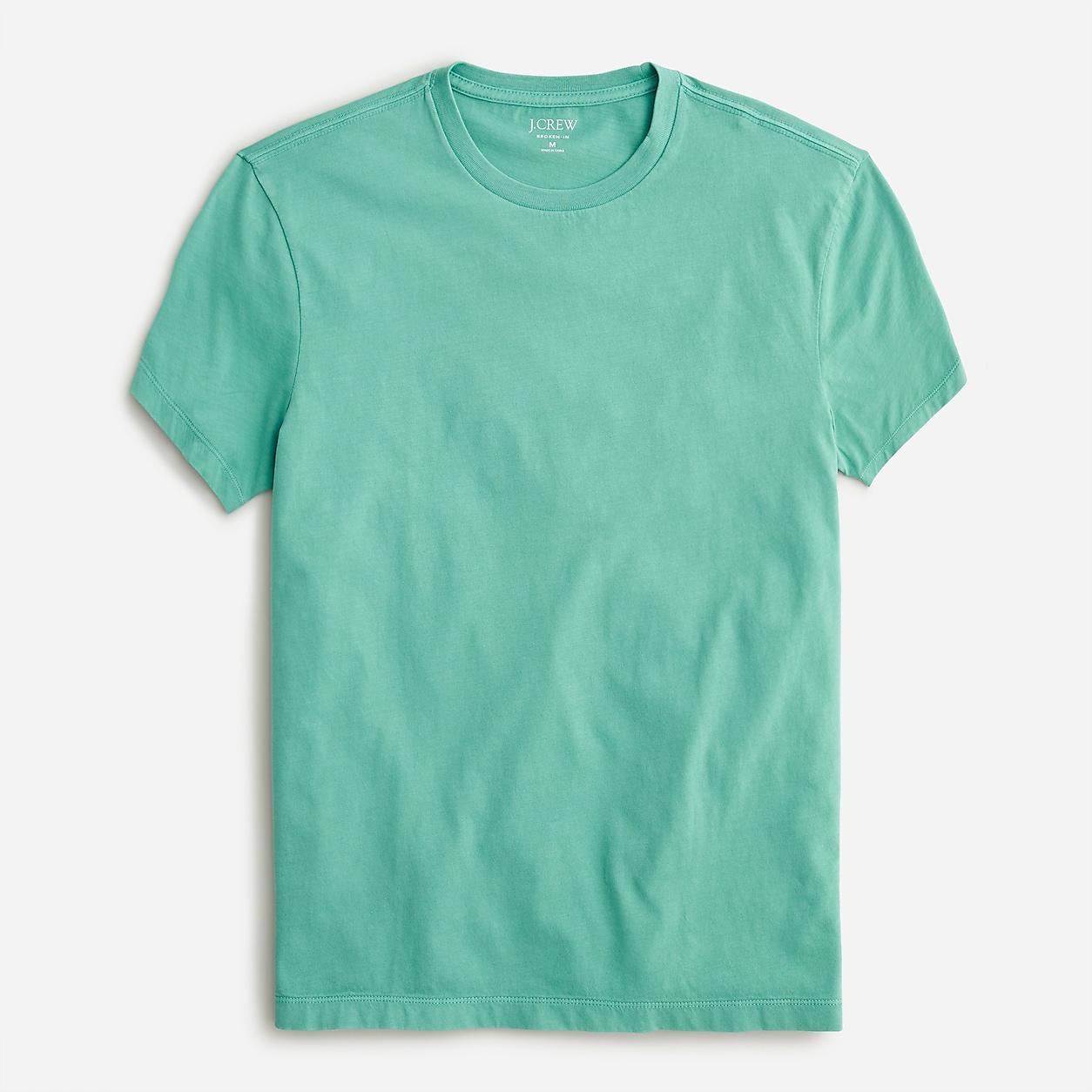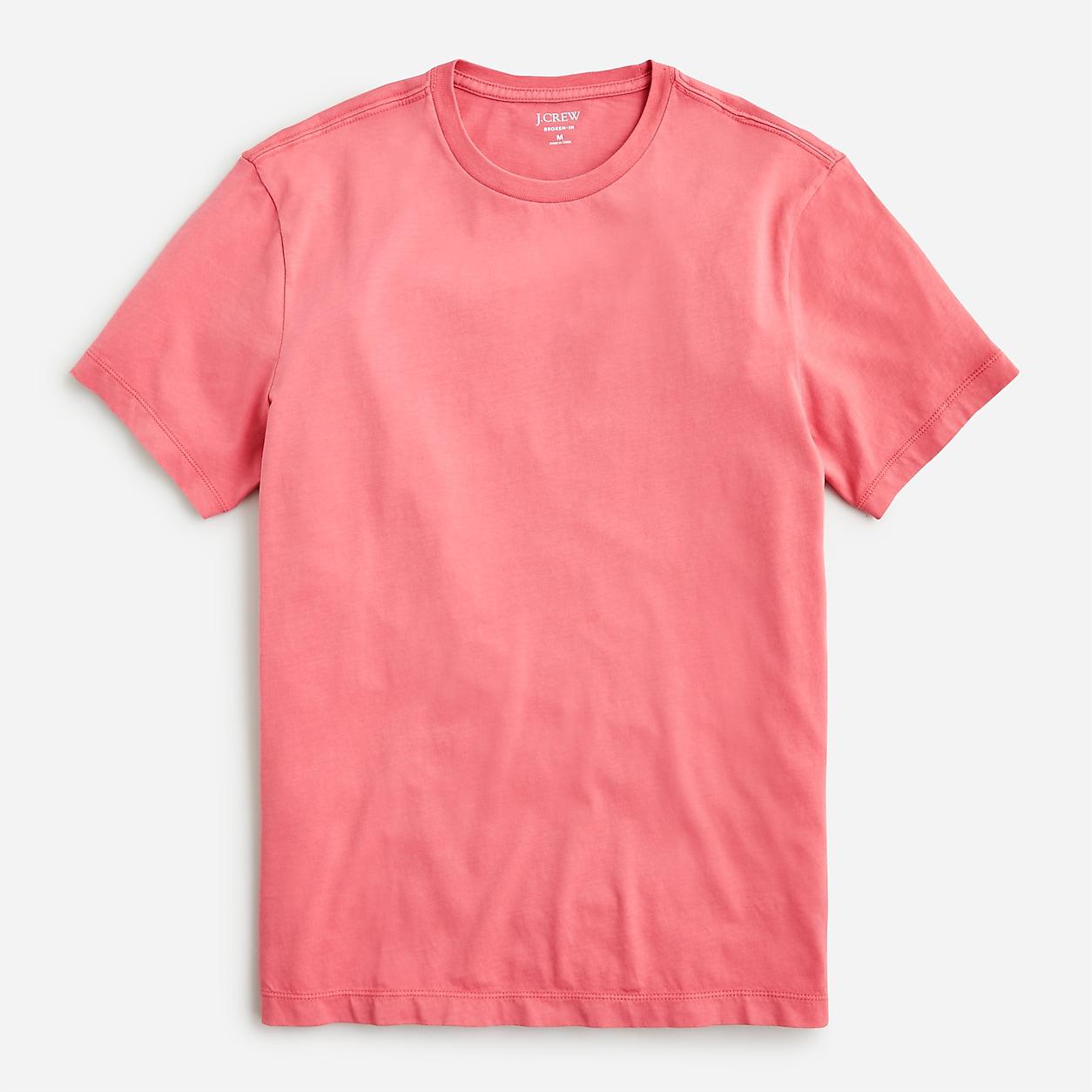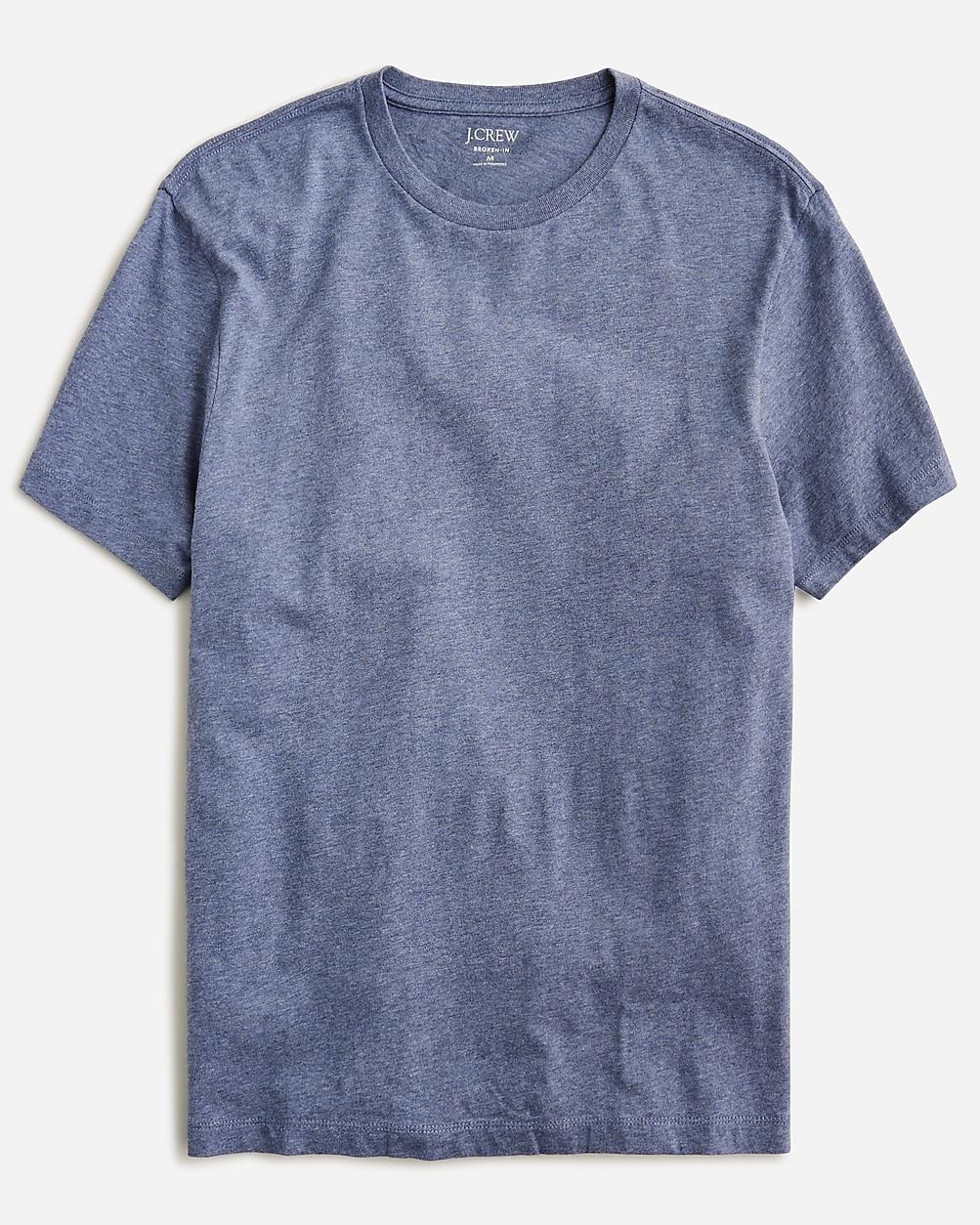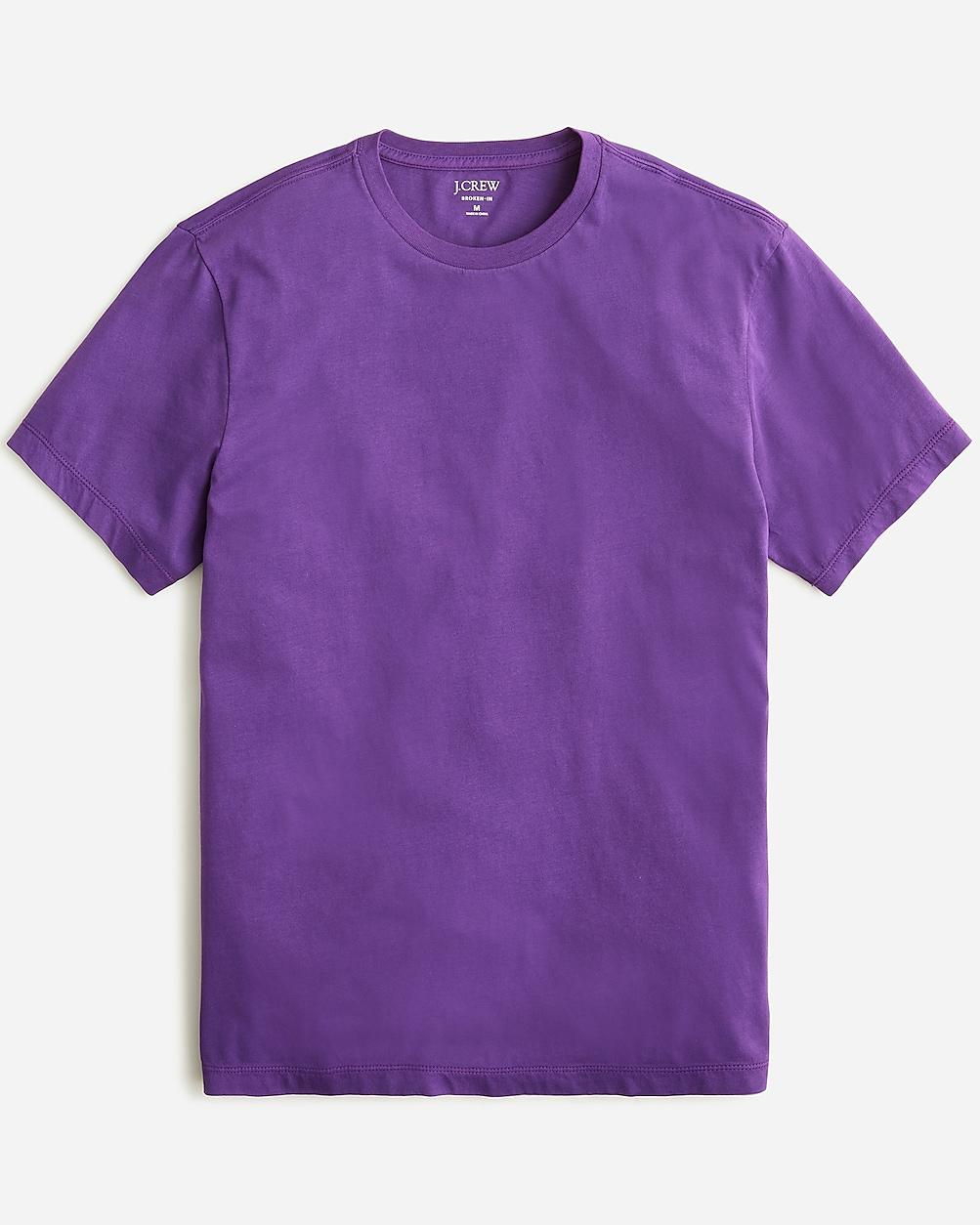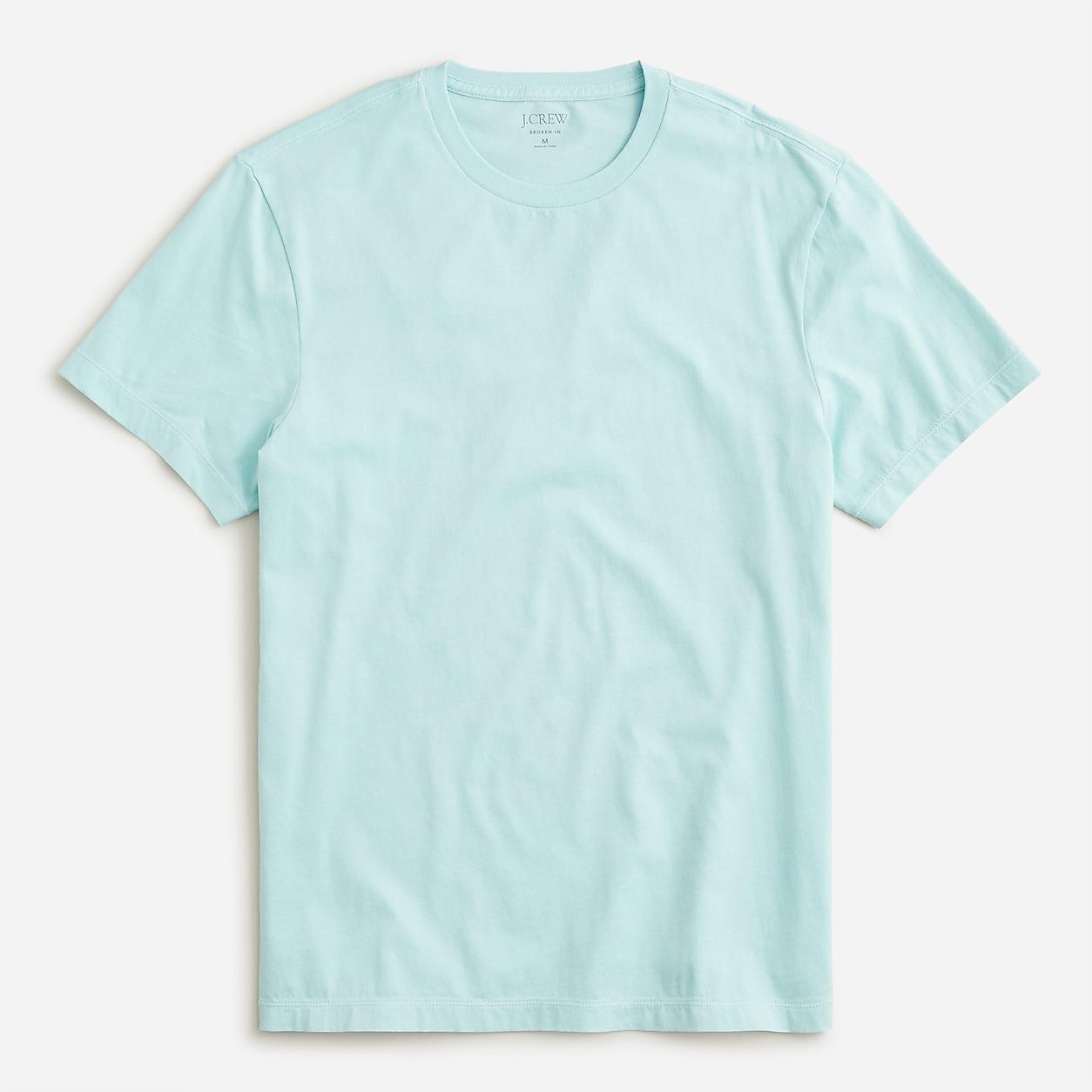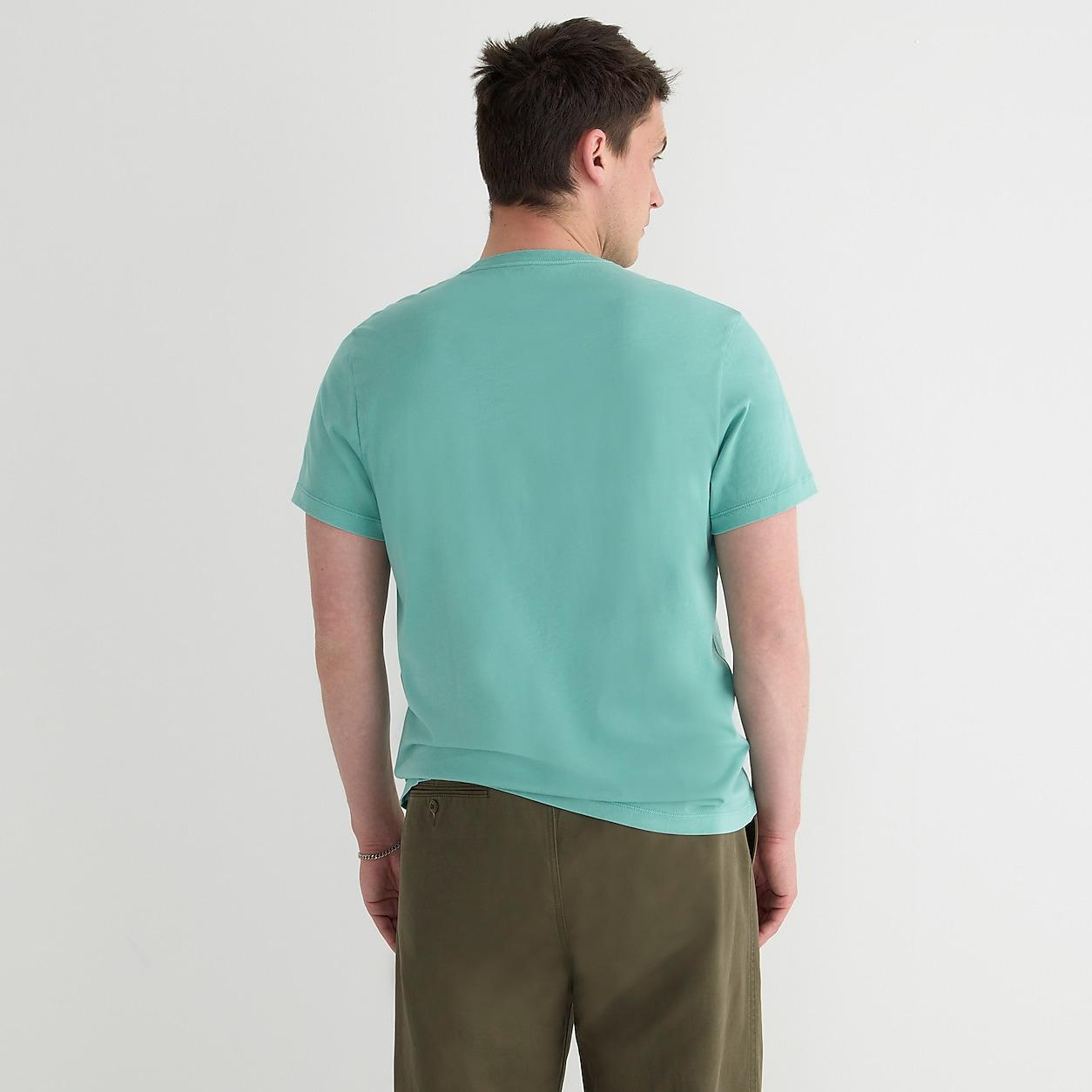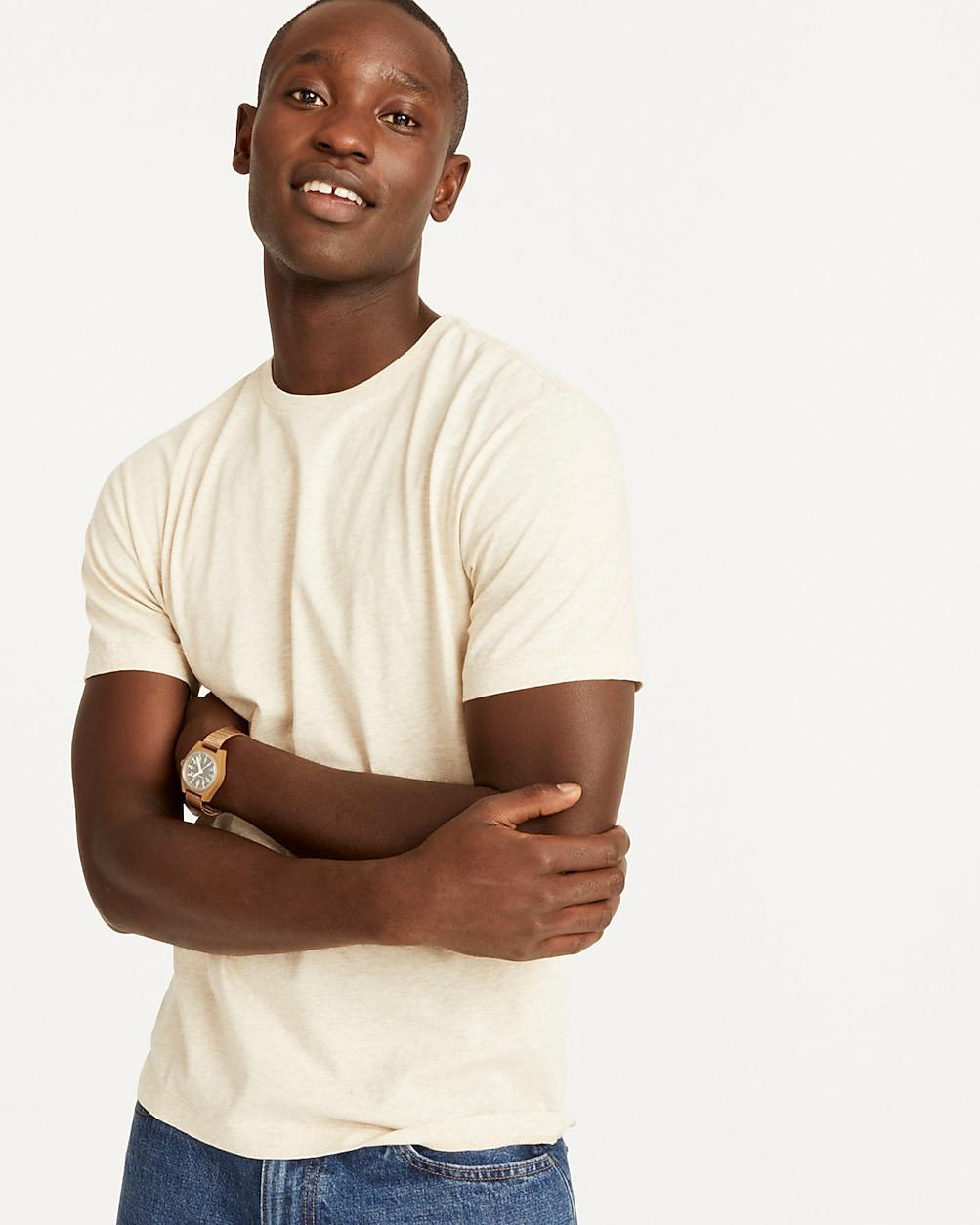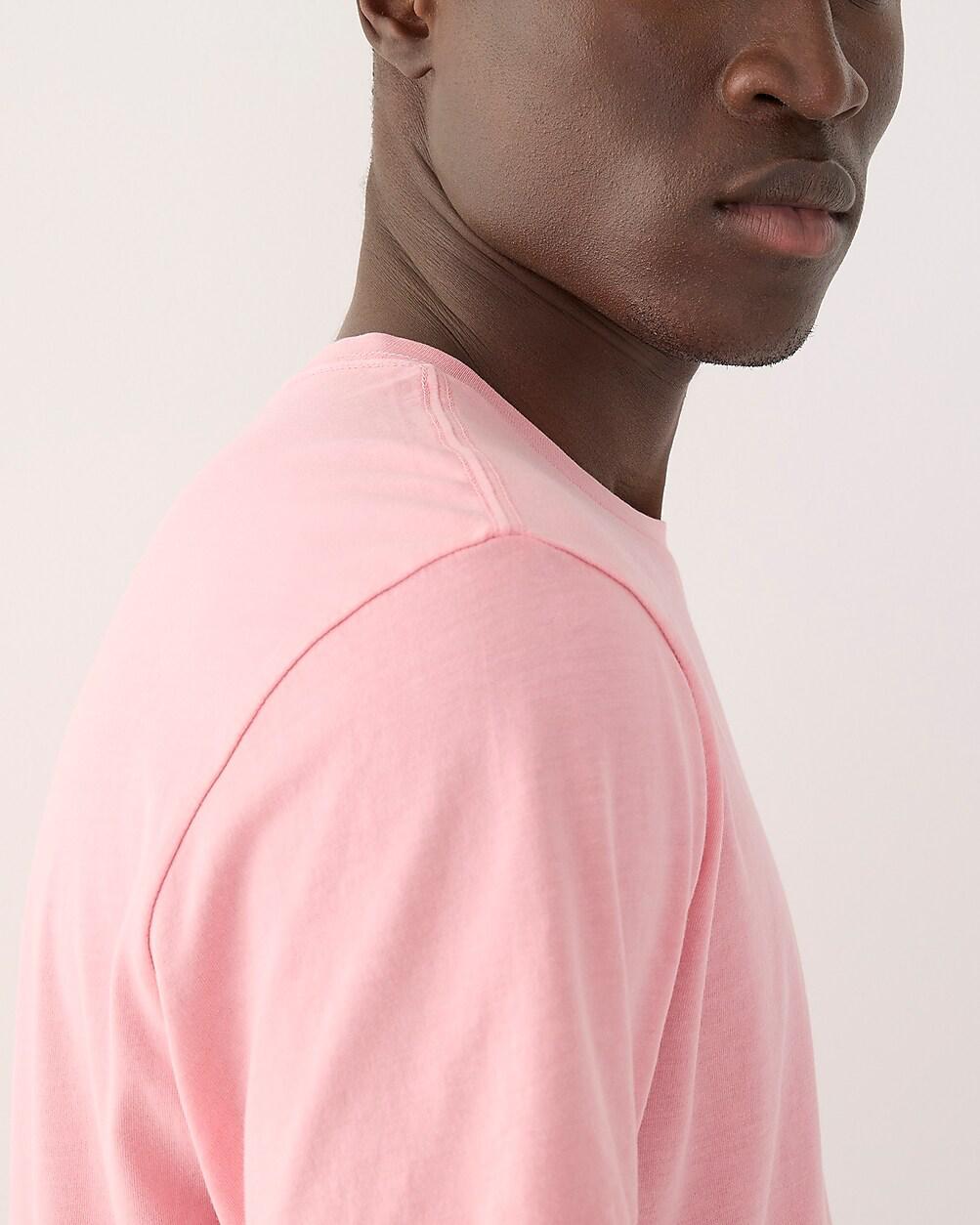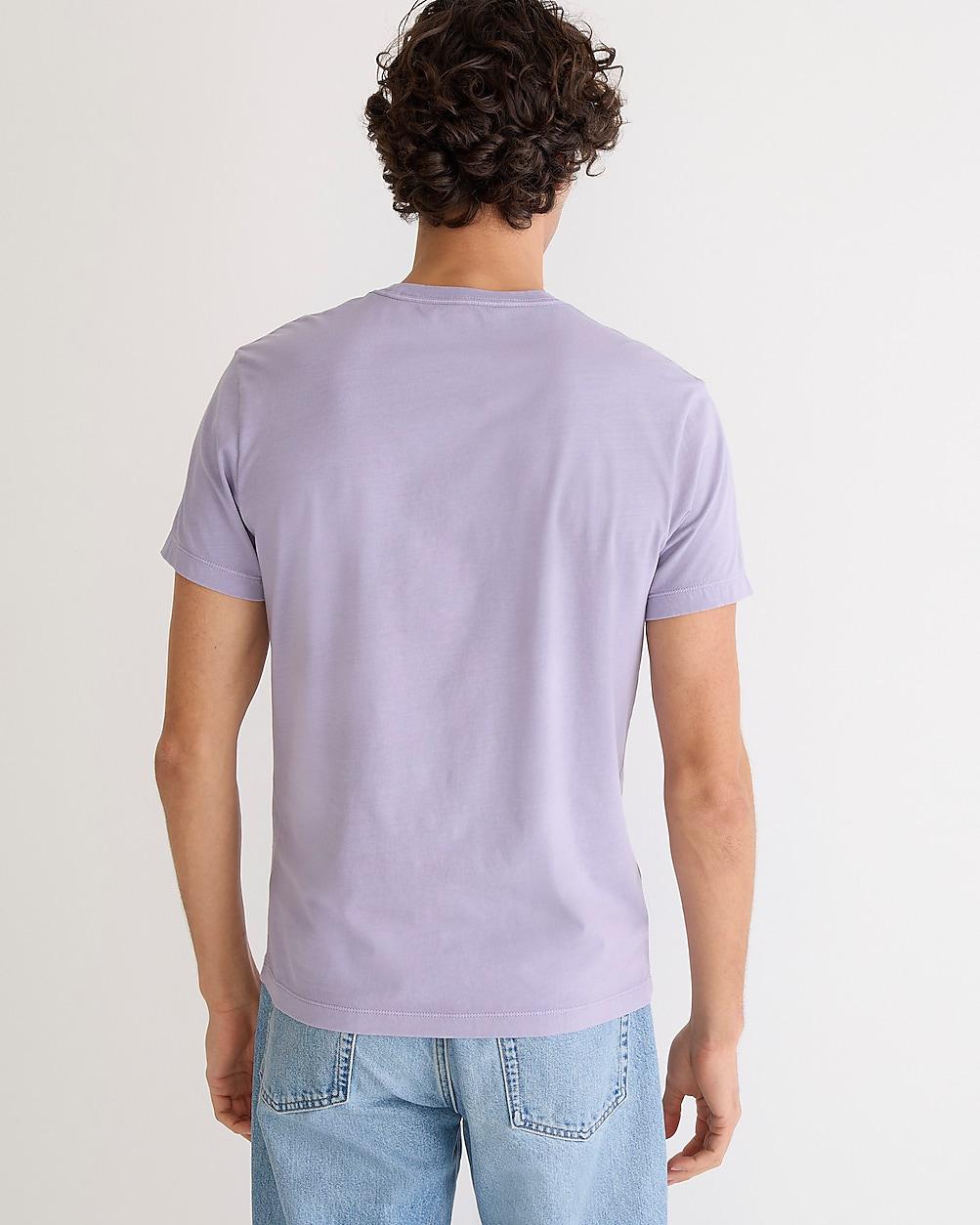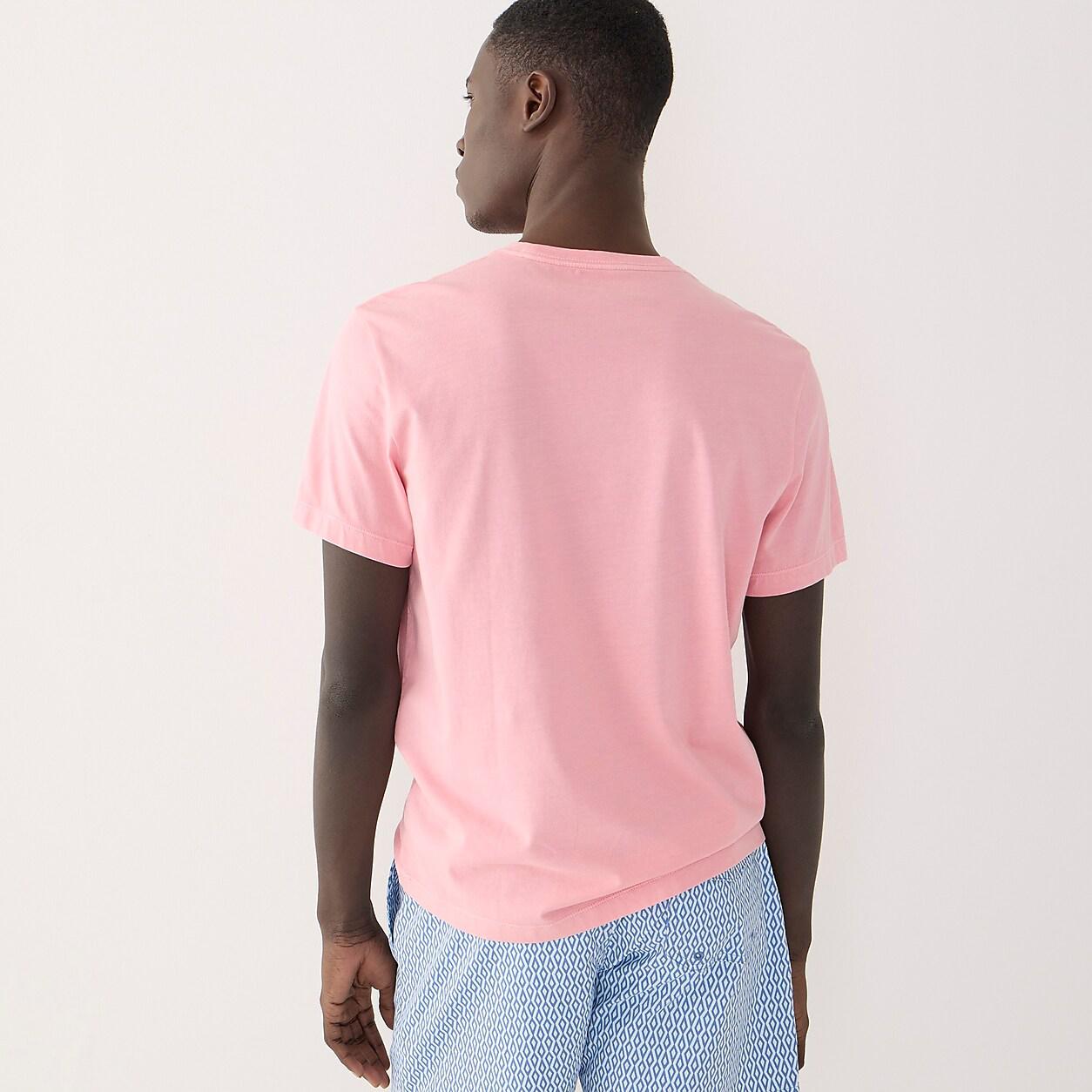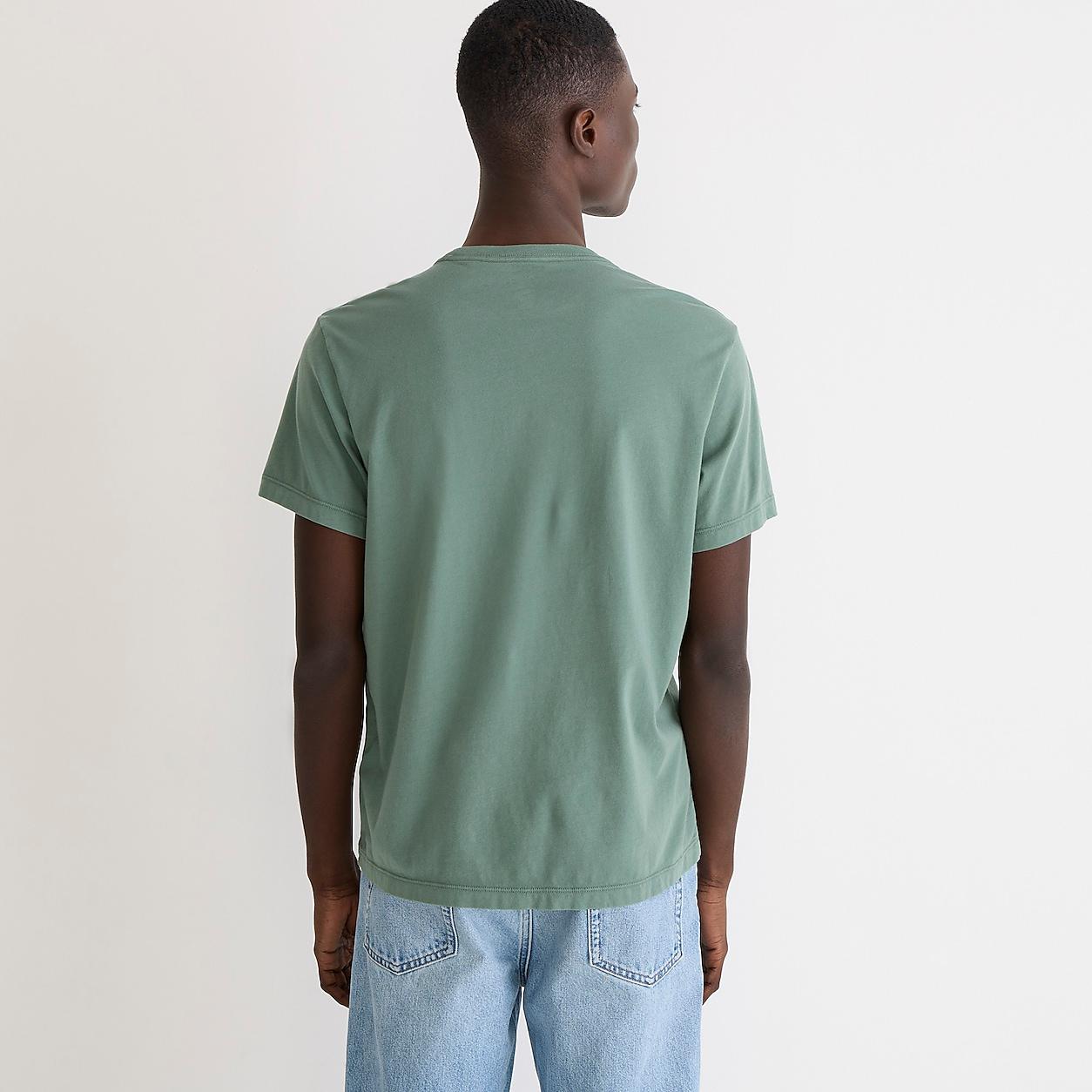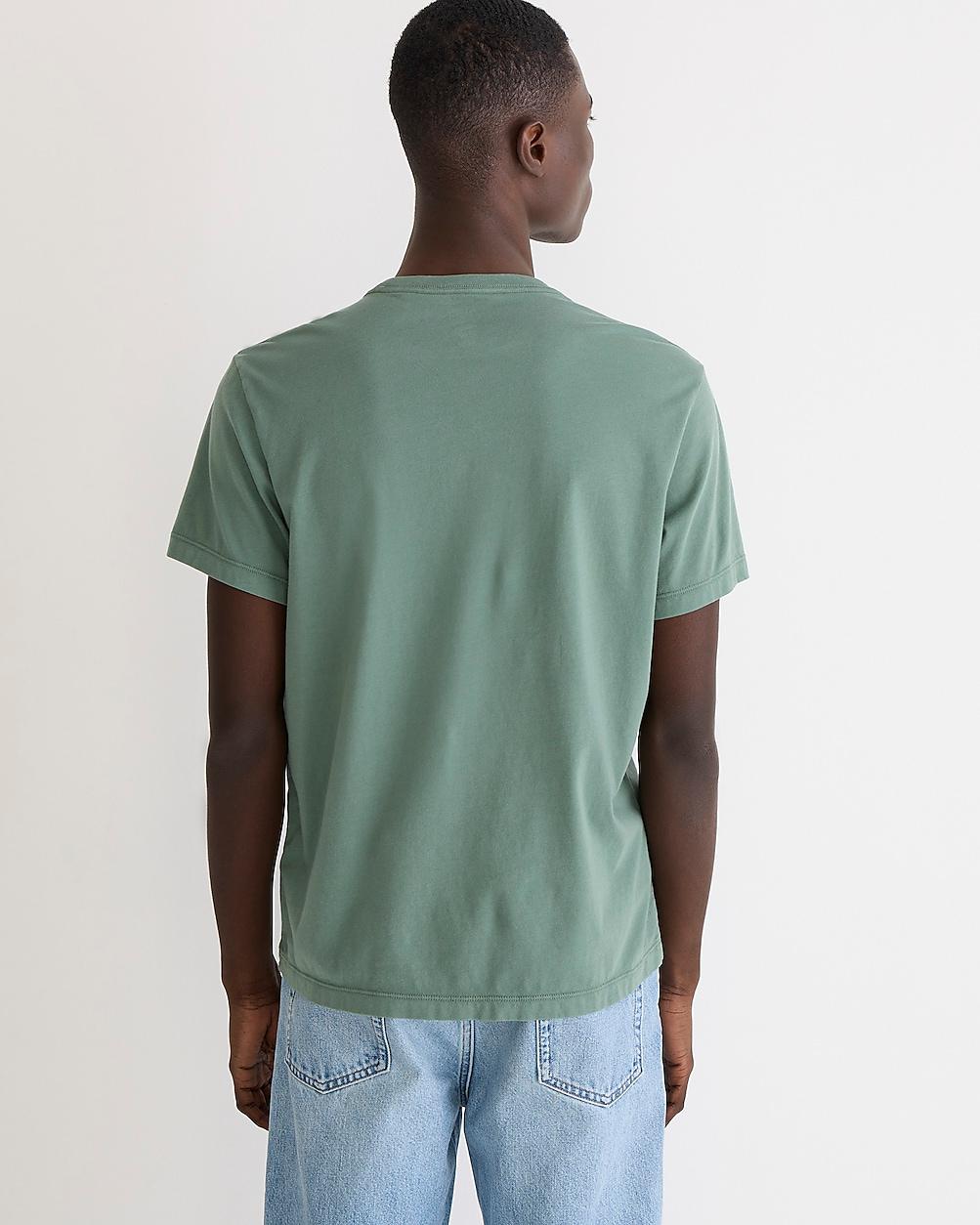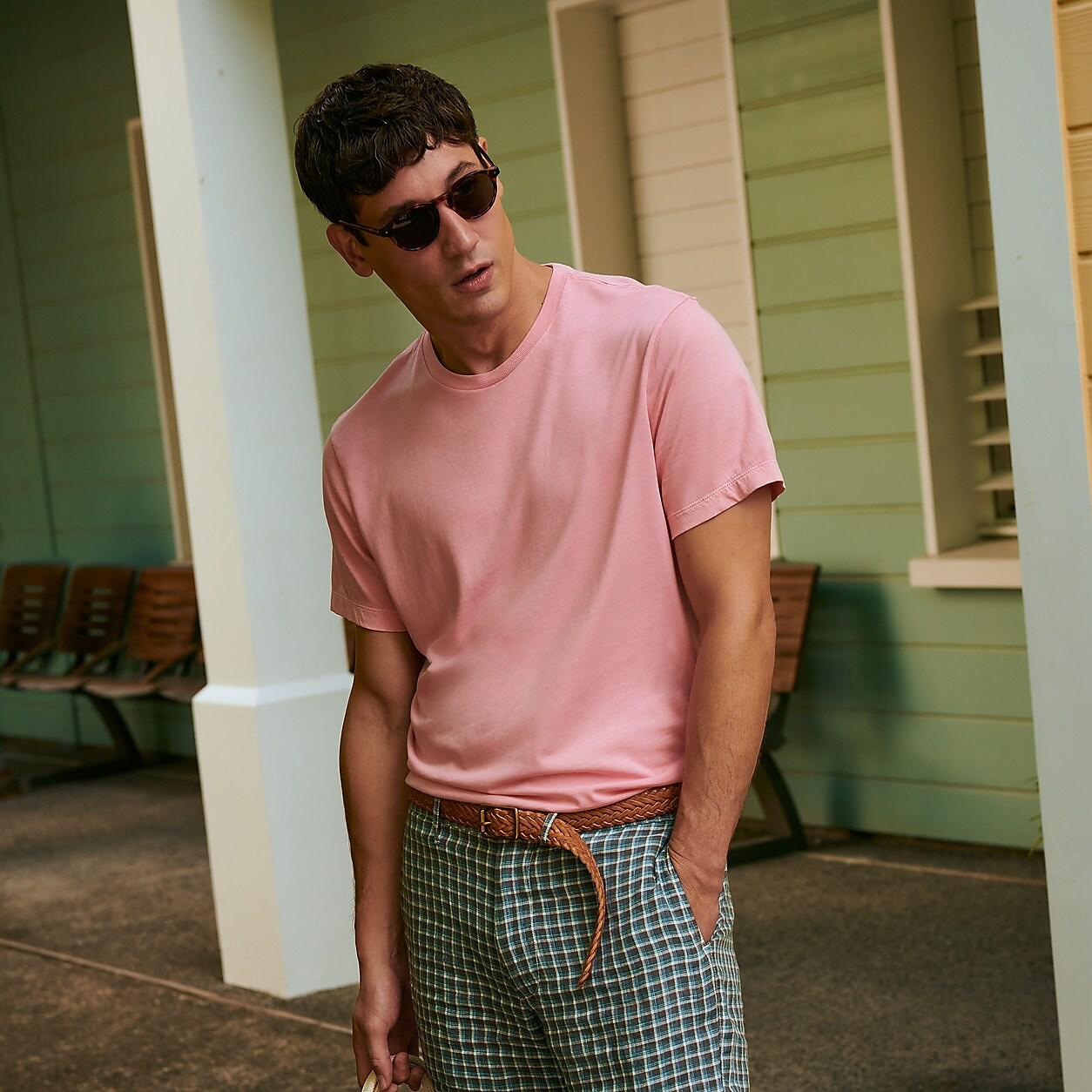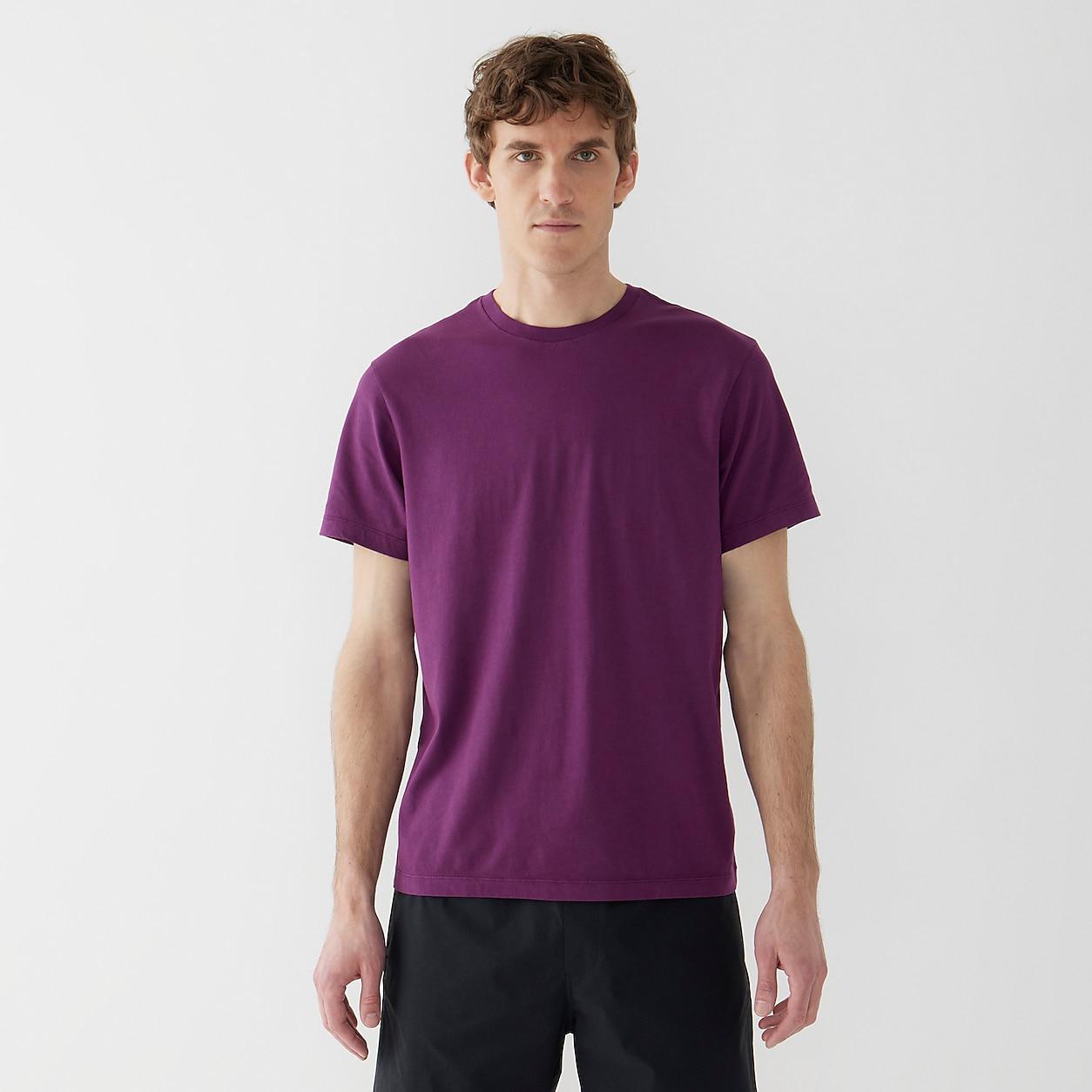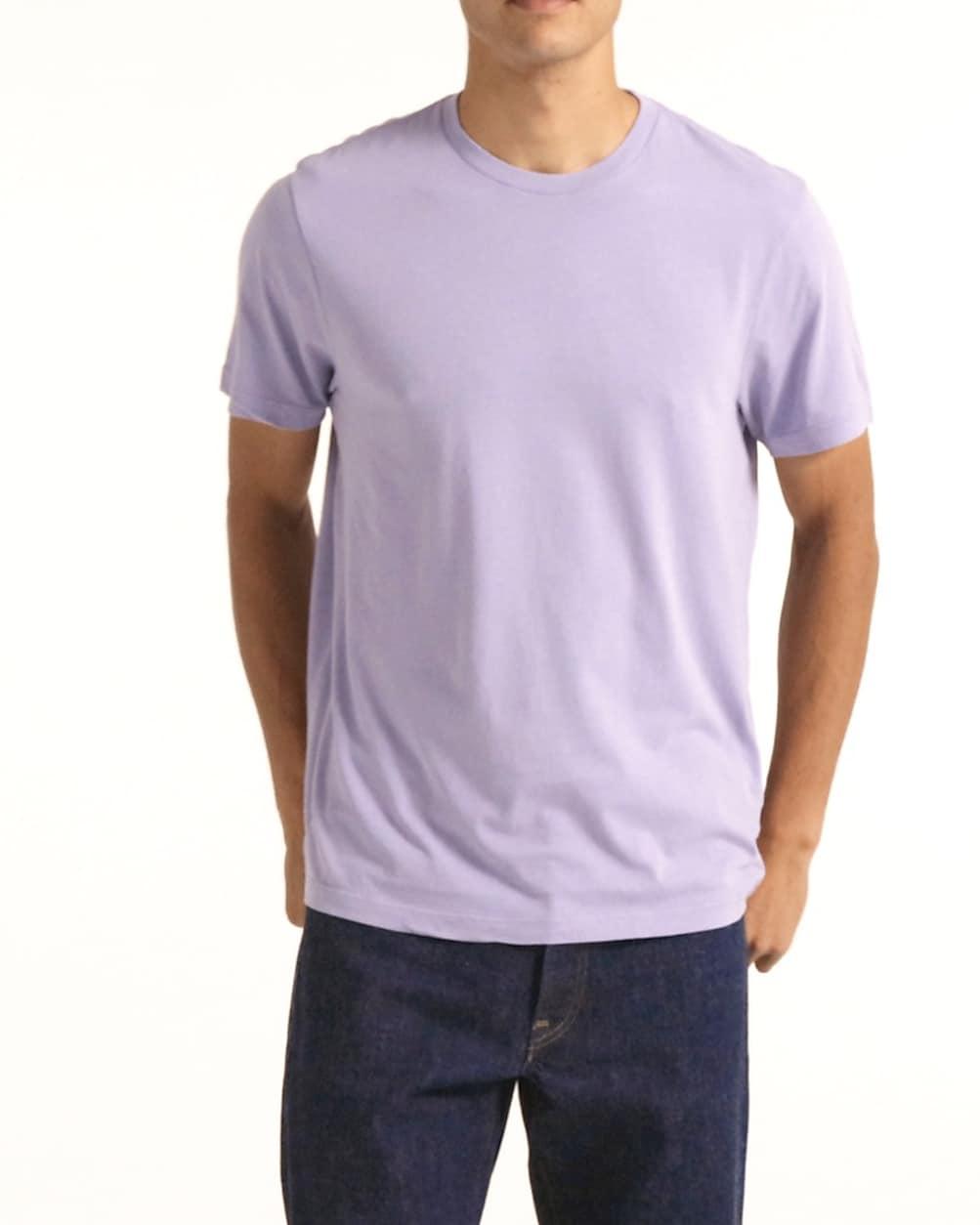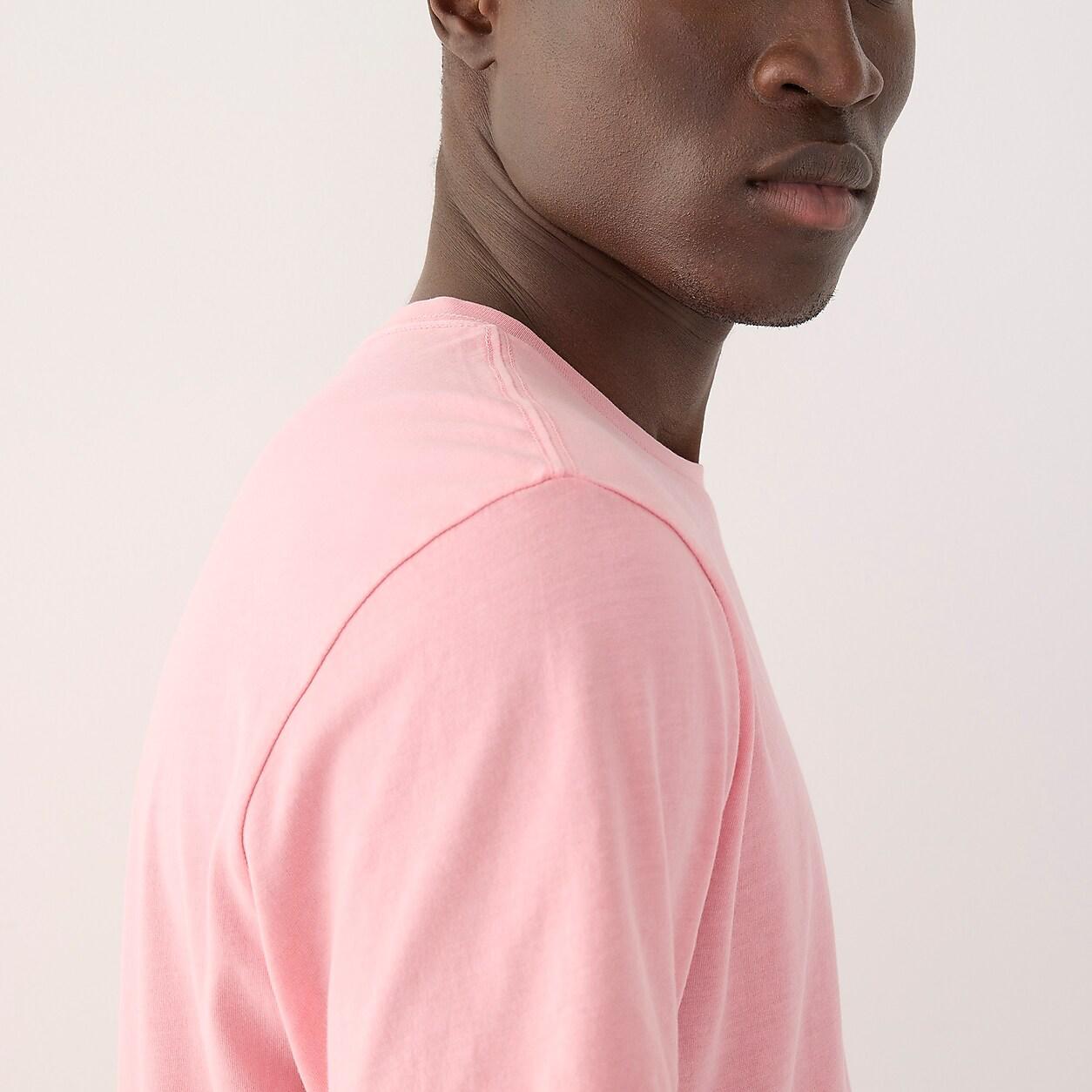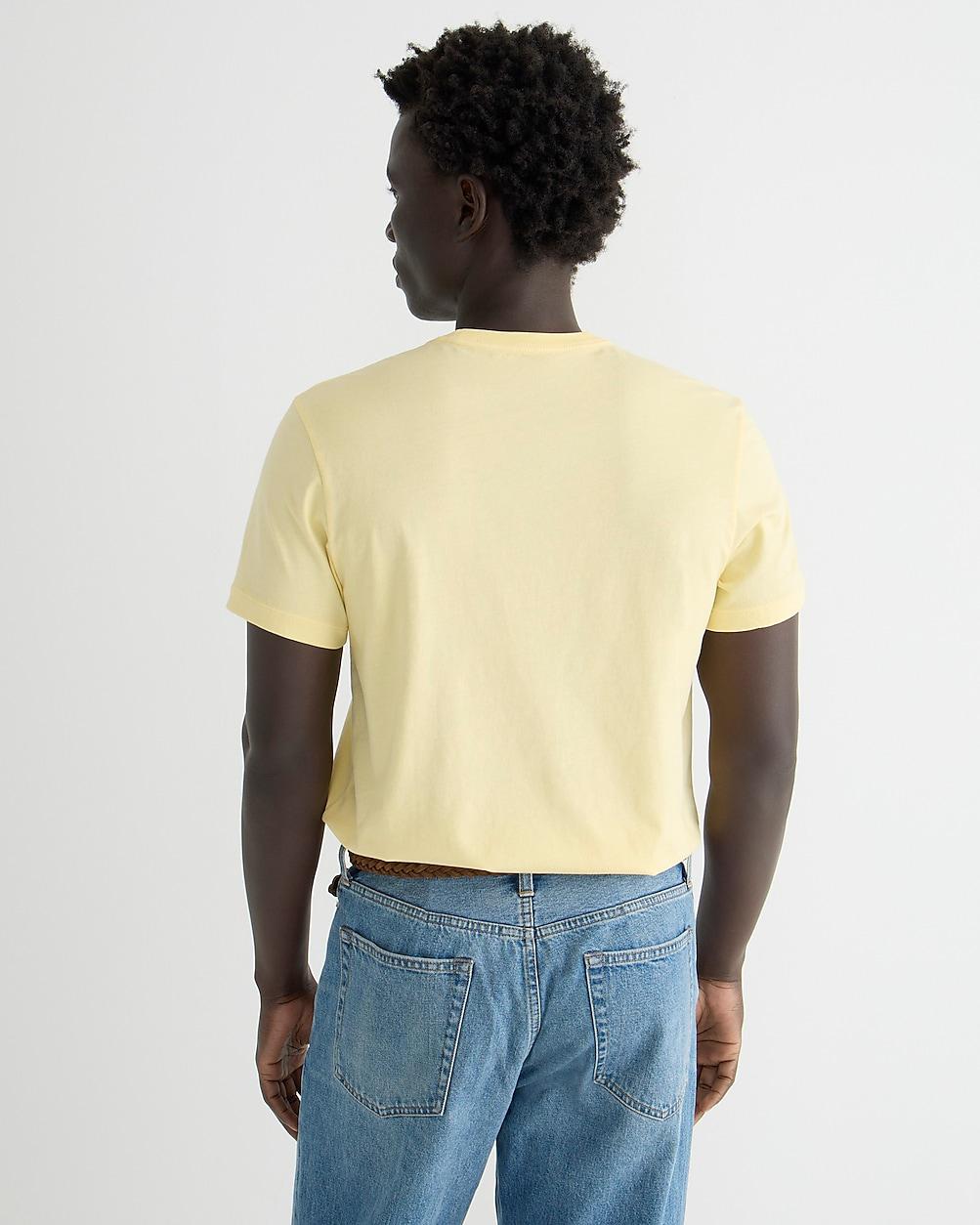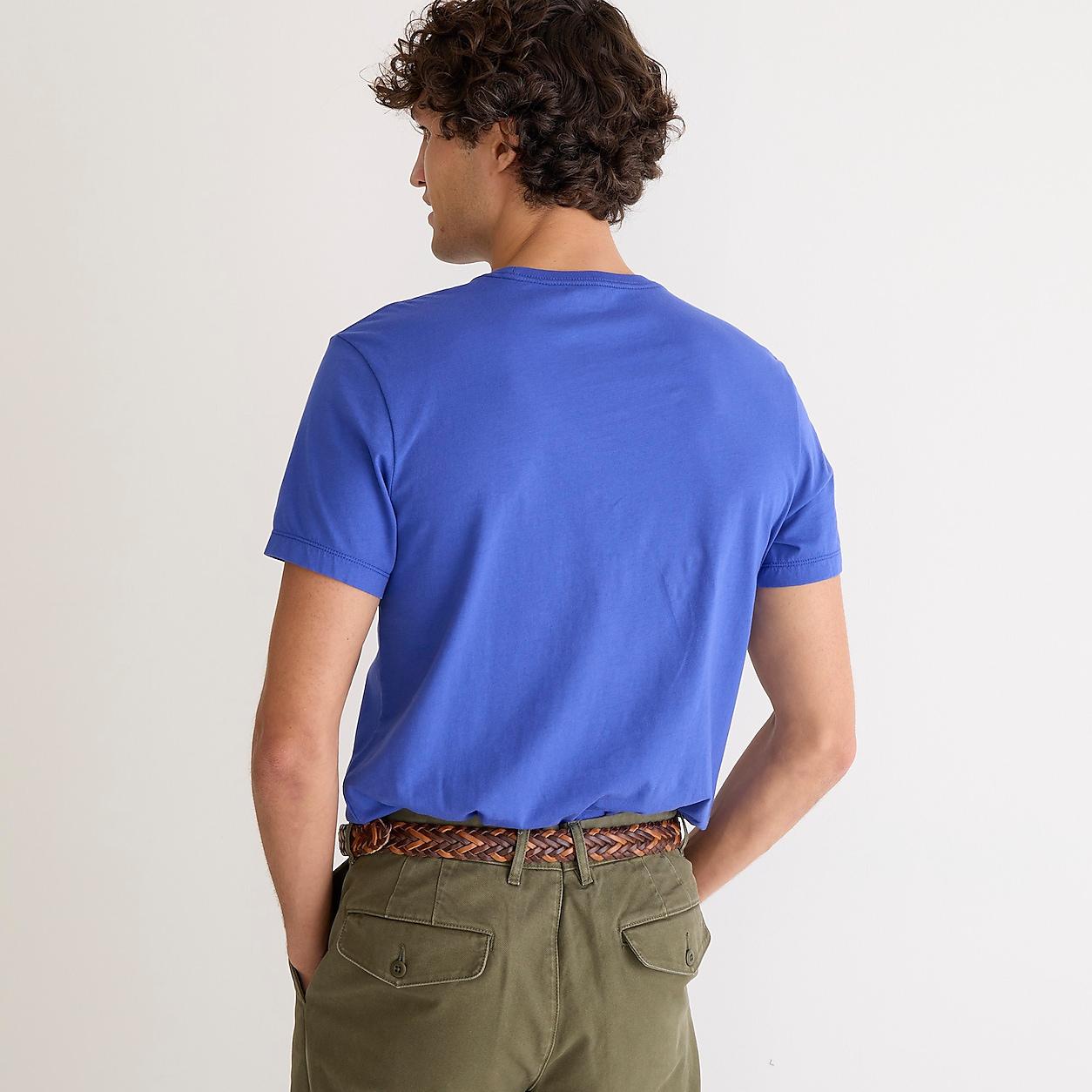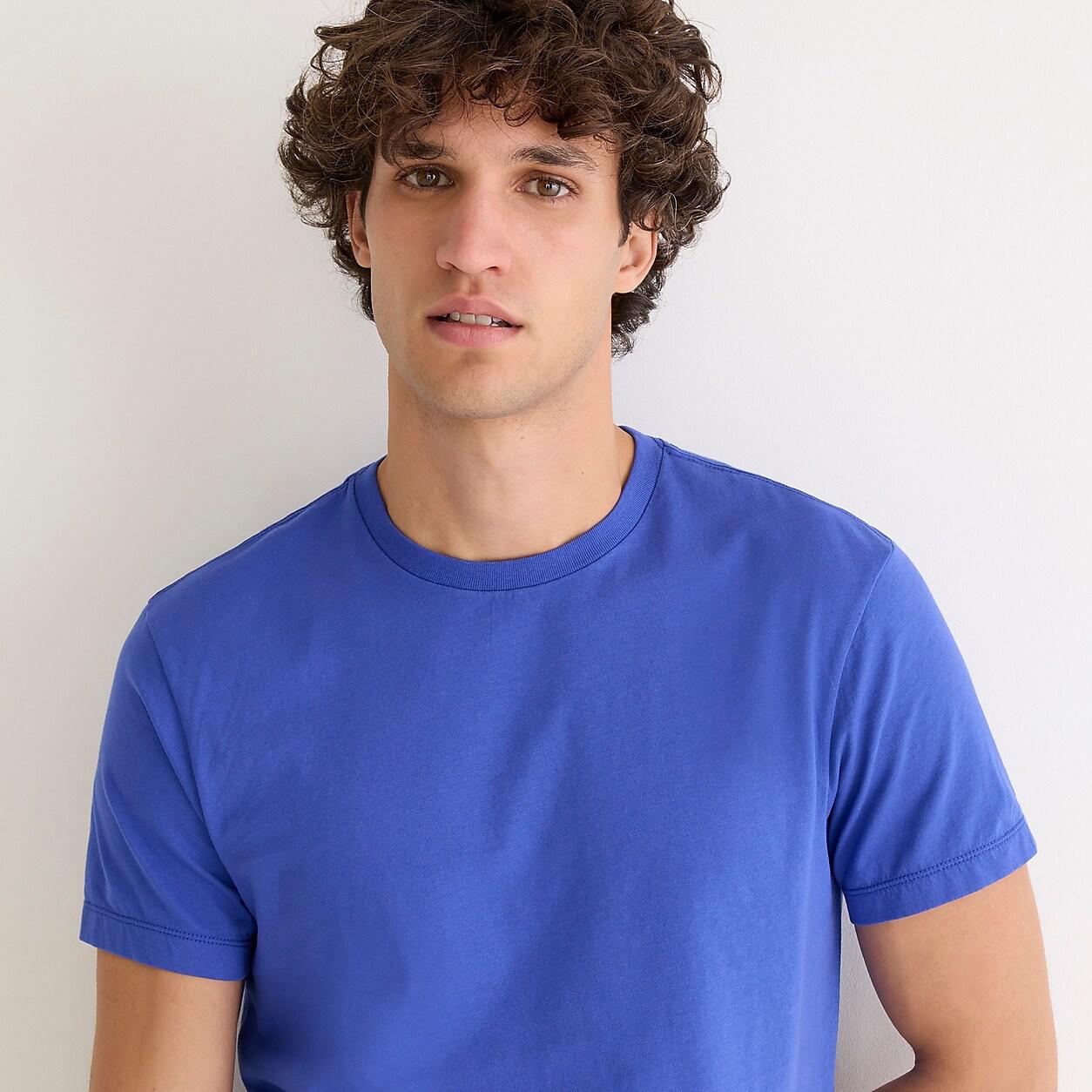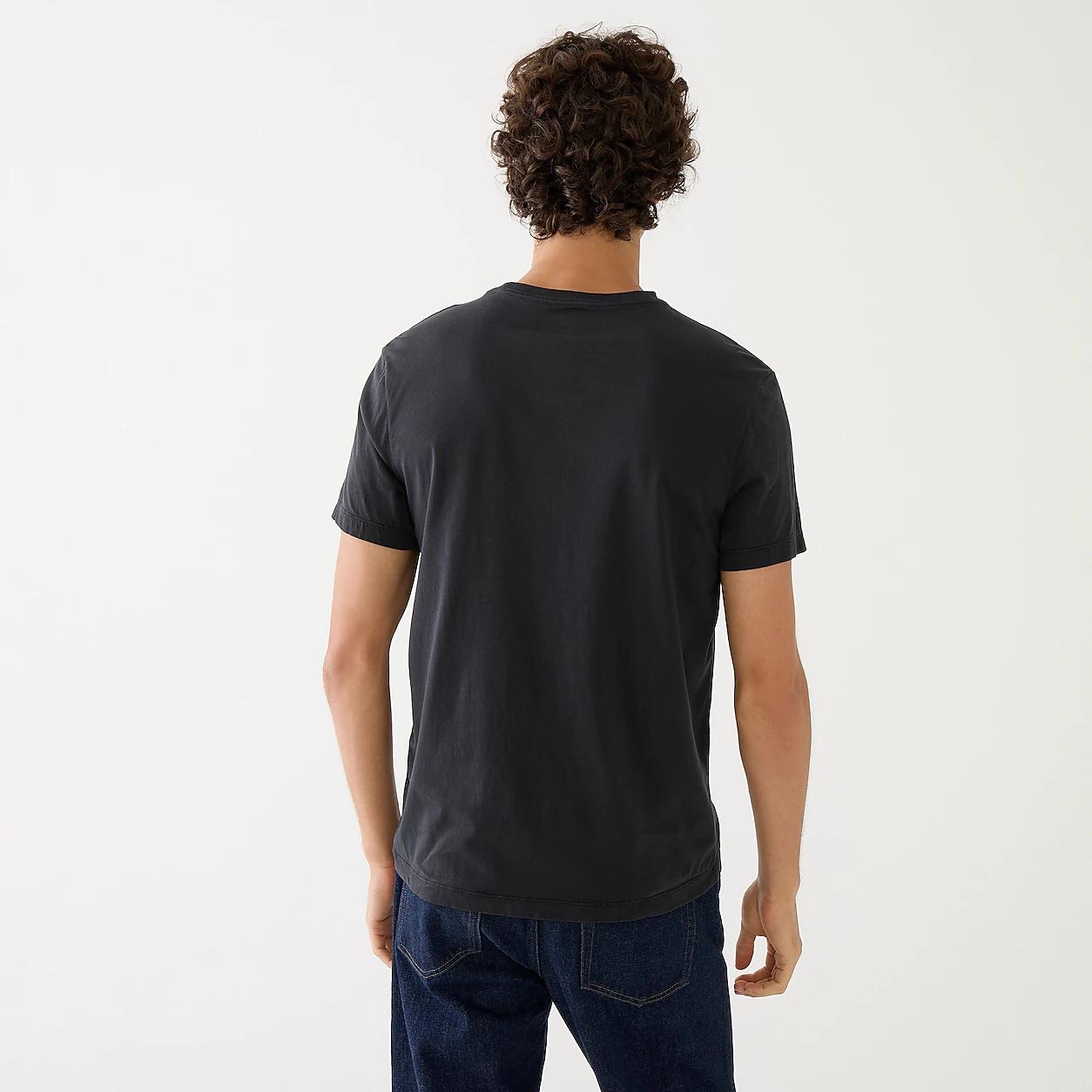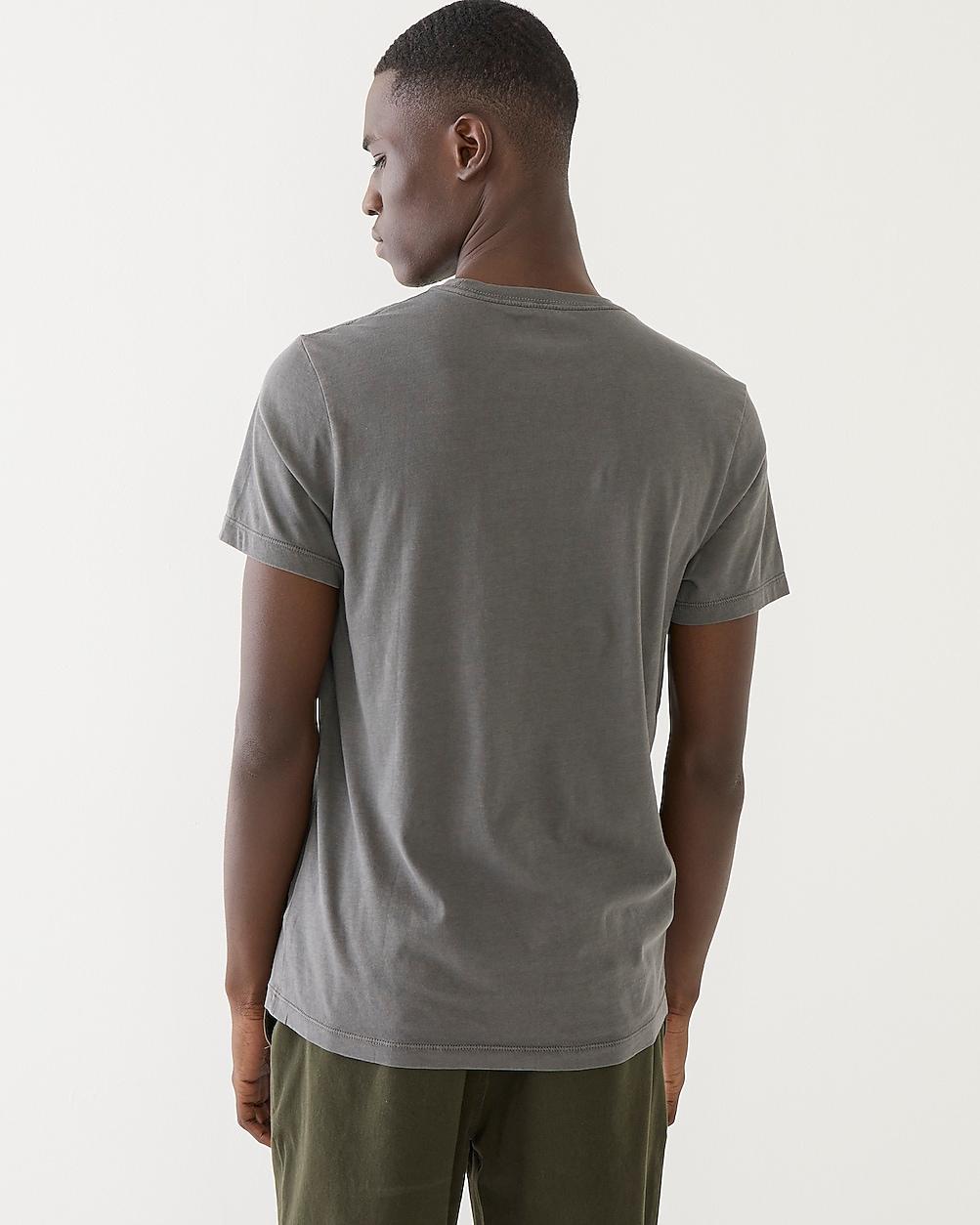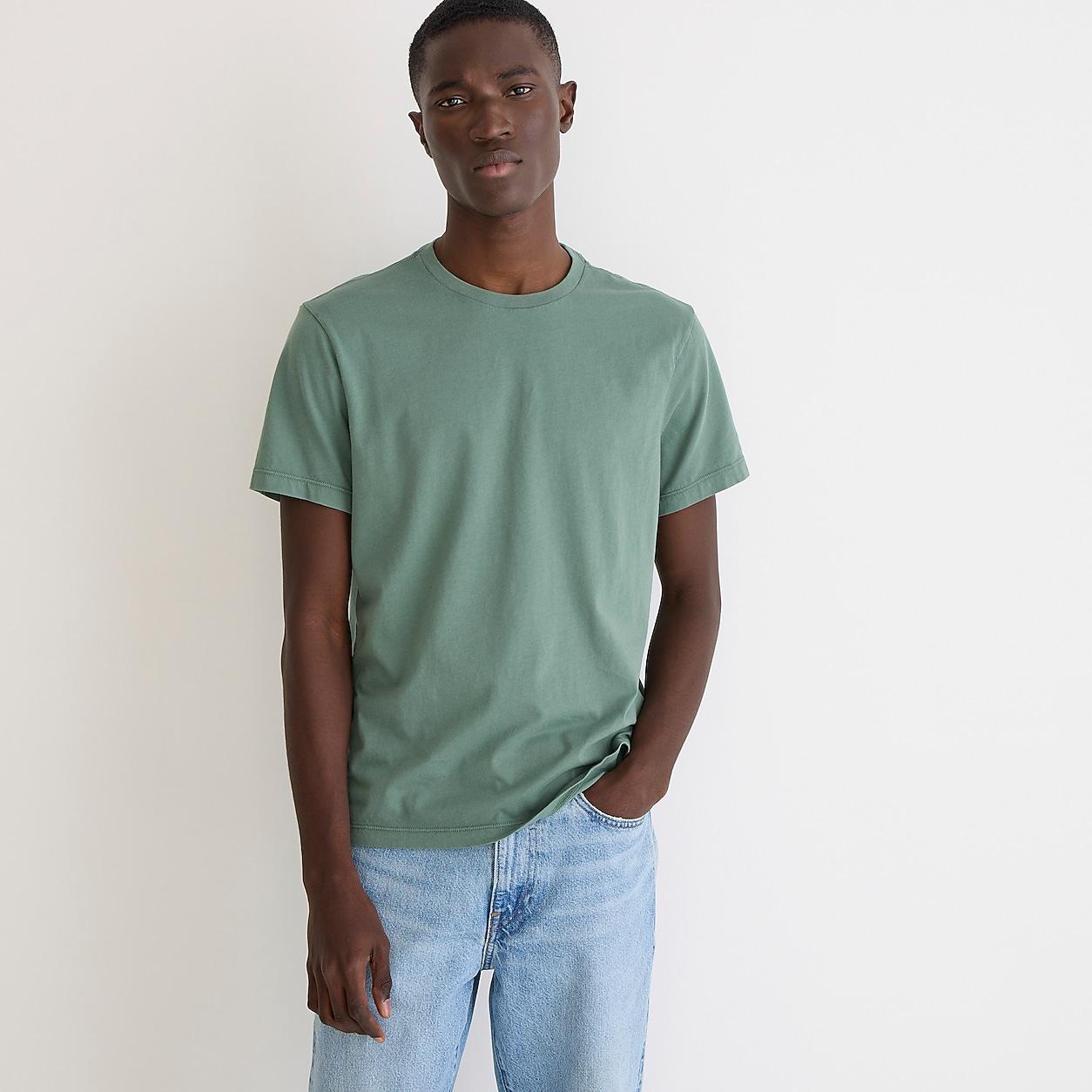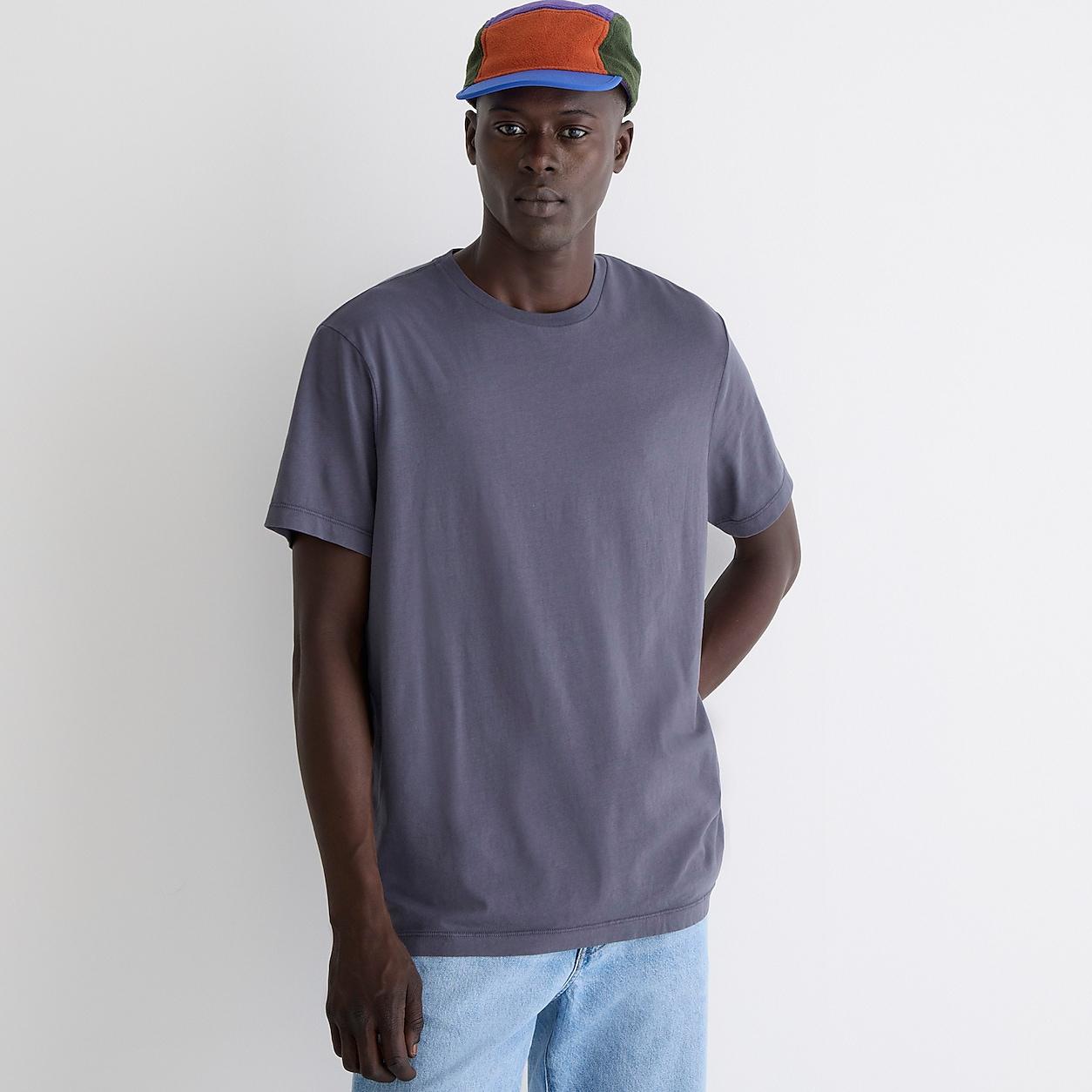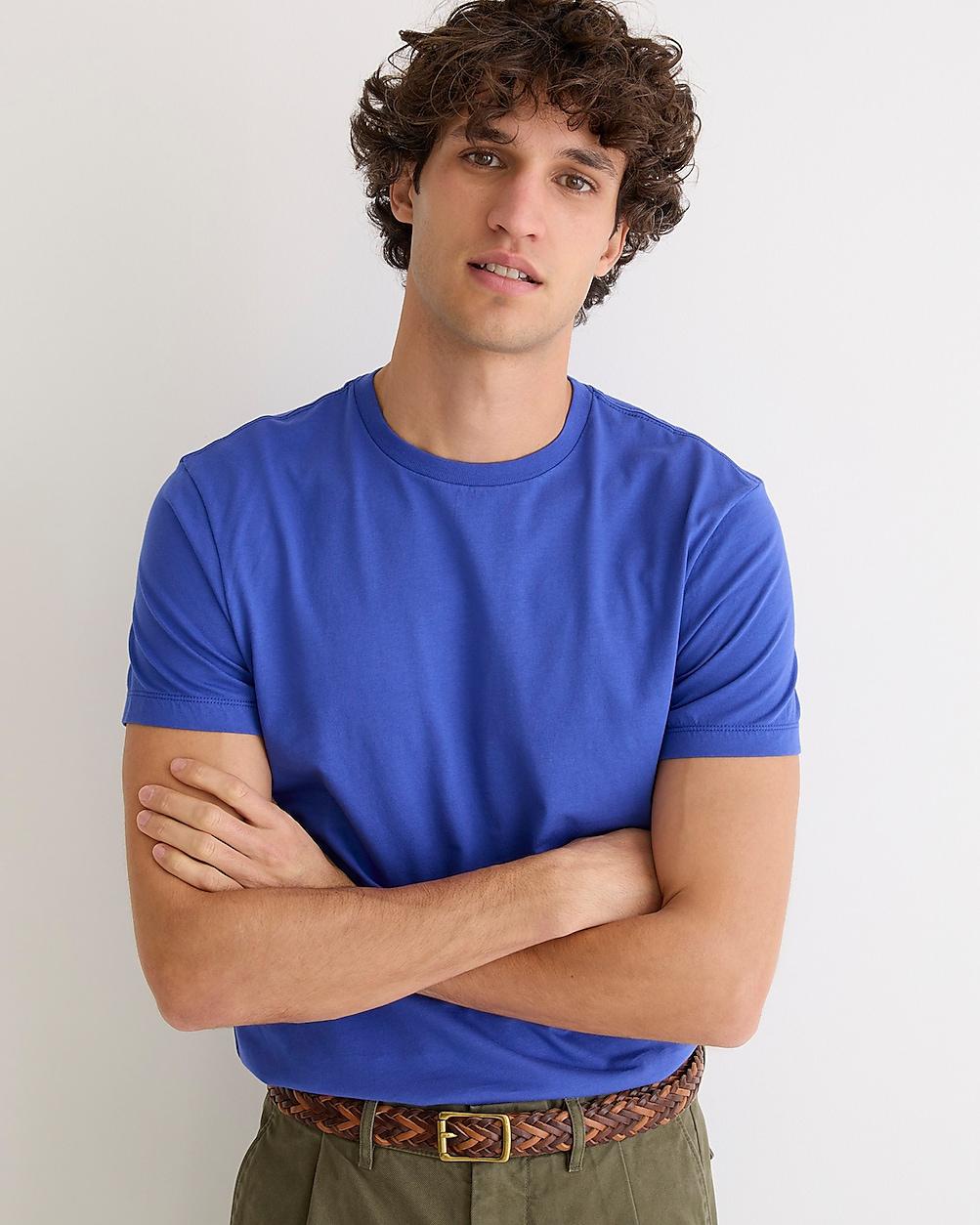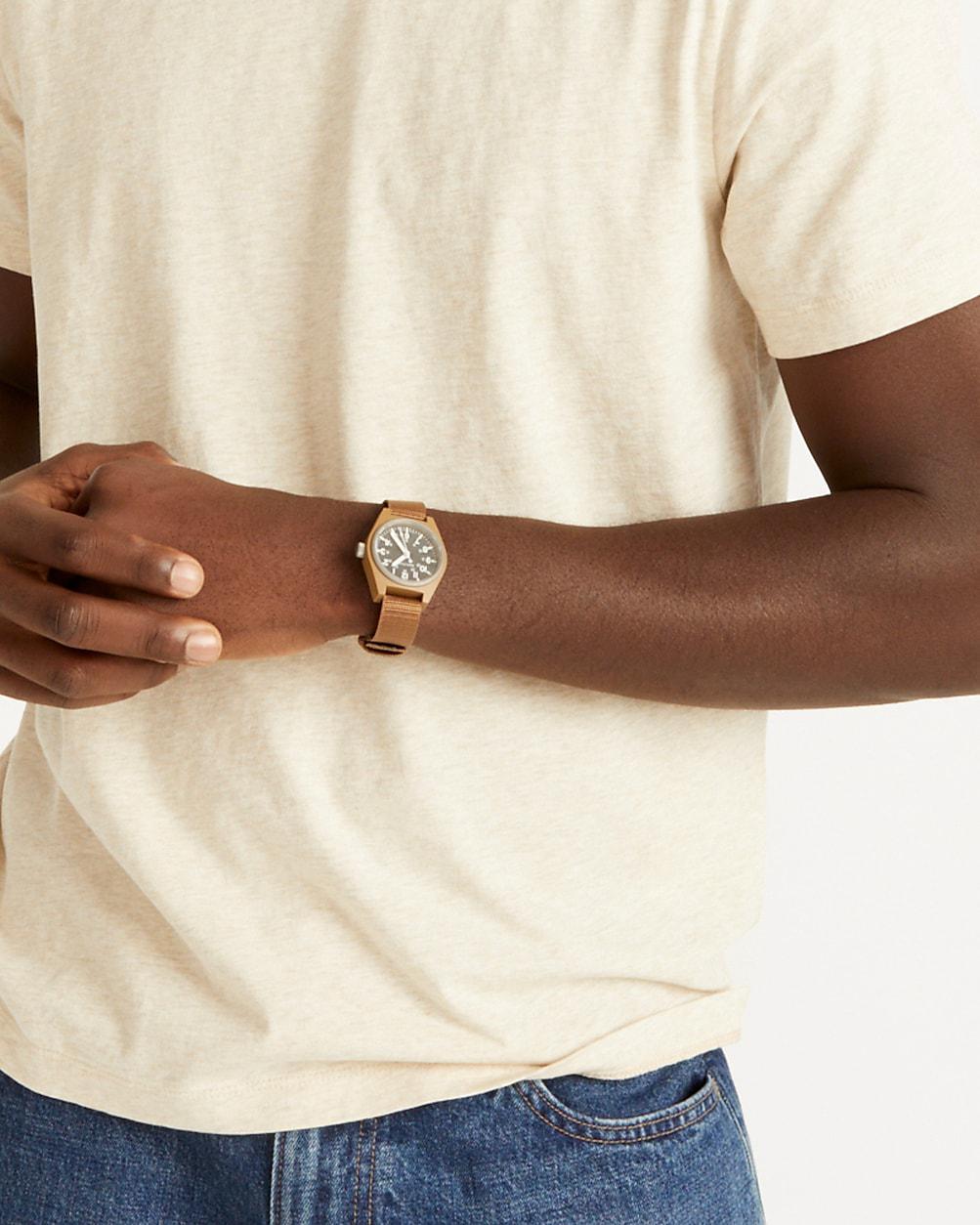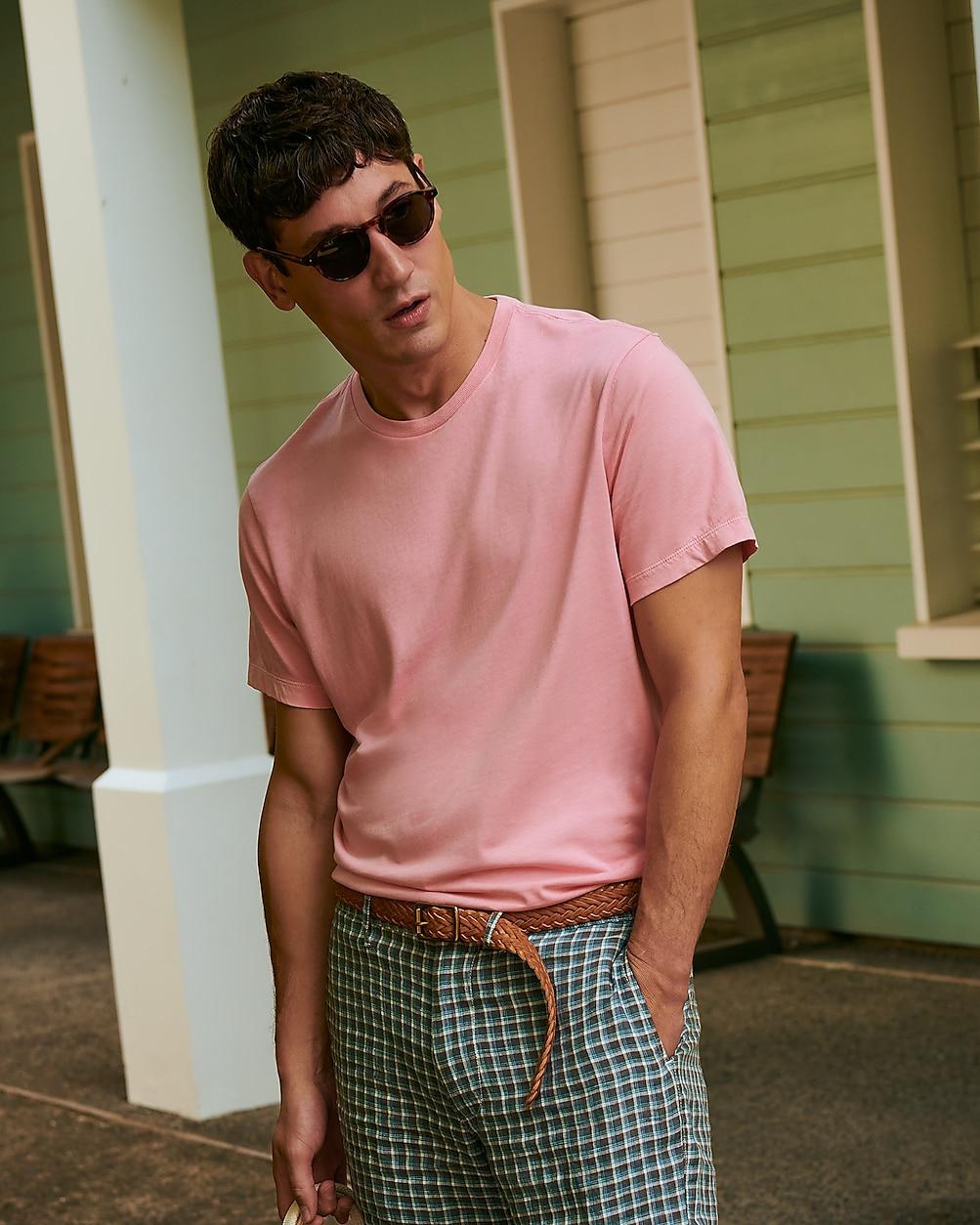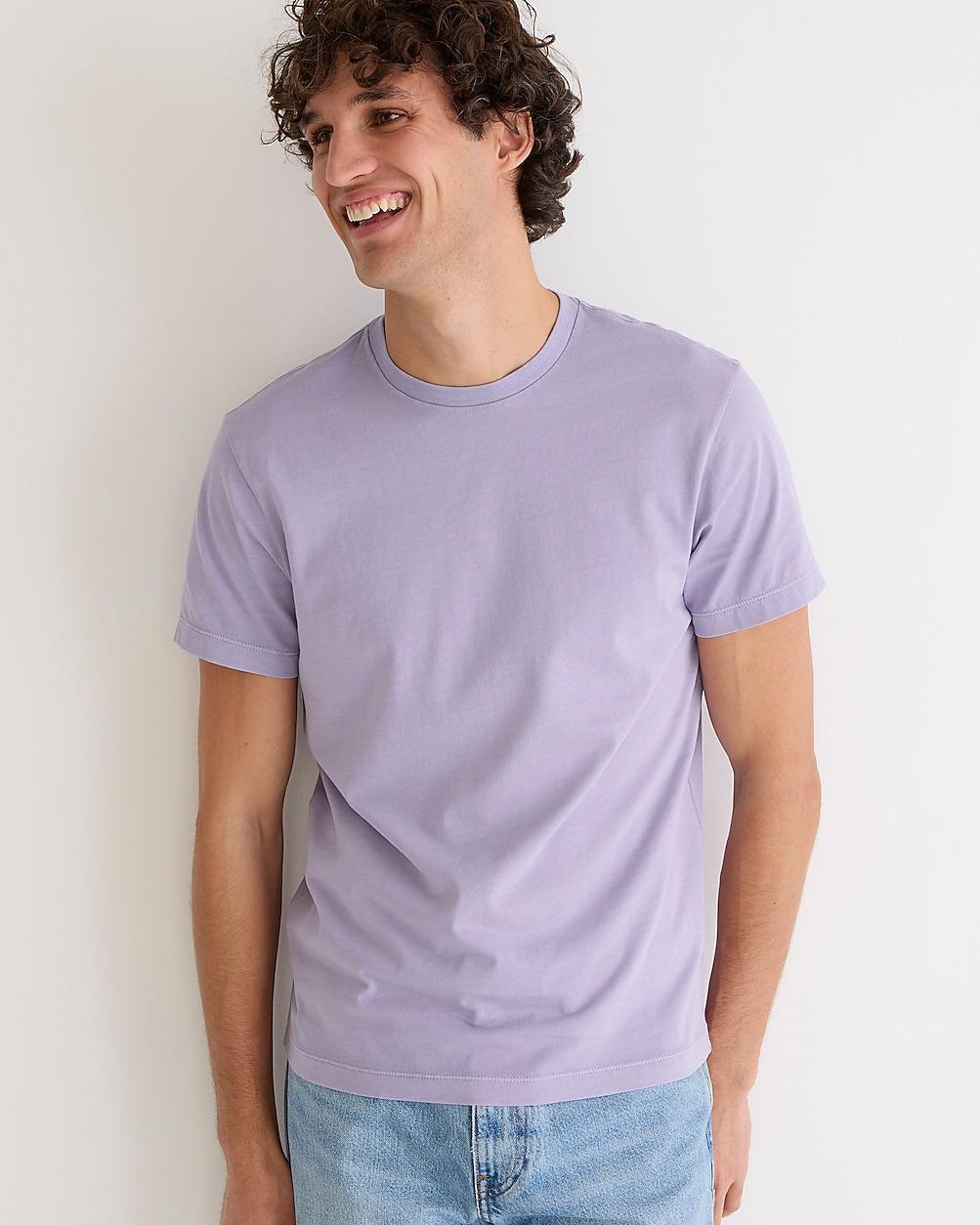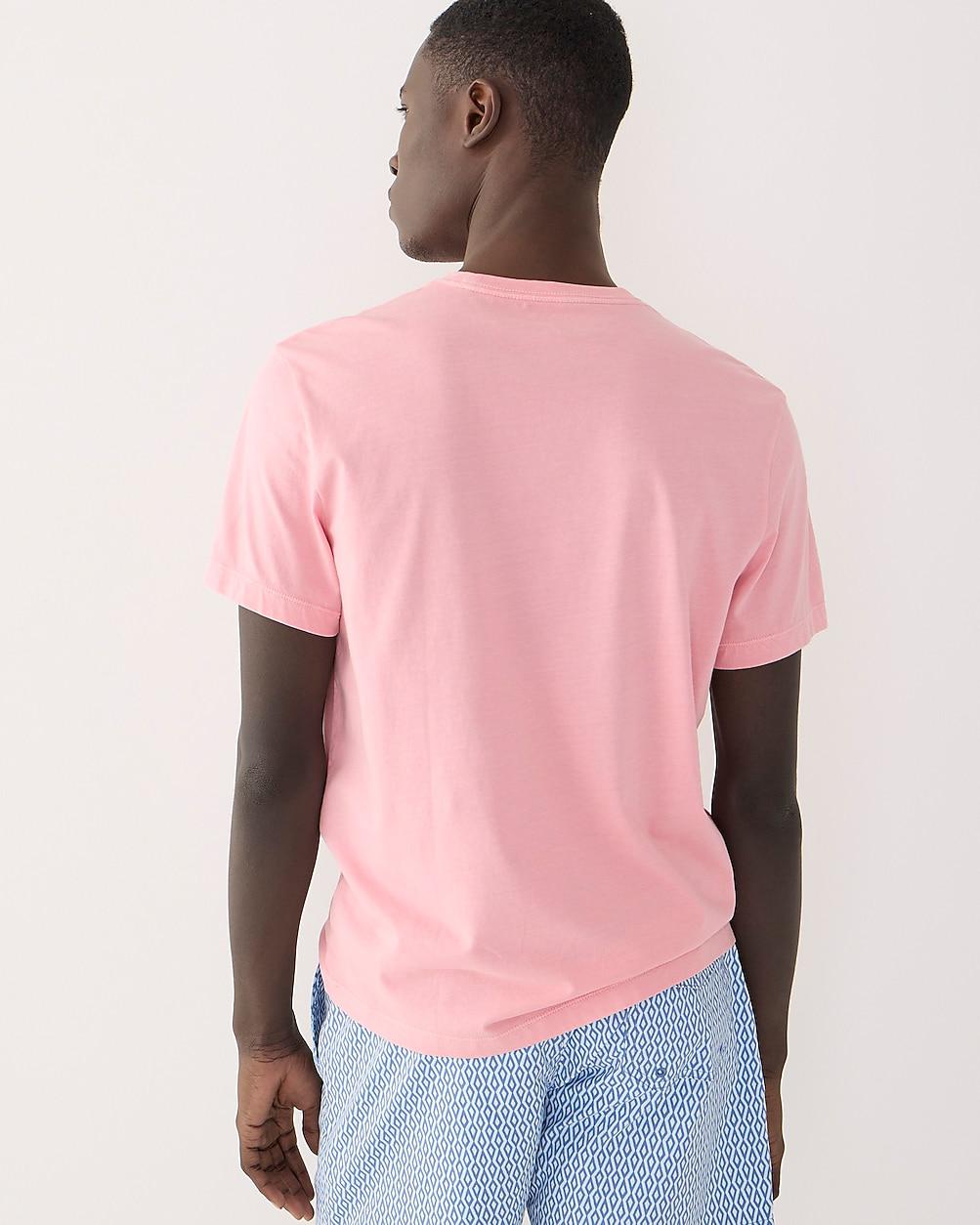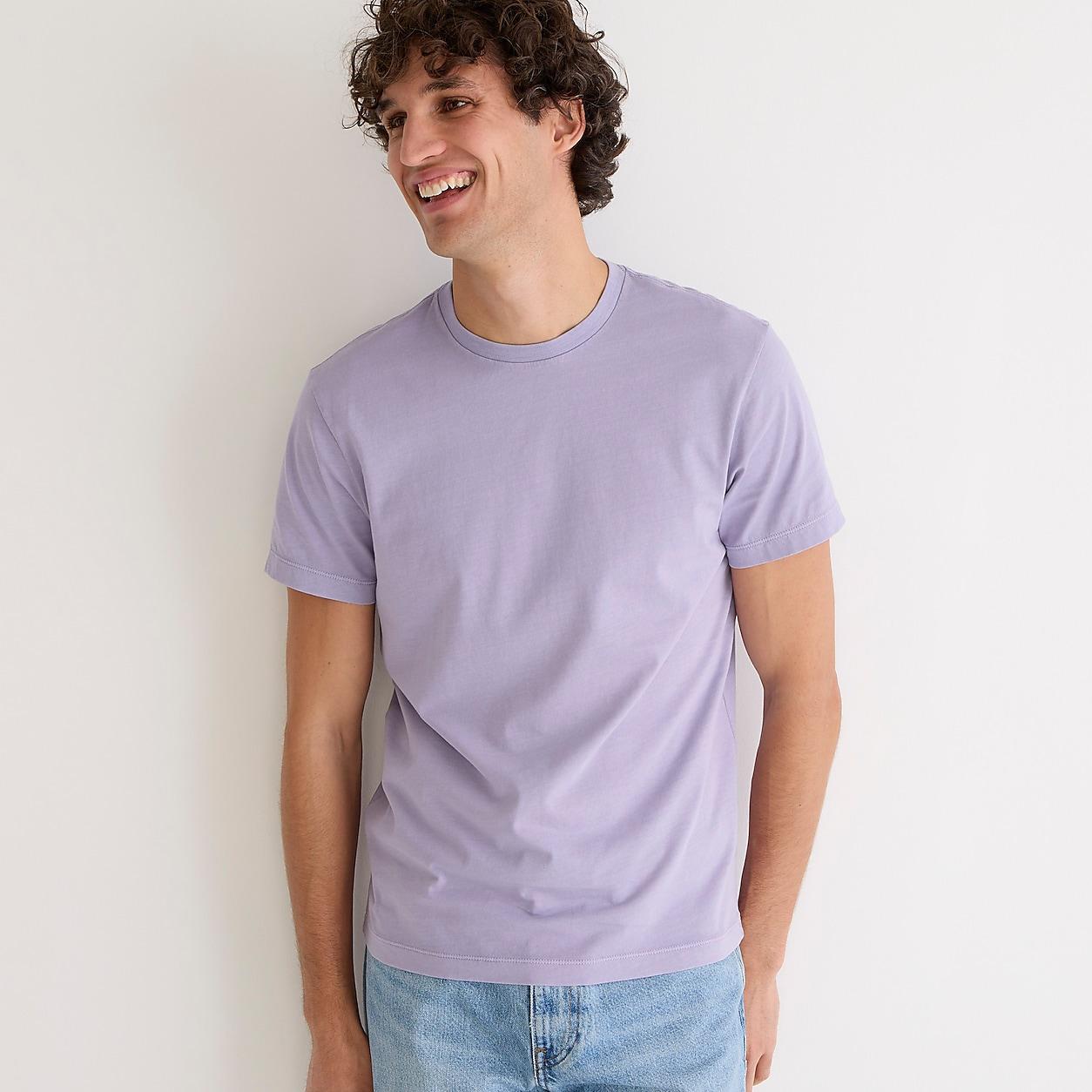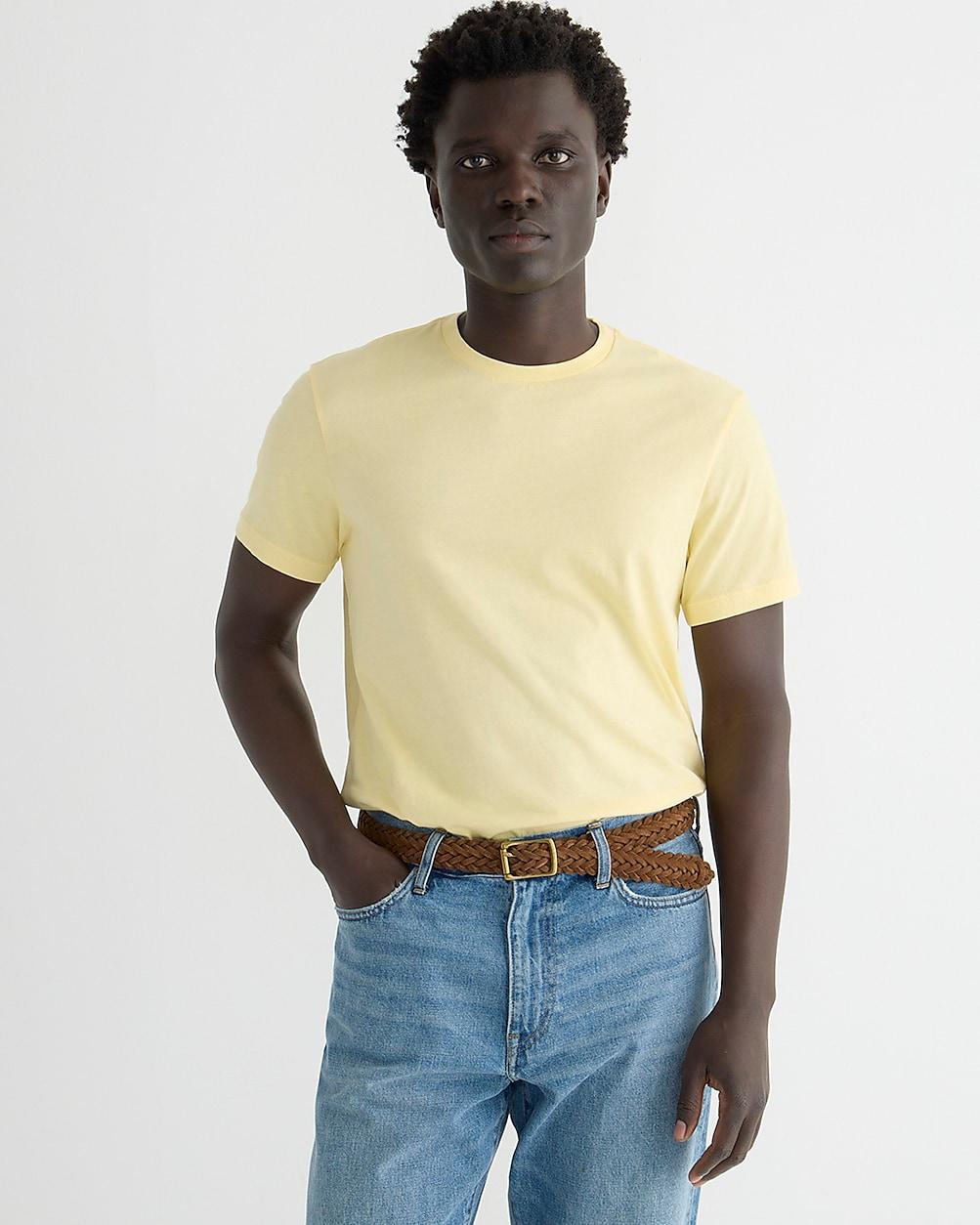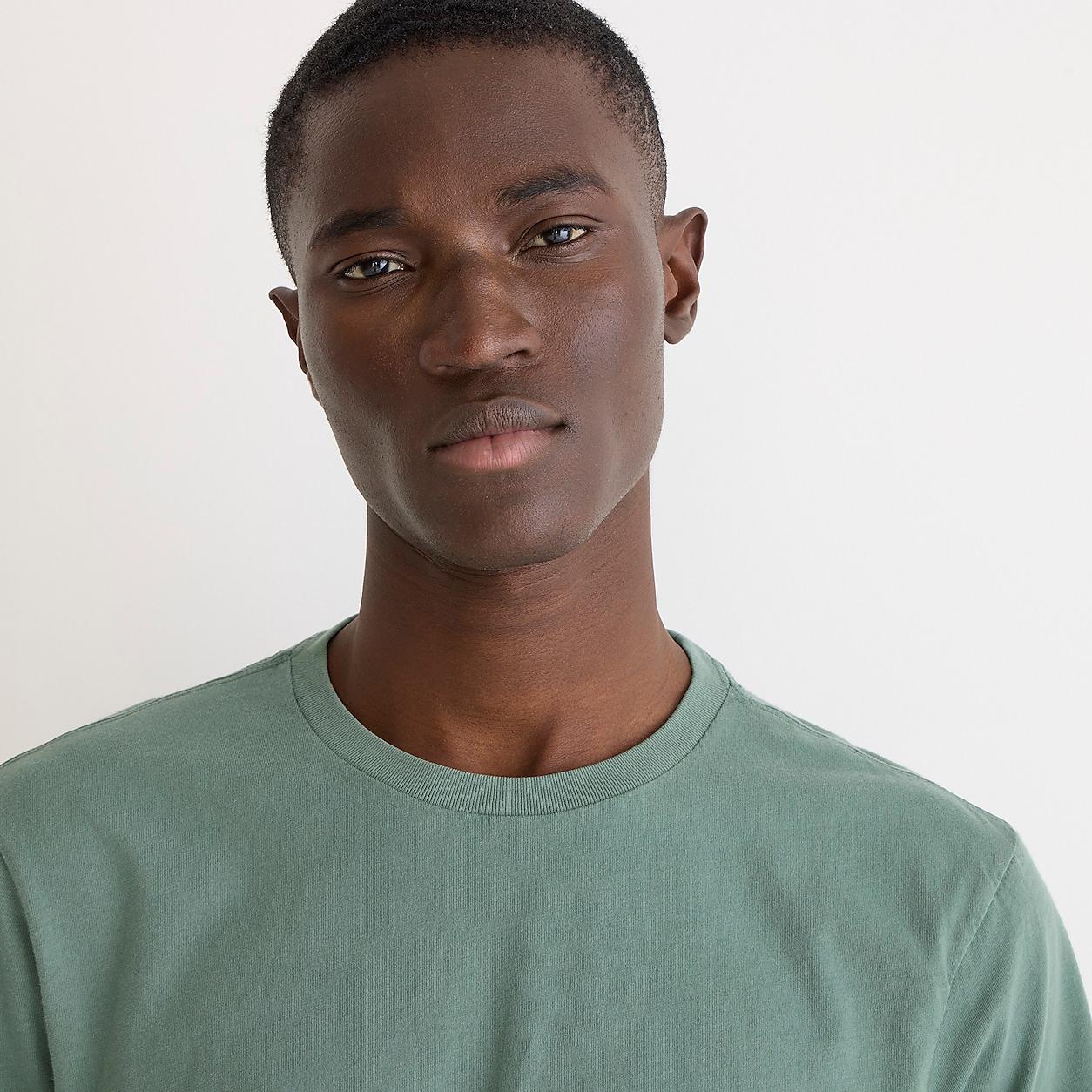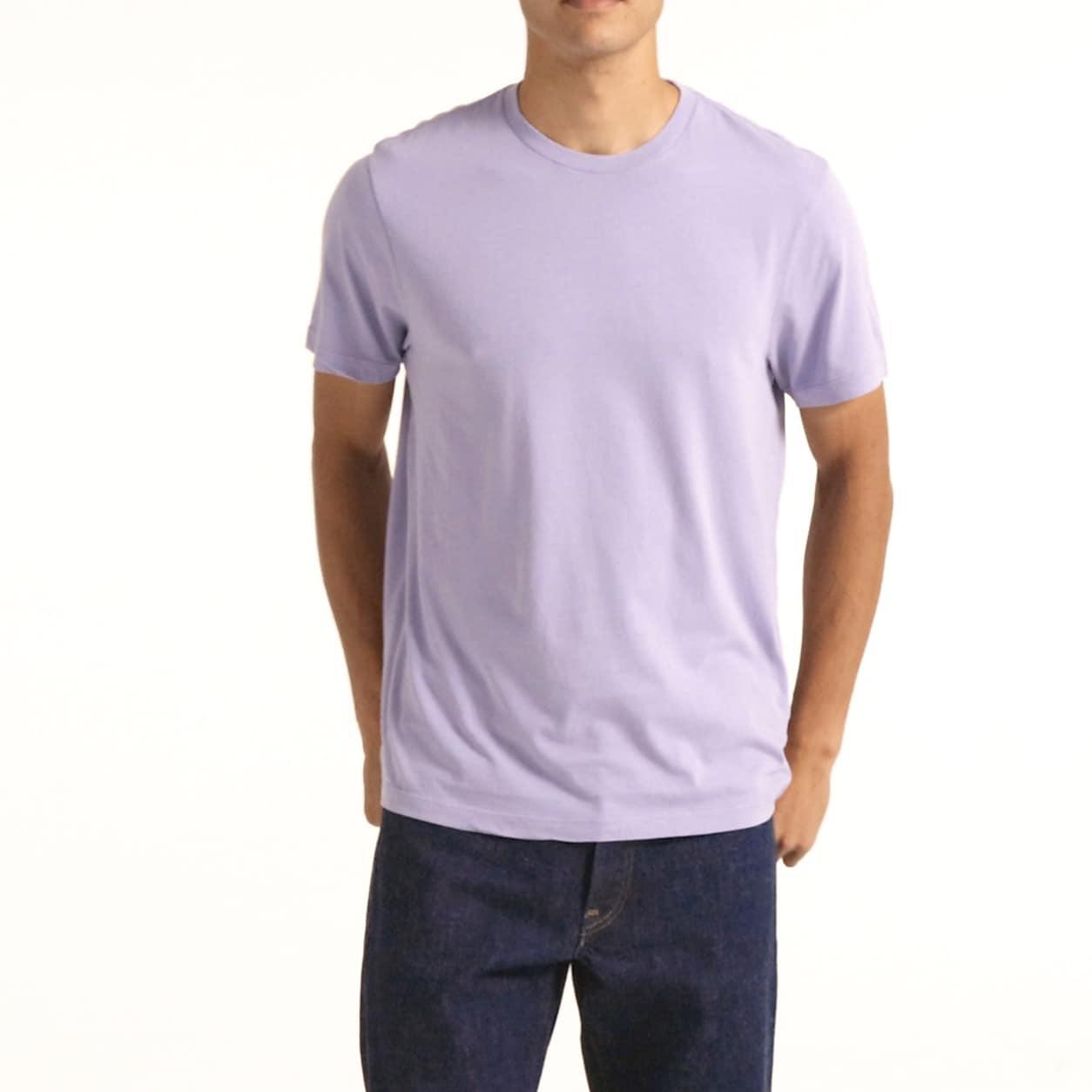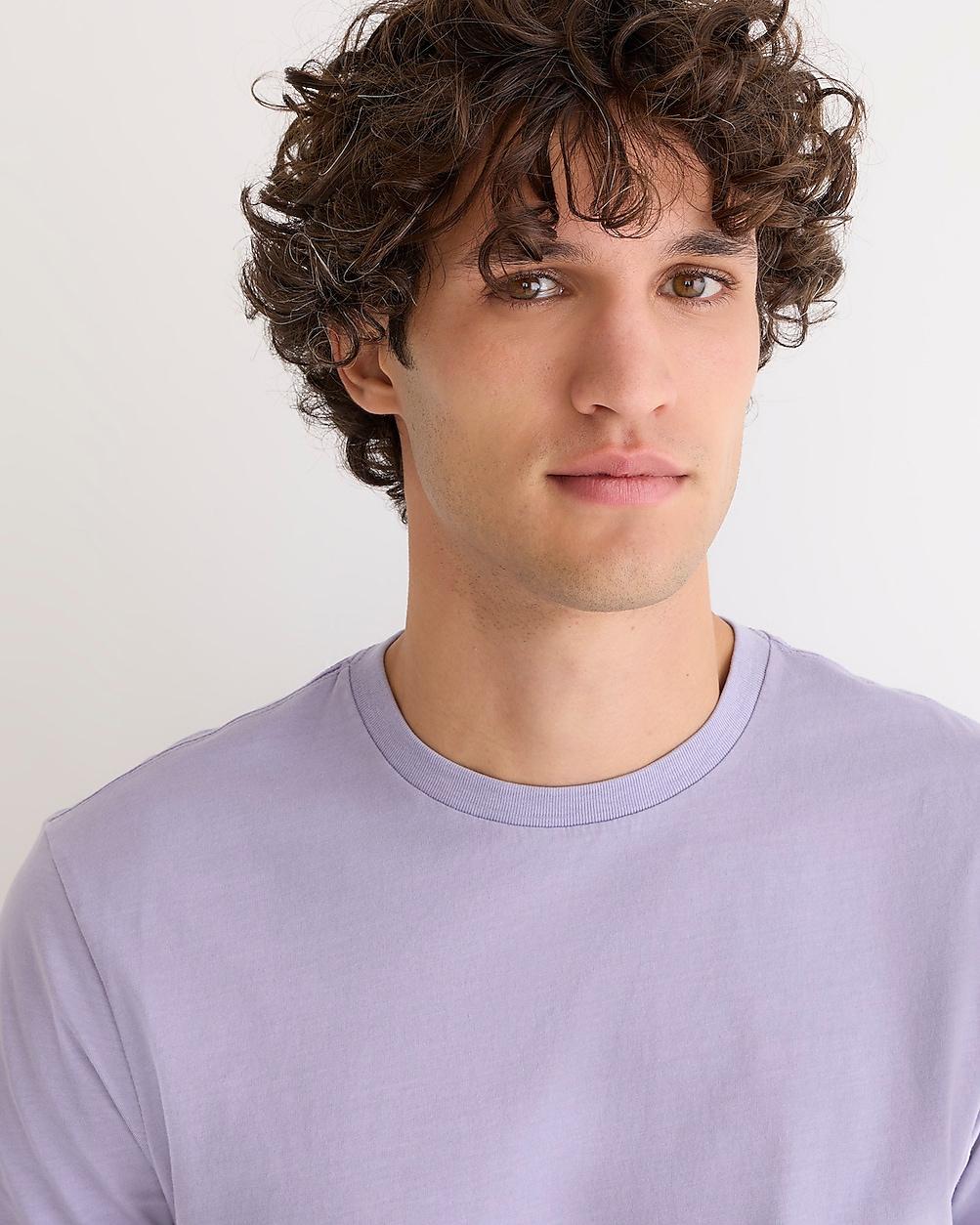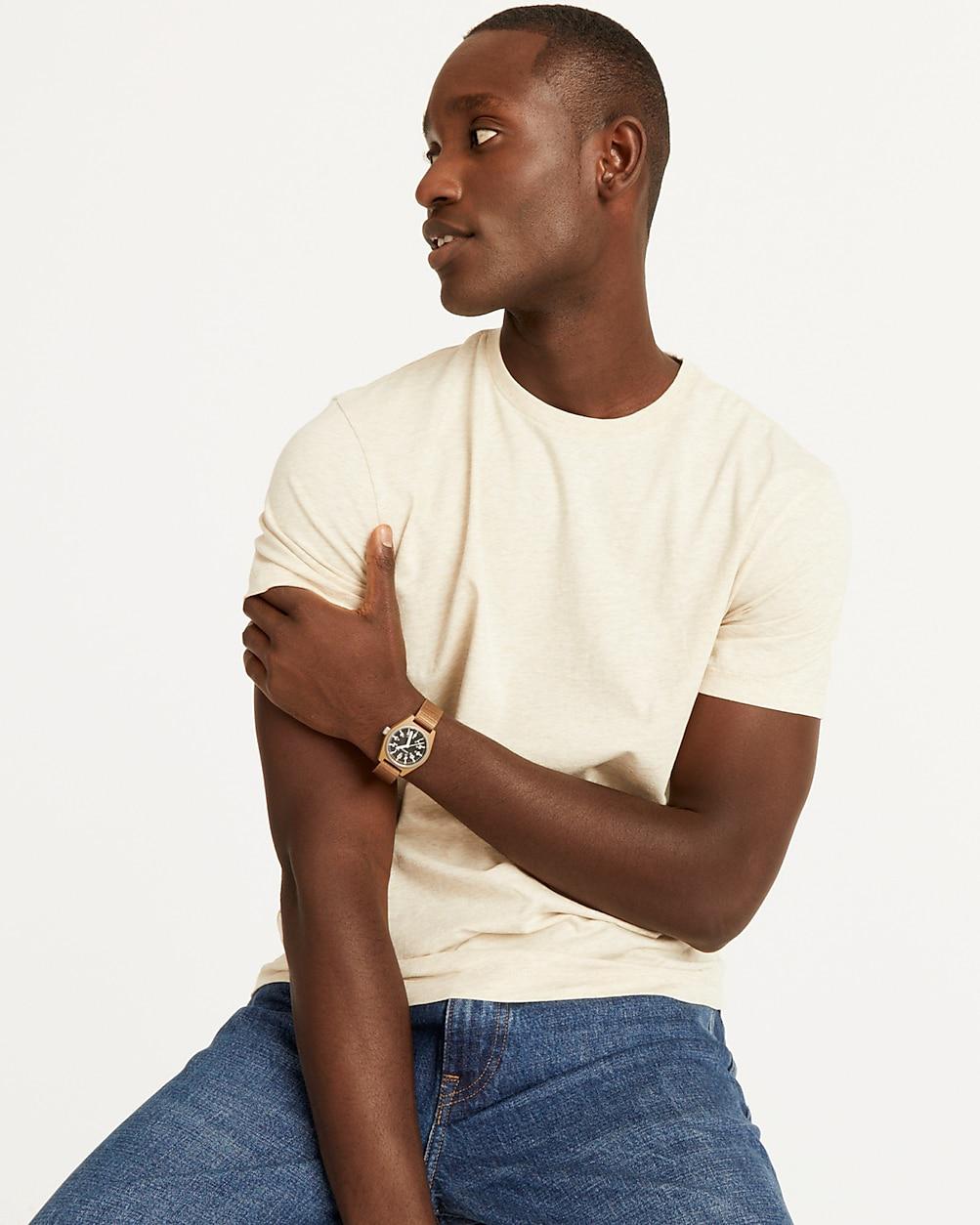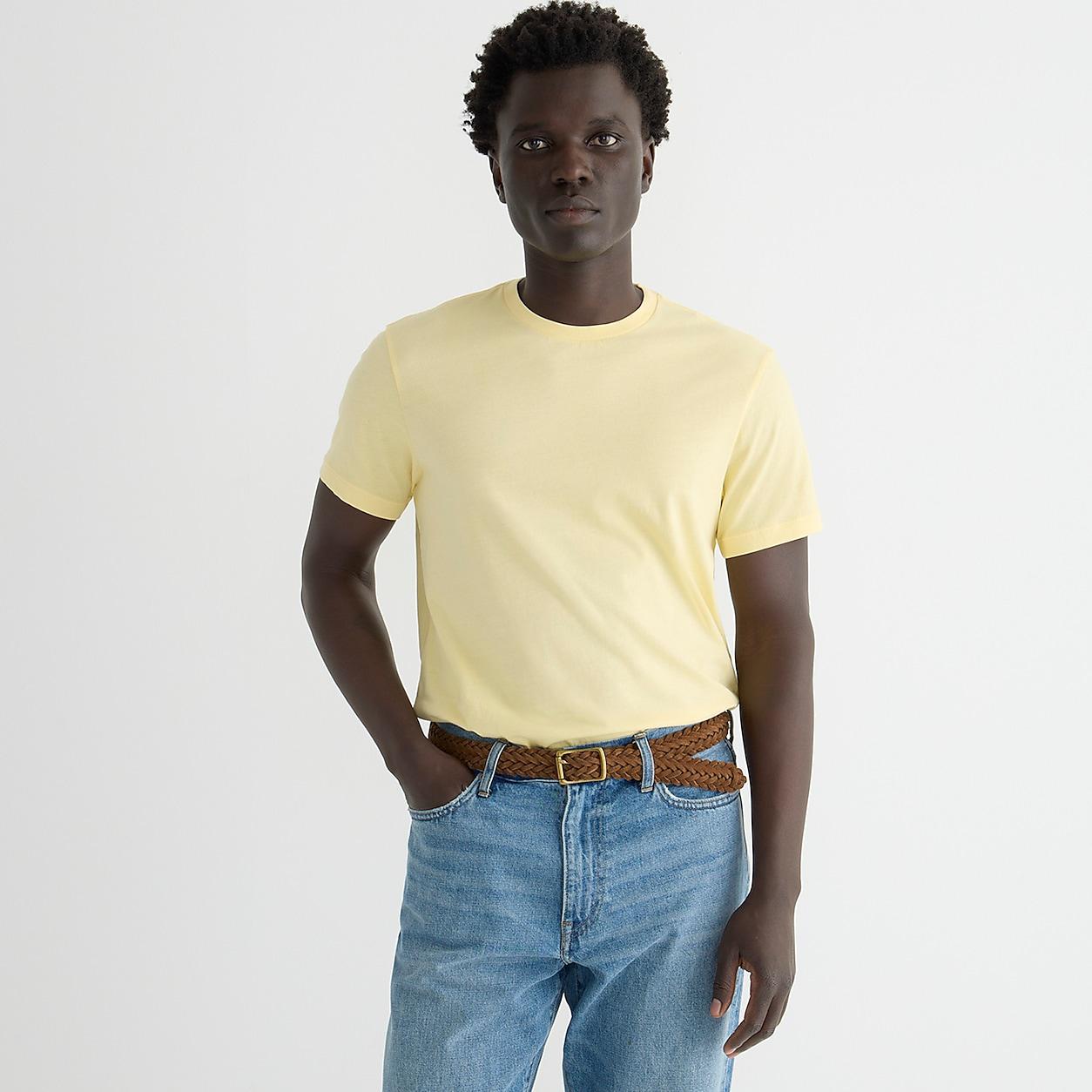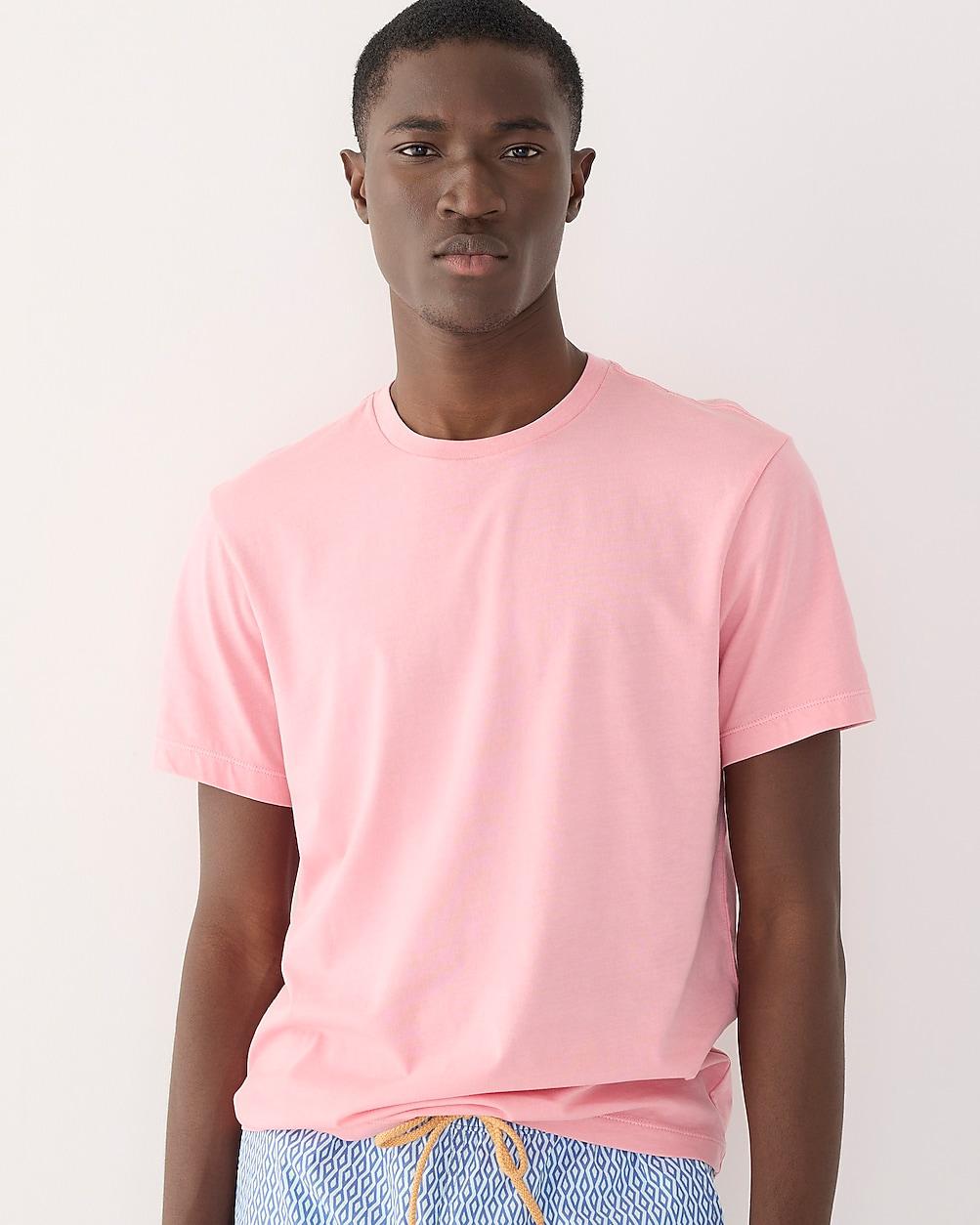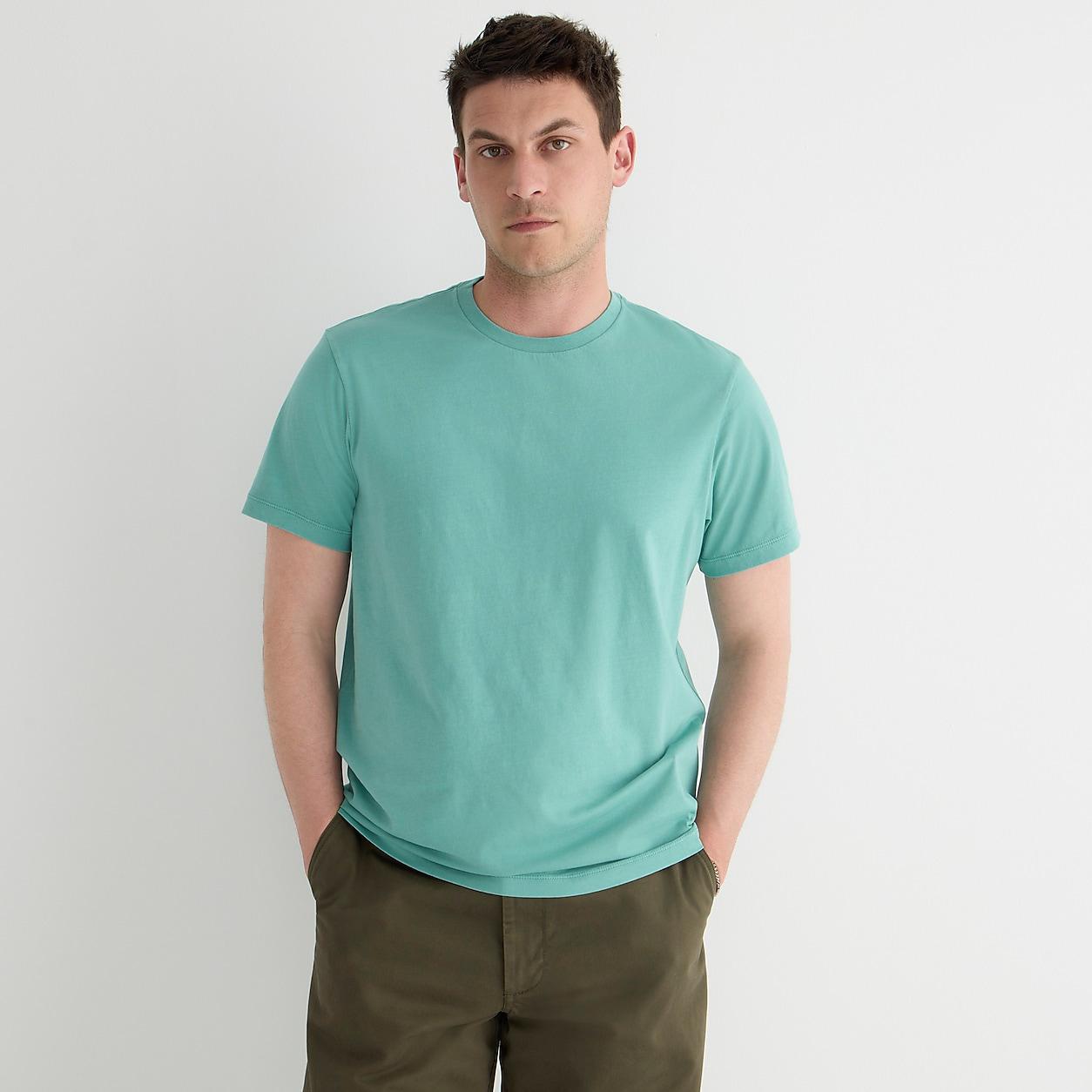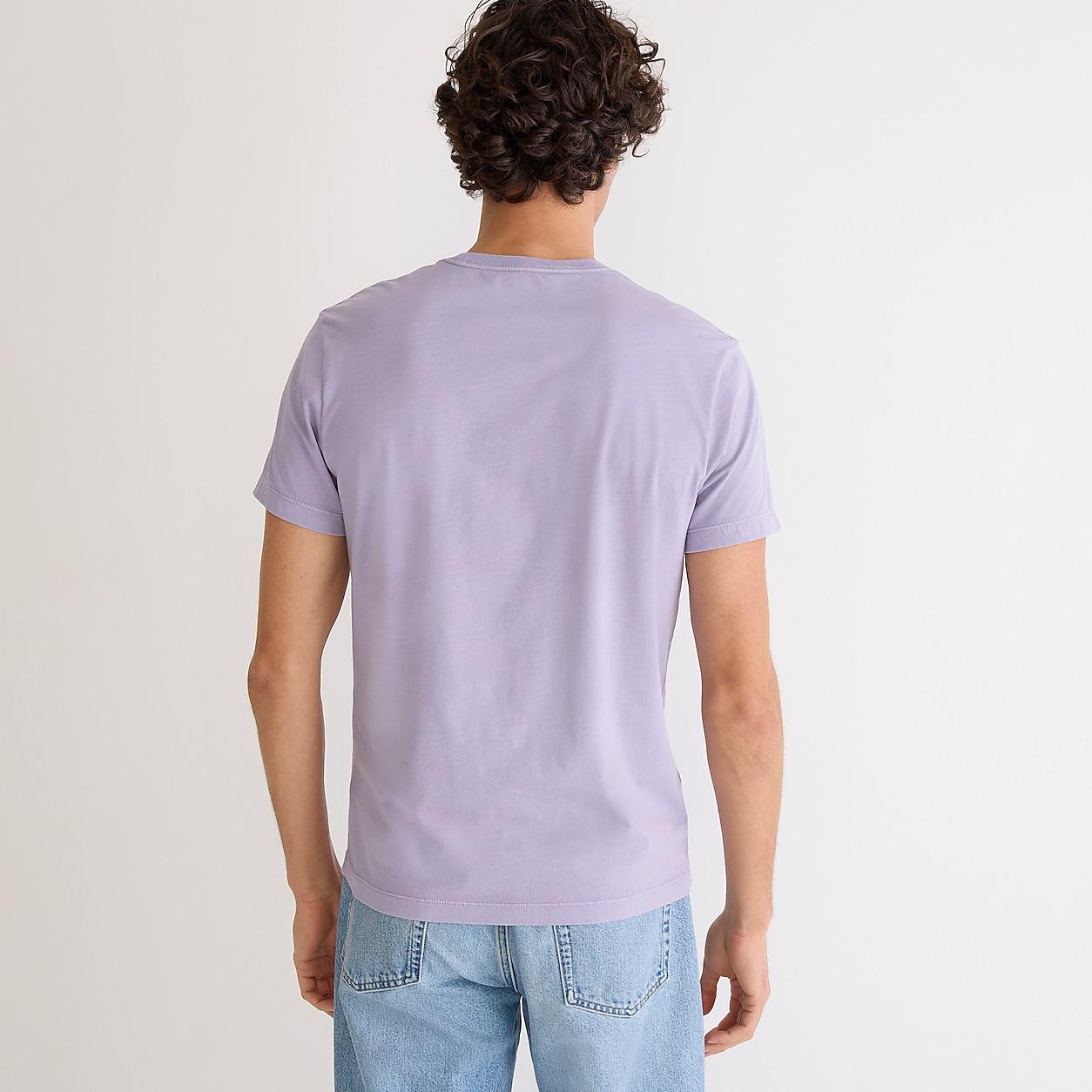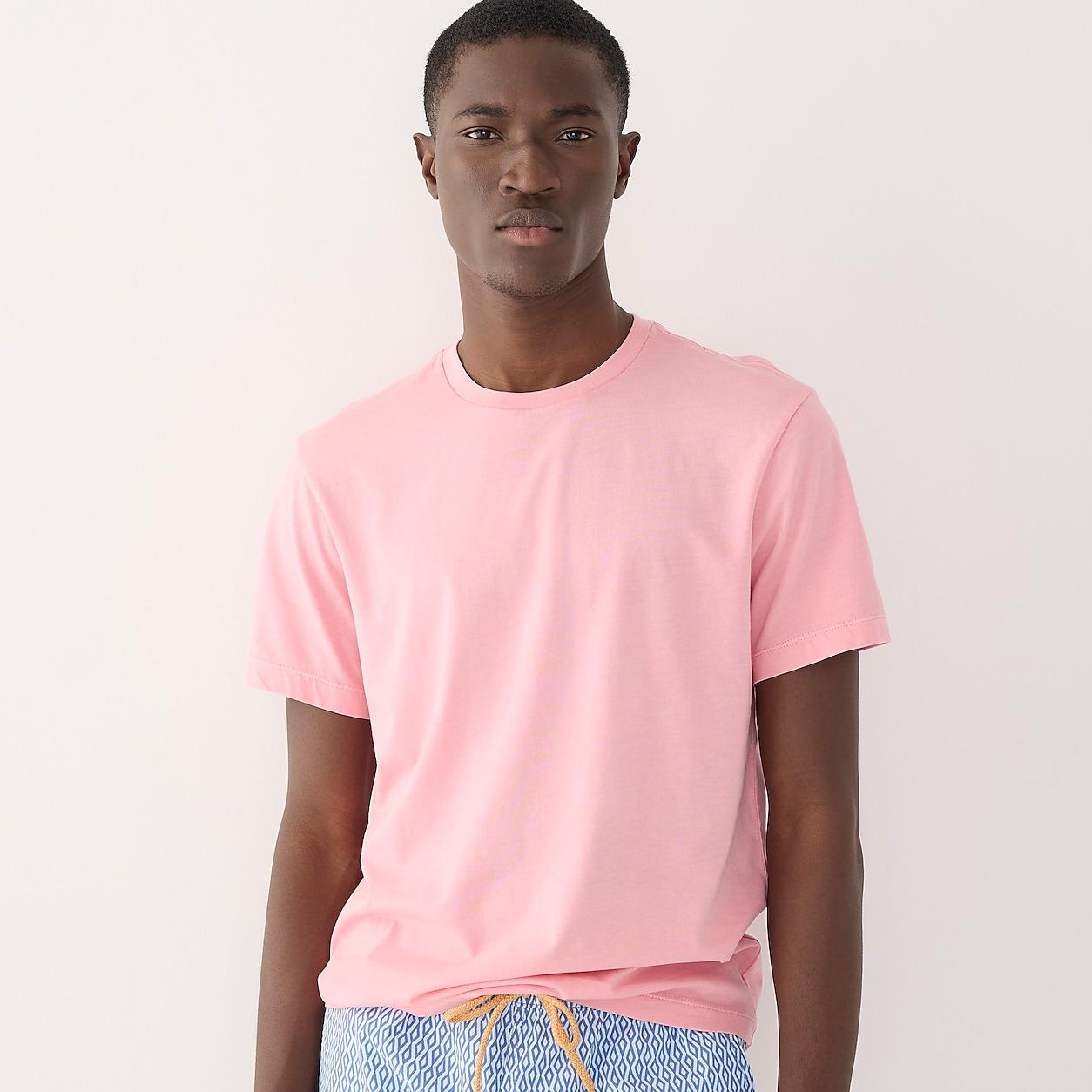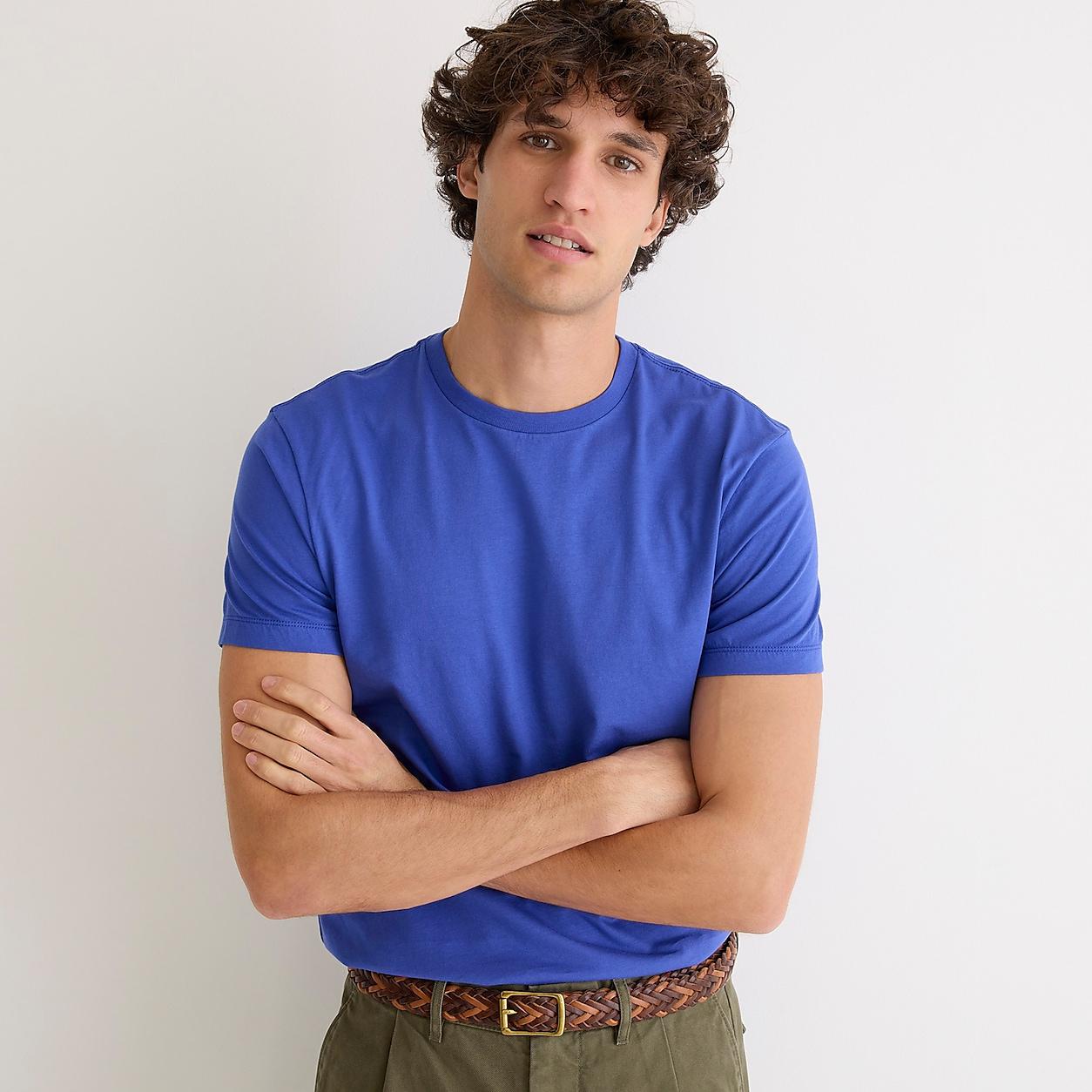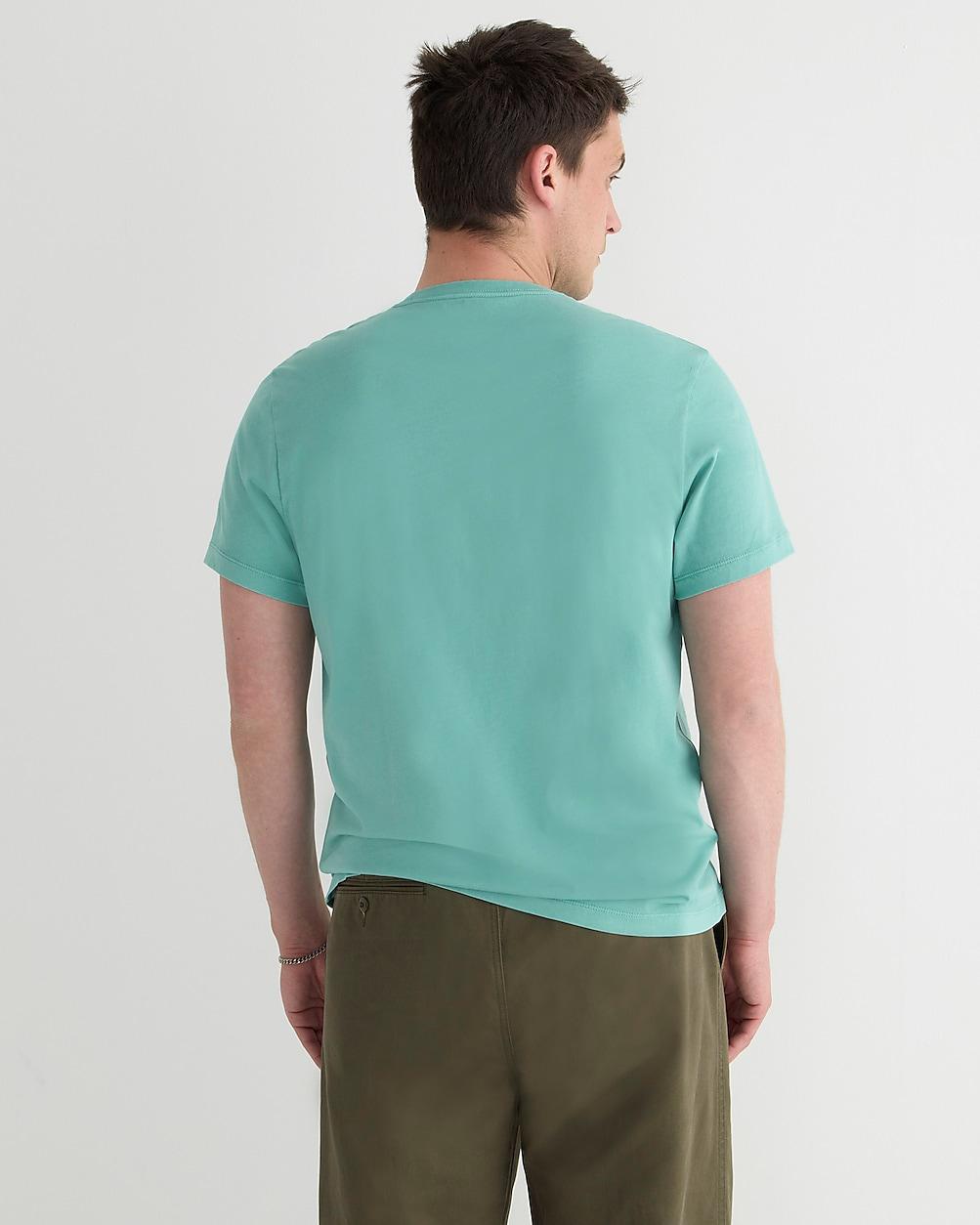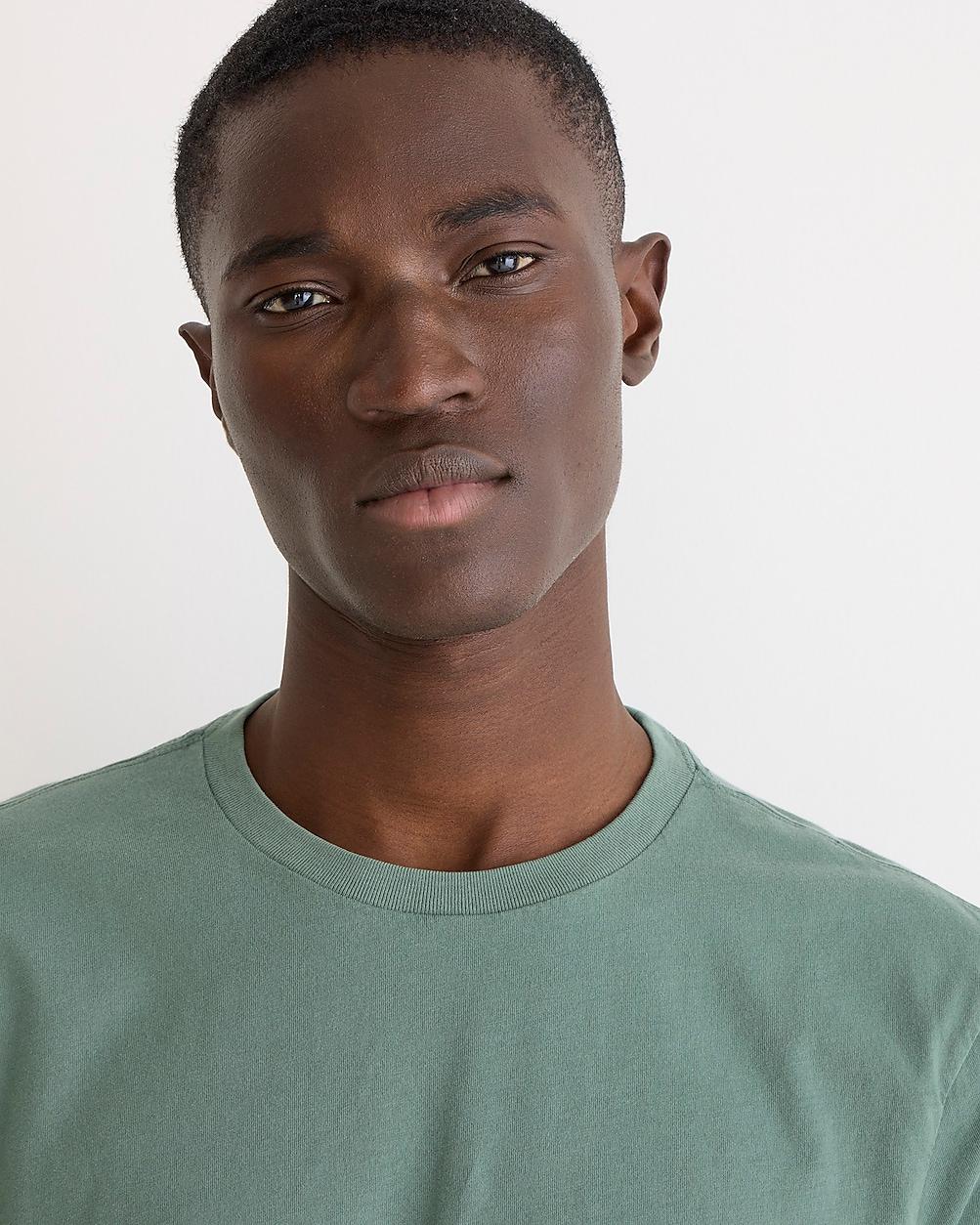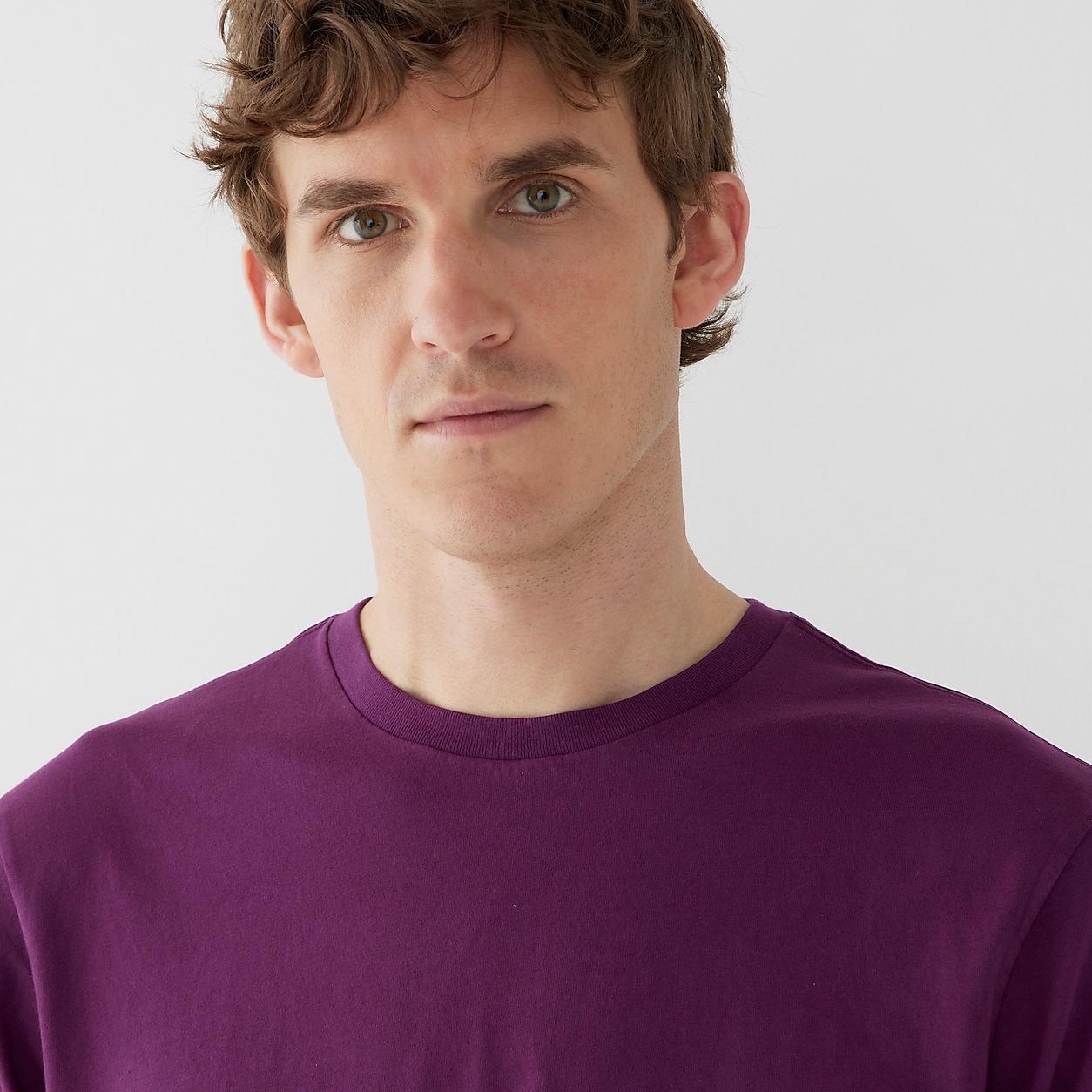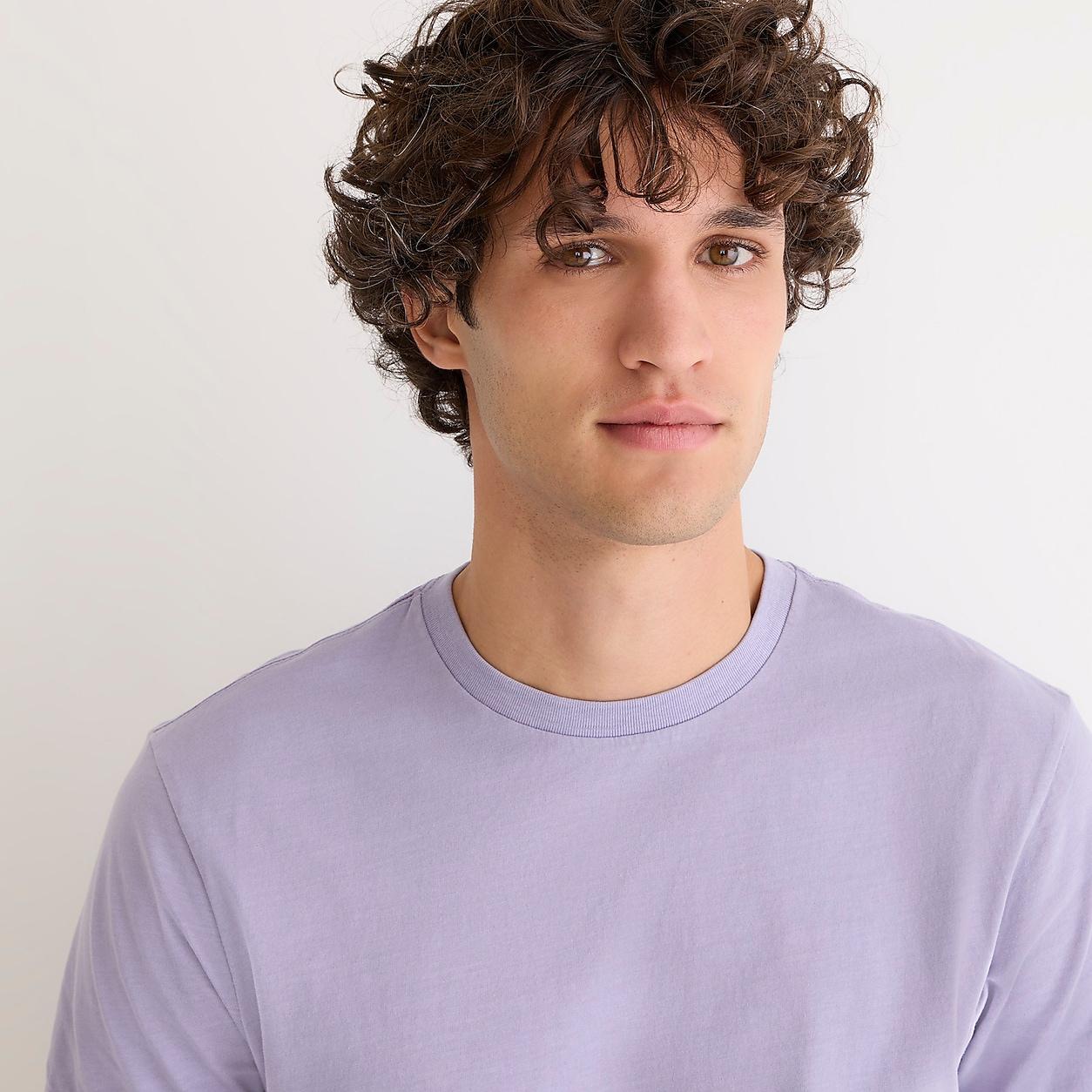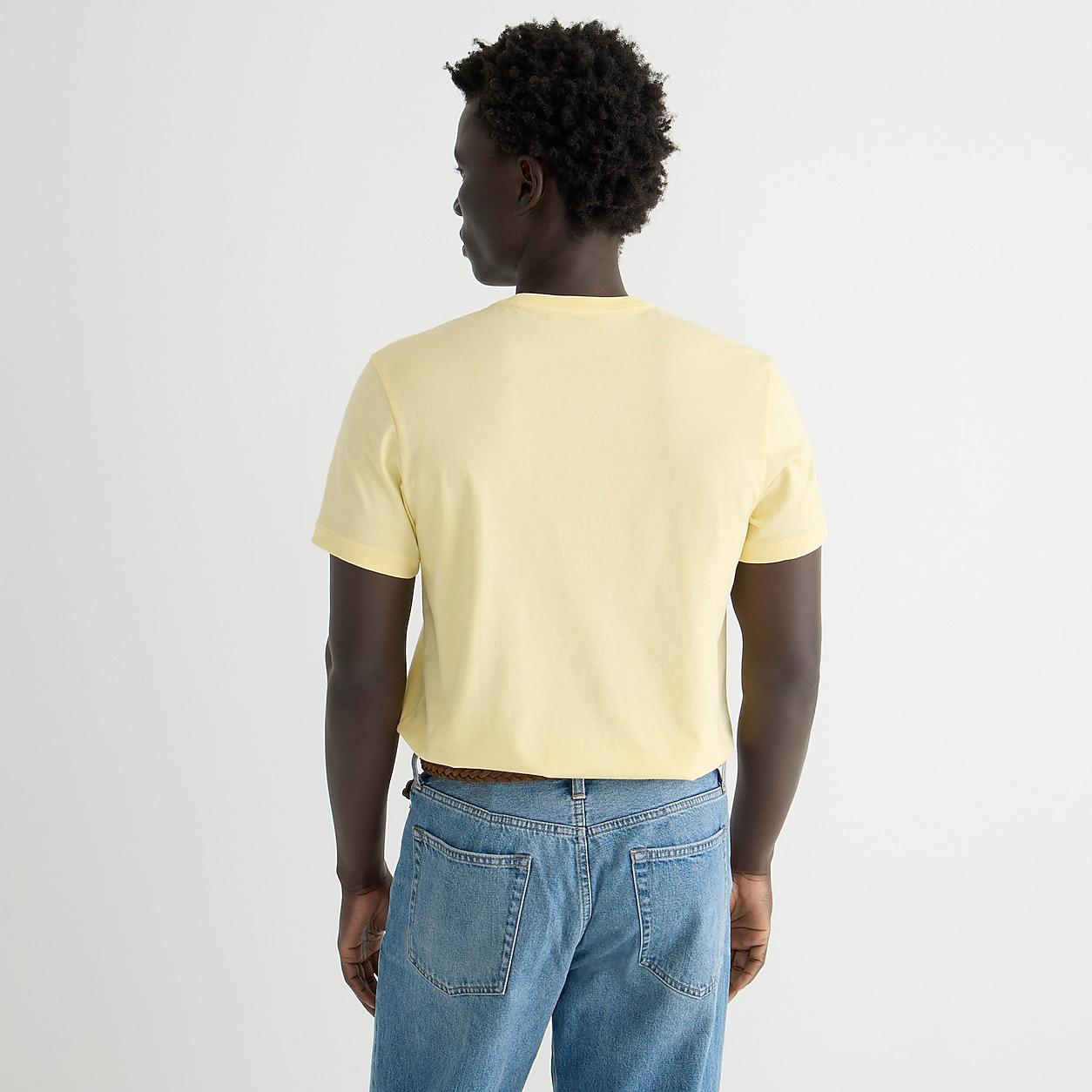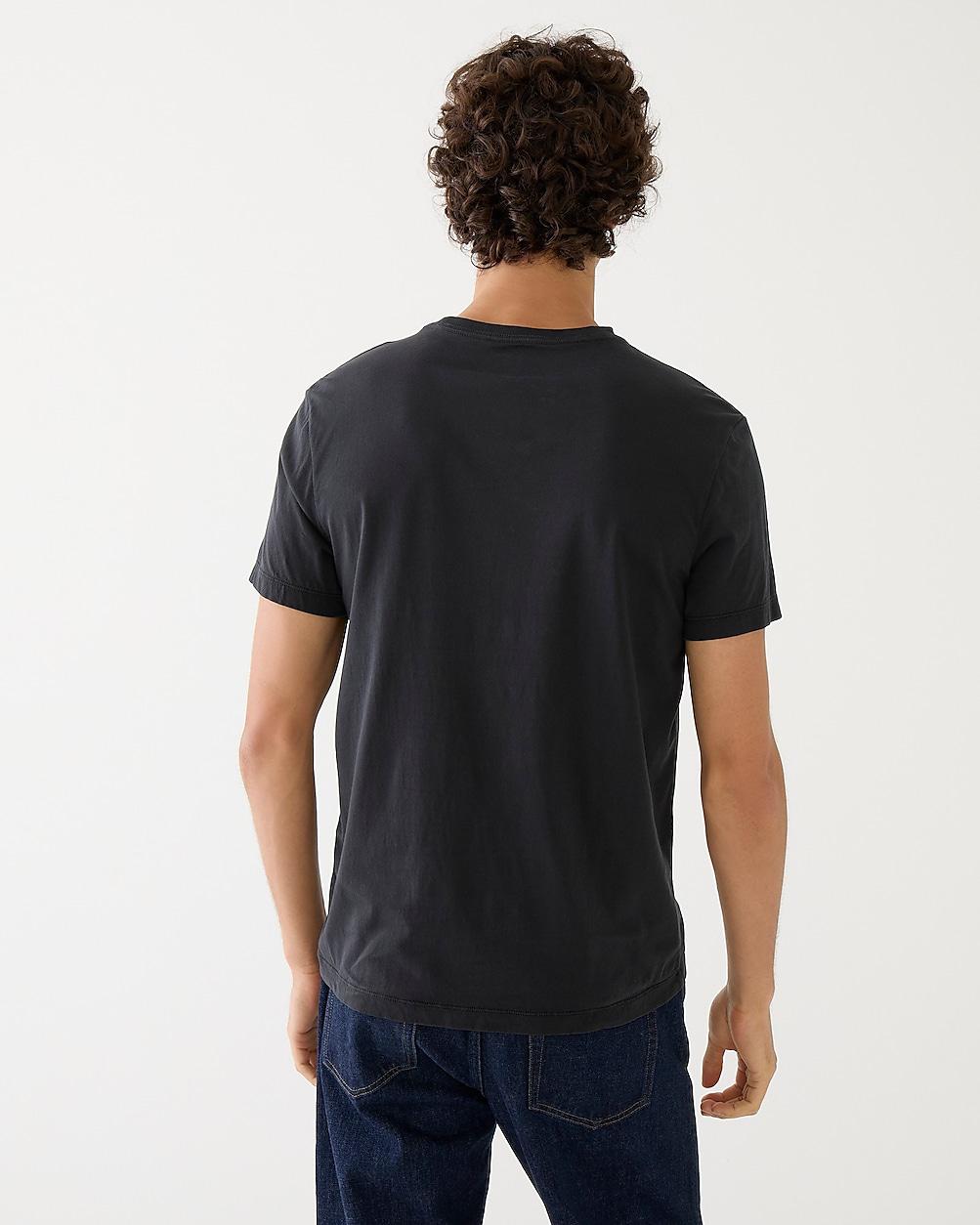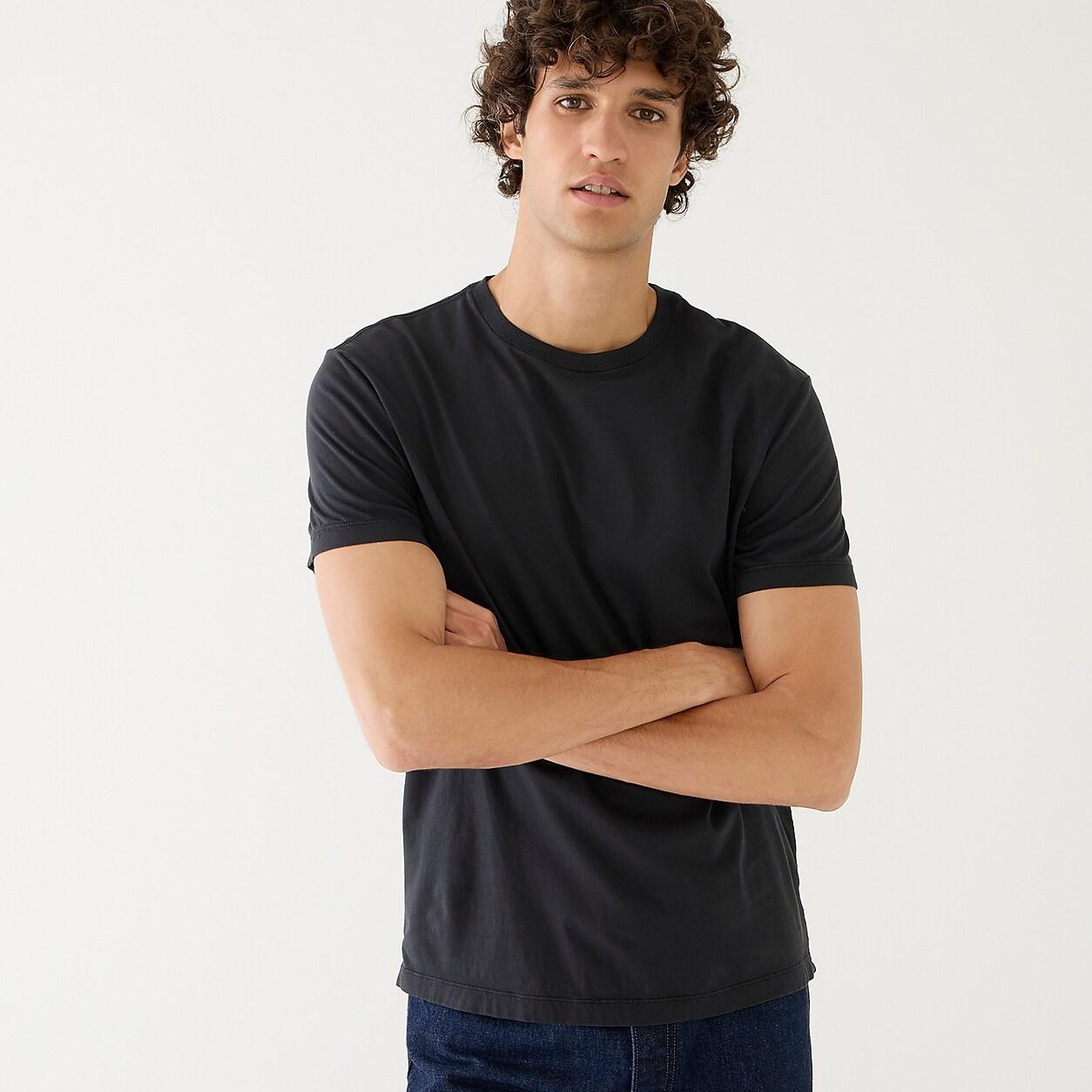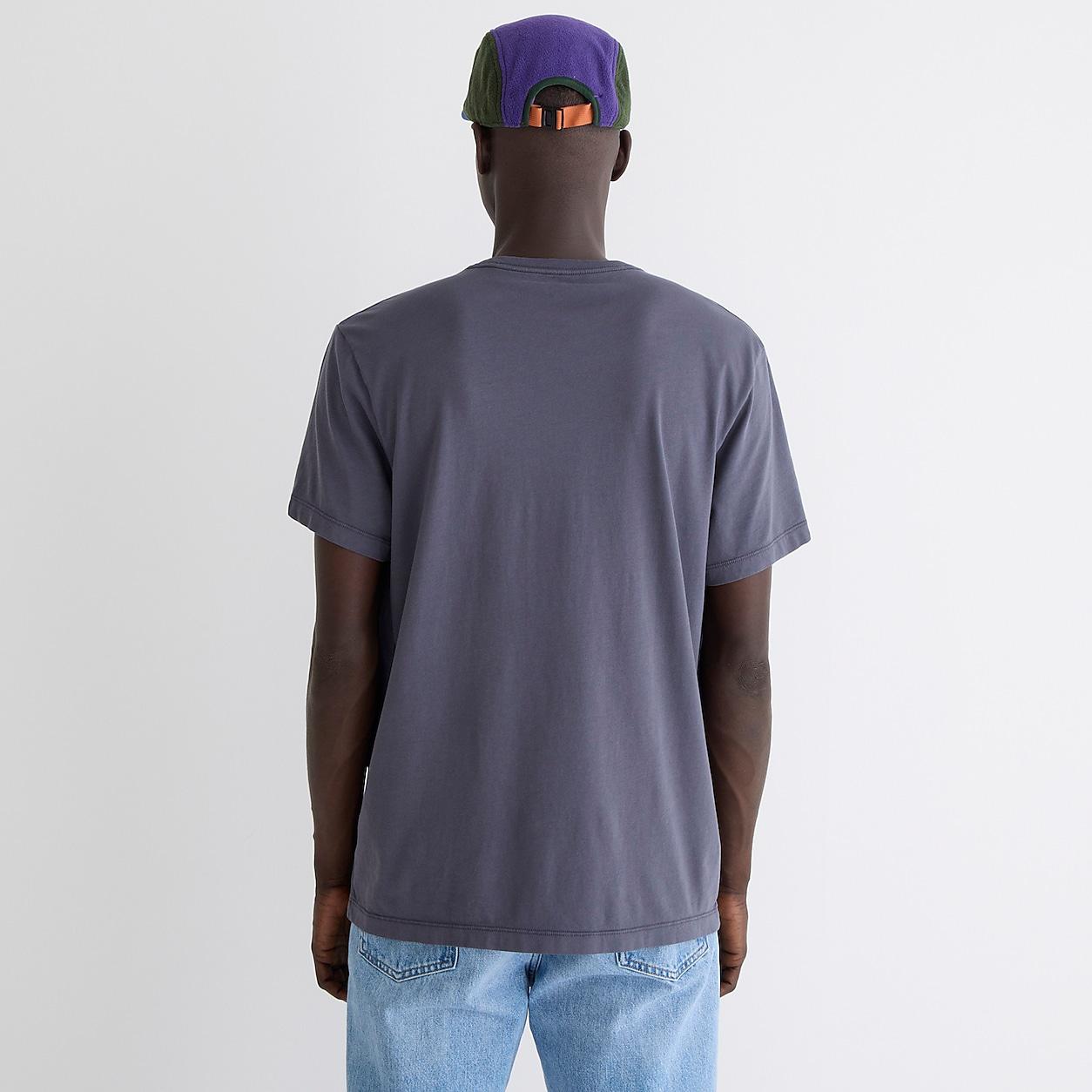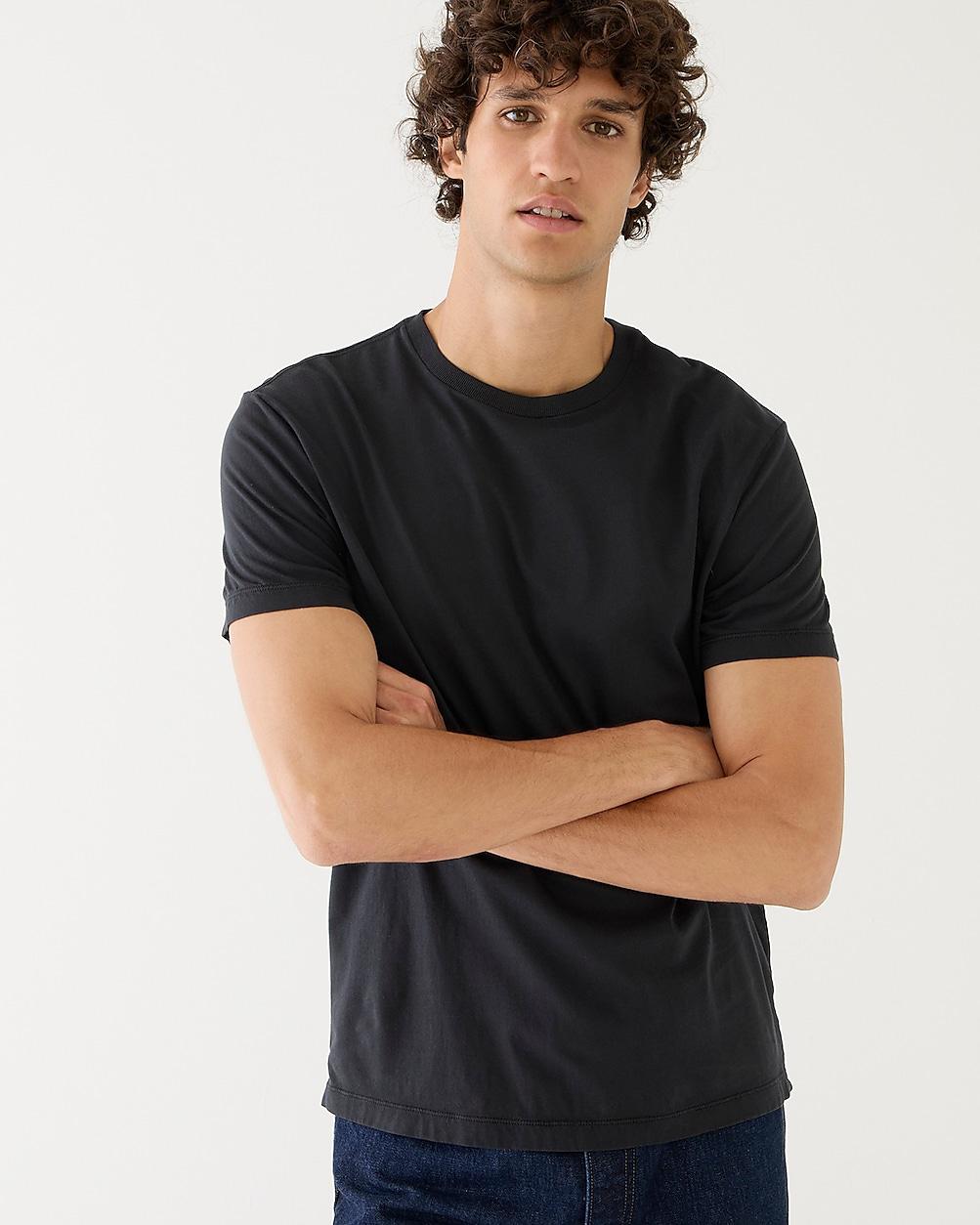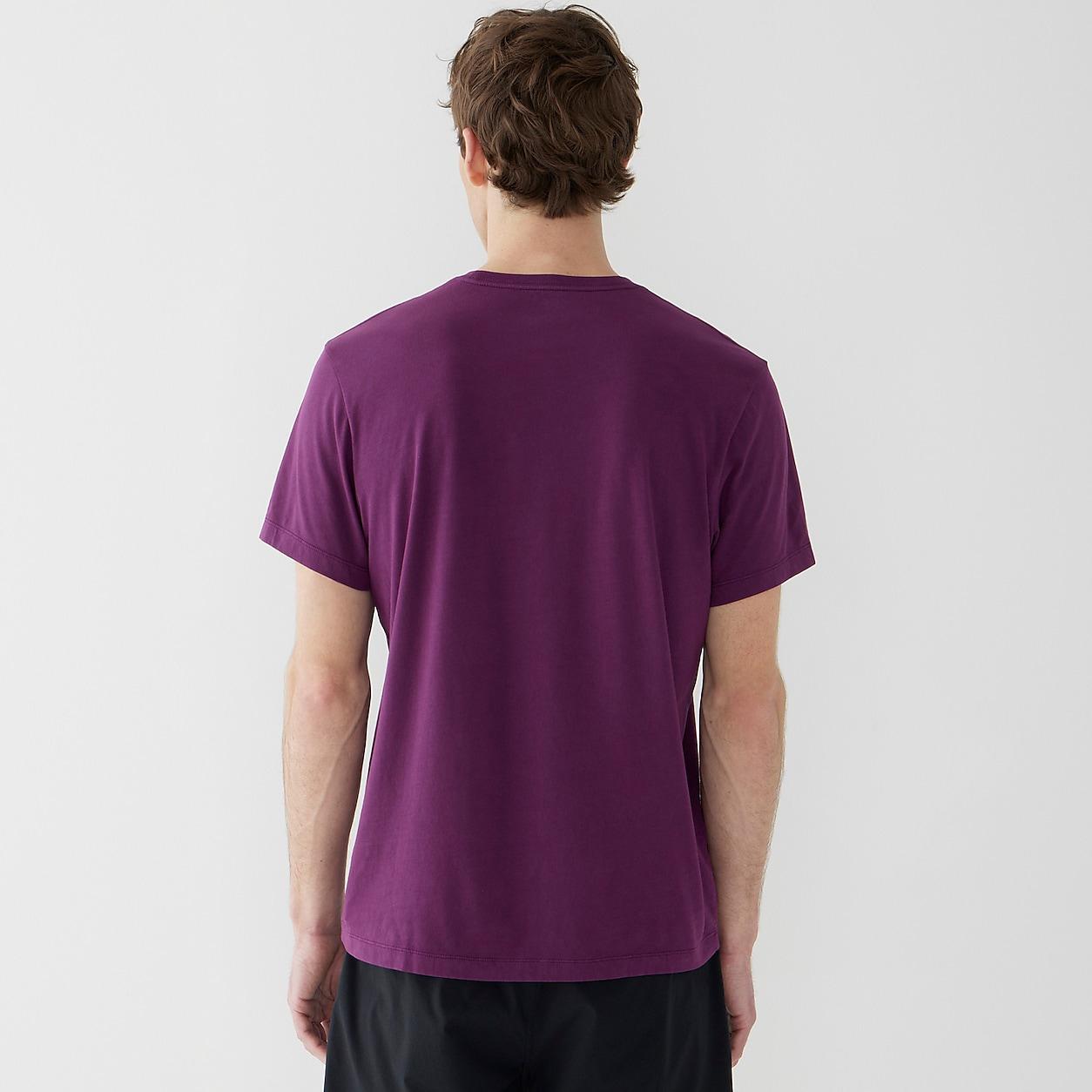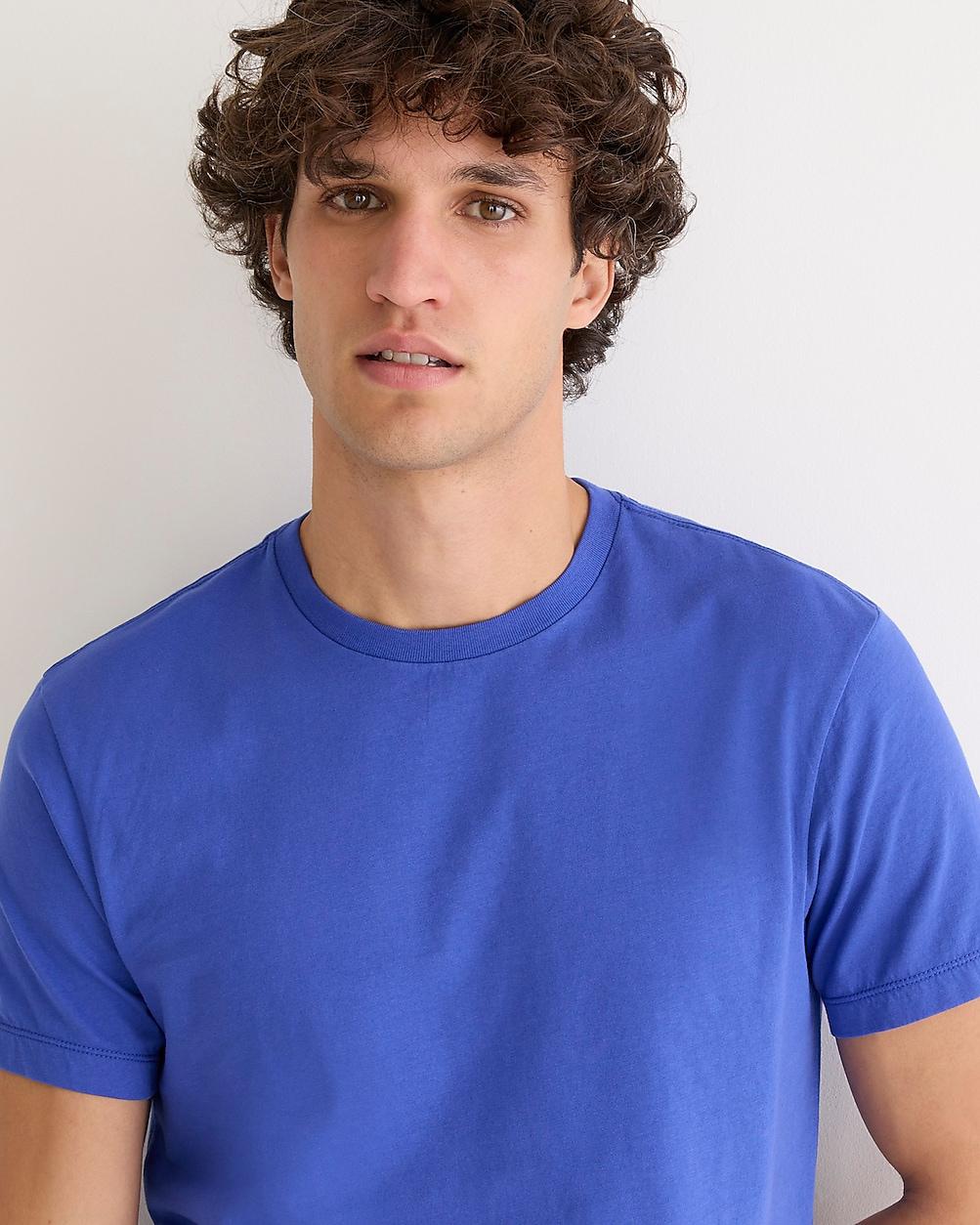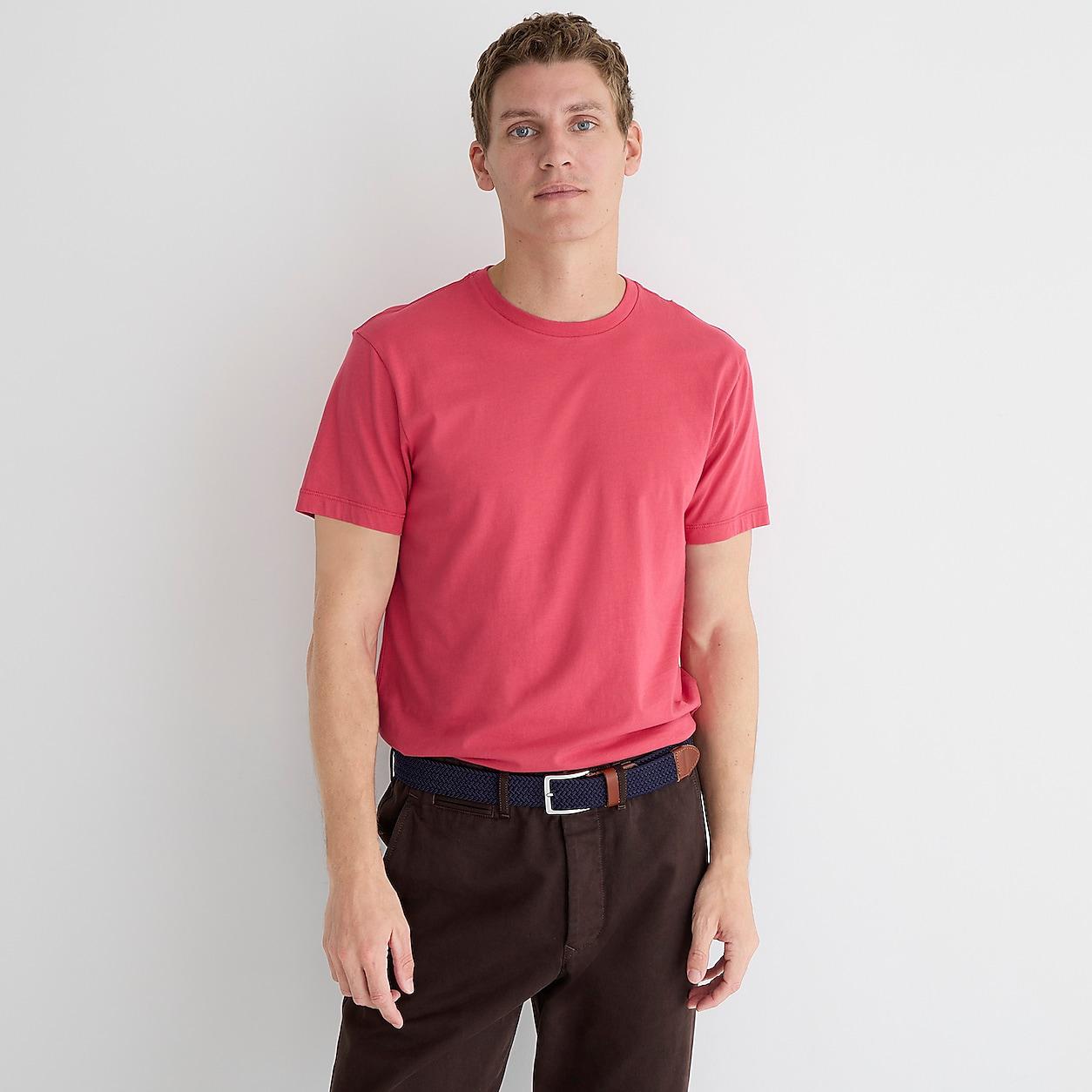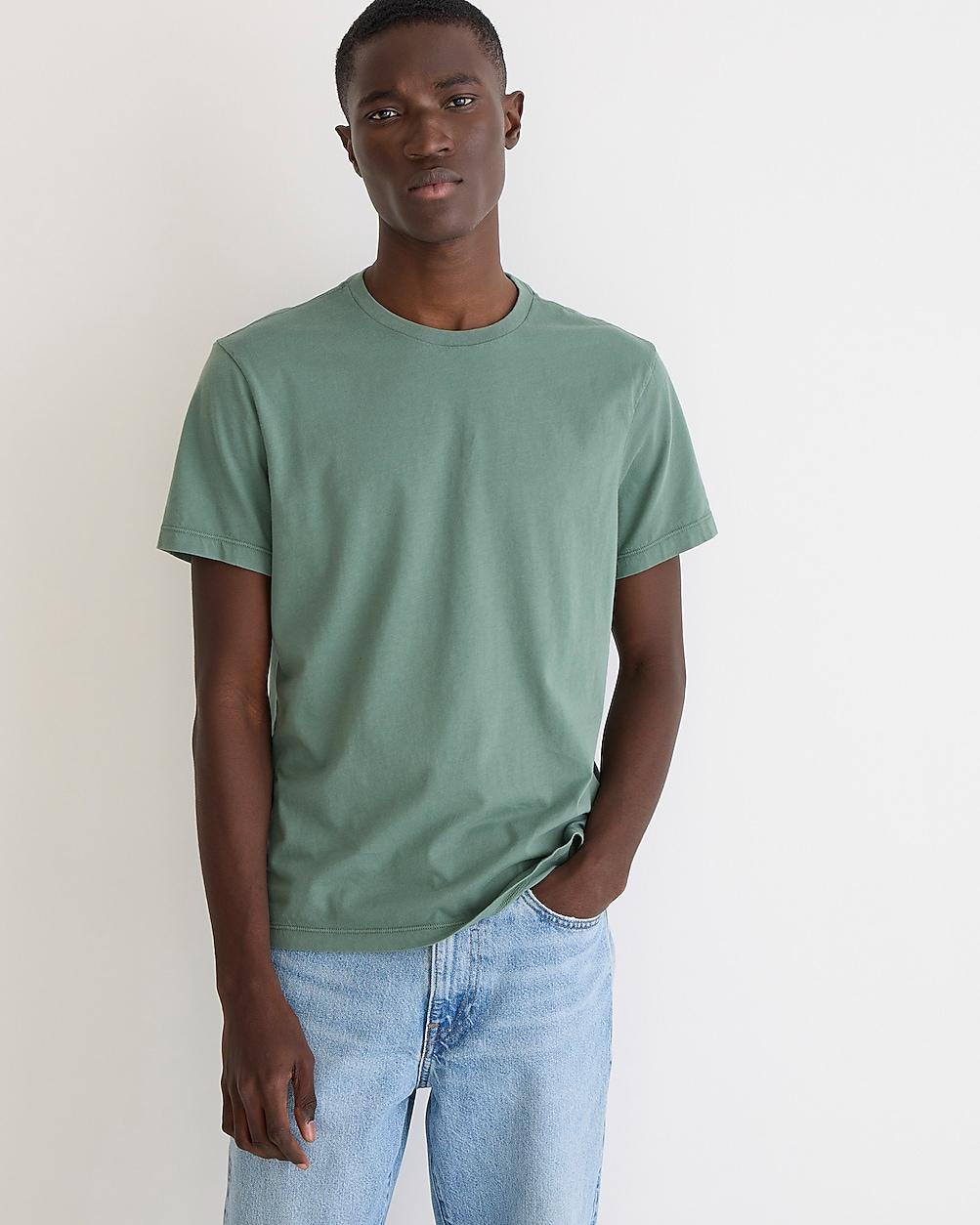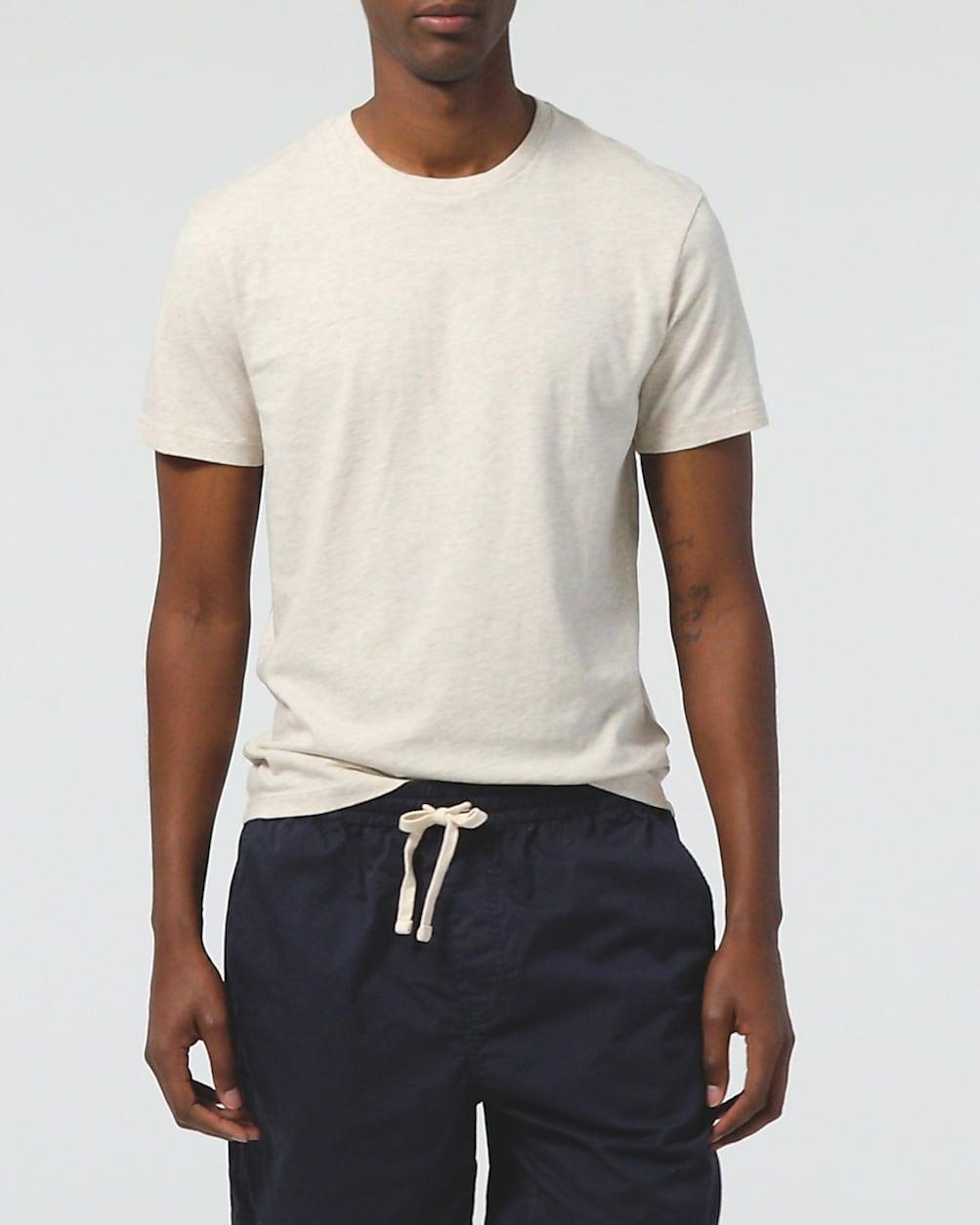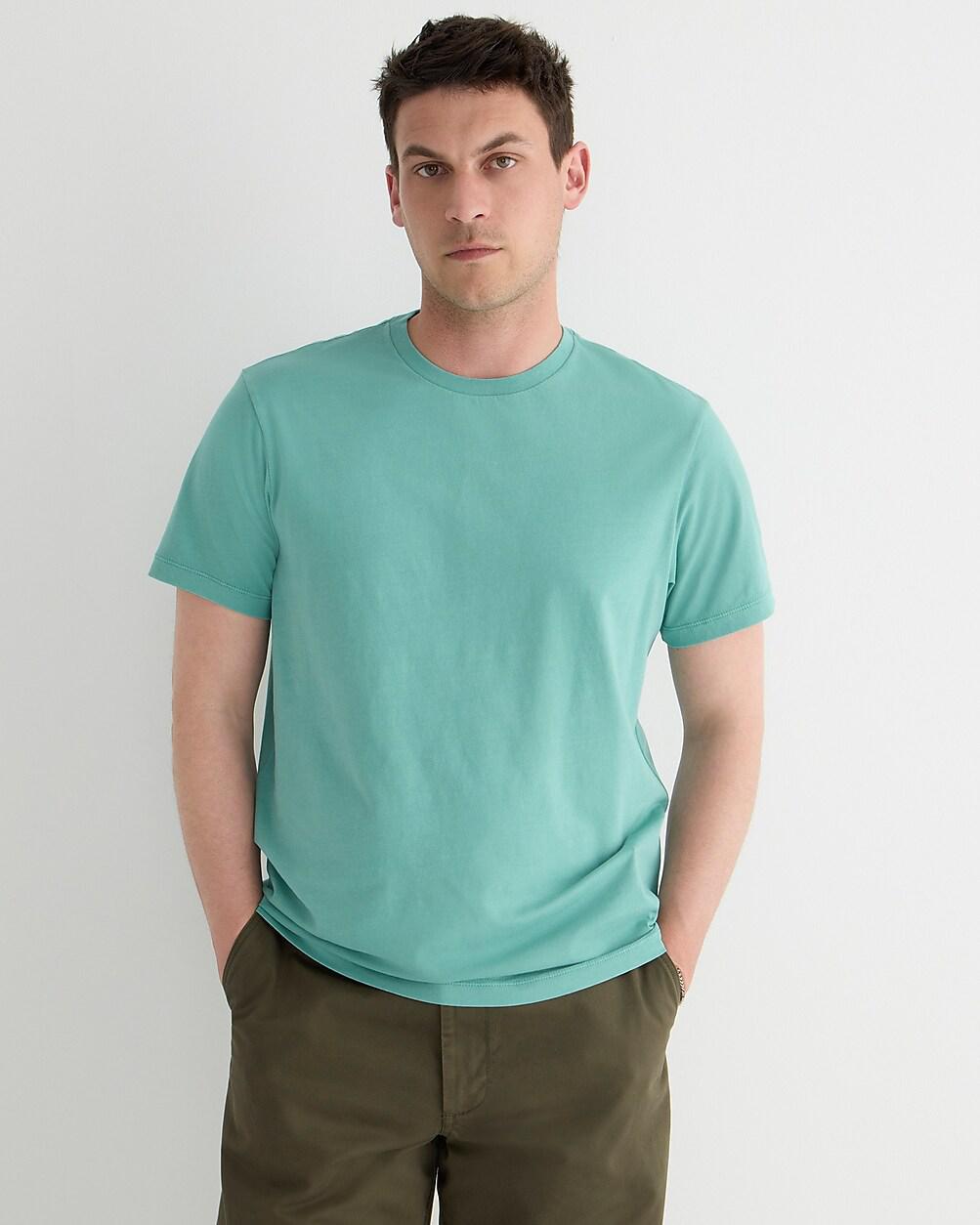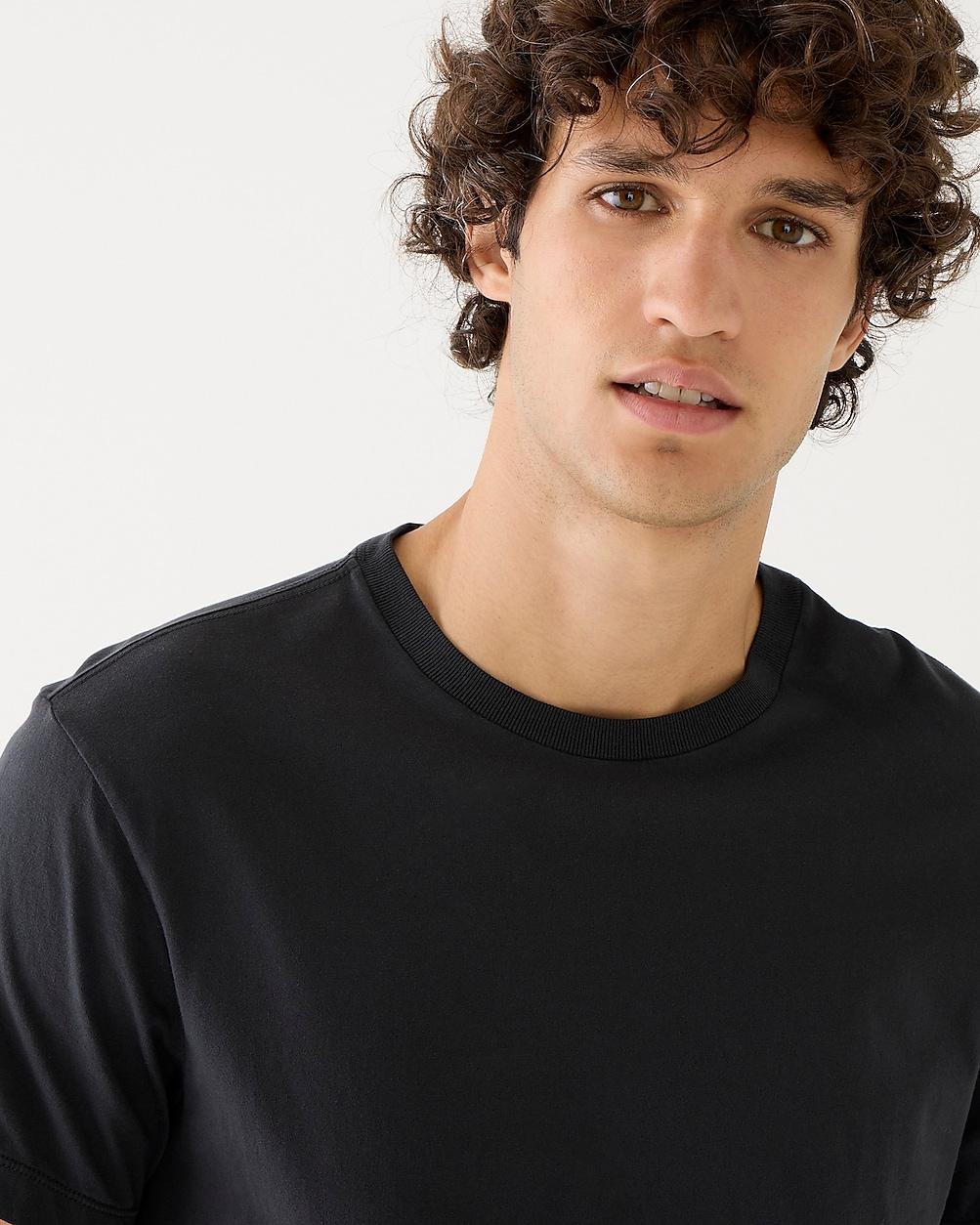 Slim Broken-In Short-Sleeve T-Shirt
SKU name as stated on retailer's website may not match colour displayed in image.
J.Crew at J.Crew (US)
UNIQLO women's UPF – £39.90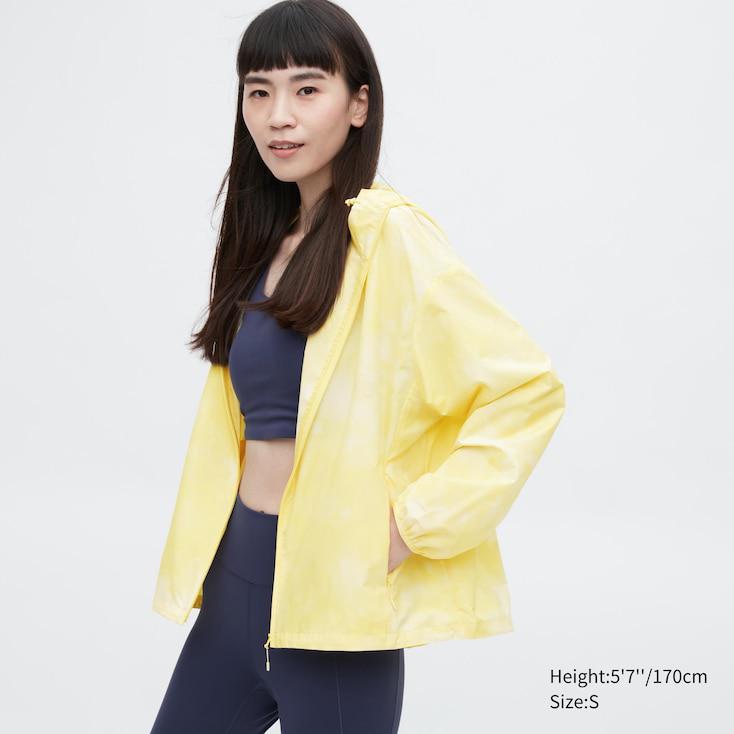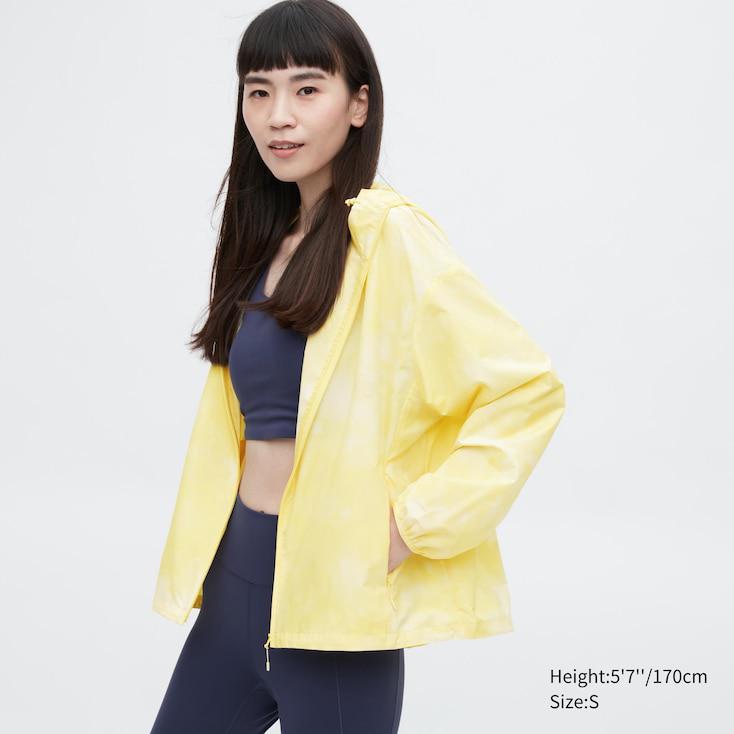 Pocketable UV Protection Parka (Pattern)
SKU name as stated on retailer's website may not match colour displayed in image.
Uniqlo at Uniqlo (UK)
UNIQLO women's core – £69.90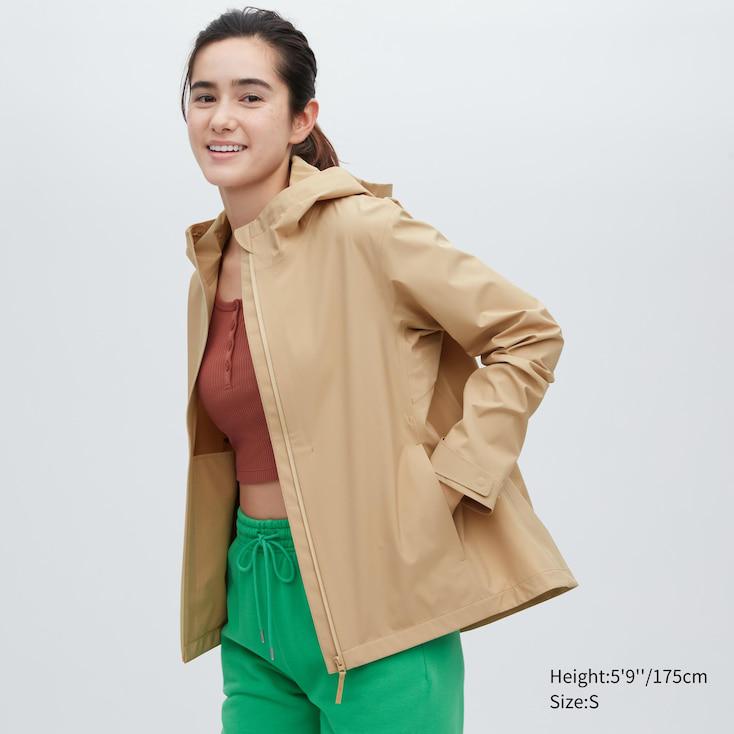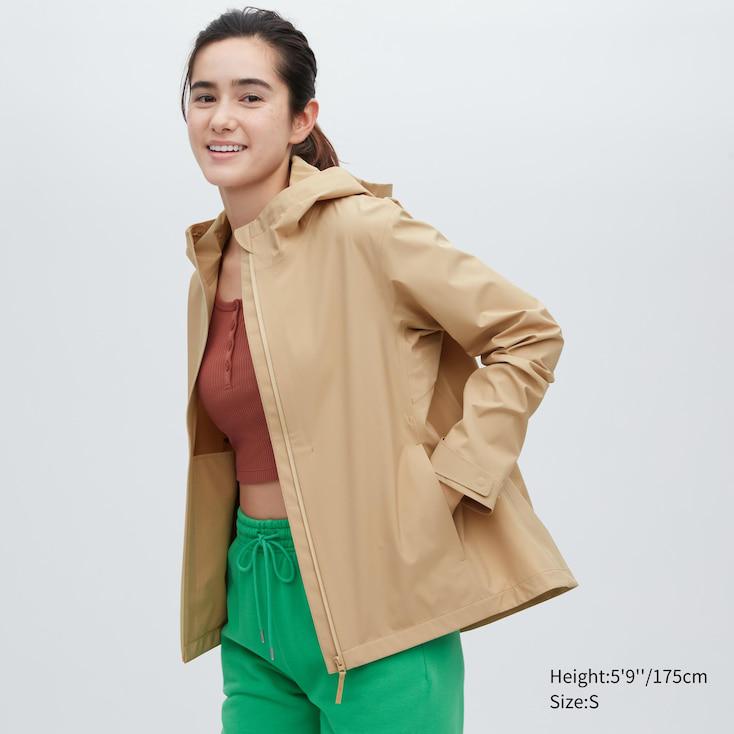 BLOCKTECH Parka
Uniqlo at Uniqlo (UK)
Uptapped Promotional Stories
Over the past three months, mentions of UPF within email communications have largely been limited to outdoor brands, swimwear promotions and fabric composition call outs, highlighting room for products to feature within broader trend-led stories.
With extreme weather conditions becoming increasingly common due to climate change, "heatwave" messaging offers retailers the chance to push summer lines. Make sure UPF clothing is front and center here, particularly for childrenswear, and accompany products alongside information on how to stay safe in the sun.
With music fans hoping for sunshine and nice weather during the summer festival season, include UPF products within packing list inspiration emails – accessories such as hats will be key here. Meanwhile, keep tabs on popular aesthetics rising on TikTok – the Granola Girl has gained prominence in 2023 and provides a fresh outdoor edit for UPF outerwear and active pieces.
Heatwaves
Festival Season
Granola Girl
Educating Your Customer
While awareness of sunburn and tanning risks is growing, understanding varies across age groups. A recent American Academy of Dermatology study found that 71% of Gen Z adults were "unfamiliar" with the associated risks, with 20% saying that getting a tan was more important than preventing skin cancer.American Academy of Dermatology survey shows Generation Z adults are unfamiliar with sunburn and tanning risks – American Academy of Dermatology Association Retailers must engage with these customers on relevant social platforms, such as TikTok, and provide bitesize information on the benefits of UPF clothing and how to stay safe in the sun. Washing and fabric care information will also benefit customers of all ages to help maintain product lifespans.