Price Inflation Monitor – Five Categories To Watch In 2023
How to Track Inflation with EDITED
The price changes filter is the latest addition to Market Analytics, designed to identify which products your competitors are marking up and save time in the process. Watch the video below for quick tips on using the filter, and read on to discover what categories have been impacted so far in 2023.
1. Denim
Cotton Prices Impact Denim
Cotton prices soared in 2022 thanks to several contributing factors, such as rising fuel and logistical costs. Climate change also had a major impact on cotton production in the US – Texan upland cotton farmers abandoned 74% of their planted crops last year due to drought and extreme heat. While cotton prices have fallen recently, retailers continue to feel the effects. According to Jeff Frye, The Vice President of Sustainability at Kontoor Brands, 50% of Wrangler and Lee jeans use American-grown cotton, which can contribute to more than half of the price tag.1How Climate Change Is Making Tampons (and Lots of Other Stuff) More Expensive – The New York Times
Men's & Women's Jeans Price Inflation by Retailer
* Chart analyzes jeans and trousers using keywords for relevant products at each retailer
* Hover over the chart for additional data
Across the market, several denim retailers have raised the price of selected jeans. Lee has the highest proportion of products in stock that have seen a price increase, particularly in the UK at 38%. Taking a closer look, the retailer has implemented different price increases across its women's Scarlett high jeans, with elevations of £5-£10 depending on the wash. For example, the price of its Black Rinse wash remains flat at £85 with only 61% cotton content. However, its Mid Ely and Mid Madison washes have seen a £5 increase to £95 since they arrived and include 82% and 84% cotton, respectively. The Worn Ebony wash is 92% cotton and has jumped by £10 to £100. Most recently, Lee landed a new wash in its Ivy jeans, made of 99% cotton and retailing for £100.
Scarlett High – Black Rinse
Currently: £85
First price: £85
Comp: 61% Cotton • 25% Polyester • 12% Viscose • 2% Elastane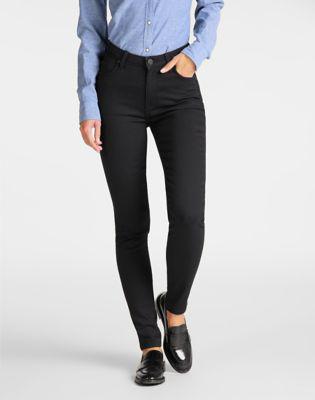 Scarlett High
Lee at Lee (UK)
Scarlett High – Mid Madison
Currently: £95
First price: £90
Comp: 84% Cotton • 14% Polyester • 2% Elastane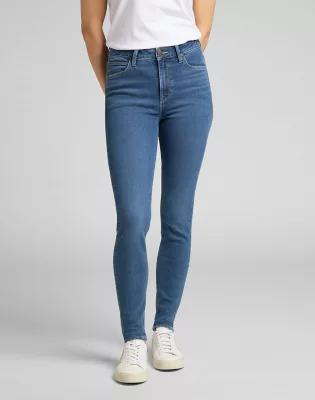 Scarlett High
Lee at Lee (UK)
Scarlett High – Worn Ebony
Currently: £100
First price: £90
Comp: 92% Cotton • 7% Elastomultiester • 1% Elastane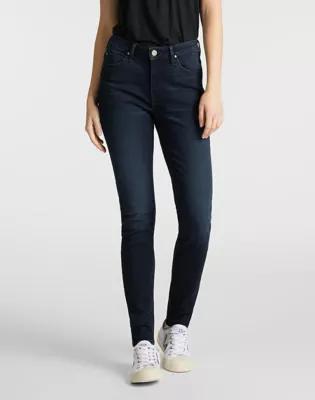 Scarlett High
Lee at Lee (UK)
2. Activewear
Sports Bras Provide Margin Support
Nearly a year ago, the Office for National Statistics (ONS) updated its basket of items used to track price inflation. Changes related to apparel included removing men's two-piece suits from the list and adding sports bras, indicating the consumer was spending less on formal clothing and more on activewear as purse strings tightened. Diving into pricing, sportswear specialists confirmed the trend. Sports bras in stock and registering a price increase climbed nearly 4pp year-on-year, swelling from 10.5% of the mix in 2022, to 14.3% in 2023.
2022 US Activewear Price Increases
*Hover over charts for additional data
2023 US Activewear Price Increases
Fashion trends in the space have fostered the success of sports bras over the years as matching two-piece sets became the ensemble of choice. Consumers are opting for multi-purpose products like sports bras, wearing it as a top to pair with leggings. Nike has hiked the price of its signature Swoosh sports bra by 20% since 2017. Meanwhile, Alo Yoga increased the tag for its Airlift Intrigue bra by 19% from just two years ago. The style is listed as one of the brand's "most loved" products according to its subnavigation menu.
Nike's Swoosh Bra
Arrived: Apr 2017
Currently: $42.00
First price: $35.00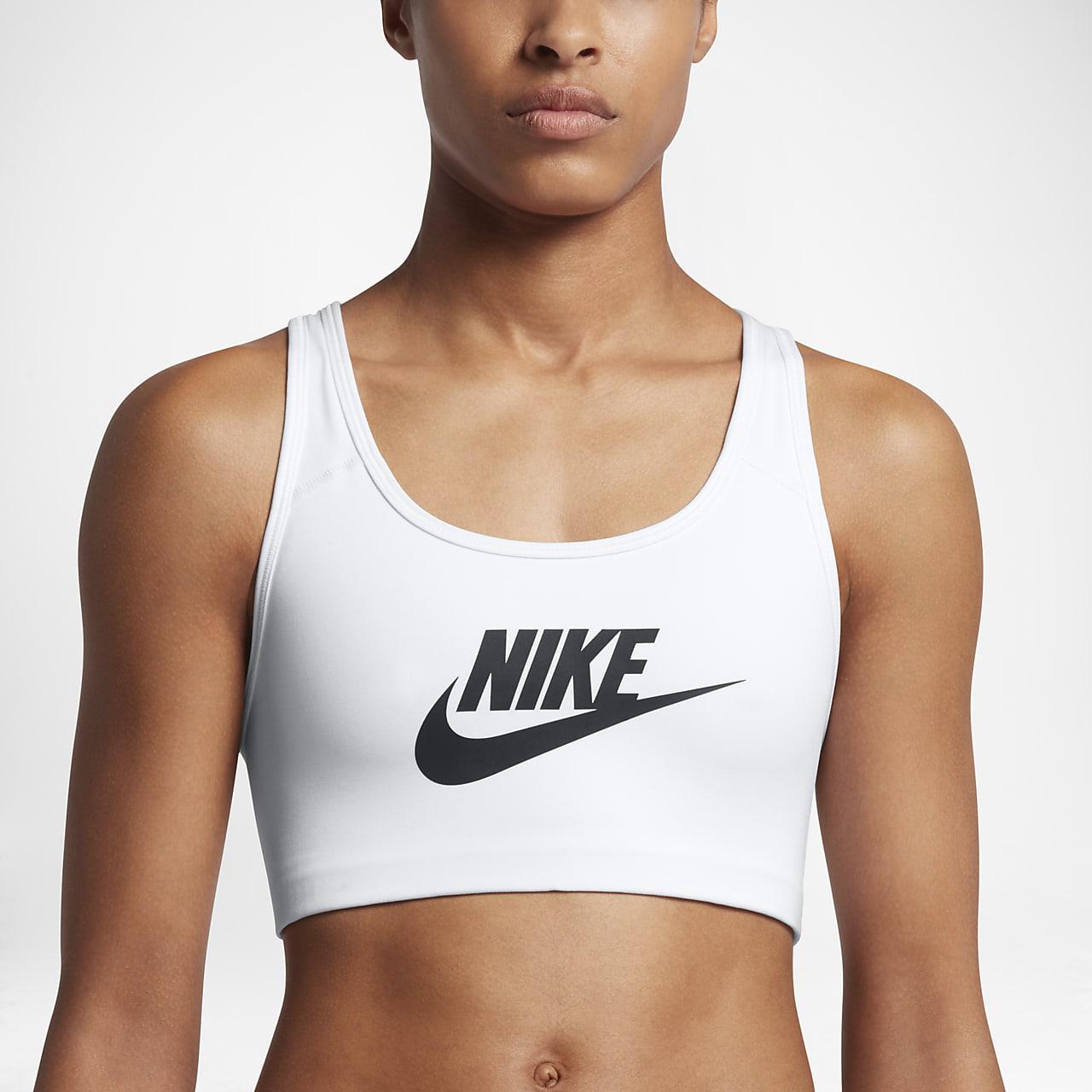 Swoosh Women's Medium-Support Sports Bra
Nike at Nike (US)
Alo's Airlift Intrigue Bra
Arrived: Jan 2021
Currently: $64.00
First price: $54.00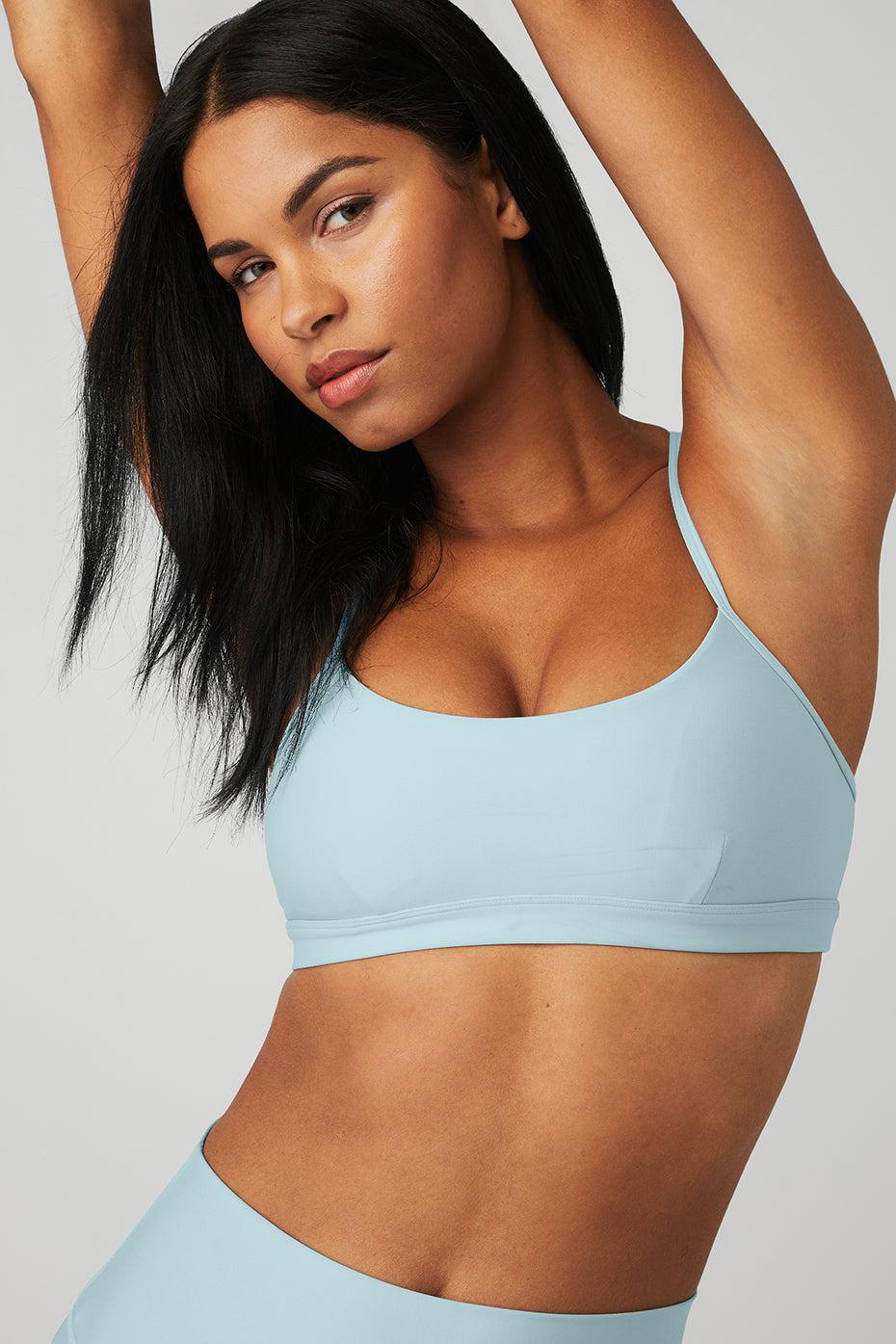 Airlift Intrigue Bra – Chalk Blue
Alo Yoga at Alo Yoga (US)
NB Power X Bra
Arrived: Dec 2019
Currently: $65.00
First price: $60.00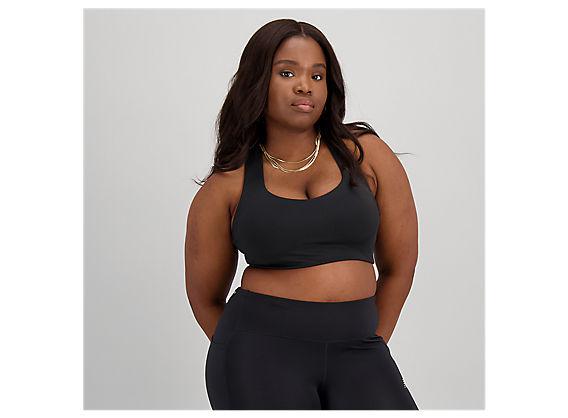 NB Power X Bra
New Balance at New Balance (US)
3. Luxury Goods
Prices for High-End Products Spike as China Reopens
The easing of COVID measures and increased household spending over the Lunar New Year holidays have driven up price tags for luxury goods. Retailers are striving to make up sales from the prolonged restrictions that ended five years of exponential growth in China. Brands are focusing on the market's ultra-wealthy, with 32%-42% of handbags, small leather goods and footwear in stock having increased from their original price, exceeding the levels of category inflation in the US. Brands trading in the States are focusing on making luxury a 'treat' for consumers, evidenced by investing 20% of new accessories into more accessible items like coin purses, wallets and cardholders in 2023. In contrast, China has placed a greater emphasis on big-ticket products, such as jewelry and handbags.
US vs. China % of Luxury Inflation by Category
Luxury brands are not only marking up a higher proportion of goods in China versus the US, but price points are becoming increasingly expensive. Of the handbags in China to have had a price increase, 12% sit between $3,000-$3,200 vs. 6% in the US. Even T-shirts, a category with a slightly higher percentage of price increases in the US, are more expensive in this market. China's steepest price point with the most inflated stock is $760-$780. Less than 1% of US products are in this bucket, with most styles increasing to being within $660-$680. Despite luxury brands having already inflated prices of core styles during the pandemic, a single-digit increase is expected this year in the US and China. Meanwhile, the depressed Euro has made luxury goods comparatively cheap, and, with a predicted price hike of 15%,2Luxury brands brace for a 2023 slowdown – Financial Times make it a market to watch.
Balenciaga Downtown Medium Shoulder Bag
CN Price: +4%
US Price: +2%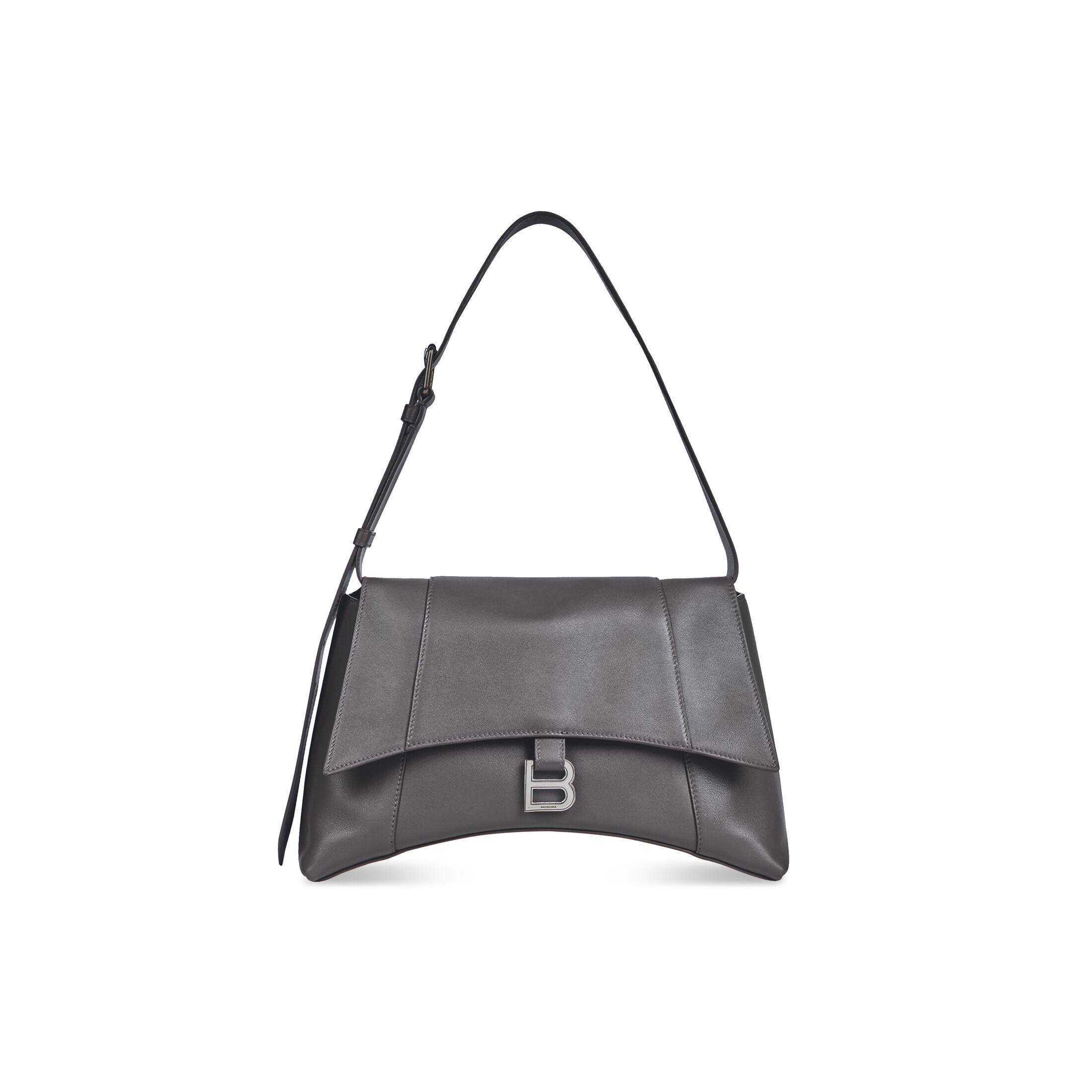 Women's Downtown Medium Shoulder Bag in Dark Grey
Balenciaga at Balenciaga (US)
Gucci's Ophidia GG Small Tote
CN Price: +10%
US Price: +10%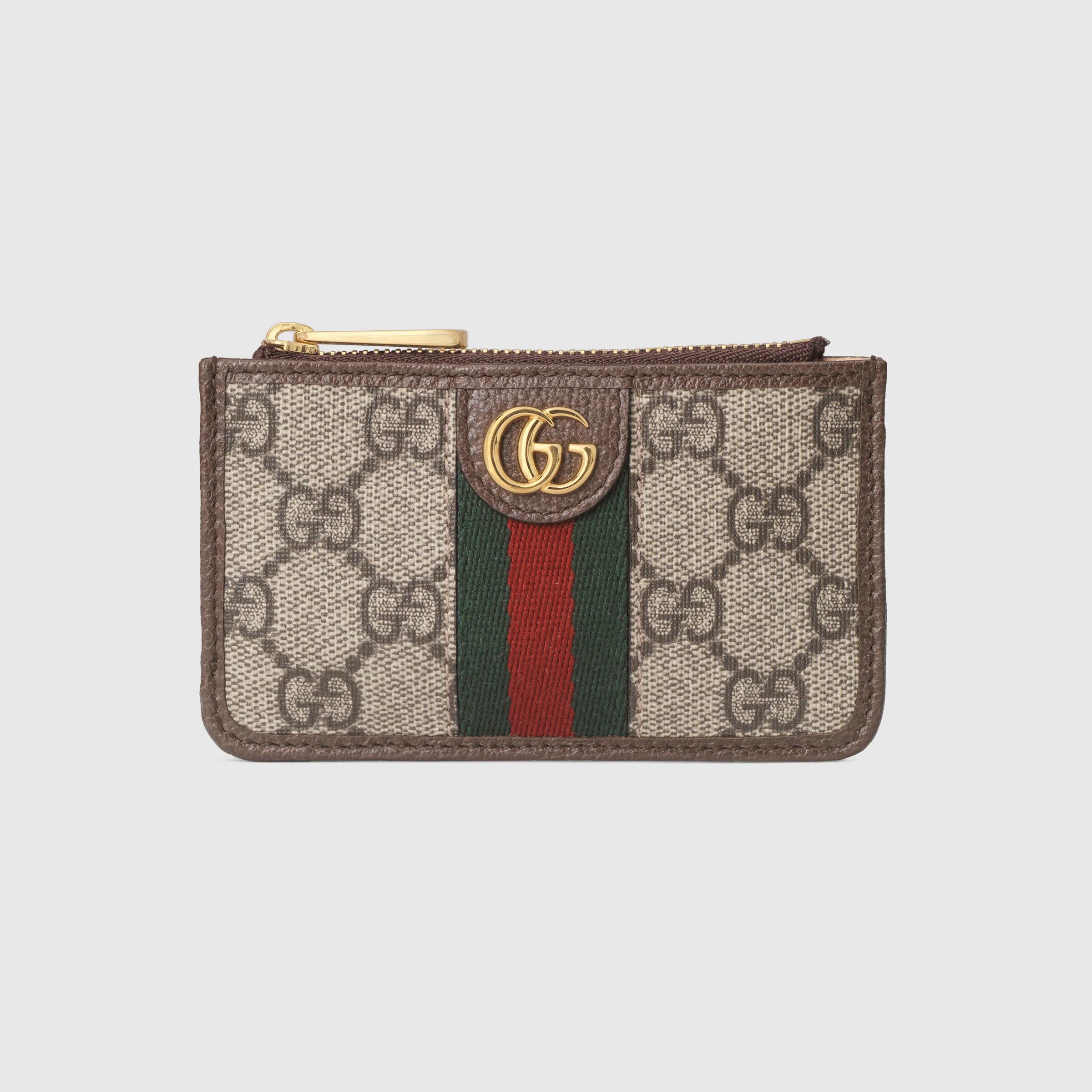 Ophidia card case
Gucci at Gucci (US)
Prada's Double Wheel Platform Sneakers
CN Price: +18%
US Price: +20%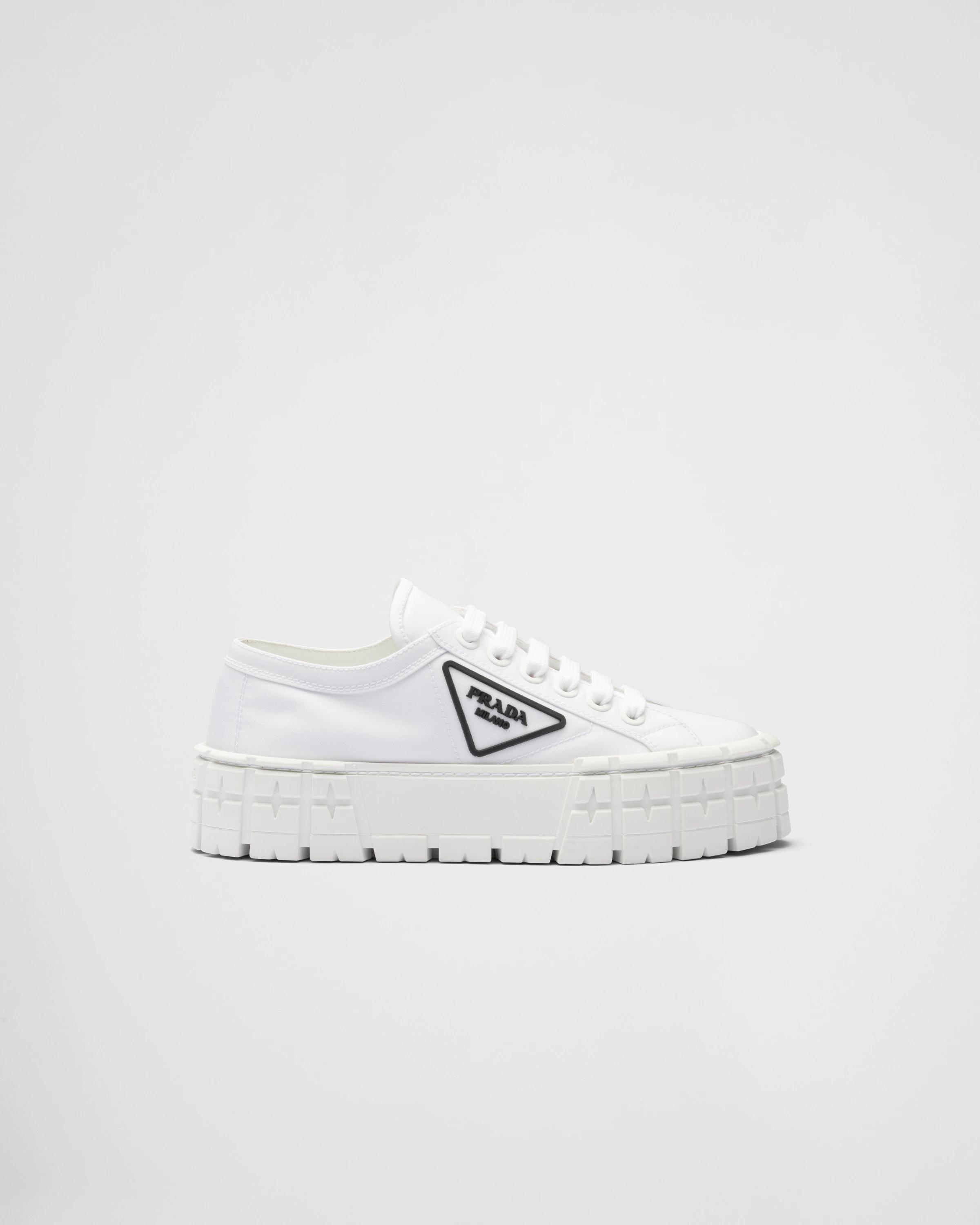 Double Wheel platform nylon gabardine sneakers
Prada at Prada (CN)
4. Footwear
Nike Hikes Pricing on Value Products
According to the US Bureau of Labor Statistics, retail footwear prices in the US experienced their slowest growth in 22 months in January, up by only 0.4% versus the same period last year. This comes after full-year footwear prices in 2022 saw their highest growth rate in four decades at 4.6%.3Footwear Prices Were Up 0.4% in January as FDRA Predicts Inflation to Slow – Footwear News The sneaker market has significantly contributed to this, seizing the opportunity to cash in on lucrative styles. New Balance saw the highest inflated prices, up 15% YoY, as well as the highest assortment mix of increases at 17%, while EDITED tracked On's average pricing to be 27% higher than the average among its competitors.
US Footwear Average Prices YoY
*Hover over chart for additional data
*NB = New Balance
% of Options with a Price Change
| | | |
| --- | --- | --- |
| Brand | Options in Stock | % Price Increase |
| On | 441 | 10% |
| Nike | 3,109 | 12% |
| adidas | 2,244 | 6% |
| NB | 702 | 17% |
| ASICS | 2,984 | 1% |
*Products in stock Feb 20, 2023
Interestingly, where adidas and New Balance saw value in raising exit price points, noting the highest number of price increases in the $100-$110 and $130-$140 brackets, respectively, Nike tracked much lower, concentrating on the $70-$80 bracket. Both approaches offer gross margin gains, targeting the most affluent customer willing to spend on current cult products or those investing in core essentials during a tough economic climate.
Entry price point sneakers, such as the Nike Court, observed shallower price increases than exit styles, including the New Balance 993, 8% vs. 14%, respectively. Lower ticket items can bank on a higher sales volume, while higher priced sneakers rely on less volume, but close the gap on profit through higher selling prices.
adidas Stan Smith


Currently: $100.00
First Price: $85.00
Price Change: +18%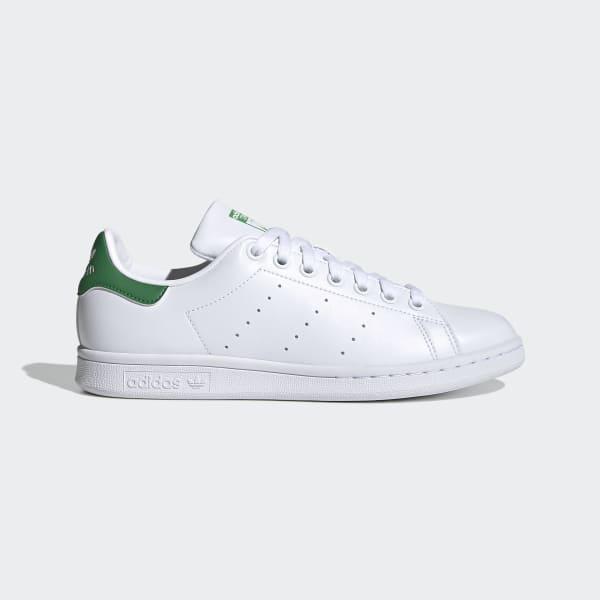 Stan Smith Shoes
Cloud white / green / cloud white
adidas Originals at Adidas (US)
New Balance MADE in USA 993 Core
Currently: $199.99
First Price: $174.99
Price Change: +14%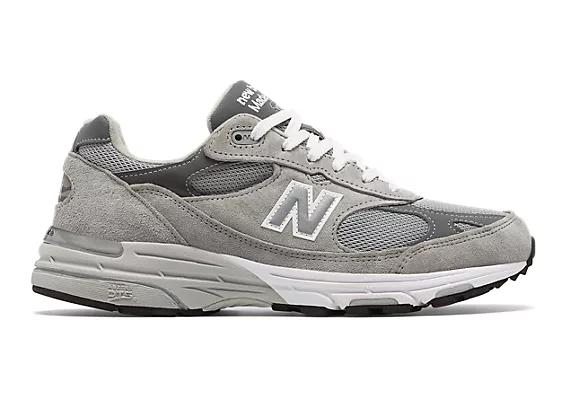 MADE in USA 993 Core
New Balance at New Balance (US)
Nike SB BLZR Court Skate
Currently: $70.00
First Price: $65.00
Price Change: +8%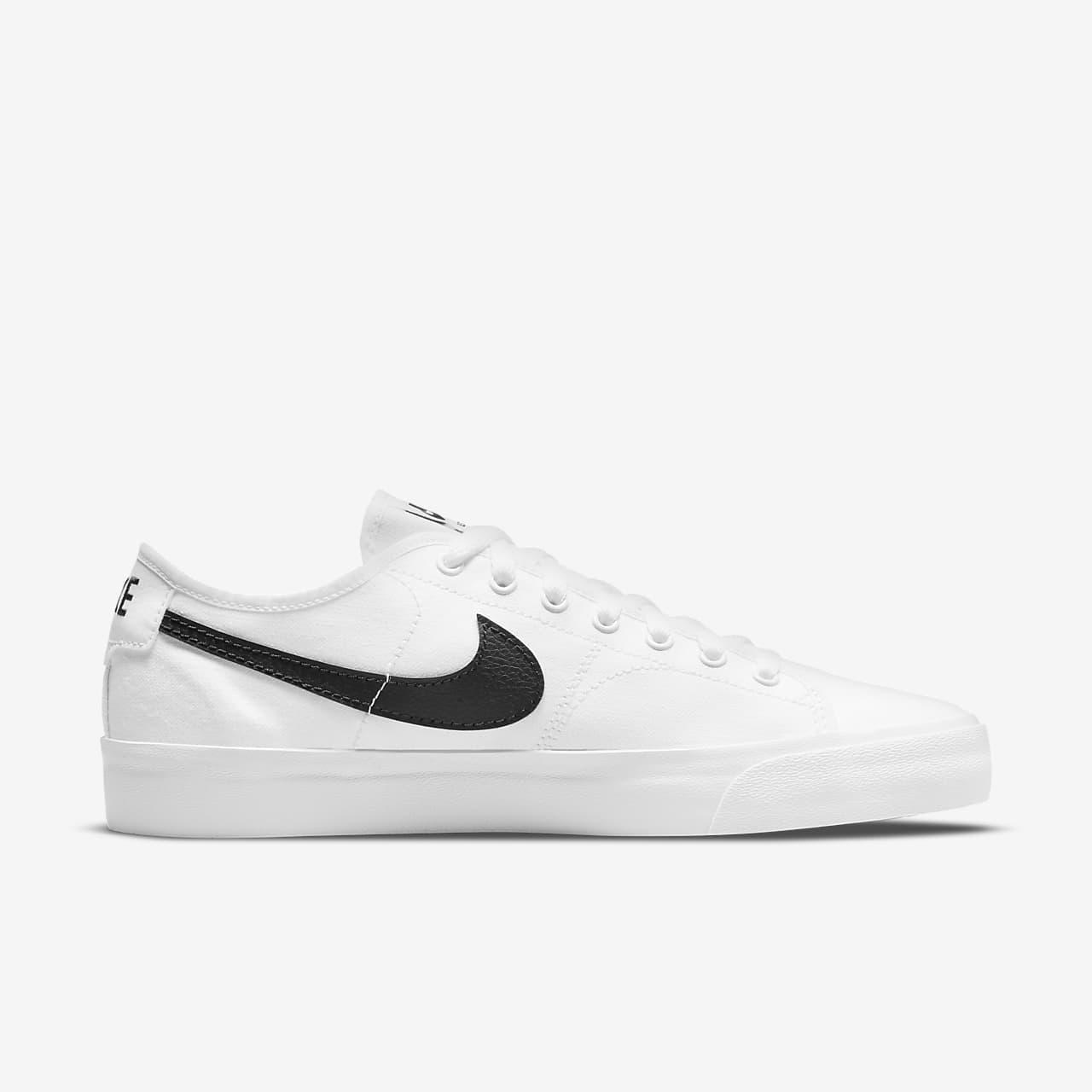 SB BLZR Court Skate Shoes
Nike at Nike (US)
5. School Uniforms
Increases Follow 2020's COVID & 2022's Price Freezes
Rising global energy prices put a sprain on the disposable income of families in 2022. The UK's Costs of School Uniforms Act intended to make schoolwear more affordable; however, the market is shifting yet again. In September 2022, school uniforms and shoes were 9% more expensive than the same time in 2021.4UK's Rising Costs Prompt Hunt for Used Back-to-School Supplies – Bloomberg UK Of schoolwear products in stock for the new term at key retailers in 2023, 25% have experienced a price increase. This is a huge proportional uplift of 15pp, compared to pre-COVID inflation levels, which only impacted 10% of products.
UK # of Schoolwear Price Increases 2023 vs. 2019
*Hover over chart for additional data
Despite wider efforts to freeze prices across the back-to-school period in Q3 2022, Marks & Spencer registered the most price increases for 2023's new school term. Footwear was its biggest focus, with leather styles accounting for 97% of targeted designs. The intentional move mimics wider trends among footwear retailers including Dr Martens. Multi-pack offerings accounted for 37% of price increases to date in 2023. Pricing strategies sought to capitalize on customers' new-found buying habits, which include sustaining higher basket spend for an overall greater saving per unit. The result also gives retailers leverage to grow profits on an itemized basis.
M&S Leather T-Bar School Shoes
Currently: £36
2019: £30
Price Change: +20%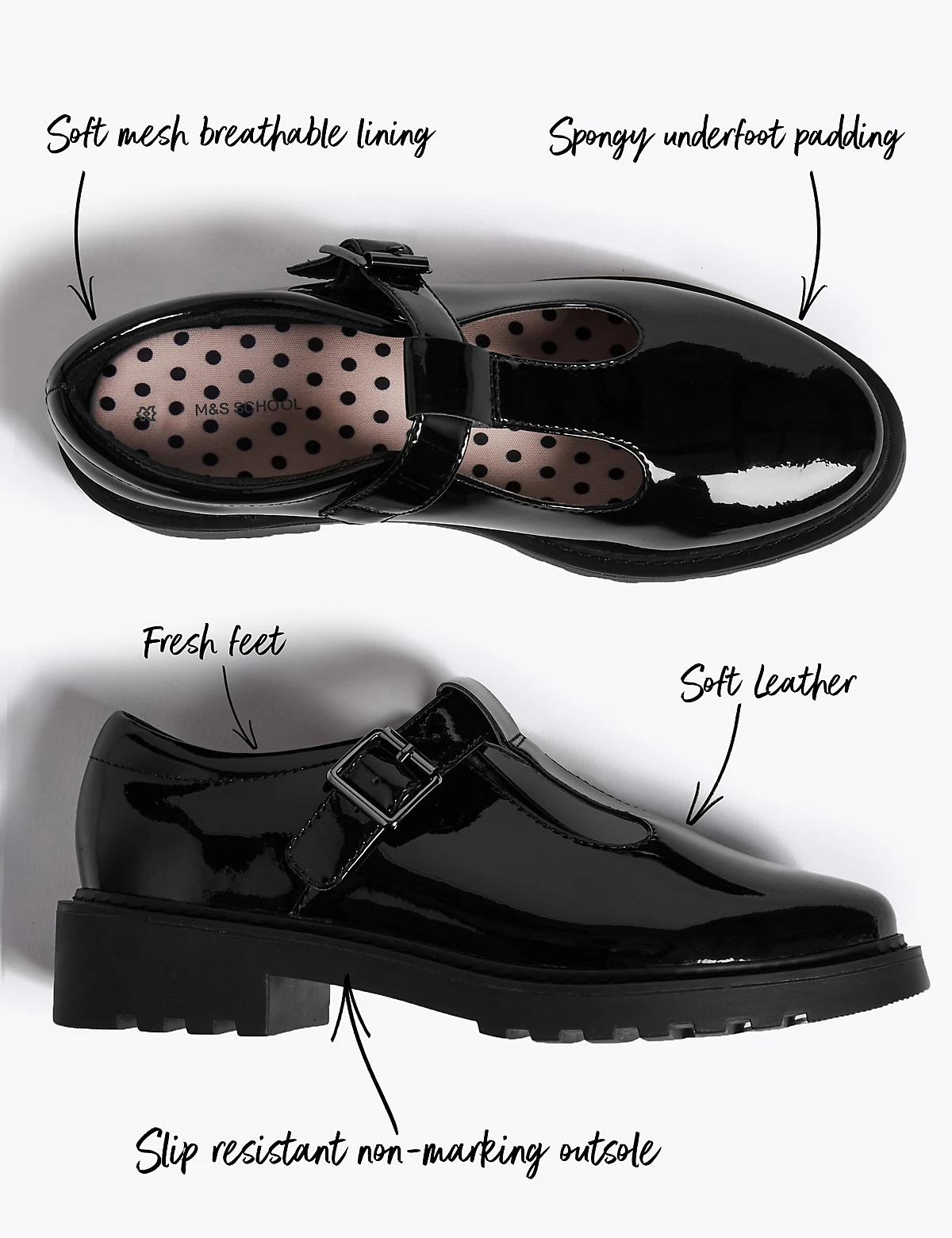 Kids' Leather T-Bar School Shoes (13 Small – 7 Large)
M&S Collection at Marks & Spencer (UK)
Matalan Five-Pack SS School Shirts
Currently: £12.50 (£2.50/shirt)
2019: £8.50 (£1.70/shirt)
Price Change: +47%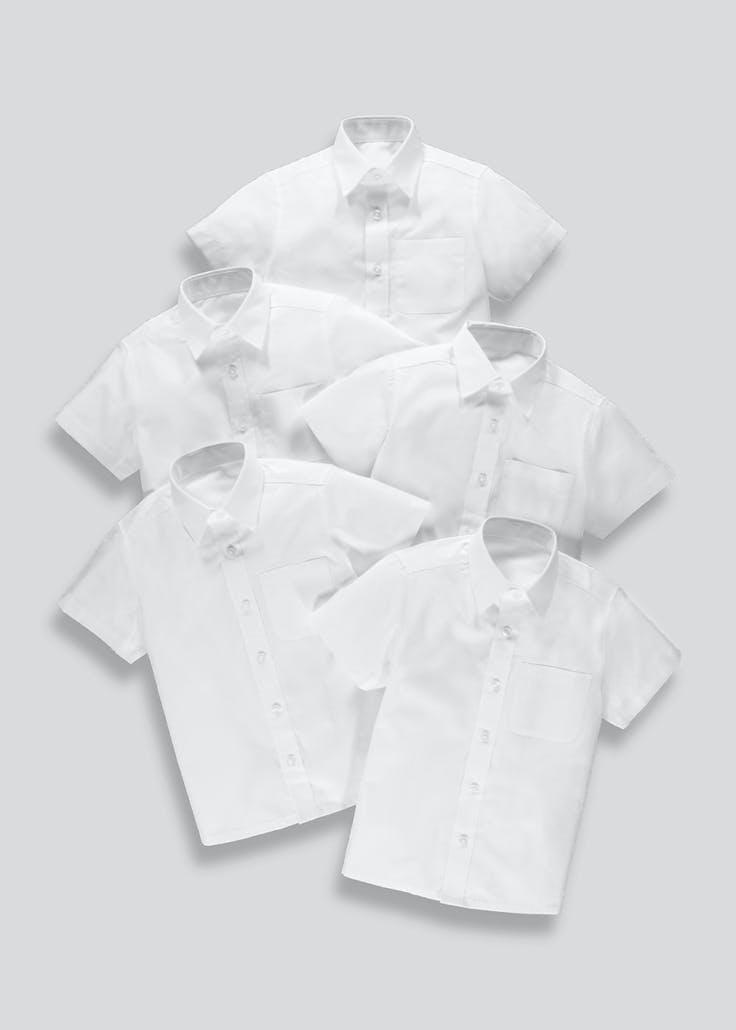 Boys 5 Pack White Short Sleeve School Shirts (4-16yrs)
Matalan at Matalan (UK)
Customize Your Research
Use the dashboard template provided and watch the instructional video below for further direction. Leverage the text boxes in the template to create your own notes and share insights with your team.

*Access subject to regional subscription permissions
Appendix
Date analysis
Dates vary by category. Reference charts for exact dates analyzed.

Abbreviations
M&S – Marks & Spencer
NB – New Balance

Retailers considered
Denim: Lee, Levi's, Tommy Hilfiger, Wrangler
Activewear: ASICS, adidas, Alo Yoga, Athleta, Champion, Fila, Gymshark, Lululemon, New Balance, Nike, Outdoor Voices, Oysho, PUMA, Reebok, Sweaty Betty, Vuori
Luxury Goods: Alexander McQueen, Alexander Wang, Balenciaga, Burberry, Chloé, Dolce & Gabbana, Fendi, Gucci, Louis Vuitton, Moncler, Prada, Saint Laurent
Footwear: ASICS, adidas, New Balance, Nike, On Running
Schoolwear: Debenhams, GAP, House of Fraser, M&S, Matalan, Monsoon, Peacocks, Tu at Sainsbury's, Zara