Is Internet-Age Fashion Over?
58% of TikTokers use the platform for shopping inspiration, overrunning retail with algorithm-generated micro aesthetics. However, with wearability underscored on the runway and 'normie' fashion's return as an anti-trend, are customers experiencing 'core' fatigue?
Key Takeaways
'Cores' was the buzzword in 2022, however, 2023 will be defined by product wearability, with Quiet Luxury, minimalism and 'normie' fashion frontrunners propelled by clothes over concepts on the runway and consumers seeking familiarity amid uncertain times.
Retailers must navigate the ratios of their trends vs. essentials products and constantly monitor shifts in consumer tastes. Intake of top selling cargo pants increased 90%-111% YoY. However, classic jeans outsold this viral style by 4%-10%, suggesting a sign of the times.

Balletcore is lending itself to top performing footwear styles,

but the aesthetic hit a peak on TikTok in March and associated apparel sell outs dropped 46%. Pink sell outs are also down 28% YoY, though the release of the Barbie movie is likely to trigger an uptick.
Despite the saturation of 'cores,' the

internet and social media aren't going anywhere and will continue to shape trends. Understand how best to adapt an aesthetic for your consumers and avoid over-investing in multiple subcultures so their impact isn't diluted.
Basics are Back
Balancing Viral Trends and Essentials
Trend saturation often triggers a pendulum swing in the opposite direction, prompting a shift in consumer preferences. In recent years, an abundance of core aesthetics has overwhelmed the trend cycle, creating a rapid rise and fall of various micro subcultures. It's been speculated that pressure to keep up with algorithm-driven trends will direct a behavioral shift for consumers to reclaim their personal style. Retailers must remain attuned to cultural resets, using data to gauge when the demand for trends is surging or waning, enabling them to adjust discounting, design, and product phasing strategies to meet customers evolving tastes.
Brands should strike a balance between viral products and seasonless items. Cargos, a staple of Gorpcore, are still strong sellers, but retailers must monitor their sales against other products for maximum profitability. Gorpcore hype has declined since its absence from men's FW23 shows and slower sell outs of key styles. Menswear retailers increased cargo pants by 90% YoY, while slim-fit jeans only grew 2%. In womenswear, cargo pants rose 111% YoY, while straight-leg jeans contracted 23% YoY. However, new arrivals of these denim styles have outsold cargo pants by 4% in menswear and 10% in womenswear, revealing demand for classic wardrobe staples.
TikToks containing #balletcore have begun to drop off after reaching a peak in March. Though remaining a strong influence in footwear, majority SKU sell outs of Balletcore apparel have dropped 46% between March and June compared to the three months prior. Hyper-feminine elements will remain essential for FW23. However, retailers need to factor in the fact that a consumer's attention span to trends is shortening and product virality doesn't always translate to sales.
Retailer Promotions
Retailer promotions have pivoted to market more simple items rooted in wearability and everyday basics. Over the past month, Jigsaw promoted its top six tees, while Zara dubbed 2023 "the white tee summer." Elevated men's essentials have been communicated at COS and GANT with waffle knit and pique polos, while Moss Bros encouraged using versatile chinos to build a capsule wardrobe.
What is and isn't Working?
Analyzing new arrivals and majority SKU sell outs over the past month ending June 17th, 2023 unearthed the fact that consumers are leaning towards unfussy wardrobe staples. Contrast spaghetti strap tops added interest to the basic rib tank and moved well at Mango and NA-KD. Denim maxi skirts continue to reign supreme, evolving from a trend piece to an essential item. Products introduced this month that experienced rapid discounting included distressed denim, graphic tees, logo tees and detailed patterns and embellishments, backing up the move towards everyday simplicity.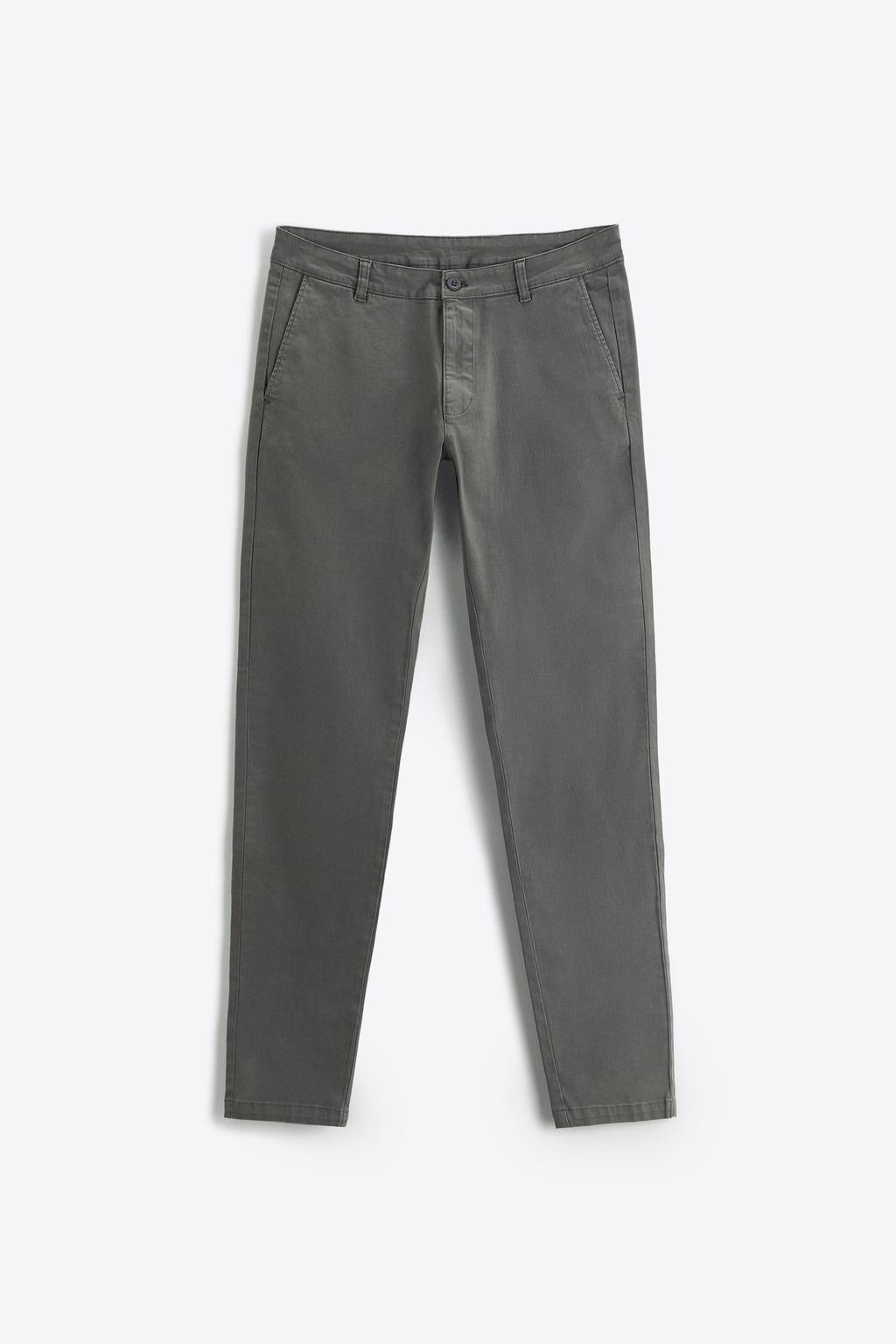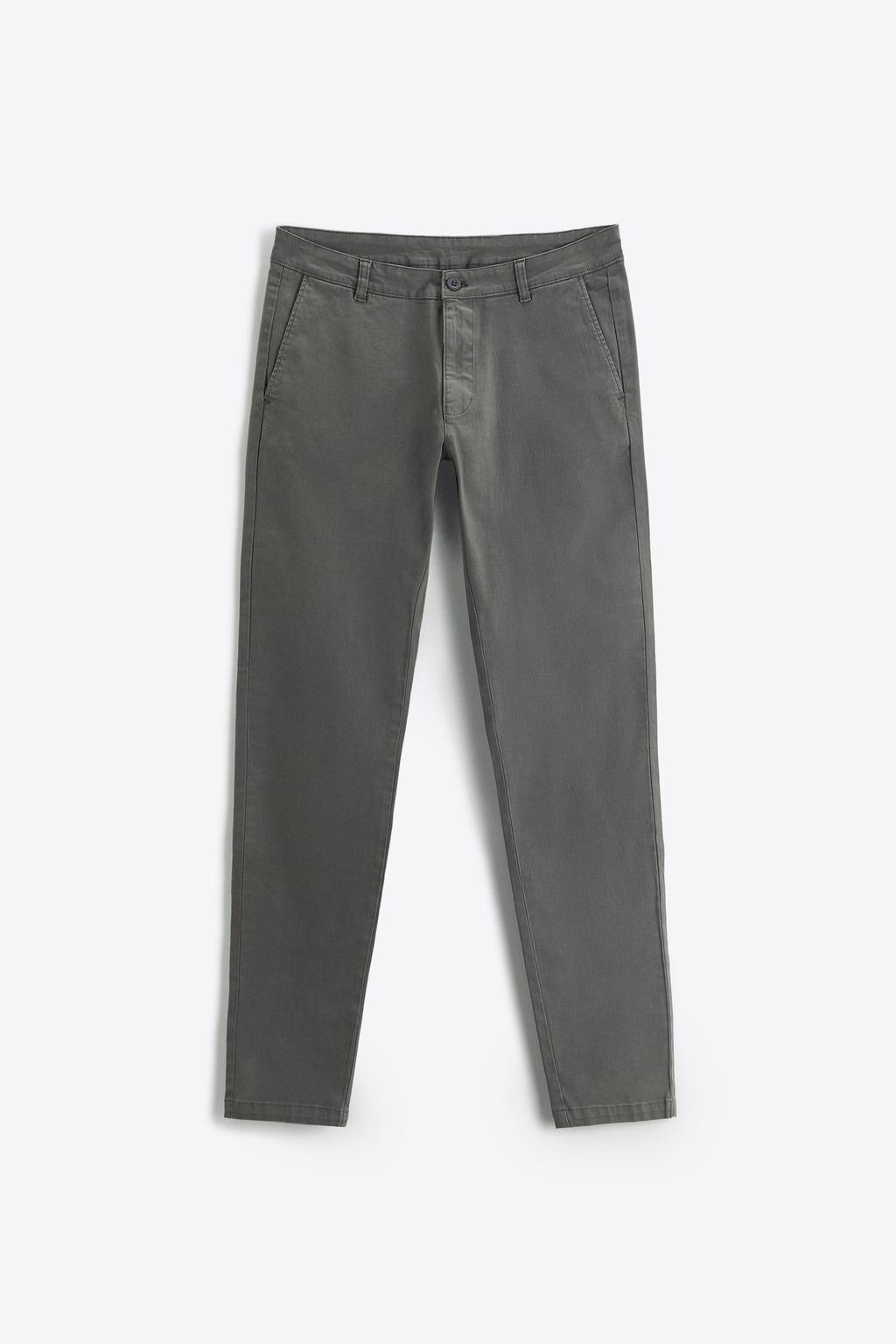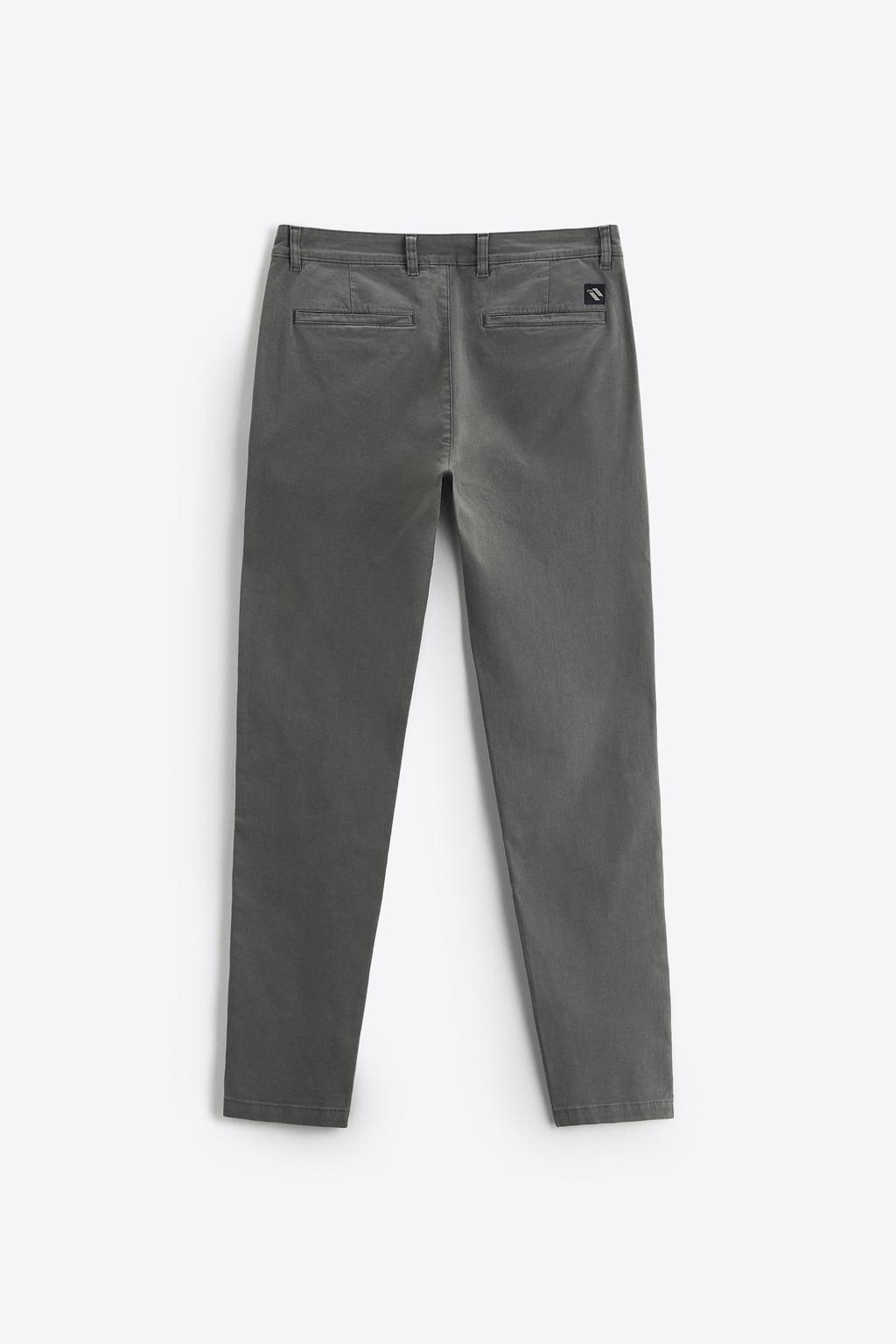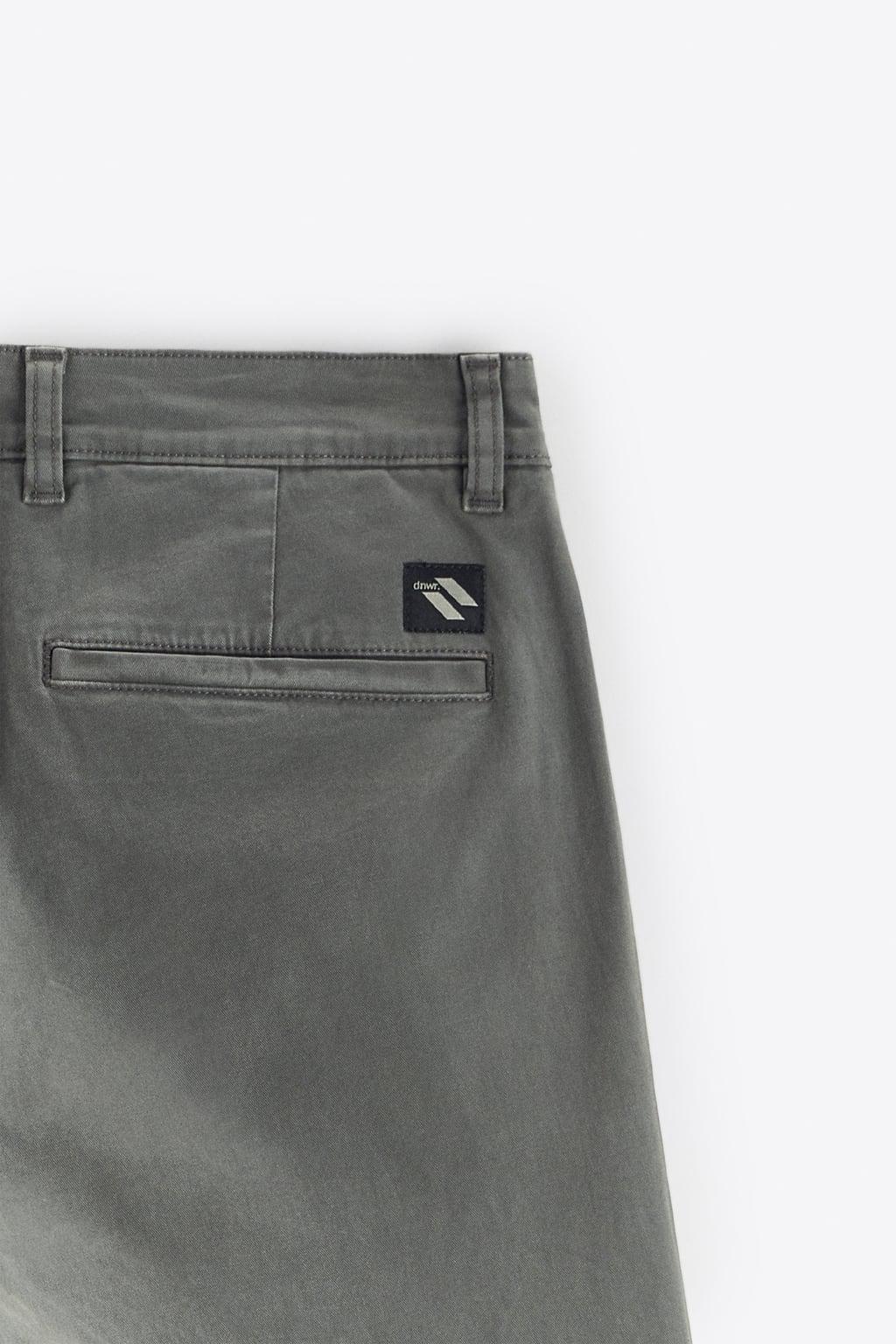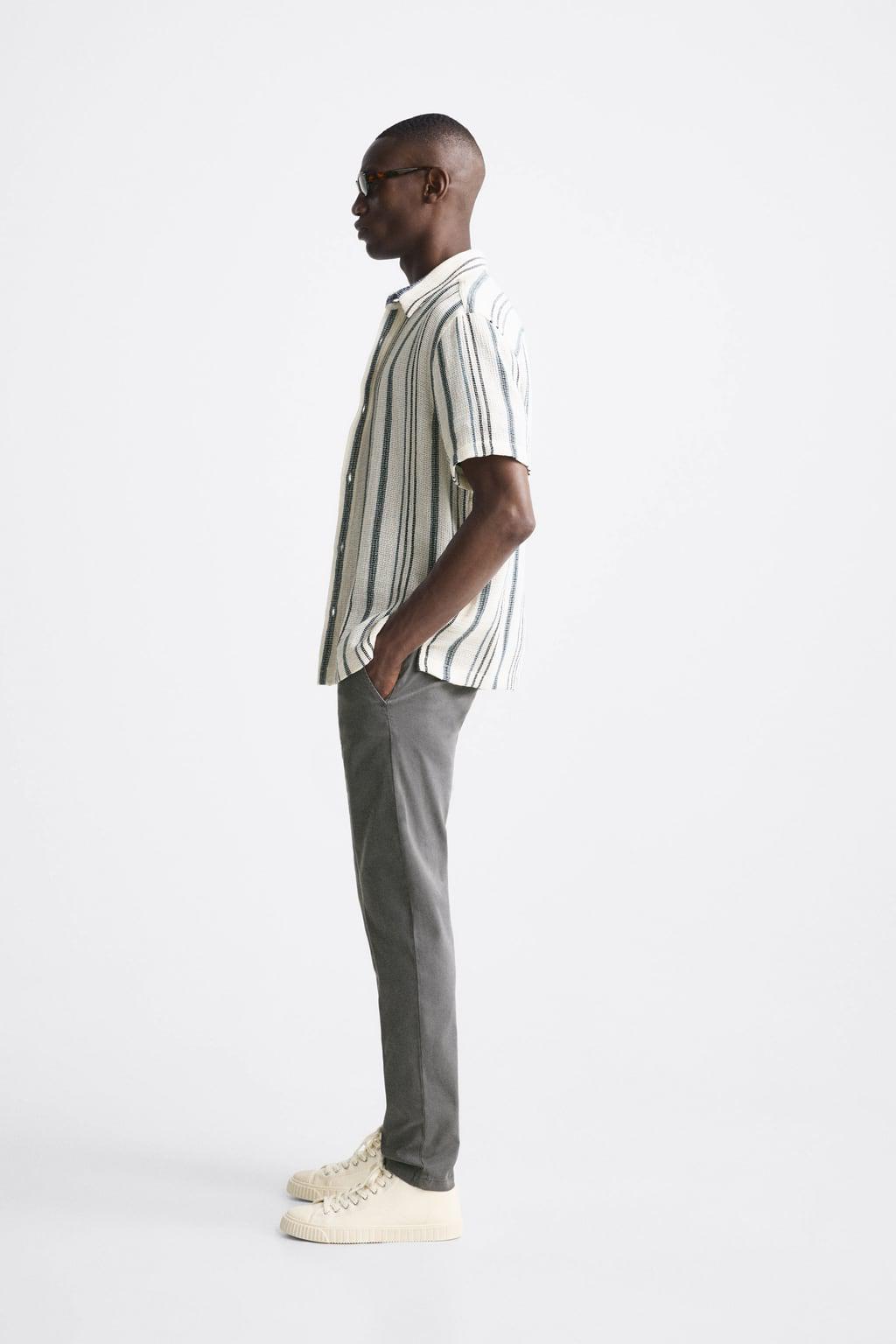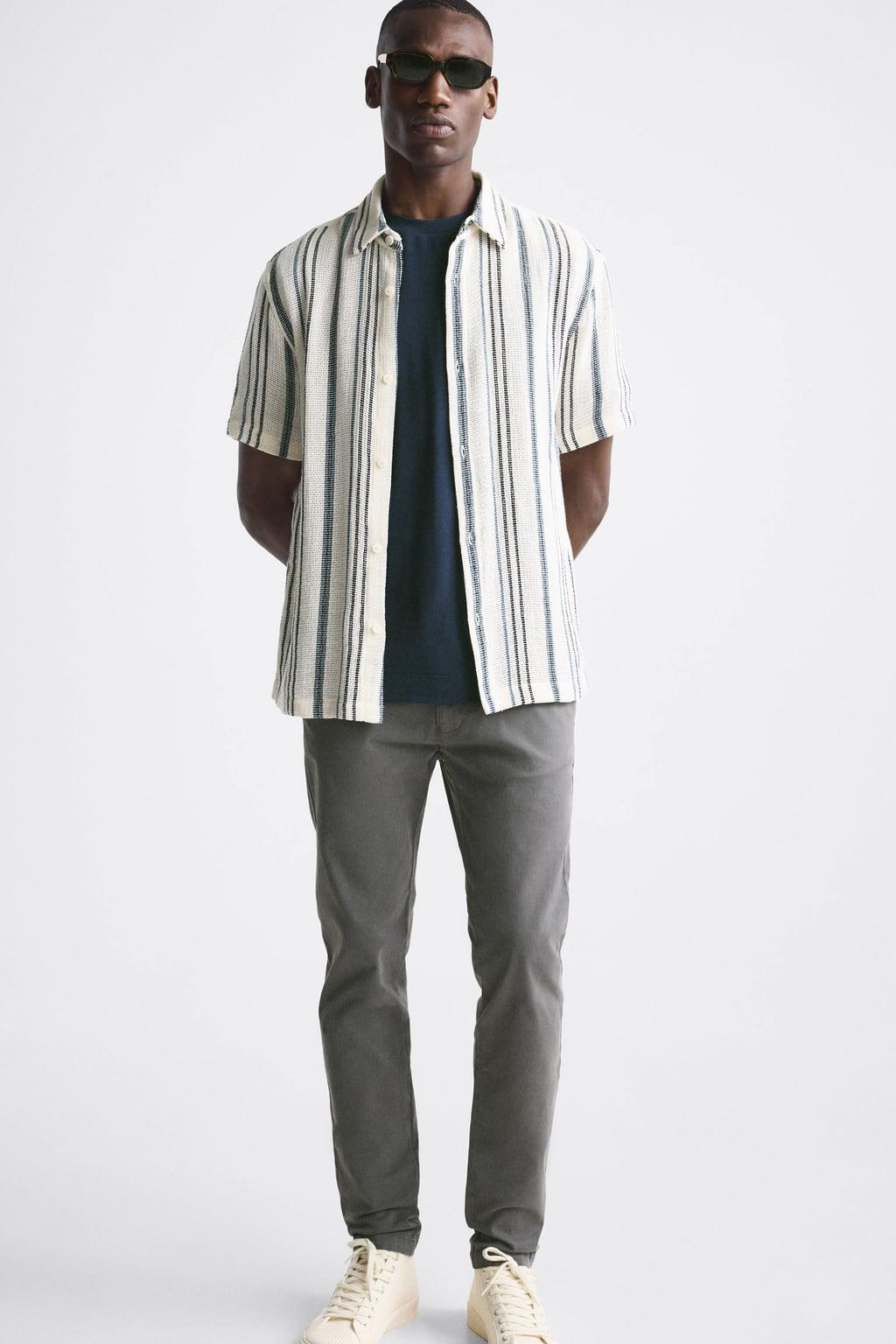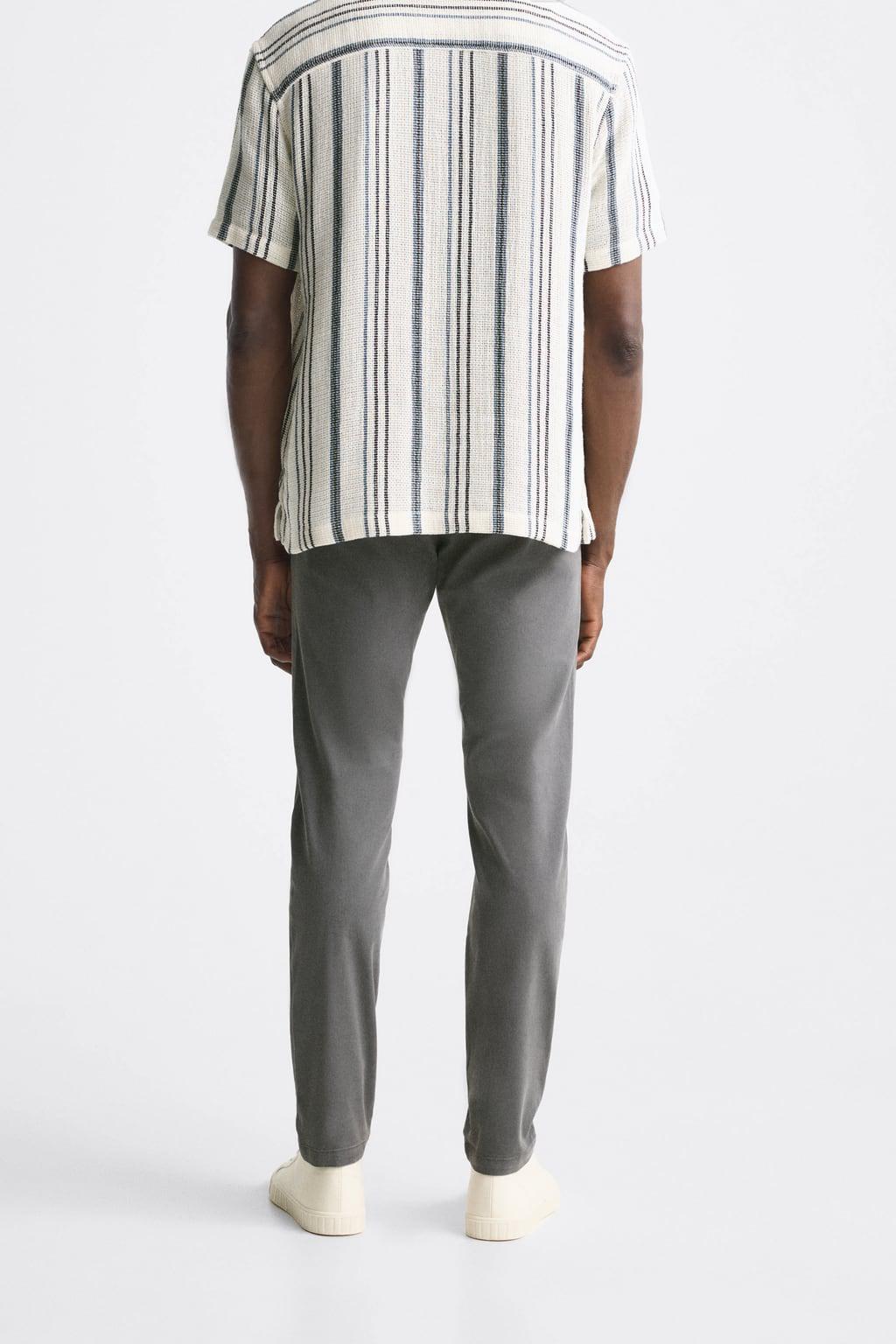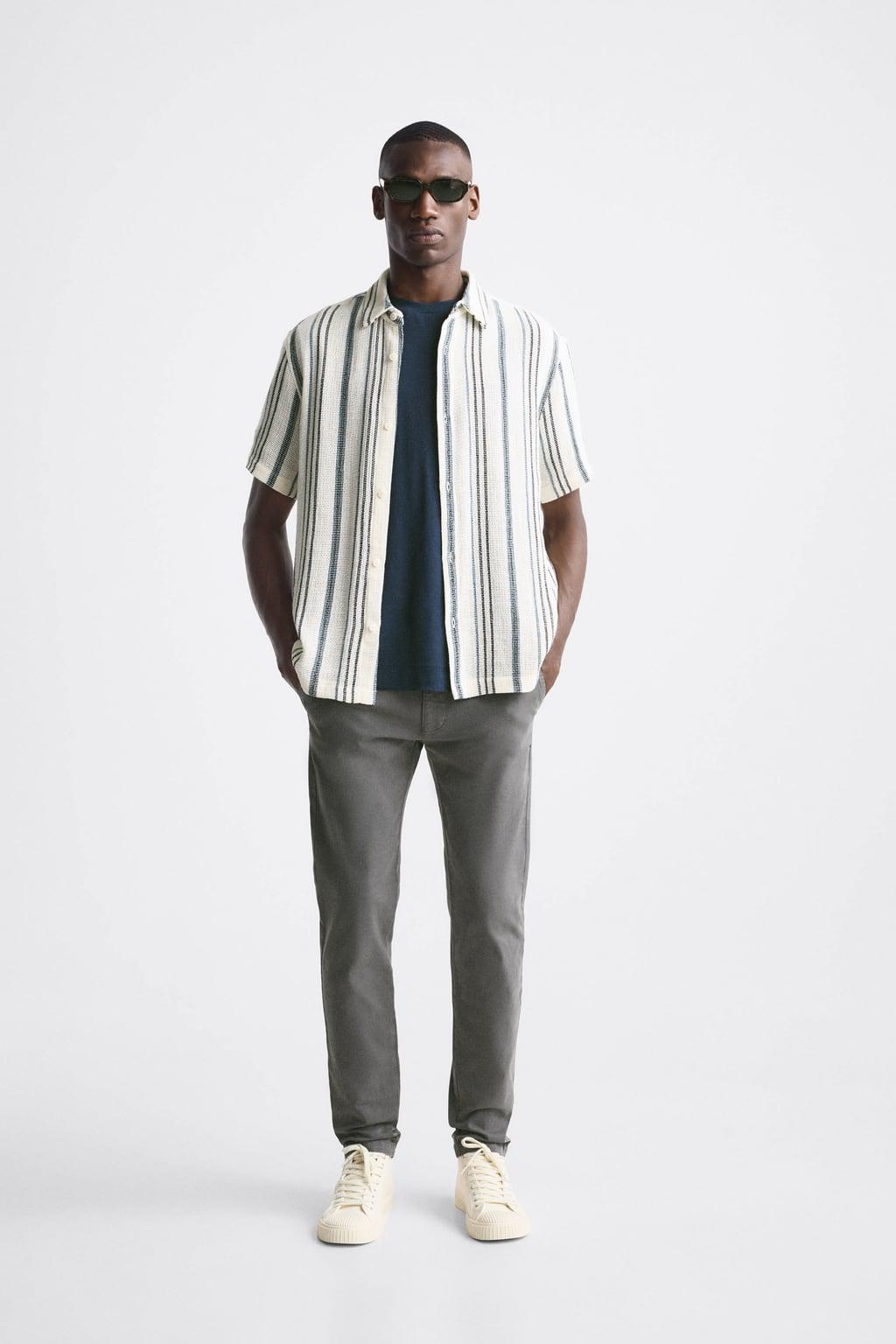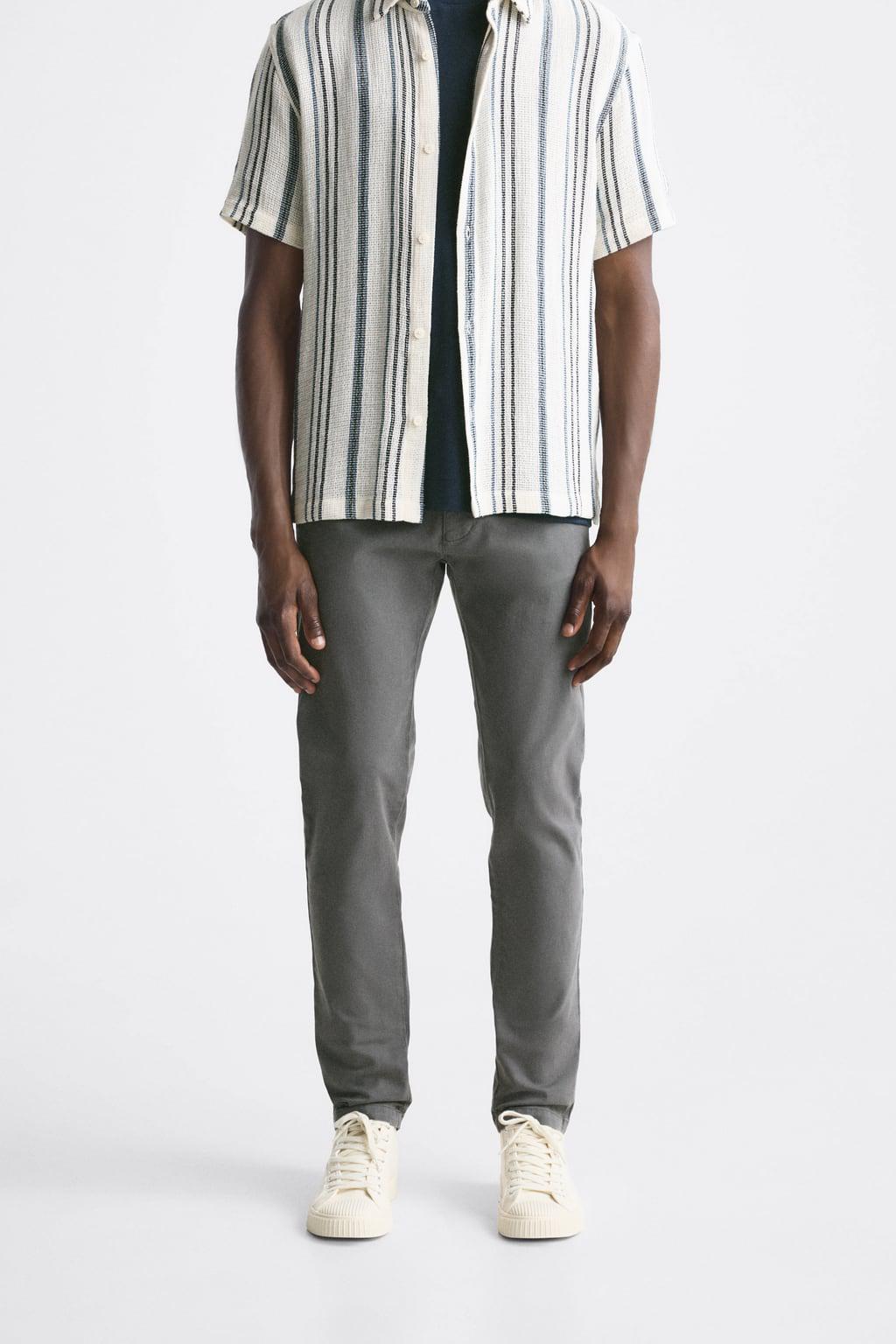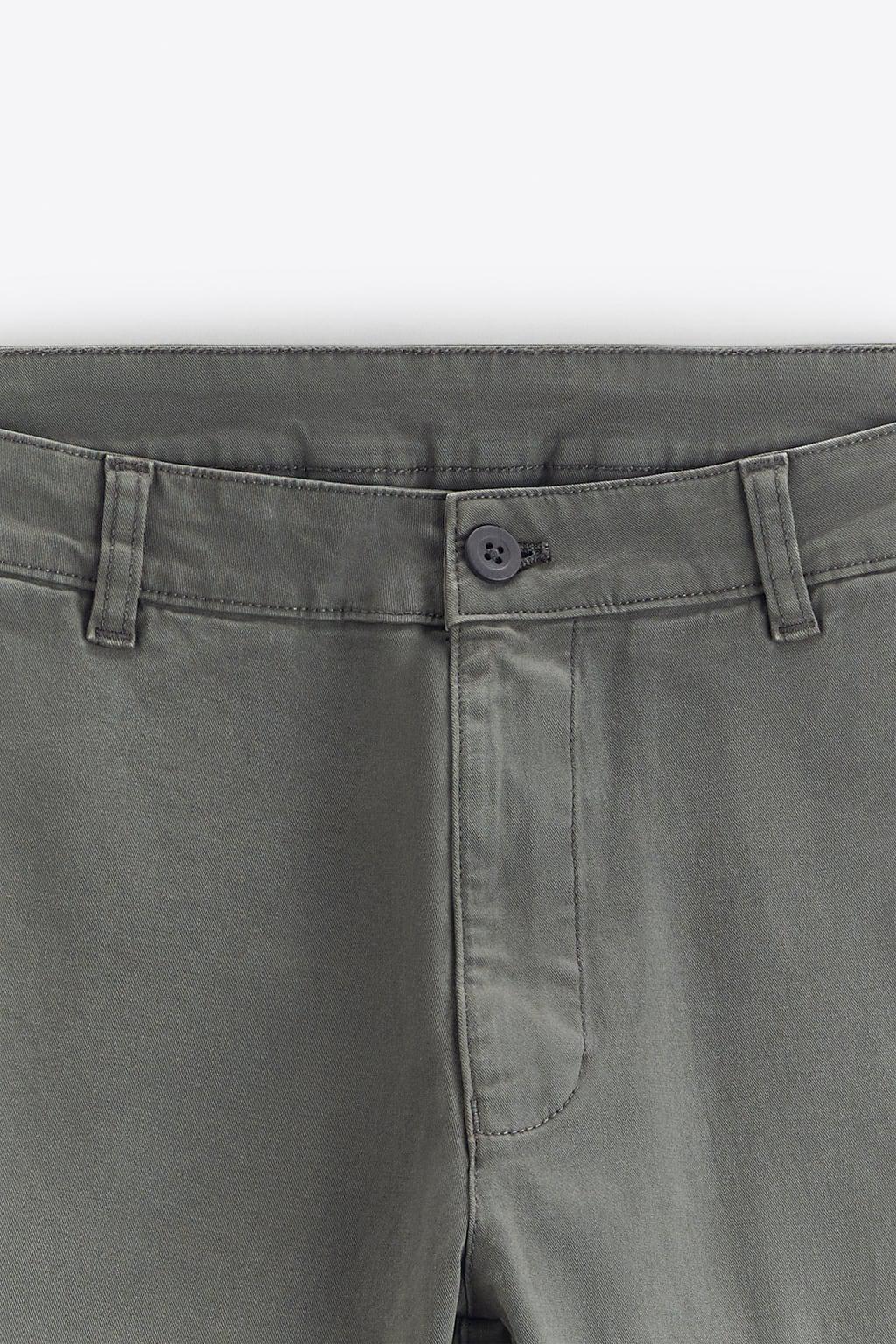 COTTON CHINOS
Zara at Zara (UK)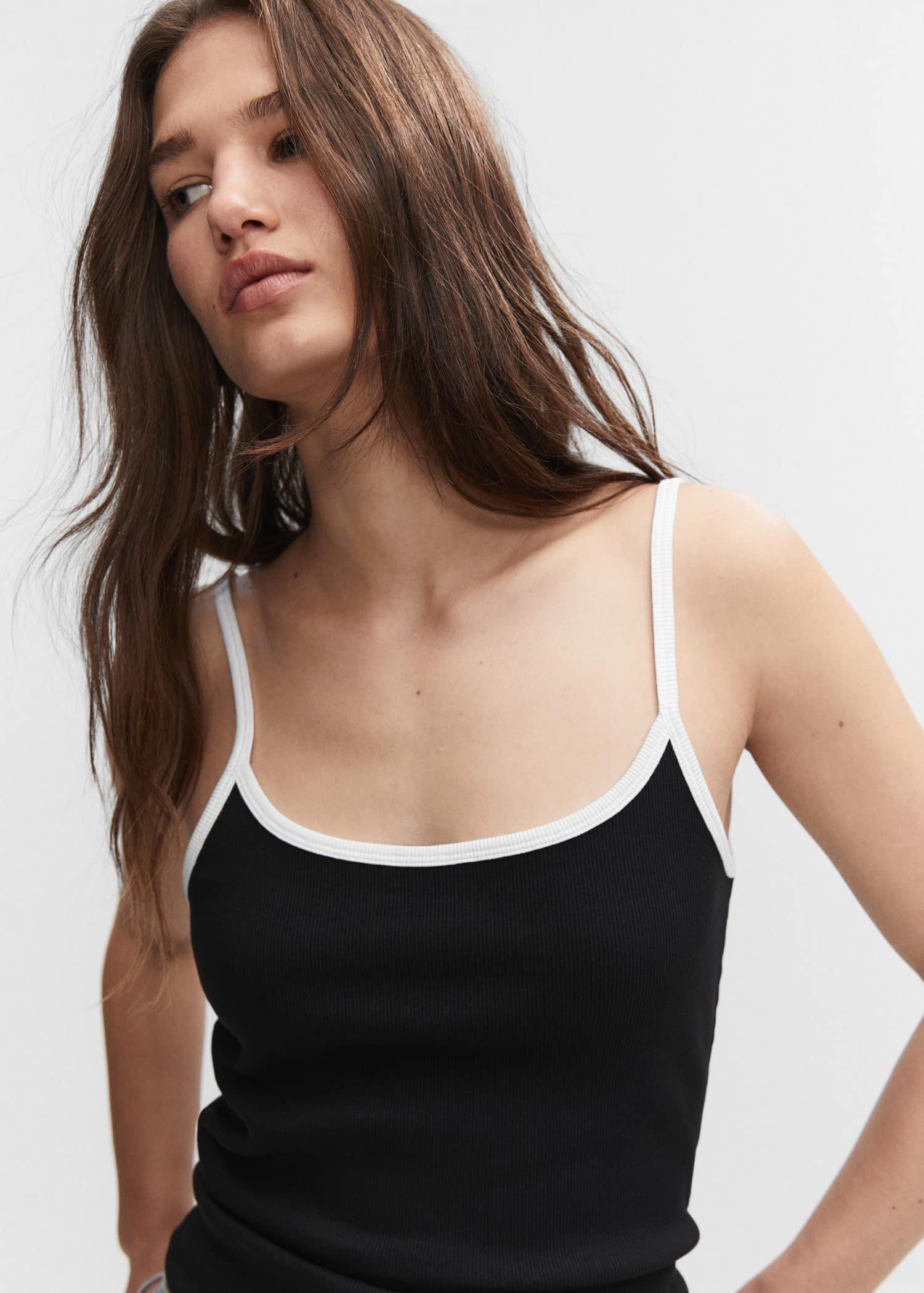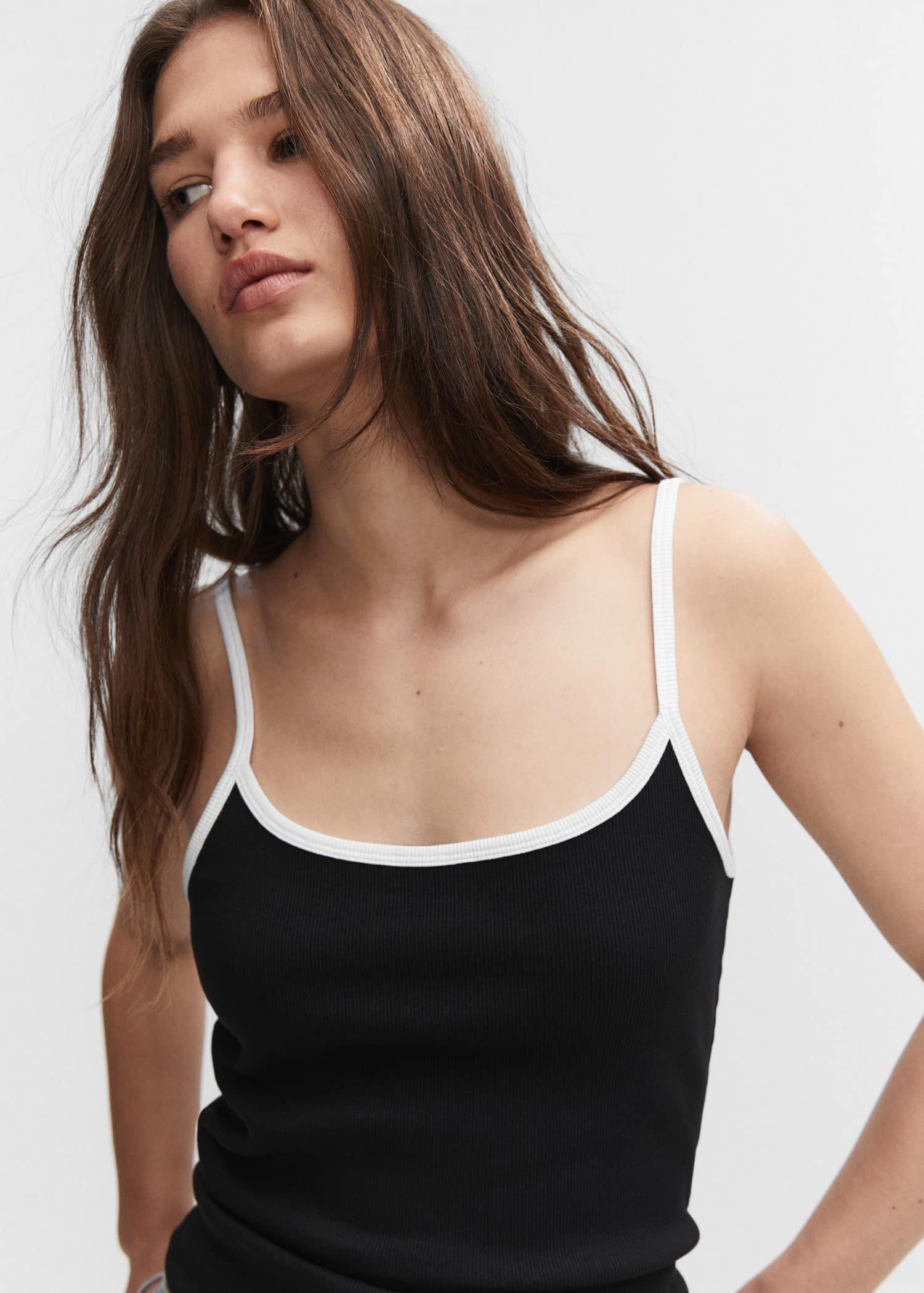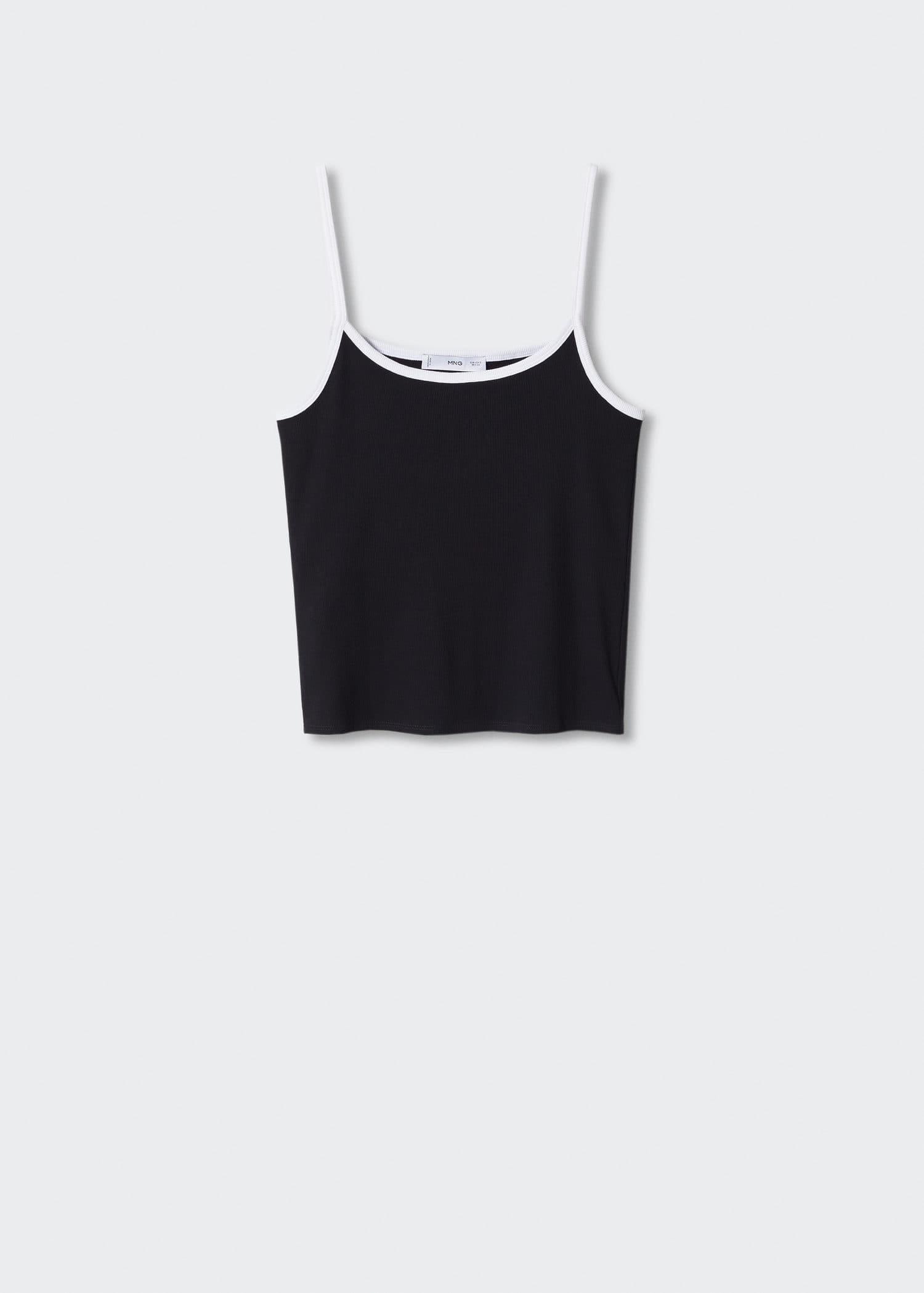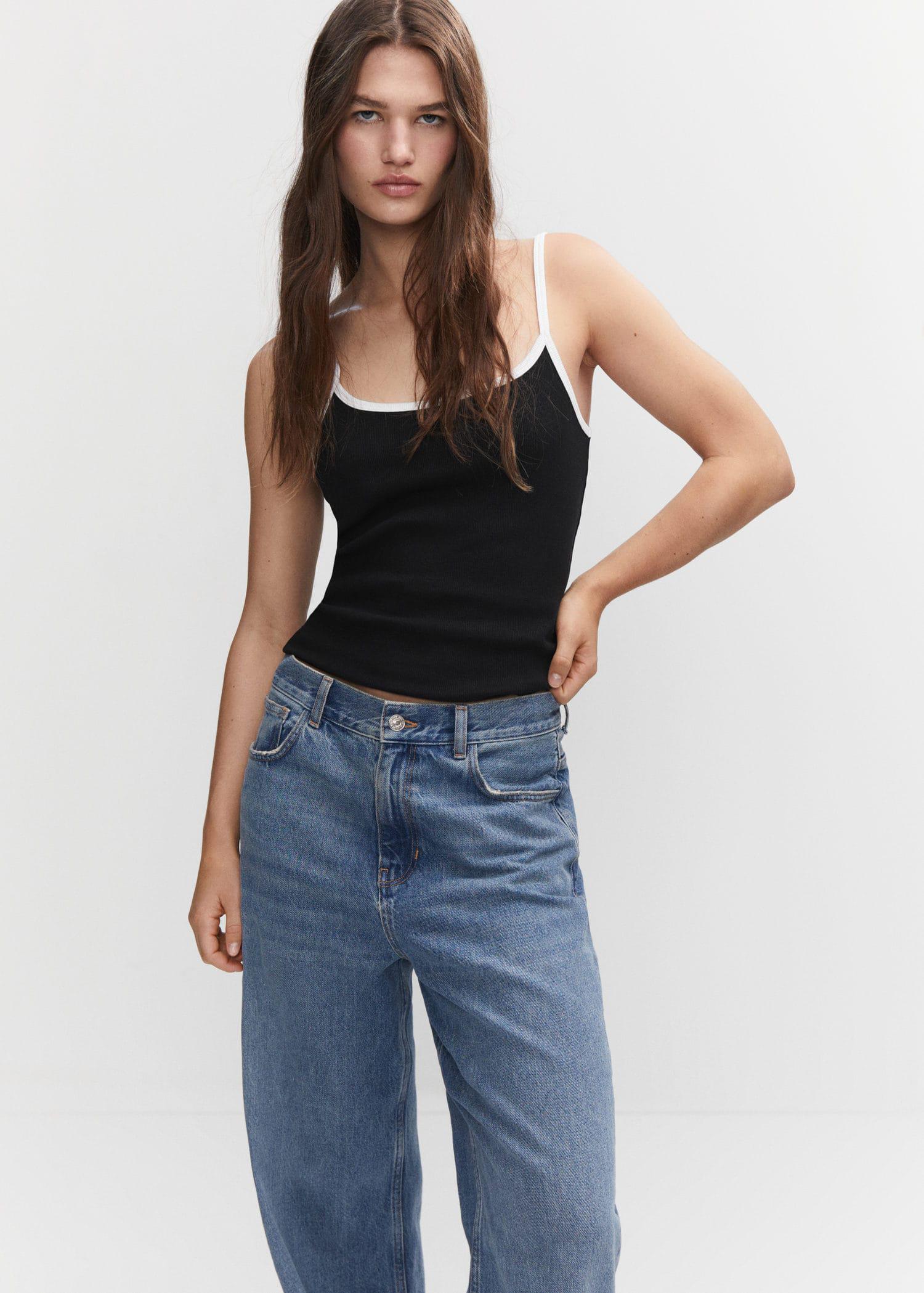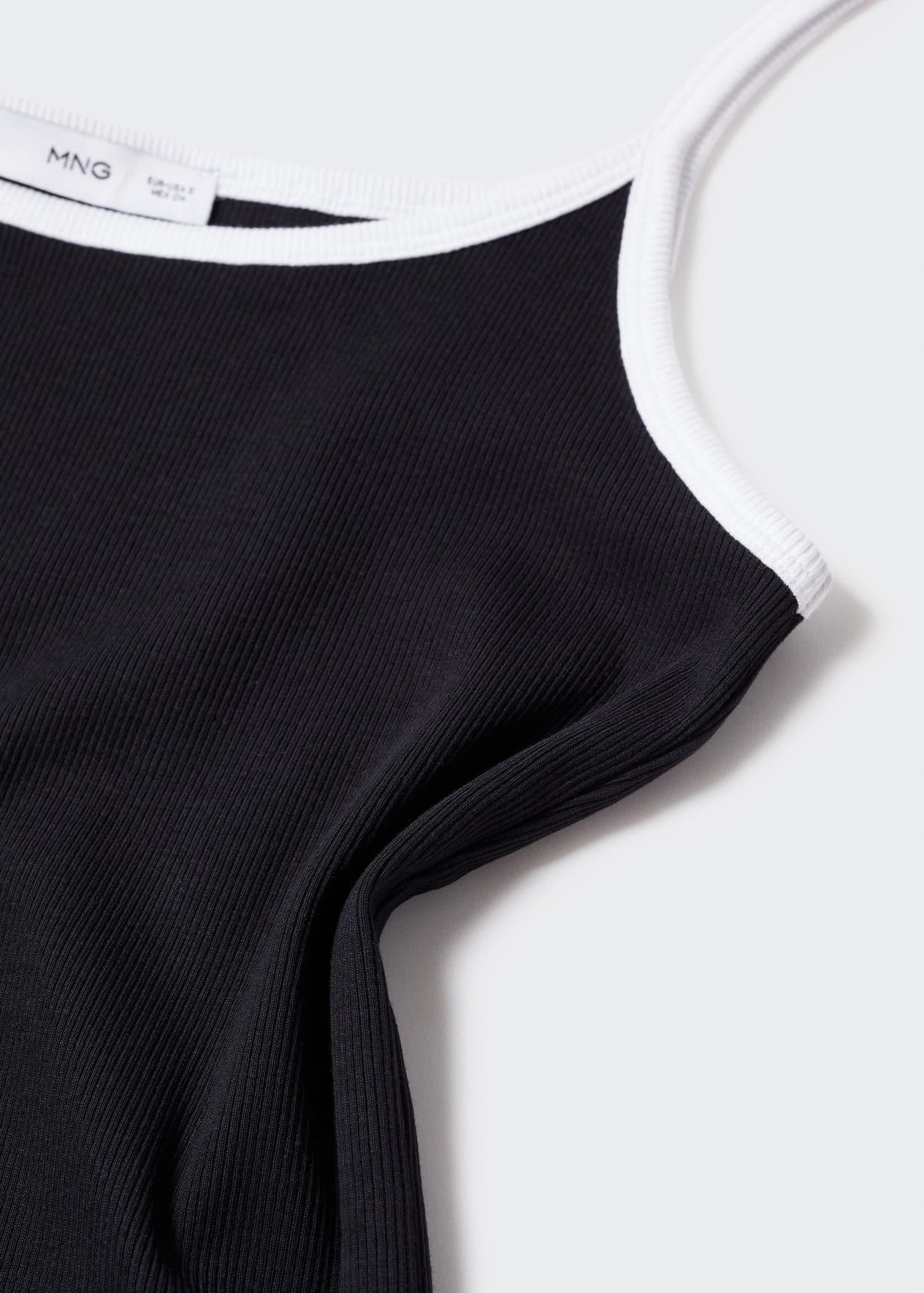 Contrast spaghetti strap top
Mango at Mango (US)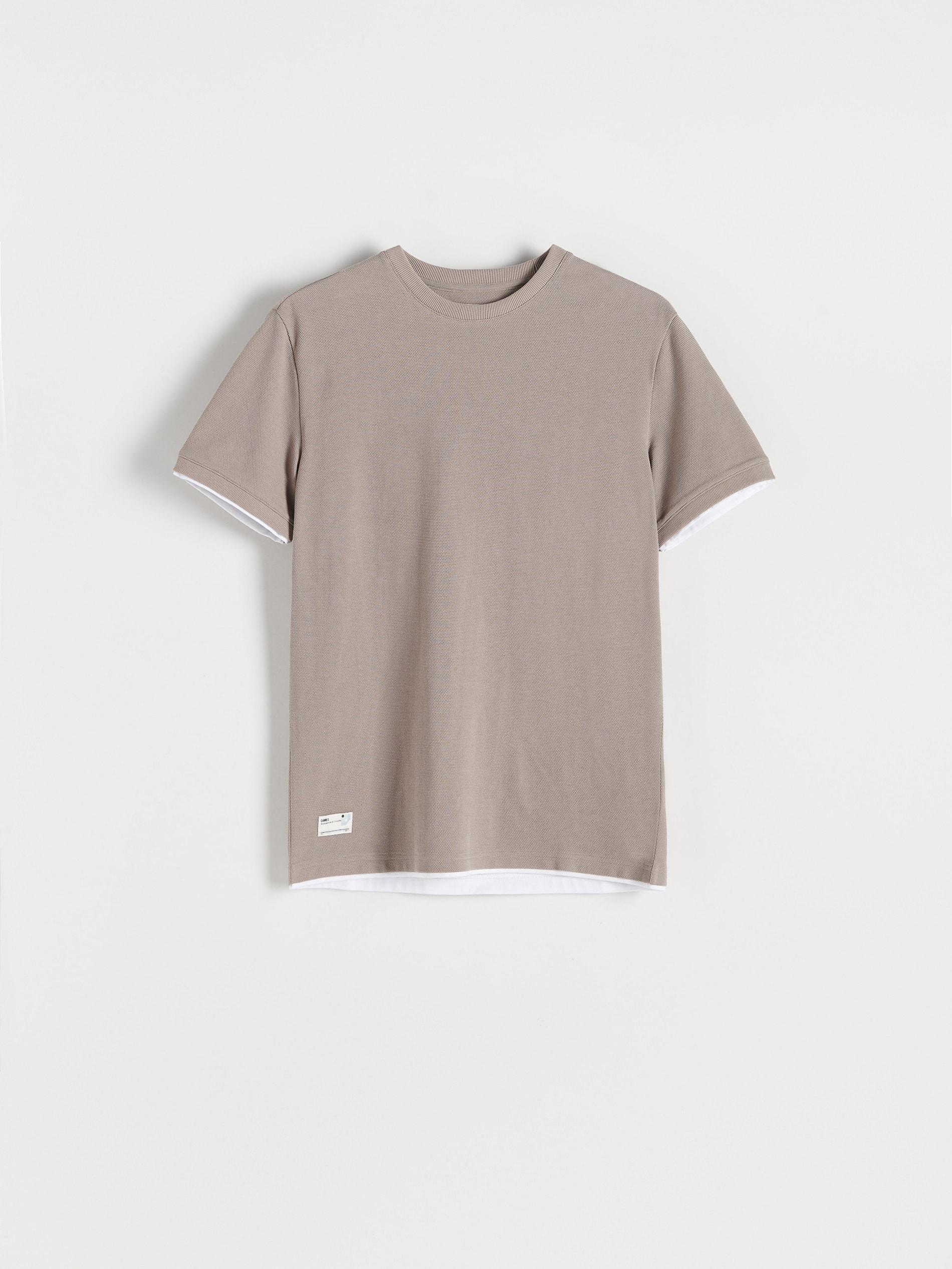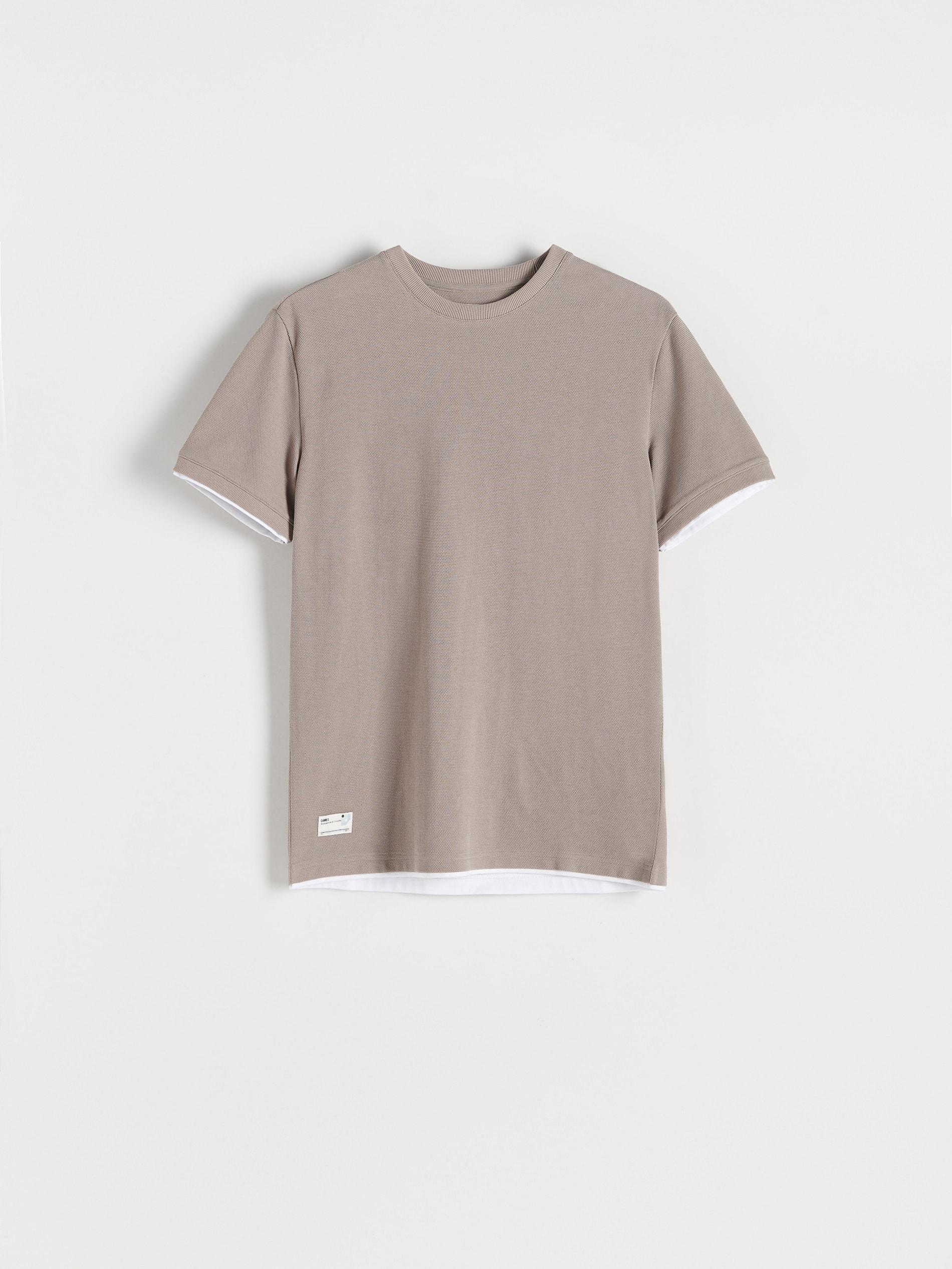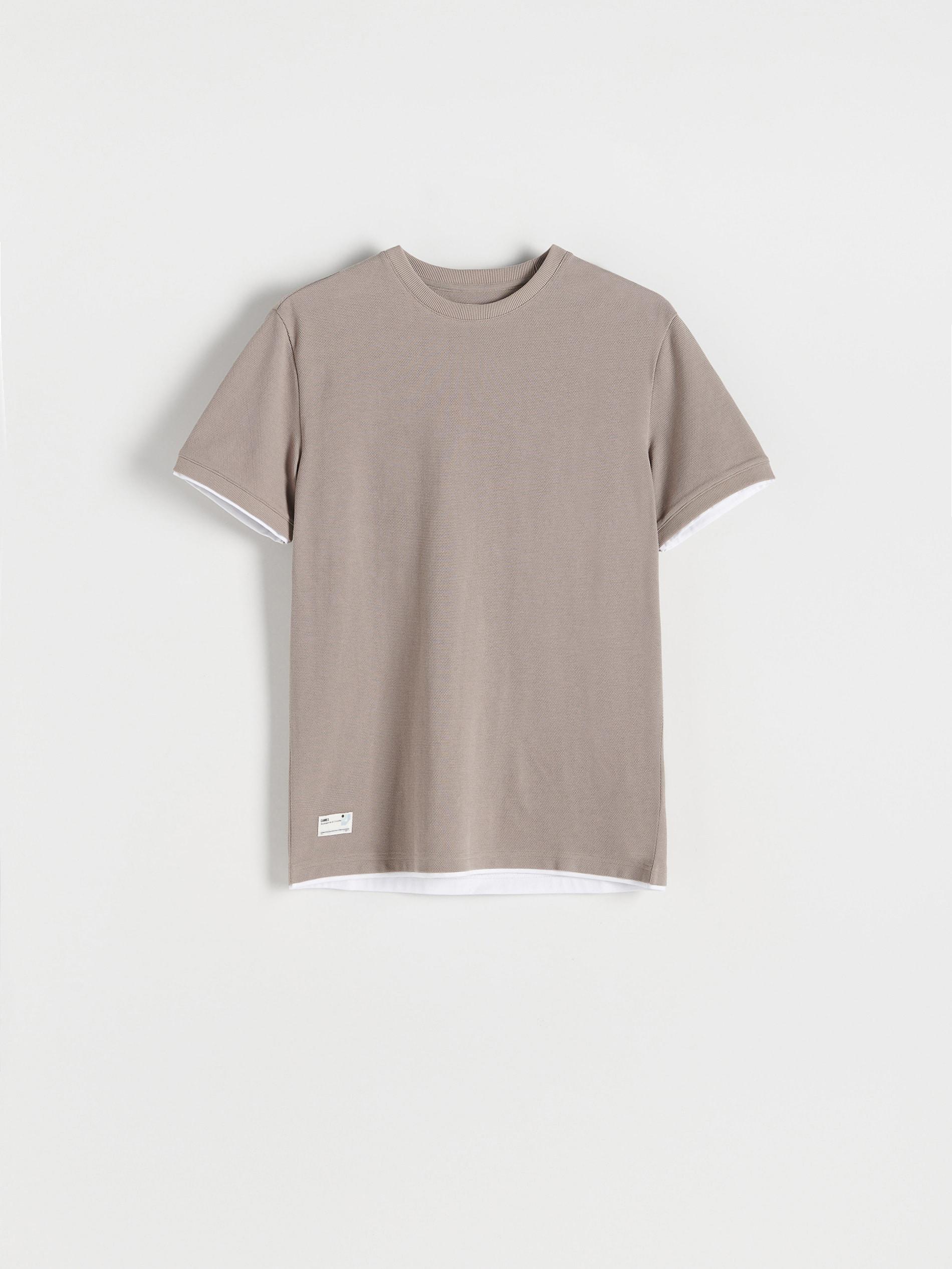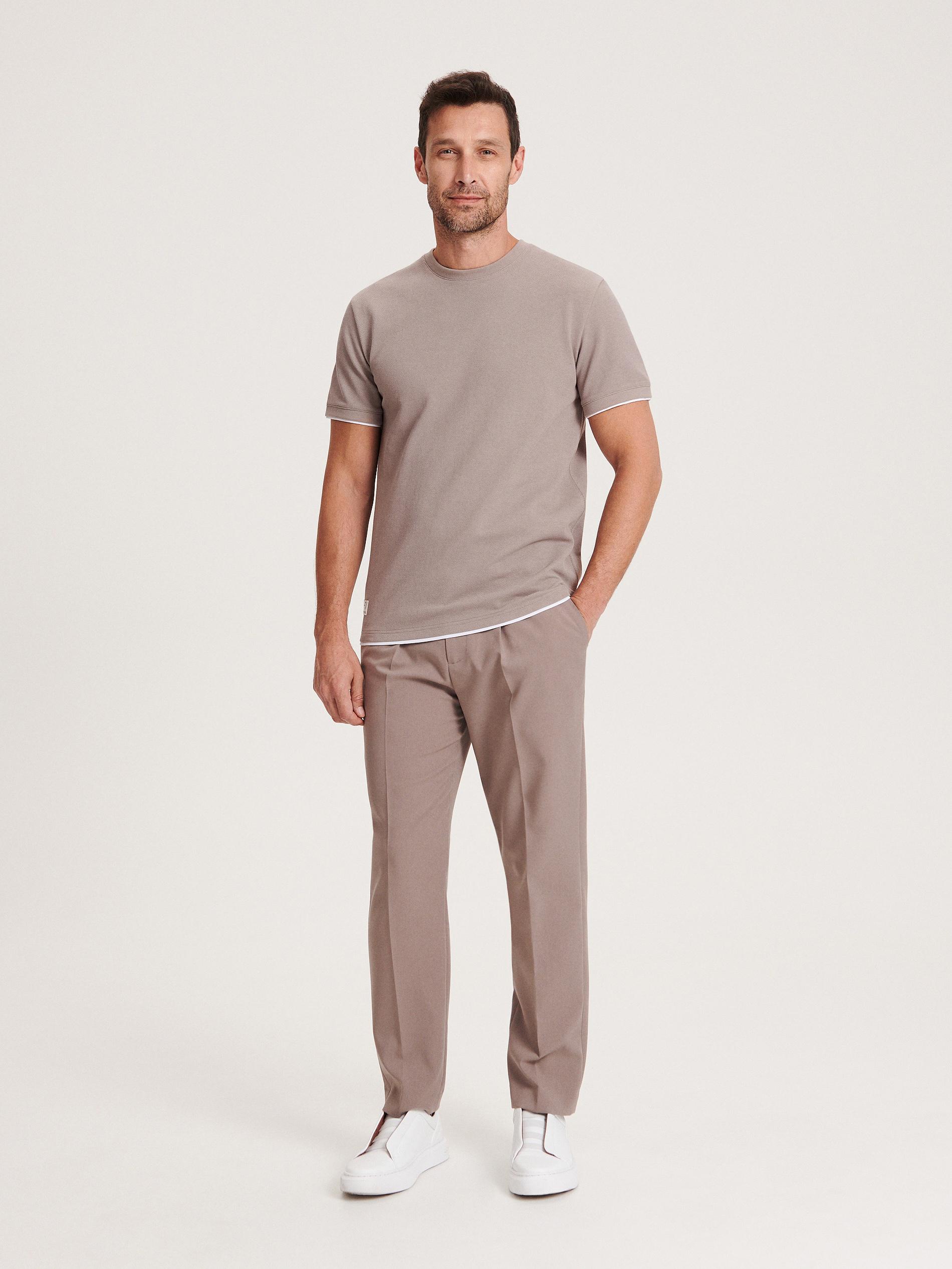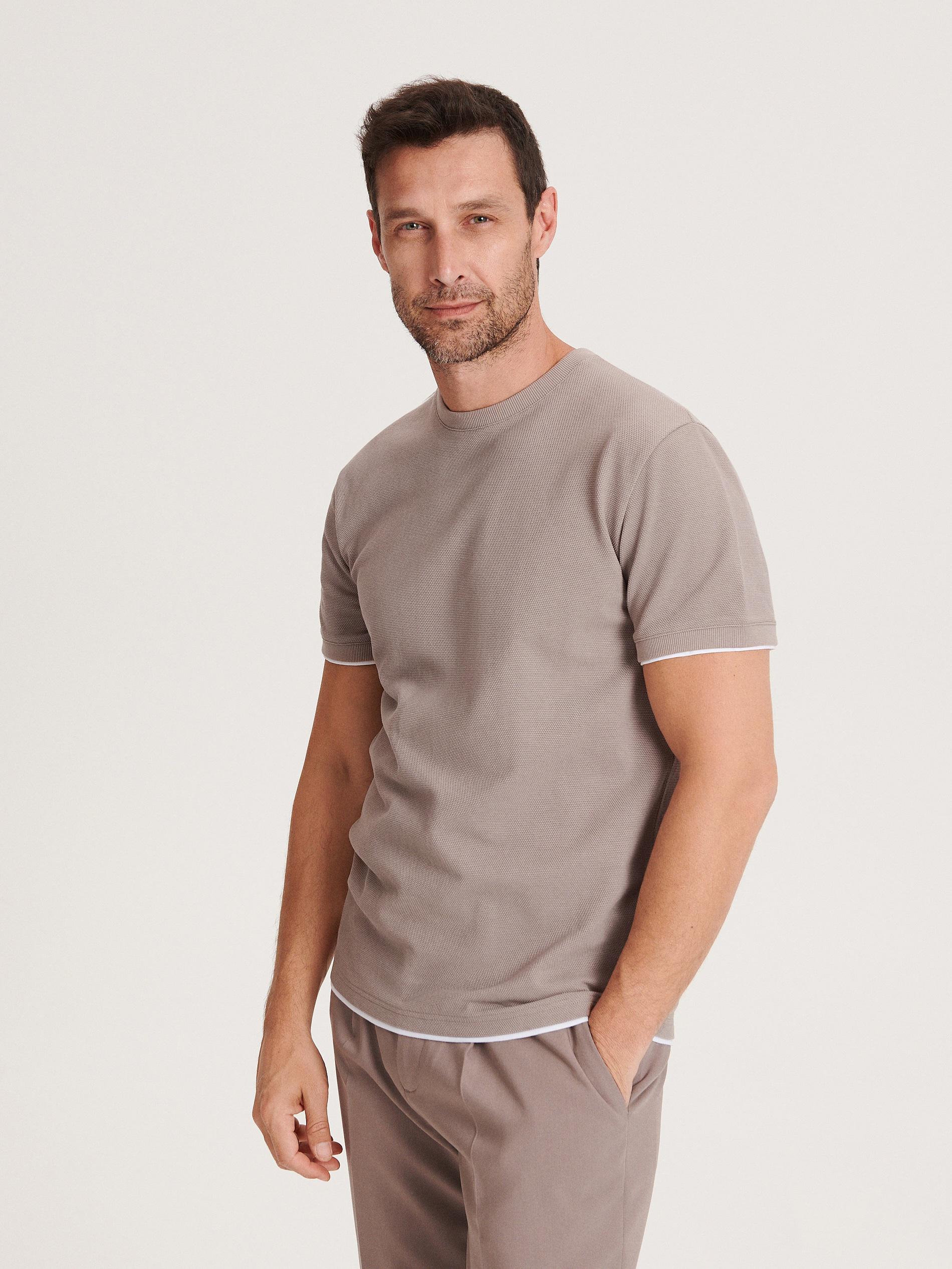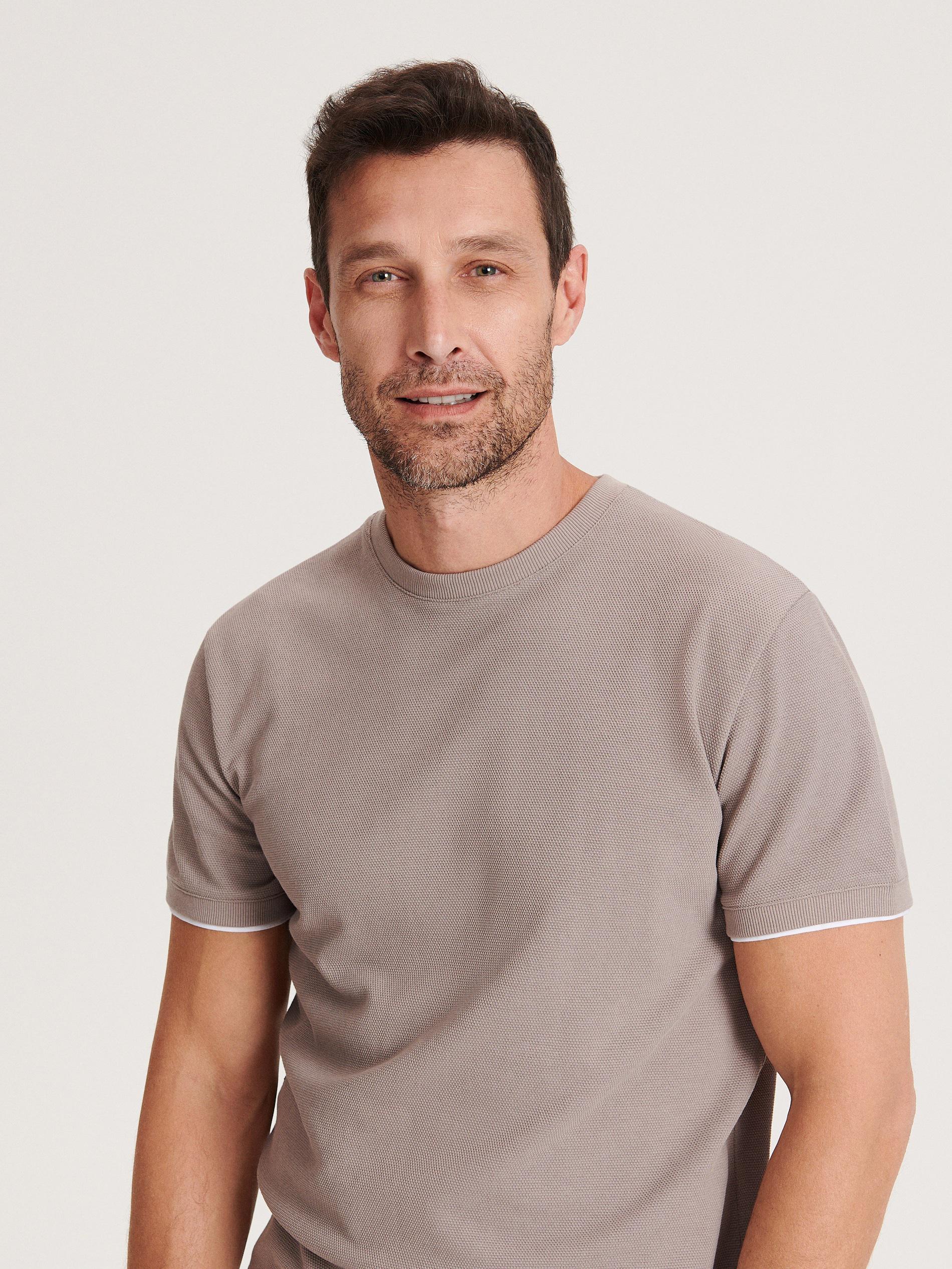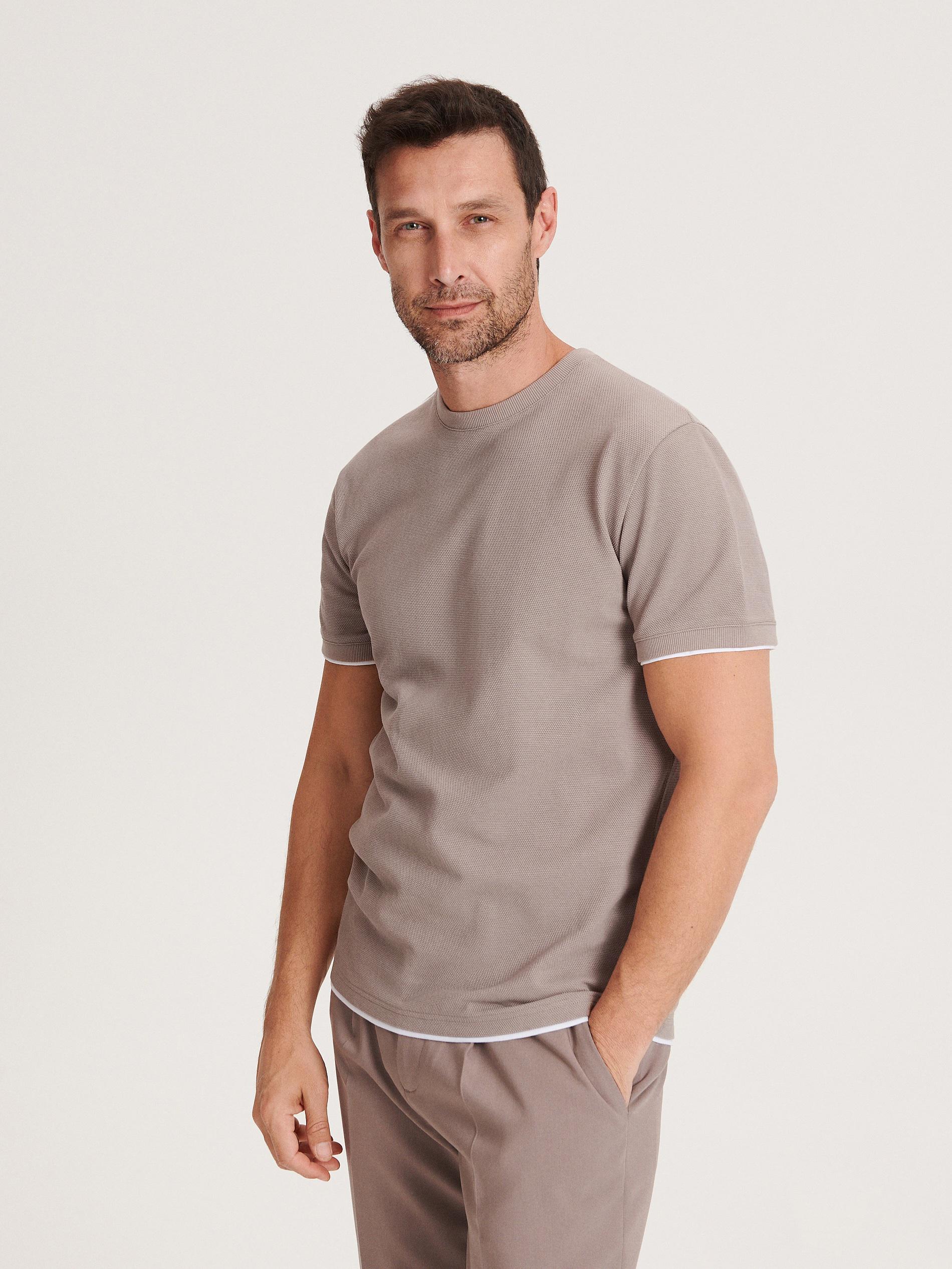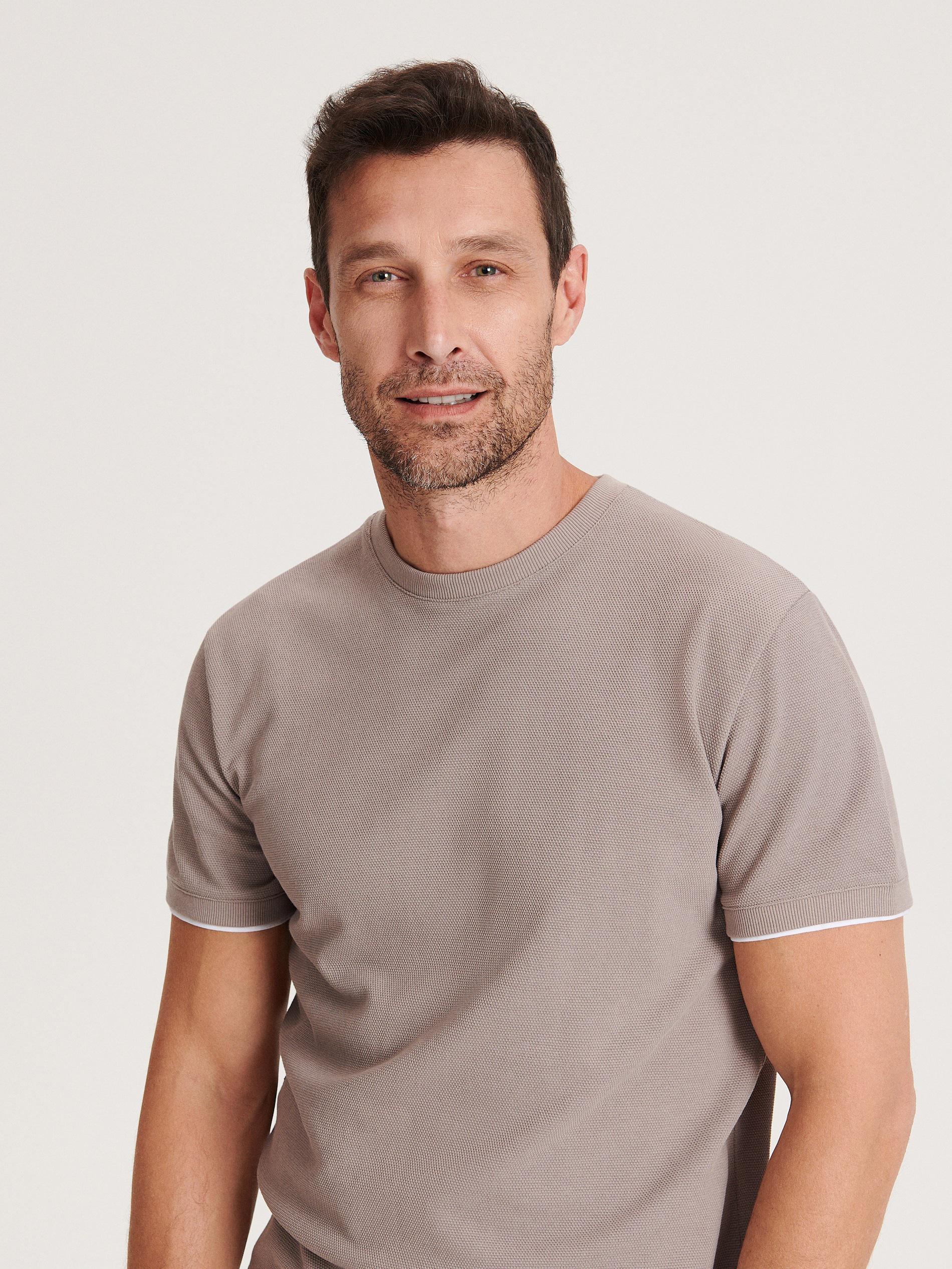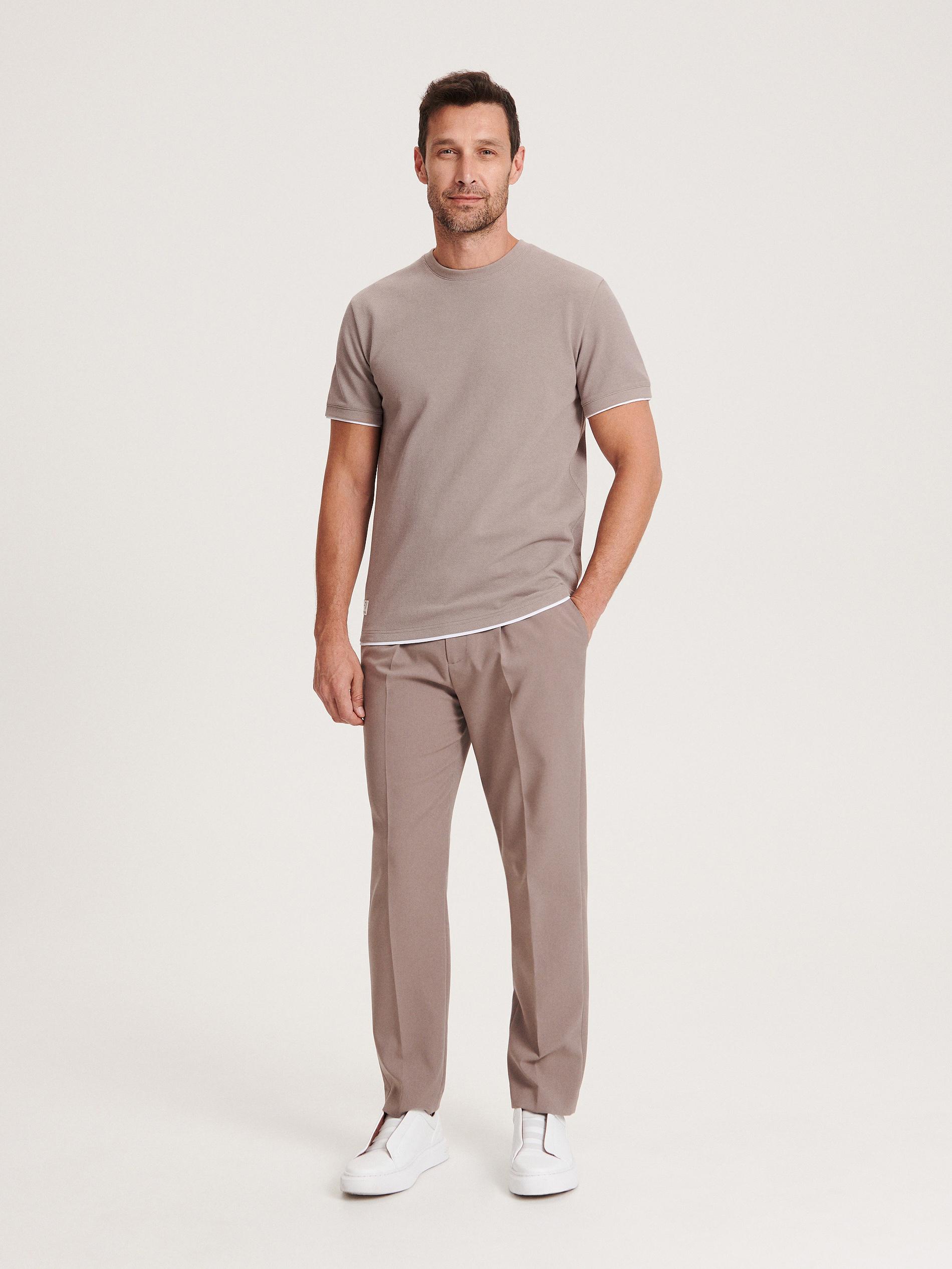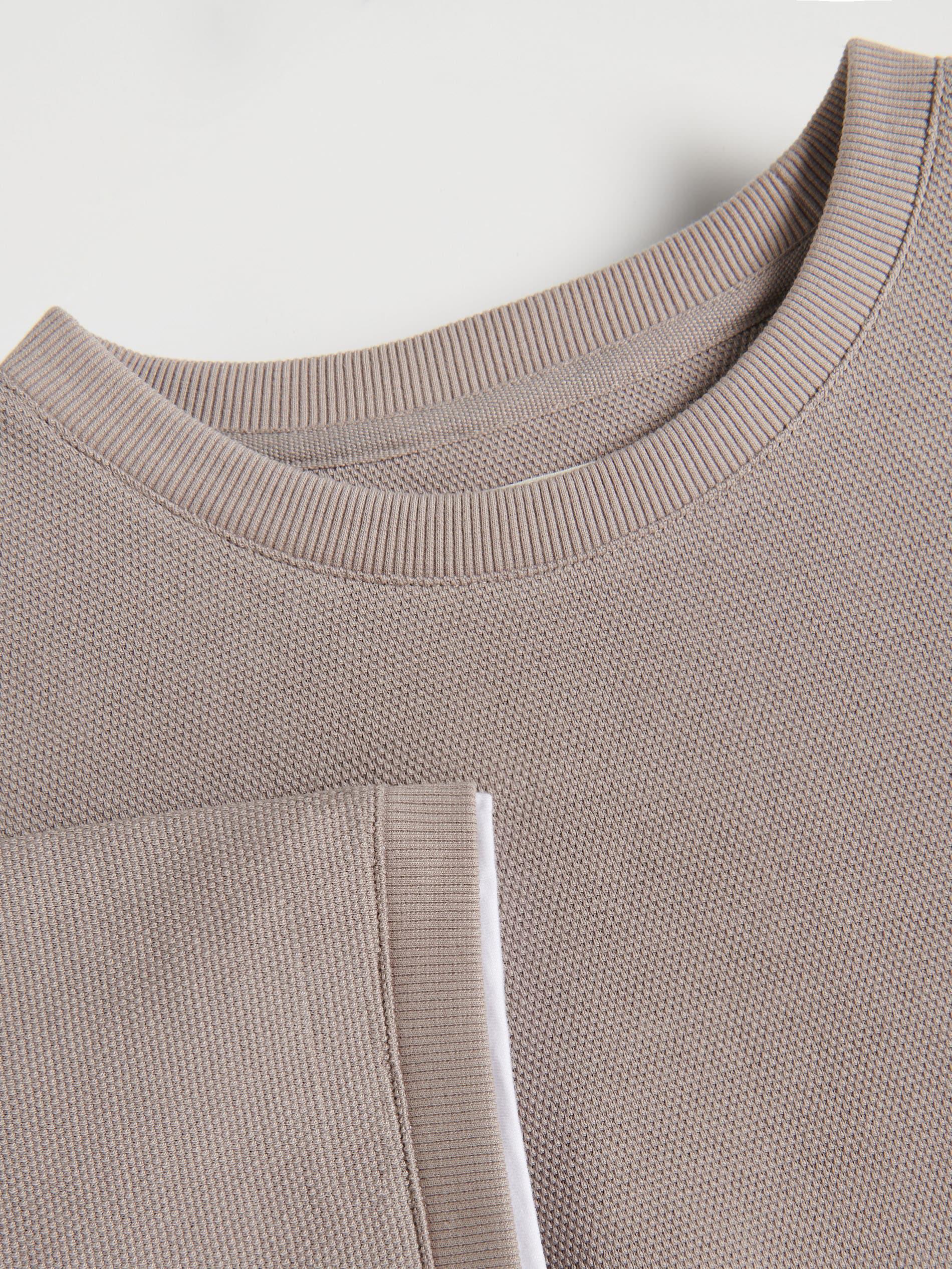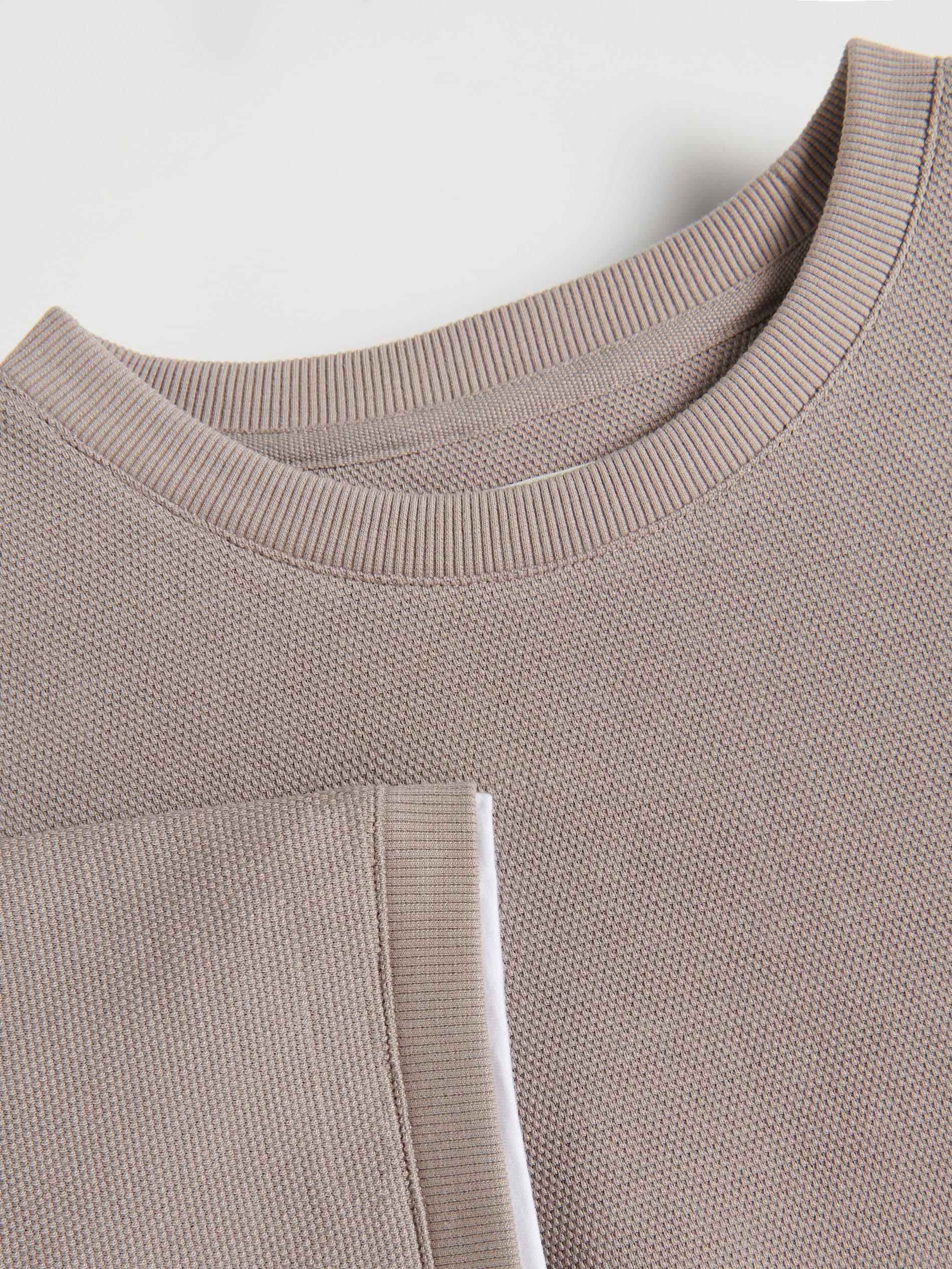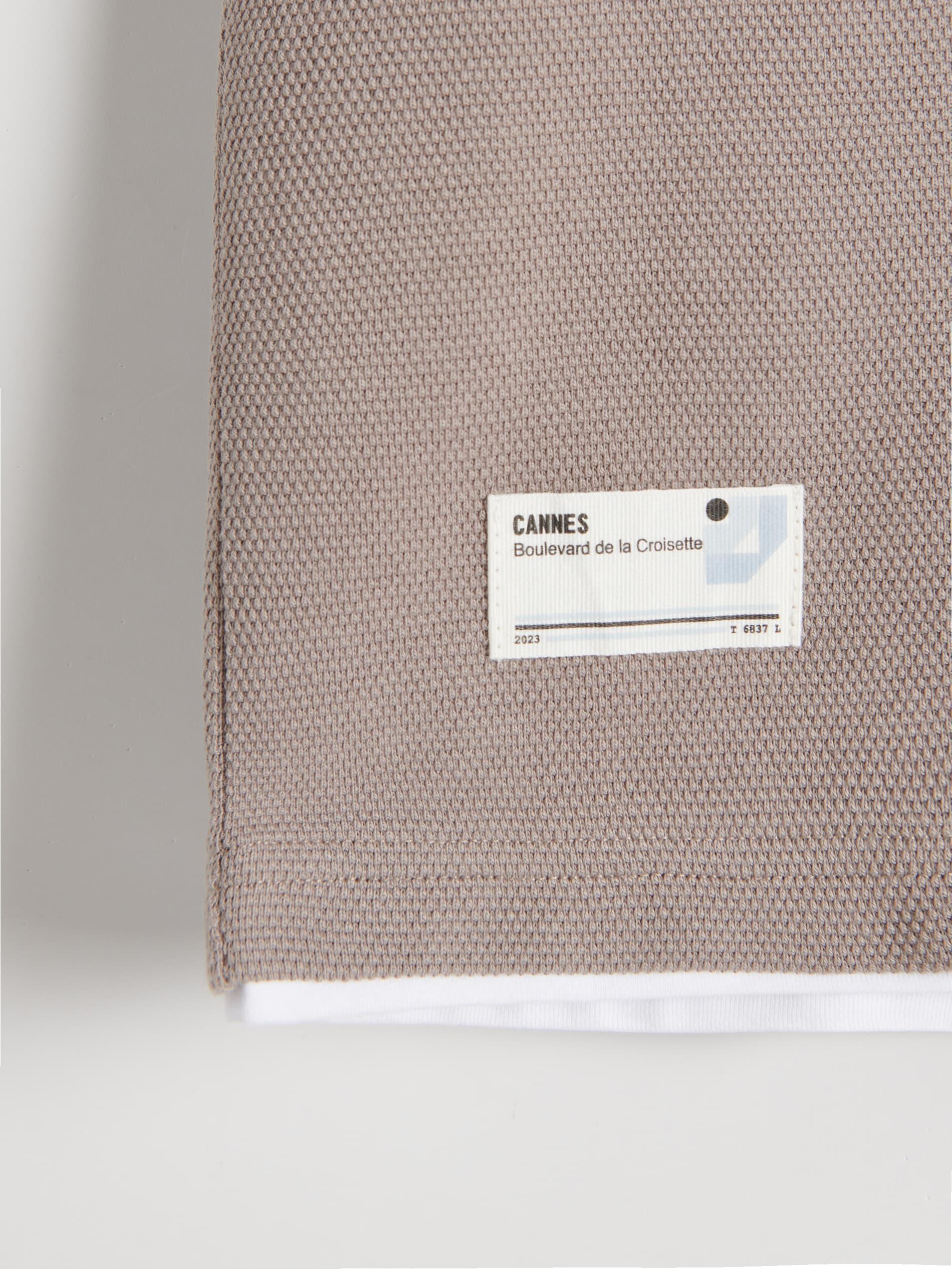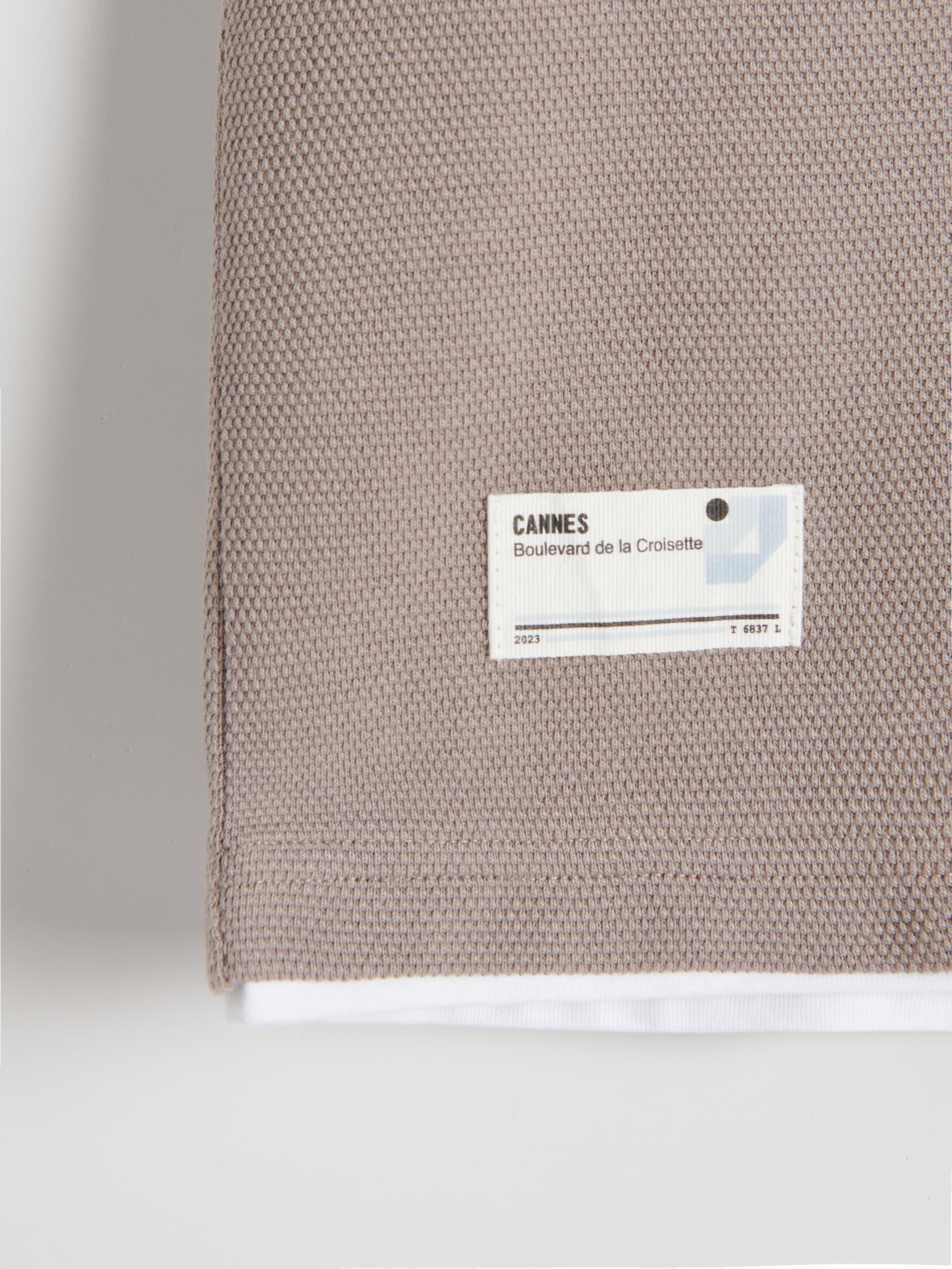 Regular fit T-shirt
Reserved at Reserved (UK)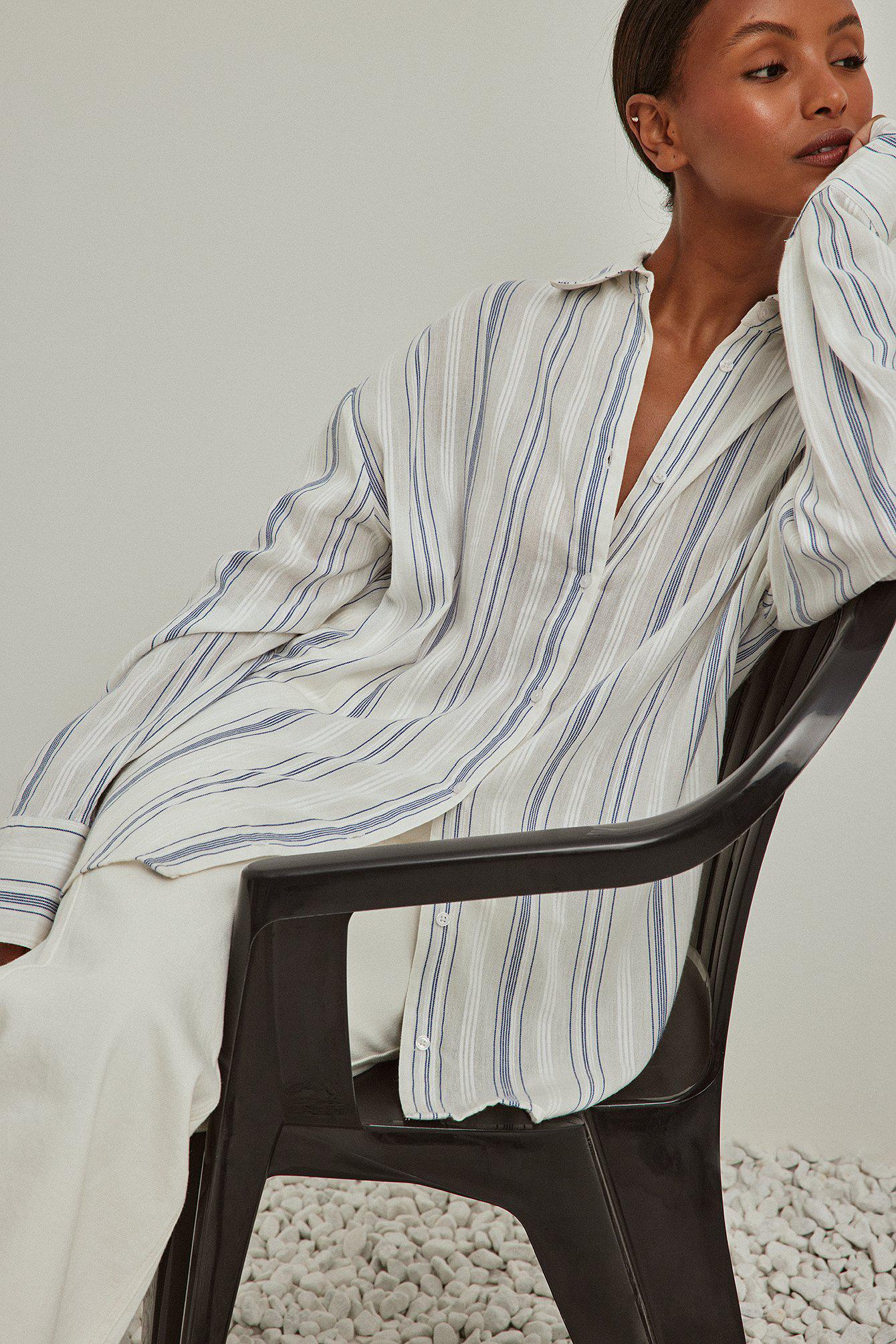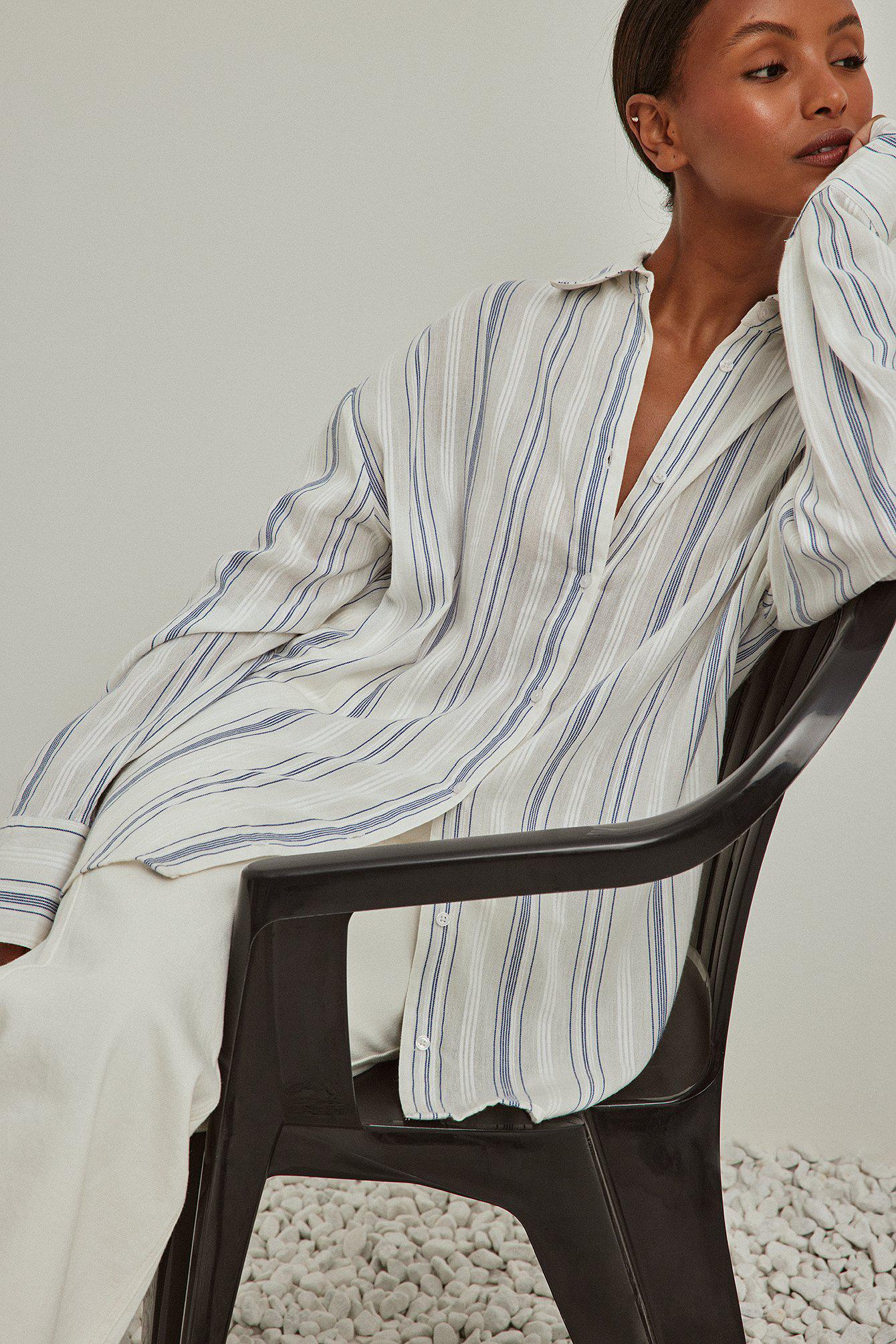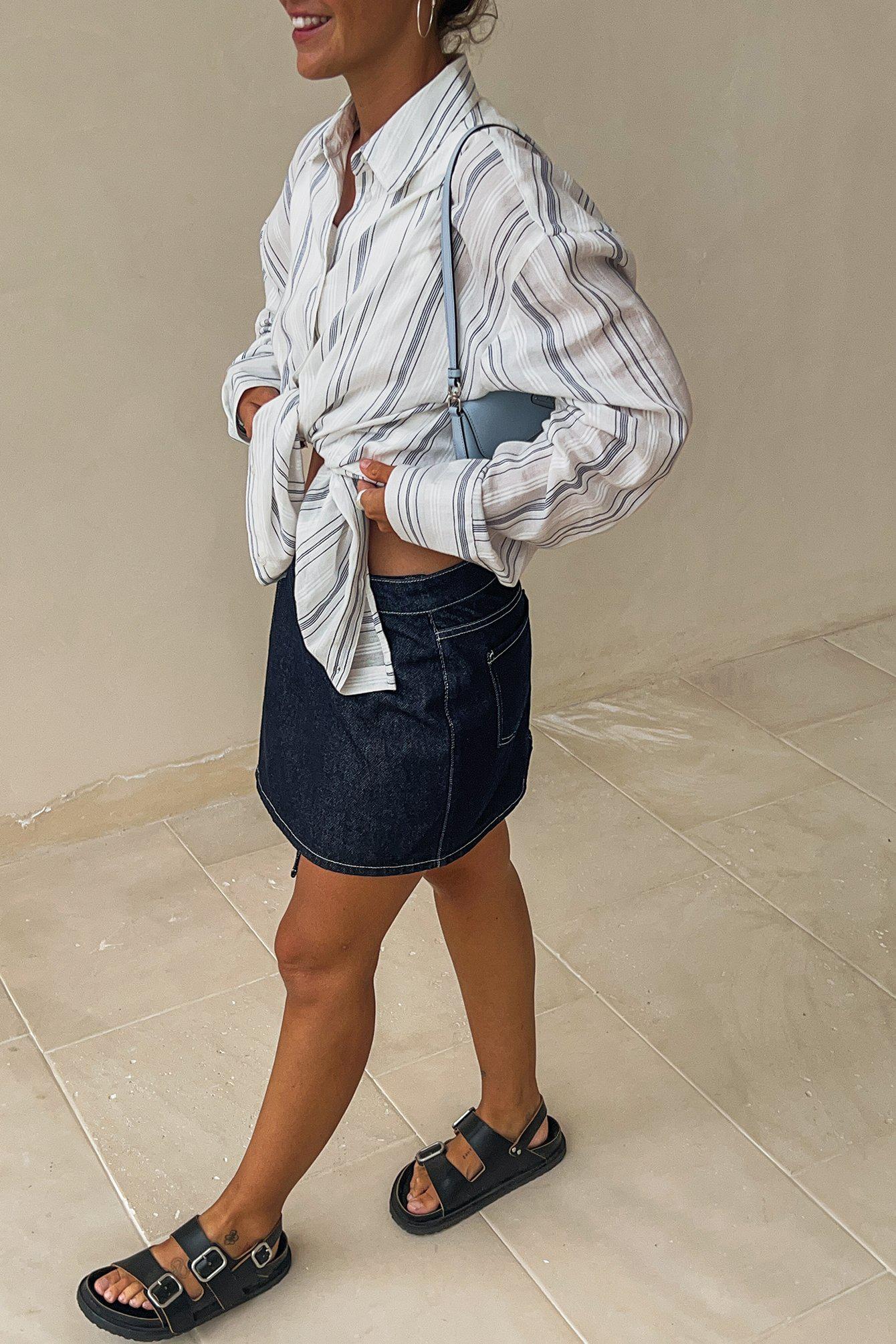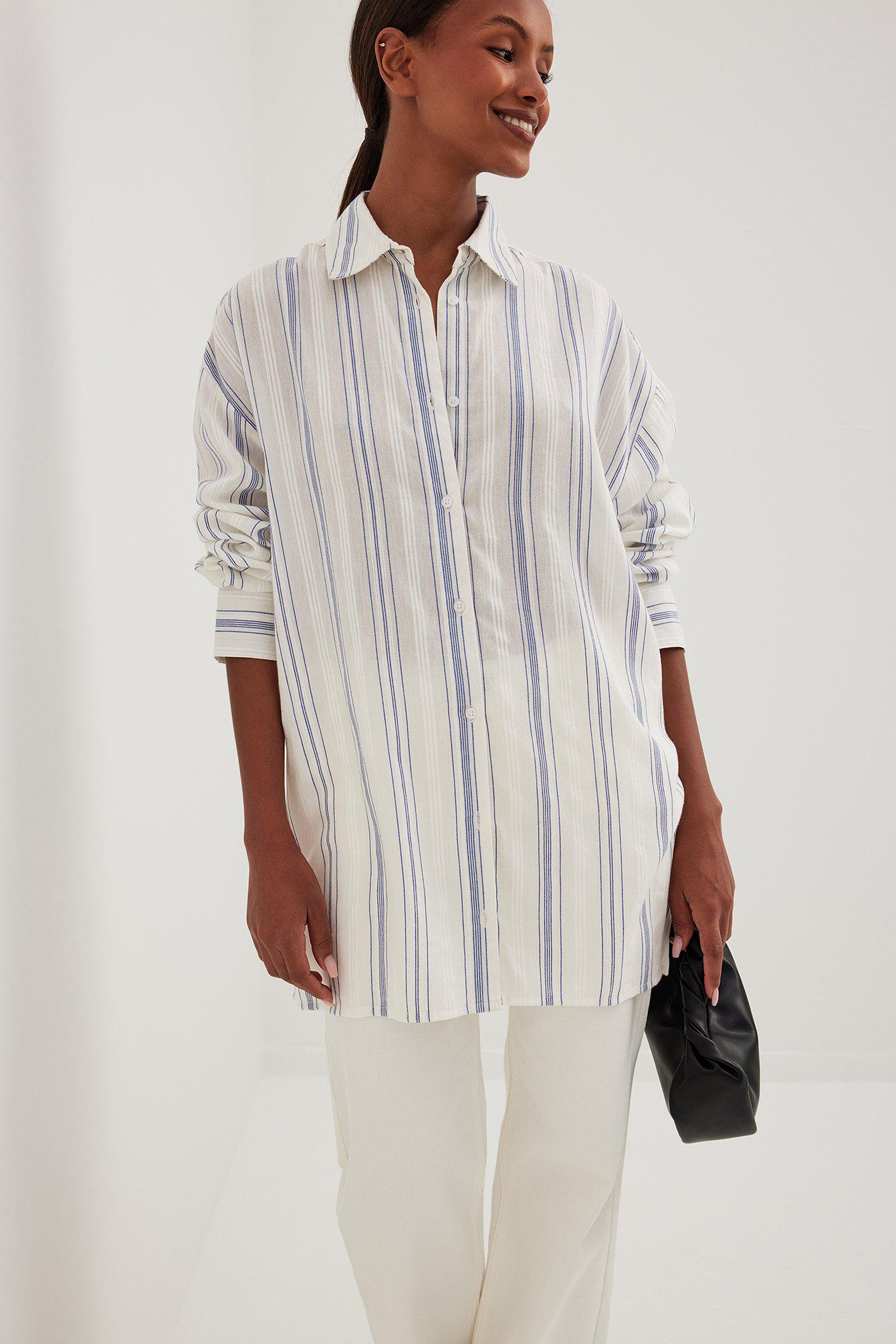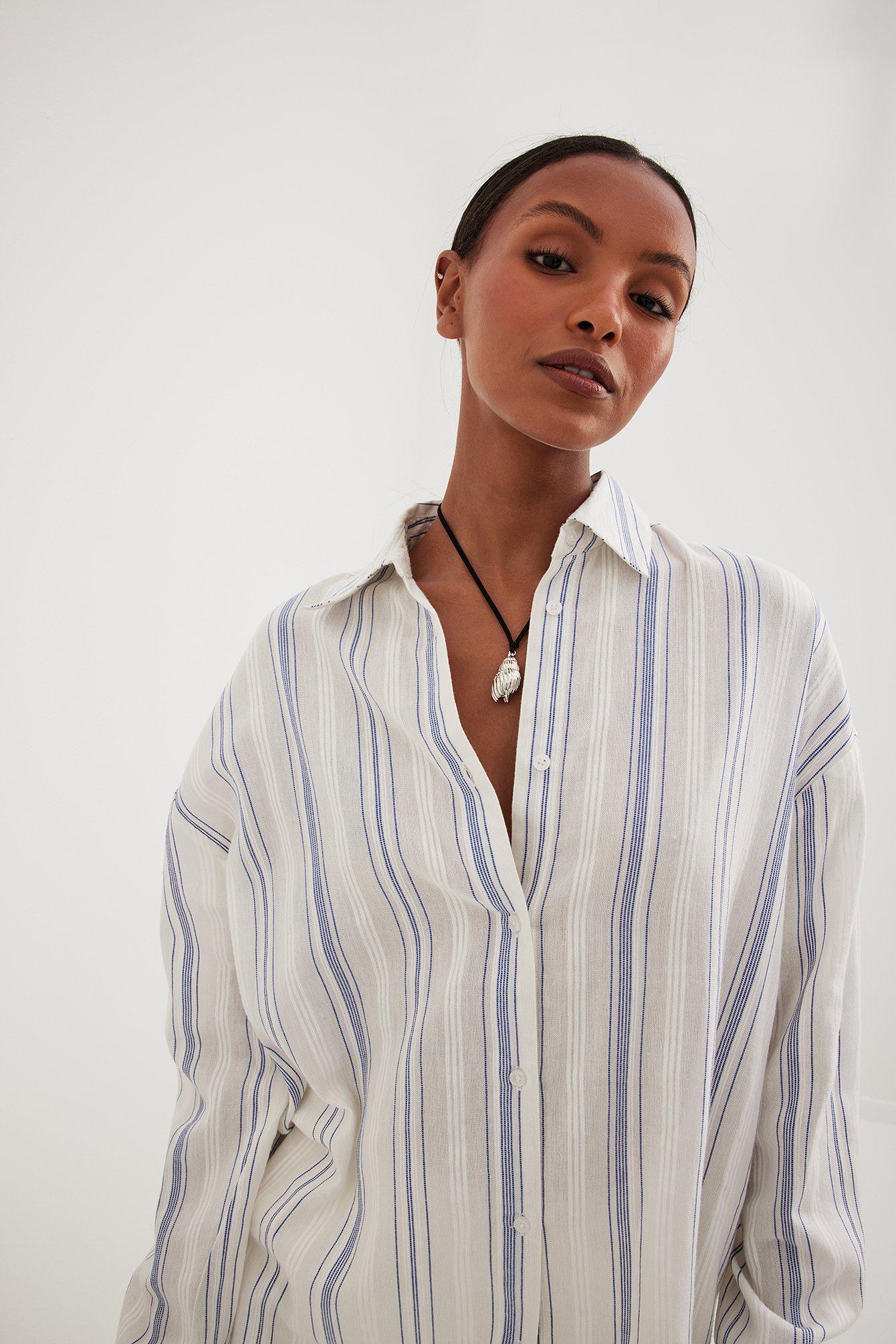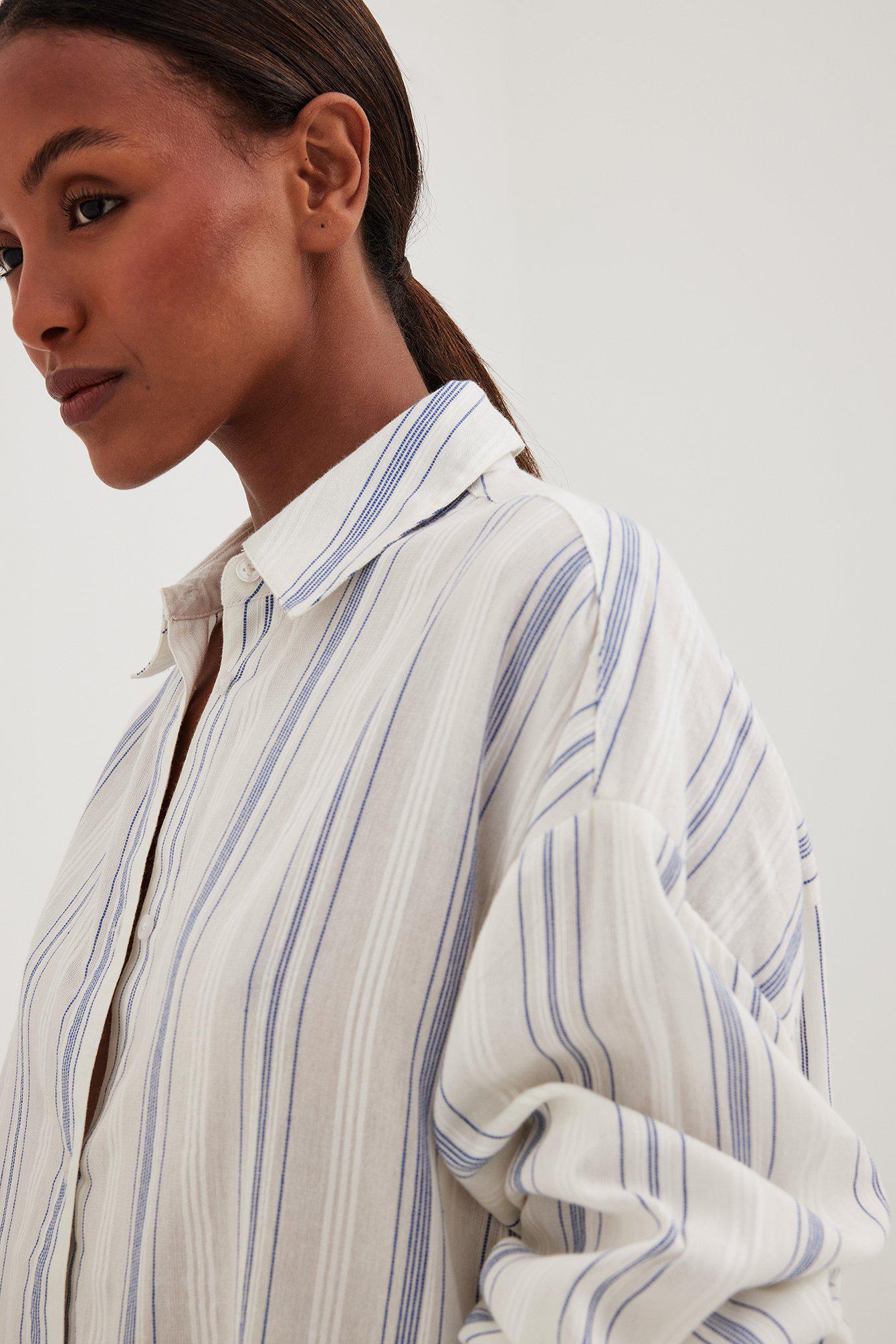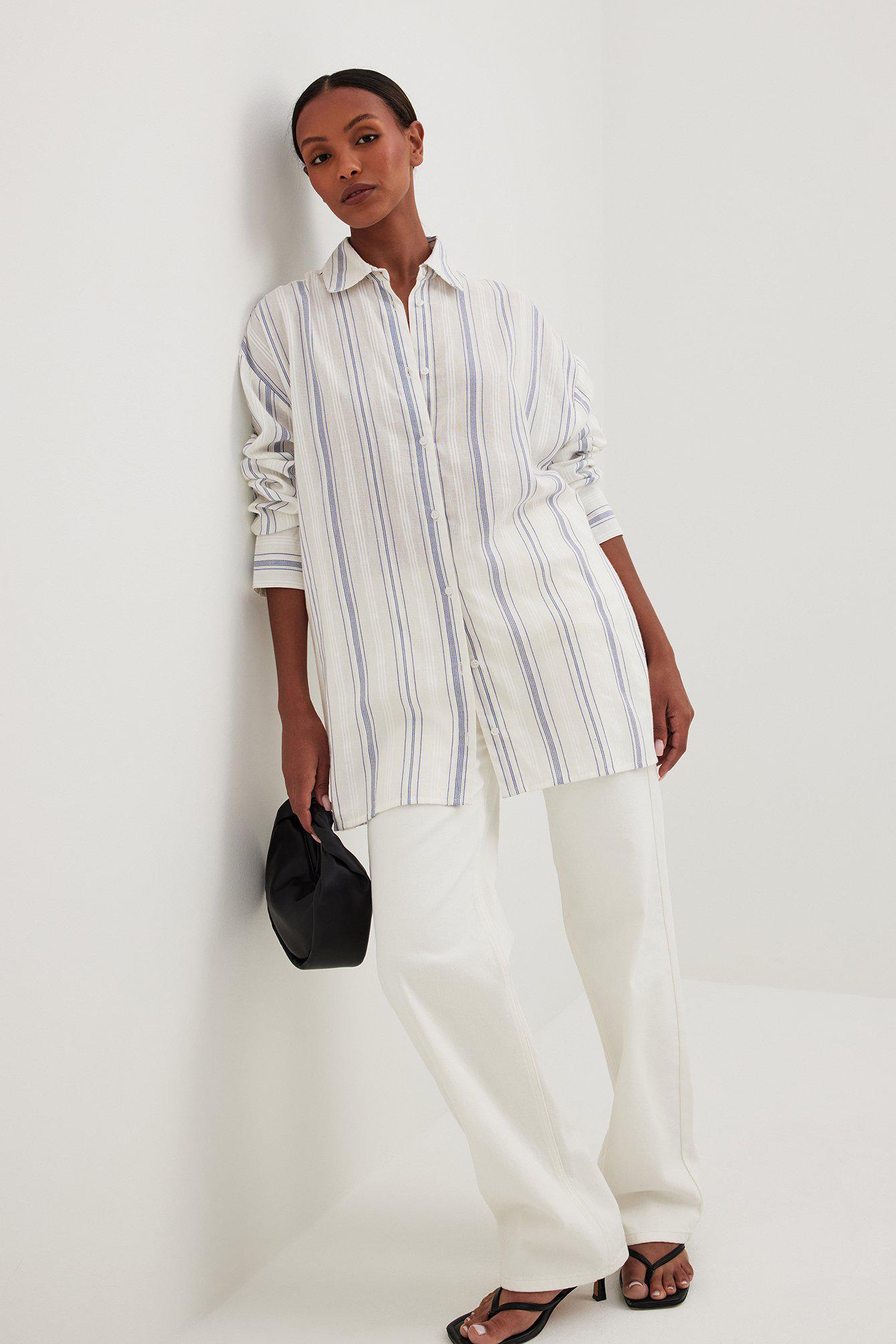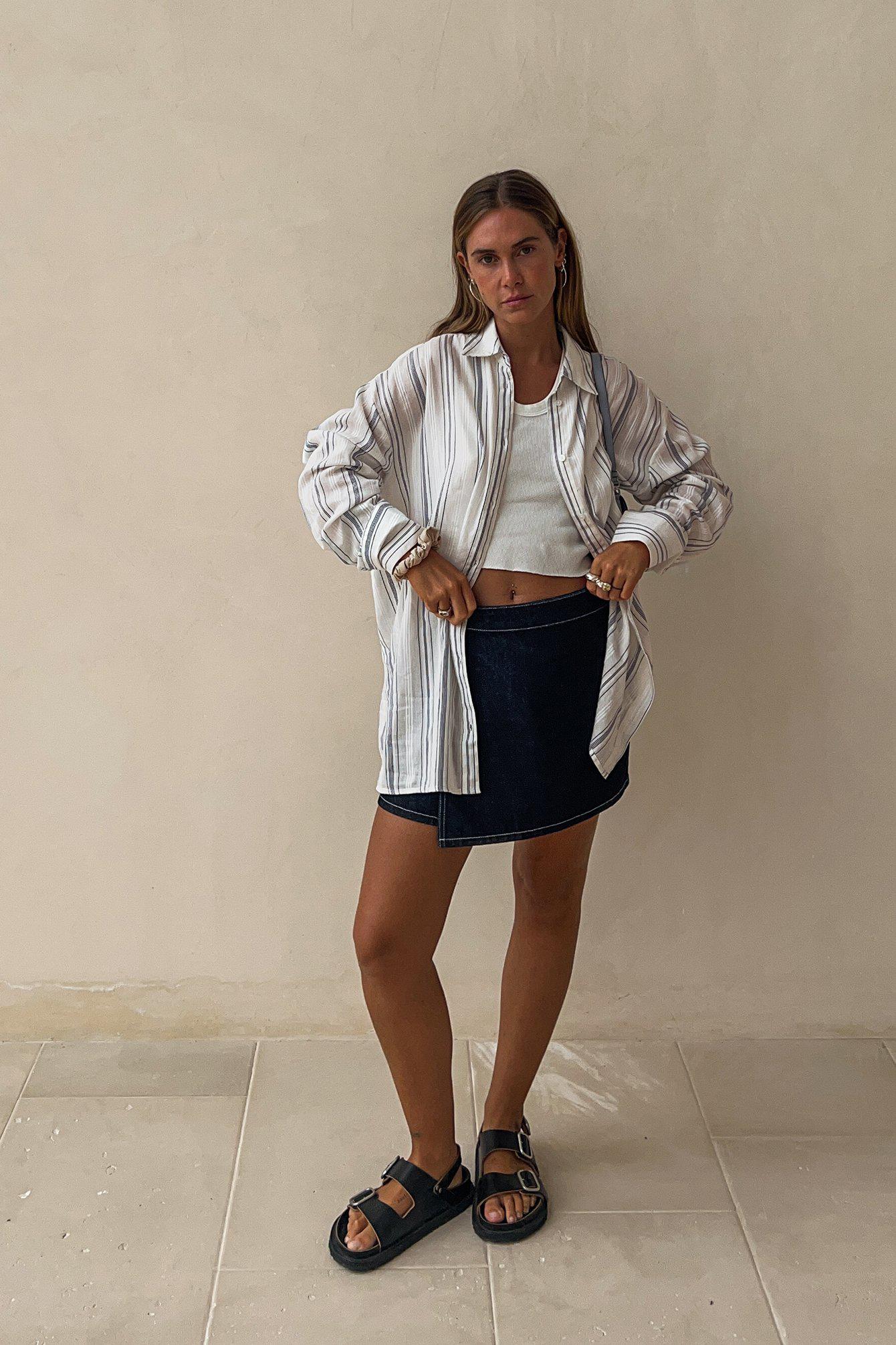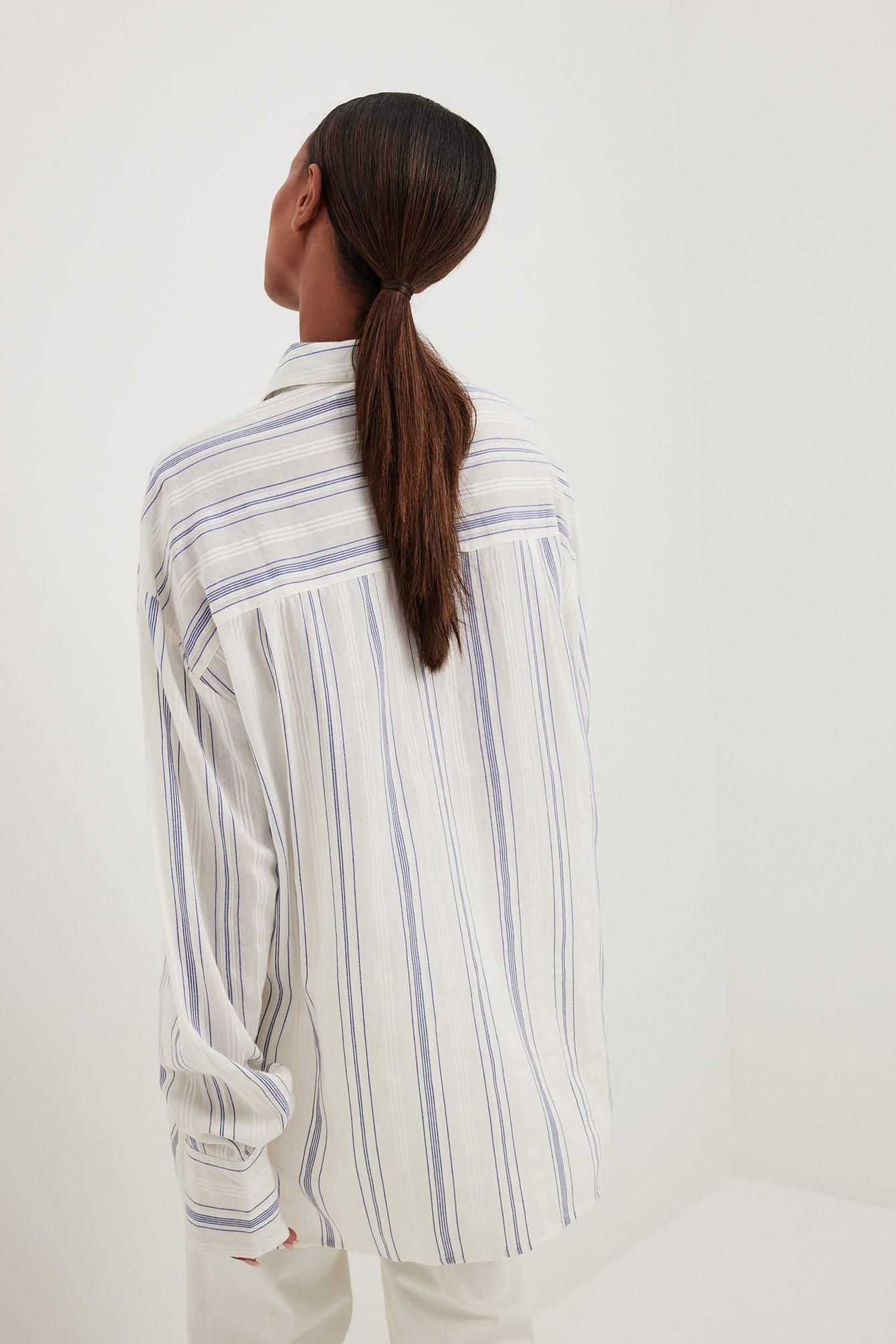 Oversized Striped Ls Shirt
NA-KD at NA-KD (UK)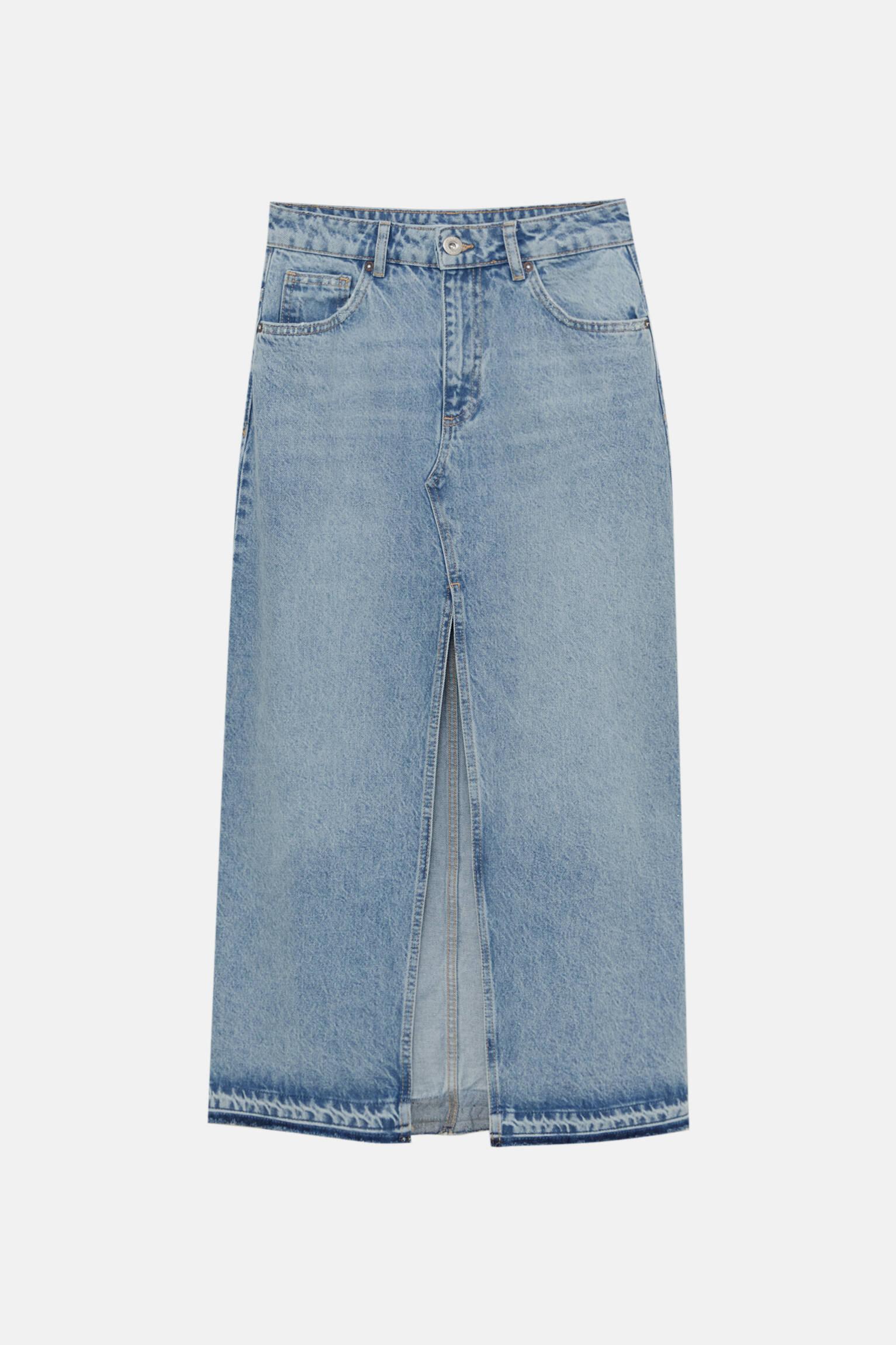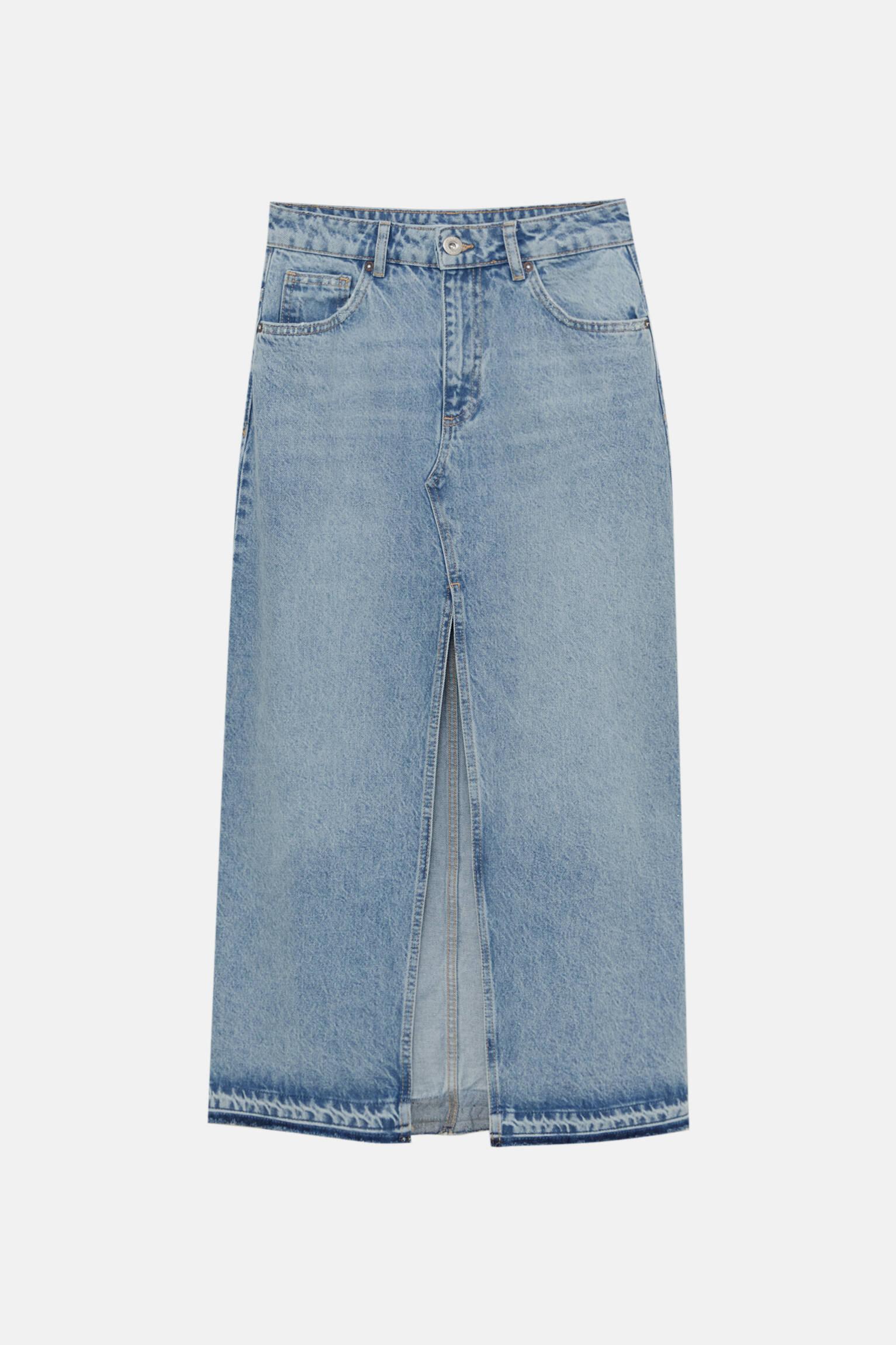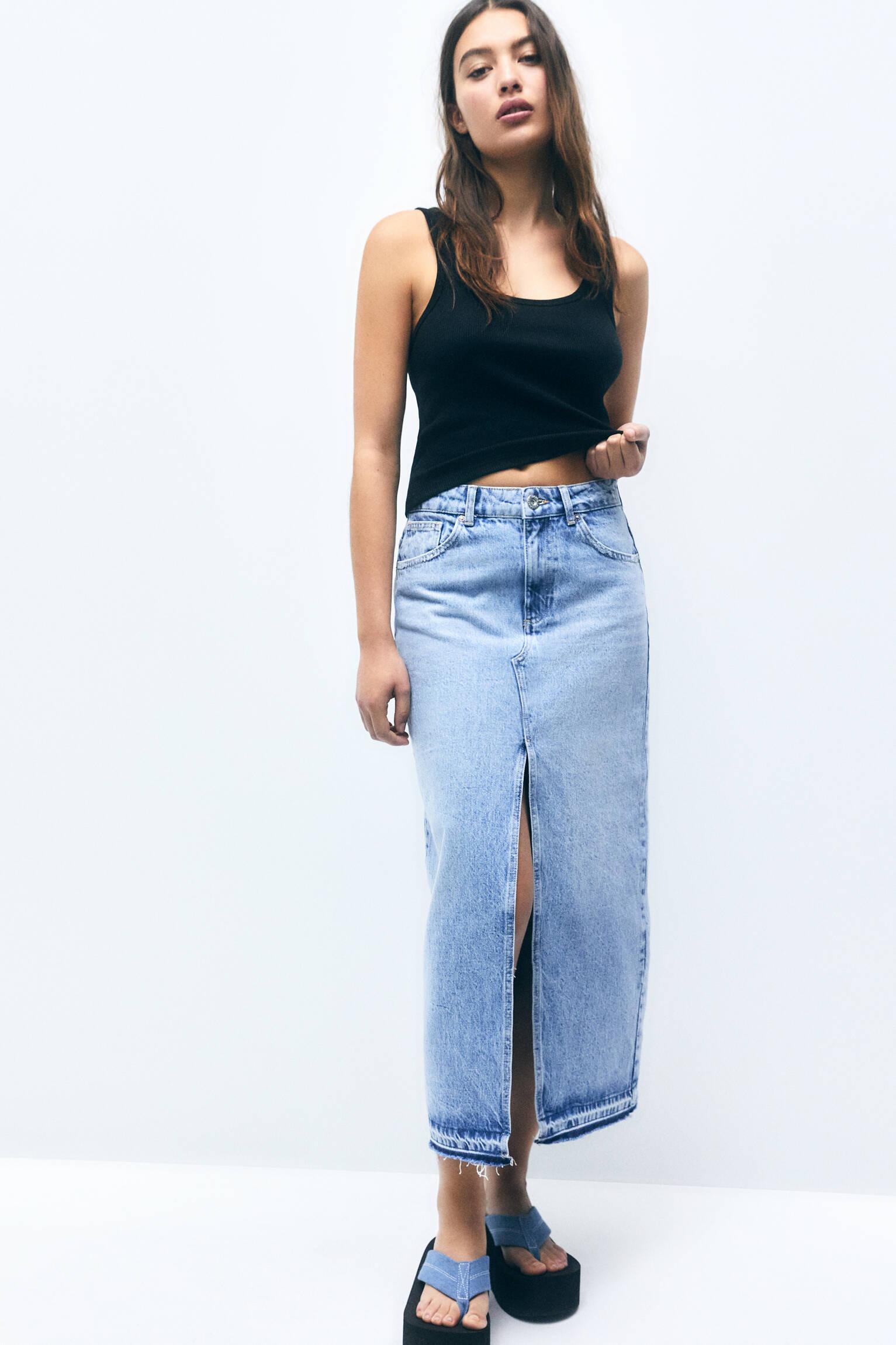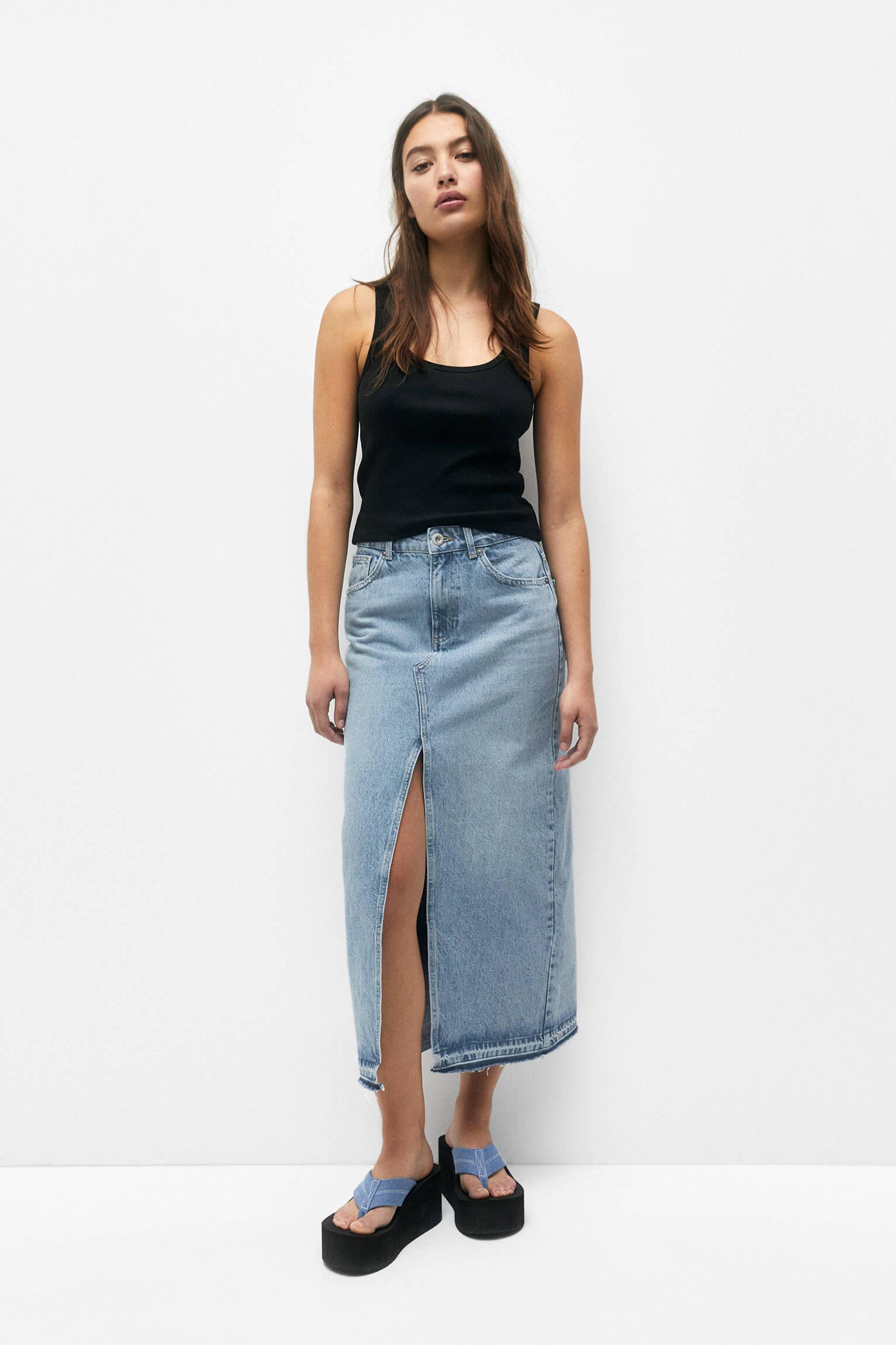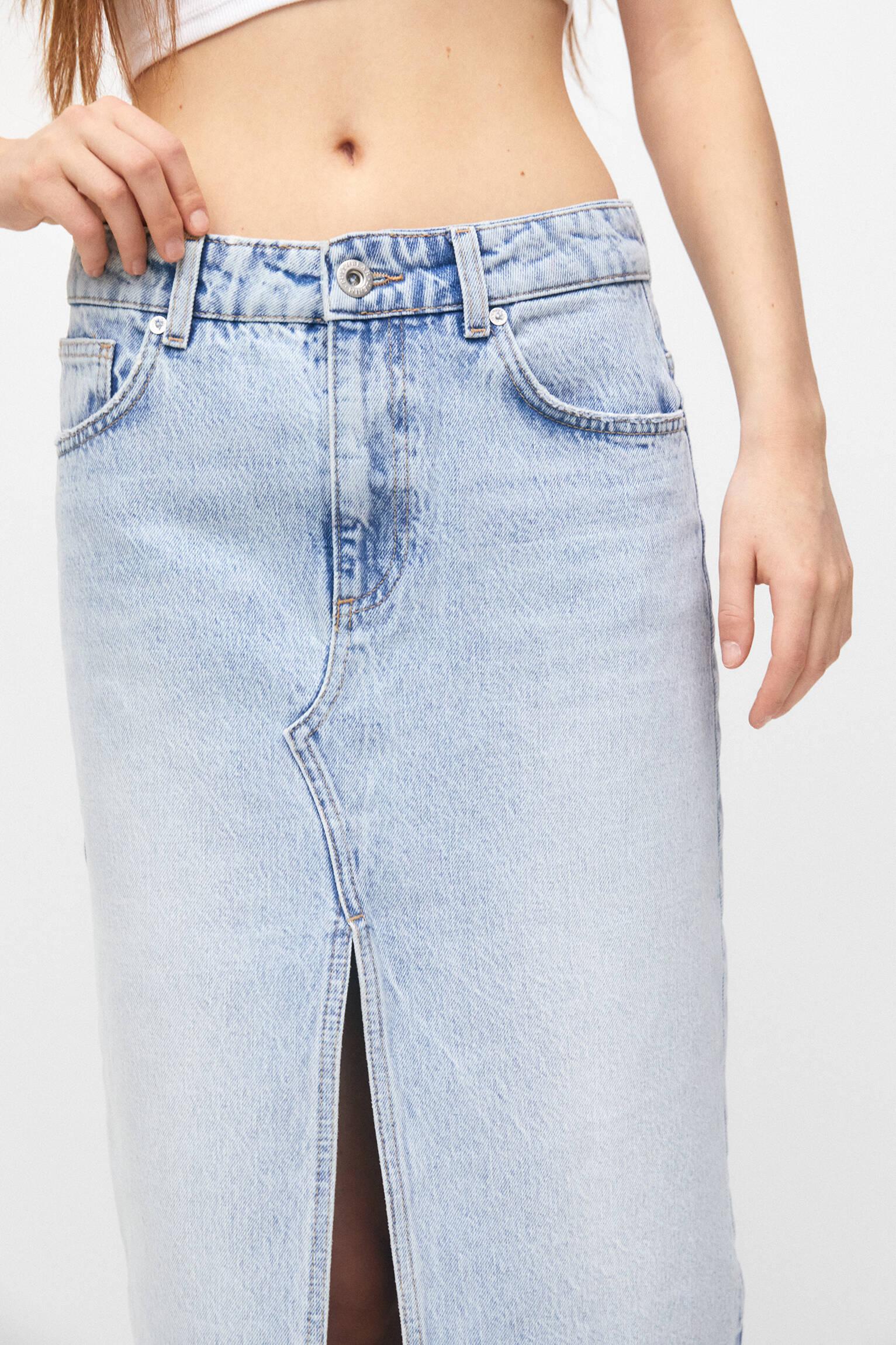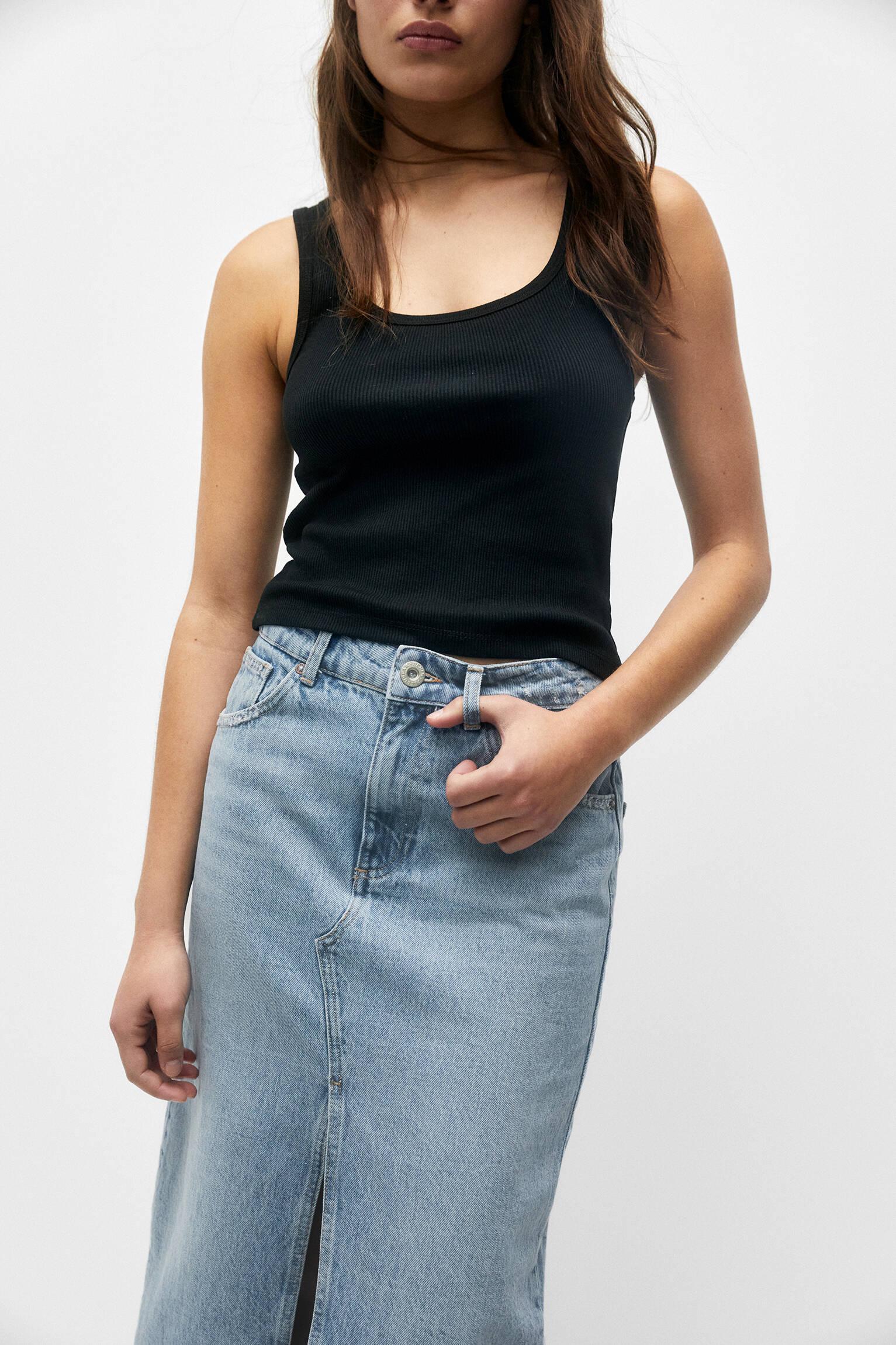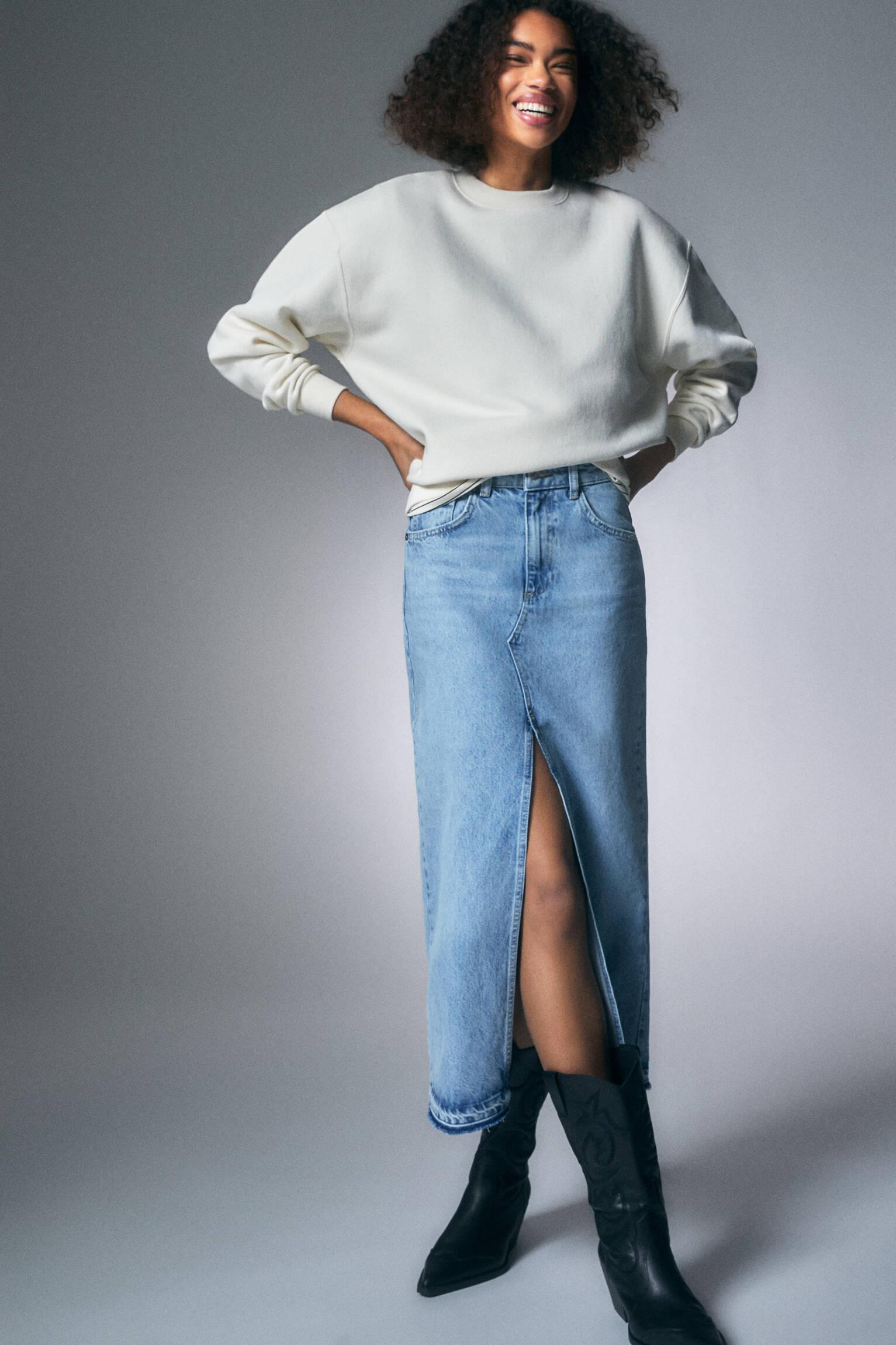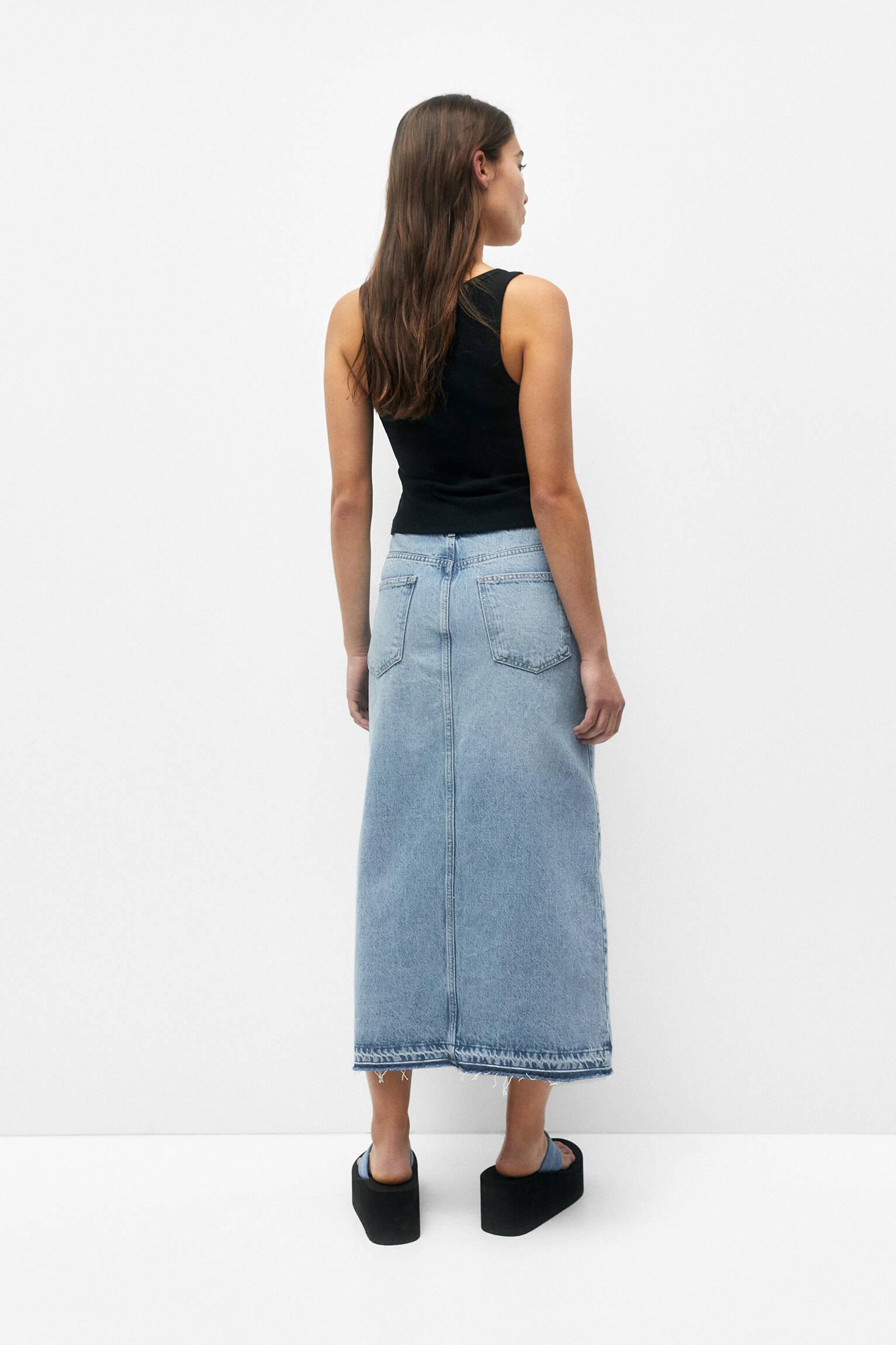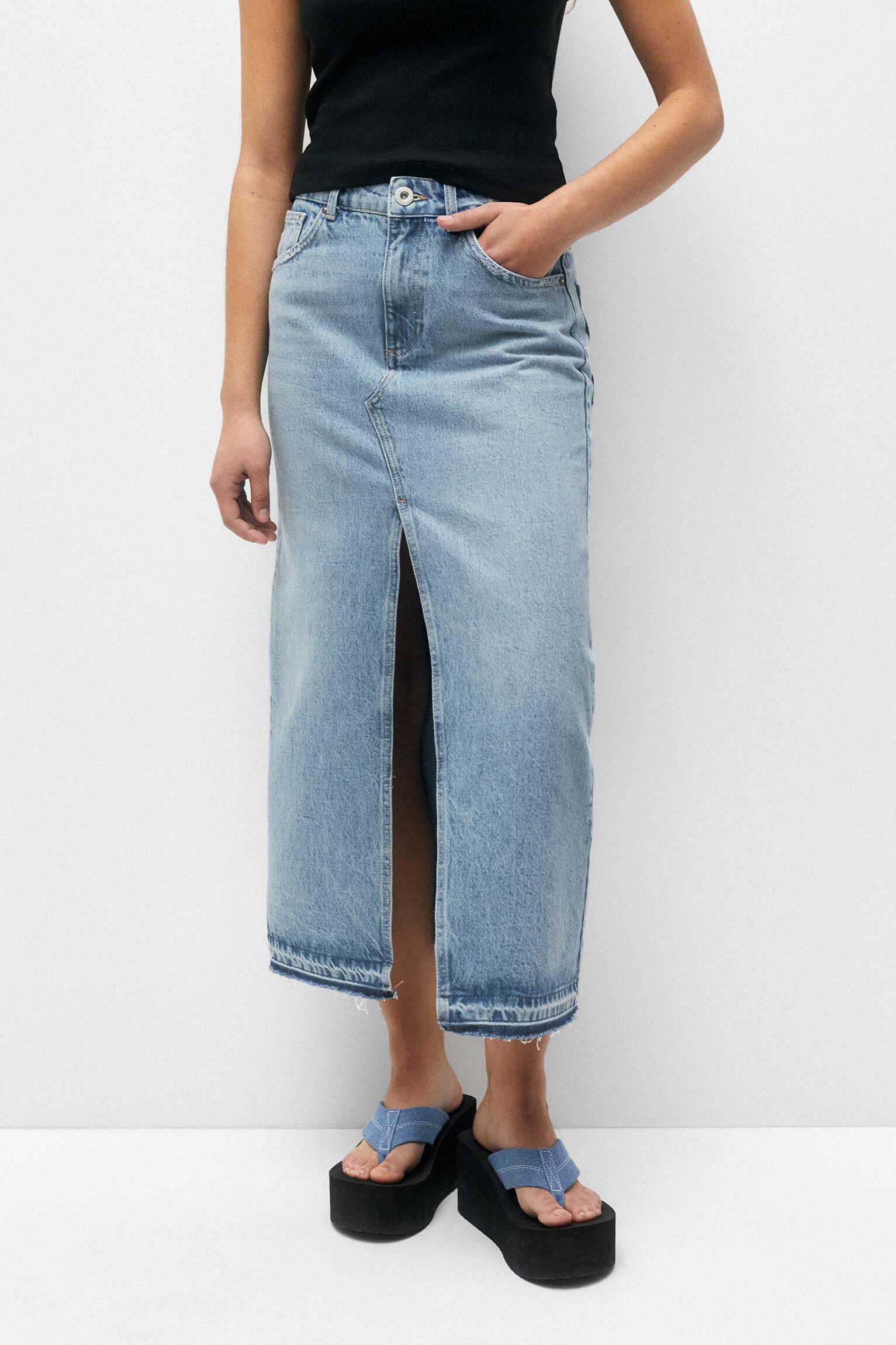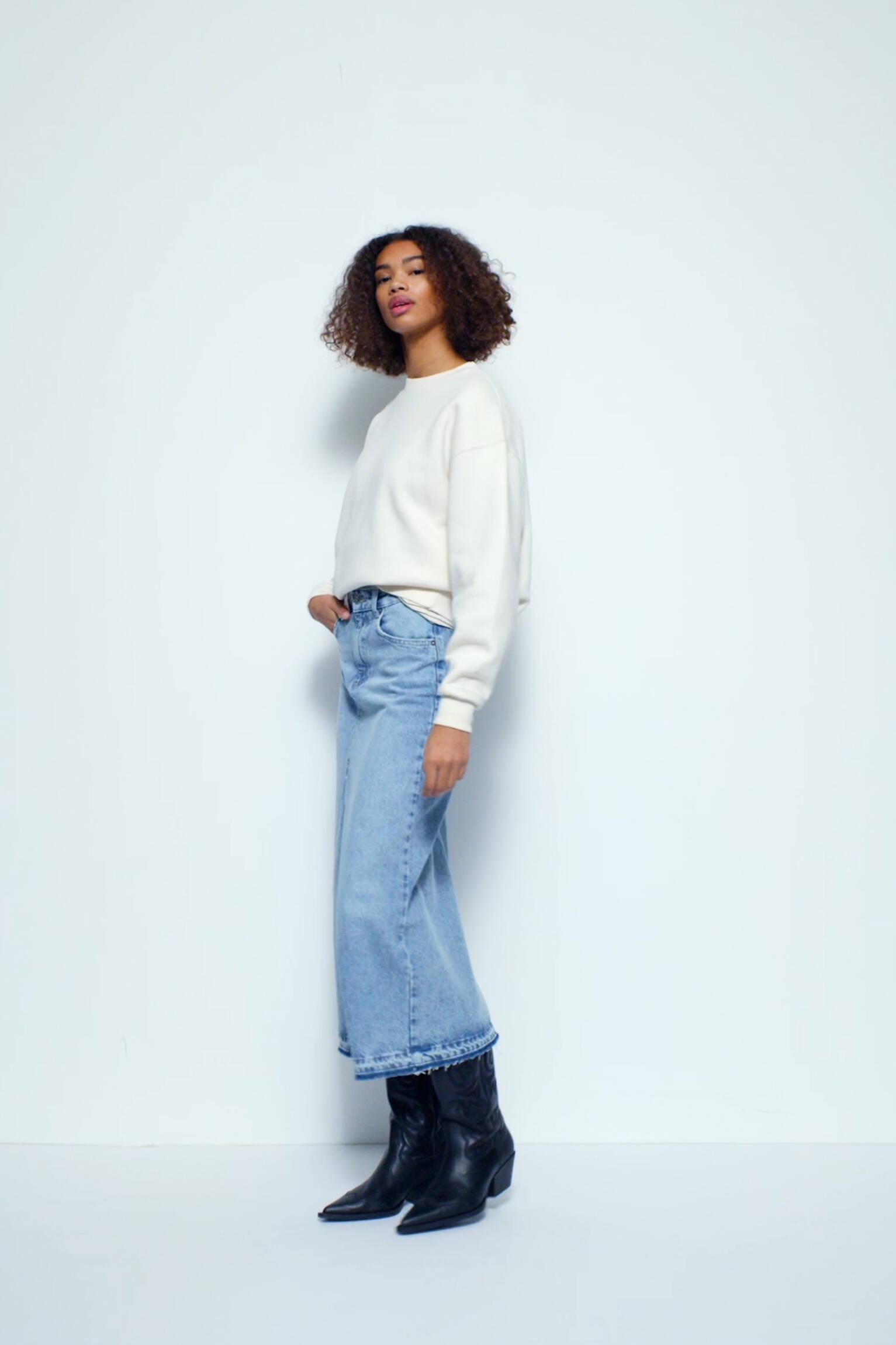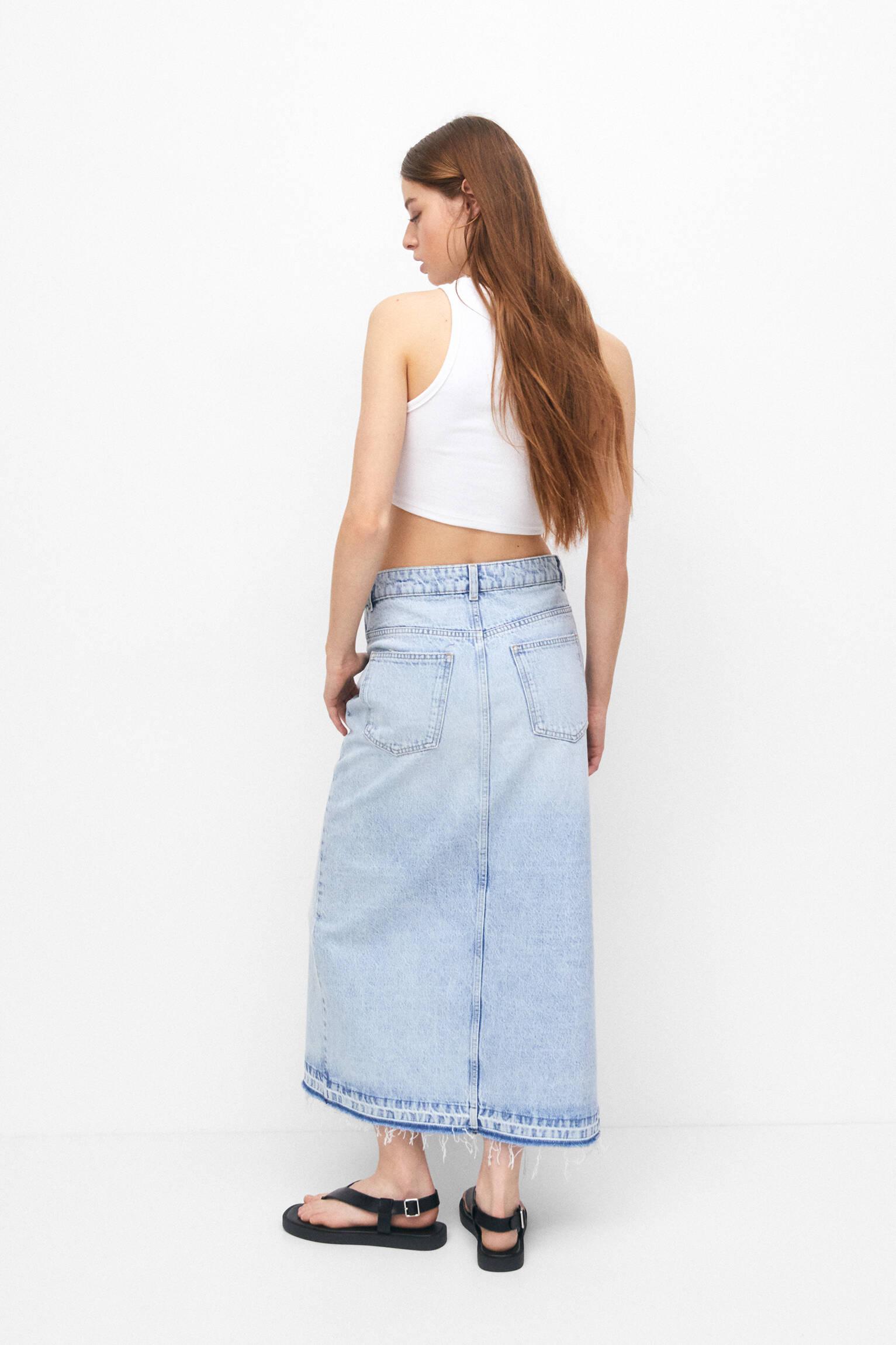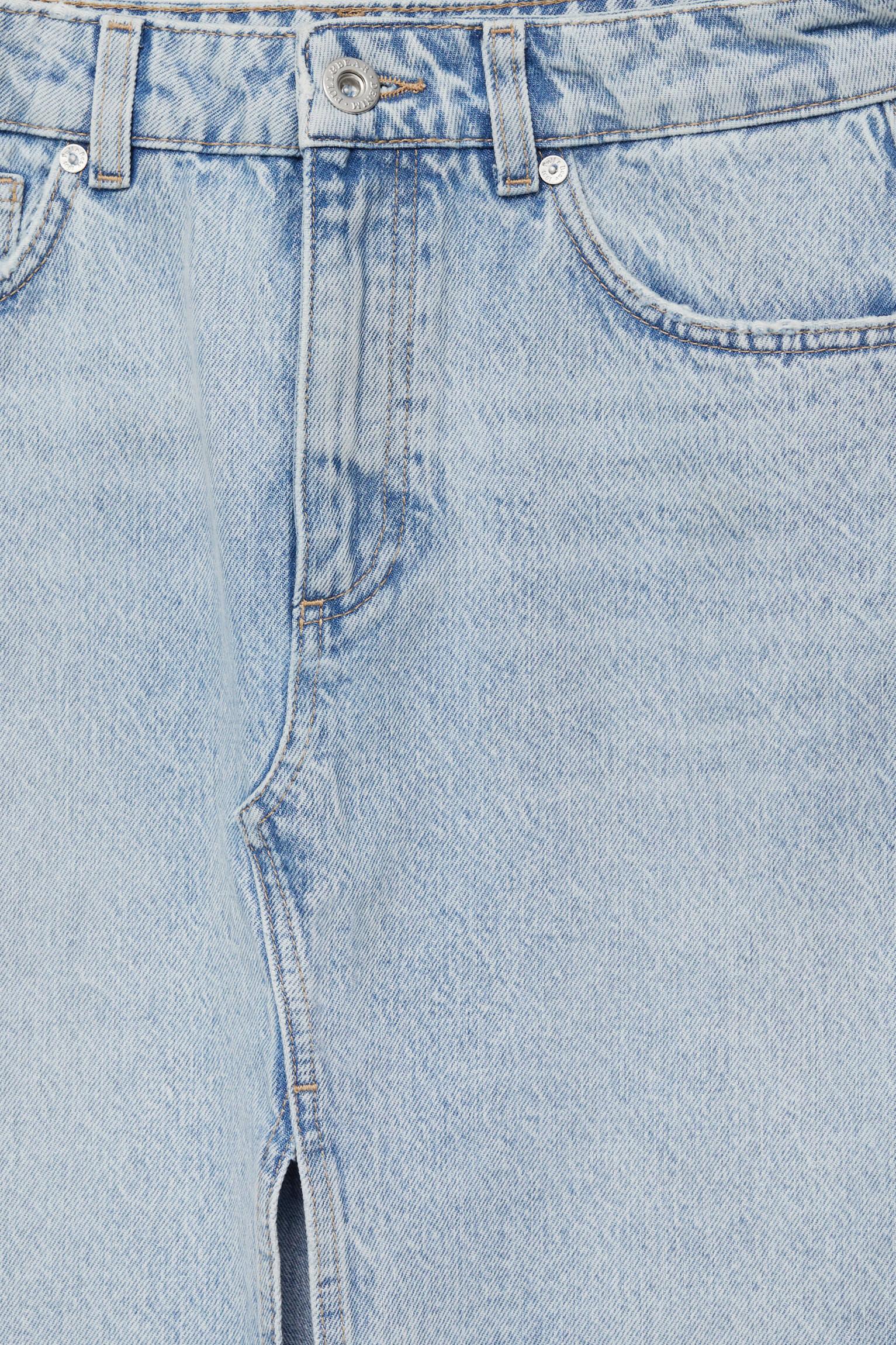 Long denim skirt
Pull&Bear at Pull&Bear (US)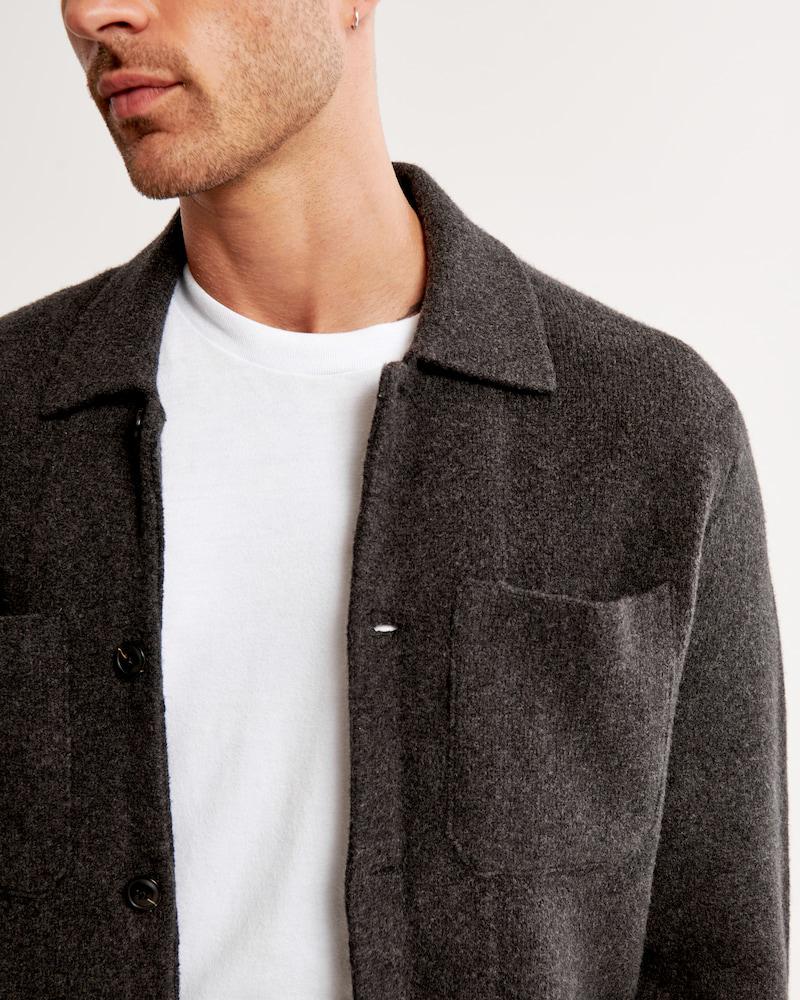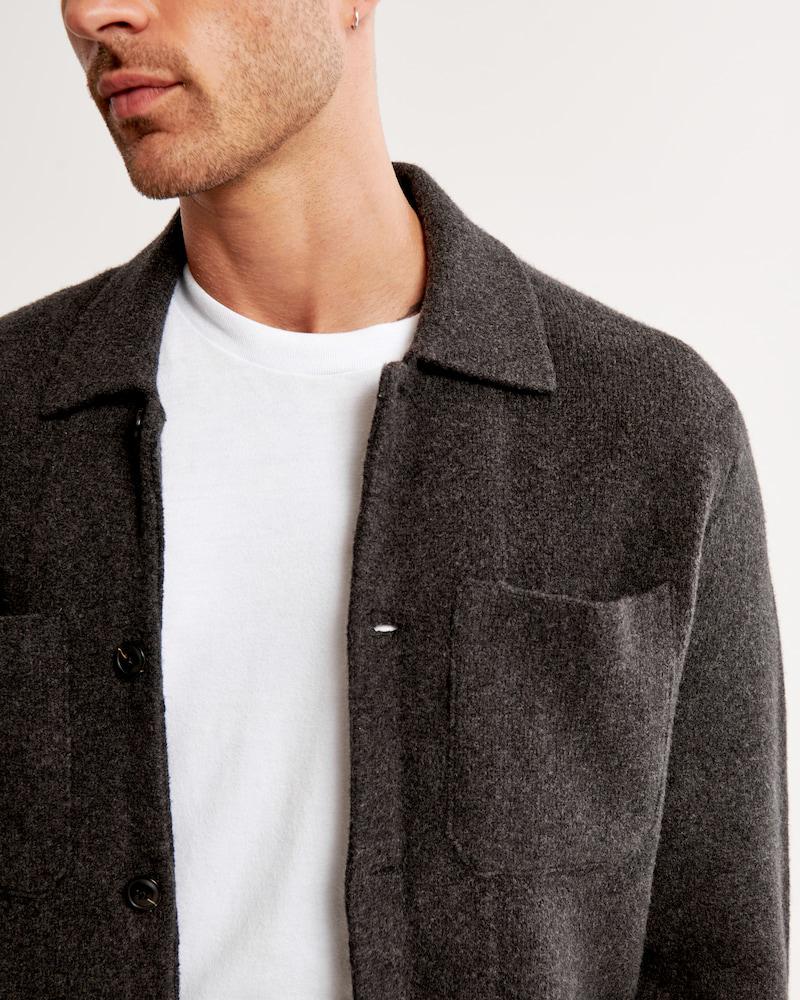 Knit Shirt Jacket
Abercrombie & Fitch at Abercrombie & Fitch (US)
Dopamine Dressing has Declined
Color
An OG internet-age trend, dopamine hues have been overthrown by a muted spring color palette. Neutrals carried over from last year as the dominant hue, as new majority SKU sell outs increased 15% YoY across both genders, while sales of black and white apparel each grew 11% YoY. Despite Barbiecore's impact on the cultural zeitgeist, pink has yet to reach 2022's sales levels, dipping 28% YoY. While the release of the Barbie movie on July 21st will lead to a rebound, retailers should keep greys front of mind as a standout fashion color. Swiftly emerging as the new black, grey tones dominated FW23 runways, while new products that sold out majority SKUs increased 44% YoY, with significant investment from Weekday, Bershka and Zara.
Patterns
In addition to mood-inducing hues, customers are moving away from printed apparel, another indication of the decline of Dopamine Dressing. Overall sell outs declined 7% YoY, driven by products with logos failing to resonate in the mass market, noting a 39% drop in majority SKU sell outs. Flower prints remain a stalwart theme for womenswear, yet despite the persistence of floral midi dresses and the resurgence of Cottagecore, sell outs in the print fell 37% YoY.
Womenswear Plain vs. Pattern Split
Menswear Plain vs. Pattern Split
External Factors
Wearability Returns to Fashion Weeks
After seasons of gimmicks and products designed to break the internet, clothing on the Fall 2023 runways had an air of sensibility and offline appeal. Menswear was stripped back with longline coats and loose-fit denim the commercial buys, as seen at Gucci and Études. Straight-leg jeans with white tank tops were a core look at Bottega Veneta and Miu Miu presented knitwear and full-length outerwear layered over leggings with practical footwear. Everyday wearability continued to inform Spring 2024 collections, wth trench coats and leather jackets at Fendi, while Scandinavian sensibility was evoked through fluid shapes and soft textures at By Malene Birger.
Fall 2023
Spring 2024
Counterculture
The proliferation of TikTok 'cores' have birthed countering trends such as minimalism and Quiet Luxury. Macro factors have also driven this cultural reset, with the return to everyday and practical clothes dubbed nouveau-normcore. According to Professor Alla Eizenberg,1The return of normie fashion marks a cultural reset – i-D 'normie' fashion's resurgence is "resistance to old bourgeois behavioral norms," with customers reaching for favorite pieces as a form of comfort due to anxiety and oppression in the current challenging political and economic climate.
Sustainability
The agile infrastructures of fast fashion brands allow them to rapidly respond to the latest micro trends emerging from TikTok, adding to the already eye-watering number of products manufactured and levels of textile waste. With so many fleeting aesthetics dipping in and out of fashion, 'cores' have a disposable quality, which can reduce their lifespan in consumers' wardrobes when they jump on the next big thing, ultimately leading to products ending up in landfills. Retailers need to take a surgical approach to their assortments to understand better where to trim back and where to invest to avoid the financial and environmental costs of unsold and discarded merchandise.
EDITED's Verdict
It's clear that trends are evolving to transcend products worn purely for likes and engagement, as recent runways have emphasized garments' design, quality and wearability instead of relying on hype. Plus, customers are embracing everyday styles as an antithesis to TikTok 'cores' with 'normie' fashion emerging as the new uniform amid macroeconomic challenges. However, despite the saturation of micro trends, neither the internet nor social media are going anywhere and will still play a crucial role in determining trends. TikTok has even made fashion's more sobering direction into a narrative, giving way to the Geek Chic aesthetic, where product sensibility is underscored.
Retailers must navigate their ratio of trend vs. essential products, being careful not to over-index and dilute their assortments with too many flash-in-the-pan styles as it could risk overwhelming the customer and invite heavy discounting. Understand how your customer responds to different products from your brand and adapt ranges accordingly. For instance, gimmick footwear may sell well with the weight of a cult brand behind it, but may not resonate at mass market retailers.
Data analysis
Products new in and selling out of majority SKUs between Jan 1 – Jun 17, 2023 vs. 2022 and Mar 17 – Jun 17, 2023 vs. 2022

Color and Pattern Analysis
Menswear categories: Tops, outerwear, trousers, shorts
Womenswear categories: Tops, outerwear, trousers, skirts, dresses

Balletcore
Majority SKU sell outs between Dec 18, 2022 – Mar 17, 2023 vs. Mar 18 – Jun 17, 2023
Products excluding footwear and accessories with keywords "ballet," "ballerina," "tulle," or "tutu"

US & UK retailers considered
& Other Stories, Abercrombie & Fitch, American Eagle Outfitters, Aritzia, ARKET, Bershka, Forever 21, Free People, Gap, H&M, Mango, Massimo Dutti, Motel, NA-KD, Nasty Gal, New Look, Pull&Bear, Reserved, River Island, Stradivarius, UNIQLO, Weekday, Zara