Are Retailers Finally Investing In Women's Sports?
England's victory at the UEFA Women's Euros in July 2022 ignited consumer interest in the UK, while Alex Morgan's popularity in the US had a similar effect. Retailers in both markets grew product arrivals by double digits YoY in 2022. Invest funds into your brand's involvement in women's football ahead of the FIFA Women's World Cup in July.

2023

marks the 50th anniversary of the Women's Tennis Association. Tenniscore conjured up demand for tennis skirts and dresses from athletes and non-athletes, opening the door for a broader variety of retailers to invest. Plan big trend pushes and product stories around relevant events such as Wimbledon.
Women's golf arrivals grew YoY by 12% and 14% in the UK and US, respectively. Inclusive sizes performed well for Nike, which sold out of its £59.95 club skirt.

The LPGA announced female professional golfers on tour in 2023 will compete for a record-breaking prize fund o

f $101.4mn as a result of increased fan interest.

Yogawear's broad scope makes it easy to push

activewear items already in your mix, like leggings and sports bras, on Instagram. Consider expanding investment through high-margin accessories, including scrunchies, bags and yoga mats. Pilates is on the rise and can potentially target similar customers in-store and via social media features.

Earmark major women's sporting events this year for visual merchandising and experiential activations.

International Women's Day on March 8th and Women's Equality Day on August 26th are two dates not to be missed in 2023.
Defining The Current Landscape
England's Lionesses Bring it Home
The Lionesses' victory over Germany at the 2022 UEFA Women's Euros catapulted women's sports into the limelight and the tournament attracted a record global viewing audience of more than 365 million people.1Leading female athletes on how to reach new heights after game-changing 2022 – Sky Sports It contributed to the emergence of Blokecore as a must-have summer aesthetic among Gen Z, characterized by retro football jerseys and baggy cargos. The Women's FIFA World Cup kicks off on July 20th, which will carry interest on into 2023.
Beth Mead Voted Personality of the Year
The Footballer was crowned BBC's 2022 Sports Personality of the Year after leading the England Women's National Team to its first Euros victory. The occasion also marked the first major win by a senior football team in the region since 1966. Boasting nearly 400k Instagram followers, Mead uses her influence to drive awareness to organizations like Ovarian Cancer Action.
Alex Morgan Most-Endorsed Female Athlete
The US Women's National Team star was the most-endorsed female athlete in 2022 with a total of 27 brand deals,2Women In Sports 2022 – SponsorUnited ahead of big names such as Serena Williams and Naomi Osaka. According to OnFocus, brand deals across women's sports have increased 20% YoY as more retailers recognize the opportunity these partnerships hold. Ronda Rousey is currently the most-followed female athlete on Instagram, with 16.4 million loyal fans.
WTA Turns 50!
Branded as the WTA 50: Just Starting, the season-long campaign to celebrate fifty years of the Women's Tennis Association (WTA) intends to draw attention to women in sports and to champion inclusivity for all. A flagship gala is set to take place in New York ahead of the US Open, and the WTA's logo has been adapted to highlight its five-decade milestone.
Football (Soccer)
Product Offering
In what was a transformative year in women's football, product arrivals in 2022 increased 40% YoY in the UK and 87% YoY in the US. In the UK, tops grew from 38% of the assortment mix to 47%, thanks to retailers stocking more women's-specific jerseys for the FIFA World Cup. Barcelona had the most jersey options available, followed closely by England and Germany.

Aside from licensed products, it's also critical to offer styles and fits catering to female athletes to enhance performance. Top keywords used to describe T-shirts and shorts were 'dry', 'comfortable' and 'absorbing', underscoring the importance of technology within the fabrics. Footwear investment increased in the UK as well, and the average price for a pair of boots swelled by 17% versus 2021 in the region. In the US, adidas described several new-in sports bras as "designed for high-impact sports, such as soccer."
Football Womenswear Arrivals YoY
*Hover over charts for additional data
2022's Top Movers
Jerseys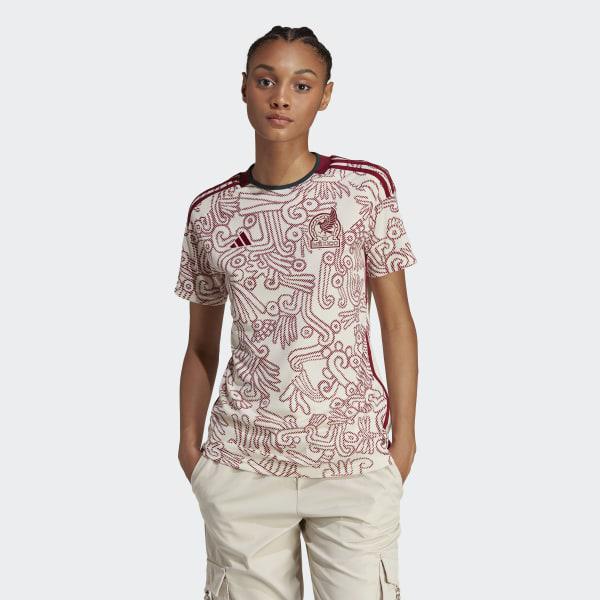 Mexico 22 Away Jersey
adidas Performance at Adidas (US)
Boots/cleats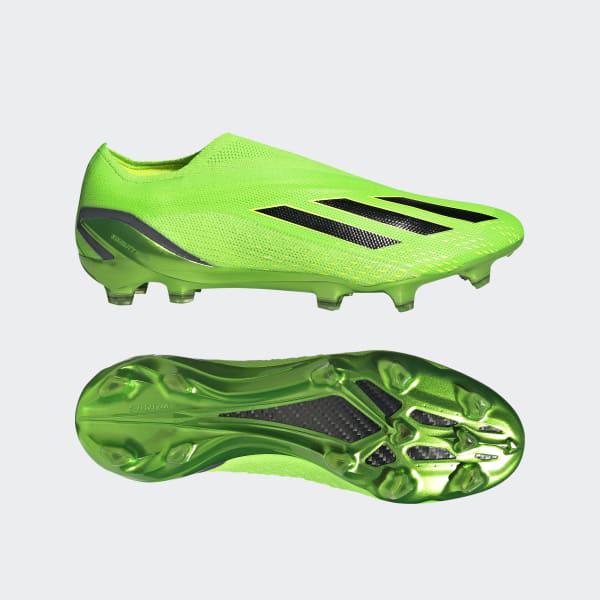 X Speedportal+ Firm Ground Boots
Solar green / core black / solar yellow
adidas Performance at Adidas (UK)
Training shorts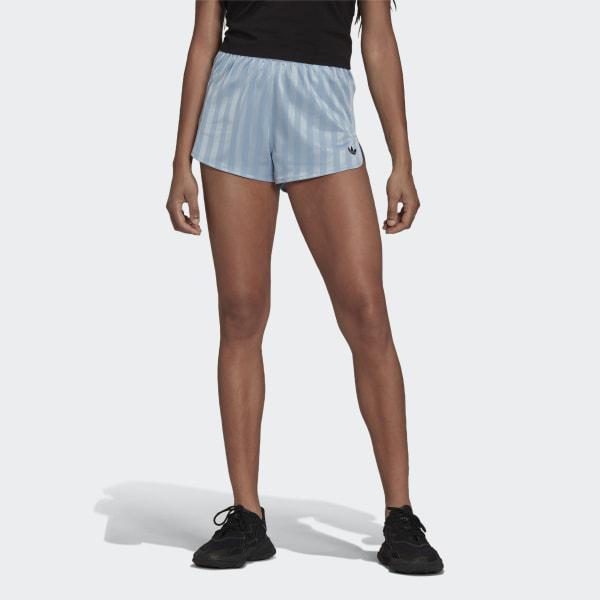 Striped Shorts
adidas Originals at Adidas (US)
Tennis
Product Offering
Though retracting in the UK, US arrivals for tennis apparel and footwear increased 6% YoY. While adidas and Nike were predictably the top two stockists, trend-led labels in the US – Fabletics, Lululemon and Alo Yoga – rounded out the top five. Arrivals of tennis skirts and dresses experienced the biggest increase from 2021, 82% and 108%, respectively, as Tenniscore conjured up demand for products to fit the aesthetic. Alo Yoga's courtside tennis dress experienced its first sell out just two weeks after dropping online. The retailer recognized the style's popularity, increasing its price by $10 since it first landed in March 2022. Footwear has been another sought-after category across tenniswear, accounting for 32% of newness and 39% of first majority sell outs.
Tennis Womenswear Arrivals YoY
*Hover over charts for additional data
2022's Top Movers
Mesh shorts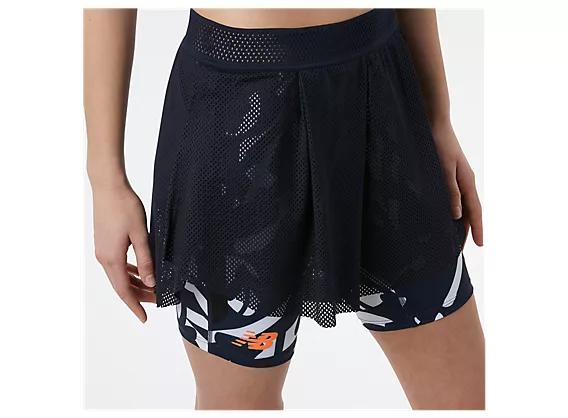 Printed Tournament Mesh Short
New Balance at New Balance (US)
Zip-front tanks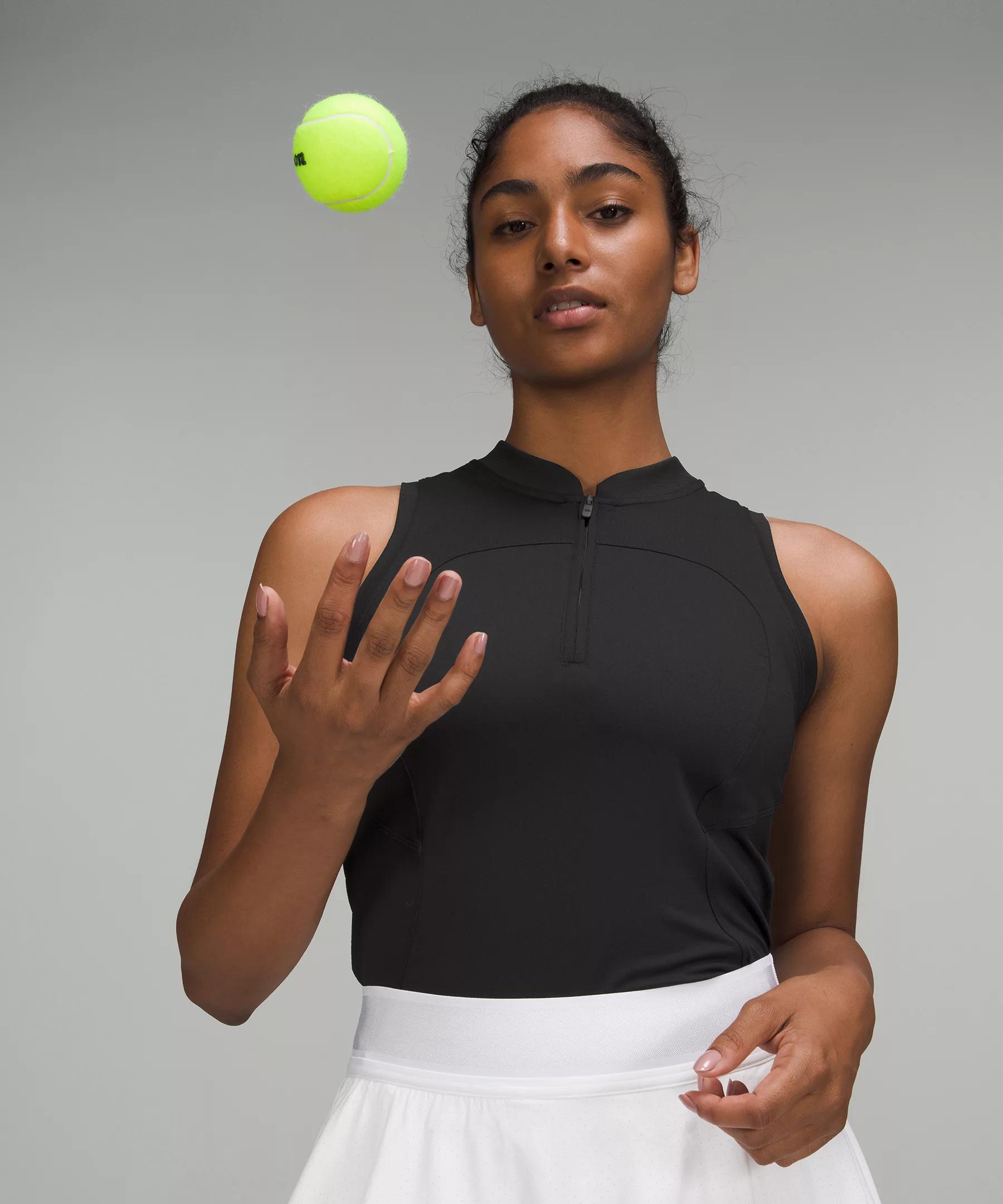 Front Zip MockNeck Tennis Tank Top
Lululemon at Lululemon (US)
Tennis dresses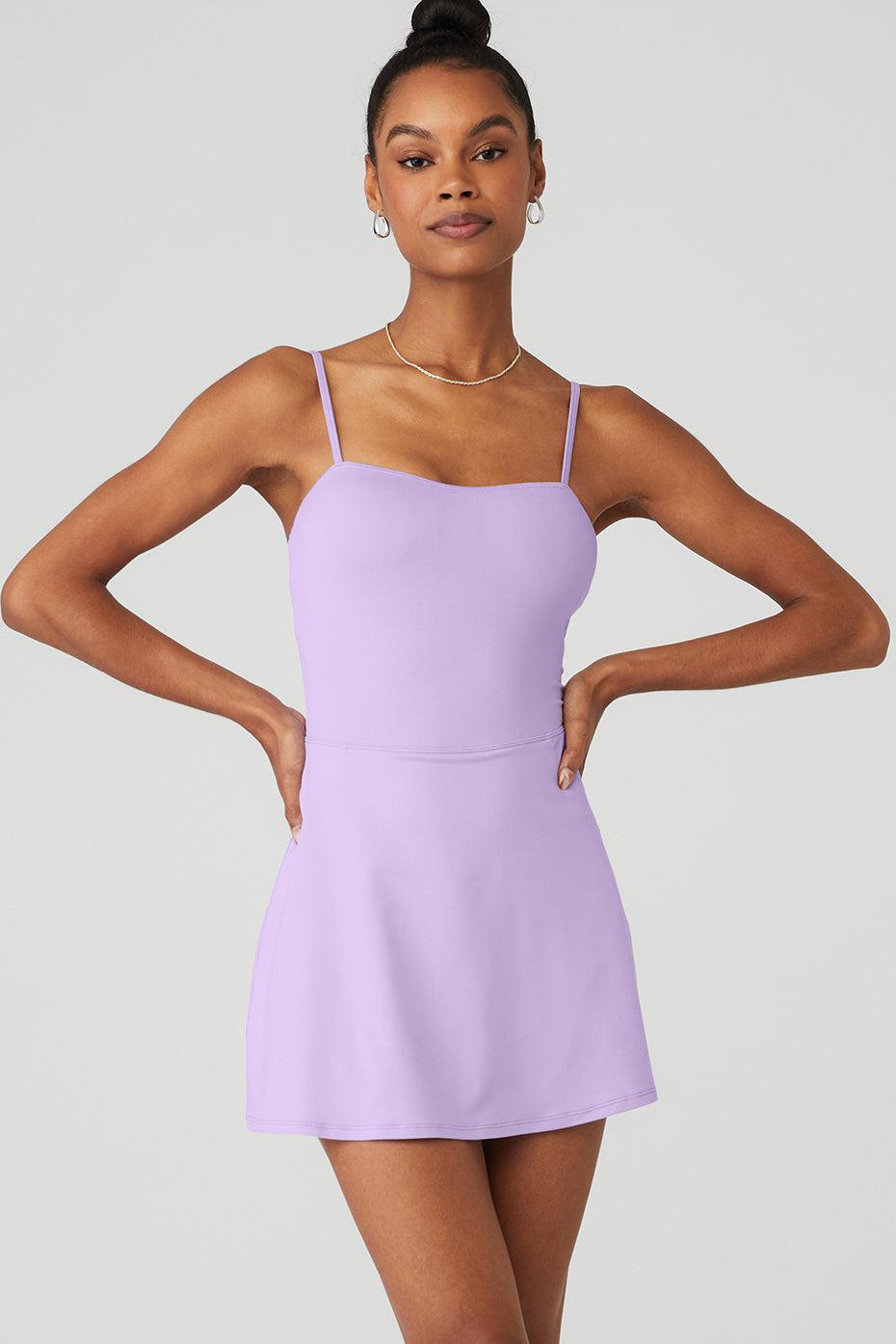 Alosoft Courtside Tennis Dress – Violet Skies
Alo Yoga at Alo Yoga (US)
Golf
Product Offering
Retailers expanded their golf assortments in both regions YoY, with most investments concentrated in bottoms (UK) and tops (US). Skirts and skorts contributed to 52% of the total bottoms arrivals, driving the category's popularity. Meanwhile, women's polos were the preferred top in the US, supplied mostly by Nike, and top-moving styles held performance benefits like Dri-FIT technology, hem vents for breathability and eco-friendly materials. 'Sustainable' was present in 57% of US polo shirt descriptions as several materials used in construction can be responsibly made without impacting the performance-enhancing benefits of the fabric.
Golf showcased why retailers should be prioritizing inclusive size offerings in sportswear. Nike and adidas both had success with plus ranges in golf. Skirts, polo shirts and full-zip jackets in extended sizes experienced high sell out rates and highlight an area of opportunity for other retailers. It's imperative to keep pricing and quality on par with straight-size ranges. Nike's Club Skirt sold out in its standard (XS-XL) and plus sizing (1X-3X), all priced at £59.95.
Golf Womenswear Arrivals YoY
*Hover over charts for additional data
2022's Top Movers
Quick-dry polos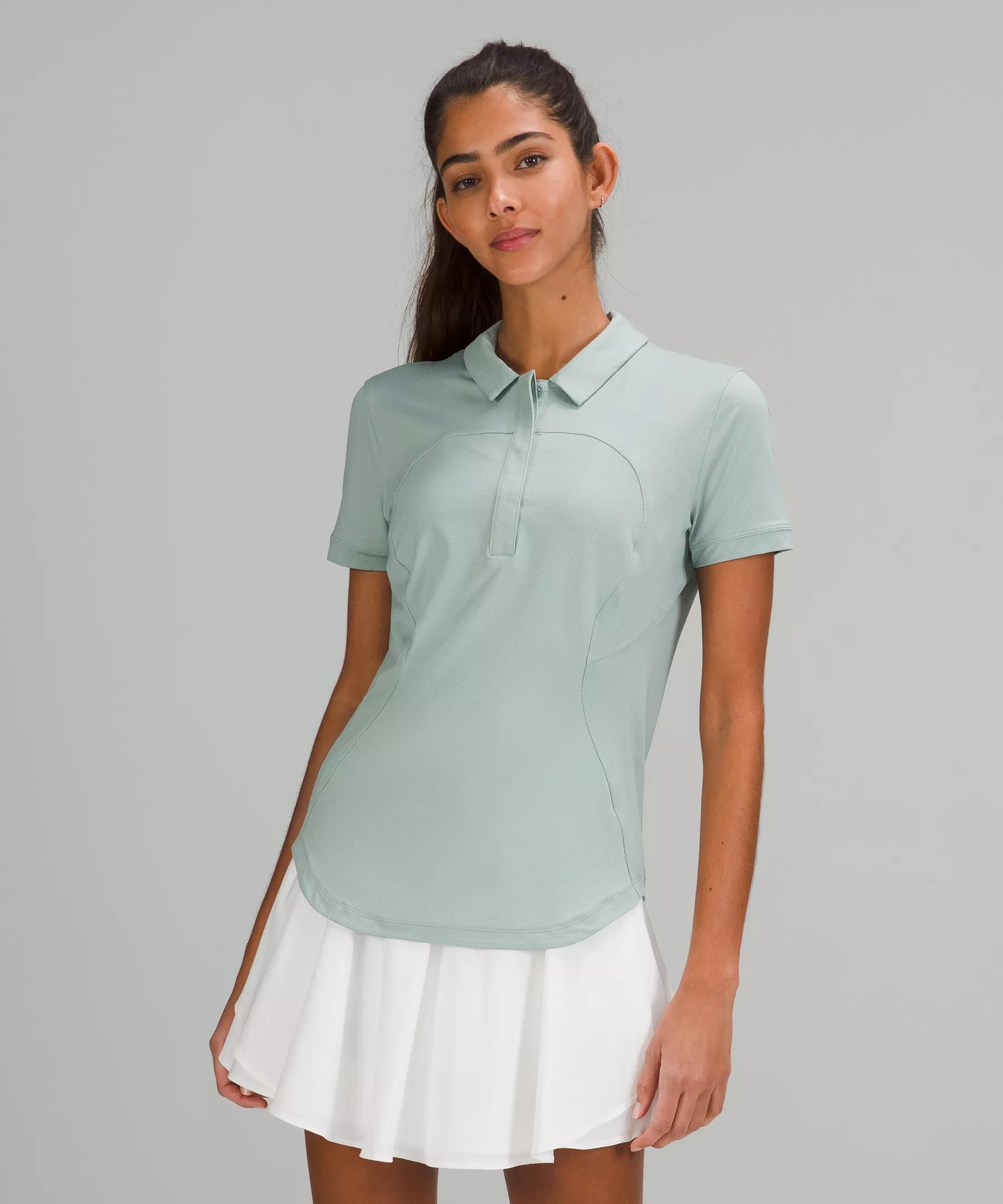 QuickDrying Short Sleeve Polo Shirt
Lululemon at Lululemon (US)
Inclusive ranges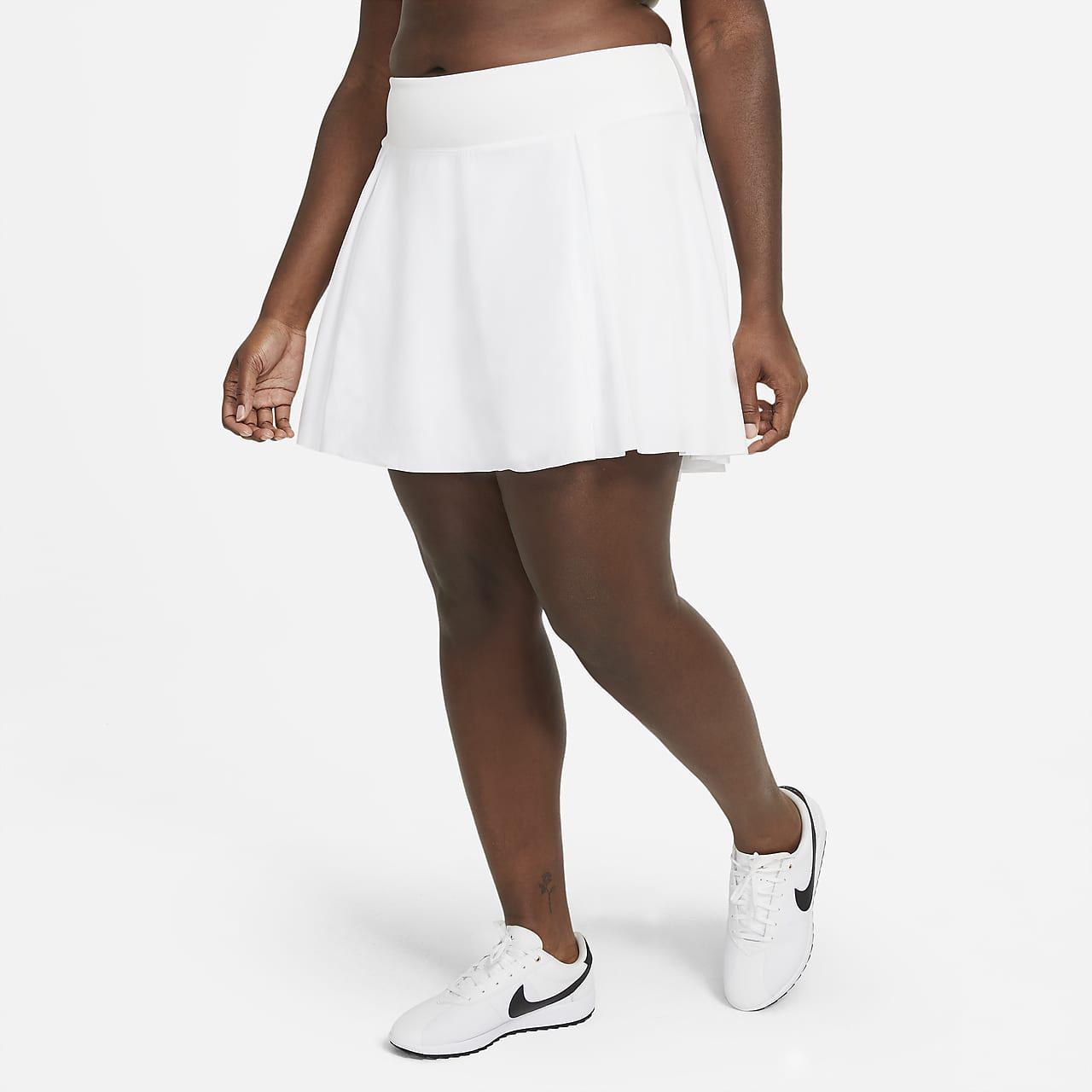 Club Skirt Women's Regular Golf Skirt (Plus Size)
Nike at Nike (UK)
Golf dresses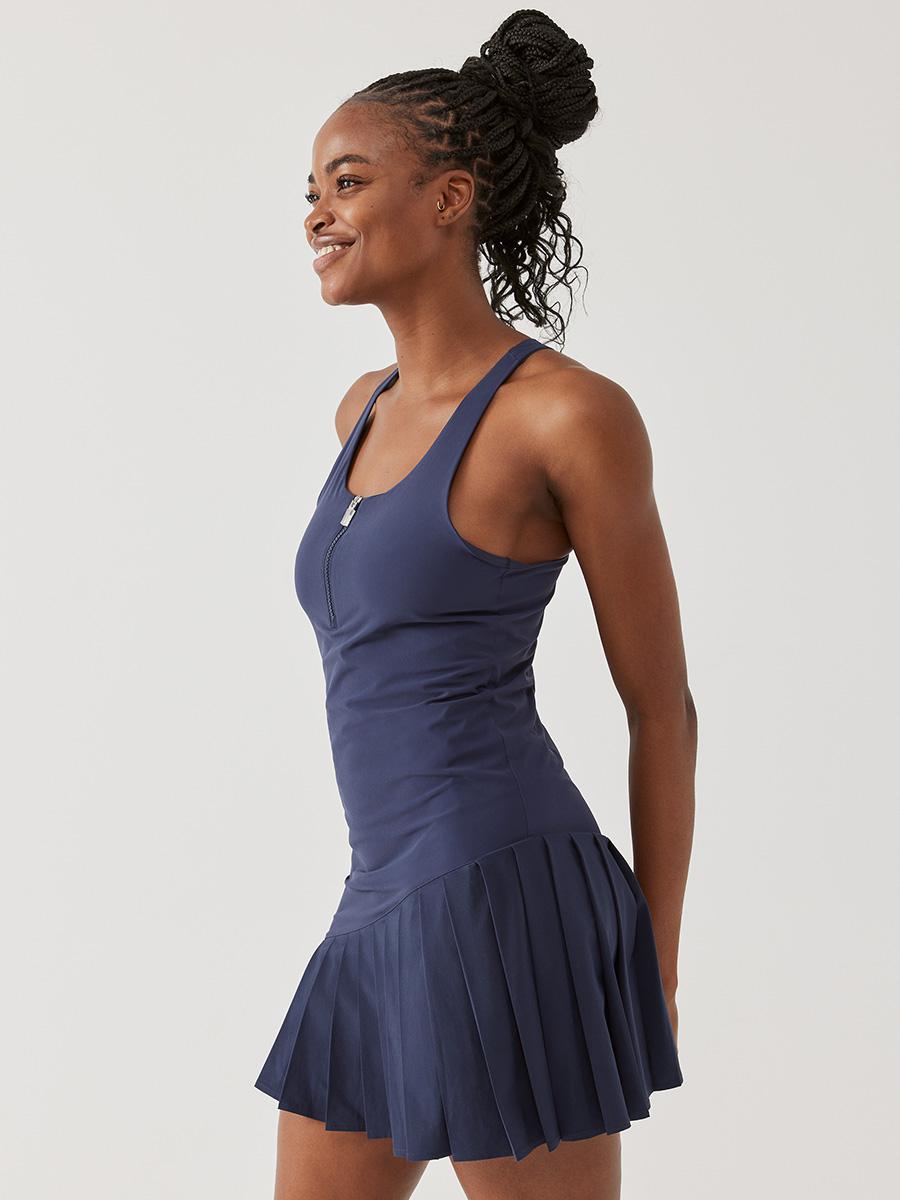 Ace Dress
Outdoor Voices at Outdoor Voices (US)
Yoga
Product Offering
Specialty brands like Lululemon and Alo Yoga contributed to the high presence of yoga products in the US in 2022. However, retailers, including Nike, pumped more yogawear and accessories into the market versus the UK, landing nearly 400 items compared to 190. Leggings were the dominant silhouette among top movers, led by Lululemon's Align model. High-rise fits and 7/8 lengths led as preferred design details, alongside seamless construction and UV protection.
While yoga apparel can be classified as anything from traditional leggings to sports bras, accessories are most advantageous for retailers. Though still a small portion of arrivals and sell outs, the category's low production costs will deliver higher margins. Additionally, retailers can easily cross-merchandise items like scrunchies, tote bags and headbands in-store and online. Athleta launched its first foray into yoga accessories last month, offering customers three products – a yoga mat, a block and a bag. The brand's head designer revealed the market growth for yoga accessories, along with an antidote to softening activewear sales, were the biggest factors in the decision to expand.
Yoga Womenswear Arrivals YoY
*Hover over charts for additional data
2022's Top Movers
Accessories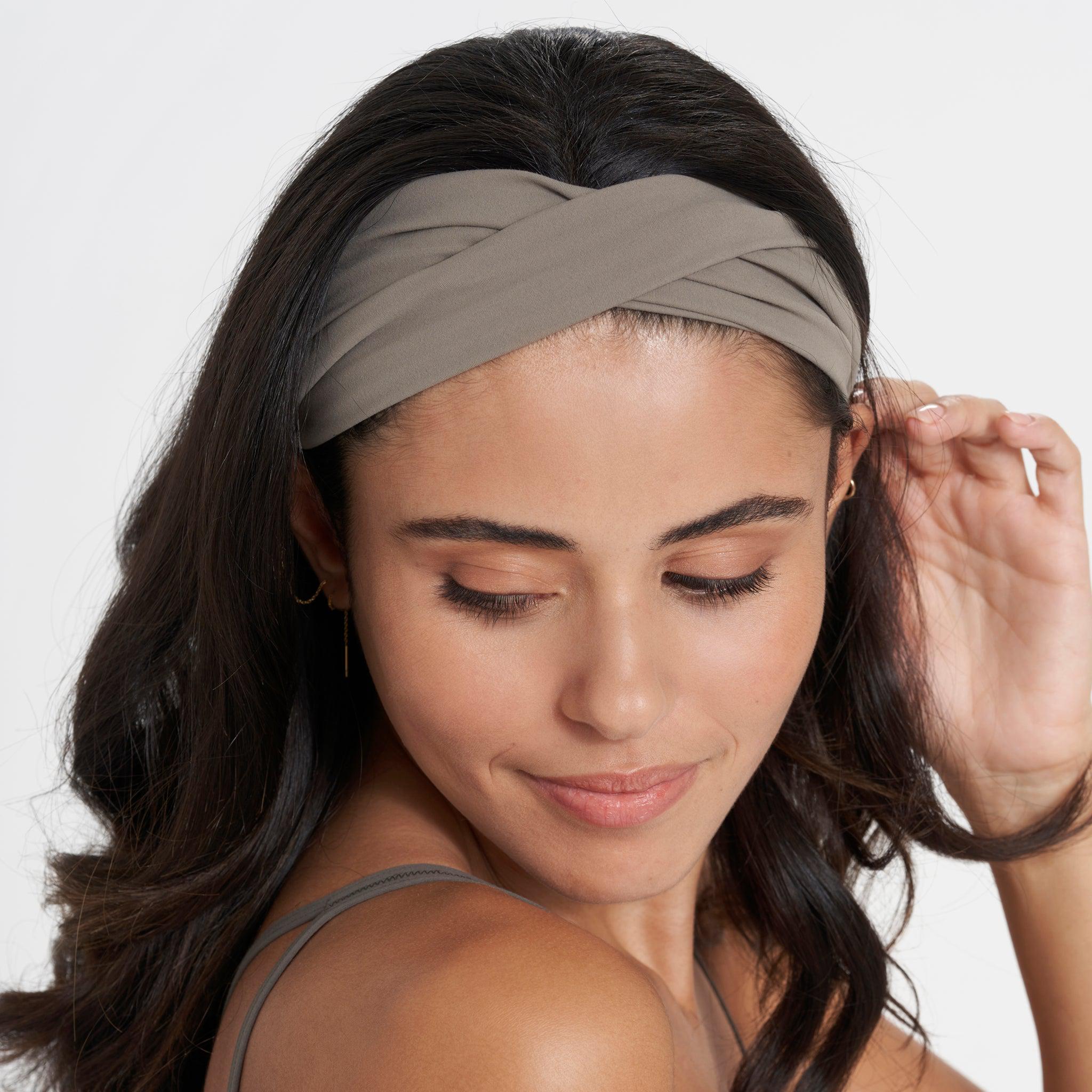 Daily Headband | Light Oregano
Vuori Clothing at Vuori (US)
Seamless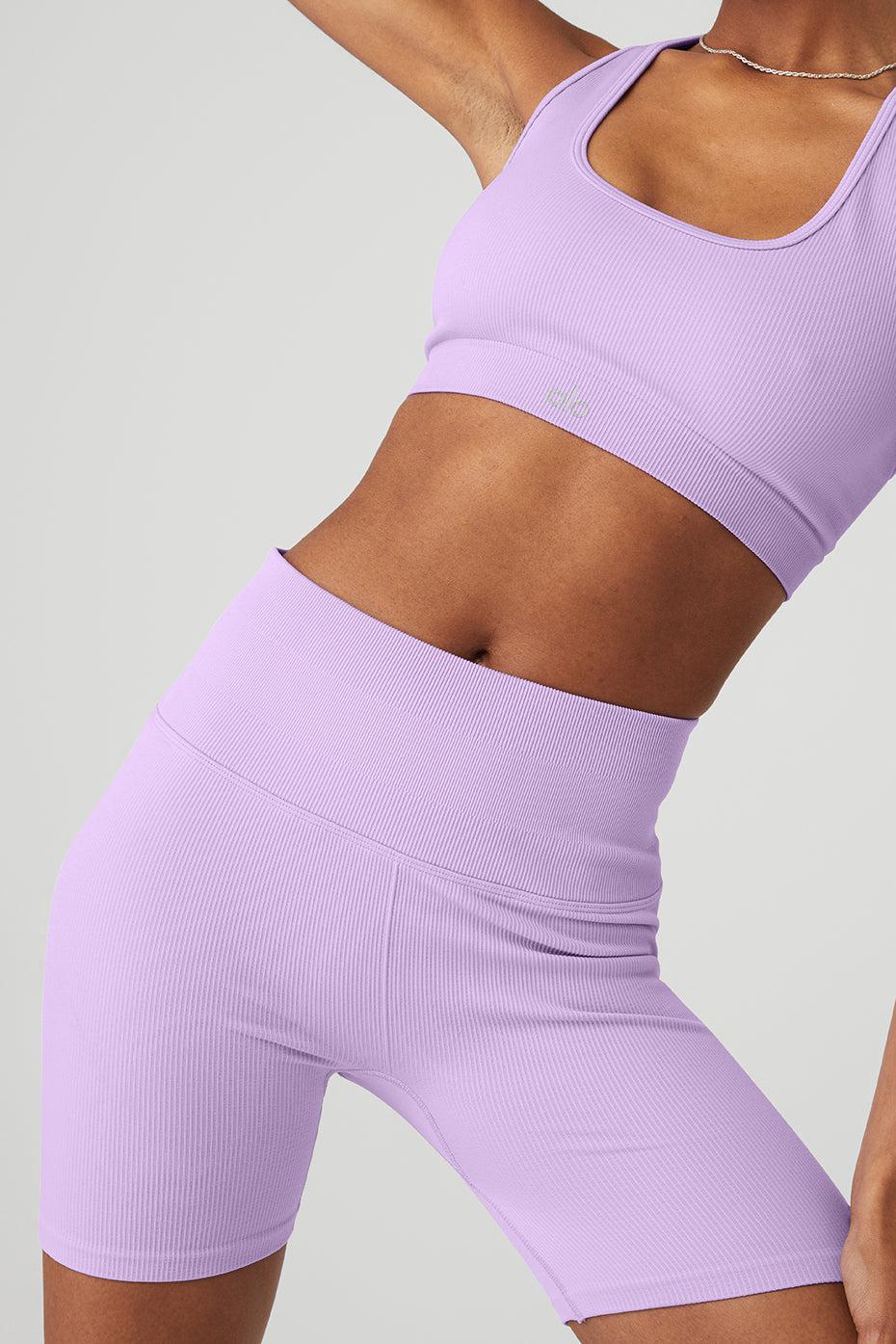 Seamless Ribbed Bra – Violet Skies
Alo Yoga at Alo Yoga (US)
Velour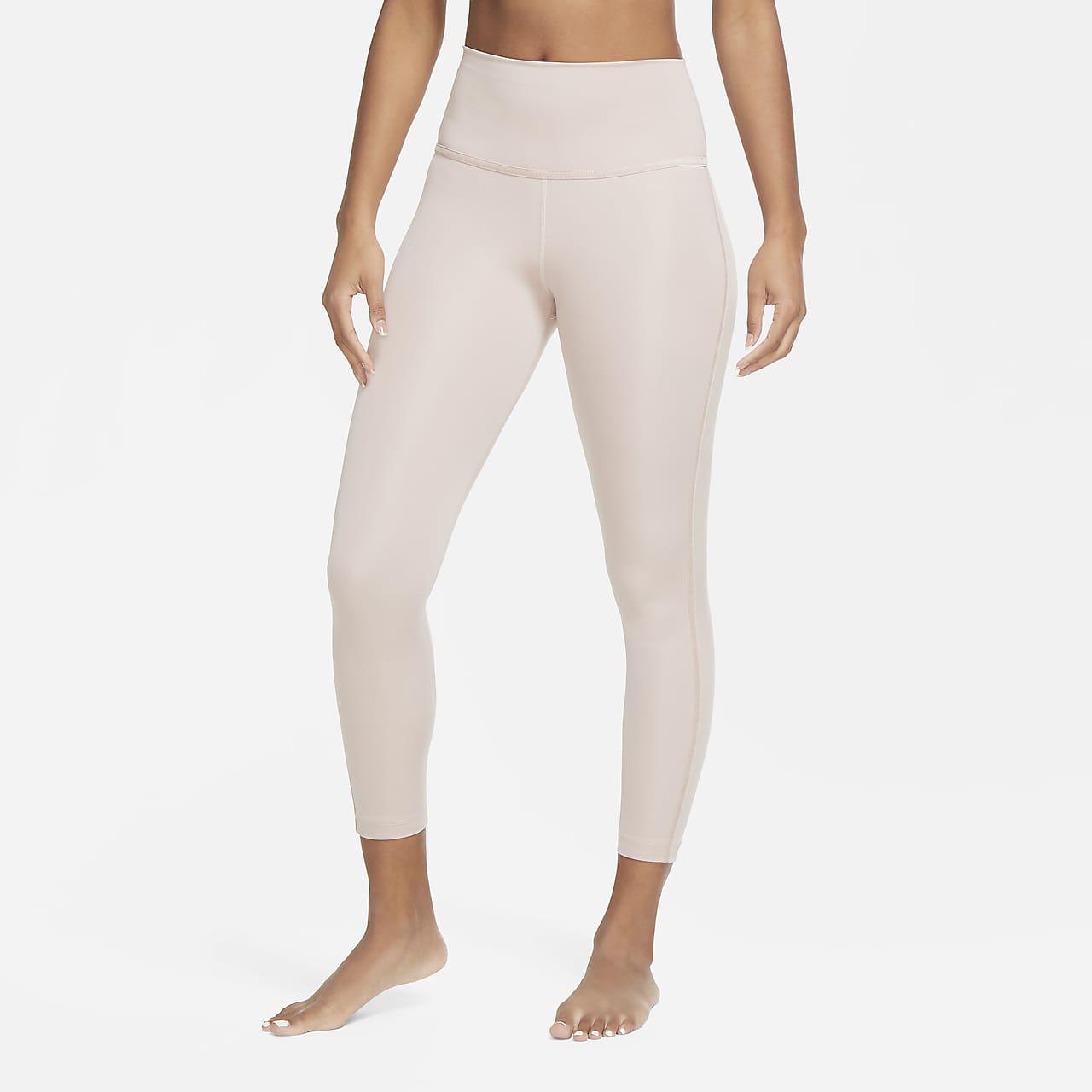 Yoga Women's Velour 7/8 Leggings
Nike at Nike (US)
Sports to Monitor
Pilates
Brands, such as Forever 21, have already jumped on the hype of the Pink Pilates Princess, an aesthetic rooted in hyper-feminine trends and Y2K. A growing number of retailers are including the activity in product descriptions, with the term used +22% YoY in product arrivals.
Basketball
The sport has been another focus at big-name retailers including Nike and adidas. With women's arrivals +40% in the UK and +56% in the US, brands are introducing high levels of newness to meet demand. adidas currently has its 2023 collection as a trending story in its navigation menu.
Upcoming Opportunities
Major Sporting Events
Several big moments will arise in 2023, presenting brands with a chance to support women's sports and speak to customers who are passionate about their teams. The FIFA Women's World Cup will put football on the main stage this summer. While many of these events will keep customers glued to their televisions, think of ways to engage consumers offline with brand activations or virtually in the metaverse. Give shoppers a chance to unlock members-only deals around these events by subscribing to loyalty programs. Lastly, consider investing in local activations at the locations of major events to showcase support and give customers a unique and personal interaction with your brand. Read how the men's World Cup changed the retail landscape in 2022 below.
Women's Sports Highlights in 2023
| Date | Event Name | Sport | Location |
| --- | --- | --- | --- |
| Feb 10 – 26 | ICC Women's T20 World Cup | Cricket | Cape Town, SA |
| Mar 25 – Apr 29 | Women's Six Nations | Rugby | Multi |
| Jul 20 – Aug 20 | FIFA Women's World Cup | Football | Australia & NZ |
| Jul 3 – 16 | Wimbledon | Tennis | London, England |
| Jul 28 – Aug 6 | Netball World Cup | Netball | Cape Town, SA |
| Sep 22 – 24 | Solheim Cup | Golf | Málaga, Spain |
International Women's Day
Demonstrate support for your female customer base through empowering messages and inspiring conversations. While blanket discounts are a popular route during this time, think outside the box on how your organization can give back this year and impact change. In 2022, Sweaty Betty donated a bra for every bra purchased, and UGG contributed $25 per pair of Fluff Yeah shoes sold to Planned Parenthood Southeast. Identify ways your brand can authentically celebrate and motivate women in 2023.
February 1st also marked National Girls & Women in Sports Day, seeing recognition from only a few select retailers. Prioritize this date in 2024 to showcase support for women's sports and highlight the achievements of female athletes. Read our full analysis below for more on timing and communications.
Appendix
Date analysis
Arrivals: products new in Jan – Dec, 2022 vs. 2021
Pricing: products in stock Jan 23, 2023 vs. 2022

UK retailers considered:
ASICS, adidas, Champion, Fila, Gymshark, New Balance, Nike, PUMA, Reebok, Sweaty Betty, UNIQLO

US retailers considered:
ASICS, adidas, Alo Yoga, Athleta, Fabletics, Gymshark, Lululemon, New Balance, Nike, Outdoor Voices, Reebok, UNIQLO, Vuori