5 Takeaways From The Women's World Cup
From new collections to top-performing jerseys and the Blokette aesthetic, EDITED examines the Women's World Cup's influence on retail.
Spain defeated England in the 2023 Women's World Cup final on August 20th. Nevertheless, England and Jamaica served as top-performing jerseys for Nike and adidas given the teams' prominent position in the headlines.
The fashion realm continues to collide with women's football, propelling Blokette aesthetics at Zalando and ASOS. Ella Toone of the Lionesses has already applied to trademark her name, hinting at a possible fashion collection in the future.
Across all EDITED tracked products, Brazil had the most options in stock online heading into July, while Nike was the most prominent brand. The World Cup event T-shirt began selling weeks before the event, alongside USA's $95 home jersey.
The Women's Euros in 2022 were watched by 365mn people globally, more than double the number of viewers compared to the edition before.1Women's Euro 2022: Record global audience watched tournament in England – BBC Partner with female footballers to harness their influence, as seen in Calvin Klein's latest campaign.
Equal pay and representation are a dominant headline at this year's Women's World Cup, with prize money +300% vs. 2019.2Women's World Cup prize money triples but still lags behind men's tournament – Financial Times Nike is also investing in female athletes by introducing its One Leak period protection technology, available to all 13 of its teams.
1. Key Details & Results
The month-long tournament did not disappoint, filled with happy tears and major upsets. The US Women's National Team was heavily favored heading into the event, yet failed to advance to the Quarter Finals for the first time ever after being eliminated by Sweden. Meanwhile, Spain won its first title in a victory over England, becoming the first European team to win the Women's World Cup since Germany in 2007. The prize money was $152mn, increasing 300% vs. 2019.
2. Jamaica & England Are Top Sellers
Jamaica's Women's National team, affectionately dubbed the "Reggae Girlz" made it out of the knockout stage for the first time in this year's Women's World Cup. The team relied on public crowd-funding initiatives and pleas to the Jamaican government and kit sponsors to afford the trip to the tournament, shining a light on women's equality. The attention drove sales for Jamaica's 23 Home Jersey, which served as a collaboration with Wales Bonner.
Top-Performing National Jerseys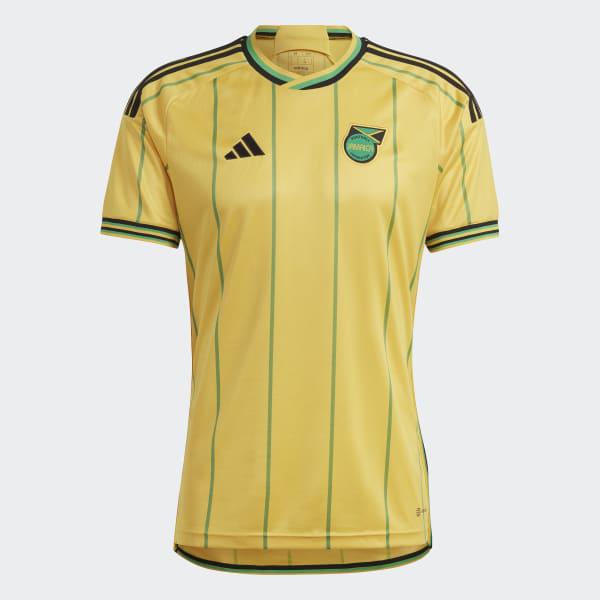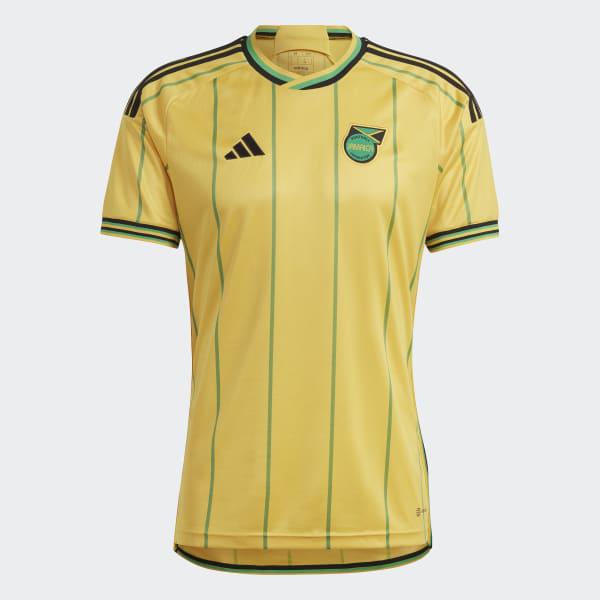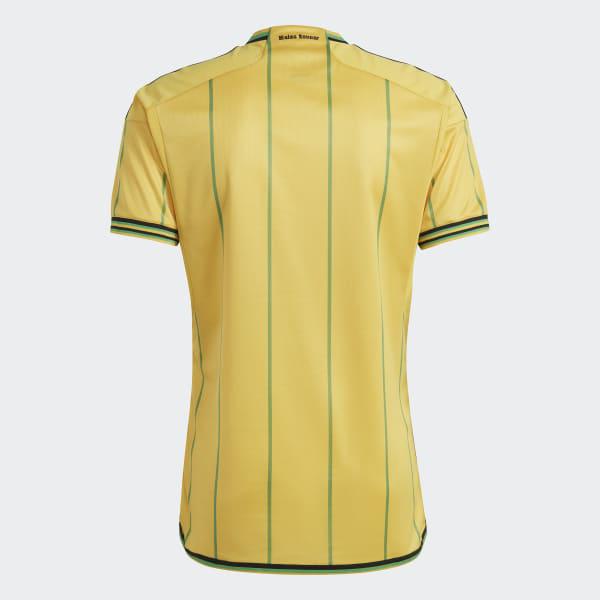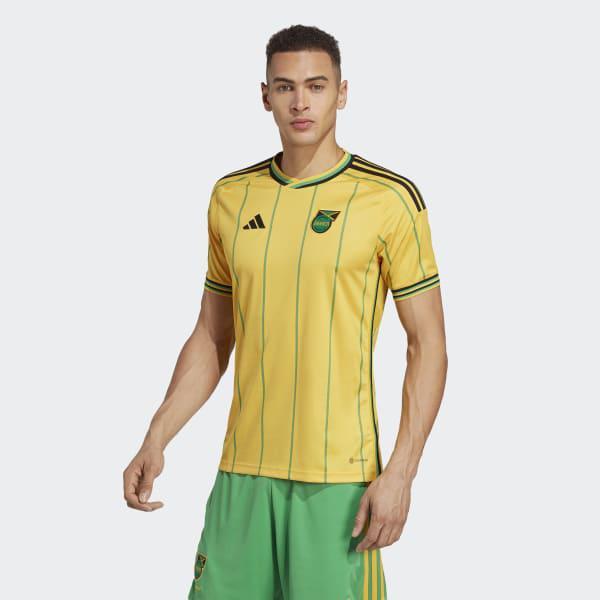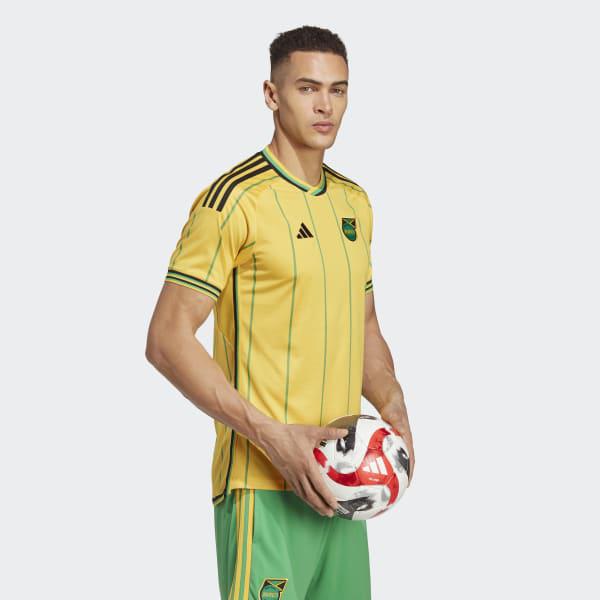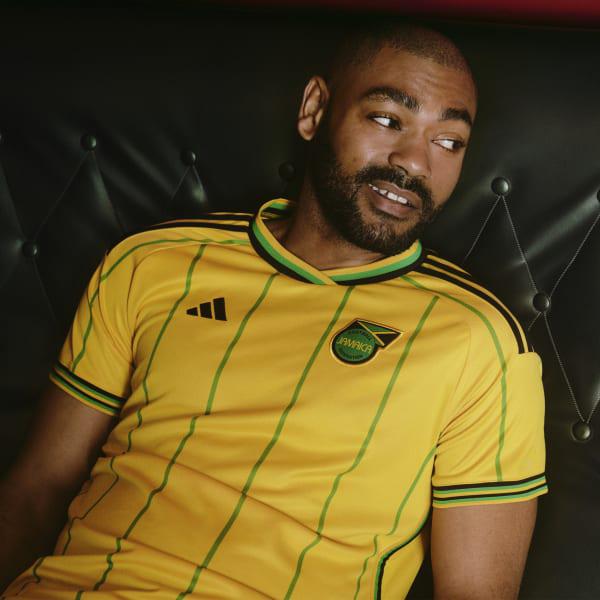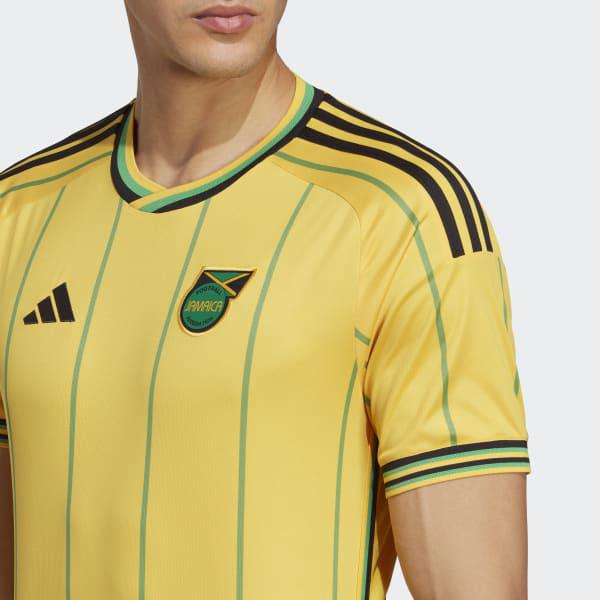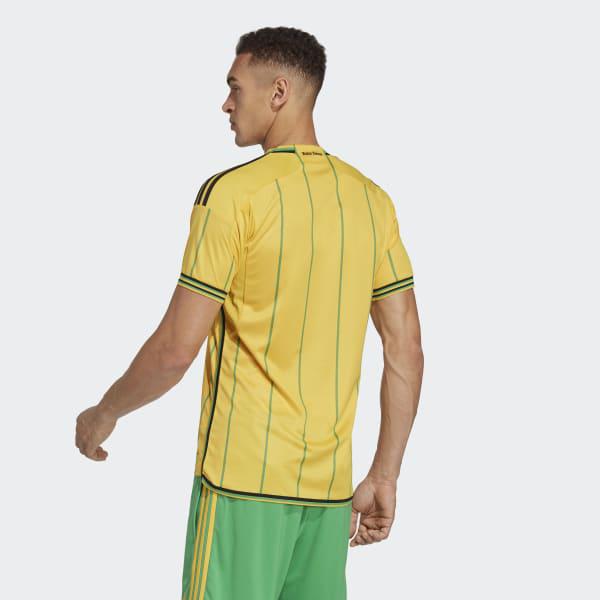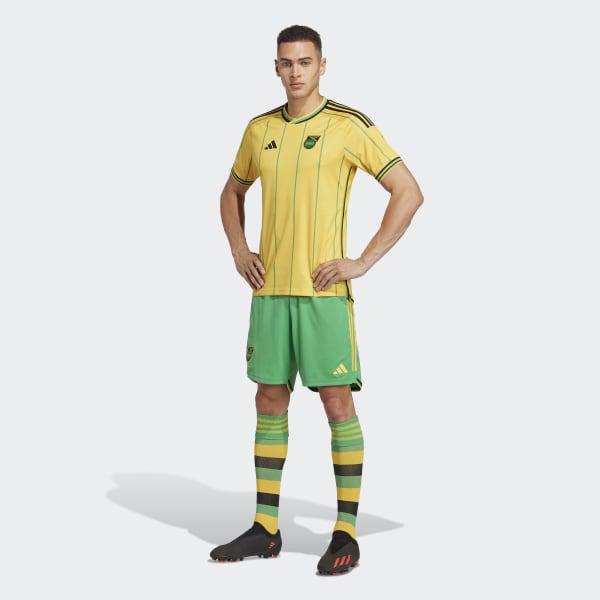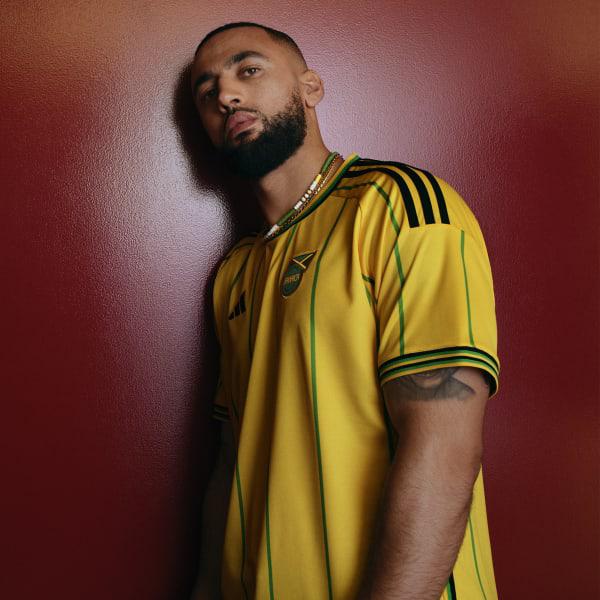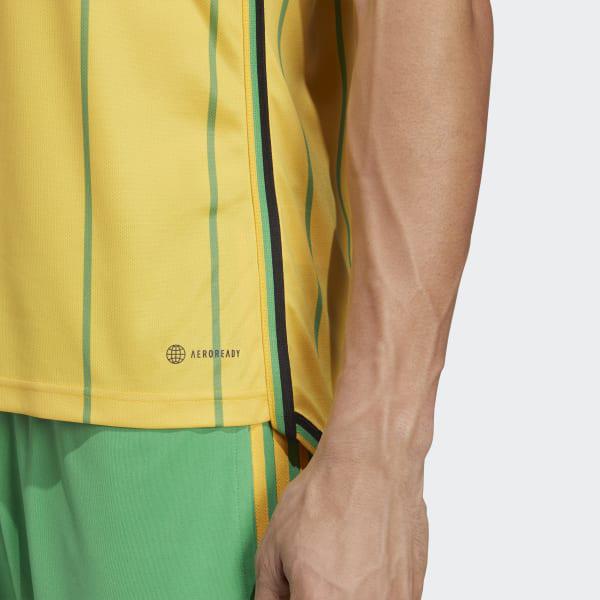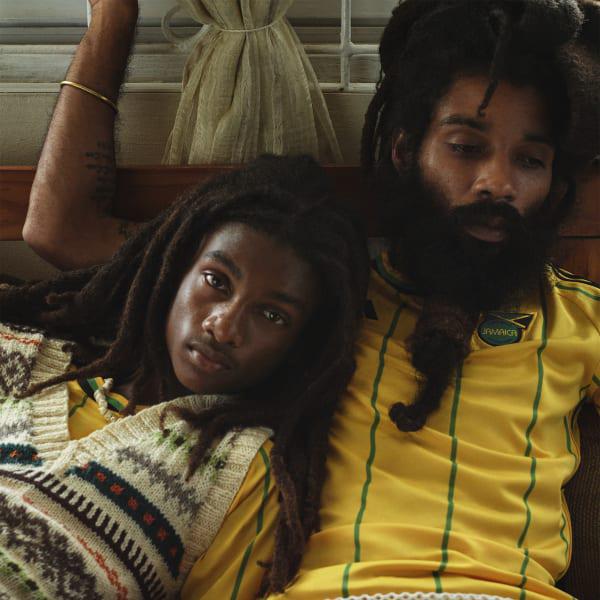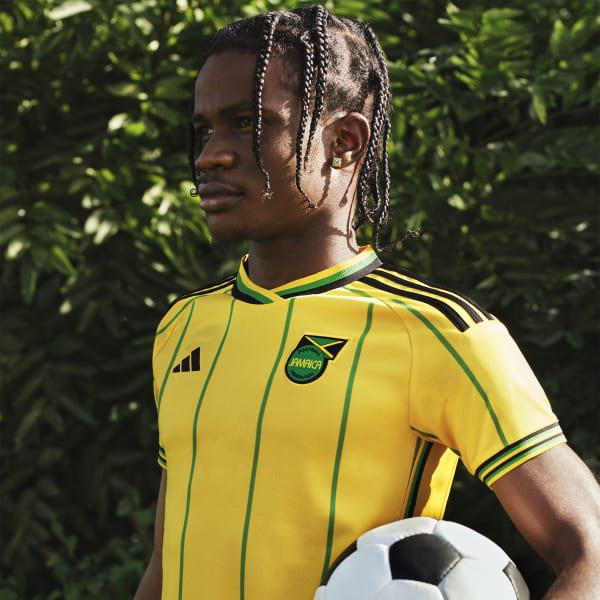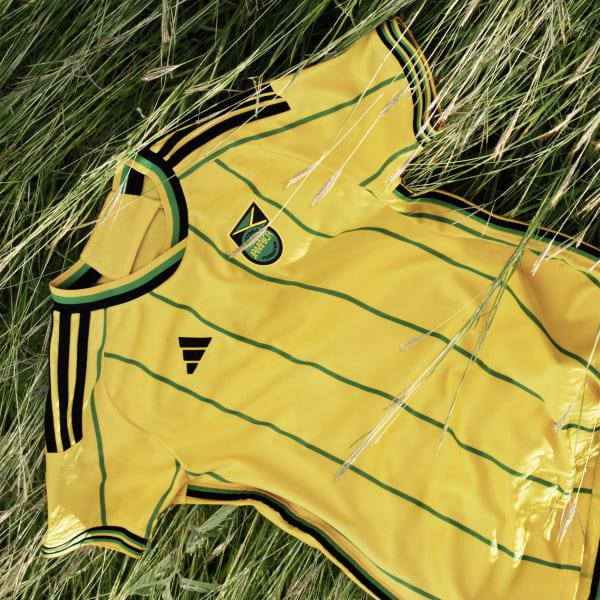 Jamaica 23 Home Jersey
adidas Performance at Adidas (UK)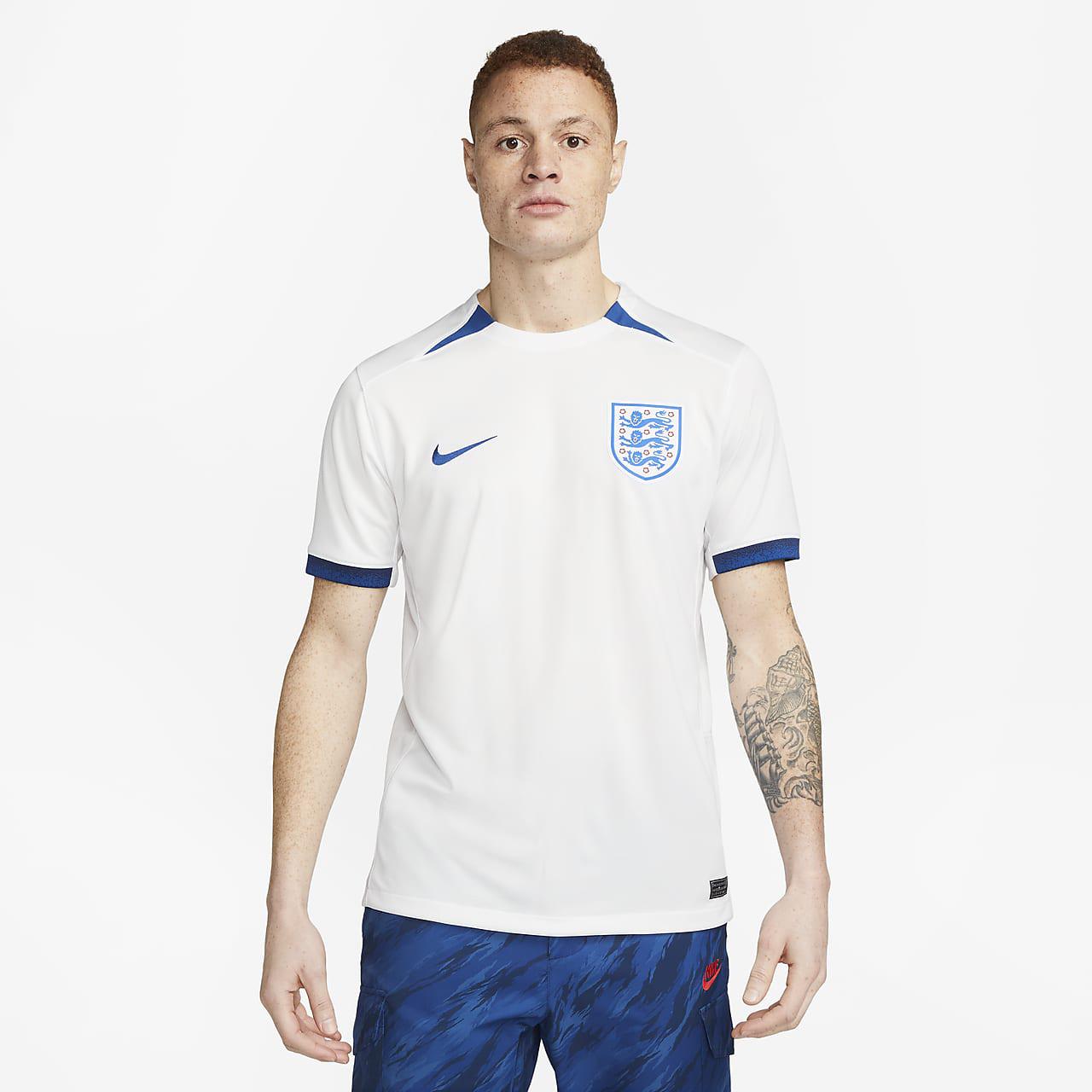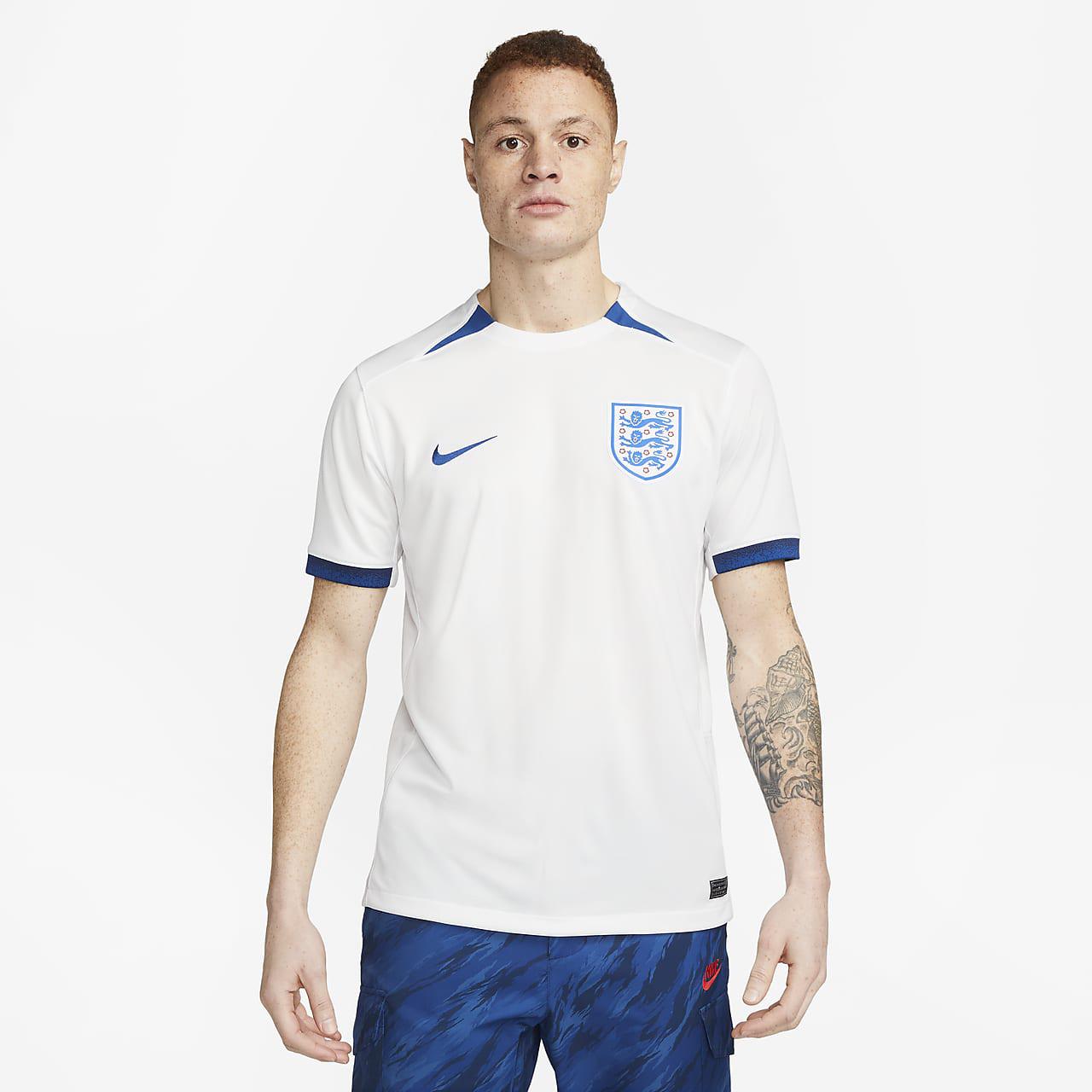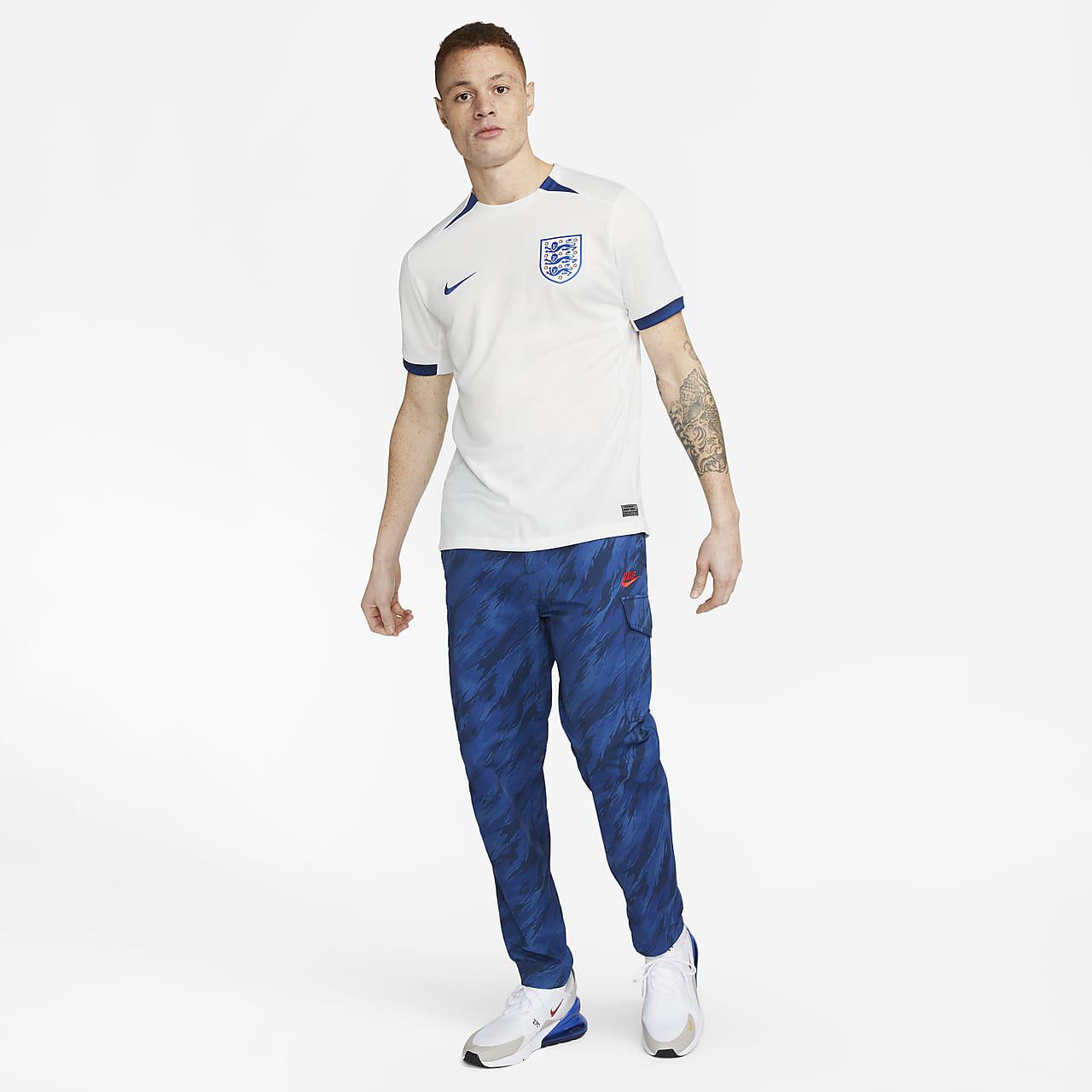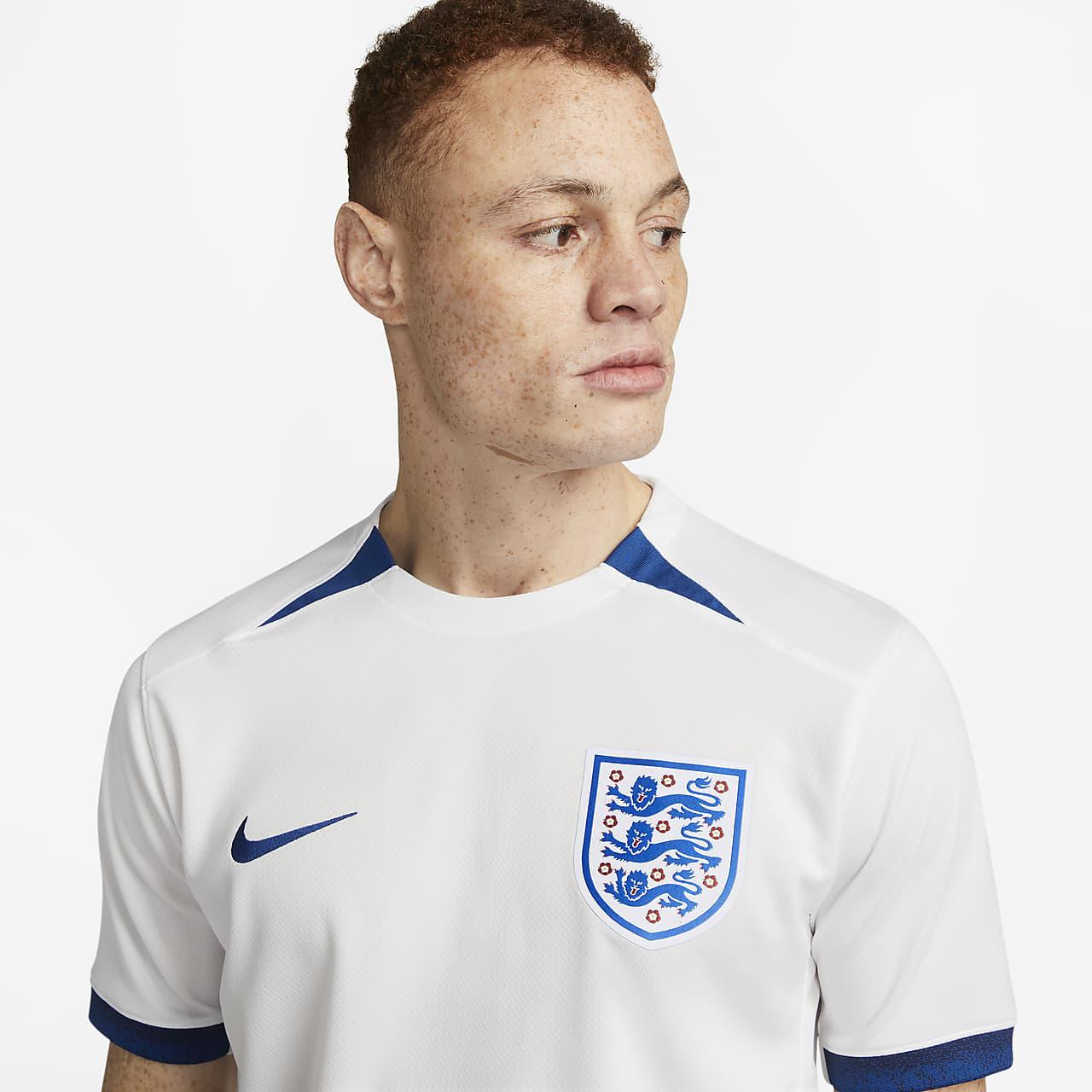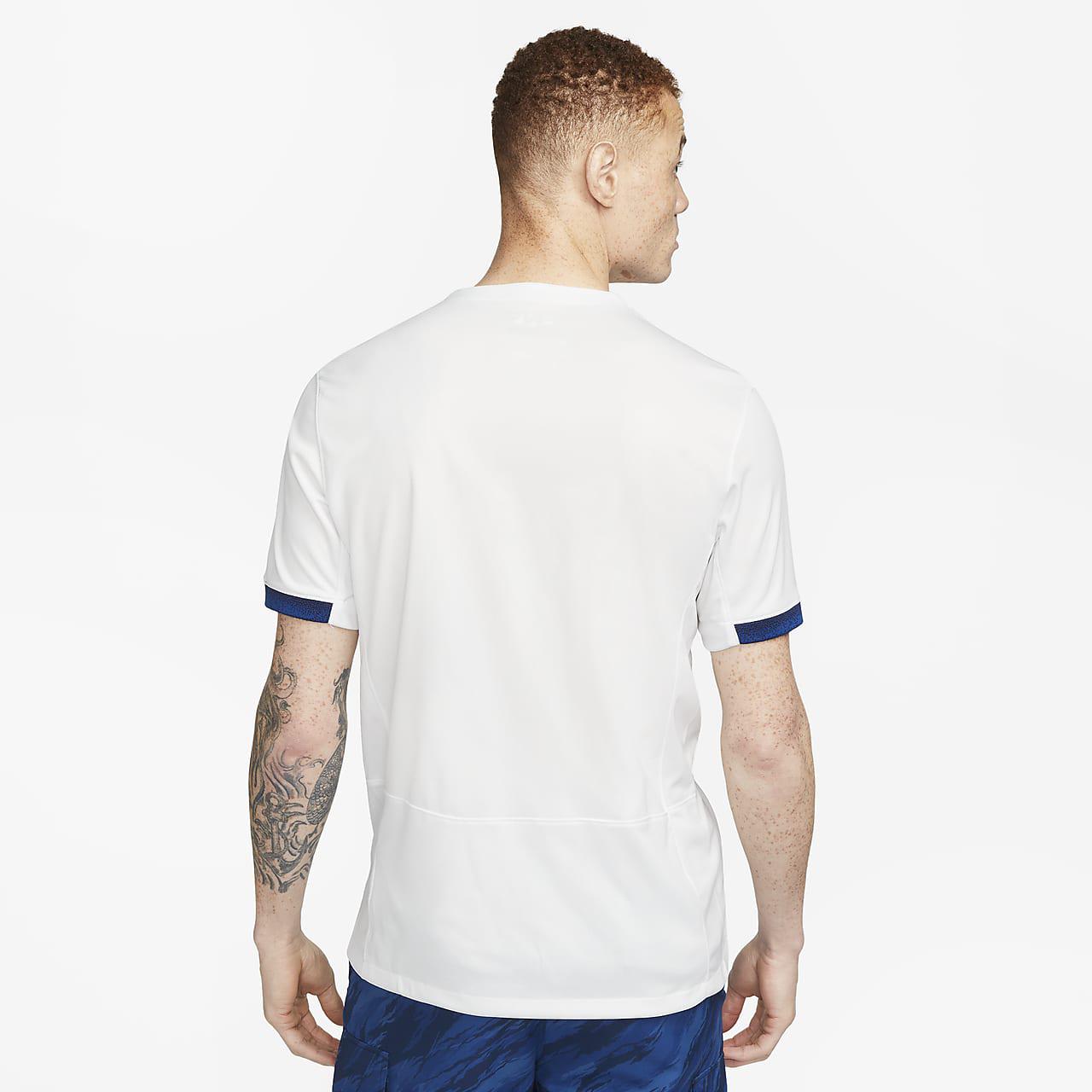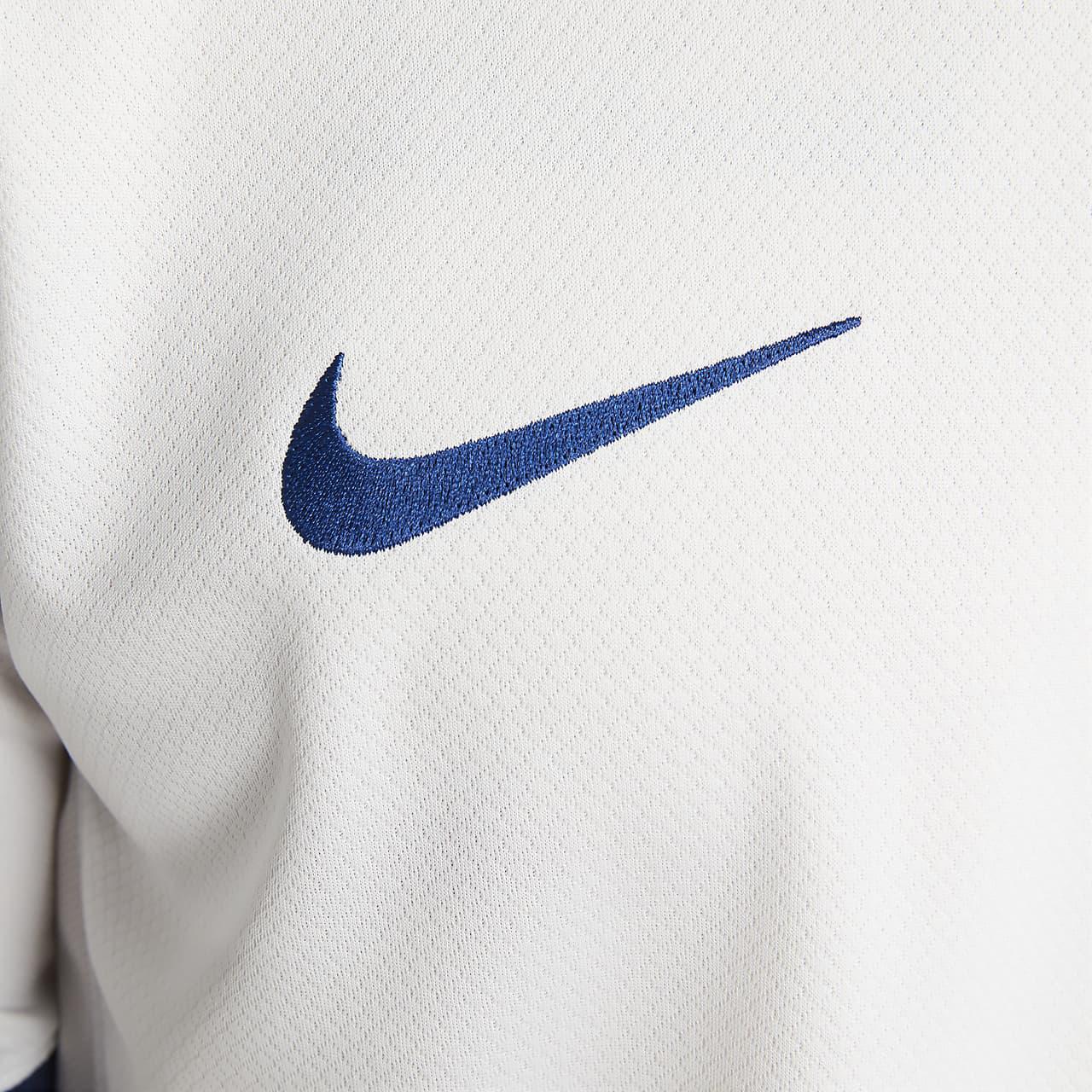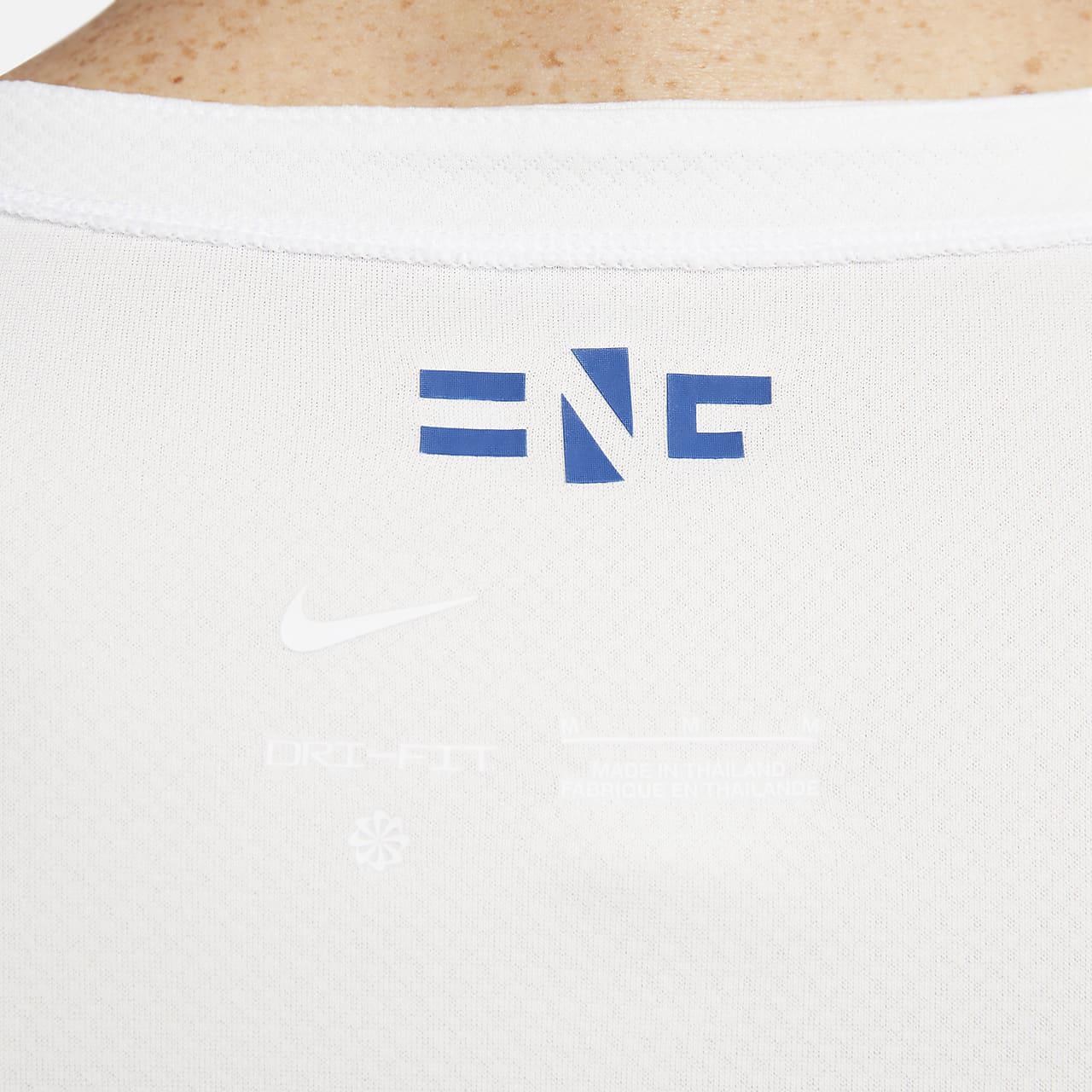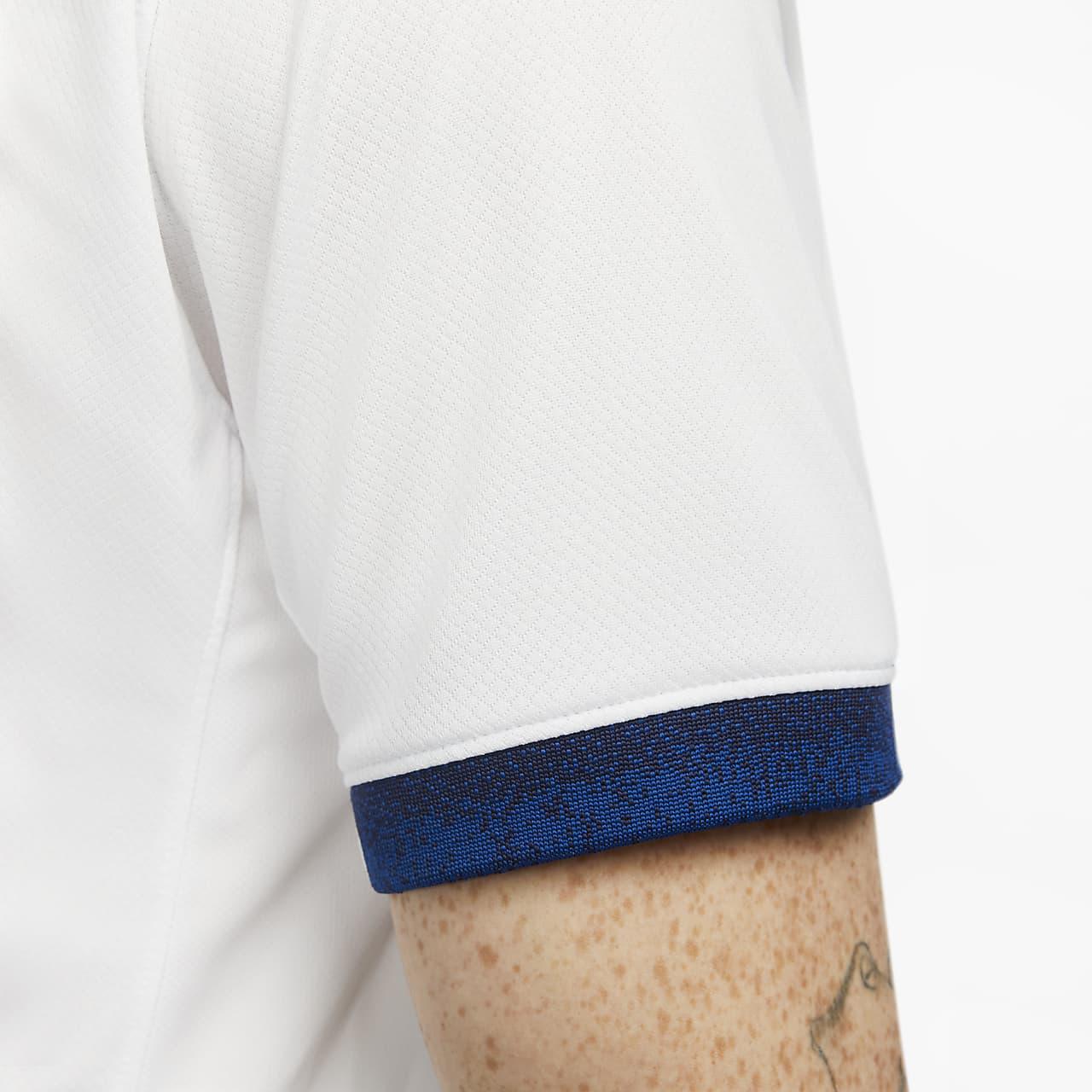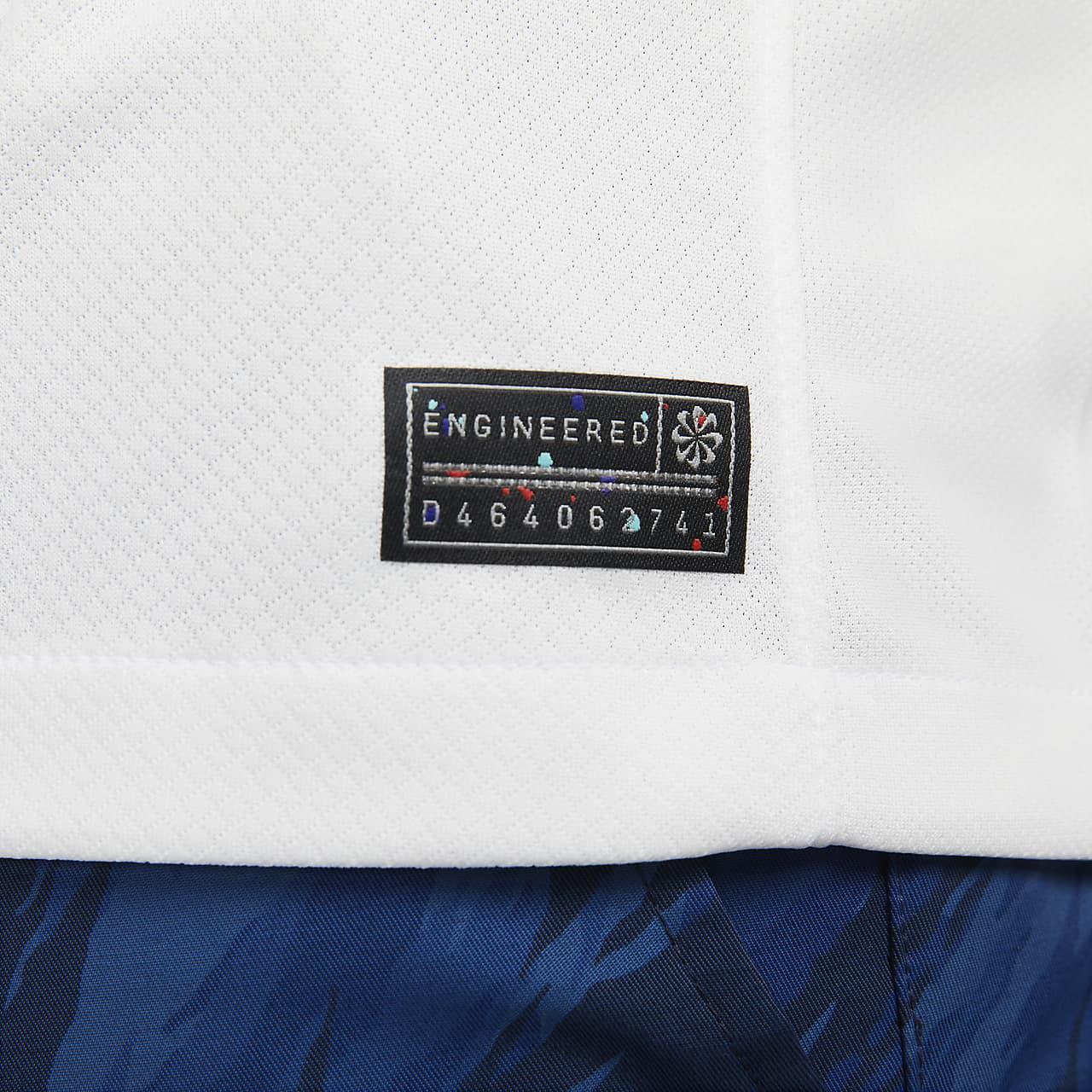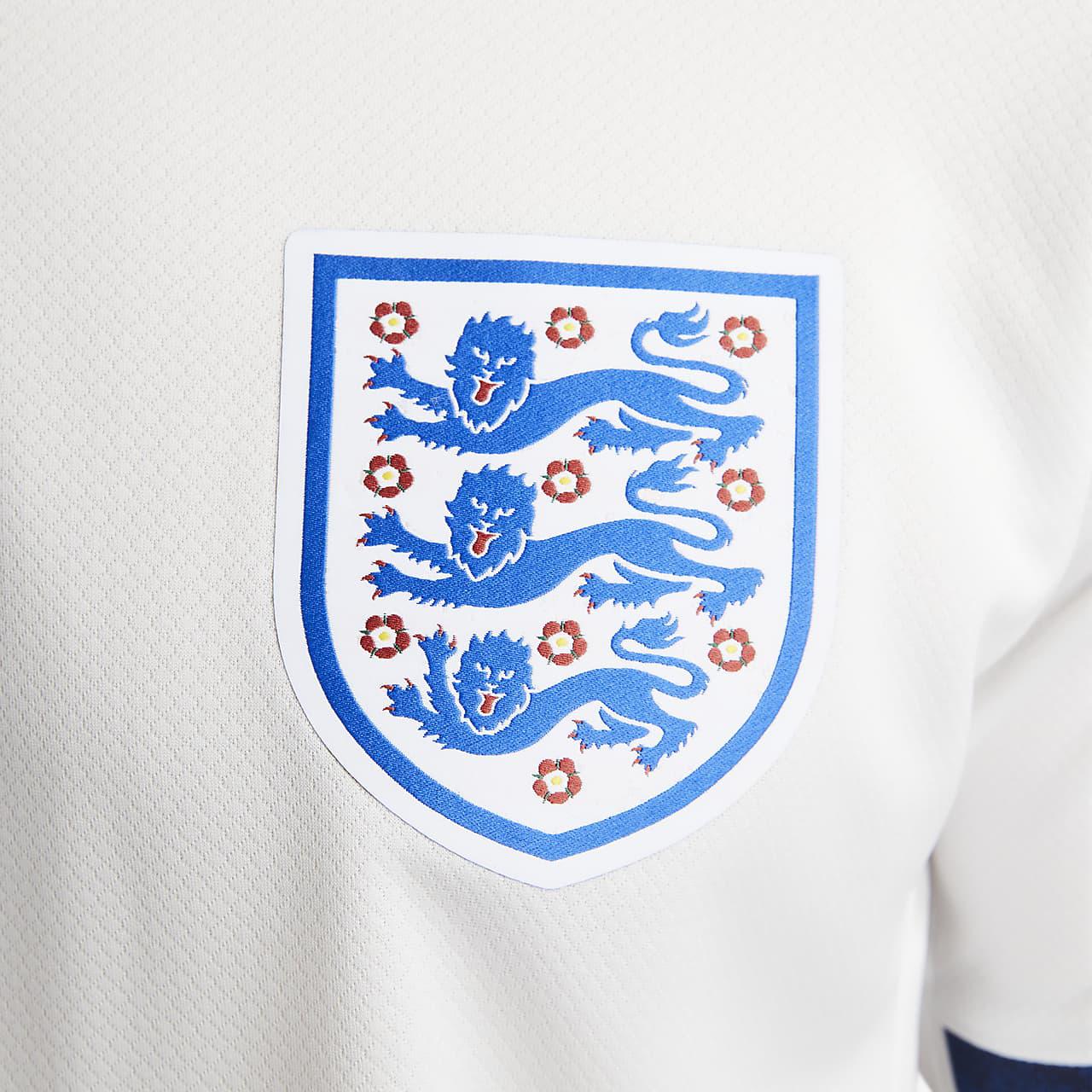 England 2023 Stadium Home Men's Dri-FIT Football Shirt
Summit white/gym blue/gym blue
Nike at Nike (UK)
Meanwhile, England's Stadium Home jersey arrived on June 5th and experienced its first majority sell out on July 21st as the Women's World Cup kicked off. The display of national pride has been on the rise as Nike currently features a "Rep Your National Team" landing page on its homepage dropdown menu. Furthermore, sales of England merchandise was +710% above average daily levels when England beat Australia in the semi-finals to send them to the Women's World Cup championship.3Lionesses spark surge in football shirt sales – Drapers
3. Blokette is in Full Effect
With Bella Hadid at the helm, Blokette themes are on the rise. Pinterest data shows searches for the term are increasing in the US, with the dominant demographic falling between the ages of 18 and 24. The aesthetic was touted on Instagram in July with PUMA's Women on the Ball collection to styling tips at ASOS.
Take cues from Zalando, who is already capitalizing on the terminology with a "Bloke & Blokette-core" fashion banner on its homepage this month. The feature showcases dad jeans, track jackets and pique tee dresses from adidas. Footwear retailers should pepper in classic retro models like the adidas Samba and Nike Cortez to complete the look.
4. Opportunities for Female Footballers
Brands continue to invest in female athletes and open doors for professional players. Ella Toone, an attacking midfielder for the Lionesses, is known for her love of fashion off the field and has applied to have her name trademarked. While several of their male counterparts have already tapped into these lucrative opportunities, a gap remains for female athletes.
More and more retailers are also waking up to the high potential of collaborative efforts with organizations. This summer, several announcements have been made to support women's football.
Prada revealed its official partnership with China Women's National Team.
Nike launched its FC Accelerator program, a new initiative designed to drive gender equality in sports while inspiring the next generation of athletes.
Grace Wales Bonner designed Jamaica's kit from adidas.
Able Made and Burberry released a sustainable collection dubbed MADE2, featuring upcycled Burberry fabrics and honoring Able Made's soccer roots.
Martine Rose released a genderless tailoring range with Nike.
5 Headlines Going Into the World Cup
1. Brazil is the Top Stocked Team
Looking across the entire retail landscape and all regions tracked in EDITED, Brazil came out on top with the highest number of in stock options ahead of the Women's World Cup. Online marketplace, Mercado Libre, stocks the highest number of World Cup products. Overall, more than 100 retailers currently offer merchandise surrounding the event. Looking at first majority sell outs over the past month, Brazil and England are tied at 21% of total sell outs each. The Lionesses' victory in the 2022 Euros has drummed up support for the team over the past year.
FIFA Women's World Cup Top Stocked Counties
FIFA Women's World Cup Top Stocked Brands
2. Female Footballers Hold Influence
Several brands are partnering with female athletes to reach a new audience and tap into their star power. Calvin Klein's Spring 2023 "Calvins or Nothing" campaign features a star line-up of female footballers from around the world, including Alex Morgan, Chloe Kelly and Kenza Dali. But this begs the question, who is the most influential player? And who should be on your radar heading into this year's tournament?
Alisha Lehmann
Team: Switzerland
At just 24 years old, Swiss footballer Alisha Lehmann, who is a forward at Aston Villa, has more than 13.6 million Instagram followers and has inked deals with boohoo and MJ Jones.
Alex Morgan
Team: USA
With more than ten million Instagram followers, Morgan is one of the highest-paid women's players in the world. She has won the World Cup twice and has graced the cover of two FIFA video game series.
Marta
Team: Brazil
This marks Marta's sixth World Cup, and at 37 years old, the footballer is one of the most decorated in the game. She holds the record for the most goals in World Cup tournaments at 17 and seeks Brazil's first victory.
Megan Rapinoe
Team: USA
Rapinoe is one of the most vocal players in women's football, advocating for equal pay and representation. She boasts 2.1 million Instagram followers and this will be her fourth World Cup.
Alexia Putellas
Team: Spain
Alexia was voted Best FIFA Women's Player in 2022 and is the first female to win two consecutive Ballon d'Or. She partnered with Oakley on its #BeWhoYouAre campaign and starred in CUPRA's latest video with Rosalía.
3. Nike Introduces Leak-Proof Gear
Nike unveiled its newest leak-proof technology called One Leak Protection on April 7th. The feature was incorporated into its 7″ biker shorts, offering two colors for straight size womenswear, one plus size option and one option for girls. Each style is "made with an ultra-thin liner to help prevent period leaks." Nike will offer the technology to all 13 of its national teams as a base layer.
How is it performing?
Priced at $68, the "diffused blue" color sold out at full price after just one month. While black is still in stock for all three markets – women's, plus size and girls – the plus size option is currently marked down by 30%, indicating slower movement as all sizes 0X-3X are still in stock.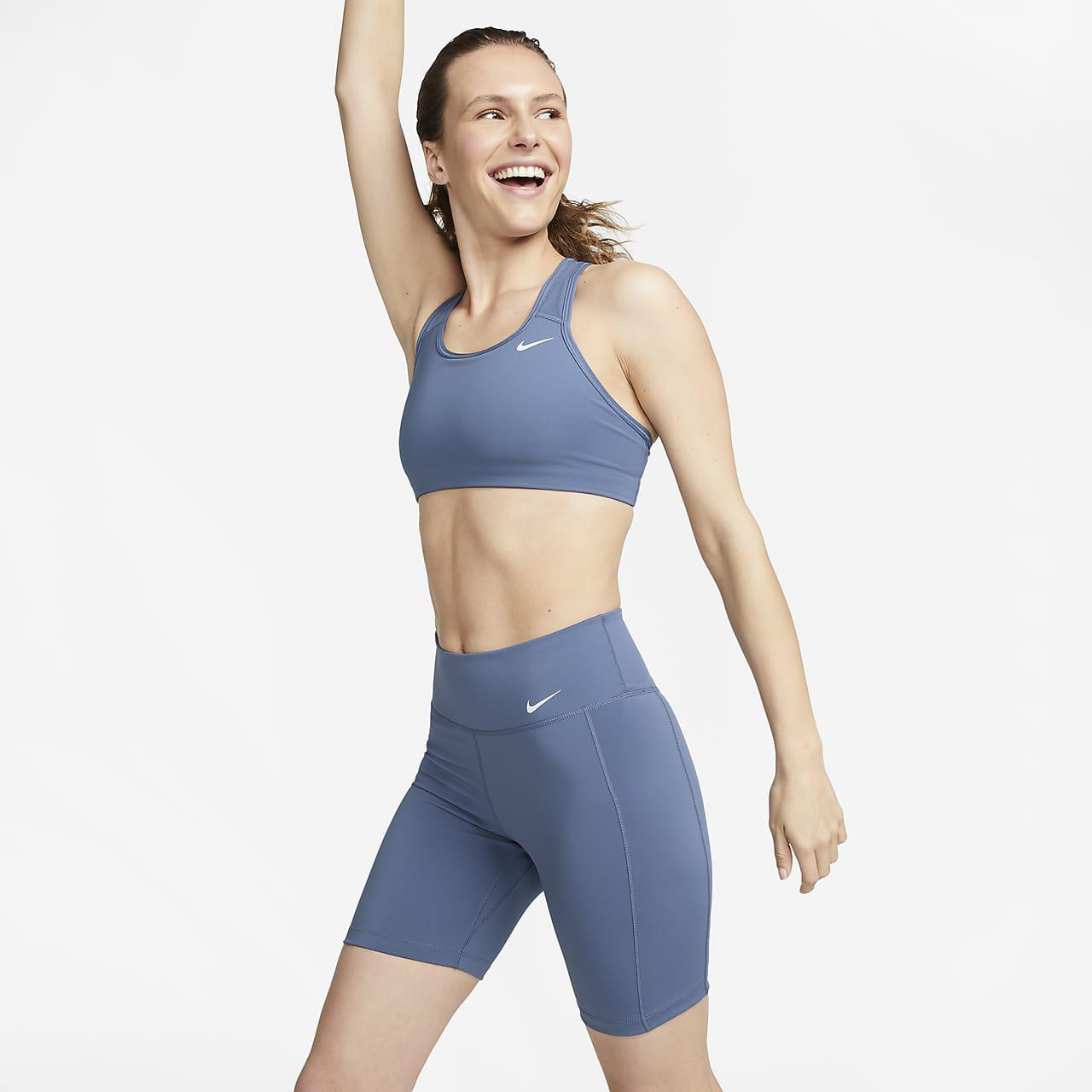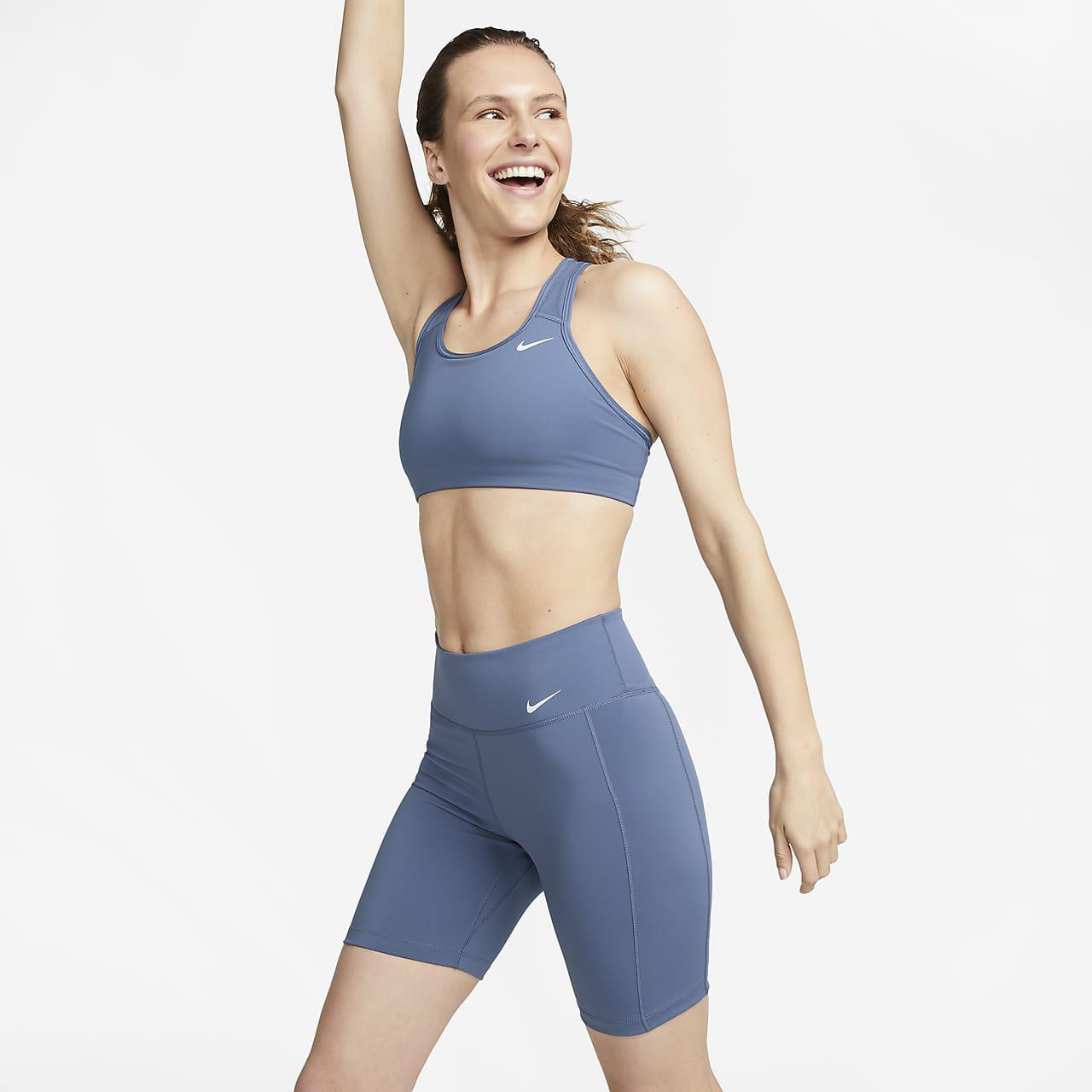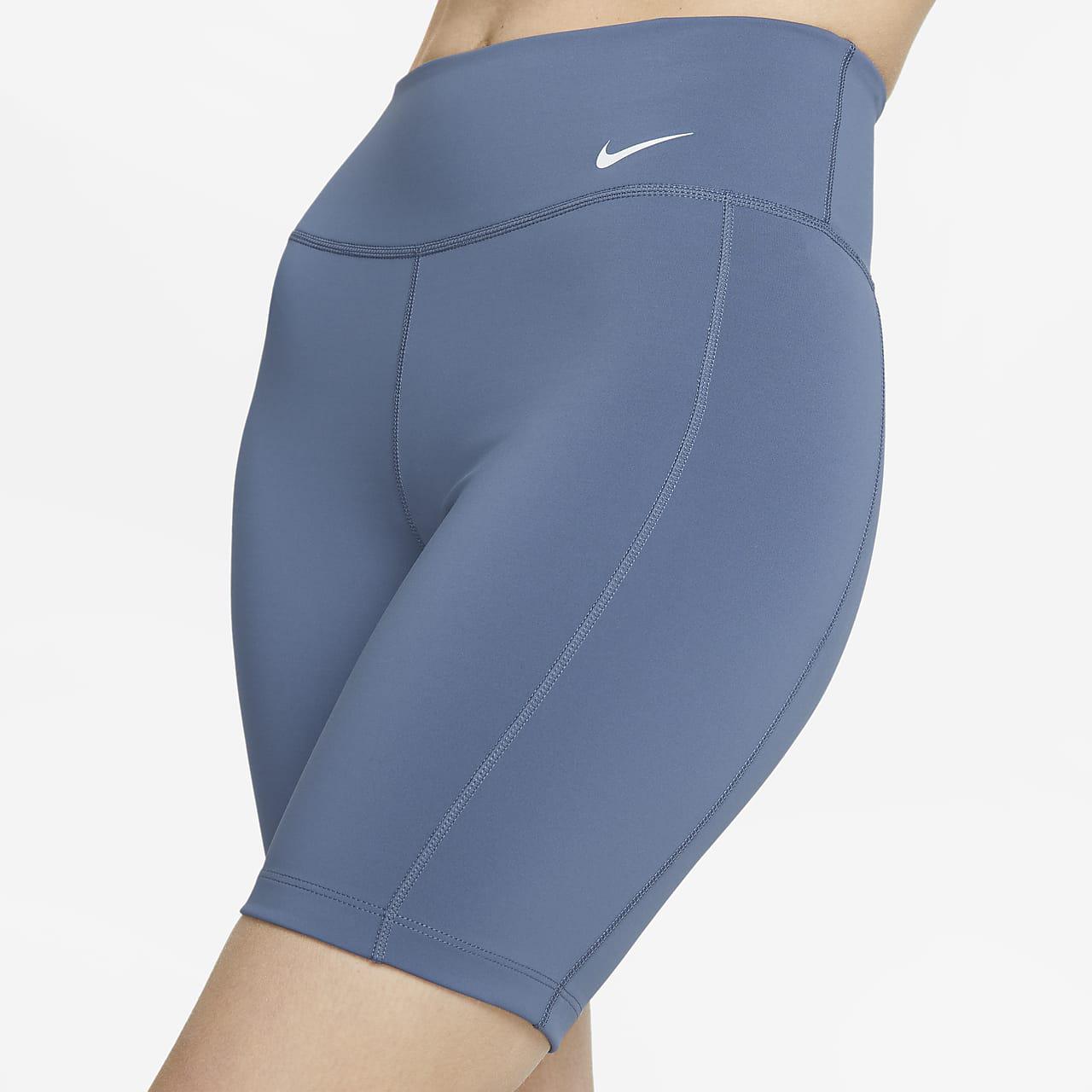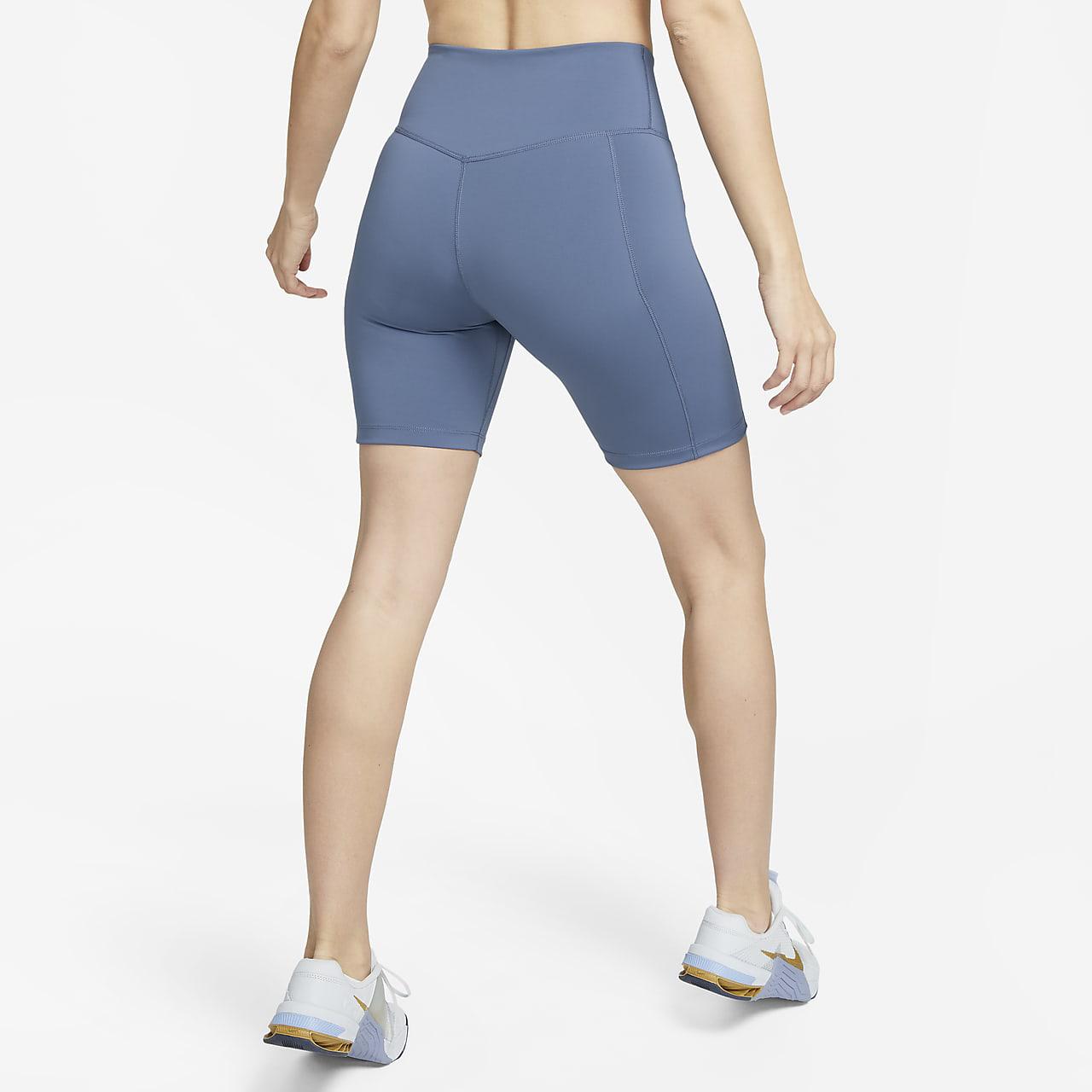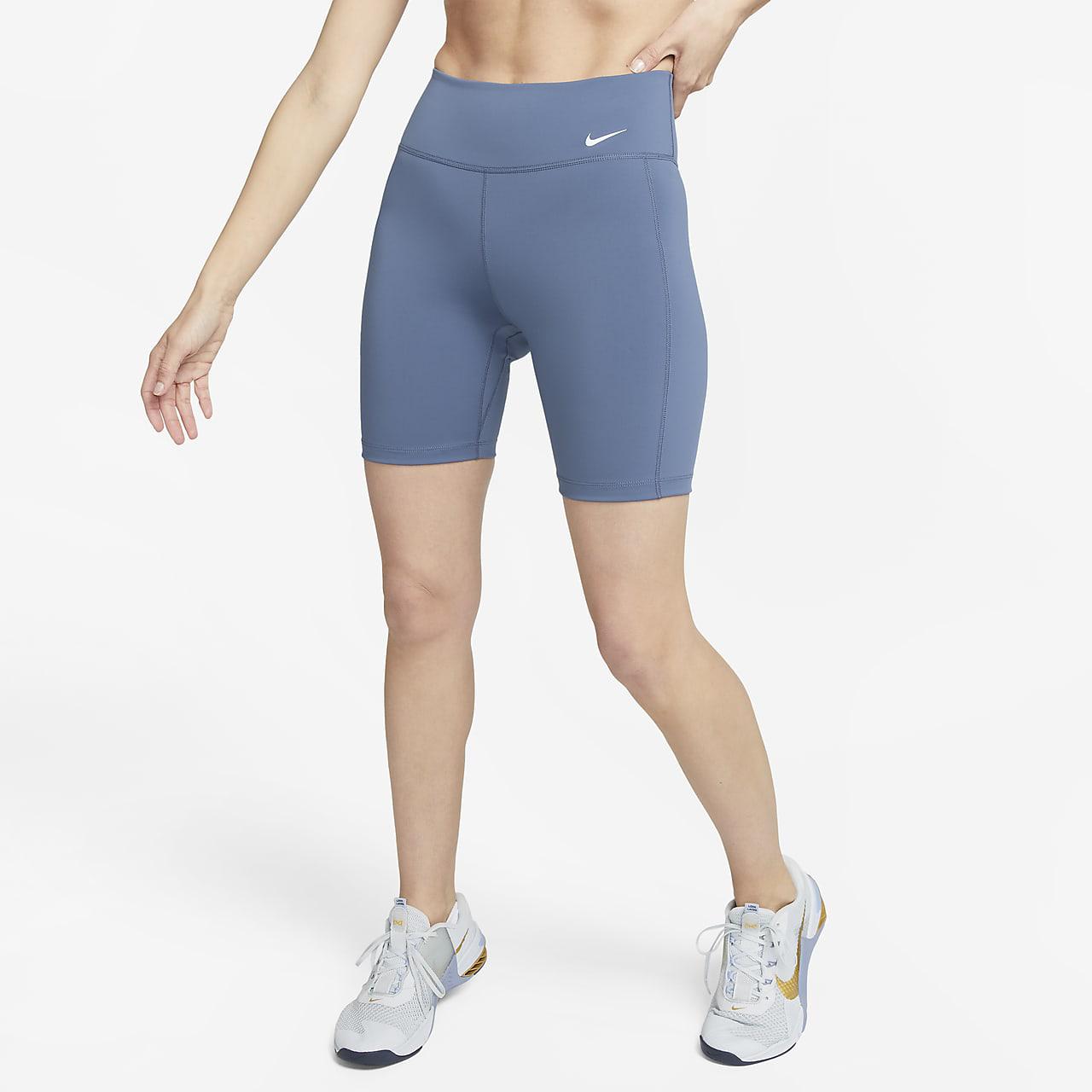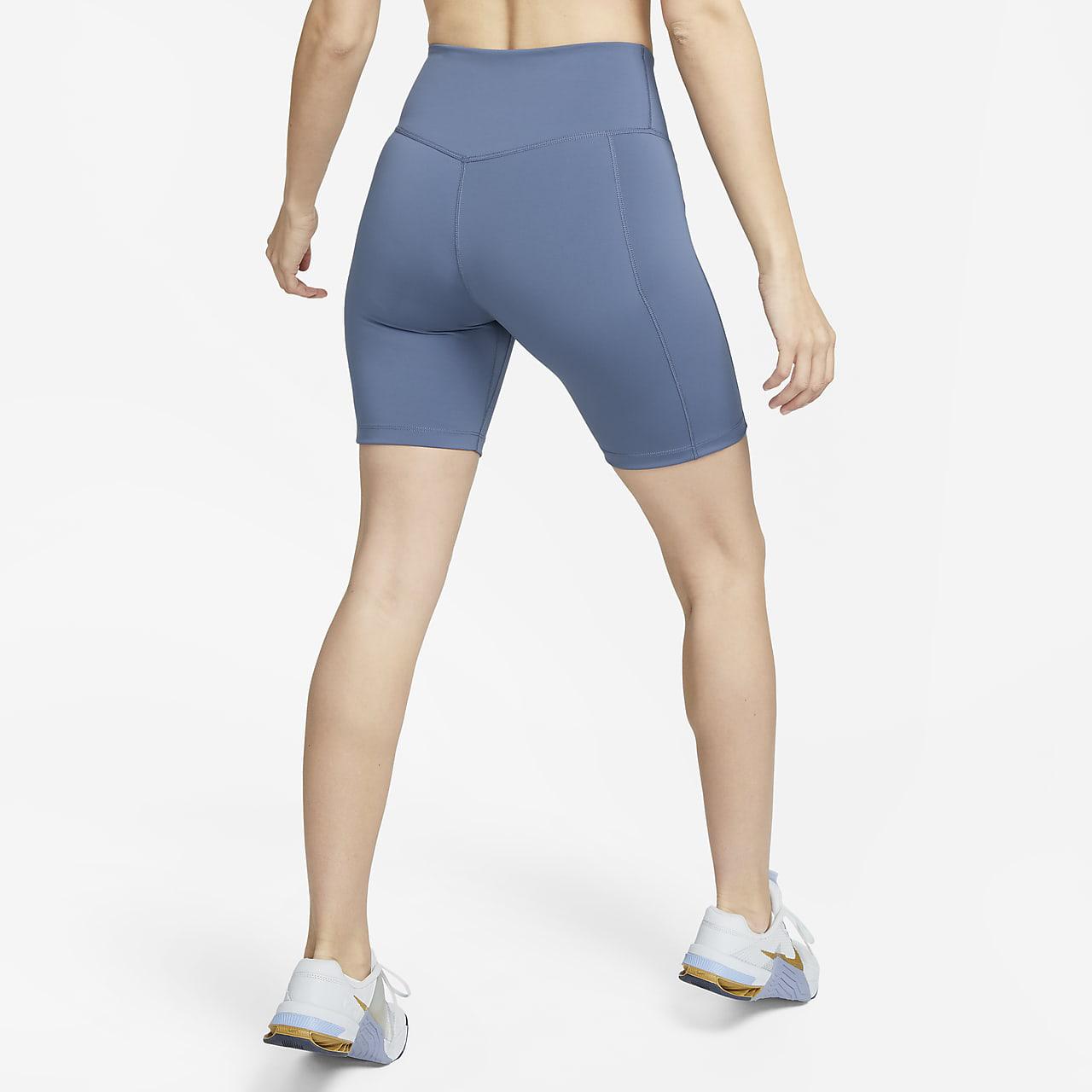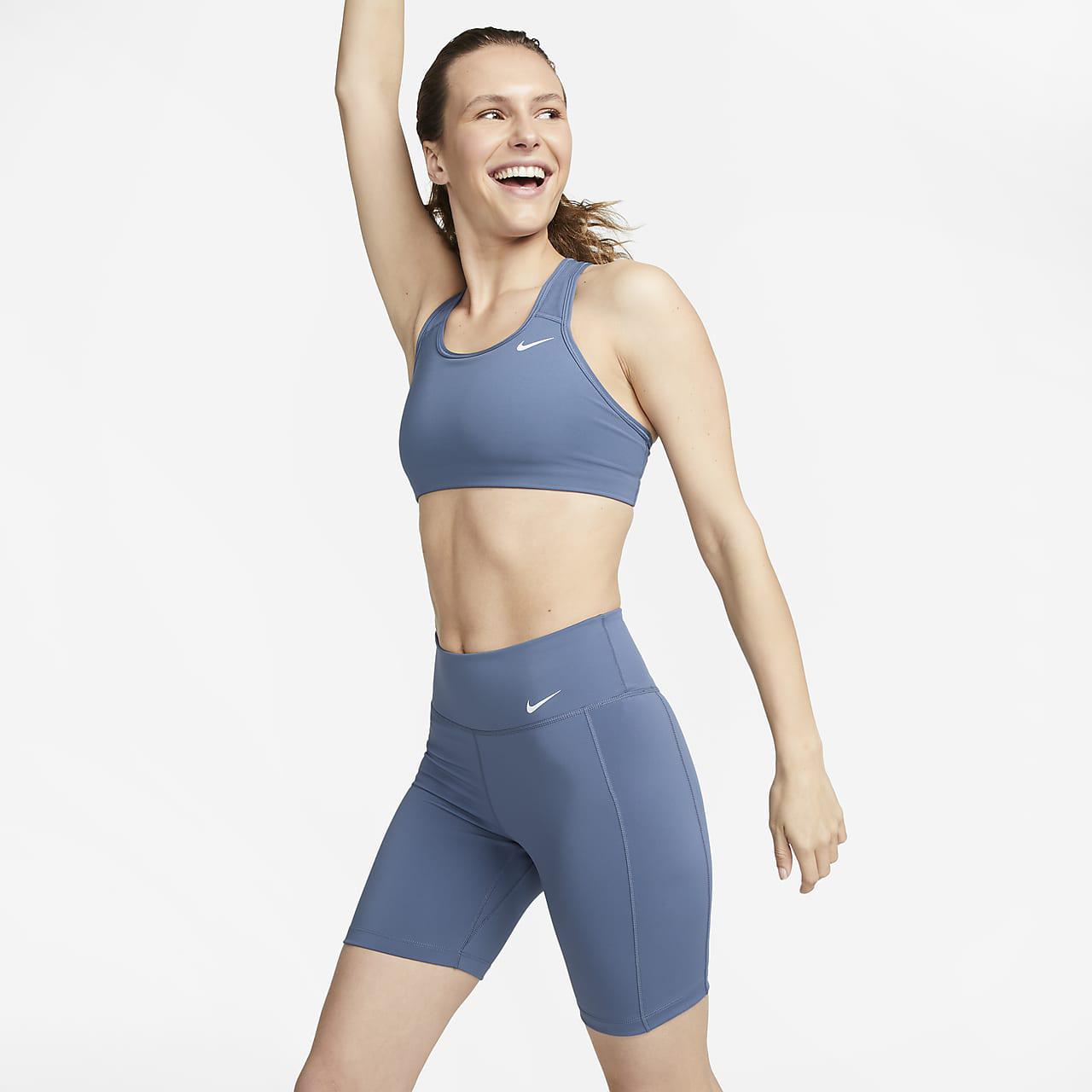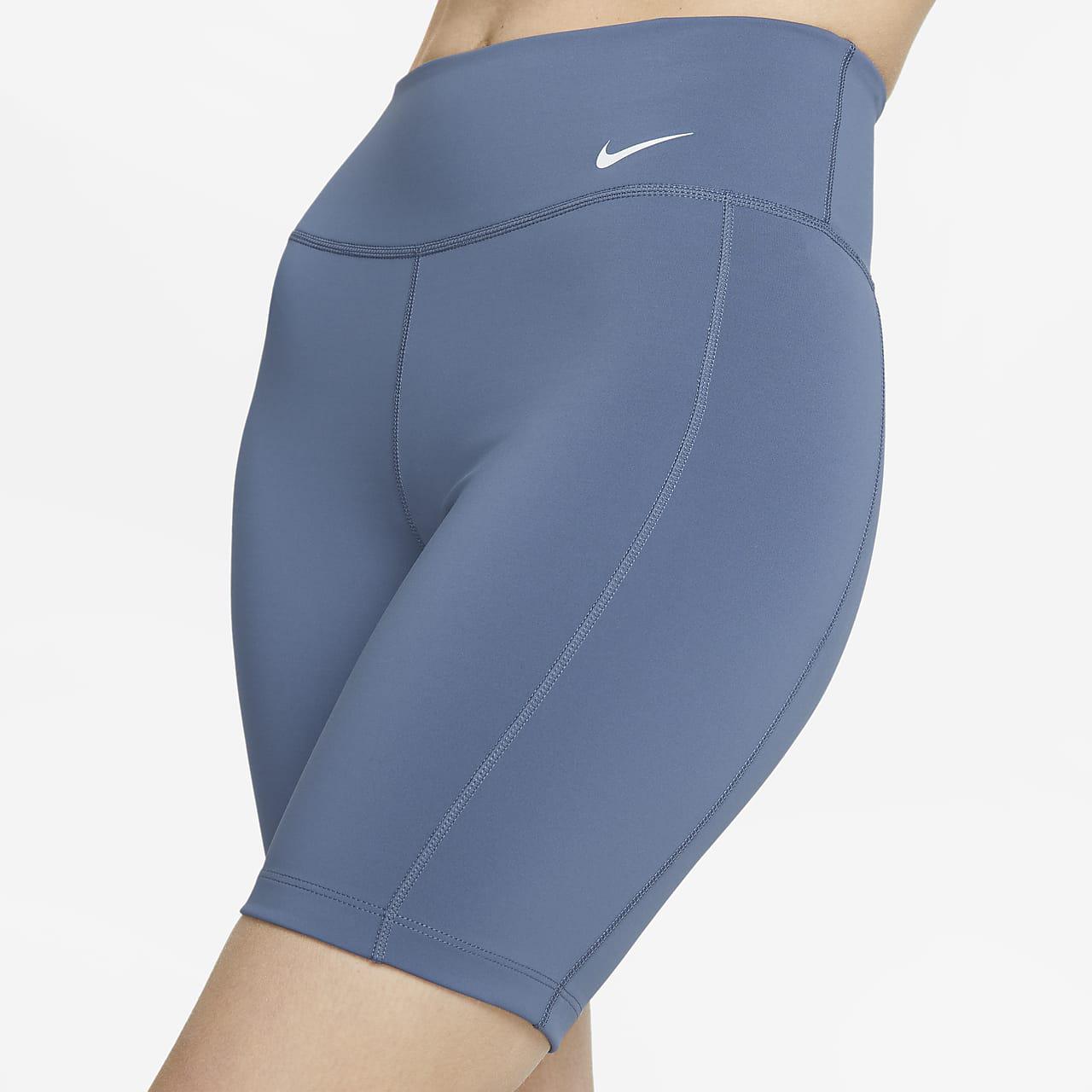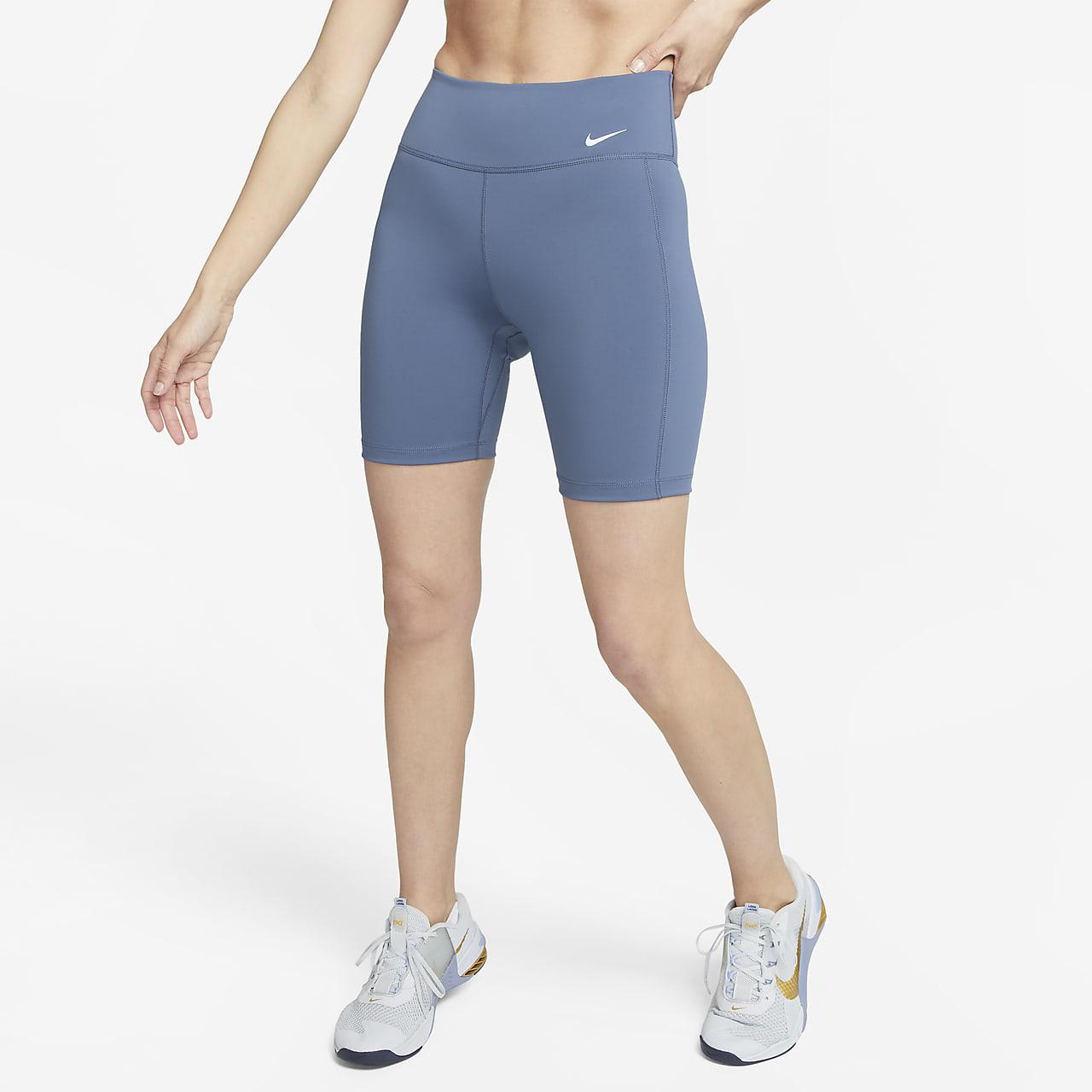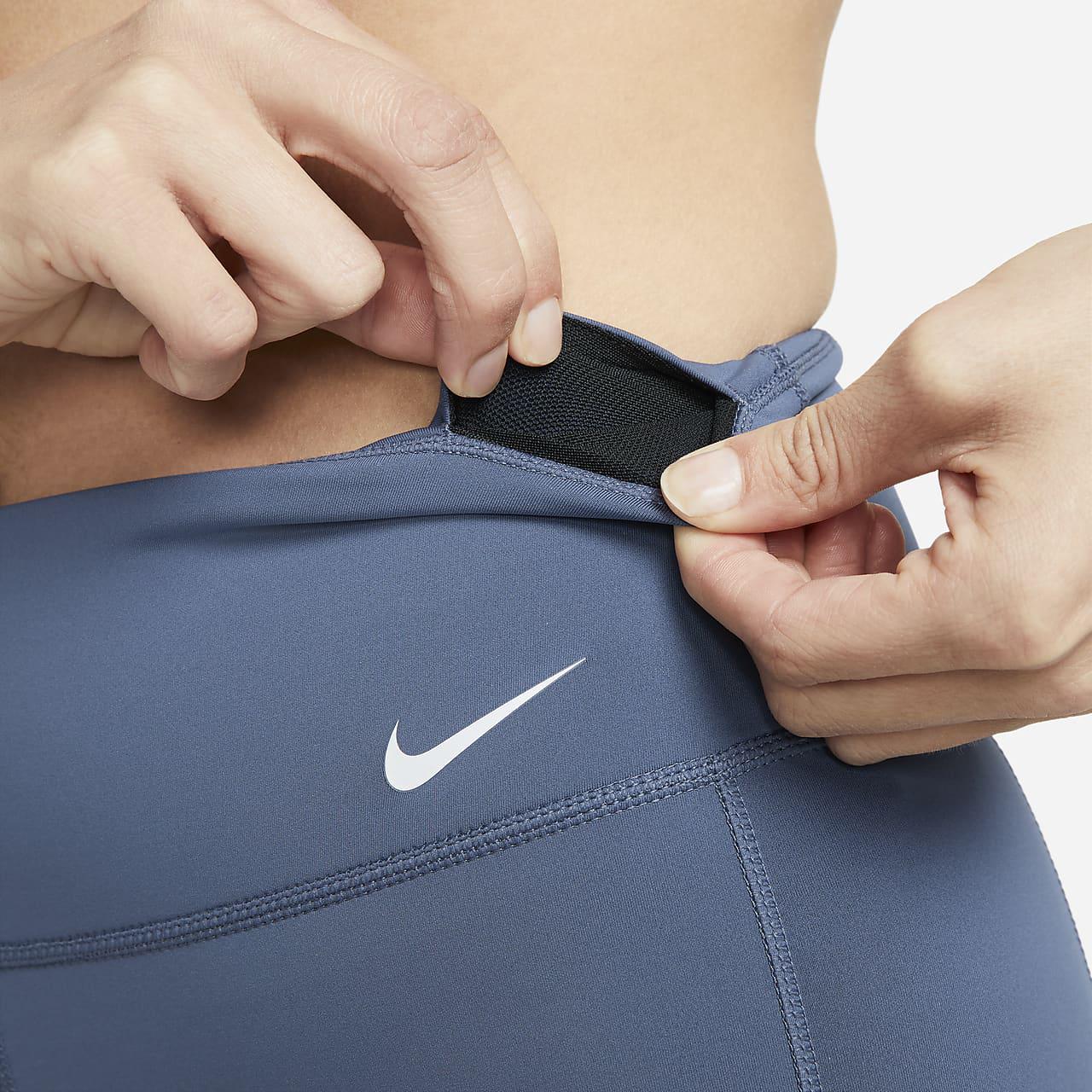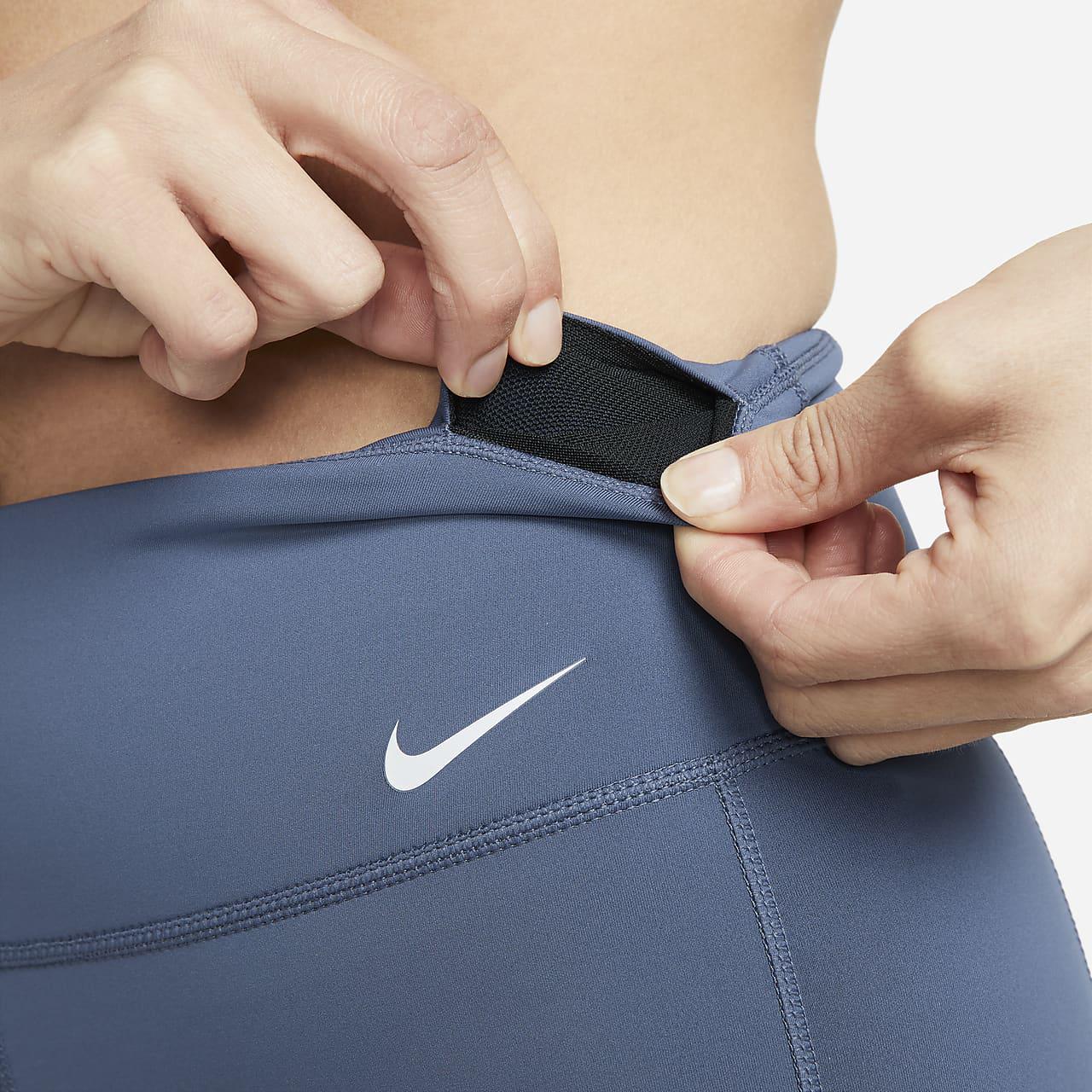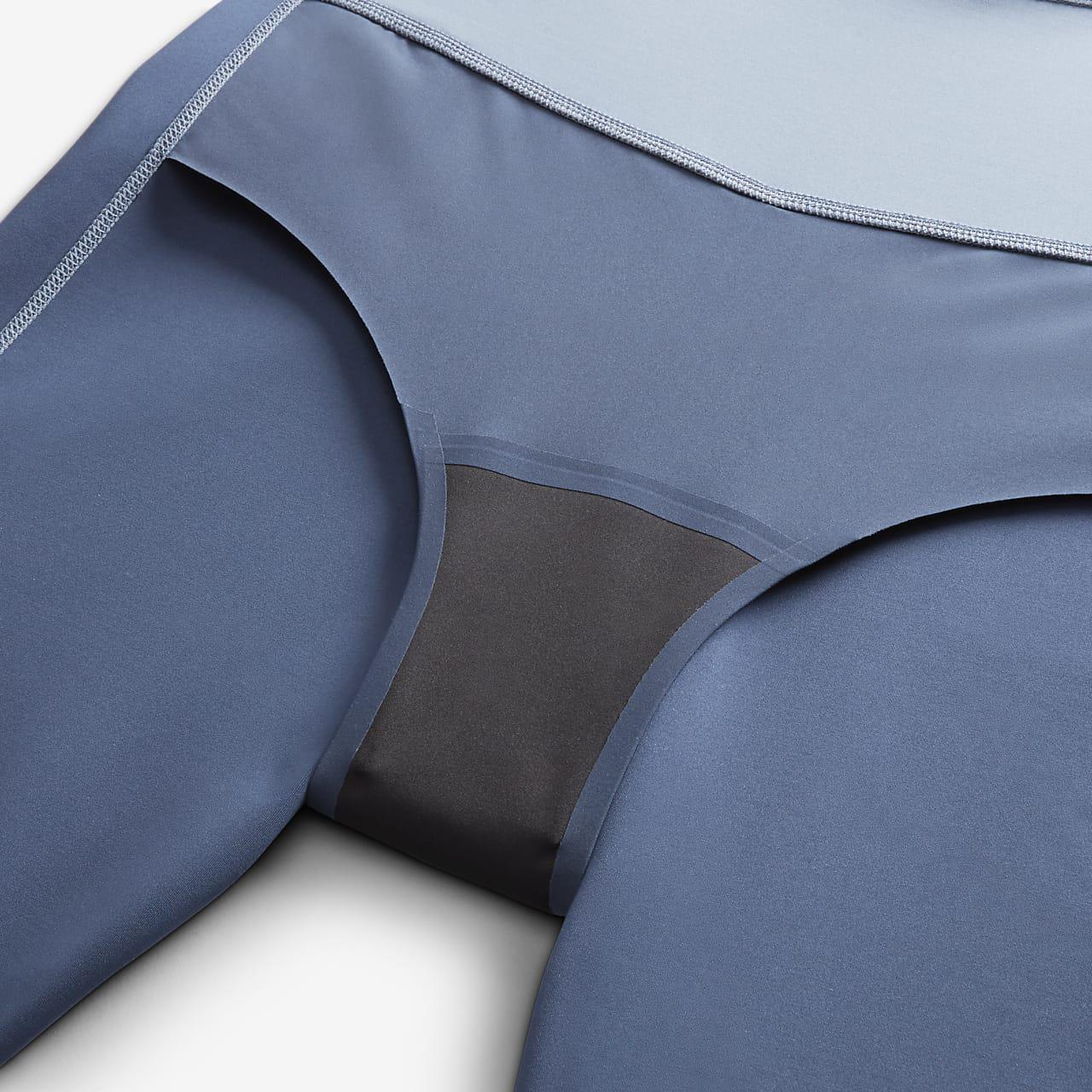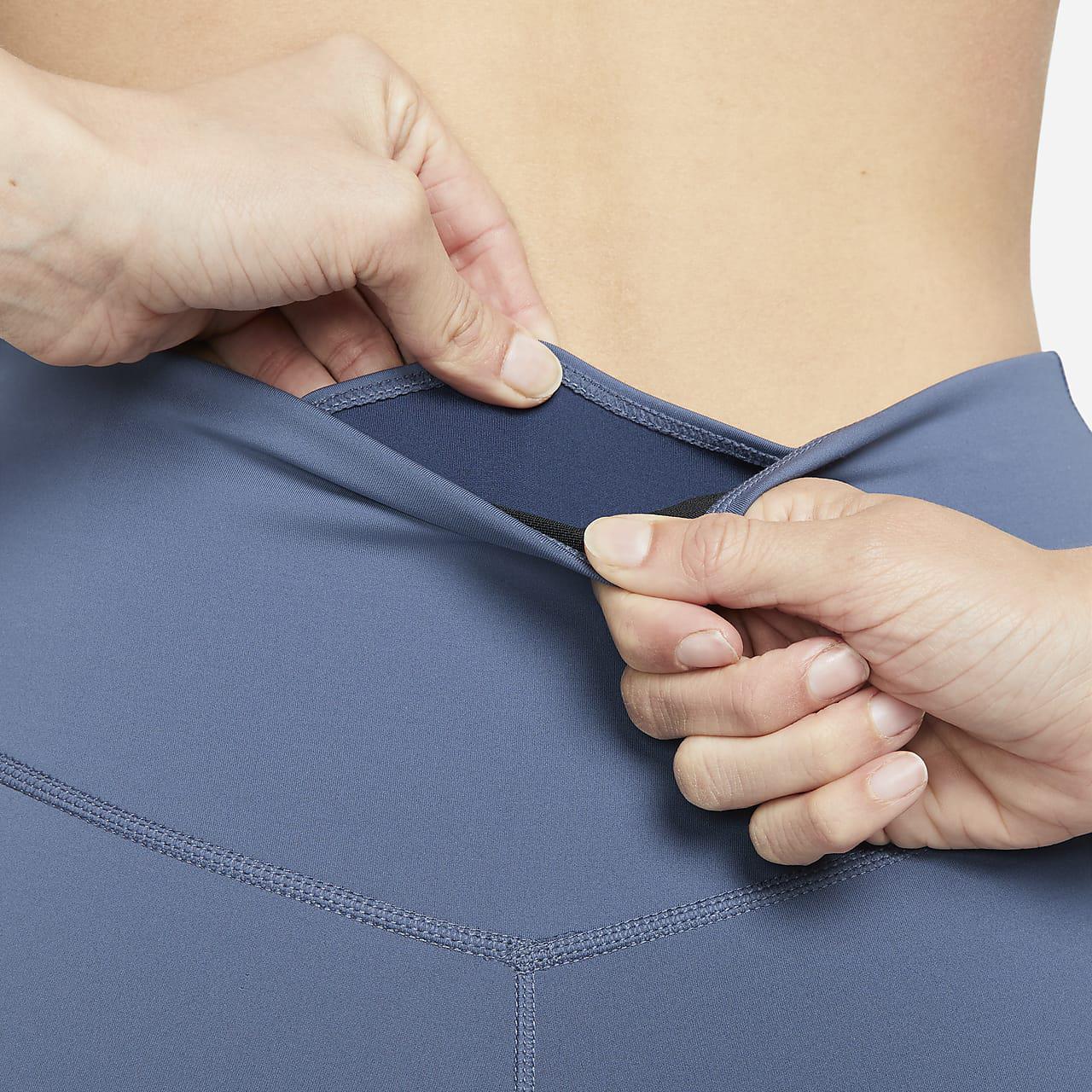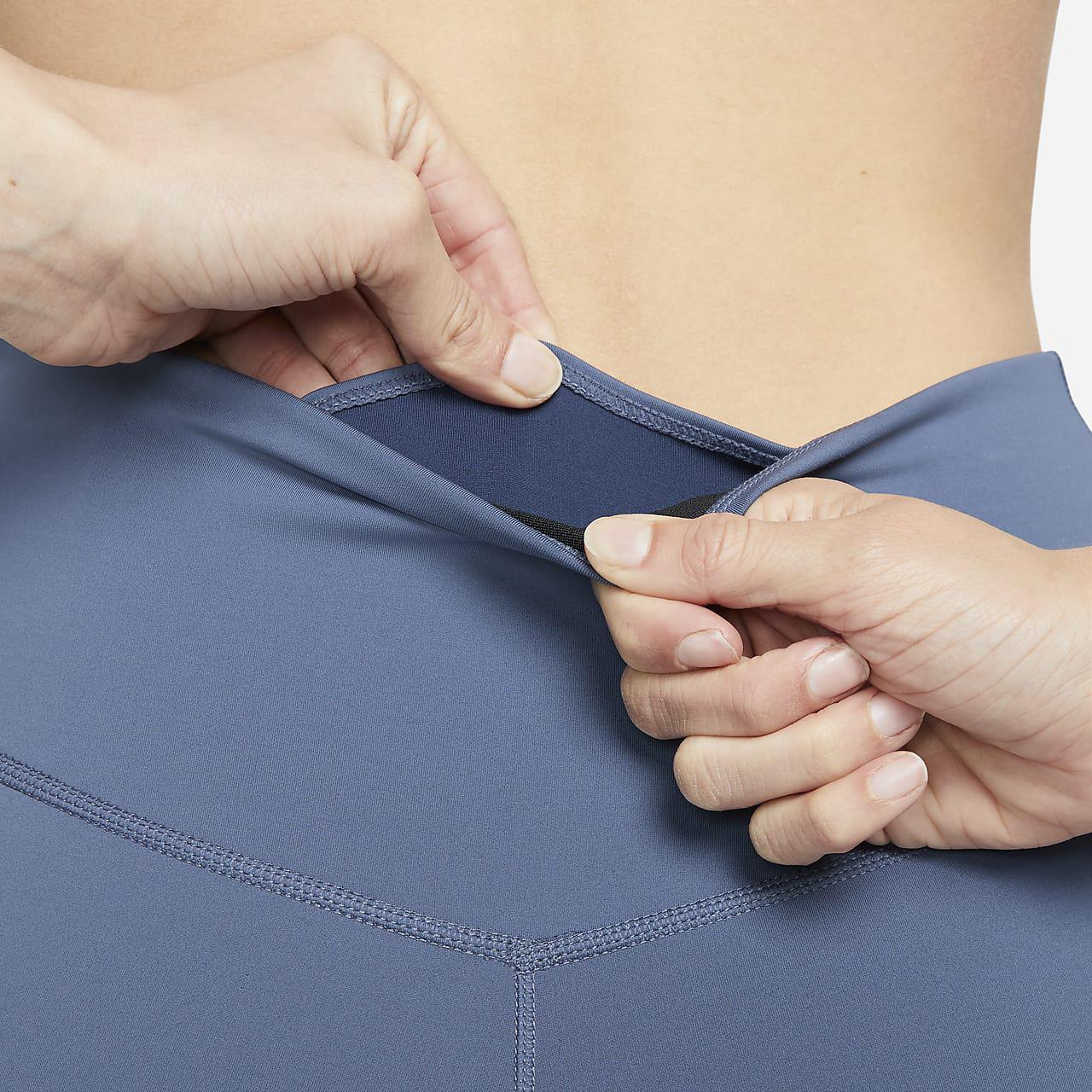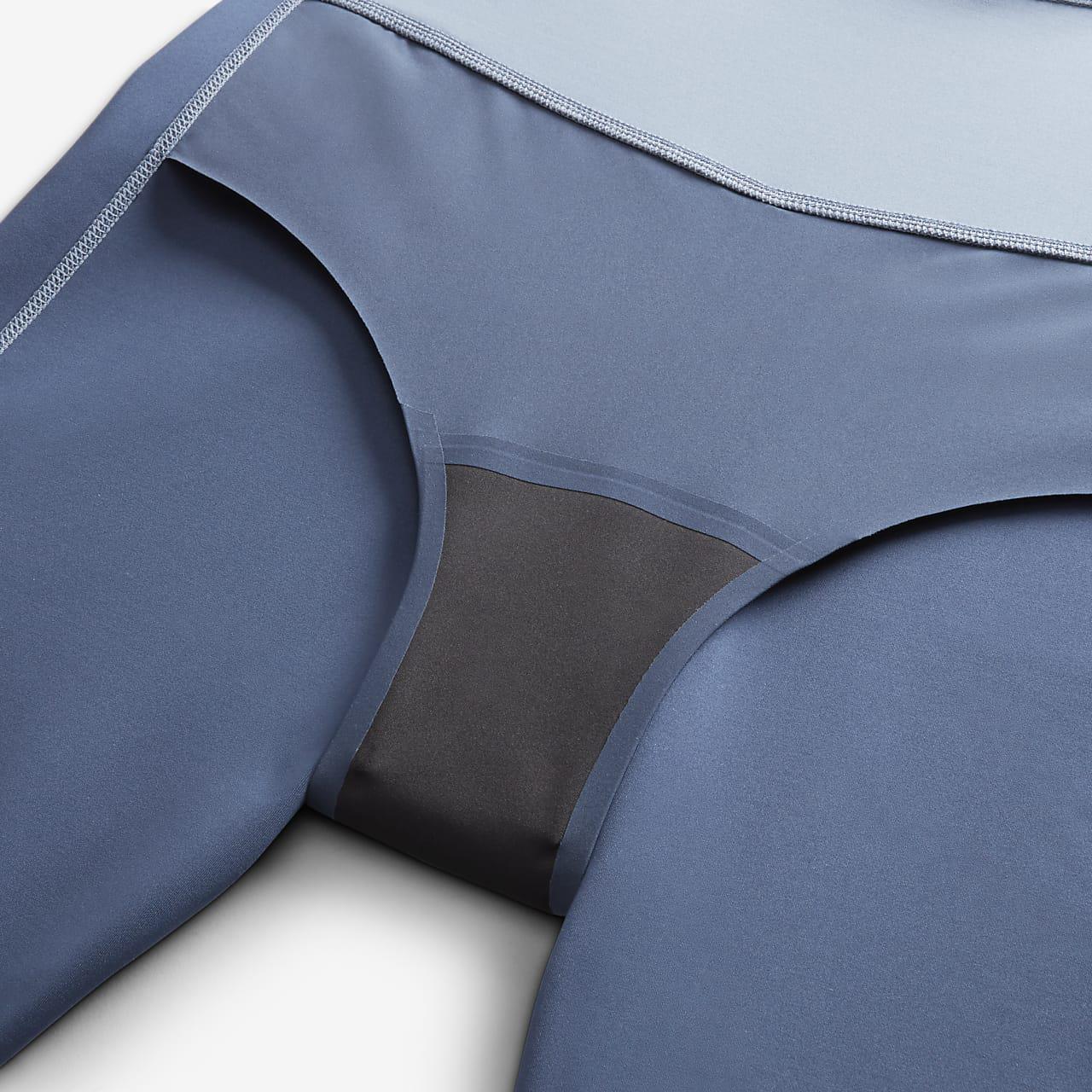 One Leak Protection: Period Women's Mid-Rise 7″ Biker Shorts
Diffused blue/midnight navy/white
Nike at Nike (US)
4. USA's Jersey is a Bestseller
While Brazil is the most stocked team online ahead of the tournament, which products are experiencing sell outs and bringing in revenue for retailers?
On SOCCER.COM, the FIFA Women's World Cup 2023 event T-shirt dropped on June 26th and sold out in one week as fans anticipate its July 20th start.
USA's home jersey, a $95 white style with blue splatter paint, is selling well for retailers. Only one size is left in stock at Team Sports, and the jersey was available at Nordstrom on June 8th before going out of stock shortly after.
For kids, England's 2023 Dri-Fit Strike Drill Top in rose disappeared quickly, achieving a first majority sell out just five days after arriving at Pro:Direct. The retailer has a dedicated "WWC" tab on its site to house all products for the Women's World Cup.
Bestsellers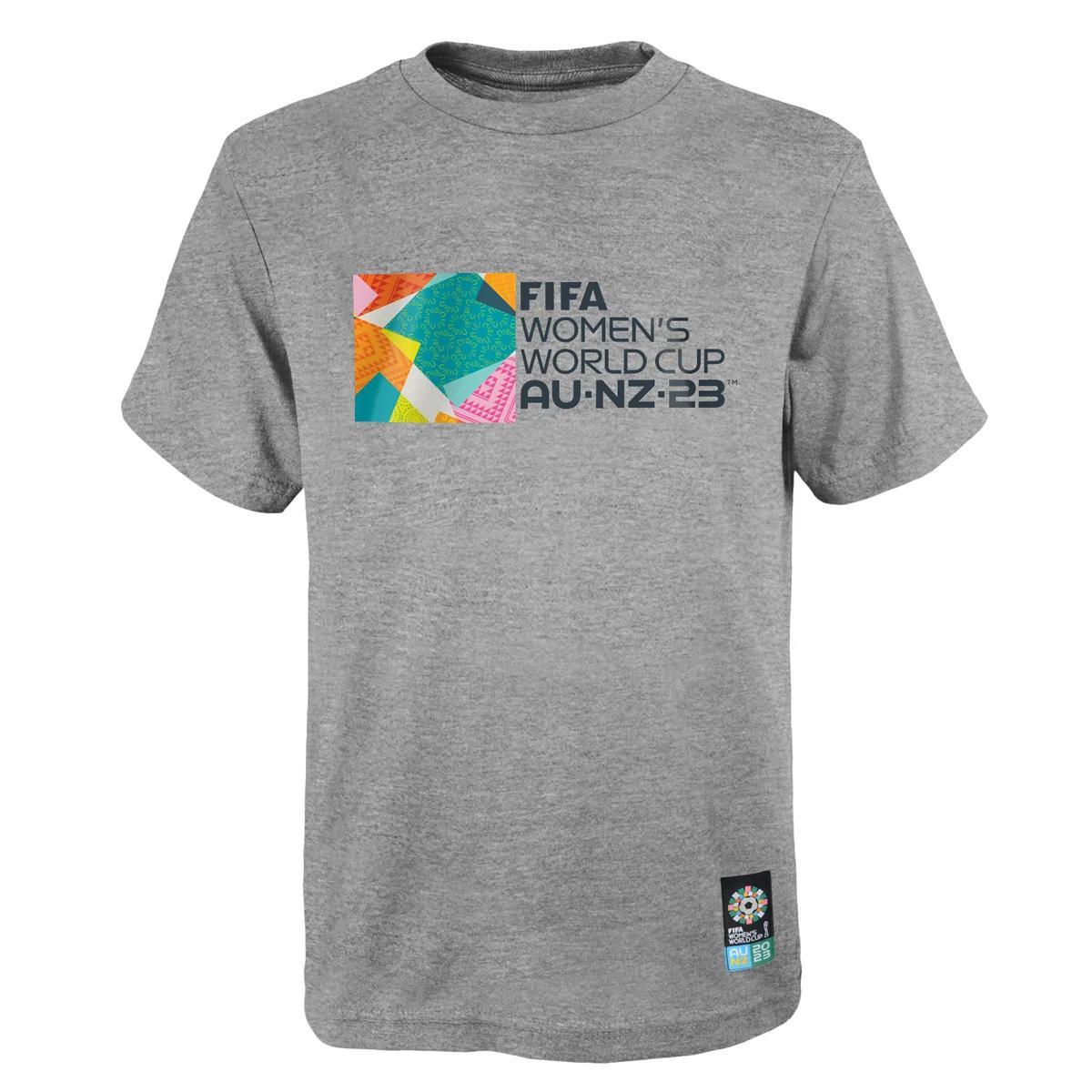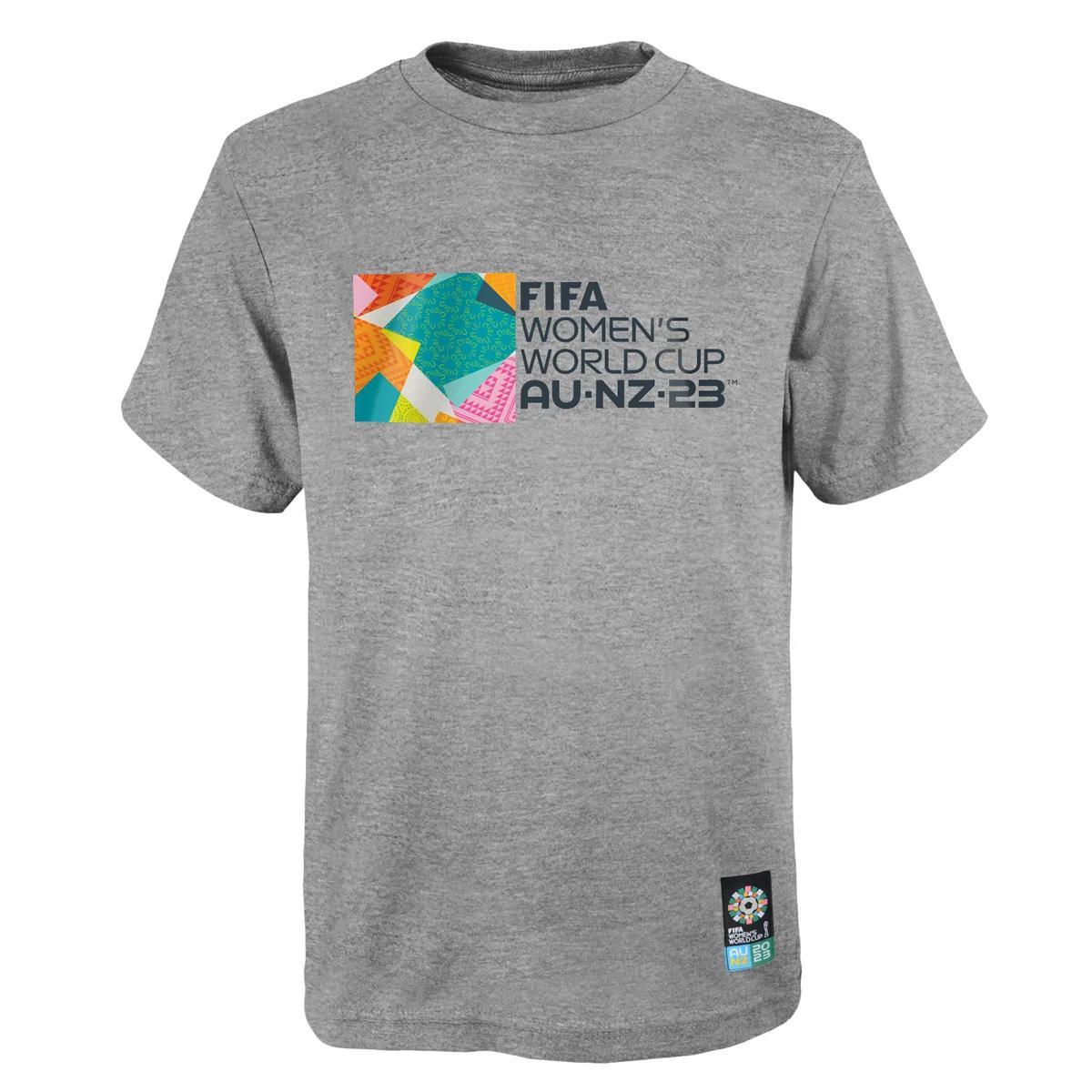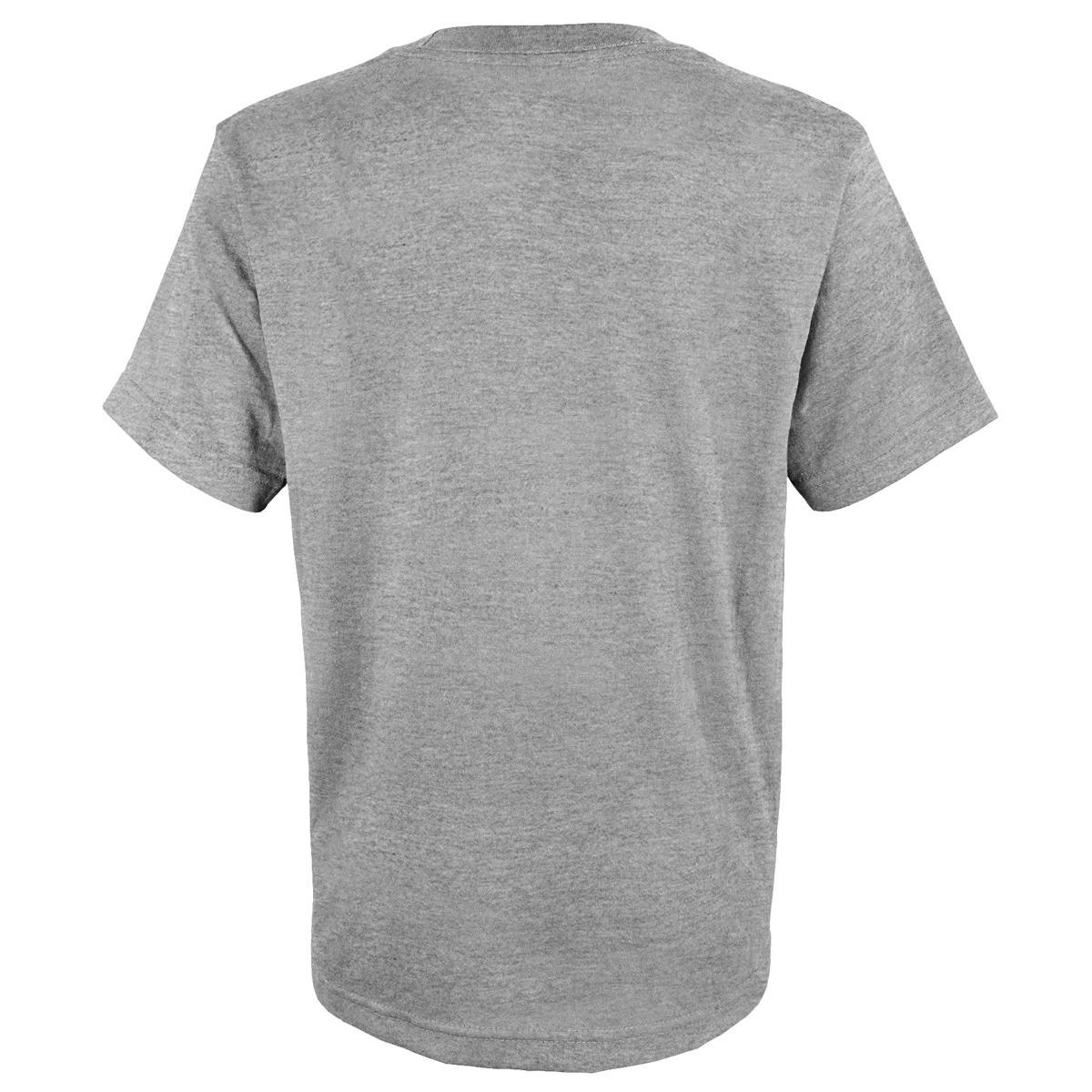 Fifa Women's World Cup Australia & New Zealand 2023™ Event T-Shirt
Soccer at SOCCER.COM (US)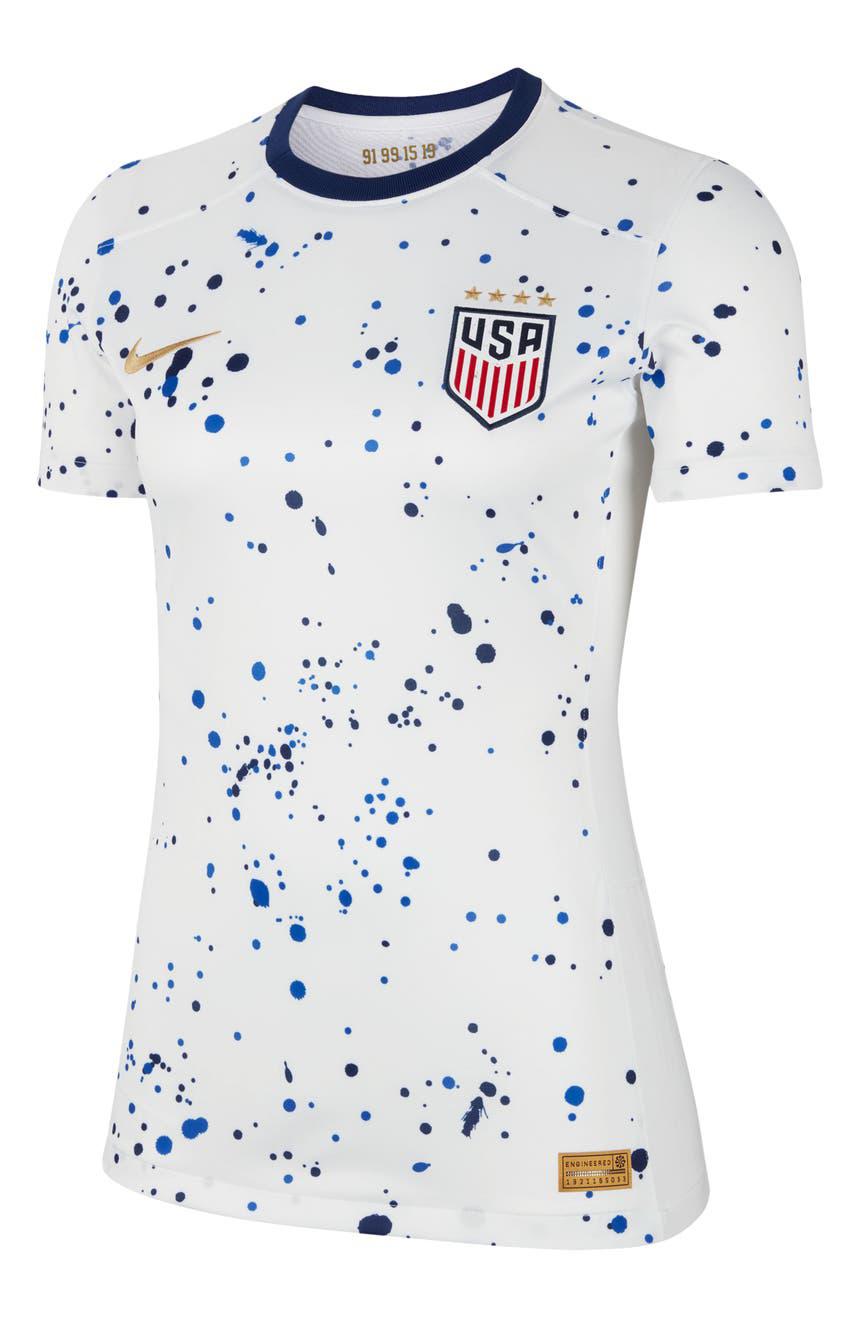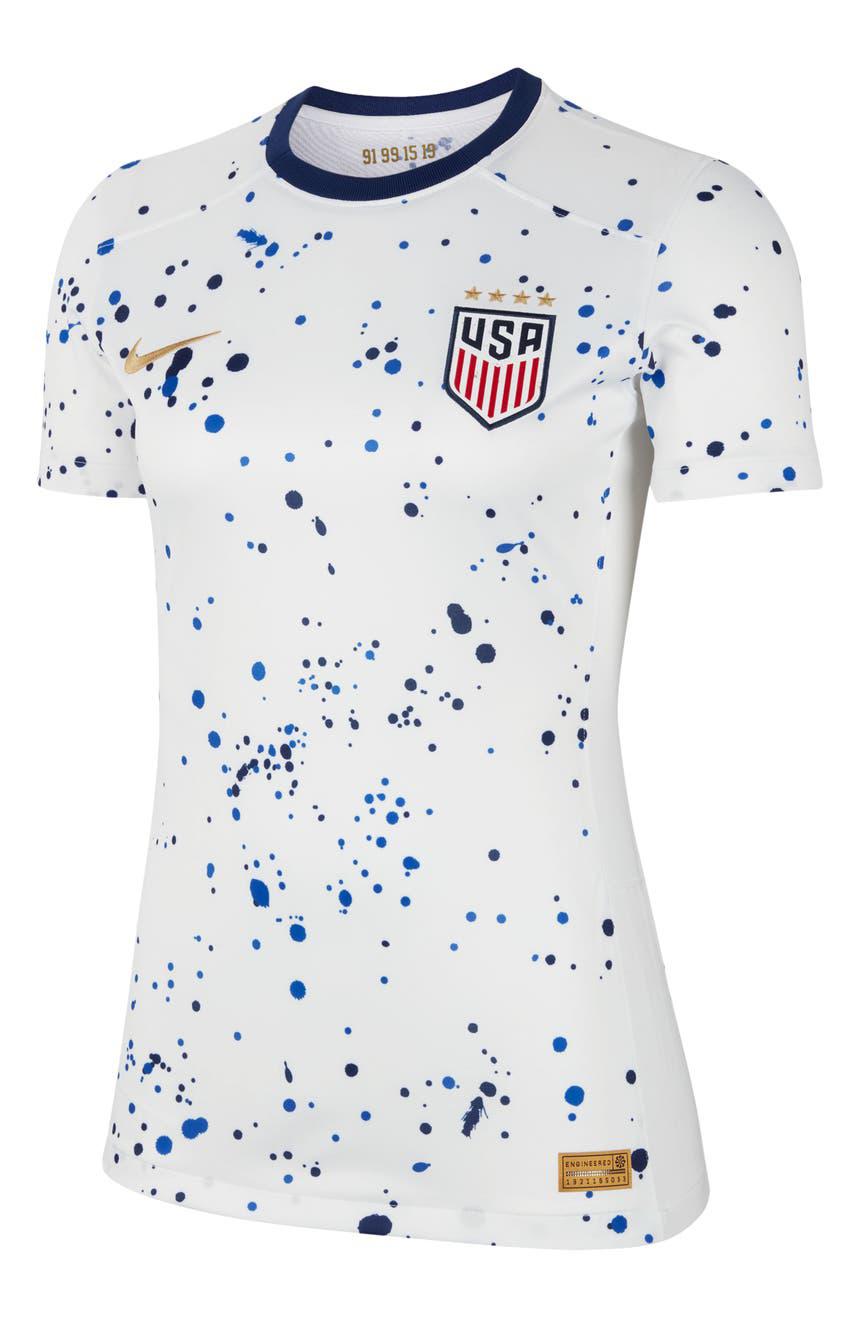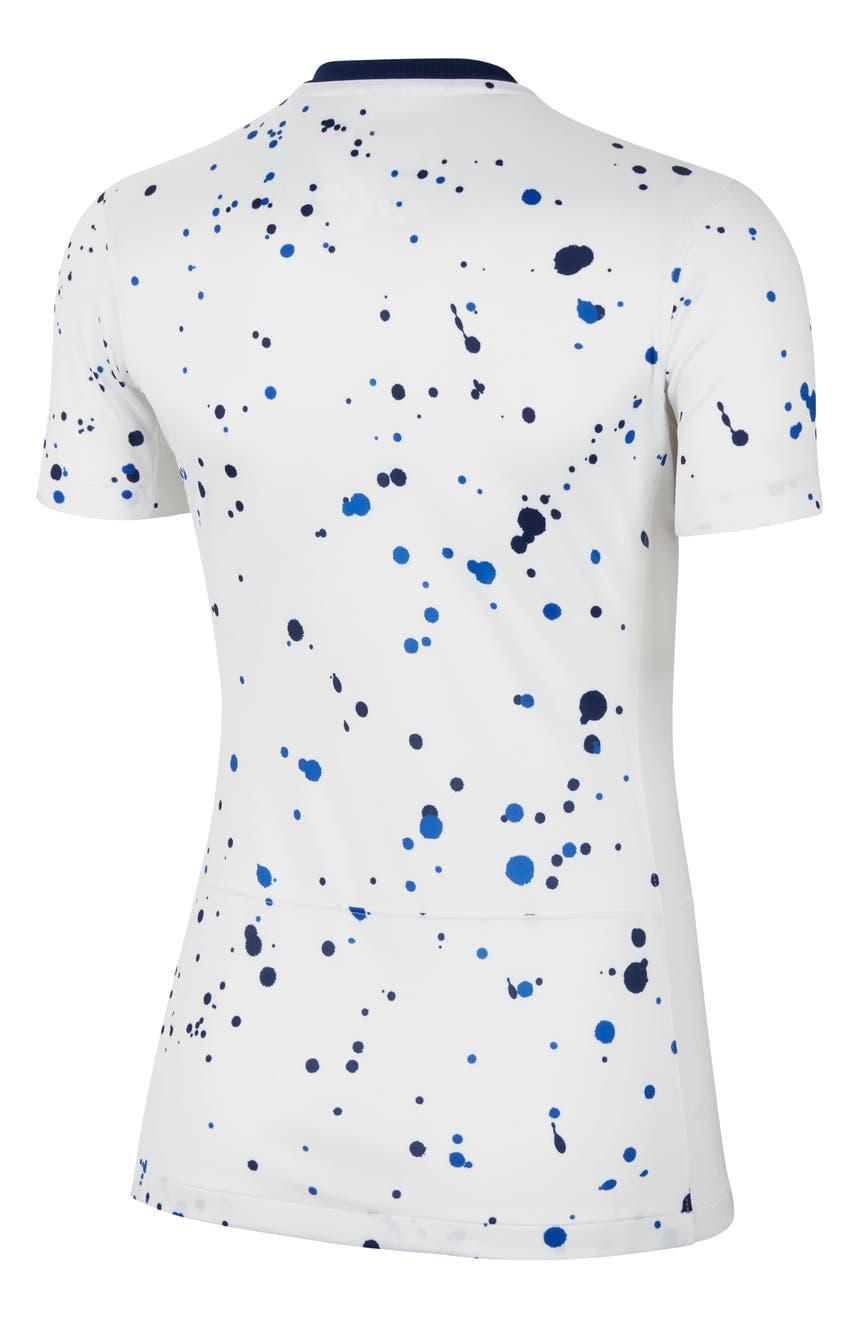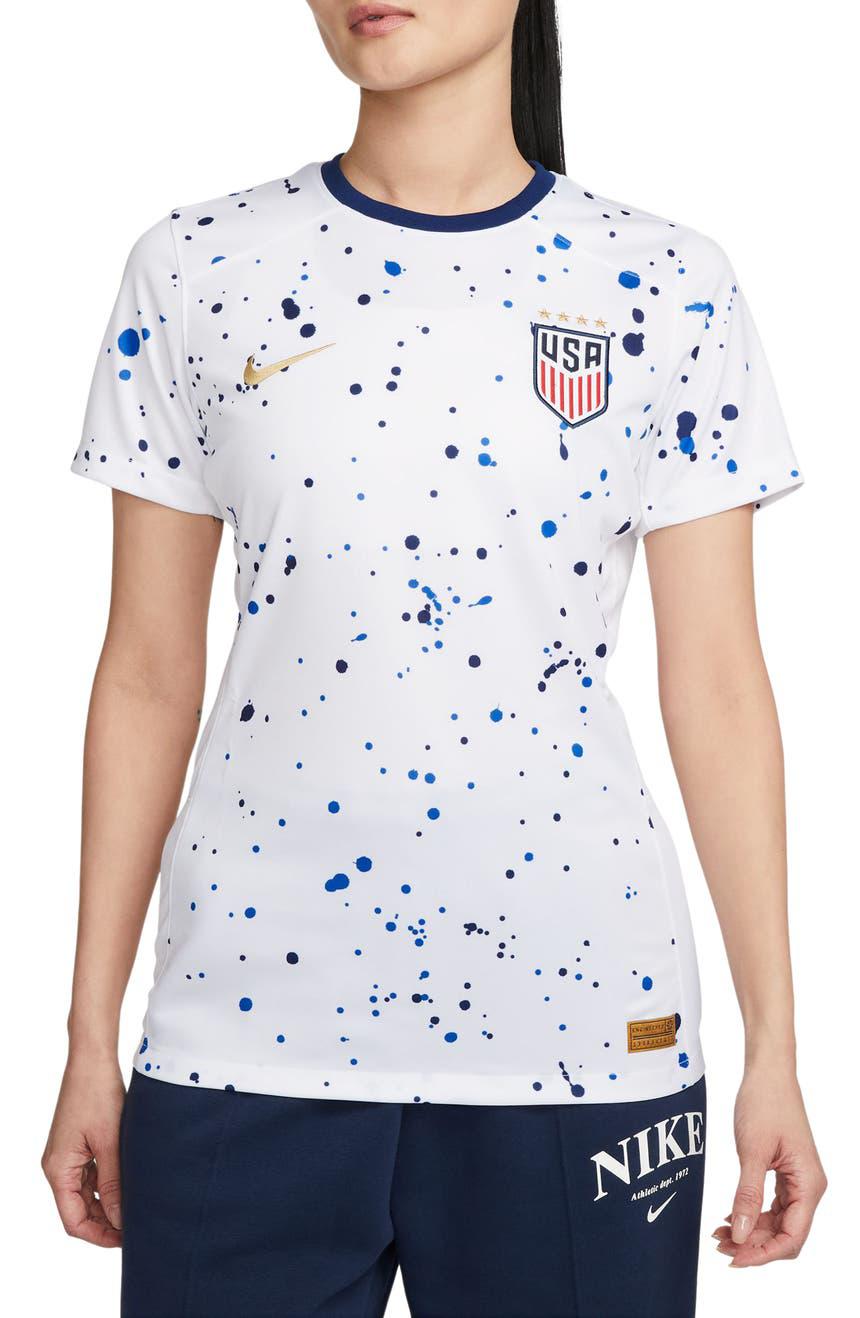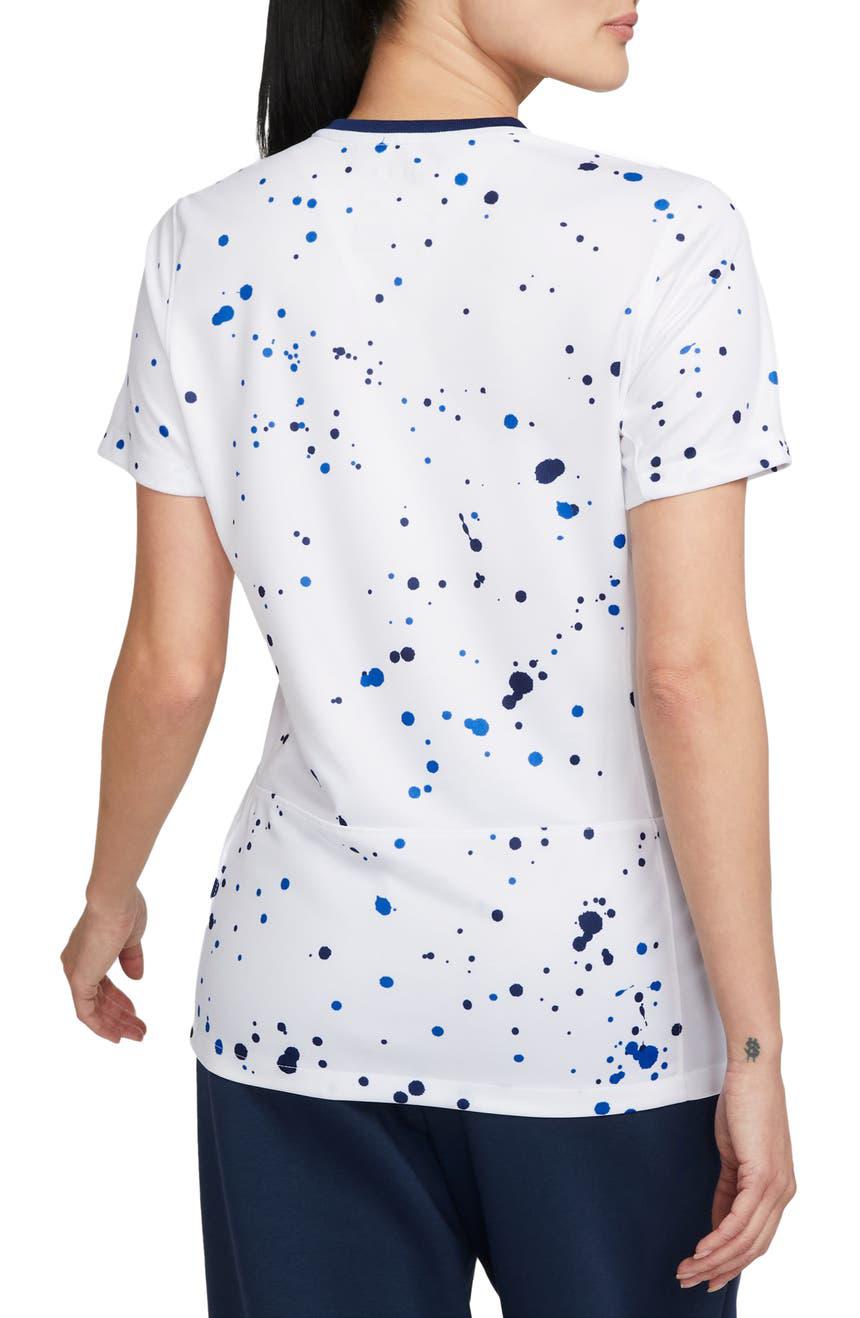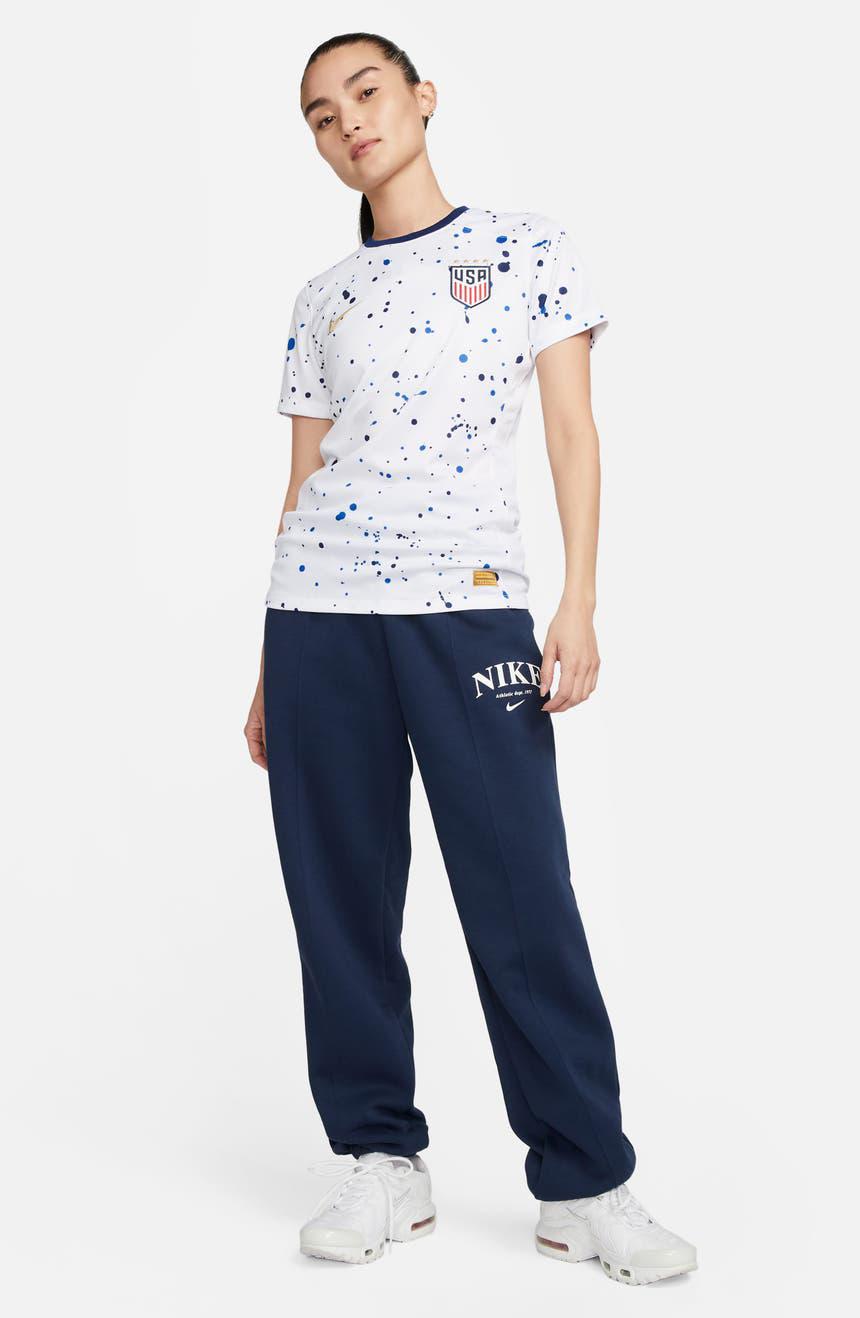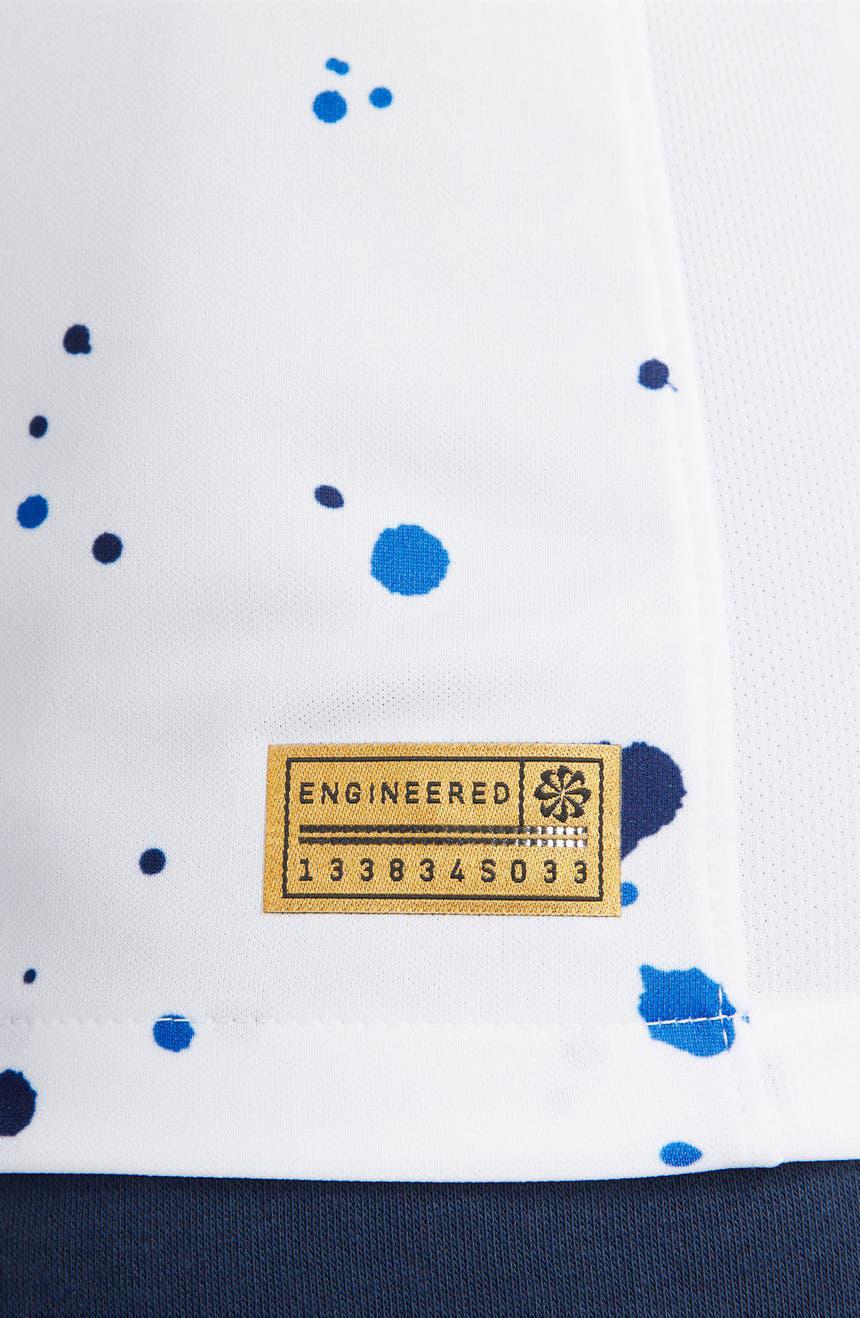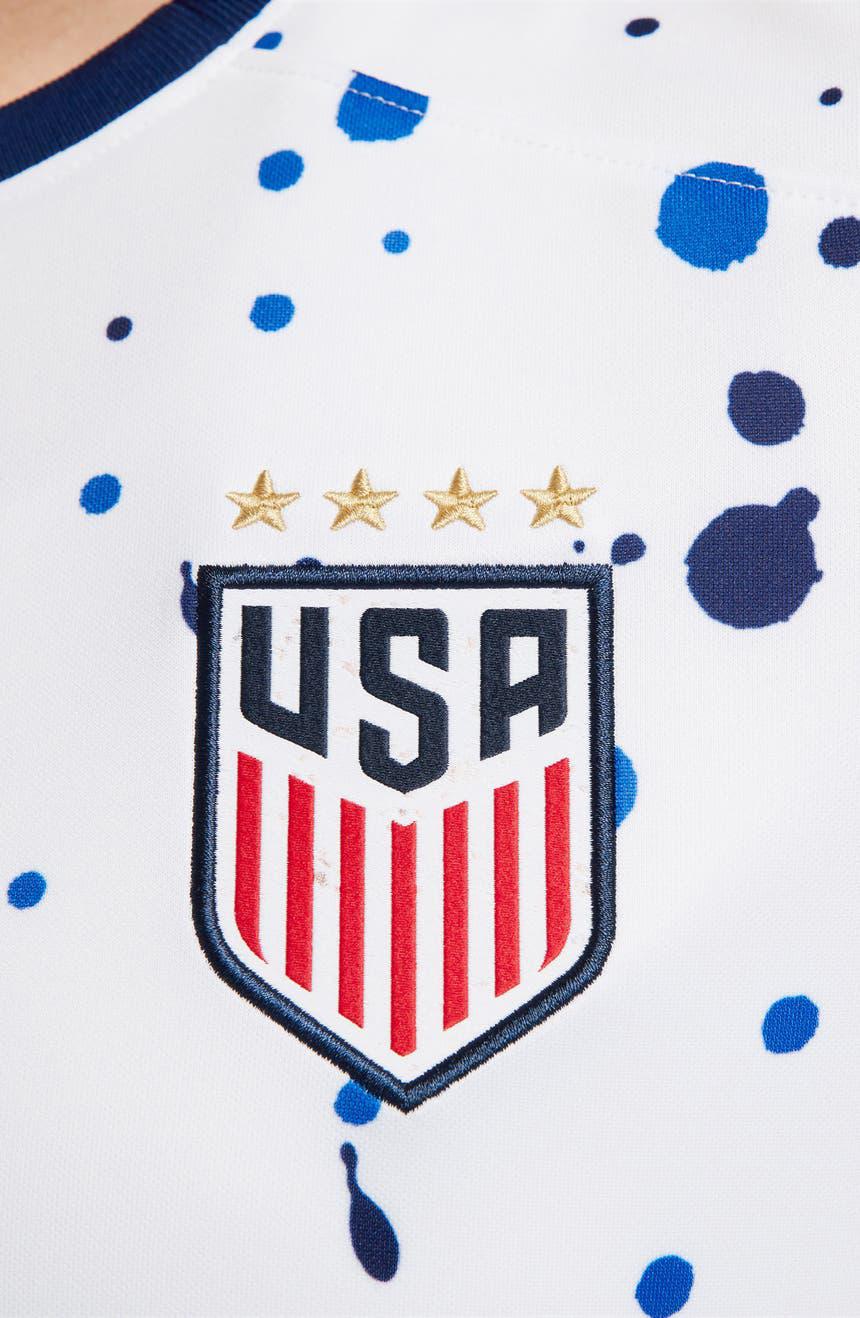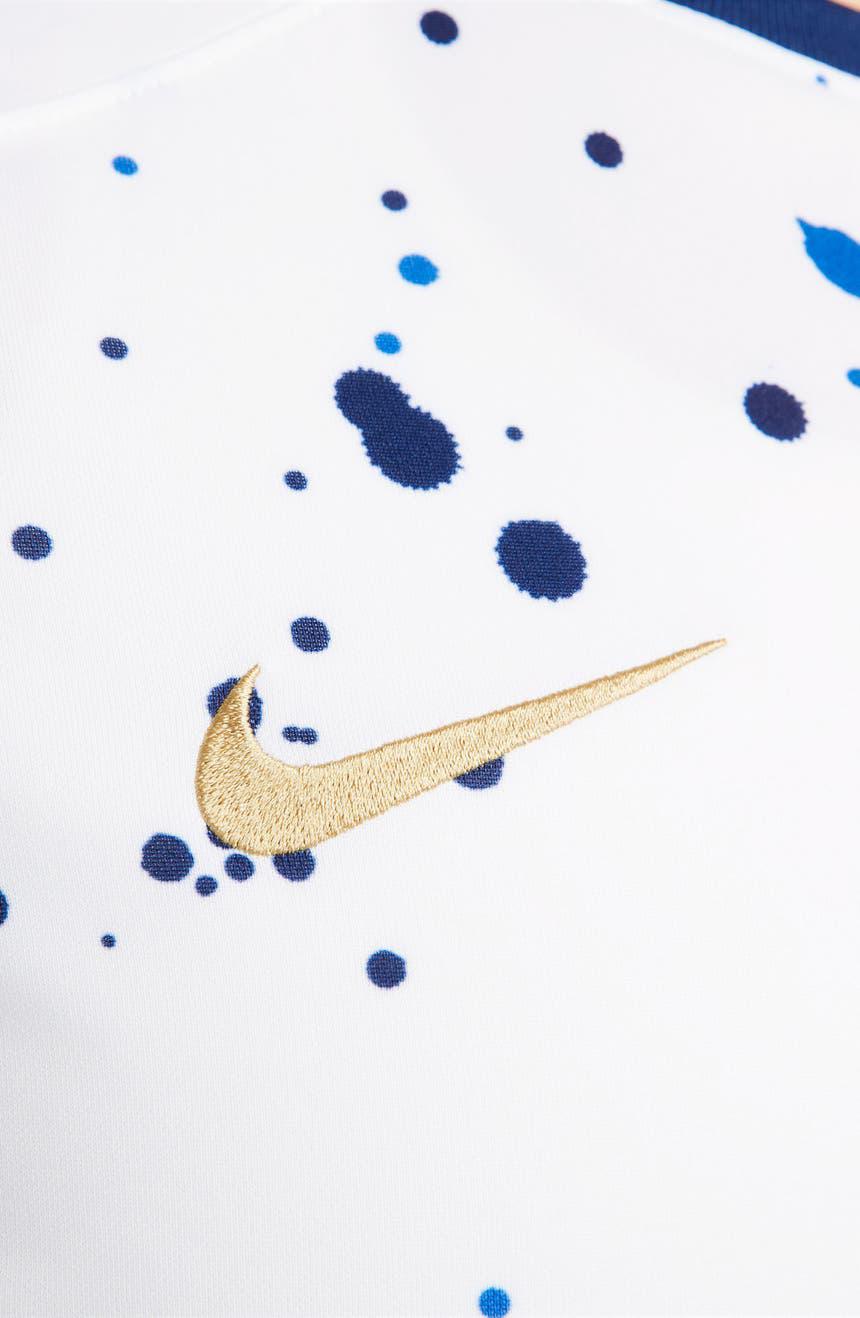 USA Women's National Team World Cup Home Jersey
White / loyal blue / gold
Nike at Nordstrom (TW)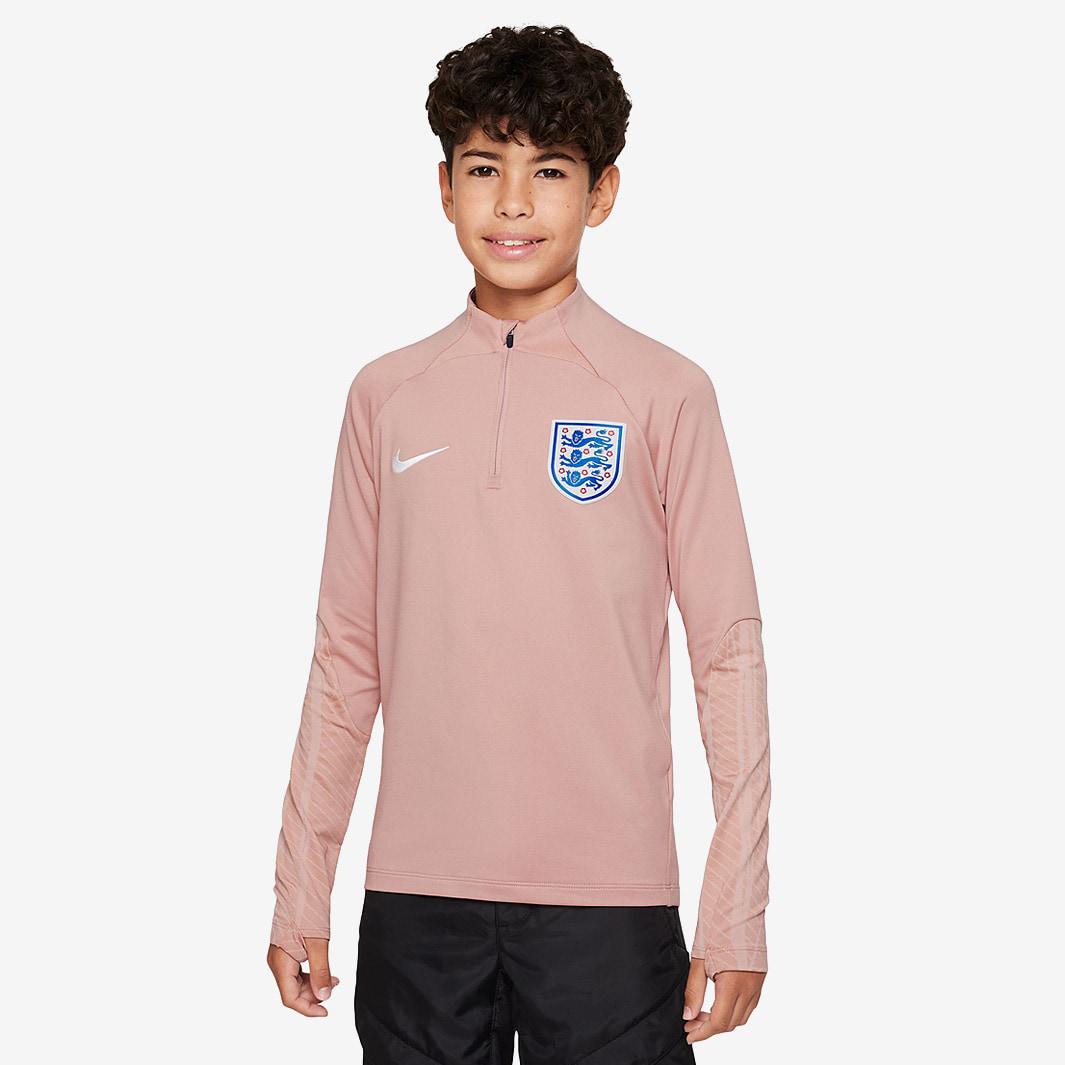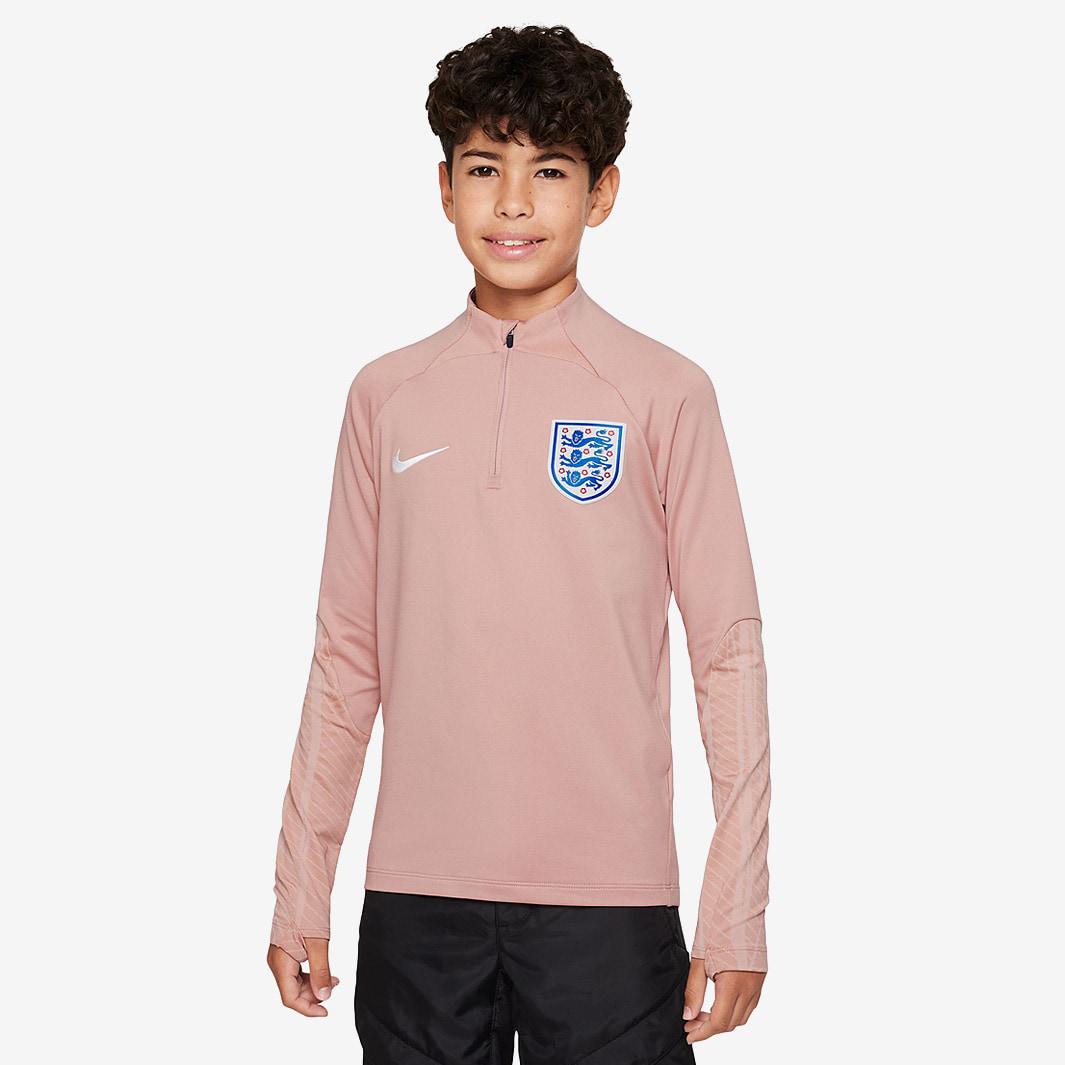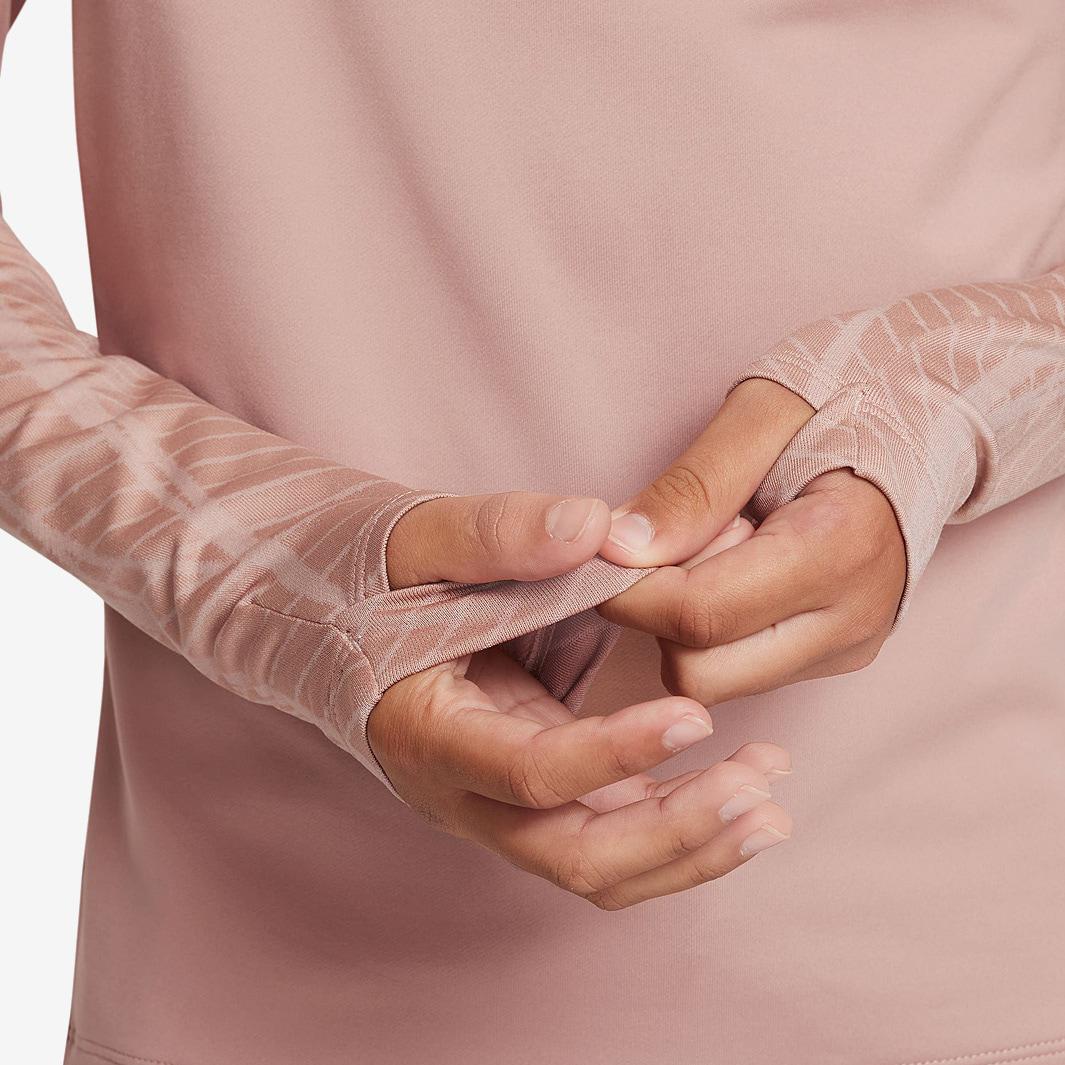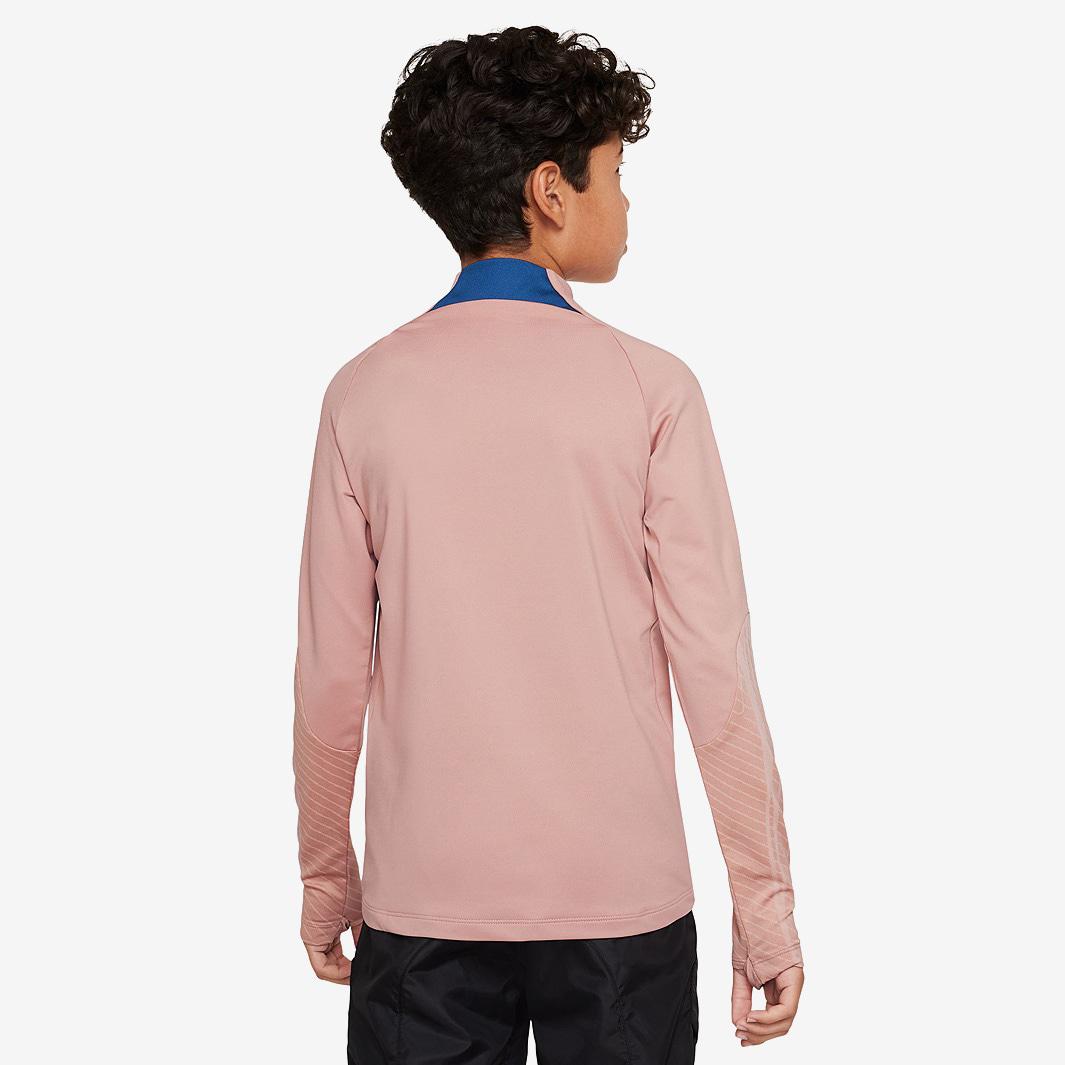 Kids England 2023 Dri-Fit Strike Drill Top – Rose Whisper/Gym Blue/White
Nike at Pro:Direct (UK)
5. Striving to Close the Gap
For years, women's football players have fought to be seen as equals to their male counterparts. While there's still a long way to go, strides are being made for this year's tournament. FIFA's President announced the organization aims for equal pay by 2027, with the Women's World Cup getting a 300% increase in prize money for this year's event.4Women's World Cup prize money triples but still lags behind men's tournament – Financial Times
Elsewhere, designers are playing their part by "dissolving gender stereotypes in sports" through apparel. Martine Rose, traditionally a menswear label, collaborated with Nike on a genderless tailoring range. The collection caters to traditional player wardrobes, from getting off the plane to stepping onto the field. Items include tonally striped co-branded shirting with custom football patches, trench coats and visor-like sunglasses. Three colorways of Nike x Martine Rose Shox Mule MR 4 complete the collaboration, out July 25th.