2024 Is The Year Of Peppa Pig
2024 will mark the 20th anniversary of Peppa Pig and Hasbro has big plans for the celebrations. With theme parks, immersive experiences and collaborations already confirmed, Peppa is sure to flood the market. Make sure you are ready to capitalize on the event.
Hasbro has big plans for the cartoon's 20th-anniversary celebrations, confirming various events, which include new theme parks, an immersive experience and celebrity guest Katy Perry being on the show. For retailers, this means leveraging its marketing power in 2024.
In the mass market, sleepwear is the hero category for investment, accounting for 22% of current in-stock options, providing the perfect gifting products. Marks & Spencer's Percy Pig range also reinforces this, currently only stocking pajamas, slippers and lounge hoodies.
Other areas for consideration should include Halloween costumes and back-to-school products. Outerwear presents an opportunity for exit price points within assortments, noting 44% of Next's 18 Regatta options have sold through, despite being priced 67% higher on average than George at Asda and Sainsbury's.
Promotional stories, including pink themes and World Book Day in March, should be bookmarked to help with marketing strategies.
Events/Announcements 2024
Peppa Pig Fun Day Out Tour
What: Theater show
Where: UK & Ireland
When: Oct 25, 2023 – Oct 23, 2024
Peppa Pig Theme Park
What: Second and third Peppa Pig themes parks
Where: Germany & USA (Texas)
When: TBC 2024
Peppa Pig Wedding Party Special
Katy Perry and Orlando Bloom have confirmed they will voice new characters Mrs. Leopard and Mr. Racoon in a three-part special.
Peppa Pig: Surprise Party
What: Immersive experience
Where: UK
When: Spring/summer 2024
Peppa's Circus Celebration
What: Theater show
Where: Butlin's UK
When: Feb 2024
Peppa Pig Podcast
Hasbro has signed up with Sony Music to distribute its music globally and has partnered with Audible on its first-ever podcast.
Collaborations
Peppa Pig x MORI
Options: 16 (apparel)
Pricing: £19-£138
Assortment: sleepsuits, dungarees, outerwear, sets, bath towels, kitchenware
Bestseller: multi-pack sleepsuits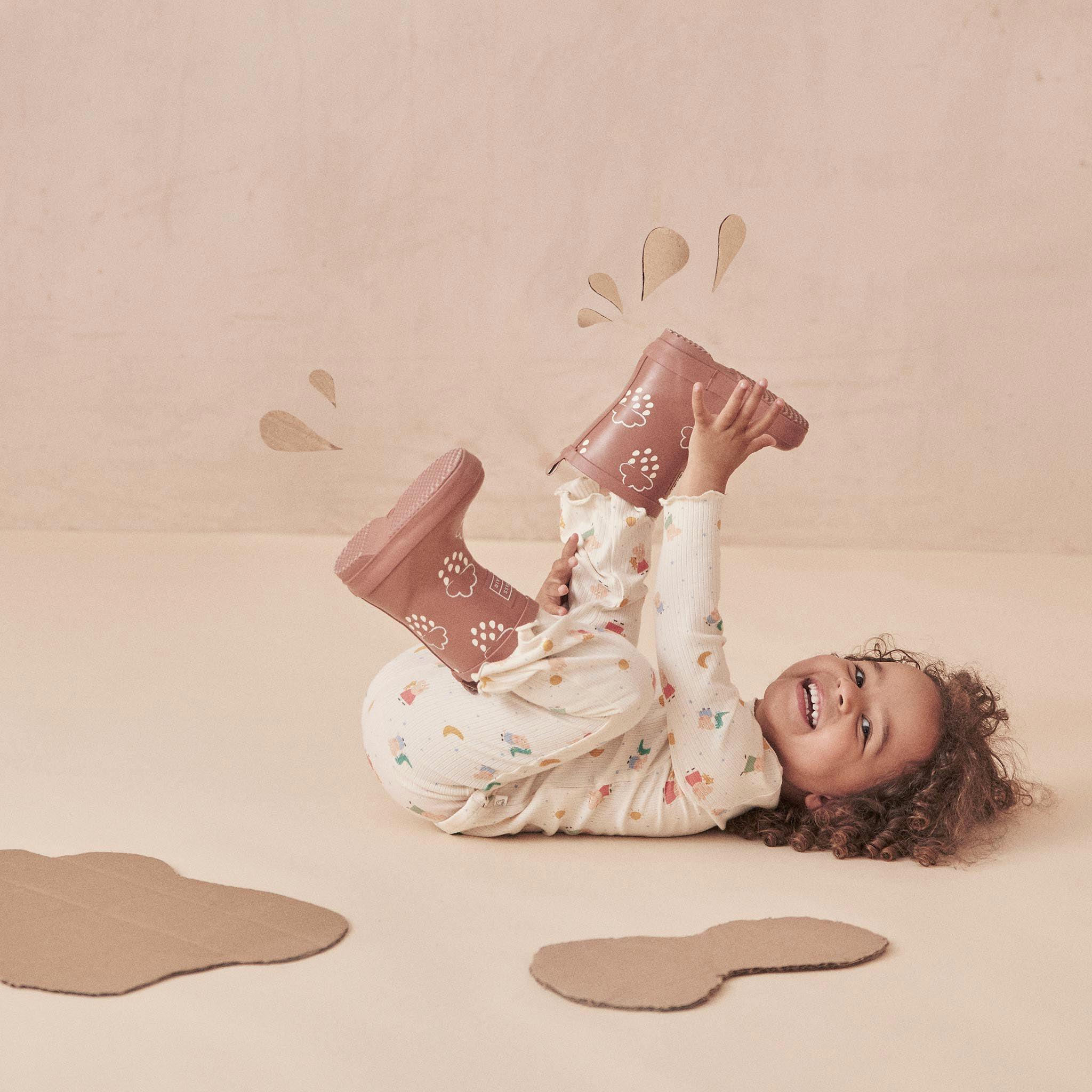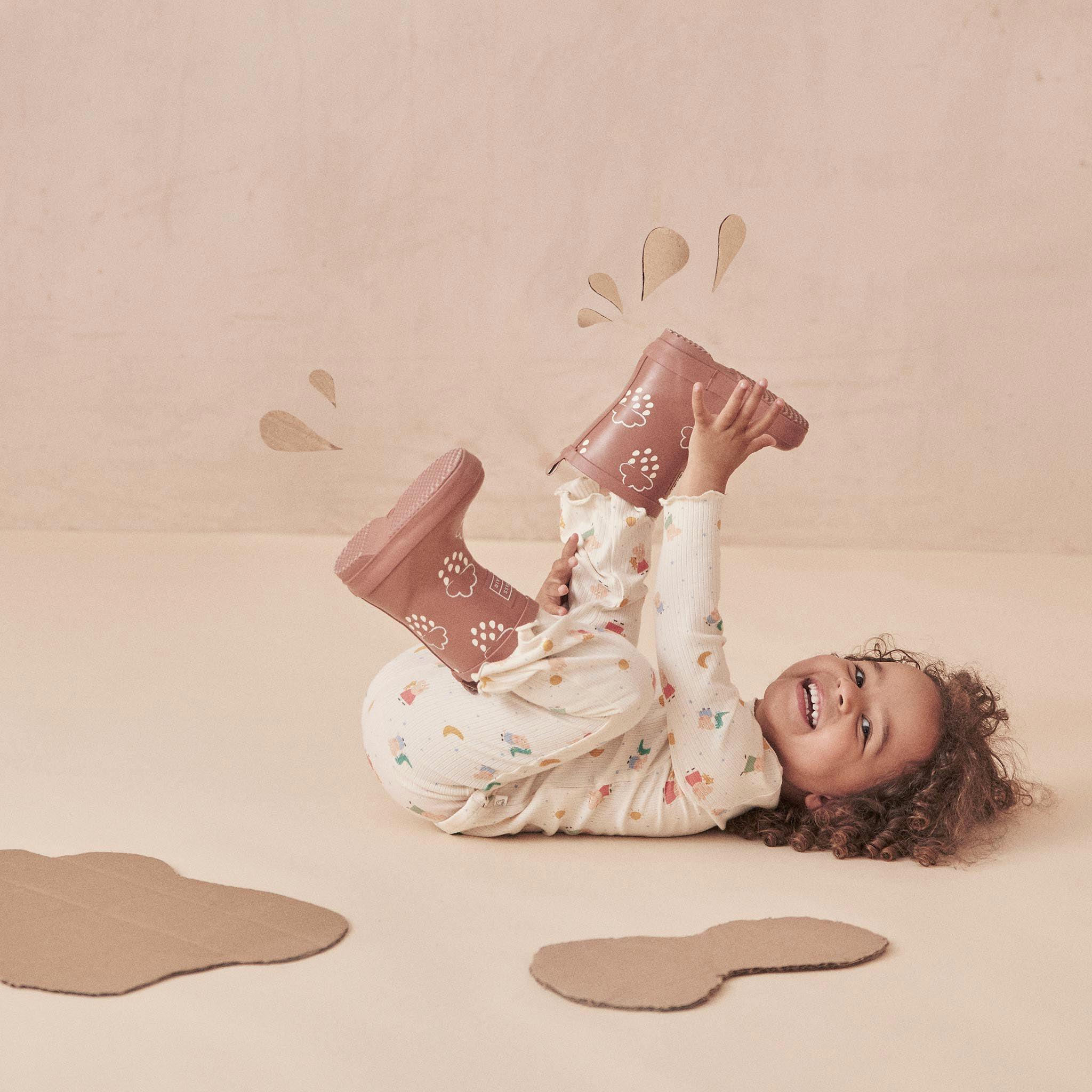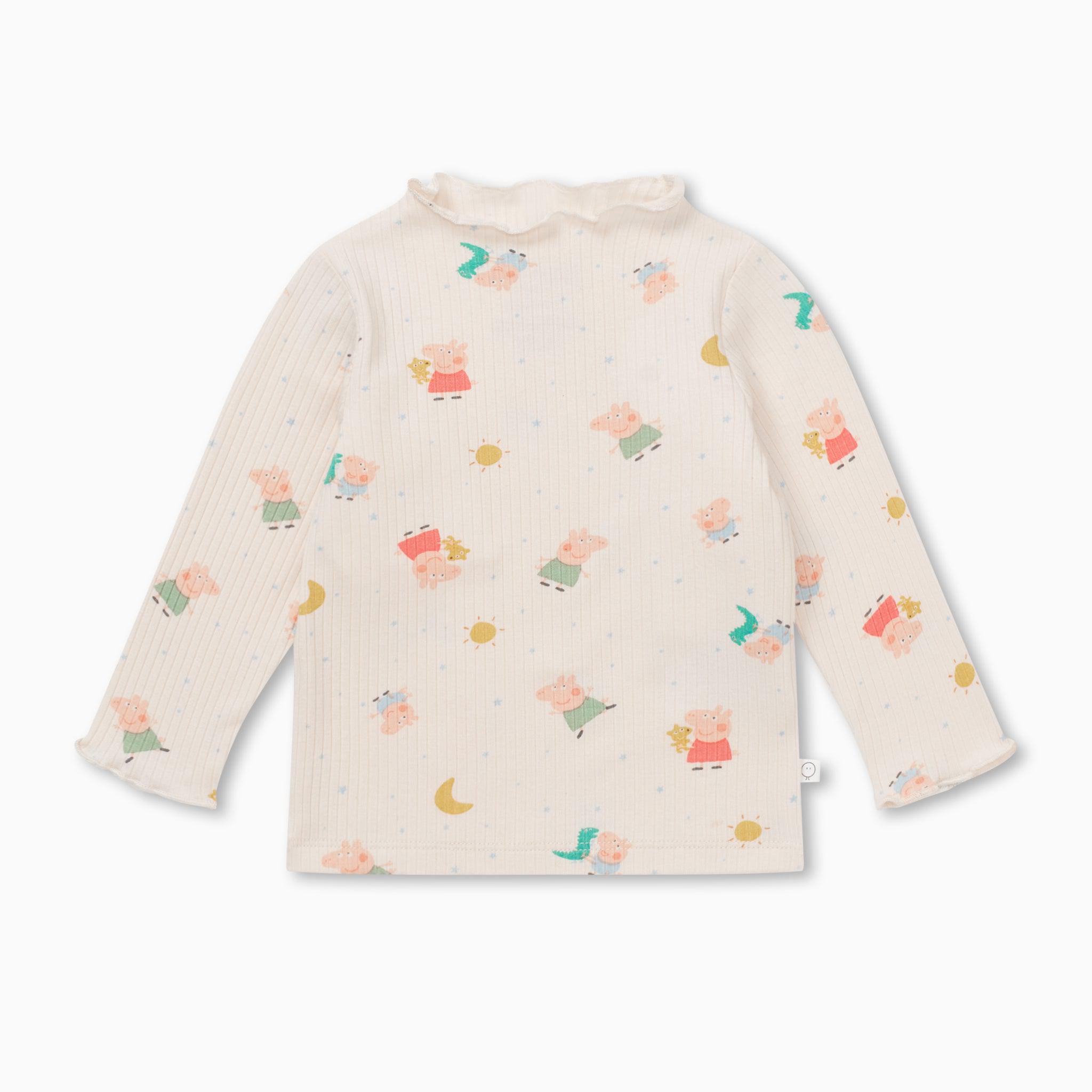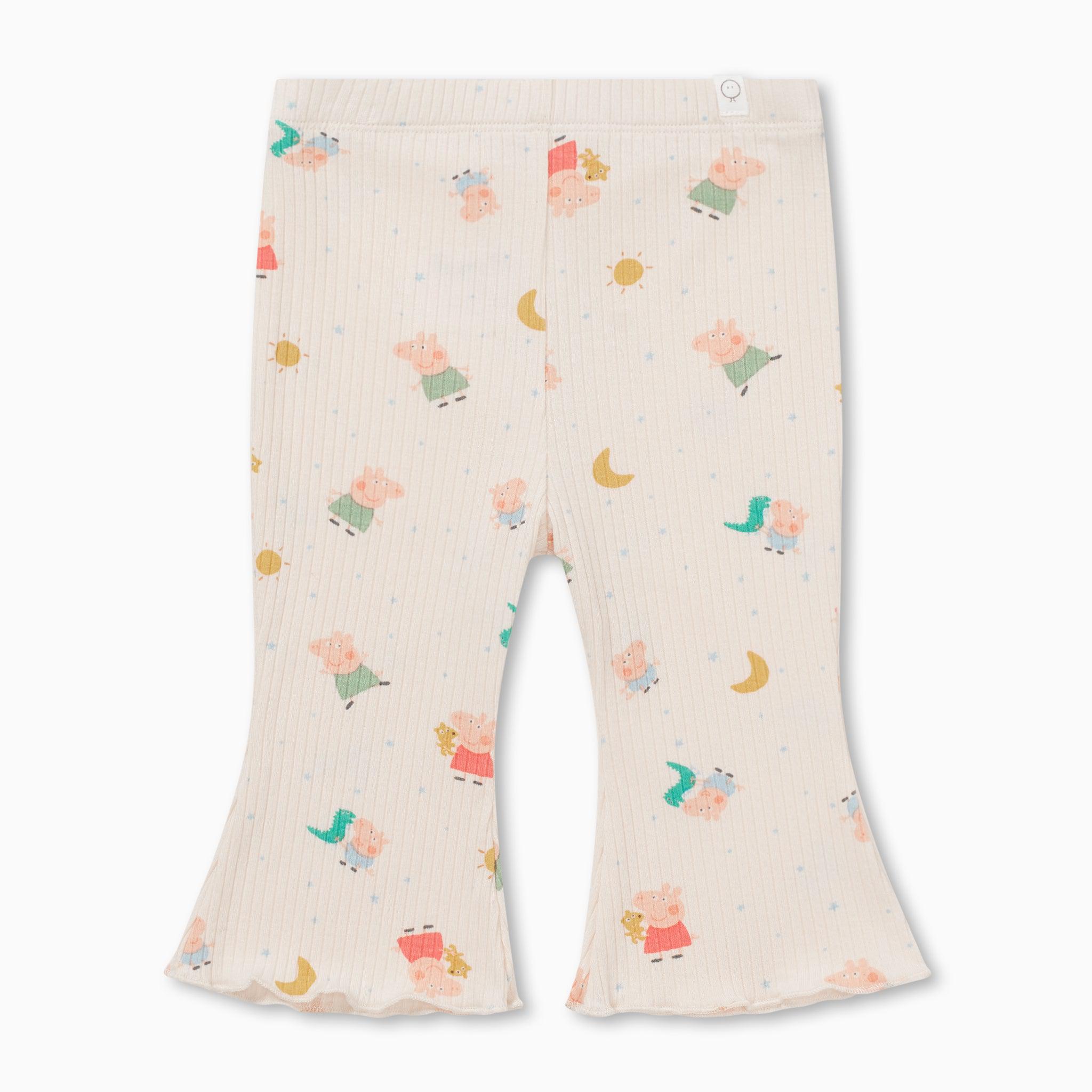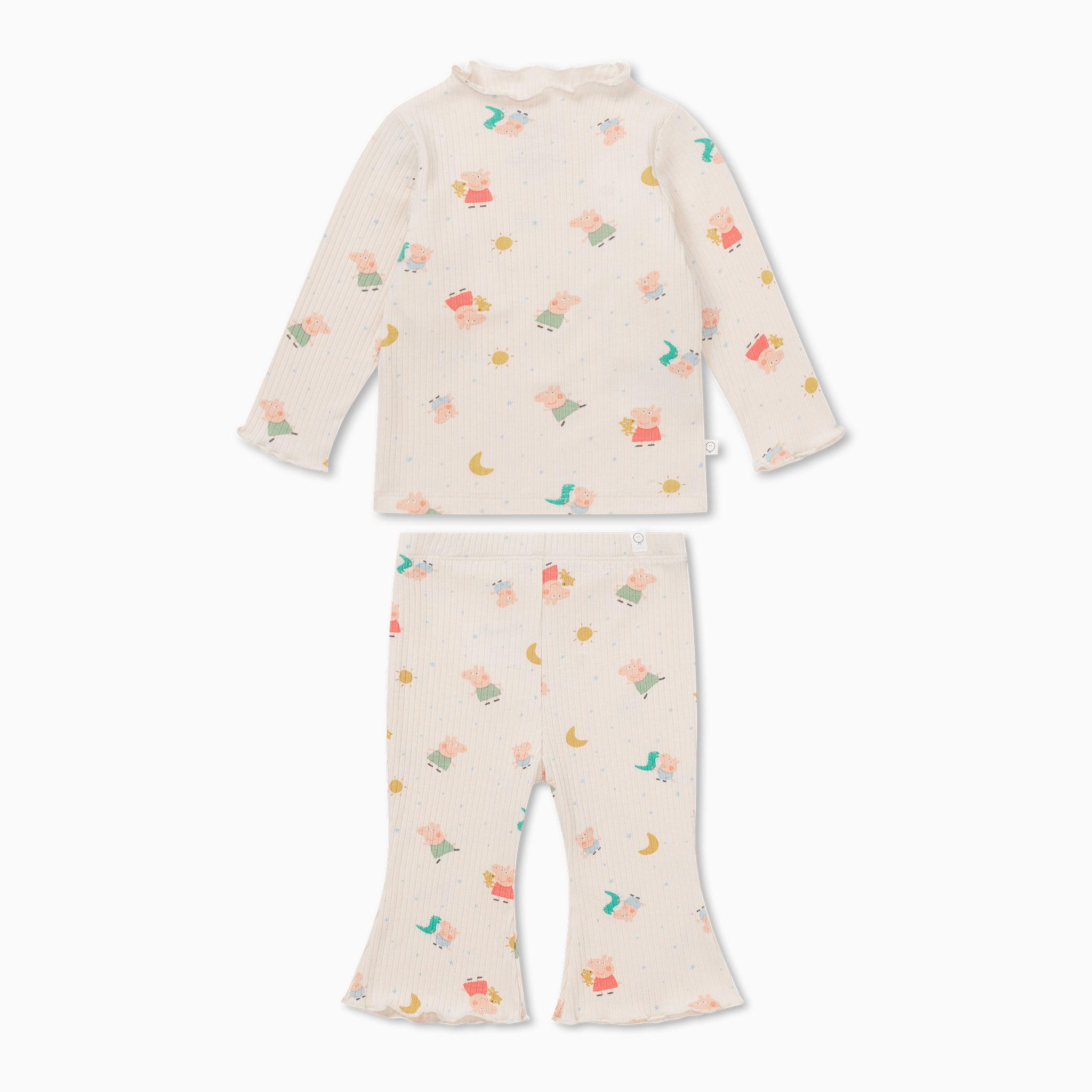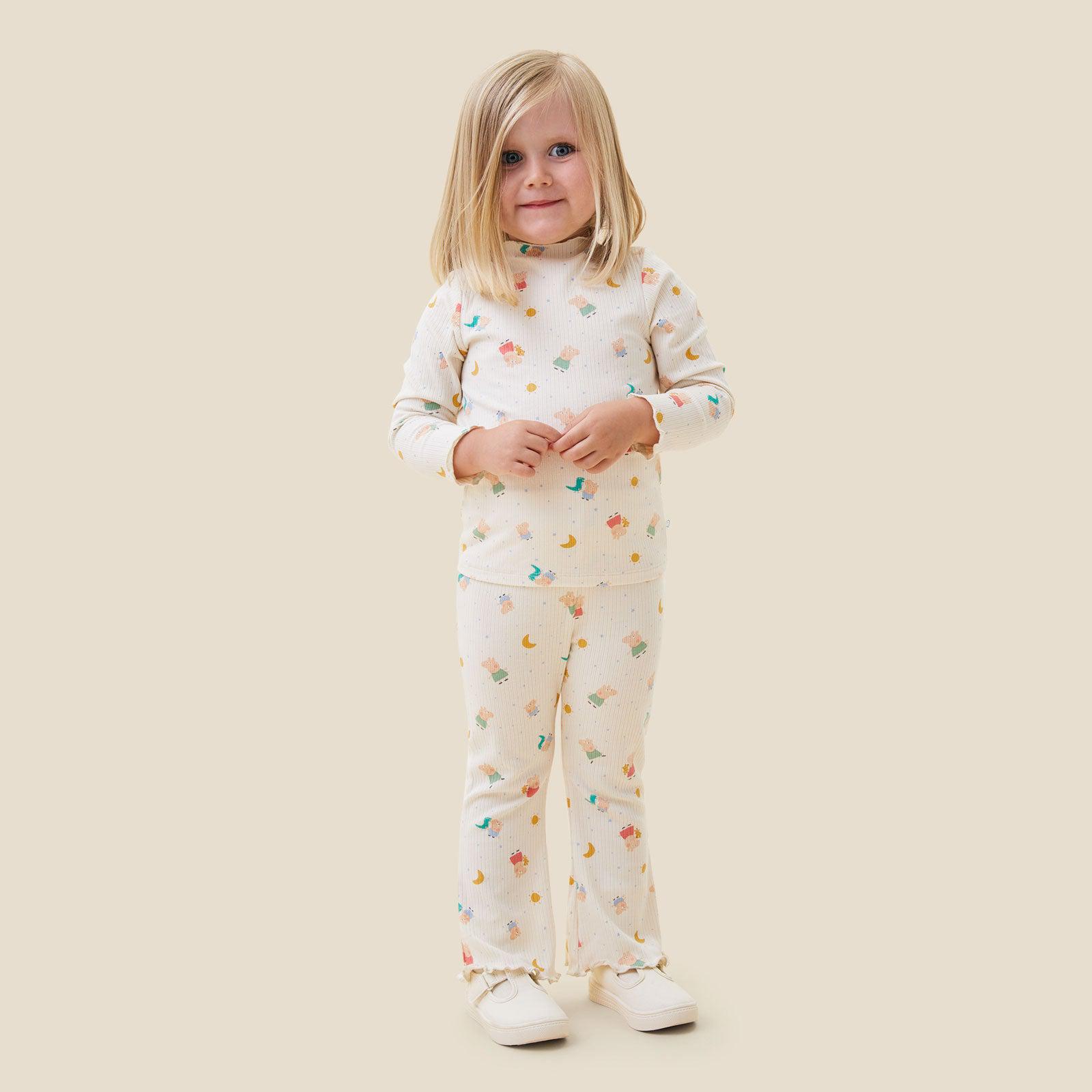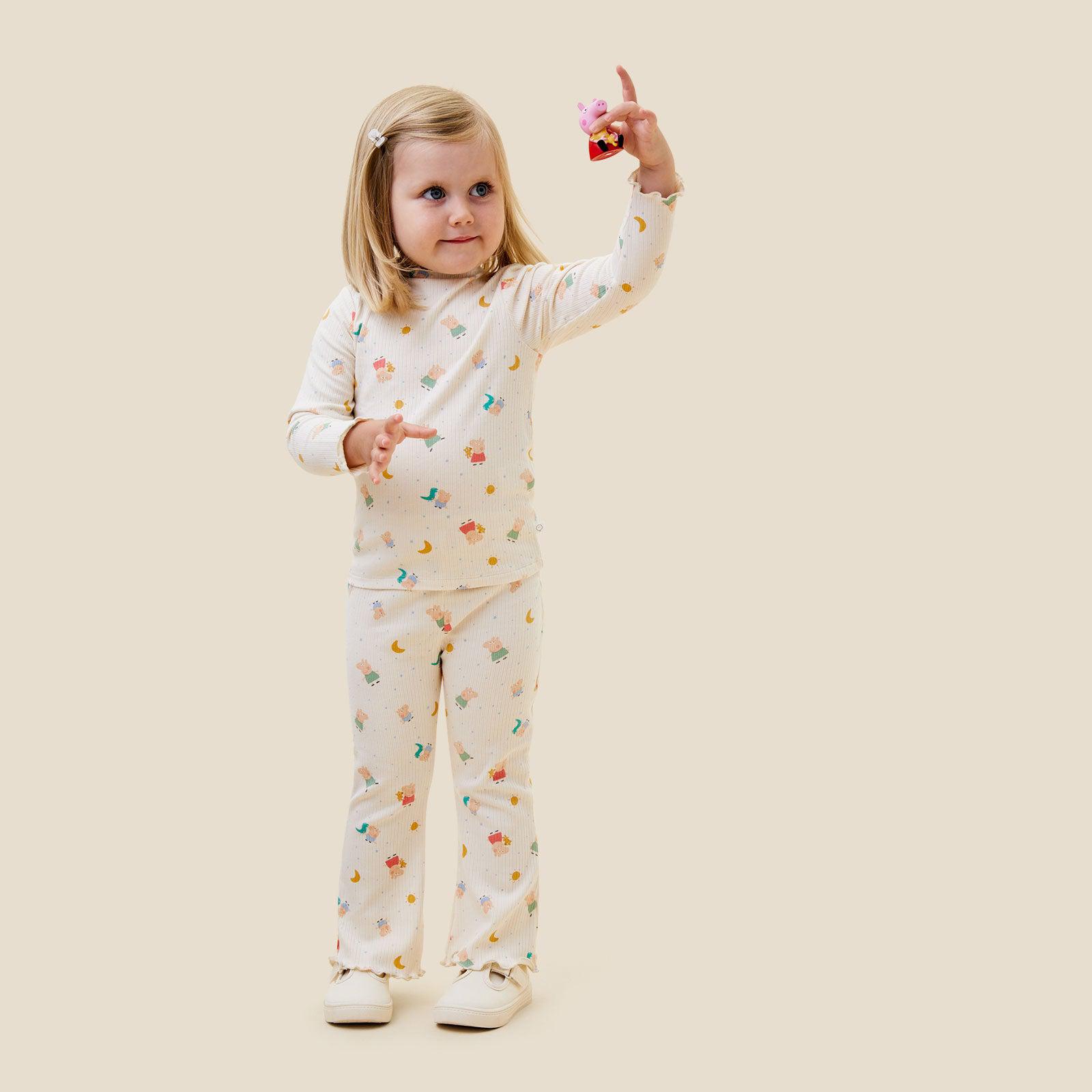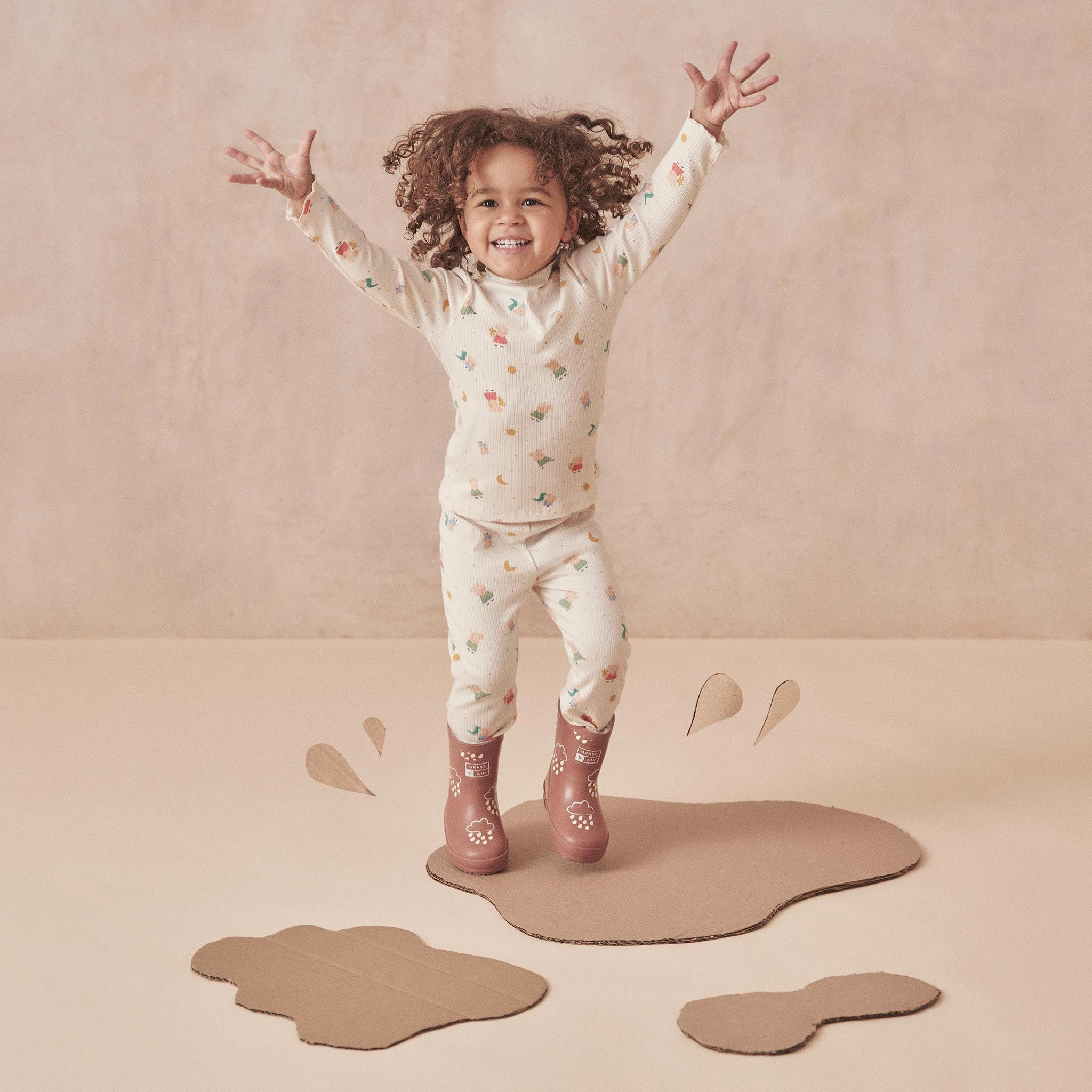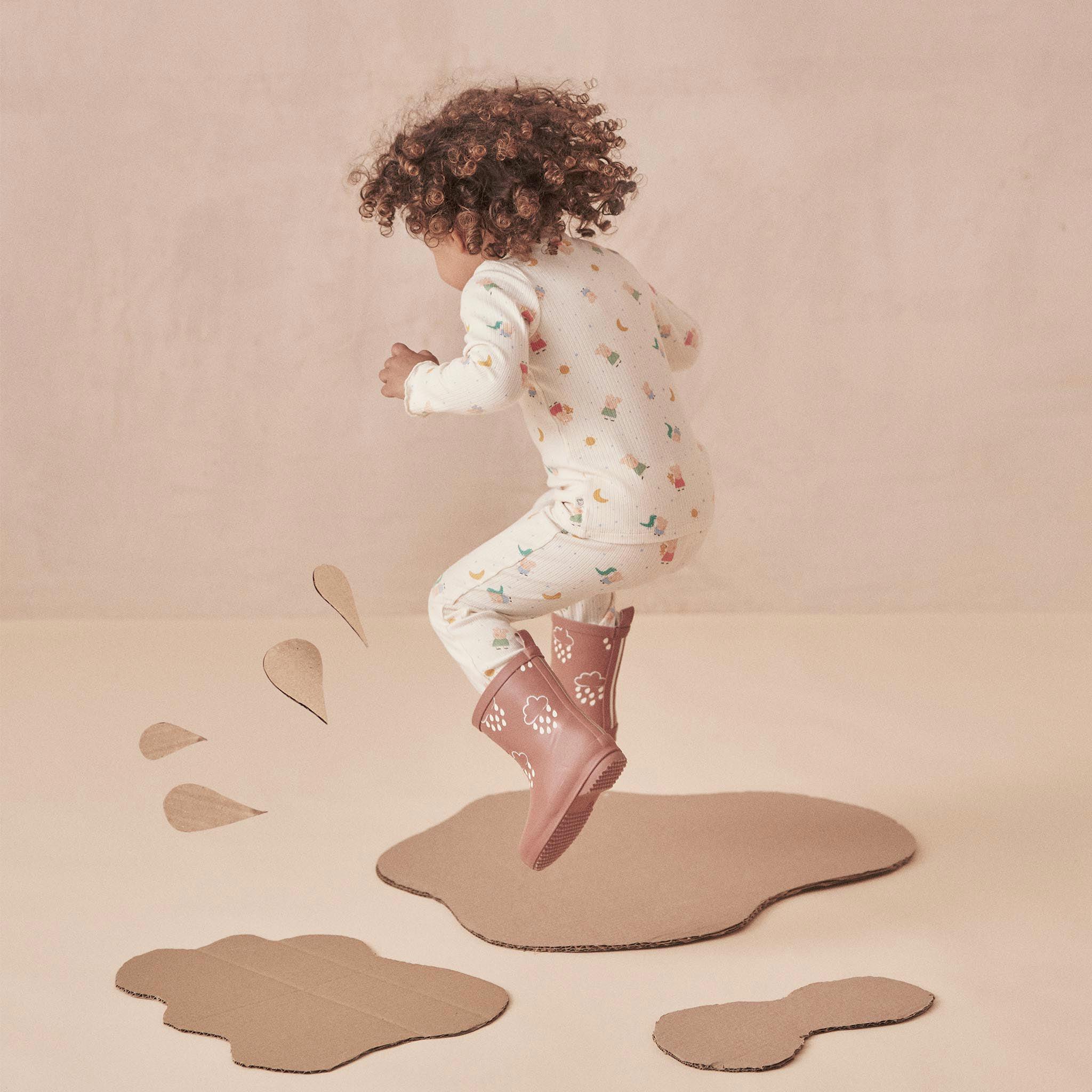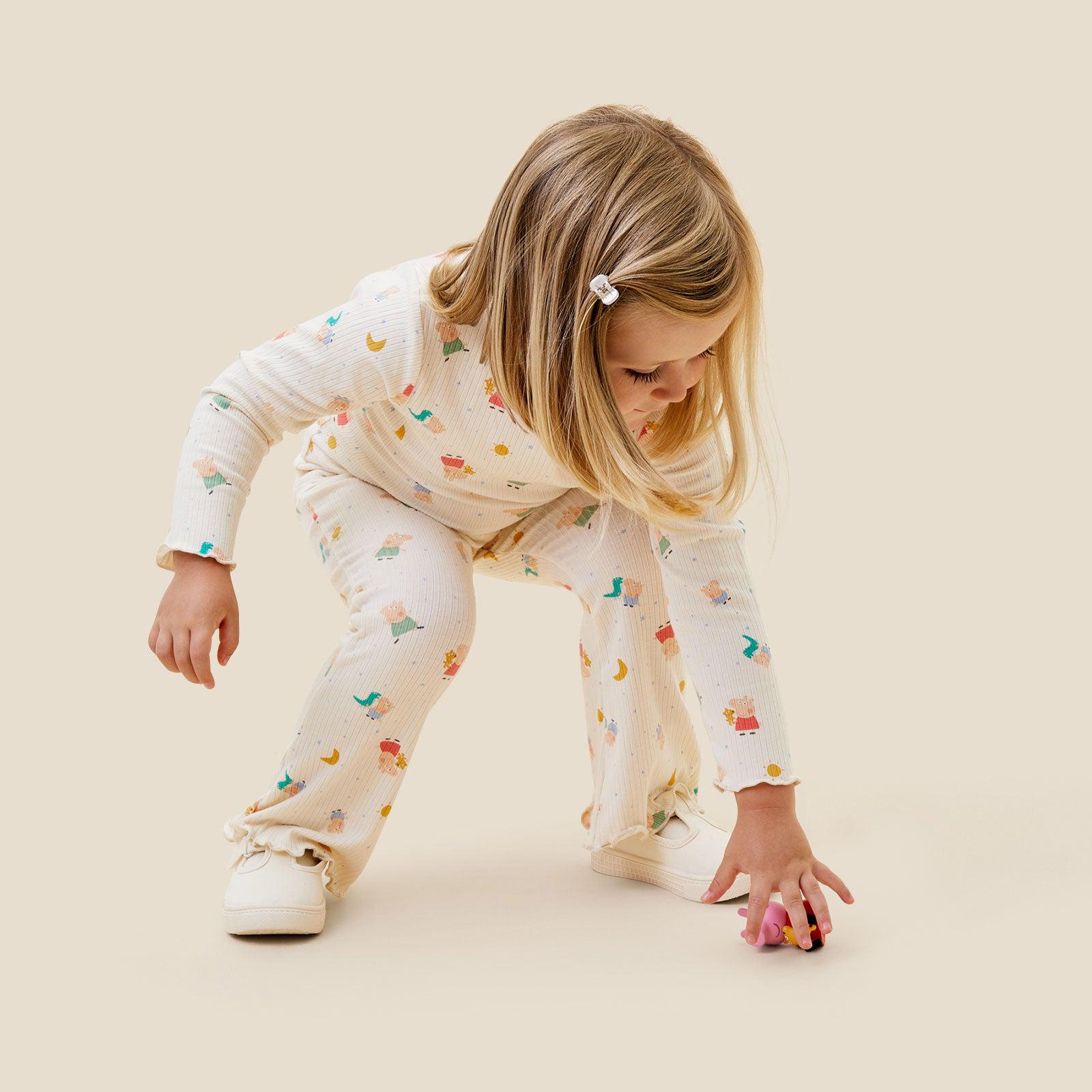 Peppa Pig Ribbed Top & Flares Outfit
Peppa Pig by MORI at MORI (UK)
Hasbro x Natural History Museum
Options: 9 (apparel)
Assortment: sweatshirts, hoodie and tracksuit bottom sets, T-shirts, dresses
Sold exclusively through F&F at Tesco, the collection also launched alongside a pop-up shop in the museum.
Confirmed for 2024
Peppa Pig x Trotters (apparel)
Peppa Pig x Mr Maria (homeware)
Peppa Pig x Emma Bridgewater (homeware)
Licensing Opportunities
Sleepwear is the Hero Category
Pajamas were the top invested area across retailers, accounting for 22% of in-stock Peppa Pig options, highlighting investment as a gifting opportunity. Other areas of note include Halloween costumes that incorporated Peppa into witch dresses and skeletons at Geroge at ASDA and Sainsbury's, back-to-school products, such as footwear and backpacks, and branded collaborations that saw Crocs and Regatta stocked at Marks & Spencer and Next.
Peppa Pig Assortment Split
*hover over for additional information
Range Building for 2024
Tops and footwear present entry price point areas within the top five invested categories through slippers and jersey T-shirts. For stretch pricing, retailers John Lewis, Marks & Spencer and Next have used branded offers across categories. Retailers without a third-party assortment should use outerwear as a high price point opportunity, with proven success at Next. Of its 18 Regatta options, 44% have seen first majority sell outs, and on average is priced 67% higher than competitors George at ASDA and Sainsbury's.
Peppa Pig Average Pricing
Products in stock Sep 20, 2023
| | Entry Price | Avg. Price | Exit Price |
| --- | --- | --- | --- |
| Sleepwear | £10.00 | £16.20 | £31.00 |
| Tops | £5.00 | £18.90 | £35.00 |
| Outerwear | £24.00 | £38.52 | £56.00 |
| Footwear | £6.00 | £21.71 | £42.00 |
| Product Sets | £13.00 | £20.24 | £42.00 |
Areas for Consideration
Marks & Spencer's Percy Pig assortment further highlights sleepwear as the most lucrative investment, noting all six current in-stock options, covering pajamas, slippers and a loungewear hoodie. Take note of its personalization service to build into gifting promotions ahead of the peak holiday period, recording majority sell outs within two weeks of landing in 2022 on its oversized hoodie.
Exit PP categories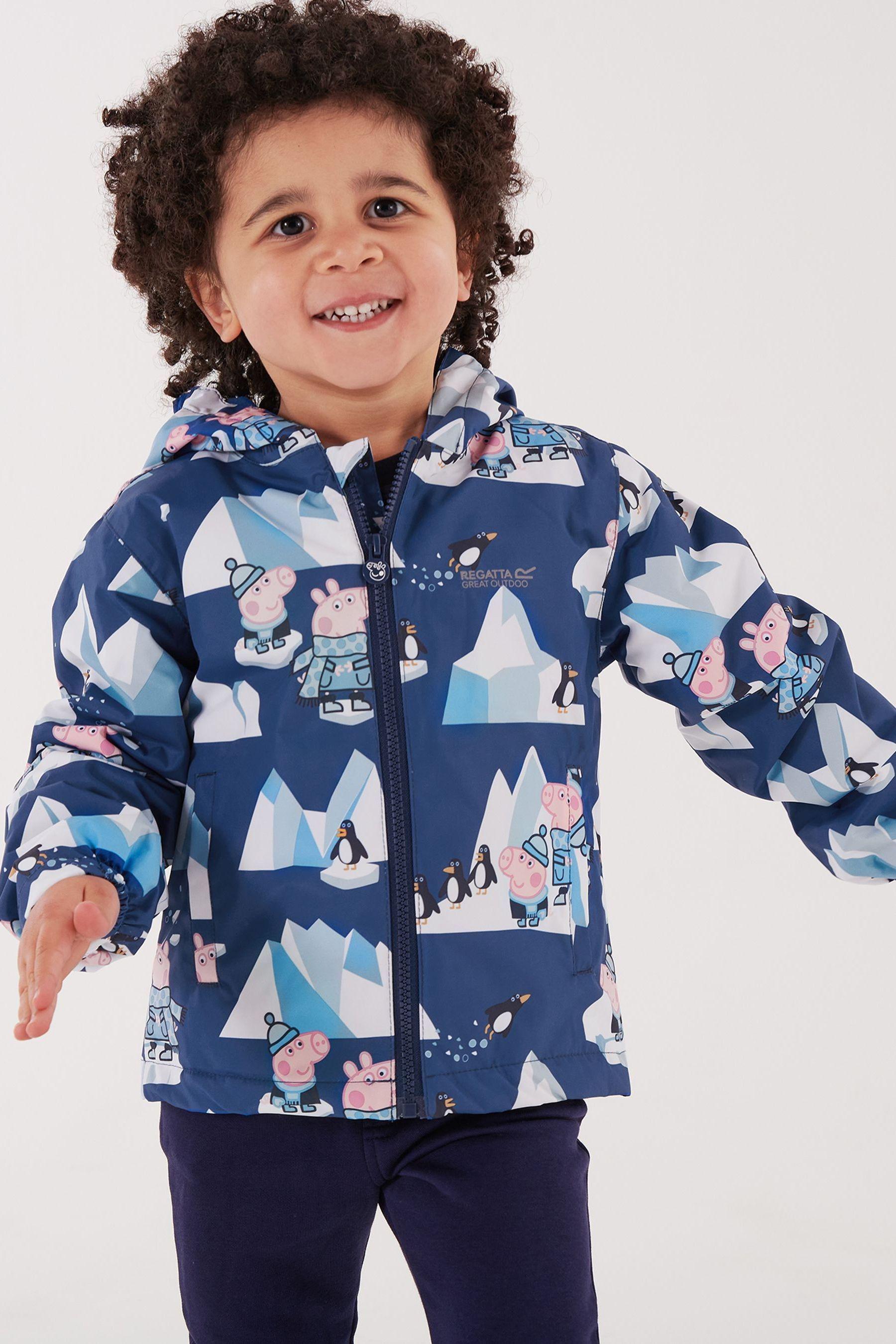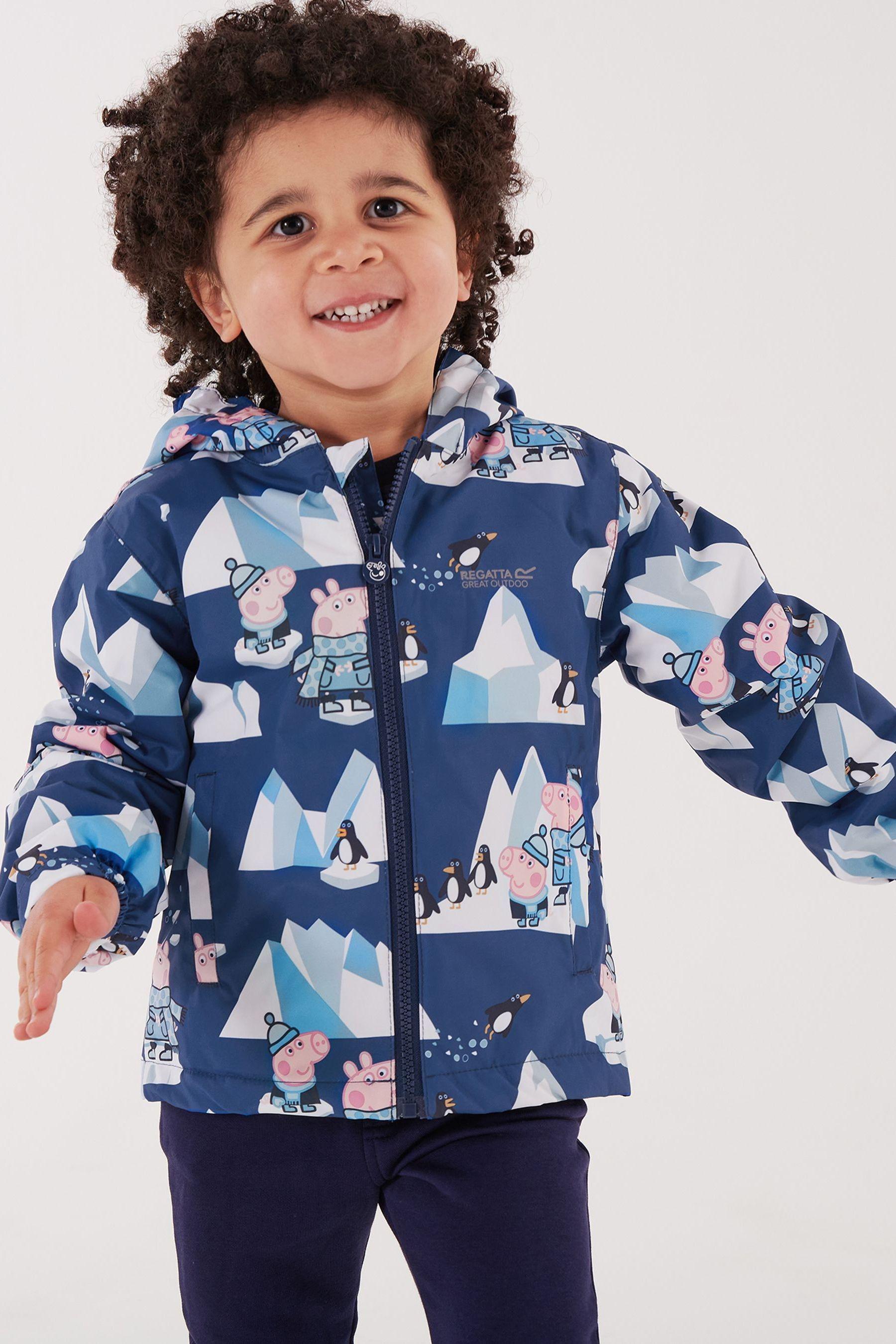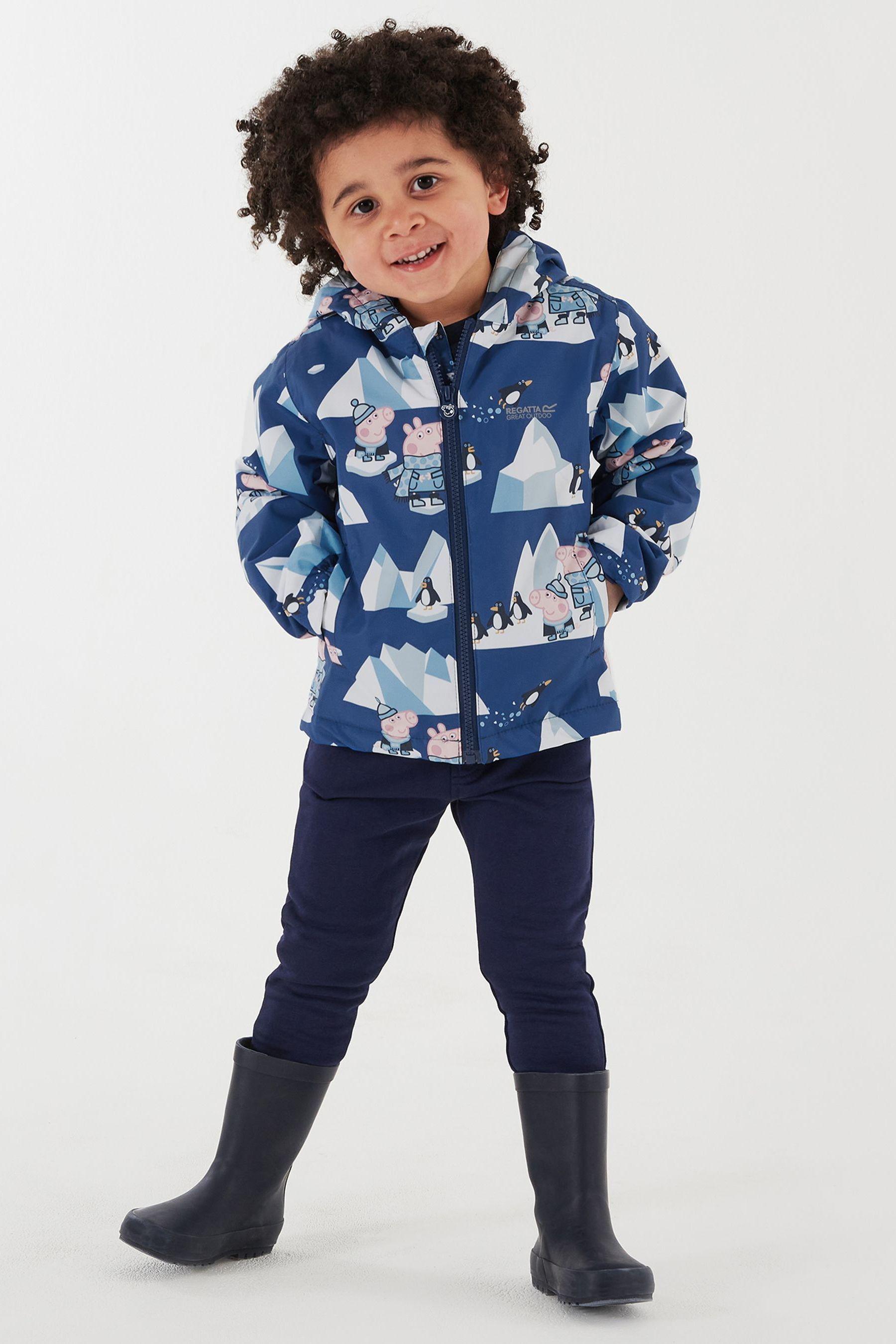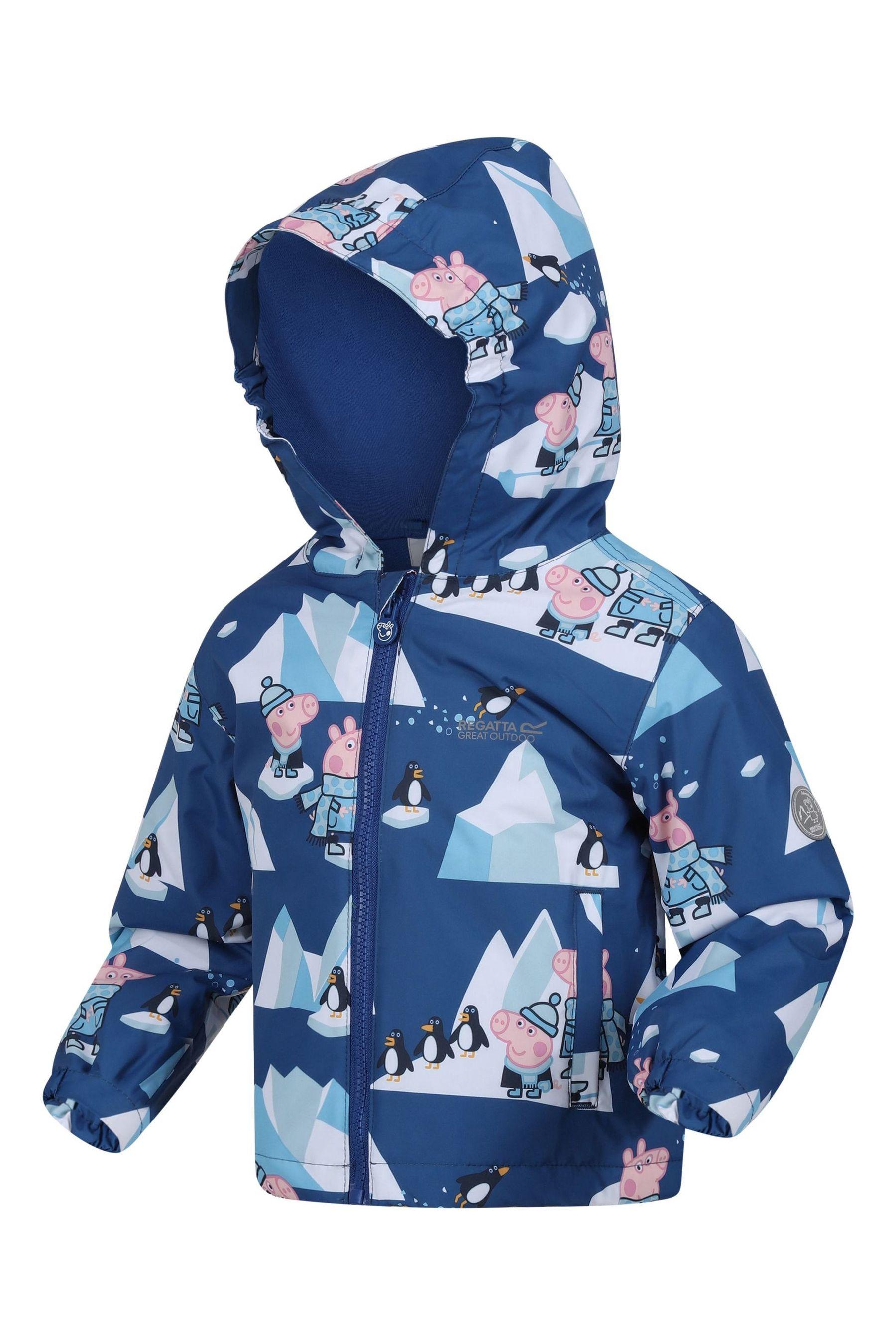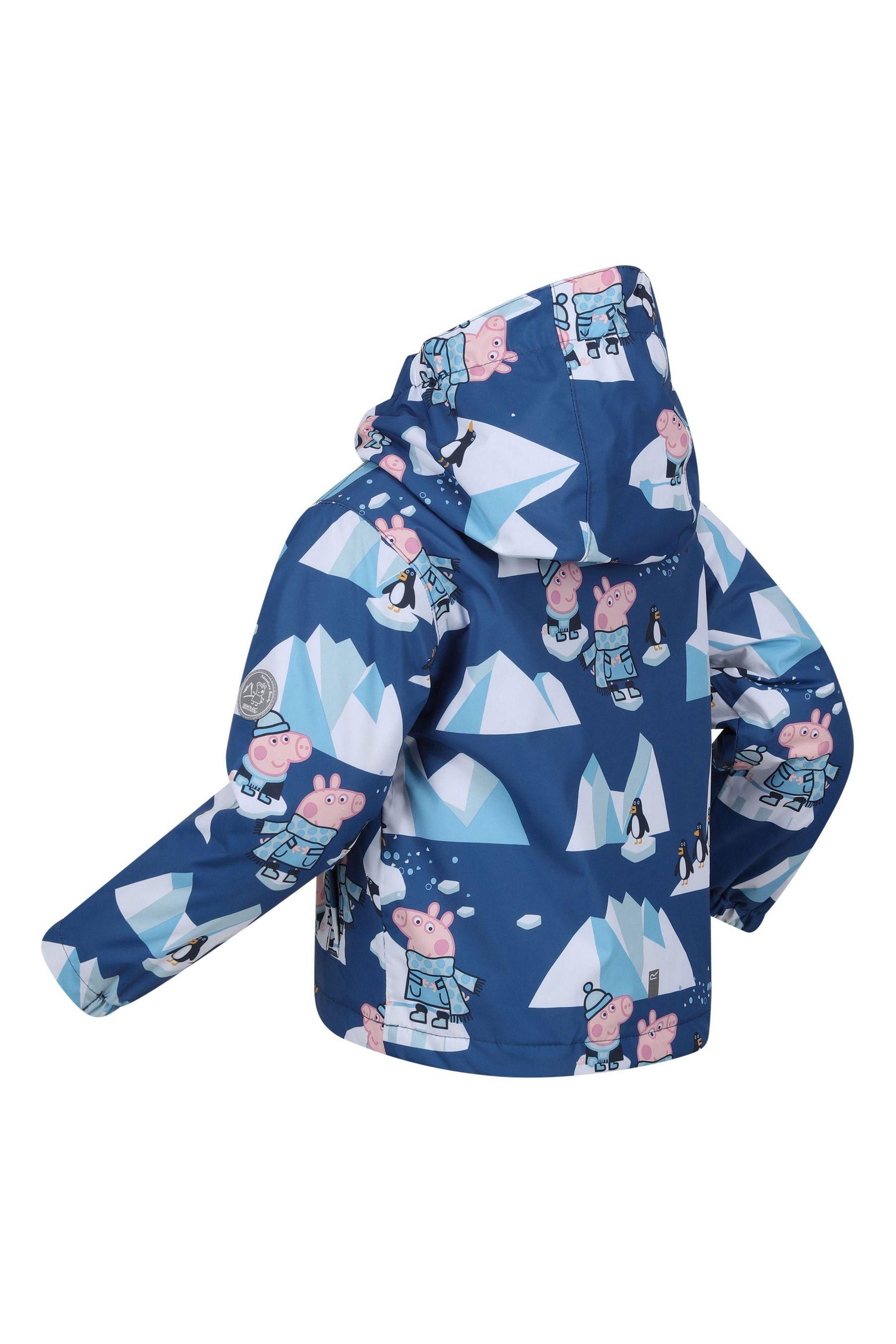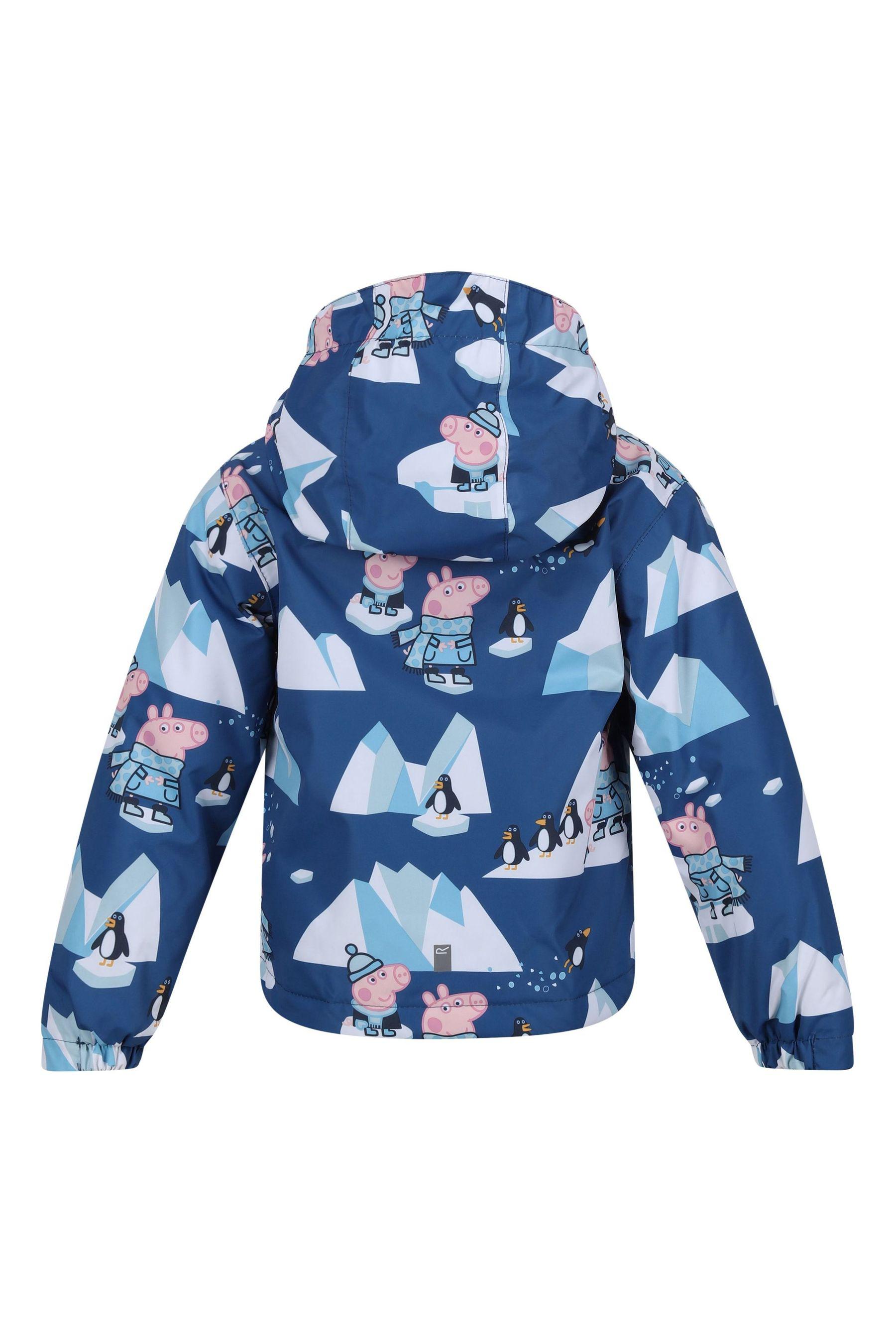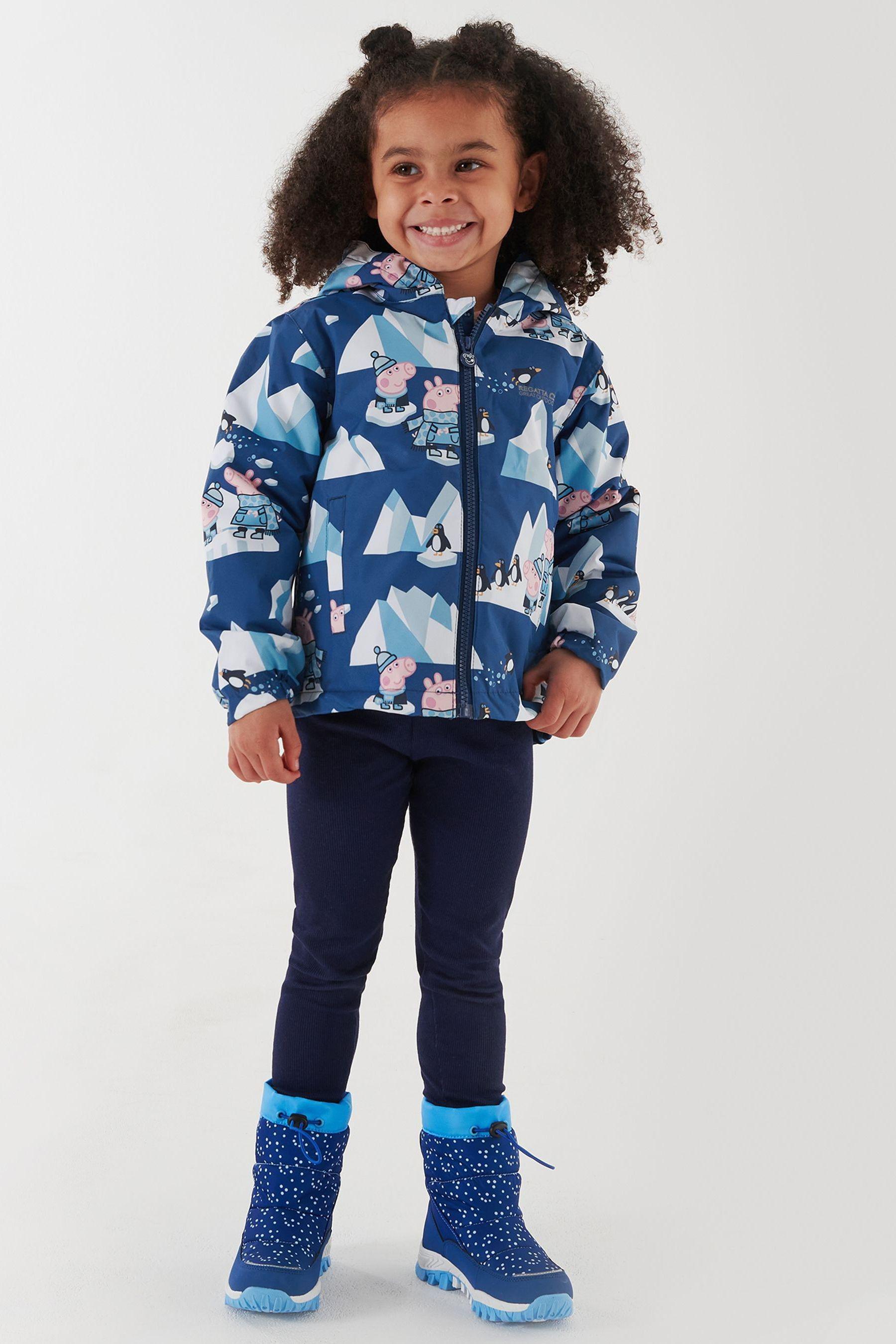 Blue Peppa Pig Muddy Puddle Waterproof Jacket
Regatta at Next (UK)
Costumes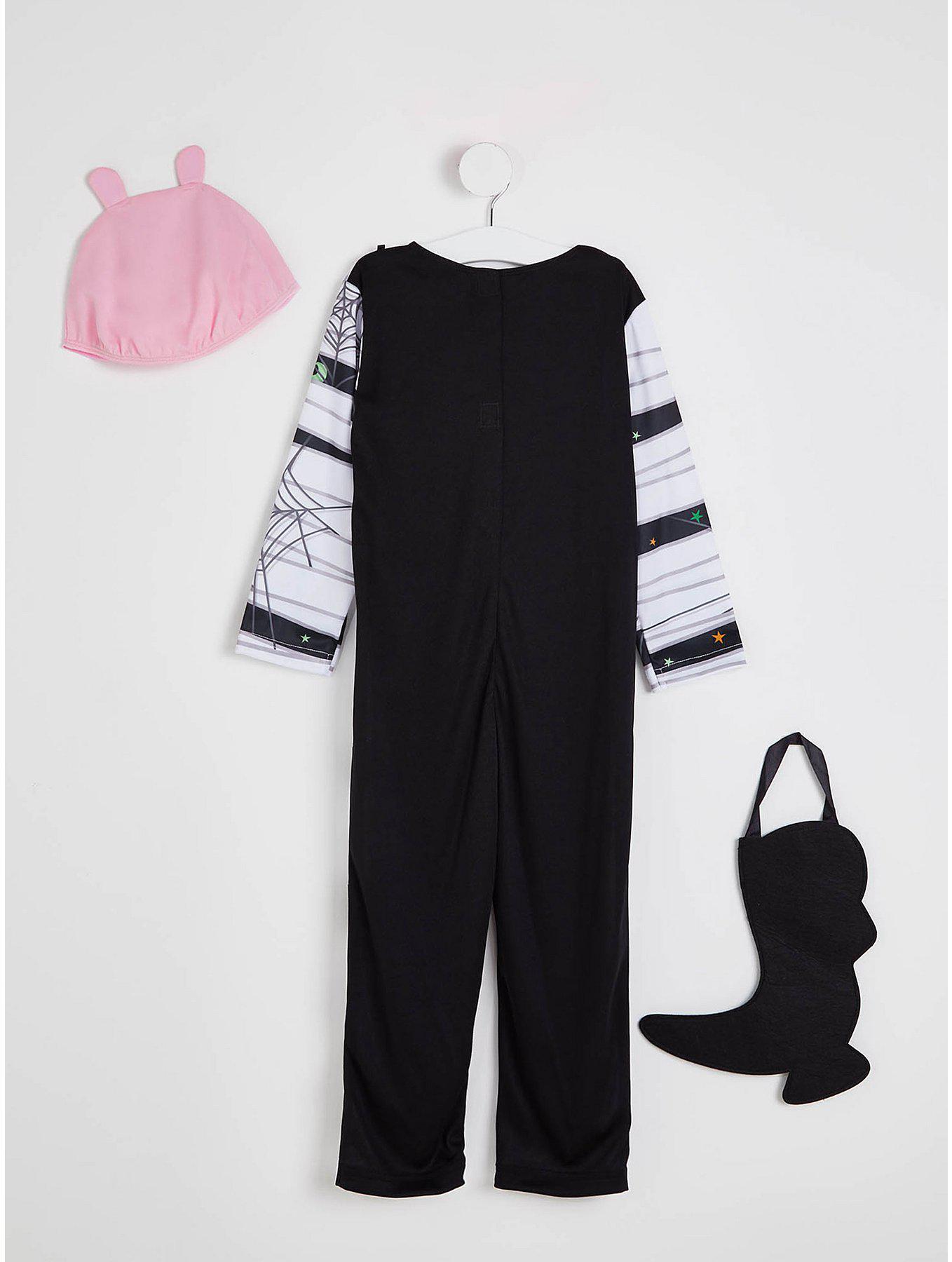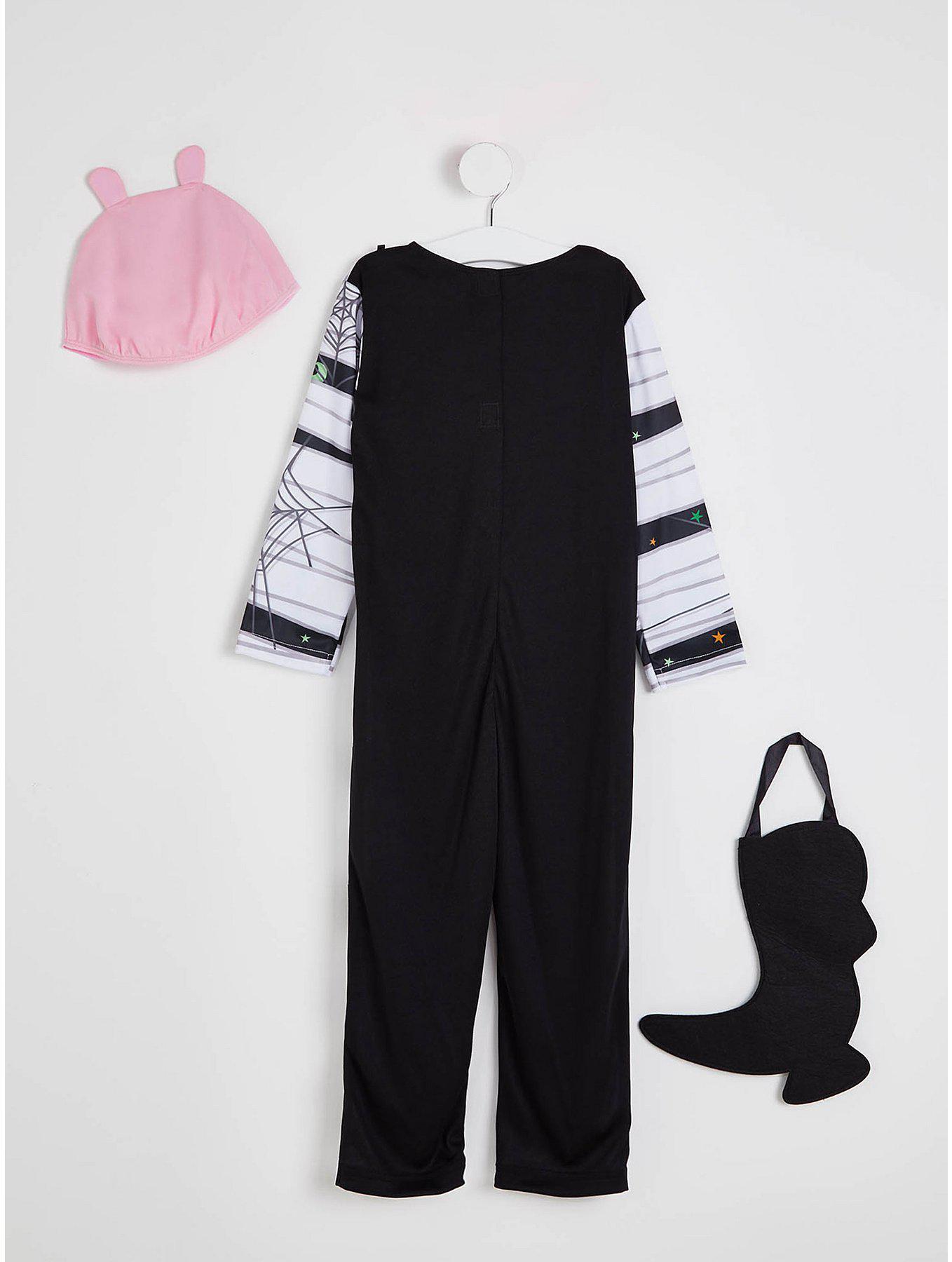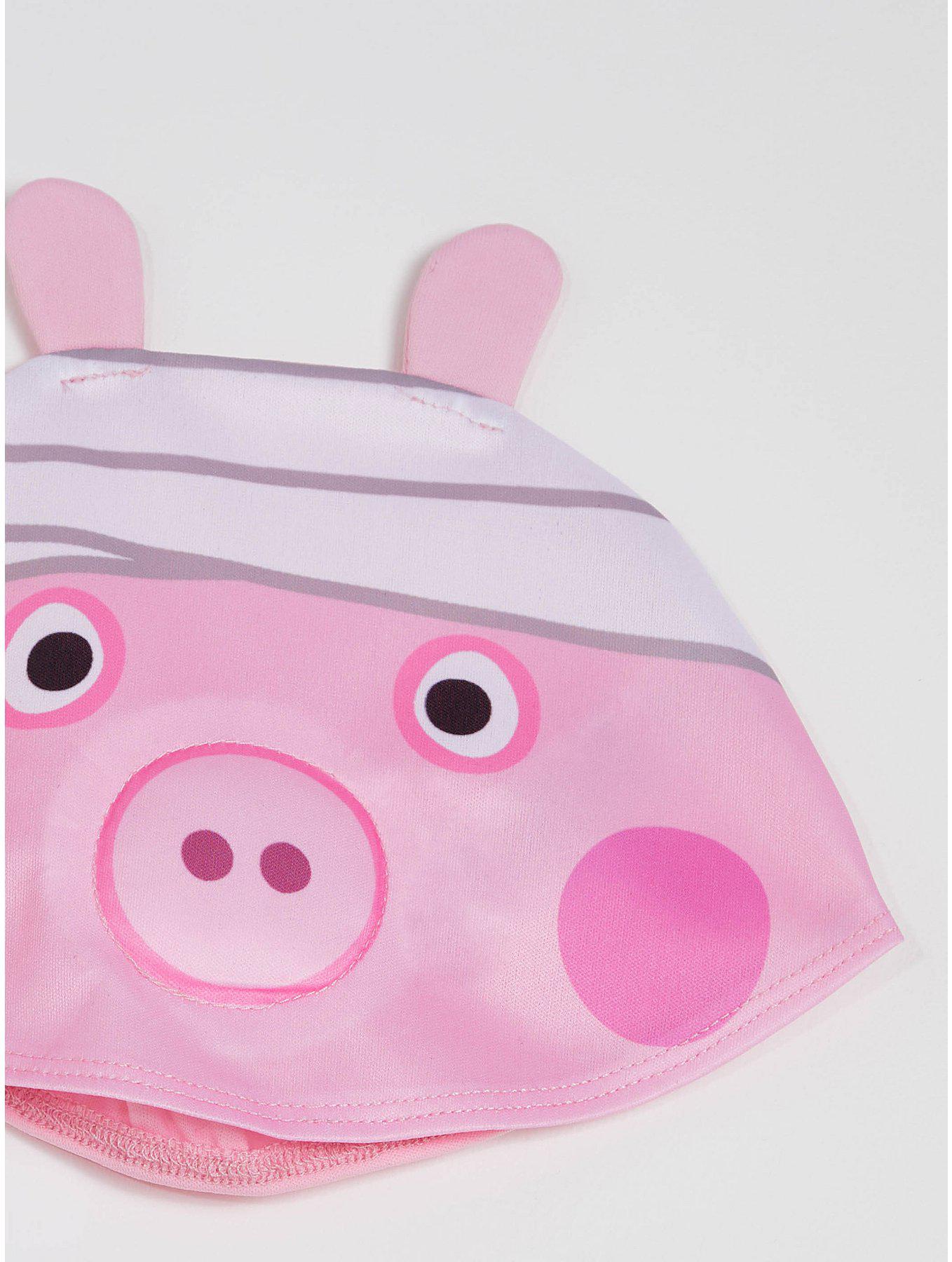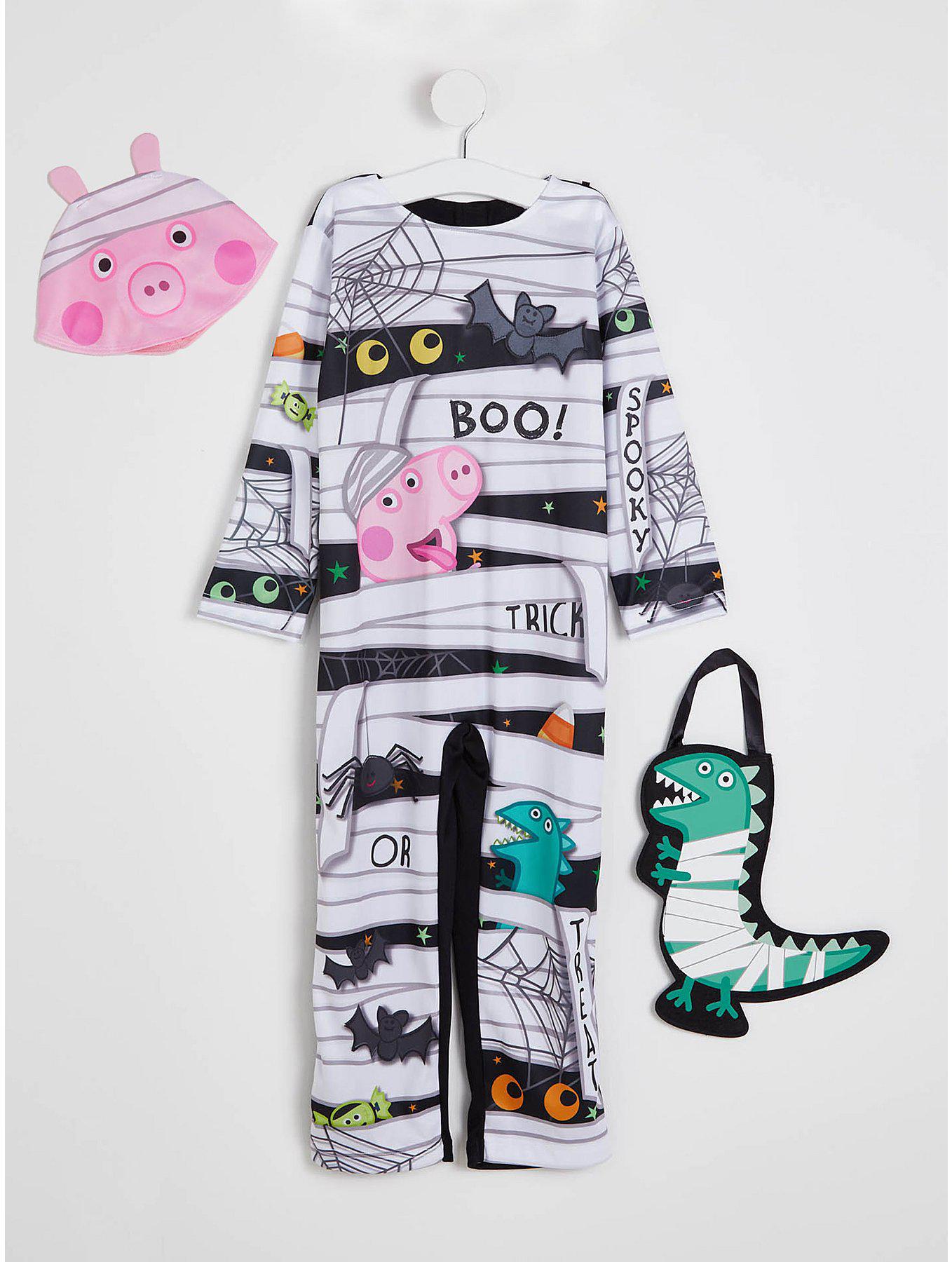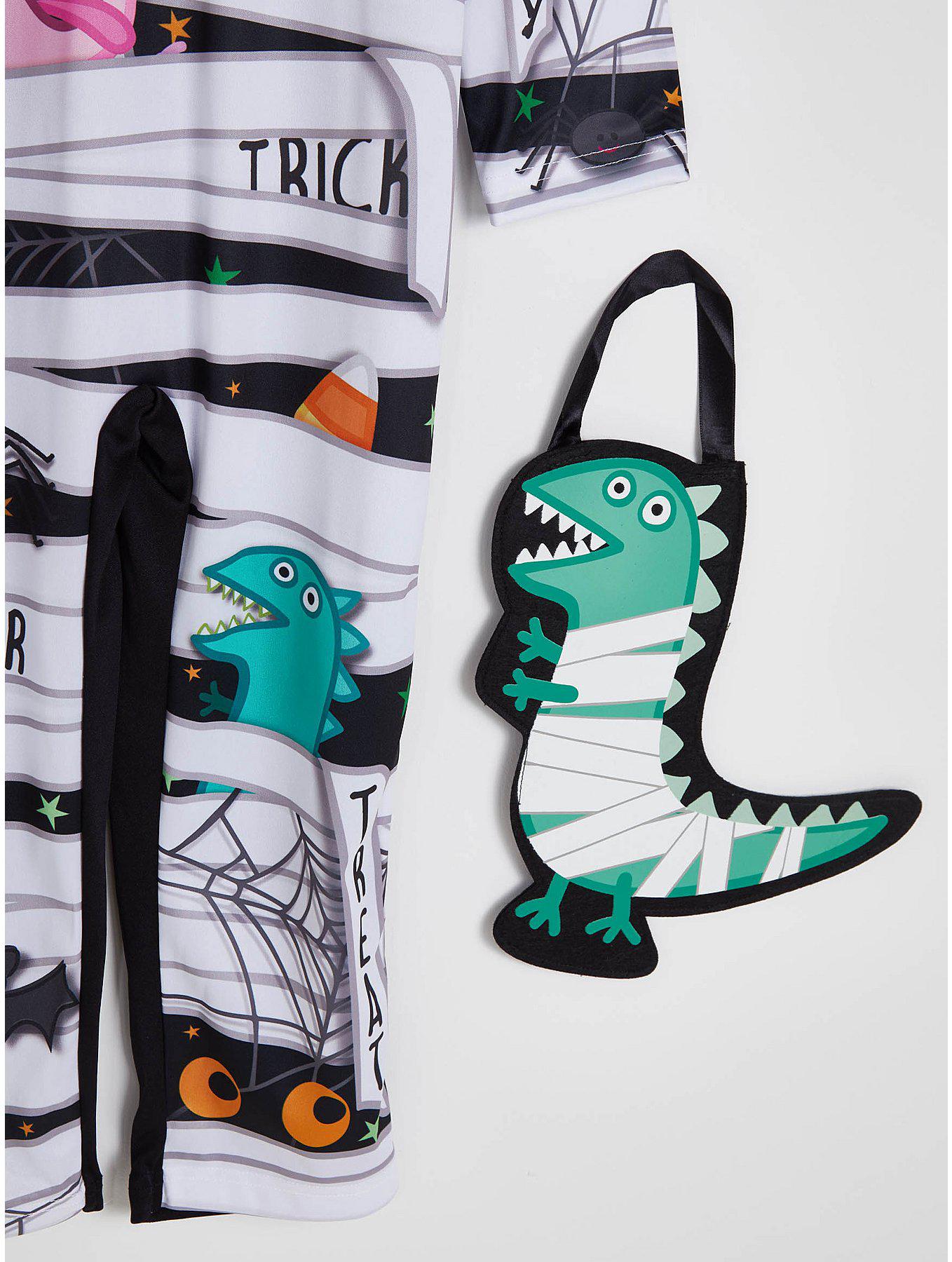 peppa pig george pig mummy print halloween costume
George at George at ASDA (UK)
Peak holiday gifting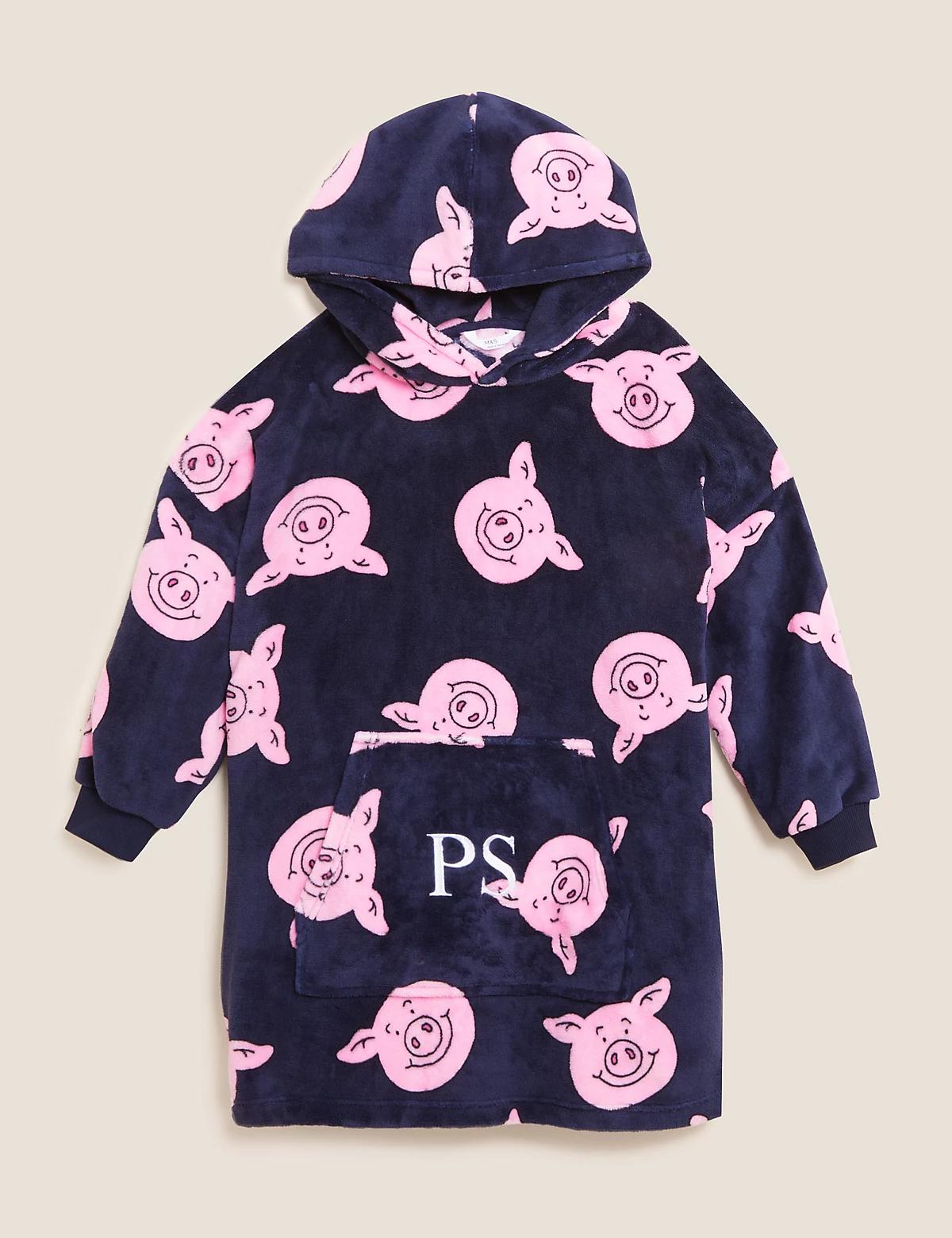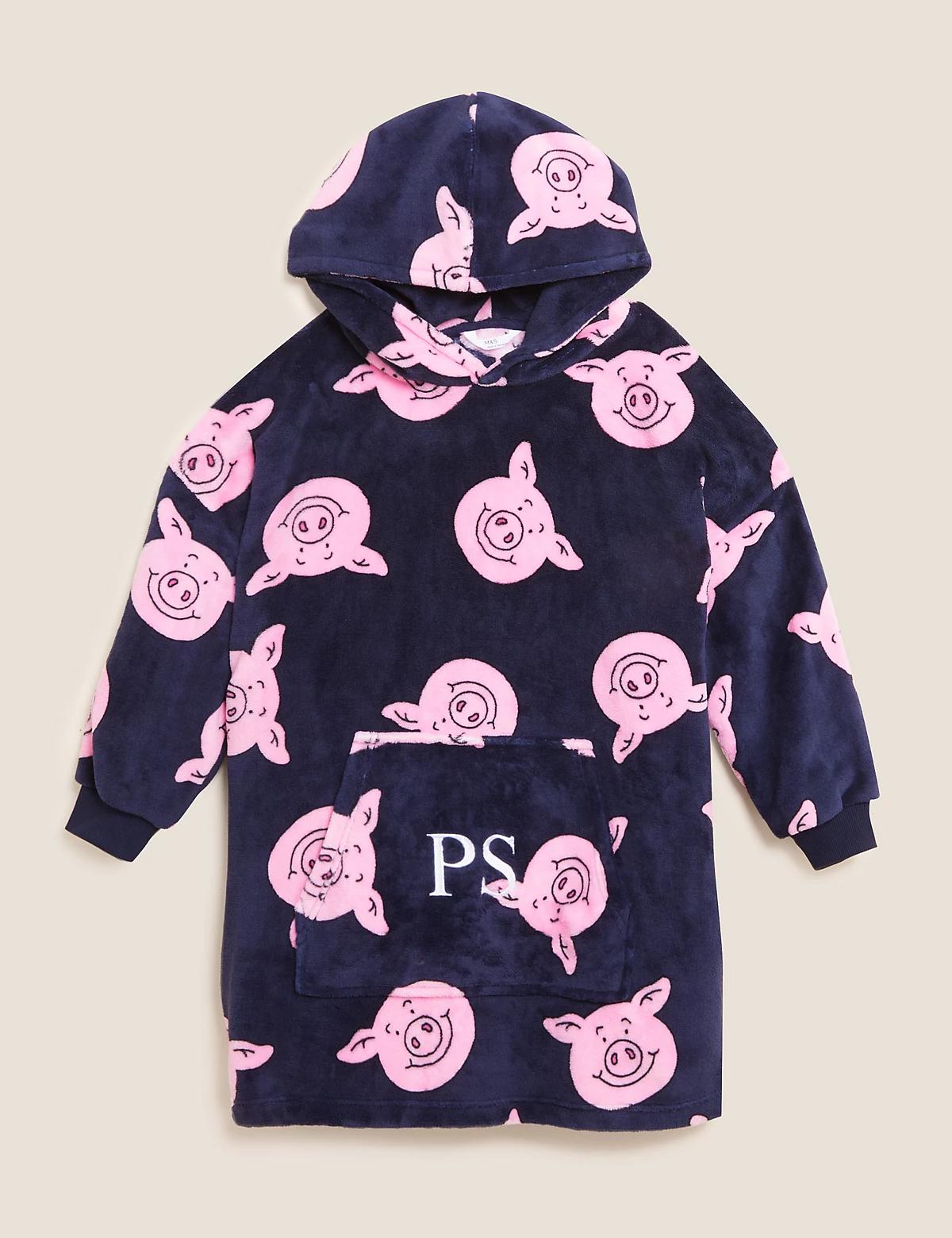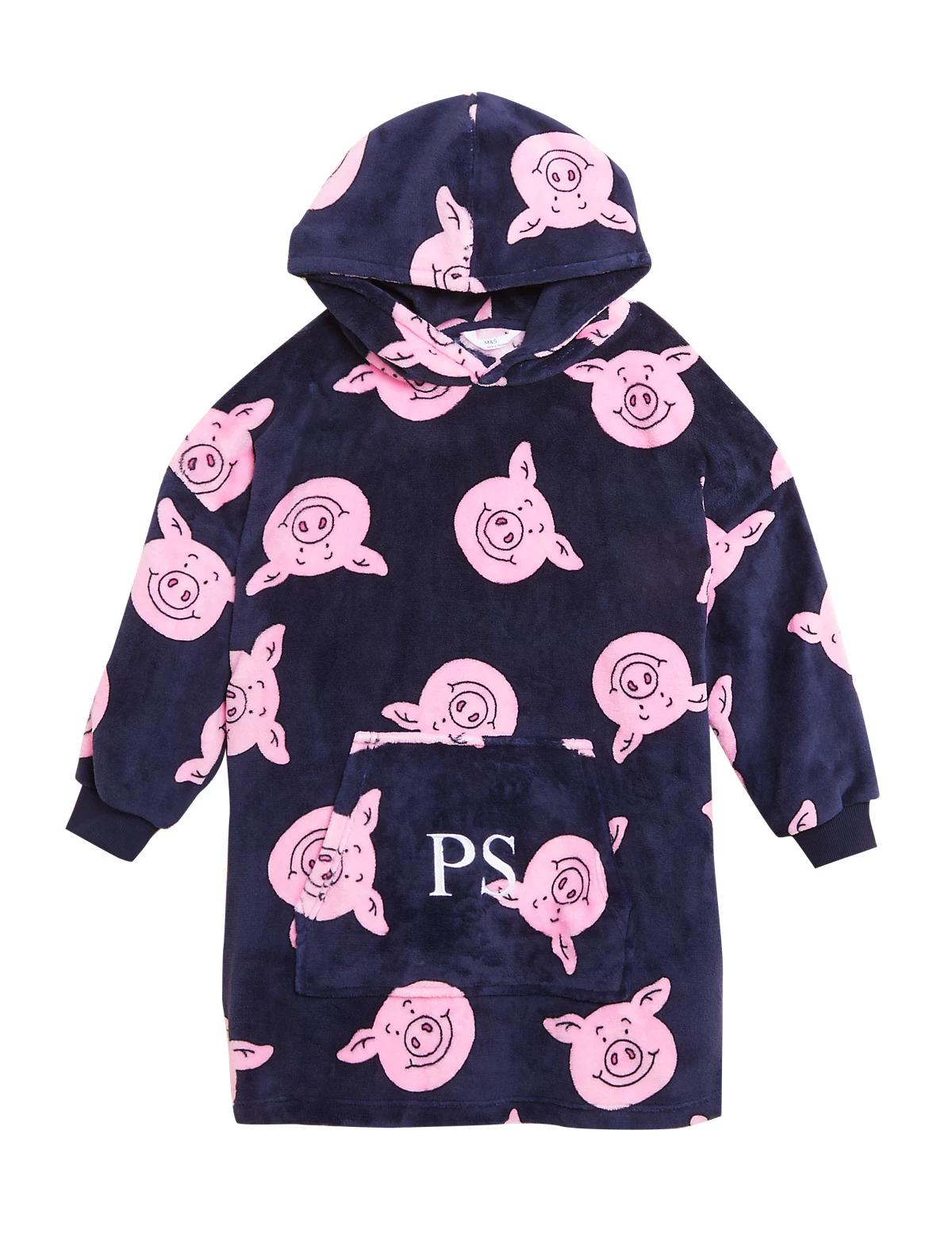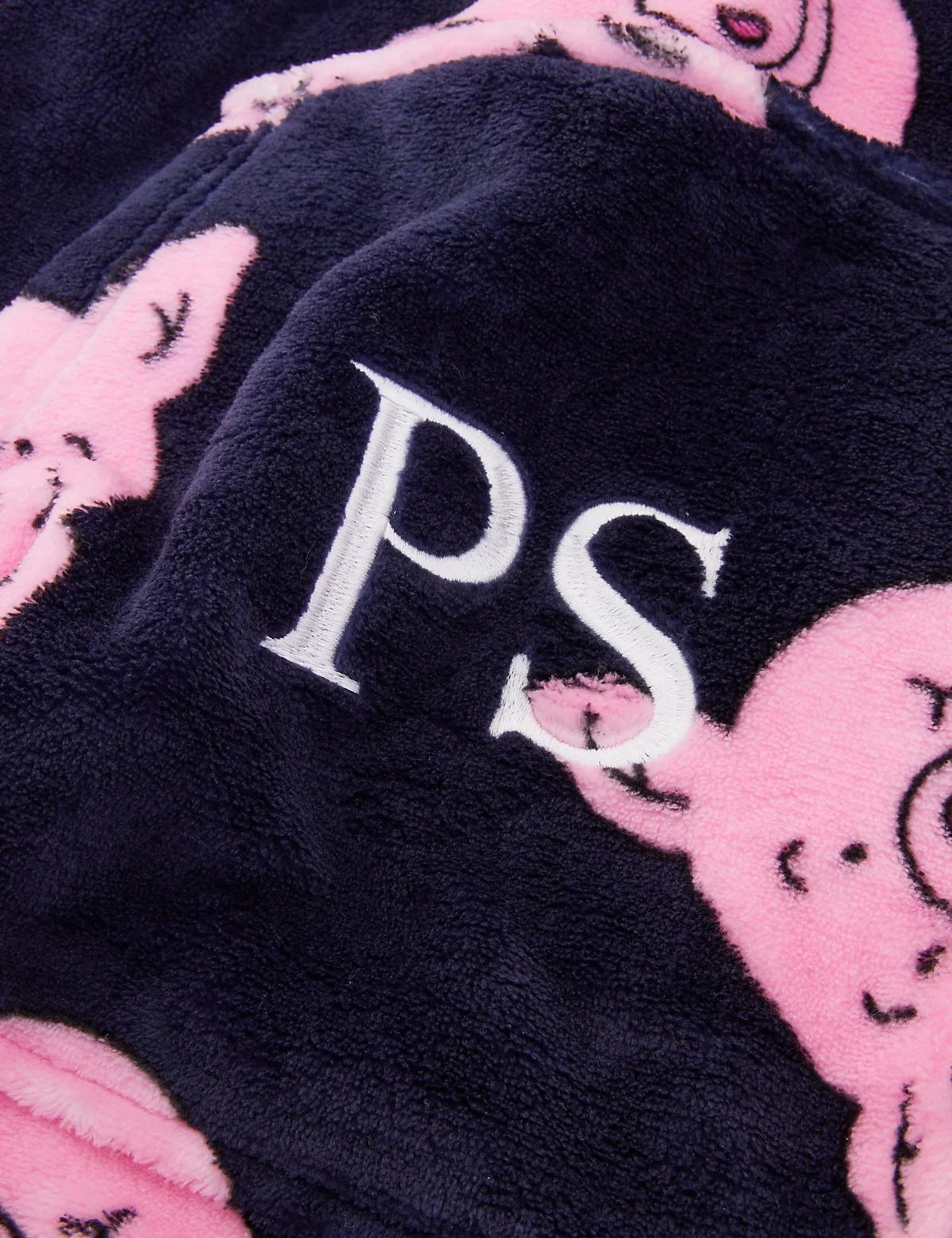 Personalised Kids' Percy Pig™ Oversized Hoodie (3-16 Yrs)
Percy Pig™ at Marks & Spencer (UK)
Promotional Stories to Consider
Pink color themes –
all year
World Pig Day –
March 1st
World Book Day – March 7th
| | |
| --- | --- |
| Event | Date |
| International Women's Day | Mar 7 |
| International Pink Day | Apr 8 |
| Best Friend's Day | Jun 8 |
| Pride (London/NY) | Jun 29/30 |
| | |
| --- | --- |
| Event | Date |
| Son & Daughter Day | Aug 11 |
| Literacy Day | Sep 7 |
| Animal Day | Oct 7 |
| World Children's Day | Nov 20 |
Appendix
Date analysis
Products in stock 20 Sep 2023

UK retailers considered
Childrenswear: George at ASDA, John Lewis & Partners, Marks & Spencer, Matalan, Next, Tu at Sainbury's