We're solving the problems of a trillion dollar industry. Want in?
We're data scientists, retail professionals, analysts, engineers and business people working together to build something completely new, and we're looking for great people to join us. The challenges are some of the most interesting in the world, and accordingly, often tough. But you'll tackle them surrounded by people who care about what they do and are well rewarded for doing it.
Why work at EDITED?
We're working on solving the retail industry's biggest problems.
At EDITED, everyone is encouraged to put ideas forward, make decisions and help improve what we do. We're seven years old, and still a true startup in mindset, behavior and execution. There's no clock punching, corporate rule books or superfluous hierarchy.
We want everyone on the team to love what they do every day. We believe in values over rules. We believe in transparency, openness, communication and context. We also believe in freedom, responsibility and ownership. Everyone on our team has the power, the chance and the right to share ideas, learn, and challenge any decision.
We want to work with people who think about work the same way we do.
Perks
We're serious about being the best place you'll ever work. That means more than free soda, company retreats, the excellent computers and chairs, equal maternity and paternity leave, European levels of time off (pay attention to that, US team), and beers on Friday - all of which we have. It means ownership, working with the best colleagues, no management bullcrap, freedom and responsibility, doing meaningful work and having strong values.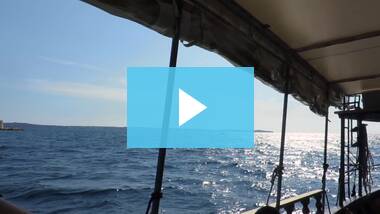 Engineering
Engineering-led from day one.
London is the Silicon Valley of the fashion industry, and we're building the most ambitious product within it. Mixing continuous deployment with modern technologies like ConvNets, service-oriented architecture, and new frameworks like React, we've built a unique product for one of the world's biggest industries. And even better, it works really well and is solidly engineered.
Because our engineering team is at the core of everything we do, we're unwavering in our dedication to give them everything they need to do their life's work. Tell us what you need, and that's the end of it. As long as you're doing good work, we're cool letting you focus on doing it.
Fashion & Customer Success
The fashion industry is changing. Help us shape
 that change.
Not everyone with a career in fashion or retail realizes they can work in tech. But as it stands, it's the best way to have an immediate impact on the industry. We may know computer engineering, but without good people to help us understand the fashion industry from the inside out, we'd be flying blind.
That's why our fashion and customer success teams have decades of combined industry experience at major brands and retailers. They're responsible for speaking to our customers in their own language, and helping them understand how our product will make them better at their jobs.
Whether you're a seasoned industry analyst, a skilled executive, assistant buyer or you just want an internship - we're interested in your skills.
Sales, Bizdev, Finance, Marketing & Operations
We've changed about 1% of the fashion industry. Help us knock out the other 99%.
We've got a huge opportunity in front of us, and as it stands, we're in the best position to take full advantage. We're miles ahead of anyone else in our space and need smart, creative people to help us execute on our plans.
We're a modern software-as-a-service business, helping one of the world's biggest industries be more efficient. There's a major commercial opportunity for us, so we're looking for clever, entrepreneurial, driven commercial people to join us and help grow our business.
Some of the most impressive brands work with us, so you'll get an opportunity to work with them closely, as well as our world class internal teams.
Our story
We're changing the apparel industry with data science.
EDITED creates software that helps the world's best brands and retailers plan better, sell more and know their markets in real-time. We're used by buyers, merchandisers and Ecomms teams to make sure they're never chasing demand, or at risk of missing a major commercial opportunity.
In six years, the company has grown rapidly and now has customers on every continent, except Antarctica. But if a retailer opens there, we're on it!
Our locations
London, Hatton Garden
The Johnson Building, 77 Hatton Garden, EC1N 8JS
Our headquarters are right next to Farringdon Station, close to London's "Silicon Roundabout", the epicenter of startup and tech activity in the UK. In our favorite local cafe (currently Department - stay tuned!), you'll bump into teams from other start-ups as well as from tech giants like Google, Facebook and Twitter. We're also surrounded by famous design, advertising and startup hubs such as IDEO, WPP and White Bear Yard.
We love being at the heart of one of the most exciting tech scenes in the world. Join our team and you'll become part of not just a team, but also a neighborhood bubbling with energy.
New York
335 Madison Avenue, Floor 16, New York, NY 10017
The New York team are on Madison Avenue, close to Grand Central Station (which means Shake Shack) in Facebook's former HQ. The team may not drink as much whiskey as Don Draper did, but there is unlimited Boylan Soda, a shuffleboard table and even a putting green for the golf enthusiasts. The team here has plans to grow fast. Join us and you'll be pivotal to our U.S. presence.
Melbourne
Suite 1, Level 1, 458 Swanston Street, Carlton, Melbourne
Our team in Melbourne work out of a lively co-working space on the edge of Melbourne's CBD. It's a stone throw from the famous Queen Vic Markets, which keeps our Antipodean colleagues stocked up on the requisite flat whites and smashed avo. The space comes complete with all office essentials: a basketball hoop, a pool table and a dog called Nala.